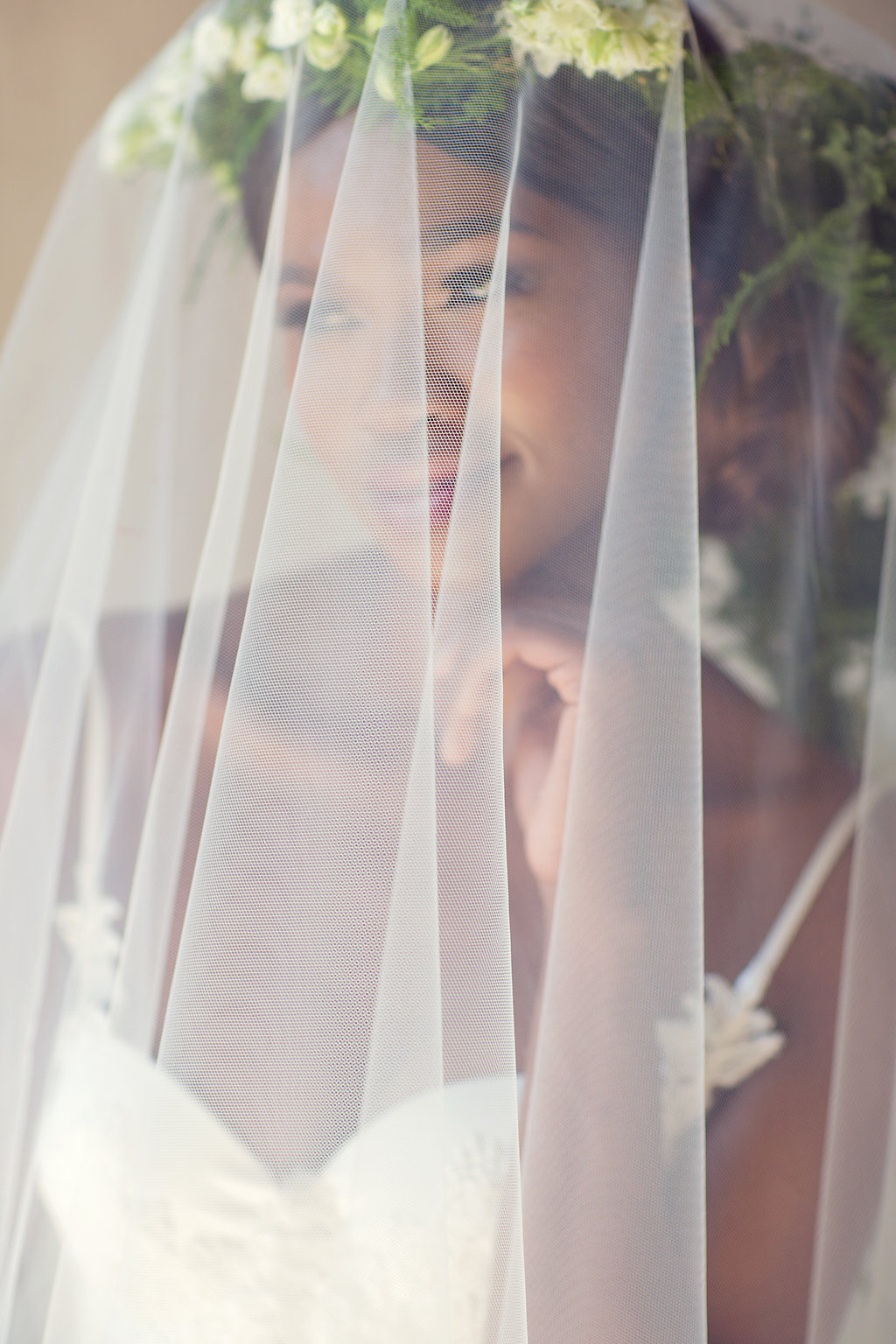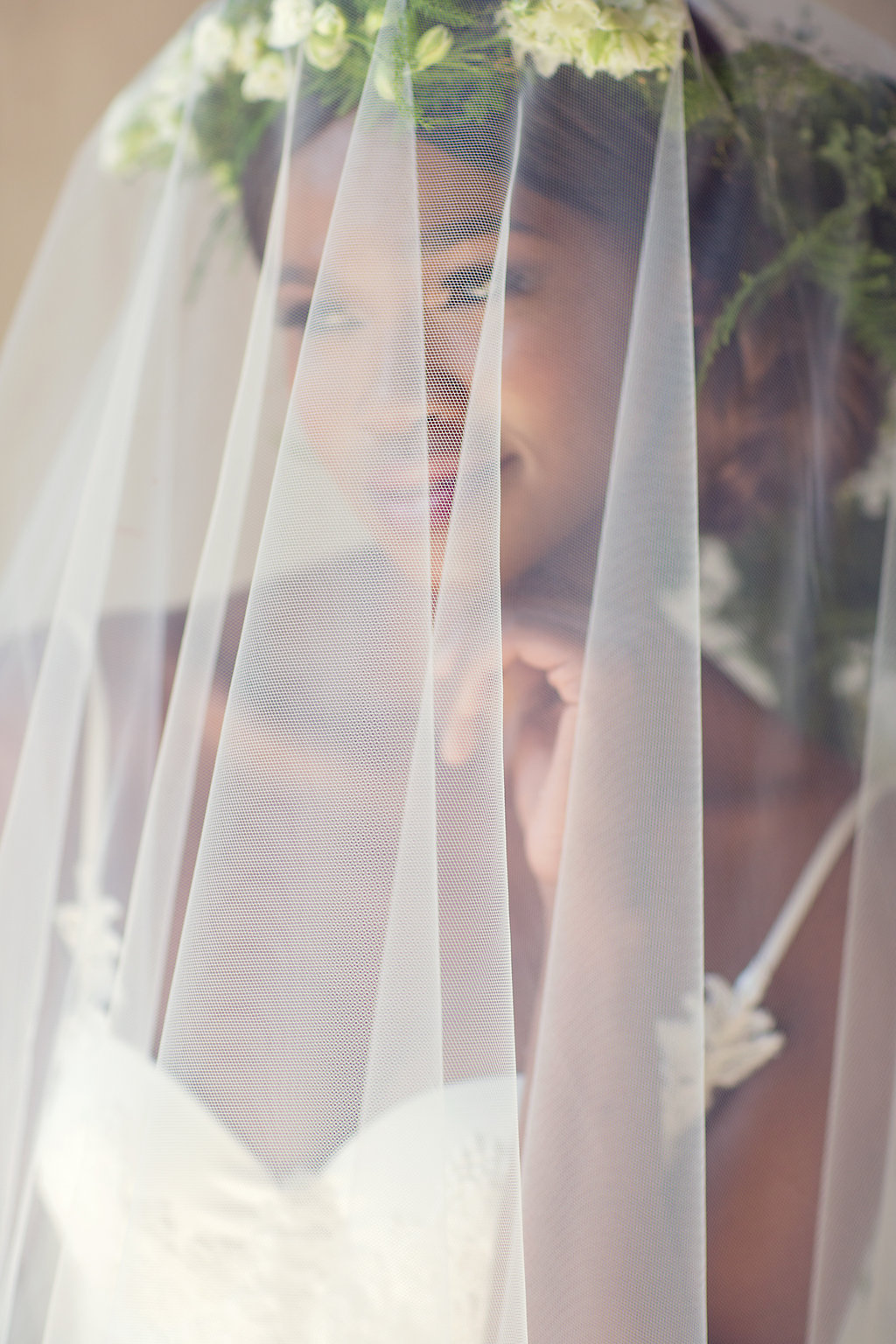 Nothing makes my blogger heart happier than when talented wedding pros whose work I admire and support get together to create something beautiful, and that's just what I have to share with you today. A few months back, I shared Durban-based designer, Hanrie Lues' ballet-inspired collection, Fleur de Ballet, here on the blog, and we got to do lots of dramatic swooning over her dreamy gowns. Well, today you get to see the second part of that collection. These dresses are amazing! But even better, you'll see them brought to life by an incredibly talented team of KZN vendors, including Christy Hosking, Labola Weddings & Events, Bash Paperie and one of our favourite venues, The Venue Fontana. I mean, seriously, can you handle? The dresses (and the models) are beautiful, the florals are amazing, the stationery, the decor, the cake… I'm in blogger heaven right now! So let's get on with some swooning, shall we?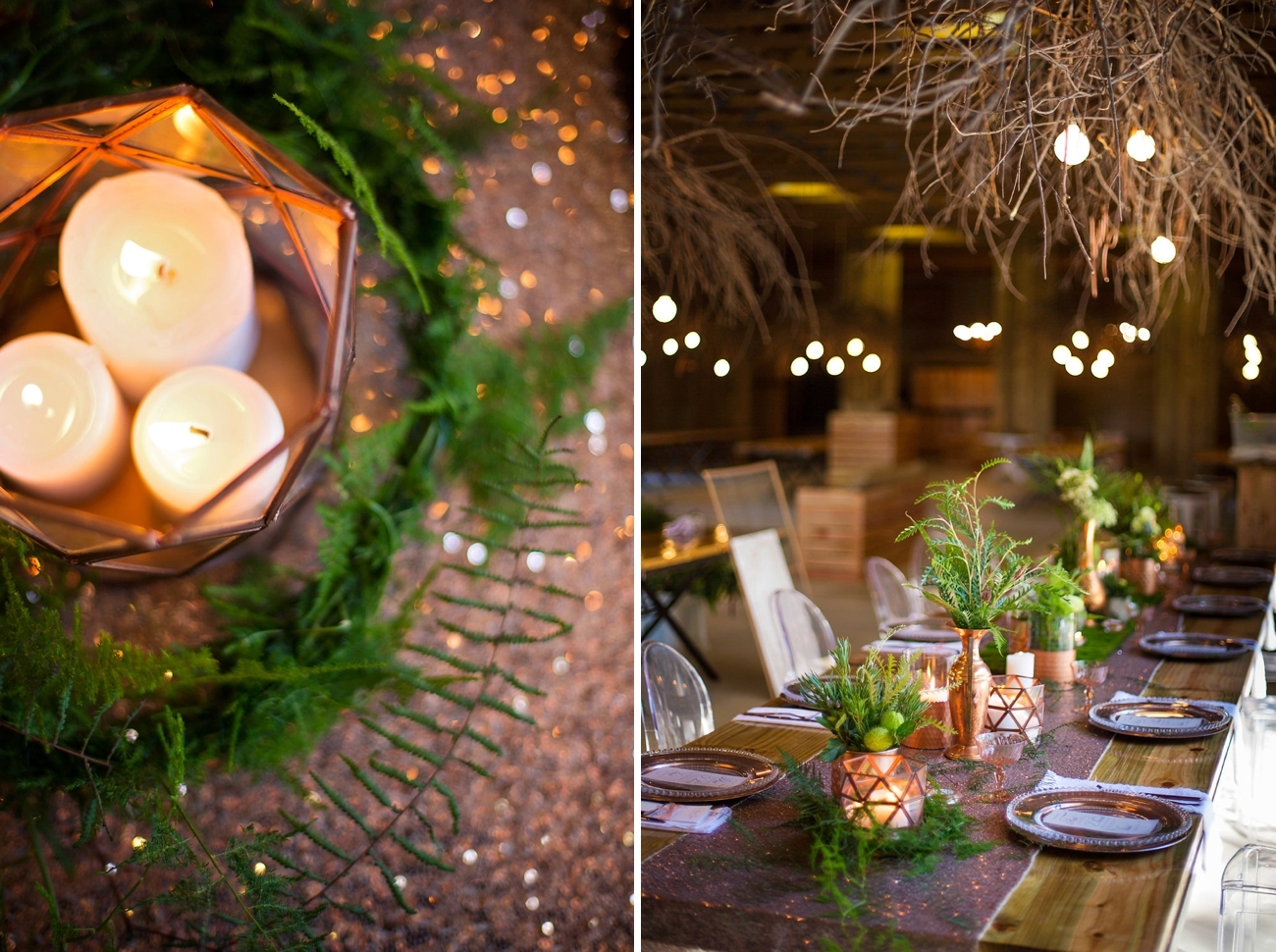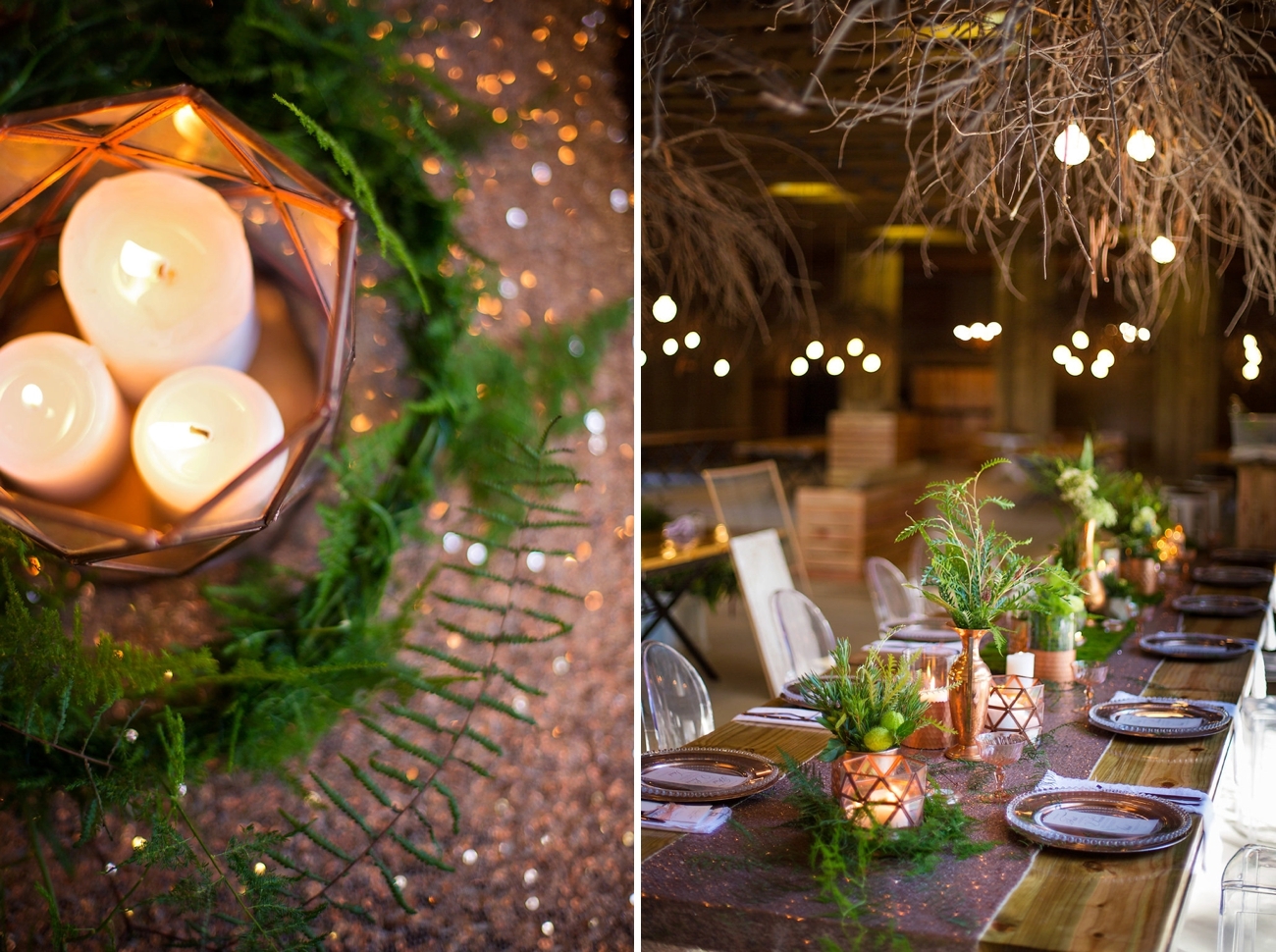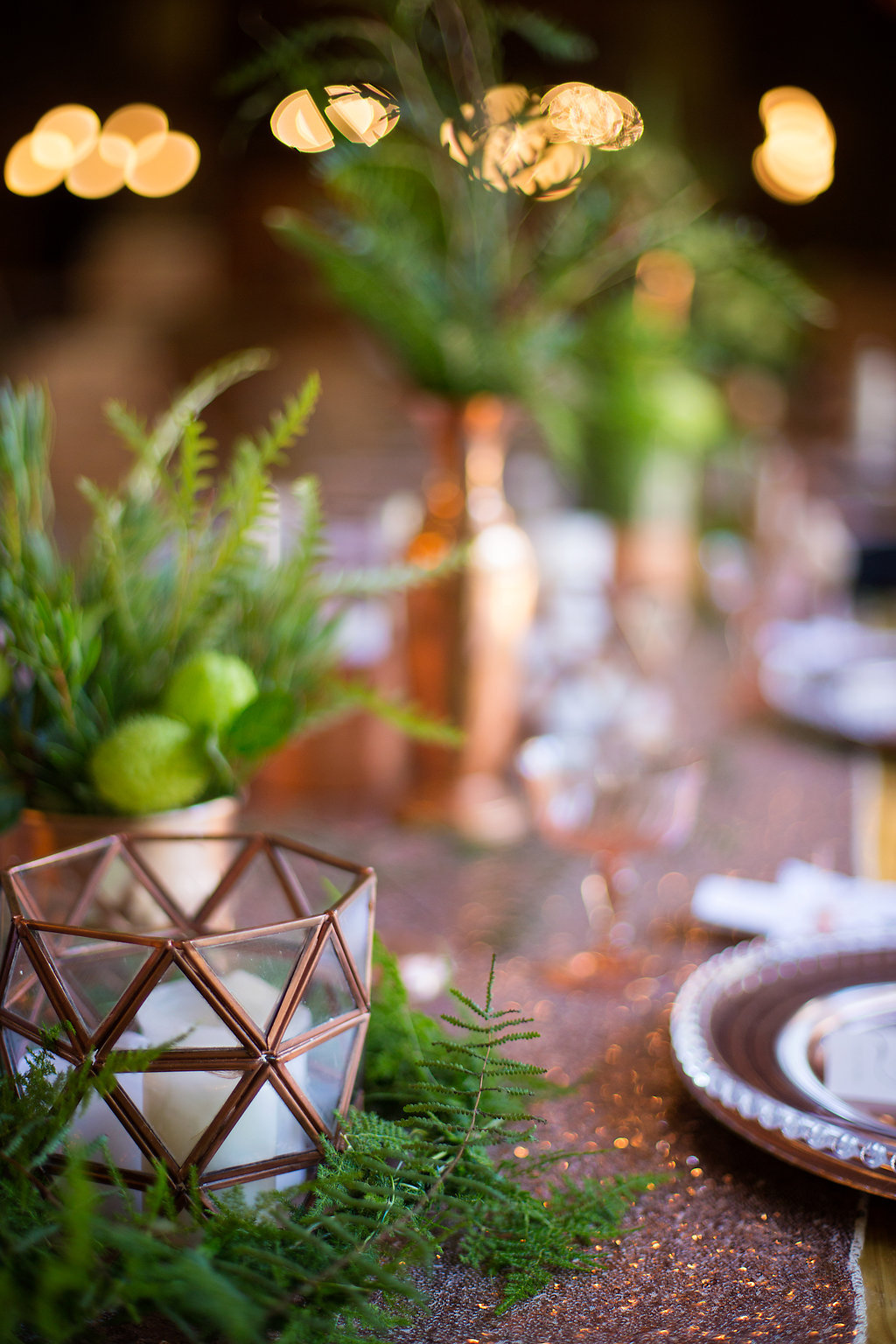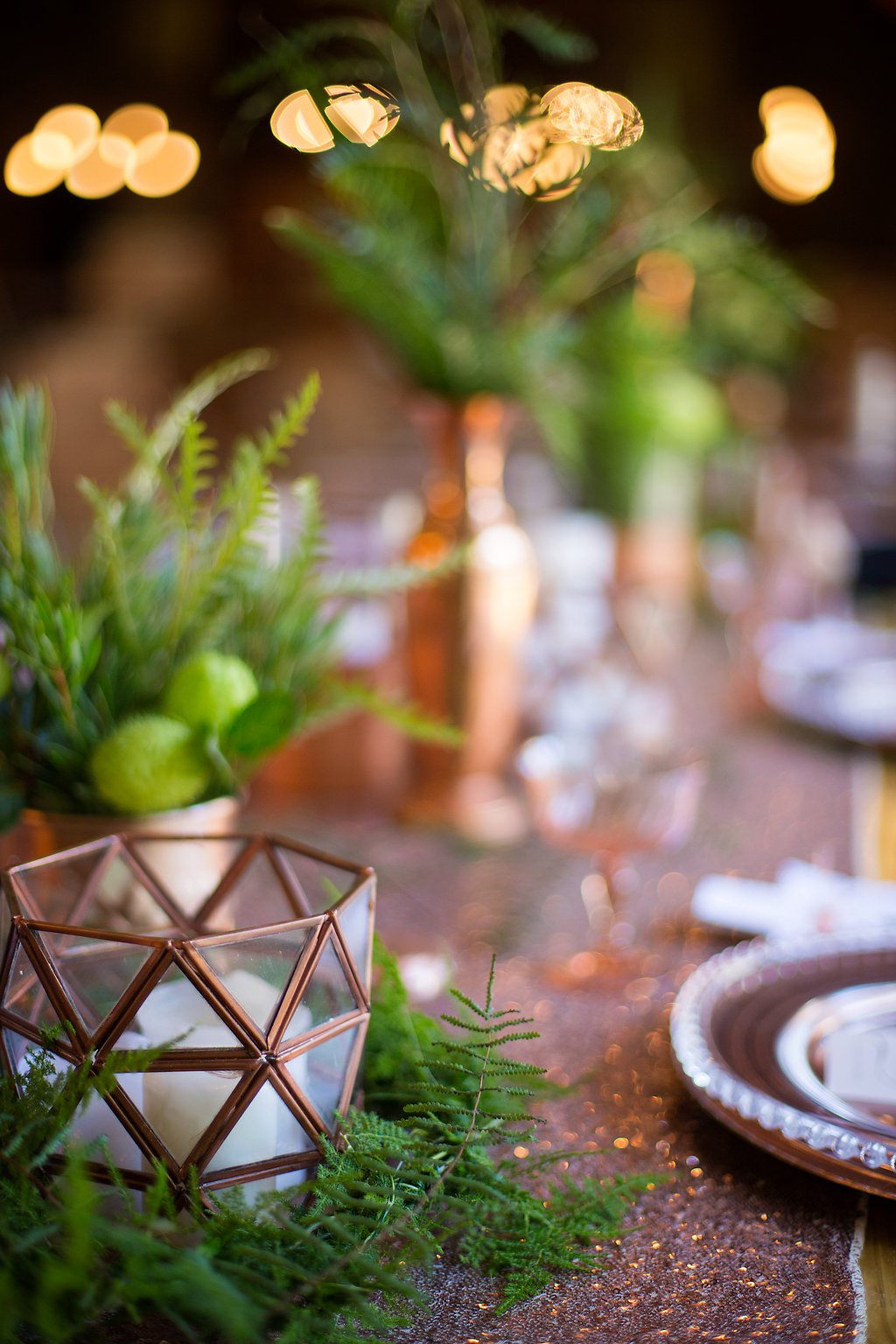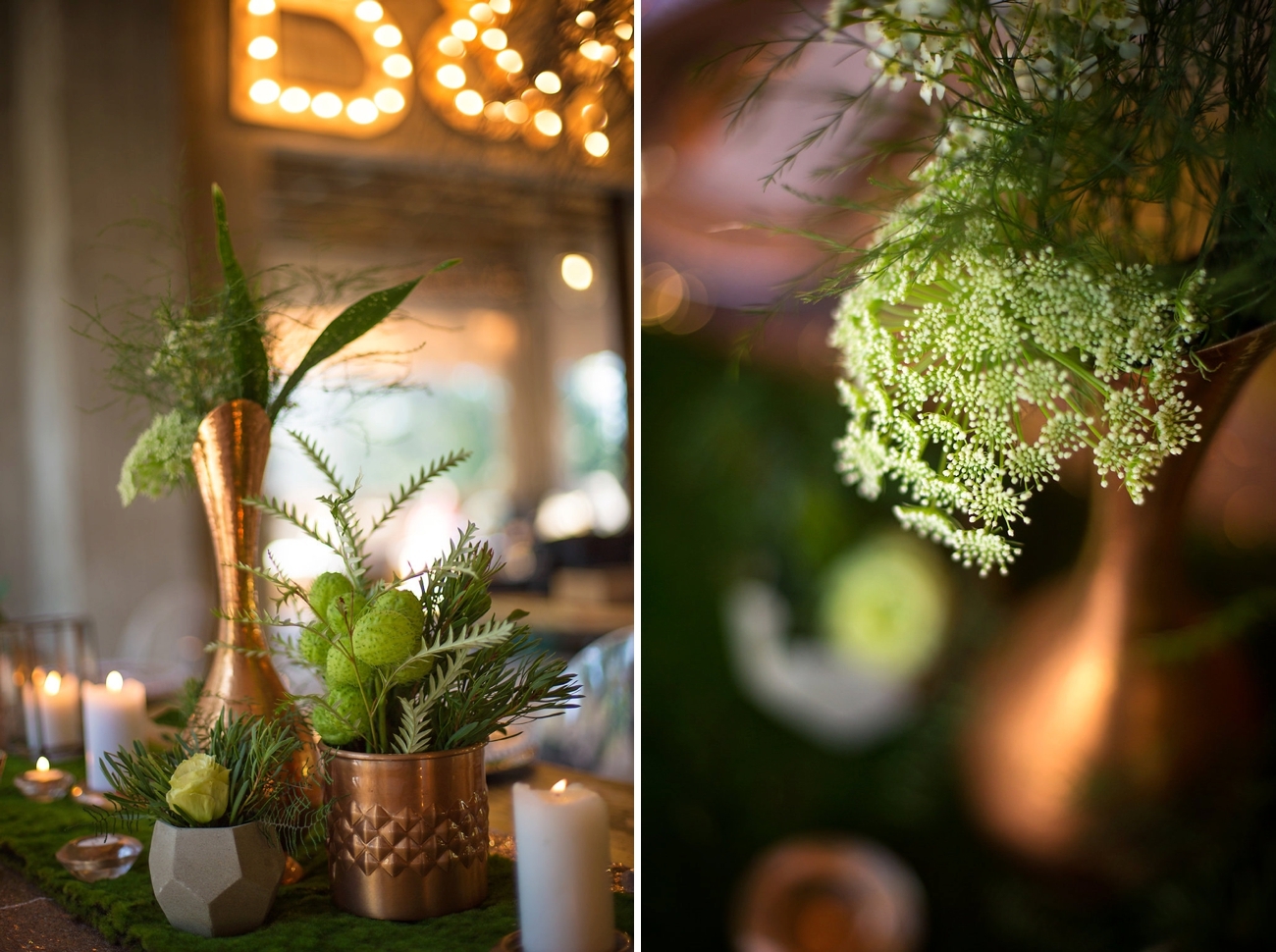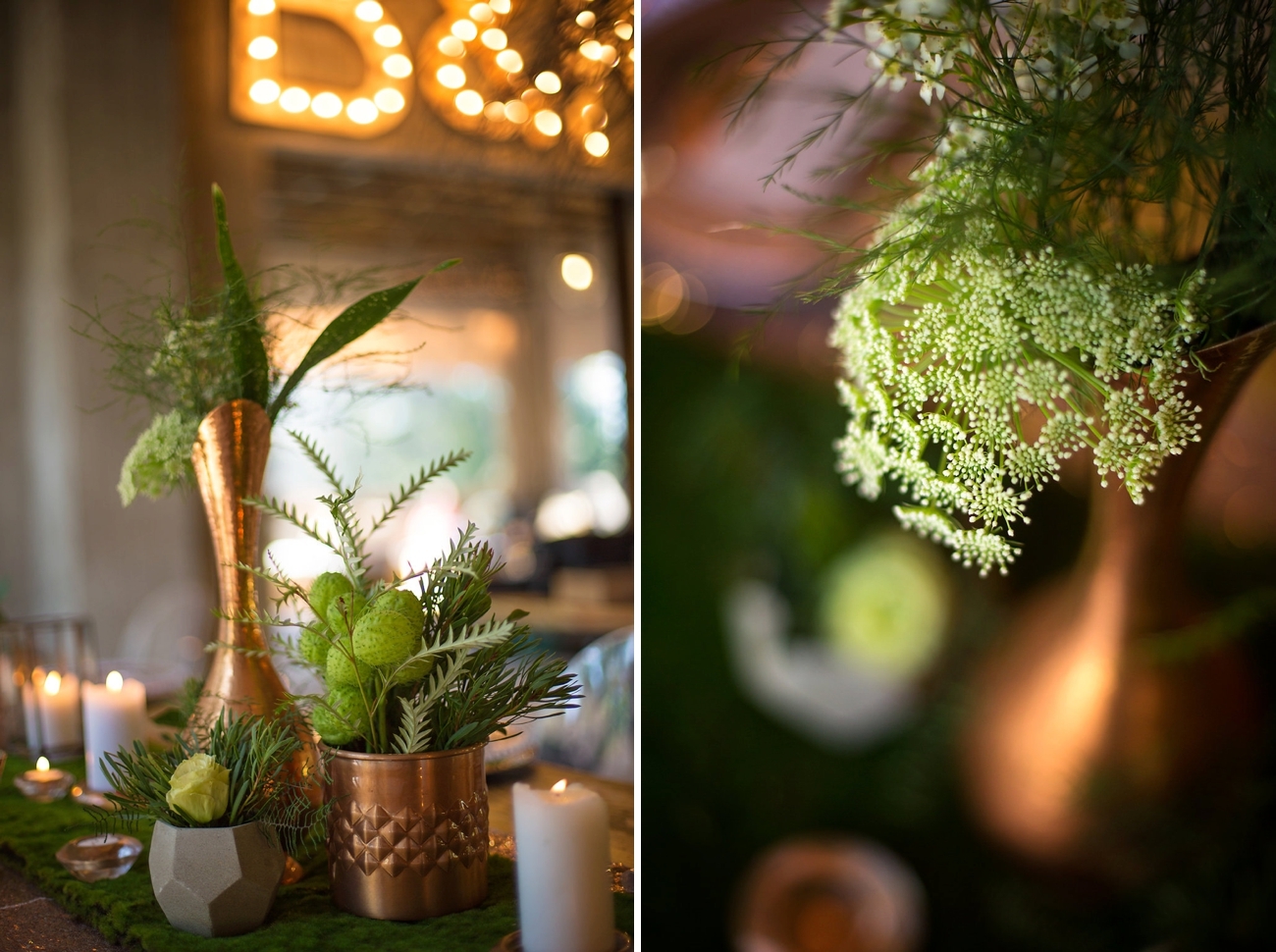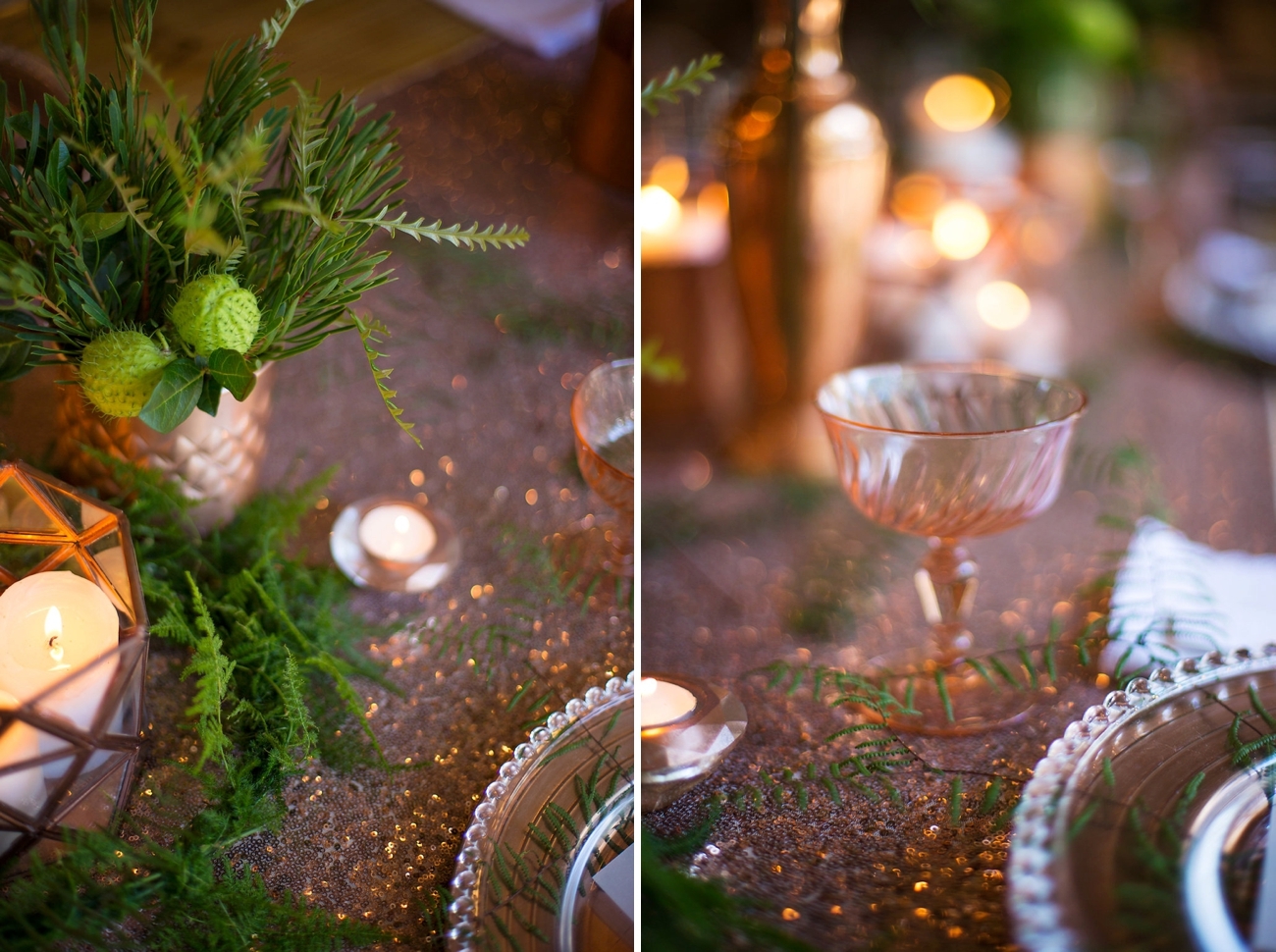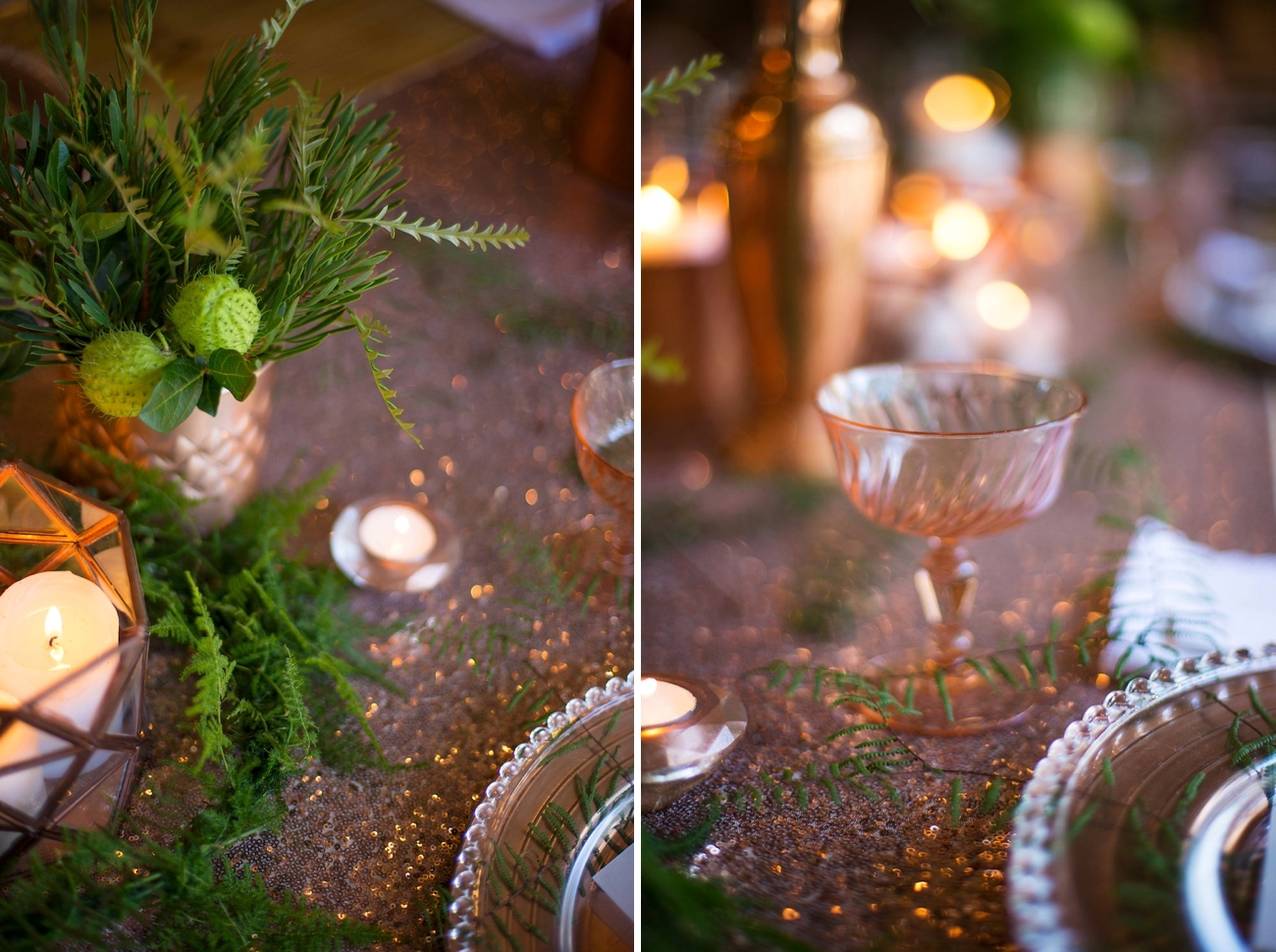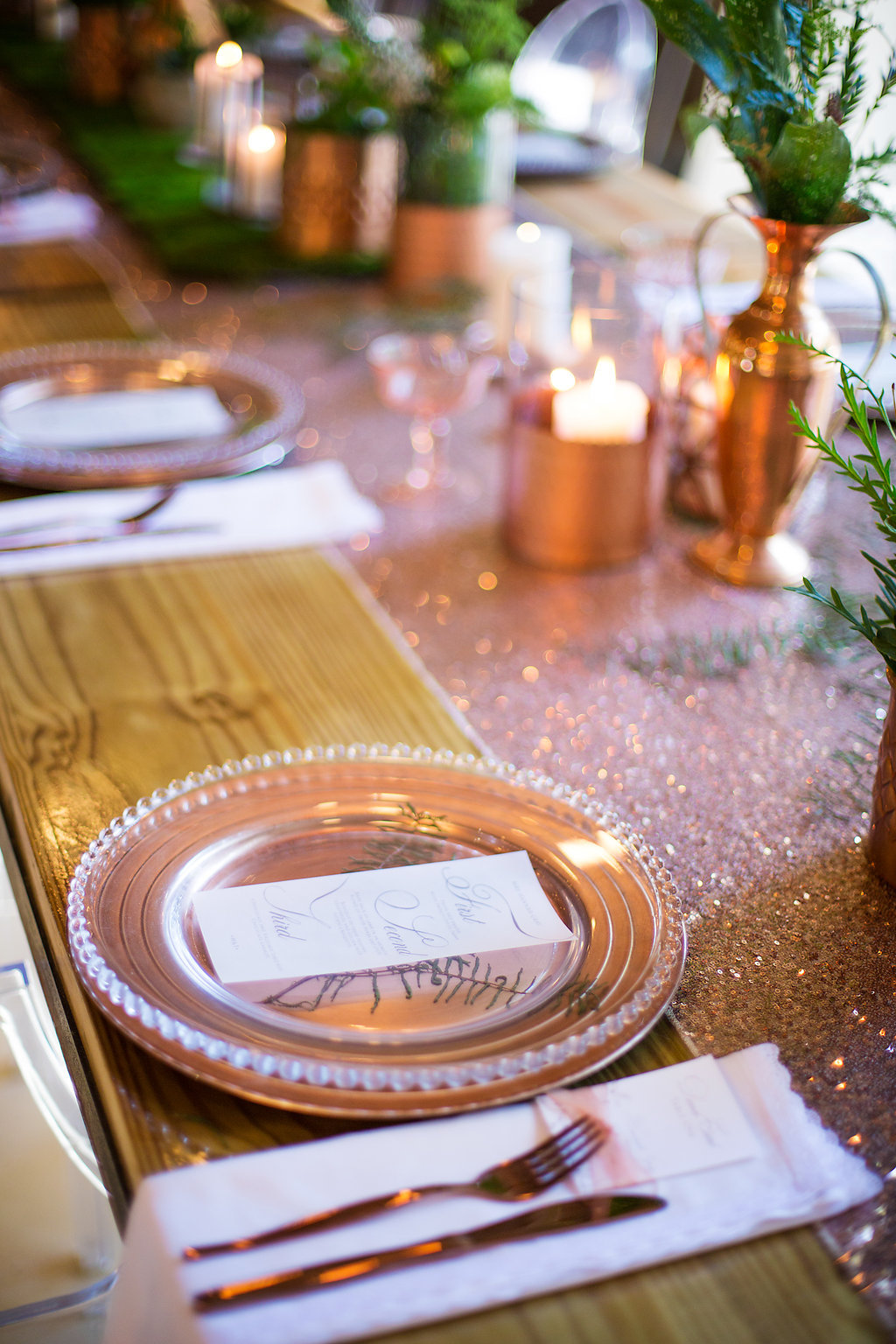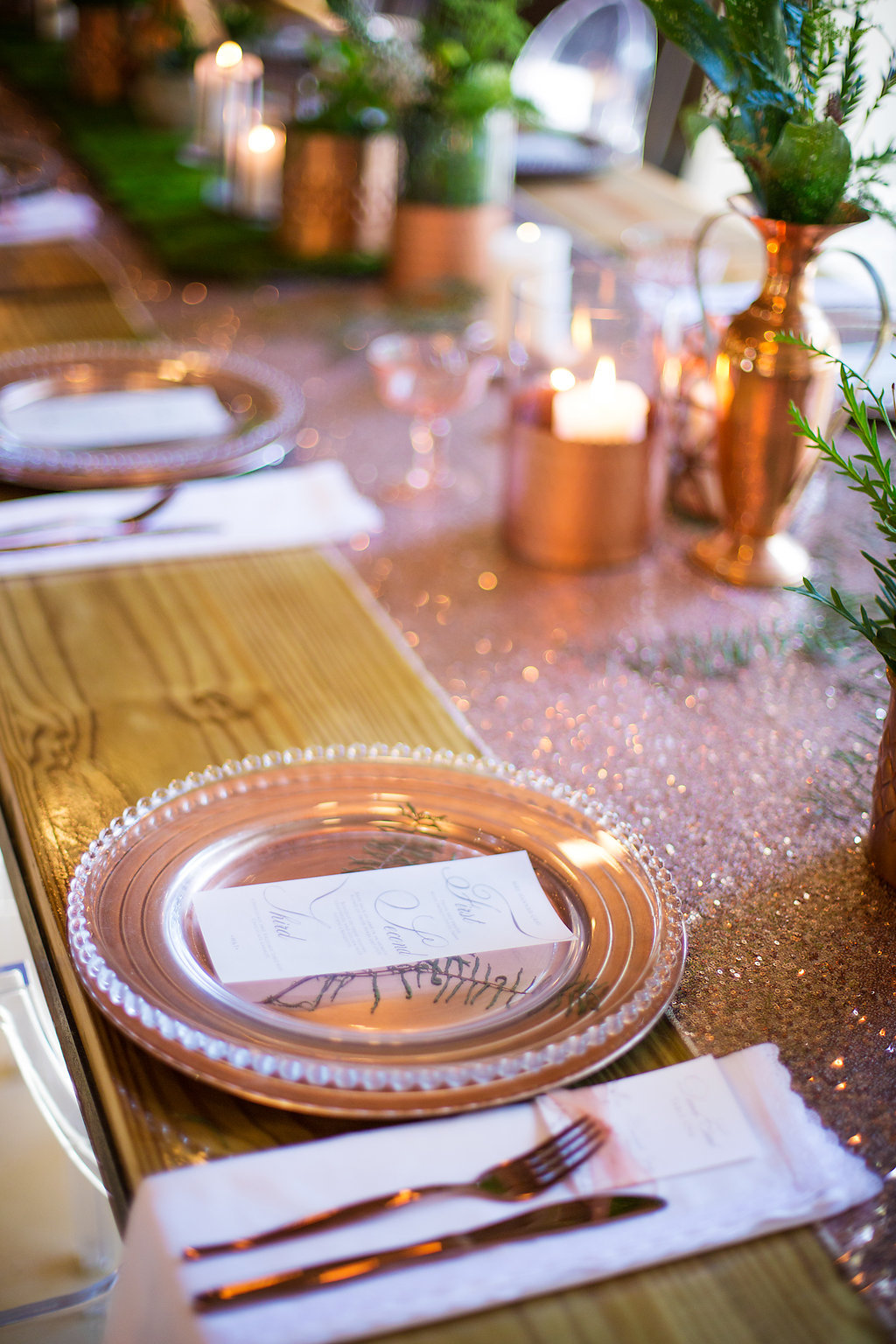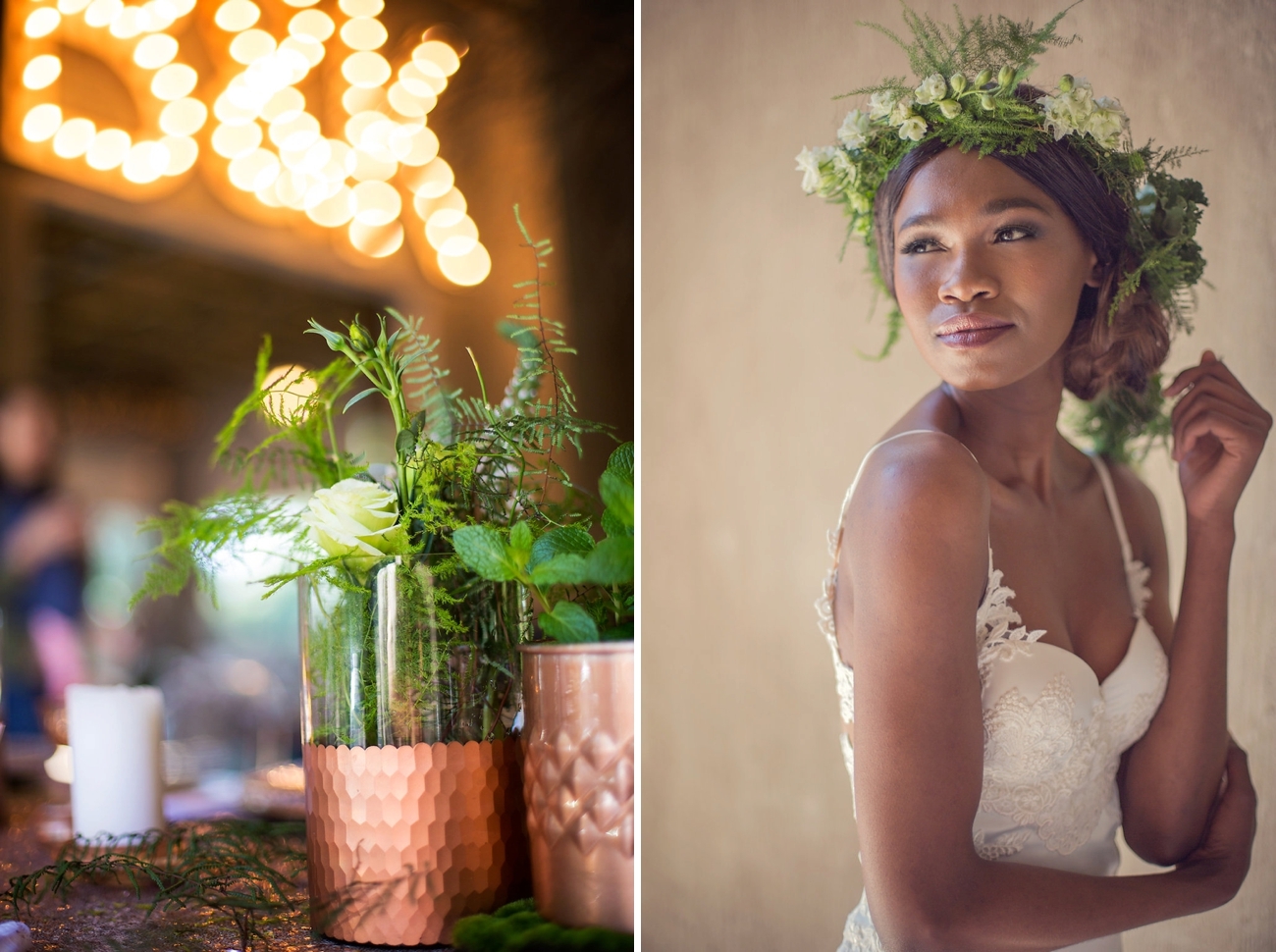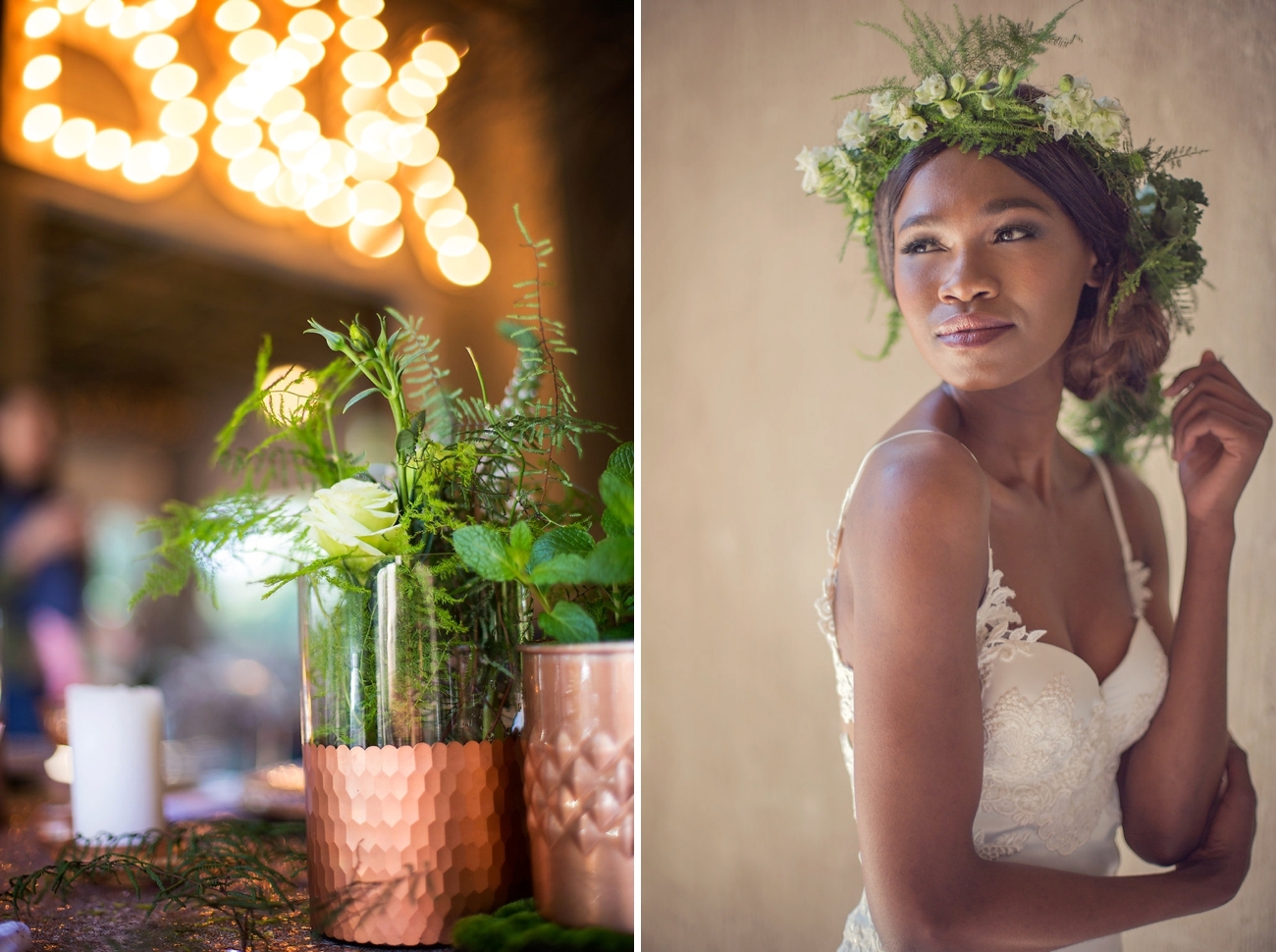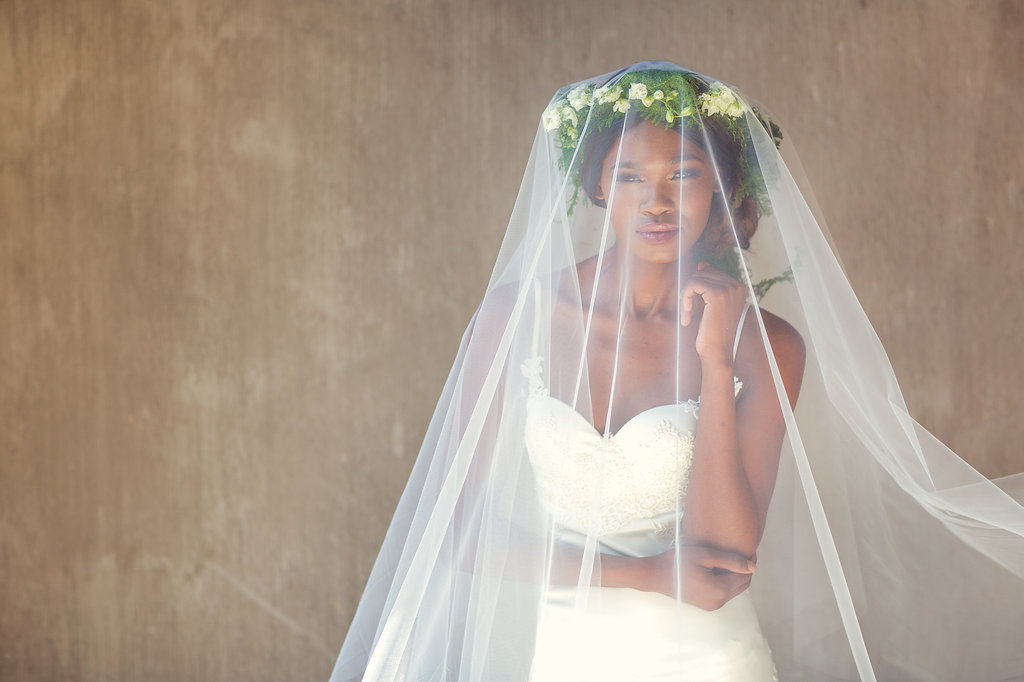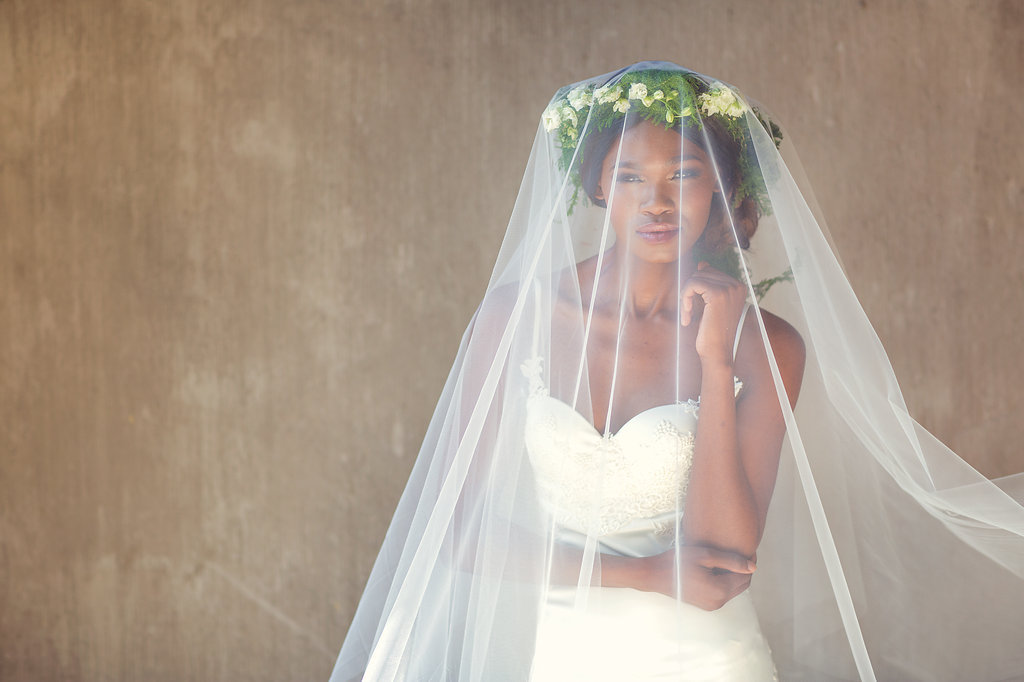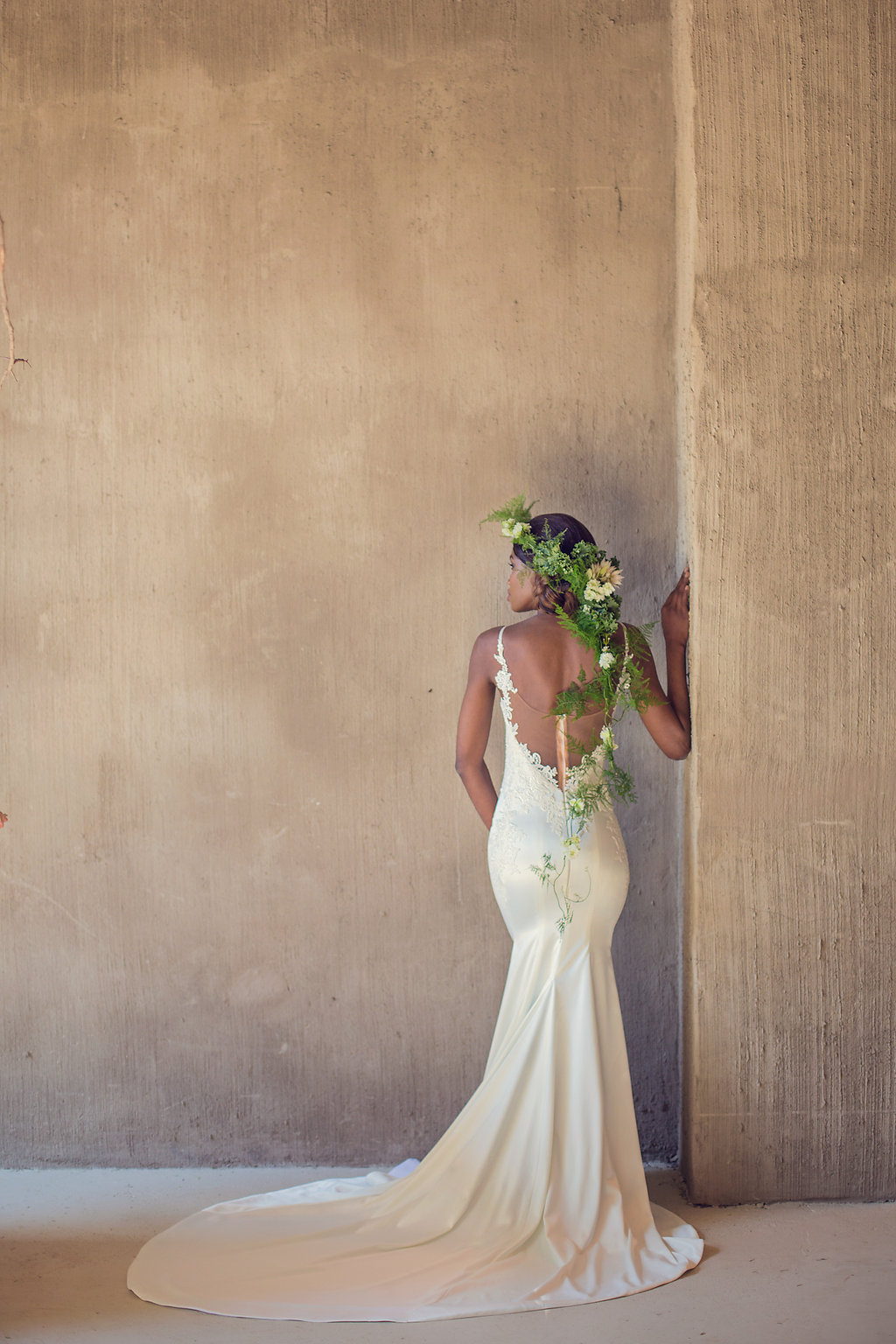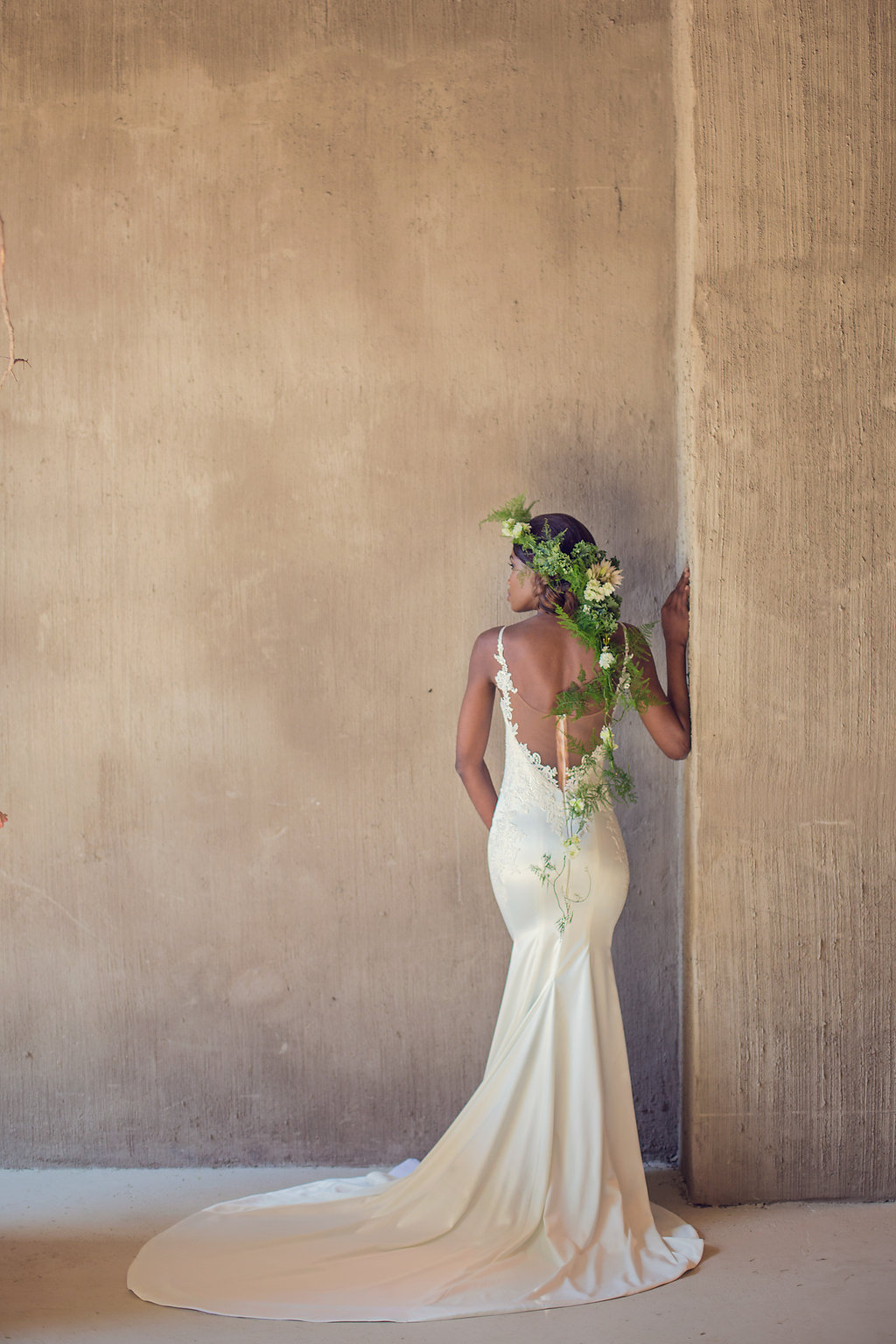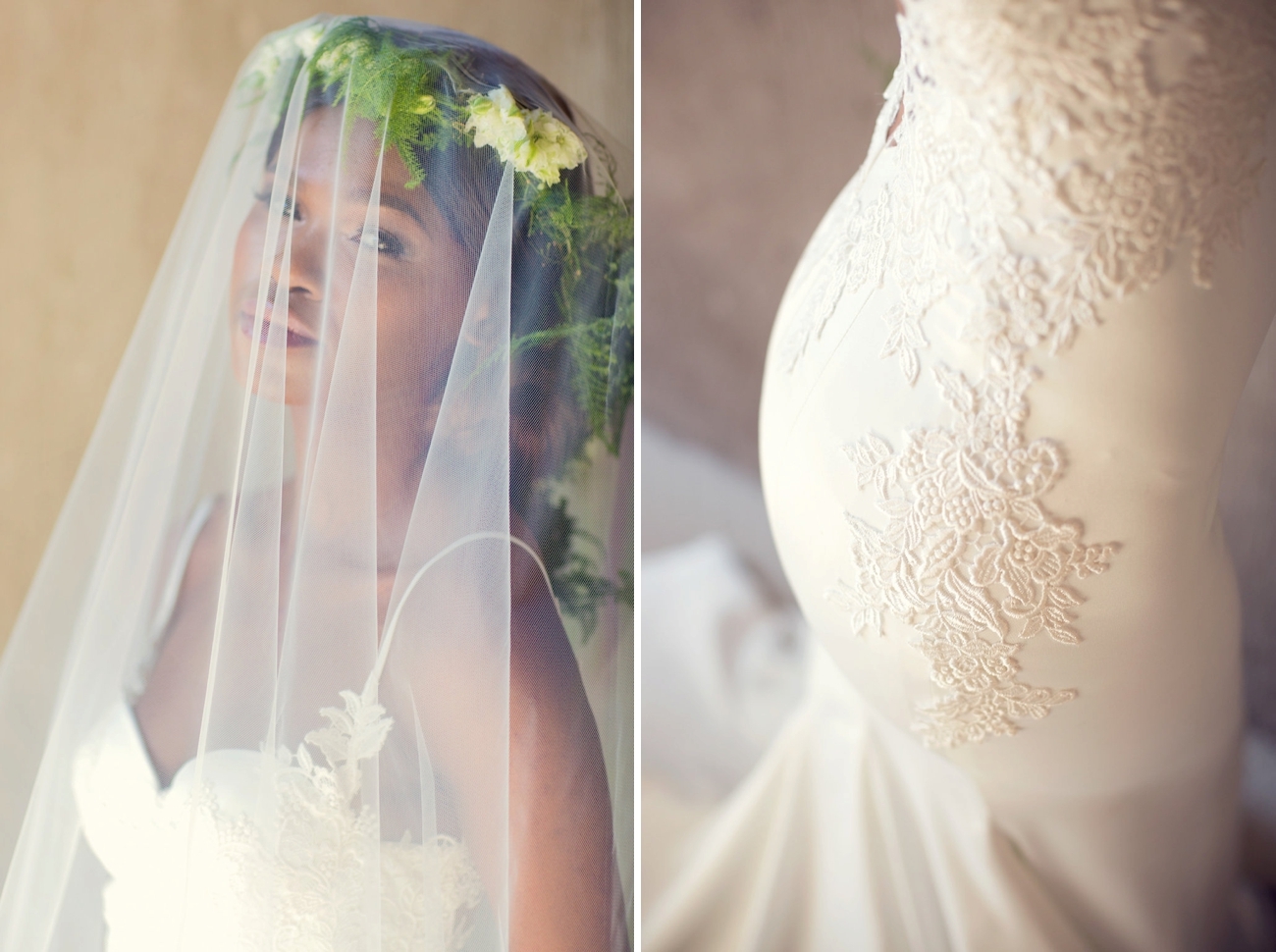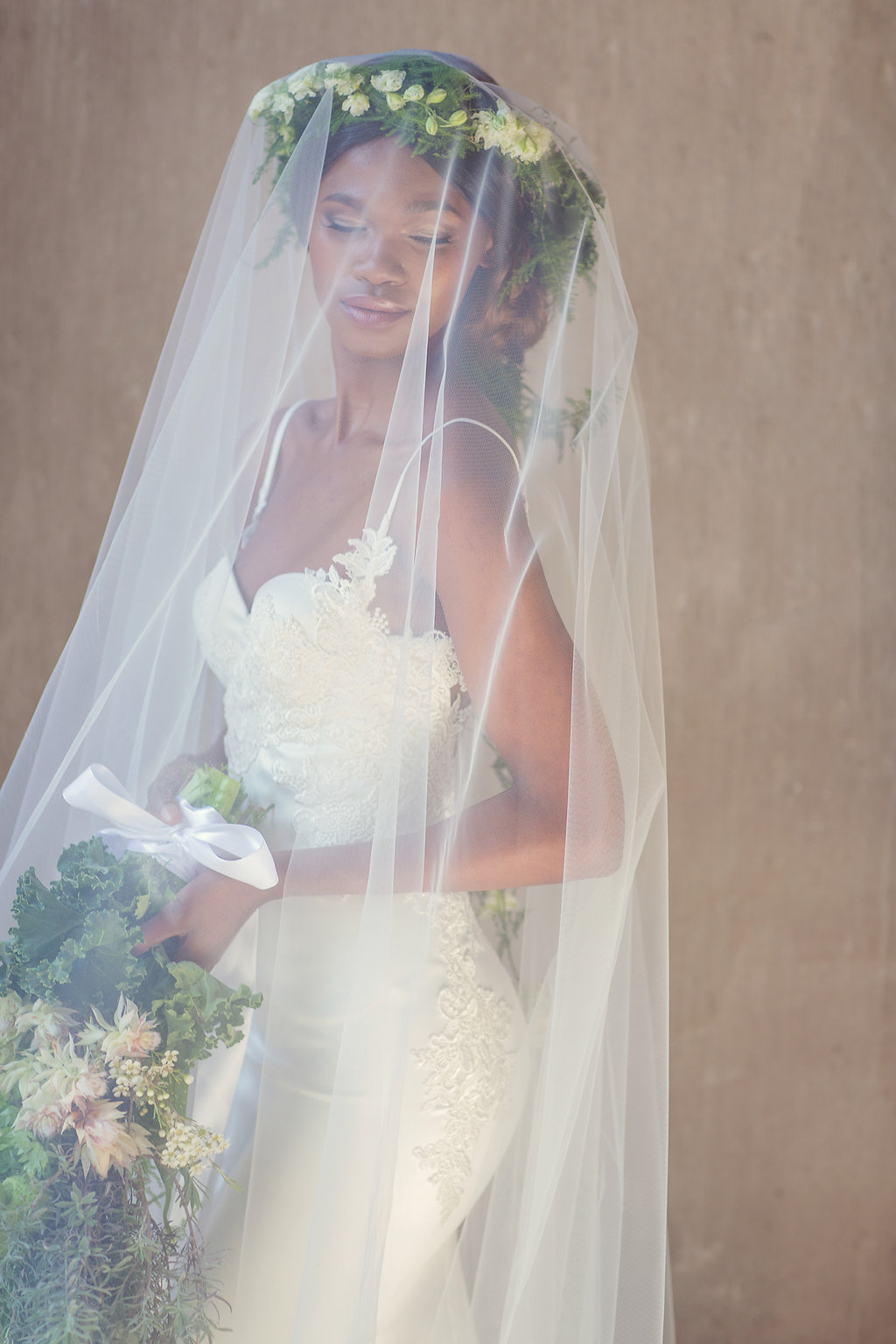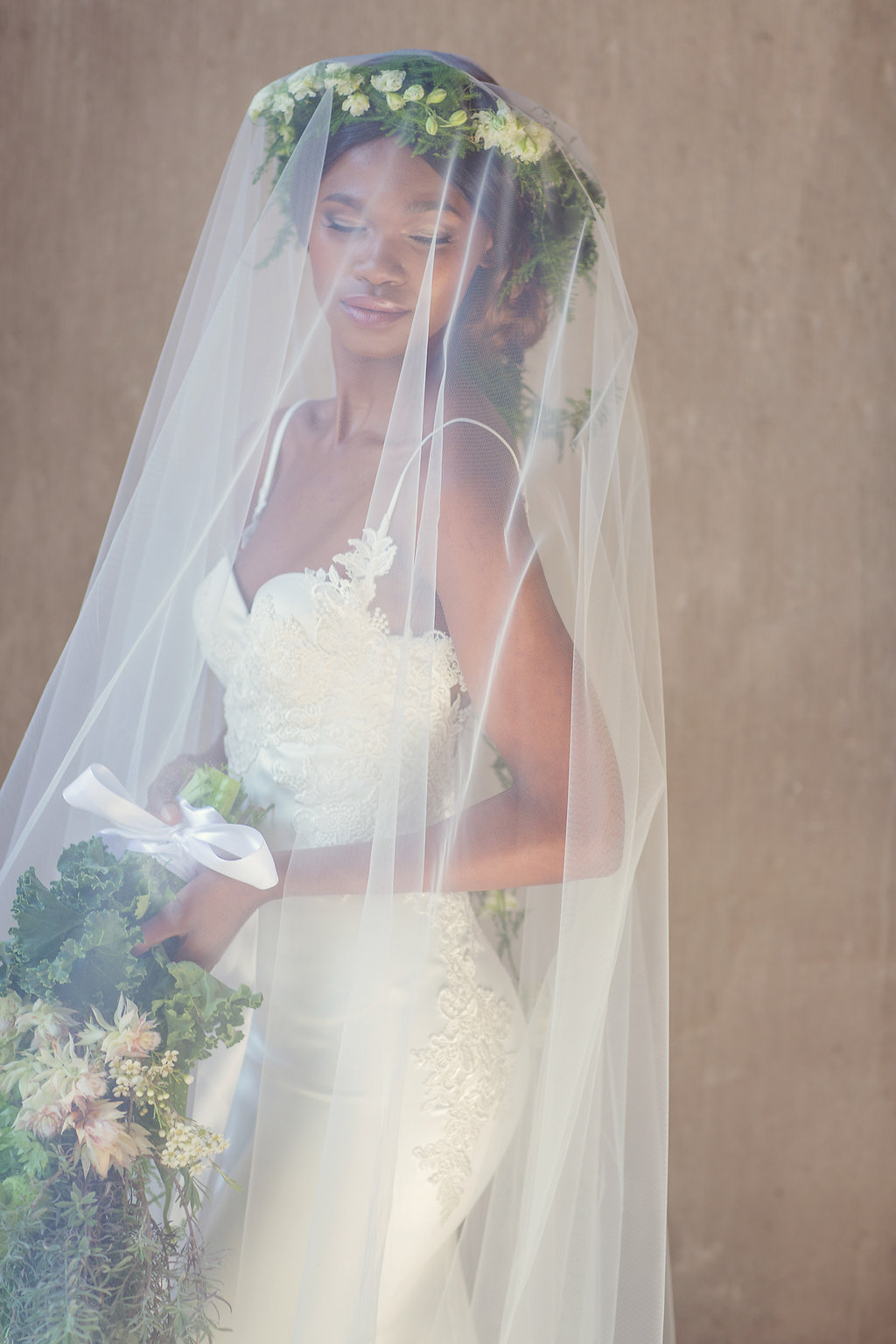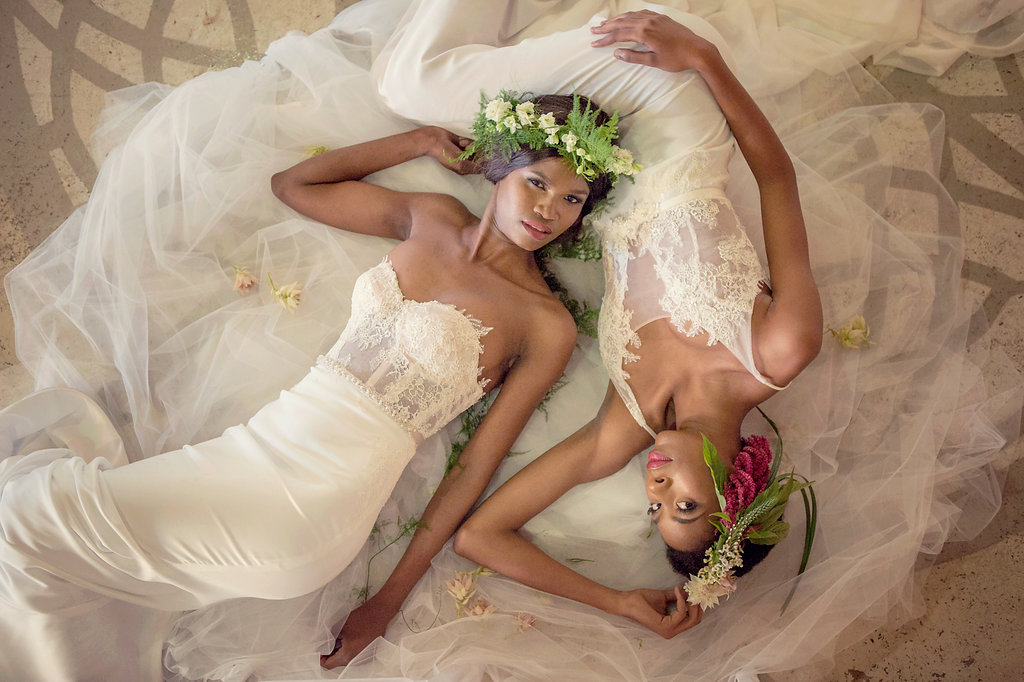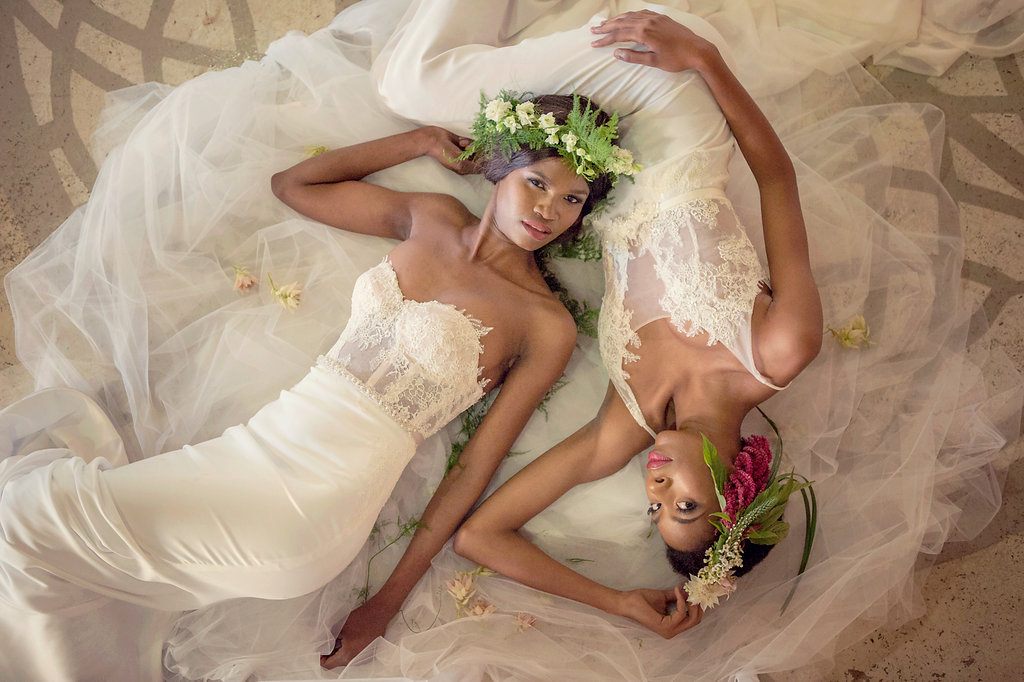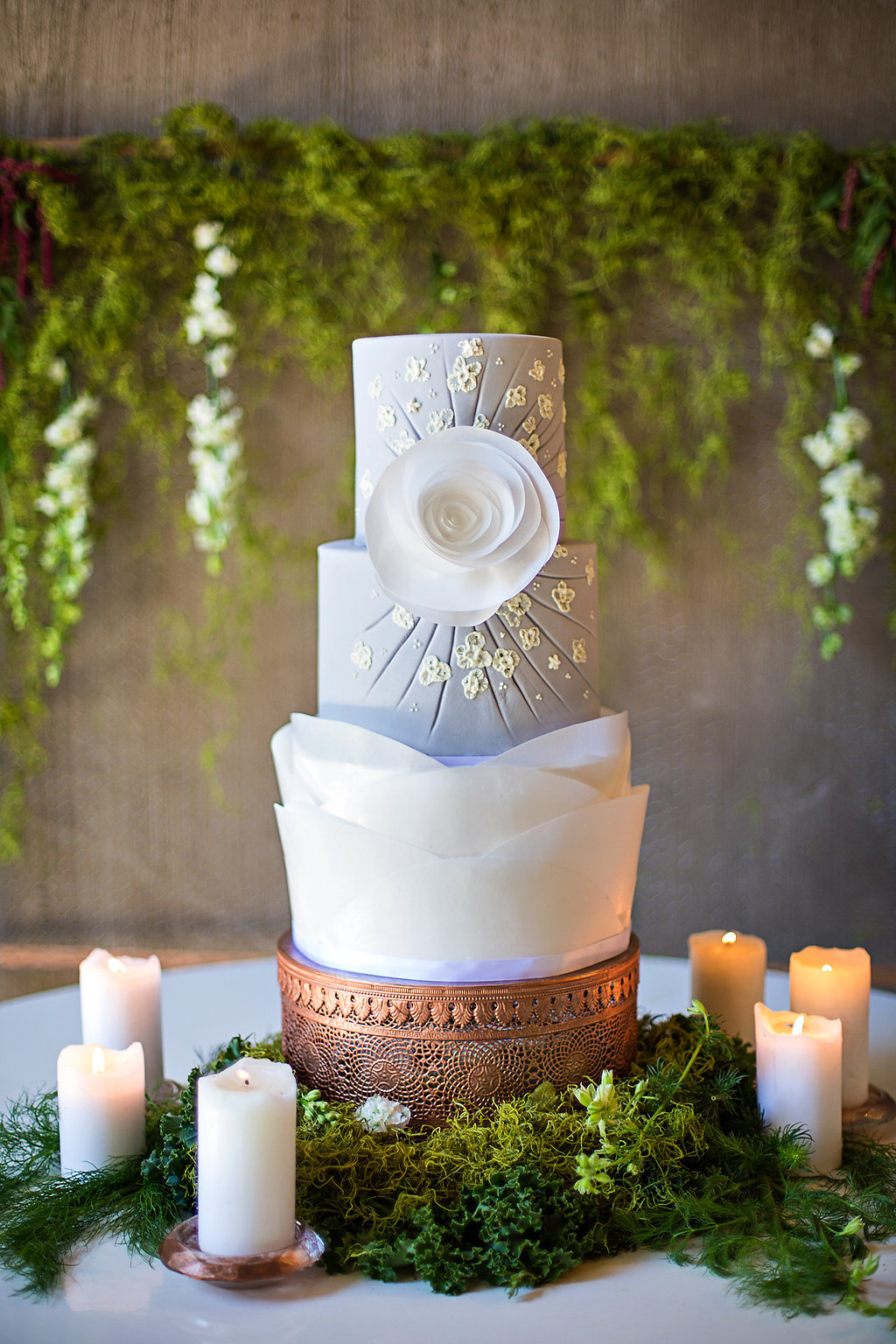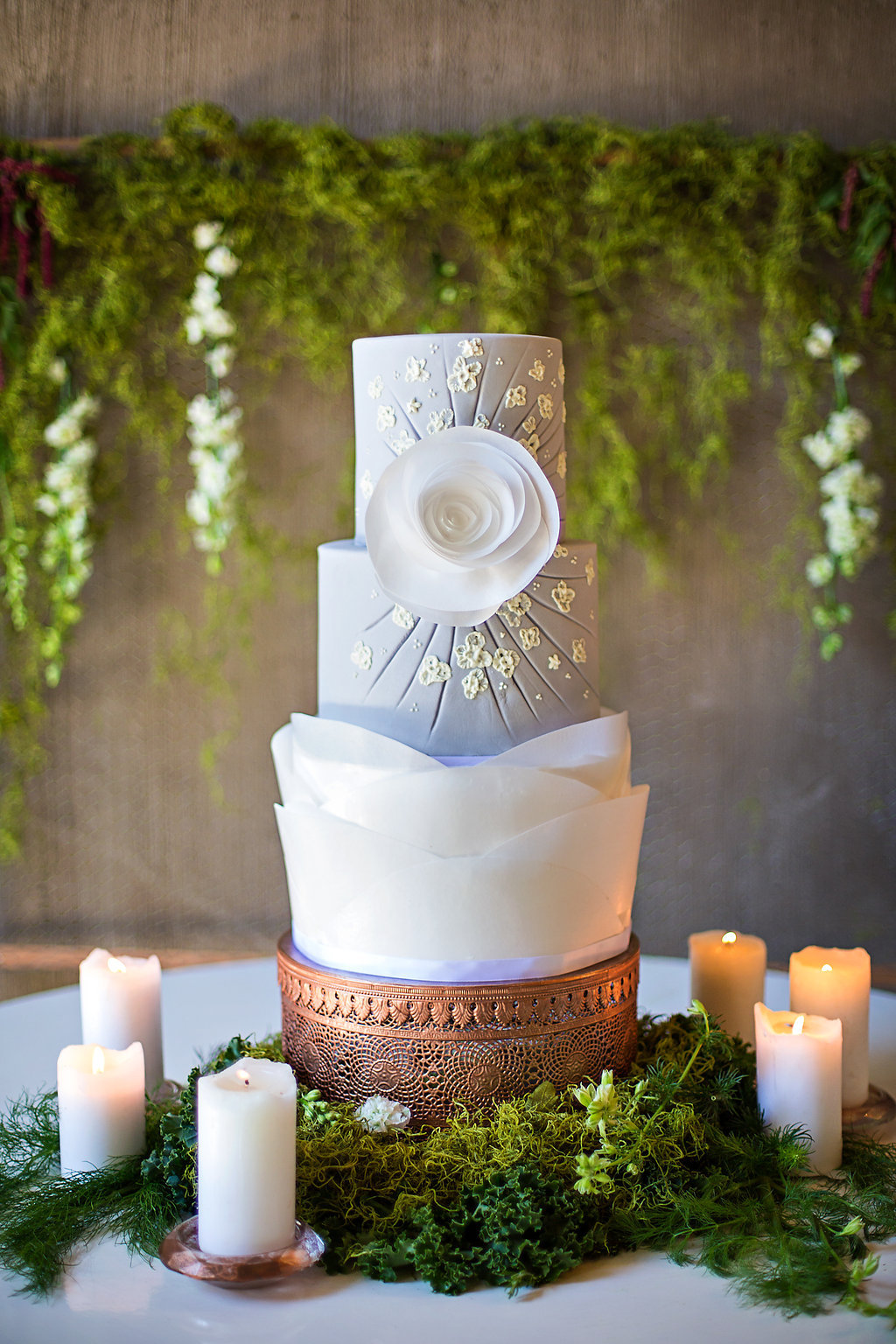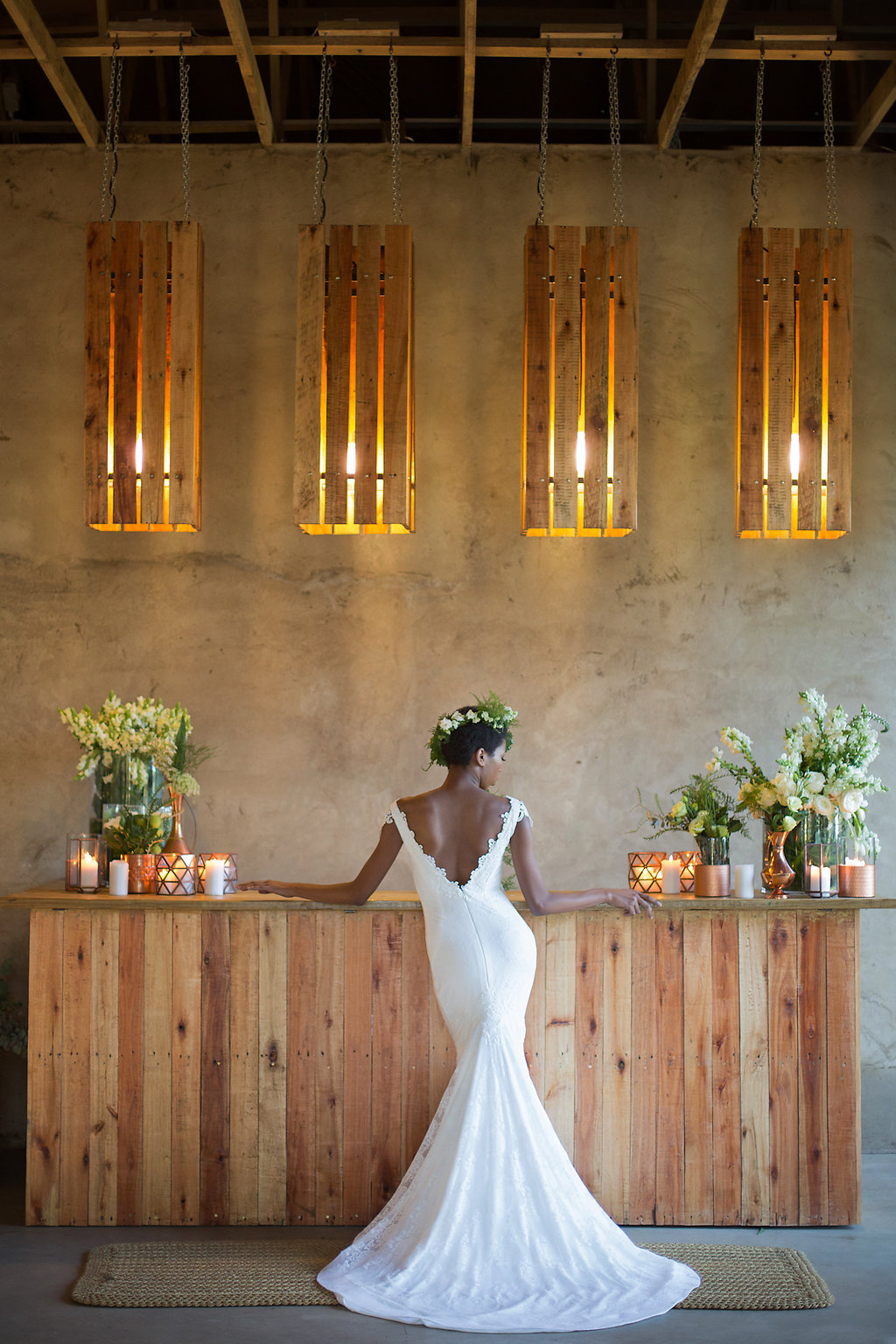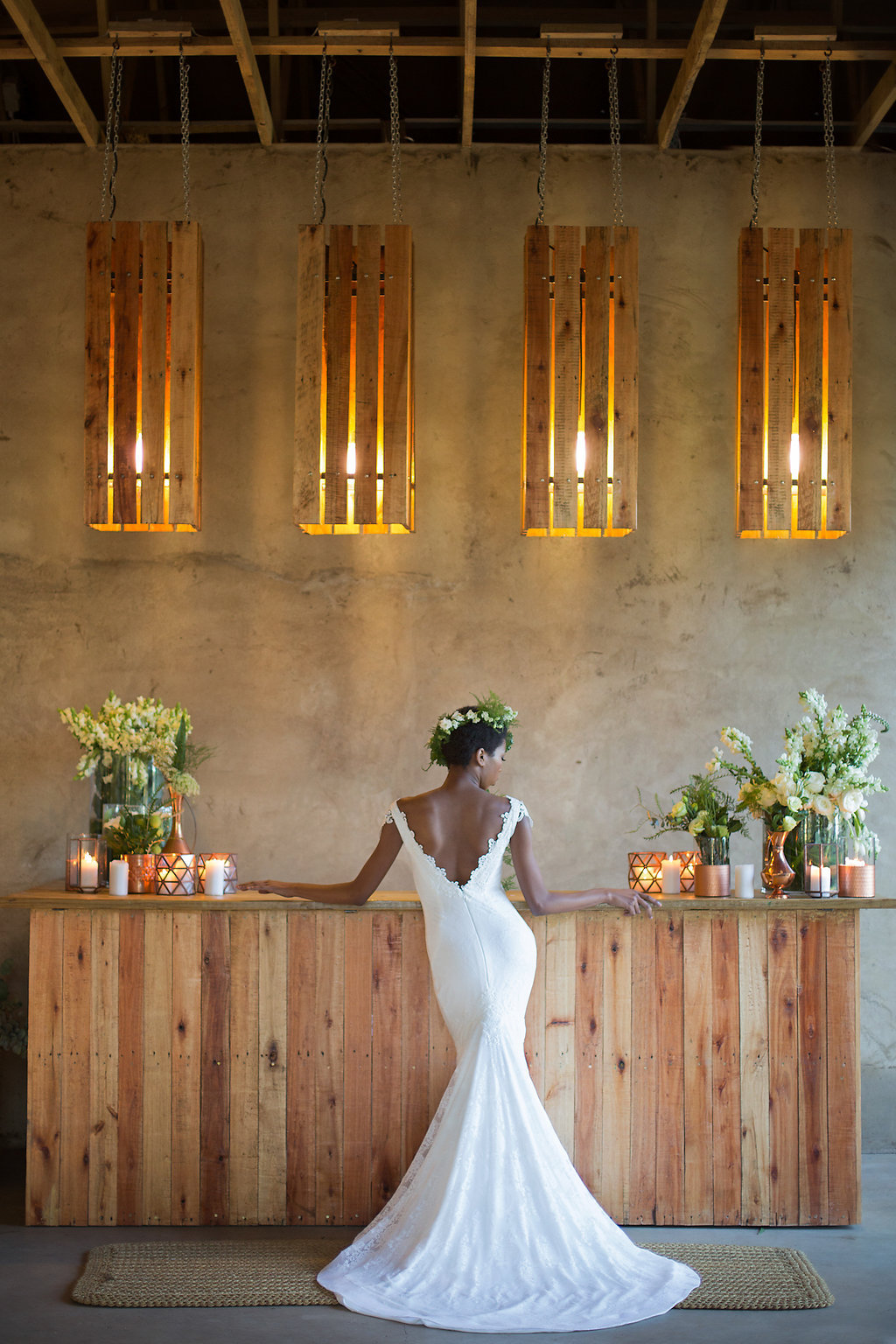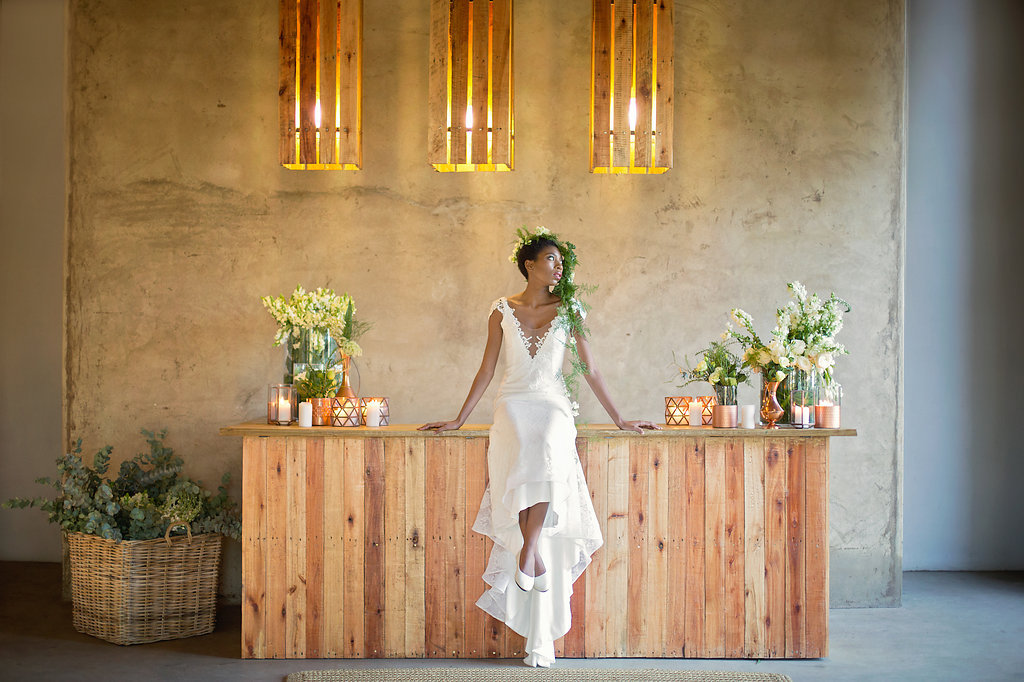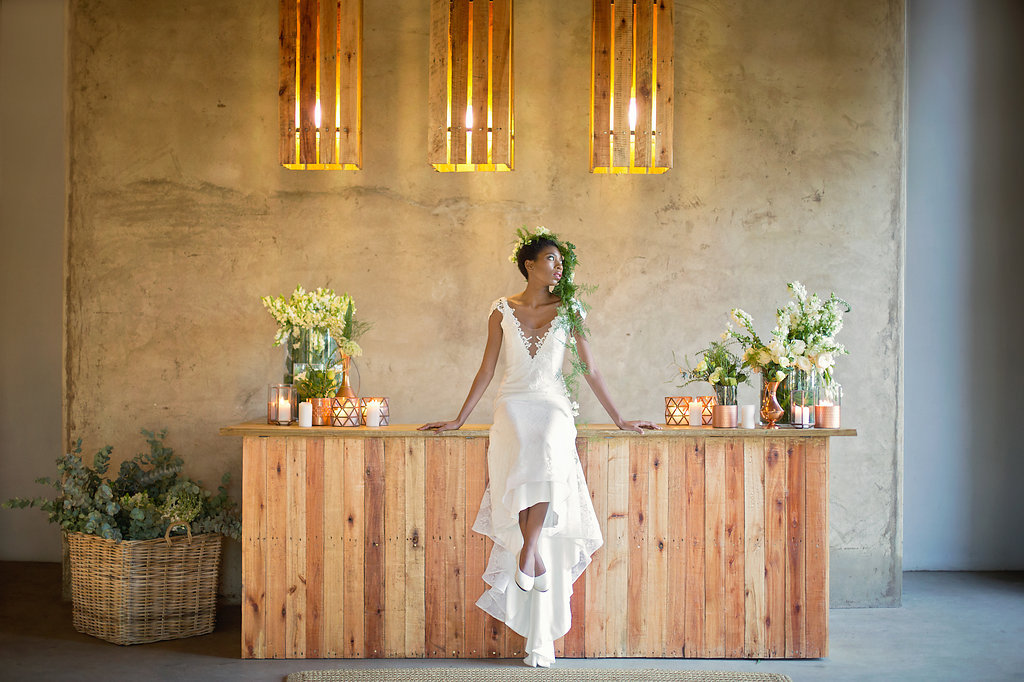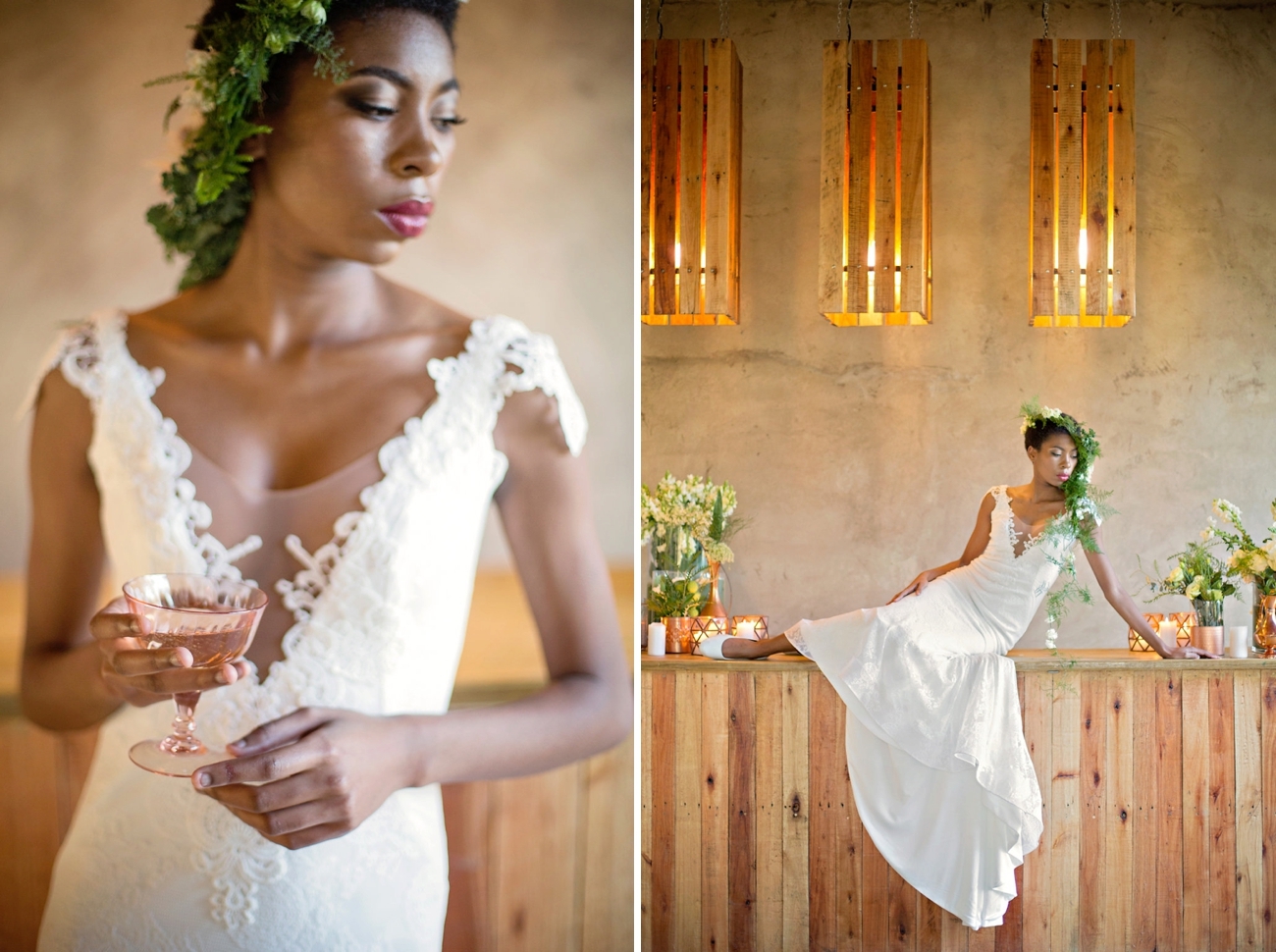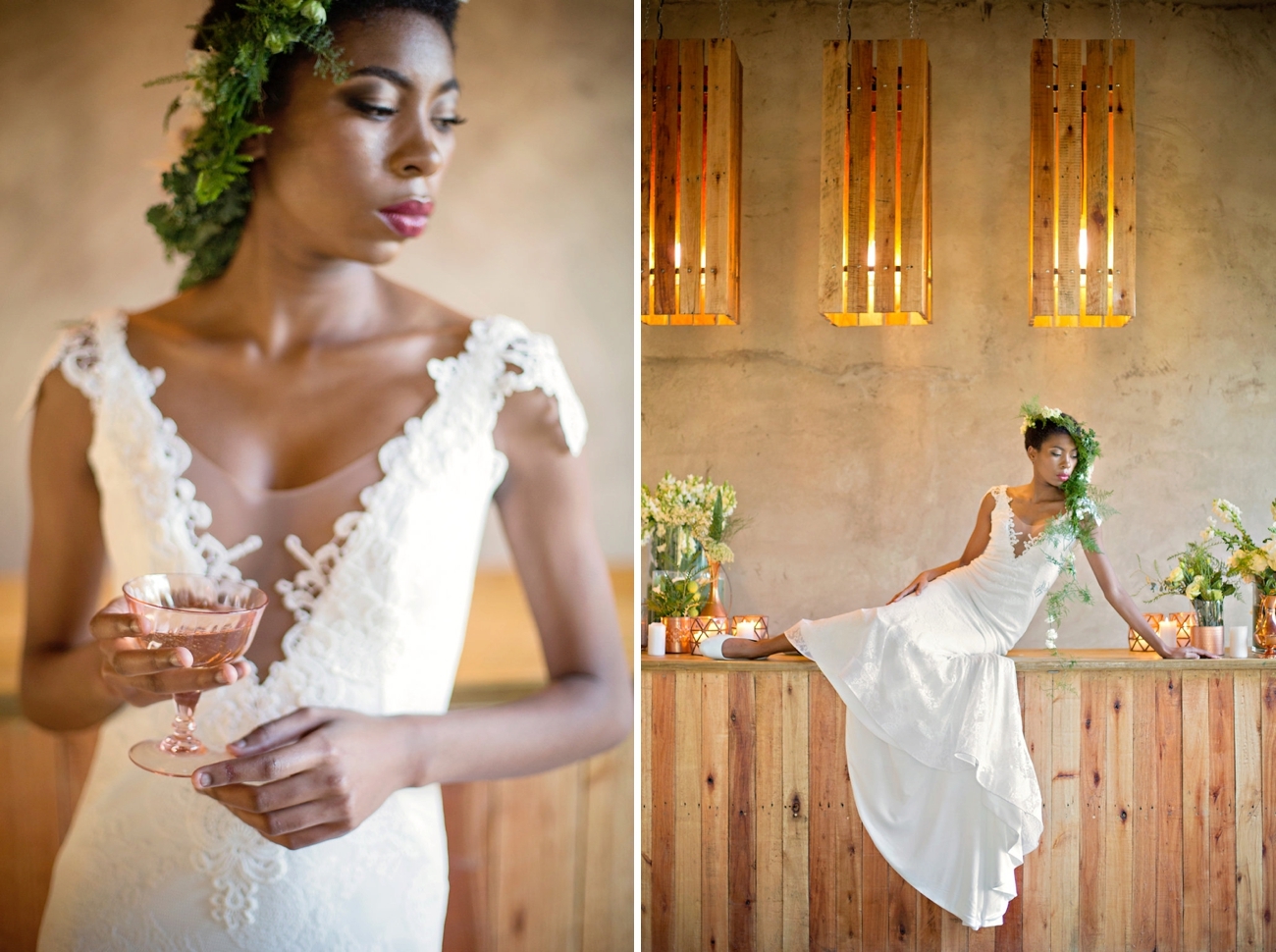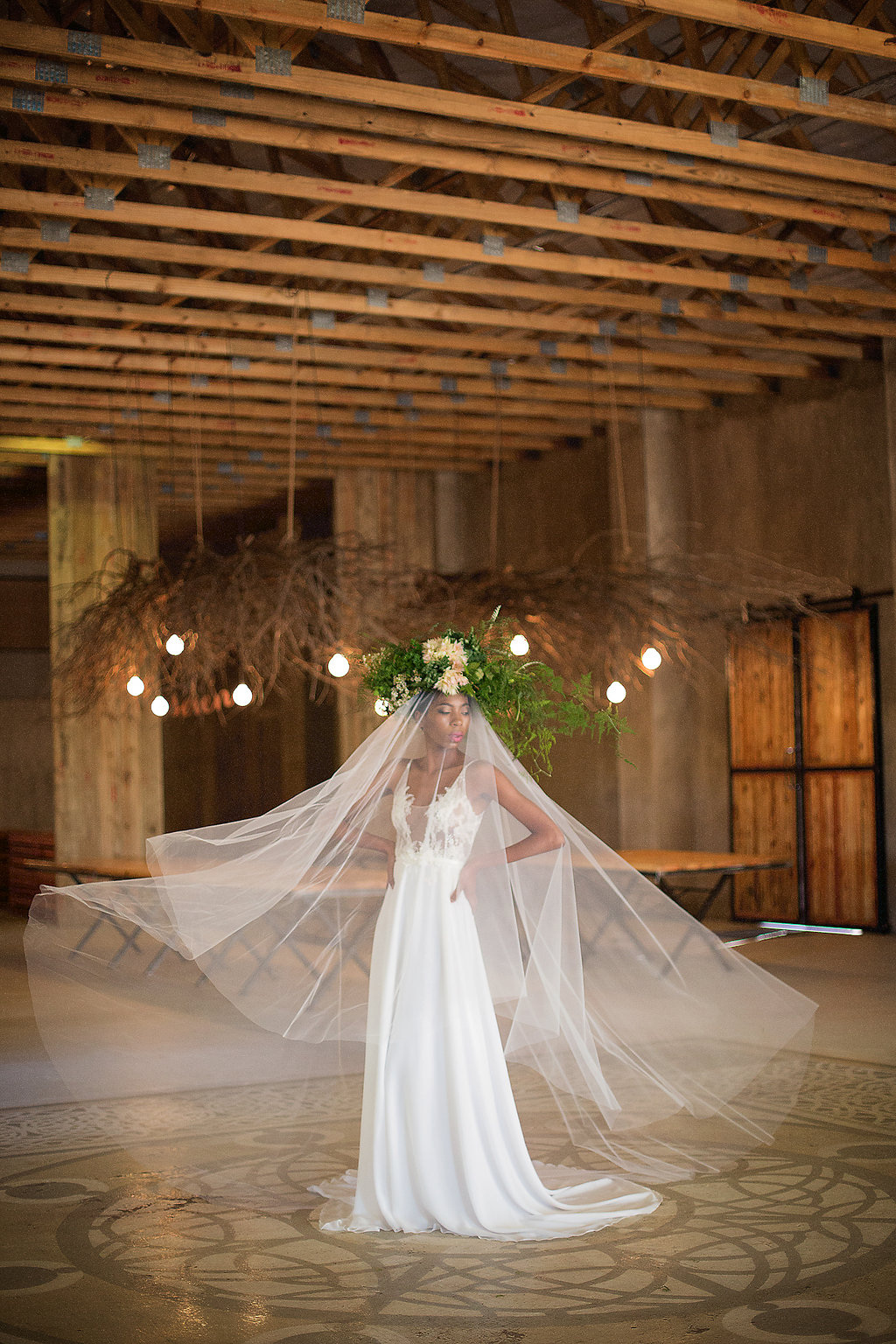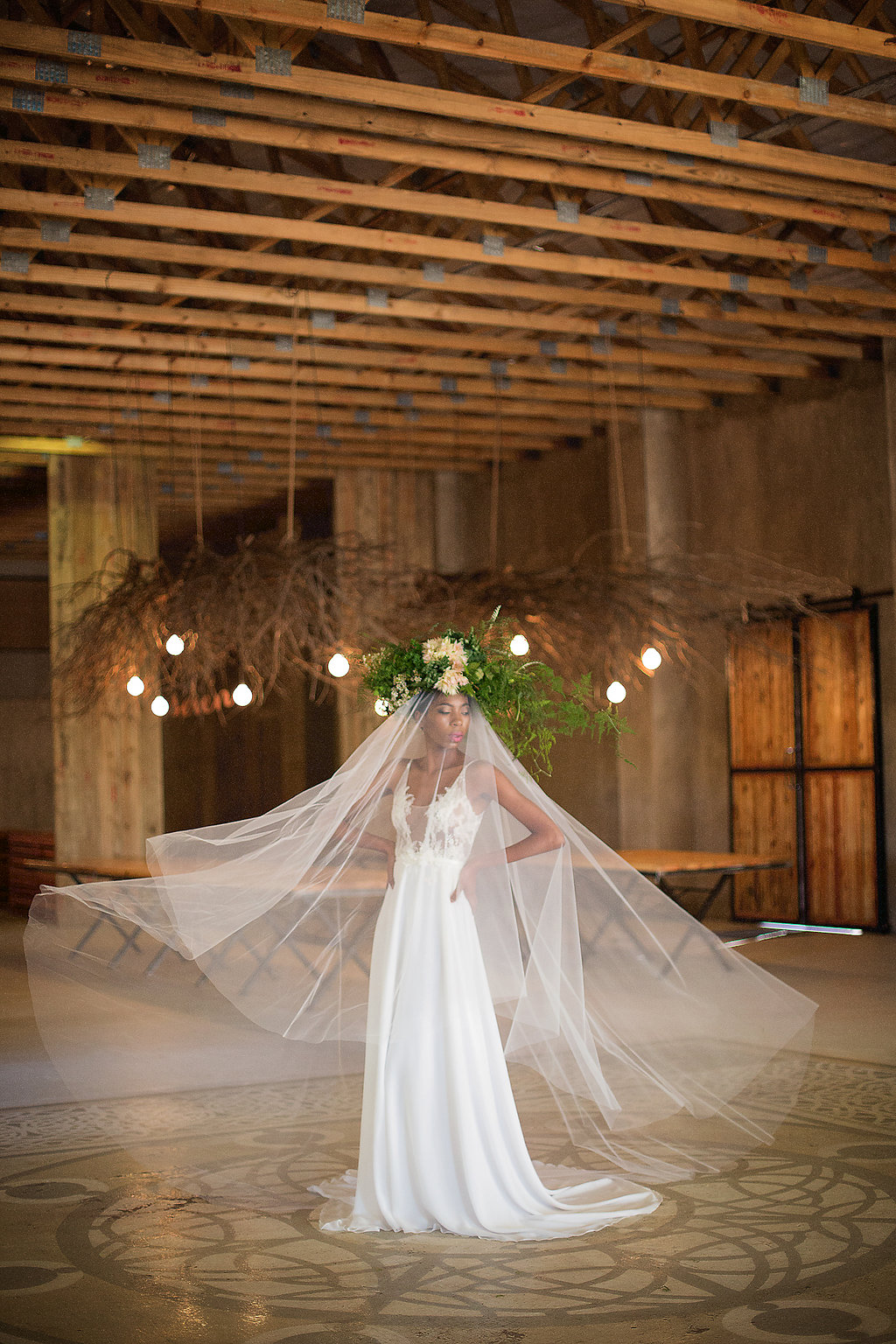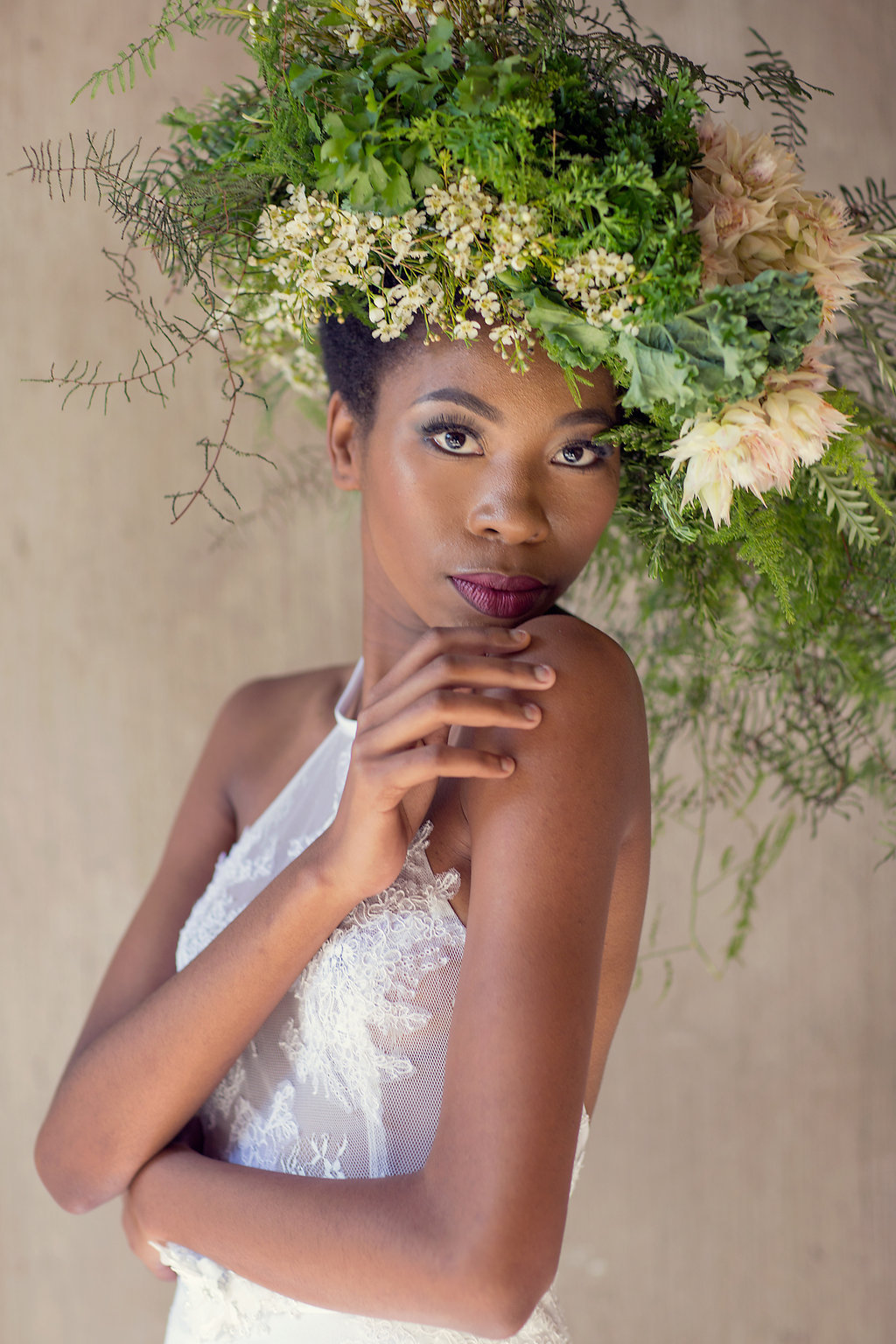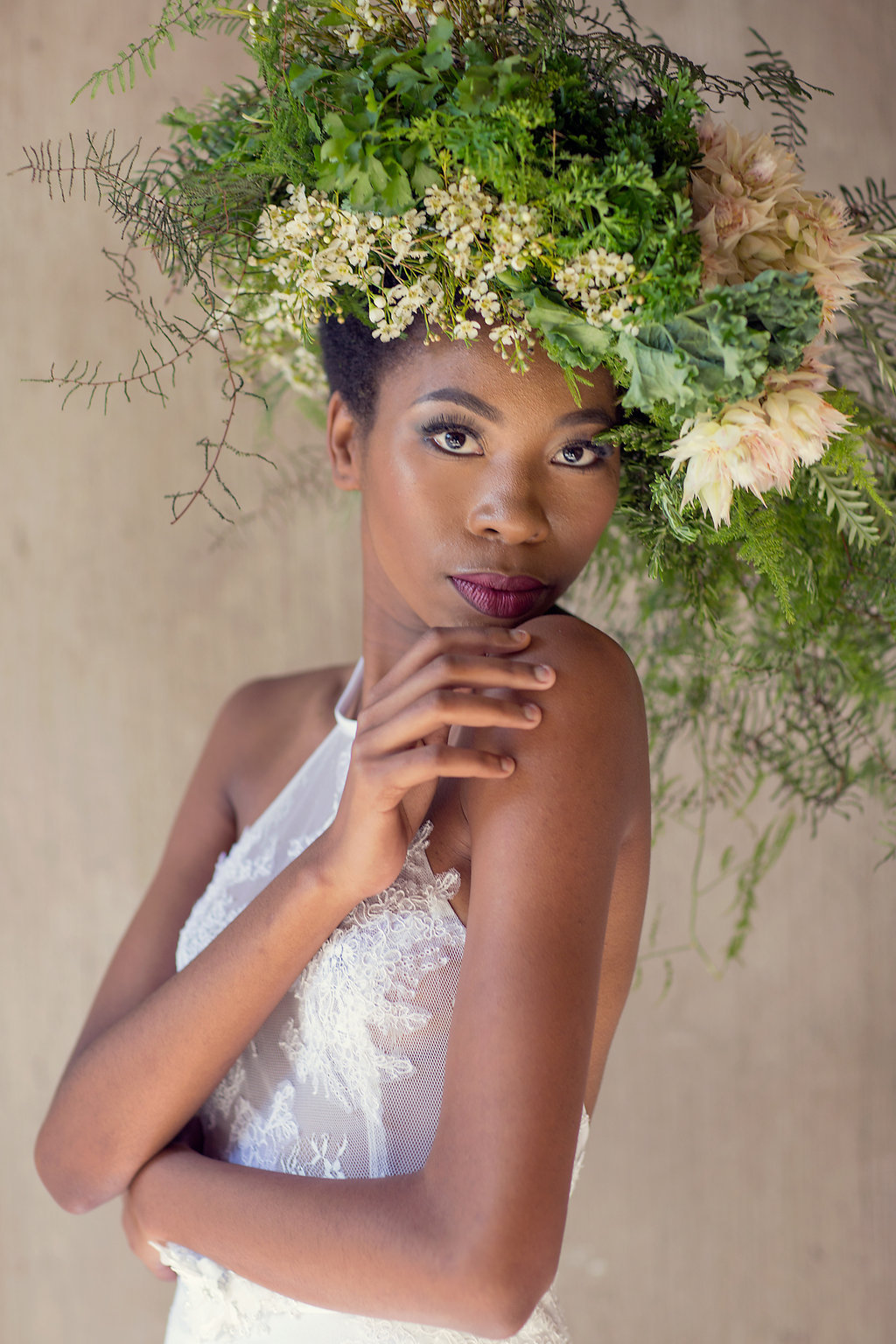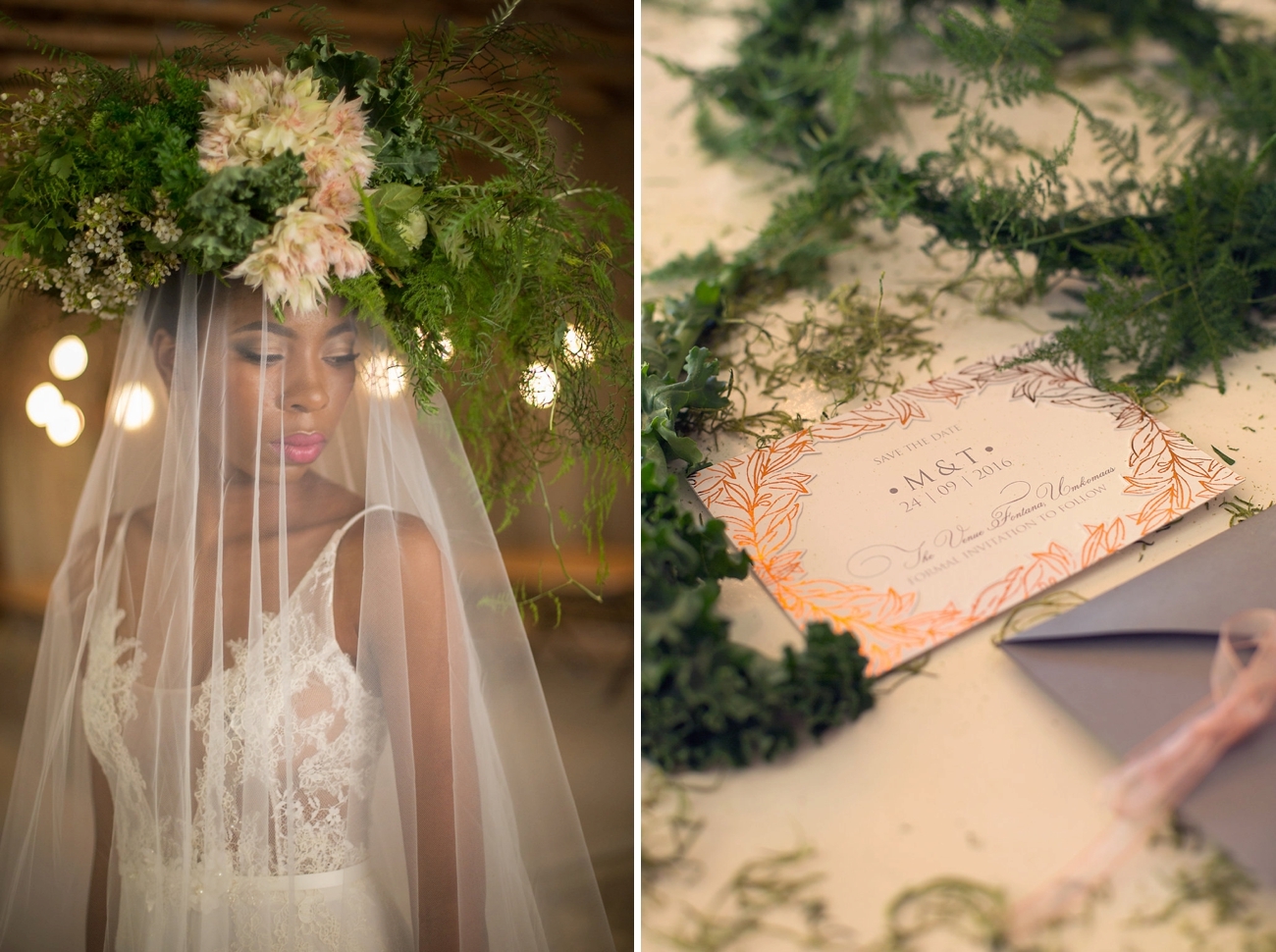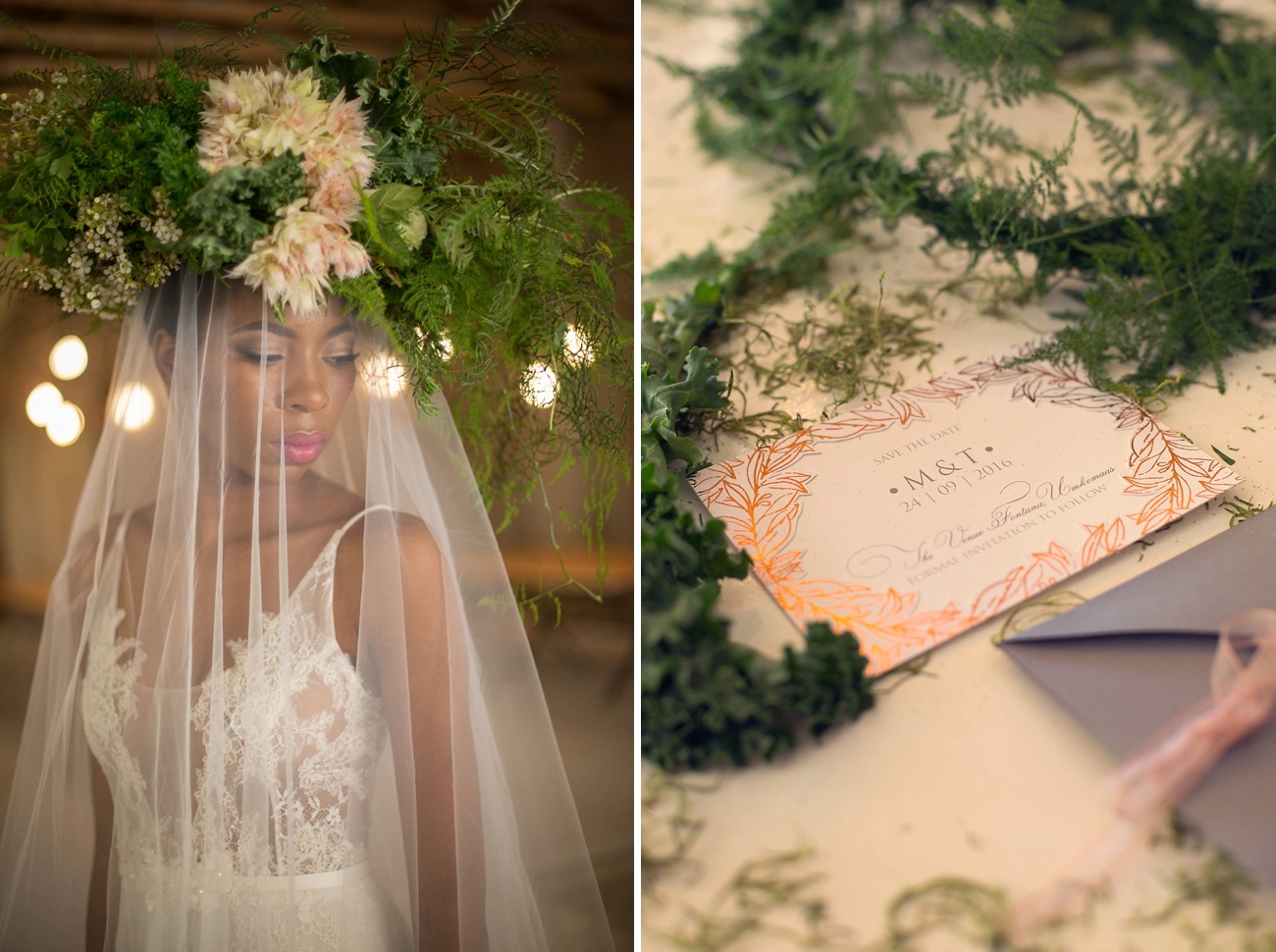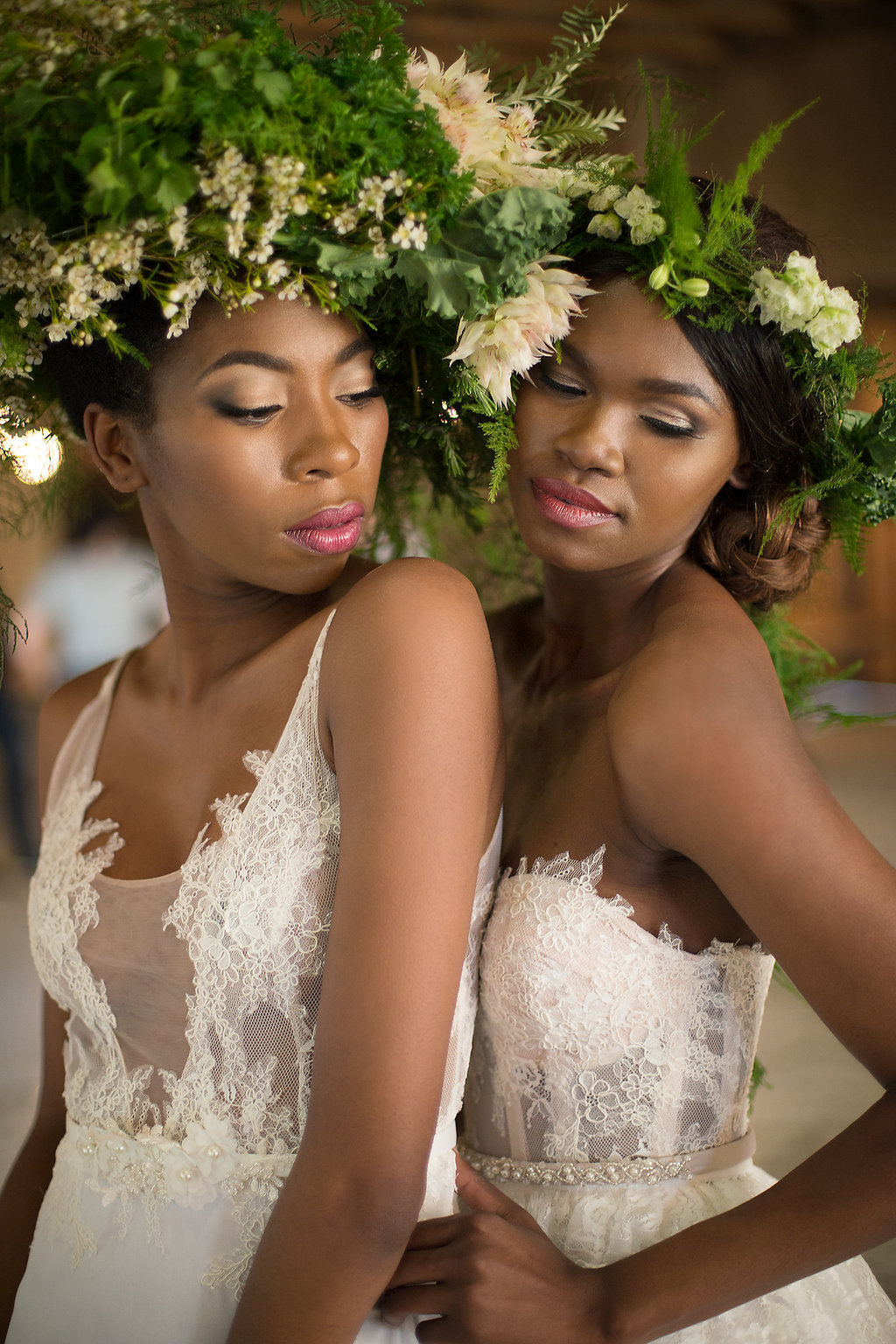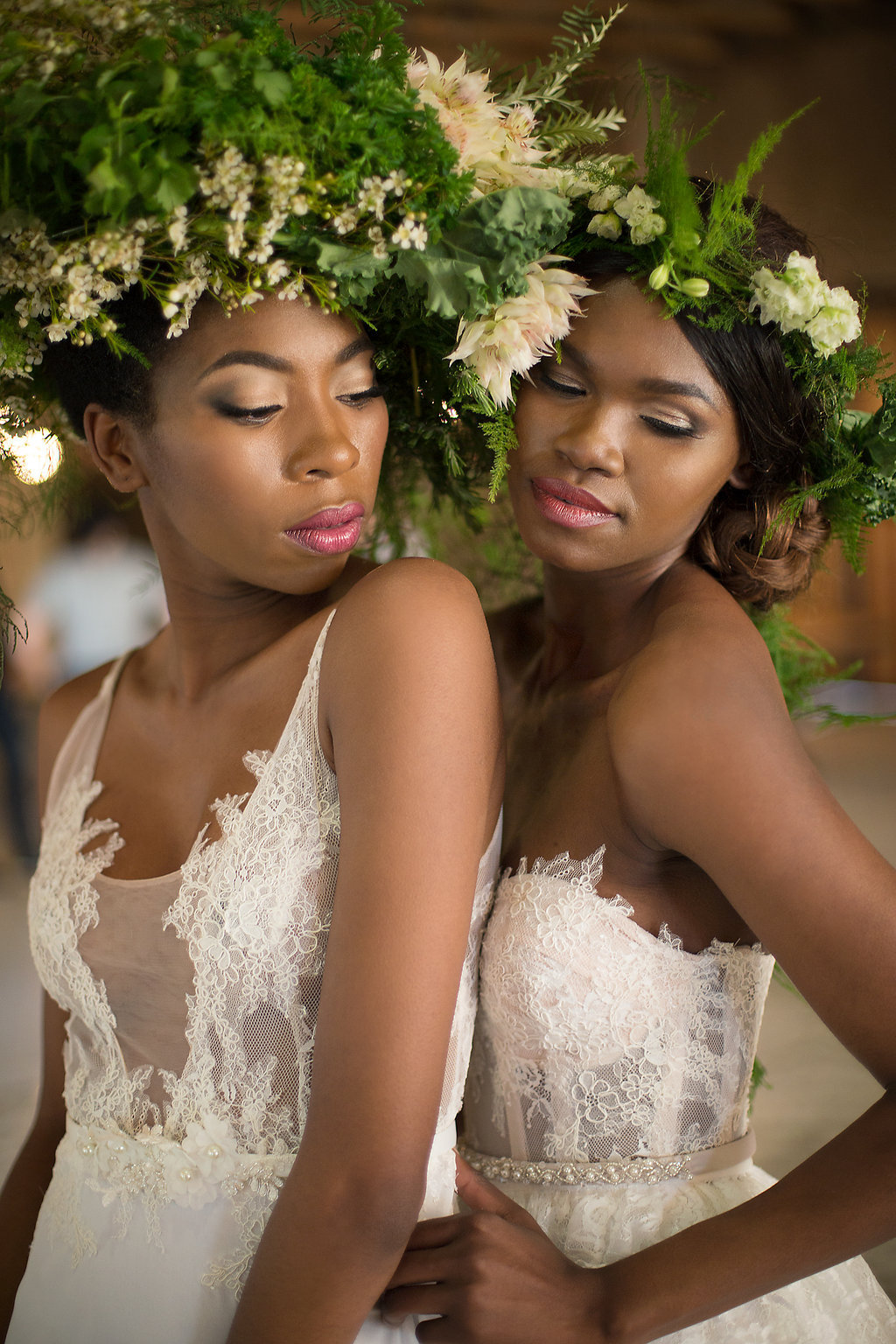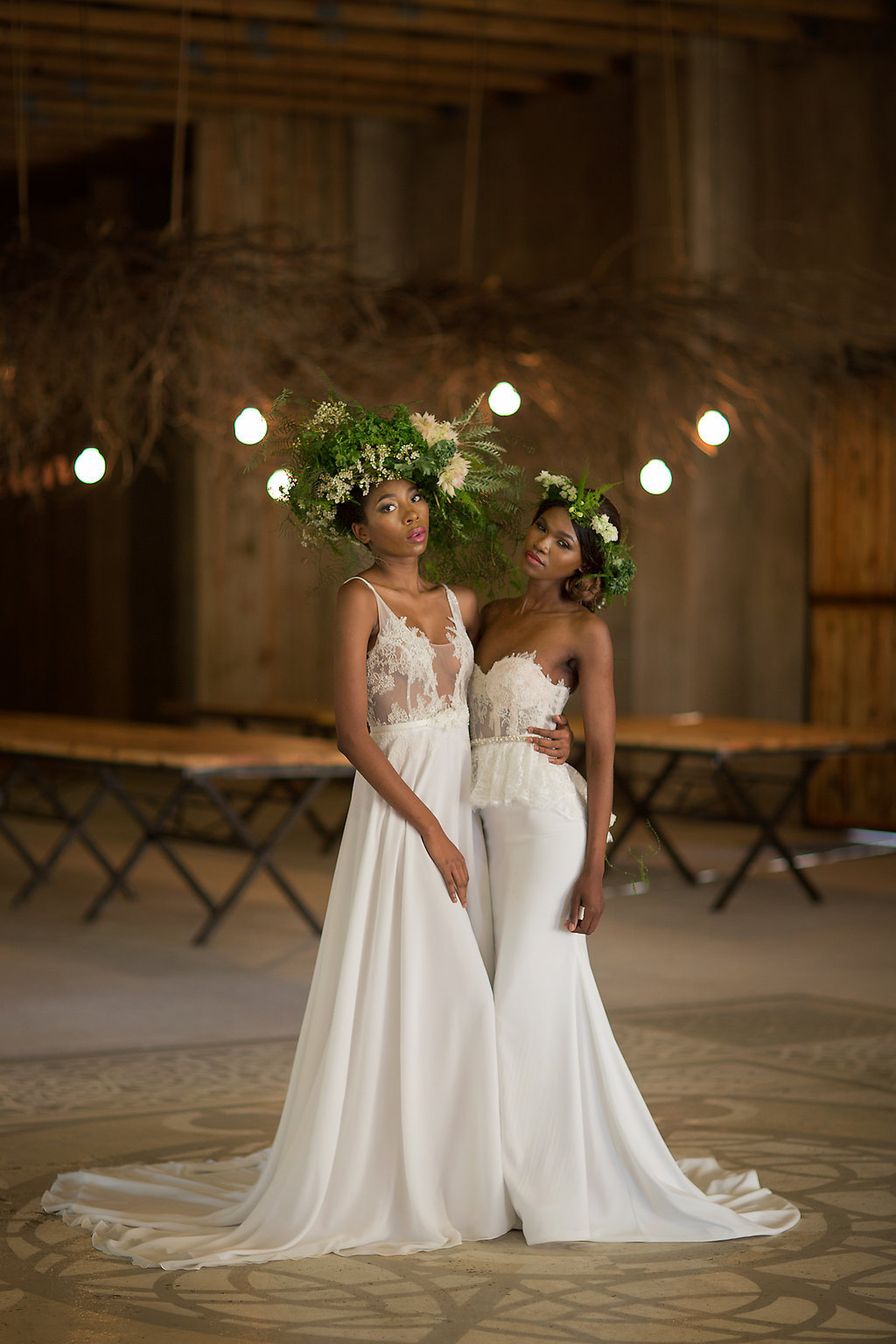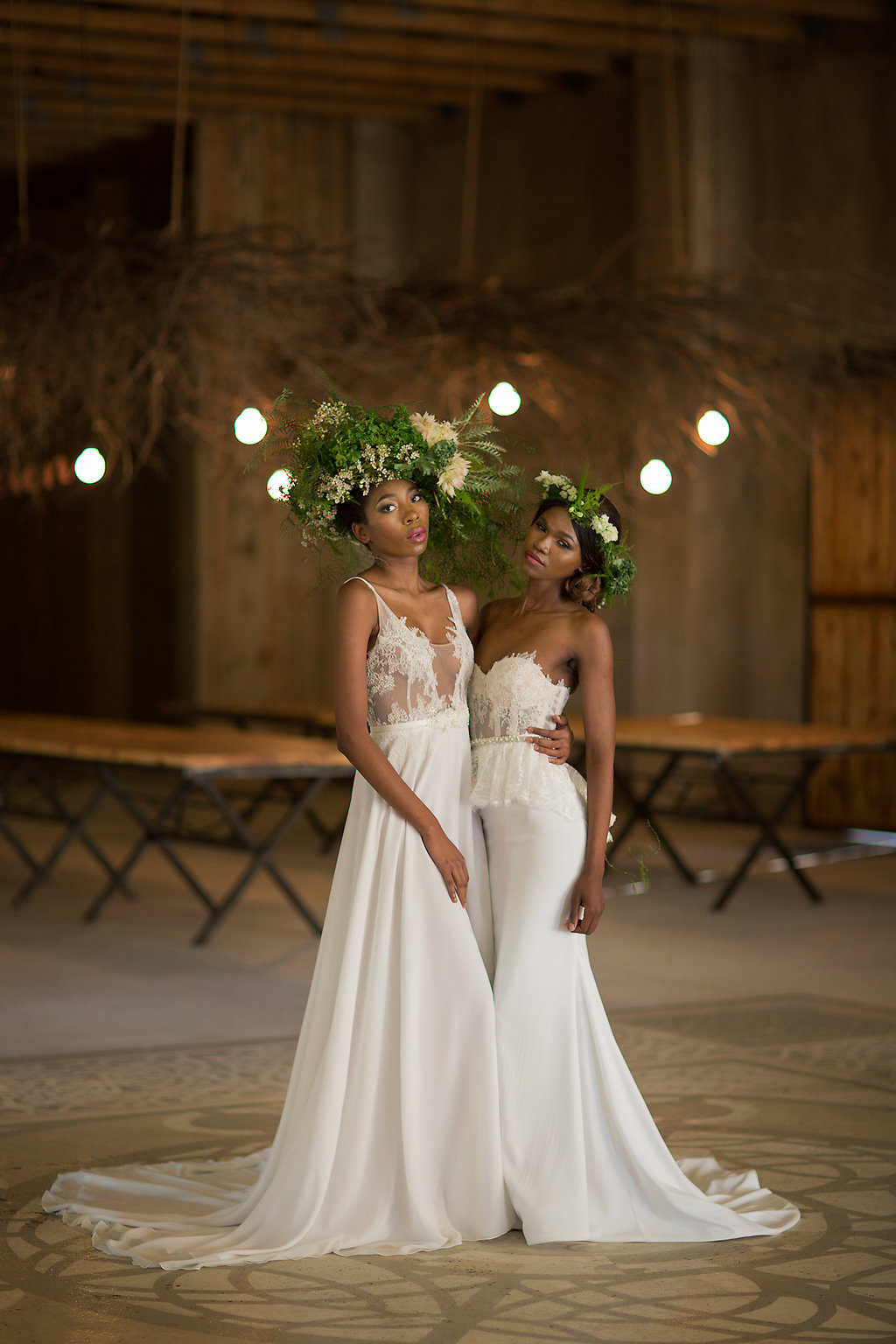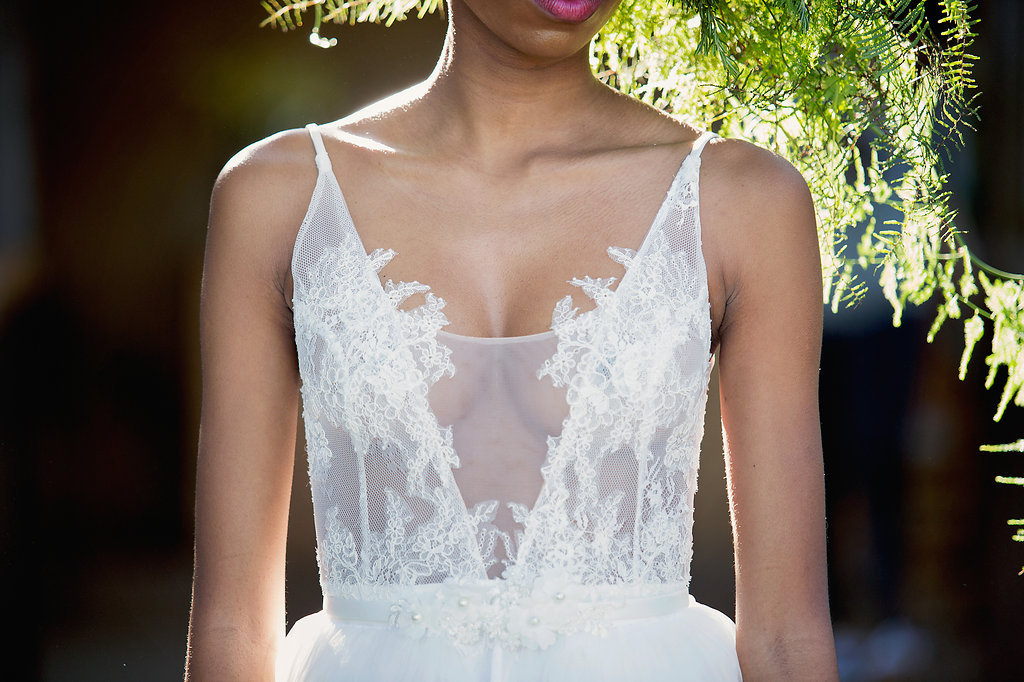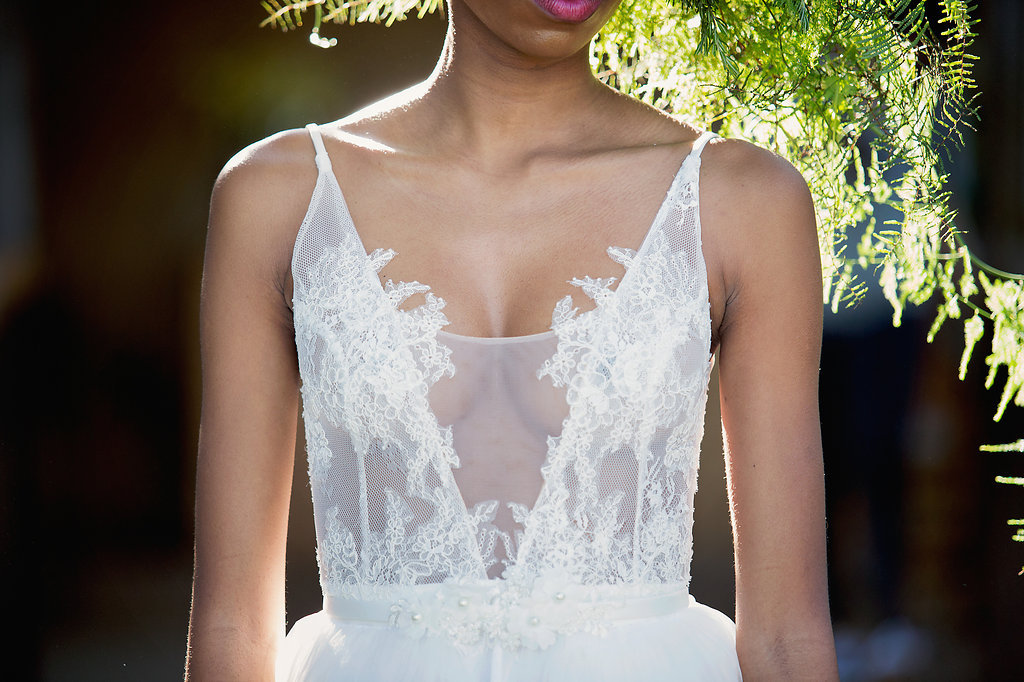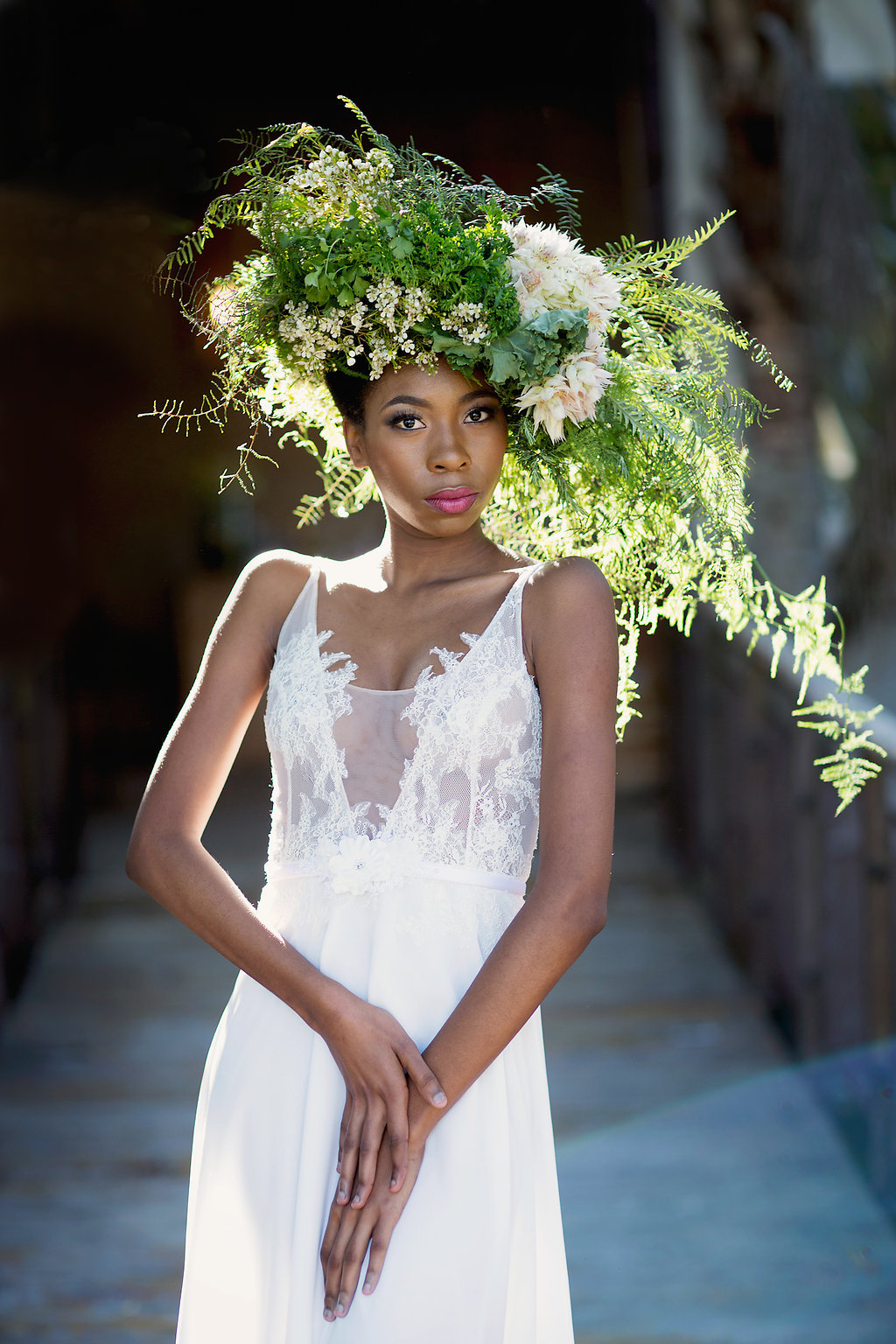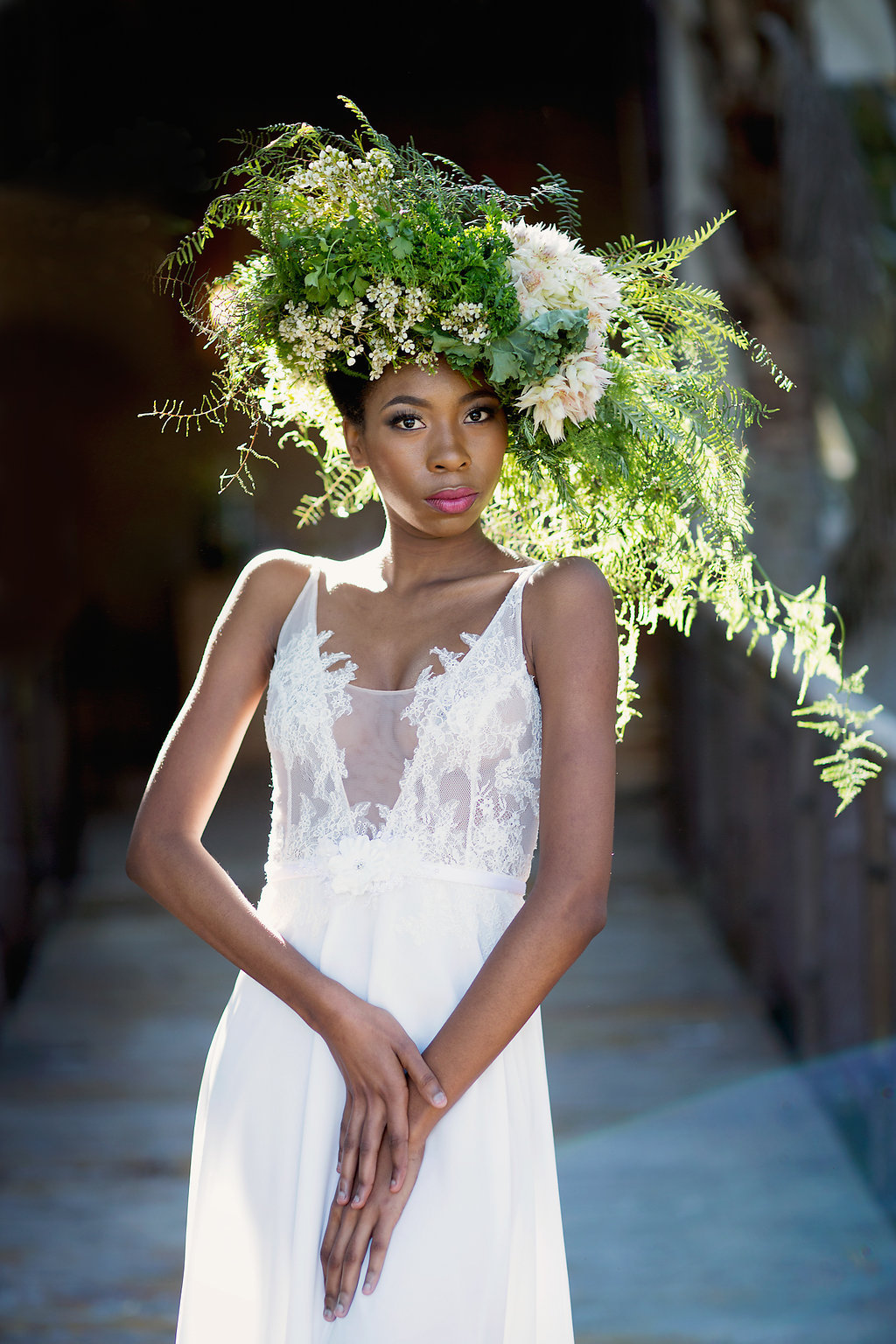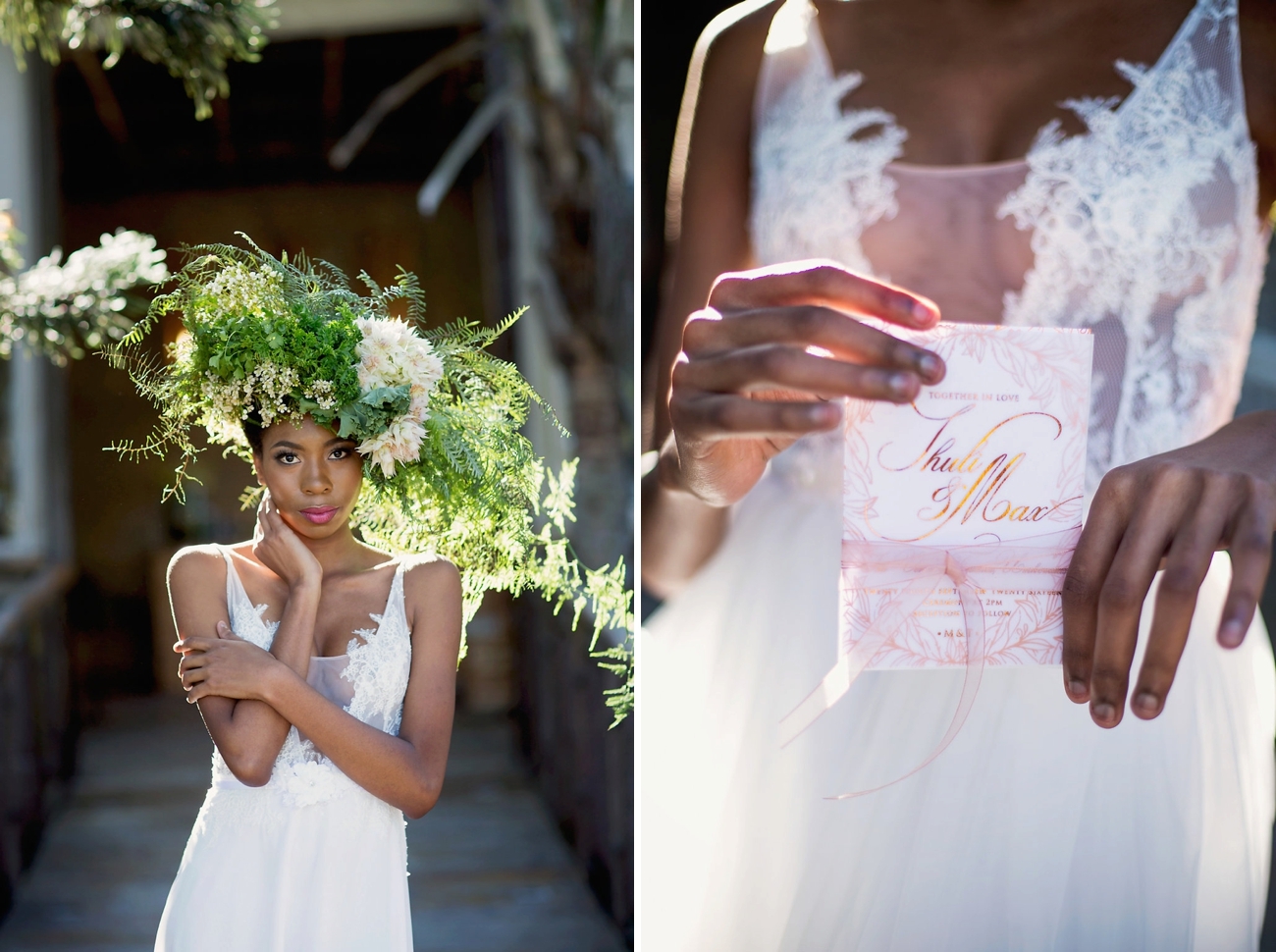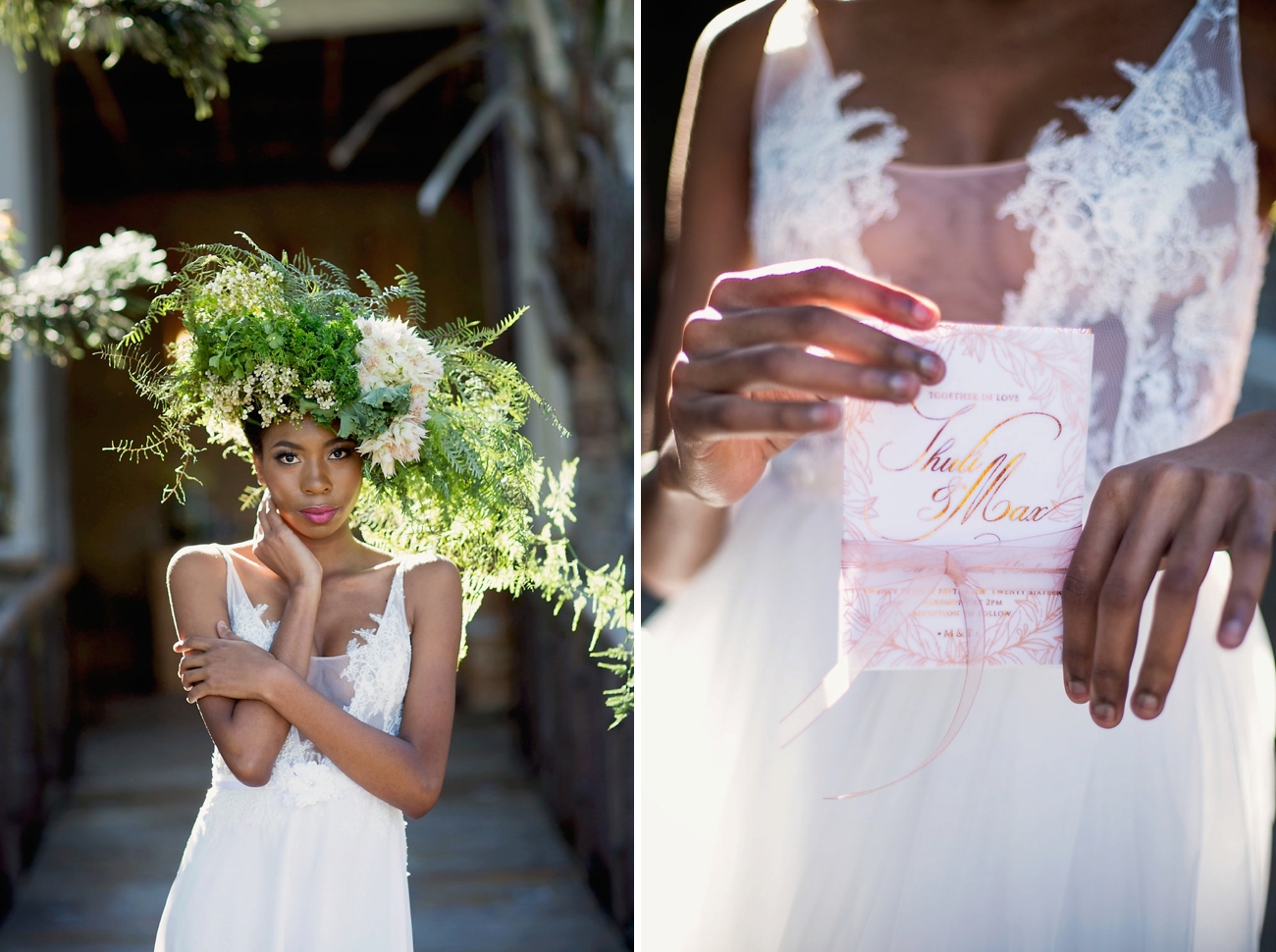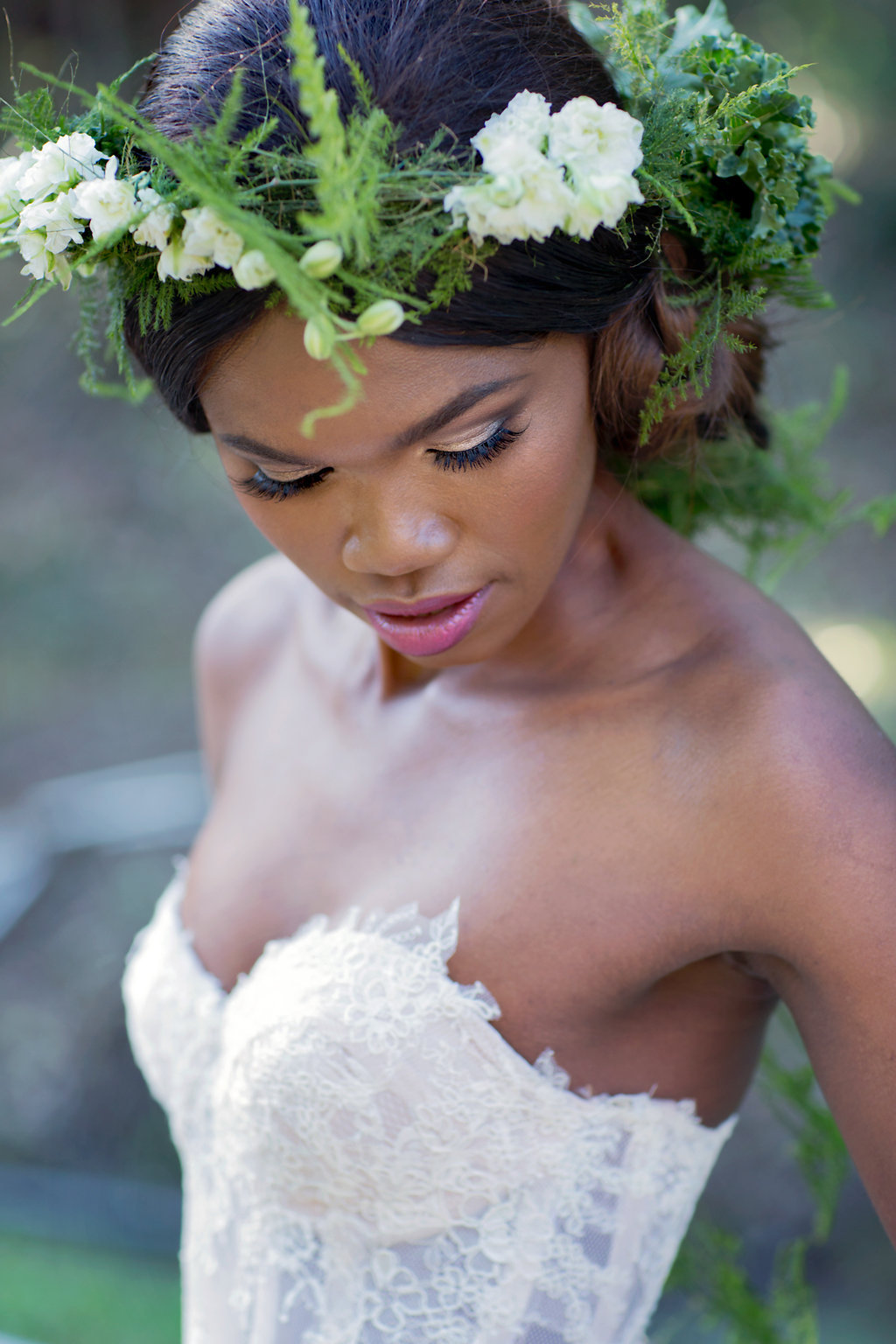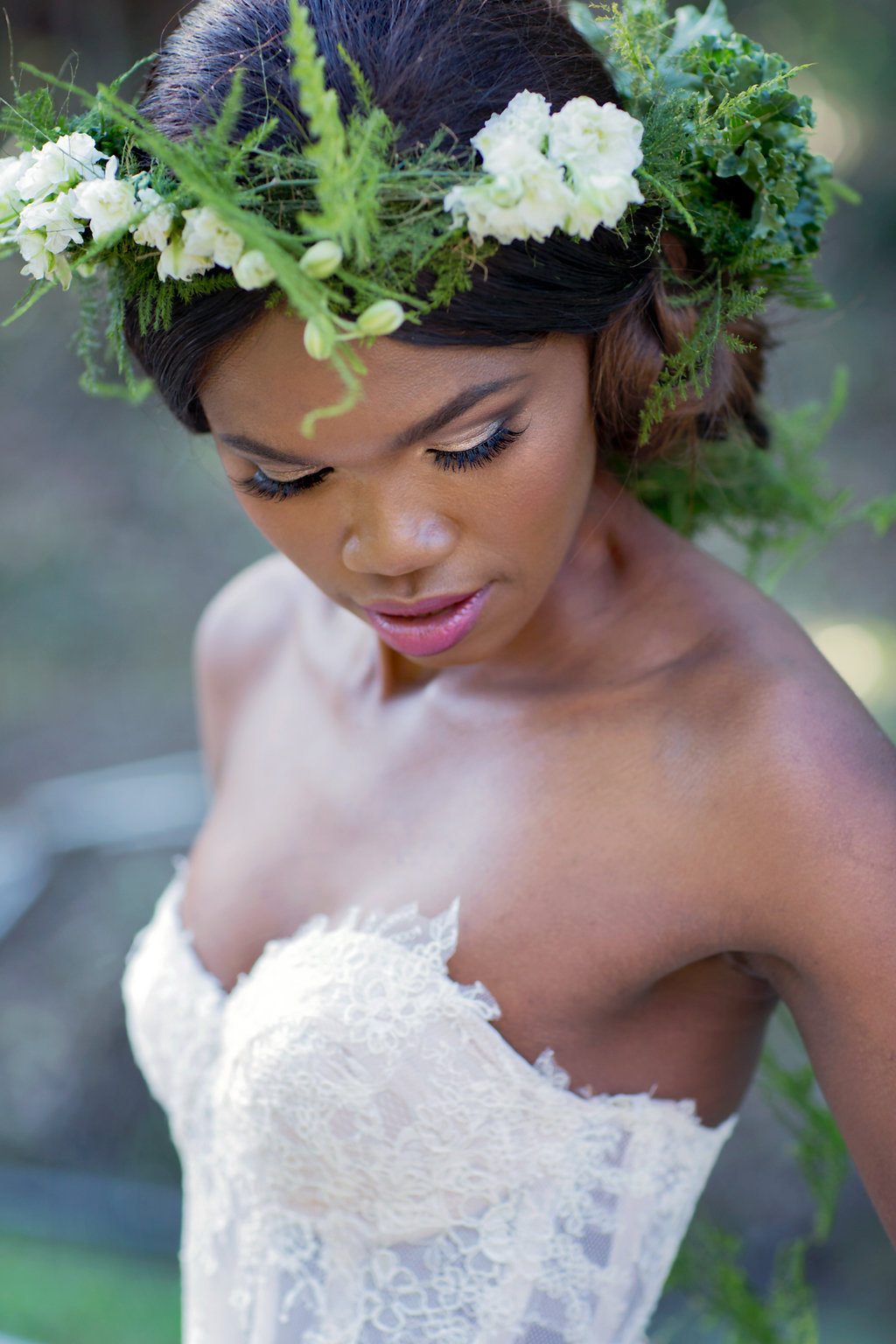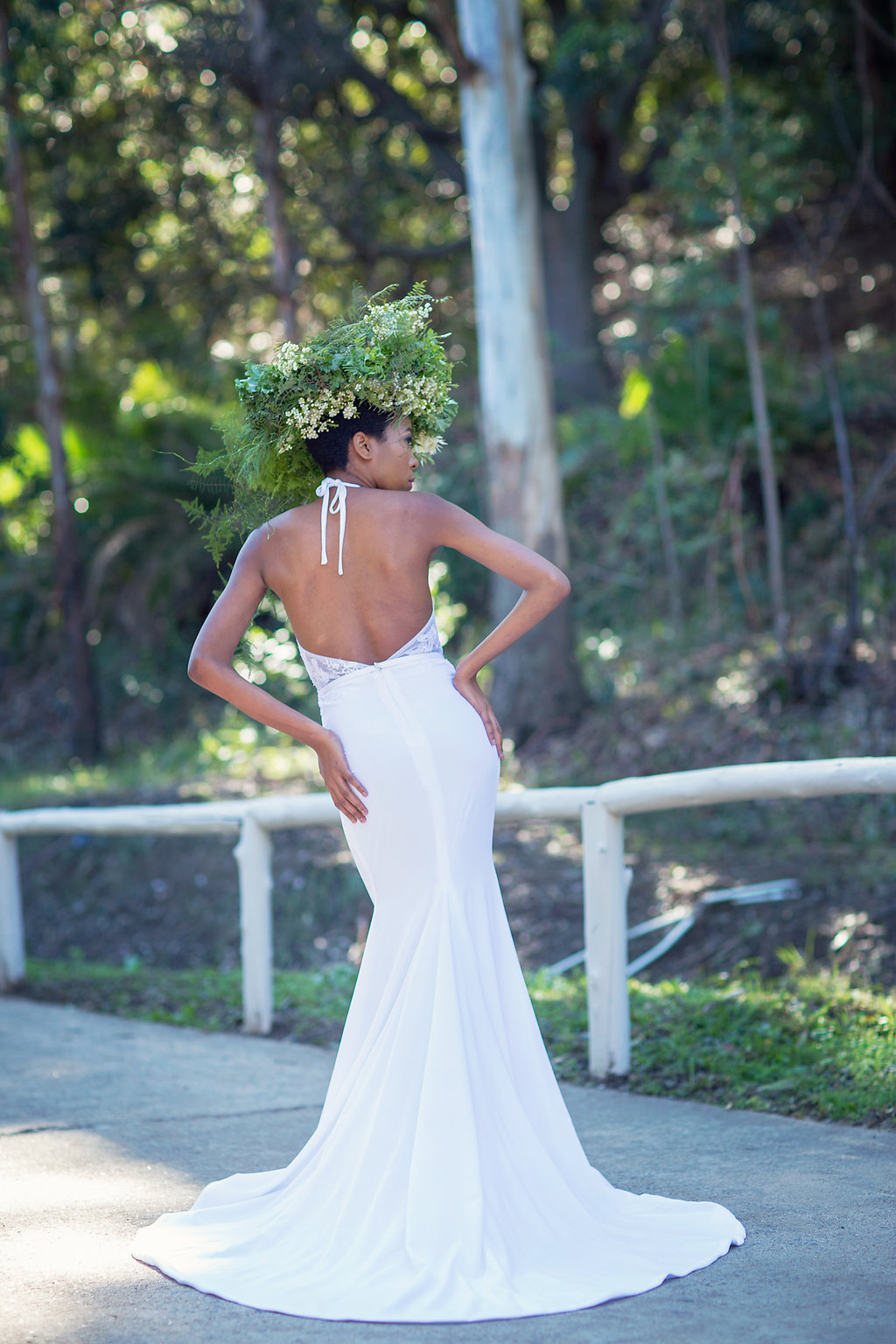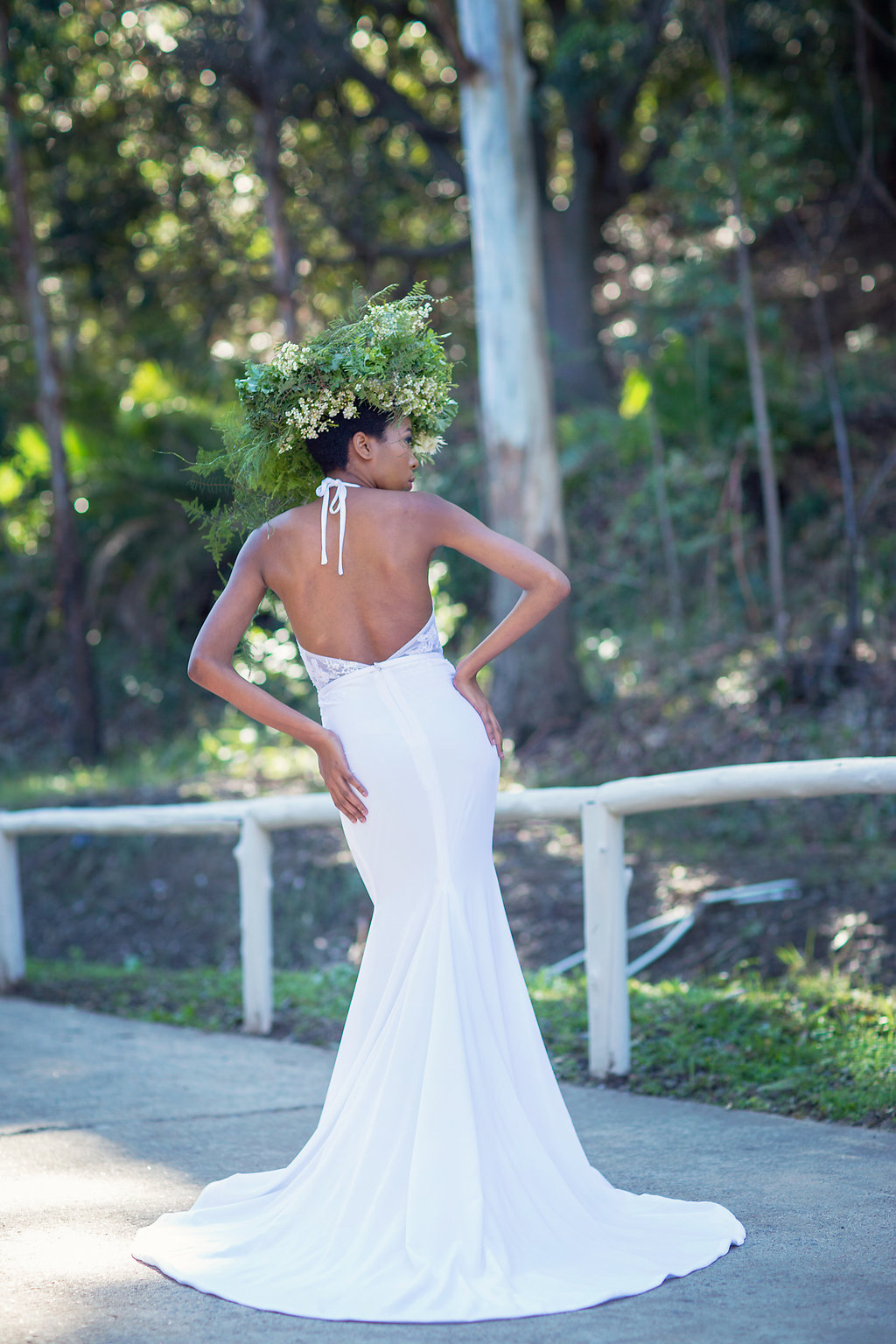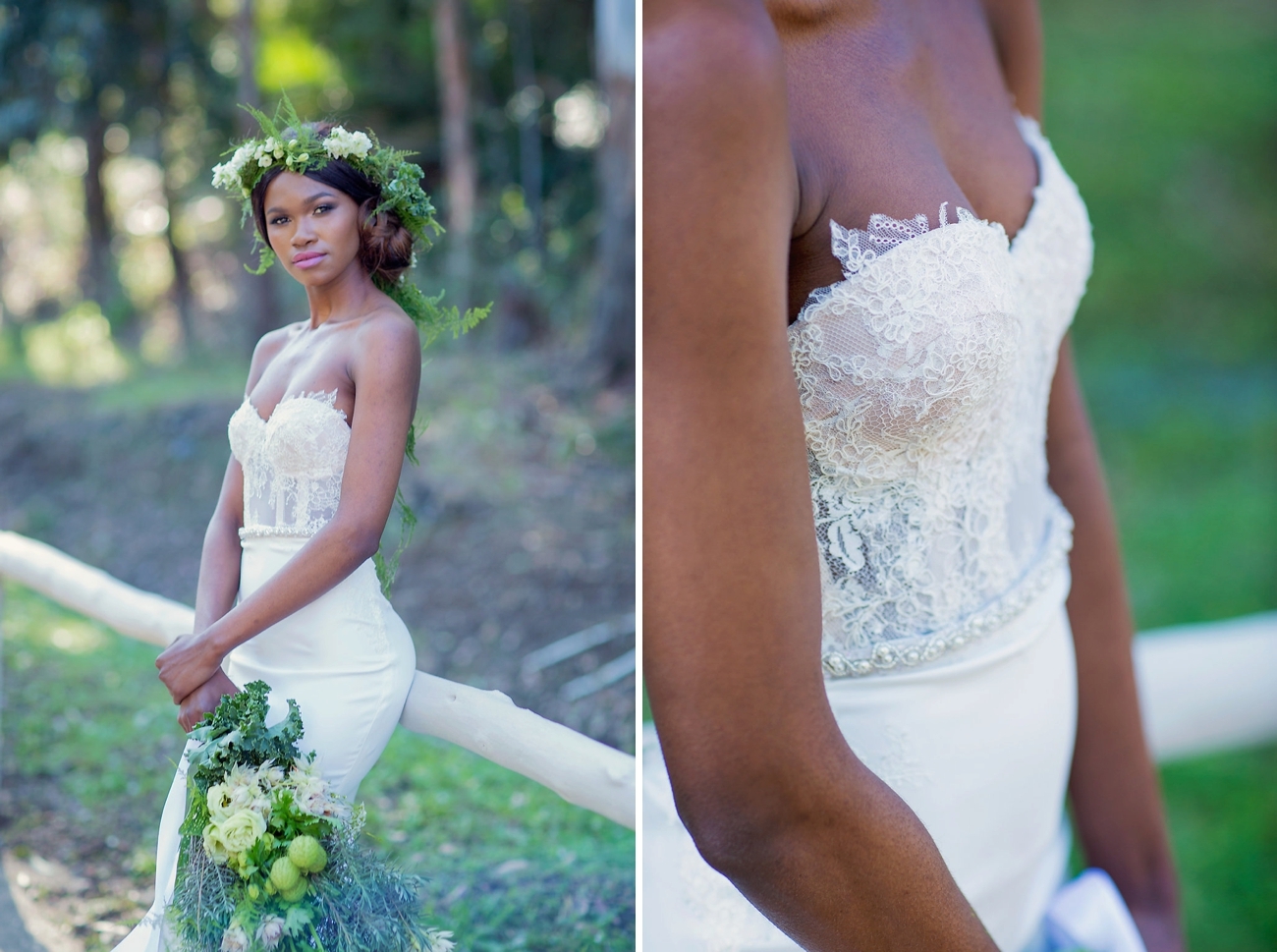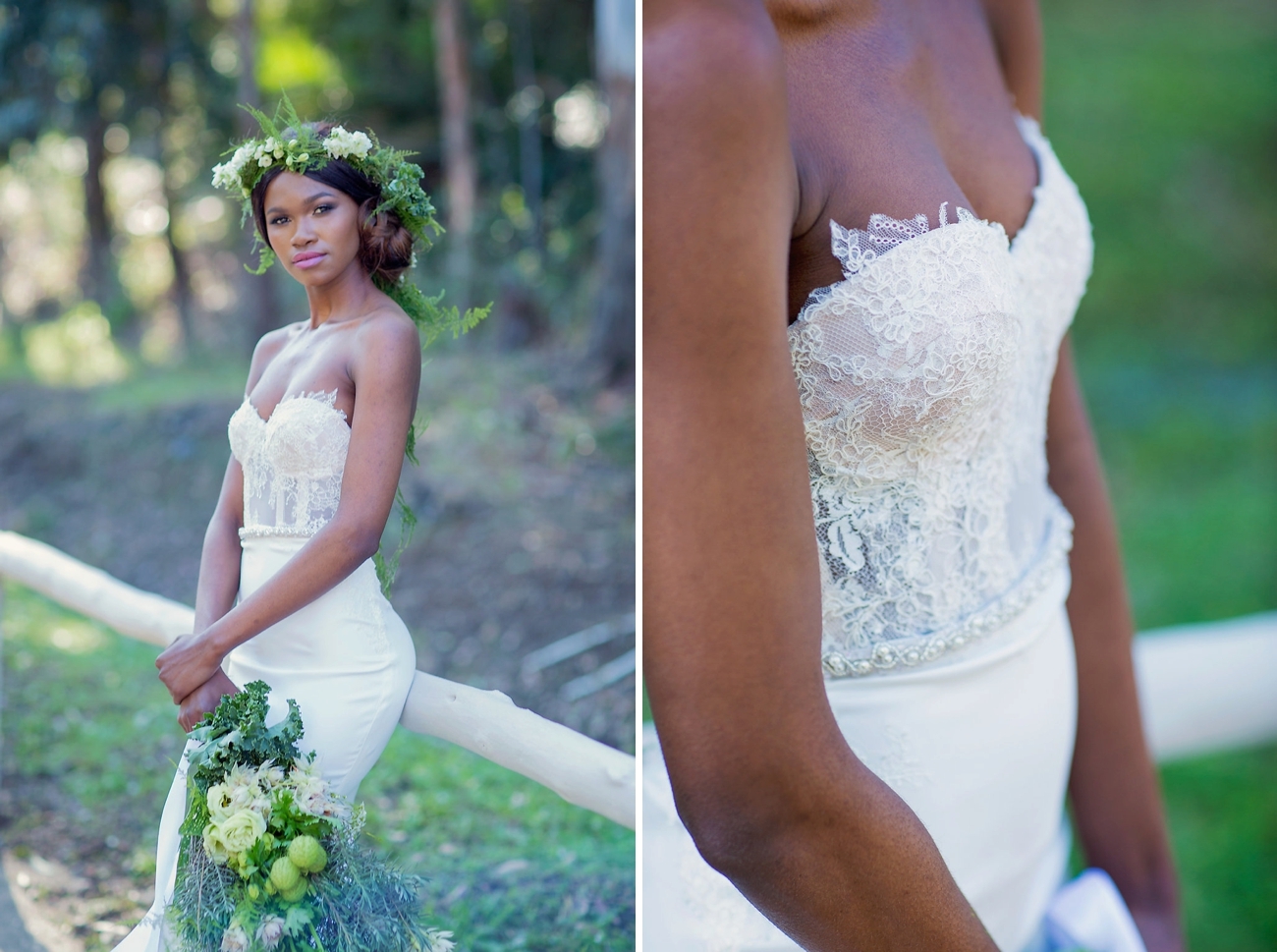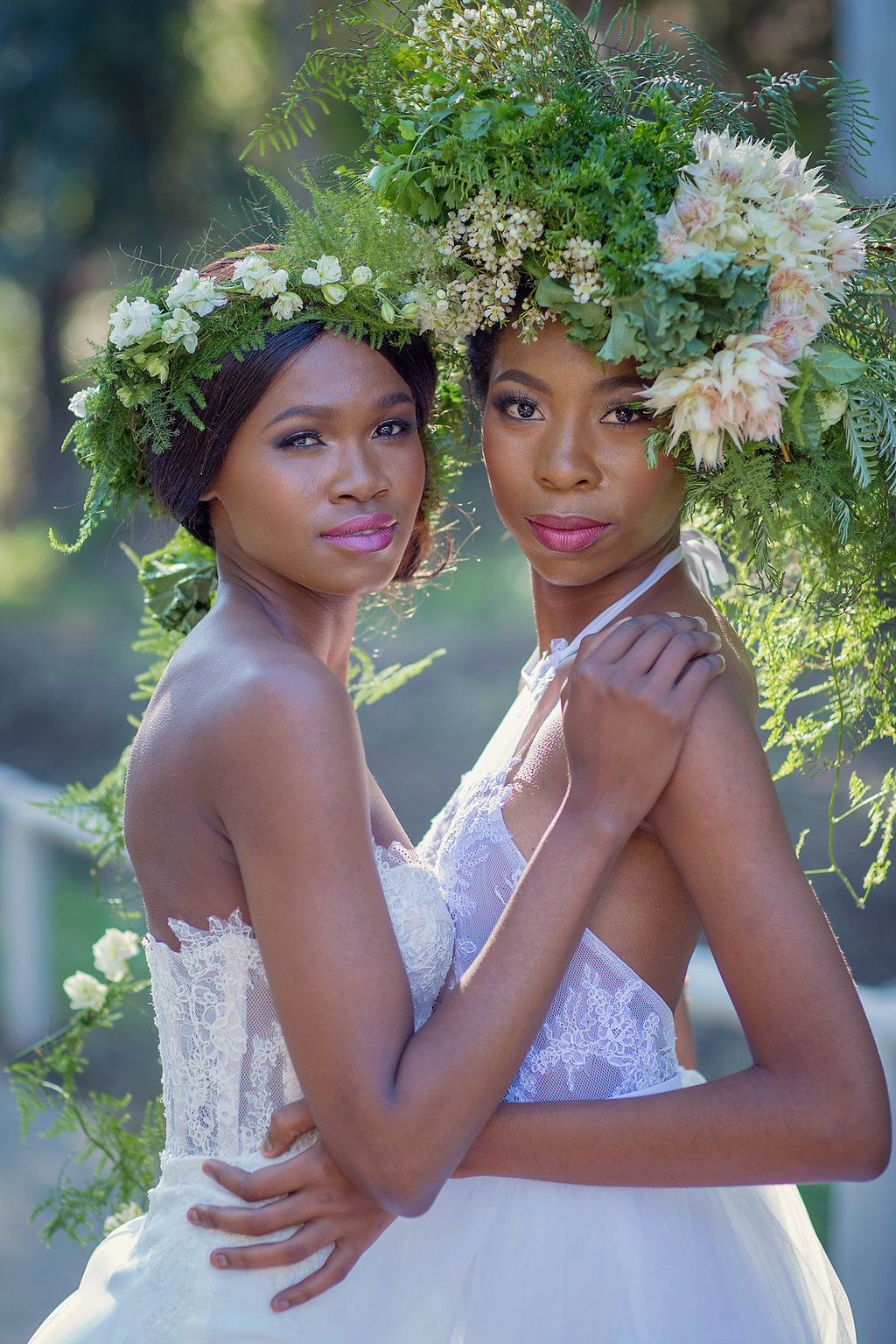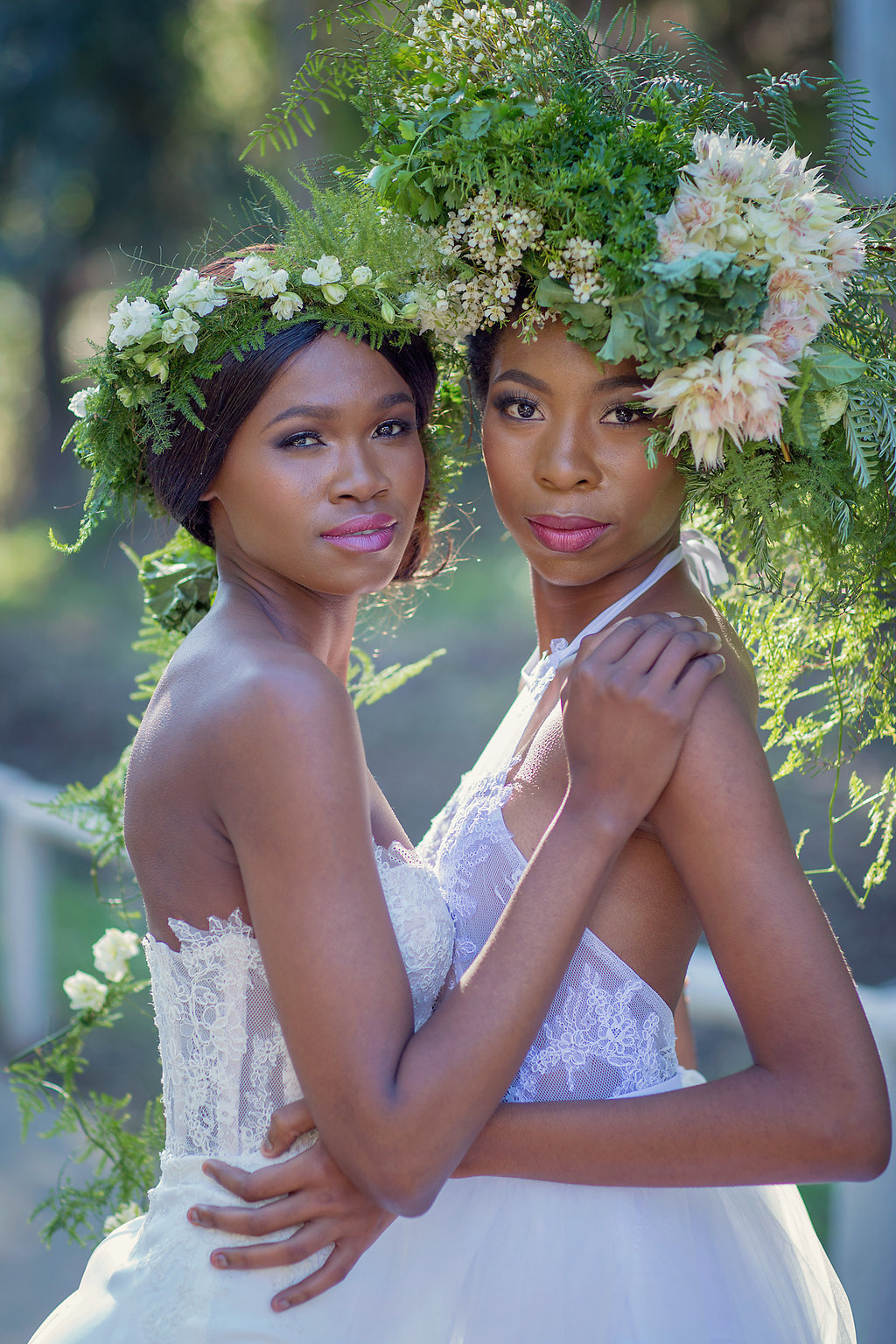 Here's all the background you need on the heirloom and botanical elements to this shoot:
Our Organic Heritage Styled shoot features the second installment to the 2016 Bridal Collection, entitled Fleur de Ballet, by Durban designer, Hanrie Lues. We drew inspiration from the rich heritage of wedding traditions and how we could combine them with more modern minimalist touches. The result was a nostalgic story of romance and whimsy, beautifully balanced with modern elements, all brought together with an overall feeling of the organic and natural.
Moss, herbs and vegetable foliage were used, combined with other greenery and accented by delicate white larkspur, lisianthus, ammi visnage and wax flower, as well as a pop of marsala from the amaranthus. Traditionally, before the bridal bouquet we know today, flower wreaths or garlands were often used by brides as a symbol for love and happiness. Wreaths were originally made of herbs and bulbs of garlic, both of which were said to have a magical power to ward off any evil spirits that may plague the couple's future. Different herbs had different meanings and so we decided to use celery, rosemary, spring onion, kale, mint, basil, fennel and parsley, both for their aesthetic appeal and traditional meaning. We used a combination of wreaths and bouquets, to illustrate how easy it would be for brides to customise and make these traditional elements more modern, to suit their tastes and theme.
The decor elements are a harmonious combination of aged, as well as modern copper candle holders and flower vessels, timeless crystal, modern glass charger plates and copper cutlery, and of course candles to add an ambiance of nostalgia and romance. The Venue Fontana served as our beautiful backdrop, perfectly framing and capturing the essence of what we wanted to achieve with this theme. The stationery was designed with the minimalist aesthetic very much predominant, but with subtle hints of copper and nostalgia. The bridal gowns, part of the Fleur de Ballet collection, tell the story of the age old tradition of showering the prima ballerina with blooms during her final curtsy on stage. These specific gowns are delicate, like the petals of a flower, in clean and minimalist shapes. Easy for each bride to make her own, they feature detachable peplums, tulle skirts and belts.
And there's a beautiful video to share too!
SERVICE PROVIDERS
Photography: Christy Hosking Photography | Co-ordination, styling, flowers & décor: Labola Weddings & Events | Stationery: Bash Paperie | Cake: So Whipped | Dresses: Hanrie Lues Bridal | Venue: The Venue Fontana | Hair & makeup: Blush Makeup | Video: All I See Video by Andy Carrie | Models: Ice Models Durban
Save