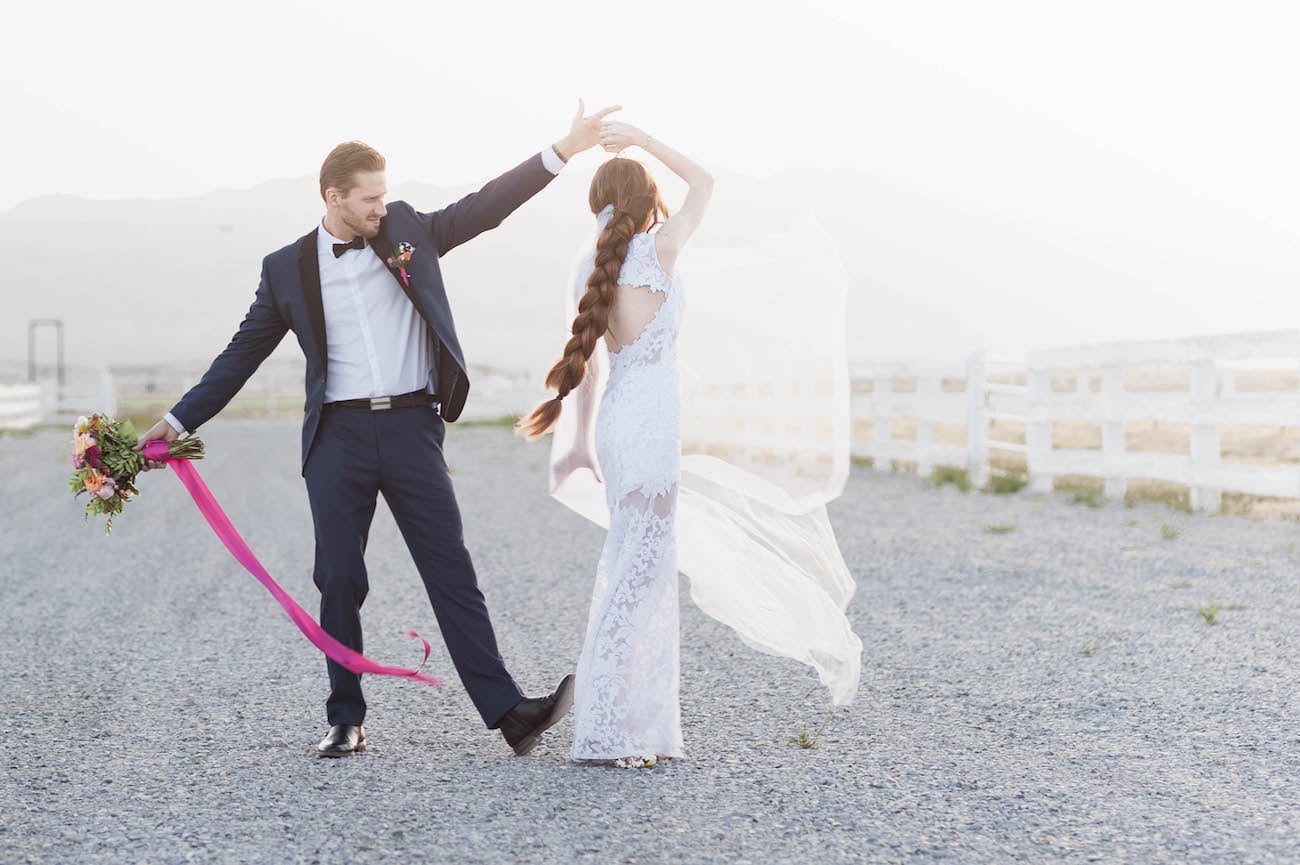 Time for some inspiration! I'm loving this sweet little elopement styled shoot, sent over by an American creative team led by Amanda Lauran. Elopements are so en vogue right now, and I love how this one has a bright and beautiful colour palette that contrasts beautifully with the pale neutrals of the Vegas desert that provides the backdrop – so fun! I also love the intimacy of the day, as the bride and groom help one another get ready, before exchanging vows, sharing a small high tea style reception with vintage crockery and a gorgeous naked cake, and then riding off into the sunset on a motorbike. Eloping in Vegas never looked so adorable!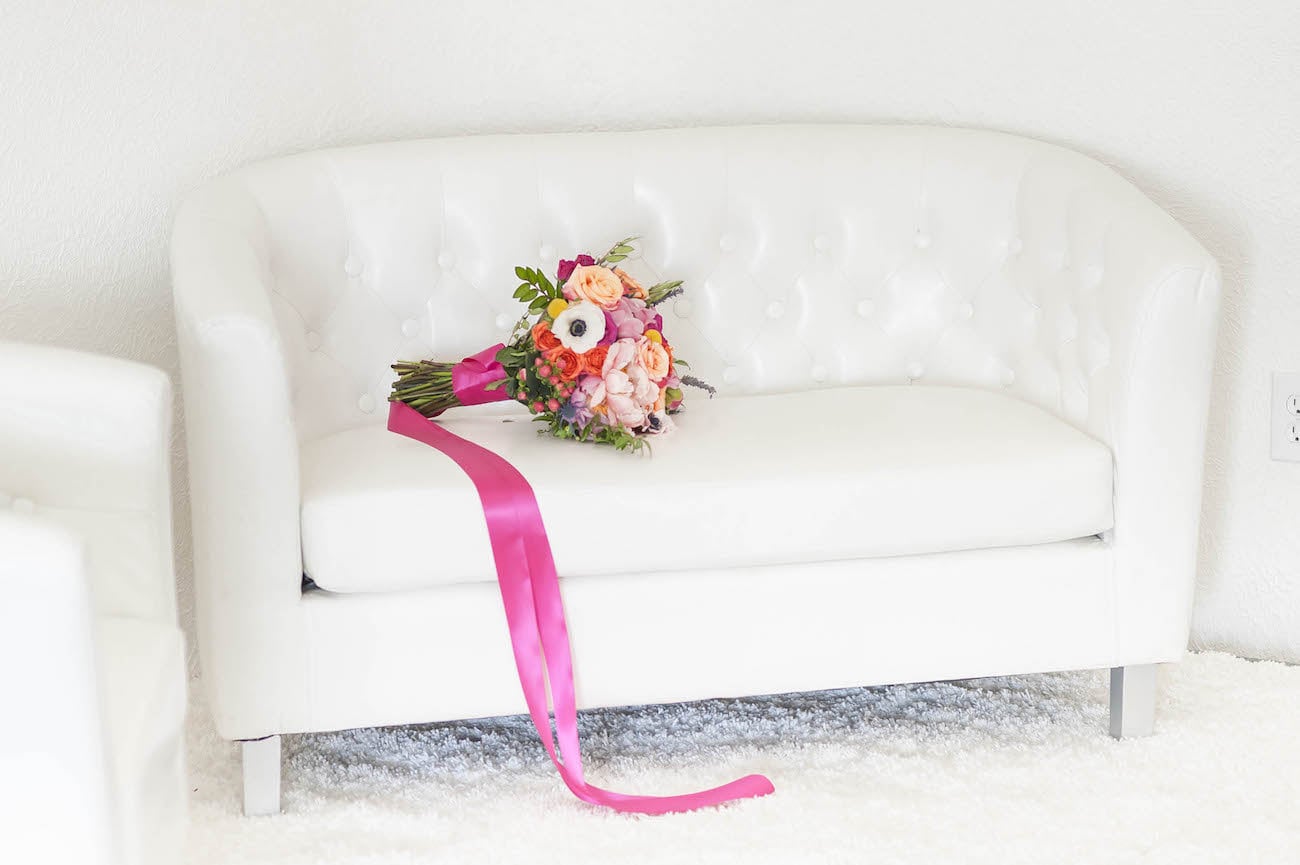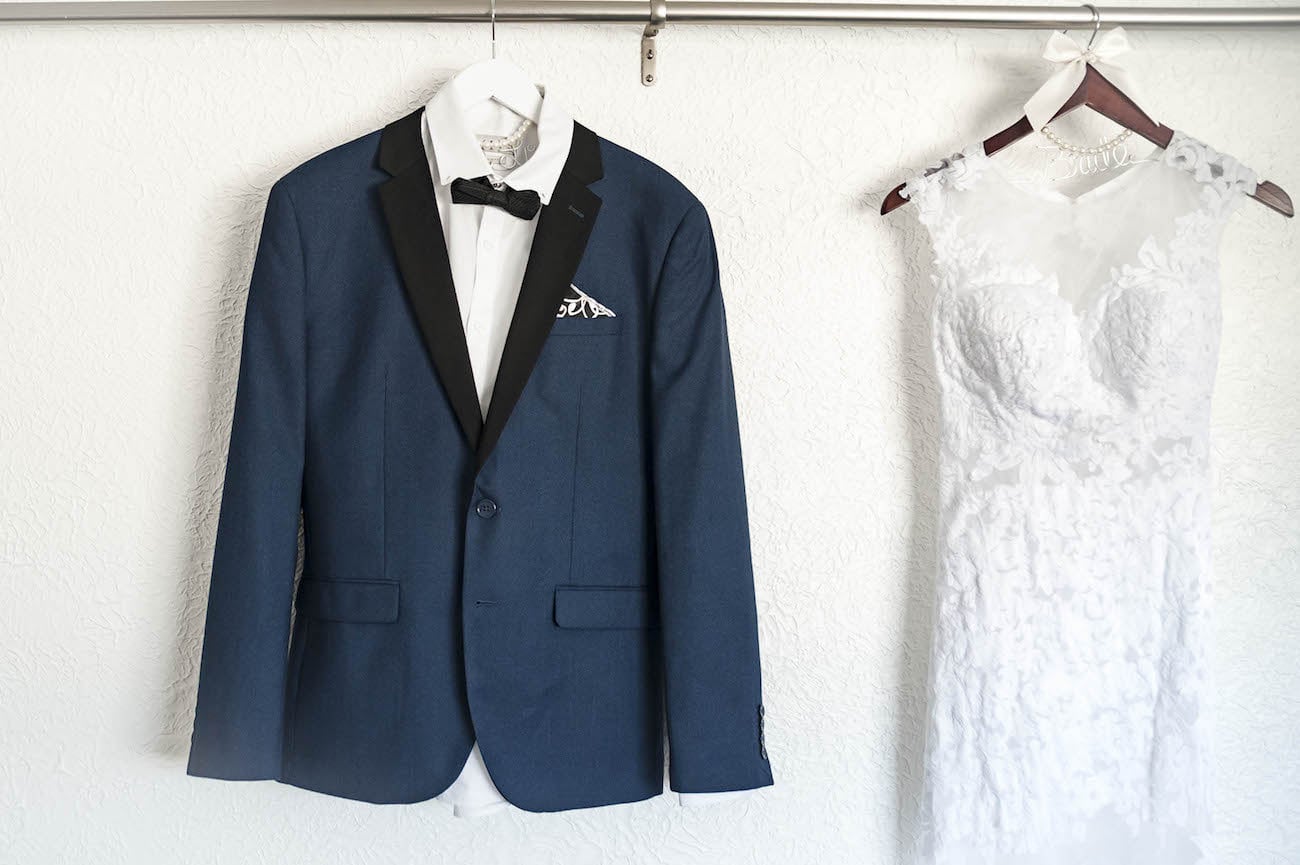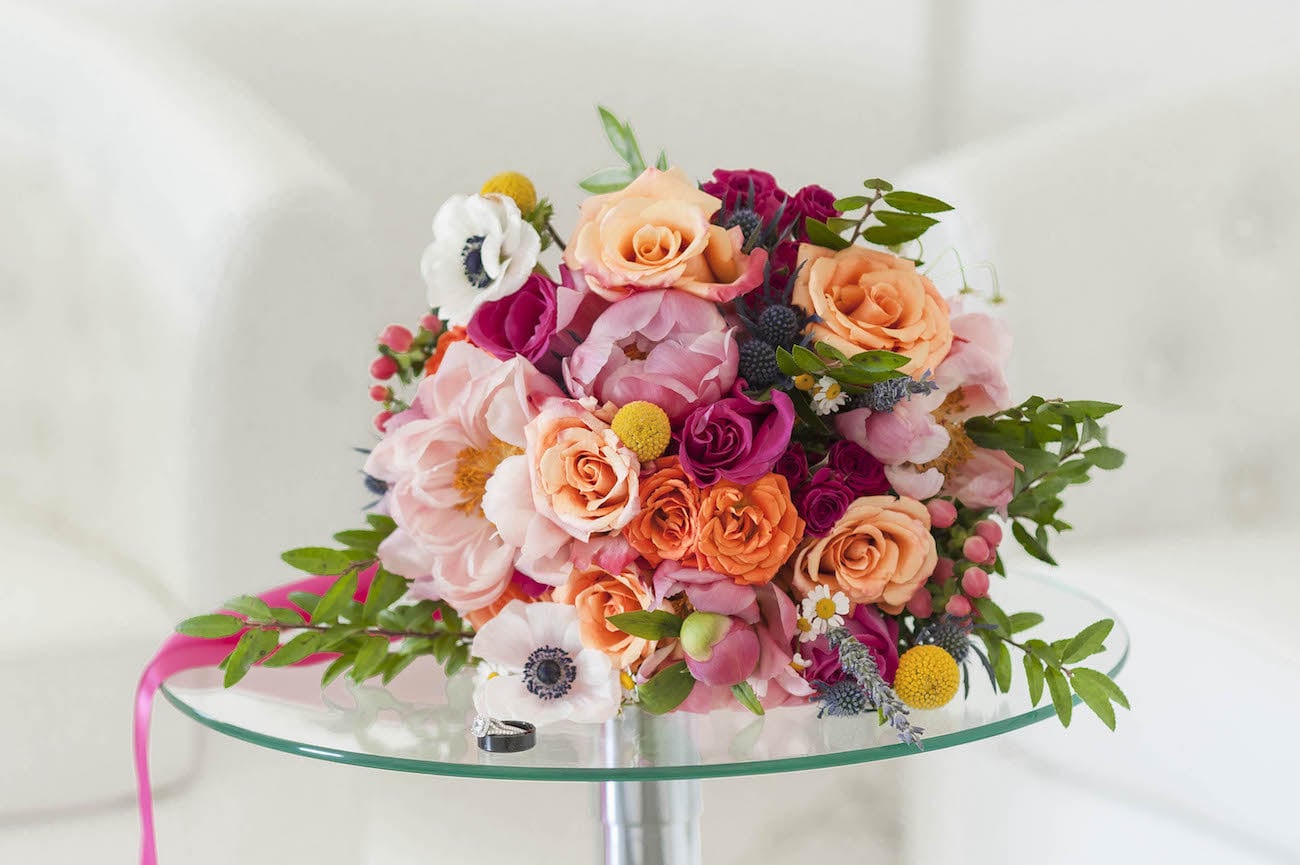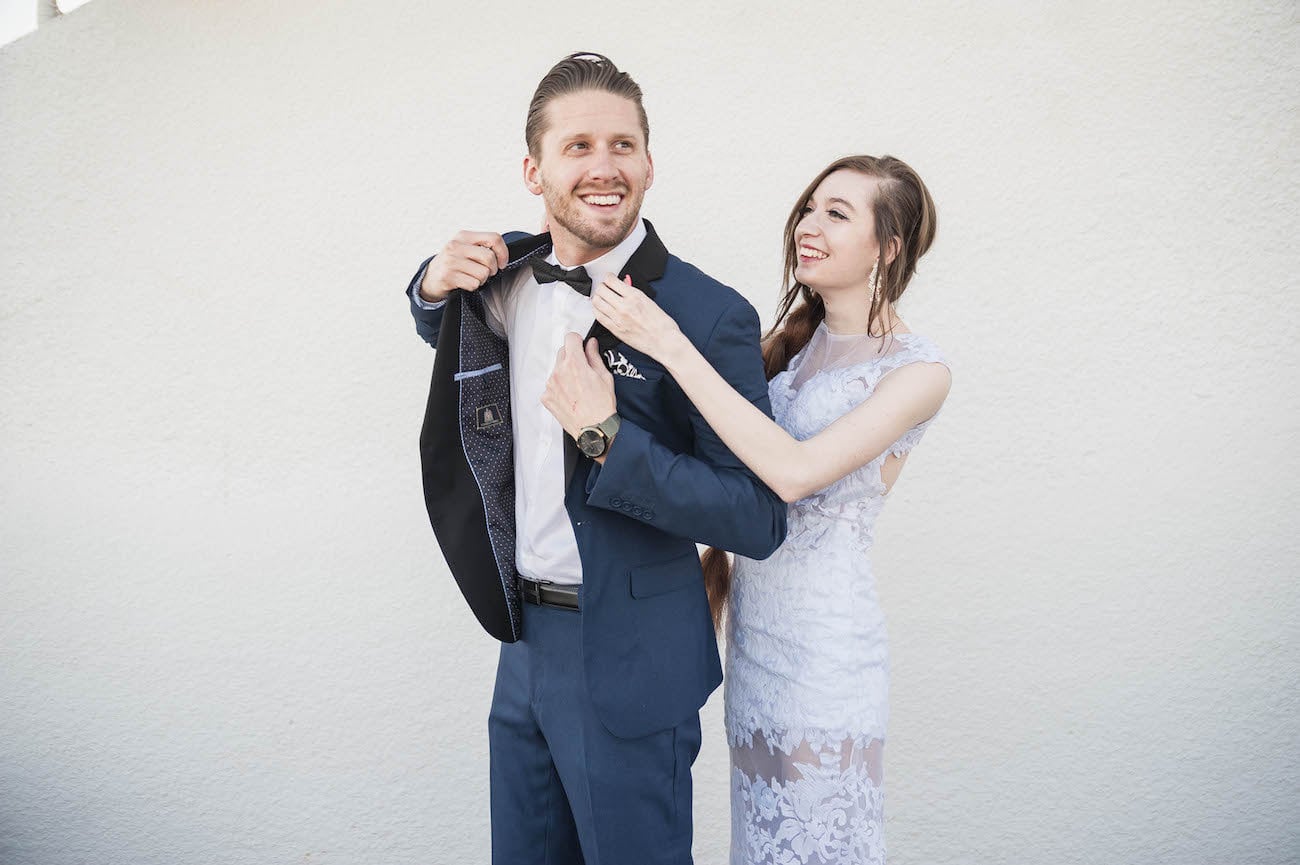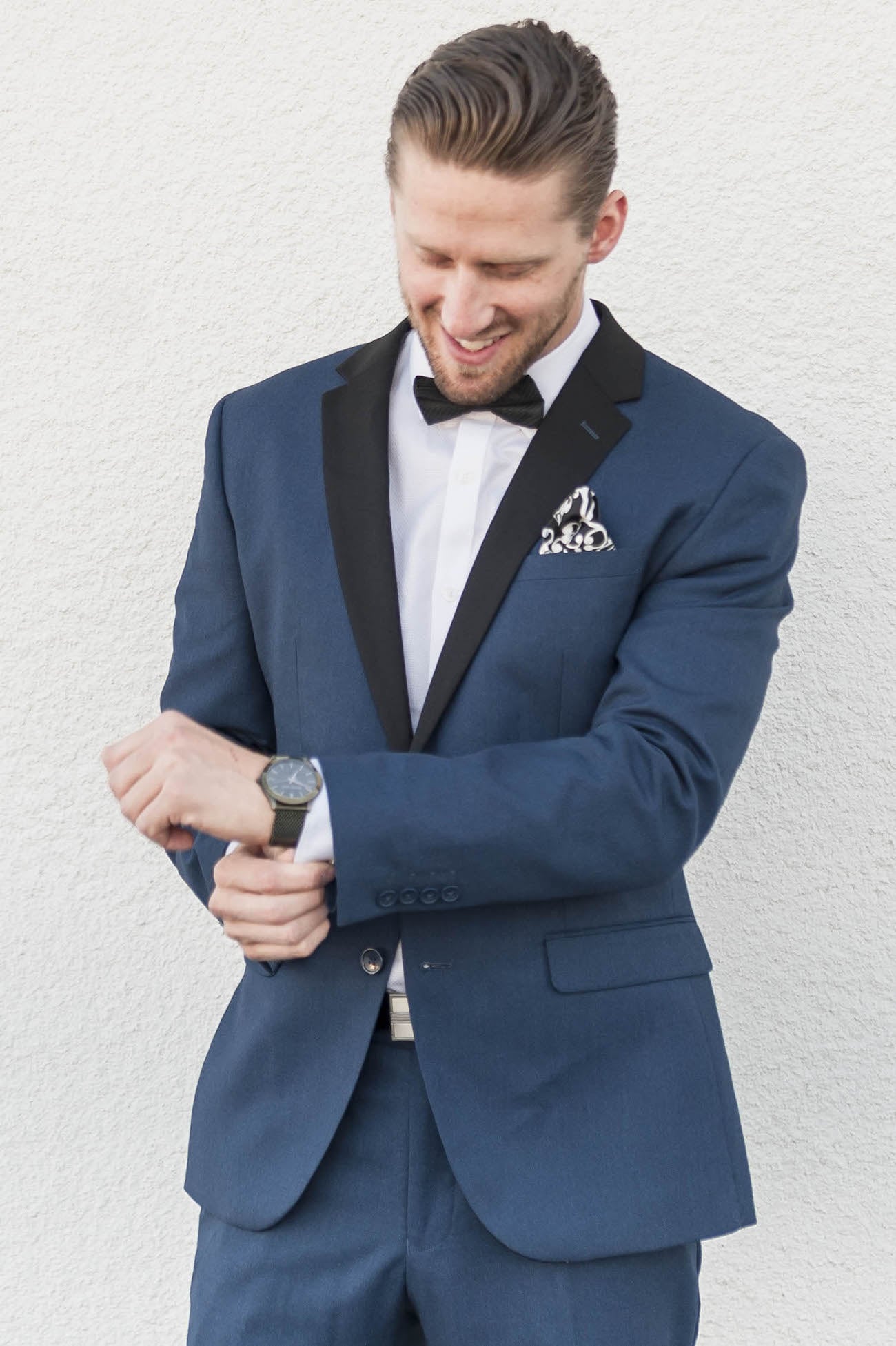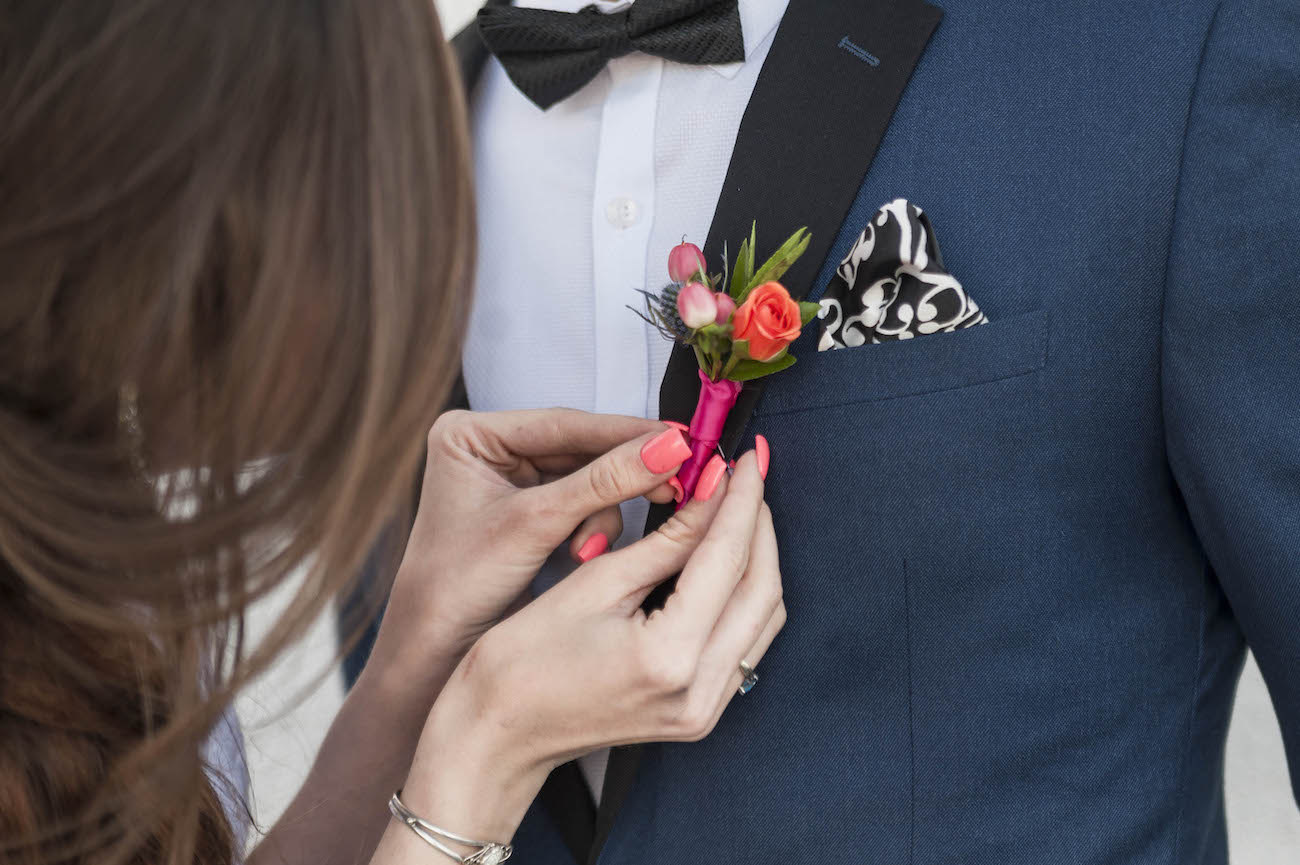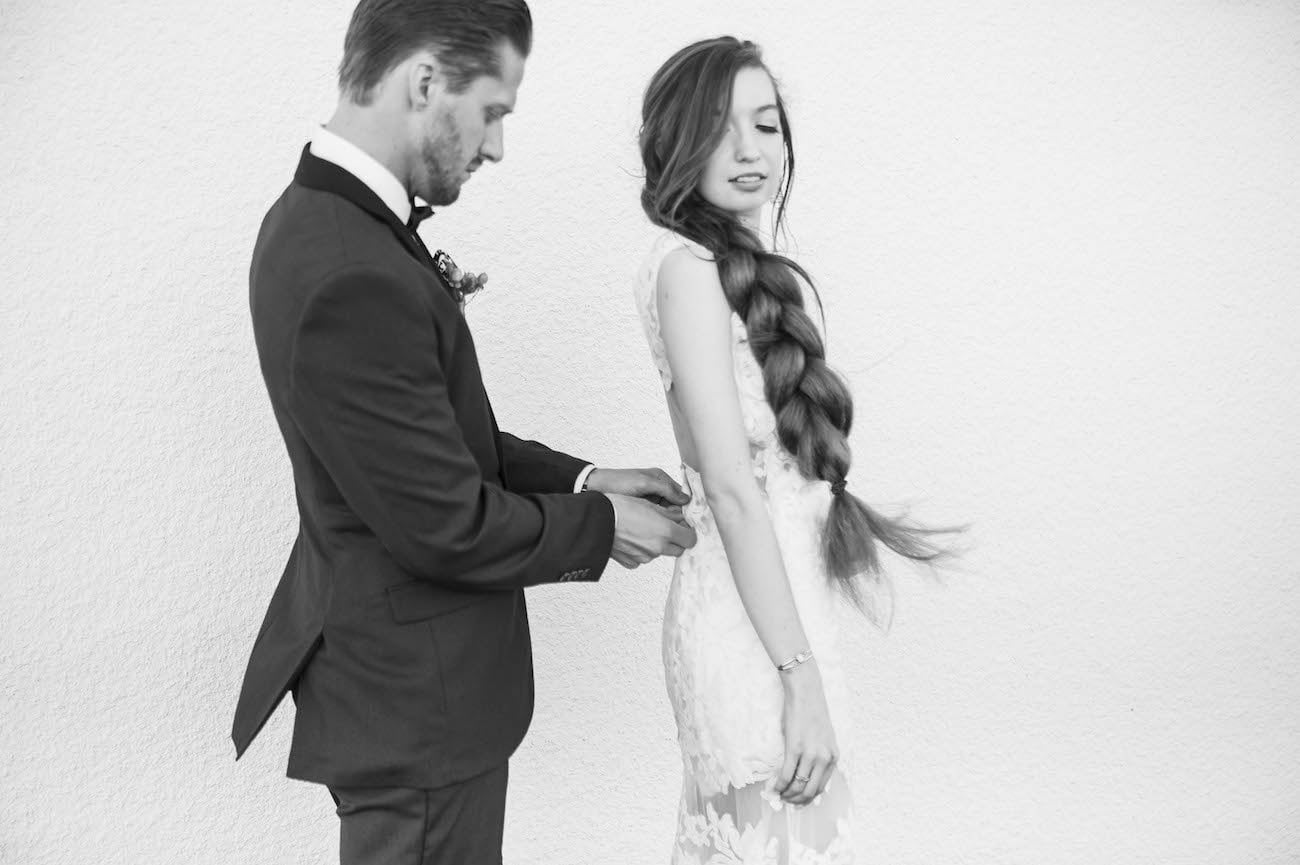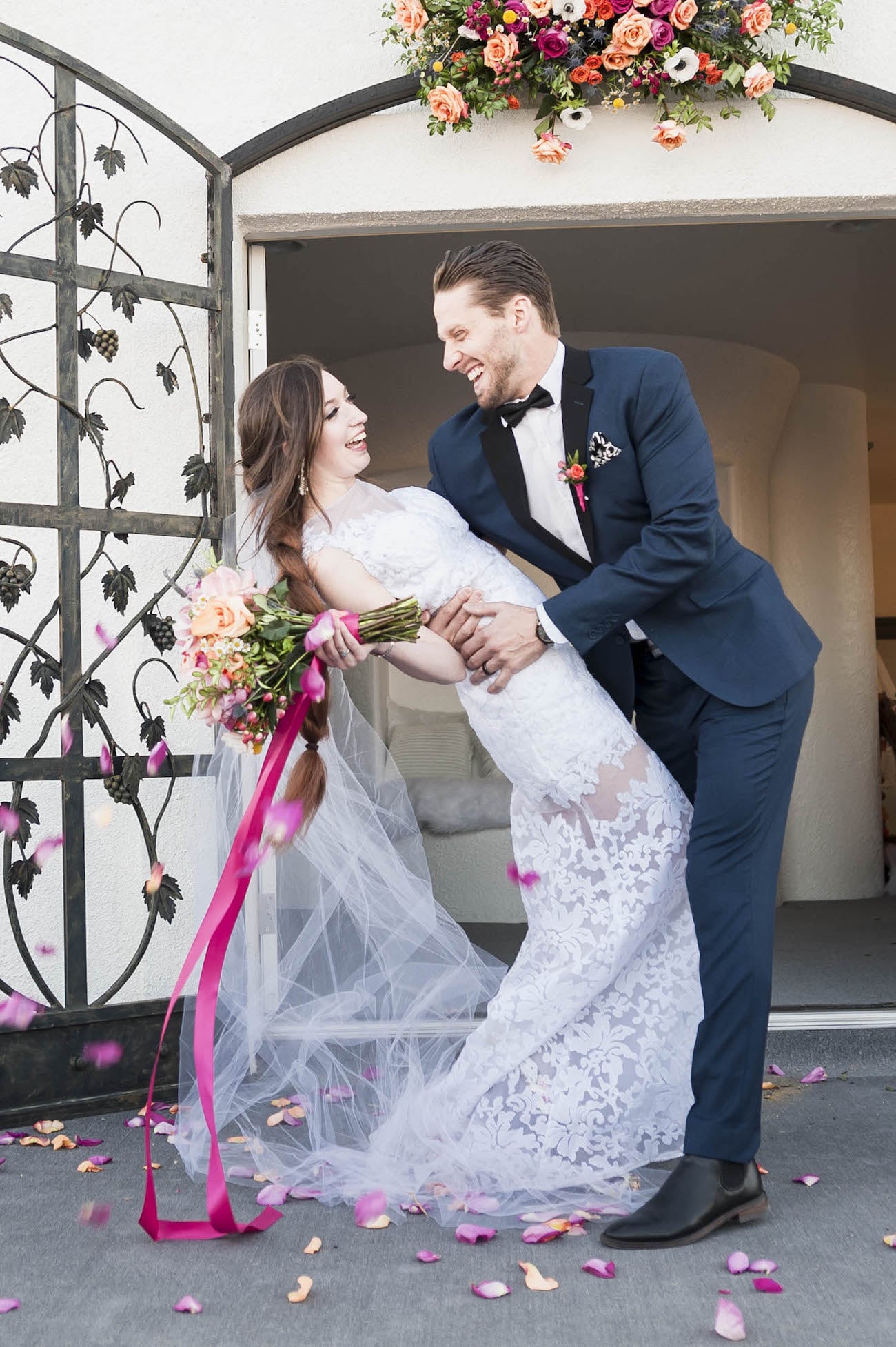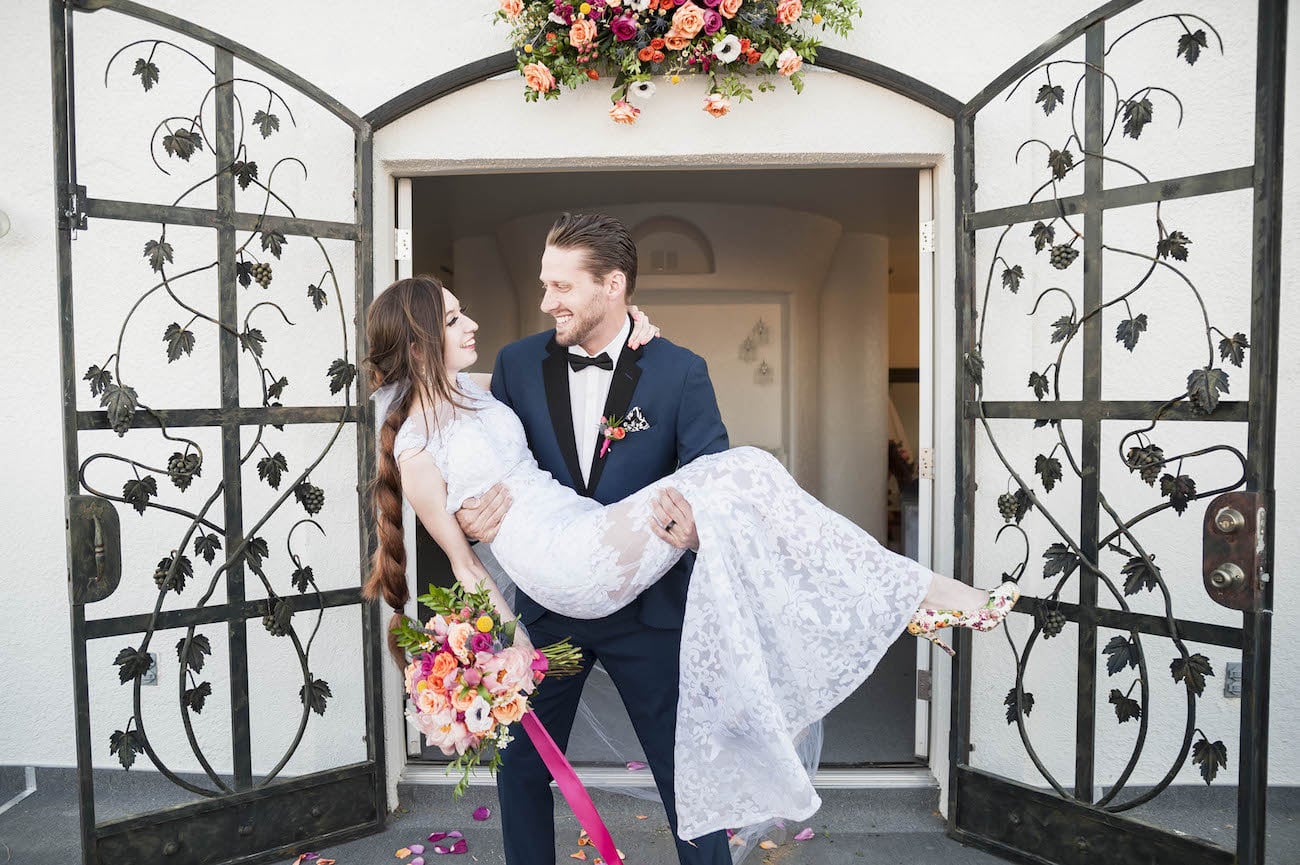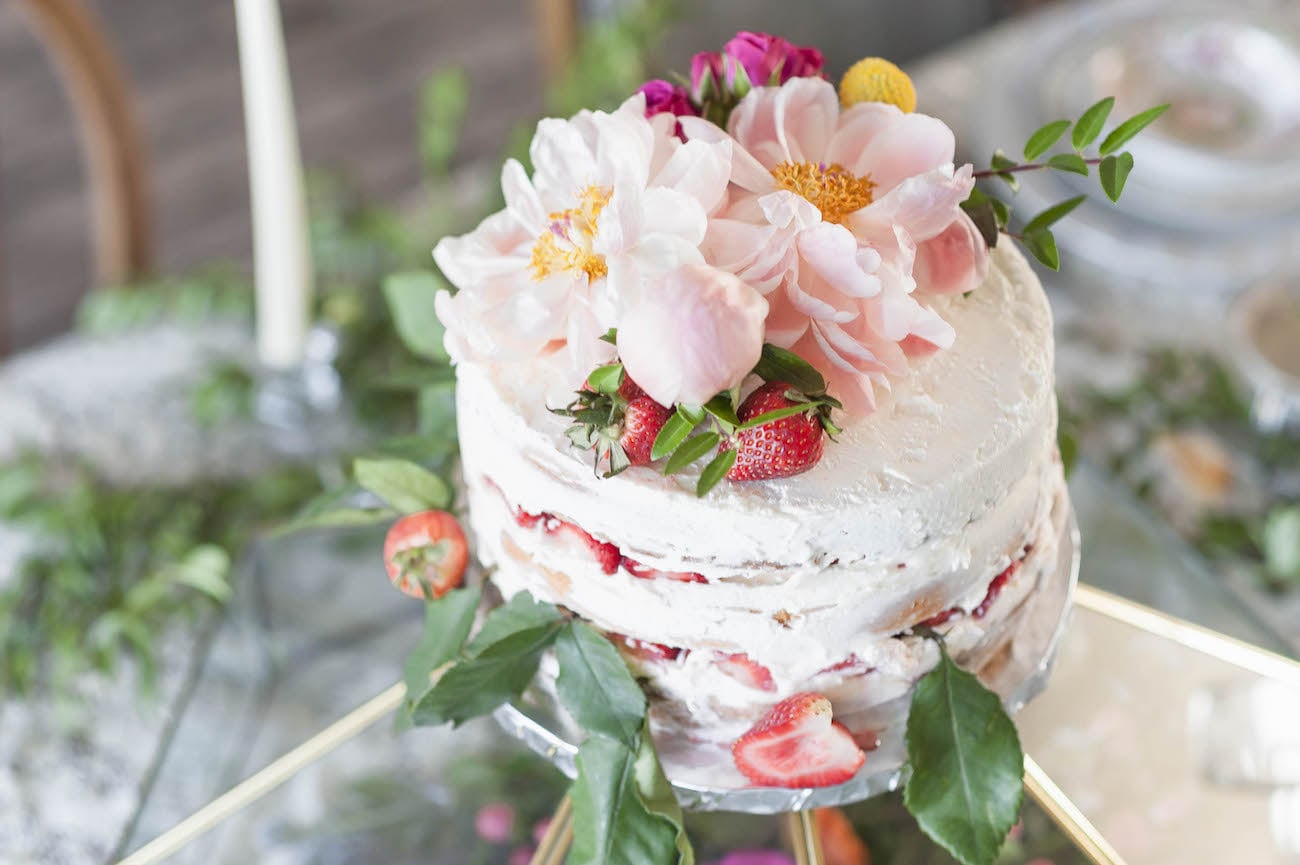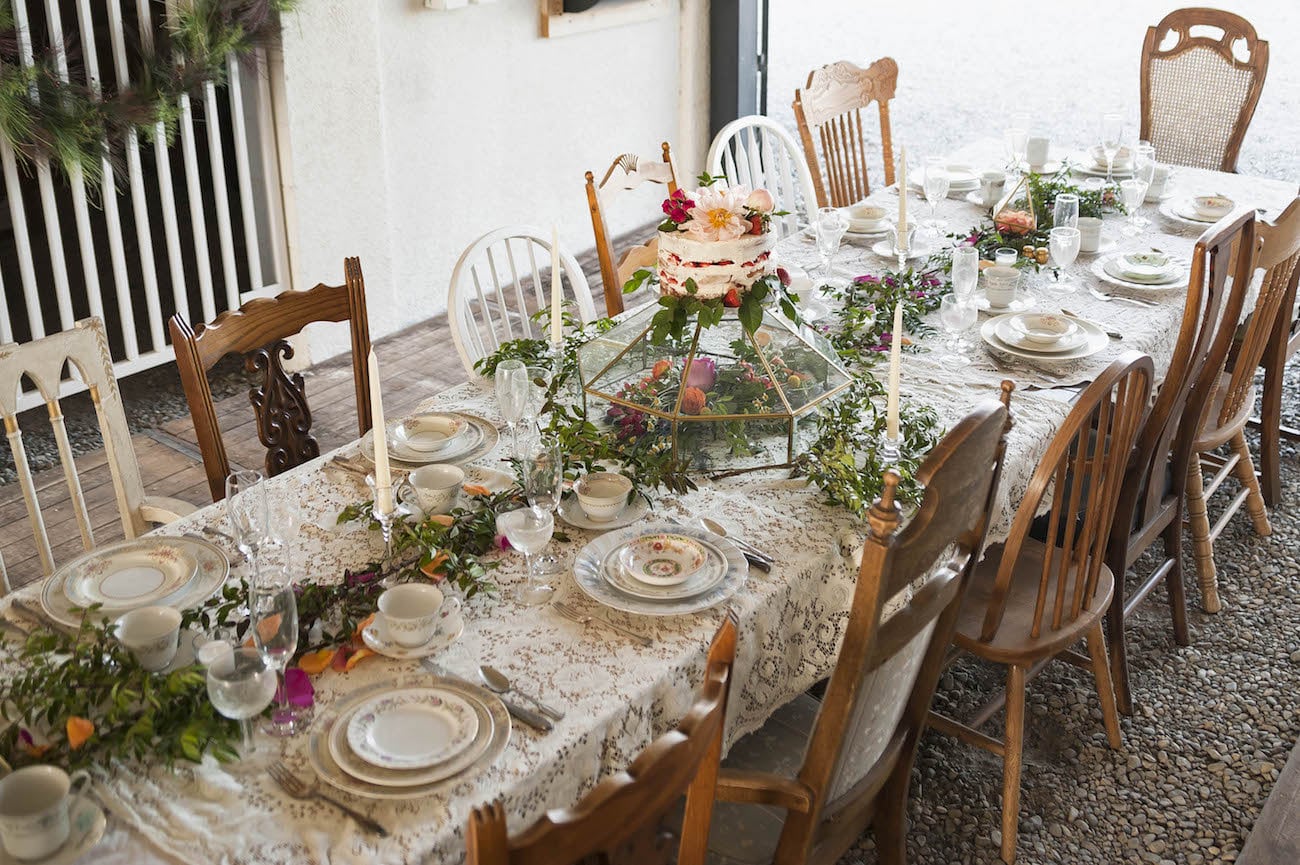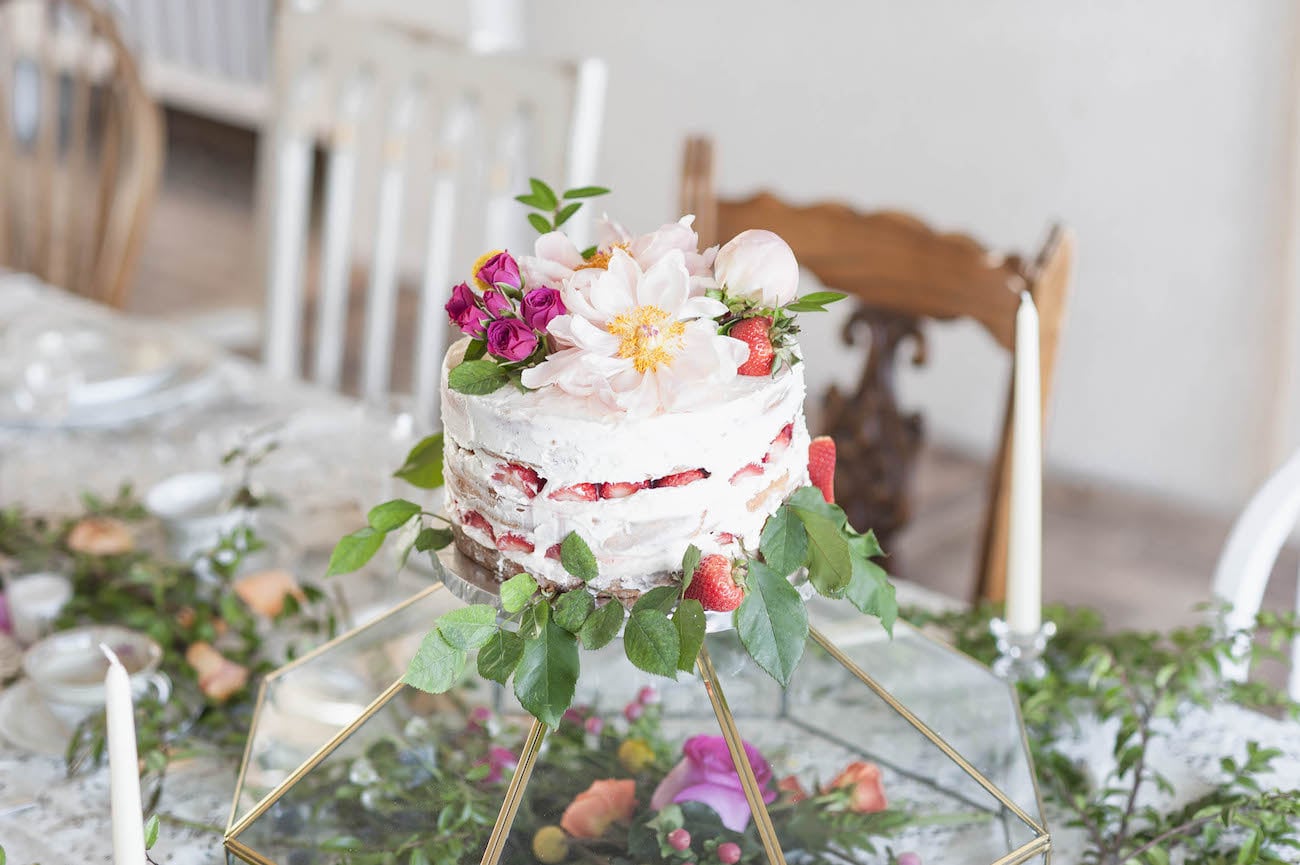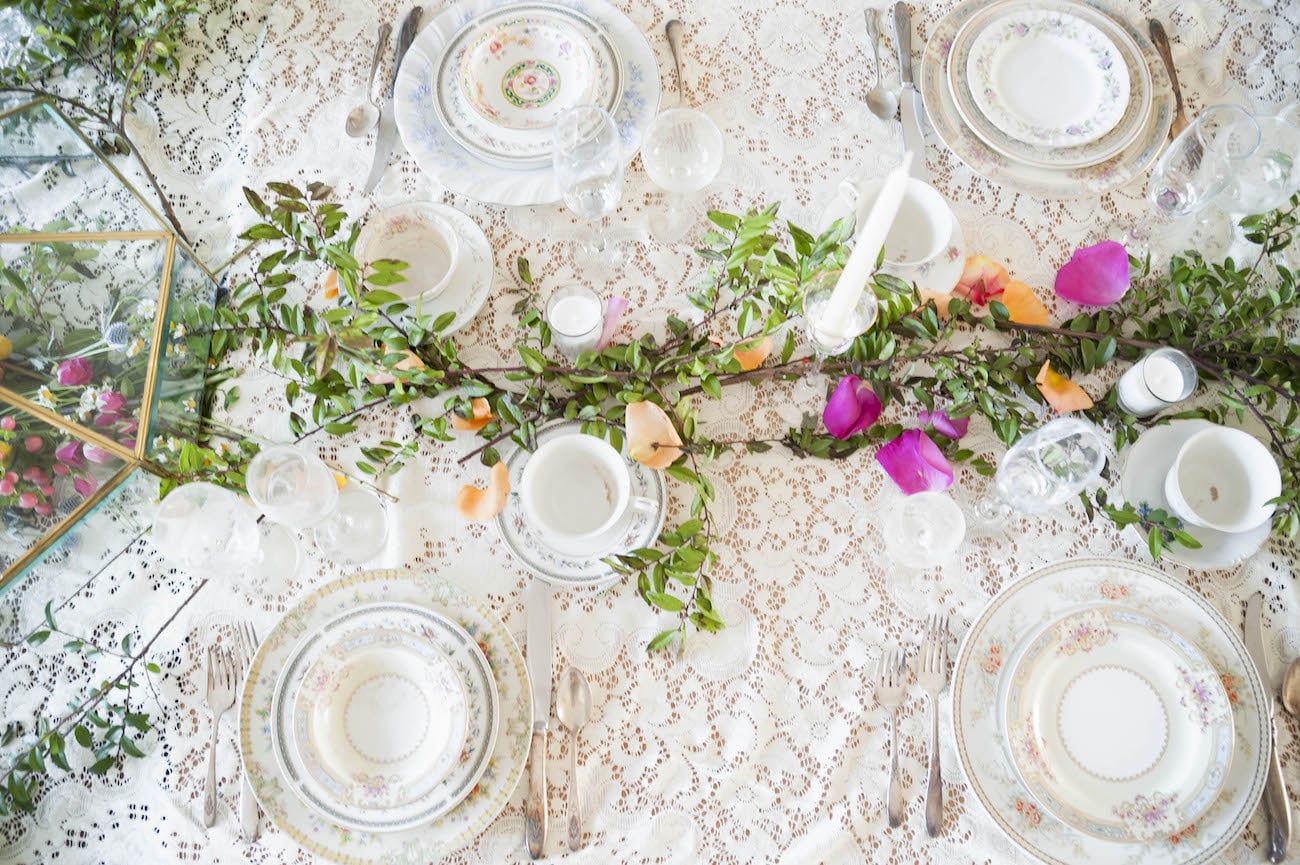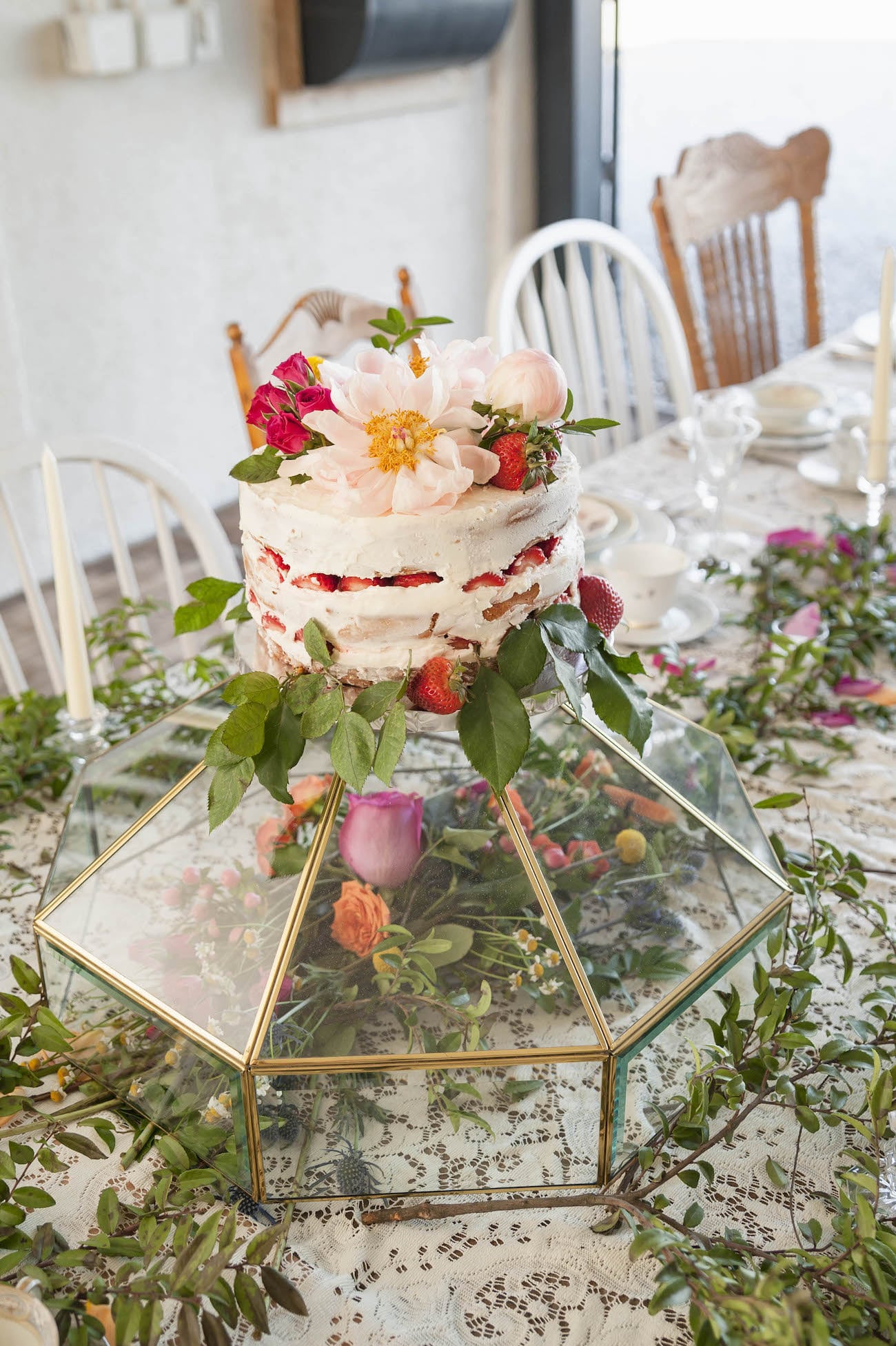 From Amanda, the photographer:
My team and I put together this desert-inspired rustic chic wedding. The location was on a ranch outside of Las Vegas. Our reception table included vintage styled place settings, with mix and match china. We included the modern taste of different geometric shapes for decor, and used greens and floral as a runner. We had a naked cake placed in the middle as a centrepiece. For the florals, Bailey wanted to bring in vibrant, bright colours (pinks, oranges, and yellows) for summer, to provide a contrast to the desert sand tones.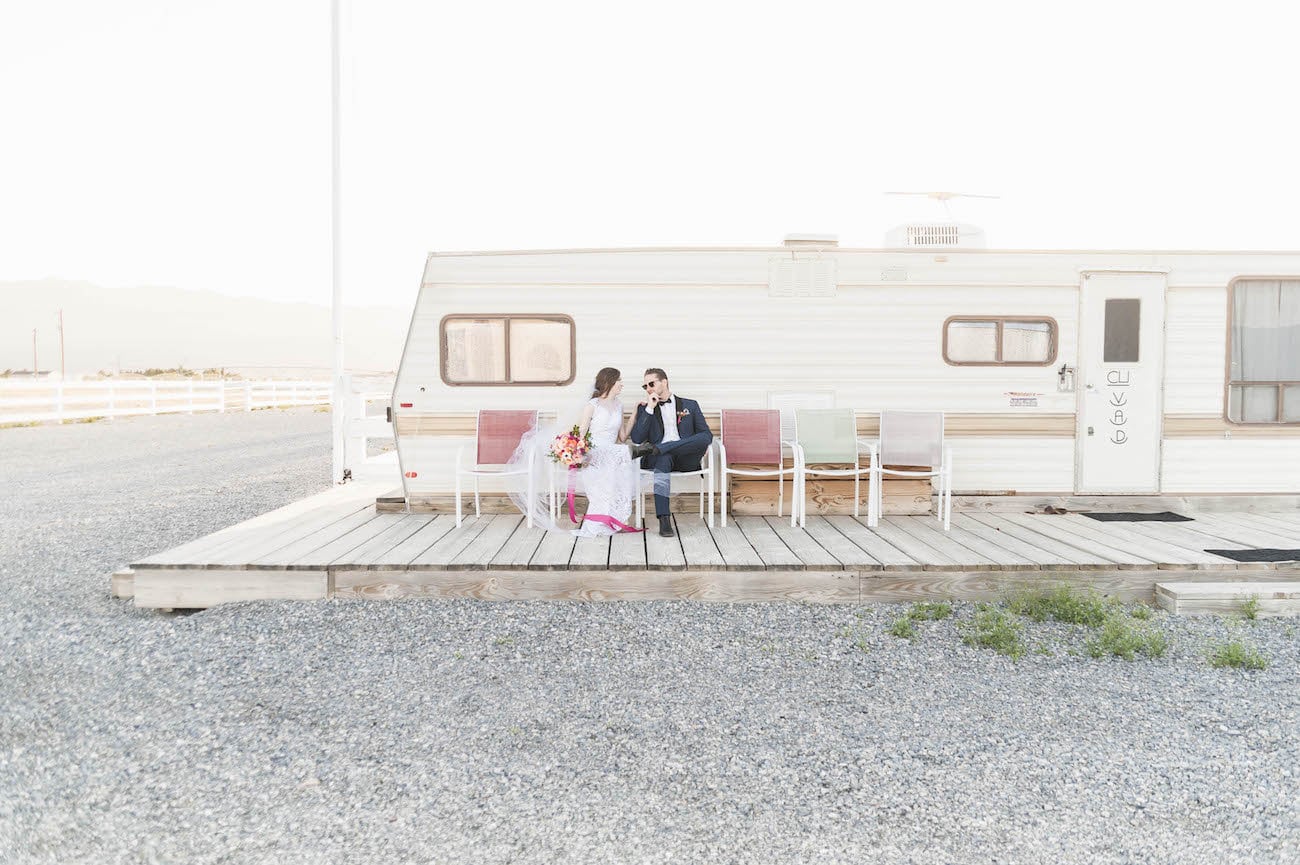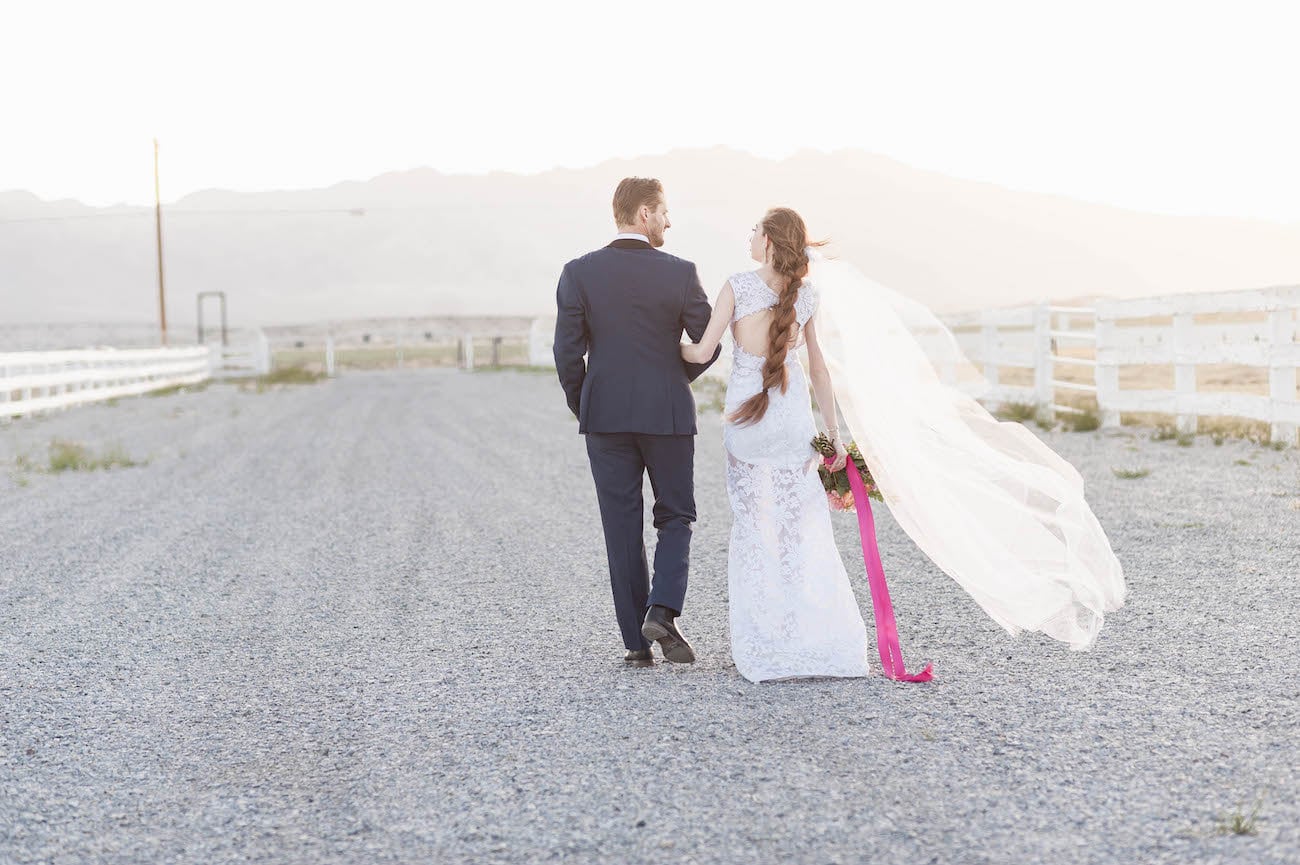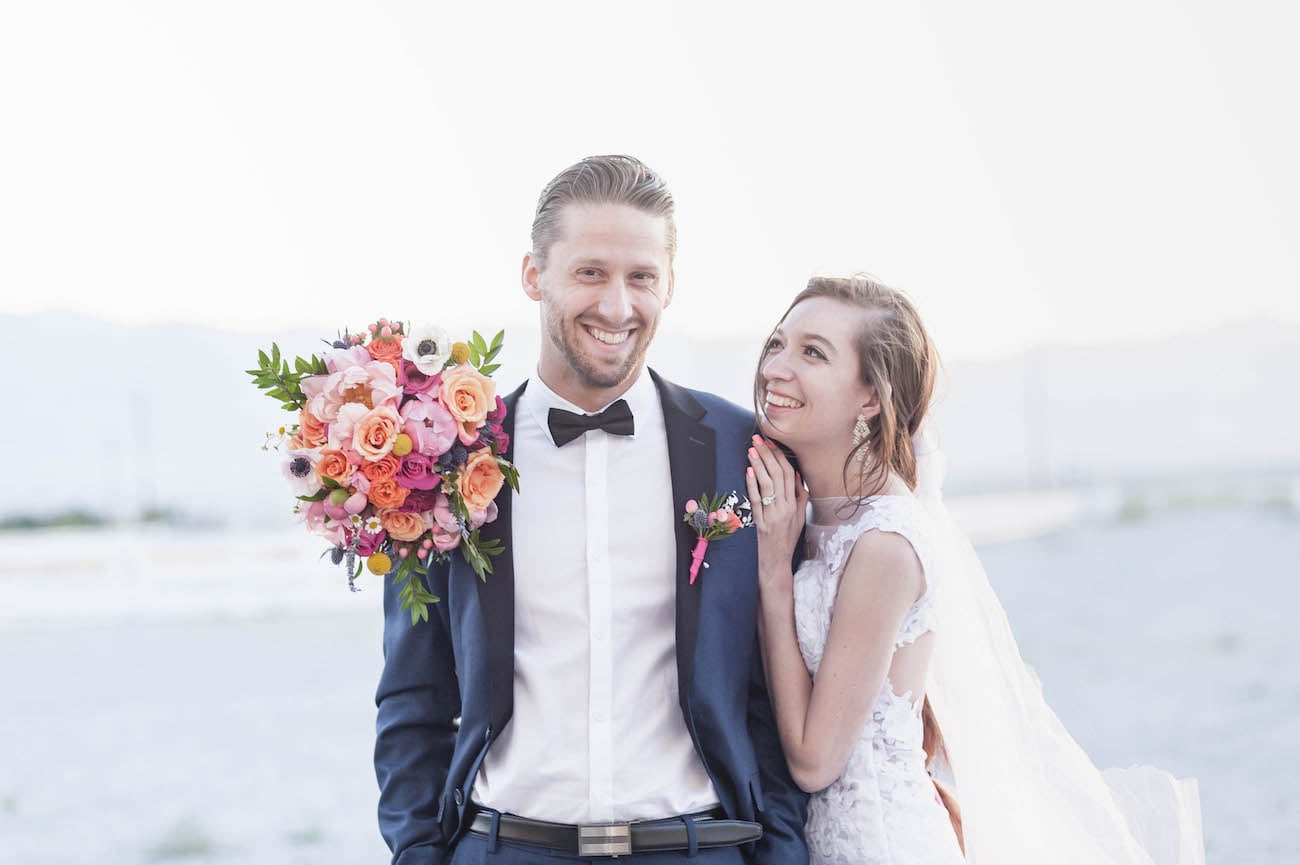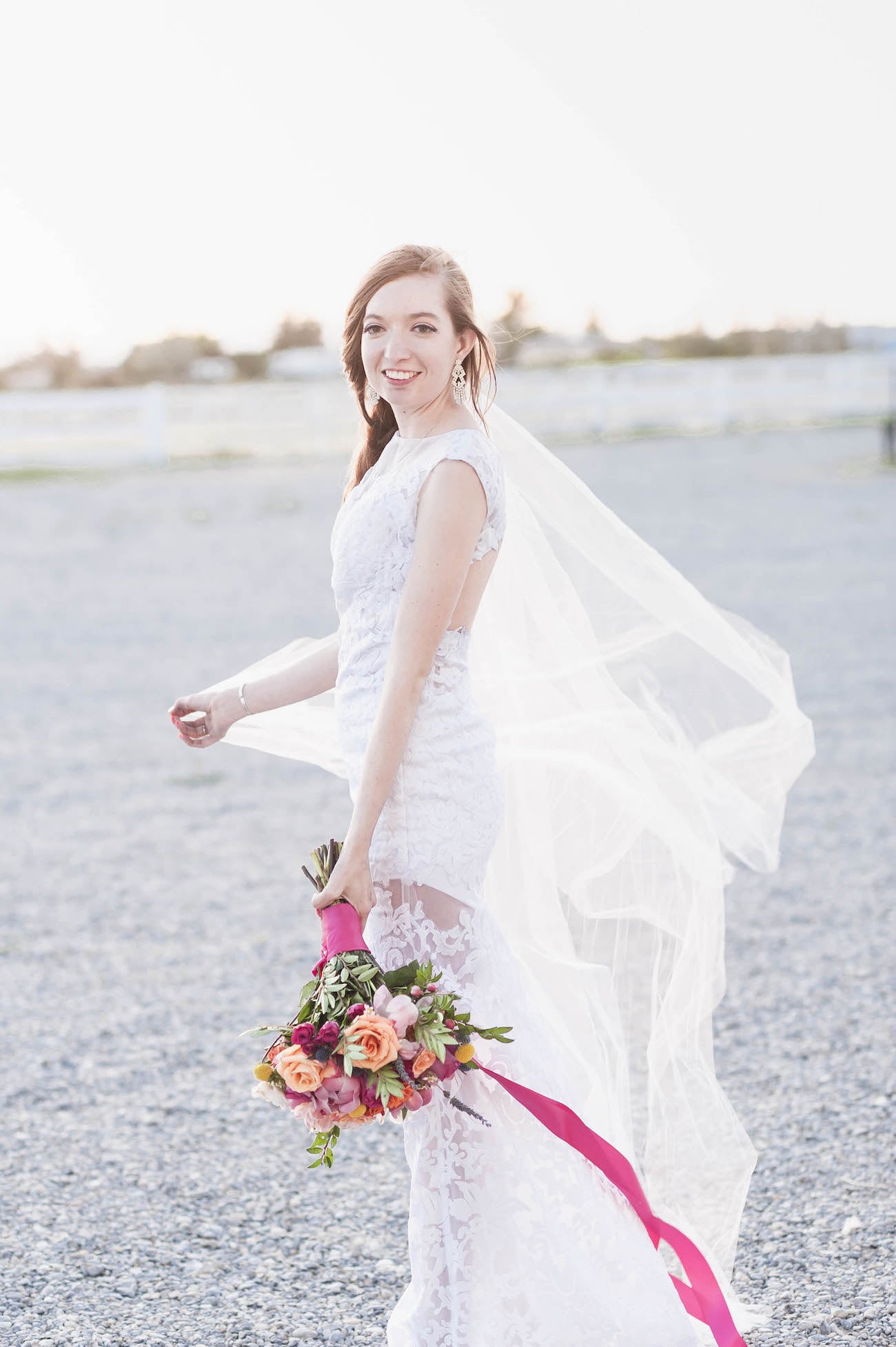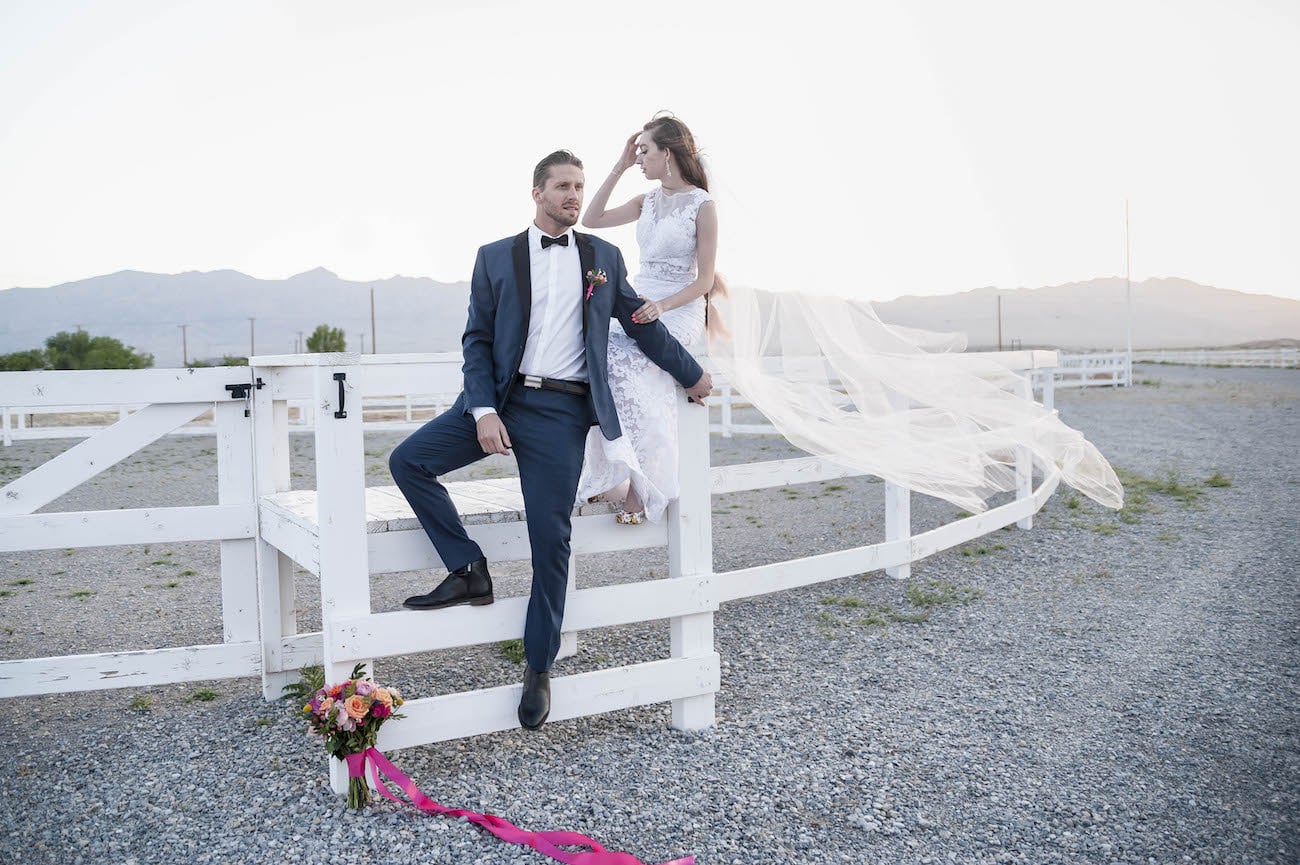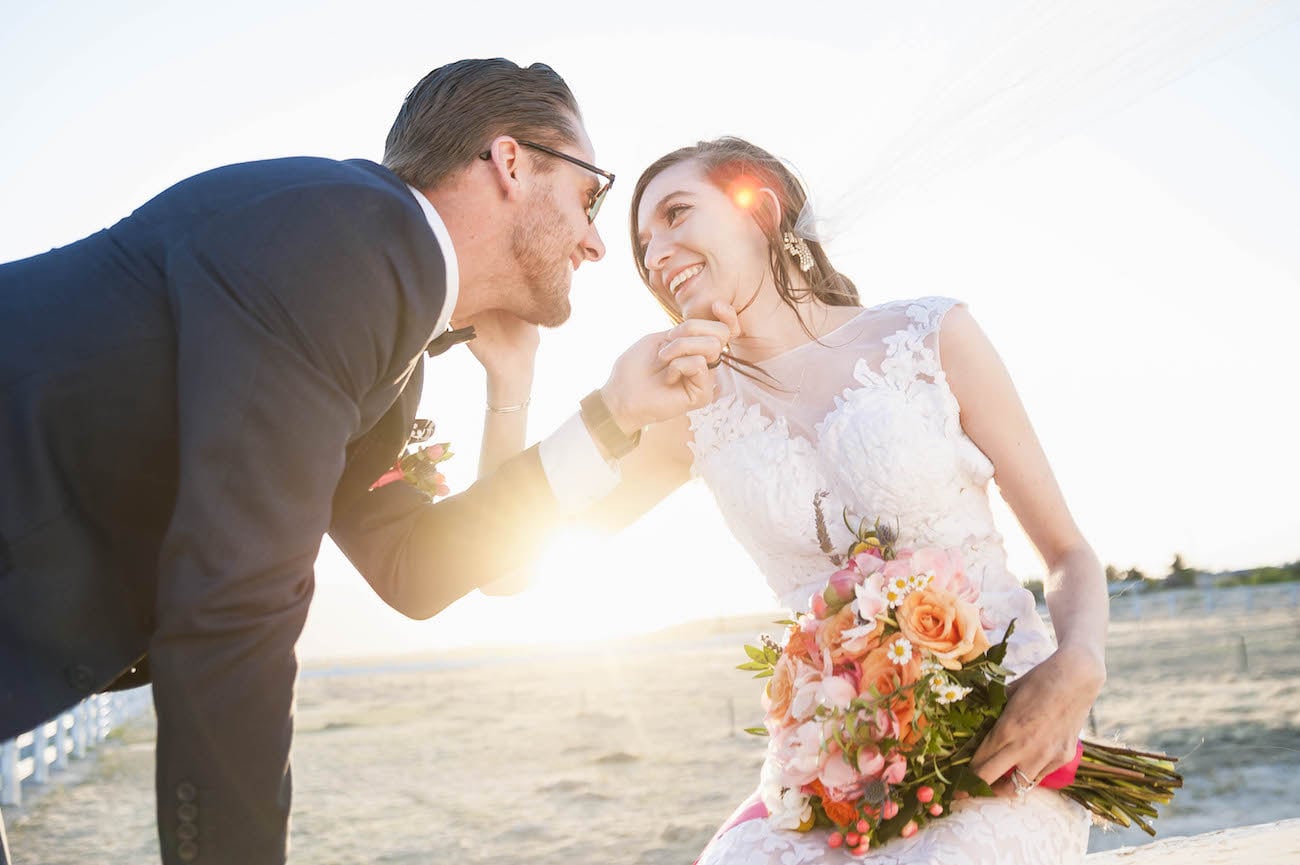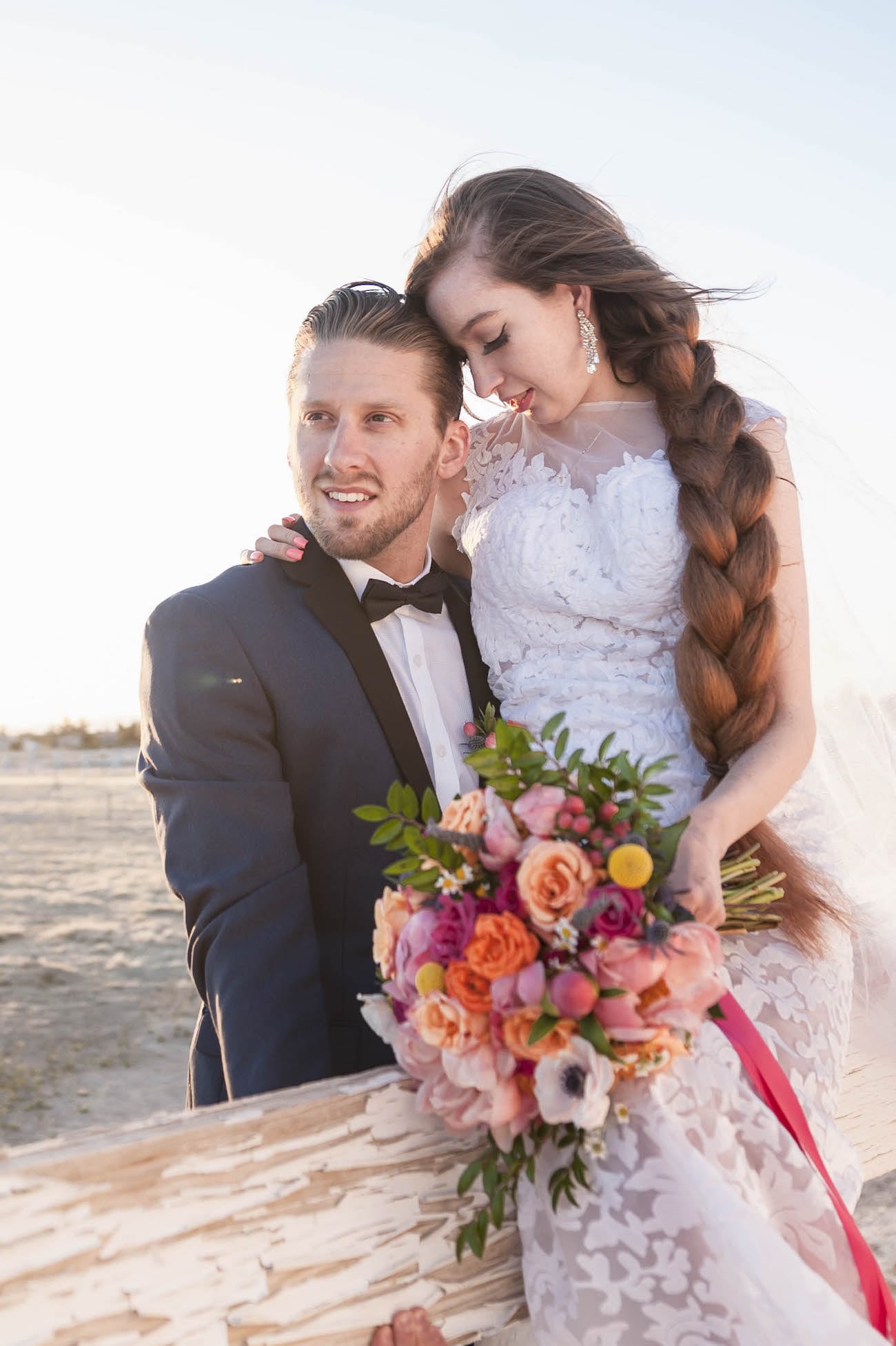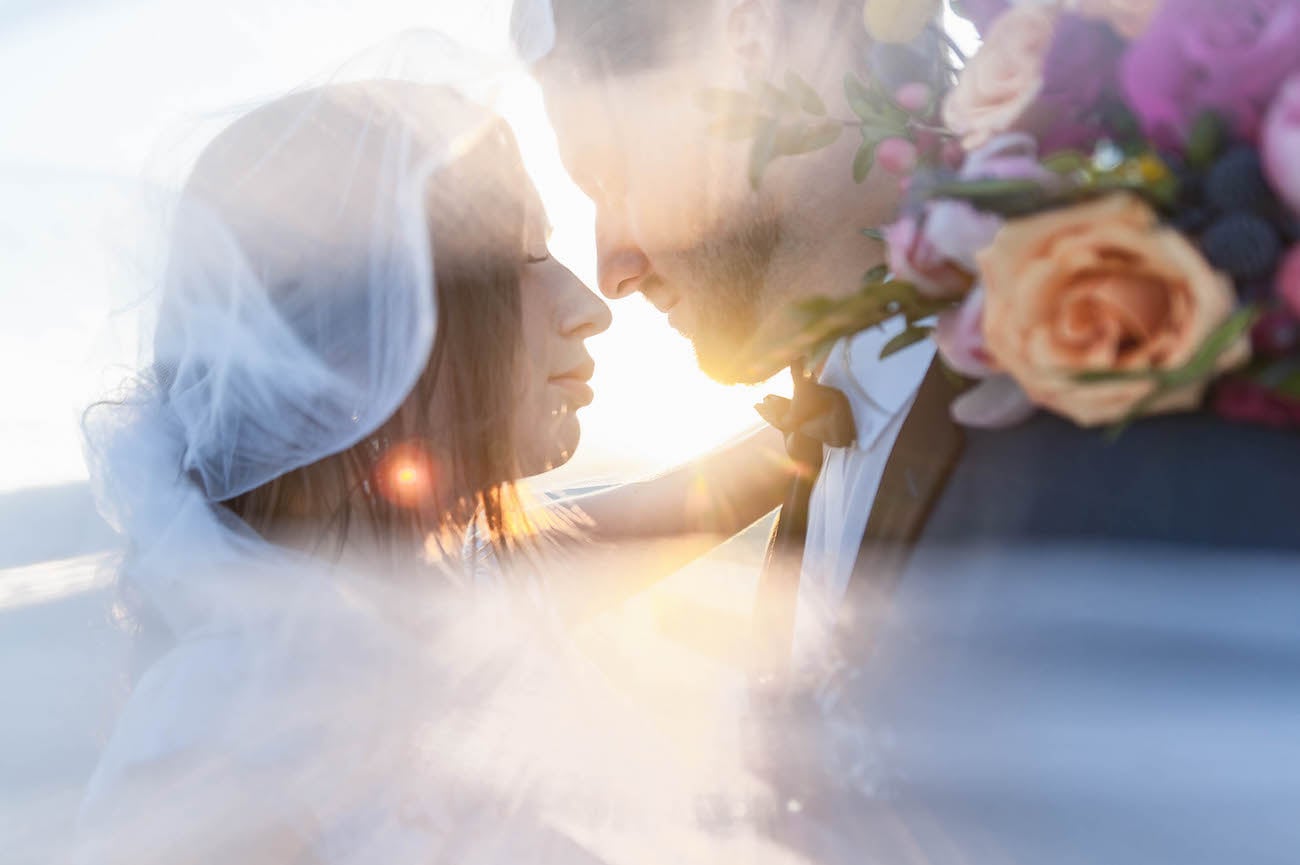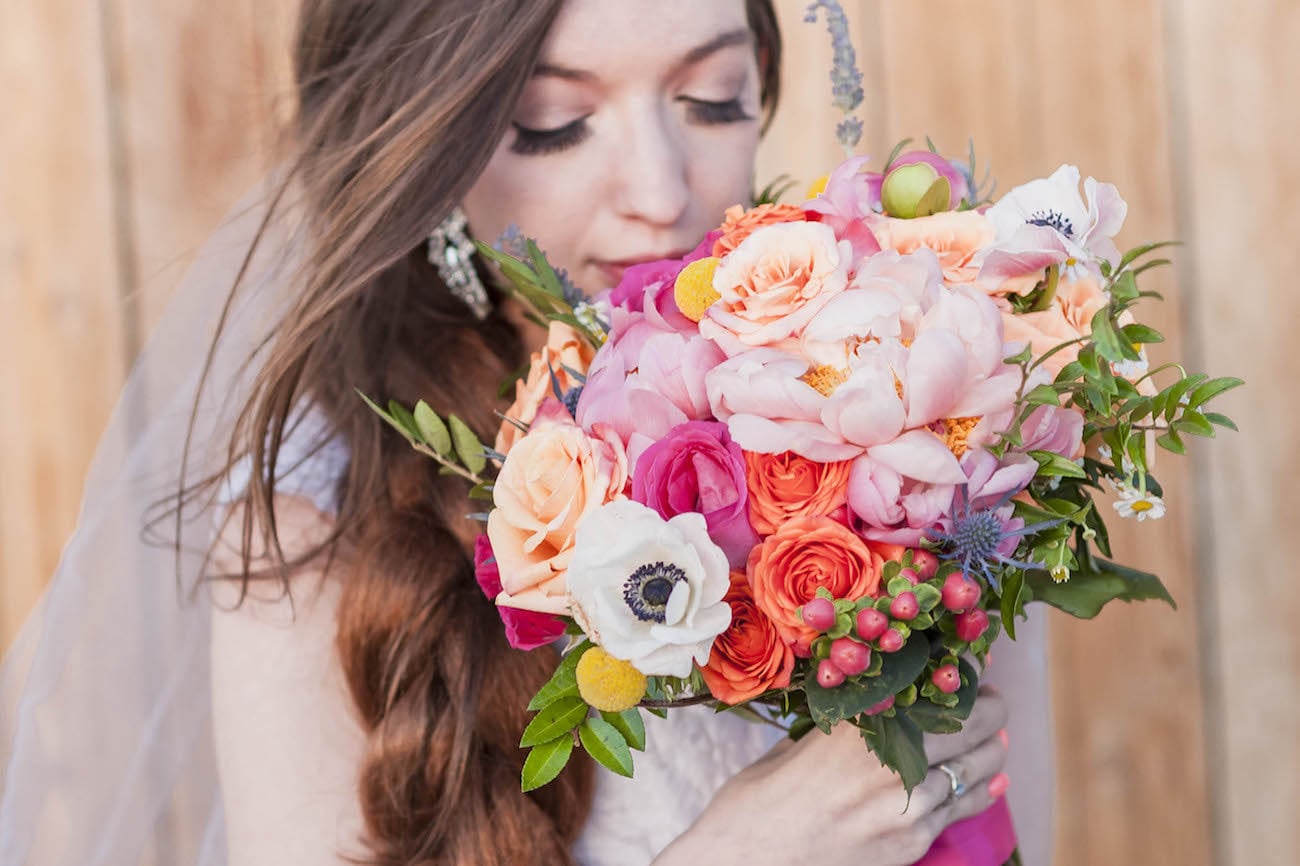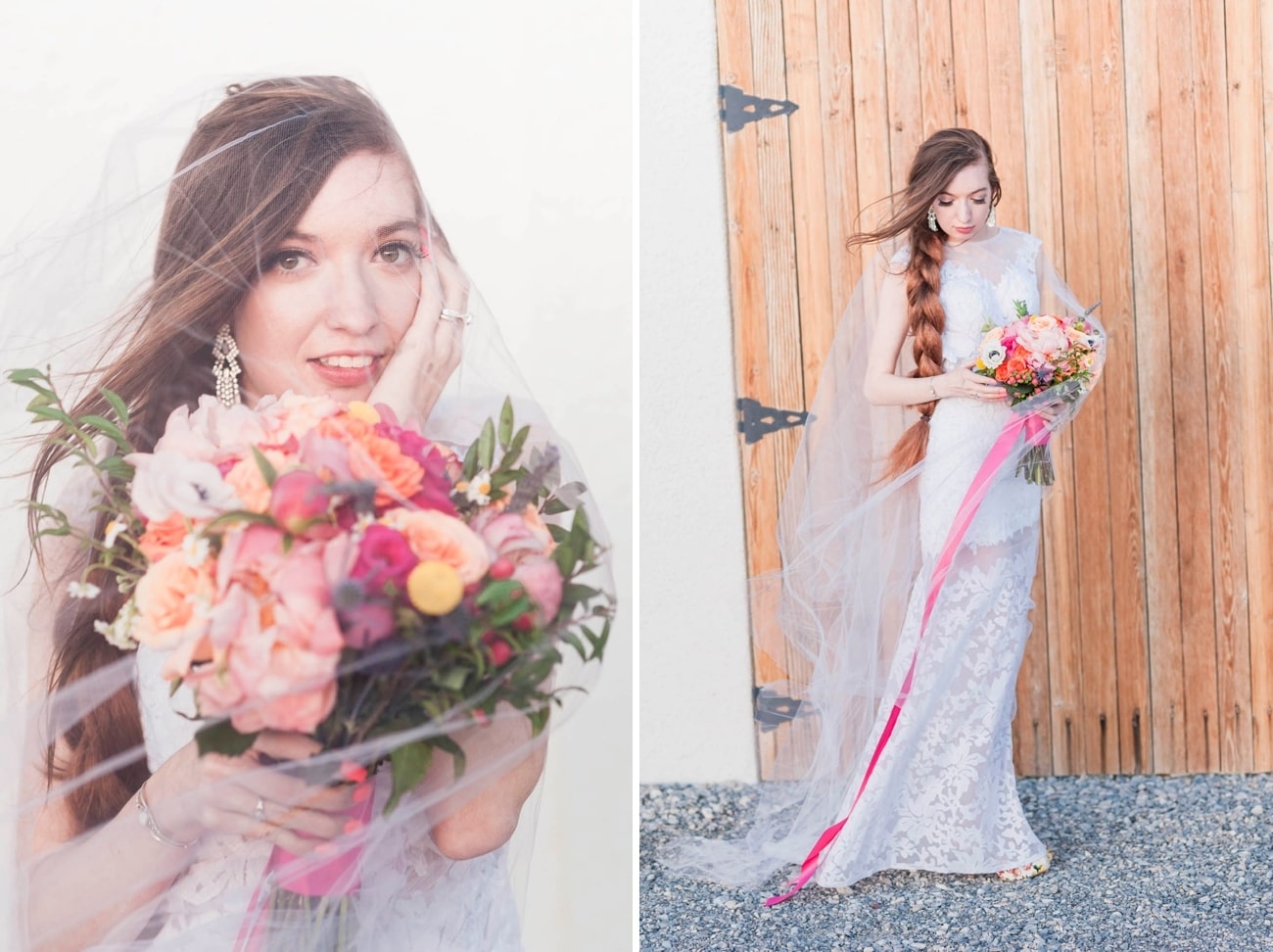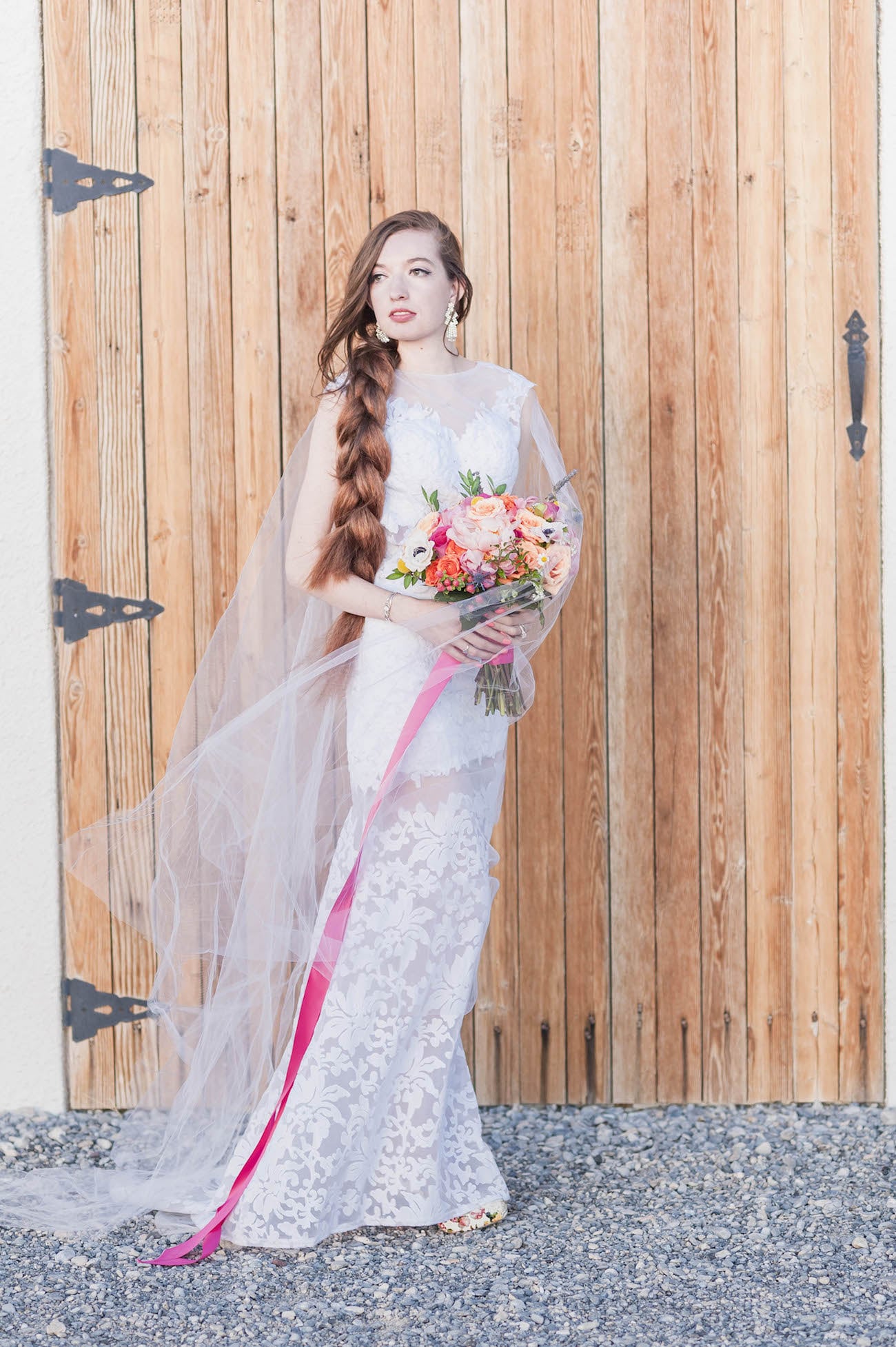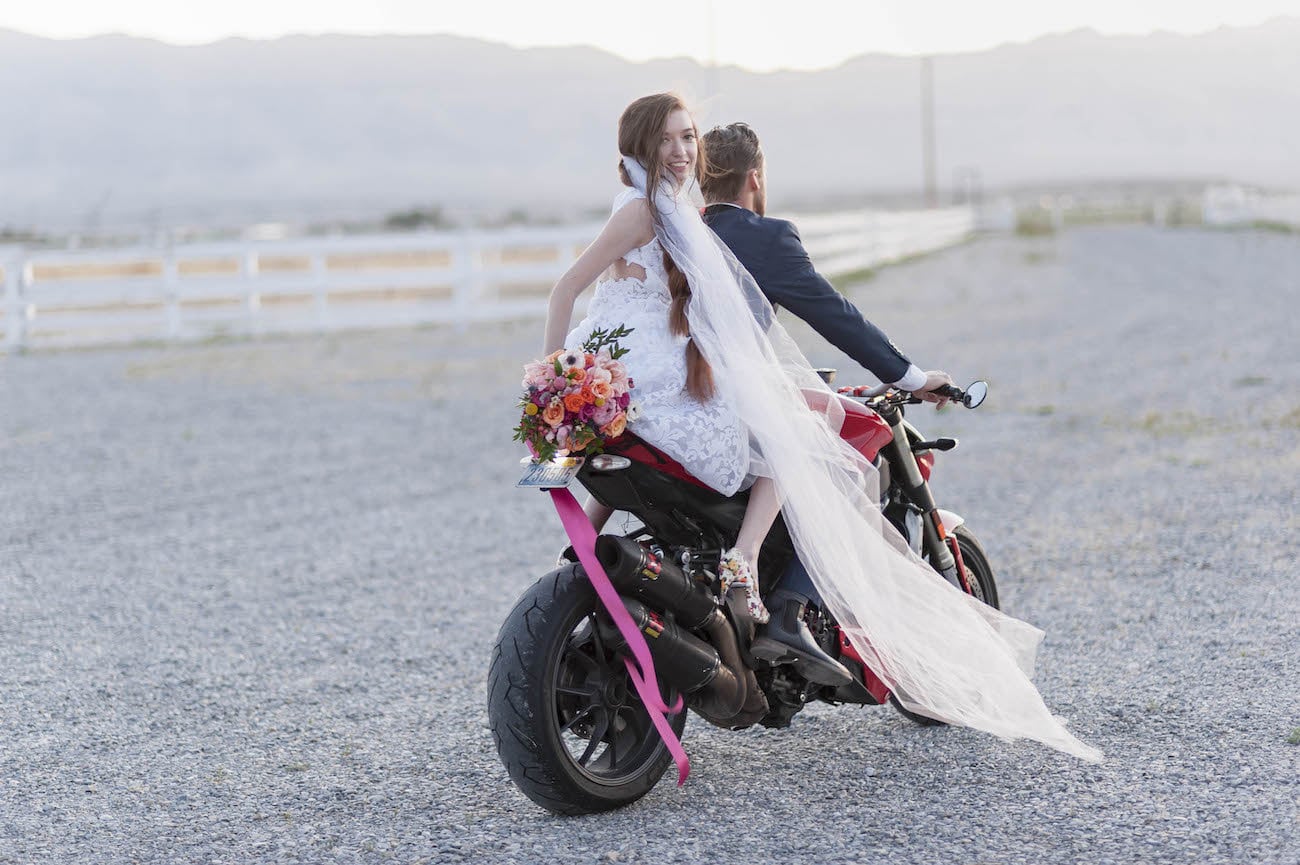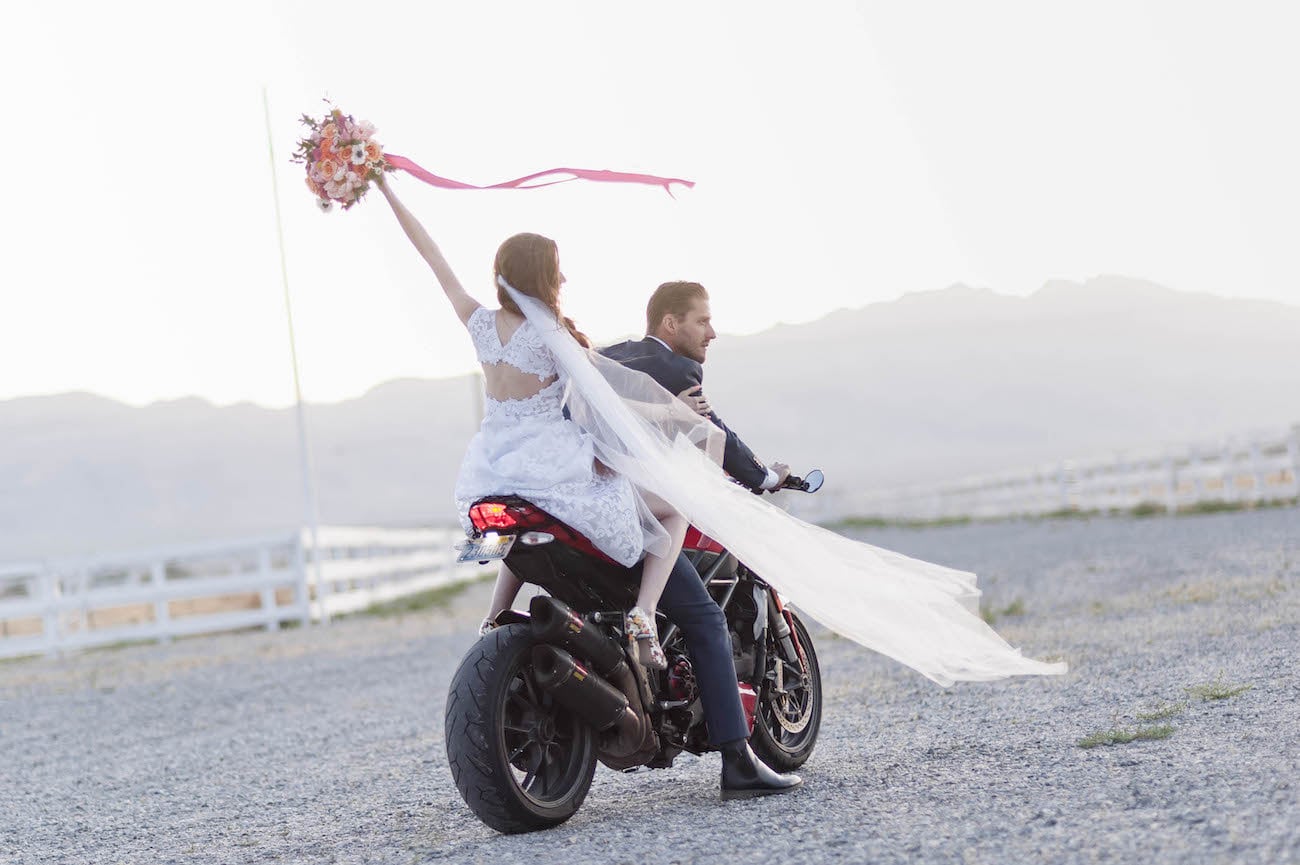 CREDITS
Photography: Amanda Lauran | Styling: Mary Ellen Weeks | Floral: Bailey Kesl | Cake: Homemade | Dress: TB Dress | Hair & makeup: Amanda Lauran & Bailey Kesl | Suit: Virtarelli Fabric Italy | Models: Bailey Kesl & Tommy Mac