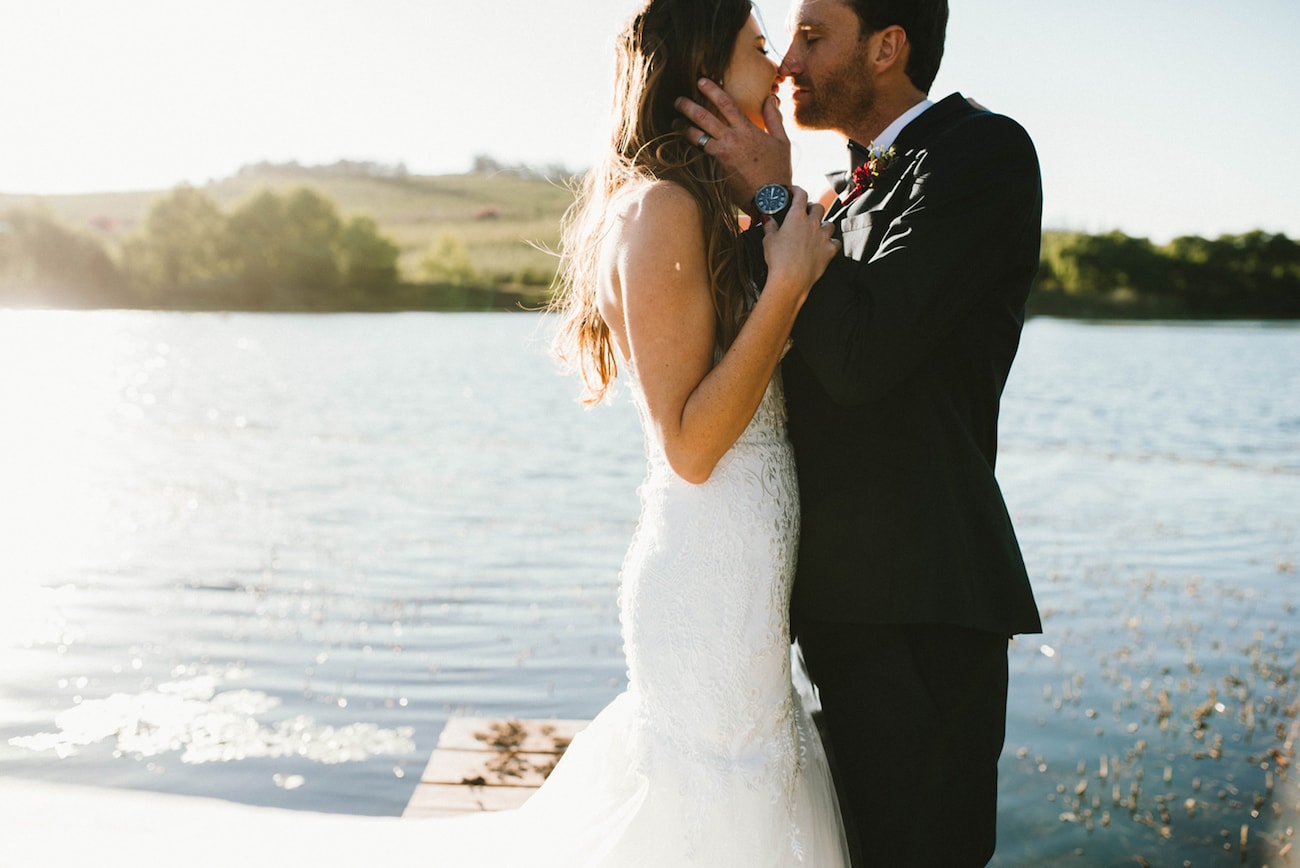 Love at first sight. Whether you believe in it or not, that's what happened to Michelle and Devon. And it was love at first sight for SBB when it came to their gorgeous wedding too! Rich red hues, candlelight, proteas everywhere, a cozy fire crackling in the fireplace at their reception, a gin bar, a drip cake… everything wonderful, basically! And with these gorgeous pictures by Claire Thompson to bring the couple's big day to life for us, the dream is complete.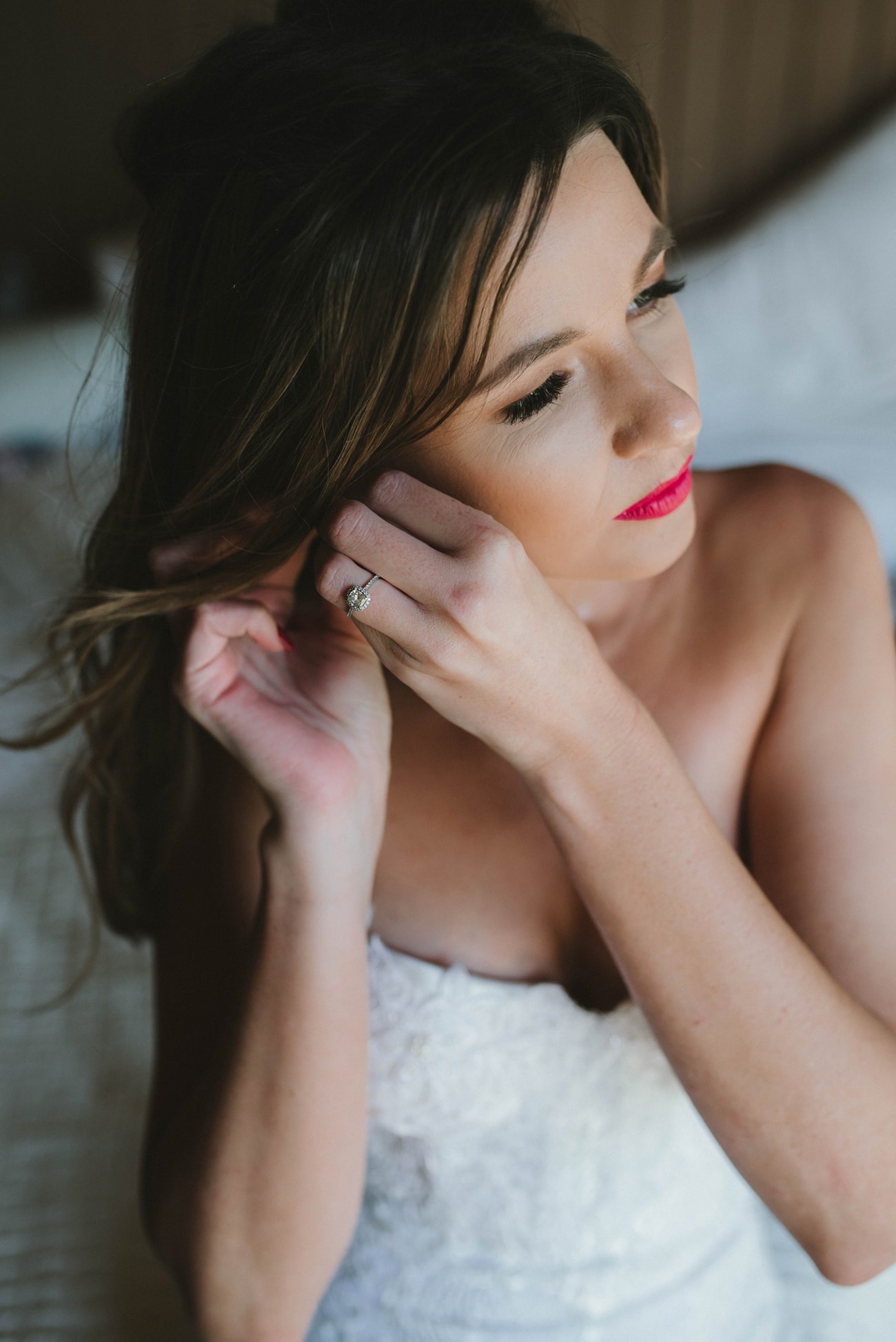 Love Story
They say that when you meet your soulmate there is a connection so strong that you are drawn to them in a way you have never experienced before. I couldn't explain our meeting any better than that. The moment I saw Devon I had an overwhelming feeling to go and talk to him; I couldn't think of anything else in that moment. Long story short, we have been inseparable ever since.
The Proposal
One beautiful April day in Cape Town, Devon took me to one of my favorite places, Babylonstoren. He said he had won a voucher at work for a meal for two. Being none the wiser that this wasn't the case, we were treated to five star treatment with endless champagne, flowers and the most amazing three course meal. At the end, Devon suggested we go for a walk through their beautiful gardens. It was there that all my dreams came true.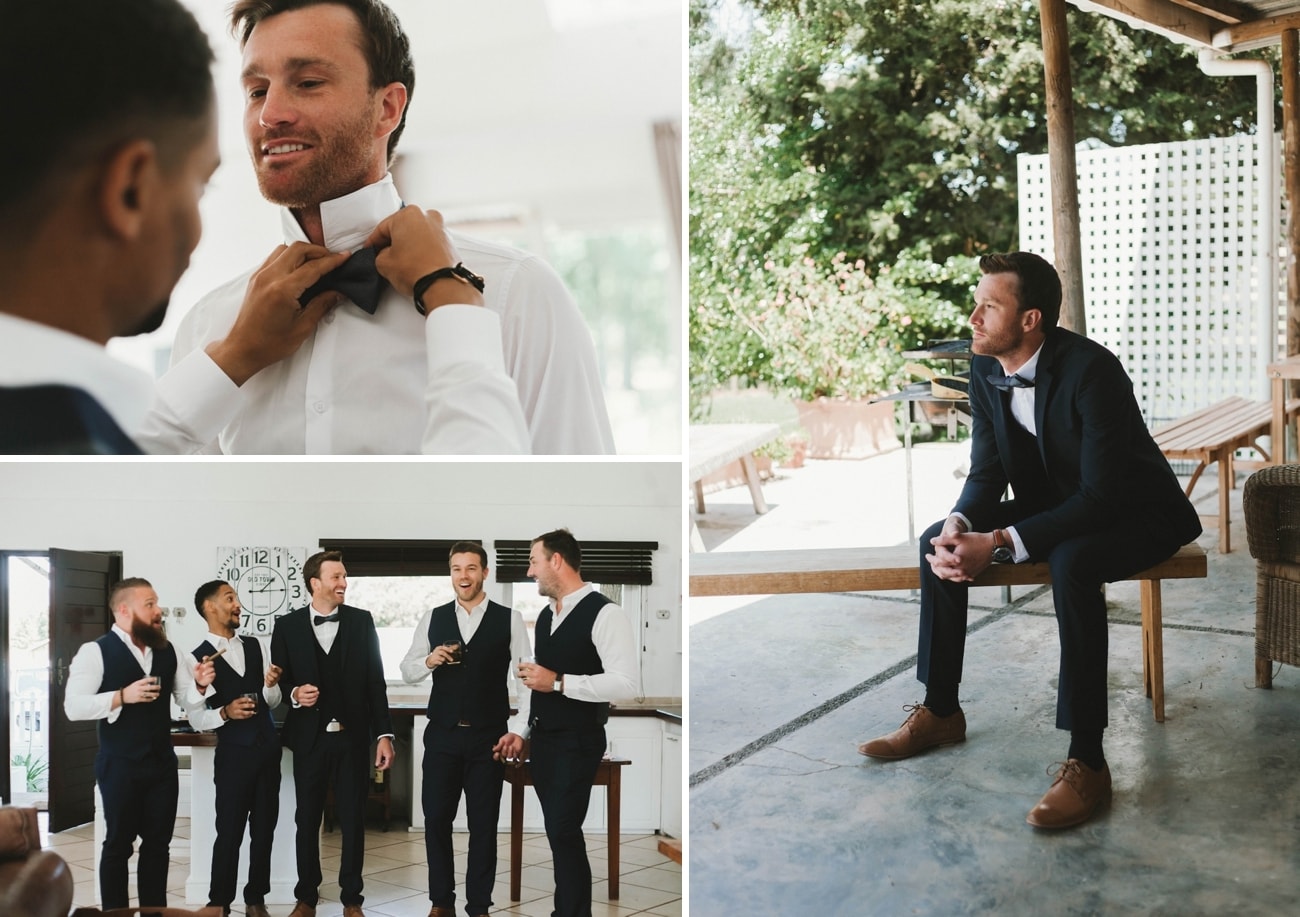 The Venue
We love being outside so we were naturally drawn to having an outdoor ceremony. This was our main criteria when we started looking for venues. Elgin was immediately added to the list, so when our friend told us about Galileo we knew it was the most perfect location for our special day.
Wedding Style
We first wanted to get married in an old barn. There is something so magical about old buildings combined with candles and fairy lights. I unfortunately couldn't find my barn so the 'shed' at Galileo was a very close second. The venue looked out on the most beautiful lake and had a simple, natural feel that didn't need too much added. We simply put together all our favorite things: proteas, shades of red, candles and fairy lights. Conveniently, my family owns a furniture company that manufacture beautiful wooden furniture. The natural wood was the perfect addition to the overall look.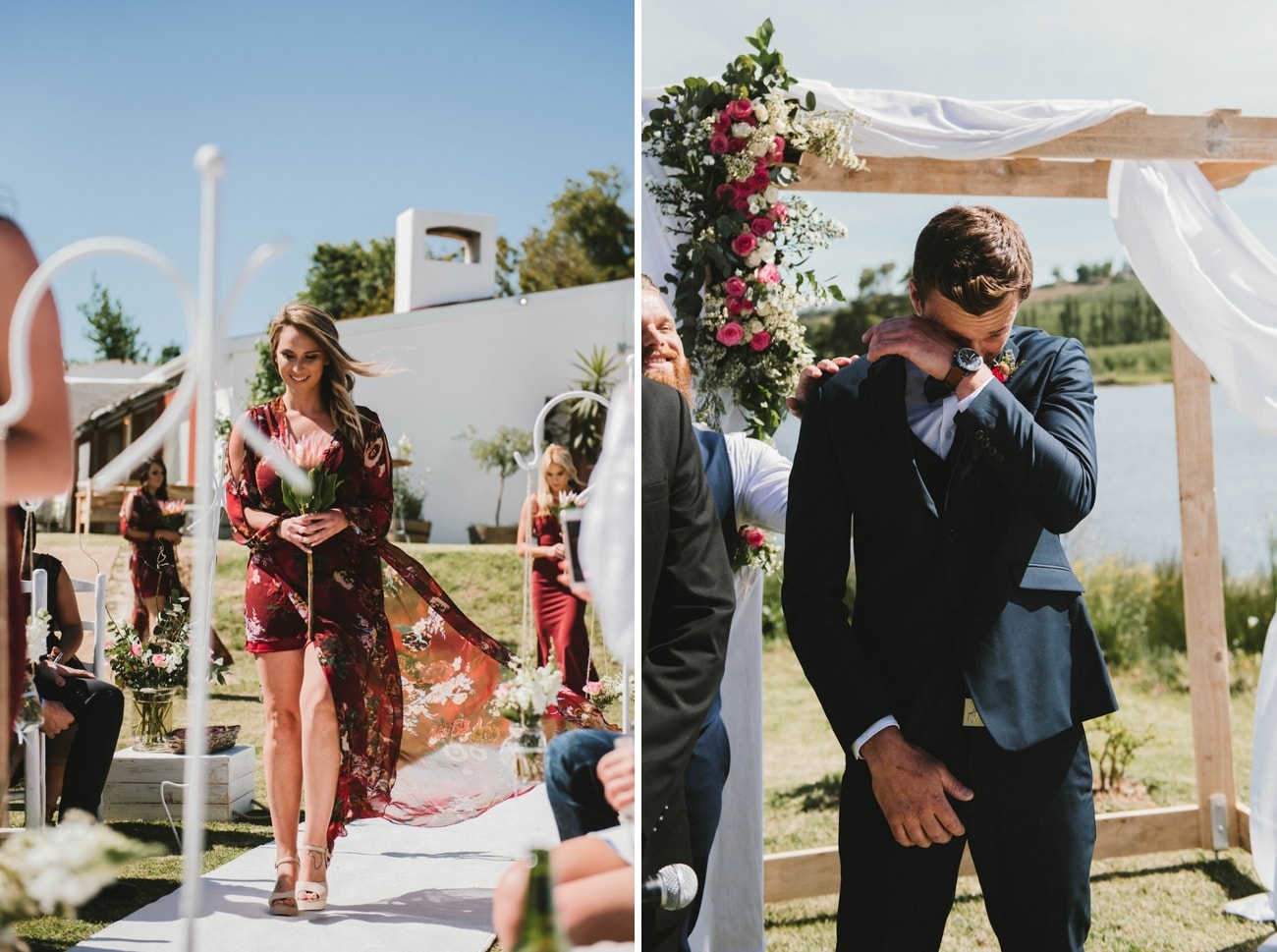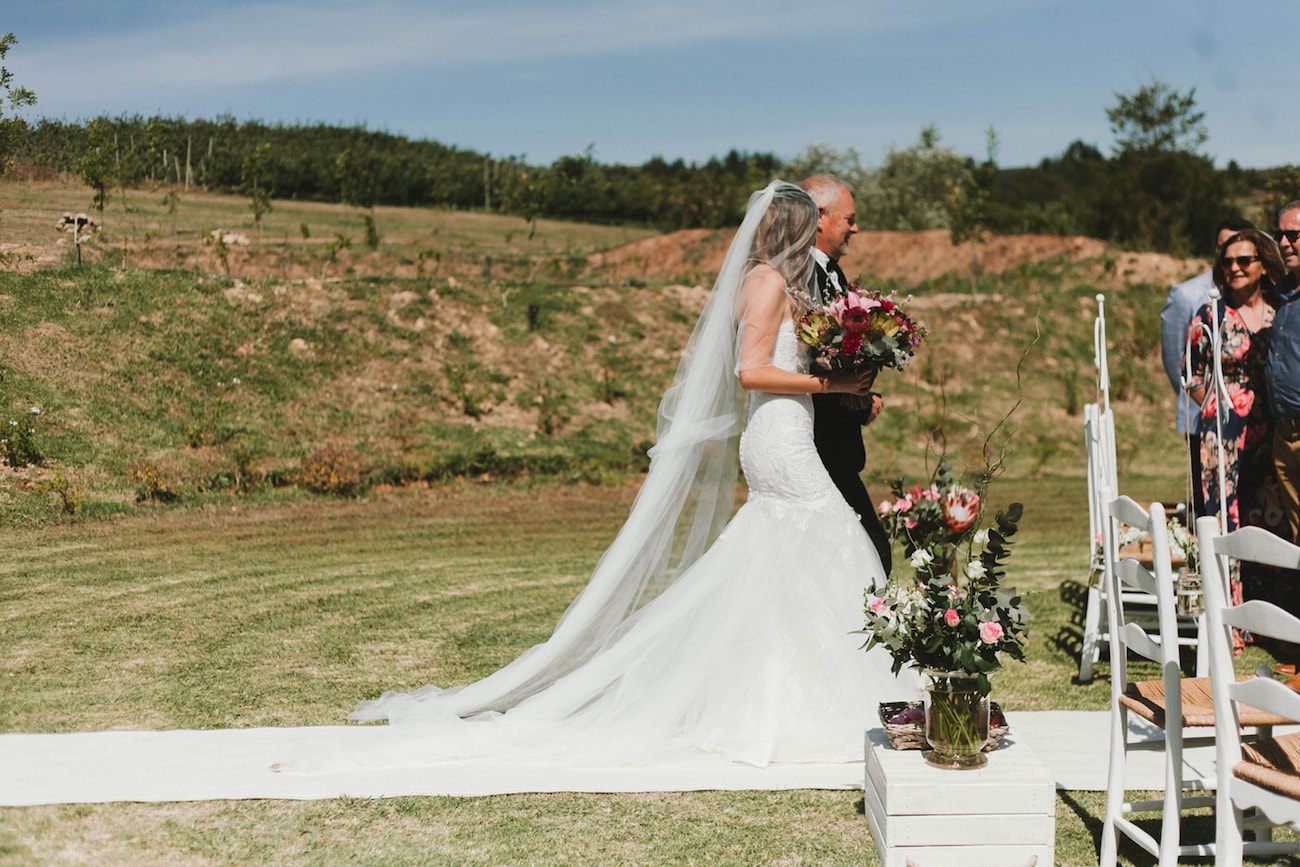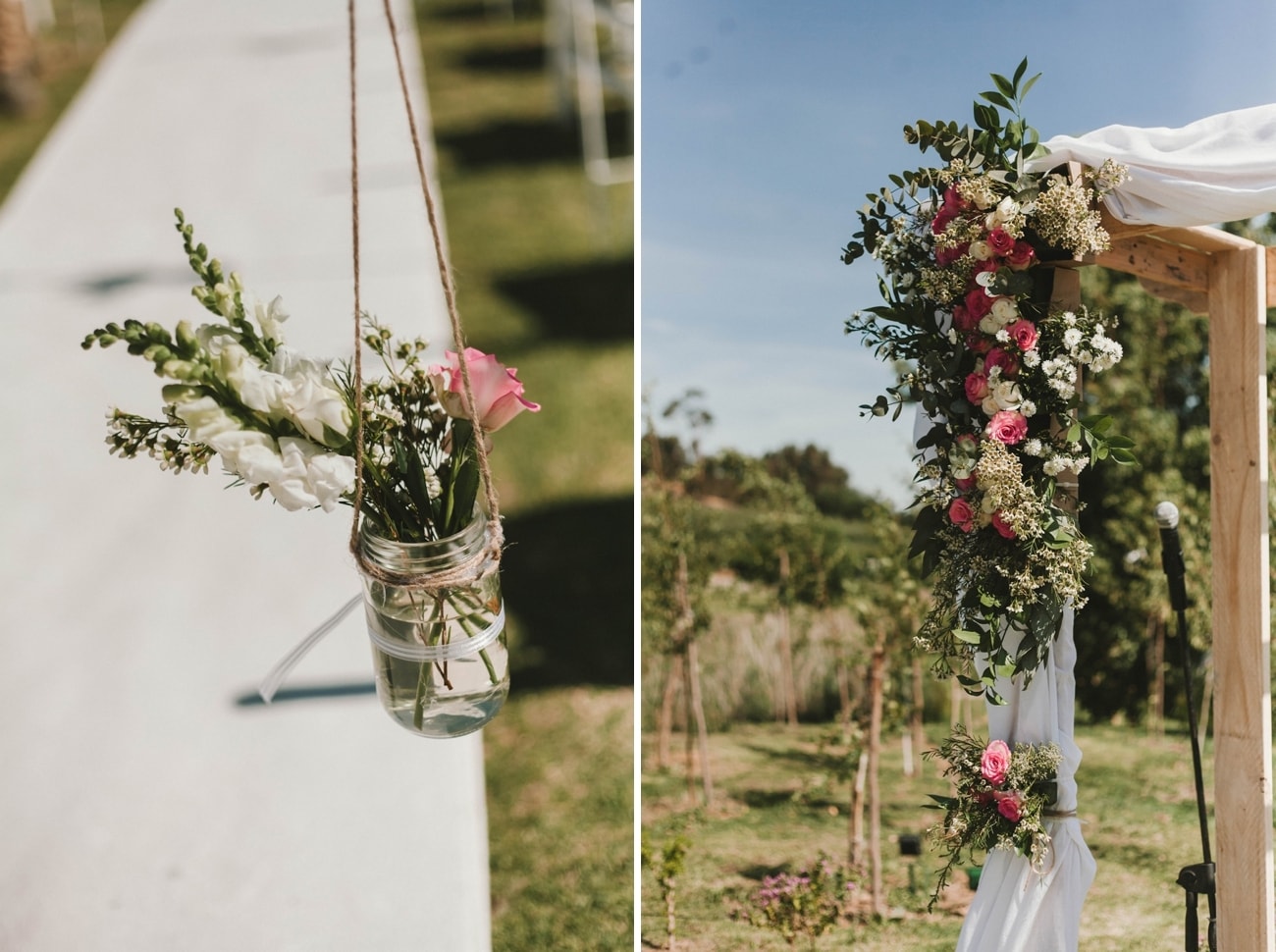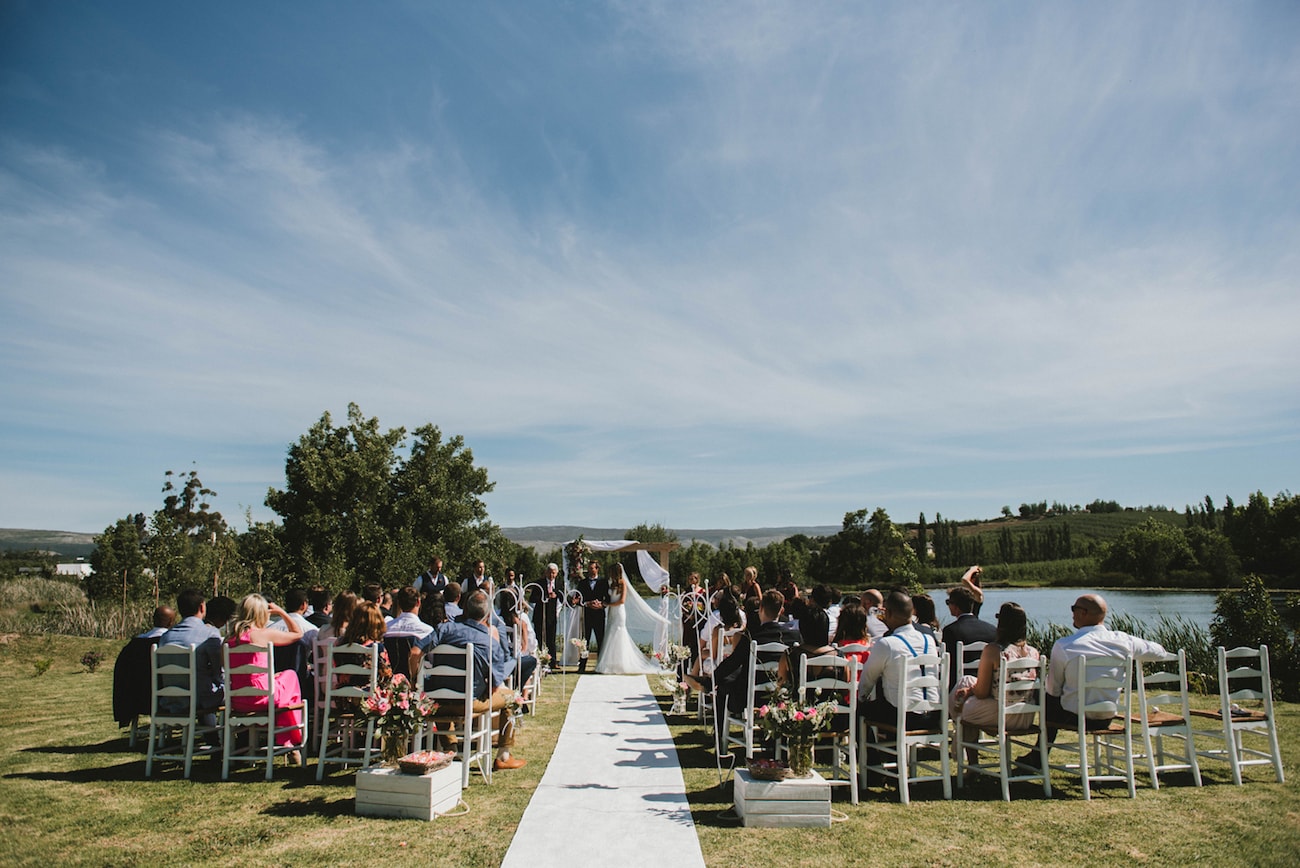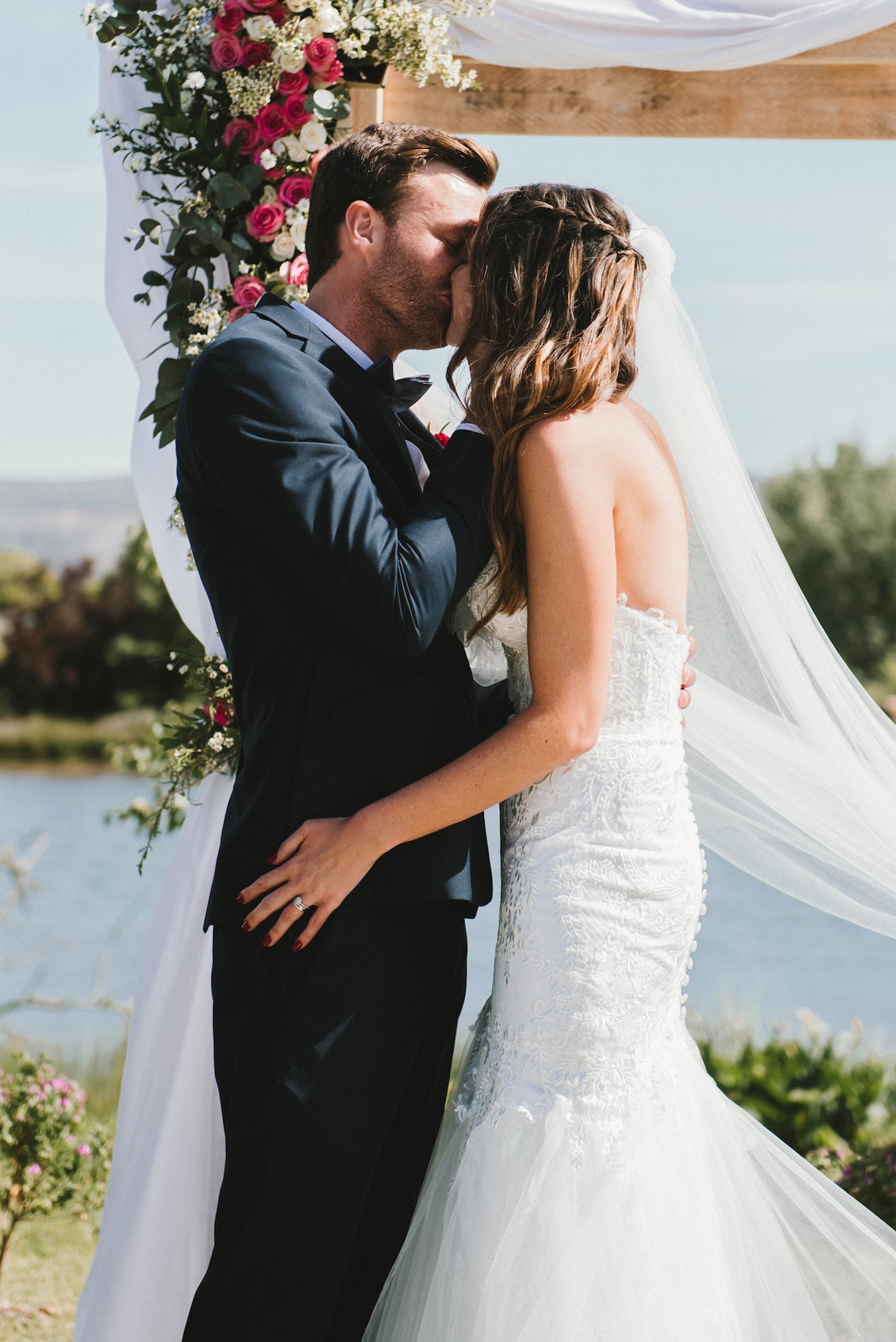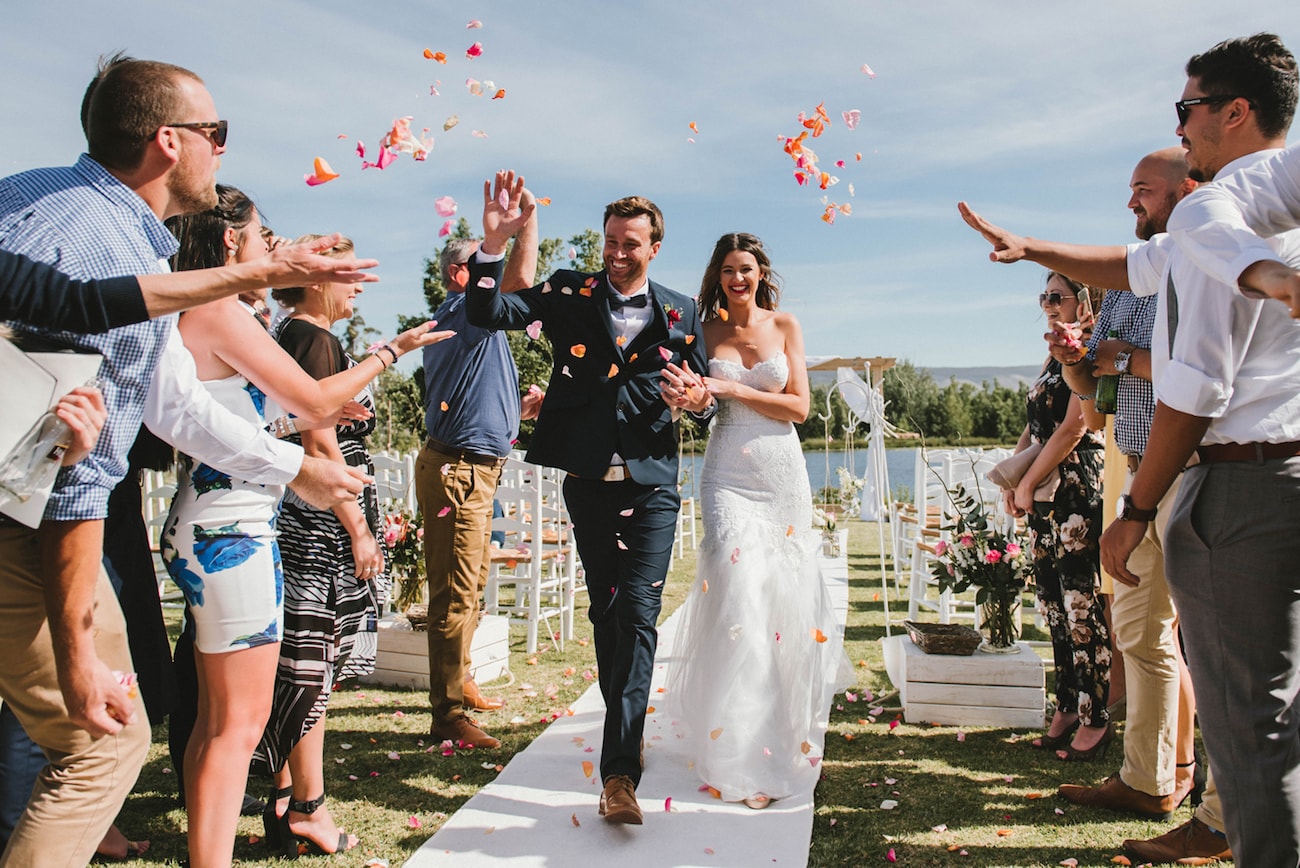 Wedding Details
King proteas, my absolute favourite flower. They were a key feature at our wedding. My favorite drink, GIN, was an absolute hit at our wedding. We offered a gin bar during canapes that allowed guests to put together their perfect gin cocktail. Blueberries, juniper berries, cucumber, mint, cinnamon, rosemary… the list was endless and the guests loved it.
DIY Elements
Our furniture was made by my family's business, Goozberry, which was a special element at our wedding.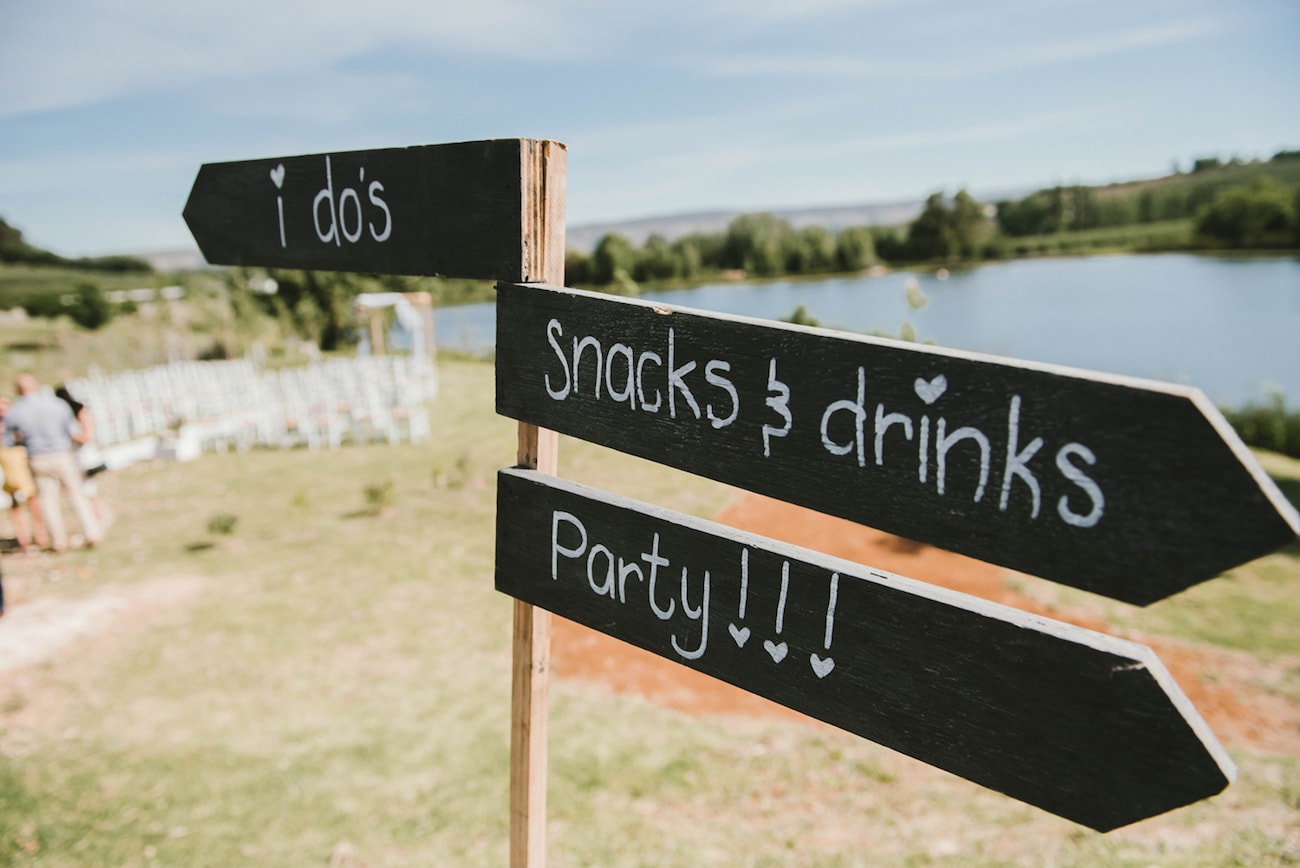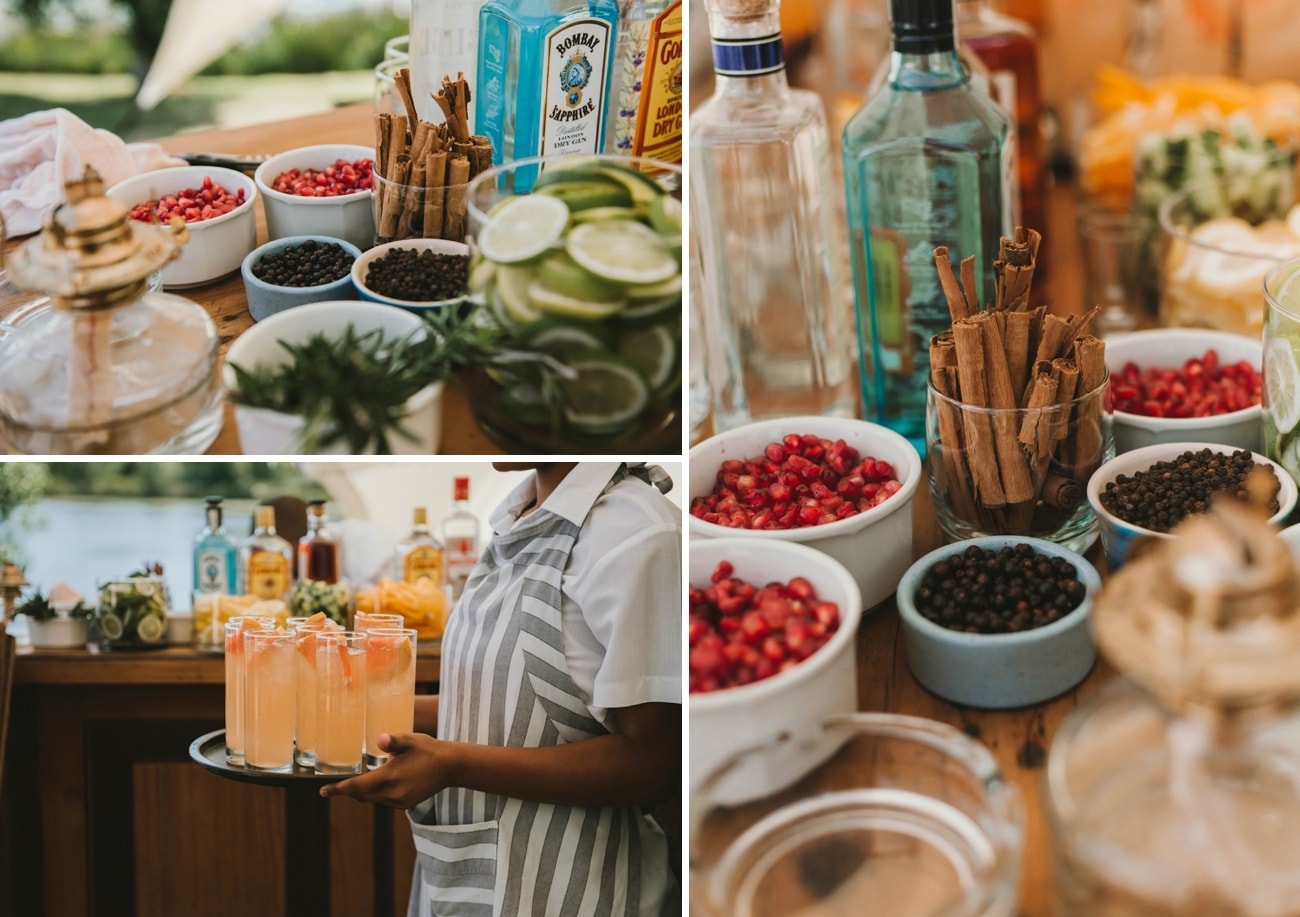 The Dress
A bit of a long journey as my dress was made. I couldn't decide on one design so I combined three dresses into one. It was a pretty stressful journey but in the end, it was perfect.
The Bridesmaids
Four of my closest friends stood by my side. One of the most special journeys to share with your friends. Wouldn't have changed a thing. They wore dresses in maroon that included two different designs. Two plain fitted and two floral flow dresses which complemented each other perfectly.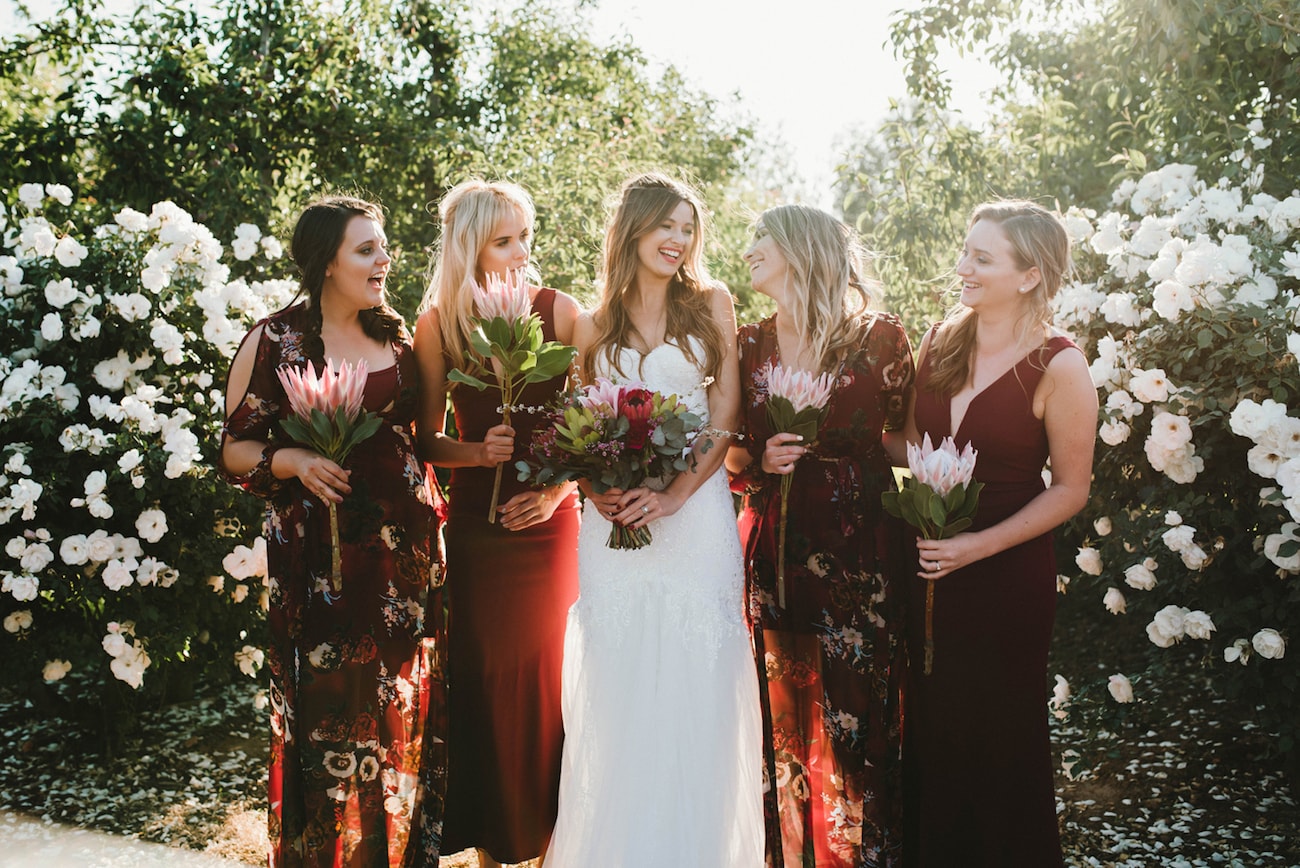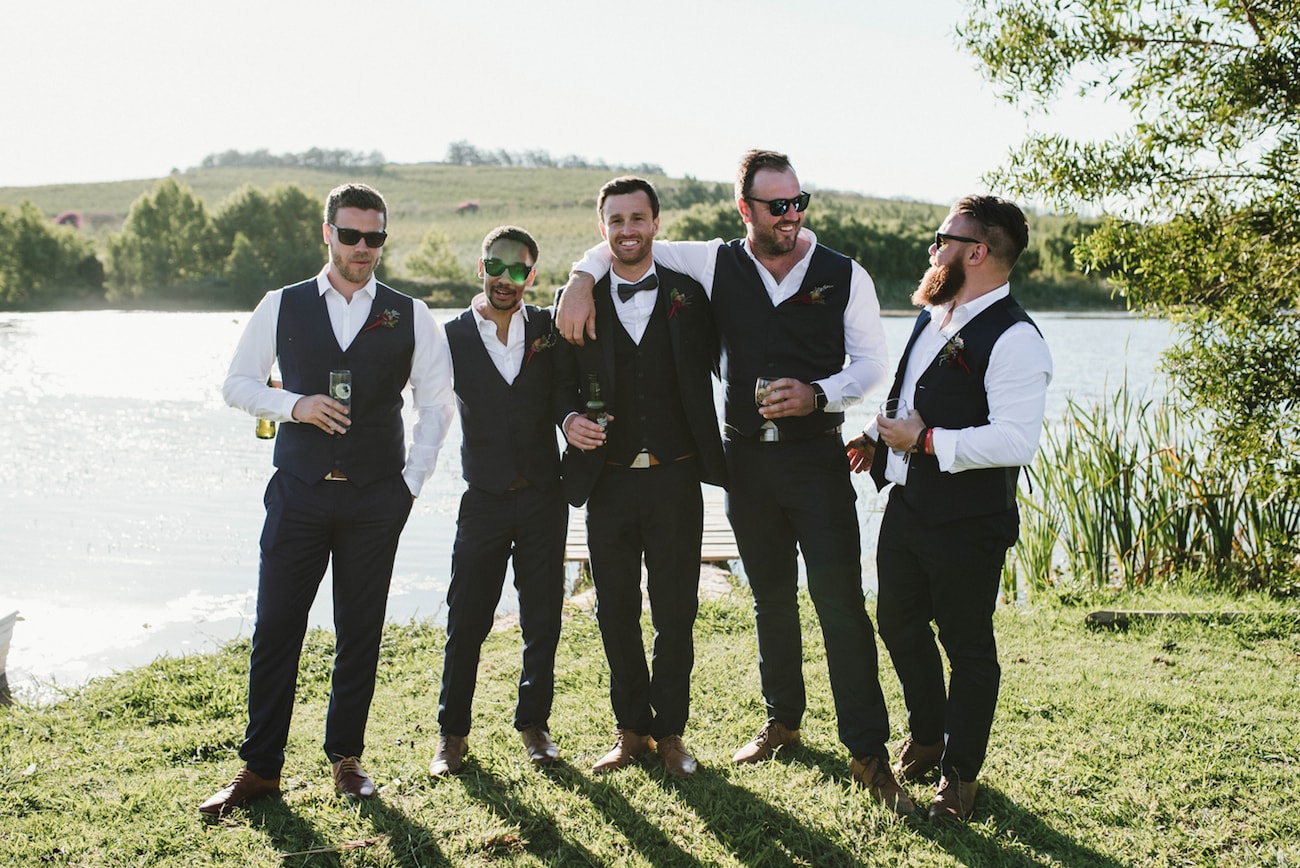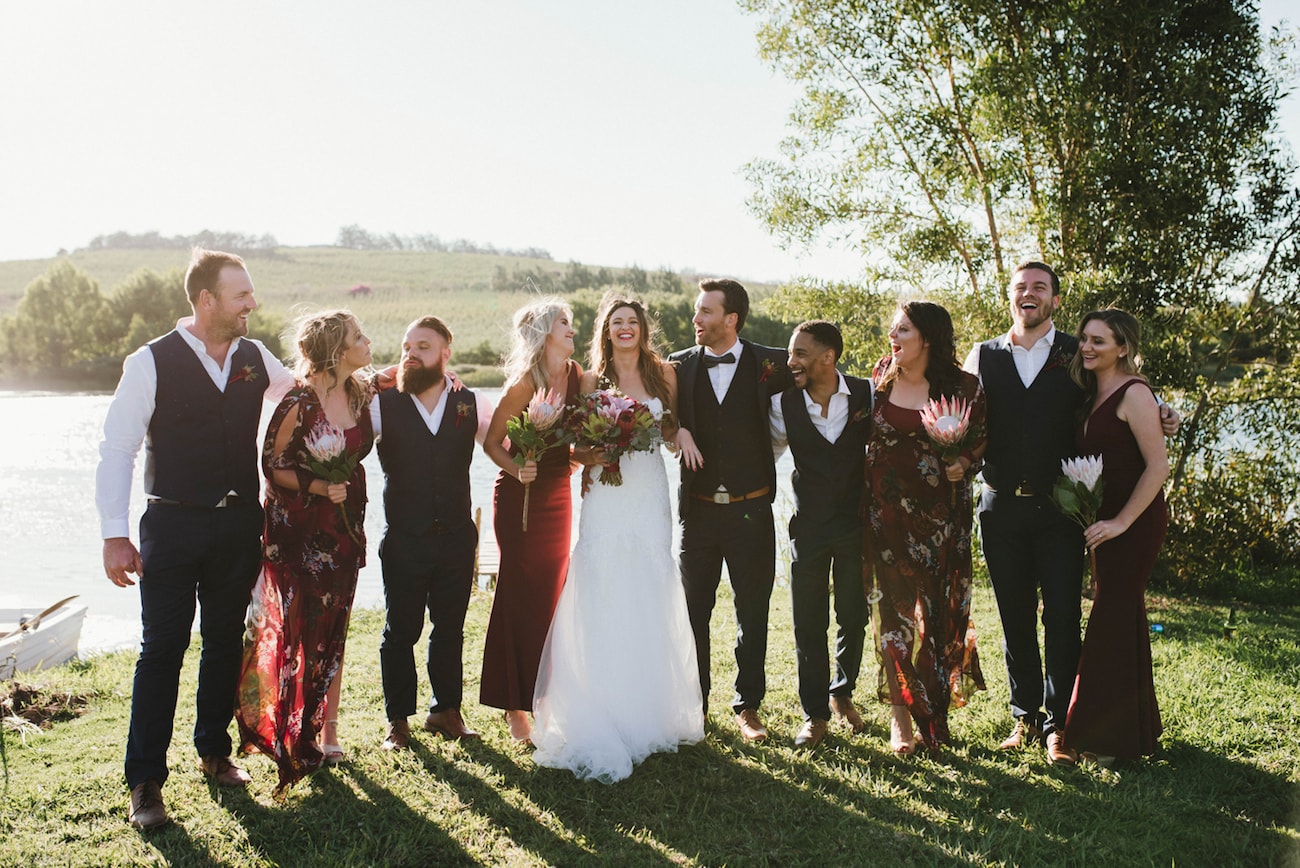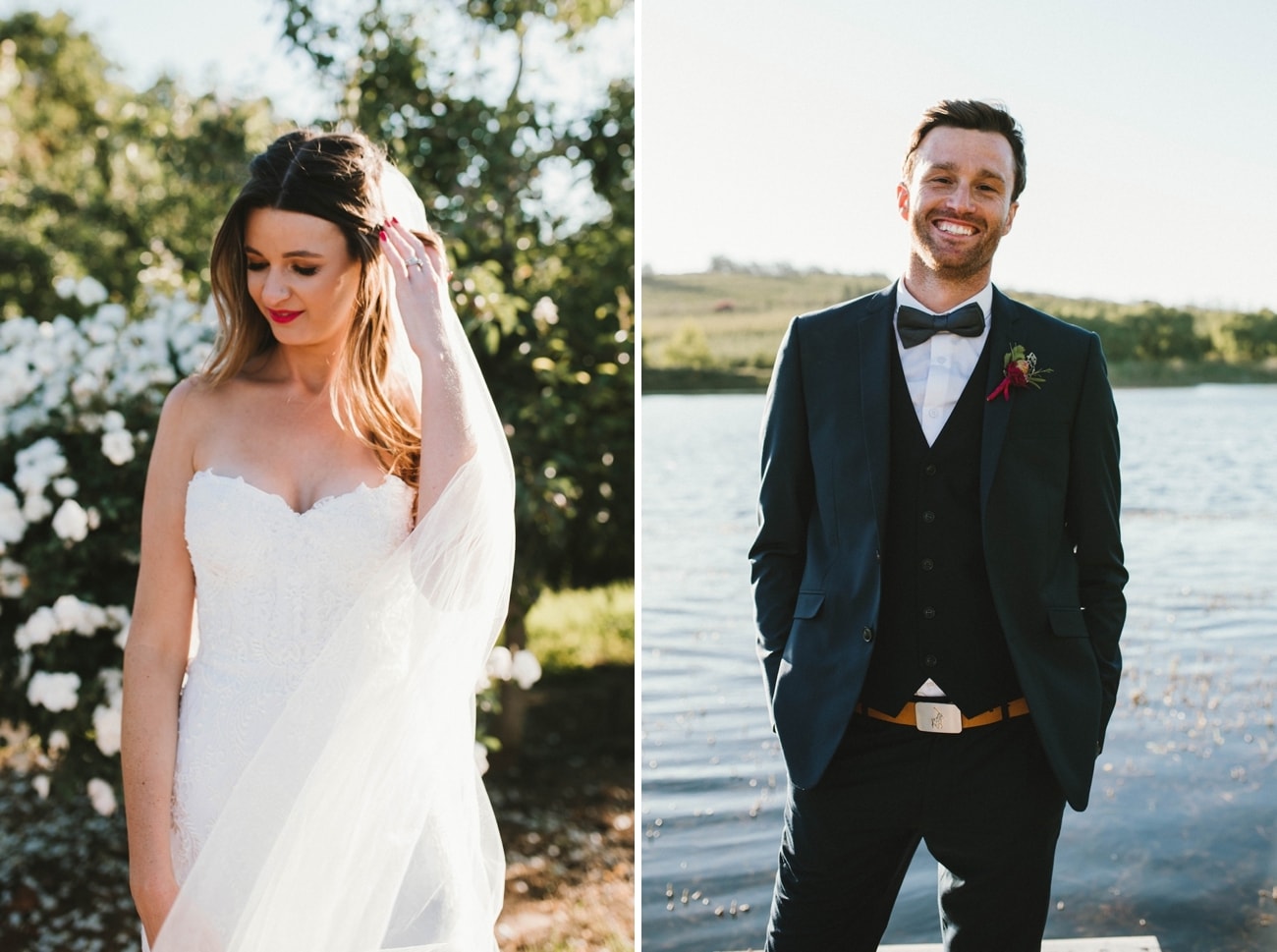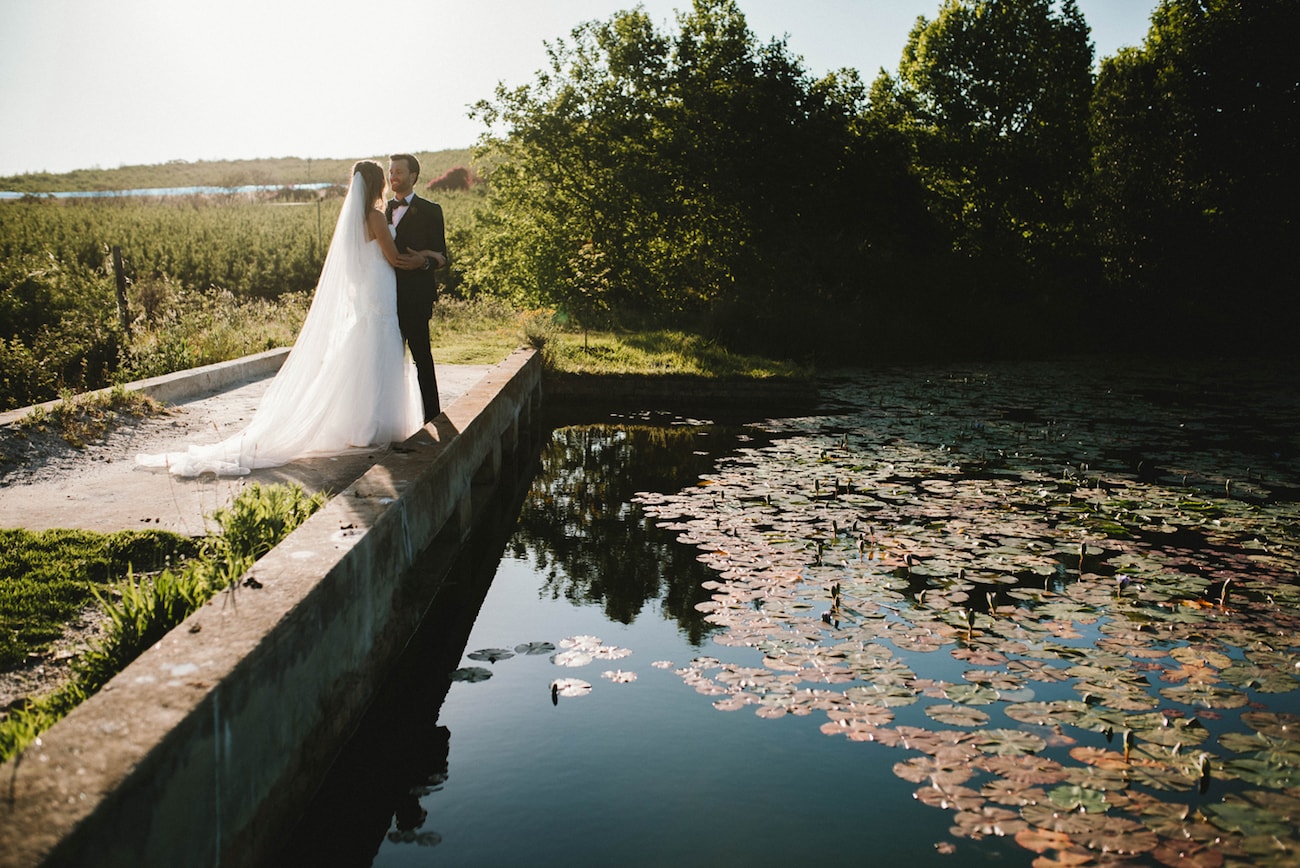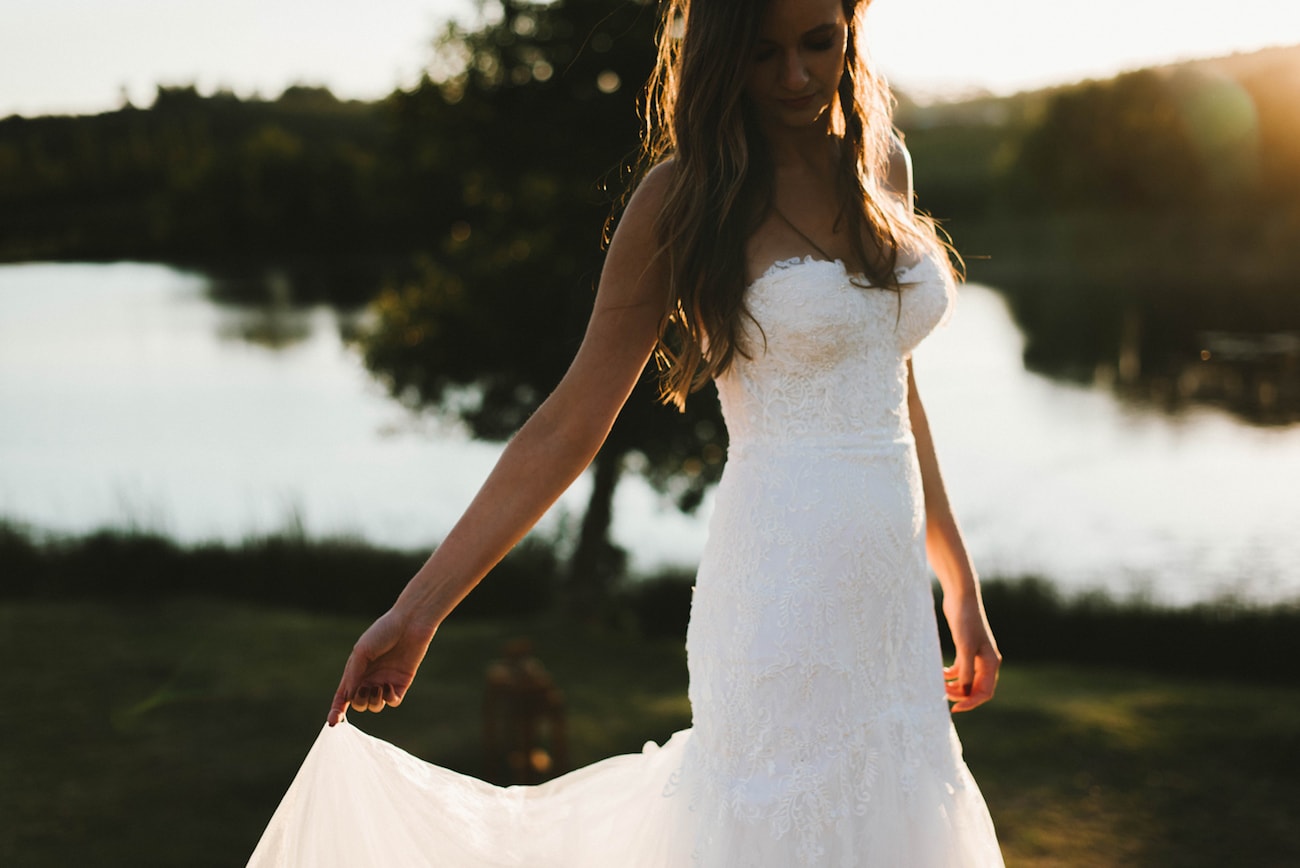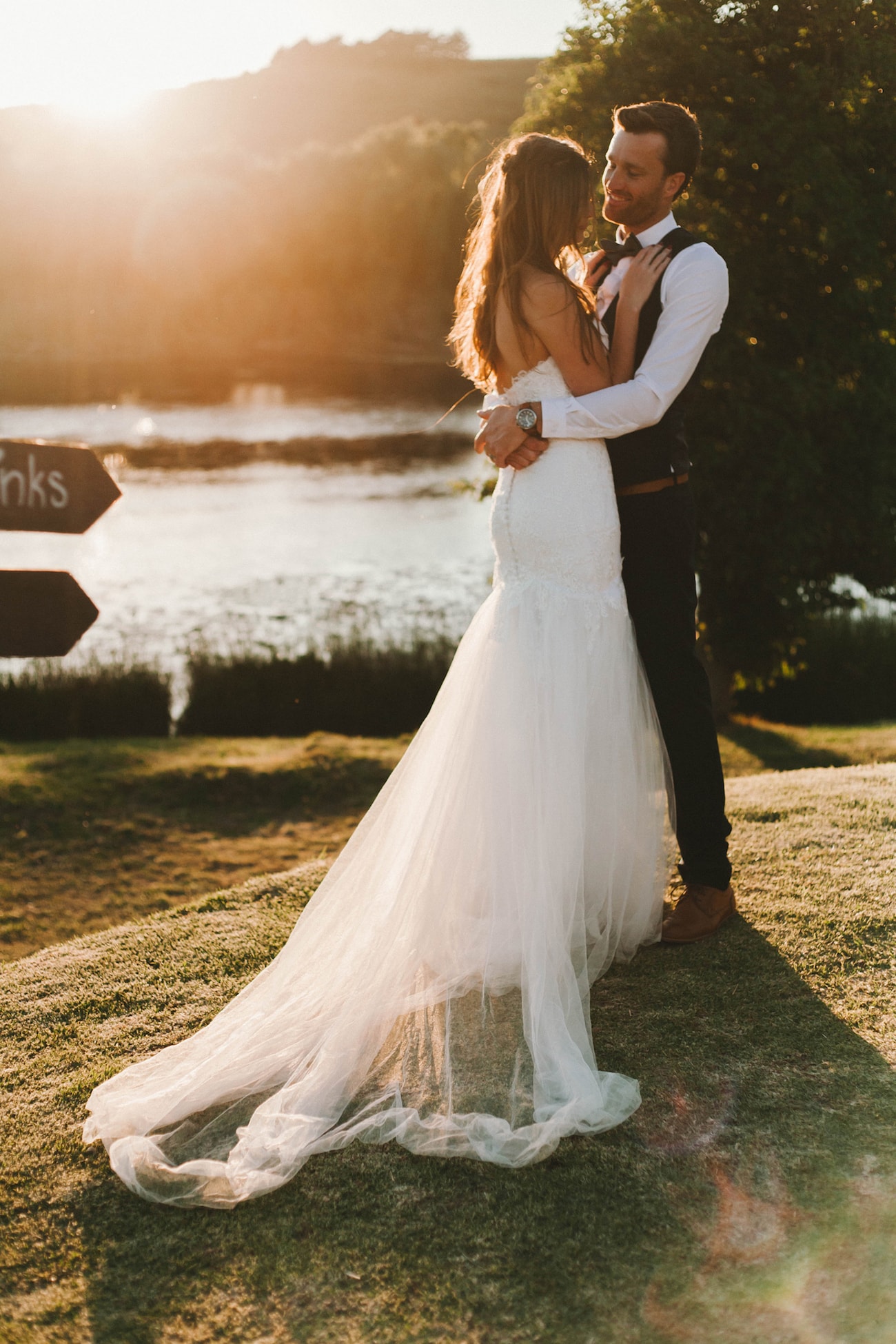 The Flowers
King proteas EVERYWHERE
Proudly South African Details
The national flower, the king protea,proudly SA furniture, SA wines, SA craft gins, SA dress designer. I like to think it was a proudly SA wedding.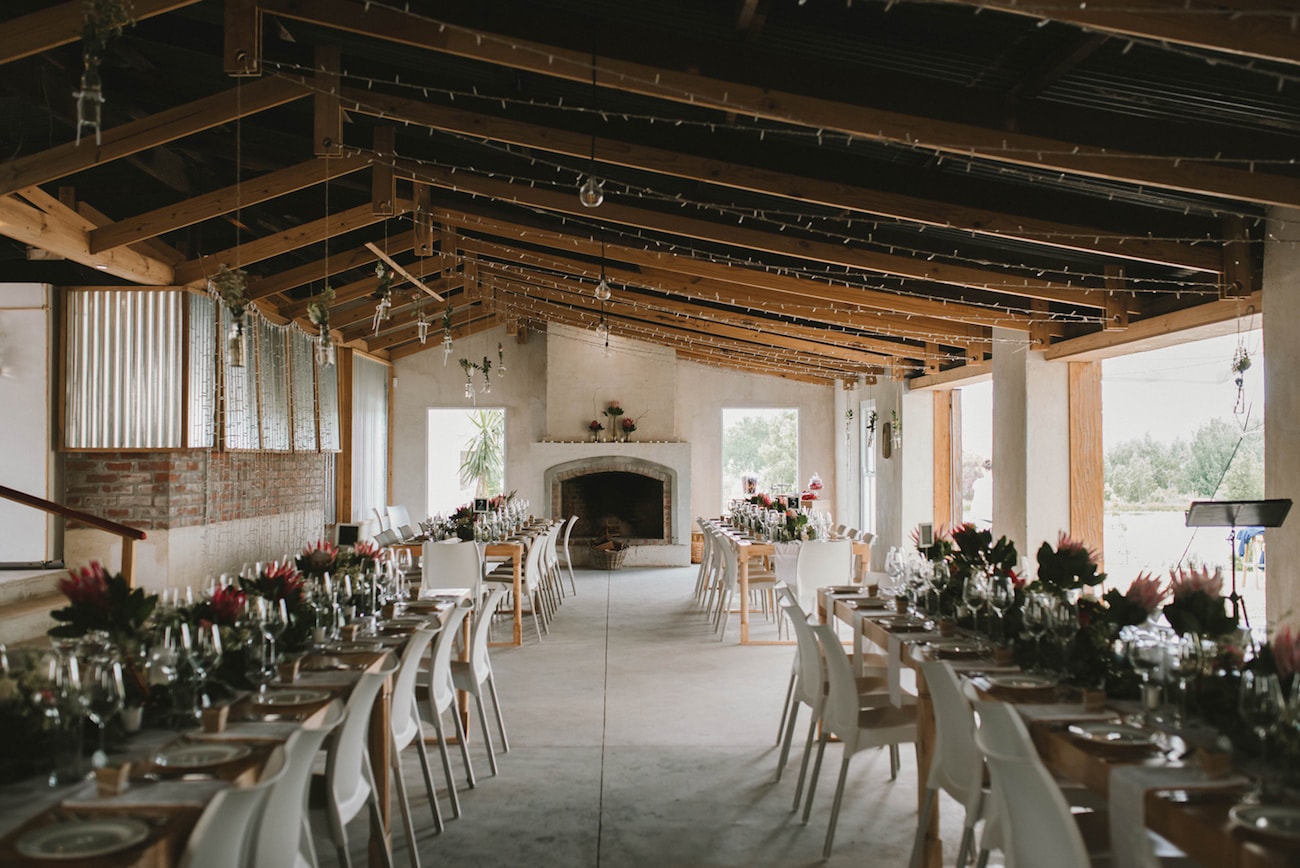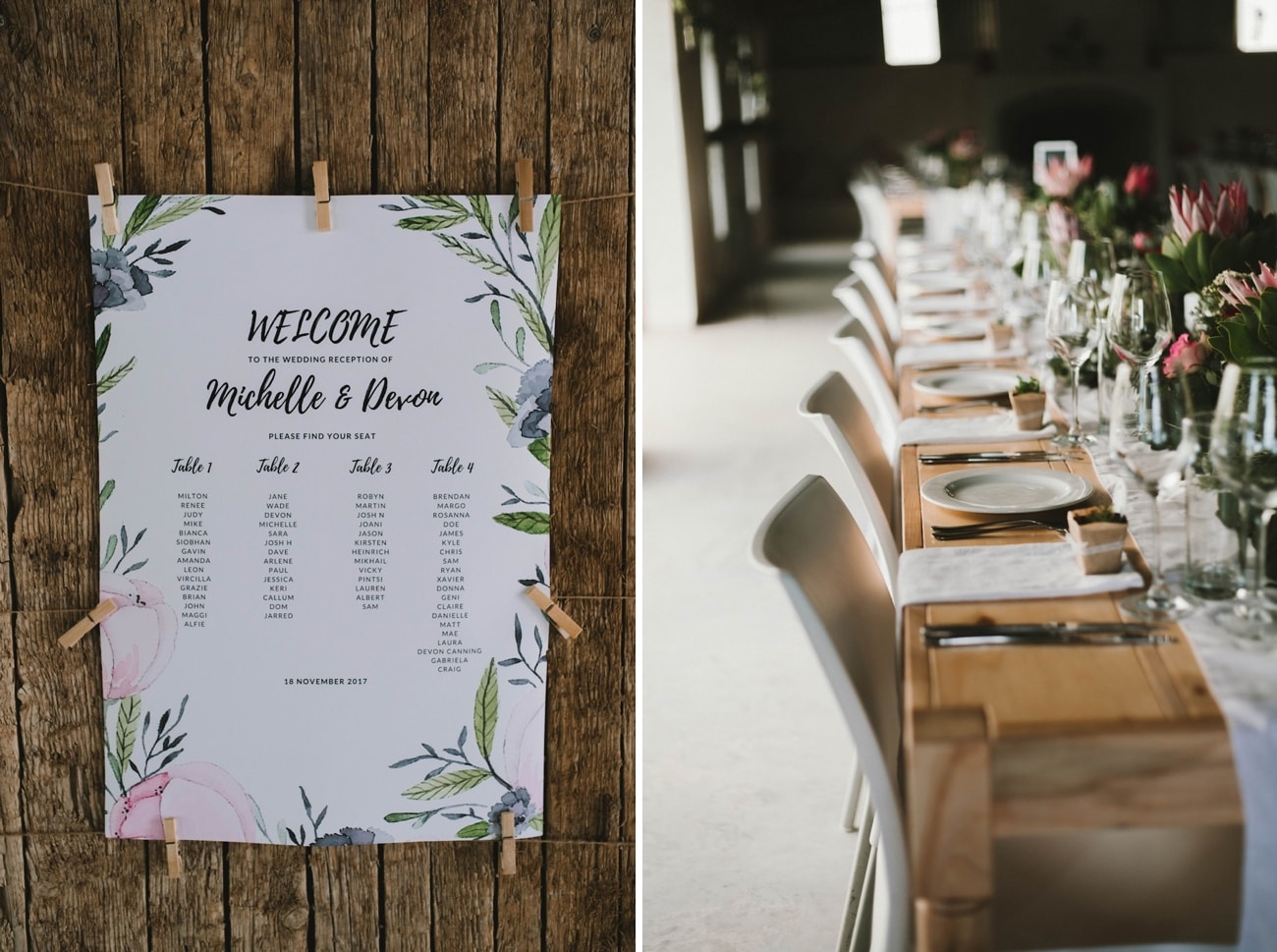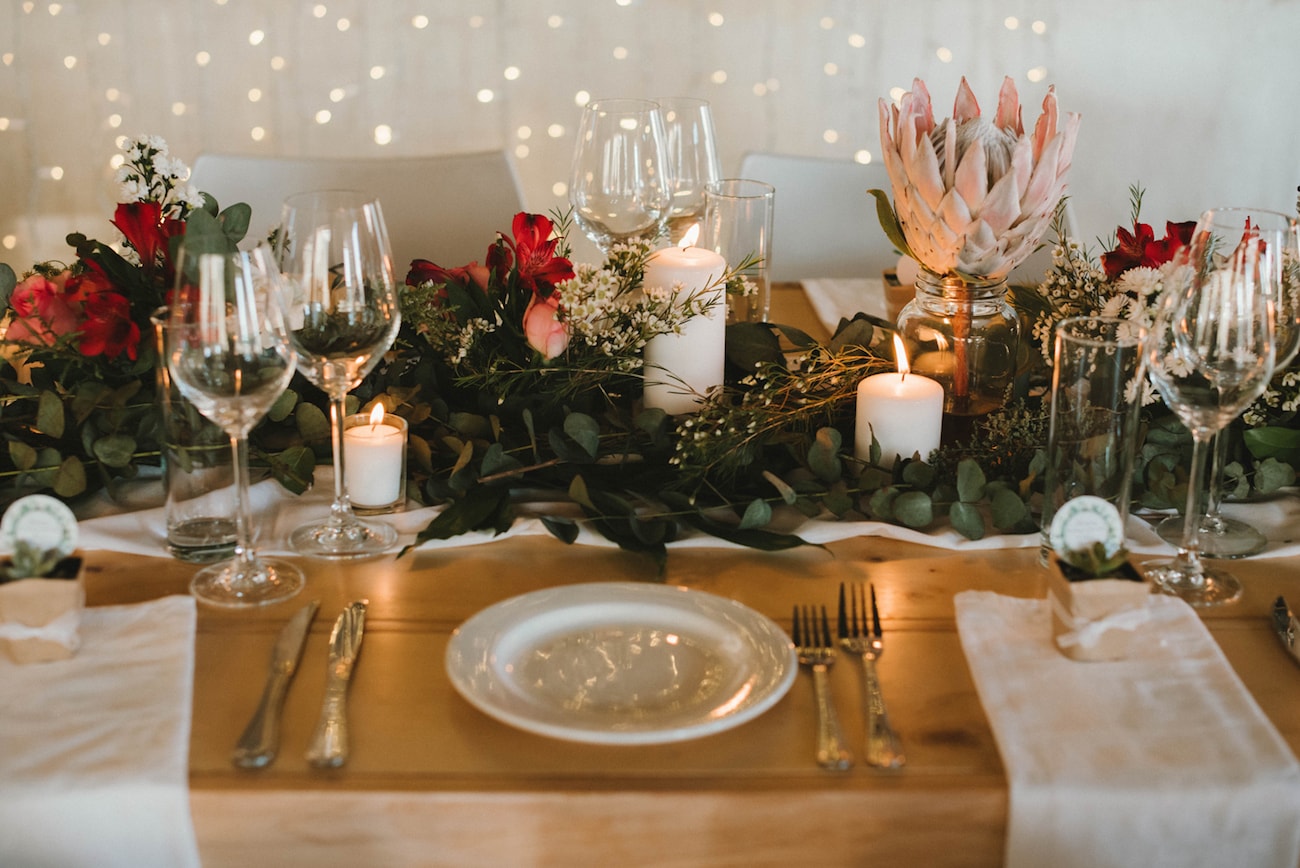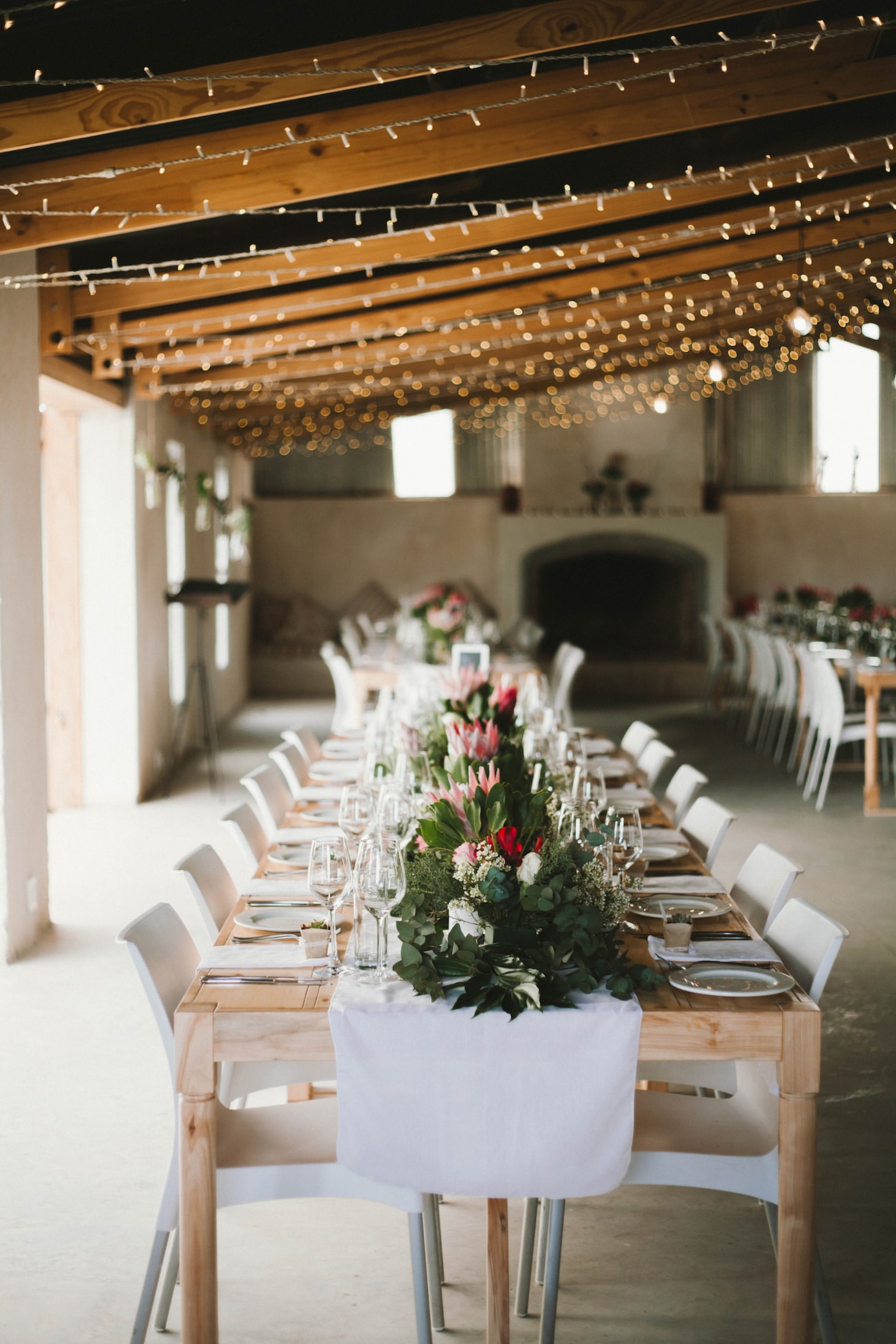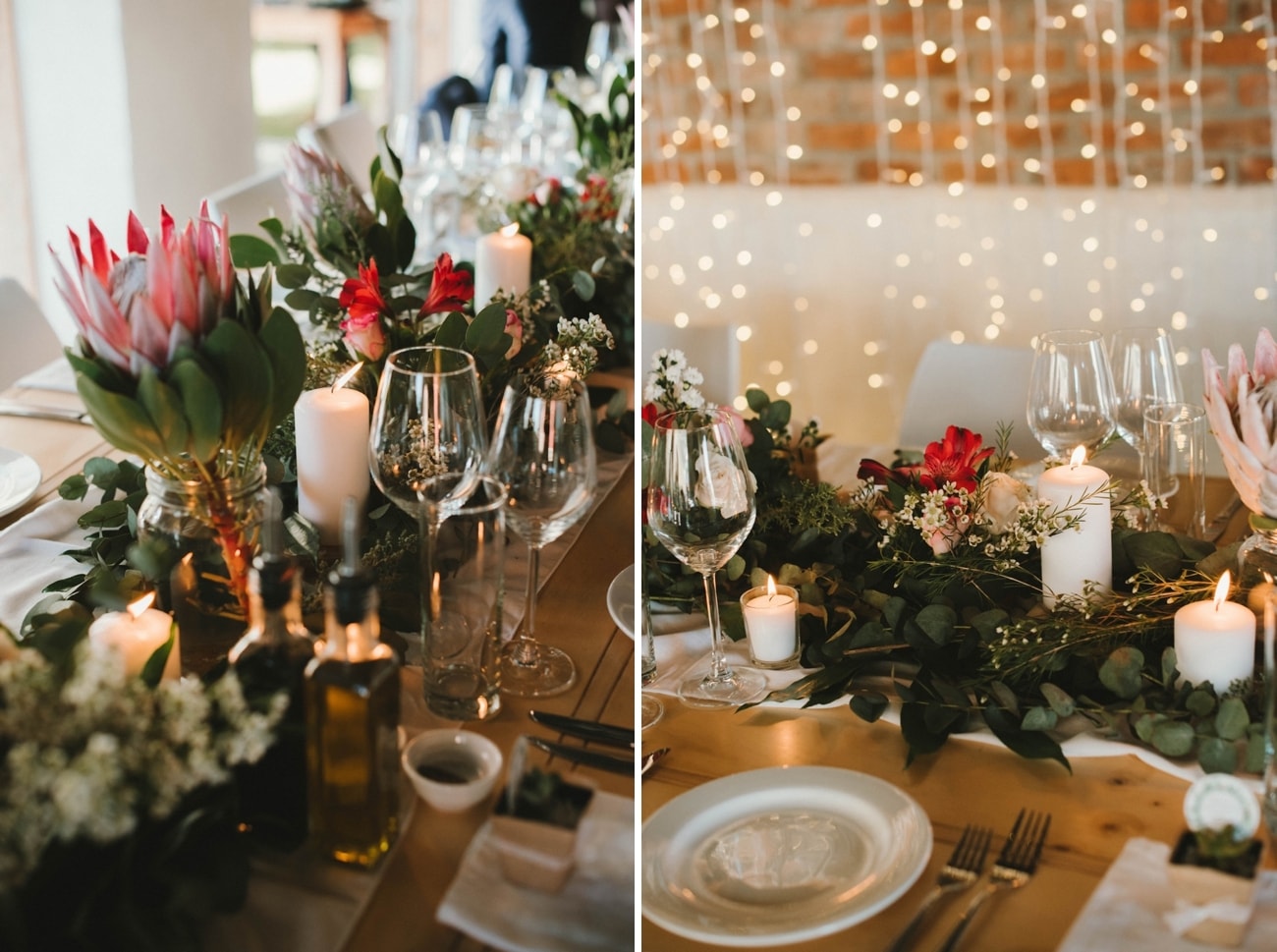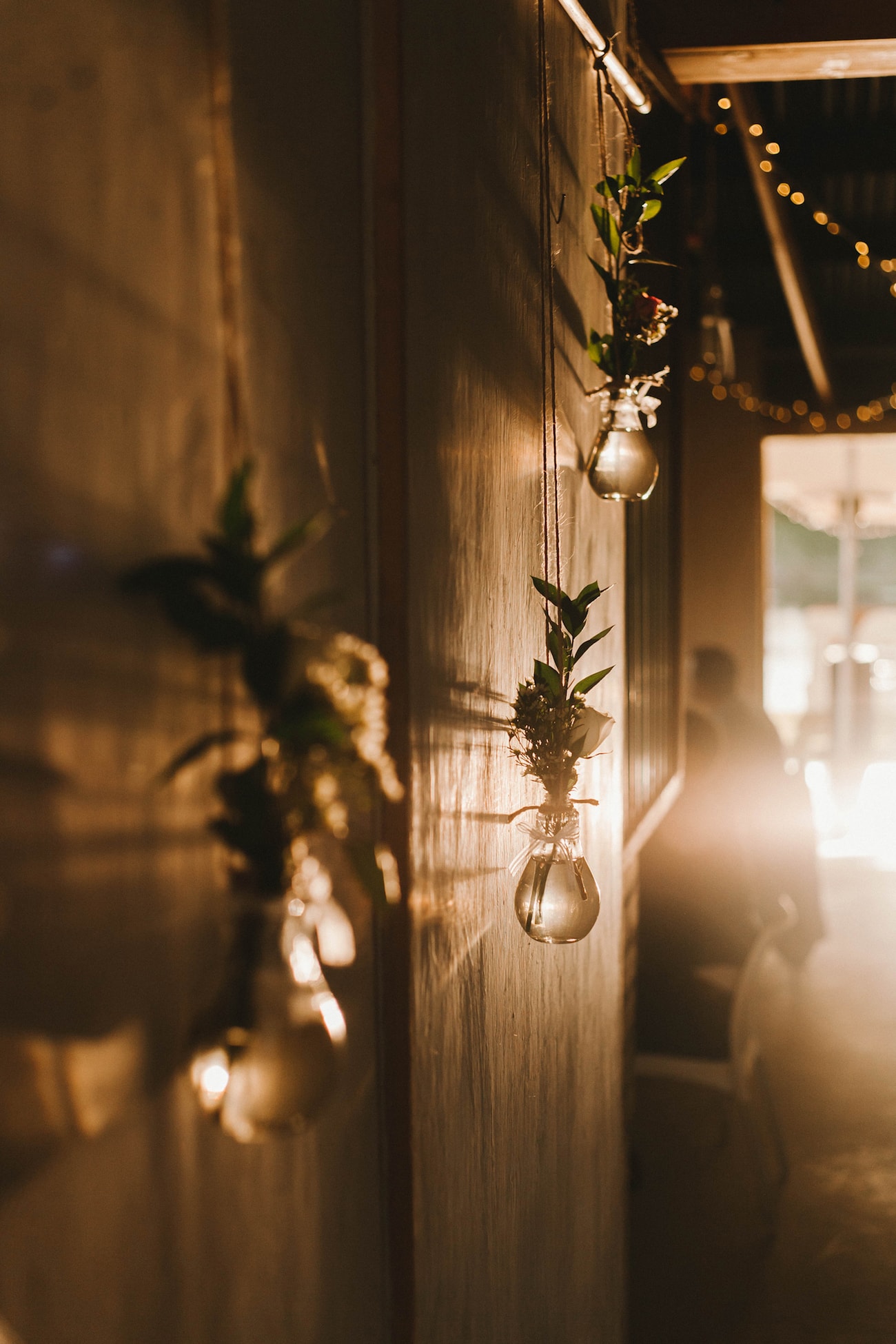 Memorable Moments
There were too many cherished moments to count. The ones that first come to mind in order of the day (wedding weekend in our case): setting up with all my favourites ( a very special part for me as in the end it was all that more special and there were so many laughs), seeing my dad see me for the first time in my dress, walking down the aisle to my love, pictures with our bridal party = private party, speeches, first dance…. Ok I'm naming everything so I will stop here!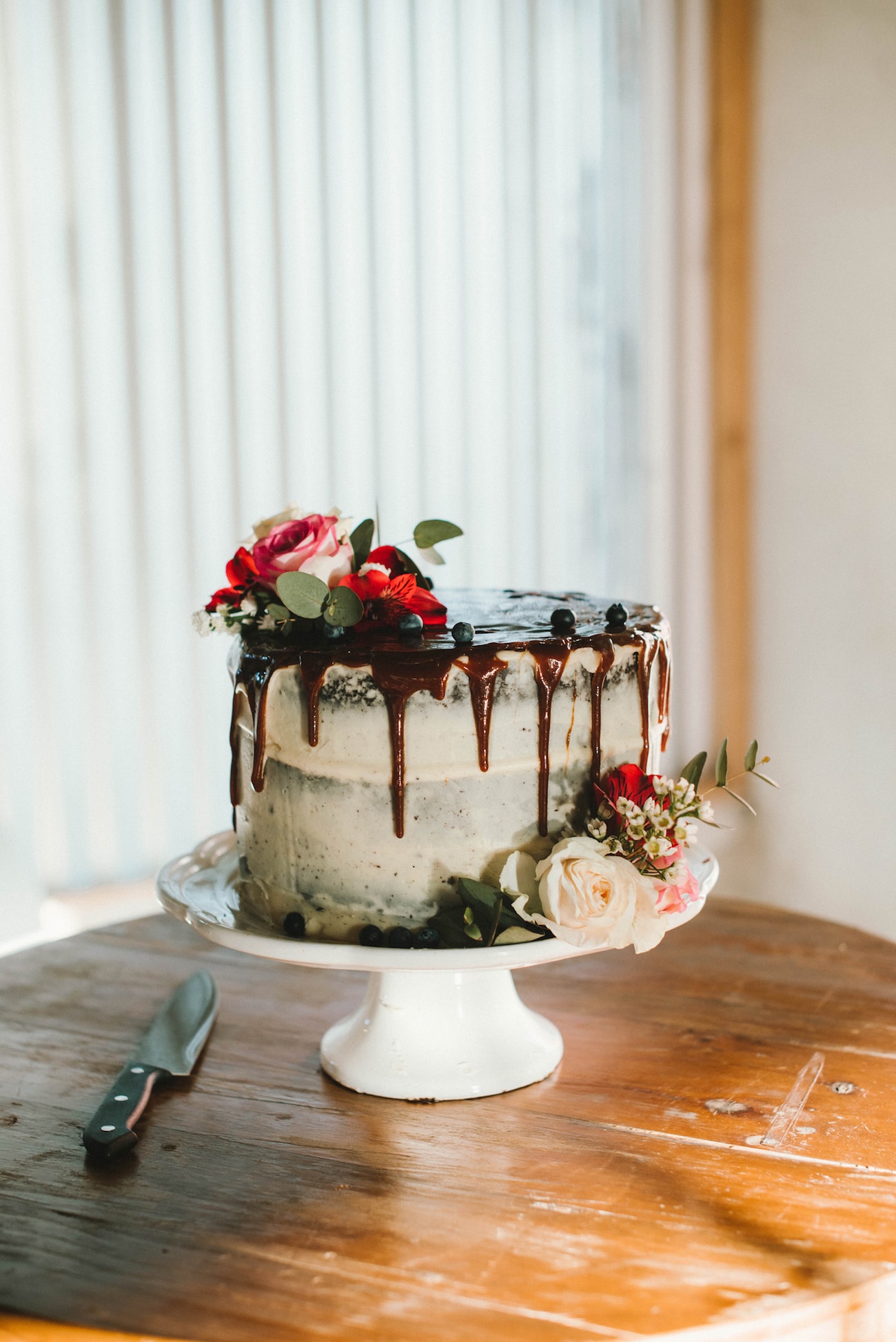 Best Decision
Including my friends and family in the planning process. What a magical journey.
Advice for Future Brides & Grooms
Don't stress the small things, you will actually miss the planning when it's over.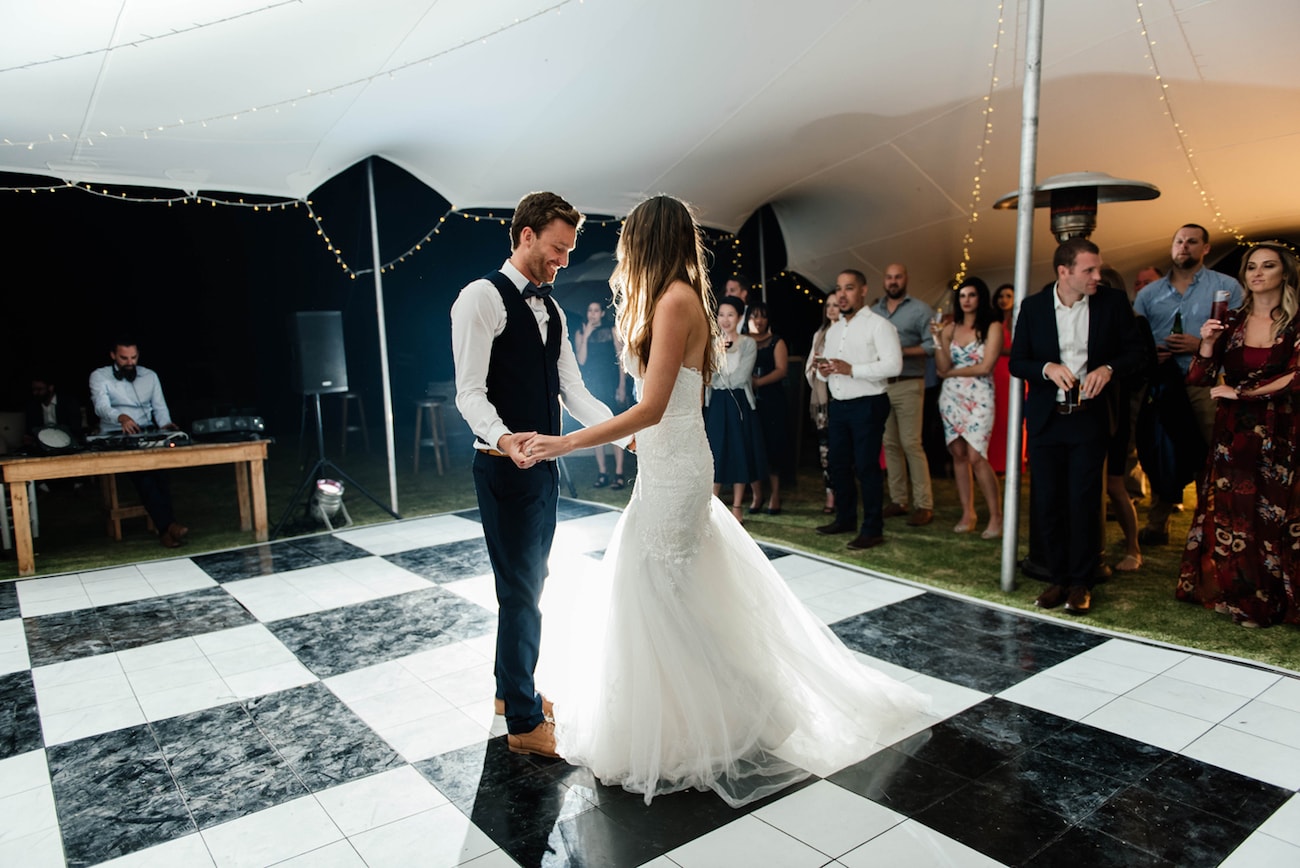 You can see more from this wedding on Claire Thomson's blog.
SERVICE PROVIDERS
Venue & catering: Galileo Farm | Photography: Claire Thompson Photography | Hiring: Goozberry Events