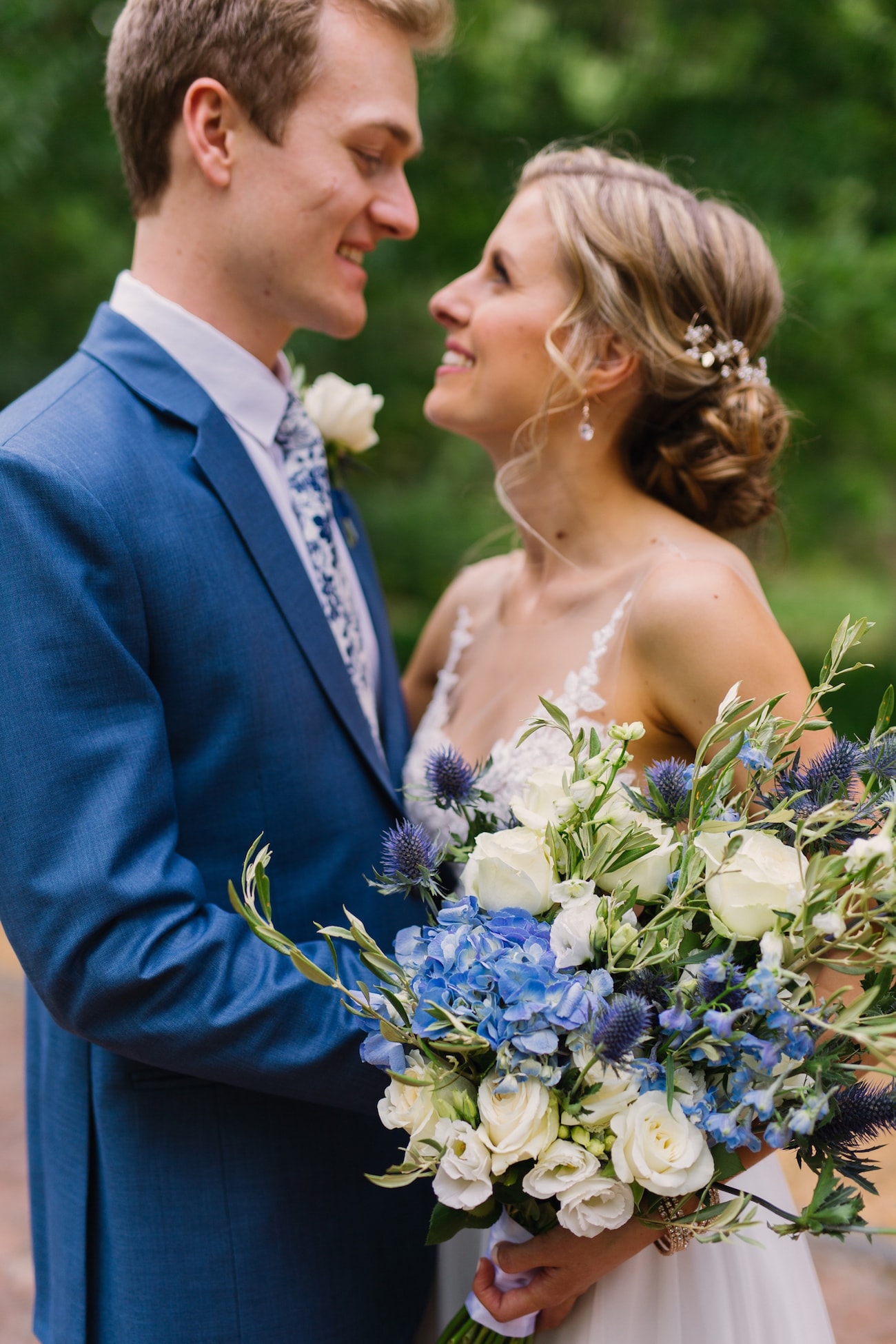 Ah Delft. Just that one little word and my wedding-loving heart goes boom, just like it did when the lovely Coba Photography told me about this sweet, Delft-filled wedding. Not only does it feature gorgeous Delft china pottery on the tables, but the blue and white theme is continued elsewhere too, from the flowers to the floral print bridesmaid dresses to the groomswear to the bride's shoes (seriously, Delft shoes, I MUST have some immediately!). And beyond those beautiful blues, Stephan and Chantel's wedding is special in so many other ways too. This beautiful couple really took the time to think intentionally about every detail, from the wedding date to how they did traditions like the bouquet toss, creating wonderful moments and memories along the way. Coba took these lovely images of their special day.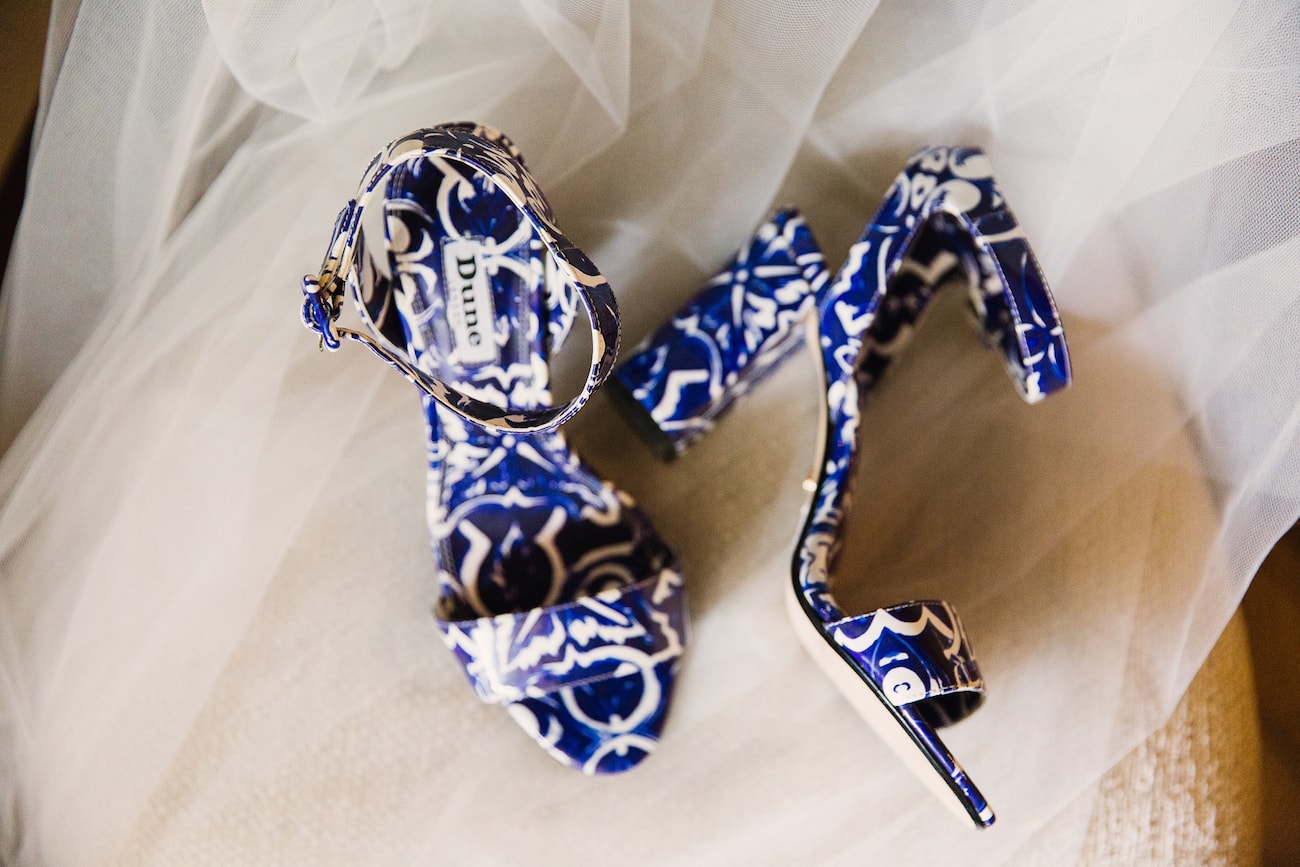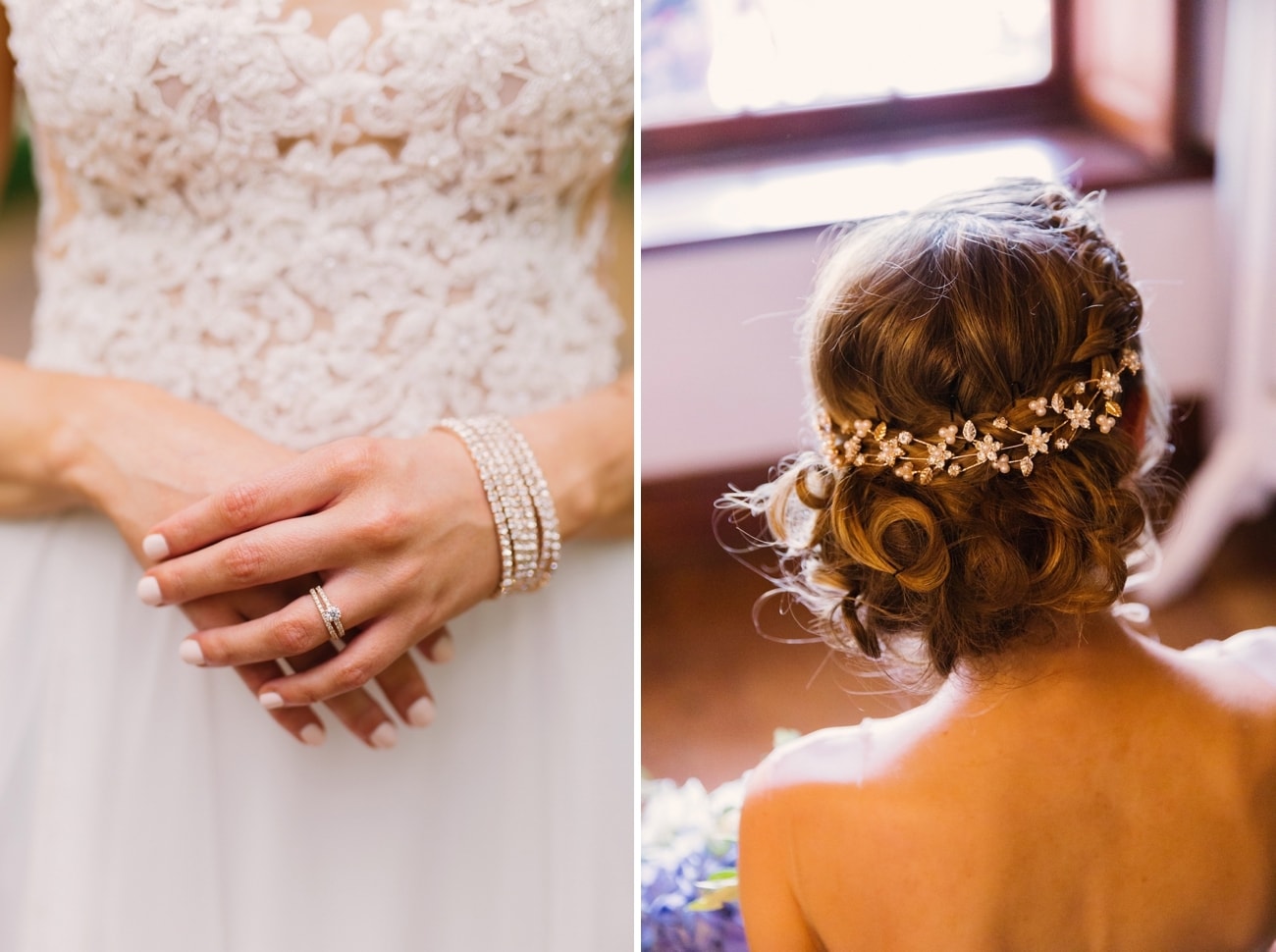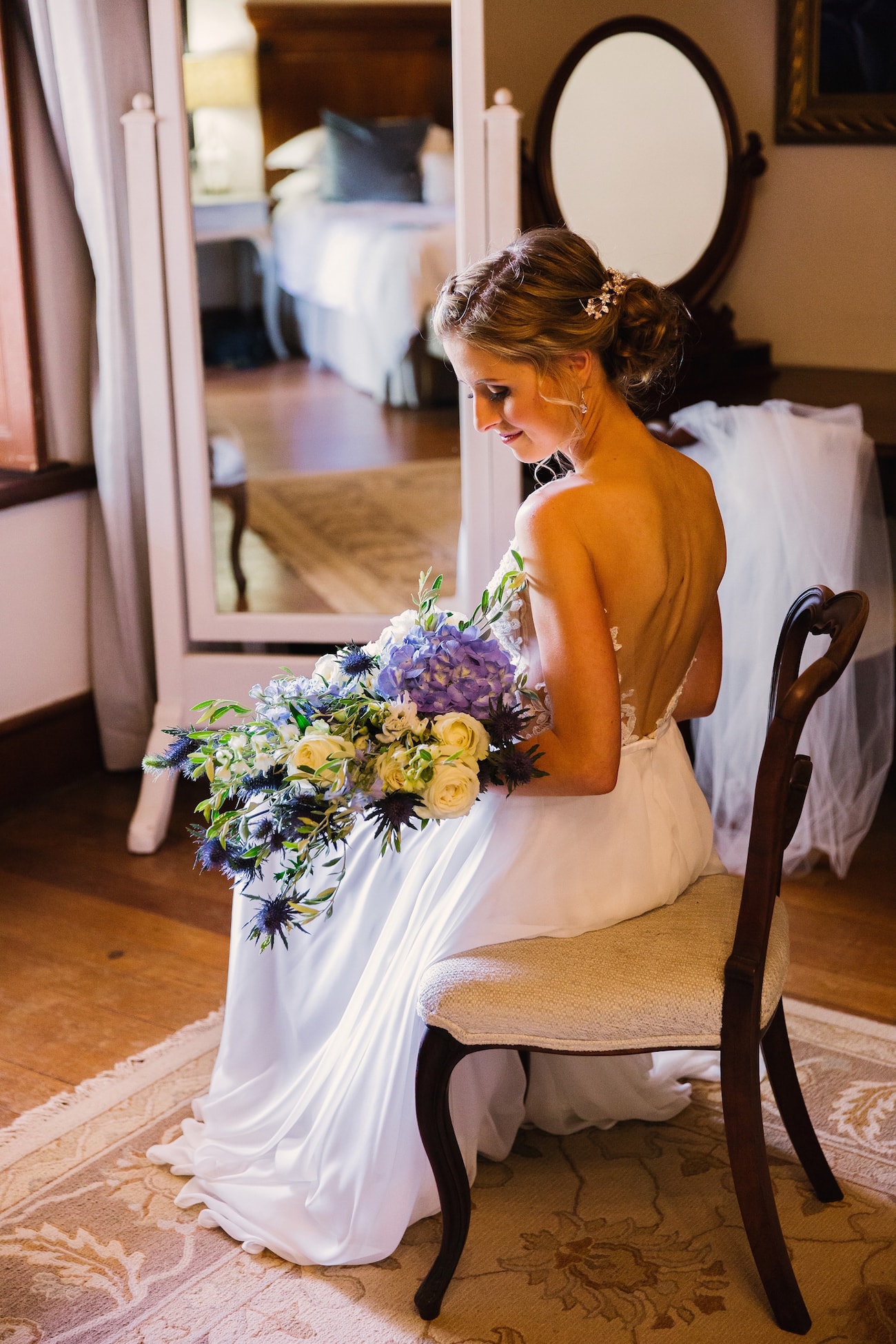 Love Story
I met Stephan's best friend on a first year church camp and then went on a Valentines' Day date with him. Stephan Facebook stalked me to see who his friend's date was. The following year at the same first years' camp (this time I was a small group leader and Stephan was a first year), we met in the hot chocolate queue, when Stephan recognised me from his Facebook stalking and we started talking. At that stage I had my eyes on another guy and was not thinking of Stephan in a romantic way at all. At the camp Stephan told me that his best friend had been diagnosed with cancer and that led us to spend more time together, visiting and supporting his friend. Meanwhile, in my romantic life, nothing was happening. I was very discouraged as none of my previous 'crushes' had worked out (I had never had a boyfriend and wanted to save my first kiss for the guy I knew I wanted to marry). When my university residence had a dance coming up (and I desperately needed a date) I got myself together and purposefully decided to invite someone that I did not have any romantic interest in: Stephan. He gladly accepted the invitation. We had such a lot of fun, he brought me flowers, put an effort into taking photos together at the photo booth and we danced a lot! Stephan says that this is the night where he really 'saw' me for the first time. After this we started spending more time together alone. We would talk for hours on end and at one particular coffee date in my residence garden (which lasted until about 4.30 am!) I thought: 'I could talk to and listen to this guy forever'! Later I discovered a journal where I had written down all the traits of my dream husband a few years before and it was amazing to see that Stephan just ticked all the boxes! About two months after that, we started dating and five months into our relationship, Stephan spoiled me with a super romantic date on the rocks at Kleinmond watching the sunset. On that date I decided I want to marry this guy. I told him so (he agreed) and he asked if he could kiss me. It was the most perfect first kiss ever!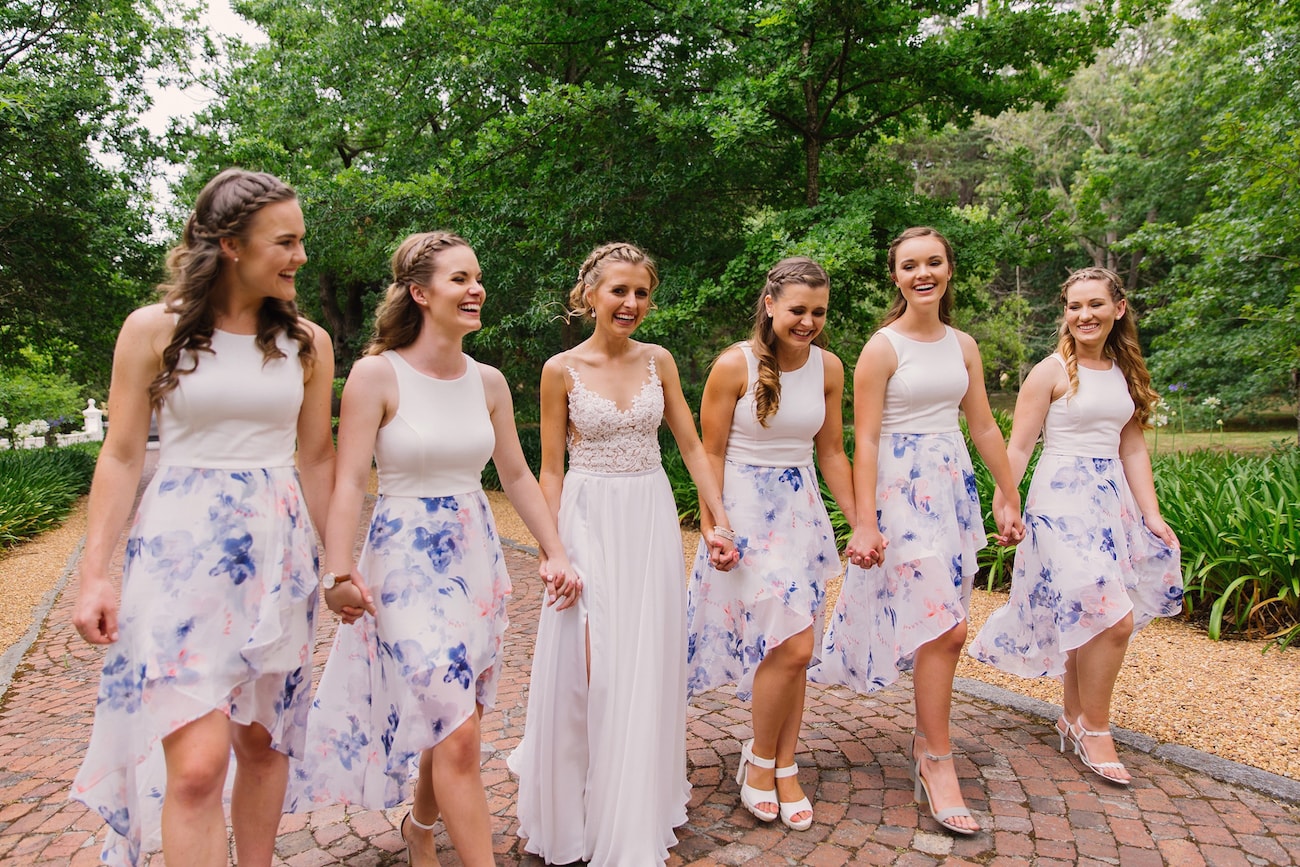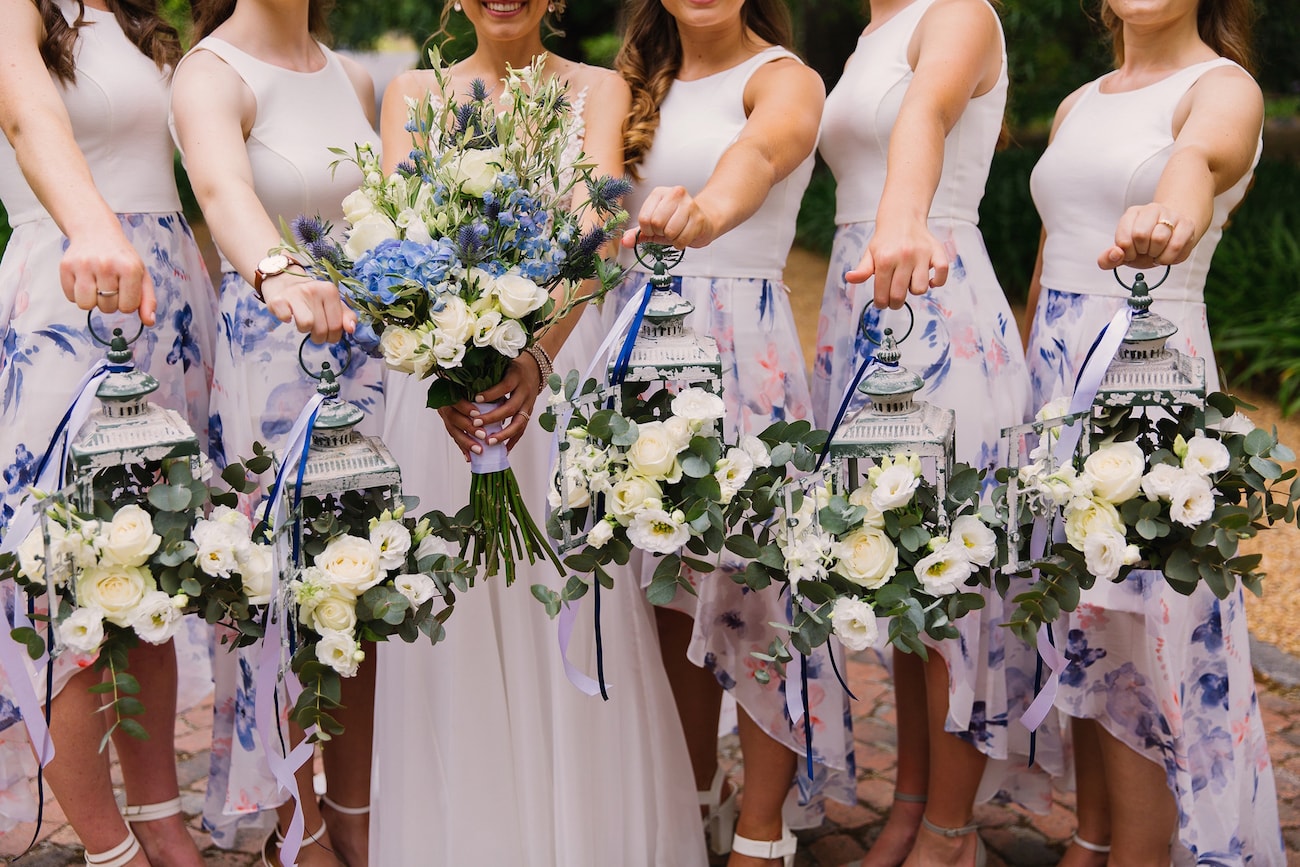 The Proposal
Stephan invited me on a chilled Sunday roadtrip date, but mentioned that we did not have a set destination. We then drove in the direction of the Overberg and stopped at farm stalls and viewing spots, etc. When we came to a fork in the road, Stephan asked me if I want to go this way or that and I suggested we go to Kleinmond (falling right into his secret masterplan). We walked on the beach, reminisced about fun times in Kleinmond and then, at my suggestion, went to our favourite spot: the private rock area close to the breaking waves where we had our first kiss. This location would then also enable us to see the partial eclipse that was taking place on that afternoon. Arriving at the spot, Stephan took out some snacks and I gobbled away as I was very hungry at this point. After a few minutes, Stephan ordered me to finish my food, saying we need to start driving home again. I was a bit disappointed as I was still really hungry and could not understand the rush. He packed away the food and when he turned around, he went on his knee and asked me to be his wife. I was completely surprised but so happy! And what a perfect place to pop the question.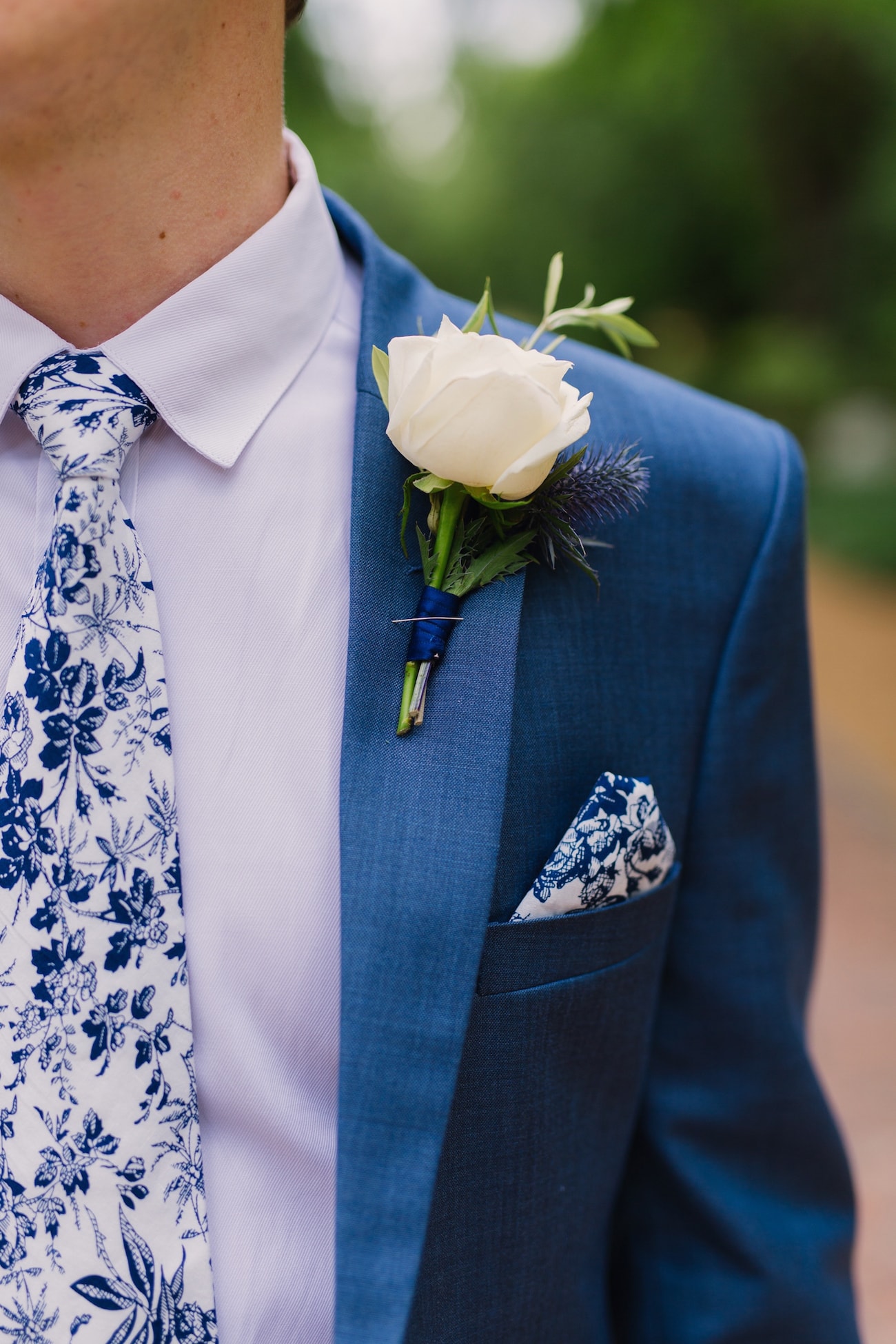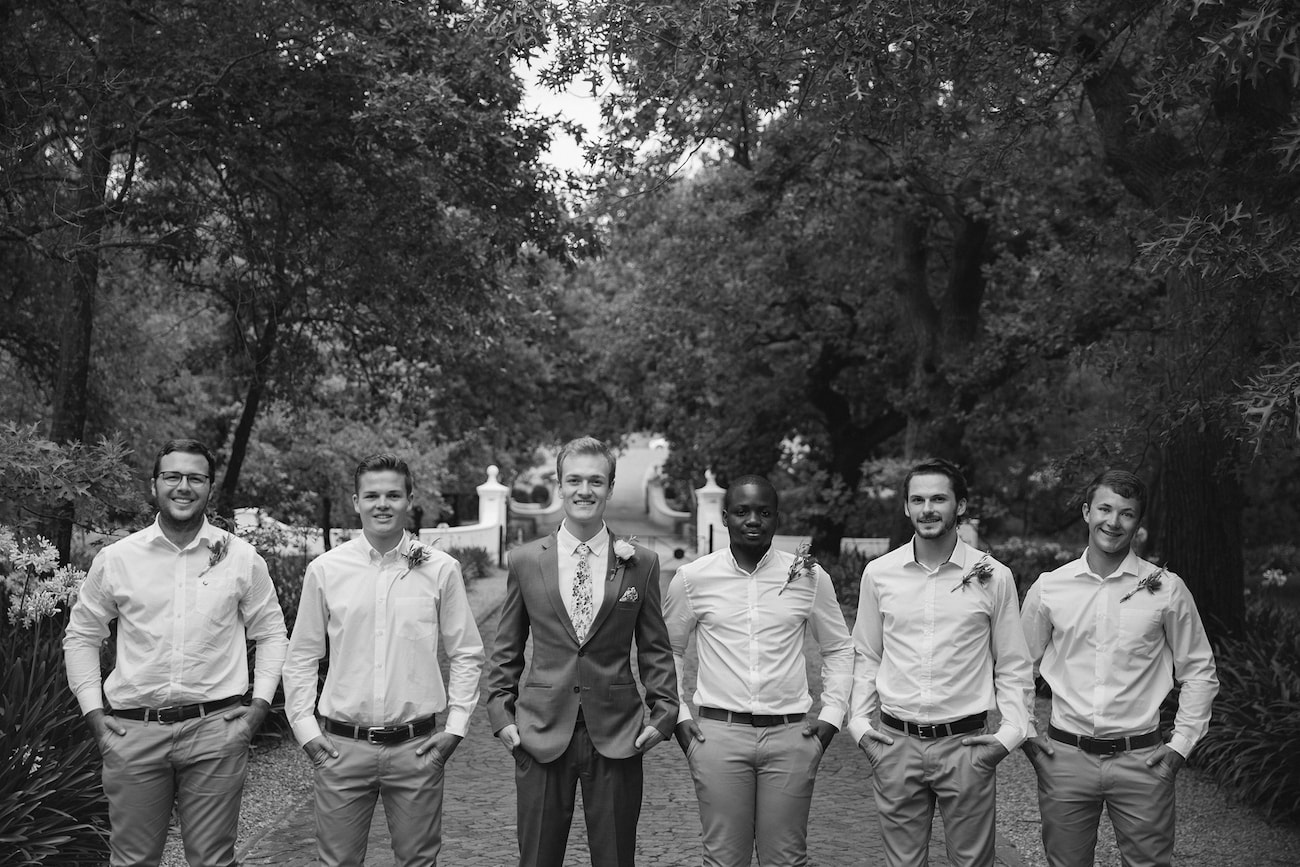 The Venue
I spent hours (and tears) on the internet and sending emails to find the perfect venue with the perfect price and just did not find it. I did not consider Nooitgedacht, as I assumed it would be super expensive and not my vibe. My sister had been a waitress there before and she suggested we just go and have a look – for fun. I also realised that a venue like Nooitgedacht would be booked out years in advance, so I just decided to enjoy it. Getting there, the venue turned out to be perfectly what I dreamed of! We were considering 21 December as a wedding date, as this was the day on which we shared our first kiss and the day on which we basically decided we wanted to marry each other. Without knowing this, the coordinator mentioned that they only have 21 and 22 December left for the year. I saw it as a sign and chose Nooitgedacht as our venue!
Wedding Style
I really wanted our wedding day to be a day of celebration and where God's presence and love was really present. With that I also envisioned it just to be a beautiful day in every detail. Our colour scheme was shades of blue, white, green and rose gold. While browsing through pinterest, Delft blue details really caught my eye, and I knew I had to incorporate it. I had quite a set visual idea in mind – I am a high school art teacher and an artist myself – so at our photographer's suggestion, I found Joli Creations and Designs and they were amazing! I took my ideas to them and they added their own creativity and initiative – the wedding, visually, was more than I could dream of. I also wanted to do something different with my wedding shoes and I found the perfect pair at Dune in Edgars, Canal Walk, that fit into my whole Delft blue idea.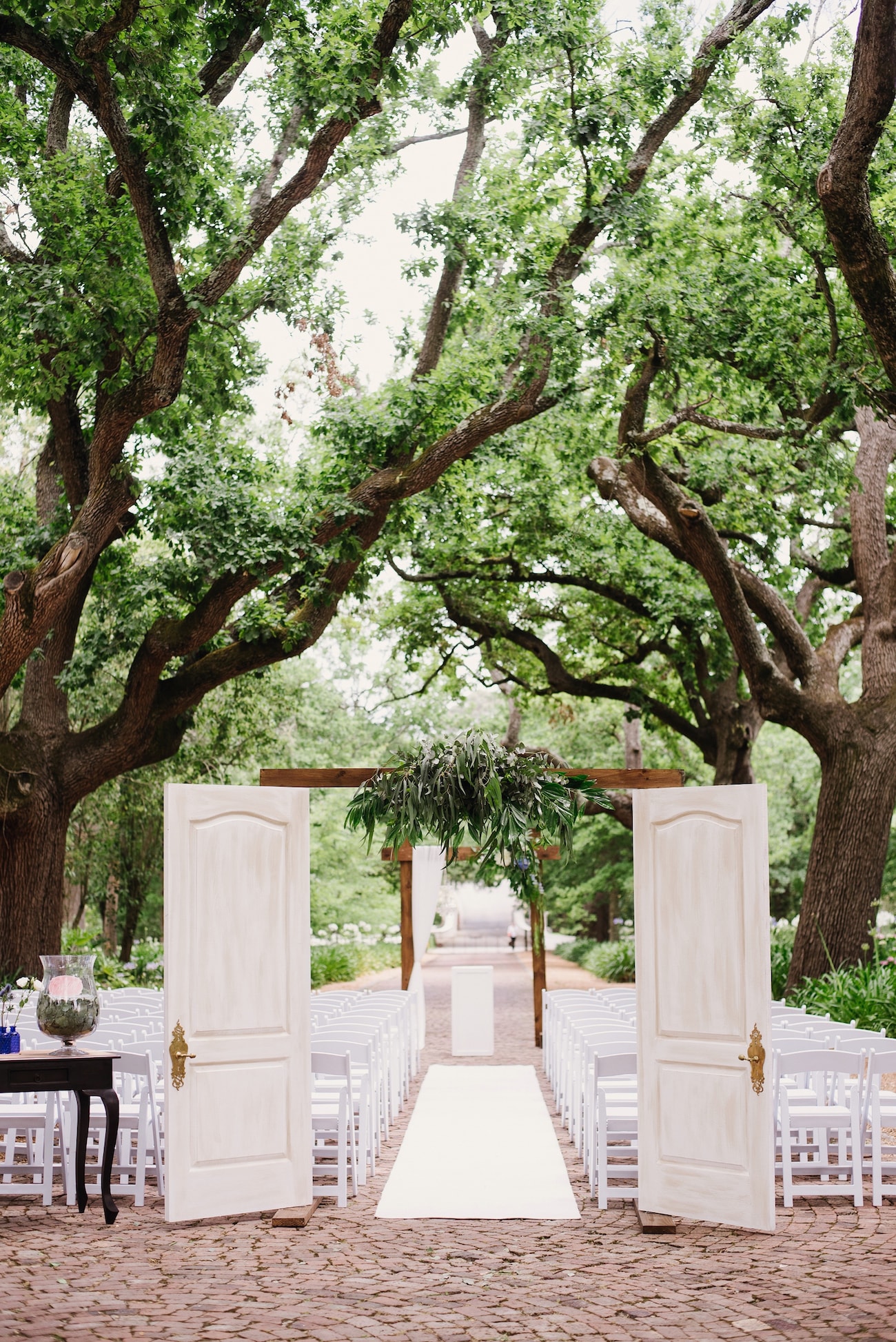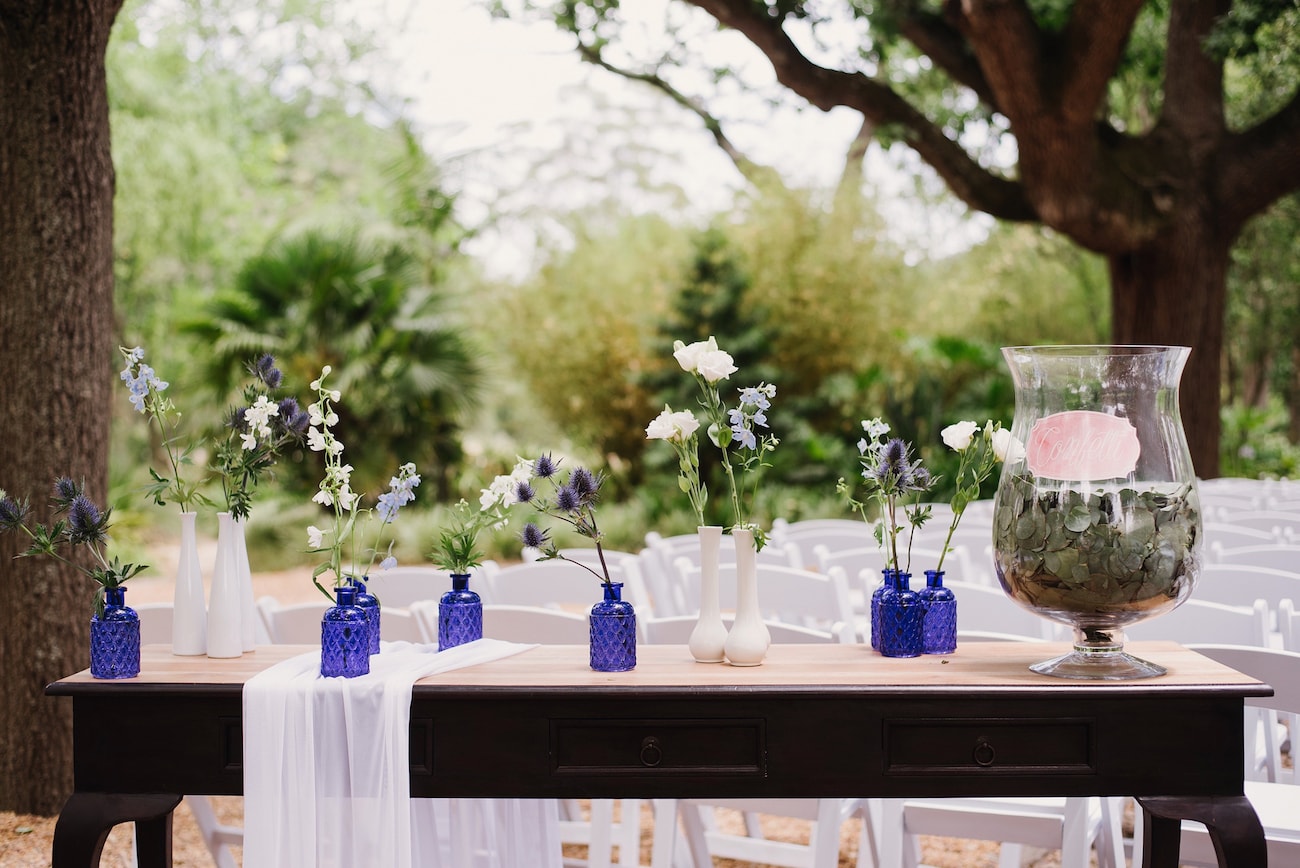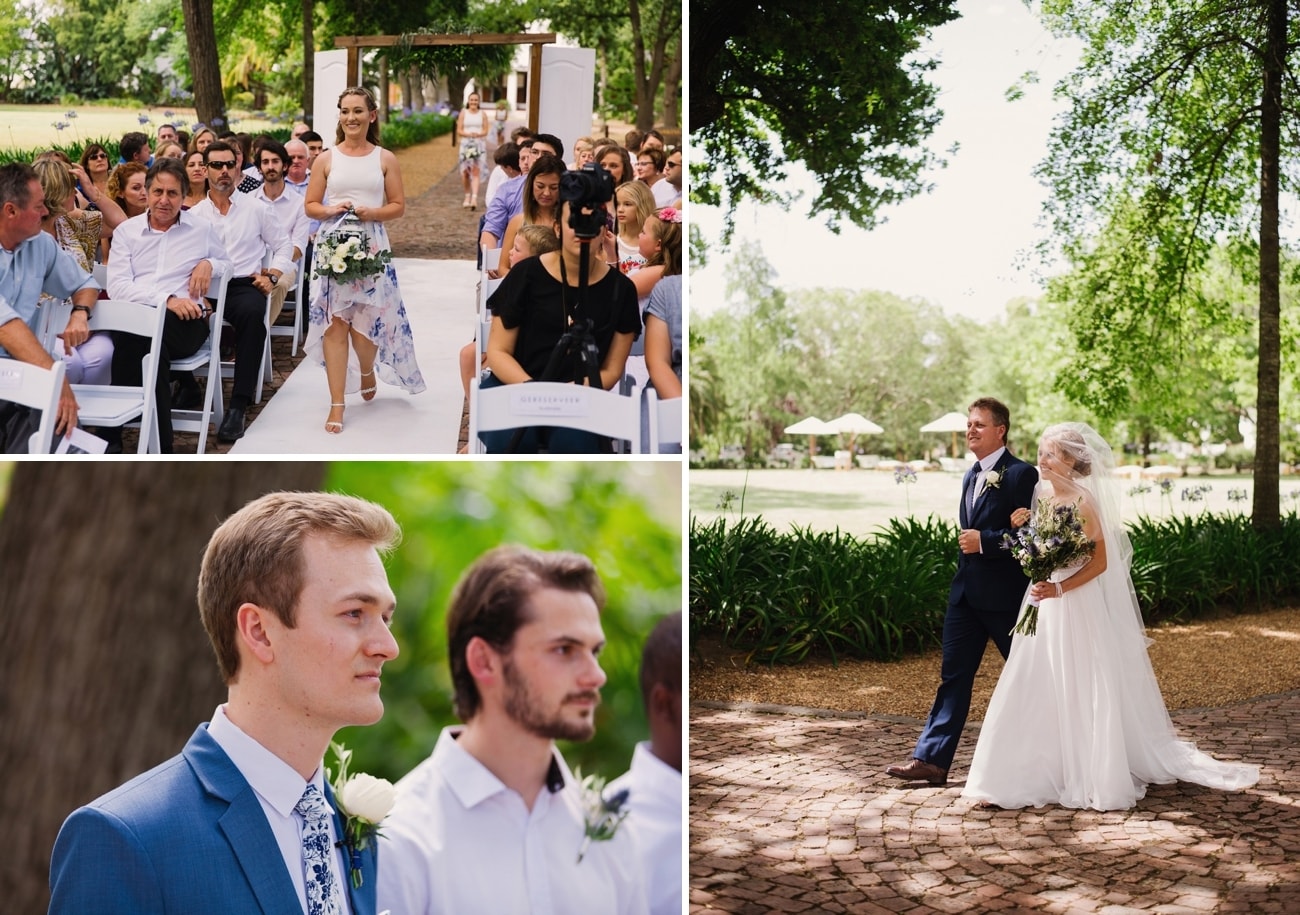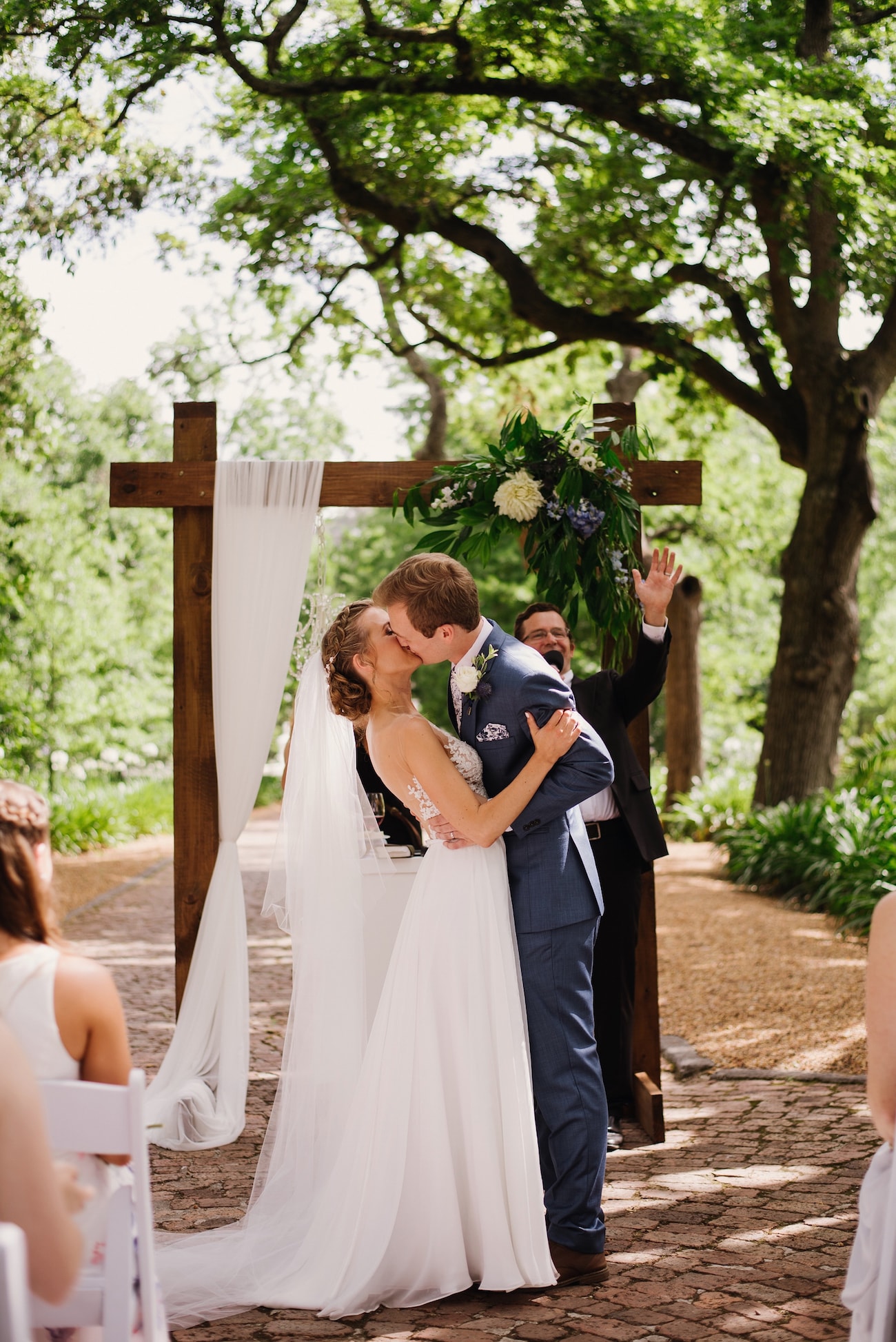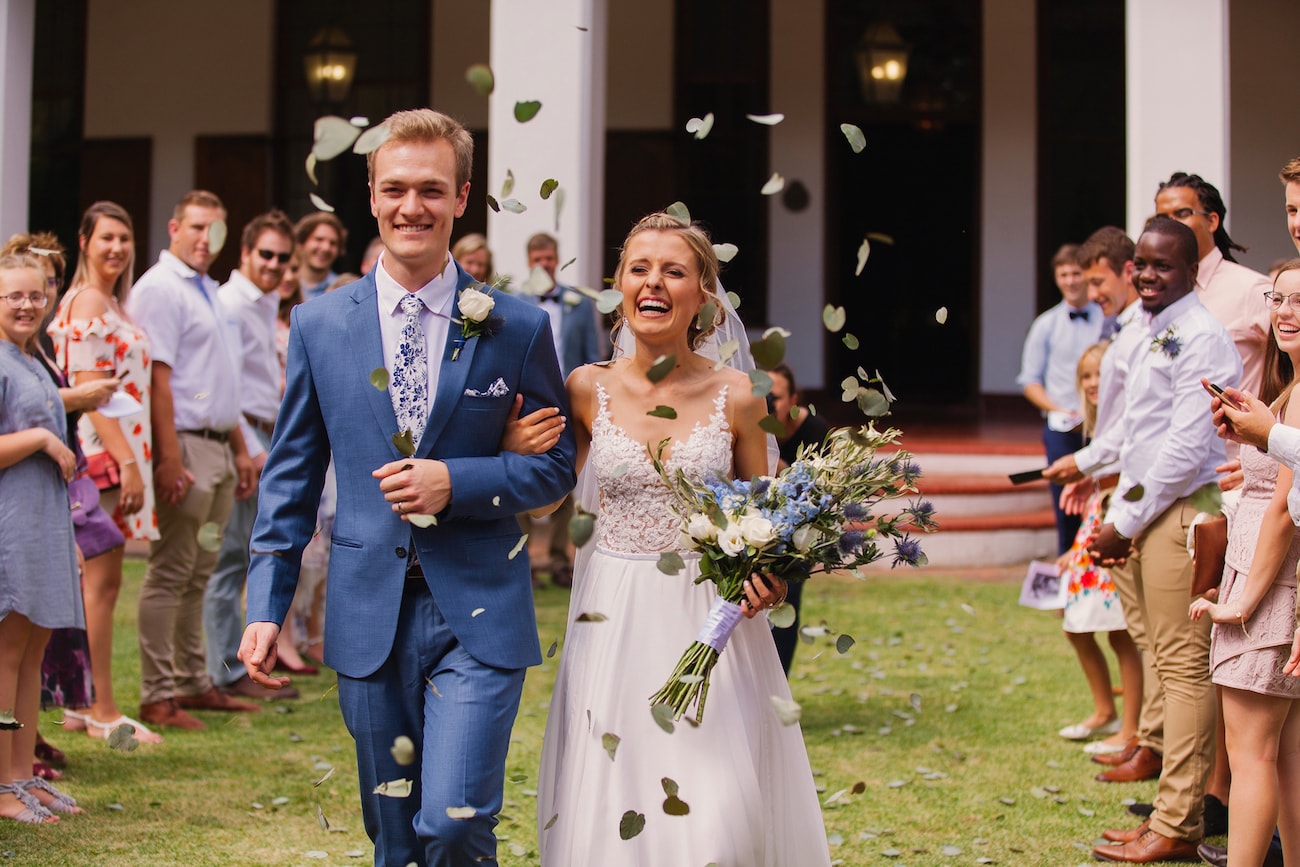 Wedding Details
While studying art I developed a love for book art and Stephan gave me his own attempt at book art as a gift while we were dating, which included a love letter and hidden notes for me as well as a part that was carved out to store things. We decided to use this book (it was blue!) as our ring case. Another sentimental detail was the slipper gift. Just before we started dating, Stephan gave me a pair of navy blue slippers (I was always complaining about my cold feet in winter!) and he said it was so that I did not get cold feet (both literally and figuratively). I used those slippers for all the years afterwards, and on our wedding day I gave them back to him, saying that I certainly do not have cold feet anymore!
For our bouquet toss, I did a little speech before and spoke about 'blessings', seeing that this was also connected to where throwing the bouquet originated from. I called all the single ladies to the front (it was beautiful how my young cousins also came!) and instead of throwing the bouquet I cut the ribbon and gave each lady her own flower(s), symbolic of bestowing blessing on everyone and not just one lucky girl who can catch well.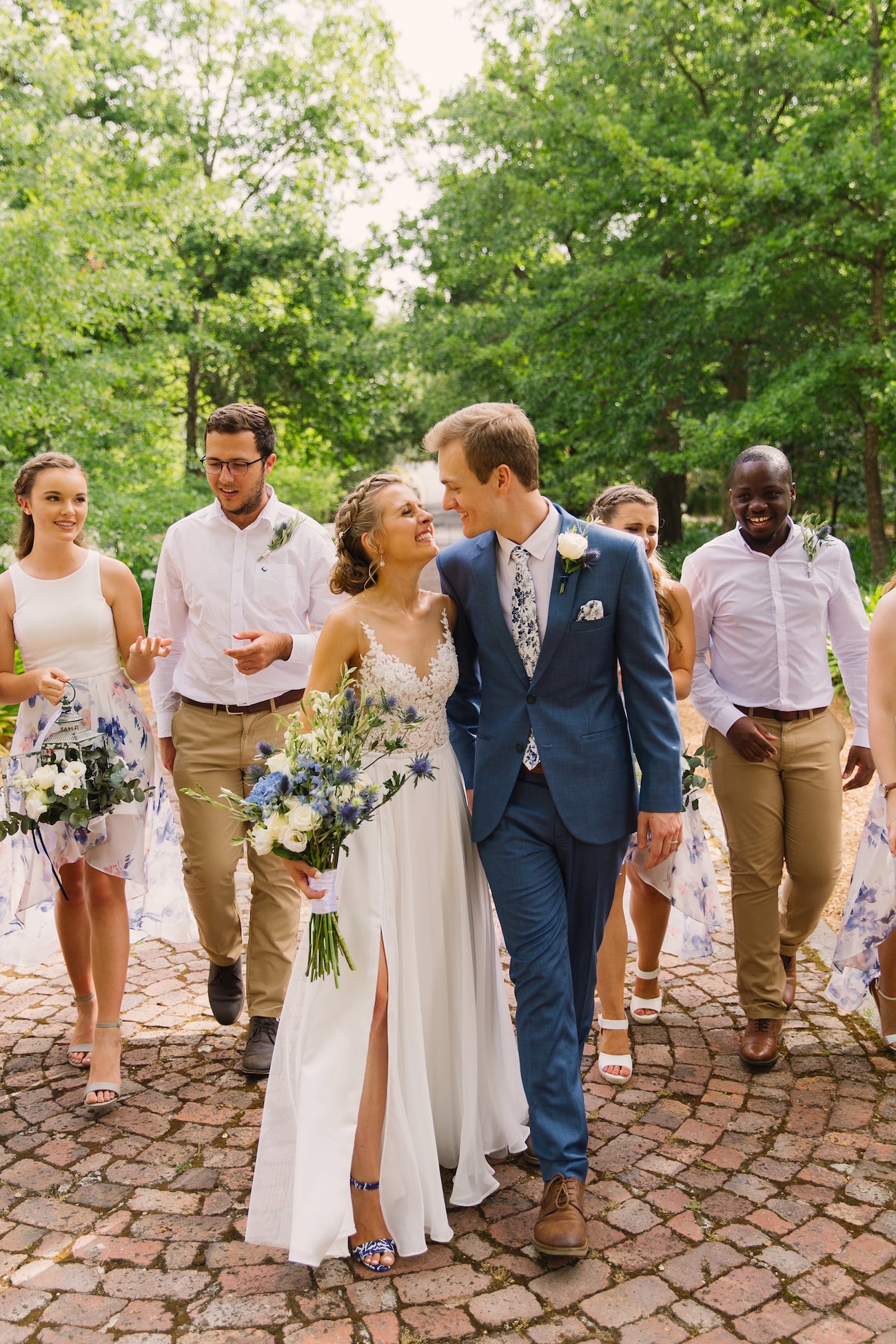 DIY Elements
The guest favours, the seating plan, the invites/save the dates and the stationery were all DIY.
The Flowers
My only requirement was that there had to be roses and that all the flowers should be a combination of white, blue and green. The decor company that we used were so creative and I loved the flowers that were used. It was a mix of Dahlias, Blue Delphinium, white jodels (Eustoma), blue hydrangeas, white peonies and blue sea holly.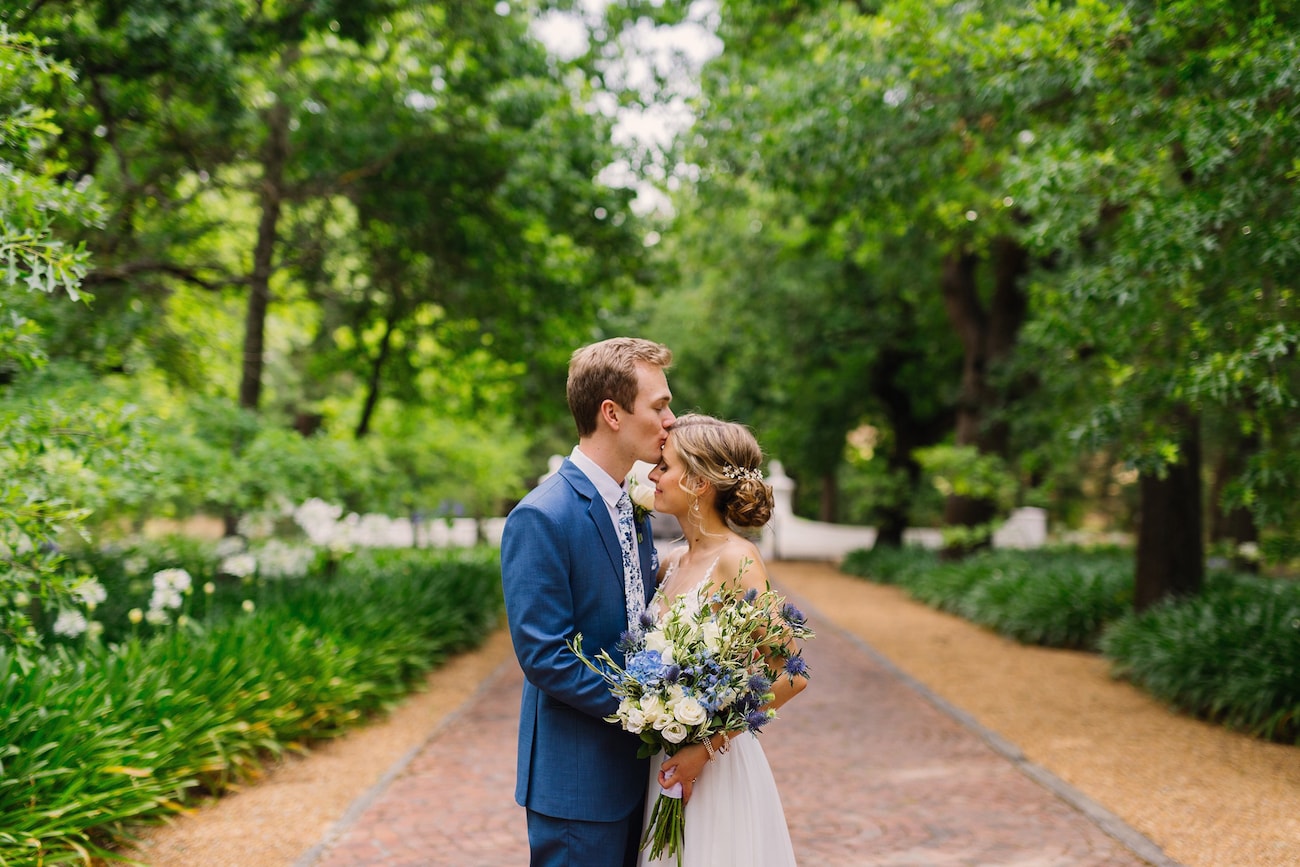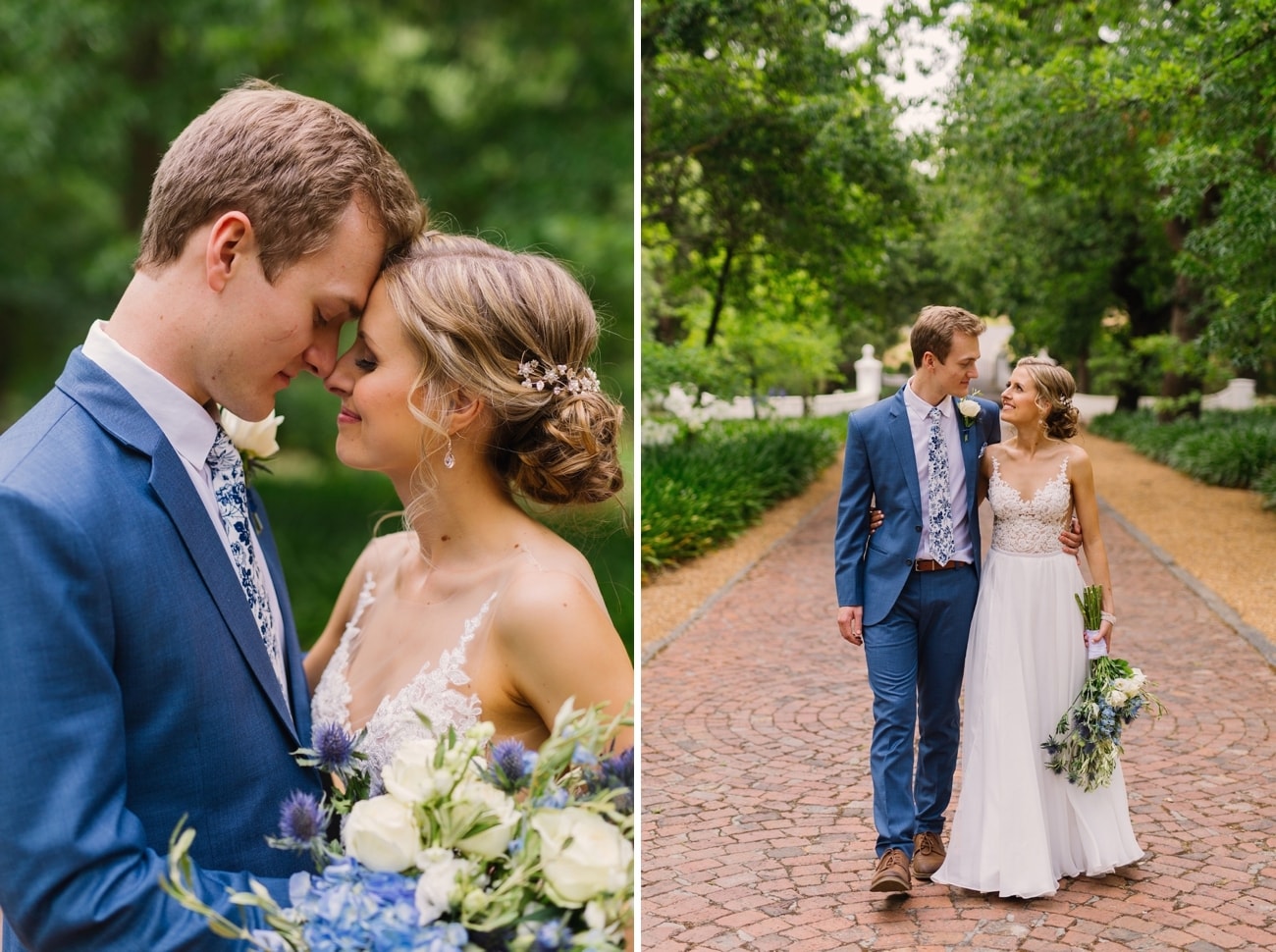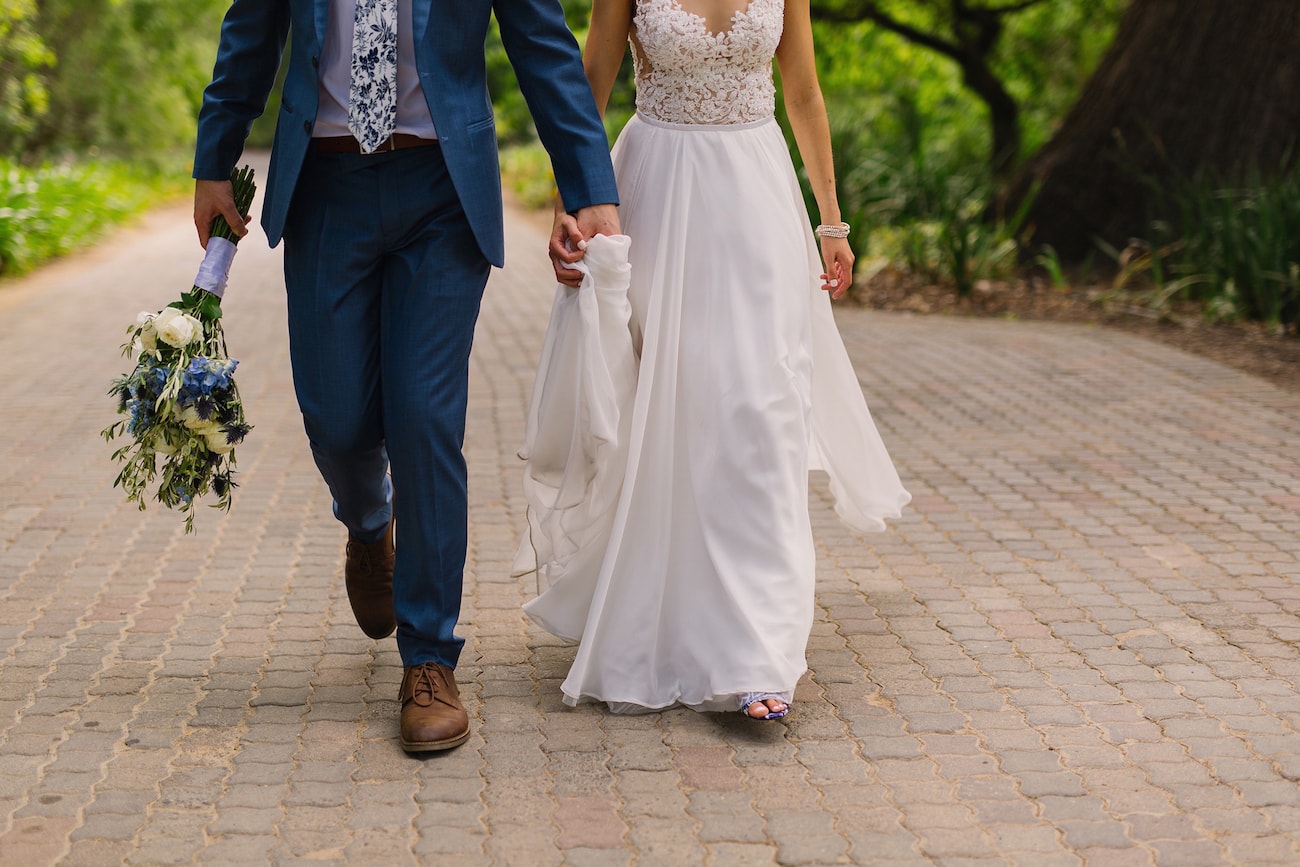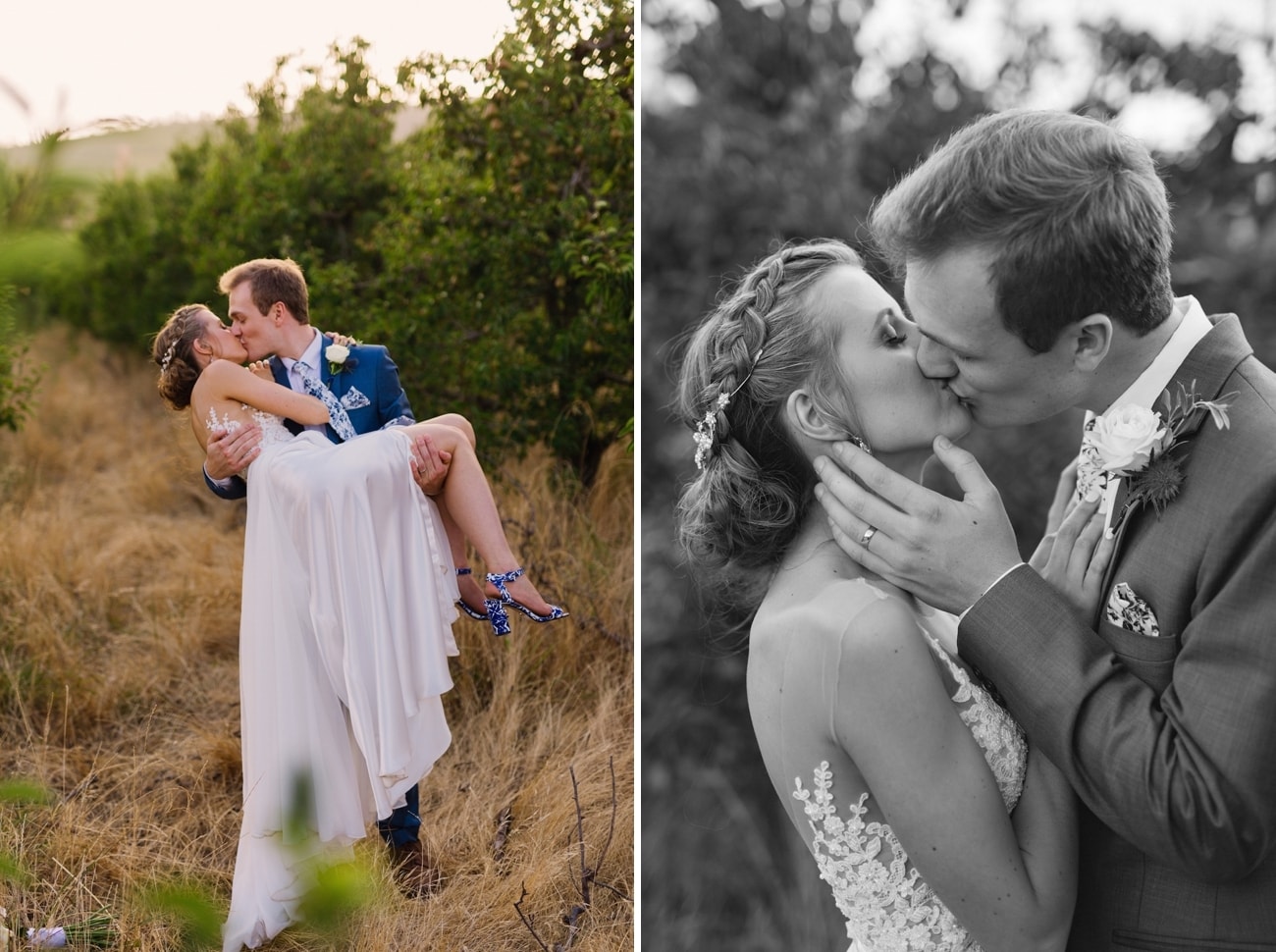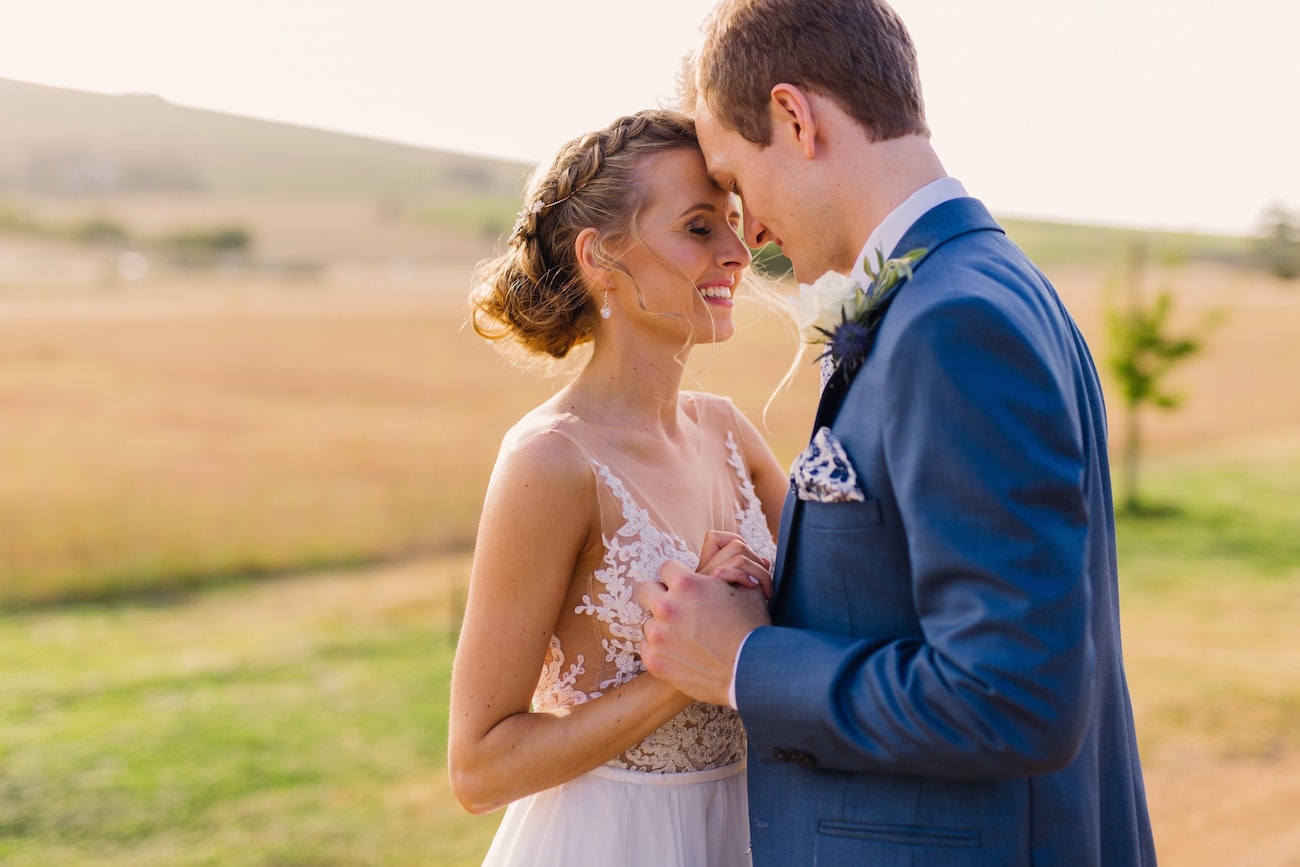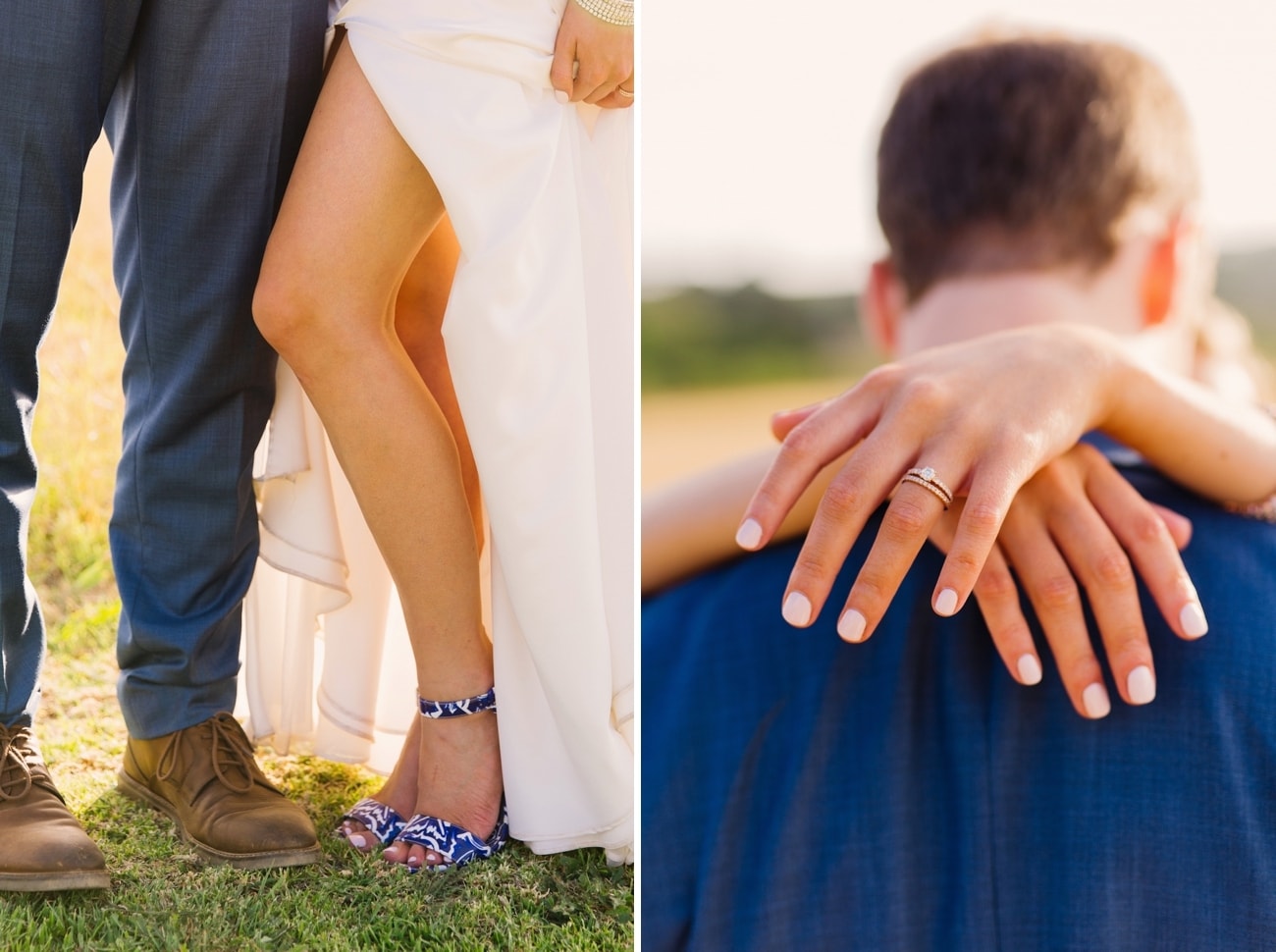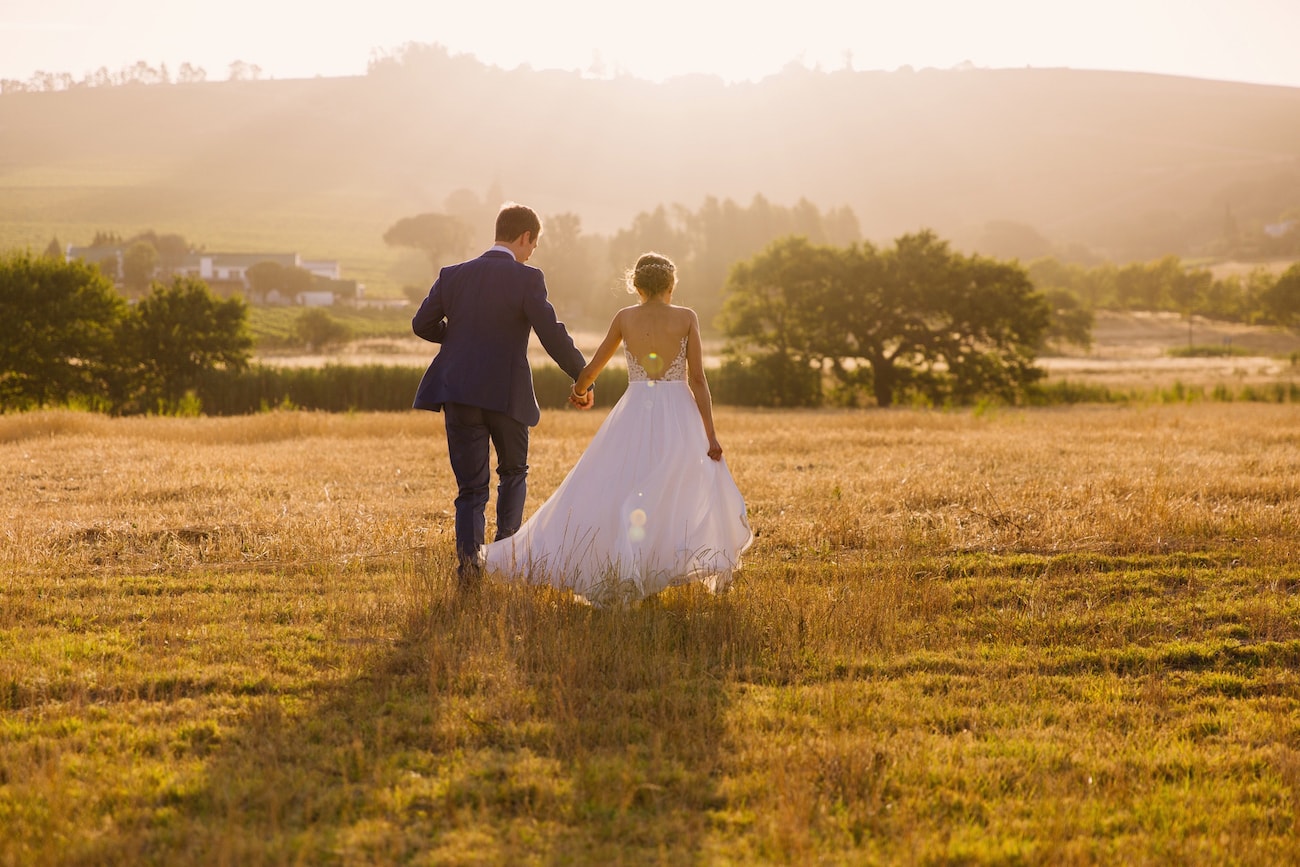 The Dress
I had a very specific look in mind – a dress with a flowy, silk chiffon skirt and a bodice with beautiful lace and illusion detail. I wanted to just buy or hire a dress somewhere and after finding Didi Couture at a bridal expo at D'aria, I went to her to try on some dresses. After trying on many of them, we asked for a quote for a new dress as well as a quote for altering an existing one. Taking all factors into consideration I decided to have a dress made by Didi in order to hire it – it was a very good decision and I loved going for fittings with Didi and her team. I also hired a veil from Didi Couture.
The Bridesmaids
I also wanted to incorporate the Delft blue theme into my bridesmaid gowns, and found some beautiful floral watercolour print, high-low dresses at Forever New.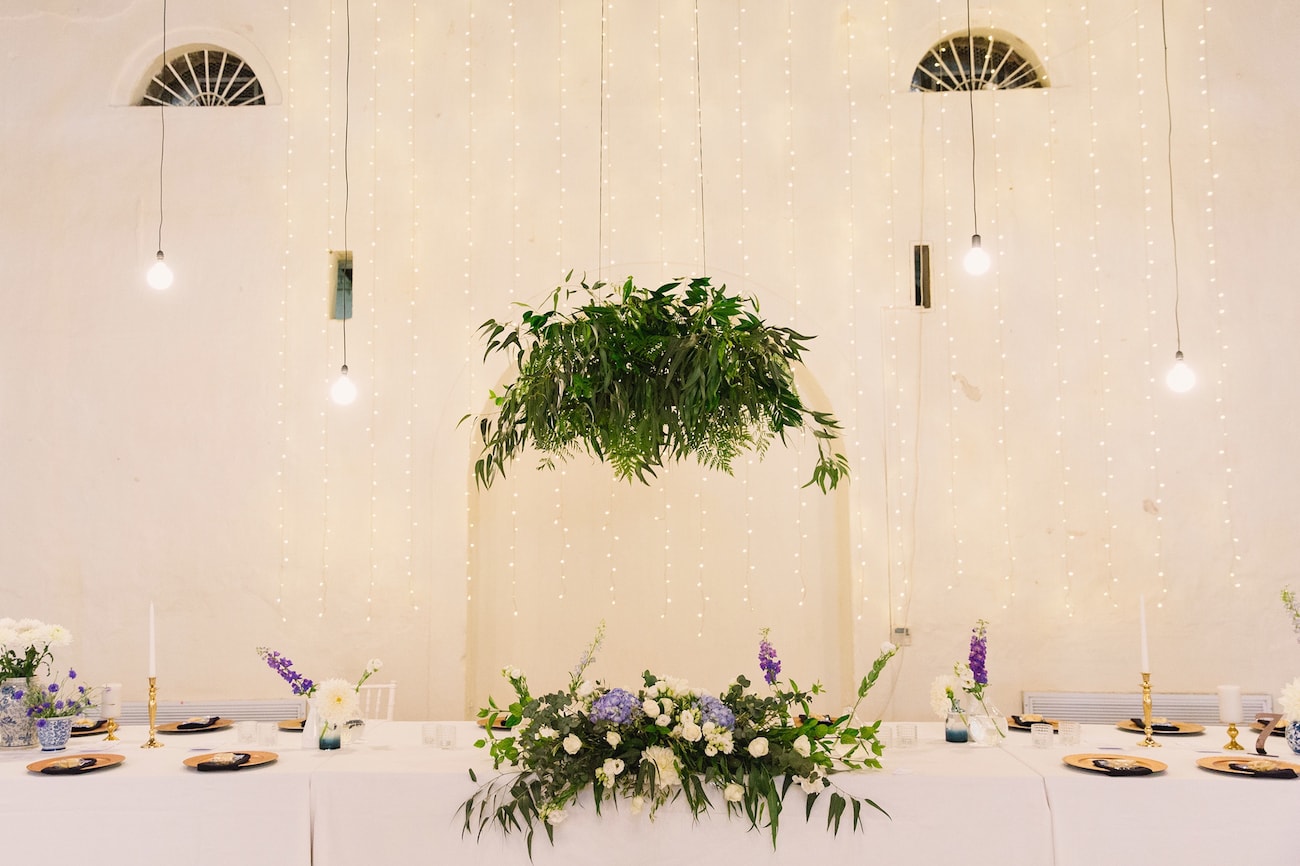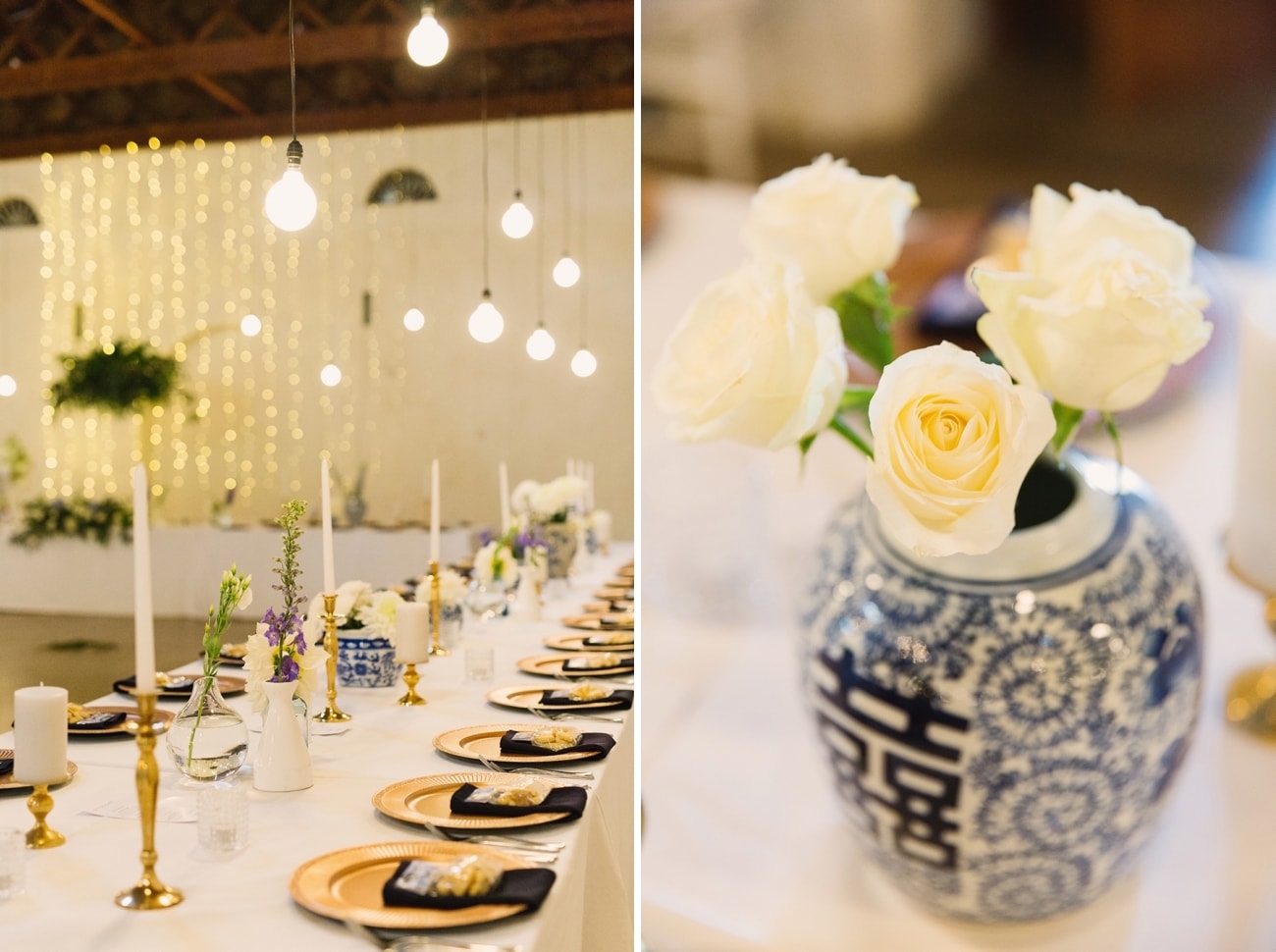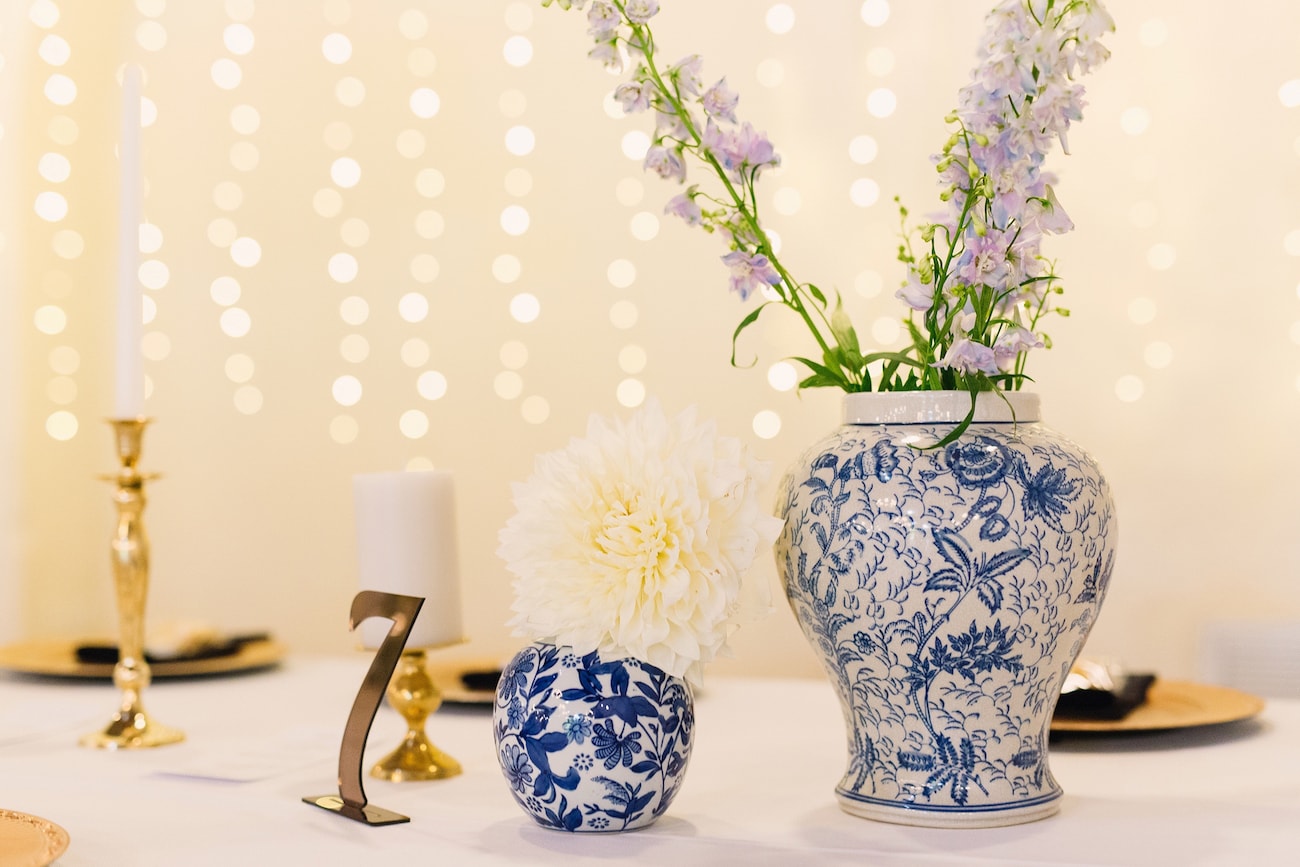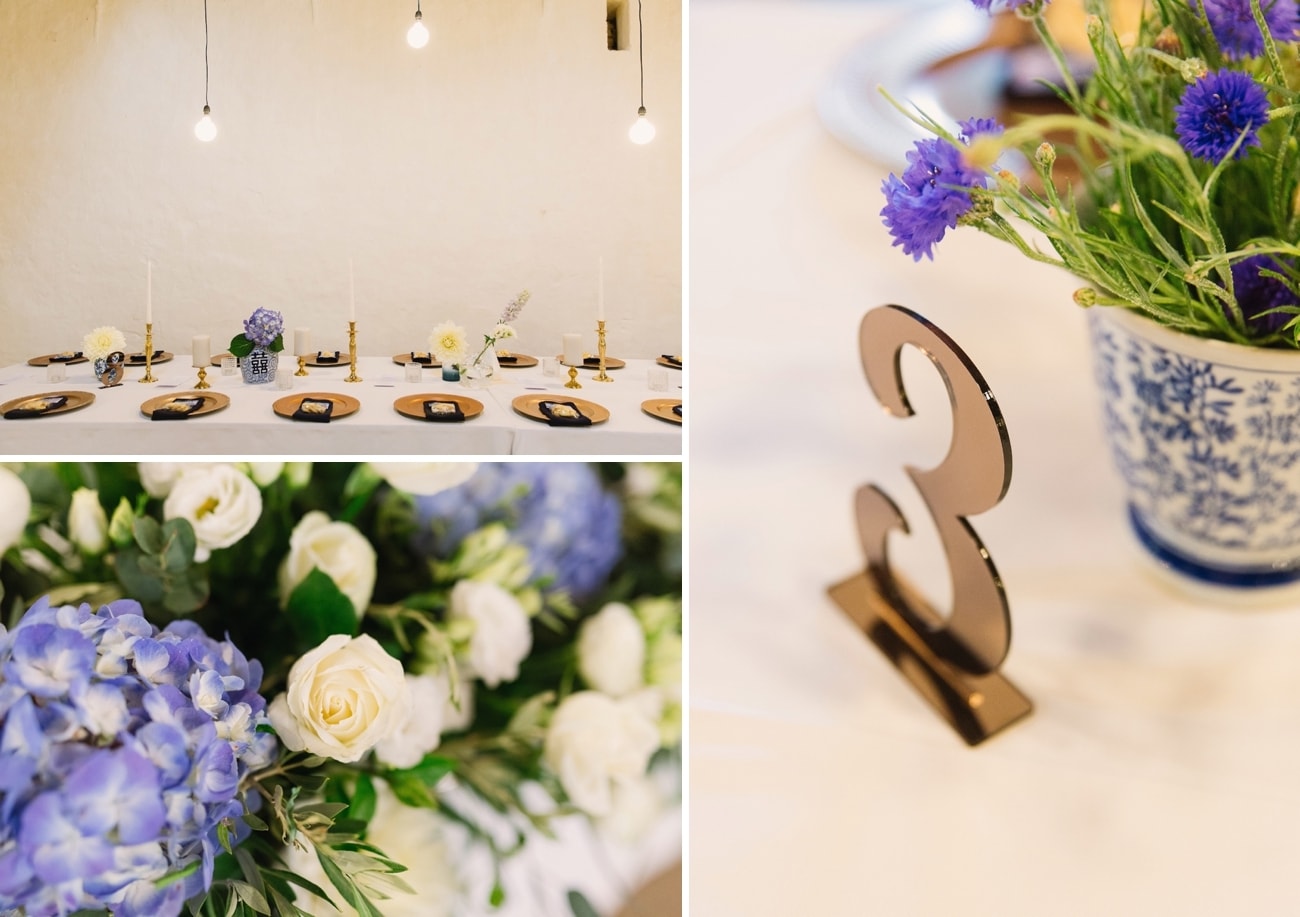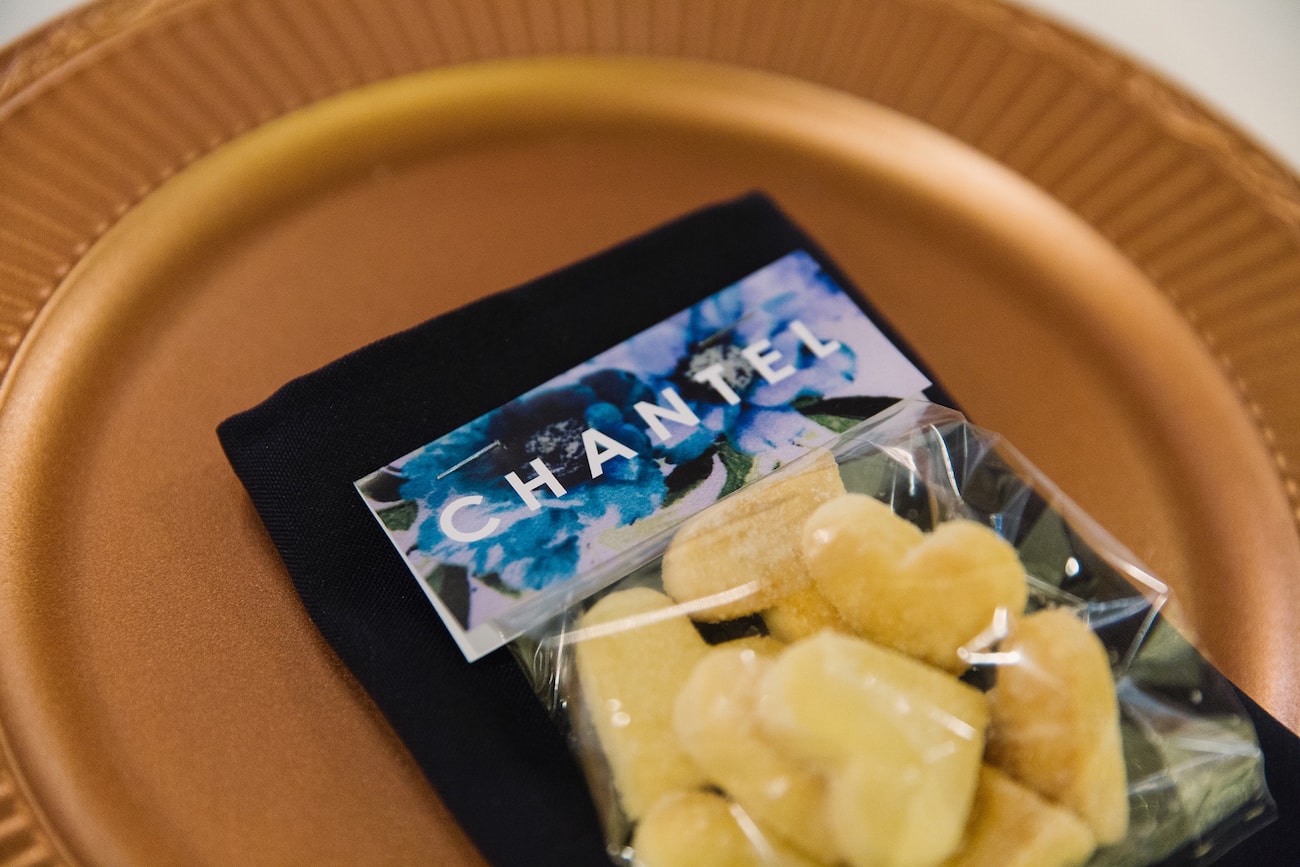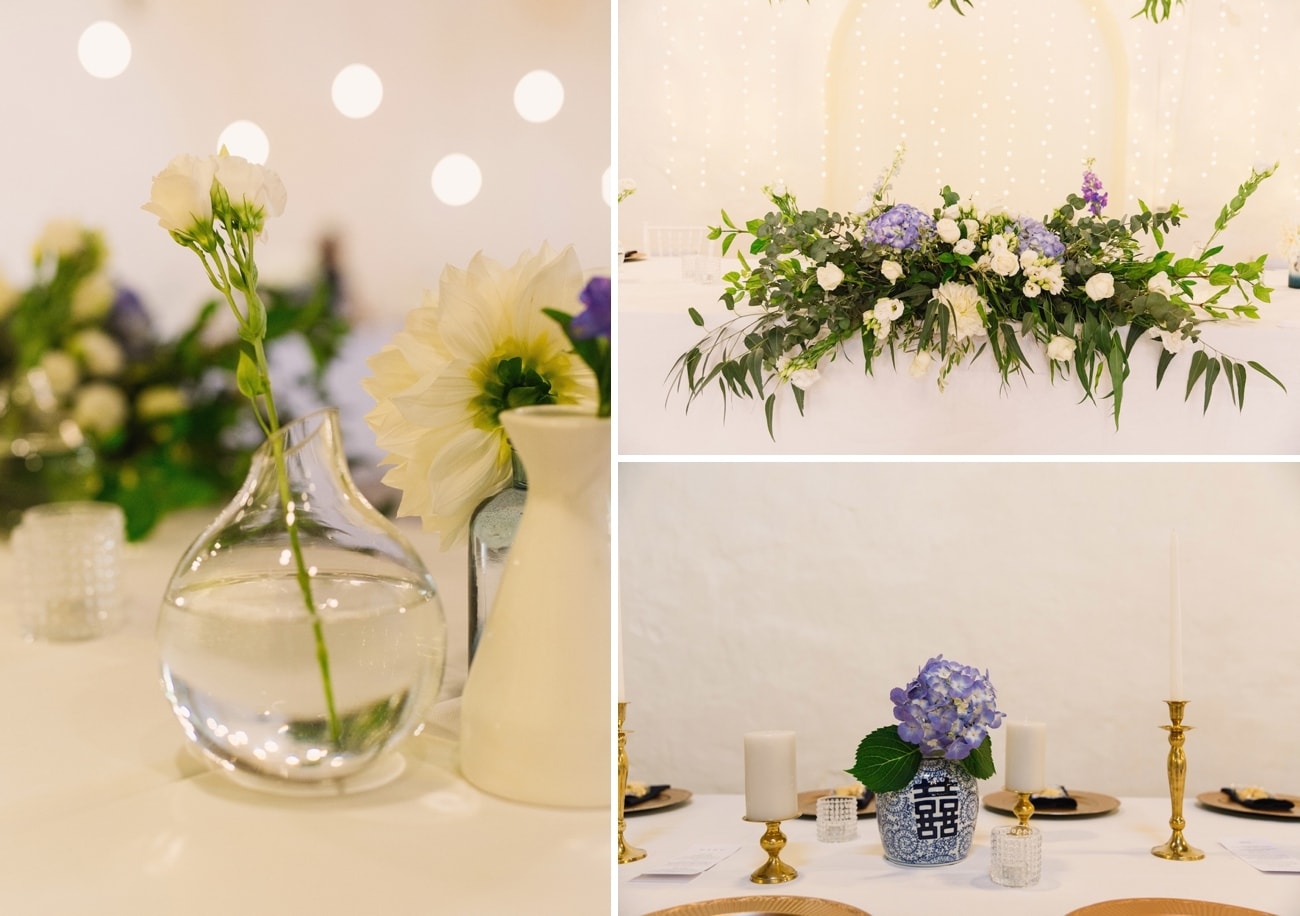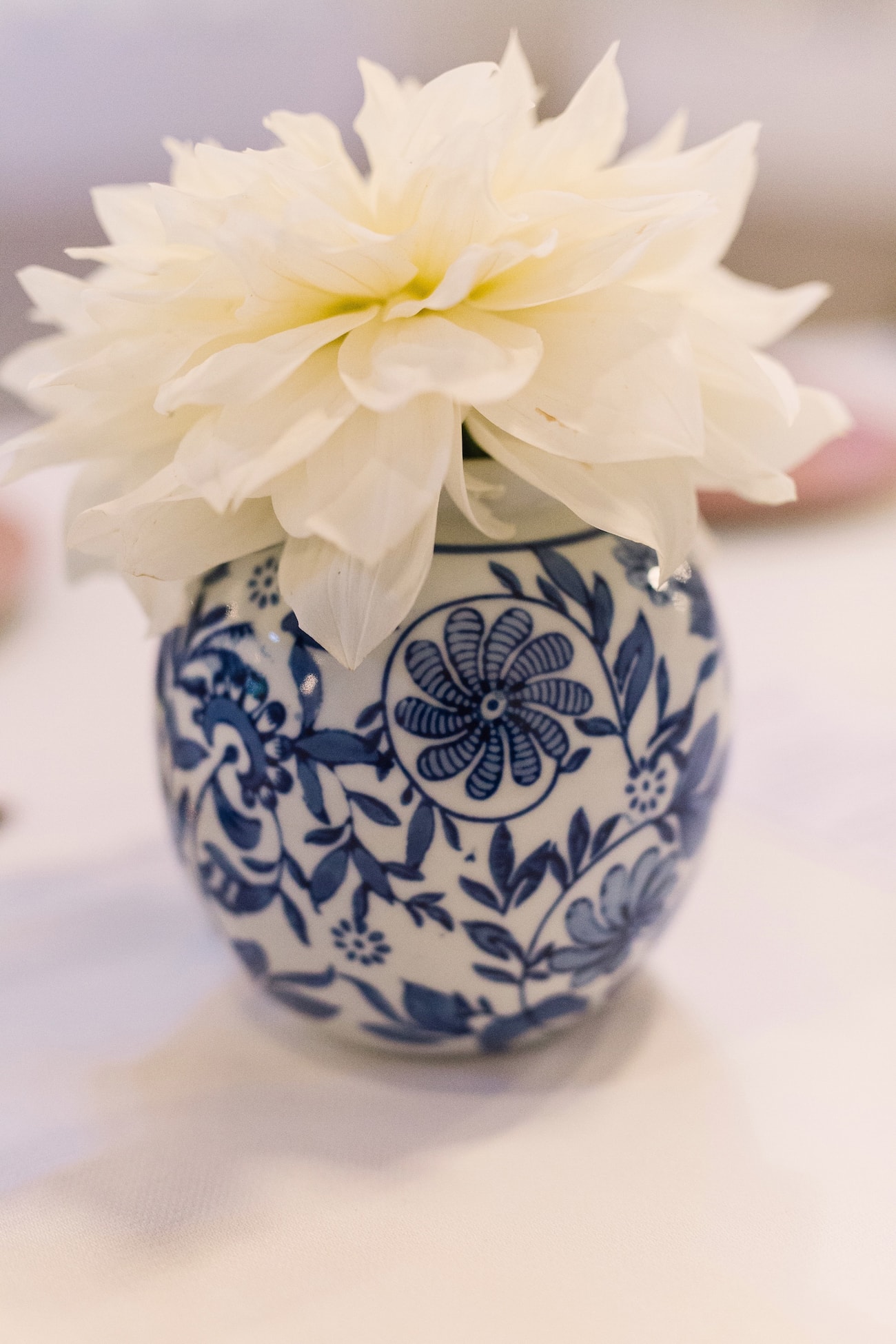 Memorable Moments
Without a doubt it must be walking down the aisle with my dad towards my husband to be with so much peace and confidence in my heart that this is the man I want to spend the rest of my life with. It was also really special to share our first dance together – a waltz. I love sokkie dancing but Stephan prefers ballroom. We found out that we had actually met before the first years' camp at a ballroom dancing competition in which my sister took part. Stephan decided that our first dance should be nothing but a waltz. I had only learned it two days before the wedding, but it was perfect!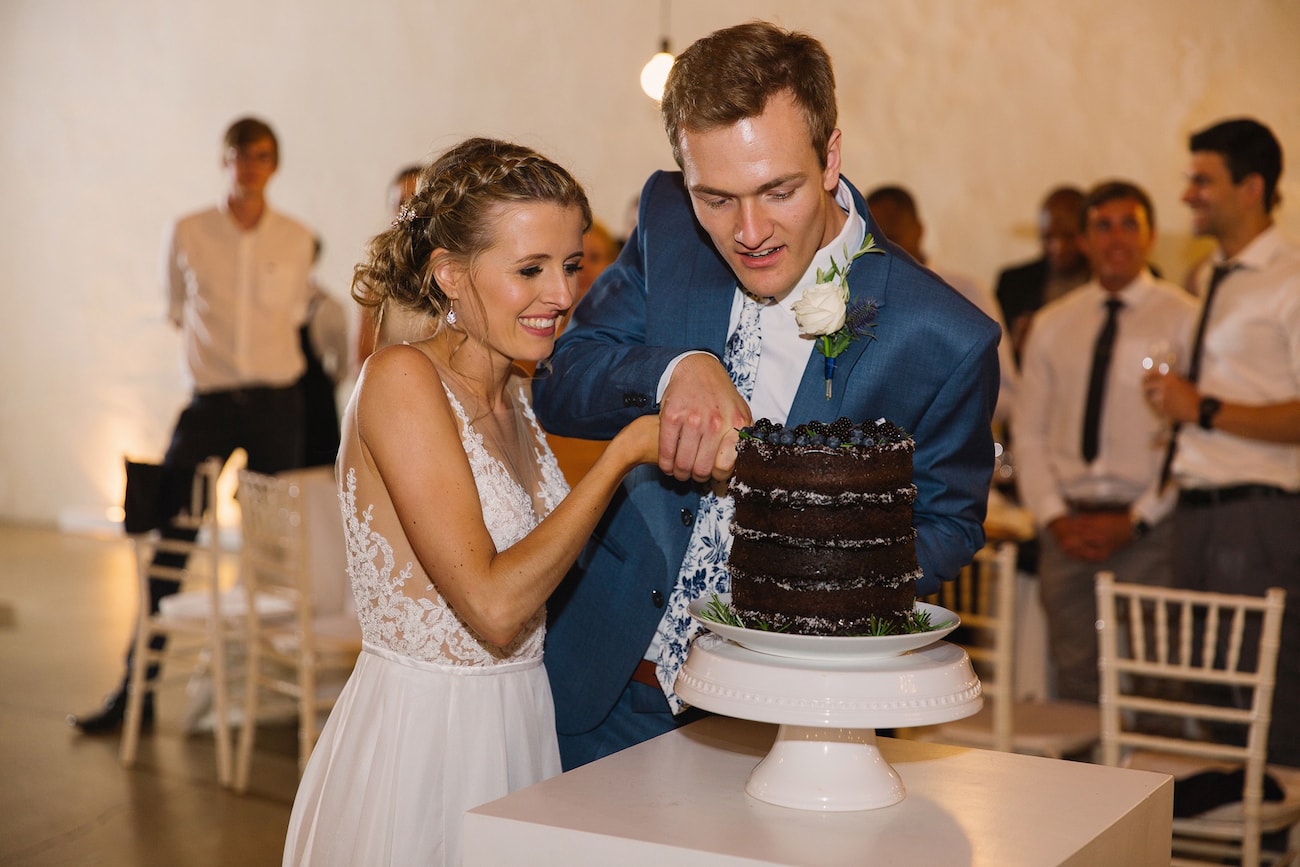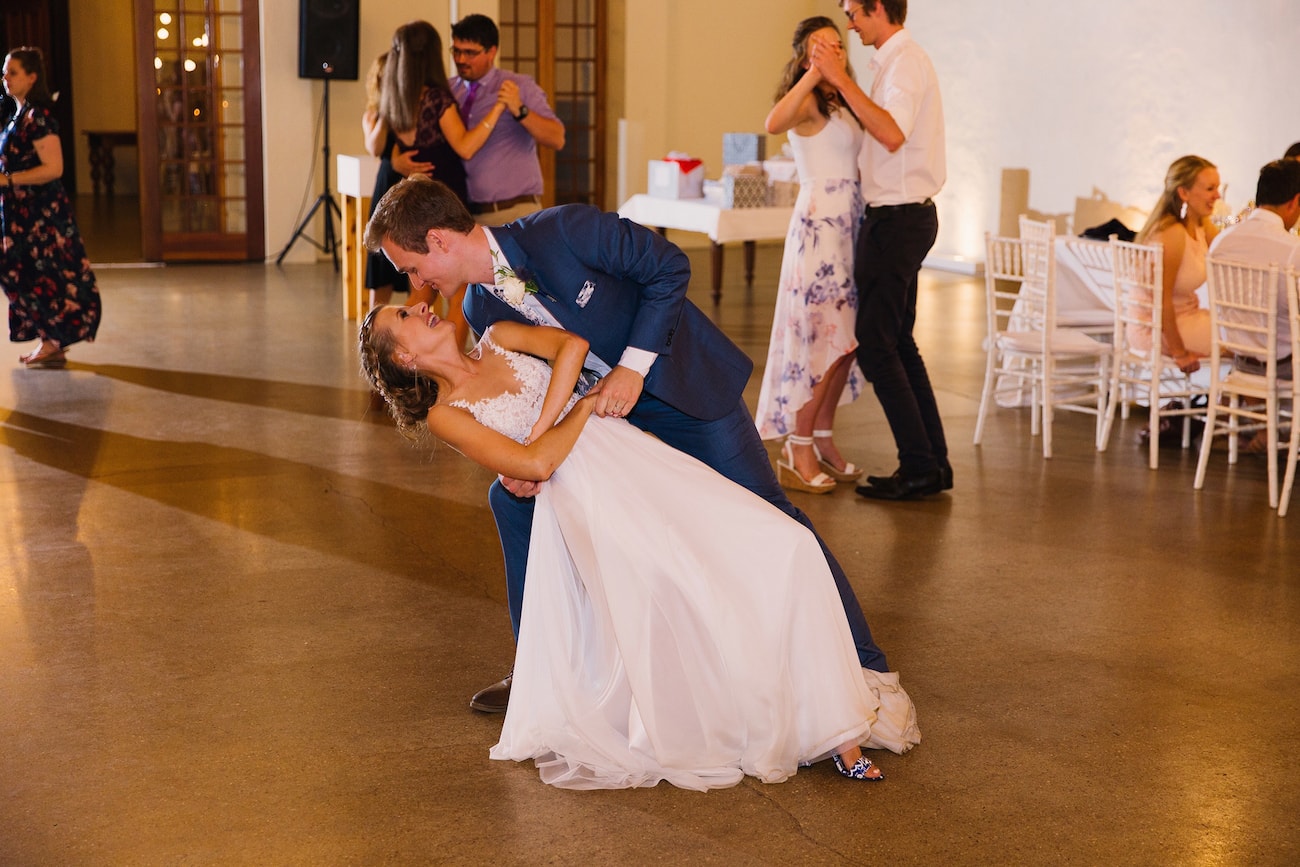 Best Decision
Definitely including people close to you and making use of service providers that you like as people! I wish that I had included my close family and friends in the planning earlier on ( I only asked for help quite late in the planning process) as this would have saved a lot of unnecessary stress and it just brings you closer together. I am also so thankful that our service providers had my best interests at heart and I enjoyed working with those people – it was not awkward or uncomfortable at all, and I loved how the service was so personal. Our photographer, Coba Photography, did such a wonderful job and I really appreciated the fact that she got to know Stephan and I before our wedding. It was lovely having her with us on the day. Alindi Fourie has been doing my makeup for events for years, but she does not do weddings, so she introduced me to Nicky Lonté. The Cottage Hair did the bridesmaids' makeup and my hair. I know them through a good friend. They were all just wonderful to have there on the day.
Advice for Future Brides & Grooms
Definitely include your close family and friends in the planning process from the start – although it could cause conflict at times, it is just better. Do use service providers who you are comfortable spending time with. Also, do not get too hung up with all the little details and perfection – stay focused on what the day is about: getting married to your best friend and celebrating that with people who are dear to you and your husband.
You can see more from this wedding on Coba's blog.
SERVICE PROVIDERS
Venue & catering: Nooitgedacht | Photography: Coba Photography | Flowers & décor: Joli Creations and Designs | Stationery: Bride | Video: Salt Video Productions | Cake: Lezandi Fourie | Bride's dress: Didi Couture | Bride's accessories: Lovisa (jewellery & hair accessory) + Dune at Edgars (shoes) + Therese De Villiers (rings) | Hair: The Cottage Hair | Makeup: Nicky Lonte + Little Lash Lounge + The Cottage Hair | Bridesmaids' dresses: Forever New | Groom's attire: The Tux Tailor (suit) + Old Khaki (shoes) + Romens (tie) + Woolworths (belt) | Hiring: Joli Creations and Designs | DJ: Ben Malherbe | Beauty: Gem Beauty