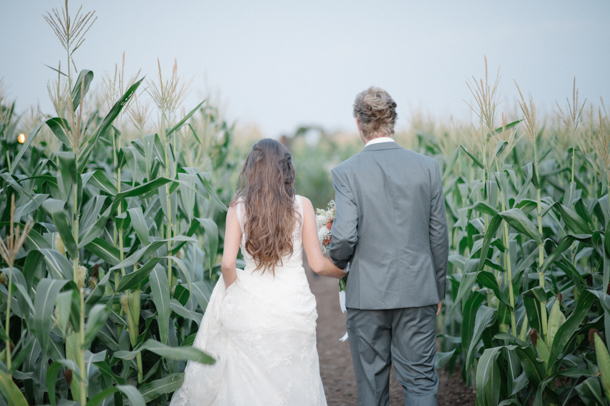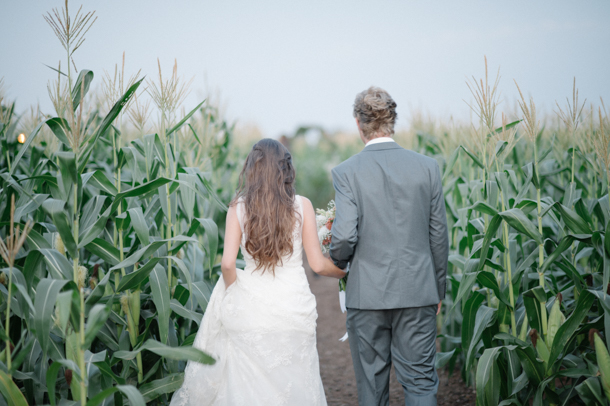 I've featured some pretty amazing weddings before, and I've featured some unique venues – some, even, that have been built on family property by the bride and groom just for their big day. But today's wedding venue has to be the ultimate. This is the wedding version of Field of Dreams – and it's just as magical as that makes it sound. I'll explain. Lisa and Ryno decided on their own farm as the venue for their big day, and then went a step further by planting a cornfield with a secret grass centre for their marquee reception, and a romantic Lovers' Lane leading their guests through the corn. I mean, SERIOUSLY. As they say in the movie, "if you build it they will come…" – and so they did, a happy band of family and friends (and awesome photographer Laura Jansen), brought into the lovebirds' world to celebrate the beginning of their lives together. In a corn field. In the middle of a farm in Africa. In a place where dreams come true.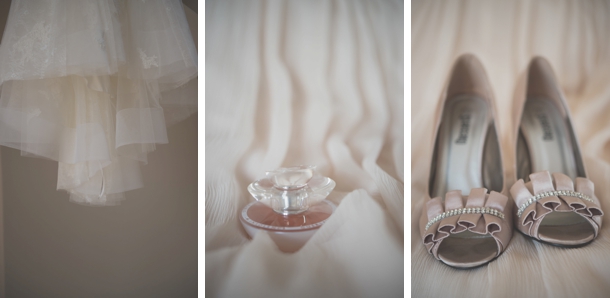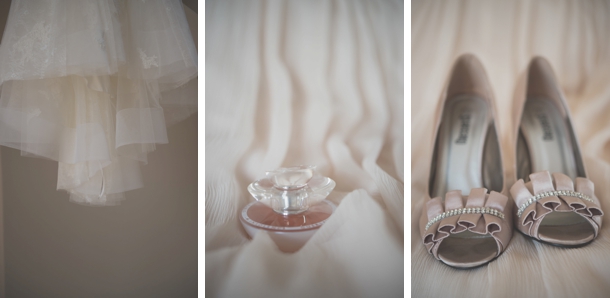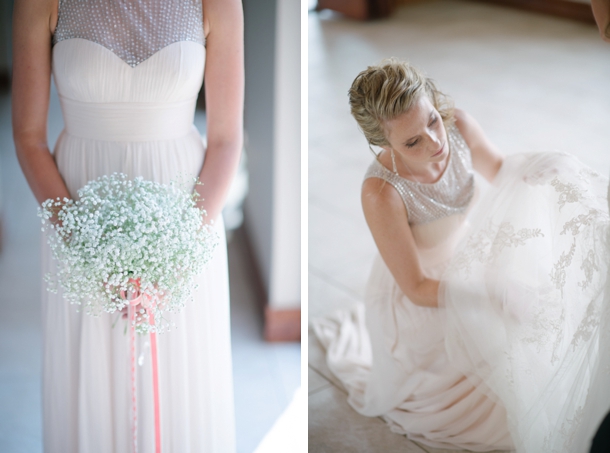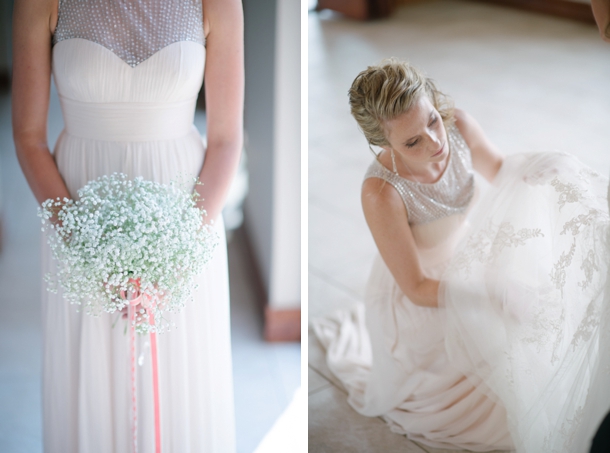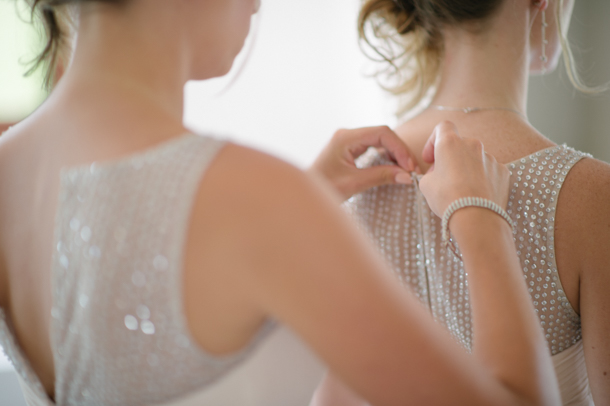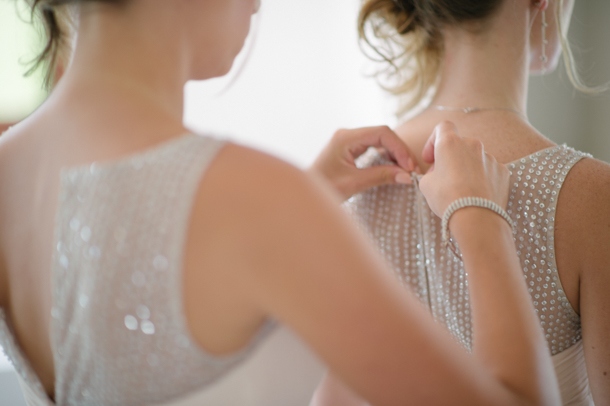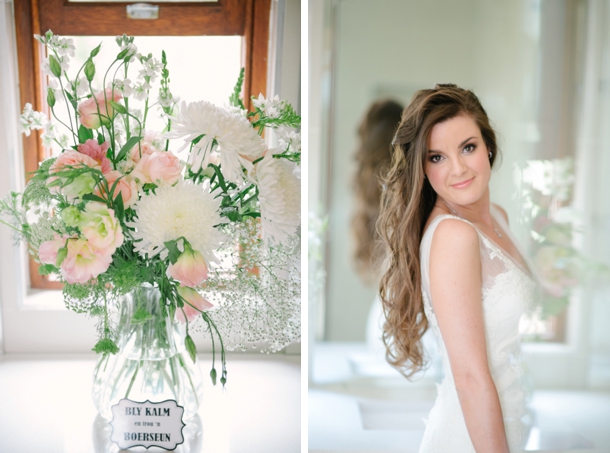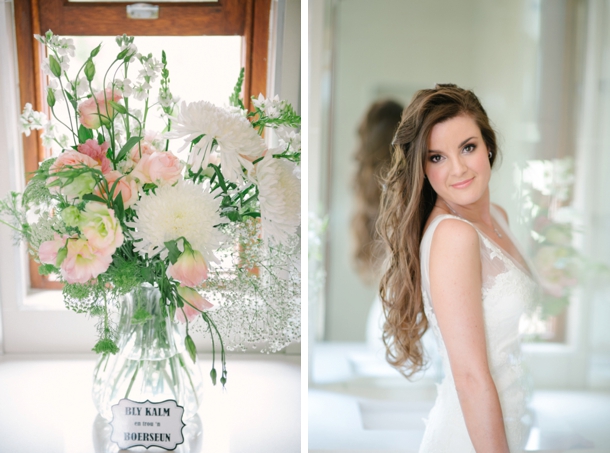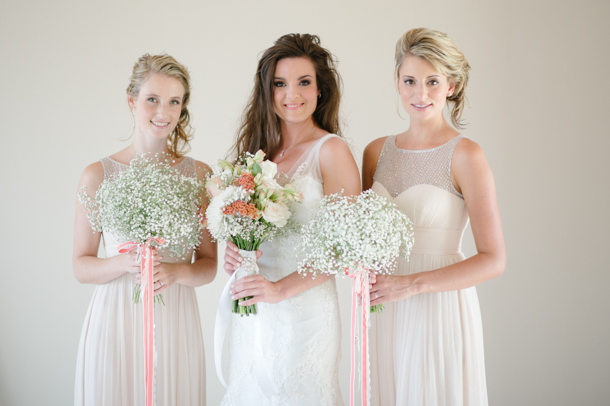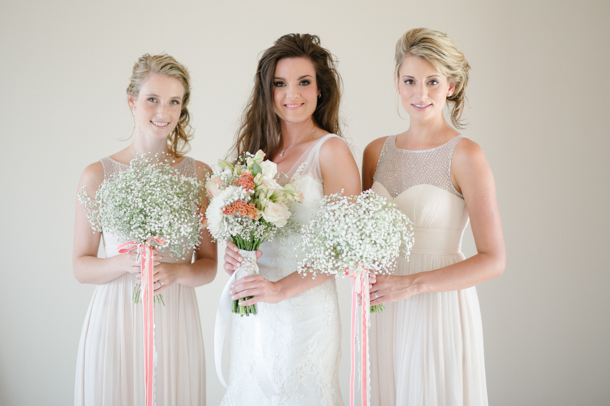 Love Story
Rayno and I met through mutual friends eight and a half years ago. I can still remember telling my mom about this tall, blonde, green-eyed guy with the nicest smile I had ever seen! We are total opposites, but also each other's best friend. And as they say, the rest is history. We got married just short of our eight year anniversary.
The Proposal
Rayno used to spend holidays in Plettenberg Bay as a child, where they usually enjoyed a hike on Robberg Mountain. So after six years of dating, we made an impulsive decision to go away for a holiday to Plettenberg Bay during Christmas time. Rayno had always mentioned that he would like to take me on the same hike as they used to do as kids, so I didn't think much of it. The day arrived, and after 11km I was quite tired, so Rayno said we should at least walk halfway (which is the mid point furthest into the sea). As we were relaxing and enjoying the scenery, he went down on one knee between the rocks. What a moment! I had no makeup on, all sweaty. We laughed, cried… so many emotions at once. At the time there were some seals playing in the water nearby, what a blessing.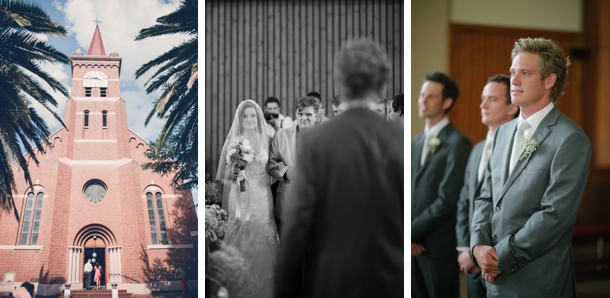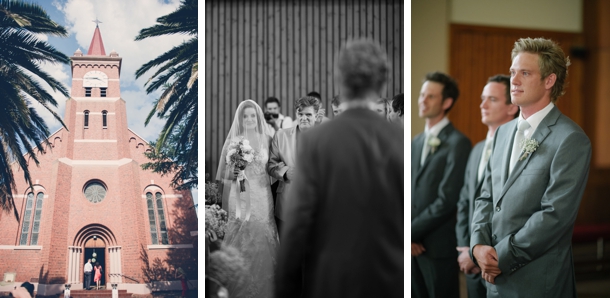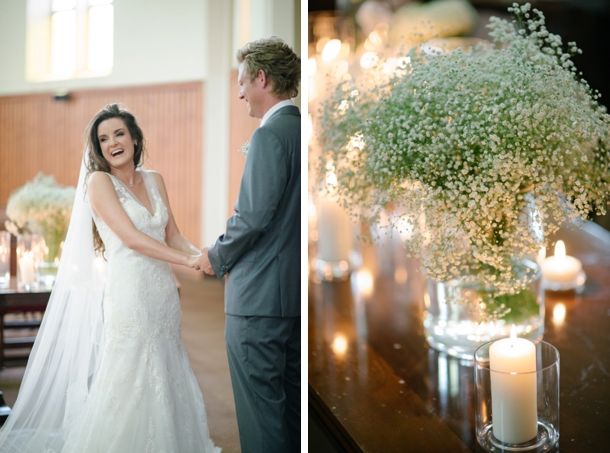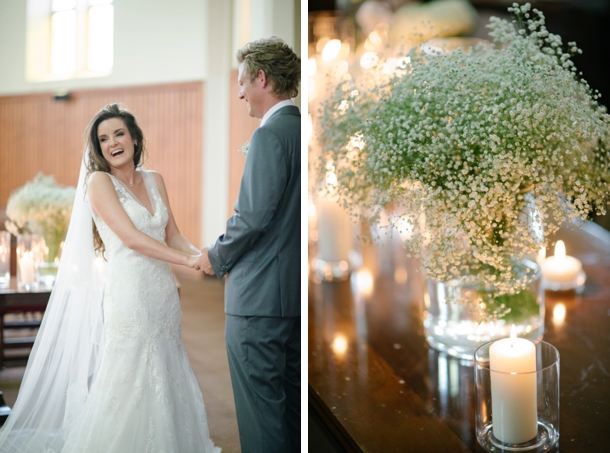 The Wedding in 3 Words
Romantic, intimate, perfect
The Venue
We always knew we wanted to create something special, like all couples do. After visiting a few wedding venues we decided to create/design a wedding venue no one had ever had, or that we knew of. We didn't want to be restricted in any way. I also knew, with this decision came A LOT of DIY planning. From planting "mielies" (Rayno is a corn & cattle farmer) and literally praying for rain for it to grow and be big enough in order to create our lovers' lane, to levelling the ground surface for the tent, installing irrigation, planting instant lawn, and grading the gravel roads, to having a "bug station" where the guests could use some "tabard" for mosquitos. I can still remember driving on the farm looking for a nice spot, when Rayno said: "Do you know what would be extraordinary and cool?" I replied: "Uhmmm… please share!" He then said: "We take this area next to the cattle kraal and we plant a whole corn field , and in the middle of this corn field we plant instant lawn and put a huge marquee tent on it, oh and with a lovers' lane coming from the kraal." I thought, WOW, how special and different. And that's exactly what we created. With a lot of help from everyone! I had the luxury of getting ready in the home that we designed and built together on our farm. We decided to have the actual ceremony at this absolutely beautiful church in our town, my heart just melted. I needed to once again keep the February weather conditions in mind, we chose to play it safe and get married in church. We share strong Christian values which made our decision easier. I always knew I wanted to get married in a church, with the church bell sounding as I was about to walk down the aisle, creating special memories.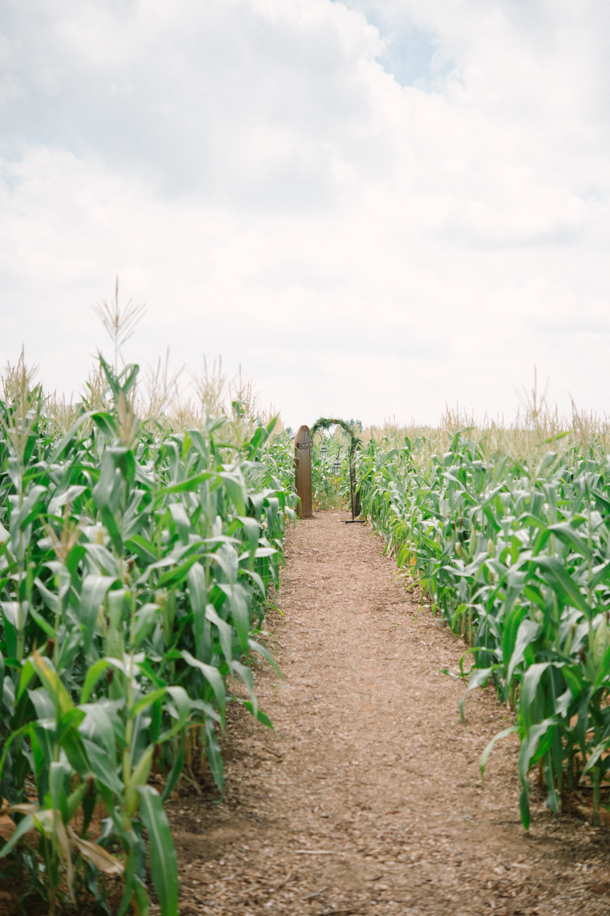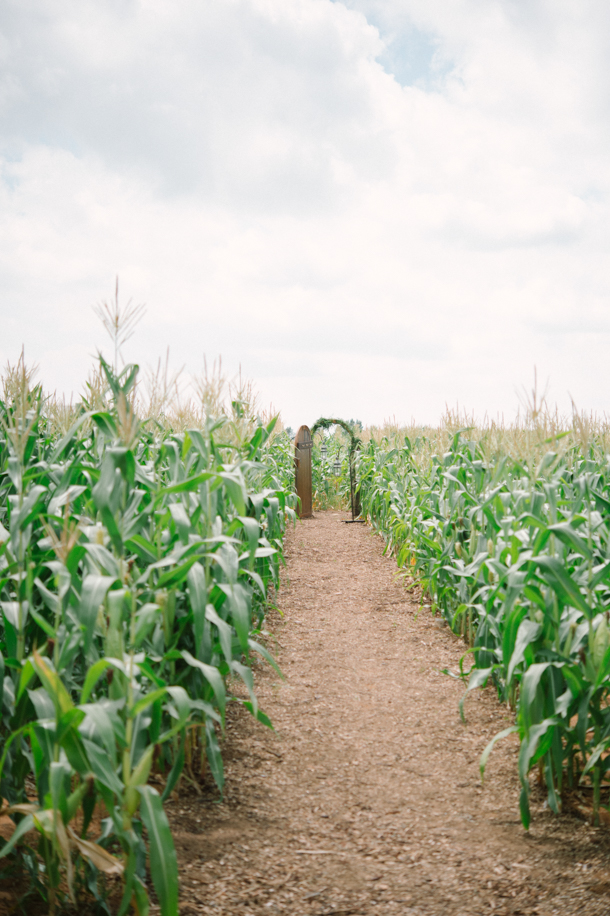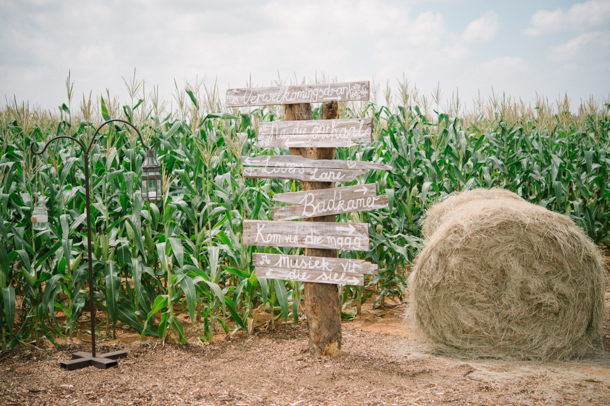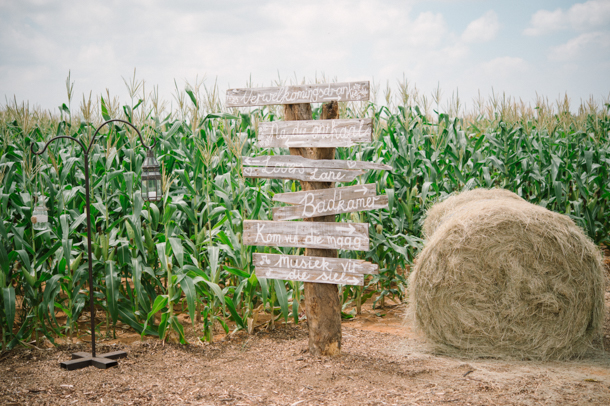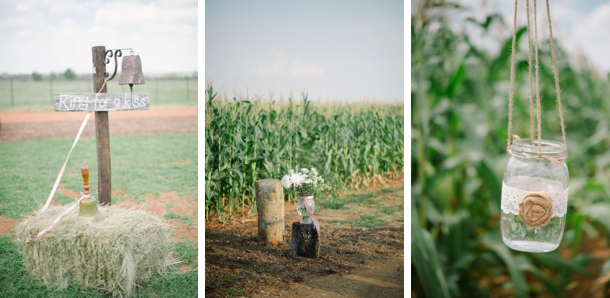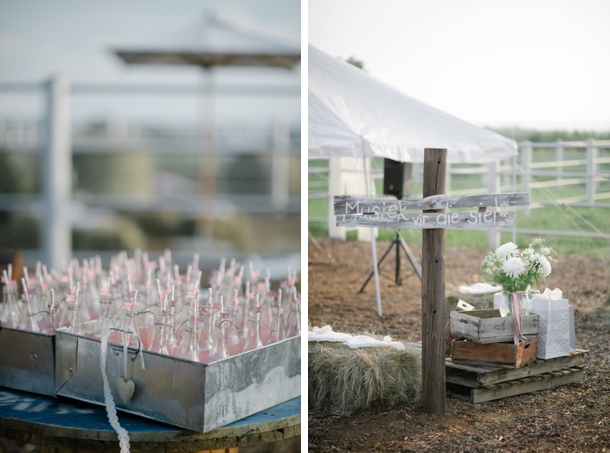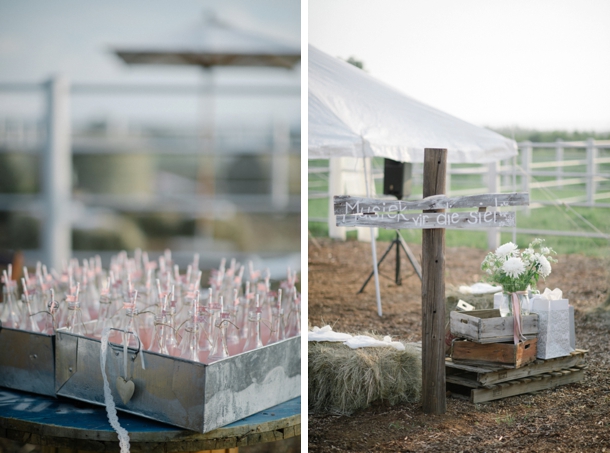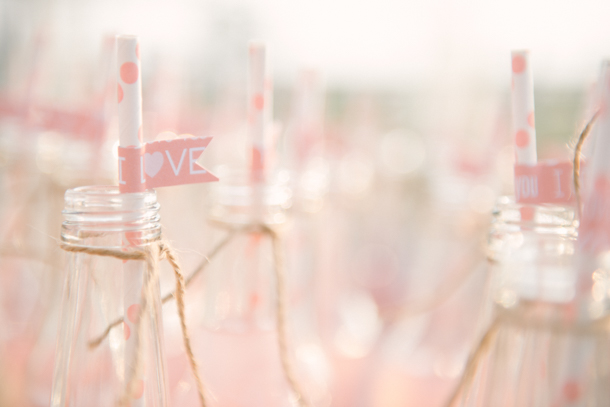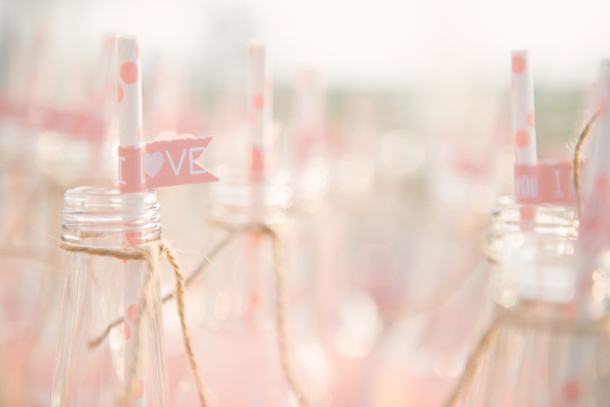 Wedding Style
We didn't had a specific colour theme that we worked from but I absolutely love neutral colours, and by keeping the venue in mind we decided to go with rustic elegance as our theme. The main inspiration came from nature, and a natural palette of taupe, cream, and a hint of coral. With used natural elements such as wood, glass, silver, lace and loads of scented candles and fairy lights. We wanted to create a warm, relaxed yet intimate and romantic family feast; "plaas makietie". And that was exactly how it was!
Wedding Details
Everything we planned, from all the DIY to our selection in music and food, was what we enjoy as a couple. We're both very relaxed people, plain but romantic. We had different views on how the wedding décor should be, I have a typical "attention to detail" personality. And Rayno being the farmer, incorporated his ideas together with the actual layout. I have a SWEET TOOTH, and a buffet table with assorted dessert choices like, crème brulee, pistachio and macaroons was a must. I must say that every décor piece and decision reflected our personalities. And by being very involved every step of the way (during a whole year of planning) paid off well at the end. It's also very special to us, knowing that every time we drive past the corn field, is actually where we had our dream wedding day.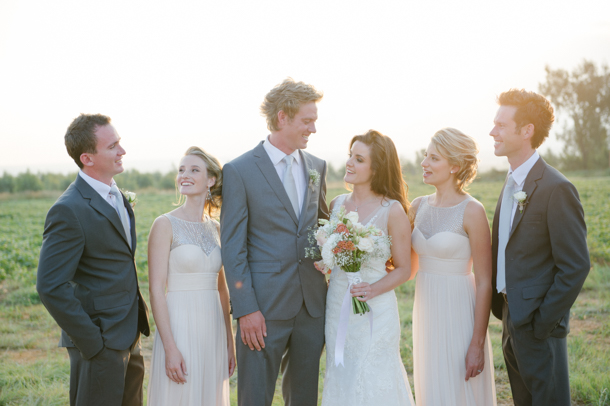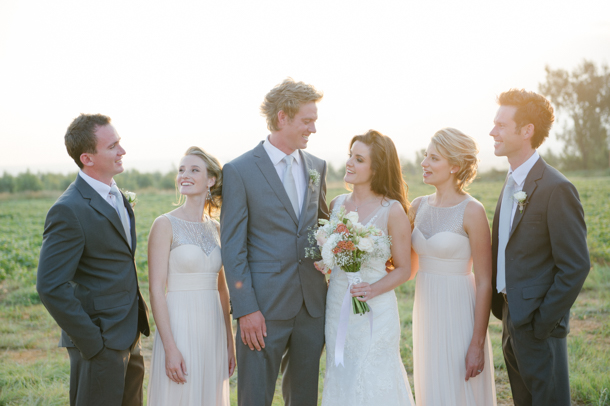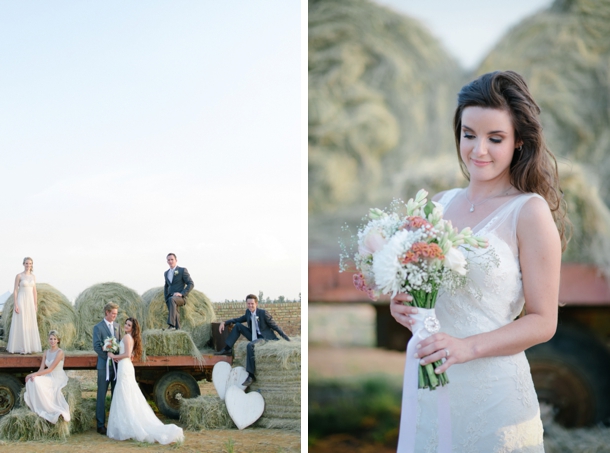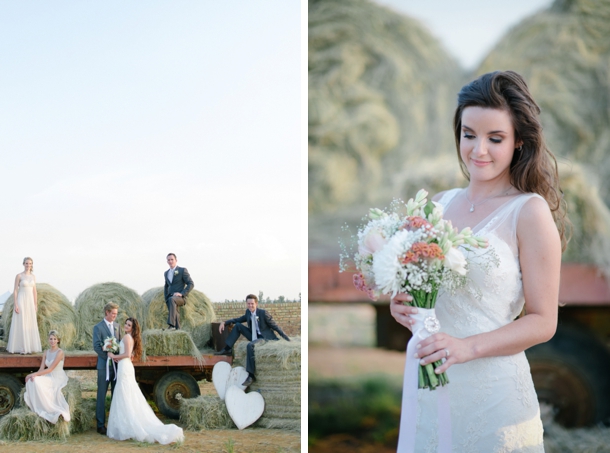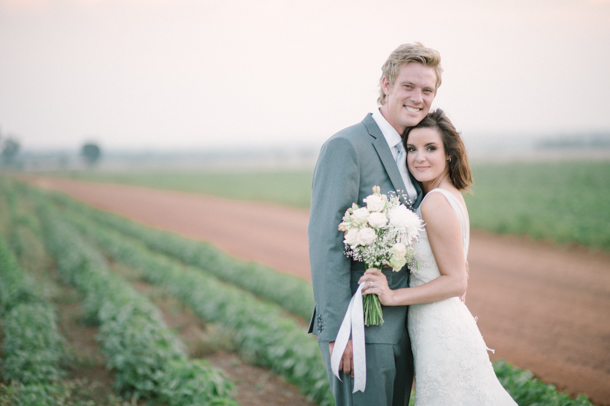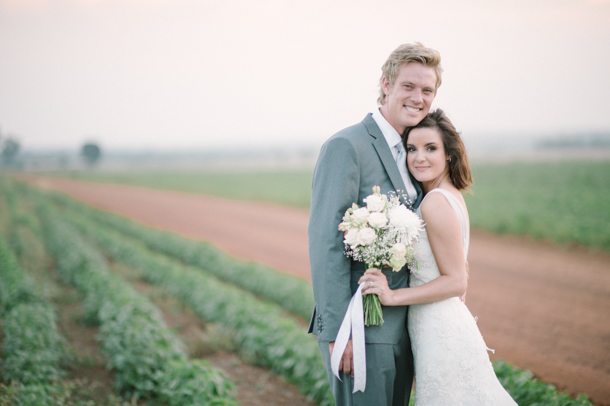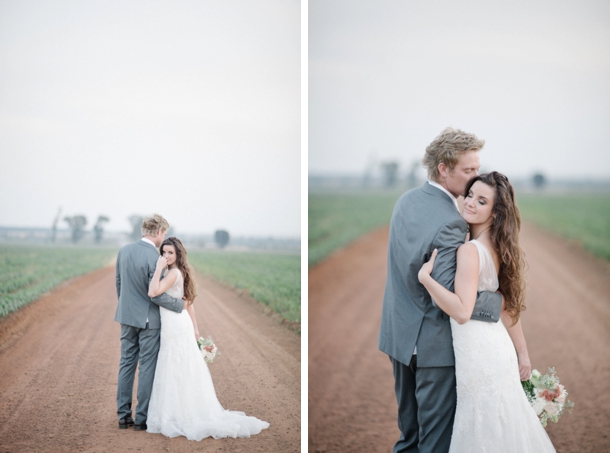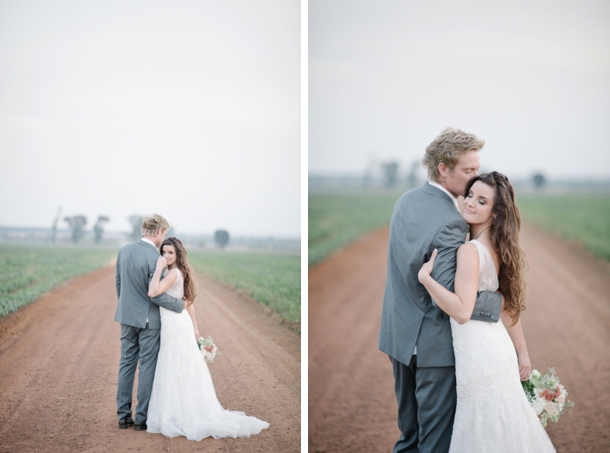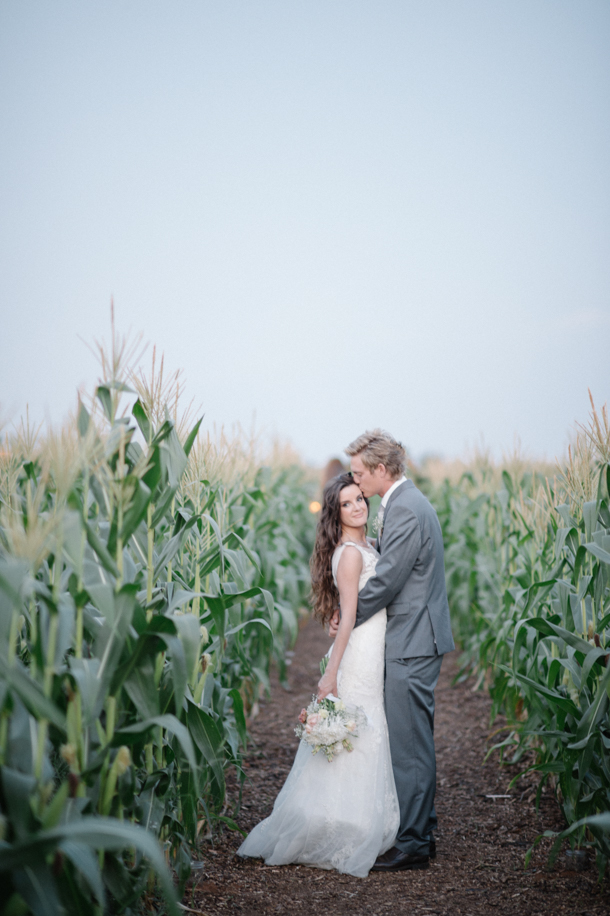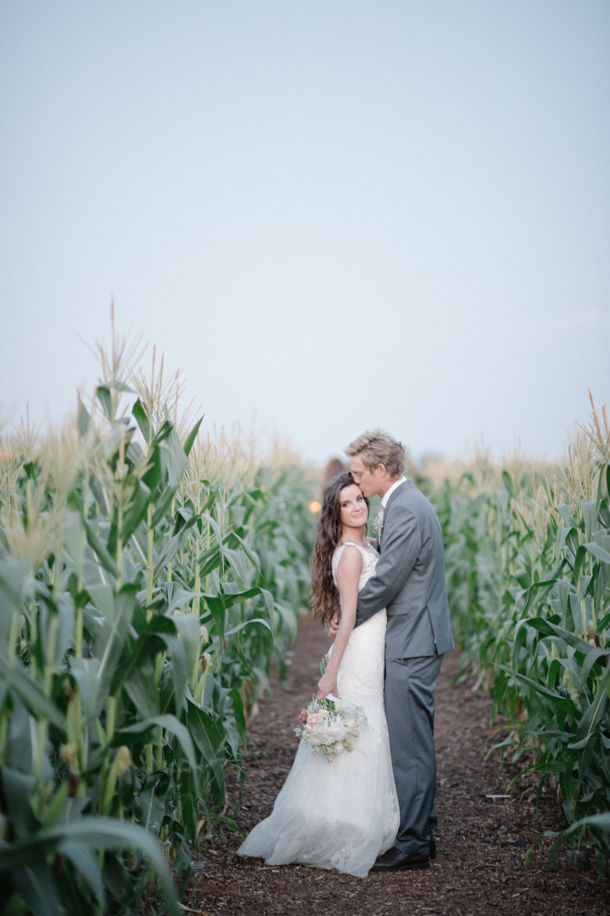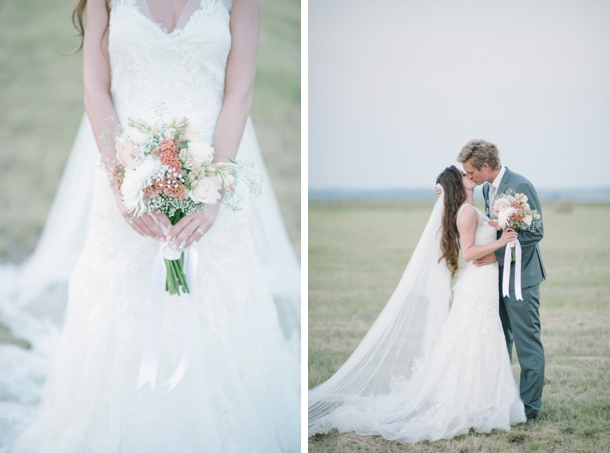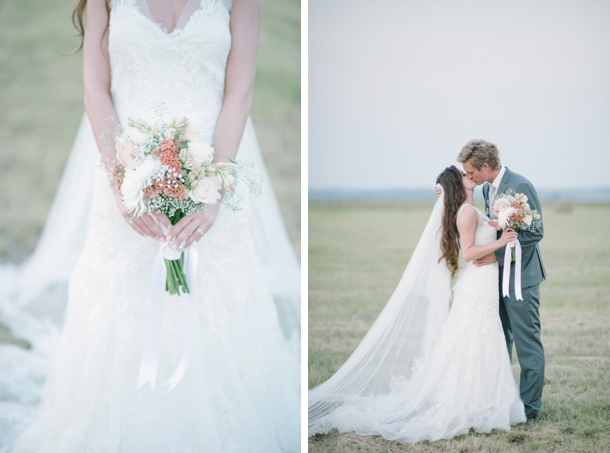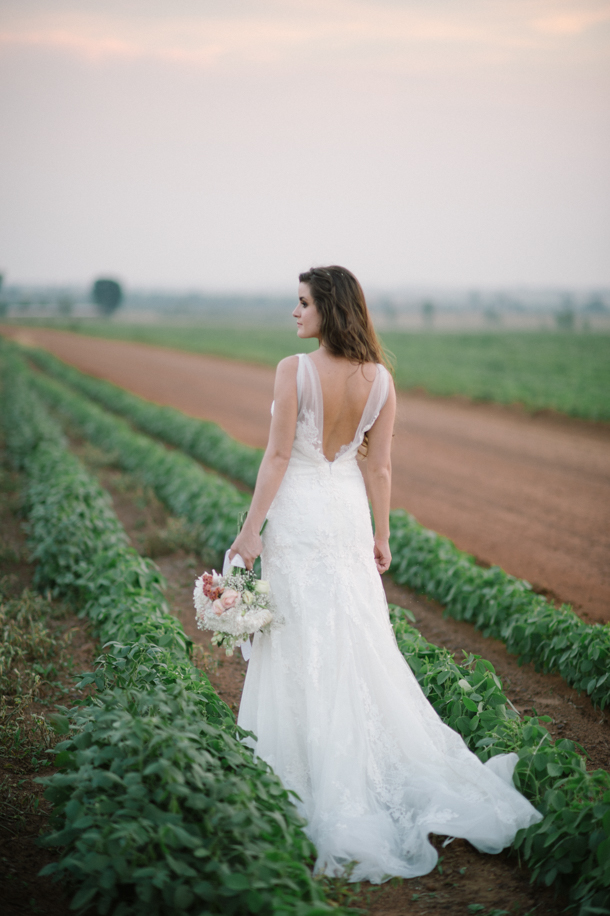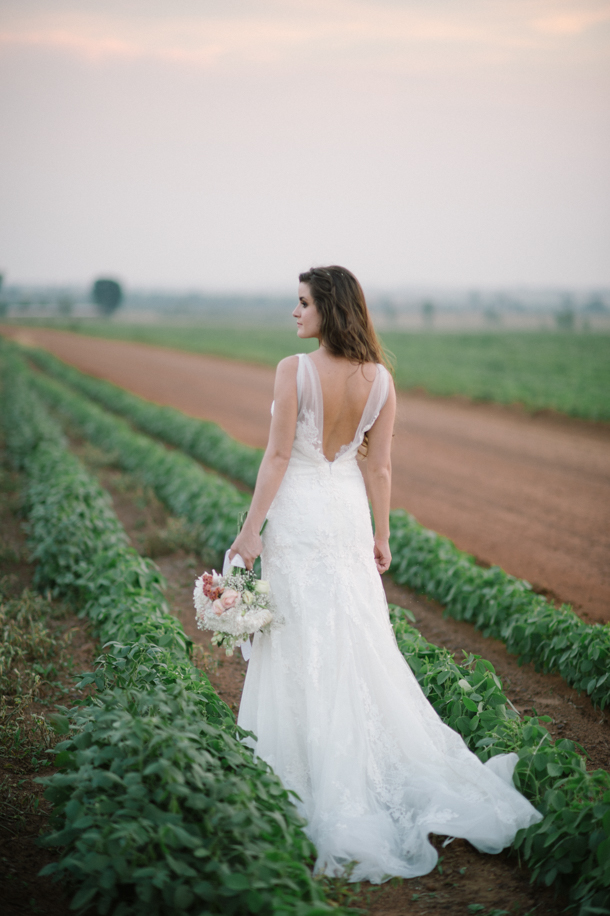 DIY Elements
Does "planting corn" form part of DIY? LOL. As I've mentioned, my husband was extremely hands on, and helped so much in creating the overall picture of our special day.
The Flowers
Oh how I loved our wedding flowers! The wedding co-ordinator, Elize Muller, created exactly what I had envisioned. I wanted all white flowers, as for me it symbolises purity, elegance and romance. She also placed vases full of flowers all over our home, which really made the day feel extra special. The aroma of those flowers filling the rooms was amazing. It was a combination of orchids, lilies, white hydrangeas, baby's breath, and green moss grass. My bouquet had a hint of coral in it, which was rustic yet elegant.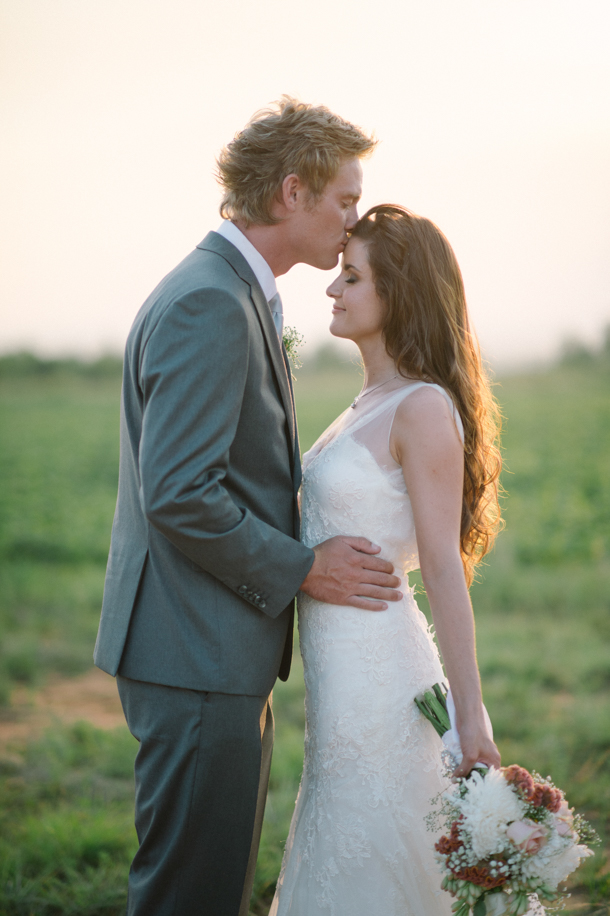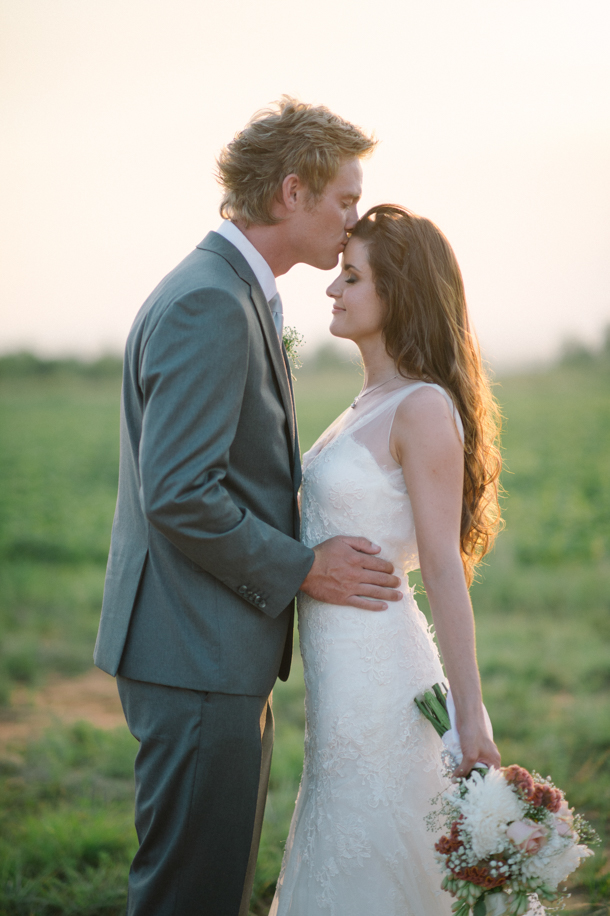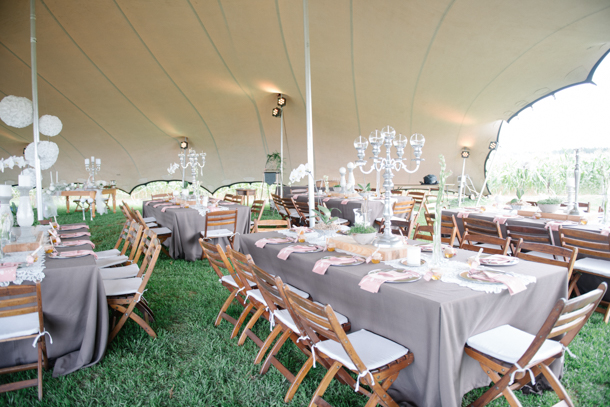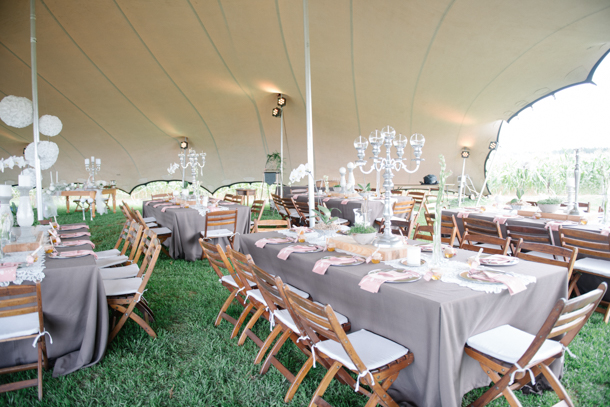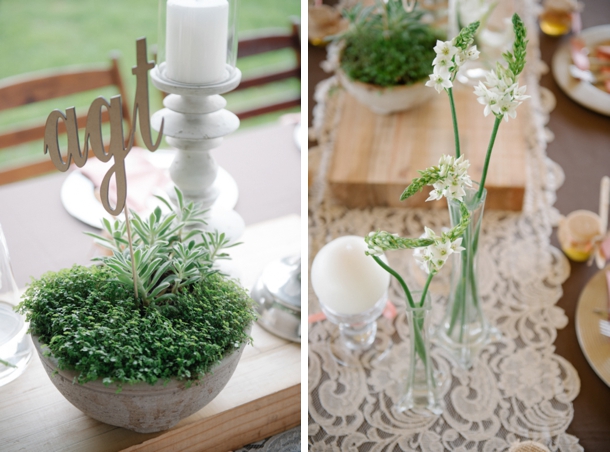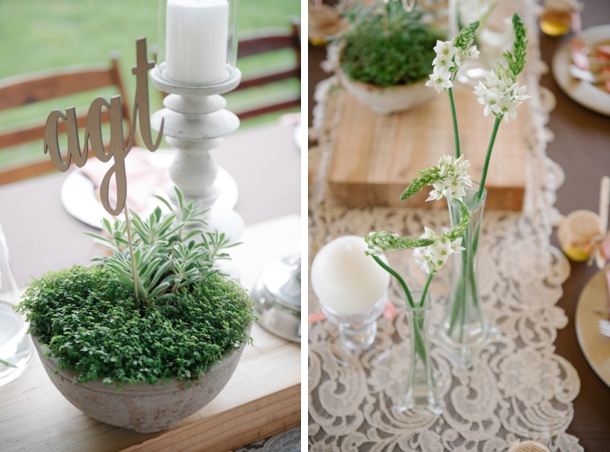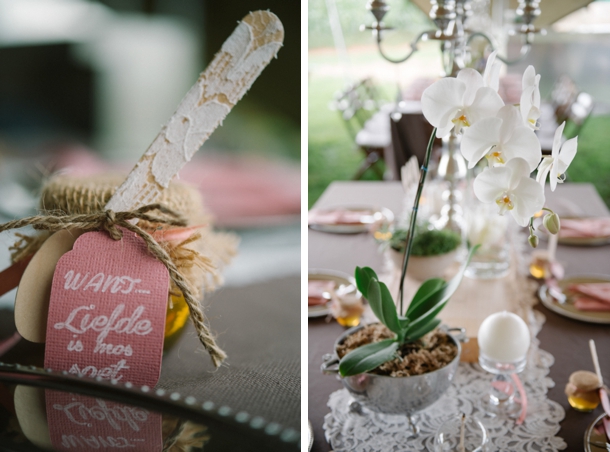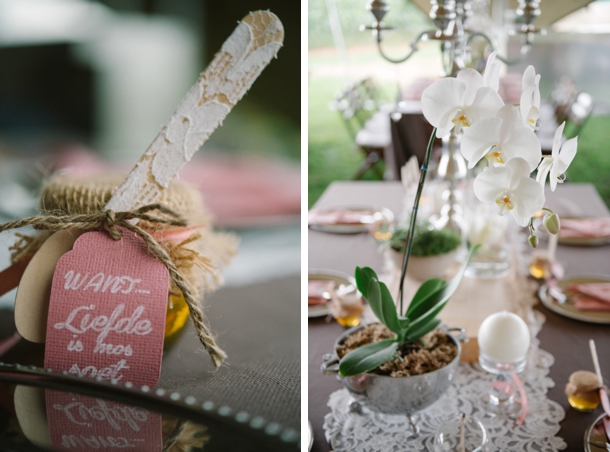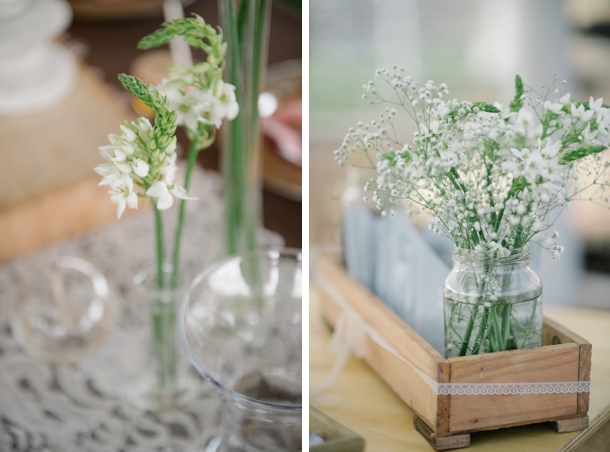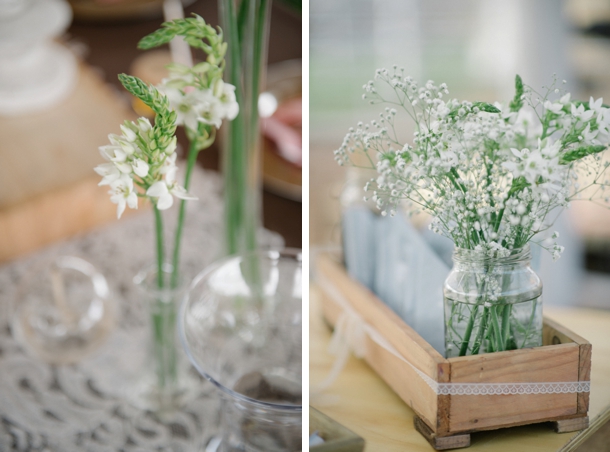 The Dress
I absolutely love lace, as it's very romantic, feminine, and timeless. However, I'm very picky. I wanted to try on different styles for the fun of it with a specific idea in mind. I wanted a dress that was also lightweight, keeping the venue in mind. A naturally flowing, lace dress, with detail/low back. And a veil. After trying on a few different dresses, I immediately knew that the last one was my dress. I loved the way it made me feel, and of course the tears came running down my cheeks and the goosebumps… I knew that this was the one. It helped that the staff at Pronovias are very efficient and professional!
Memorable Moments
Everything! From the start till the end… I absolutely loved the idea of our guests coming into our world and sharing this special day with close friends and family. The moment I first saw my husband, his look and tears in his eyes, our first dance as a married couple. When I first saw the END RESULT of all the hard work and planning on the day as I entered the reception area. (My husband kept it a suprise.) Our guests enjoying extremely yummy canapes at the "cattle kraal", our amazing lovers' lane directing guests through the corn field to our tent. The jazz band entertaining guests with soothing sounds of jazz and French music. The guests playing games in the kraal and dancing the night away till the morning hours, in the middle of a corn field! Unforgettable!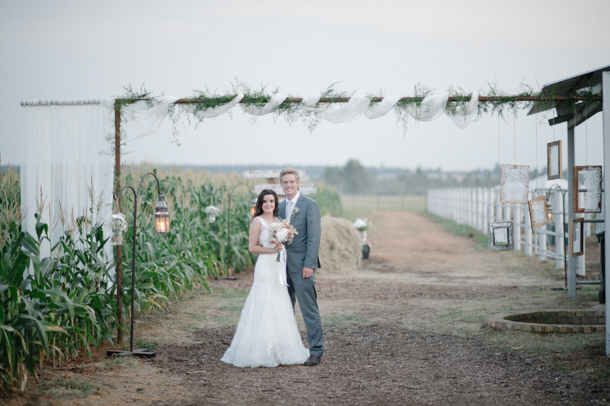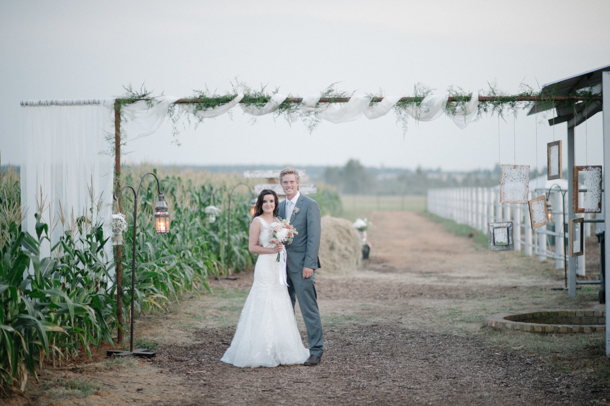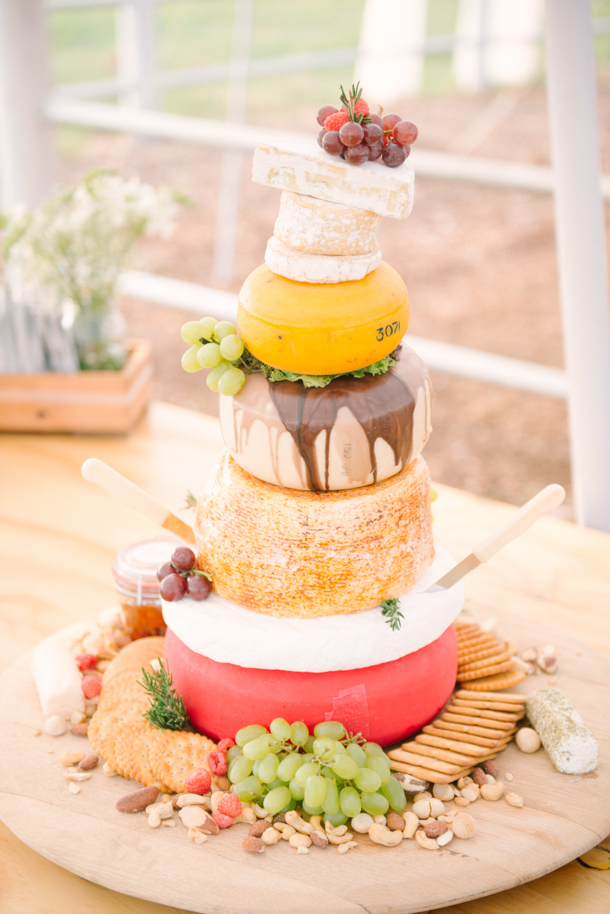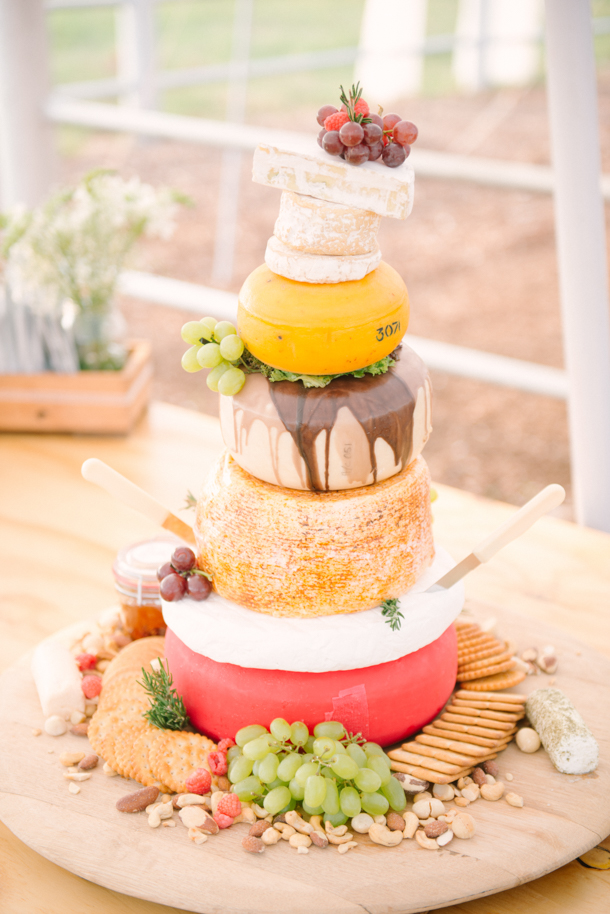 The Honeymoon
We planned our honeymoon together and decided to go with backpacking in Thailand and visiting some of the islands.
Advice for Future Brides & Grooms
Really just enjoy the planning, treasure each moment, keep to what YOU like and love, implementing your personalities. And don't forget the REAL meaning of your wedding day. Make the most of it!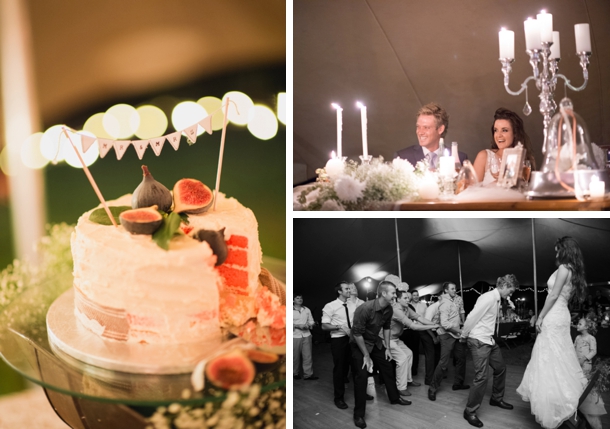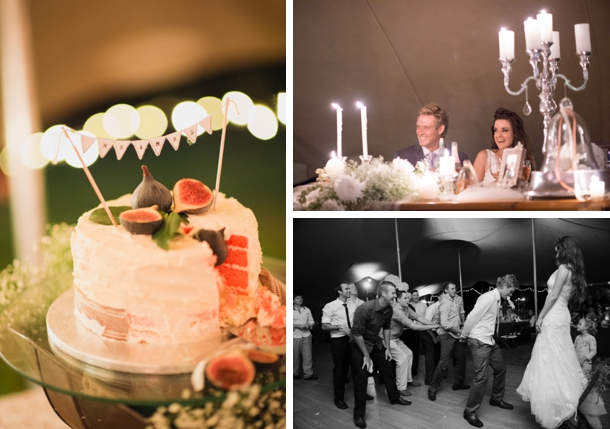 You can see more from this wedding on Laura Jansen's blog.
SERVICE PROVIDERS
Venue: Private Farm | Catering: By Choice Catering | Photography: Laura Jansen Photography | Co-ordination: Elize Muller (family friend) & Loma van der Walt (Ants Events) | Cake: Samantha Menge-Coetzee from The Cake Story SA | Flowers & décor: Elize Muller (082 777 005) | Stationery: Sharon van Dijk | Ceremony venue: Nerderduits Hervormde Kerk, Bronkhorstspruit | Bride's dress: Pronovias | Hair: by Johnny (082 920 0645) | Makeup: Maria De Vos |
Bridesmaids' dresses: Forever New | Groom's attire: Hugo Boss | Hiring: AntsEvents | DJ: Four Seasons Mobile Disco |  Band: Suede Jazz Duo | Guest gifts: Honey (fresh from our farm)