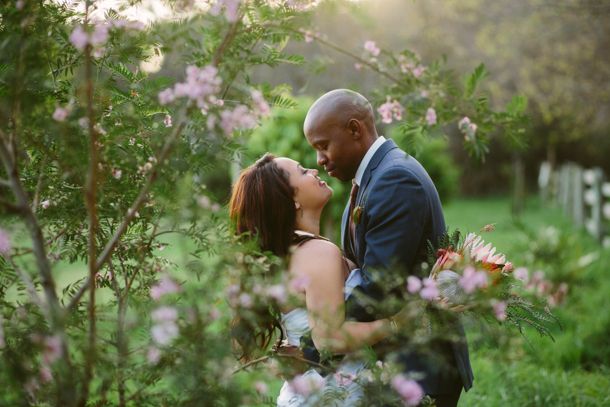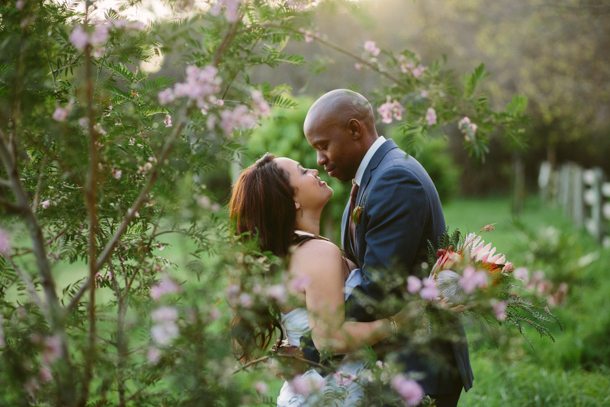 Sometimes I sit and think how lucky we are, and how lucky I am, to be a wedding blogger at this time in South Africa. It's not that long ago that we were fractured into groups, but it's easy to forget that when you see our many rich cultures coming together in the best place possible – a wedding. Like today's couple – Vincent and Rochelle come from Zulu and Afrikaans backgrounds respectively, and here they are with their jubilant families, bringing those two backgrounds together in a celebration rich with proteas and fynbos and touches of gold (just like South Africa, now that I think of it). It's enough to make me seriously patriotic, but the main point here of course, as always, is the love and these two have it written all over them. Tabitha from Illuminate Photography took these gorgeous, romantic pics of their big day.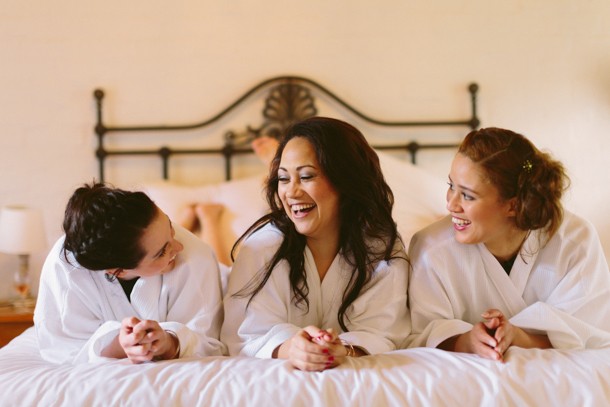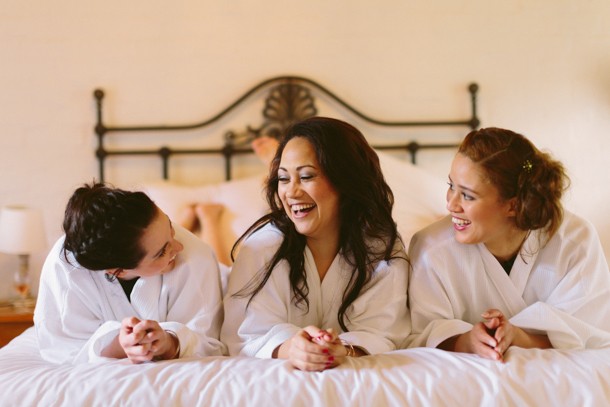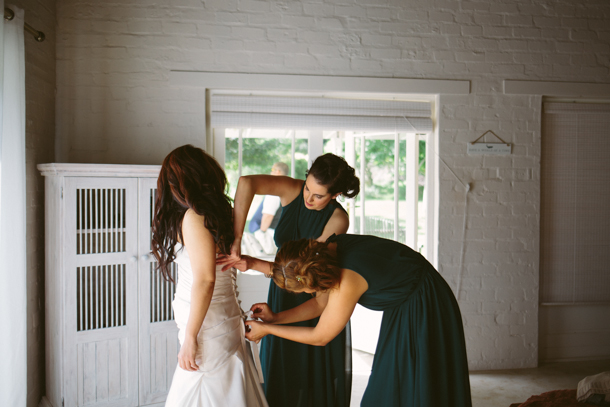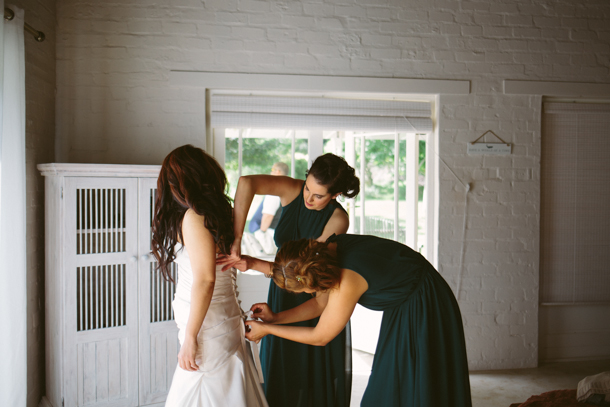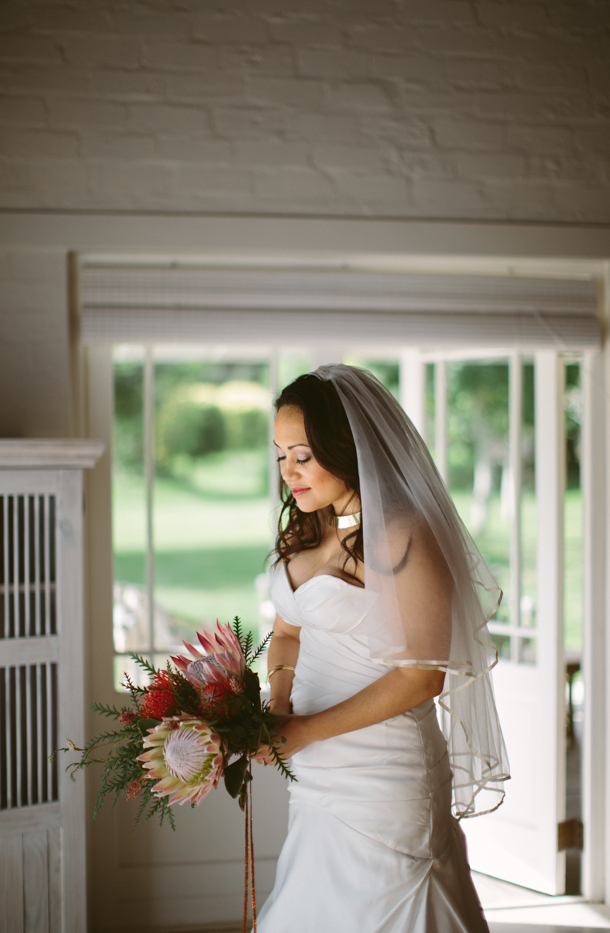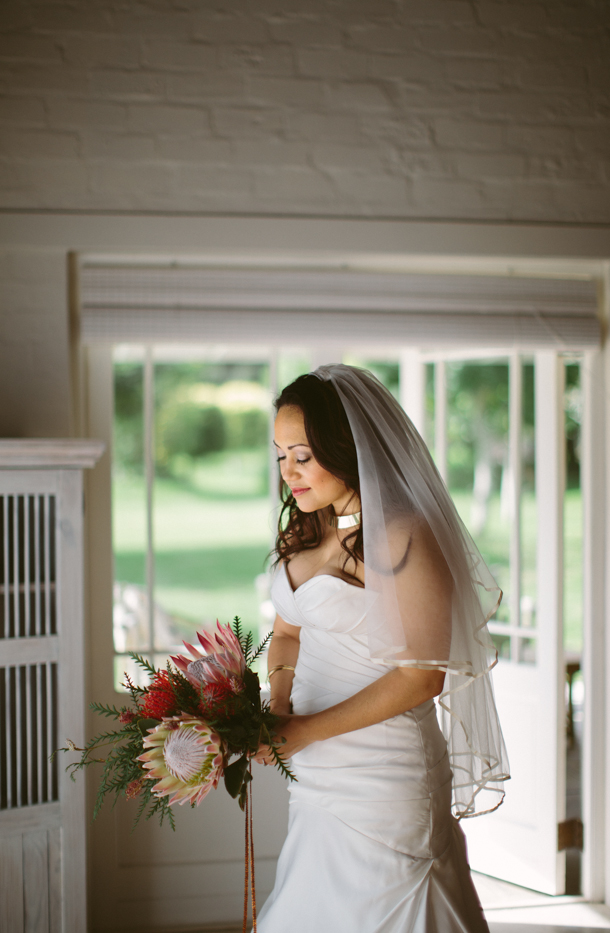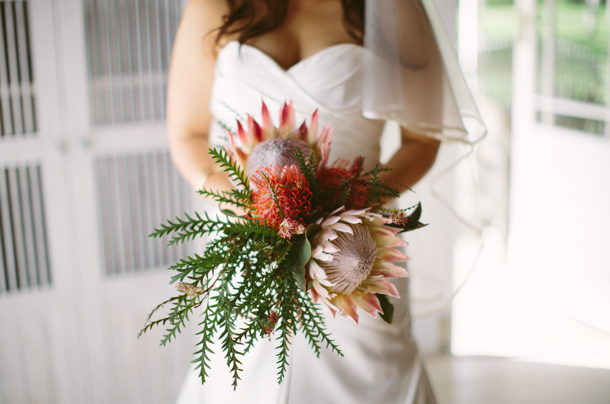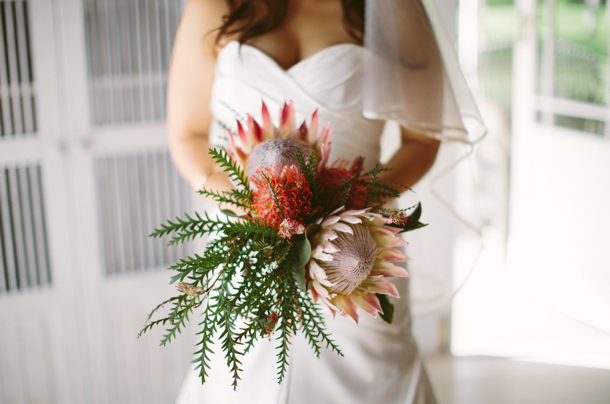 Love Story
We actually met on a dating website as we were both tired of meeting the same kind of people in the limited circles we move in. We emailed each other for about a month (every day) and got to know each other really well before we finally met for coffee. He intrigued me from the get-go and I found contentment in his transparent and caring nature. By date number five we both knew that we had found someone we could do life with.
The Proposal
After spending time with both our parents over the December festive season we returned to Cape Town. Vinny insisted we go for a drive up Signal Hill. With the weather being a bit chilly and misty I was skeptical, but agreed because he had a clever solution for every excuse I made not to go. Signal Hill normally spoils us with a stunning view of Table Mountain and the whole of Cape Town city and surrounds, but this night we were surrounded by a snow white blanket of mist. The Beacon of Hope is just about the only thing we could see up there. It was beautiful though. Standing next to this big, bright man-made star, Vinny went down on one knee and handed me a fortune cookie. Immediately I knew that I would not find a silly Chinese quote or lotto numbers inside. I broke it open and between crumbs and biscuit pieces was a ring and "will you marry me" scribbled on a tiny piece of paper. Saturated with joy, I managed to stumble out an "Of course!"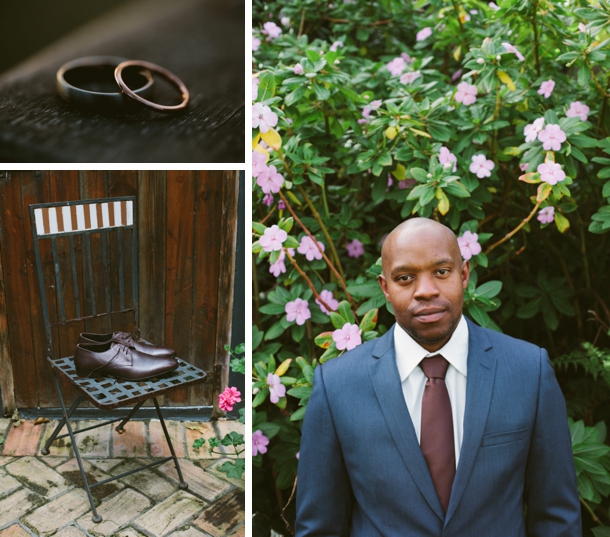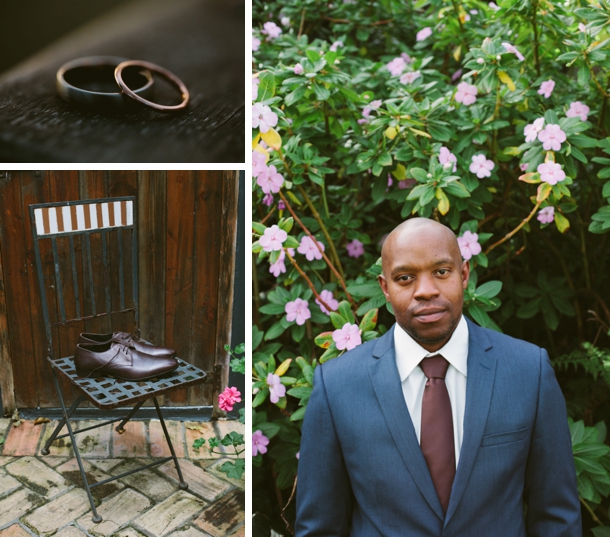 The Venue
We did not have a wedding planner/co-ordinator so we were looking for a place that could offer us as much as possible for the most reasonable price. The Food Barn restaurant is a fully functioning restaurant and therefore we did not need to hire any add-ons. They did the flowers, décor and even organised a DJ for us. We loved the natural décor inside and the place has a lot of character, warmth and intimacy. And then of course The Food Barn is renowned for their amazing food and I am a hopeless foodie… We decided to have the ceremony at the Fish Hoek NG Kerk as it was the closest church we could find to the reception venue that could accommodate us. We didn't want to take the risk of getting married outside as the weather is still a bit unpredictable in August.
Wedding Style
We both love nature and find pleasure in the simple things in life, so we wanted to keep the wedding as natural as possible. We didn't really have a theme was but were inspired by all things rustic, fynbos, earthy tones with touches of gold and copper. Foresty greens and brown are my absolute favourite colours and I love the classy boldness of blush proteas, so I just wanted to be surrounded by them on our special day.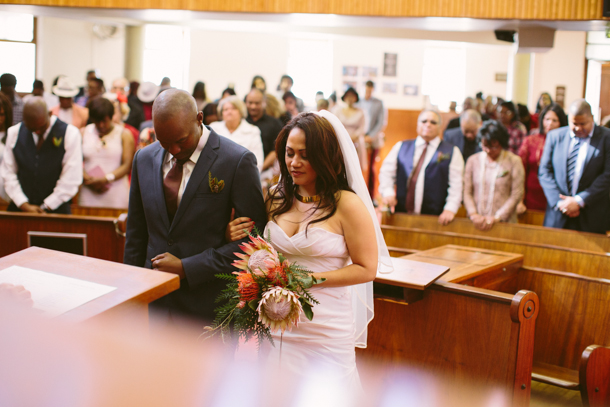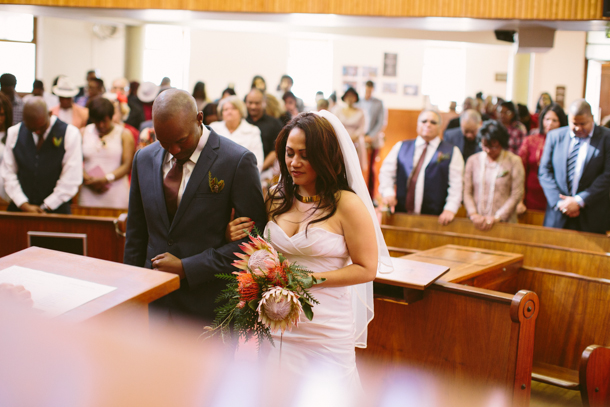 Wedding Details
Natural rustic elements of our wedding related to our love for the outdoors, plants and hiking. We gave fortune cookies as wedding favours, which tied in with how he proposed. The cookie packaging had a little 'thank you' written on them in Afrikaans and Zulu, which are our respective mother tongues.
DIY Elements
I made my bouquet, bridesmaids' flowers, church flowers, boutonnieres, spray painted the candle jars and made the cake. My bridesmaids made the herb confetti. My aunt and mom made the tutus for the flower girls, while my sisters-in-law handwrote the thank you notes for the fortune cookies. My dad made the signs, and my friend and cousin did my hair and makeup, respectively.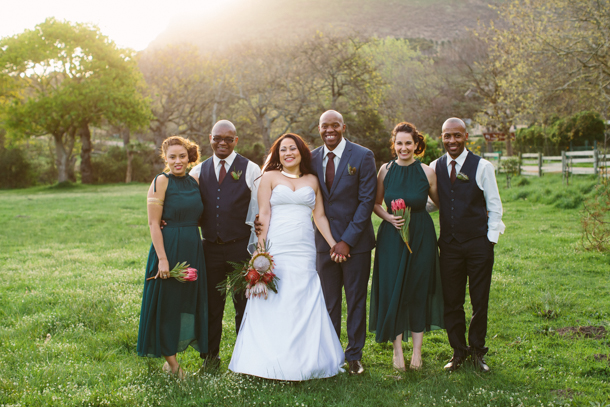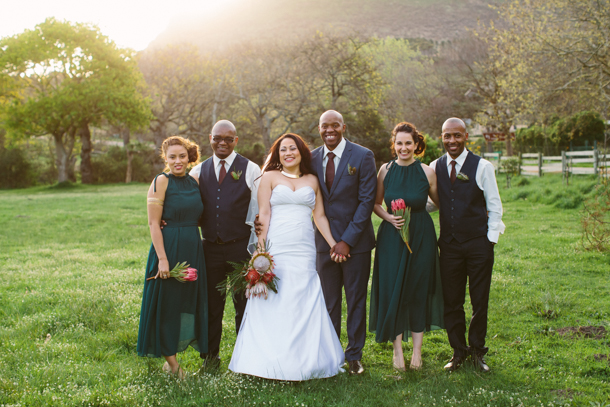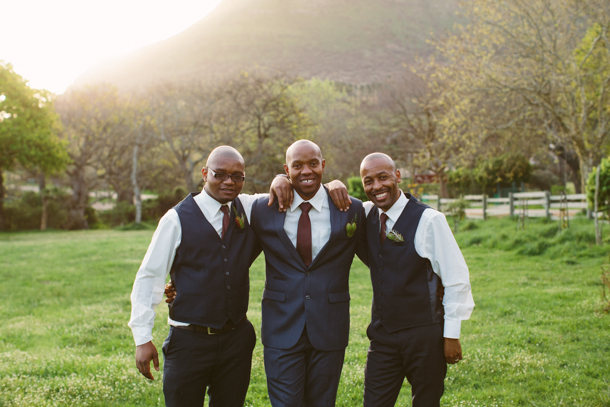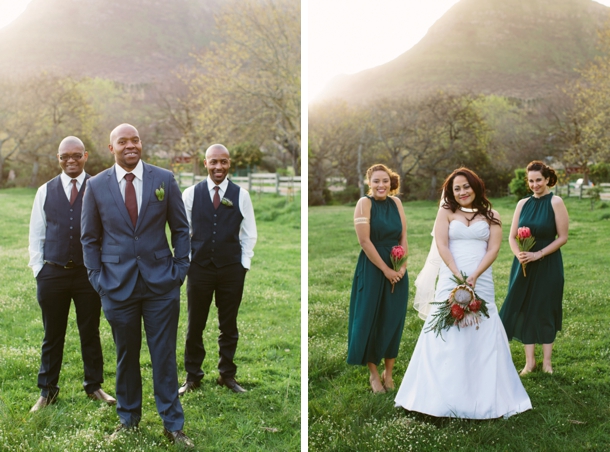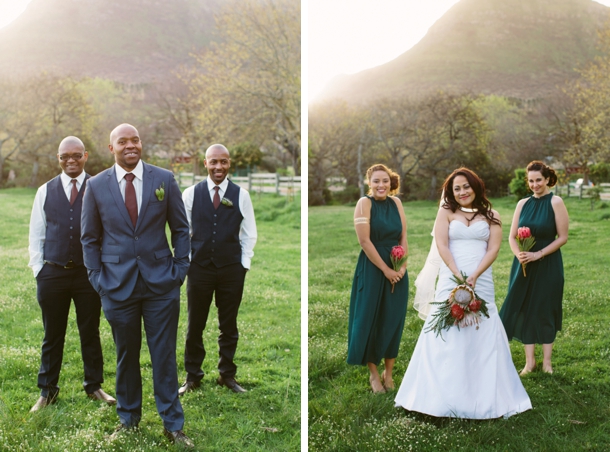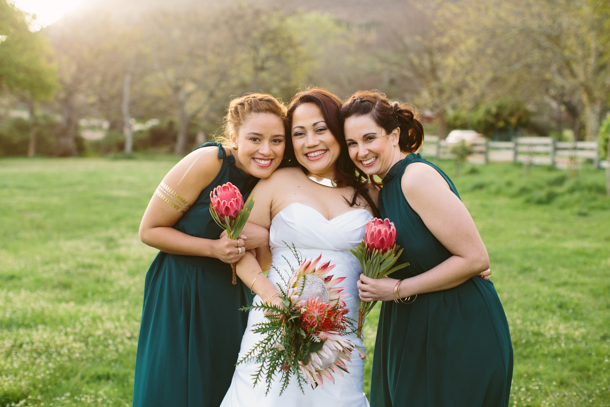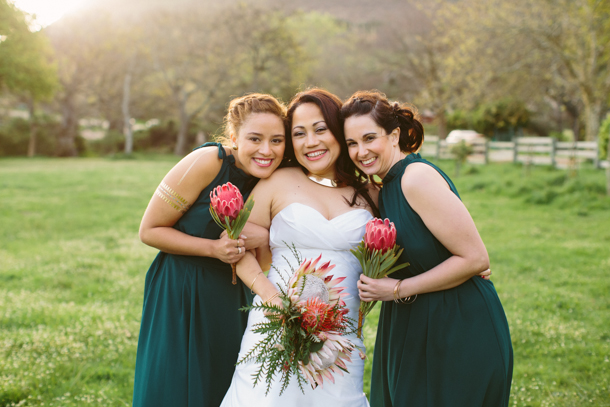 The Dress
Total bargain buy! Bought it on sale from 7th Heaven Bridal in Tygerwaterfront. I found the store online and made an appointment. I was not very fussy with my gown, I just wanted something classic that made me feel pretty and I could move around in freely.
The Flowers
An array of proteas and fynbos.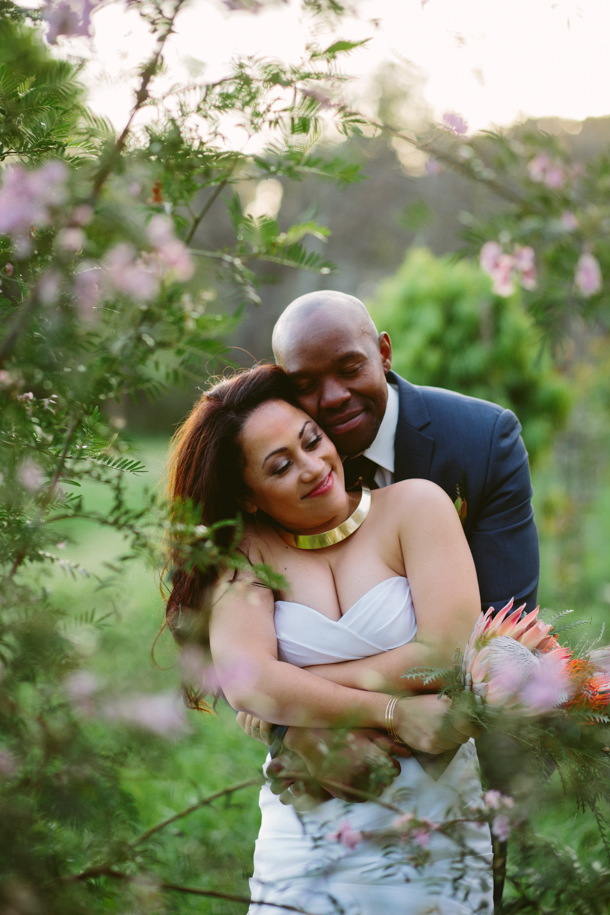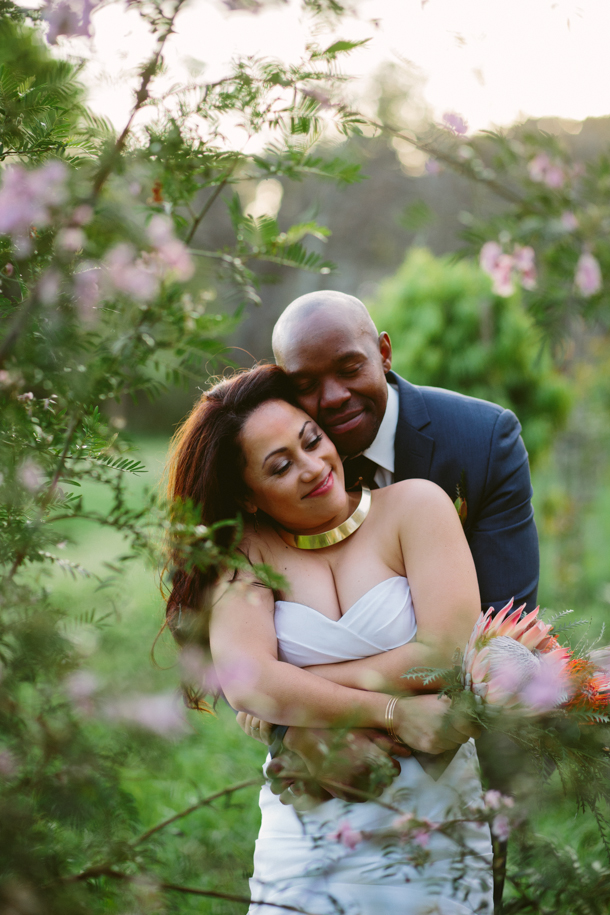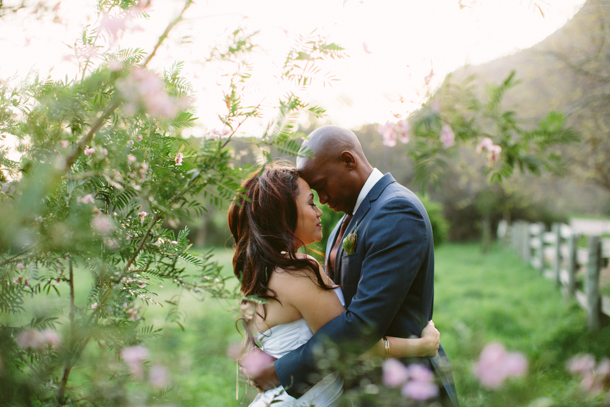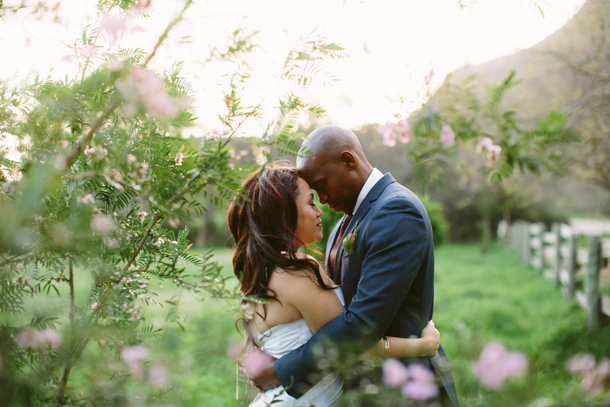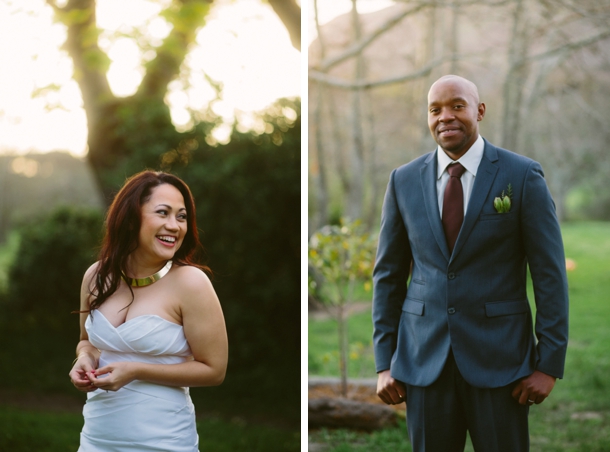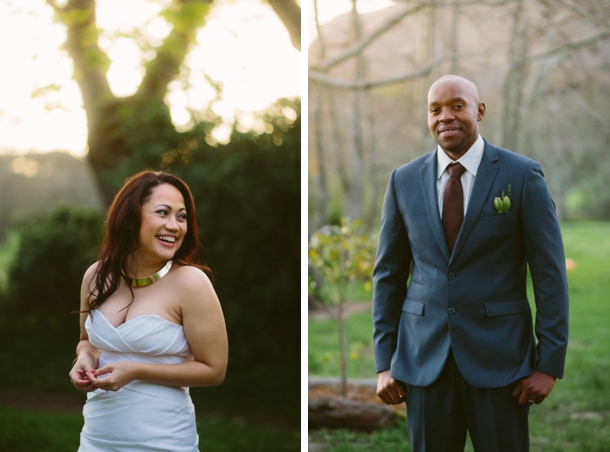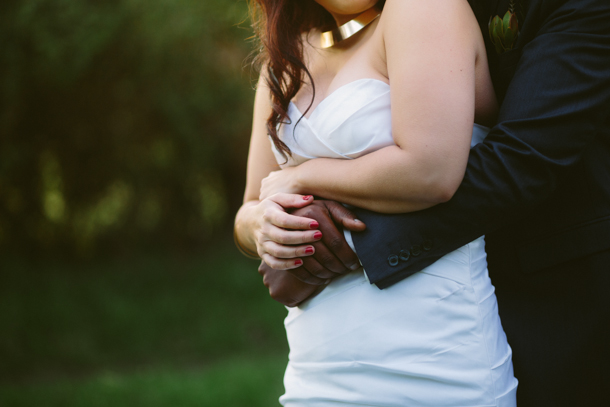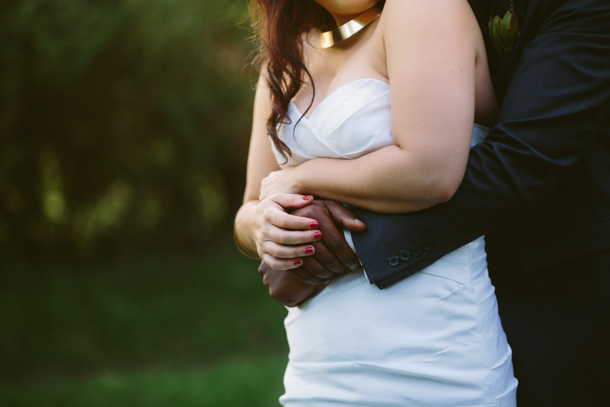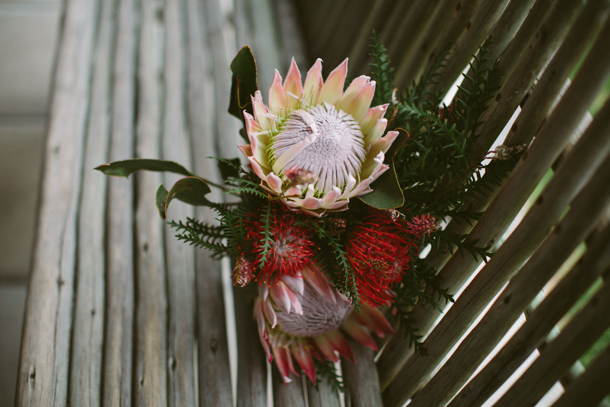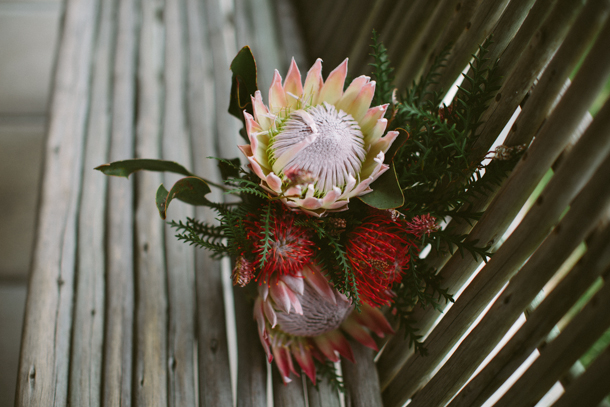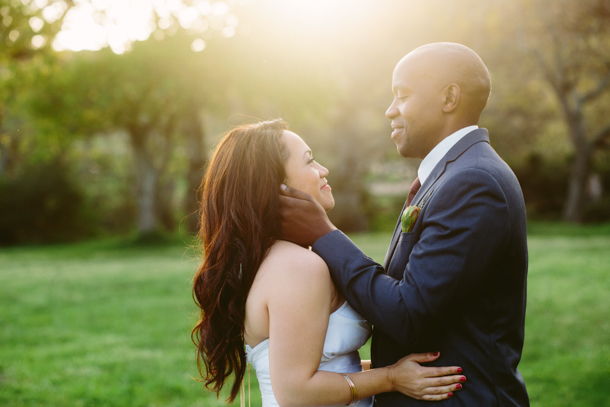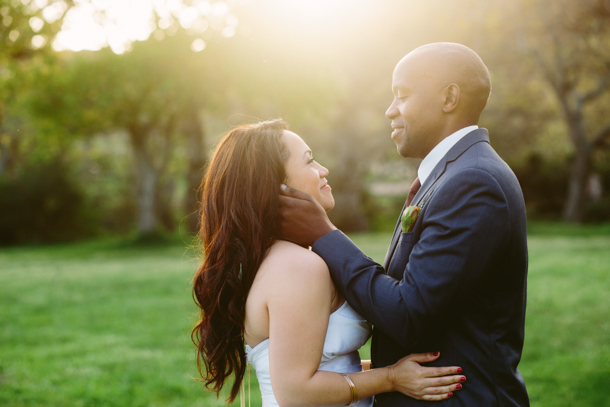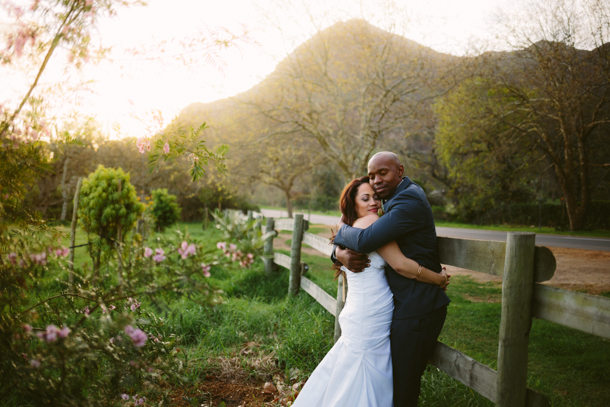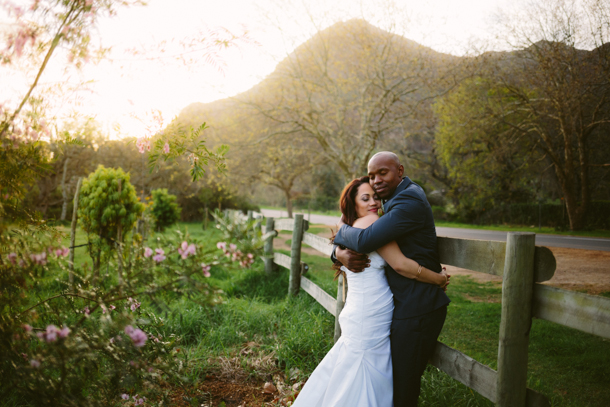 Memorable Moments
Oh there were so many! One of my flower girls came running to the front of the church during the ceremony and handed me a tissue to dry my tears. It was the cutest thing! My husband's poem – I knew he was going to recite a poem he wrote for me, but once again he amazed me with his beautiful words coming from so deep within. I couldn't help falling in love all over again. The garter – somehow we forgot to buy a garter and my cousin ended up tying a thigh size band with a piece of lace she found last minute. This happened in the car on our way to the reception. It was hilarious but definitely memorable.
Proudly South African Details
The evening before the wedding we had a little get together for my closest family to meet his. We have been dating for just over a year and because his family resides in Johannesburg, everyone hasn't had the pleasure of meeting each other. His mom and sisters dressed me and my parents in traditional Zulu attire while the rest were singing and dancing in celebration. Vinny also presented my parents with gifts as a token of appreciation. I wore a Zulu makoti (bride) headband at the reception. We did not have a traditional wedding so it was not expected of me to do anything, but I thought it would be nice to include a little bit of his culture into the wedding. Our guests broke into song and dance at any opportunity throughout the night. It was a true cultural celebration. We included local classics like Mama Themba's wedding song, Mango Groove, and langarm treffers for the older generation, to our playlist.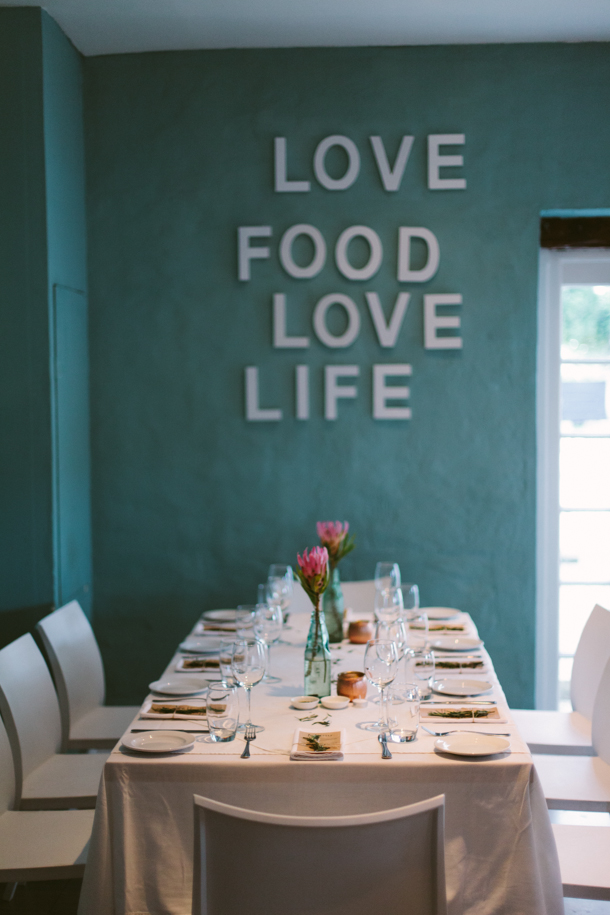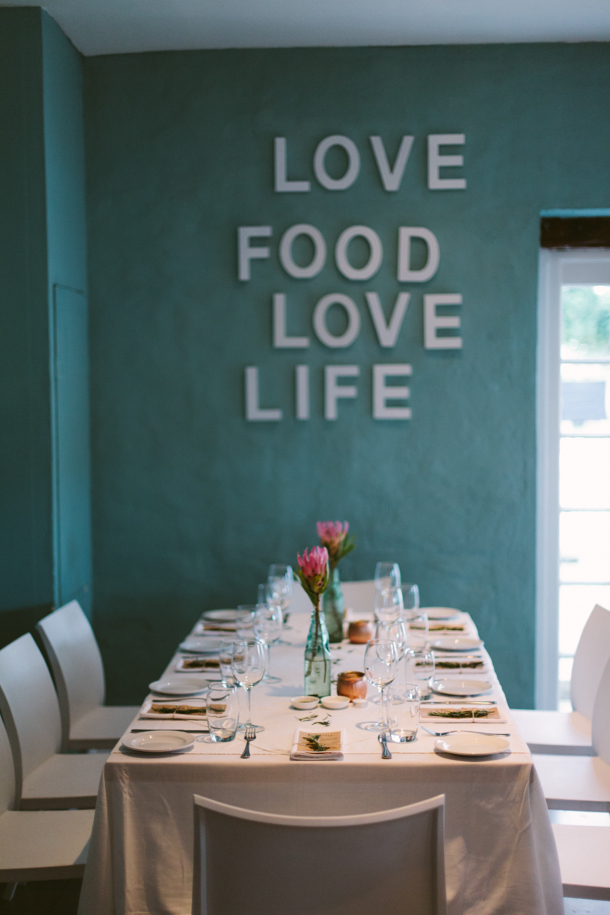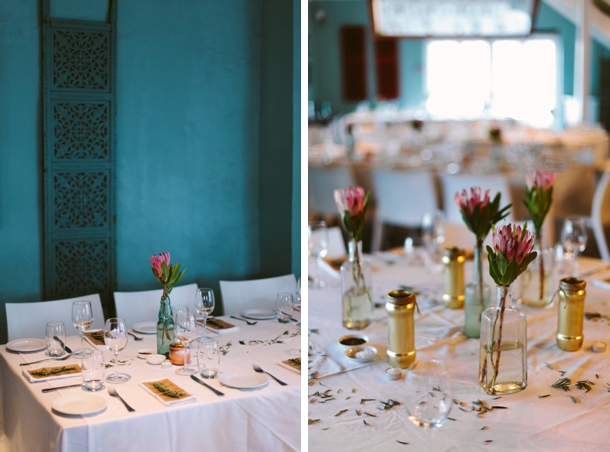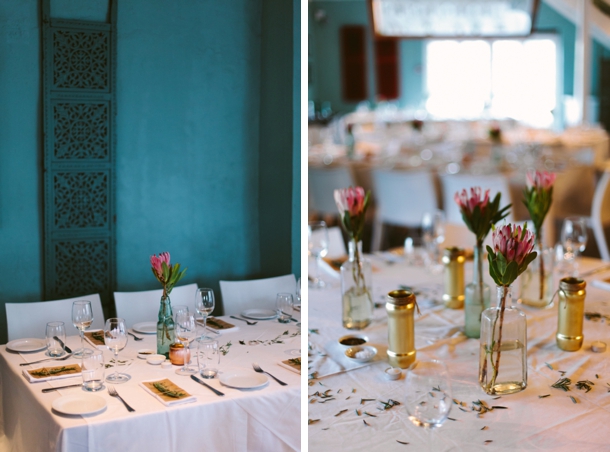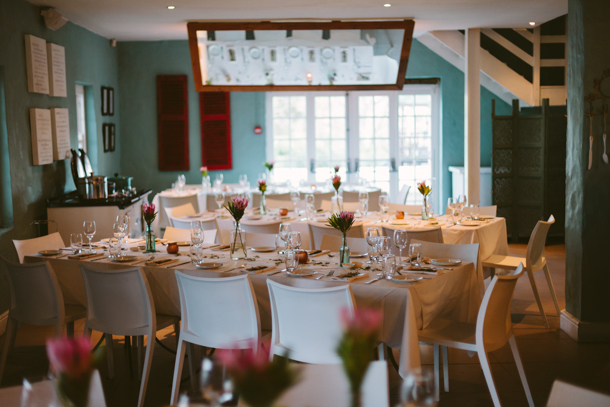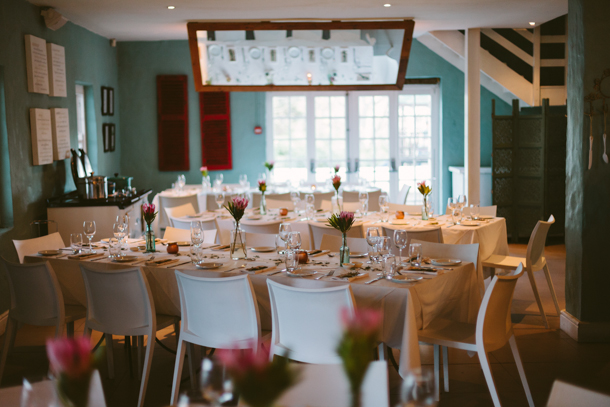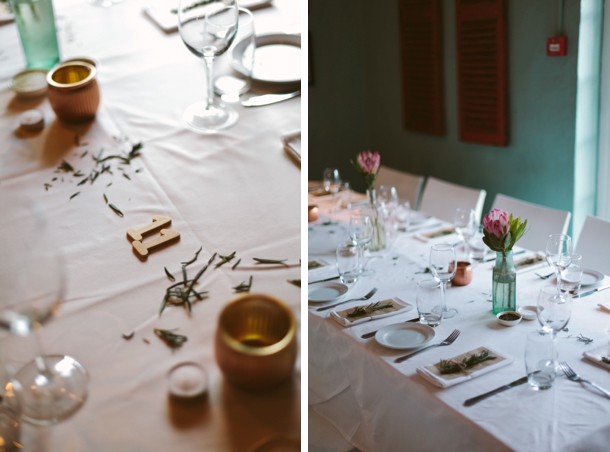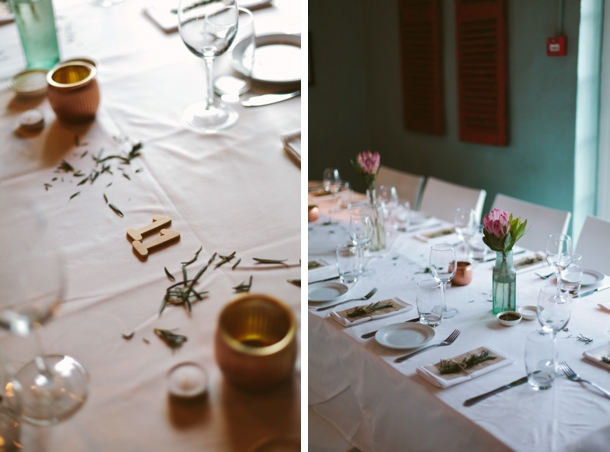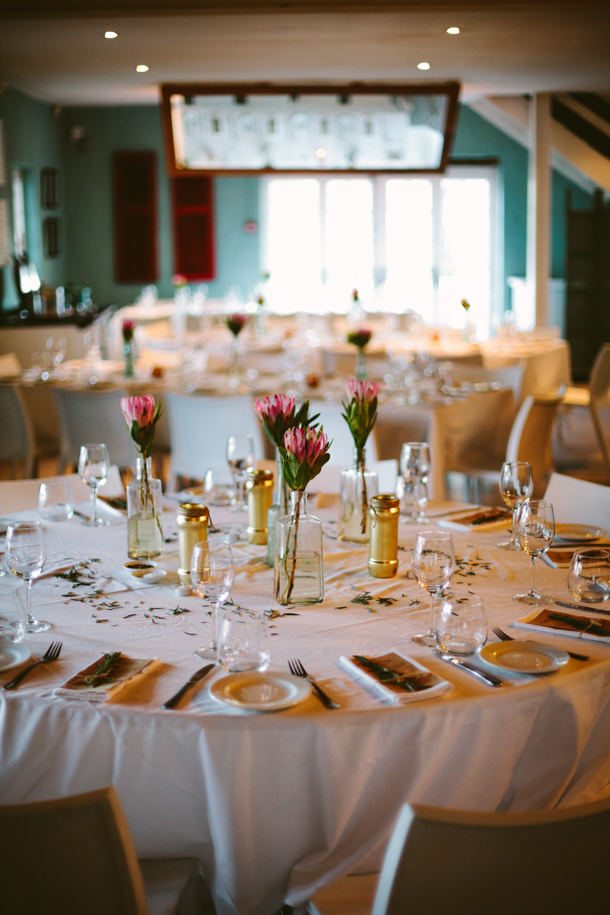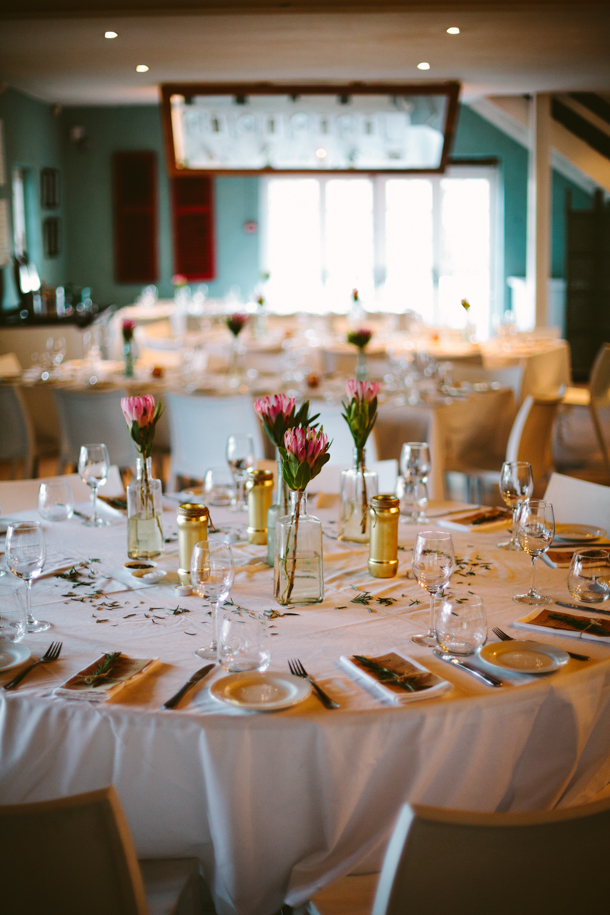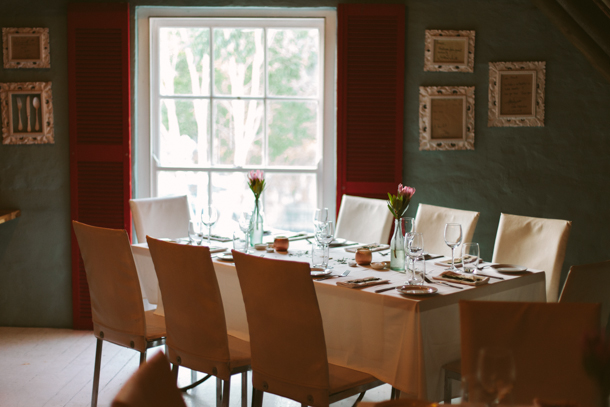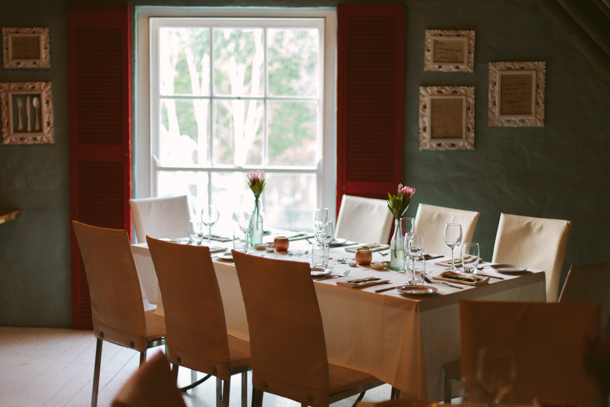 Advice for Future Brides & Grooms
There are no rules. Do things your way and what fits into your lifestyle.
Communication between you and your partner are very important; make sure you are always on the same page with arrangements.
Make sure you get all communication with the venue and other vendors on email or in other written form. Misunderstandings can happen very easily and having proof of what you requested can save you a lot of money.
Delegate tasks. A lot of things can only be done a few days before the wedding and if you are too busy doing those things it can leave you stressed and sleep deprived on your big day.
The main aim of the wedding is that the bride and the groom (who love each other) are legally and spiritually bound by a figure with that authority. Everything else is extra. One needs to stay open-minded when any of the extras change – it is really not that important.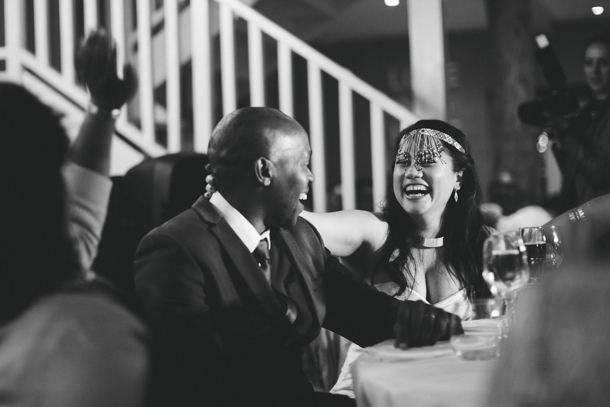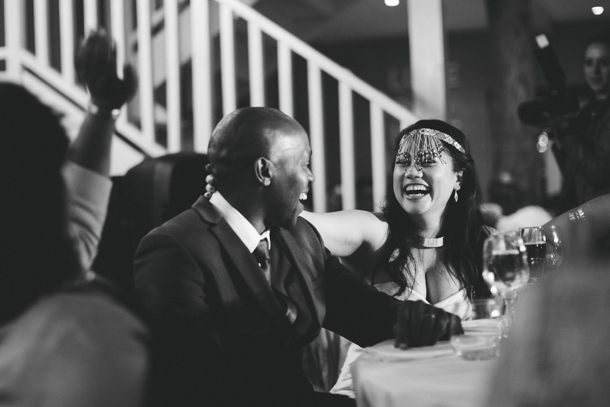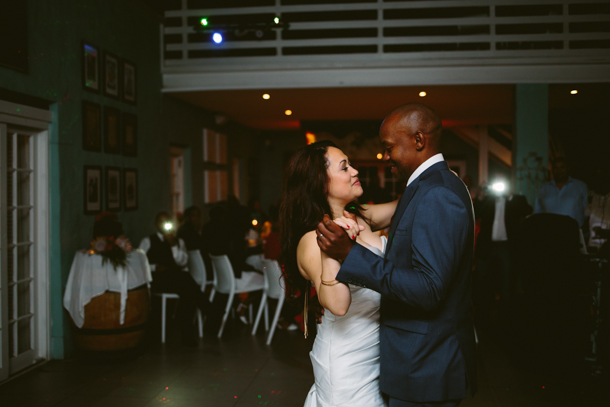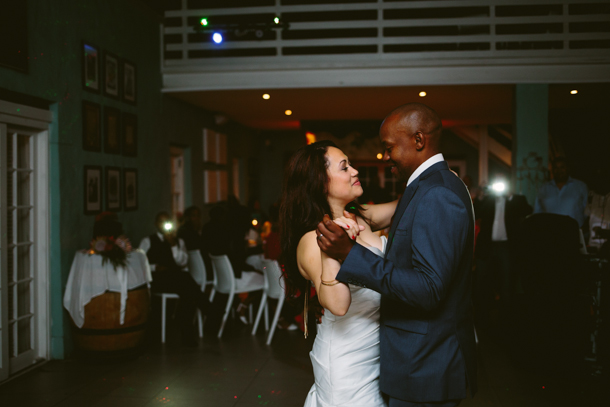 You can see more from this wedding on the Illuminate Photography blog.
SERVICE PROVIDERS
Venue, catering & decor: The Foodbarn, Noordhoek | Photography: Illuminate Photography | Stationery: Etsy (sent via email) | Ceremony venue: Fish Hoek NG Kerk | Bride's dress: 7th Heaven Bridal | Bride's accessories: Zuri (necklace) | Hair: Phylicia Cloete | Make-up: Candy Links | Bridesmaids' dresses: Asia Fashion Wholesale | Groom's attire: Woolworths | DJ: DJ Mike (resident DJ at The Foodbarn