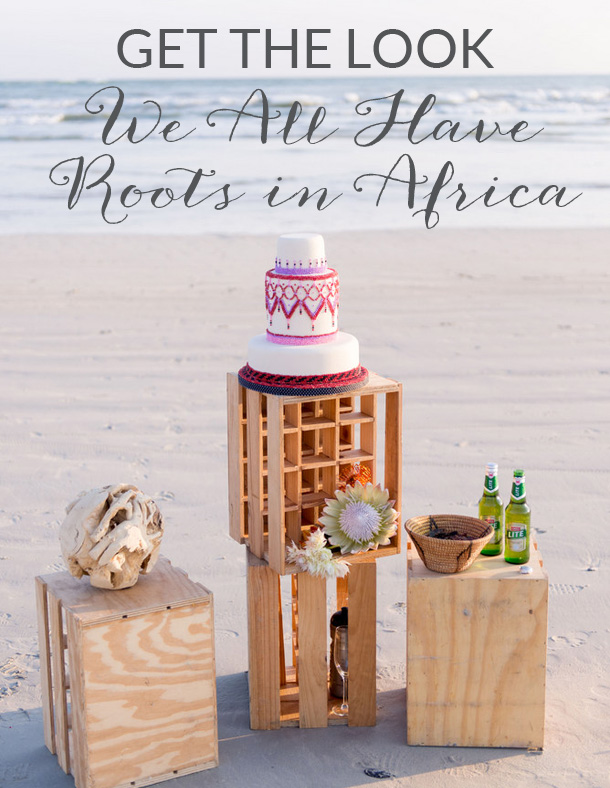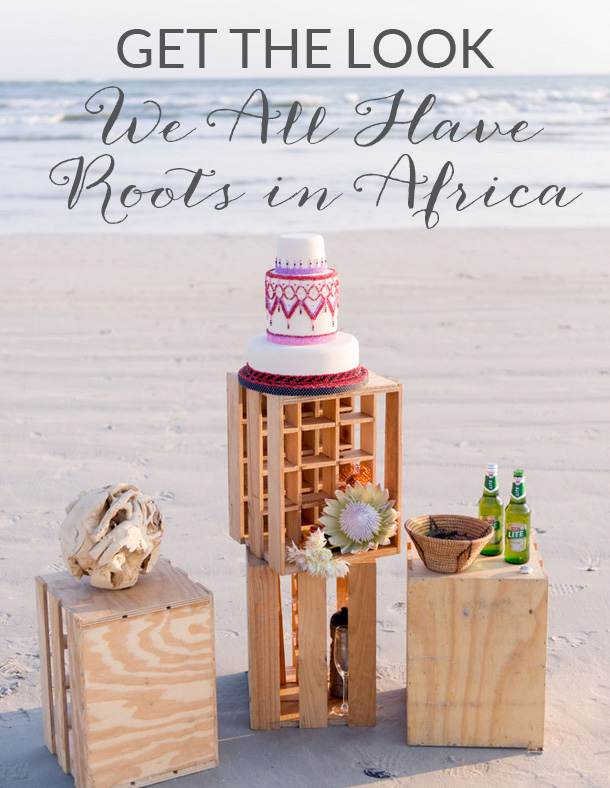 The best part of a styled shoot for brides and grooms (apart from basking in the sheer prettiness, of course!) is the wealth of fresh ideas that you can borrow to add an extra special touch to your own celebrations. As part of our Styled Shoot Competition showcase this week, we're breaking down five of our favourite ideas from each shoot, as well as bringing you tips and advice for recreating the look from the talented team behind each entry. Next up, we're taking a second look at multi-textured We All Have Roots in Africa shoot by lovelies Cheryl McEwan and Creation Events.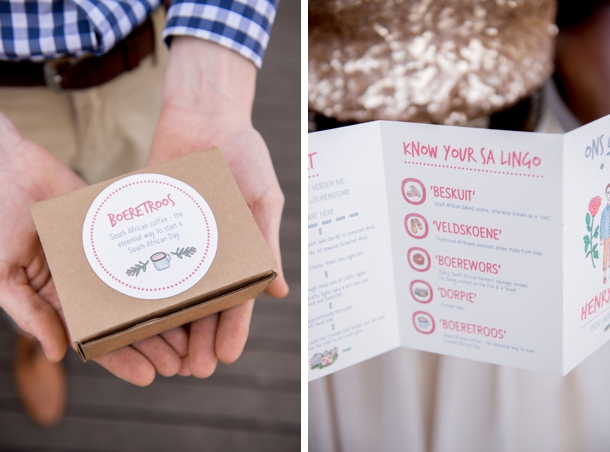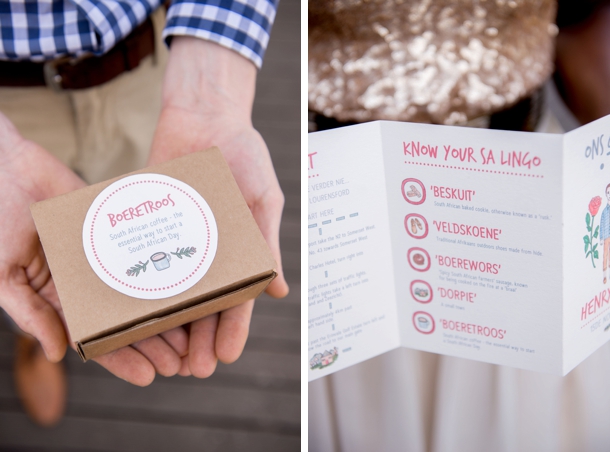 Playful South African elements
How cute is the glossary of SA lingo included in the invitations – both local and international guests would get a kick out of it. I also love the 'Boeretroos' favours – a simple gift to put together, but one that your guests will love and appreciate.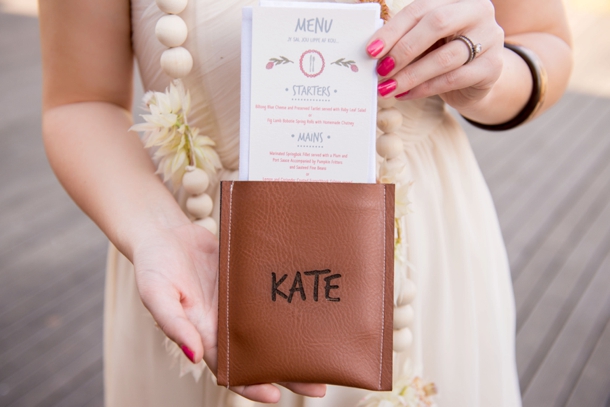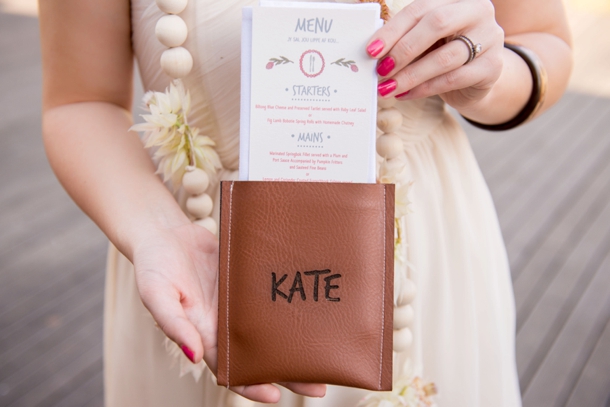 Leather elements
I'm a huge fan of unusual and mixed textures, especially in stationery, so I LOVED that leather was used in this suite by Blooming Wonderful, both as an envelope for the invitations and as a little pocket at each place setting. Don't be shy about mixing things up a little!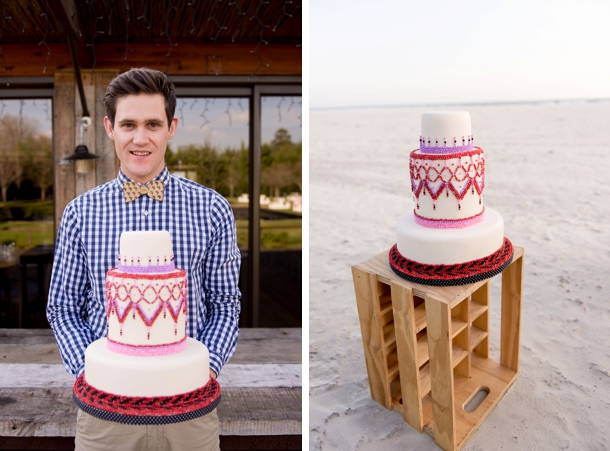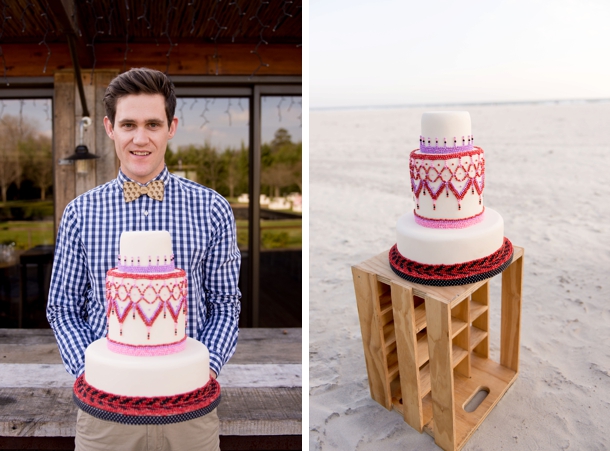 Beadwork cake
This cake. I am in love with this cake. If I was getting married tomorrow, I would have a beadwork (created with clever piping by Lulubelle's Bakes in this case) cake. That is all.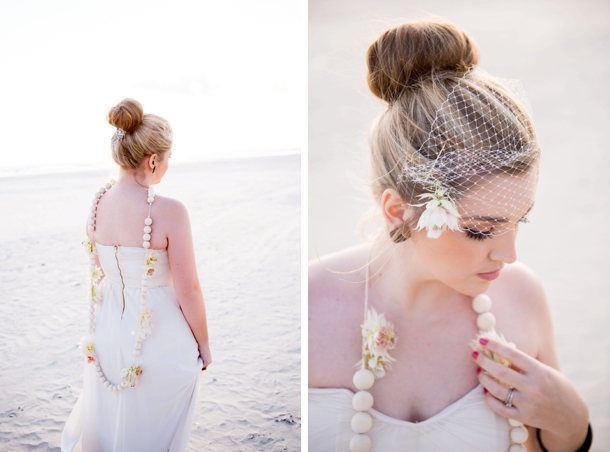 Ballet bun
I'm still loving ballet buns as an elegant but not too formal up-do. Combine with a pretty blushing bride and a touch of a birdcage veil and hey presto, a beach bride is ceremony-ready.
See more: Ballet Buns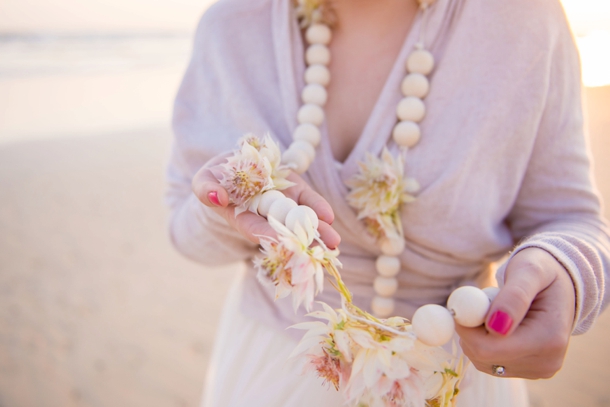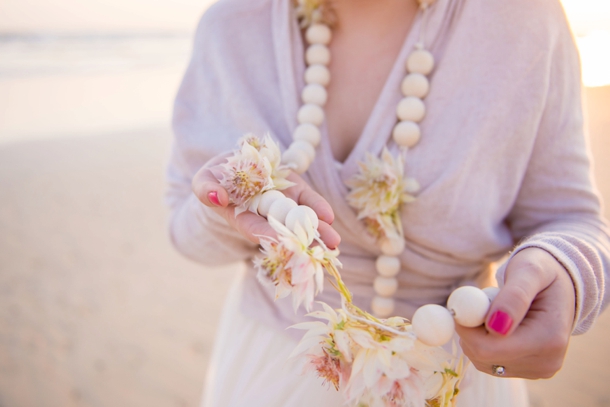 Blushing bride proteas
These pretty blooms never fail to make me smile – they're the softest and most romantic of our protea family. I loved the creative take that the team had, combining the flowers with a chunky wooden necklace for a fresh and one-of-a kind statement necklace.
See more: Wedding Flowers: Blushing Brides | Statement Necklaces
TOP TIPS FROM THE TEAM
Source a few key items from roadside craftspeople as you will possibly be able to negotiate a good price if you buy in bulk.
Incorporate good quality table linen in a natural colour… it is all about the texture
Take your theme one step further and also incorporate it in your menu with some traditional dishes, especially in your canapés. Speak to your chef to custom create some uniquely South African dishes for your menu.
Be creative with the text of your stationery and don't be scared to bring in a little bit of fun.
Be daring – your flowers don't always need to be in a conventional container, but trust your florist, they know what they are doing.

SERVICE PROVIDERS
Photography: Cheryl McEwan | Styling & co-ordination: Creation Events | Venue: Mill House Kitchen & Strand Beach | Stationery, hiring & decor: Blooming Wonderful |  Flowers: Paradiso Flowers | Cake: Lulubelle's Bakes | Make-up: Revlon | Accessories: Pierre Wooden Creation | Calabashes: Gallery 91
This shoot is part of the SouthBound Bride Styled Shoot Competition 2014