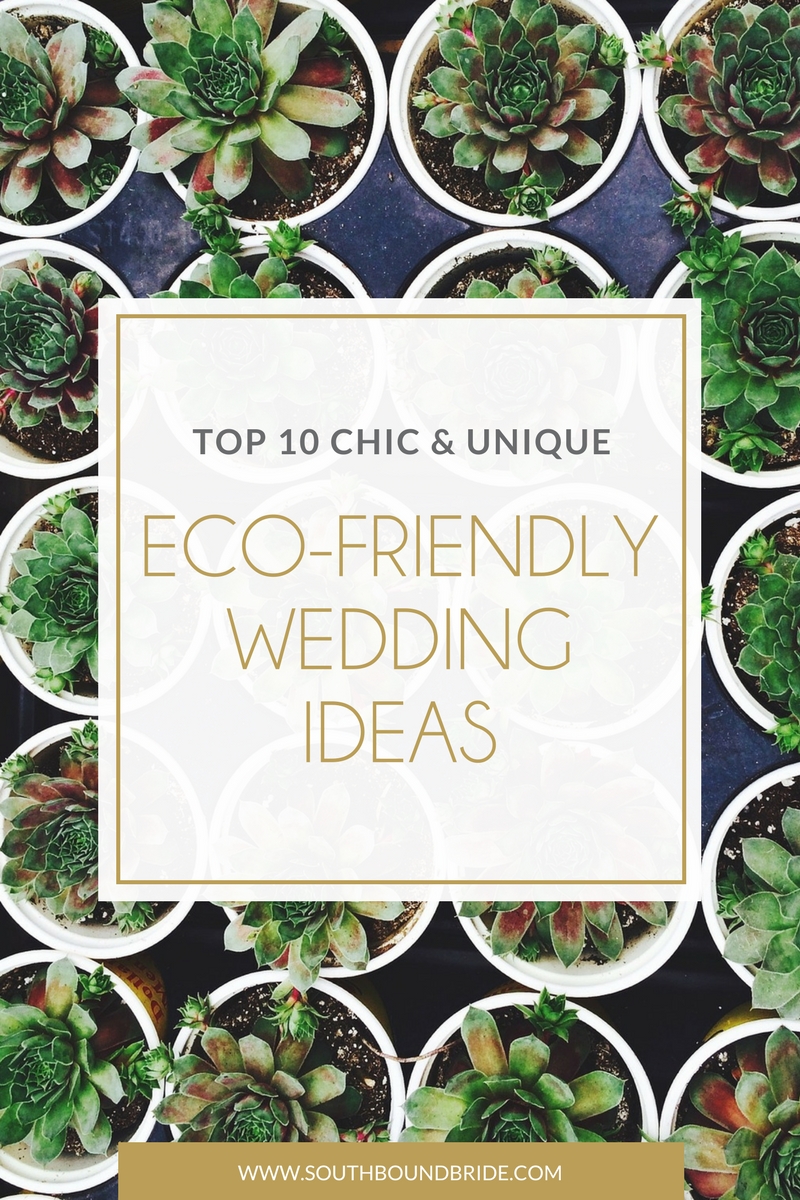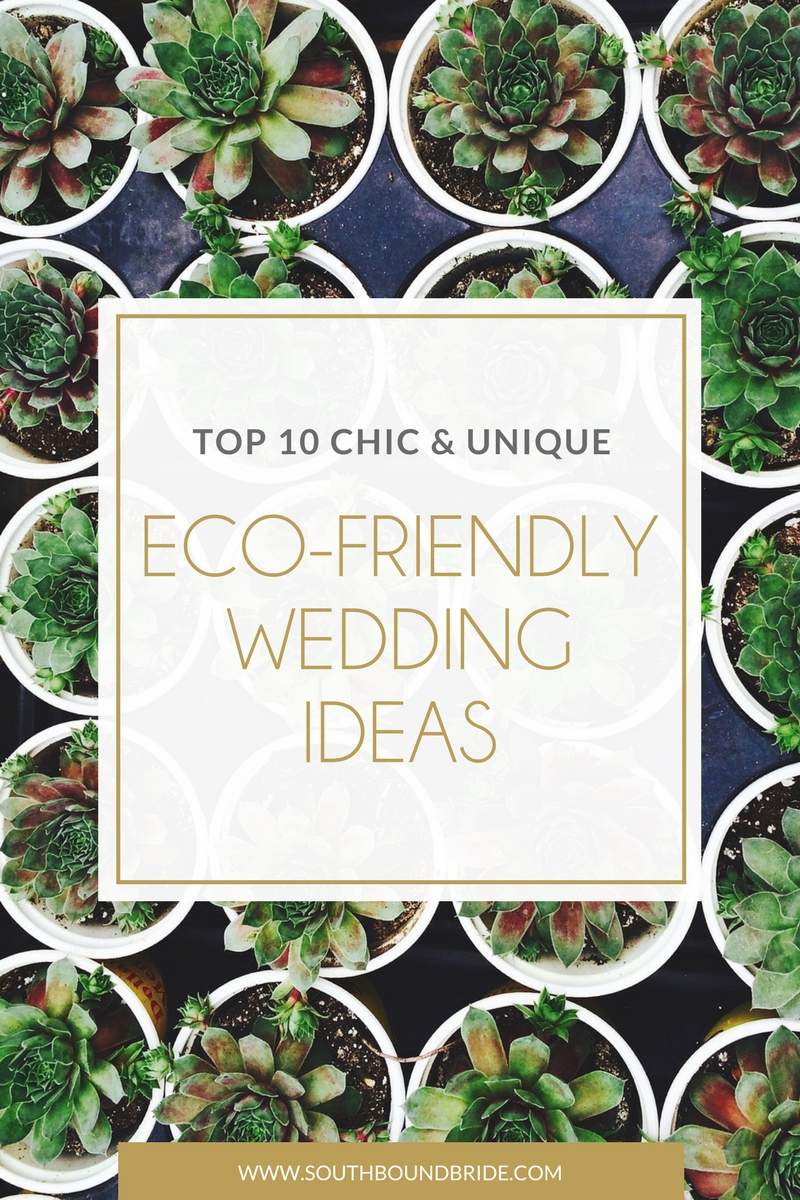 Happy Friday, brideys! One of the 'trends'… and it isn't really a trend, because it's a responsible lifestyle choice rather than a fad, of course, so maybe let's call it a 'shift'… One of the shifts that I have loved seeing in weddings over the last few years has been eco weddings. In the midst of an extravagant celebration, couples have been looking to introduce elements of sustainability and eliminate waste wherever possible, so that their union treads lightly upon the earth. But HOW? That's the question I hear most often, and I'll be honest, I'm no expert. So I asked my friends Madri and Niki from Inkt Marketing Solutions to share their advice and experience on the topic with you today. Take it away, ladies!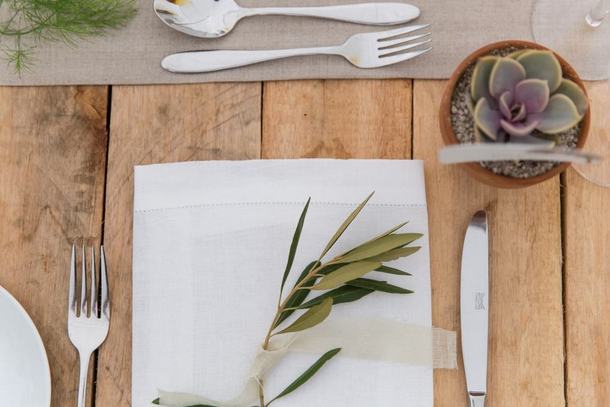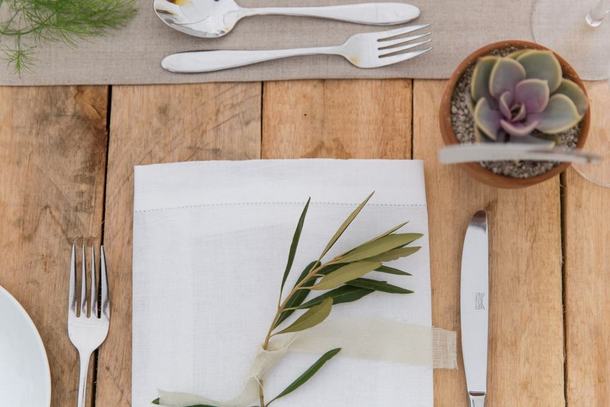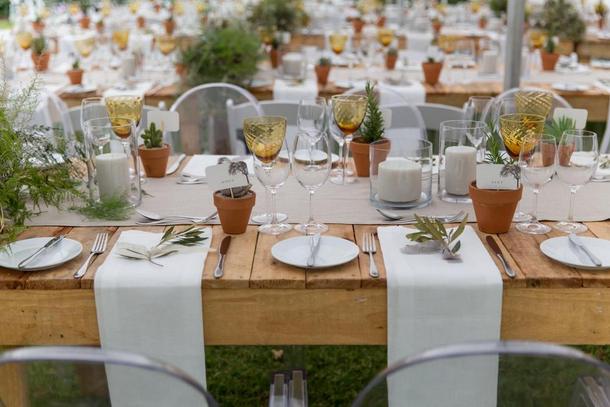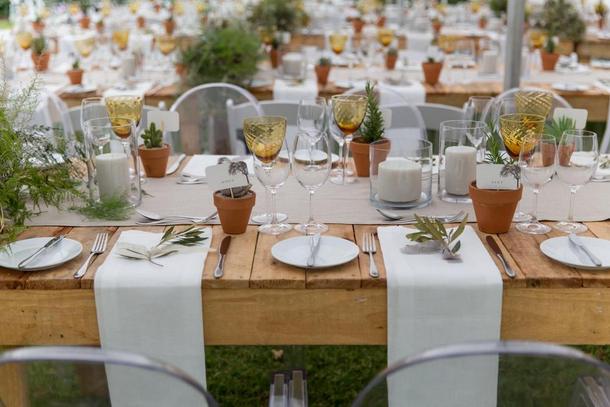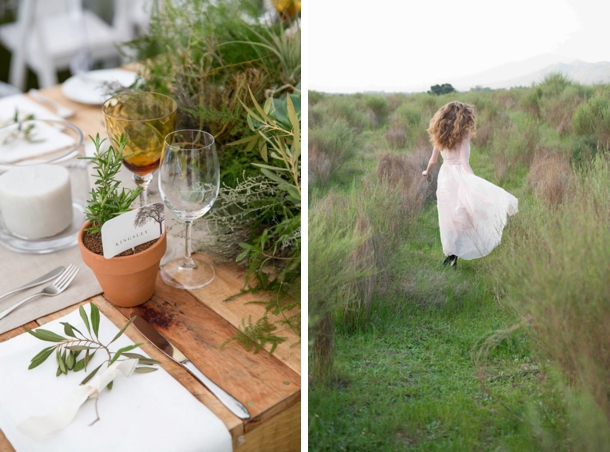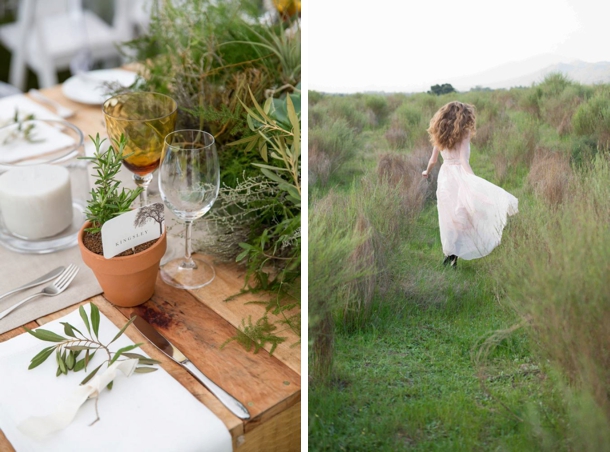 Hello SouthBound Brides! We are Madri and Niki, the lucky individuals who promote and coordinate weddings for the free-spirited bride and groom at Wolfkop Nature Reserve in the foothills of the Cedarberg, just outside Citrusdal in South Africa. There are no buildings at Wolfkop, apart from the kitchen facilities and amenities, and the venue specialises in Bedouin tents, designing and supplying them suited to a couple's needs. For weekend weddings there are luxury self catering cottages as well as a tented 'village' on the banks of the Olifants River, for guests who like to camp. They pitch everything for you – you only bring food and clothes, and can enjoy canoeing, swimming, fishing, bird watching and star gazing. It's a real back-to-nature experience!
So when we co-ordinate weddings – especially at Wolfkop – we strive to incorporate eco-friendly elements and focus on minimising waste. We love working with like-minded service providers who adore our planet as much as we do! We find that if you focus on the abundant beauty of nature at venues such as Wolfkop you don't need much more. And you don't have to compromise on style. In fact, it is quite refreshing to get real and offer something your guests have not seen before.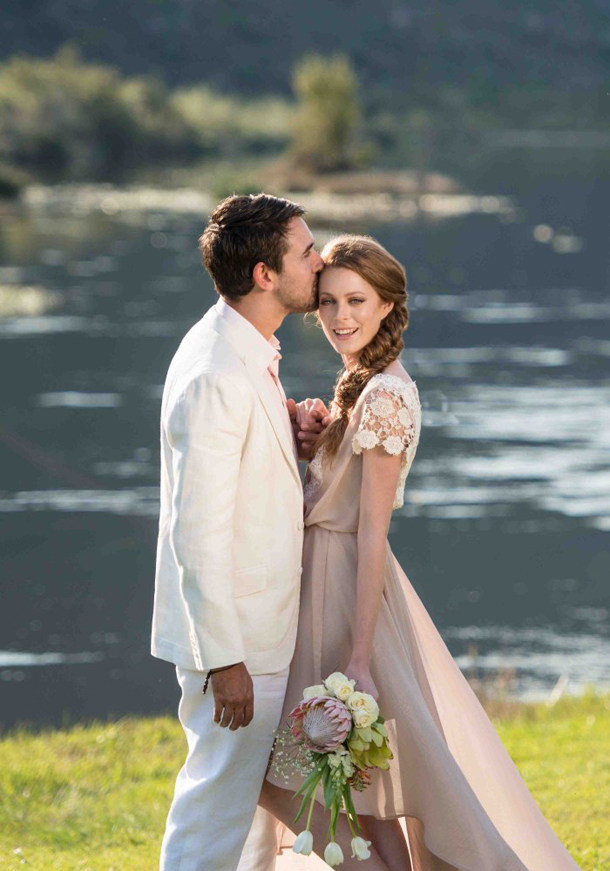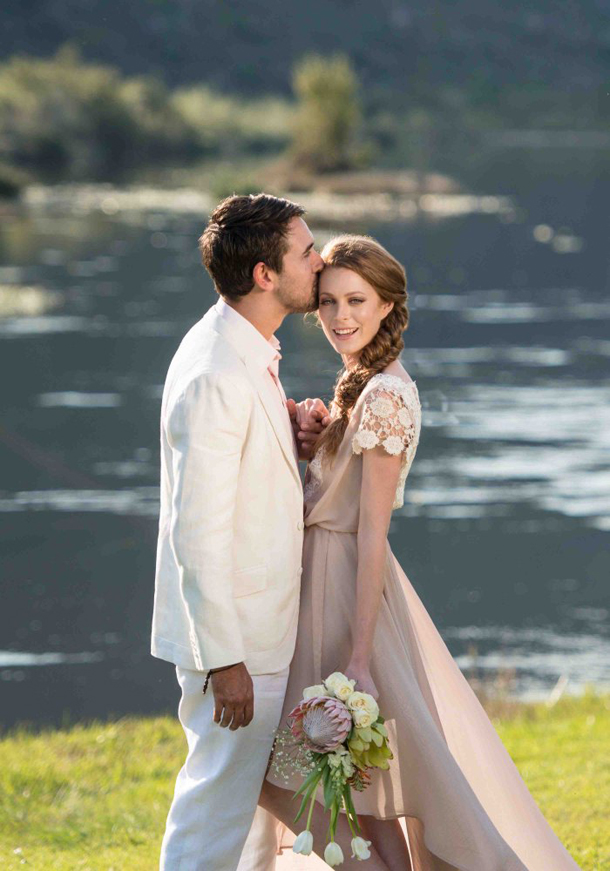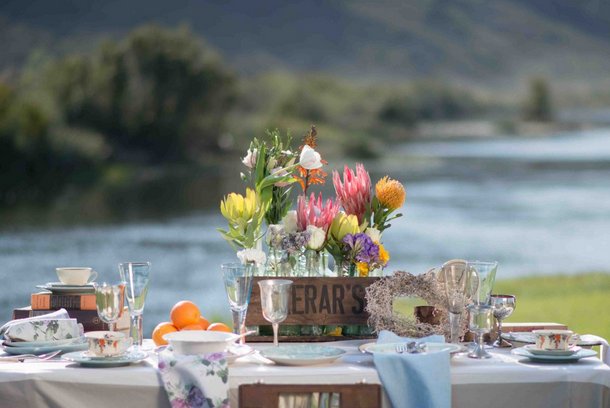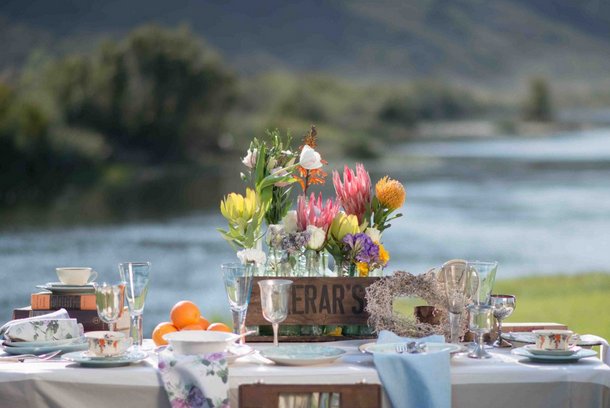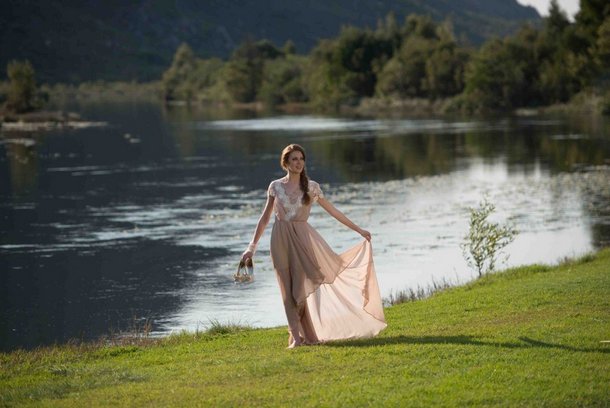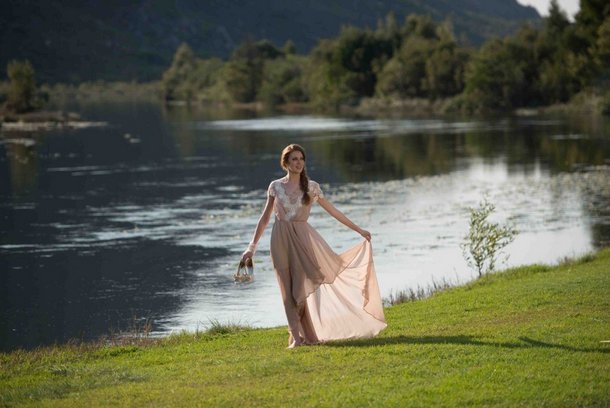 We've compiled a list of our Top Ten chic eco-friendly wedding ideas, inspired by Wolfkop:
Flowers: Instead of cut flowers, use rooted succulents, herbs and plants that can be (re)planted after the wedding. Put out large bowls of fresh cut herbs as confetti. Each herb has a meaningful connotation, so you will be literally showered with wishes!
Furniture: Use tables and other furniture made from recycled wood wherever possible.
Linens: Why not custom-make organic linen napkins and runners or tablecloths for your tables? They can double up as gifts for the wedding party afterwards or become heirloom linens in your home, and you can even embroider or print them with your initials or wedding 'logo'.
Food: Design your menu around what is local and in season, and ensure that leftovers are delivered to a shelter so none of it goes to waste. (It is possible to create a mouthwatering organic or vegetarian menu that will satisfy even the most hardened meat lover!)
Gifts: Instead of gifts, why not ask your guests to donate to your chosen charity? Or you could make a donation on their behalf in lieu of wedding favours.
Invitations: E-vites are the answer. Only print and deliver invites to those who have not joined the world wide web!
Stationery: Instead of printed menus and seating plans, write them on giant black boards.
Favours: Give seeds or herb plants which guests can take home and plant in their gardens as a memory of your special day.
Lighting: Use candles and loads of solar lamps. Stunning.
Transport: Encourage your guests to drive together to minimise the carbon footprint of your wedding.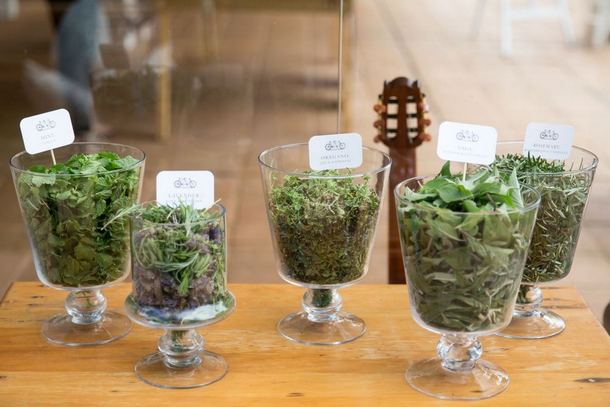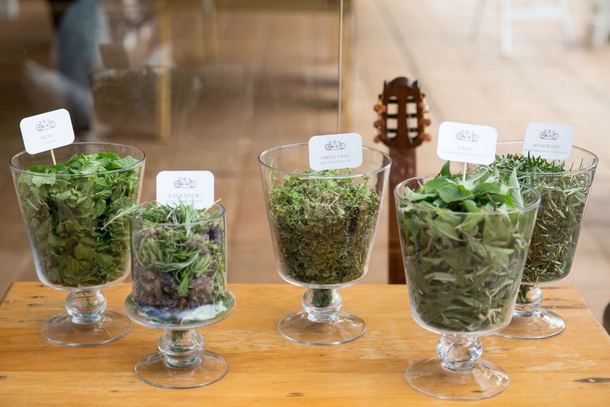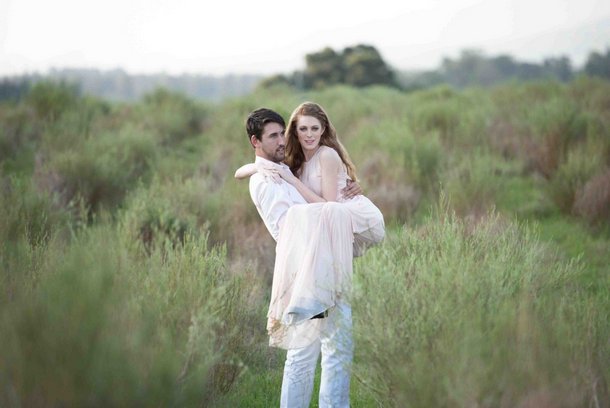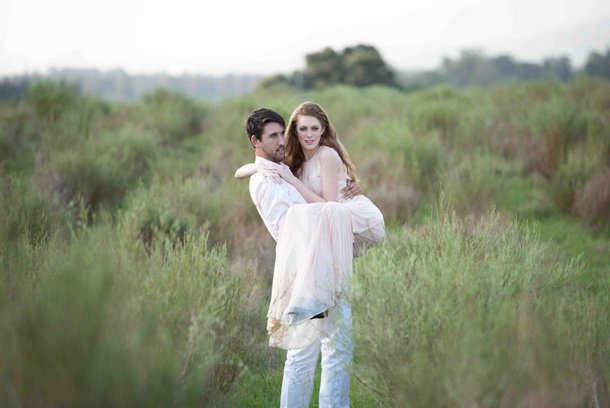 SERVICE PROVIDERS
Image 1: Stock | Images 2, 3, 4: Photography: Shantelle Visser Photography | Flowers & Décor: Flowers in the Foyer
Images 5, 6, 7, 8, 10: Venue: Wolfkop Camping Villages and Nature Reserve | Photography: BlueCheri Photography | Coordination: INKT Marketing Solutions | Models: Kim Rose de Vries & Juandre van der Merwe | Flowers and Décor: Design by Marcel | Hair and Make-Up: The Beauty Spot by Rina Viljoen | Dresses: Alana van Heerden | Bride's Shoes: Lilikoi Design | Groom's Suit and Shirt: Jagadi Couture
Save