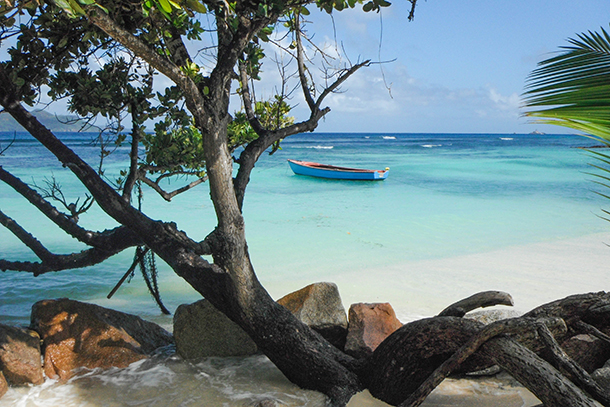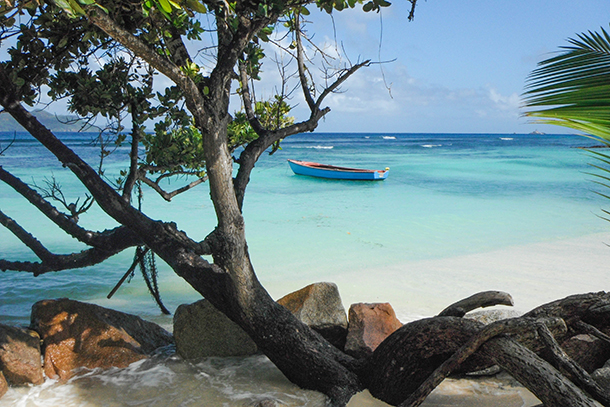 Hello friends. Well, it's a sad day for us South Africans today, and it always seems weird to be talking weddings in the middle of loss. However, at the same time, celebrating love and life is so important – and we'll be back to doing that next week. For today, we're just going to take things easy, take ourselves off for a little holiday, courtesy of awesome photographer Megan van Zyl, who is opening her honeymoon album to us this afternoon. So let's take a few minutes to think of happy times and smooth sailing, and head off to the blue seas of the Seychelles.
When deciding on a honeymoon destination, we knew we wanted a picturesque beach honeymoon. We wanted to go to a destination which was not too far of a flight from South Africa, and we wanted to explore a new country and its culture. We contemplated the Maldives, Mauritius and the Seychelles. Once we started doing research on all three we realised that the Seychelles was a combination of both the Maldives and Mauritius and much more. Who wouldn't love to relax on some of the best beaches in the world, snorkel with sea turtles, eat incredibly tasty cuisine, take a stroll through the historical towns, all in one day?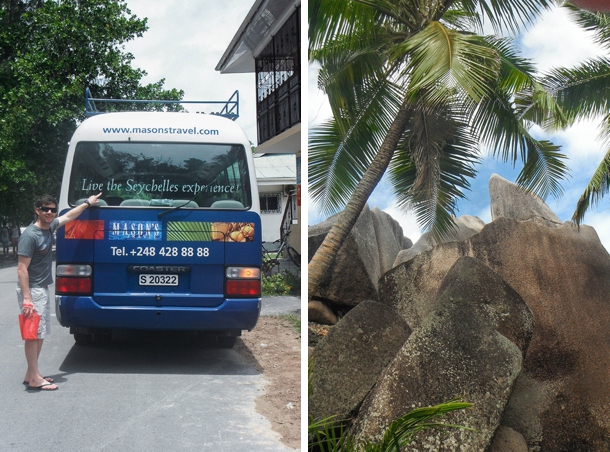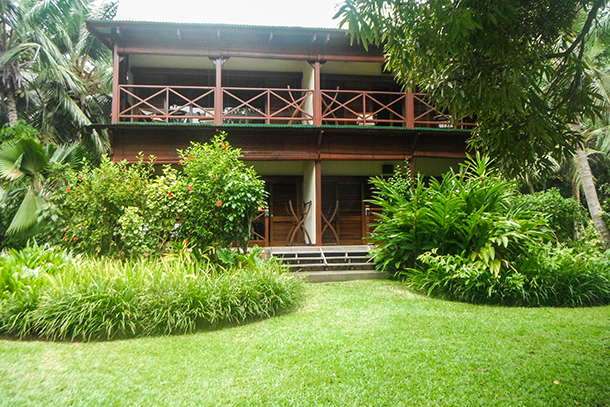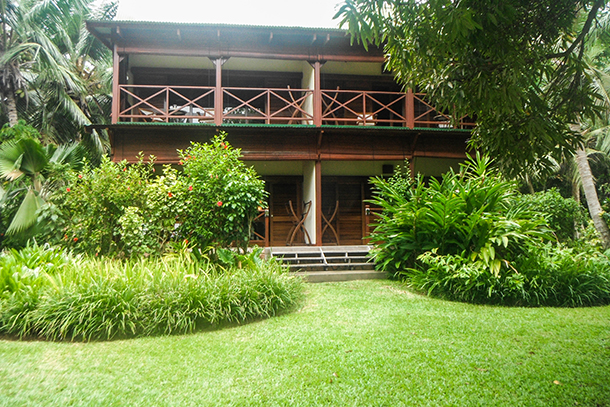 Mahe is the main island in the Seychelles, and only a five hour flight from Johannesburg. We opted for the more quiet Praslin Island, which is a 15 minute flight from Mahe in a 12 seater plan (FYI this is an experience in itself, especially when it is a windy day!).
We stayed at Paradise Sun on Praslin Island. The hotel is situated on the Cote de Mer beach which stretches for kilometers, and the sand is pure white – beautiful. The restaurant is stunning – no need to bring your heels, ladies, as the restaurant floor is covered with beach sand – bliss. The spa is incredible – it is run by Balinese ladies who give the most relaxing full body massage. There is also a diving center at the hotel. On our last day we decided to splurge and book our first dive ever. They were so professional and made us feel so at ease. The dive was out of this world – we saw fish all the colours of the rainbow, a sea turtle, white tip sharks and much more.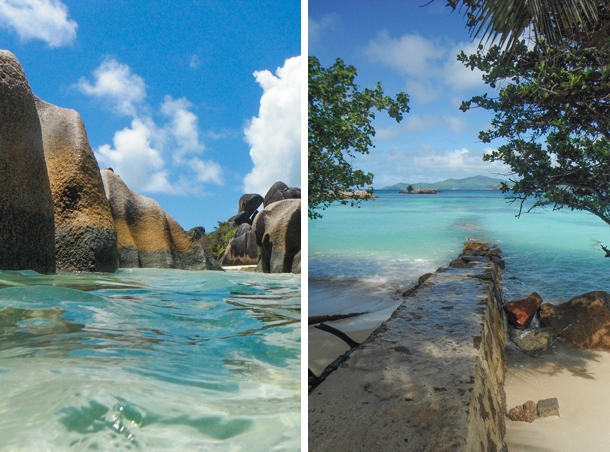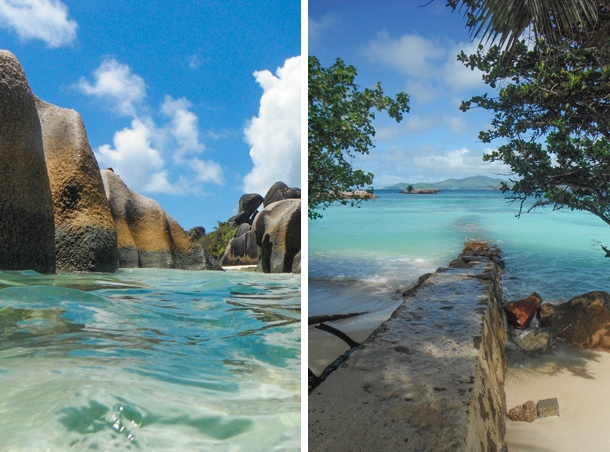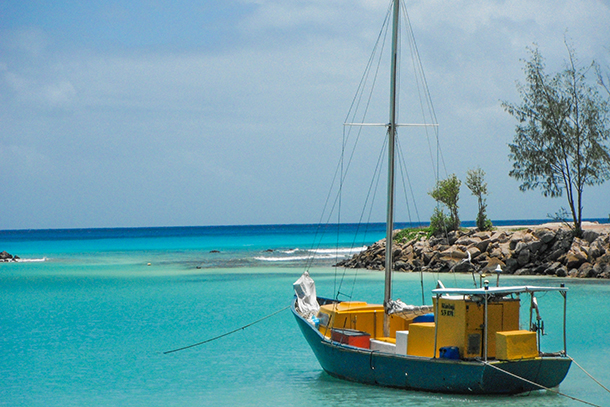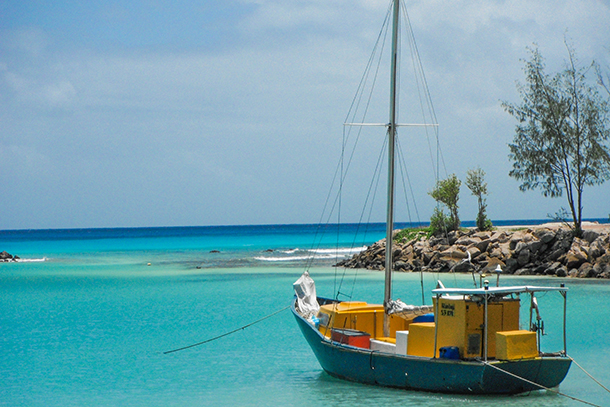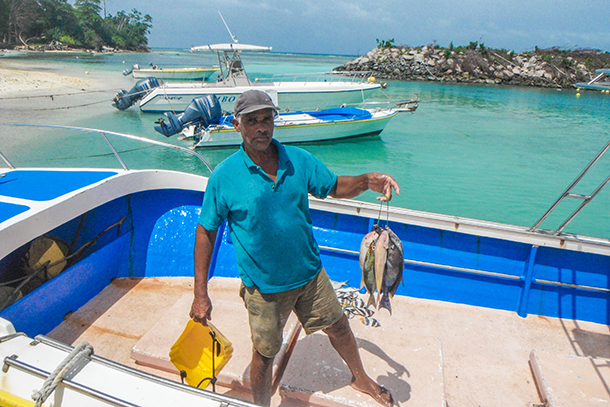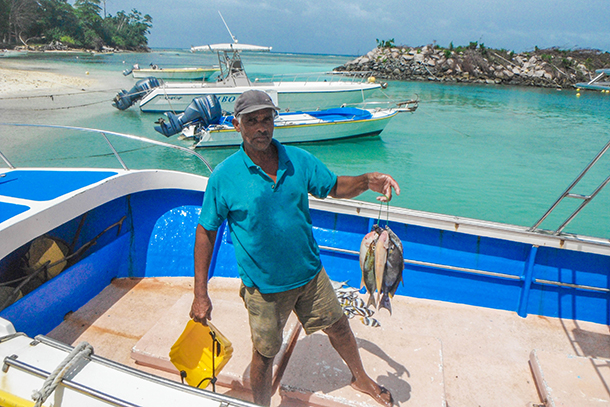 Being a couple that can't sit still for too long, we were out exploring most days. We took a catamaran to La Digue twice. This island is so magical and special; we fell totally in love with it. We spent the first day riding our hired bicycles around the island – stopping at all the beautiful beaches along the way. Quick tip: take a hat and lots of water when going cycling in the Seychelles. I learned the hard way and my hubby had to nurse me back to health that evening as I got a mild case of sunstroke. (I never thought the part of our vows: Through SICKNESS and health would come up so soon in our marriage!) The second day we went to one of the beaches voted best in the world, Sorce d'Argent. We spent the day exploring the giant granite boulders and snorkeling amongst the reefs.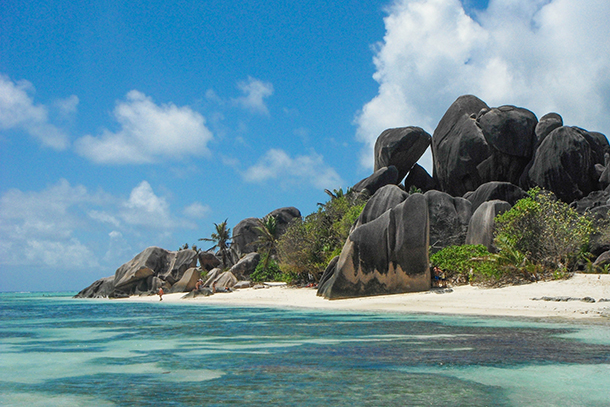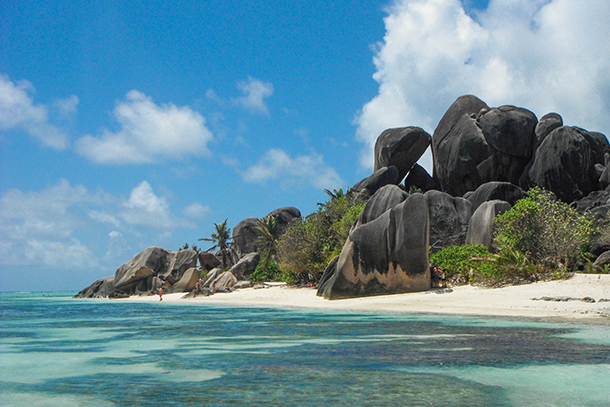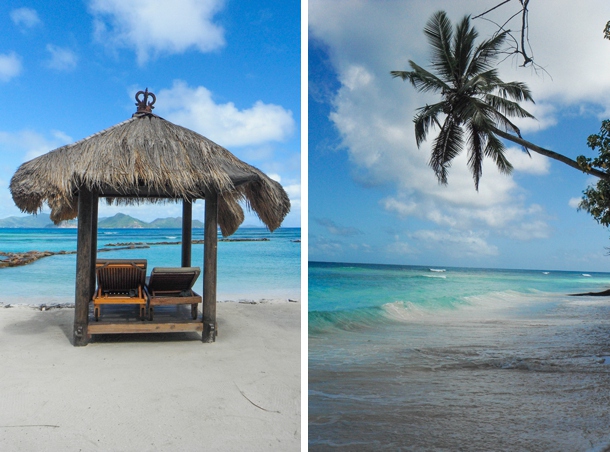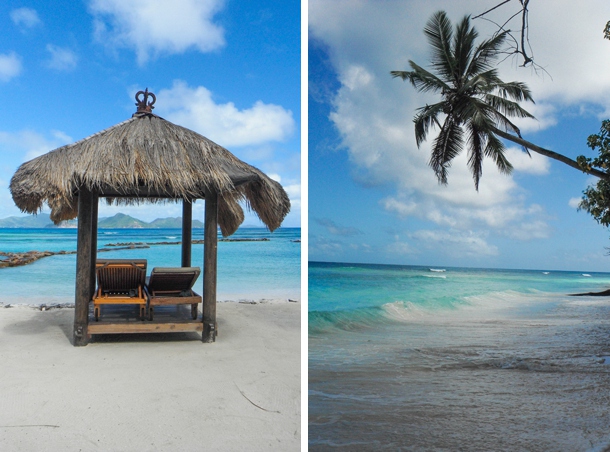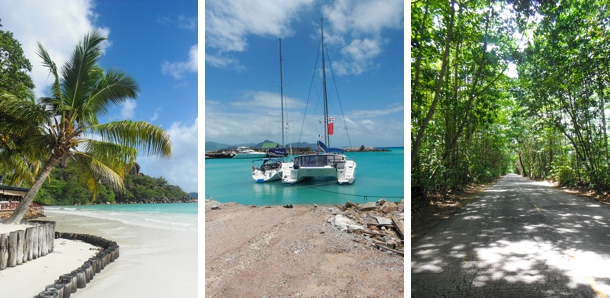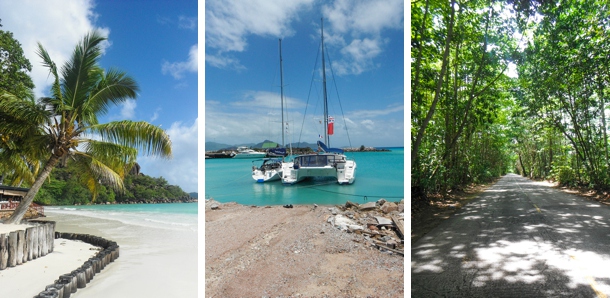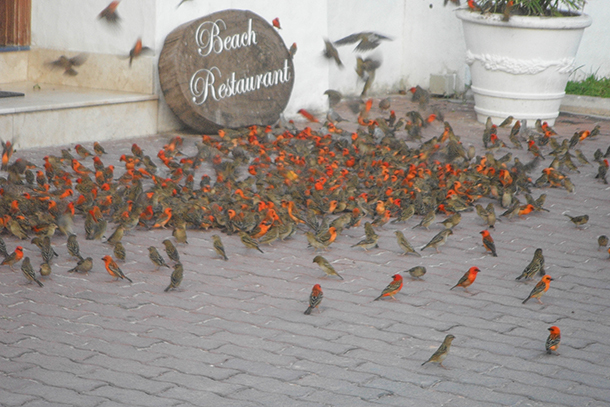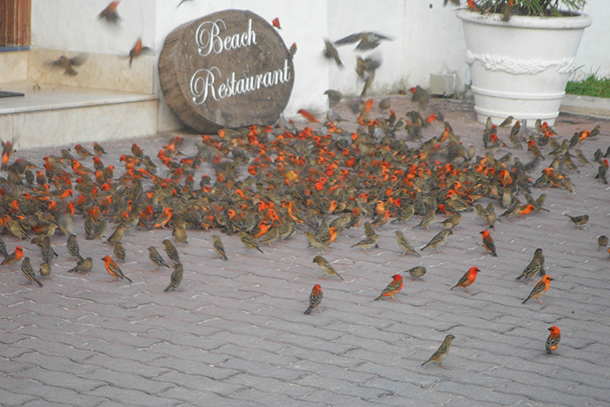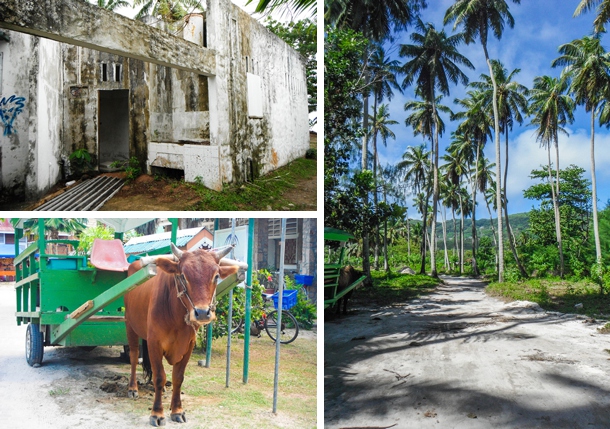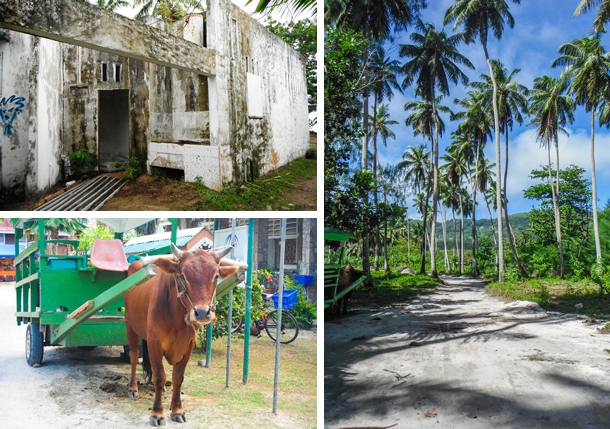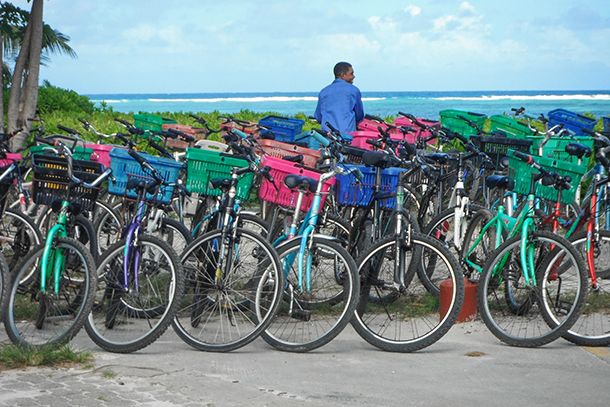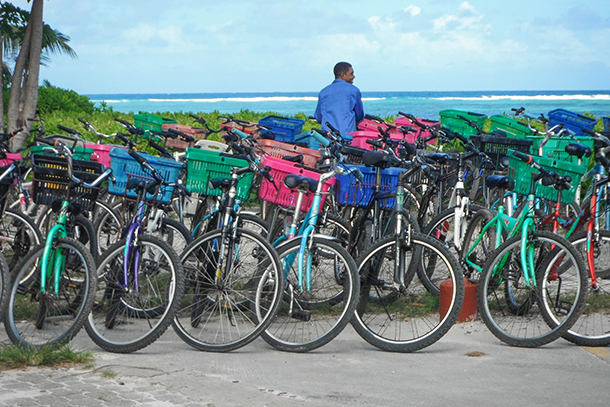 All I can say is that you and your fiancé won't regret the decision to choose the Seychelles as your honeymoon destination – we certainly didn't!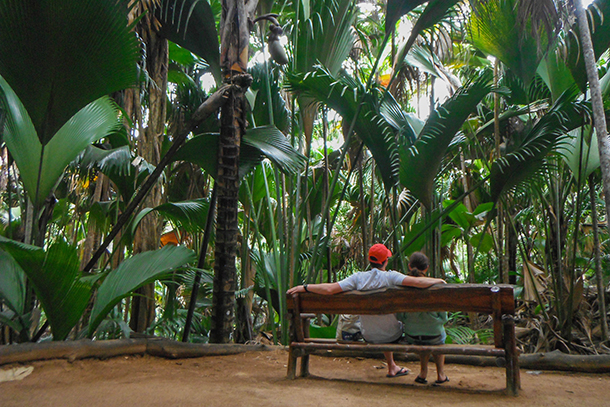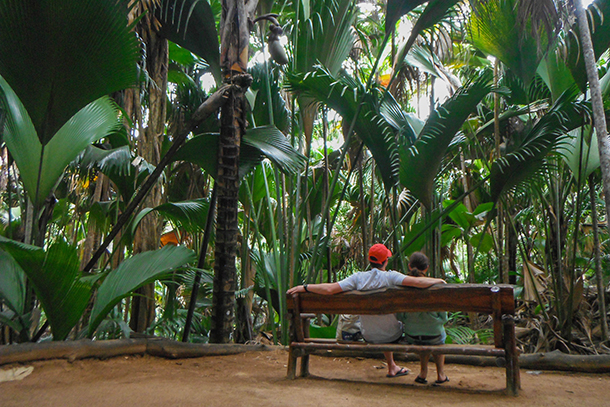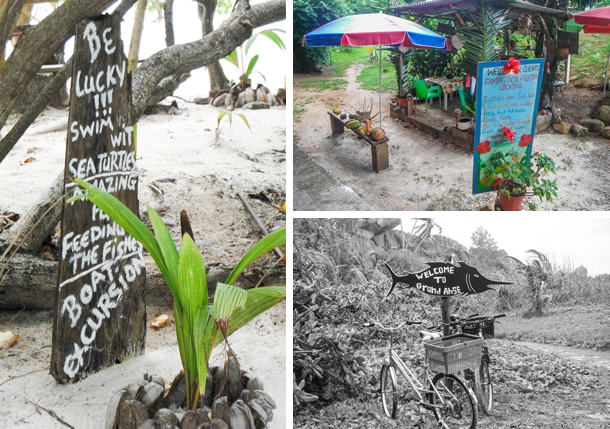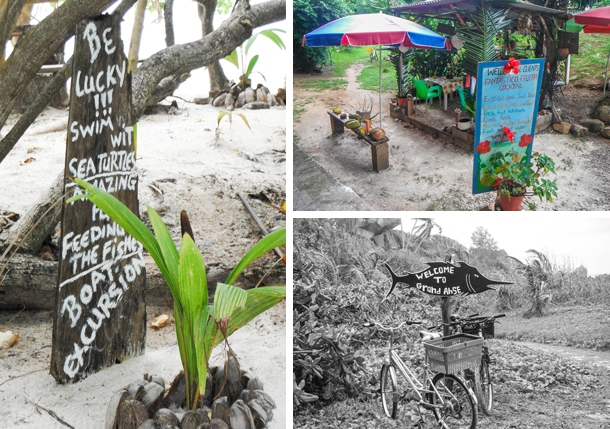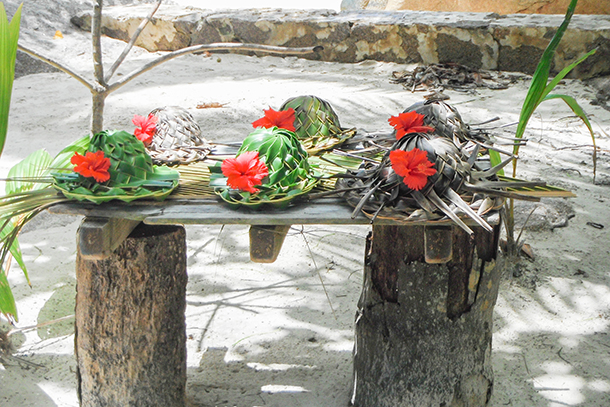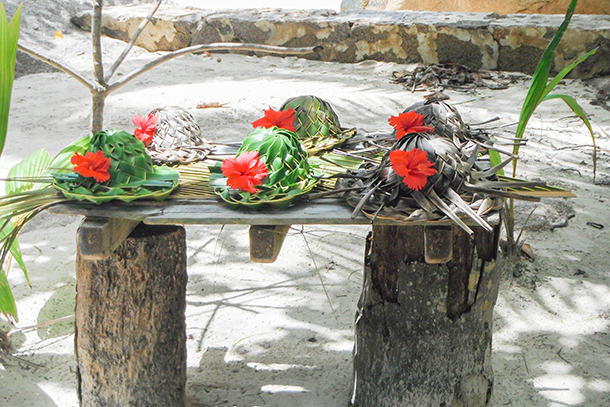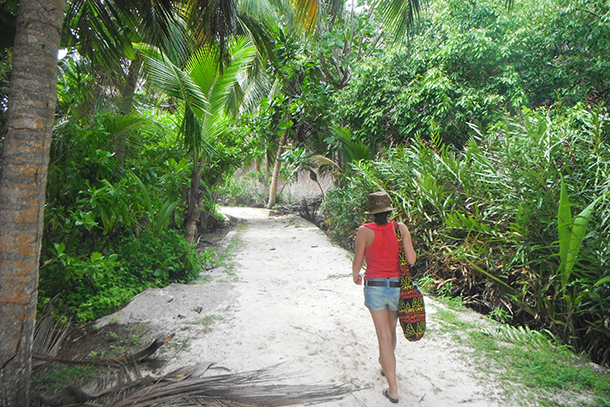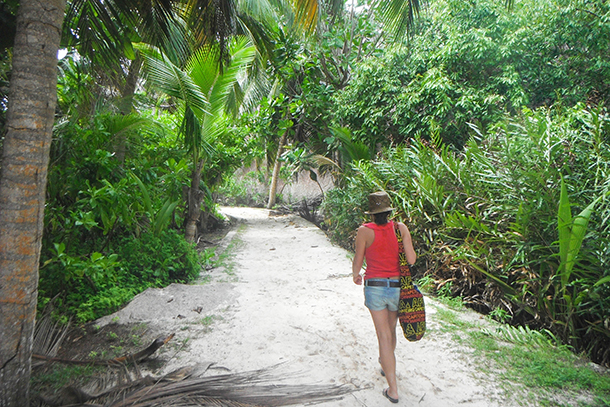 Top Tips
Take a high SFP sunscreen with you, as well as after-sun lotion.
A GoPro is a great camera to take, along with your digital camera of choice. You can use the GoPro for video as well as for those snorkeling and diving pics.
There are many accommodation options in the Seychelles to suit all budgets but make sure your room has a good airconditioner. This was a godsend after a long day outside.
Convert your Rands into Rupees and not Euros. If the locals see you have Euros they will charge you more. Also be aware that all banks close at 12h00 on Praslin.
When booking a day tour to the other islands, rather book through the local travel agents or hotel. There are many locals that will approach you on the beach and charge you a slightly lower price than the travel agents, but they use tiny boats and the trip will be very bumpy, slow and wet.
Drink an ice cold Seybrew (local beer) on the beach with your feet in the sand. Enjoy the quiet relaxing time you will have with your new husband or wife – you deserve it after all those month of planning!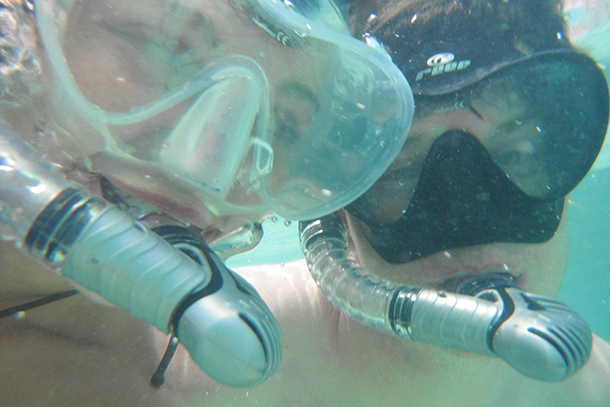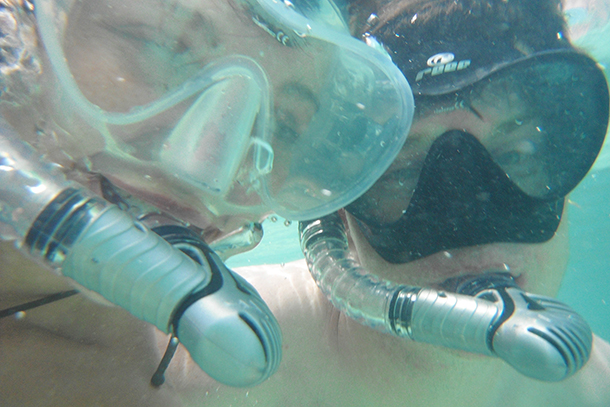 All images: Megan van Zyl