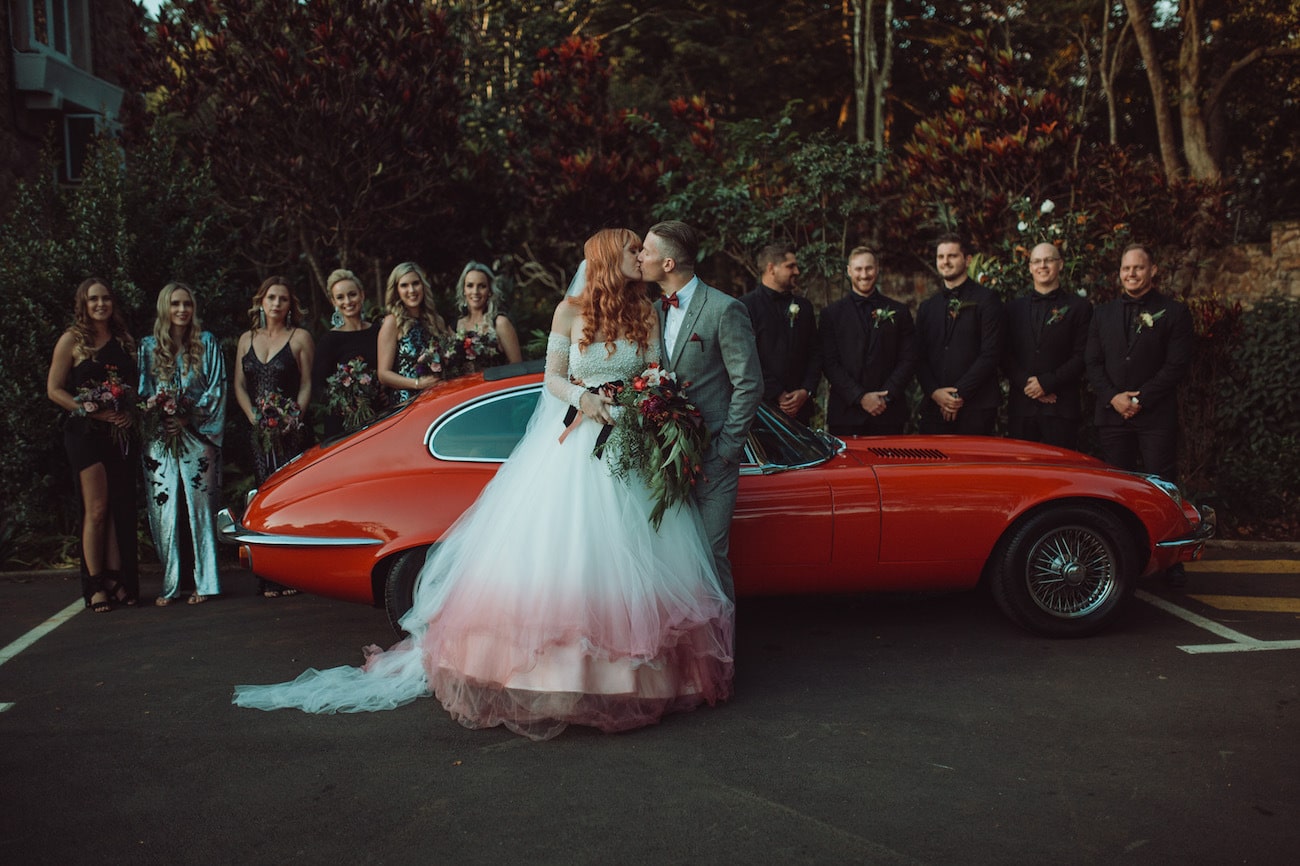 Giant balloons, confetti bombs, velvet table clothes and furniture… oh my! Today's wedding sent to us by Lucinda of Luxe Events is very indie chic, full of fun details, happy smiles, and rich moody tones. The bride, Michelle, is a vision in her utterly unique, dip dye, pearl-beaded McCarthy Wolff gown, while her groom, James, is dapper in his slim tweed suit. Even the bridesmaids look seriously rad, in their black and silver mismatched gowns. There's lush jewel coloured florals, there's a gin bar, there's a neon sign. Pretty much every cool detail you could want. But most of all, there's James and Michelle in love, sharing their happy day (cocktail style!) with their nearest and dearest, which is of course the coolest part of all. Matt Kay Photography captured these images.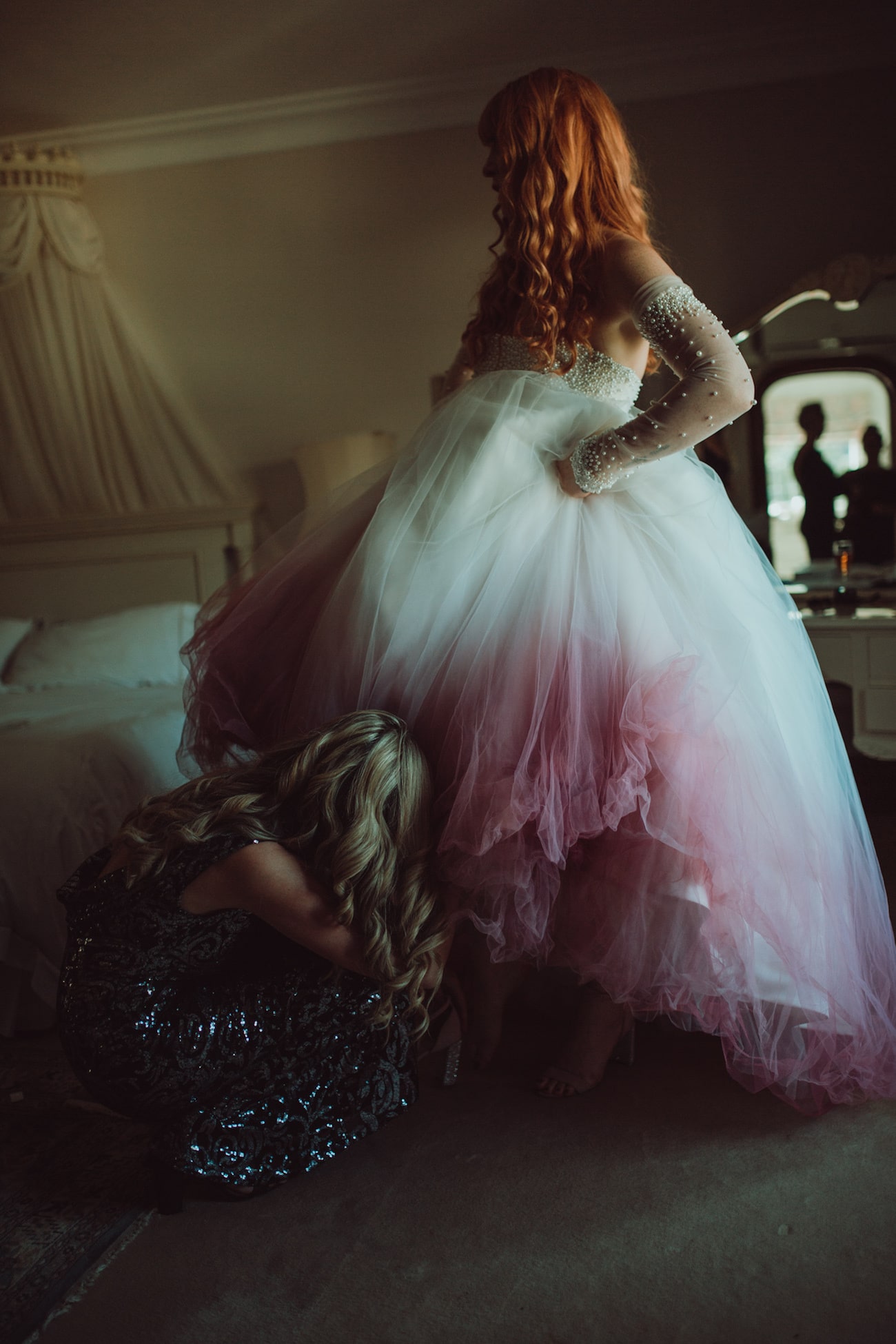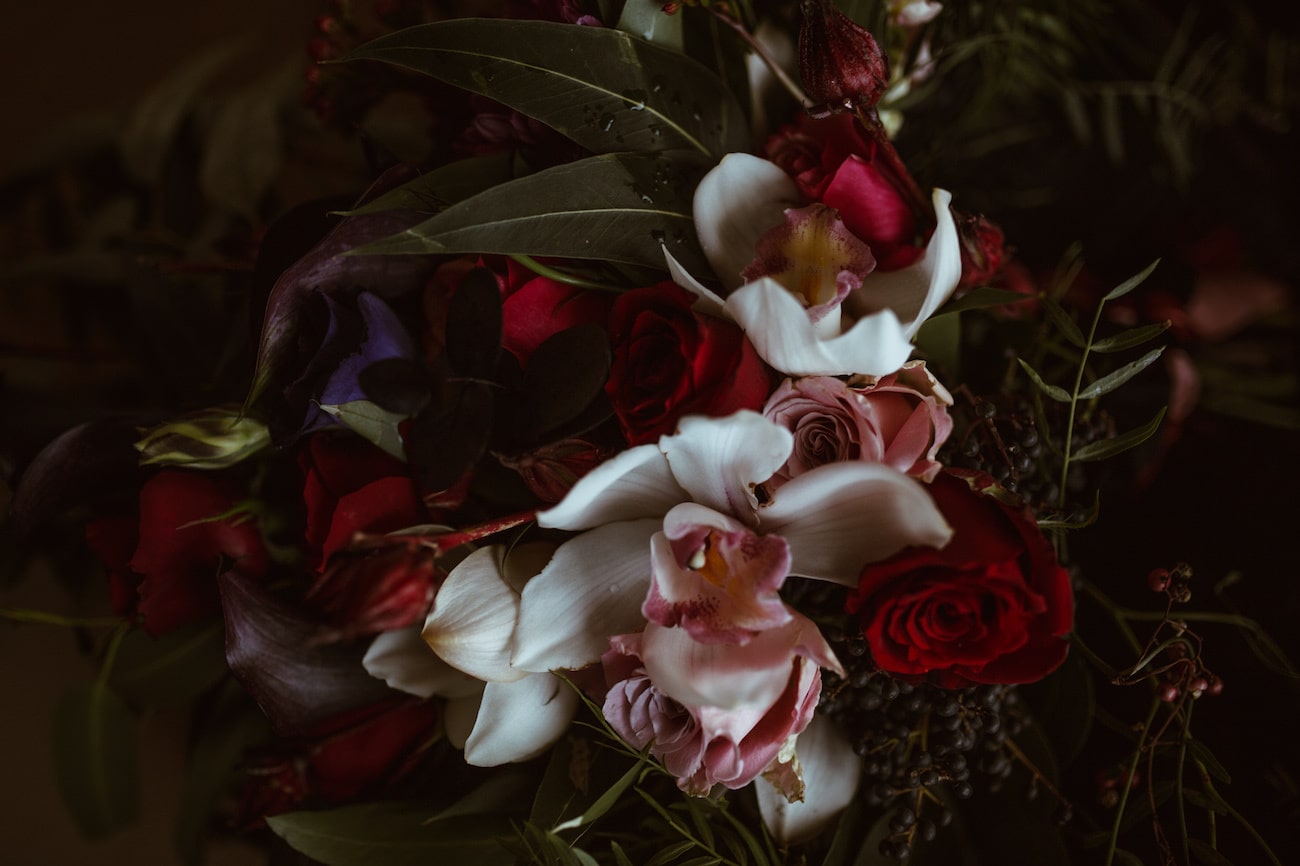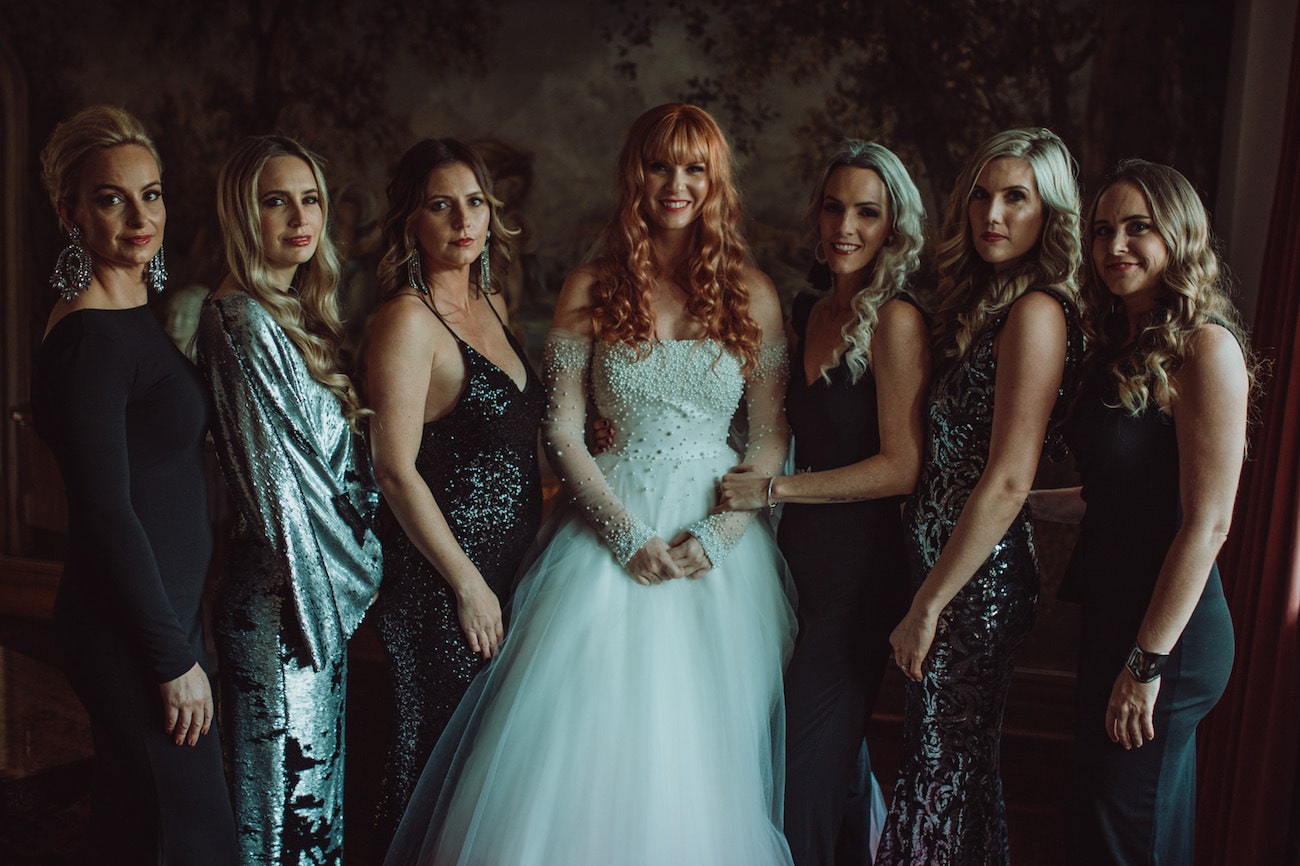 Love Story
We found each other on Match.com. I signed up reluctantly, had been on for six weeks and was about to unsubscribe when my friend and bridesmaid Tammy convinced me otherwise. I agreed to stay online for another two weeks as I had paid for the month anyway and the very next week I spotted my James. I sent him a friendly 'wink' and we began our love story mailing back and forth for a few weeks before finally meeting up for dinner. Very quickly we fell in love and both unsubscribed :)
The Proposal
James is a wedding videographer and we were in the bush filming a wedding at Bayete Zulu in KZN. He had asked me to come along and assist, and booked us into a game lodge nearby for two nights to spend some time together away once we were done filming. James arranged a private boma dinner around a fire for the two of us and he had secretly set up his camera to film the whole thing. After starters and a few drinks he got down on one knee and asked me to marry him under the stars in the bush. I was so unprepared and extremely happy – of course I said YES!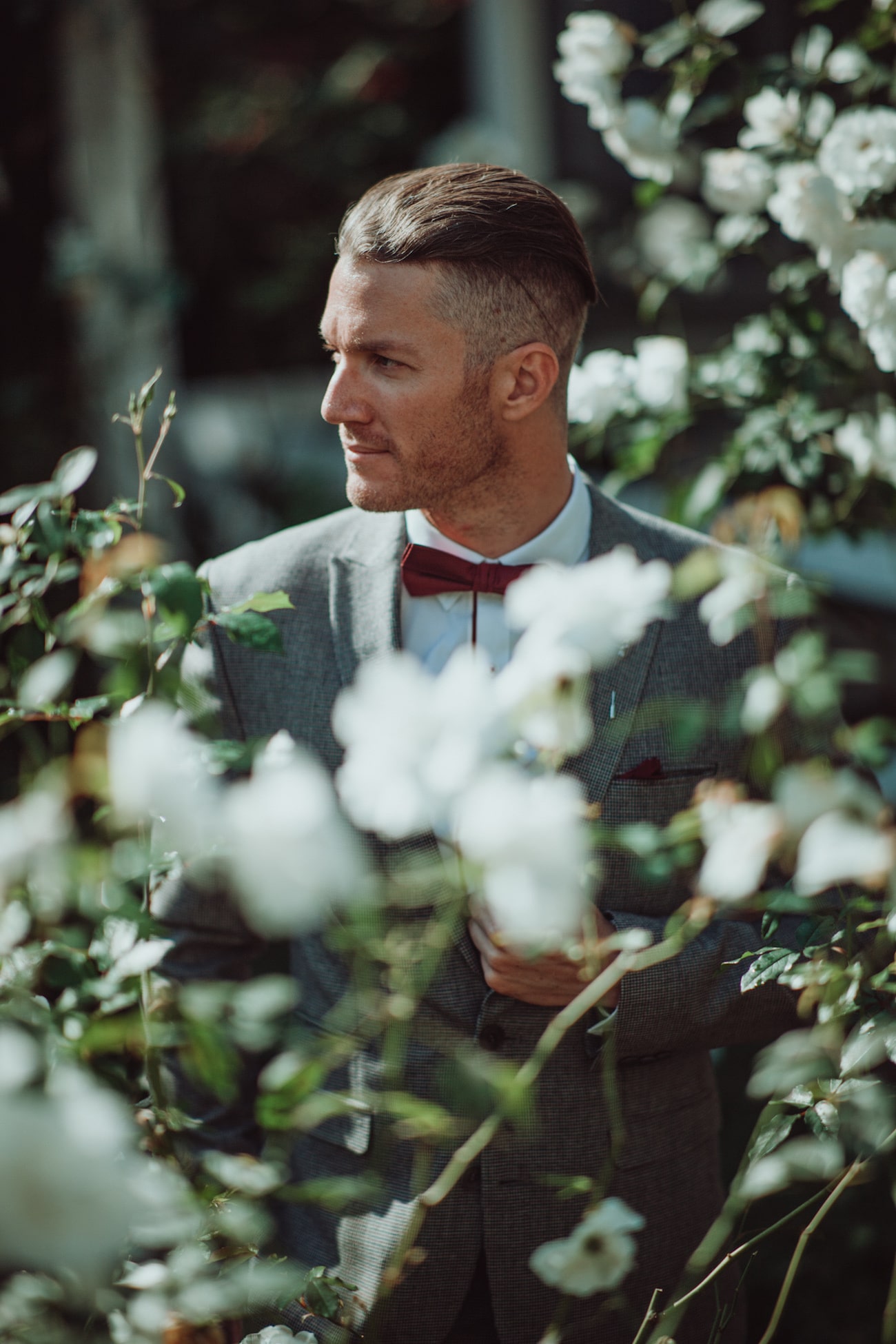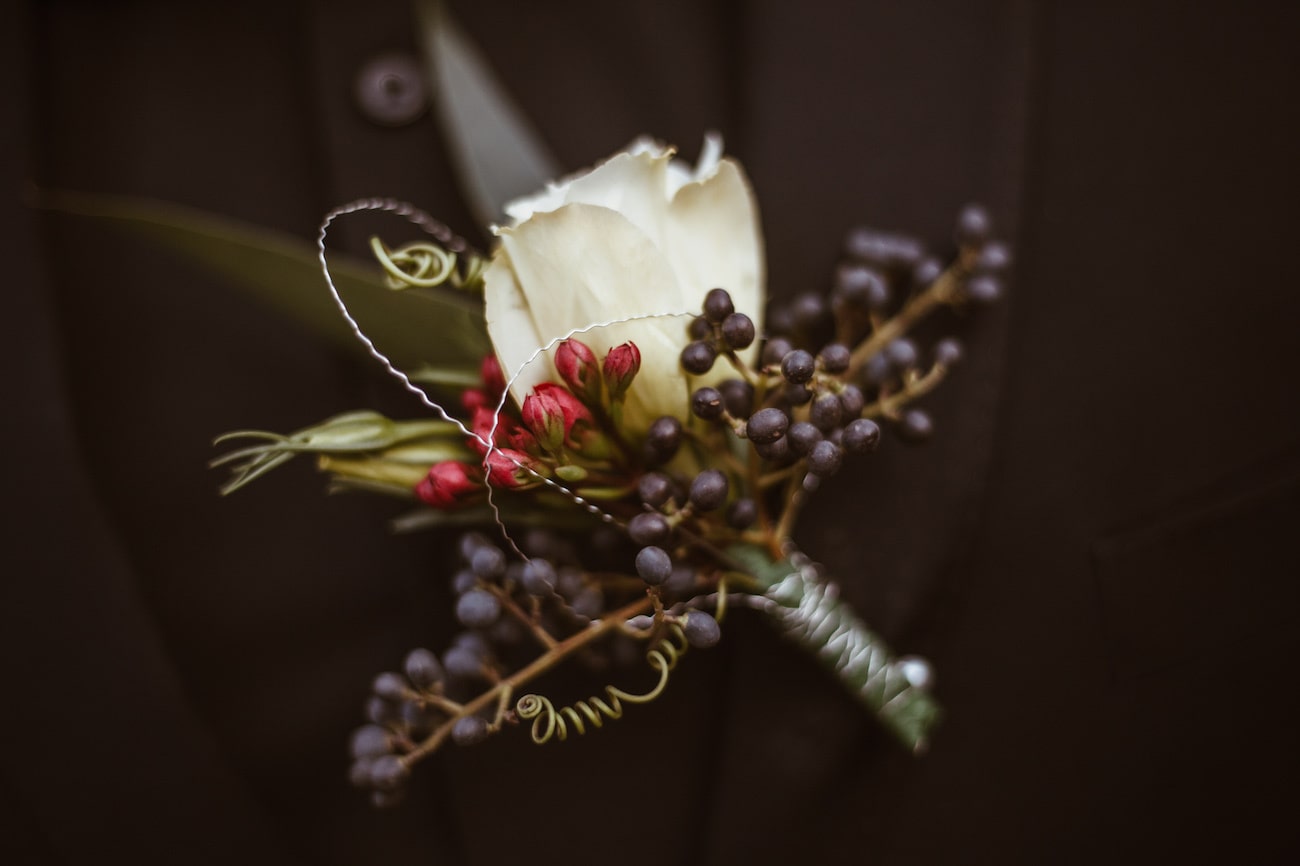 The Venue
James and I were both in agreement that we didn't want to blow the budget on our wedding and that we wanted a venue that was affordable, intimate and of a high standard. We both felt that three things were important to us: great food, music and of course booze. We had often been to Bellevue Cafe for breakfast and loved the vibe, their service is always excellent, and the menu perfect. We decided to meet with the manager Kate and after one dinner and a run-through of what they offered we were sold, the first and only venue we looked at was booked. They were so accommodating and open to all of my décor plans and ideas that this venue was honestly a dream come true for us.
Wedding Style
I found that my vision developed over time. It changed from boho whimsical to something very much me and became playful and rich in colour and theme. I am known for wearing pink and once I found my dress everything seemed to flow from there. I am also obsessed with textures and a wintery palette with unusual flowers, and I love the mix of hard and soft. I guess sticking to who I am rather than a Pinterest board came with its anxiety, but in the end it really felt true to myself and us as a couple, which was a wonderful feeling.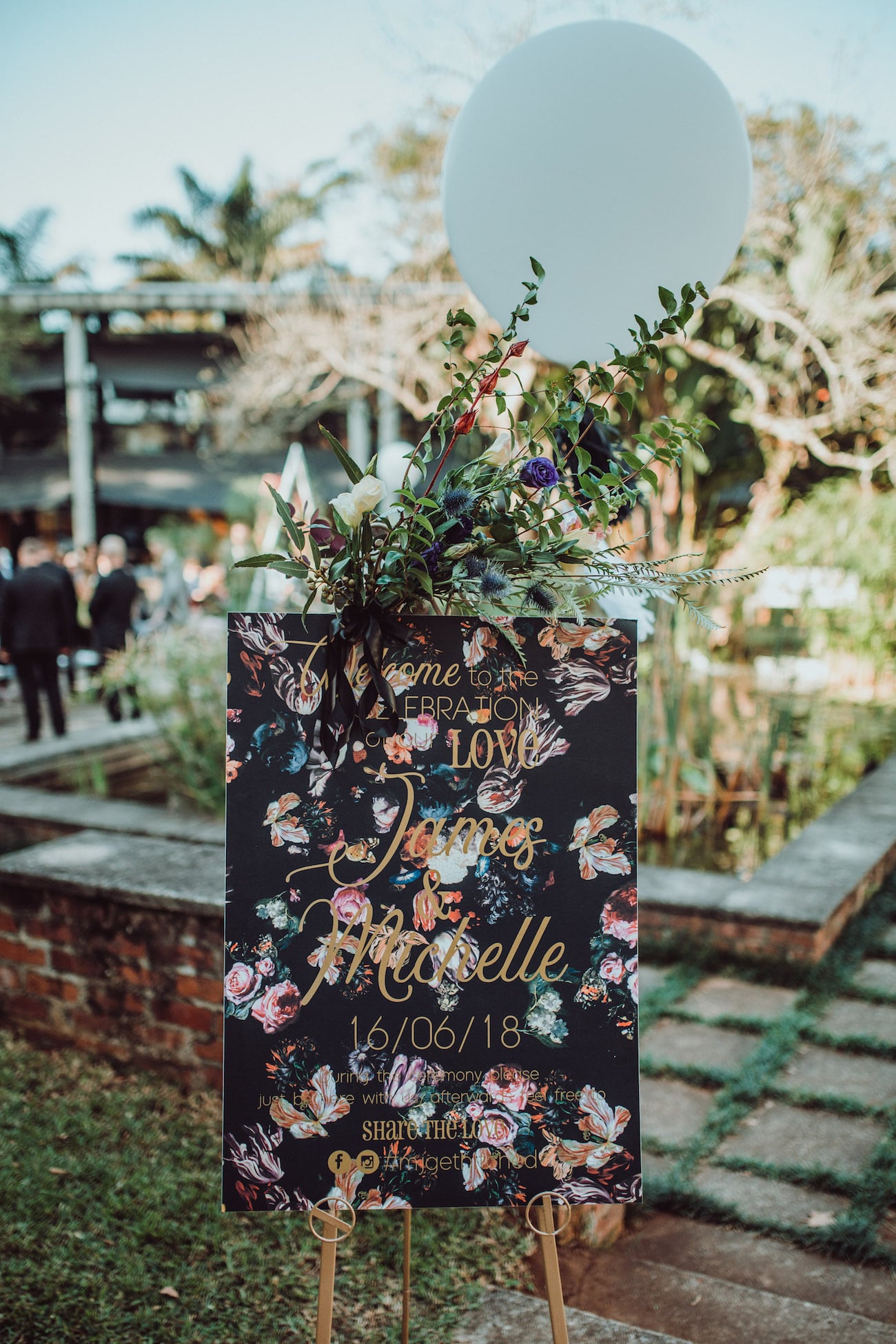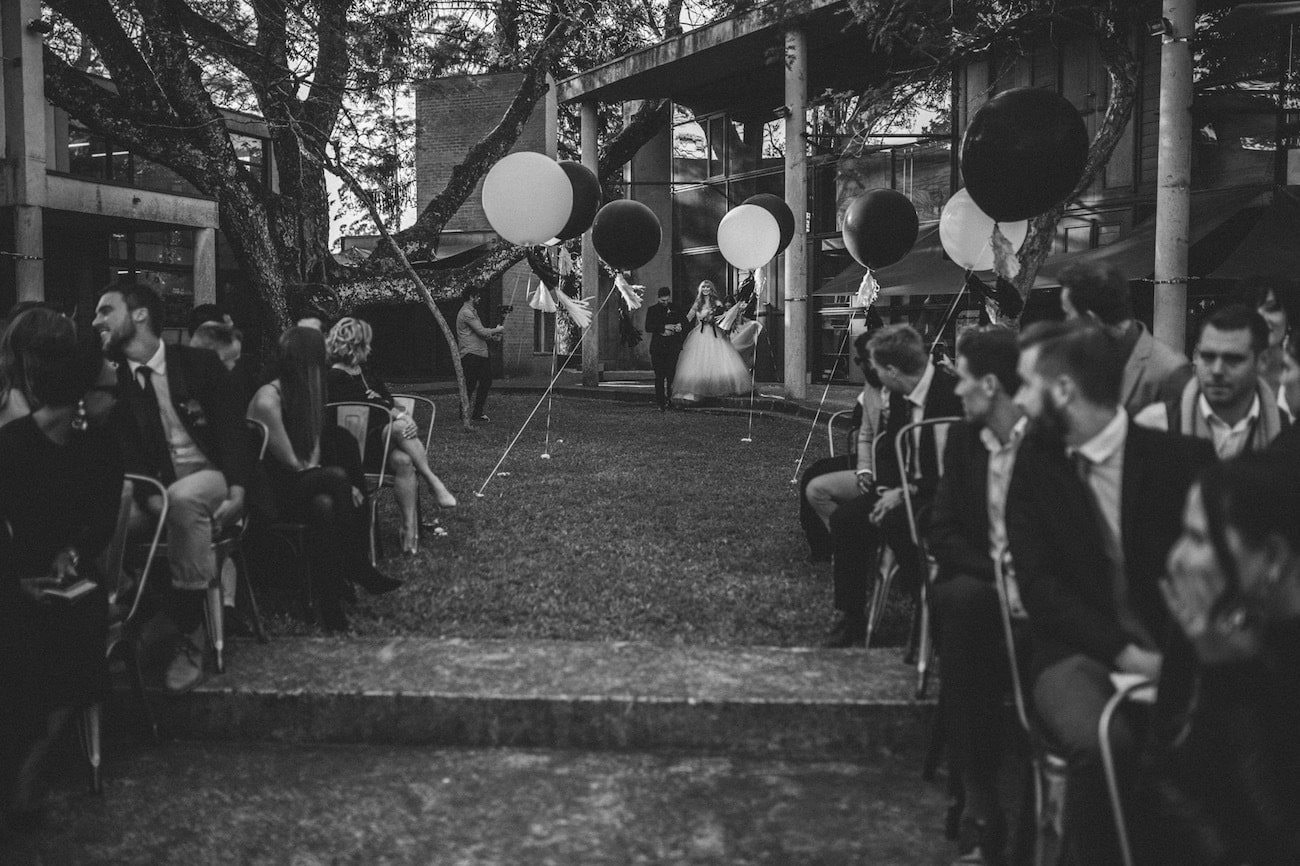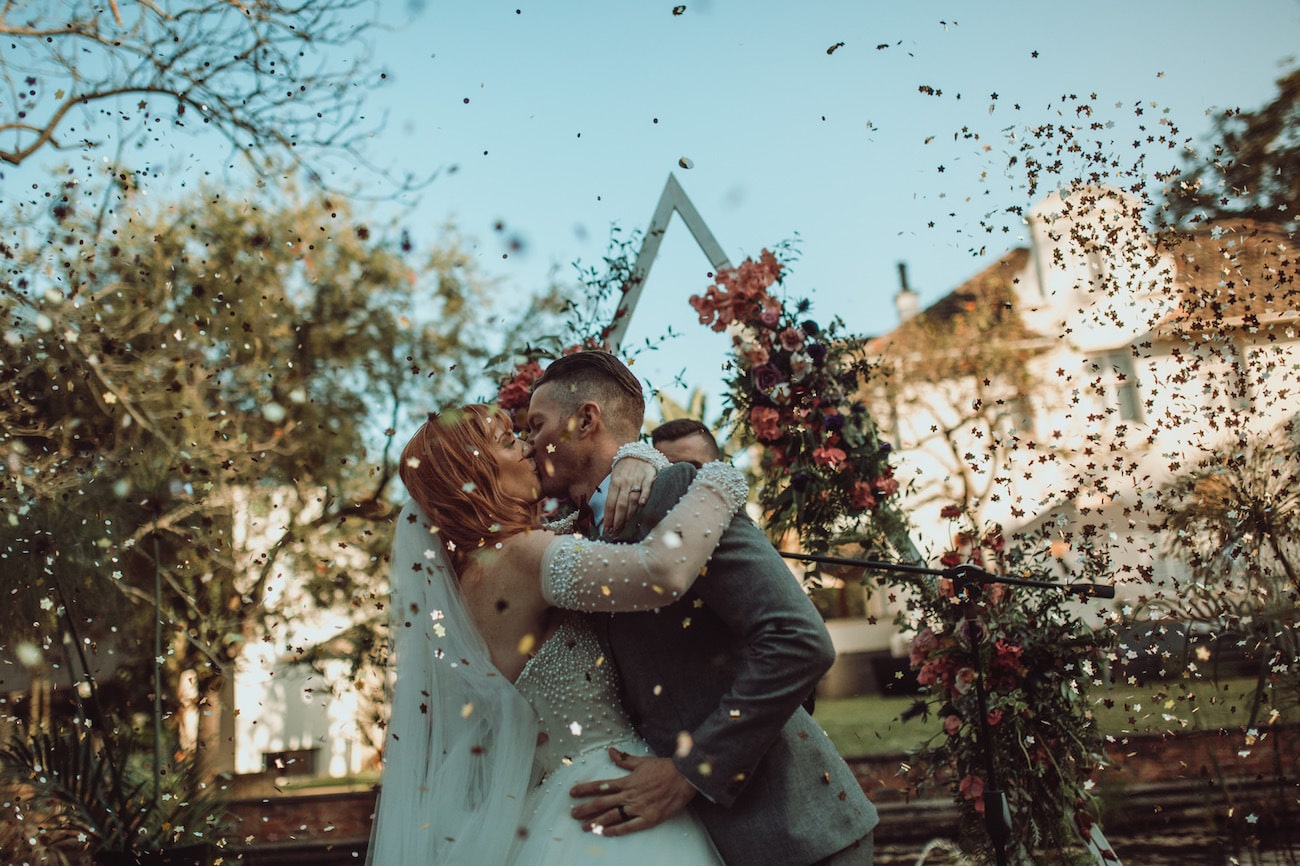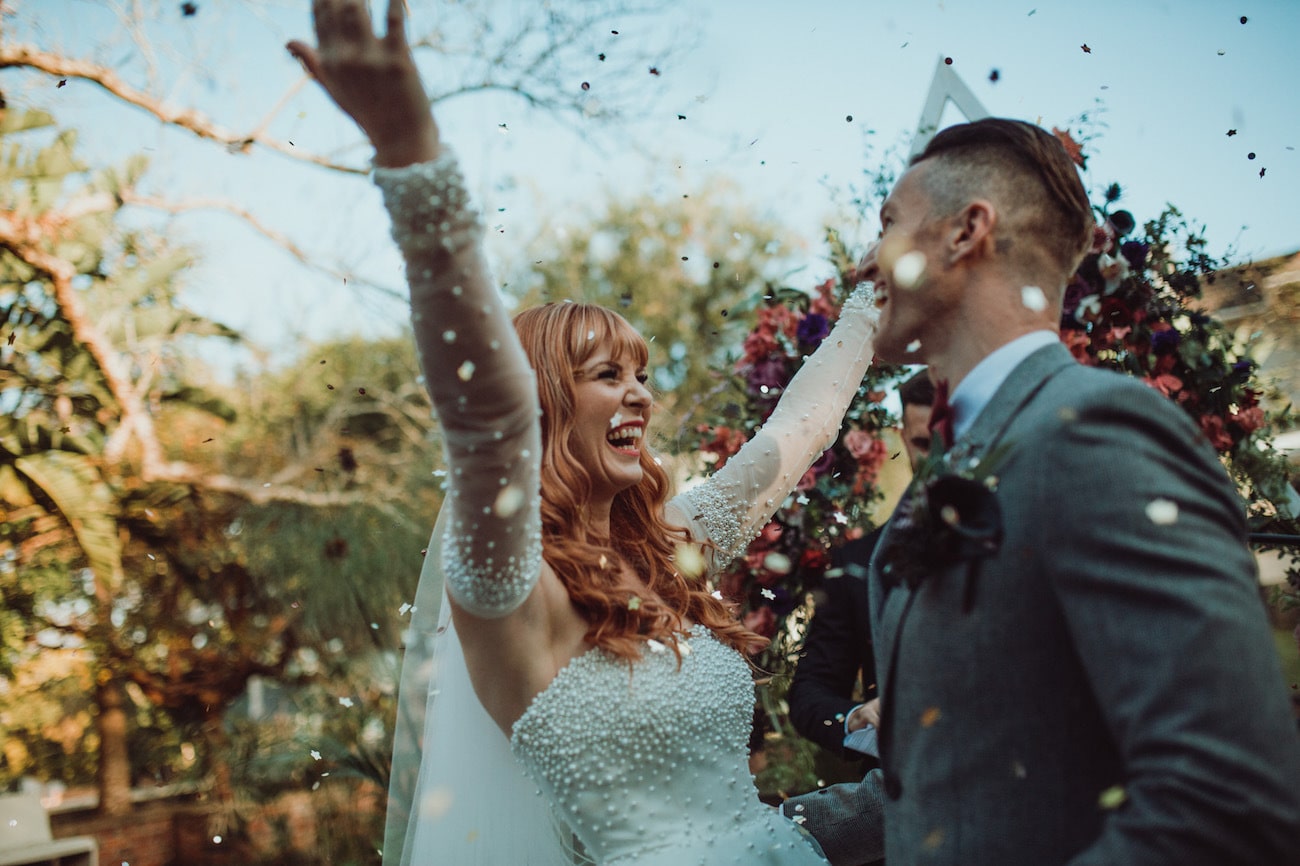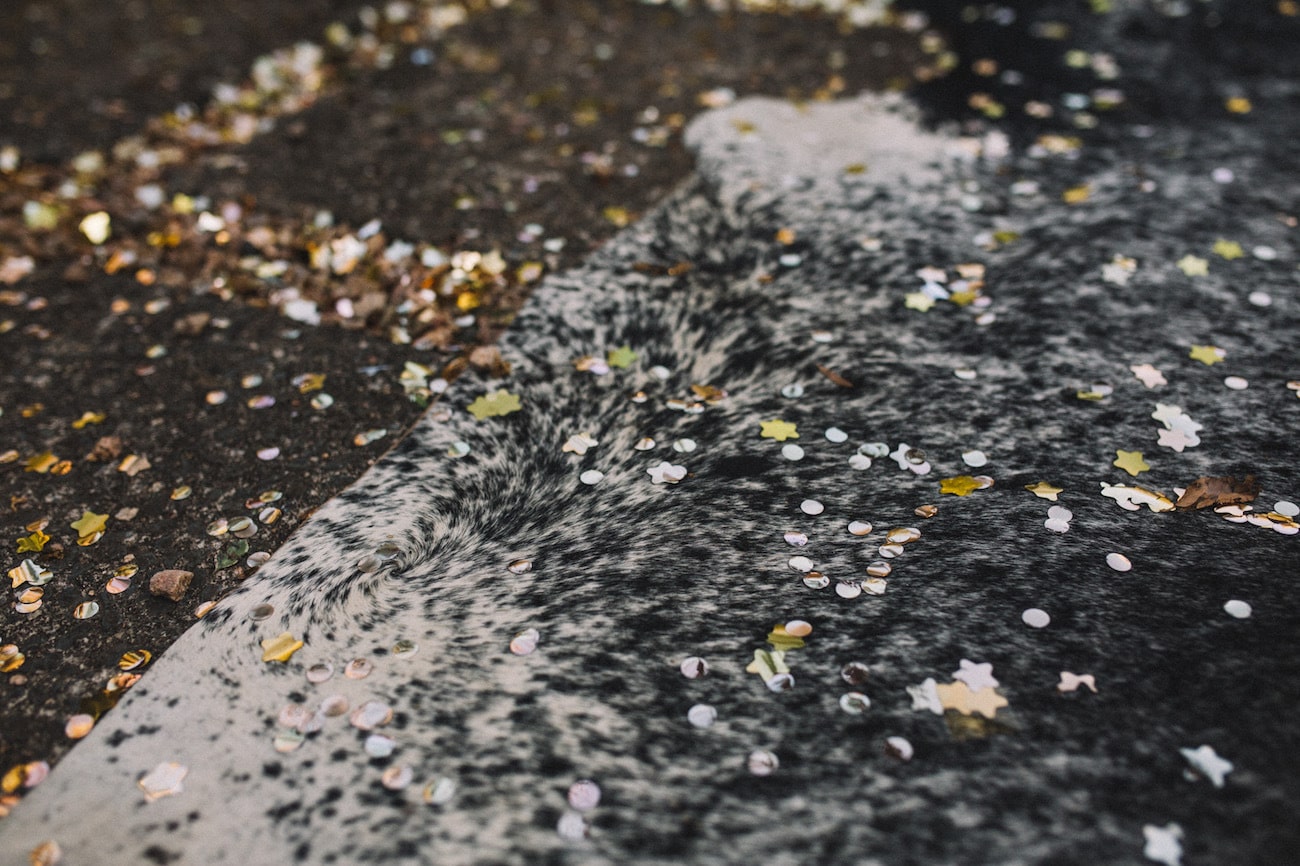 Wedding Details
Special details included our CRAZY LOVE neon light that James made by hand for me. I also specially chose lyrics from songs we love and had them printed on to our floral design stationery in gold foil; loads were taken home as mementos, which I loved. I roped in a few of my incredibly talented friends and they contributed to some really special details. My friend Dru designed all our stationery and menus, another friend Danielle created our incredible cake, and our close friend Matt officiated our ceremony, making it one of my most favourite parts of the day. Having had our friends be a part of these details made them truly special to us.
DIY Elements
This one makes me smile! I had managed to source hundreds of paper tassel garlands, which James and I only started to put together three days before the wedding. We sat up working our way through these and eventually gave up on making all of them for about 100 in total, which in the end was all we needed. He was a trooper! He also made our neon light by hand out of wire and fluorescent tubing, and it was amazing! I had some of the bridesmaids' dresses made, I also bought some, and added on my own details such as lace and diamante belts. I sourced floral upholstery and had cushions specially made in this and in pink velvet for the ceremony, so our guests had them to sit on.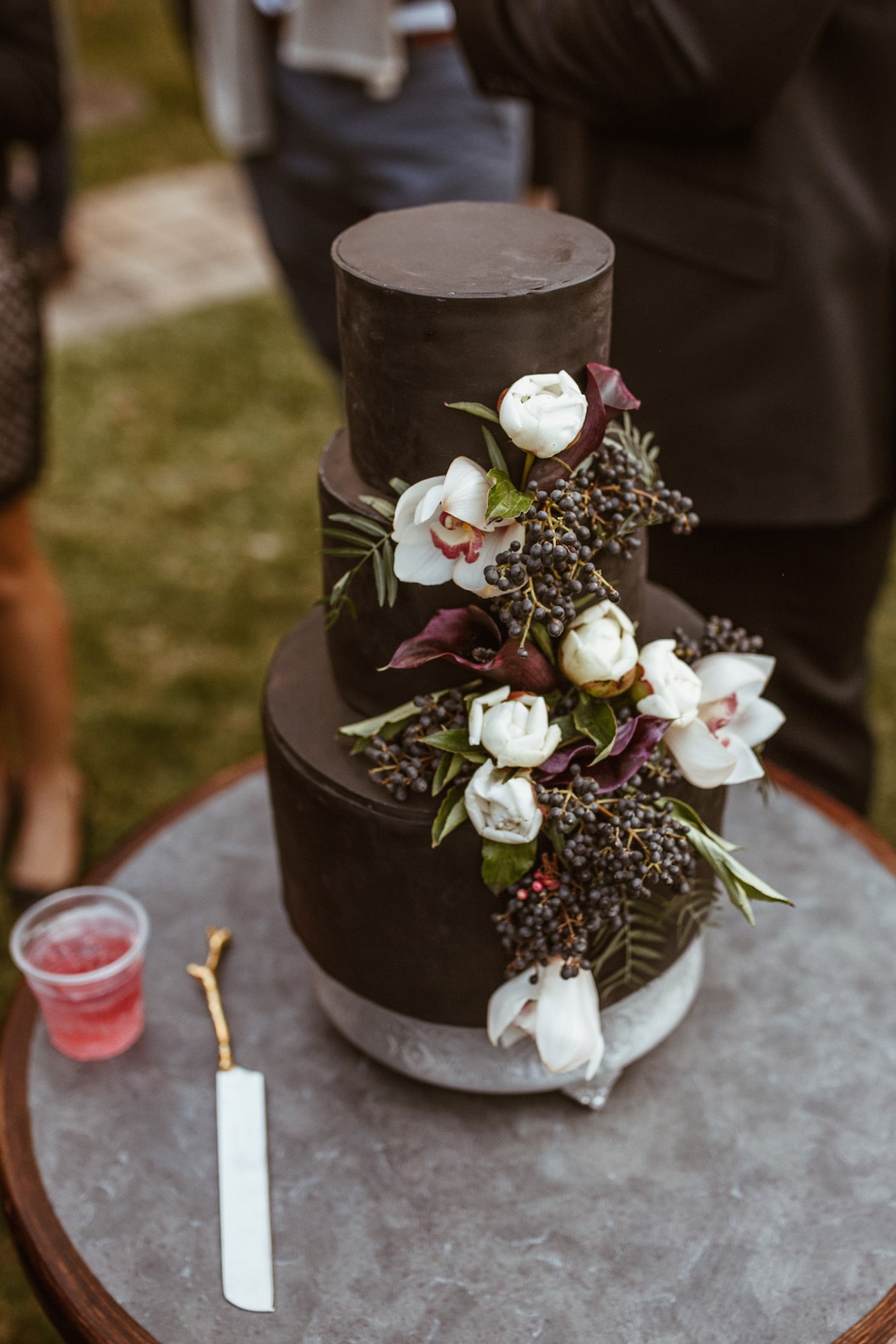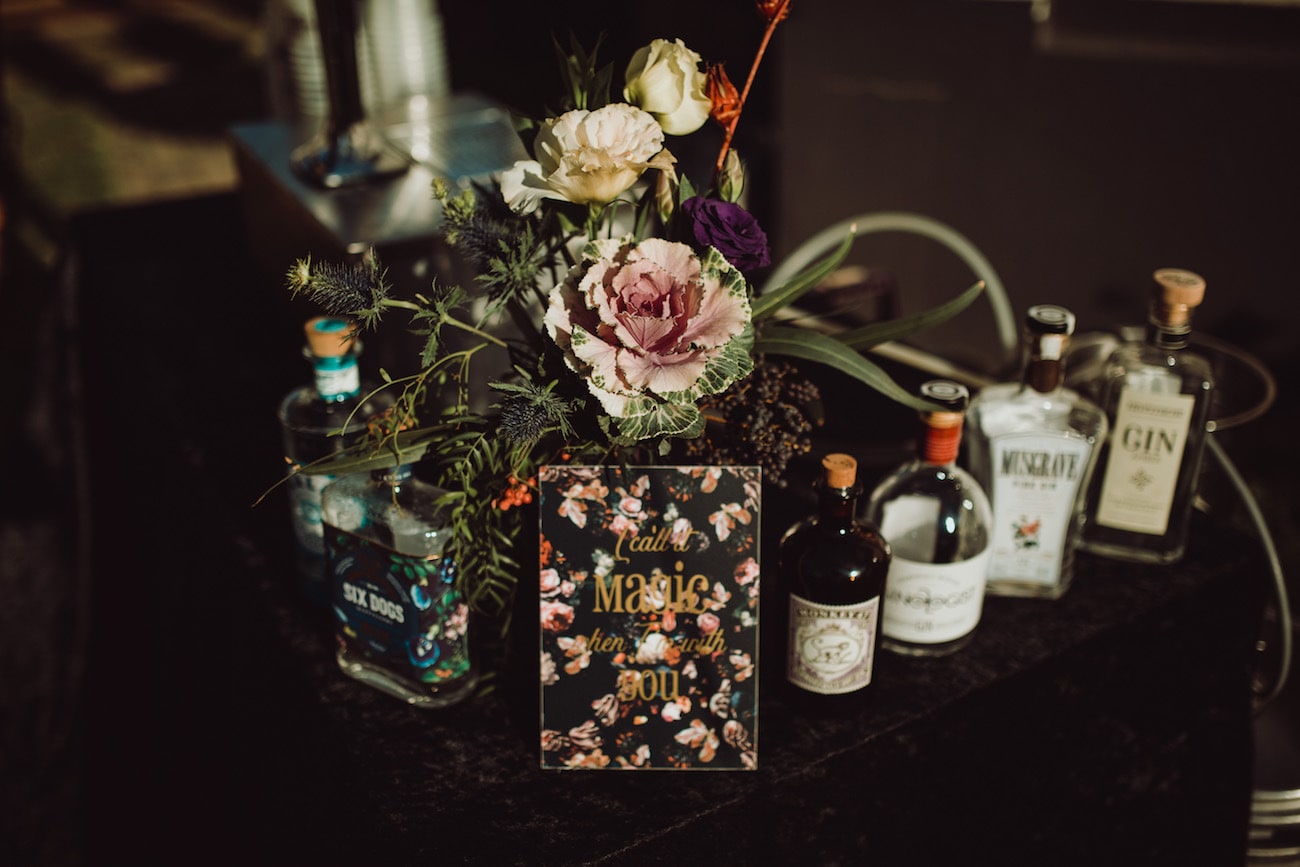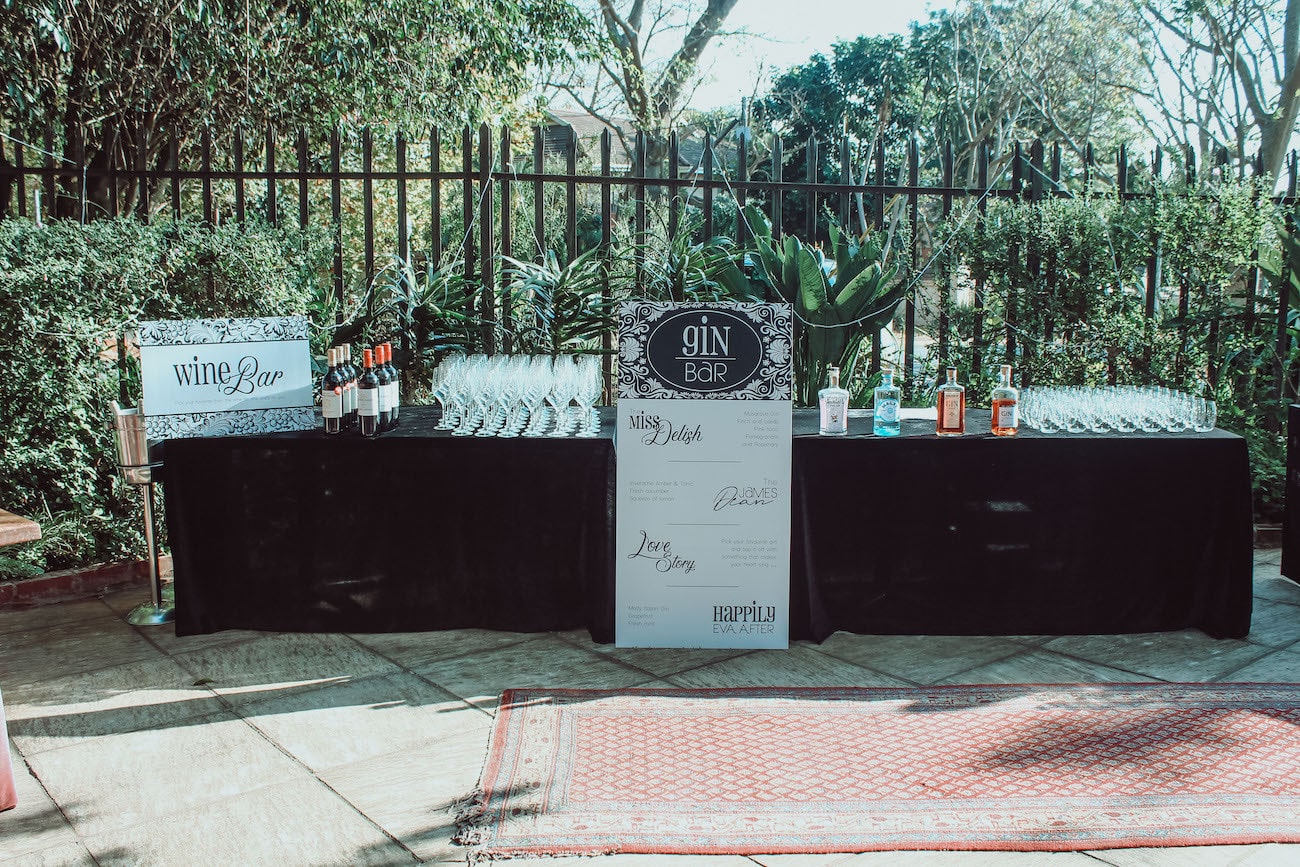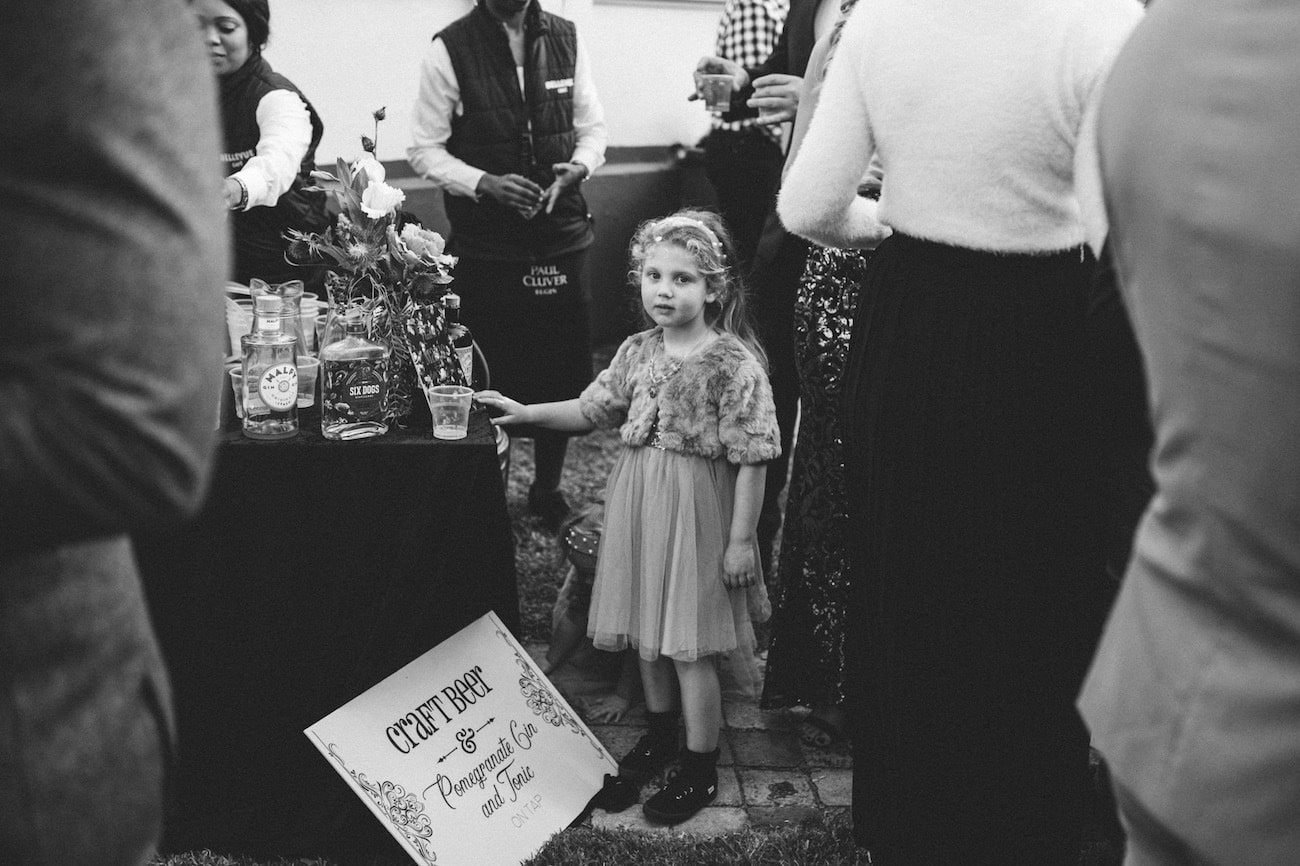 The Dress
Like most brides I decided to go and try on dresses with the girls for fun and to get a feel. I had never thought I would ever find a dress 'off the rack' that I would buy, so this was purely for fun. I went off to Toujours and had a fun day trying on gorgeous gowns. I tried on one dress that was utterly beautiful but just not quite right, too classic and not enough drama, but beautiful. Lucky I had my friend and BM Lisa with me who could see the potential. This girl just knows me so well and after leaving that day the Whatsapp chats began! I contacted the designers, McCarthy Wolff, and they were just magic. They altered this pearl encrusted beauty and added a complete new skirt which was made up of the most layers of tulle they have ever done, all individually dip dyed in pink. They also added pearls to the top of the skirt as well as the removable sleeves. I had found my ultimate dress with my ultimate designers and it fit like a dream. Lastly we added a petticoat and long soft tulle veil. I was in heaven!
The Bridesmaids
I had six gorgeous bridesmaids. Each incredibly special and very unique women who I wanted to make sure all felt beautiful. It was important to me that each of my girls felt as beautiful as they are on the day and I picked a different outfit for each of them, all within a similar colour palette. Because we had chosen to go with a cocktail theme and I love a bit of glam, I chose for my girls to wear a mixture of black and silver. Some wore full two-way sequins and others plain black accessorized with silver. Each was its own creation and I loved how they looked all together.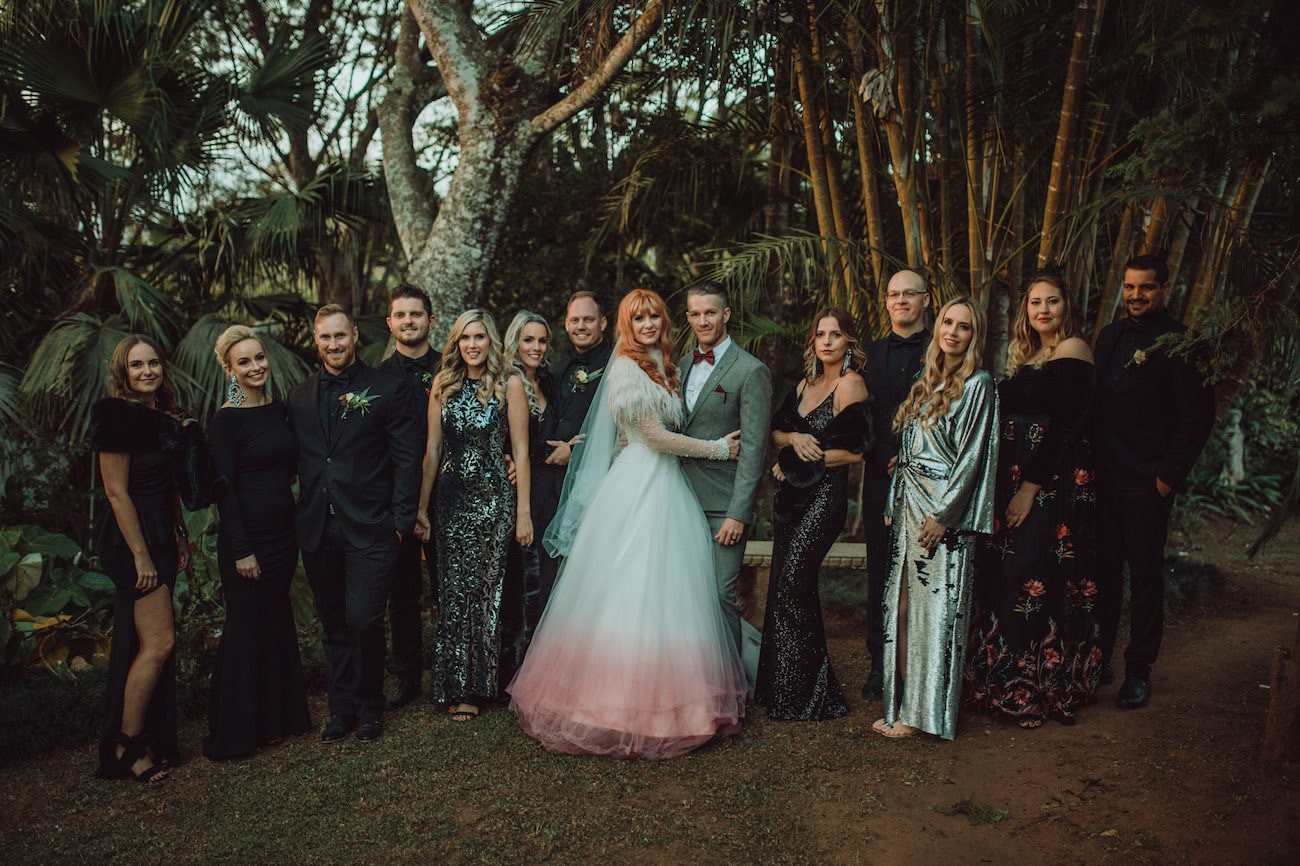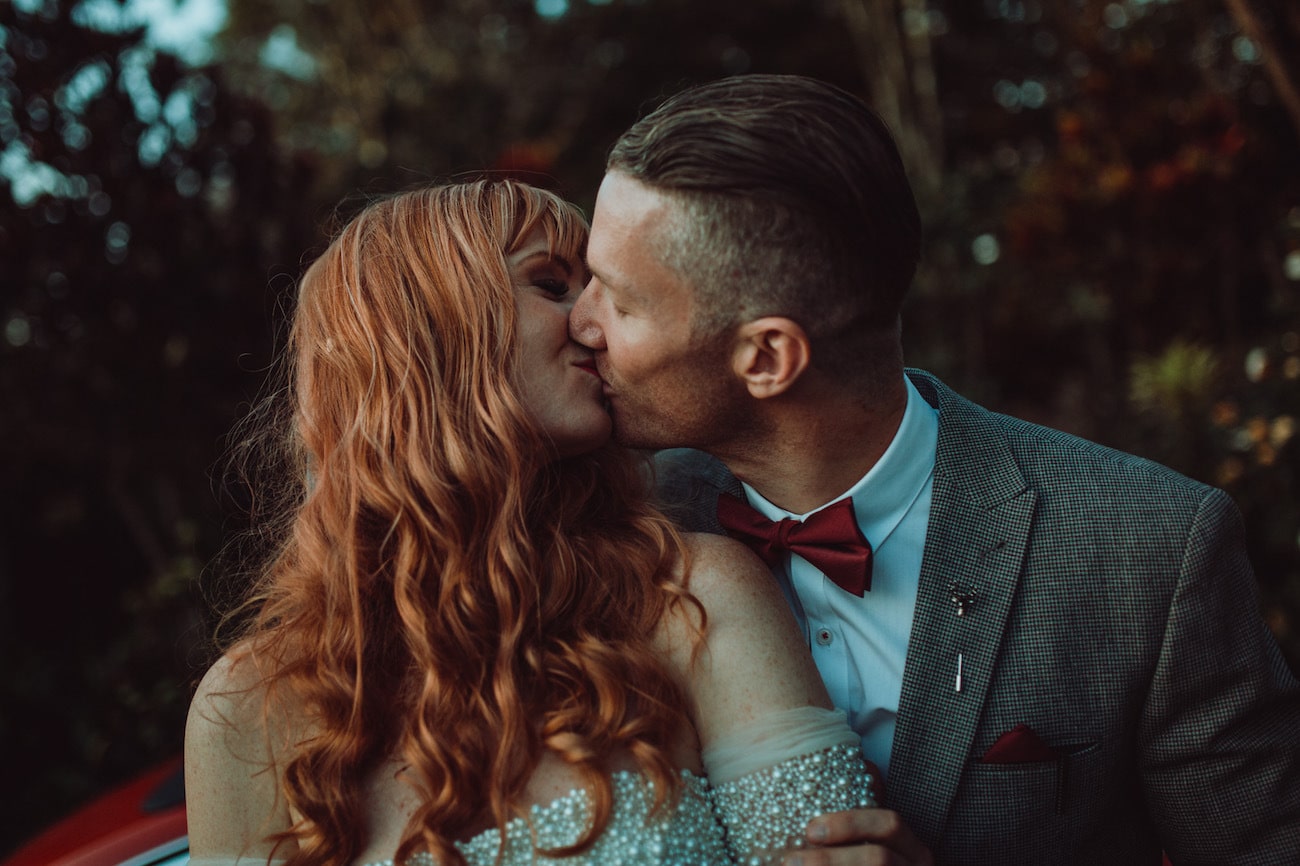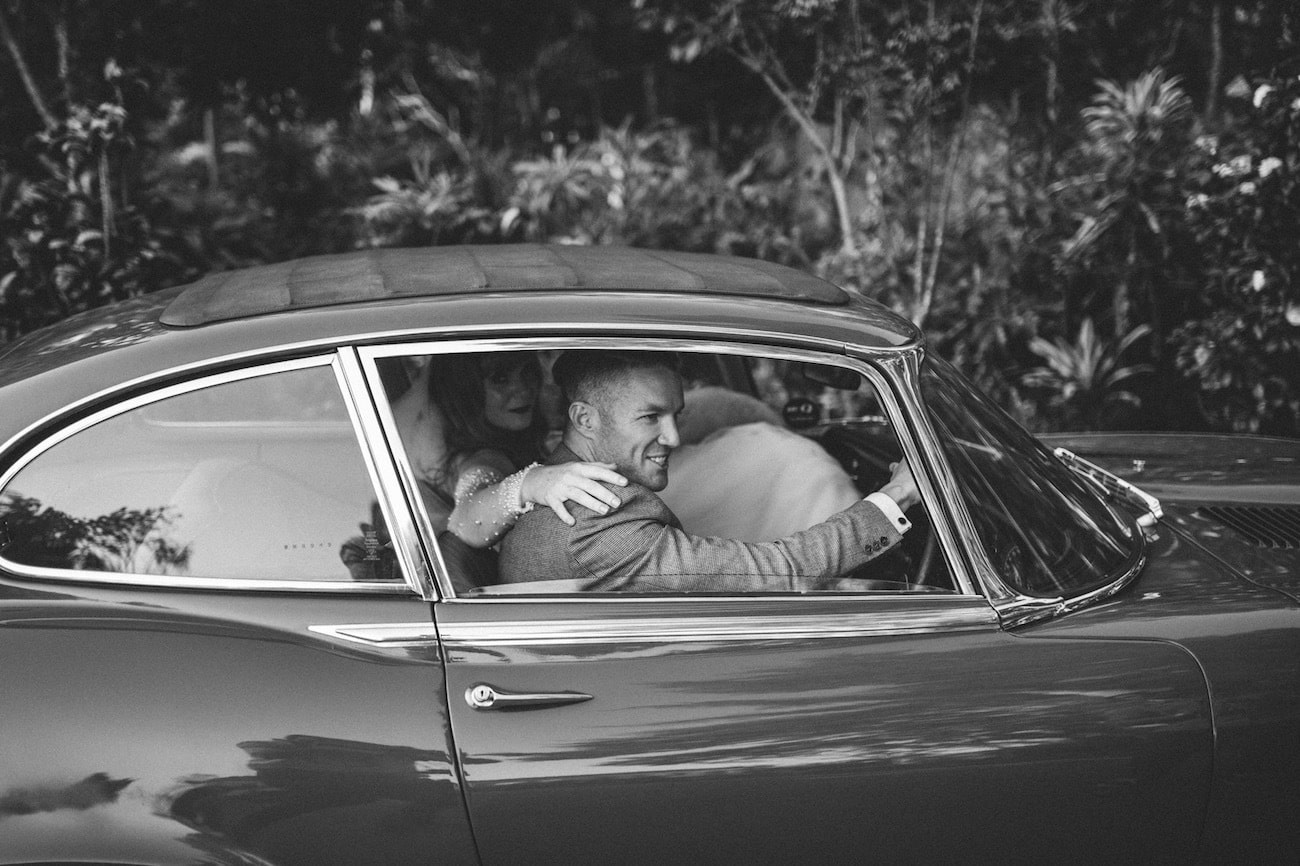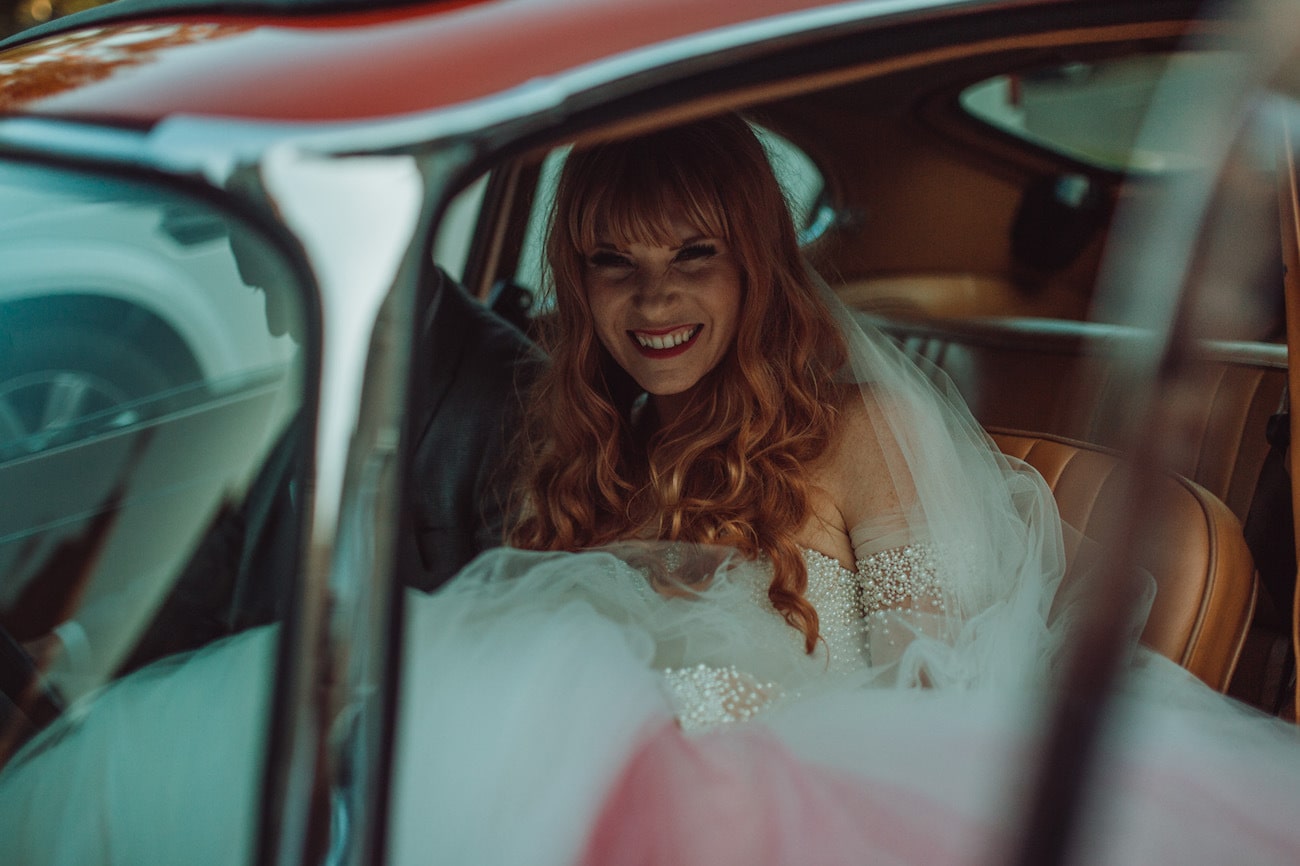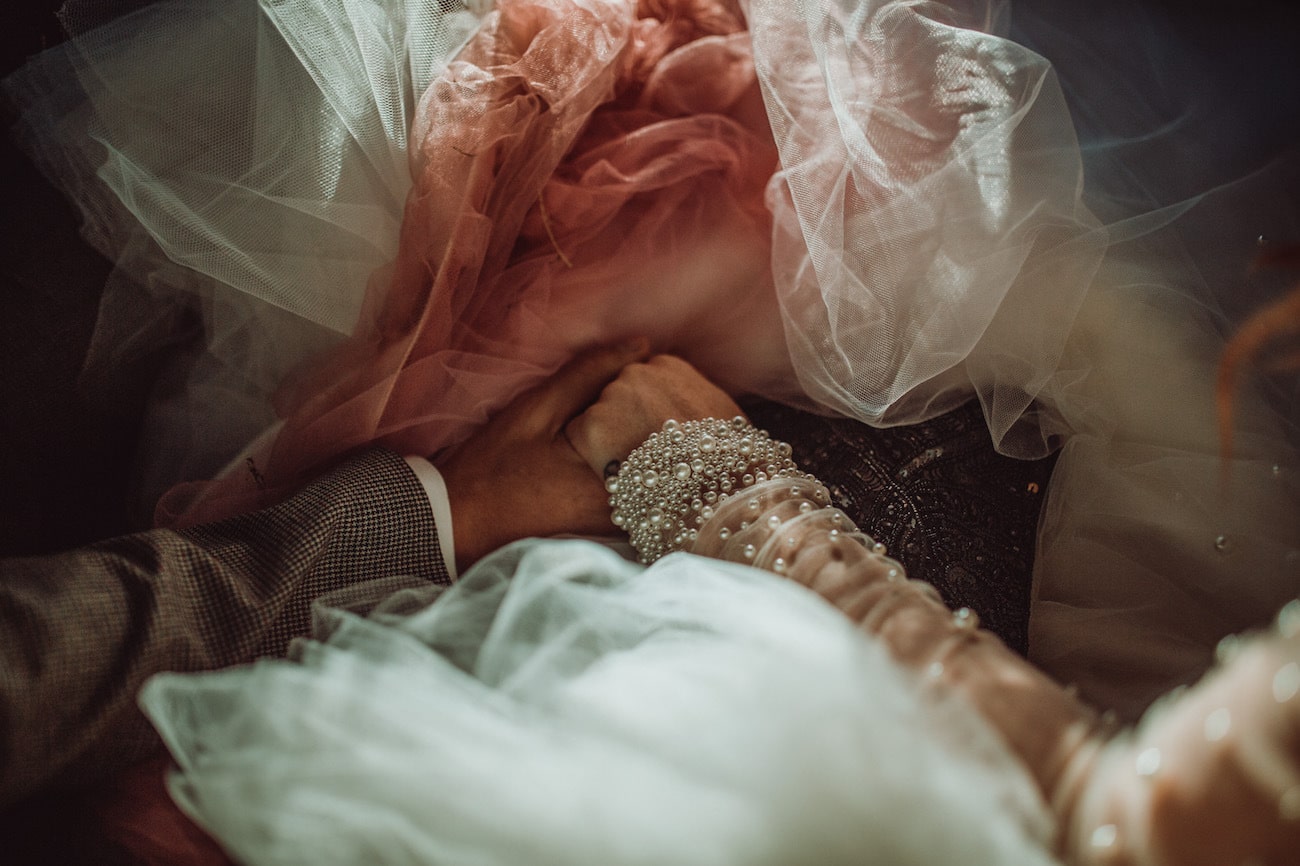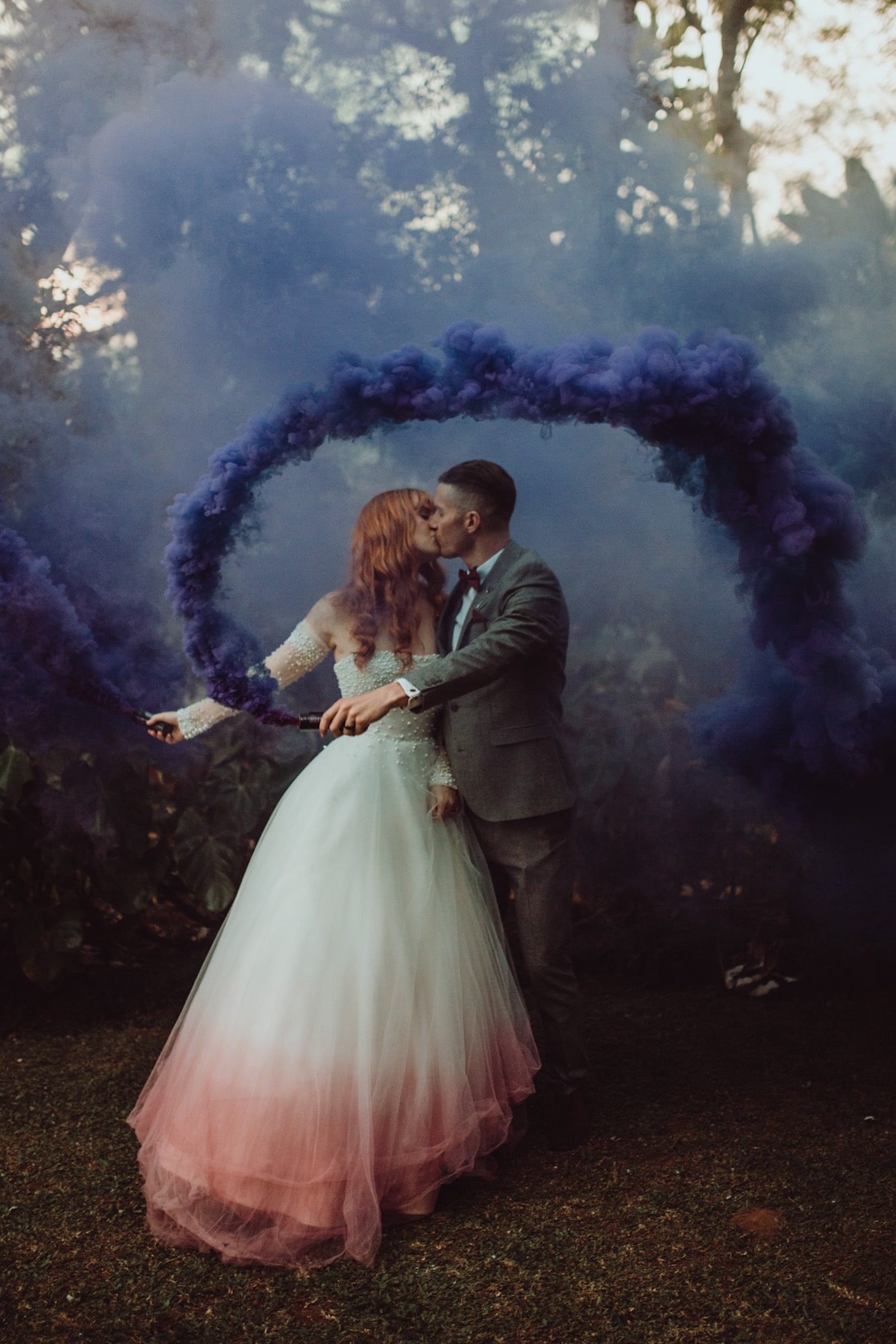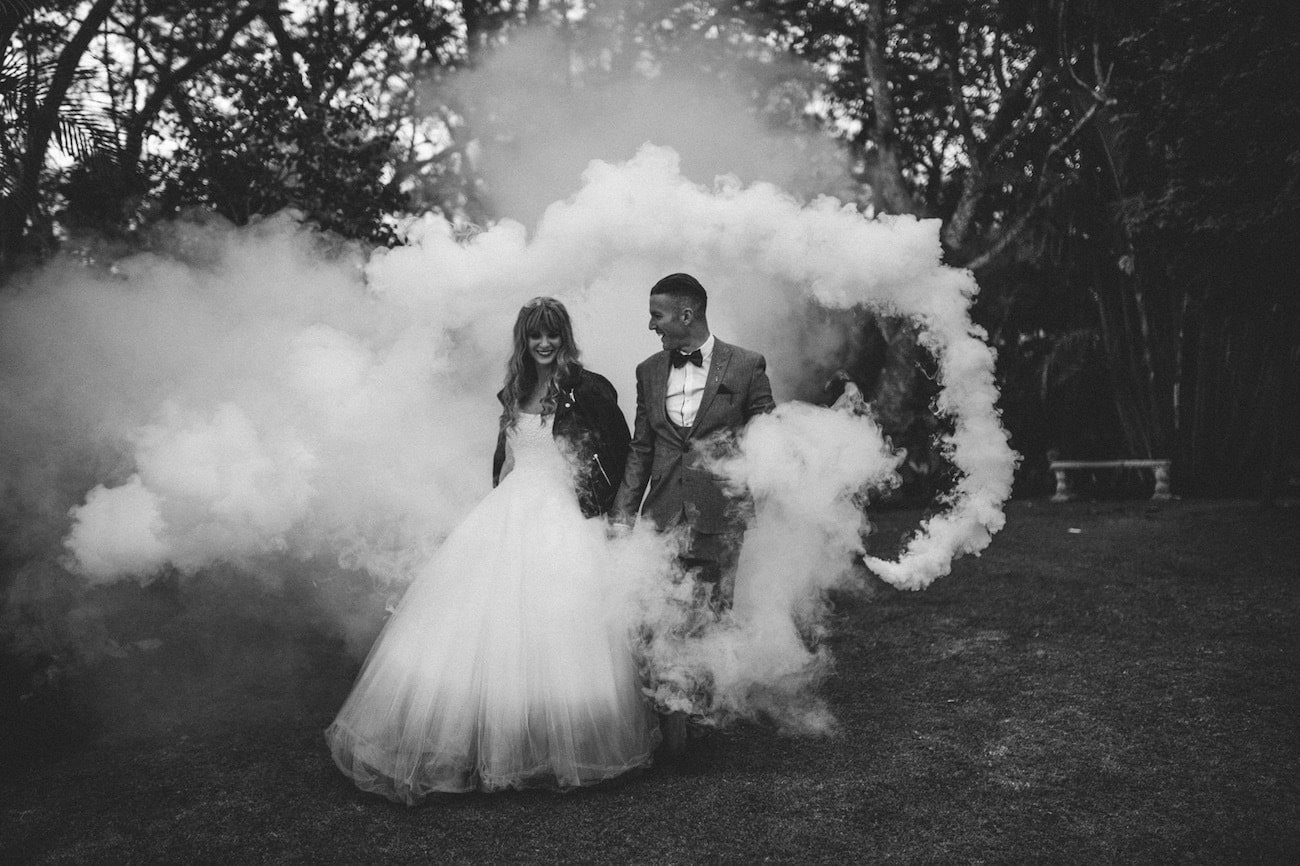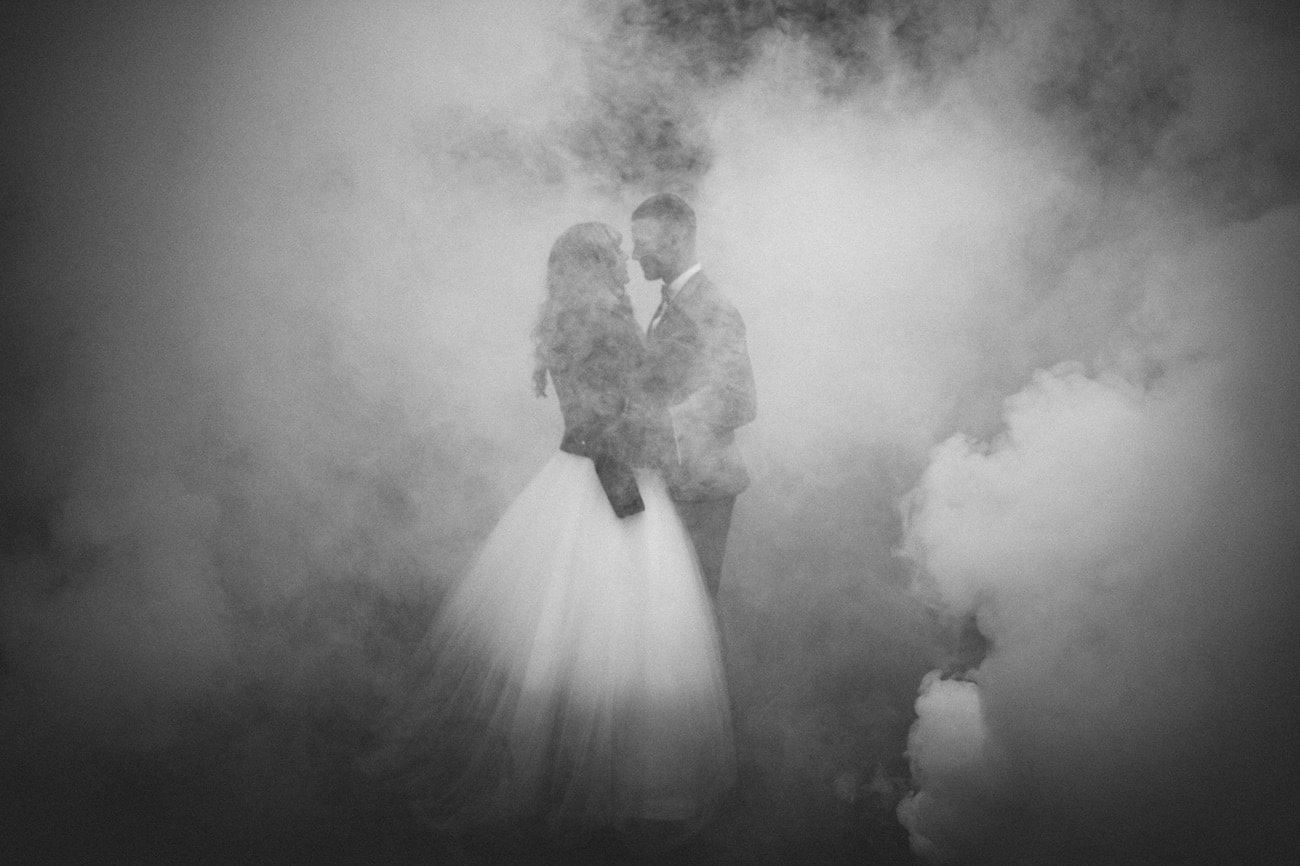 The Flowers
The word I think I used most here with my Florist was "sticky outy" :) My flowers were my most important part of my décor for me. I love flowers and I spent days and months putting together my ref on what my vision entailed. Meeting with my florist Karen really brought it all to life. We met on a few occasions to go through my ideas and hand picked our colour palette. I had wanted something lose and a bit wild, urns with tendrils and orchids, as well as cabbage roses and deep red and purple lisianthus blooms. I wanted dark and green mixed with pale and blush and she absolutely nailed it.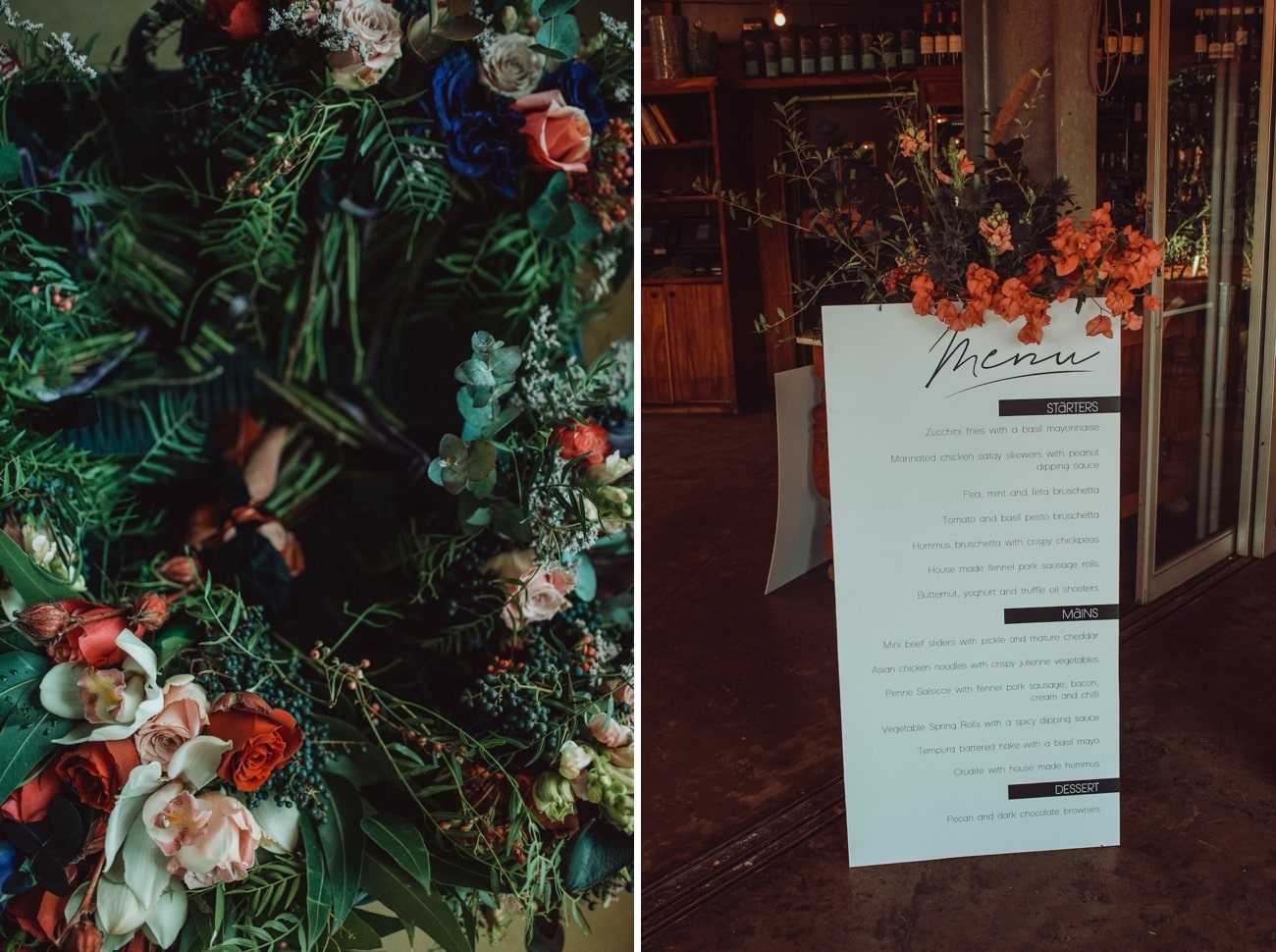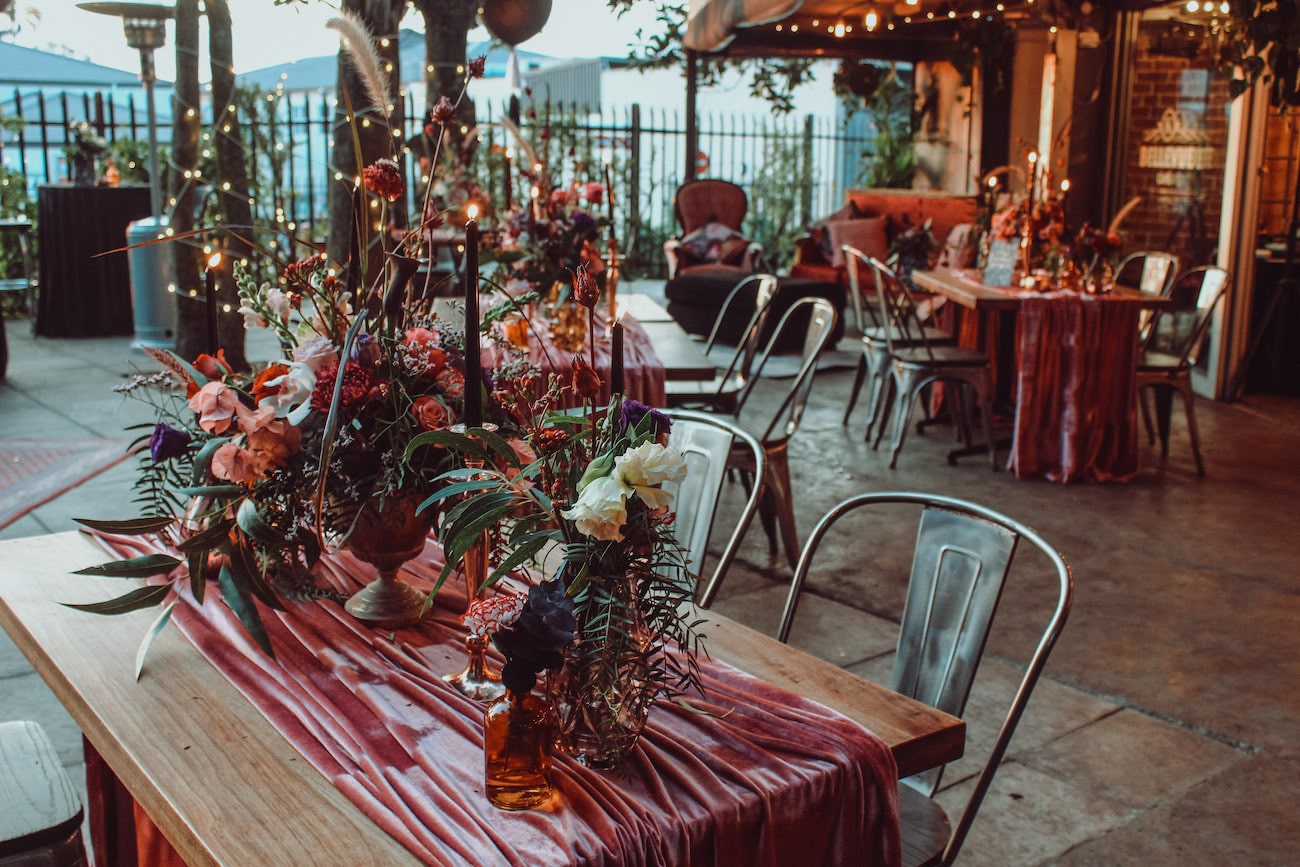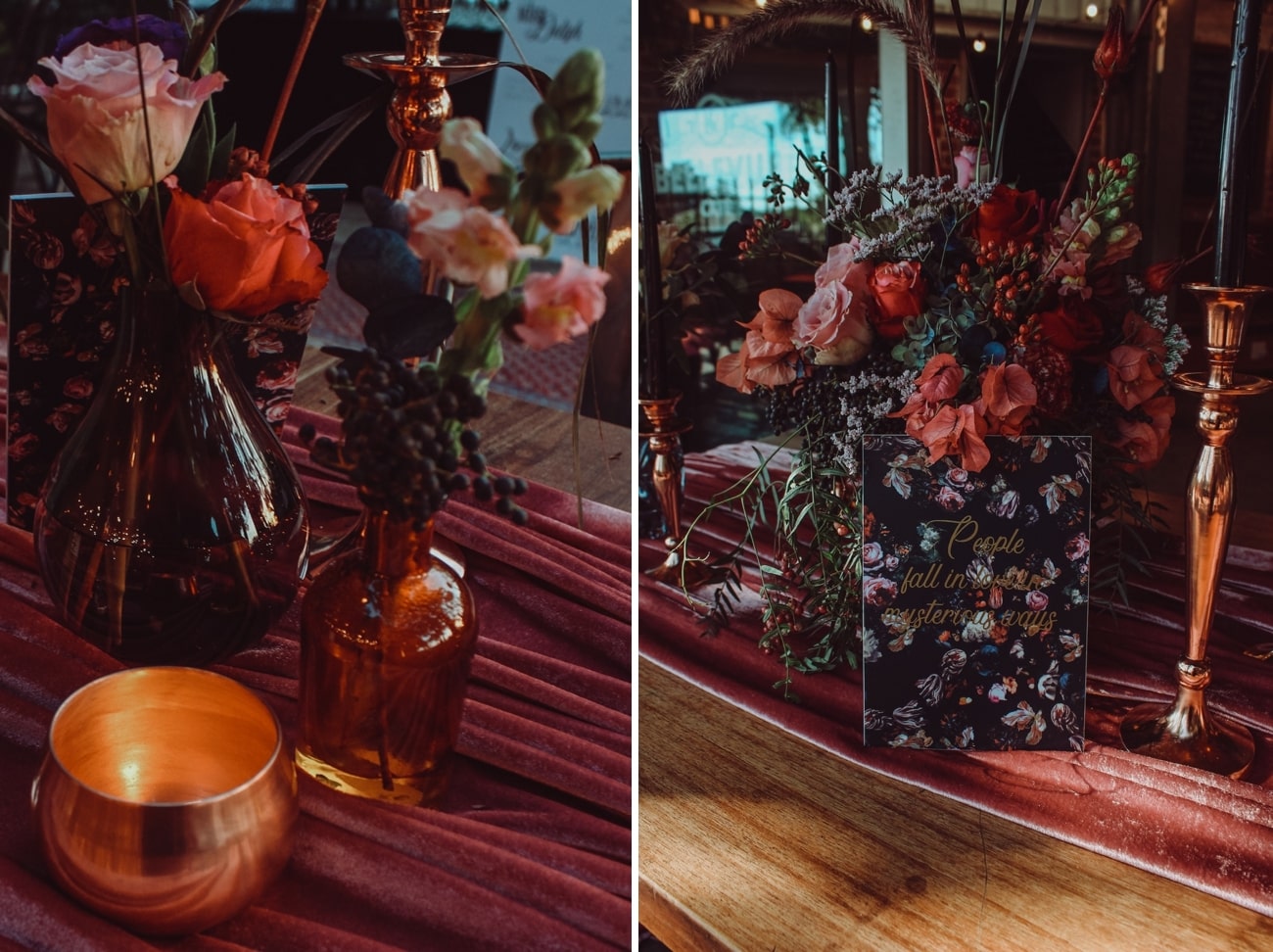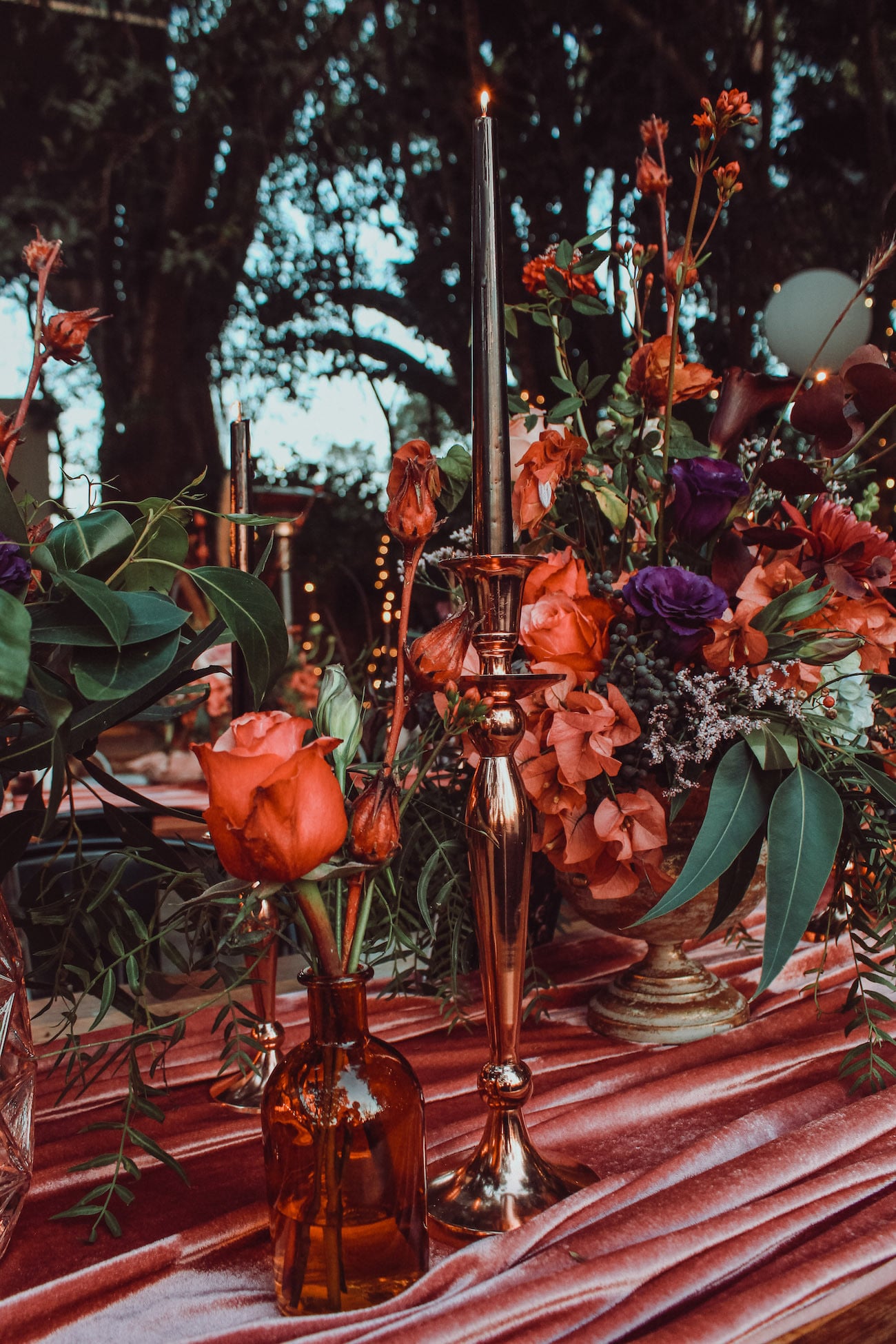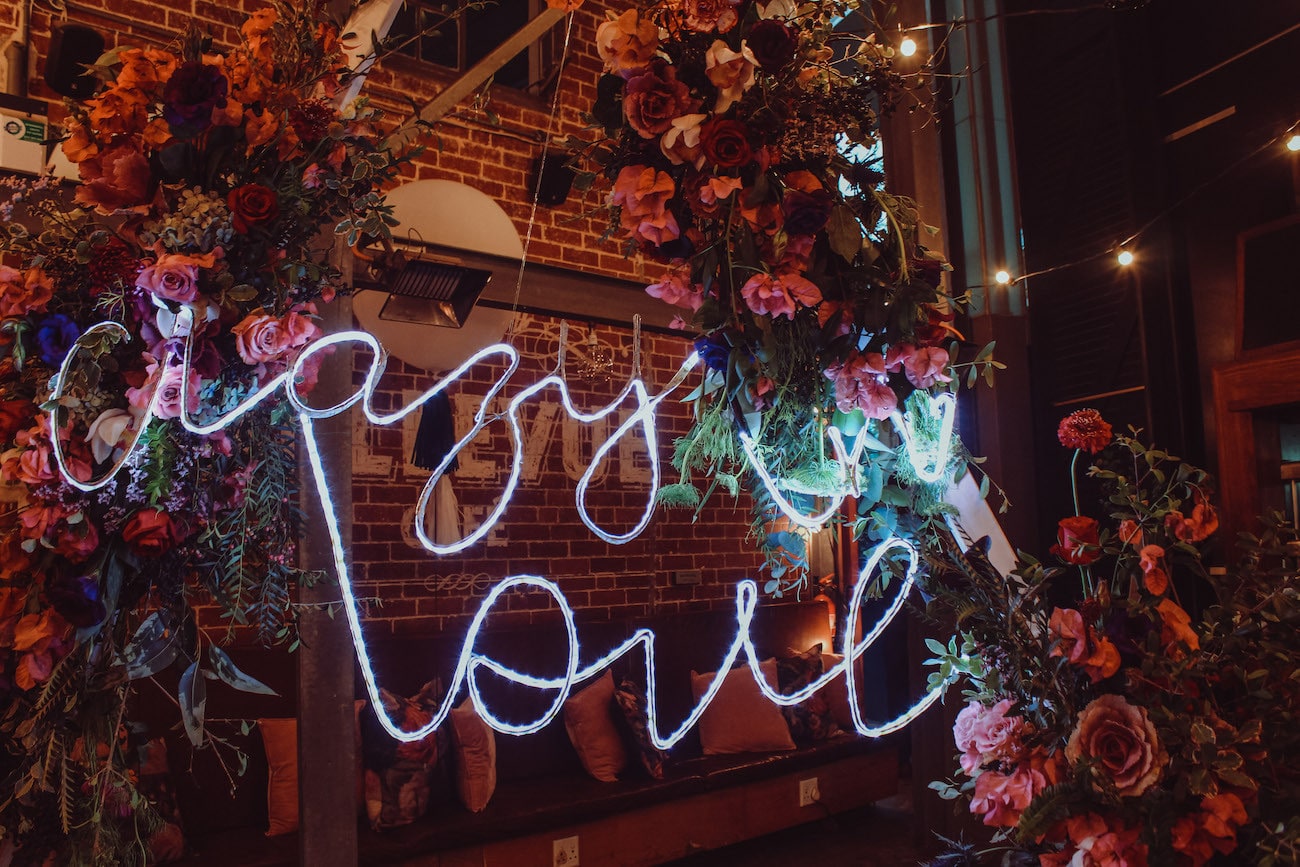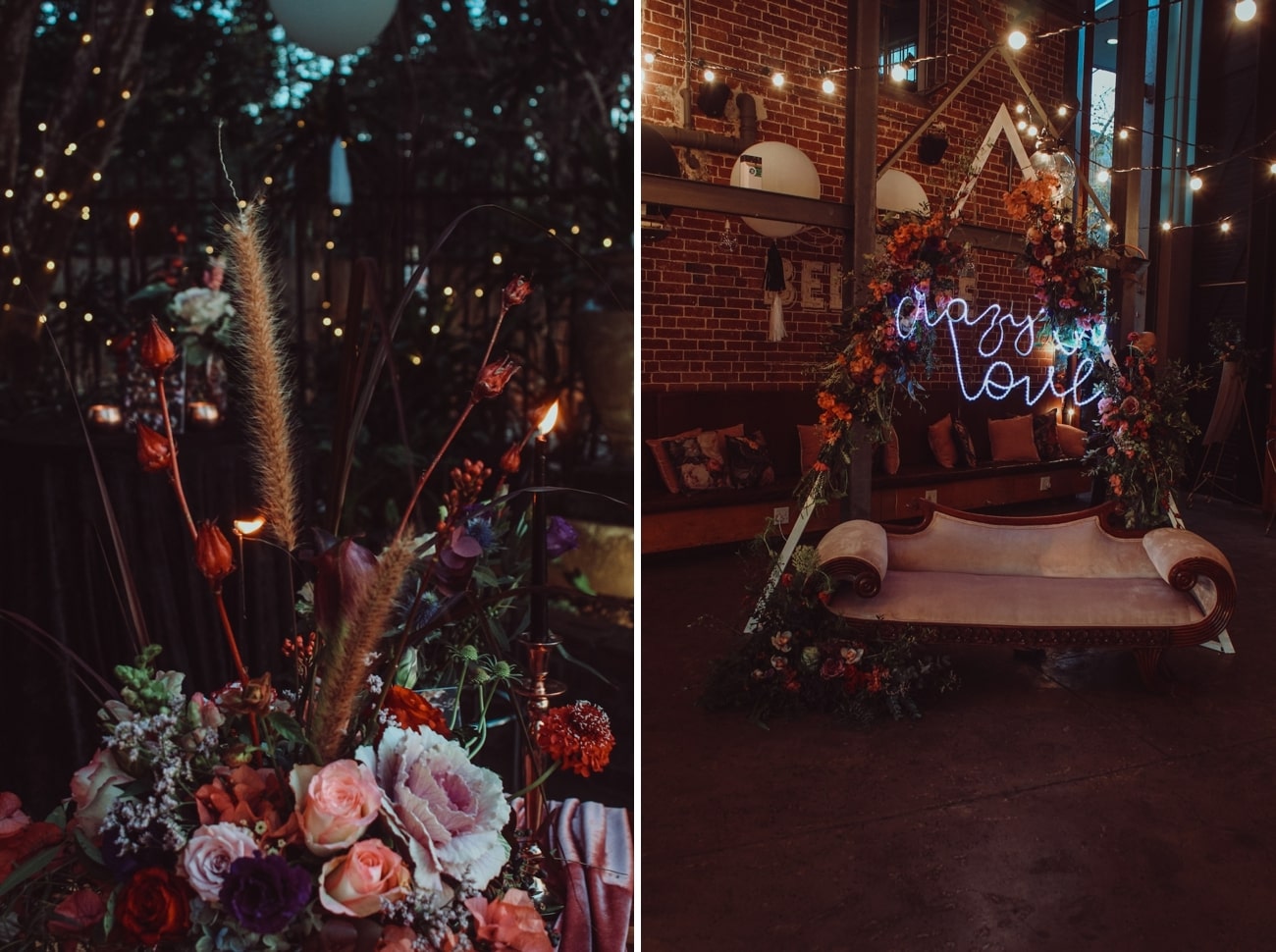 Memorable Moments
Our ceremony. Time stood still for me here. The moment I walked down that aisle and saw James, my brother beside me, all our loved ones surrounding us, it was more than I could have ever dreamed of. Giant helium-filled balloons lined the gardens creating the aisle. We sealed the deal with a kiss to confetti bomb explosions. It was so very special having our close friend Matt officiate as well as Lisa, my bridesmaid, speak. I remember looking at James in that moment and then saying our own vows and loving it with all my heart.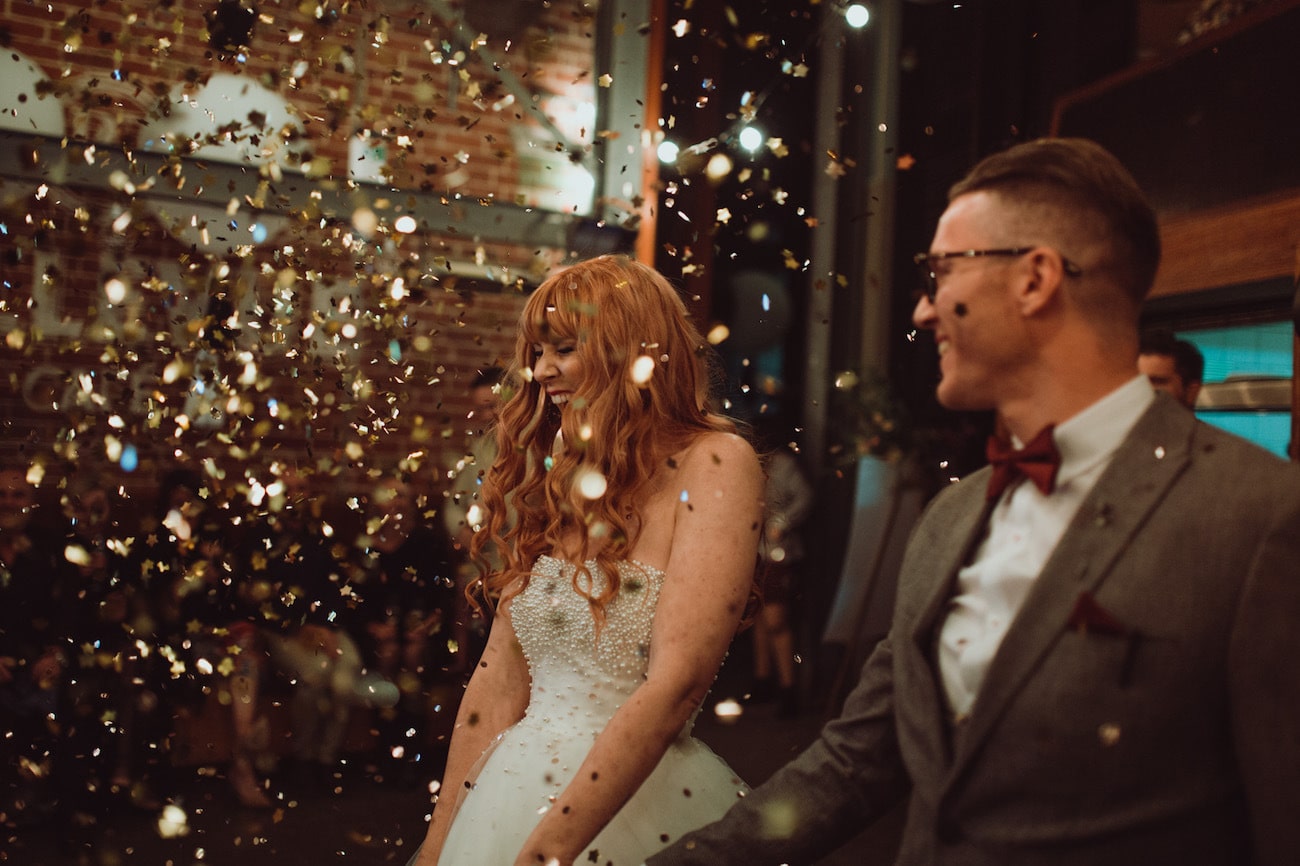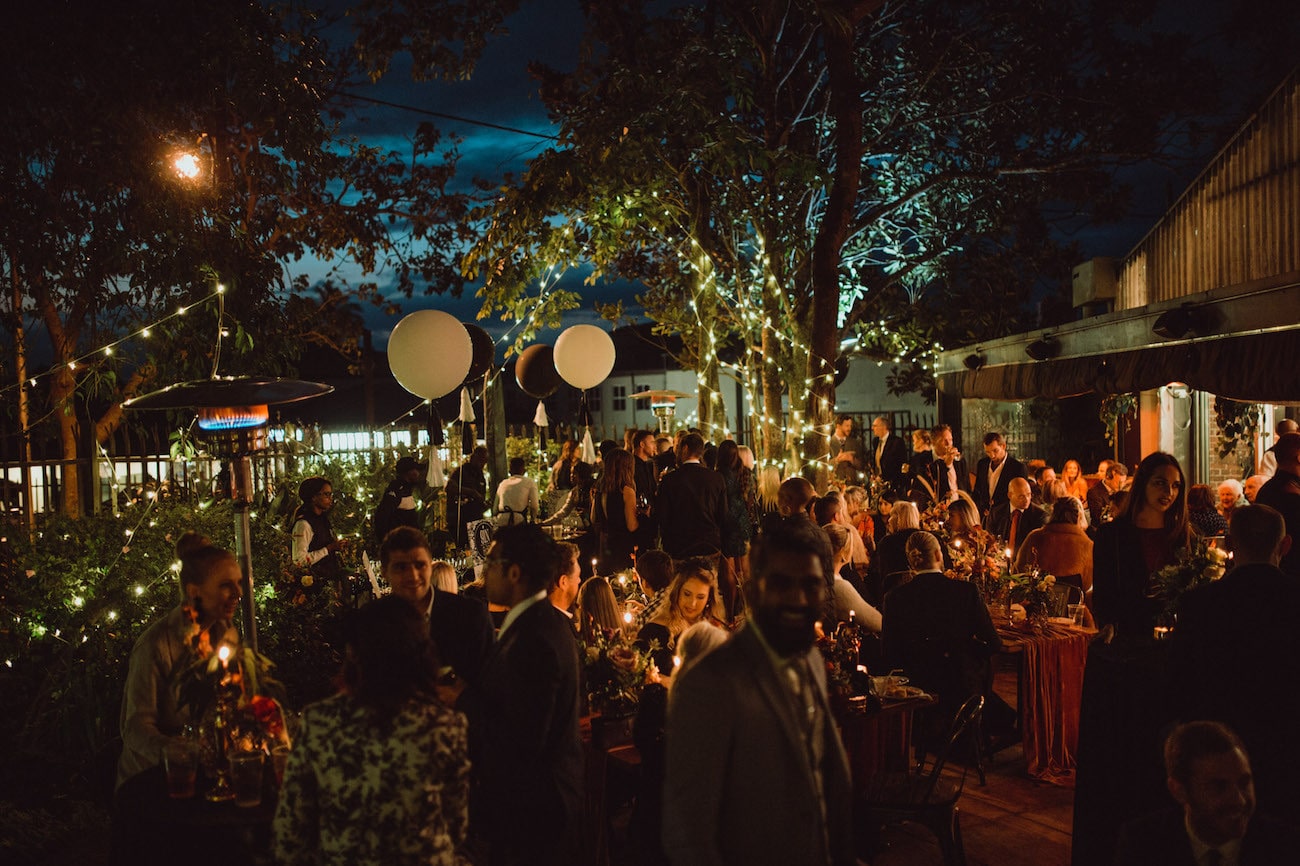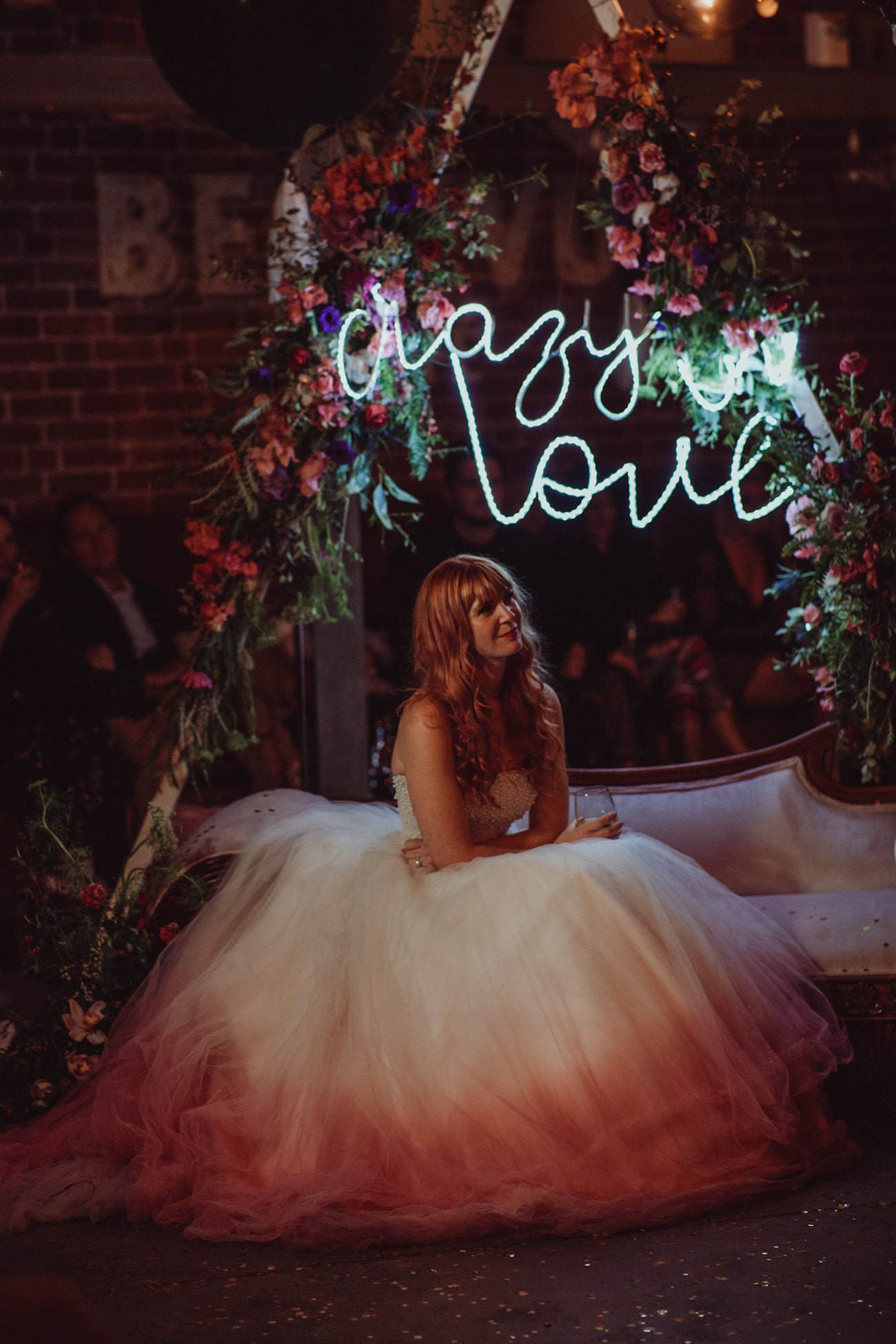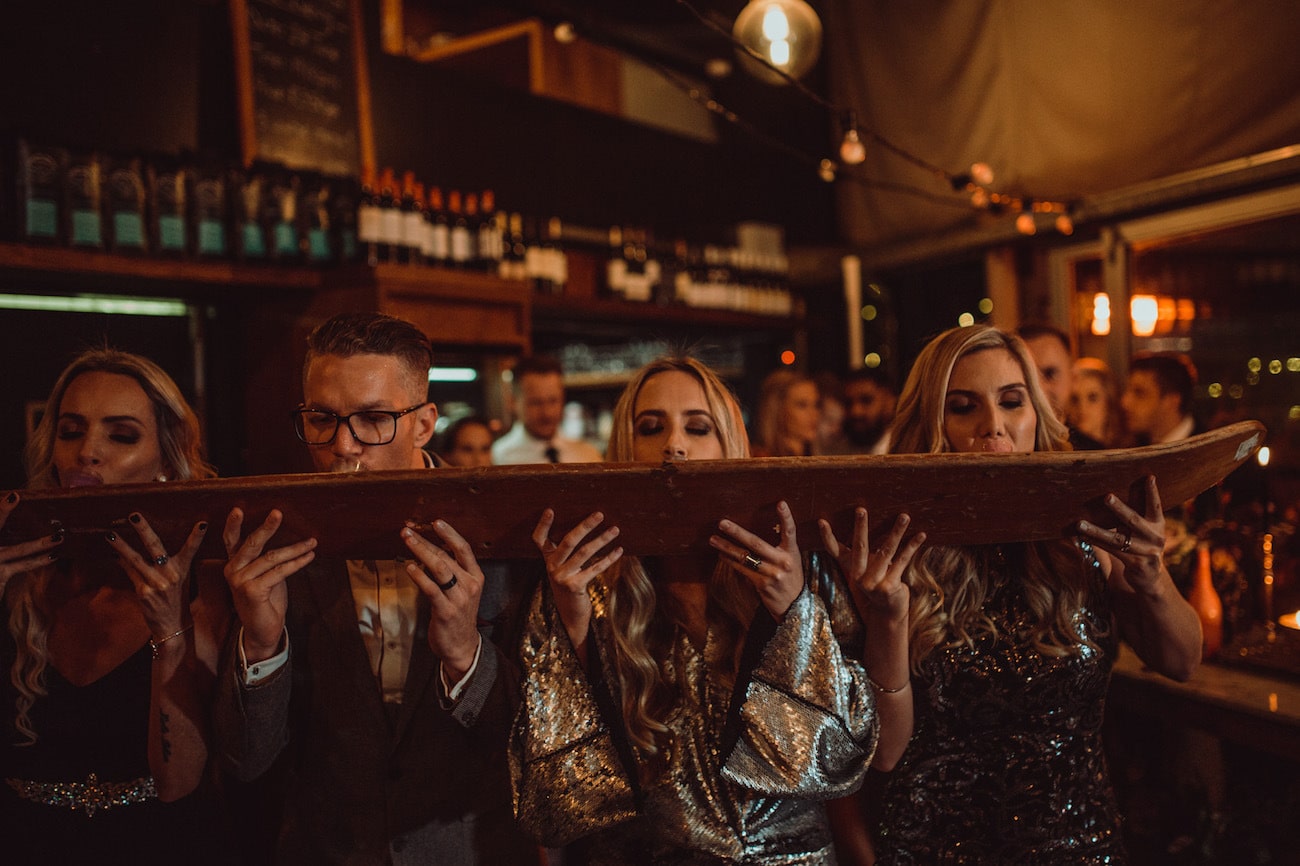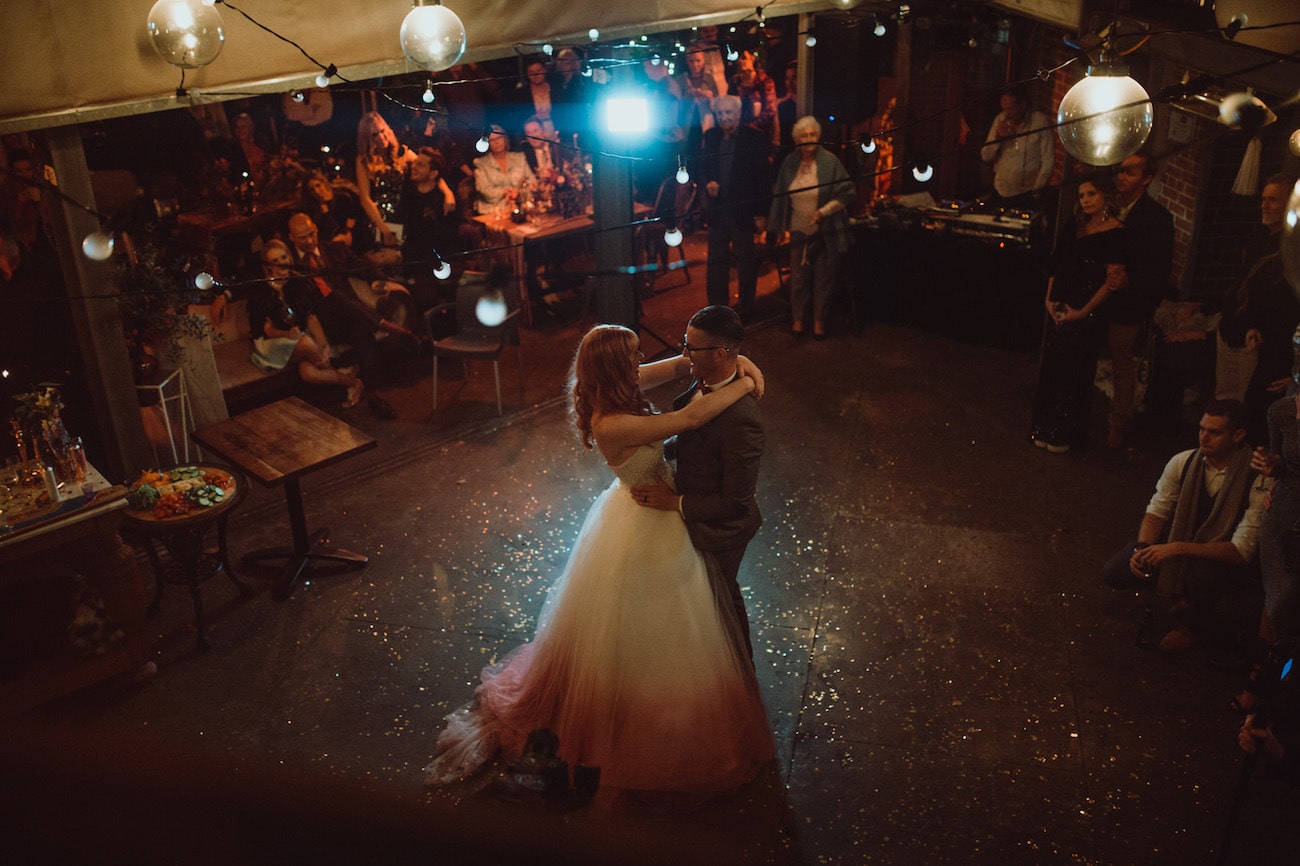 Best Decision
To go with the venue that was so accommodating and gave us freedom to honestly bring our vision to life. No request was too much and we were so grateful. Also, not having a sit-down dinner, choosing to go cocktail and creating an intimate occasion came with its anxiety, however I was so glad we stuck with our plan here as on the day it worked so well and our guests loved it.
Advice for Future Brides & Grooms
My best advice would be to pick what's important to you both and stick with that to the end, it's easy to get carried away but try to remember what it's really all about, the two of you. If possible, be very specific with your suppliers, no info is too much and where you can provide pictures try and do so, getting what is in your head across will help them create the perfect day for you. Lastly, its a very overwhelming day and you most likely wont get to see everyone on the guest list, don't be too hard on yourself.
SERVICE PROVIDERS
Venue & catering: Bellevue Cafe | Photography: Matt Kay Photography | Co-ordination: Lucinda Delaney for Luxe Events | Flowers & décor: Karen Morgan for Story | Stationery: Dru Raymond | Video: Leman Media | Cake: Danielle Wright | Bride's dress: McCarthy Wolff | Bride's accessories: ASOS + Dune | Hair: Clair Glancey for Fusion Hair | Makeup: Irina Peltz | Bridesmaids' makeup: Volenti Laurentina | Groom's attire: ASOS | Groomsmen's attire: Suit Yourself | DJ: Eric Rae