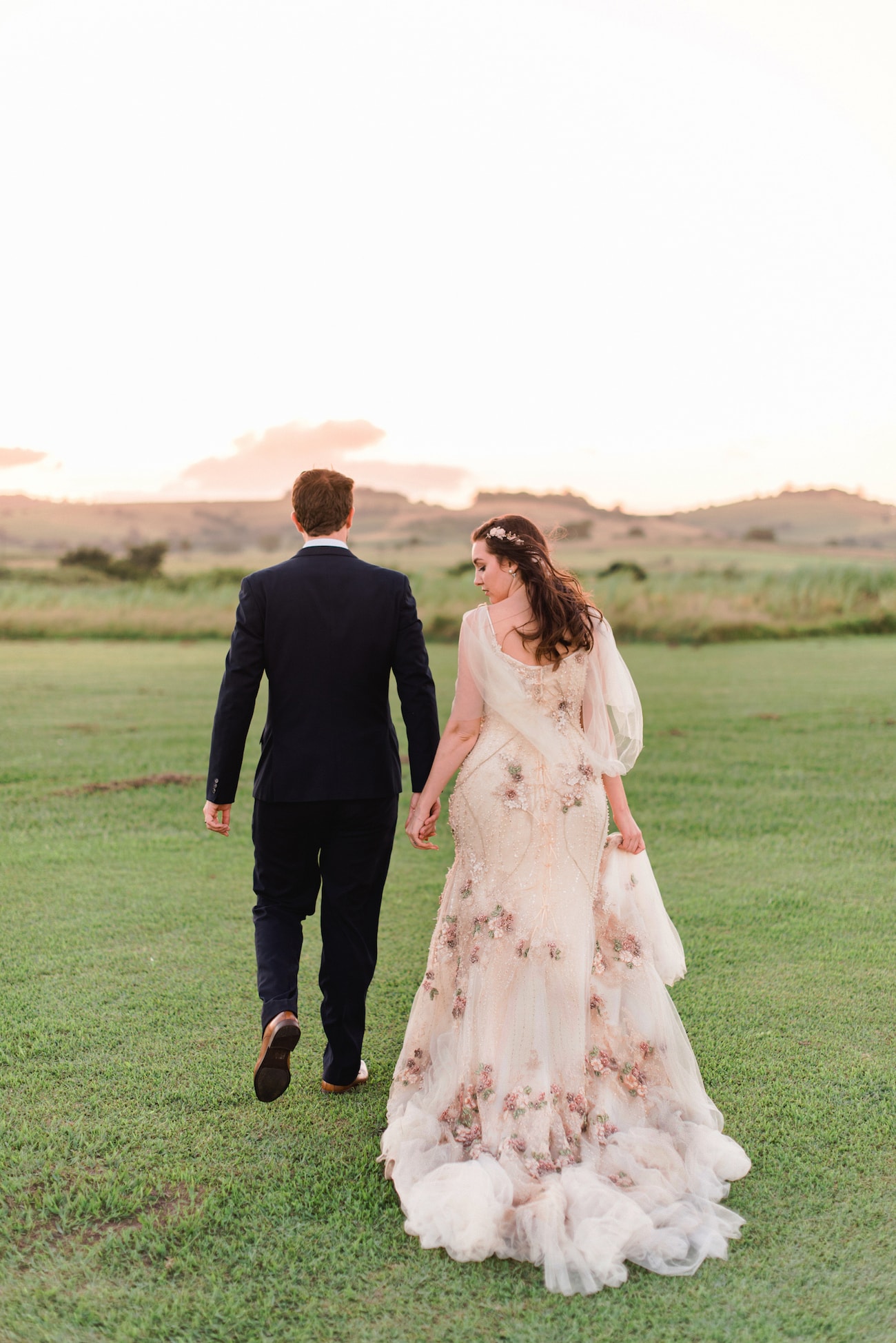 If you've ever wondered what happens when a talented wedding dress designer gets married – well, you're about to find out. I'm a HUGE fan of emerging South African bridal house, McCarthyWolff – their dresses are utterly breathtaking and unique. So when the wedding of one of the founders, Jane, and her sweetheart, Ben, turned up in my inbox I knew it was going to be amazing. And was I ever right. Jane and Ben were inspired by magical woodland weddings and 'A Midsummer Night's Dream', and created something completely intimate and unique and beautiful (and I do mean created, because they handmade most of this wedding with the help of family and friends!). On the tables, a forest of dried floral 'trees' (um, wow) paired with black linens and twinkle lights, made for a magical fairytale atmosphere, perfectly matching the elegance of the bridal party with their herb bouquets and black velvet gowns (and suit for Jane's bridesman Dale, the other half of McCarthy Wolff). And then there's the dress. This dress! As befitting a fashion queen, it is an absolute showstopper, a gorgeous cascade of tulle and ribbon flowers and tiny pearls that has me completely obsessed. Forget ready-to-wear – this is ready-to-WOW. Capturing it all are these gorgeous images by Roxanne Davison.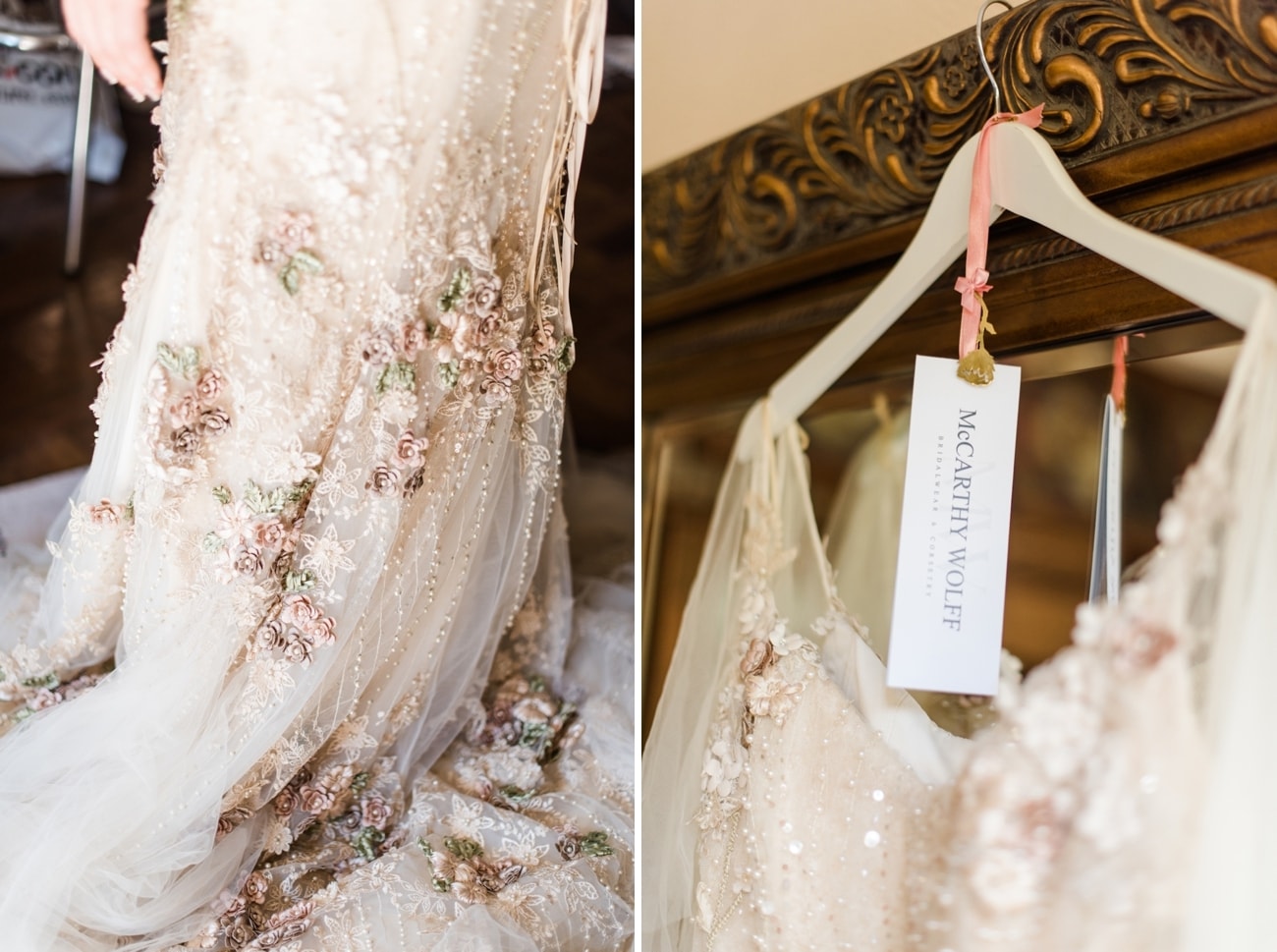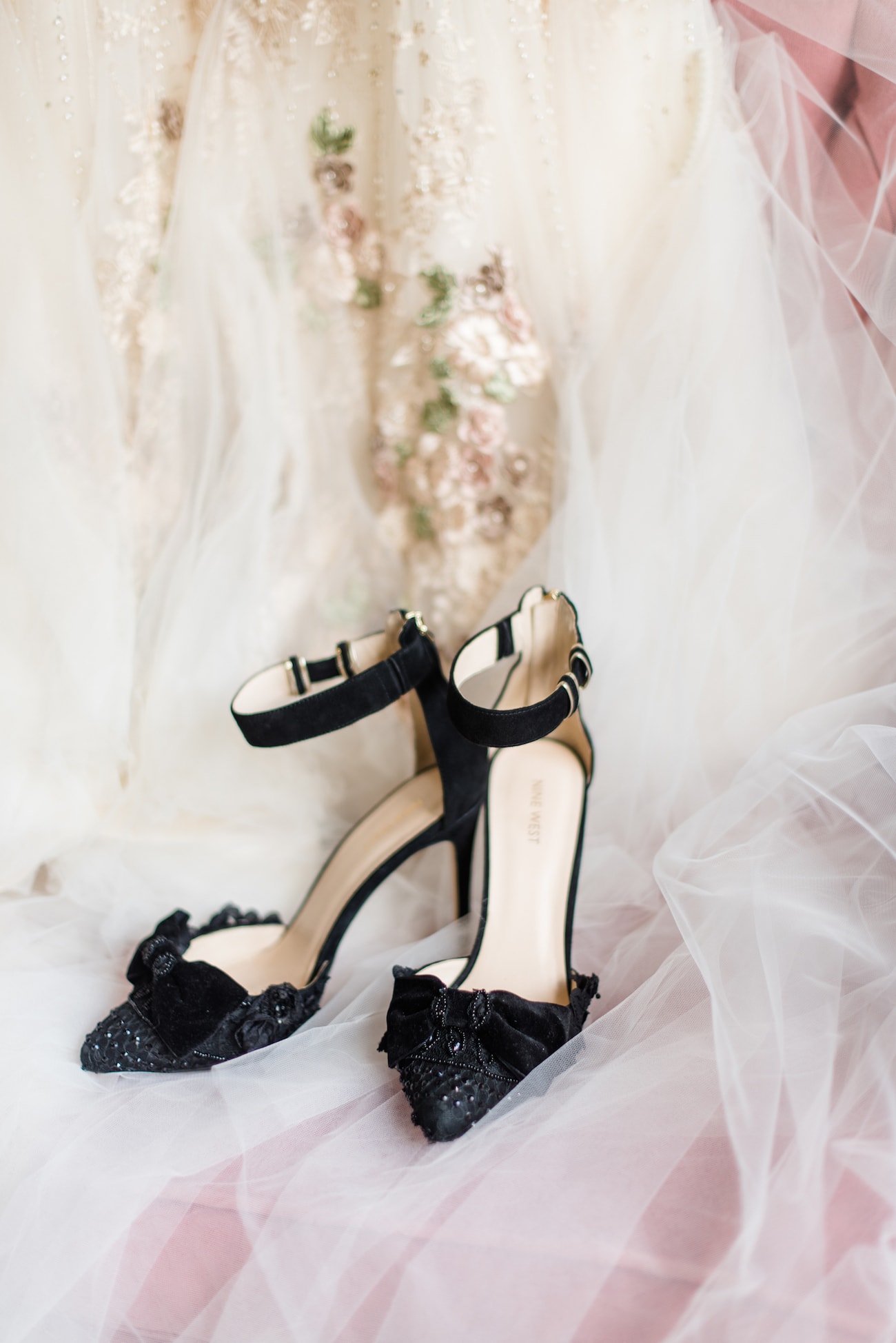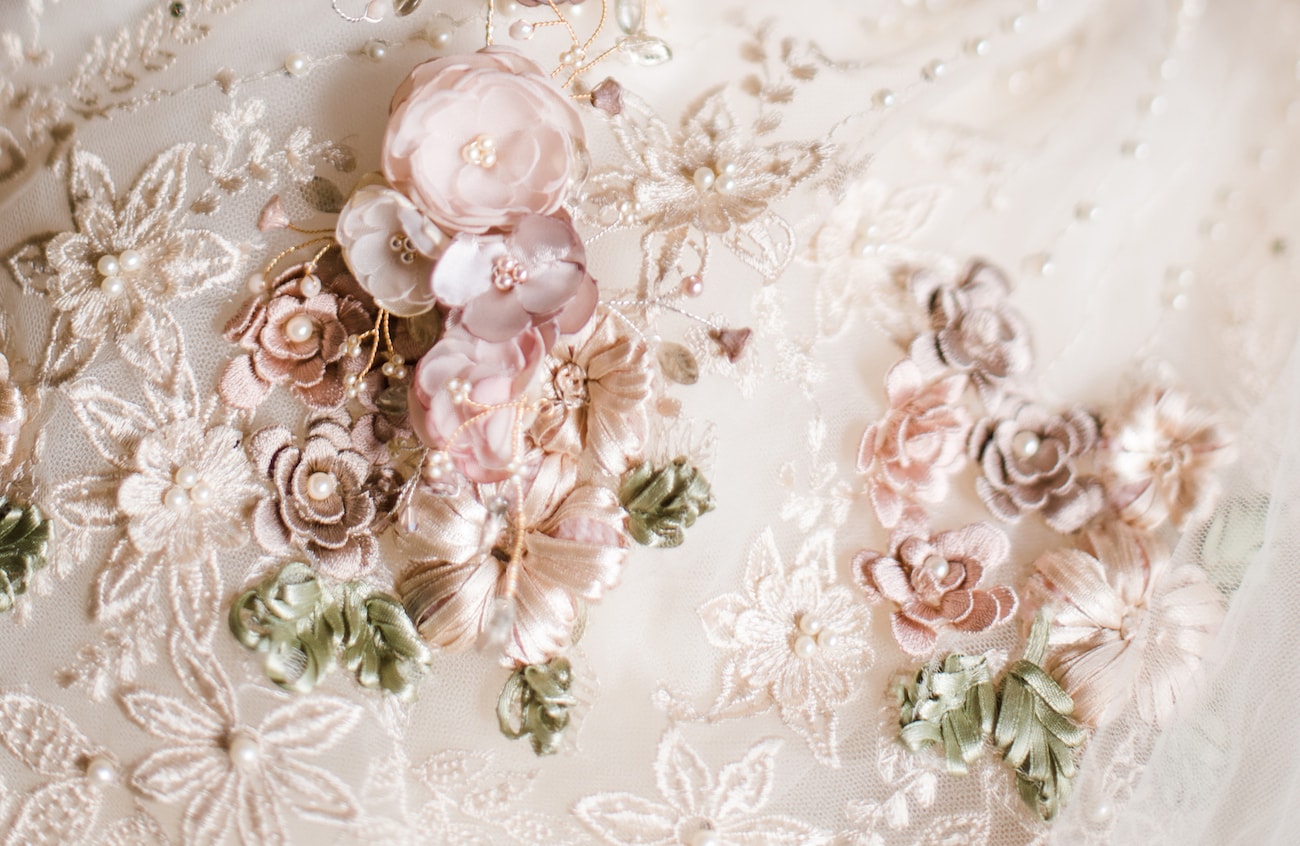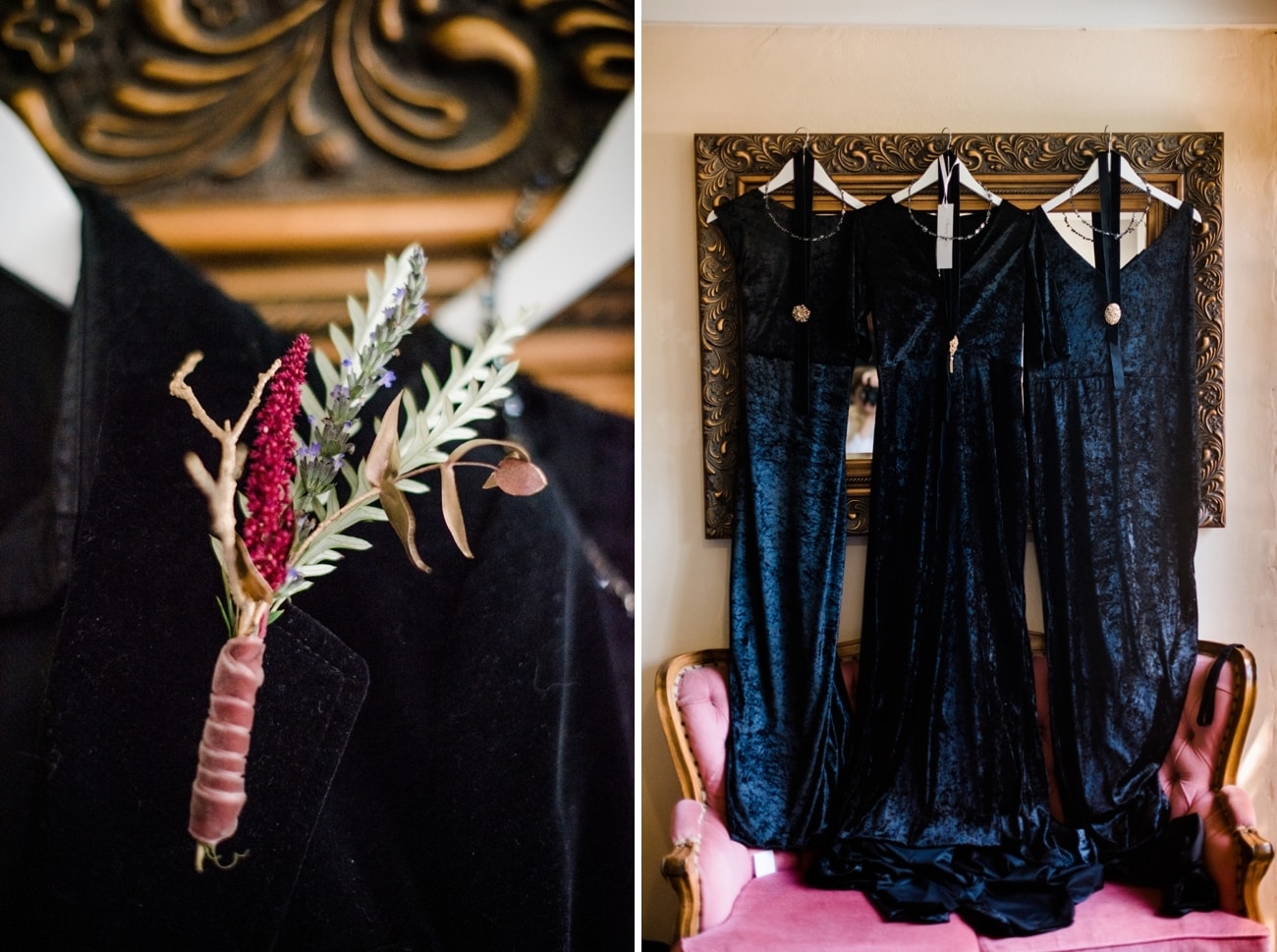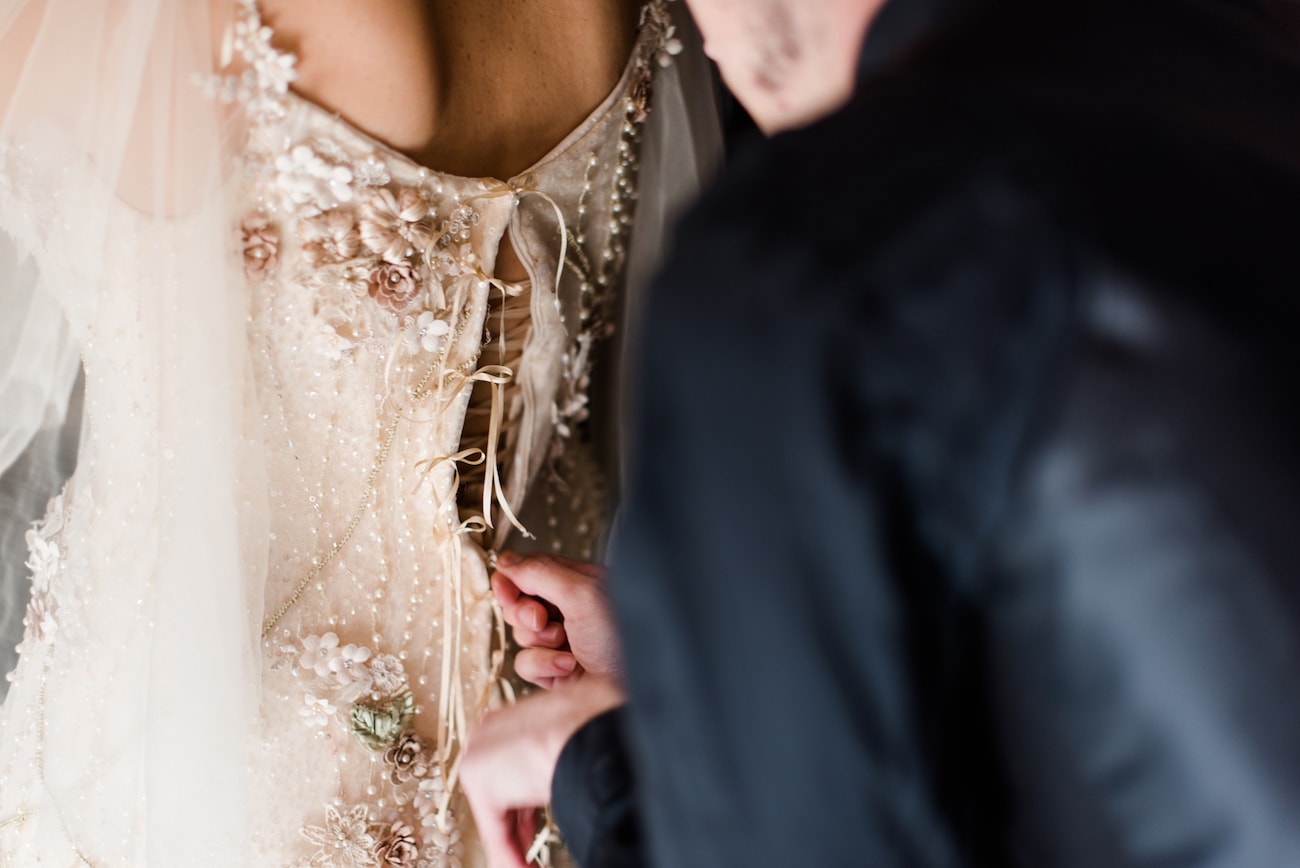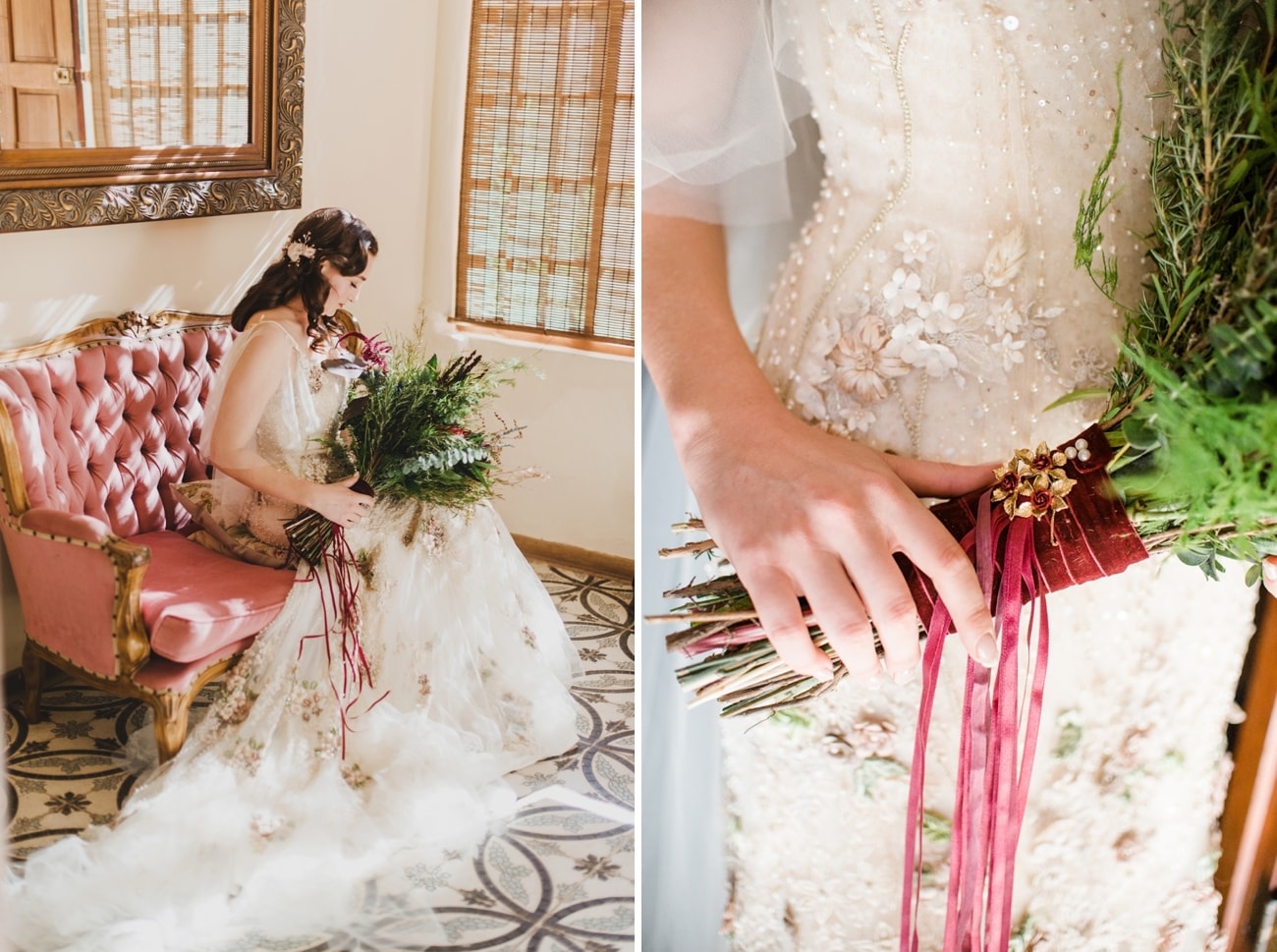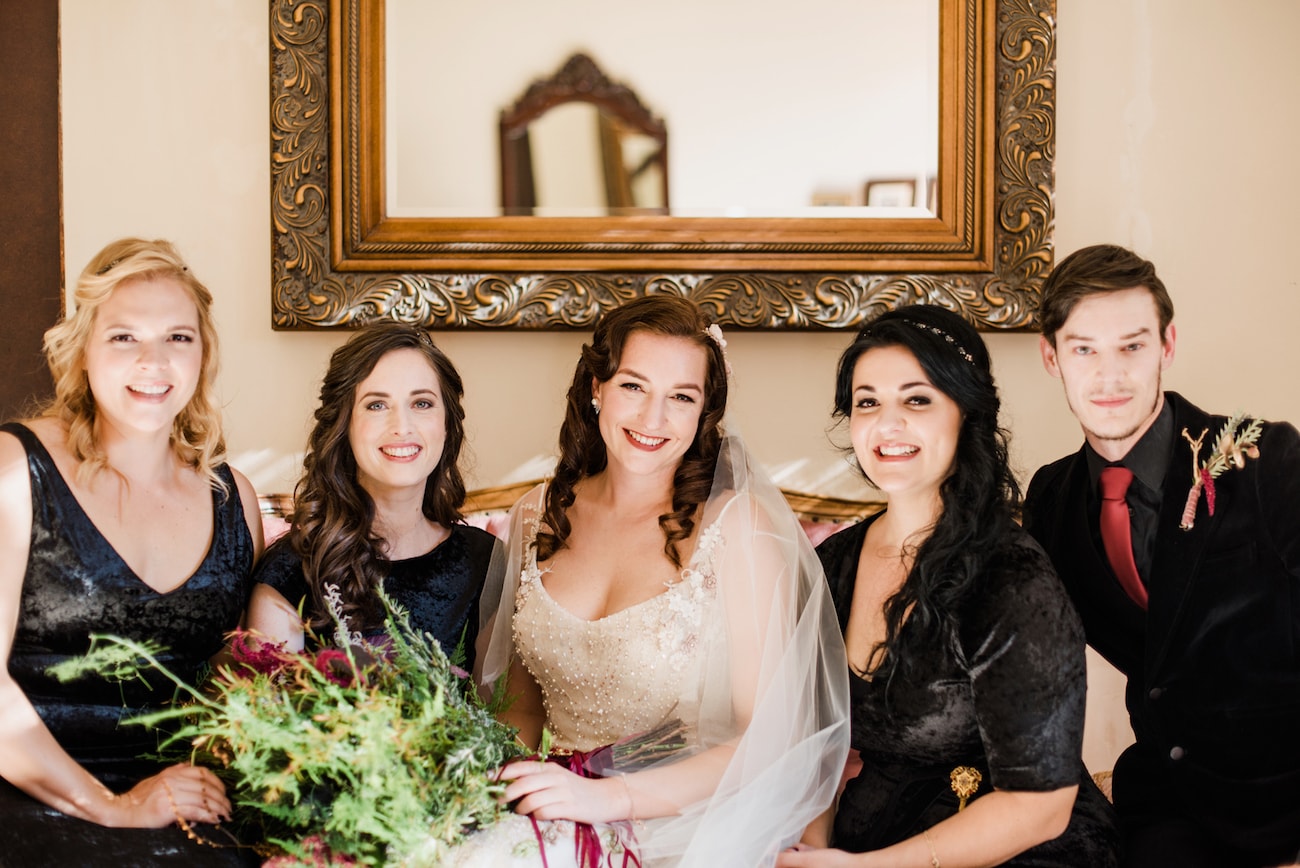 Love Story
We met nearly nine years ago, through mutual friends. It happened slowly, until one day something changed. A little spark grew into something much bigger and we fell in love. When we first started dating, neither one of us could eat, lovesick so to speak. Our first date, neither one of us ate a thing, our food just sat in front of us while we nervously chatted. It's really sweet and funny when we look back on it now. We really are best friends, we have such fun together, and he is my rock and makes my whole world a brighter place.
The Proposal
We did the Fish River Canyon Hike in Namibia. On the third day, we were swimming in a river and out of the water emerged this shining diamond. My hand was too swollen to wear it properly (the Namibian desert is incredibly hot) so I had to wait until it cooled down to wear it. I would sleep with it on at night (shining my headlamp on it!) and put it away to hike the next day. The sunset was magnificent and we slept under the stars. Really very magical and memorable.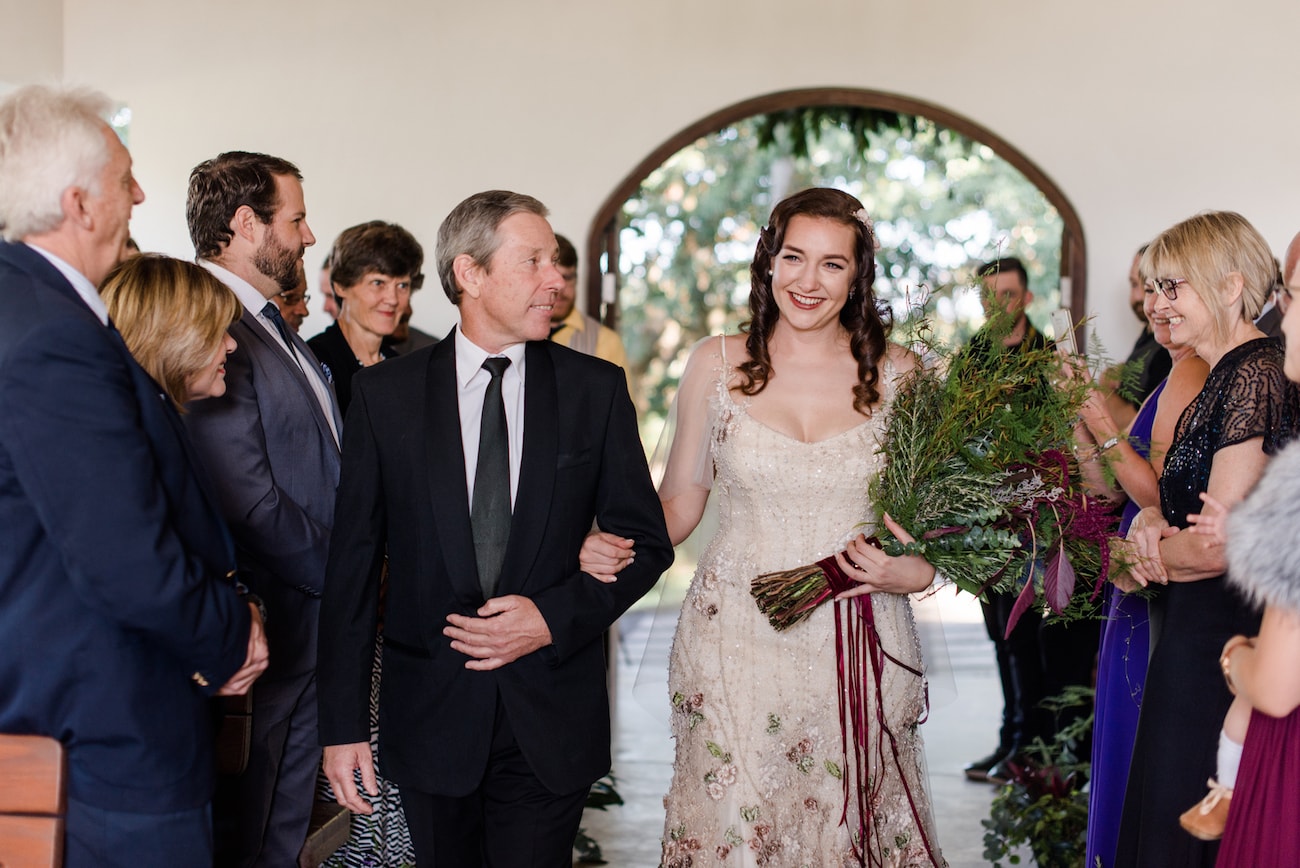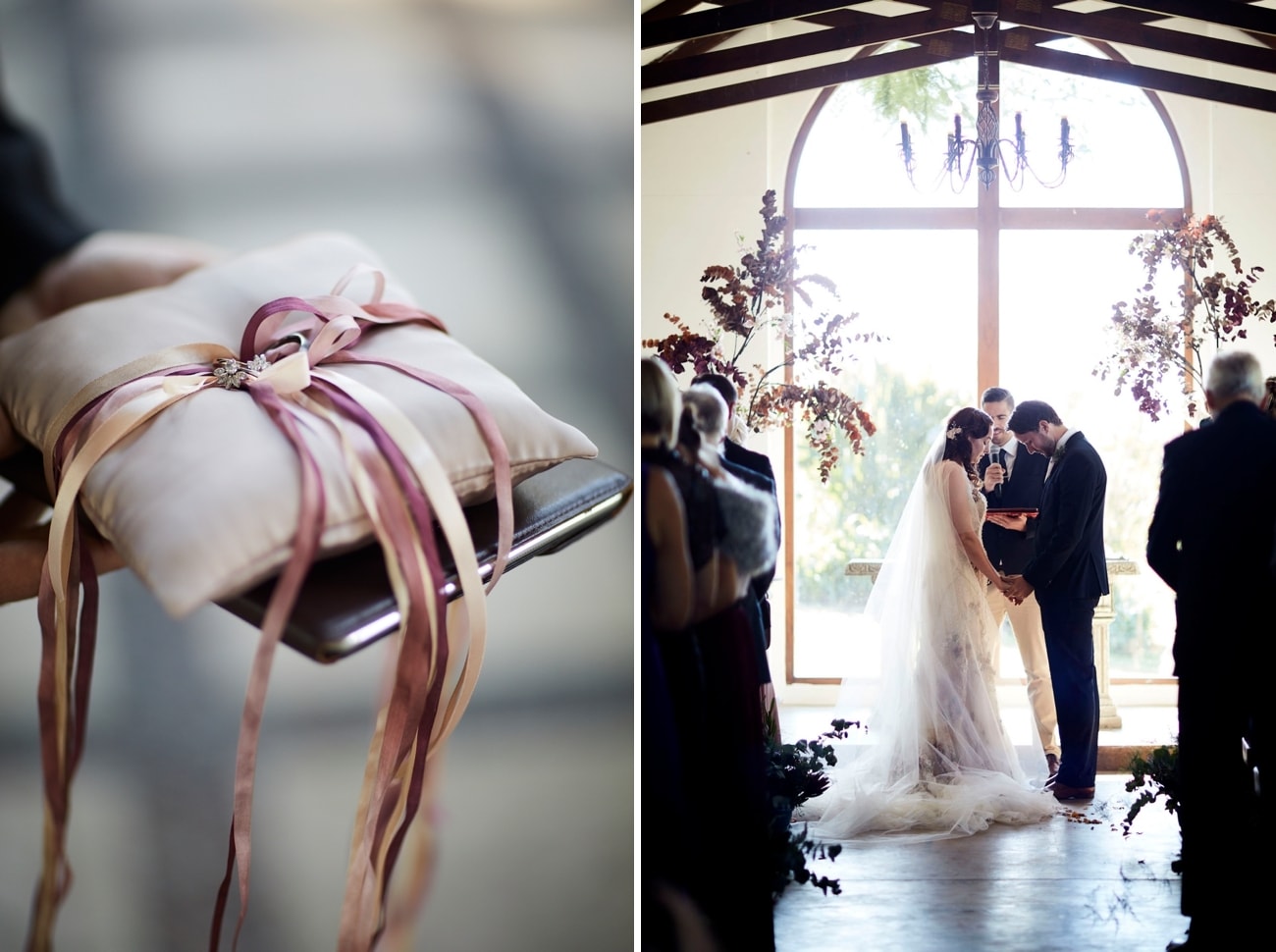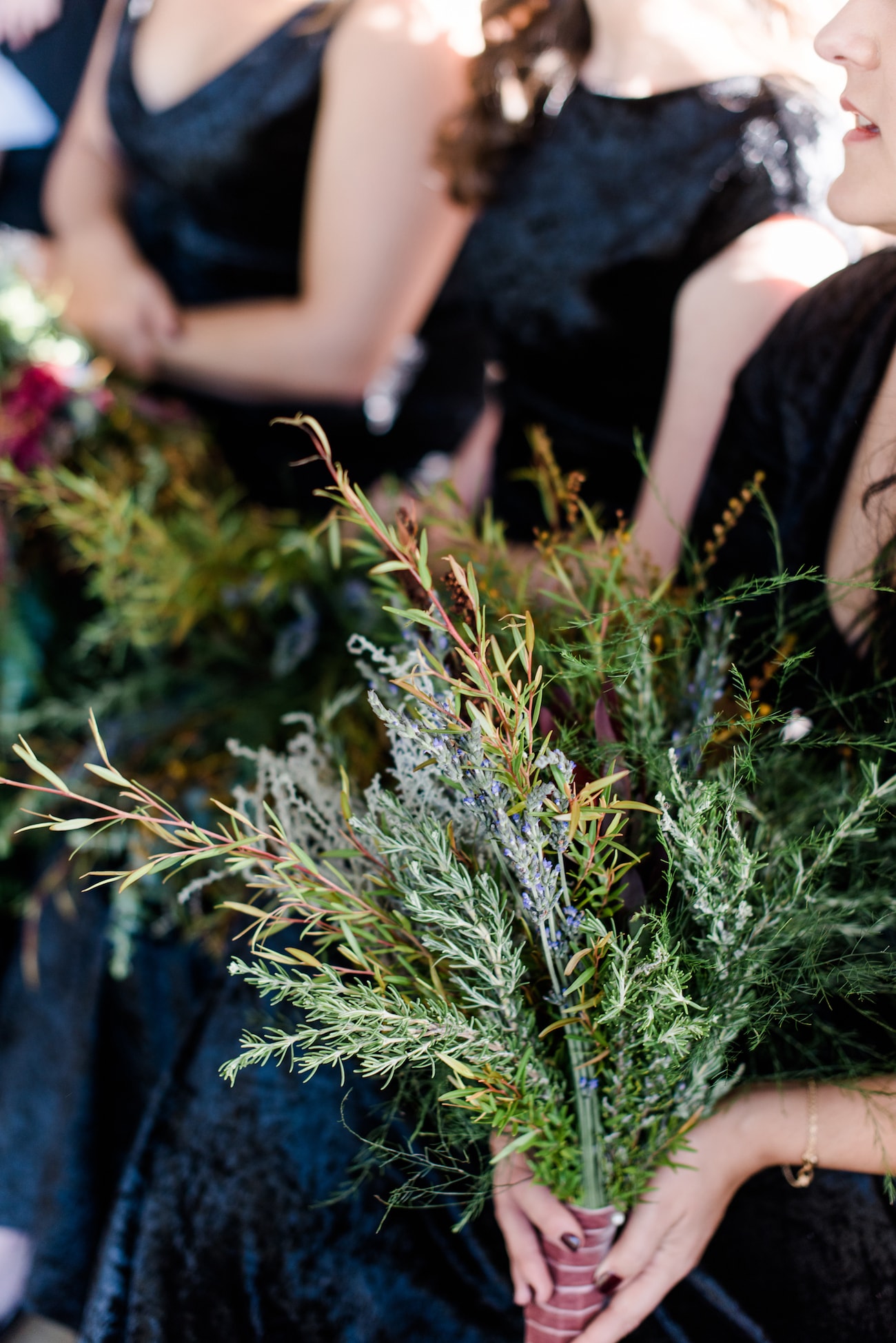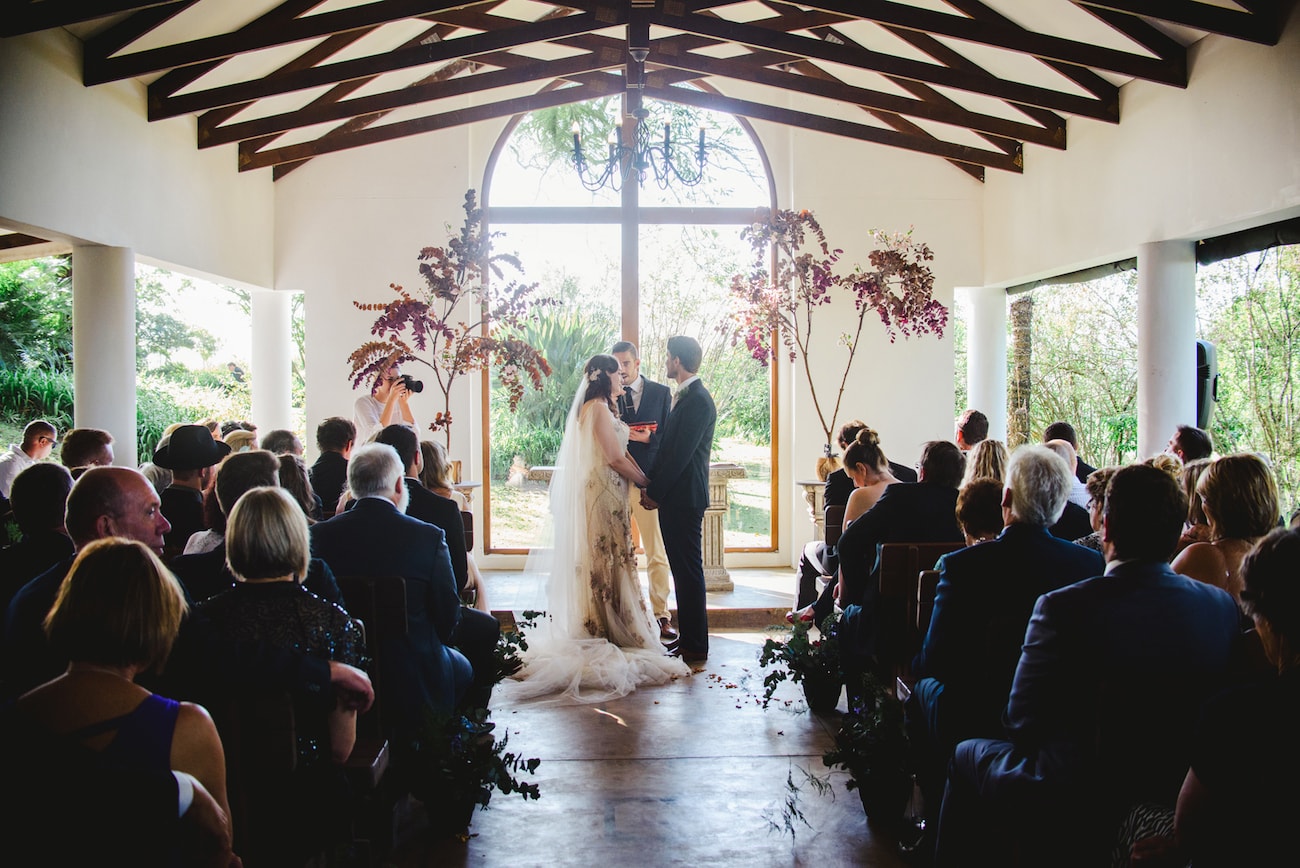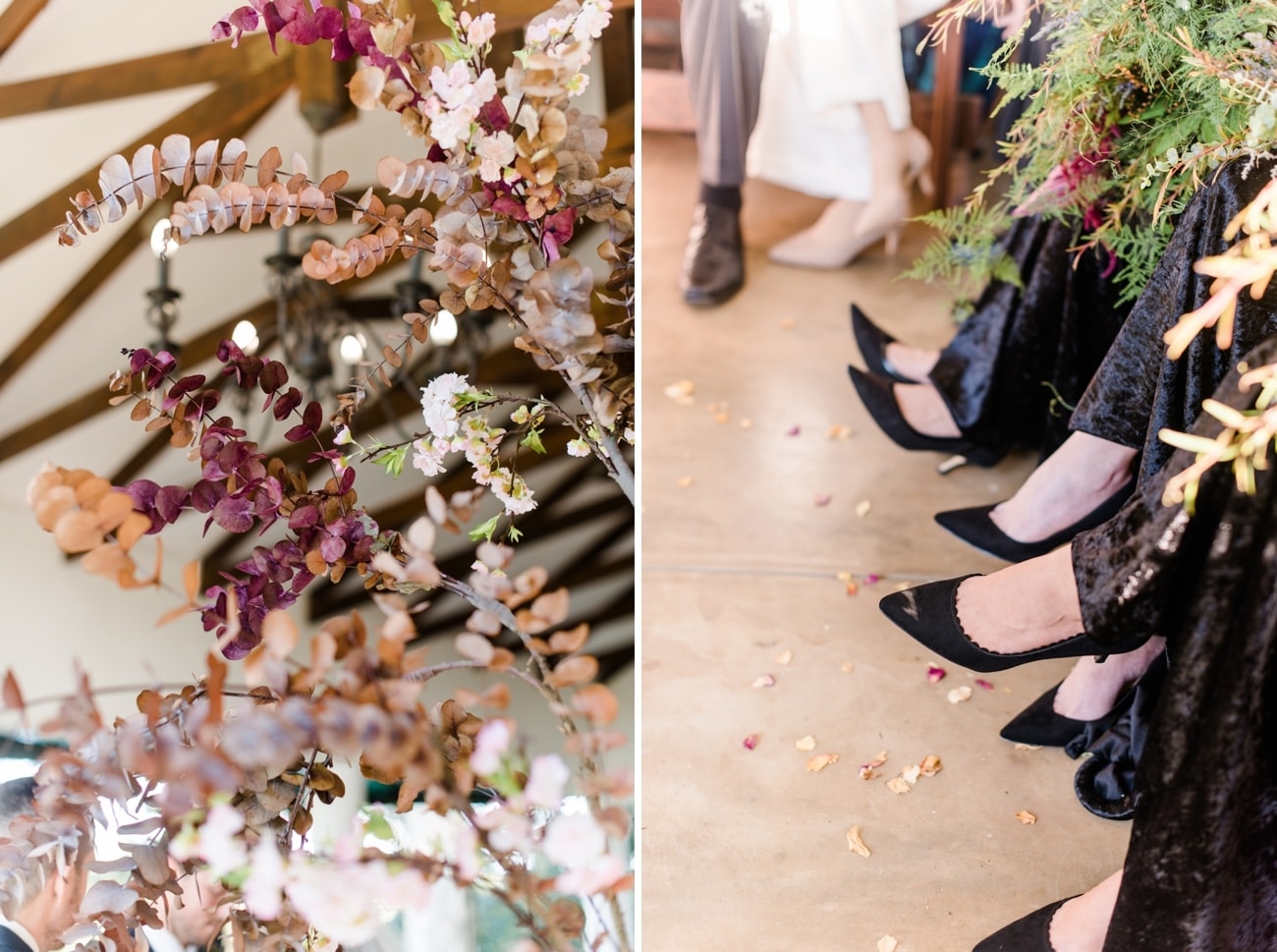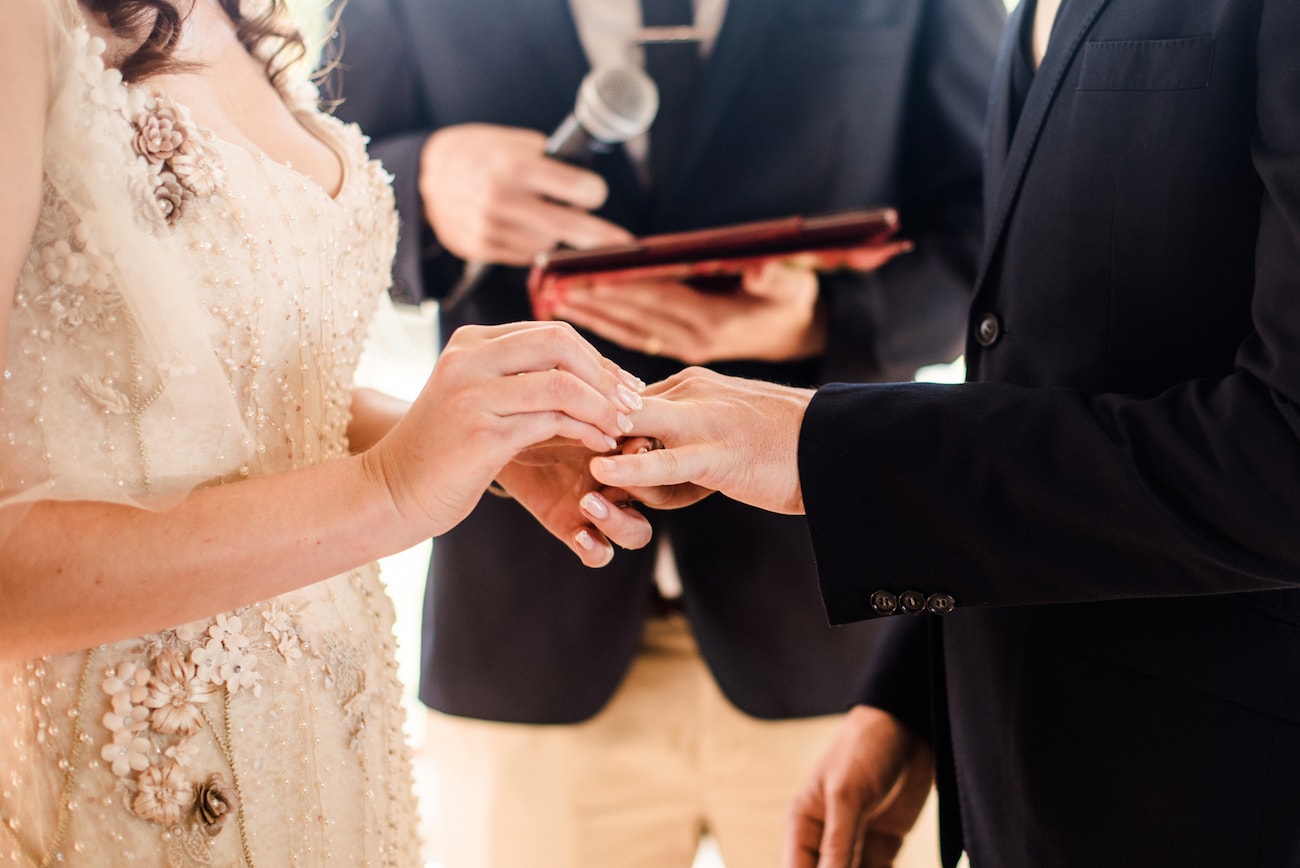 The Venue
I fell in love with The Collisheen Orchid House many years before, at a wedding of friends. I loved that the venue was close to Durban, but the surroundings looked like you were in the Midlands. Both the chapel and the venue have open sides, so you feel like you are outside, but undercover just in case of rain. Most importantly, the venue is intimate. I have never enjoyed huge halls; I love the feeling of everyone being on top of each other, it creates a nicer ambiance. We spent several weekends looking at alternative venues, but none of them ever quite gave me the same feeling as that space for us.
Wedding Style
Oh, did I have a vision! I wanted the wedding to feel like a midsummer-nights-dream-forest. The table cloths were black, with gold plates and candles, Gold, black, rose pink, dried plants, fairy lights – it was magical.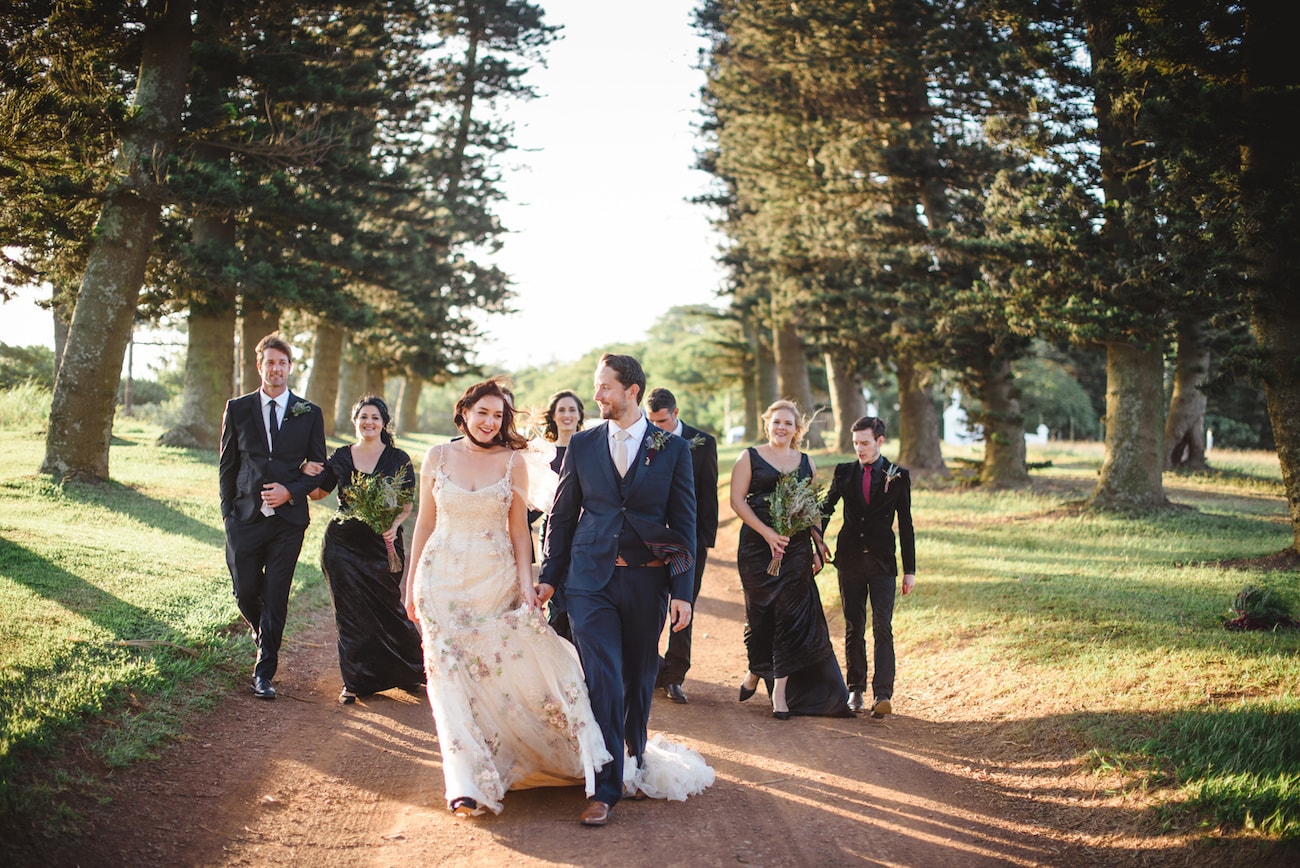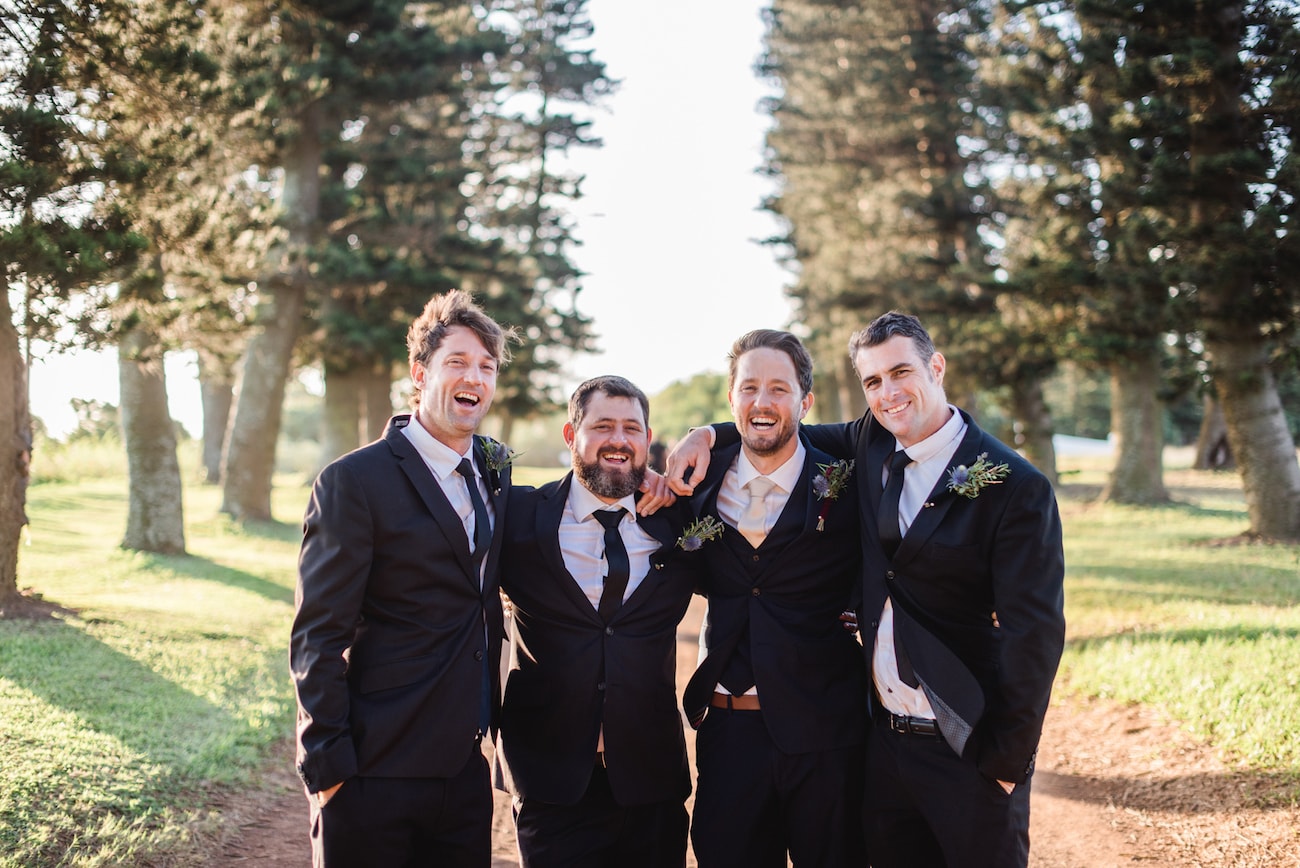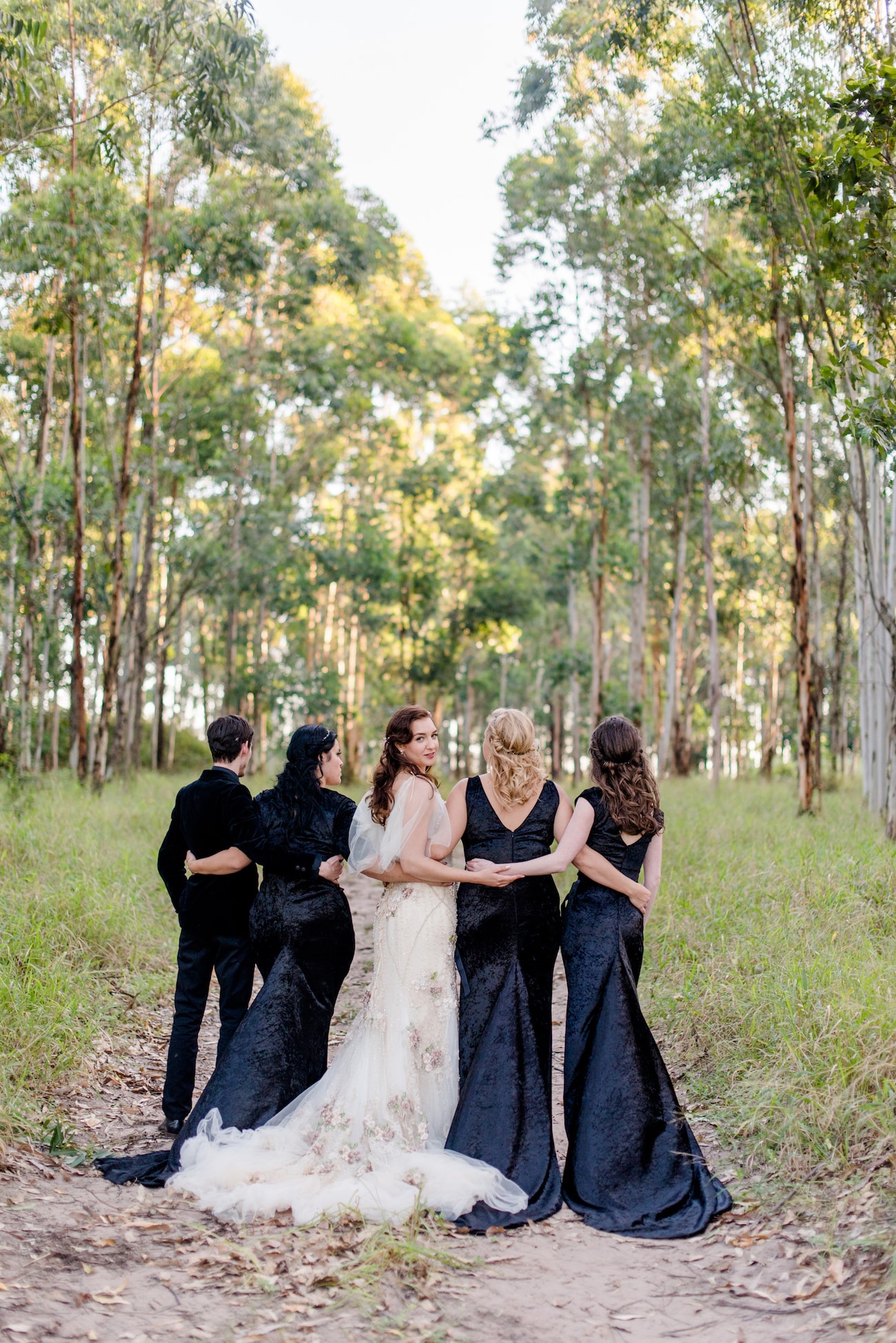 DIY Elements
We were truly blessed by family and friends who helped us create the elements of our wedding. It really felt like an incredibly community. Everyone stepped in to help. I really wanted the wedding to feel like an indoor forest, so we began the process of creating our "wedding trees" as they would become known. Each table had their own one, made up of preserved pink pennygum, dried tree branches and bases that my brother lathed for us. Each batch of pennygum took four weeks to preserve. It was quite the undertaking, but I don't regret it, as they turned out absolutely incredible. We filled them with fairy lights and they sat above everyone's heads in the middle of the tables. It gave the space a lovely feel. We didn't have any flowers at the wedding; I felt very strongly that I just wanted it to be leaves and herbs. I also designed our save the dates and invitations.
Wedding Details
The table decor, the trees we made, they really were so special and unique. We have a few of them at home and I just love them so much. Ben and I are very earthy people. The trees took about six months to finish, so by the end our house looked like a forest. By the time we transported them to the venue and set them up, the venue ended up looking like our home, which made everything even more special. My wedding ring was extra special to me, the diamond Ben used was made from his mom's engagement ring. I had two bands made up for either side that look like flower petals, and those are from my mom. So the ring is very sentimental to us. It shows love and support from all sides. I walked down the aisle to Ben Howard's 'Promise', and it was Ben's choice – every time I hear it I think of that special moment. To be honest, we just made sure everything felt real, natural and authentic; we didn't want anything that wasn't truly a reflection of our intention, which was to have a wedding filled with love… and that is how we kept it personal.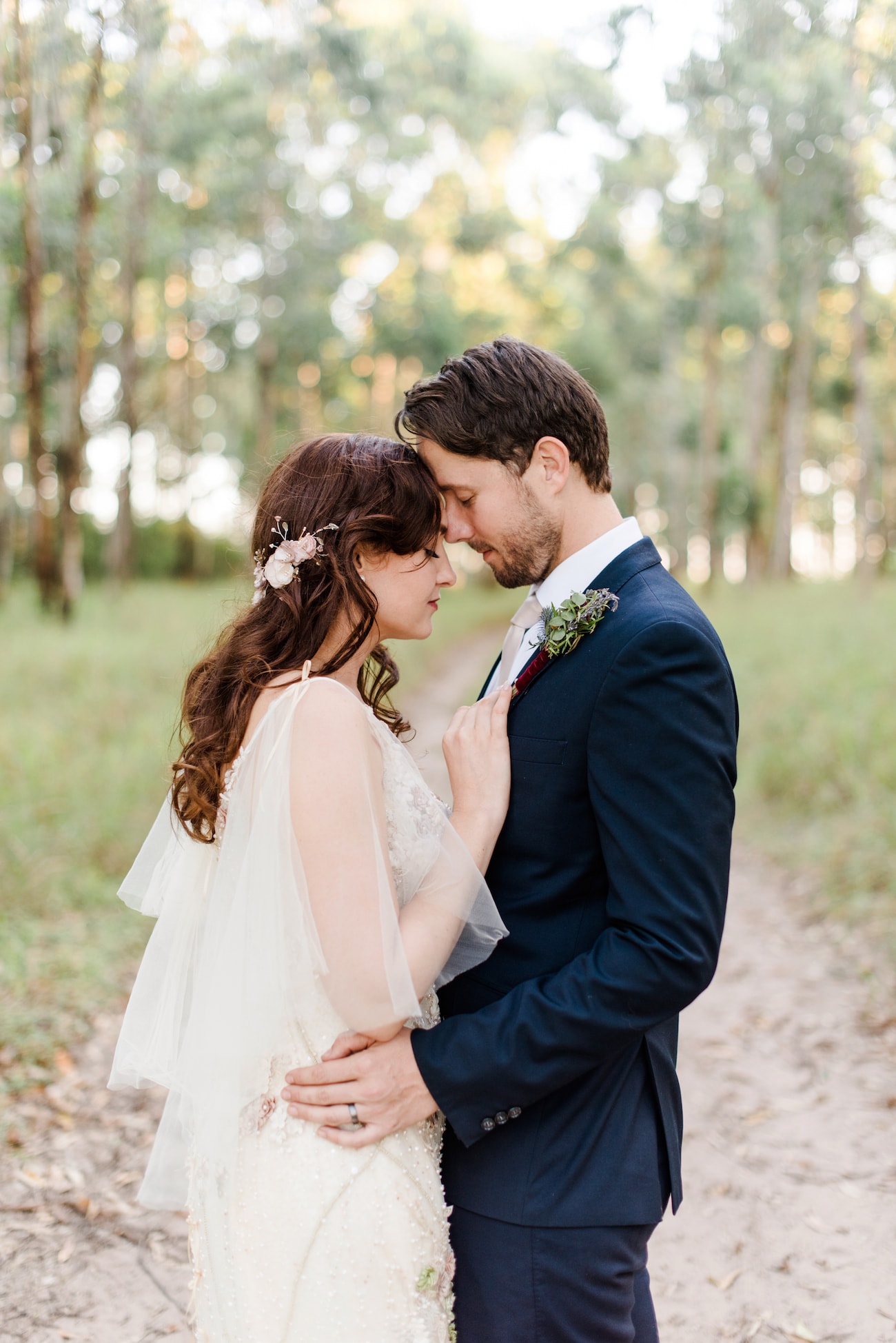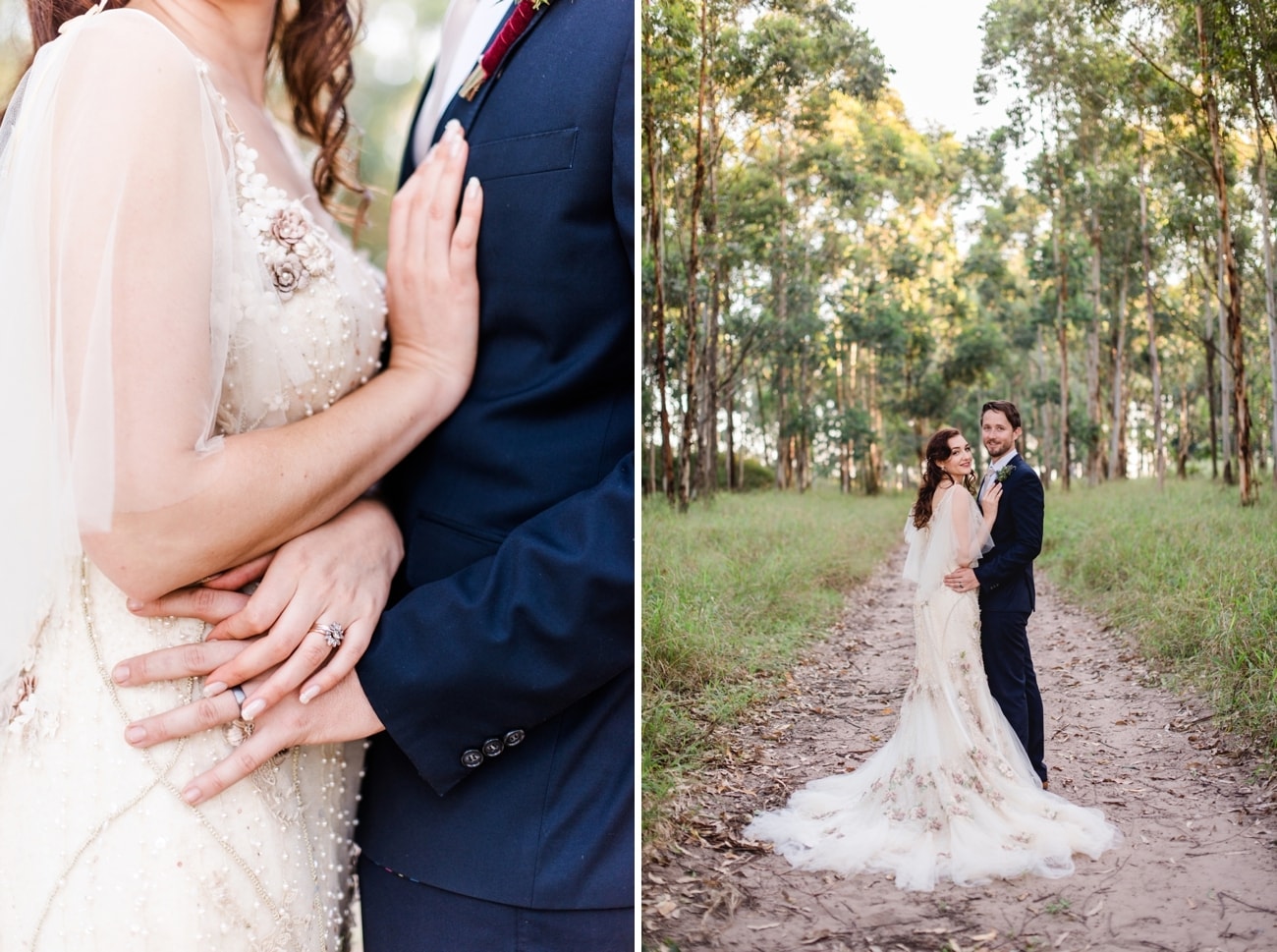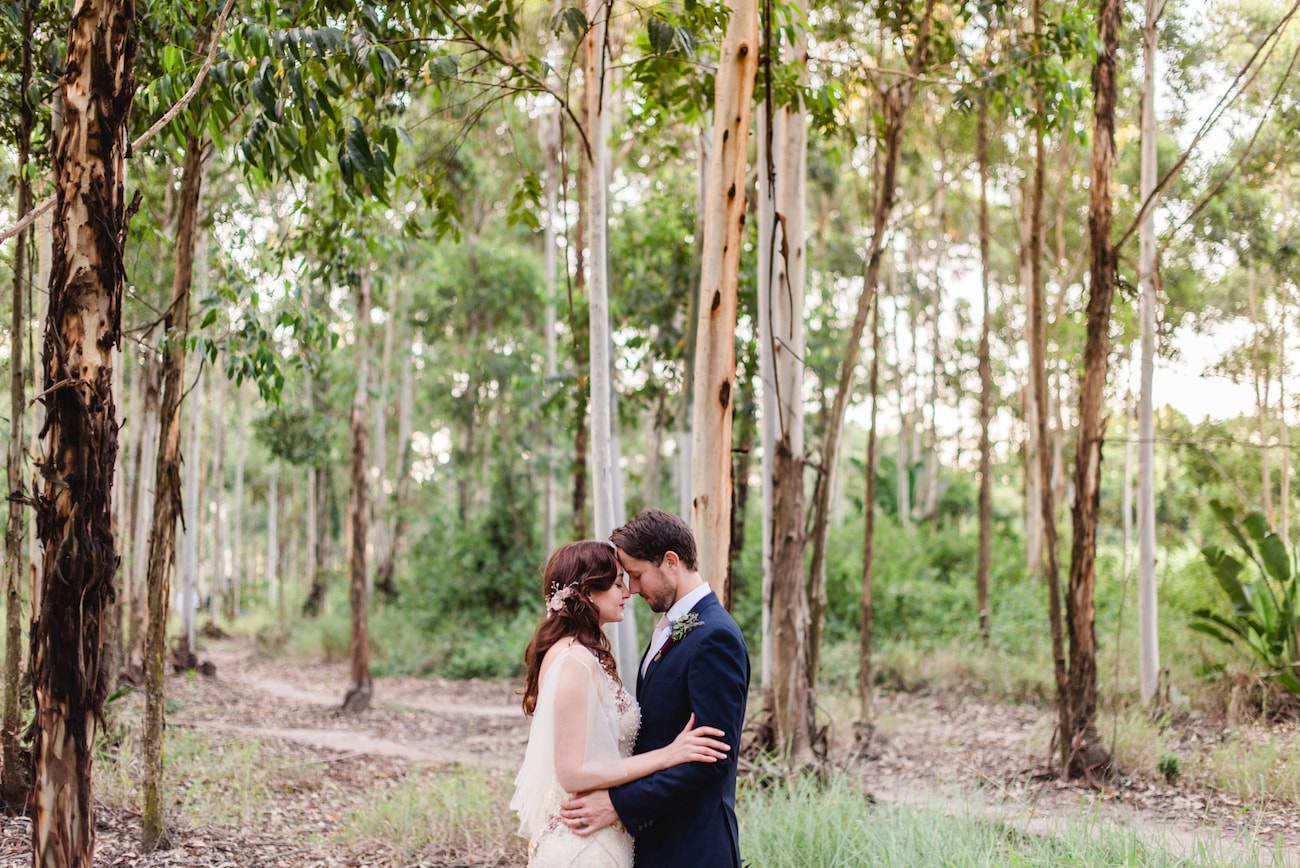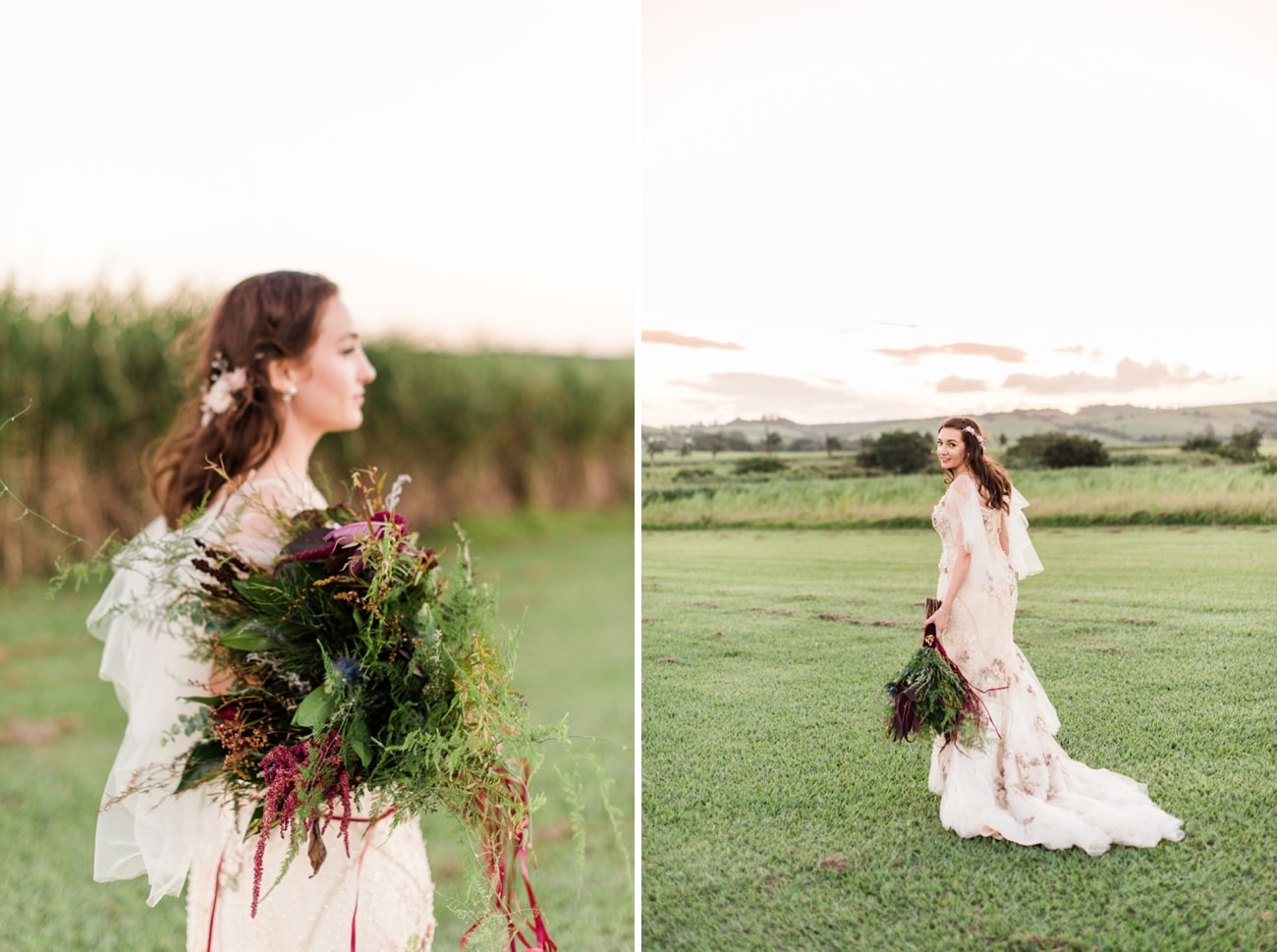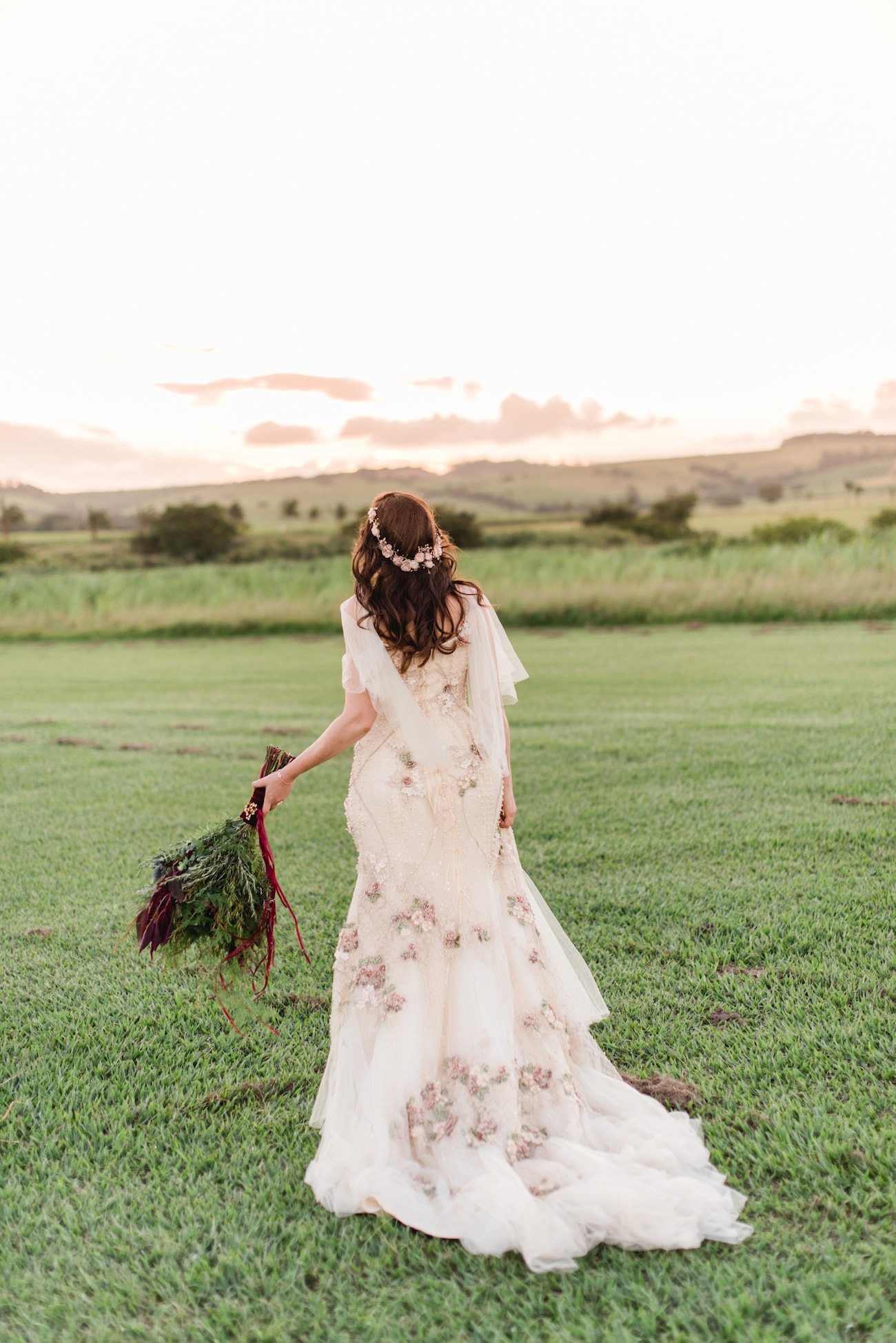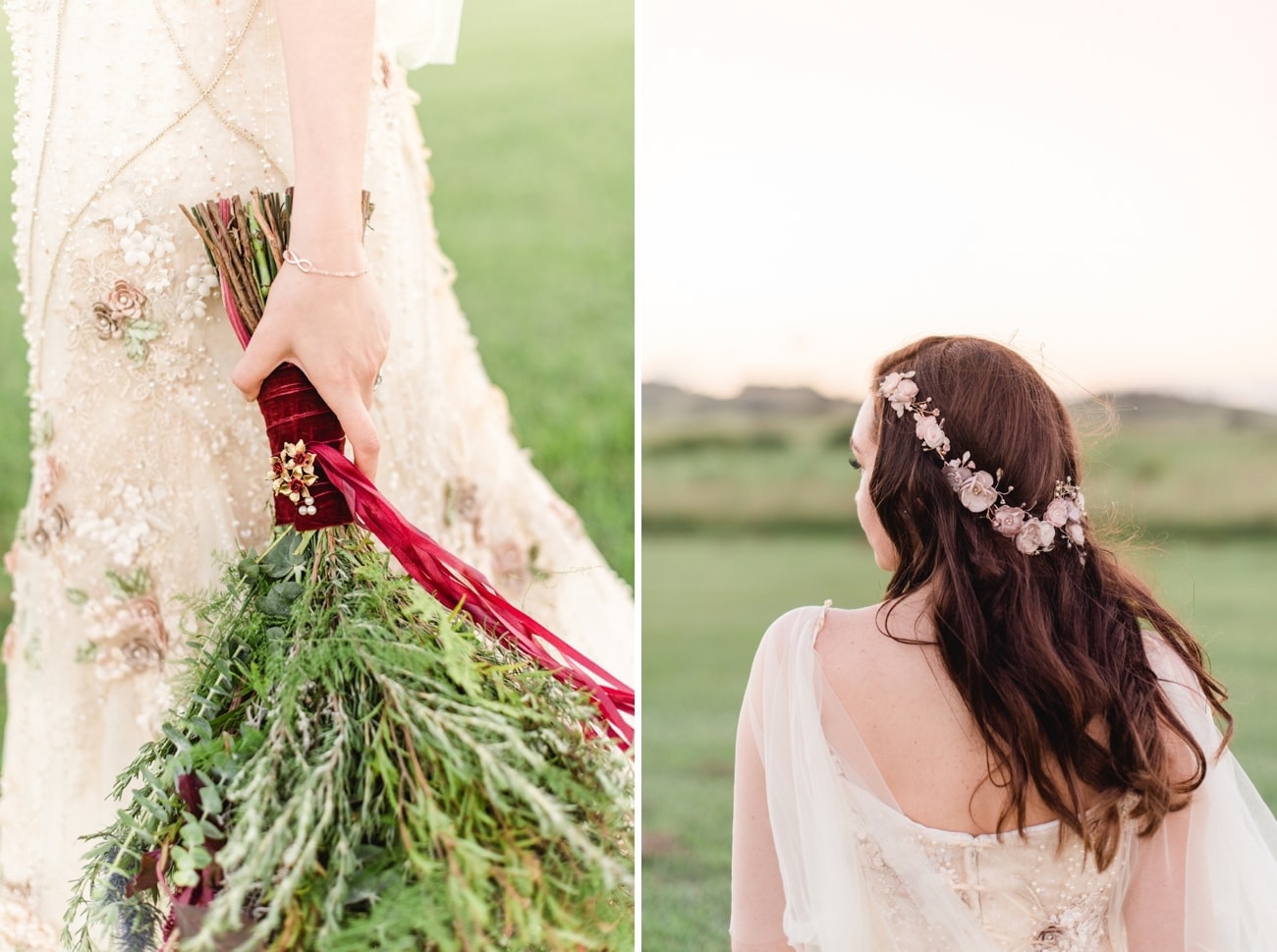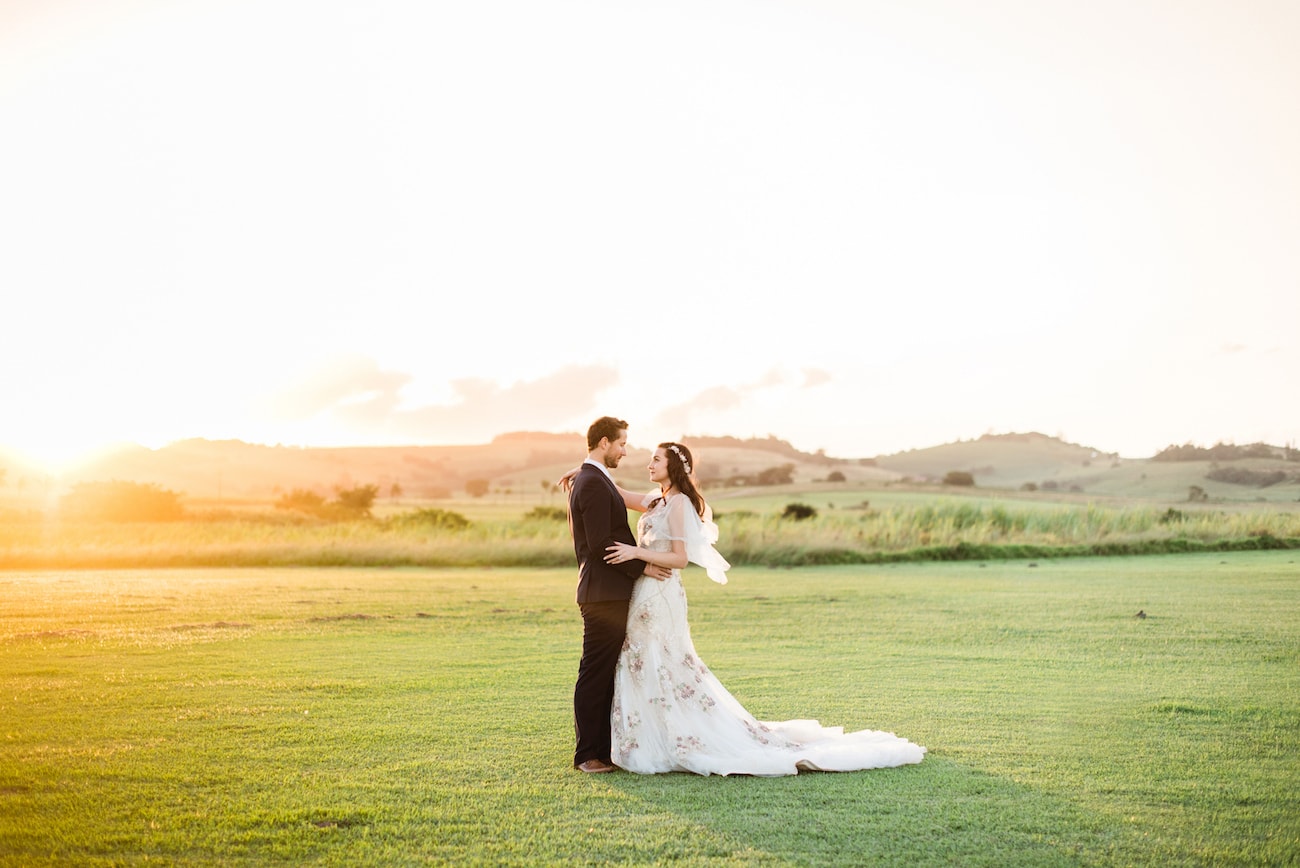 The Dress
Well… we made it! My business partner Dale and I own McCarthyWolff Bridal. There was never any question that we would make the dress. I knew I wanted something unique, so we found some beautiful ribbon floral lace in pinks and greens, and we hand beaded the bodice in pearls. The gown is champagne and ivory, with pearls, and the entire hem is covered in ribbon flowers. It has soft tulle sleeves and a built-in corset. Pure Magic. It was quite the undertaking, and towards the end Dale took over because I knew I had seen a bit too much of my own wedding dress, and needed a break. That man is a saviour. It truly is the most beautiful gown. It is on display in our studio, and I will always be in love with it.
The Bridesmaids
I had three bridesmaids, and one bridesman (Dale). I chose black velvet for them, and used some old gold brooches of my mom's for the belt clasps. They looked incredible. They were an absolute blessing to me.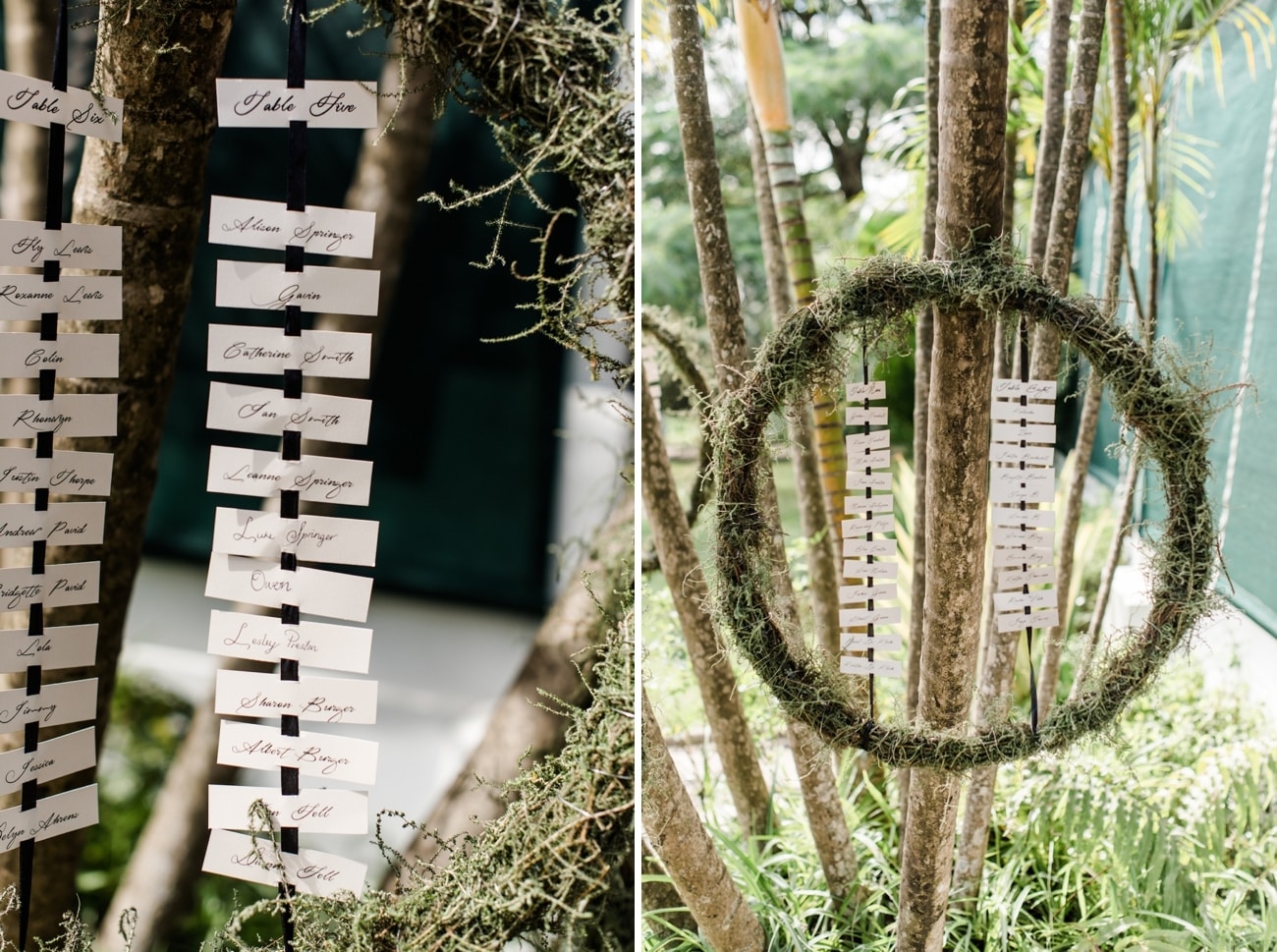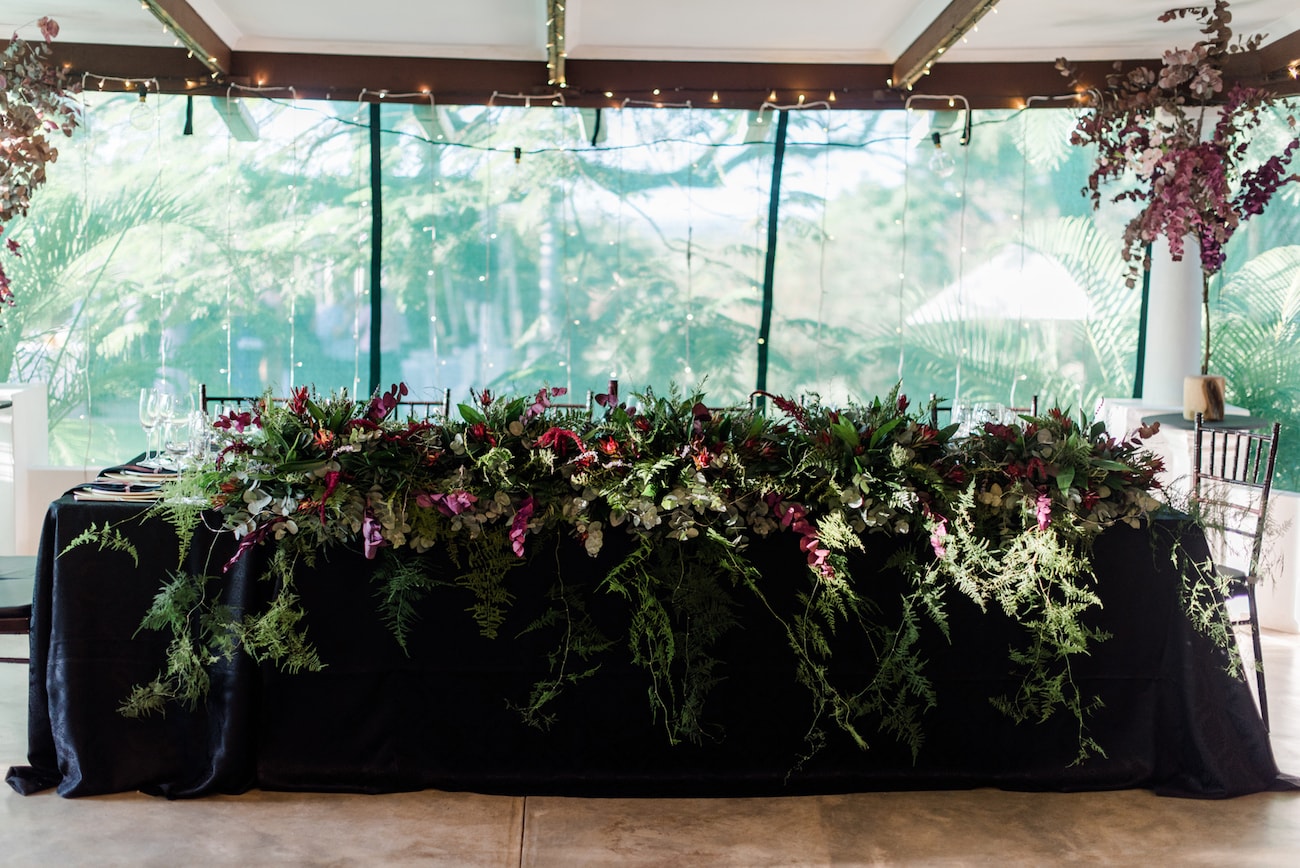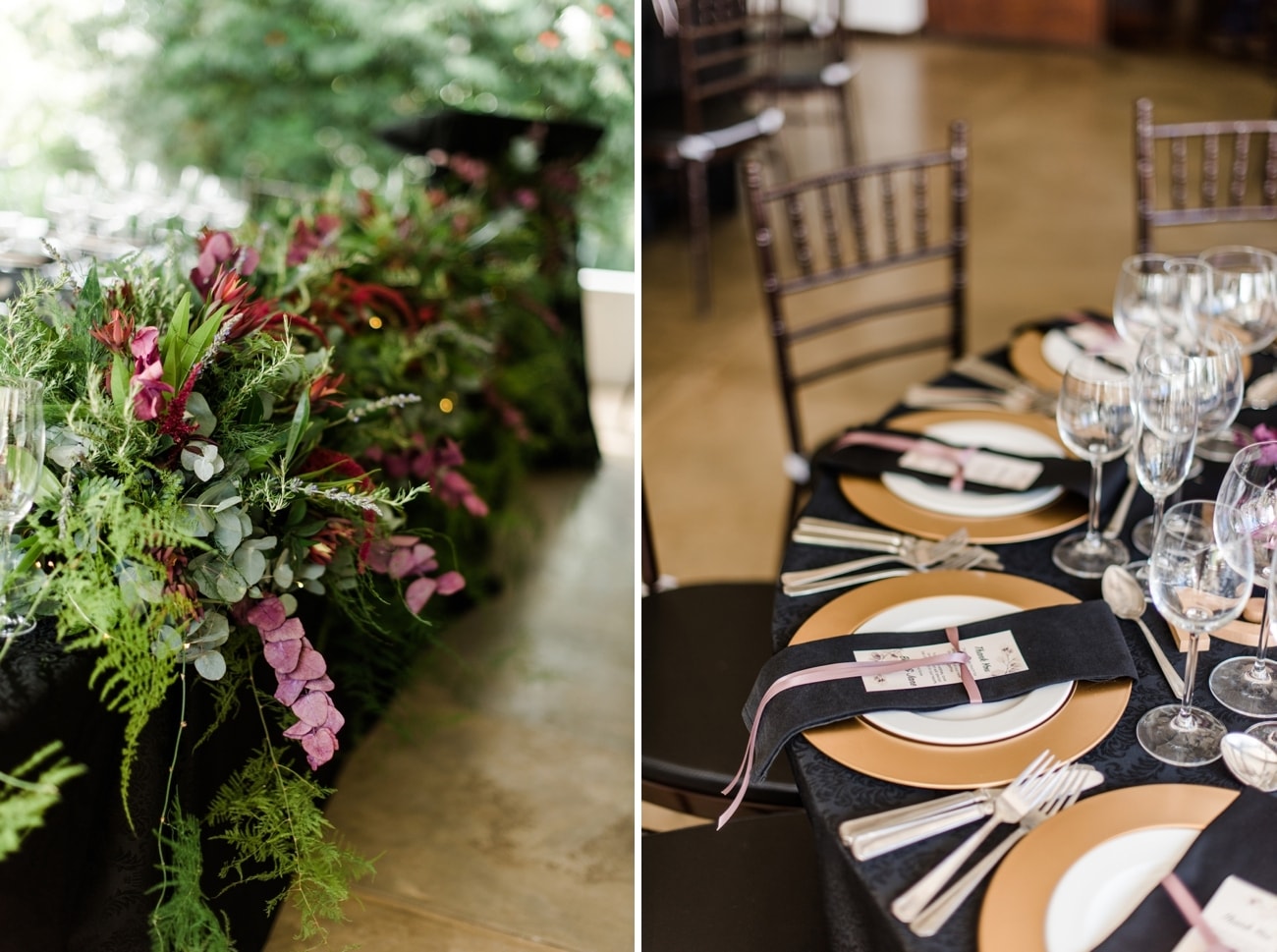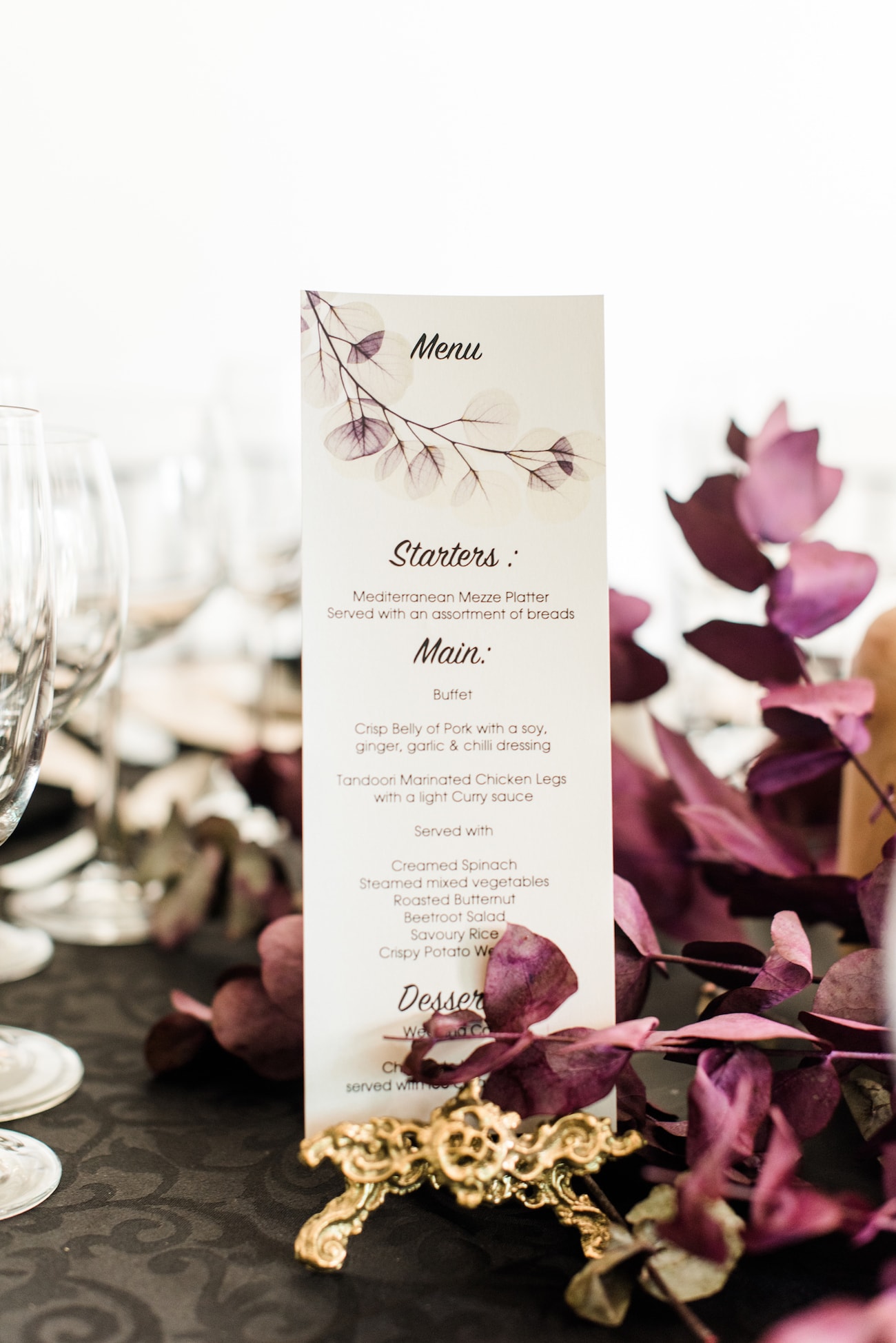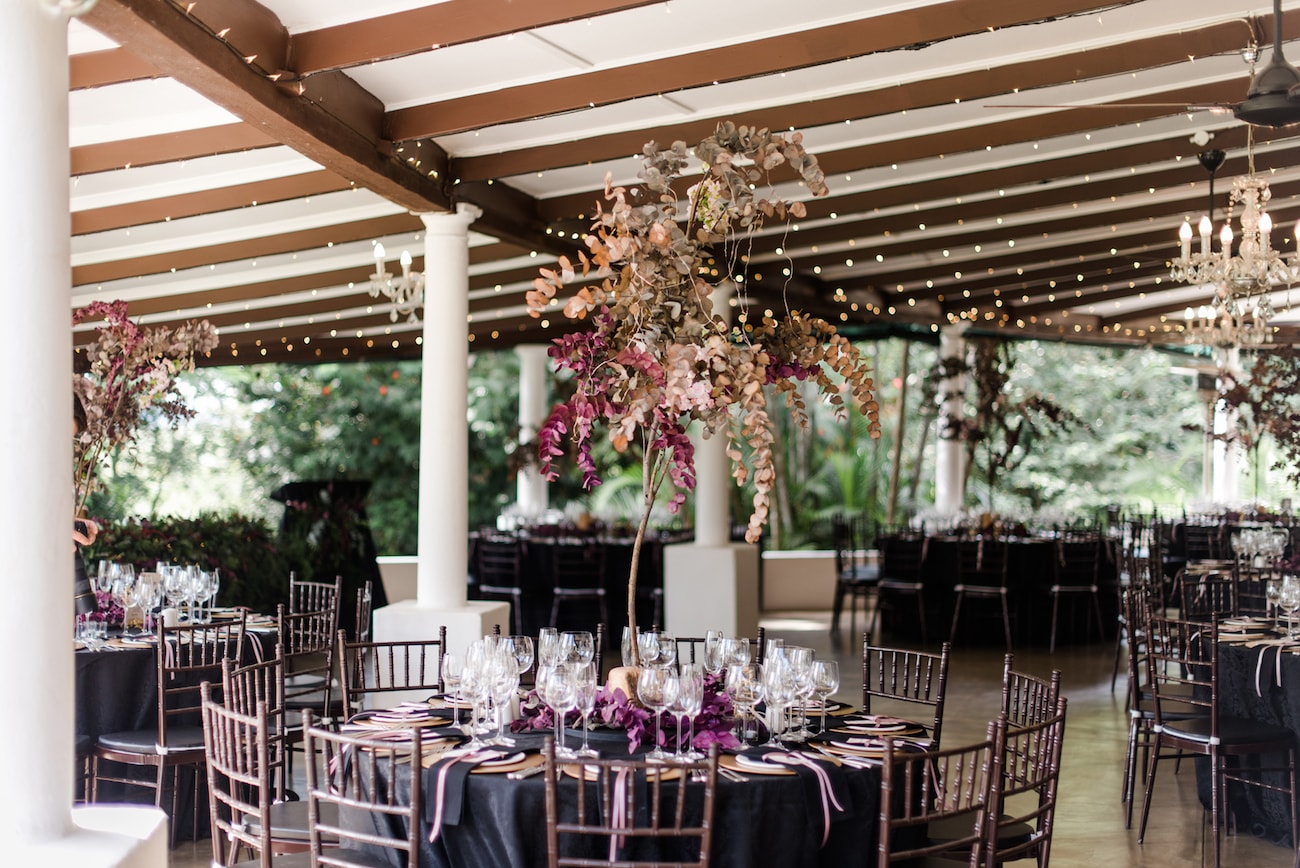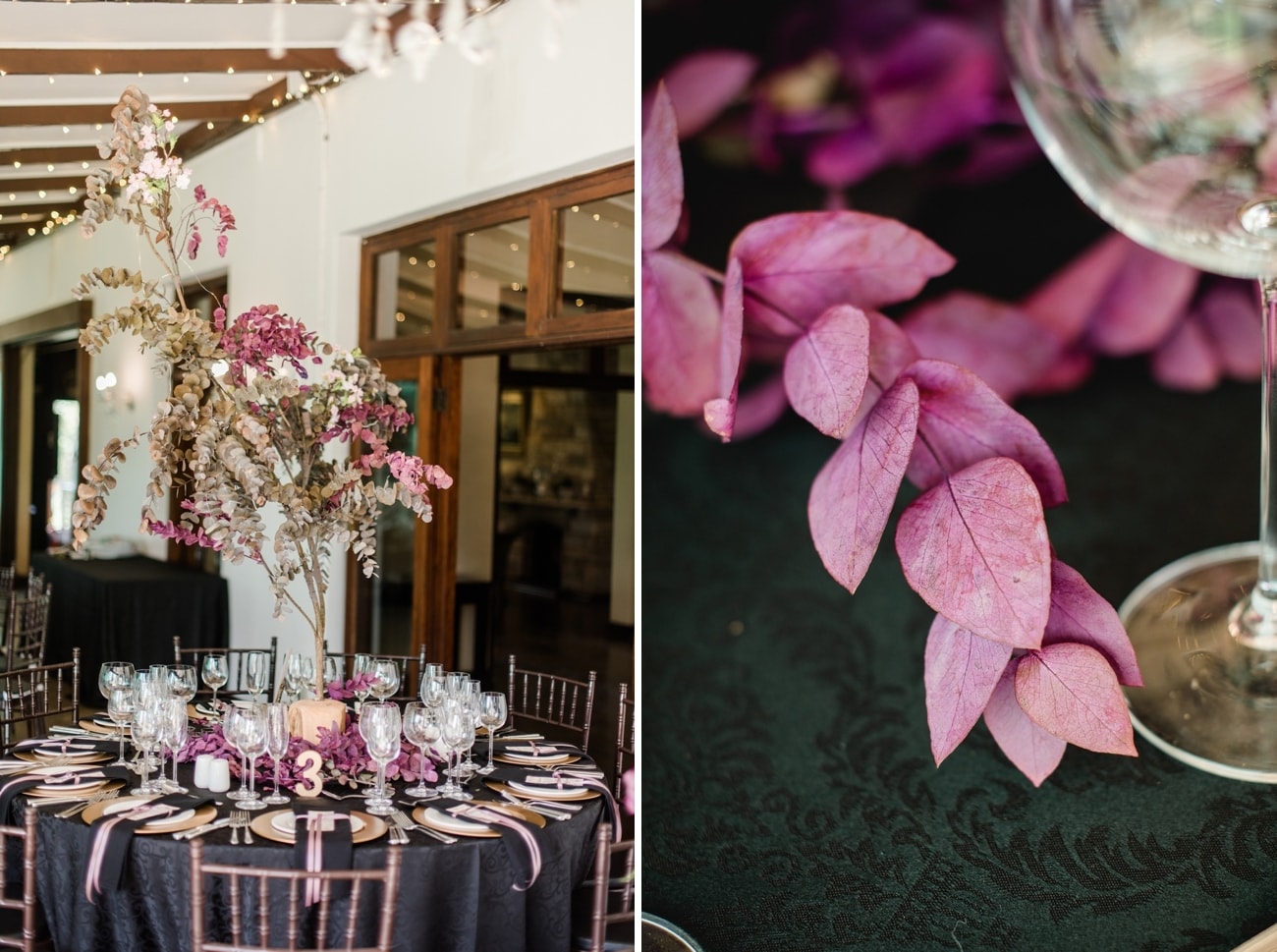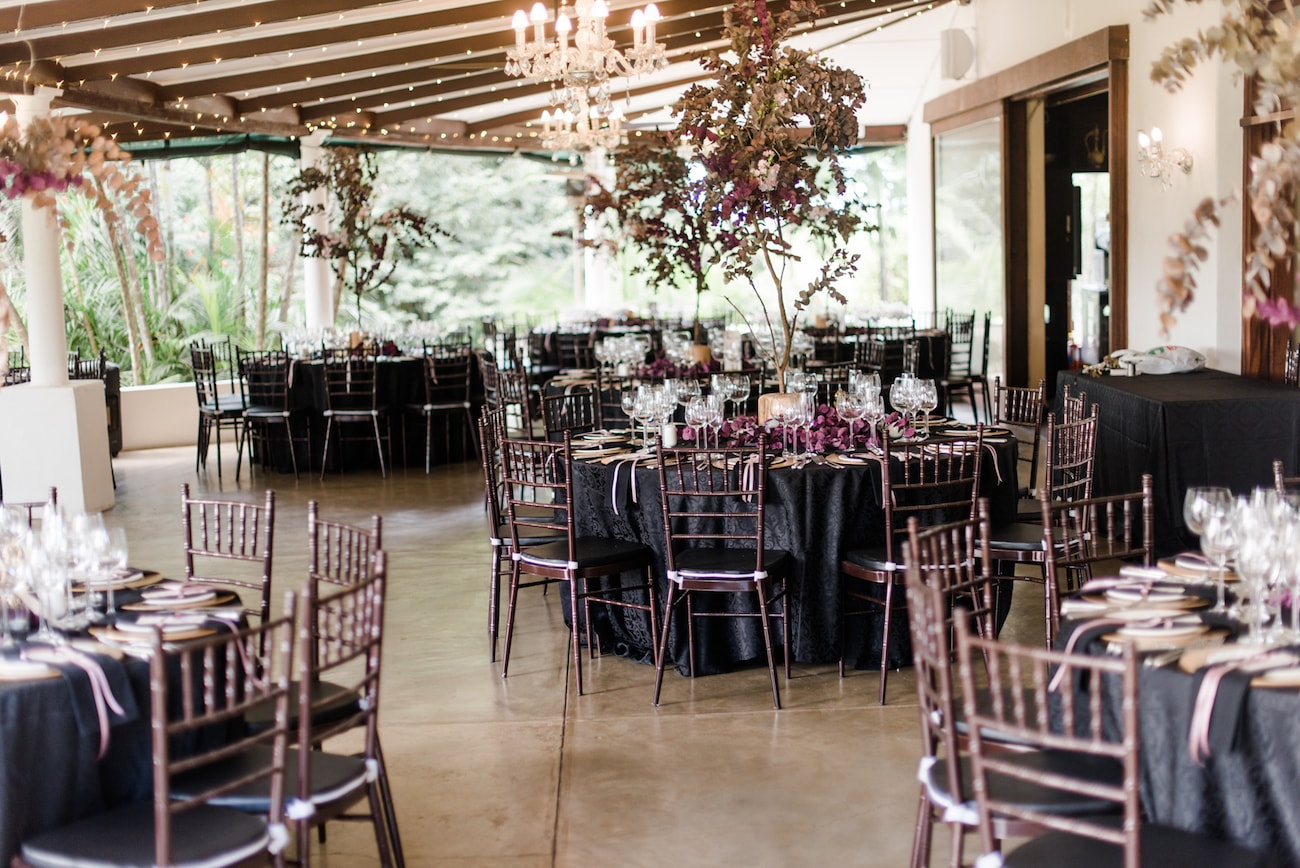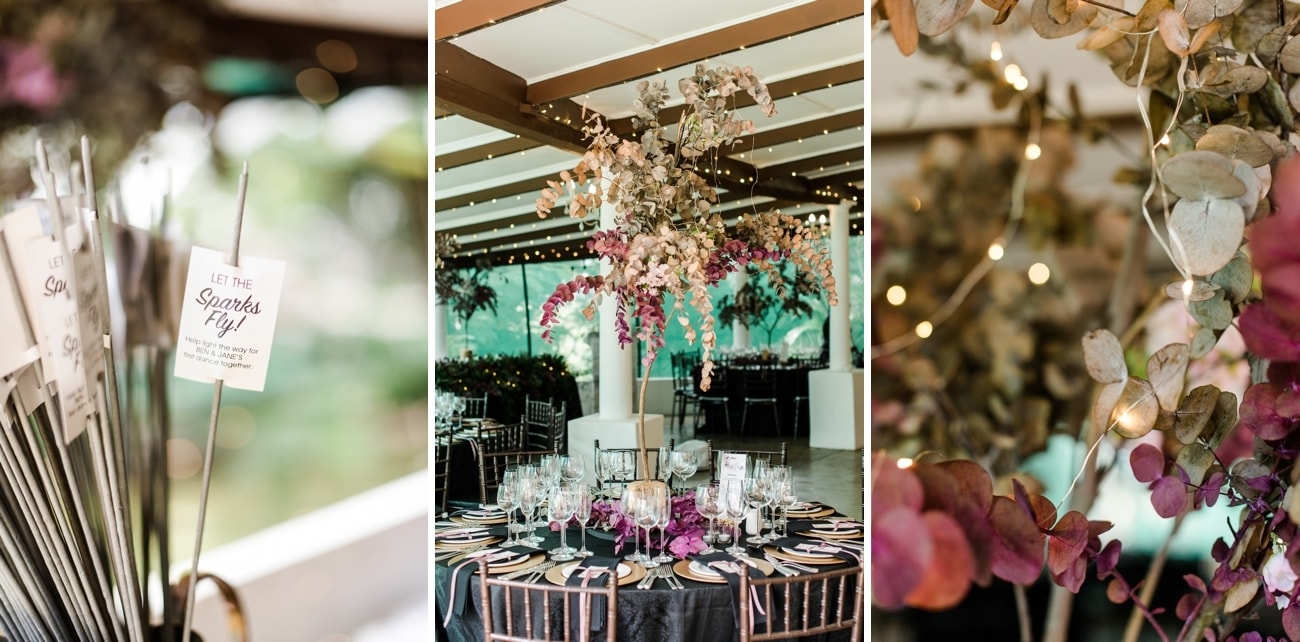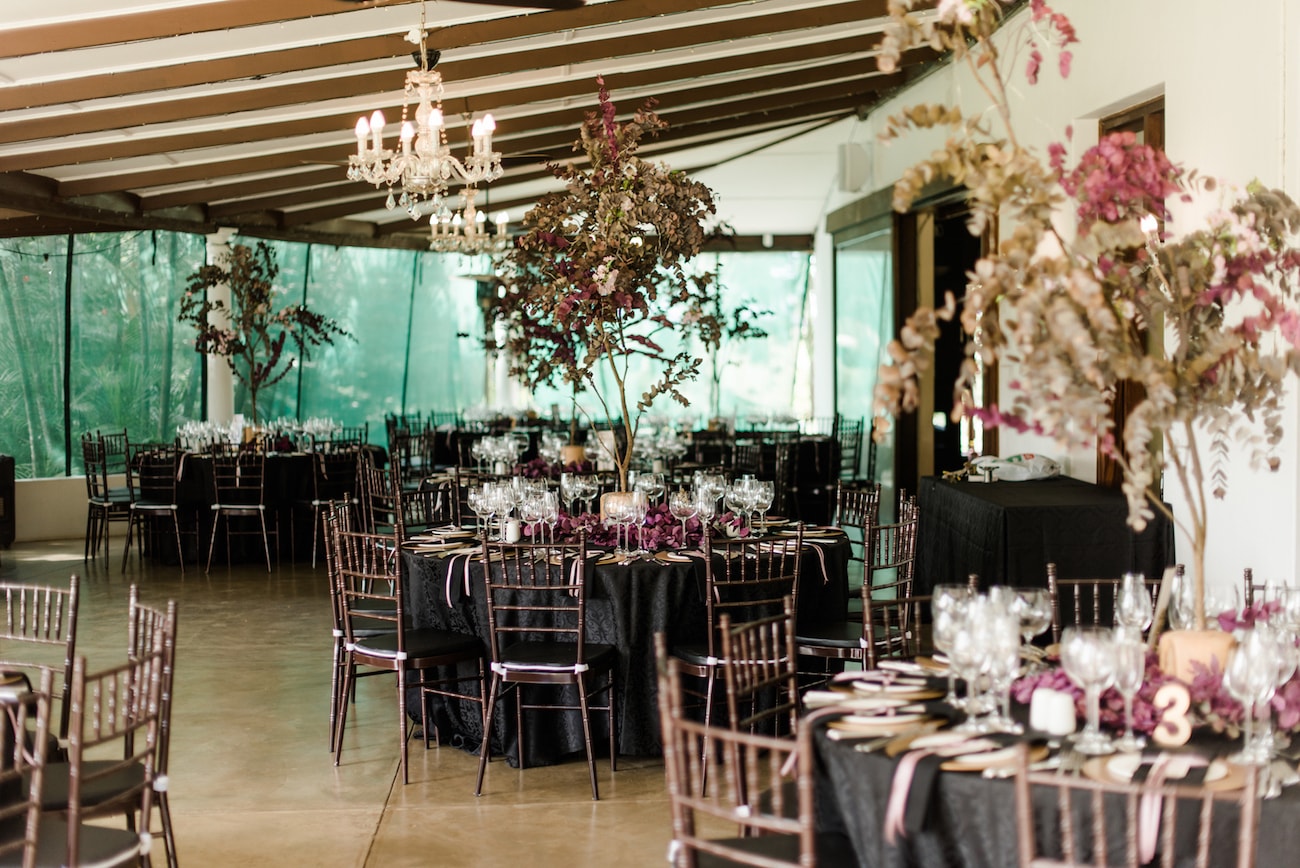 The Flowers
I decided to go for herbs. We didn't have any flowers at our wedding. I just adore herbs, and the smell is just amazing. We worked with the incredible Cindy from Love Laugh, and she made me the most amazing selection of herbal bouquets. For the tables, we used the trees, and they have the most insane eucalyptus smell. So it was definitely one for the senses.
Memorable Moment
My husband. When I look back, walking down the aisle, standing next to him and making those vows. That was what it was all for, everything was for that.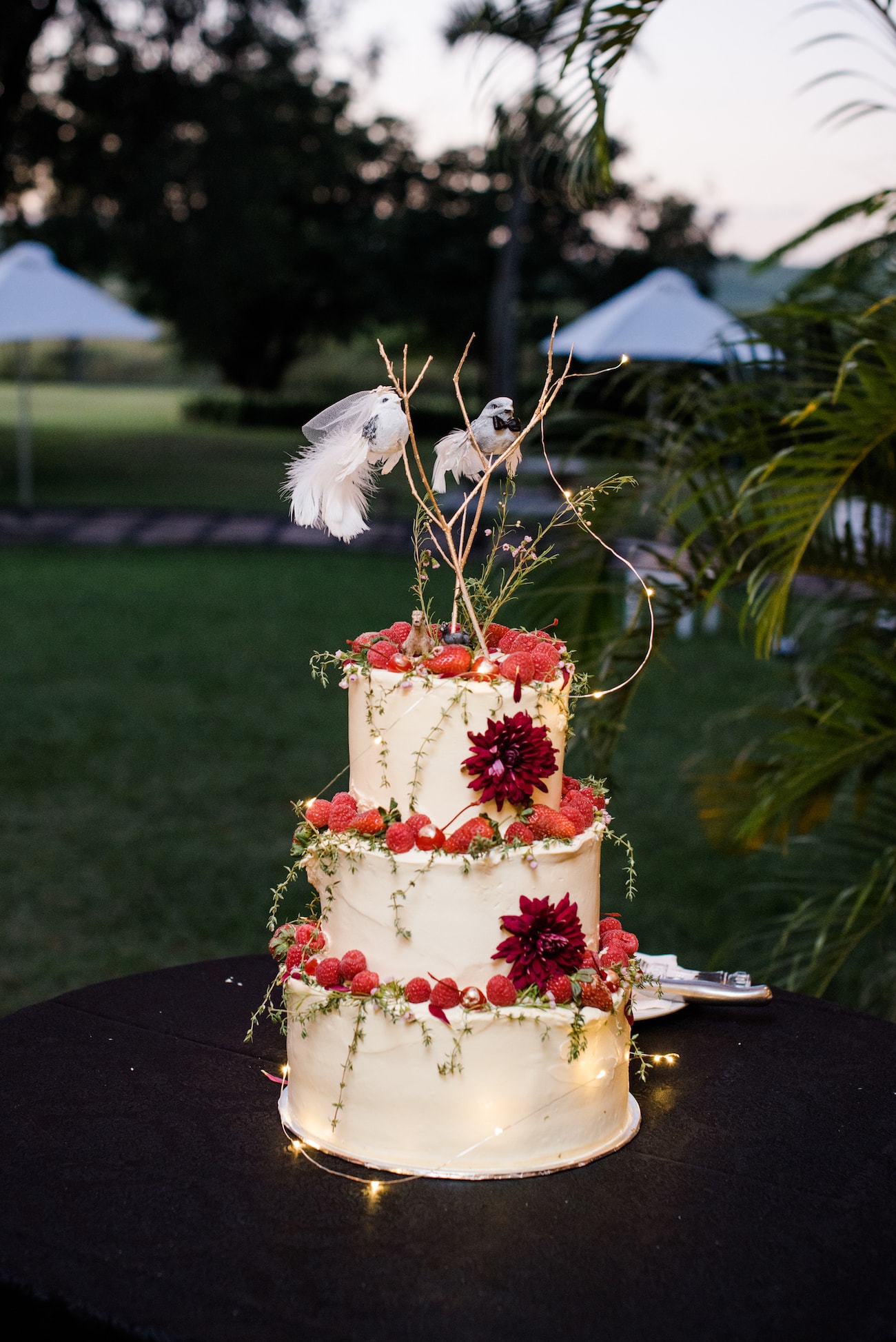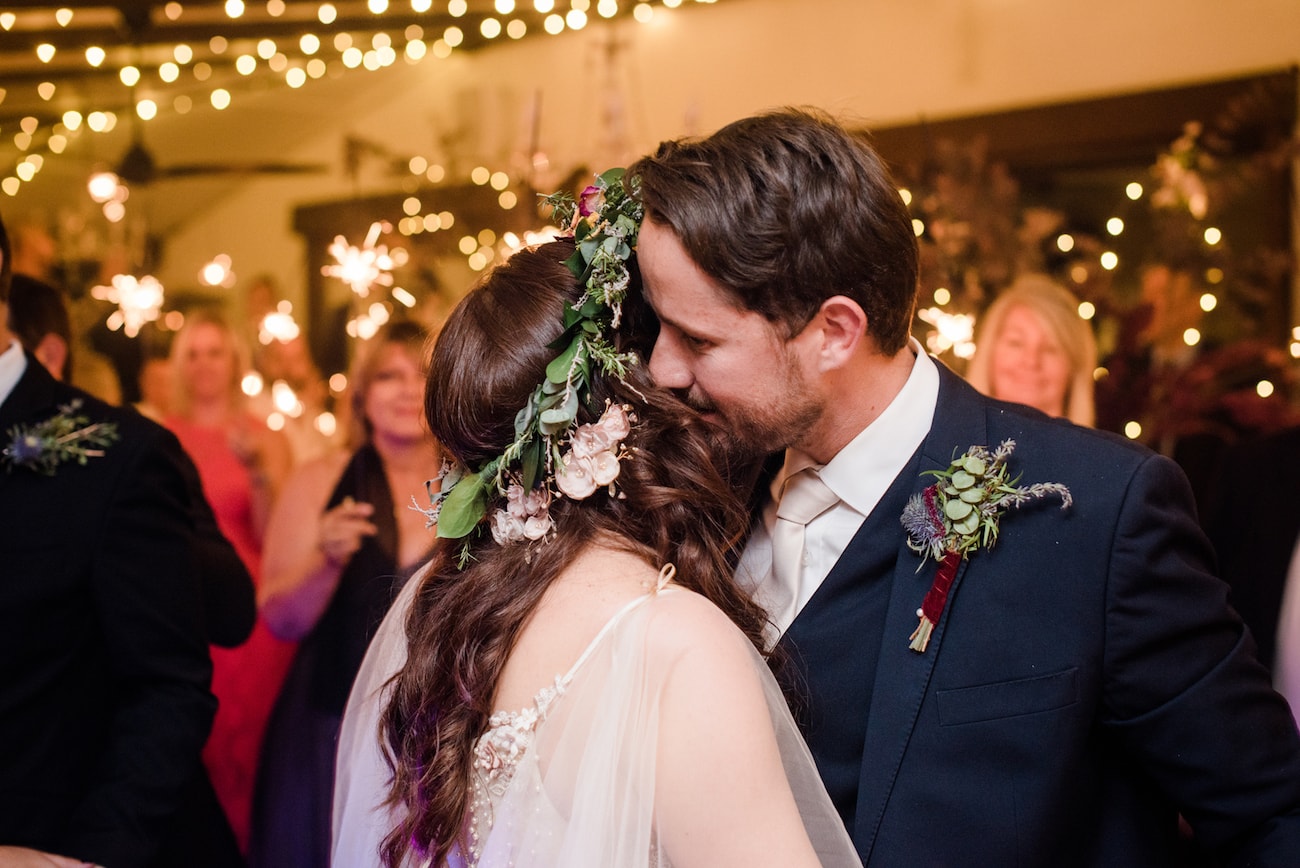 Best Decision
To work a little harder. It was stressful, and look, I definitely took on waaaay too much, and no, I would never do that again, but… all that extra effort made the day so beautiful. It felt like us, and it felt magical.
Advice for Future Brides & Grooms
I would advise them to get a wedding planner! Haha.
A little preview of our time with the amazing Jane and Ben in the desert 💜

Posted by Andy and Szerdi Photography on Thursday, 24 August 2017
You can see more from this wedding on Roxanne Davison's blog.
SERVICE PROVIDERS
Venue & catering: Collisheen Orchid House | Photography: Roxanne Davison Photography | Flowers & décor: Love Laugh | Video: Andy & Szerdi | Cake: Smiths Bake Shop | Bride's dress: McCarthyWolff | Bride's accessories: Kathleen Barry (custom headpiece) + Gold Club Jewellery (wedding bands) | Hair & makeup: Kiss and Makeup | Bridesmaids' dresses: Bianca Warren | DJ: Michael Zuma