Source: Michelle Lindsay Photography
Hello friends – hope you're having a great day! Today I'm bringing you the third and final installment of my roundups on mismatched bridesmaid accessories (see here for bouquets, and here for shoes) – even I can't believe there are so many ways to let your ladies express themselves! Today I have even more amazing ideas, literally from top to toe! Just a word of caution – all of these trends work best when you use one or combine two at the most (including the dresses themselves), so don't go overboard. For example, you could put your girls in the same black dresses with different coloured shoes and bouquets to match them, or mismatched dresses in the same colour with different statement necklaces. It's all about making a style statement, not looking like they're going to a fancy dress party! The good news is that you can be really creative, depending on the time of year, the style of your wedding or even your personal style. If you love wearing scarves and your wedding is in autumn, give each of your ladies a beautiful and unique scarf to wear. Or if, like me, you're a fan of chunky cocktail rings, gift each of your girls with a different ring for a special touch to add to their look that will always make them think of you. I think this trend will just continue to grow – I can't wait to see what maids will be rocking next season!
JEWELLERY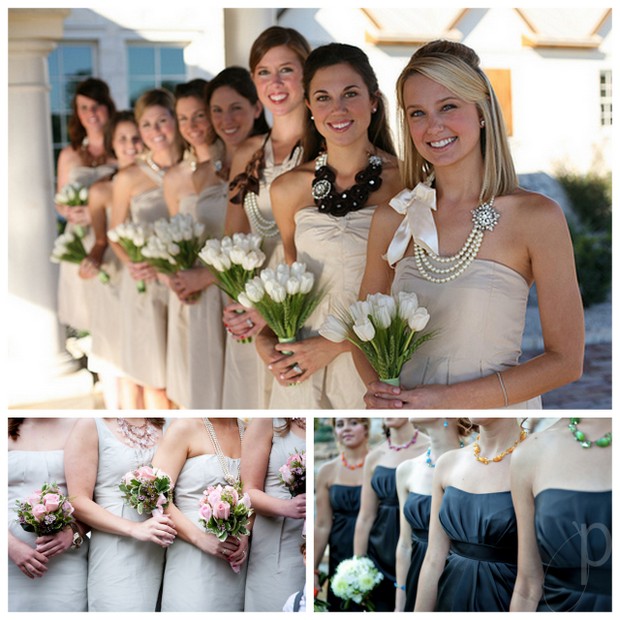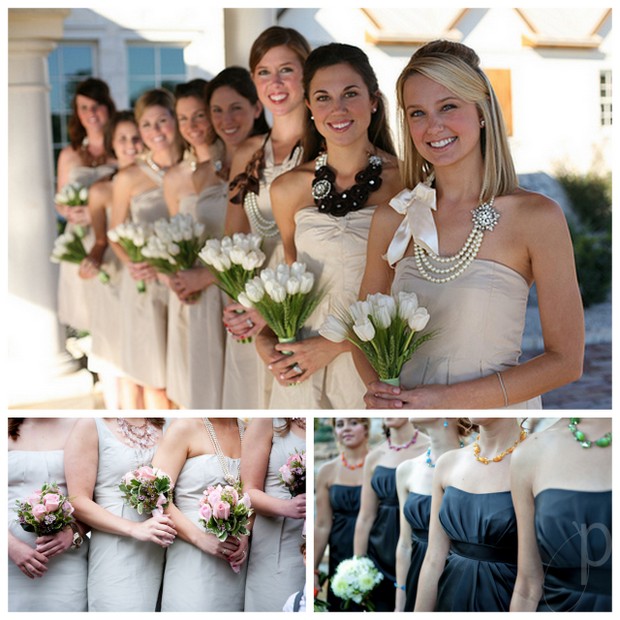 I love the idea of bridesmaids in statement necklaces, don't you?
Sources: Top – Morris Malakoff via The Knot; Bottom left – Orchard Cove Photography via Love Toast; Bottom right – jolynne photography
Cocktail rings make a subtle but special statement.
Sources: Left – Josh McCullock via Elizabeth Anne Designs; Right – Kelli Nicole via Wedding Bee 
HATS AND HAIRPIECES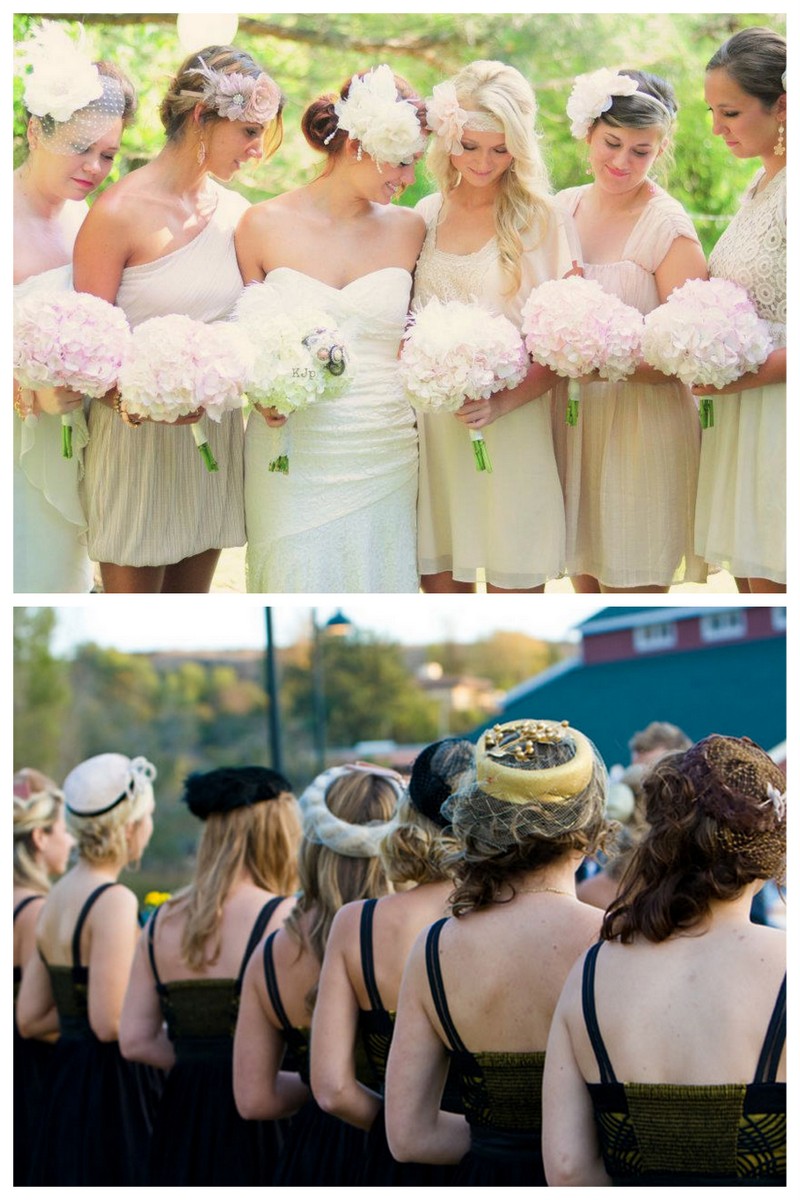 If you're a sucker for beautiful hairpieces and fascinators, as I am, but can't choose just one for yourself, why not treat your maids to one each? This works best with soft, pale coloured BM dresses. Or, for a really bold vintage statement, why not put your maids in individual hats or fascinators?
Sources: Top – via Fifty Flowers; Bottom – Troy Grover via Green Wedding Shoes
CARDIGANS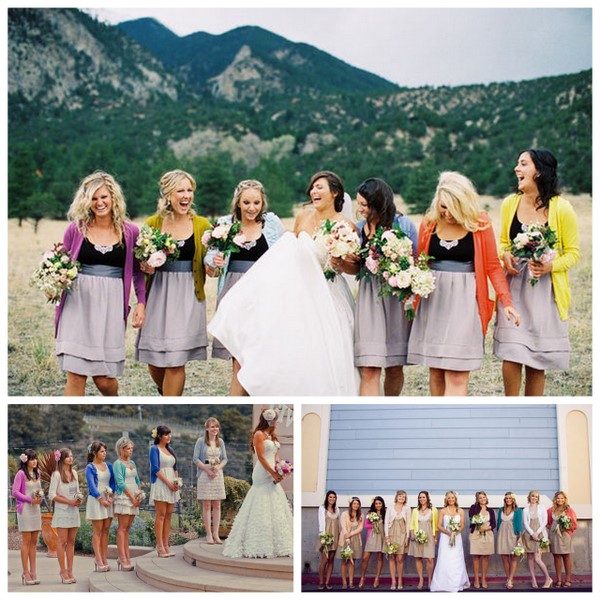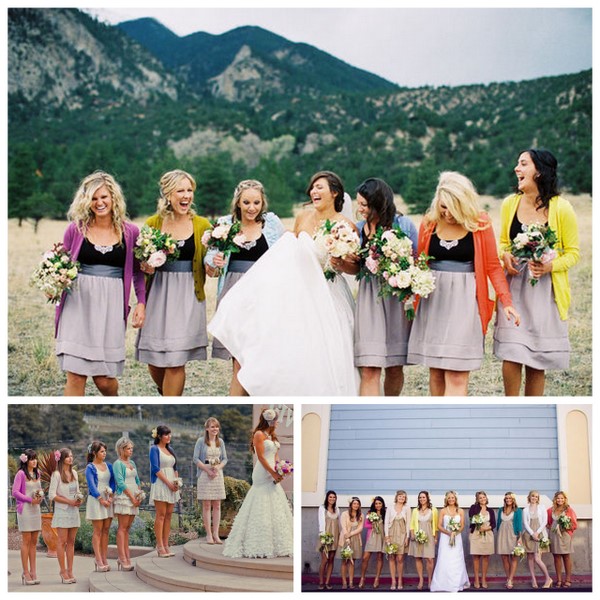 Cardigans make an awesome statement for an autumn or winter wedding – check out our full feature on this trend for more lovely ideas!
Sources: Top – Smitten Photography via Style Me Pretty; Bottom left – Jason + Anna Photography via Style Me Pretty; Bottom right – Cameron Ingalls via Love and Lavender
STOCKINGS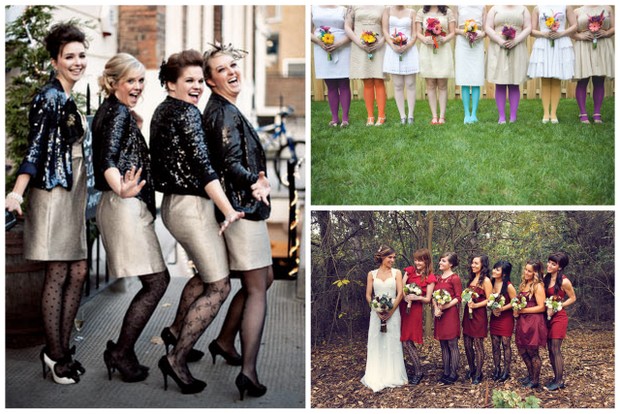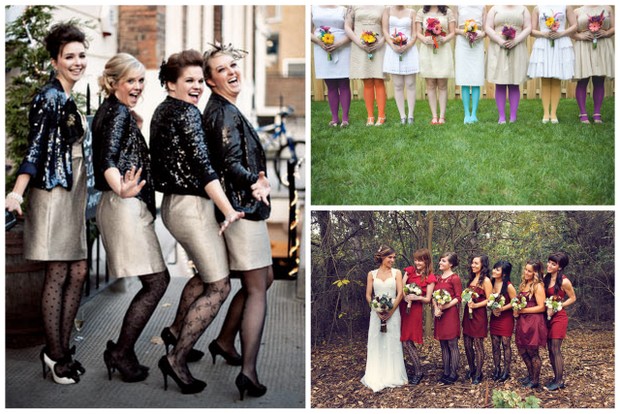 And speaking of autumn and winter weddings, make sure the girls don't freeze their pegs off in cute tights and stockings! You can go for different patterns, or even different colours. So fun!
Sources: Left – Caught the Light Photography via Rock 'n Roll Bride; Top right – Arrow & Apple via Style Me Pretty; Bottom right – Priscila Valentina via Green Wedding Shoes
PURSES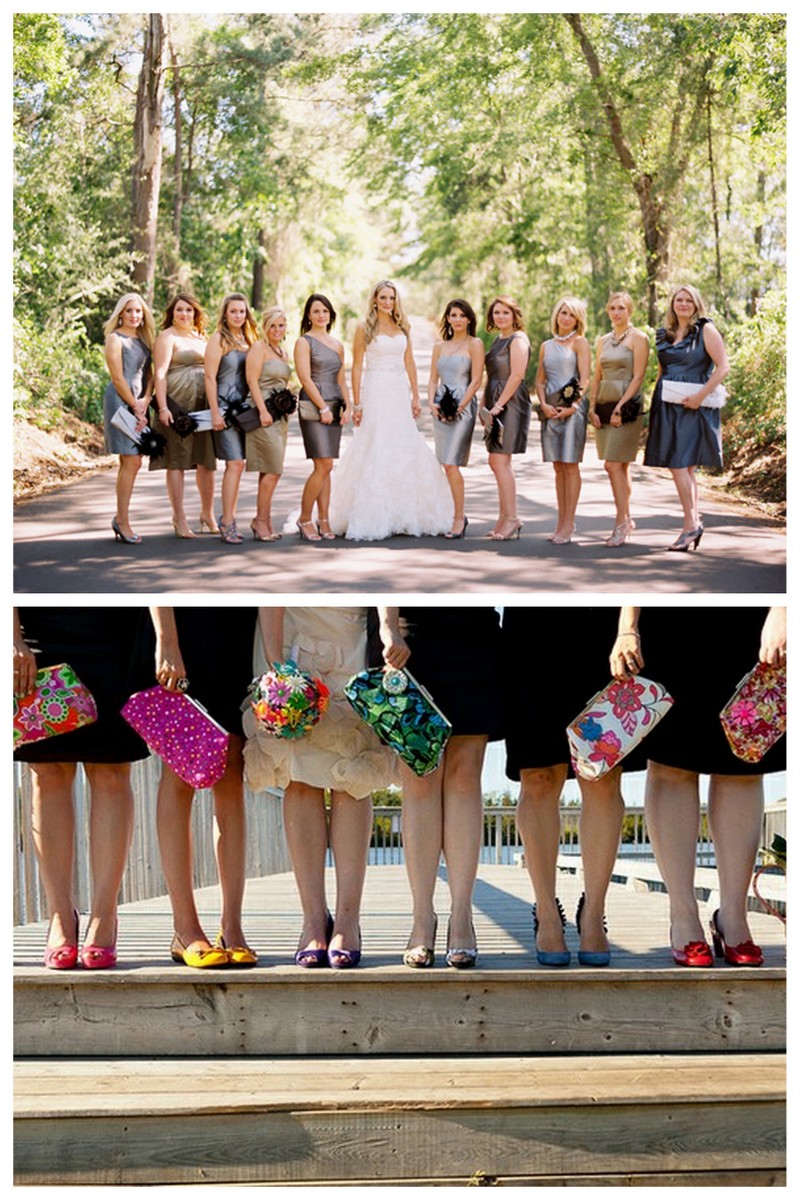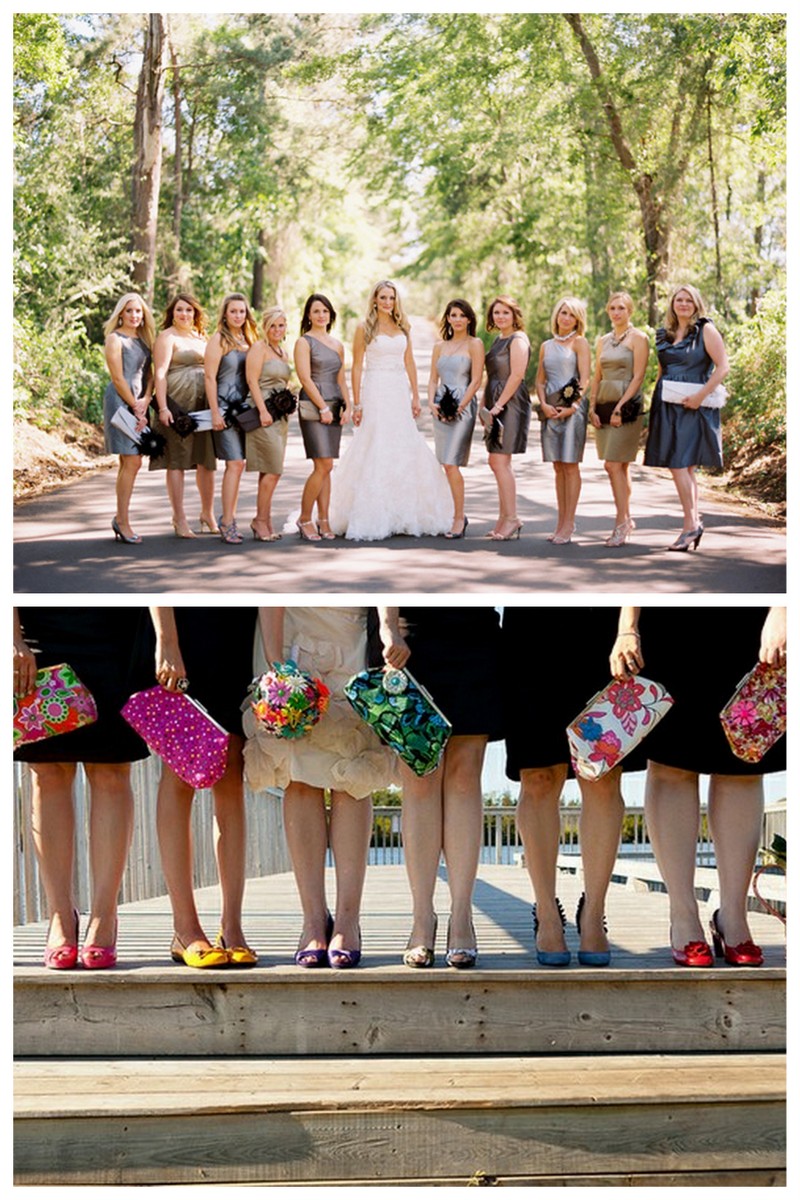 There's been a mini trend in the last couple of years for bold BMs to carry pretty purses instead of bouquets. So why not change it up and let them each choose something different?
Sources: Top – Ryan Ray/Ash imagery via Wedding Chicks; Bottom – Charla Maarschalk / Jana Photography via Offbeat Bride
What do you think, ladies? Will your BMs be rocking something special in the accessories department on your big day?