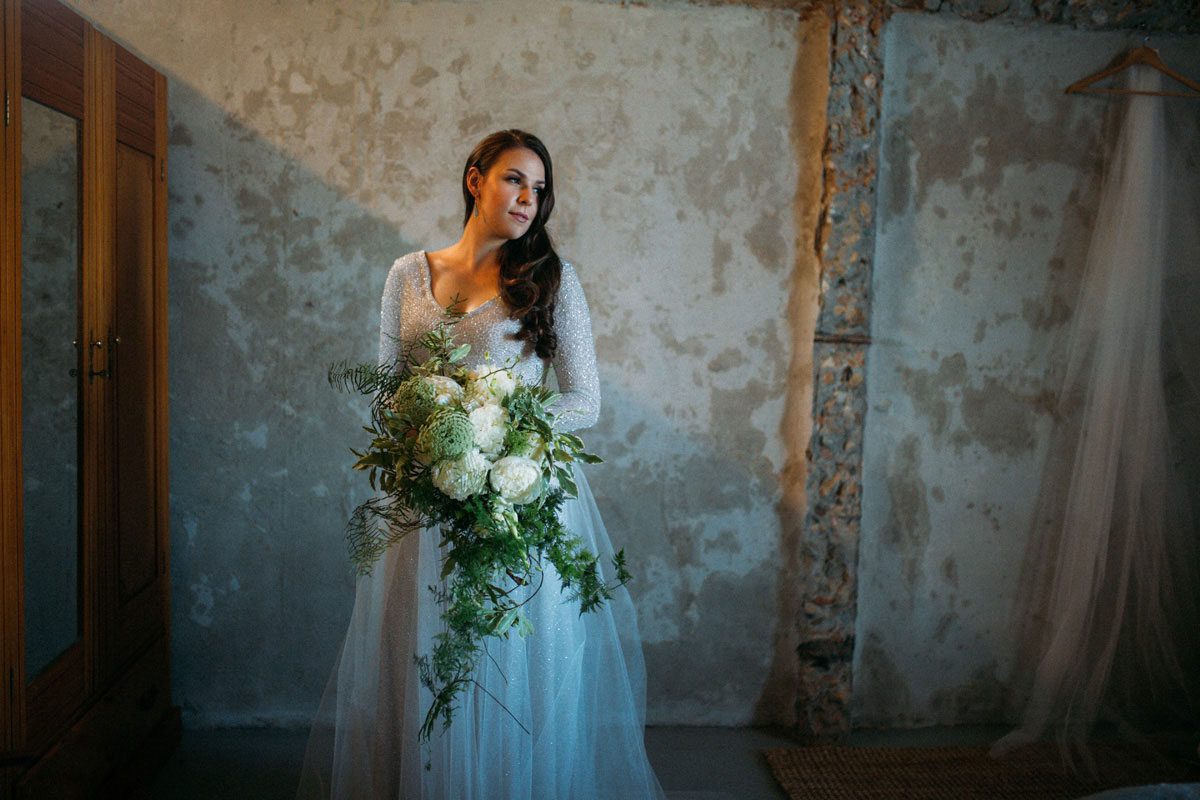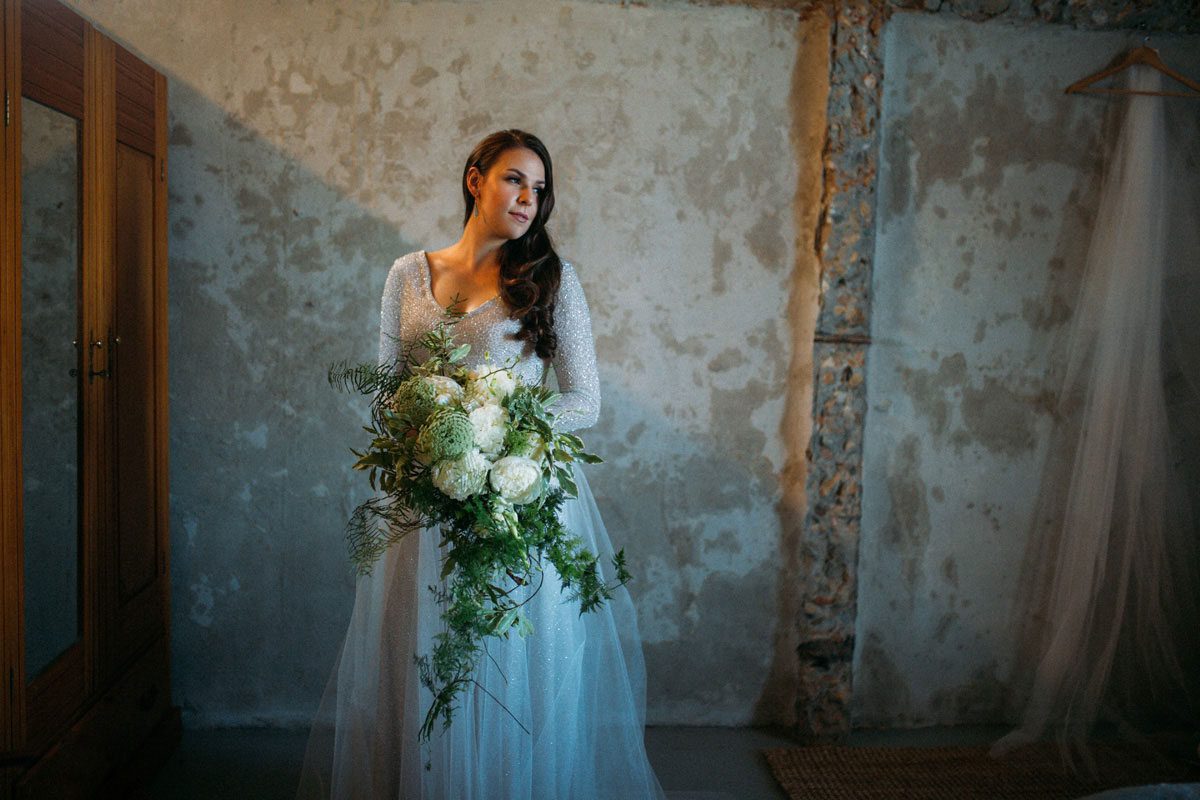 When it comes to fashion magic, today's bride takes the biscuit! One look at her showstopping sparkle-bodiced Janita Toerien gown and you'll see exactly what I mean. It is perfection, and Nicole rocks it with vintagey sideswept hair and an oversized greenery and white statement bouquet. And that's just the first part of what we love, because Nicole and Divan, a pair of high school sweethearts who tied the knot at beautiful Leipzig Country House, threw an atmospheric celebration overflowing with pretty. From soft candlelight bouncing off rustic walls to greenery chandeliers, to bridesmaids in elegant navy lace, to Moira West 's absolutely SWOONY pics, it's enchantment at every turn.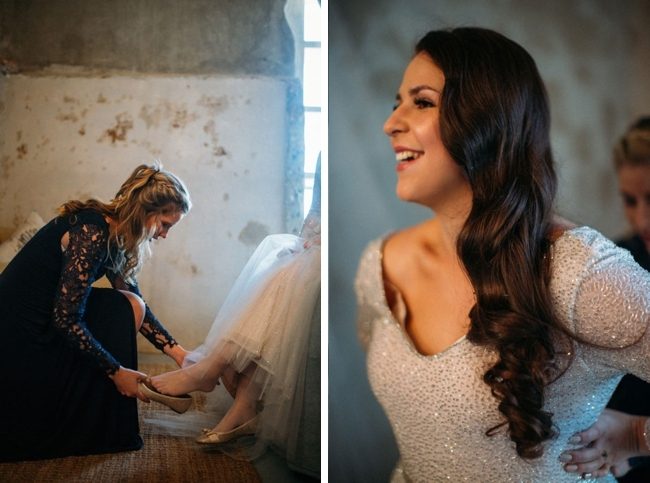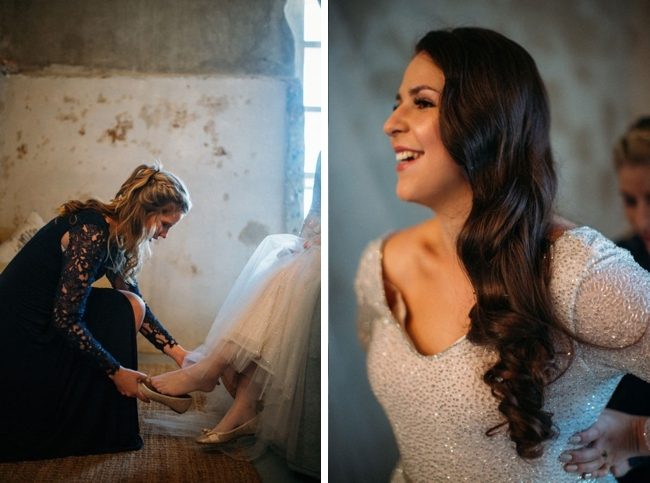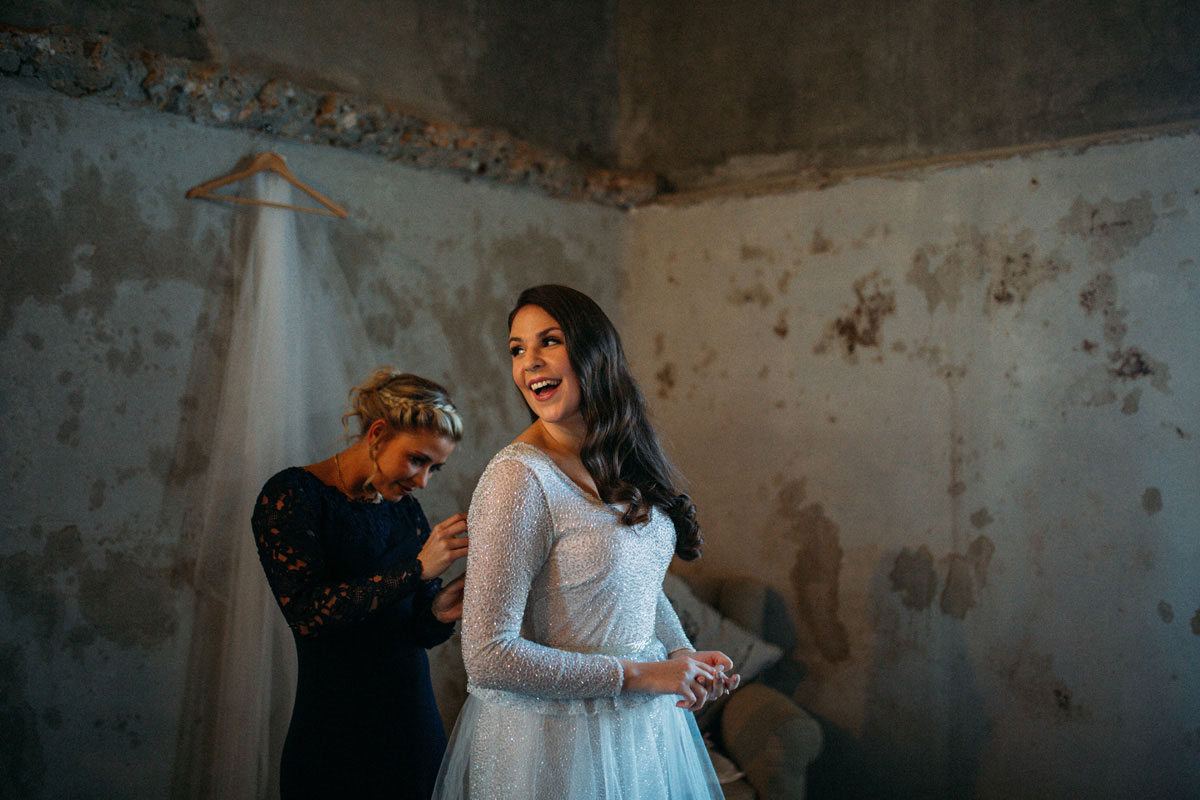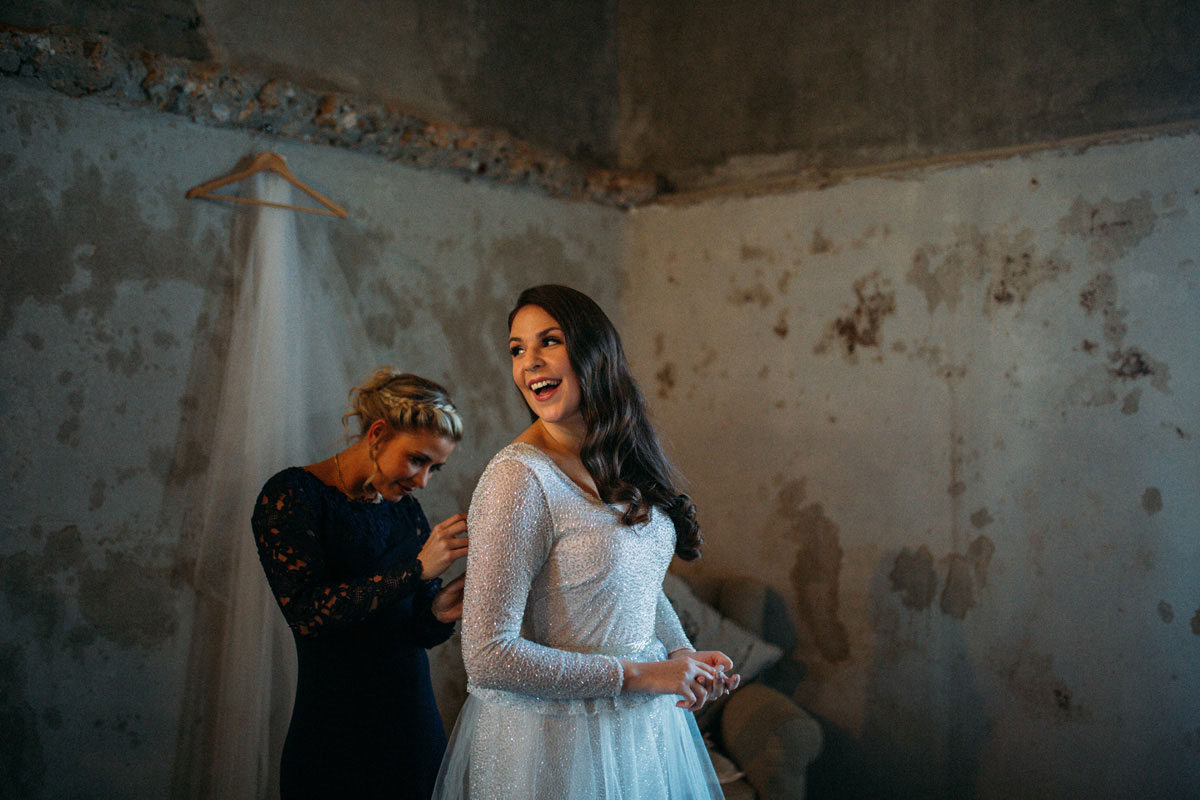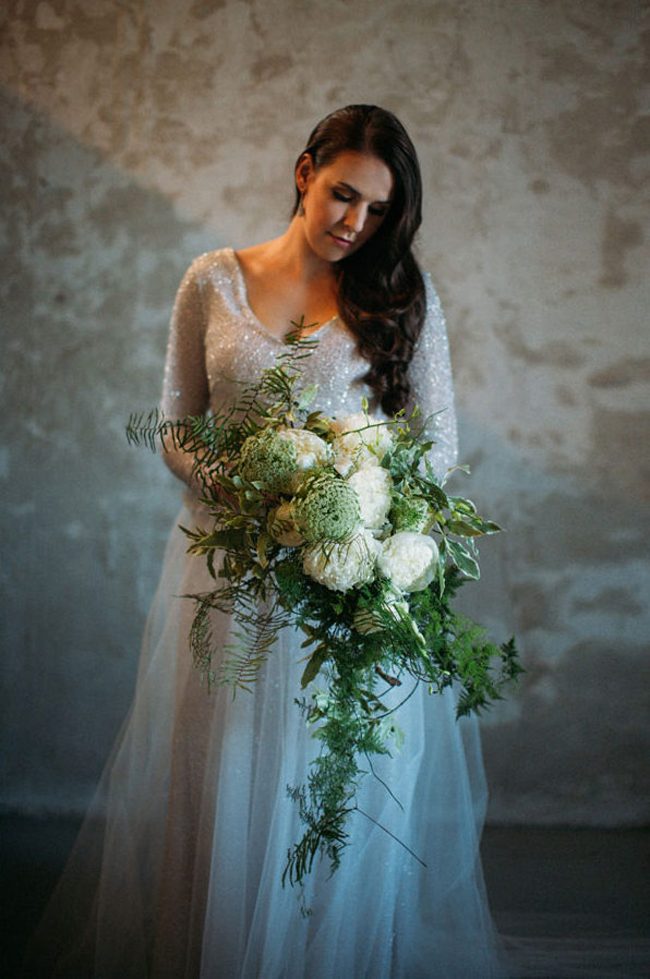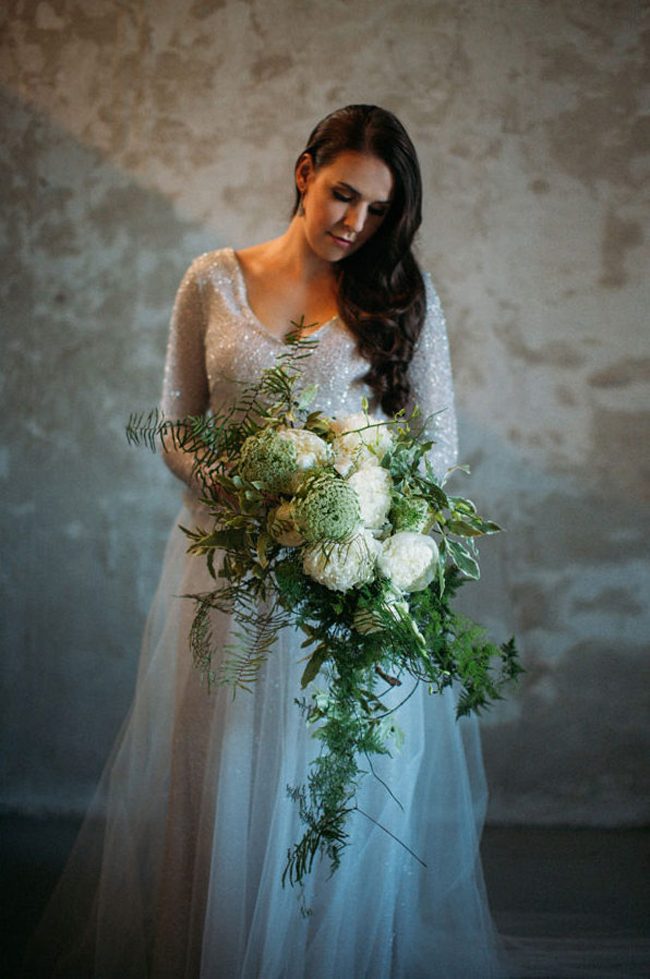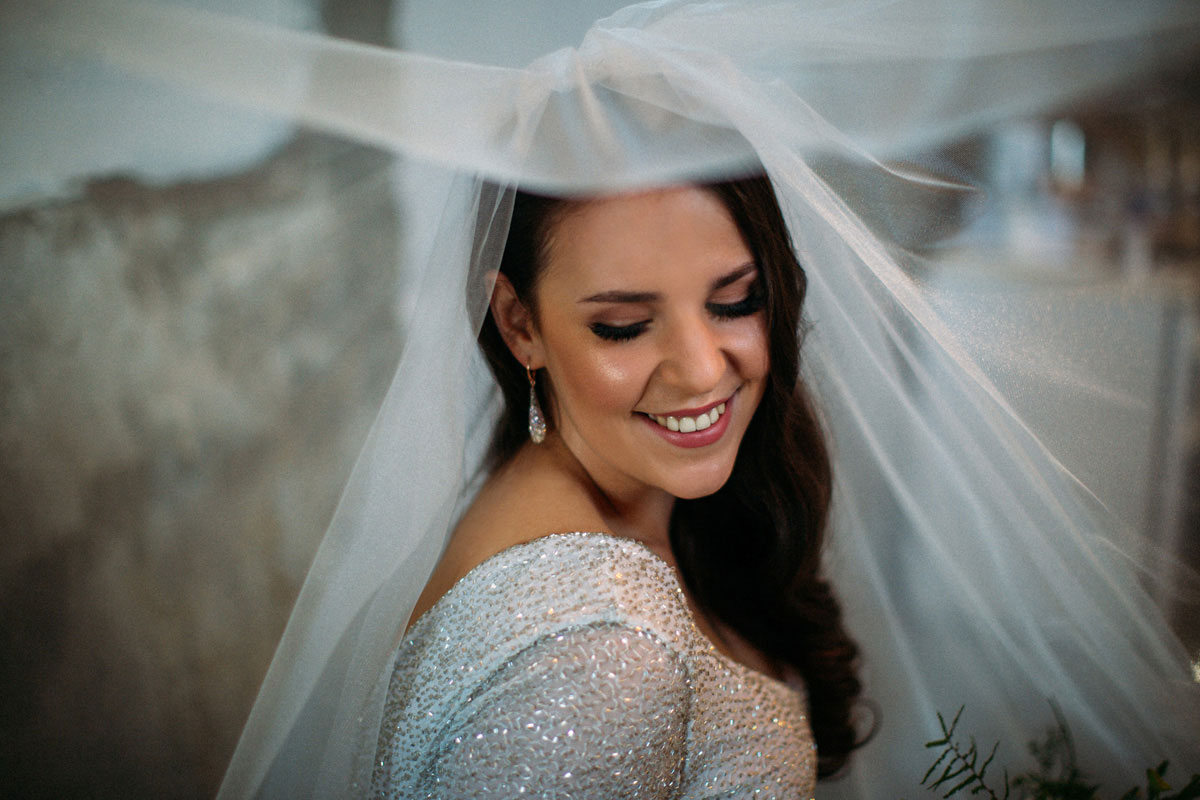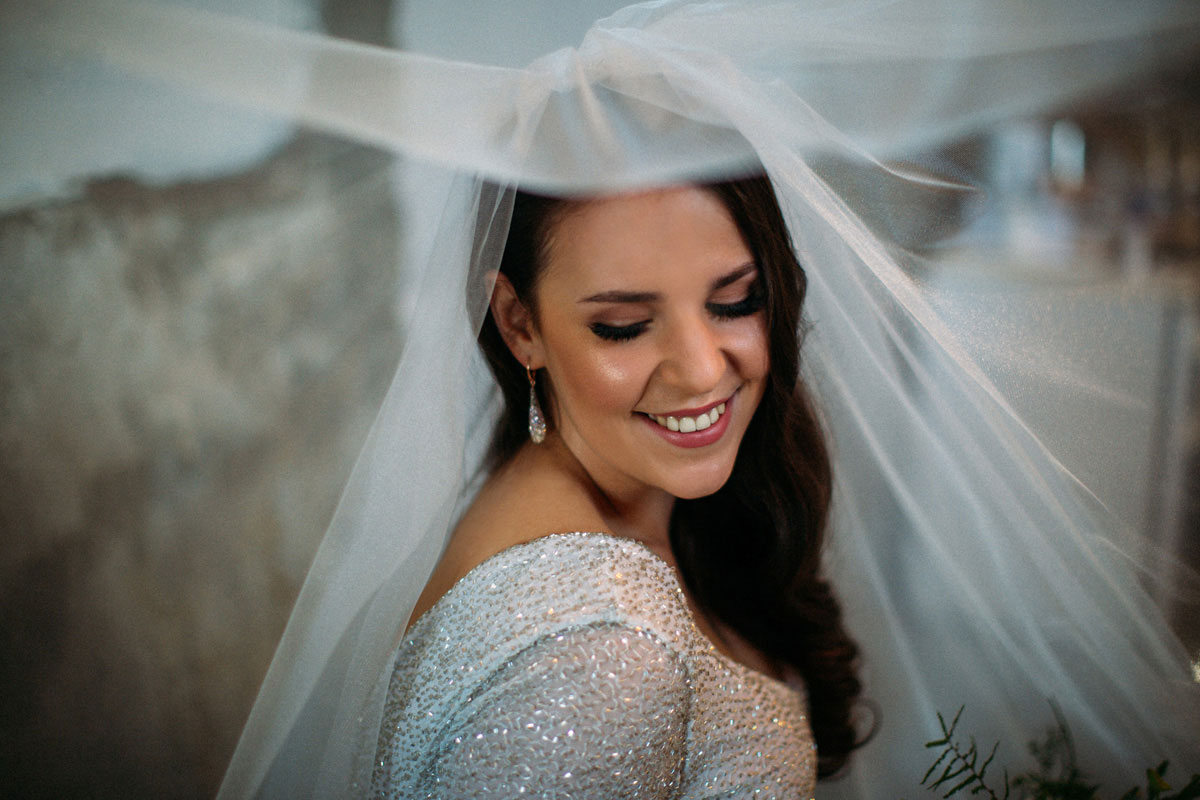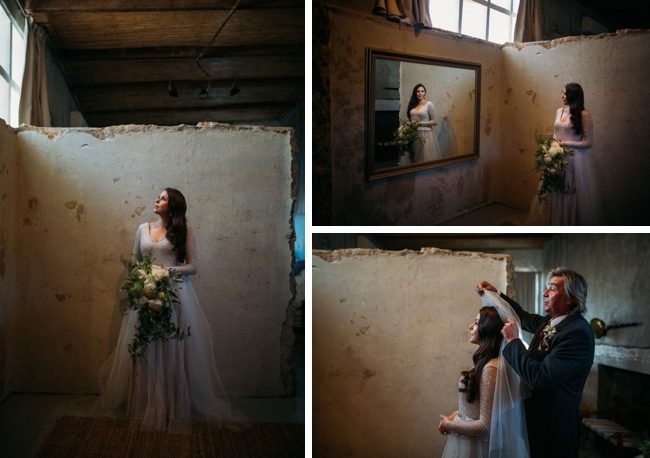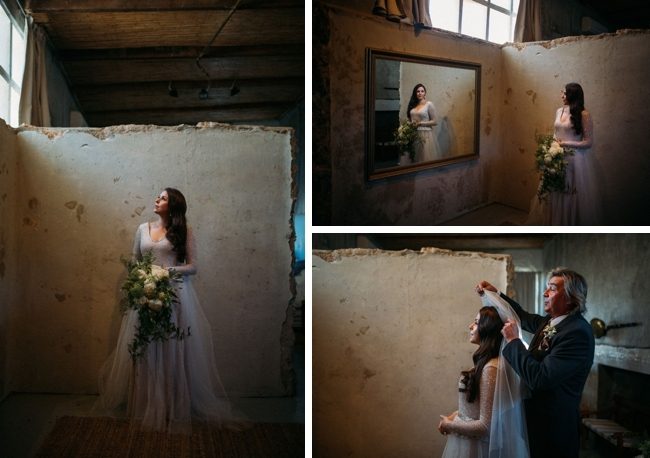 Love Story
We are high school sweethearts. We met at the age of fifteen and have been dating since then. After my parents met Divan for the first time my mom told me that I would be marrying him one day.
The Proposal
It was so romantic. He made a whole week of it; every day I would come home from work and find a gift waiting for me, together with a really romantic letter. I though he was just being cute. I really had no idea what was coming. On the fifth day he took me to Kirstenbosch and gave me my final present, a pair of scissors, which really confused me! He then took all the letters that he had given me during the week out of his pocket and started cutting the first word of every letter out. I had no idea what was happening, and then it spelled, WILL YOU MARRY ME? (I started freaking out after I saw the "Will you…") Then he went onto one knee and got the ring out. It was so special and romantic.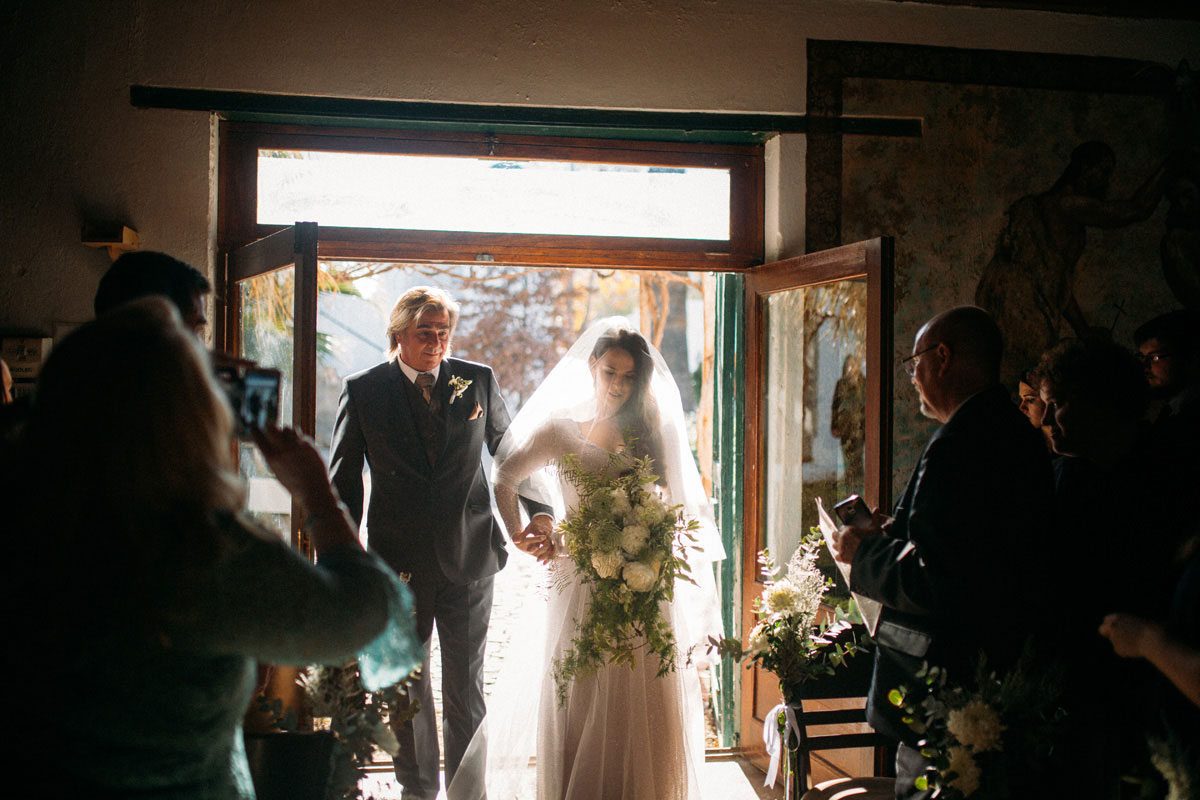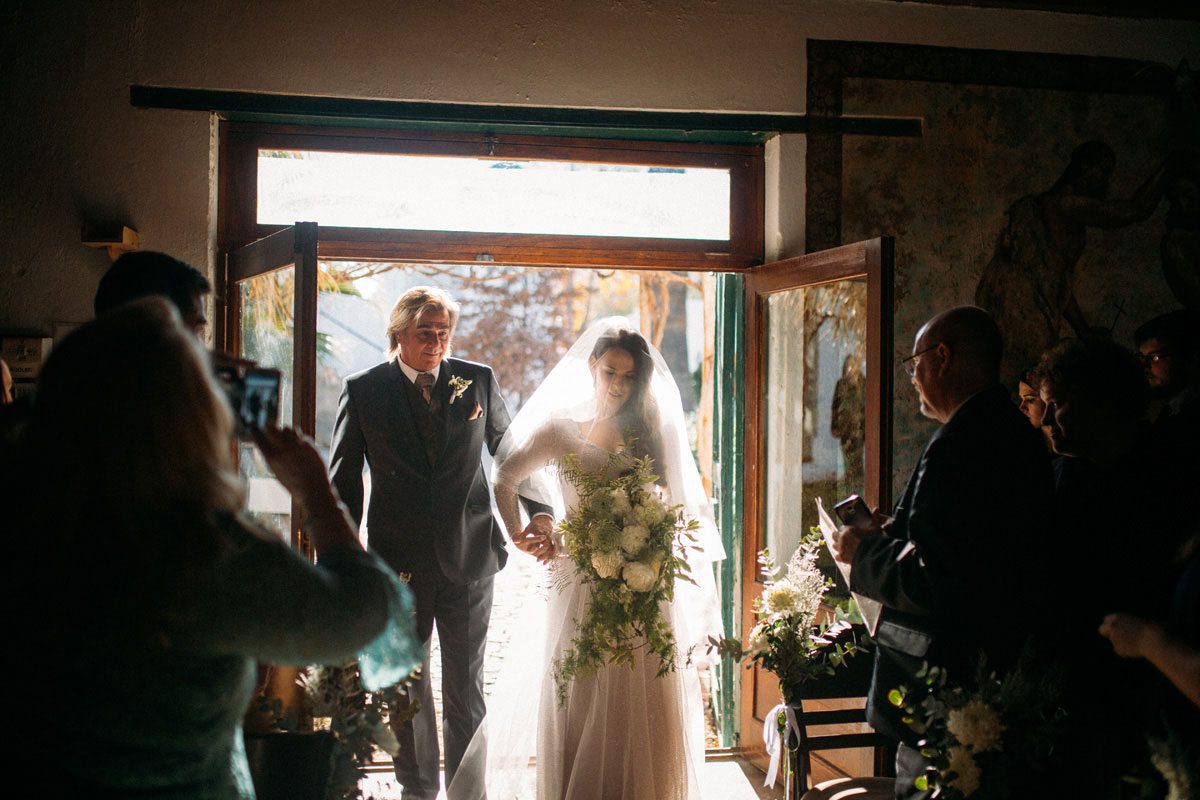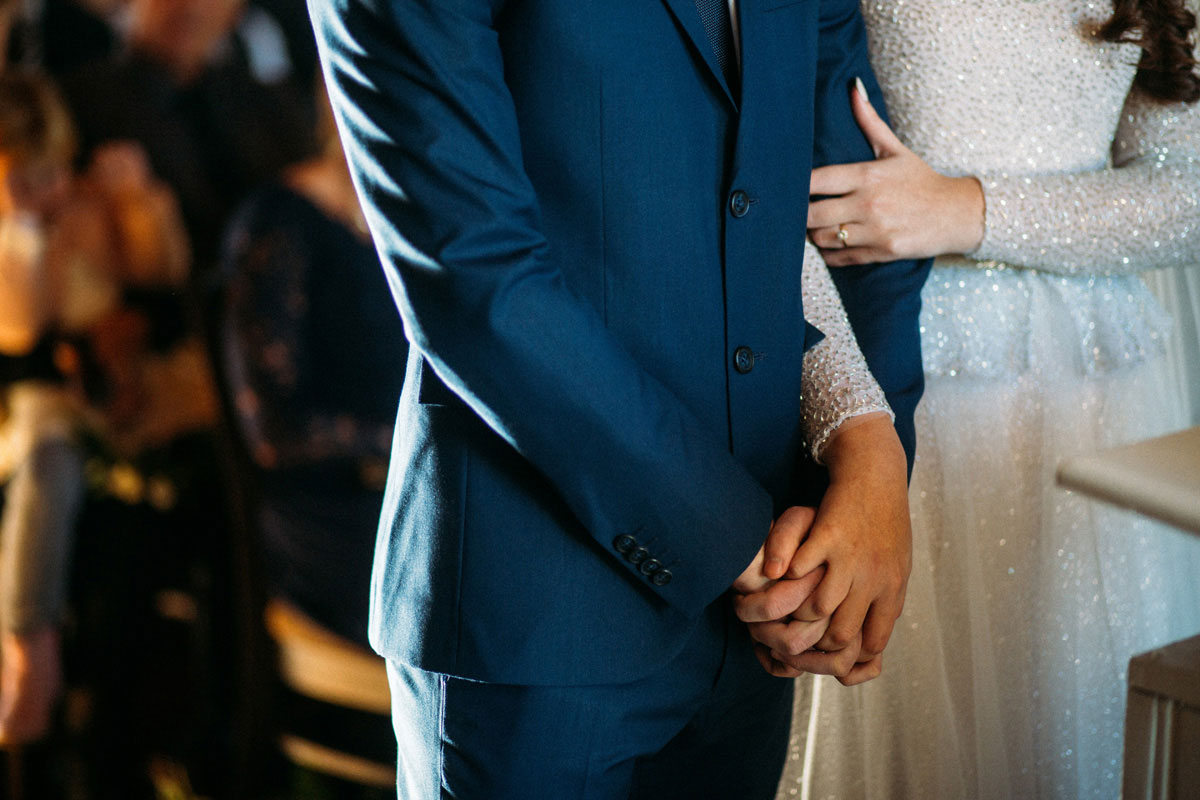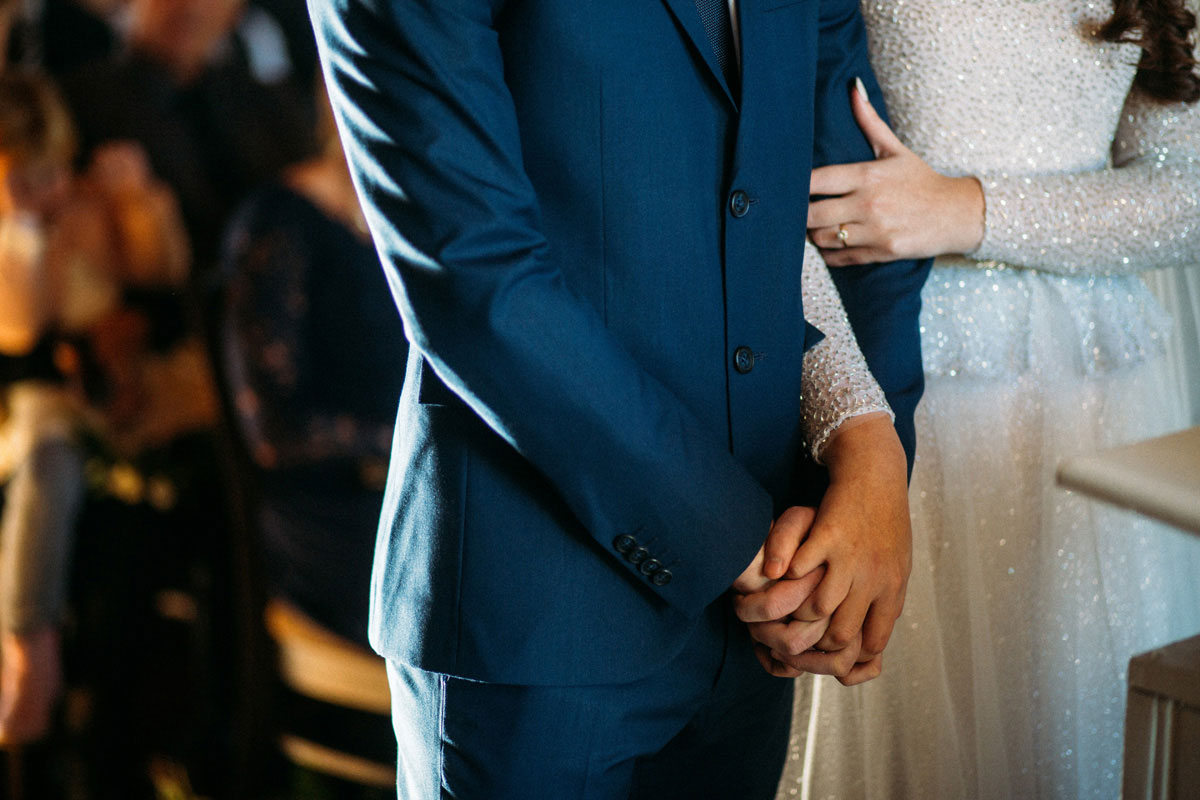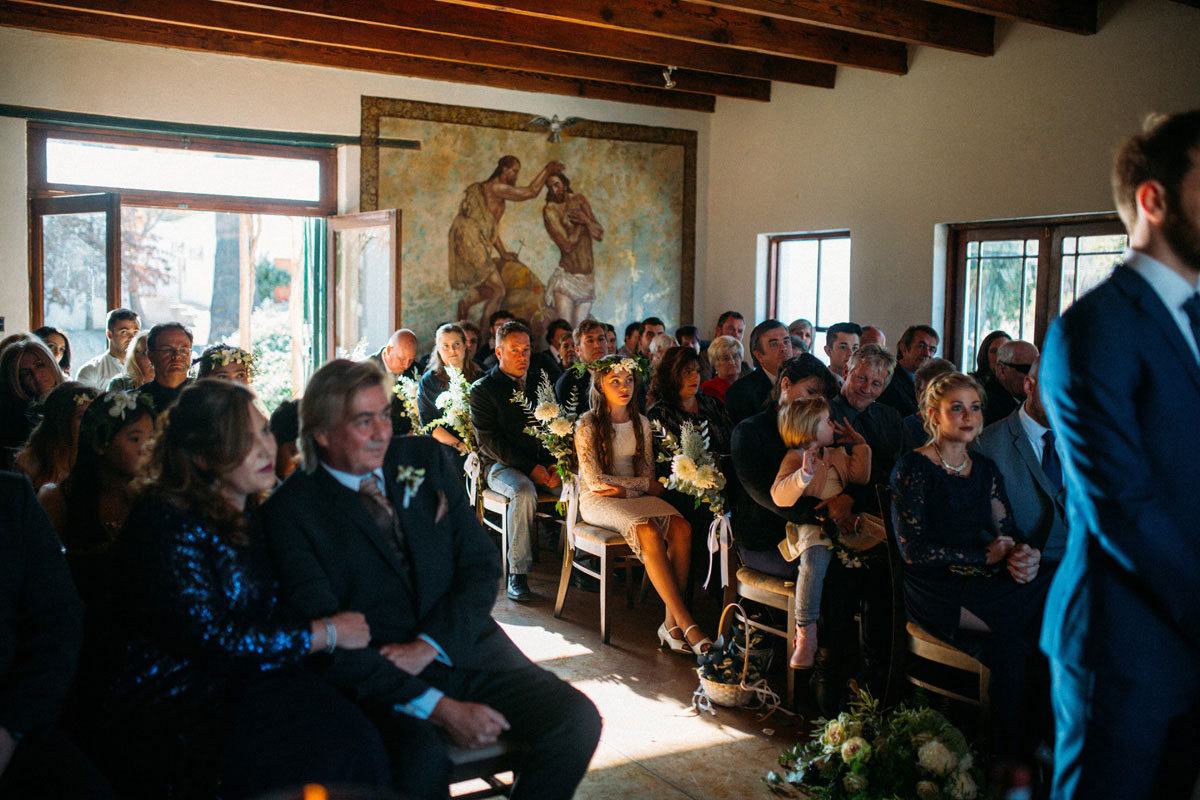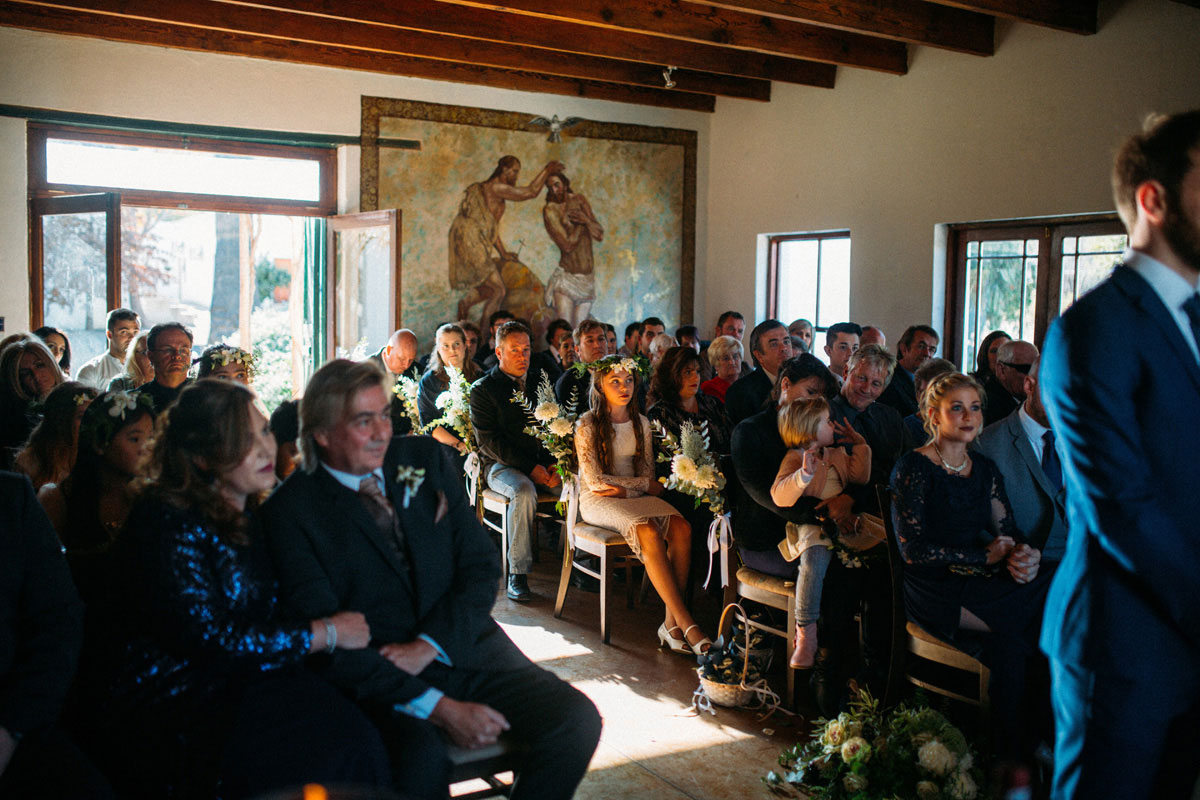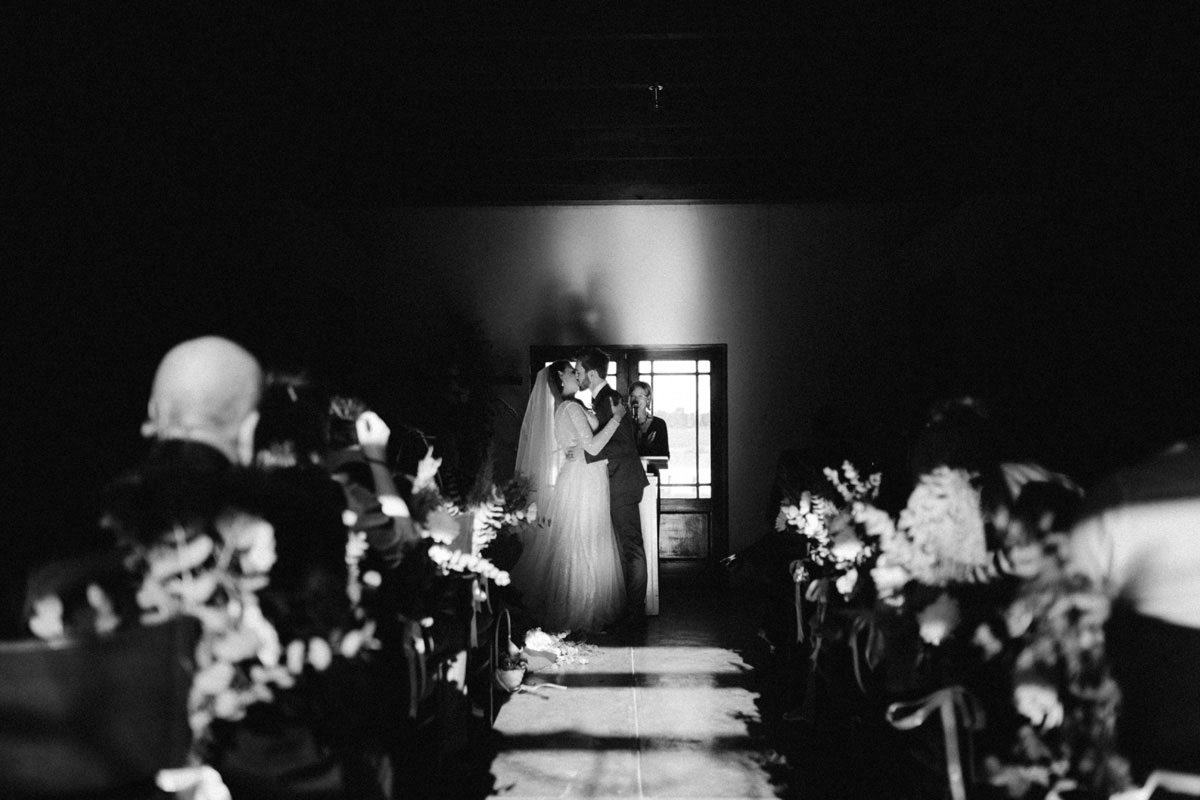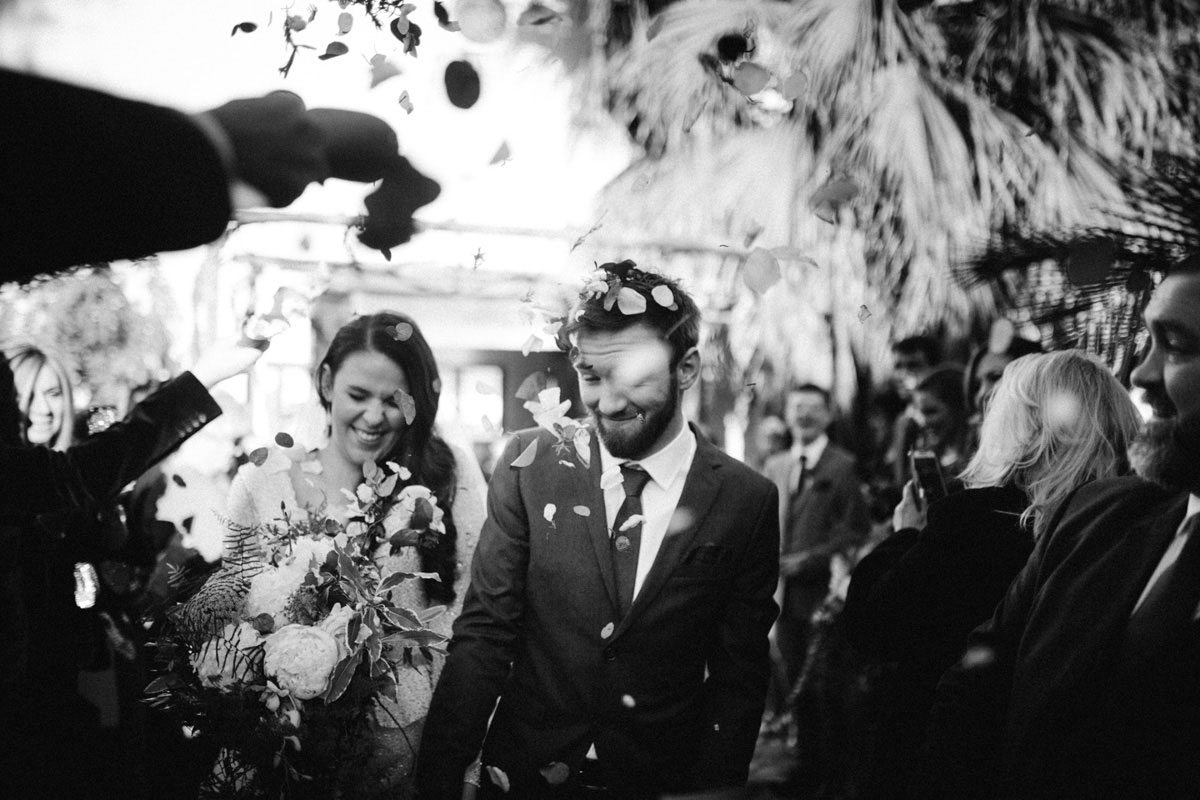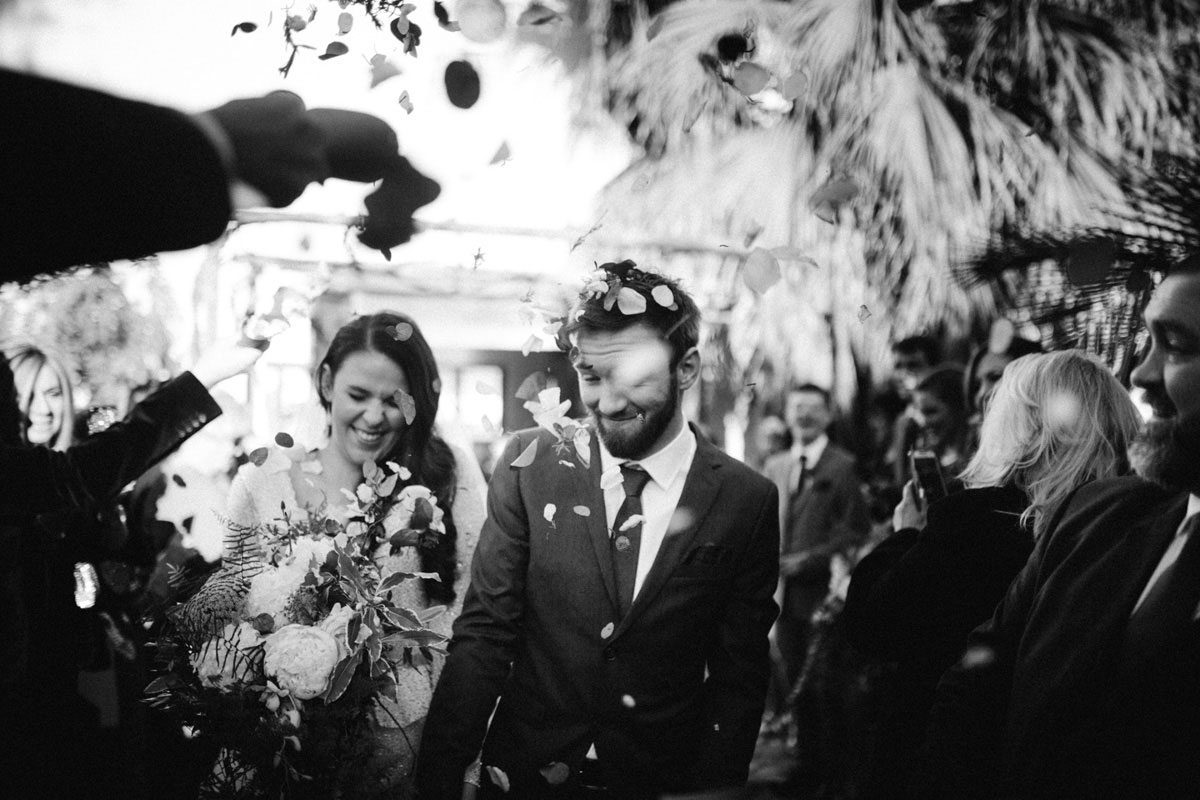 The Venue
Leipzig Country House. We came across Leipzig as we were looking for venues that had a lot of accommodation. We fell in love with the rustic feeling that the venue had and I am sure that there is nothing more beautiful than the Worcester mountains.
Wedding Style
I wanted a woodland theme and everything turned out to be just the way we envisioned it.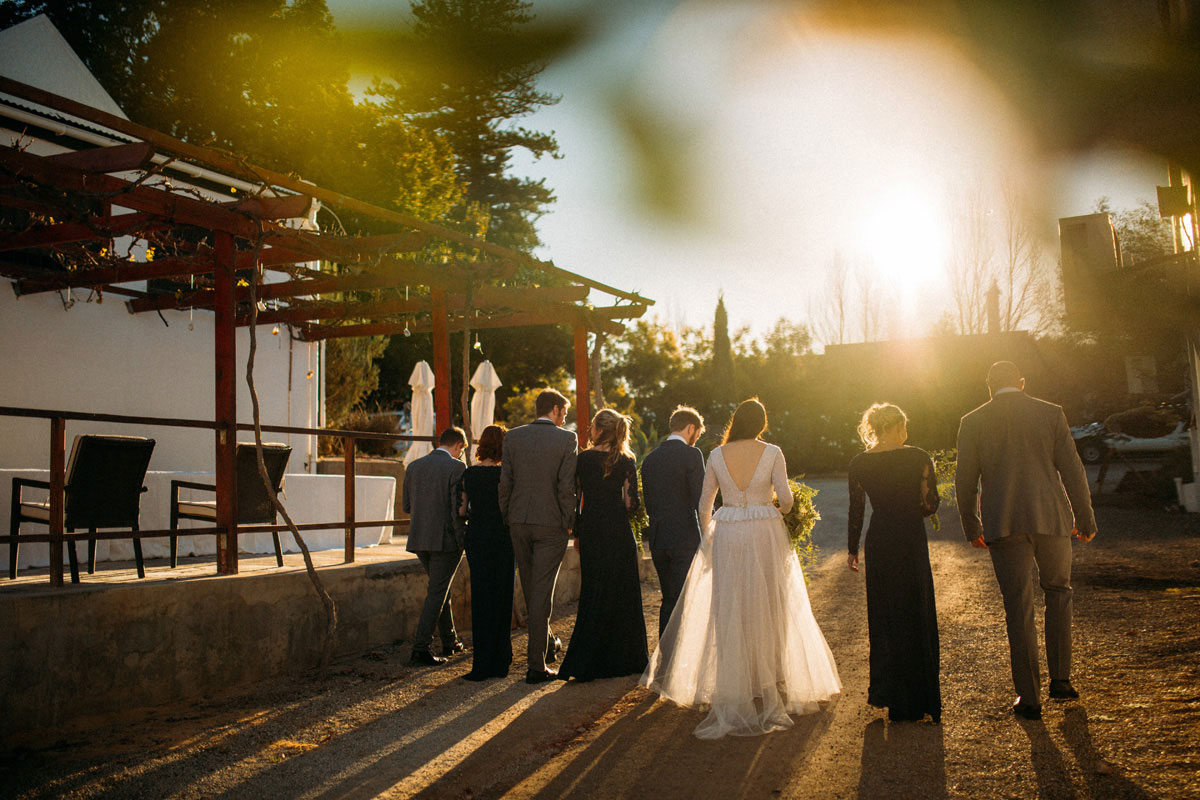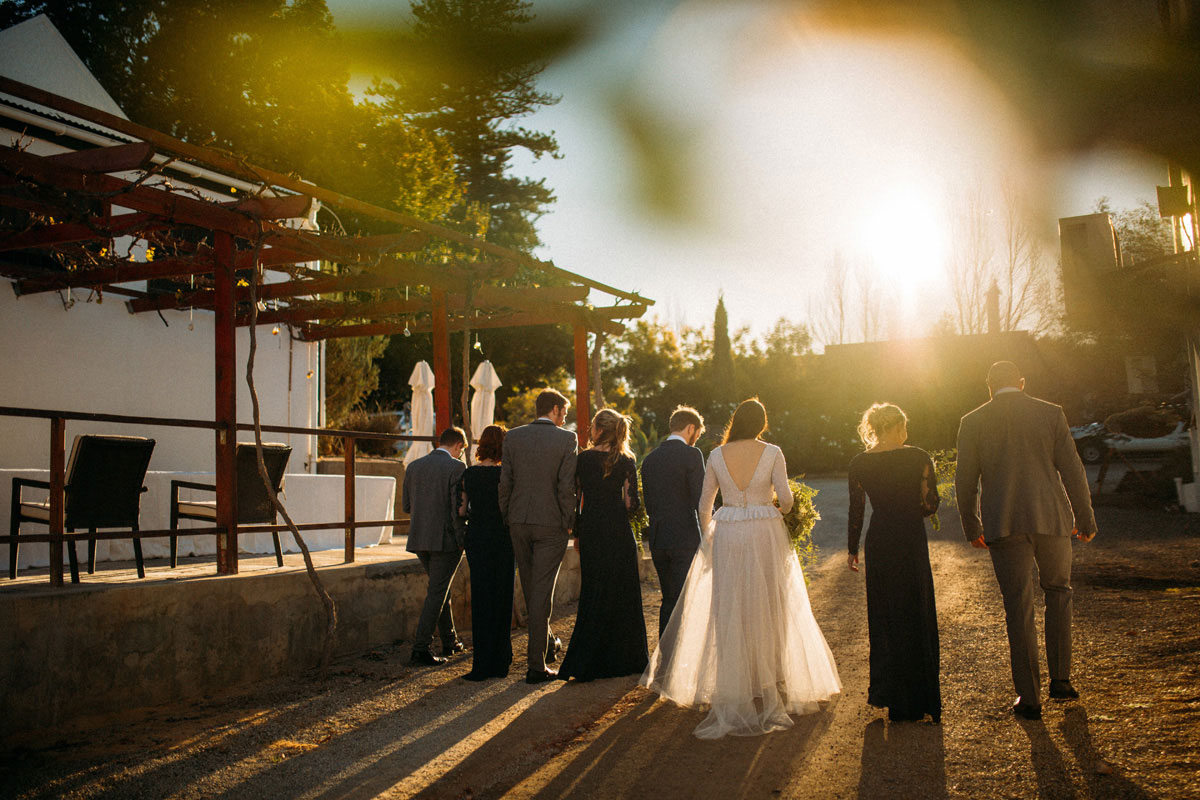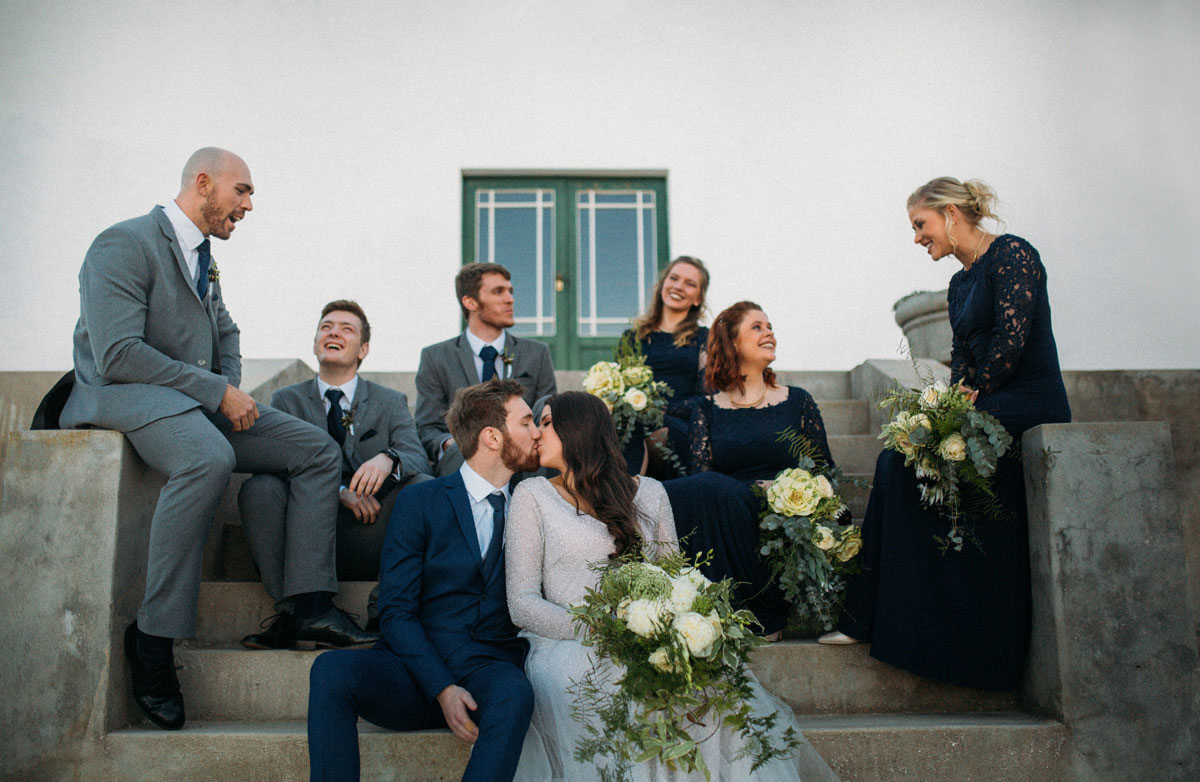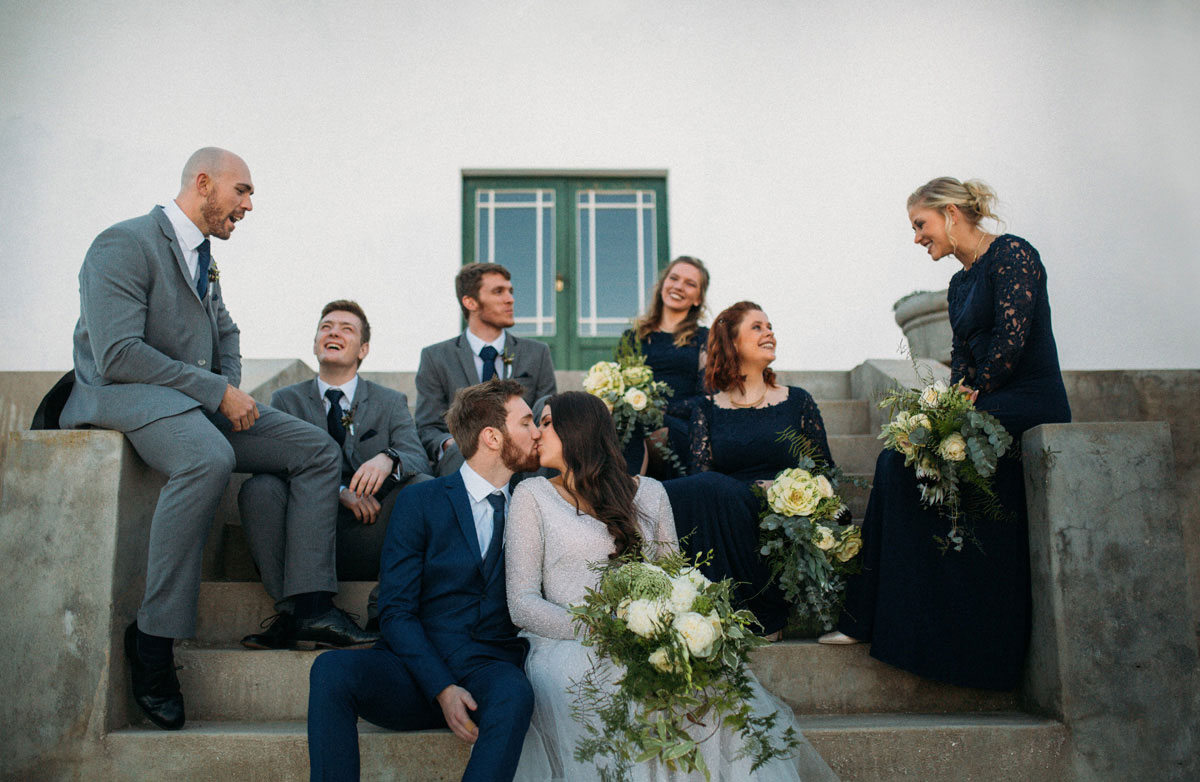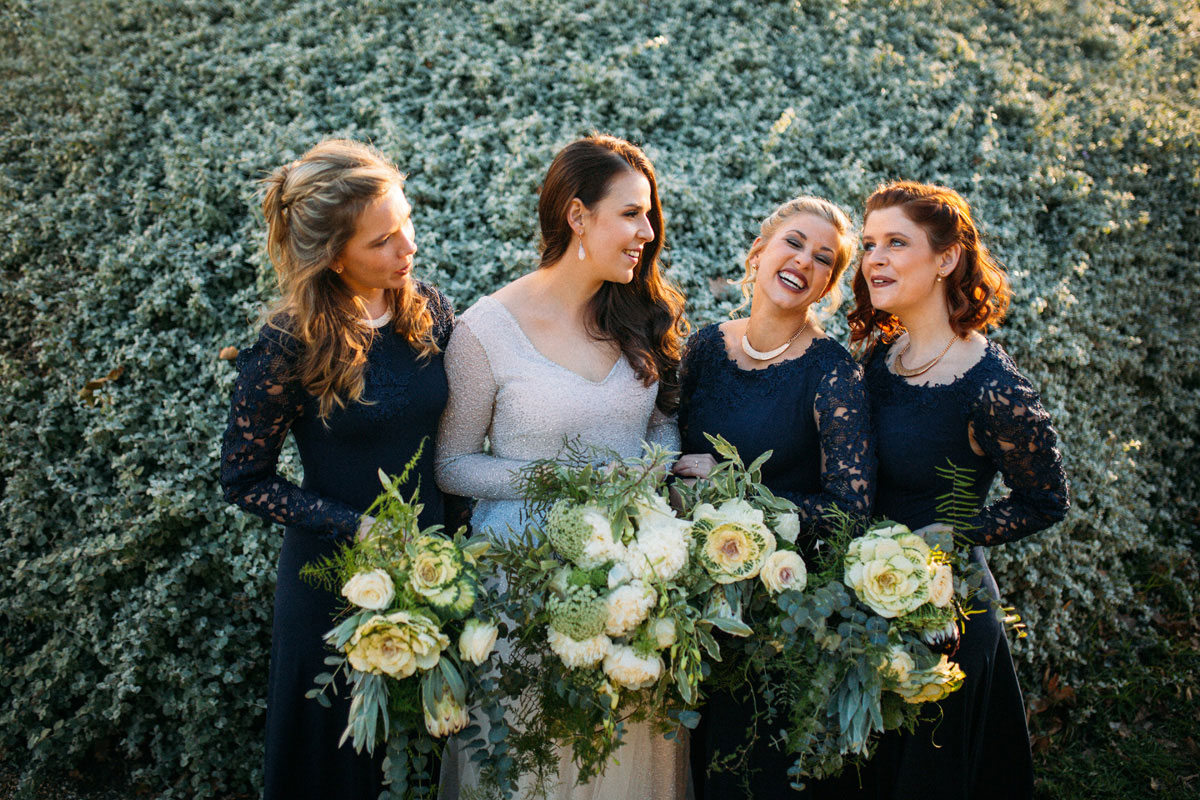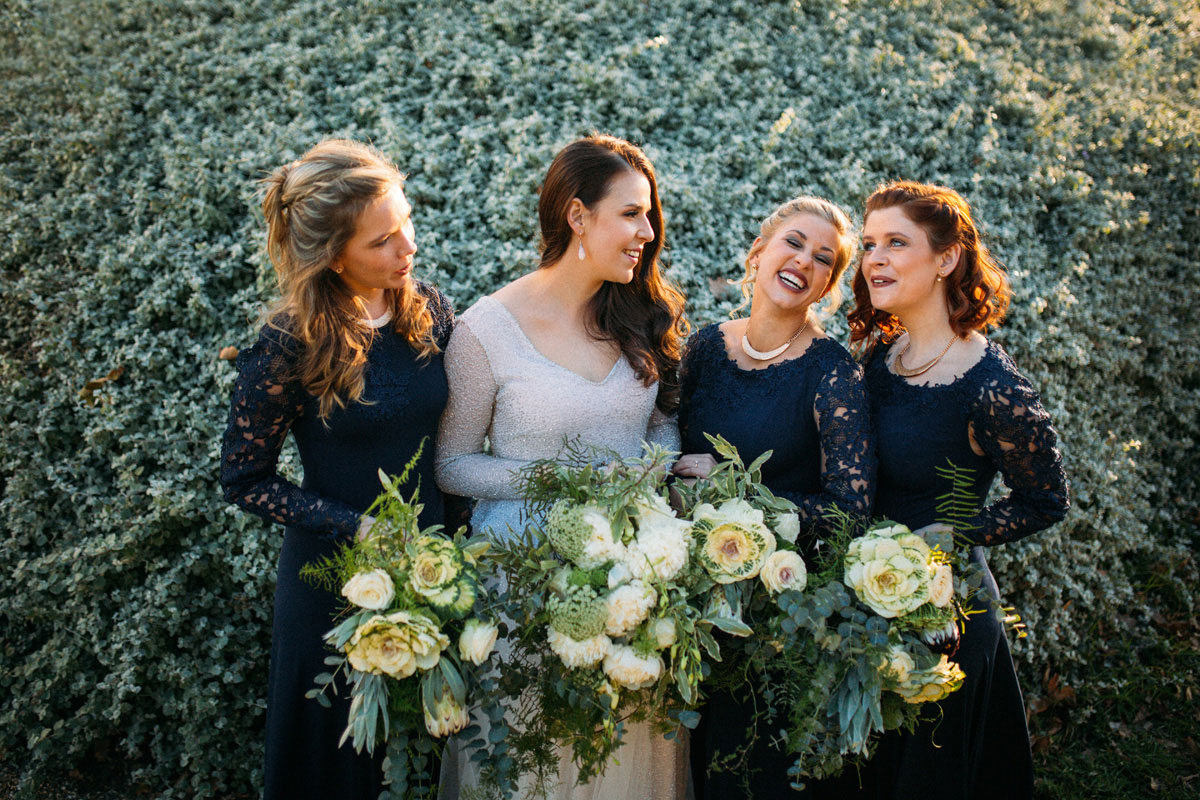 Wedding Details
We placed a white pebble on every chair in the chapel, and at the beginning of the ceremony the minister asked the guests to hold the pebble during the ceremony and pray their blessings over it. After the ceremony all the pebbles where placed in a vase which stands in our living room now. It is a daily reminder of all the people we love and who love us and witnessed and blessed our marriage. I thought that was something very special and unique.
The Flowers
The flowers were the thing I stressed about most and they turned out absolutely perfectly. I wanted a lot of greenery with a few added white flowers. The flowers on the tables were made as runners, and we had greenery hanging from the chandeliers in the reception hall, which just enhanced the 'forest' look.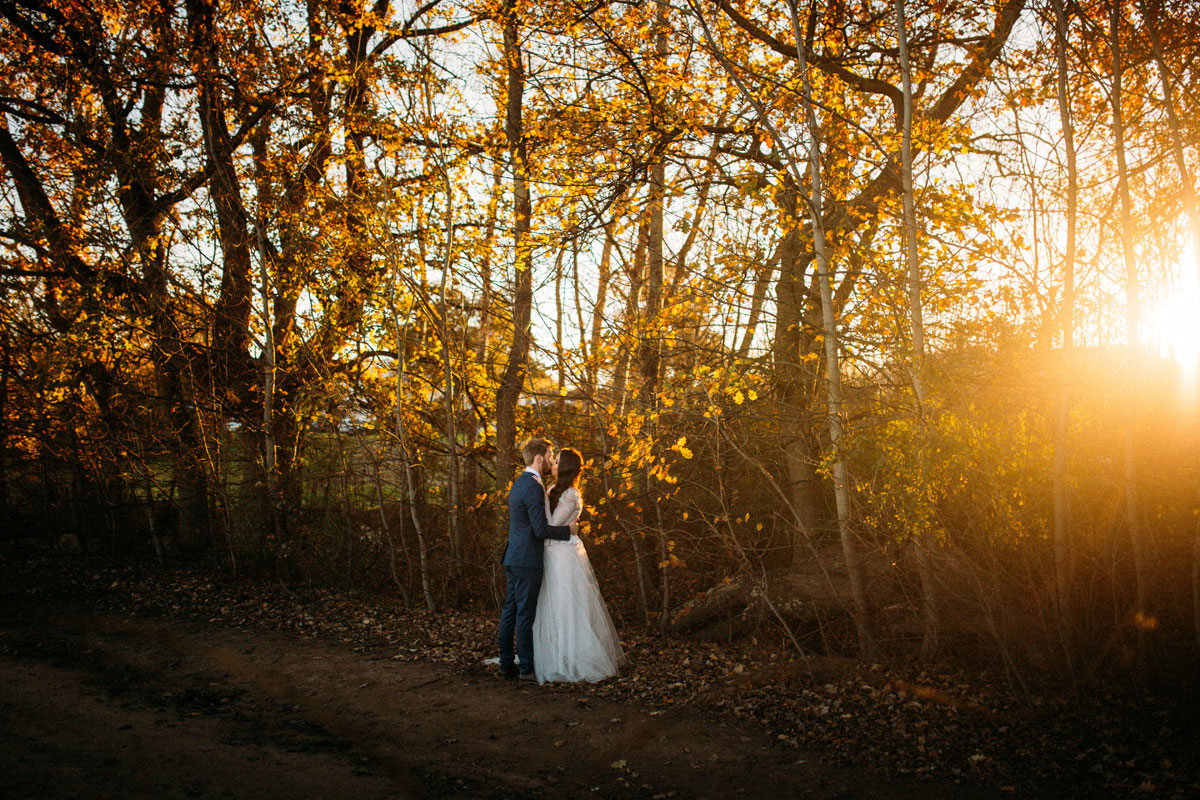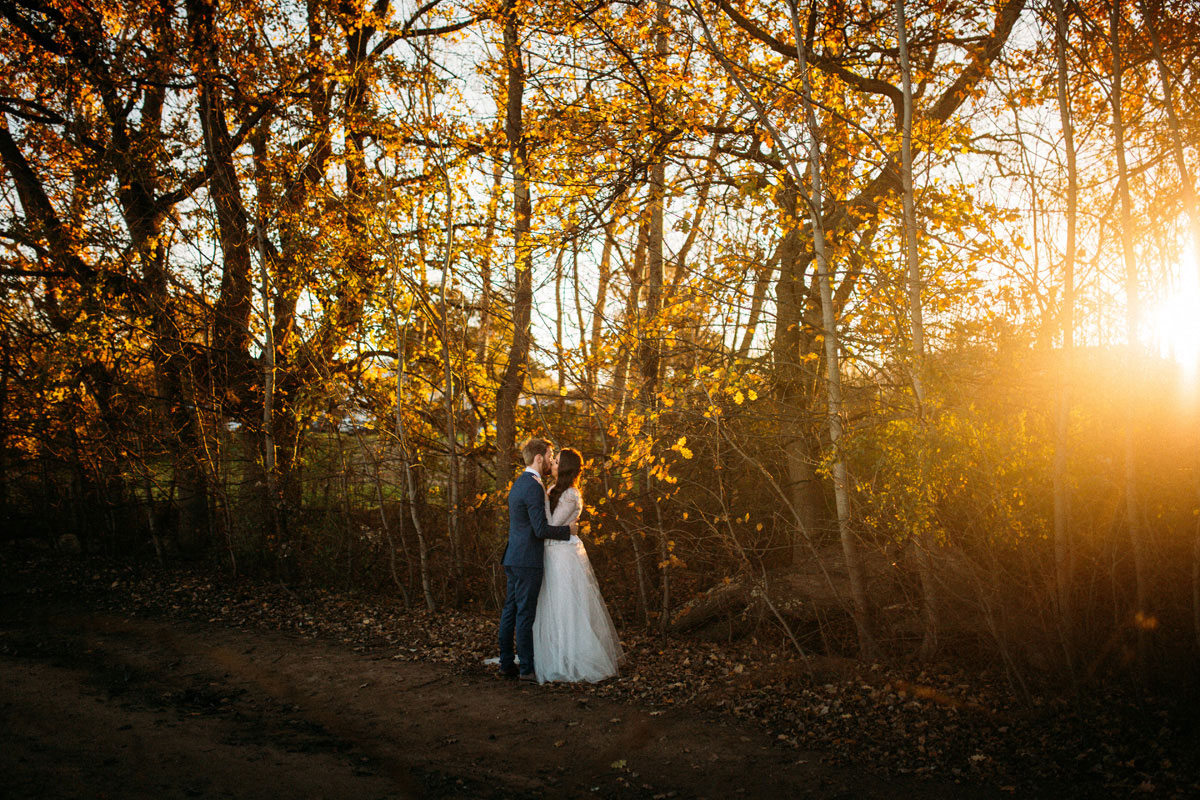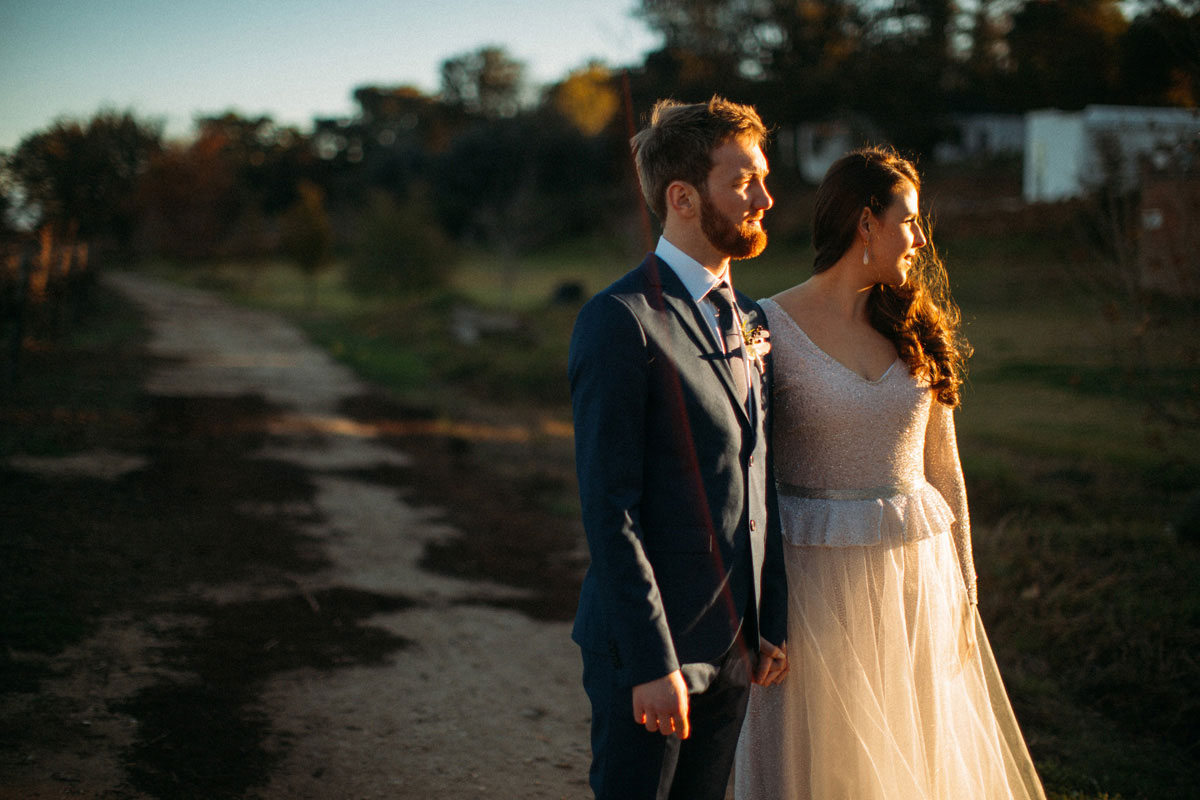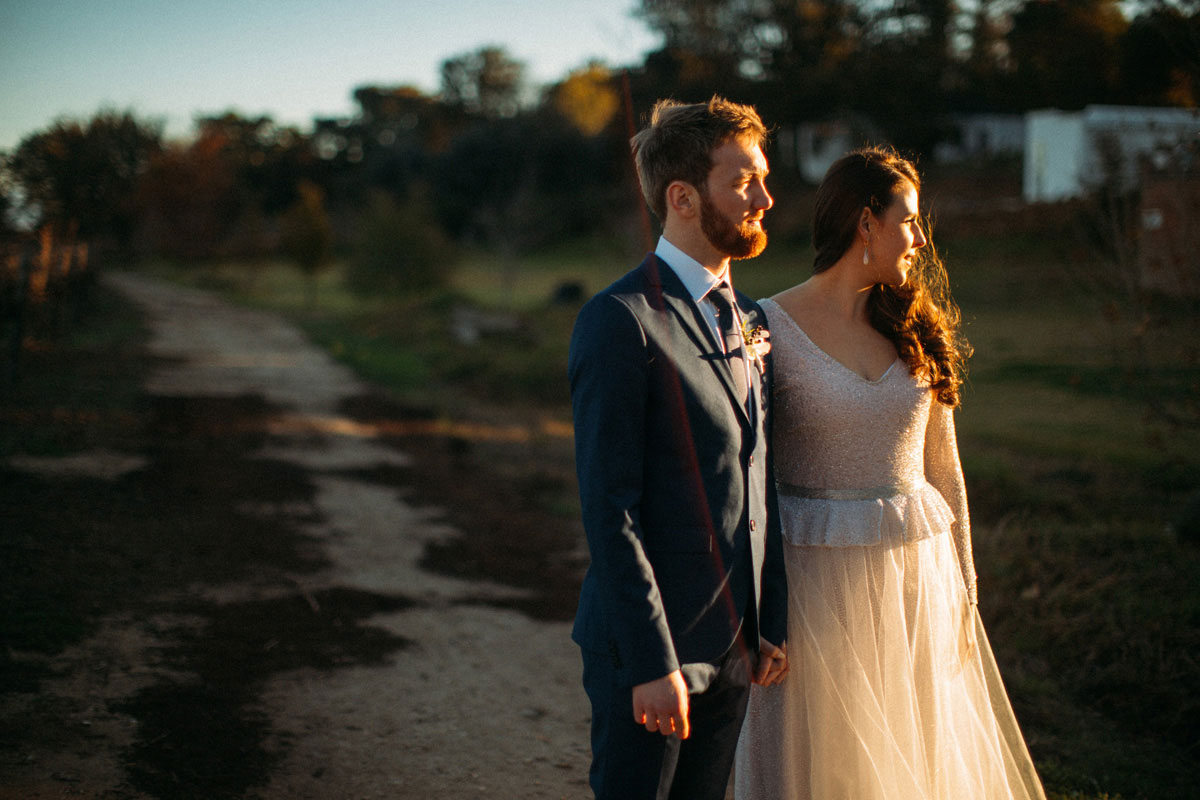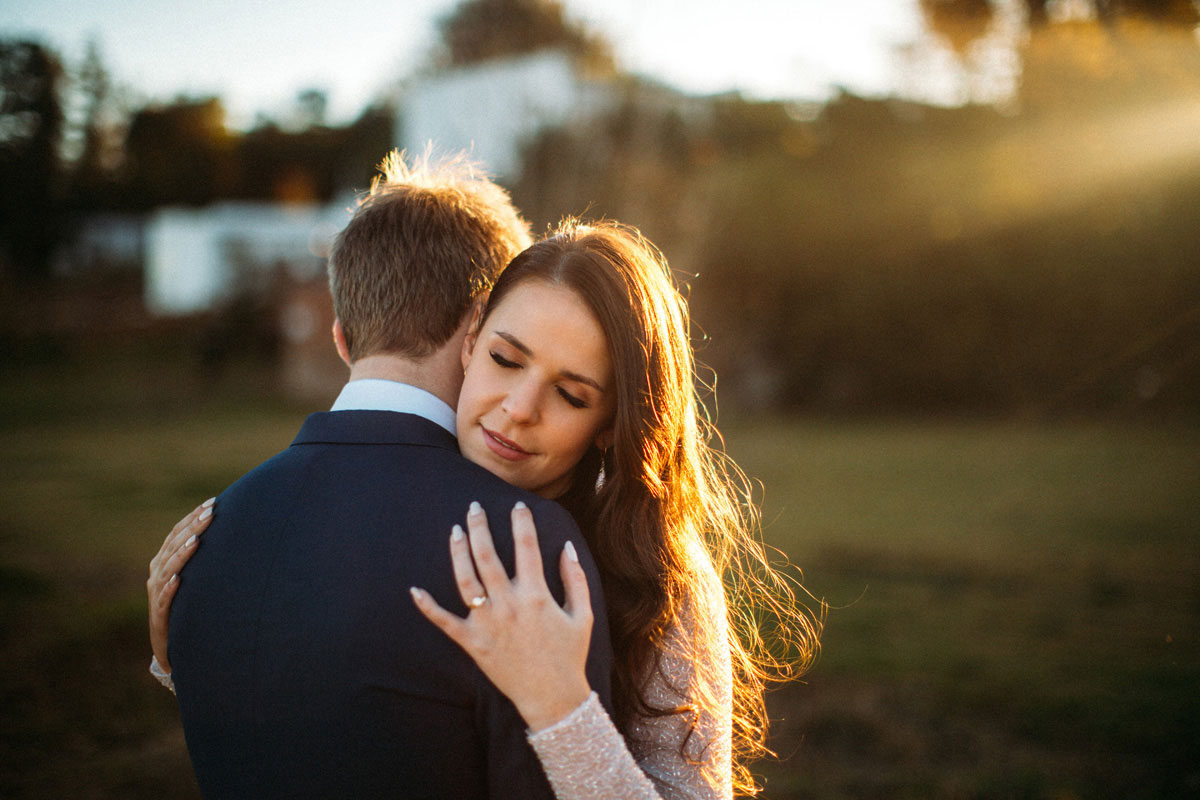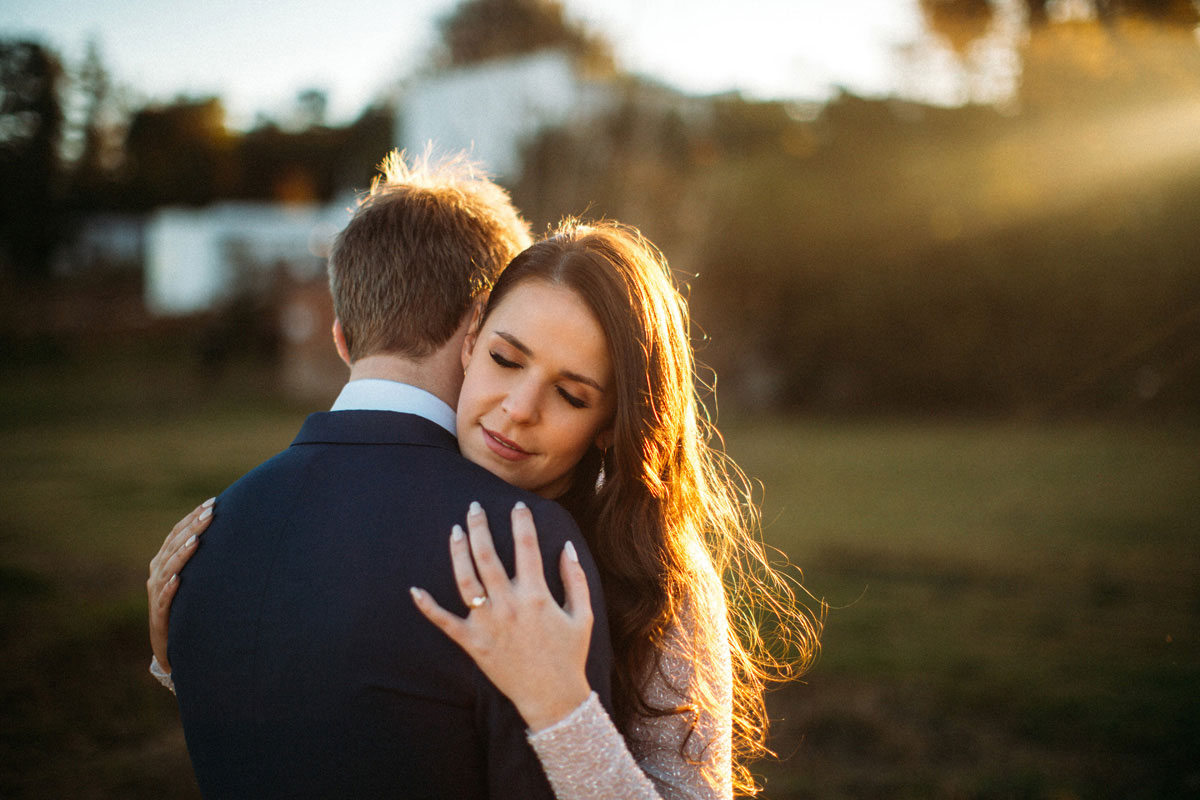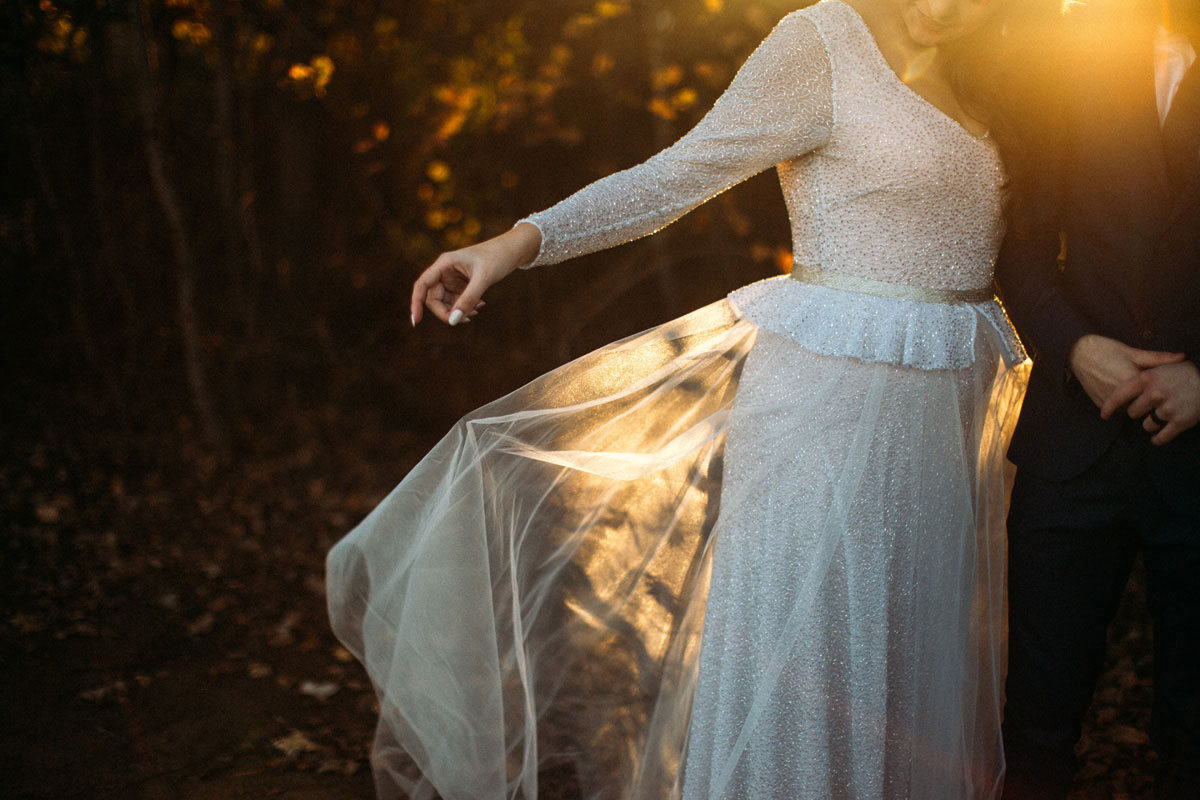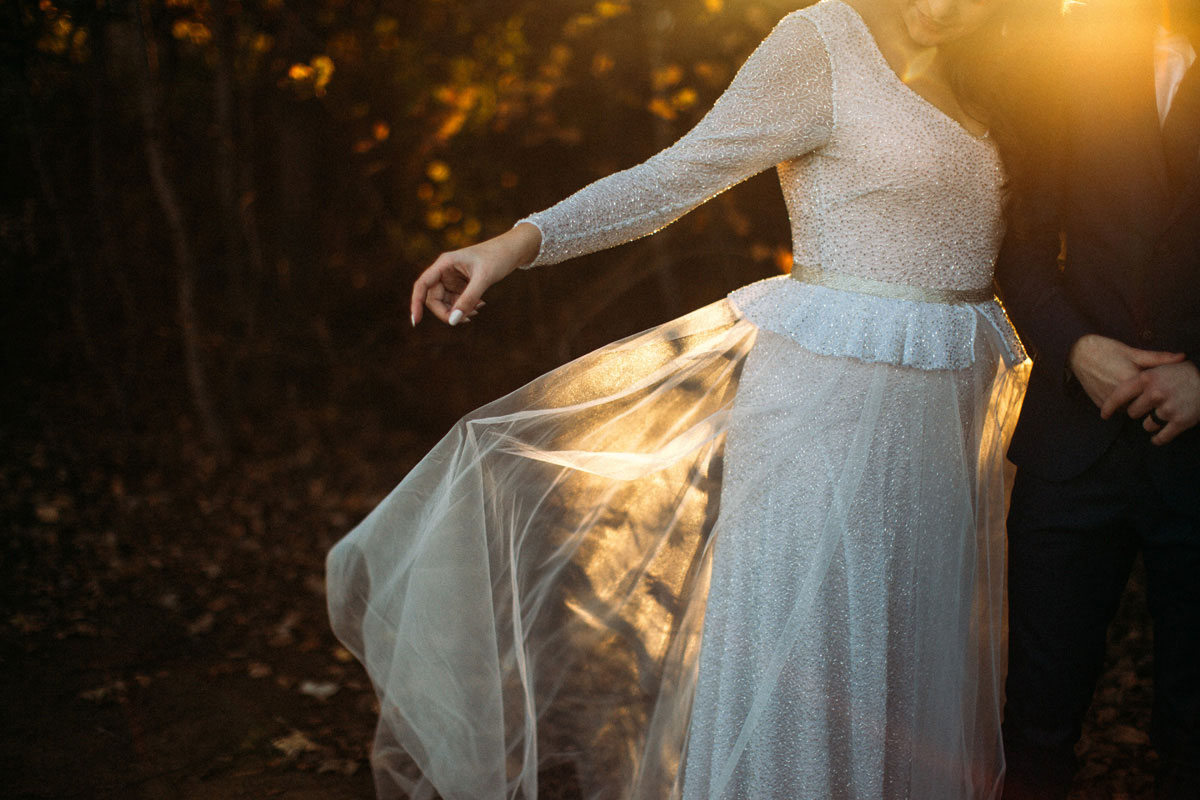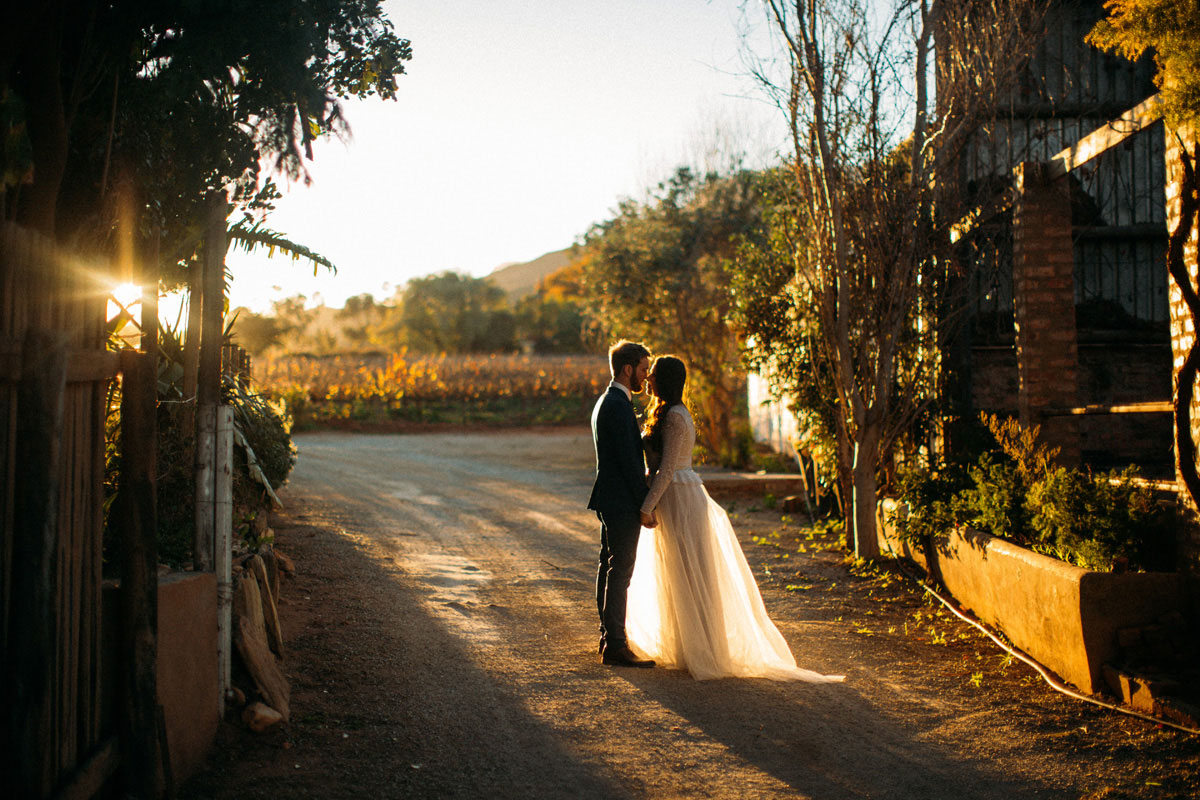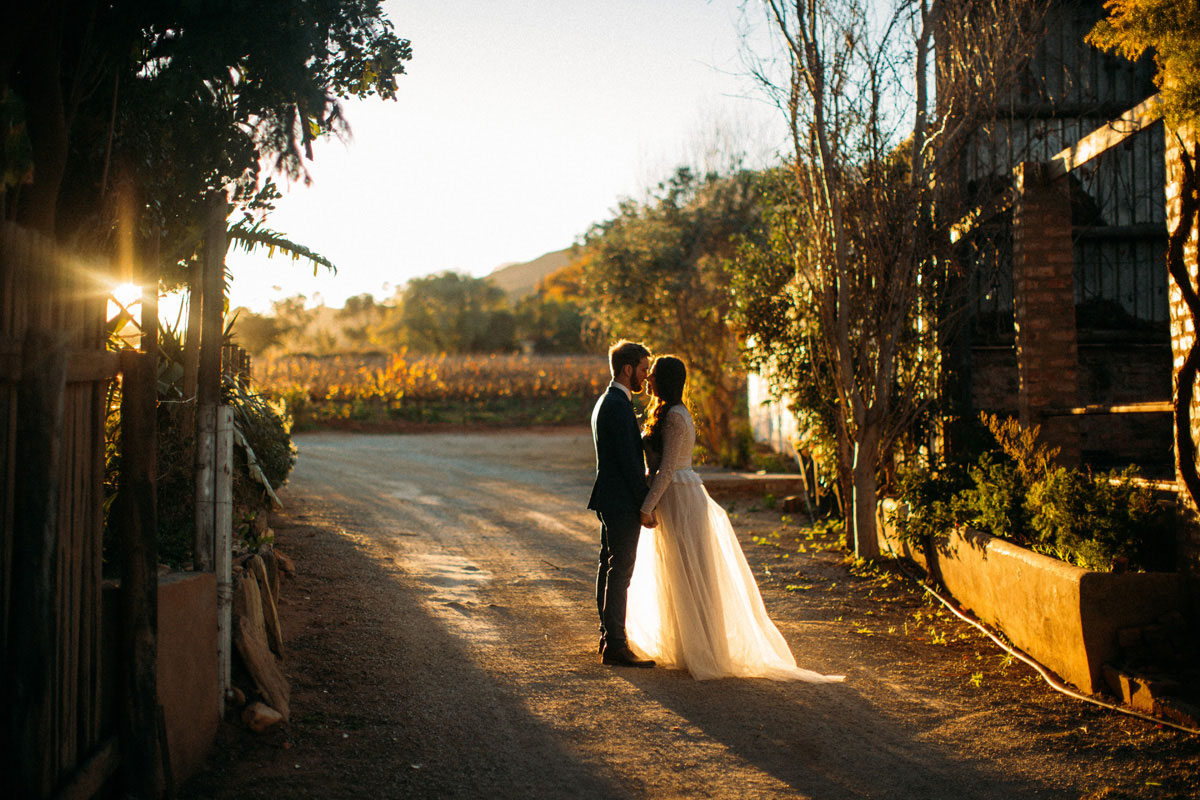 The Dress
Janita Toerien made my dress. The day we went shopping for the fabric I saw a very sparkly beaded roll of fabric and absolutely LOVED it. So my gown was fully beaded with an off-white tulle skirt. My whole life my dad has been saying that there is something magical about me (like all dads see their daughters) and in my wedding dress I really did feel like magic. It was very me.
The Bridesmaids
I had three bridesmaids. They wore beautiful navy blue dresses.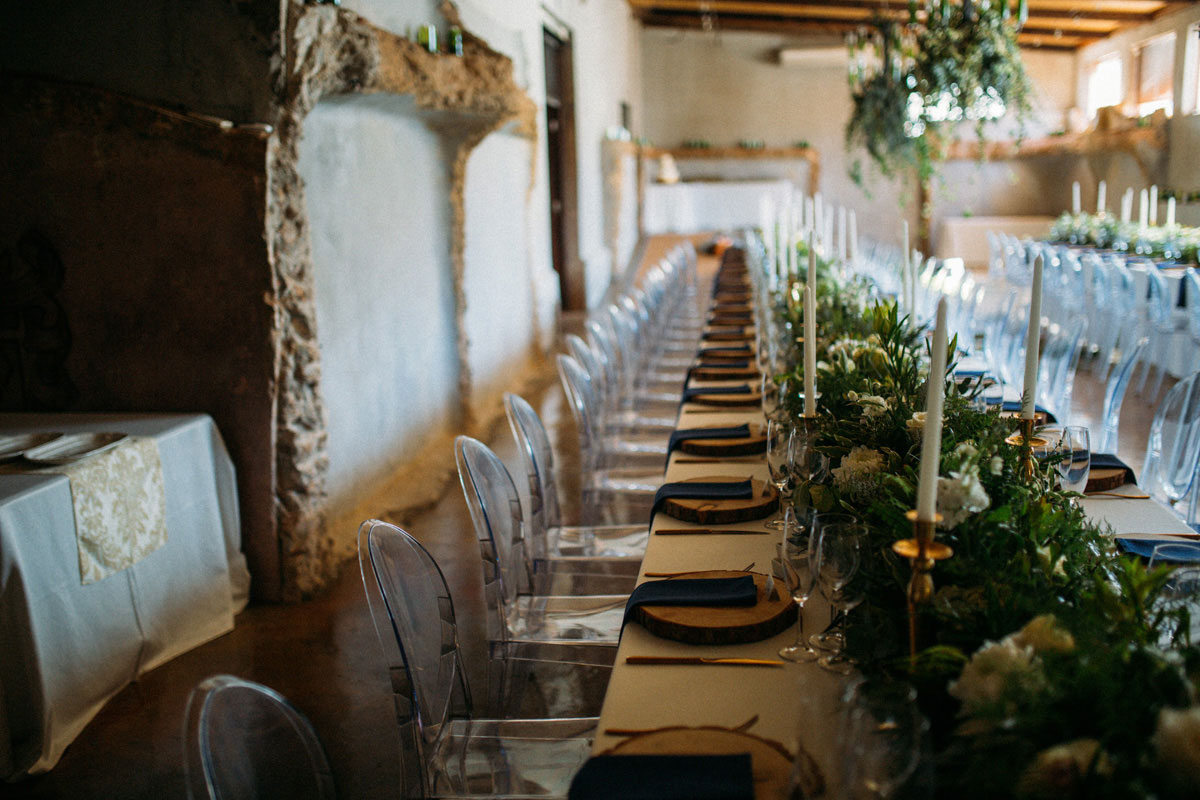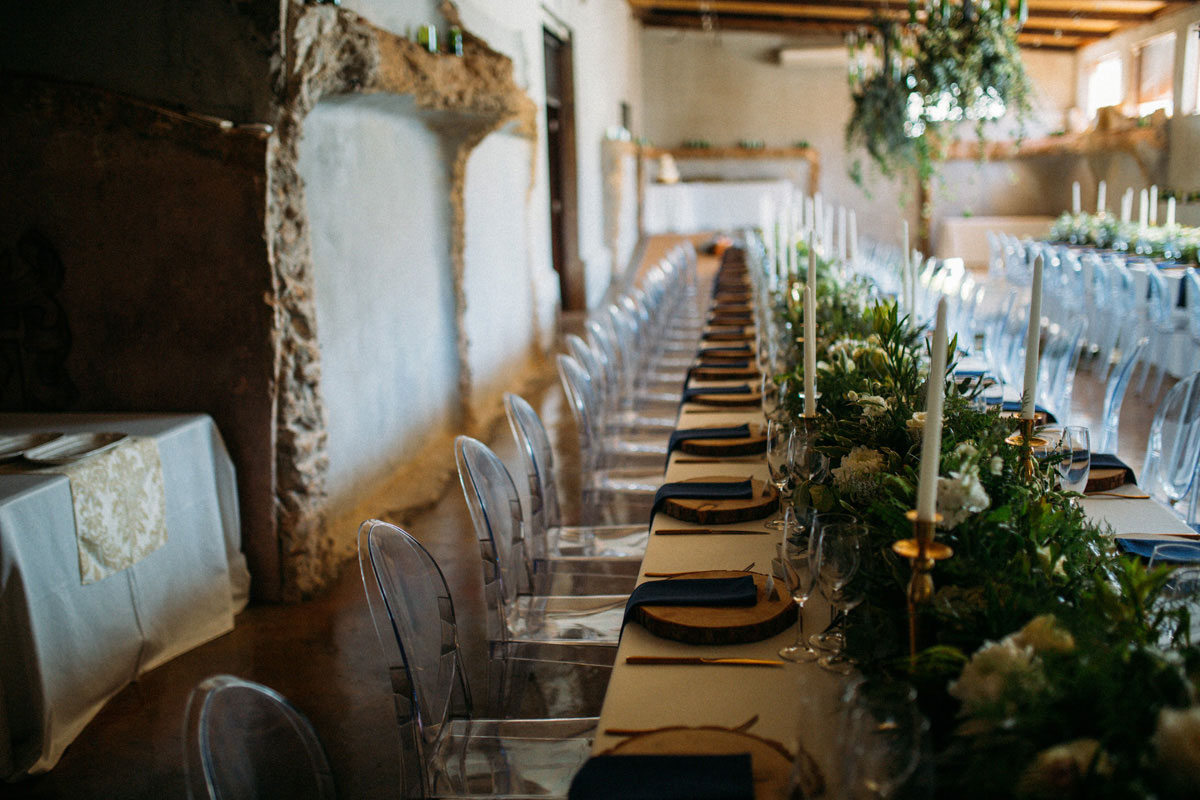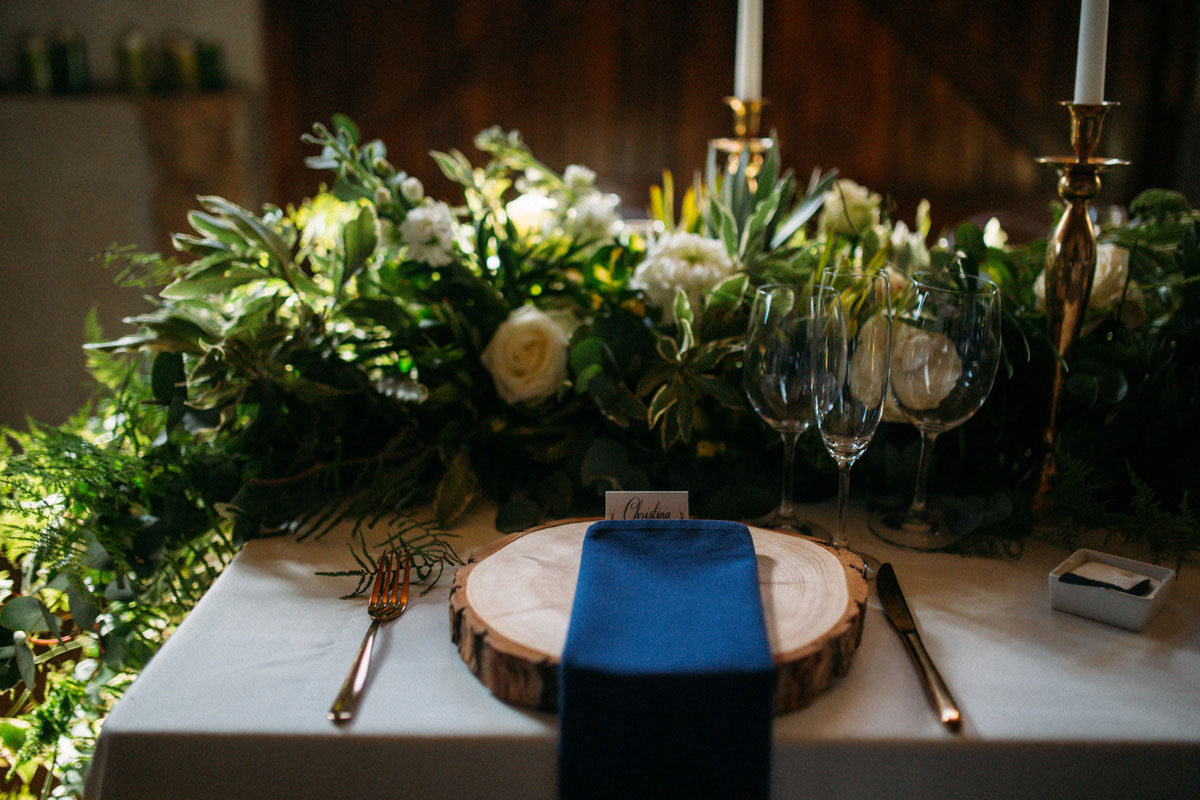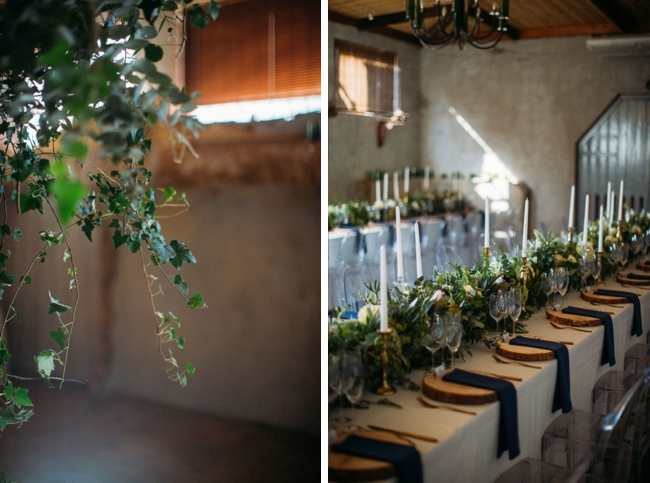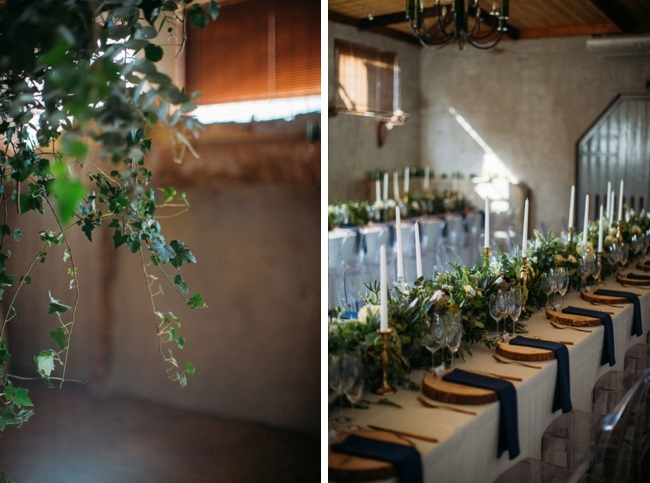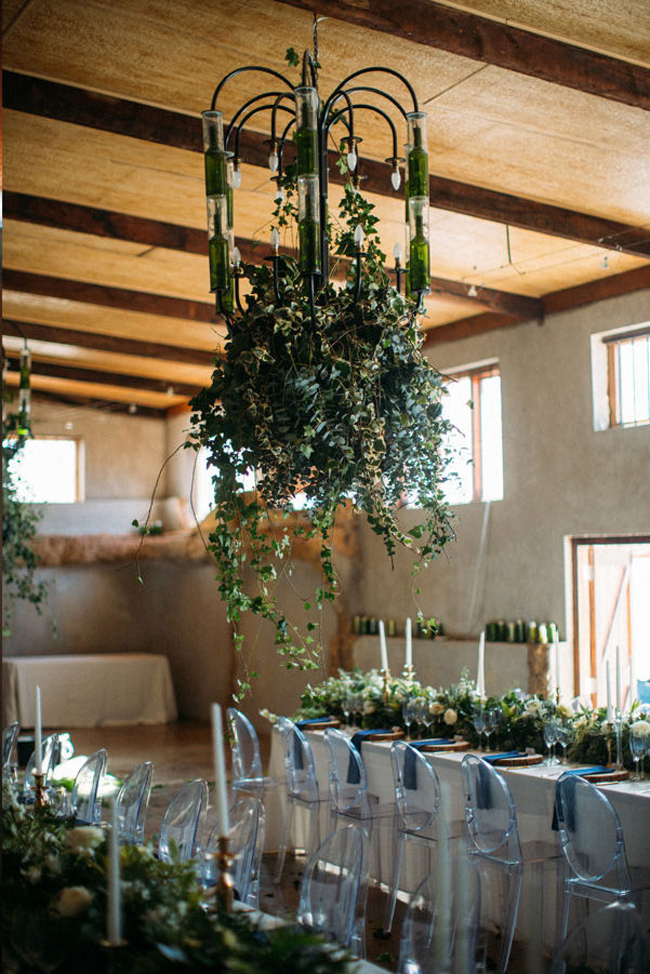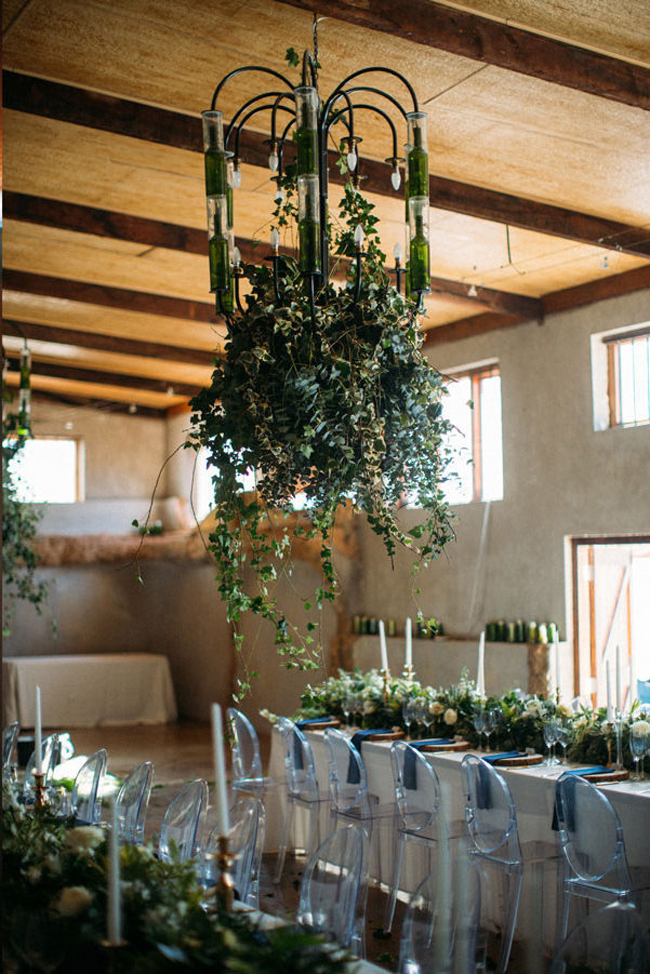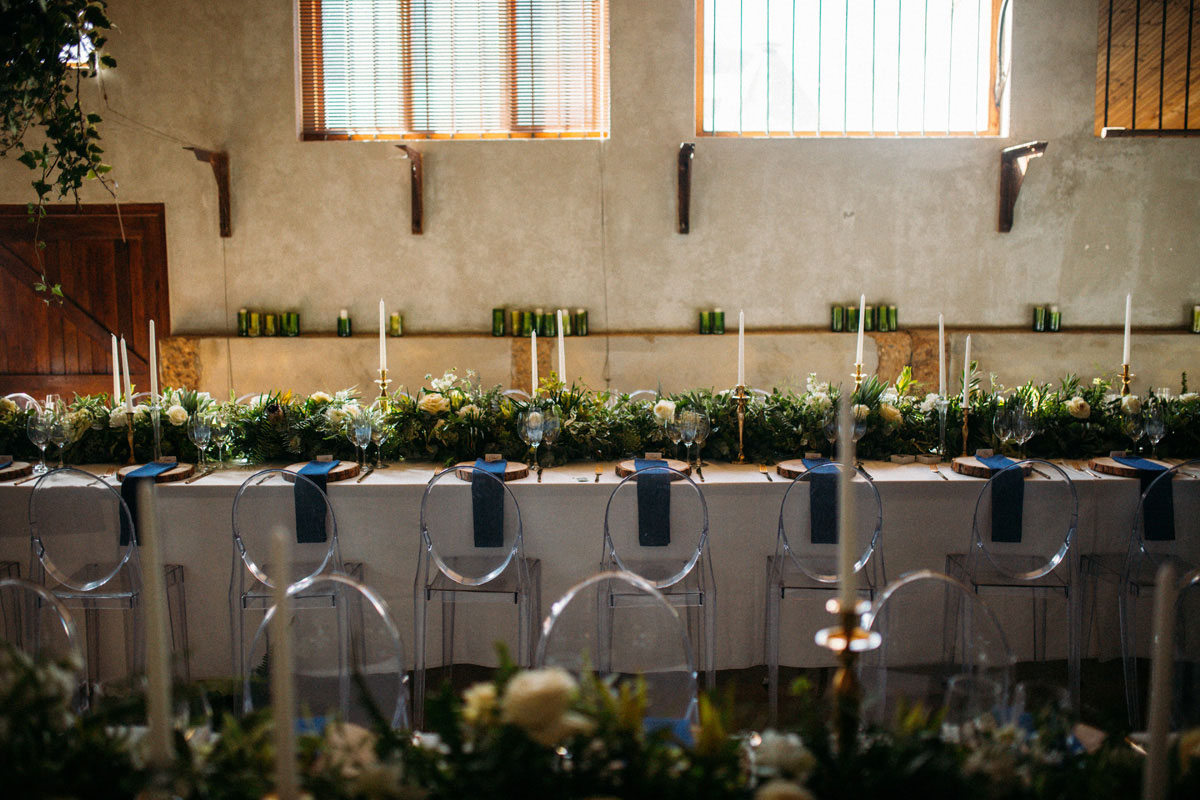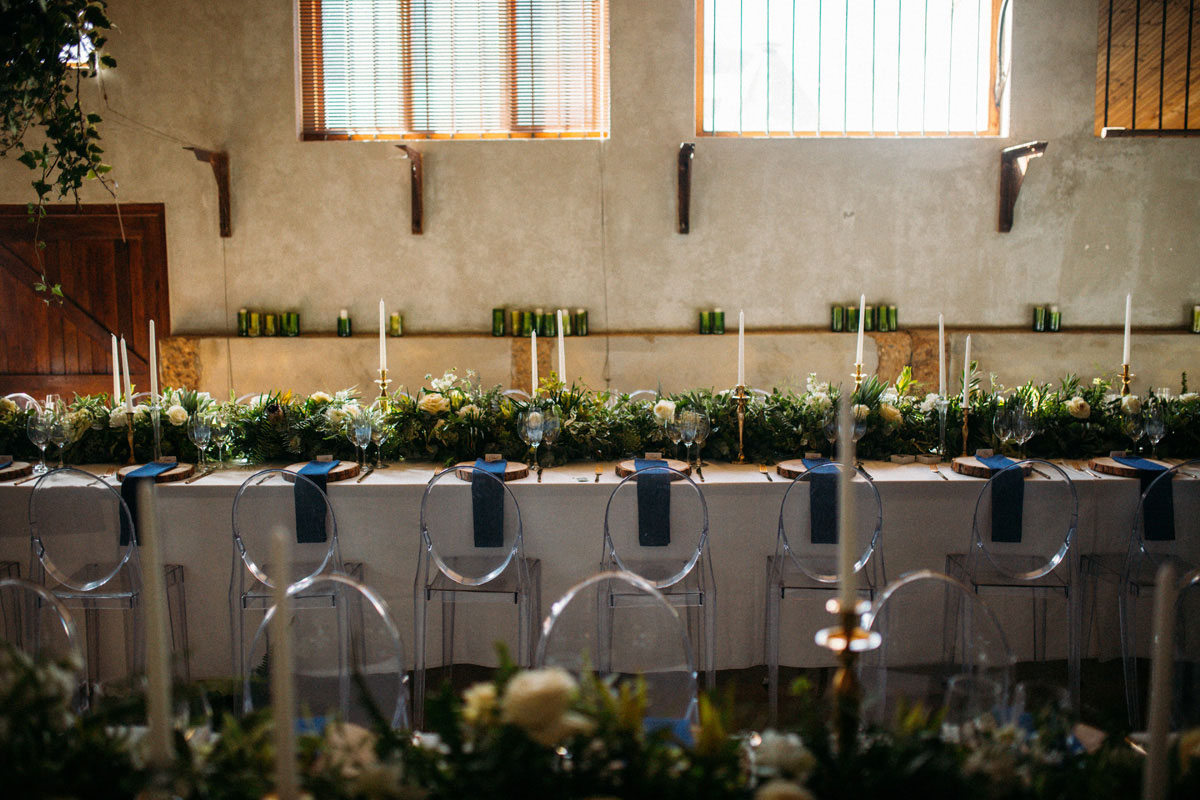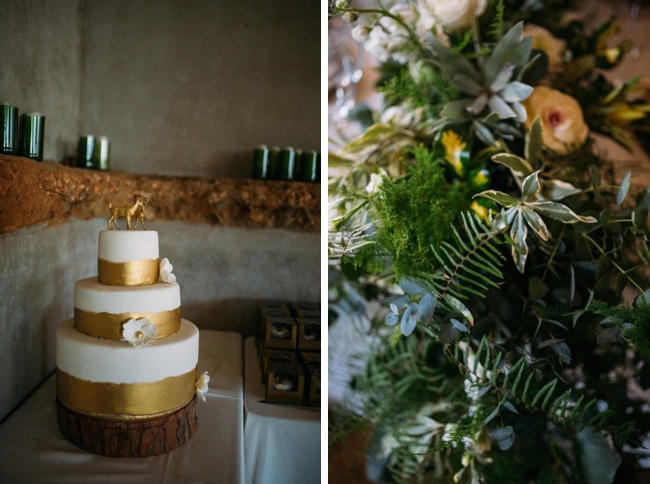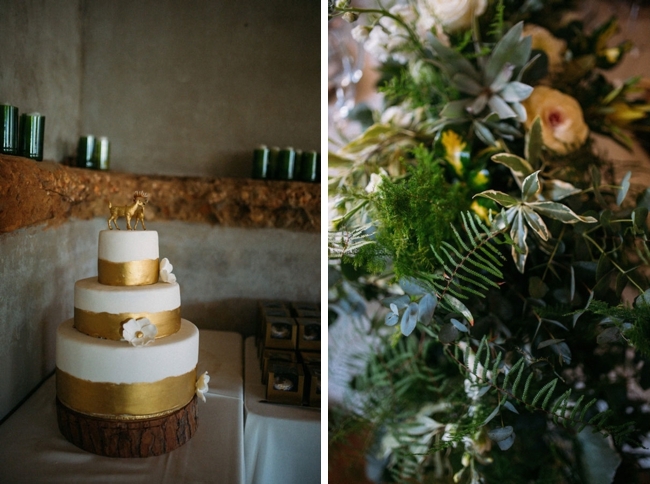 Memorable Moment
After our couple shoot, we took fifteen minutes to be alone. We went to sit on a little patio and watched the sun set over the mountains, just the two of us. It was such a perfect moment. For the first time that day we could just take a deep breath and realise that we had actually got married and let everything sink in.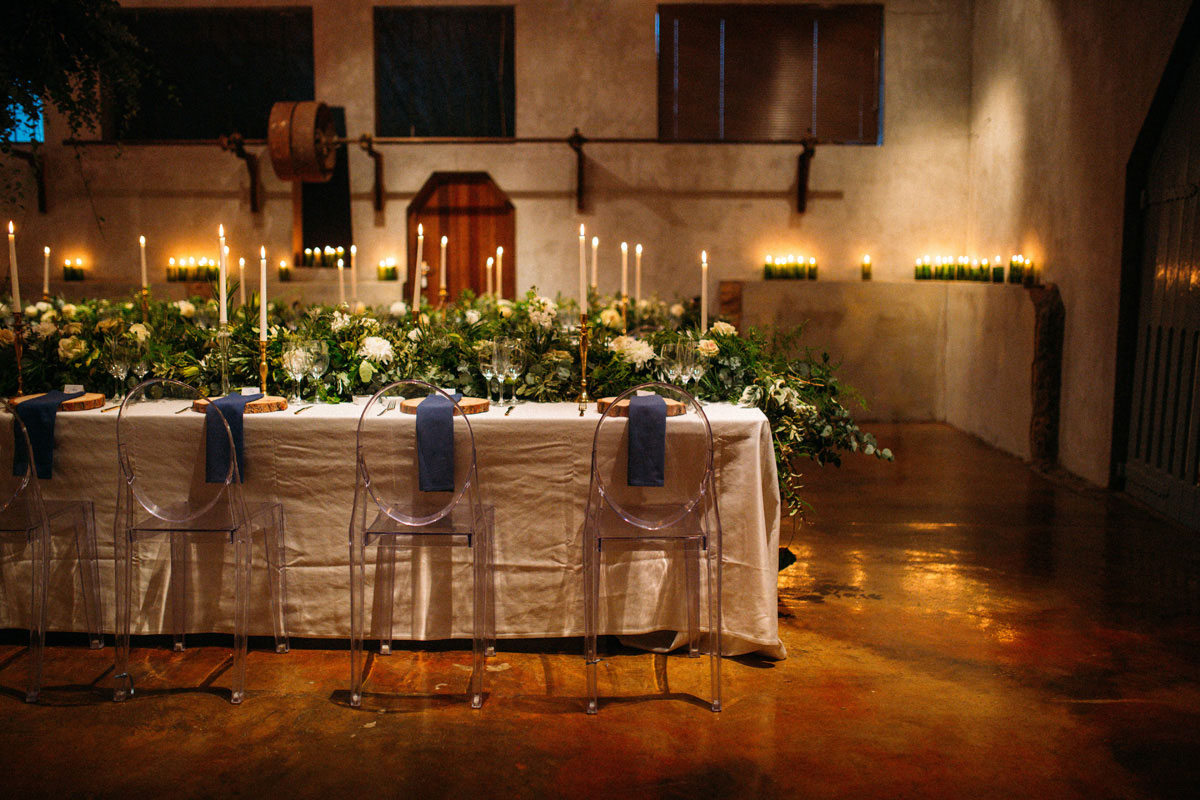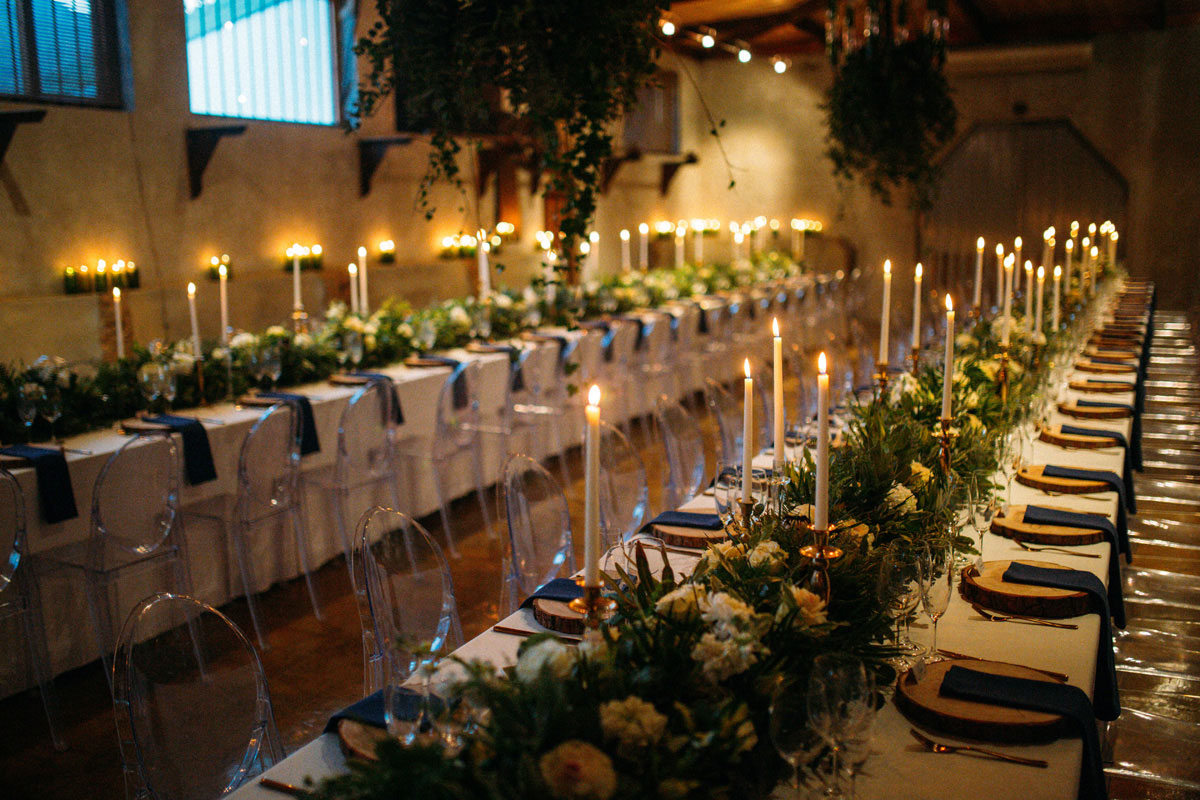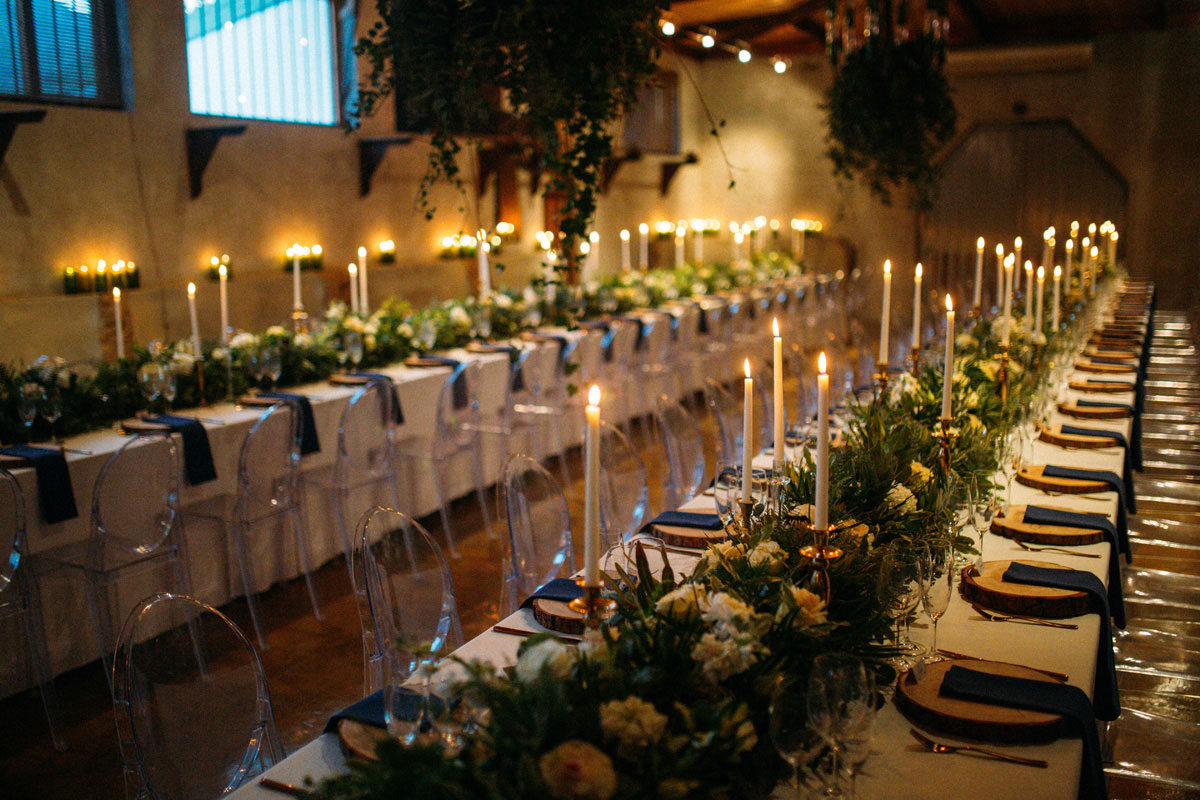 Best Decision
Getting Moira West as our photographer. She captured the most beautiful moments.
Advice for Future Brides & Grooms
Take a few minutes before the reception to be alone with one another. The day goes by so quickly, it feels like a blur. At the end of the day your wedding is a celebration of your love so take a moment to be together in all the excitement and chaos.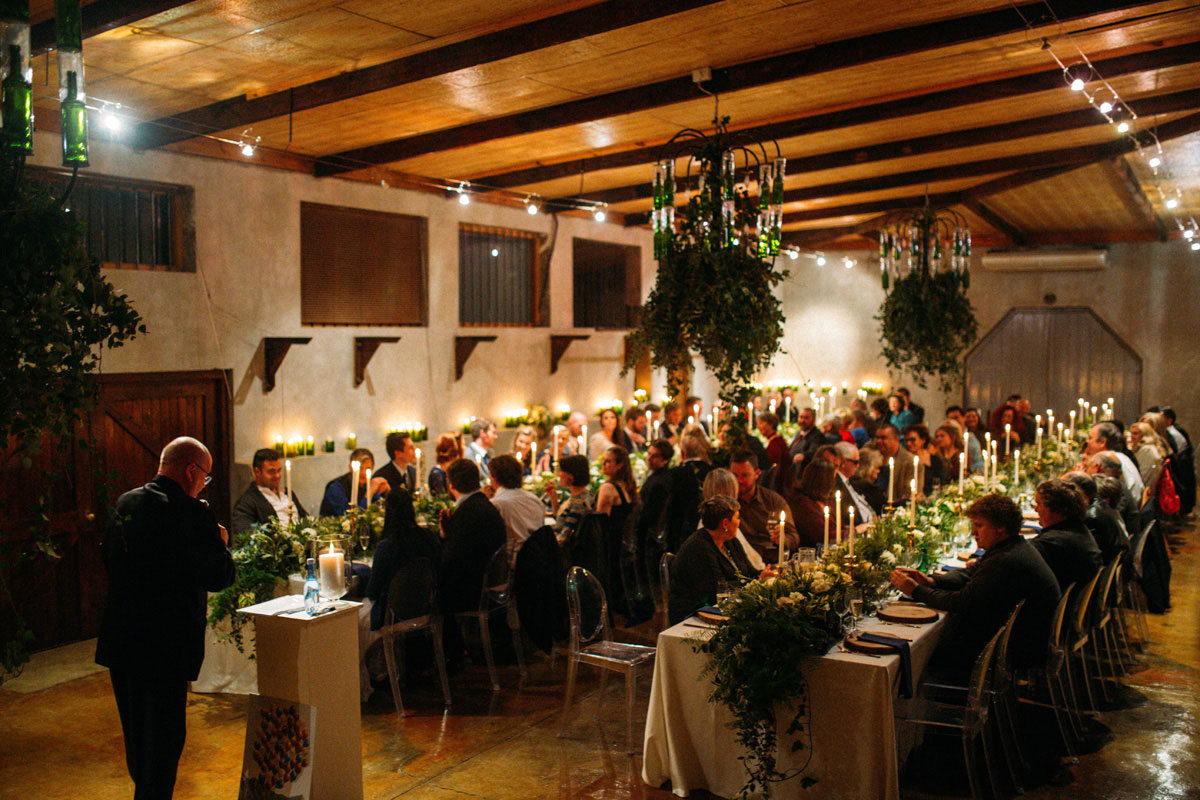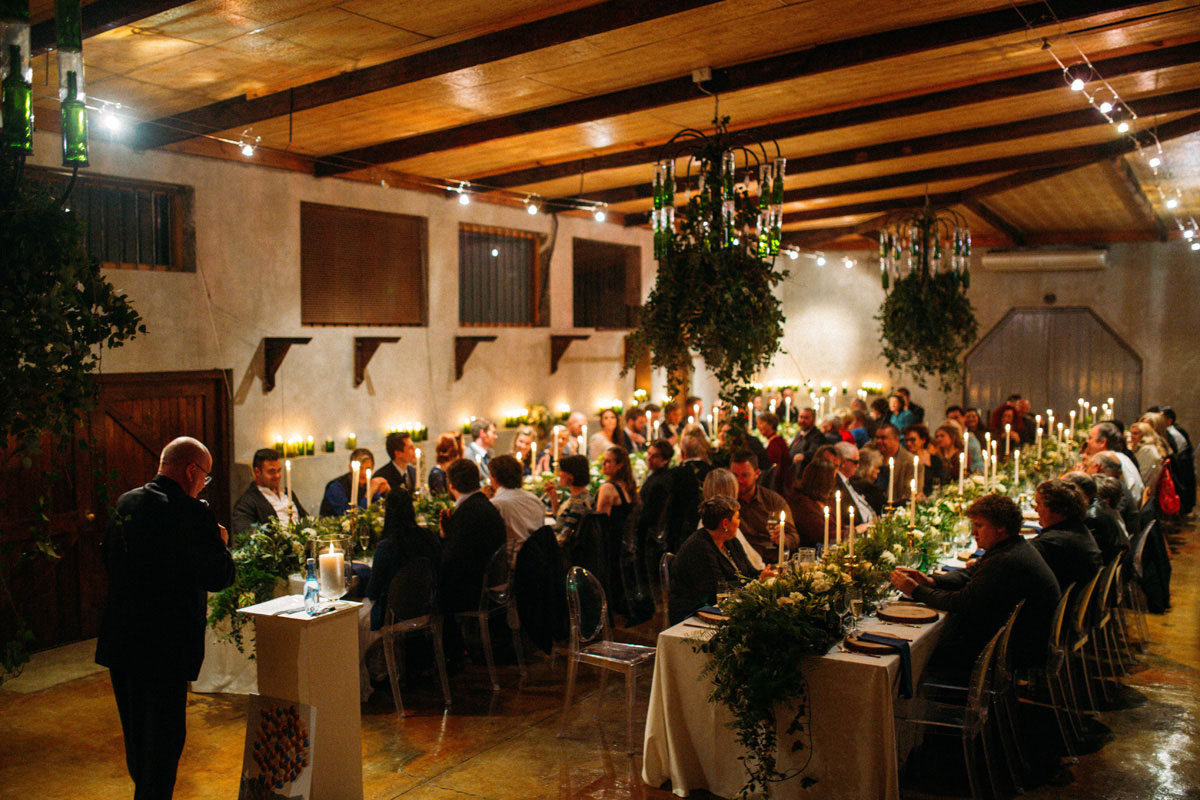 You can see more from this wedding on Moira West's blog.
SERVICE PROVIDERS
Venue & catering: Leipzig Country House | Photography: Moira West | Flowers & décor: Leipzig Floral Design | Stationery: Up In The Ayers | Cake: Nelia Eloff | Bride's dress: Janita Toerien | Hair & makeup: Michaela van der Walt | DJ: DJ Dean