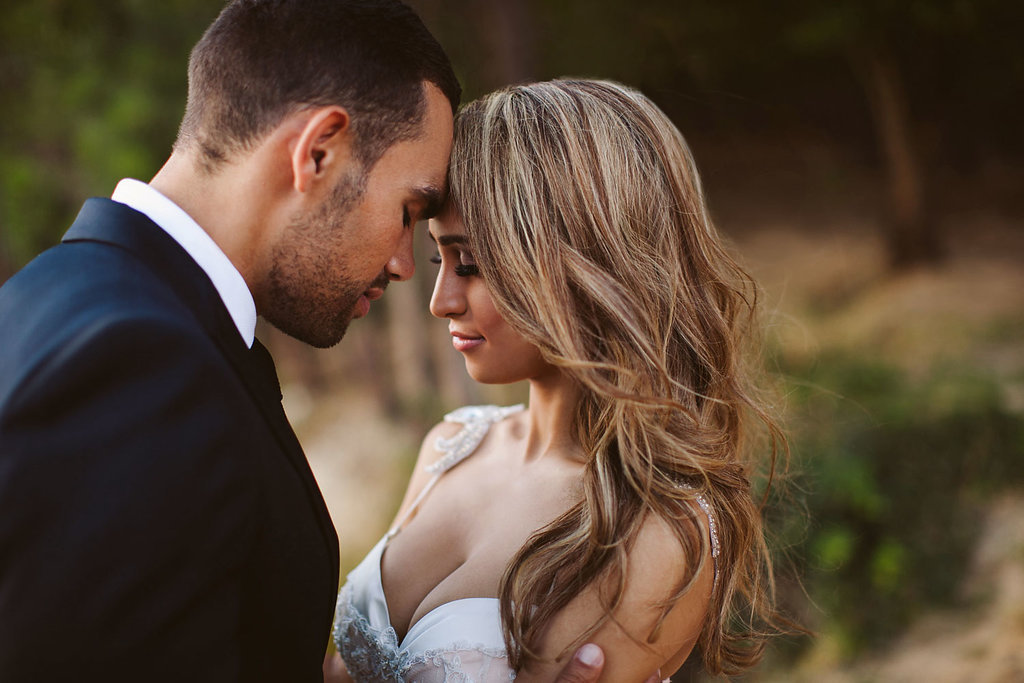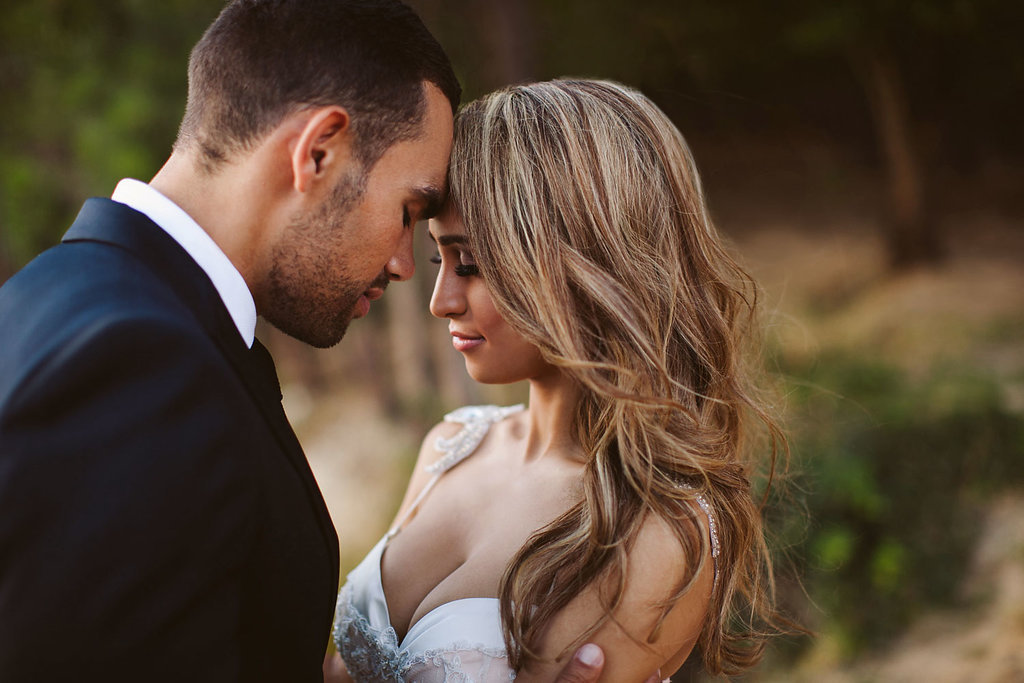 I'm all for a classic palette, but I have to admit that colour-happy brides seem to have all the fun! Take, for example, this delight of a wedding on Langloof rose farm, with that incredible winelands backdrop as a setting to an outdoor wedding extraordinaire, punctuated with cheery pops of blue, orange, pink and grapefruit. I mean, doesn't it just make you want to be there RIGHT NOW? I love the way that Cara and Jared (who by the way, must be one of the most gorgeous couples ever), took a calculated risk for their summer nuptials and celebrated post-ceremony with a meal out in the open under wooden frames decked with crisp linen curtains and floral chandeliers. I love the way they included coloured glassware, touches of glamorous gold, printed fabric and floating candles that must have looked absolutely magical as the evening wore on. And once the meal was over and the dance floor was open, that outdoor wedding really came into its own with a party under the stars. Wow. The fab Moira West captured it all in these lovely pics!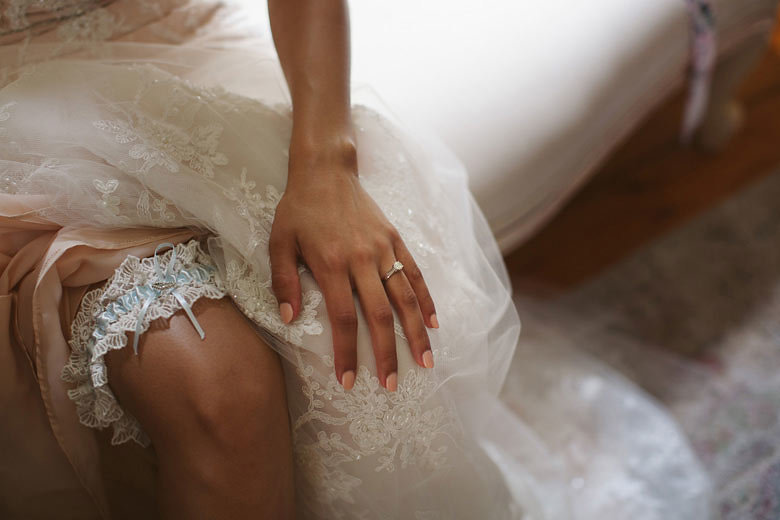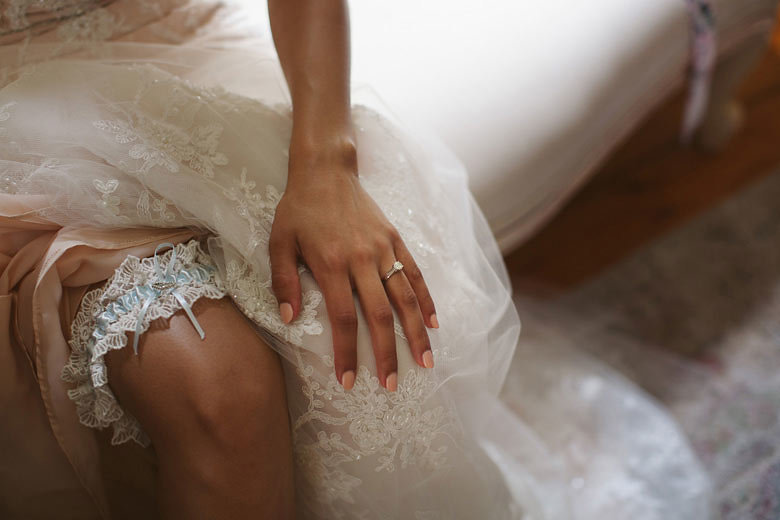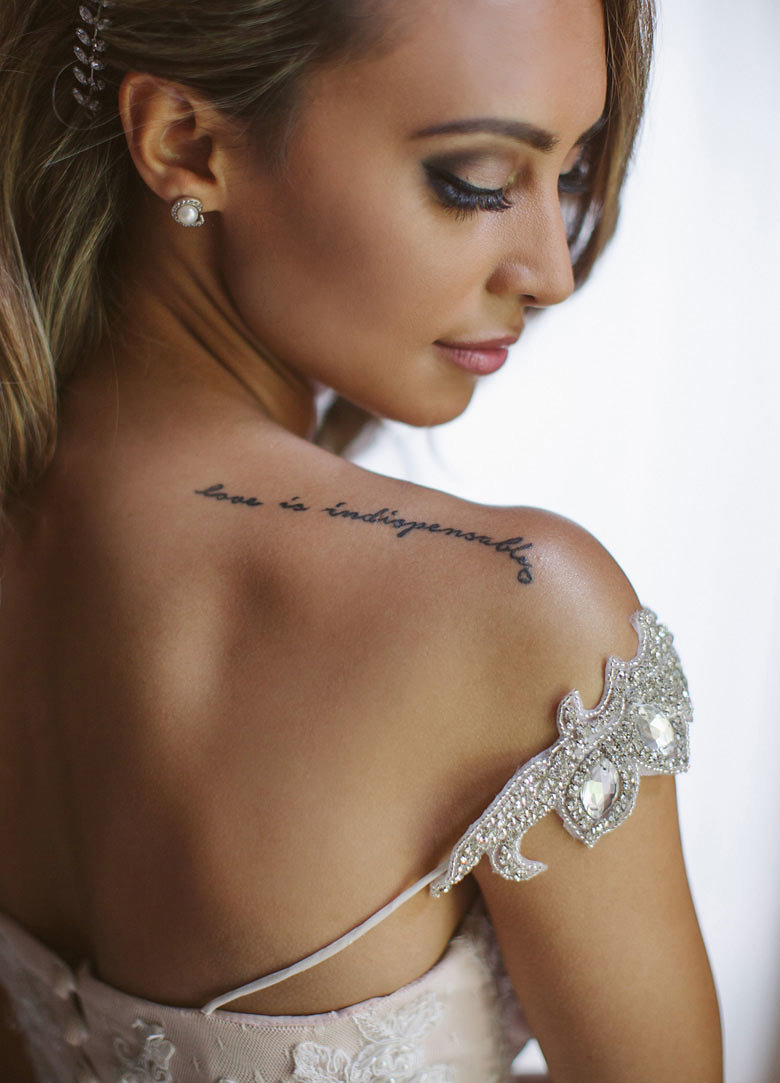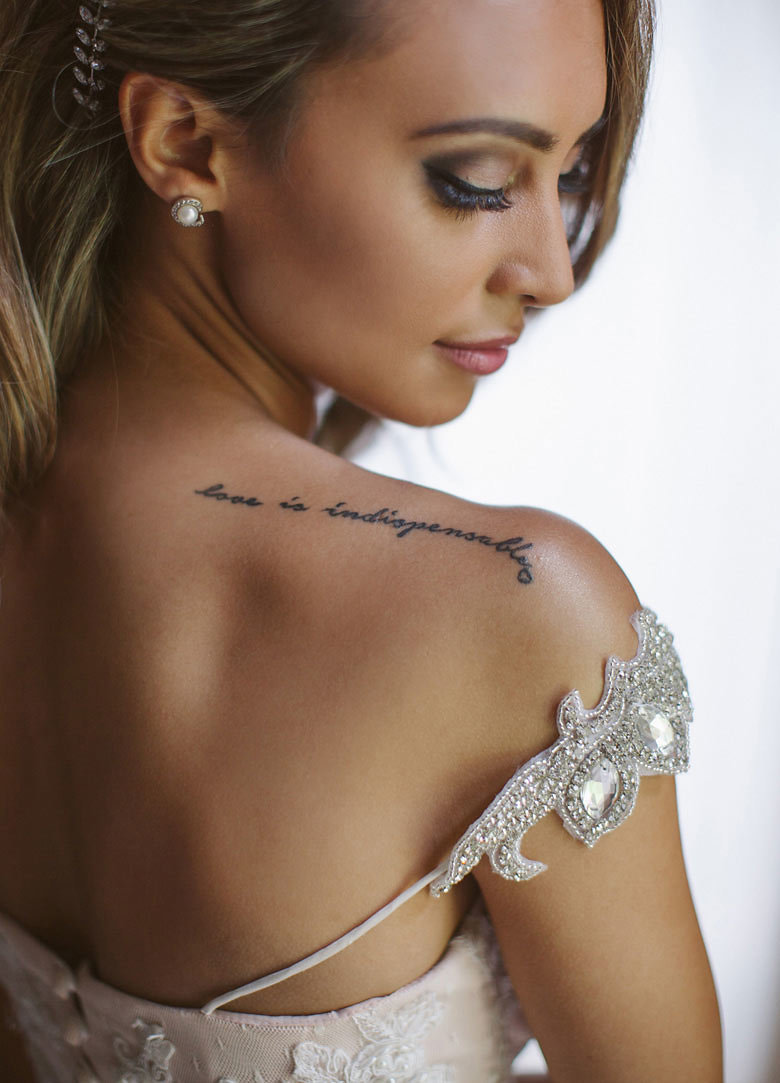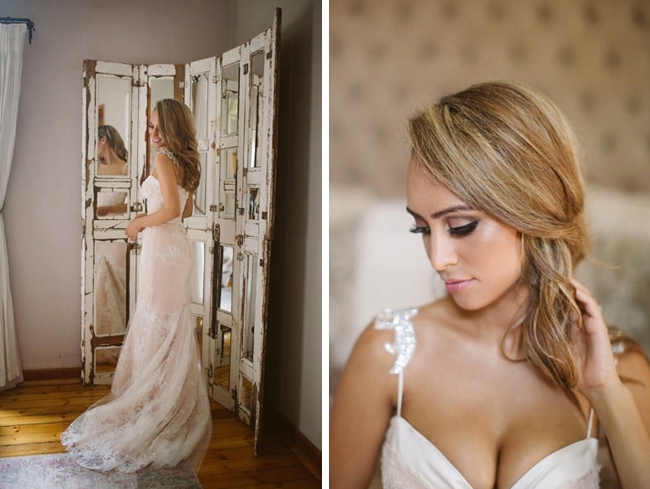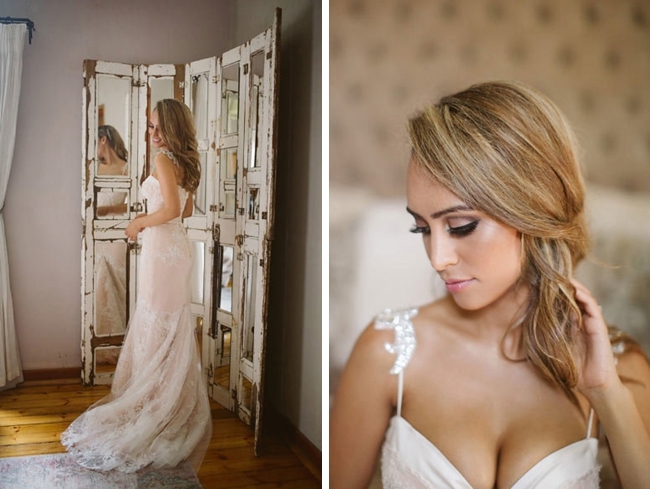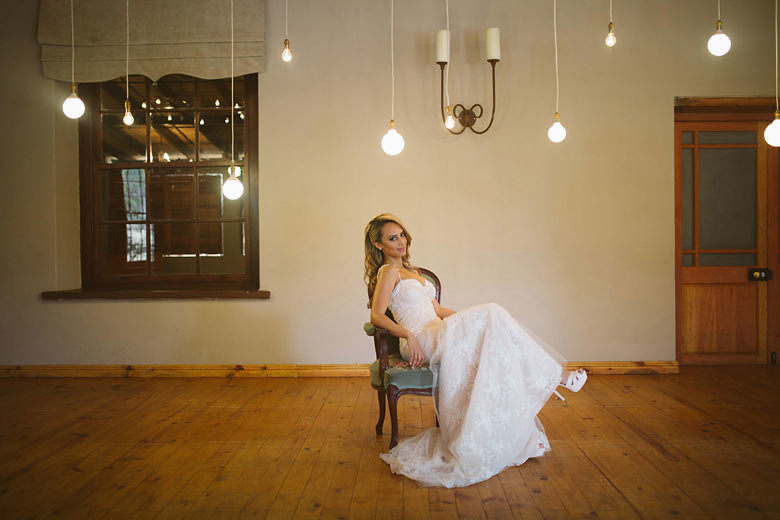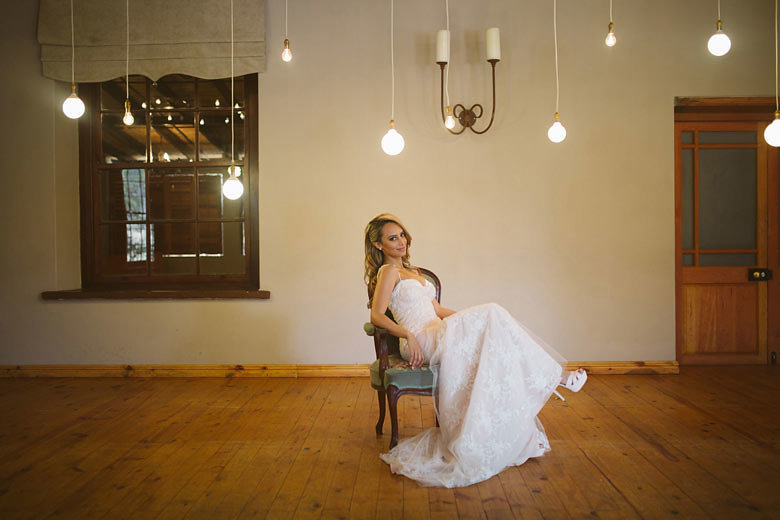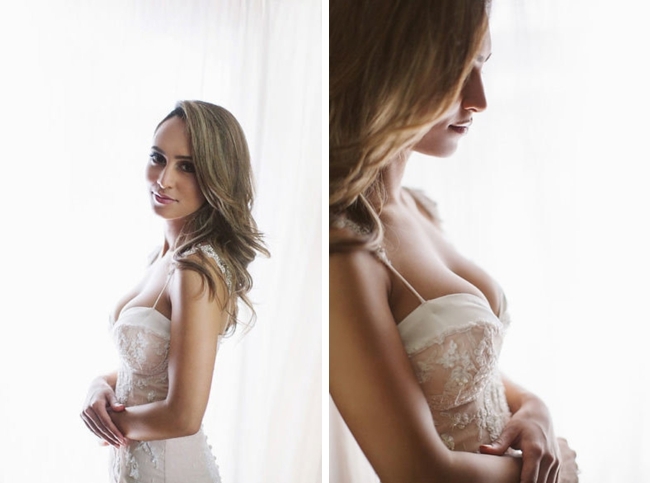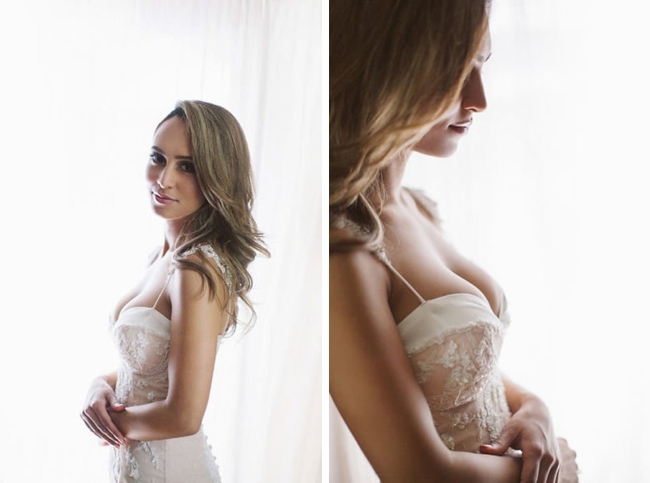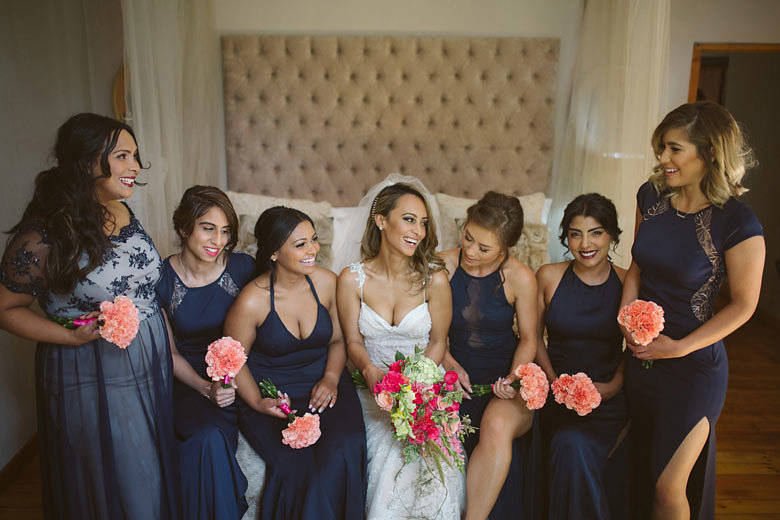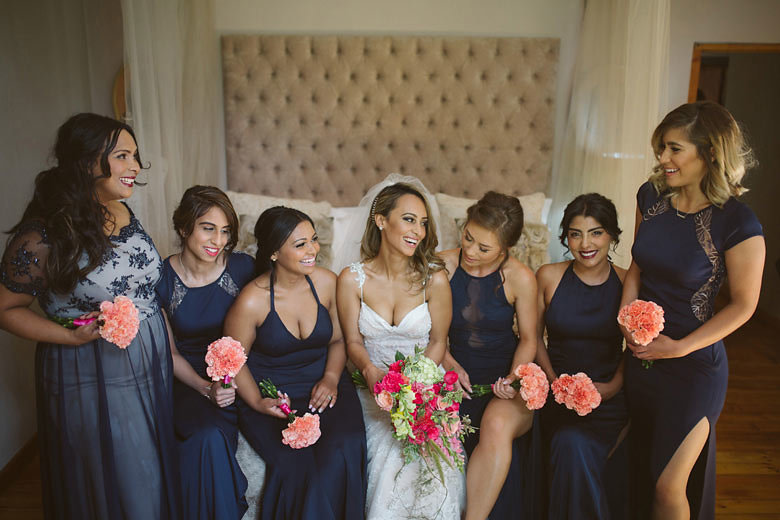 Love Story
We actually met through a mutual friend years before any of the romance started. We became better acquainted after bumping into each other at a physical rehab centre where Jared was working as a biokineticist and I was doing a site visit during one of my medschool rotations. He gave the head nod greet and didn't seem much interested in conversation but I soon realised that was just a 'cool guy' act when I received a message from him not even twenty minutes after leaving, asking me to let him know when I'd be back so that he could take me for "KFC Zinger wings for lunch", LOL! We never had that 'romantic' KFC lunch date but his humour definitely caught my attention and the rest is history!
The Proposal
A few days before returning home from holiday with my family in Turkey, Jared gave me the surprise of my life when he went down on one knee on the hard beach sand of Antalya at sunset on a day I couldn't have been less prepared for the occasion (not a touch of makeup and crazy beach hair). Being the joker he is, it took a while for me to register "OK… this for real" but once he pulled out the ring box from his pocket, I immediately burst into the ugly, happy cry! It was all pretty surreal and special to share that moment with my close family!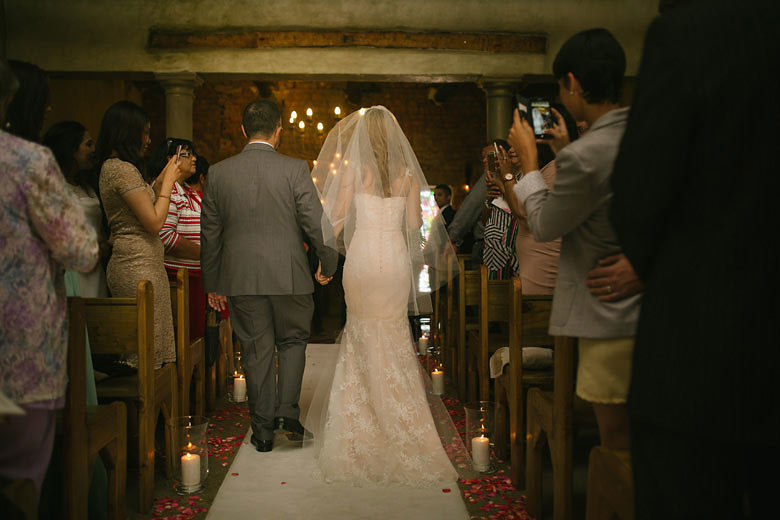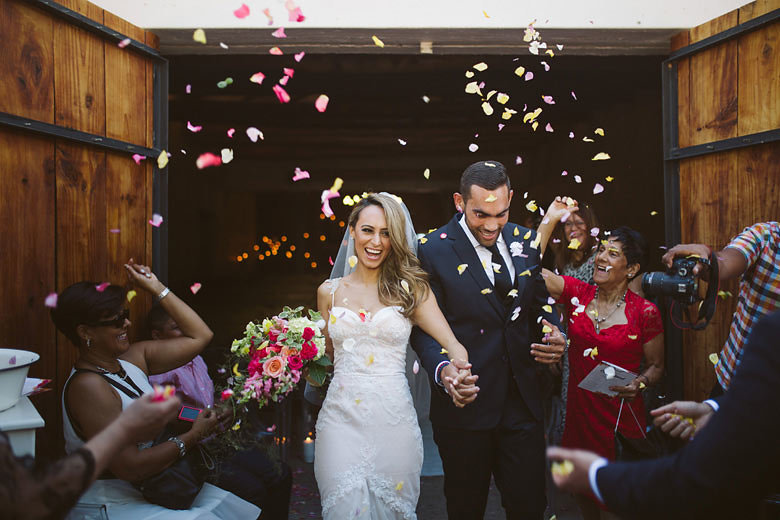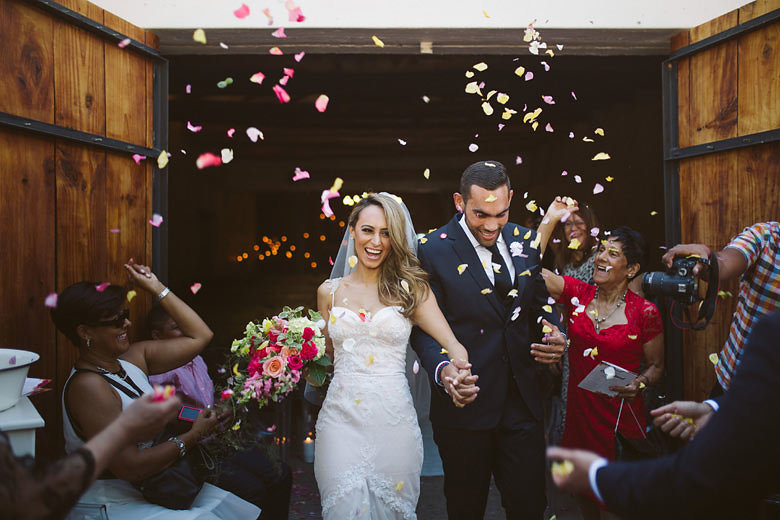 The Venue
We instantly fell in love with Langkloof's charm and sense of intimacy when we first visited the farm. I always loved the idea of having a garden wedding so when I saw the outside dancefloor, we were completely won over and started planning the feel for the wedding around that element.
Wedding Style
Having had a more than a year to plan the big day, the theme evolved quite a bit but I think what we ended up having was a bit of a midsummer nights dream. We wanted the decor and colours to be a classic take on fun and vibrancy. We worked around using navy, white and gold with vibrant citrus coloured flowers.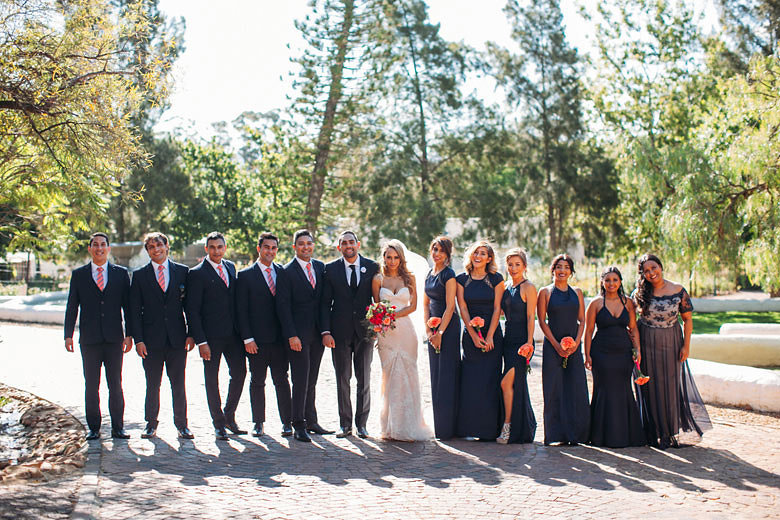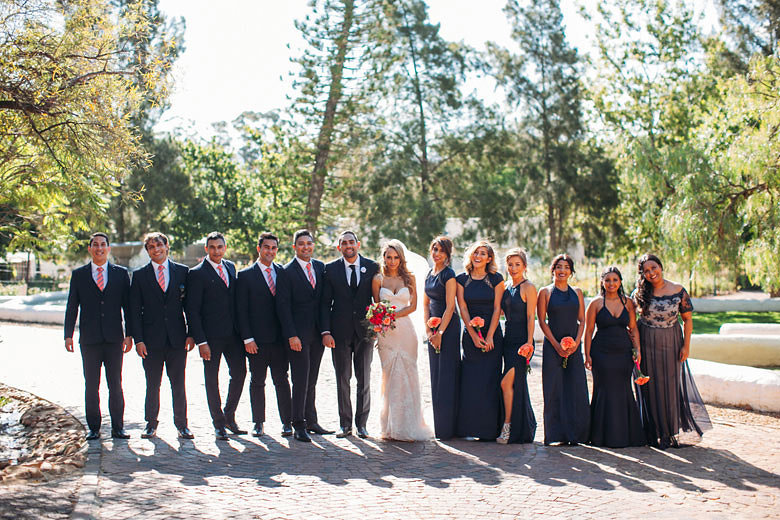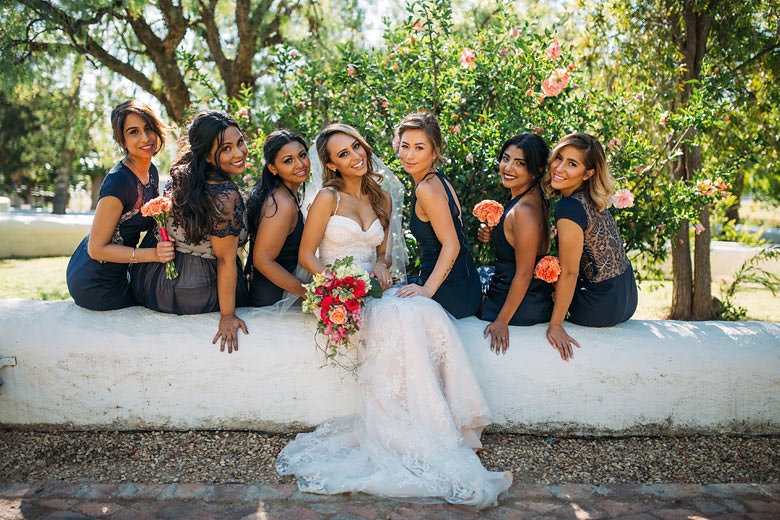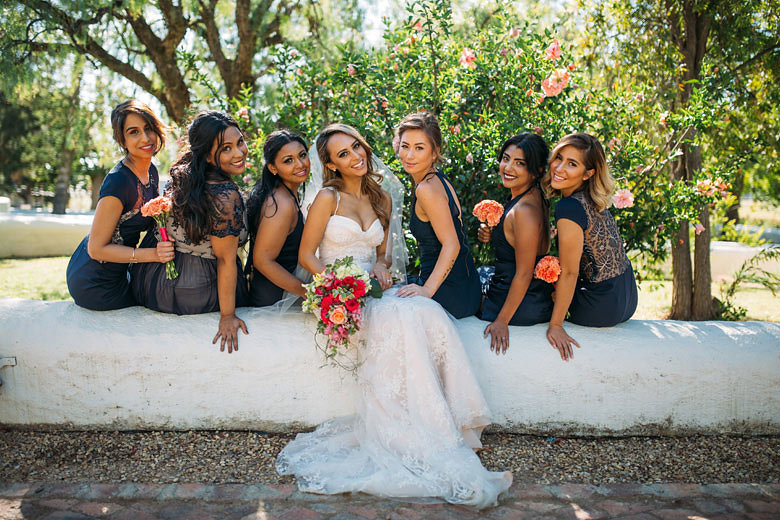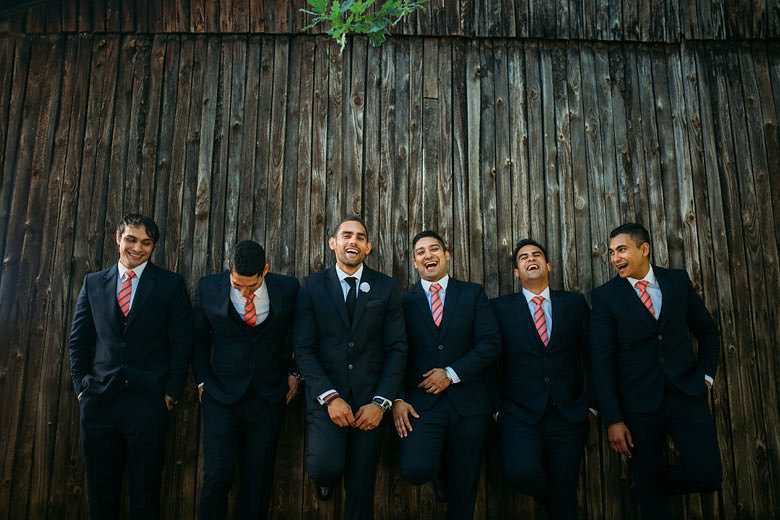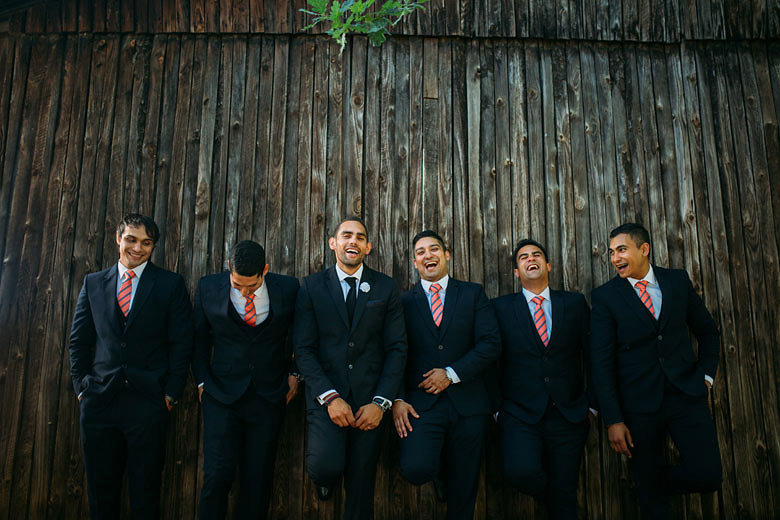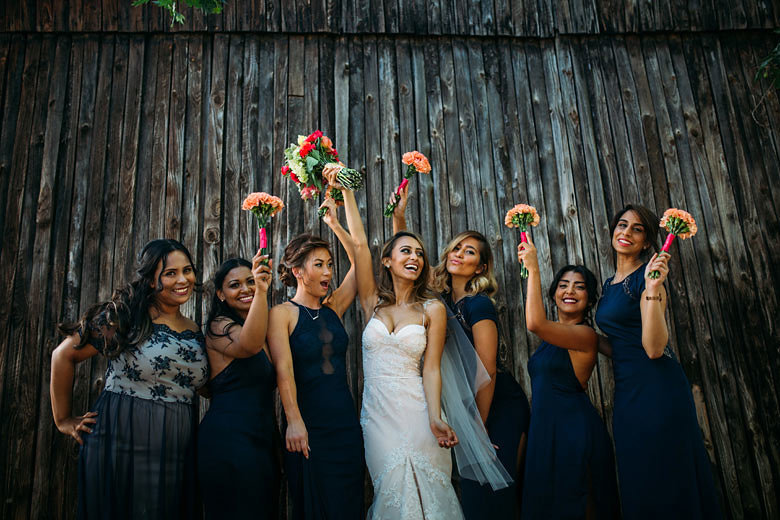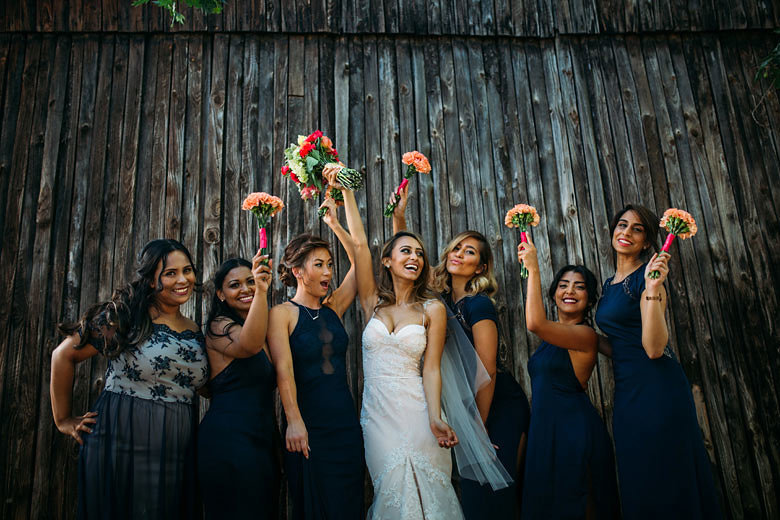 DIY Elements
We thought that we would make our own giant marquee letters of our initials. Jared is a baseball player and loves the Yankees so I decided to paint the 'J' in white with navy blue pin stripes and 'C' as a compilation of artistic doodles to depict a bit of my personality.
The Flowers
Vibrant, fun, fresh! Bright pinks and citrus coloured garden roses, carnations, snapdragons.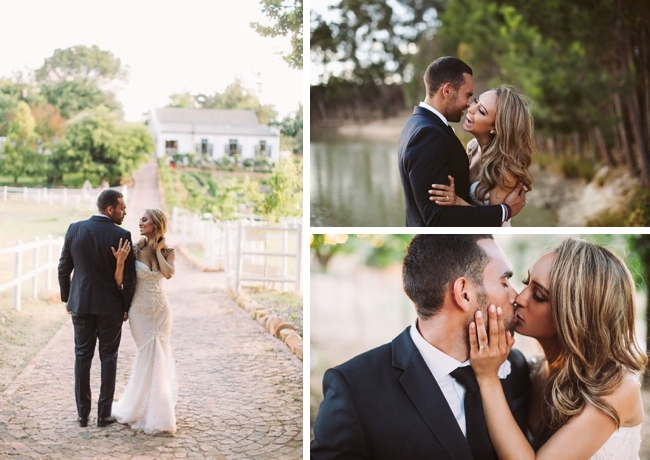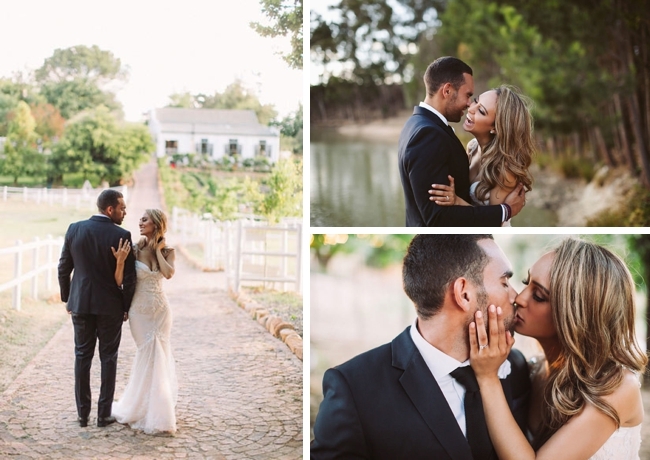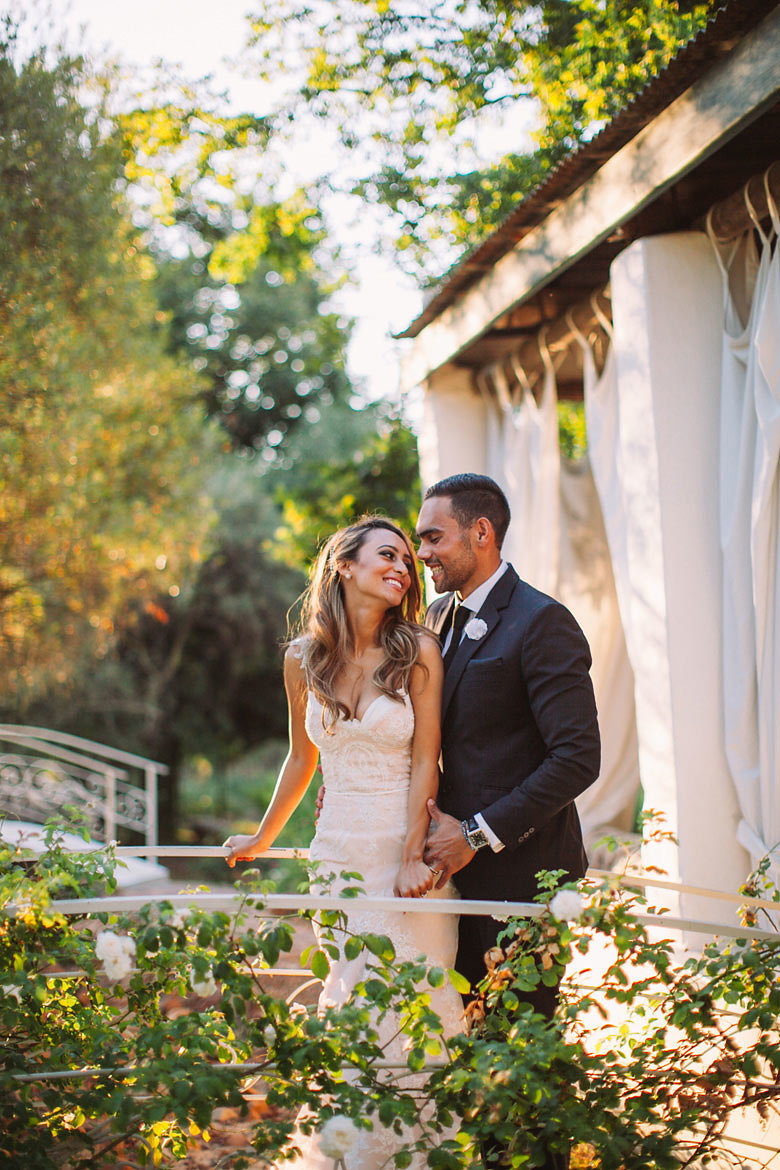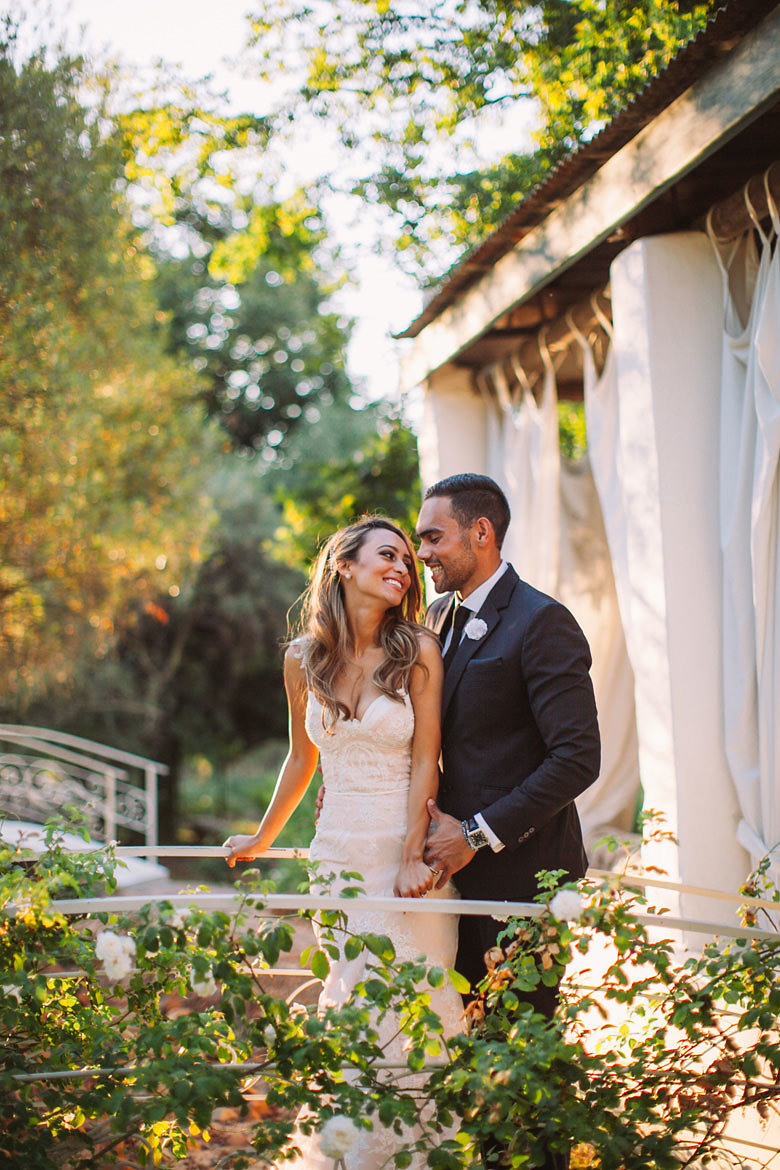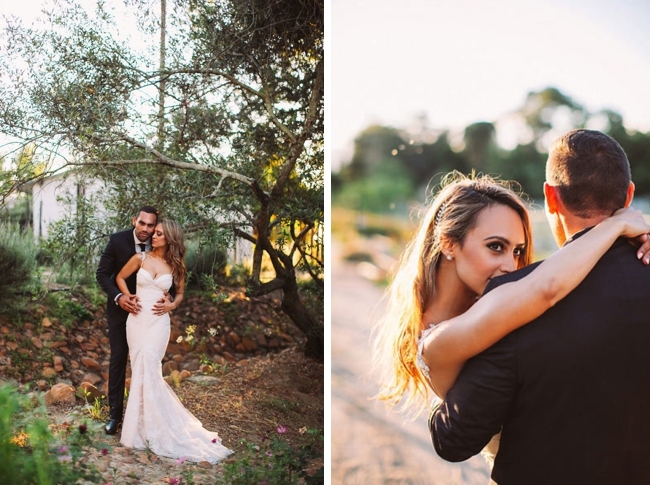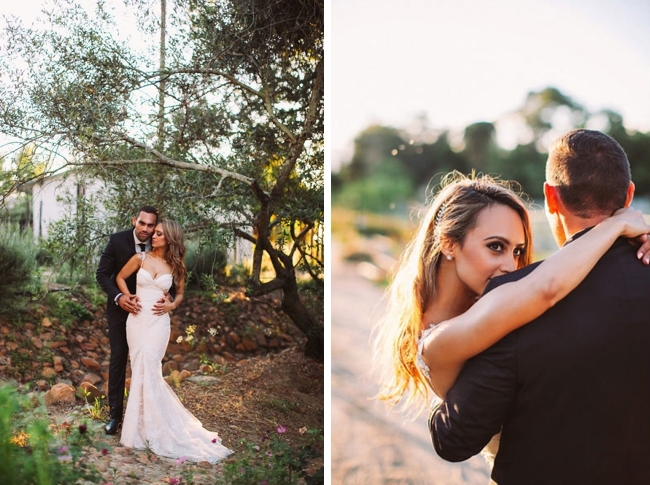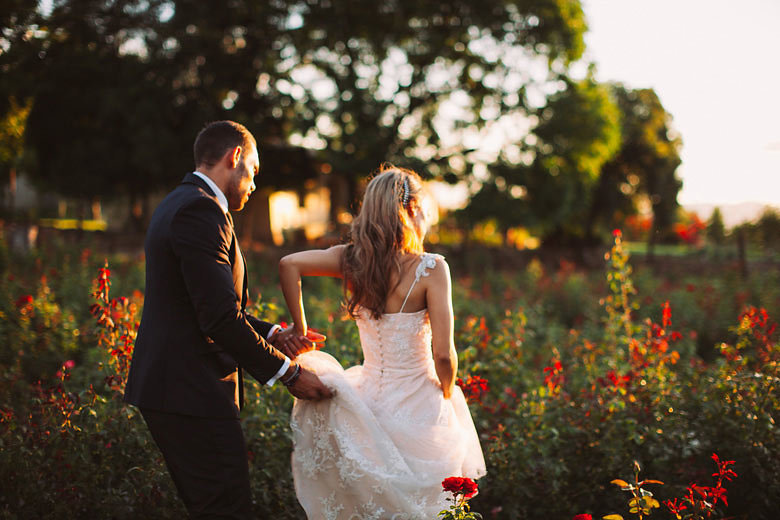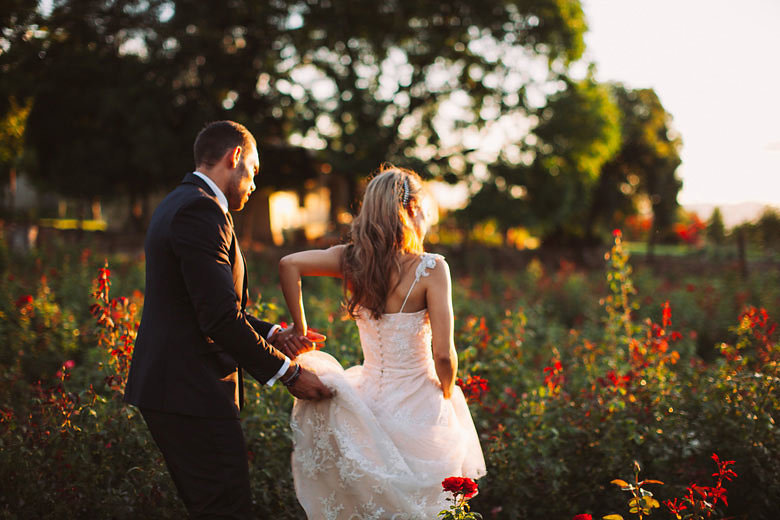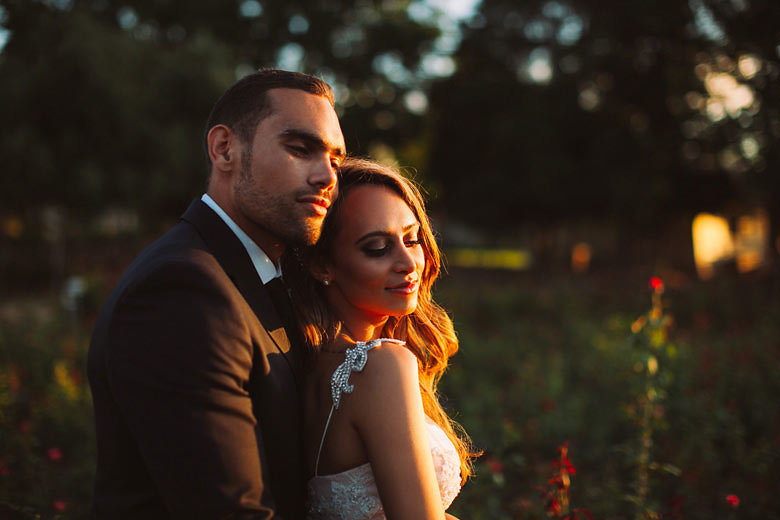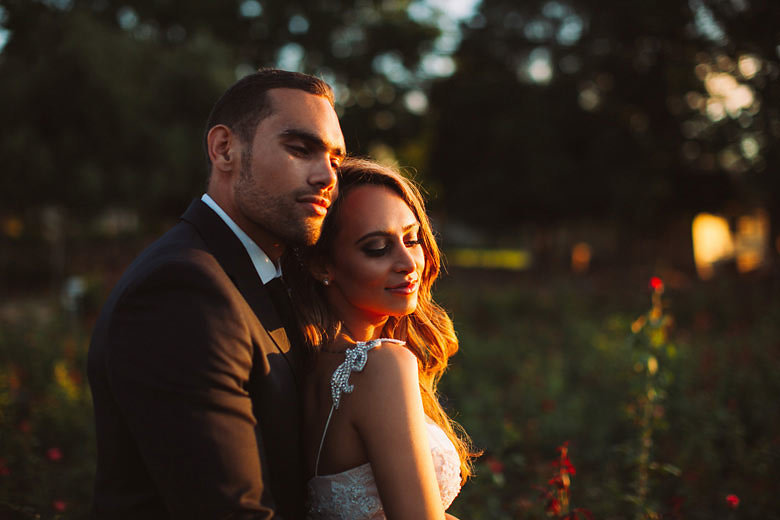 The Dress
I gathered inspiration for my dress from Inbal Dror's 2014 Summer collection and it was made by the sweetest lady – Abieda. I chose to go with a blush colour lining to allow the overlaying lace detail to pop against it! Having a figure hugging dress was a no brainer!
The Bridesmaids
I had six bridesmaids (my nearest and dearest go-to ladies) with six strong personalities and individual styles, so I decided to give them the choice of finding their preferred styles in navy. We found our winning dresses were mostly all found at YDE.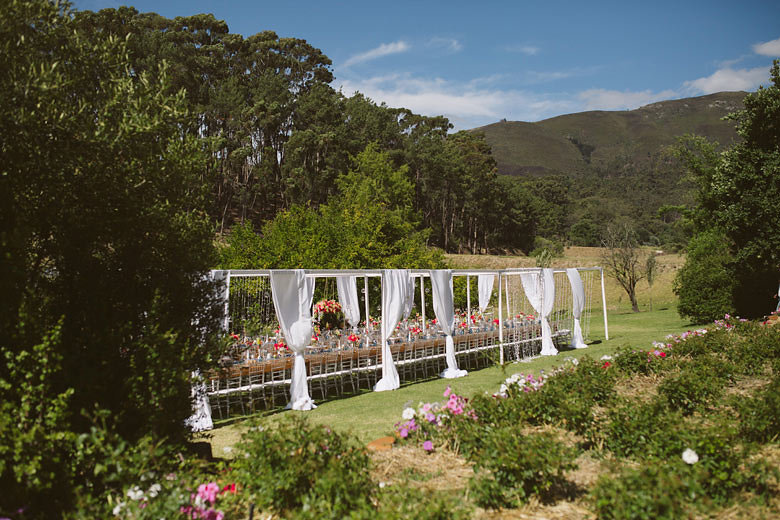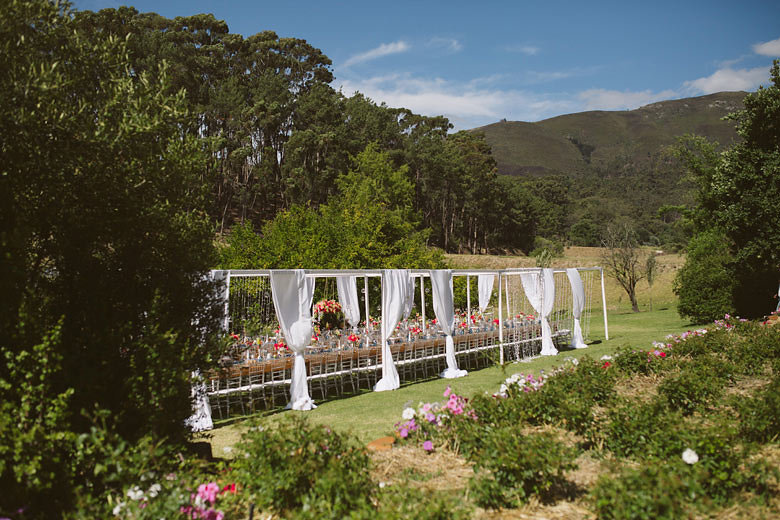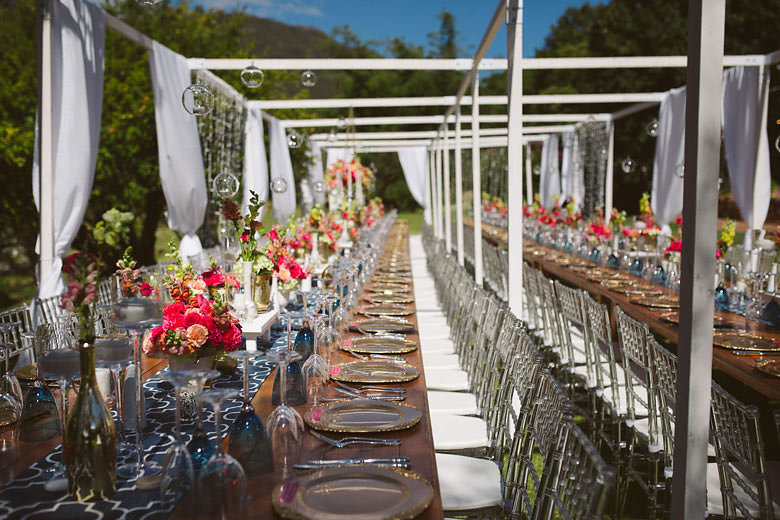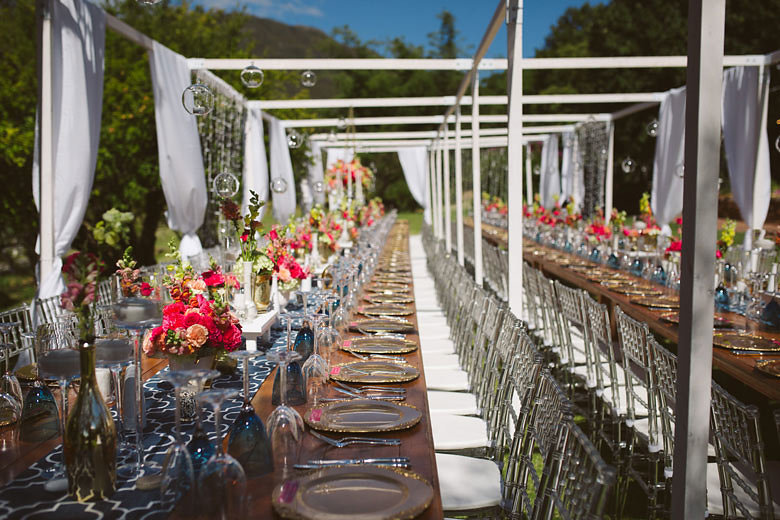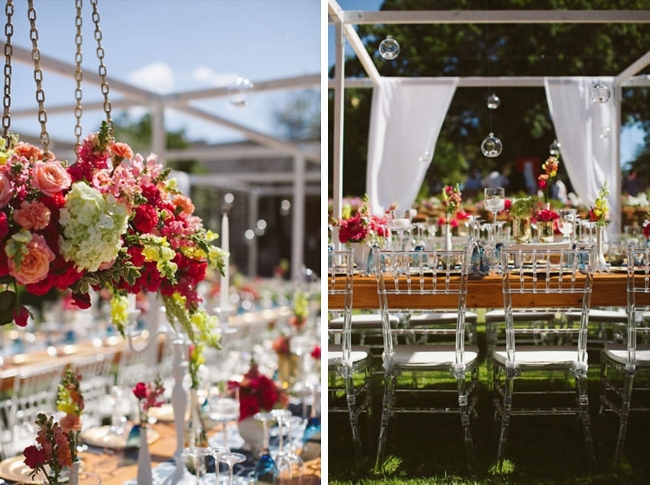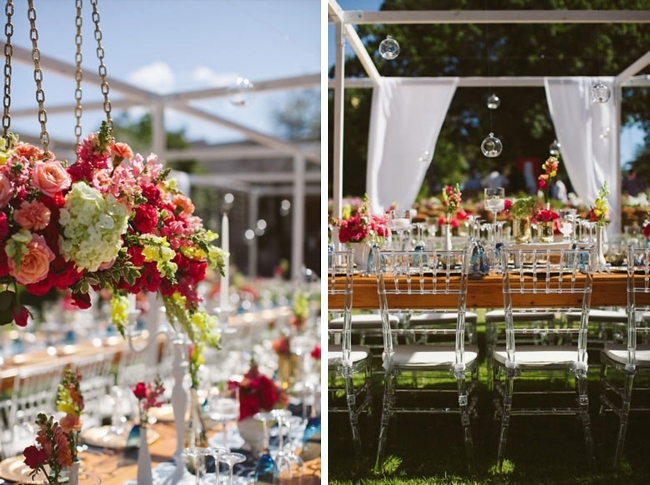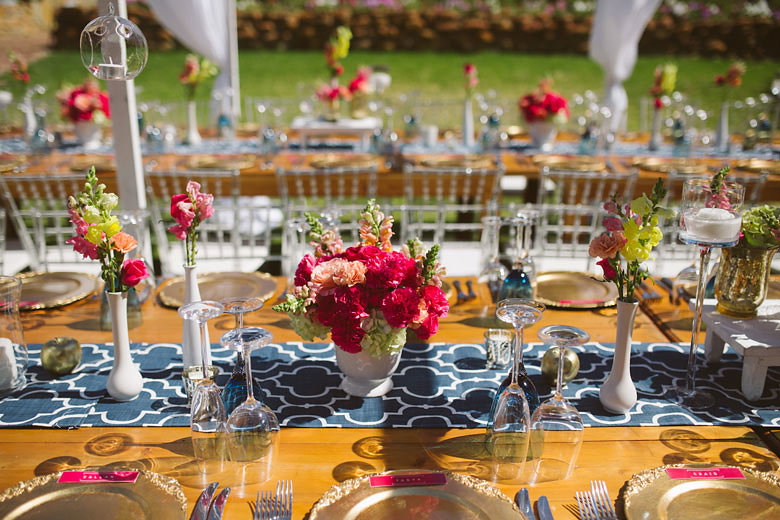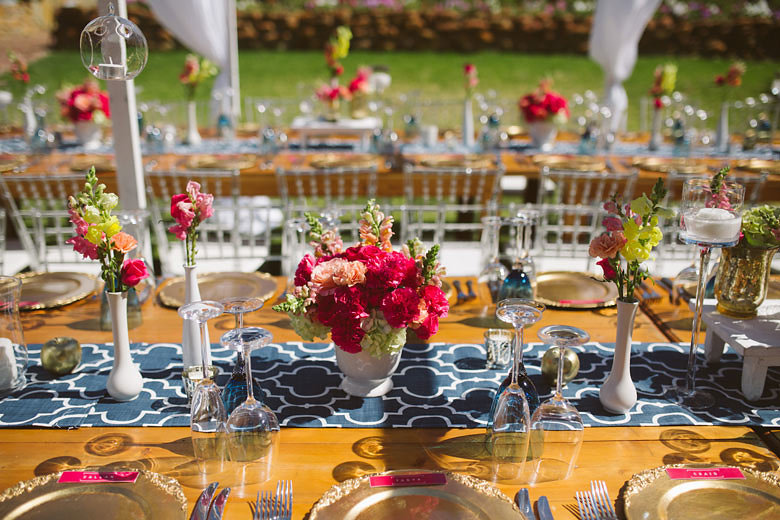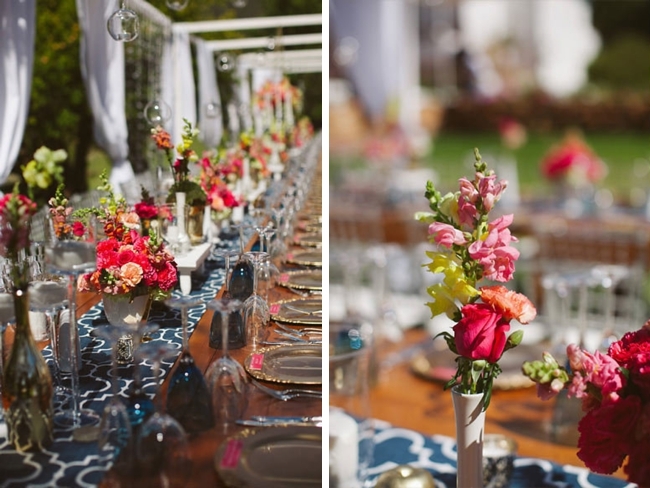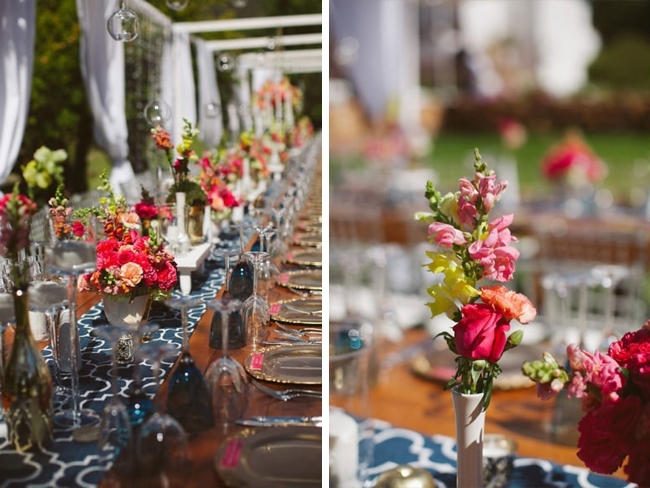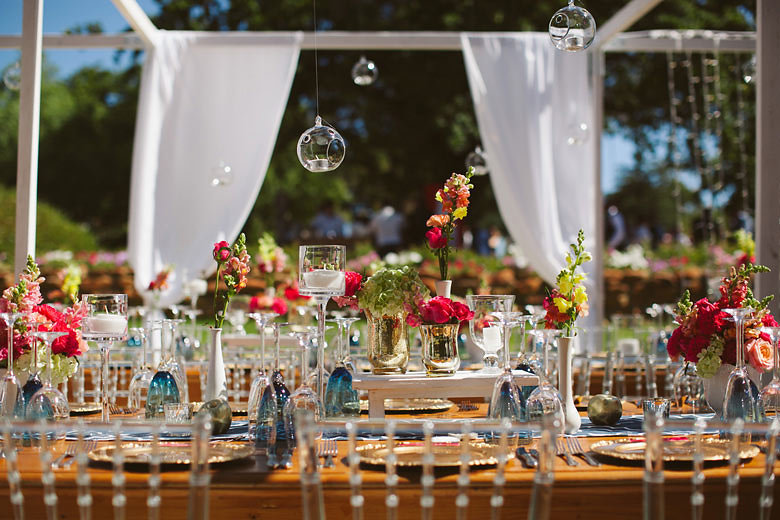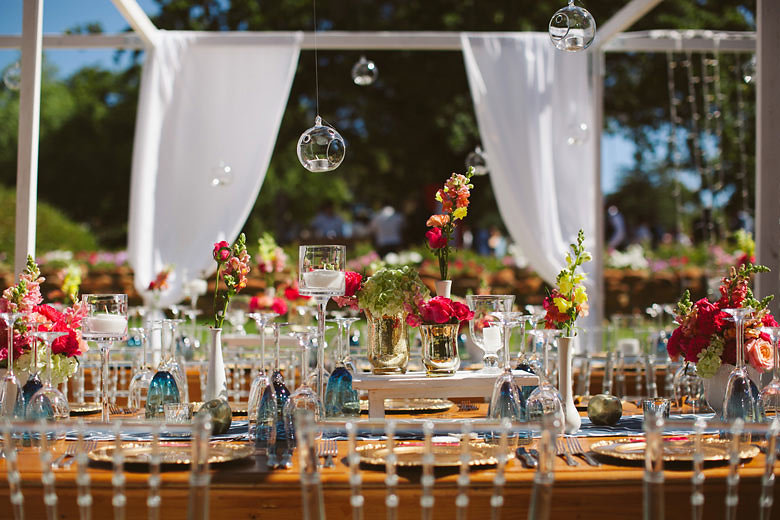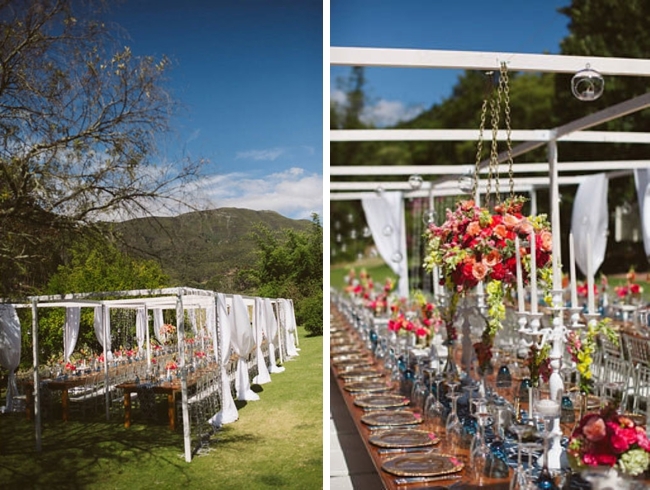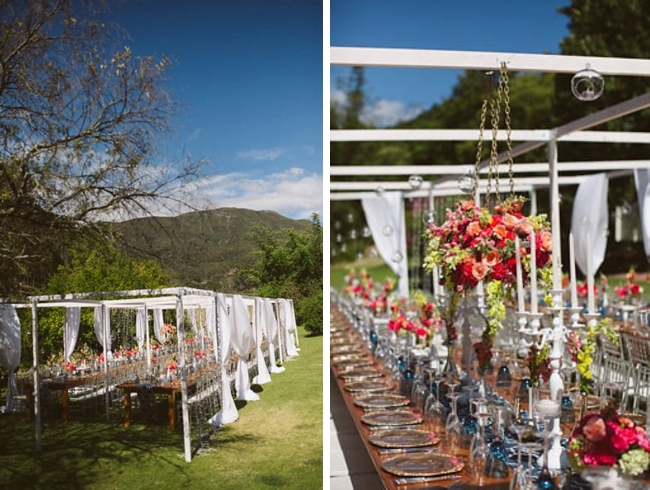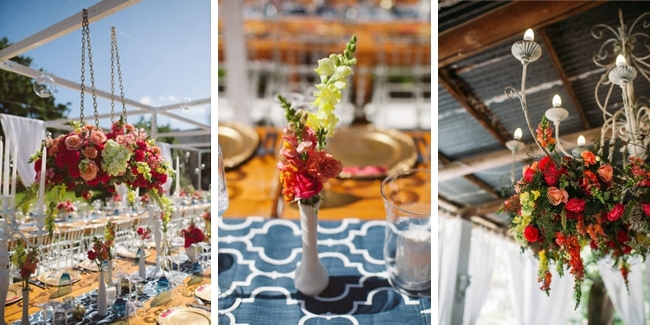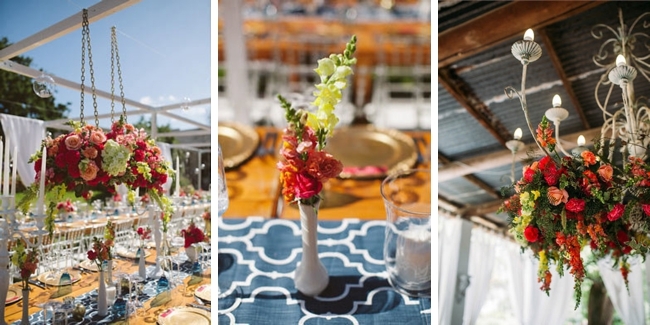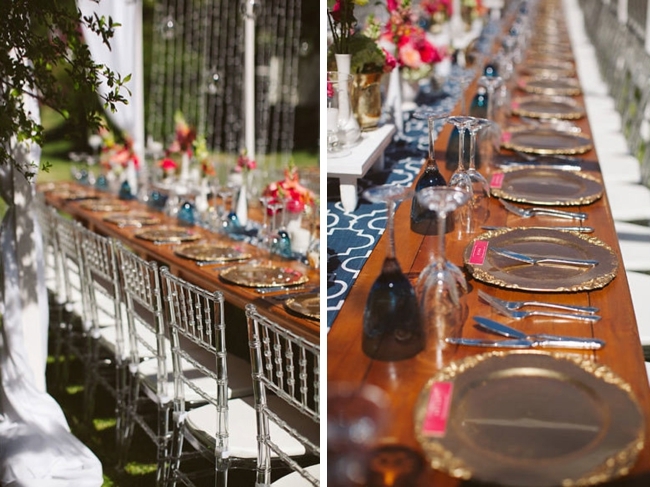 Memorable Moment
The ceremony and all the emotions involved in it as well as our golden hour photoshoot session with the lovely Moira West – she's the best and it really served as a time for Jared and I to share some intimate moments on the busy day! Having a big party with loved ones under the fairy lit sky was unforgettable to!
Proudly South African Details
If there was anything South african about our wedding besides the energy, it would be the canape food which ranged from oysters, fish & chips, snoek samoosas, biltong and of course the wine!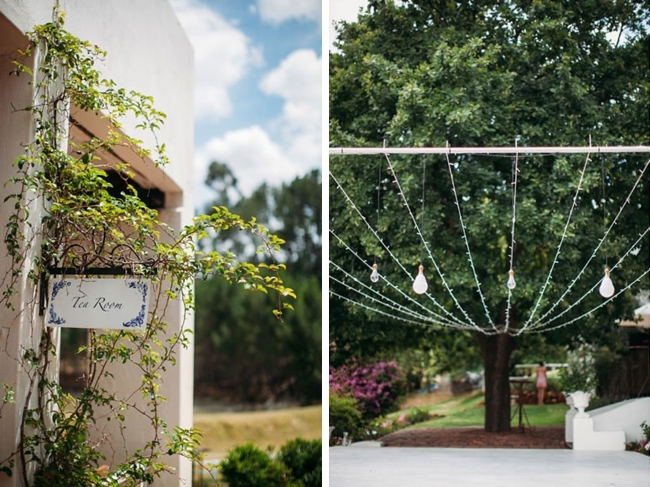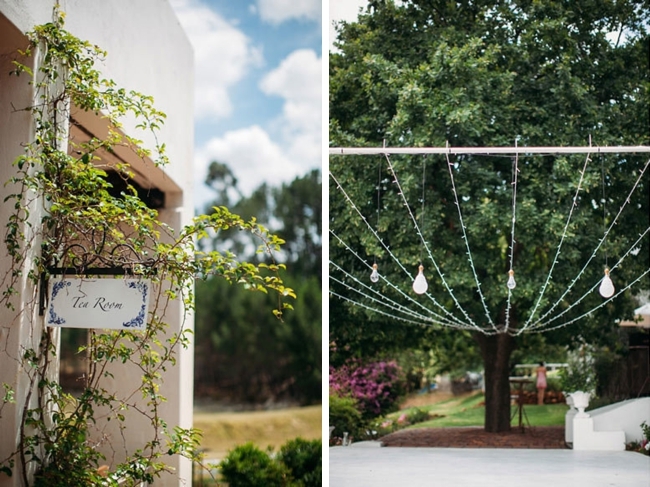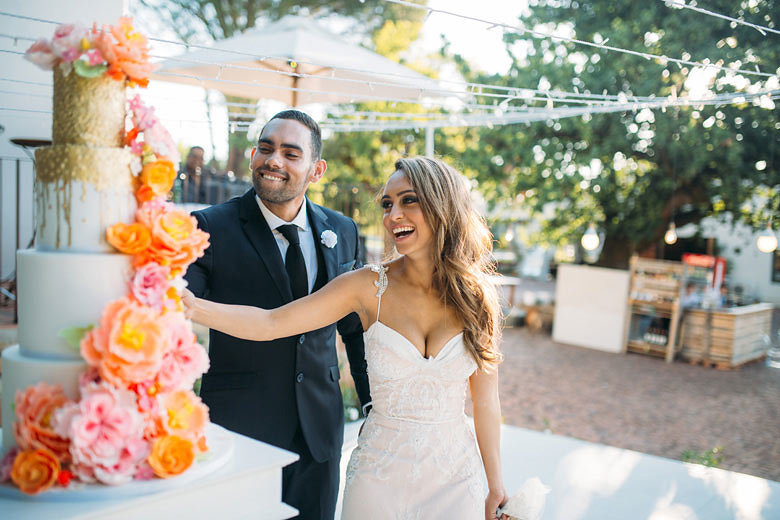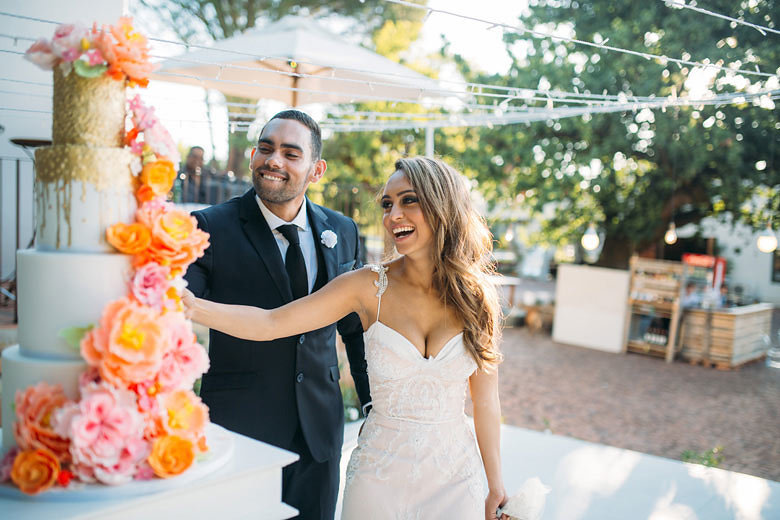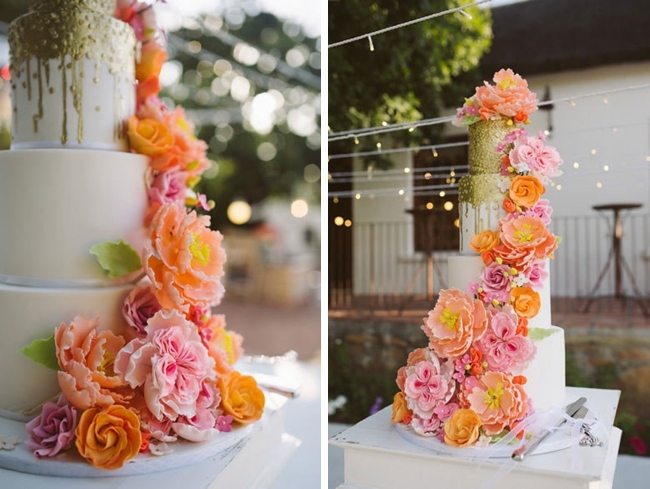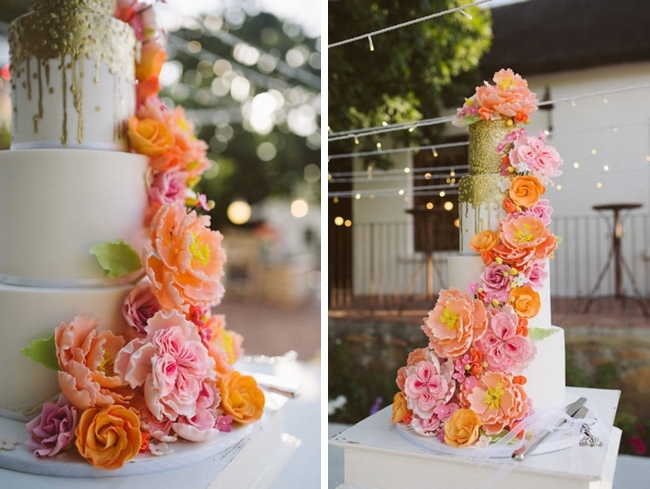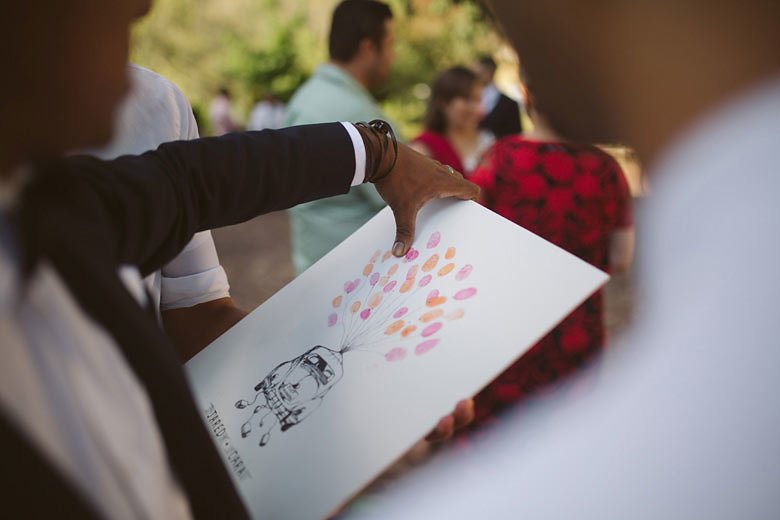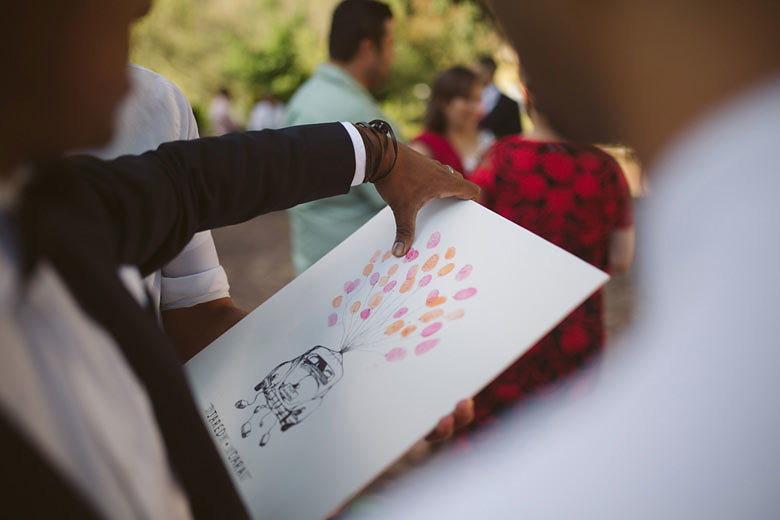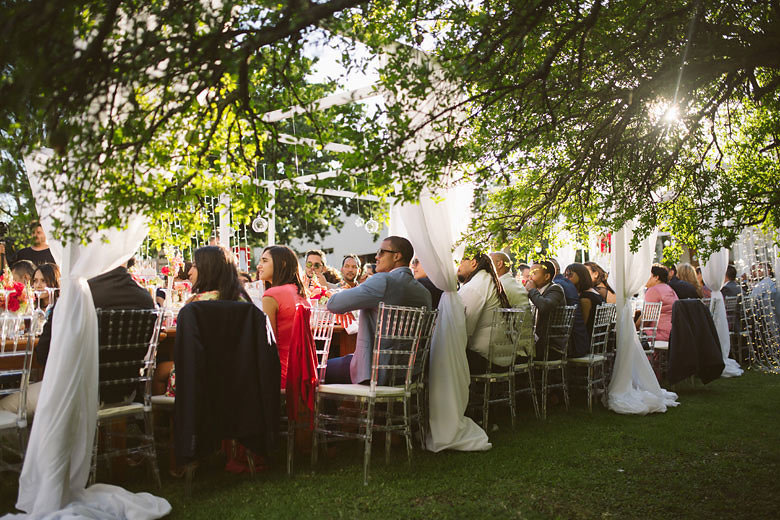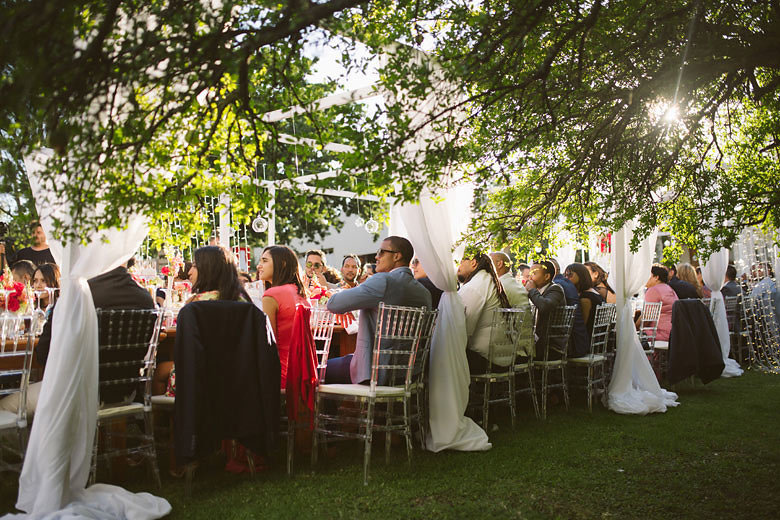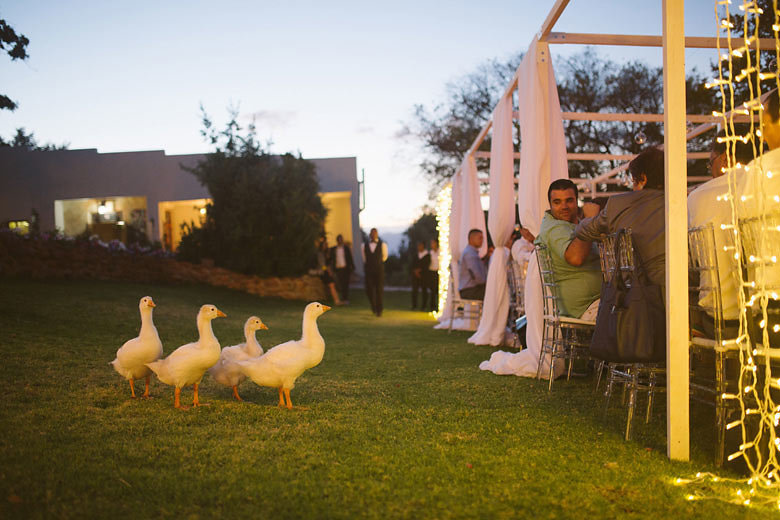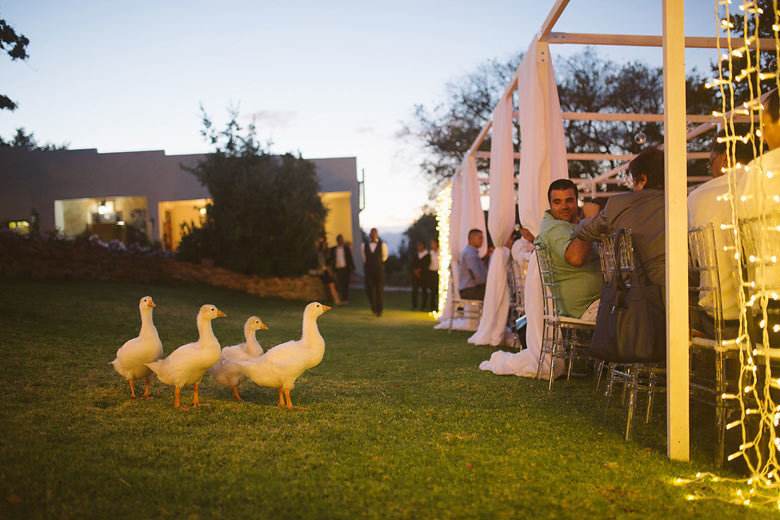 Best Decision
To take a gamble with the weather to have an outside reception (which luckily worked in our favour) and to get my aunt to agree to do the catering – she's amazing!
Advice for Future Brides & Grooms
Don't fret the little details that don't go as planned on the day – you'll probably be the only one to notice it did/didn't happen. And of course take it all in, the day flies by! Oh and please shop around for quotes from different suppliers!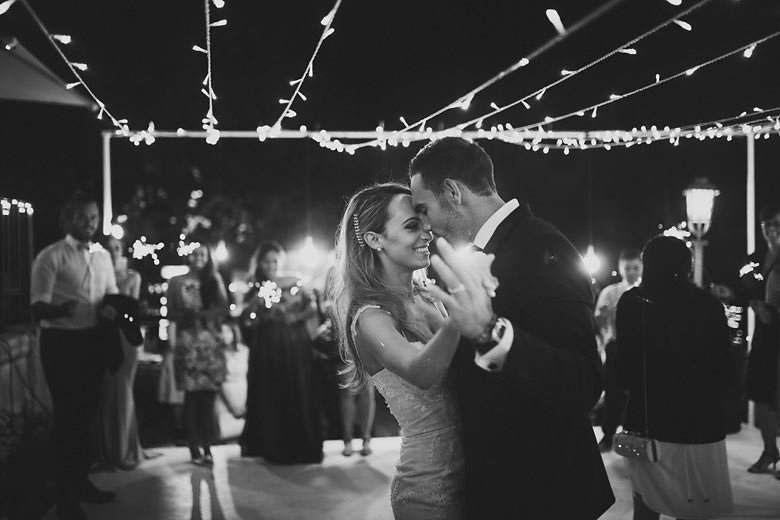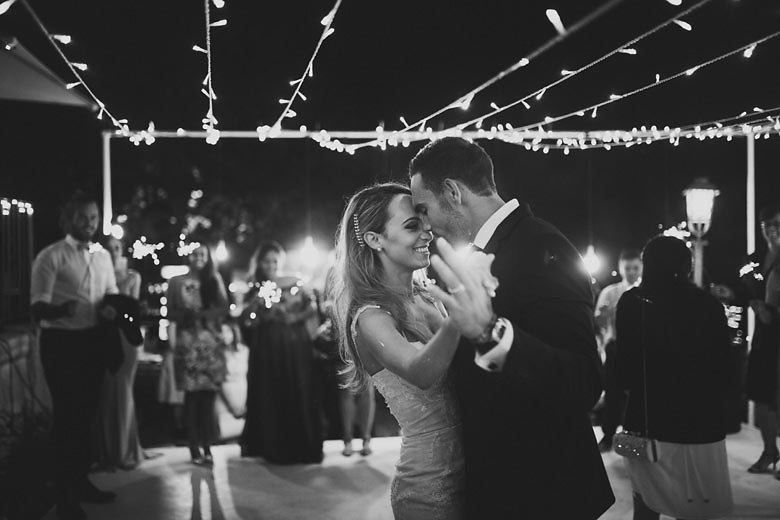 You can see more from this wedding on Moira West's blog.
SERVICE PROVIDERS
Venue: Langloof Rose Farm | Catering: Niki Rinkwest (bride's aunt) | Photography: Moira West | Flowers & décor: Joli Creations | Stationery: Lezanne's Designs | Video: Latsky Multimedia | Cake: The Cake Duchess | Bride's dress: Abieda (0796250086) | Hair: Helga Bridal Hair & Makeup | Makeup: Lindy Lin | Bridesmaids' dresses: YDE | DJ: Terence Hoffman | Music: Hillsong Worship Team
Save
Save