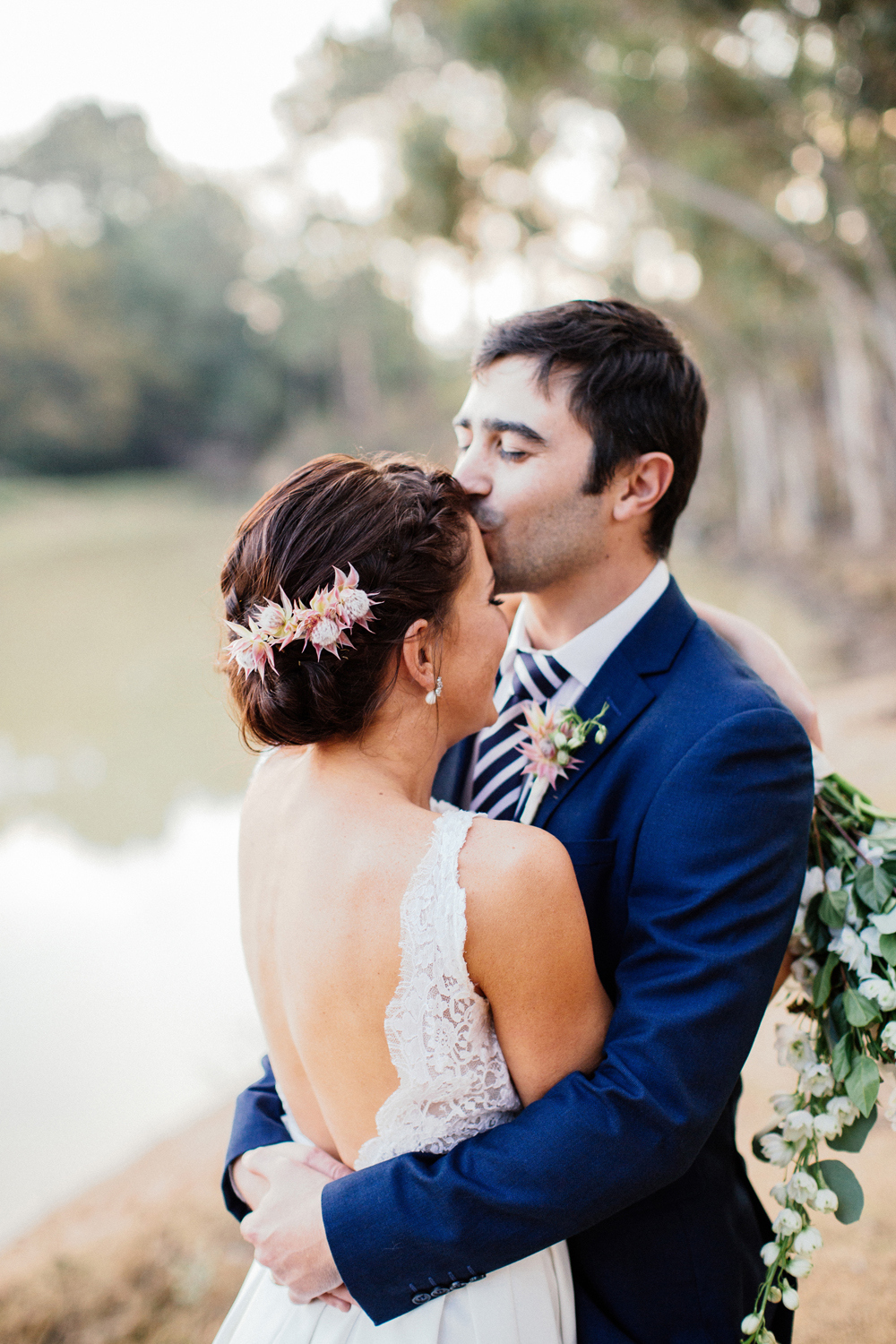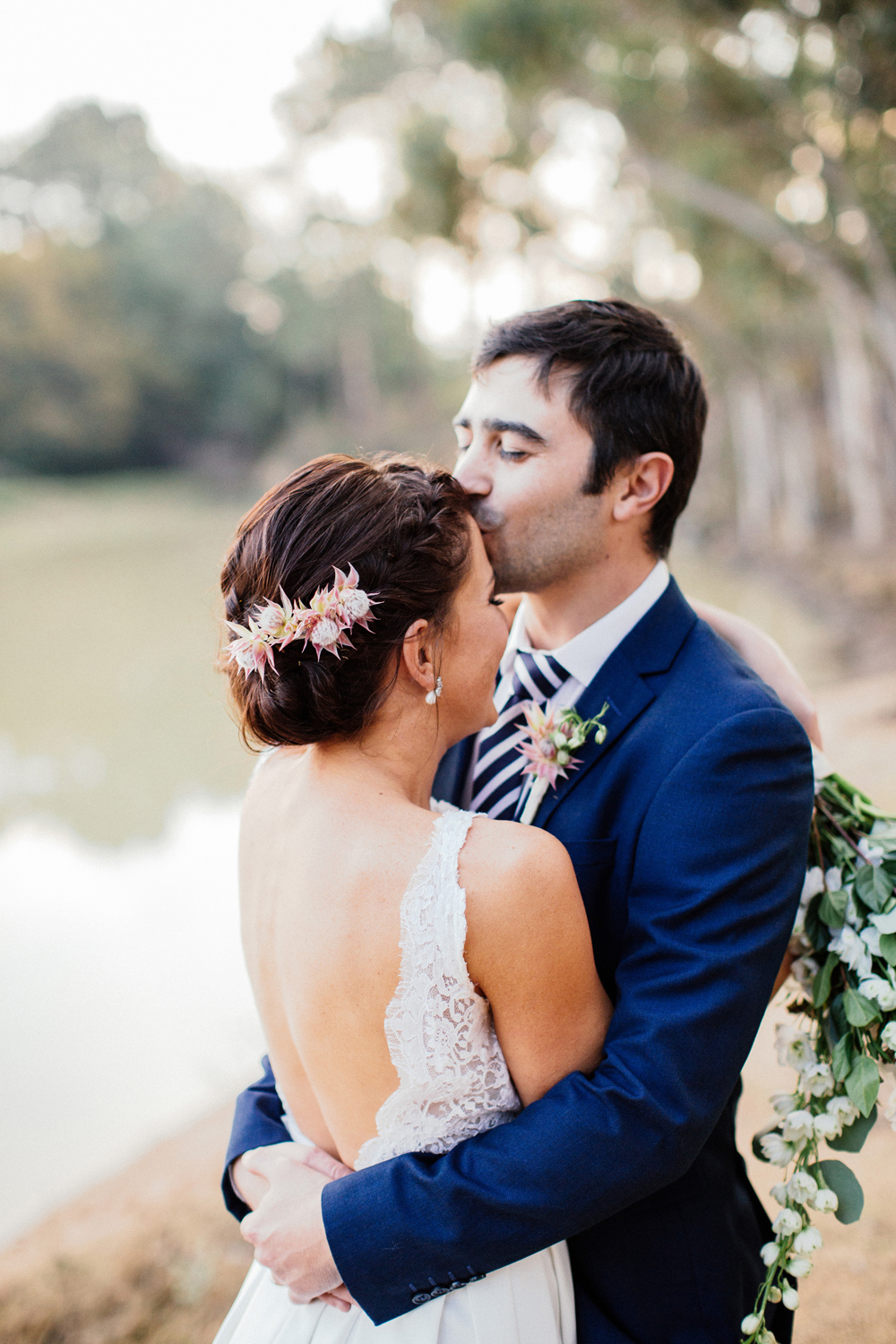 It's not every bride who'll take on the challenge of a two month wedding planning schedule, but for Natasha, as soon as she said "I will", she discovered that her romantic husband-to-be, Stefan, had already booked her favourite venue for the sweetest of winter weddings! I actually love short engagements, because I feel like styling decisions get made from the heart (with a dash of practicality, of course) and Stefan and Natasha's wedding is the perfect example, as the end result is just so lovely. Gorgeous blooms in Delft vases adorning long wooden tables (not to mention a very swoony peony bouquet!), both the bride and her bridesmaid in elegant lace, cosy touches like homemade blankets and a rice krispie cake second to none – it all comes together beautifully. Add in these images from Marli Koen, and… well. Let's just say the pretty-ometer is going crazy.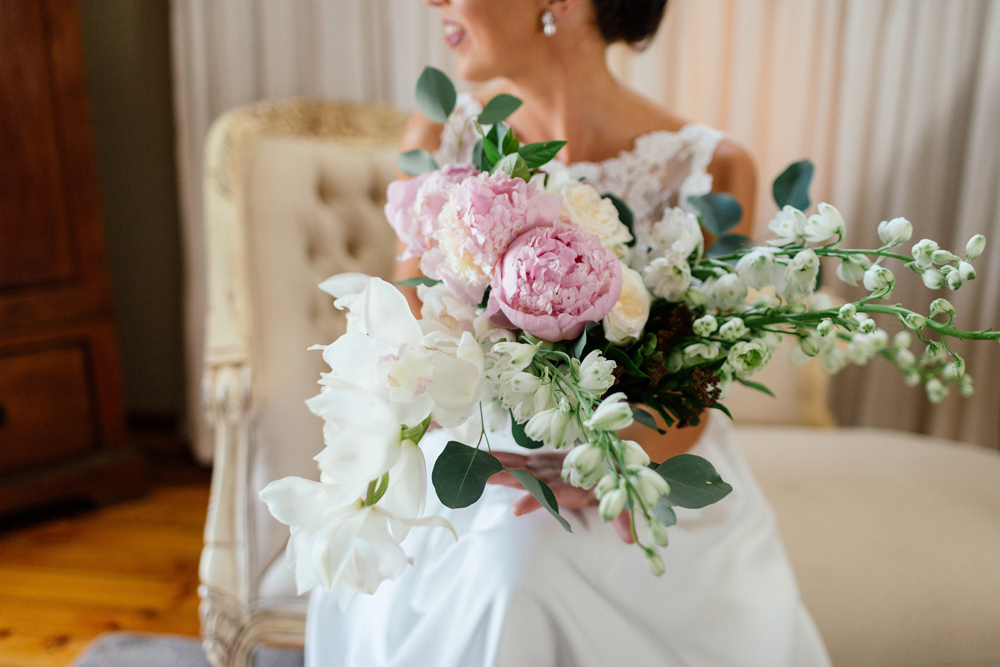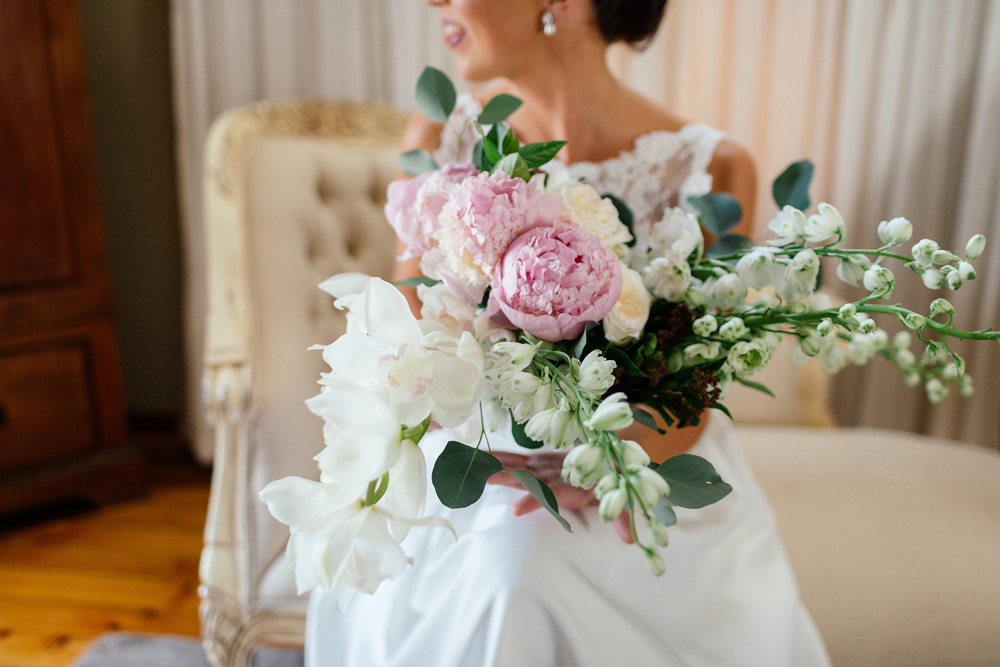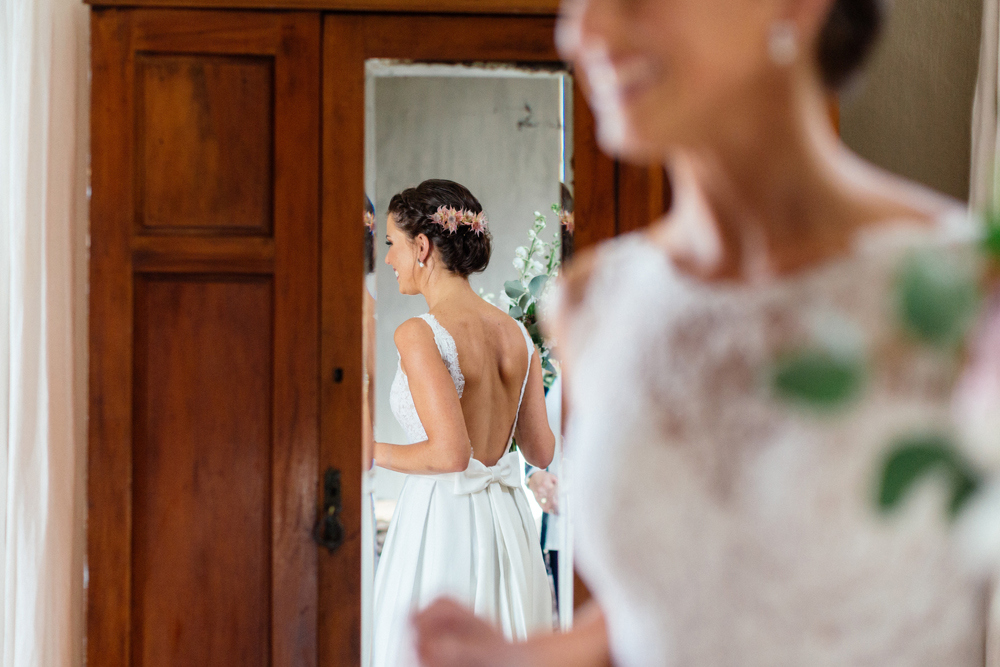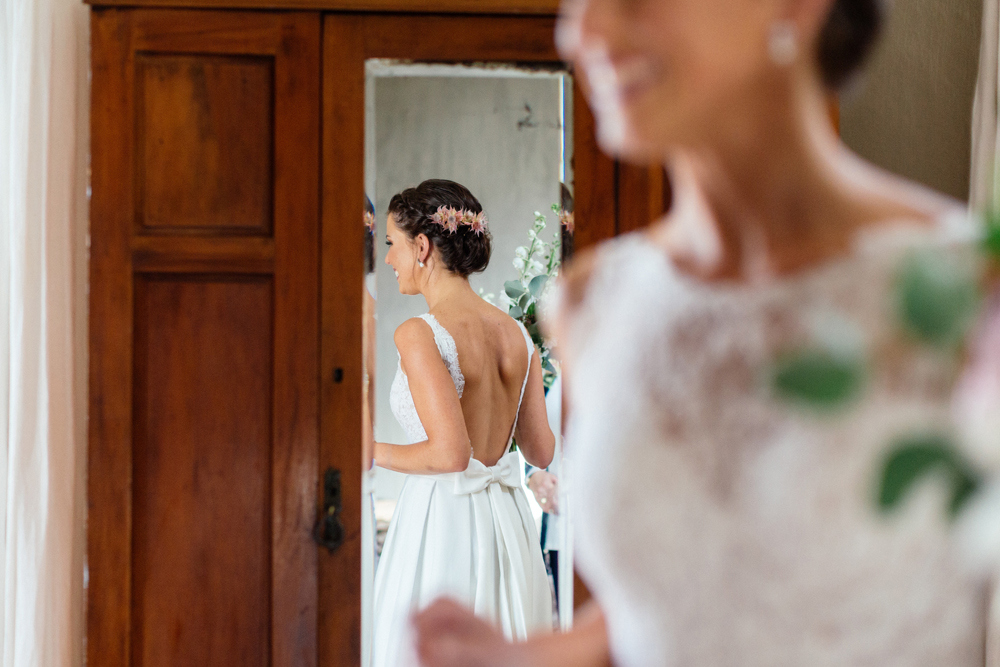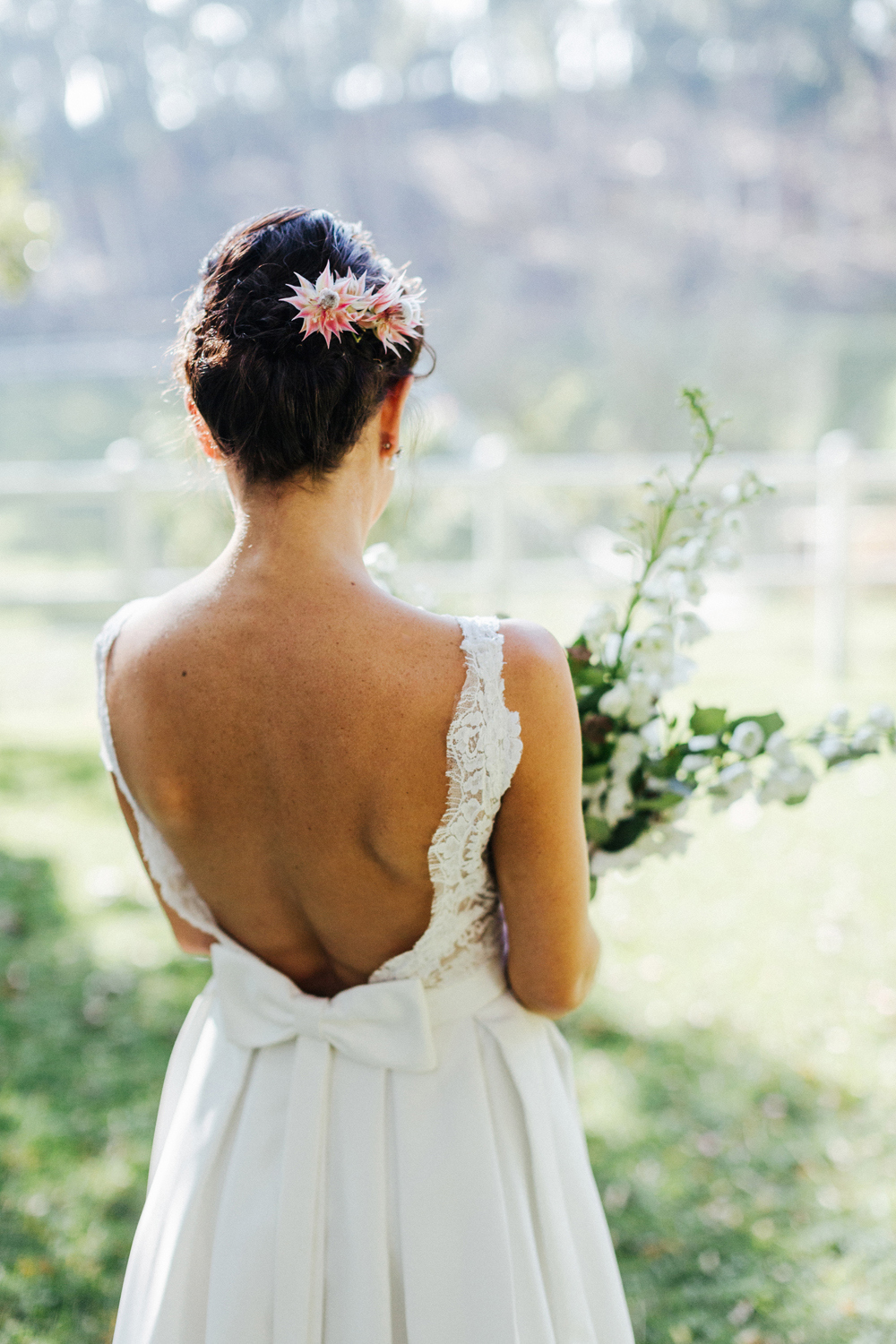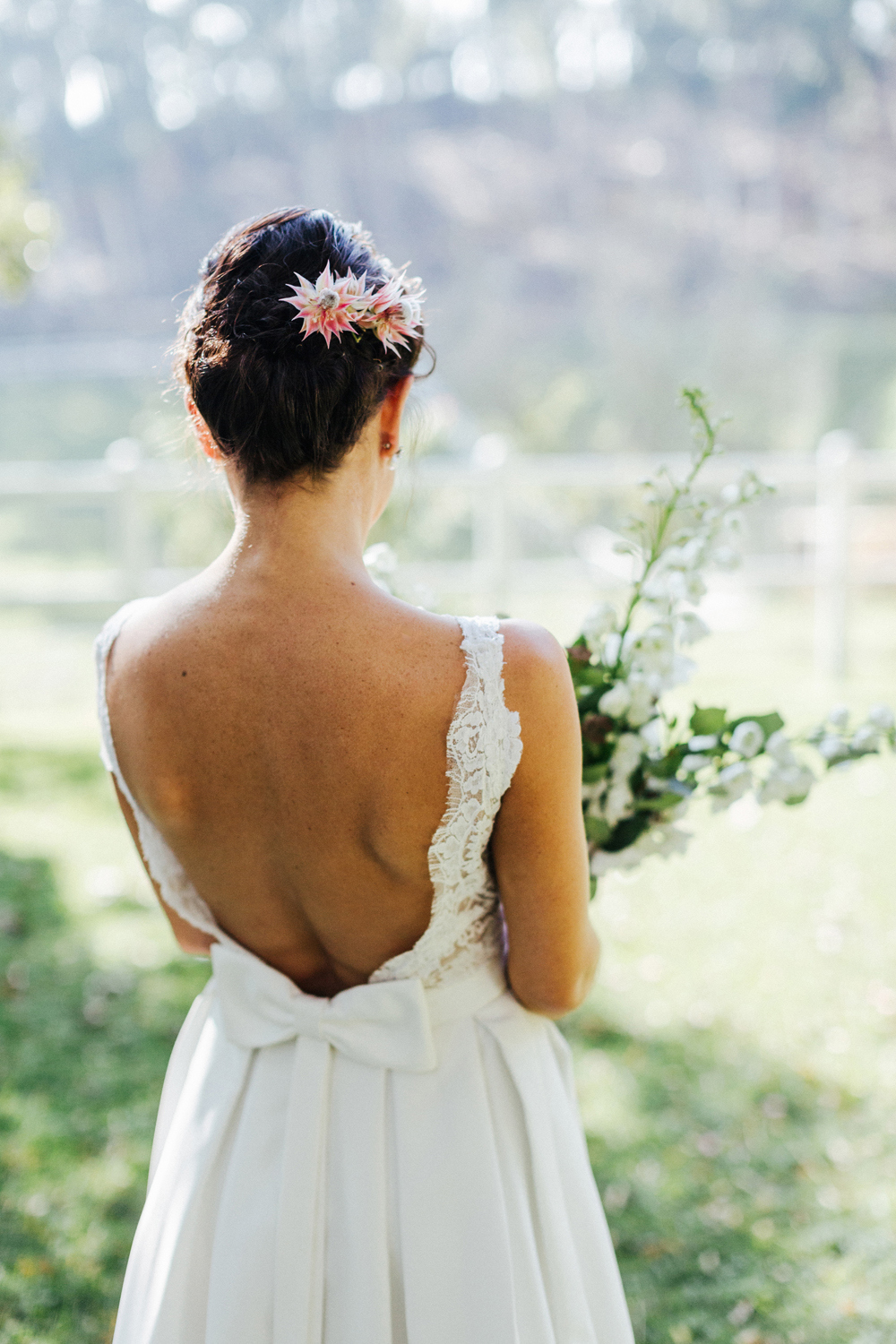 Love Story
Turns out we met in high school once, but Stefan cannot remember. We never spoke. Then, after a few years had passed, we met at a braai. My flatmate and his housemate were dating at the time. We didn't speak a lot (obviously not a man of many words) but afterwards we would hang out occasionally as friends. A month or two later, our friends had plans for supper, everyone cancelled during the day and we ended up going alone. Stefan believes that counts as our first date. He brought me two CDs two nights in a row and I still did not realise we were more than friends. So the third night he came with an orchid and asked me out. Only then did I realise we were becoming more than friends!
The Proposal
We were planning on a holiday and were searching for a second-hand tent, to buy. One Saturday we went to see one, or so I thought. I got suspicious when the drive took forever and he didn't want to tell me where we were heading. My suspicion grew stronger when we entered a tented camp next to the West Coast. The guide greeted us and asked us if we were there for the tent? All hope was lost there and then. But there was no second-hand tent; instead there was a private beach and a tented camp. We went for a walk next to the beach and when we arrived back he had a picnic with a speech ready on the deck, just in time for sunset. He had to read me the speech afterwards again, as the moment was so overwhelming I could not remember one word of it!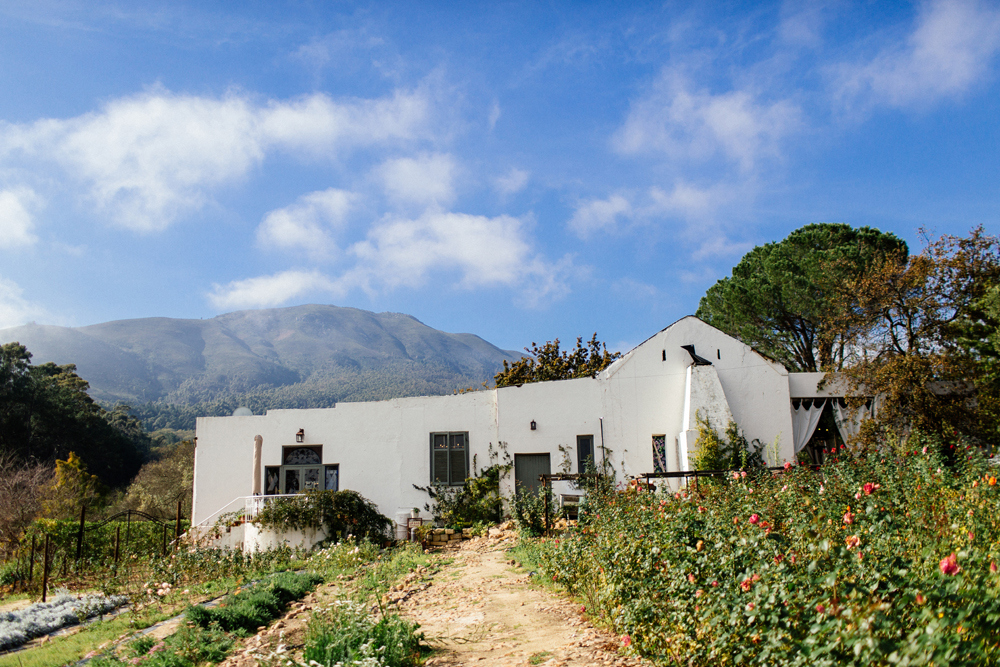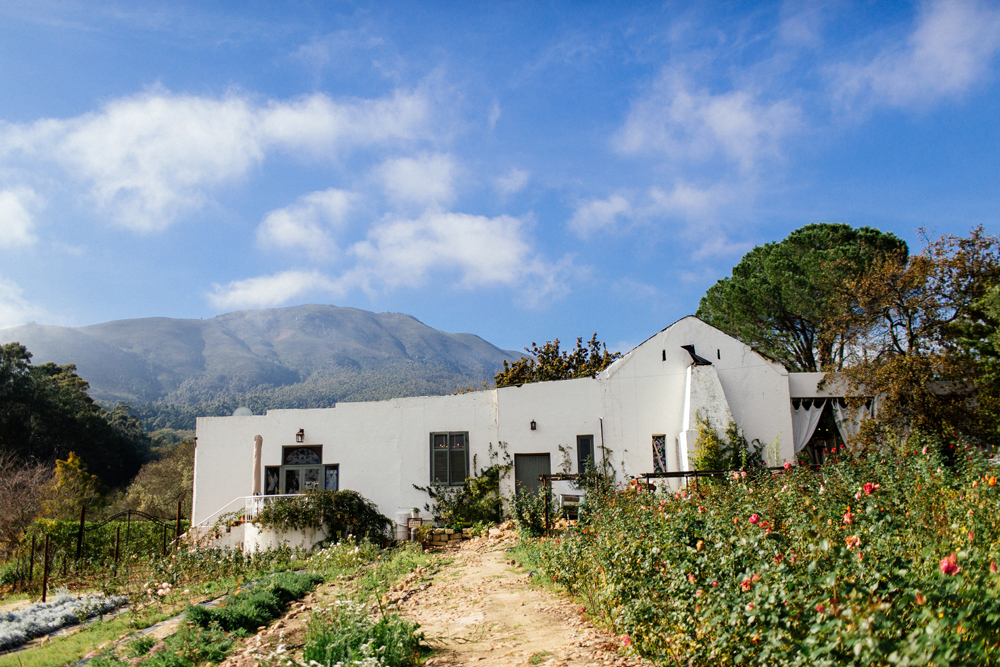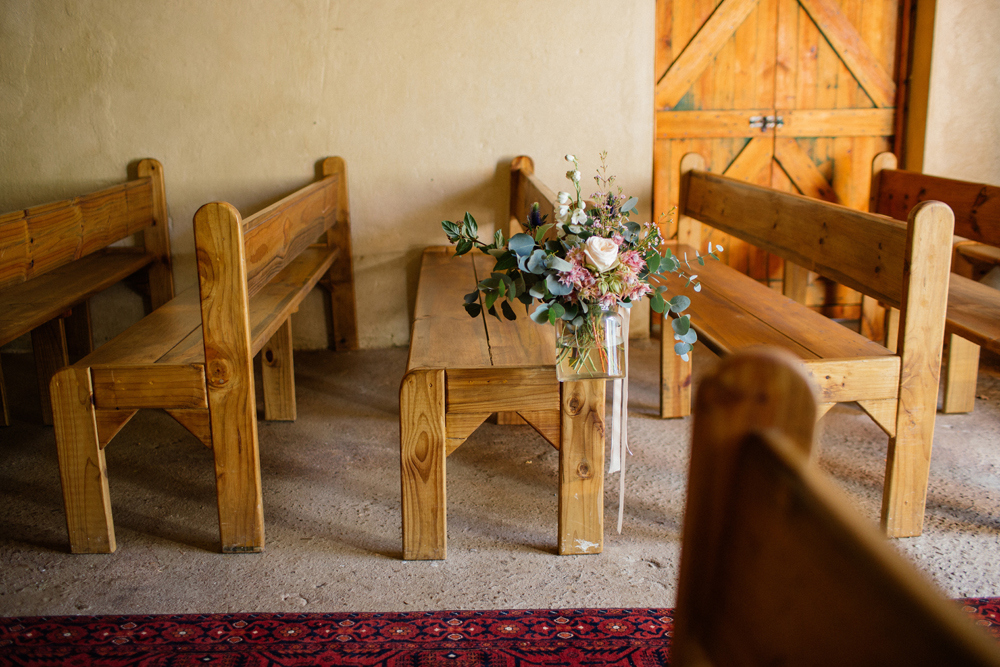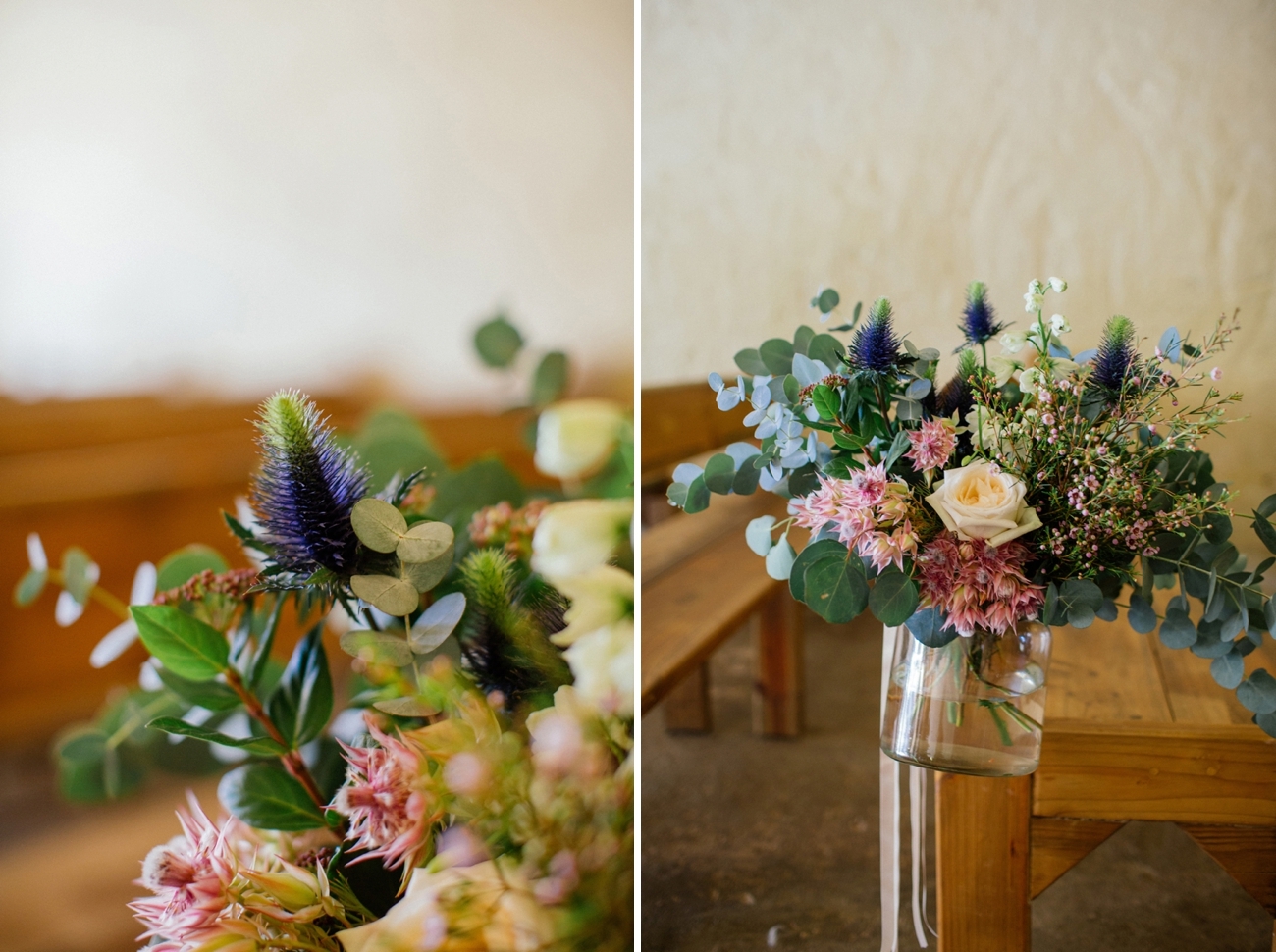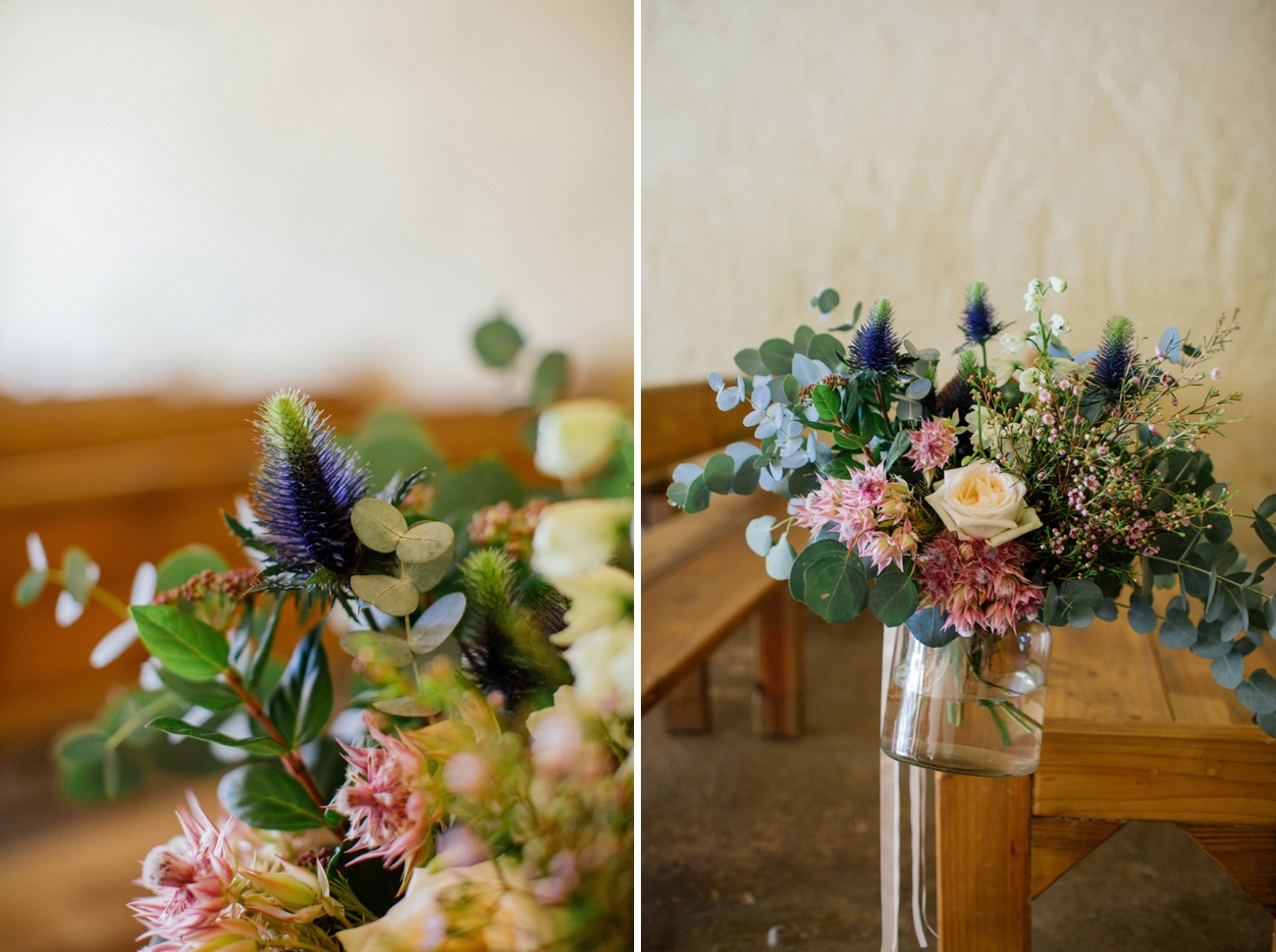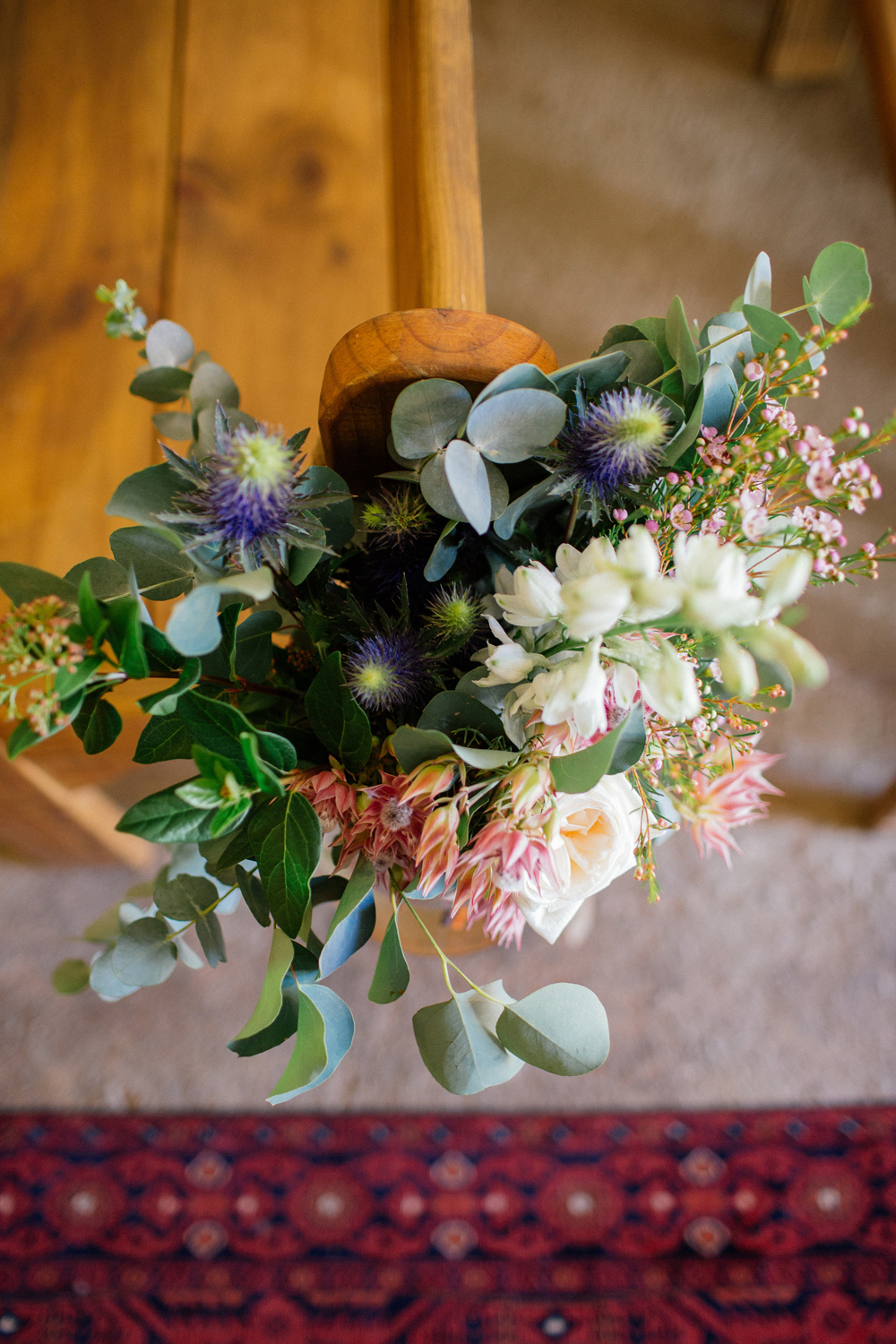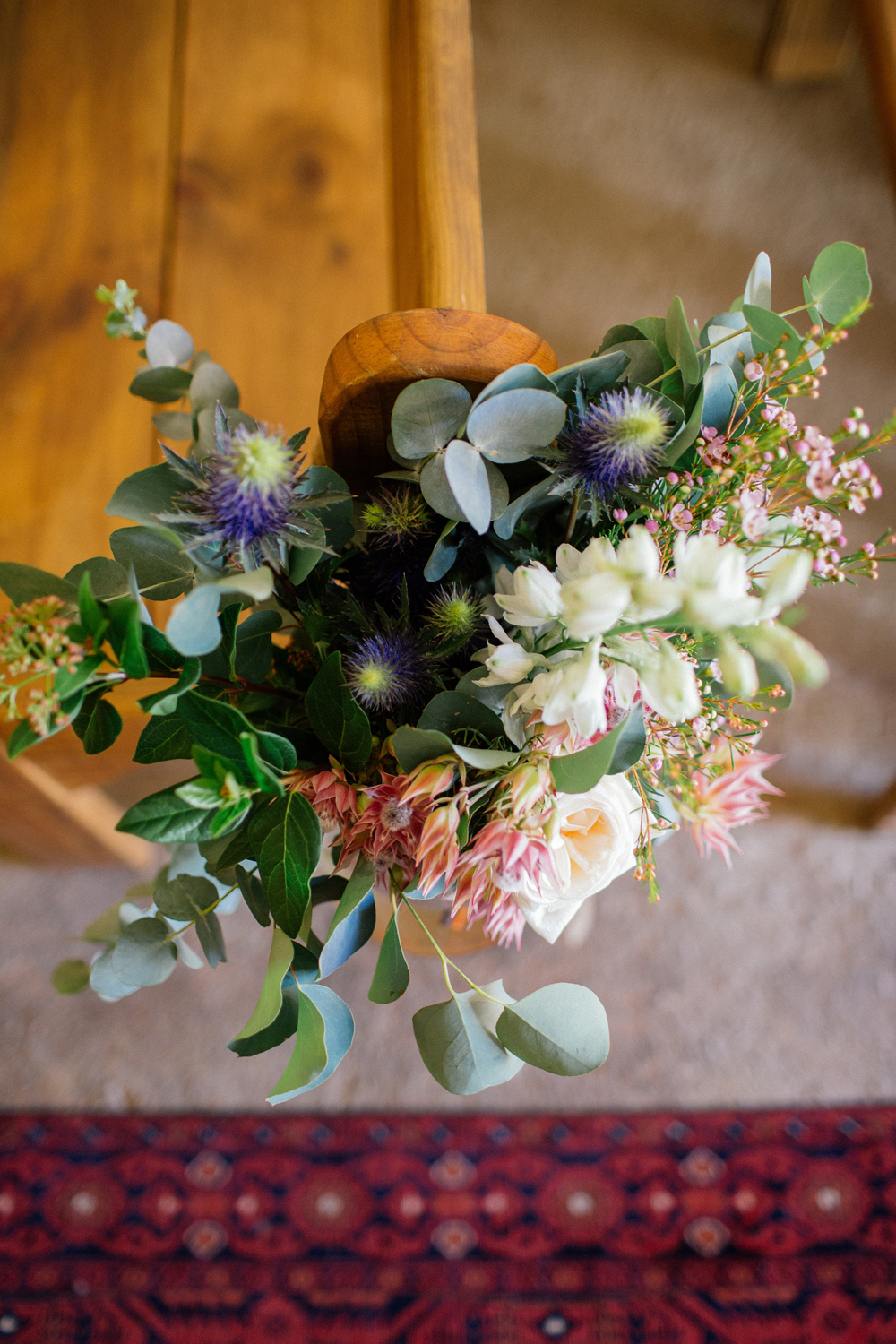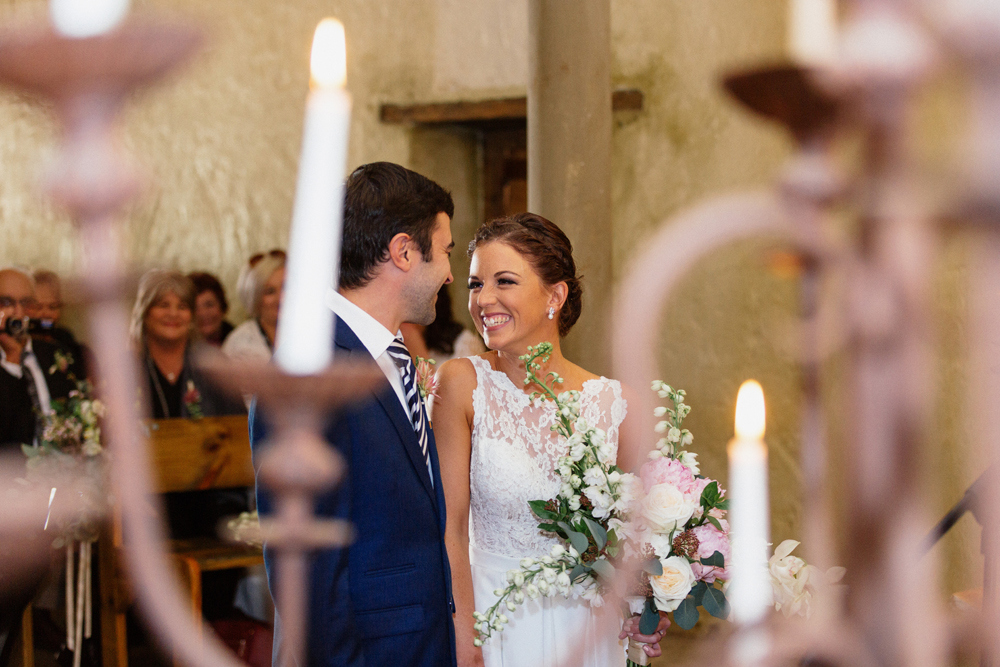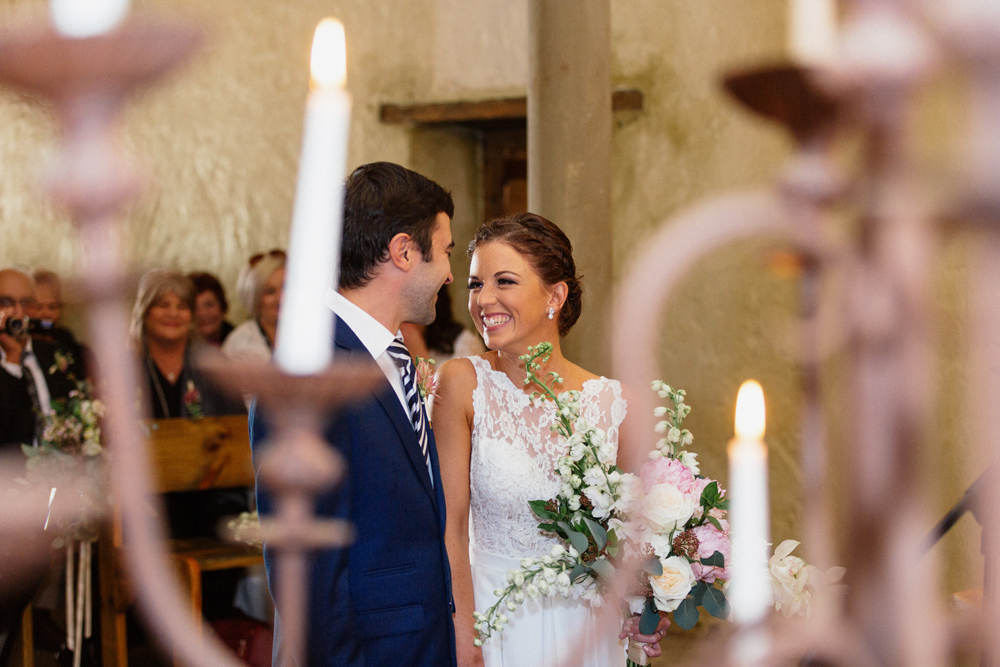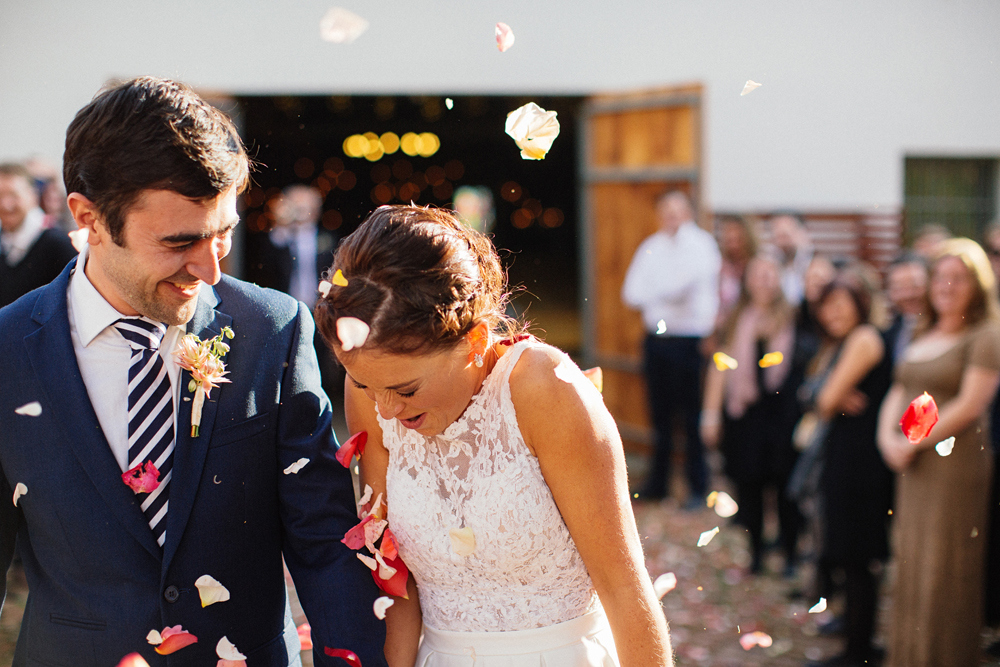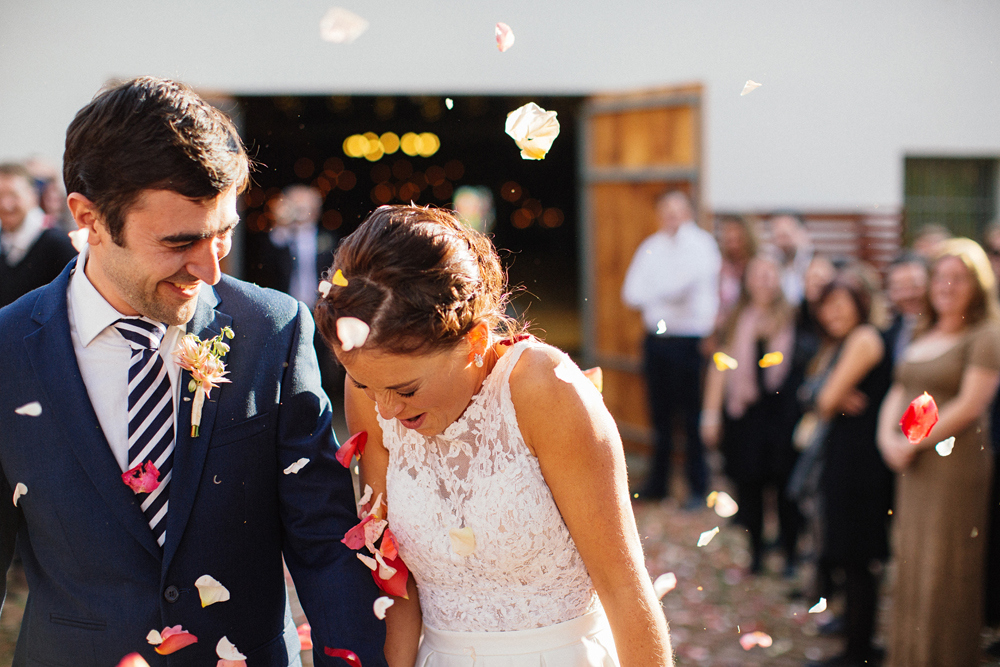 The Venue
I knew long before that I wanted to get married at Langkloof Roses. Stefan knew this and had booked the venue in January already; we only got engaged in April and married in June!
Wedding Style
I wanted a rustic but also elegant theme. The colour scheme happened easily – I wanted a cream dress and Stefan wanted a navy suit. It was settled. We wanted a wedding where the atmosphere would be lively, open and relaxed. It needed to include everything we love: family, friends, good food and wine.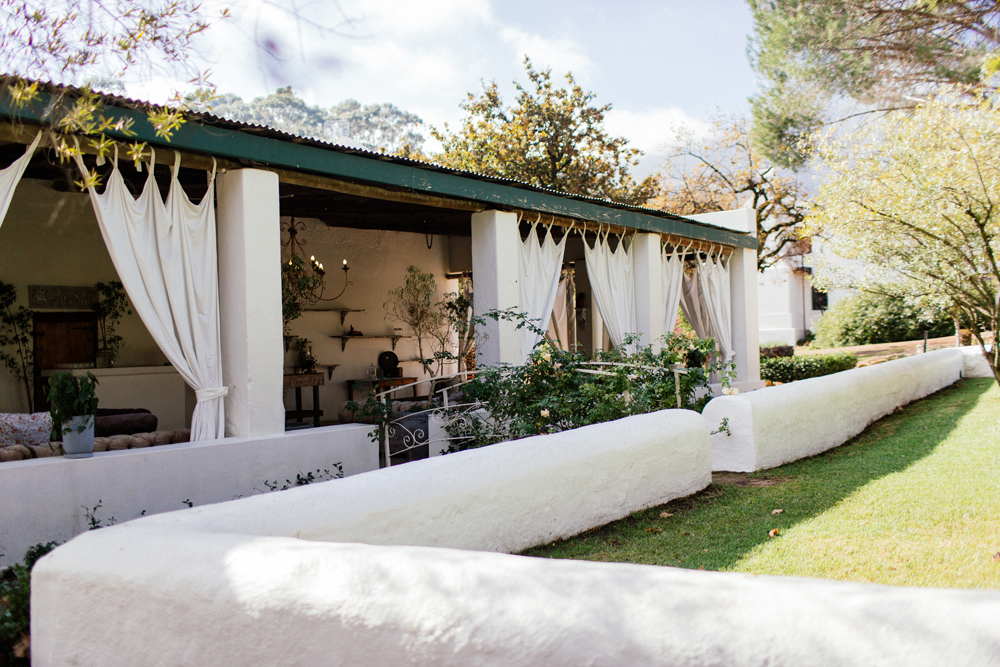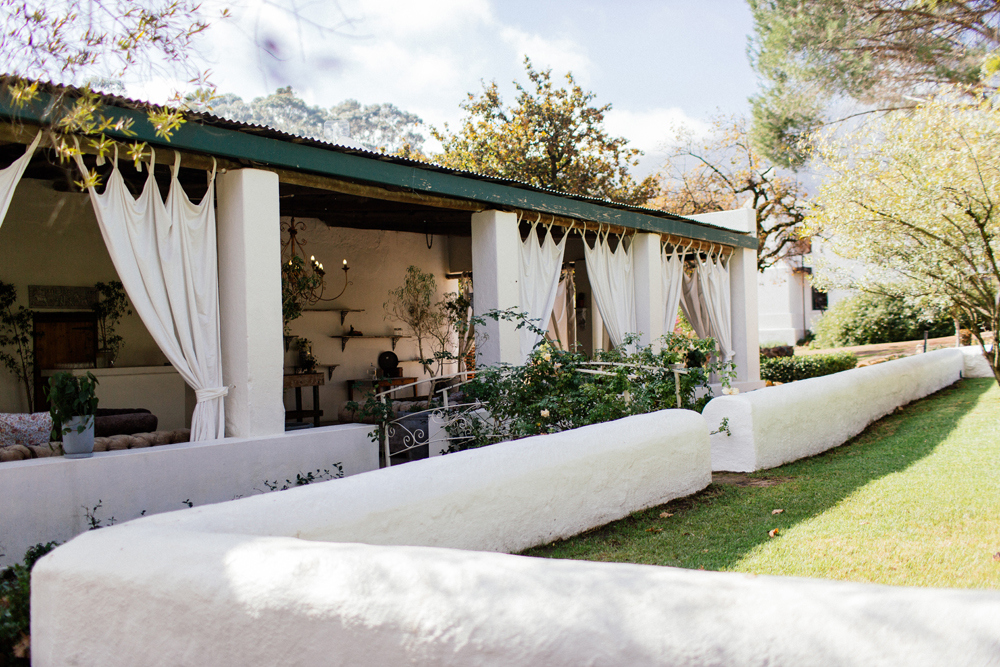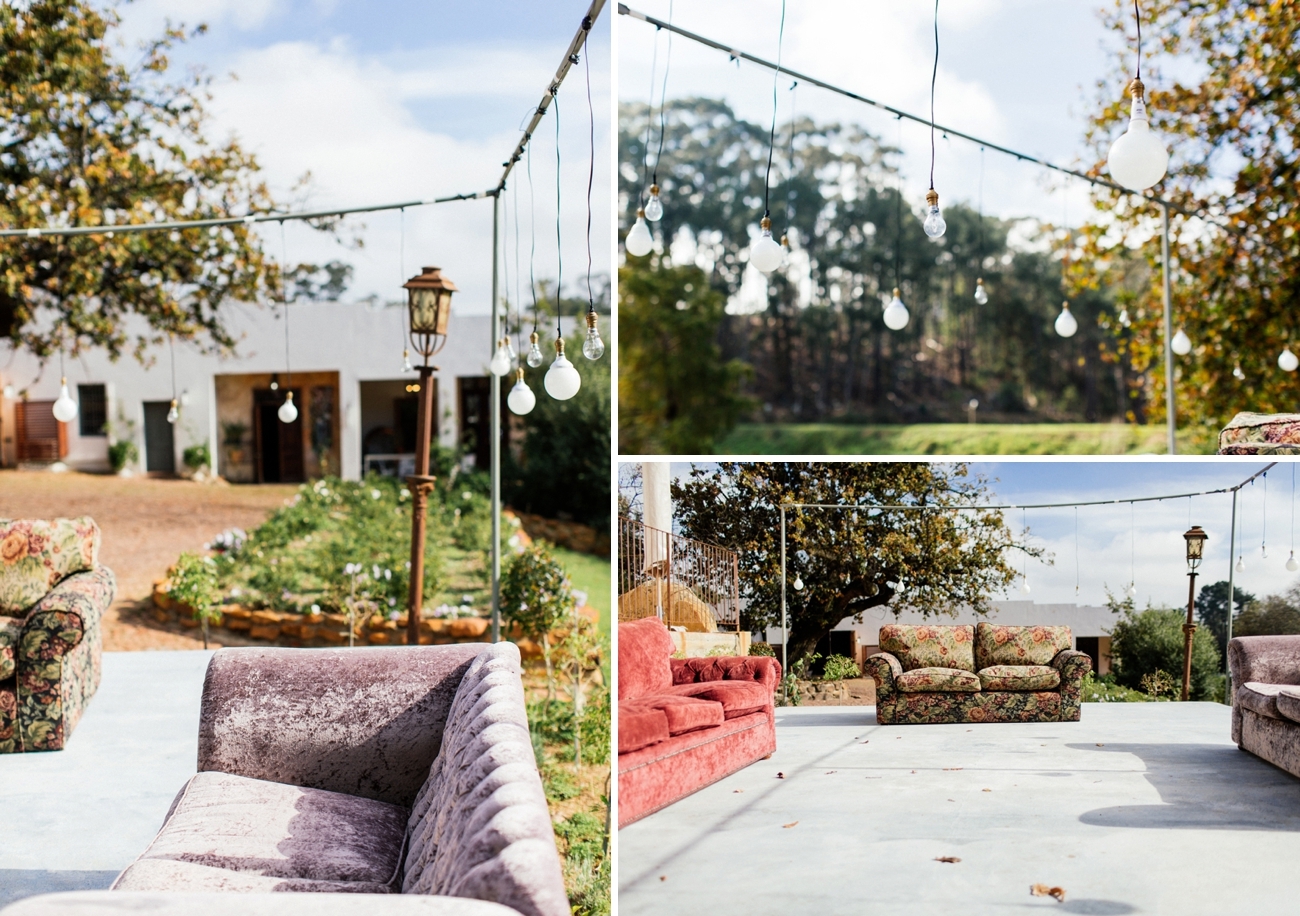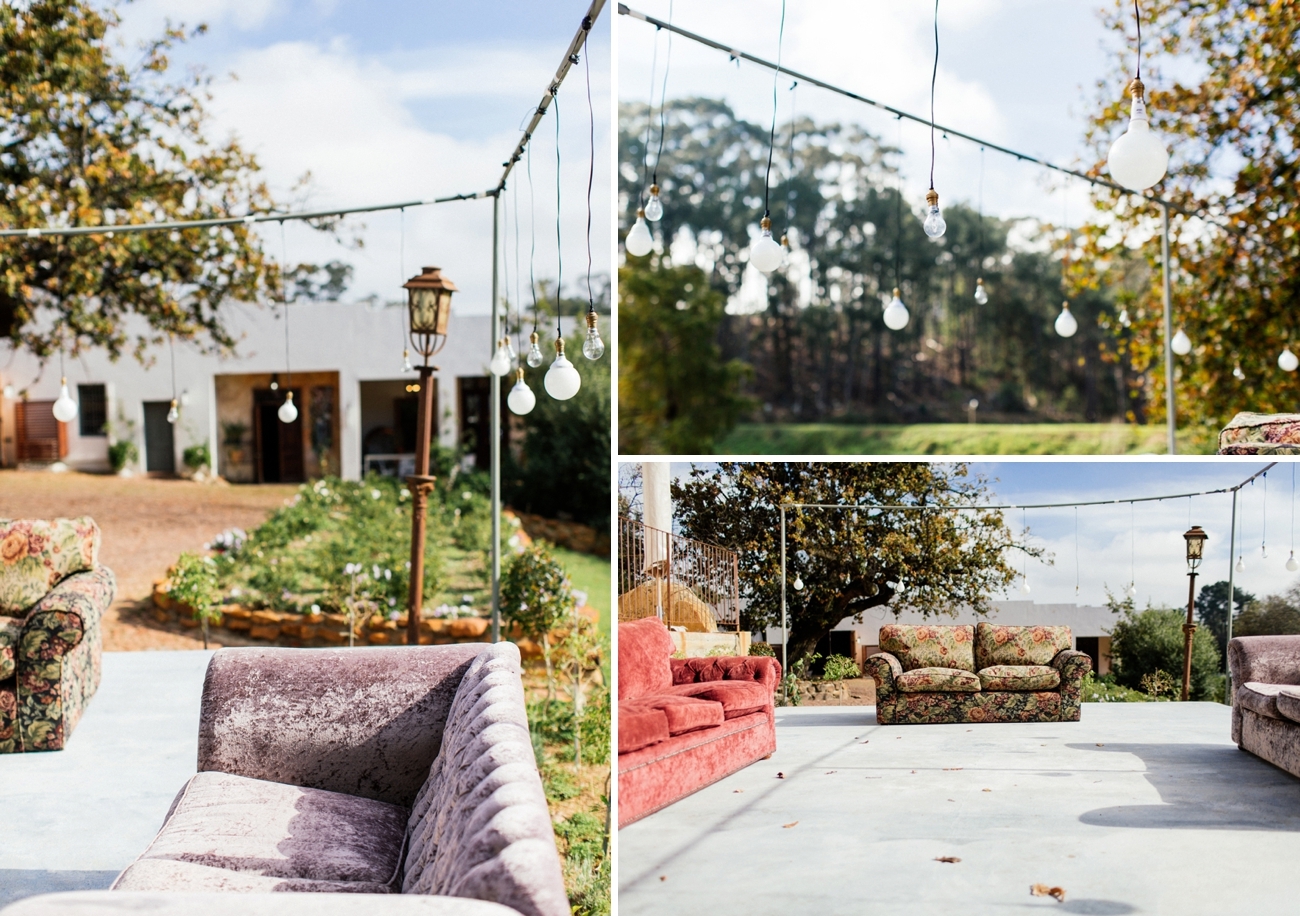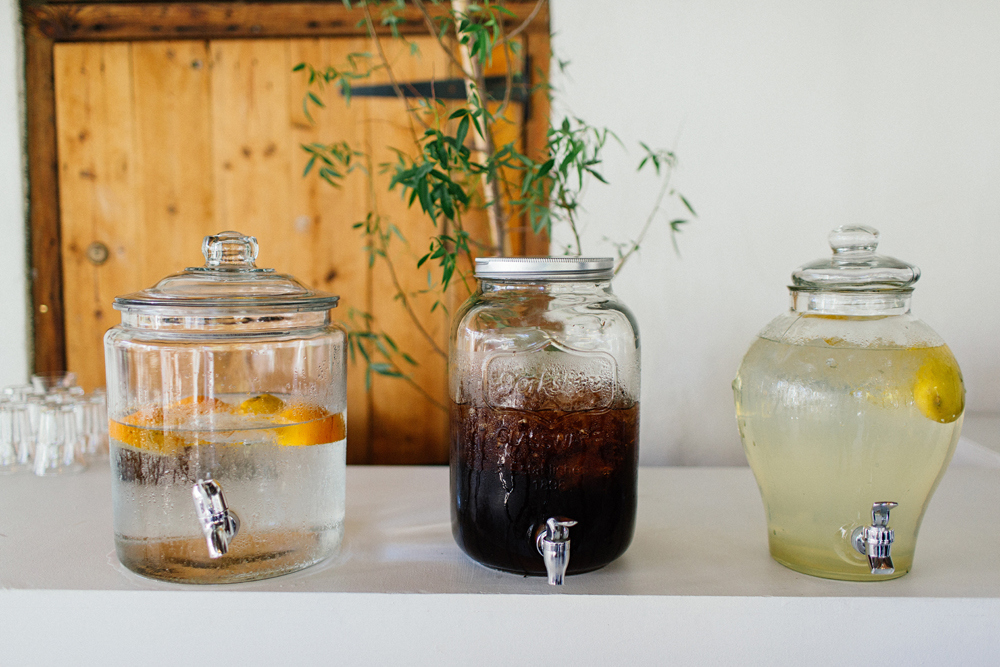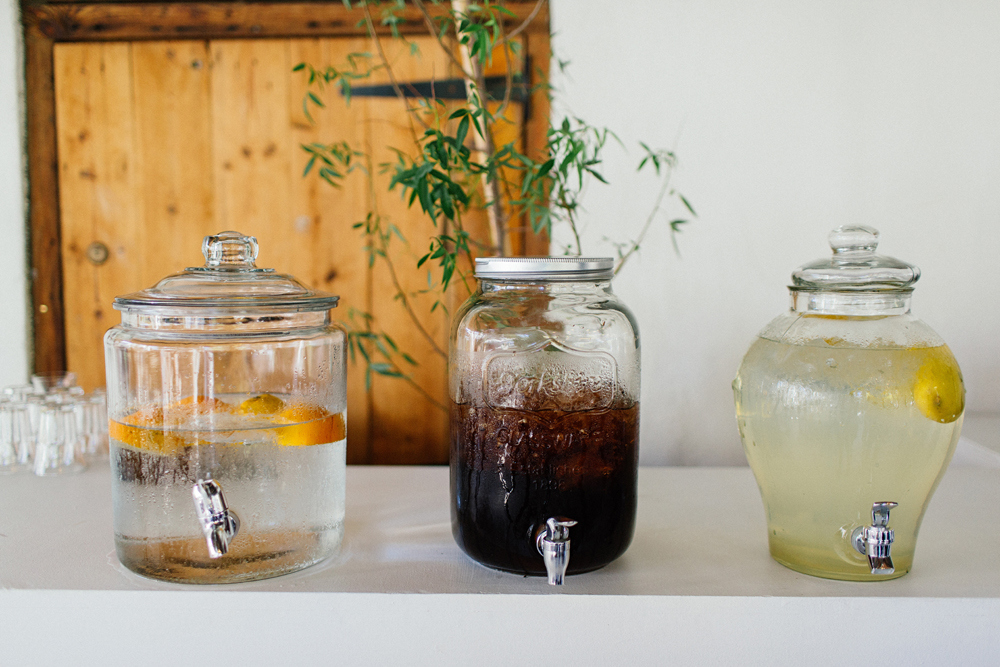 Wedding Details
My favourite would be our "vellies"!
DIY Elements
I made blankets to keep the guest (me included) warm.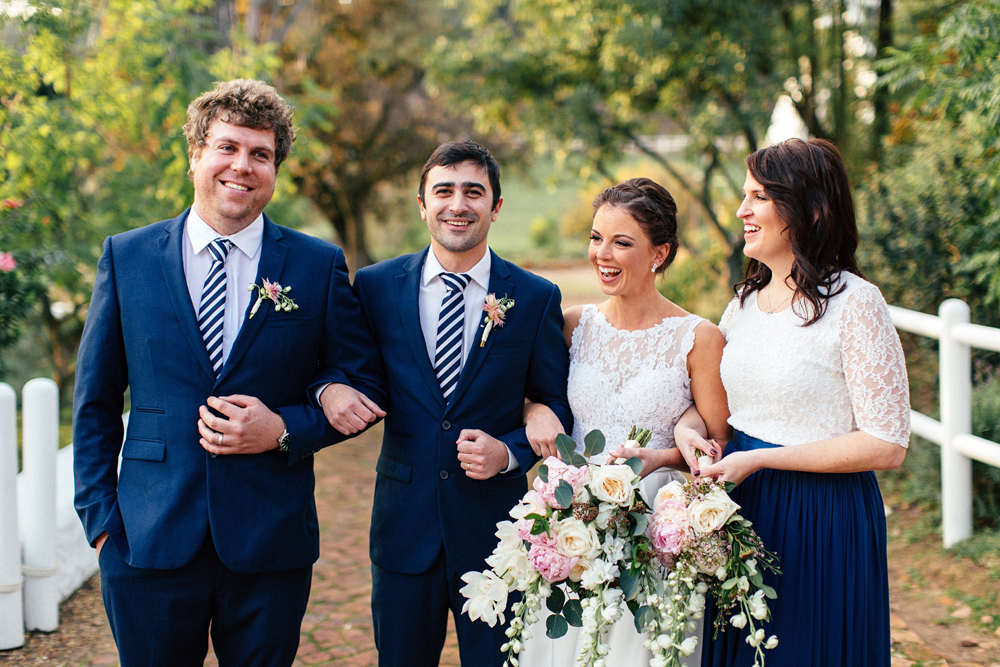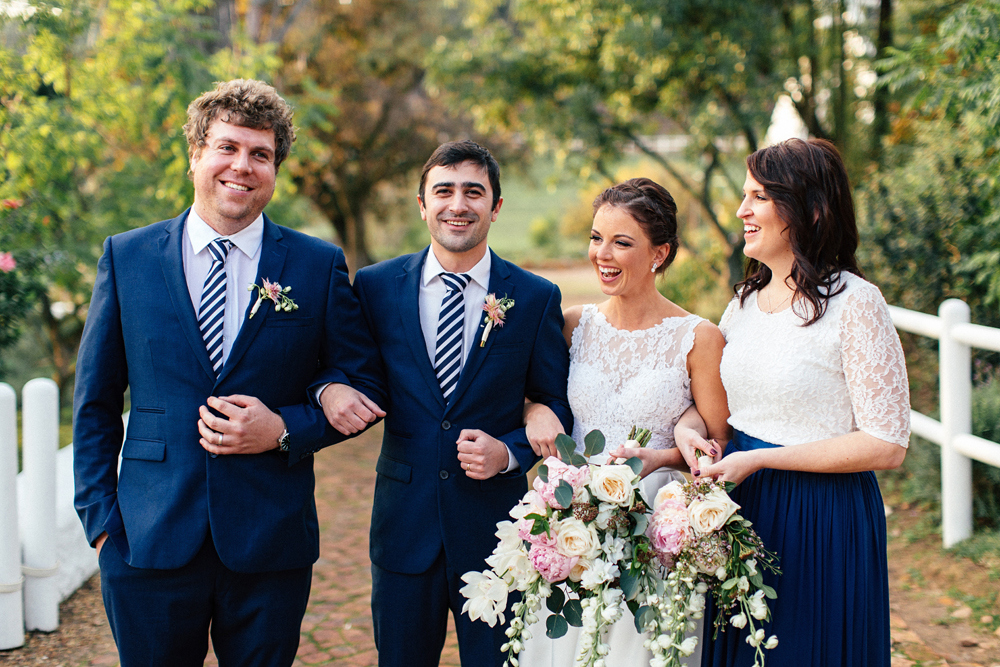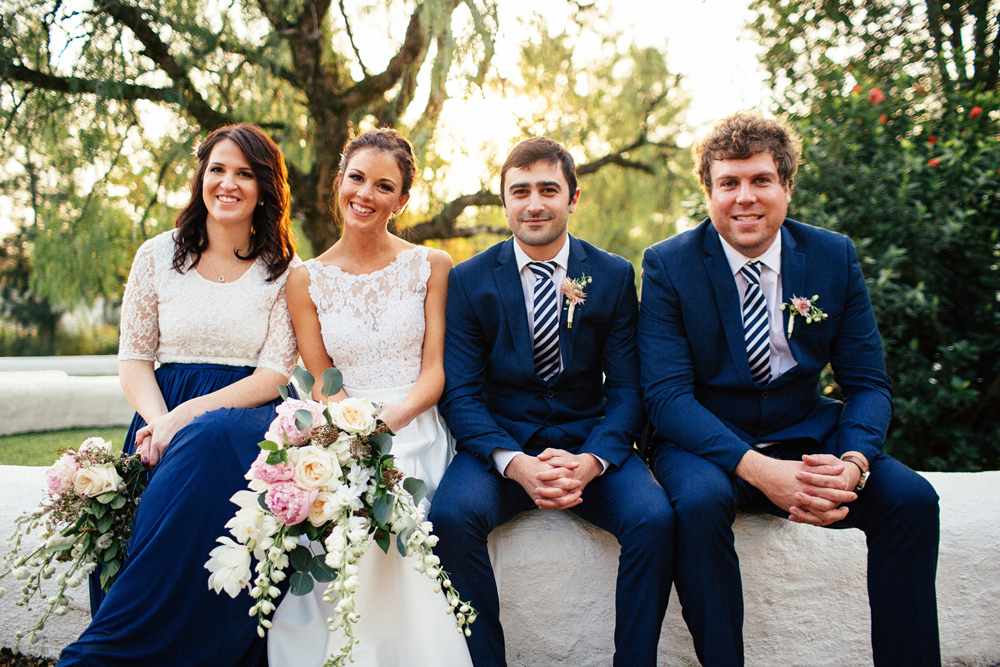 The Dress
Starting out, I was not sure what I wanted. I knew I needed a winter dress, or some kind of fur. I loved the idea of a winter wedding and everything that goes with it. I tried on some dresses but didn't find the one. Time was short and I even thought about making one. Robyn Roberts was my last stop and when I tried on my dress I knew it was the one! Not very warm, but it was a must.
The Bridesmaids
I had one bridesmaid. My mom made her dress. I wanted something similar to mine; I guess it is my favourite style!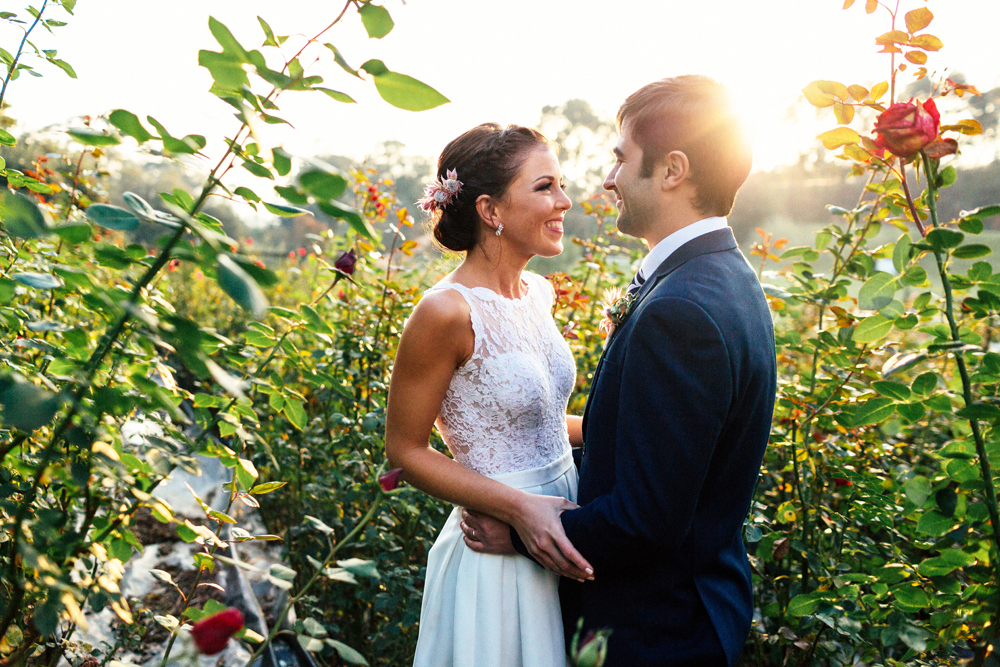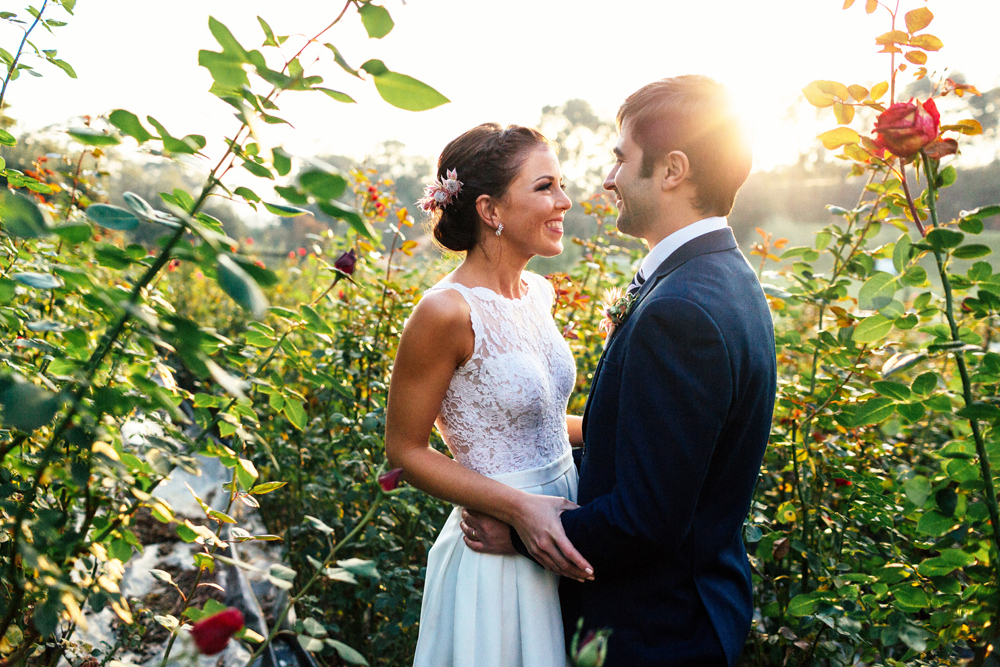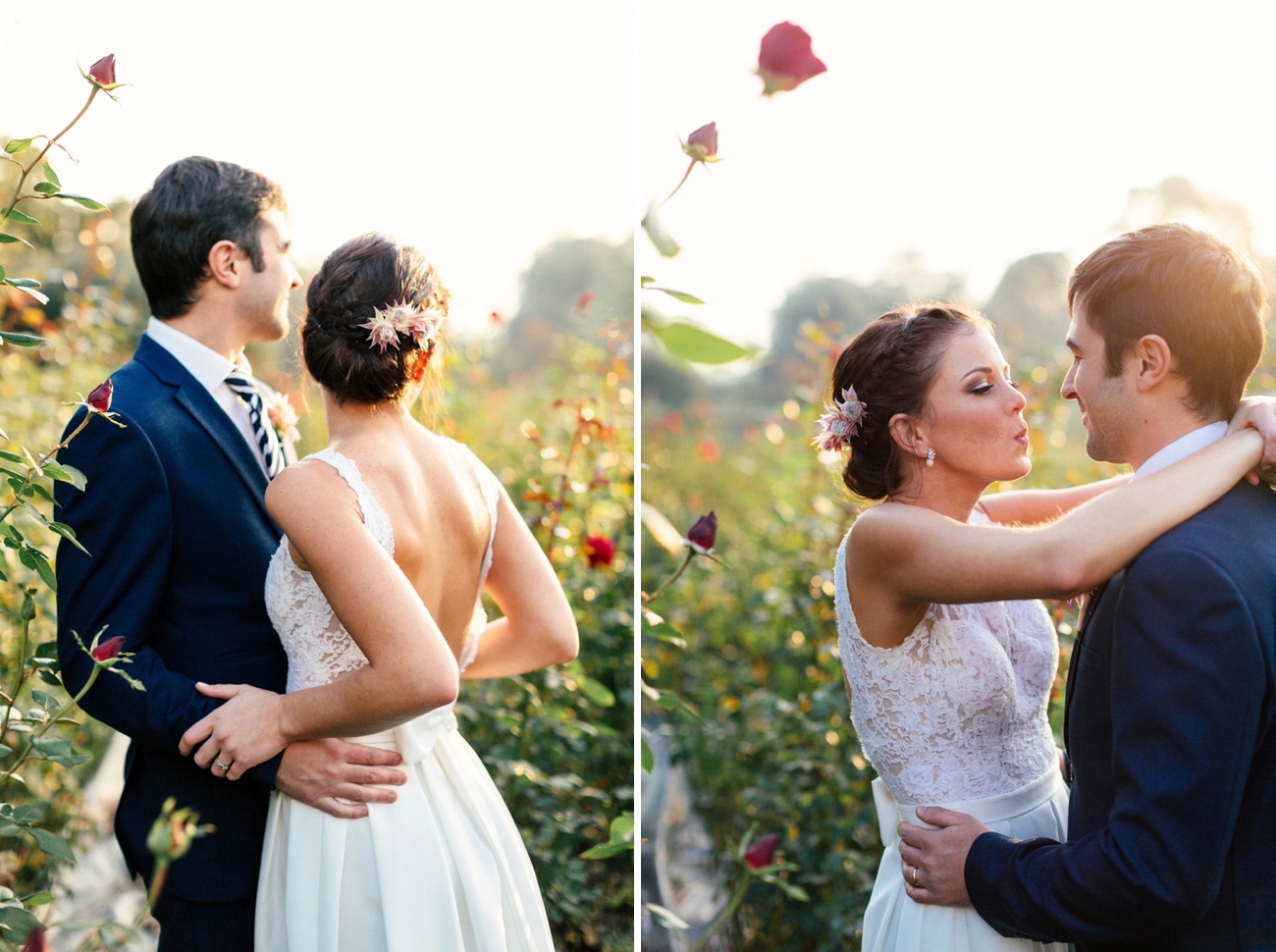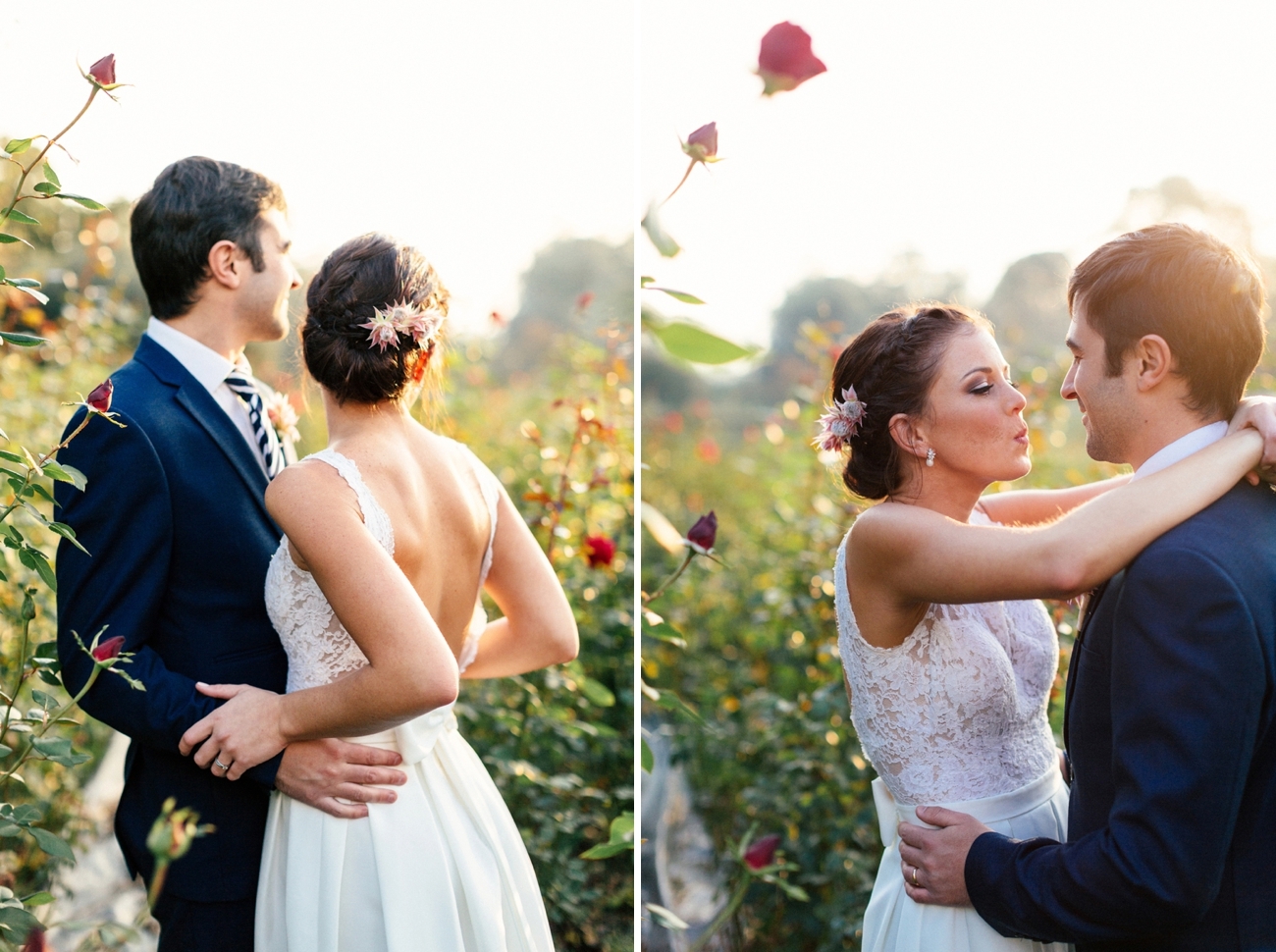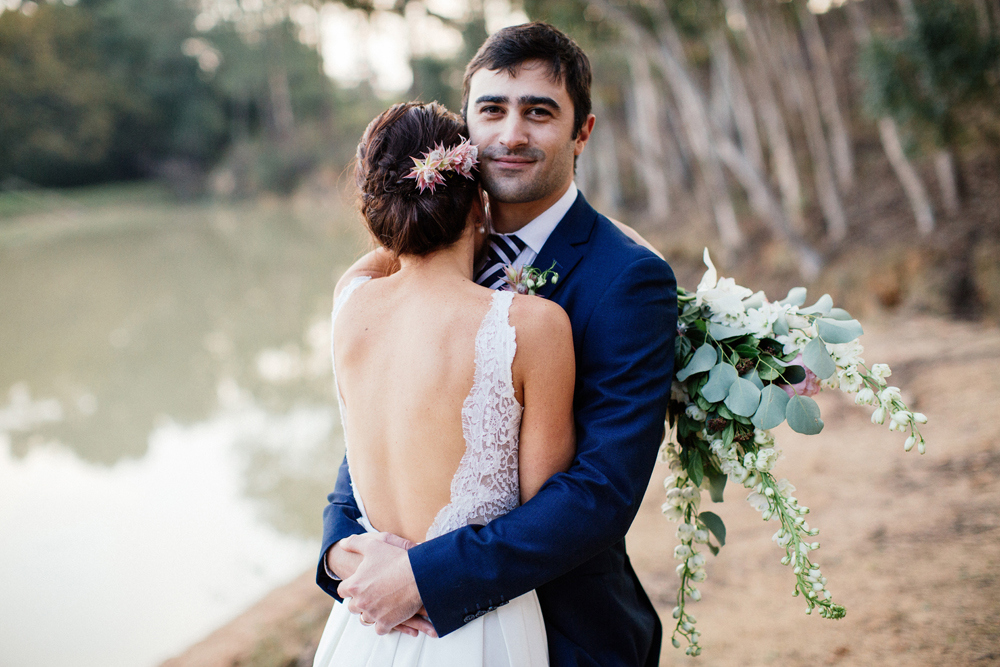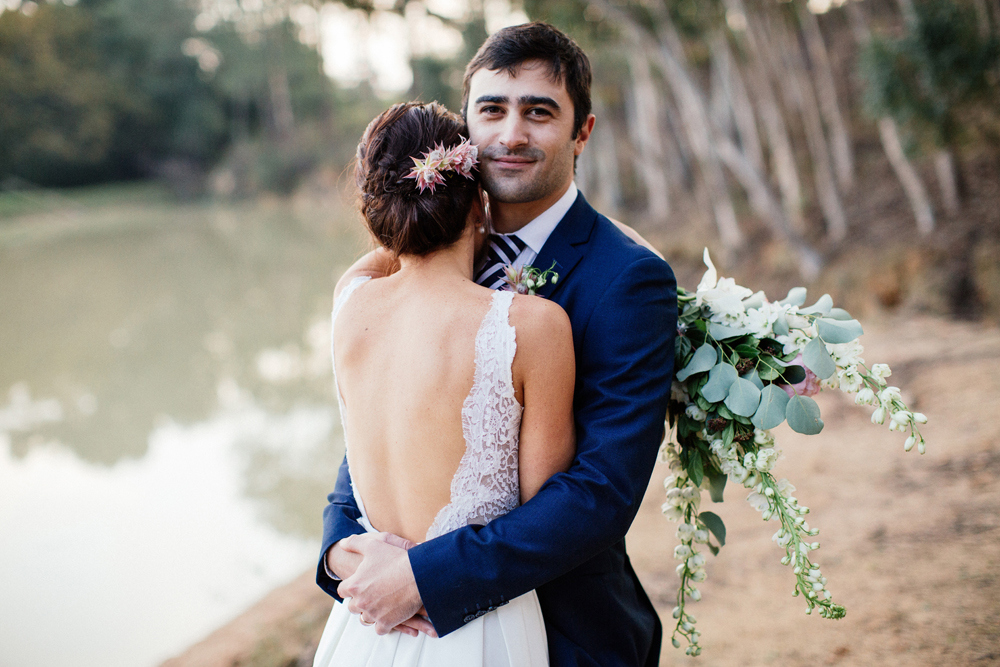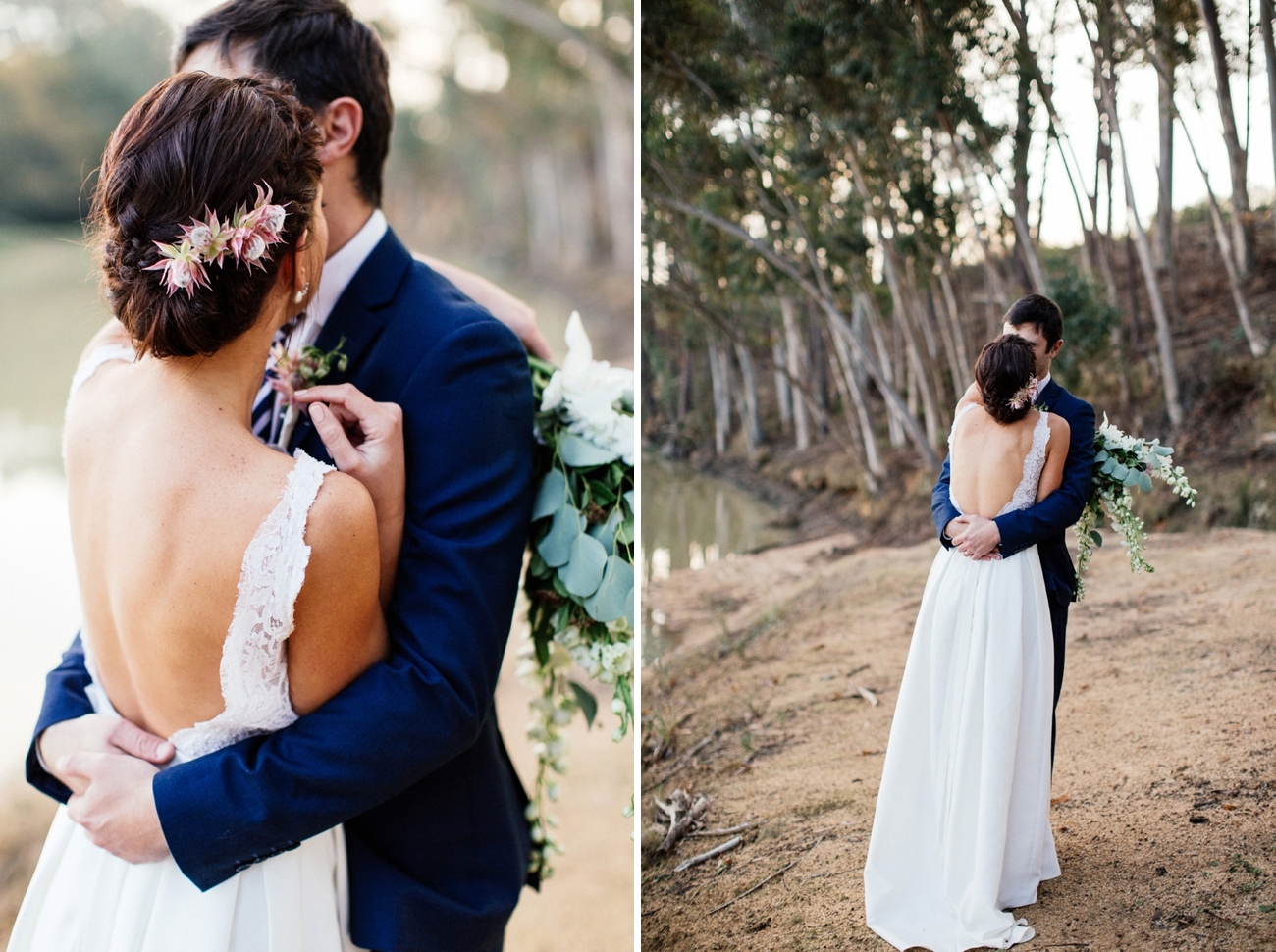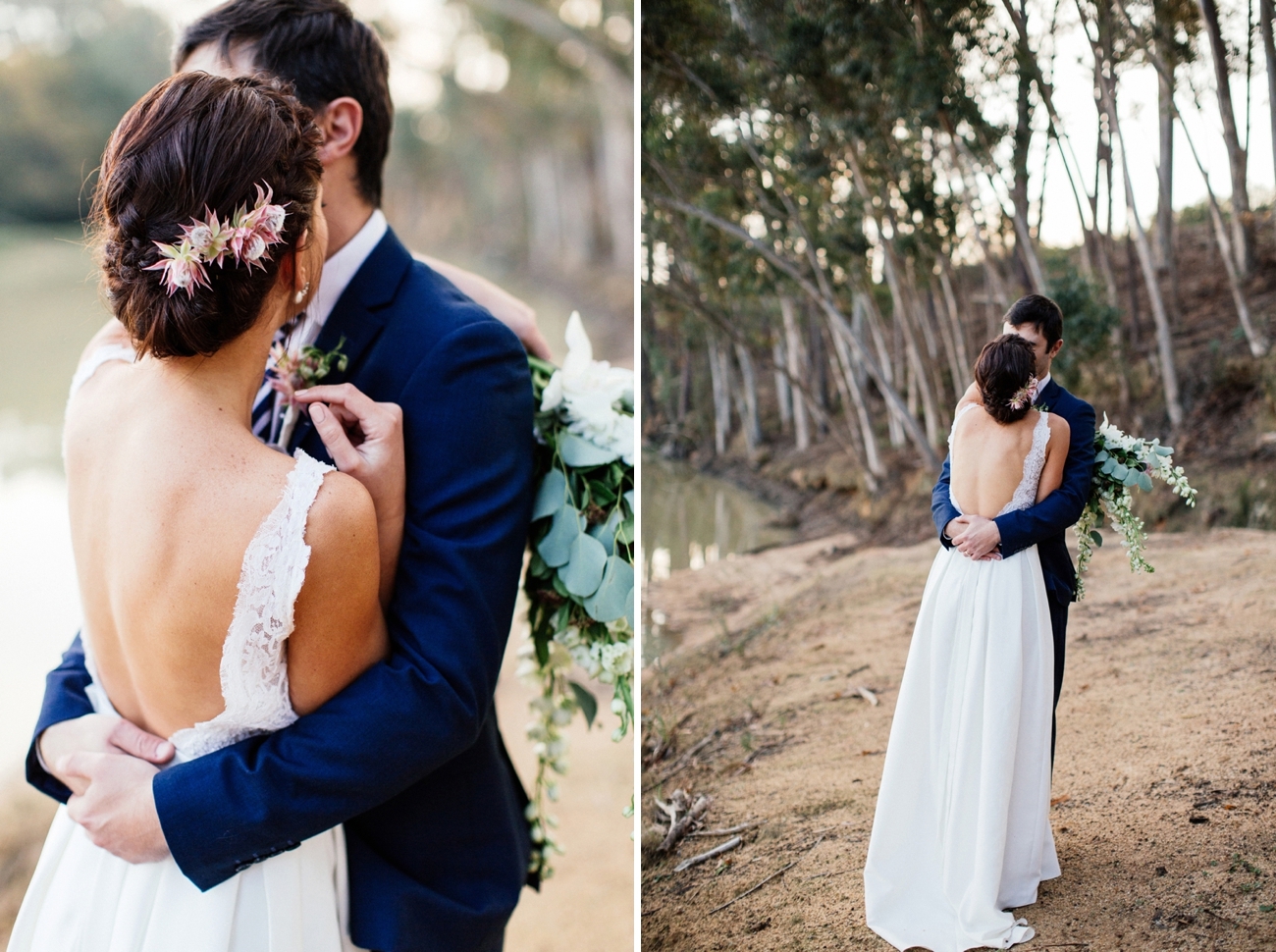 The Flowers
My wedding flowers made me so happy, I wished they could last forever. I wanted blushing brides and luckily they were in season. The rest I left up to Liezl. She added a hint of blue in the flowers as well as with the Delft vases. It made it so elegant and pretty.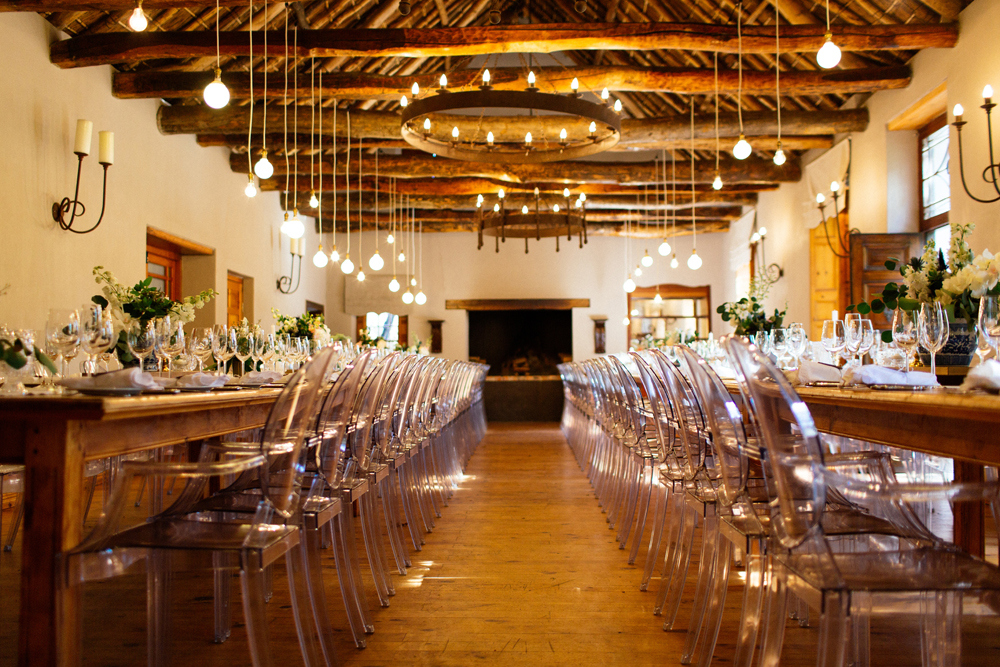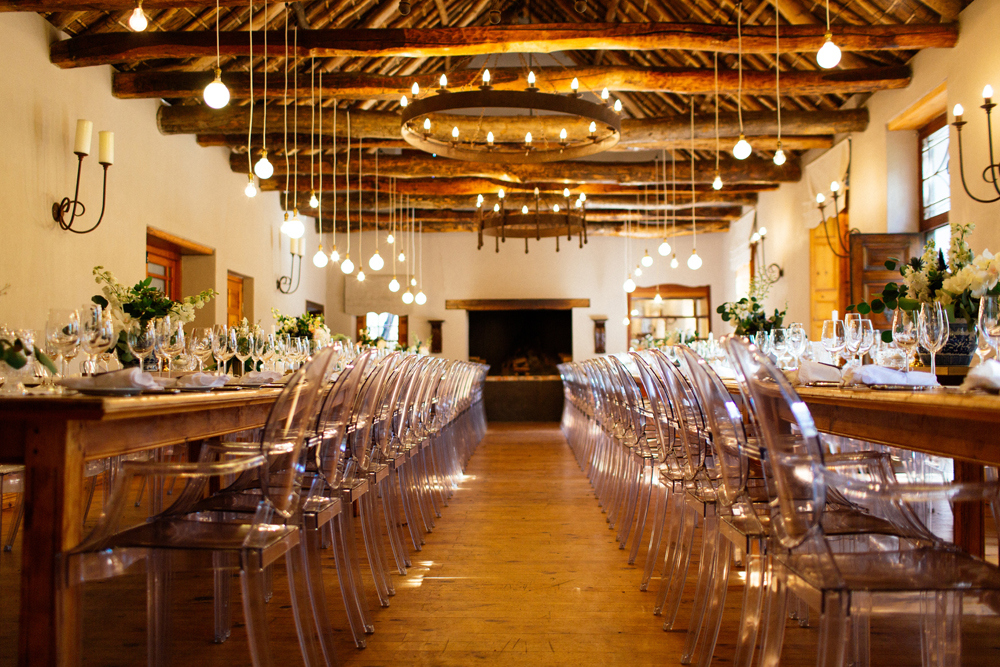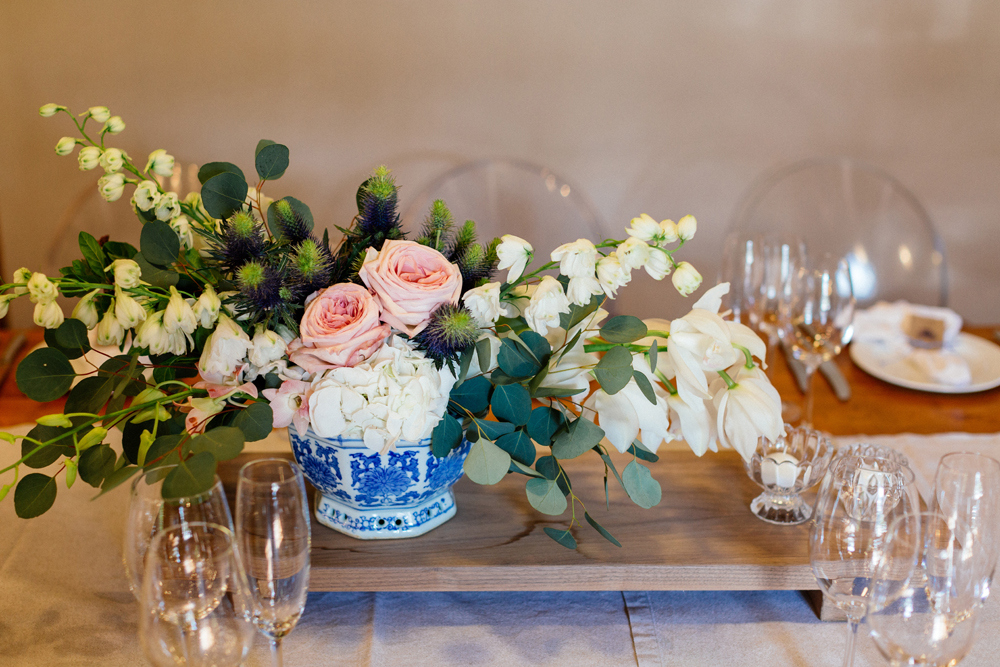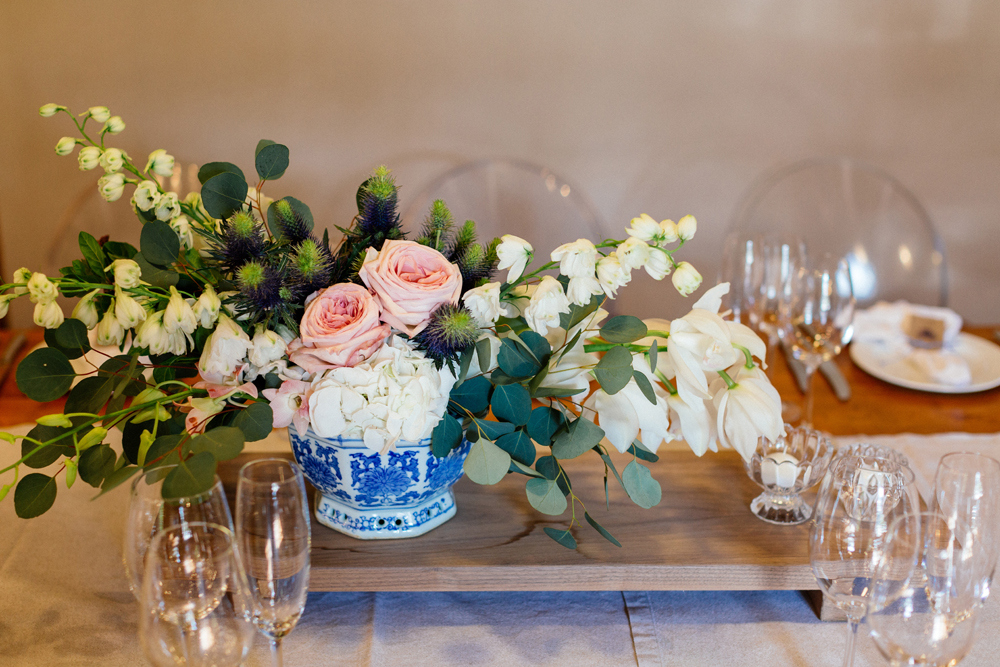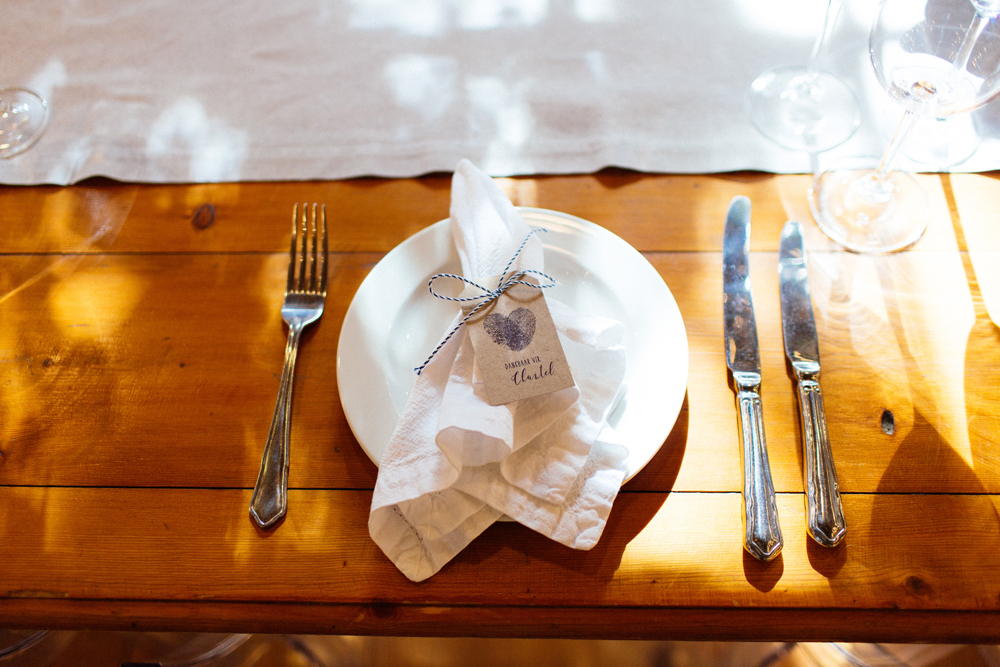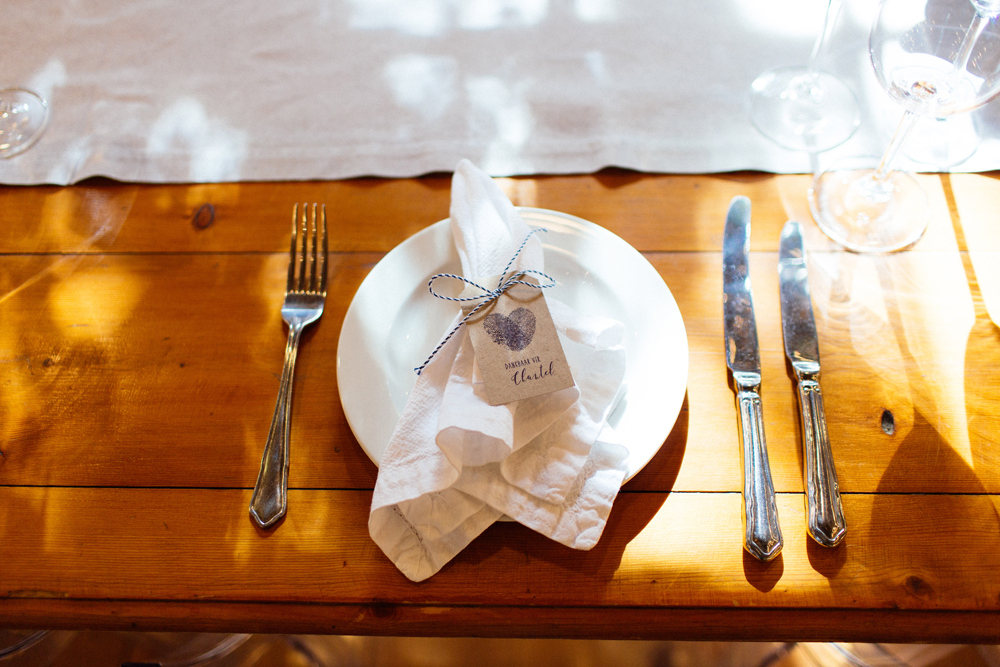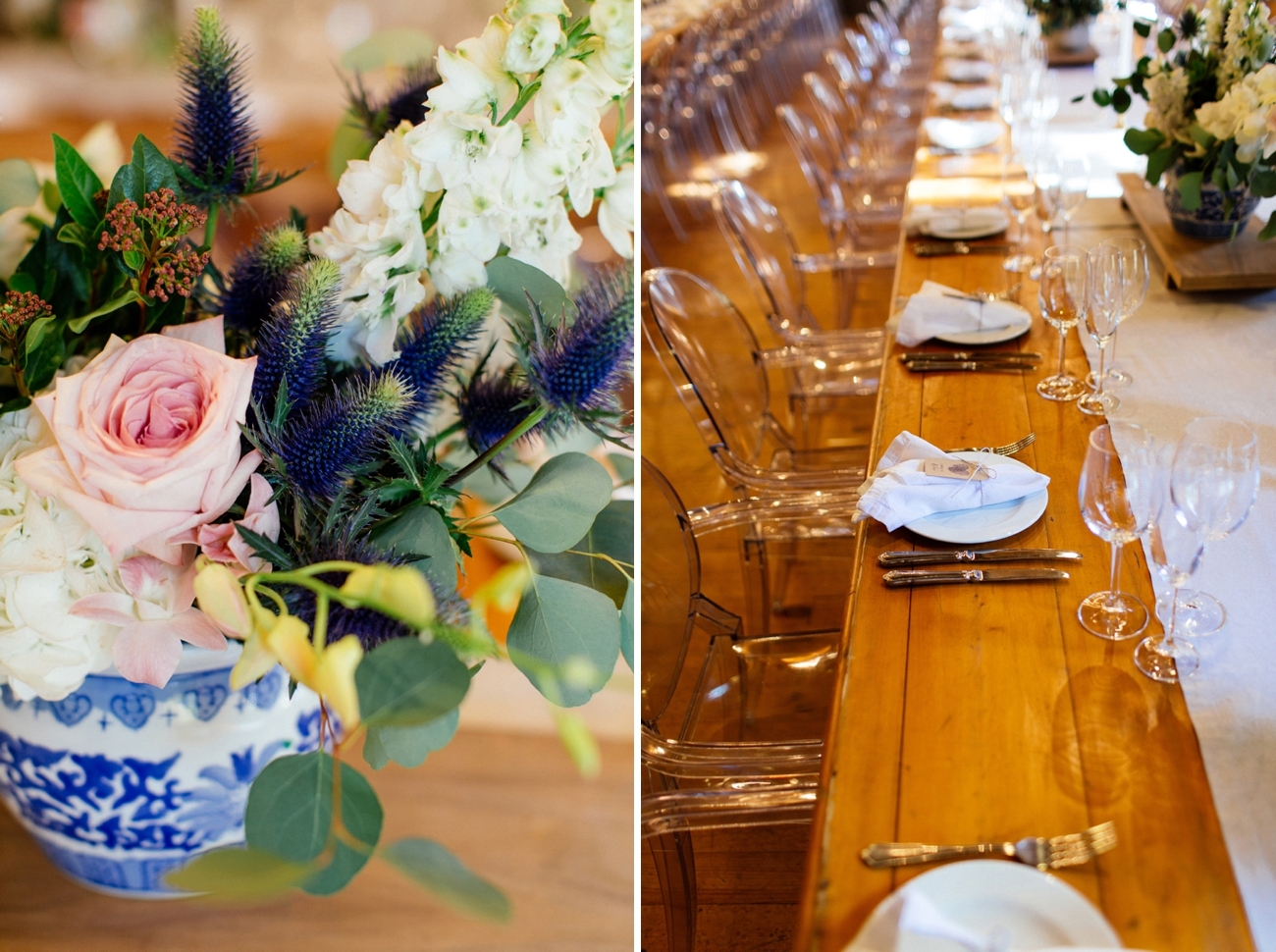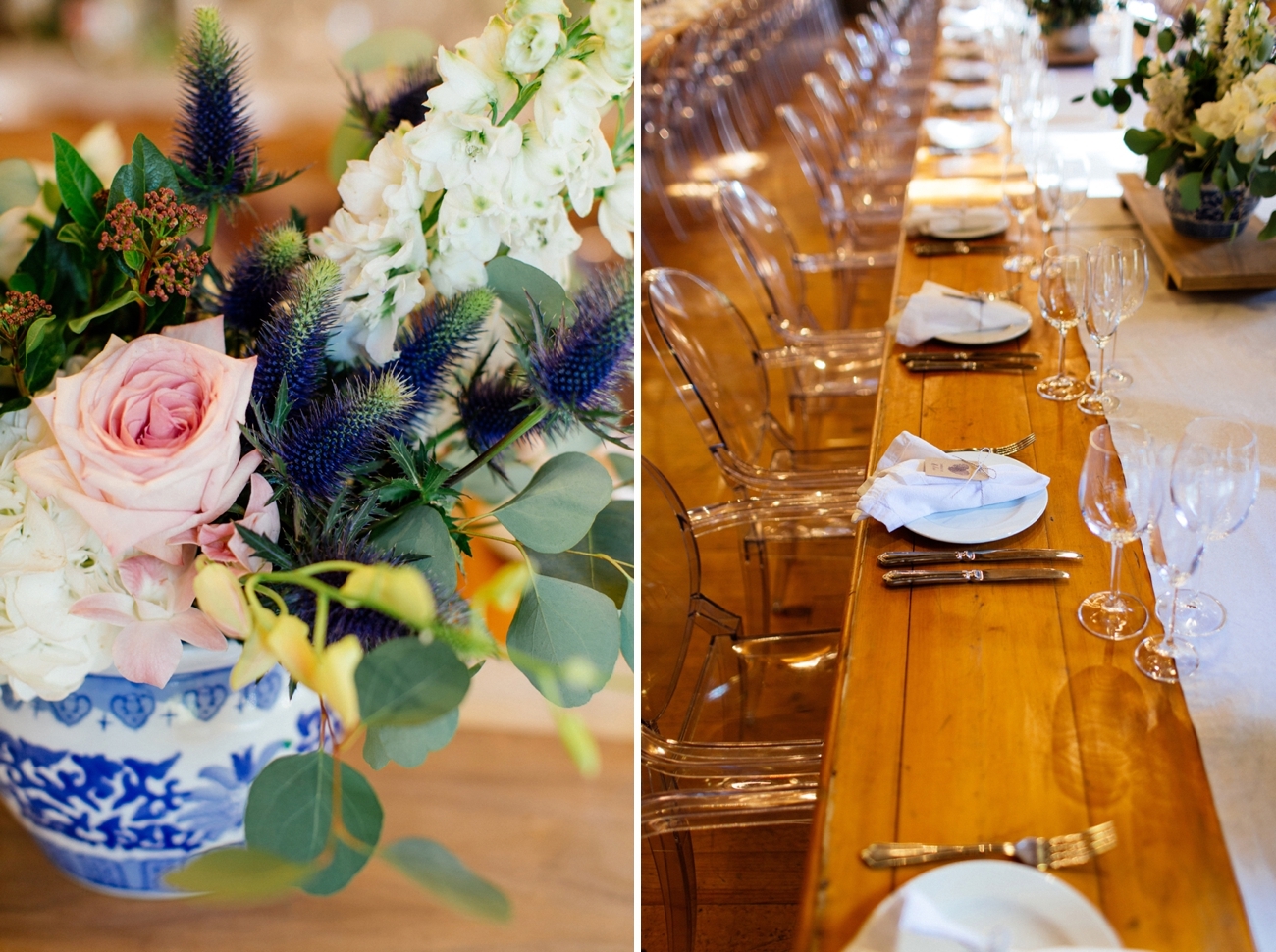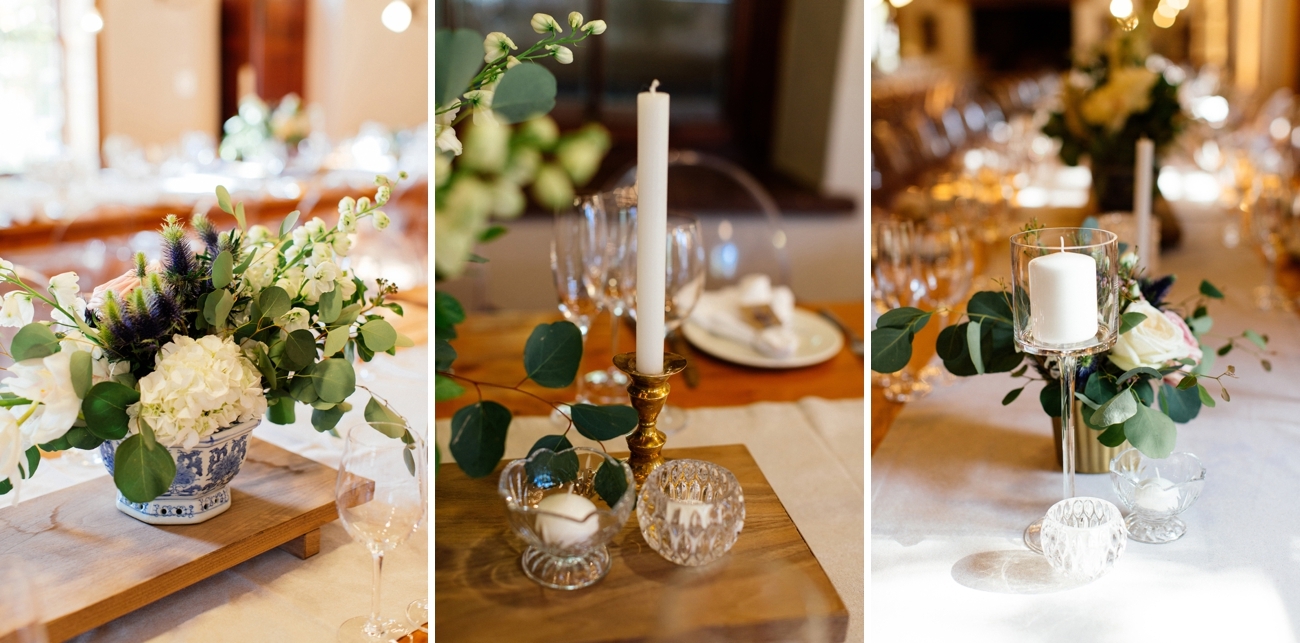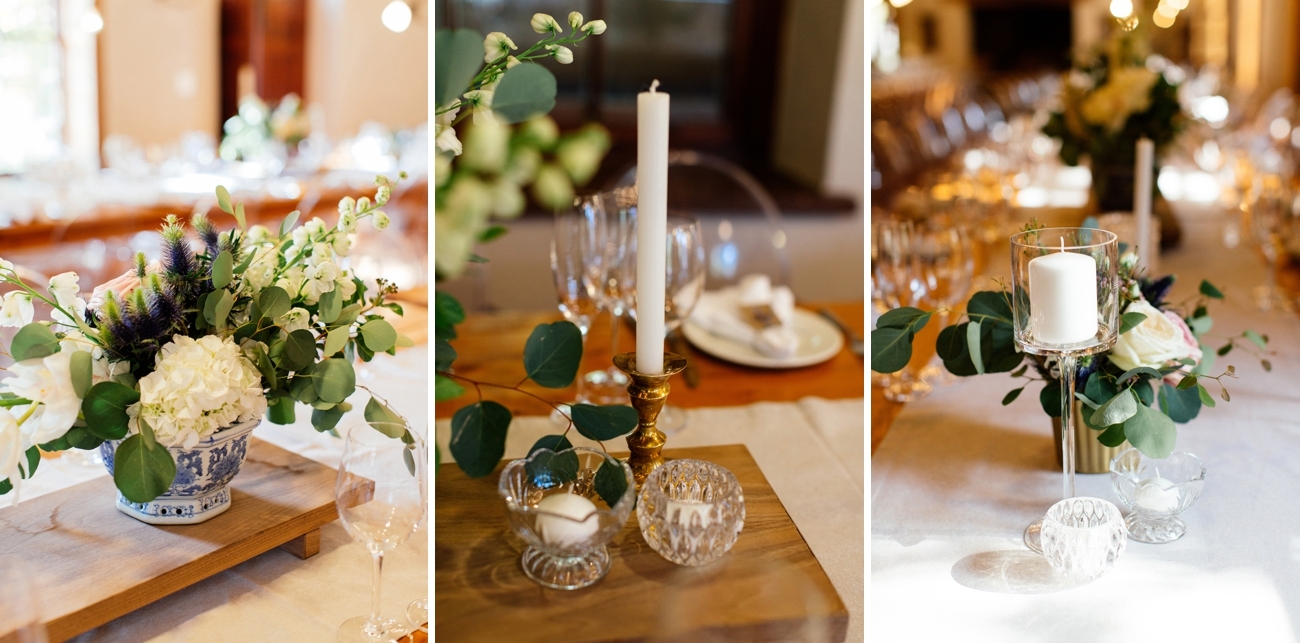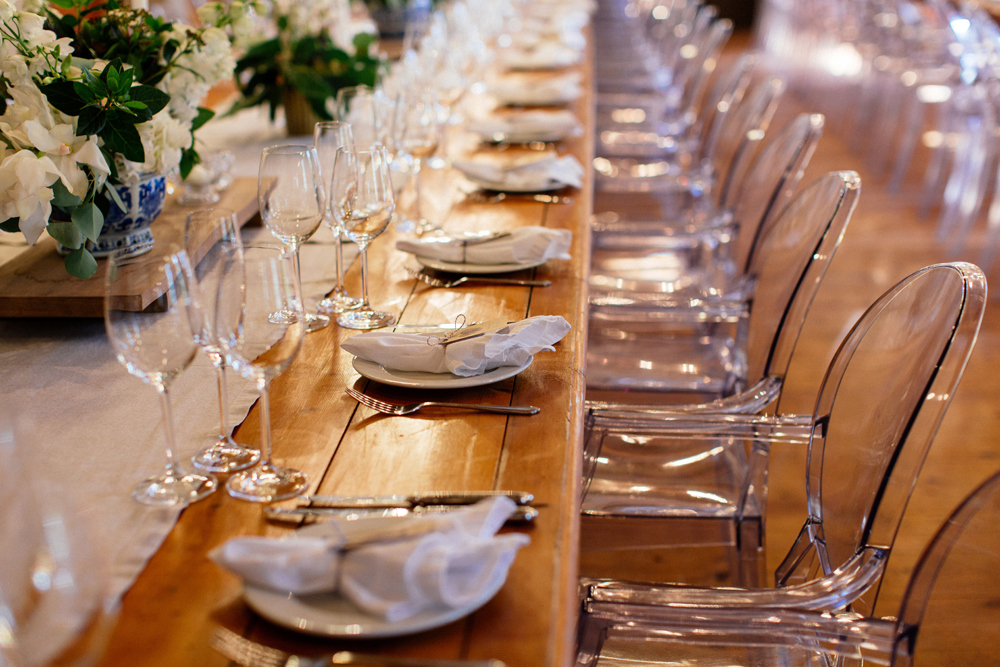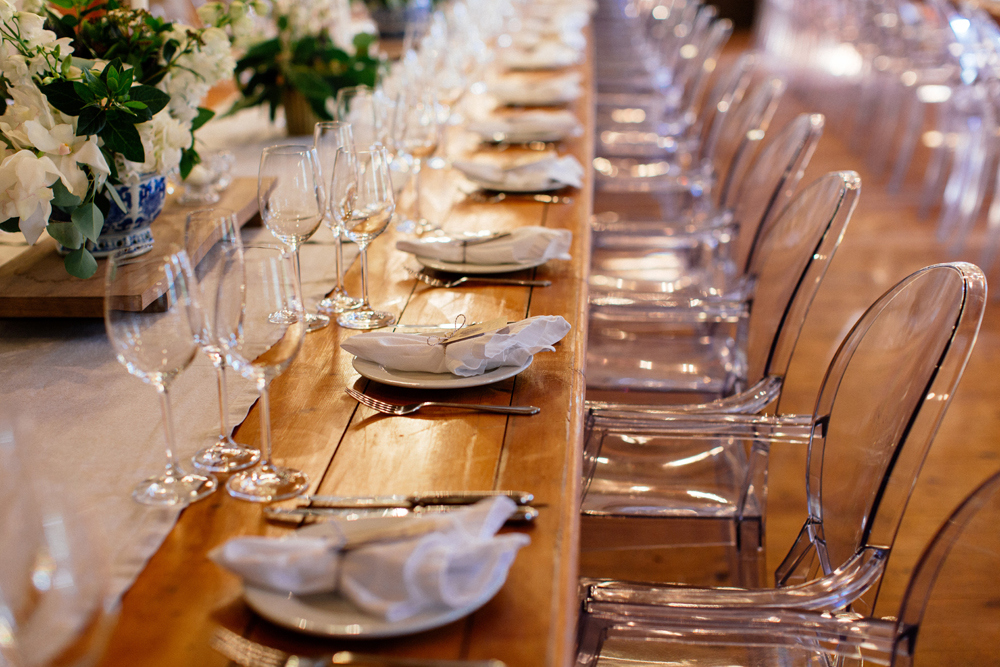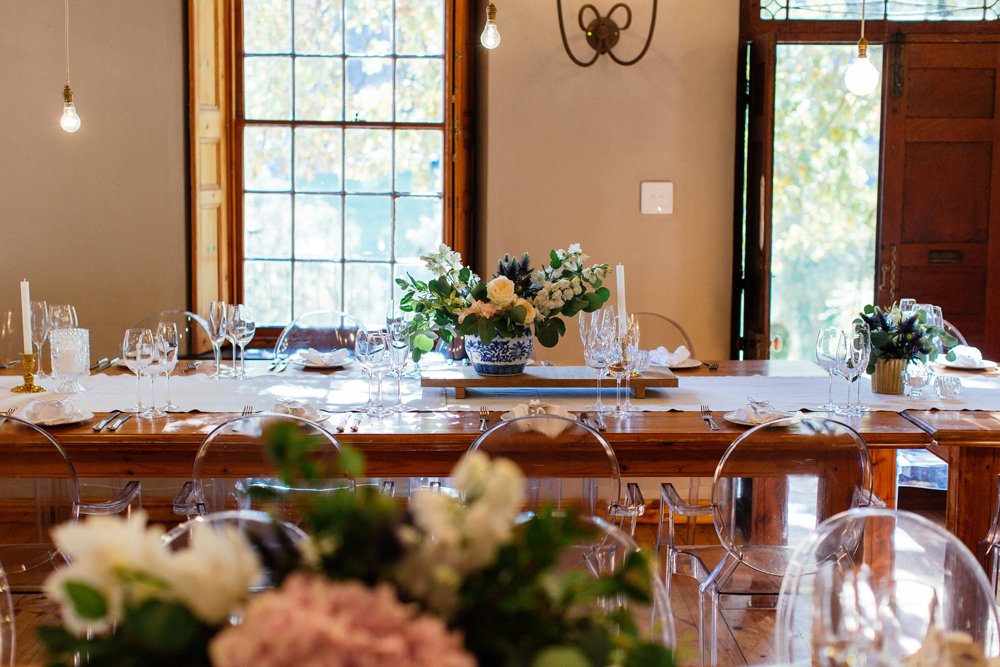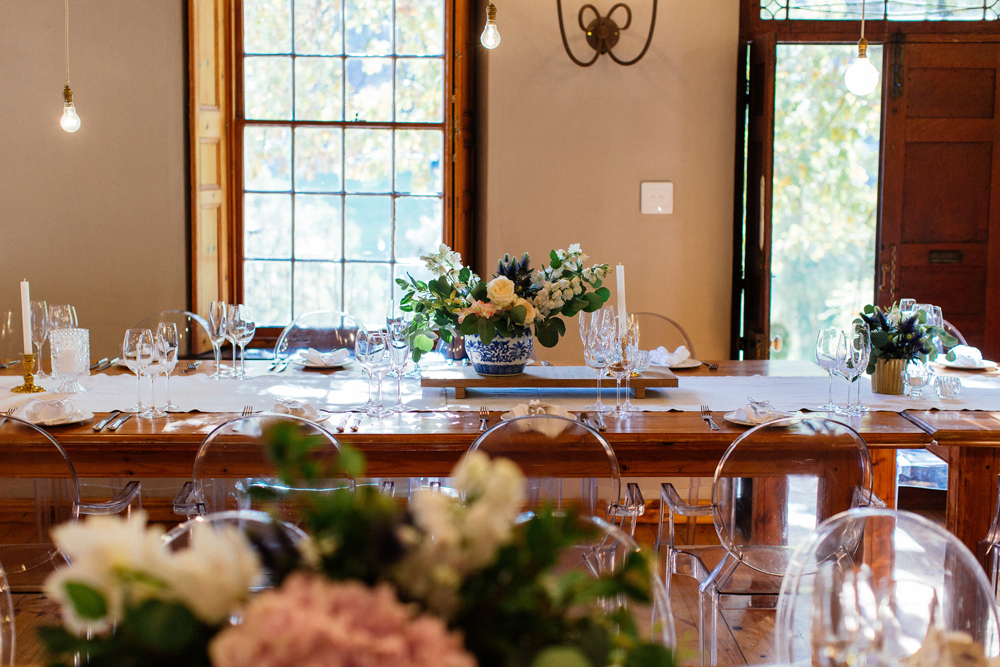 Memorable Moments
Oh, we had a few of those! Mine was of course when I entered and saw Stefan. All the nervousness was forgotten. Stefan would say in hindsight, when the Reverend complimented him on his suit he bought the previous day or when I struggled to put on his ring because it didn't fit. It did for that day, though. And also, just sharing the big event with everyone who is important to us. It was so magical when we were announced as Mr and Mrs – you see everyone's faces and they are happy with you and celebrating with you.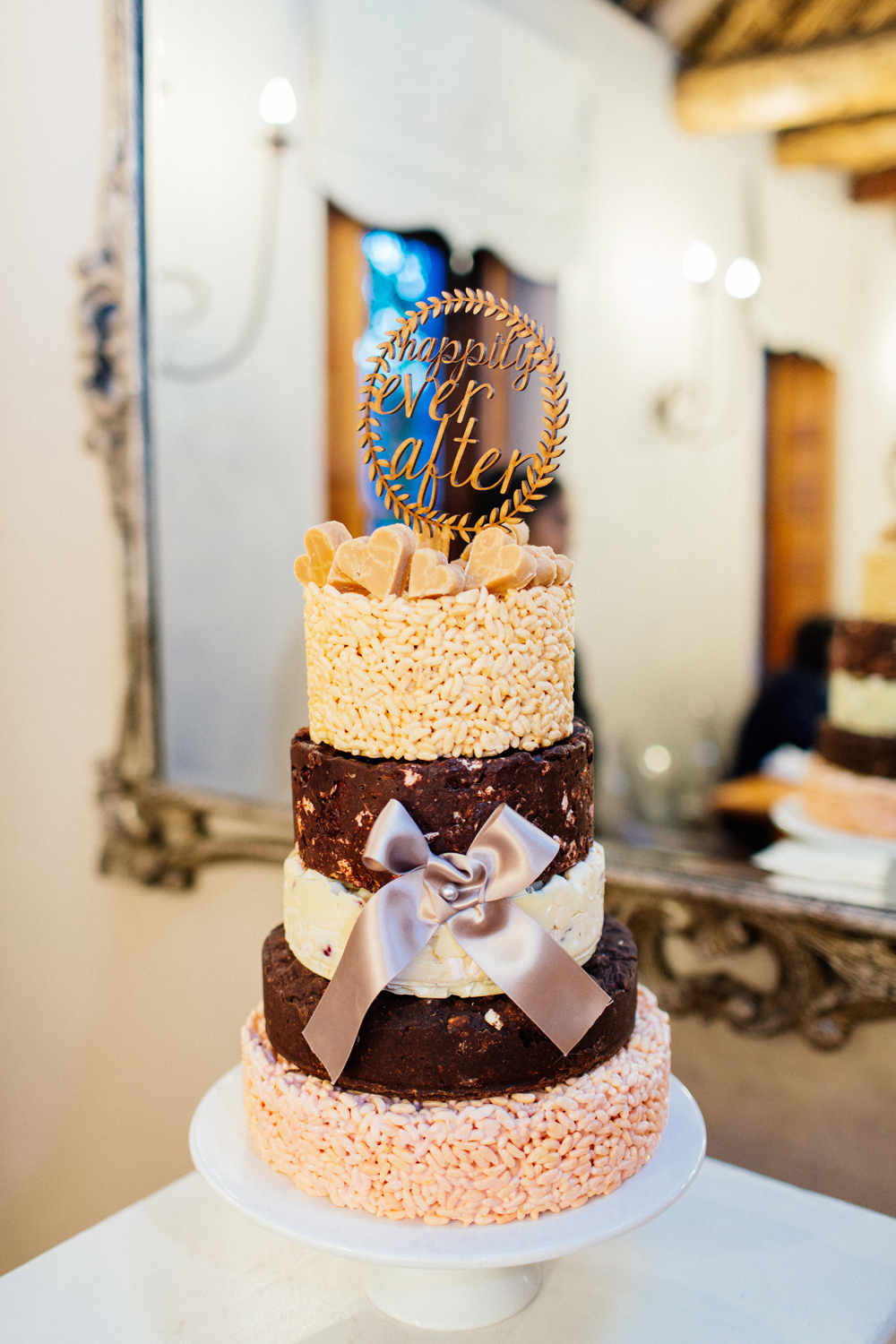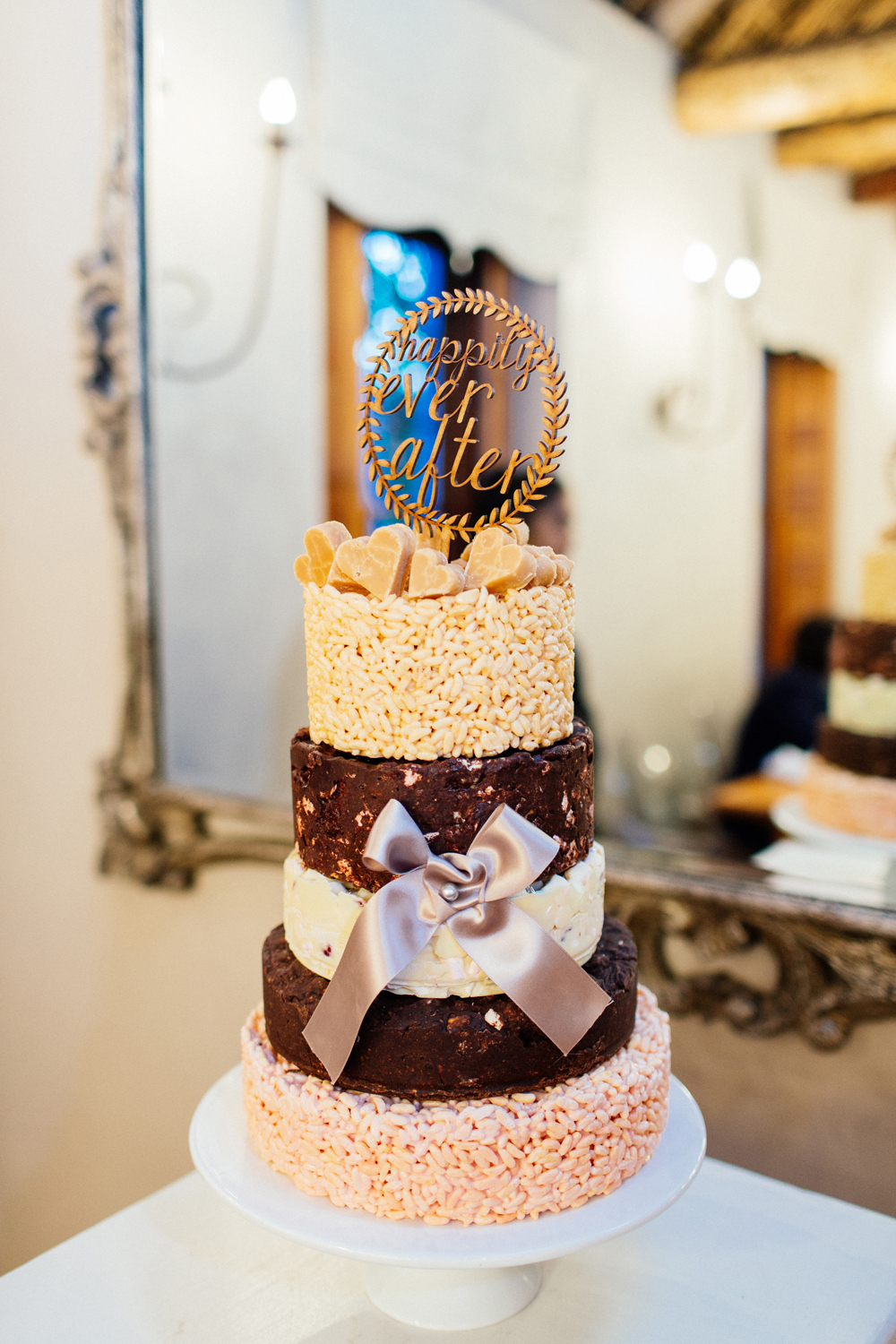 Best Decision
Deciding beforehand what we wanted. We wanted everyone to feel comfortable, relaxed and have fun, including ourselves. We only planned things that would be special and would add to the enjoyment.
Advice for Future Brides & Grooms
Don't lose yourself in planning, it can become very overwhelming. It's your day, so only do what makes you happy. If it doesn't work out, it will still be amazing because everyone is there to celebrate with you.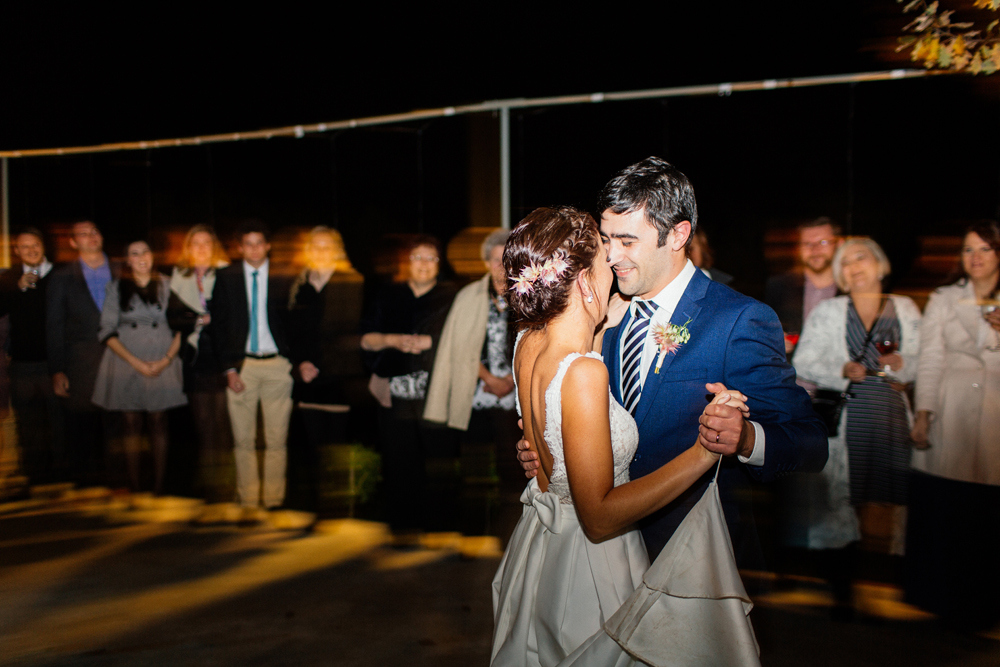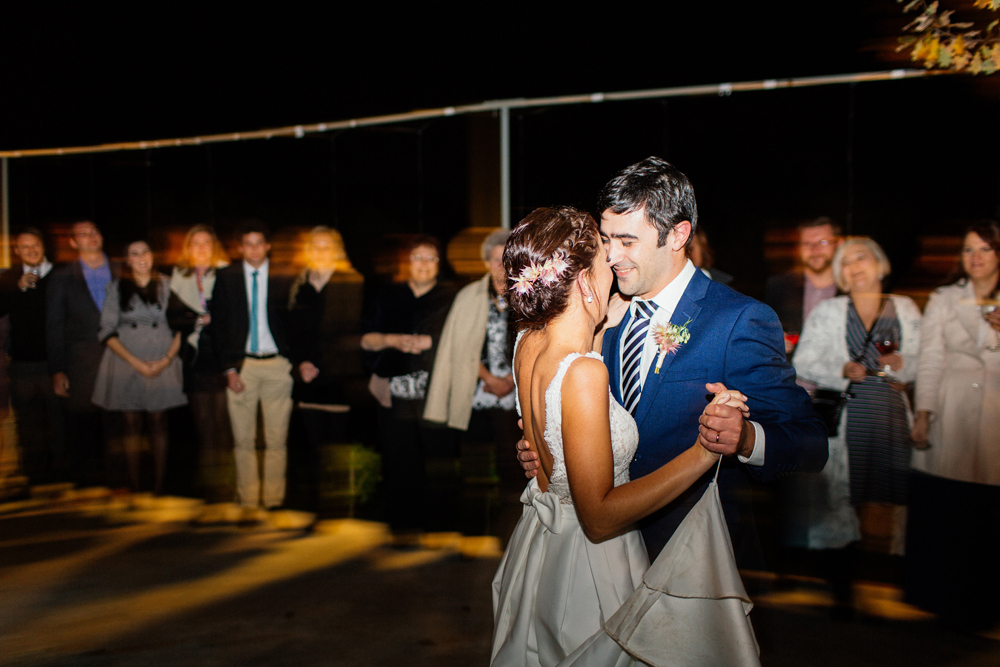 You can see more from this wedding on Marli Koen's blog.
SERVICE PROVIDERS
Venue & coordination: Langkloof Roses | Catering & cake: Linda Bruyns Catering | Photography: Marli Koen | Flowers & décor: Liezl Kotze Floral Art | Stationery: Anneke Schlebusch | Bride's dress & accessories: Robyn Roberts | Hair: Chantel Brits | Makeup: Make-up Madonna | Groom's attire: Woolworths | DJ: Hein de Swardt | Lighting: EC Lightings


Save