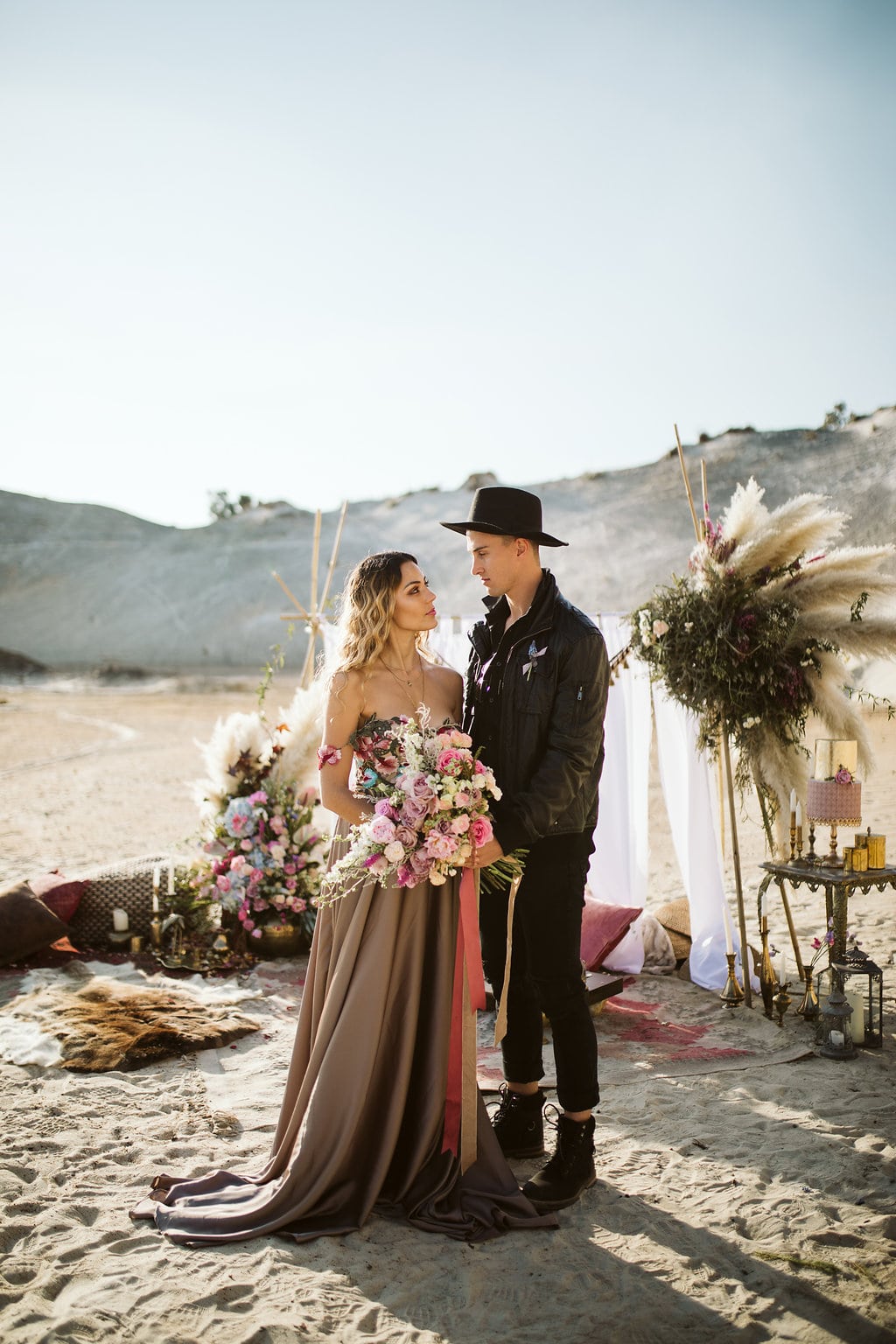 Happy 2019, lovely ones! And a huge big special welcome to all of you who are just engaged and joining us on SBB for the first time! We're kicking off the year with some gorgeous modern boho inspiration with a desert vibe, brought to life by a talented local team. (Start as you mean to go on, I say!) I especially love that this one is an elopement, because styled elopements have become one of my absolute faves recently – I just adore the idea of escaping with your ride or die to the dunes and having a dreamy picnic while the sun goes down, perfectly captured by a photographer like the lovely Jessica Notelo! It also shows you don't have to go to Morocco or the Mojave to capture this very much on-trend desert style. And OMG you guys the details! Cake, dress, flowers, oh my! Let's get inspired, shall we?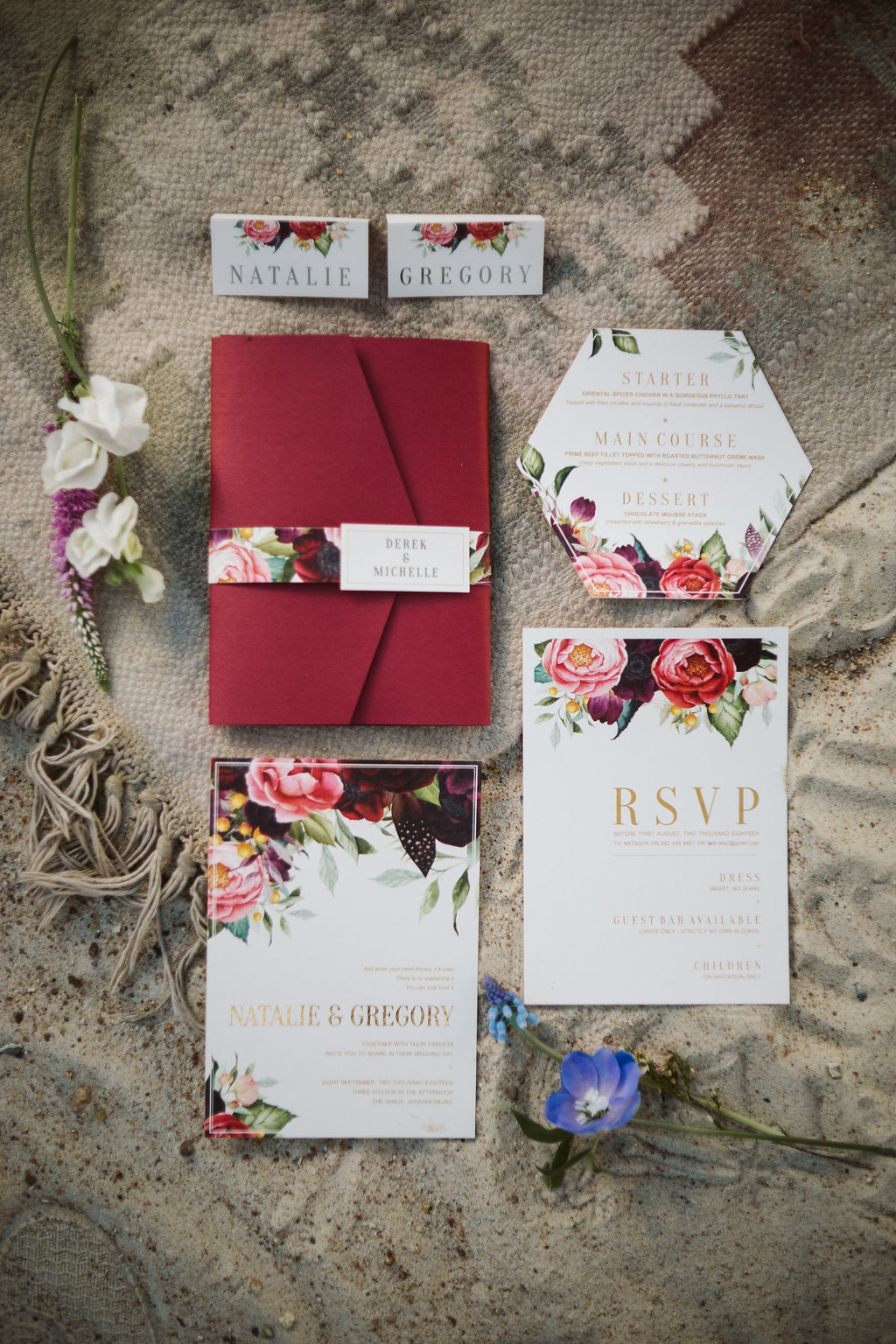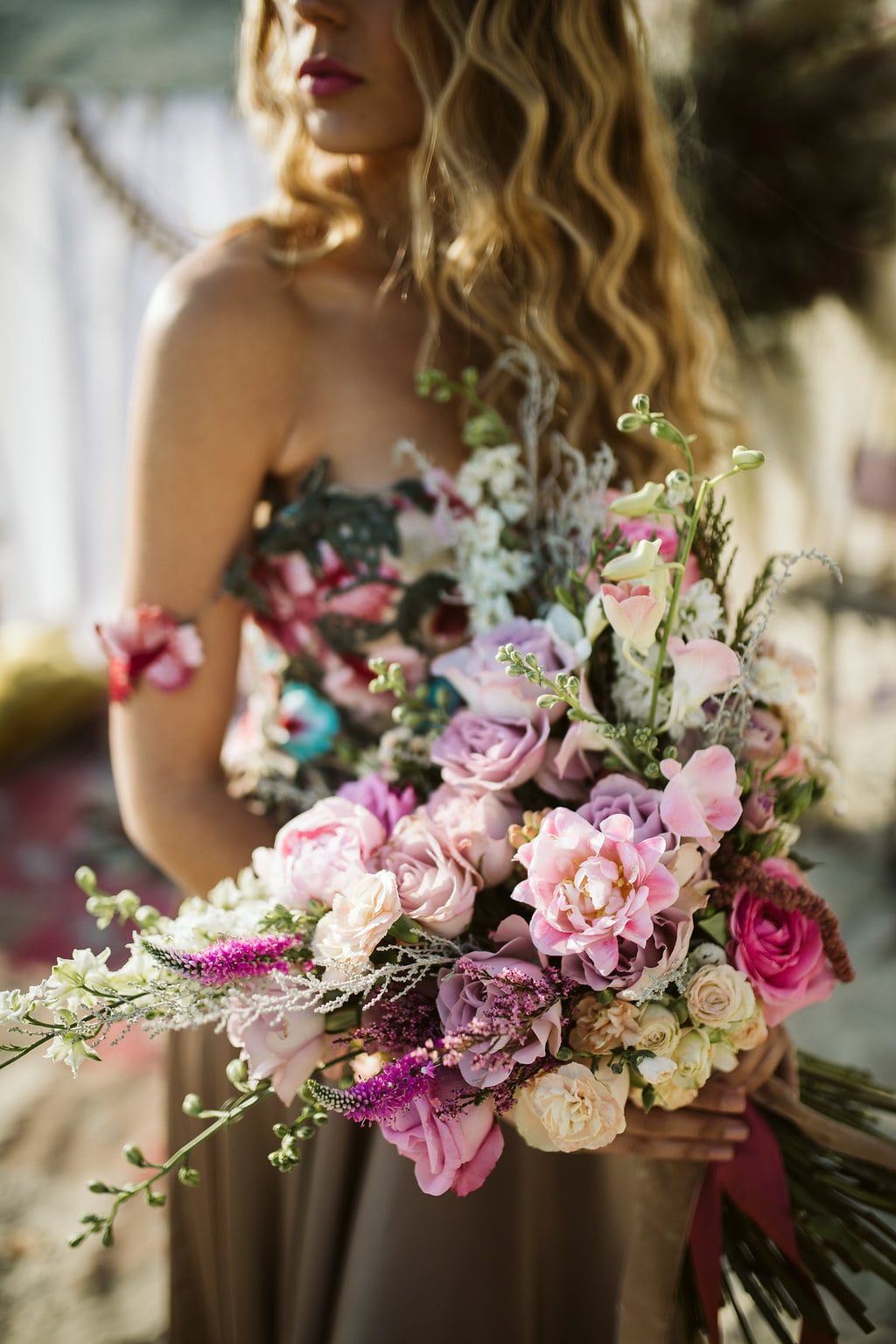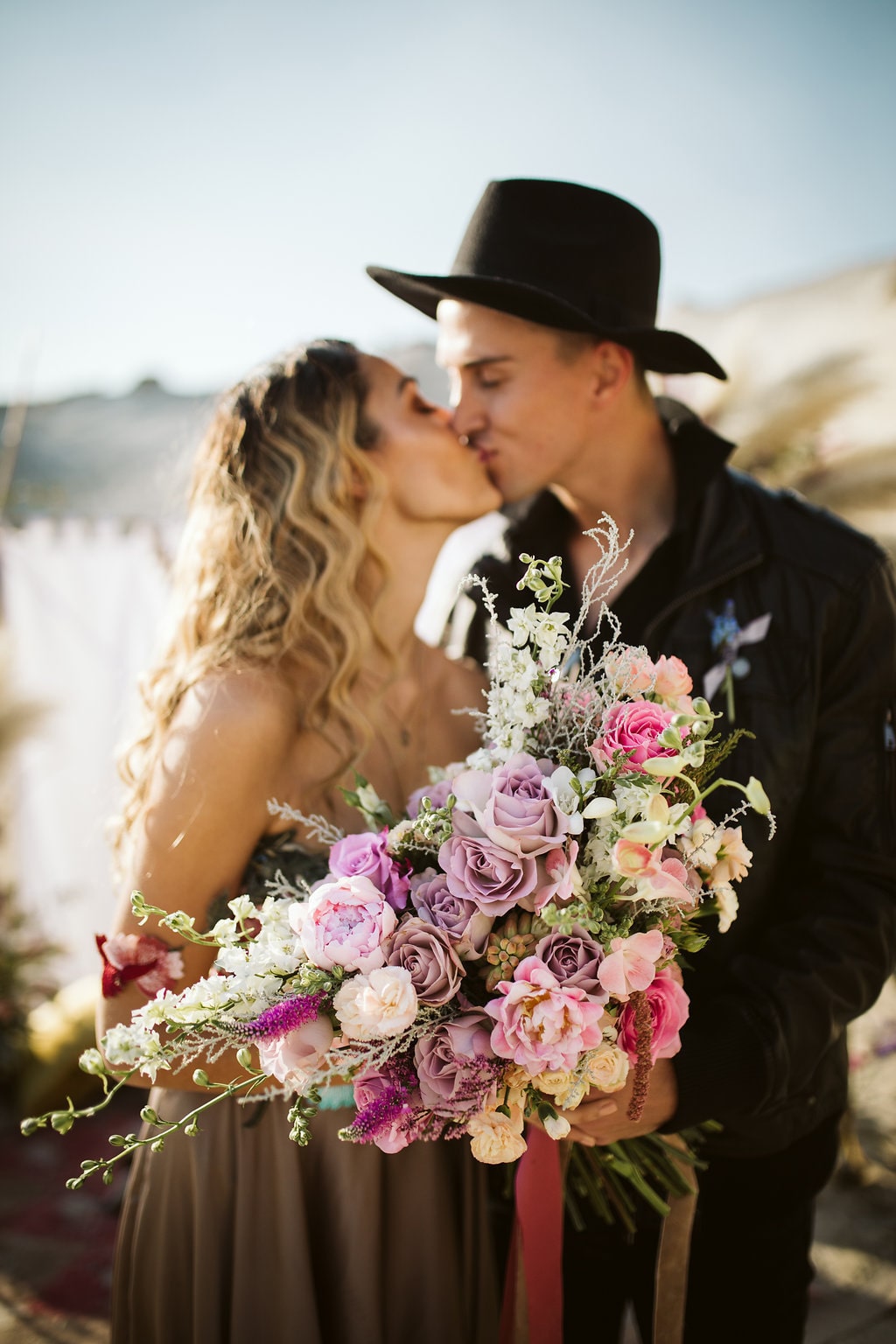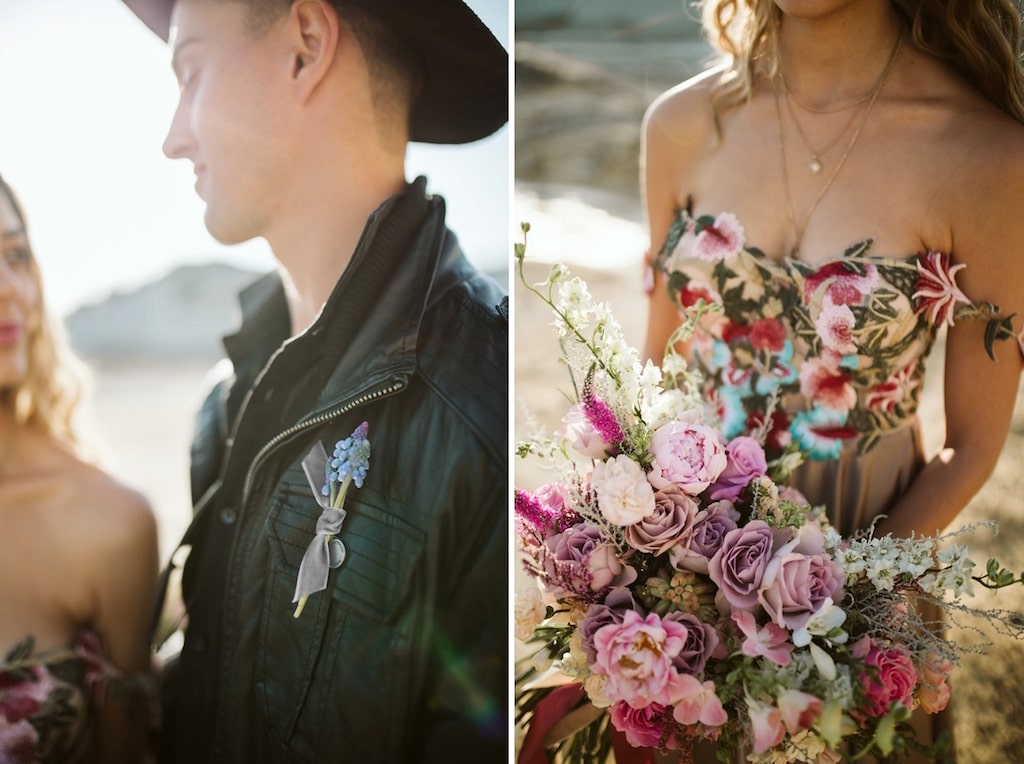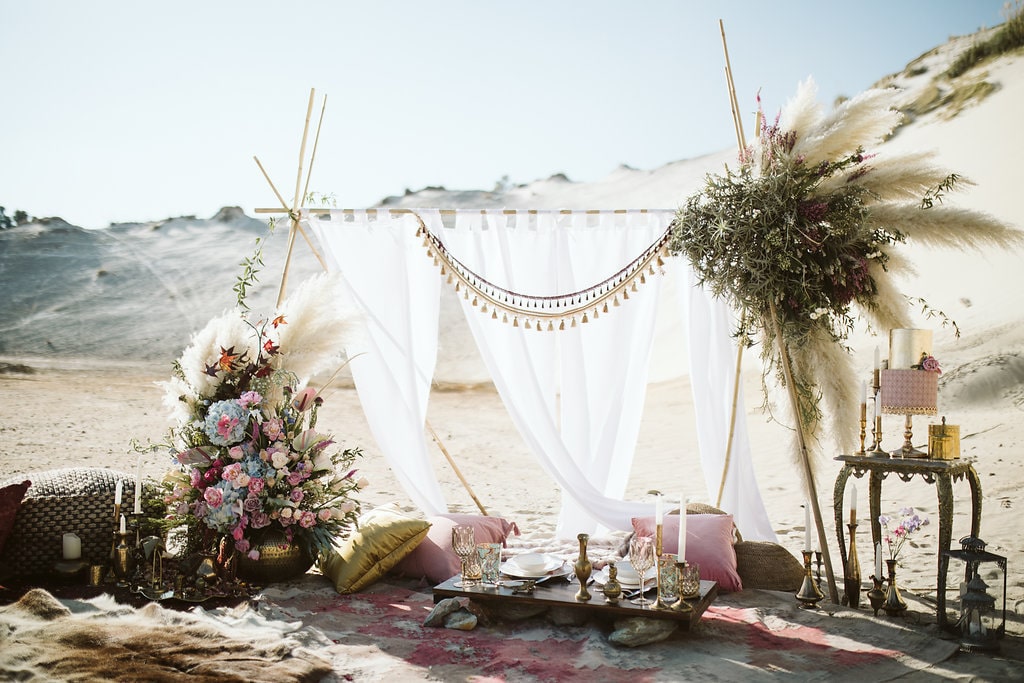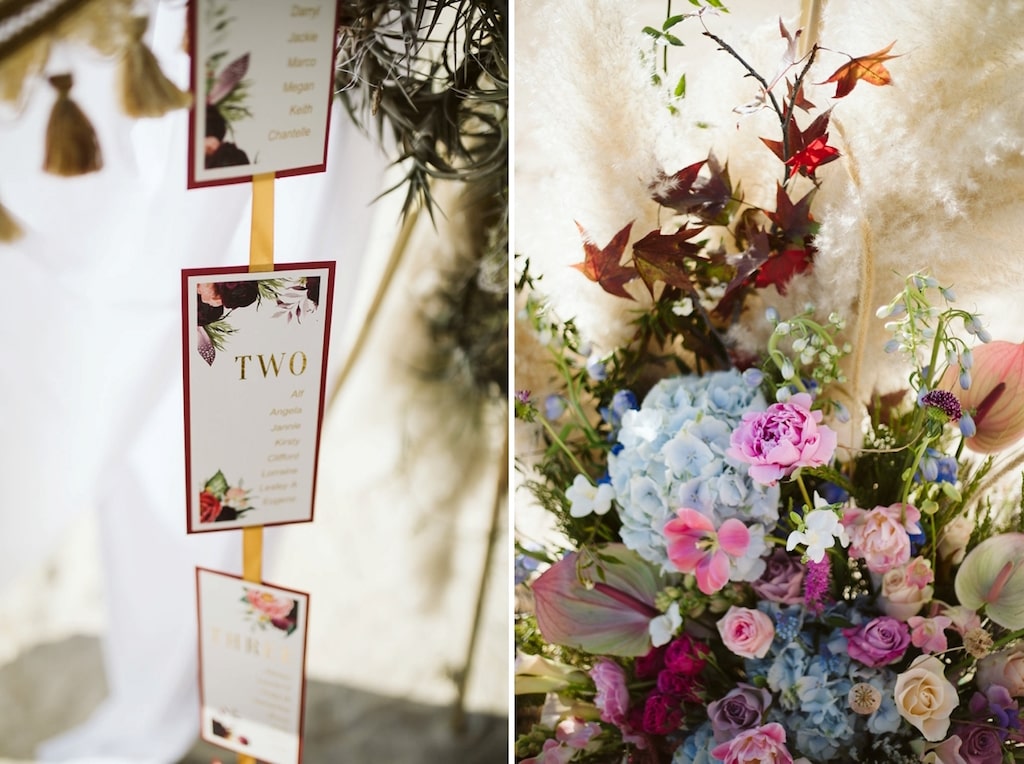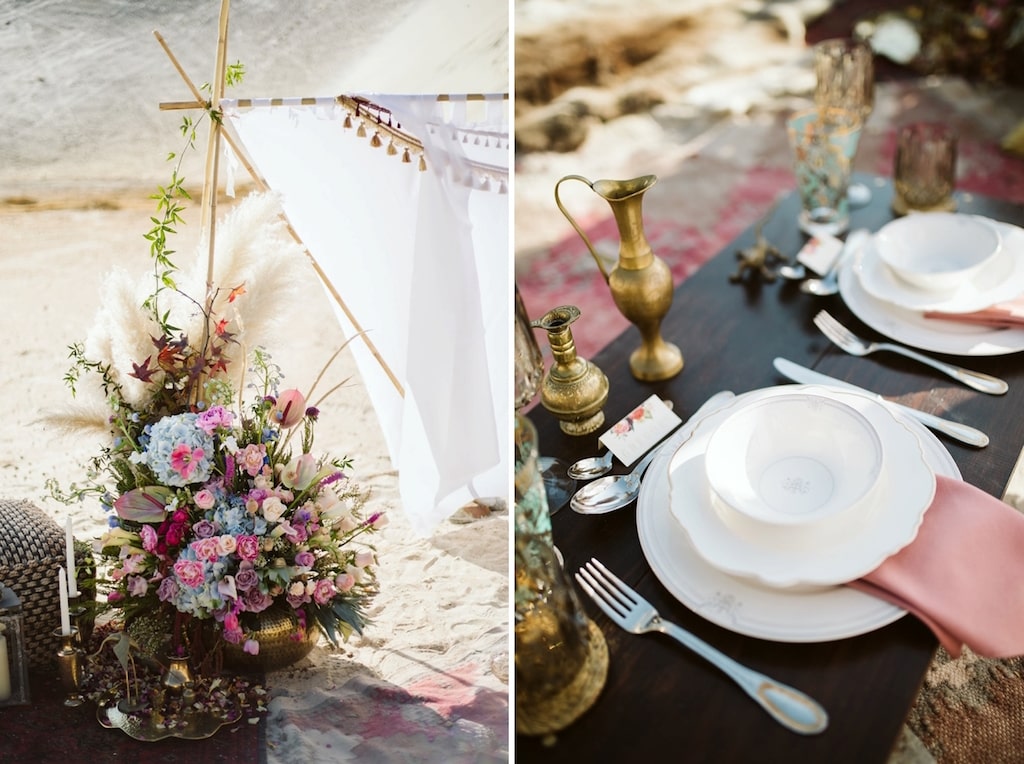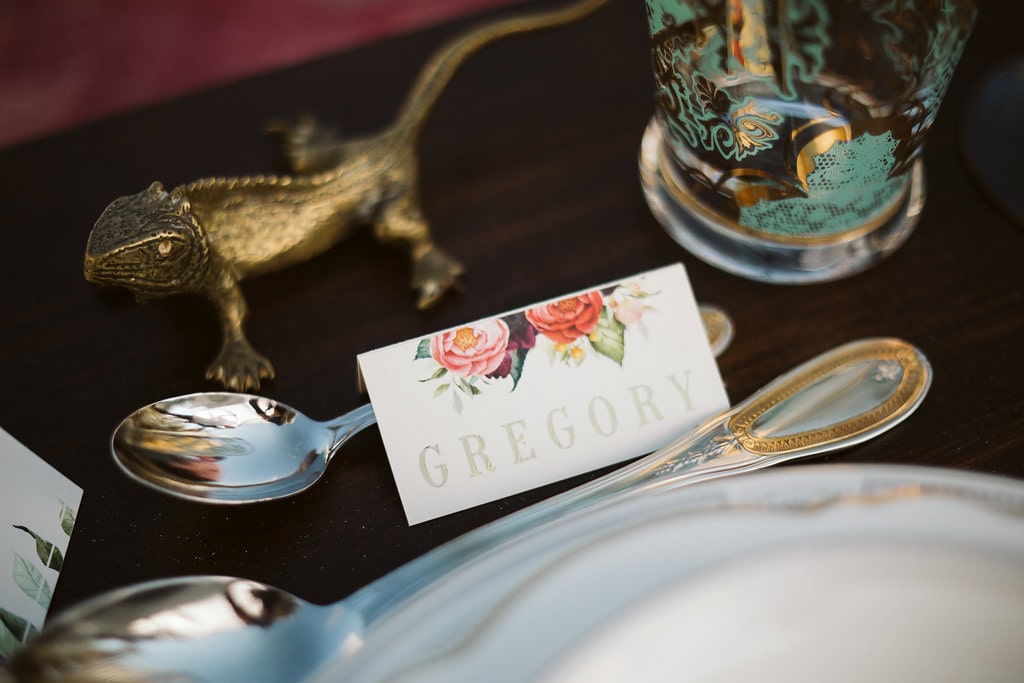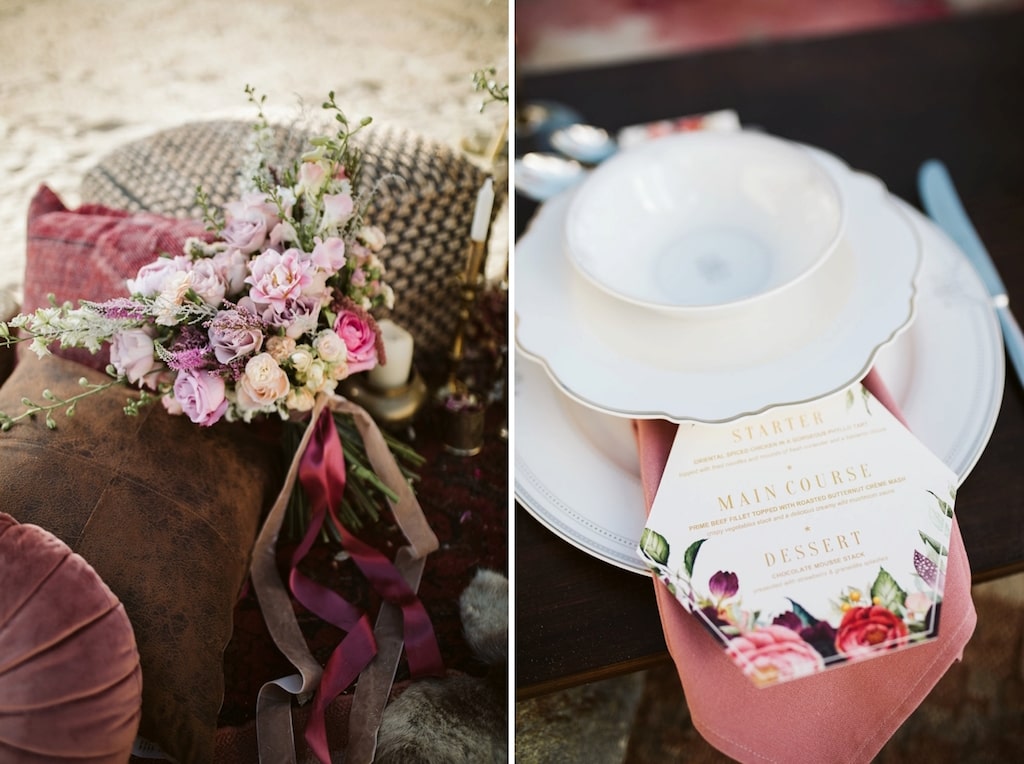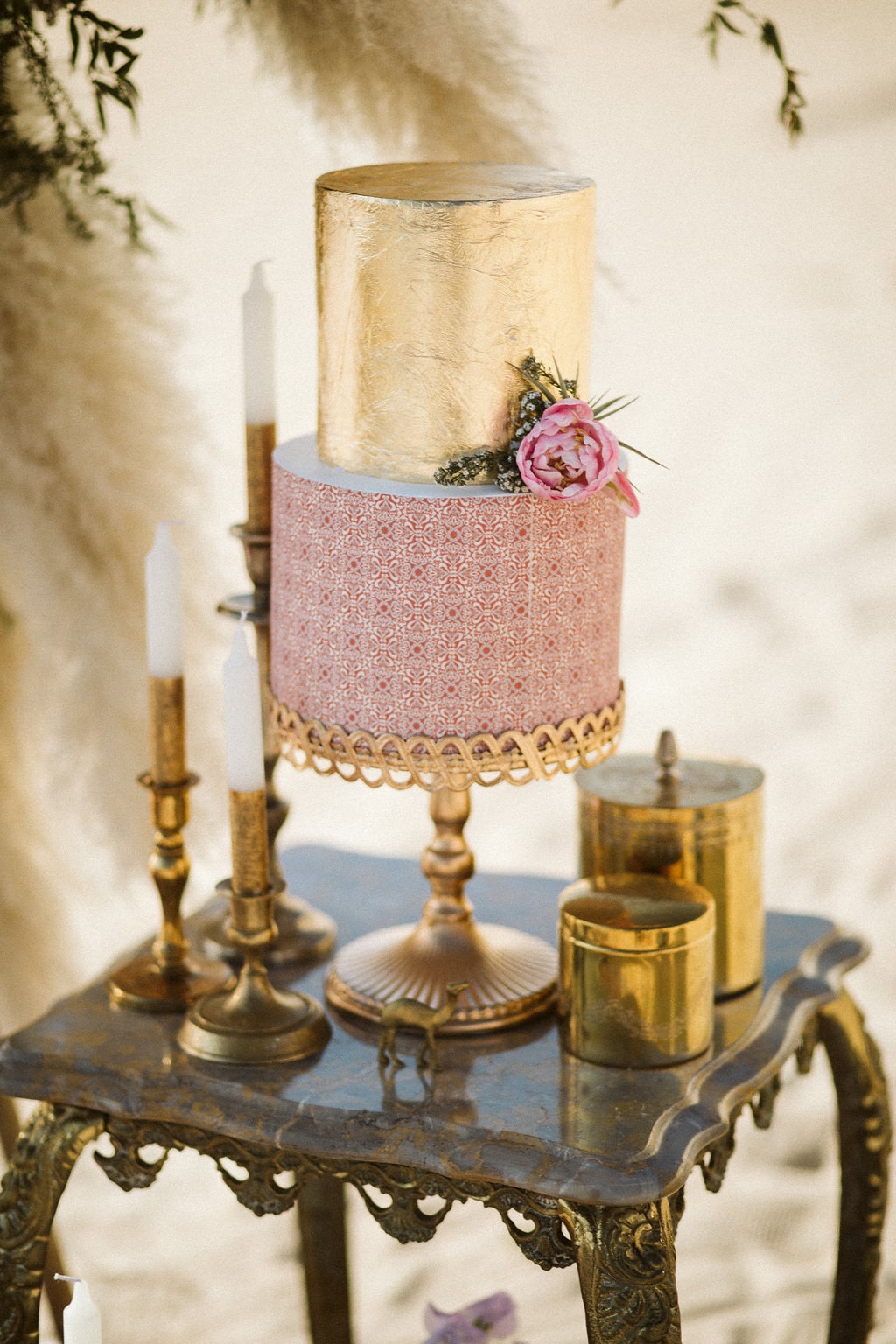 Here's some info from the team behind the pretty:
Not many South Africans explore the opportunity to set up camp in an open location to create the wedding of their dreams. We wanted to show how easy and attainable this actually is. Within two hours we had set up the perfect little elopement area with only four people working on it. It really is a great idea to find the perfect spot, and ask your vendors to come to you for your own custom setup! Since the sand dune at the location looks very desert-like, we decided to theme the shoot around the concept of the Nomad – ever-changing, ever-moving. A lot of young couples these days want something unique for their wedding. They want to create special photographs of their nuptials that no one else has. Overall, it was an incredible day with a lot of firsts (letting off those smoke grenades was terrifying for second shooter, Leigh Benson!), bumps on the head (second shooter Roxanne Roerink eventually had to stand holding the bamboo structure for over an hour in the hot sun, until the flowers were fully assembled, so that it didn't blow over!). Not to mention, since it was a mine in Africa, we had CORTAC security as our own personal security detail – we felt like such VIPs!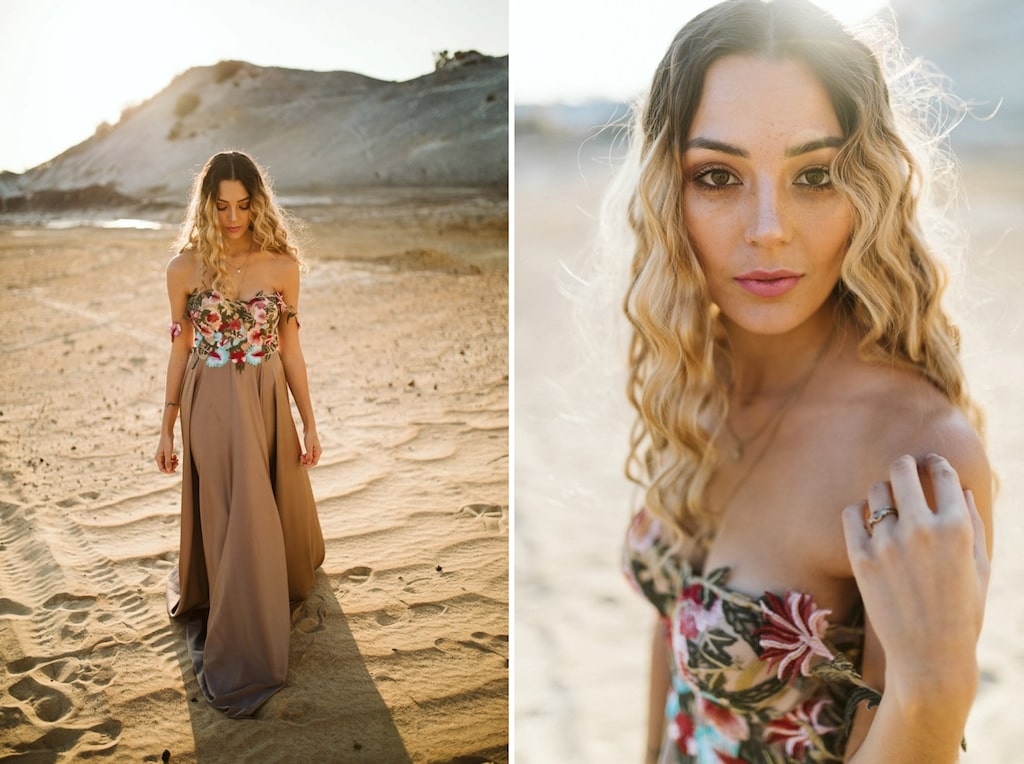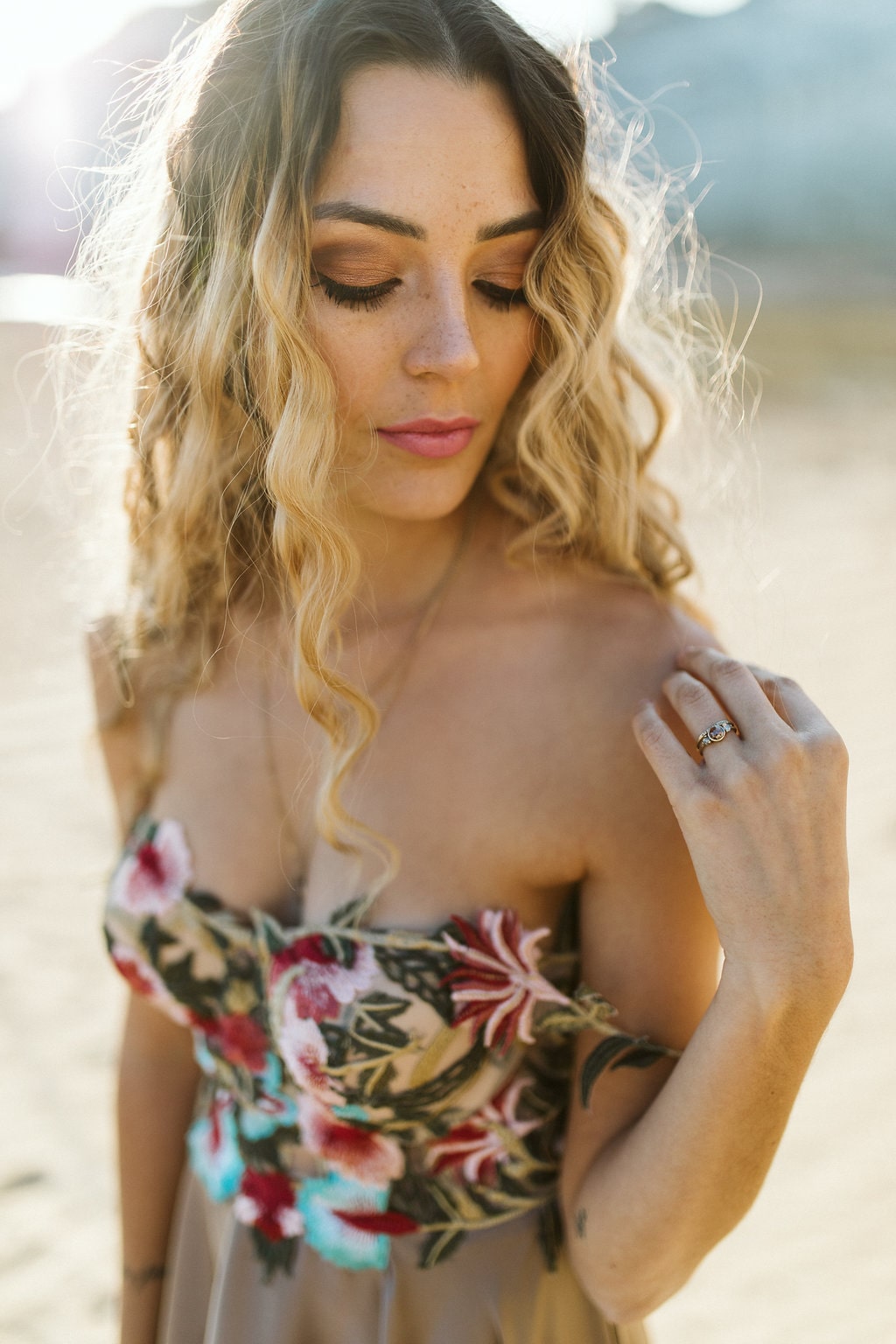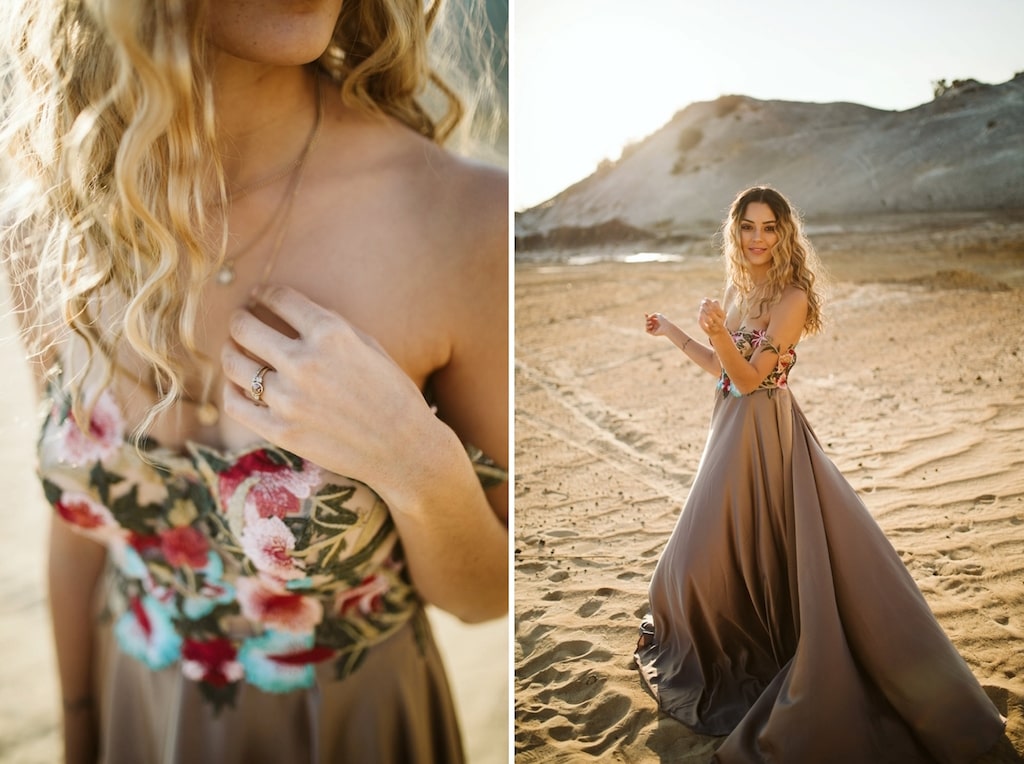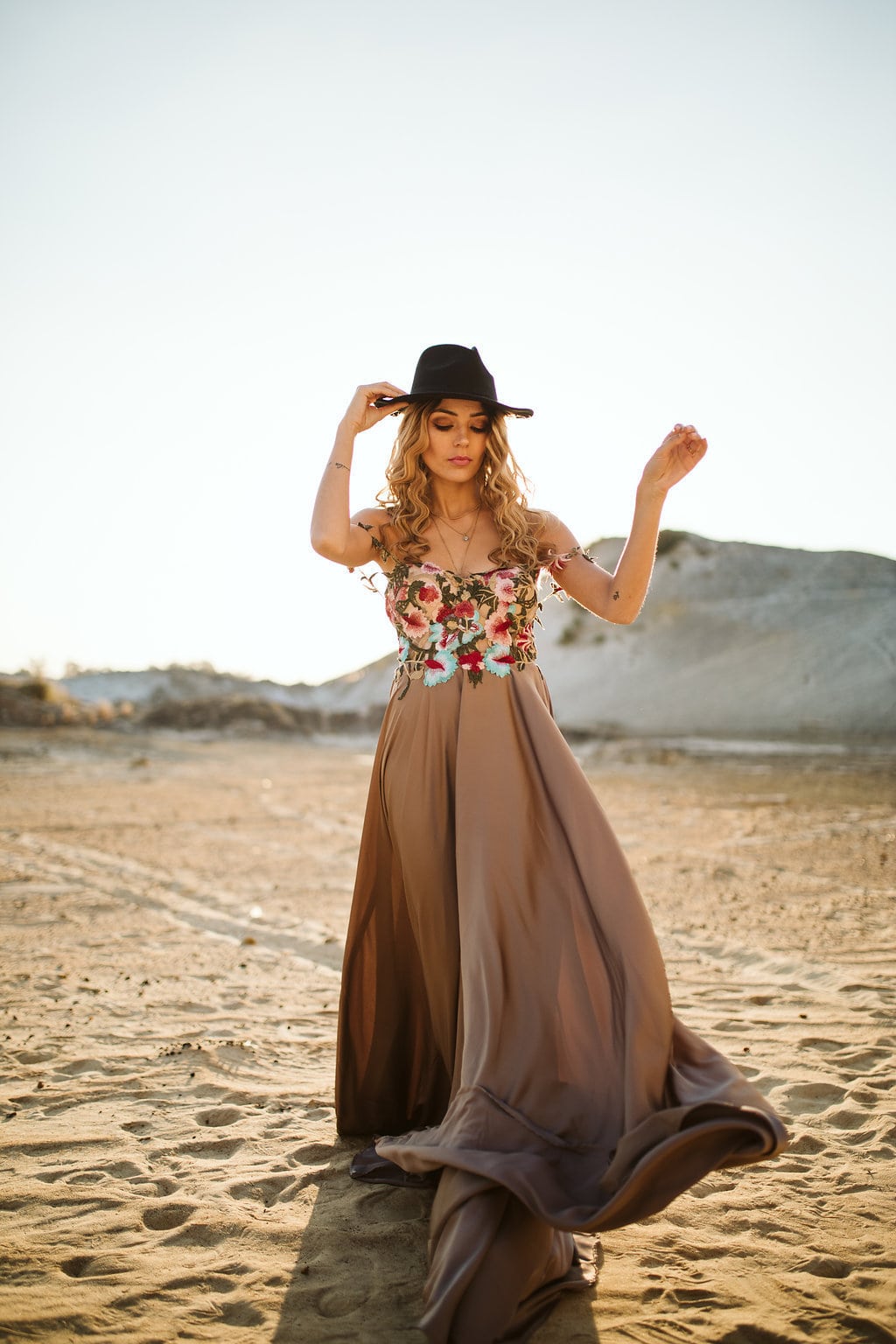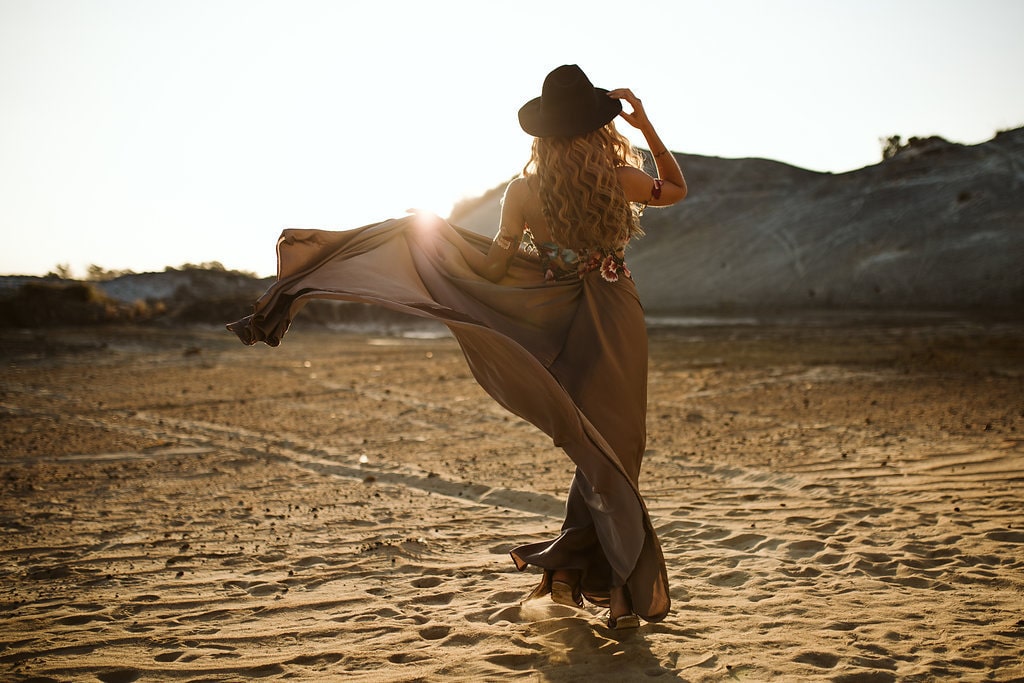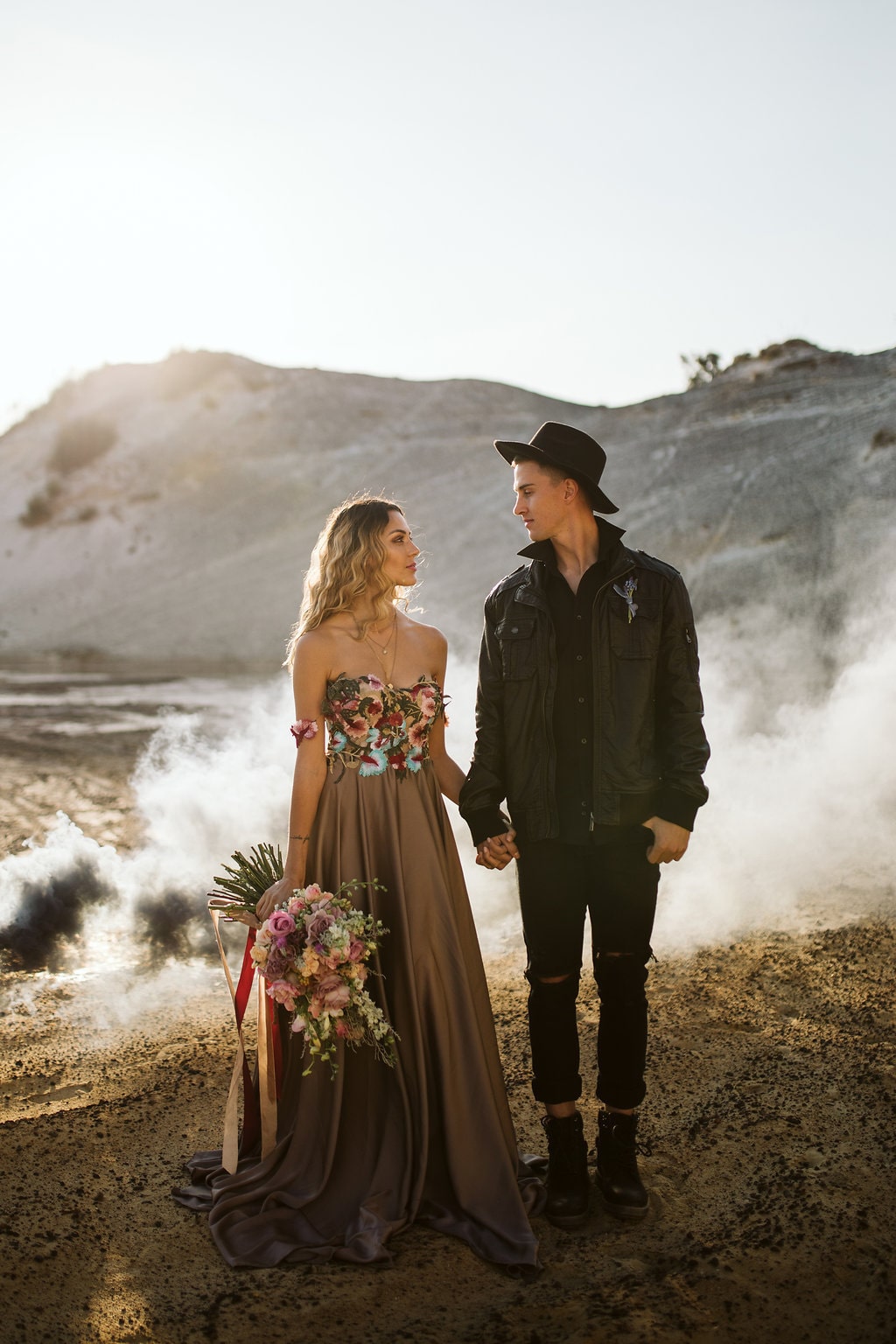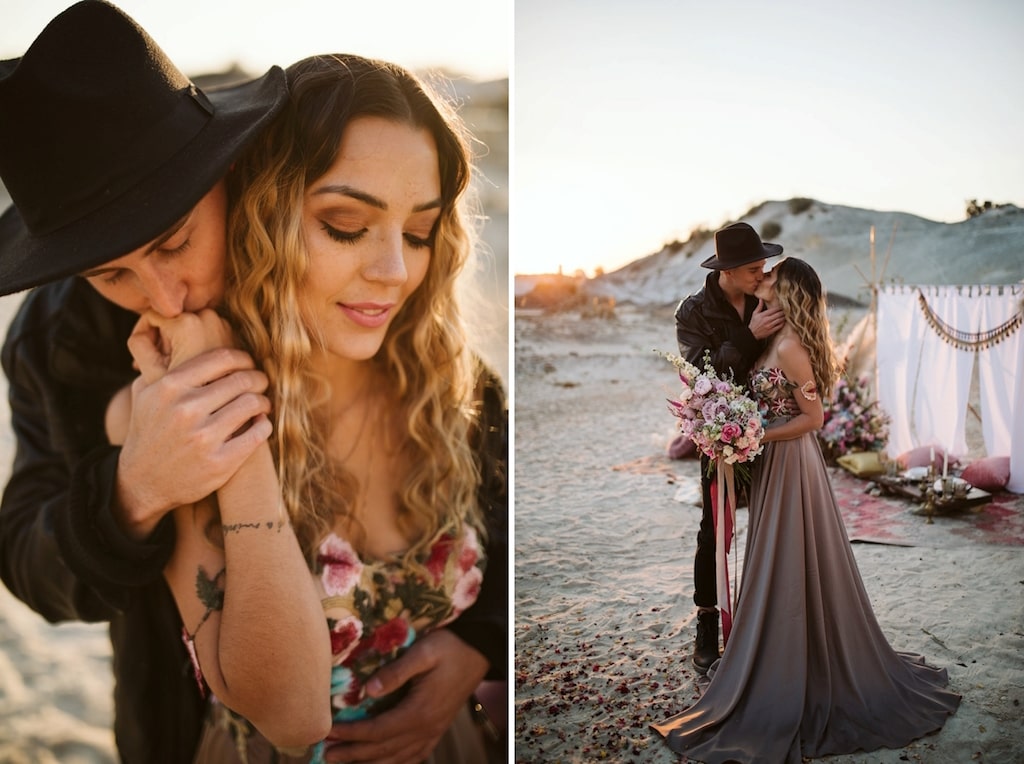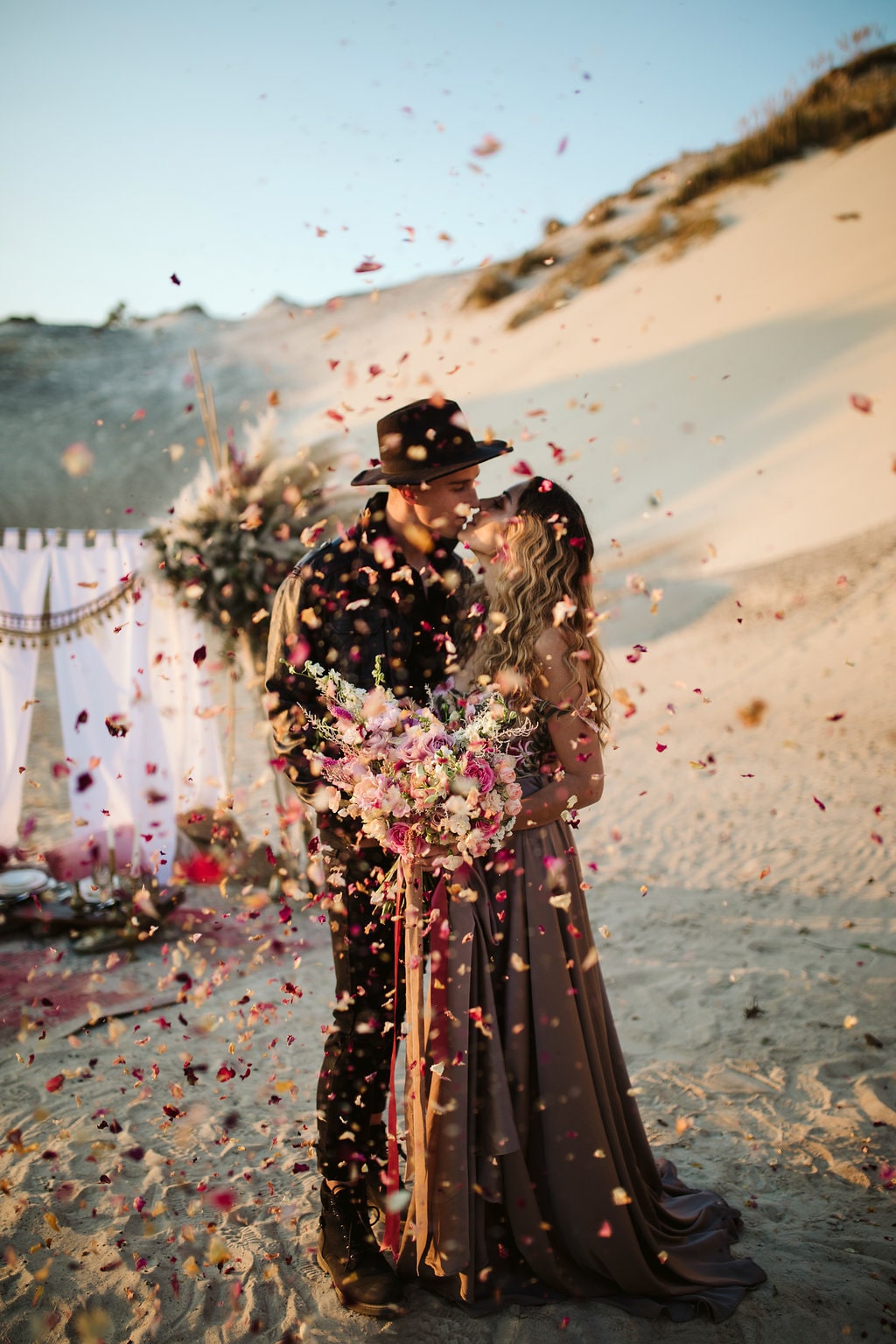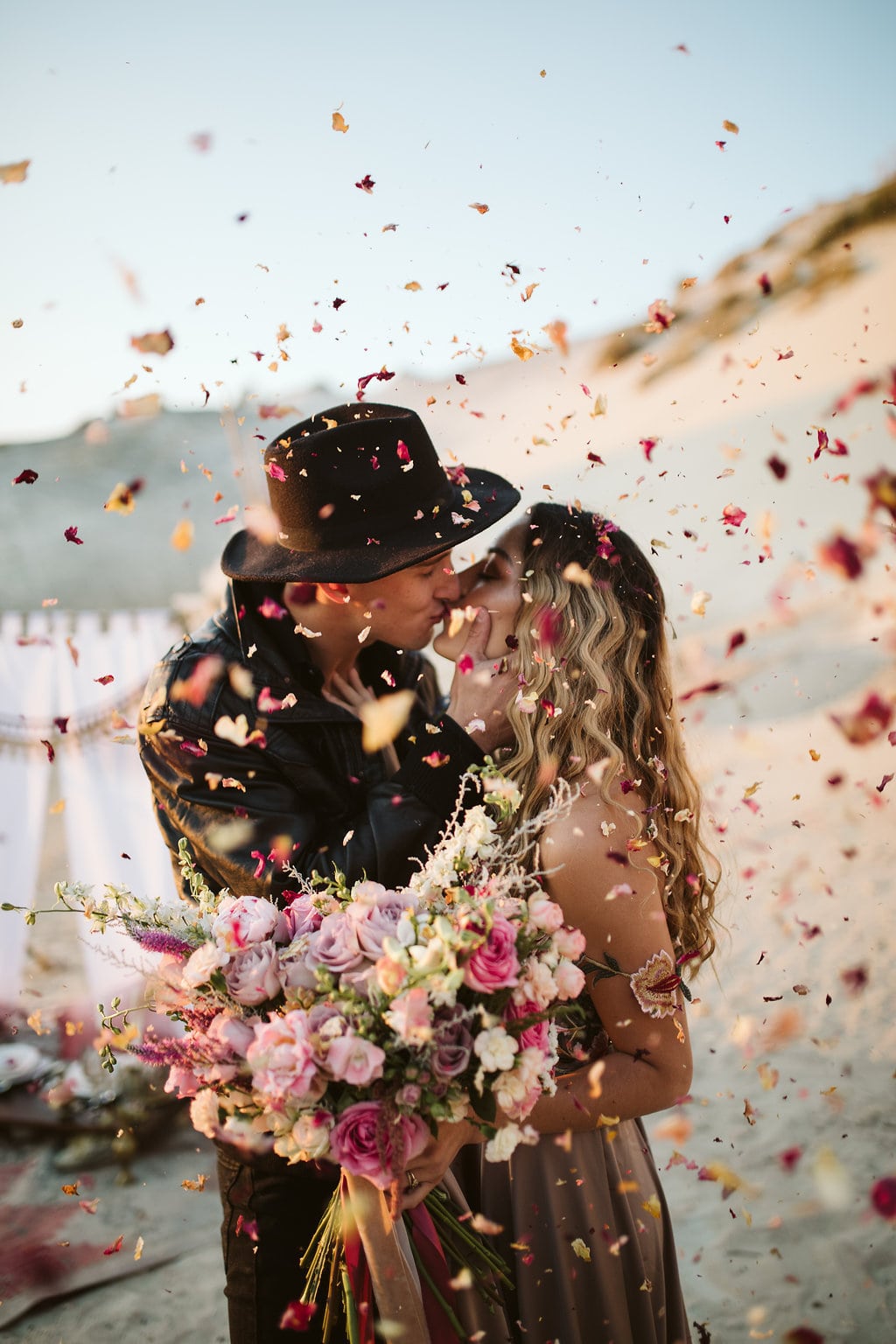 The flowers were done by floral genius, Fleurdita (Dale Sandberg). Her idea to create a hanging airplaint sculpture paired well with the tufts of pampas grass found naturally on site. The colours used in the arrangements complemented our decision to stay away from the much-used burgundy and gold combo – and make the move instead to include burnt oranges, dusty pinks, and honey colours. The couple, Bianca and Connor, have been together for six years and it's only a matter of time until they do this for real! This type of elopement is perfectly suited to them, They have their own unique style (Bianca would rather wear a pair of Timberlands than wedding shoes), and we encouraged them to express themselves completely during the shoot – hence the sexy leather jacket and hat combo on Conner! The gorgeous boho-chic gown by Elli-Nicole encapsulates the day perfectly. Untraditional, free-flowing, organic, and earthy. The lace applique details pick up beautifully the flowers used in the shoot, and Bianca's face when she saw the gown said it all!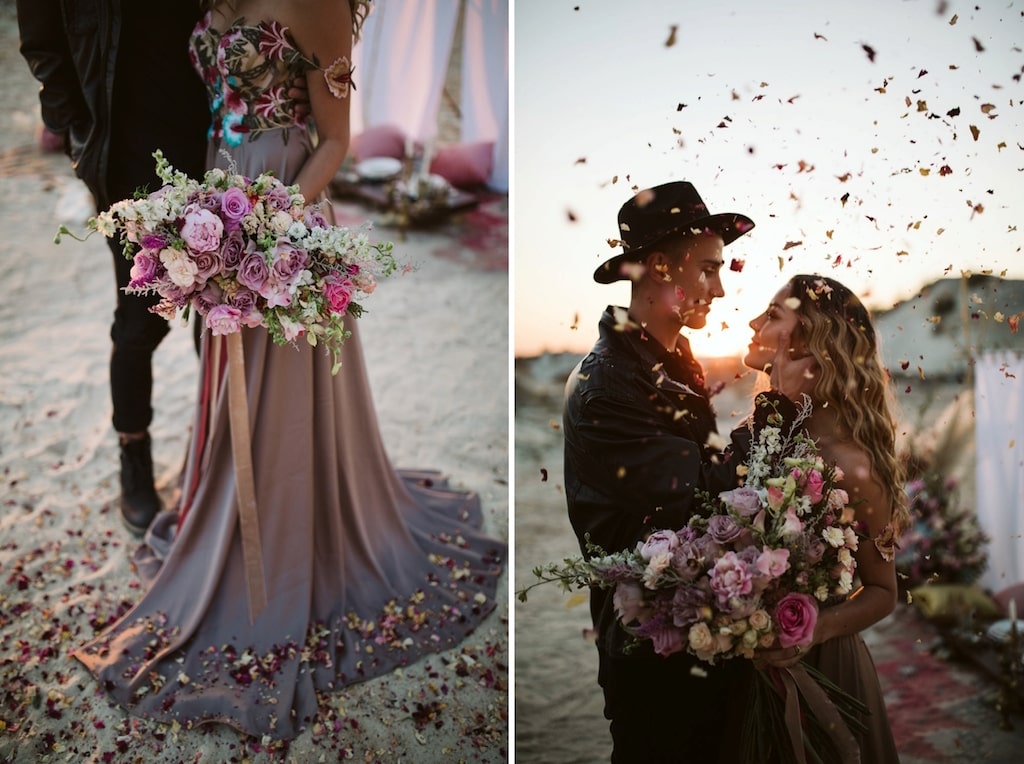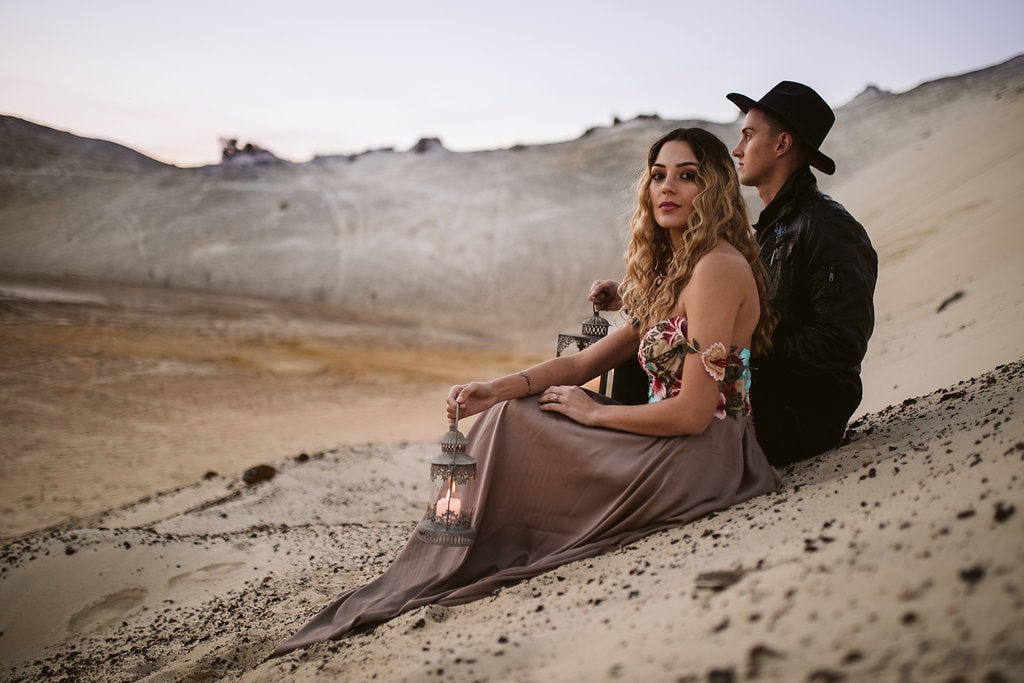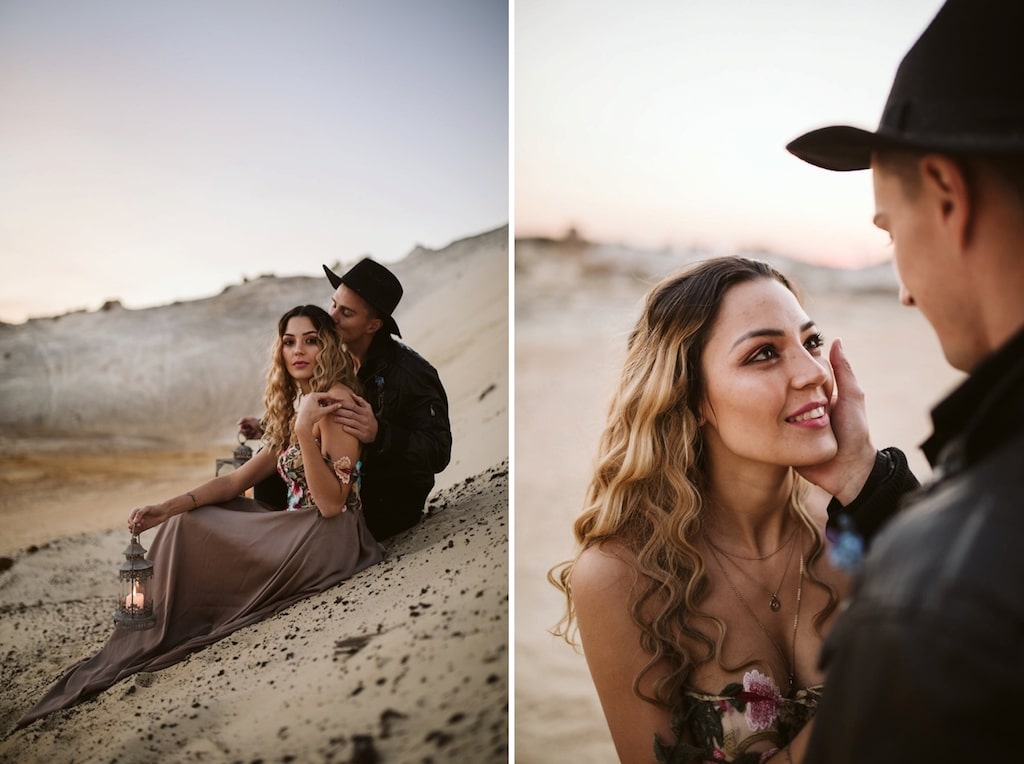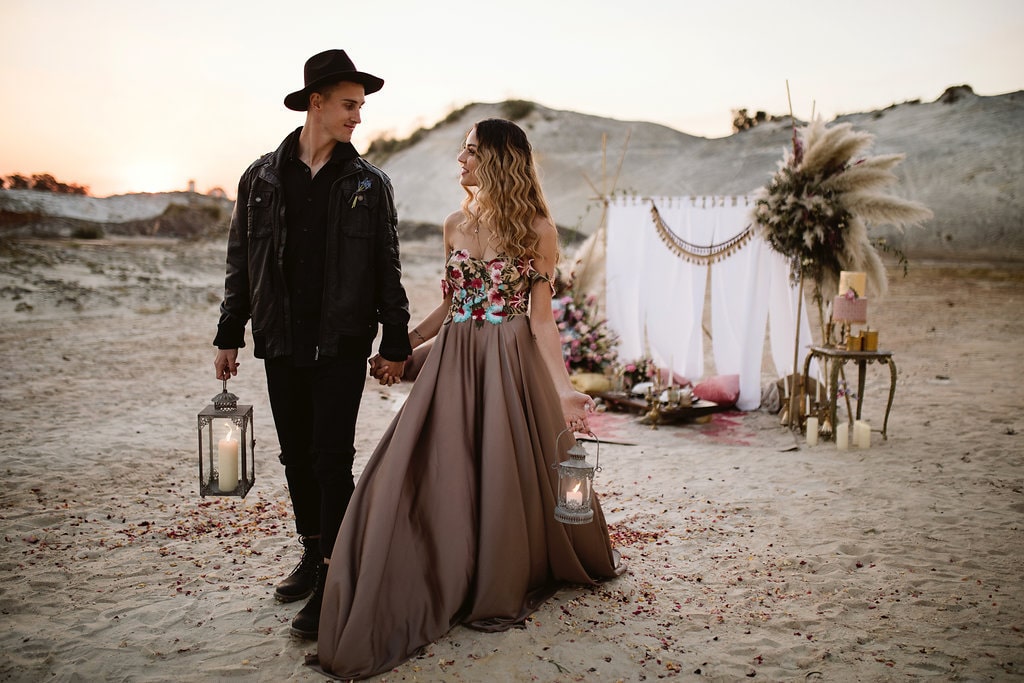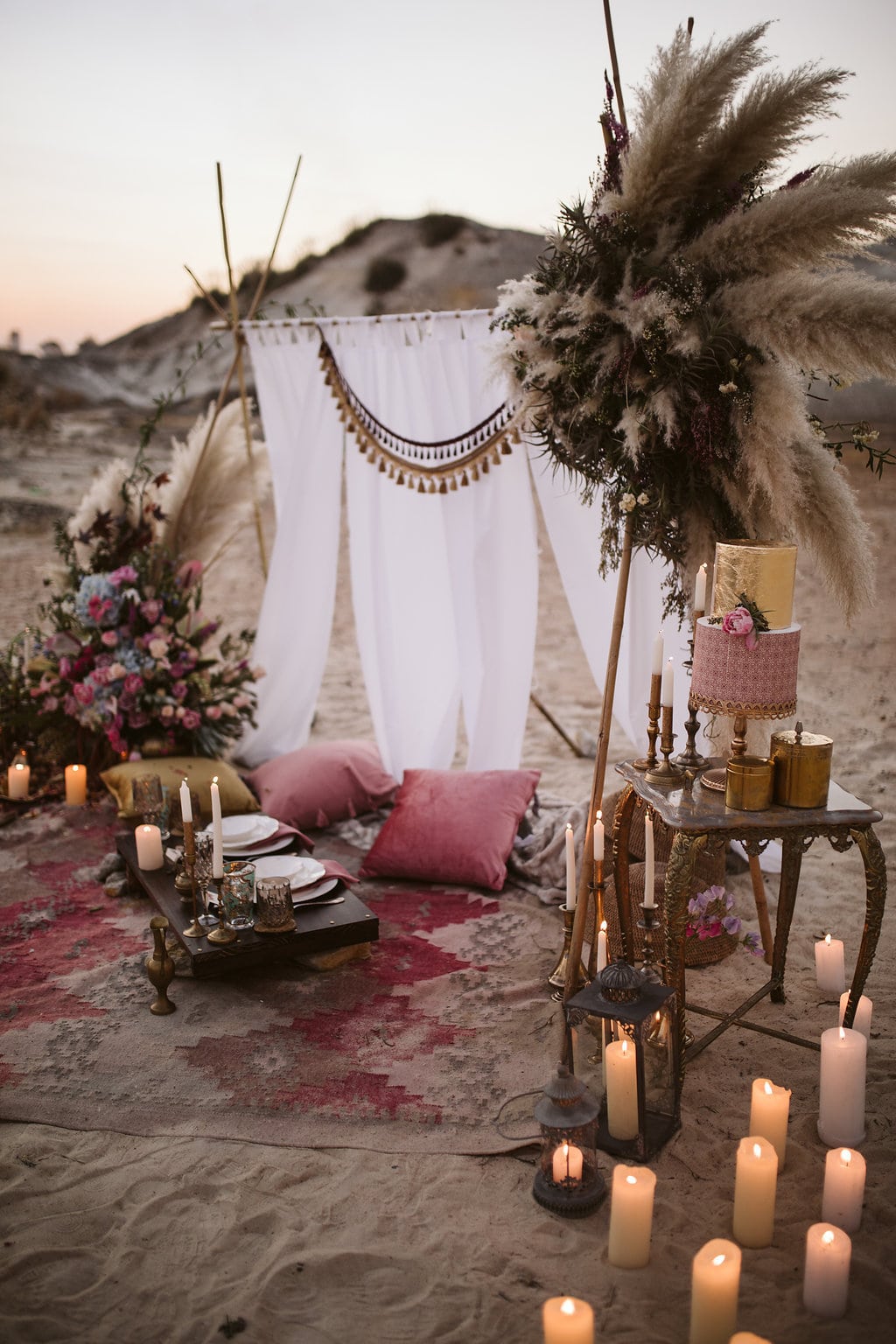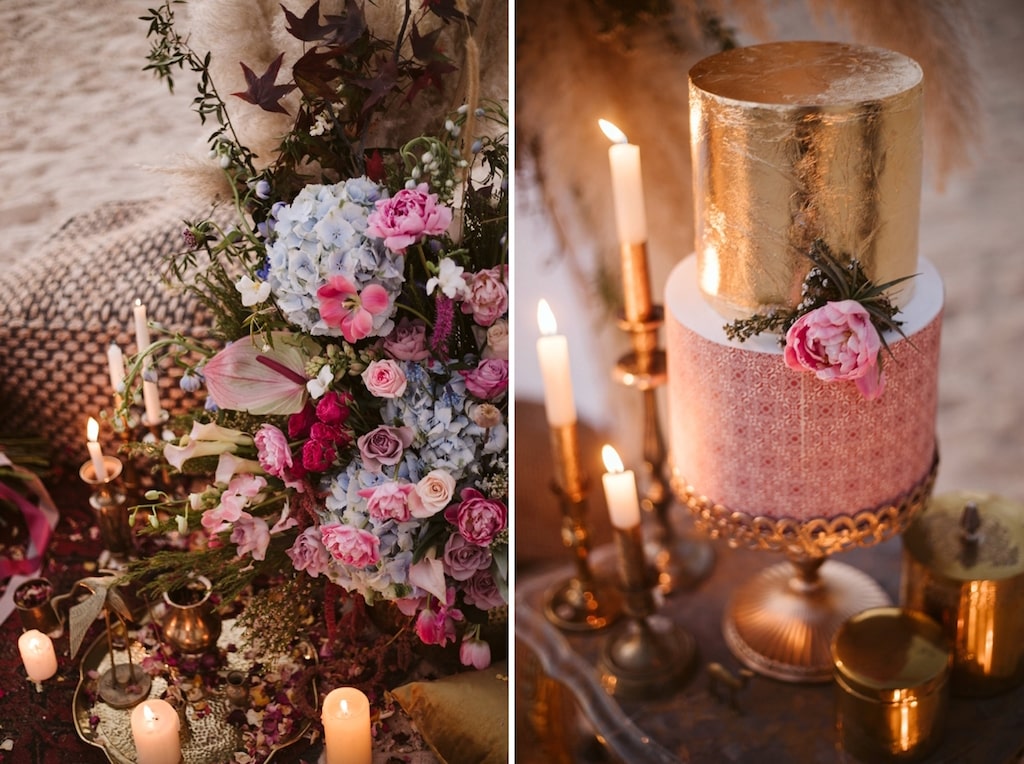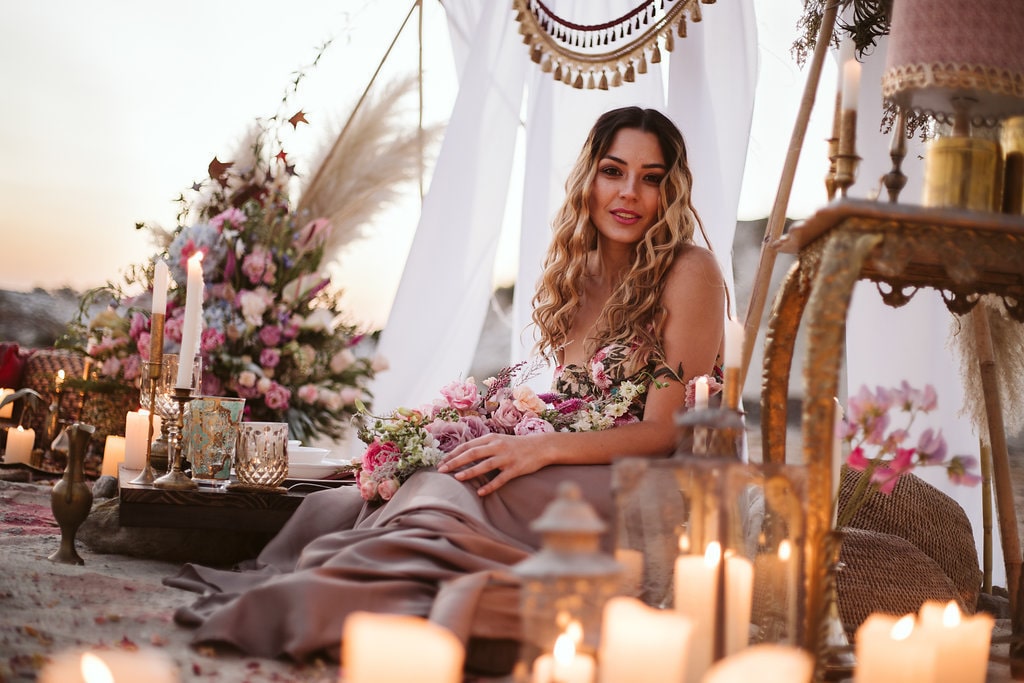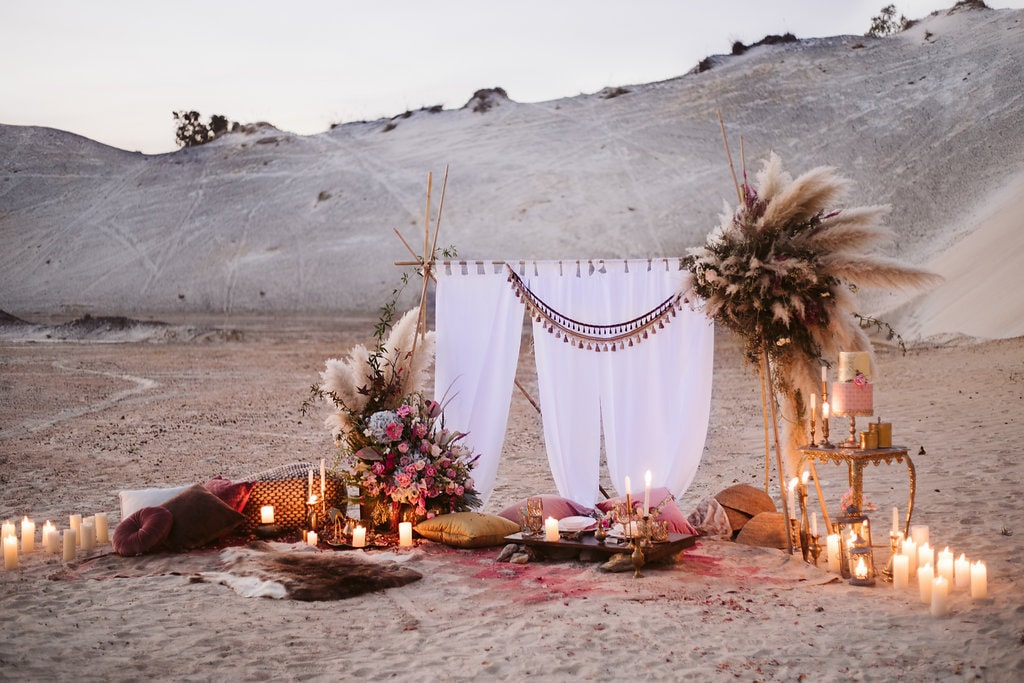 CREDITS
Photography & styling: Jessica Notelo | Floral & styling: Fleur Dita | Stationery: I Do – Creative Concepts | Cake: Sweetly Detailed | Dress: Elli-Nicole Bridal | Accessories: Dear Rae | Hair & makeup: Kelli Fuchs Makeup | Tabletop Decor Rentals: Moi Decor Hire | Event Security: CORTAC Security | Photography assistants: Leigh Benson & Roxanne Roerink | Models: Bianca Raposo & Connor MacDonald