Time to meet a new friend! It's been such a pleasure to introduce you to great new suppliers through the Days of December, promotion, and today we're getting to know Marinda of Saffron Functions. I think personality is such a huge part of choosing your suppliers – particularly photographer and planner. You have to find someone you click with, so a Q&A is a great start. I asked the lovely Marinda a few fun questions, and here's what she said…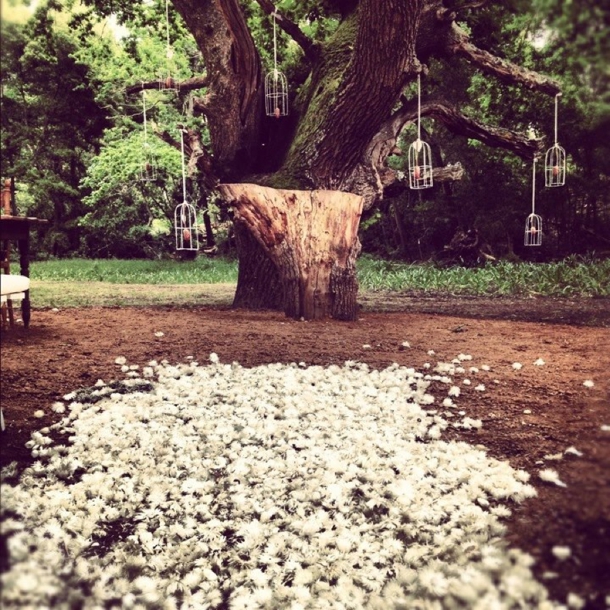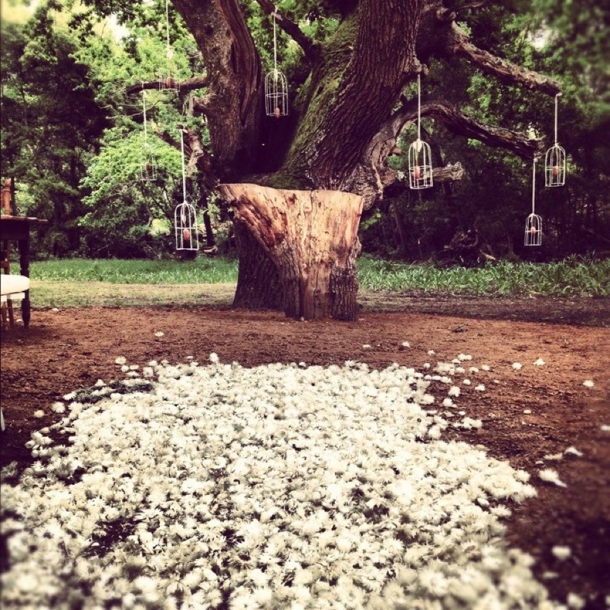 Hi Marinda – thanks for chatting to us today! Tell me a bit about your company.
I started Saffron two years ago. I'm very passionate about food, flowers and functions and after working in the floral design side of weddings and functions in Stellenbosch for seven years, I decided to combine my knowledge of food and co-ordinating, as so many of my clients wanted the 'whole' package from one supplier. Hence the name Saffron as it is has the food and floral connection, and is a flower with three stigmas (representing food, flowers and functions).
How did you get started in the wedding industry?
I've always loved flowers, ever since I was a young girl I would pick flowers in the garden and go mad with arrangements. I grew up in a family where food and cooking played a big role and started my journey after school by joining a Institute of Culinary Arts. I got picked as one of three students to broaden our horizons to London for 'in-house' training. After graduating I went back to London and worked for Jeanne Christoph Novelli (a Michelin starred restaurant) and one day a beautiful, bespoke, french florist in Notting Hill tapped on my heart strings and pulled me in. I started working at Pont Flowers and did florals for the rich and famous (Madonna, Dolce & Gabanna, Hugh Grant, etc.) I worked there for two years and later found a very lucky opening at celebrity florist Orlando Hamilton. I learned so much from this amazing floral designer and we also did Amelia Fox & Jarred Harris' engagement (a long, fabulous story). After London I returned to Stellenbosch and opened a little flower shop, and have been loving the industry ever since.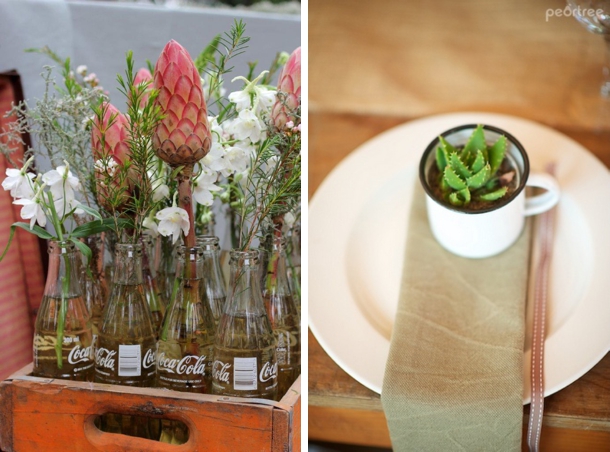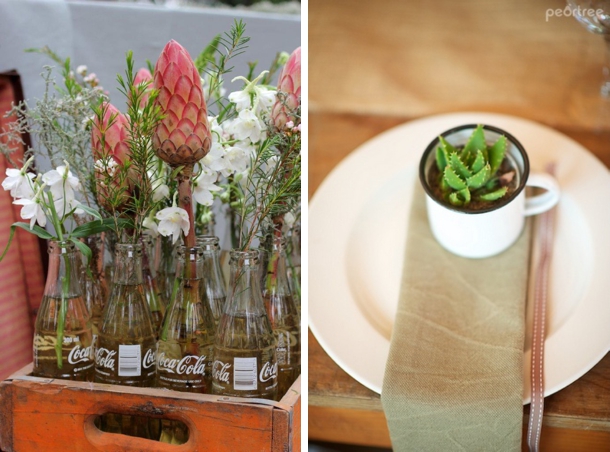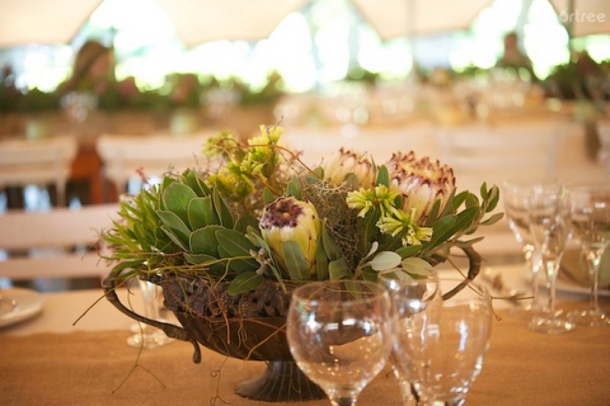 Images: Peartree Photography
Which five words would you use to describe your style?
Creative, Authentic, Natural, Detailed, Fresh
What inspires you?
Nature and people
What are your favourite wedding trends at the moment?
Neutral palettes with splashes of blush all done very 'free' and earthy, country elements. I love that brides put their own personal stamp on their wedding. Absolutely love the beautiful petite sweets, candy & desserts, will never get enough of them. I also love duck egg, greys & off-whites.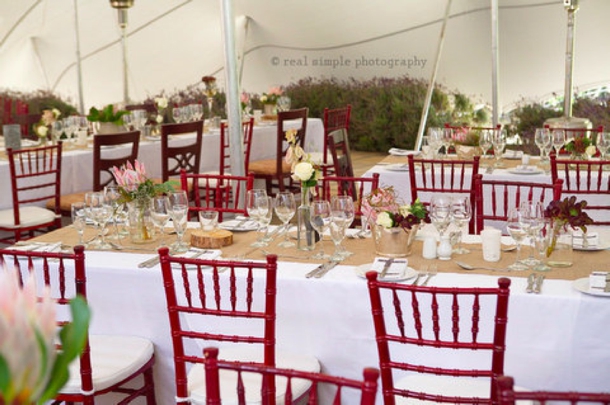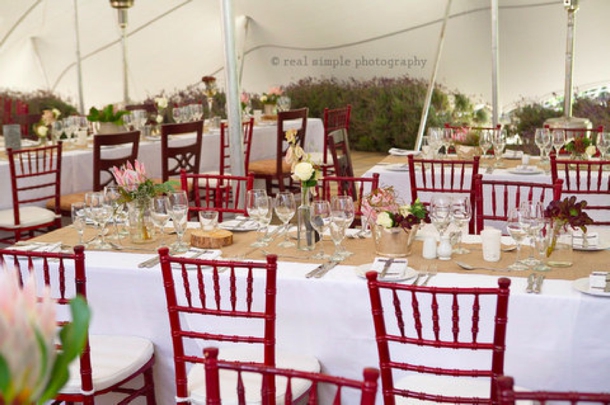 Image: Real Simple Photography
What do you think makes South African weddings special?
Because we don't have the privilege of going to a flower market such as New Covent Garden Flower Market where you can find blooms from all around the world all year round, South Africans have to be extra creative and source texture and colour in sometimes difficult places. We really go the extra mile with keeping our customers happy and have such amazingly beautiful spots for weddings and functions, like the majestic Overberg, where I do a lot of my functions.
Do you have any favourite venues?
Beloftebos, Glenbrae, Nooitgedacht, Uijlenes, Mosaic, Wildekrans.. ooooh so many!


What's the one piece of advice you'd give to future brides and grooms?
Trust your suppliers.
When you're not working, how do you spend your time?
With my beautiful family, hubby and two kedoodles doing something fun outdoors.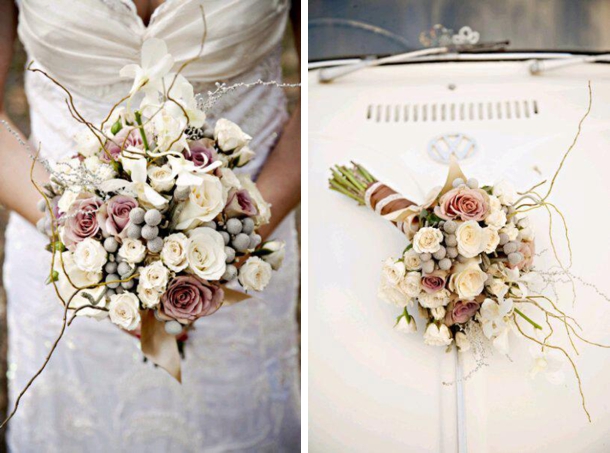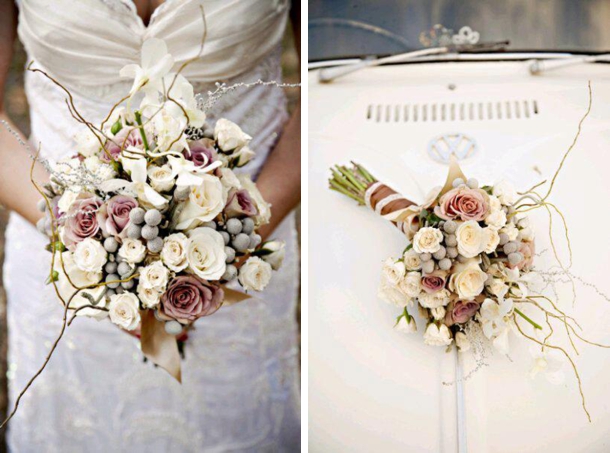 I'm passionate about… food, flowers, functions
If I won the lottery I would… buy a wedding venue and flower farm.
South Africa is… magical!
Contact Saffron:
Email: [email protected]
Phone: +27 (0) 72 015 5814
Website: www.saffronfunctions.com
Facebook: www.facebook.com/pages/Saffron/