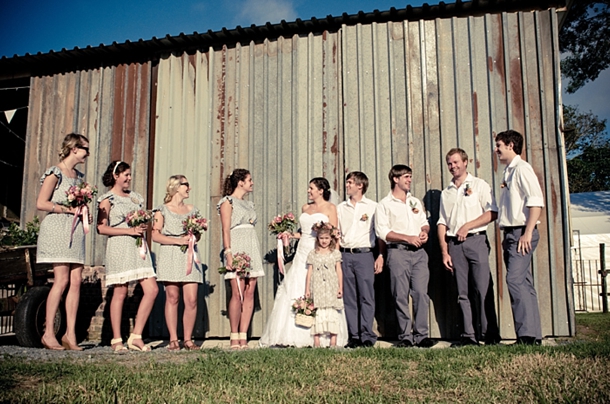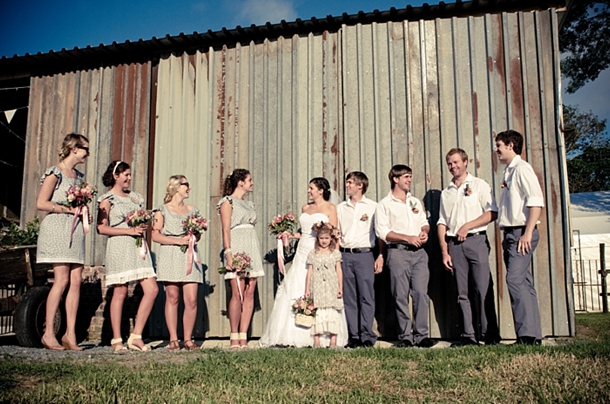 Oh I do love me a farm wedding. And who could fail to love one as pretty as this? Personalised pinwheel favours, bridesmaids in belted floral dresses, a love letter motif based on the couple's relationship… not to mention a big, red, Just Married truck. Chevy and Bianca (who get my vote for the couple with the coolest names, by the way) chose to celebrate their marriage at a place important to them – Chevy's grandmother's farm near Pietermaritzburg, where he grew up. They were surrounded by family and friends and a sunny afternoon, which signalled the end of a long distance relationship and the beginning of a married one. Their lovely pictures were taken by Thea Cogill of Tink Photography, and are full of colour and life and general down-home goodness that makes me want to pull on a pair of wellies and trek out to the countryside. Yup, farm weddings are the rockingest.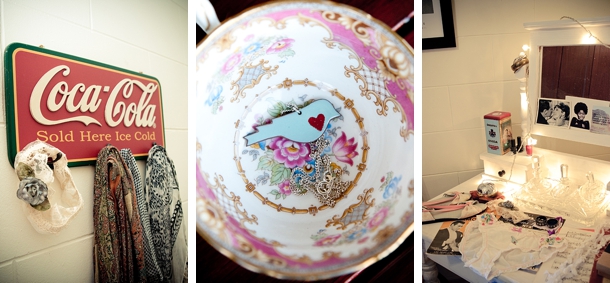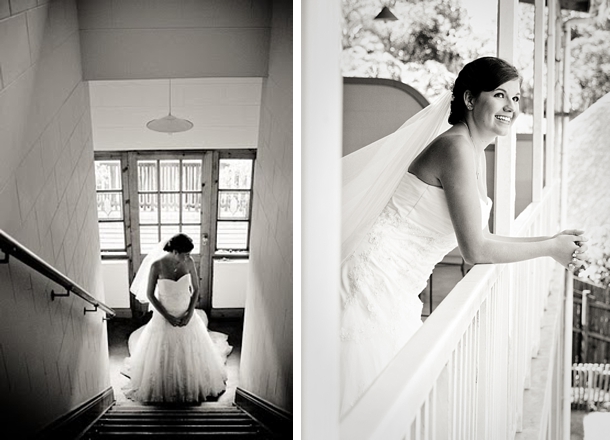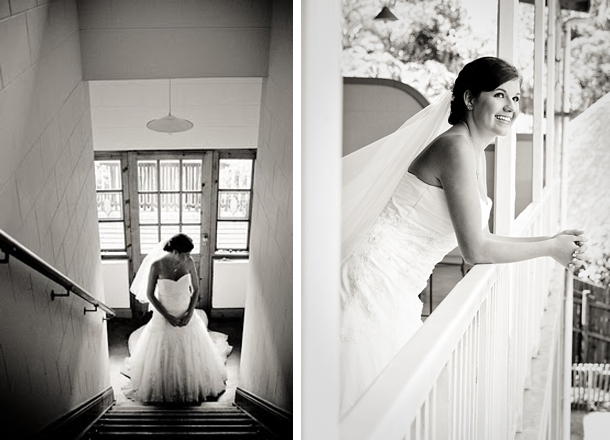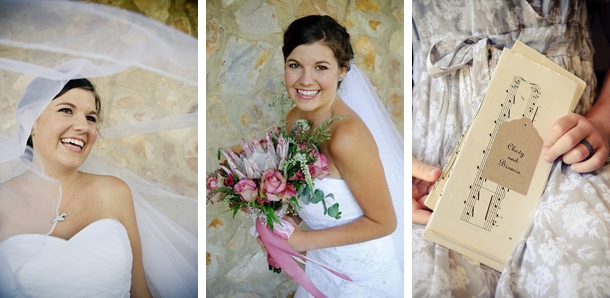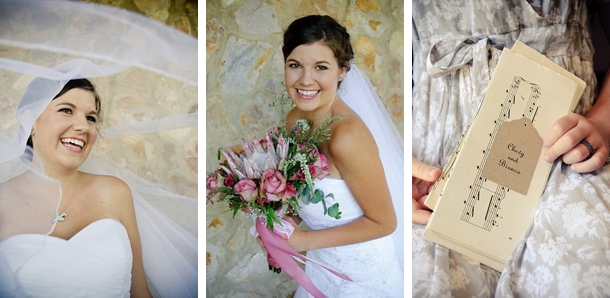 From the bride, Bianca:
I met Chevy when I was 17 through friends from church. We were really good friends for years before we started dating. Since I was in Cape Town and he was in Durban, we had a long-distance relationship for two years, which were some of the hardest months for me. We used to send each other letters in the post every week and Chev spent all his money flying to visit me as often as he could. He also used to send me flowers and little gifts on special days. He was my first kiss and we are each other's first loves and best friends, which has been wonderful for our marriage.
Chevy proposed by taking me on a picnic (my favourite thing to do) in a game reserve near Pietermaritzburg, where he grew up. I loved the intimacy and privacy of us sitting all alone, overlooking a river, while he asked me to share life with him.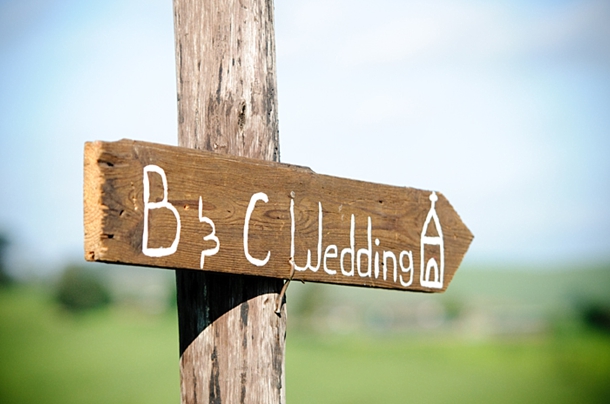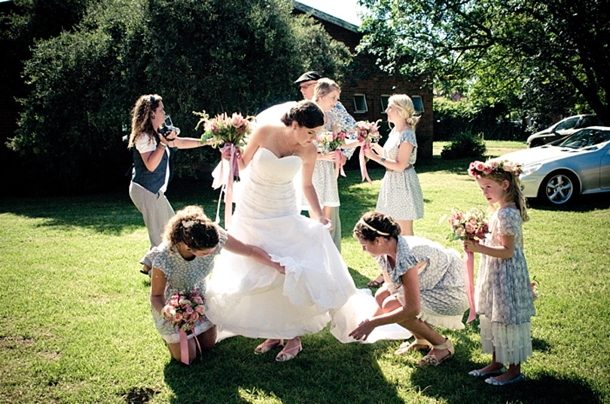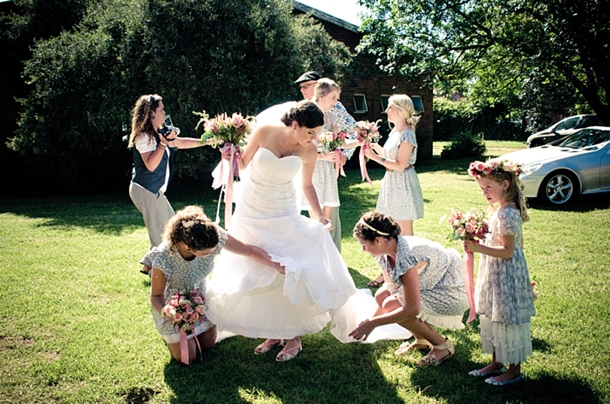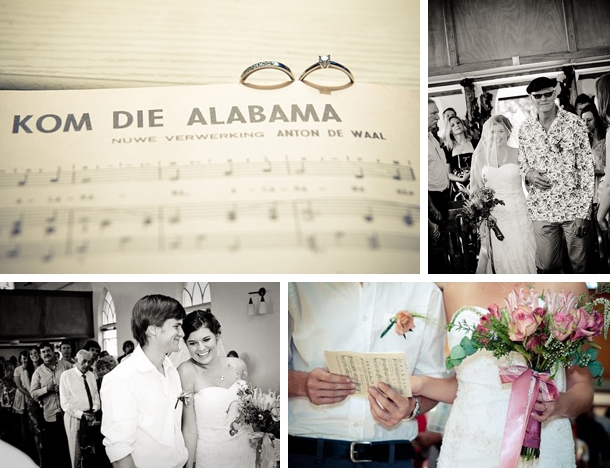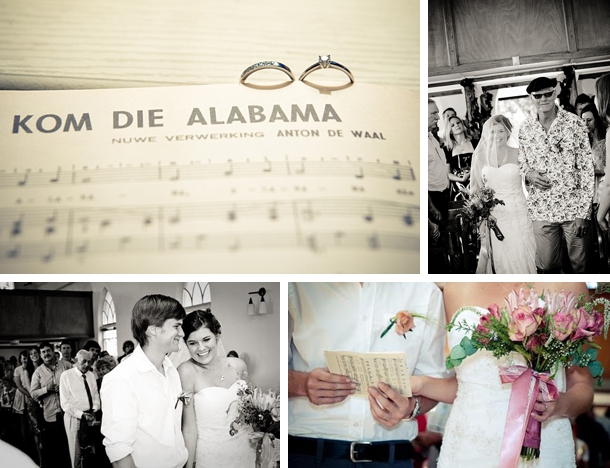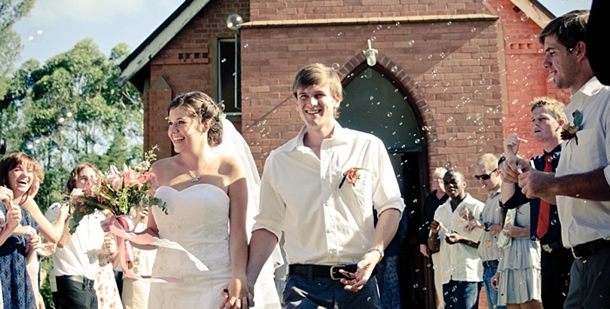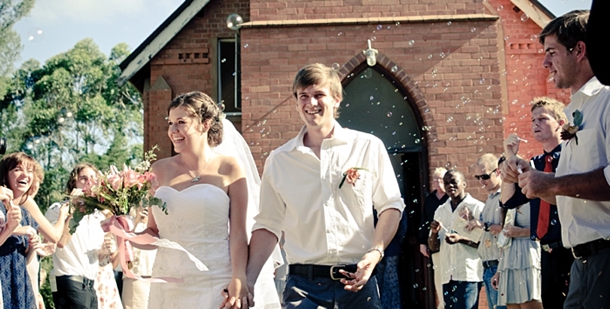 We got married on Chev's gran's farm just outside of Pietermaritzburg. We chose the venue because it was special to Chev and I loved the potential of converting a rustic farm into a beautiful place of celebration. It also had so many amazing settings for photographs. We had a summer wedding so I wanted things to be fresh and joyful with a slightly vintage, country-chic inspiration. We didn't have a set theme per se; I just incorporated things that made me happy and reflected who we are. However, we did have an underlying reference to letter-writing in the wedding, paying homage to our long-distance months. For the guestbook, people could write and post letters to us in a postbox labeled "The Smiths", the table numbers were written on envelopes and the main table was sprinkled with vintage South African postage stamps.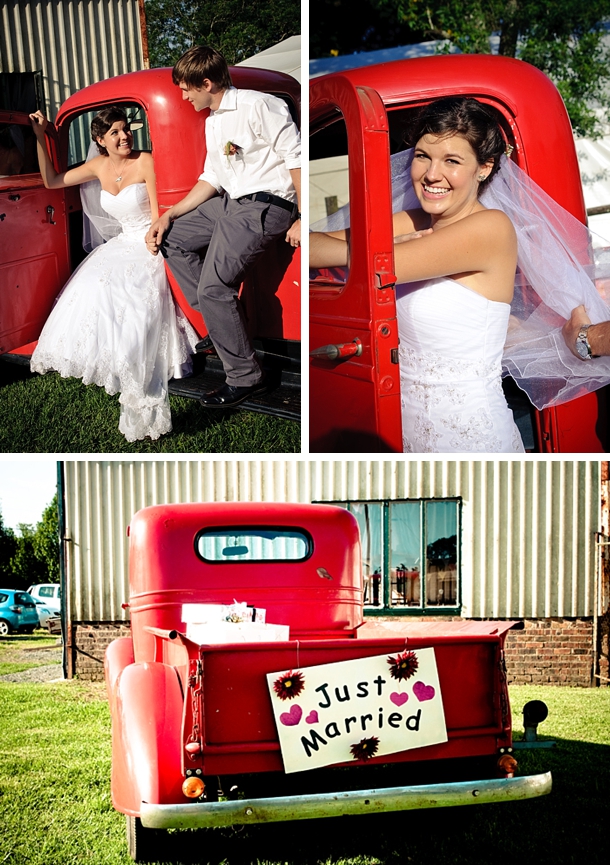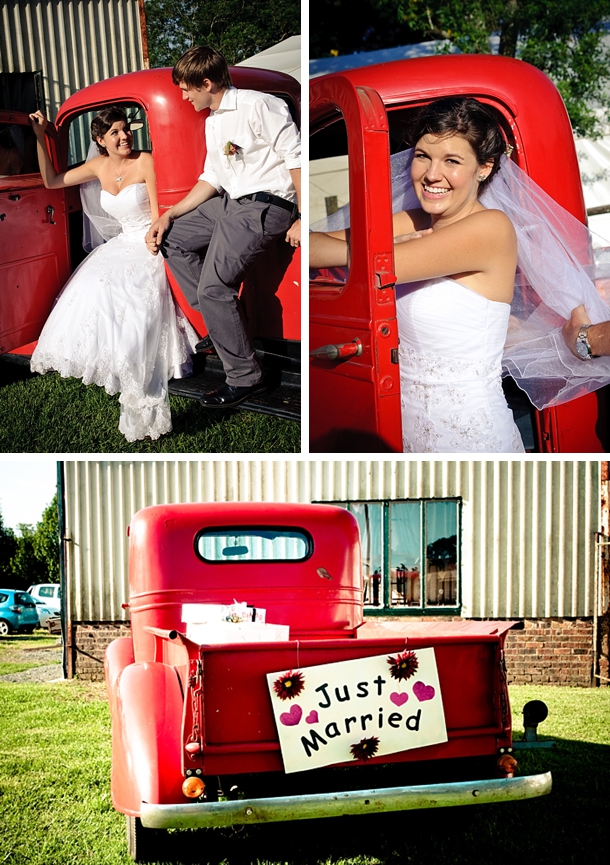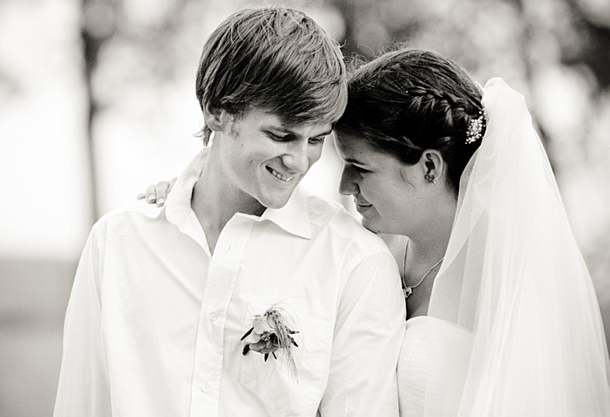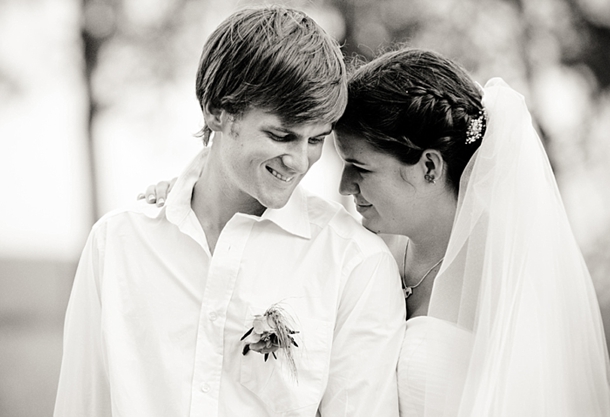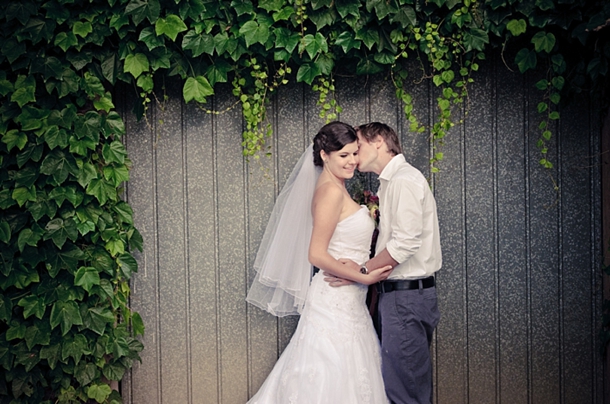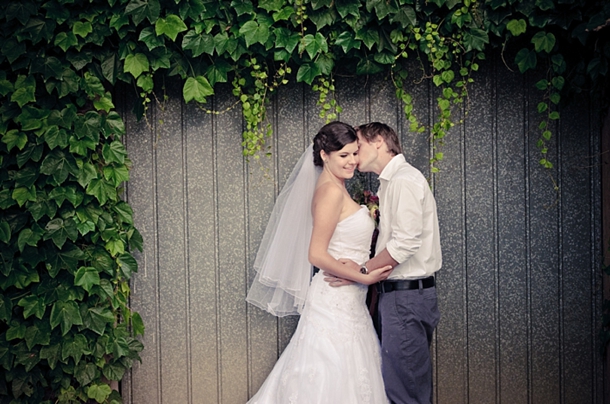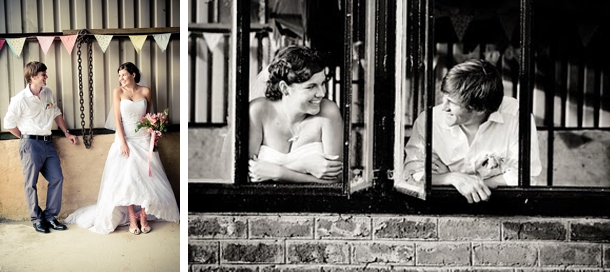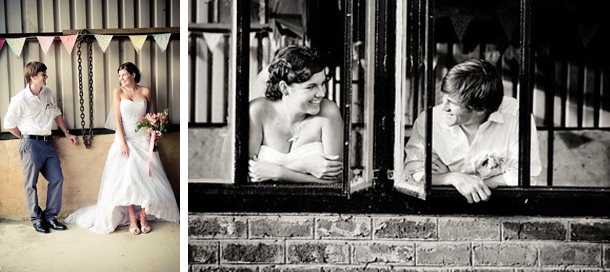 Most of the decorations for our wedding were handmade. My mom-in law sewed the table runners and did the flowers with her friends, my one bridesmaid made all the bunting for the tent and the dance floor in the barn, we collected mix and match glass and tied fabric around them for the flowers and Chev and myself made the favours, which were personalised pinwheels.
In between the ceremony and the reception we had a "country spread" of lemonade, ginger beer, cupcakes, homemade breads, spreads and cheeses. We also had quilts and pillows laid out on the lawn with board games, giant playing cards, croquet, horseshoe tossing, and pellet gun shooting. It was a big hit since our guests were fed and entertained and spent the time while we were having our pictures taken relaxing and enjoying themselves instead of getting restless waiting for the reception.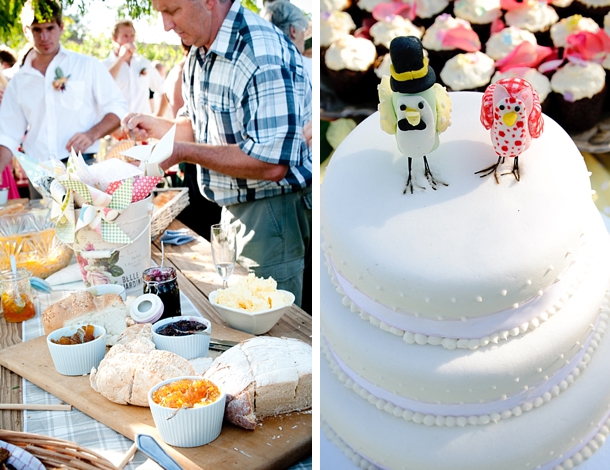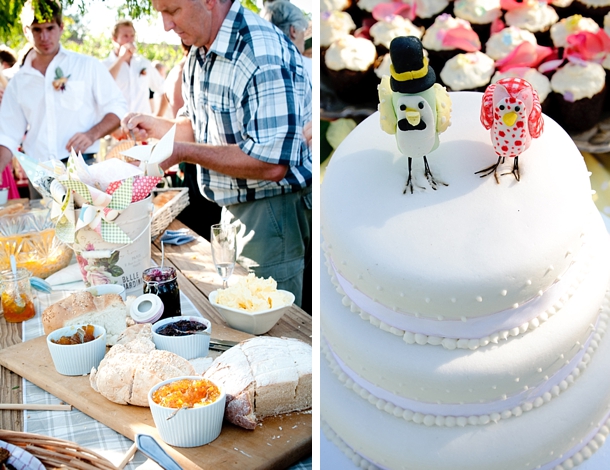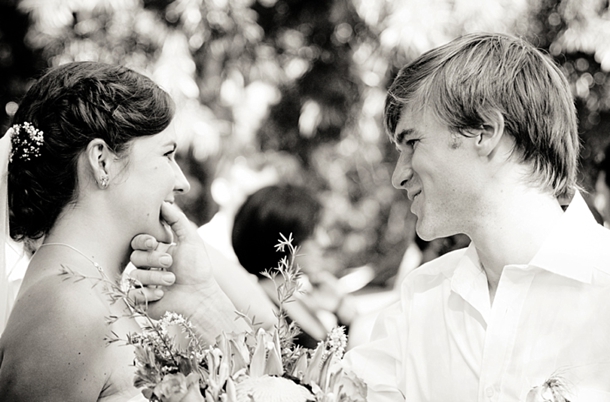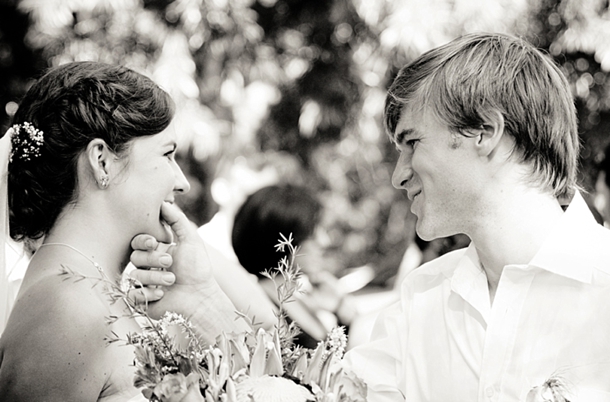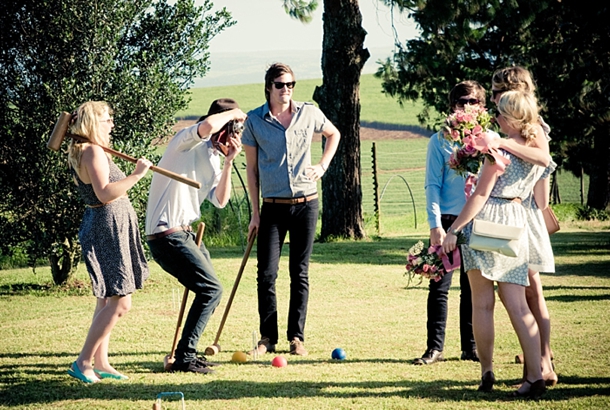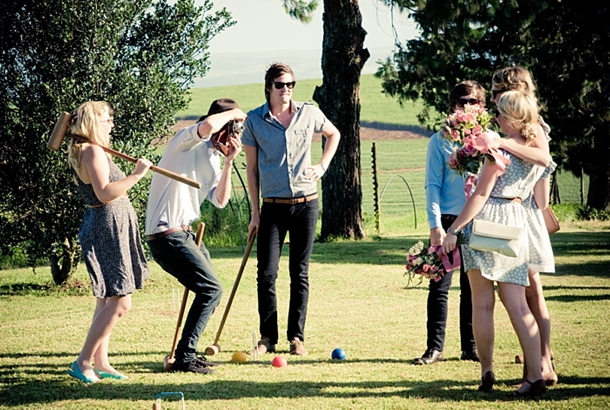 I loved being able to plan a celebration with all of my favourite colours, food and music. I still listen to the reception playlist that I made and it makes me so happy. I also loved having Chevy's vintage Chevrolet parked outside the reception for photographs – it was such a striking feature! But the best thing about my wedding day was that it was a massive celebration with all the people closest to us, a day filled with laughter and family, friends, children and dogs, topped off by never having to say goodbye to Chev again.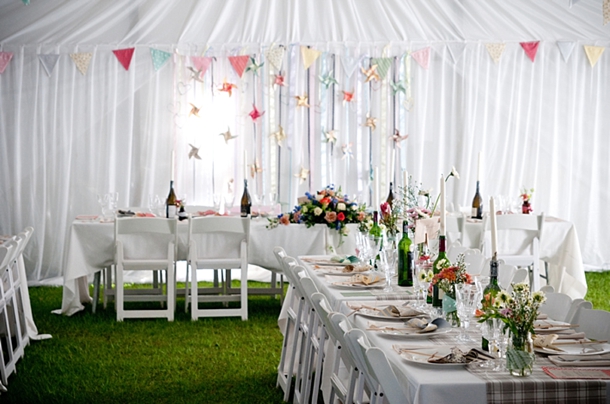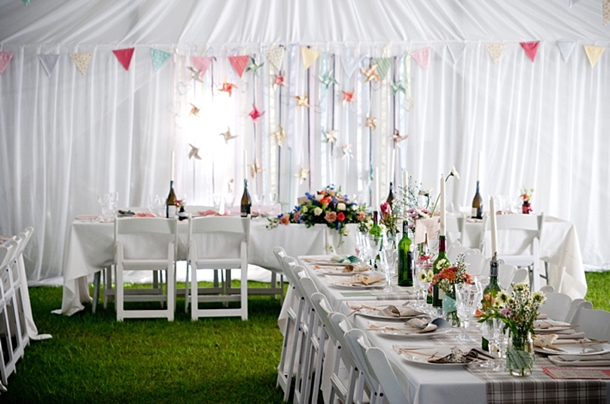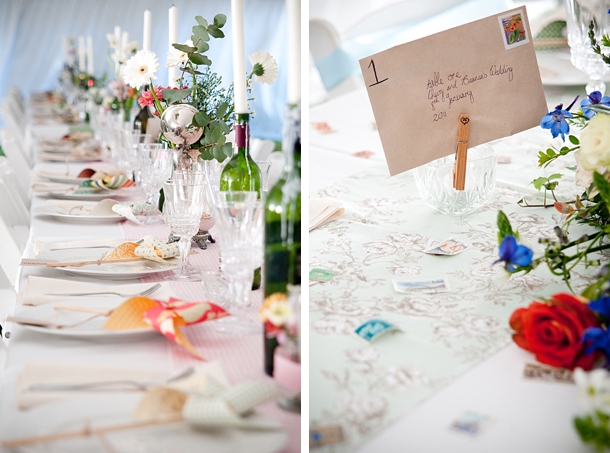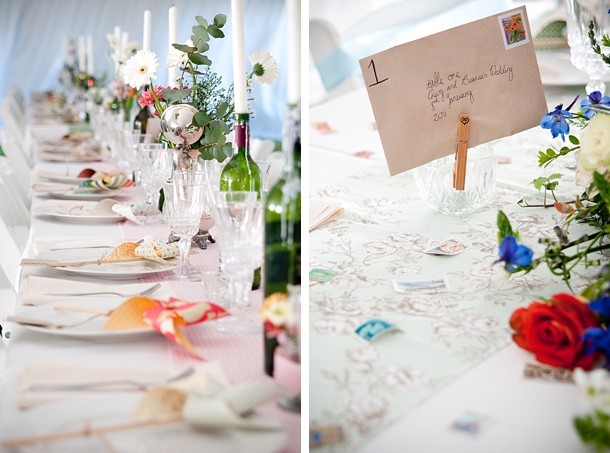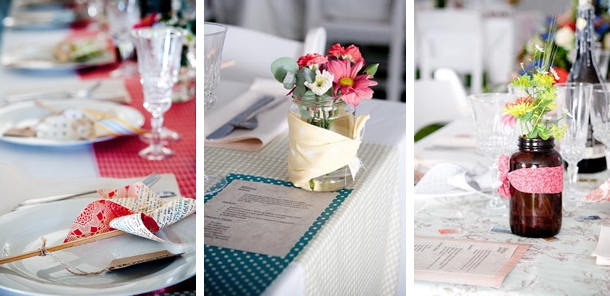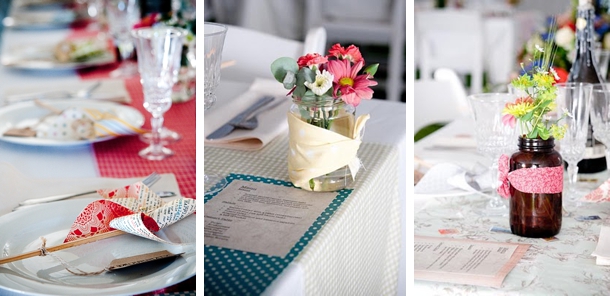 My advice to future brides is to delegate – the people around you who love you will be thrilled to help out with your wedding, so include them in planning it and it will also take some of the pressure off you. Always remember that your future marriage is more important than your wedding day itself. Choose your battles, some details that may seem important really aren't worth causing a scene over. Don't let stress and trying to make things perfect ruin the happiness of the build-up to marrying the love of your life. As the big day gets closer, make time to hang out with him and talk about anything except the wedding.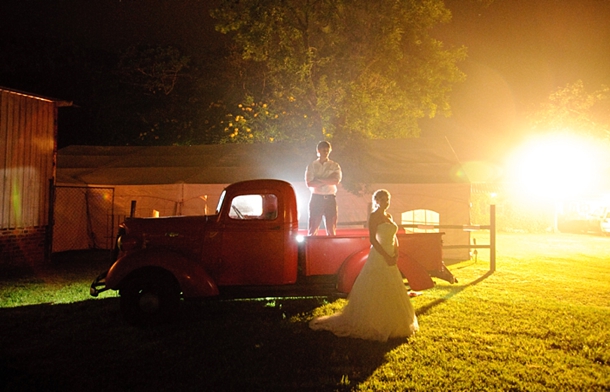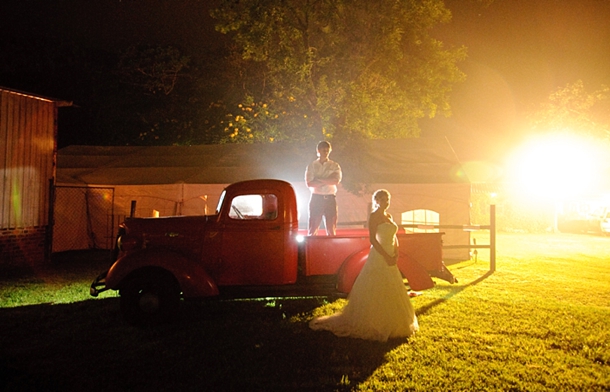 Congratulations and thank you, Chevy and Bianca! And a you too thank you for the lovely Thea – you can see even more from this wedding on her blog.
SERVICE PROVIDERS
Photography: Tink Photography | Bride's dress: Sposabella | Bridesmaids' dresses: Blackbeard and Dare | Hair & Makeup: Beauty Made Easy | Hiring: Planned to Perfection