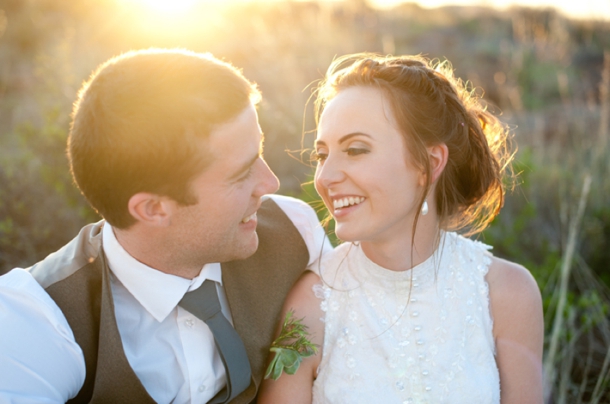 You know, as much as South Africans all are mini tourism ambassadors for our homeland and can talk on to whoever will listen about the joys of Cape Town or the Garden Route, or Kruger, I wonder how many of us have really had the chance to see the many other faces of our land – its hidden places, its little secrets. When I was a kid and all my friends' parents took them off to Plett or JBay or Knysna on school holidays, my family packed up into a car and drove cross country. My dad's an academic, and studying rural architecture was what he did, so he knew every backroad by heart. Okay, I'll be honest, I'm not sure I was happy about it at the time, but now I feel lucky to have been pretty much everywhere at one time or another. So as much as I will always recommend places like the winelands to brides and grooms, I'd love to see more couples take the road less travelled to another part of our country. One of my favourites is the Northern Cape, with its red earth and rustic beauty, so I'm very excited to be bringing you a gorgeous wedding that really captures the loveliness of the region today. Hannes and Marike had a natural feel to their design, with succulents and proteas against prints (LOVE the black and white toile and the vintage naturalist feel of their stationery) and other textures. And how beautiful is Marike's dress? Of course, when planning your wedding it helps when your cousin is a talented photographer, as Charmaine Spangenberg is, and she's captured every lovely bit of this big day.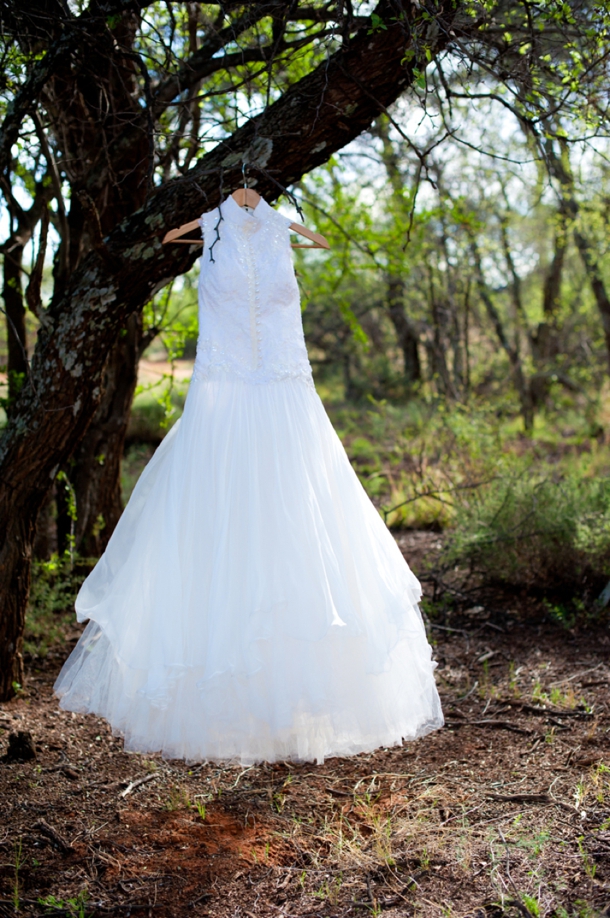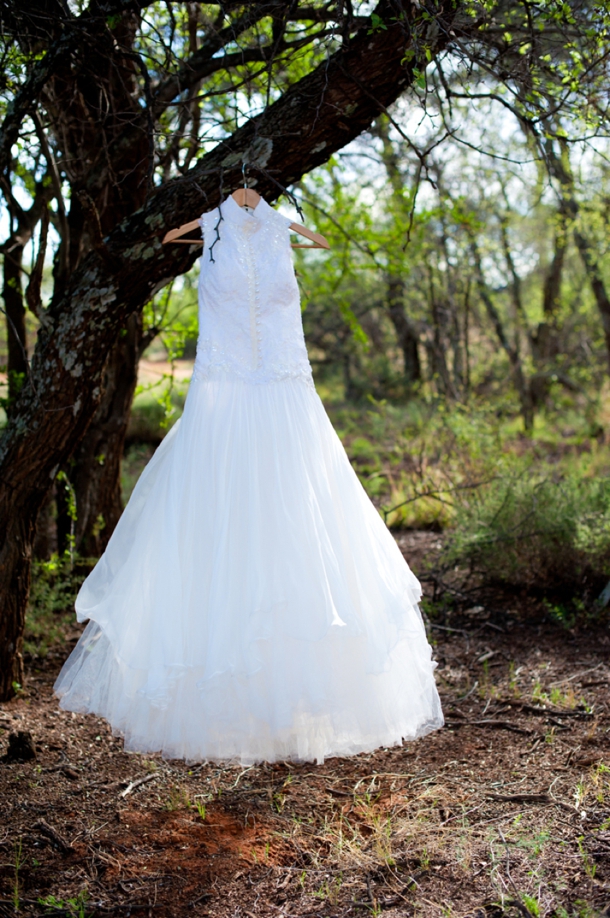 From our bride, Marike:
We met at our high school's first musical, The Tempest. I was 15 years old and he was 17. Both of us are interested in and are also currently working in the Arts. He is into theatre, writing and directing in his off-time (officially he is an export manager for a Chilean wine company), while I am an illustrator and graphic designer, so where we met is quite appropriate. We started out by just being friends, but it escalated quite quickly and eventually on the last show of the musical he kissed me for the first time. It was a typical high school romance. We went out for about eight years until he asked me to marry him.
We were in Paris, France for our first overseas trip. He took me to the Pont des Arcs where he took out a small lock with our names engraved on it. We locked it and each of us threw a key into the Sein-river. After that we picnicked on an island in the middle of the Seine and drank wine and ate baguettes (so typically French), after which he asked me to marry him while the sun set on the river.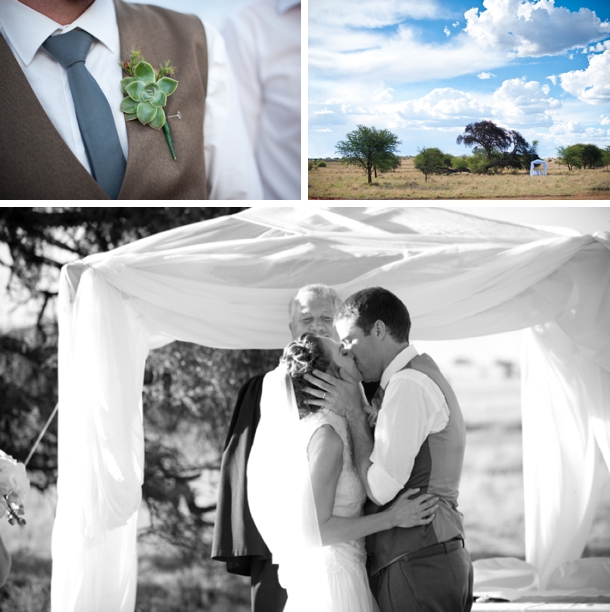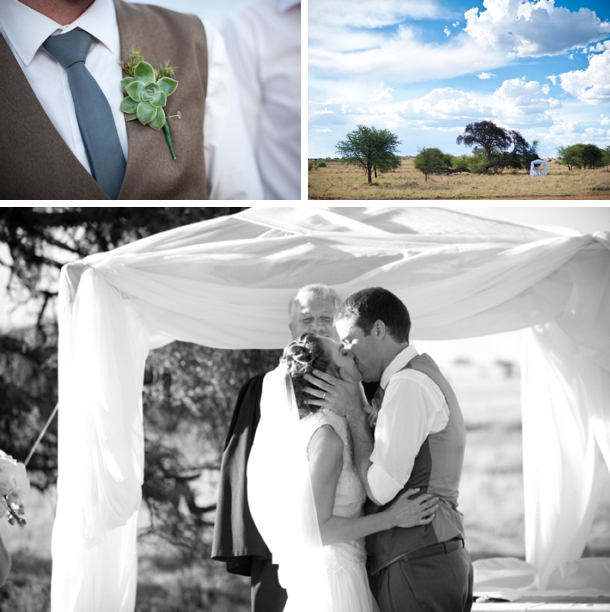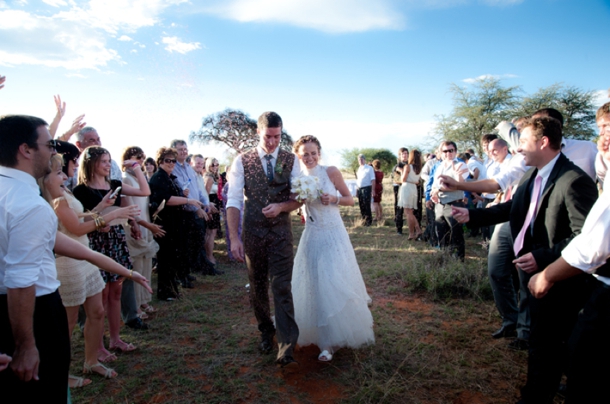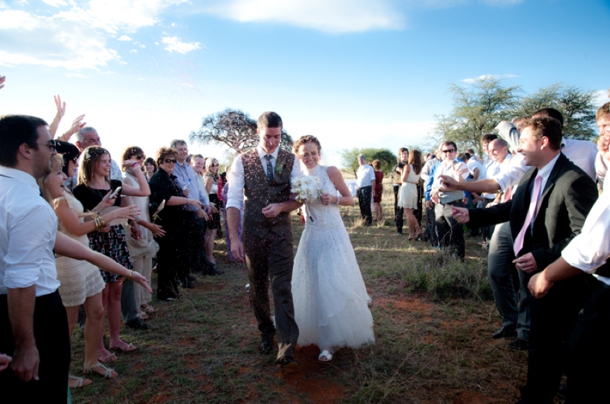 Since both of us are from the Northern Cape, we really love the veld. We decided that we wanted our special day to be at a special place in our hearts (the Kalahari-veld outside Kimberley). We looked hard for a venue and finally found the perfect place: Ribbokrant, a small gamefarm that belongs to friends of our parents, the Stander family. Personally we are also very fond of the natural feel in design, so the overall idea was nature. The invitations were off-white and brown with an illustrated painting of orchids and sugarbirds (done by myself). The colours of the decor were therefore also off-white and brownish/beige. I like plain, subtle, natural colours, so my bridesmaids' dresses were salmon pink or rather off-pink as I like to explain it.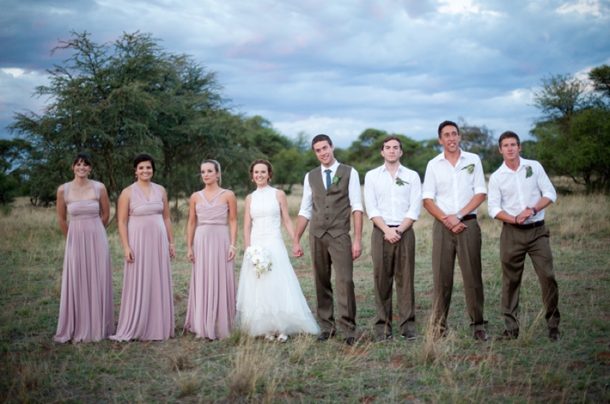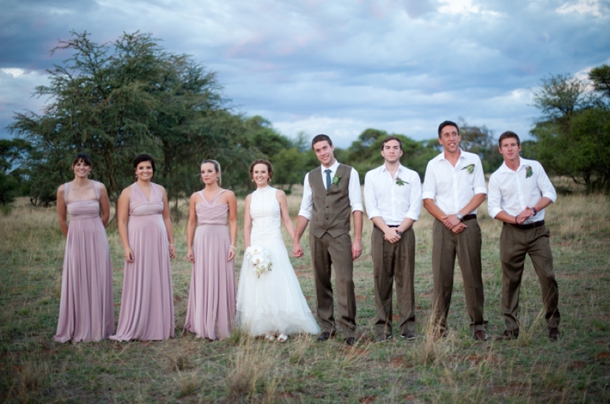 We were incredibly blessed with the weather. The ceremony was outside in the veld and the reception was in a tent on the lawn, so I prayed that it would not rain, but also felt that we would be really blessed to have some rain on our wedding day. Since Kimberley gets summer rain and the previous two days were rainy, the chances were quite good. However, on the wedding day it was hot and sunny. There was one point during the ceremony that a cloud went in front of the sun and kept everyone cool. The dark, beautiful clouds were in the distance (perfect for photos), but never came closer. After the speeches it started raining for five minutes – so I got my blessing ;)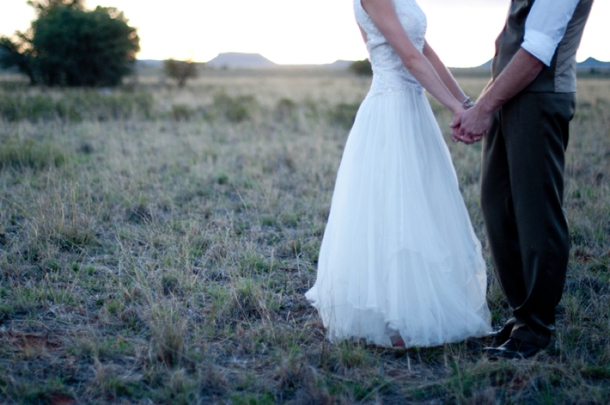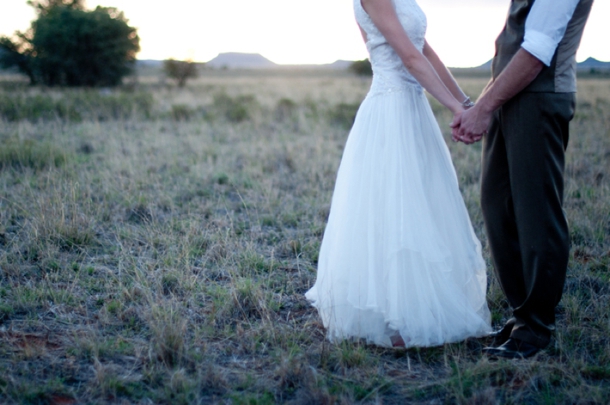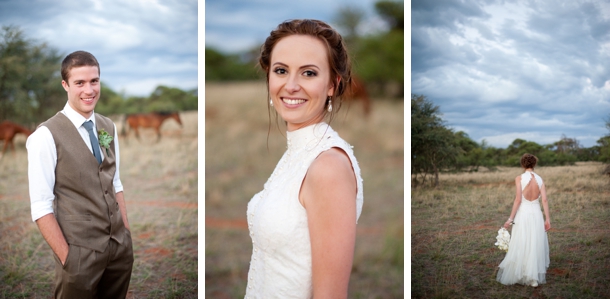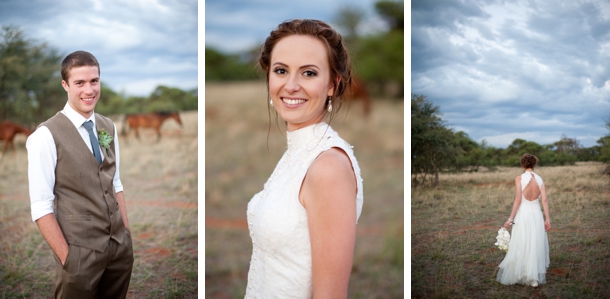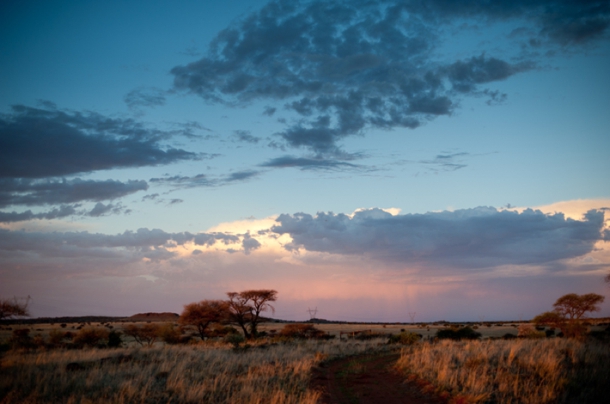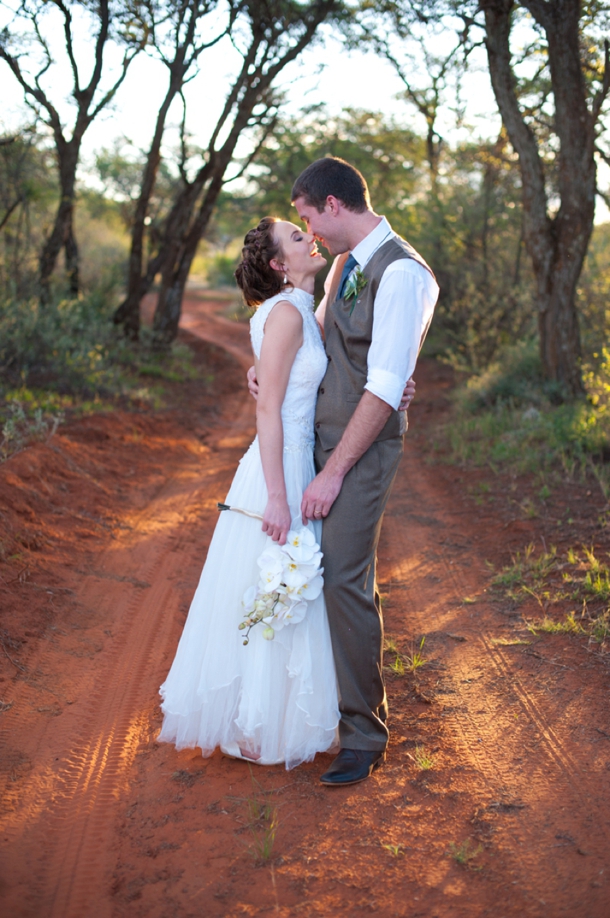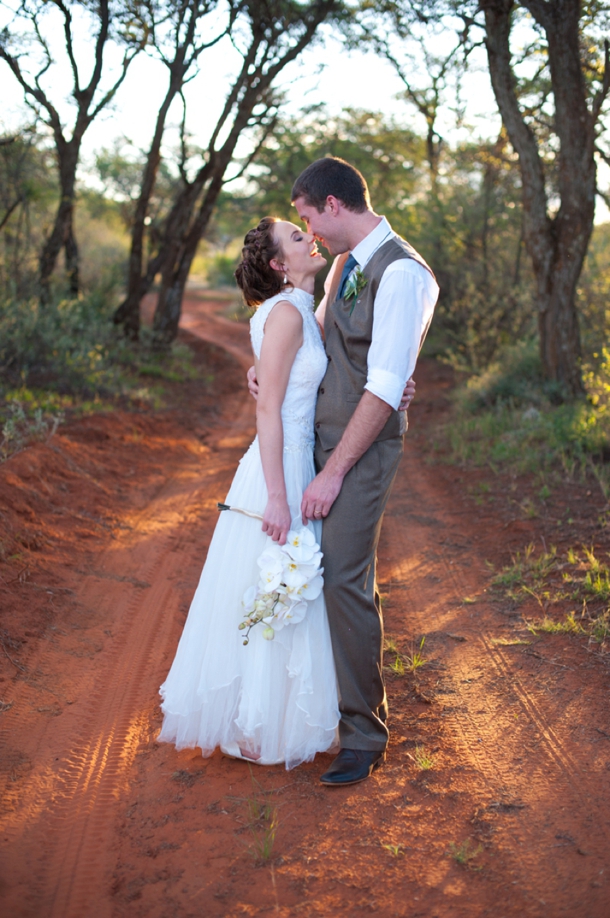 I couldn't have asked for a more perfect wedding for myself – it was exactly how I wanted it! The fact that it was in the Kalahari veld in my home town is the most wonderful of all. We currently live in the beautiful Western Cape, but I promise you, we often miss that dry, grassy, kameeldoringboom-landscape where we come from. It was also special for us to invite our friends and family that have never been there to experience what we love so much about it (and they did!). I am really blessed to have had all of my grandparents present at my wedding – it's not often you hear of someone who is 24 years old and can say that. It was so wonderful to have everyone we loved at the same time at the same place – we even partied until 4.30am. It was indeed a festival!
Another thing that is definitely worth mentioning is how blessed we were to know the right people. Most of the services that were needed were provided by people that we know. I did the stationary, my cousin did the wedding cake, Hannes's cousin did the photo's. My primary school teacher was the coordinator, one of my high school friend was the reverend, and another the pianist. Hannes's best friend from high school designed/created my dress and the venue belongs to our parents' friends.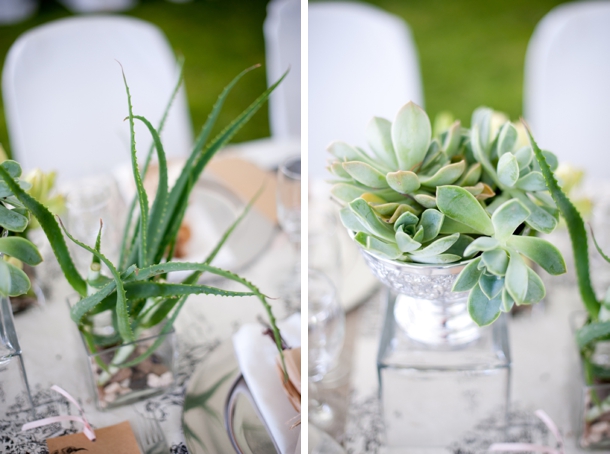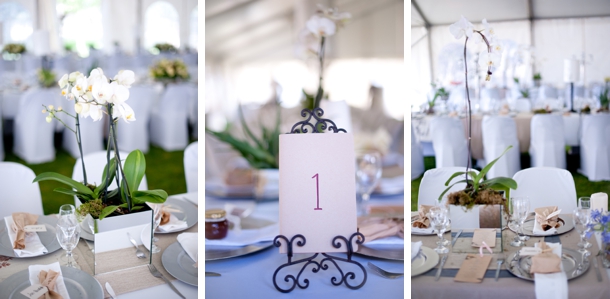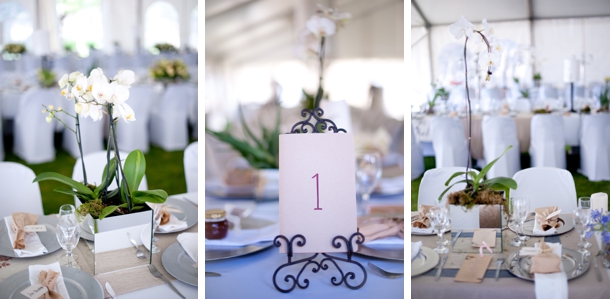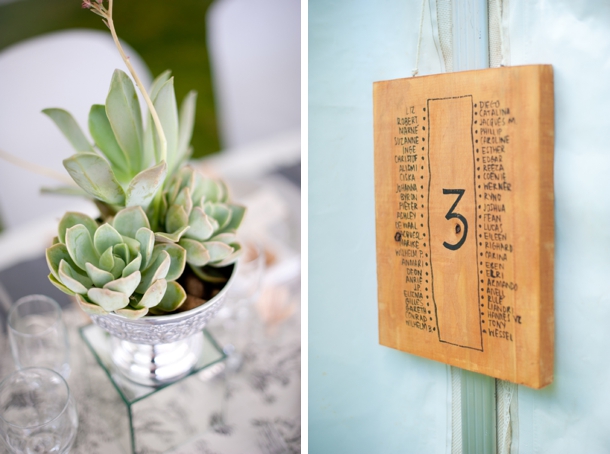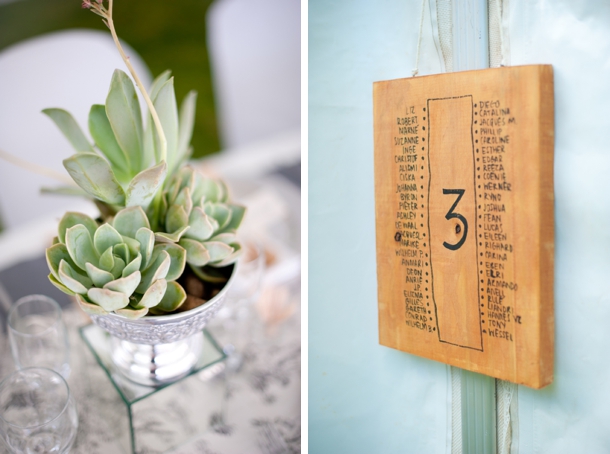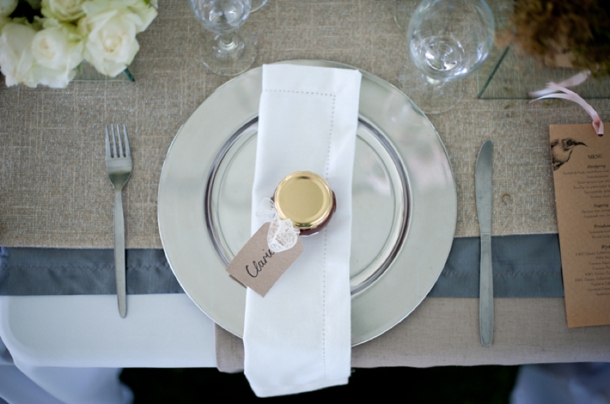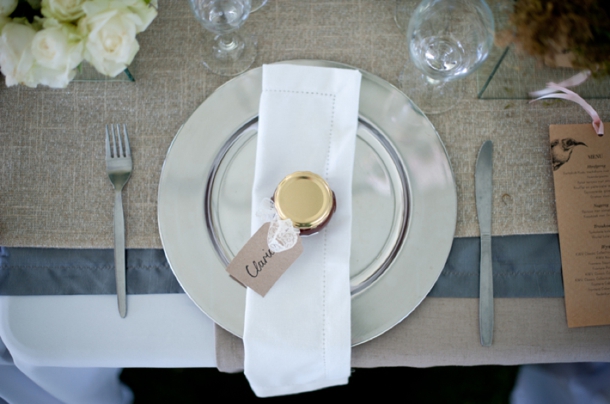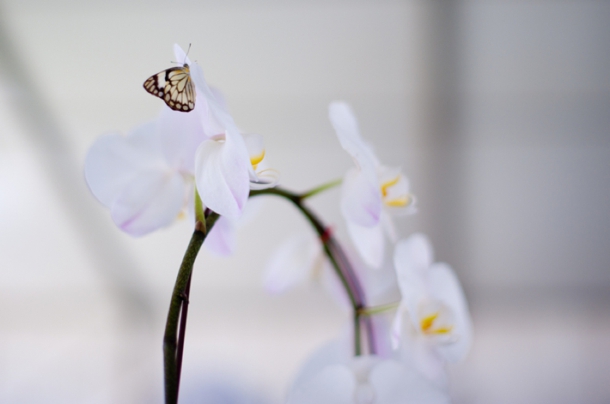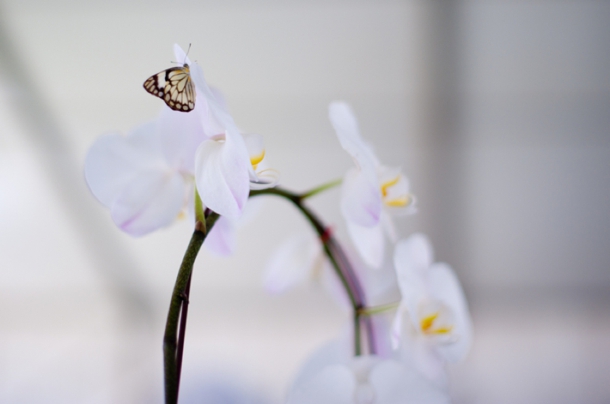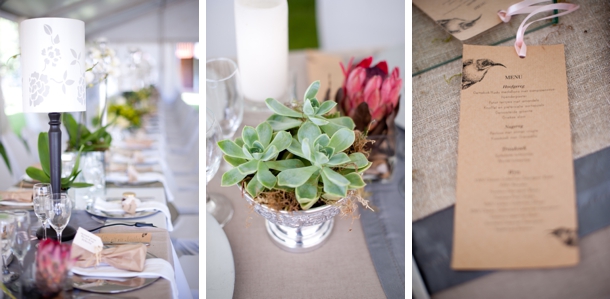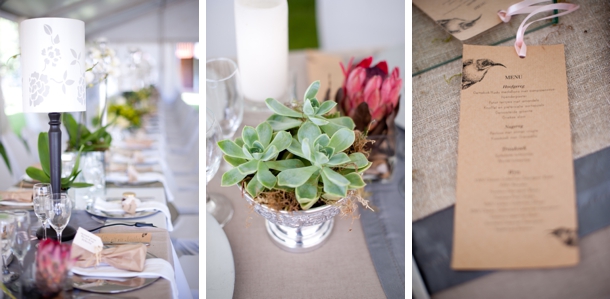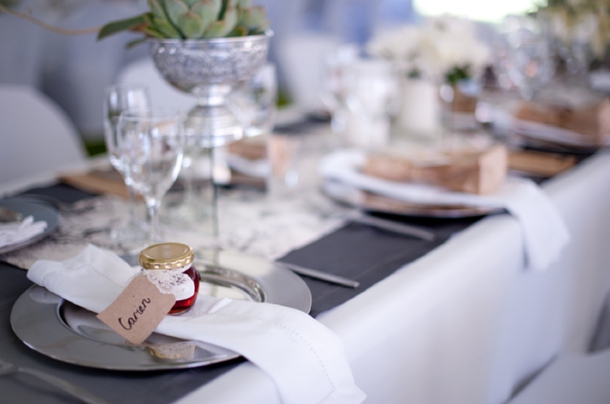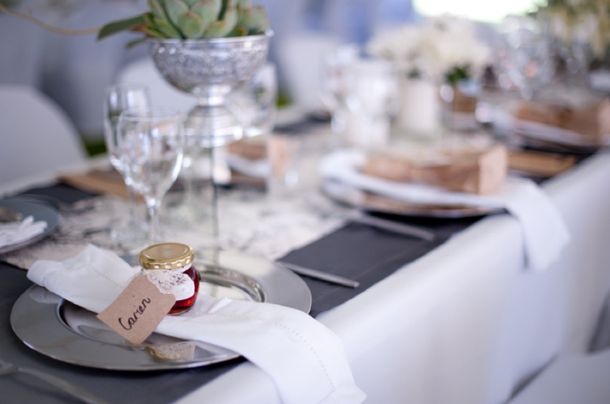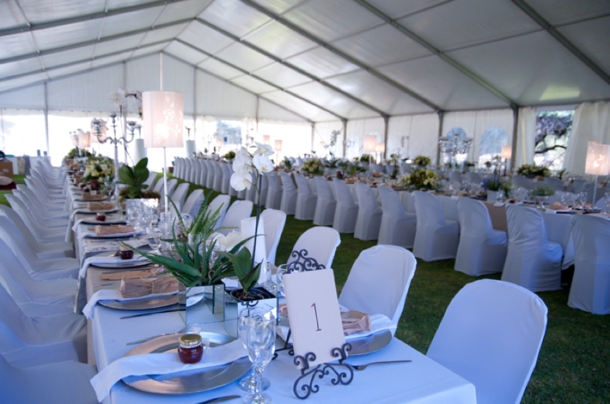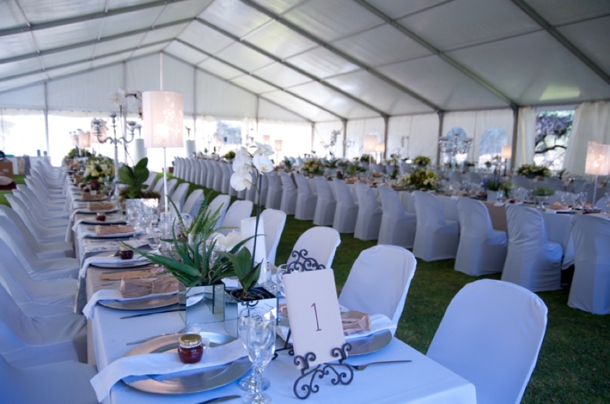 My advice to future brides is to first, make sure you have enough time to plan your wedding. I know I am one of few to be engaged for 18 months, but it really helped me to stay calm and also get ideas. One doesn't realize how much it helps to have time in which you can experiment and make absolutely sure what you want to do and how you want it to look. And secondly, ENJOY the day. I am a perfectionist and usually I don't enjoy occasions like this because I want everything to be perfect. BUT, at some point I just told myself: "this is the only wedding day that you have, so don't spoil it for yourself by worrying about things – just go with the flow – enjoy it!"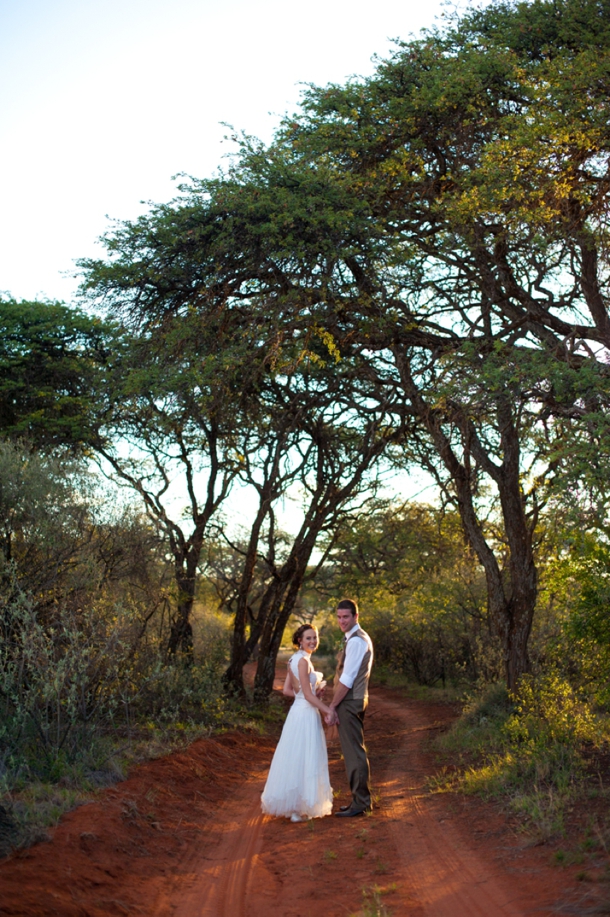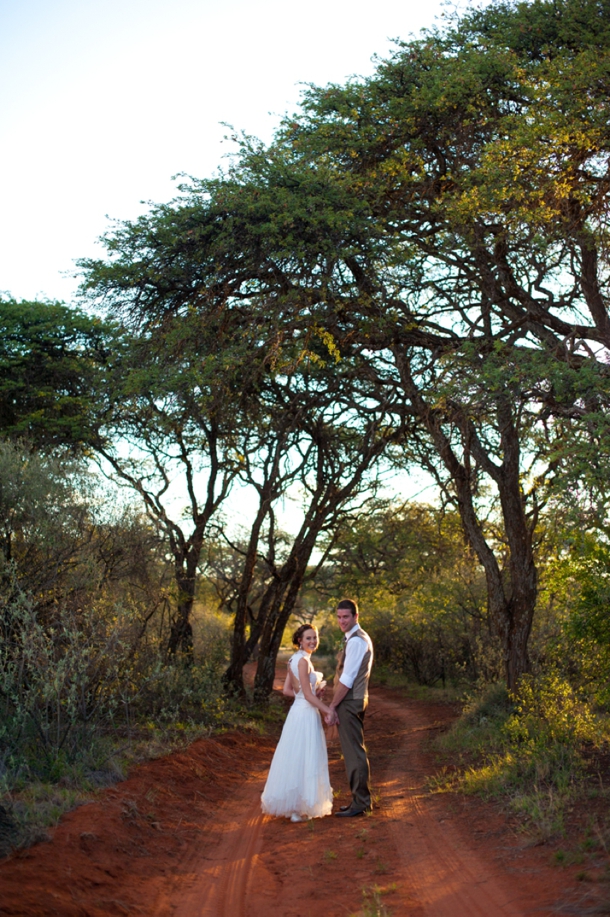 Great advice and a beautiful wedding! Thank you so much to Marike and Hannes for sharing your day with us, and to Charmaine for the pictures (head over to her site for more). This certainly isn't the last Northern Cape wedding we'll be featuring – watch this space!
SERVICE PROVIDERS
Venue: Ribbokrant | Catering: Marie Greeff | Photography: Charmaine Spangenberg | Co-ordination, flowers & decor: Nigel Londt | Cake: Mariaan Verreynne | Stationery: Marike Spangenberg | Bride's dress: Anmari Honiball | Bridesmaids' dresses: Gelique | Hair: Celeste Young | Makeup: Esthetiques | Piano: Eljee du Plooy | DJ: Russel Nathanson/DJ Nathan | Shoes: Anella | Jewellery: Hayley Goodrich Accessories