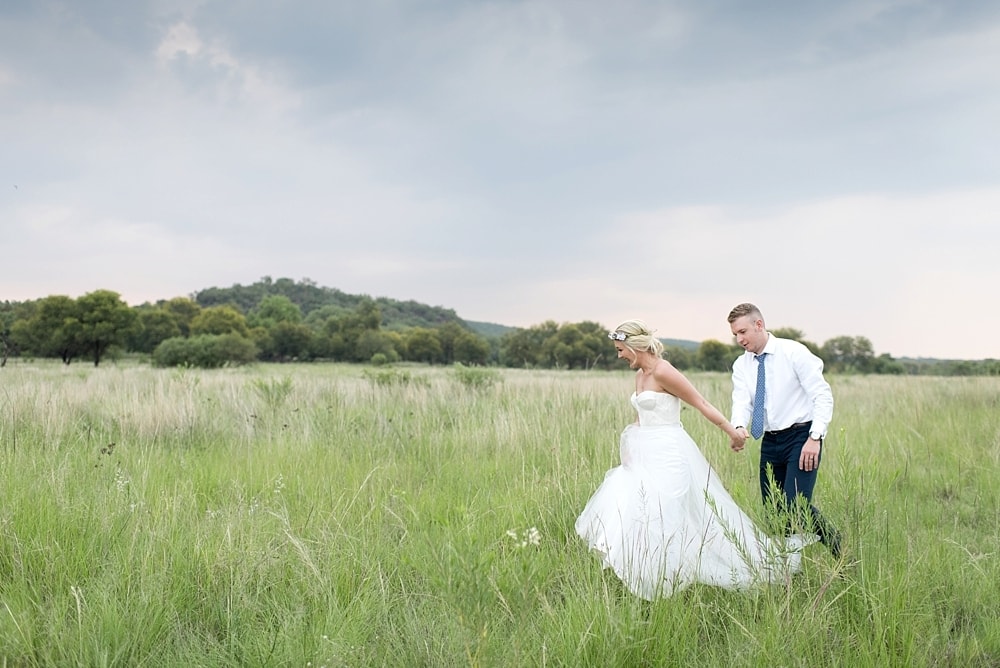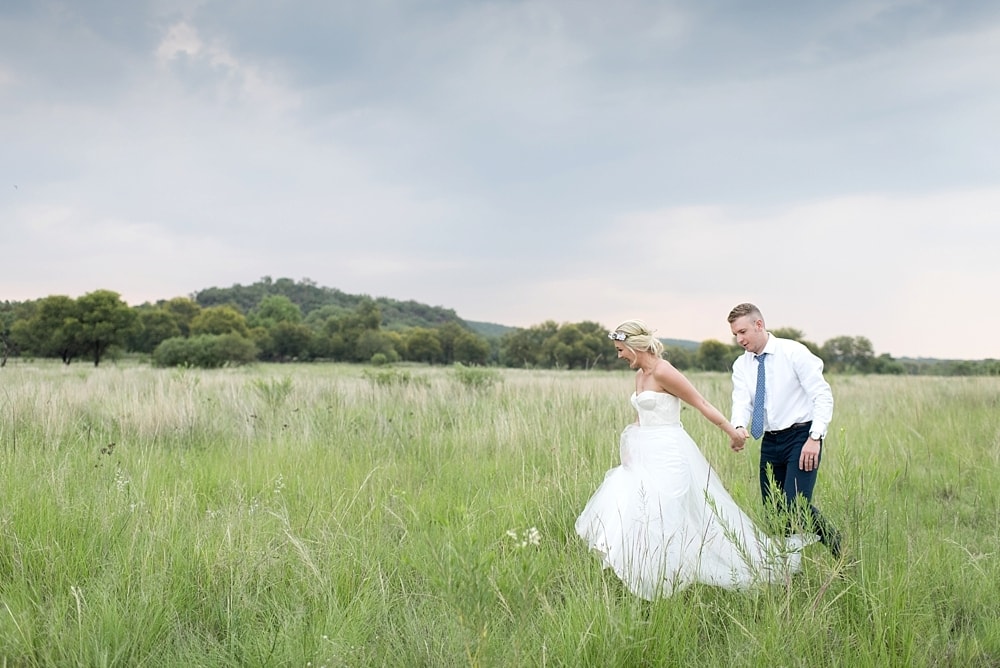 You know what I love to bits? This couple. Seriously, Dominique and Jason are so much a pair after my own heart, a twosome who love the South African bushveld and know how to throw a great party. Oh, and let's not leave out Dominique's love of shweshwe, which she used throughout their gorgeous wedding. Throw in a team of awesome wedding pros making the big day happen in the heat of Limpopo summer (including fab photographer Liesl le Roux), proteas, little gold safari animals, and a dreamy dress, and you have a wedding that's as SouthBound-fabulous as you can possibly imagine! Game lodge brides and grooms take note – this is how to do a bush wedding oh so right.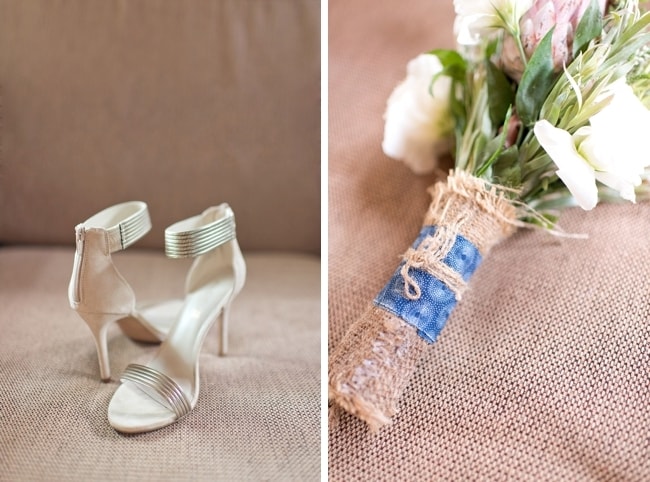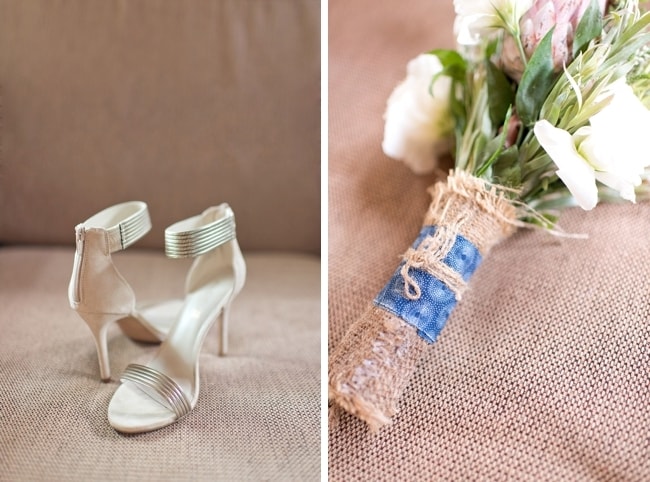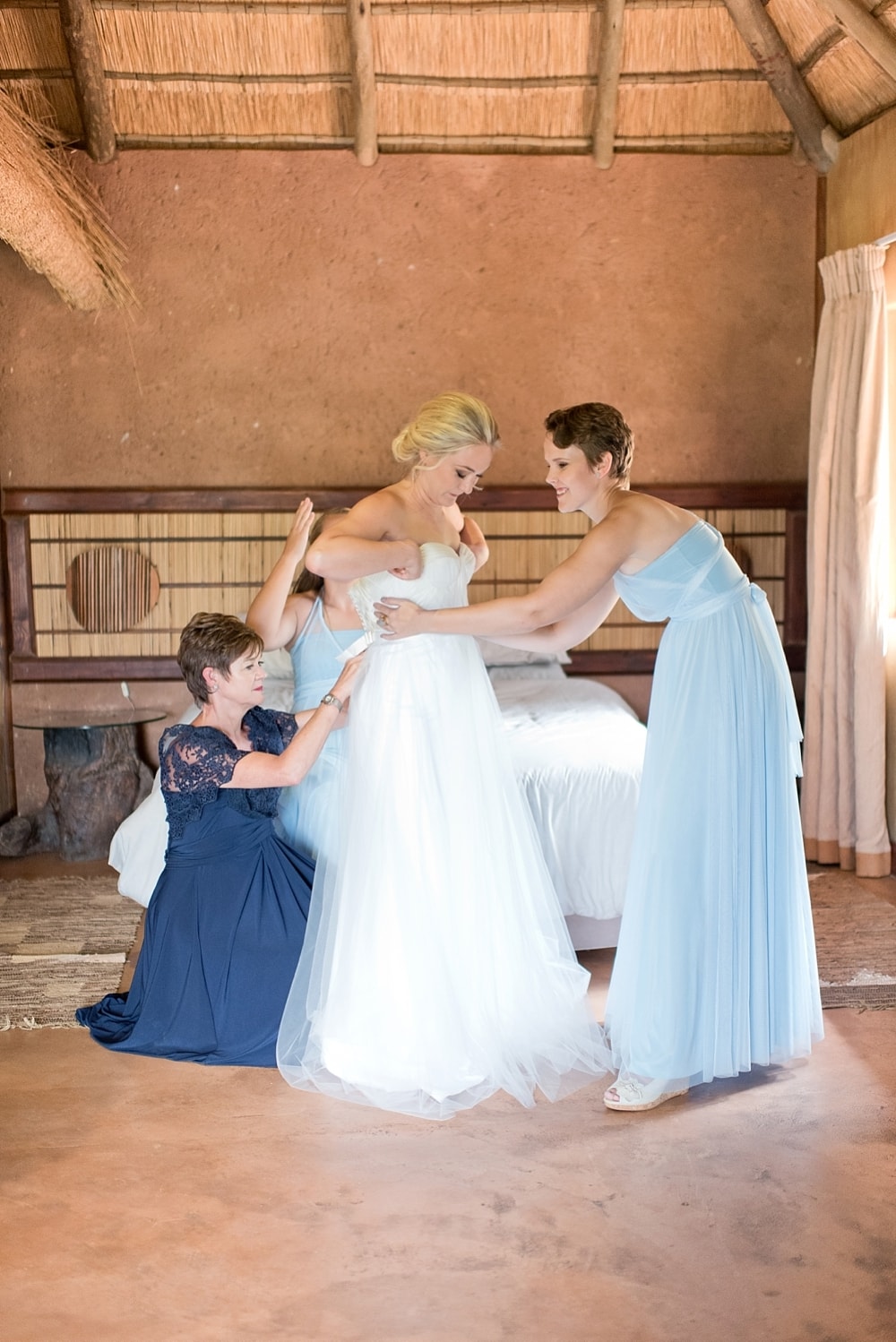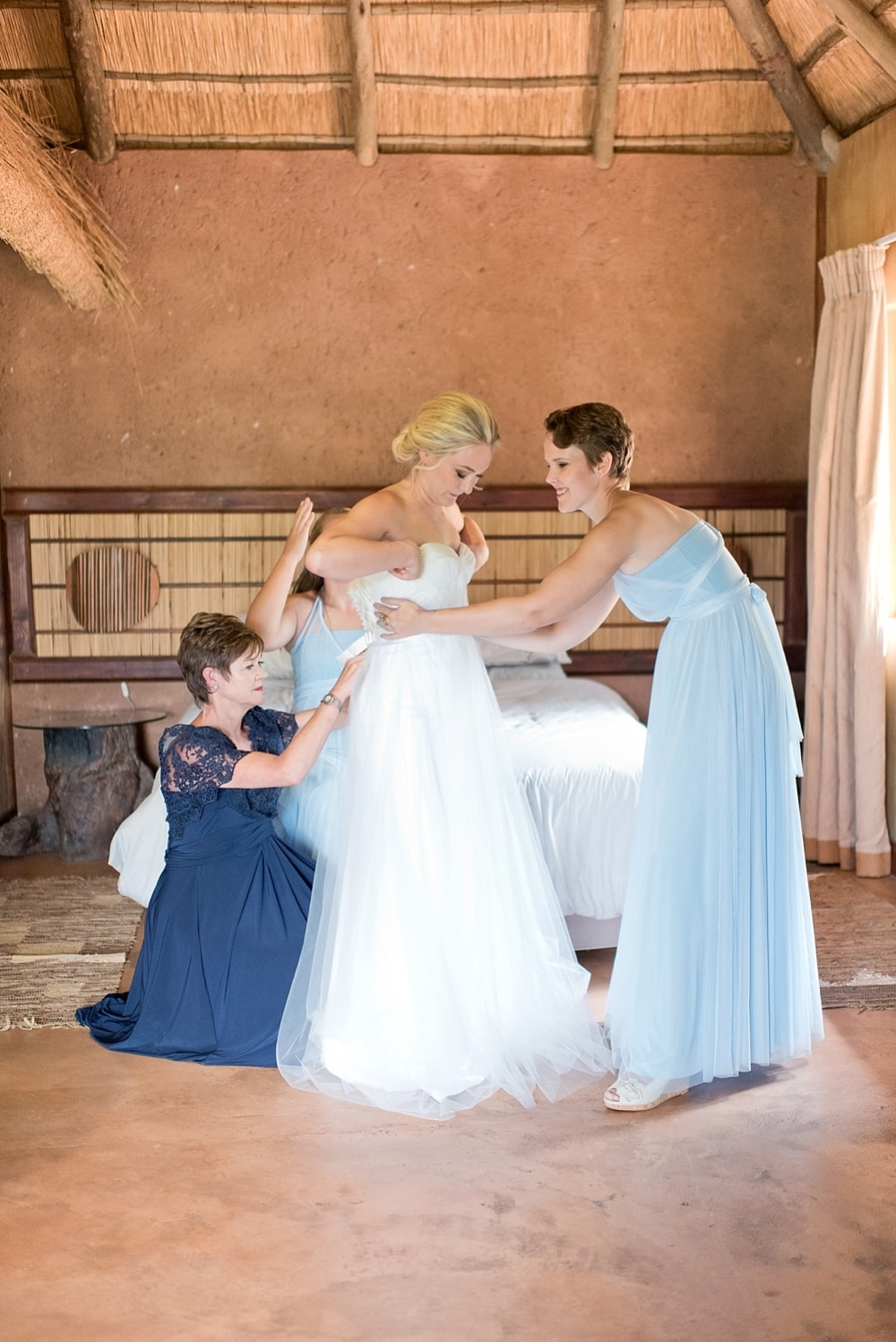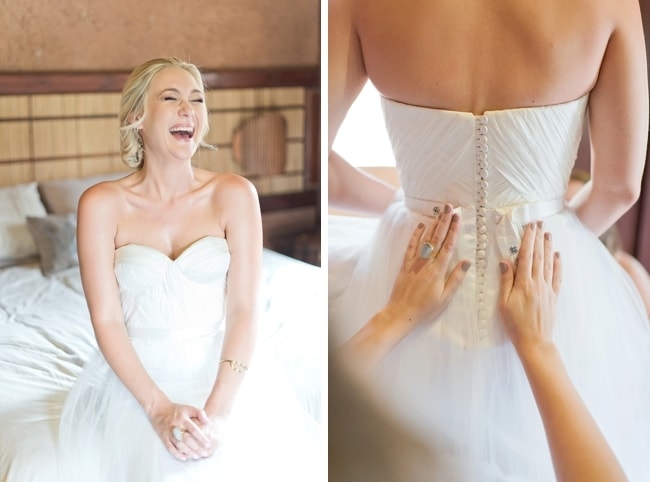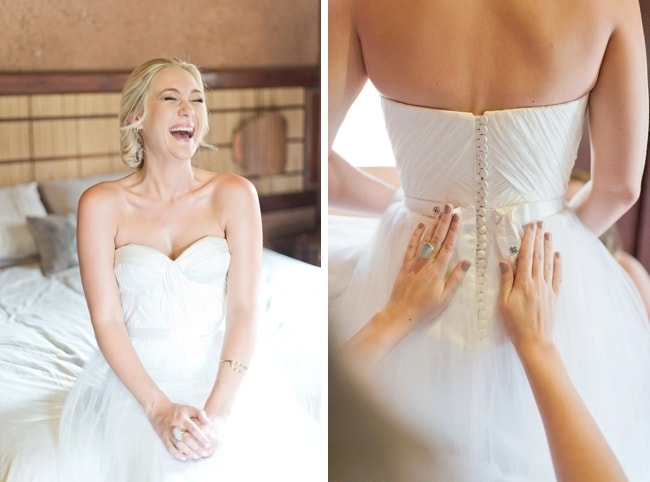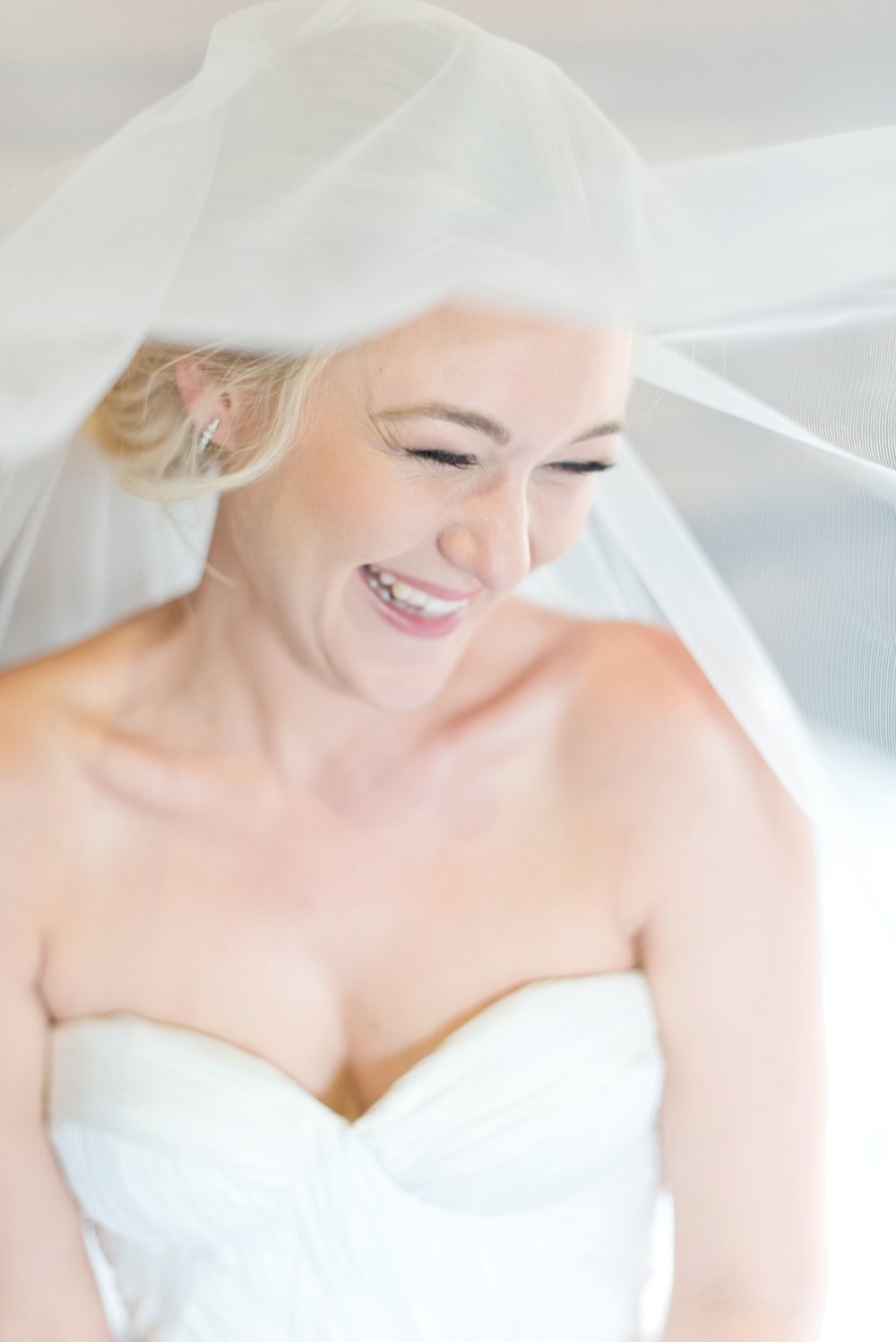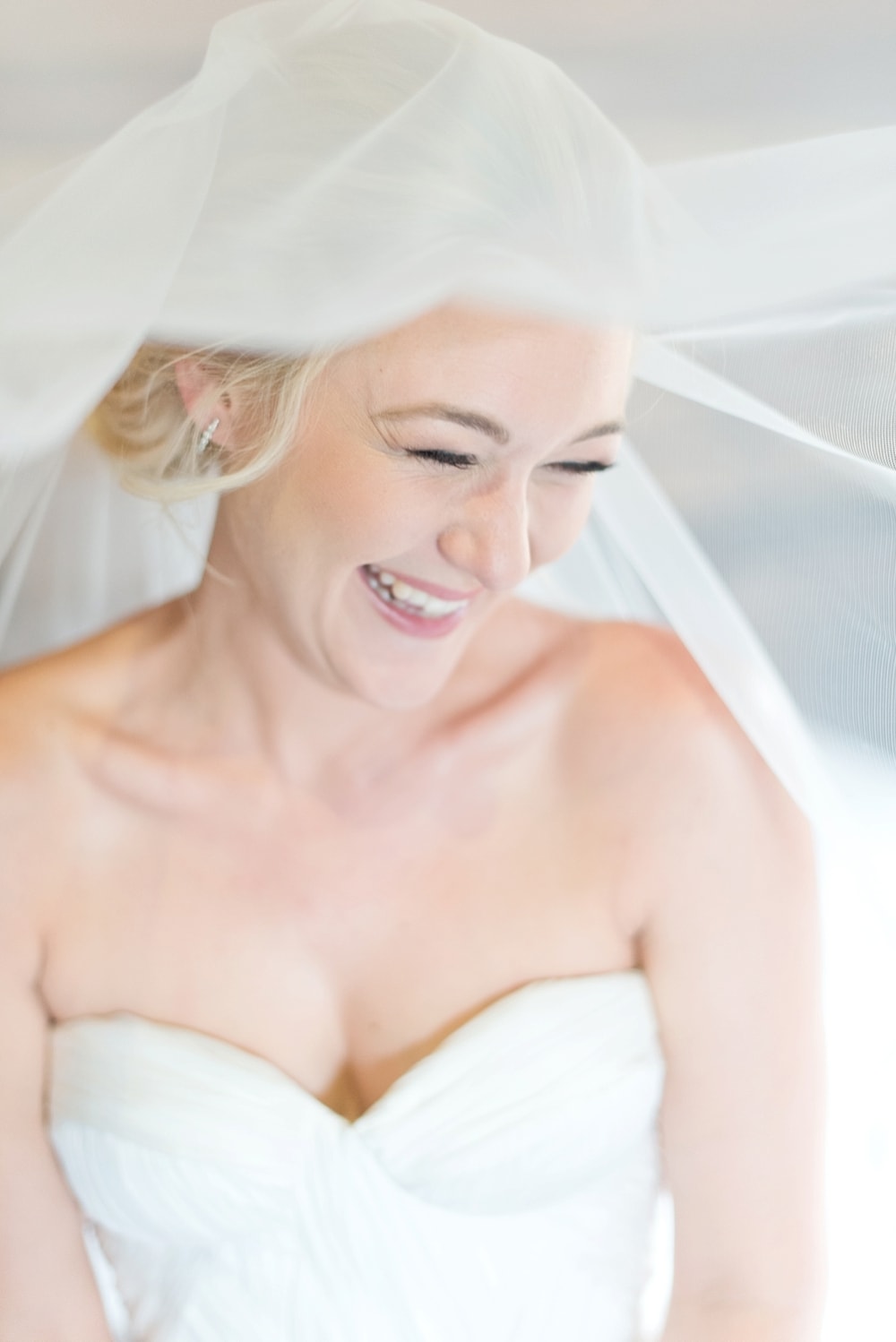 Love Story
Jason and I met through mutual friends, when we both had significant others. As the months went by, we became really good friends, and as they say, the rest is history! I remember looking at him when we were still just friends and thinking "that's the kind of man I want to marry". Little did I know, in less than a year, we would be engaged! When my mom first met him, she told me that she knew this was the man I was going to marry, she said she could just see it in my eyes!
The Proposal
After dating for about eight months, we began a four month road trip around South Africa. Our first stop was the Kruger National Park, and while we were there, Jason decided it was the perfect time. He phoned my parents and my brother, and asked for permission from all three of them! The day before my birthday, he surprised me with a night away at a camp we had never stayed at before, and while at my favourite look out point, he popped the question! He proposed to me with a mood ring bought from the Shingwedzi curio shop, and gave it to me in a seed pod I had curiously watched him steal from a squirrel the night before! We sat on a beautiful outcrop, with a view of Kruger as far as the eye could see, drinking champagne he had smuggled along with us in his camera bag.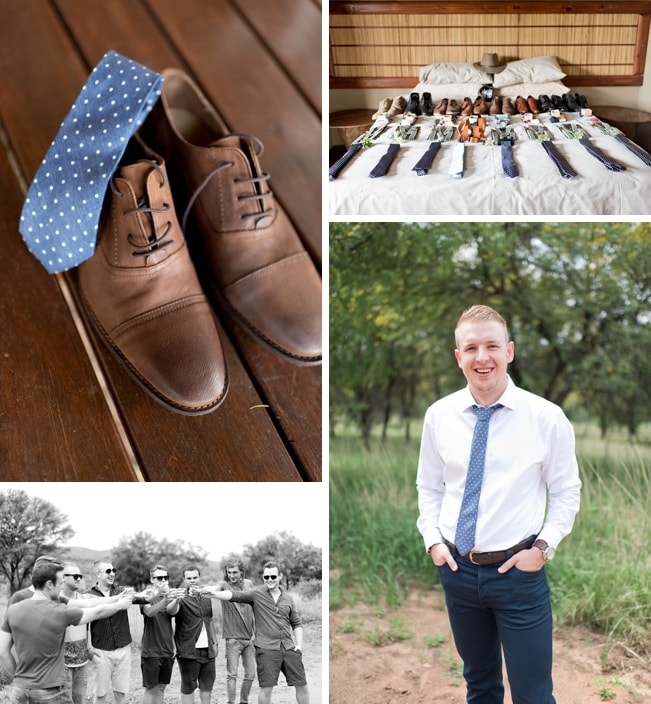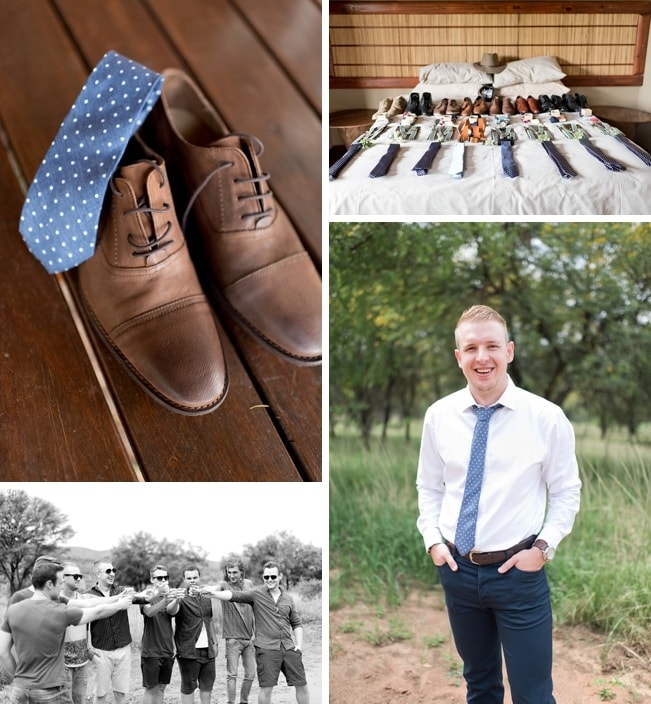 The Venue
Kuthaba Bush Lodge. We were totally set on a bush venue, and ideally wanted something near Kruger. Because of the distance our guests would have to travel though, we eventually settled on something a little closer to JHB. Kuthaba was the only wedding venue we visited, and the minute we saw it we knew it was the perfect place for us! Our favourite part of the venue was the fact that we could get married under an ancient fig tree, in the middle of the bush, surrounded by wildlife. The spiritual atmosphere under that tree is something you just can't replicate in a man-made environment.
Wedding Style
We knew straight away that we wanted our wedding to represent us as a couple as much as possible, even if it meant making non-traditional choices on our special day. I am a graphic designer, and Jason, while being a chartered accountant, is one of the most creative, off-the-wall people I know. We both have a passion for Africa, wildlife, and the bush, and wanted those elements to form our key theme. I decided on shades of blue, neutral tones, and gold as our main colour scheme, incorporating as much shweshwe as possible – I am slightly obsessed with African textiles!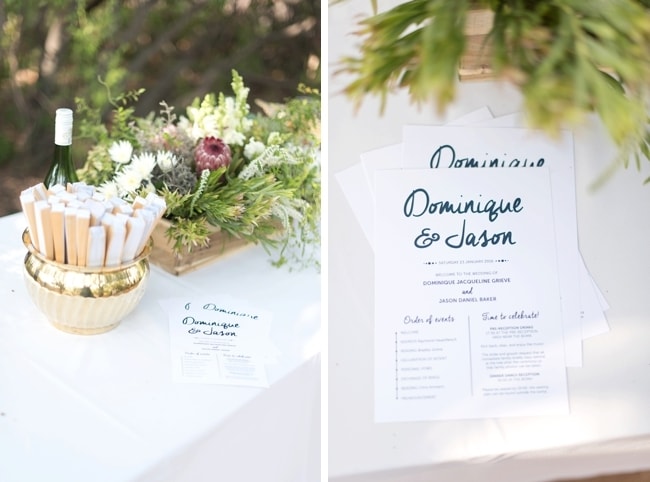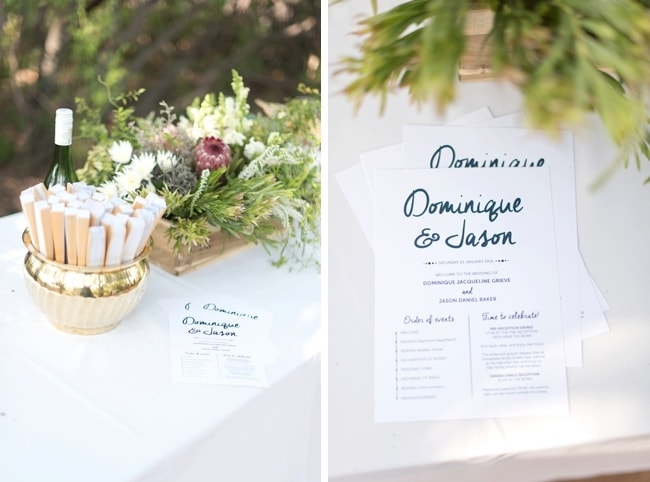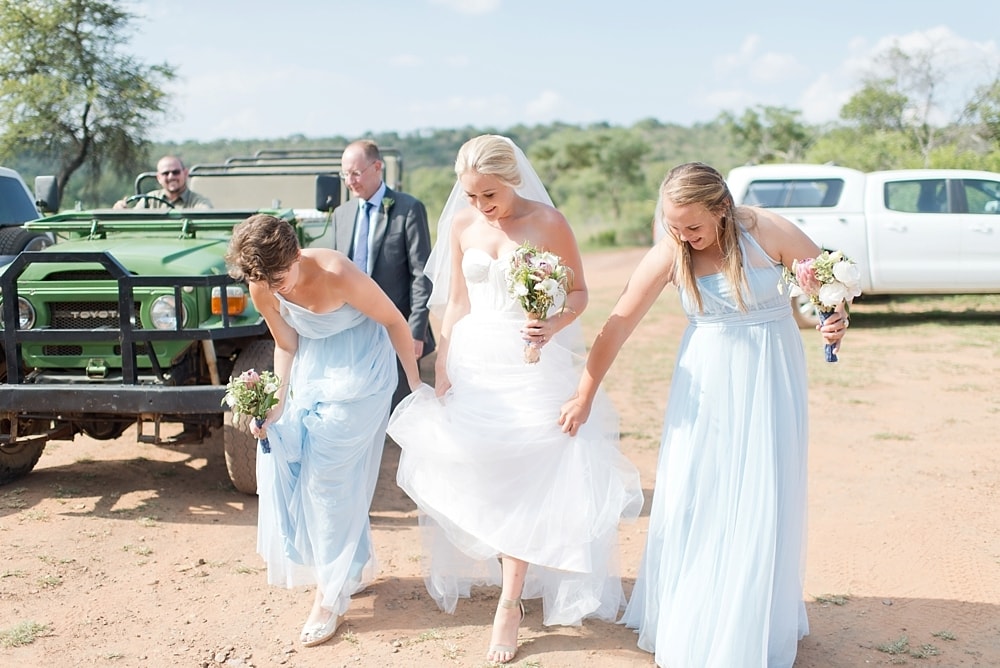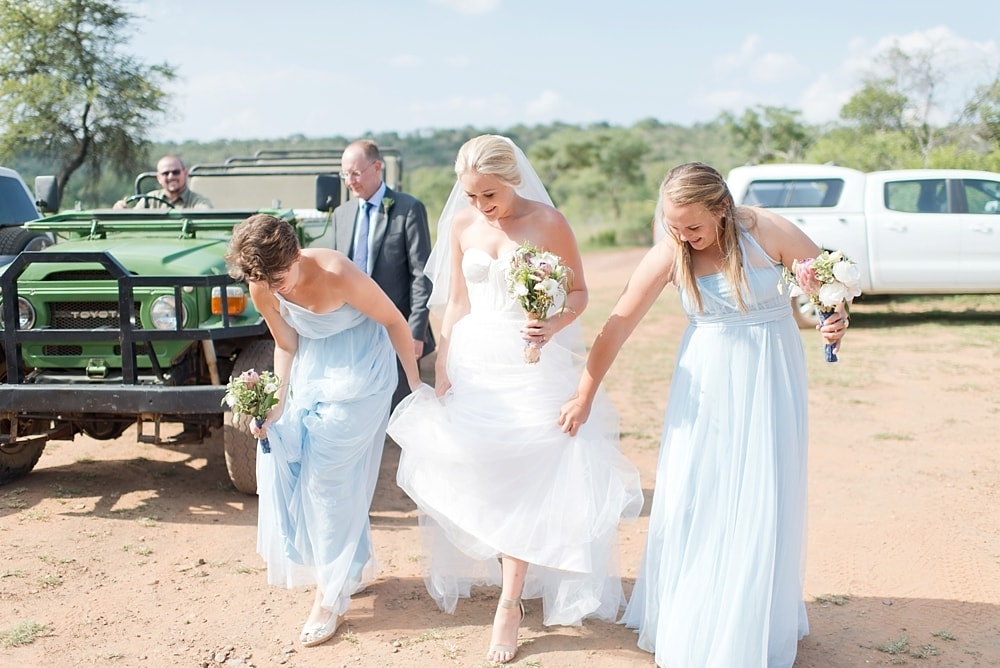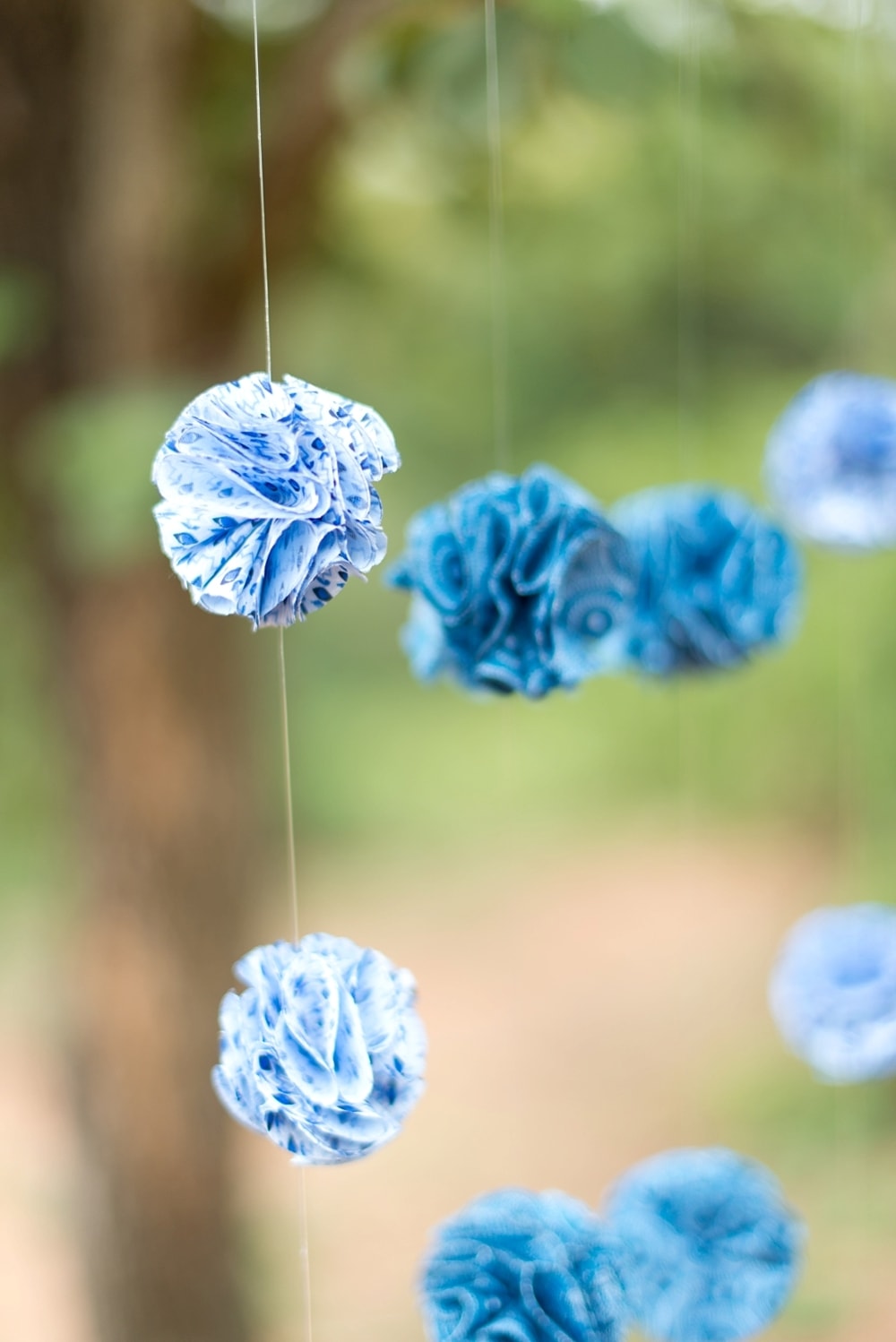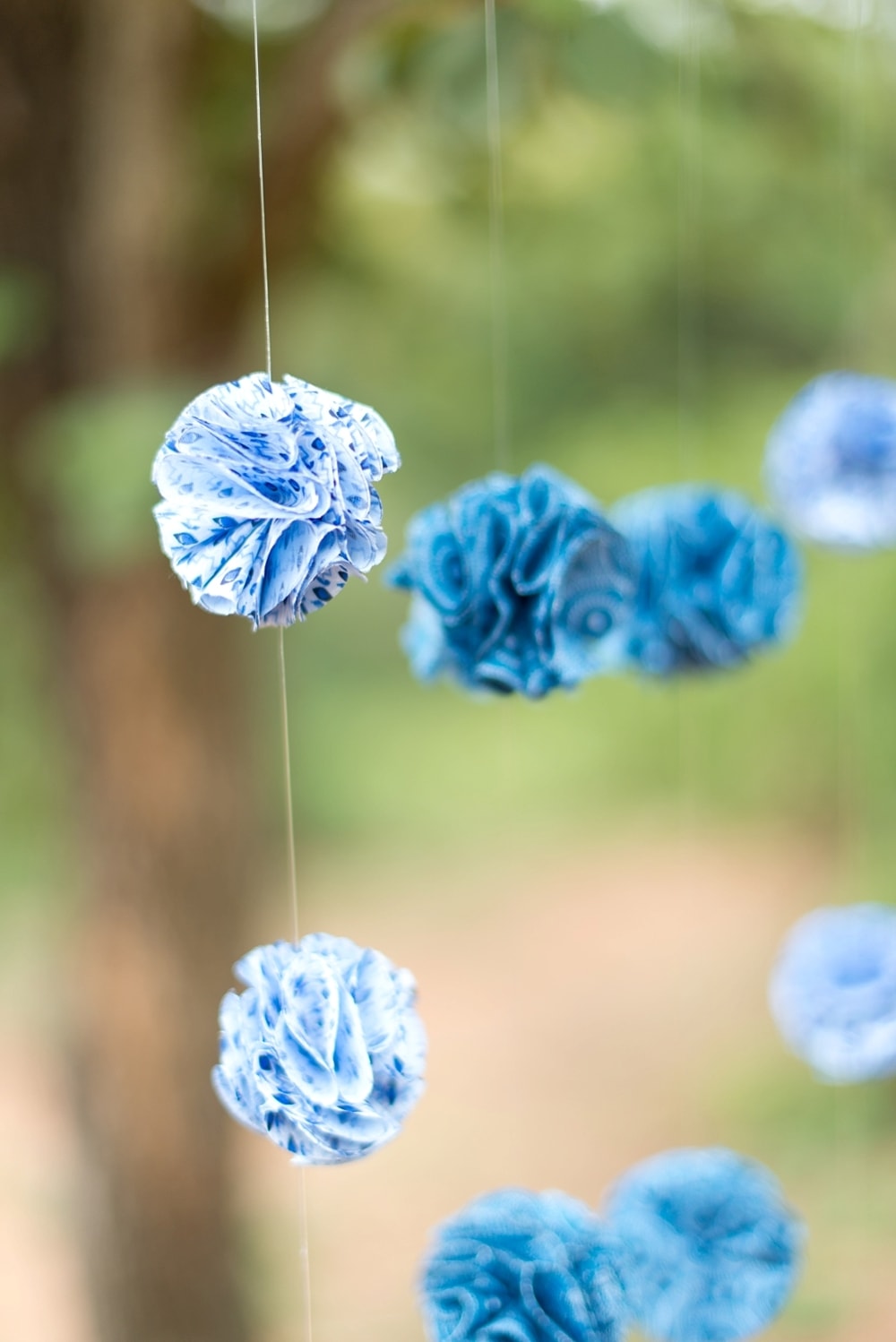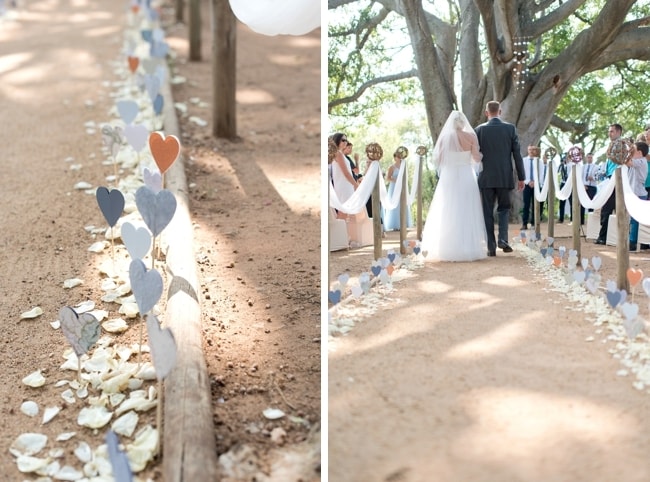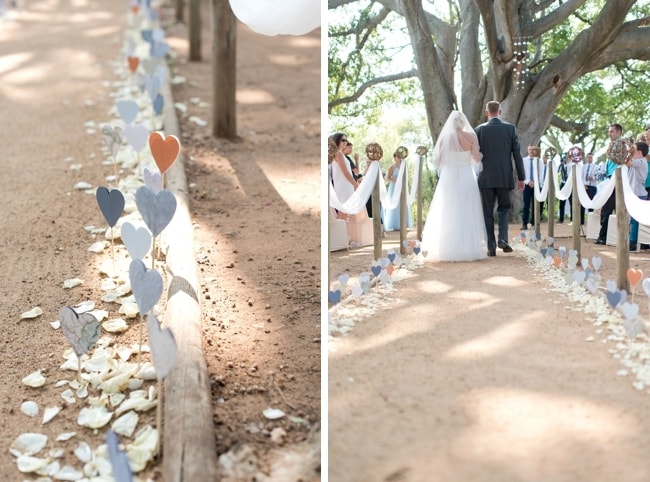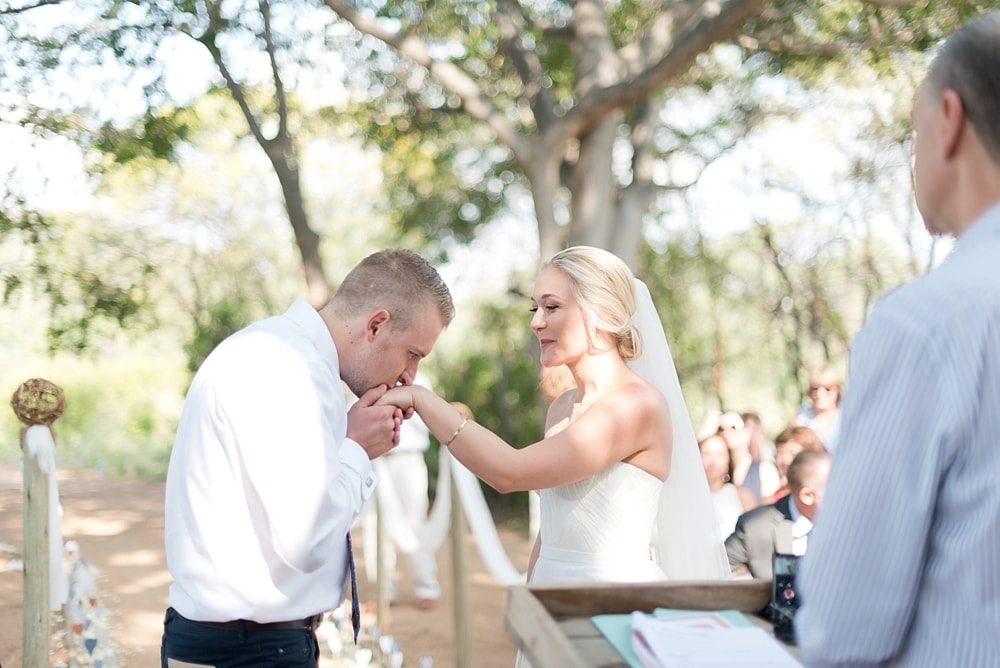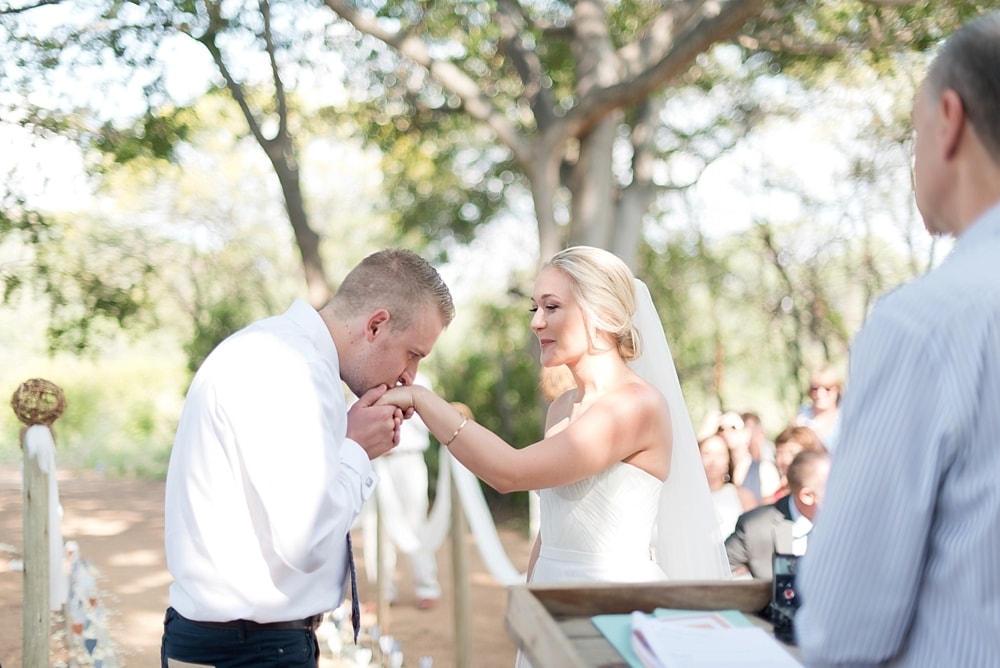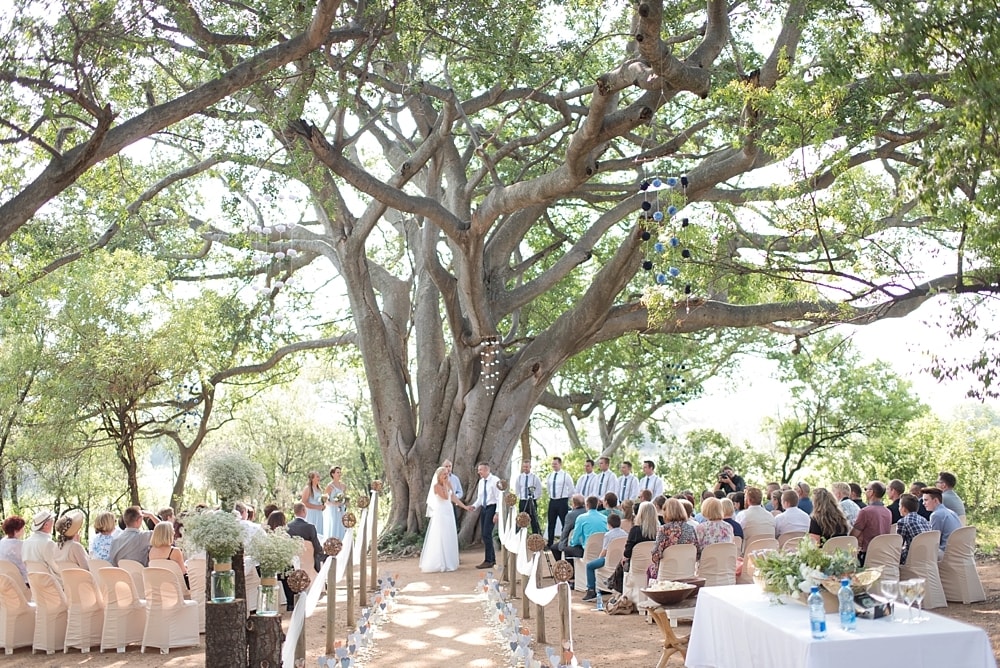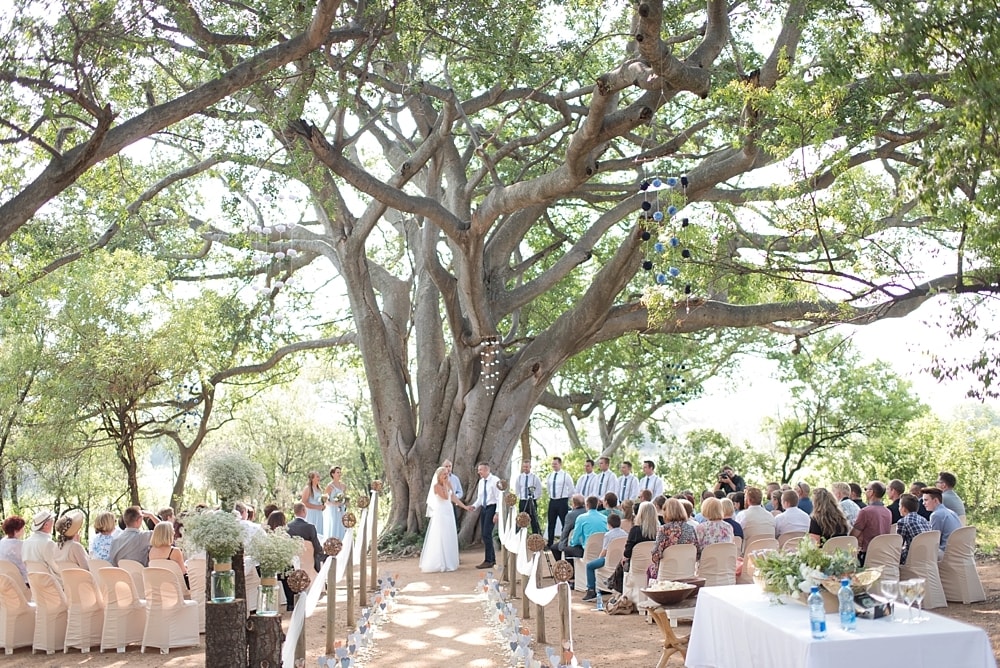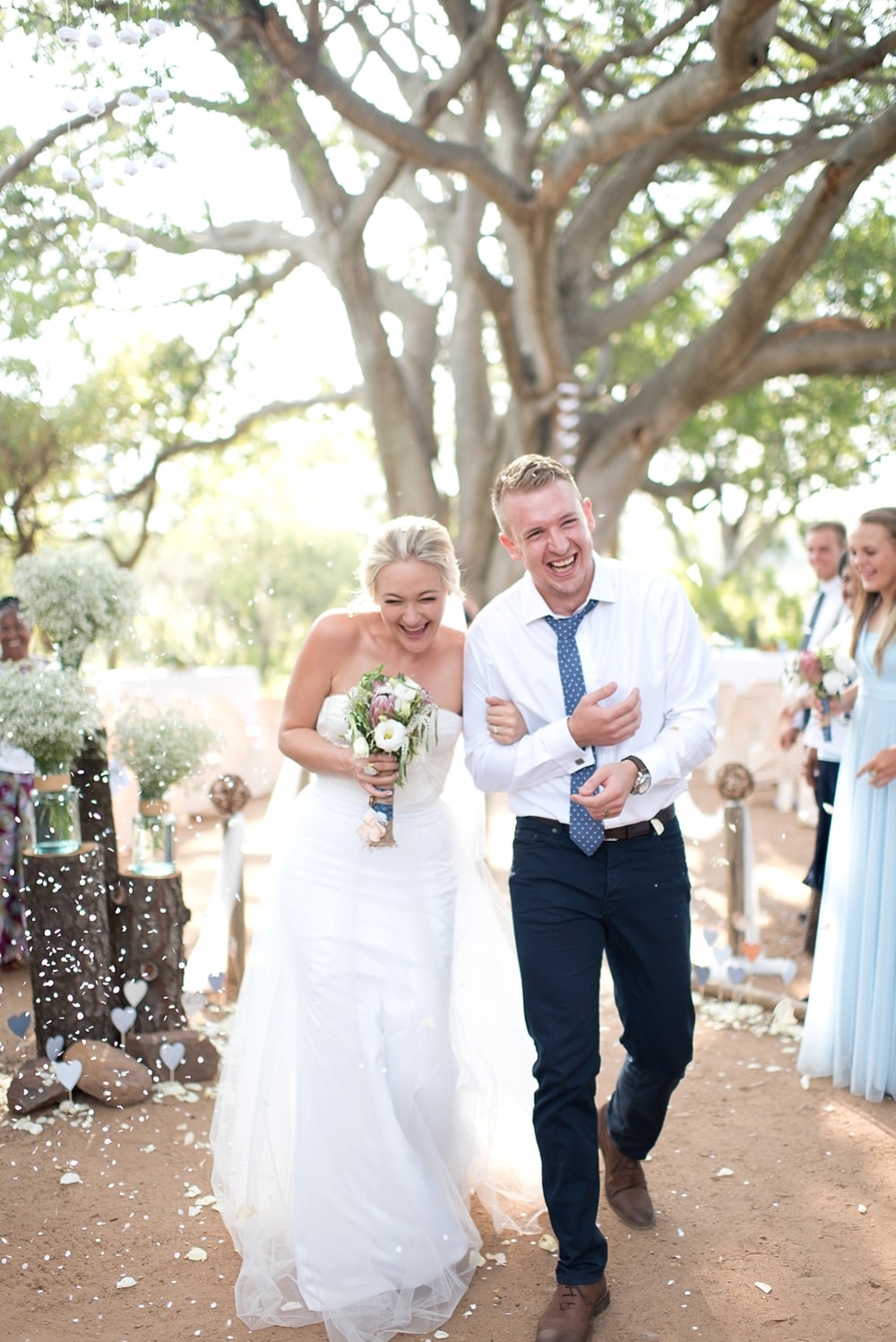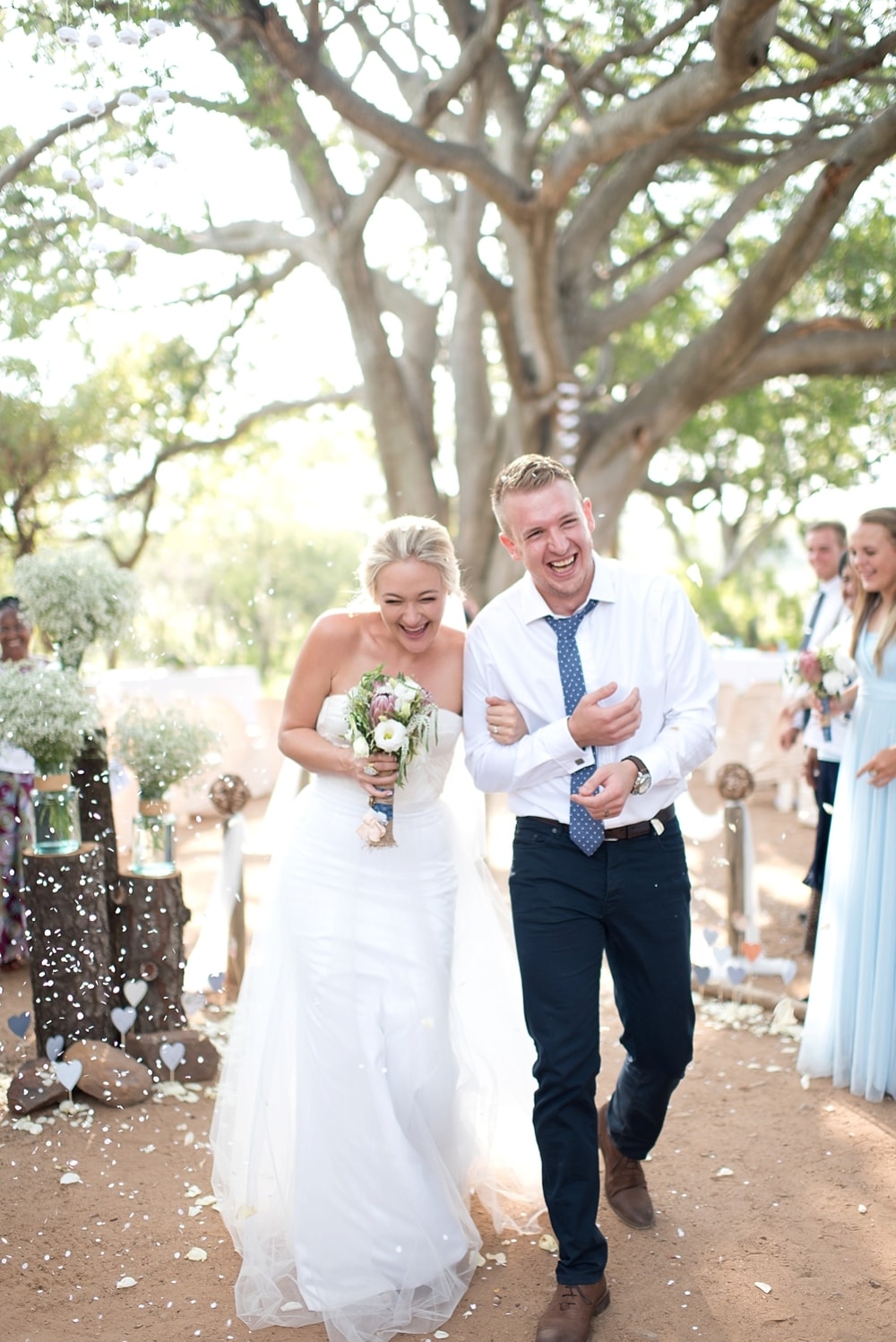 Wedding Details
As we are both not religious, we made the choice to have a marriage officer present, but be married by a close family member. My uncle hosted the most beautiful ceremony, filled with plenty of laughter, and plenty of happy tears. He has a wicked sense of humour, and started the ceremony with a letter from our only child guinea pig, asking why he hadn't been invited! It set the tone for a ceremony that truly represented us, with many personal elements. Each of our tables at the reception was named after a camp in the Kruger Park, and displayed pictures from our MANY trips there together. Our table decor was kept quite simple, with shweshwe napkins (which are now being turned into a quilt), small gold animals, seed pods, and our floral arrangements displayed in boxes made from reclaimed wood. We also decided not to use a DJ, as we are both huge music fans, and wanted to personally choose everything that played at our wedding. The end result was definitely eclectic, and definitely 'us'. We had two talented friends of my brother's, a guitarist and a violinist, entertain the guests while they waited at the ceremony, and before the reception, while they all sat on picnic blankets under the trees enjoying sundowners.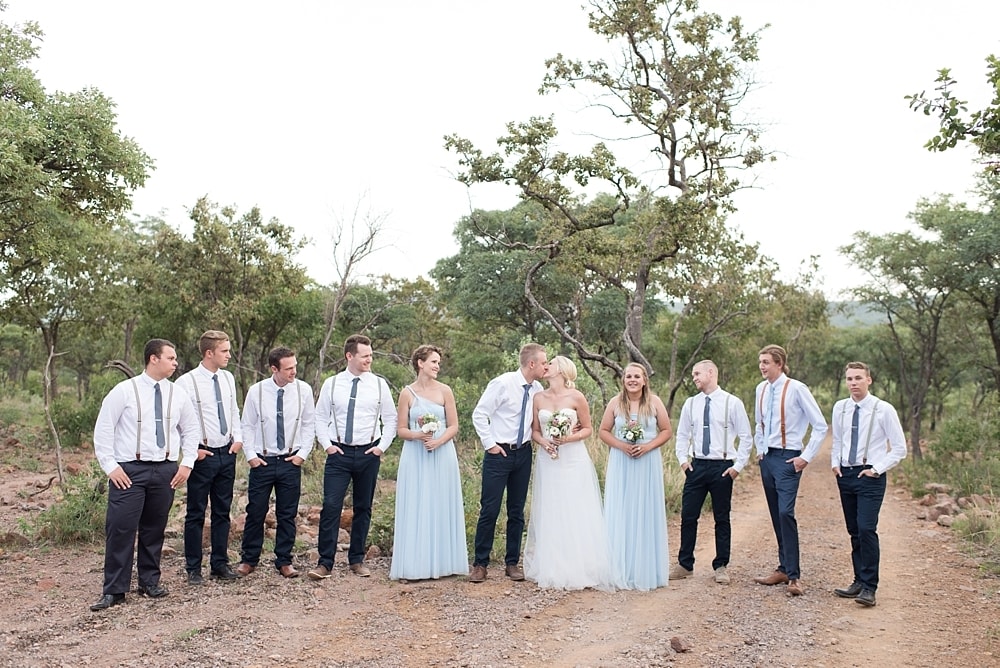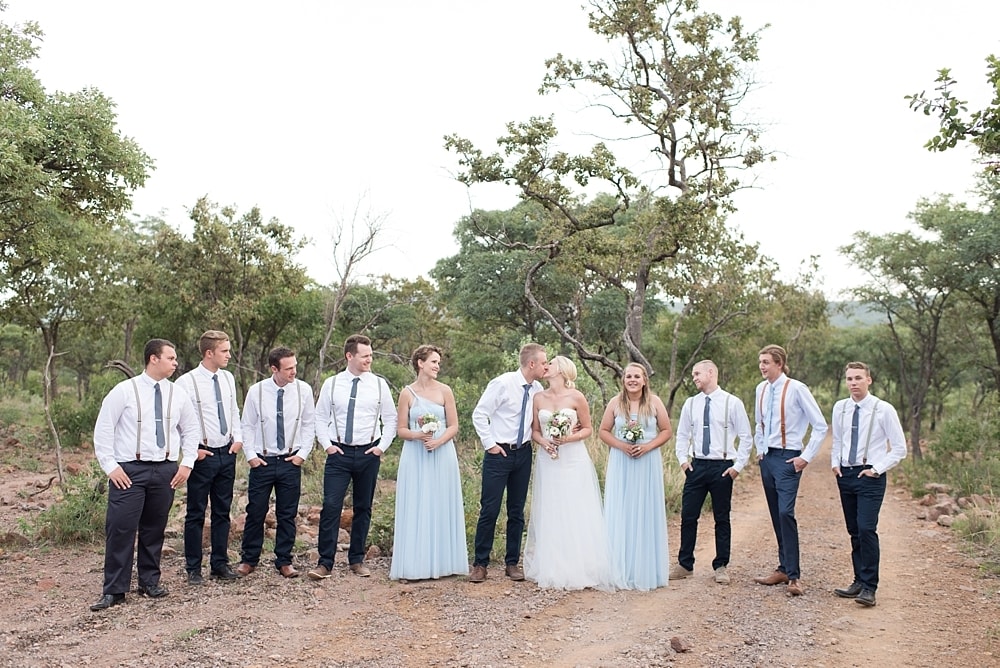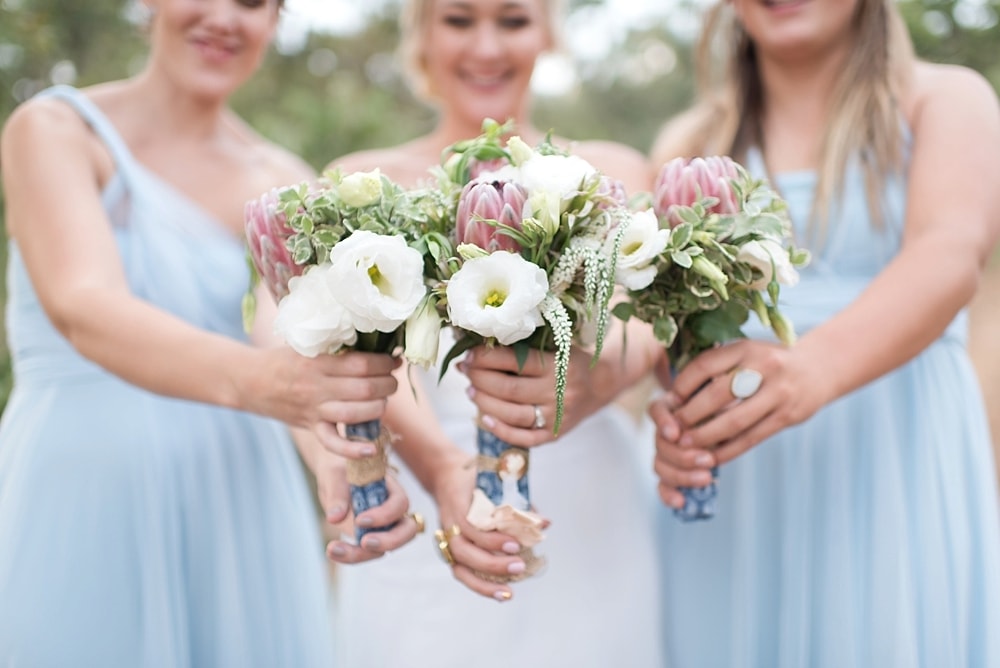 DIY Elements
So many! We have wonderful friends and family. My dad made the card holders for our table names from a branch he cut down in their garden, as well as the board that displayed the seating arrangements. My mom and I made all of the hanging shwe shwe decorations by hand, as well as all of the paper hearts that lined the aisle, and I designed all of the wedding stationery. Our napkins were all hand cut by one of our bridesmaids – she made our fabulous wedding cake too! Jason's aunt sewed all of our table runners, and one of our groomsmen spent hours making sure all those tiny animals were perfectly sprayed gold! As a reminder of our special day, all of our guests took home an Ana tree sapling, lovingly grown by my mom and dad.
The Flowers
I wanted my wedding flowers to be quite unstructured, and authentically African. The florist used fynbos, proteas, and then basically any other flowers that would stay alive in the heat of the Limpopo summer!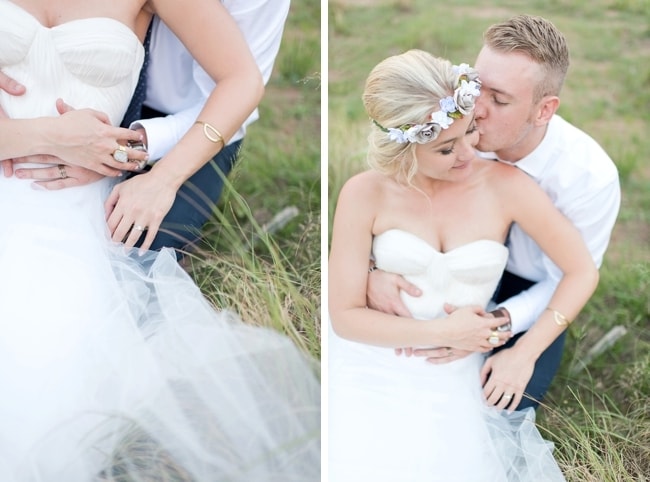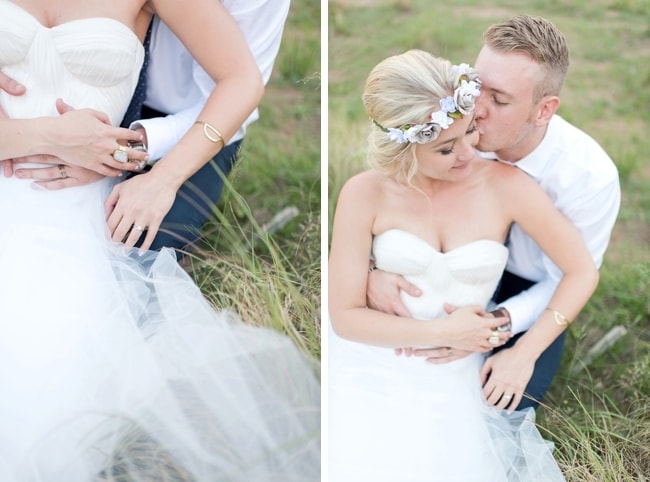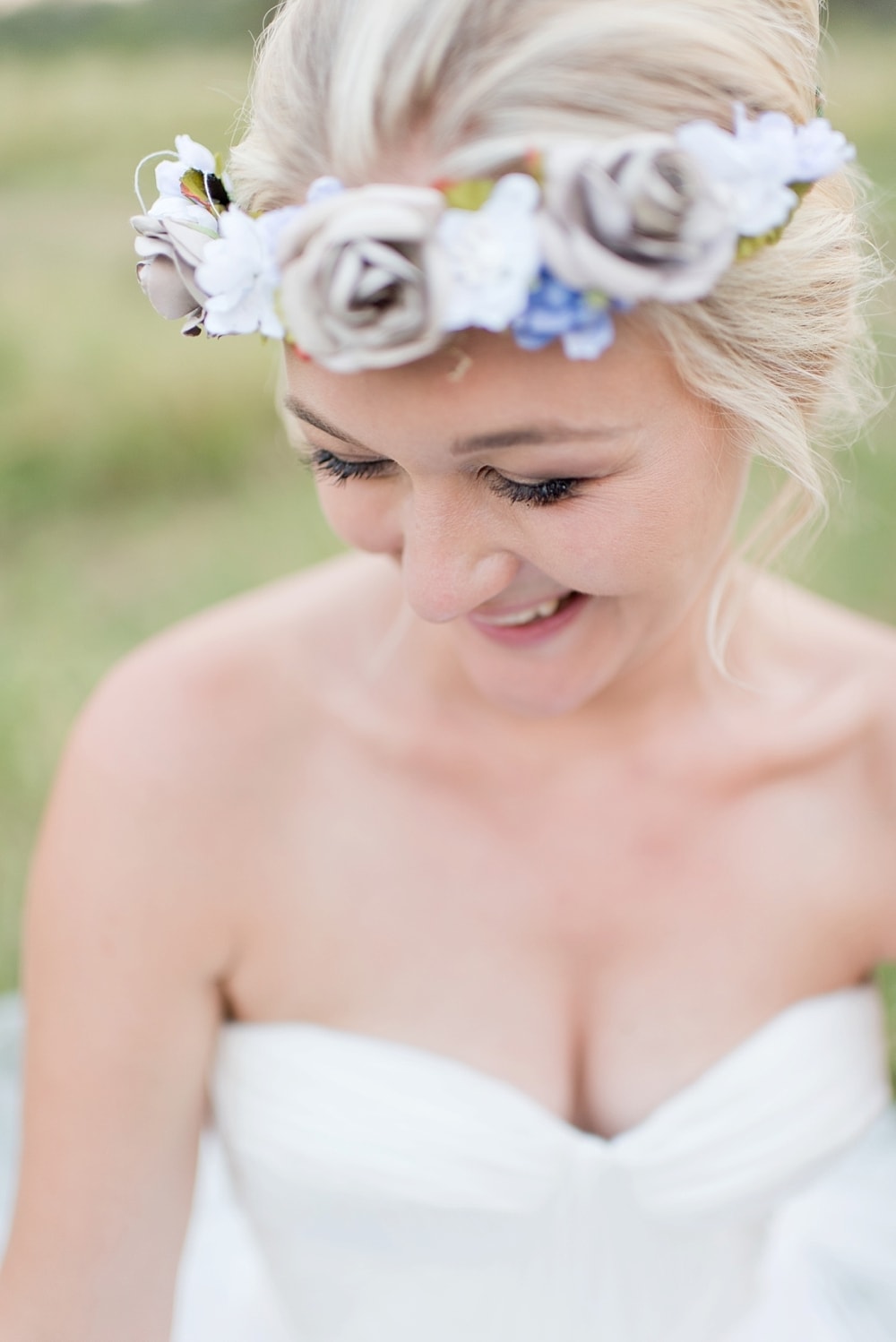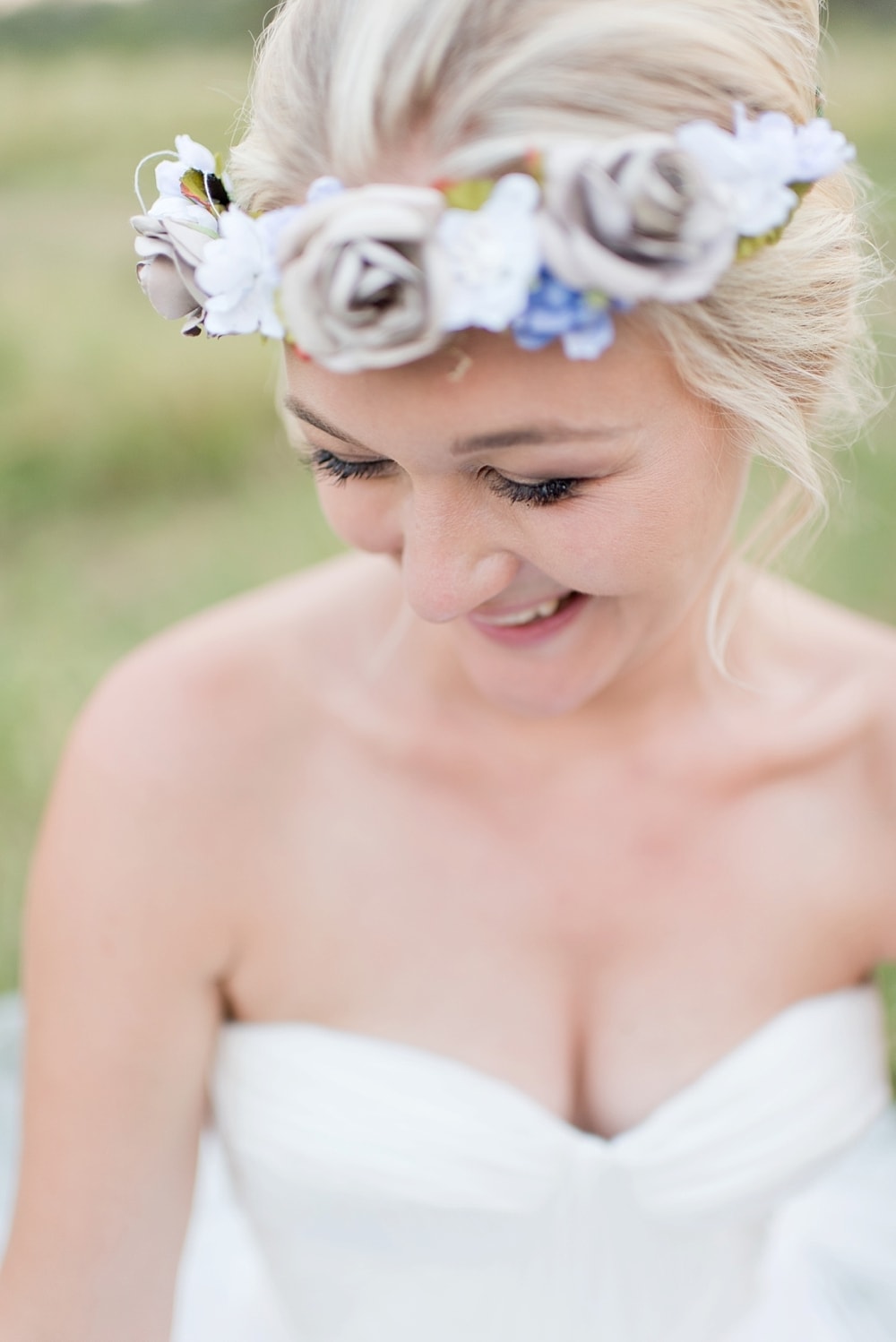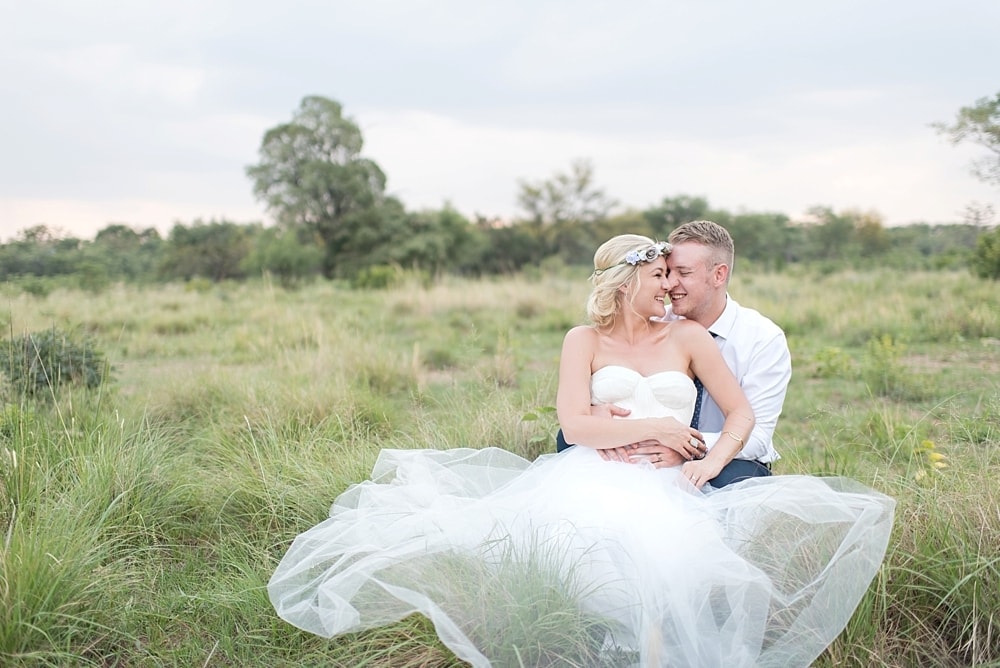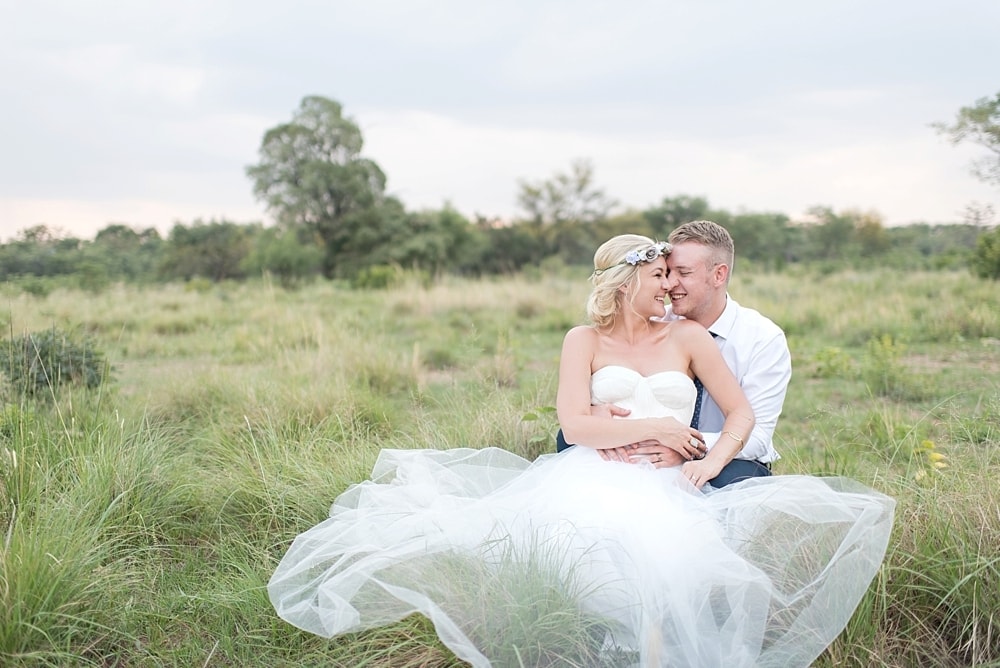 The Dress
My wedding gown was a slightly adapted version of the very first dress I had tried on, at White Lilly Bridal. It was winter white, with beautiful folded detailing on the bodice. I settled on a fitted skirt, with a more flowing, 'princessy' overlay, and I loved how I felt in it! I decided last minute to wear a veil for the ceremony, and I'm so glad I did – it definitely makes you feel like a bride.
The Bridesmaids
I had two bridesmaids, and a man of honour! My bridesmaids had long eggshell blue dresses, made for them by Gelique. I wanted them to have the ability to wear them in different styles, but didn't want the usual infinity dresses. The dresses had a stunning soft tulle overlay that flowed so beautifully, and made them both look so elegant. My handsome man of honour, my younger brother, had a variation on the groomsmen's outfits, with a light blue checked shirt, and tan leather suspenders.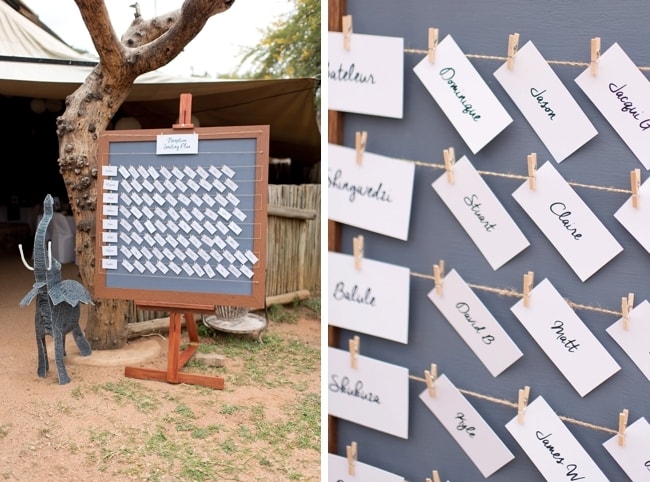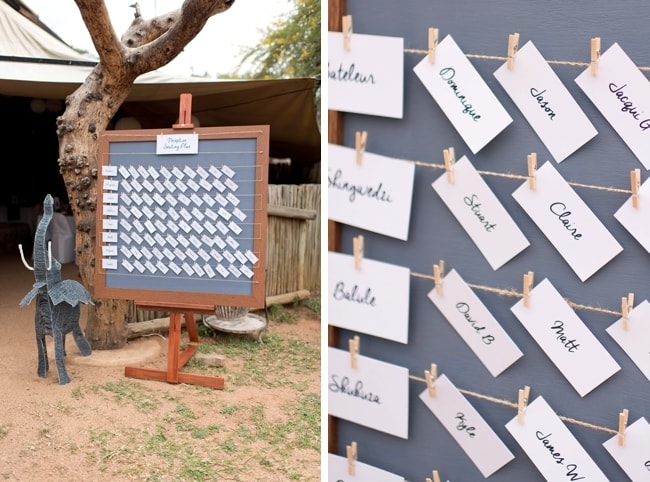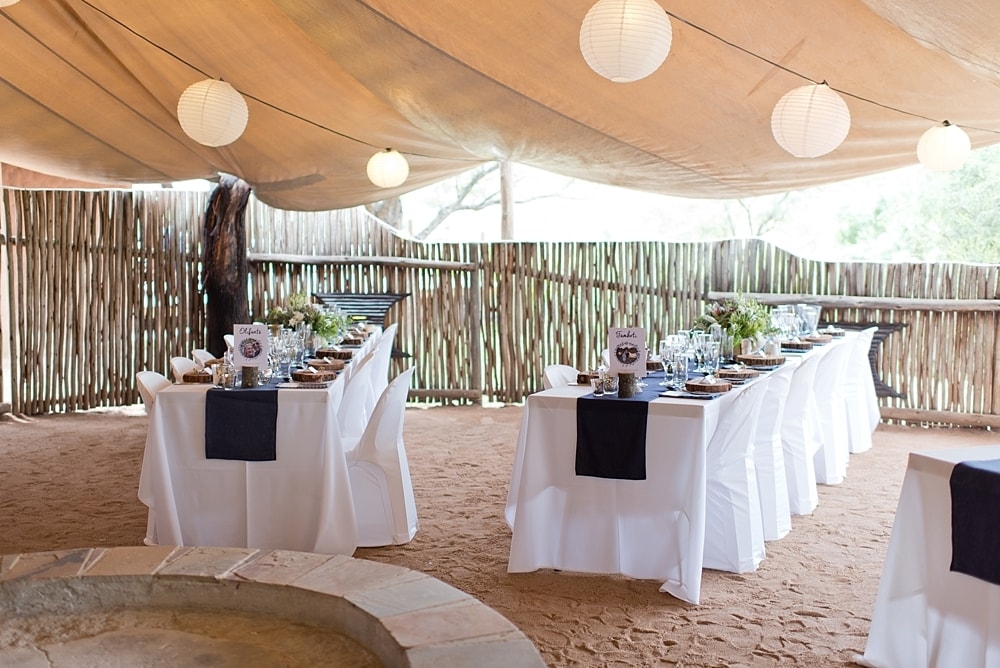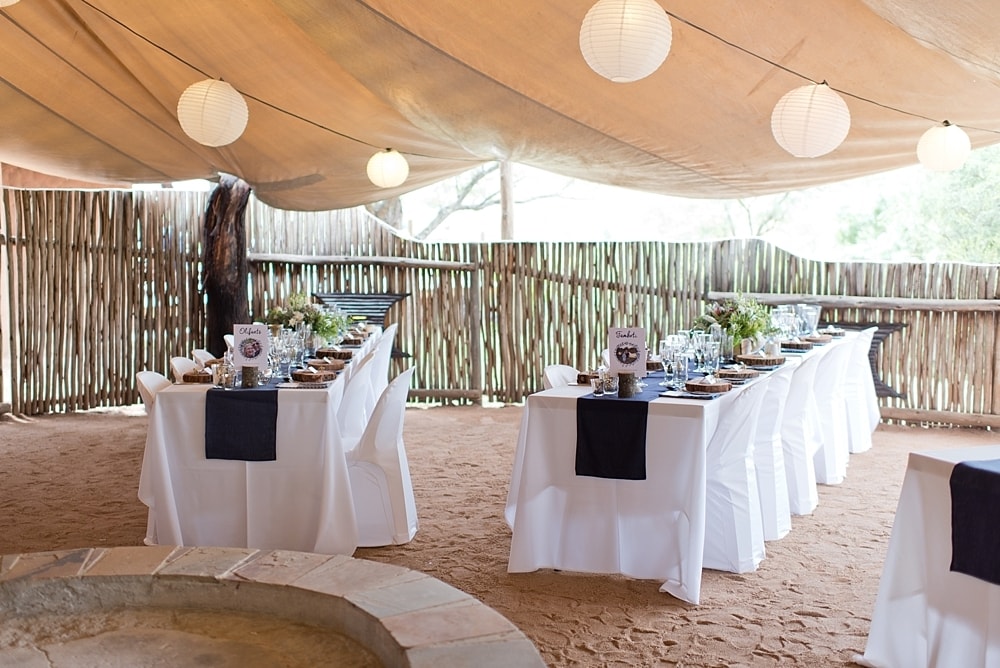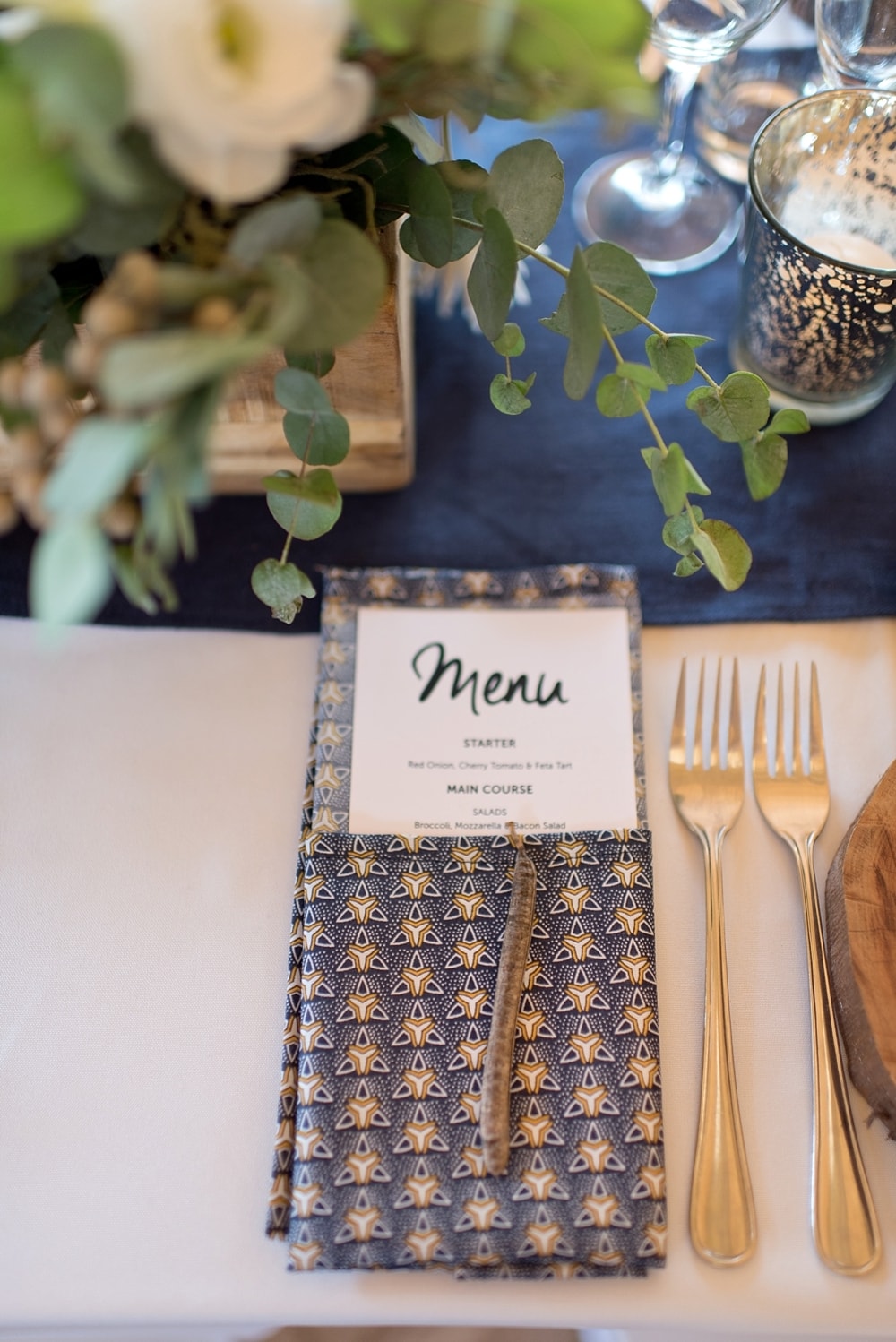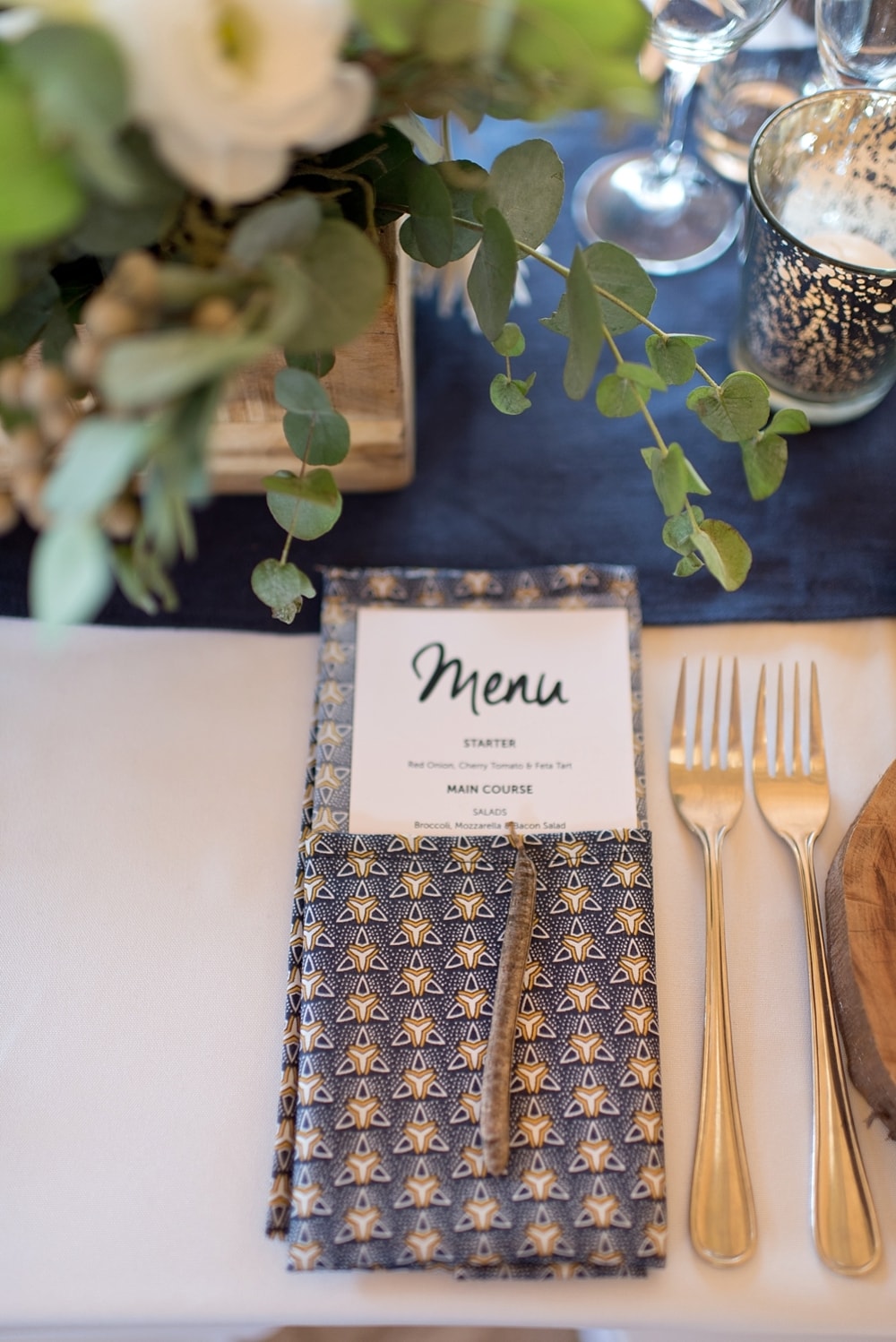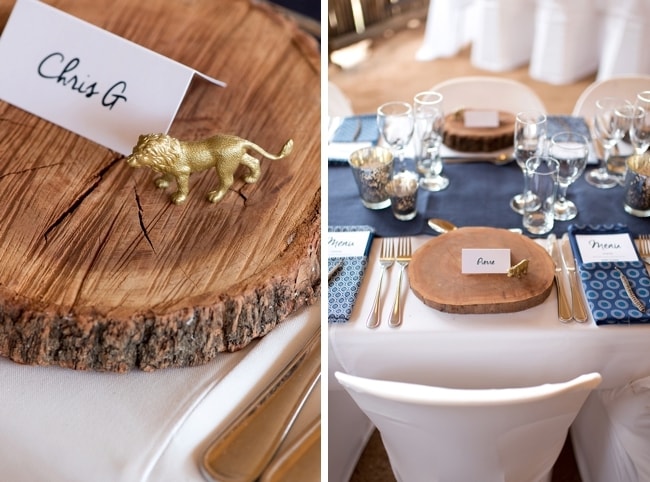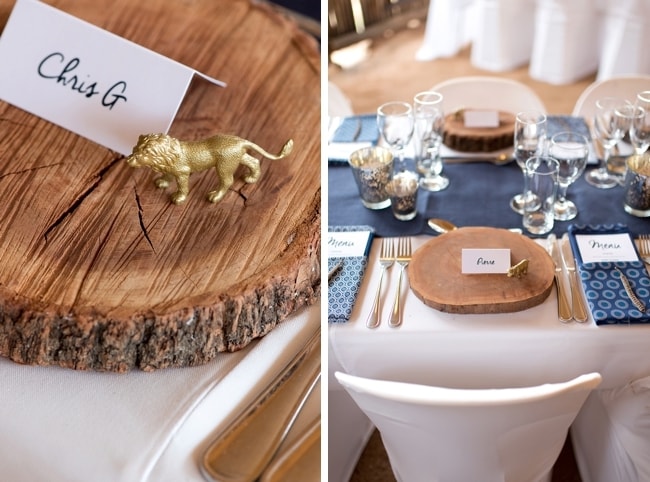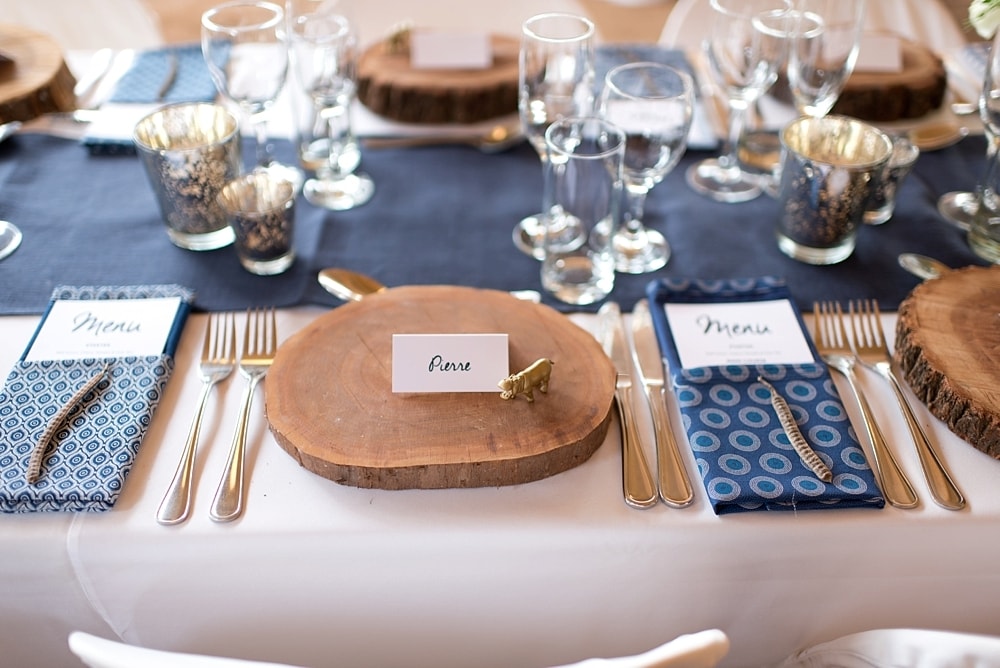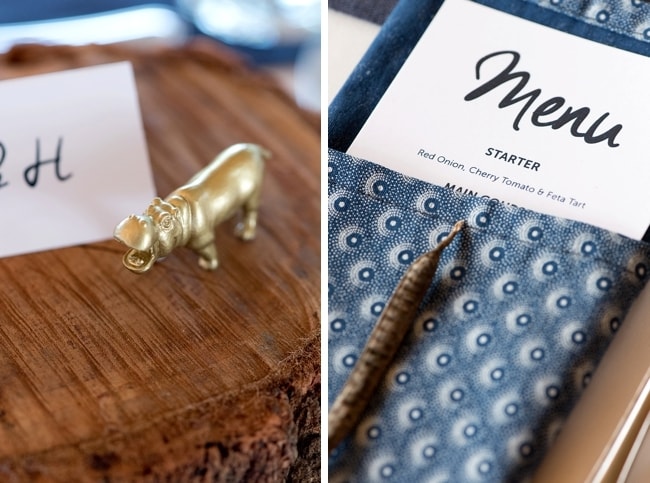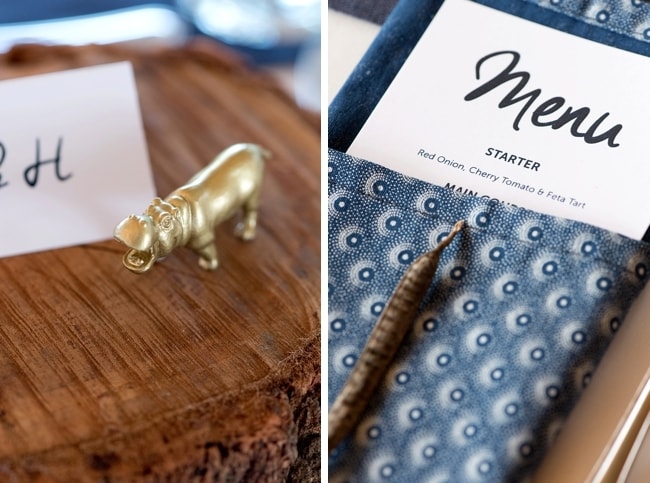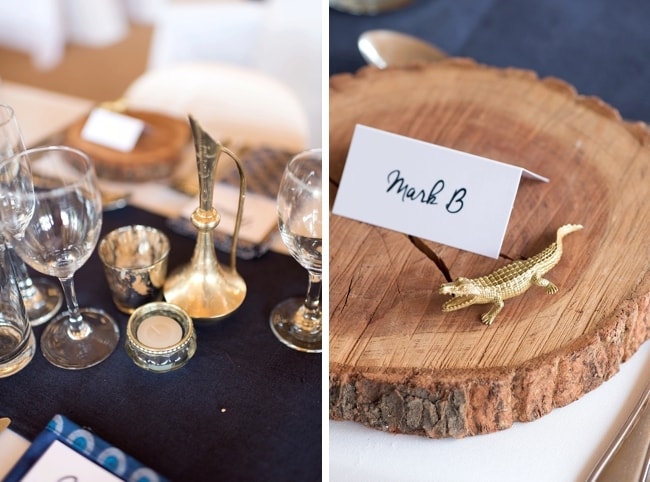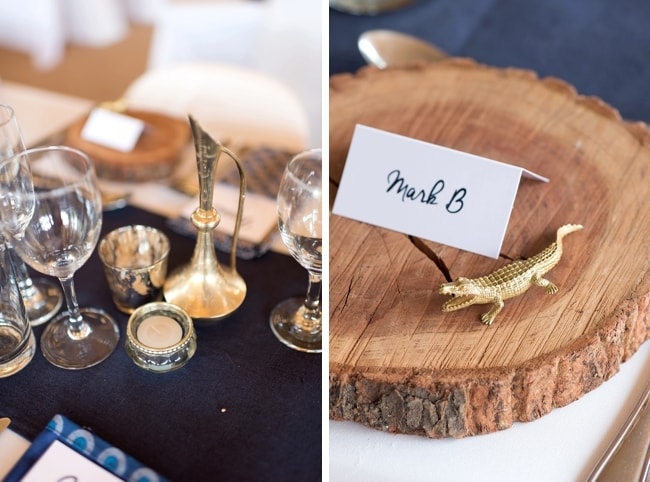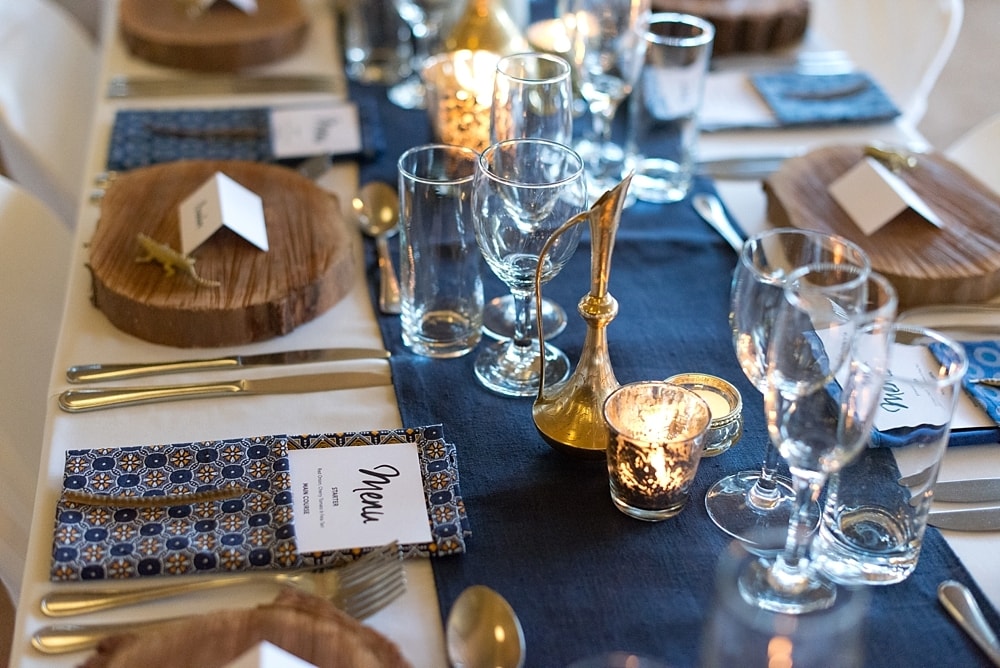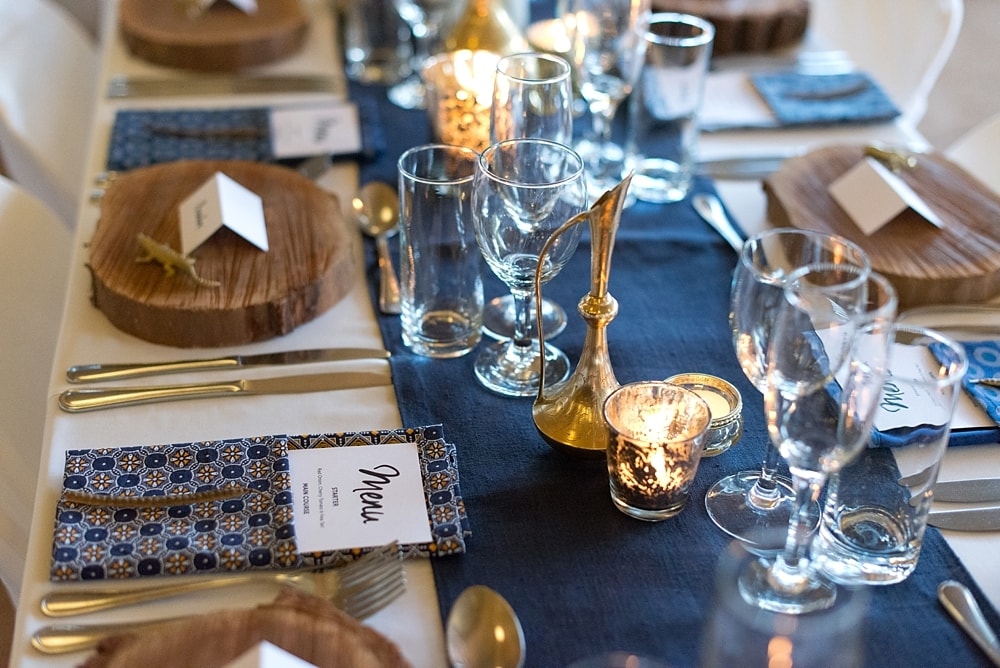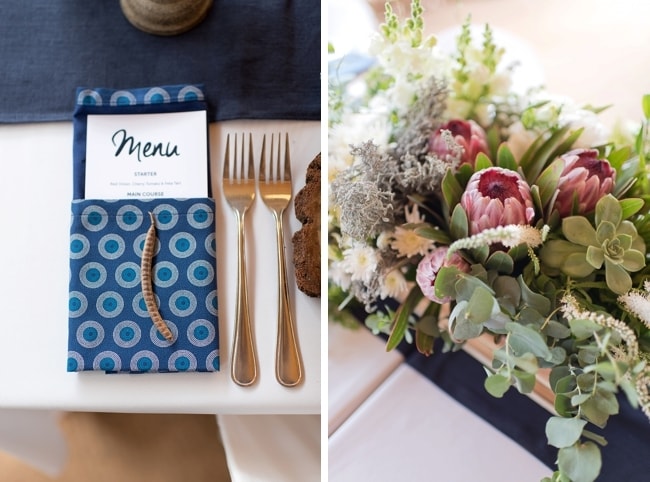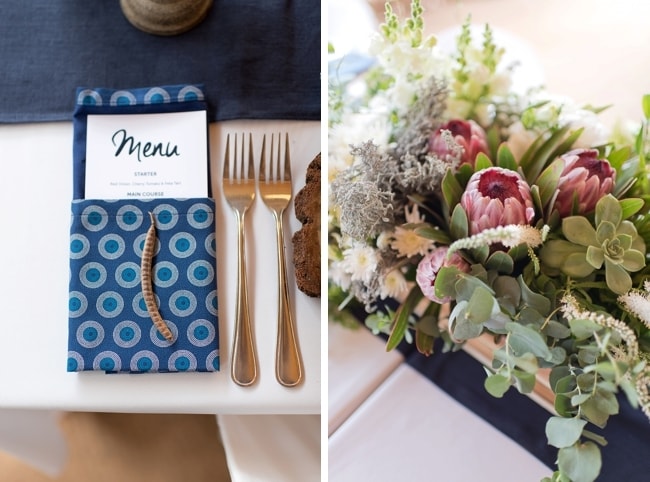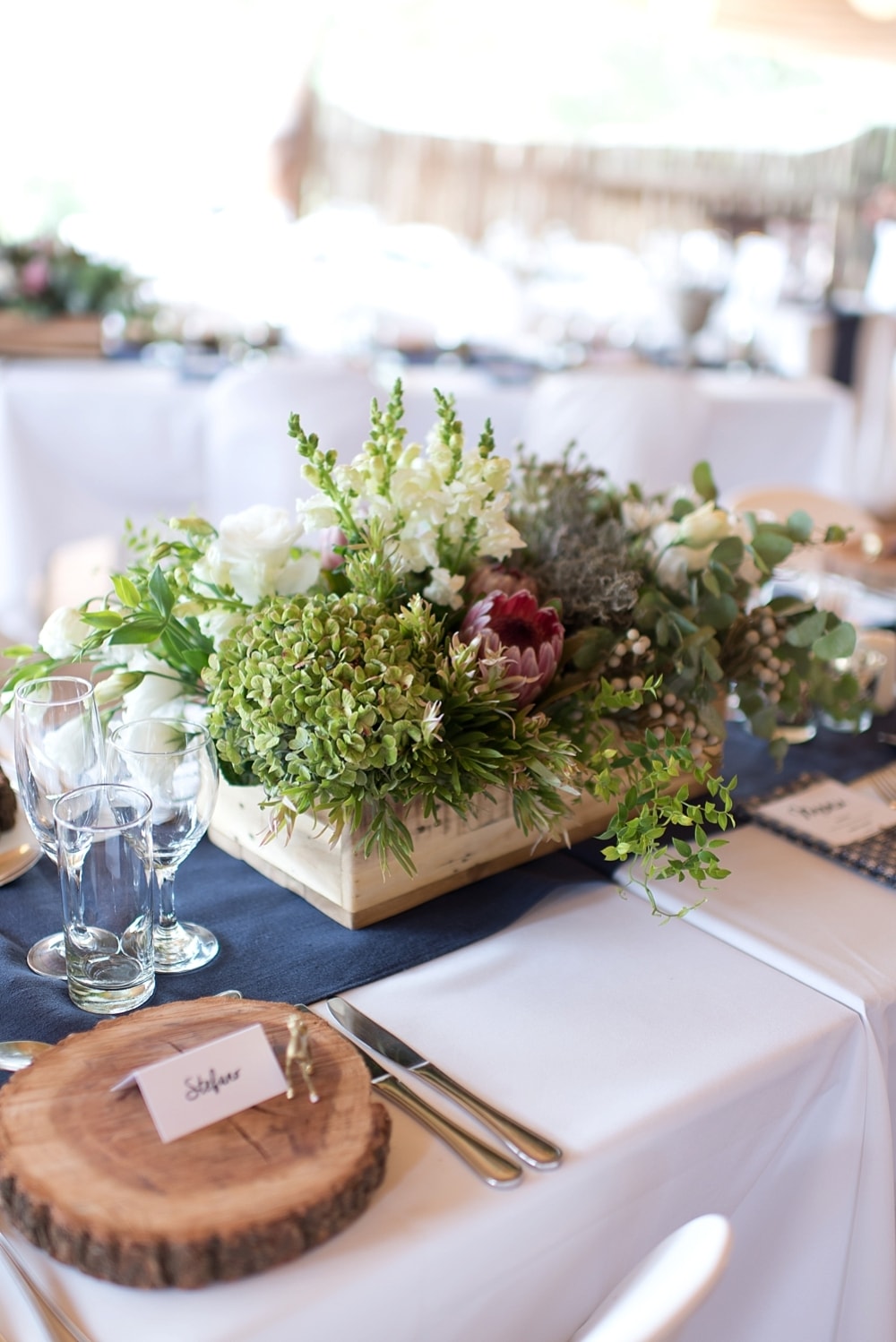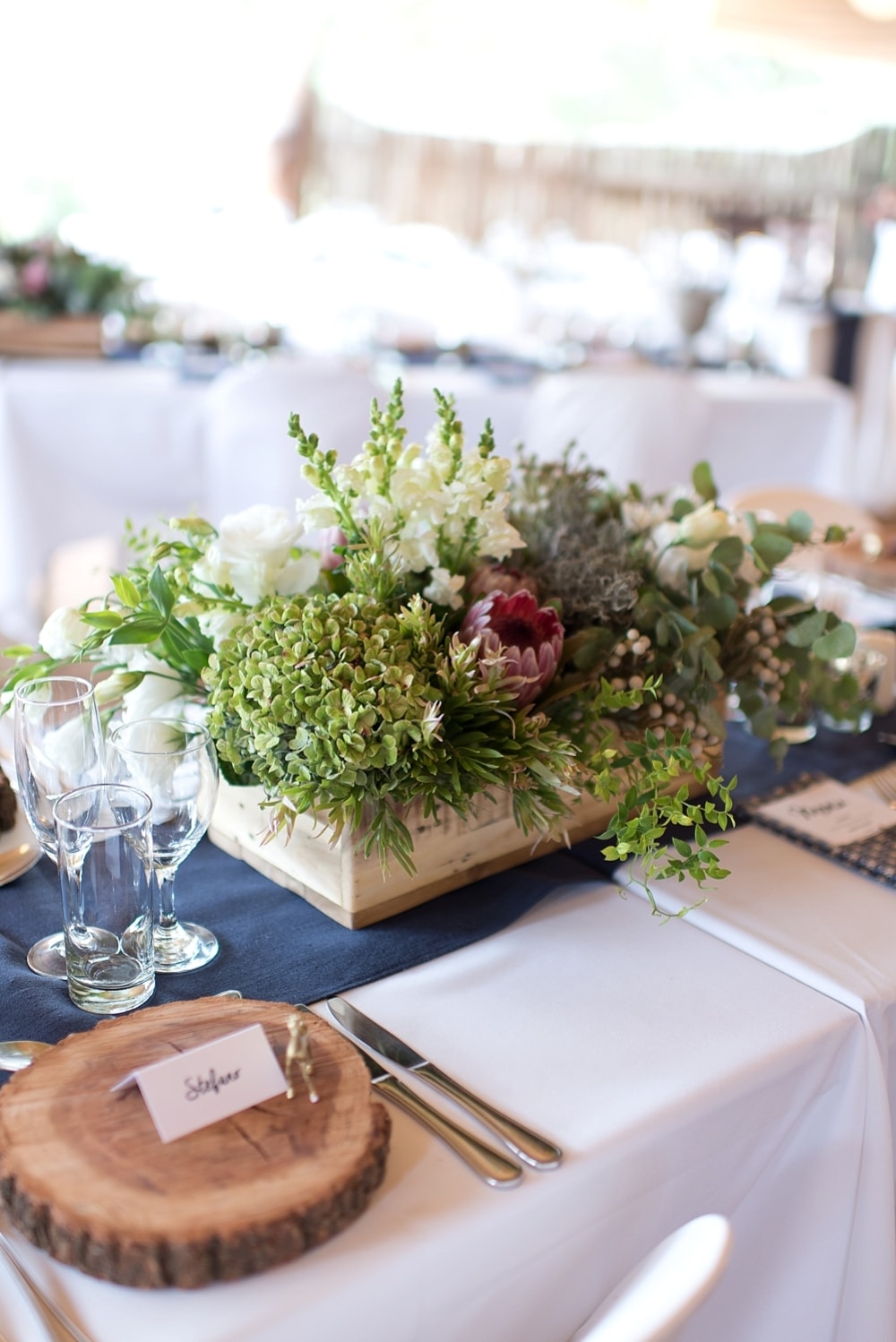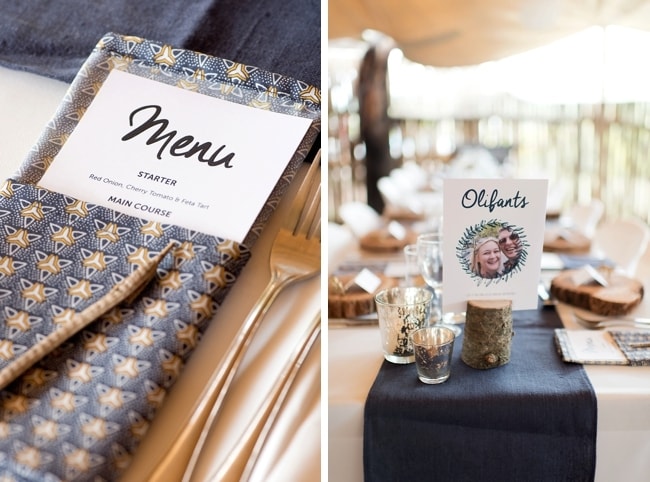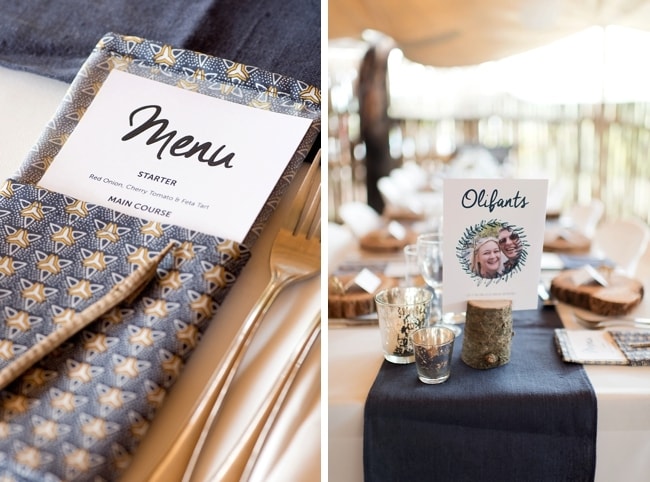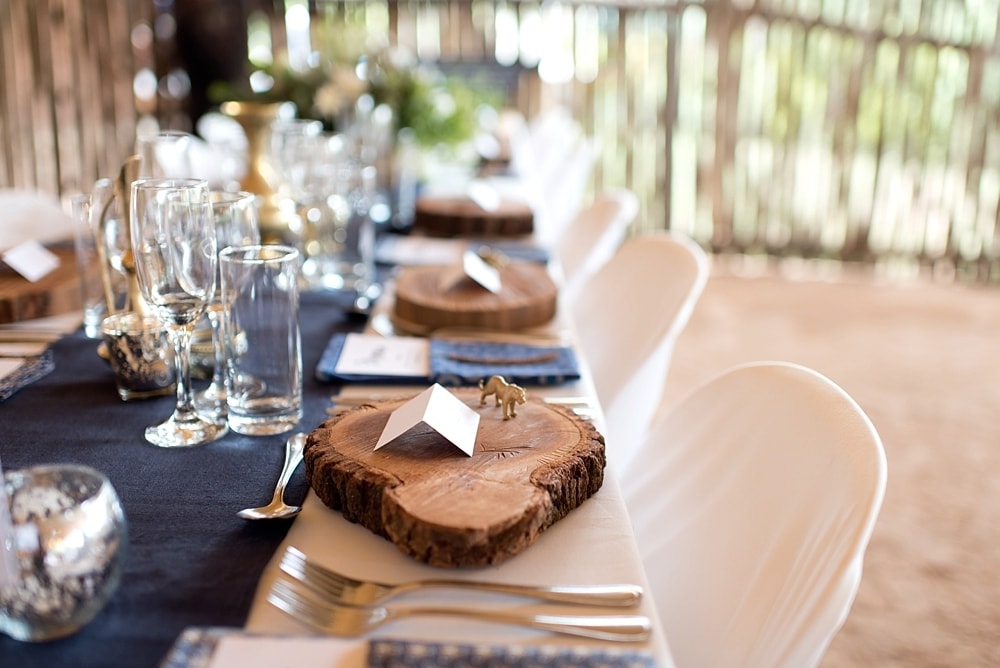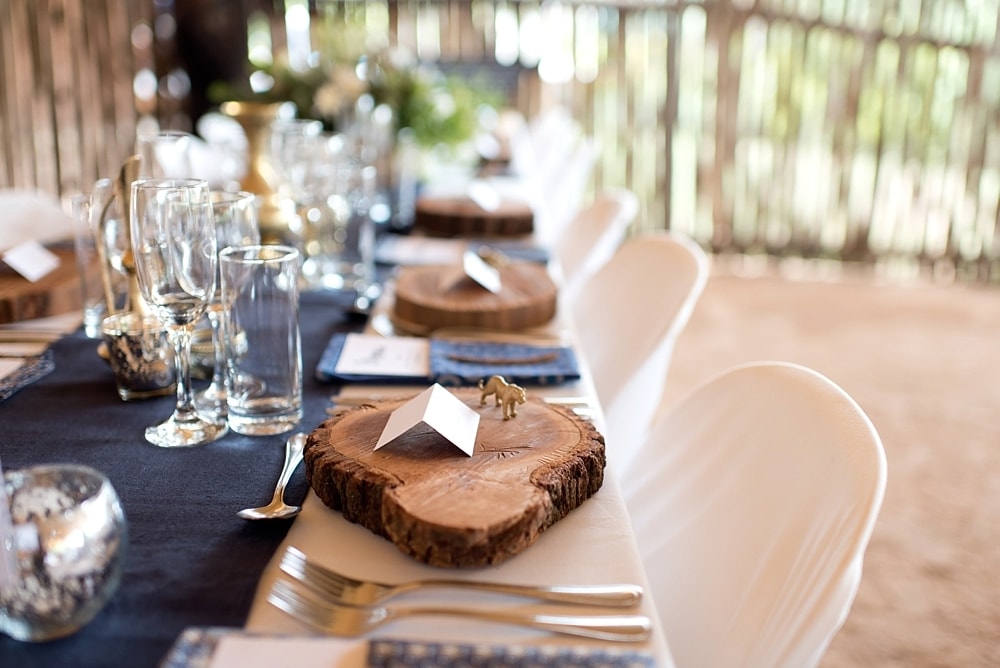 Memorable Moments
How do you even begin to choose? I loved every minute of it, and would get married again tomorrow (to the same man obviously). From a sentimental point of view, walking down the aisle with my dad was a very emotional moment for me because of the symbolism of him giving me away, but seeing Jason's face made it all worth it! Our ceremony was perfect, and our photoshoot was a welcome period of alone time together, to let what had just happened sink in! Our reception was so much fun, with great speeches and crazy dance moves from the groom and his brothers! A highlight was definitely ending the night in the swimming pool with our friends, finally (but sadly) out of my hot wedding dress! Besides one our groomsmen, we were the last ones up, going to bed in the not so early hours of the morning.
Proudly South African Details
Our wedding was full of proudly South African details, from the shweshwe accents, to the flower arrangements, to the many references to the Kruger Park, and our beautiful continent. Our ring box was carved by a woodworker Jason had made friends with on his most recent trip to Ghana, and the seed pods were collected by us over a few trips to the bush. The groomsmen's personalised tie bars were made by Rollin Vintage, and myself and the bridesmaids wore locally designed jewellery made by Dear Rae and Matter of Fakt.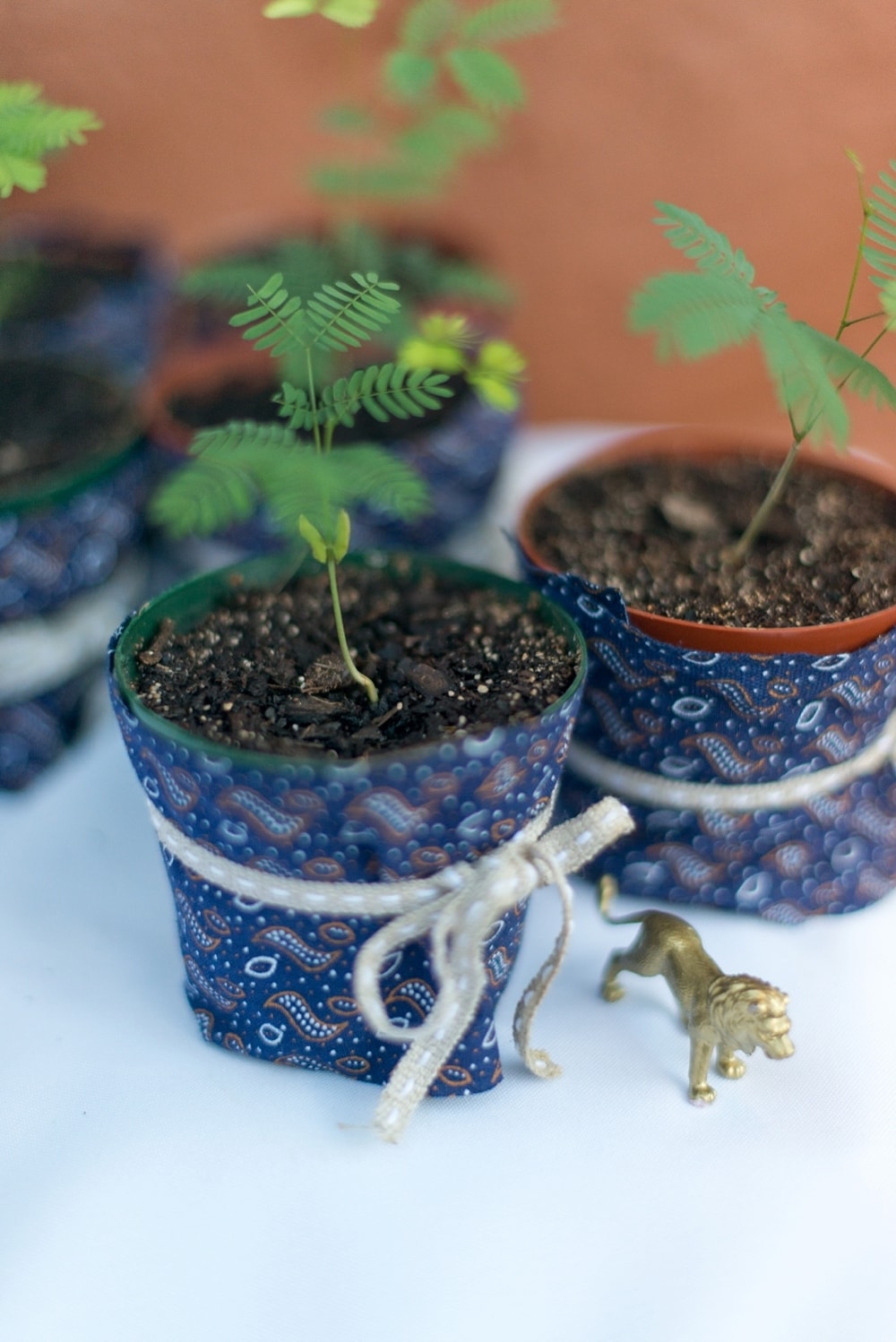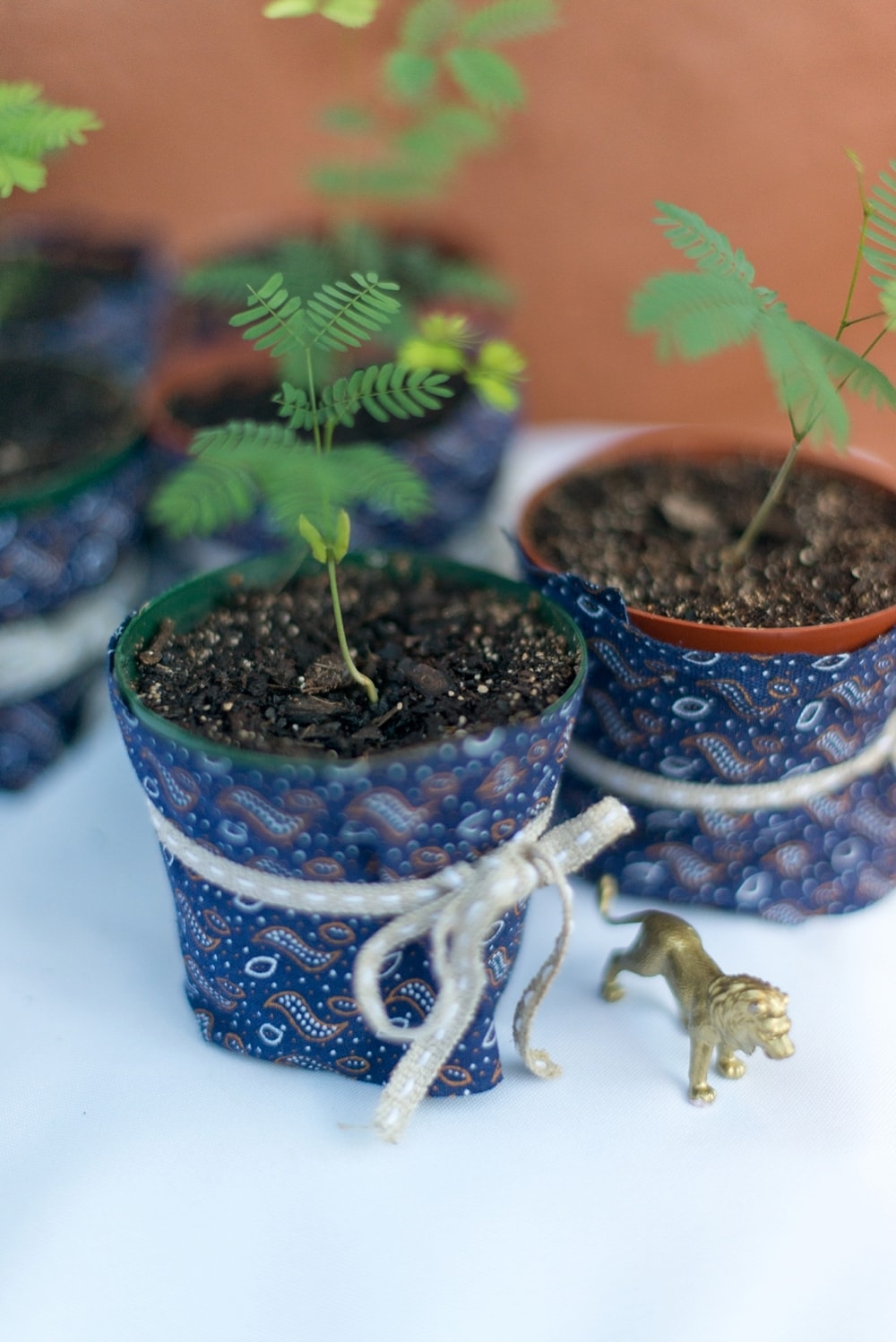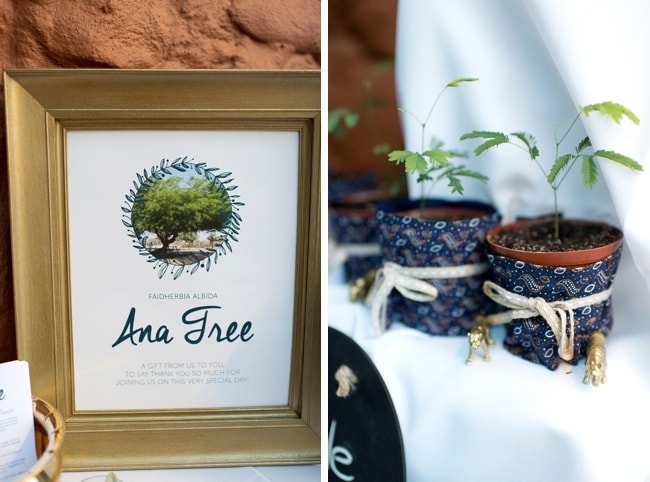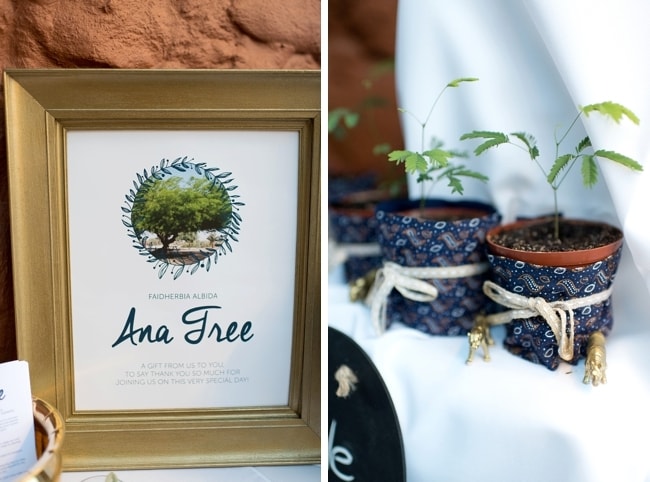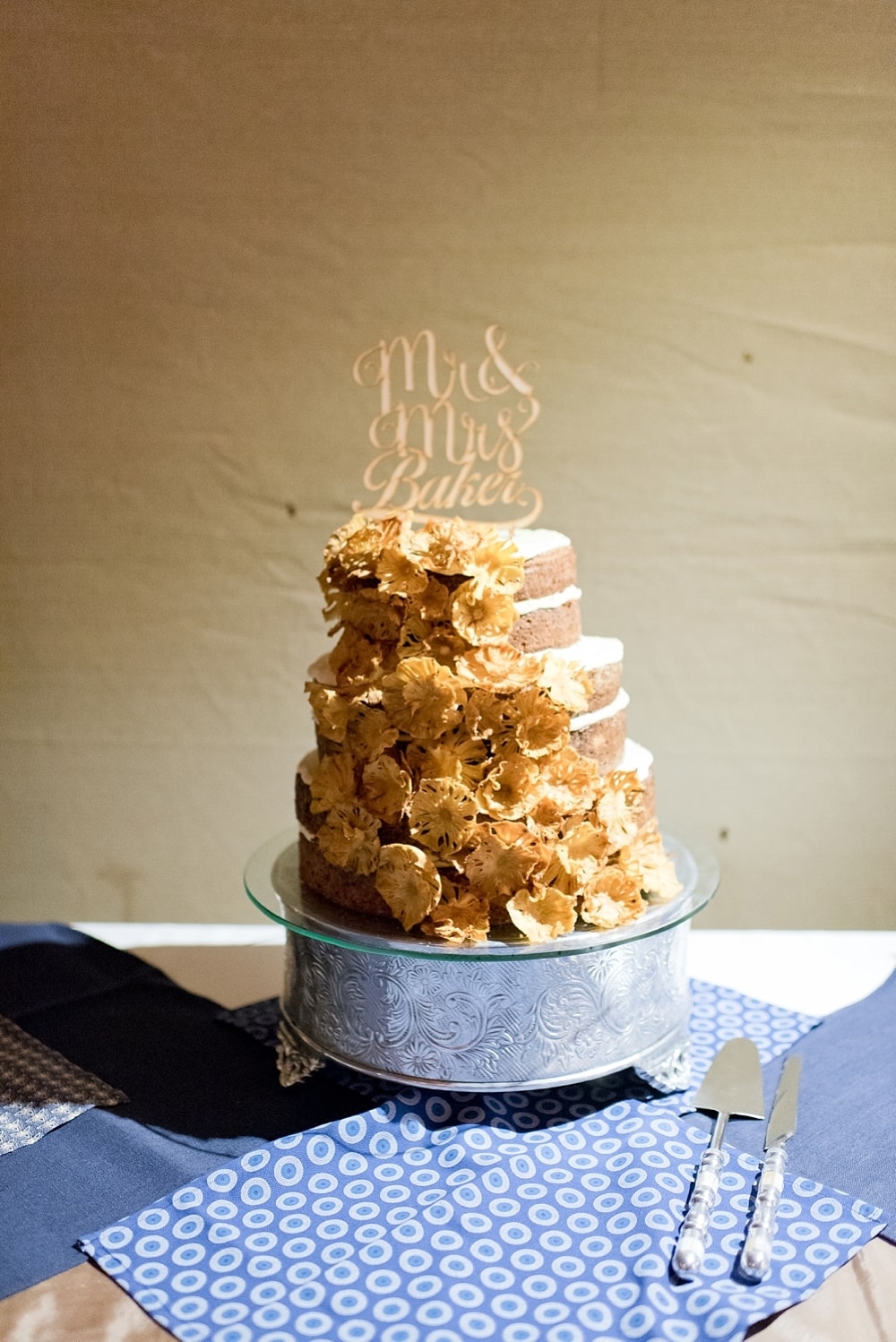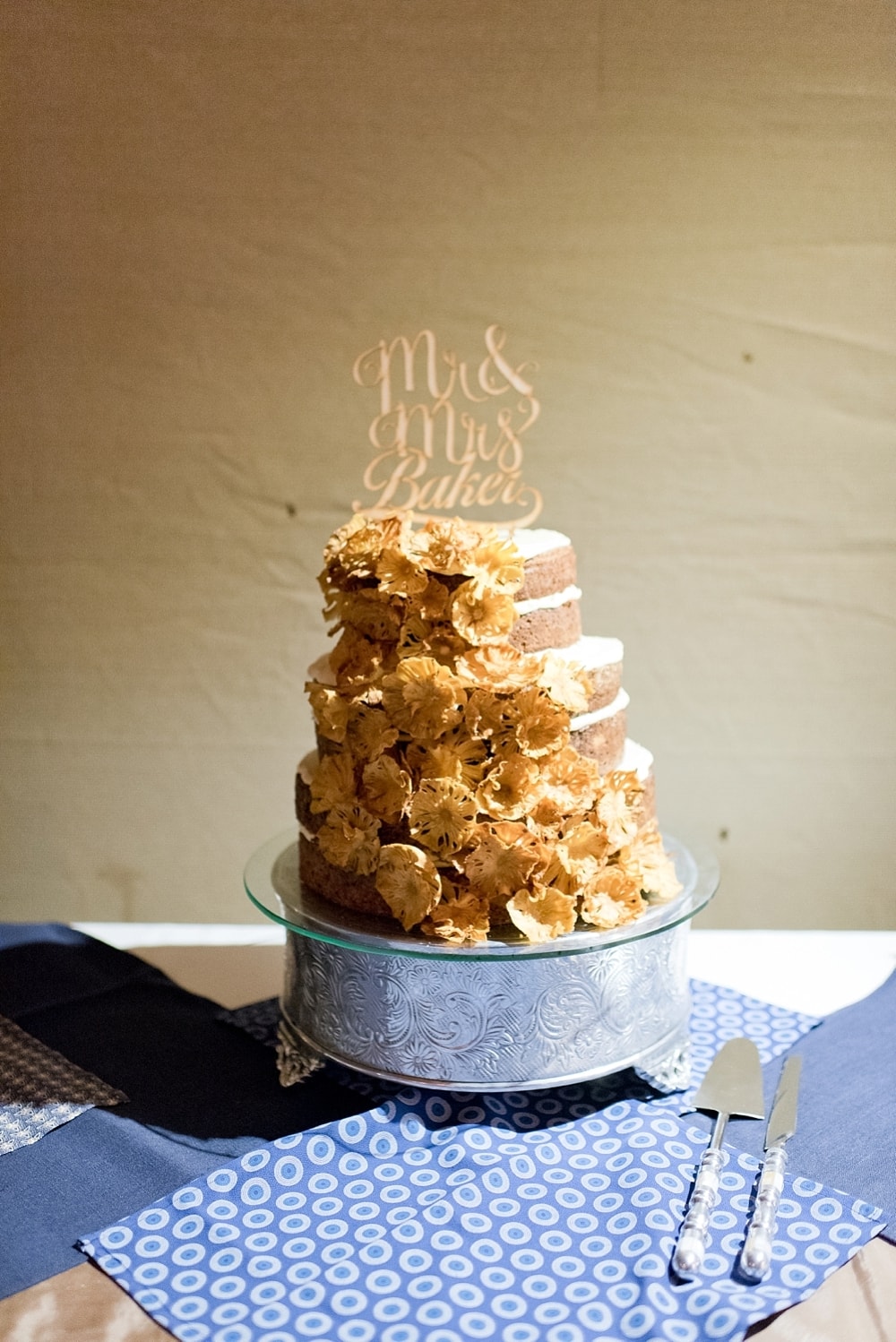 Best Decision
Besides choosing a venue that fitted our lifestyle and personalities so well, our best decision was a weekend wedding! Most guests arrived on the Friday night, and we all had a great 'welcome' braai together, overlooking the Waterberg Mountains. By the time the wedding began on Saturday afternoon, the guests had all got to know each other, and we had already caught up with everyone! This meant that we were under no pressure to chat with guests the entire night, and we could spend more time taking it in, and enjoying the night together! Everyone ended up getting on so well, it was a fantastic weekend away.
Advice for Future Brides & Grooms
Don't stress about things so much! If something goes wrong, chances are you (and your mom!) are going to be the only one that notices. I was a really relaxed bride, according to my friends and family – the manager said that he could count the number of brides that had ever been on time for their ceremony on one hand, and I was one of them! My mom still talks about how chilled I was, I didn't let anything bug me – nothing is the end of the world, and there is nothing worse than a panicky stressed bride! Go with your gut, and make decisions that feel right to you. Don't let anyone pressurise you into anything that doesn't feel 'you'. Make sure you don't get so carried away with the planning that you forget what the day is really about, because when it's over, you're left with the person that you chose to marry, and that should be the most exciting part!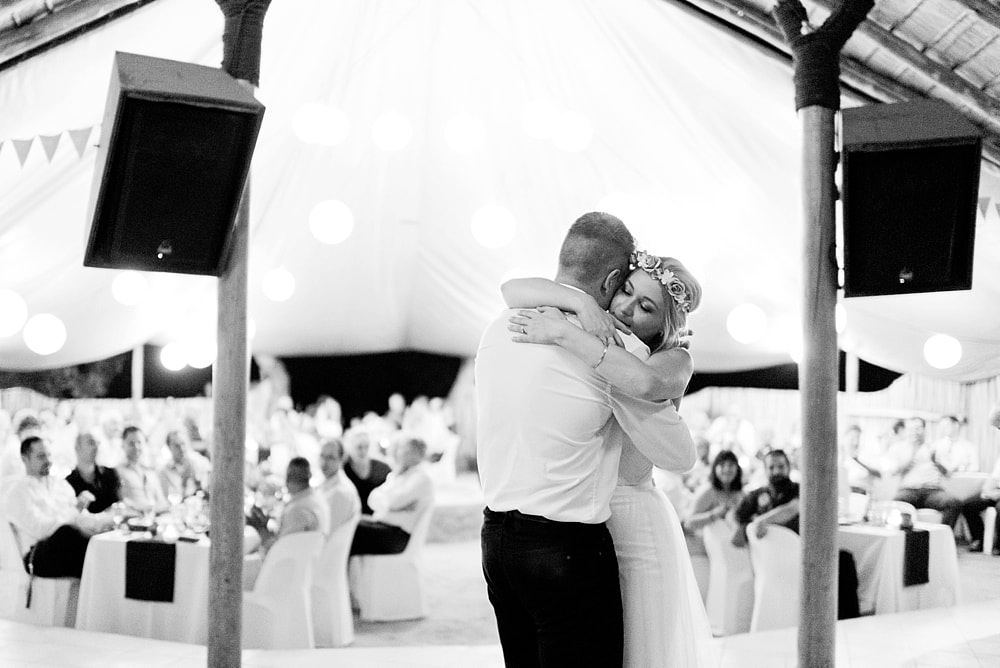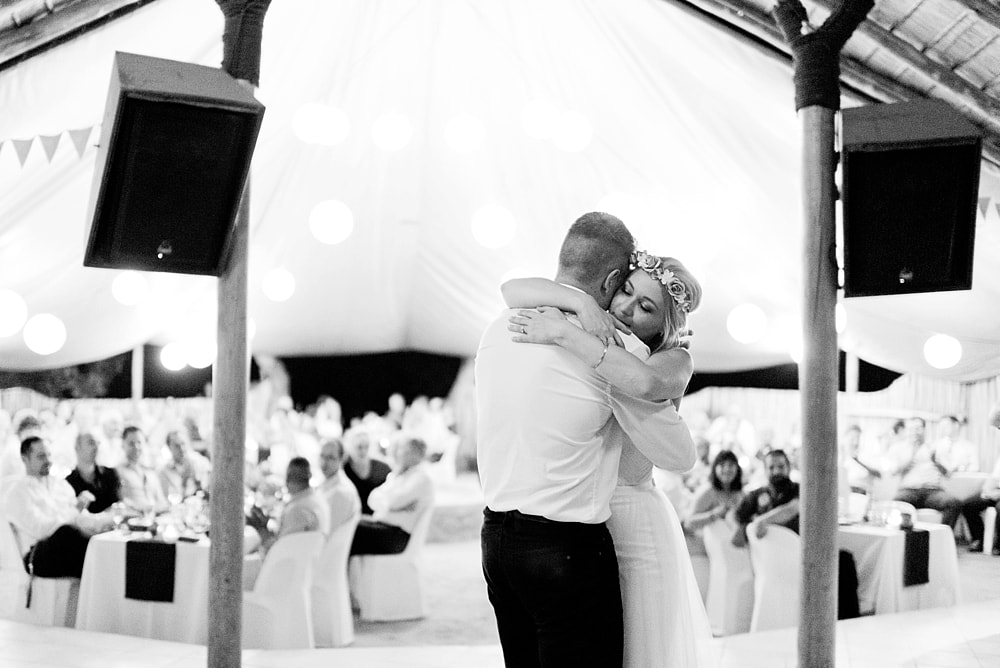 You can see more from this wedding on Liesl le Roux's blog.
SERVICE PROVIDERS
Venue & catering: Kuthaba Bush Lodge | Photography: Liesl le Roux | Flowers: Flower Boss | Stationery: Bride | Cake: Kate Wooldridge (bridesmaid) | Bride's dress: White Lilly Bridal | Bride's accessories: Dear Rae (bangle) + Matter of Fakt (gemstone ring) + Aldo (shoes) + Sunkissed Handmade (flower crown) | Hair & makeup: Lauren Smit | Bridesmaids' dresses: Gelique | Groom's attire: H&M + Woolworths