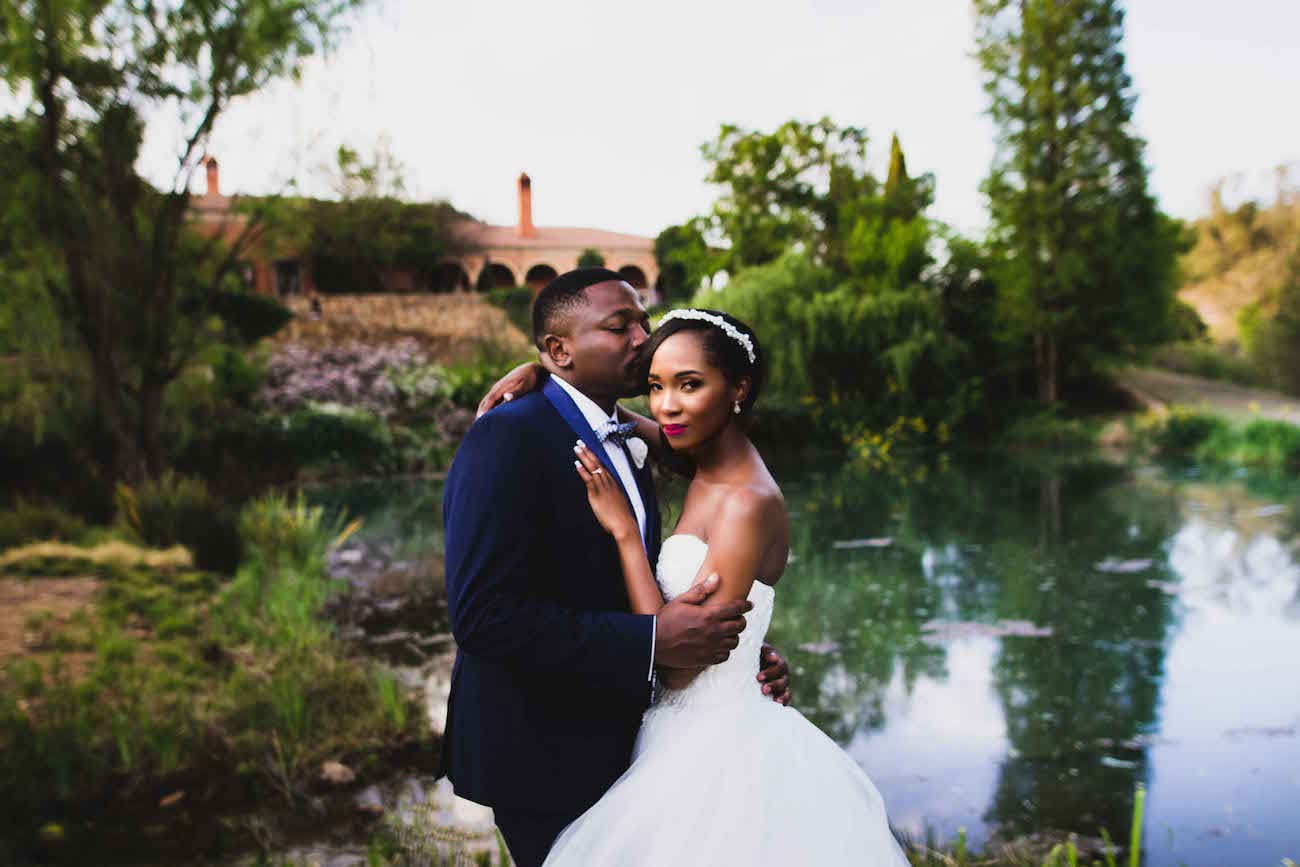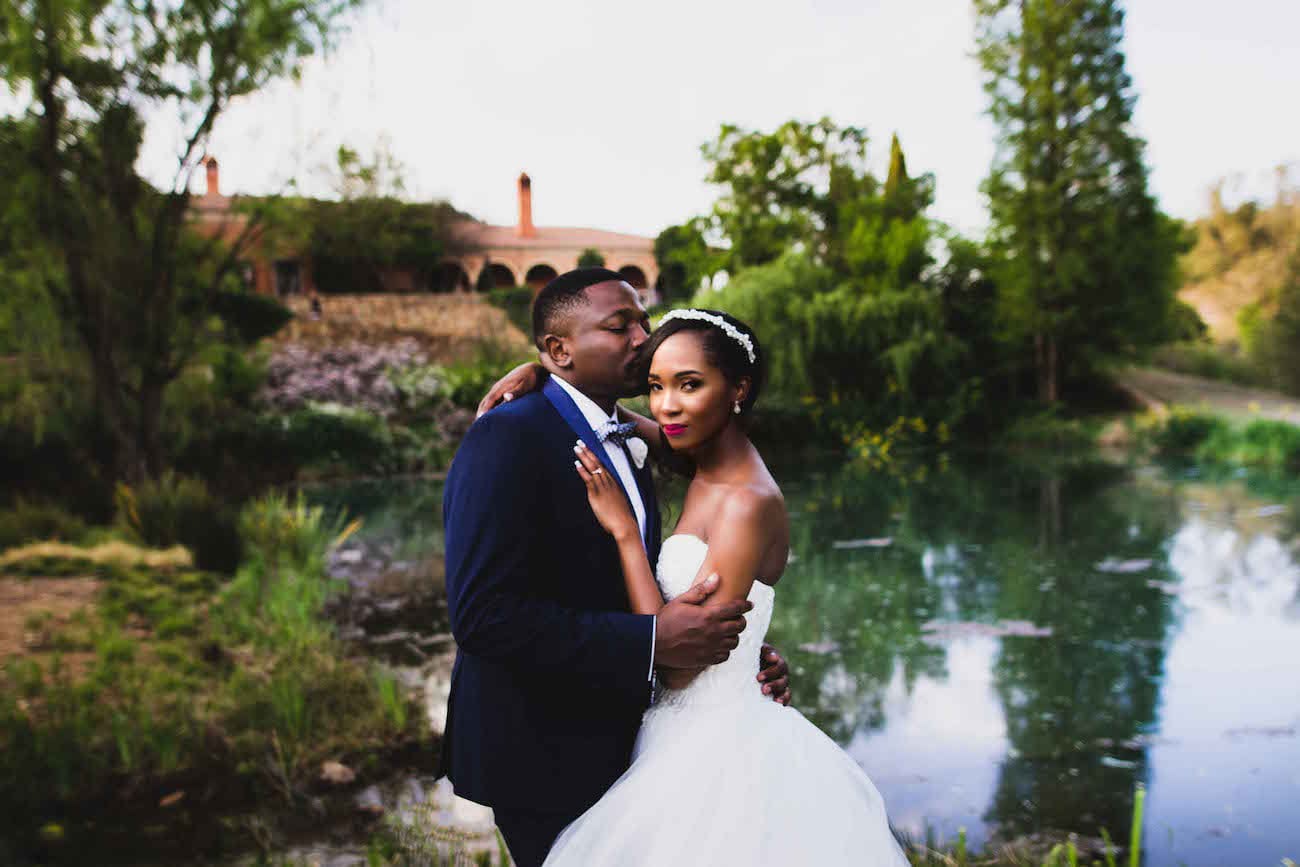 Gugulethu and Kudzai's wedding at Avianto in Johannesburg was not only glam and sophisticated (I mean, just take a look at the bride's princess dress – she looks like she belongs in a castle!), but it was also a day filled with family and heartfelt sentiment. And no wonder really, when the couple had one of those incredible love stories that's pretty much love at first sight. Surrounded by their family and friends, and the Italianate backdrop of Avianto, as well as hundreds of sparkling fairy lights, this was one for the fairytale books, all captured by the fab folks at L'Afrique Photography.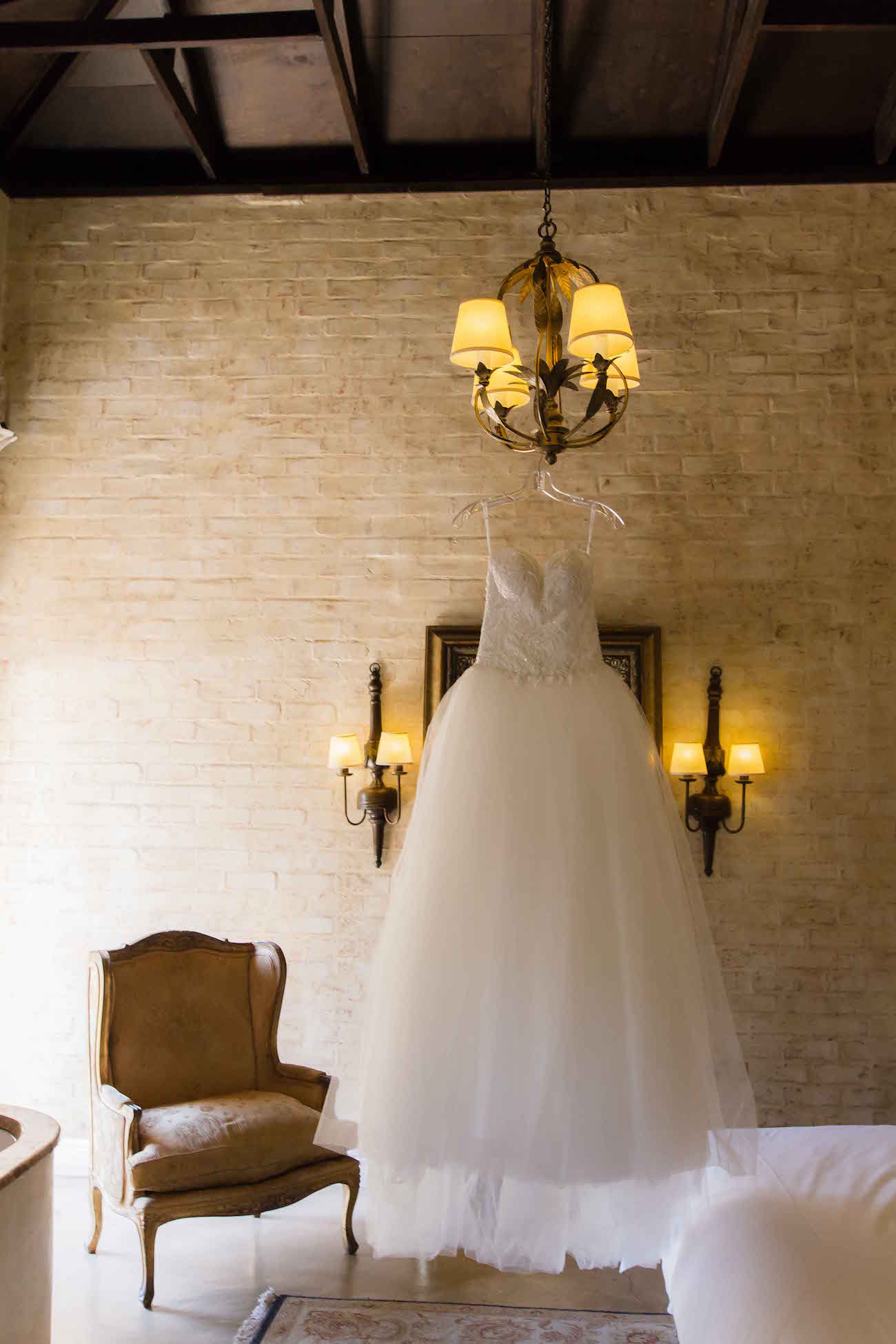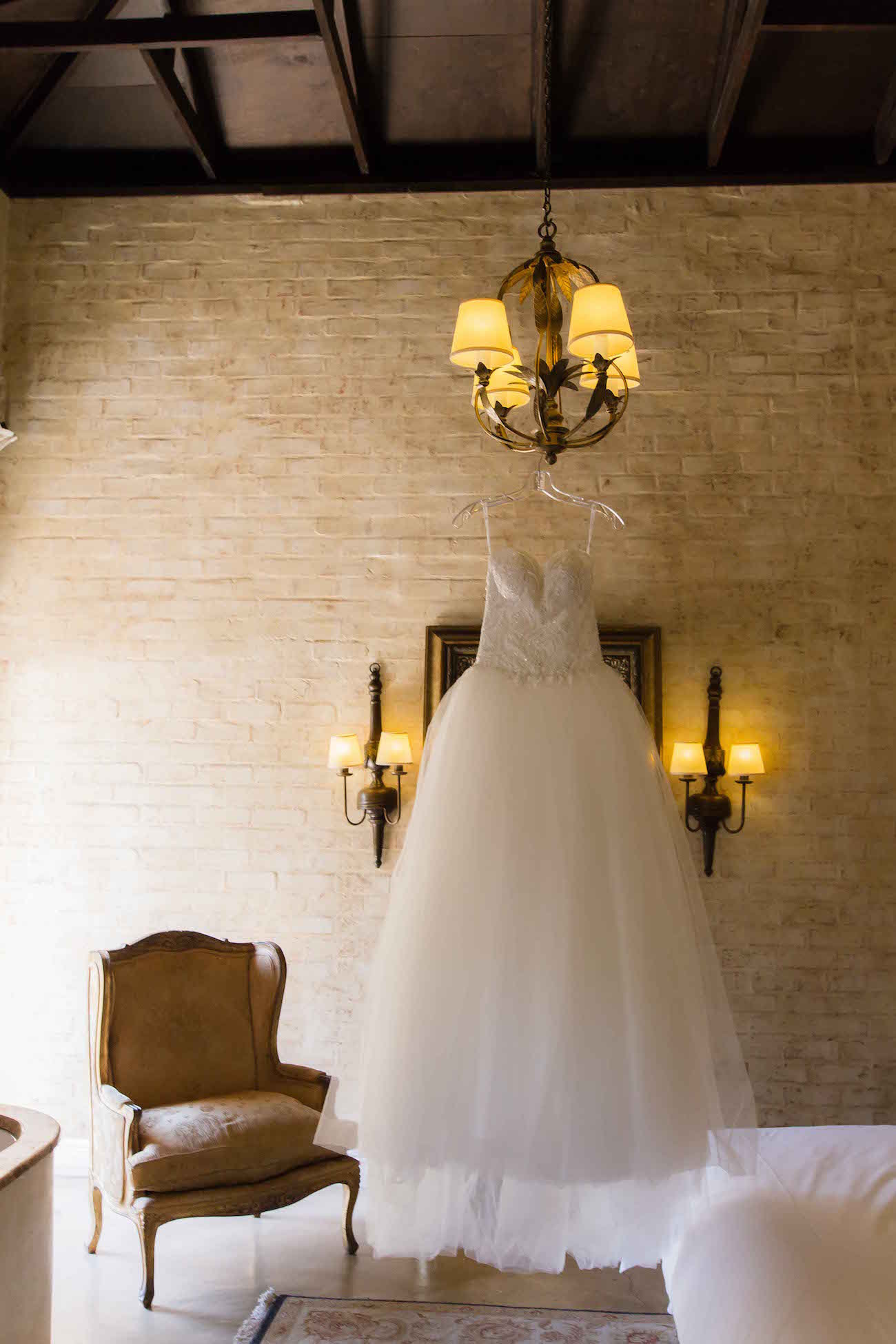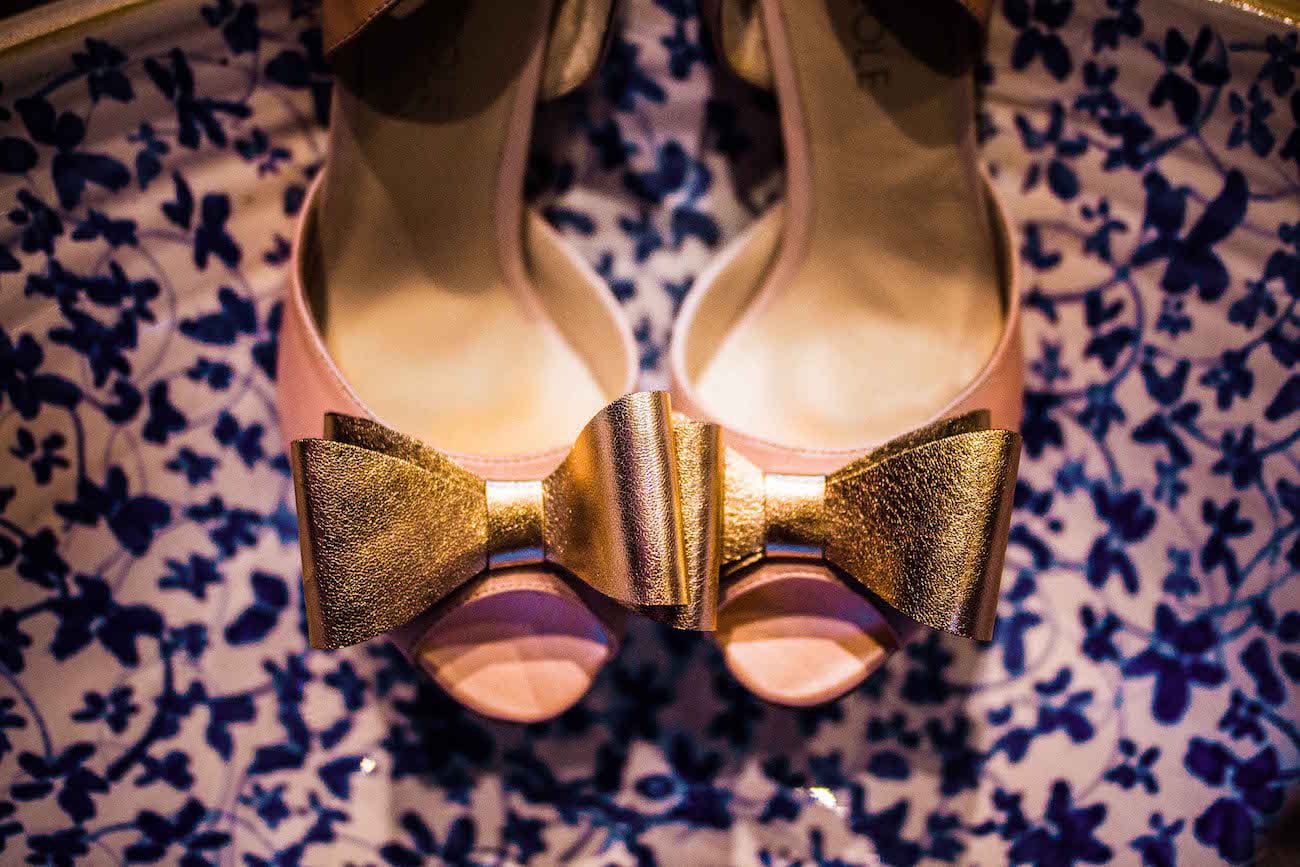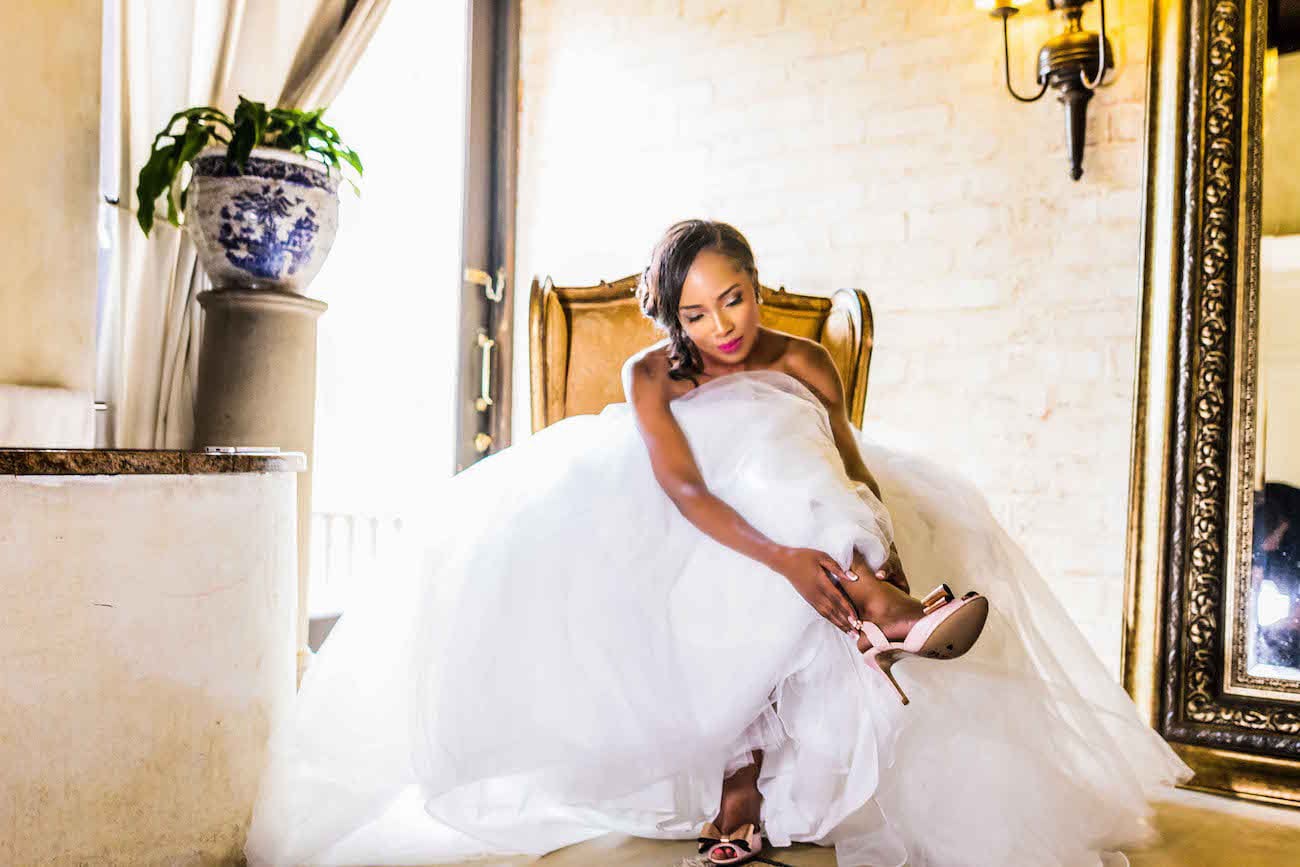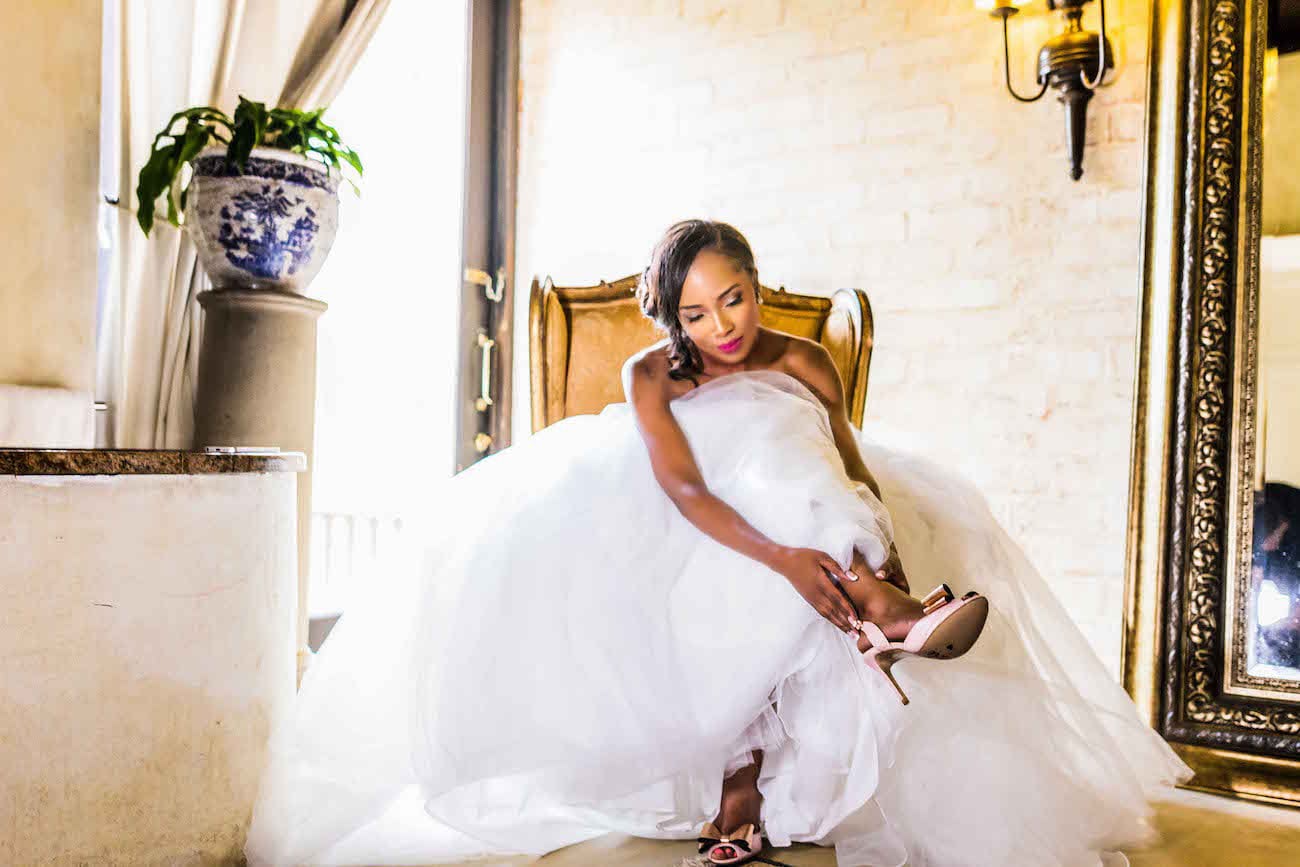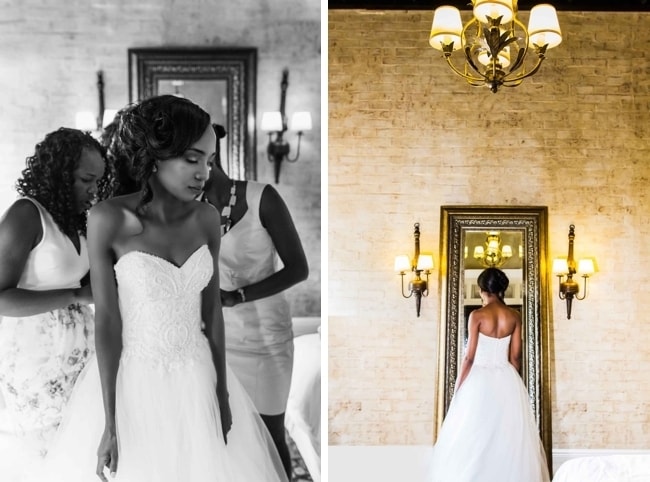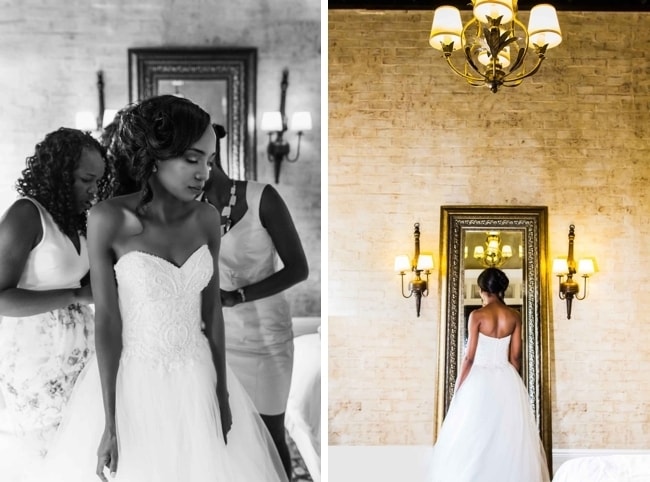 Love Story
Kudzai: Our story began in May 2008 in Grahamstown as students at Rhodes University. It all went down like a script in a romantic movie; the way we got together was too good to have been planned by man, it was all God's engineering. I knew Gugu would be my wife from the very first time I spoke to her. I remember telling my friend Joel about how this girl was going to be my wife before our first date and it all seemed so clichéd but God had a plan. I bought Gugu a promise ring when we had been dating for six months and promised to marry her and it all seemed like a never ending 'honeymoon phase' in our relationship. It's been more than six years now and we got to fulfil that promise and look forward to spending the rest of our lives together!
The Proposal
It was a Friday night – I'd had a busy day and had just gotten home from work. I found my dad making seafood for supper, so I asked him what he had made for me (since I'm allergic) and his response was "sorry, I forgot". At that point Kudzai called and said he was at the gate and needed to speak to me. I actualy got annoyed and told him I wouldn't be able to speak for long, but when I got to the gate he said, "let's go get something to eat" and I thought since my dad hadn't made anything for me, why not. So off we went for dinner and it was just like any other. When he took me home, just as I walked inside the gate he said he had forgotten to ask me something, then reached into the inside pocket of the jacket he was wearing, went down on one knee and popped the question! My response was: "Did you ask my dad?", LOL. I had always said that I wanted it done the old fashioned way – I'm a Daddy's girl! It turned out Kudzai had had lunch with my dad a week before to ask for my hand in marriage.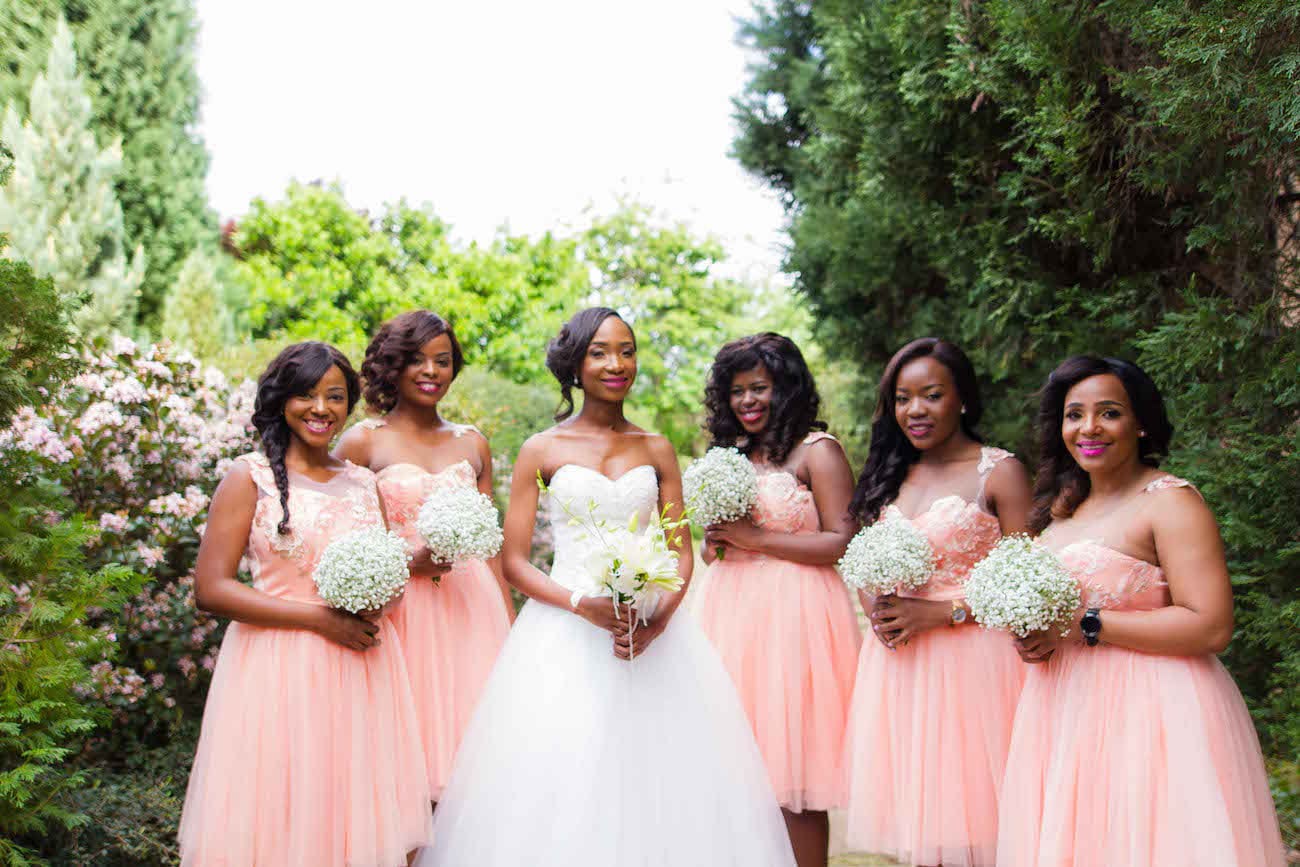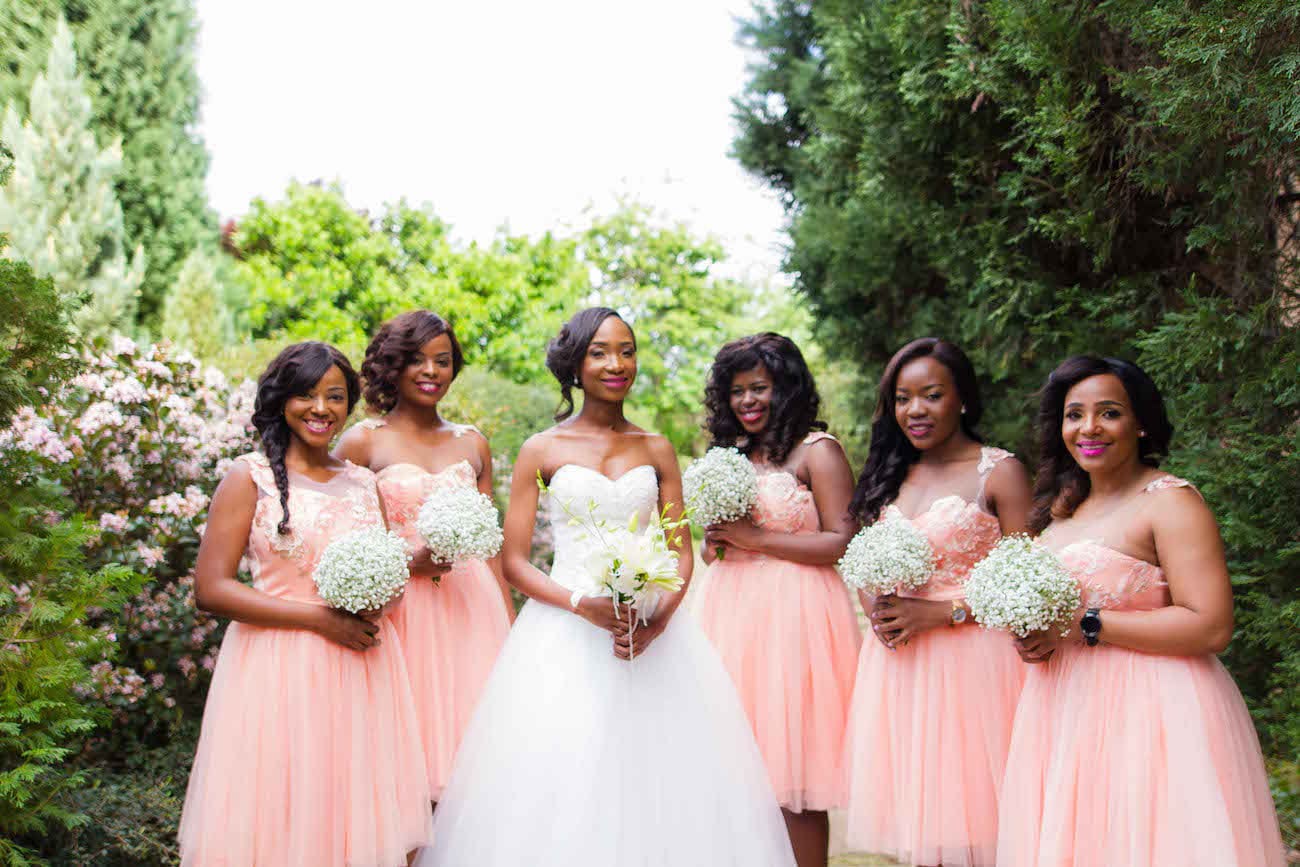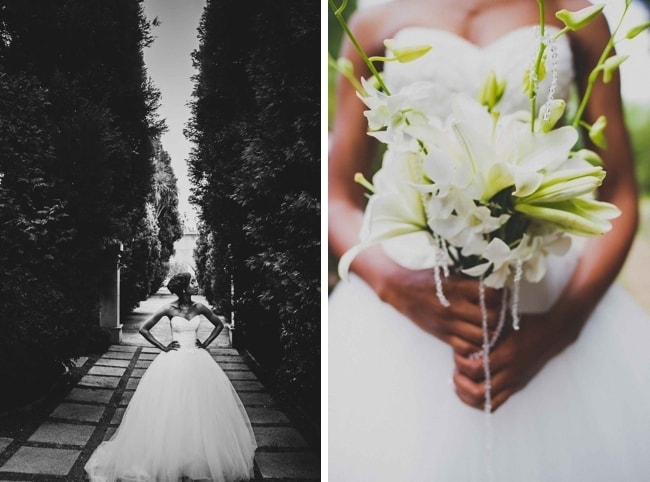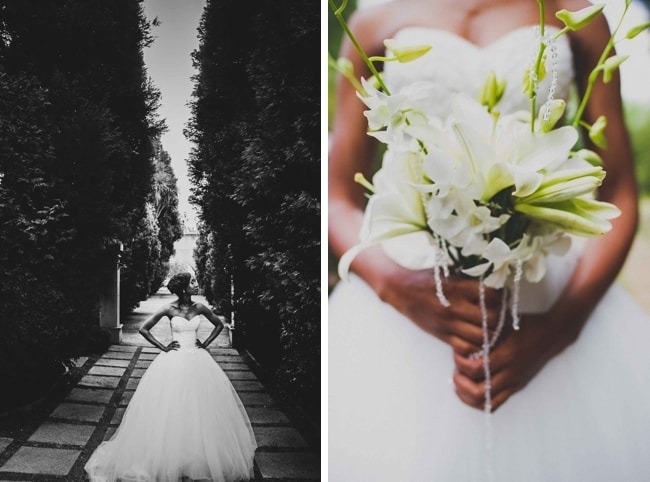 The Venue
Avianto is a great location. We wanted a venue that had a chapel and reception venue in one place in order to avoid having people drive from one location to the other. It got a big thumbs up from my father (he has great taste) and Kudzai and I liked the beautiful buildings and the great food, so we went with it. We liked the look and feel of the place and I loved how the chapel has a bell that was to be rung just before they open the doors for the bride to walk into the chapel.
Wedding Style
Since the wedding was in spring, I wanted pastel colours, so I went with a dusty pink/coral/cream colour scheme, with a touch of gold, and  a vintagey theme for the decor. One thing I really loved and wanted was fairy lights instead of draping – it gave a nice feel to the venue and had a dreamy look about it!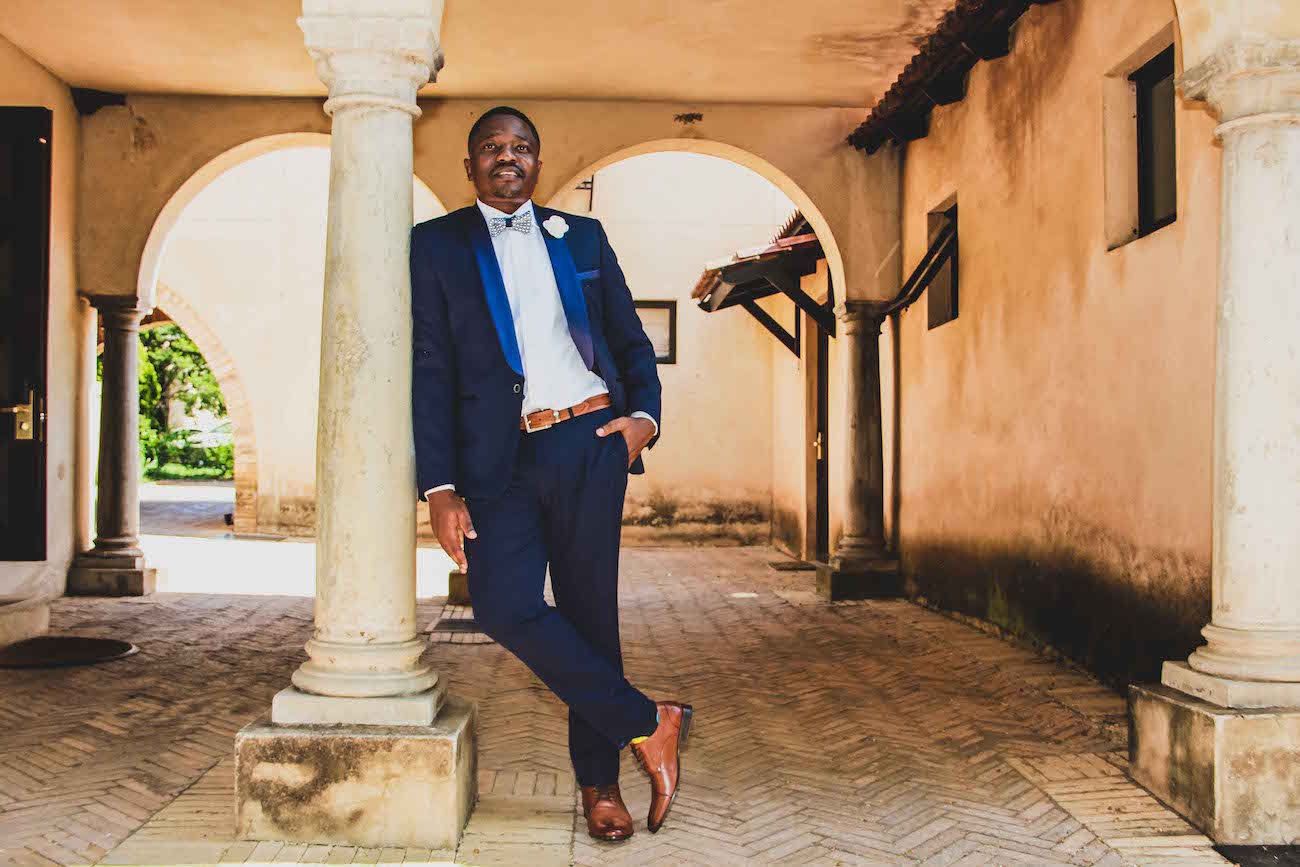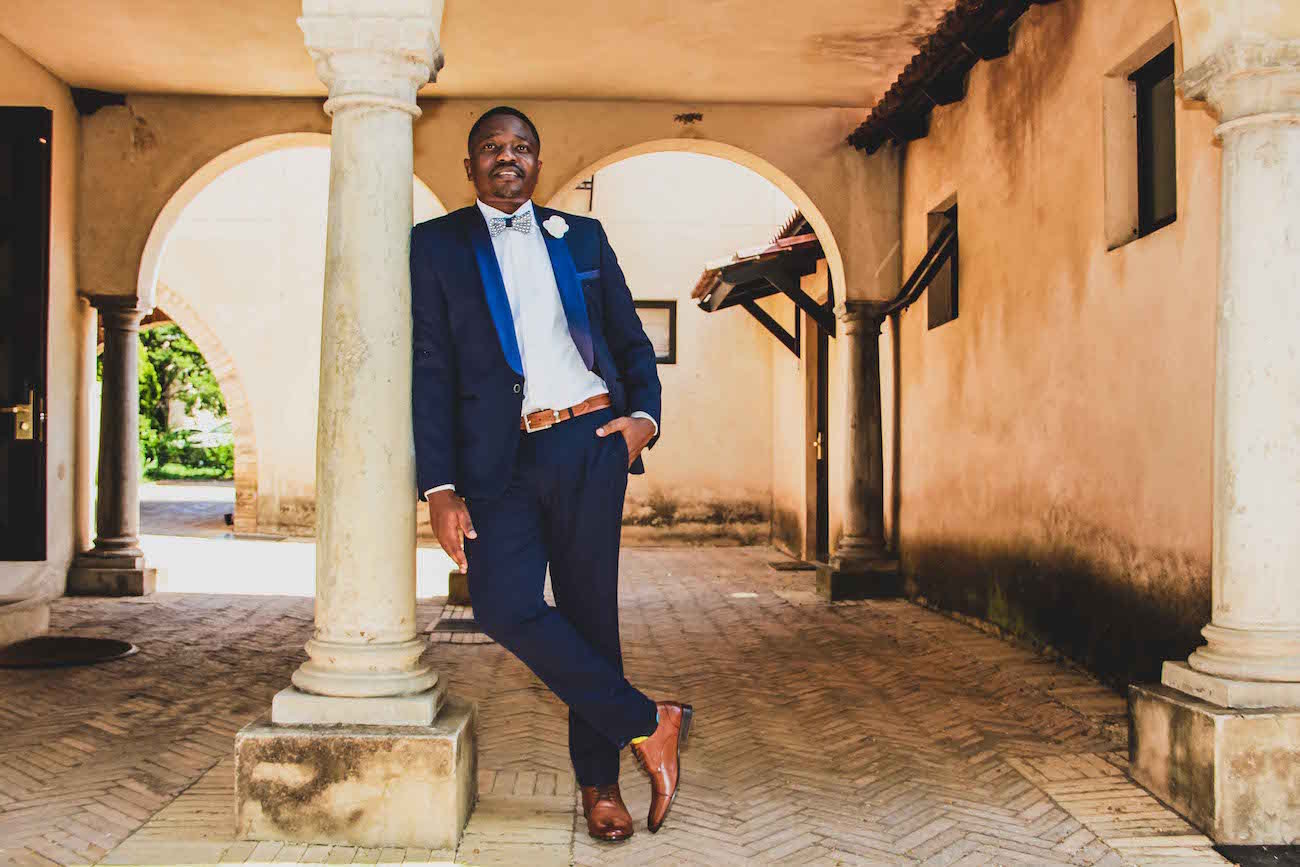 Wedding Details
In the "African culture" we have what we call i step (when the bridal party enters the reception hall for the first time they do that to a dance routine) so our dance was fun and Kudzai and I looove to dance. The dance practice sessions leading up to the day were fun, and brought the bridal team together. During the chapel service we had a playlist with some of our favourite praise and worship songs – we're both in the worship team at church. I had also always envisioned walking into the chapel and having someone singing acapella. Back in 2008 at Rhodes University we met Precious Fatyela, and she became a cherished friend to both of us – she has the voice of an angel! When Kudzai and I heard her sing we joked that she'd sing at our wedding and as we had spoken it back then, so it happened.
DIY Elements
Our wedding website – this was cost effective and helped us communicate effectively with all our guests, especially those that were coming from outside of SA (so we included accomodation and things to do in and around JHB). Our menus and programmes for the day were created and printed by Kudzai and I. It was fun doing all of that together.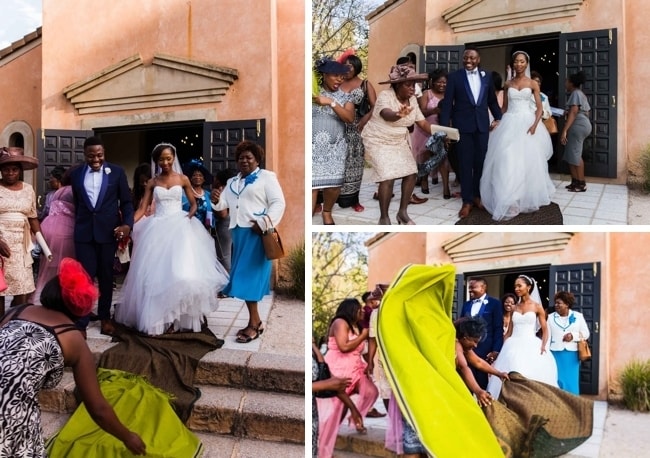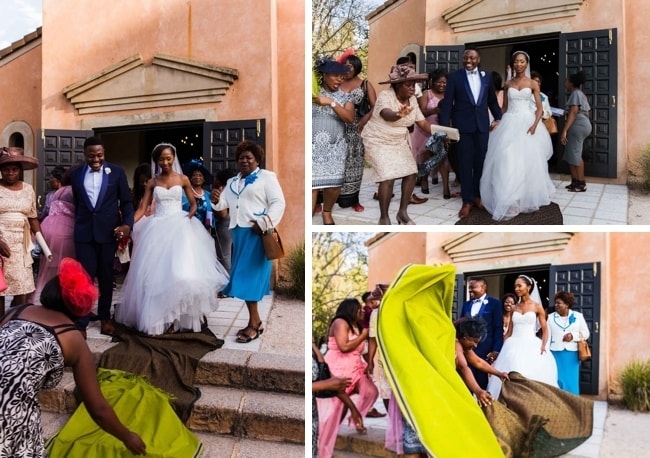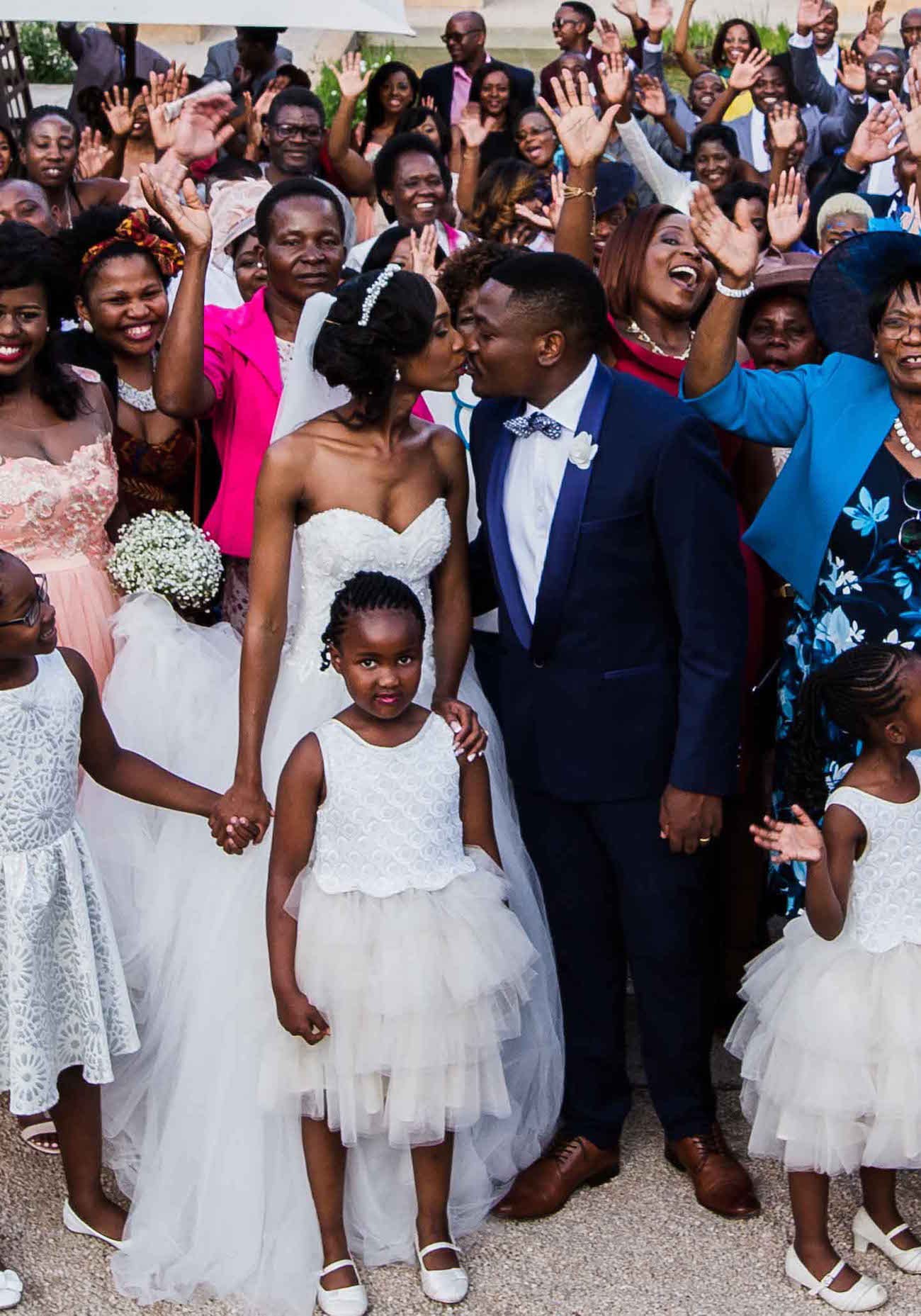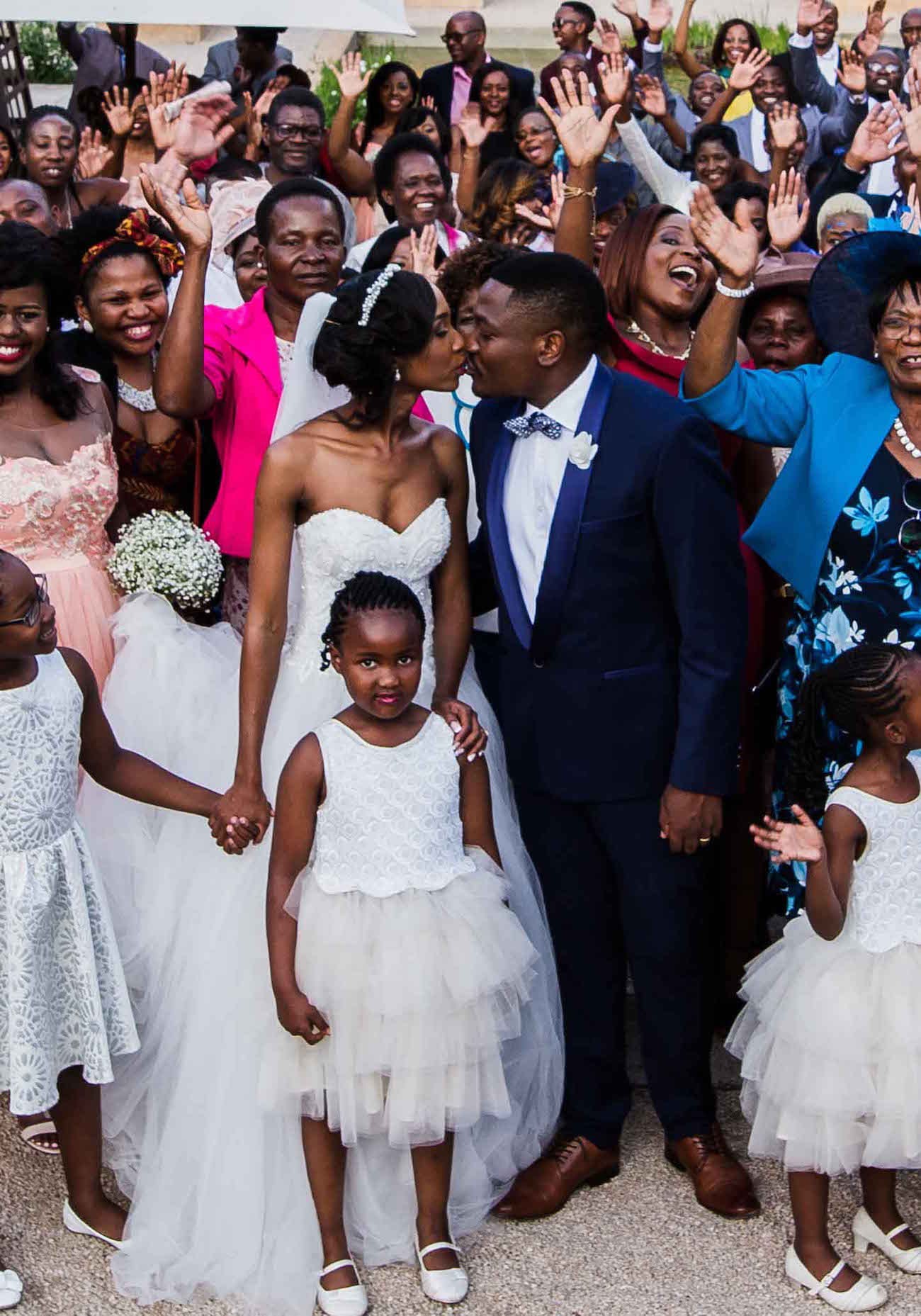 The Dress
I found my dress within two months of having started looking. I had initially struggled to find the particular style I wanted, so set my mind to finding something else without having to look at too many stores. The third I visited happened to be Brideandco in Rivonia and I found my princess ballgown dress there – it complemented my body so well. I went with Melissa, my mom and my aunt, and when I tried on the dress it got a unanimous vote, so I said yes to the dress! I wanted something with beading and not too 'blingy'; it was also off-white, and I didn't want a pure white dress. My shoes were from South African designer, Elli-Nicole Shoes. I found them at the wedding expo and I definitely wanted a comfortable shoe that I could wear after the wedding – their shoes are exquisite! 
The Bridesmaids
I had seven bridesmaids – three cousins, my childhood friend Shale, a good friend Bee, and my sister-in-law among them. I wanted something fun and elegant for them that they could wear after the wedding, so we went with lace knee-length tulle dresses.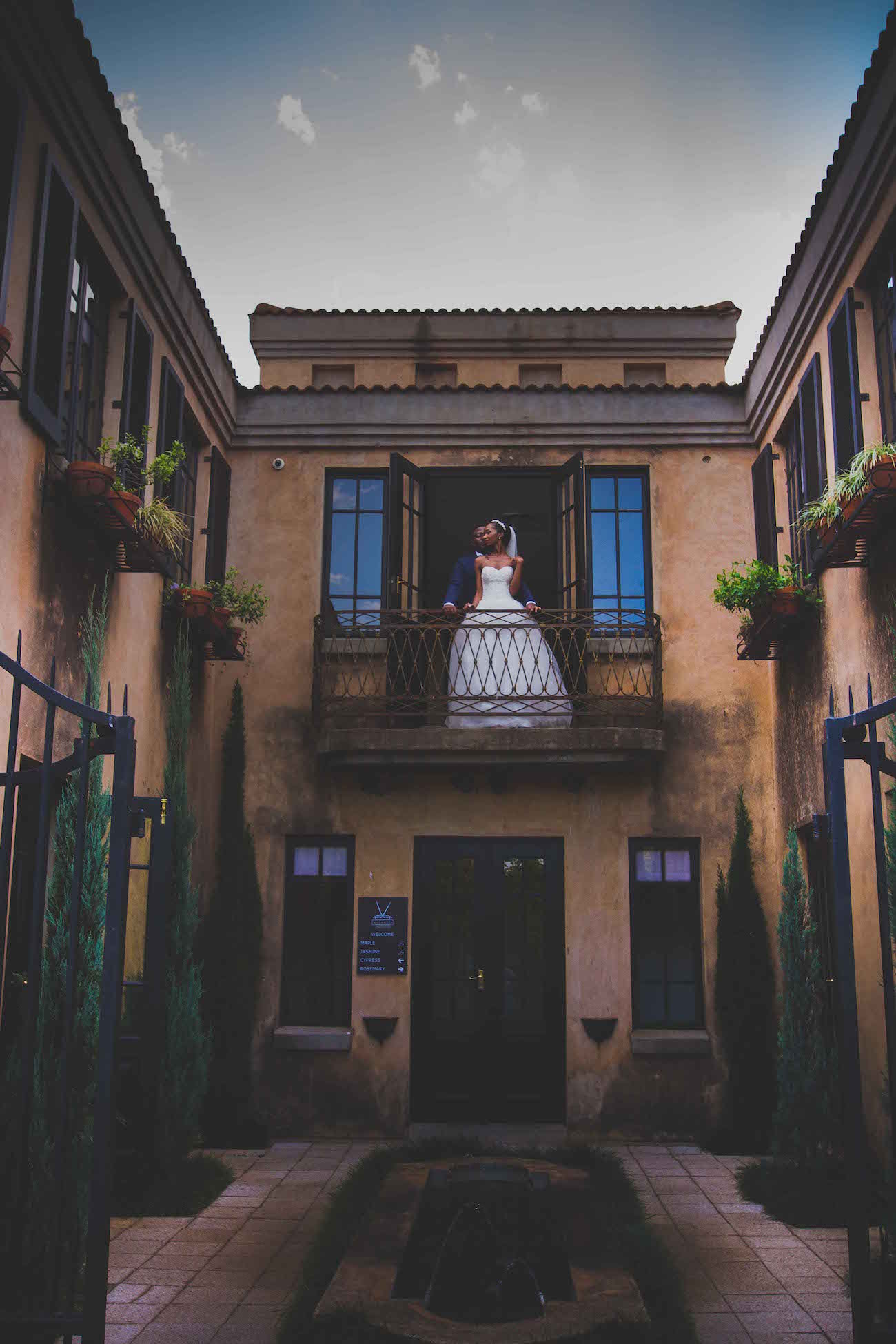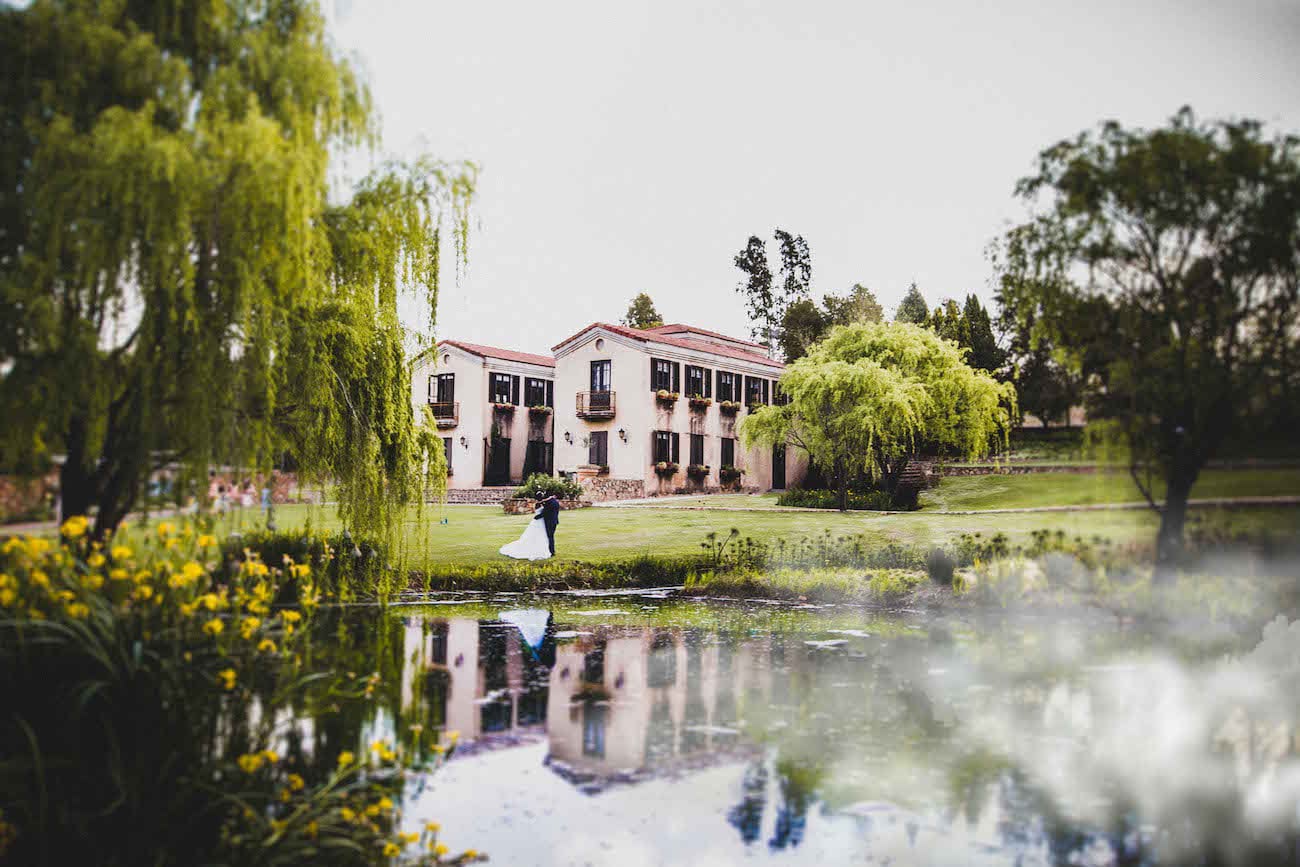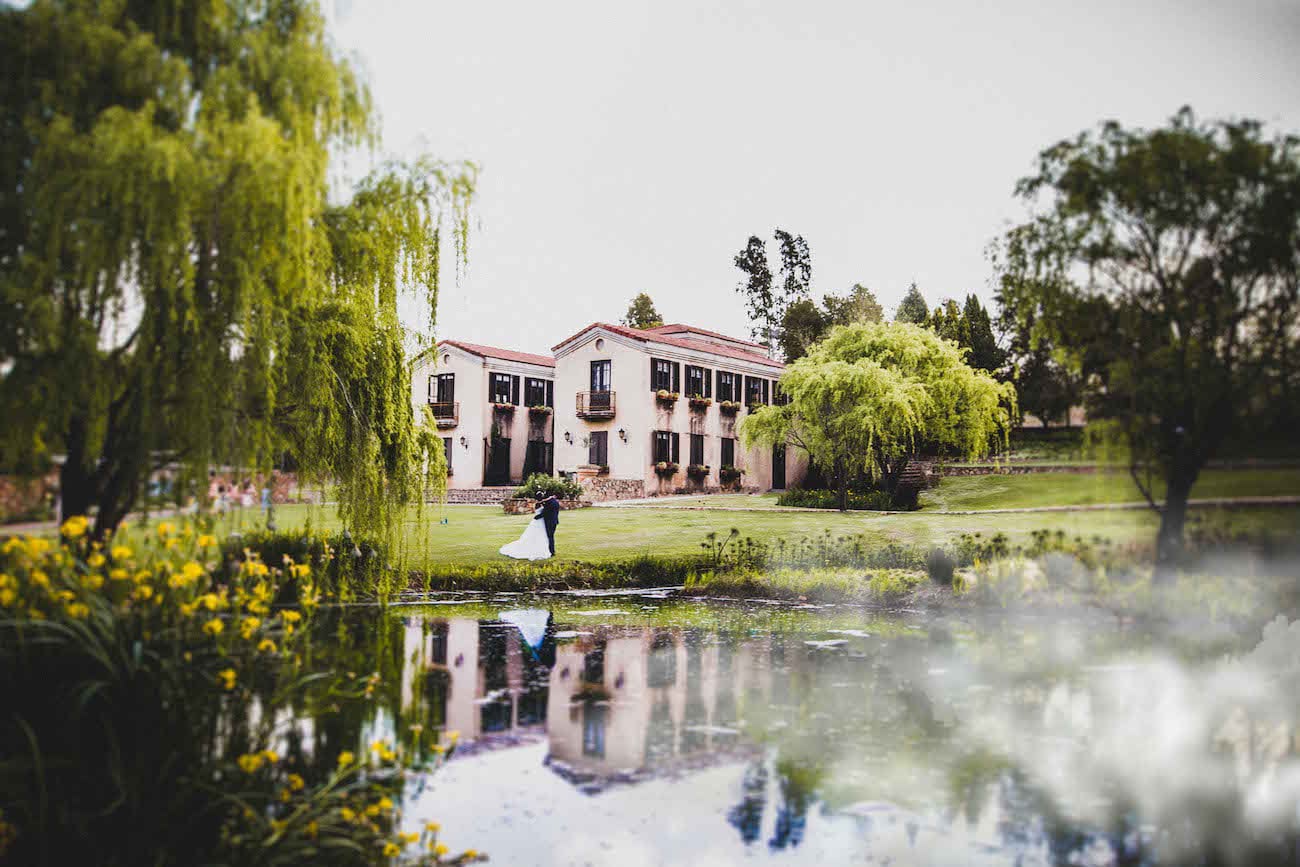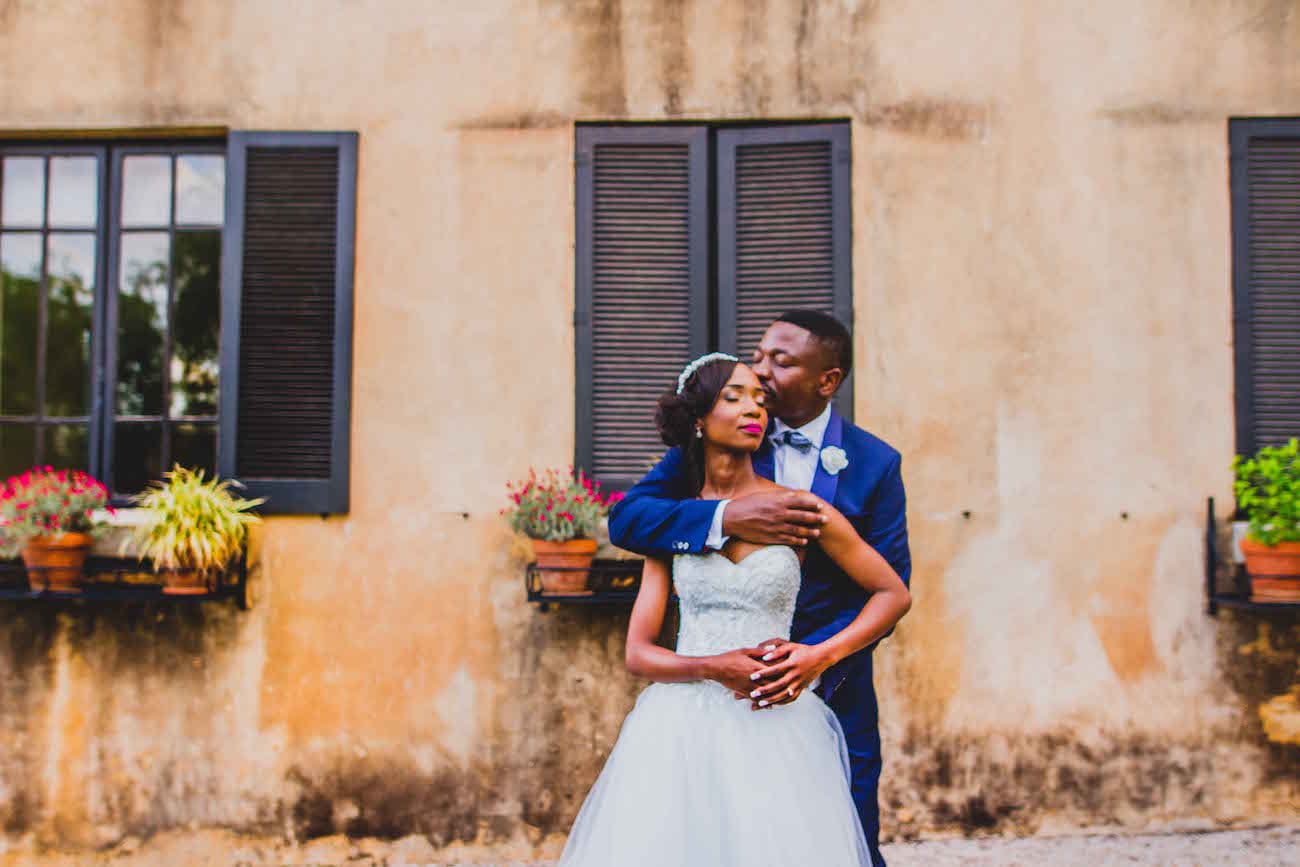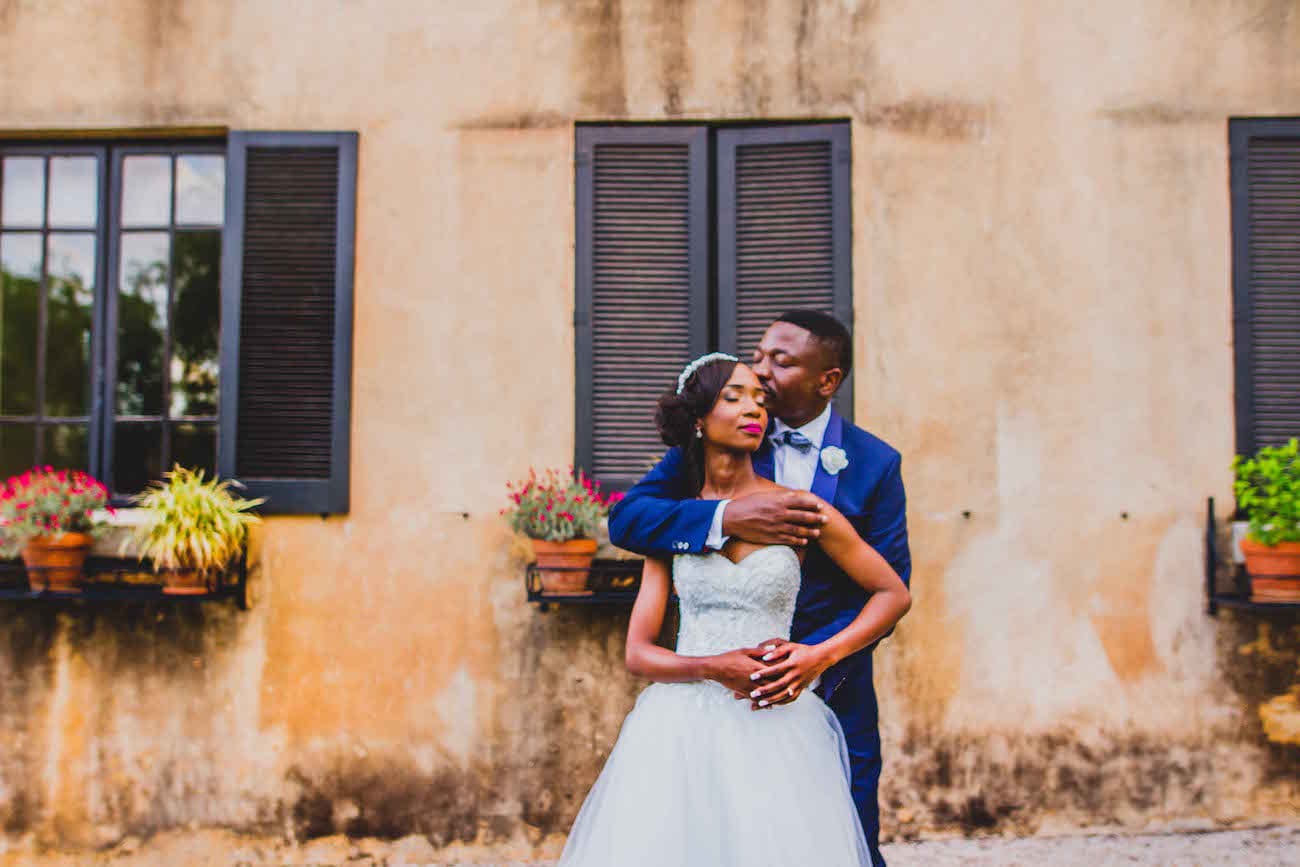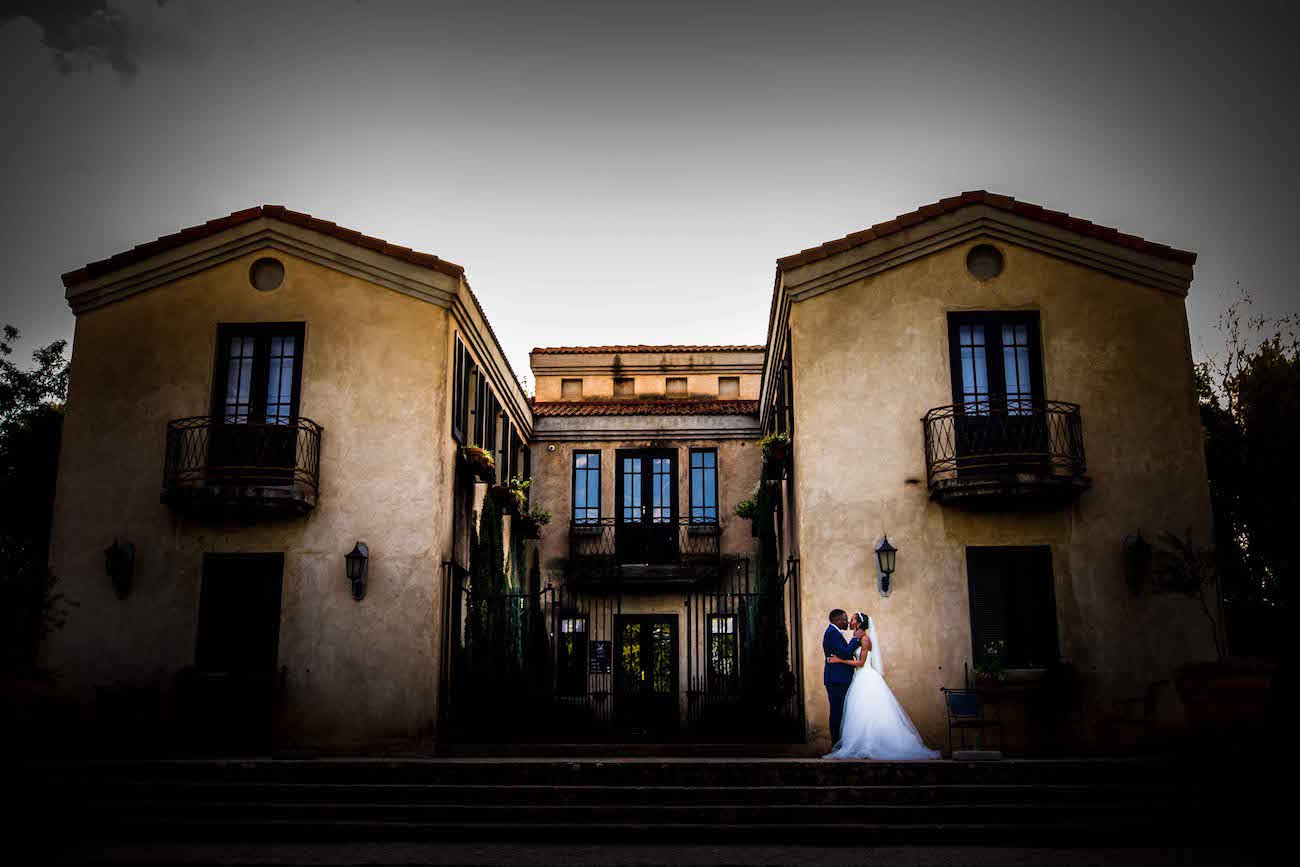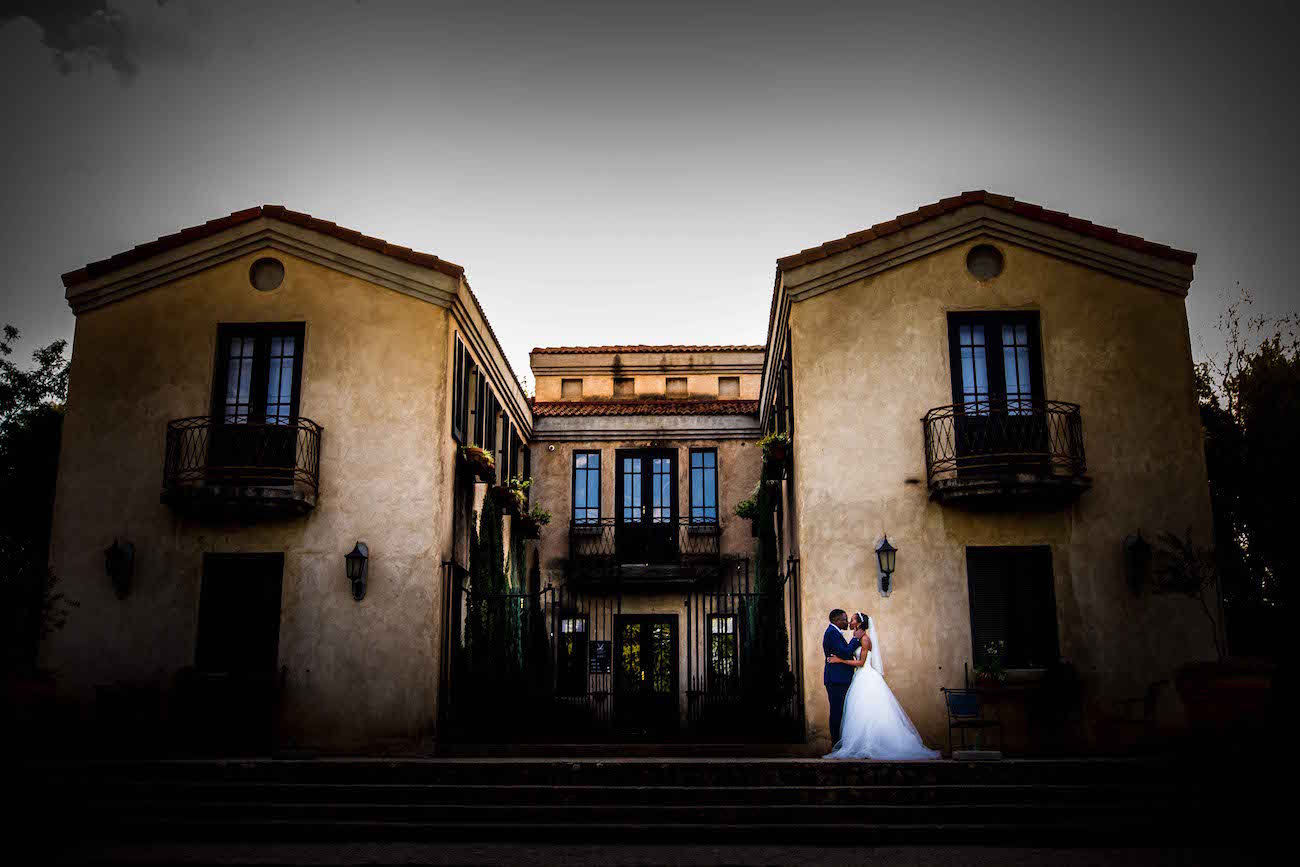 The Flowers
I'm really not into flowers, so I just told SA Wedding Decor that I wanted pastel shades of flowers that would go with the theme and colour scheme of the wedding. I only realised months after the wedding that I had the wrong bouquet! I used what was meant to be the Maid of Honour's bouquet!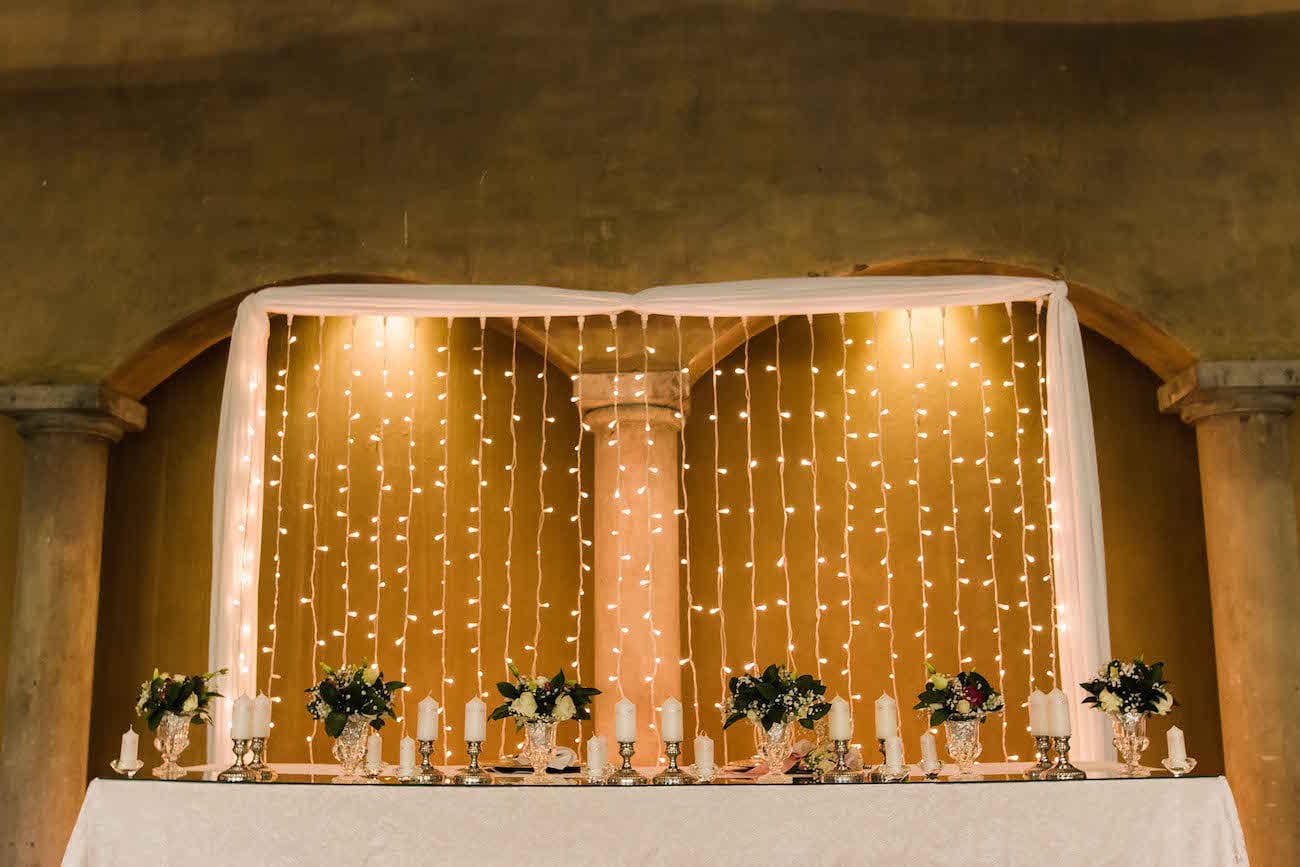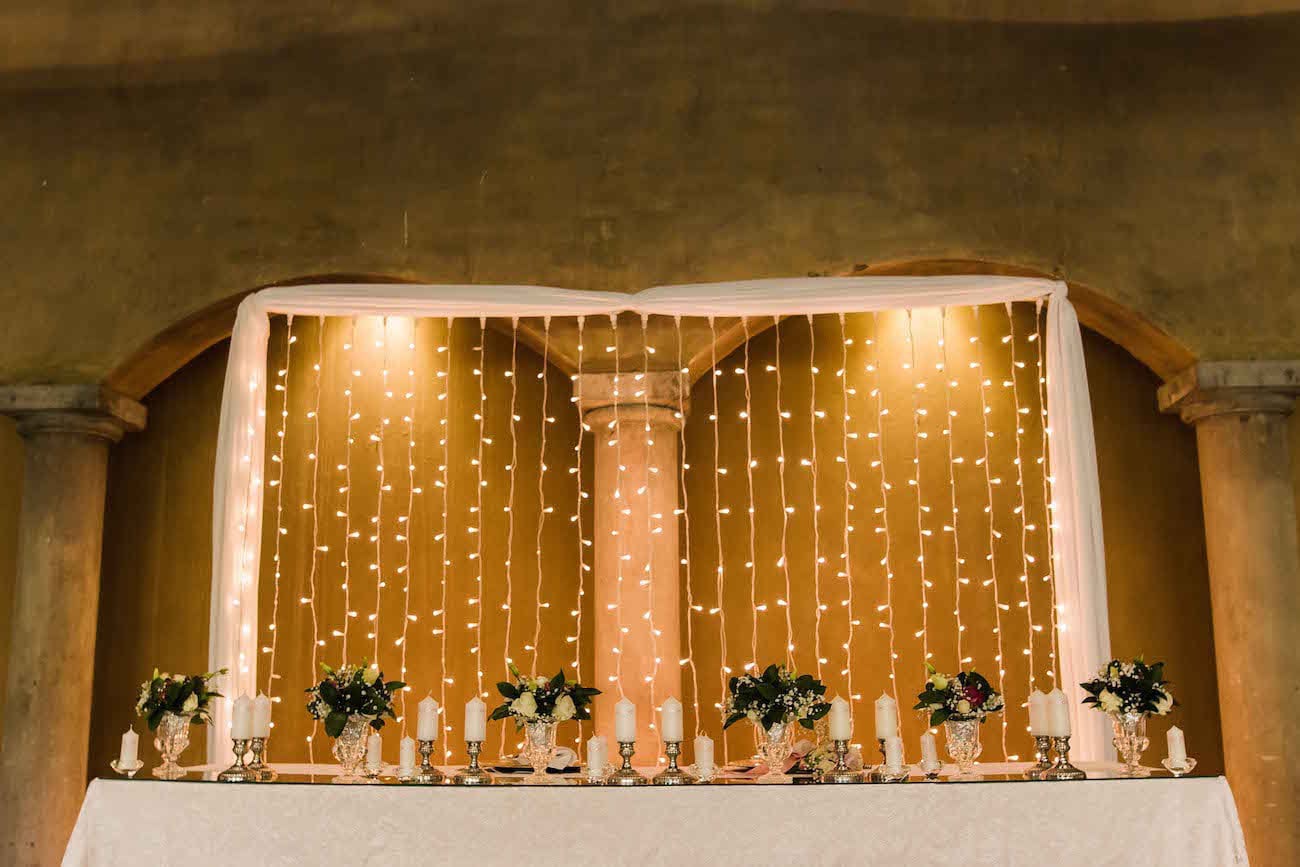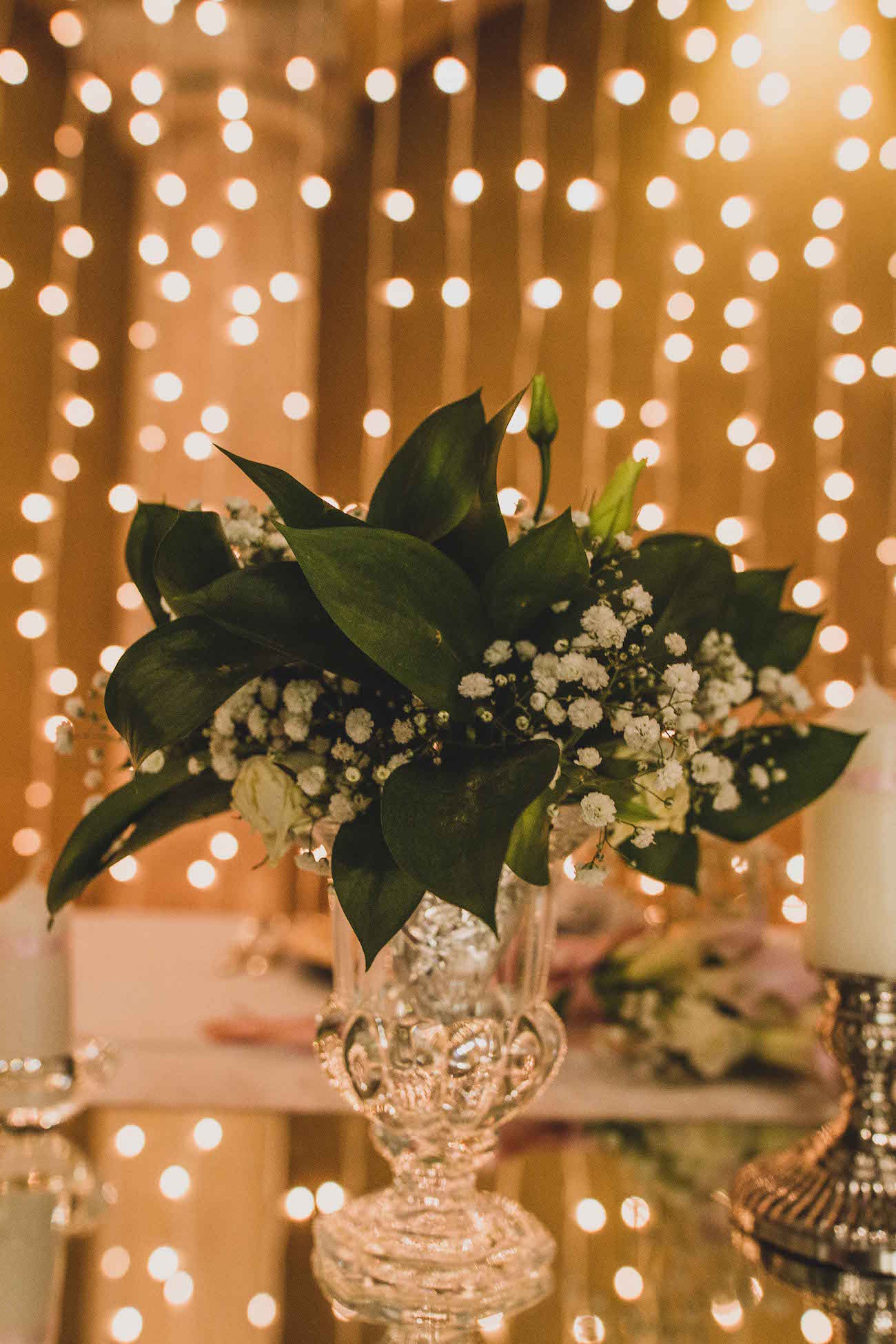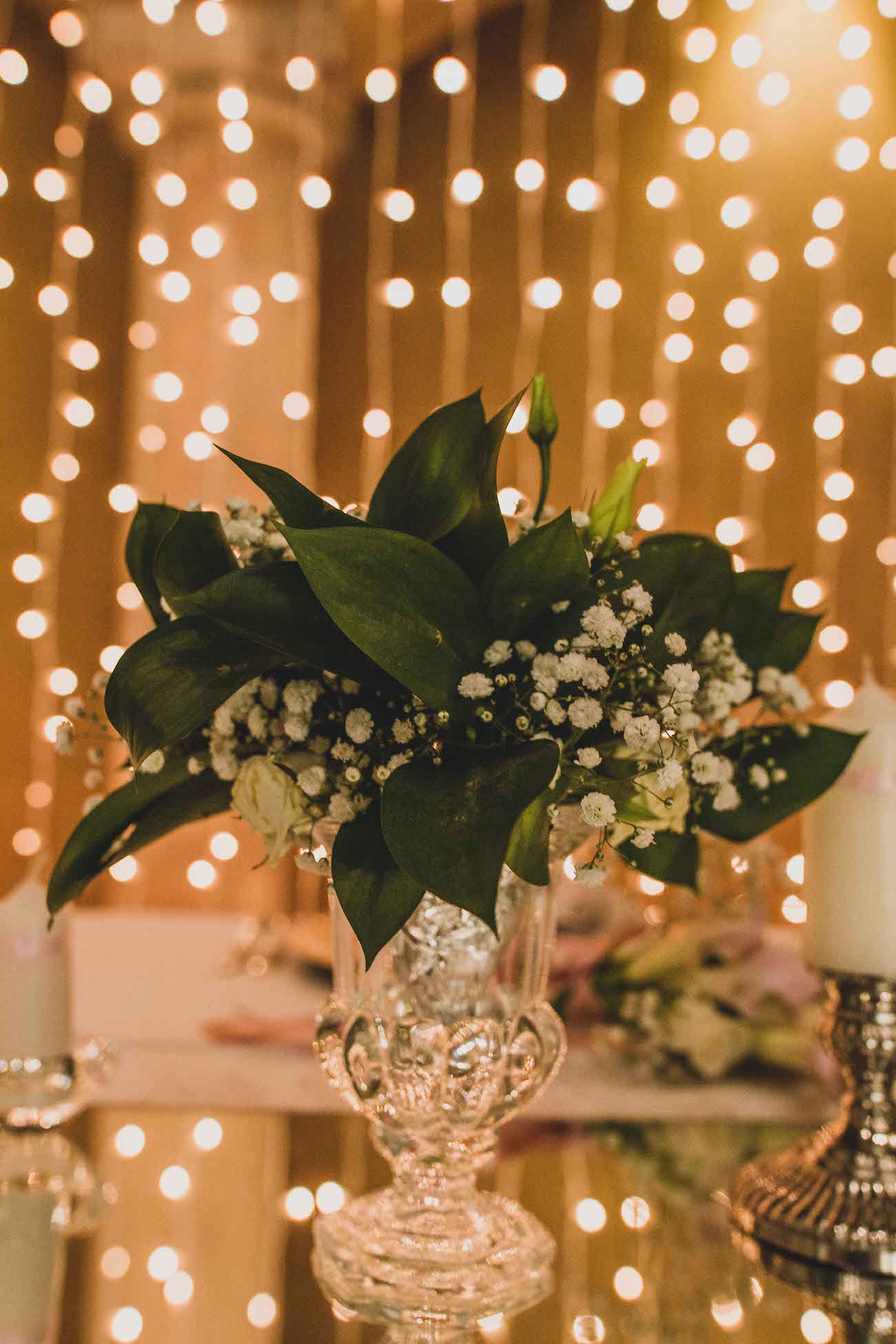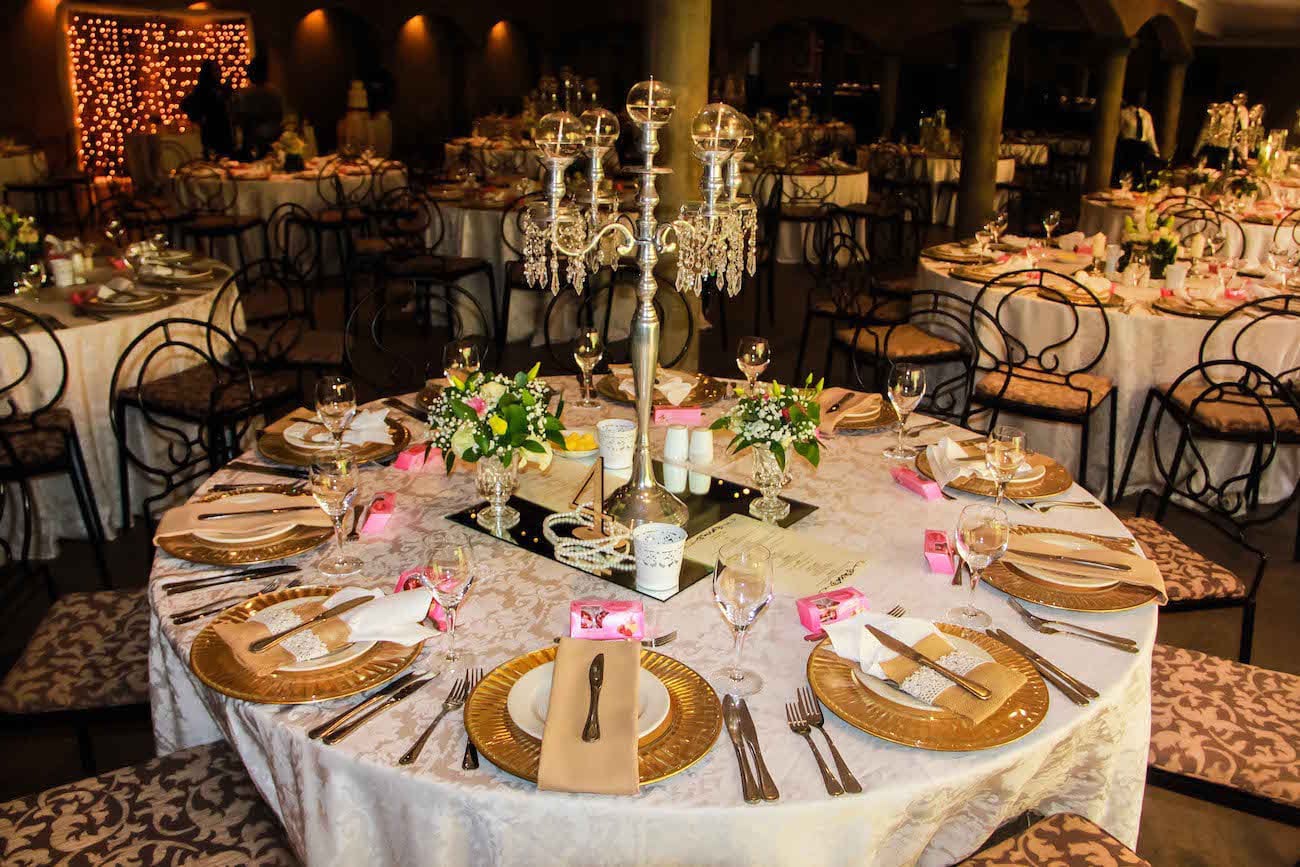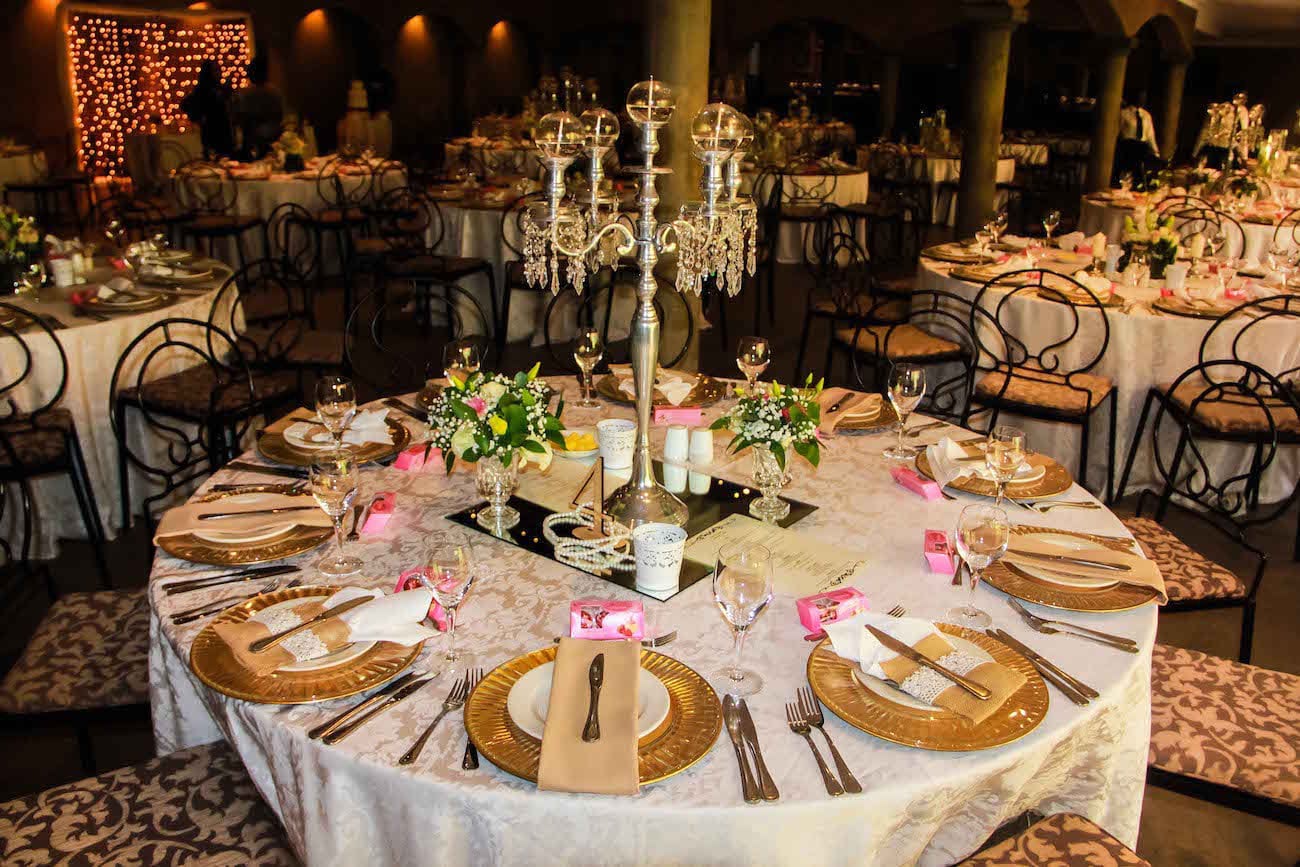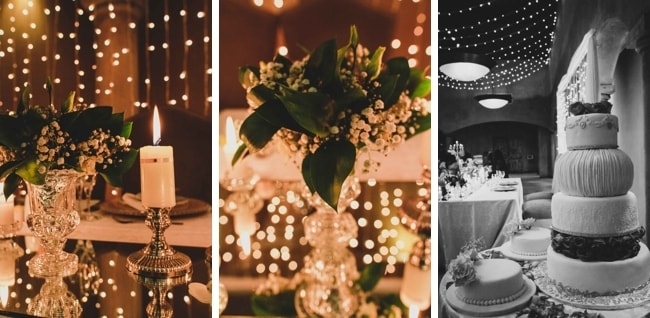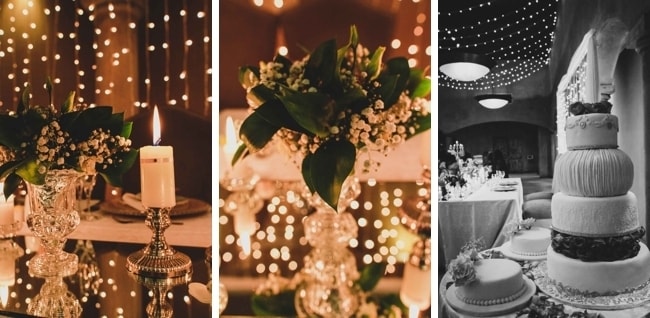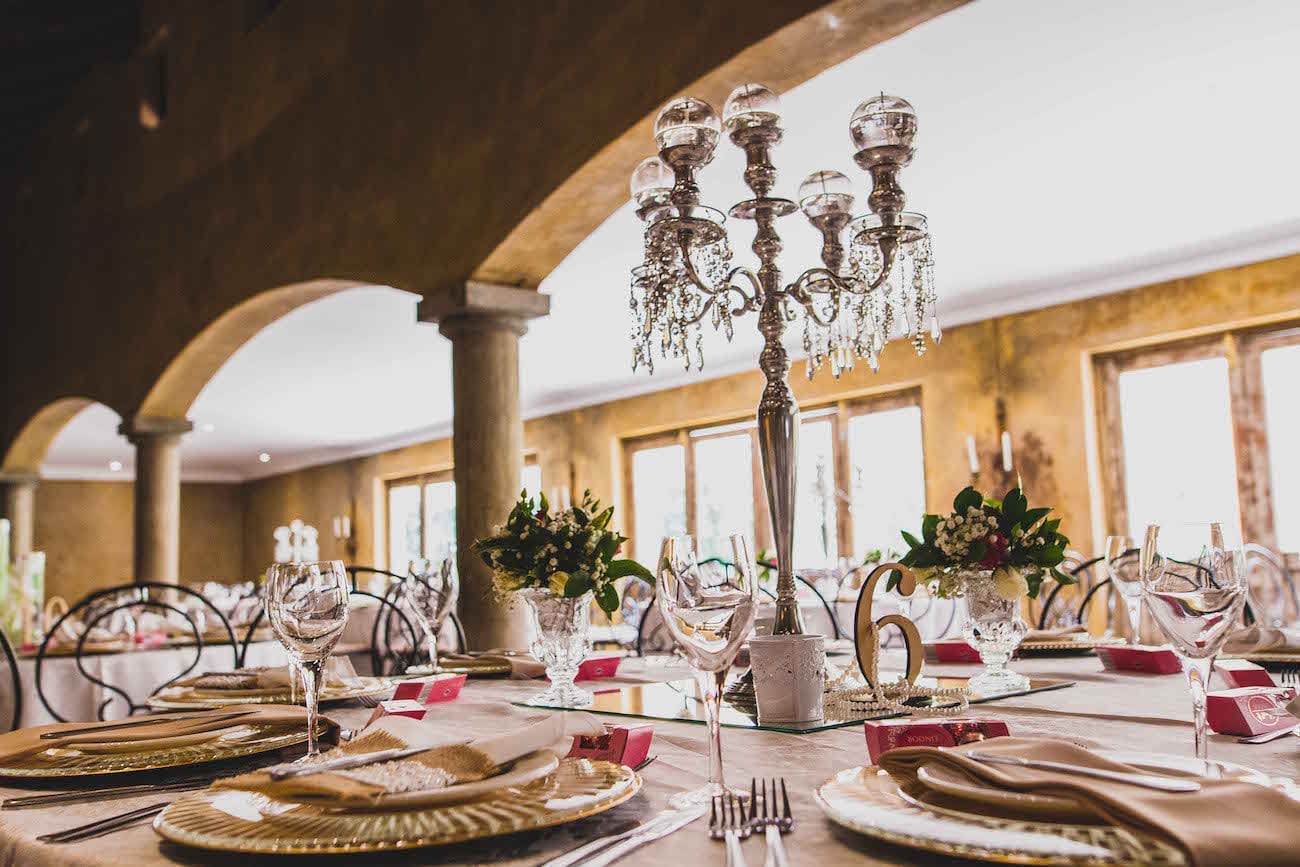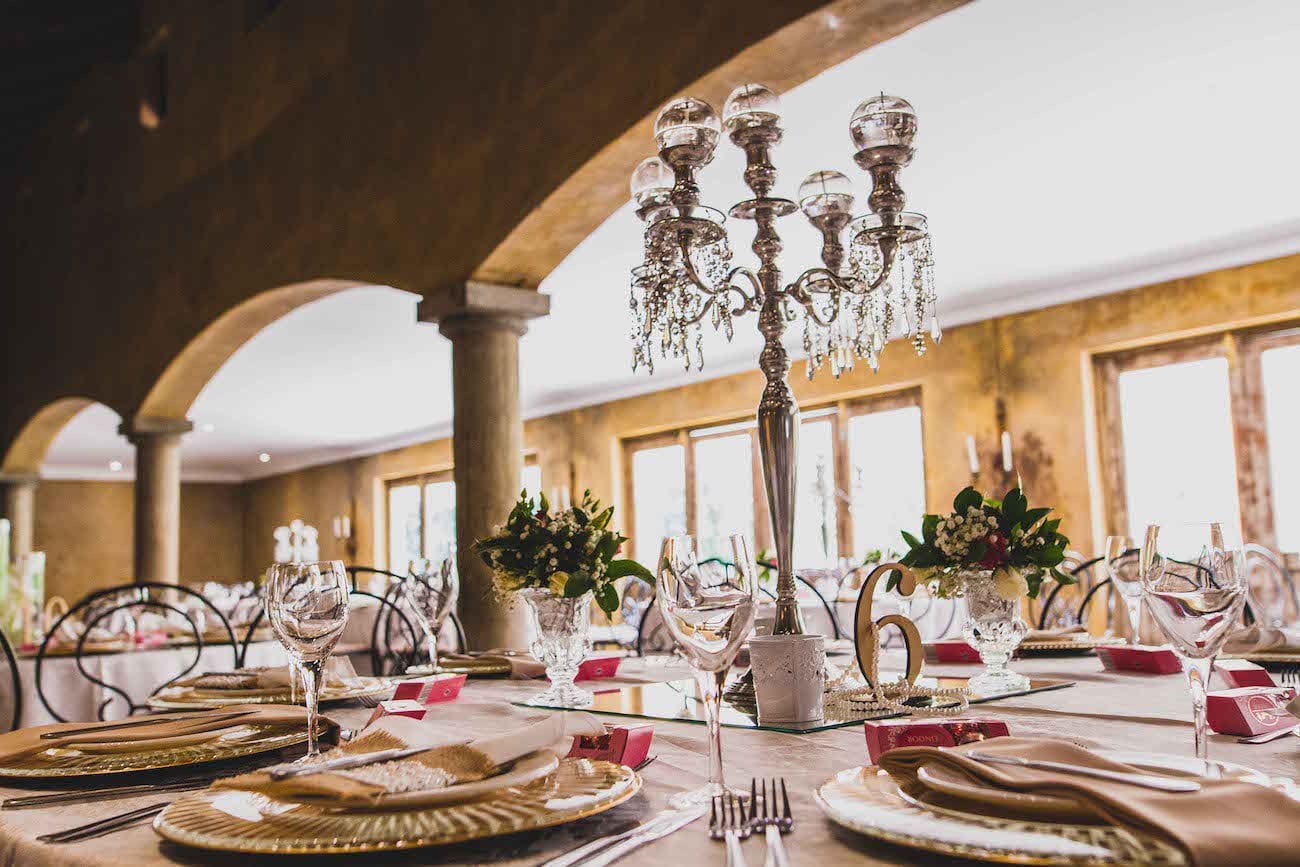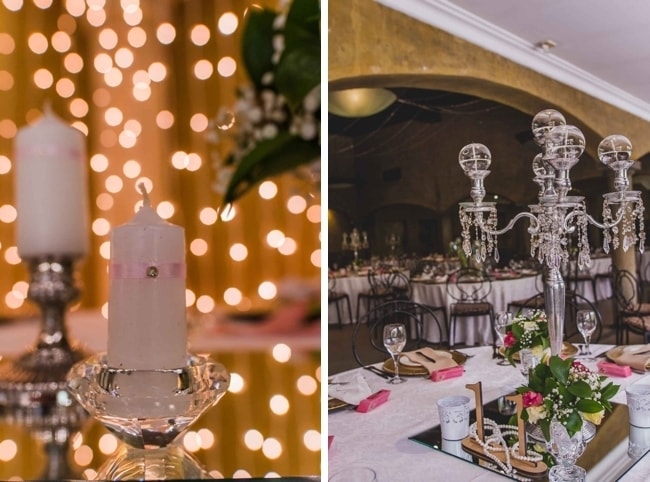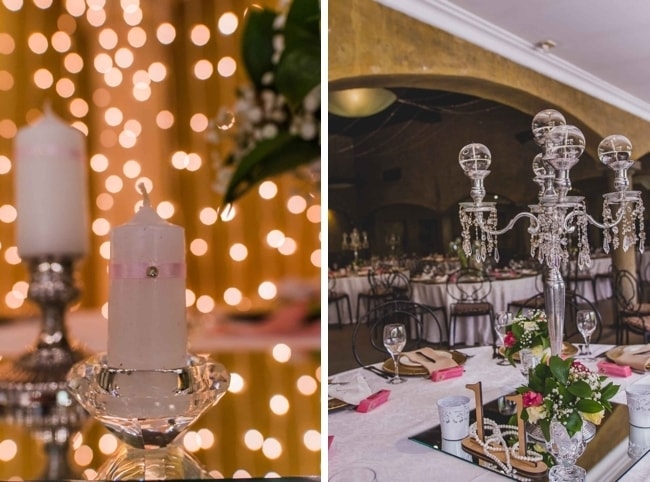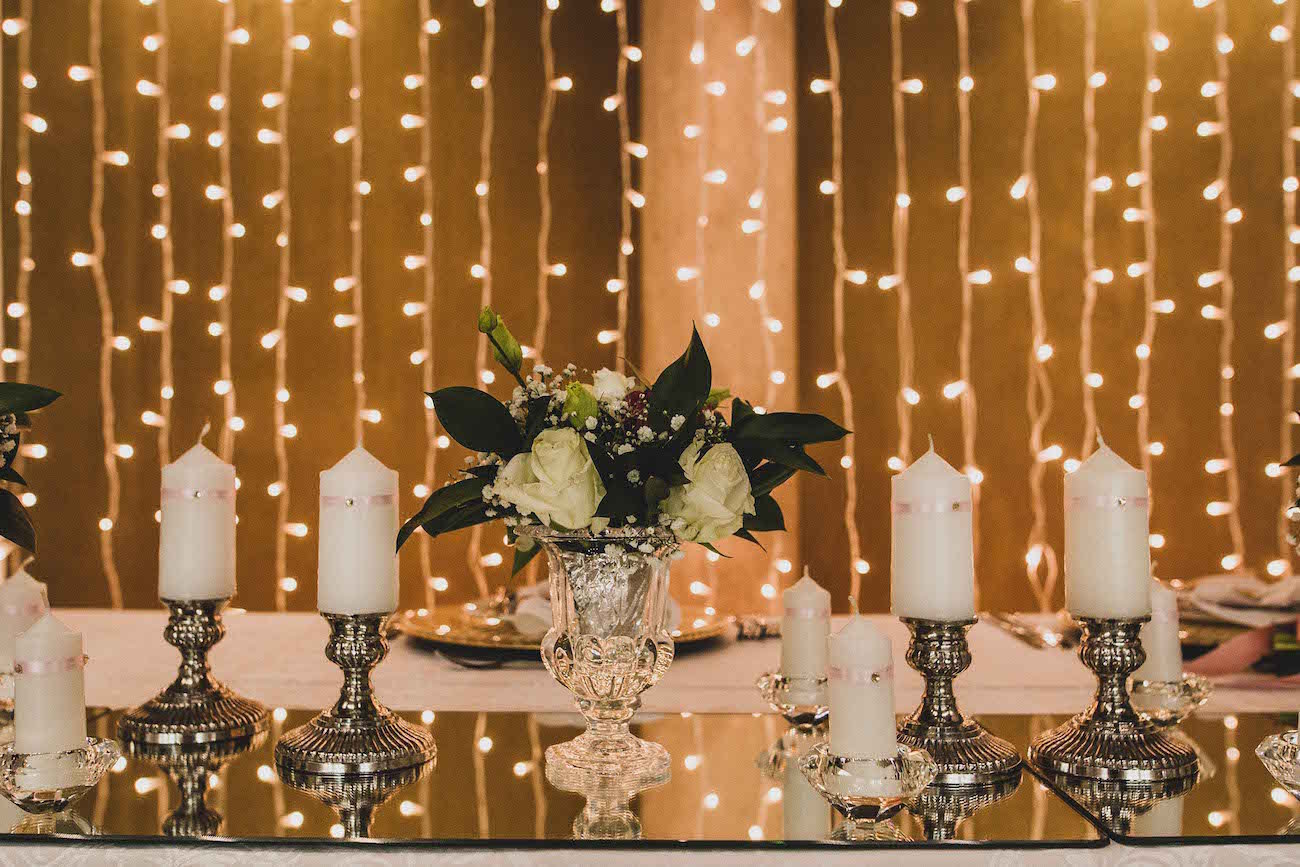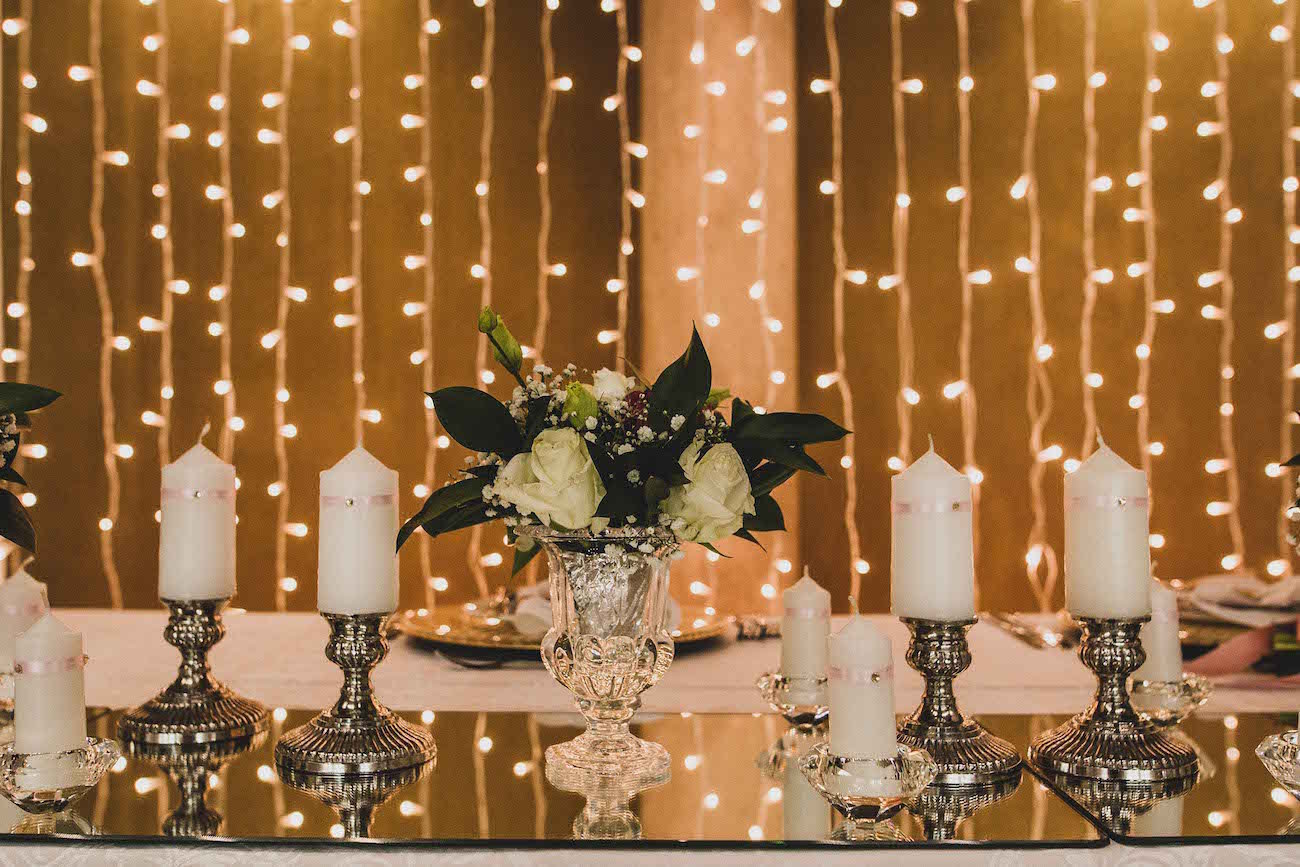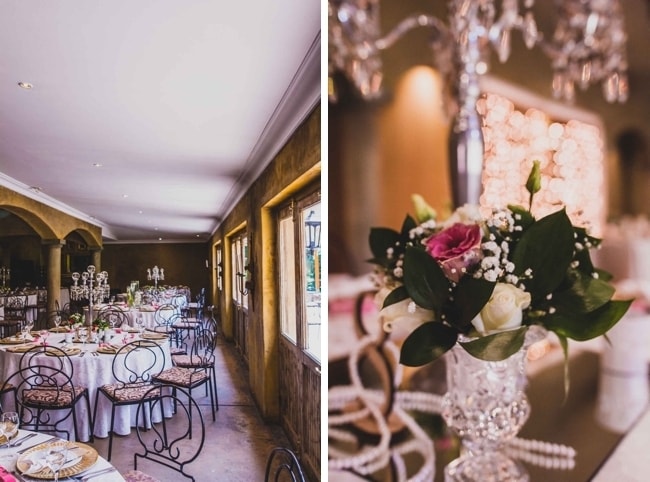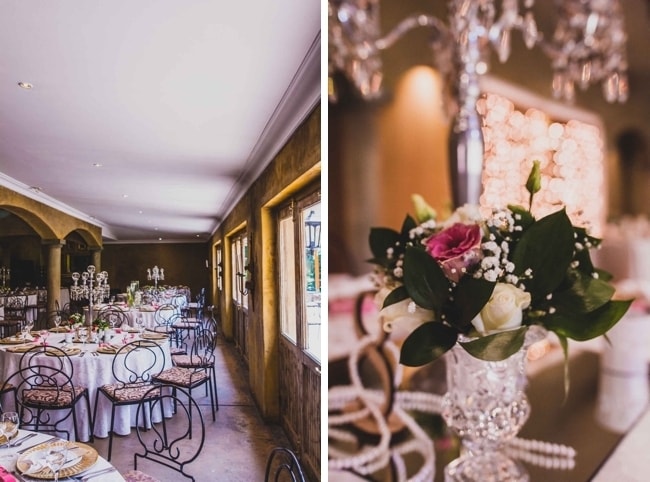 Memorable Moments
Seeing family that we both hadn't seen in YEARS – some in more than a decade – so having them all come out to support us on our big day and celebrate with us was such a blessing. Another favourite was the sermon preached by our pastor. When Kudzai and I walked out of the chapel, and his sisters and aunts were laying out scarves for me to walk on. It's a tradition we have which equates to having a red carpet laid out for one to walk on, to welcome the bride into the family and show you how important you are to them. Finally, getting teary eyed as I walked into the chapel – so many people came to support and celebrate with us, and it was so humbling and touching seeing everyone there and having them take the time to rejoice with us. (Kudzai might have thought it was how handsome he looked waiting for me at the altar that made me cry, LOL!)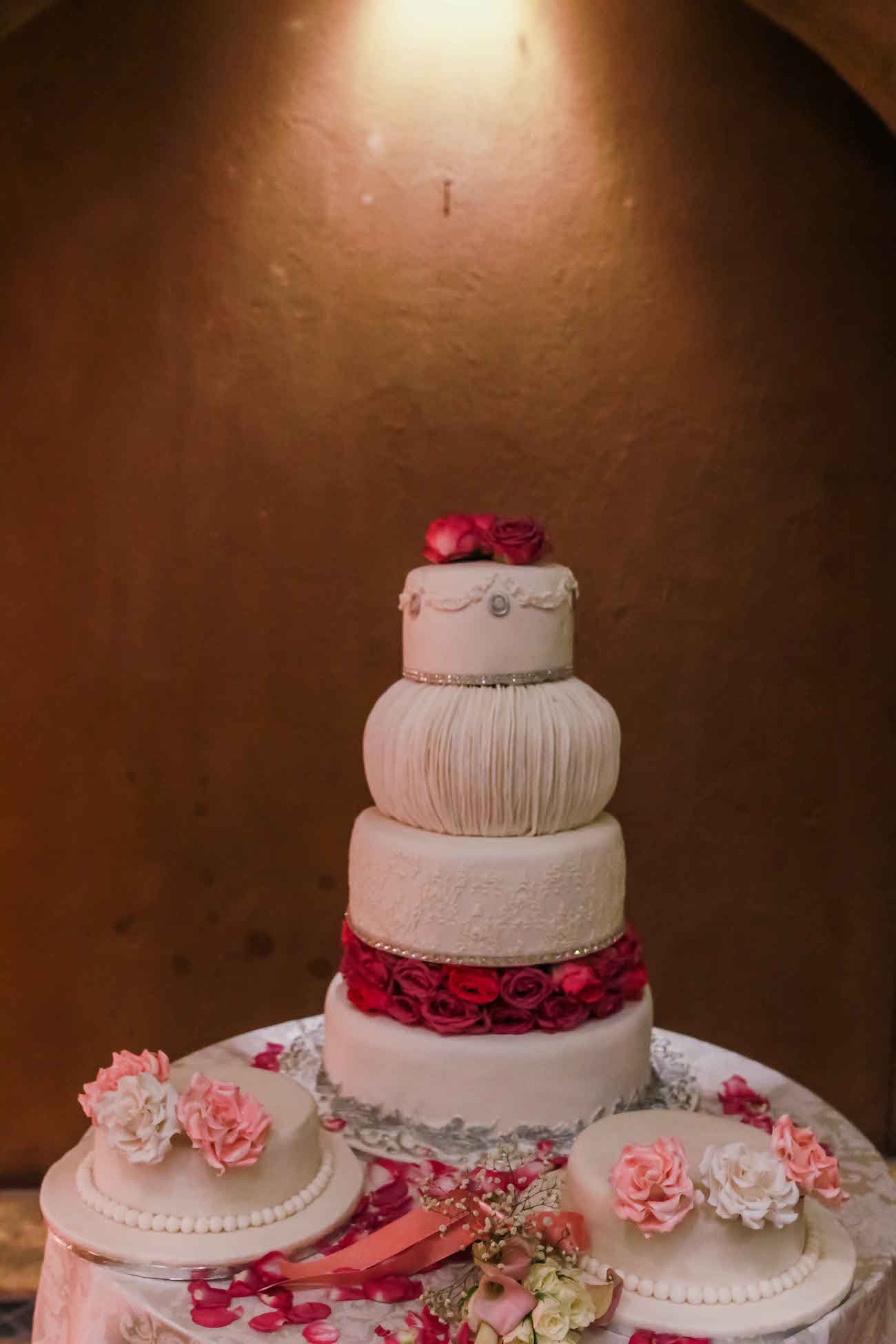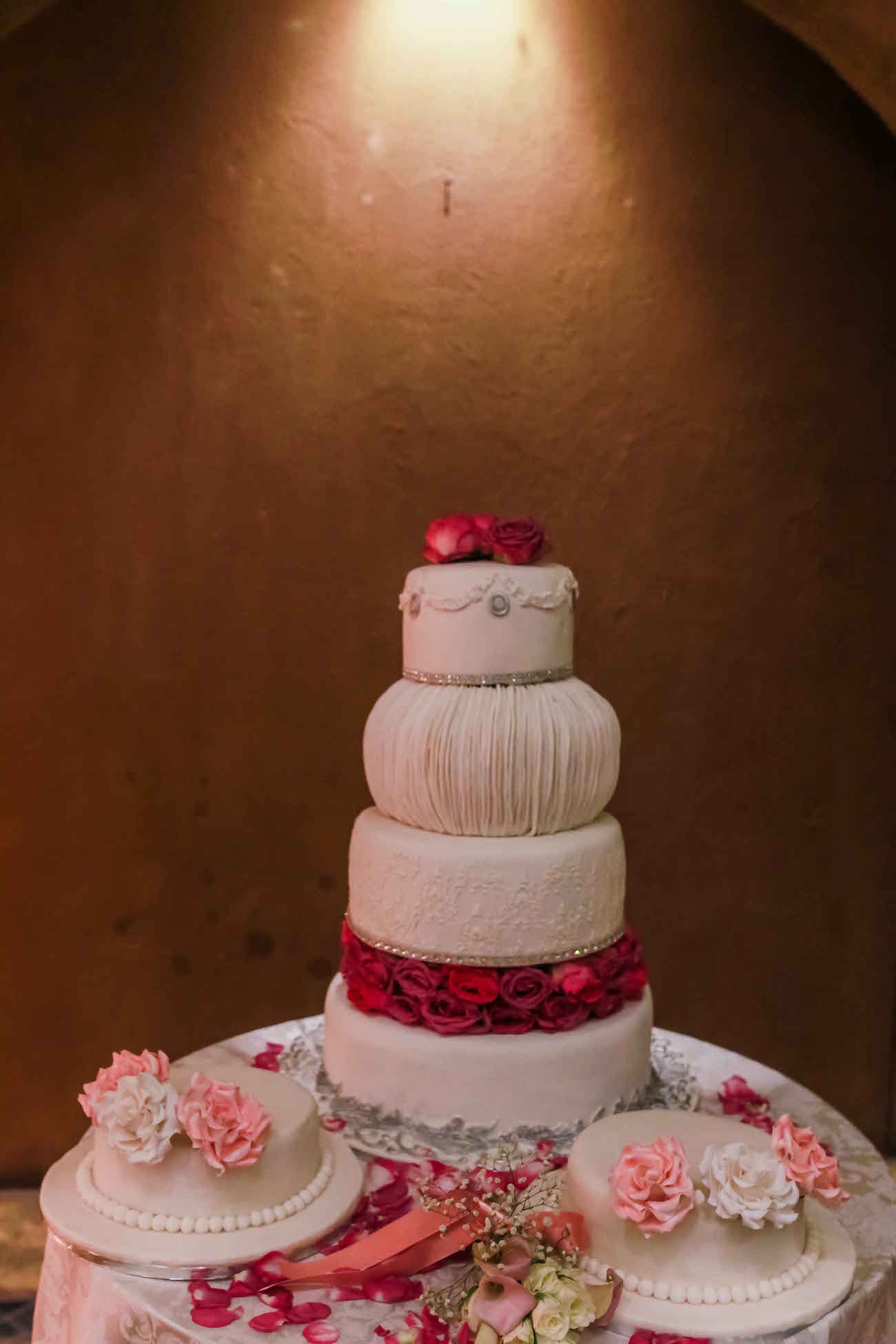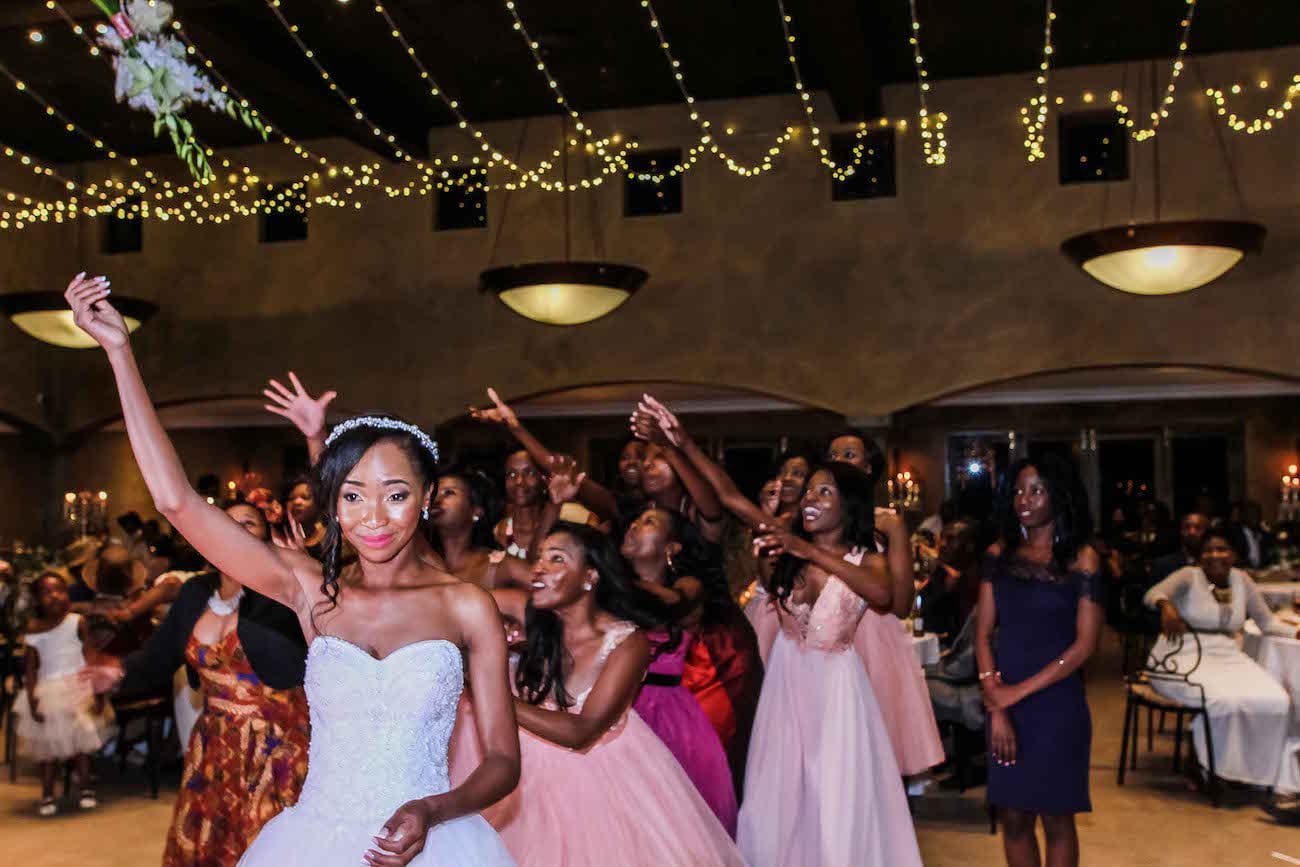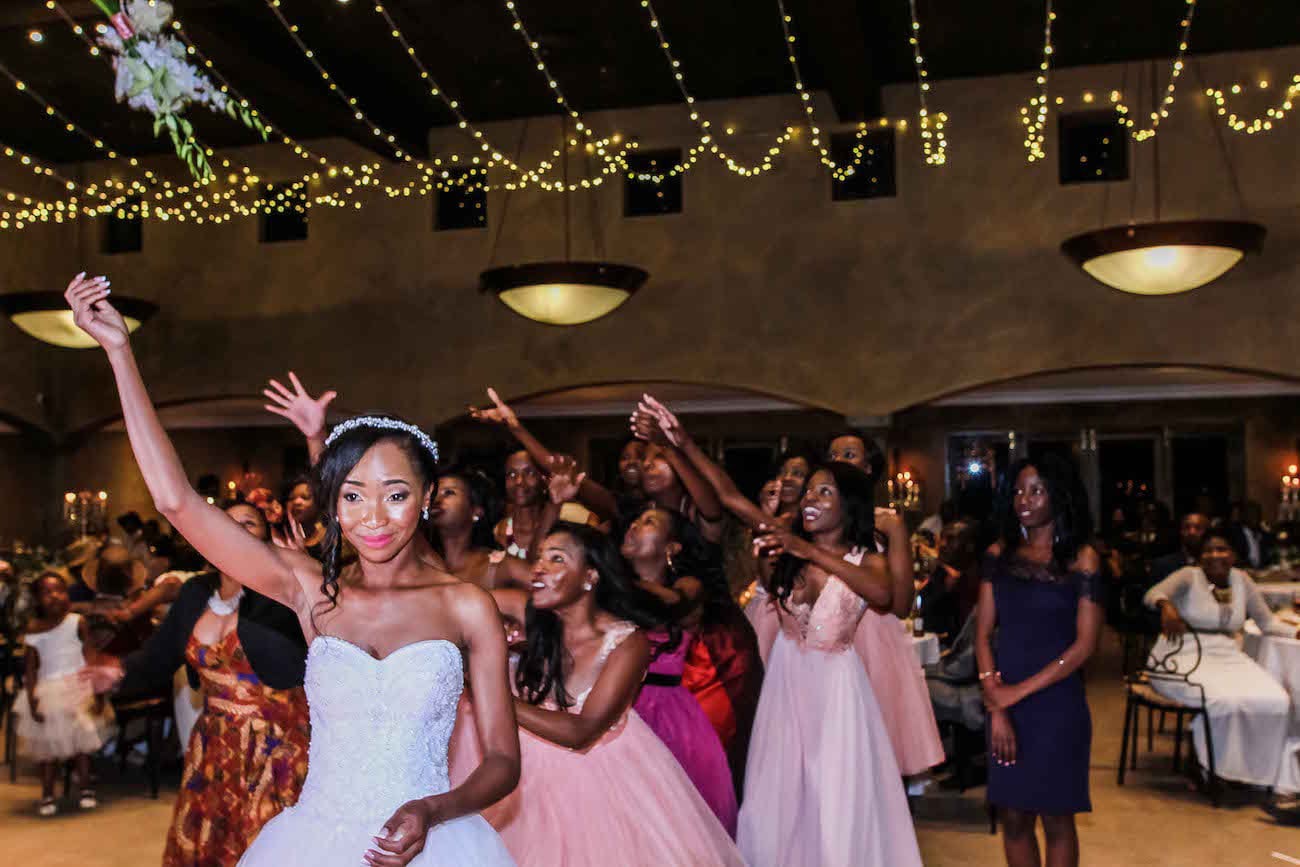 Best Decisions
Prayer and having faith that God was going to make provision for all our needs; He did and for that we give him all the Glory. We gave ourselves time to save up for costs and avoided debt in the financing. We also had a detailed budget to ensure the costs didn't get out of hand.
Advice for Future Brides & Grooms
Going to a wedding expo is good starting point; we went to two of them. Consulting people who have recently had weddings for ideas and direction in terms of service providers. You need all the help you can get! There is a lot of stress that goes into the planning and preparation of a wedding, just remember to enjoy yourself in the process and not get too worried about it. Remember most important thing on this day is to enjoy it. Although my dress didn't feel heavy when i went for fittings, etc., I should have gotten a lighter dress for our first dance. When the time came for that, I was so tired and ended up struggling to dance but Kudzai kept it moving (Salsa King!).
You can see more from this wedding on the L'Afrique Photography blog.
SERVICE PROVIDERS
Venue & catering: Avianto | Photography: L'Afrique Photography | Flowers & décor: SA Wedding Decor | Video: Designer Videography | Cake: Indulge Cakes | Bride's dress: Bride&co | Bride's accessories: Lovisa | Hair: Percy | Makeup: House of Queen | Bridesmaids' dresses: F.Baks Couture | Groom's attire: Carducci | DJ: Daev Martian
Save