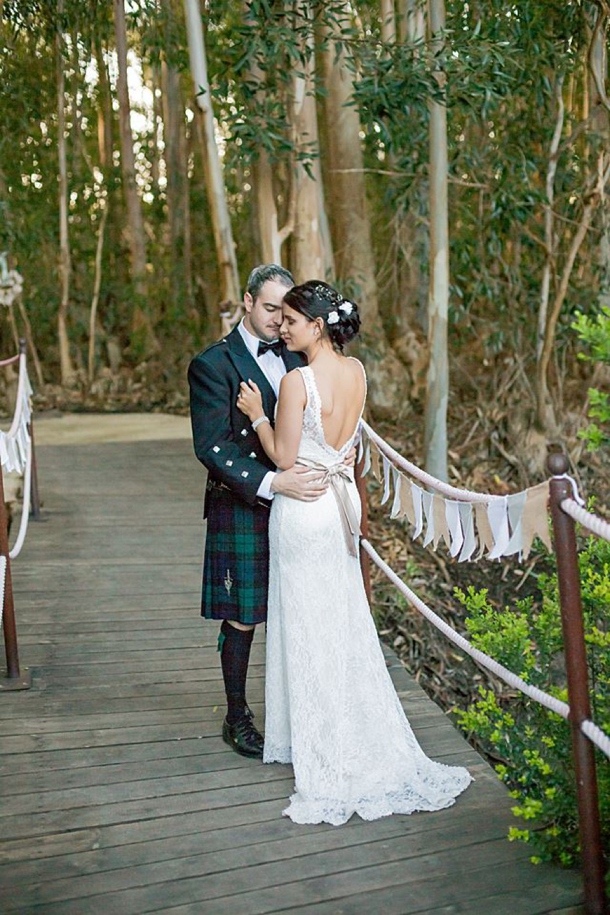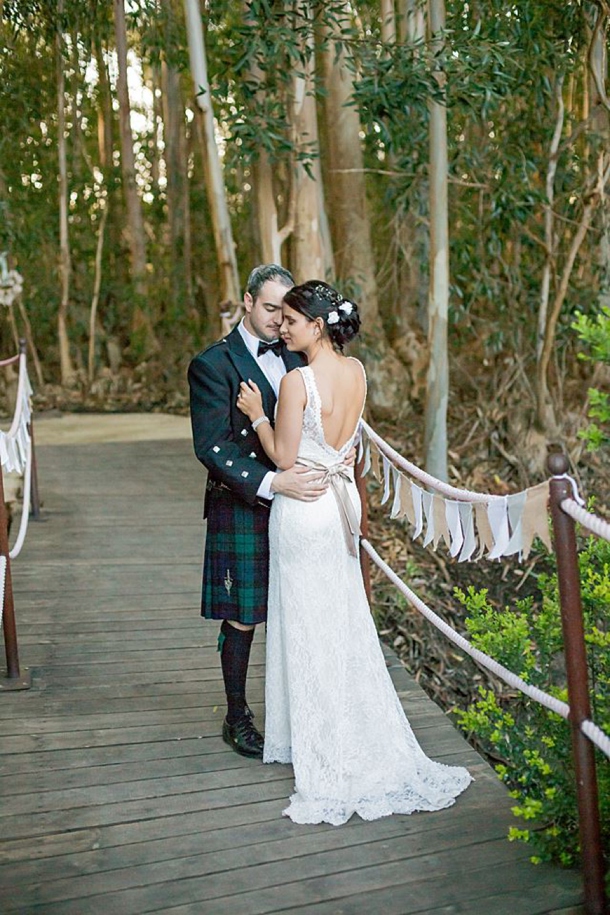 What an exciting day it is when I get to feature a new photographer, but today is especially exciting, because the lovely Tamryn Henn of i.am.tamryn is no stranger to SBB. In fact, I've known Tamryn ever since she was a SouthBound Bride herself! Now she's a fully-fledged photographer, and I'm absolutely thrilled to be featuring one of her weddings. Even more so because it is gorgeous: proteas, lace bridesmaid dresses, adorable little people in the wedding party, a stunning wedding dress and one of my favourite ceremony areas ever. Wait till you see it! So much loveliness to kick off your Tuesday. And look out for the super romantic moment when the groom sings his bride a song he wrote just for her! Sigh…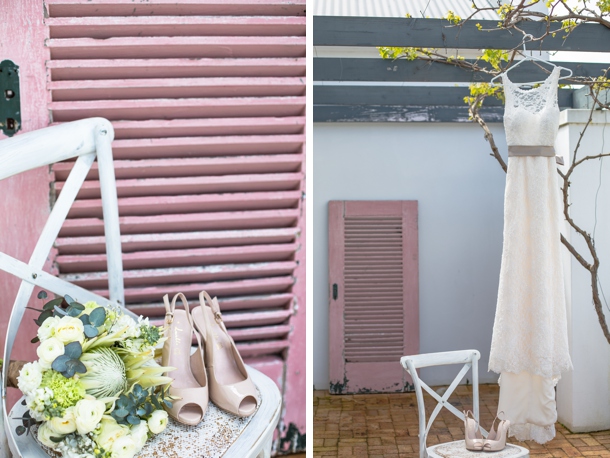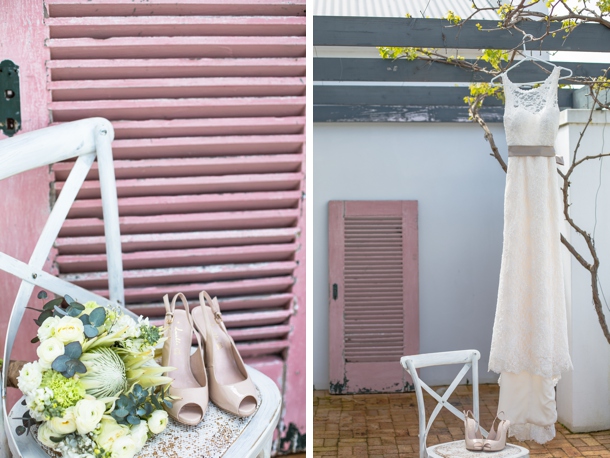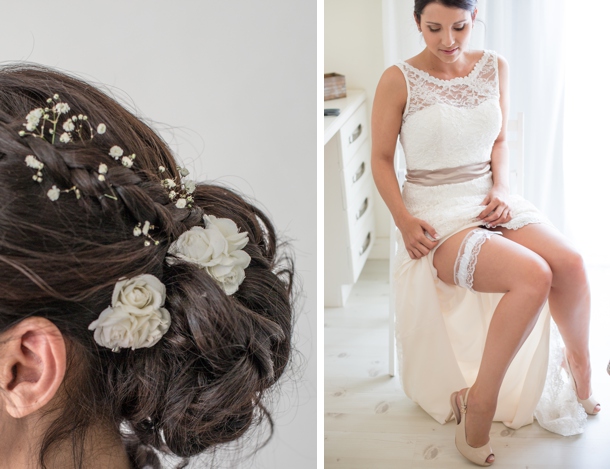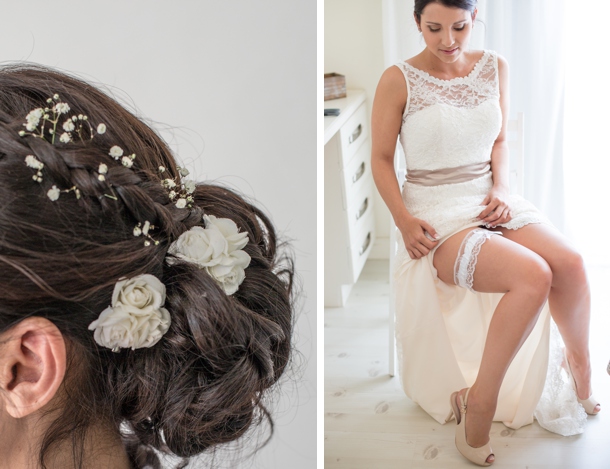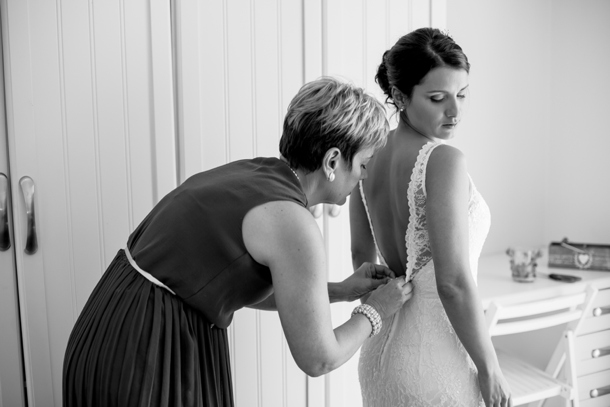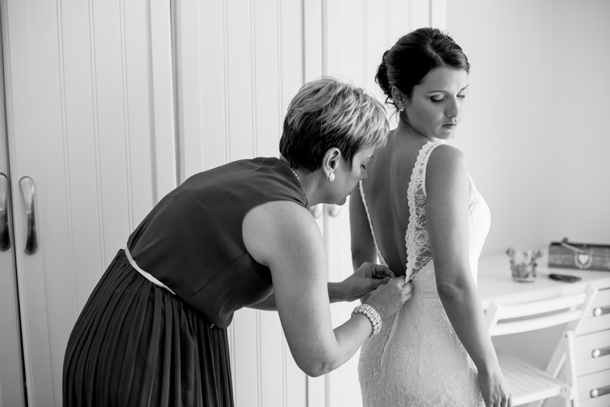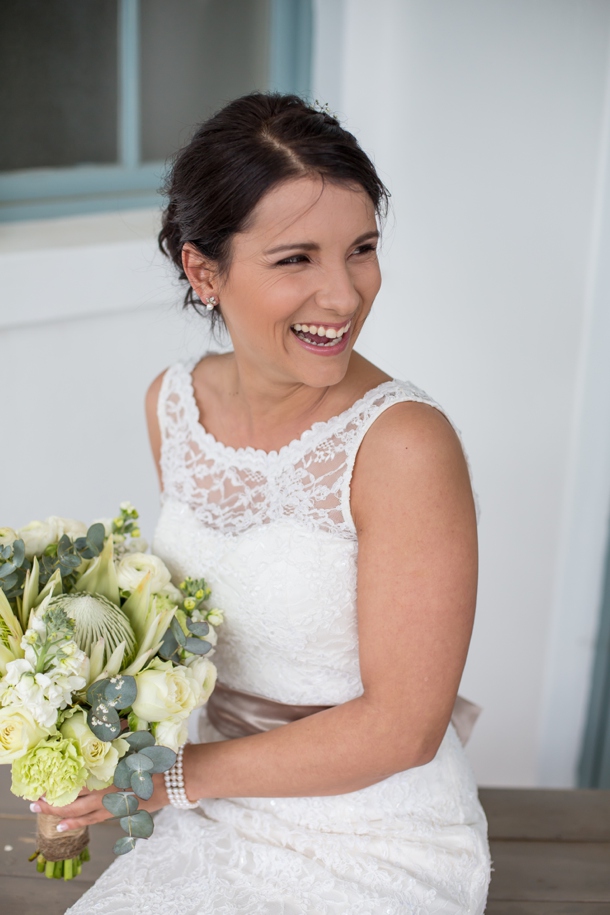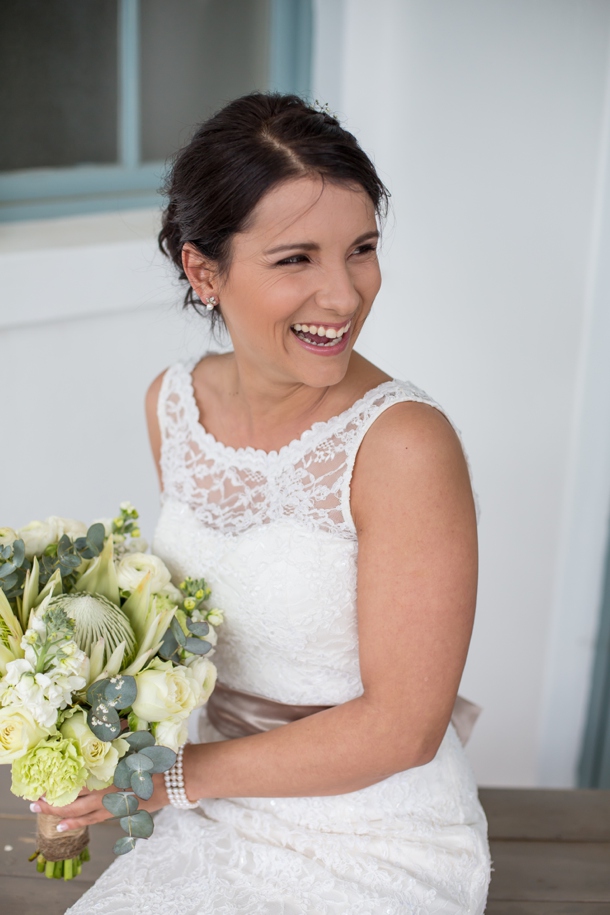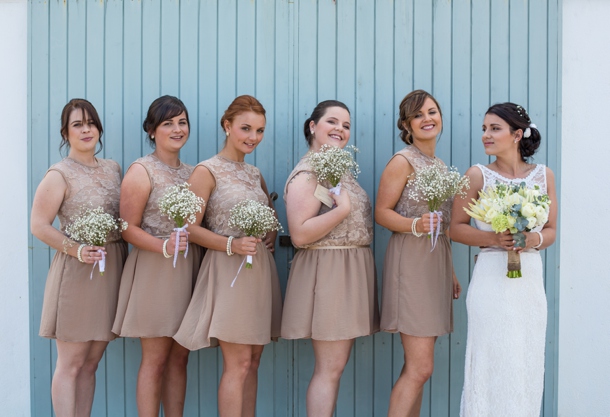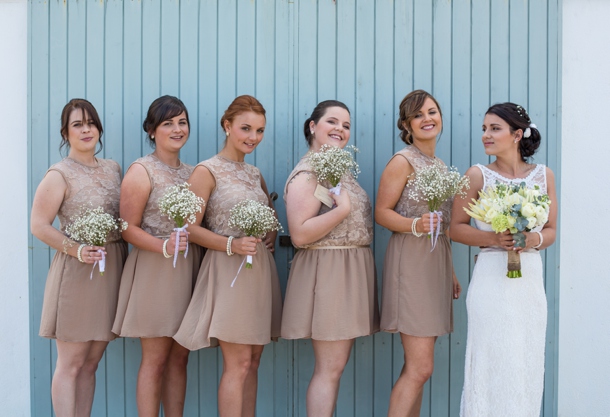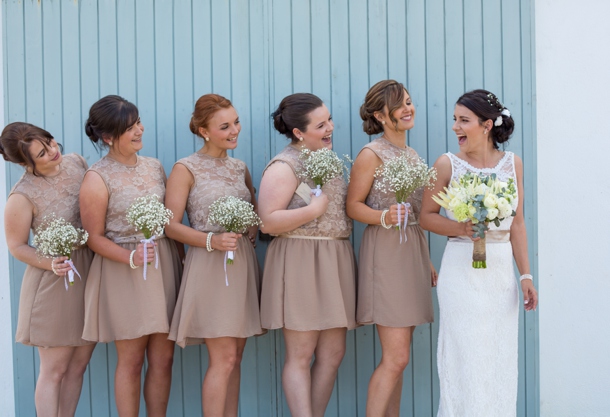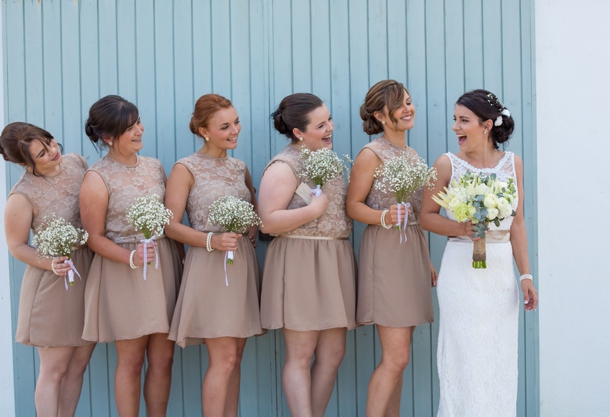 From our bride, Amanda:
Stephen and I have known each other from school days. He tells me a story about me asking him for R5 for a brownie at our high school tuck shop and from that day on he secretly wished I would ask him again. Very cute ☺ A friend of mine, Candice, used to go and watch Stephen's band and one day I went with her and we were dancing in the crowd and I turned to Candice and my sister and said I will be with that man one day and after a while we started dating.
Stephens's family has a holiday house in Cape Agulhas, the southernmost tip of Africa. We call it our little piece of heaven. We went there one weekend and Stephen suggested we have a picnic on the beach, which surprised me since he isn't a big fan of the beach (whereas I love it – my dad always tells a story of how I would do a funny run towards the sea as a child). After we'd set up the picnic, Stephen suggested I run into the sea like a child again – he ran up behind me and then I noticed a bottle floating towards me in the waves with a message in it! We walked to the beach and opened the bottle – inside was a poem written for me. As I finished reading it, I turned and he was on one knee. I wish I could explain the feeling – my world stopped and everything was quiet; just the two of us existed for a split second. It was truly beautiful and raw.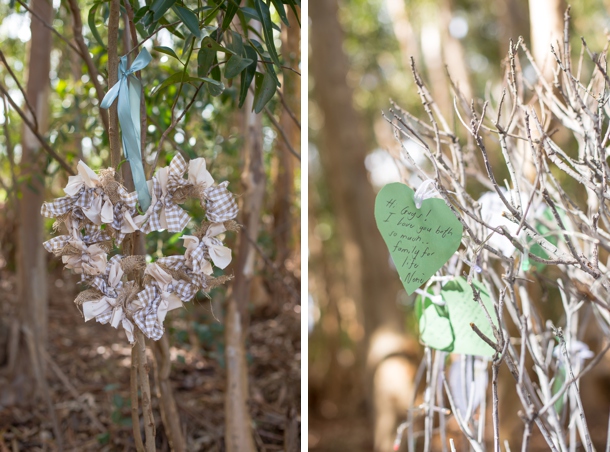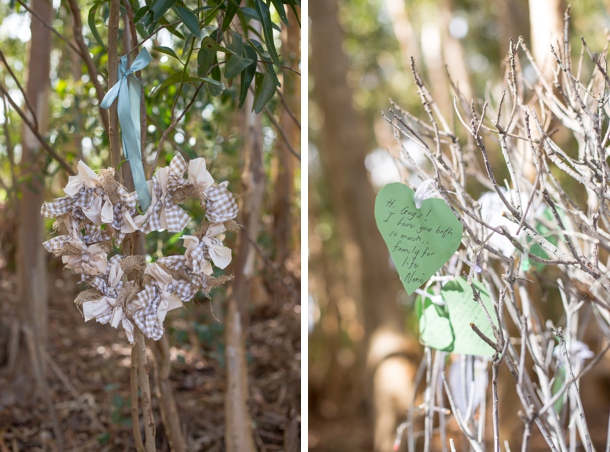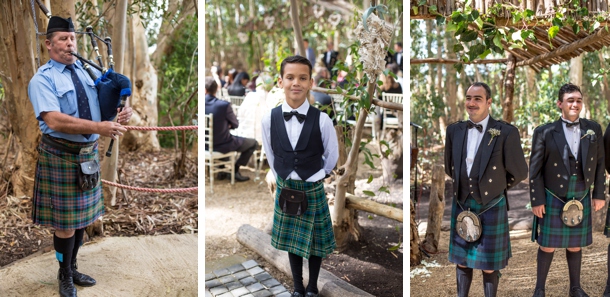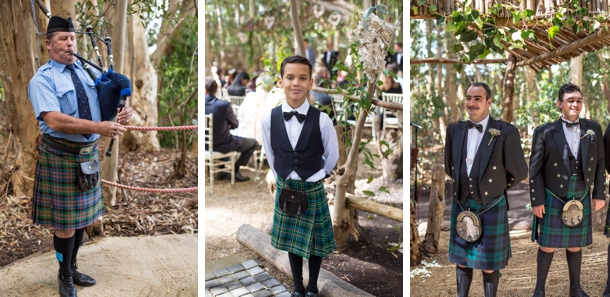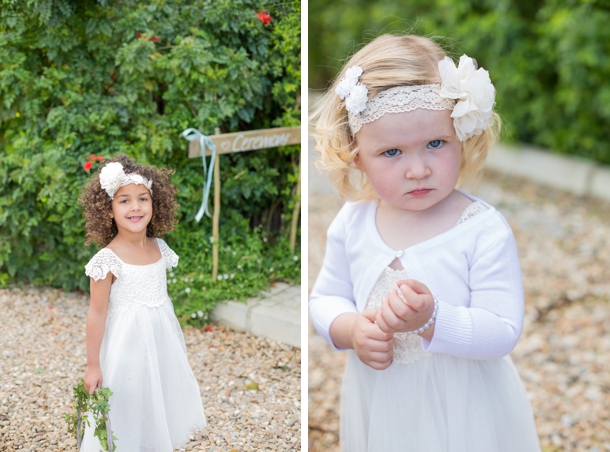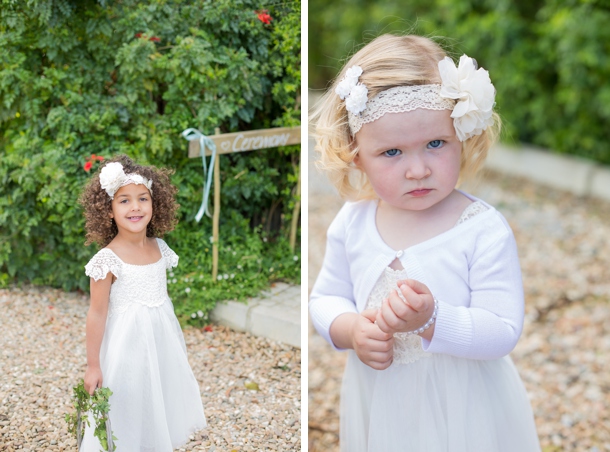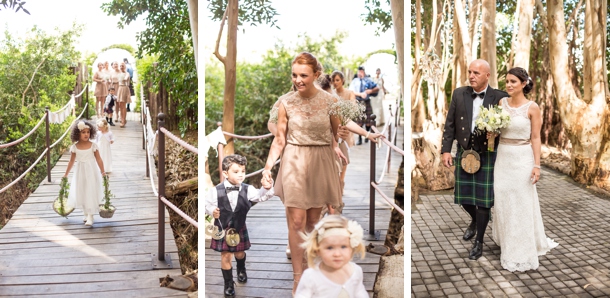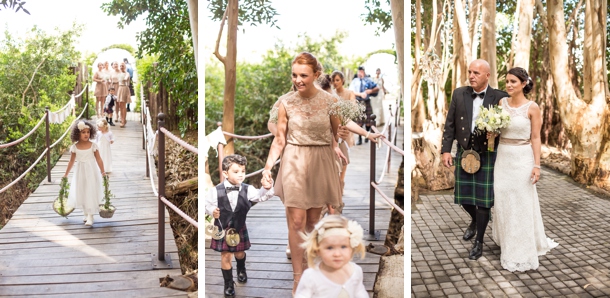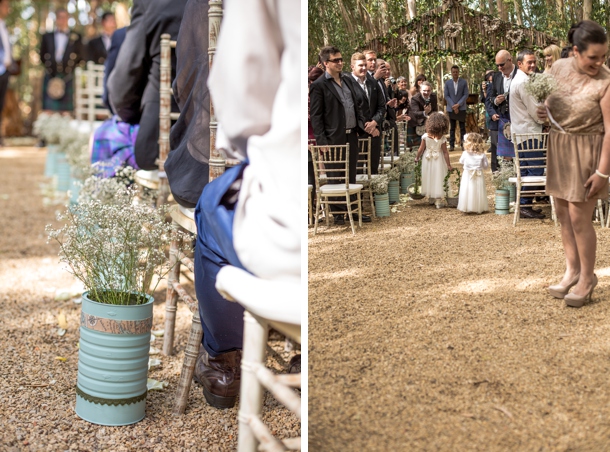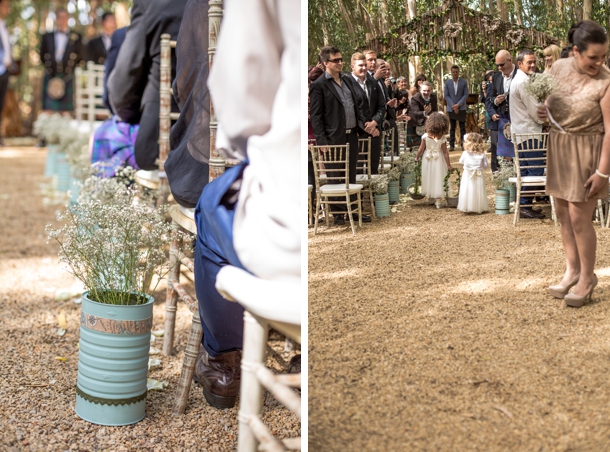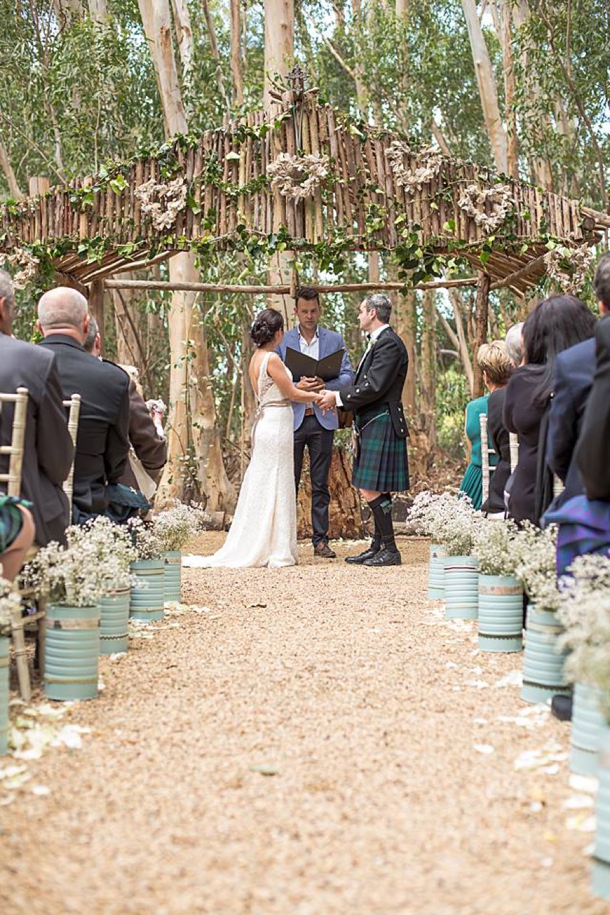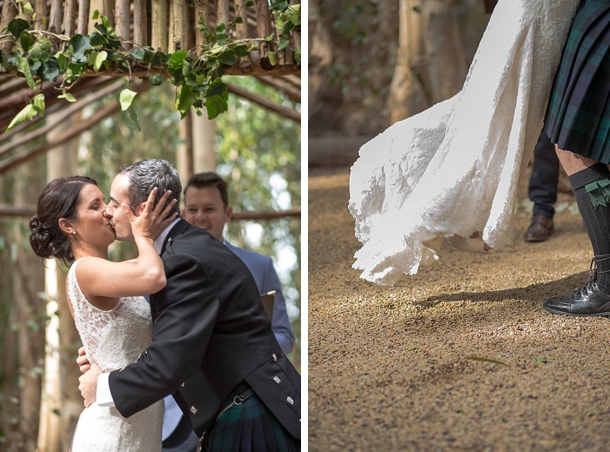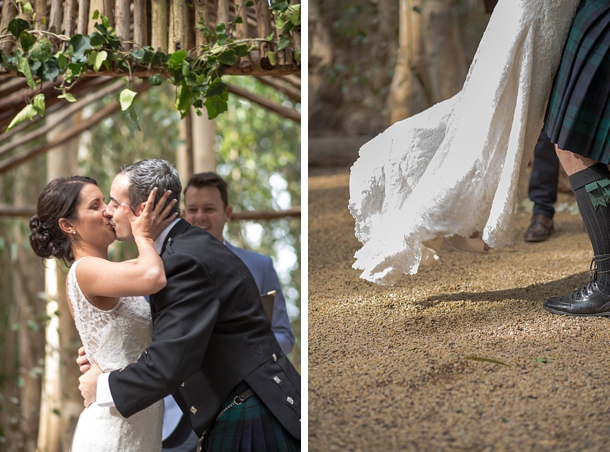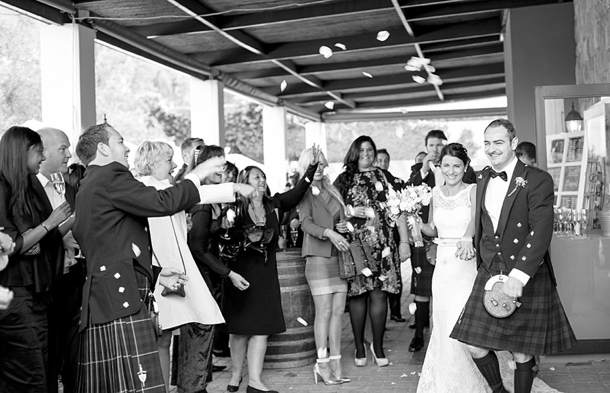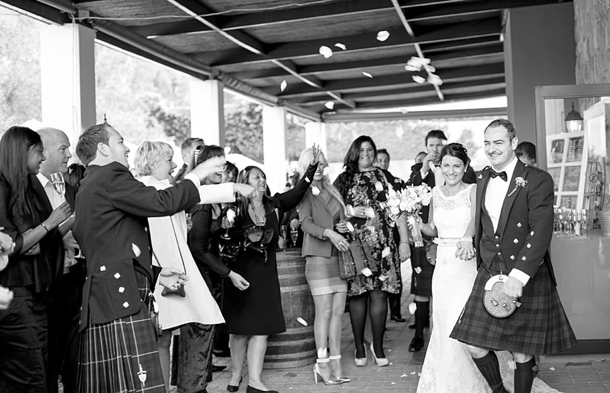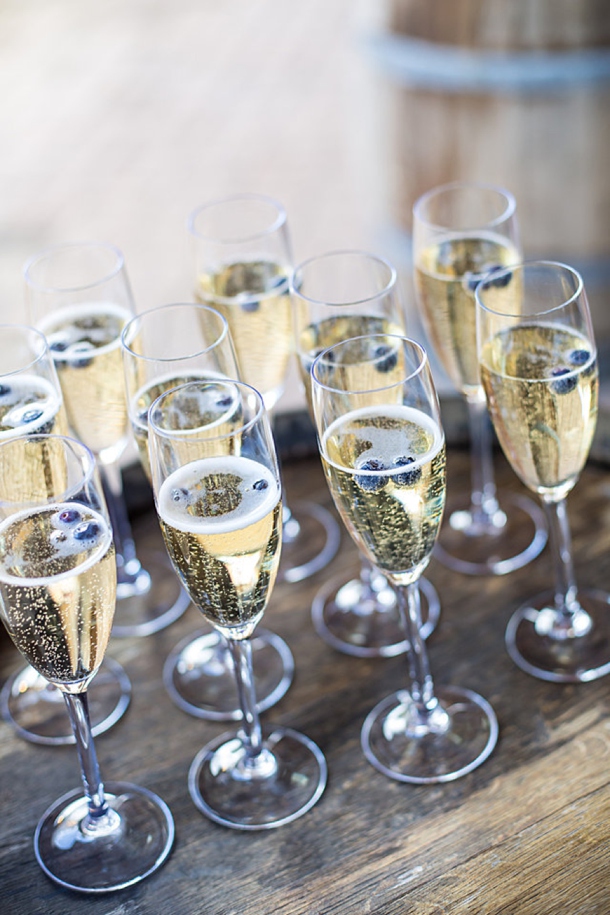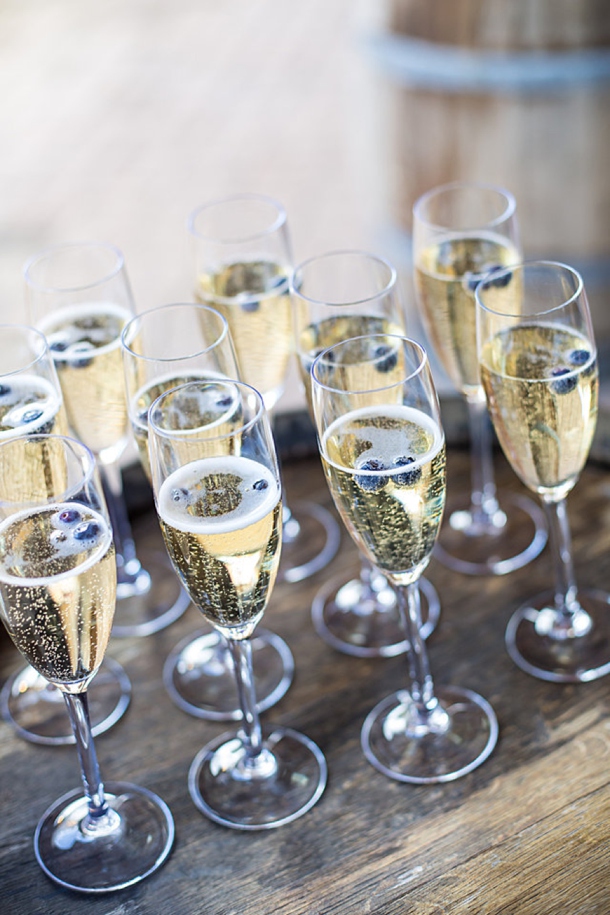 We decided on a rustic forest feel for our wedding in shades of cream, beige, browns and vintage green. It was important to us that it was personal, real and showed our natural love, so we decided to play with raw materials (glass, tin, fabric and wood) keeping with the forest theme and making it personal by doing a lot of DIY. My mother-in-law was a big help with the tins, glass and our guest tree, while my mother helped me with the wired hearts in the forest. The magical people at My Pretty Vintage helped bring everything together.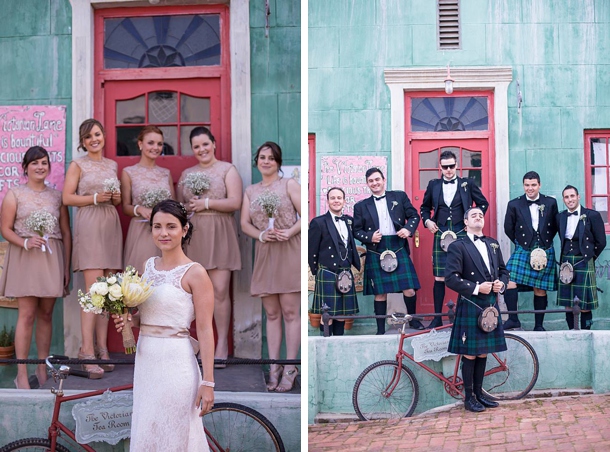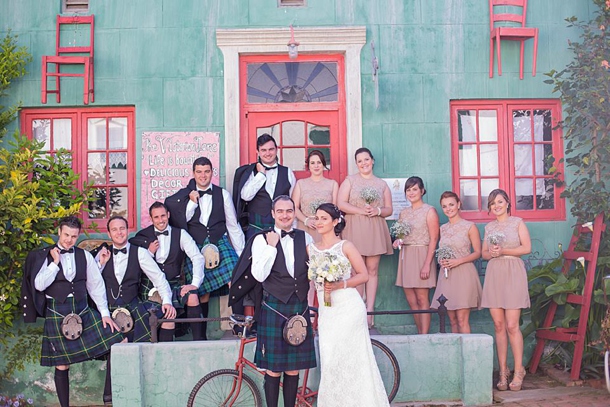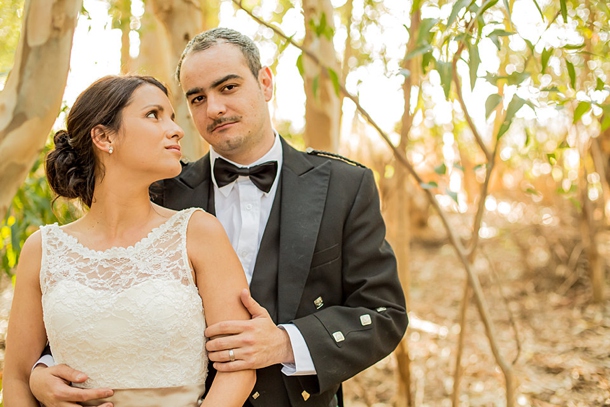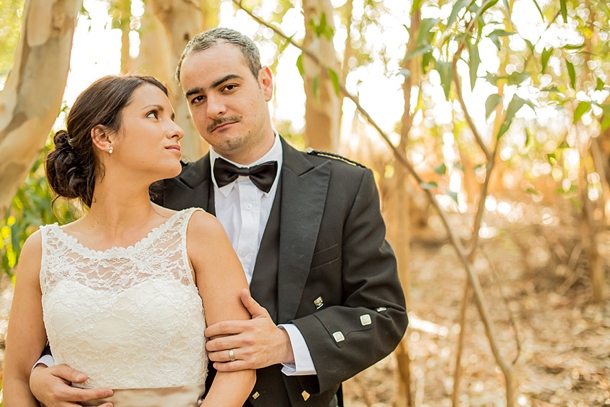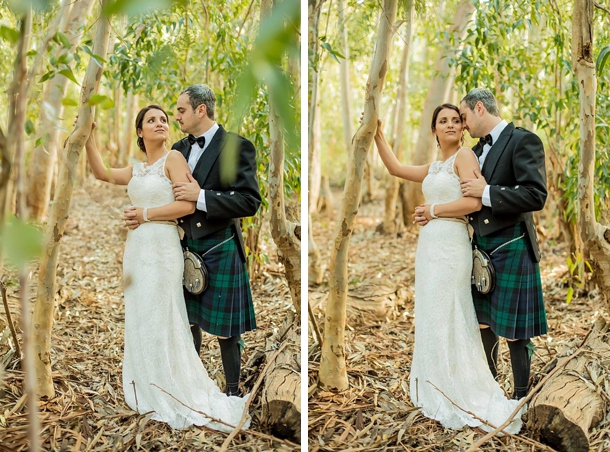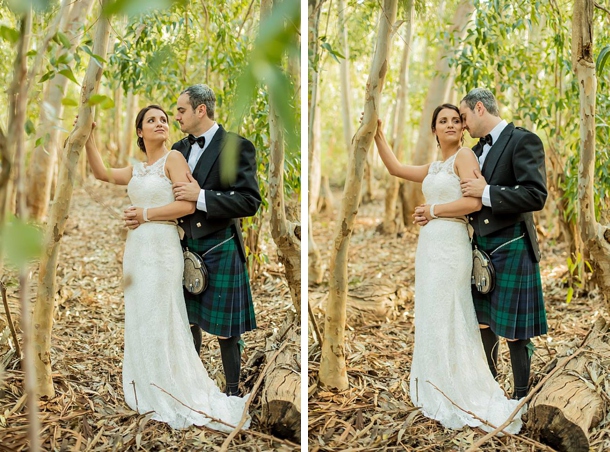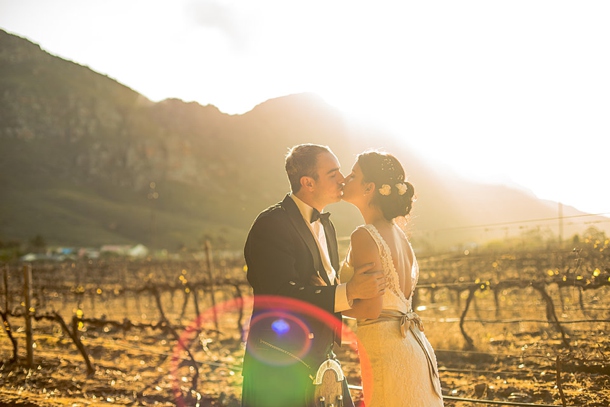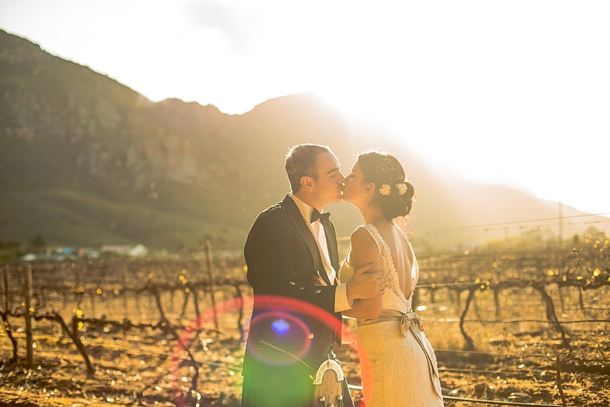 I'm sure everyone says this, but Stephen and I share a very special love. On the day, we were reminded of the core of 'us' – the love we share really shone. There was so much love around us and with us, and I think that made the wedding special. I loved that everyone could feel it around them. It was a relaxed wedding, a real wedding, which created a fun environment, so we had a lot of laughter and tears. Also, it was a Scottish wedding – enough said! I loved walking down the aisle to bagpipes.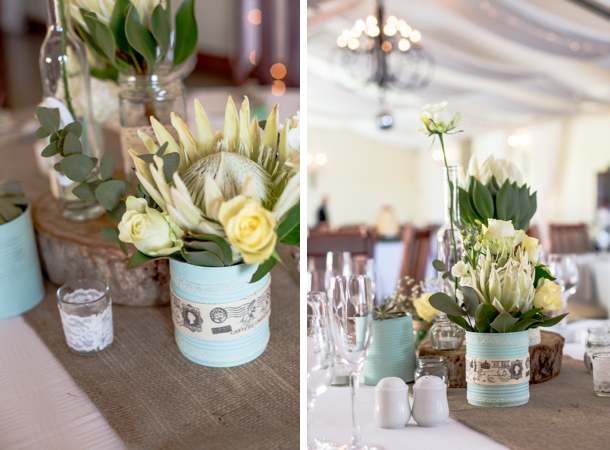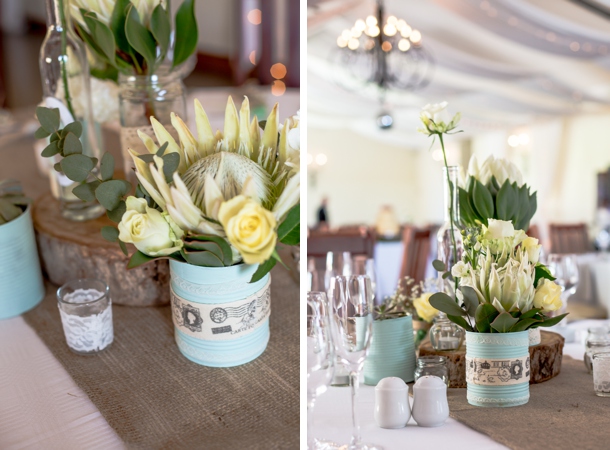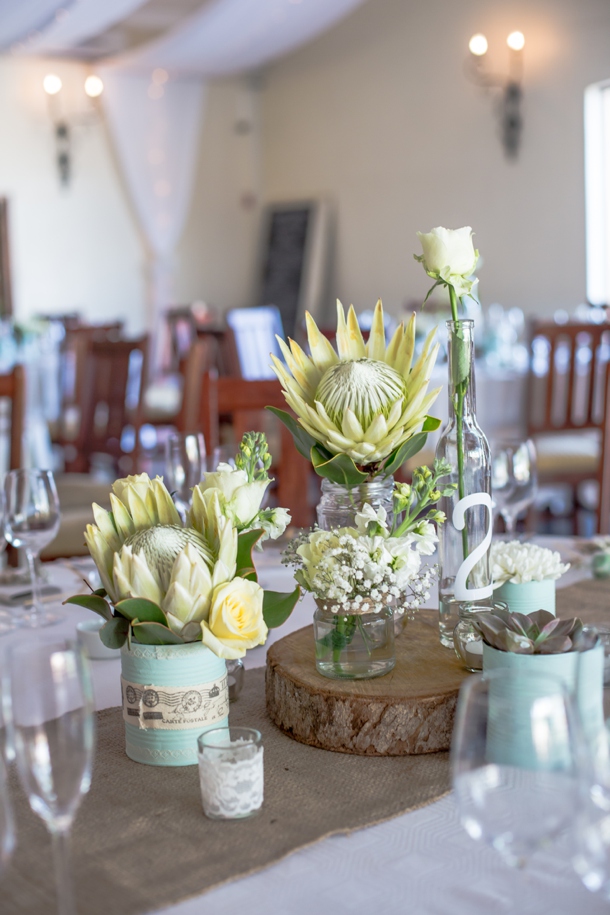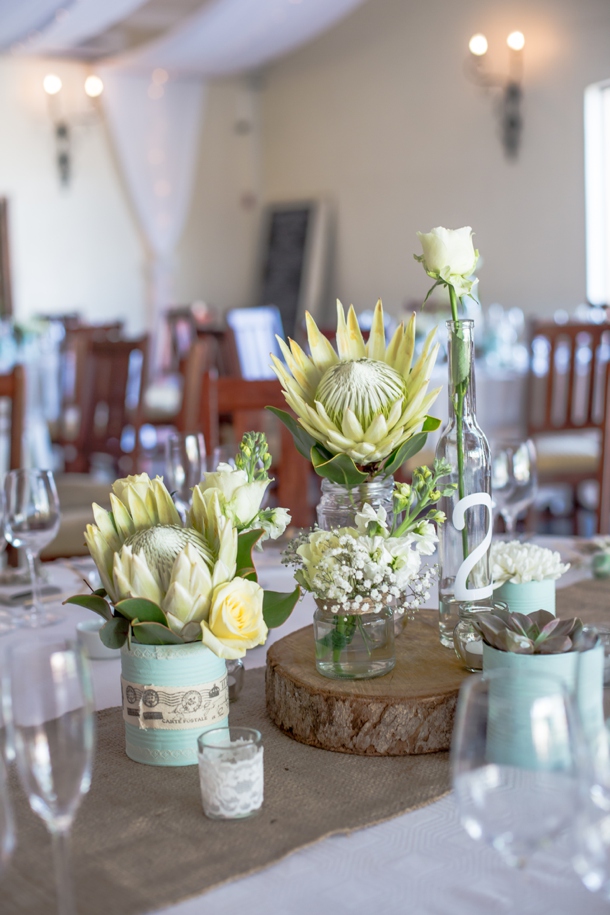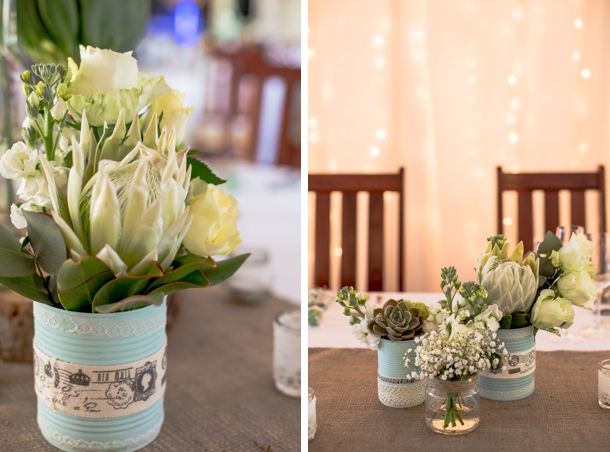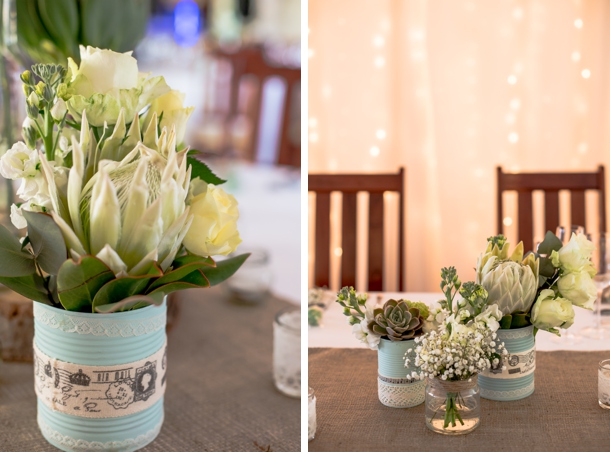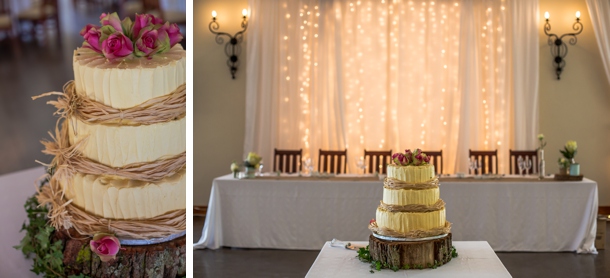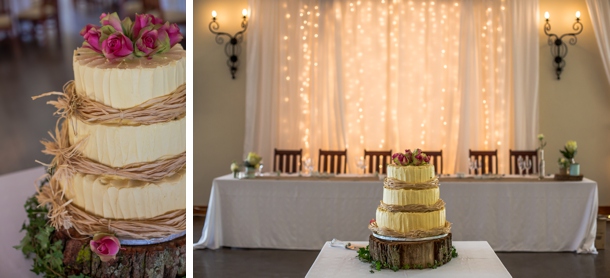 I stressed quite a lot while planning my wedding as I was so sacred nothing would come together, so my advice would be to try and relax as everything will fall into place and you will have the most magical wedding. I would also say take your time planning your wedding – we planned for a year and a half; it helps you pay for things and gives you time to make the right choices to create your perfect day.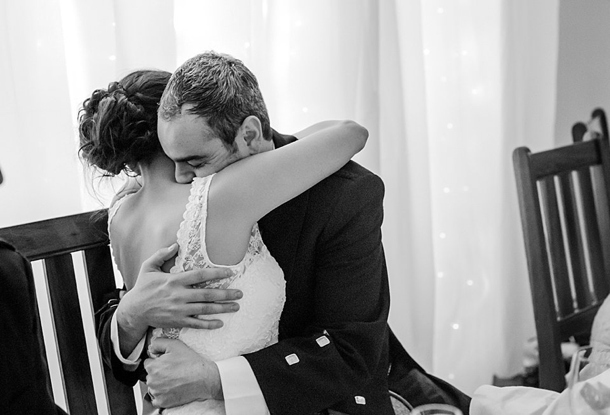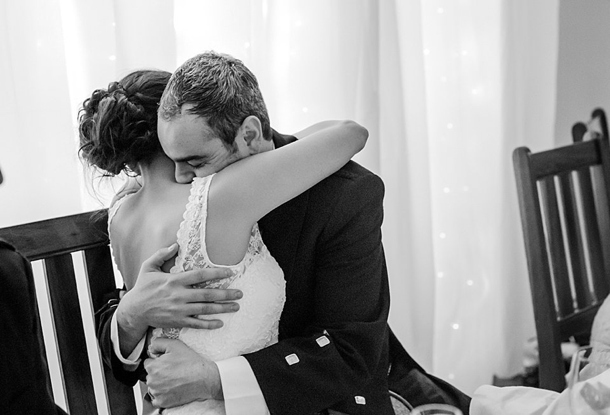 Thanks so much Amanda and Stephen! And a huge thanks and welcome to Tamryn – check out her site for even more fabulousness.
SERVICE PROVIDERS
Venue & catering: Allesverloren Wine Estate | Photography: i.am.tamryn | Co-ordination: Monique Miller | Flowers & decor: My Pretty Vintage | Cake: Kim's Exclusive Catering | Stationery: Mocholoco | Bride & bridesmaid's dresses: Molteno Creations | Hair & makeup: Danielle Jacobs