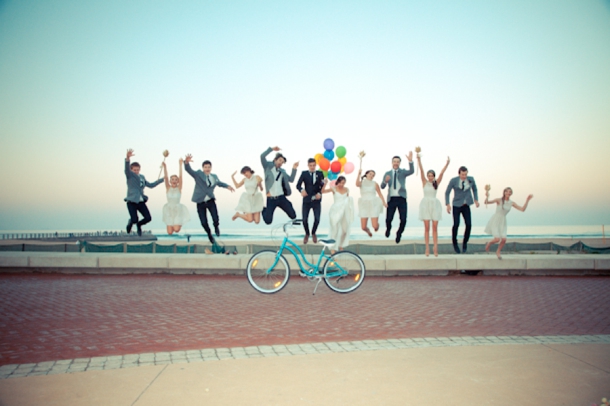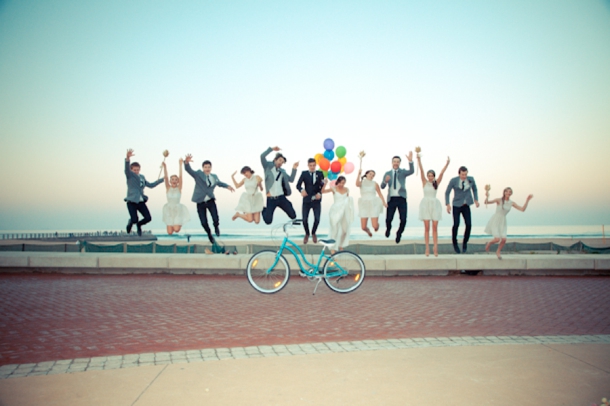 I ♥ Durban. I'm just saying. I'm not from there, but I've always felt like I kiiinda am, and not just because I say hull-ton and not hill-ton. When I was little, my grandparents lived in Umdloti, and so from then right up until university I spent large chunks of my summer holidays there. Oh, and then my parents moved there, so it's where I fly home to. Anyway, what it adds up to is a huge soft spot for the Durbs. And what all you Cape Town and Joburg people may not have cottoned onto yet, is that the cool quotient of Durban has been on the rise. Not just a surf town, my friends. I am seriously seeing some of the most gorgeous weddings and suppliers coming out of KZN, and I am especially loving the sort of handmade hipster take on South African style showcased by dapper brides and grooms like Debra and Mike, today's happy couple. Think: fresh proteas mixed with carved ones, bunting in the church, fairy lights in a restaurant courtyard, balloons and photos in MINI TOWN. In case the caps didn't alert you, I am especially excited about that last part. Mini towns are the best thing, ever. (Can you get married in one? If you can, I might have to.) Anyway, I can't imagine a better couple to capture this amount of awesome better than Dylan and Emma-Jane of Lad and Lass Photography (formerly Hello Harbour), whose work I have been dying to feature for a while. I just love their fun style, and I know you will too. Enjoy!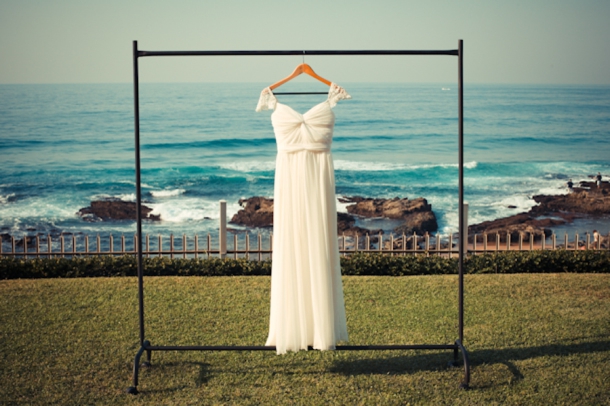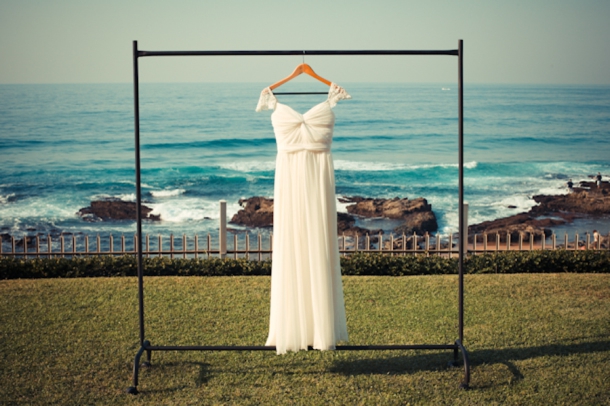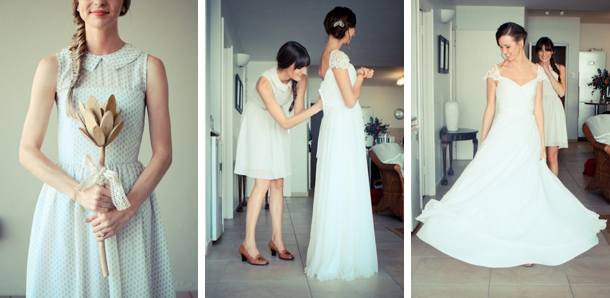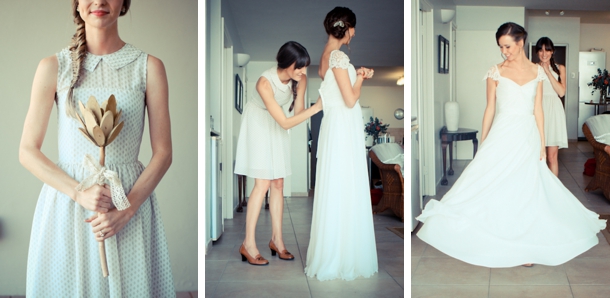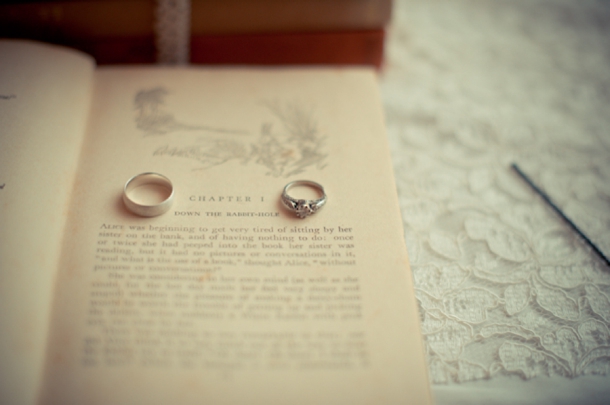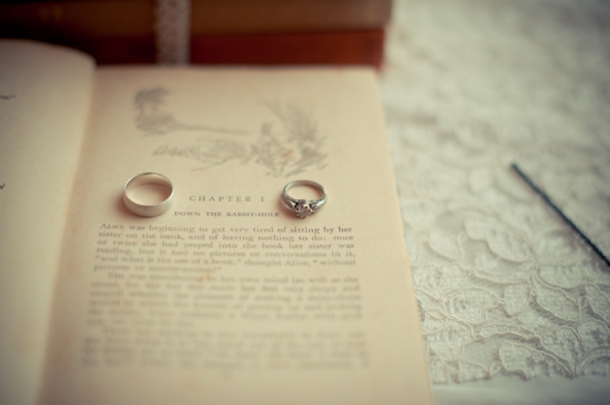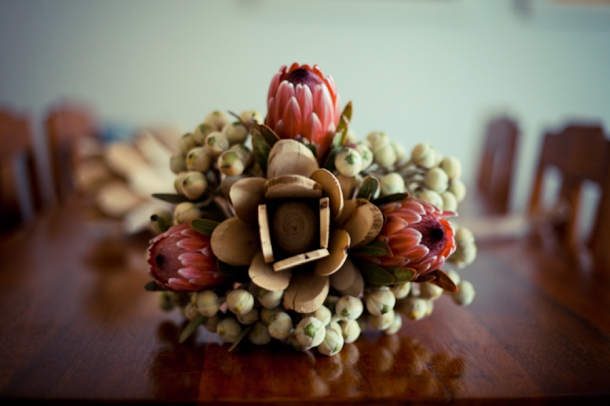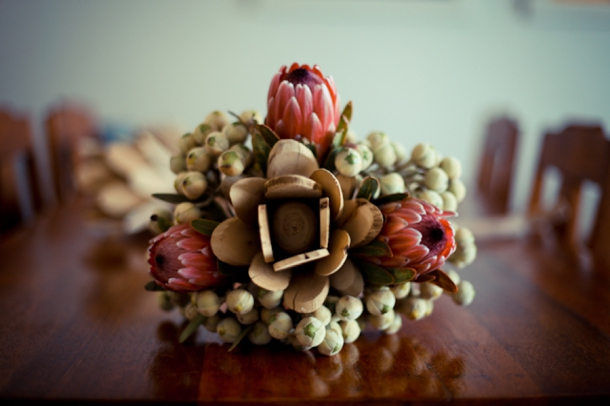 From the lovely Debra:
Mike and I met seven years ago at a dance in Hillcrest, Durban. He was 17 and I was 16. We were fast friends and I took him to both my Grade 11 Dance and Matric Dance the following year. Friendship soon blossomed into something more, but Mike left for a gap year in England just as I began my matric exams, and we parted as friends. Over the seasons of me studying at UCT and Mike returning to study Economics at UKZN we continued to see each other and enjoy each other's company, eventually coming to the realisation that there really was no one else for us. We began dating at the end of 2009. I moved to Durban a year later, and we were engaged at the beginning of this year, with a whirlwind engagement leading to our wedding in June.
When he proposed, Mike flew to Cape Town to surprise me (I was there to visit a friend). He took me on a day long date to all our favourite spots in the Mother City, to dinner at a cute café in Vredehoek and ended off with a sunset drive up Signal Hill, where he asked me to be his wife.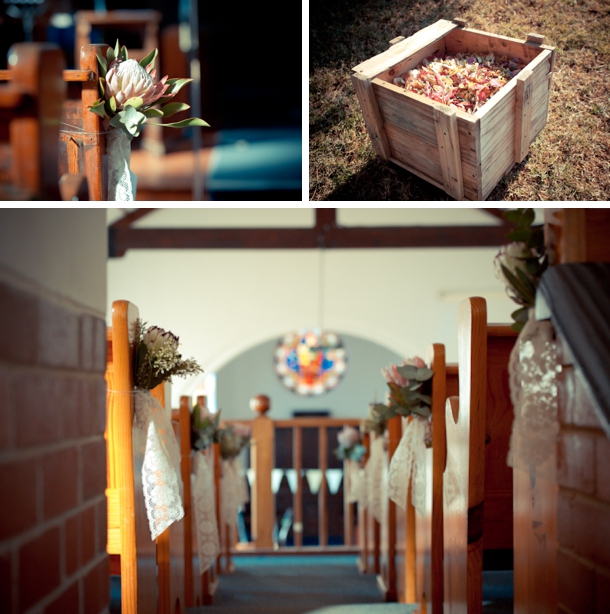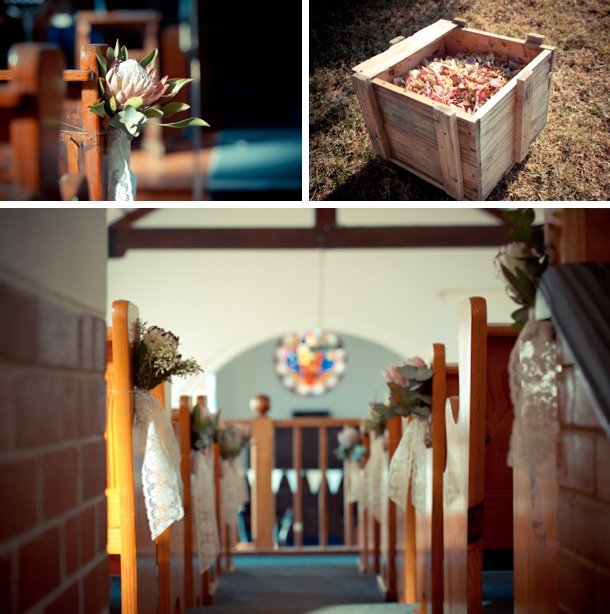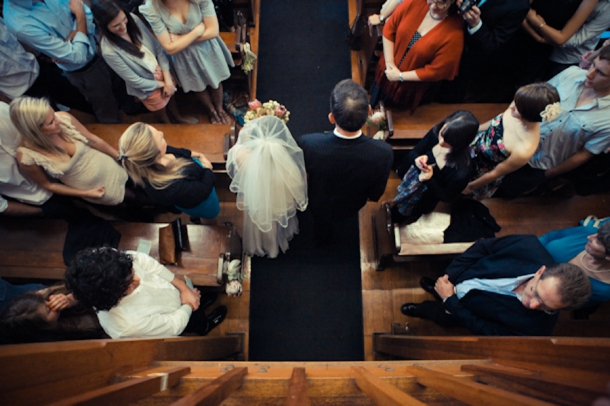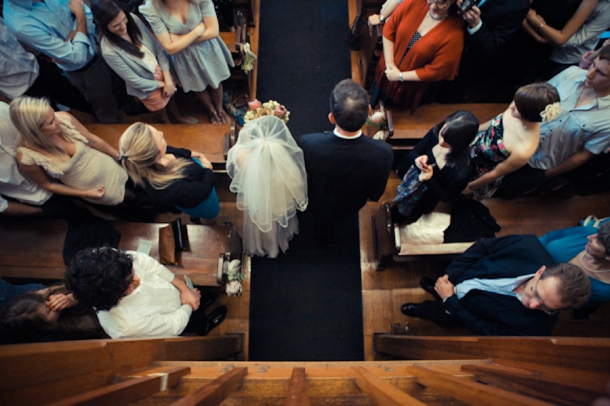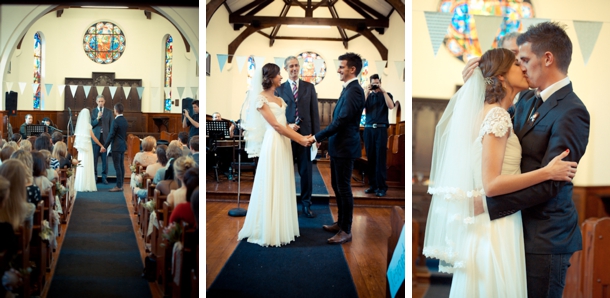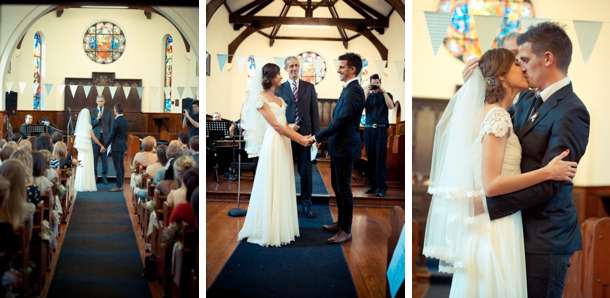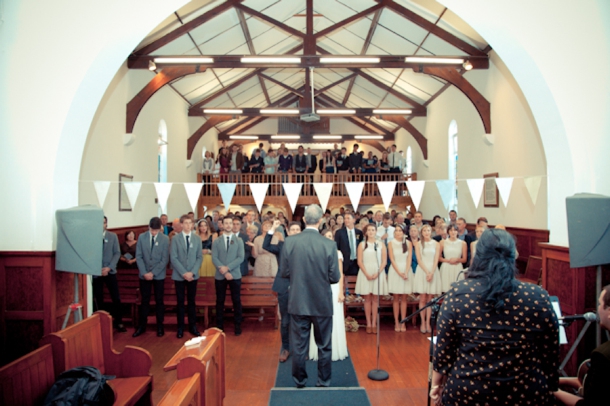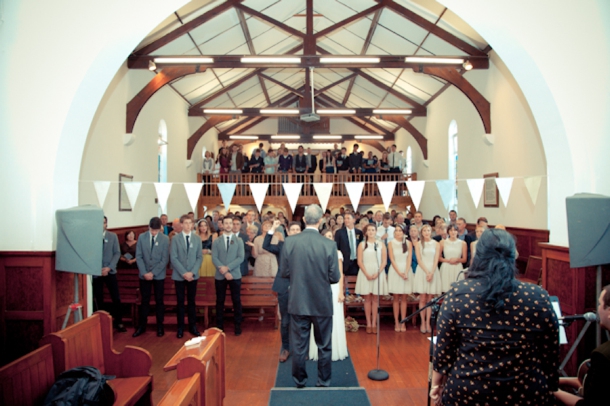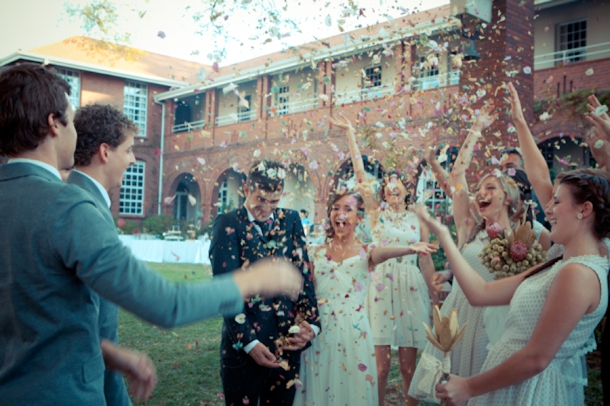 This may sound too simple, but in designing the wedding, I just picked all of my and our favourite things and tried to bring them together in a quirky way. The colours were retro inspired: muted red, pale mint green and a duck egg blue. We decided we wanted everything about the day to reflect who we were and are, so we had photos on the beachfront with bikes and balloons, and picked a city venue with lots of lights and incredible eclectic food.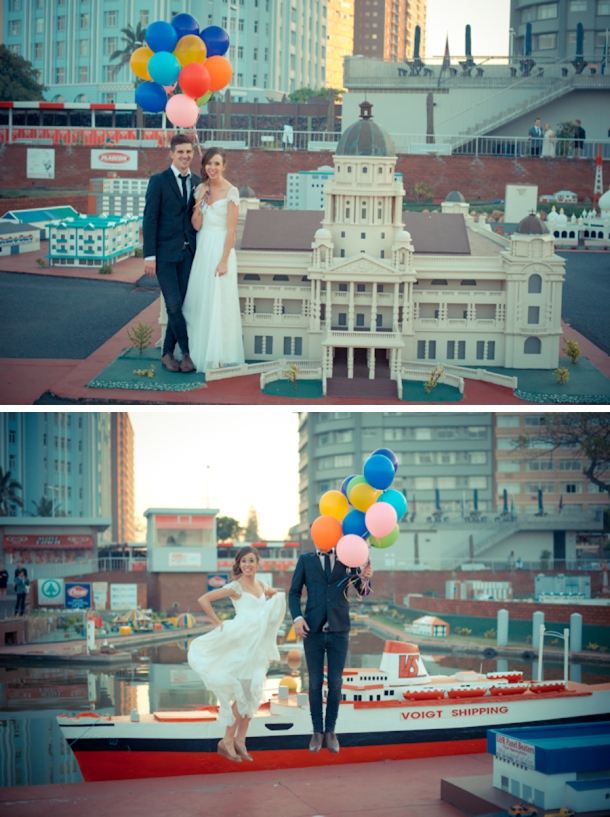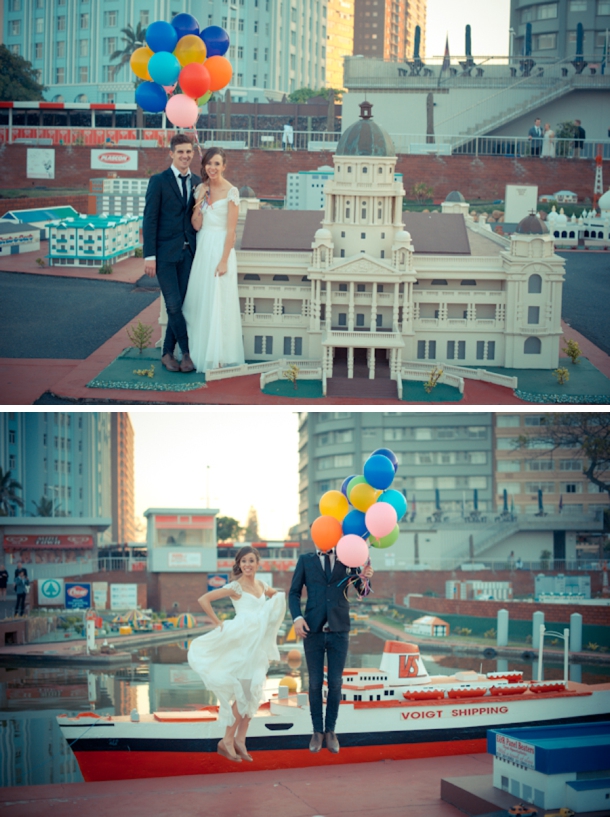 My friend Bianca made the corsages herself – all Star Wars characters (Mike's favourite movie). My aunt did all the flowers, most of which were from her own garden, which was very special. So many friends pitched in to help – my bridesmaid Amy made all the other bridesmaid dresses and was beading their pretty collars almost until we were on our way to the ceremony!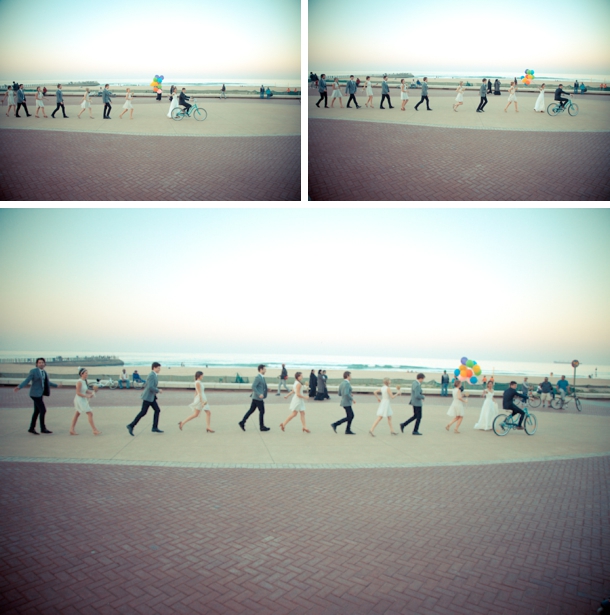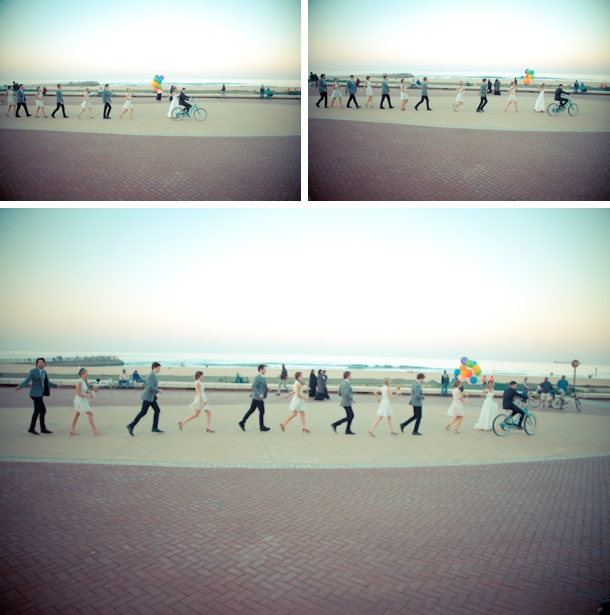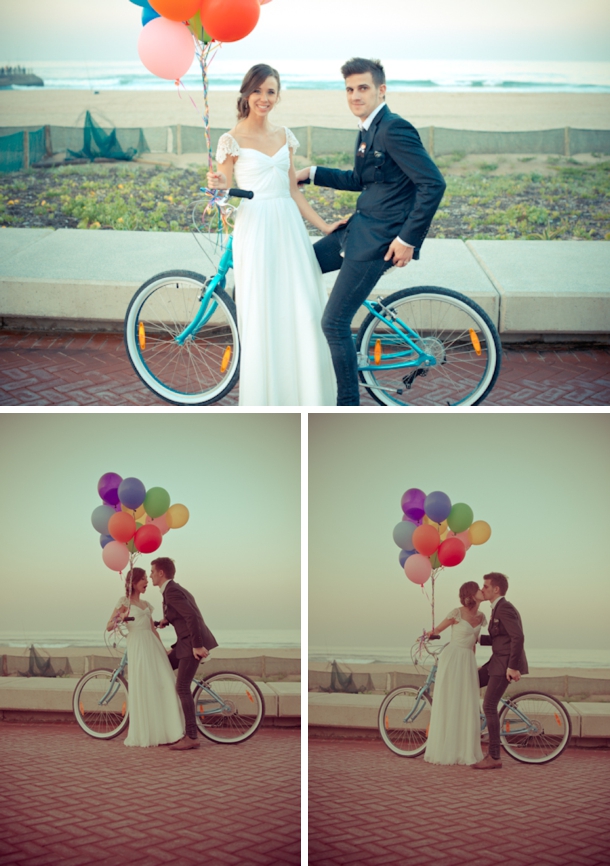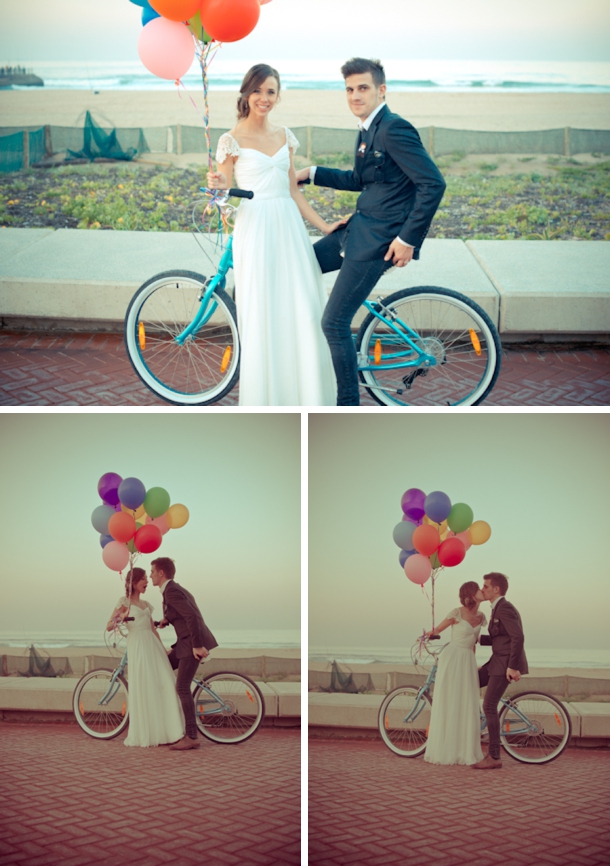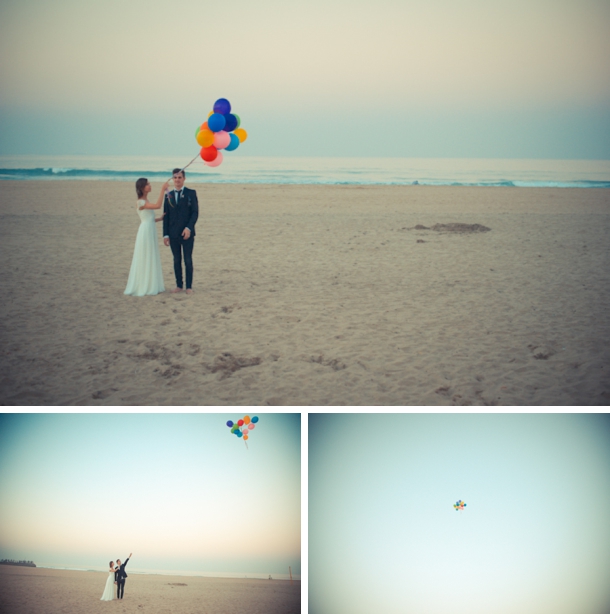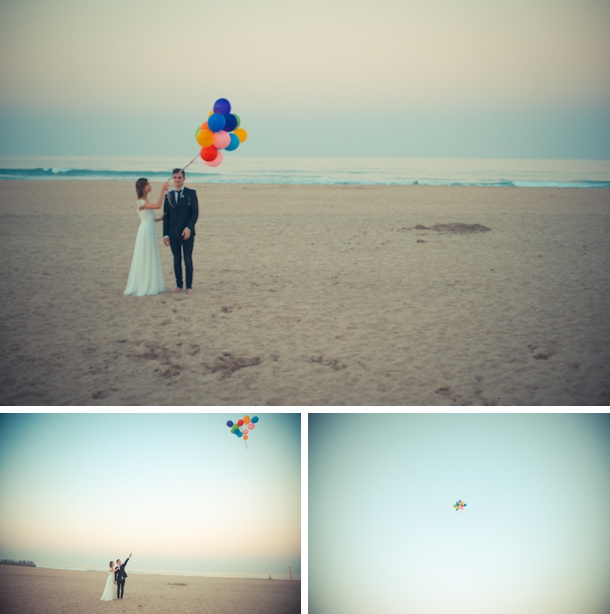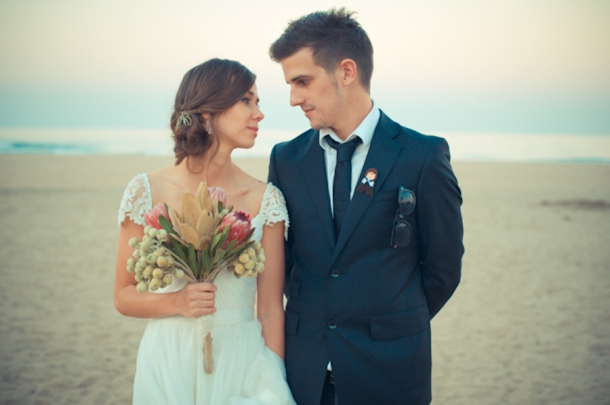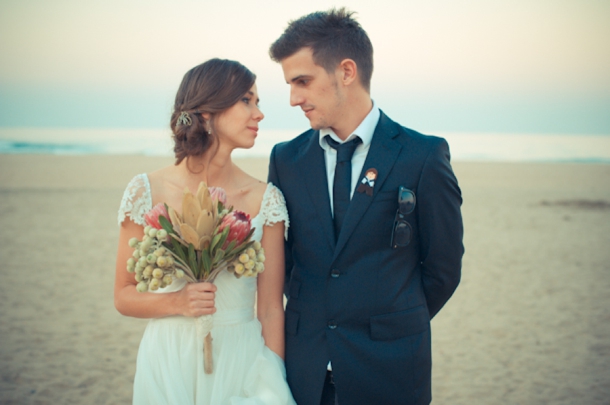 It was amazing to share such a momentous and waited-for event with friends and family from all over the country and the world, and to experience the joy of being united with the one you love after so many years and understanding how perfectly God had woven our stories together. There were so many unplanned blessings, like the weather, the school of dolphins that swam by as we were getting ready at our cottage, or the kind man who let the entire bridal party run around Mini Town for fifteen minutes even though it was past closing time. One of the biggest surprises was Mike singing to me at the wedding reception – he'd prepared a pretty rock 'n roll love song!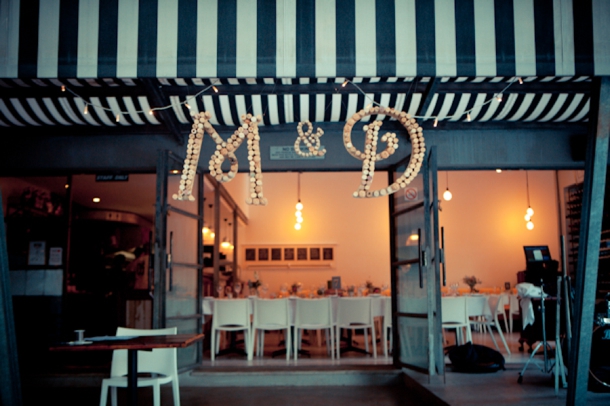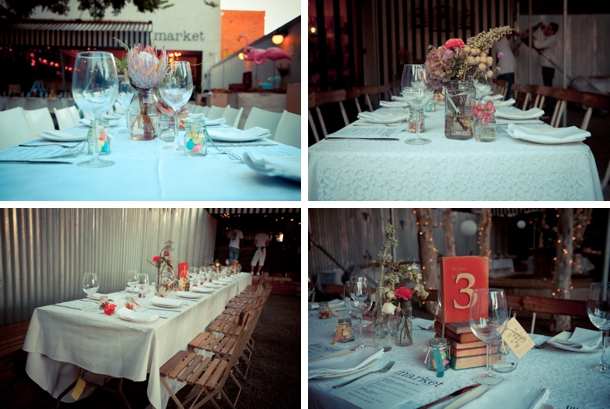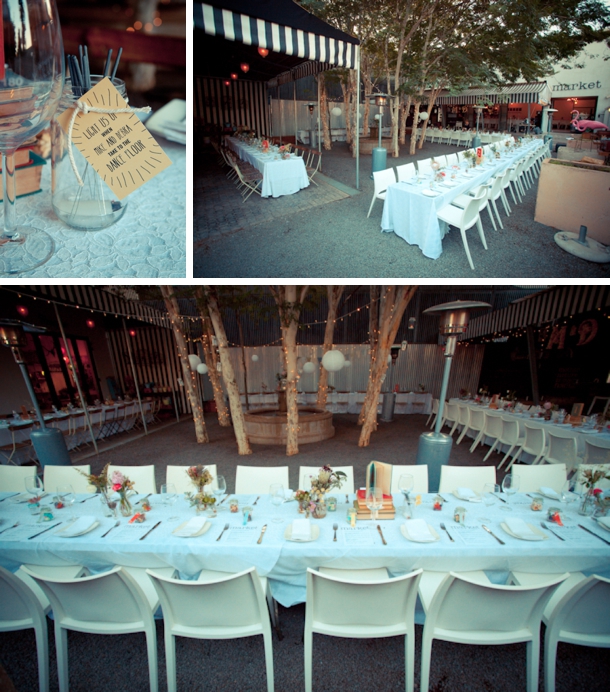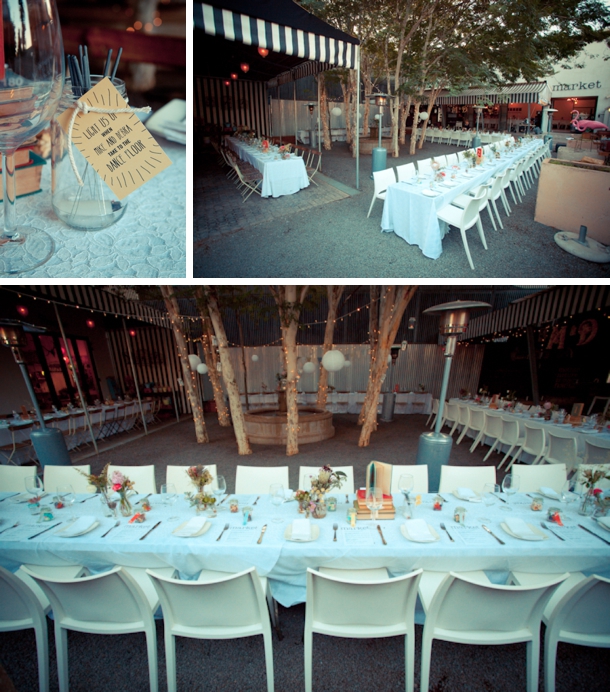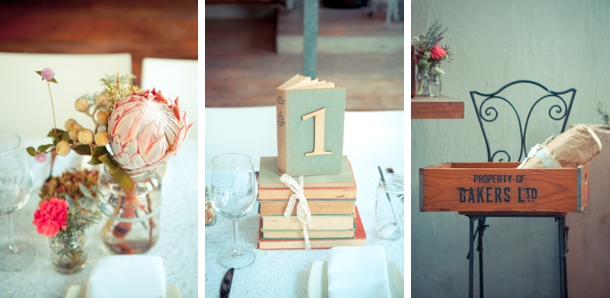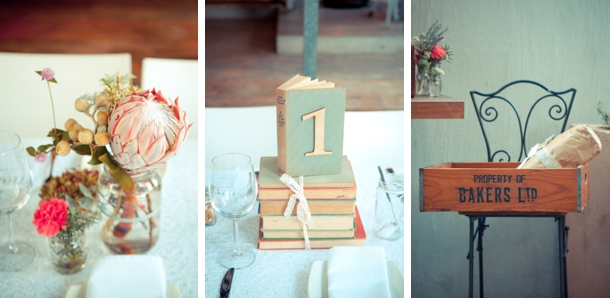 Pinterest was definitely the biggest help in planning. There are so many little details to think of, and Pinterest really helped in moments when I felt like I had no idea what I wanted for things like cake toppers. My other advice is to avoid comparisons or thinking that your wedding has to be a certain way just because everyone else's is that way… I enjoyed thwarting convention a little and it really takes the pressure off.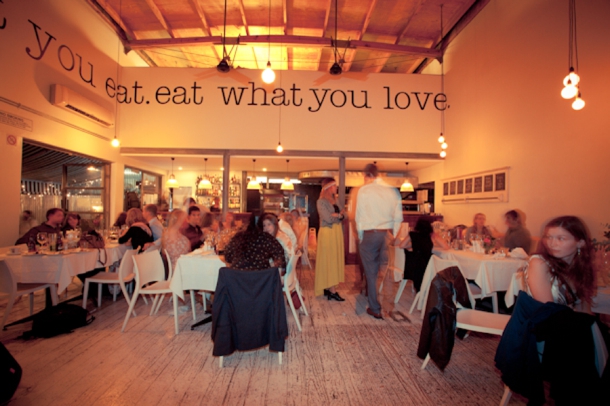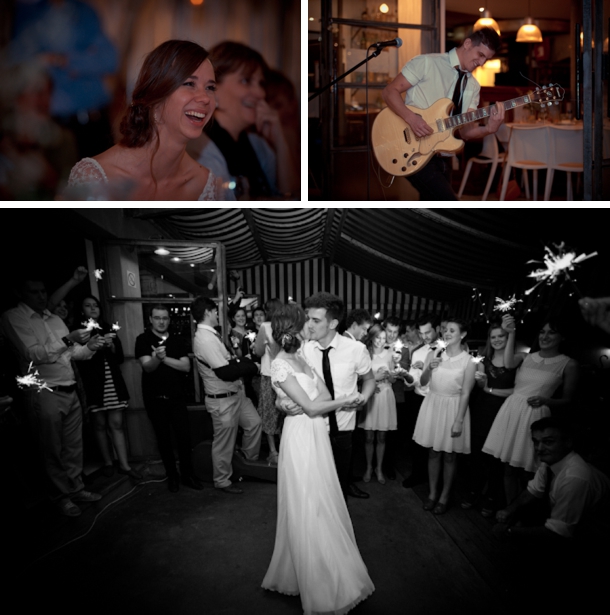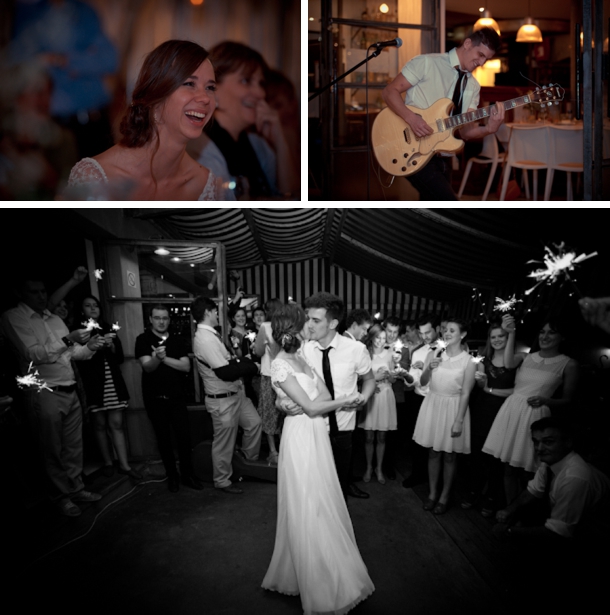 Thanks so much, Debra and Mike, for sharing your big day! Big love too for Emma-Jane and Dylan – head over to their blog to see more.
SERVICE PROVIDERS
Venue & catering: The Market Restaurant | Photography: Lad & Lass Photography | Flowers & decor: Lauren Addison & Marie de Mattheis | Cake: Melanie Hobbs | Stationery: Wendy Reece | Bride's dress: Michelle Pace | Bridesmaids' dresses: Jane Sews | Hair & makeup: Makeup Eye | Hiring: Planned to Perfection | Bicycles: 2 Ride Bicycle Hire