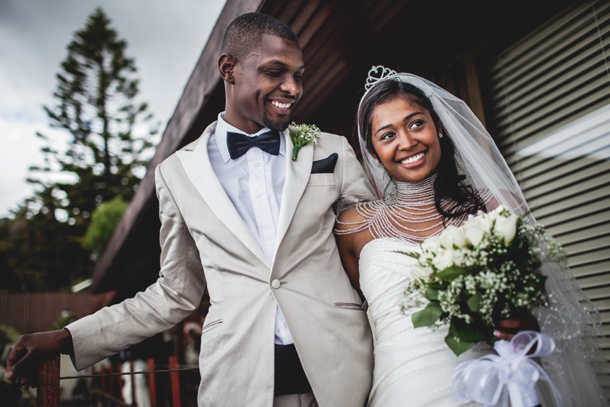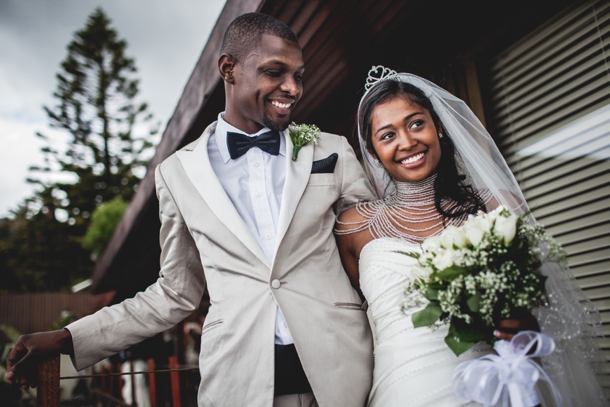 Happy Friday, lovelies! And not just any Friday, but the last one at work for many of you, as the holiday season gets into gear. We're having a bit of a holiday on SBB from next week too – there's a full line-up of retrospective 2013 loveliness, but today is the last new real wedding we'll feature for this year. And I can't think of a better note to go out on, because Jade and George's wedding is so full love and exuberance, slick suits, a beautiful custom made necklace and the cutest little red getaway car. They submitted it themselves, and I couldn't resist sharing this stylish couple's pics with you – they're guaranteed to make you smile! Mads Norgaard, who just happens to be a friend of bride and groom, took these fab pictures.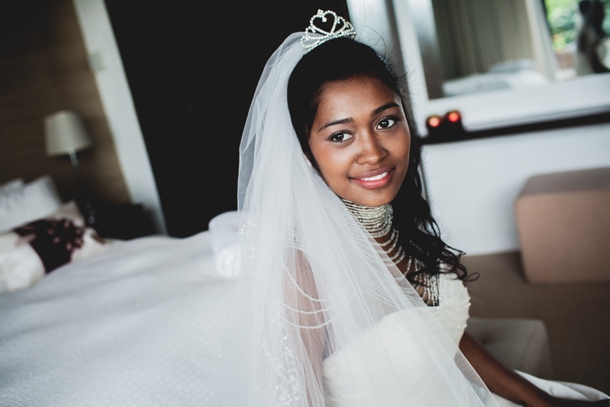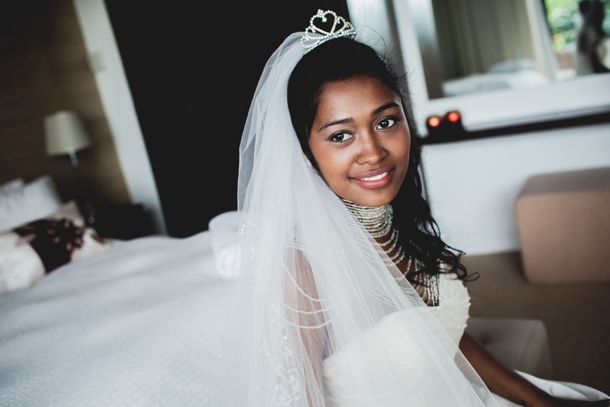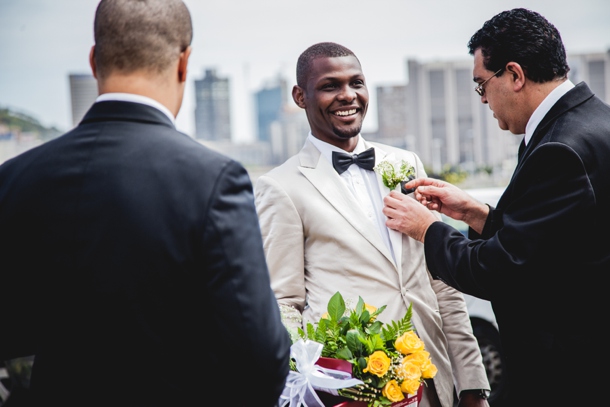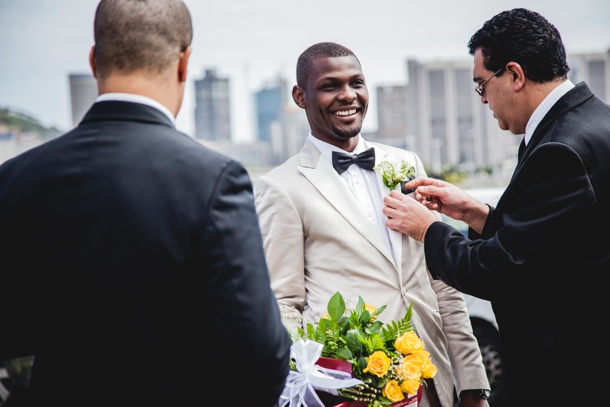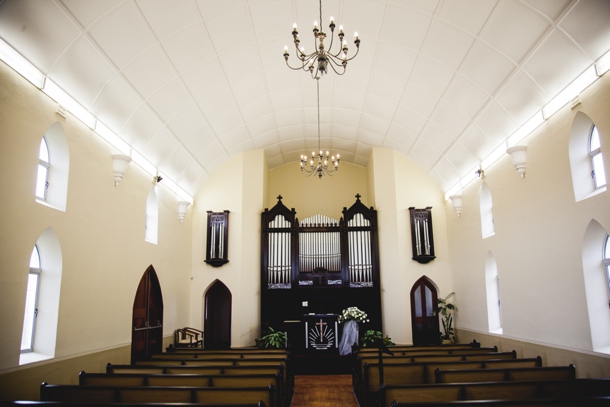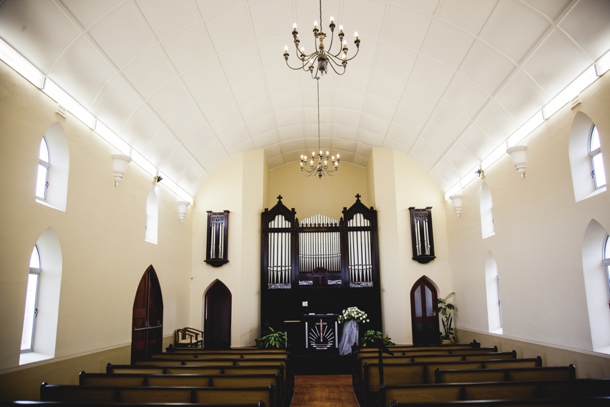 From Jade:
George was born in Zimbabwe and later raised in Woodstock in Cape Town. I'm a born-and-bred Capetonian of Malay, Dutch, Indian and Filipino origin. He now works in the online travel industry and I work for international NGO Doctors Without Borders, but we met while both working for a customer service centre. We gazed at each other as I was walked across the call centre floor during my induction, and had an instant connection – it felt like we knew each other from somewhere. It wasn't until four weeks later, though, that either of us found the courage to strike up a conversation. We bumped into each other in the canteen hallways and both said at the same time, "Don't I know you from somewhere?" To this day, how or whether we may have met before remains a mystery – I like to believe it was just destiny!
It's very difficult to surprise me because I am a very curious individual and nothing really goes unnoticed – I swear, I should have been a detective! George wrote me a note and drew a ring on it, then left it in a place where I could find it. When I did, I was totally blown away. It was the sweetest thing!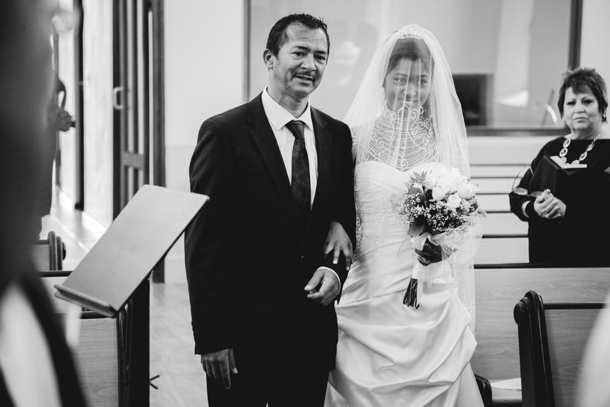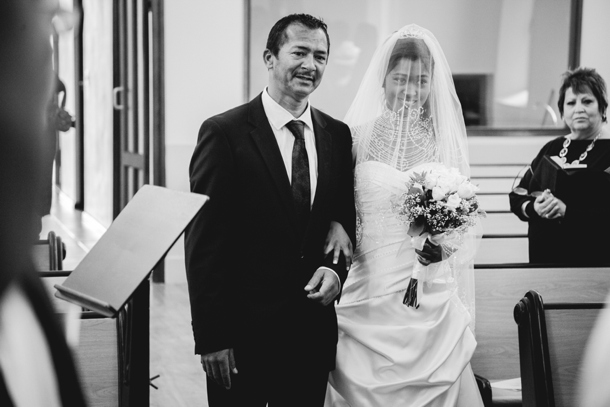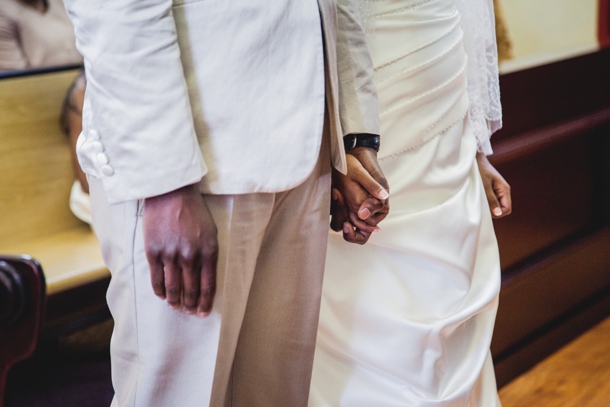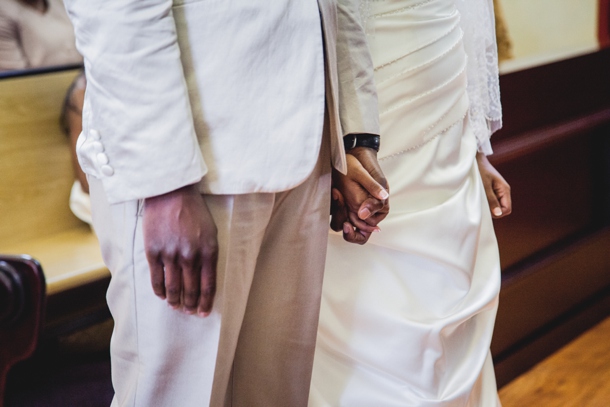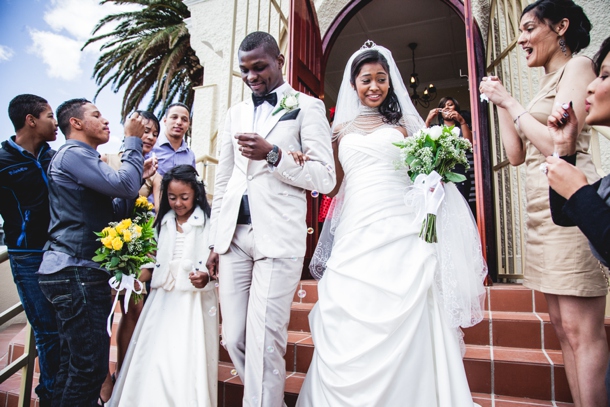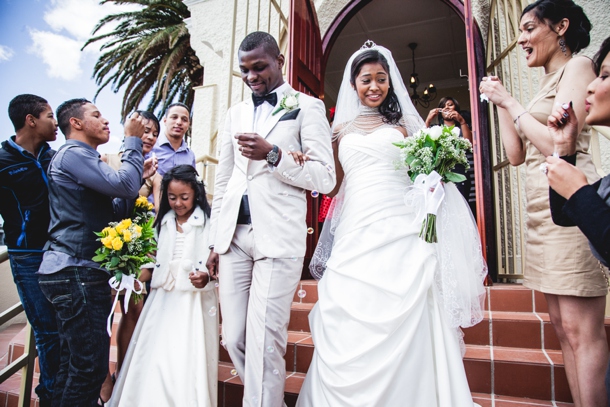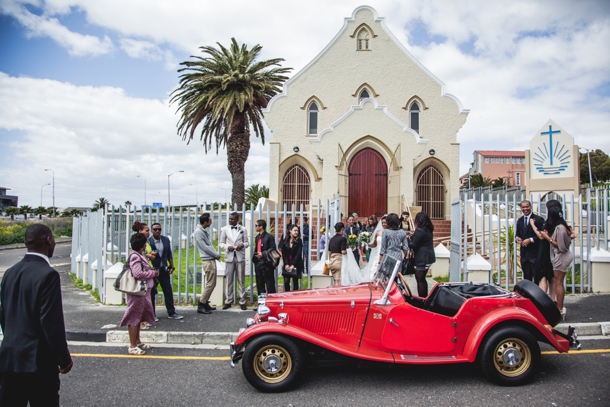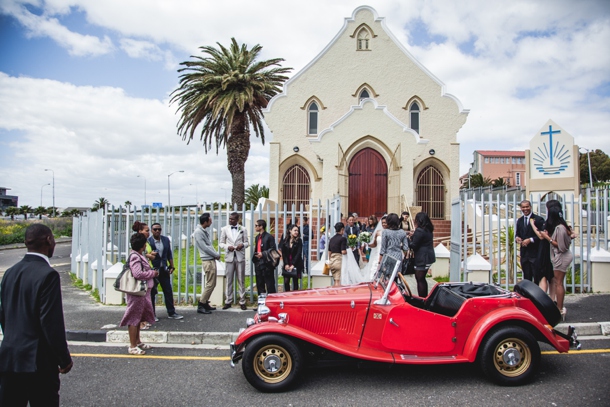 Our wedding was small, intimate and lots of fun. Putting everything together was the most exciting experience. As we had a limited budget and a short time to plan, we soon learned that creative thinking is essential.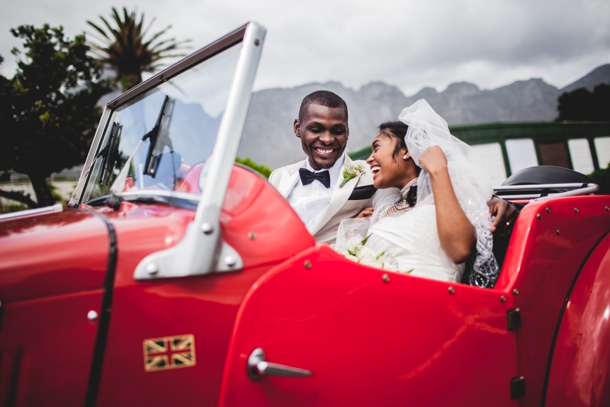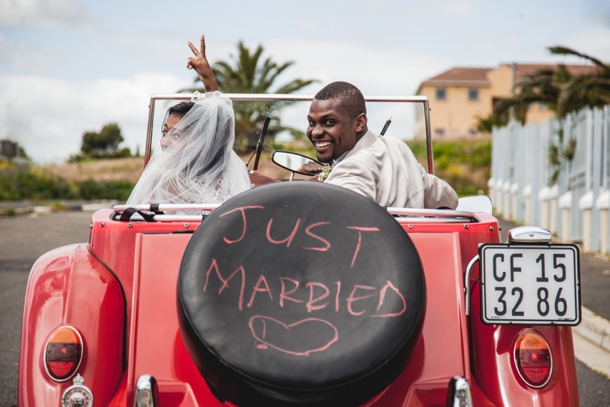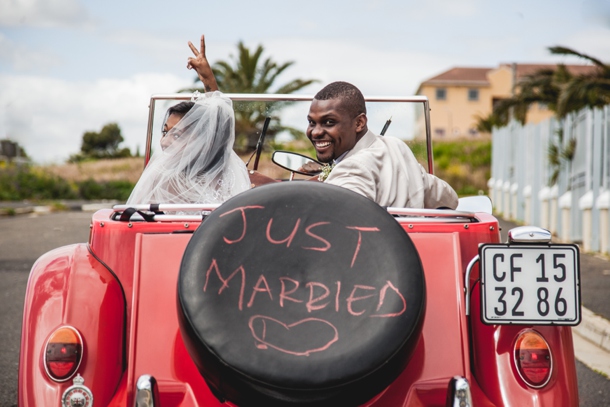 George surprised me with the wedding car. When my dad arrived to collect me for the ceremony, I was just blown away. It was not at all what I was expecting, but it was everything I wanted.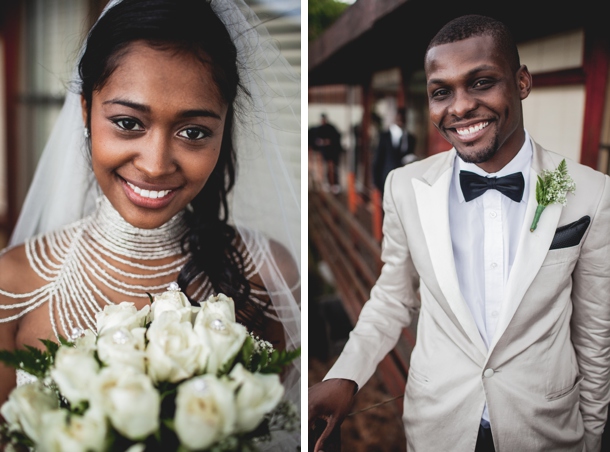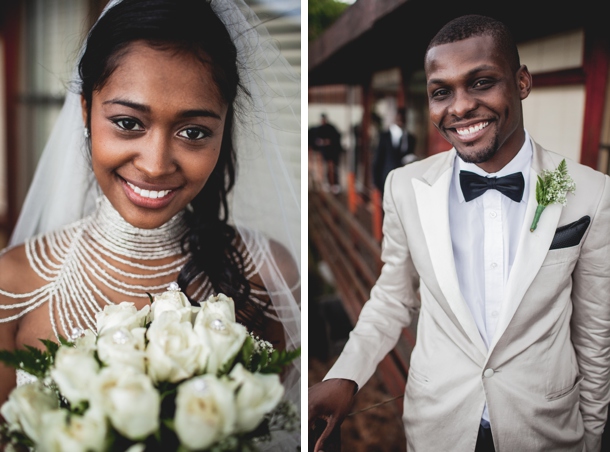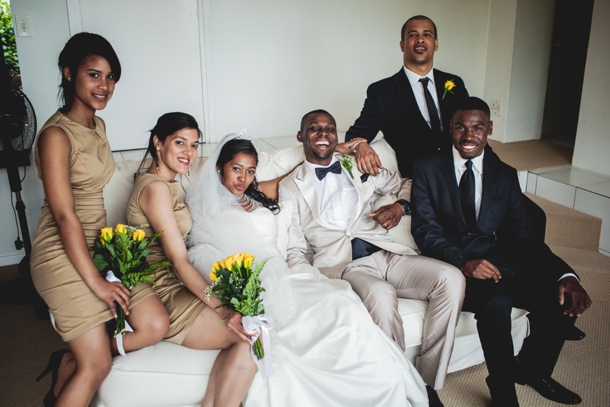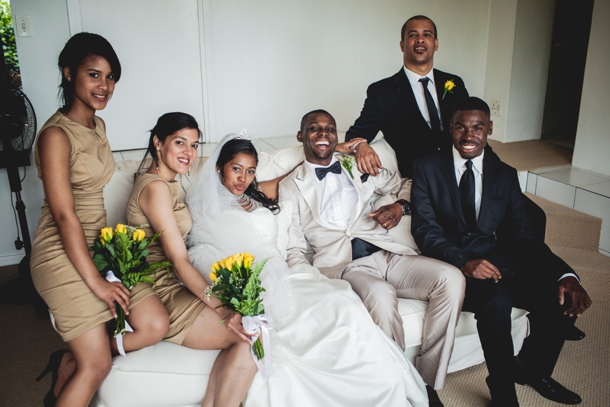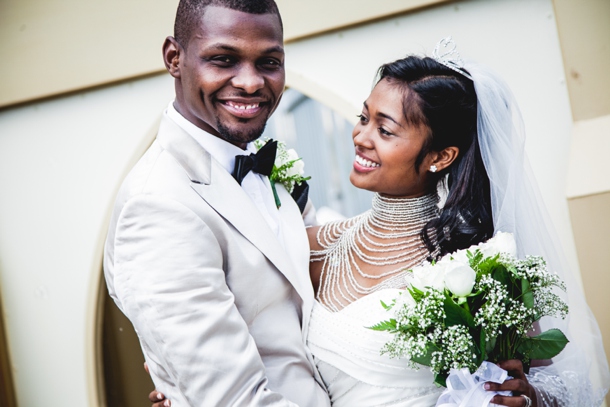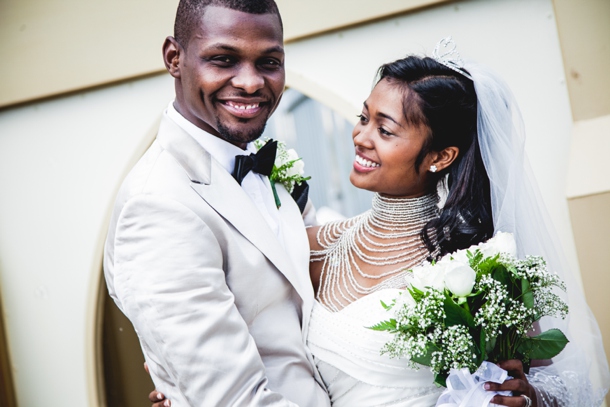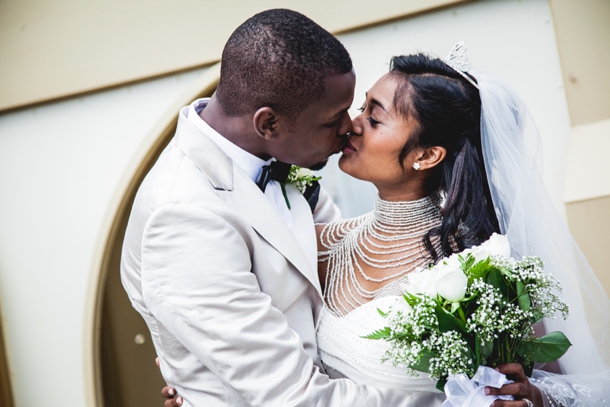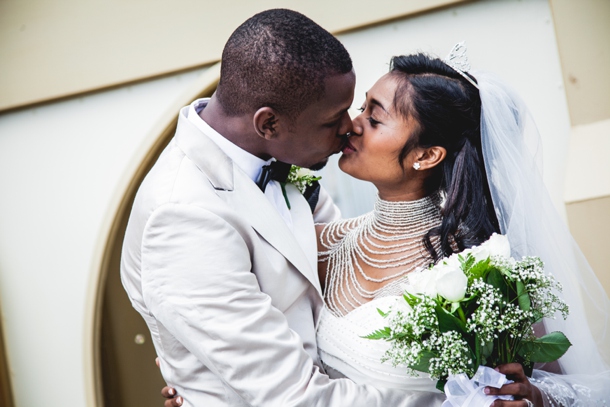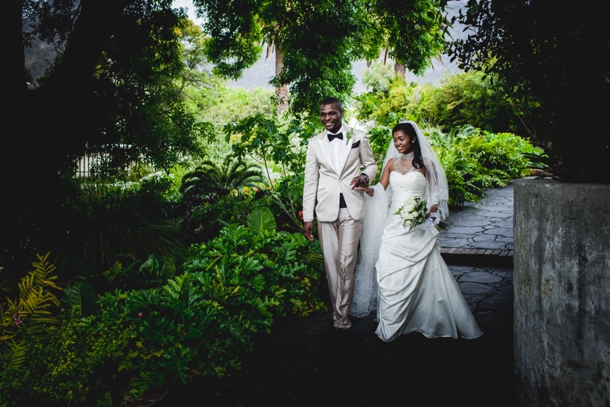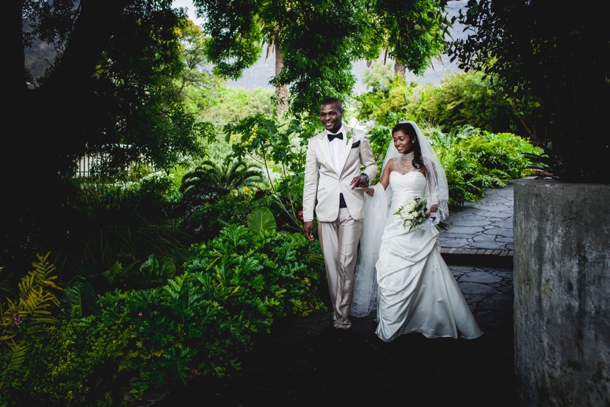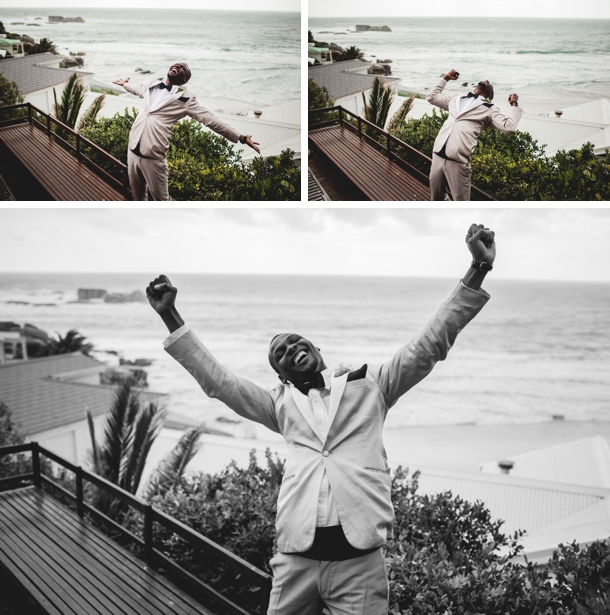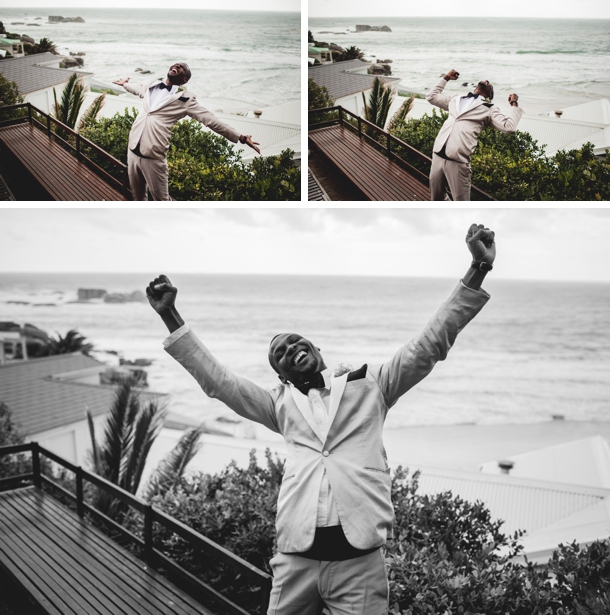 Another thing we loved was that we served sushi – it was made fresh and was absolutely amazing, plus it kept people talking! Our cake was also beautiful – it even featured our best friend Renii the chowchow. After our meal, we hit the dancefloor, opening it with the twist as our wedding dance.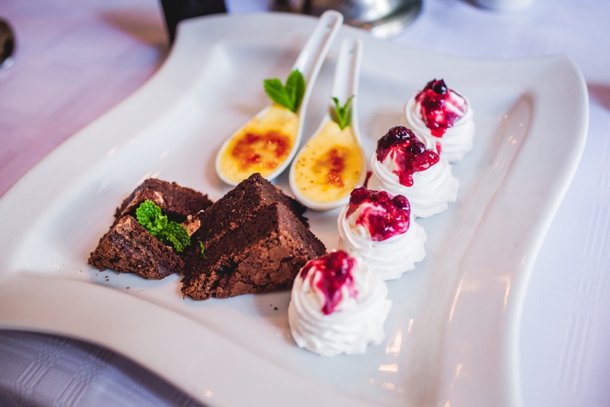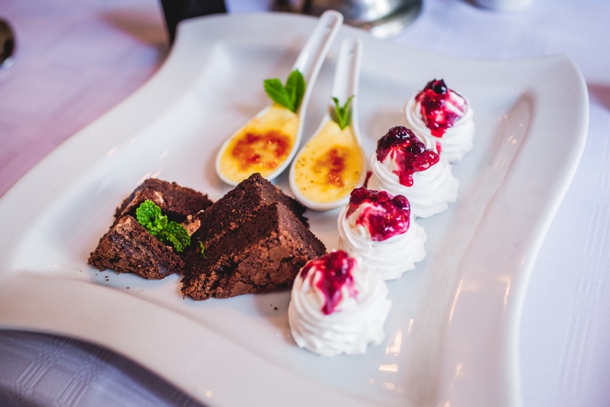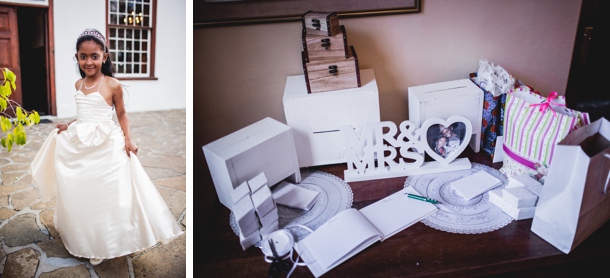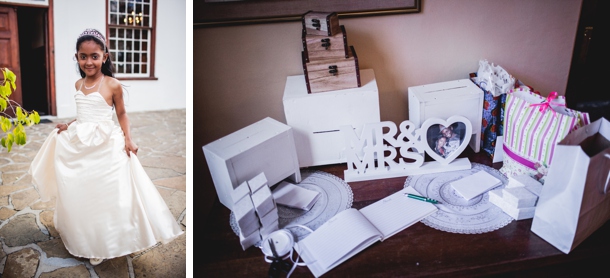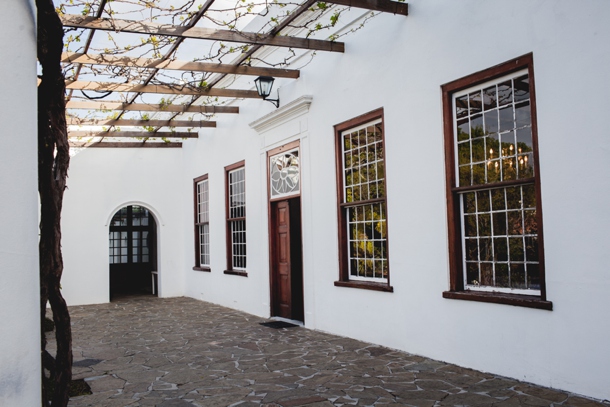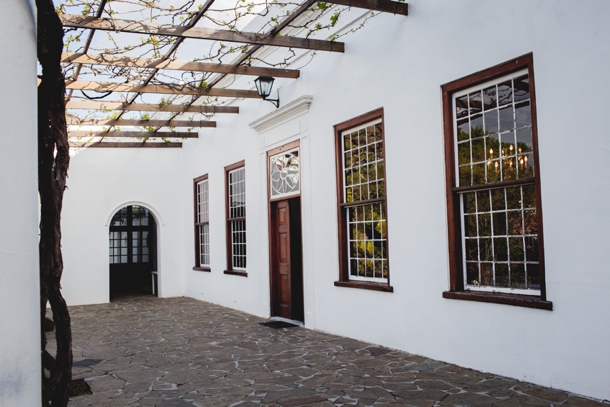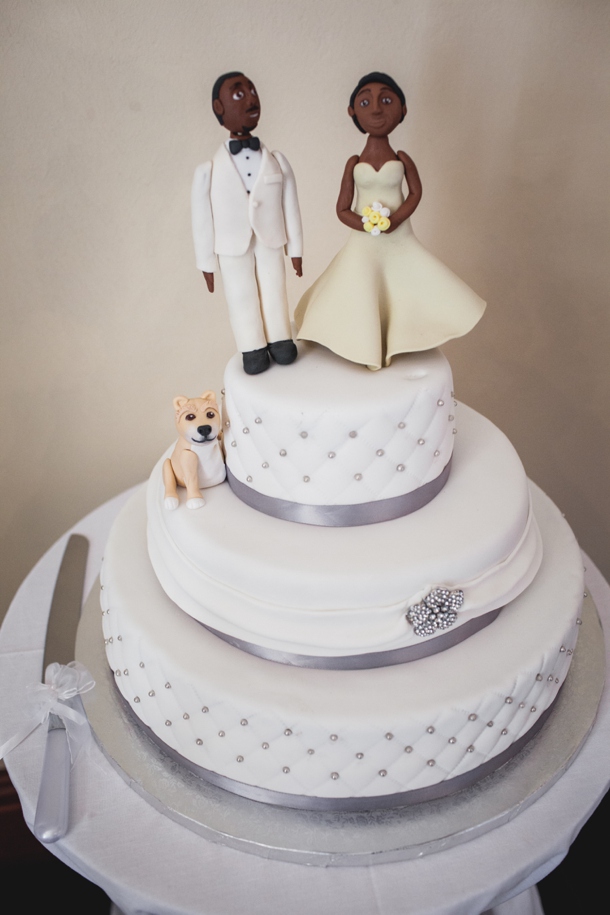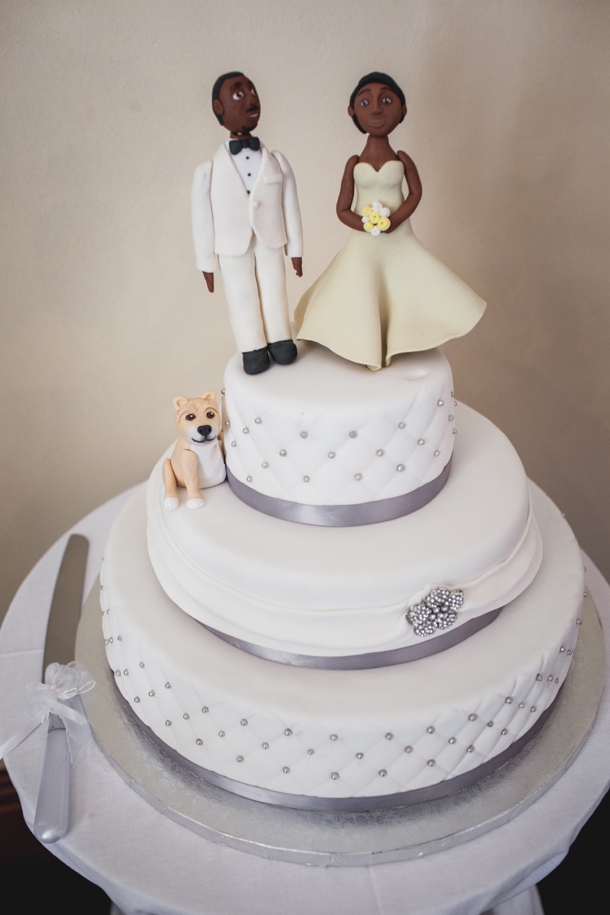 Thank you Jade, George and of course Mads – head over to the website to see more of his work.