Hello lovelies! I hope you all had an awesome day yesterday, whether you celebrate Christmas or not. Today is the day my family traditionally has a brunch and gives all our friends ugly (in the kitsch sense) gifts, but fortunately the gifts I have for you today are anything but ugly! ;) It's time for part 2 of our 'South African Wedding Style' series, where I'm looking at five classic, truly South African wedding styles, through the lens of five great real life weddings from 2012. Today we're heading to the bushveld for what was definitely one of my favourite weddings of the year!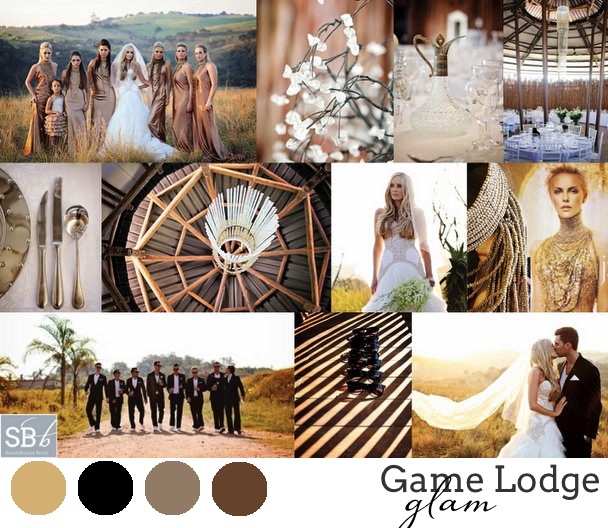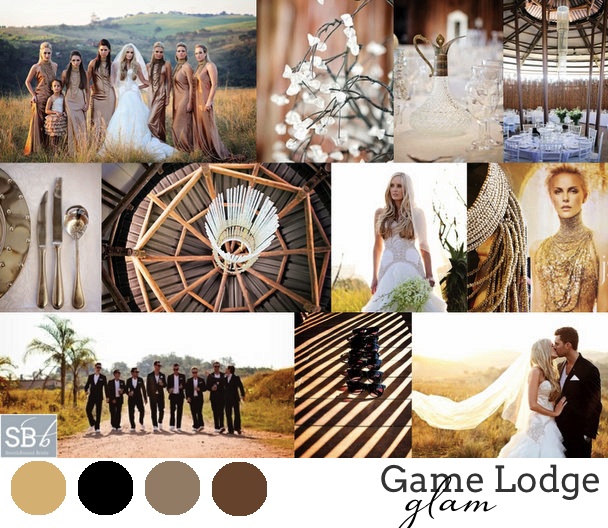 All images above by Fiona Clair
Key Components: RUSTIC SETTING + BRONZE METALLICS + LUXE TEXTURES + SOFT LIGHTING + HIGH FASHION STYLING
Of course, a game lodge wedding can be many things – African style, rustic, classic – to name but a few. We've featured some really beautiful bush weddings on SBB, but Sarah and Matt created an original spin that is very much of the moment and perfect for a SouthBound Bride. No surprise, since Sarah is in fashion, and was in fact inspired by the Dior J'adore perfume advert starring onse Charlize. The look was full amp glamour, in a beautiful wild setting.
Steal Their Style:
This is one look where venue is super important, because a big part of the impact comes from the natural beauty of the bush. Look for a lodge that has a rustic venue like a boma (most do, fortunately) to create the contrast with the glamorous decor (without this contrast it could all just get a bit Kardashian).
Take your cue for the palette from the setting – in the pics above you can see how perfectly Sarah and Matt's worked with the backdrop of the African sunset. As well as neutrals from the brown and gold families, you'll want to include metallics (you could go for gold, but I love copper or bronze instead) and the classic black and white. I especially love the way the groomsmen stand out in their slick black suits.
Speaking of dressing your wedding party, this is definitely the place to reference high fashion city style. Time for the boys to suit up (I like the casual twist of t-shirts and converse underneath) and get their shades on – you could even use cheap shades as a fun favour for your guests (awesome for dancefloor shenanigans!). Sarah put her bridesmaids in custom silk sheaths with J'adore style necklaces and paid special attention to their hair and makeup. As you can see, it looks incredible! Your girls don't need to go for the same daring look, but make sure whatever you put them in would look at home on a Bond girl (sequins wouldn't be out of place here!). Finally, don't forget the littlest members of your wedding party – love the ruffles on Sarah's flower girl!
Sarah's dress struck just the right balance between soft and sparkly, and it looked perfect with her hair down in soft waves. She accessorised with a rustic, loose bouquet. You could also consider a more simple dress – but don't go too big or bling (again, you don't want to get into Kardashian territory).
For their decor, Sarah and Matt chose an elemental motif, referencing air, fire, water and earth. This is a great idea, and adds texture to what is, in fact, very simple decor. Keep colour to a minimum on your tables – white linen, clear vases, etc. – and have a wide range of candles at different heights (some in water) instead of flowers on the tables. For extra visual interest, consider small touches like unusual charger plates or bronze coloured wine glasses. Reflect the soft candle light with strings of fairy lights.
As the centrepiece to their decor, Matt and Sarah had a huge 3m crystal chandelier hanging at their reception. This is an awesome idea – one big, impactful hire piece may cost a bit more itself, but means you can keep everything else simple (and low-budget).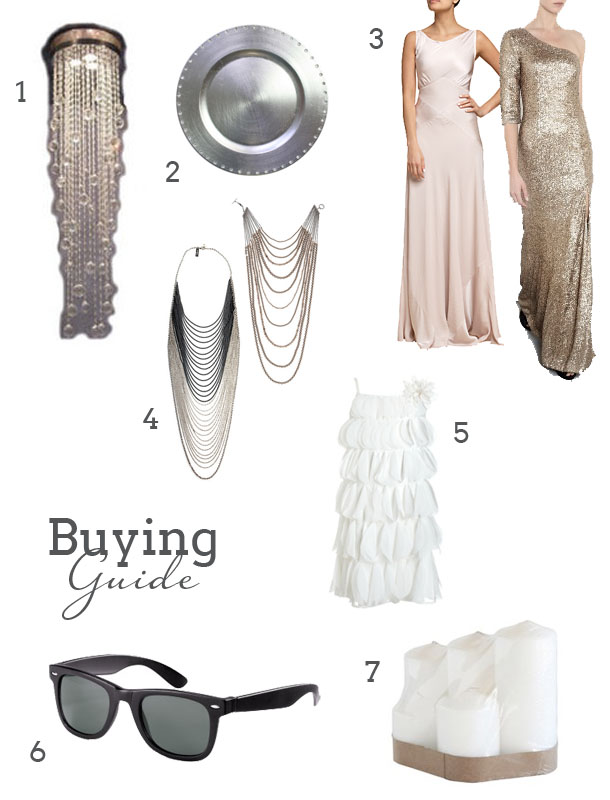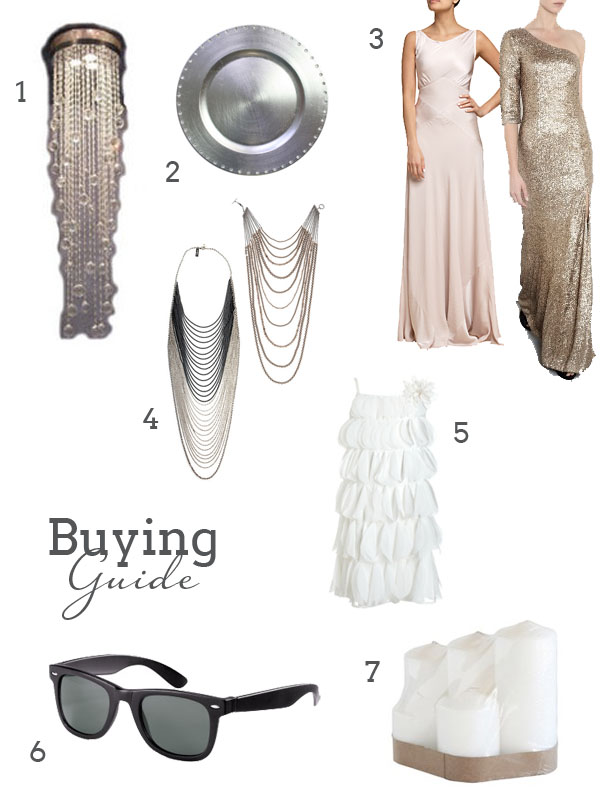 DIY Detail:
Would you believe me if I told you that bride Sarah MADE those gorgeous necklaces? Yep. Best DIY detail/bridesmaid gift ever. And you can do it too! I've been on the search for some statement necklace DIYs, with some very cool results…
Part of this post was originally included in the SouthBound Bride monthly newsletter – subscribe here.