Hello friends! This week I am sharing my favourites from 2012 on SouthBound Bride – and believe me, it has been HARD to pick! But there were some posts that really stuck in my mind – over the next few days I'll be sharing my favourite reception decor, favourite style moments and Top 10 details. They're sure to give you lots of inspiration, and don't forget to click through to see the full weddings in the archives!
First off, this magical autumn wedding from Vivid Blue combined soft flowers and berries, fairytale stationery and wooden woodland cutouts to spectacular effect – combined with a few fairylights of course!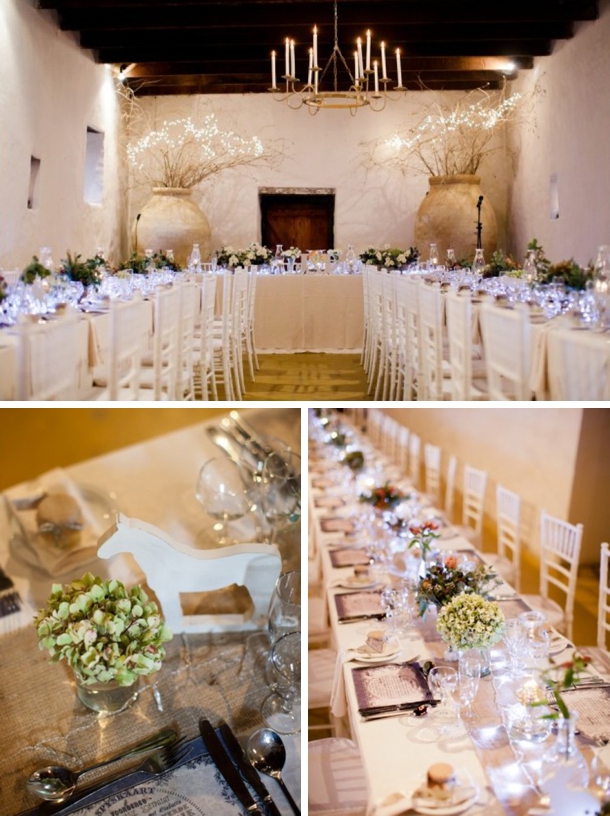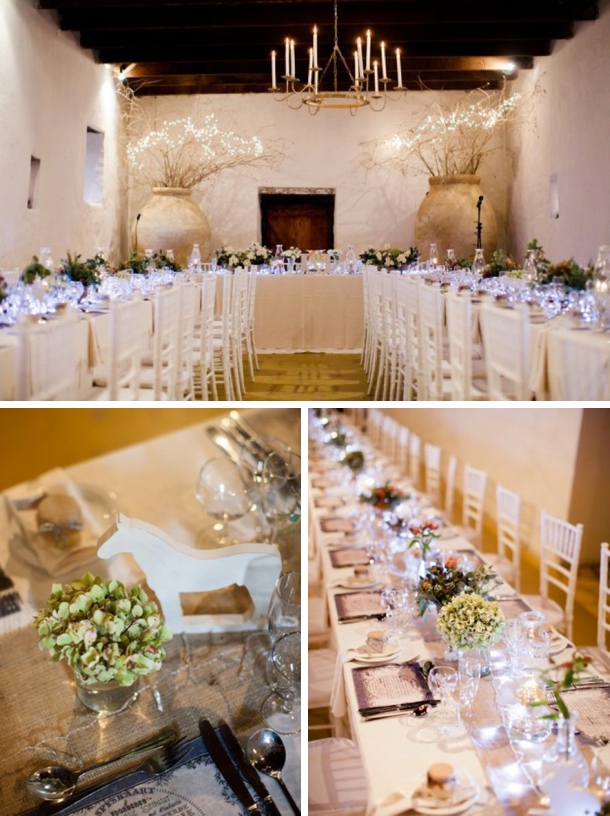 What do you do when you dream of romance and sparkle and fall in love with a water feature at your reception? Why, set up a see-through marquee filled with crystal chandeliers, soft lights and billowing baby's breath! Photographer Adene Photography said this was one of the most beautiful receptions she'd photographed, and I have to agree: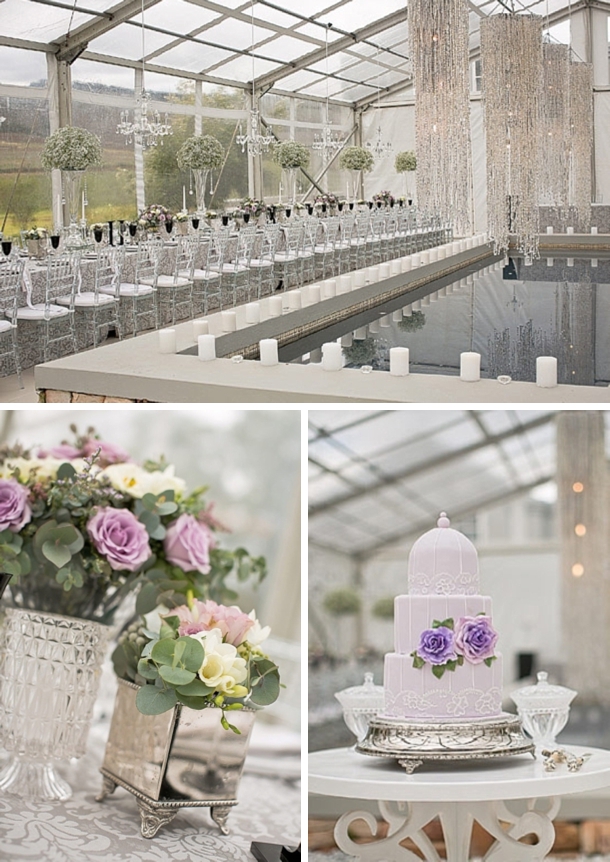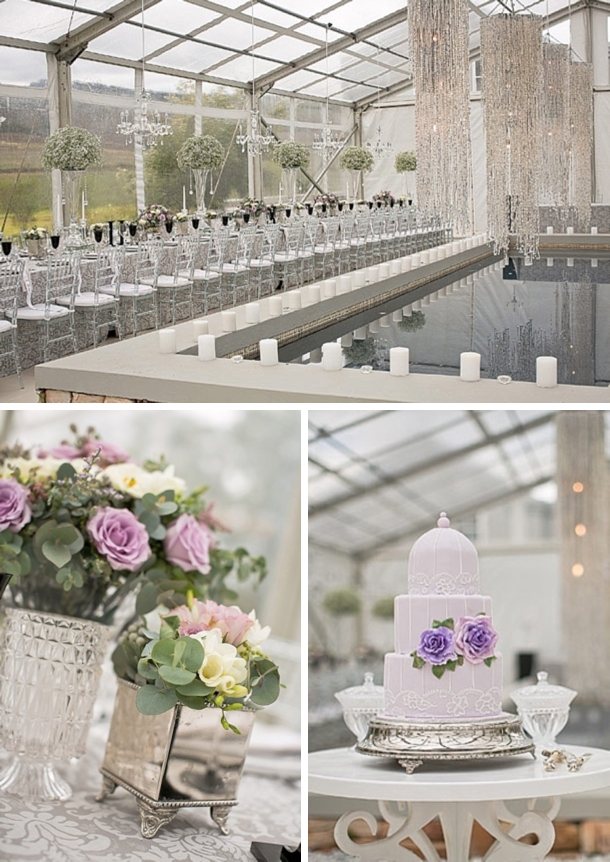 It takes a talented designer to turn a kooky theme (Tim Burton) into an incredibly stylish reception, but Talk Functions managed it in spades for this very memorable wedding from Du Wayne Photography: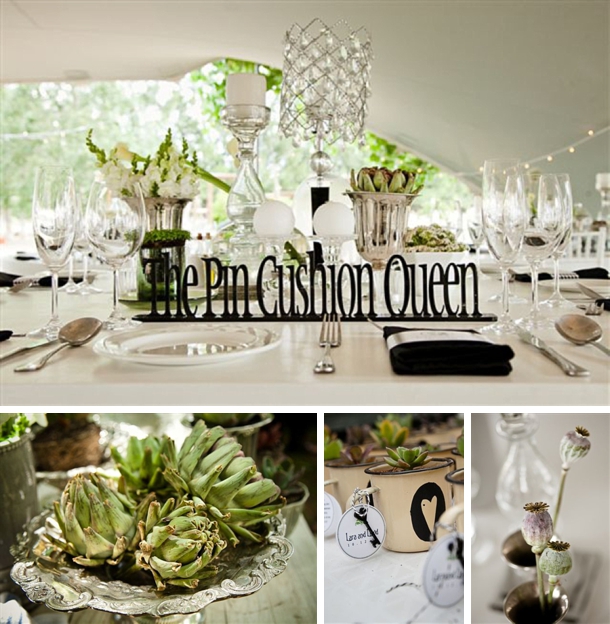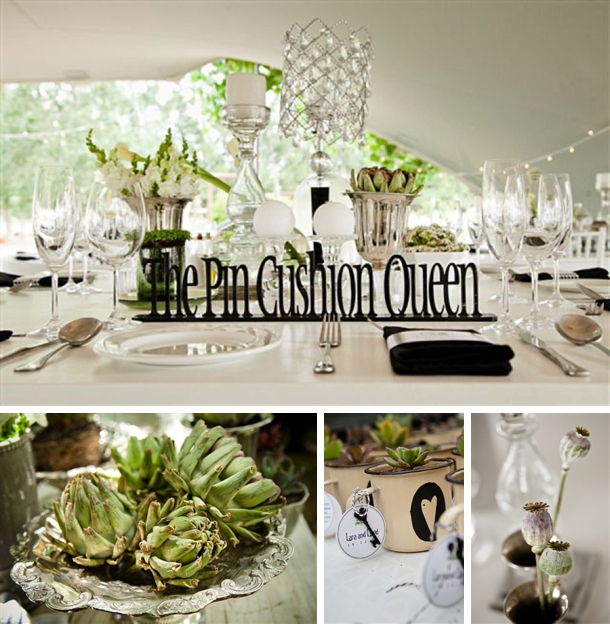 We actually featured this intimate wedding as a 'behind the menu' wedding (and wow, but that menu is to drool for), but I also fell in love with the quirky decor. I especially love the hanging blooms, strung bulbs, and chandeliers sitting on the ends of the tables, for a twist on the traditional! And just look at that view… From The Aleit Group and Cari Photography.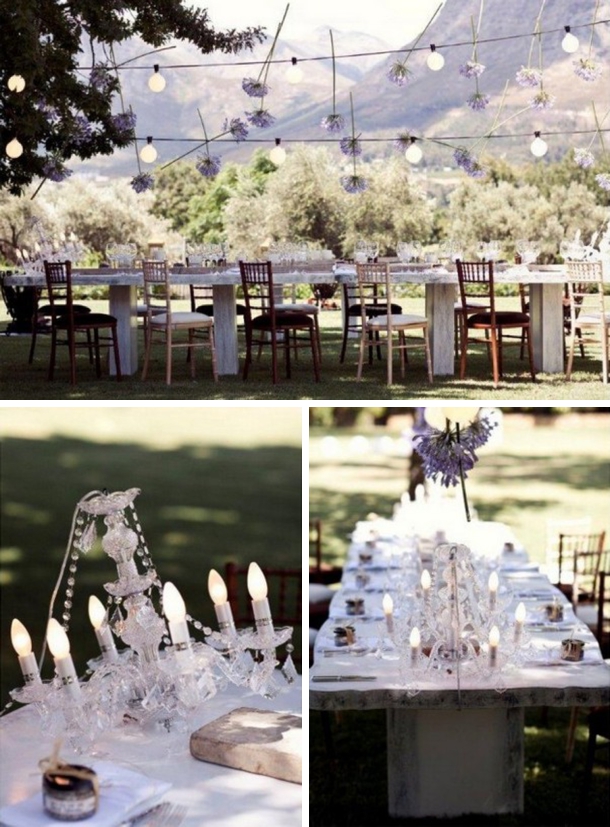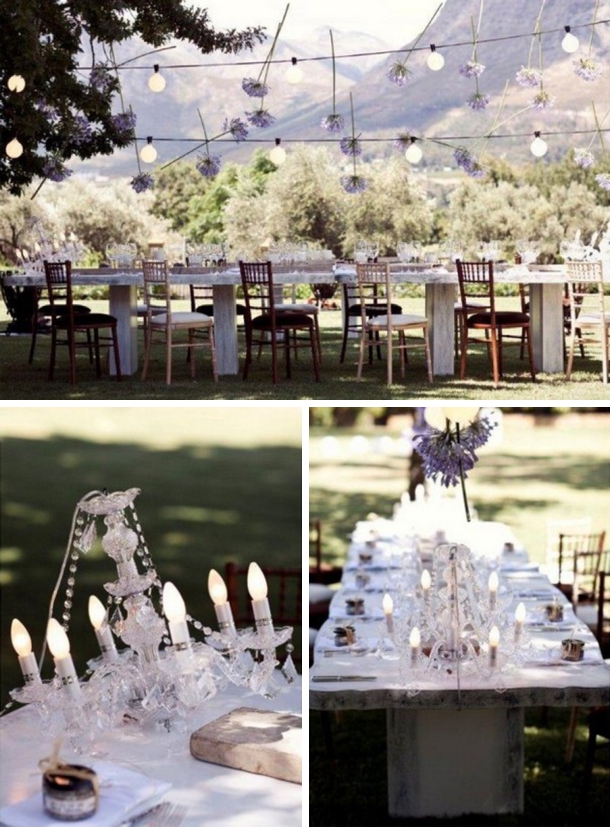 Fruit on tables is a personal favourite of mine, and it was never prettier than at this lush garden feast wedding from Event & Design and Lauren Kriedemann: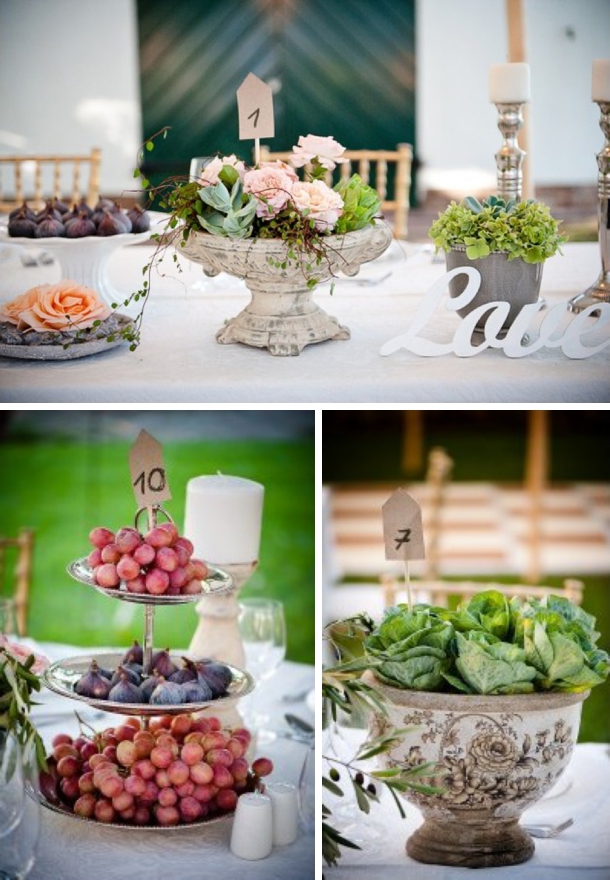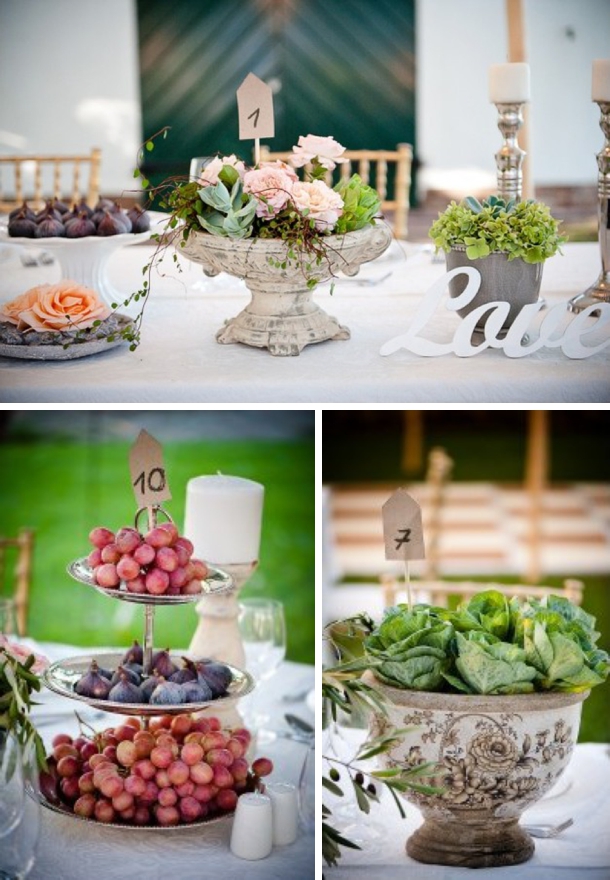 Sometimes all you need is one brilliant idea – this wedding from Garyth Bevan had several, but the dominant reception feature was a gorgeous floor to ceiling panel depicting the iconic London houses of parliament, a tribute to the bride and groom's new home in London.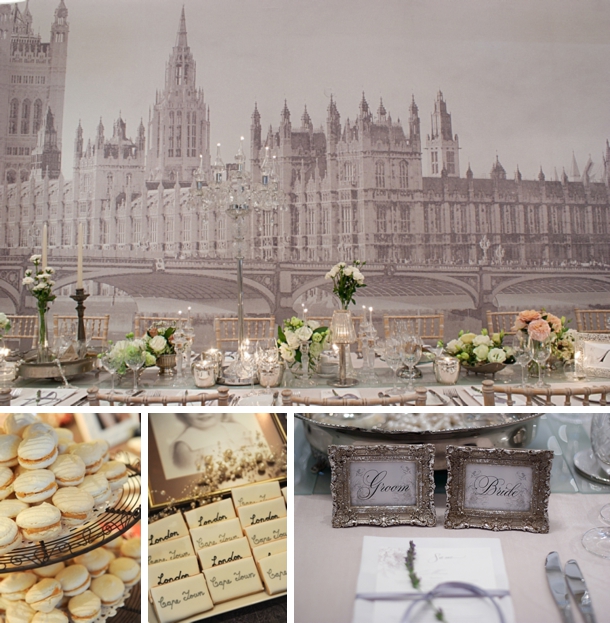 I love the rustic beachy goodness of this Jeffery's Bay wedding from Monica Dart, including printed craft paper, leaves instead of flowers and tin cups and plates. Love it!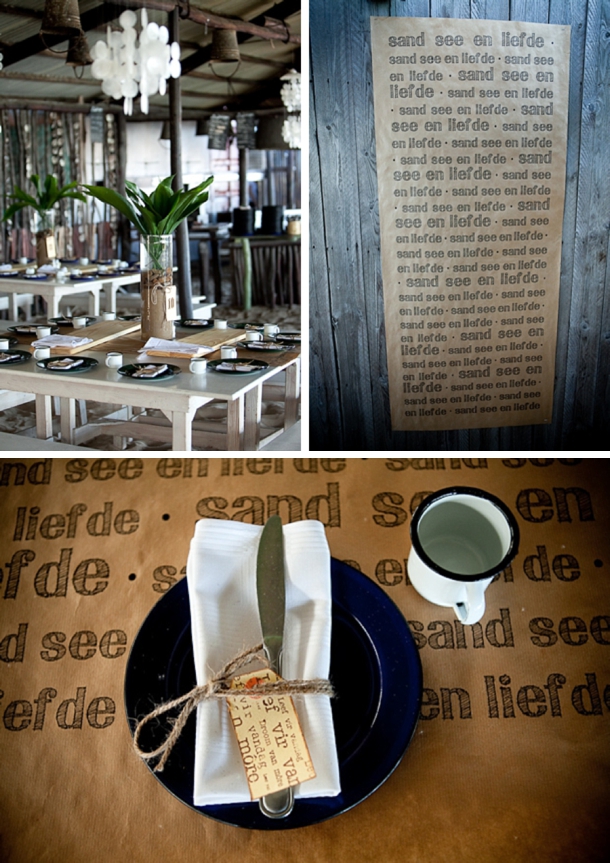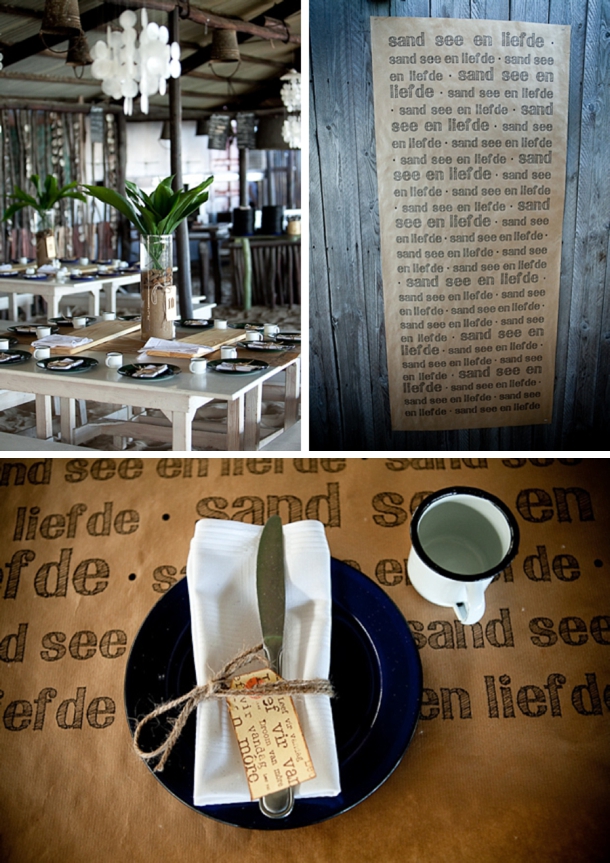 Proving that farm weddings don't always have to be rustic was this beautiful marquee wedding from Tink Photography, with special touches like hanging mirrors, a duck egg and peach palette and a stunning printed fabric used as a motif throughout: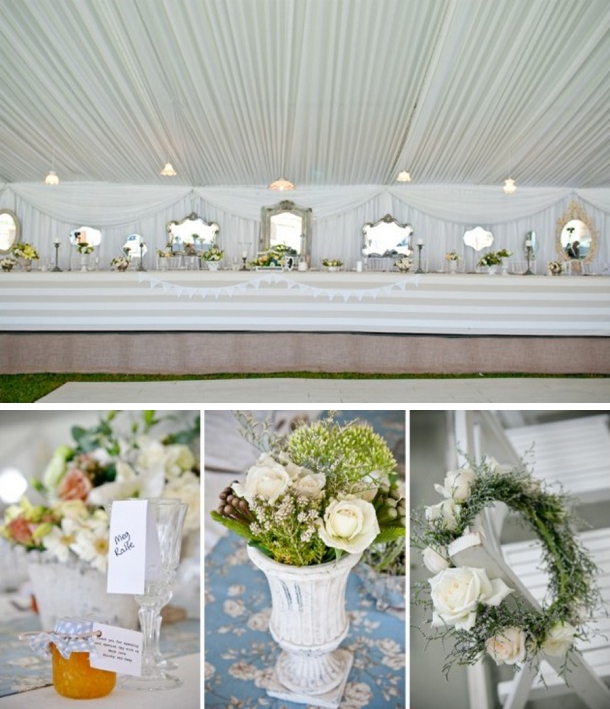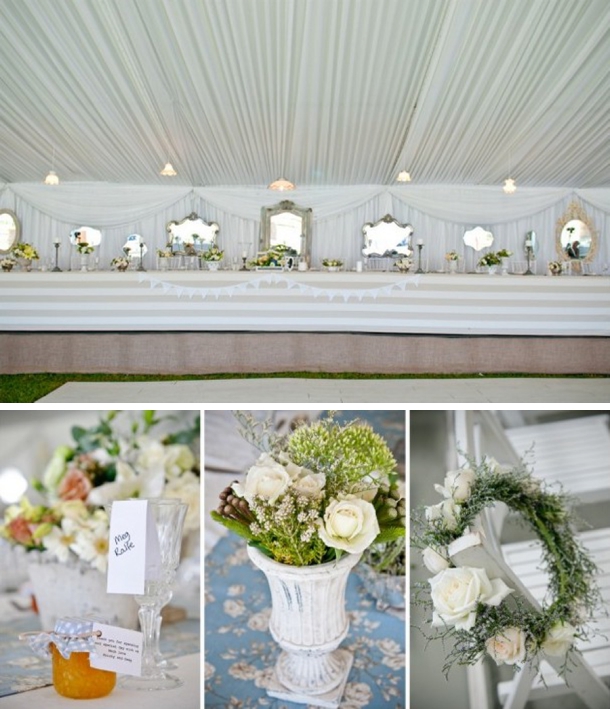 I love a bit of a theme (when done well) and showing how it's done was this gorgeous Moroccan wedding from Bernard Bravenboer. Everything from the palette to the amazing DIY tiles used as a runner to the hanging lamps was pretty and exotic rather than Arabian Nights fancy dress. Beautiful.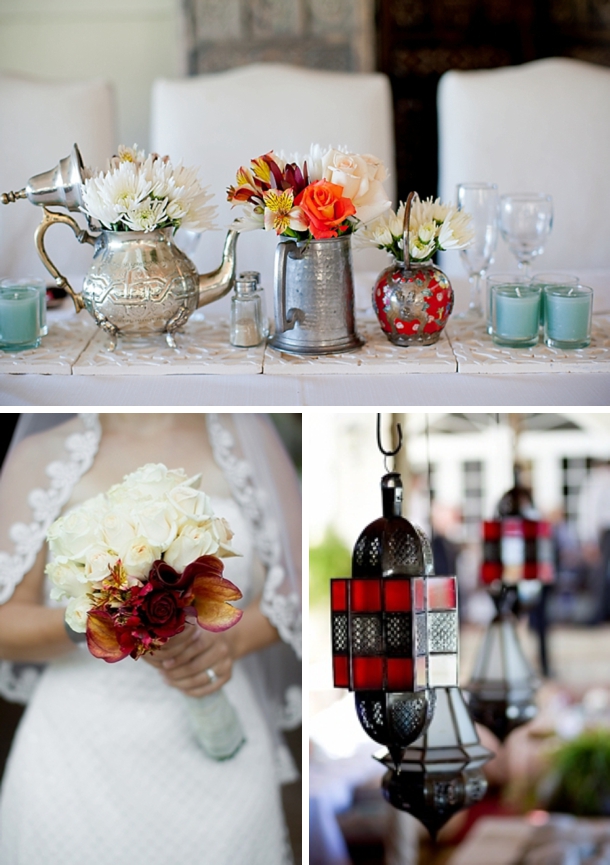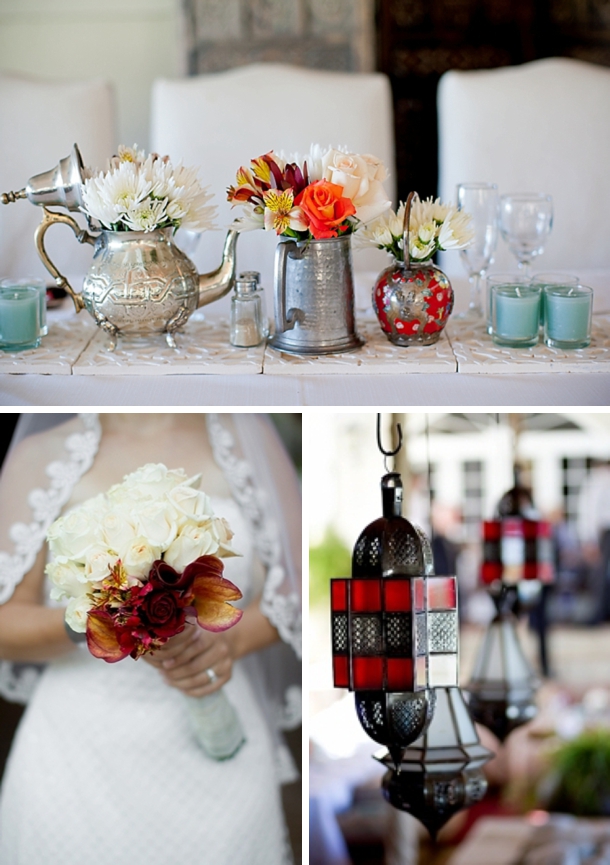 This gorgeous Greyton wedding from The Aleit Group and Cari Photography was a very classy twist on South African style farm decor. Tables were decorated with words and phrases meaningful to the couple, tiny windmills, and candied white eggs, with frames and lights suspended from the marquee ceiling: