Afternoon, lovelies! As you read this, I'll be off having a bit of a pre-birthday lunch and visit to the V&A Museum (my best) with one of my favourite friends, who is out from New York. Can't wait! And here's a little treat for you, in the form of my roundup of the most stylish moments from SBB's real weddings this year. As much as I love a classic bride in a floor length white gown, I also love that so many brides now make the look their own. I also love that you all have embraced some of the trends that have been coming through over the last year – lace, coloured dresses, sashes. Some of you have done something COMPLETELY different, and each look really adds to the wedding it is part of. As with the decor, it was SO hard to narrow this down, but these are the fashion moments that really made me go 'ooh!' in 2012.
Temperley, baby! There's a reason why just the name gives me a little thrill. Temperley London dresses are those I notice on catwalks, sigh over as a collections and double take when I see on a real bride. They're feminine, unusual, and just a little bit spectacular. This dress, chosen by beautiful boho bride Anna for her beachy literary-themed wedding by Andrea Carlyle, might just be my favourite: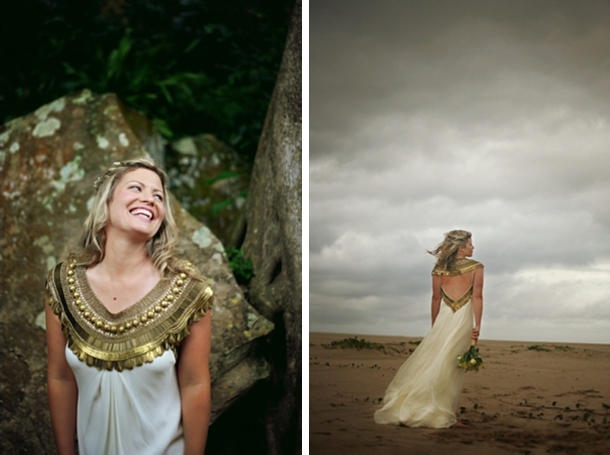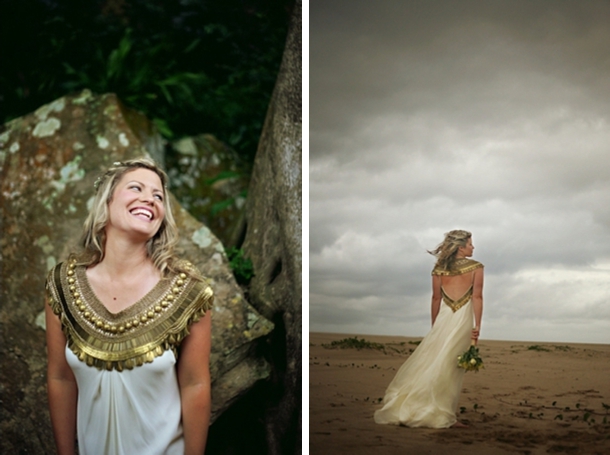 Another breathtaking choice this year was Barbara's blush creation from Francois Vedemme (see my post earlier today to find out how to get the whole wedding style for yourself). Lace worn over a corset in the most beautiful soft pink, and with incredible teal shoes… it's straight out of Vogue! (pic by dna photographers)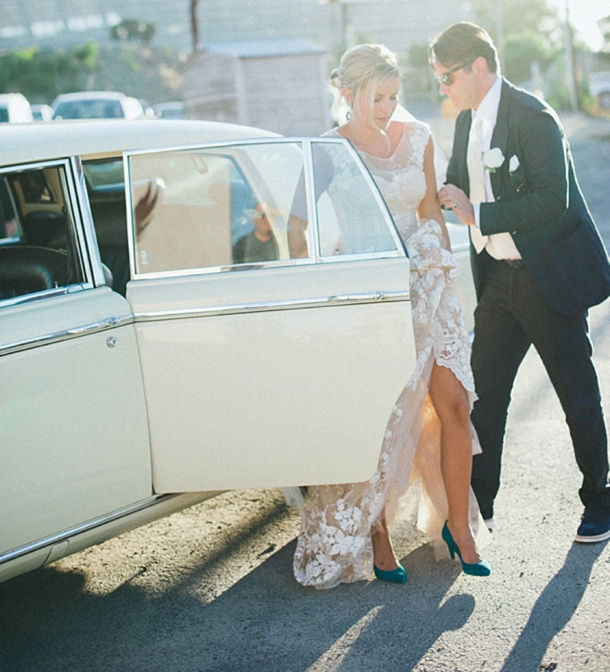 Brides considering something more unusual couldn't do better than to be inspired by this gorgeous, flirty shorter length dress by Arwen Corsetry. Bride Manilla didn't feel plain white would be flattering on her, so incorporated the bright pinks and greens of her wedding colours into this stunning creation – I also love the scarlet petticoat and green velvet shoes, and Manilla's retro hairstyle. Her bridesmaids continued the gorgeousness, with each wearing a different colour green to express their personalities. Pics are by Rensche Mari.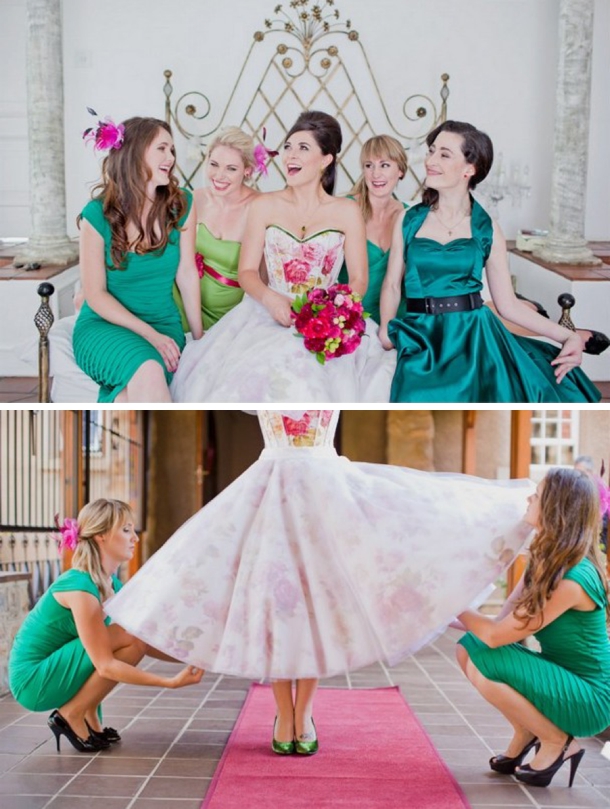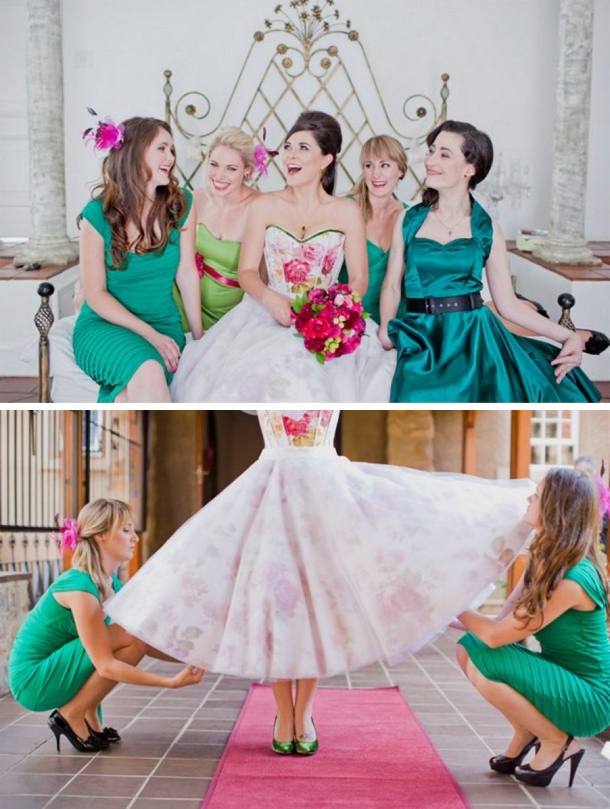 Blush isn't the only colour variation to be popular with designers at the moment – grey is another that I love, especially after seeing bride Roslynde's dove grey creation with lace detailing. (Dress by Sagie Reddy, pictures by Melanie Wessels)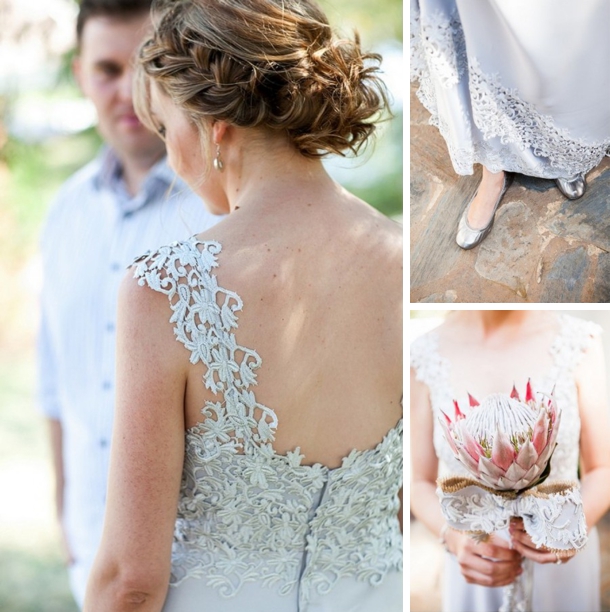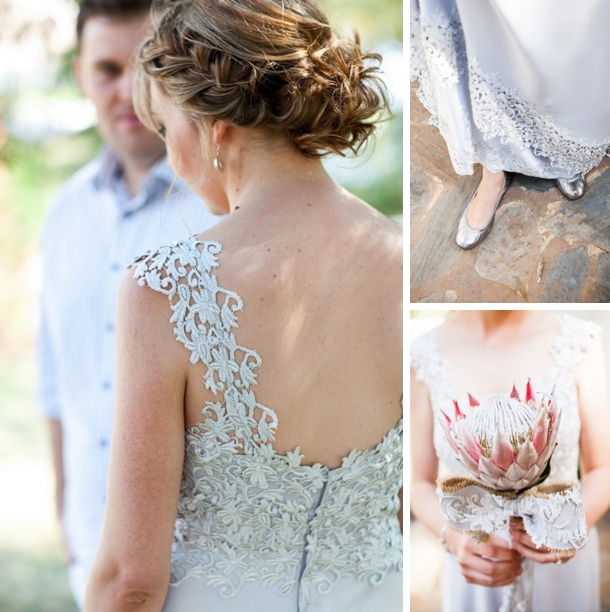 And I couldn't talk wedding dresses without talking Vera… and what a Vera. The piece of heaven from Vera Wang on the left was beautifully styled by one of our brides, who managed to make it classic and a bit offbeat at the same time with the addition of a feather and black birdcage veil hairpiece (pic by Picture Me & U). It's a great example of the sash trend, also shown off by a second bride on SBB this year – and didn't Luisa (on the right) with her lustrous long hair look modelicious? (Pic by Catherine Mac)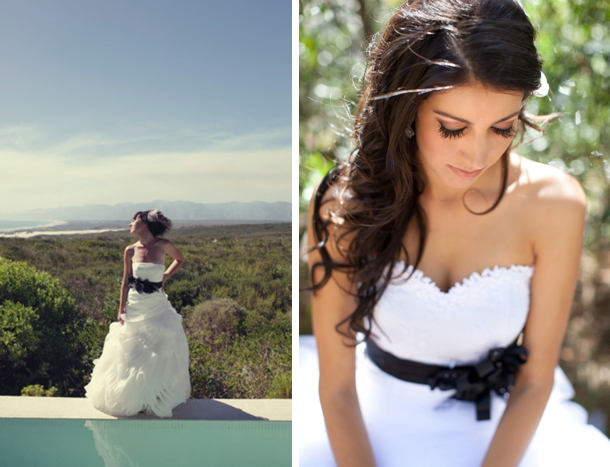 Sometimes a bride's look just jumps out at you (in a good way) from the pages of a photographer's blog, and that was certainly the case with bride Heide when I saw her exquisite pearl headband complementing an exquisite vintage lace Robyn Roberts gown on Moira West's page. She had me at hello!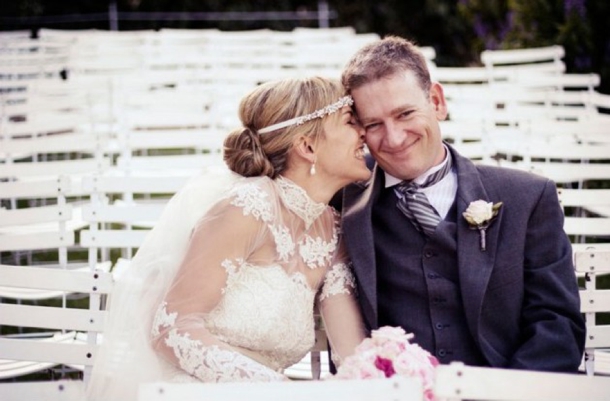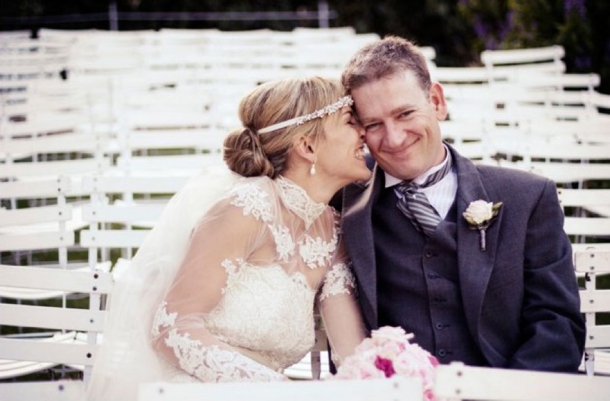 Also from Moira West, we had an unforgettable French-style wedding with the CUTEST striped bridesmaid's dresses (from Woolworths, even). In fact, gorgeous day-dresses-as-bridesmaids-dresses were kind of a SBB trend this year – these floaty whites (pics: Kim du Toit) and belted dots (pics: Tink Photography) were two more of my favourites: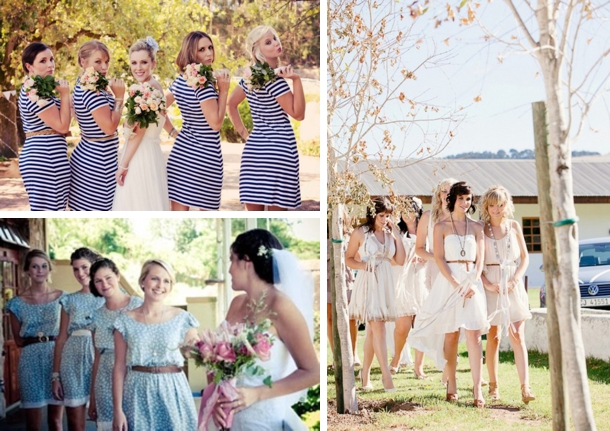 And speaking of bridesmaids, this list wouldn't be complete without our ultimate bridesmaid style moment, from the game lodge glam wedding (see our full guide to this wedding here, with pics by Fiona Clair). Amazeballs.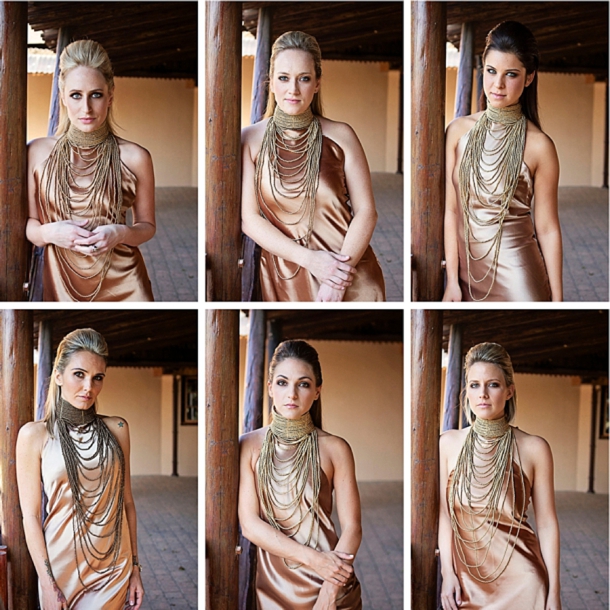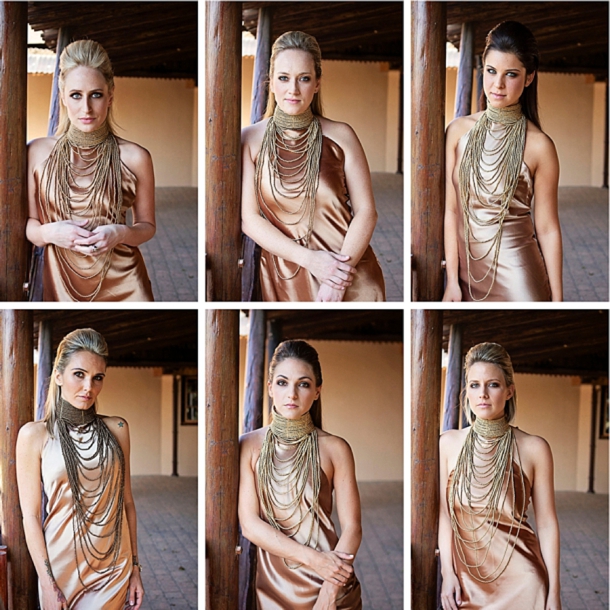 No need for an accessory to be something you wear all through your wedding to make an impact. I love, love, loved these heart sunglasses, worn during the couple shoot of this super fun wedding. Such a cute wedding in general – make sure you check it out! (Pics: Jaco le Roux)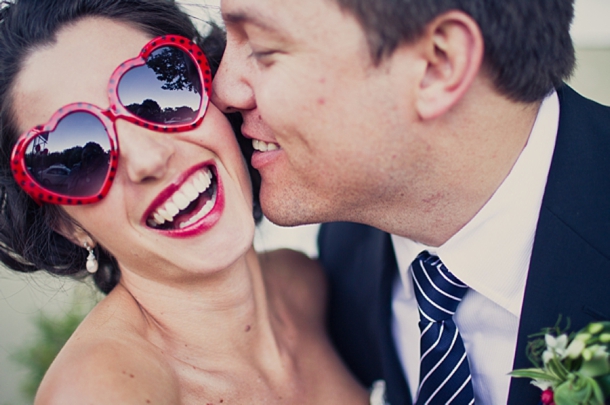 And finally, we can't leave out the boys, can we? My fave men's outfits this year came courtesy of some very dapper grooms, perfectly rocking the borderline formal/casual combo. They do look rather handsome, don't they? (Top: Jules Morgan; Bottom: Fiona Clair)