Afternoon my lovelies – can you believe it's Friday? I seriously don't know whether I'm coming or going, with one day starting to melt into the other this time of year. But soon the holidays will be over, and I'll be another year older. Bah. ANYWAY, on a much more cheerful note, I have a lovely set of 2012 favourites to share with you today to round out our series. Often it's the special little touches that really capture my attention, and these were my ten favourites, although it could easily have been a Top 20 or a Top 50, or a Top 100… Take inspiration! But remember, these details are SO much more awesome when there's meaning behind them, so try to adapt where possible to suit your lives and personalities.
This might be one of my favourite details ever. Vicki and Justin loved the 'This is your life' manifesto that has been doing the rounds for the last couple of years, but instead of using it as it was, they co-rewrote it so that it made set of rules for a happy life reflecting them as individuals and as a couple. It made the perfect back-of-menu for their surprise Kalk Bay wedding. (Pics: Lar Leslie)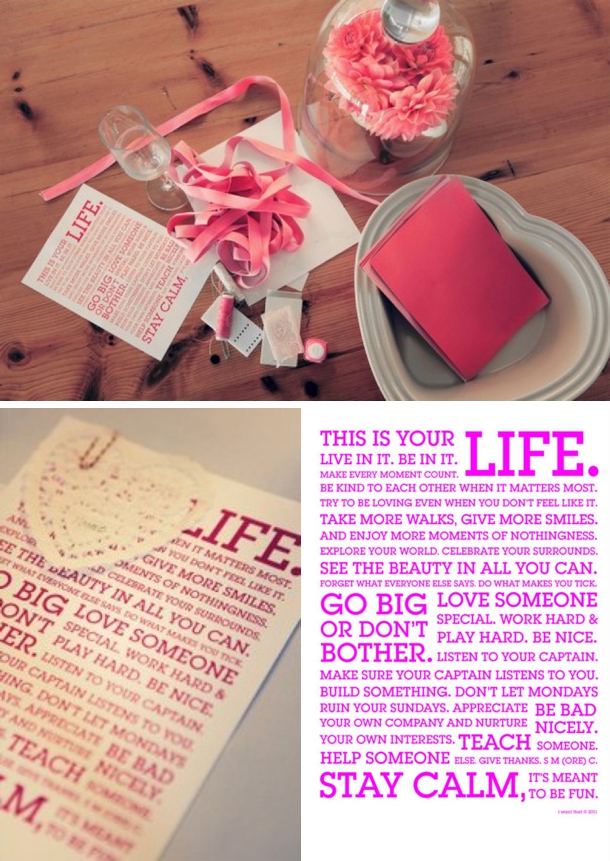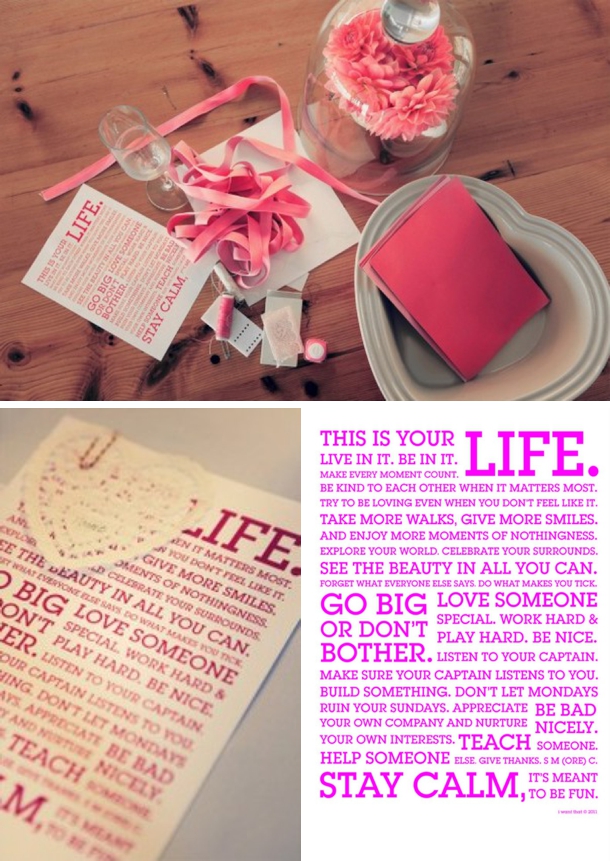 Oh, I am a sucker for a good aisle! And this year, you did not disappoint. From a round aisle at a chic airstream trailer park (pic: Love Made Visible), to an autumn aisle lined with leaves (pic: Jules Morgan), an elegant hanging flower-lined aisle (Jean-Pierre Uys/The Aleit Group), a festive petal strewn pattern and a homemade chalkboard runner (Cari Photography/The Aleit Group), there was lots of inspiration to be had. If you'd like to know more about aisle ideas, check out this roundup.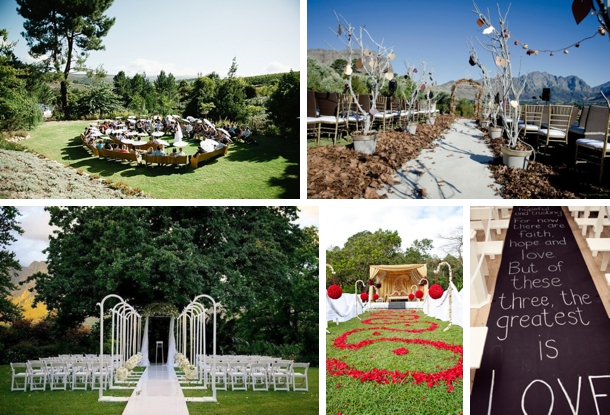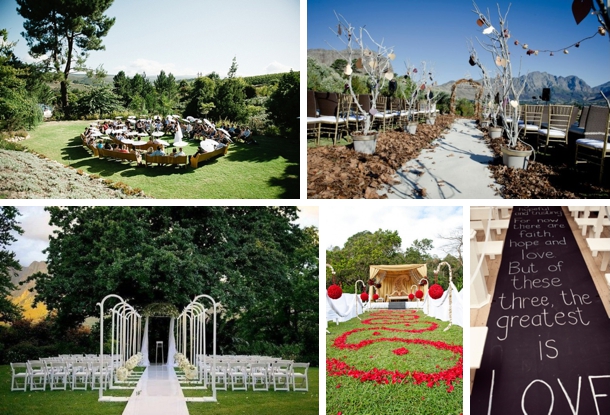 Mariaan and Johnnie's barefoot farm wedding featured the MOST adorable little indoor bar shack made especially by her father. (Pics: Carmen Visser)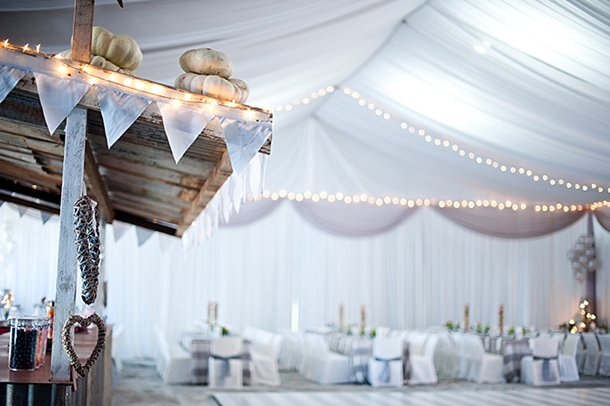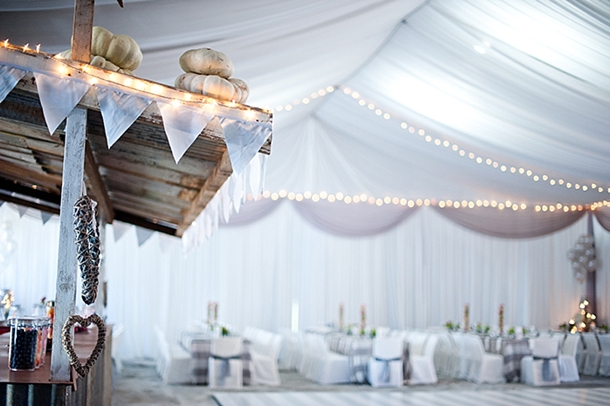 Ribbons are the new bunting, and a ribbon backdrop is my absolute favourite. Candice and Jacques showed how to rock one at their beautiful peachy wedding. (Pic: Kim du Toit)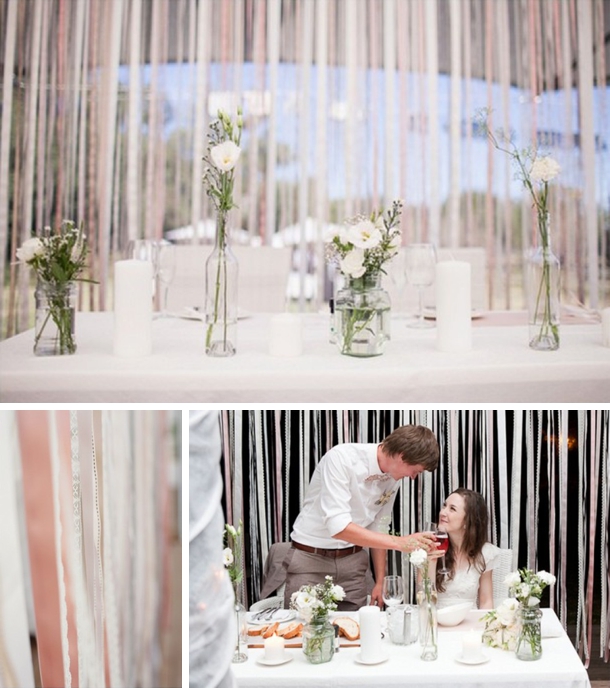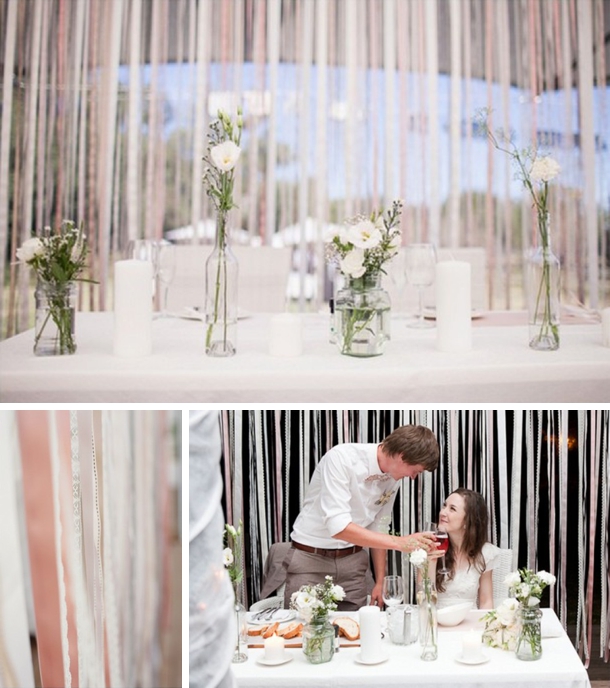 Michelle and Grant had an intimate wedding, so at their bigger vintage French garden-themed celebration for family and friends, they shared the fun of their elopement through many photos strung up with fairy lights into garlands. Such a lovely touch! (Pics:  Kiekie Photography)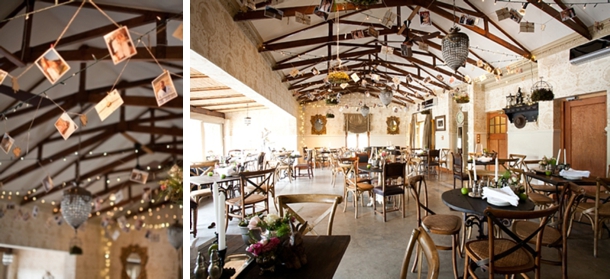 There's nothing more perfect for a roadtrip loving couple than a car as a wedding detail! This beyond adorable little bug car was a central part of Loura and Derick's wedding, and delighted all their guests! Definitely one of the cutest reception entrances I've ever featured. (Pic: Bernard Bravenboer)


Wooden proteas might be one of my favourite, truly South African, details OF ALL TIME. More of these please. (Left: Debra & Mike's fun Durban wedding/Lad & Lass Photography); Right: Roslynde & Louis' handmade wedding/Melanie Wessels)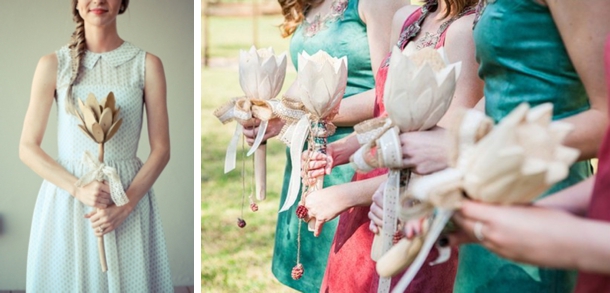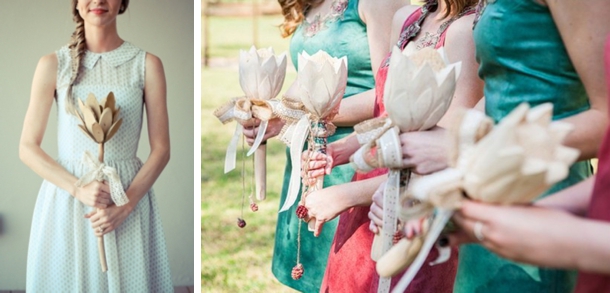 Talking about bridesmaid's bouquets, I LOVED the individual bouquets at Maxine and Frans' bush wedding – make sure you check out all the other colourful boho details too! (Pics: Simone Franzel)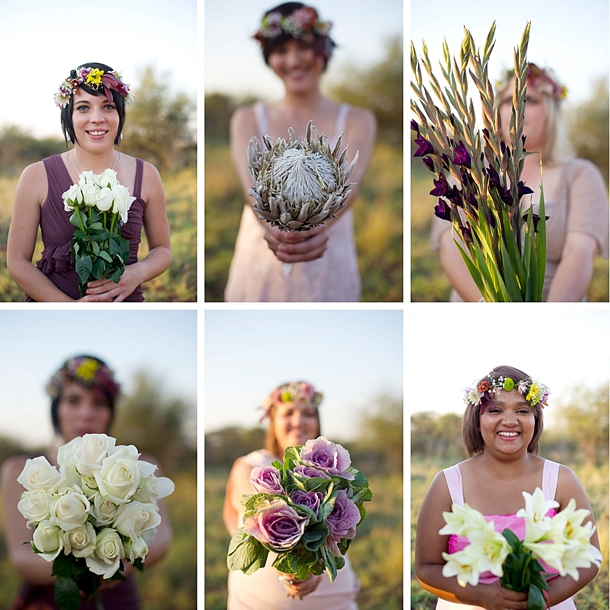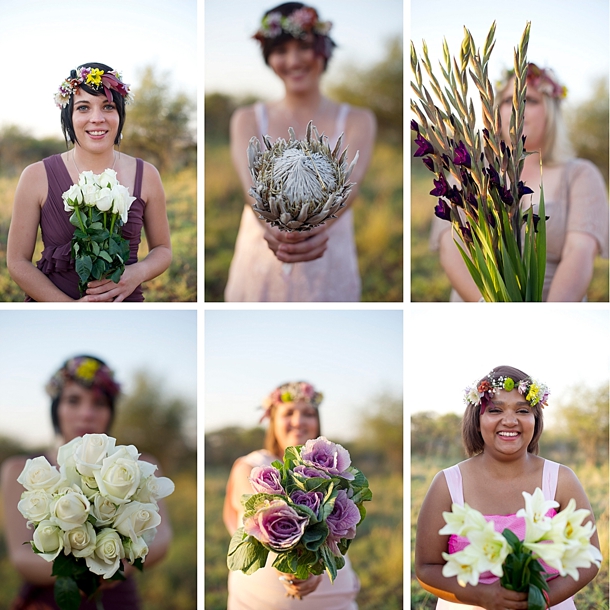 Ruenda and Sean live a green philosophy and wanted for their wedding to have nothing in excess, nothing 'just because'. So they upcycled everything from tin cans for vases and string for table numbers and other decor to flowers made of Mills & Boon novels. I love that their wedding was such a reflection of what they believe and how they live their lives – and it was so pretty too! (Pics: Annemari Ruthven)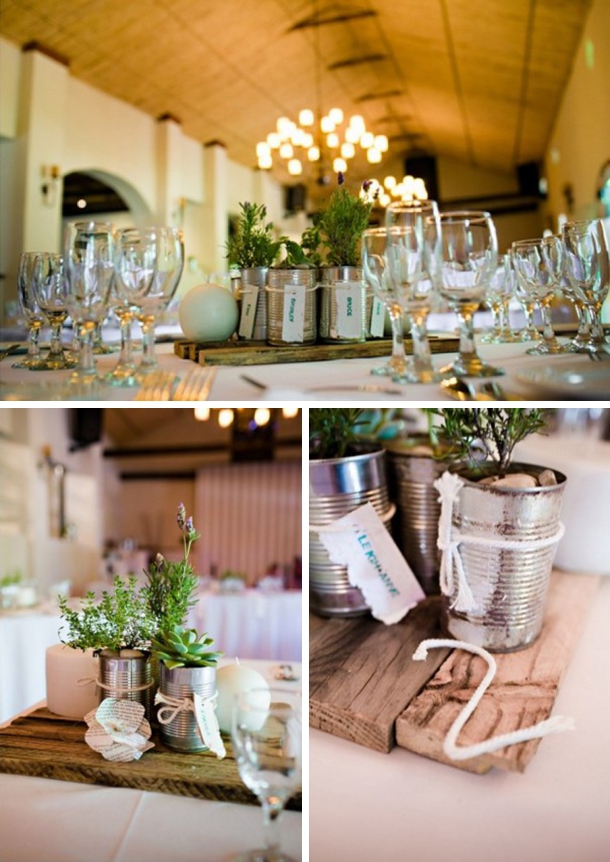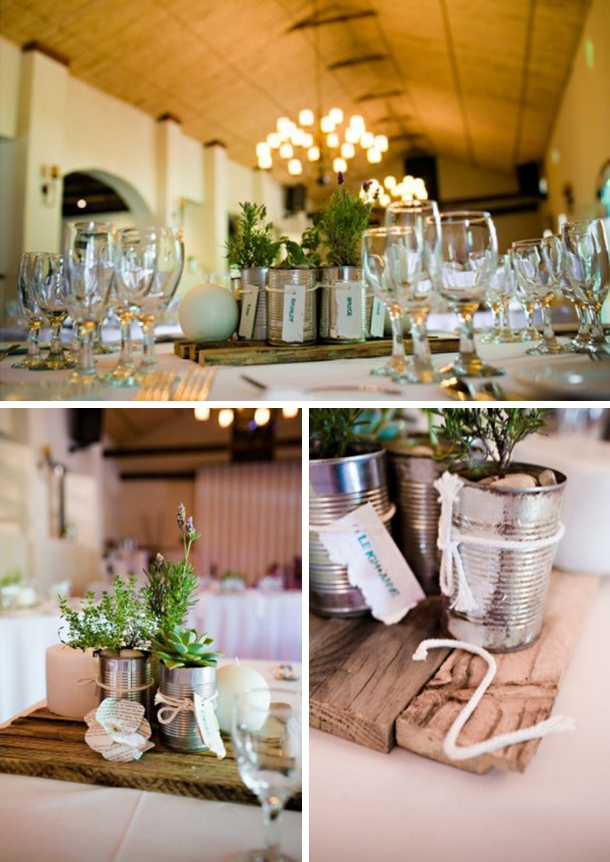 At Ilne and Herman's wedding, they gave each table a unique spin with a theme meaningful to the bride and groom and vintage found objects and lovely florals. What a special touch! (Pics: Heather Steyn)