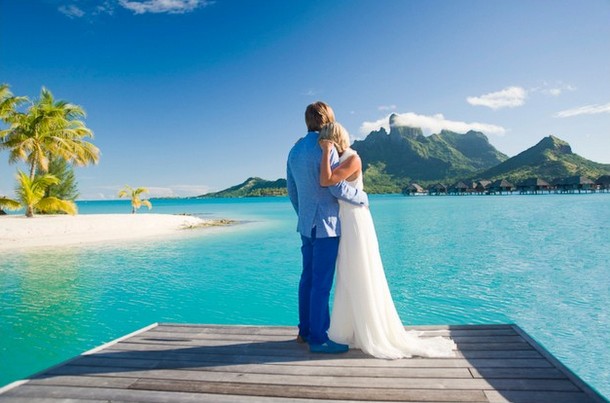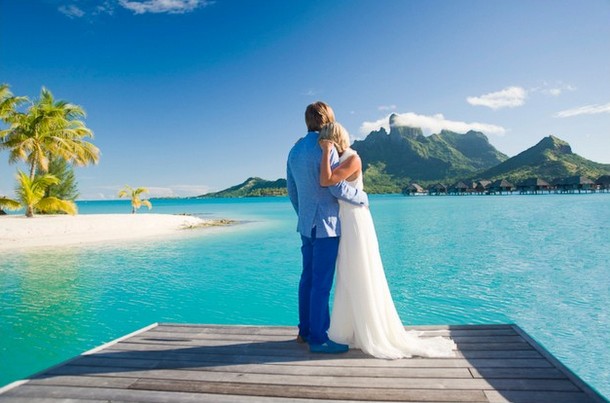 So… the venue's booked, the Save the Dates have been sent out, and you've narrowed down hundreds of Pinterest finds to a general idea of colour and theme for your dream wedding. But here's another question: where are you going on honeymoon? For many of us, a honeymoon is more than just a relaxing little break to get over all the stress of wedding planning, but something to look forward to in itself – your first trip as a married couple, and a once-in-a-lifetime reason to push out the boat and book that bucket list destination. And just like your wedding day, you want it to reflect who you are as a couple – to pick a place that both of you feel just as excited about. Whether you're keeping it closer to home, or heading for foreign shores, the first step is finding your honeymoon 'personality' – and we're helping you do just that with a fun quiz for you to take together and get the conversation started. Pencils at the ready!
1. Your honeymoon is…
A. A chance to chill out and spend time alone together
B. An opportunity to visit a place you've always dreamed of seeing
C. A time to pack in as much as you can
D. An excuse to spoil yourselves
E. Your first adventure as a married couple
2. What's your idea of a romantic meal?
A. A private dinner for two on the beach
B. Authentic local dishes in a historic chateau
C. A picnic in the countryside
D. The tasting menu at the hottest restaurant in town
E. Sharing exotic fare from a street food market
3. What's your wedding venue like?
A. Ocean views and the sound of the sea
B. A notable building with a fascinating history
C. It doesn't need much decoration – it's all about the natural beauty of the great outdoors
D. An exclusive modern hotel with views of the city skyline
E. A marquee in your own or a friend's backyard
4. How do you like to spend a day together?
A. Chilling out with a couple's massage
B. Visiting a gallery or museum
C. Going on a hike
D. Shopping and fine dining
E. An impromptu road trip
5. What's in your honeymoon suitcase?
A. Swimsuits, flipflops & a paperback
B. Ballet pumps, a straw hat & a travel guide
C. Hiking boots, sun cream & a GoPro
D. High heels, designer labels & a credit card
E. Camera, comfortable shoes & a phrasebook
6. A picture of the two of you on honeymoon is framed beside your bed. What's in the background?
A. An ocean sunset
B. Ancient ruins
C. The view from a mountain you've climbed together
D. City lights
E. That secluded little waterfall you discovered
7. What's your holiday beverage of choice?
A. Pina colada
B. Local wine
C. Bottled water
D. Champagne
E. G&T
8. If you were famous, you'd be papped:
A. Hanging out on Necker Island with Richard Branson
B. Sharing a private theatre box with Wills & Kate
C. Getting wilderness survival tips from Bear Grylls
D. Sitting in the front row at fashion week with Kim & Kanye
E. Doing charity work in a remote village with Brangelina
9. As a couple, your friends would describe you as:
A. Laid-back and in your own little world
B. Intelligent, romantic, and a little traditional
C. Adventurous and full of energy
D. Glamorous and fun-loving, with the same extravagant tastes
E. Curious, creative and up for anything
10. If your honeymoon were a film, it would be:
A. Cocktail
B. Roman Holiday
C. Out of Africa
D. The Great Gatsby
E. The Beach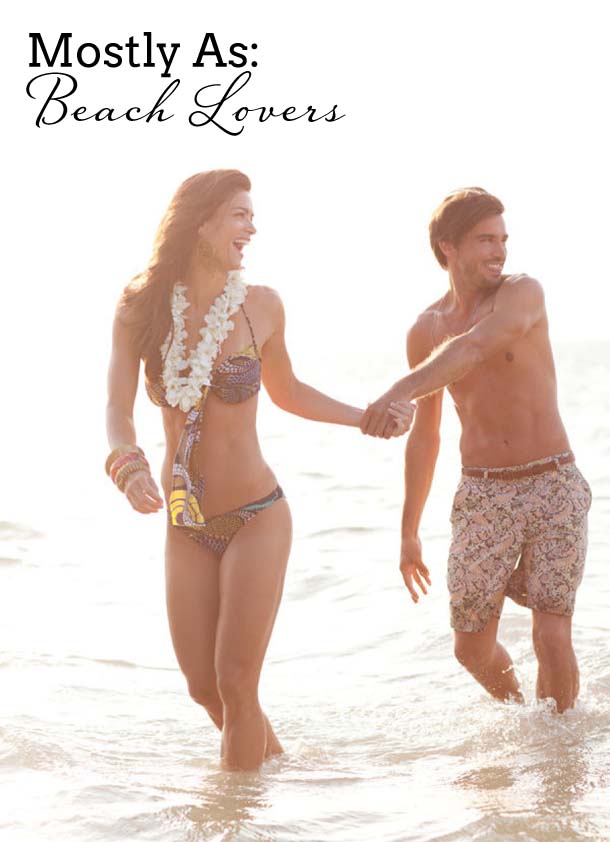 You value privacy and relaxation, and your honeymoon is a chance to get away from it all and just be with one another. A sunny beach destination is perfect for you – just pick the one that best suits your budget, from Caribbean luxury to Mediterranean island hopping, or Mozambican magic closer to home.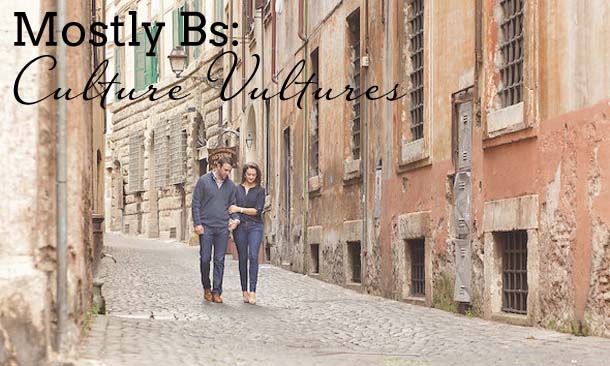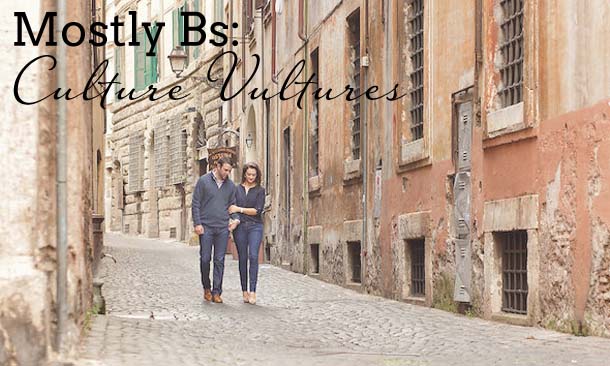 You love learning new things together and uncovering some of the history and beauty that the world has to offer. Combine a classic city with countryside charm with a visit to Florence and the Tuscan vineyards, for example, or how about exploring Marrakesh before a few days in the Atlas Mountains?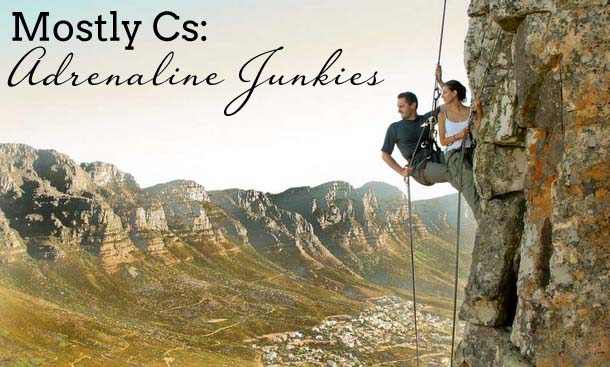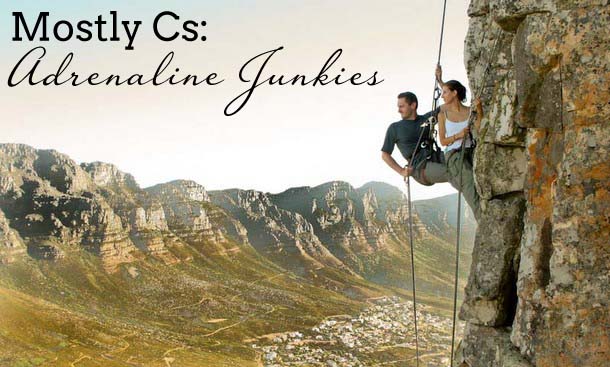 You like to push the boundaries and pack every minute of your holiday time with action and adventure – after all, it's the best way to appreciate the great outdoors! The world is your oyster – from heliskiing in Canada to South Pacific scuba diving, or how about a once-in-a-lifetime gorilla trek in Uganda?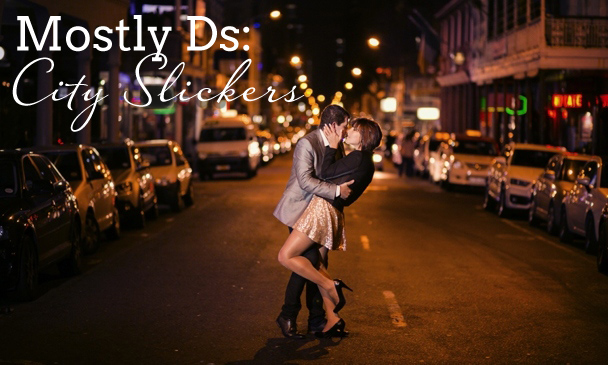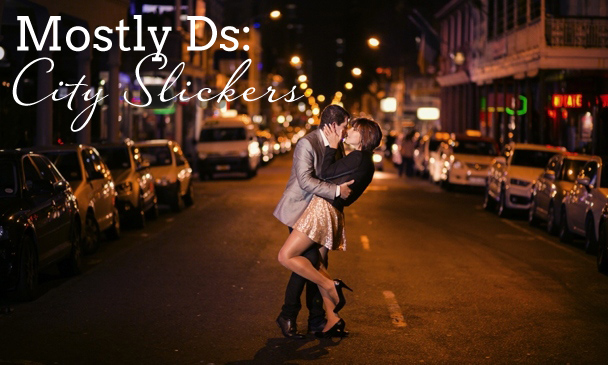 Forget those hiking boots – the only one getting a strenuous workout on your ideal holiday is the credit card. You're looking for a destination with glamour and pizzazz, with five star restaurants and a glittering nightlife. Jump on a flight and head for the bright lights of New York or Vegas, the European elegance of London, Paris or Madrid, or penthouse luxury in our very own Cape Town.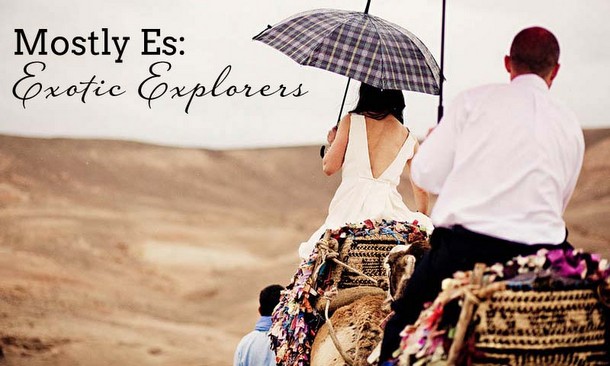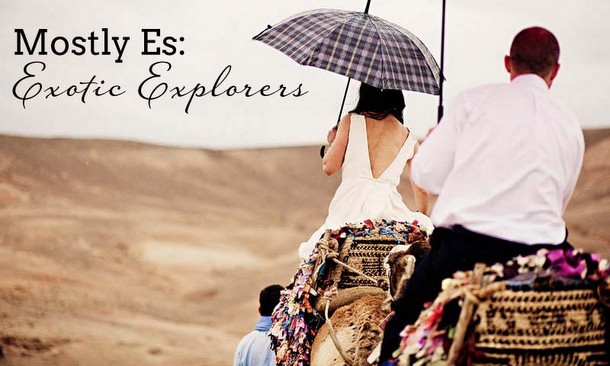 Off the beaten path is where you like to find yourselves, making new friends and sharing unique experiences that you'll be talking about for years. Cuba is one of this year's hottest destinations, or how about exploring charming Colombia, beautiful Bali, or the dunes of Namibia?


Hope this helps narrow down the honeymoon planning process and that you're feeling inspired to book that much needed R&R (rest and relaxation) time with your soul mate and future life partner!
Image credits (top to bottom): 1- Helene Havard on SouthBound Bride; 2- KT Merry/David Fittin via Style Me Pretty; 3- Mark Engelbrecht on SouthBound Bride; 4- In Love In Italy via Bridal Musings; 5- Moira West on SouthBound Bride; 6- Andreas Holms via 100 Layer Cake
This is a collaborative post