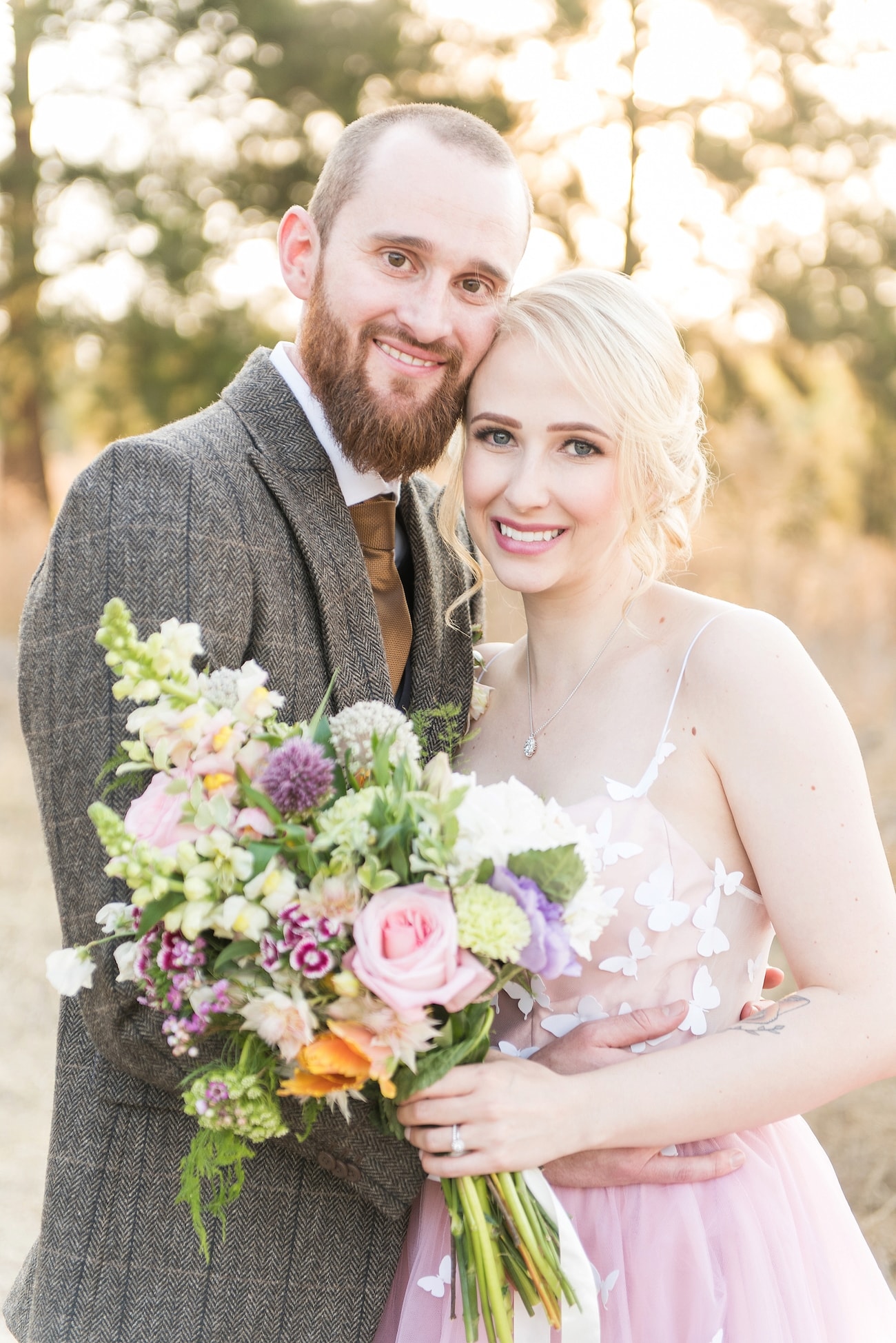 This wedding is a delight, start to finish! A palette that's like a breath of spring air (even though it took place in winter) – pastels and brights all mixed in like a meadow of wildflowers. A blush beauty of a wedding dress that's as whimsical as they come, covered as it is with tiny butterflies (and if you've ever been into a butterfly house you'll know what a magical experience that is, so I just love this idea!). Bridesmaids in glittering rose gold, an aisle lined with flowerpots, a groom in fashionable tweed, hanging flowers, watercolour stationery, bunnies…! Amy and Mark's gorgeous big day had all of it and was filled with colour and love, right down to the shower of confetti that rained down on them as they took their first steps to music as husband and wife. The wonderful Jack and Jane were there to take these fantastic pictures!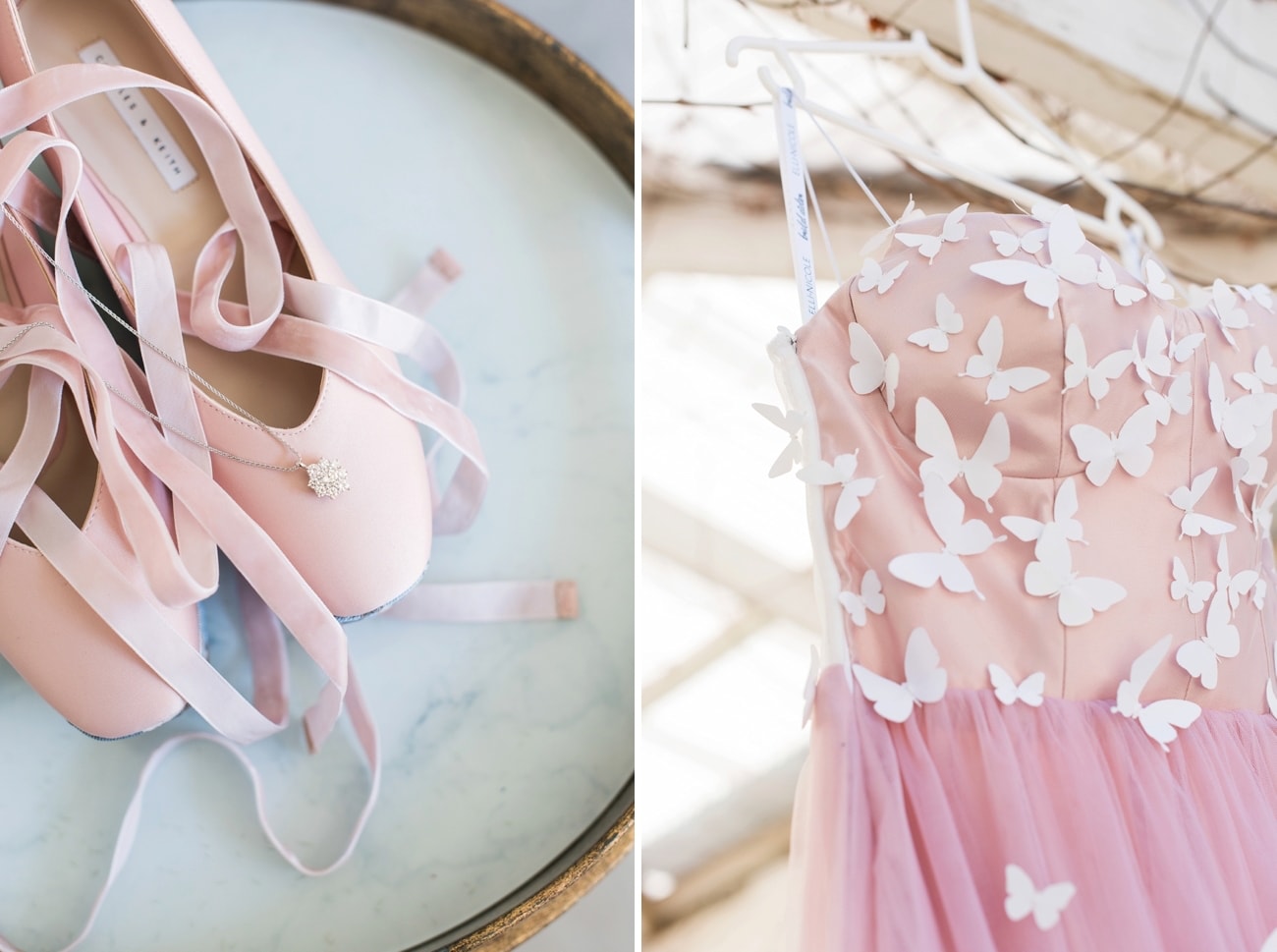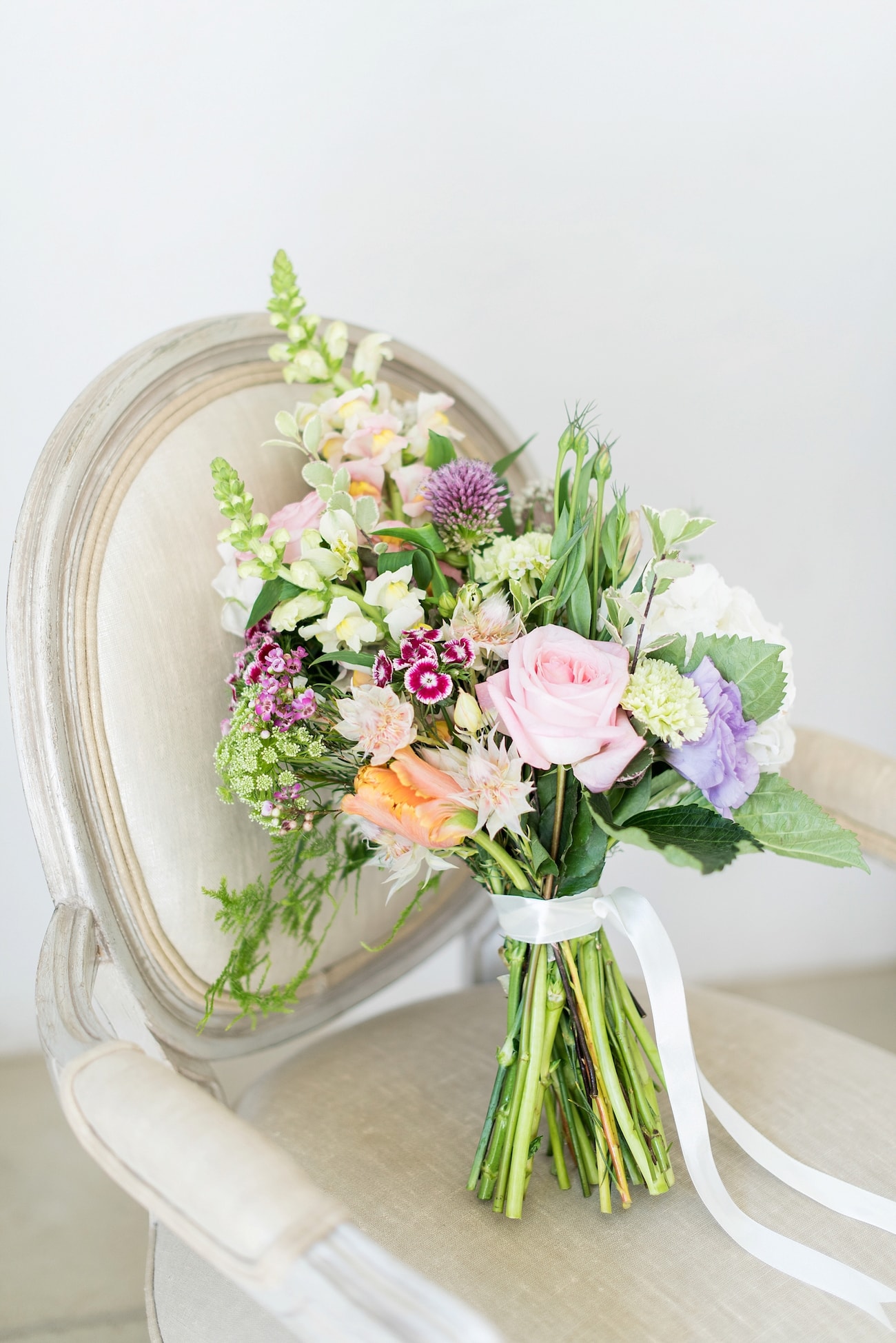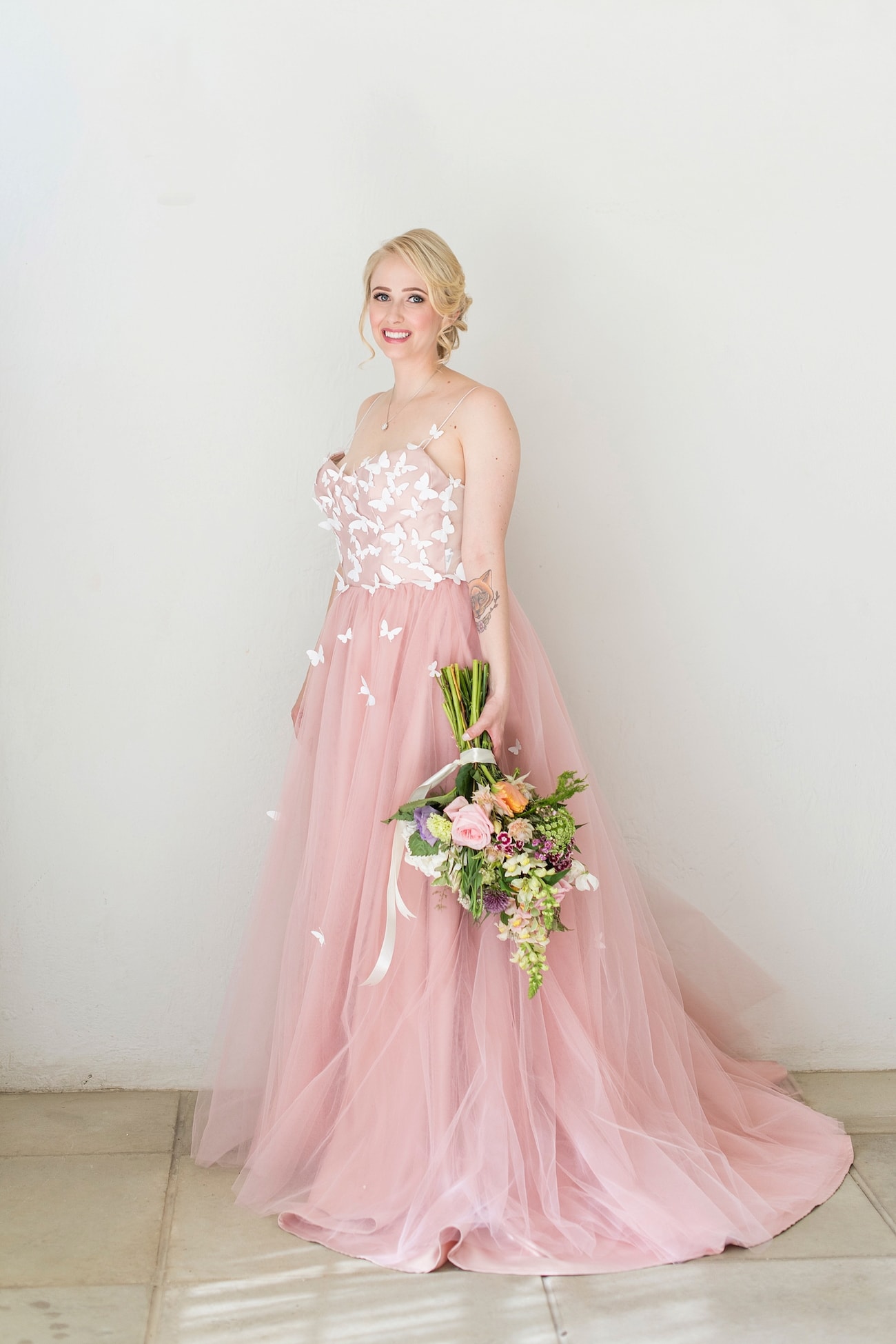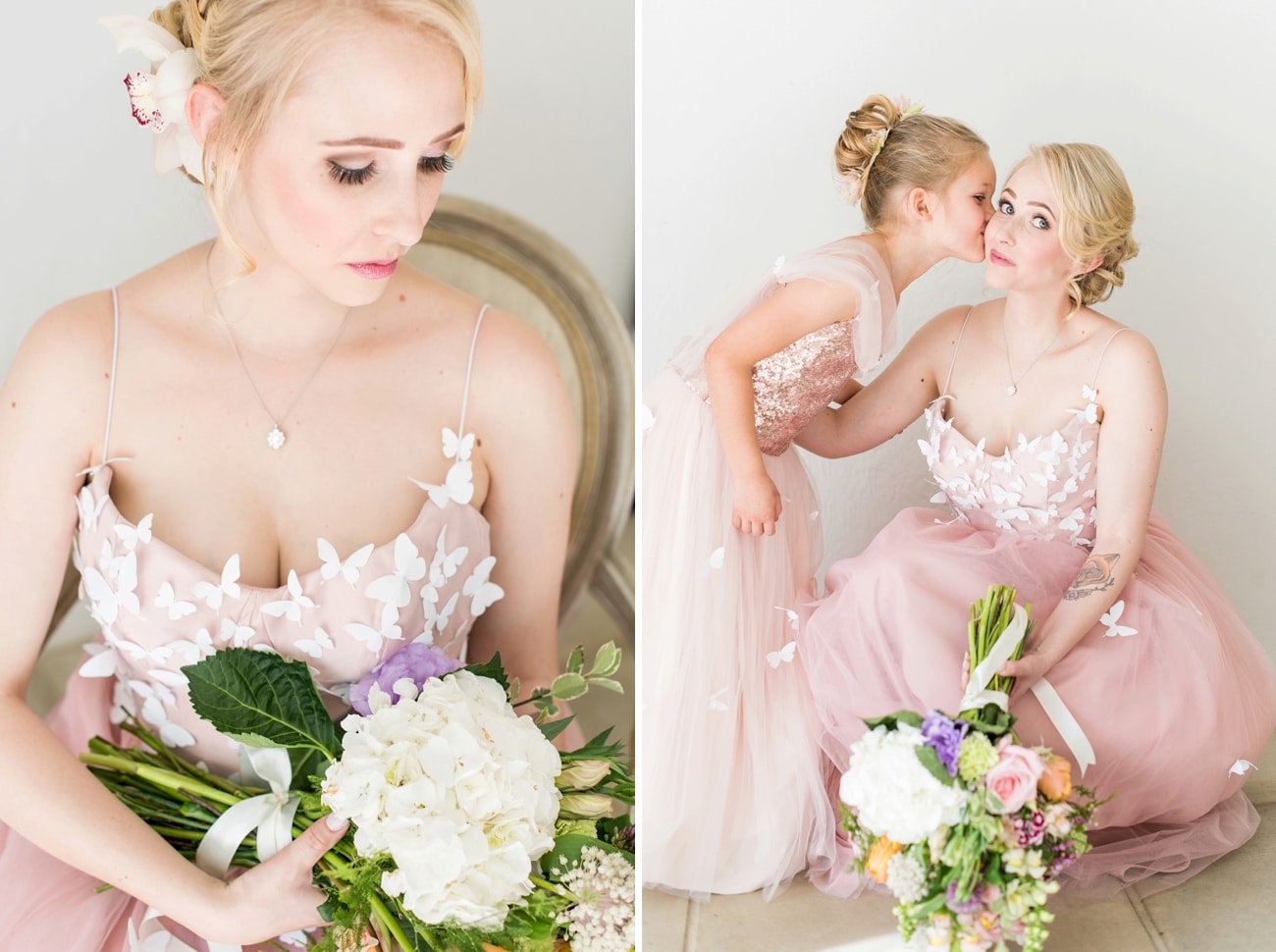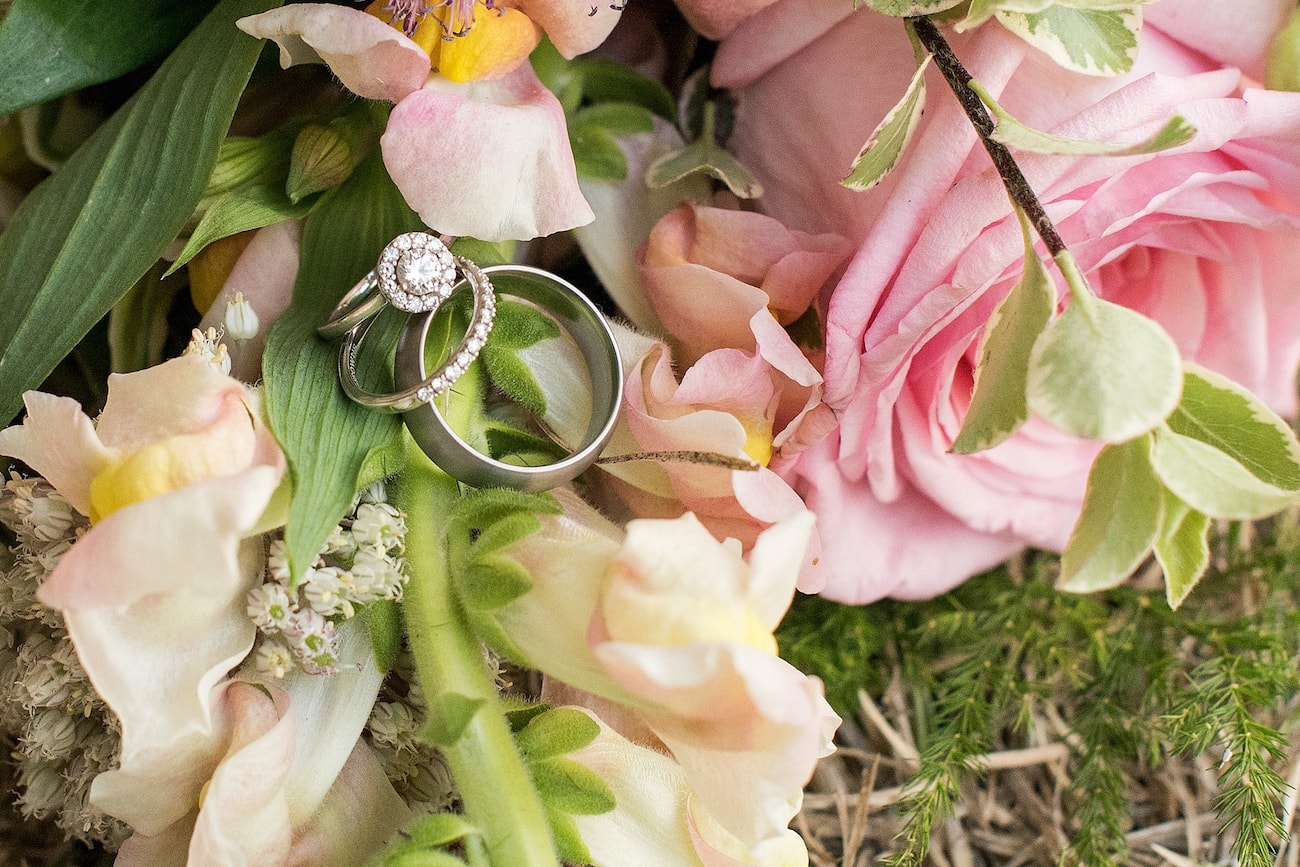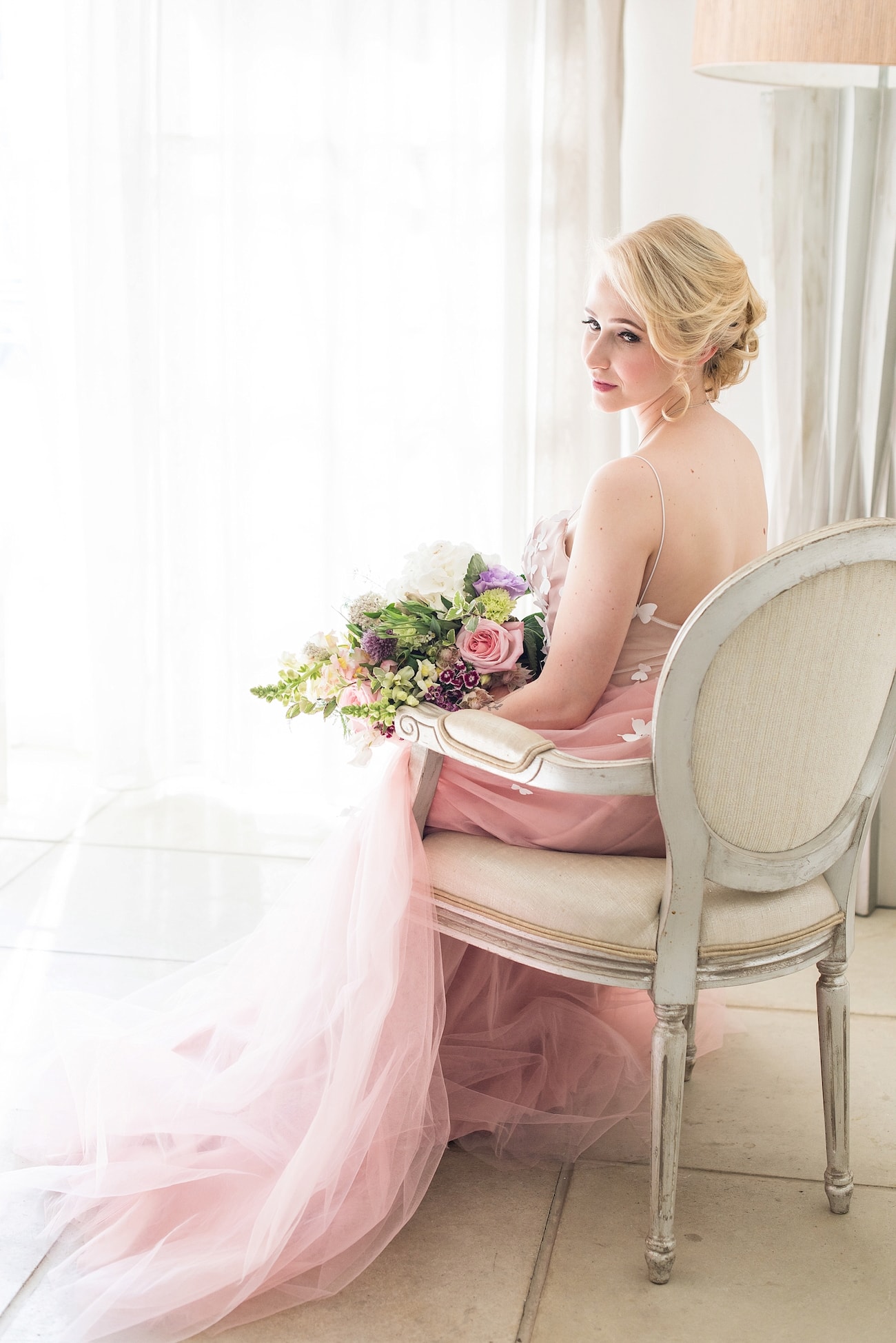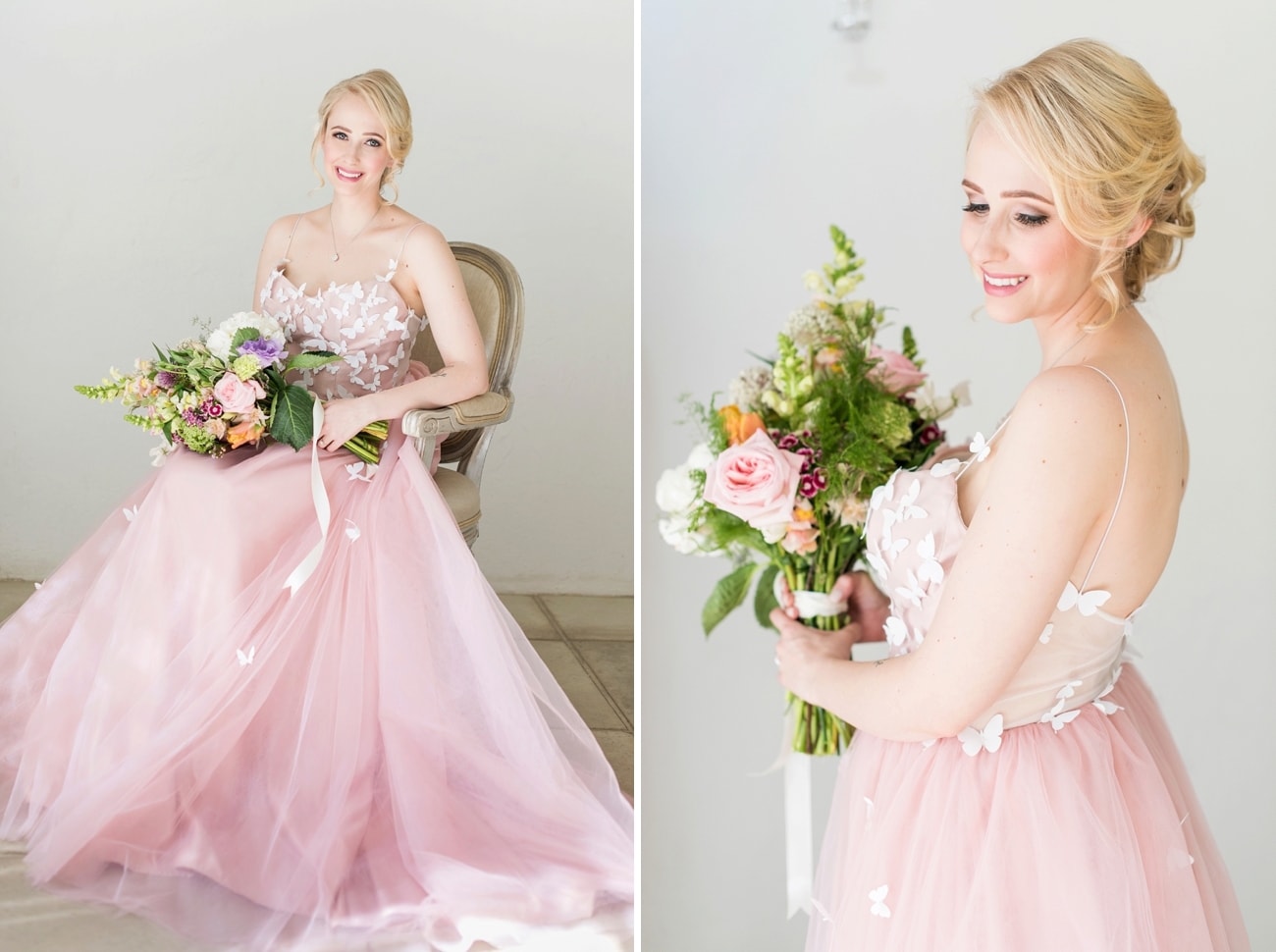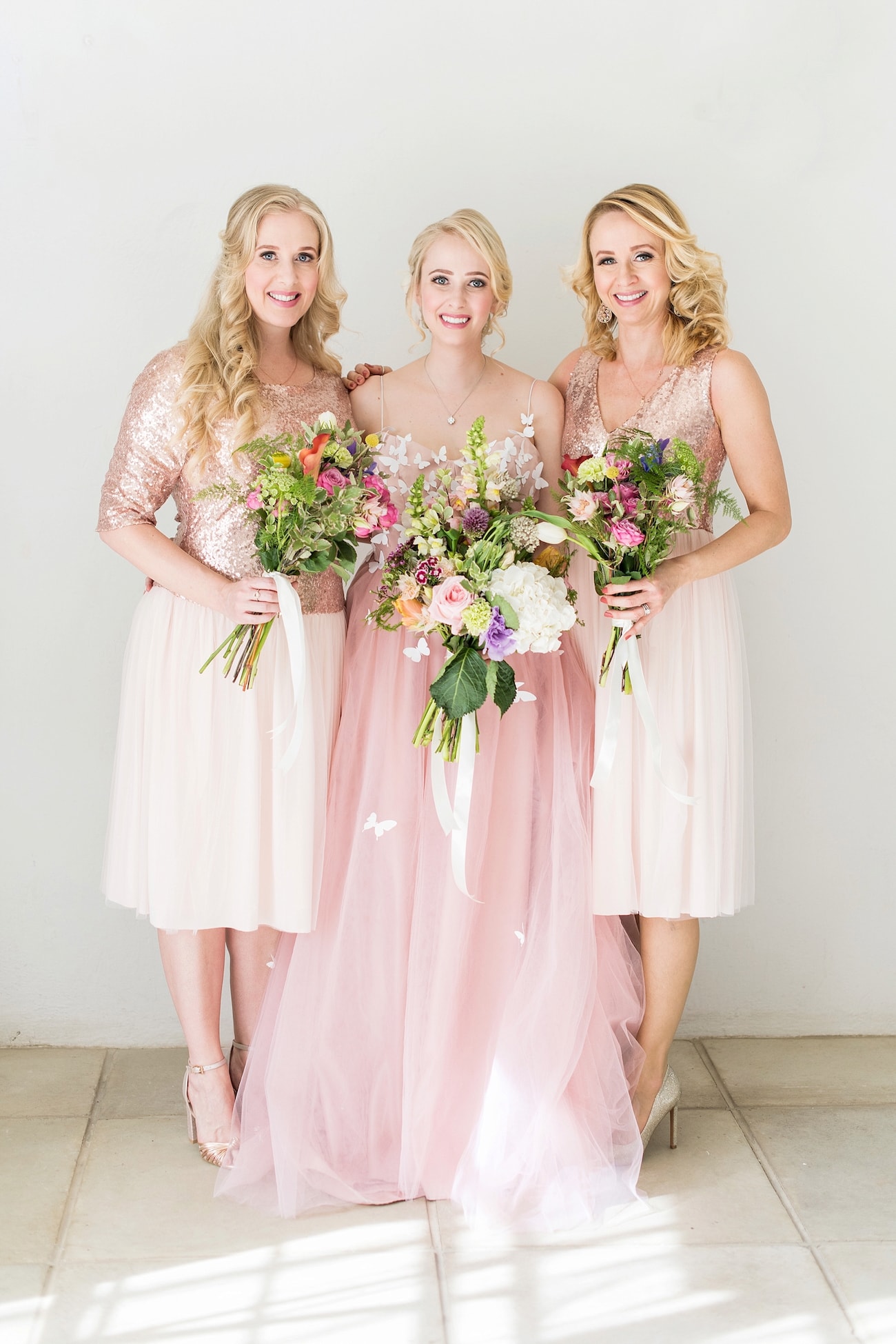 Love Story
We both studied law at the University of Johannesburg. Mark says he had noticed me around campus and in the law library. I was oblivious to his existence. One night we were each asked to be the respective wingmen to our friends going on a date. When Mark saw me in the club, he confidently walked up and asked if I recognised him, to which I bluntly responded "no". He has been vying for my affection ever since!
The Proposal
Awkwardly, at the Valley of Desolation in Graaf Reniet! The view was exceptional, but the viewpoint was much busier than anticipated. Mark was hustling around from rock to rock trying to find a quiet spot to pop the question. It turned out to be the happiest day of my life and my face hurt from smiling.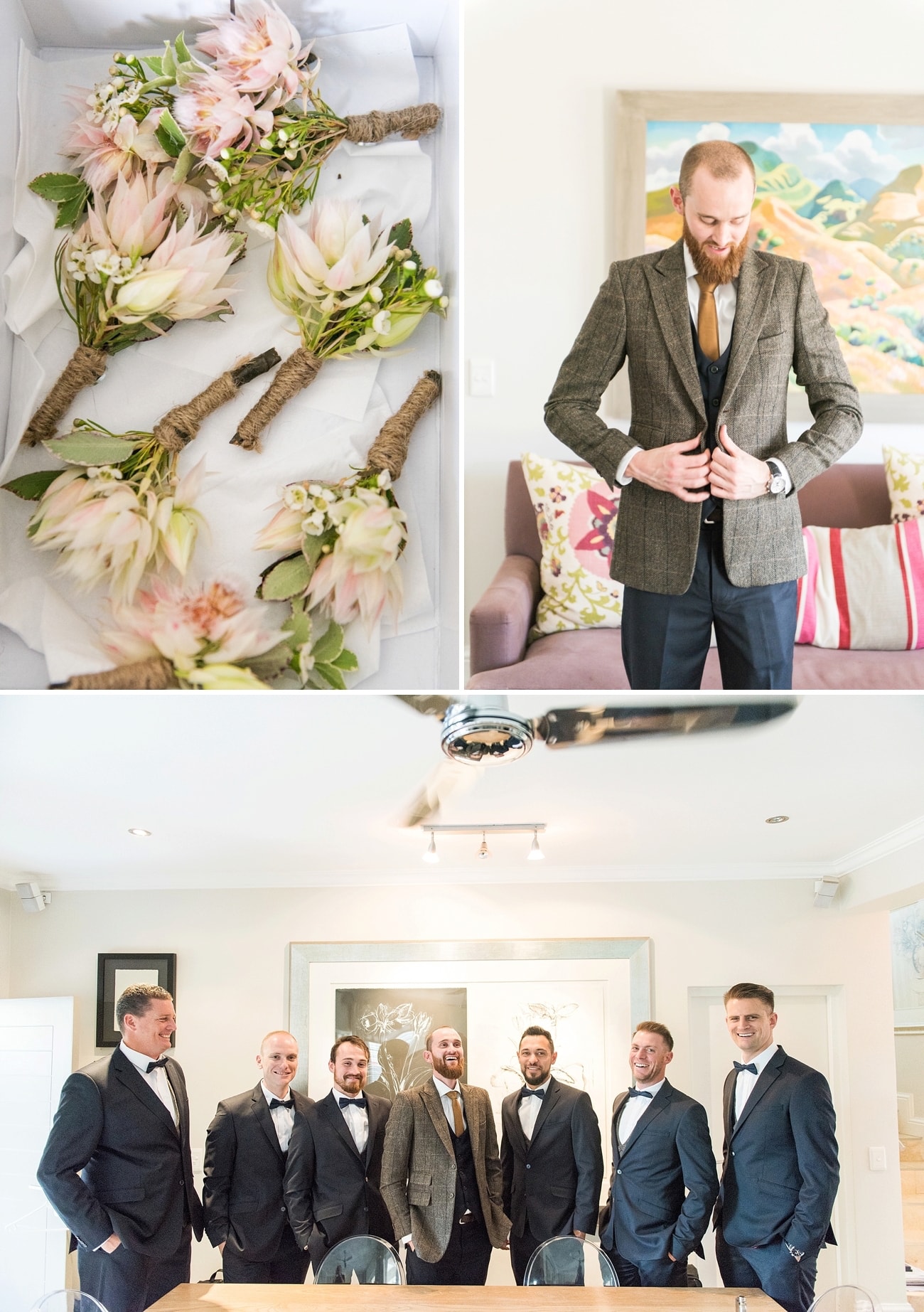 The Venue
We had recommendations from two friends who work in the wedding industry to look at White Light. It was the first and only venue we visited and fell in love with it straight away. We loved the blank canvas it presents and the wide open, clean spaces around. The natural light is also exquisite.
Wedding Style
The colour scheme for the wedding was ALL the colours. With White Light being so beautiful and white, we decided to have a very broad colour spectrum. The flower arrangements were very colourful, with lots of green accents to keep the crisp, fresh look going. There wasn't really a theme, just beautiful flowers in every hue.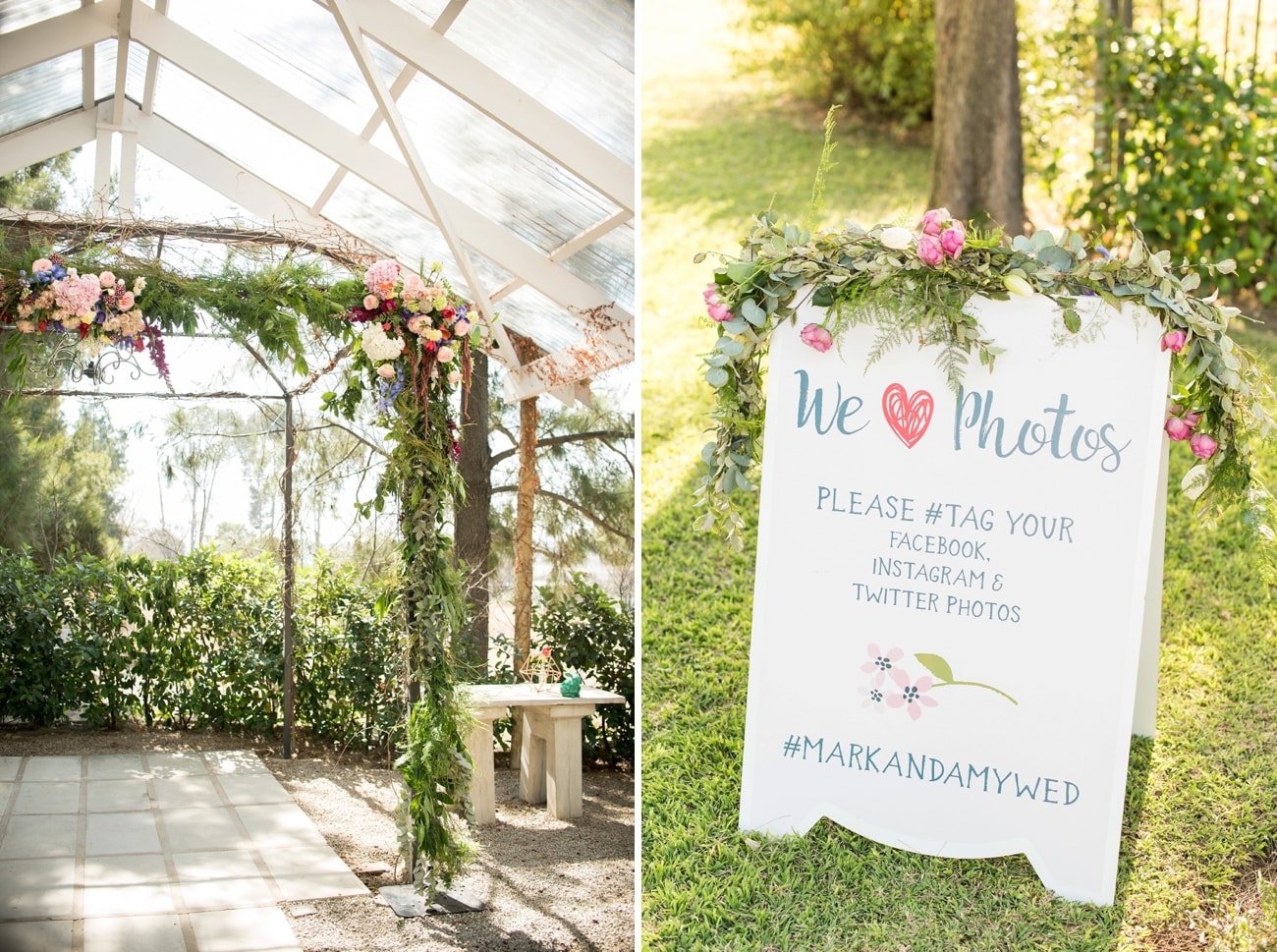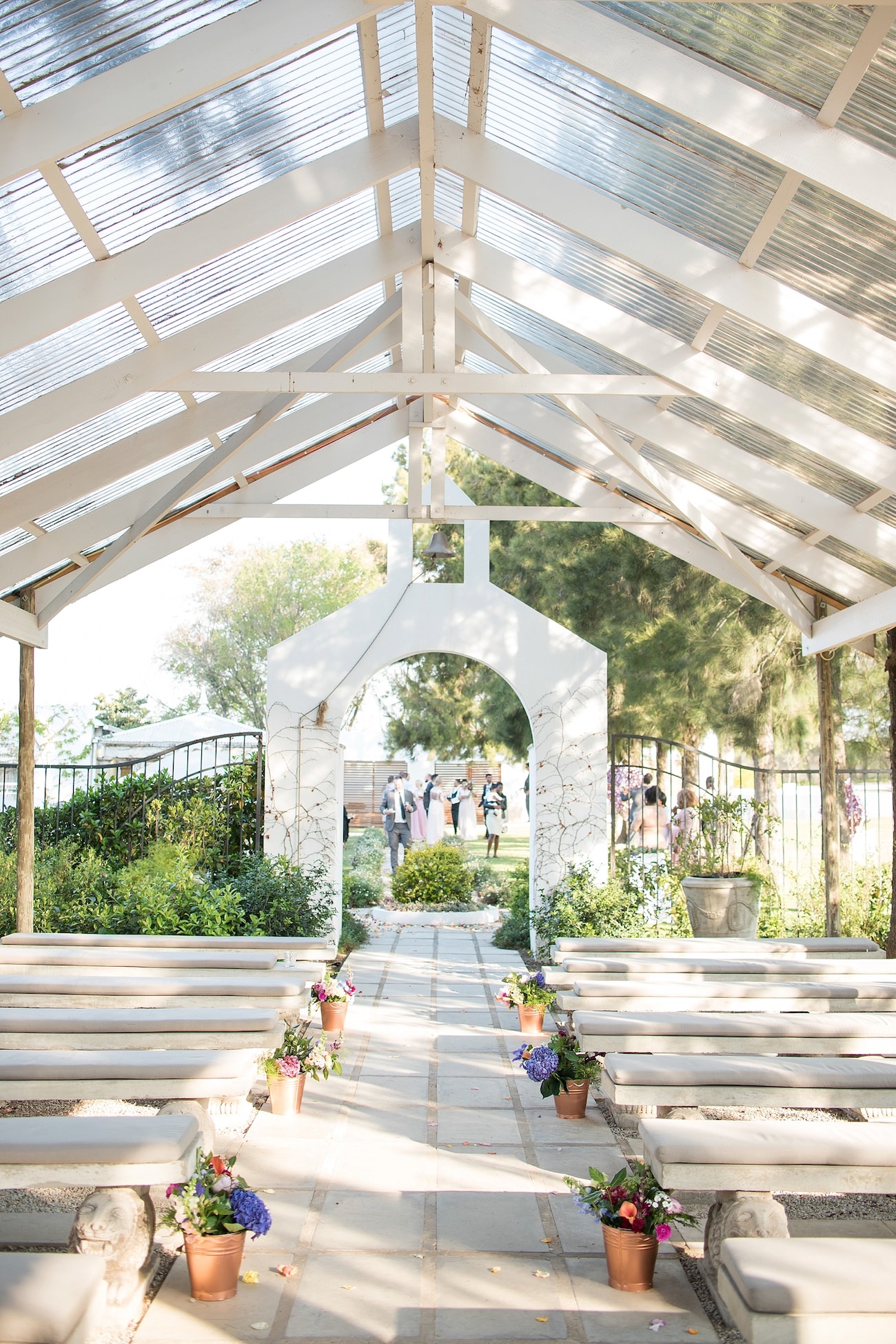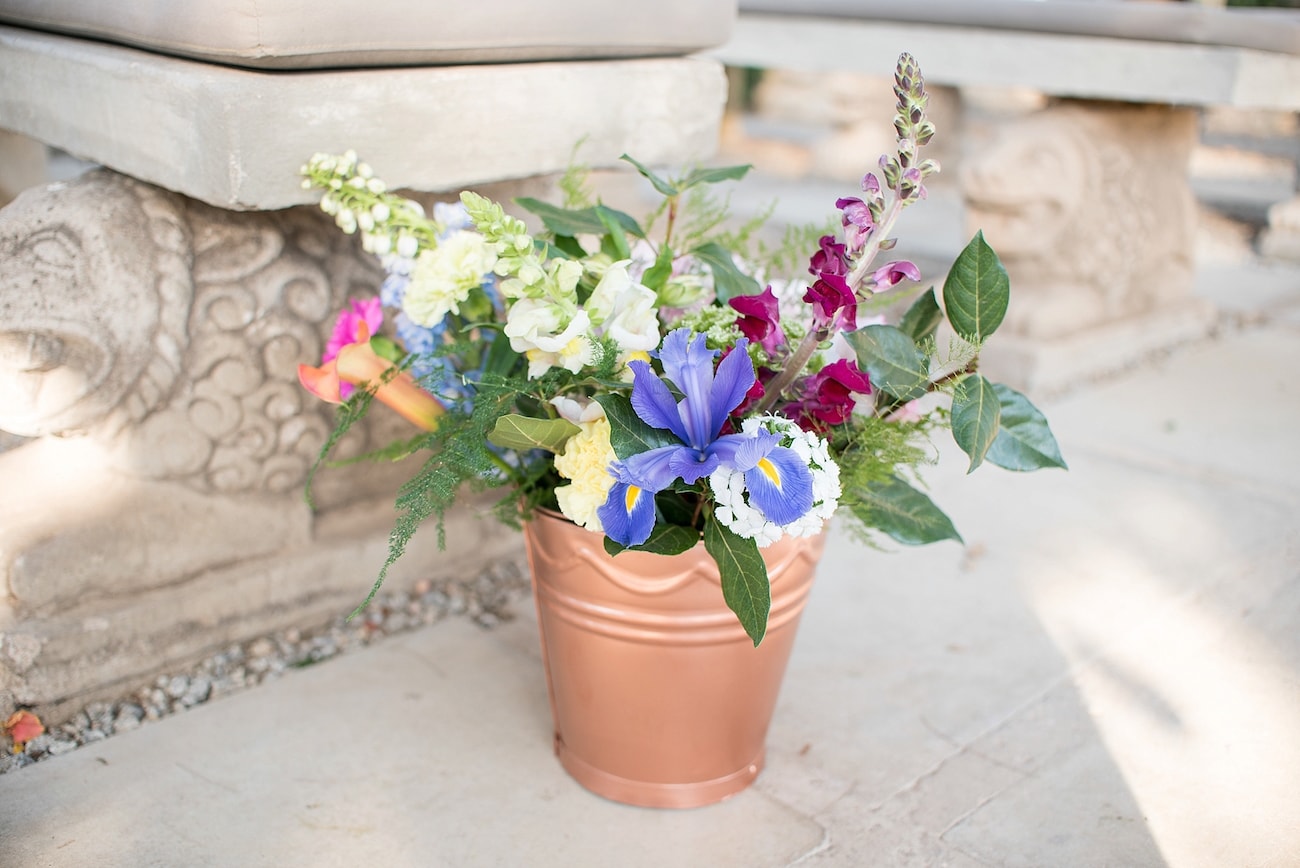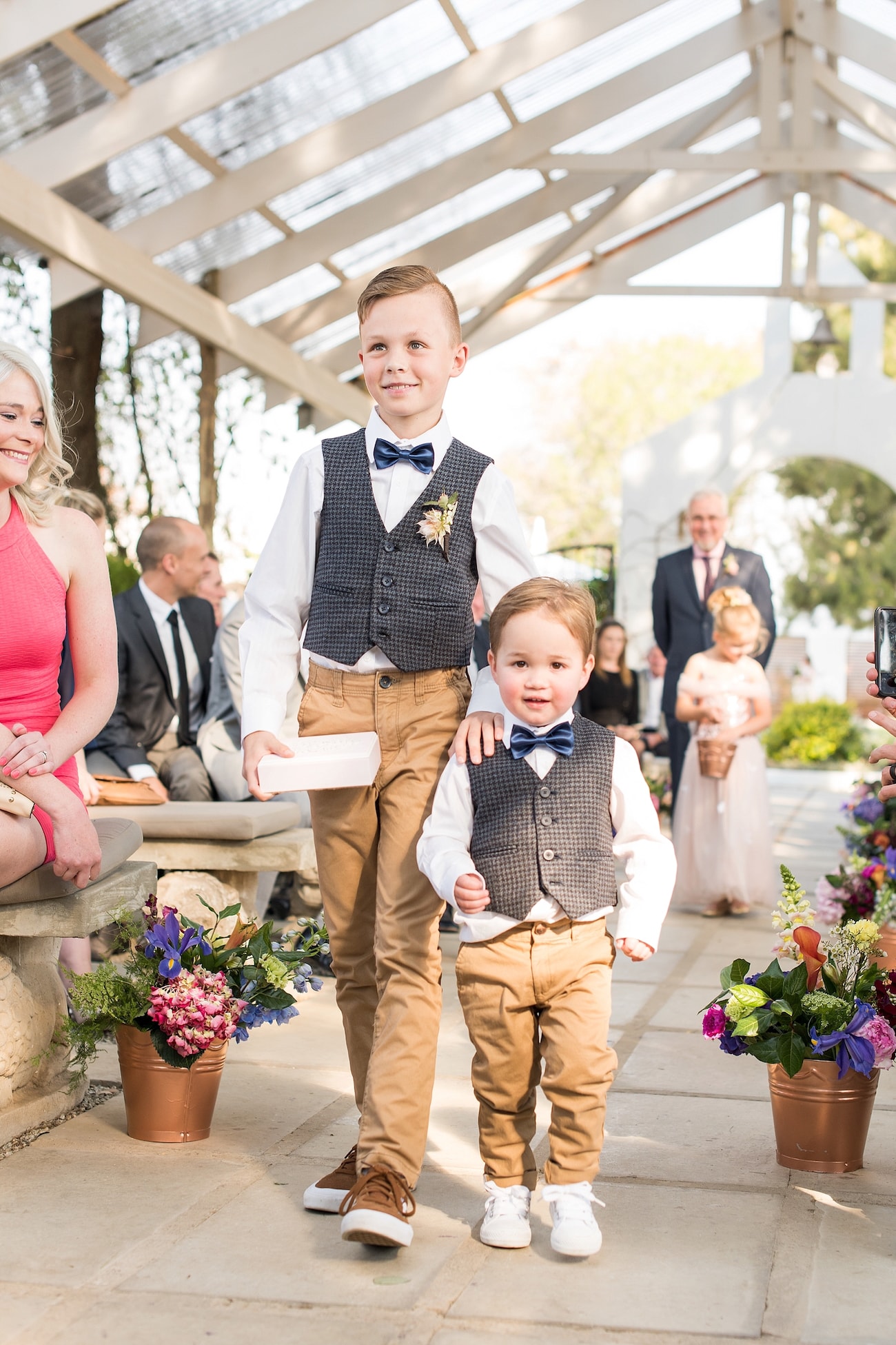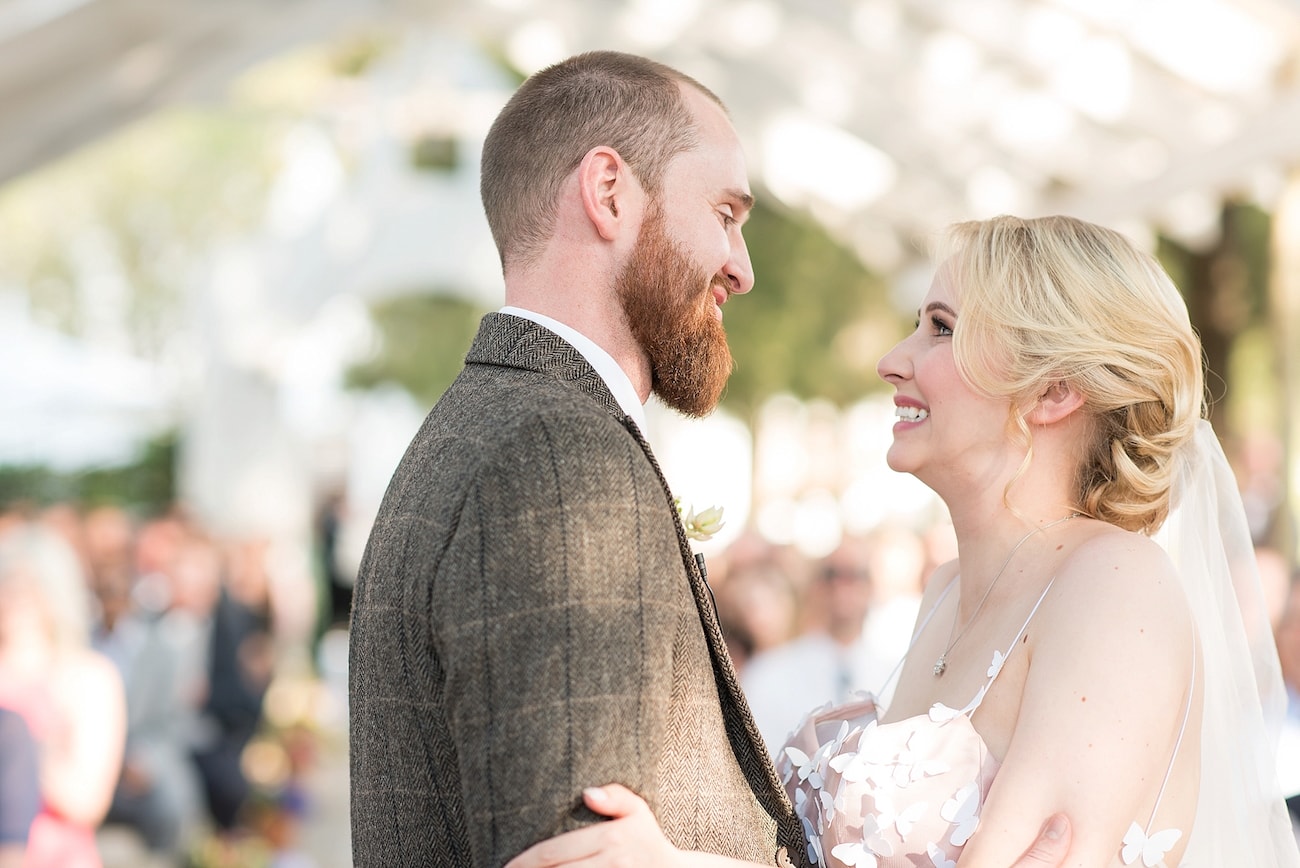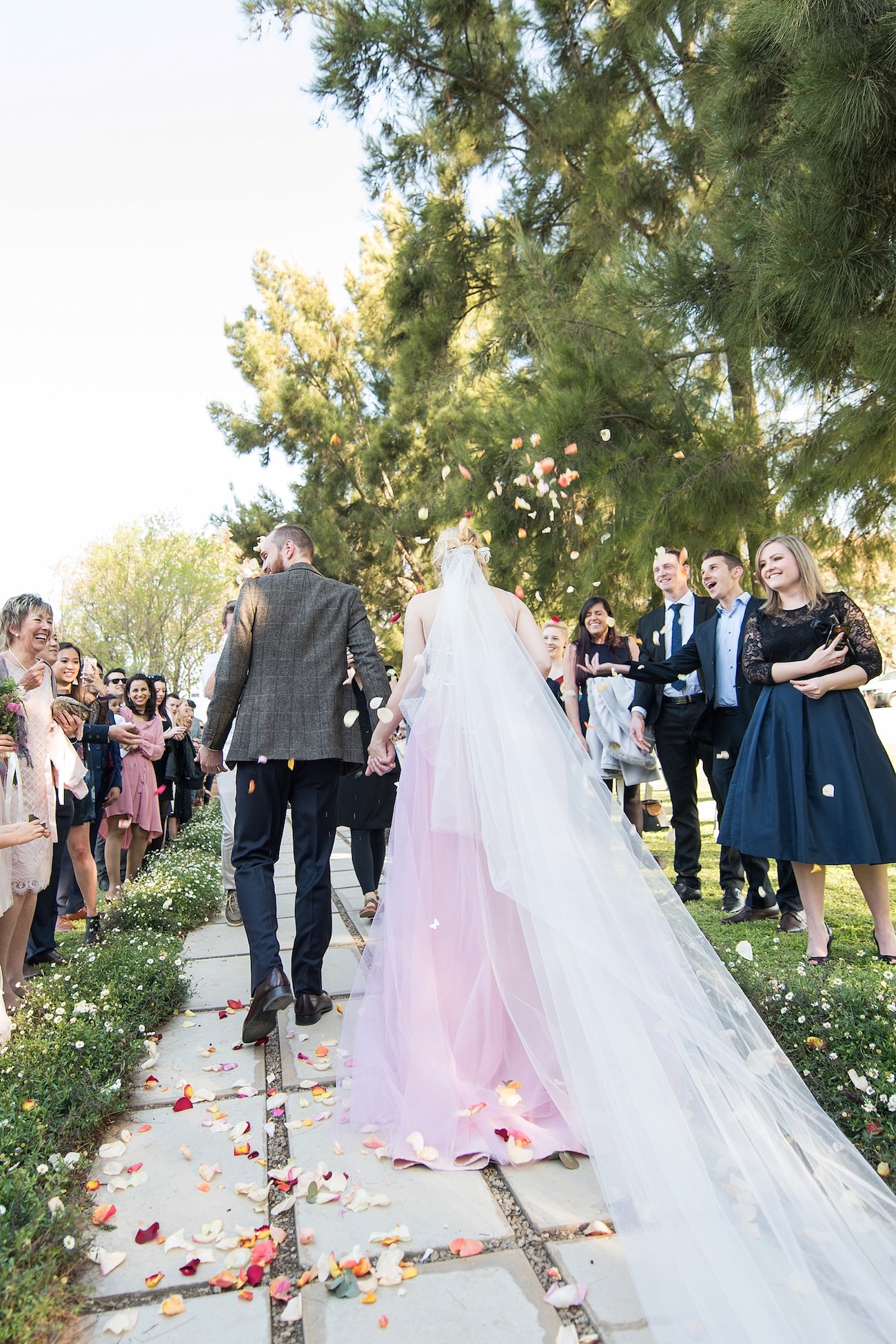 Wedding Details
While the wedding planning was taking place, my mom was diagnosed with dementia and I wasn't sure if she would make the wedding. The green bunnies which were placed on all the tables were a tribute to her, as my parents have traditionally exchanged green bunnies as an anniversary gift. The invitations were another of our favourite aspects. They were whimsical, not too serious and beautifully crafted. We loved the illustration of us and our pets! We included the Mexican tradition of pinatas in our wedding, which was a massive hit with the younger children and kept them entertained for quite some time!

DIY Elements
The green bunnies mentioned above were hand crafted. We purchased plain white bunnies from a pottery store and my uncle spray painted and varnished them that beautiful green. Some of our guests have kept the bunnies as mementos. My dad assisted with the design of the wedding signage and seating arrangements and my best friend designed the invitations. We are blessed to be surrounded by such talented creatives.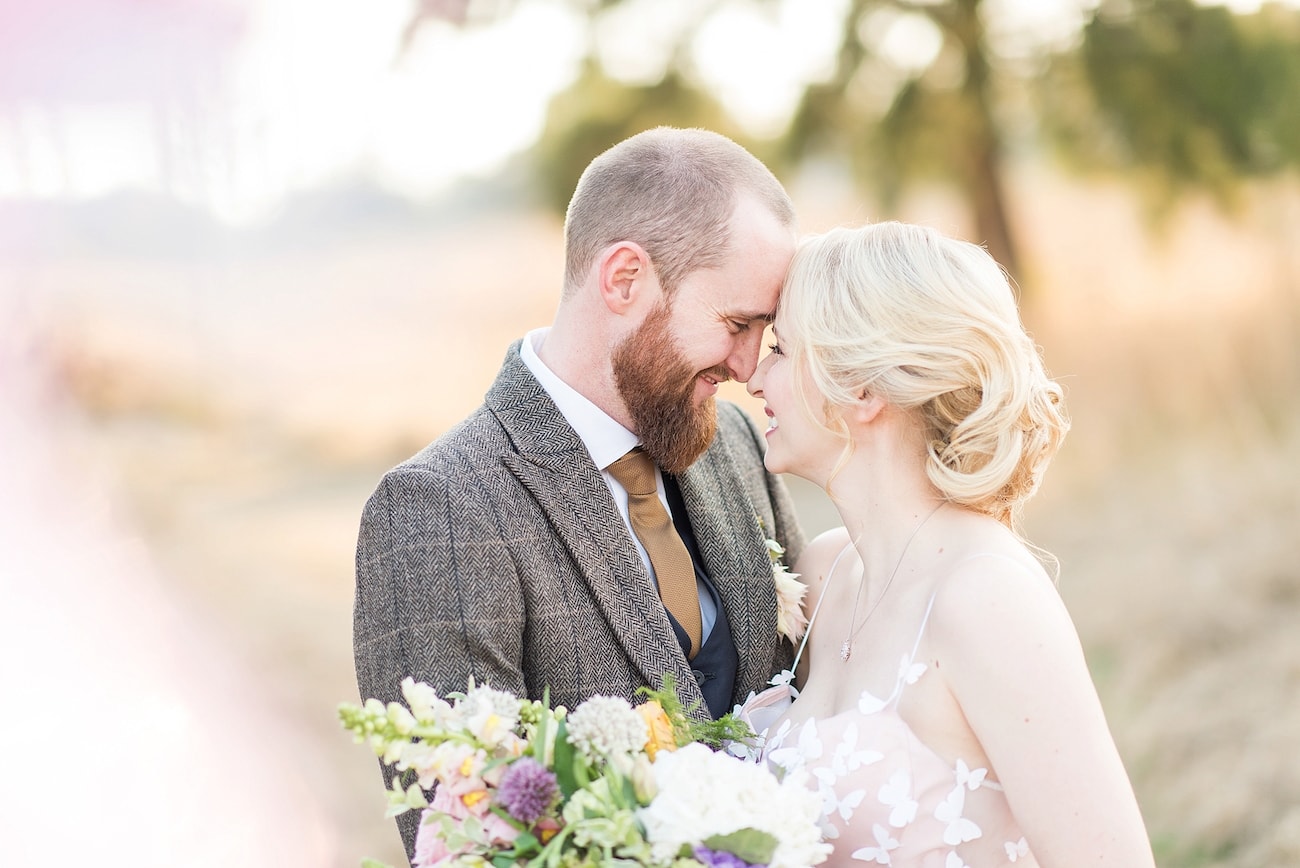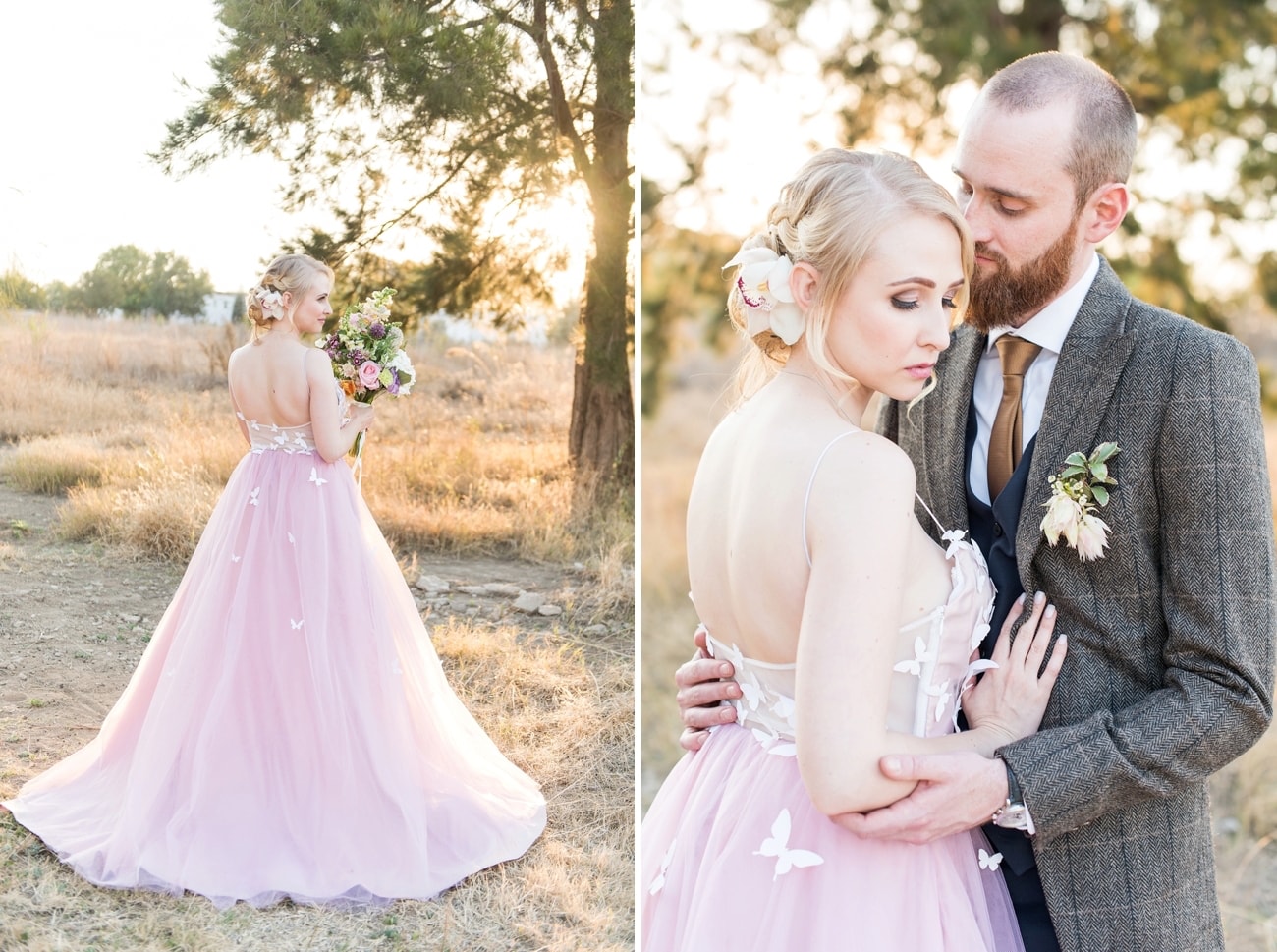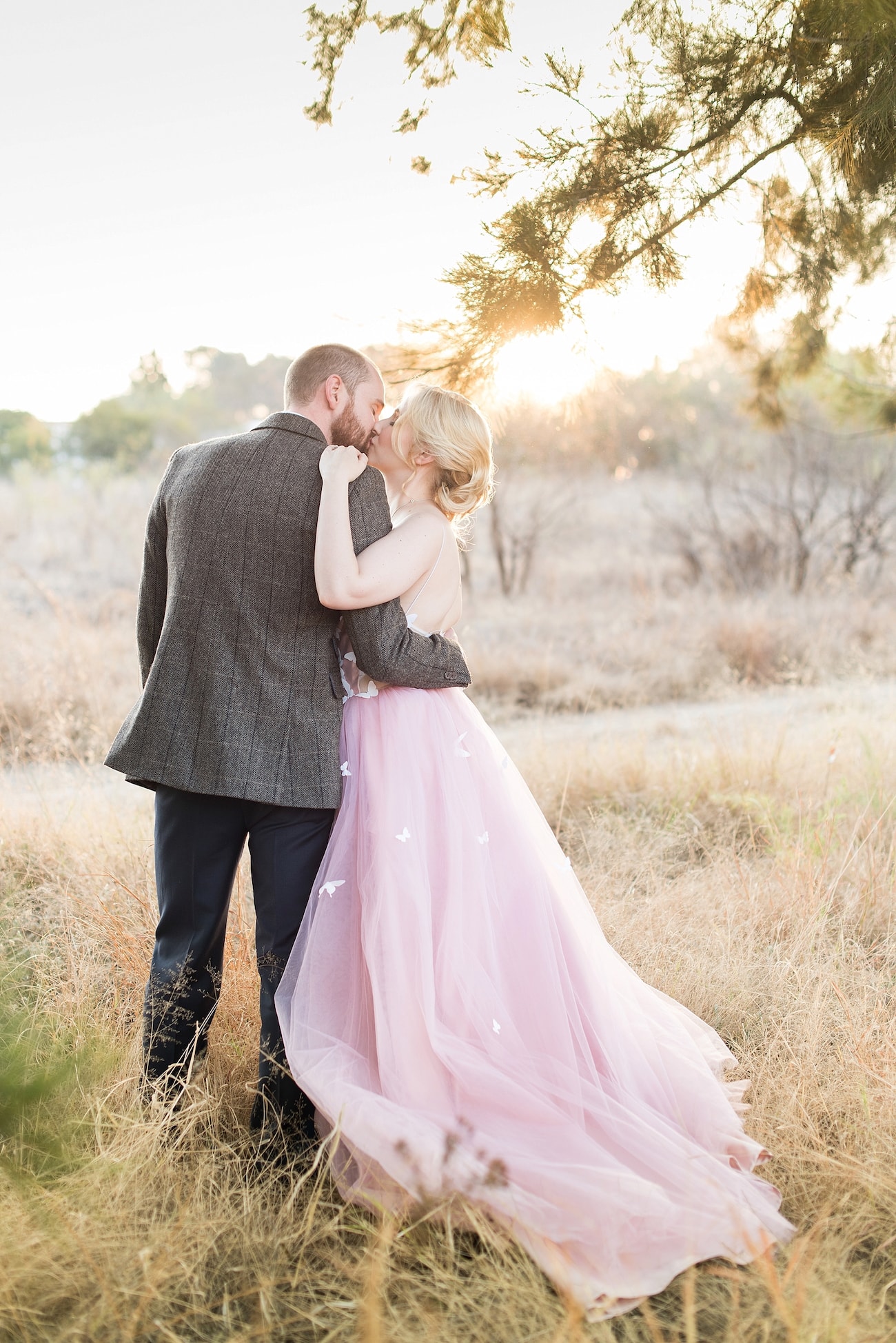 The Dress
I saw a picture on Pinterest of a white, slim fitting wedding gown with butterflies on it. I fell in love. However, I knew I wasn't going to find a gown like that on the racks. I met with Elli-Nicole and she helped make my dream a reality. We took the idea of the butterflies and made a blush pink fantasy dress that suited my curves.
The Bridesmaids
I had five bridesmaids. I chose the colours nude and rose gold as it would suit all of their different skin tones. They could choose whichever style they wanted in the given material. I wanted them to feel comfortable, confident and fabulous.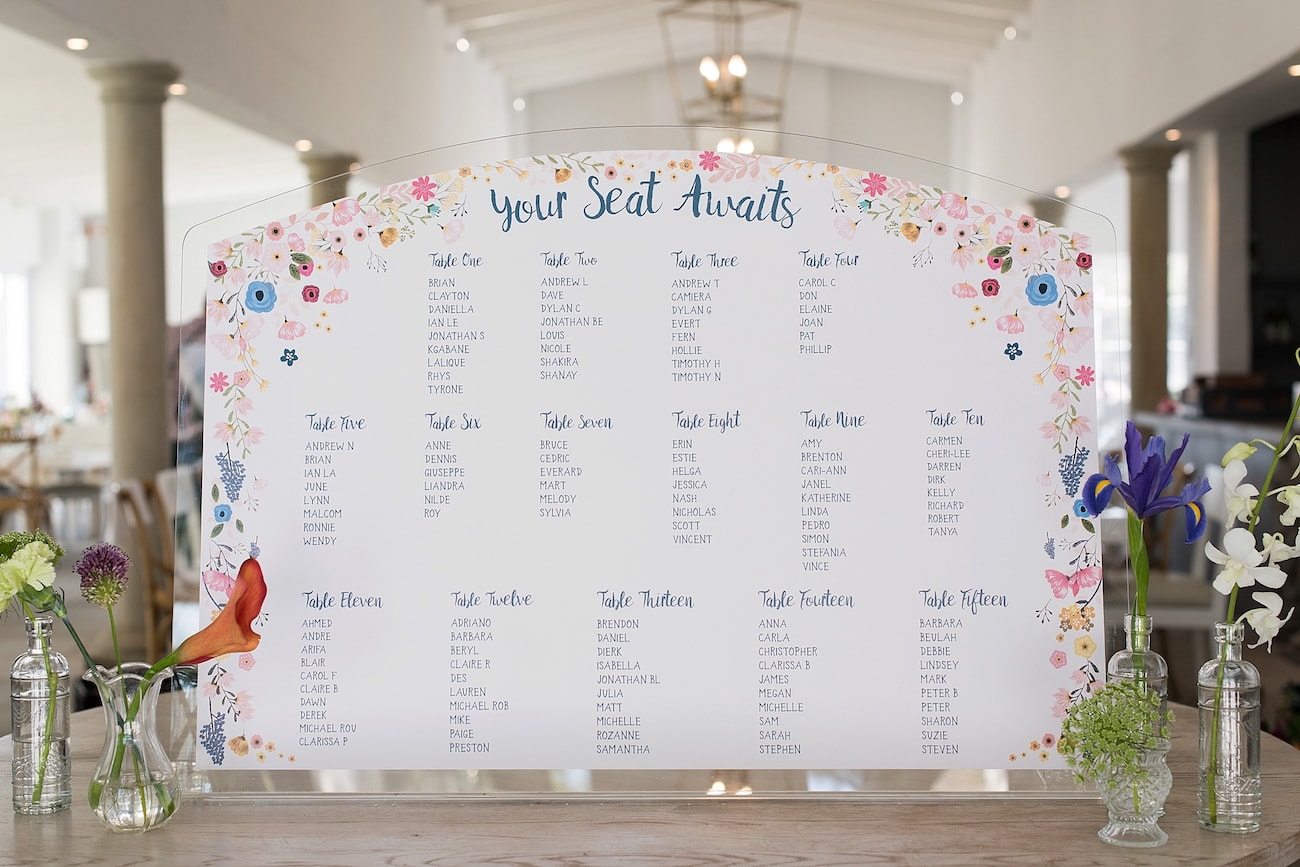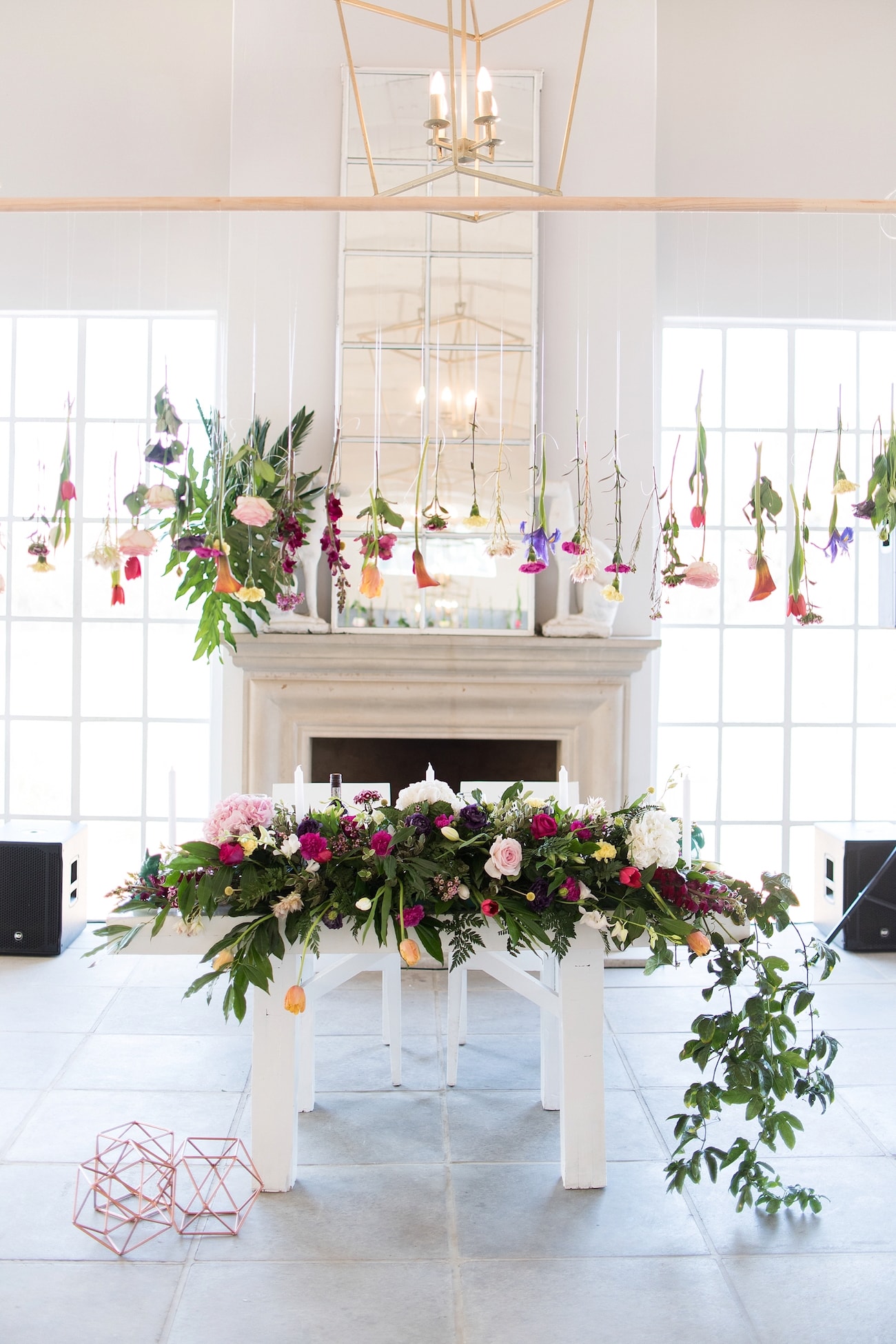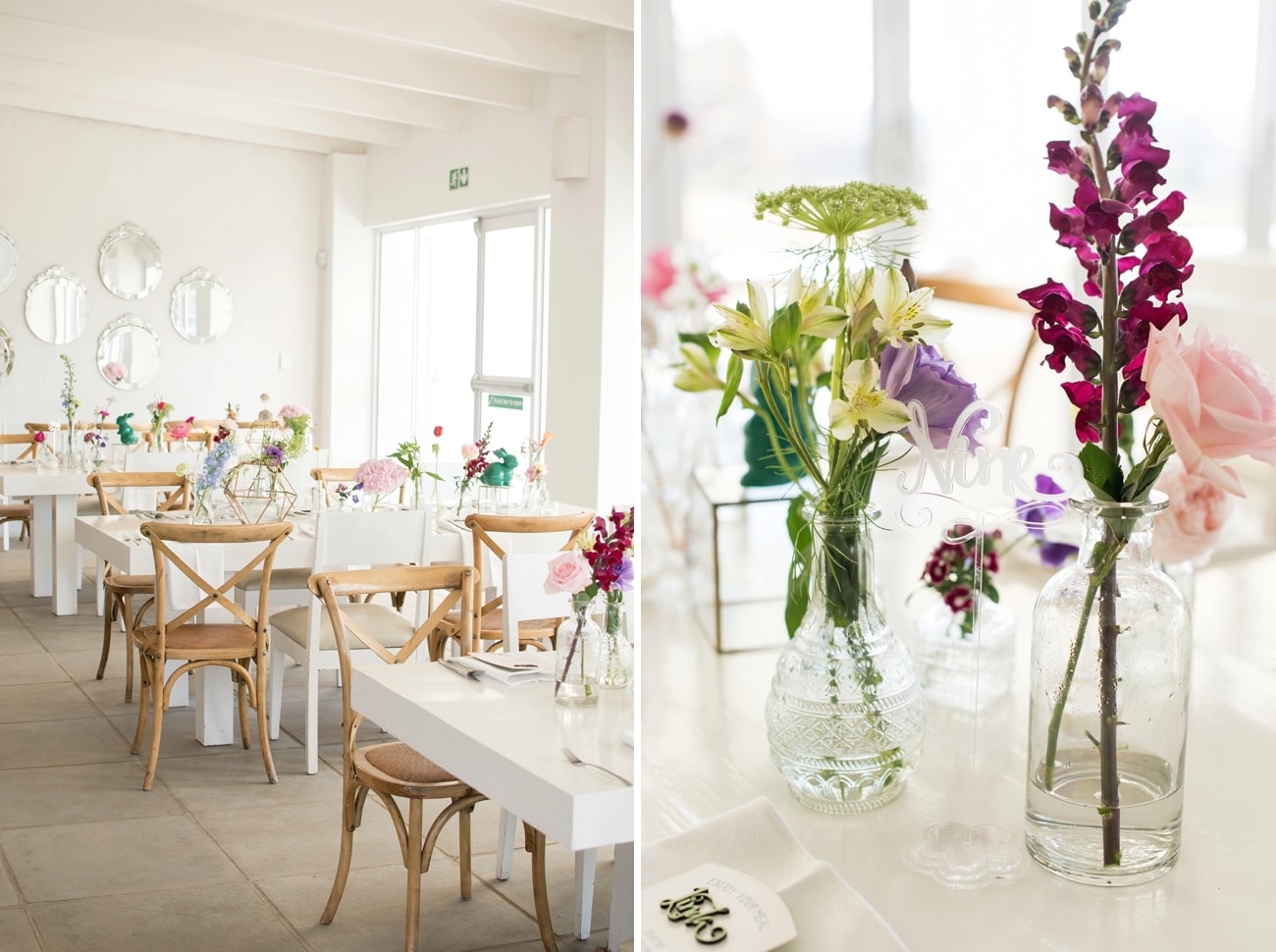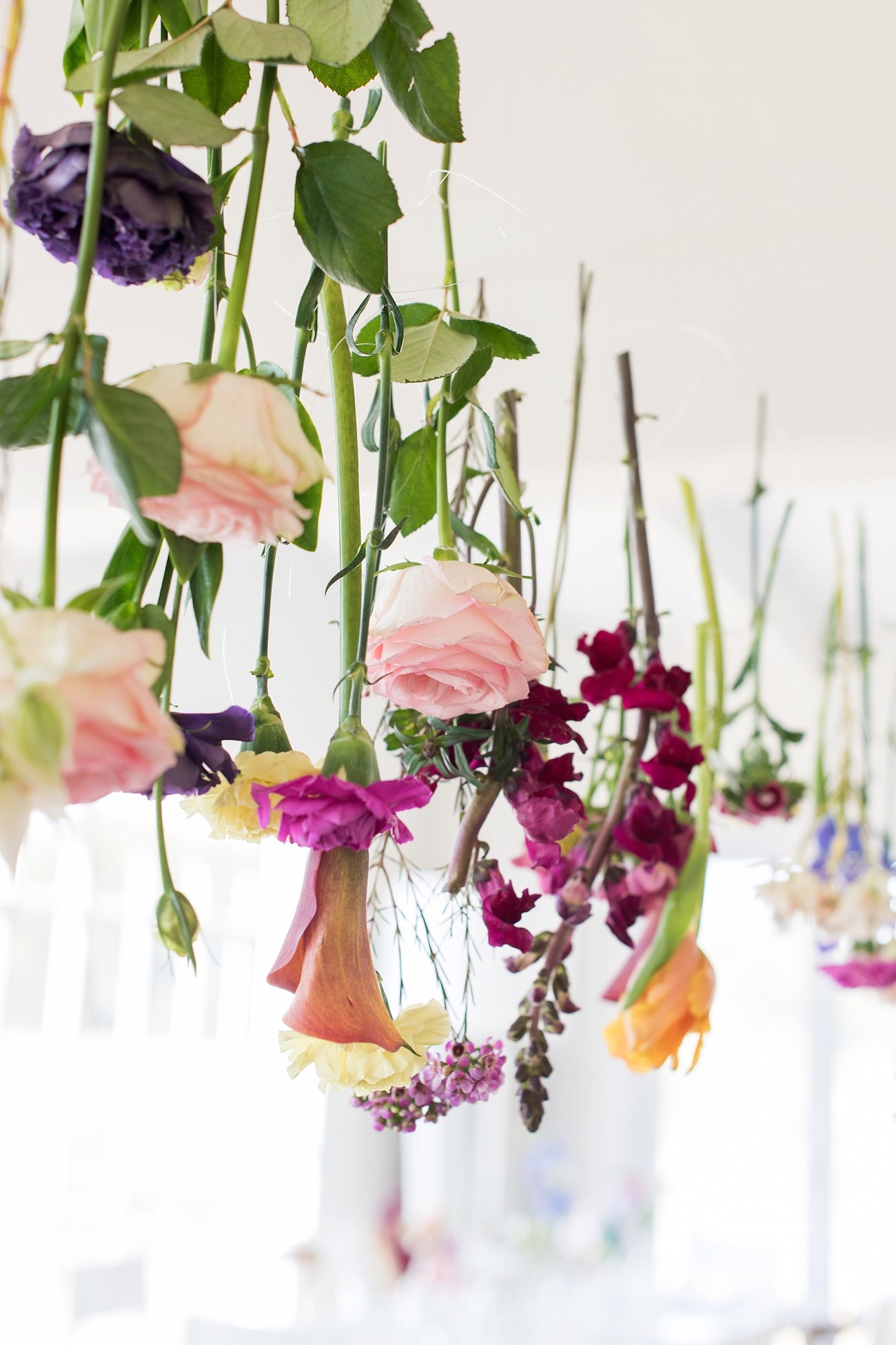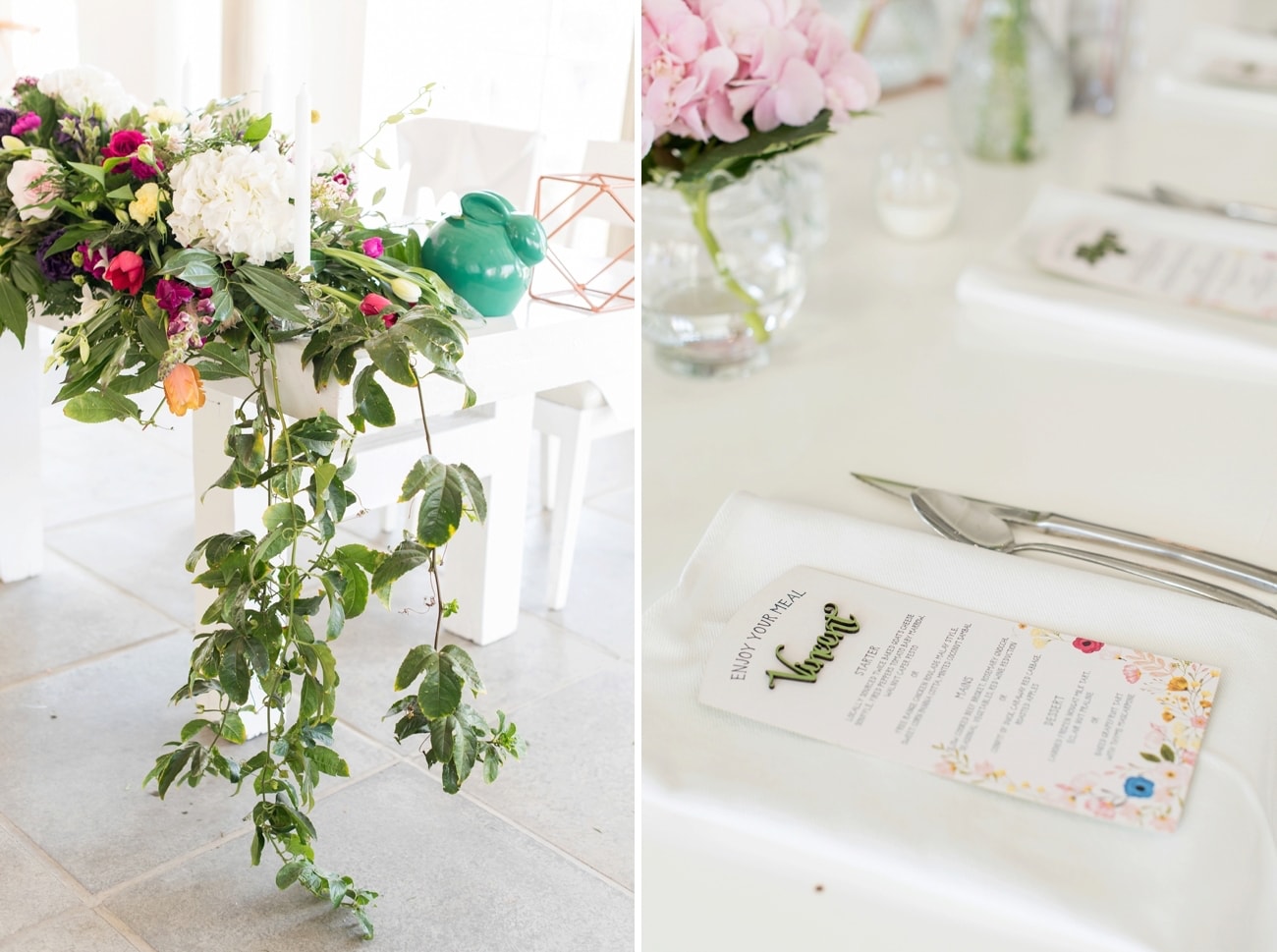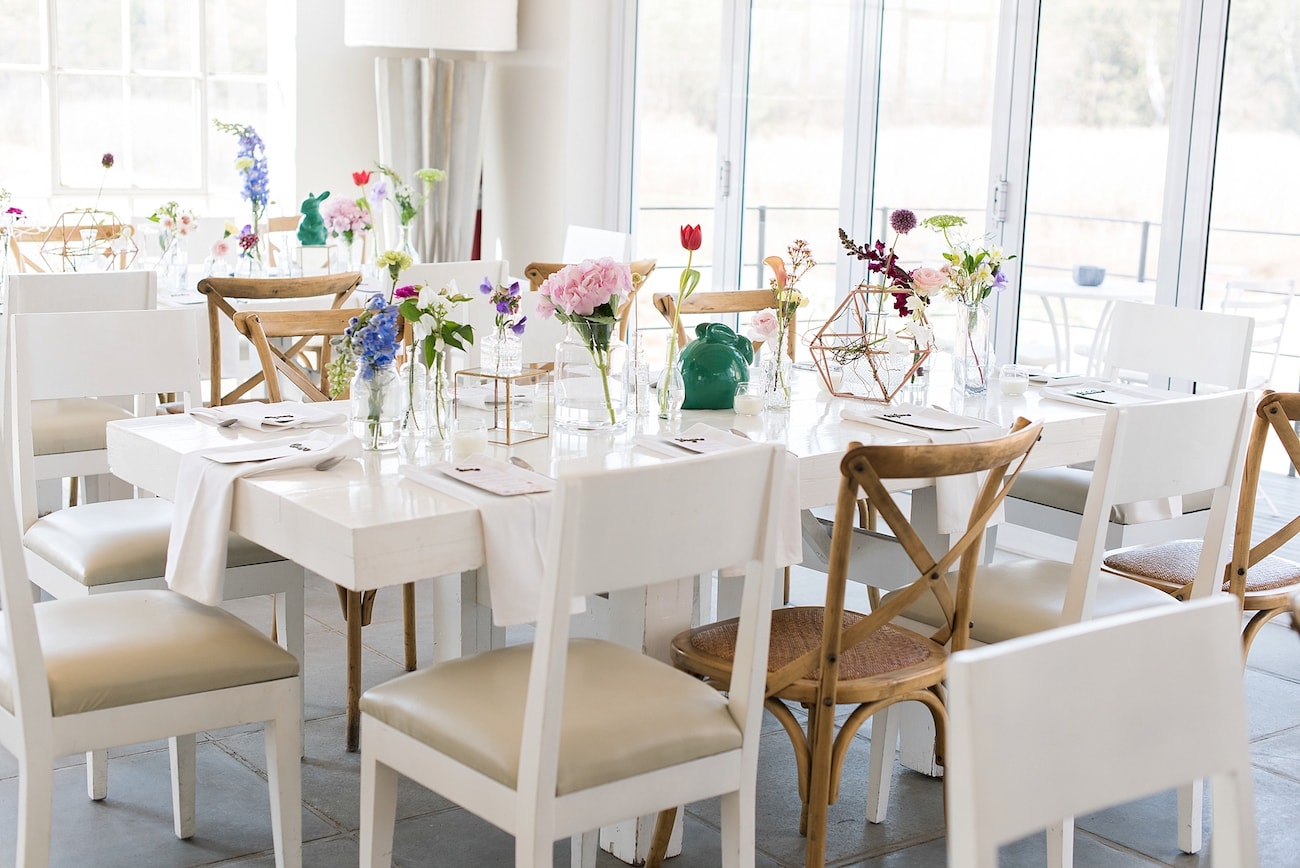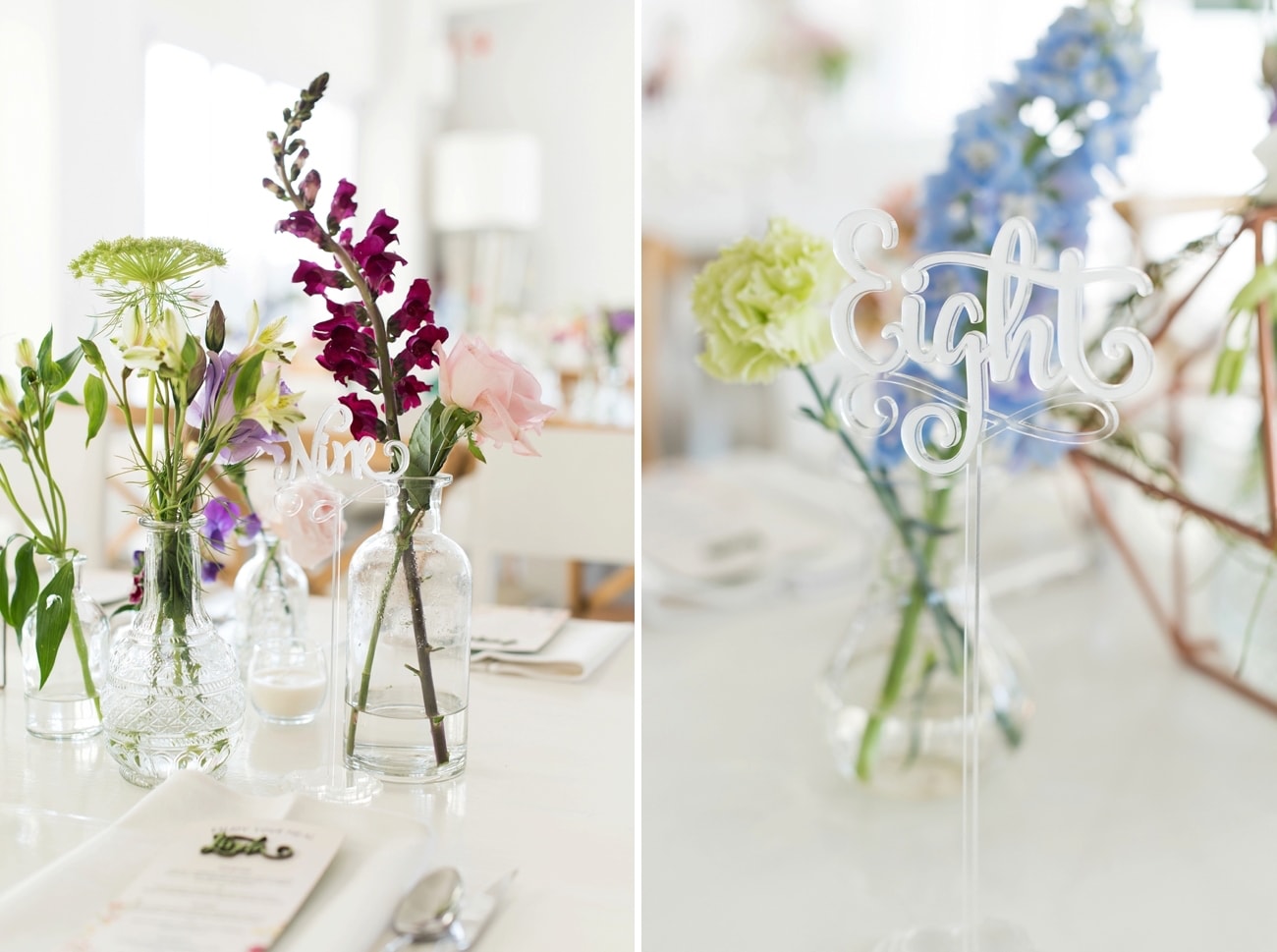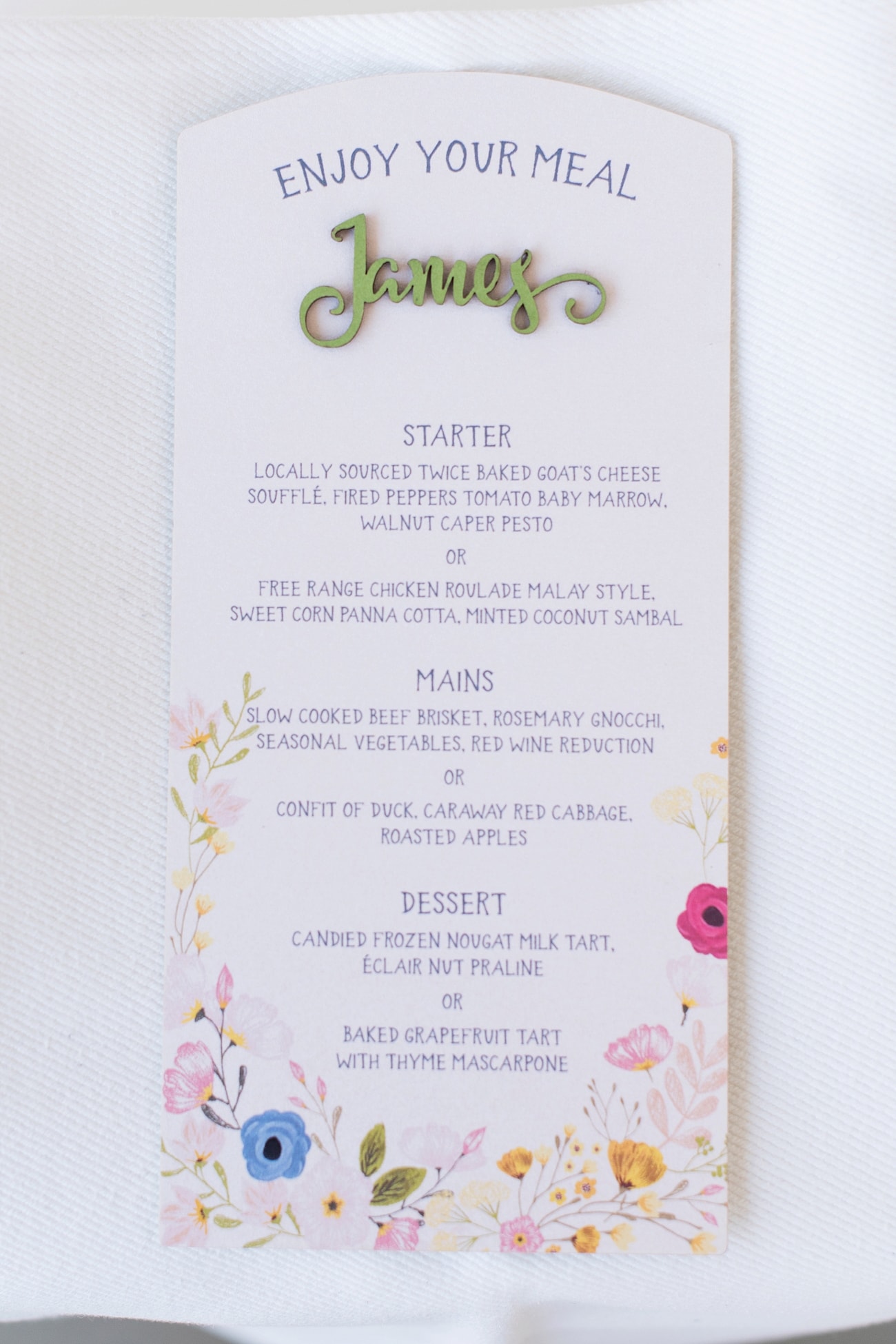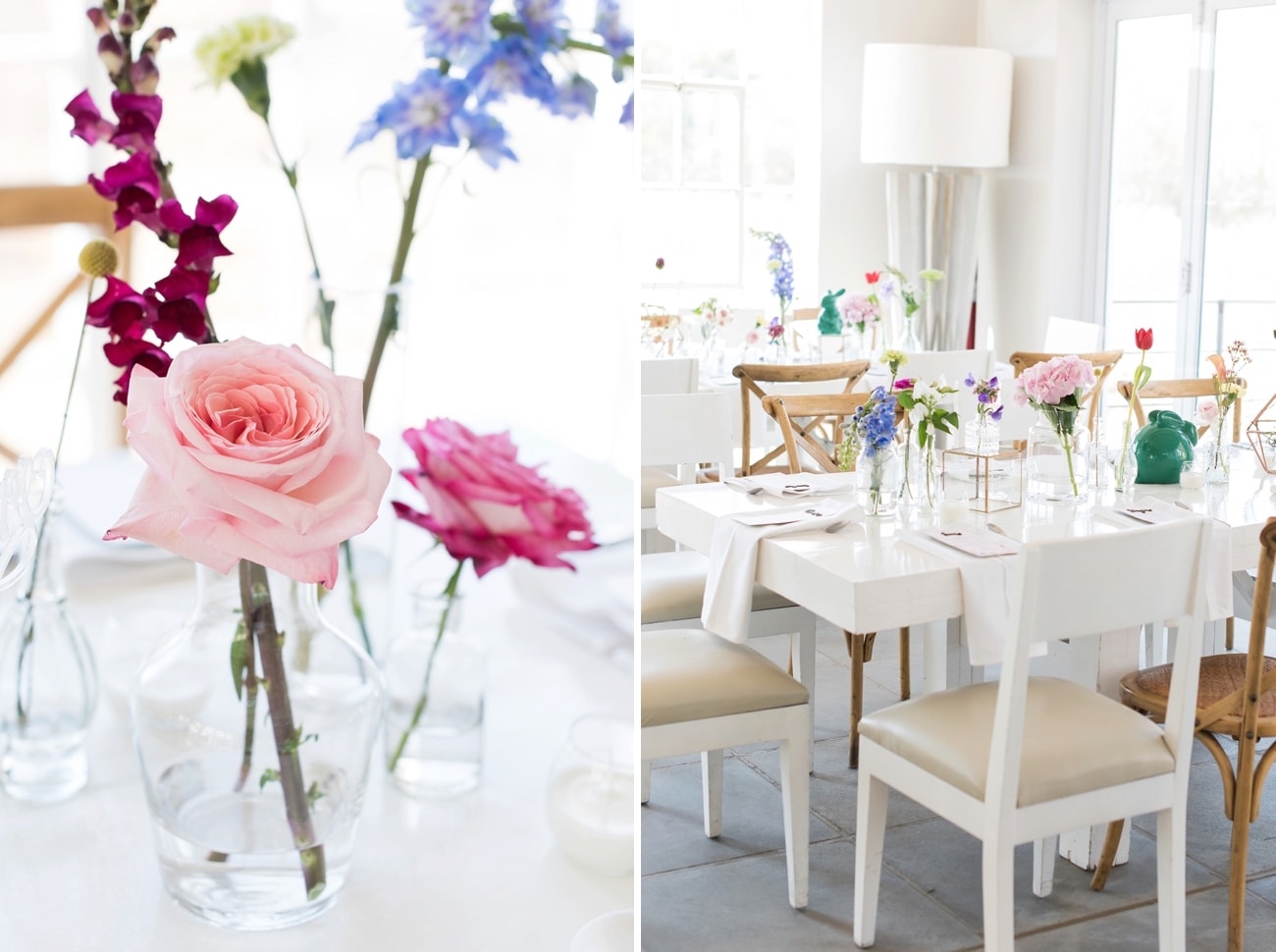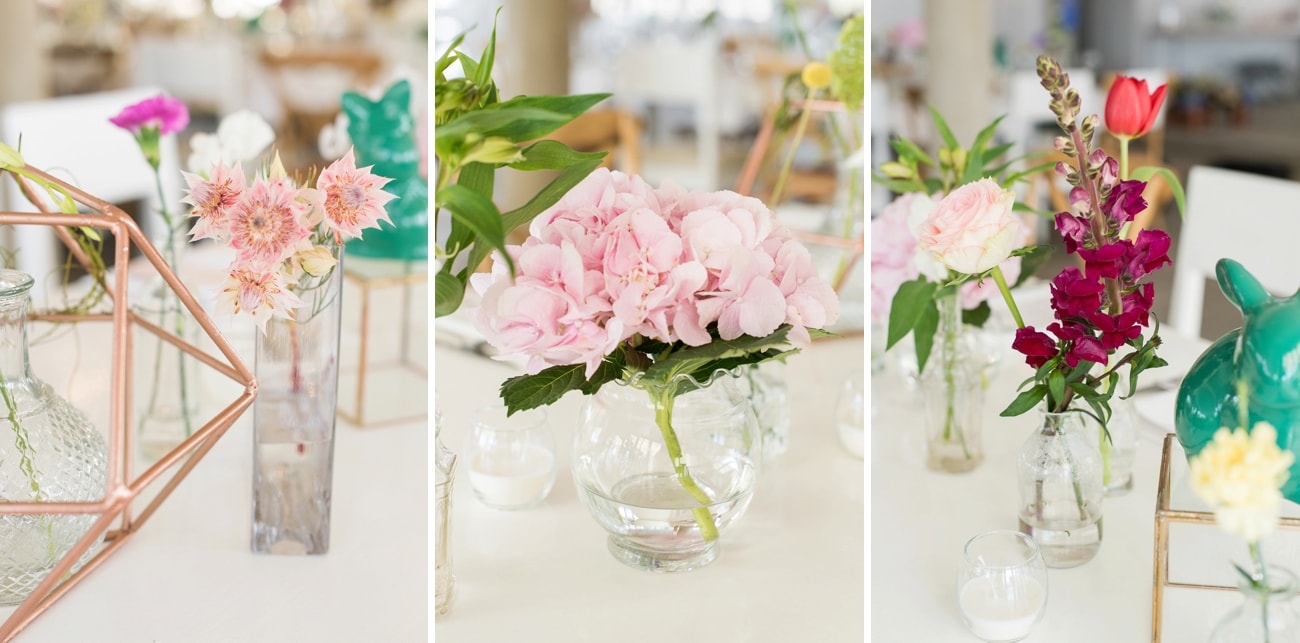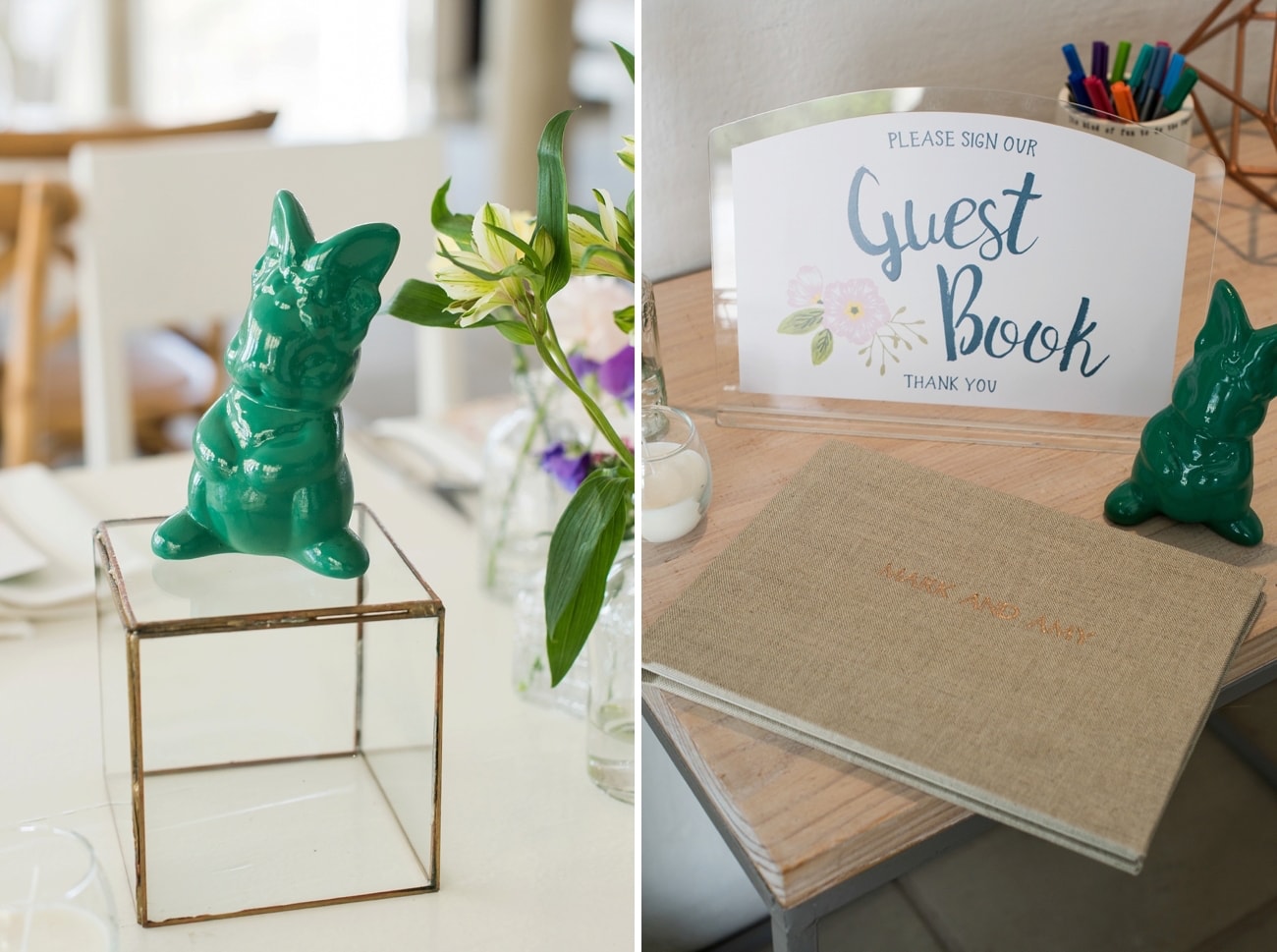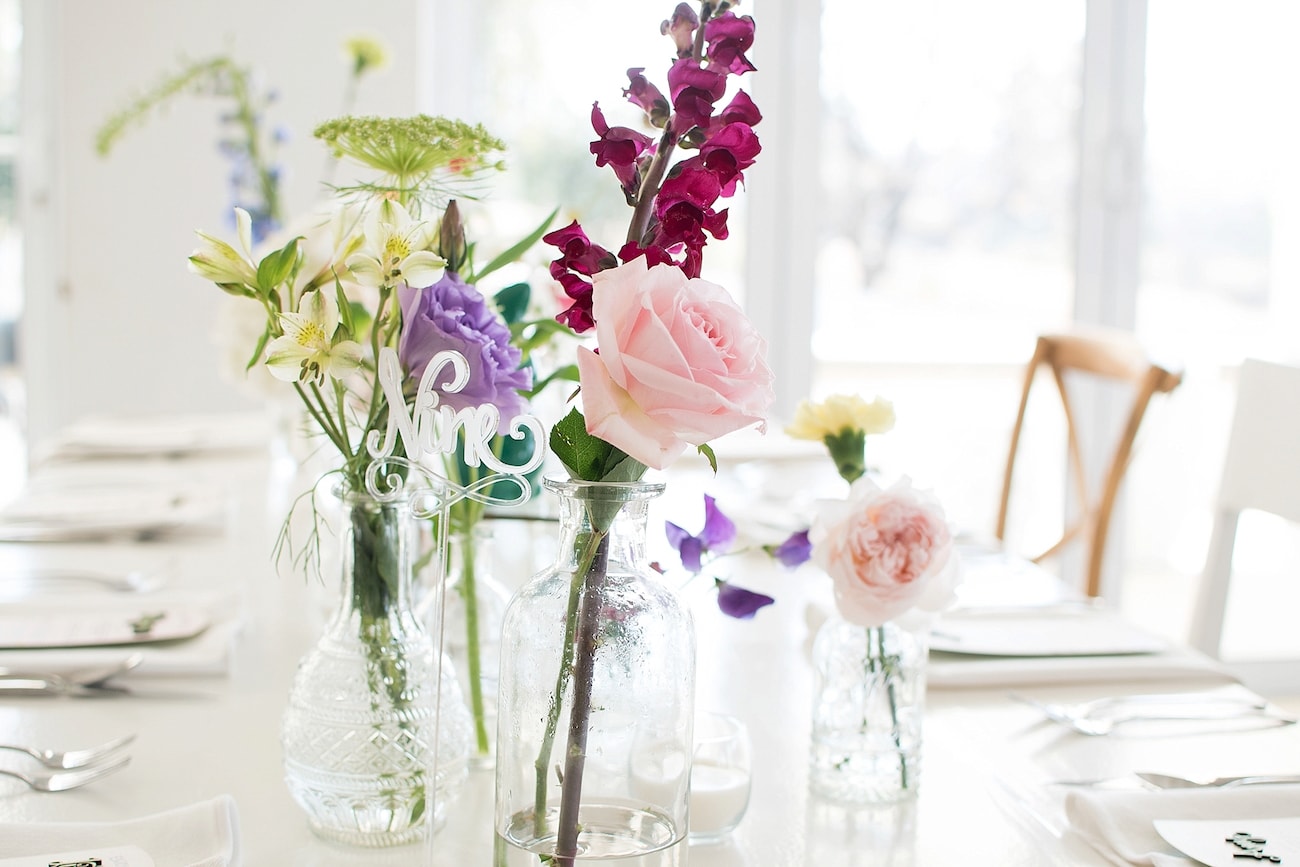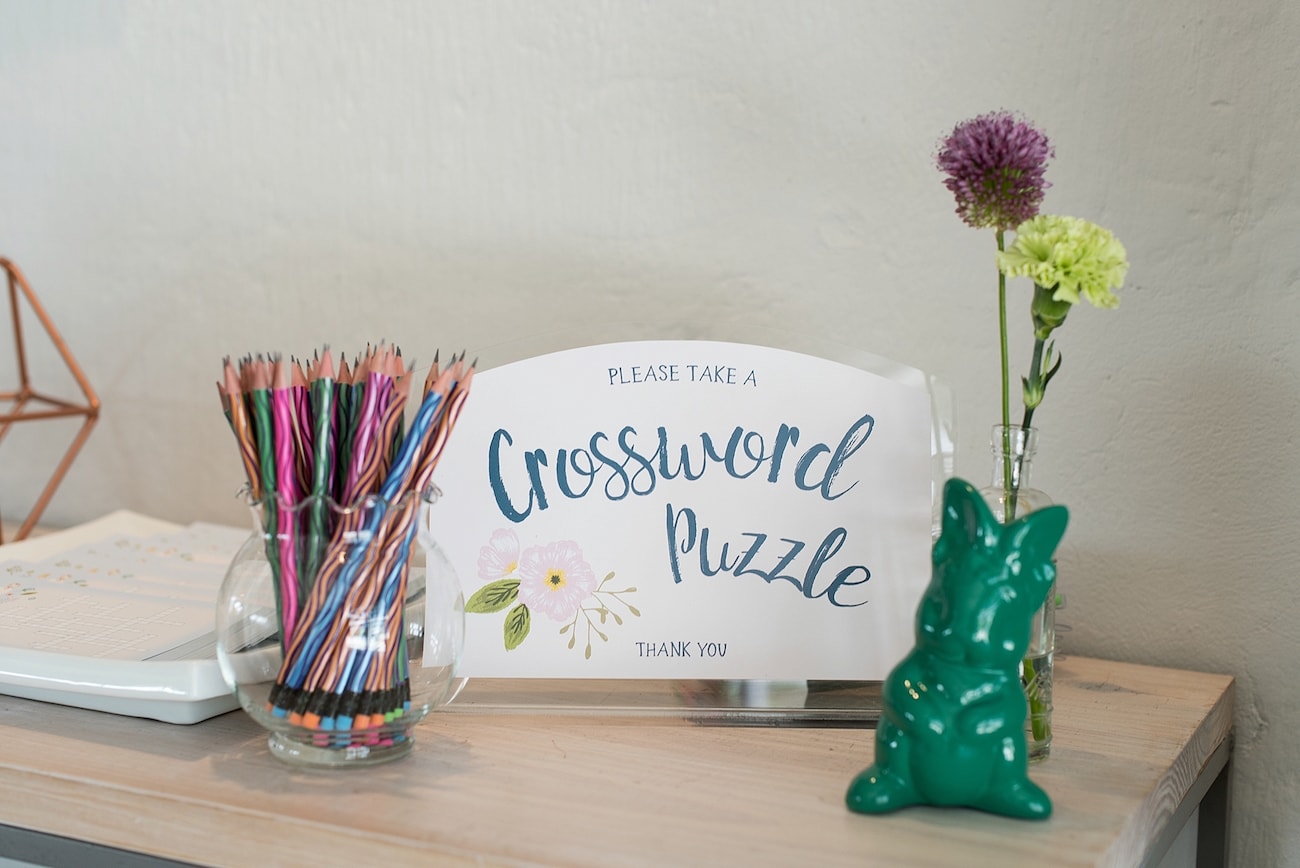 The Flowers
Our wedding flowers were put together by the super talented Floriology. In winter, which is when our wedding was, there is surprisingly a wider range of flower colours available. This suited our multicoloured theme perfectly. They were no "arrangements" as such, but rather lots of small vases with a few flowers in each. It was simple, but very effective. In the natural light of the venue, it looked absolutely stunning.
Memorable Moments
It's hard to choose a favourite moment, because as cheesy as it sounds, it was the best day of our lives. We both felt so relaxed and happy to have all our family and friends around us. The ceremony was beautiful and like nothing we had ever experienced before. We also loved tearing up the dance floor with our friends once all the formalities were finished.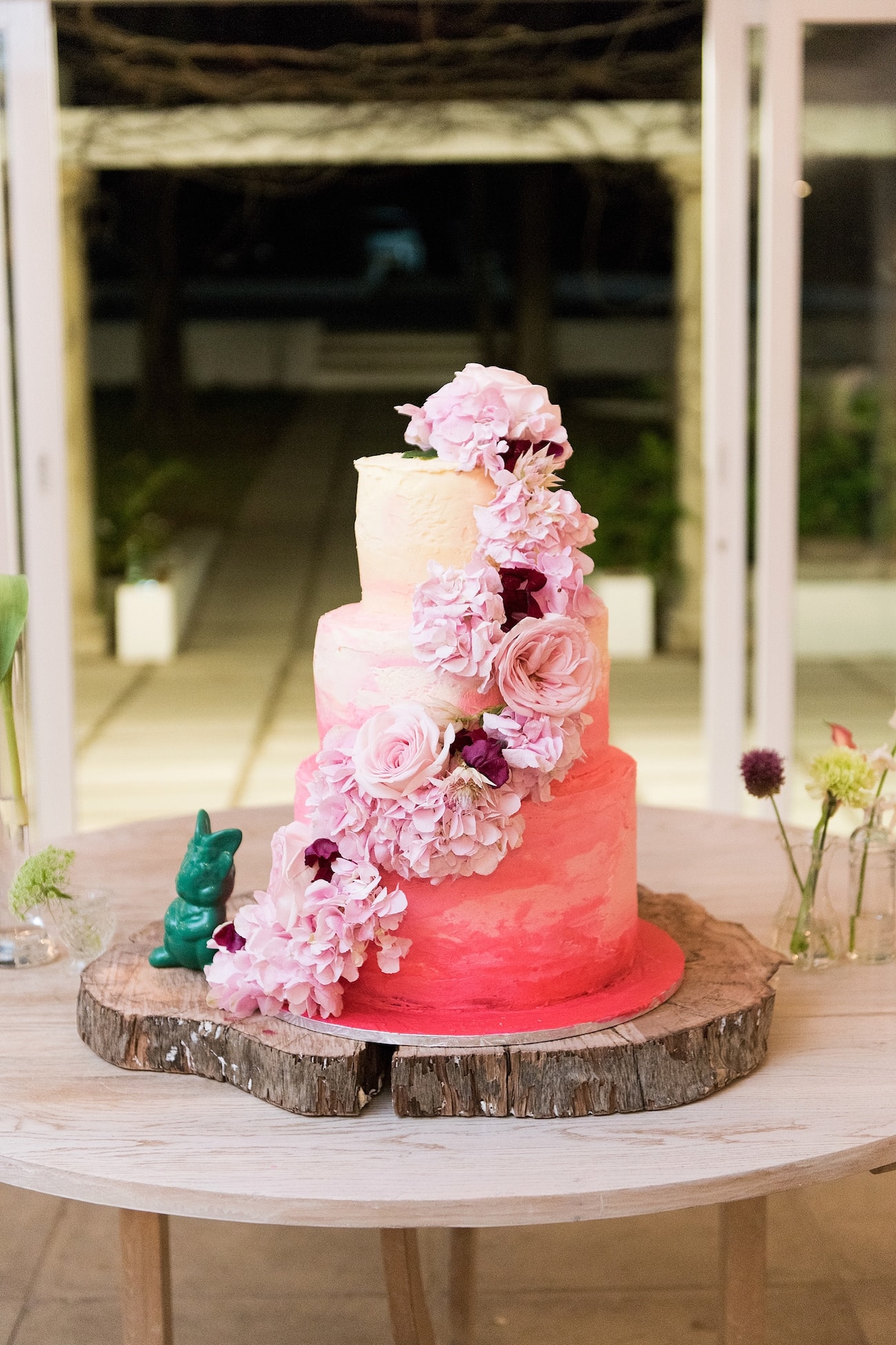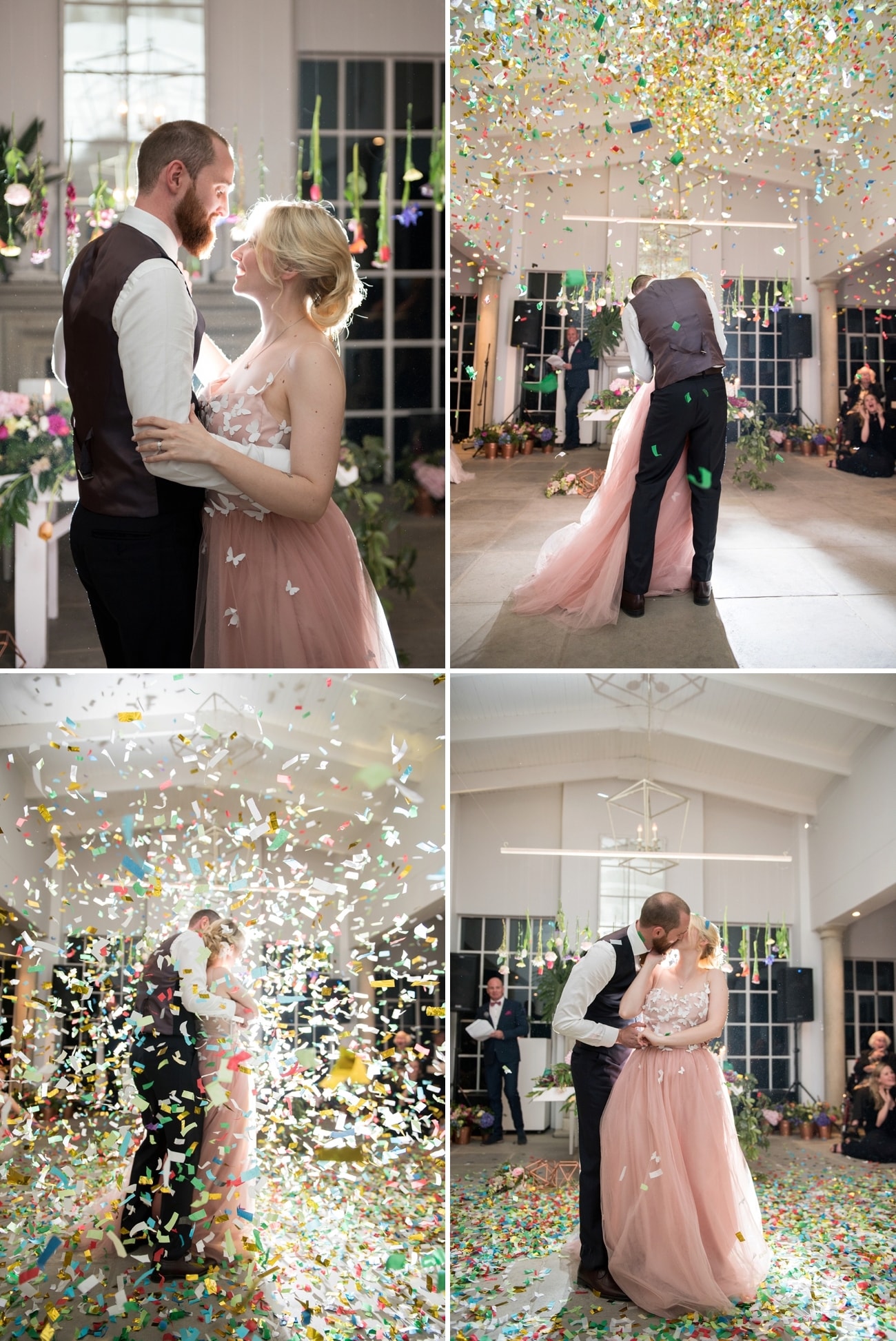 Best Decision
Having a wedding planner! It's a whole new world that we didn't understand and were shocked at how much thought goes into planning a wedding. Having someone who knows the industry and can tell you what works, what doesn't and can recommend suppliers is a worthwhile investment.
Advice for Future Brides & Grooms
Make it your own – embrace your quirks.
You can see more from this wedding on the Jack & Jane Photography blog.
SERVICE PROVIDERS
Venue & catering: White Light | Photography: Jack and Jane | Co-ordination, floral & decor: Floriology by Carol-Anne | Stationery: Floriology by Carol-Anne | Video: Mighty Fine | Cake: White Light | Bride's dress: Elli-Nicole | Makeup: Bella Make Up and Beauty | Bridesmaids' dresses: Colleen | Groom's attire: Tailor Me