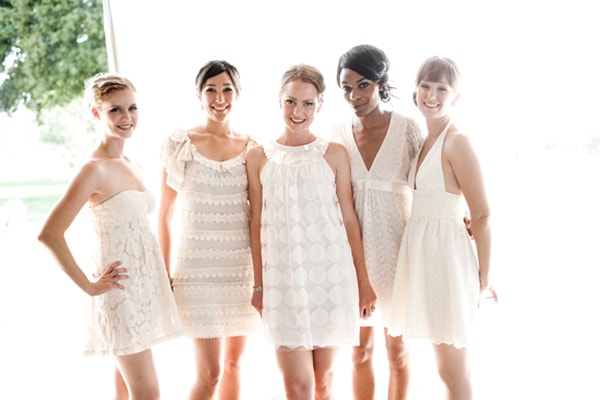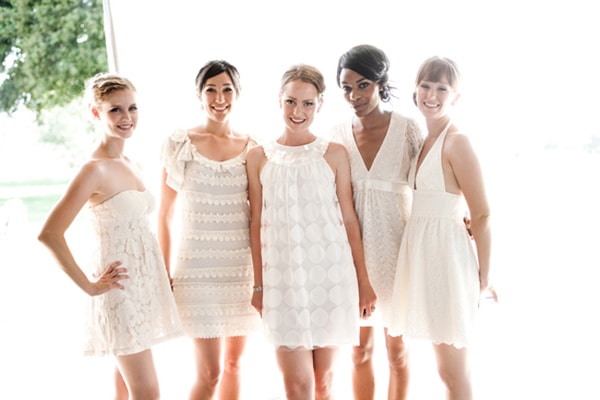 *Updated for 2018*  It's official: the white bridesmaid dress trend started by Kate and William at their royal wedding is here to stay. Ever since Pippa Middleton showed up in that dress, and brides around the world started thinking "hmm, maybe I should have my bridesmaids in white too" – well, this particular taboo became history once and for all (although, for the record, if you're a guest and you wear white you're still an asshat). And yes, your granny might disapprove. But once she sees how beautiful your crew looks… well, I think she'll come around. Whether it's a beach wedding or an elegant vineyard soiree, they look crisp and classic (and give you a perfectly clean palette). Need some extra convincing yourself? Just take a look at this roundup of lovely bridal parties. And then check out our top tips for styling the white bridesmaid dress trend so that the bride still stands out, as you should!
This post contains affiliate links. SBB may receive a commission for any sales made.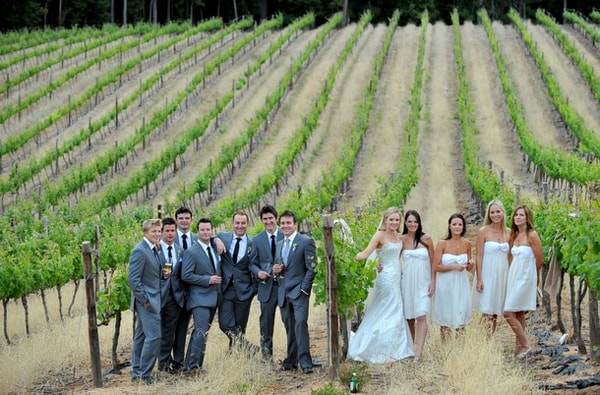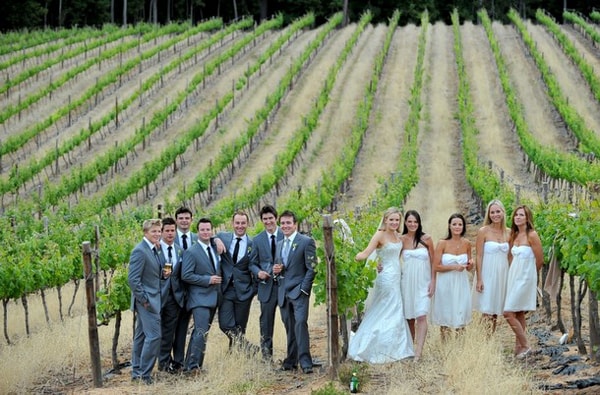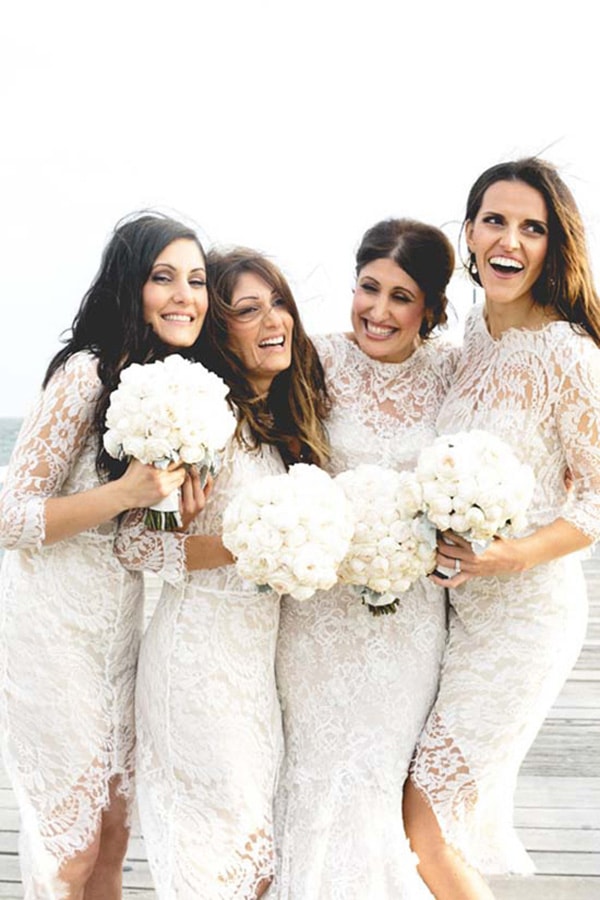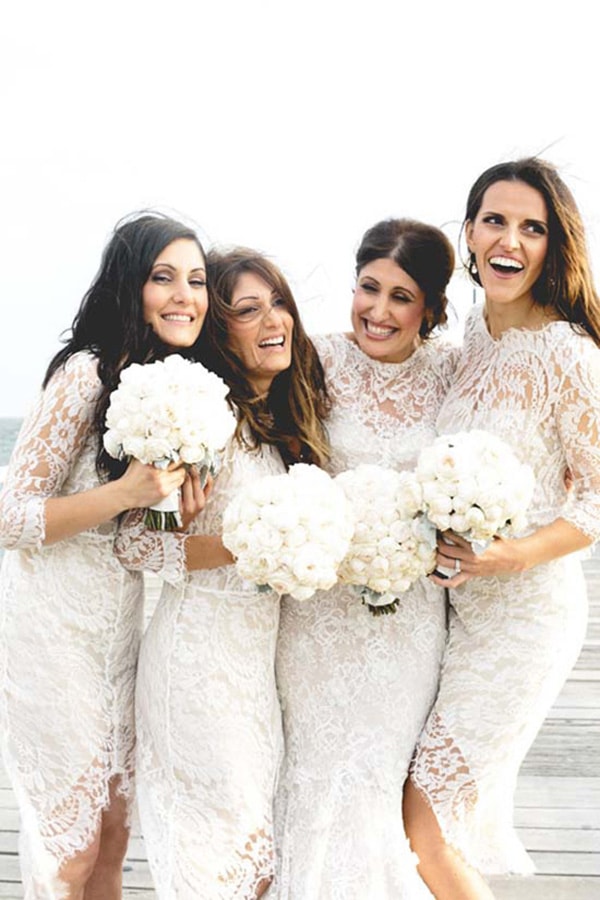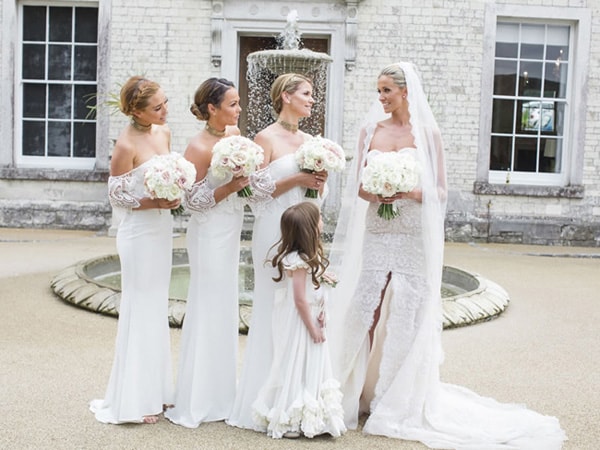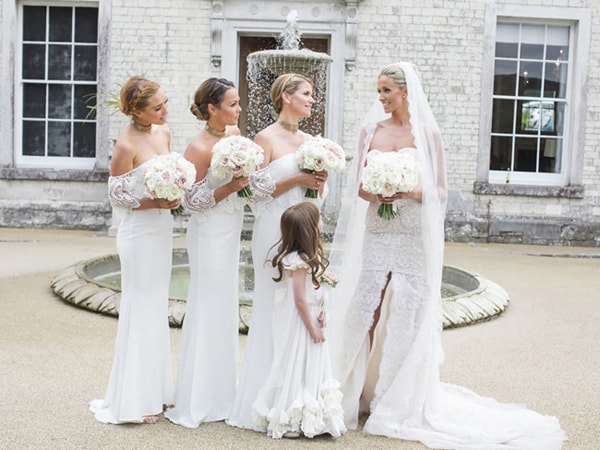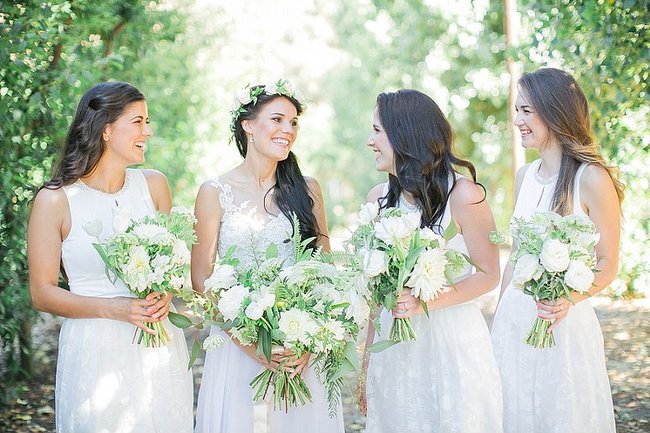 Tips for styling the look:
Contrast is key: One of the reasons Pippa's dress was such a winner was because it had a sleek, modern silhouette in a solid fabric, in contrast to Kate's classic lace gown. Contrast allow the wedding dress to stand out, so when choosing your bridesmaids' gowns, try to establish a juxtaposition between your dress and theirs through texture, fabric or silhouette. It looks amazing in the pictures! Do keep an eye on body types when picking out silhouettes and necklines, since neutrals can be a little unforgiving.
Accessorise with care: Accessories are another way to distinguish bridesmaids from the bride. Floral crowns are one of my favourites, but boho headpieces or statement jewellery are other options. Of course, you can't go wrong with a veil – no missing who the bride is then!


Choose short dresses: I've seen lots of gorgeous bridal parties where everyone was in long gowns, but an easy way to work this look is to put your ladies in short dresses which, again, creates a lovely contrast. Mismatched short dresses are a fave look for me – so fun!
Pick a shade: Tone-on-tone is a lovely look in other colour ranges, but the best idea when you're working with white is to choose one shade, whether it's ivory, brilliant white, off-white, etc. (and make sure it's the same as your dress!) Mixed whites tend to show each other up and can be unflattering for everyone.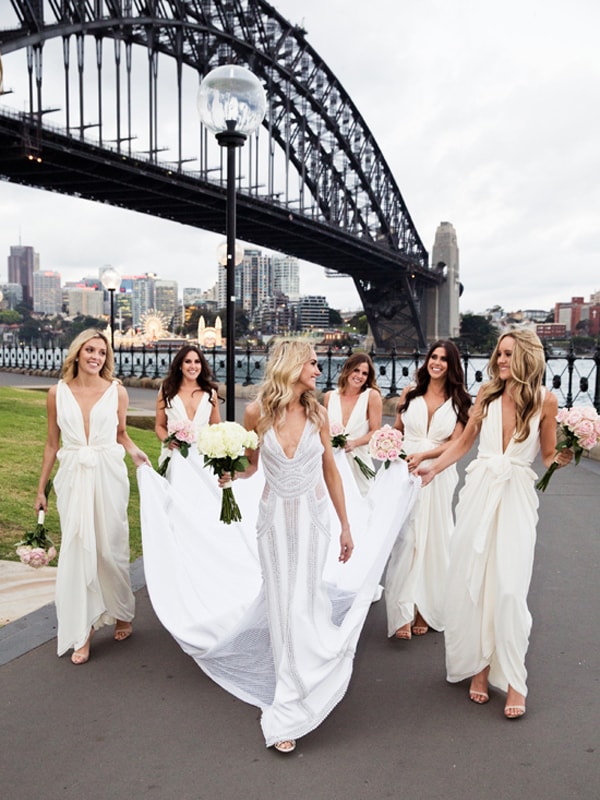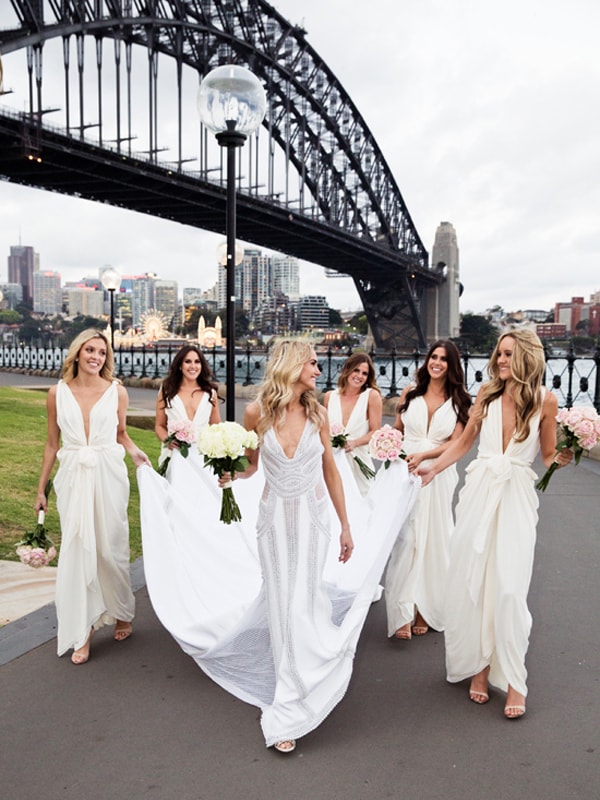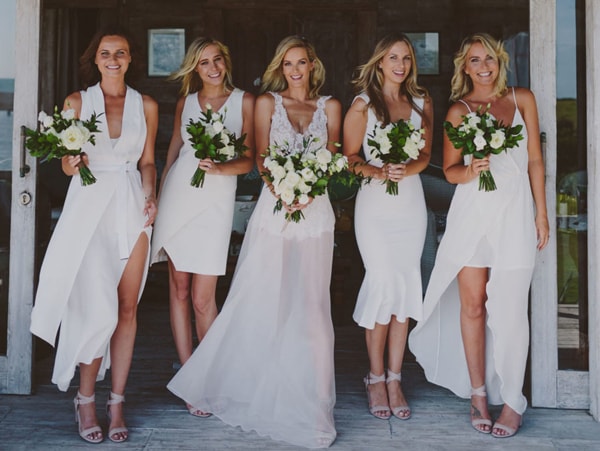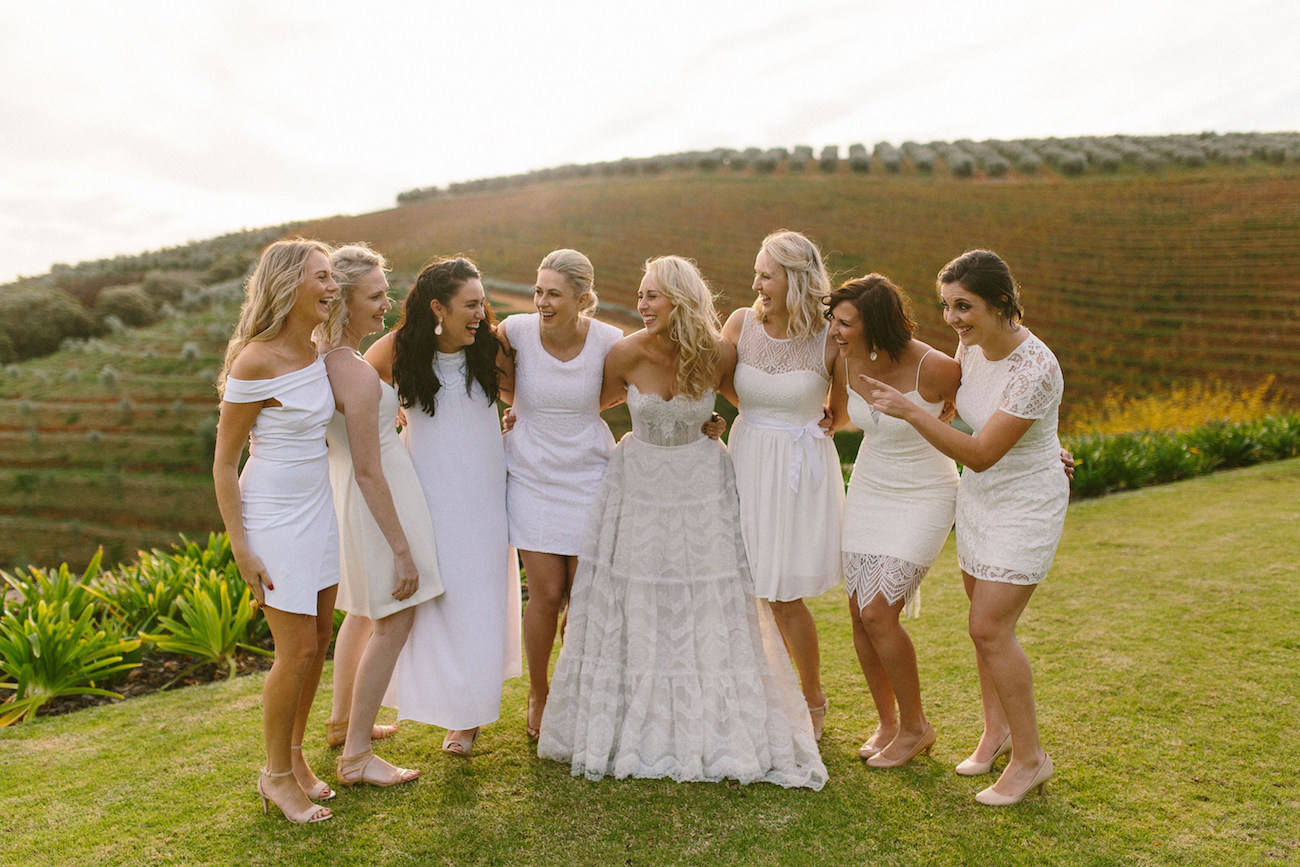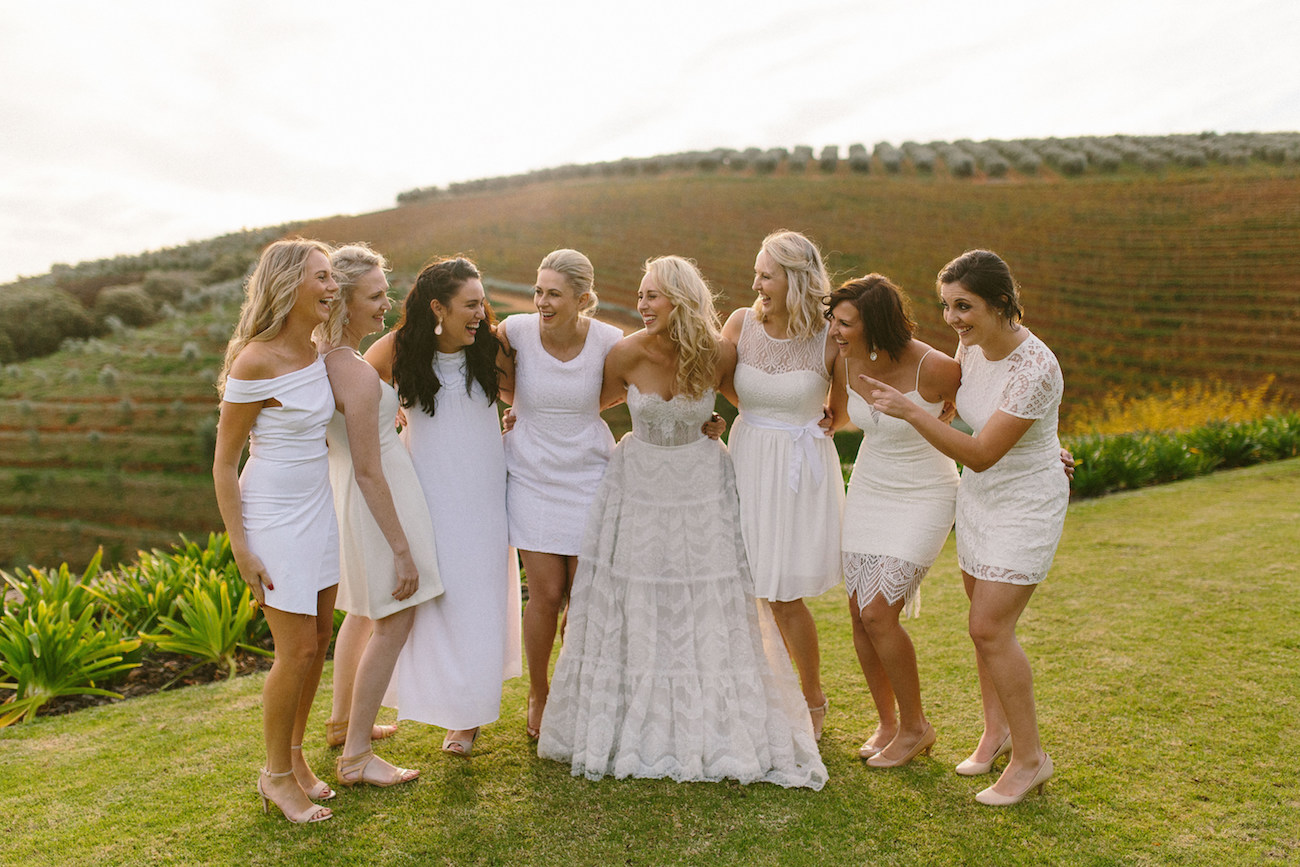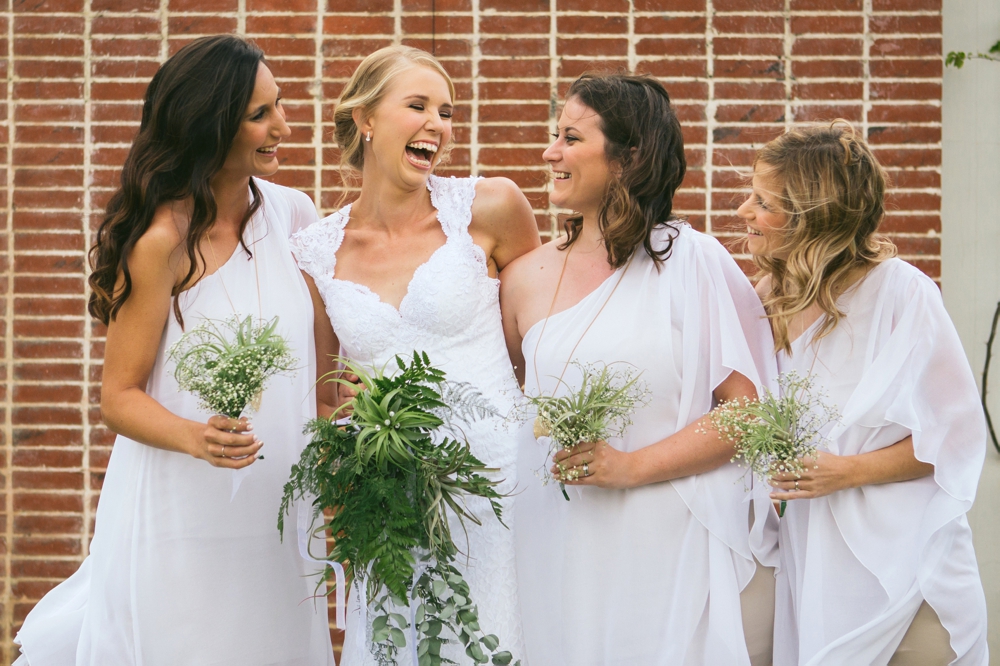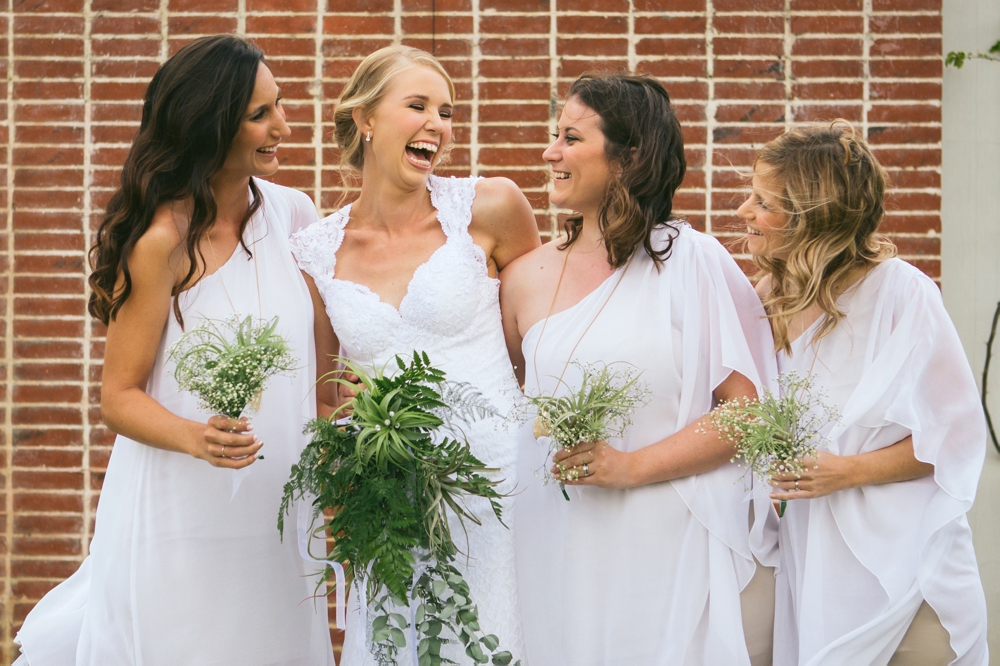 Catch a tan: Talking about unflattering, you may meet some resistance from your bridesmaids because white can be a little intimidating to wear, especially for some skin tones. If your bridesmaids tend toward the pale, a very light professional spray tan can make all the difference – why not making it a group outing?
You do you: You may get some resistance from older generations, for whom the 'only the bride wears white' mentality is pretty ingrained. Tell them it's actually tradition and good luck (going back to Roman tradition) and that if it's good enough for the royals, it's good enough for you. (Cheers for the comeback, Kate!)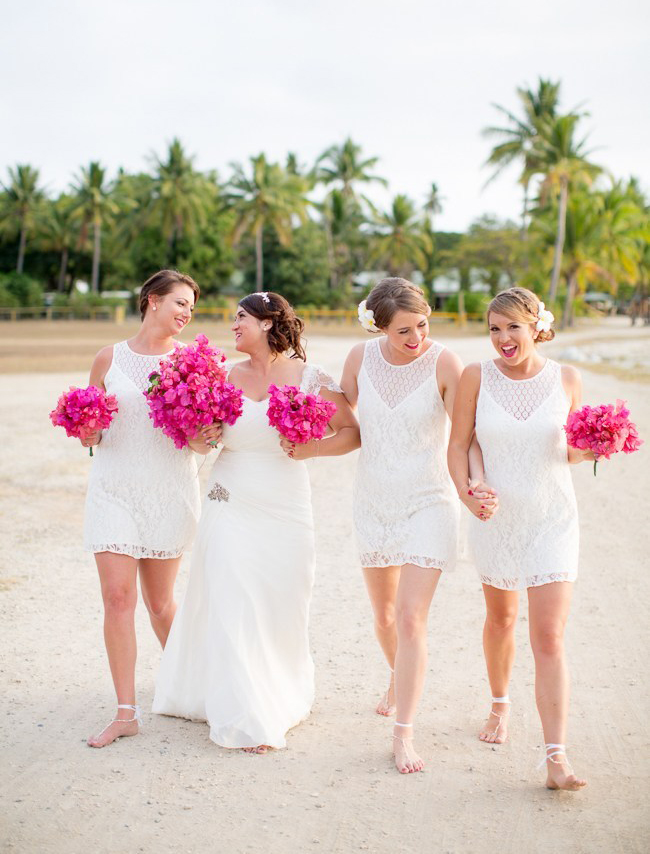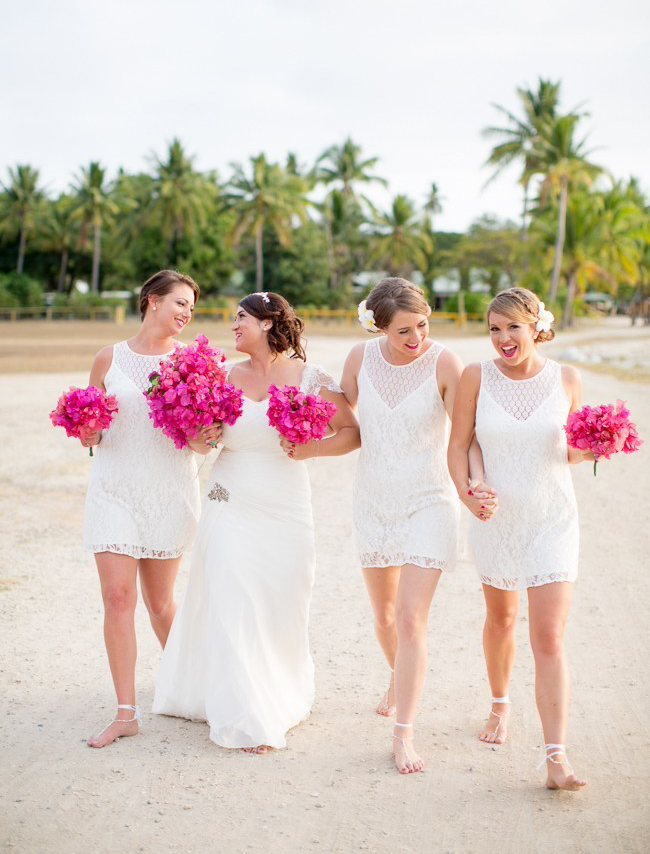 Find more fresh bridesmaid inspiration on Pinterest: