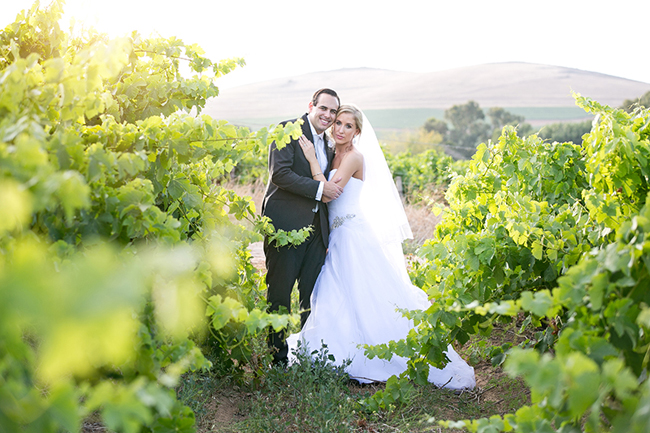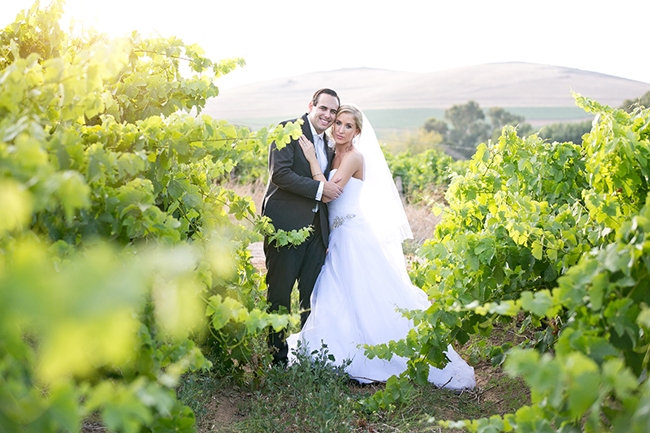 I love to be surprised. Not so much in a "surprise!-it's-your-birthday-and-everyone's-here-at-your-surprise-party-waiting-for-your-reaction-and-it's-kind-of-awkward" way, and definitely not in a "surprise!-shonda-killed-mcdreamy" way, but visually, I love to be surprised. A bouquet with an unusual texture, a dress with  special detail at the back, an unexpected theme or motif or detail. The kind that makes you look twice, and maybe even "ooh!" a little. That's why I love Dale & Kirsten's wedding. On the surface it seems like a classic white wedding, with touches of green and charcoal, and a beautiful forest setting, and a bride who looks (and feels) like a Disney princess. But look again, and you'll see fun little details you don't expect. Huge crepe paper flowers for the bridesmaids (reflected with paper flowers at each setting). Flowers enclosed in little transparent lightbulbs hanging from the trees at the ceremony. The ferns from the bride's father's garden in the centrepieces reflected in a sparkling fern clip in her hair. Those little visual surprises that make you go "ooh!". And of course, in amongst them, all the classic beauty that we love, including gorgeous blooms by SBB Directory members Bright and Beautiful, and lovely pics by The Picturess.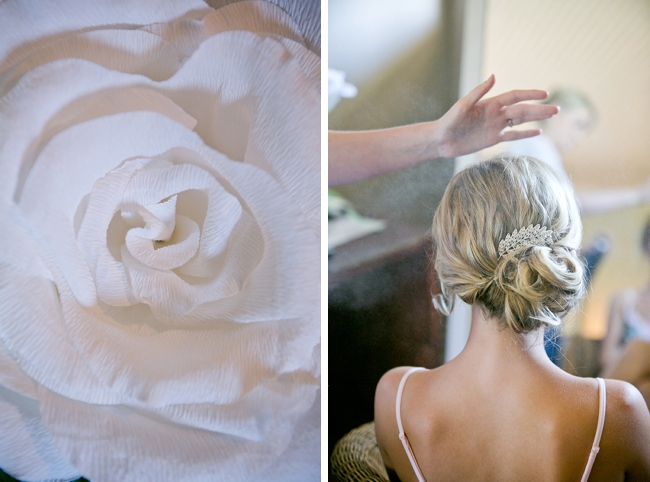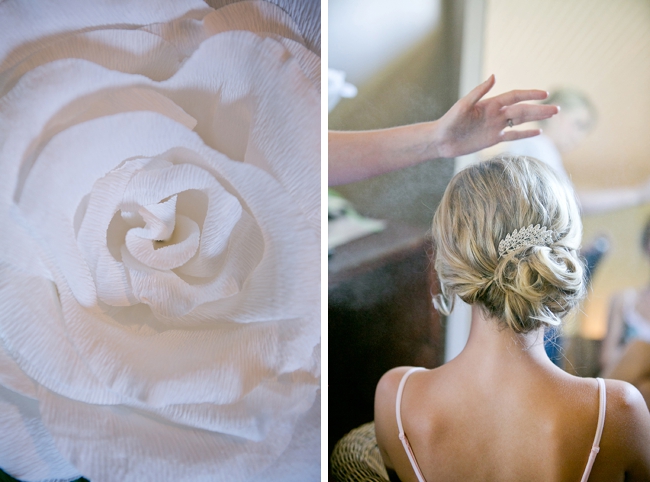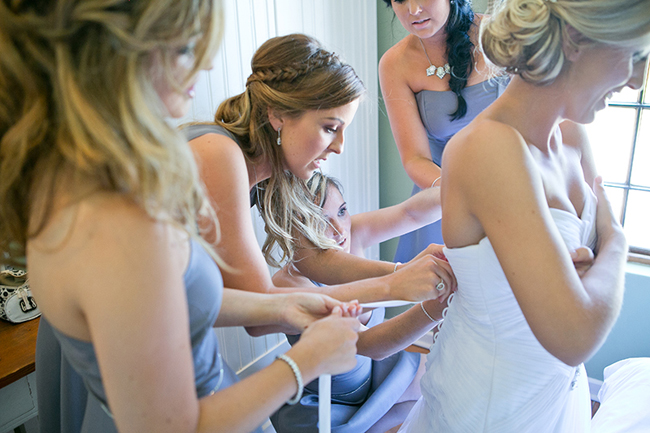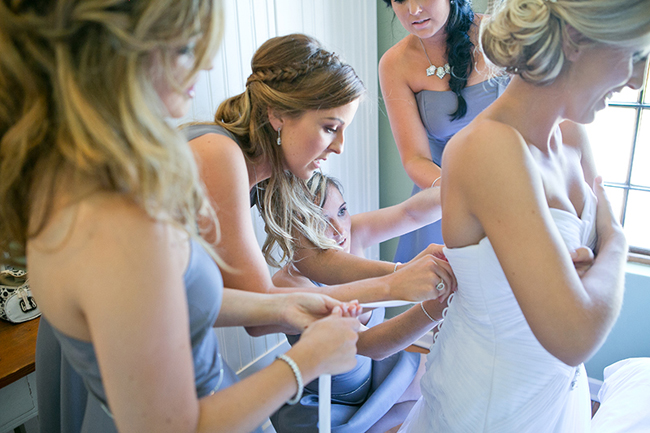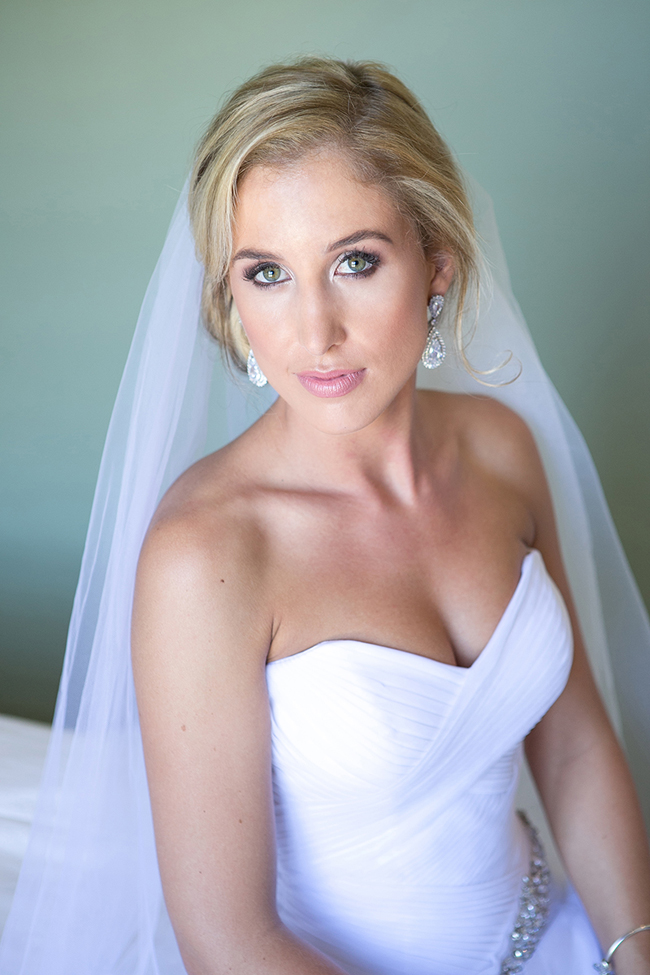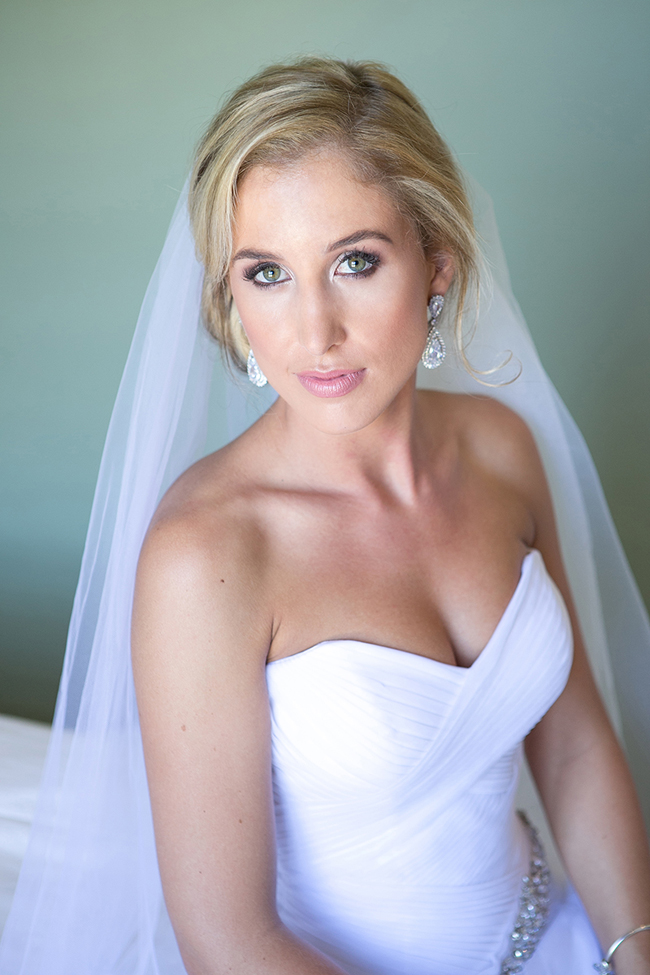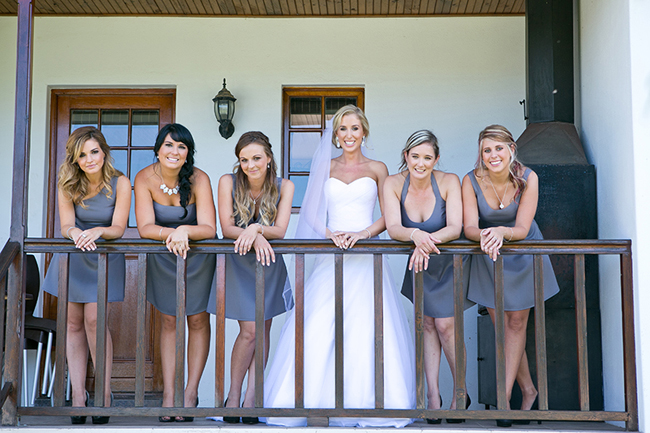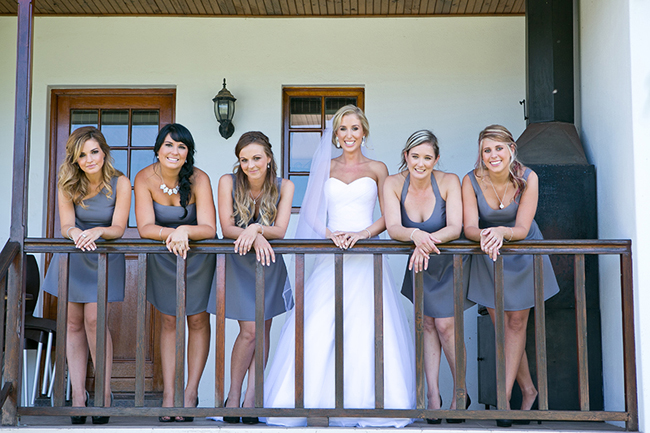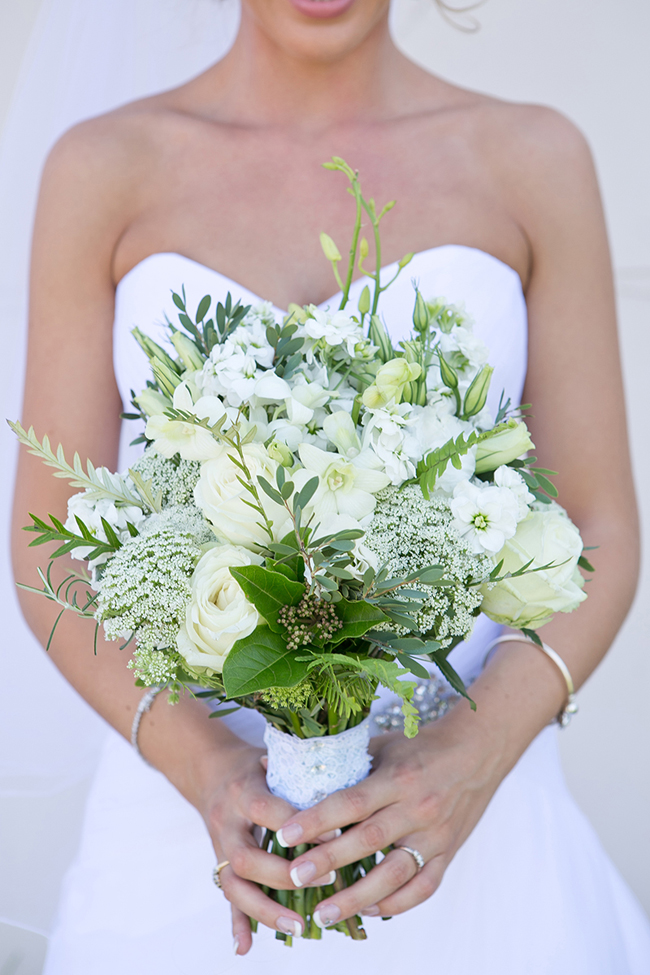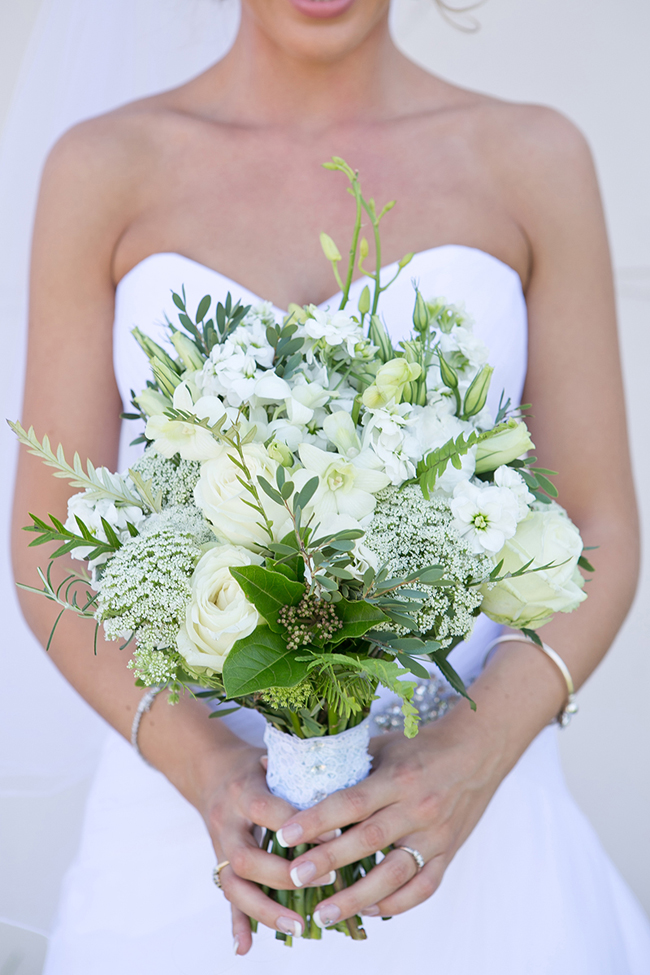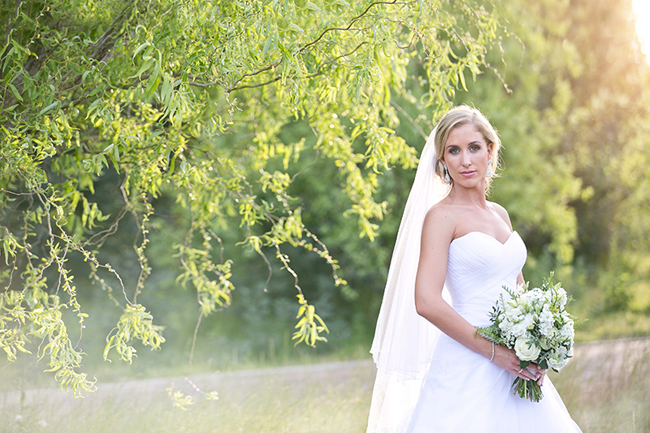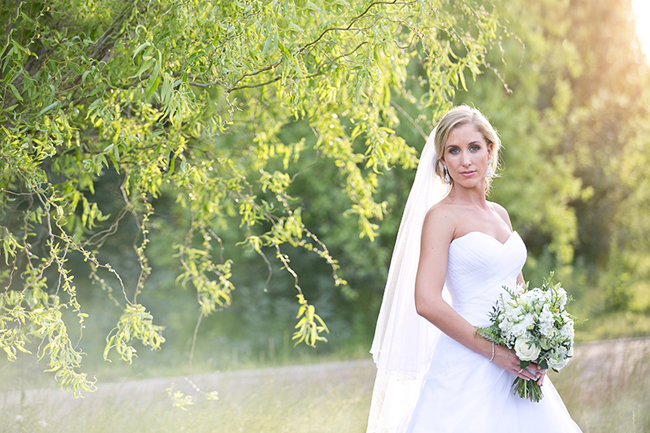 Love Story
We went to the same high school; however, we only started mixing in the same circles a few months after graduation. We started out as friends, then best friends, then it naturally evolved into our blooming relationship. Looking back, we cannot believe that was more than nine years ago.
The Proposal
After picking up the ring from the jeweller, Dale had to cancel his plans to take me away due to horrendous weather! This was not a problem though because we spent a relaxing weekend in. That Sunday morning, Dale woke me up with a surprise. He gave me a voucher for a spa day he had booked for later that day (instead of the weekend away). After this, he led me to our living room where he had set up a gorgeous display, with candles and lyrics to 'our song' displayed. The ring was waiting on my piano. He proposed in the home we created for ourselves on a rainy Sunday morning and I couldn't wish for anything more.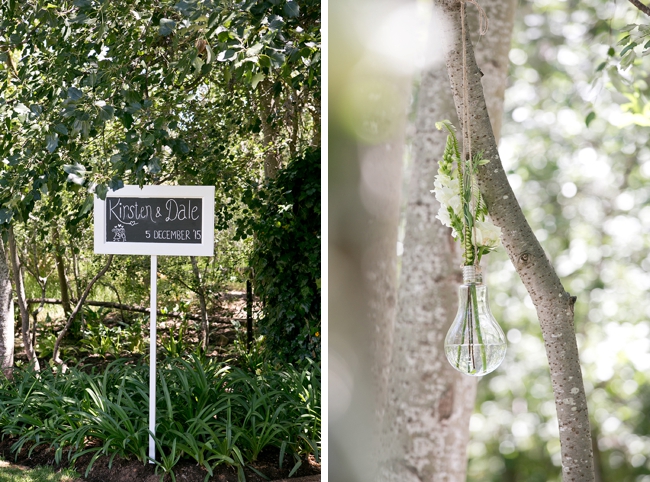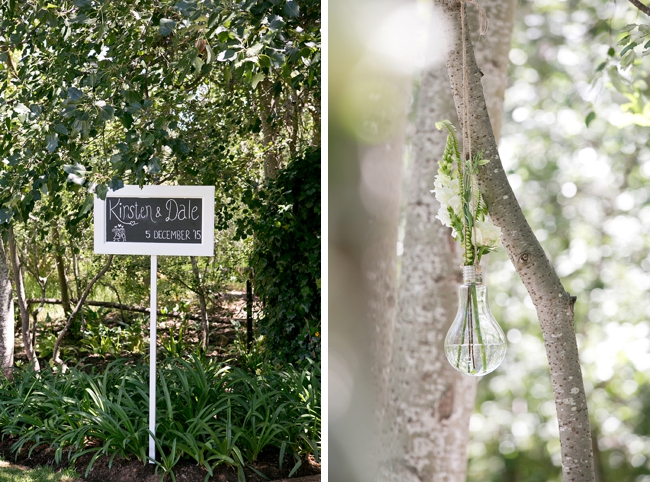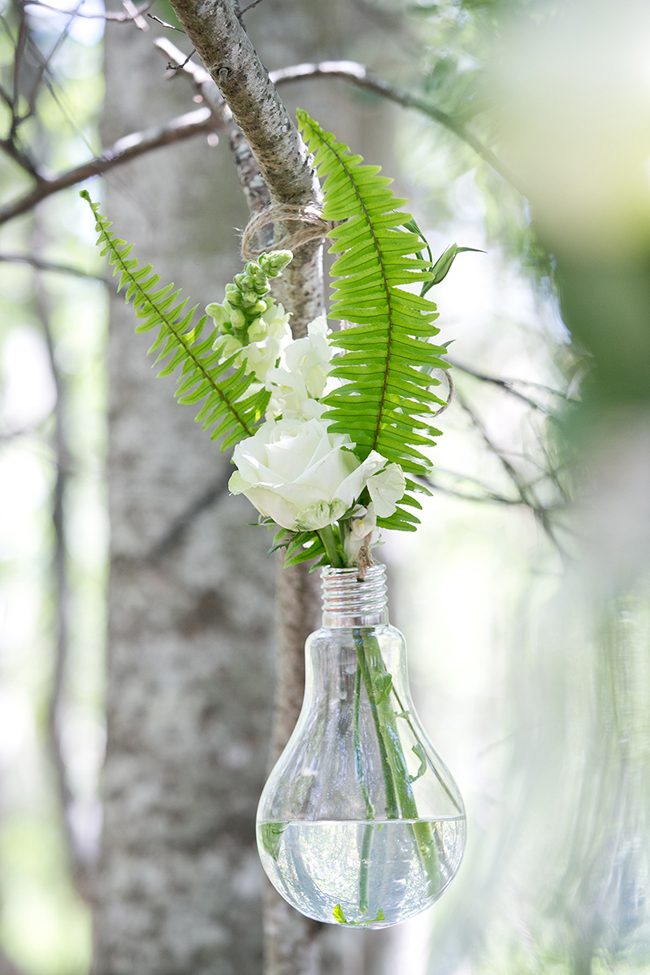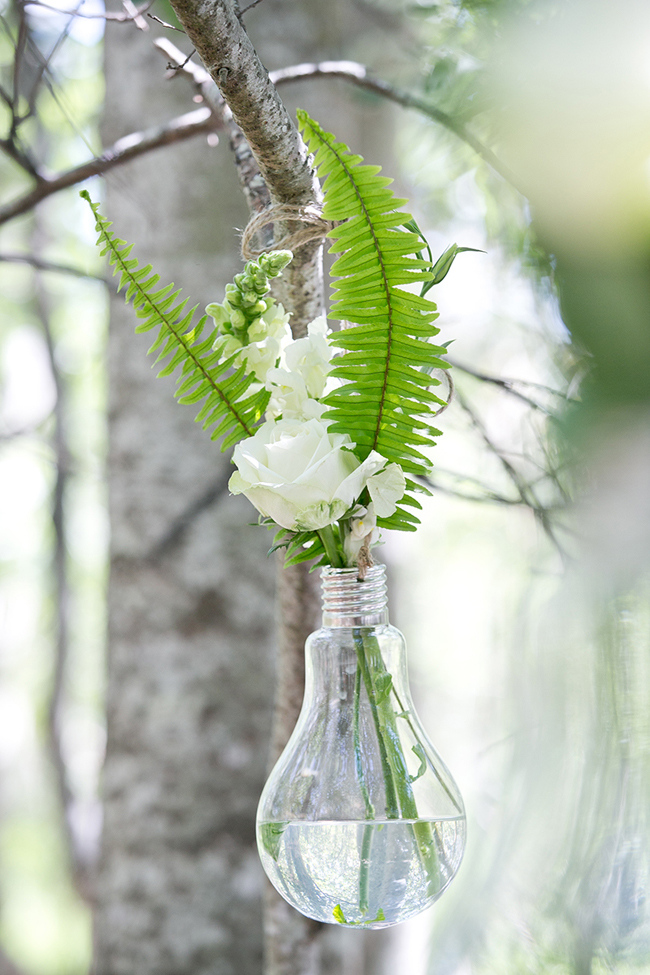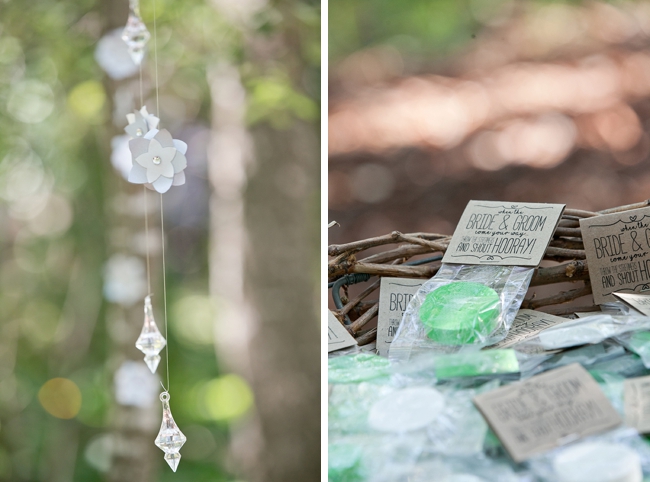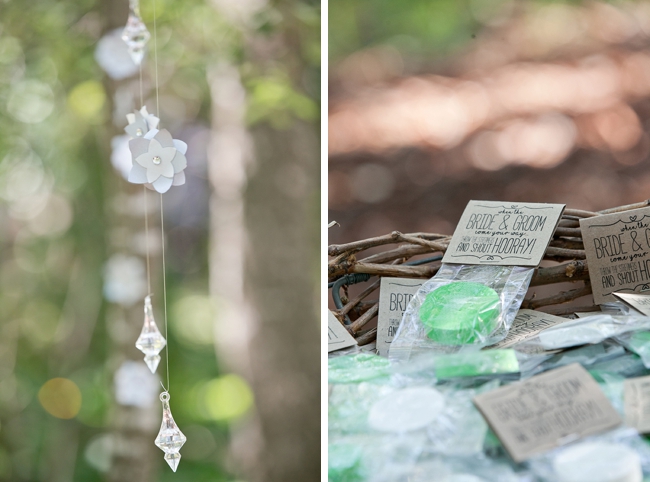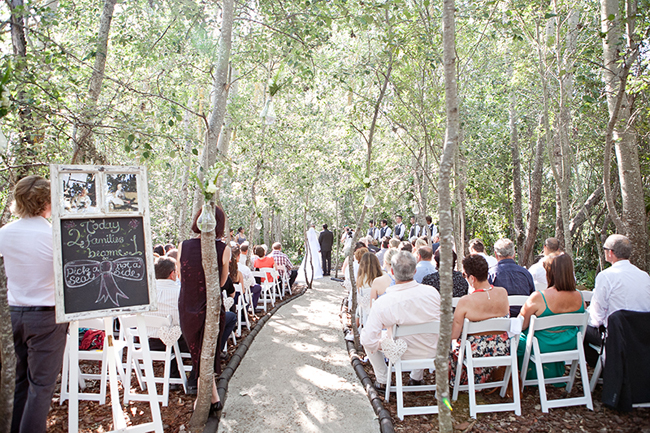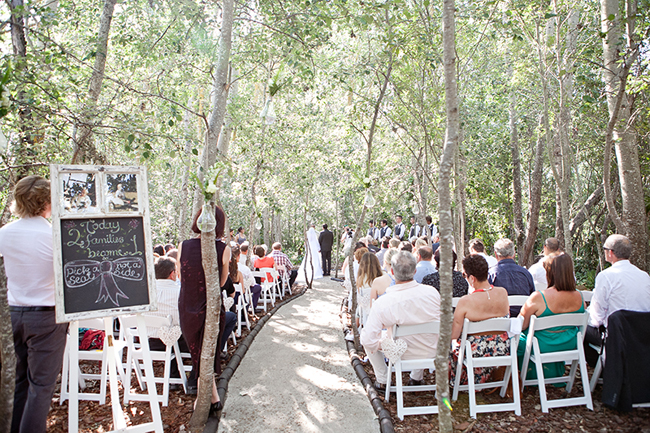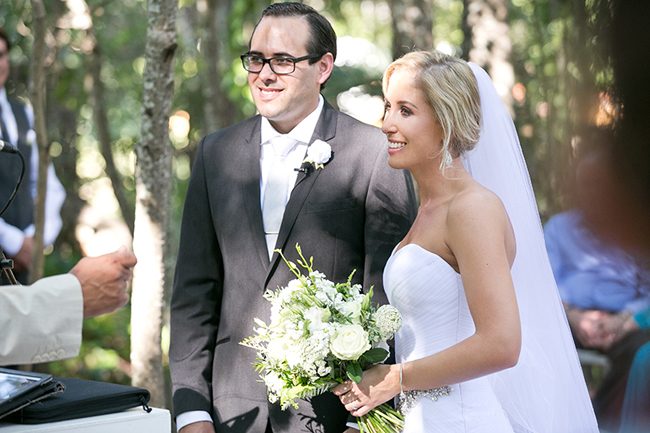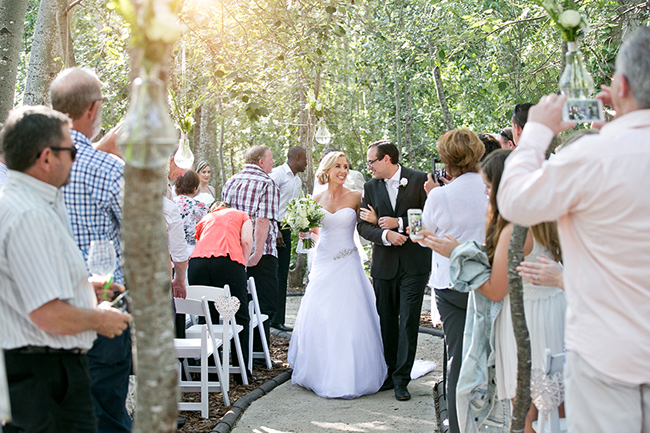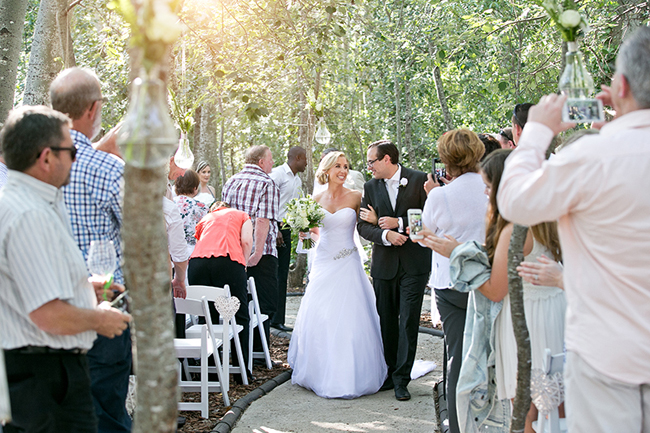 The Venue
We live in Cape Town and wanted to keep the venue within the area for the convenience of our guests. We had visited D'Aria before for another event and I knew from that moment that it was the perfect venue for us. It was, however, when we walked into the forest area where they have most of the ceremonies, that we were absolutely certain it was for us. We met Ettiene, who is one of the fabulous event coordinators at the venue, and there was never anything that was too much trouble. He came with a wealth of knowledge and a heart of service. Ettiene and the excellent team created the fairytale event we always hoped for. The food, headed by John, was so exquisite, our guests are still talking about it. Our ceremony took place in the magical forest under the poplar trees, we had our photos in the forest and vineyards and our reception was held in the diverse and gorgeous function hall.
Wedding Style
We always had a vision of using understated and natural colours, while including unique and individual elements. We decided on all white and green, with touches of charcoal. I have always had a love for crisp white with natural enhancements so it was very important to me to bring that to our big day. Neva Ward must have some mind-reading powers because she put together our vision perfectly. Our ceremony area included beautiful bulbs with flowers hanging from the trees, small flowers dripping behind where we said our vows, and many more that Neva added. Our reception had a mixture of large tall arrangements and shorter three-height centerpieces. We had candles of different shapes and heights to create that romantic atmosphere. We included some beautiful fairy lights from the ceiling and had bare bulbs behind our sweetheart table.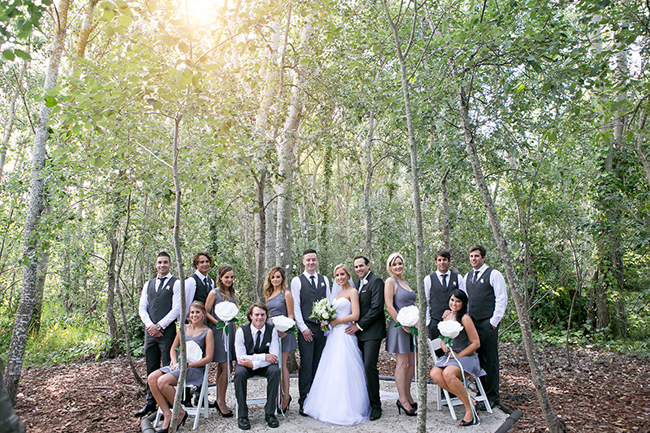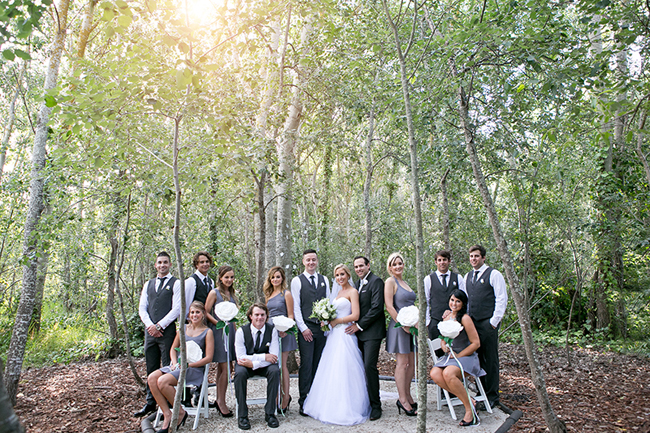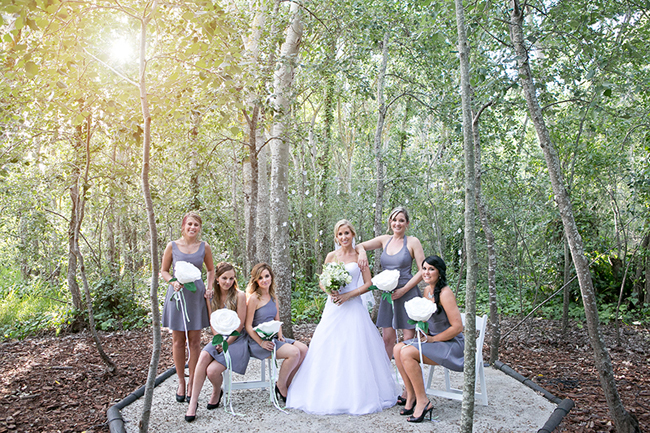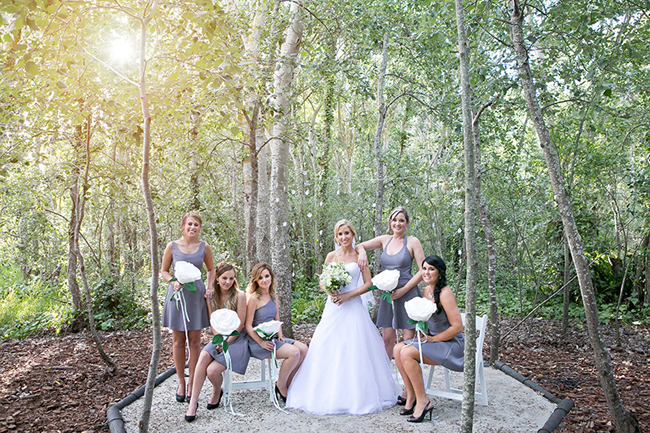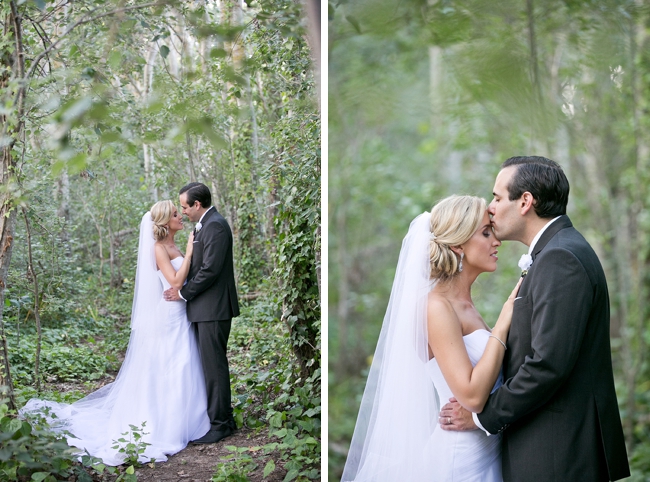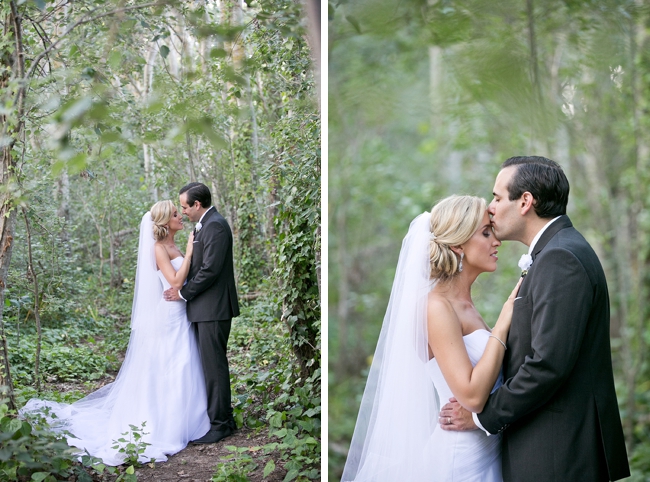 Wedding Details
Being a lifelong fan of Disney, and the beauty of fairytales, we had to include this in our special day as well. We had a Disney-inspired cake topper and I had some Disney art on my nails as well. A very special aspect to our wedding was that we shared the wedding date with Dale's grandparents, who had been married for 56 years on that day. It is very special that we share an anniversary date and we know it means the world to them as well. My 'something blue' was very sentimental to me, so I cut out a heart shape piece from a shirt of my father's and had it sewn on the inside of my dress.
DIY Elements
DIY was something that was very important to us from the start. Not only is it a great way to save on the budget, it also adds a special touch to the big day. Our favourite DIY element was definitely the large crepe paper roses that the bridesmaids used as bouquets. These were made out of imported crepe paper and were definitely eye catching against the charcoal dresses. My bridesmaids and I spent months cutting out flowers that we layered and added to the table décor. We created the dripping flower and crystal flower curtain that framed the place where we said our vows instead of an arch. Dale made the table seating chart himself. Wanting to keep the day as personal as possible, we created some cards with some fun facts about us and our relationship. These were placed on ribbon and hung in the cocktail area. Dale is exceptionally talented when it comes to graphic design so he made the invitations, menus, table seating chart and the labels for the streamers packaged individually for each guest.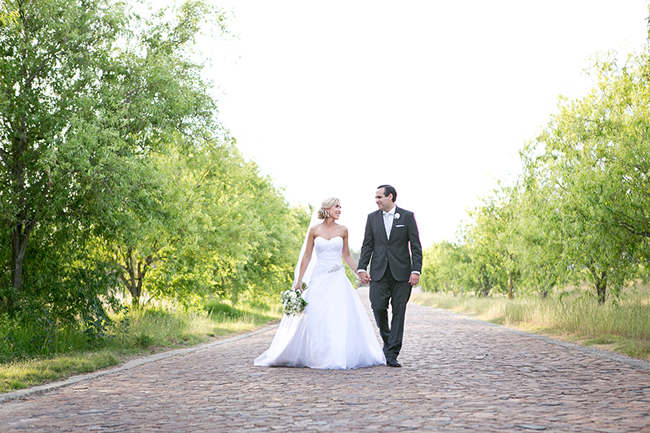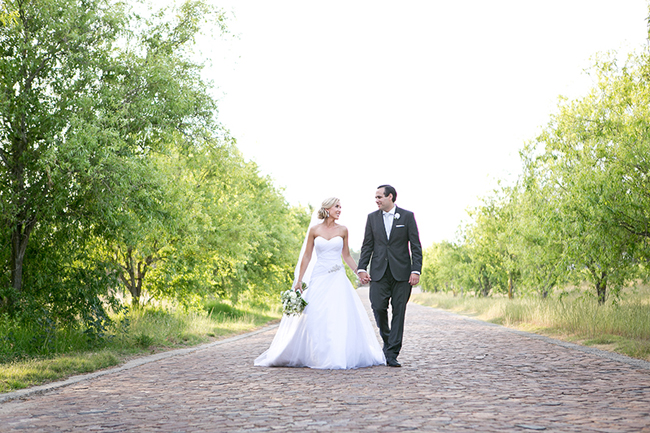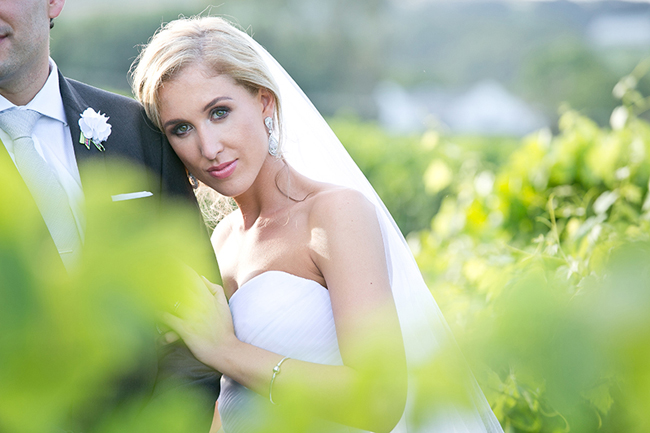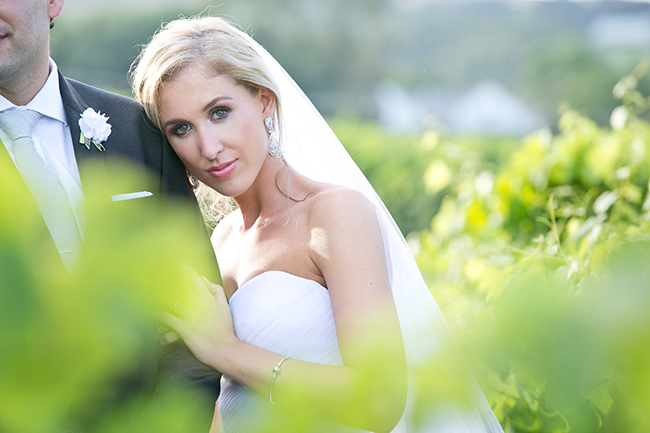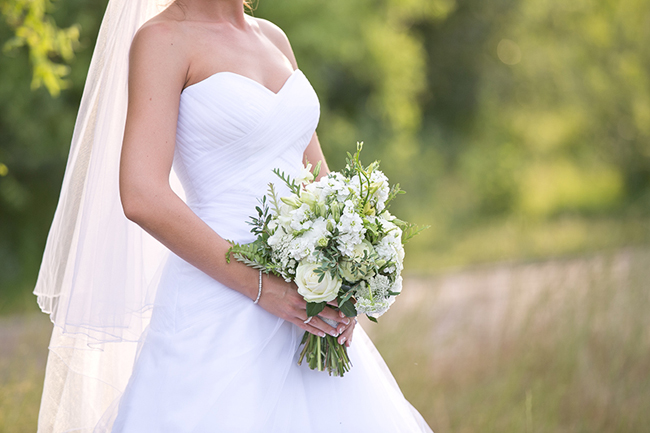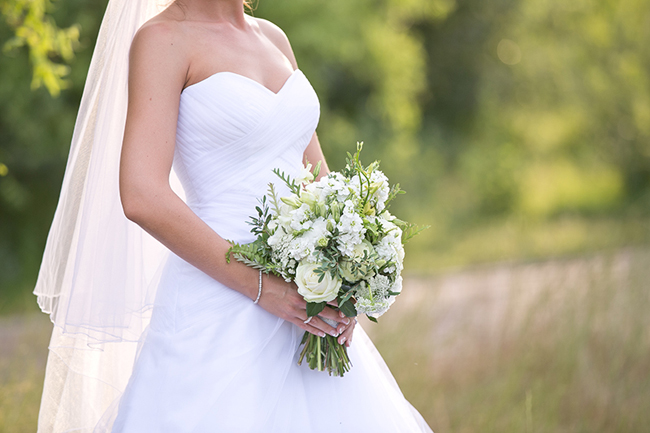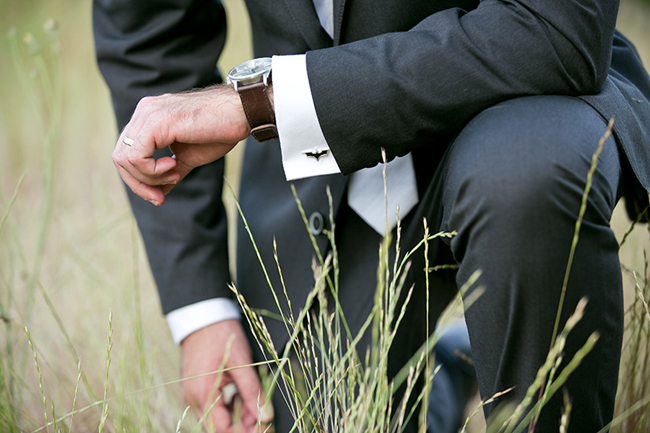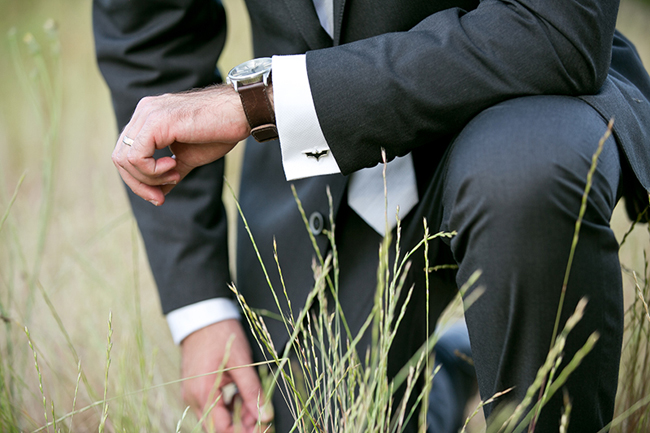 The Dress
Oh, the dress! Let's face it, apart from the groom, it is certainly the most important part of the wedding. I researched and visited almost every dress boutique in Cape Town, but it was without a doubt that Stella York was the designer of my dreams. The romantic, classic and timeless style was one I had to try. It was a moment that I will never forget, walking into Olivelli Cape Town and meeting Natasha, the owner. Natasha and her team were more than helpful, and created an experience that I always hoped for when finding my dream dress. I always wanted the princess wedding dress, to have that moment I have seen so often in my favourite movies, and that moment was made when I first tried on my beautiful Stella York gown. I wanted a classic style with ruching, a touch of bling and that was timeless. This is exactly what I found with the help of Natasha and her team. Along with the dress, I wore a cathedral length veil and was the princess that I always hoped I would be for our wedding day. I have Scottish heritage and wanted to include a small piece of that in my attire. My mother brought down ribbon in our family tartan from the United Kingdom. It was sewn into my garter.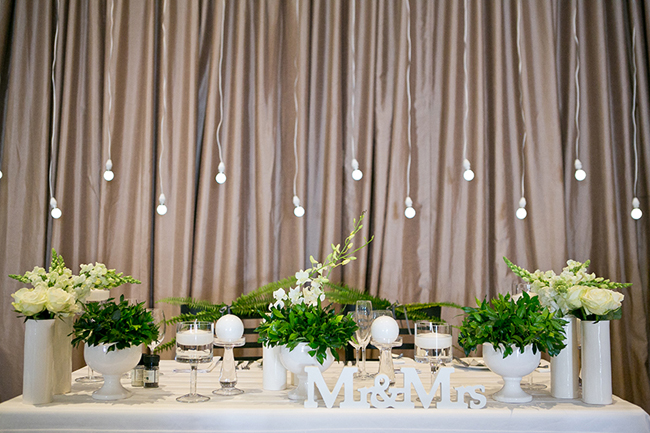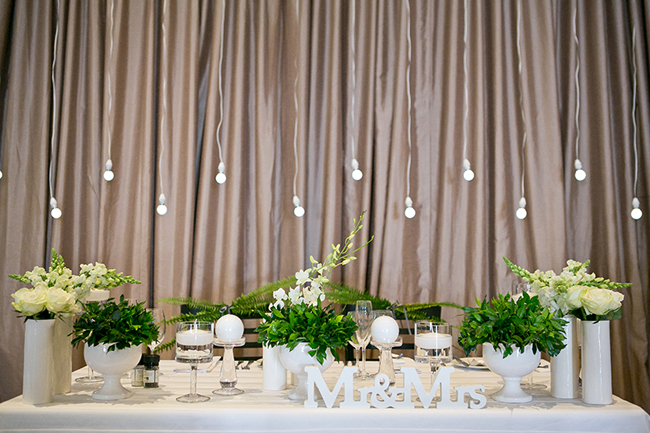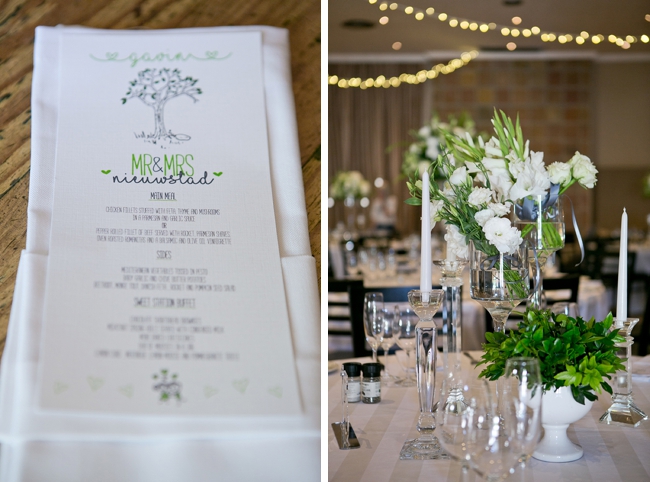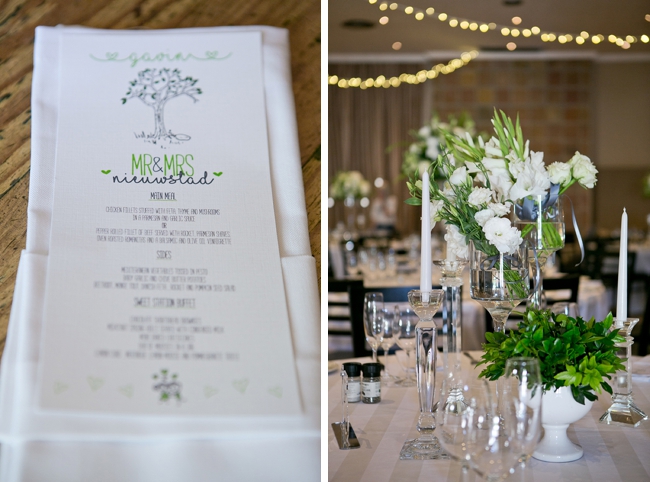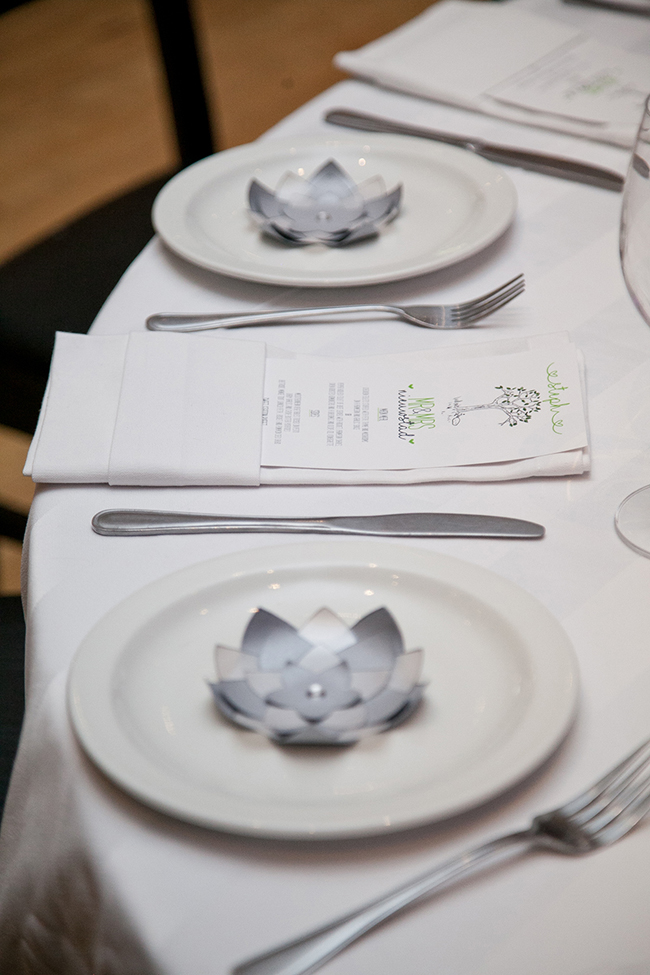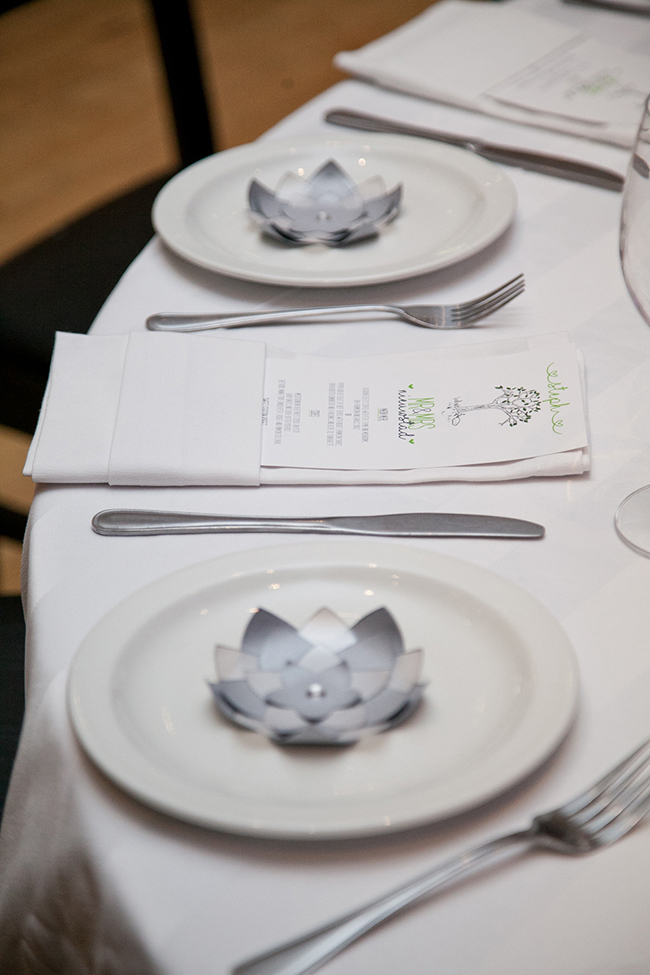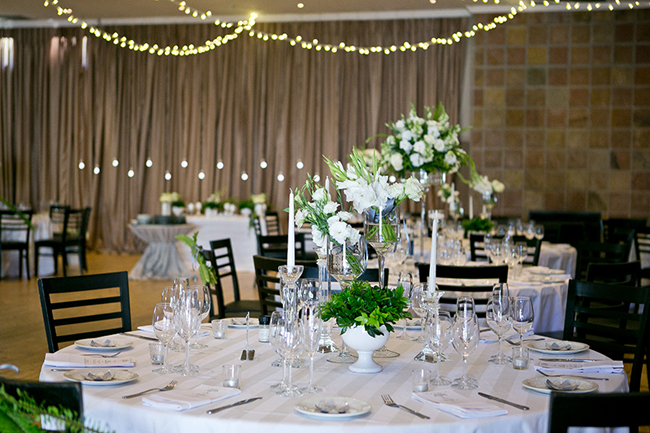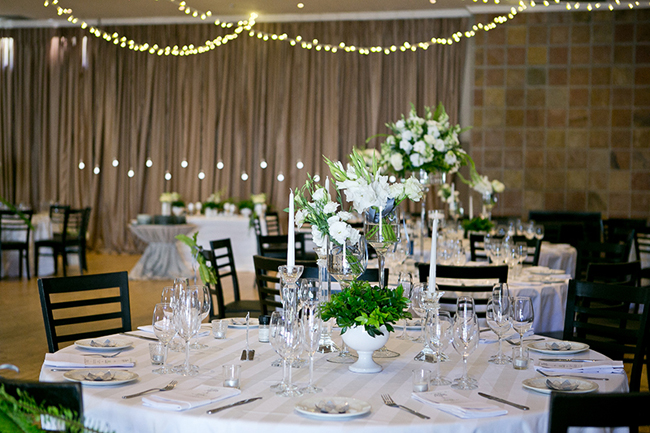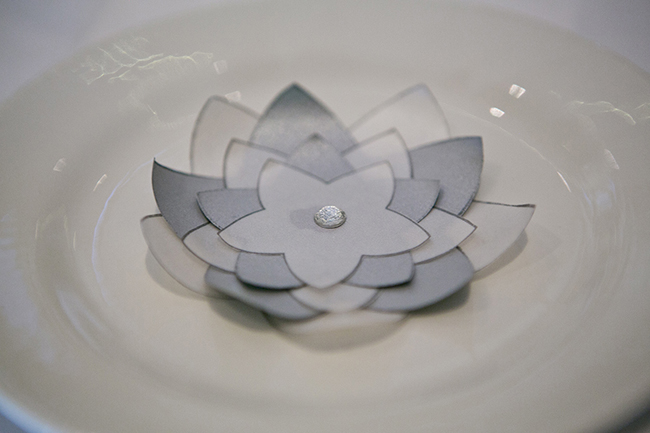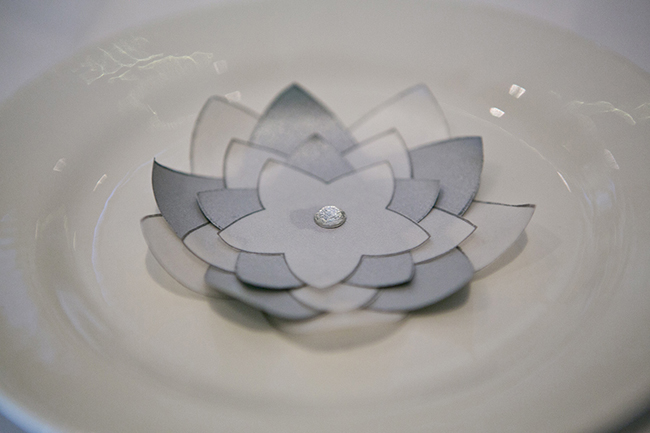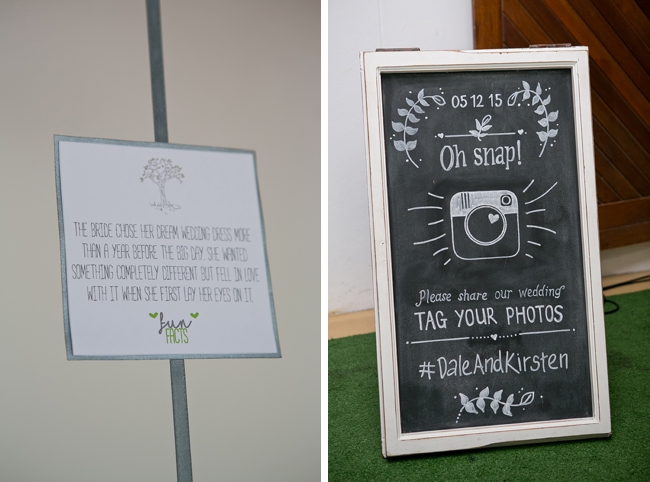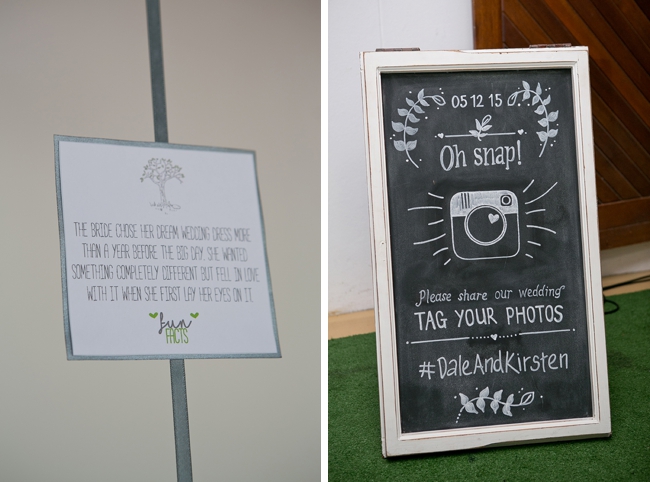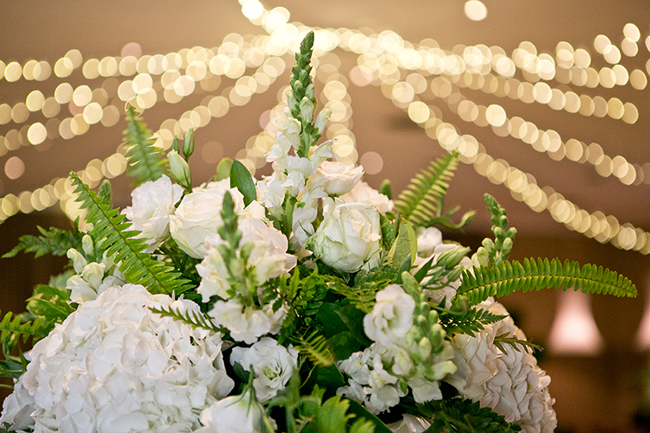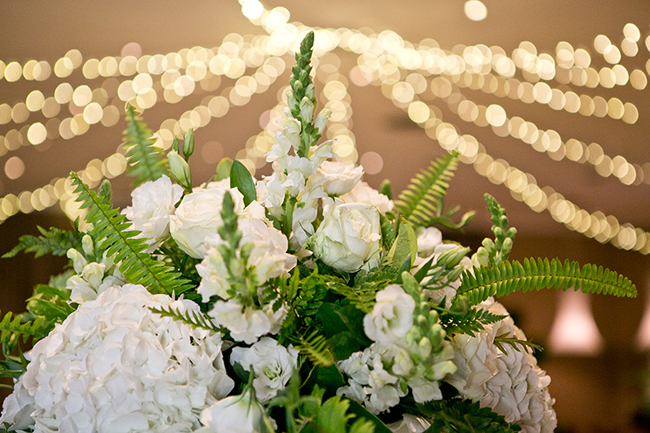 The Bridesmaids
I had a big entourage, five bridesmaids. I am so glad that I had each of them by my side, they all had areas of expertise, and were there when I needed them. I am so lucky to have these special ladies in my life. They wore stunning charcoal dresses with unique necklines. I wanted them to have their own individual touch. The giant paper roses were stunning next to their dresses.
Memorable Moments
Wow, there are so many! But my favourite of all was seeing my man at the end of the aisle, with tears of joy in his eyes! Another is when we stepped aside, after our ceremony, and shared in the awe that we were officially family. Lastly, the dance with my father. He was very nervous and we have never danced together before, but he impressed me with twists and turns and many laughs. We are so thrilled to have these special moments captured by our photographer, Leanne Evans (aka The Picturess) and the videographer, Nathan Brooks.
Our first dance was also an exceptional moment for us. We danced to "How Long Will I Love You" by Ellie Goulding and the words have always had special meaning to us. When we held each other and the music started to play, the magic of the moment was overwhelming.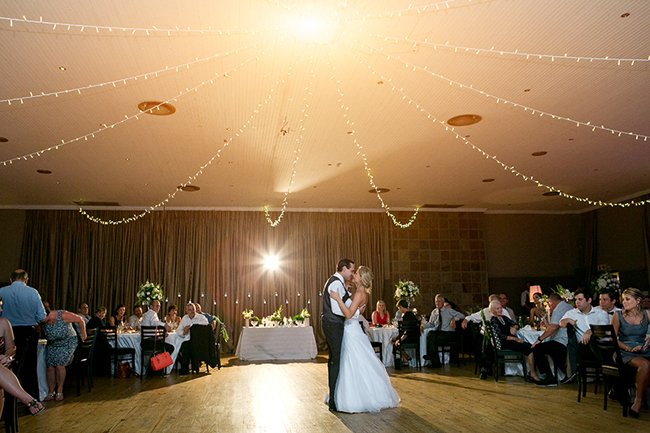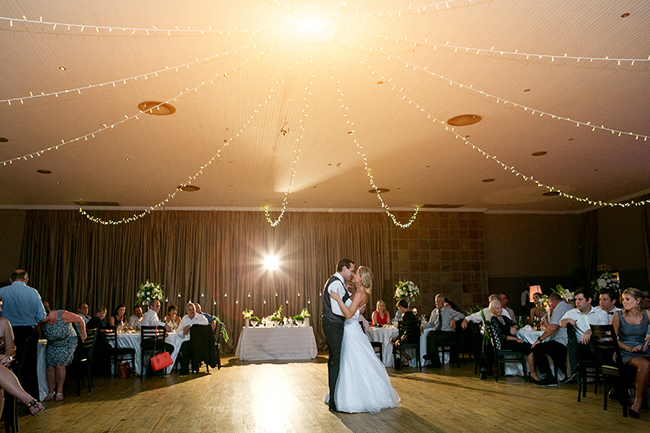 Best Decision
The best decision we made was to prioritise each other on the night and enjoy every moment together. We received the advice to greet everyone once and focus entirely on your spouse. We took this advice and spent every moment glued to each other. We were the first and last on the dancefloor and soaked in every moment together.
Another excellent decision we made was choosing a photographer and videographer who you really get on with. We met with many photographers but when we met Leanne Evans, we knew we had to have her as a part of our day.
Advice for Future Brides & Grooms
Listen to the advice and guidance of your family, but ultimately make the decisions that will make you and your hubby happy. Don't let others force you into decisions you might regret. Choose a photographer and videographer that you get along with, you spend a lot of time with them – we felt like we had known Leanne and Nathan for years! Most importantly, keep each other as the number onee priority in the wedding planning process and enjoy it! It is truly a magical time in your life.
You can see more from this wedding on The Picturess blog.
SERVICE PROVIDERS
Venue & catering: D'Aria | Photography: Leanne Evans (The Picturess) | Flowers & décor: Bright and Beautiful (Neva Ward) | Stationery: Pretty in Stains | Video: Nathan Brooks | Bride's dress: Stella York from Olivelli | Bride's accessories: Olivelli (veil); Anella (shoes); Pure White (earrings) | Hair & makeup: Helga Strydom | Groom's attire: Moi Styling | Hiring: EC Lighting Solutions | DJ: DJ Armand | Paper roses: Paper Floral Creations