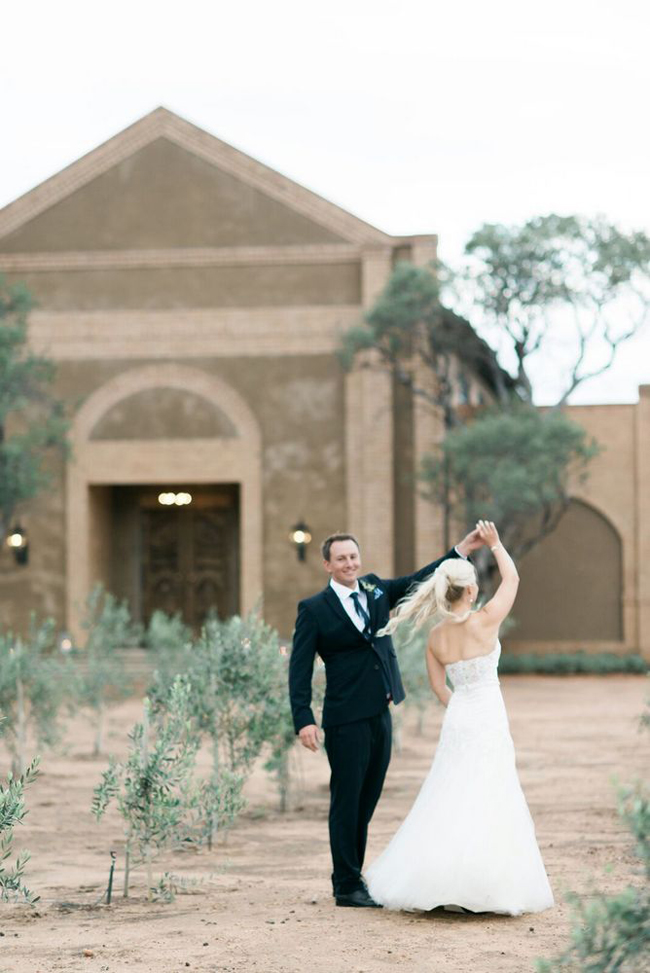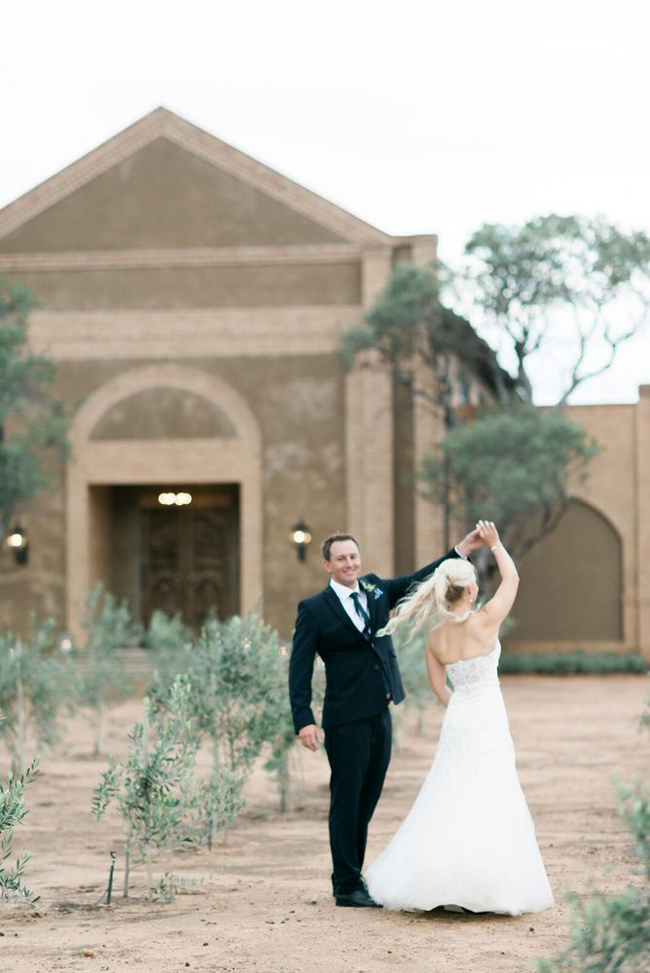 Fair warning, lovelies – your Pinterest boards are about to get a whole lot prettier (and more crowded)! I am pretty much obsessing over everything about today's wedding, from the venue (the amazing Bordeaux Game Farm, which we love so much we included it in our SBB Collection) to the blue, white and gold colour scheme, with chinoiserie-like vases and stationery and glamorous gold flatware, to the crisp white orchids, to the bridesmaids' gowns. It all fits together into the most gorgeous contemporary luxe whole, with the beautiful bride and her dashing groom, Allane & Wim, at its centre. And with photographer Louise Vorster there to take these fantastic images, the picture is complete.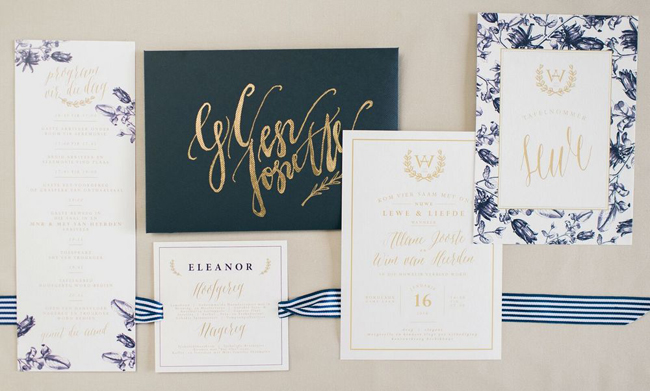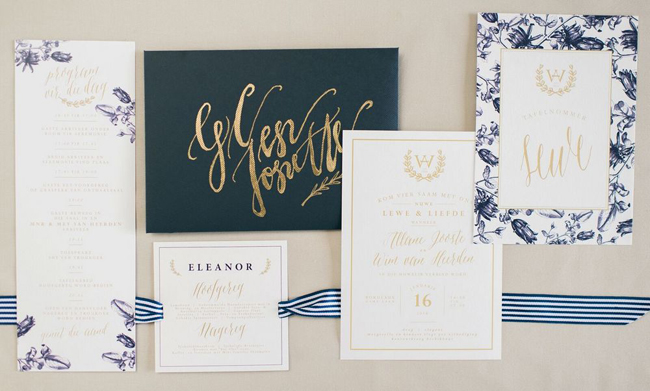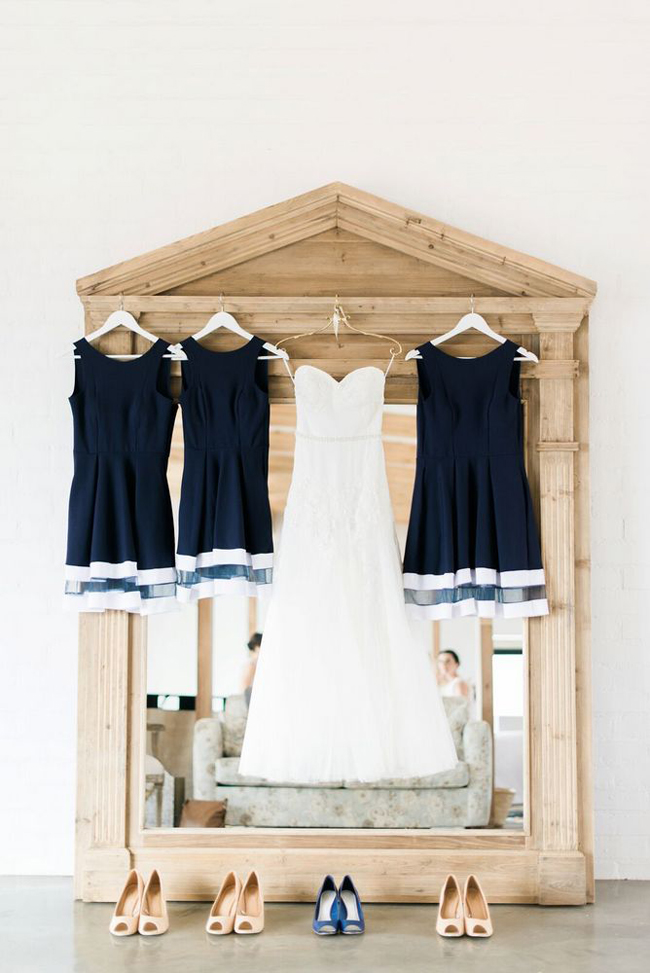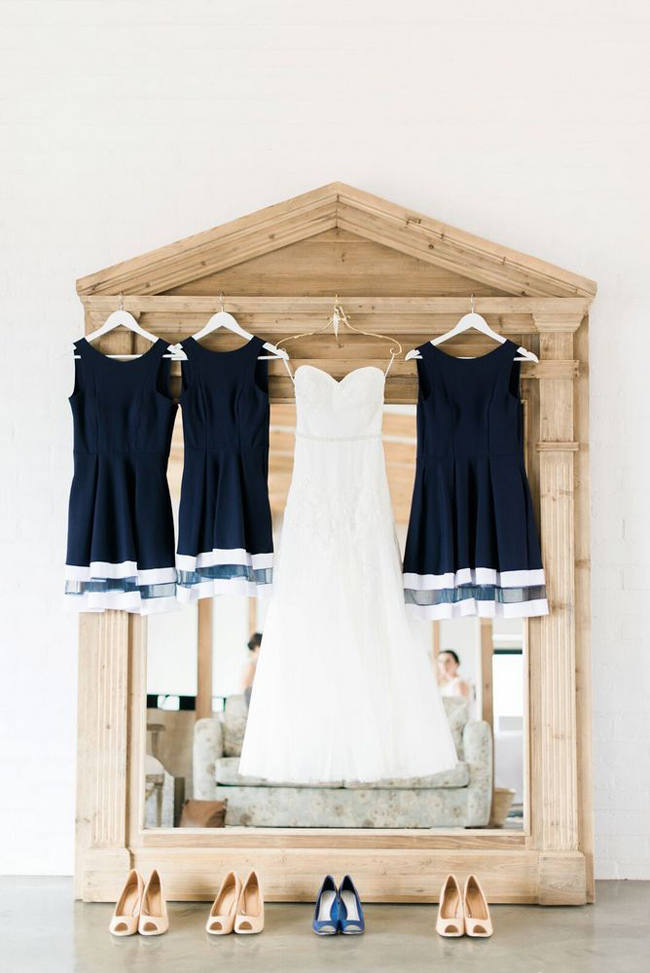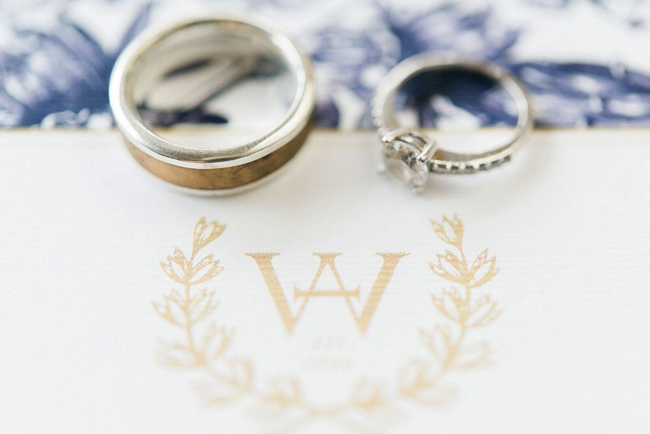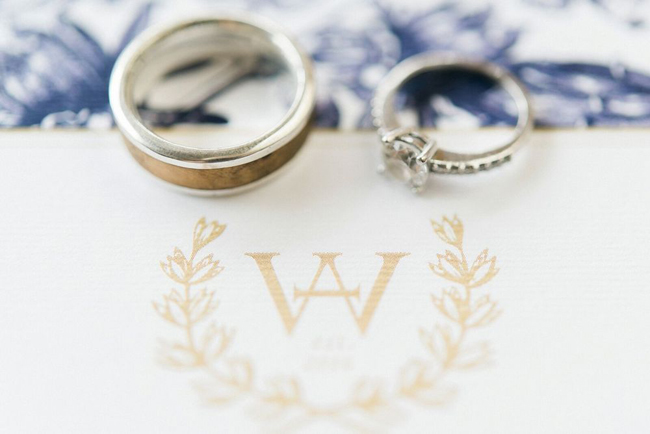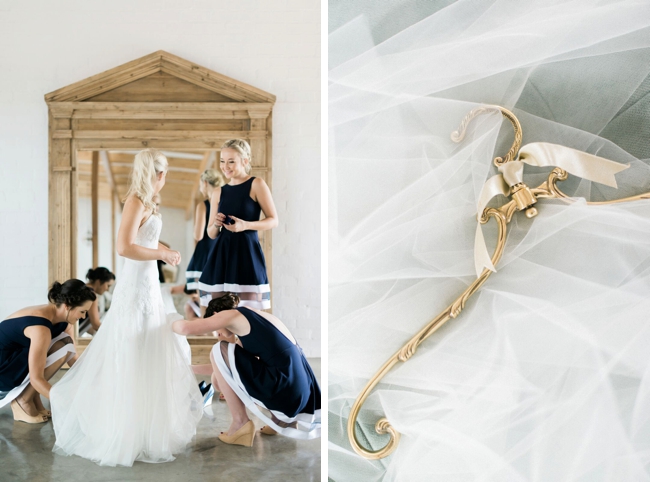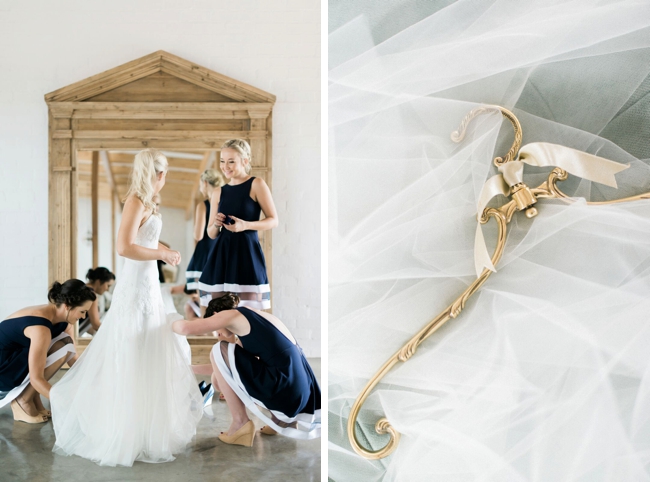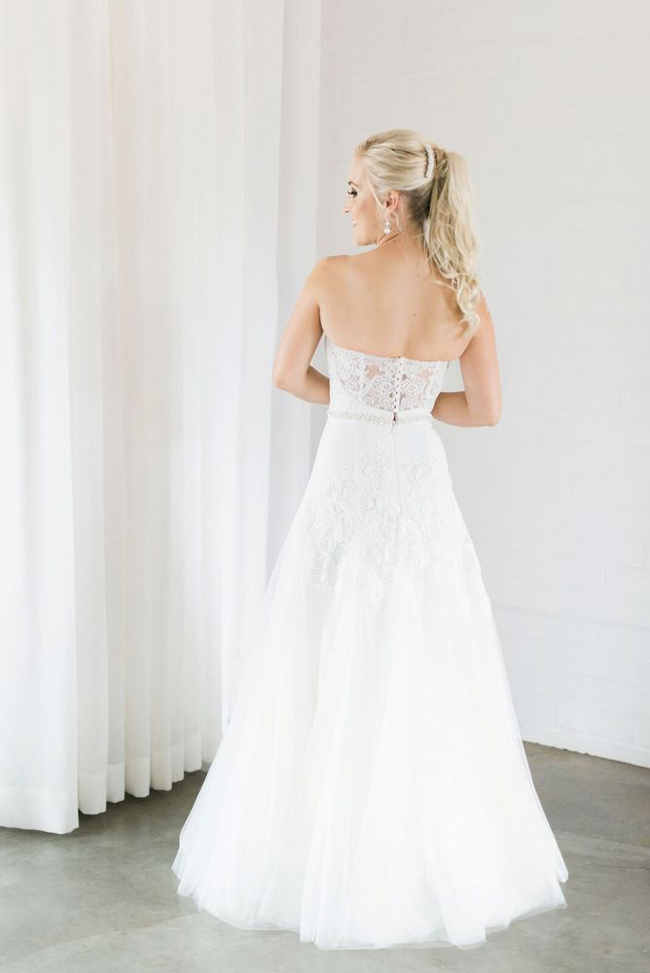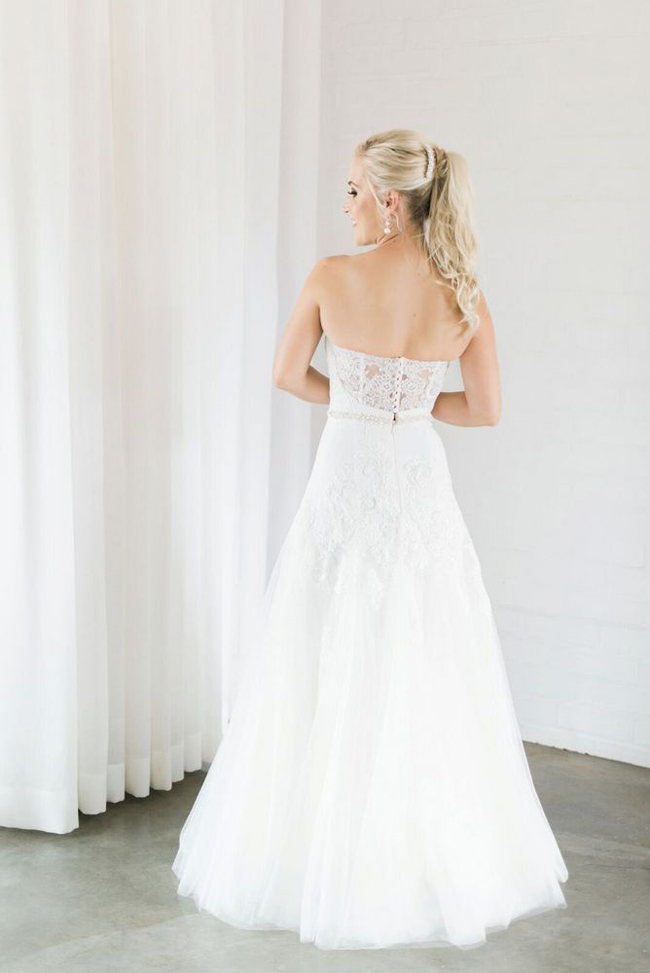 Love Story
I had just come out of a very long relationship, when one of my best friends (who was later bridesmaid at our wedding) wanted to introduce me to her boyfriend's brother. At the time I just thought that I wasn't really up for anything serious, but I did however need a date to a wedding in Cape Town that I had been invited to. I ended up going on a date with the brother and asked him to the wedding as my date (just as a friend, however). Only about two months after we had come back from the wedding, we started seeing each other more regularly and started dating. And the rest is history, as we say!
The Proposal
We went on holiday with my best friend and her husband to Turkey last year. I had no idea that he was going to propose, but just to be on the safe side, he asked my best friend's husband to hold on to the engagement ring as he was scared I might find it in his suitcase. The two men decided to arrange a yacht trip – the day was amazing; the clear, blue waters of the Mediterranean sea were all around us and the weather was just perfect. We stopped at a nice setting for some lunch and indulged in the best seafood possible made by the captain himself. After lunch I quickly went to the bathroom, and when I returned, Wim suggested we go to the front of the boat to go and lie down for a bit. When we came around the corner, there was a small little boat passing our boat with two men holding a banner that said :" Allanster, gal jy met my trou?". He started laughing, as he realised that they had made a spelling mistake with 'gal', as it should have been 'sal'! We laughed and then he went down on one knee and proposed to me with the most beautiful words. It was such a stunning day and we celebrated with my best friends on board with some lovely wine and the best scenery. To me, it was the best proposal ever!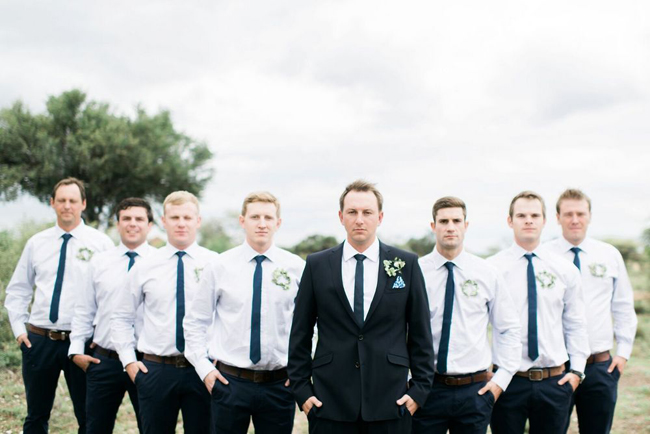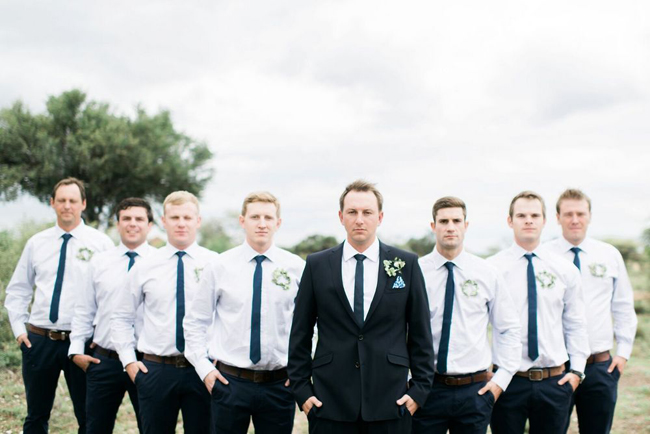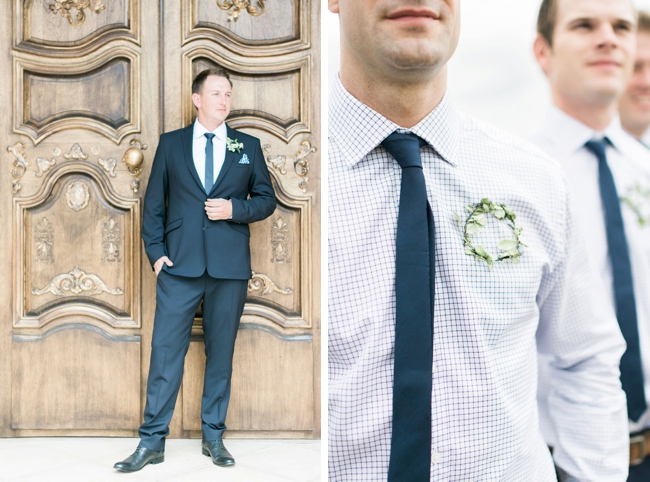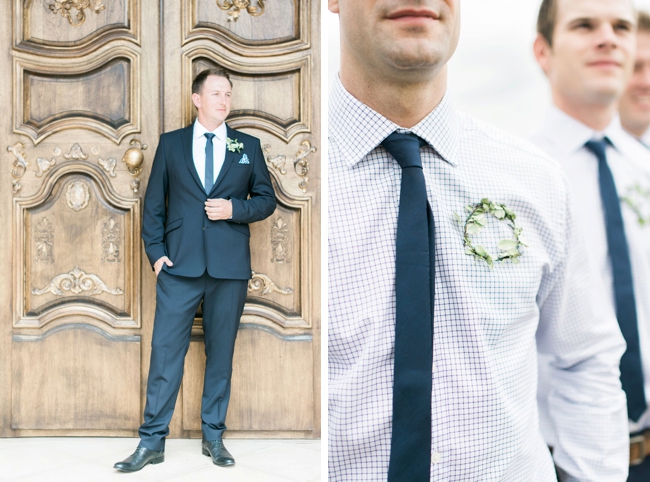 The Venue
At the time of our engagement, my husband was working in Tanzania (where we now both live), and I only saw him every 6-8 weeks, so finding a venue was difficult. We both love having a great time with our friends and family, and that was exactly what we wanted our wedding to be all about. I wanted a venue that was clean, white, fresh and not over the top, as I believe less is more. He had always wanted to get married in the bush, and that wasn't necessarily my first choice. But when Jolindi from Chrystalace (who did the stationery for our wedding) suggested that I check out Louise Vorster's new venue, I never expected for us to find the perfect place for our wedding! It was a perfect combination of what I had wanted and what my husband wanted. We had this beautiful venue with high ceilings, big windows, white walls and stunning decor, surrounded by the African bush. It was a little bit of wedding heaven!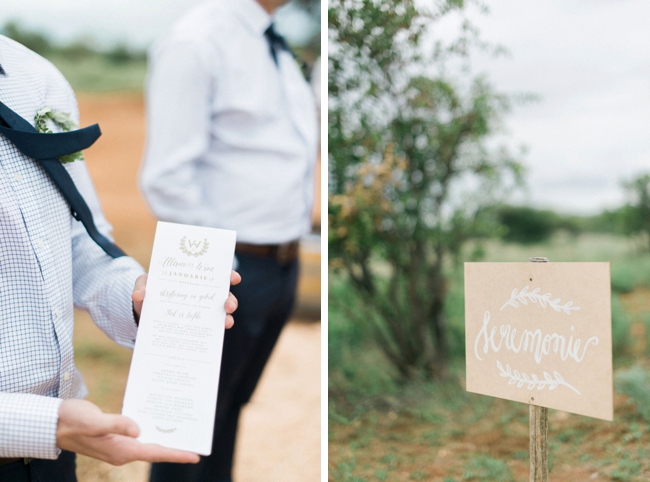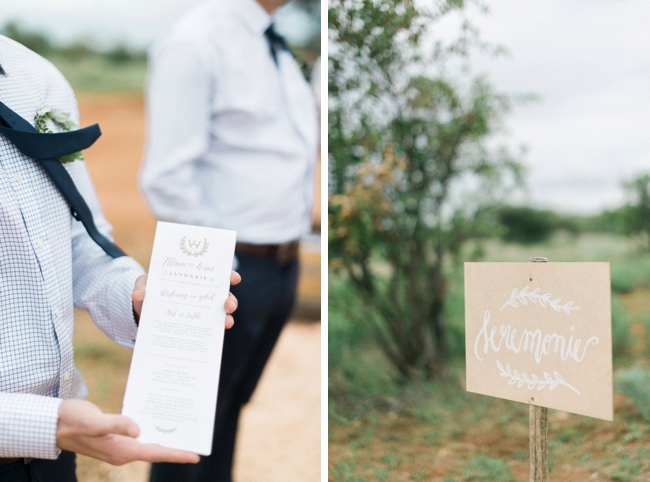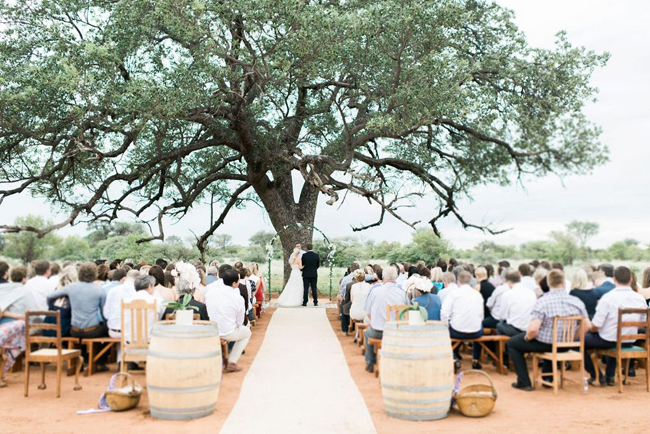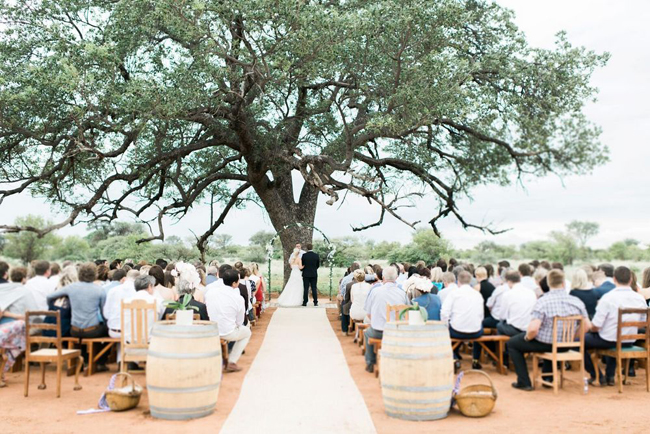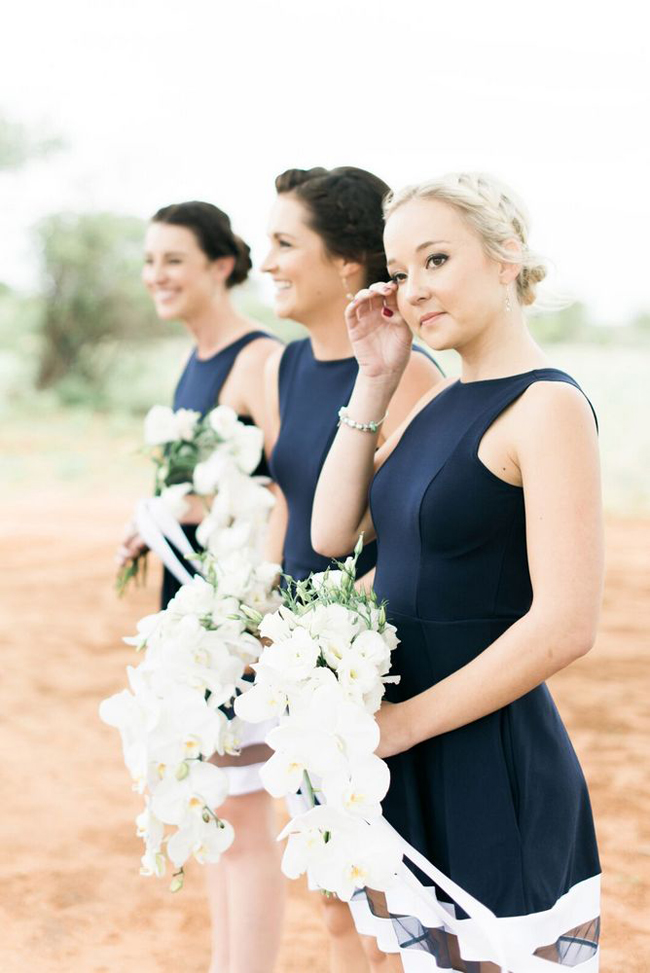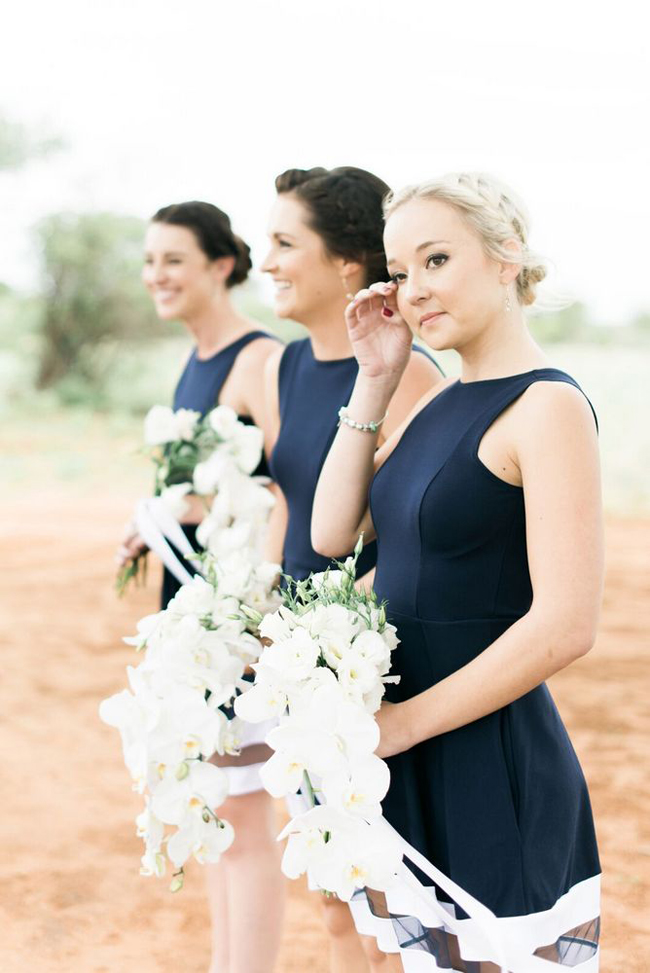 Wedding Style
As I mentioned, I believe in 'less is more'. I knew that I wanted to use my favourite colours, white and navy, and then added just a little bit of gold to make it more formal. But mostly, I wanted it to be clean, not too much detail and stylish at the same time. Everything turned out to be exactly as we had wanted with the help of all my great suppliers.
Wedding Details
When myself, my mom and my mother-in-law went to Sarcda last year, we chose the vases – I loved them so much that I had to have them couriered all the way from Cape Town. As I didn't have too many things on my tables, I would say that my stationery also played a big part in displaying who we were and what we wanted. Chrystalace made everything exactly as I wanted and she also addressed each envelope by hand. I loved loved loved my gold cutlery from Crystal and Vine as it rounded off all the tables! We also gave each guest a beer bread mixture ordered from Barrets Ridge in Cape Town, which I loved – I love giving gifts that people can still actually use after the wedding. We have taken a few with us to Tanzania, and they have been a huge success every time we serve them.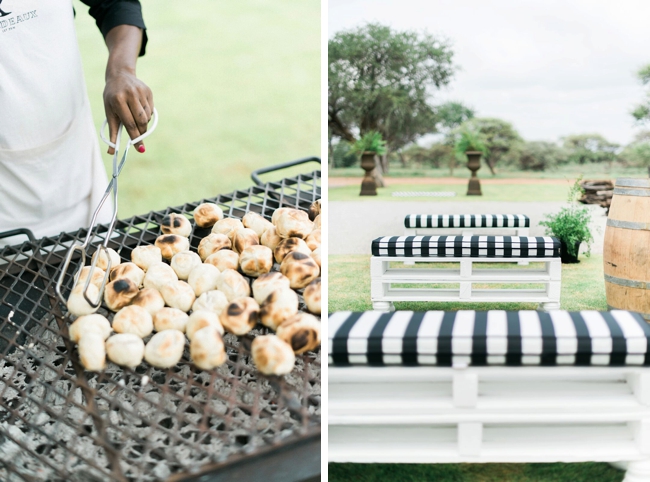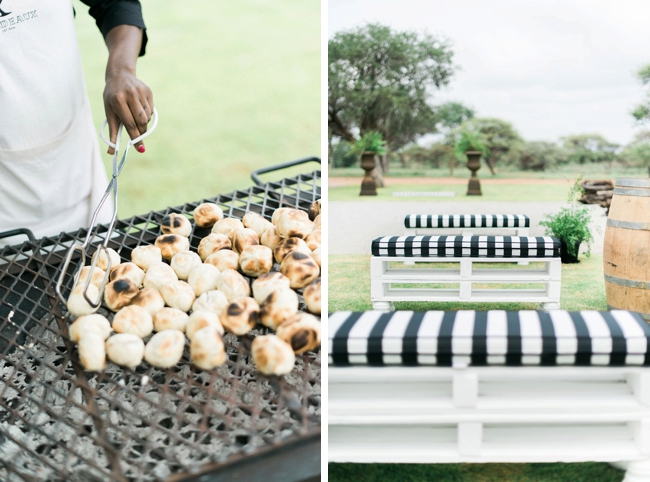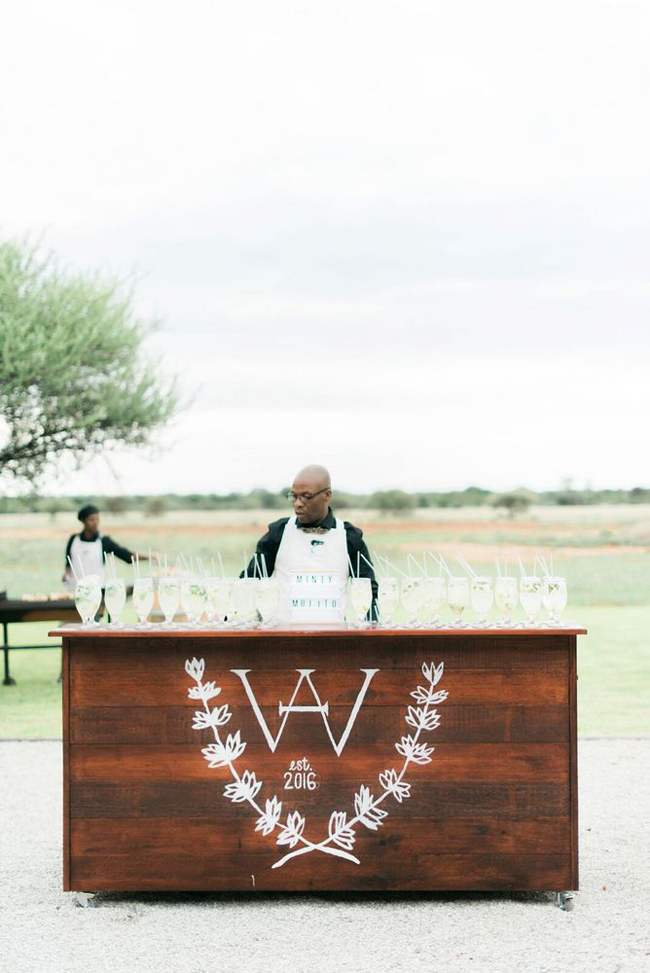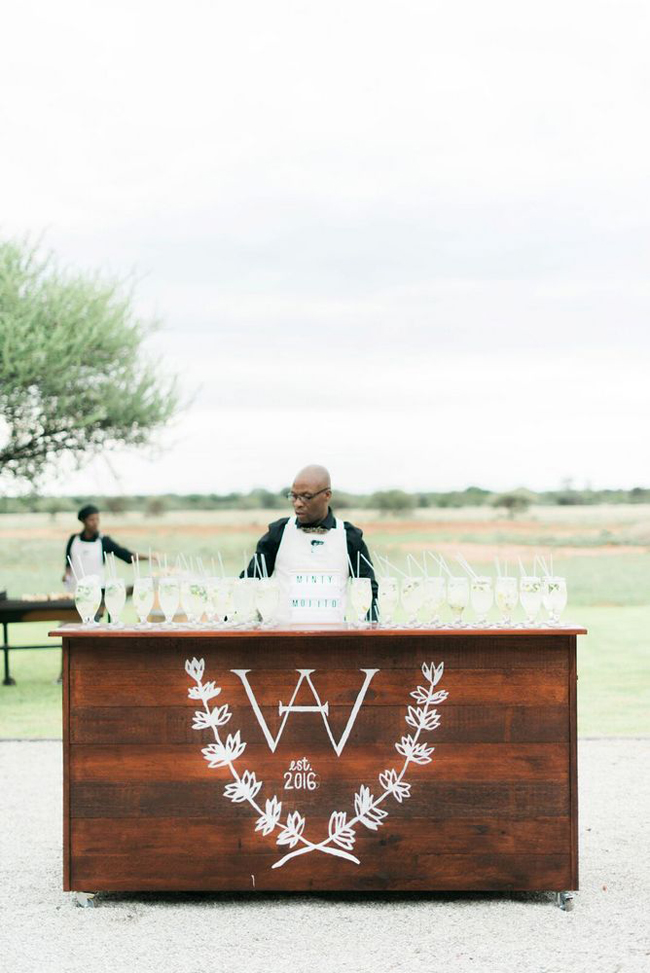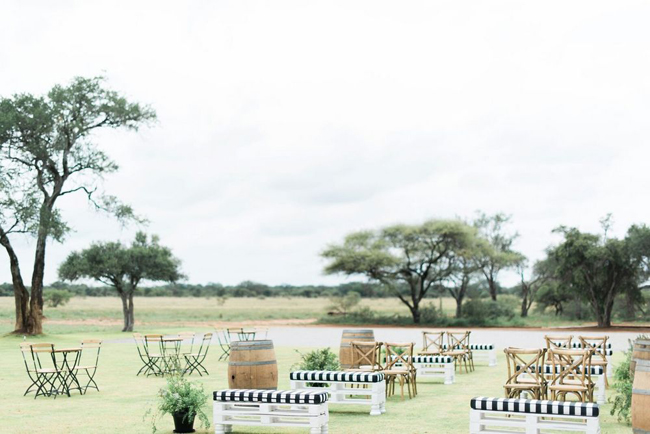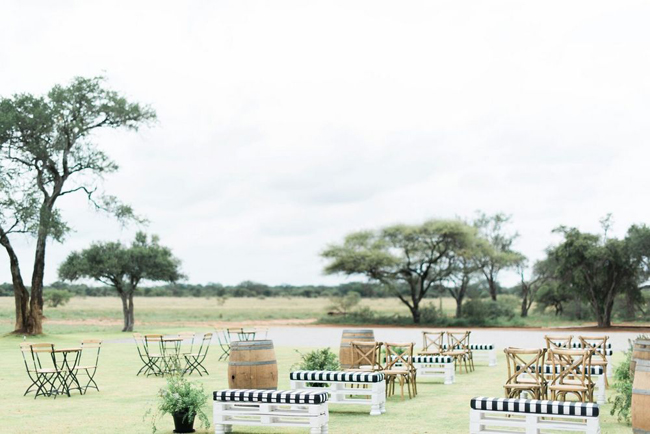 The Dress
I got my wedding gown from Bridal Wardrobe and I loved it. I loved dancing and walking around and getting around to all of our guests, and therefore I didn't want something that was going to restrict me. It wasn't the type of dress that I originally thought that I wanted, but after trying on a lot of different styles, I loved trying this one on.
The Bridesmaids
I had three bridesmaids.Their dresses were designed and made by Carike Nel Designs. She is amazing with so much talent. I didn't want to make them a typical bridesmaid dress that they would only be able to wear once, and as I knew the area that we were going to get married in was going to be very hot at that time of the year, I decided on short length dresses. I loved how they looked and to me they were the most stunning bridesmaids that I had ever seen.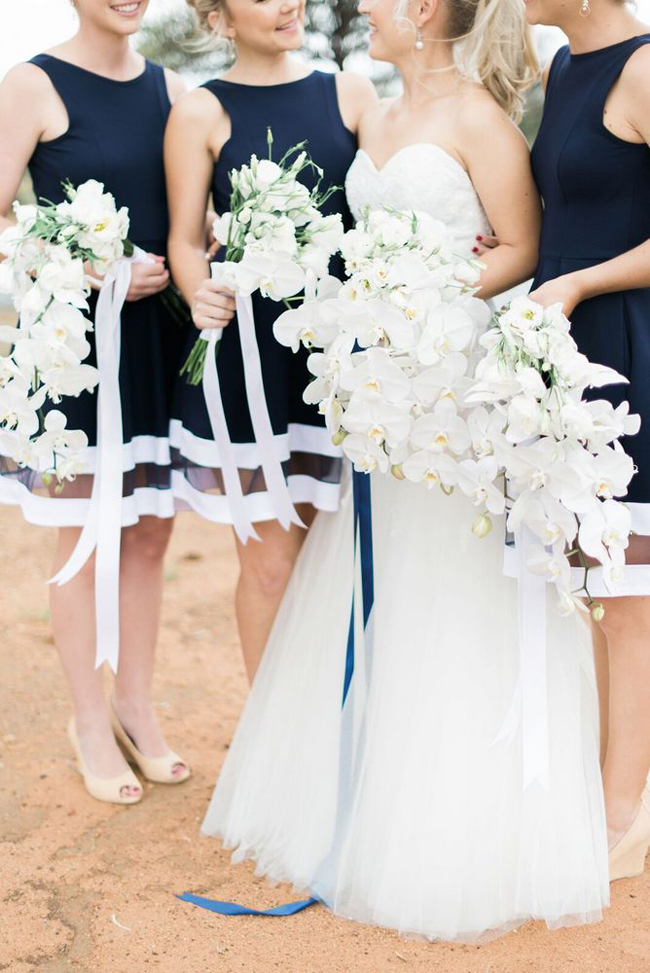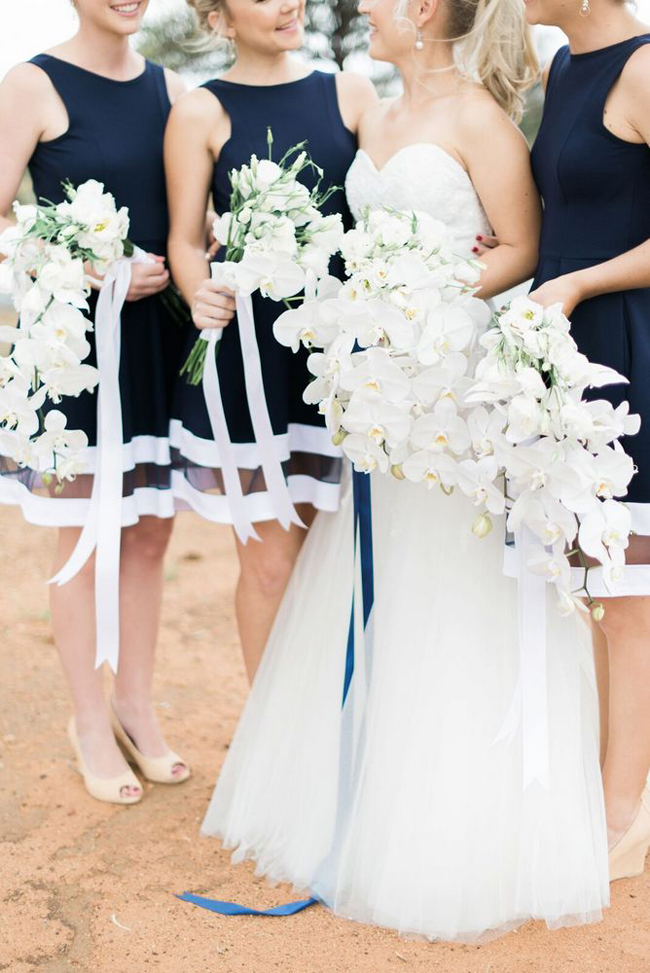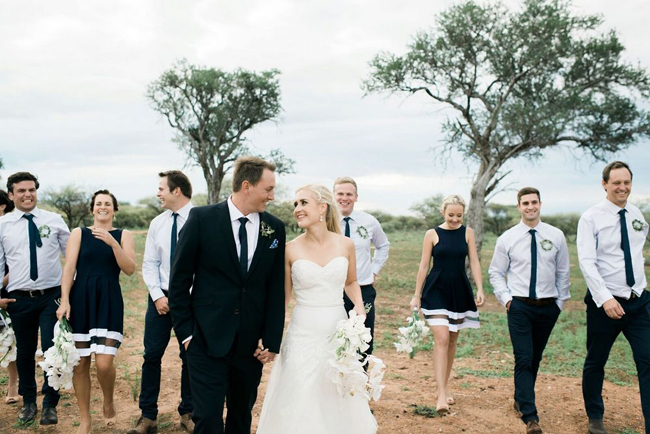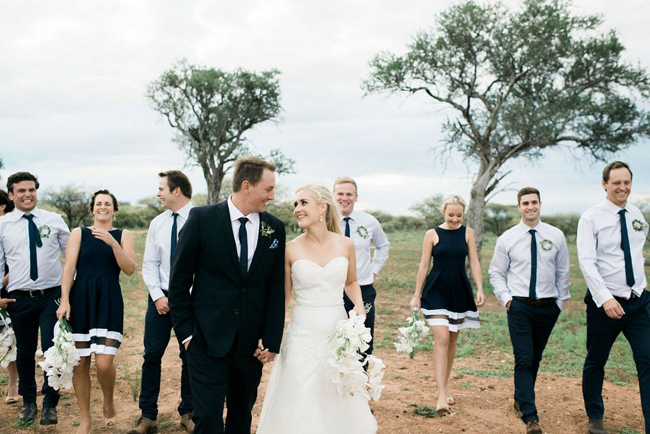 The Flowers
I only had orchids on my tables and everywhere else at the wedding. Since I was a little girl, the only thing that I had ever been certain about, was the type of flower that I wanted at my wedding. I love orchids, and I was really lucky enough to get almost a hundred of the fullest and whitest orchids from Marvellous Orchids in Pretoria.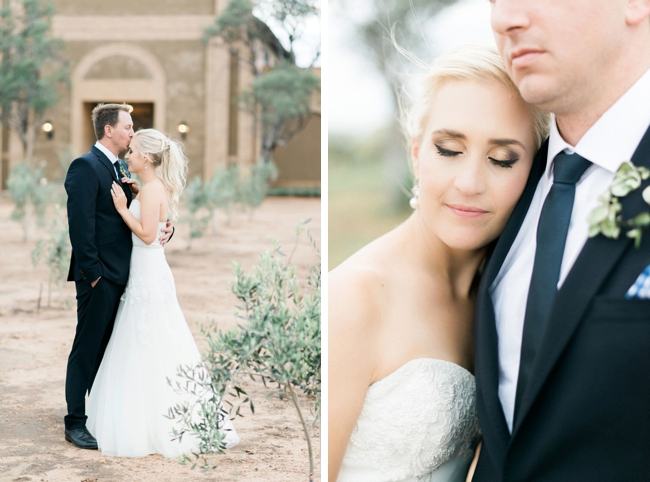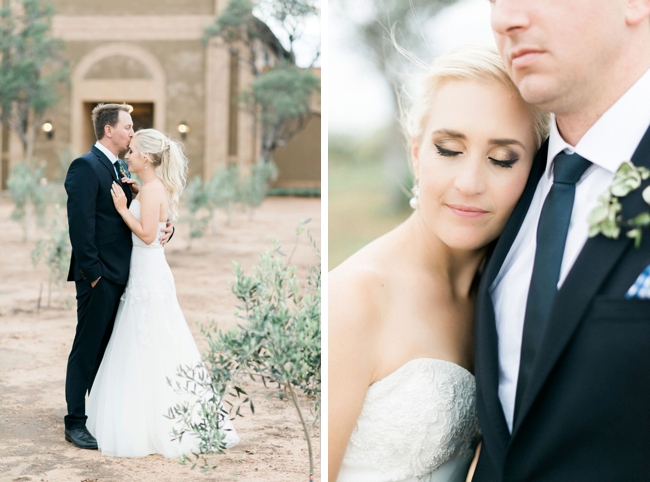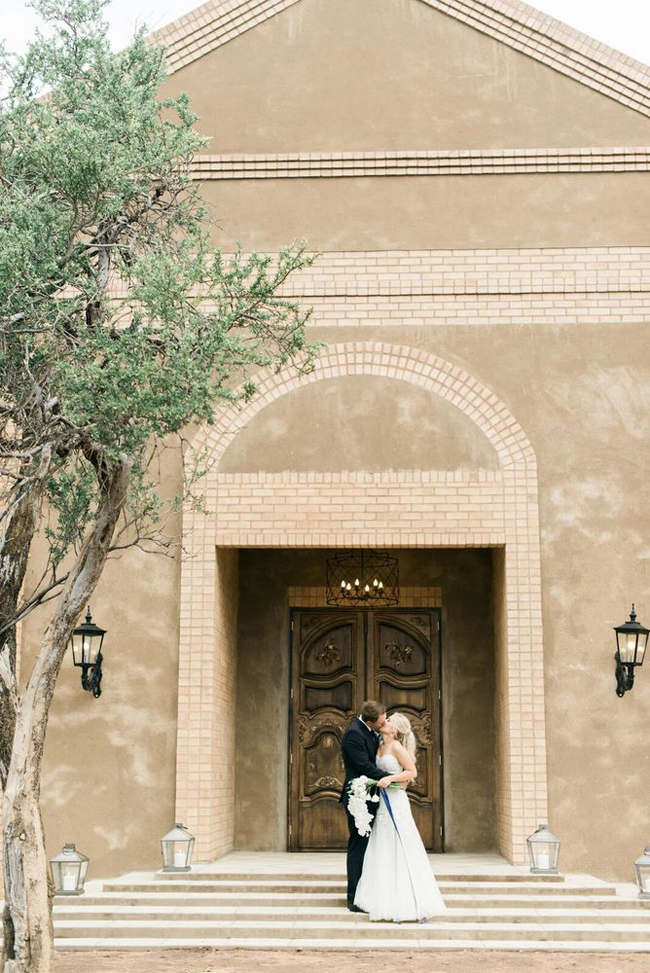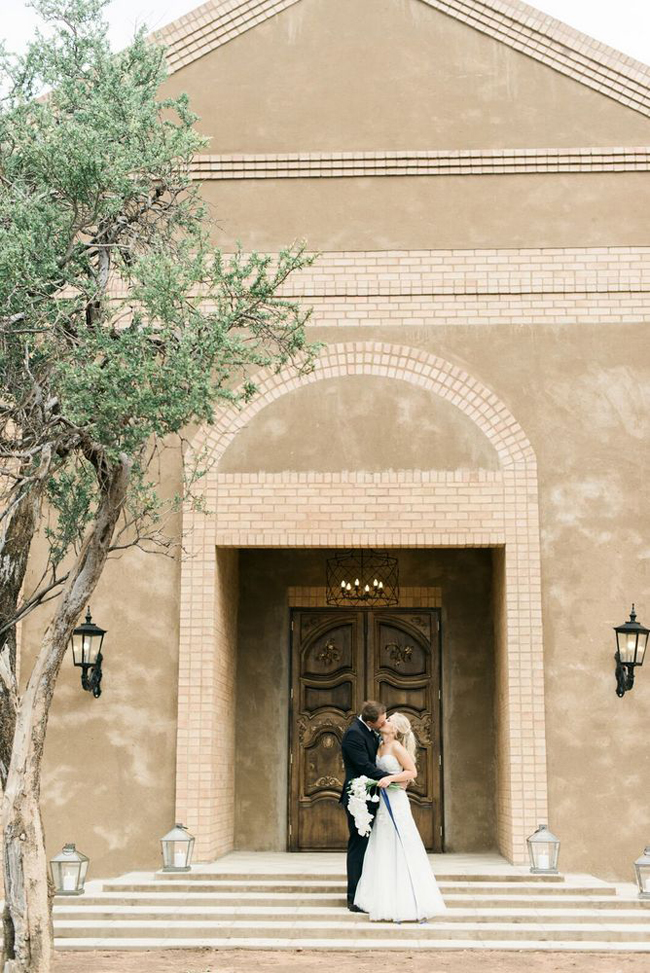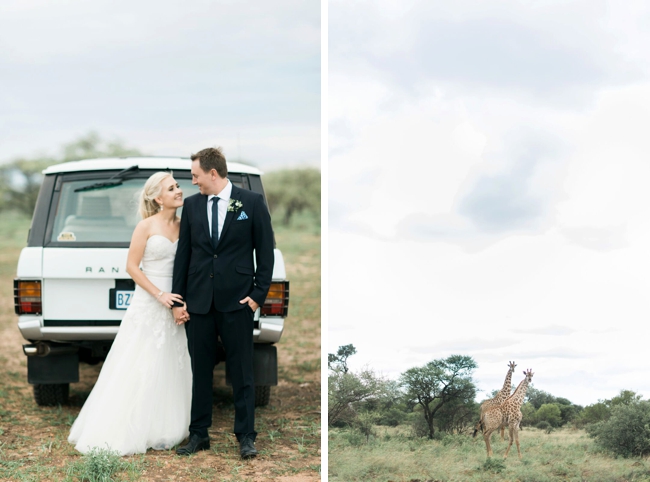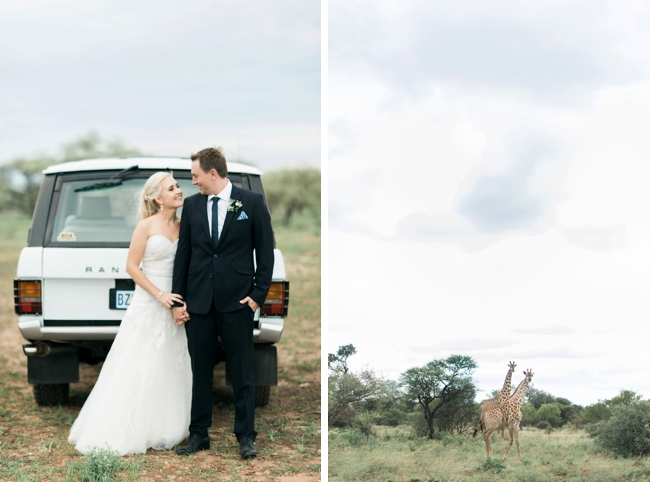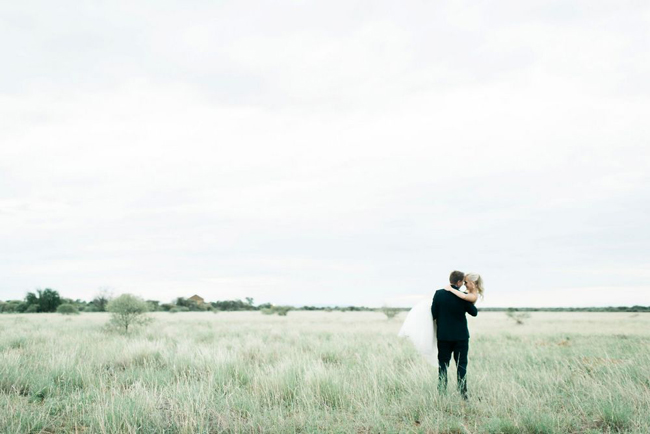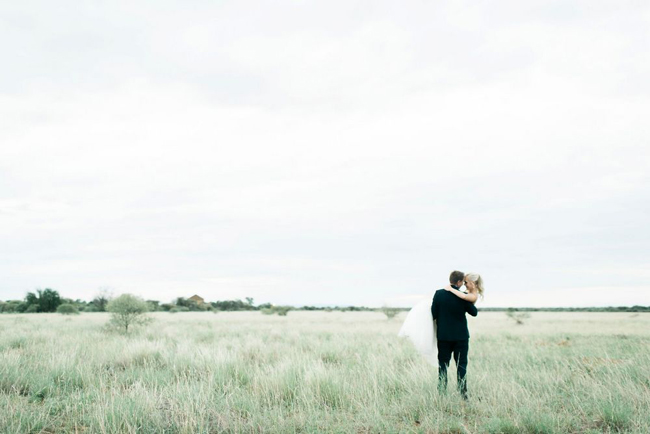 Memorable Moment
With out a doubt, the wedding ceremony. I loved walking down the aisle and seeing my handsome husband at the end waiting for me. We had a beautiful ceremony and the message that our pastor gave to us and our guests was truly something that we will remember forever. I loved saying "I do".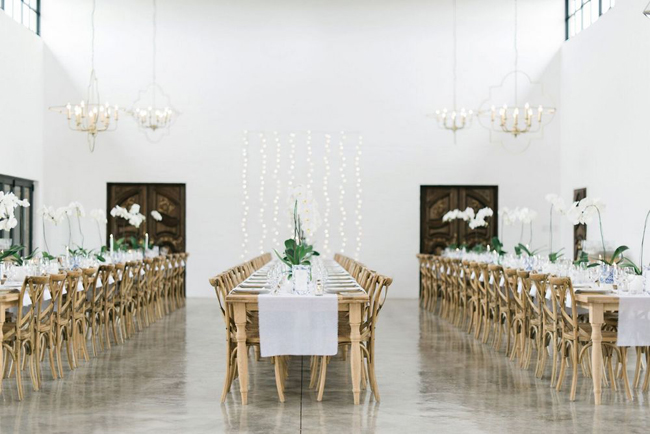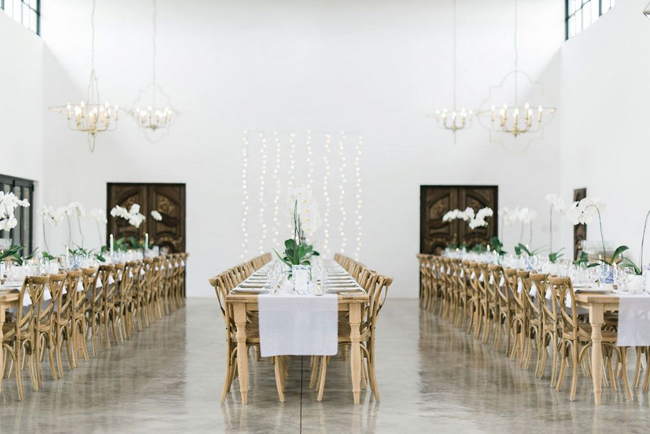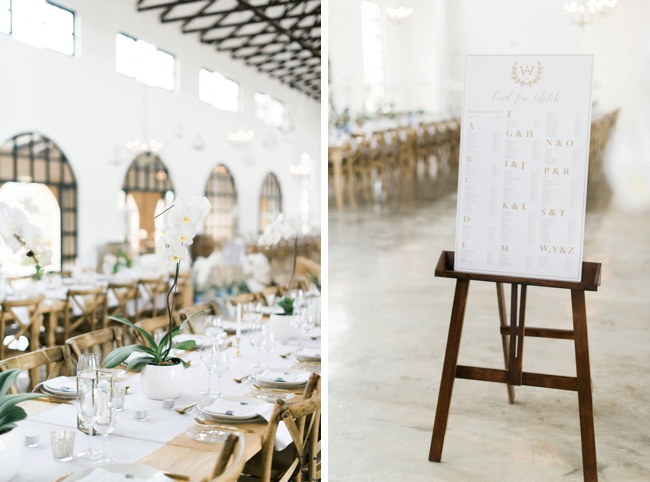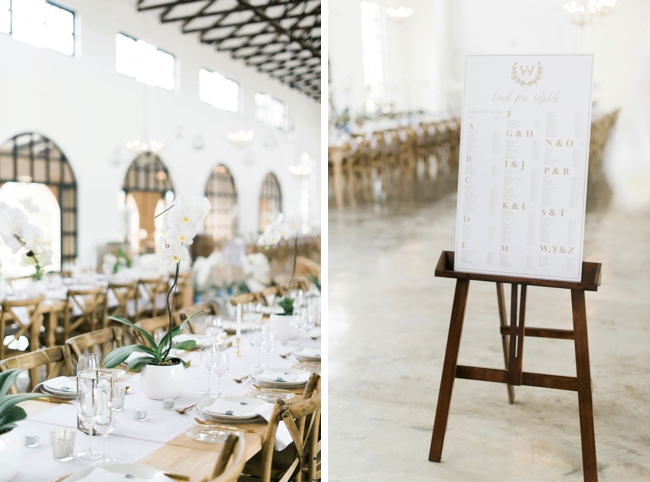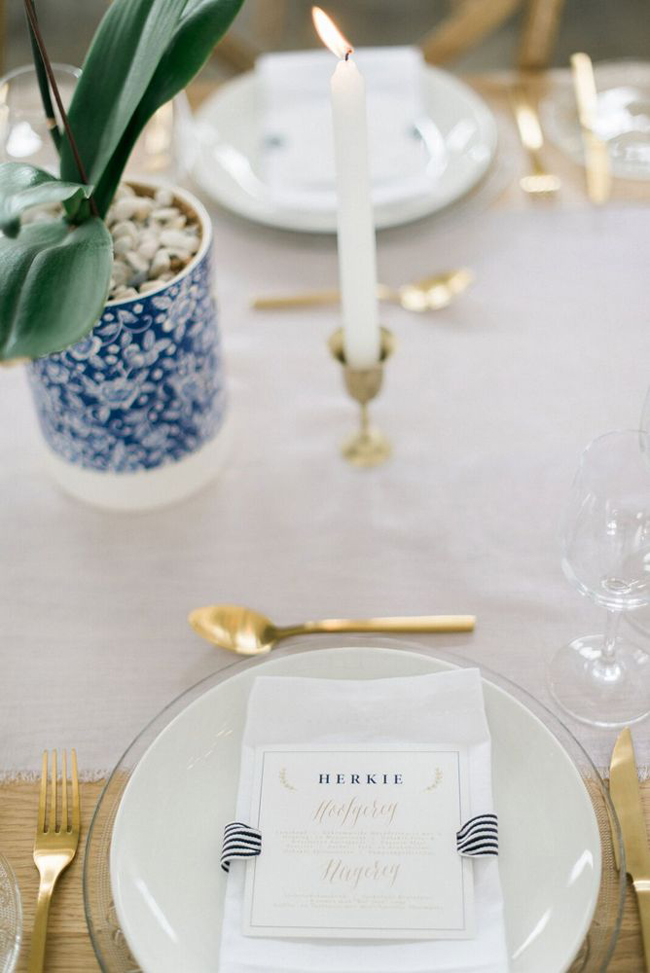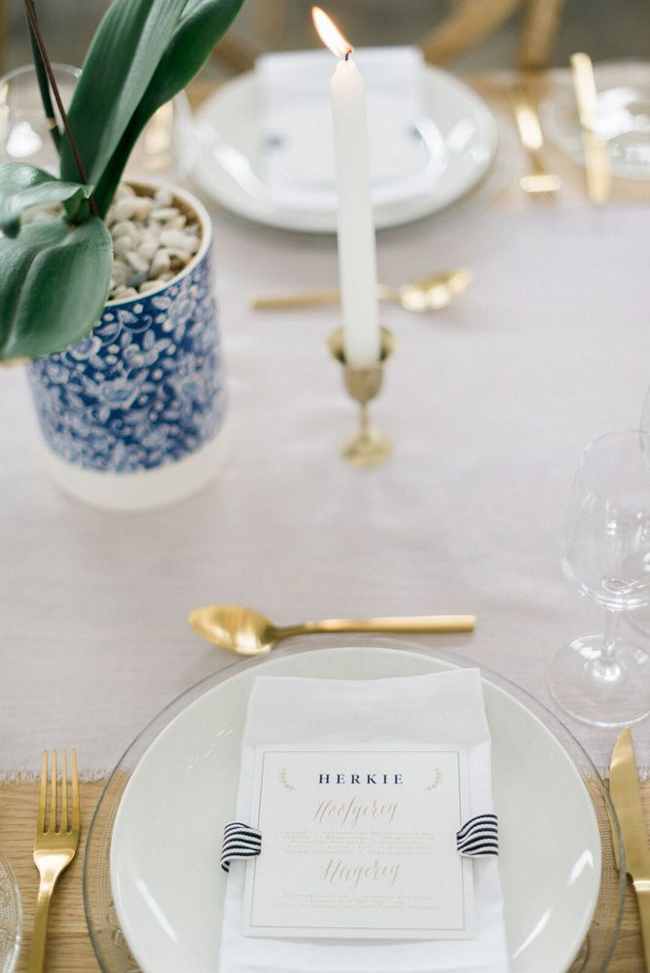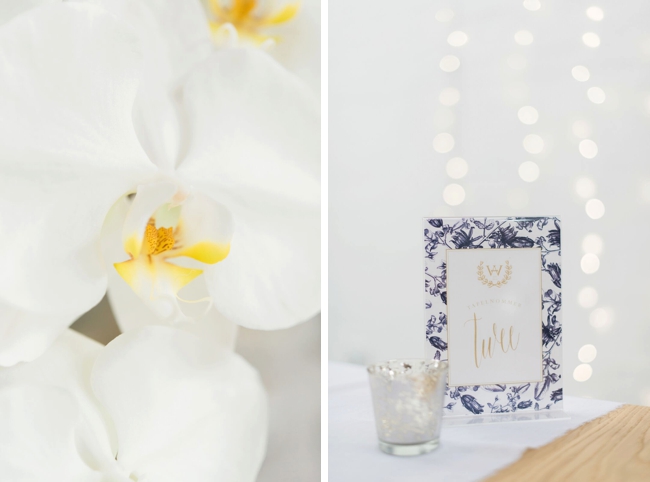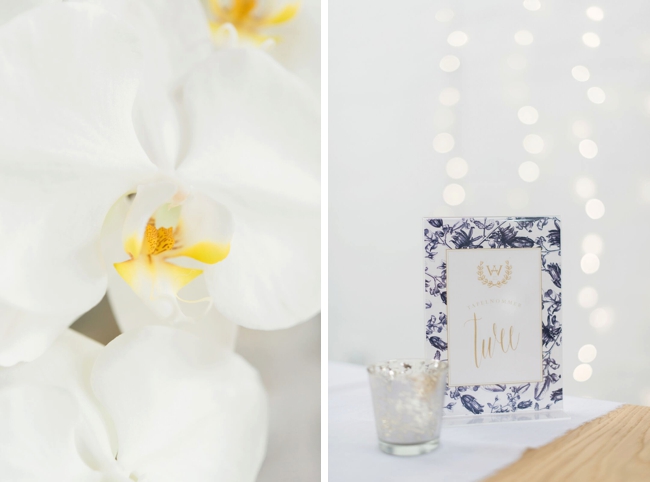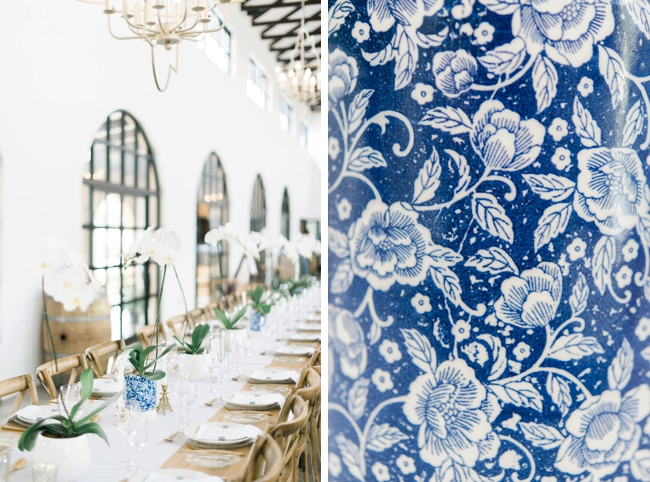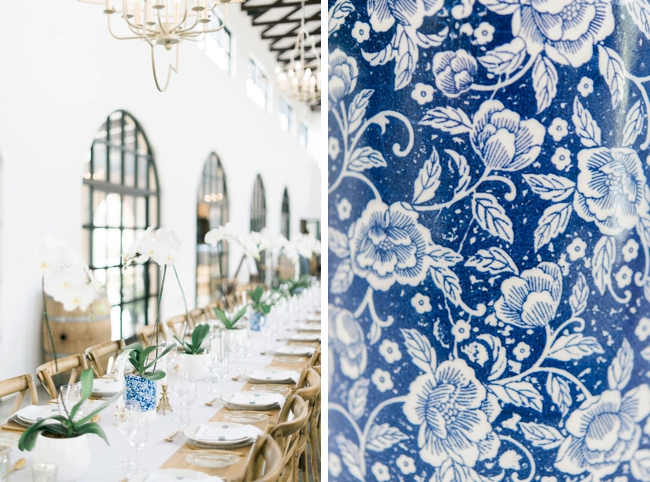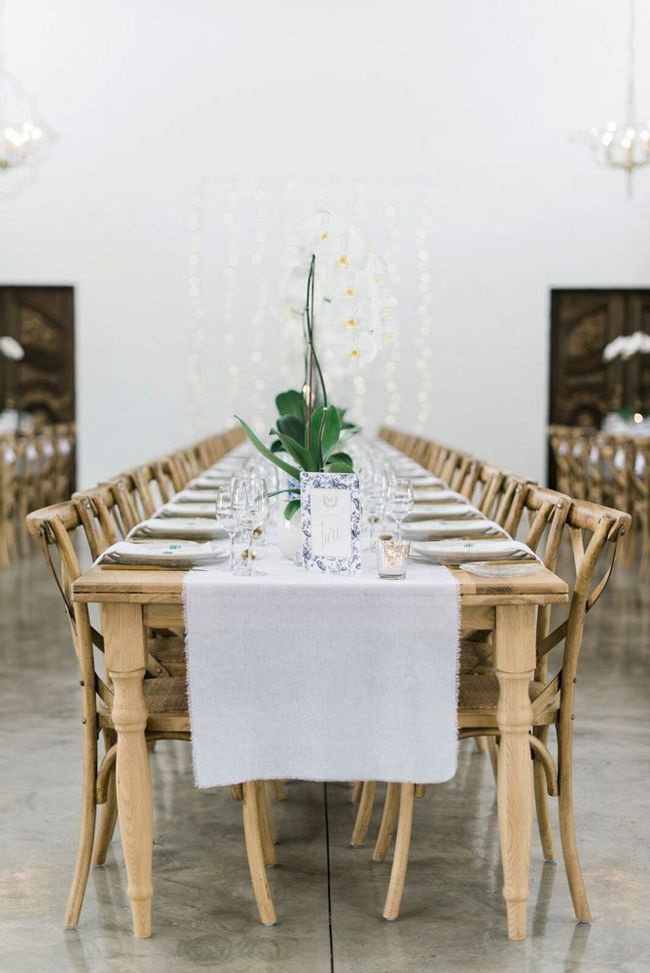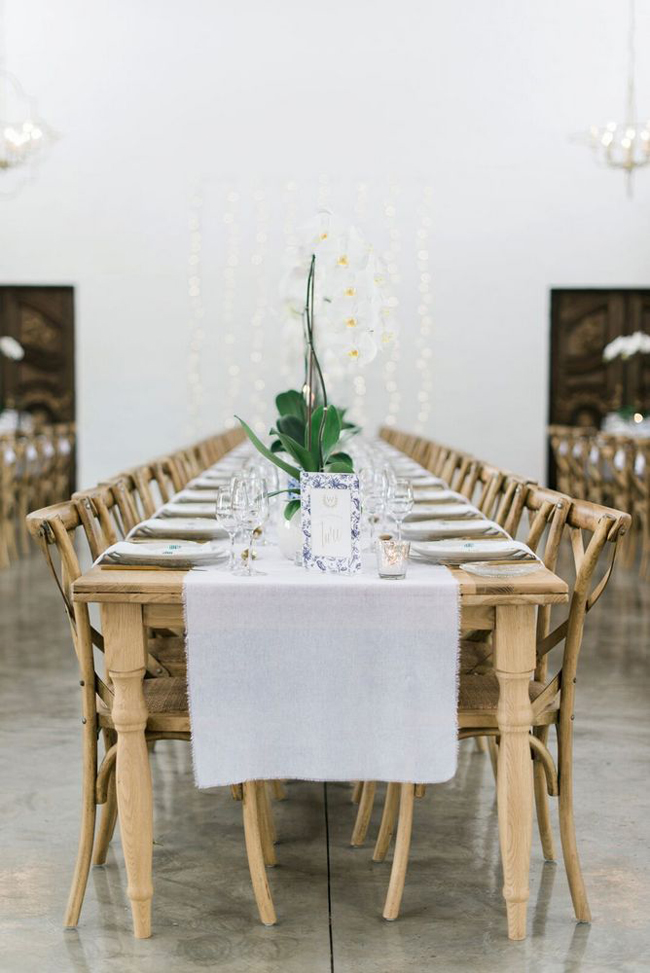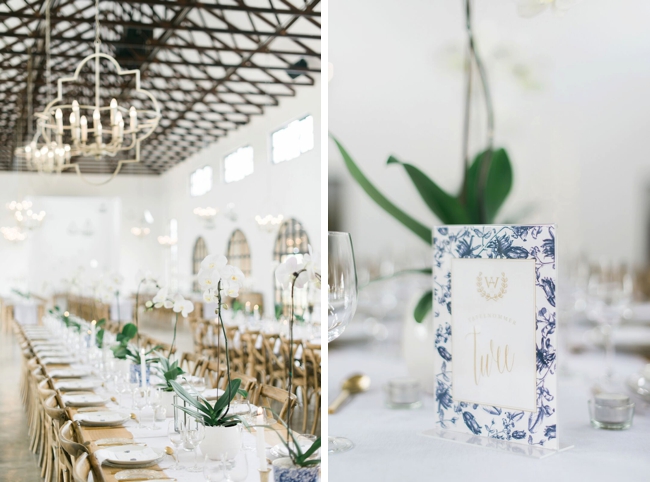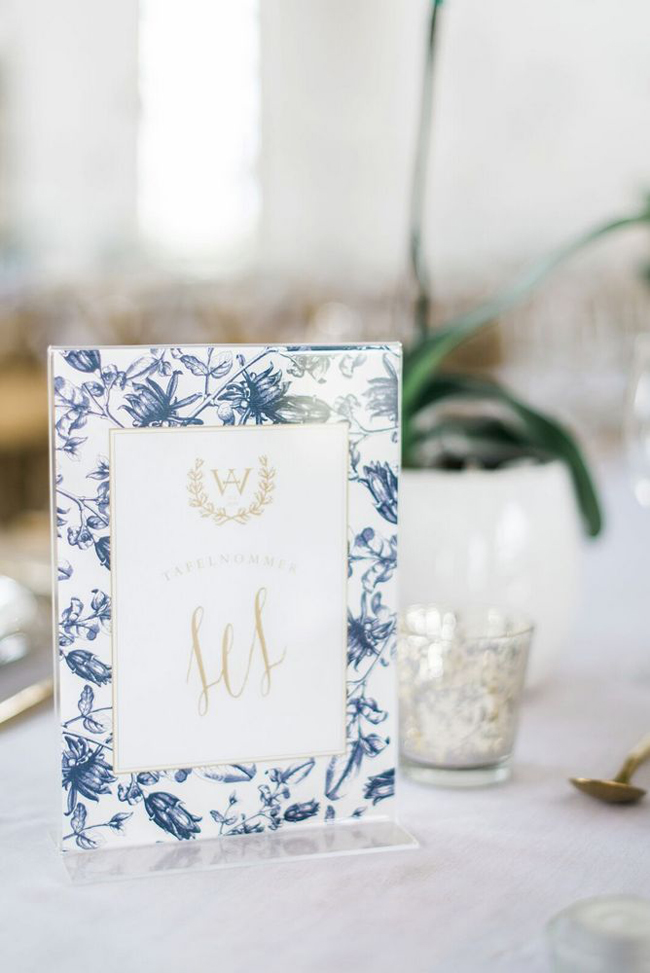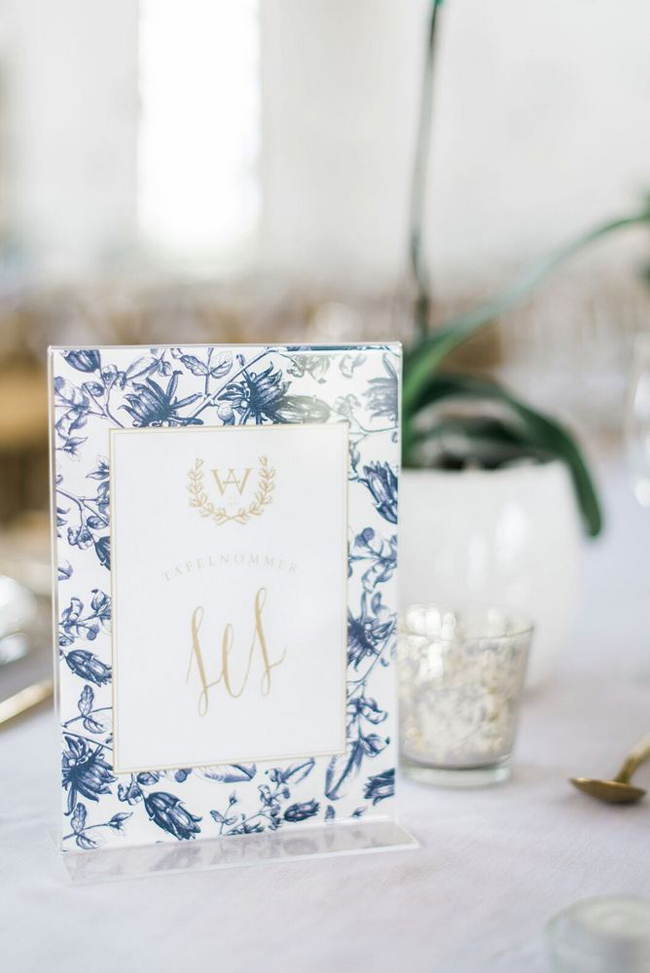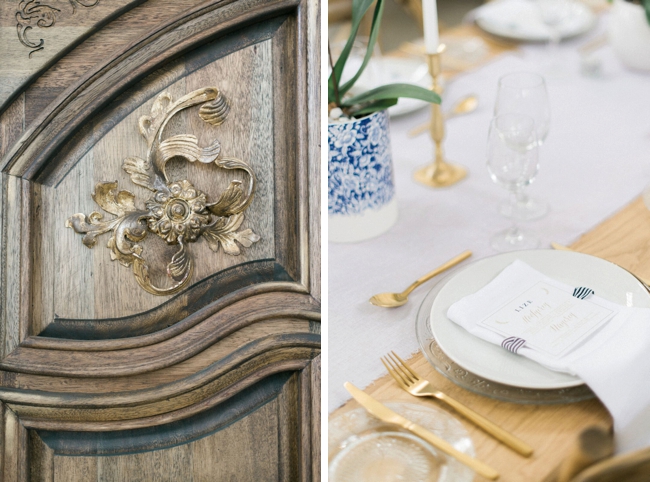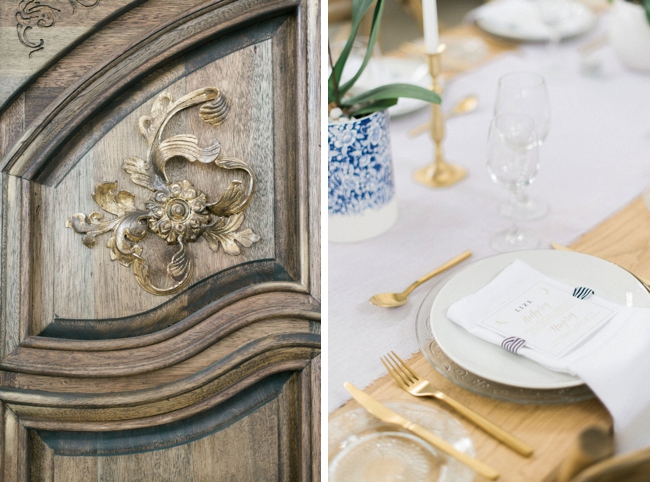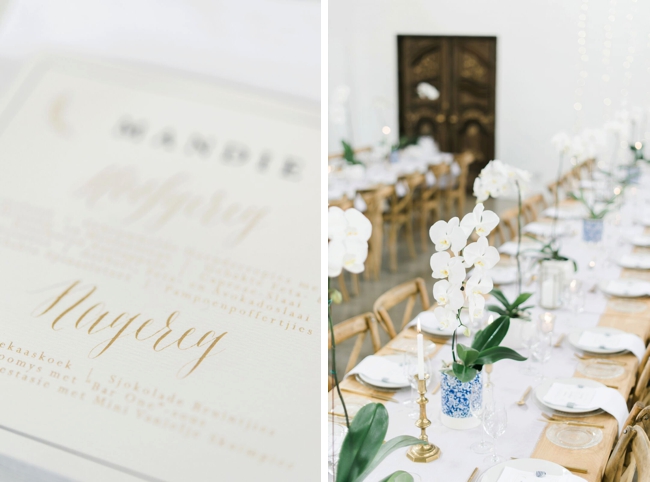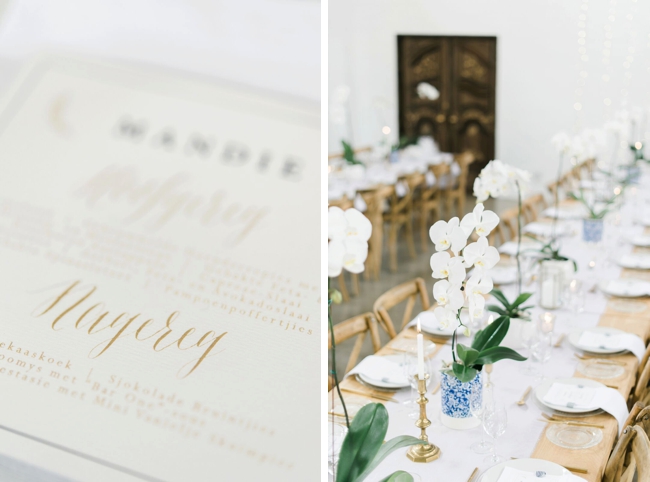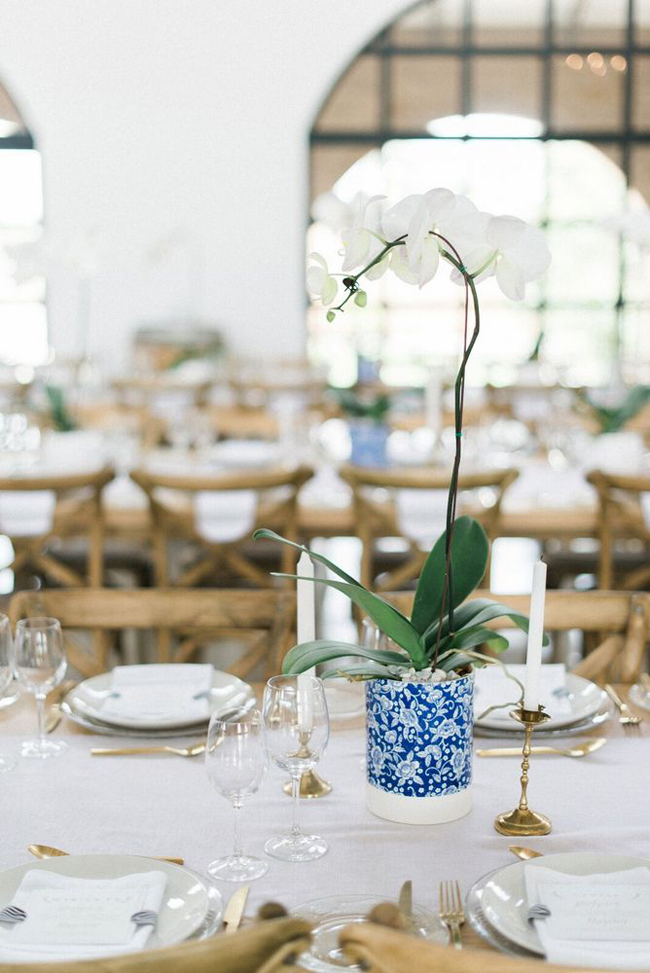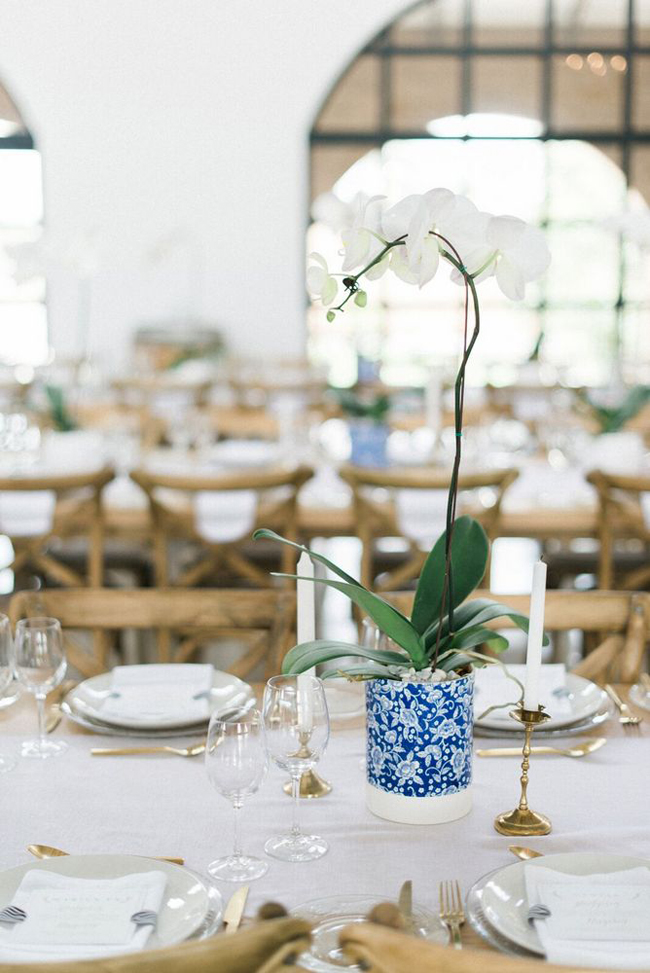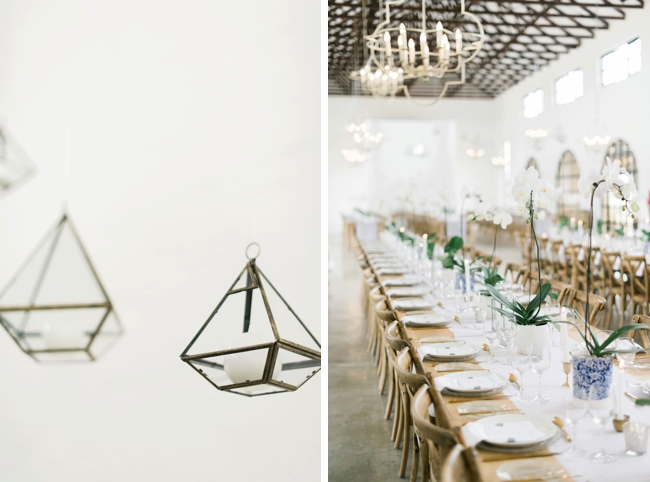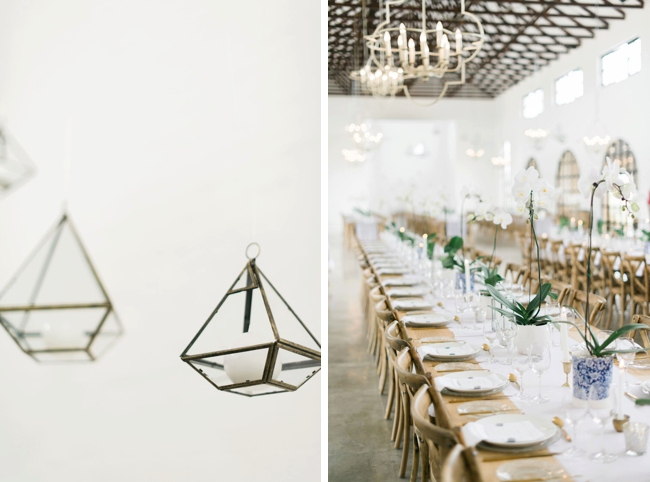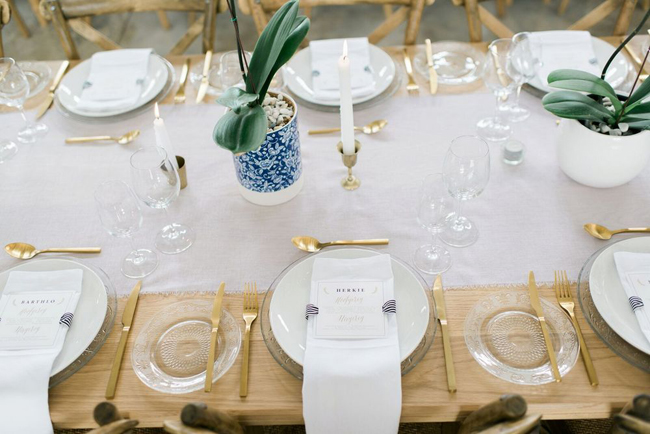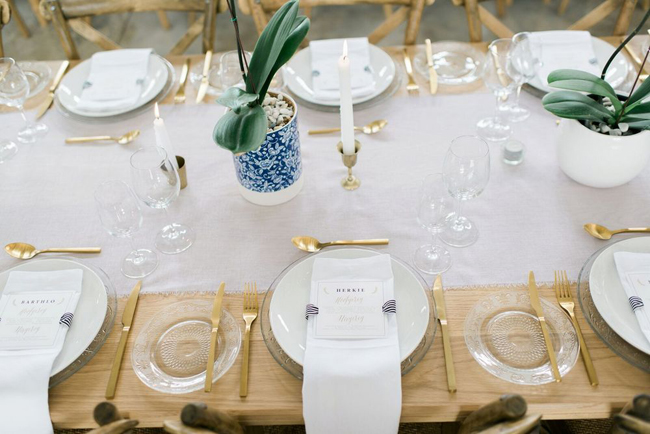 Best Decision
Staying true to who we are as a couple. We were so happy with everything that had represented us and we wouldn't change anything about it.
Advice for Future Brides & Grooms
Enjoy every second. I know everyone gives that advice, but it really does go by so fast. Take in everything and relax.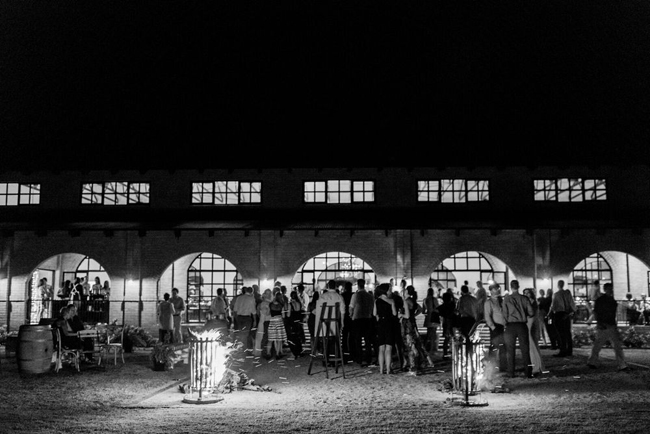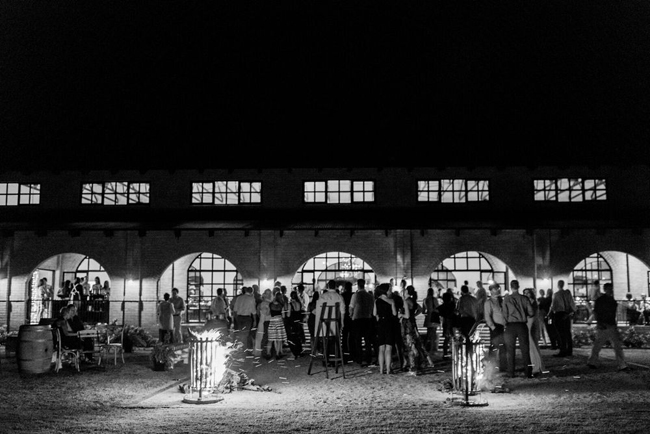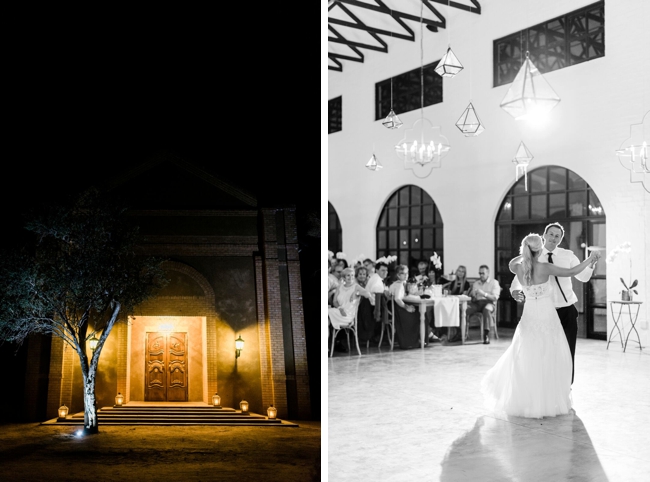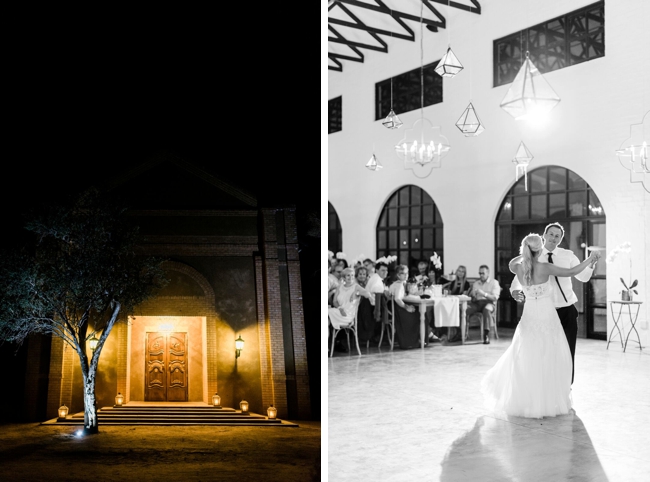 You can see more from this wedding on Louise Vorster's blog.
SERVICE PROVIDERS
Venue & catering: Bordeaux Game Farm | Photography: Louise Vorster Photography | Flowers: Marvellous Orchids | Décor: Crystal and Vine | Stationery: Chrystalace Stationery | Cake: Groom's mother | Bride's dress: Bridal Wardrobe | Bride's accessories: Charles & Keith (shoes) | Hair: Lizl Groenewald | Makeup: Nicole Amory | Bridesmaids' dresses: Carike Nel Designs | Groom's attire: Fabiani | Groomsmen's attire: Woolworths, Edgars, Topman | DJ: Multimusic DJ | Band: Bad Peter




Save
Save