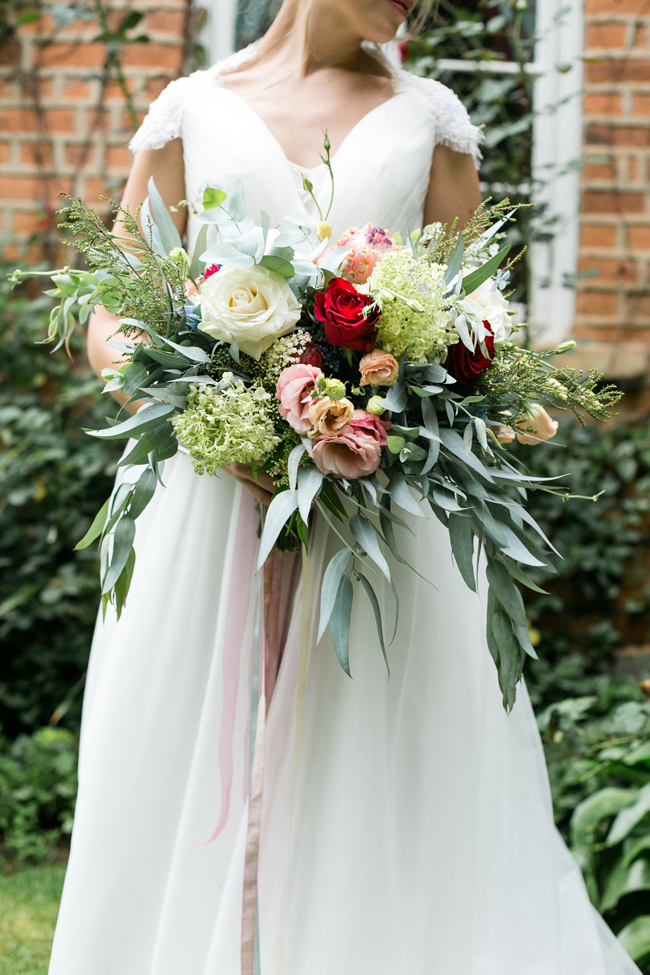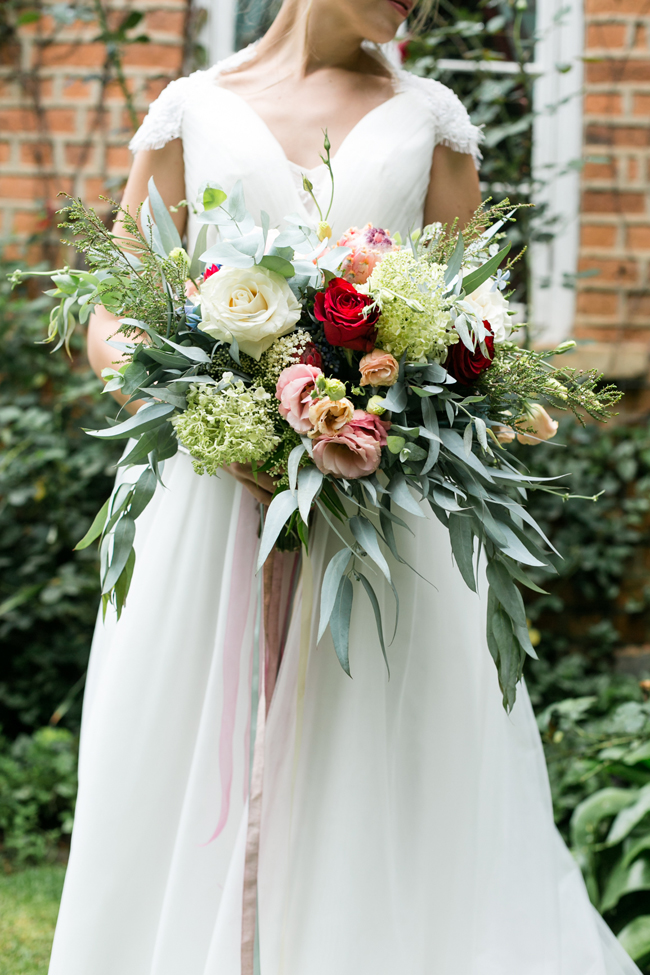 When I was in high school I remember working on some anthology in English Lit that was all about the 'Spirit of Place'. That's a phrase that's stuck with me ever since – in the literary sense, but it's also often something I think of when it comes to weddings. Because there are some celebrations that really are infused with the spirit of a place – usually the one in which they take place – and I absolutely love that. It makes the wedding a full-on sensory experience, because guests aren't just attending a wedding in a particular venue or region, but they're experiencing the atmosphere of that place, and often getting a piece of the couple's heart as they do. Heidi & Shaun's wedding is one of those – the couple share a deep love for the Natal Midlands, spending time in its English countryside-style beauty as often as they can, and wanted to share that with an intimate group of their near and dear on their big day. Hosting the wedding at a friends' homestead with a beautiful garden, and filling the ceremony and rustic reception with blousy garden-style flowers, they did just that. I ADORE the bouquet especially, from The Flower Shed, and how well it pairs with Heidi's pretty-as-a-picture gown. And the final lovely touch? A reedbuck motif, dreamed up by the graphic designer bride, to reference the 'deer' moments (sorry, I couldn't help myself) spent in that same countryside. Christy Long captured these super romantic pics.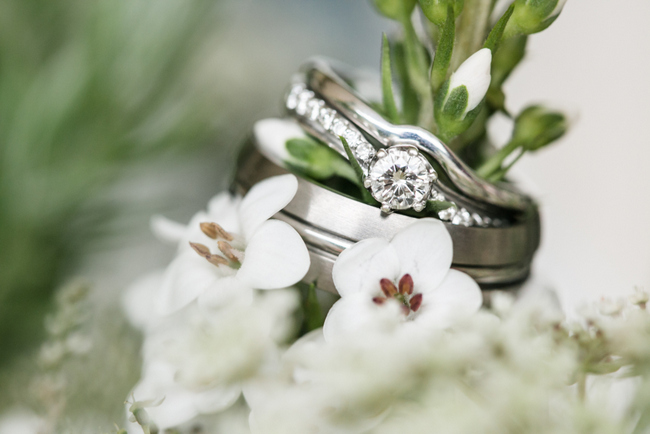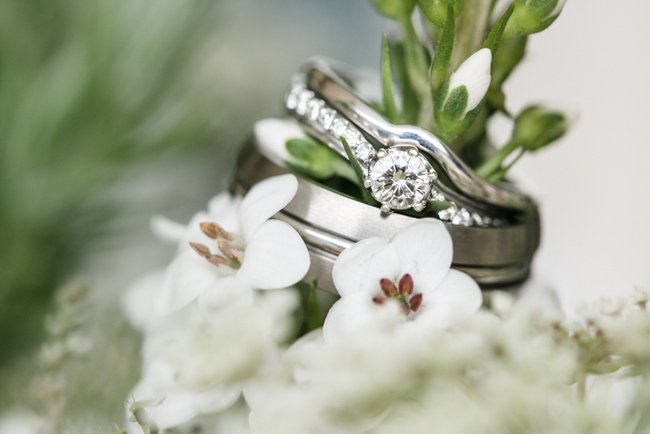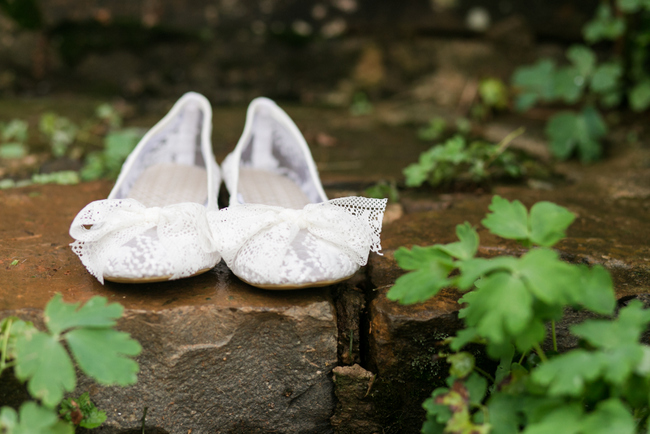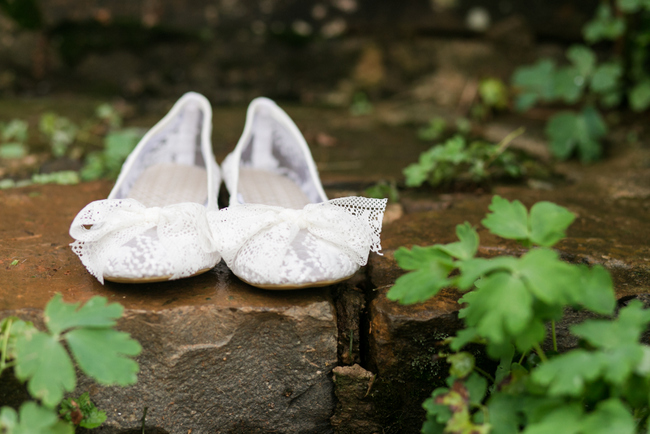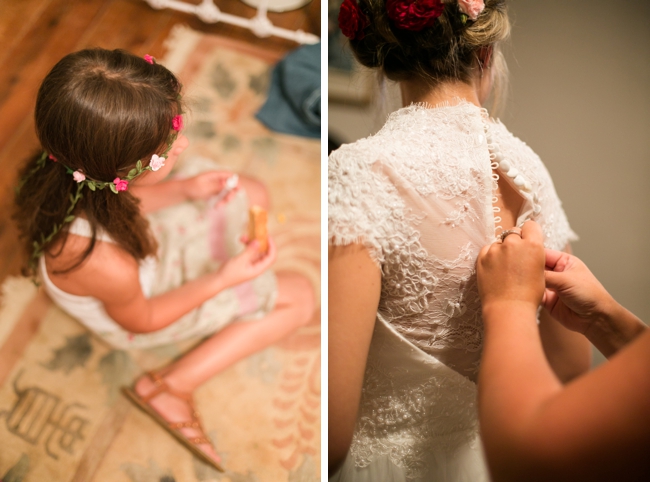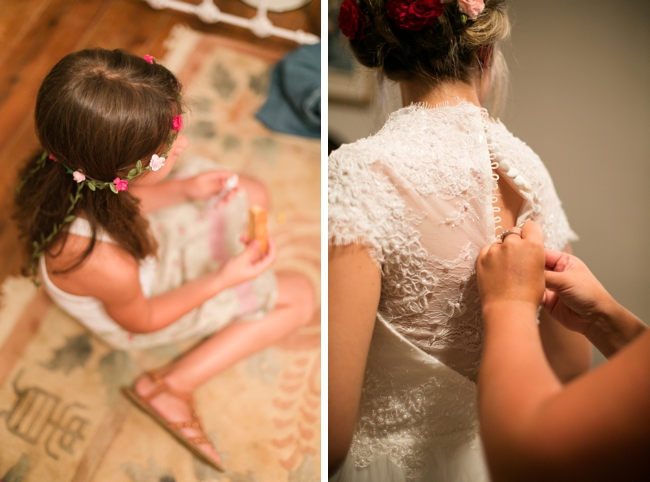 Love Story
Shaun and I met, unofficially, at church. We'd always been in the same leadership circles but very seldom the same friendship circles. We finally got to know each other a little better when I took over the leadership of his youth bible study group because I used to host the study in his house in Howick. Working as a graphic designer for the church, I had Fridays free to bake up a storm for my youth bible study (besides Jesus, I'm sure that's the reason why they chose to attend!) but I was always very careful to leave Shaun and his bachelor roommates some of the tasty leftovers! Along with the baked treats – an immense help at building a curious and natural friendship – Shaun and I would chat whenever we got a chance before and after bible studies at his house, and I slowly landed more invitations to social events with his friends. Through these occasions we started learning about each other and found that we shared many common interests, and an undeniable sense of adventure. It wasn't long before we, excited and admittedly giddy, started dating – our best adventure yet!
The Proposal
I love surprises- and this was by far my favourite one! Shaun had set me up to perfection, asking one of our friends to invite us to their farm (the beautiful Penwarn Country Lodge) for a weekend away. I didn't think any more of it than a relaxed weekend with close friends on their farm and I have to admit that I didn't pick up any nerves on Shaun's side even thought he told me later that he was on edge the entire stay at the farm. A horse ride was arranged for us on Saturday morning (I didn't think this was unusual either because both Shaun and I love riding). While on our ride we came across a picnic spot. I was mortified because I thought we were infringing on some poor couple's romantic picnic and panicked even more when Shaun got off his horse and gave me a ridiculously huge suspicious smile! I suddenly realised what was happening and couldn't possibly say no to being his forever! We had a lovely picnic and were fetched and taken to one of the lodges by an enormous dam, Mtini. As we drove to the lodge I started recognising every car parked outside, belonging to our closest friends and family. What a lovely surprise! Most of us stayed the night and had a lekker farm tour the next day, enjoying each others company. An absoultely magical, surreal weekend!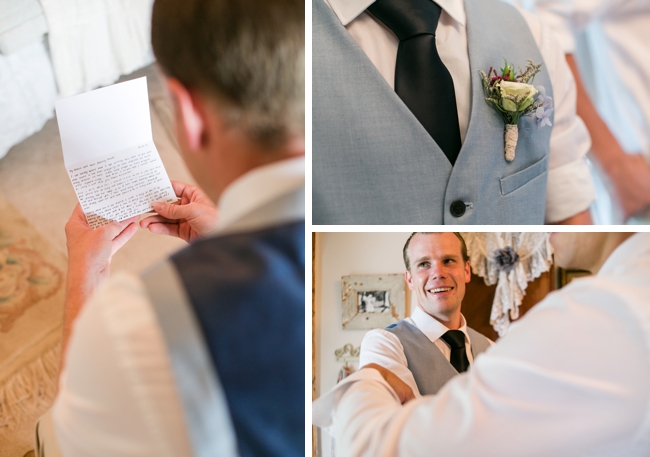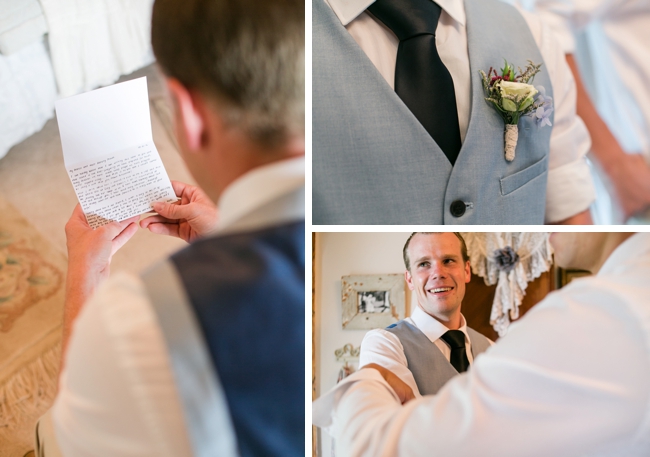 The Venue
Shaun and I love the Midlands and so took a tour of the more popular Midlands venues, but nothing felt quite like what we were looking for. Above all, we wanted our wedding to feel intimate and special with attention to detail. After feeling a touch despondent after our search, a very special and generous couple from our church approached us the following day and asked if we would consider their beautiful homestead and garden to be the setting for our day. We felt as though we had landed with our bums in the butter! Not only does Shaun keep a small herd of cattle on their farm, but the garden and home is absolutely breathtaking. It was almost immediately clear to us that there would be no more special and intimate venue for our wedding than Yellowwoods Country Homestead. And with our wedding being in the height of summer, we knew we could count on Meryn Turner, the homeowner and skilled green-fingered gardener, to make sure that her garden looked like a small British paradise for the occasion.
Wedding Style
Our vision, as mentioned before, was intimate and special but with an undeniable eye for detail. I didn't have too much of a colour scheme in mind, but thought rather that the elements of the wedding should match the heart of the occasion rather than the chosen colours. For that reason, I wanted the beauty of the garden to filter into each element, making me choose loads of floral details with muted backgrounds to give the flowers something of a 'stage' on which to show off their beauty.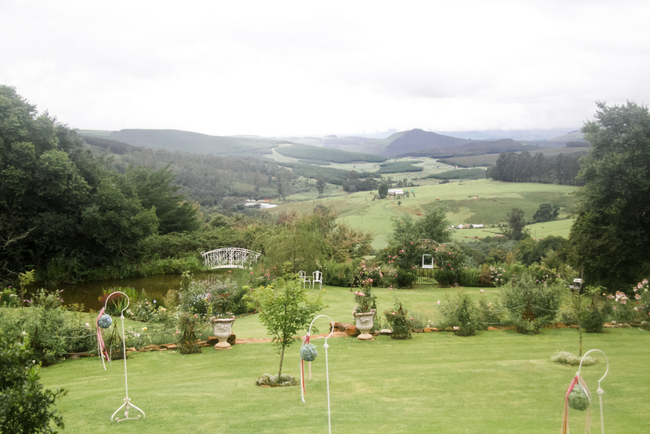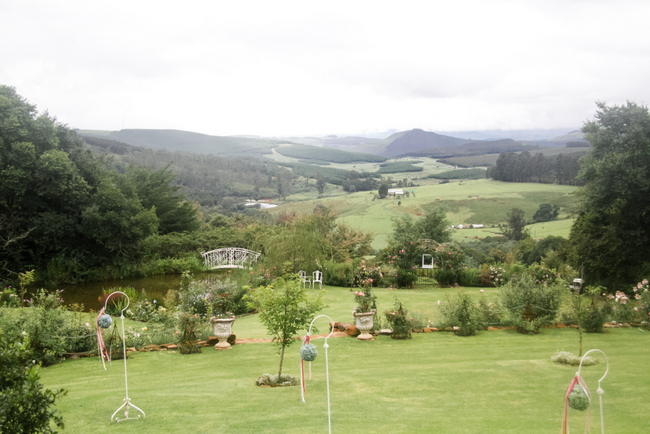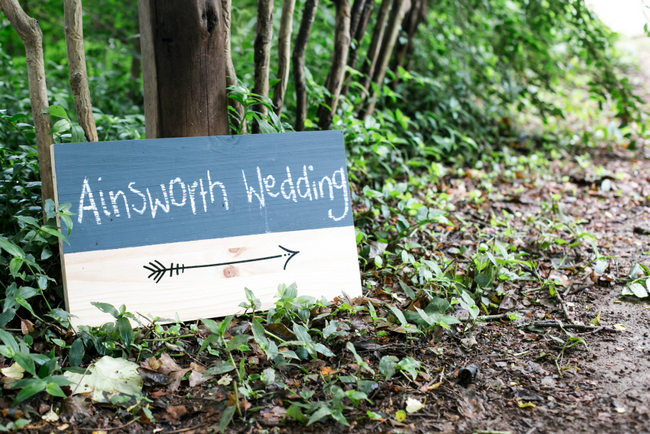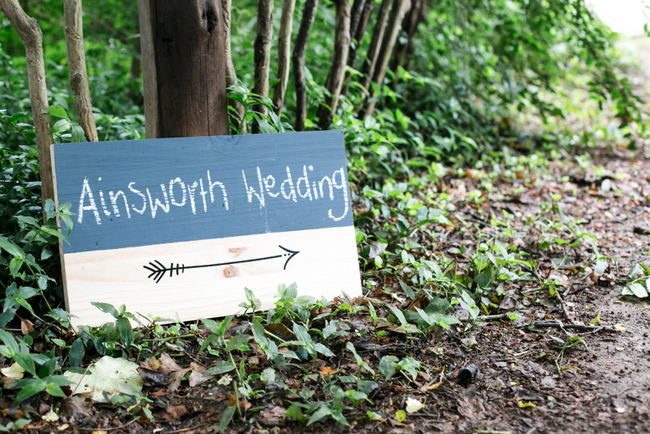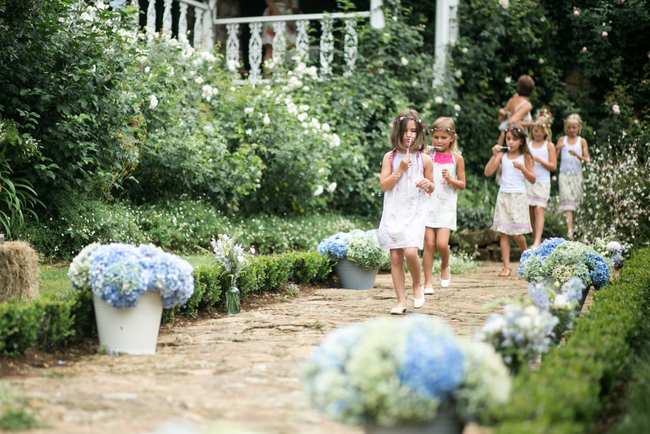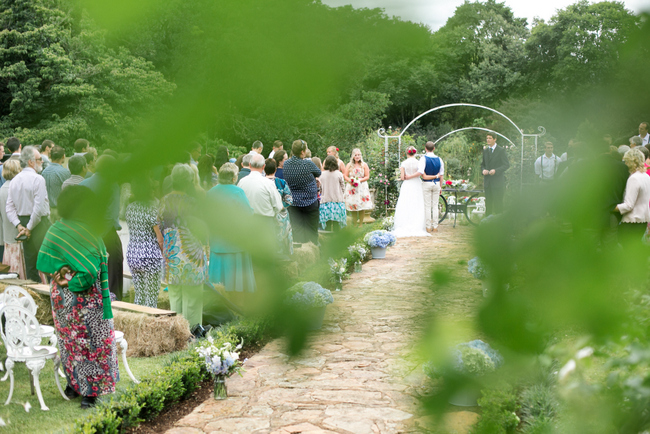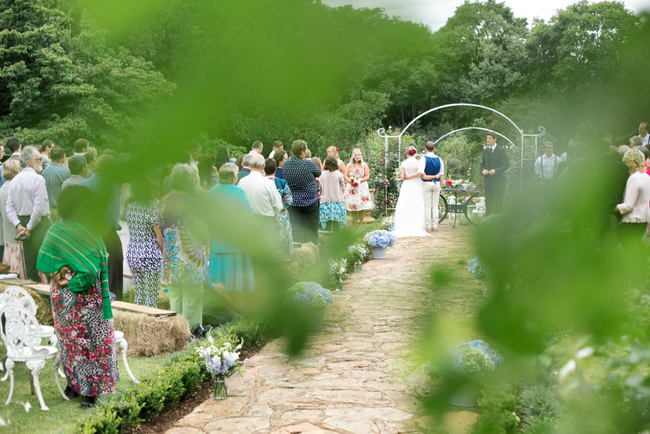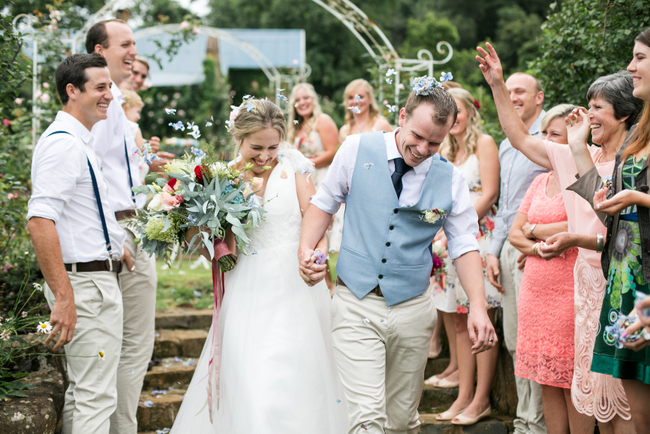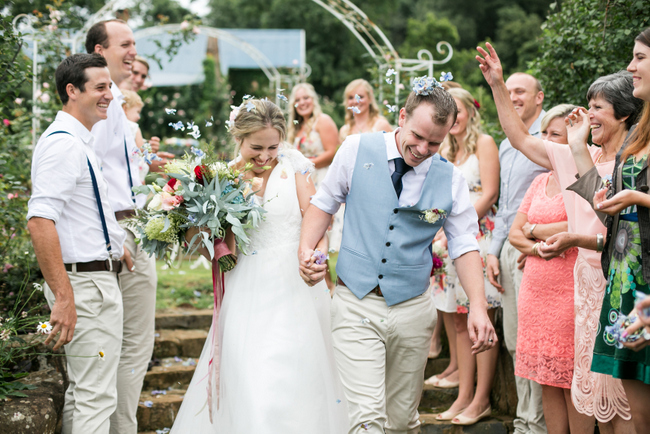 Wedding Details
For my husband and I, I chose a Reedbuck pair as something of a logo, because not only did we get married in the Midlands, but one of our favourite things to do on a weekend is to hop in our car, take the bird book, binoculars and camera along with us, and explore the meandering roads of the Midlands, ending our trip with a slice of decadent cheese cake and a welcome cup of heart-warming coffee. We drink in the farmlands and the beautiful scenery as though they were nectar and more often than not, we will see a beautiful, shy Reedbuck grazing or leaping happily in its home. Seeing as though we share this home with our Reedbuck, they made the perfect detail for our stationery.
DIY Elements
Of course, when it's your own wedding and you're a graphic designer, you're allowed to go to town a little bit when it comes to your stationery. I also wanted to stretch myself, though, and try something new. This I did with our favours- button badges with our logos on as well as the vinyls used for our signage dotted about our venue. I also got my husband and I some gowns with our buck on for honeymoon! All together the collection comprised of: Electronic save the dates • Printed bridesmaids & maid of honour requests • A hard copy and electronic copy of the invite • A newspaper programme which contained the seating plan • Vinyl stickers for signage boards • Signage for individual frames • Thank you post cards • Badges as wedding favours • Favour cards onto which the badges were pinned • Embroidered gowns. You can see it all here.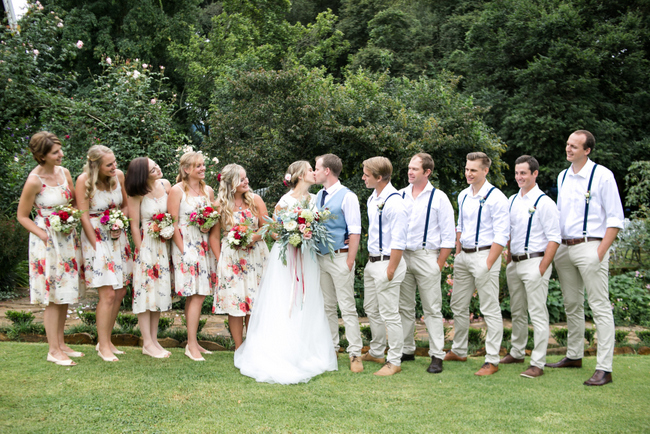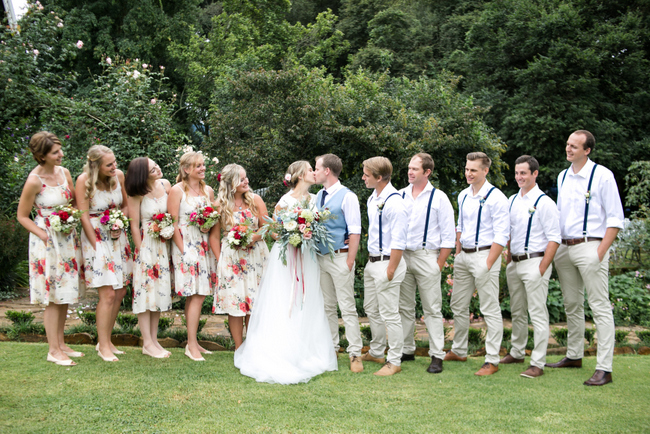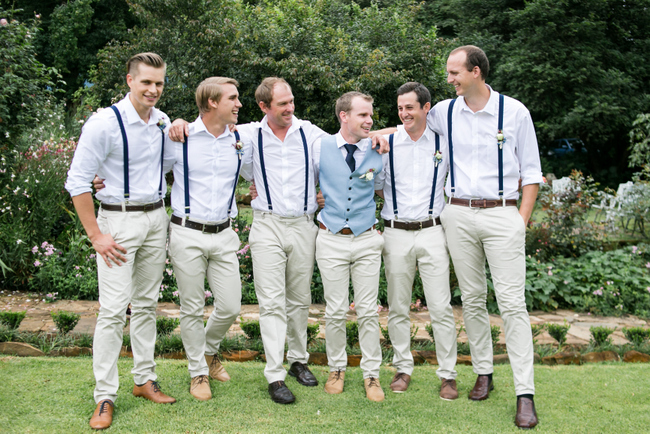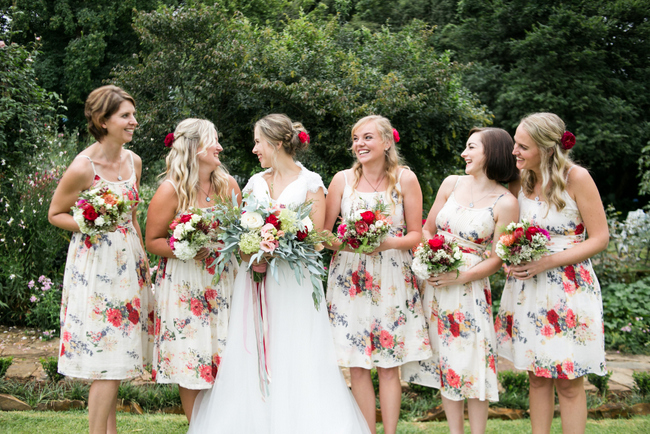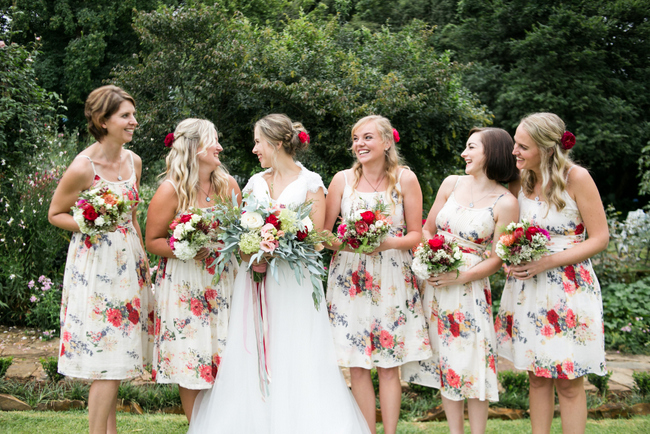 The Dress
I loved my dress! I bought it privately online, taking a risk with the fit and the style as it came from Johannesburg. When it arrived, I could hardly believe how beautiful it was – absolutely perfect. I loved the fitted waist finished in a beautiful flourish of lace and beadwork, the ethereal tulle skirt, the laced and buttoned back and the capped sleeves dotted with beautiful pearly beads. Best of all, it fitted as though it were made for me, and all we had to do was take the skirt up a bit – a job my talented mum could quite easily manage. There wasn't one moment where I looked at another wedding dress on an Instagram or Pinterest feed and thought, 'that is better'. I would choose the same dress all over again if I had to!
The Bridesmaids
I had five bridesmaids, who looked beautiful and feminine in their floral dresses! The dresses were definitely one of my favourite details when looking back- they were so well suited to the venue. They wore wedge pumps with only a slight heel so that they could be comfortable in the outdoor venue. I wanted them to have dresses that made them feel like princesses but that were also practical enough to wear at other events and keep them cool and comfortable through the wedding. I think these dresses accomplished all of that.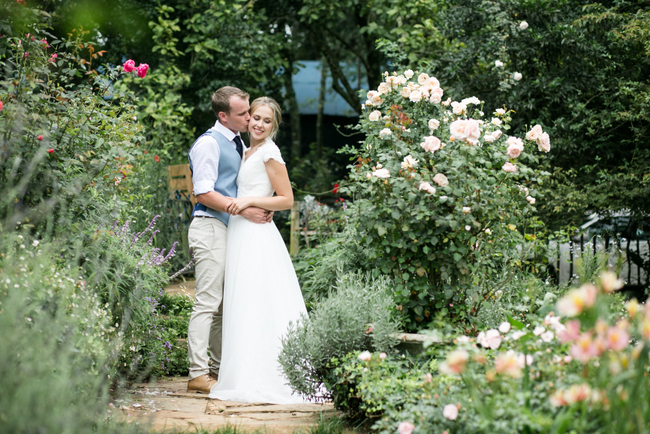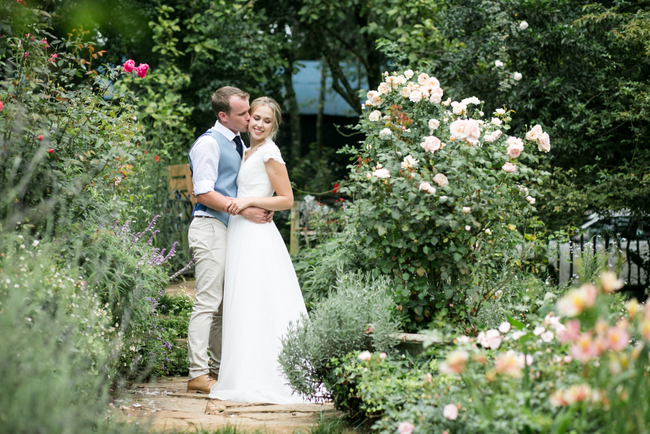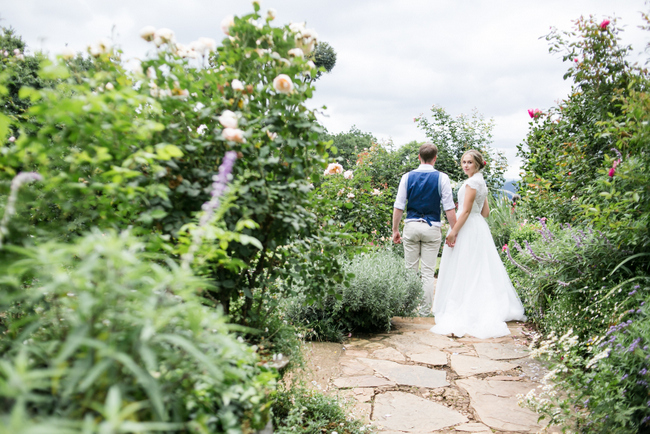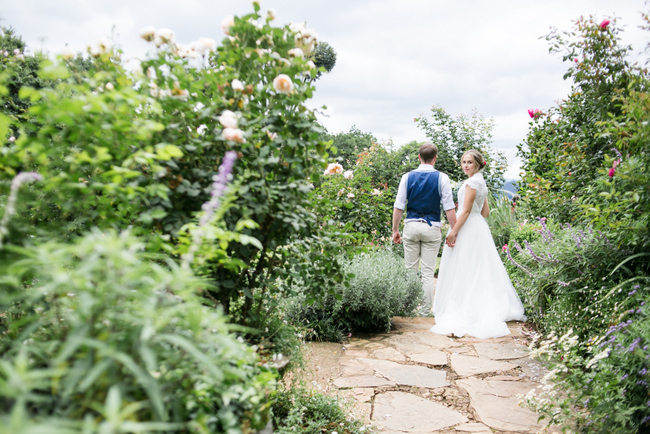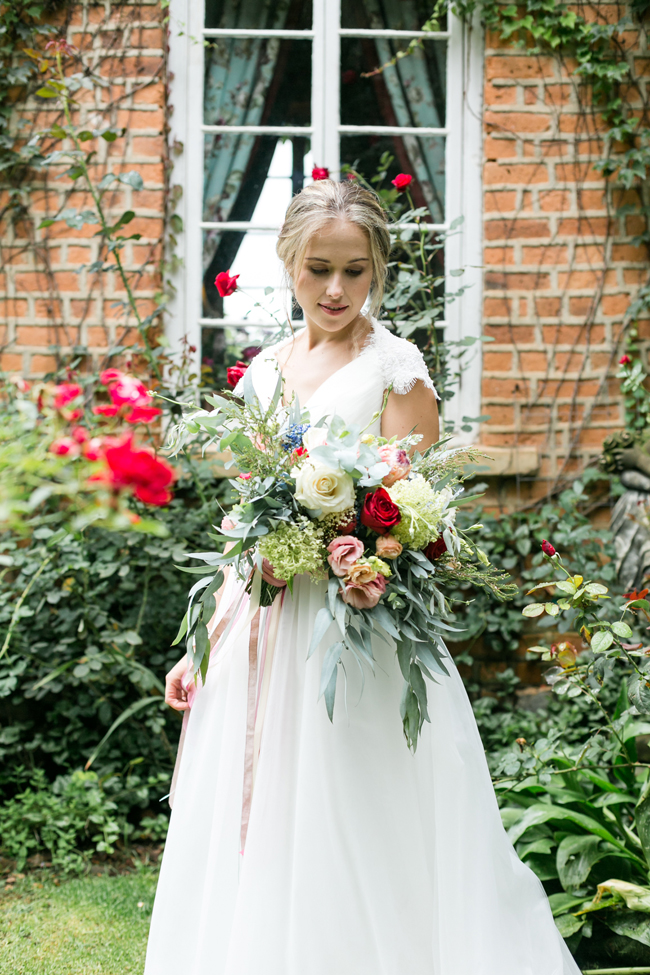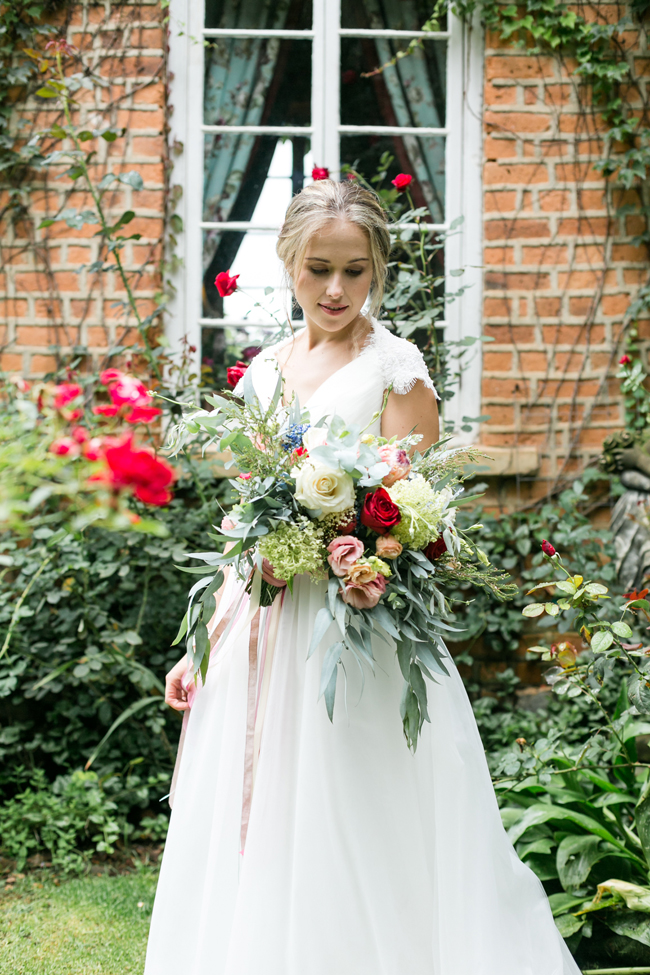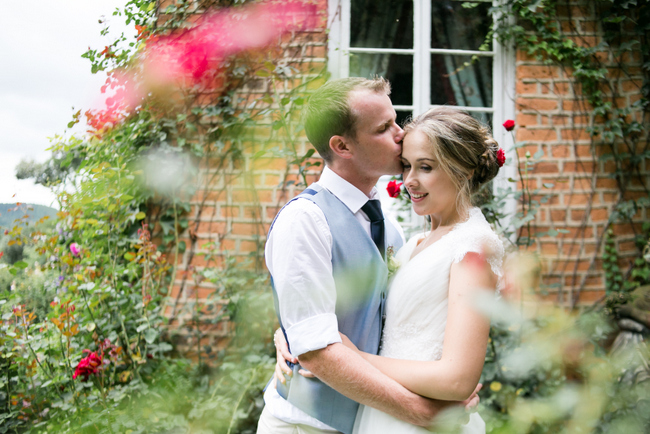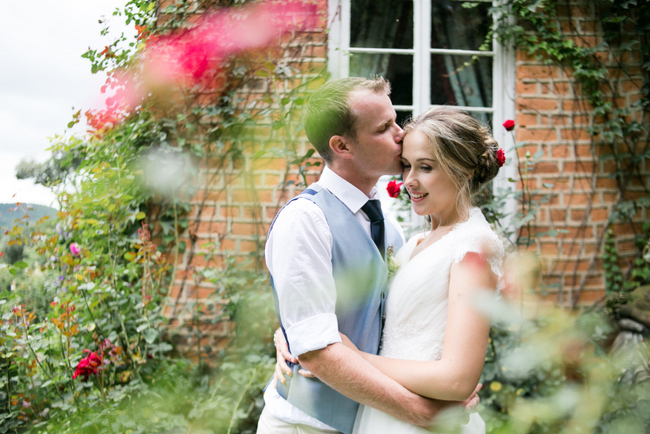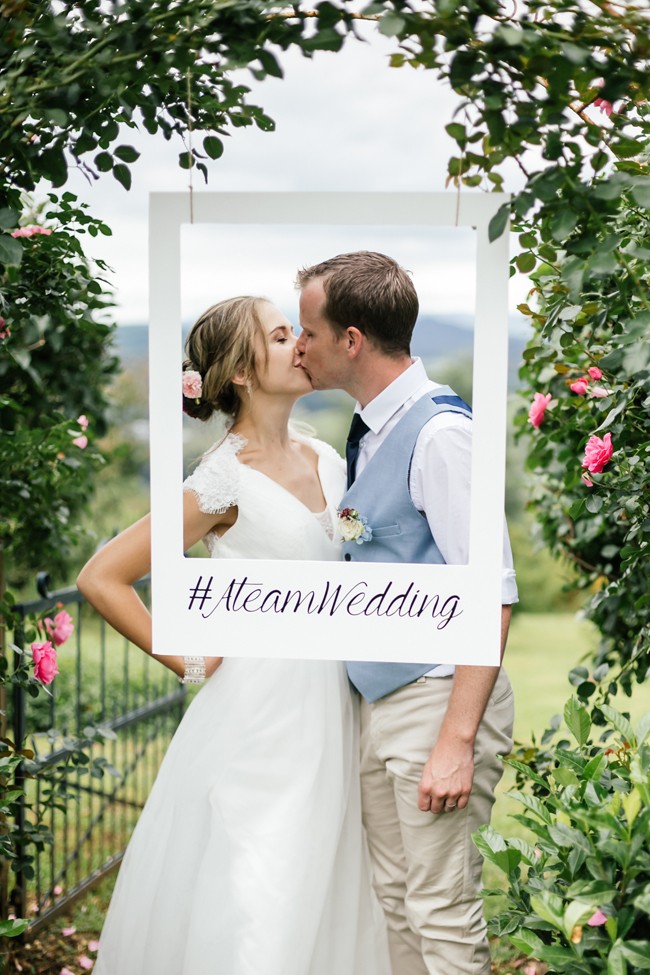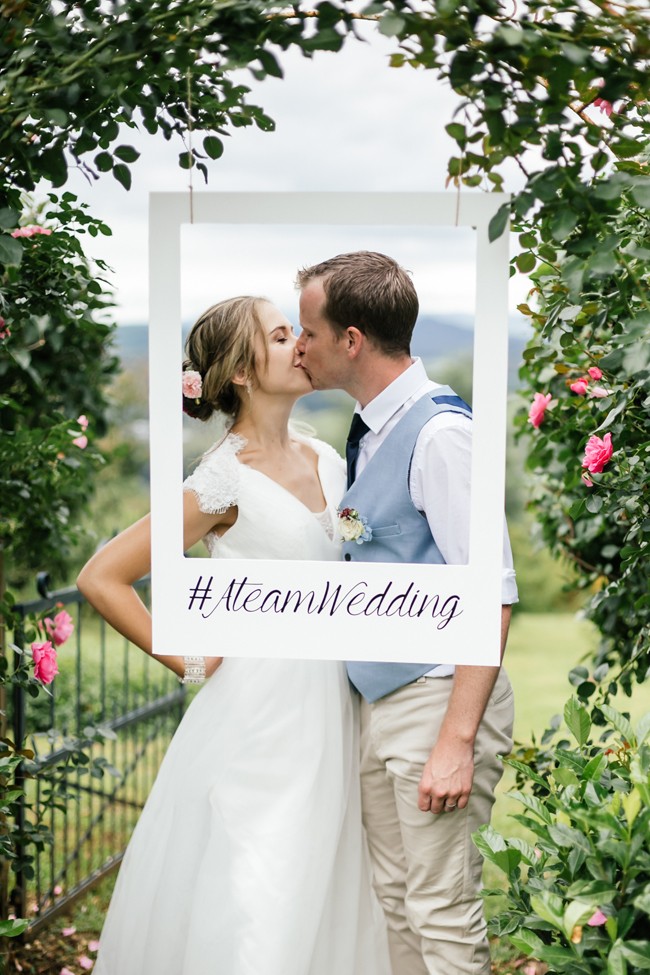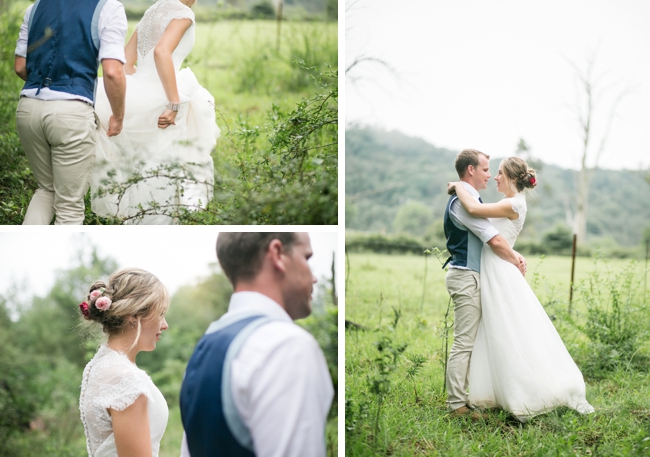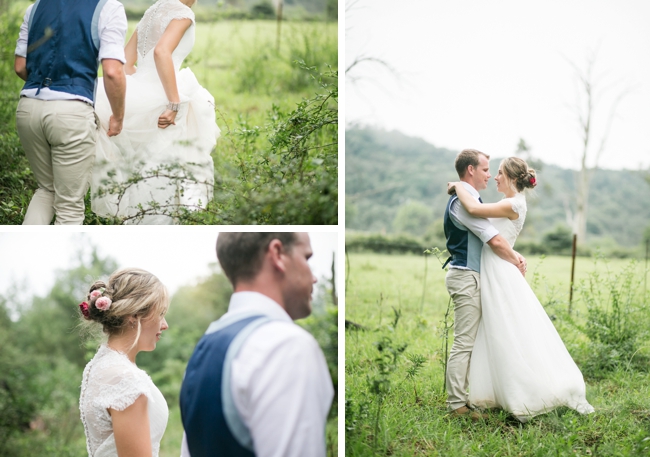 The Flowers
My wedding flowers brought everything together. Jenny and Kim at The Flower Shed did an amazing job at interpreting a very thin brief into these gorgeous masterpieces that perfectly interpreted our feel of the wedding into a pretty mix of tones, including washed out denim blue, duck egg, grey, cream and sage with pops of deep red and raspberry pink. They told us that they "had a blissful time picking all sort of delicious blooms from our garden to give the flowers that 'just picked' feel." My bridal bouquet has to be my favourite bouquet I might ever have seen. The only flowers I was set on were proteas and penny gum and I wanted the bouquet to be big and long rather than small and round – again, letting the garden take centre stage in our wedding. It was breathtaking and married the freshness of summer with the romantic tones of rose red.
Proudly South African Details
Proteas dotted many of our flower arrangements and, of course, reedbuck are not found anywhere besides South Africa! Those were probably our most proudly South African details.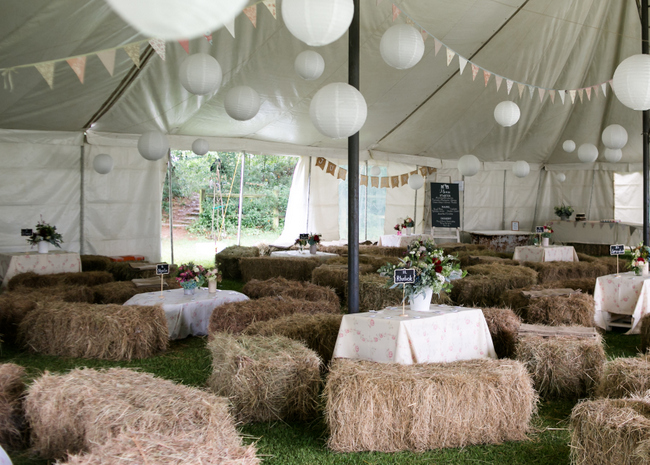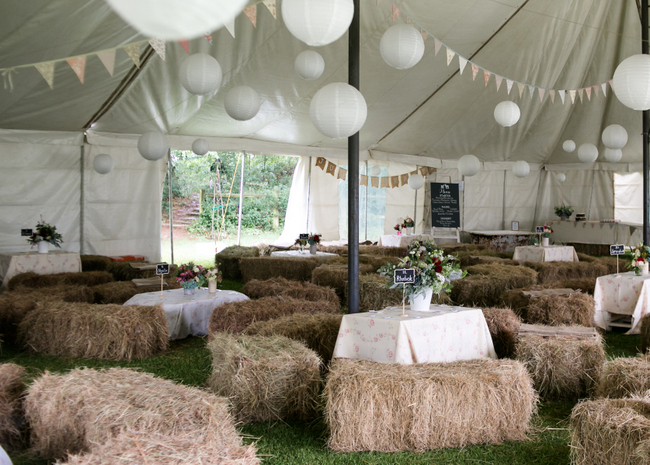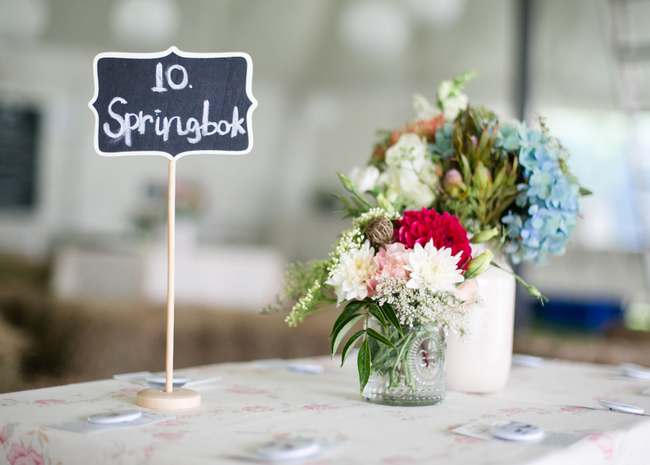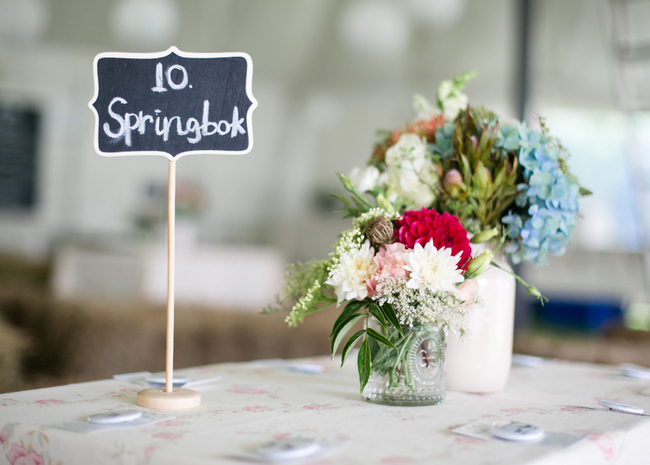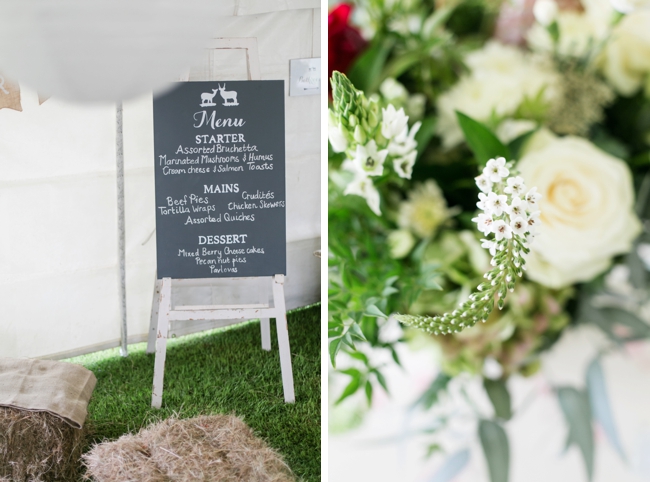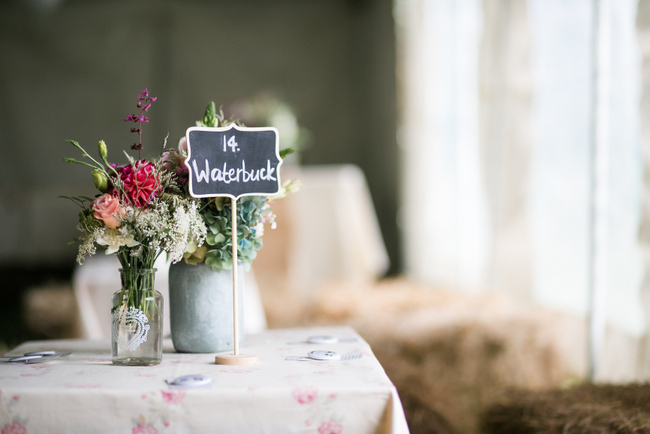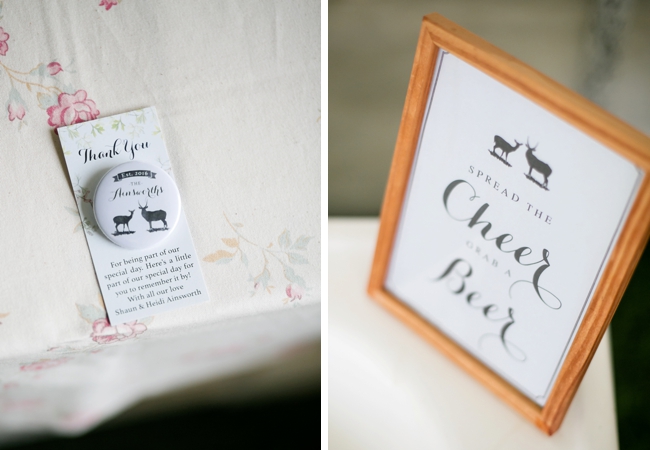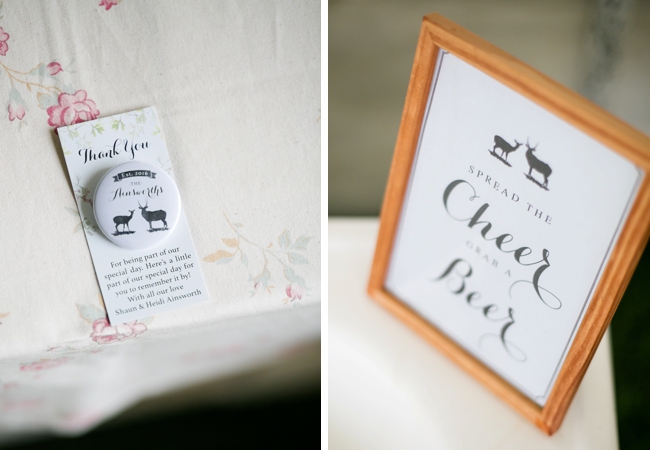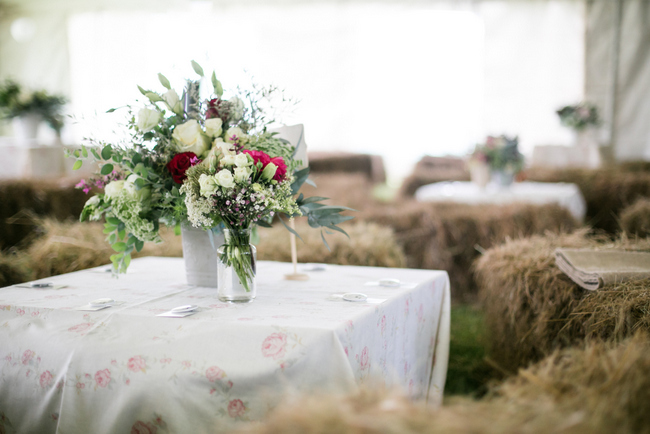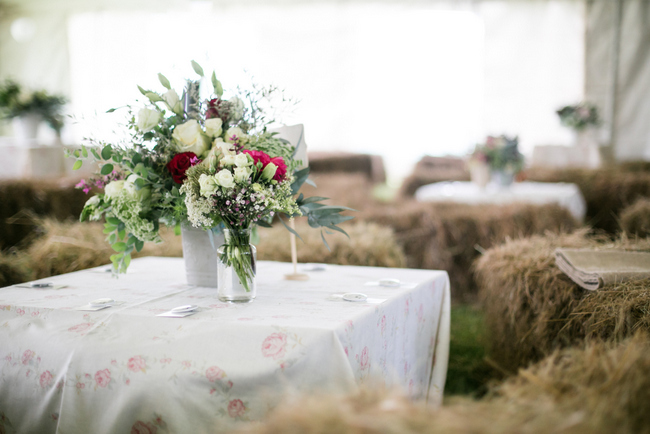 Memorable Moment
I think leaving the room where I was getting ready to walk down the aisle. I was so ready and calm and collected. I knew this was the best decision I had ever made and I was so excited about the adventure that lay ahead with my best friend who would now be beside me on this journey forever!
The 'First Dance'
Shaun and I, knowing we would embarrass ourselves dancing in front of people, chose to do a 'first song' duet for our wedding instead of a 'first dance'. The song we chose to sing is in the background of our video link.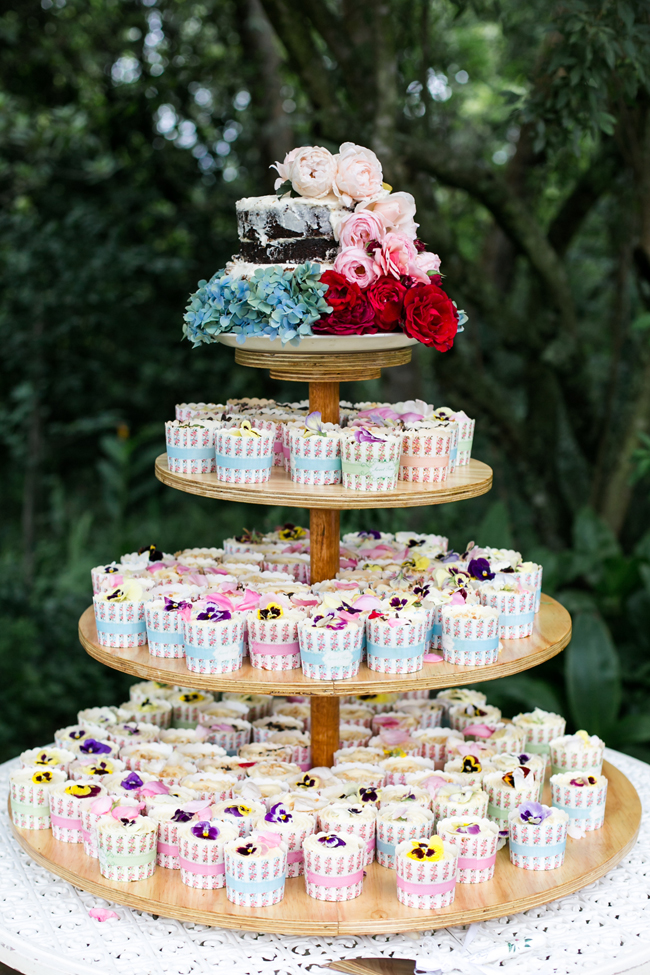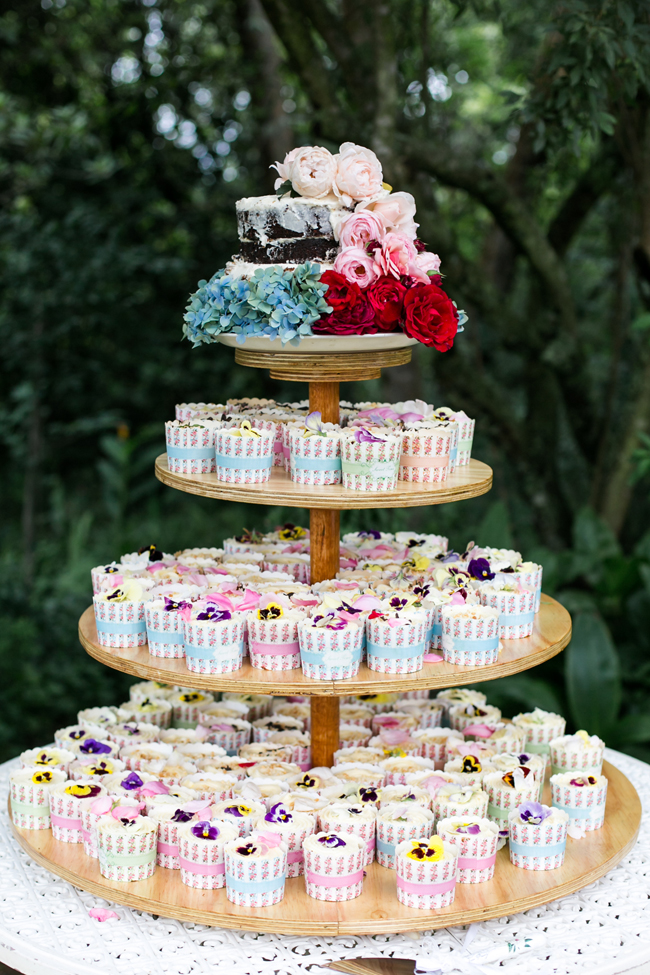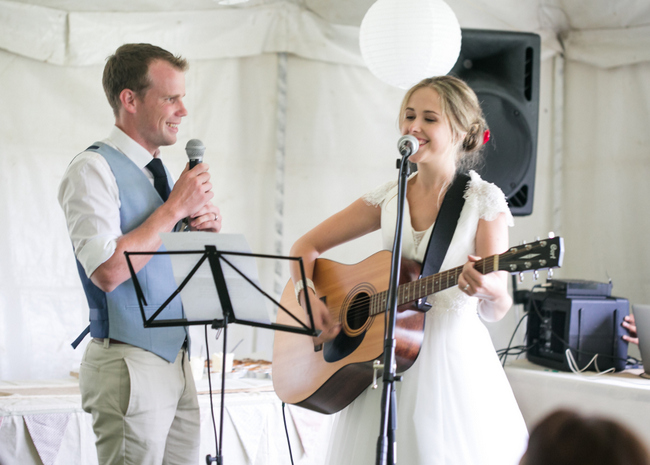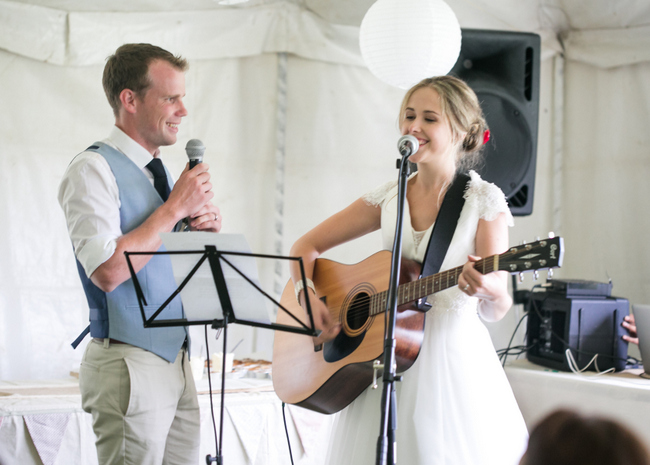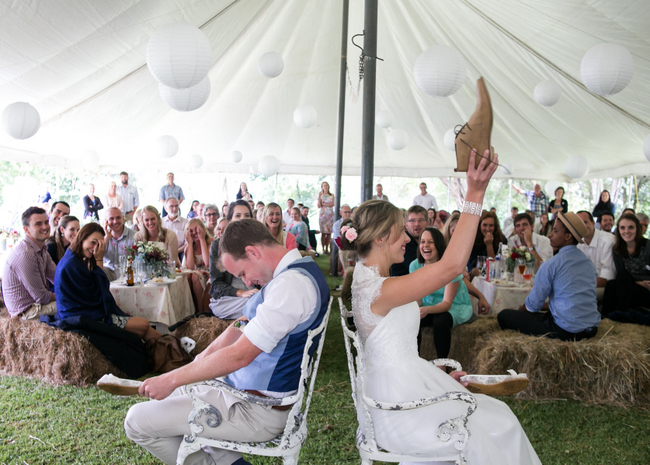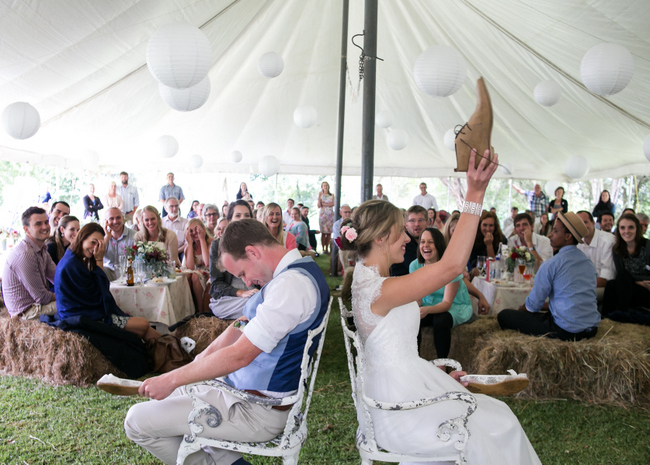 Best Decision
Our best decision in planning our wedding was ensuring that we kept the main thing the centre of our attention- we were getting married! That made a world of difference to stress and bridezilla levels!
Advice for Future Brides & Grooms
It's so easy to get caught up in decision making and being fussy about small details, but it's so not worth being ridiculously choosy. Work in a budget and make it as beautiful as you can with what you have.
You can see more from this wedding on the Long Exposure blog.
SERVICE PROVIDERS
Venue: Private home (Yellowwood Country Homestead, Balgowan) | Catering: Paula Heuff | Photography & video: Christy Long for Long Exposure | Flowers & décor: The Flower Shed | Stationery: Creationery | Cake: Bride's mother | Bride's dress: Jo-Anne Myburgh of Ever After Wedding Attire | Hair & makeup: Leeza Jason | Bridesmaids' dresses: Truworths