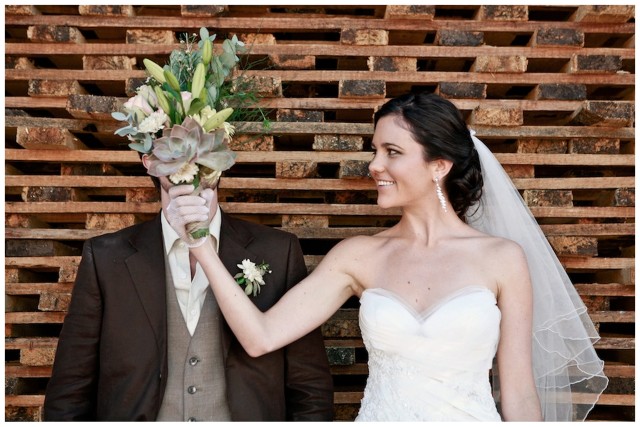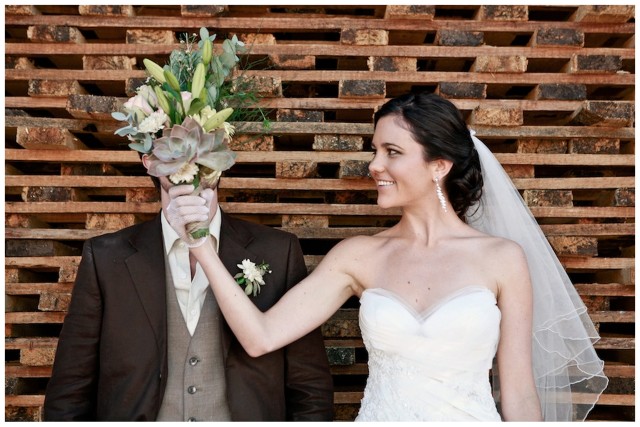 It's not every day you come across a wedding as special and thoughtfully put together as this one. It's also the first time I've featured a truly organic wedding, including a raw food cake! But what I love most about Stephanie and Grant is that they embody the SBB philosophy of creating a day that is uniquely yours, and a celebration of who you are as individuals and as a couple. Stephanie (with support from Grant) dreamed up every bit of their beautiful wedding, which was held on a family farm that has so much history and resonance for them. They're both in the health industry, and this was reflected in their menu choices – the natural, organic theme also extended to the rustic chic decor at both their ceremony and reception. Looking at the pictures (beautifully taken by Peter Russell), you can feel pure happiness radiating off them. It's Pretty, with Heart. Just the way we like it.
From Stephanie:
We met at church and got to know one another through the health business. We were best friends for a year or so until we started dating. I wasn't keen at first but Grant, believing we were meant to be together, really fought for me. I cannot tell you how special it is that he loved me so much that he never gave up hope. I was worth pursuing no matter how much it hurt him, he said!
I told Grant I loved him for the first time on my birthday, and later that morning he proposed to me on the beach below my parents' house (the same house where my parents got engaged).
Four months later, we were married on our family sugar cane farm, with the ceremony in my grandparents' garden and the reception in my uncle's (the same place where my parents had their reception – so again, special special!). We had perfect weather, which was a real blessing. We went for a day wedding so we could spend a long evening together as newlyweds without being completely and utterly exhausted. This was probably the best decision we ever made as we were never under time pressure. I LOVED every second of my day!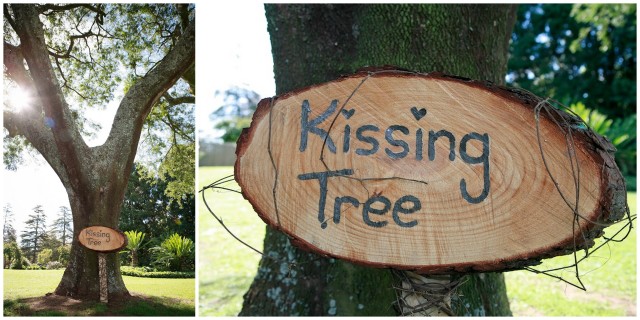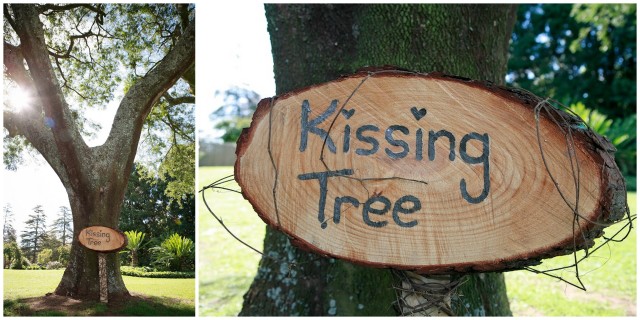 From the beginning, my stunning husband encouraged and believed in my creativity, and this allowed me to come up with the overall design and concept of a slightly mismatched and organic feel, featuring hessian (burlap), wood and rock roses. Our ceremony arch was handmade from branches, twisted vines and flowers. My uncle hand made all the wooden benches and we had rose petals down the aisle. Grant has a very talented musical family, and they provided the ceremony music. Standing up on that platform under the arch in front of all our closest friends and family, opposite Grant, saying "I do", was the happiest and most wonderful moment of my whole life!
We had a Nomadik tent for the reception, which doesn't require draping (I'm not a fan) and we wrapped the poles in vines and creepers for a more organic effect. We used banquet tables, and created a 'garden' down the centre aisle of each one using a bunched Hessian runner with pebbles, saw dust, curled pieces of bark, rock roses, flowers, vine baskets, mini wells made from bamboo and candles. The placemats were wood offcuts (from the farm, also hand made by my uncle) and I went for square shaped plates for a different look. All the chairs were antique gold Tiffany. I had large flowerpots everywhere too, in which we planted massive branches and hung recycled glass bottles with individual flowers in them. Behind the bridal table I had more planted branches with lanterns (that I hand made) hanging off each one. All the flowers, décor, drinks, bar area, music, etc. were put together with help from my amazing family (it is a HUGE family!) – I will be eternally grateful!
We wanted the food to be very healthy but delicious so our wonderful Greek caterer did the most beautiful array of salads, vegetable platters, dips, dolmades, vegetable samoosas, home-made breads, garlic baby potatoes, brown rice and Greek tapas, followed by harissa-wrapped fillet and cacciatore chicken in a rich tomato sauce. Yum! For our cake, I made a Raw Carrot Cake with cashew nut cream. After the speeches, we toasted with a carrot and ginger shot (just to differ from the normal champagne) – it ended up being a funny moment as nearly everyone choked (the lady who had made the juice had used about a kilogram of ginger!).
The groomsmen's and bridesmaids' outfits were inspired by a retro sepia photograph with a rustic feel, so their colours were off-white, cream, shades of brown and antique gold. The fabrics were suede, linen, lace and cotton. Facial hair for the guys was encouraged and each one had a different look, either with a waistcoat, hat or braces. They also all wore TOMS shoes (a company which gives a pair of shoes away to the needy for each one that gets sold). The girls had simple straight hair, comfy gold flats and simple rock-rose bouquets. I wore lace gloves, which were my mothers when she married.
We did our main photo shoot in my uncle's saw mill, full of wood, machinery and lots of interesting textures and backgrounds. We wanted our photos to be creative, un-posed and reflective of us as a couple, and Peter was brilliant, we highly recommend him!
Our wedding reflected EXACTLY who I am – I pretty much made or dreamed up every tiny detail, with encouragement from Grant. If I could do it all over again I would not change one single thing!
My advice to future brides:
Plan your wedding to reflect who you are as a person. You are unique and your wedding should reflect the beauty of that uniqueness.
Delegate! Don't try to do everything yourself! People love to help so let them.
Do everything you can to make sure your wedding is exactly how you would want it, and then when it happens ENJOY your day! If things go wrong it doesn't matter because at the end of the day it is all about you and your husband celebrating the beginning of a lifetime together – what could be more perfect than that!
The internet was my biggest inspiration, especially Pinterest!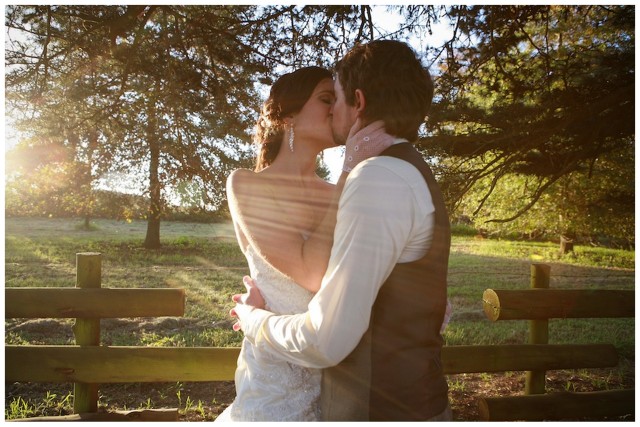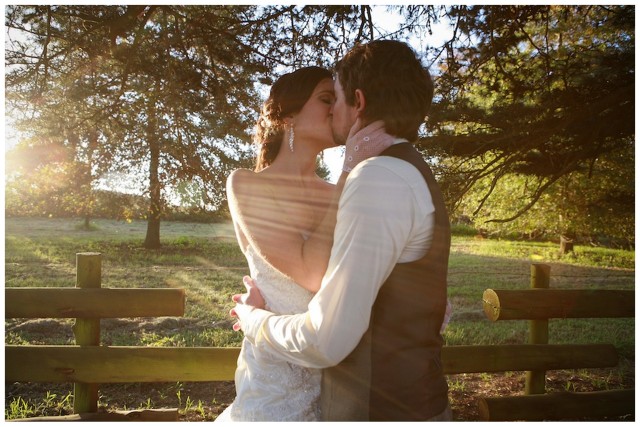 Congratulations again, Stephanie and Grant! Thanks also to Peter (and a big welcome to SBB!) for sharing these pics – you can see more on his blog.
SERVICE PROVIDERS
Venue: Arum Valley Farm | Catering: Nosh (Rania Tarr) | Photography: Peter Russell | Cupcakes: Lemon Canary | Printing: Copy Ink, Ballito | Bride's dress: The Bridal Room | Bride's shoes: Rage | Bridesmaids' dresses: Forever New | Hiring: Seating Plan | Tent: Nomadik | Cupcake stand: Custom Made Wrought Iron | Audio equipment: Grace Family Church