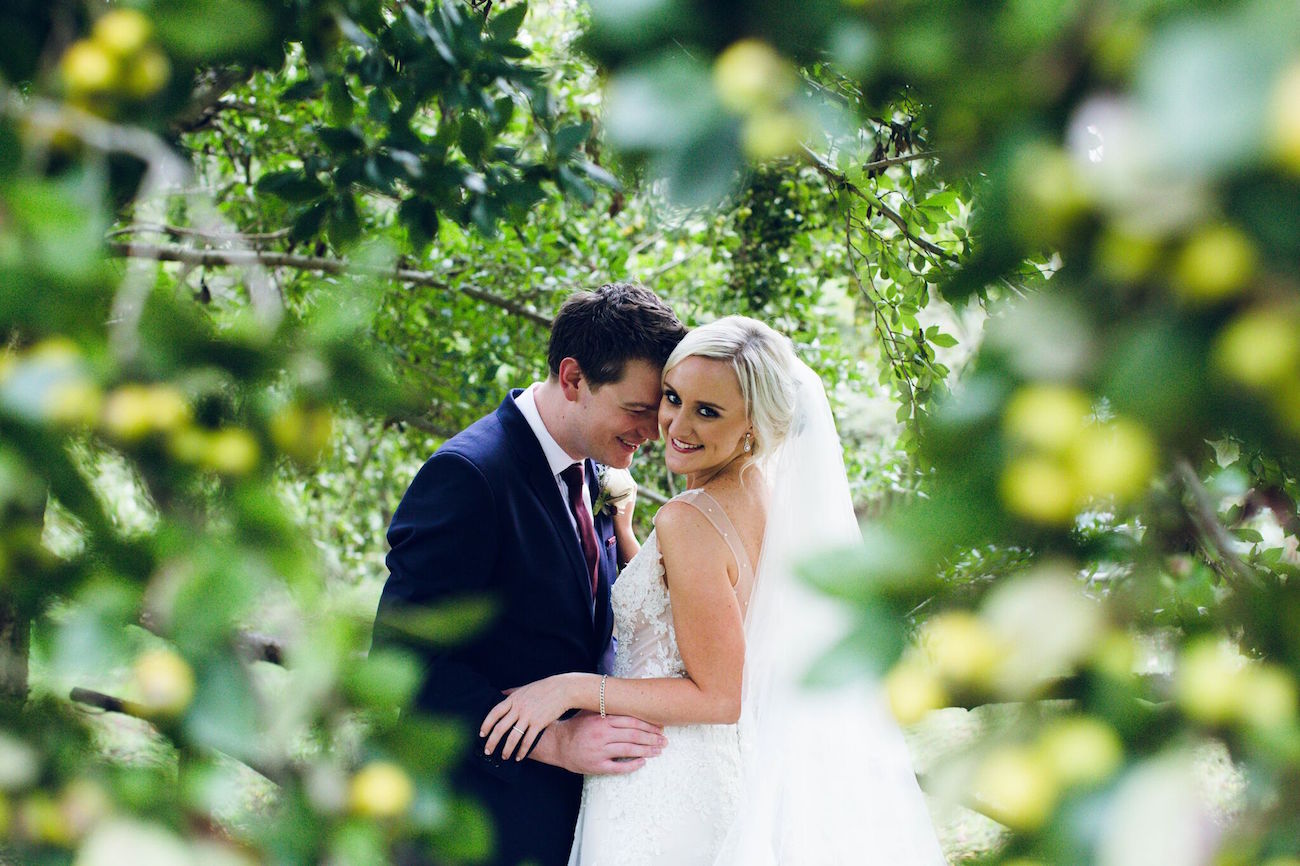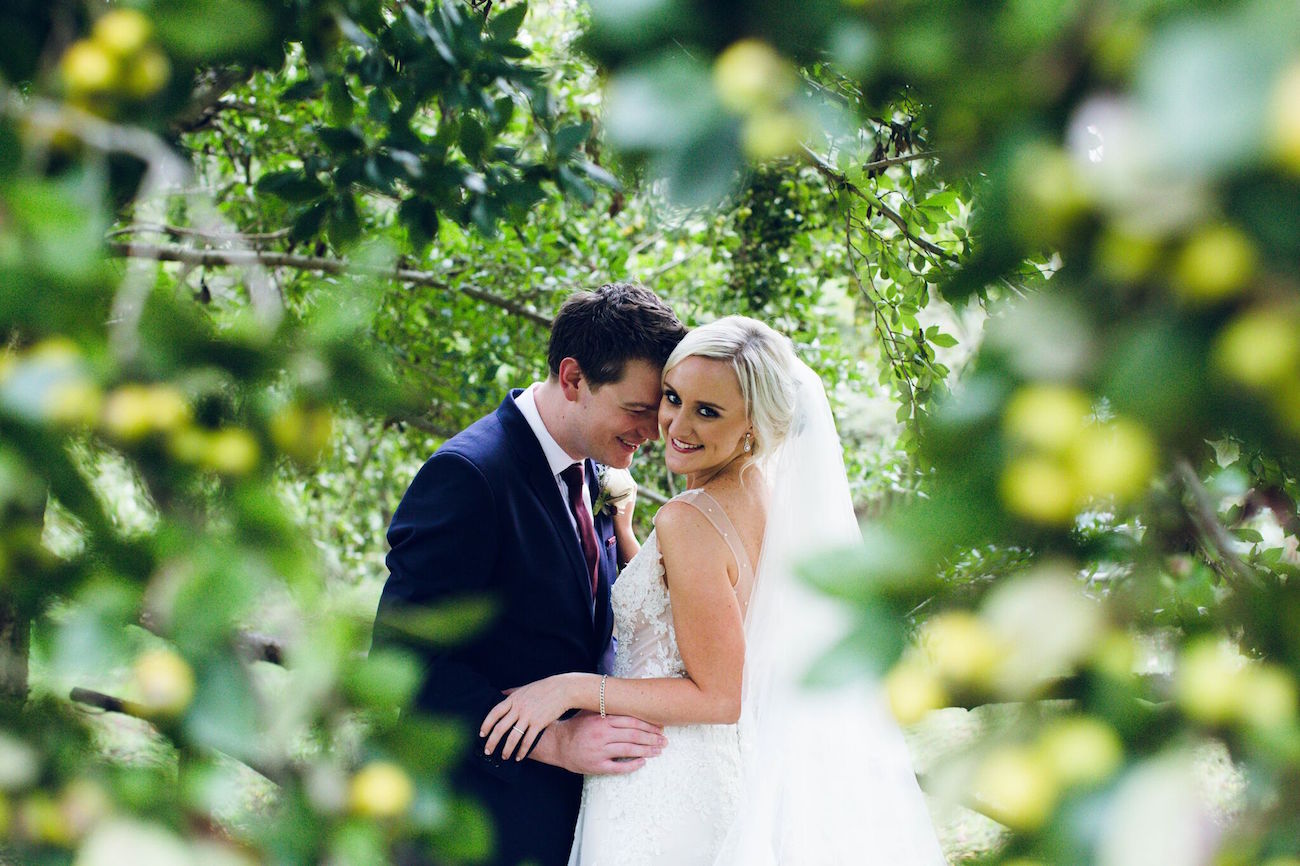 I love when couples really get into the creative design of their wedding, because frankly, that's why I even started doing what I do! I get such a buzz from finding that perfect combination of colours and textures and design elements that will work together, and converting trends into personal details that will resonate with the bride and groom and their families. Today's bride clearly shares this love because she had a comprehensive vision for the happy day she and her love Rob tied the knot, which included greenery, copper, warm tones, autumn details, soft candlelight, beautiful music, and great food. All the best stuff! And best of all, Cindy and Rob's family and friends got in on the action, adding that wonderful, creative, handmade touch to everything from ceremony to reception, and filling the space with pretty (and love!). So wonderful, and Summertown Pictures were there to take these lovely pics!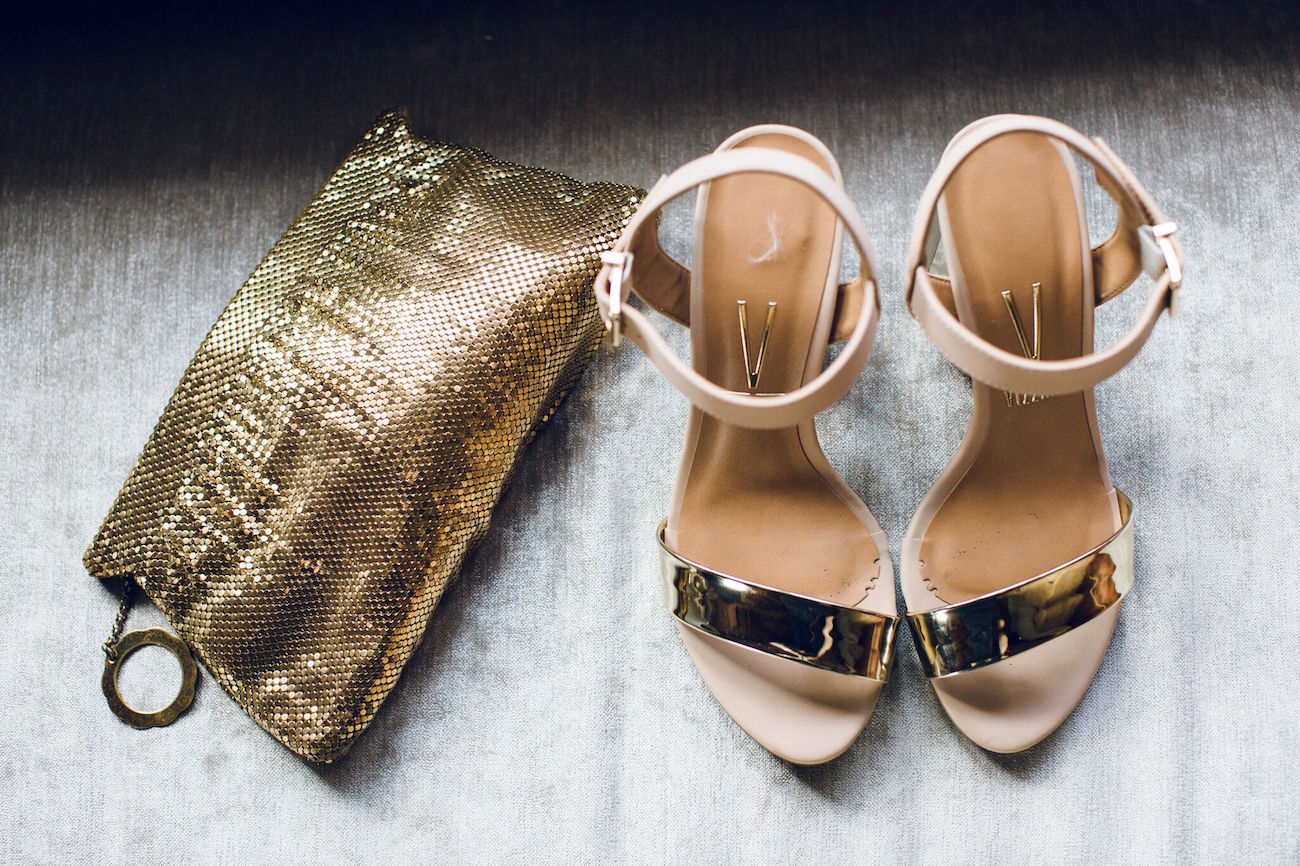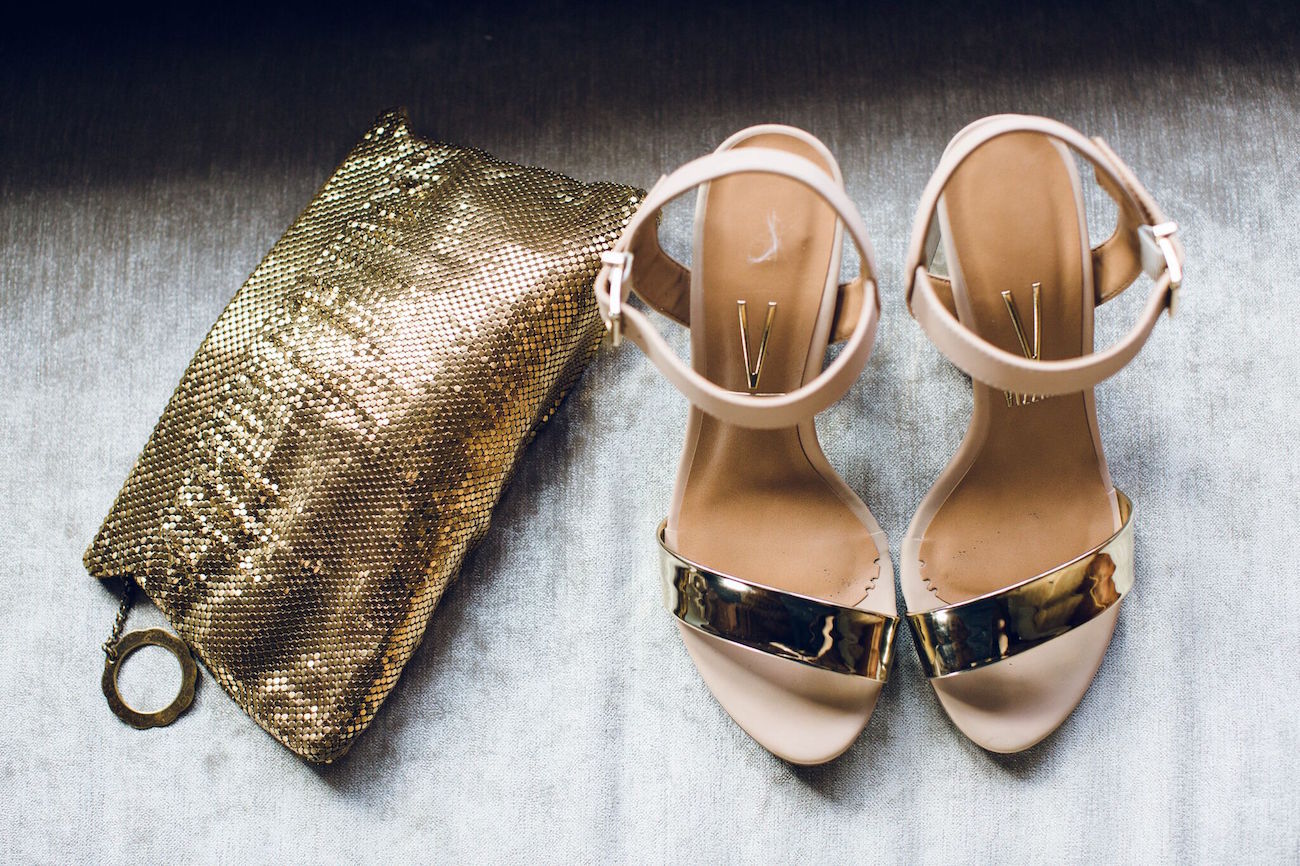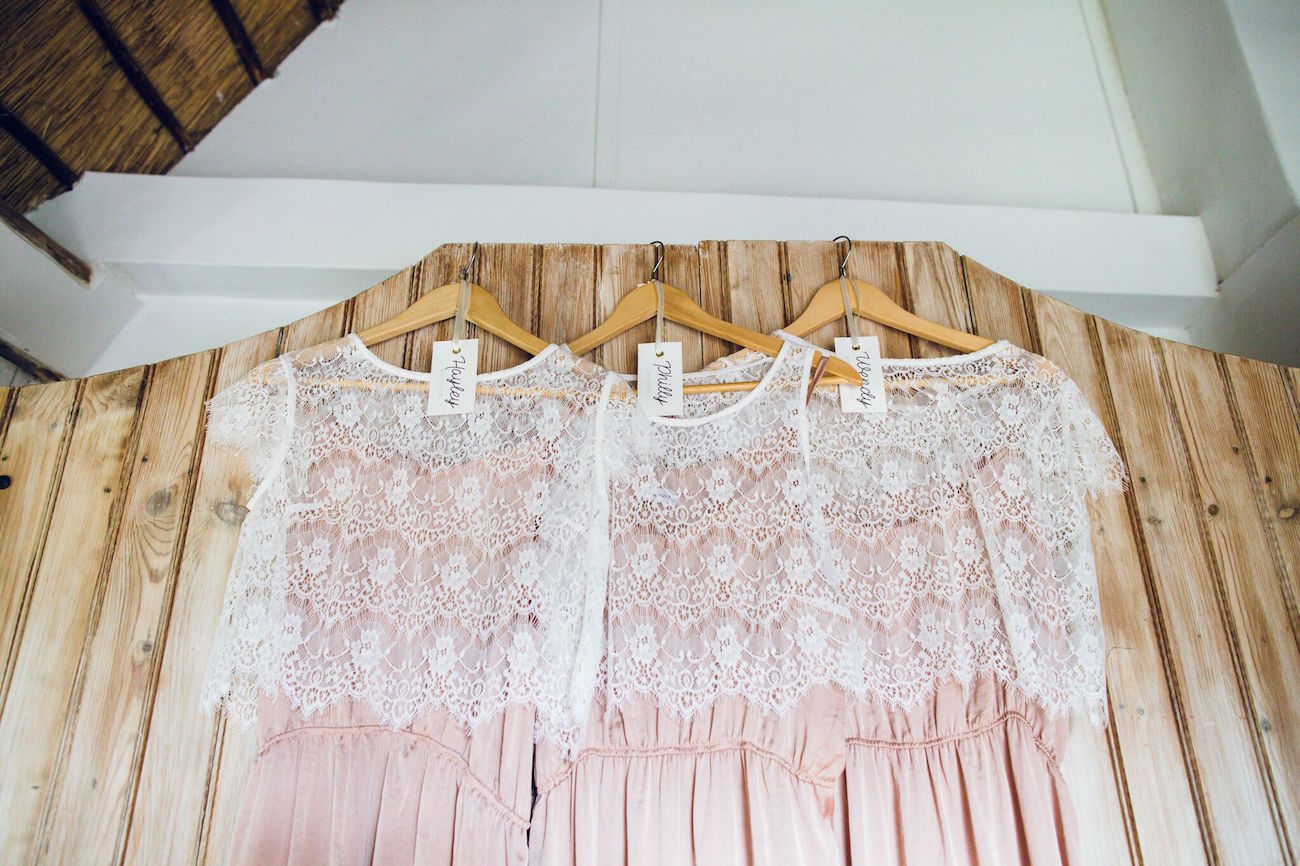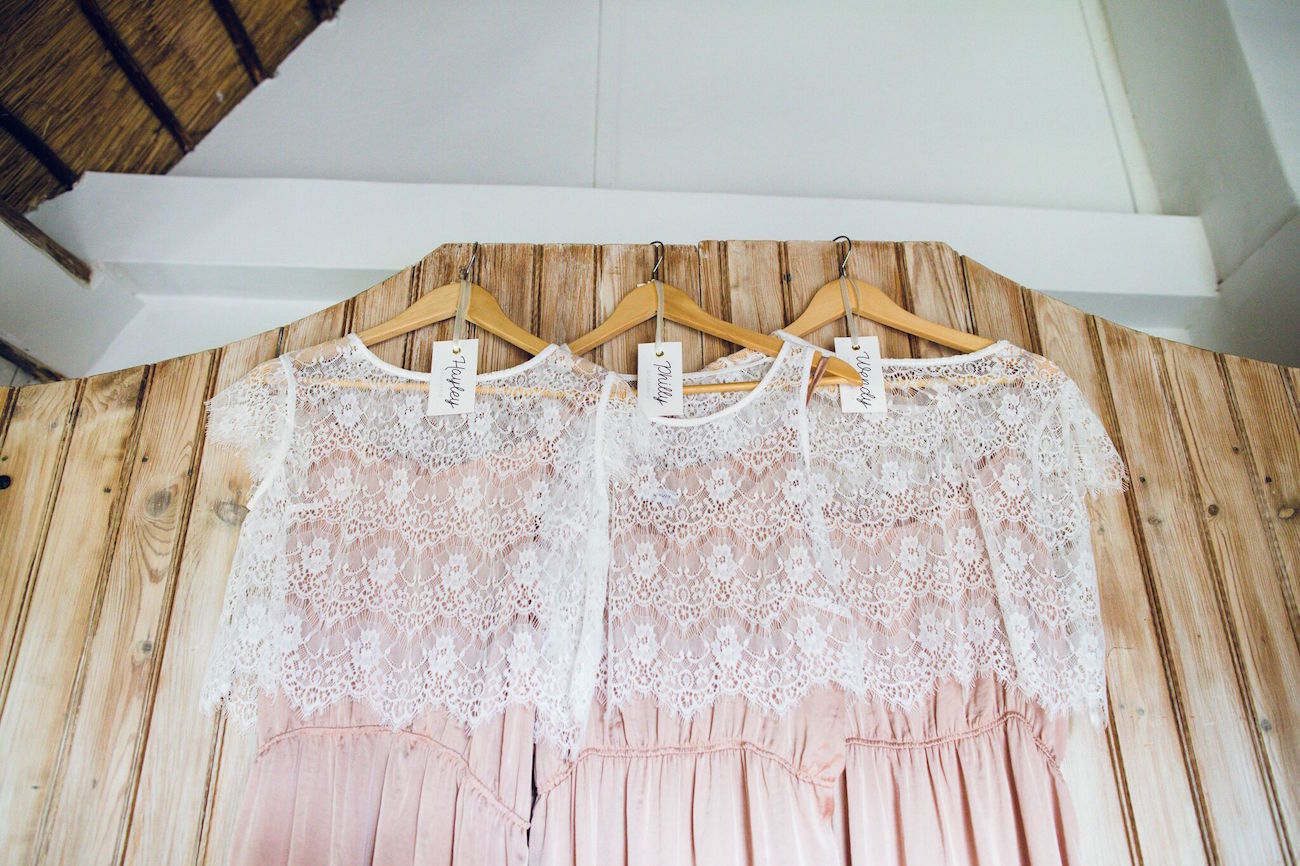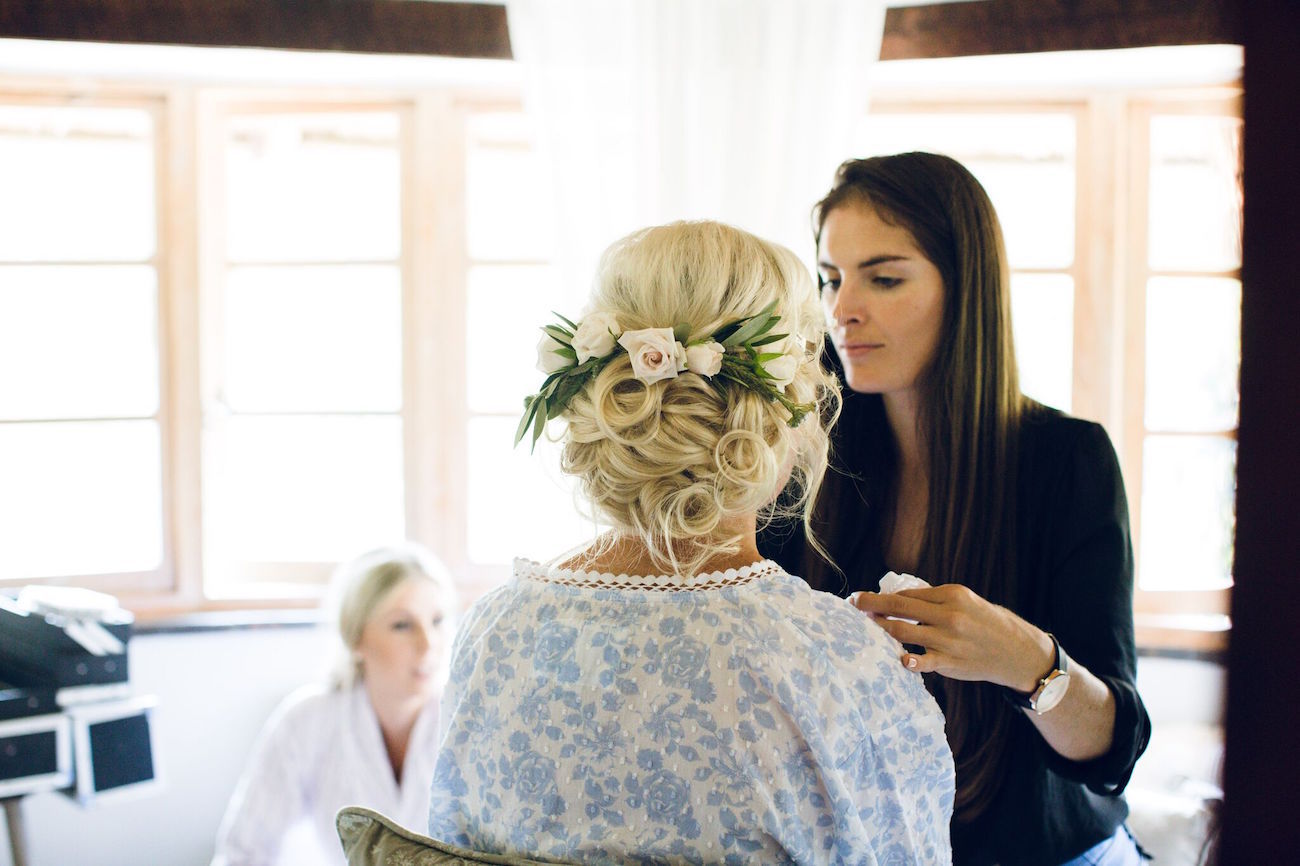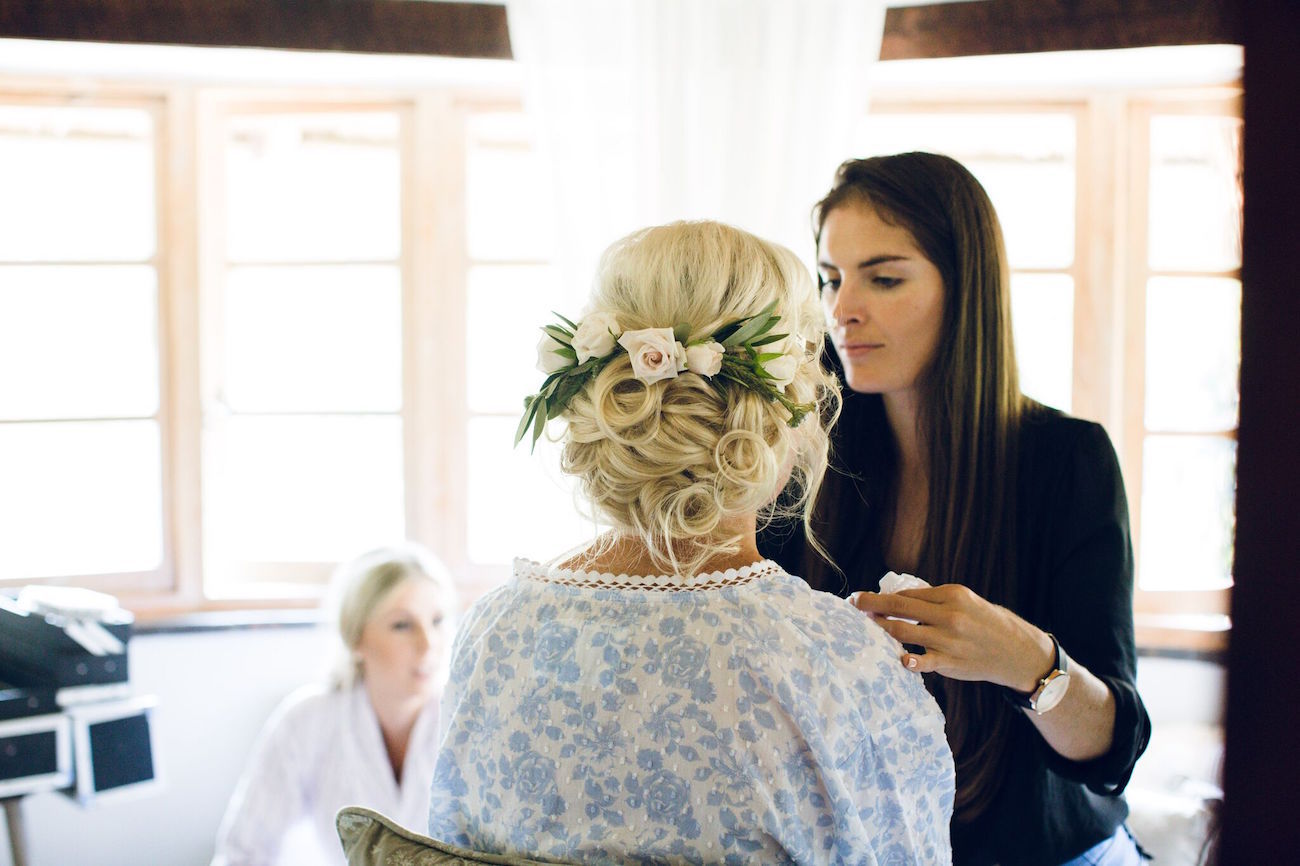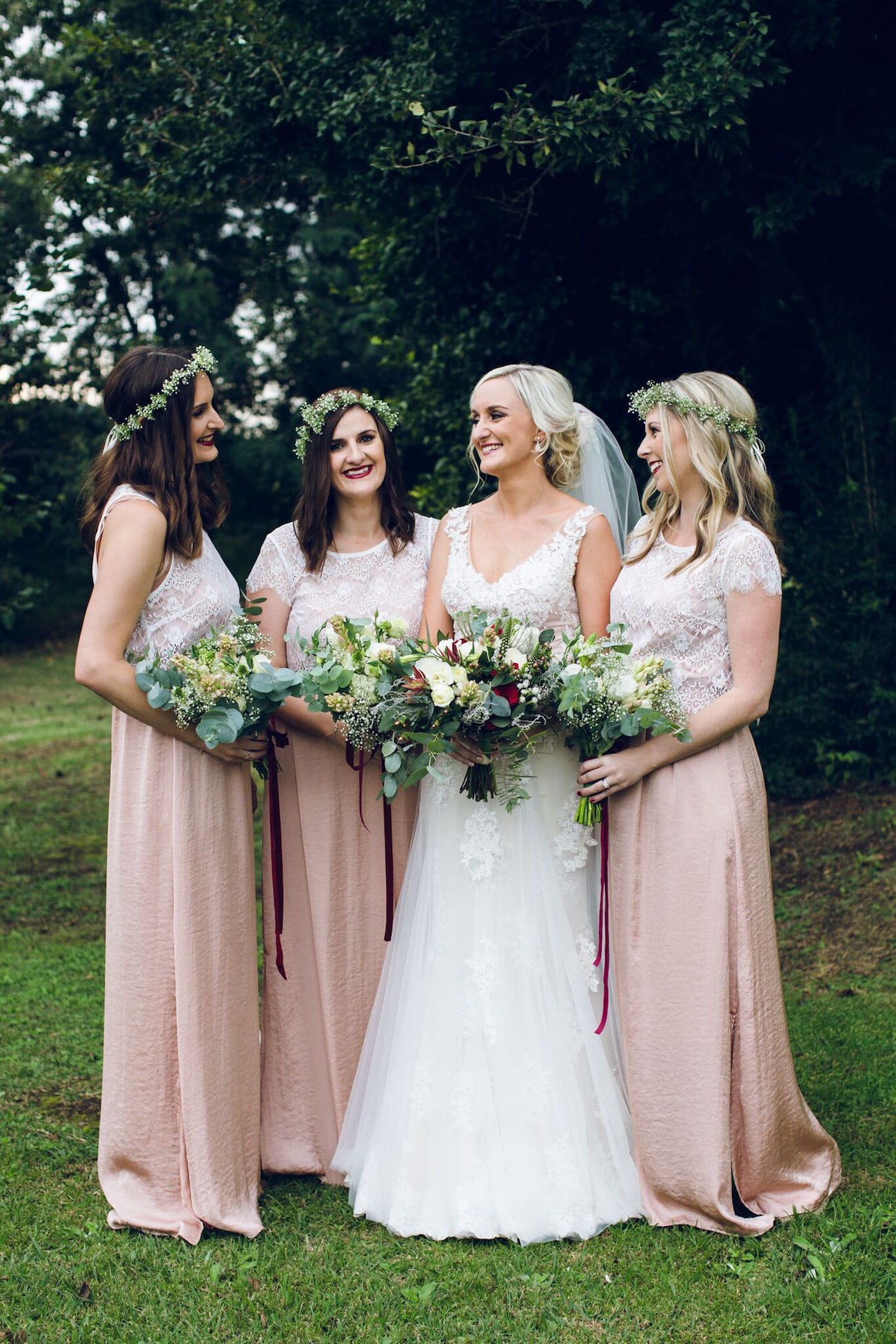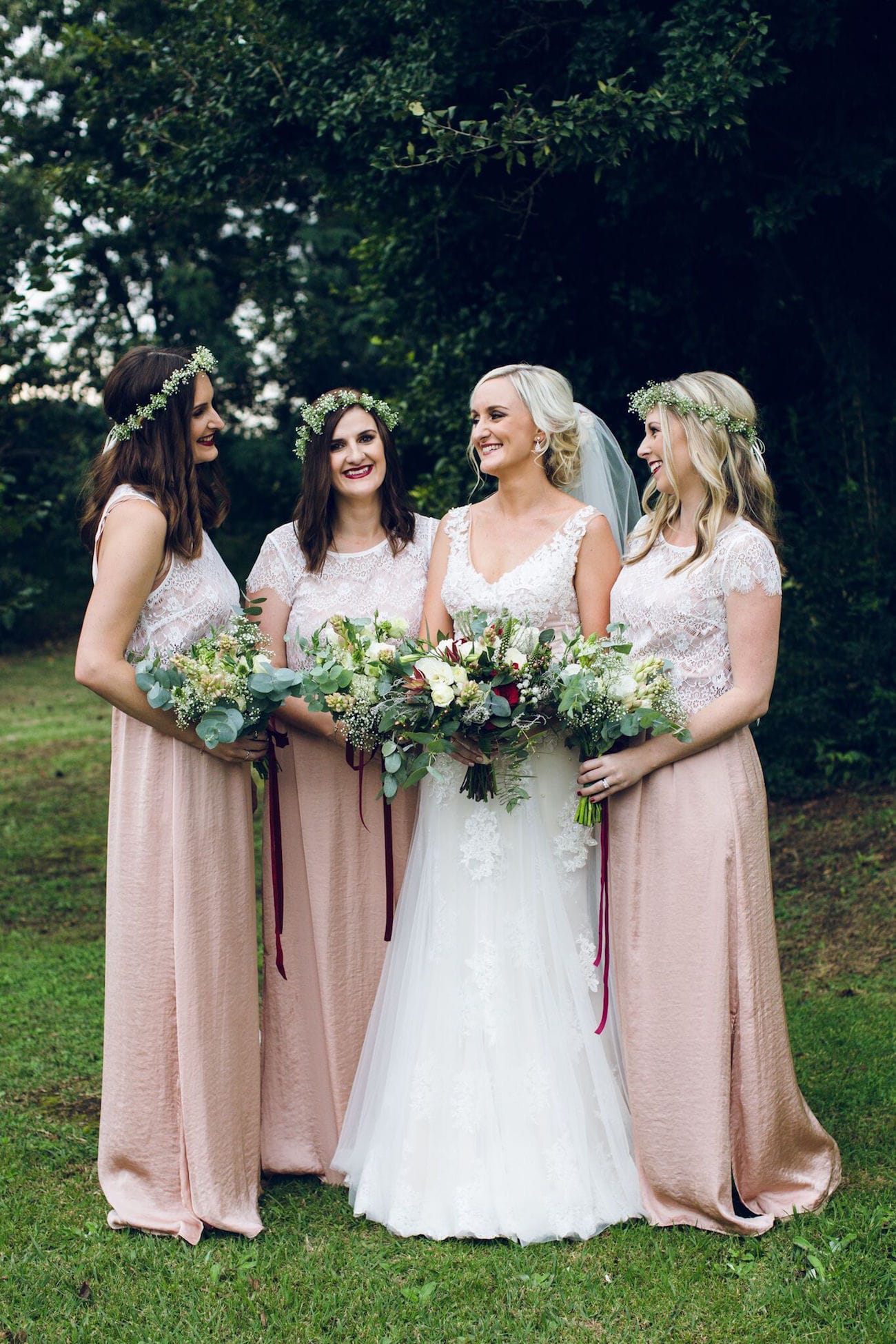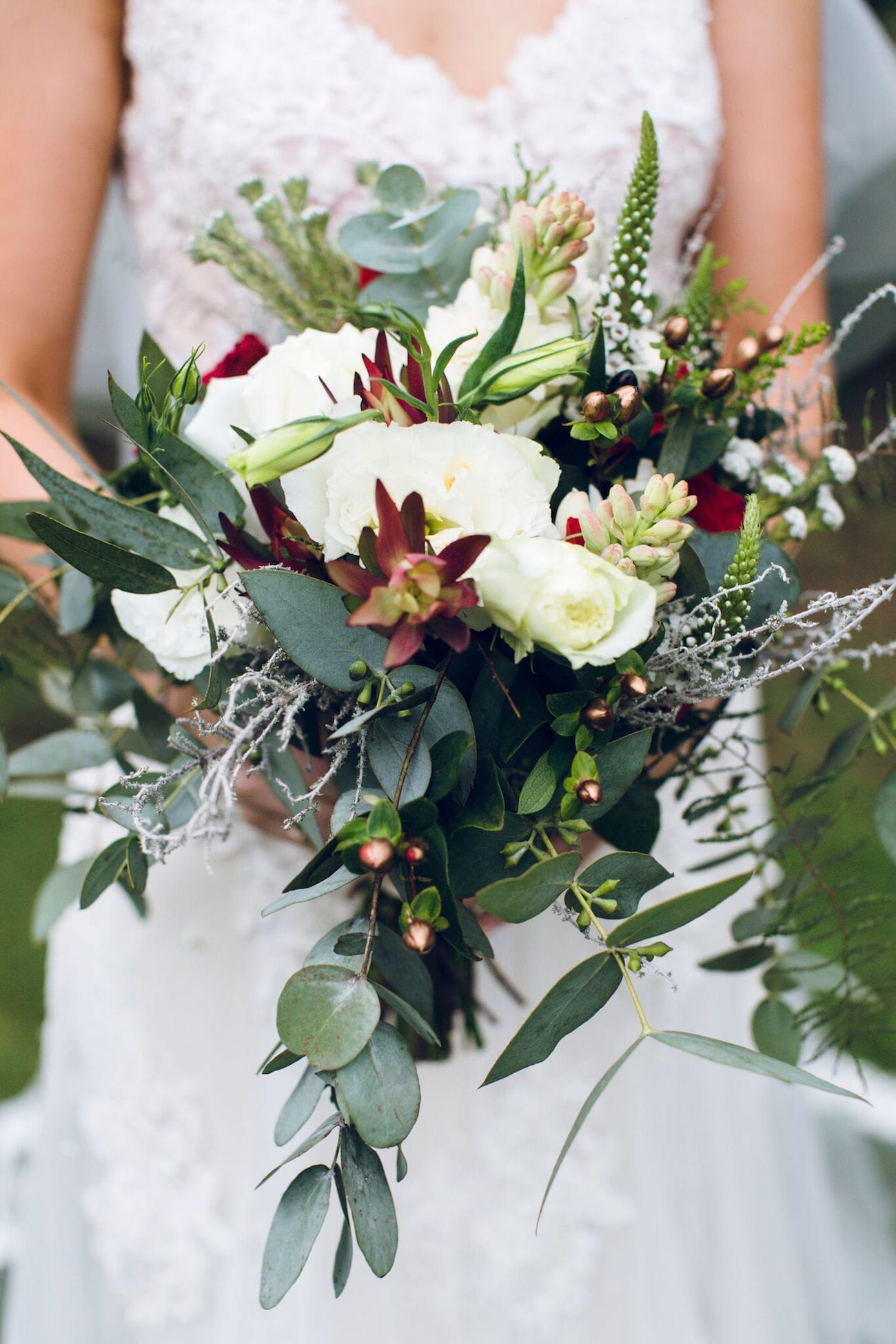 Love Story
In a barn, on a farm, in Grahamstown, almost a decade ago. It was a friend's 21st and Rob had made his way from Cape Town with a group of friends. At the time we were studying 900km apart. A year later, after I'd moved to CT (for work, not for him!) we reconnected, but weren't in the same province for long. Our relationship survived its fair share of long distance across continents and provinces. Love won!
The Proposal
Our story starts with a bracelet. Rob had given me a silver bracelet before he left for Canada on a gap year, only a few months into our relationship. This bracelet was a token to remember him and a reminder that he was coming back. He managed to steal it back after six years, and had it engraved with "Will you marry me". He whipped the bracelet out, whilst we were having a picnic. He had arranged to stay over at a beautiful lodge that evening and a surprise dinner with our families – it was perfect and unique. (My beautiful ring was in production, just two weeks short of completion – I guess he just couldn't wait!)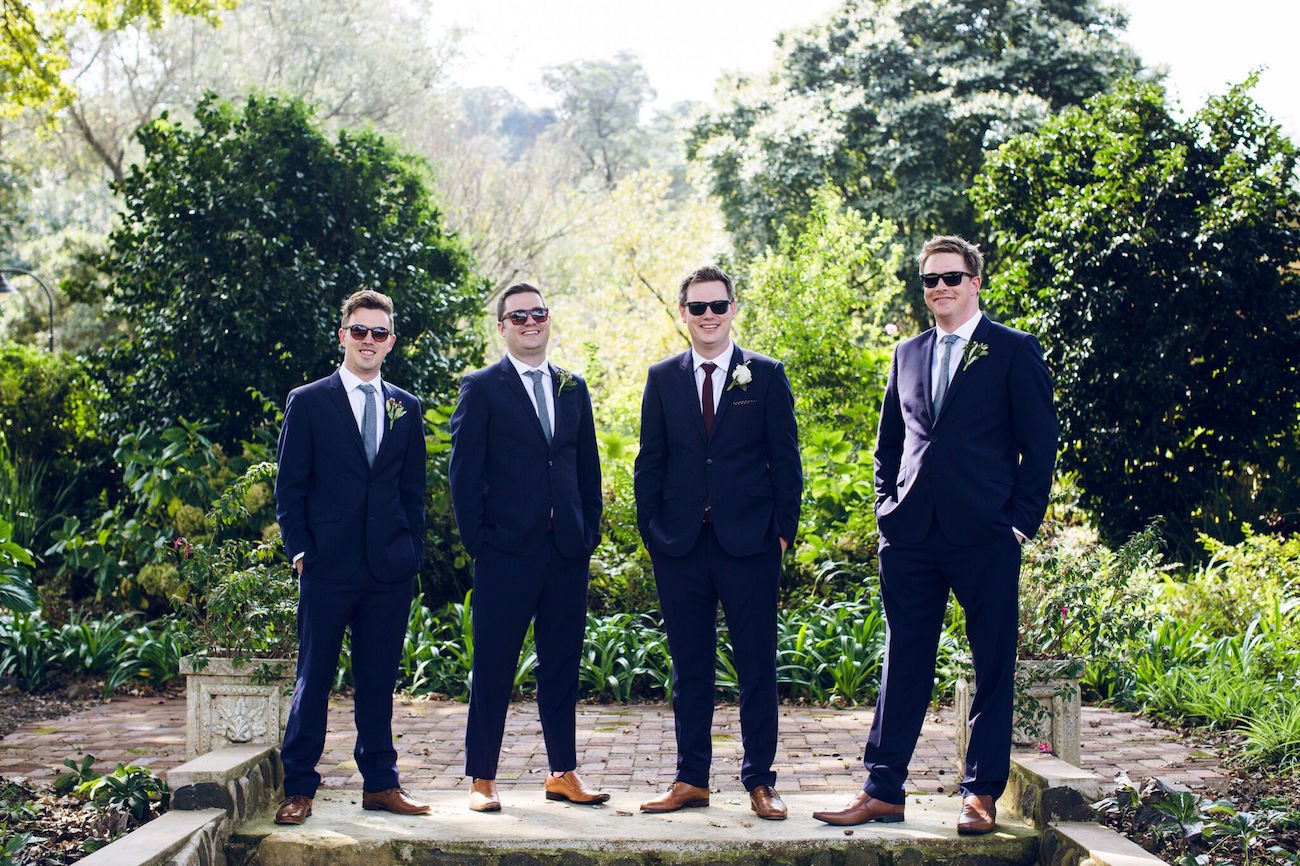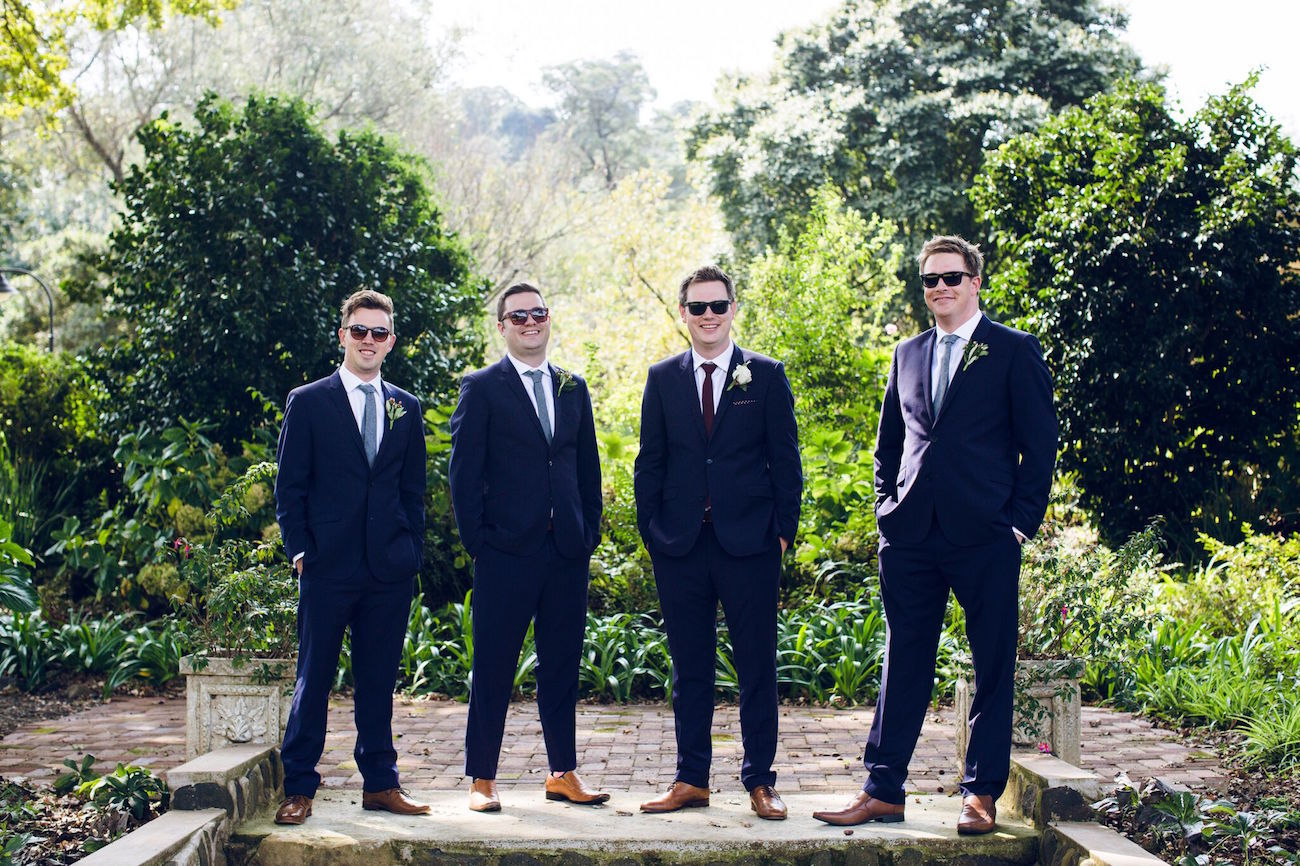 The Venue
Ah, choosing the venue was the easiest decision. I had a feeling about Orchards, before we even visited. Childhood memories of the farm where I grew up came flooding back as we arrived, and I knew immediately this was our venue. A very special country charm unique to KZN Midlands.
Wedding Style
Our overall vision was masses of GREENERY (theme decided in 2016 and coincidently Pantone 2017, winning!) and COPPER tones. Autumn warmth. Forest-like foliage. Flowers that look as though they've grown in the meadow. Creamy, rich champagne tones, vintage copper accents, rose gold sparkle. Bursts of burgundy through the use of berries and Persian carpets. Each chapter of the day was styled according to the unique charm of the room in which it was hosted. Our chapel exuded calm country serenity, with big windows overlooking Nguni meadows. Guests were welcomed with hanging floral hoops with assorted foliage and berries. A hanging installation of greenery with white flowers was suspended above us as we said "I do". Rustic wooden poles with leafy twigs hung against the walls. A bespoke R&C sign filled with foliage sat between two lanterns on a white piano. The ambience was soft piano sounds, and flickering lanterns. Post-ceremony, the party moved to the canape area, a farm-style rustic setting in an old stable, with wine barrels, hydrangeas and penny-gum in abundance. Vintage Persian rugs and mismatched teapots with pops of bold colour. A colourful South American band (Pan Latino) to match the atmosphere. A welcoming wine bar (my favourite) with many varietals and vintages served out of a vintage suitcase. Kegs of craft beer (his favourite) from Frontier Beer Co. The reception was candle-lit elegance. A warm, glittering ambience, with masses of floral beauty on hanging-installations holding filament light bulbs, with greenery dripping from the copper chandeliers. Masses of botanical beauty with rich colours on the tables, amongst mismatched copper vases and lanterns, and a roaming jazz musician to complement the mood.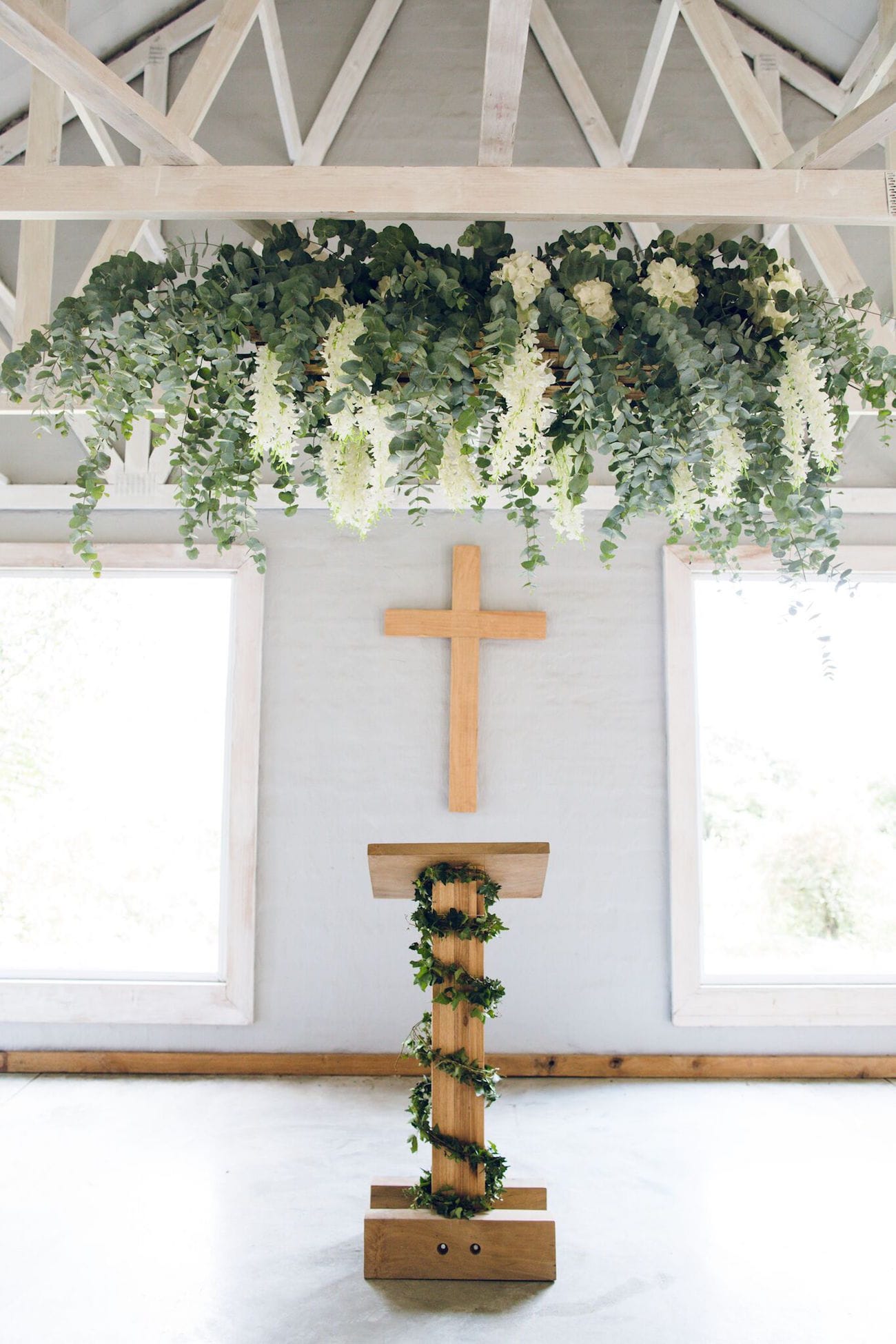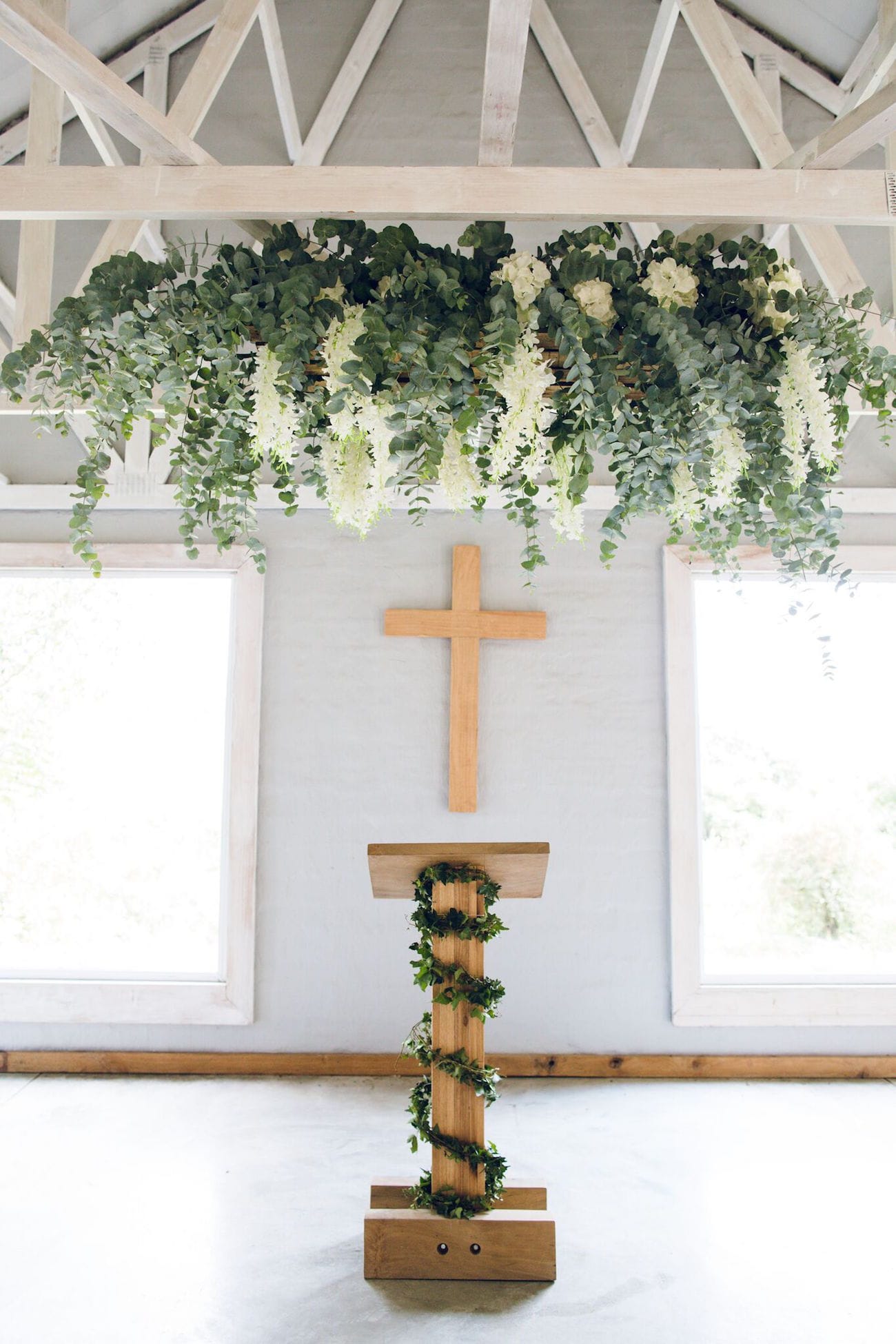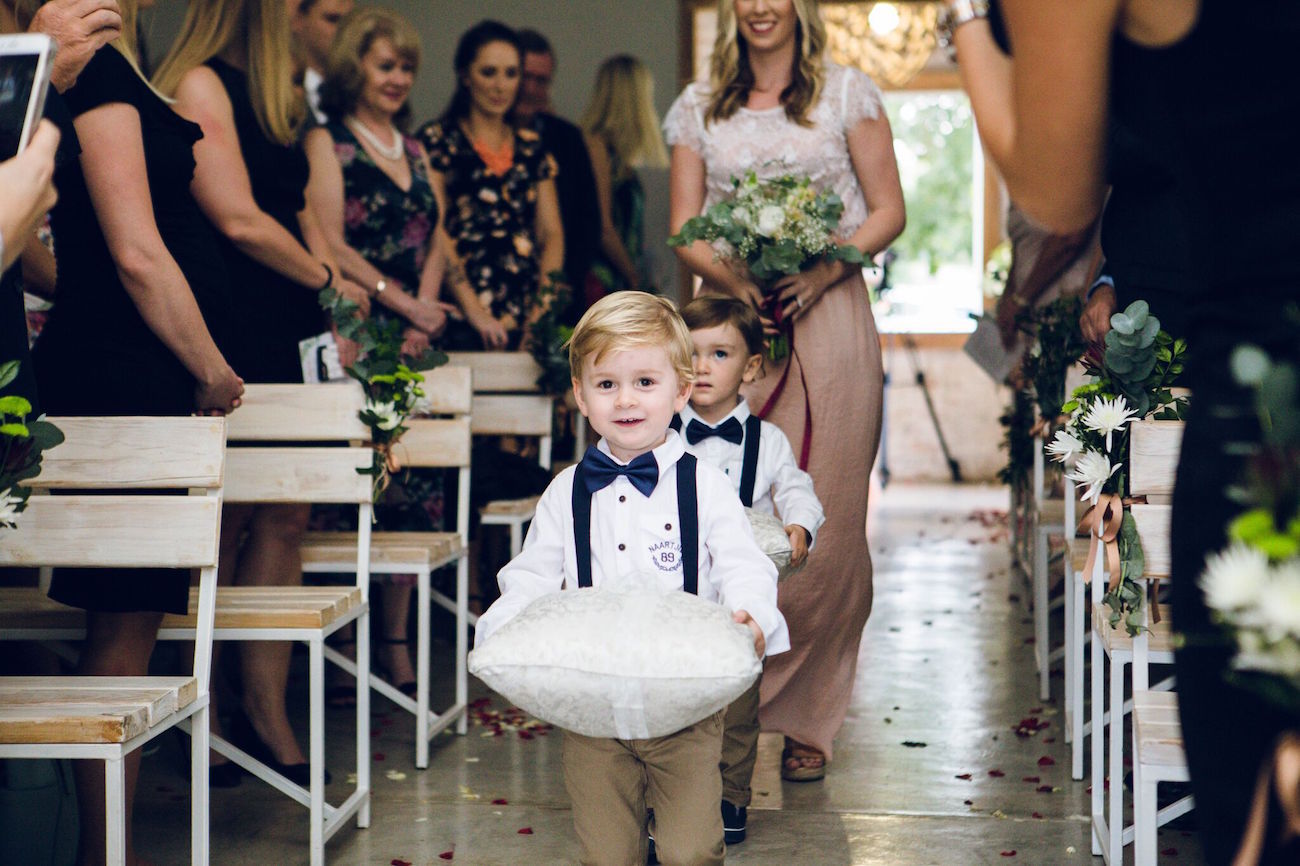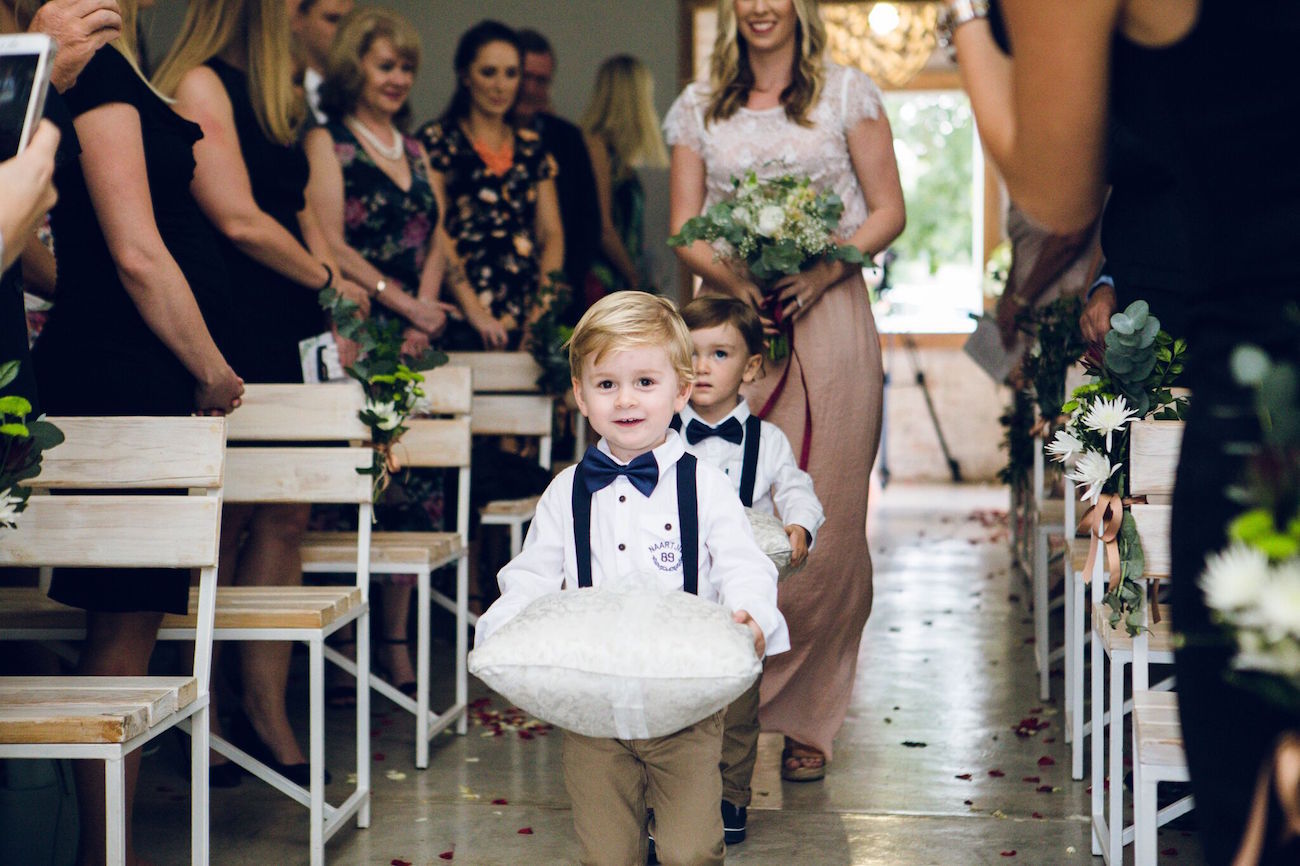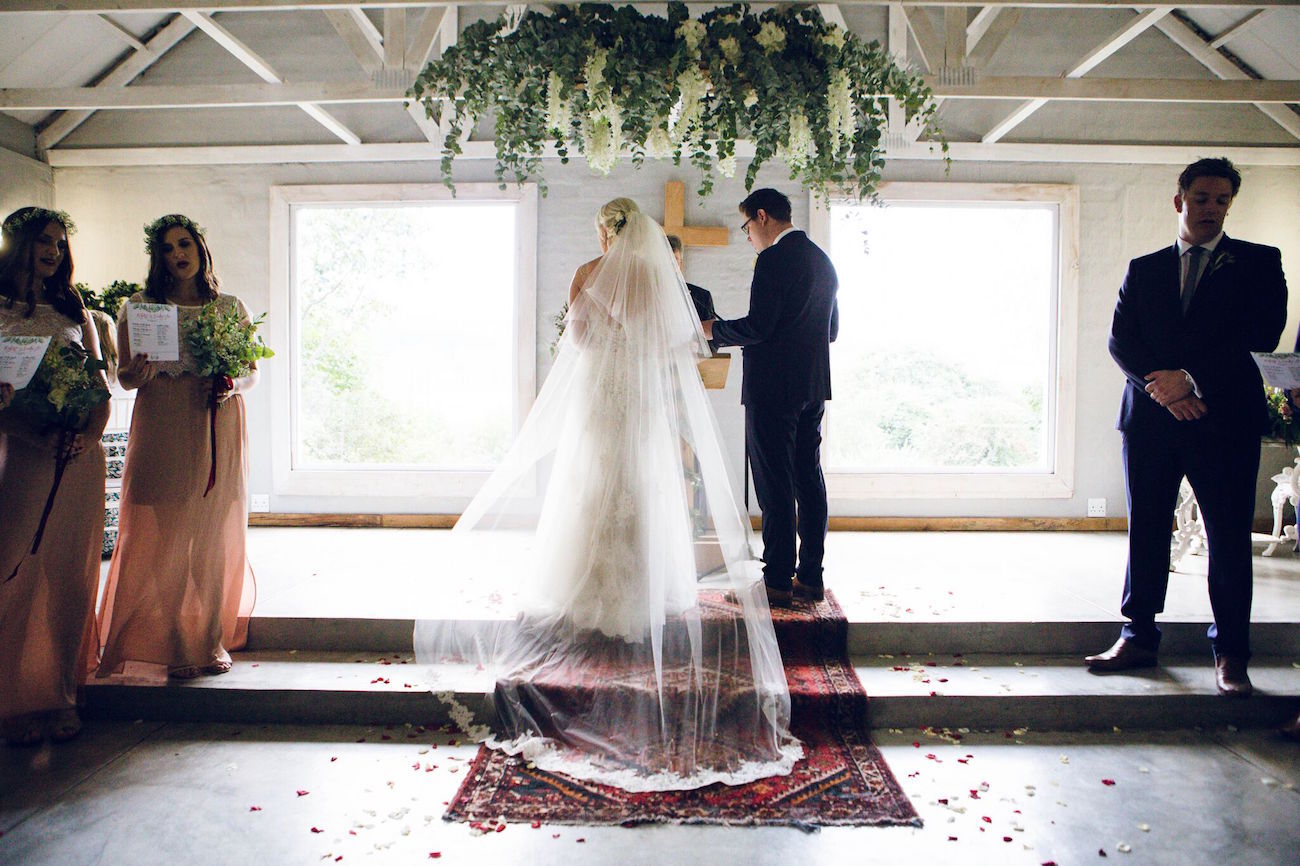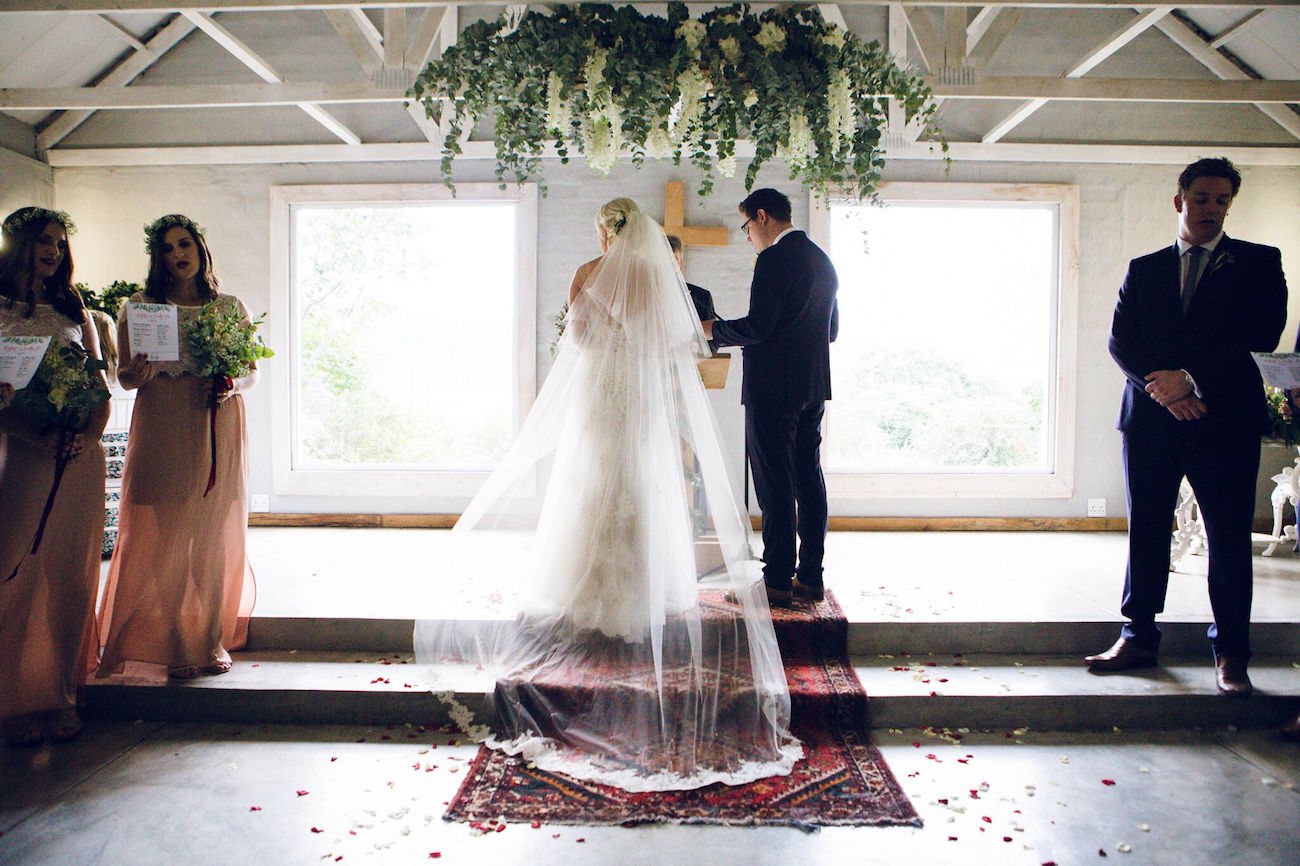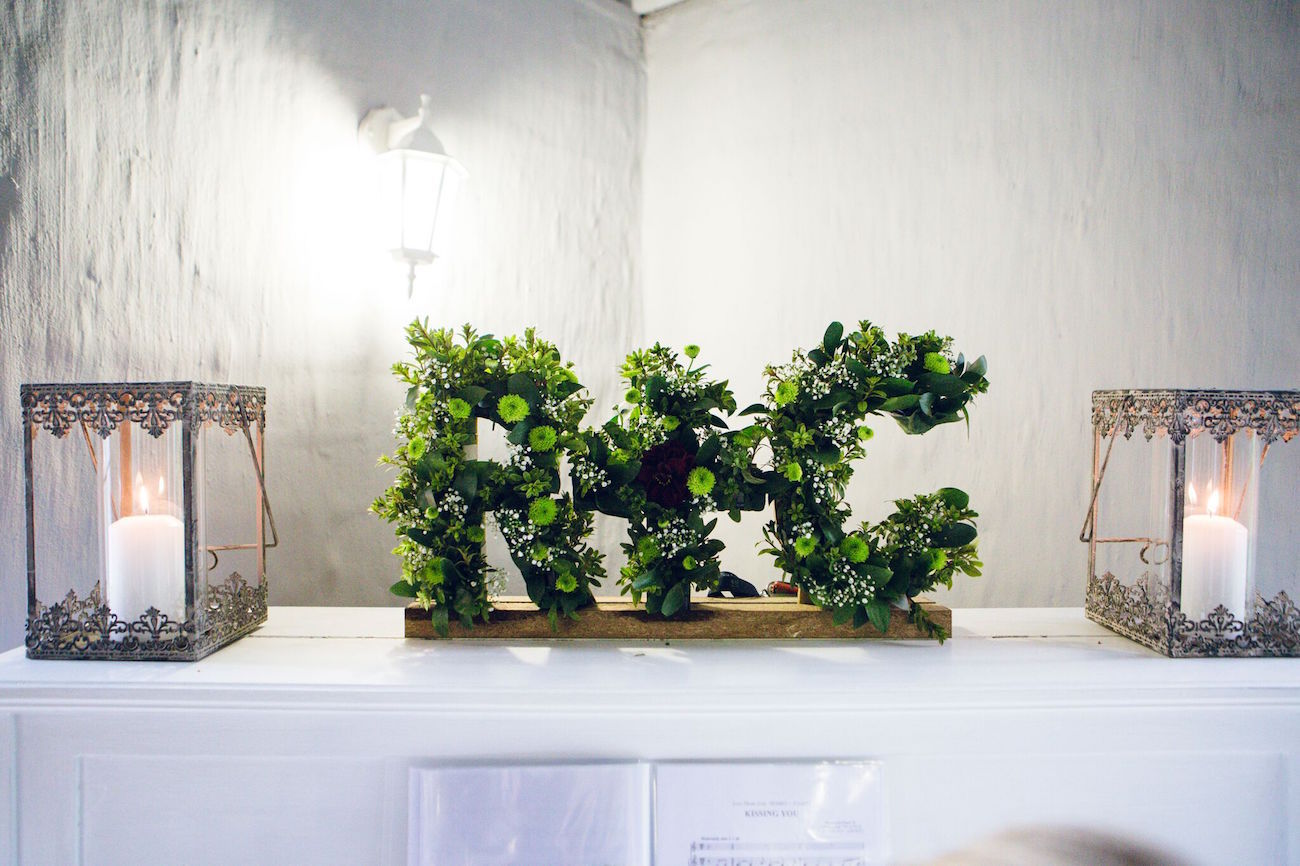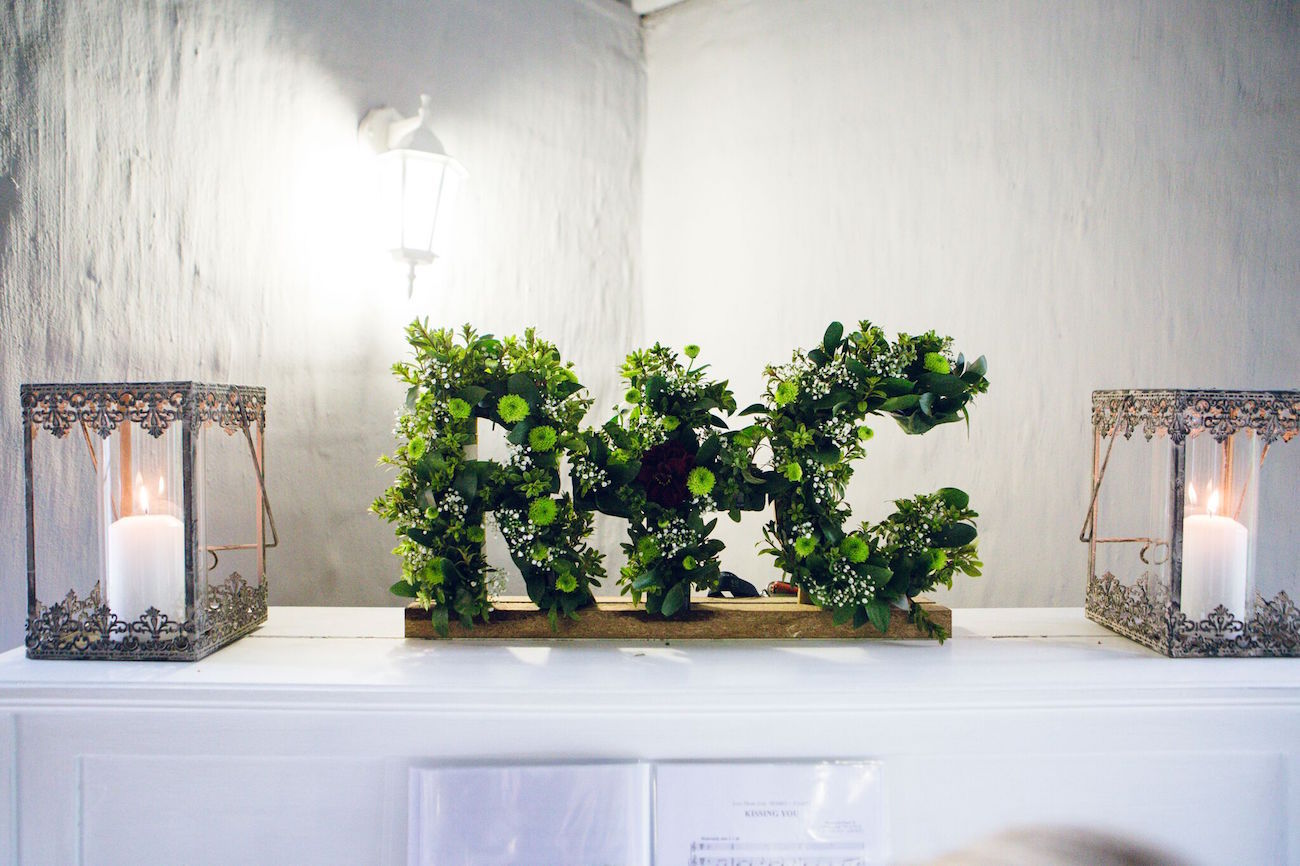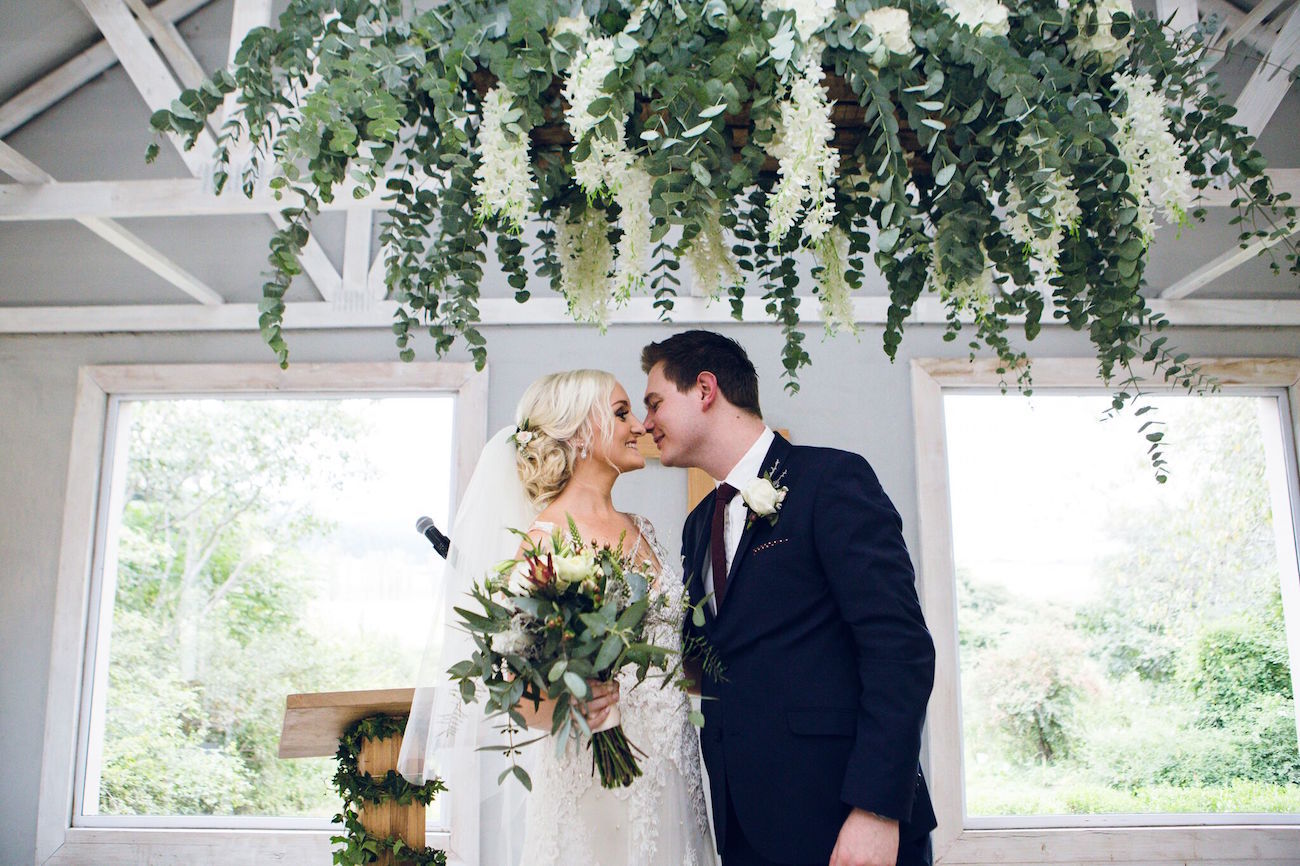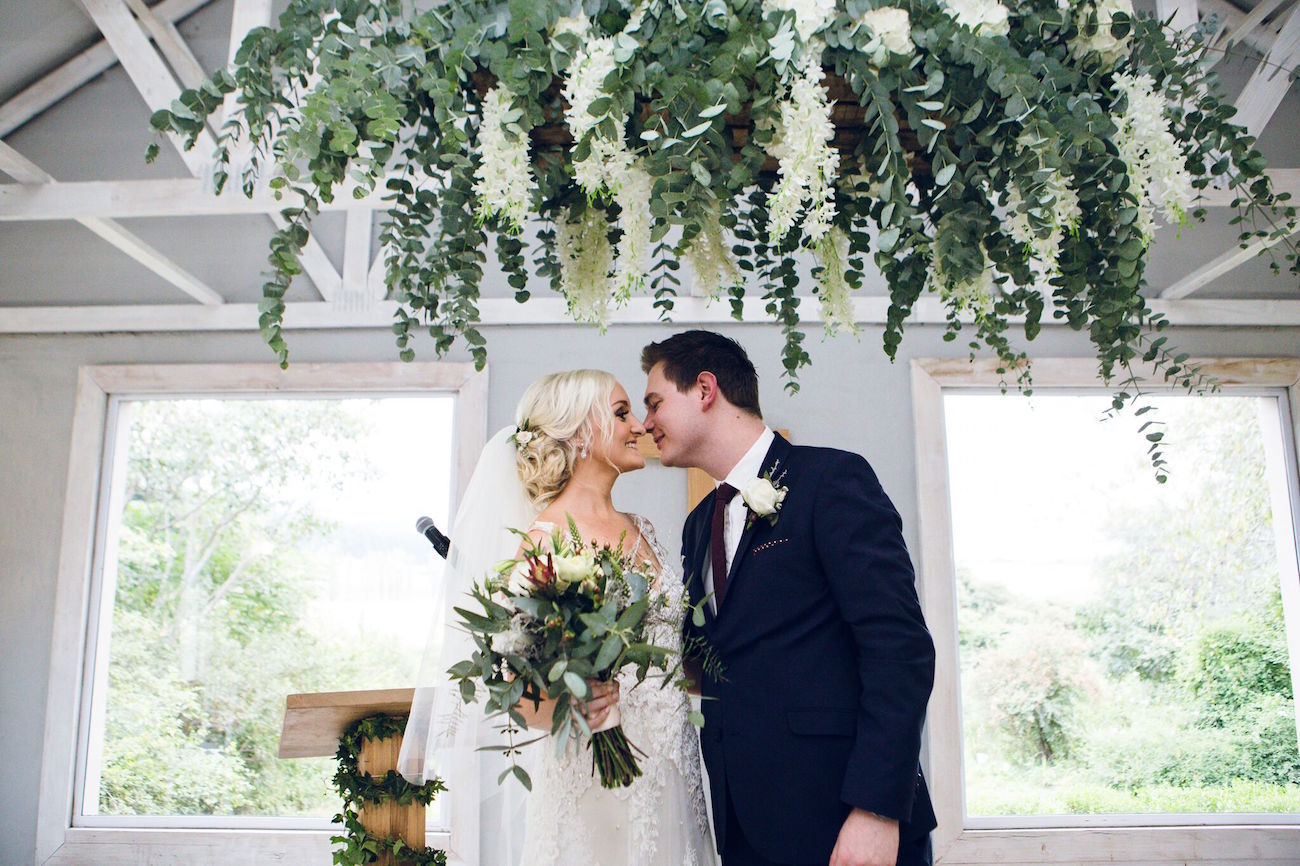 Wedding Details
Sharing an excellent meal with friends and family is so important to us! Fat Aubergine were incredible, we are still receiving compliments on our food. The canapés, through to the mezze harvest board starters and lamb shank mains, were all served in perfect time and absolutely delicious! We had a sweetie buffet and selection of mini deserts made by family friends, with all our favourite treats, which was personal and made for great midnight munchies. Our cake, made by Eat with Love, which we cut after the ceremony, was polished off by our guests – it was also really YUM. Music is also very important to us, especially Rob. The music played for special moments was very carefully selected based on the meaning of the song and not just songs that are current and popular. We loved having a live music band at canapés, Pan Latino, sax player Chris Jensen during starters and finally Dave Ward from Top Jocks, to get the party started.
DIY Elements
Plenty! I shared my vision and mood board with my parents, who are both incredibly creative people and helped me see my vision through. My dad particularly was so invested in the DIY. He practised making suspended floral installations a year before at the engagement party, and practice made perfect! Whilst our florist and decor supplier did the reception venue, my family and close friends created the magic in the chapel and stables. The copper floral hoops were made by my dad and styled with flowers and berries by a family friend (a vision I had from the beginning, they were perfect!). Our wine bar was a vintage suitcase sourced from an auction, and my dad fibre-glassed the base so we could put ice blocks inside and fill it with my favourite selection of wine. I made a ribbon curtain for the lid in all our wedding colours: champagne, ivory, blush and burgundy. We also had crafted wooden elements, so wach table was decorated differently. My dad made the wooden flower boxes on some of the tables, using reclaimed Oregon ceiling boards. He also made our seating plan, using an old Victorian window frame sourced from the auction and restored for the wedding. We thanked our little page boys with DIY wooden boxes, personalised with their names and filled with fun stuff like bubbles, torches and treats! Other elements, not home-made, but sourced from local KZN Midlands auctions over 14 months, and turned into creative masterpieces: copper bowls, brass urns, and antique pots and vases. Persian carpets in all different shades, bringing warmth and vibrant colour. An old-school bicycle, restored and used to place baskets filled with hydrangeas.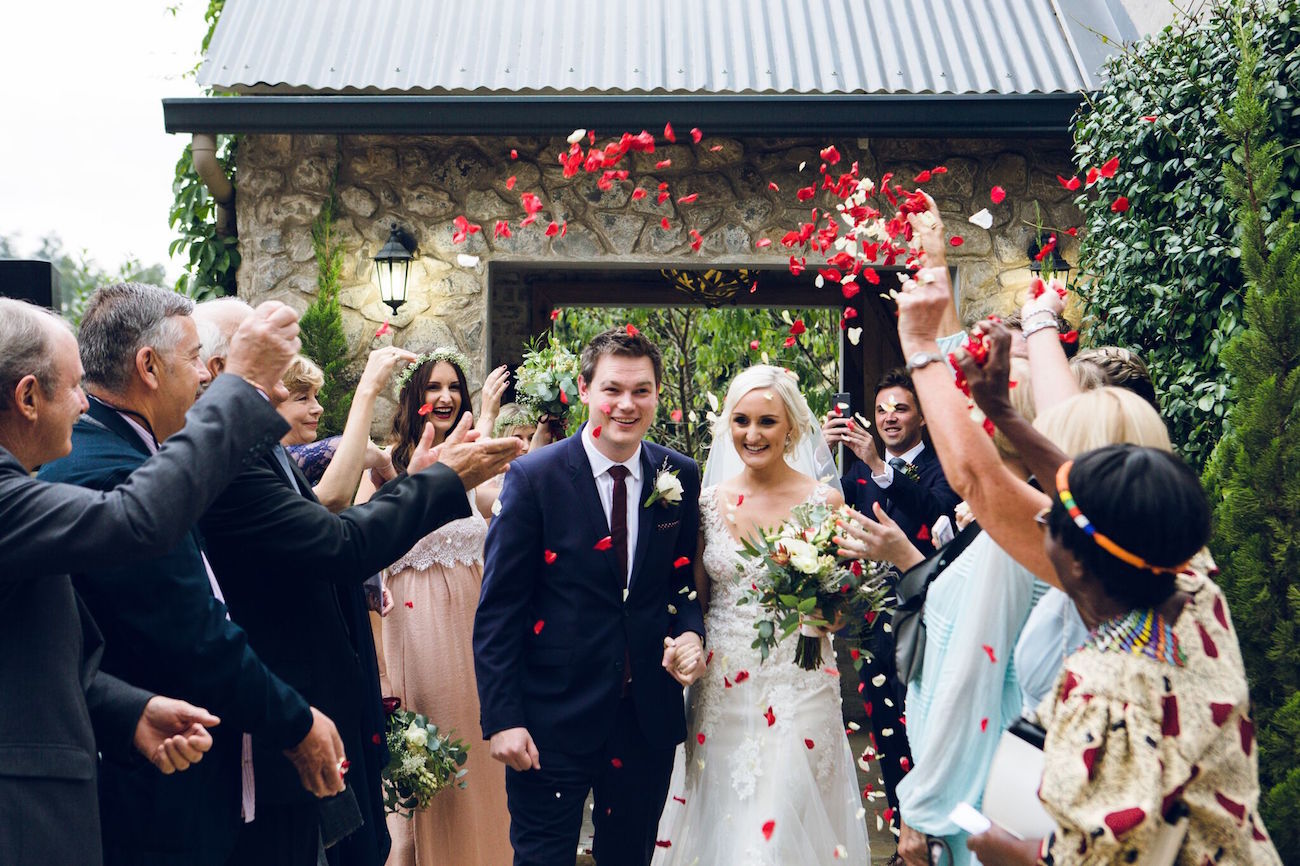 The Dress
After trying on many dresses and never once getting close to that "I've found the one" feeling. I decided to consult Yolande Wortman, a very talented designer in Kloof, Durban. I didn't think I knew what I wanted, so I started with all the things I didn't want (I highly recommend this plan-of-action for anyone with decision making issues, like me). She worked with that and created my dream wedding dress! I loved the process of getting a dress made with Yolande; she is relaxed, creative, honest and kind – I trusted her completely. Each time I went for a fitting, it was a lovely surprise! She crafted a masterpiece with her unique flair and whimsical spirit. She created the dress on a champagne base, with layers of soft-flowing tulle, mesh dotted with pearls and ivory lace covered in glass beads. I finally experienced the breathtaking moment. Because I love the look of a trailing train but I didn't want to trip over it, Yolande (like a genius) made me the most beautiful long veil with a lace border, which was perfect. I loved wearing a veil – it was a touch of theatre. My florist Kerry made me a beautiful hairpiece of miniature roses and olive leaves. I loved my gorgeous statement teardrop earrings, by Honey Accessories. My shoes were from Spree, and clutch bag was a vintage gold clutch which belonged to my gran. I also wore my gran's engagement ring on my right hand and the cushions that the page boys carried were made using vintage lace from her wedding dress. I didn't realise just how special it is to incorporate such deep sentimental value into the day. 
The Bridesmaids
They were amazing! Of my three beautiful bridesmaids, one was overseas and the other two were pregnant and would have teeny babies at the time of the wedding. This, both with the distance and the big baby bellies made fittings and selection of style a rather interesting challenge. I met with Chanelle Wright, after many emails sharing my ideas of styles and colours. I loved her whole attitude towards the process, she is warm, professional and so helpful. She created gorgeous, bespoke CW dresses; nudey-blush hammered satin slip dresses, with an ivory lace crop top. The style was flattering and cleverly designed with concealed elastic waistbands for the new moms who we couldn't measure until the very last minute. We complemented the subtle colours of the dresses with berry-coloured long velvet ribbons on the bouquets and burgundy lips and nails. They all wore different, stunning earrings from Honey Accessories. They looked gorgeous!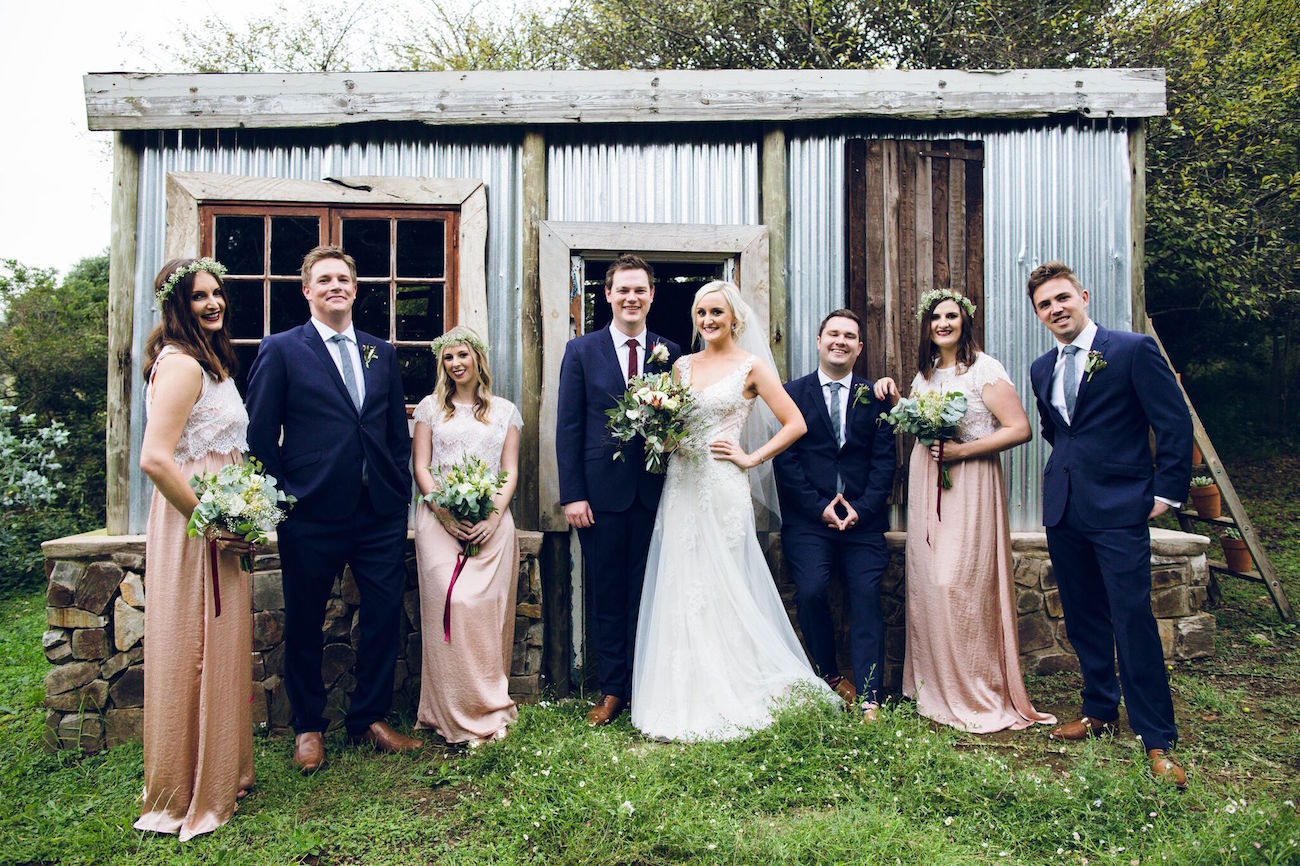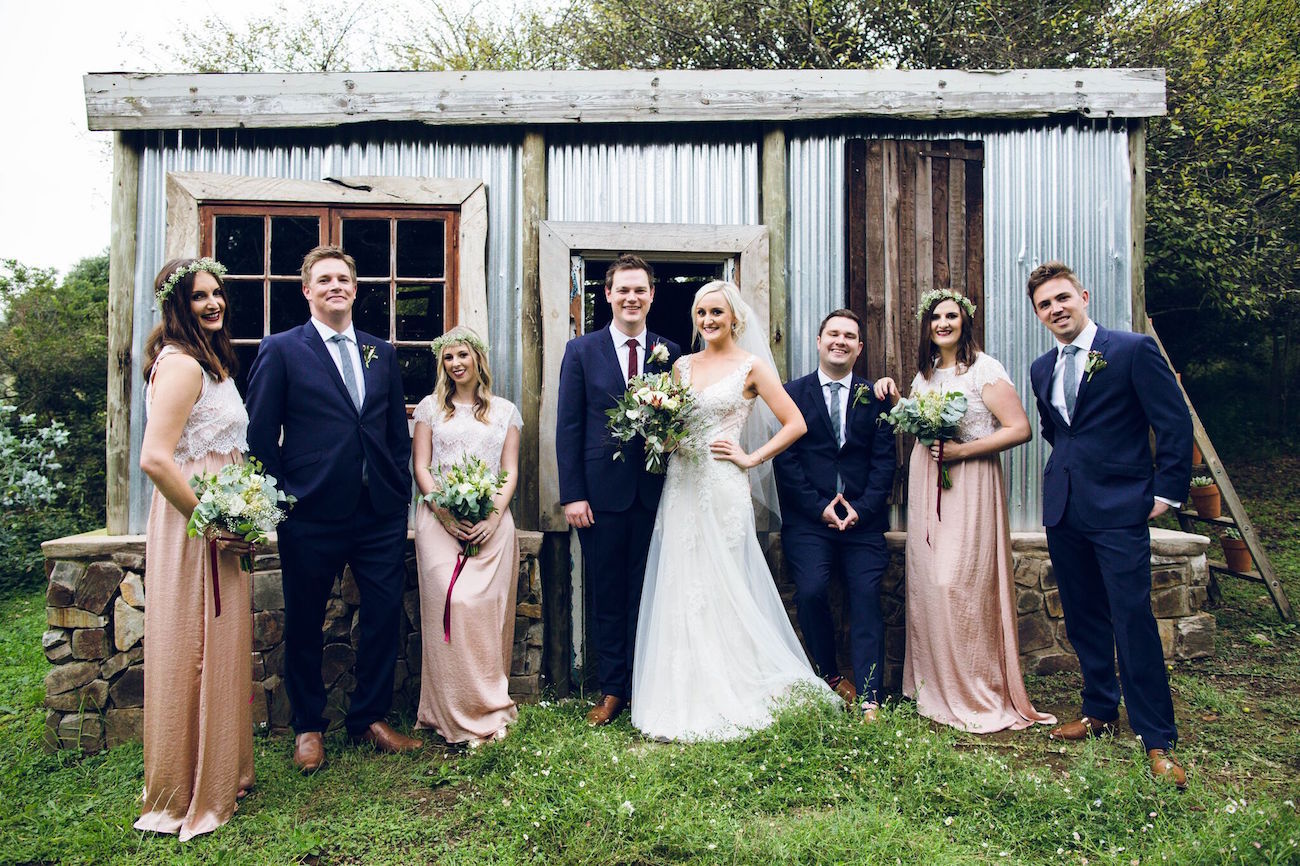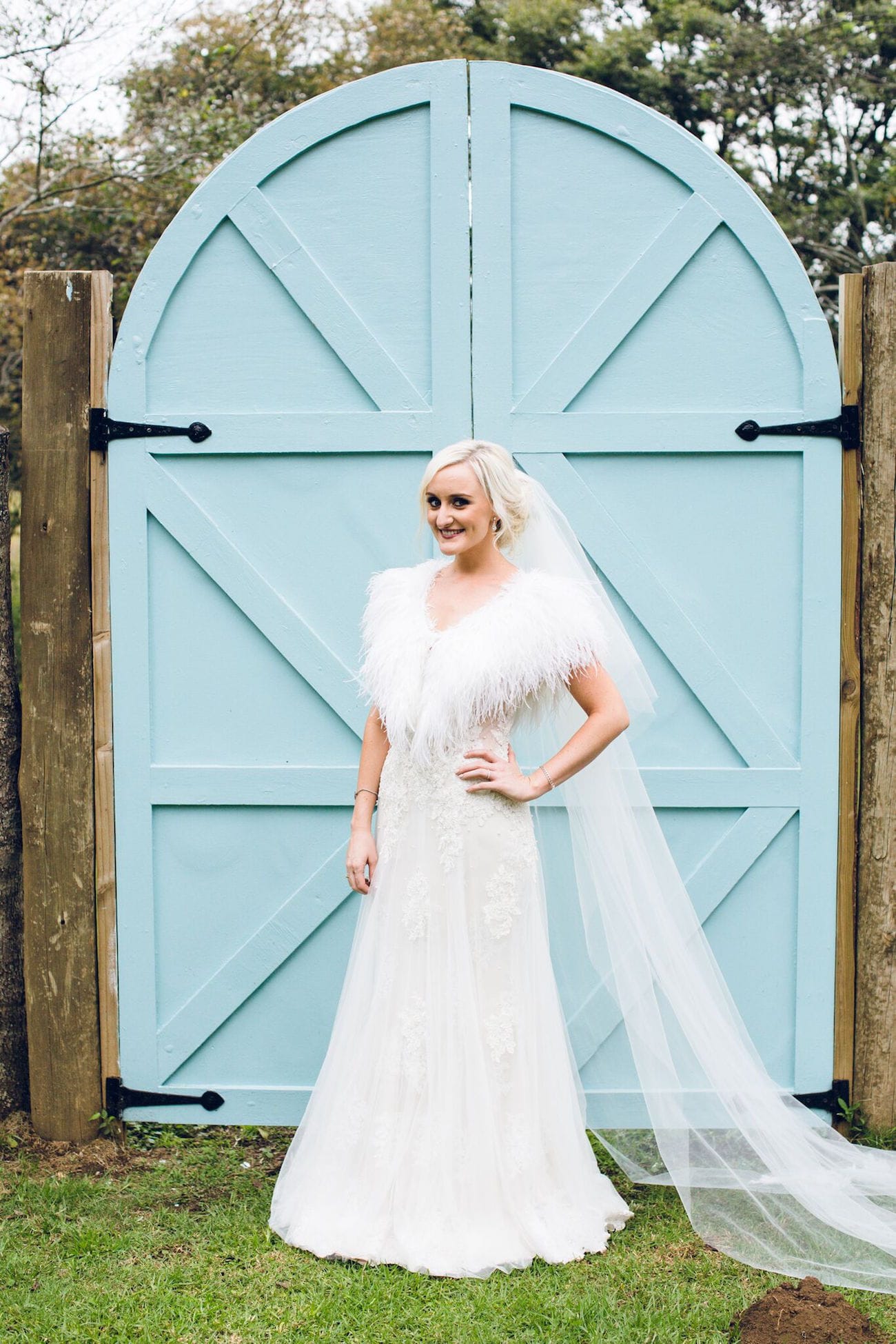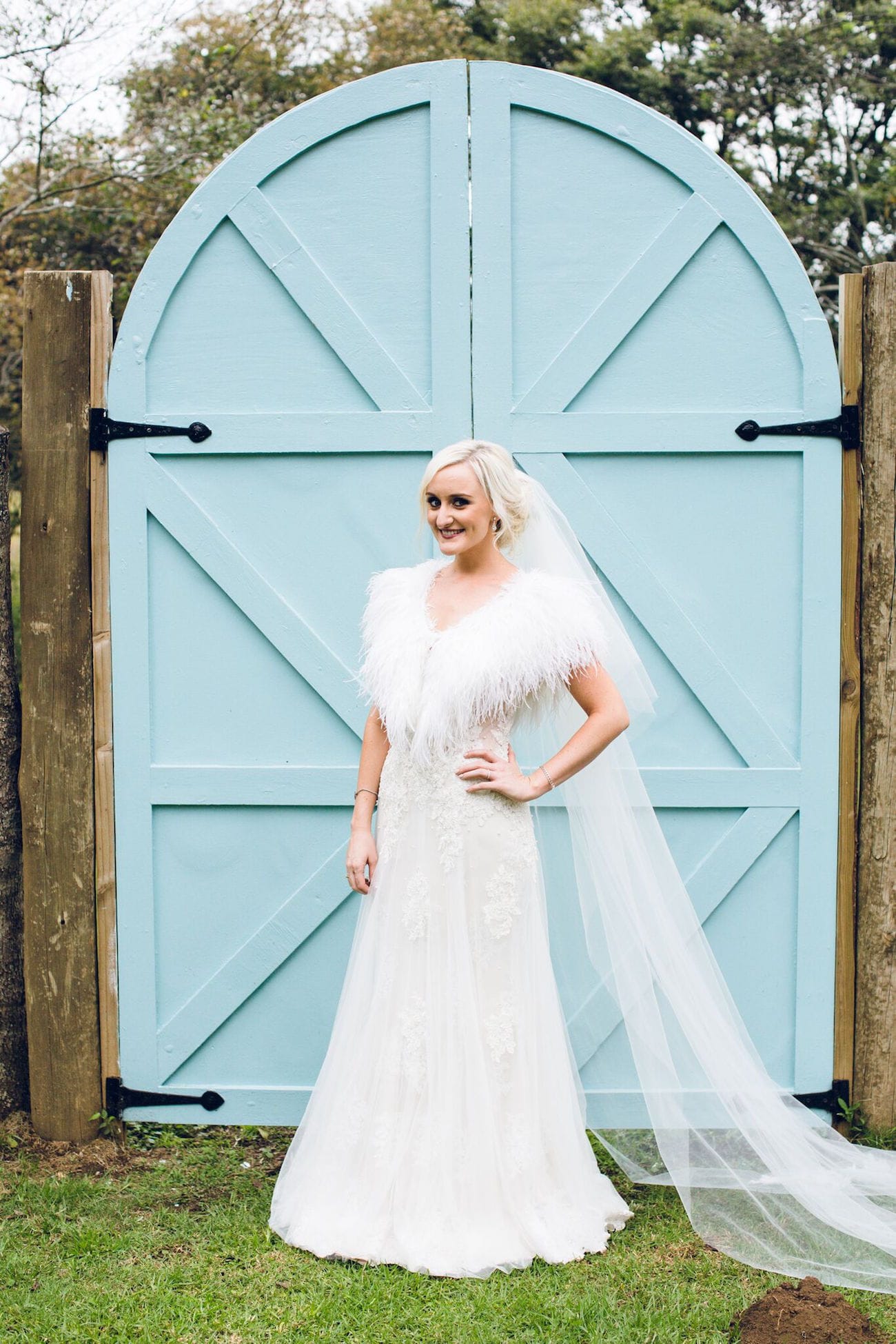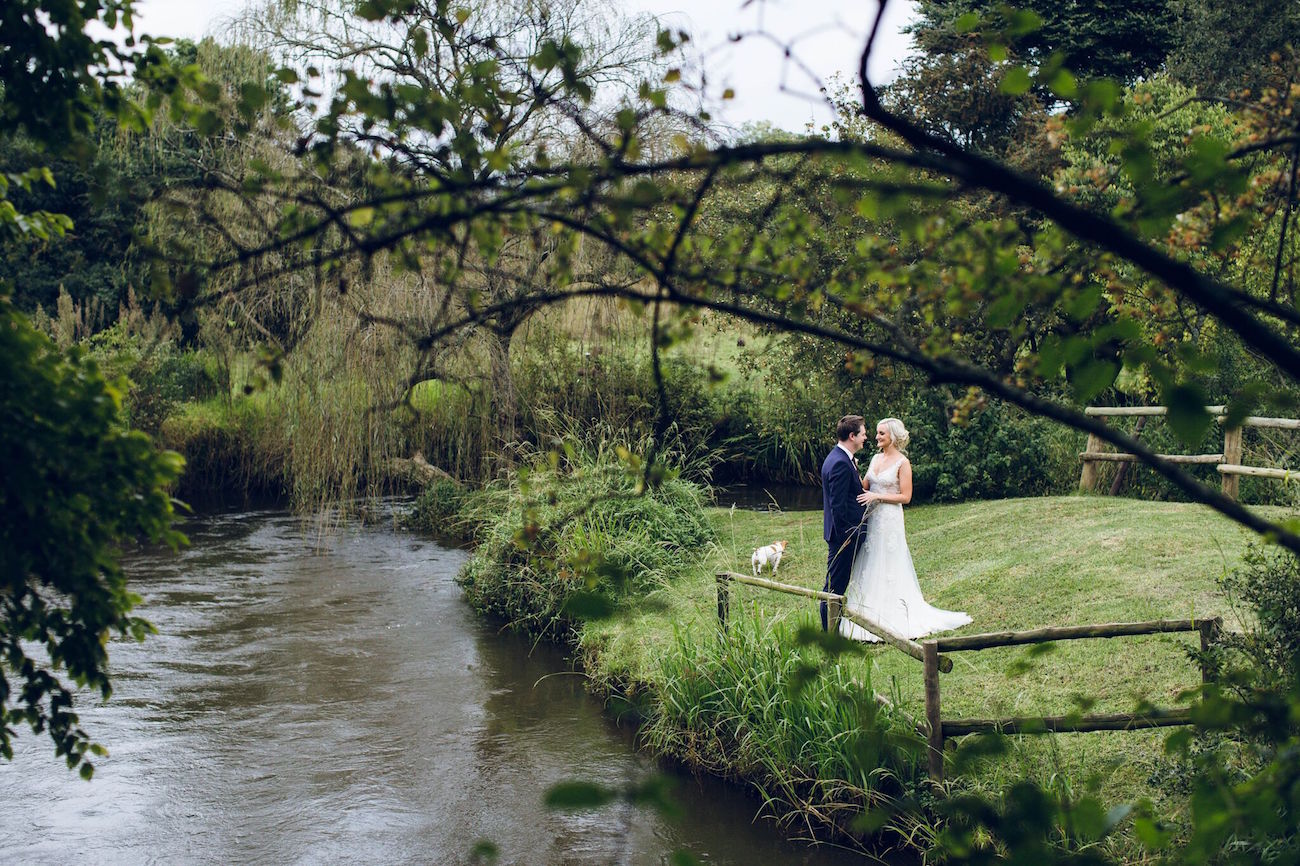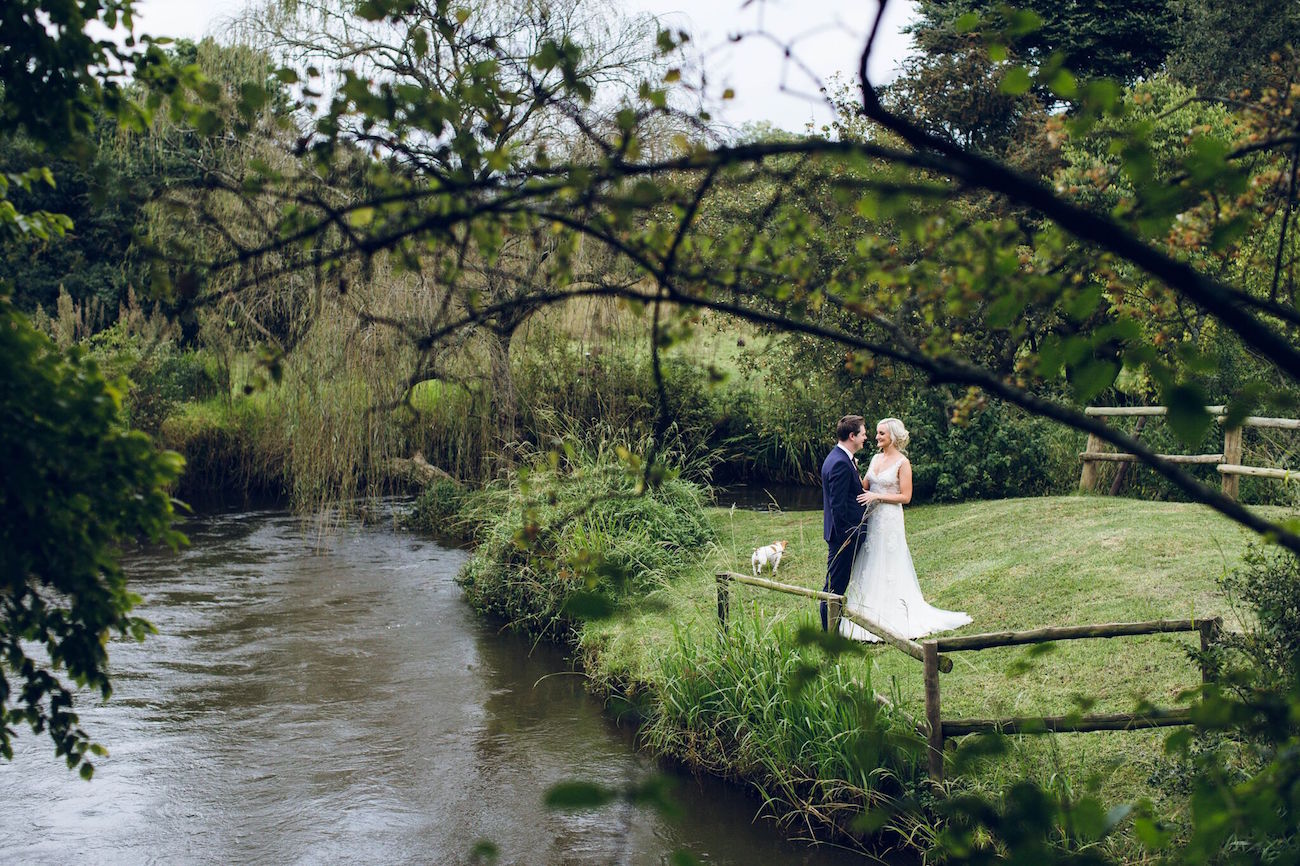 The Flowers
Ahh my magnificent flowers! The reception venue was styled by Kerry Dinkelman and the stables and chapel done by my creative mum and her friends. My brief to Kerry was to use flowers that look as though they had grown in the meadow, and autumn colours. She used predominantly white and blush flowers like lisianthus and lysmachia to complement the masses of greenery with pops of deep burgundy roses and autumn berries. She also surprised me with giant statement dahlias, blush-tinted tuberoses and adorable miniature green apples. The arrangements were full of flowers and complemented the copper, brass and cut glass decor and many flickering candles. I loved my bouquet! Kerry also managed to source some heather, in memory of my aunt Heather who has passed away just a few months before the wedding – it was special to honour her on my day.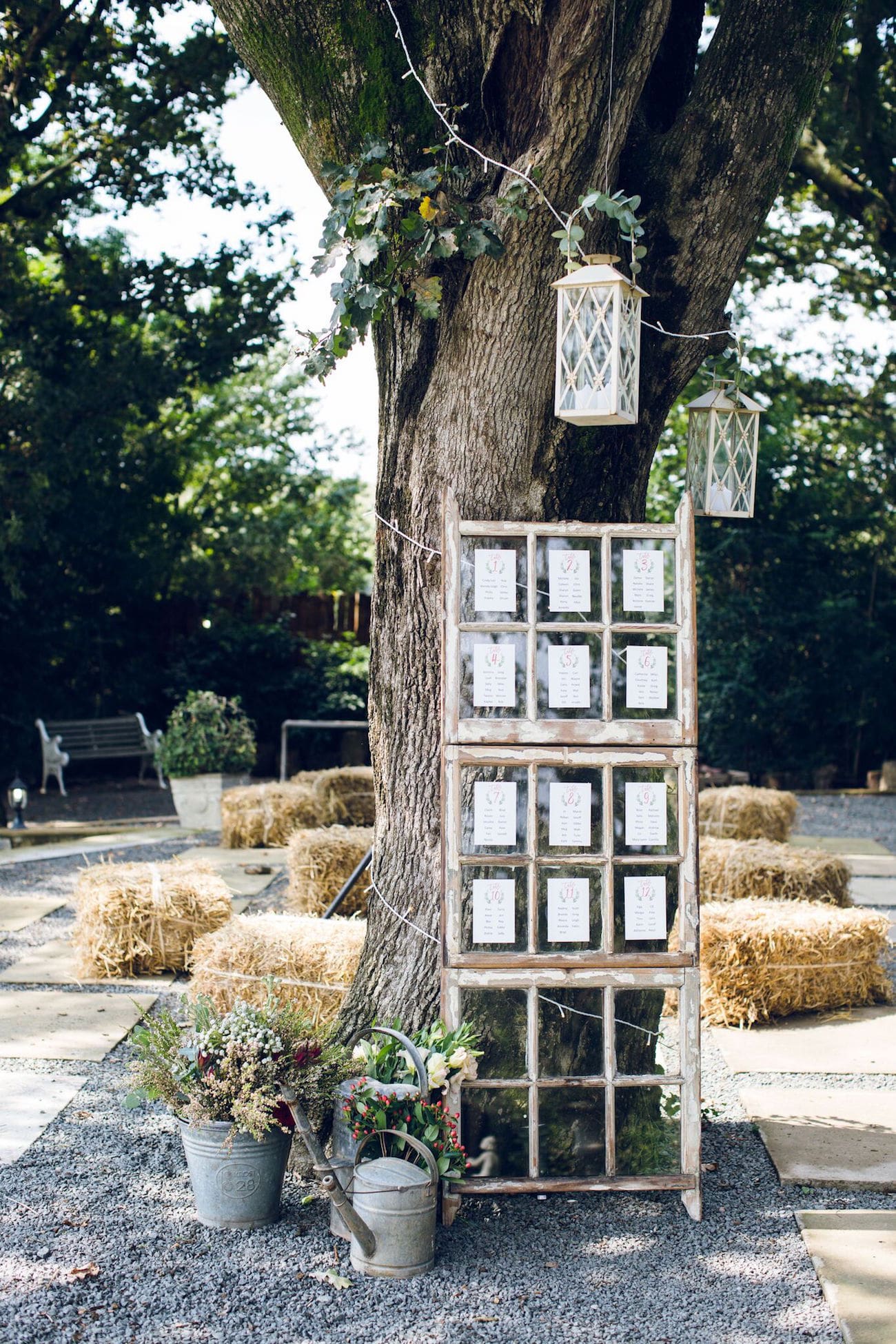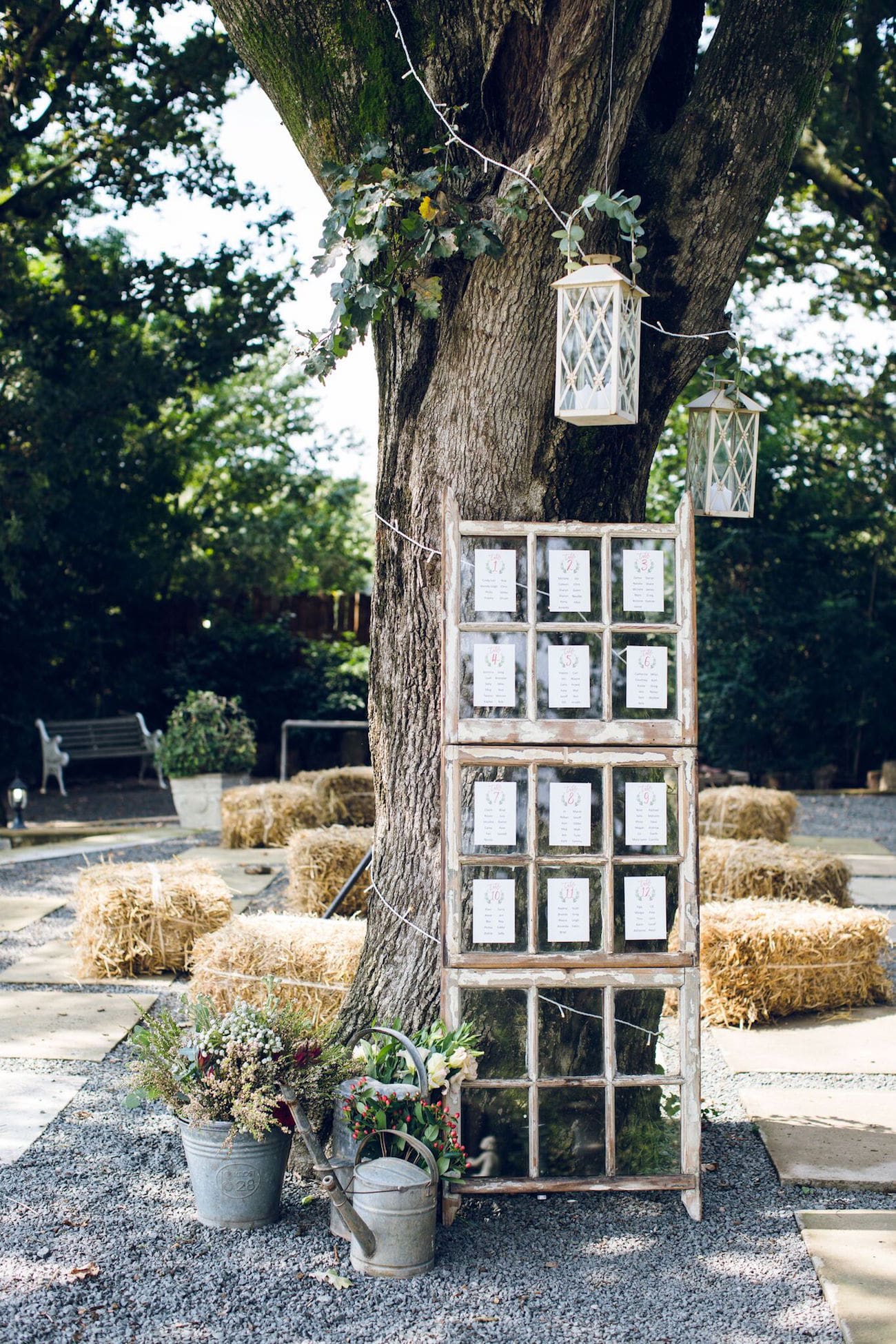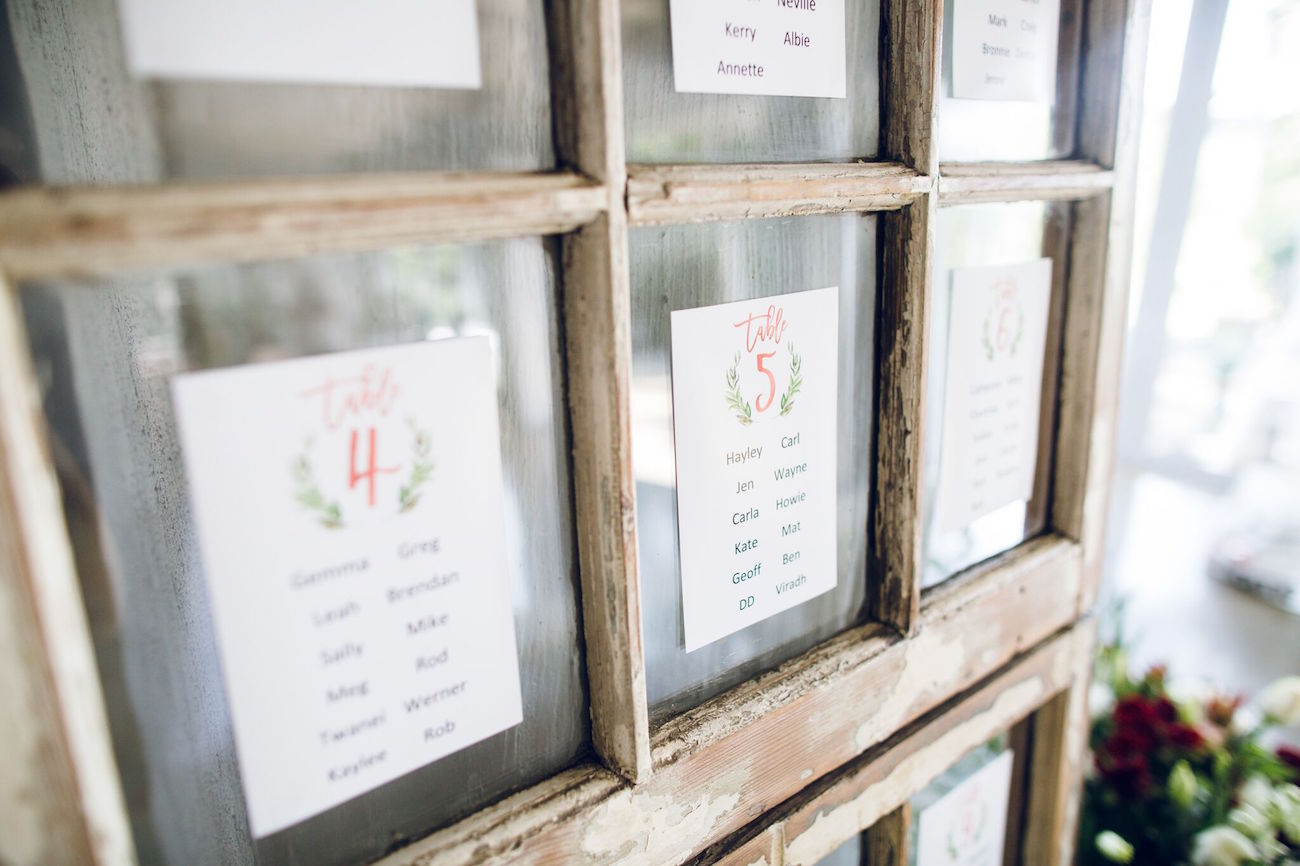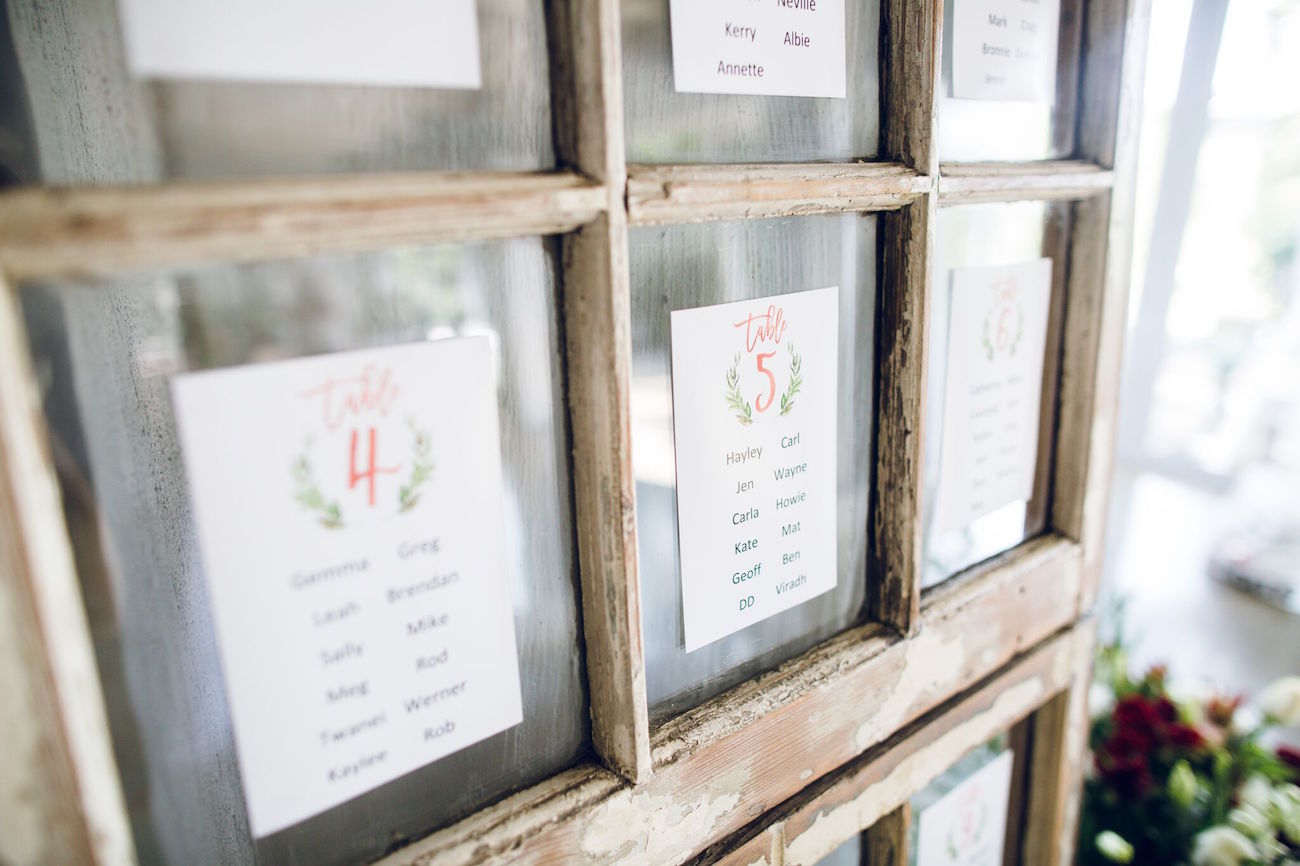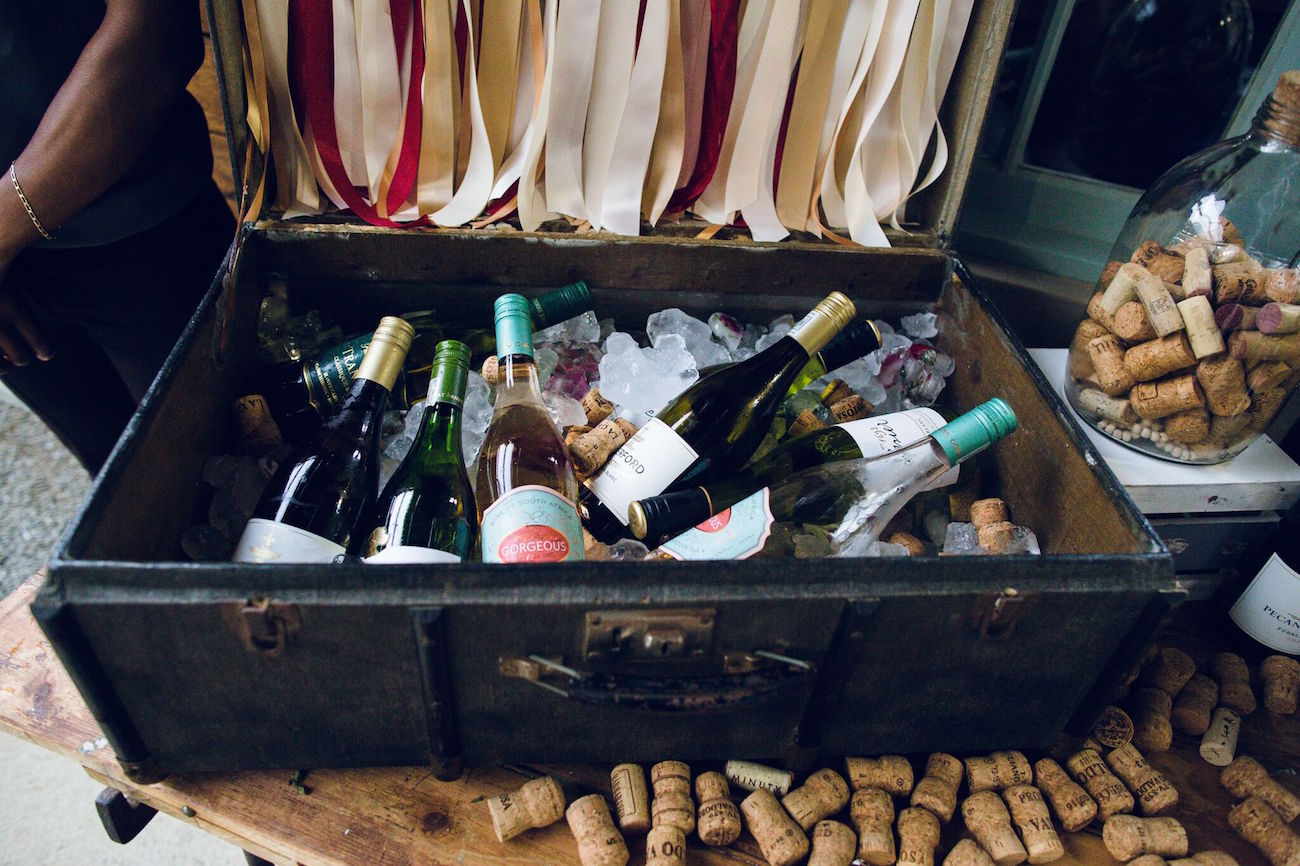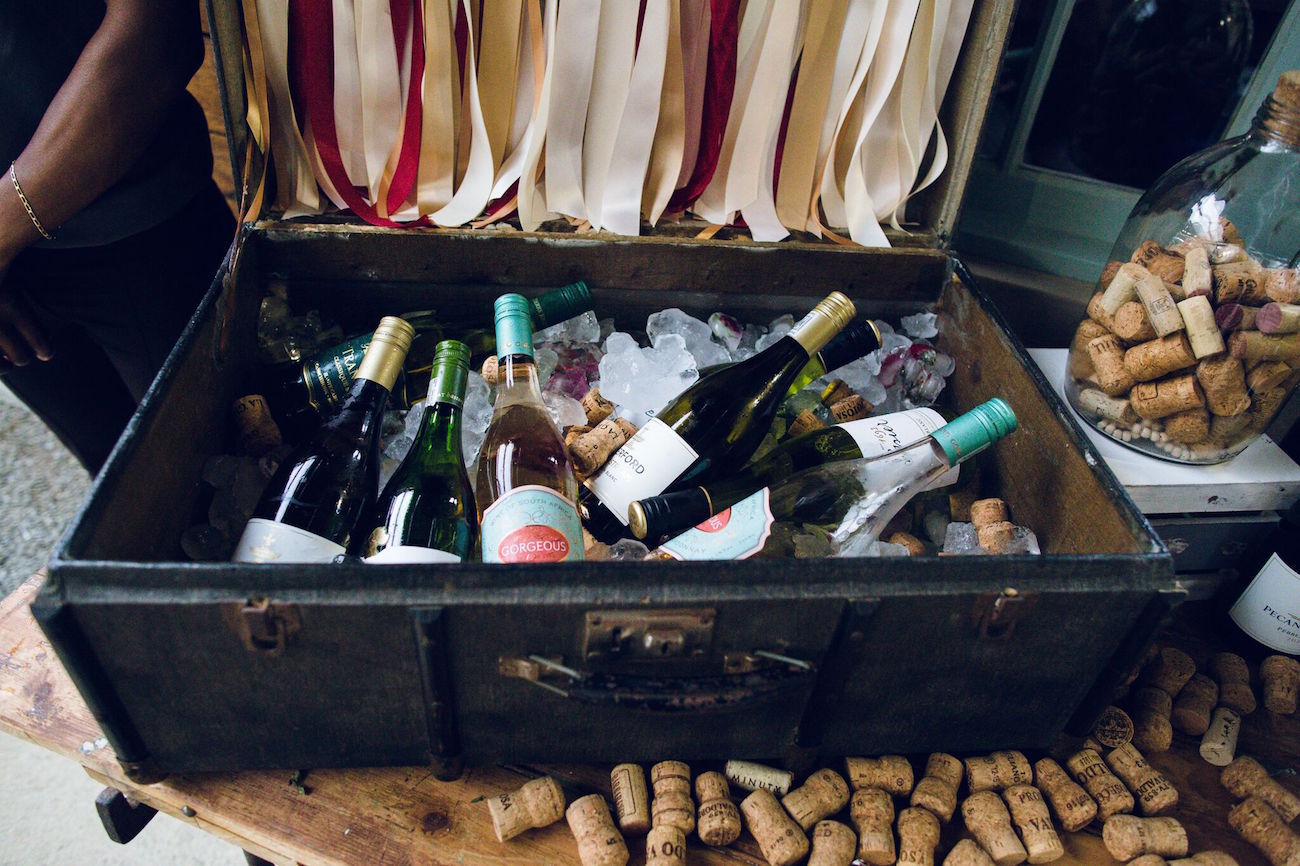 Memorable Moments
So many! Wake up. Open curtains. BLUE SKY. Big sigh :) (The forecast was 15 degrees and thunder storms!) Standing at the entrance of the chapel with my dad, squeezing his arm tight and seeing the faces of everyone we love in one room and my soon-to-be husband ahead of me. Our saxophonist that we wanted for the evening canapés wasn't available; I was SO devastated. At some point whilst enjoying our starter harvest boards, out of nowhere this gorgeous saxophone music filled the air! It turns out, he had been in the area, called my parents earlier that day and planned this breathtaking surprise for Rob and I!
Proudly South African Details
Supporting local! My dad sourced 14 Chandeliers made in Clarens by a wrought-iron craftsman and sprayed them copper, to hang from the ceiling, draped in penny-gum and tiny fairy-lights. We also had lanterns made by the same supplier for the chapel and outside the reception – these proudly South African elements were magical! We walked out the chapel to Mango Groove, Special Star – a favourite song from my childhood!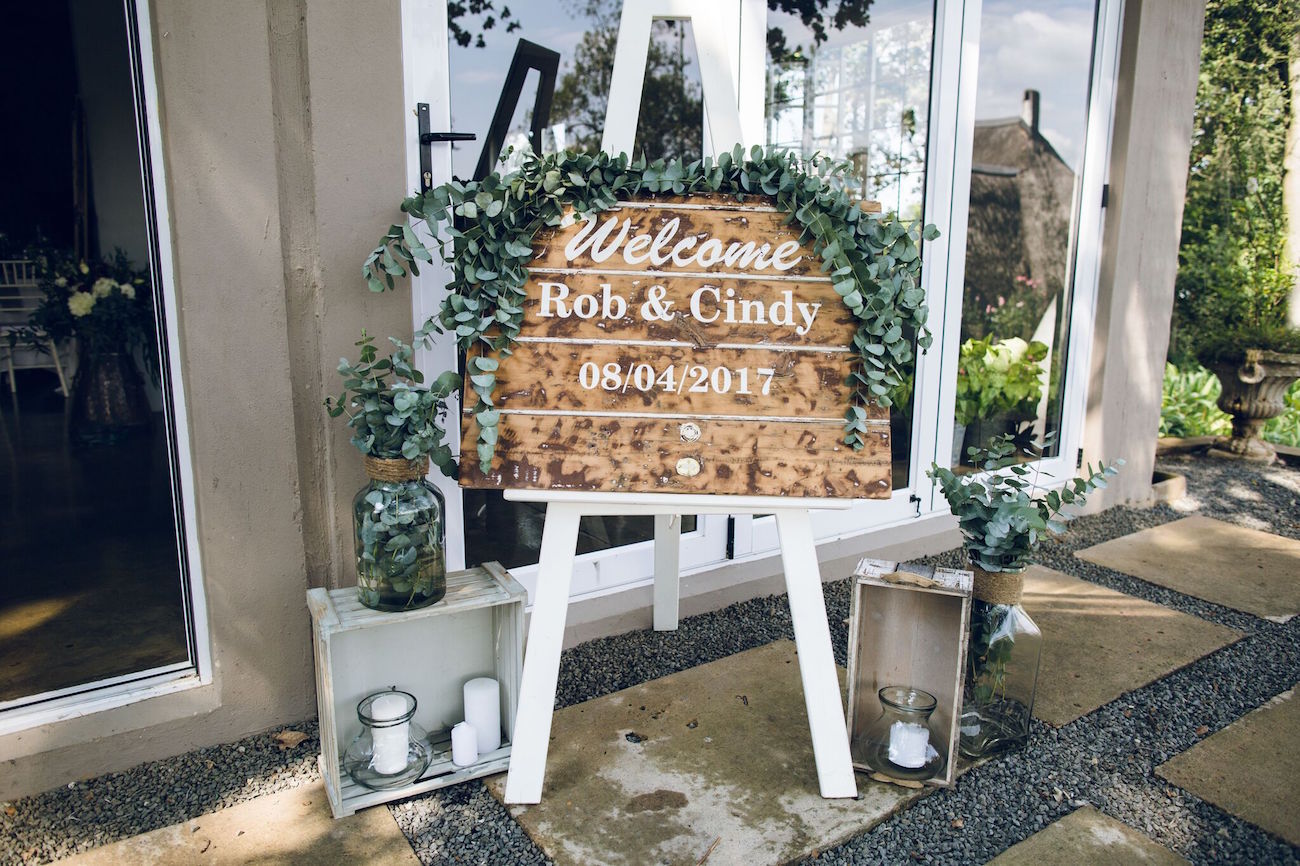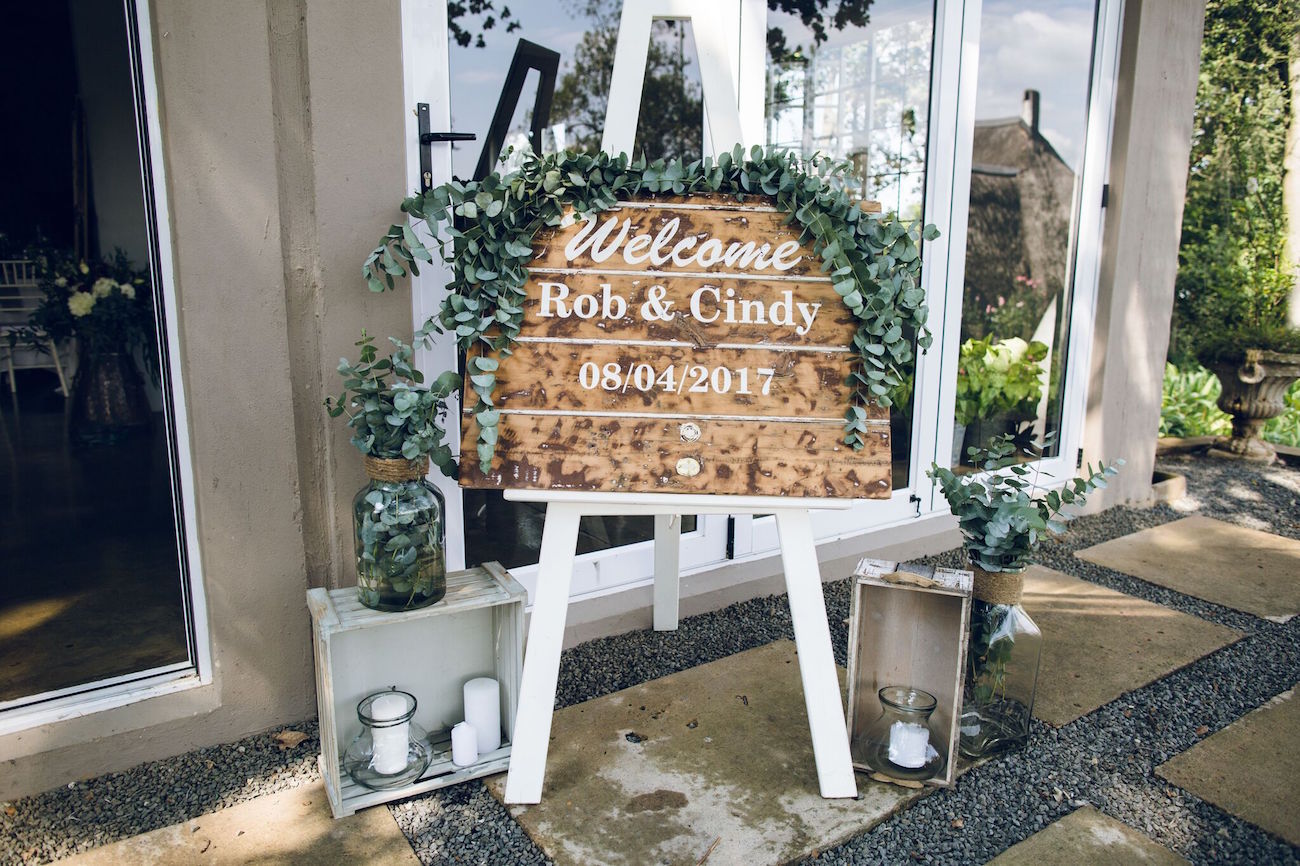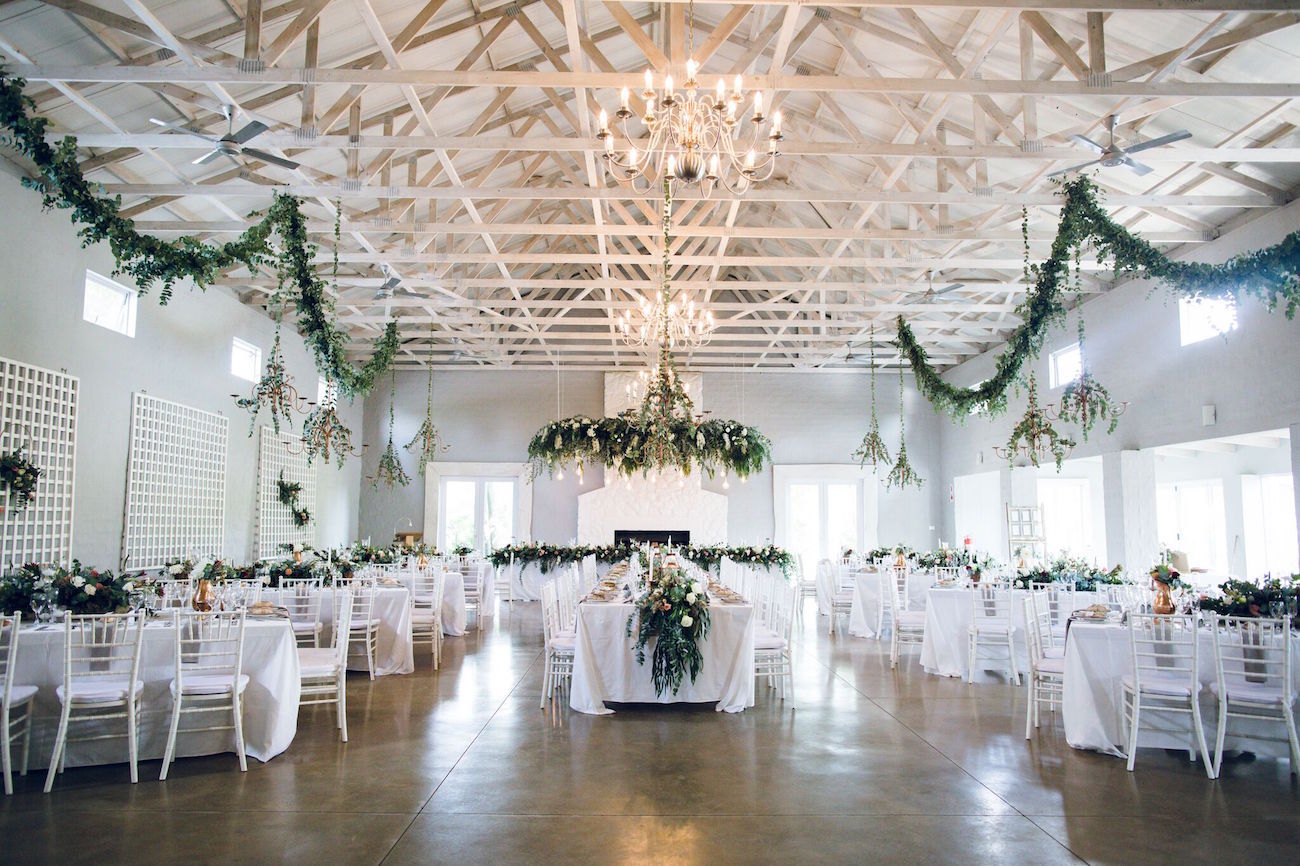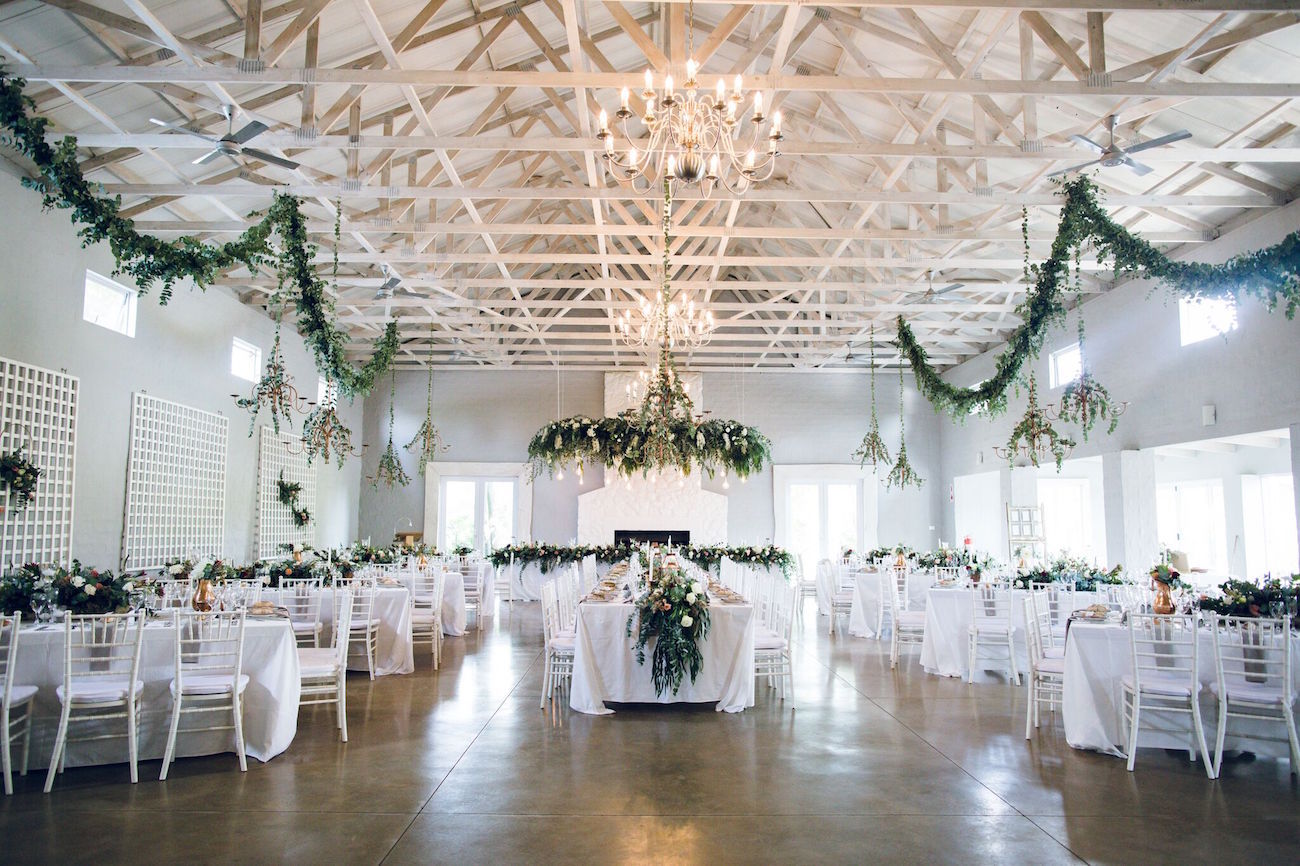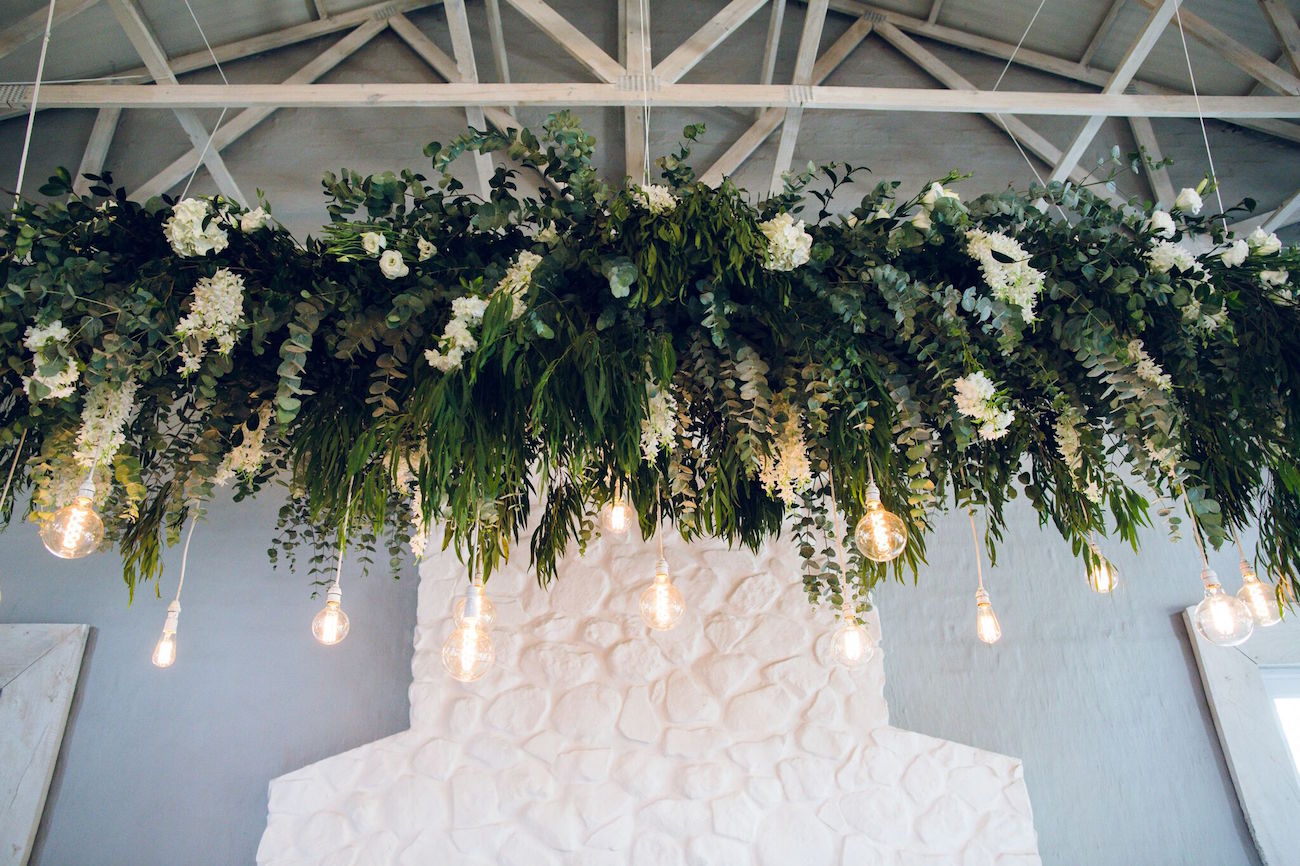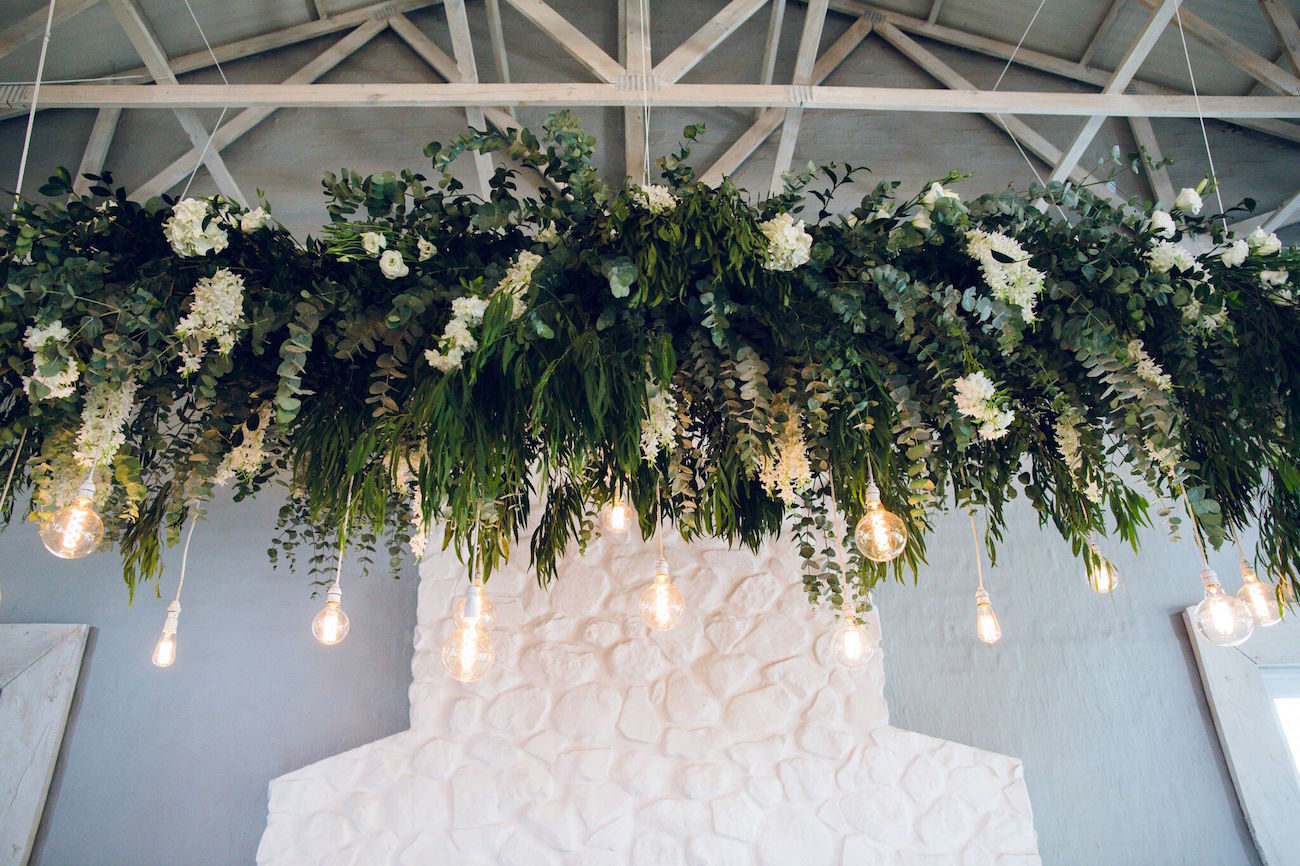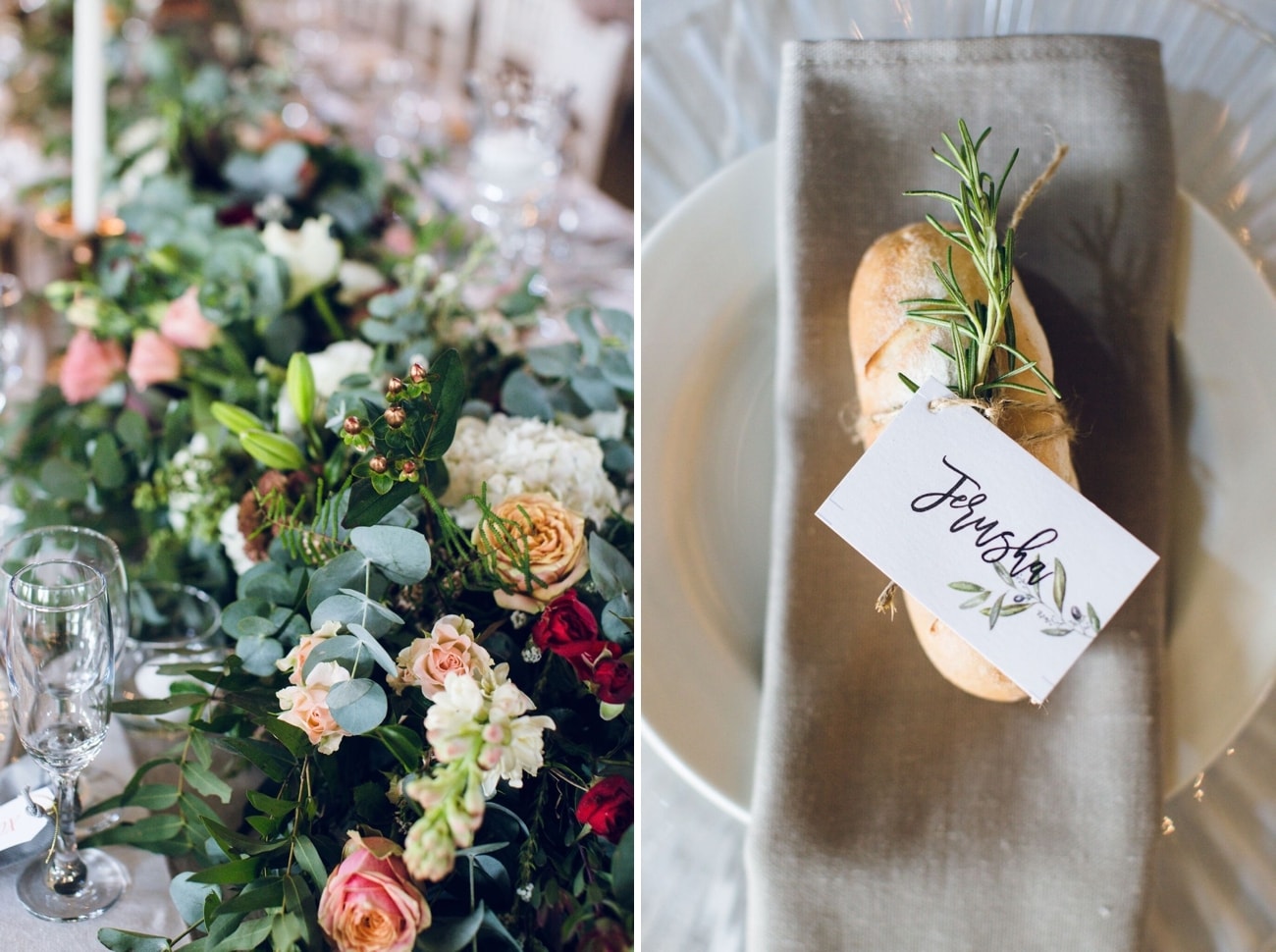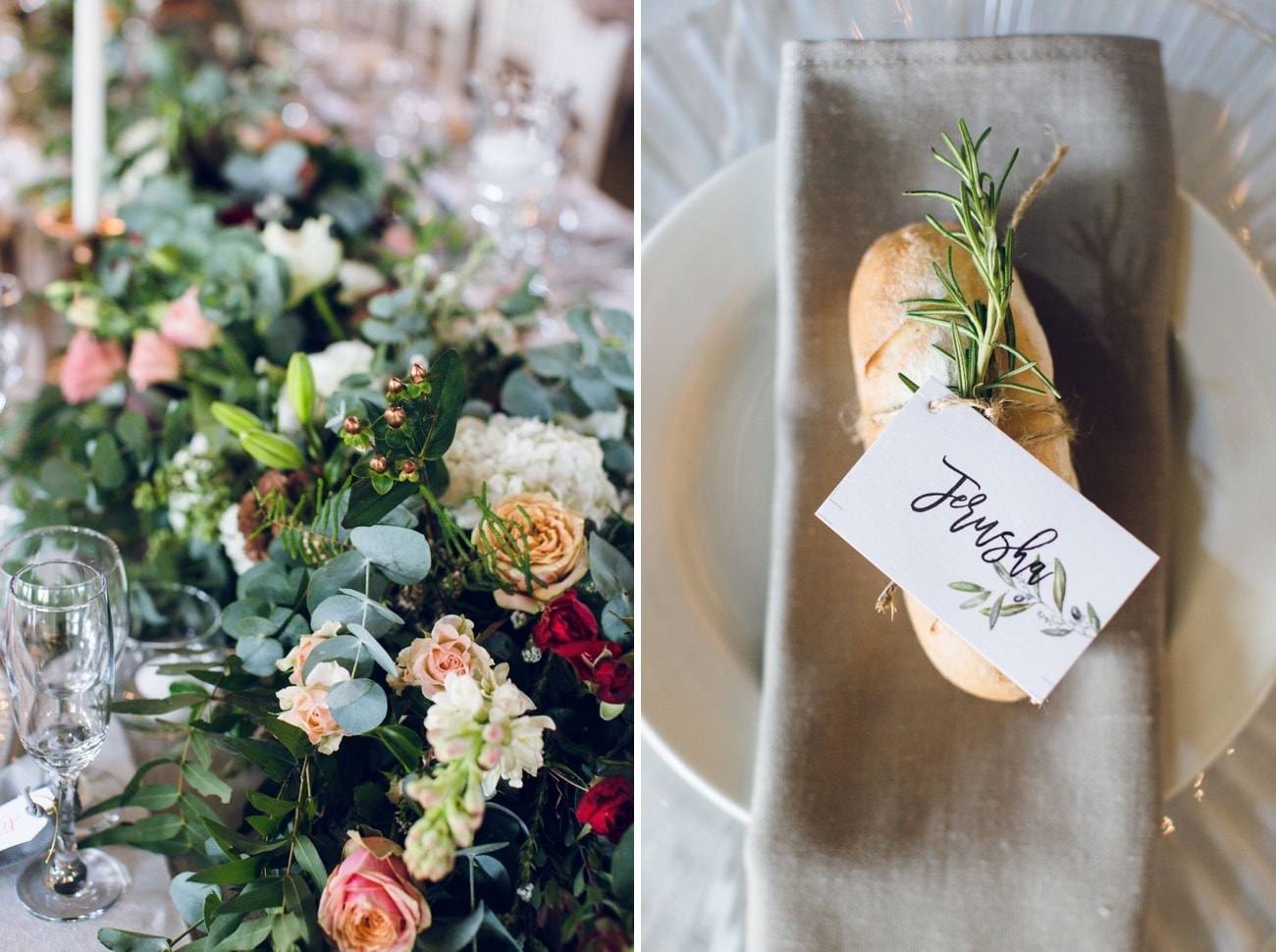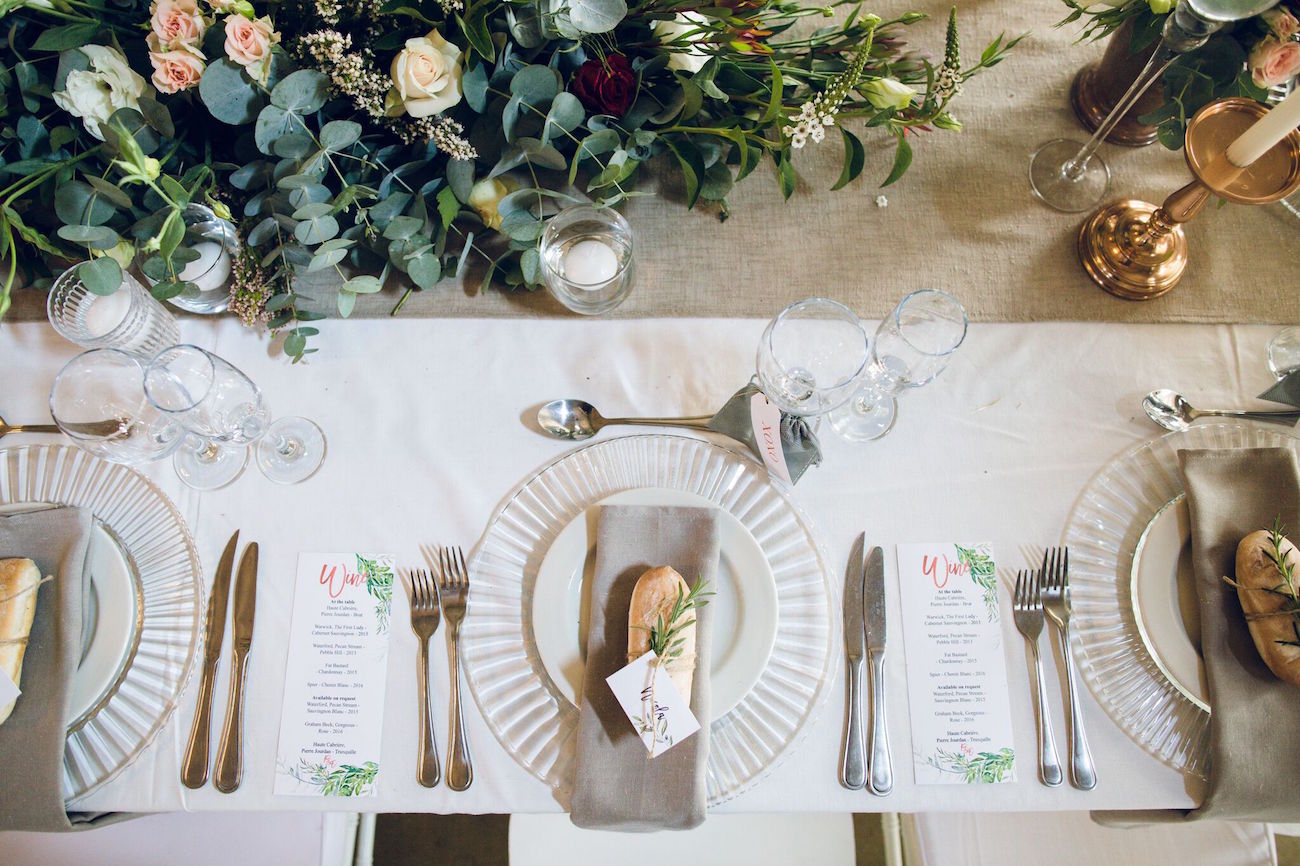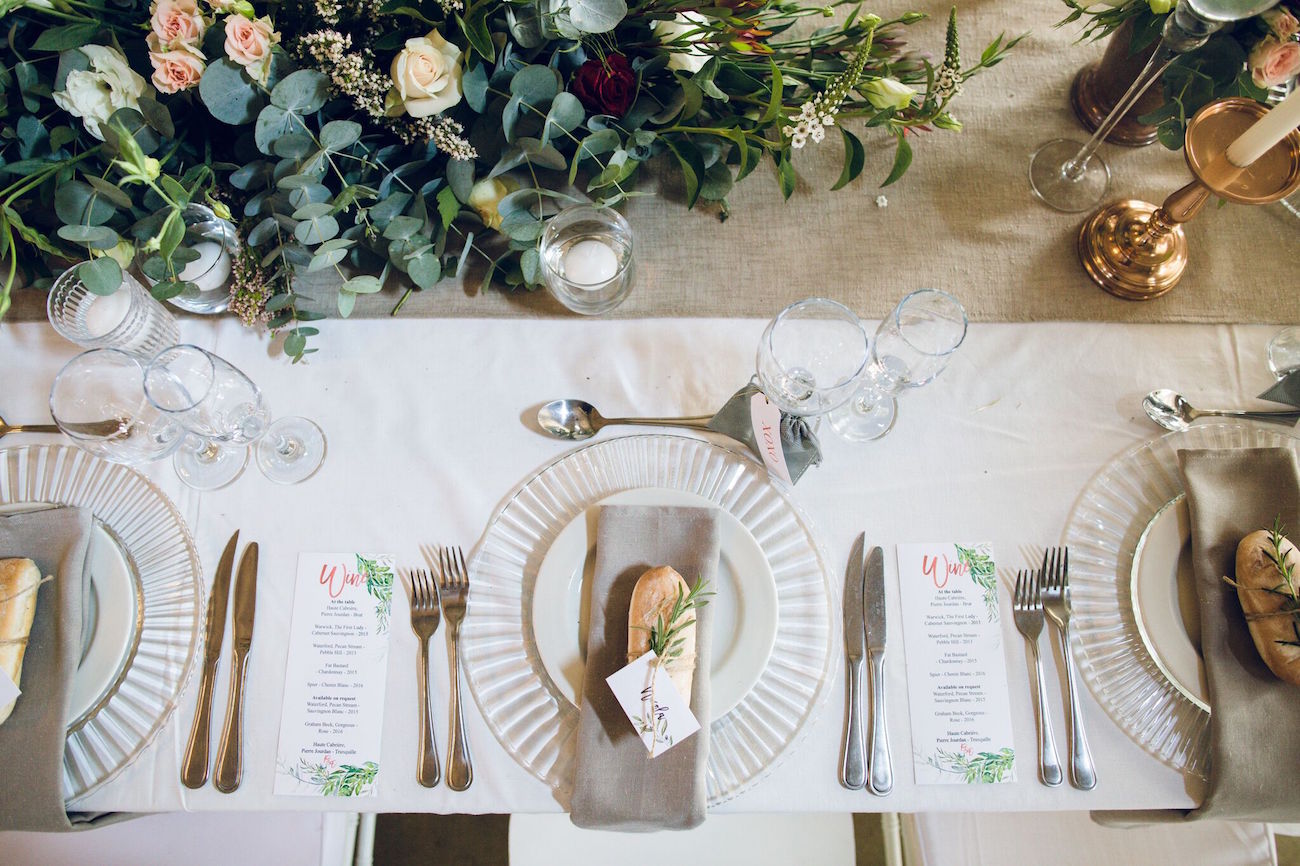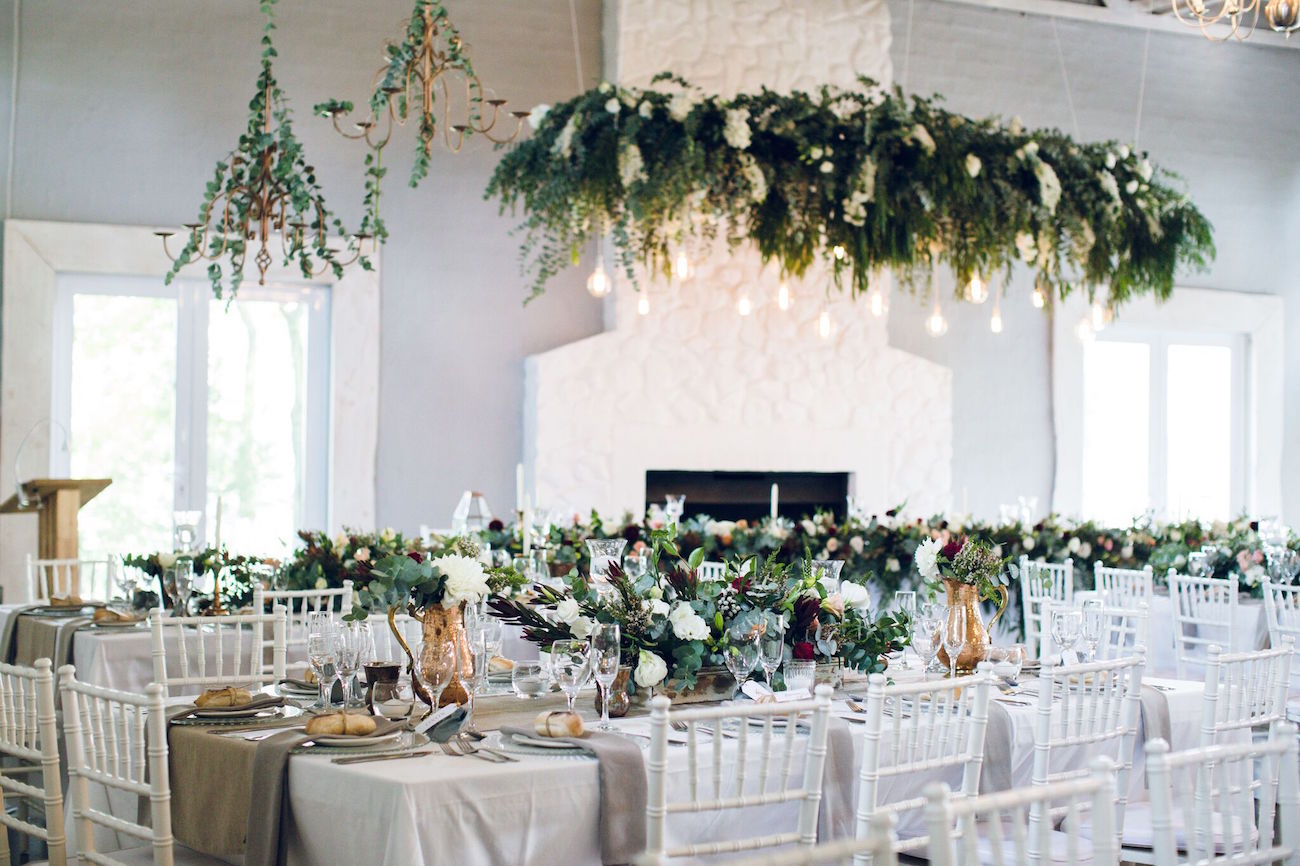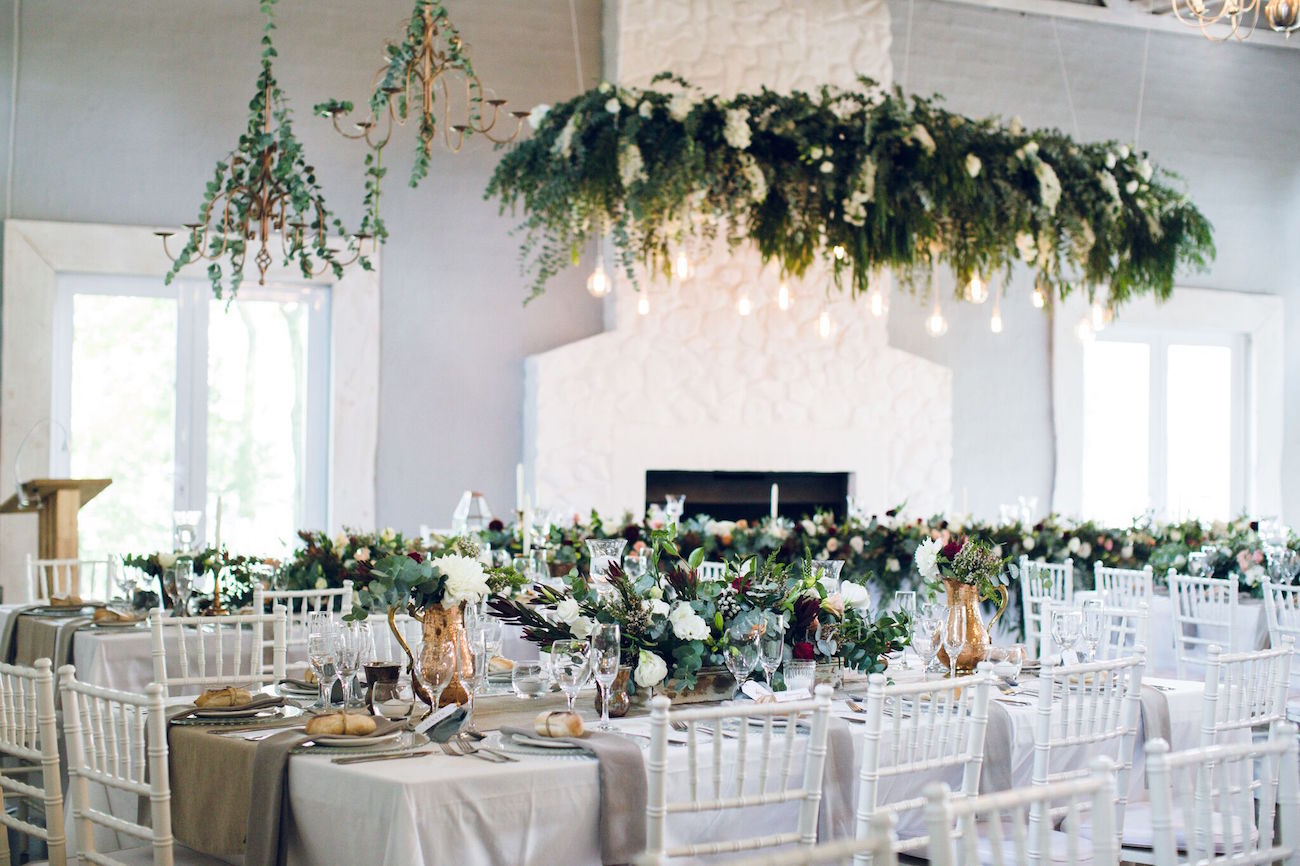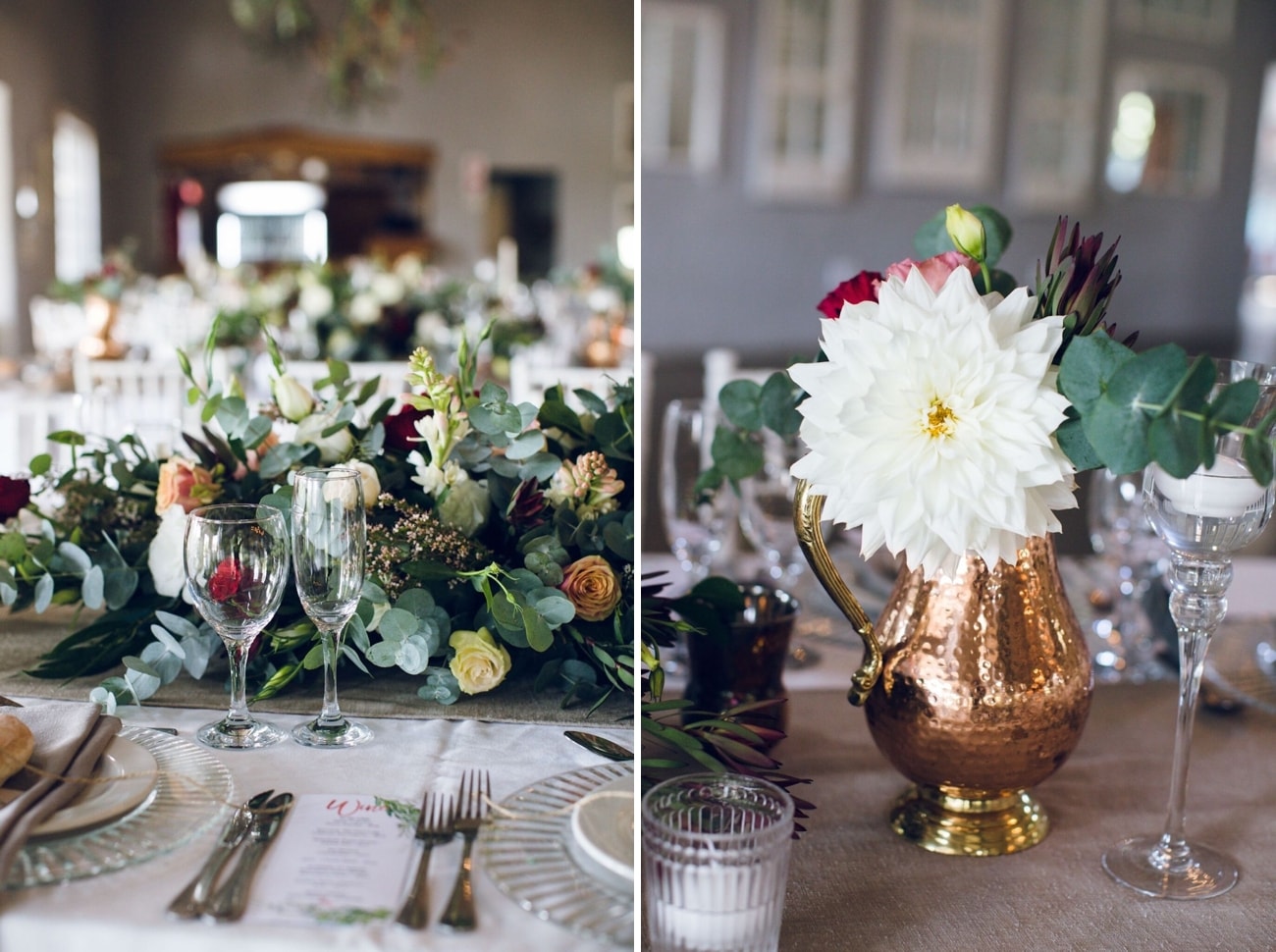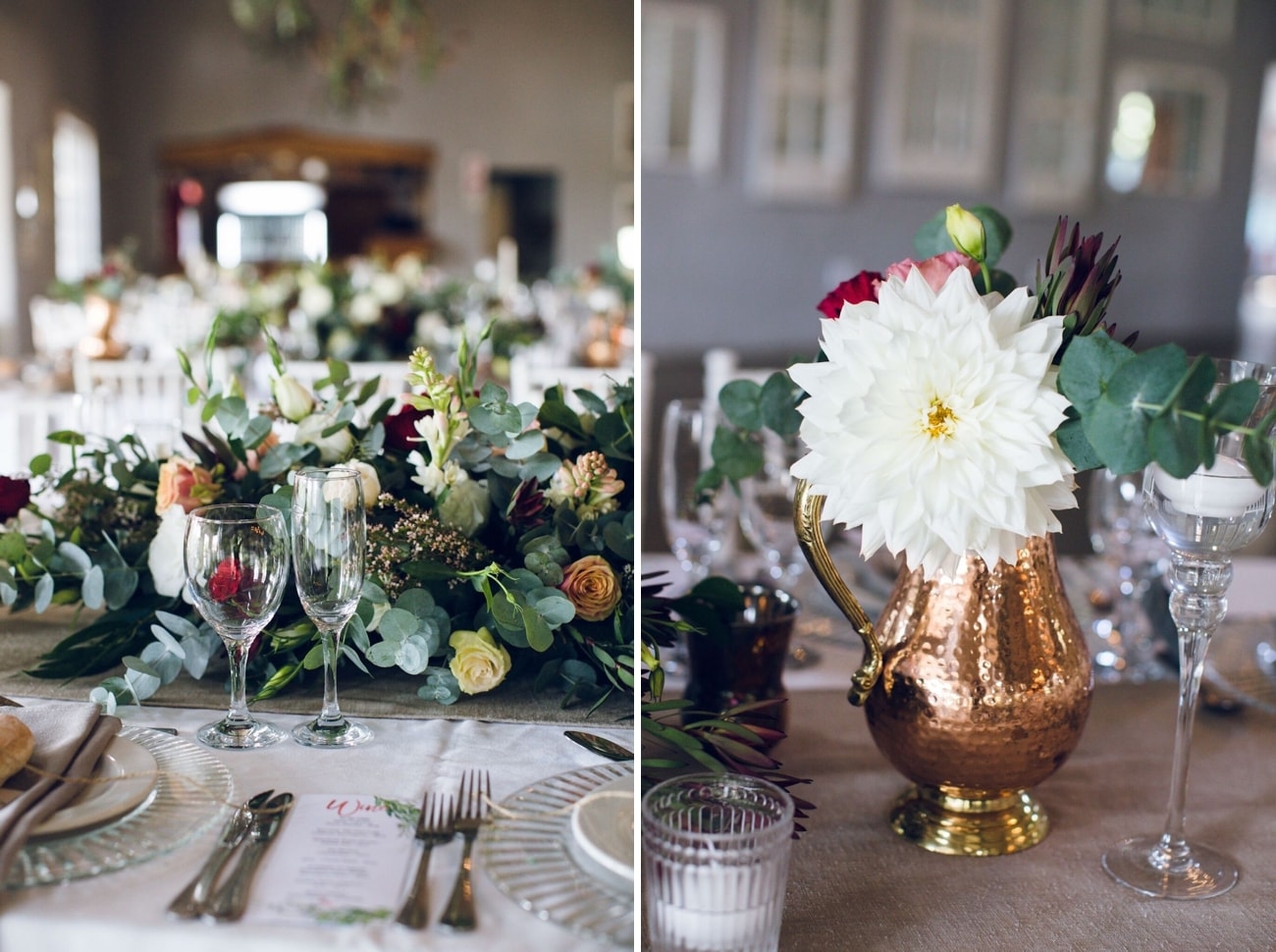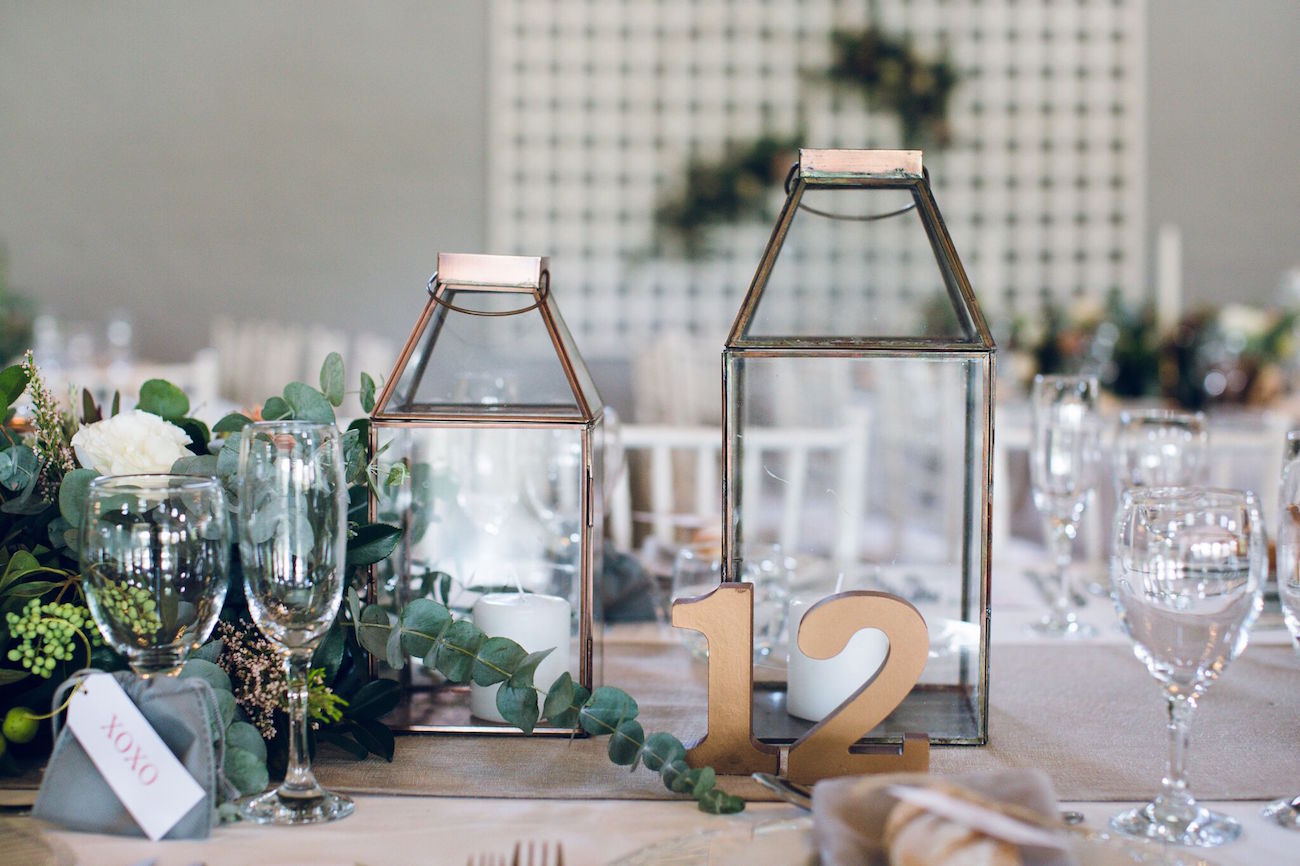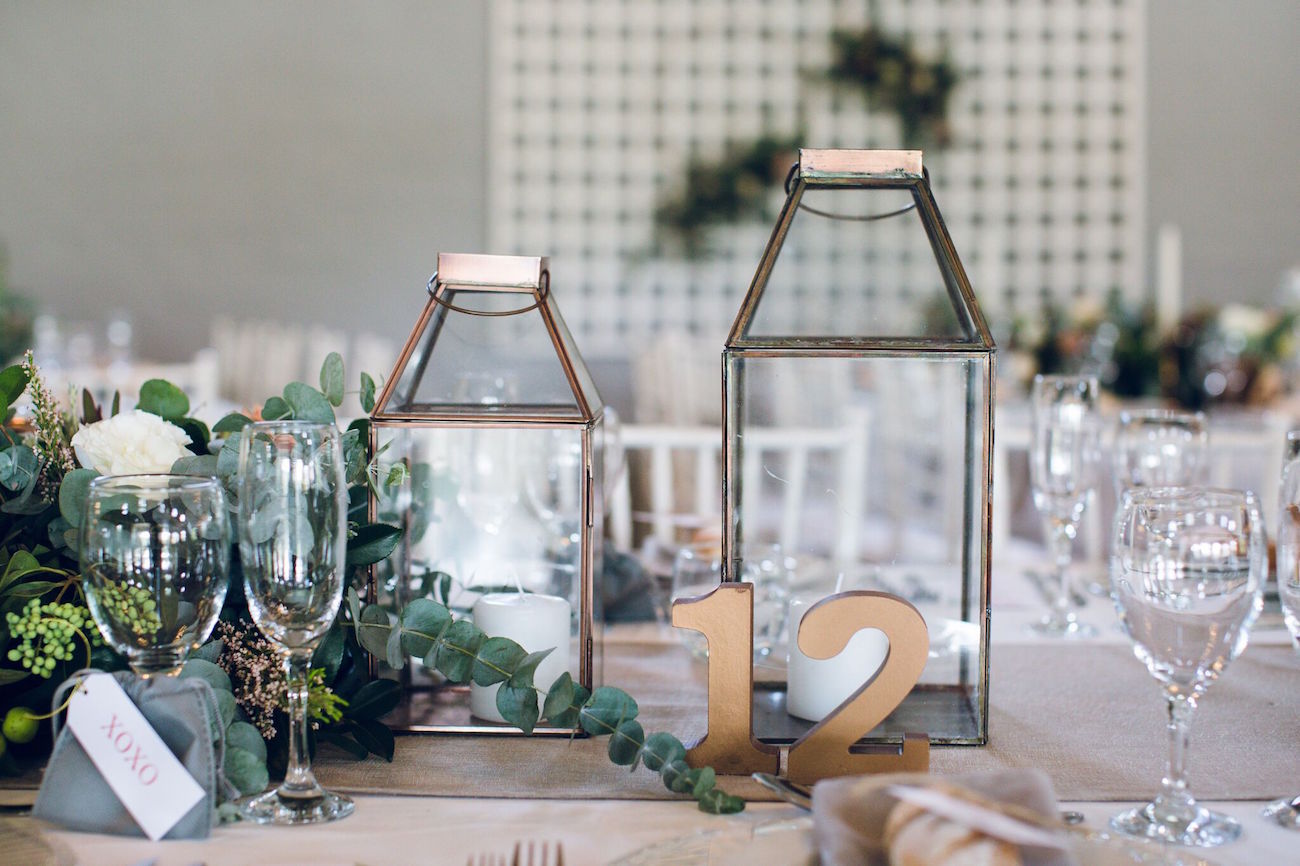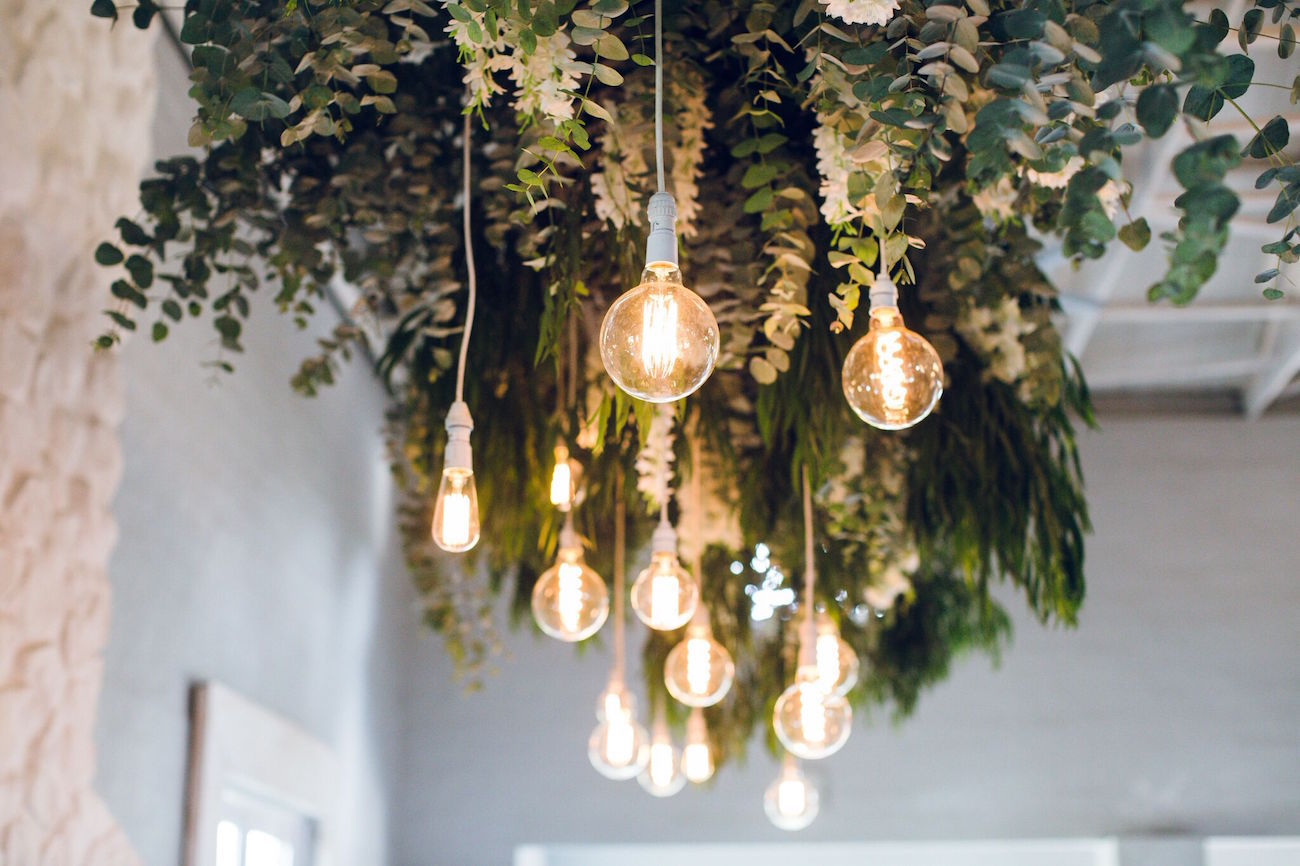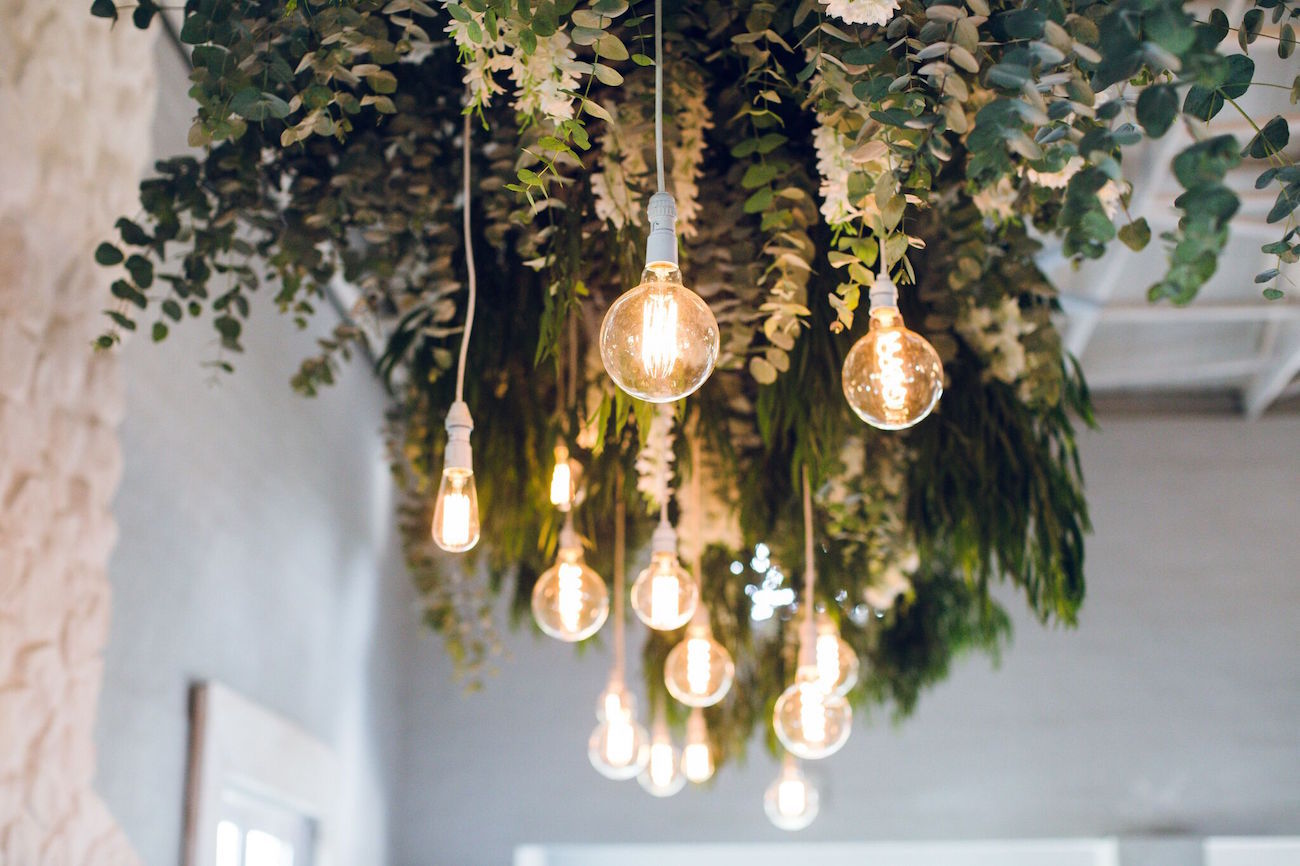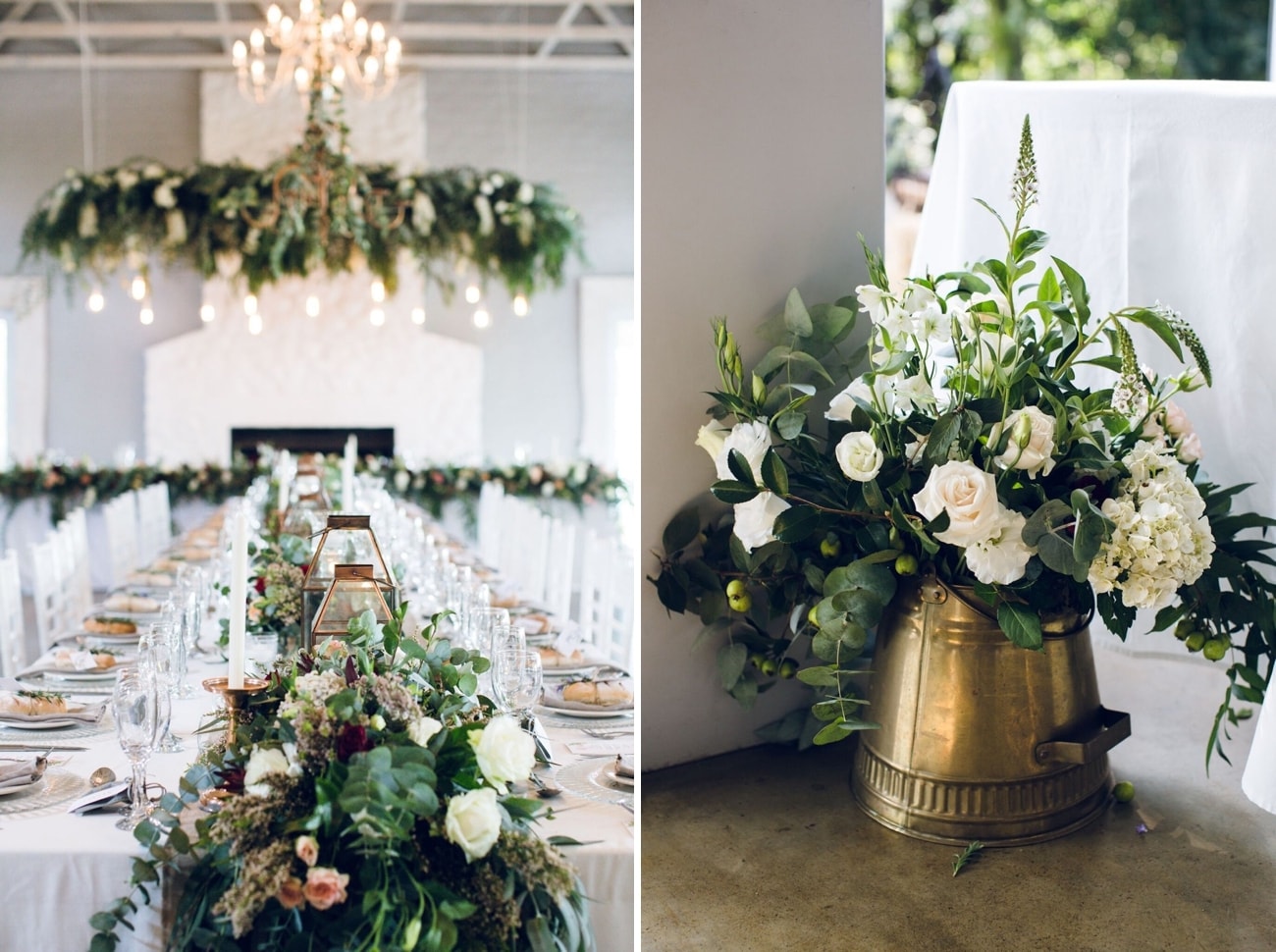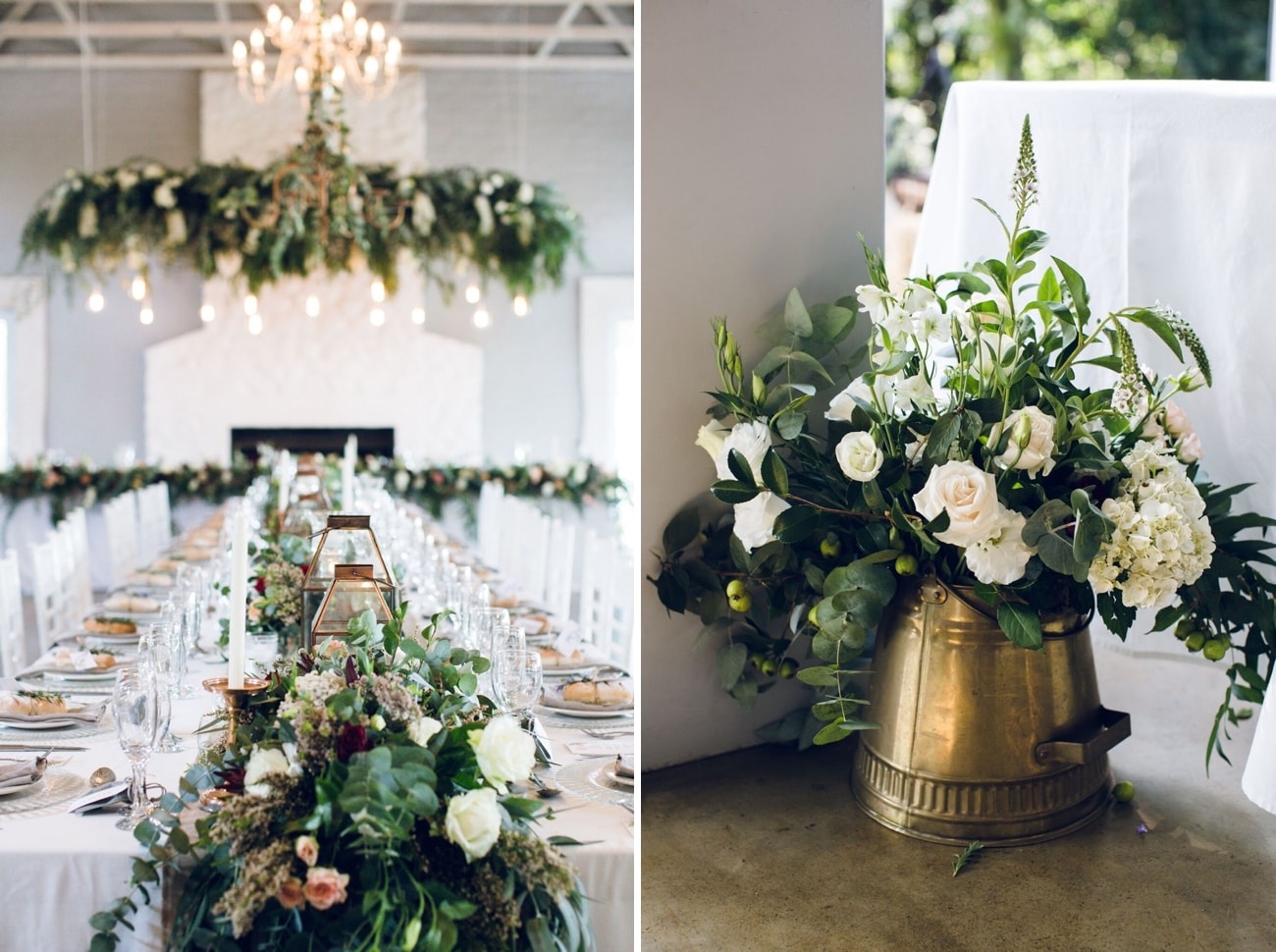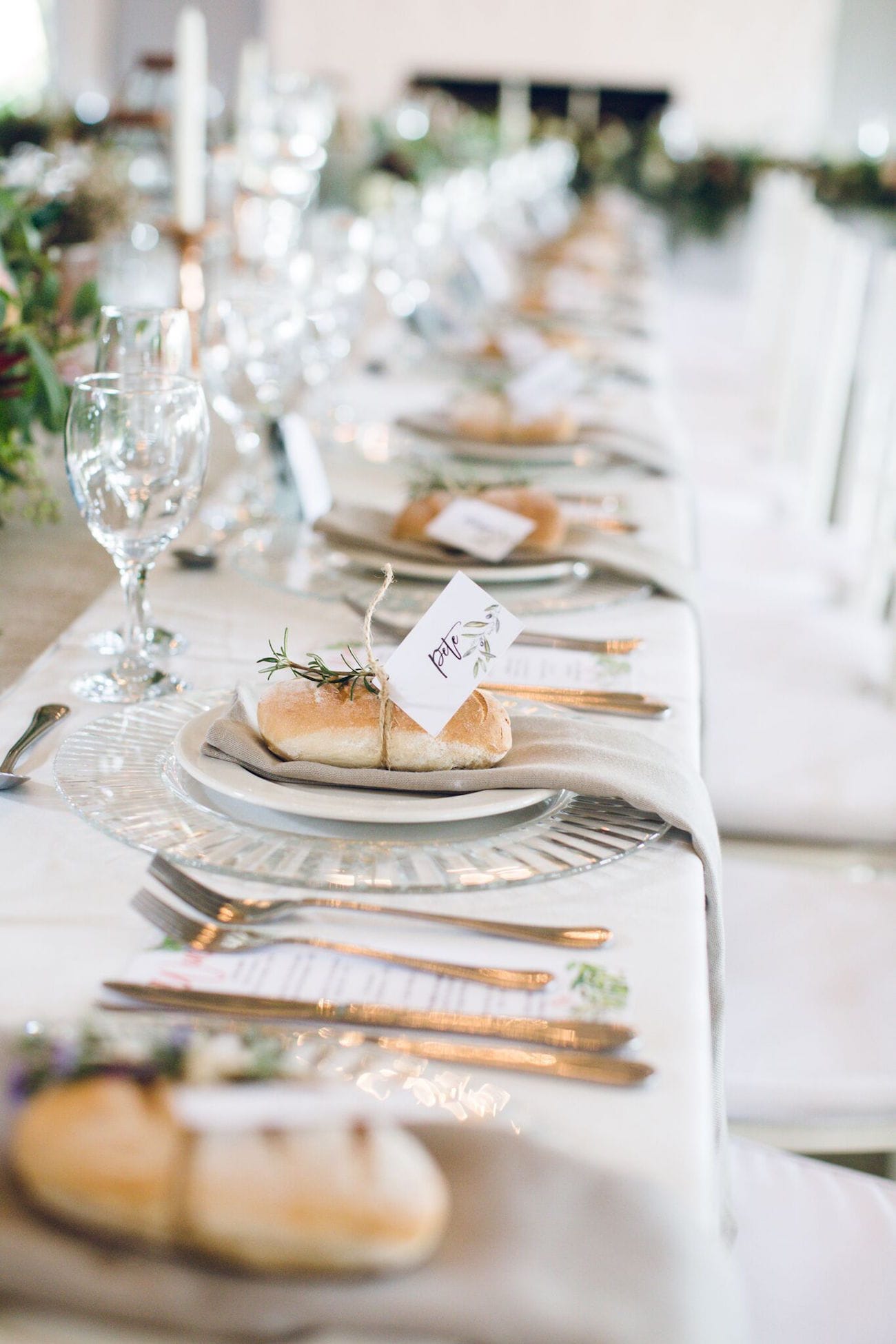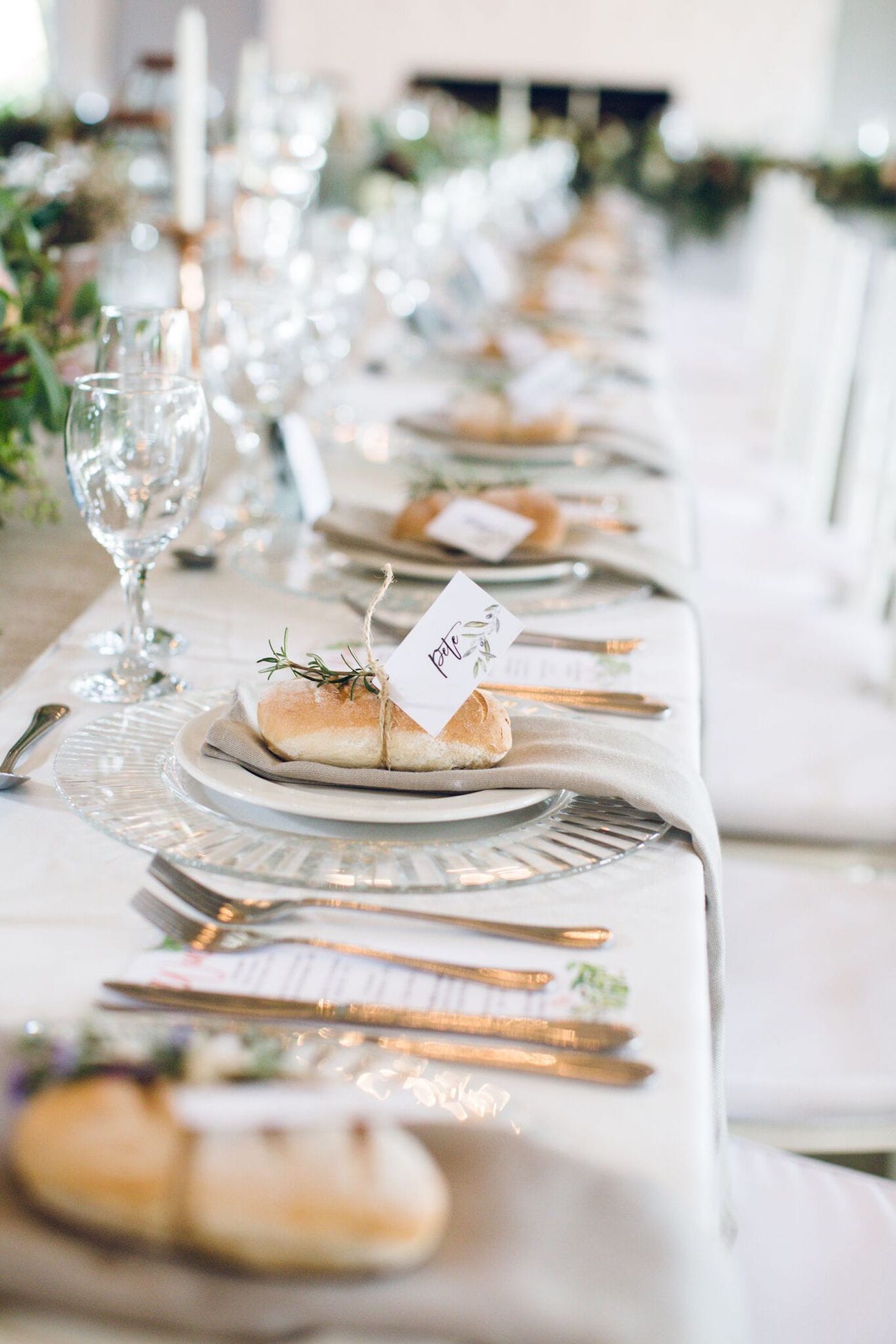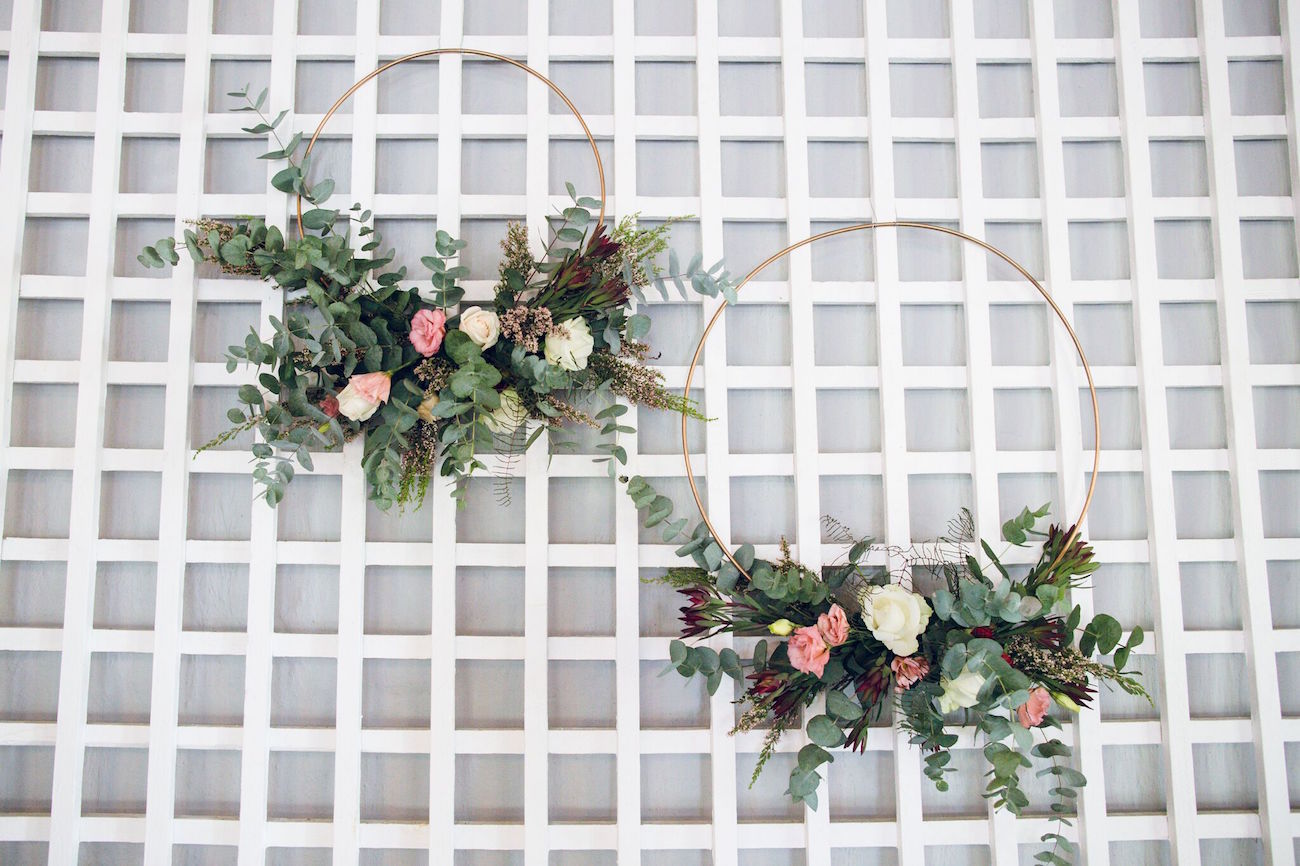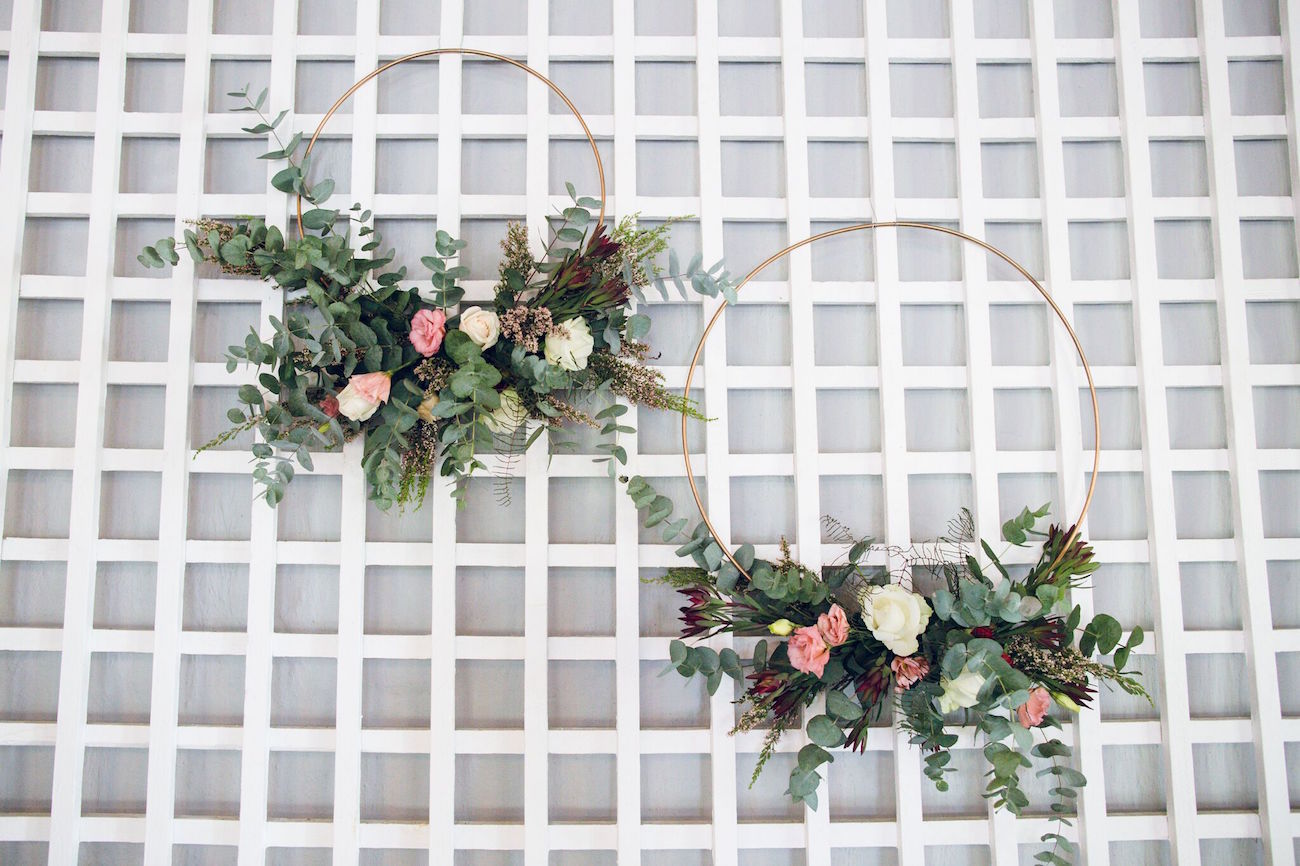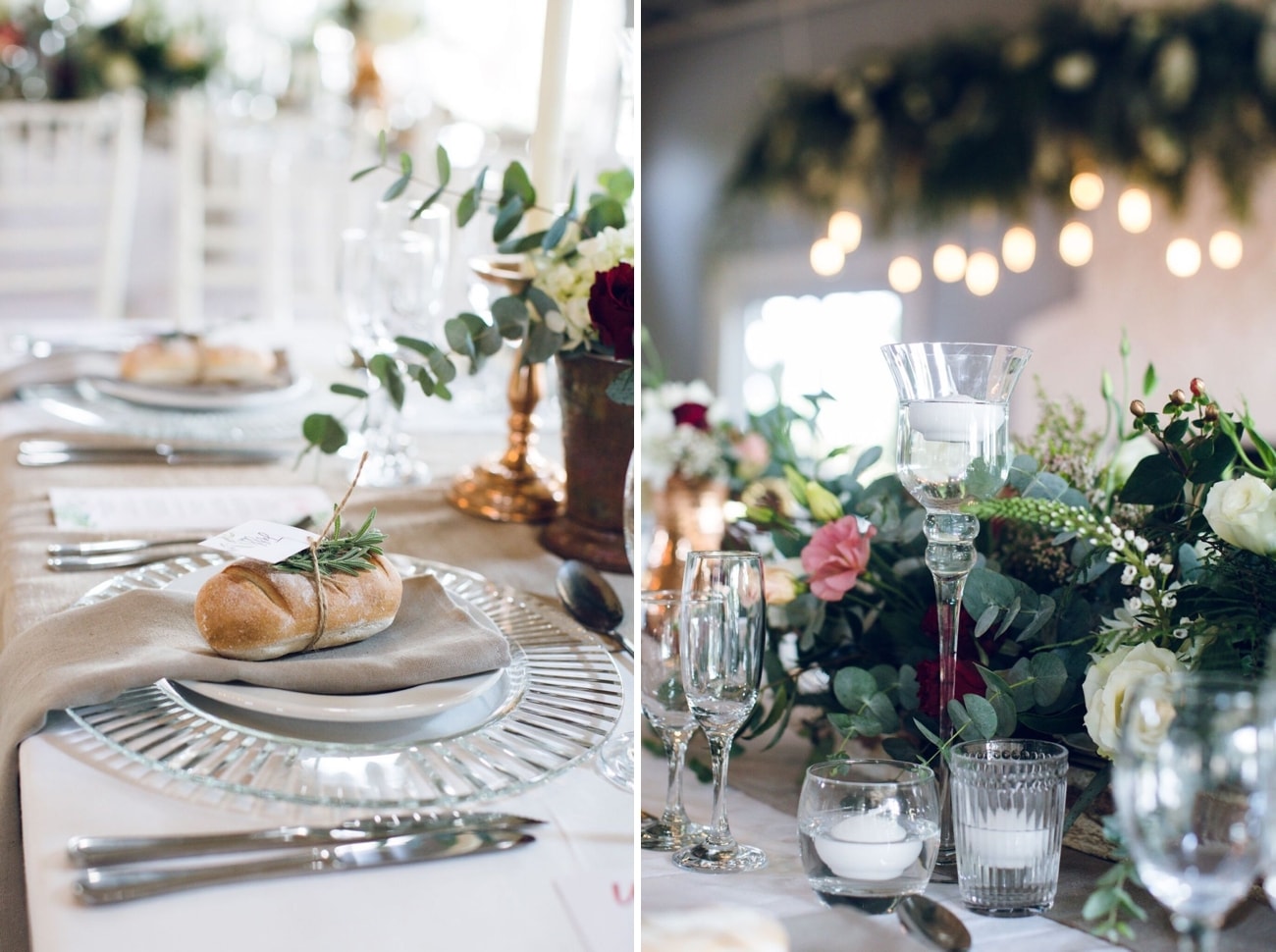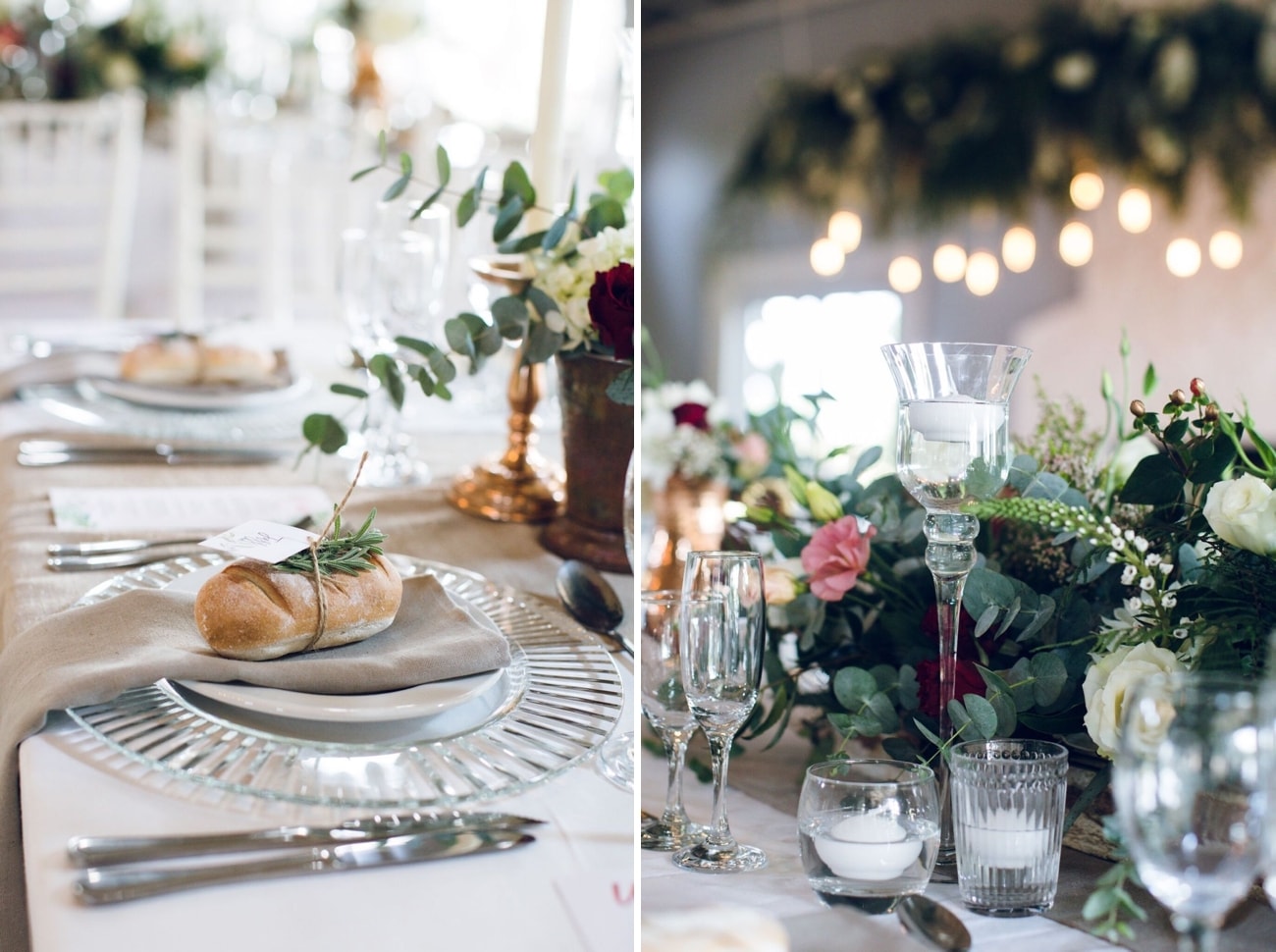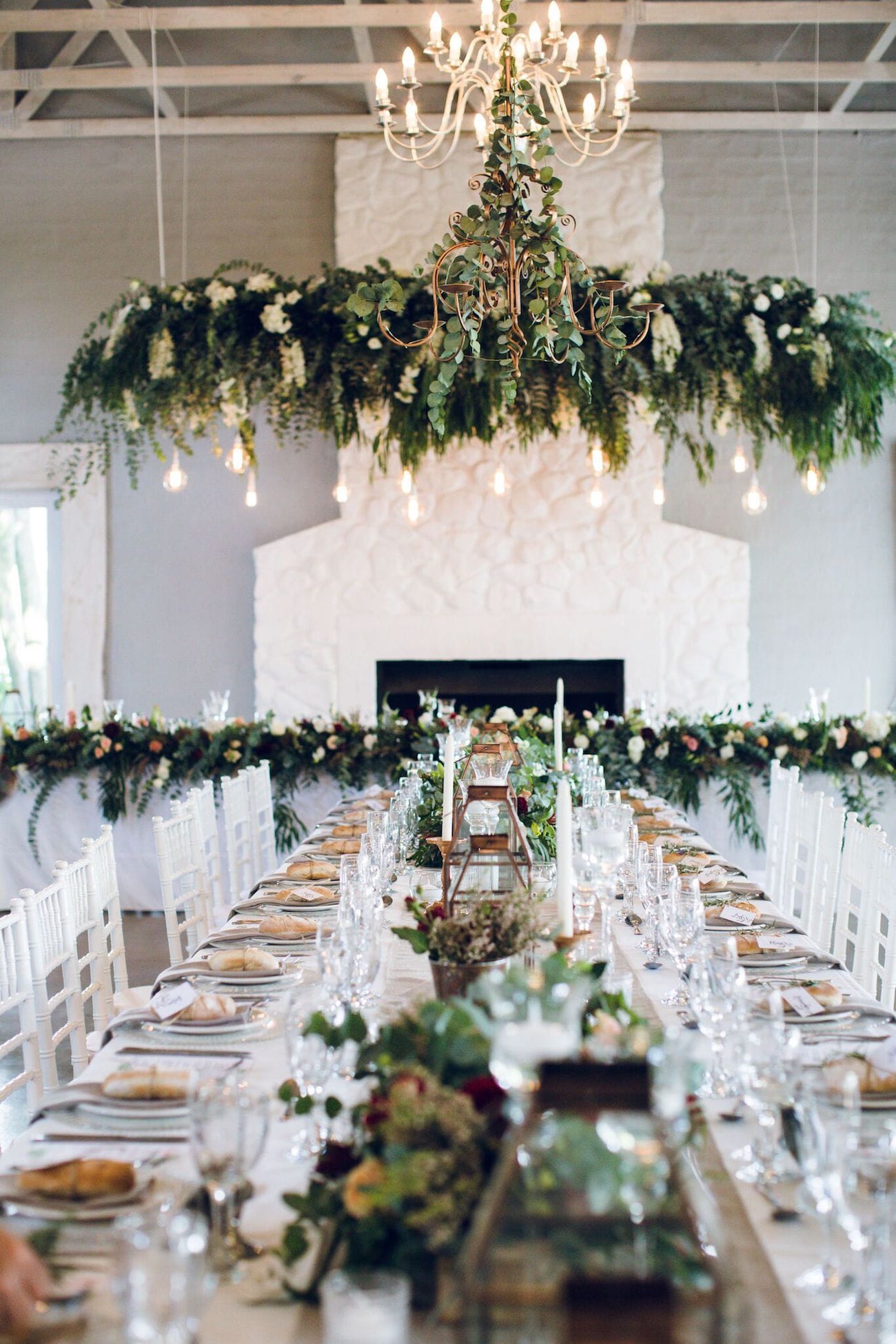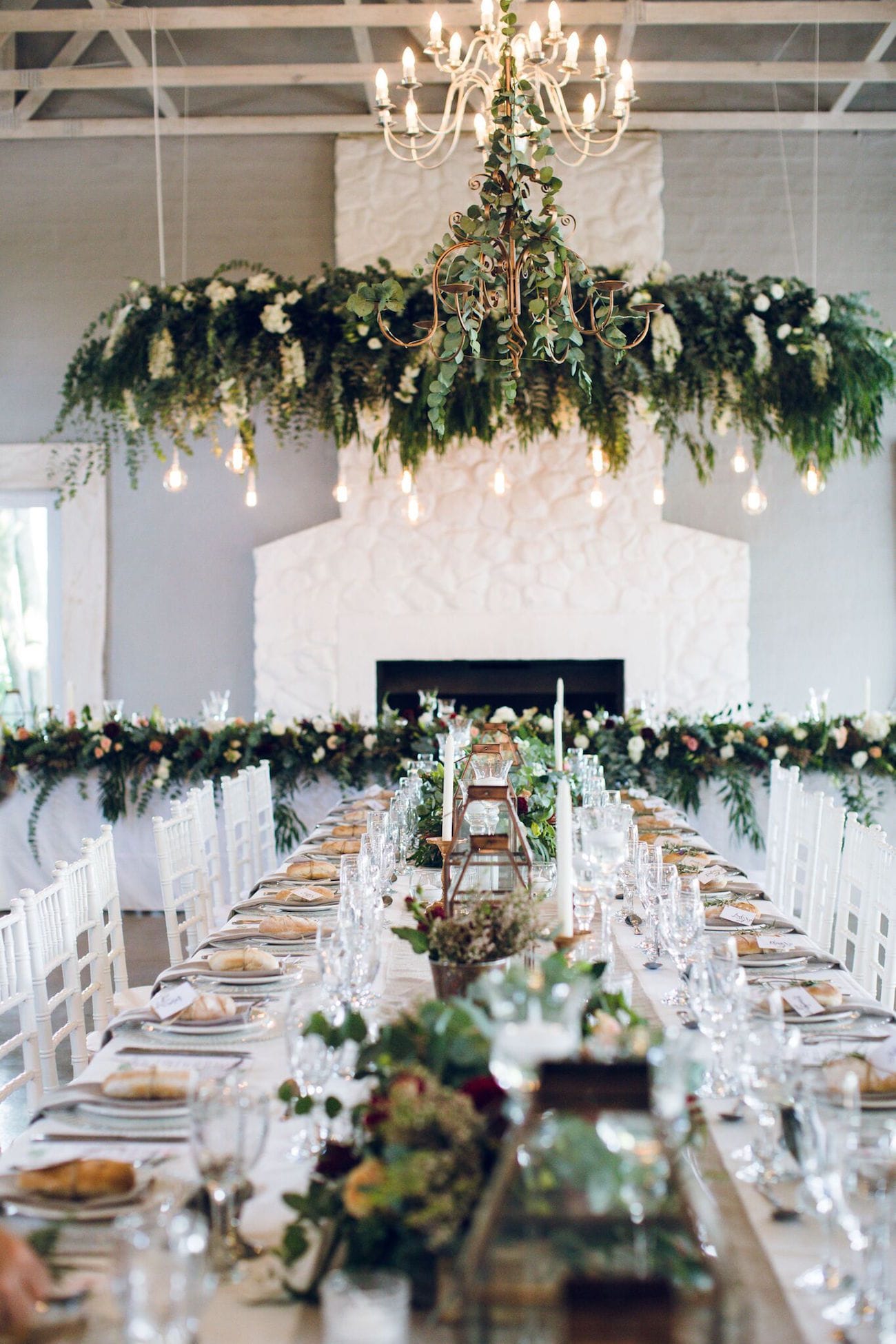 Best Decision
I think I would go with the venue – this was the easiest and quickest decision we made. Every supplier we worked with was comfortable and excited to collaborate with Orchards. The time of year – April (South African autumn) was also a great call in terms of weather and beauty in the Midlands.
Advice for Future Brides & Grooms
If you can, get a wedding video! The short film is great but having the raw footage of the speeches is great, as you can't take it all in on the day and watching the speeches again means you get to laugh and cry all over again. Our videographer, Steven Thistle, offered us the short film, and raw footage of the ceremony and speeches.
Wear comfortable shoes, or have a second pair to pop on after the creative shoot. Make sure both plan A and B shoes are the same height!
Wear lipstick! Consult with your makeup artist or trusted friend which lipstick to wear on the day and invest in a long-lasting, moisturising lippie to keep in your bag of essentials on the day.
Colourful confetti makes for the best photos! Deep colours are gorgeous but be cautious of red roses, they can stain your dress.
Bag of essentials: panado, bobby-pins, mints, trusted and tested lippie, powder, tissues, perfume.
An idea: Keep your veil for a beautiful, whimsical baby net for your first child. A special reminder of your day.
If you have an opportunity to attend a pre-marriage course, you should! We learnt so much about ourselves and each other, it really prompted us to ask questions we had never thought about before. It was fun!
Personalised thank you-letters or emails after the wedding are so appreciated by the guests, and it's a small token that means a lot.
Honeymoon for as long as you can and as long as budget allows. You deserve it, and you will need the break together!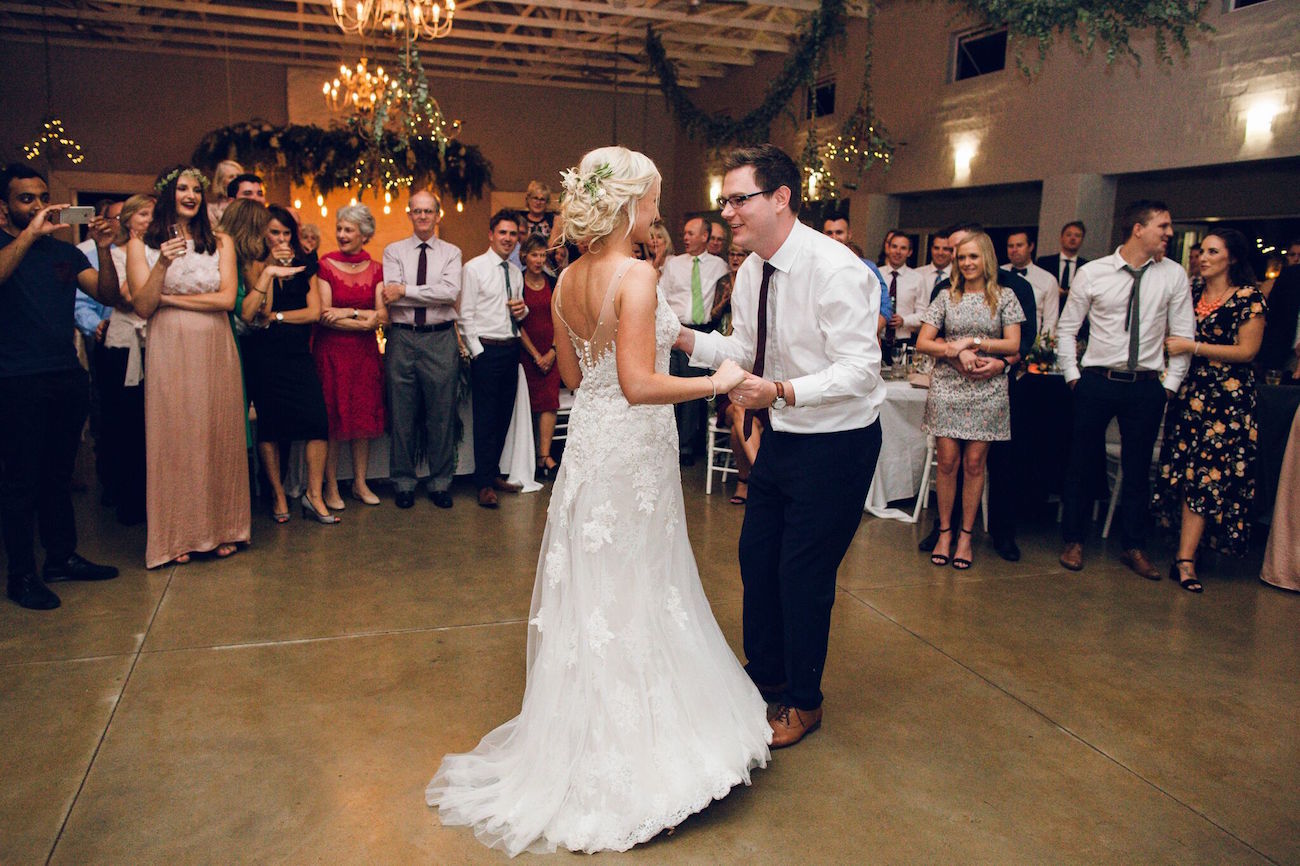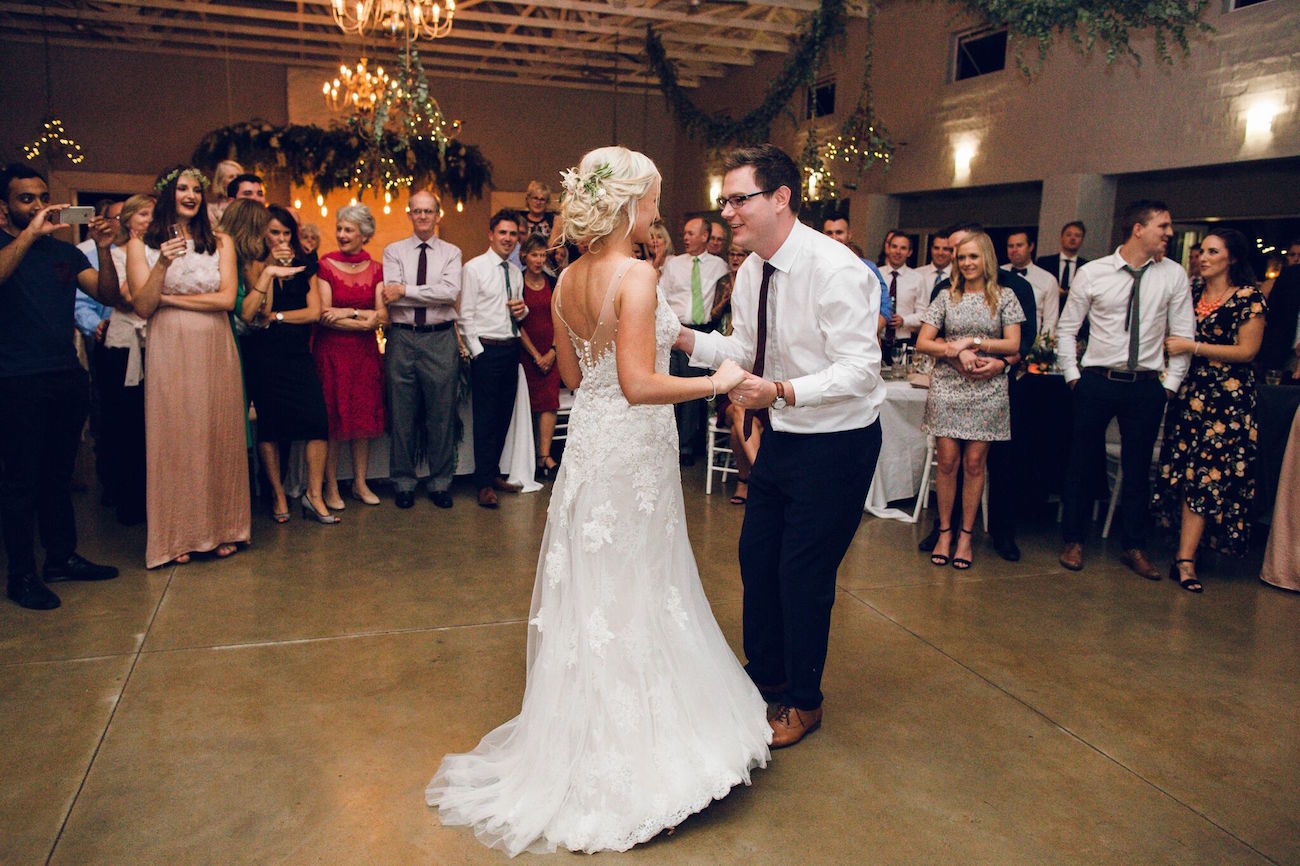 SERVICE PROVIDERS
Venue: Orchards Wedding Venue | Catering: Fat Aubergine | Photography: Summertown Pictures | Flowers, décor & bride's hairpiece: Kerry's Flowers & Decor | Second florist: Kerry Timmerman (decor sourced from Wilson's Wares) | Stationery: Wendy-Leigh Cousins | Video: Steven Thistle Films | Cake: Eat with Love | Bride's dress, veil & feather bolero: Yolande Wortmann | Bride's accessories: Honey Accessories (earrings) + Studio 39 Jewellery Design (rings) + Spree (shoes) | Hair & makeup: Juliet Martin for Nixon Makeup | Bridesmaids' dresses: Chanelle Wright | Groom's attire: Eurosuit (suits) + His Apparel (ties) + TM Lewin (shirts) | Hiring: Kerry's Flowers & Decor + Wilson's Wares | DJ: Dave Ward for Top Jocks | Entertainment: Pan Latino, Kech Sanchez + Chris Jensen