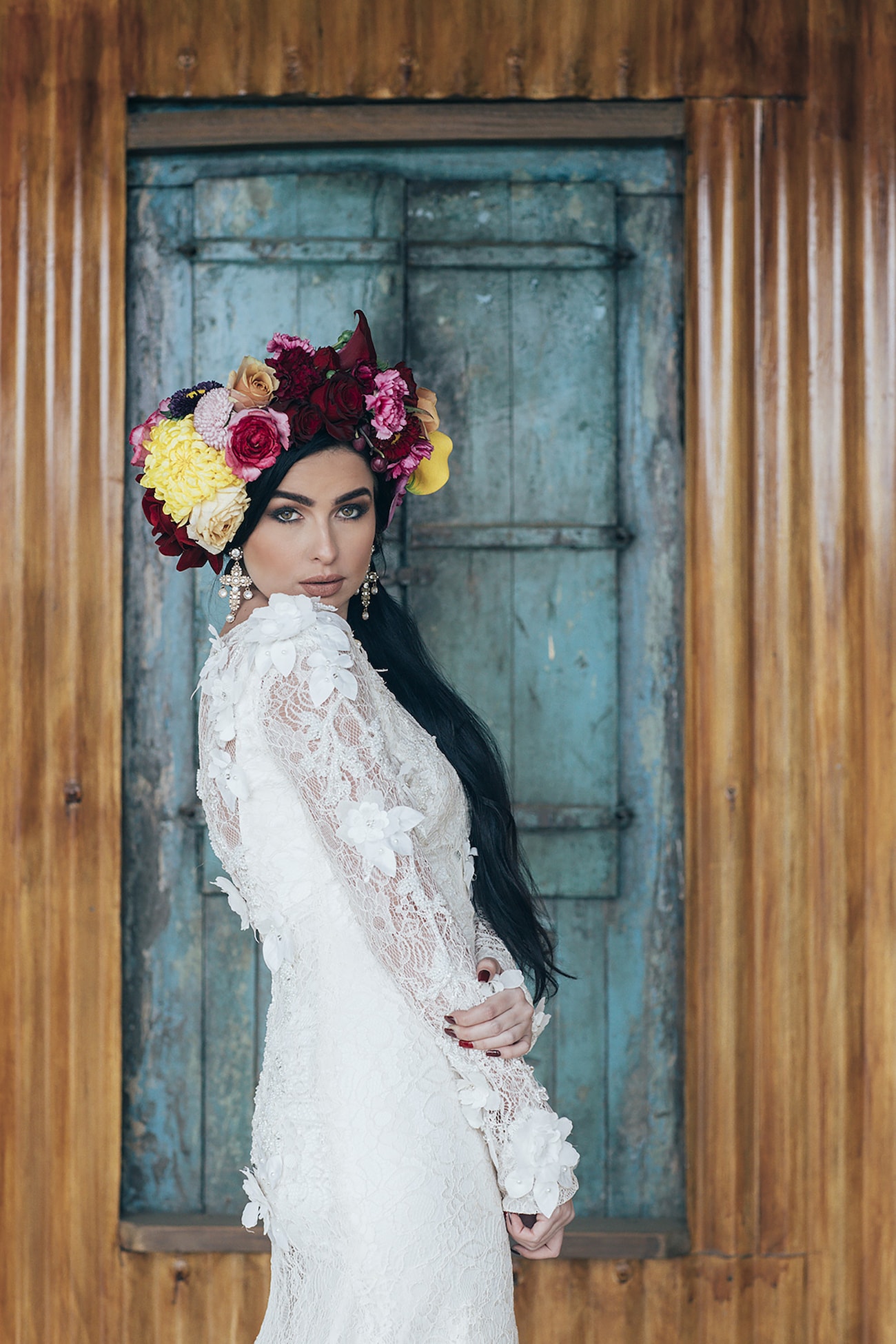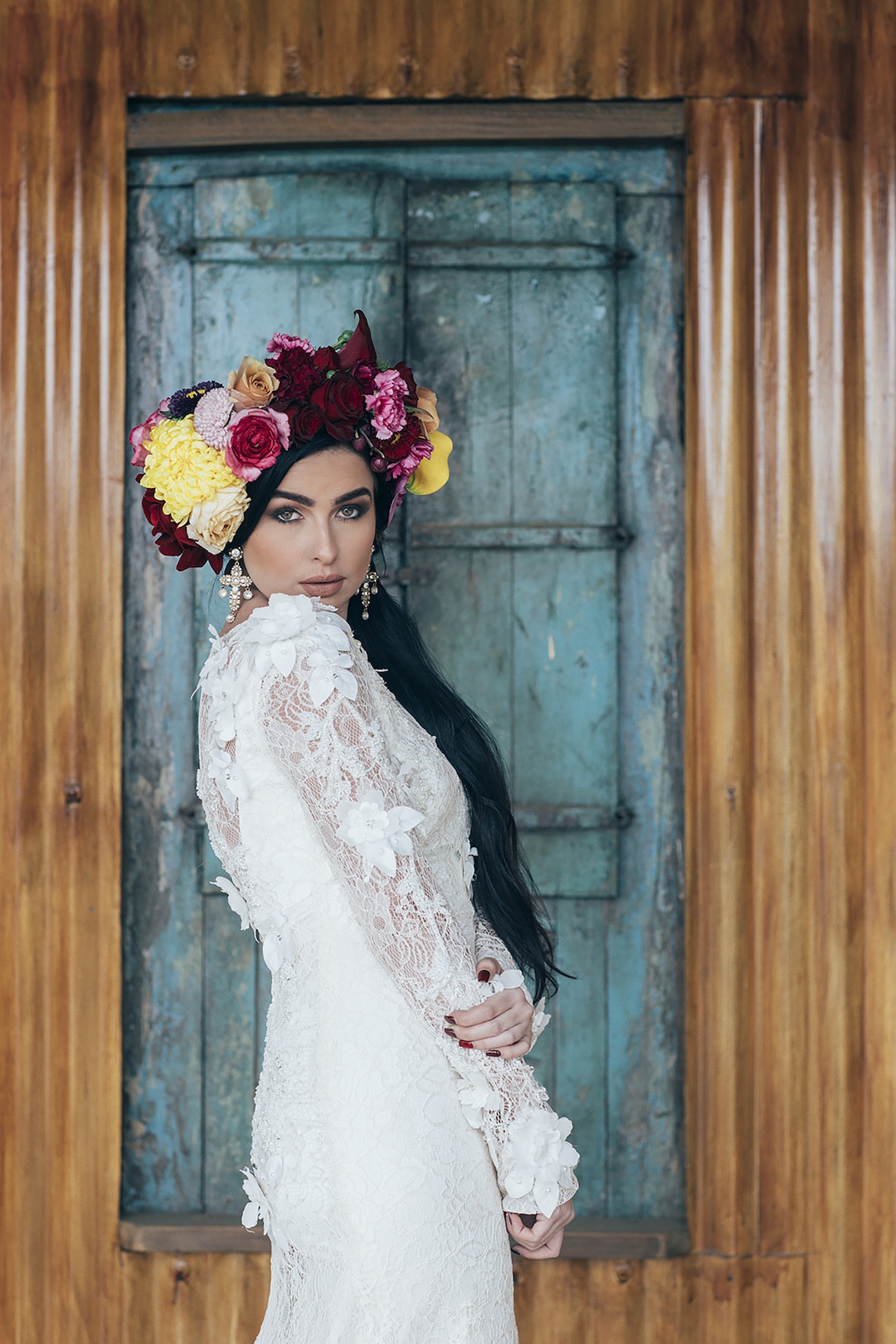 Get ready lovelies, because I am about to make. your. week. with this pretty! From the minute this gorgeous Mexican-inspired shoot landed in my inbox I have been dying to share it with you! First off, it all takes place at the incredible Crystal Barn, and I'm so excited for the chance to show it off in all it's quirky, elegant, total-venue-crush glory! In fact, it's such an inspiring place that it was the location itself that set stylist Jacqui Trinder of Accentuate Hair & Makeup dreaming up this whole scene. She pulled together a dream team of local vendors, and the result is utterly wow! There's so much here to get your heart beating faster and inspire your own nuptials – bright floral crowns, baroque opulence, bold colours and custom stationery, insanely beautiful McCarthy Wolff dresses, adorable iced biscuits, and you guys – a DONKEY. I mean, it really has it all, including beautiful images by Lar Photography. Let's dive in!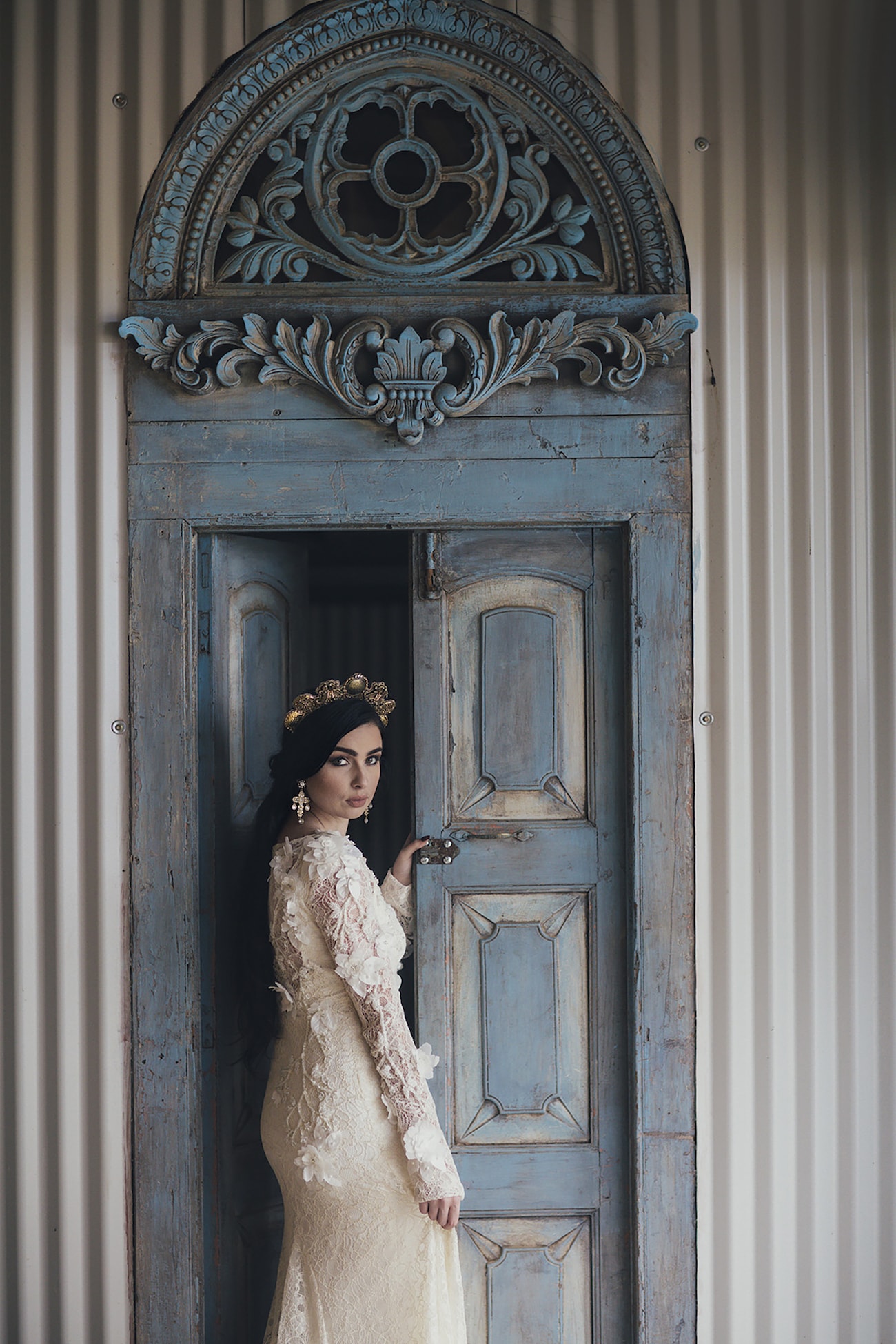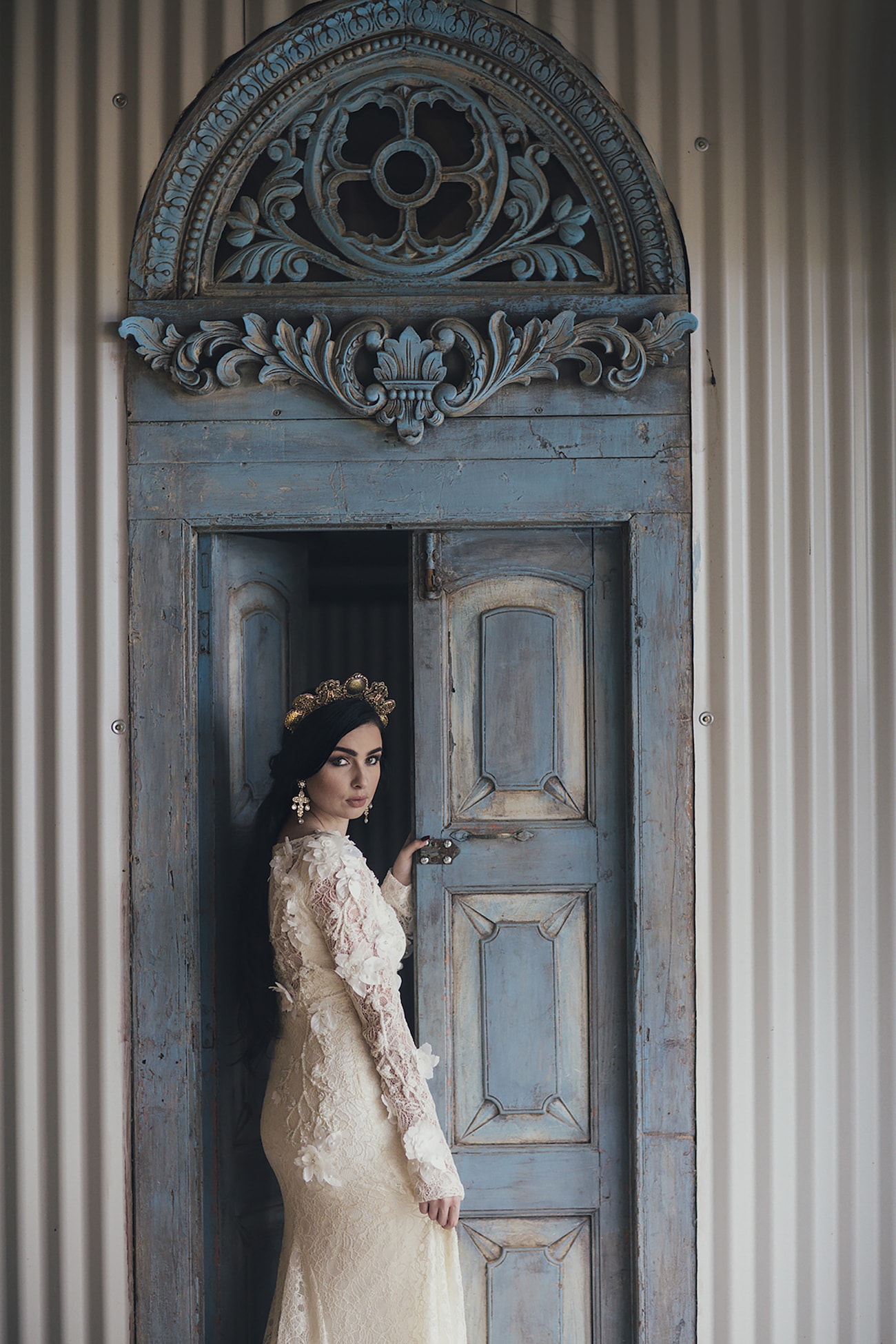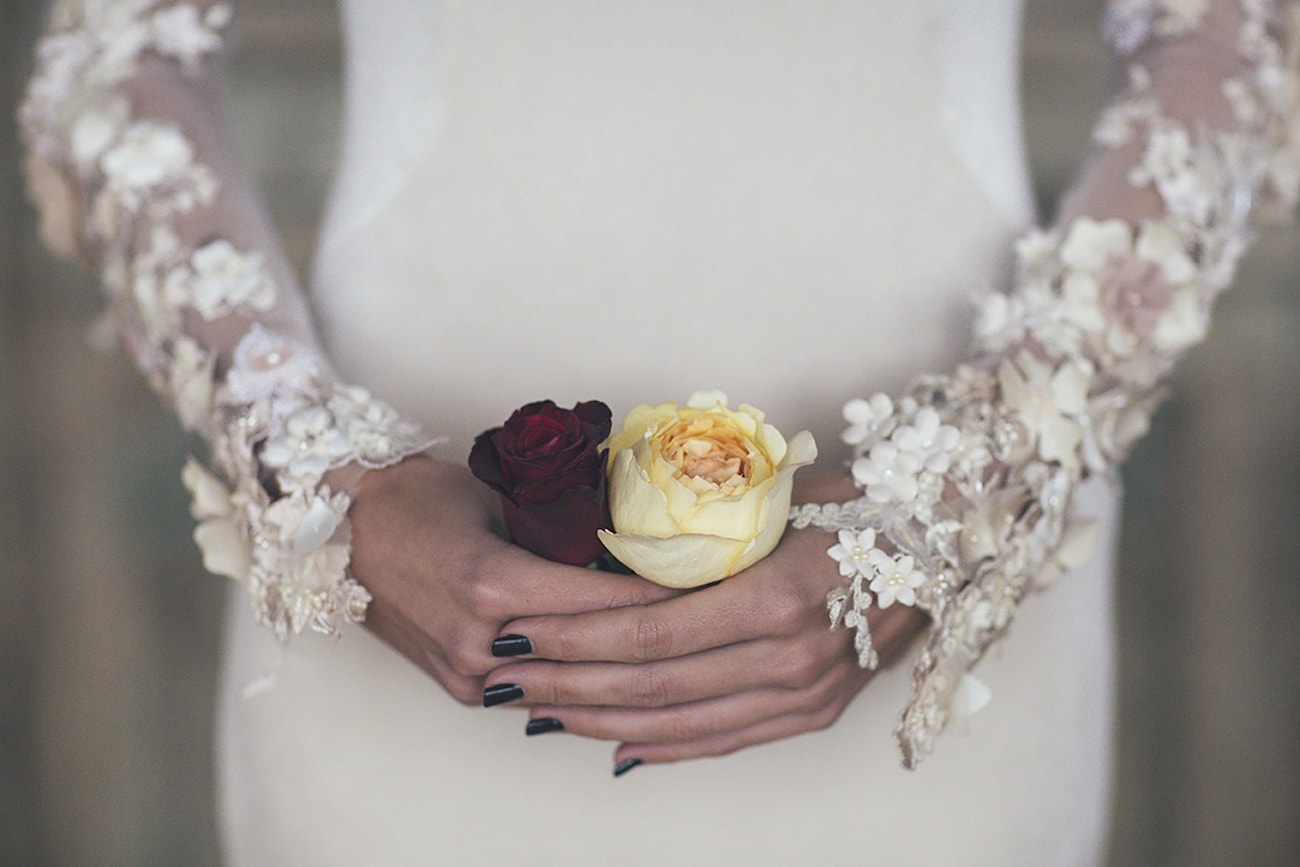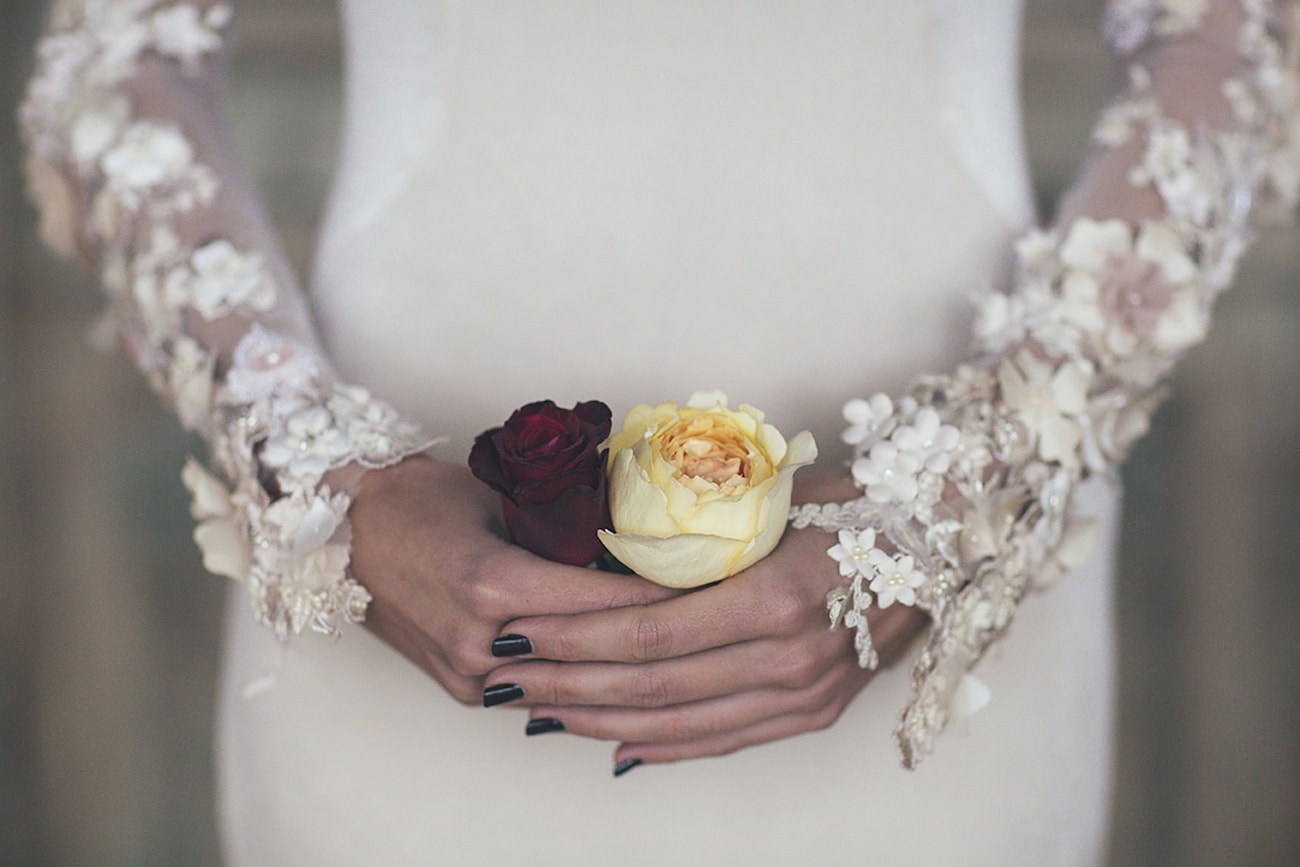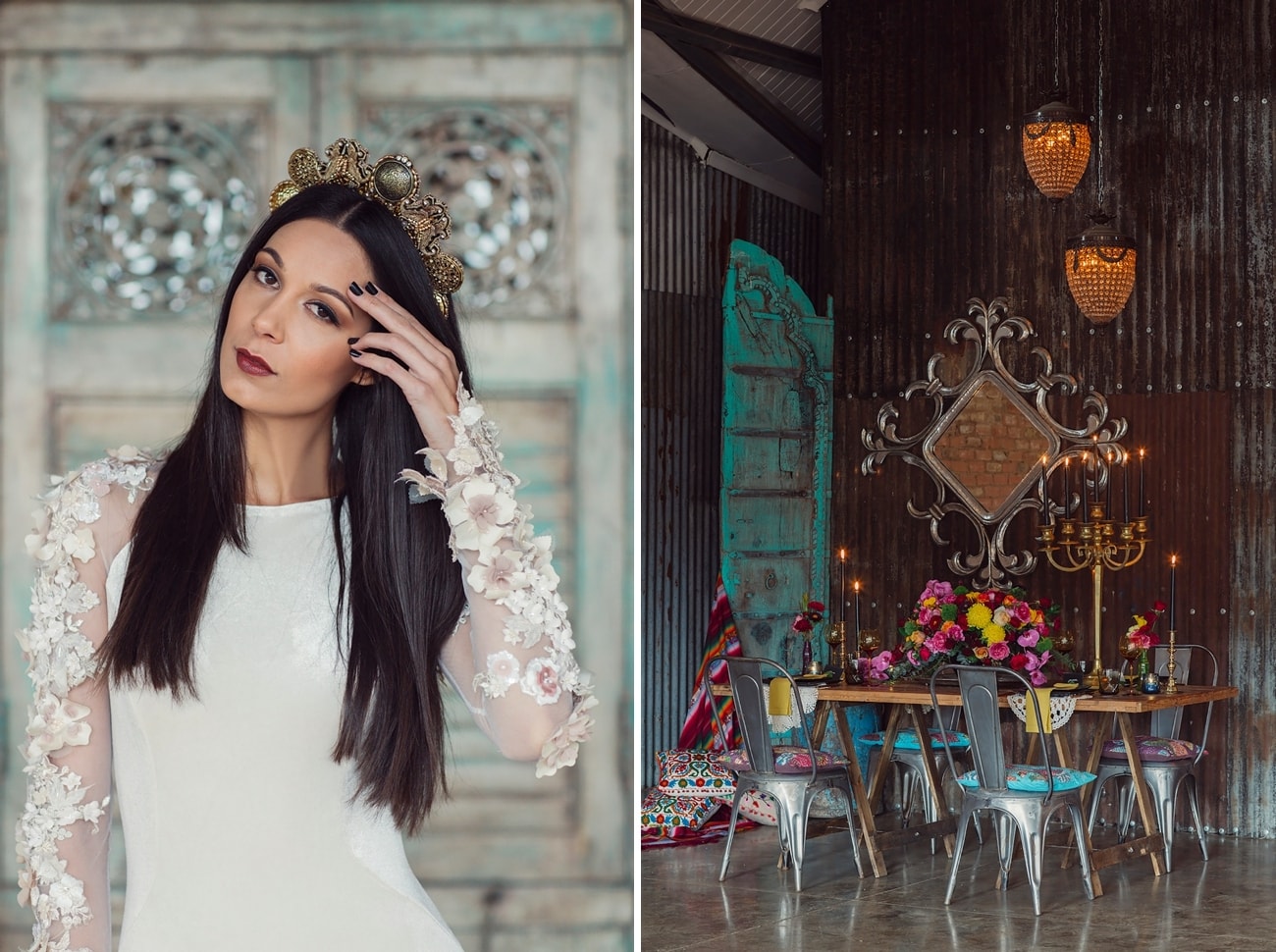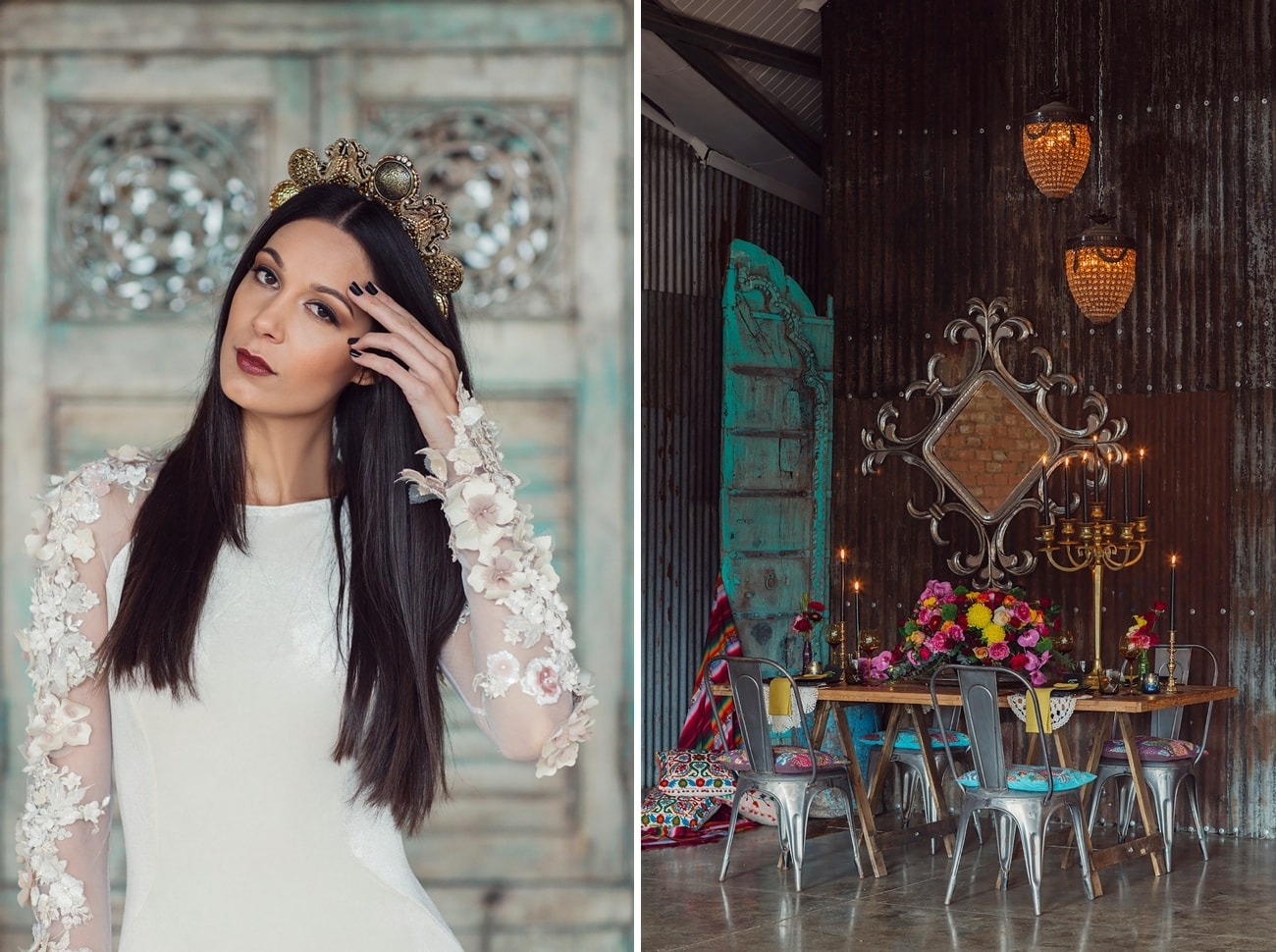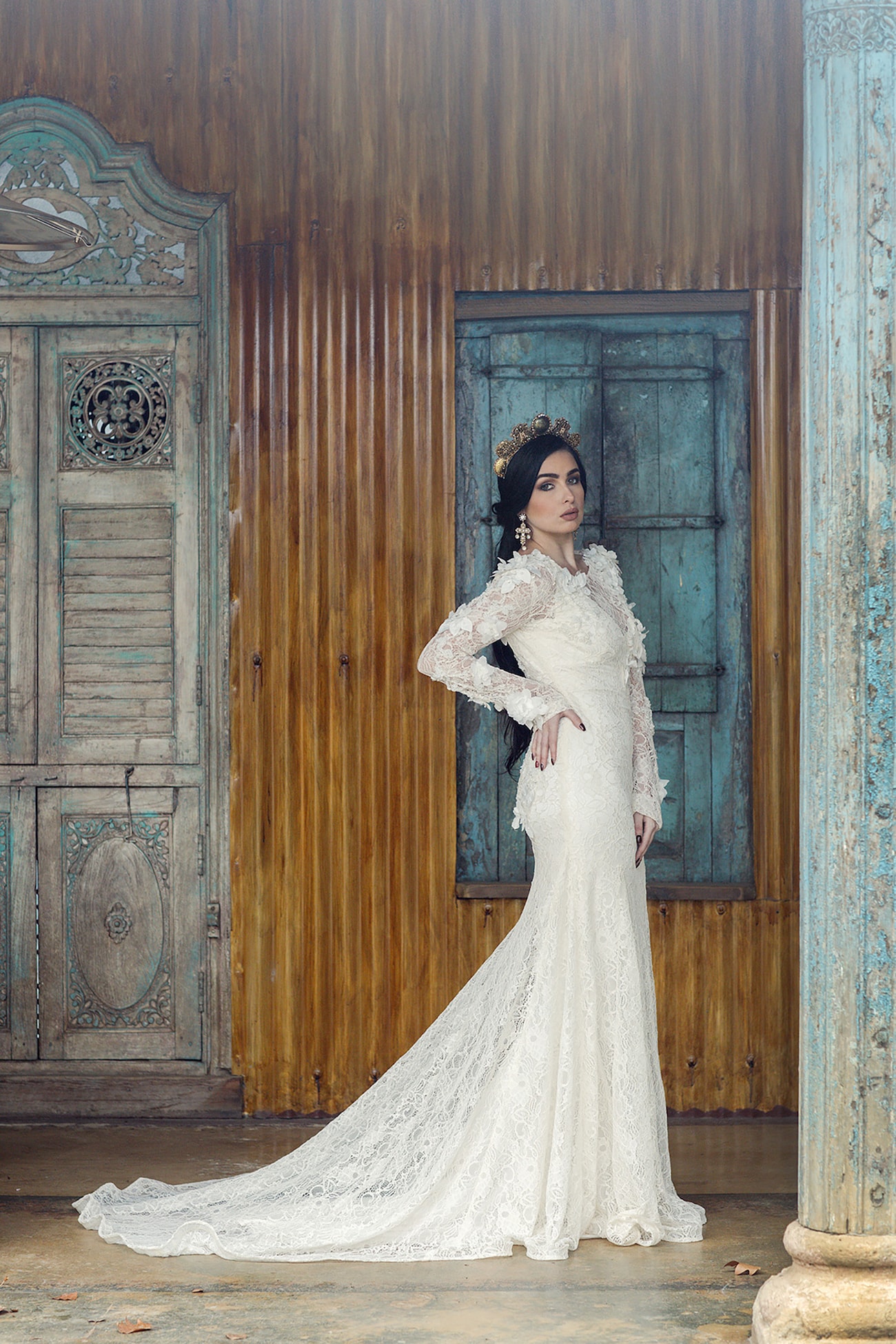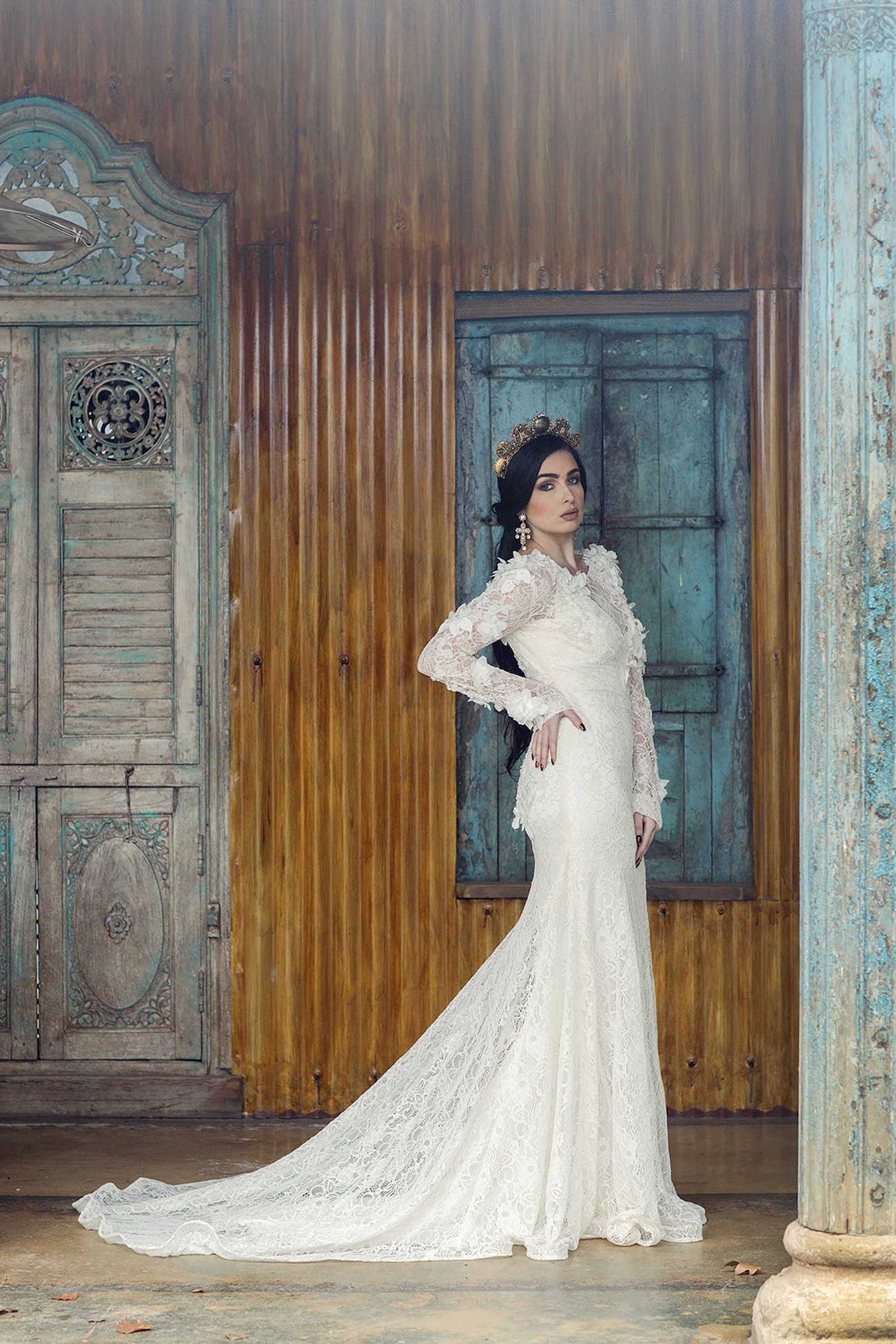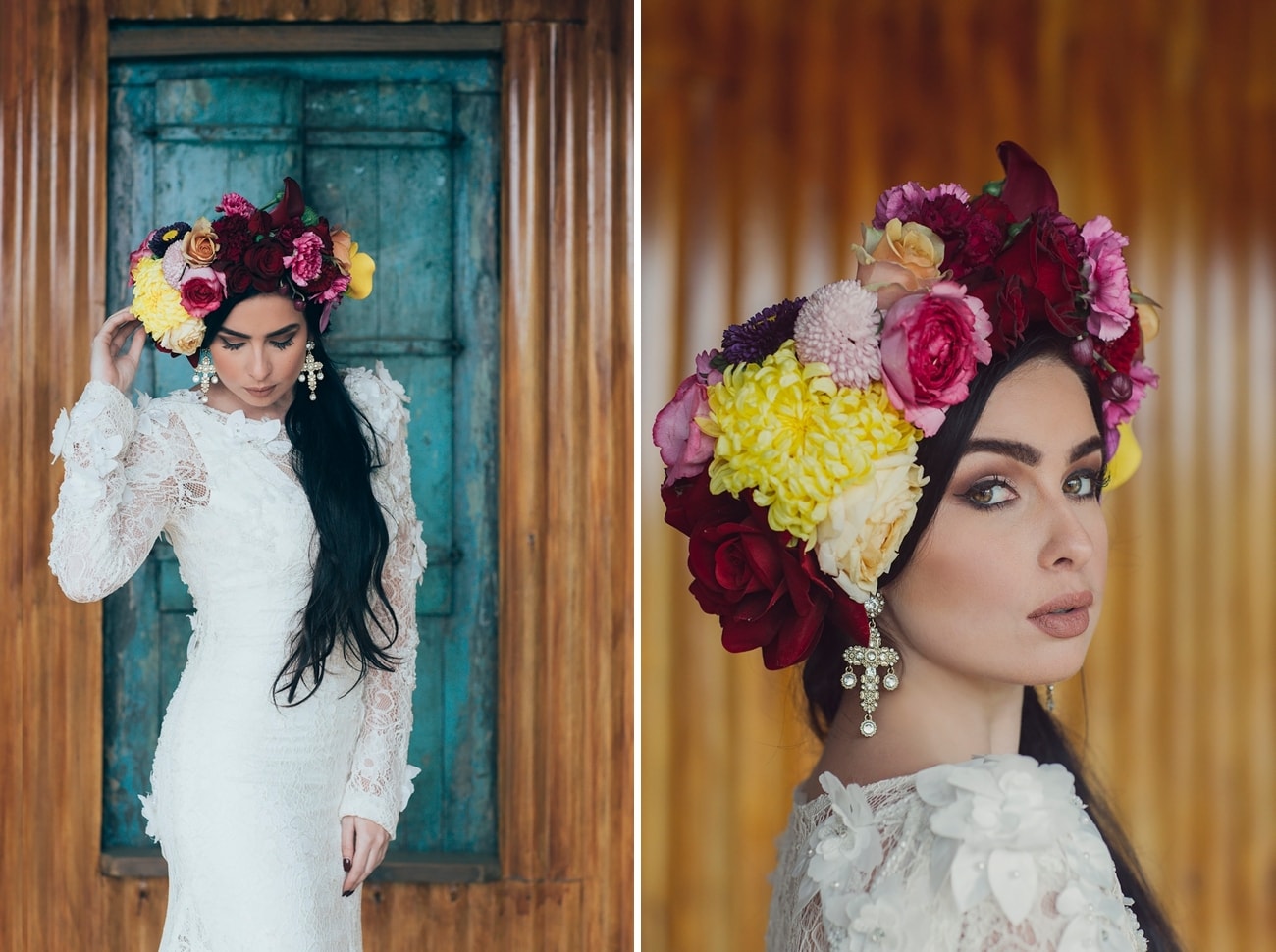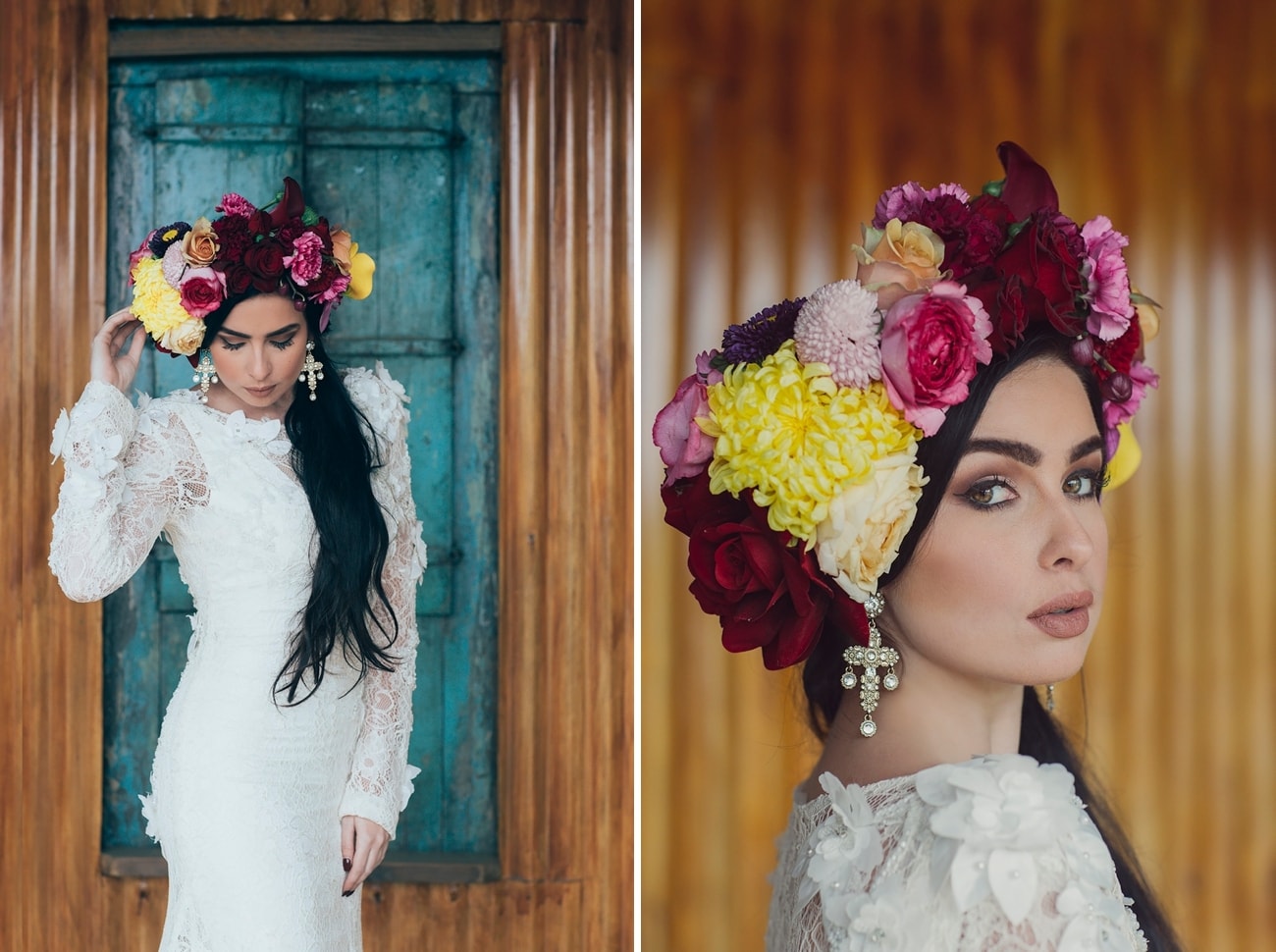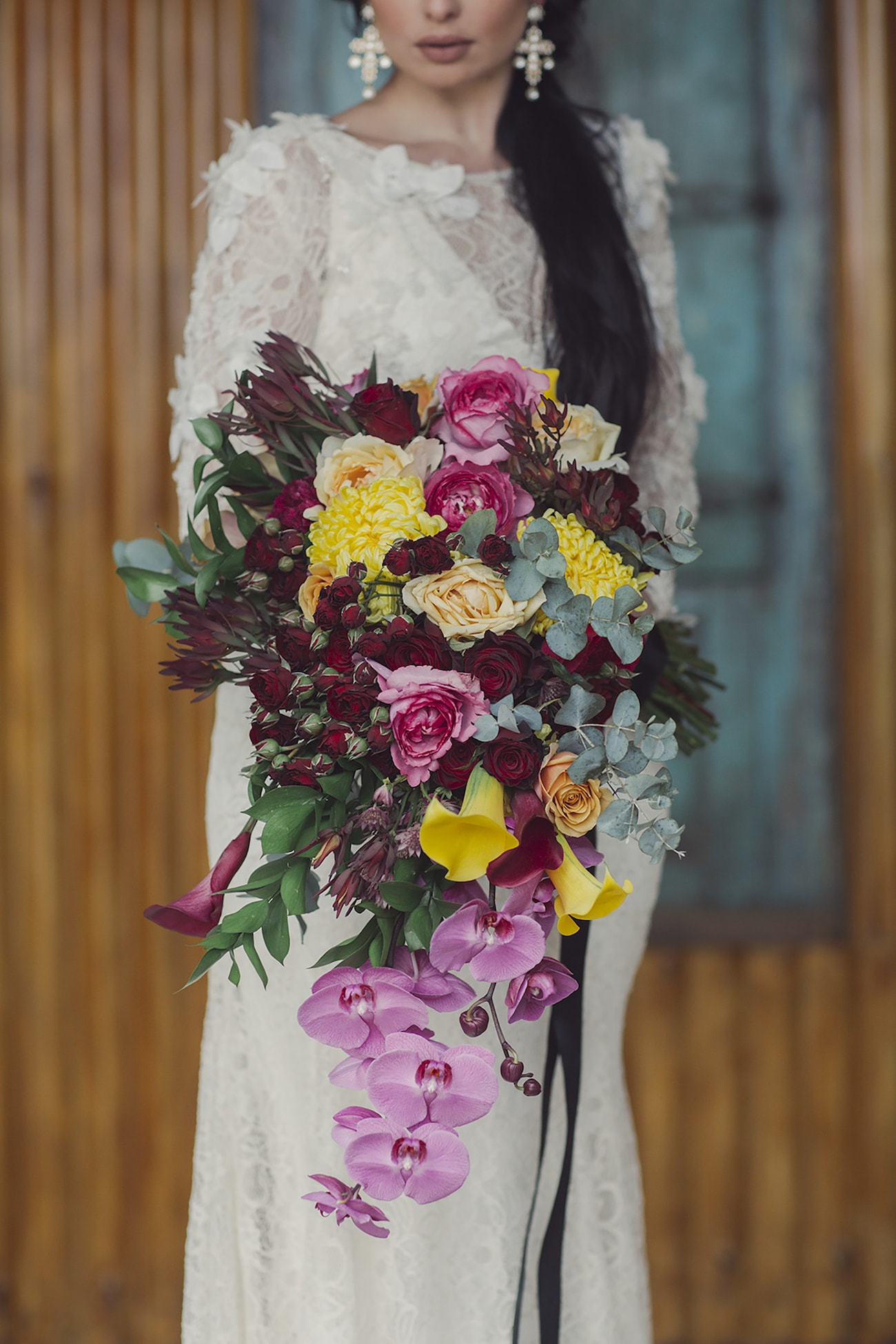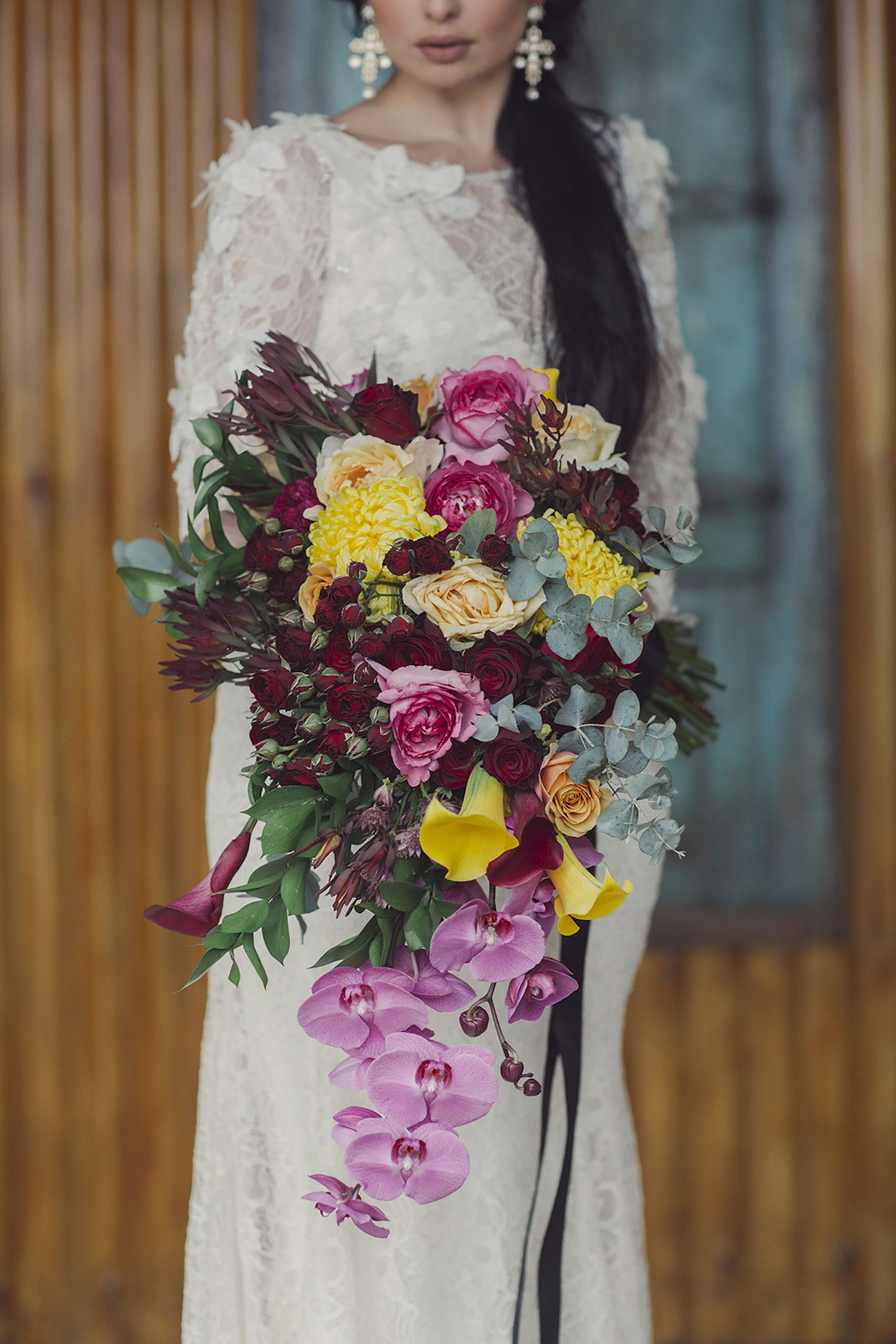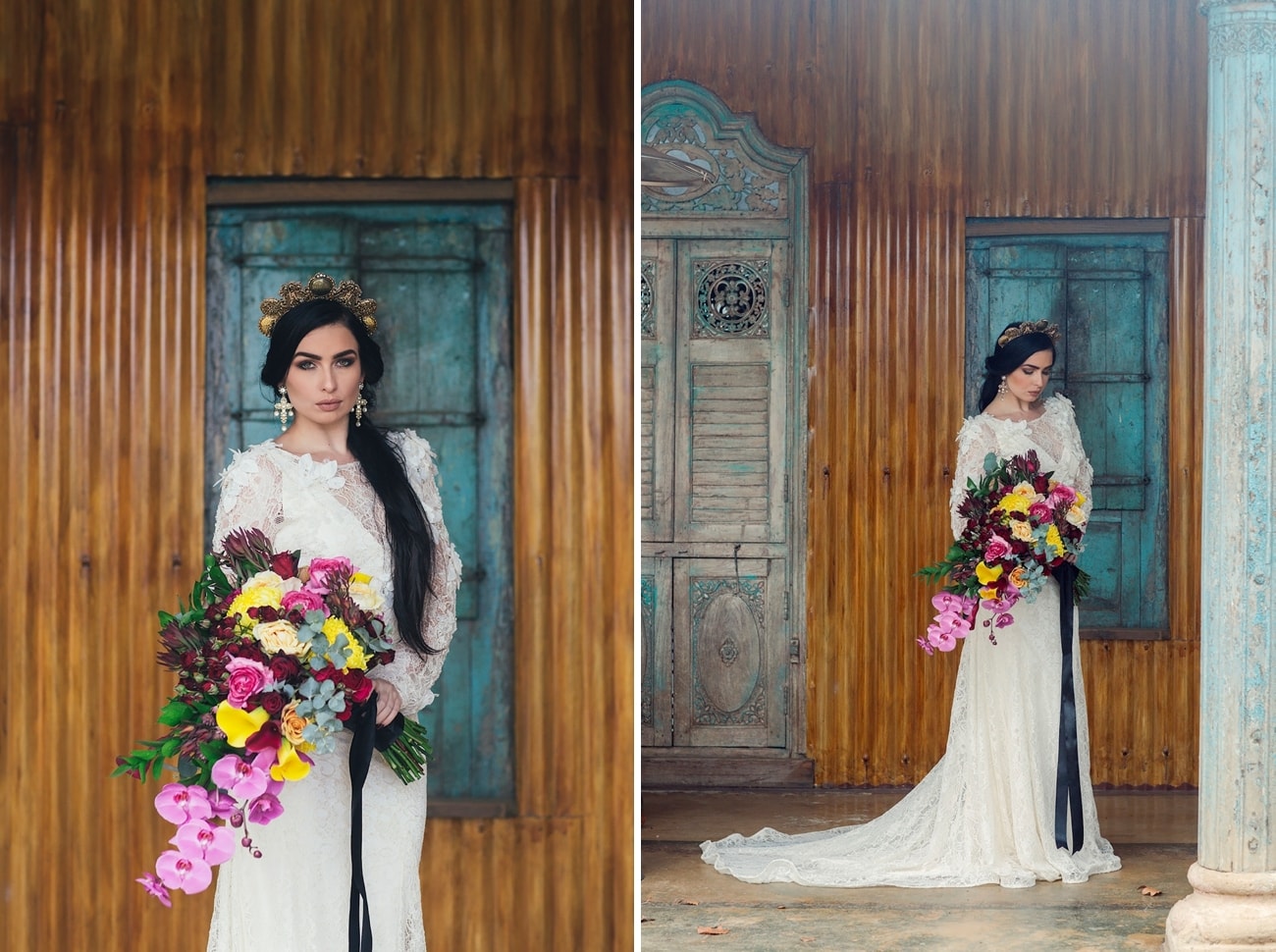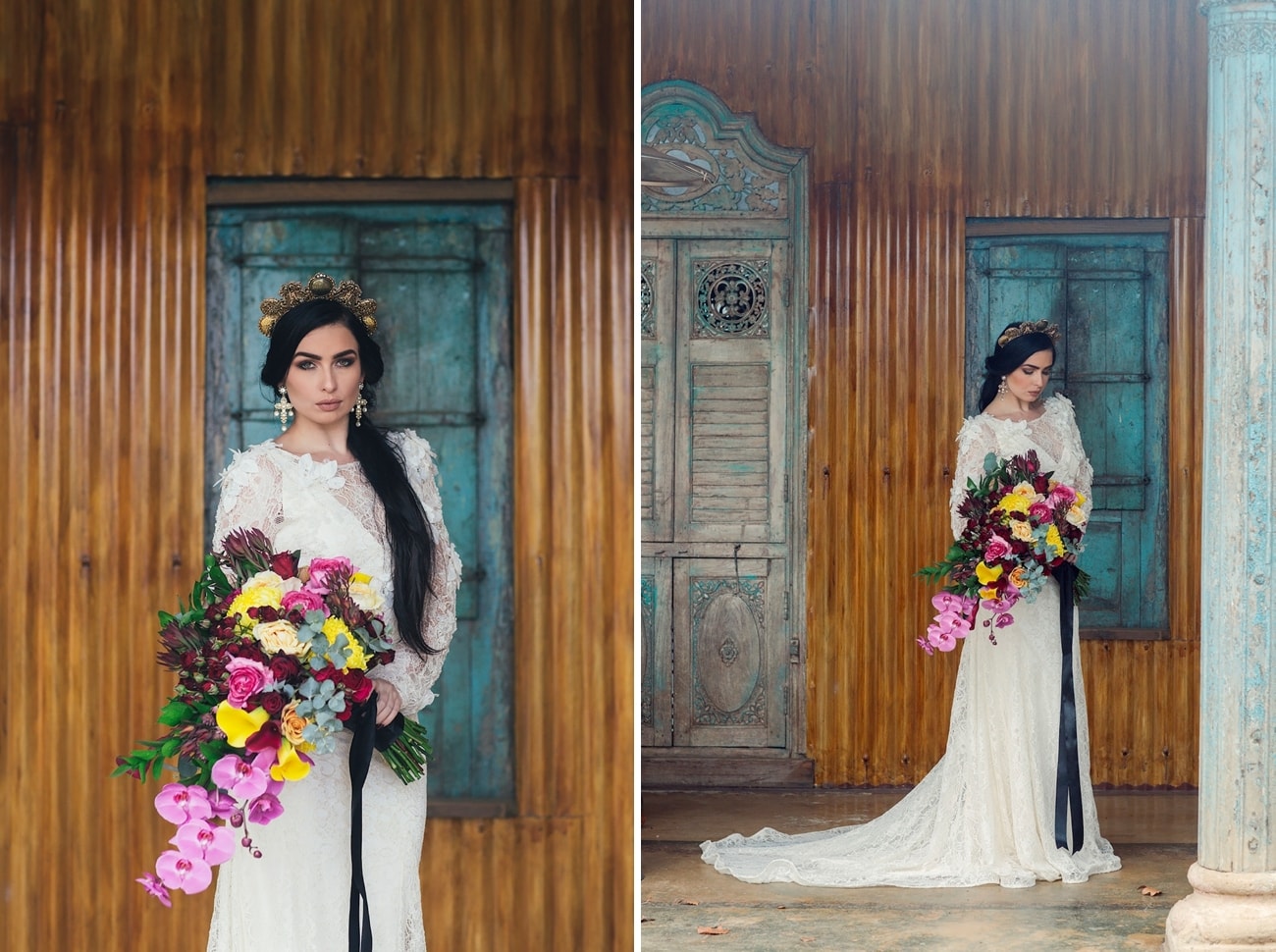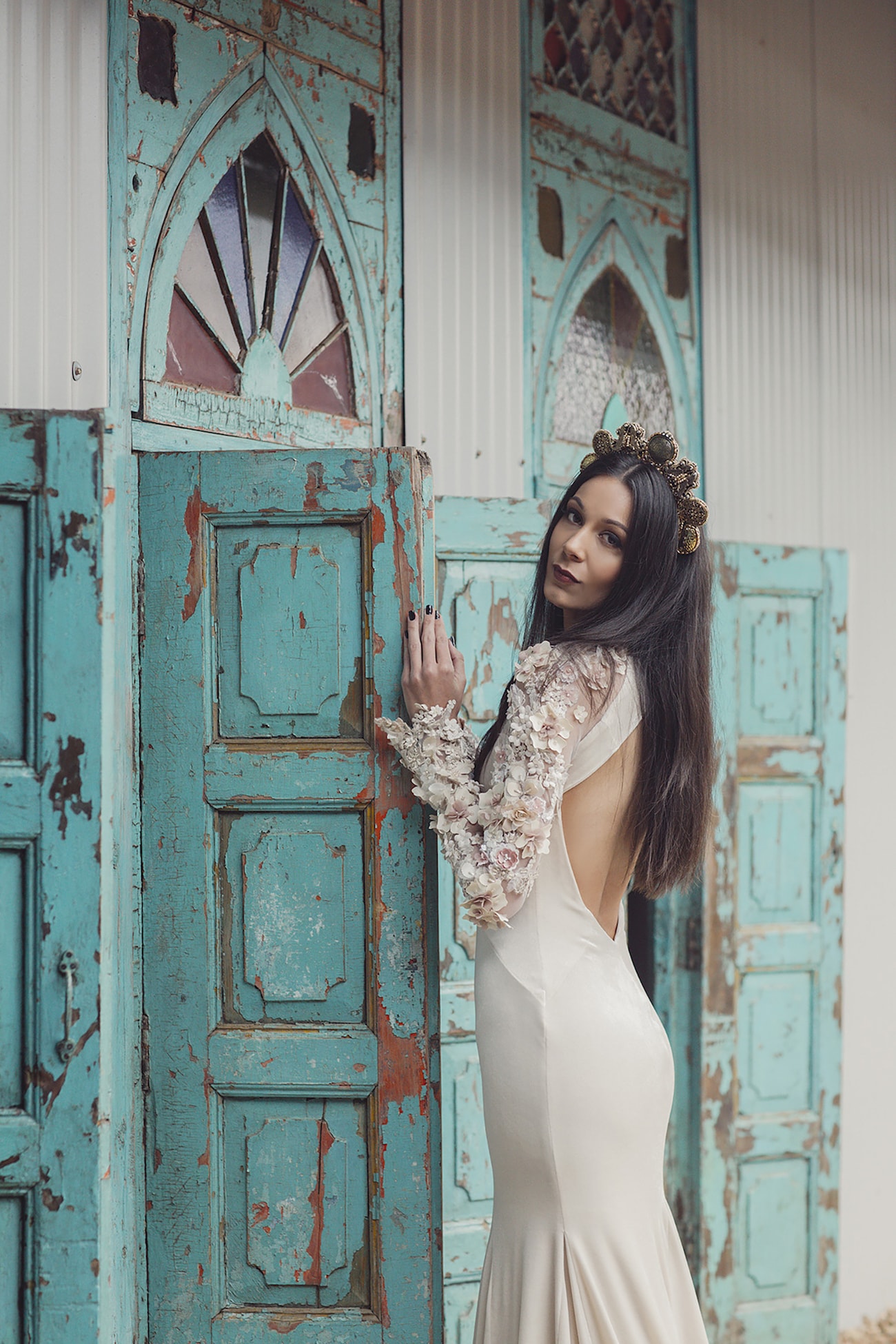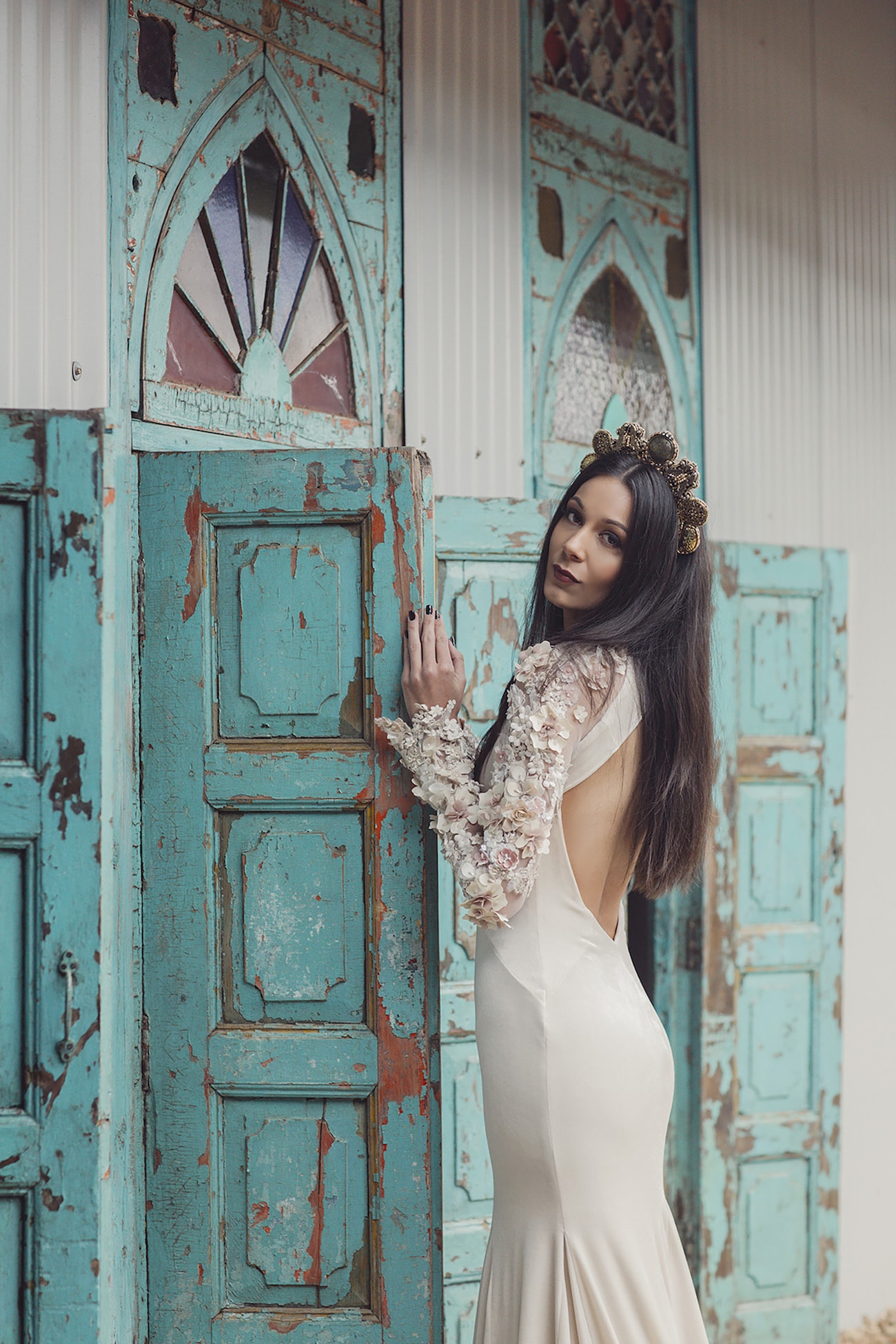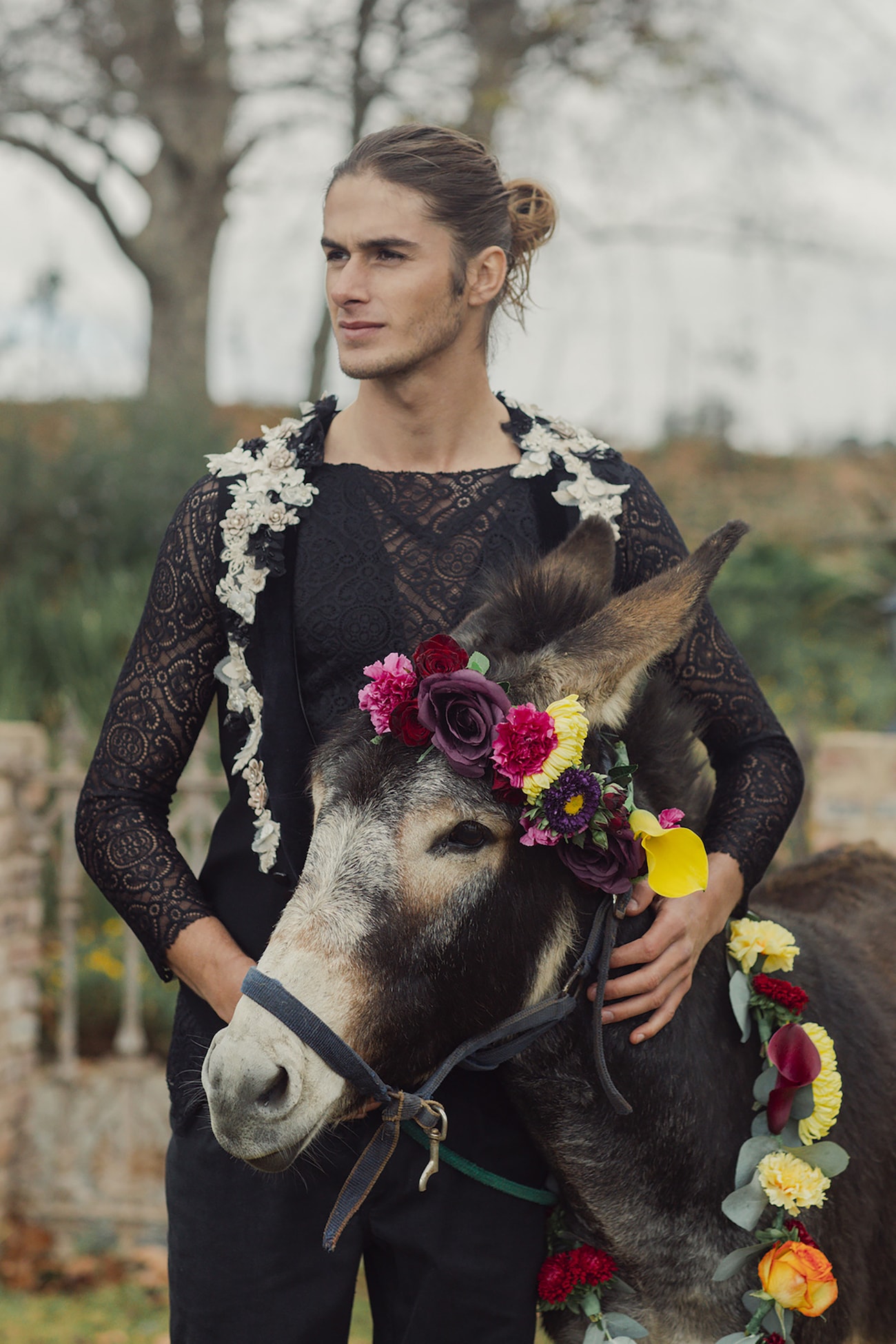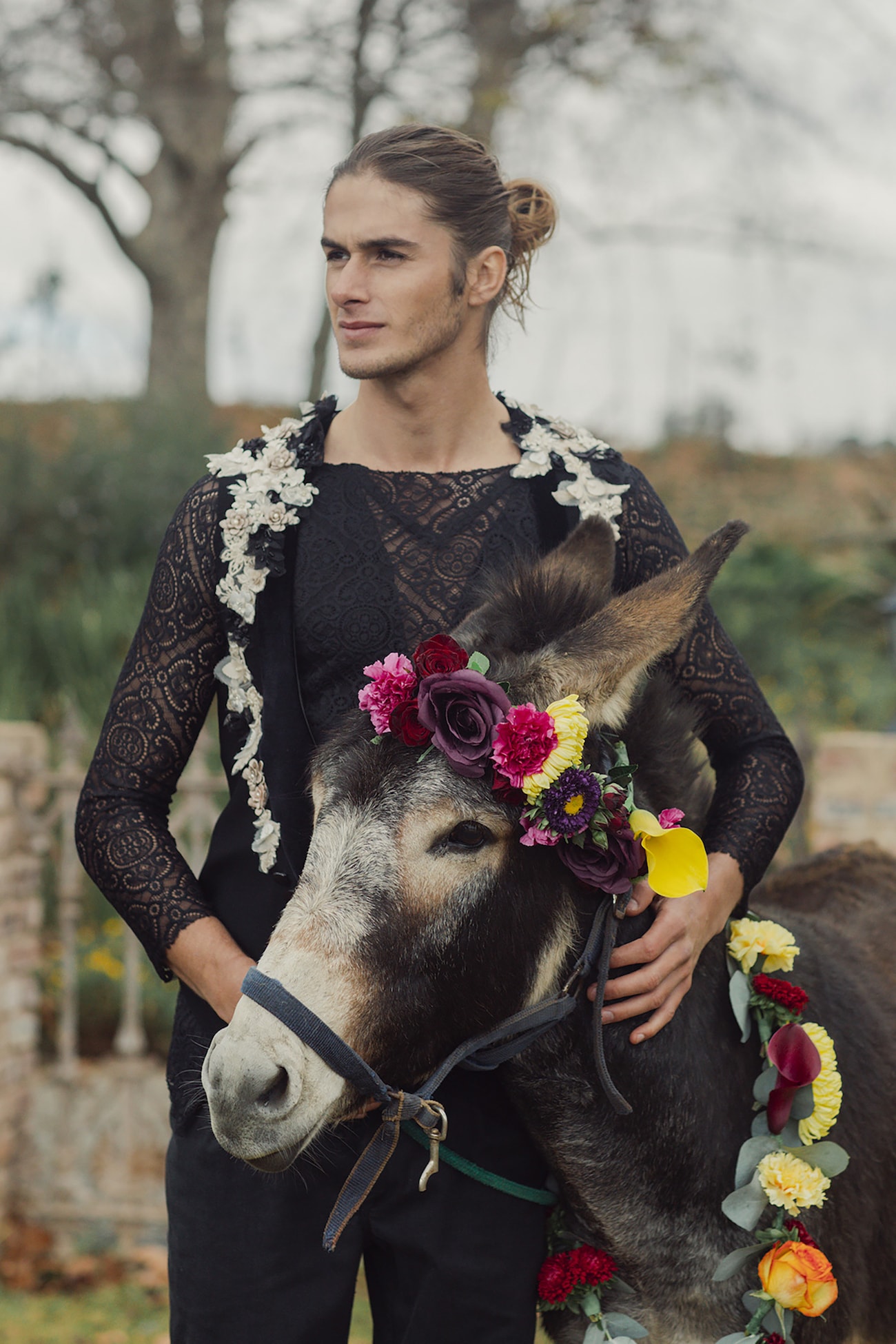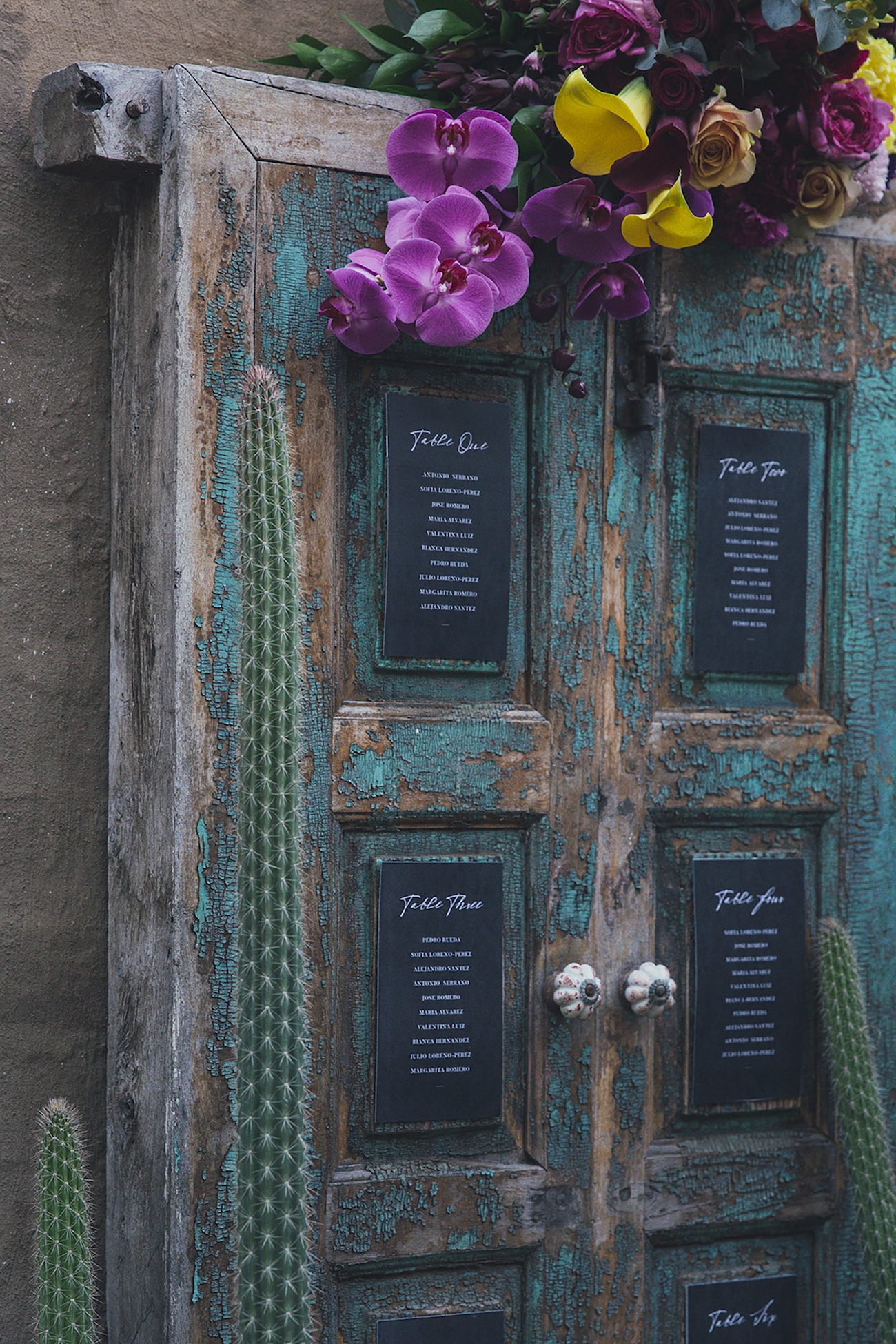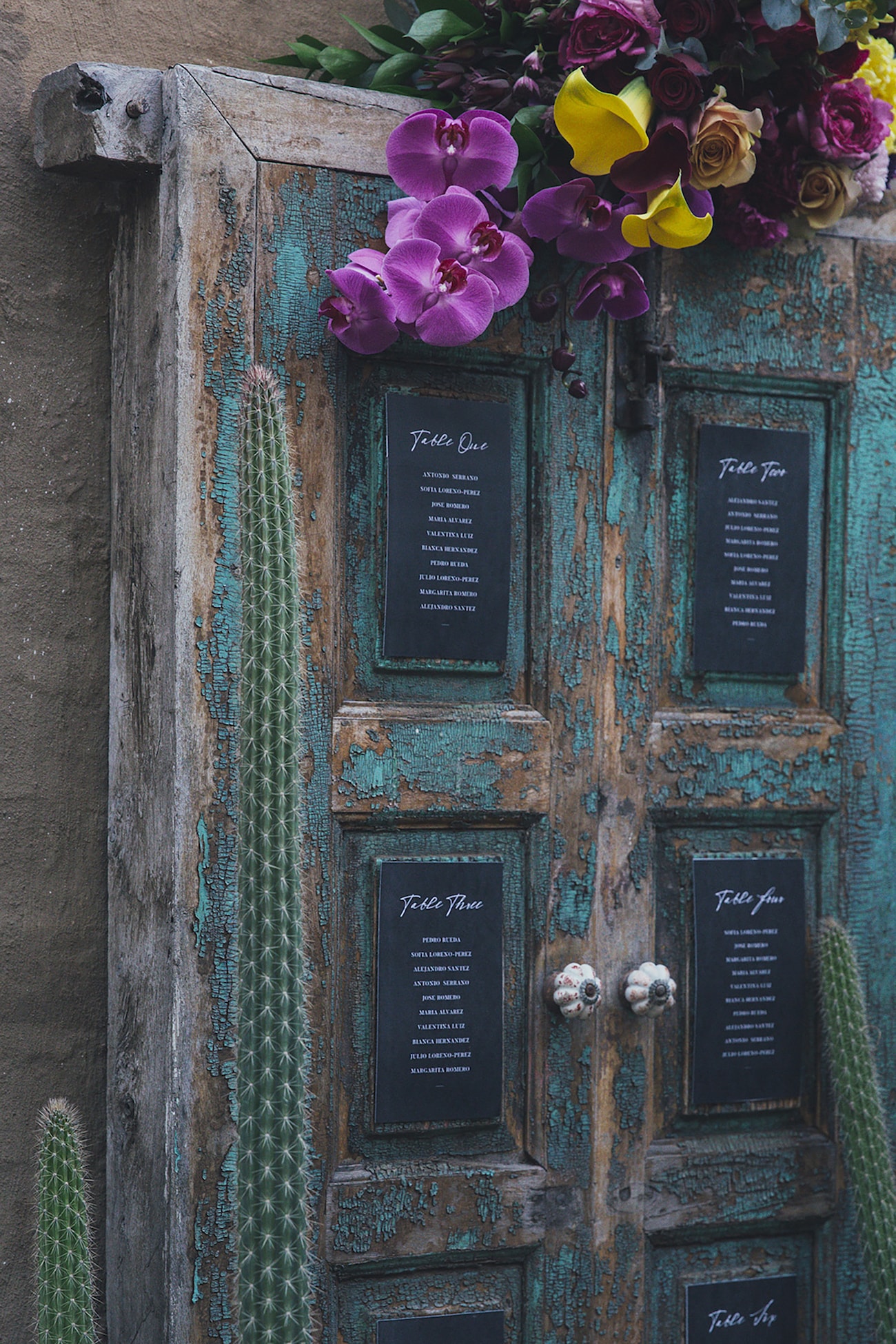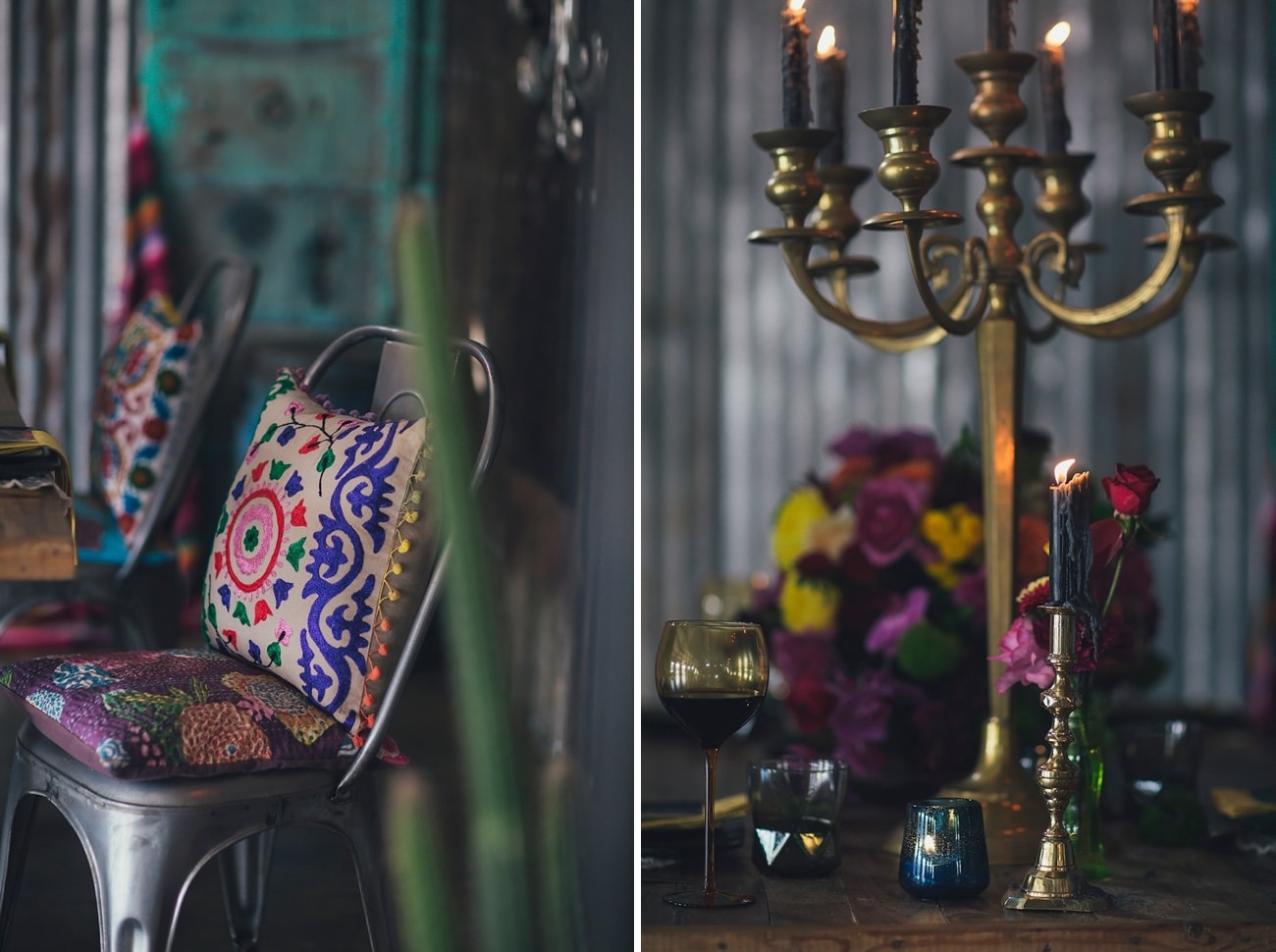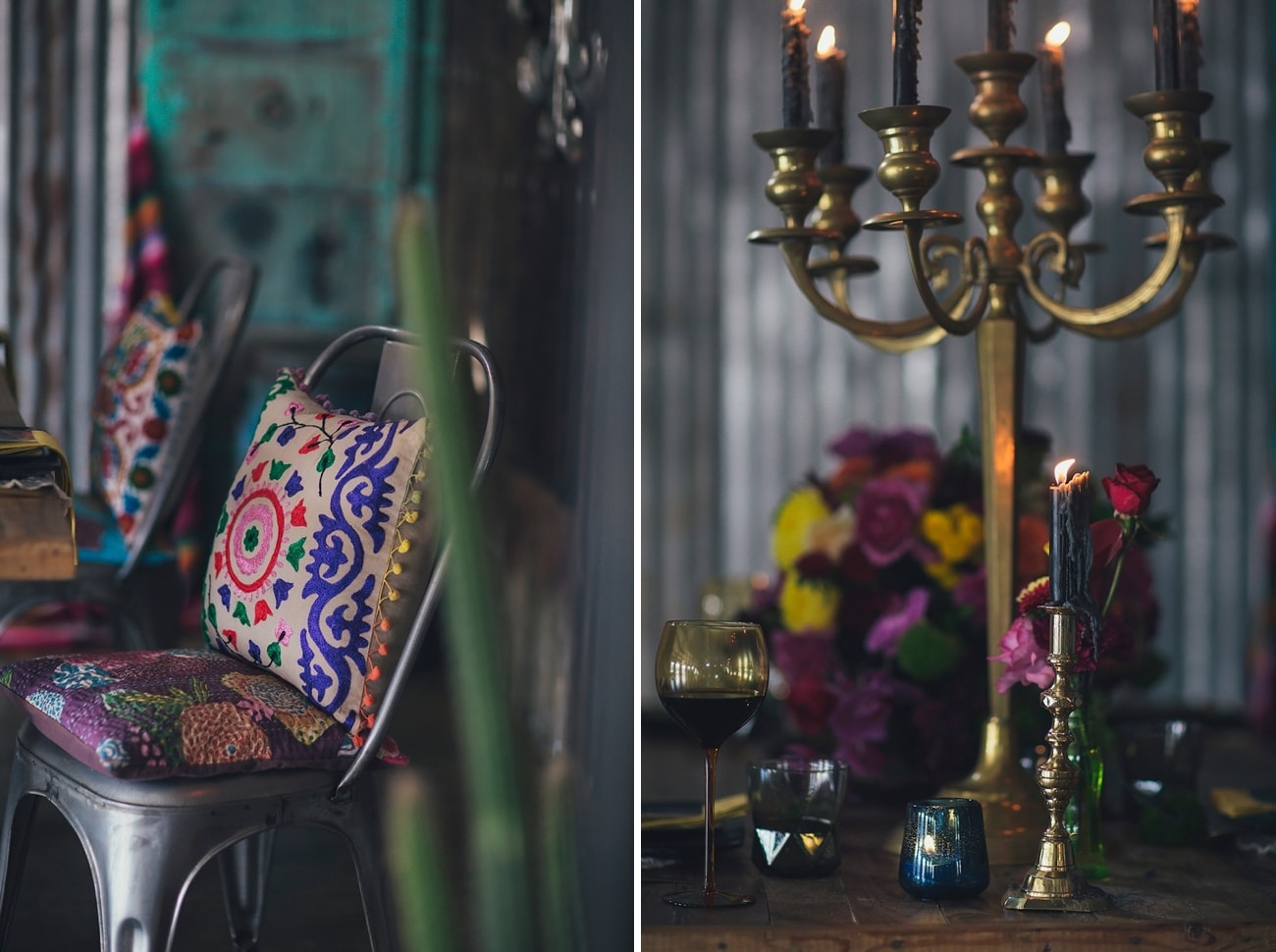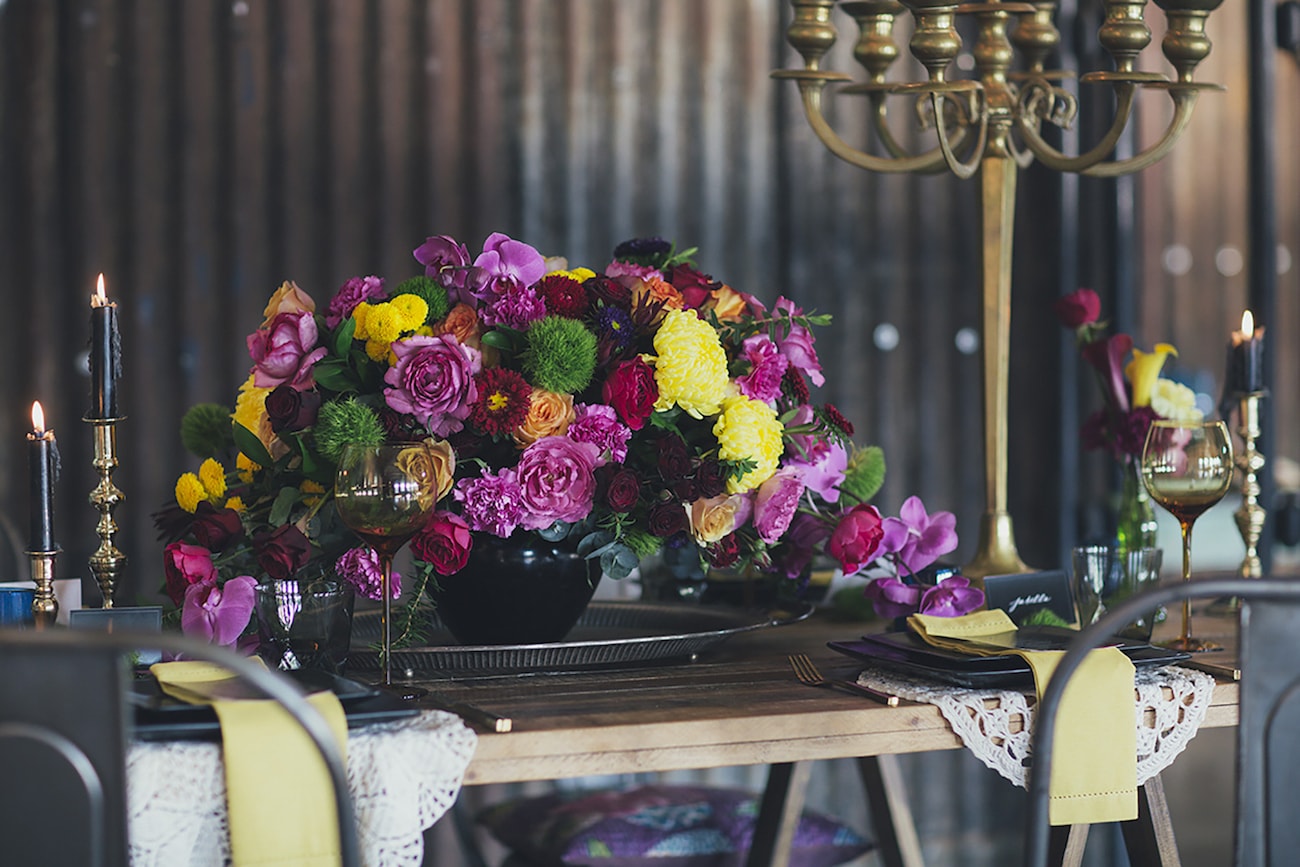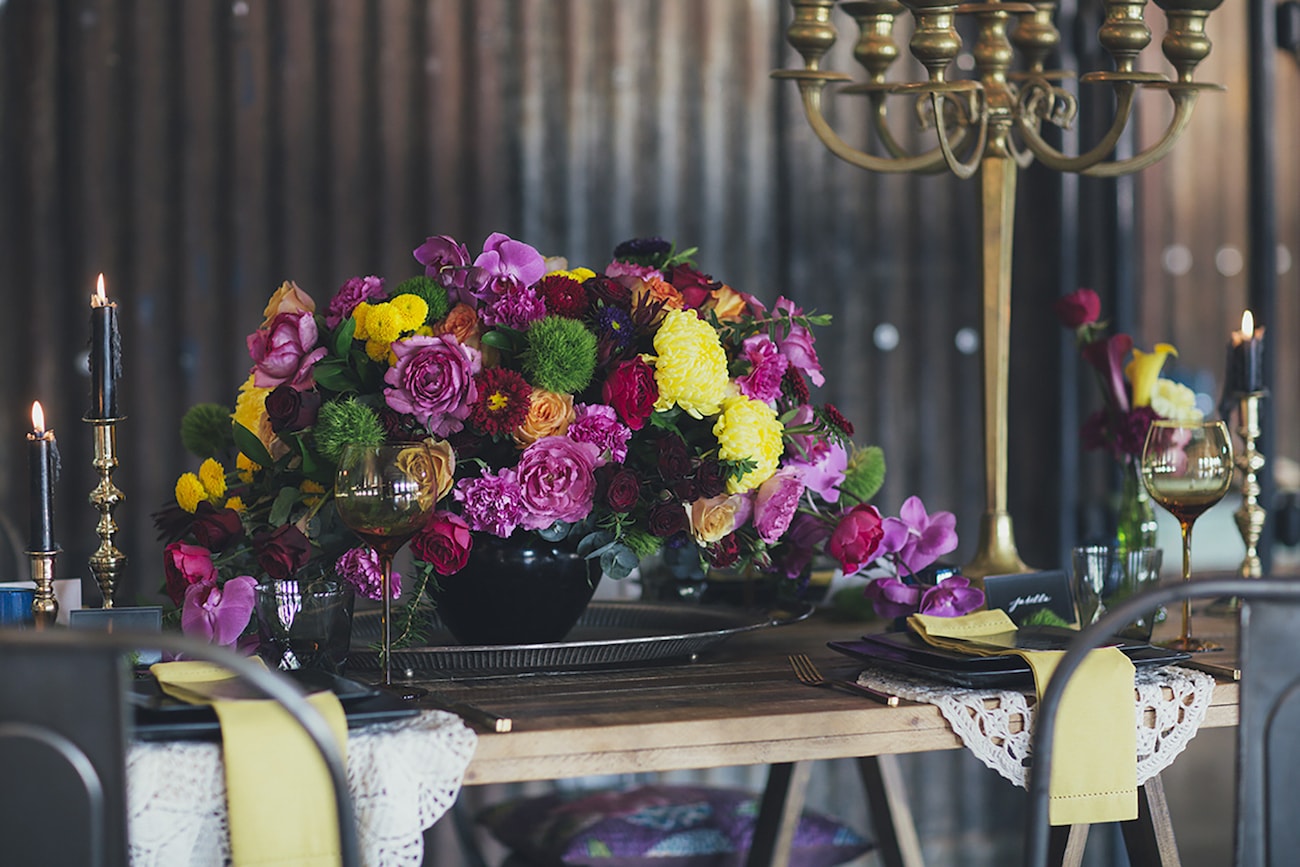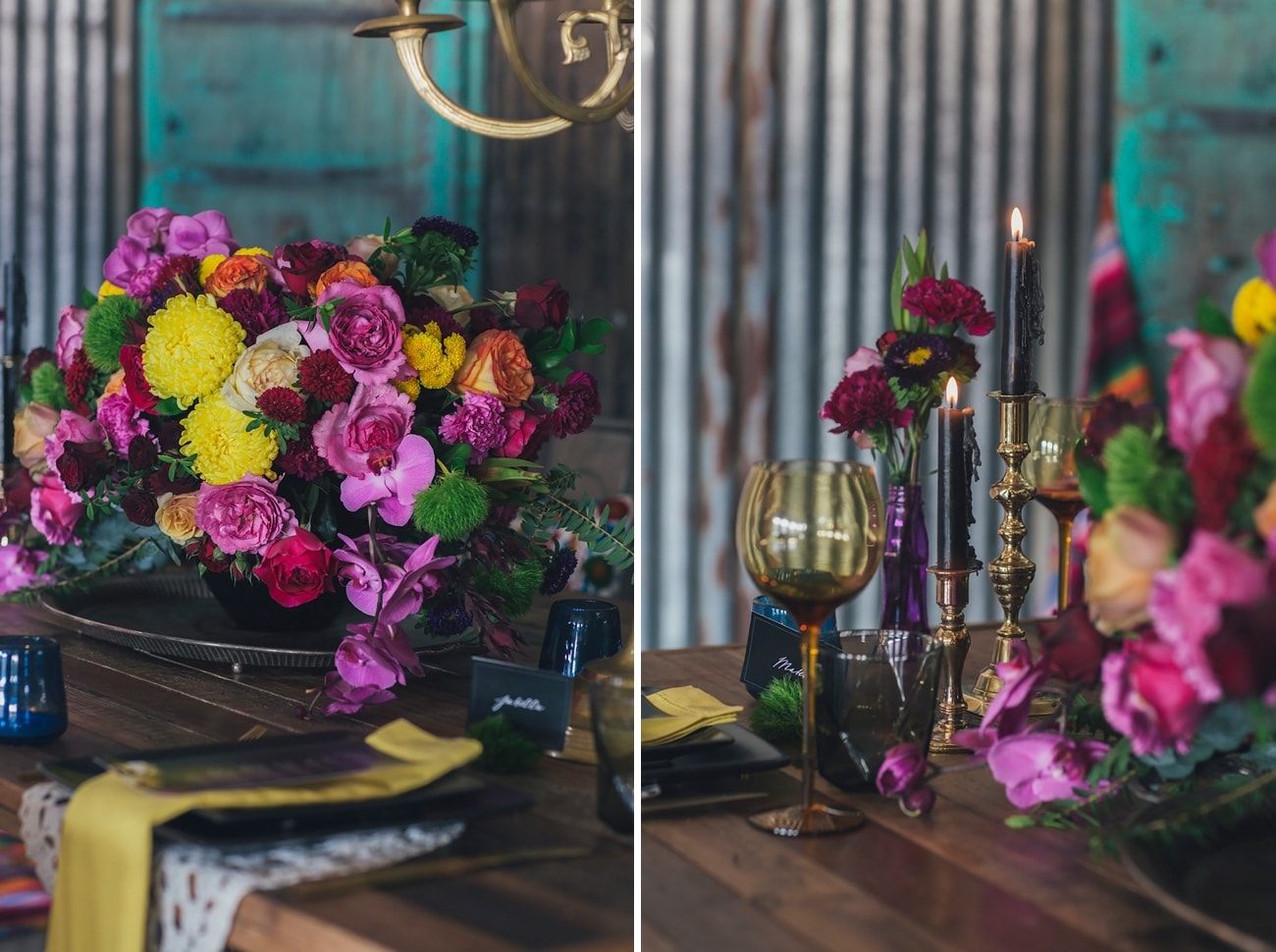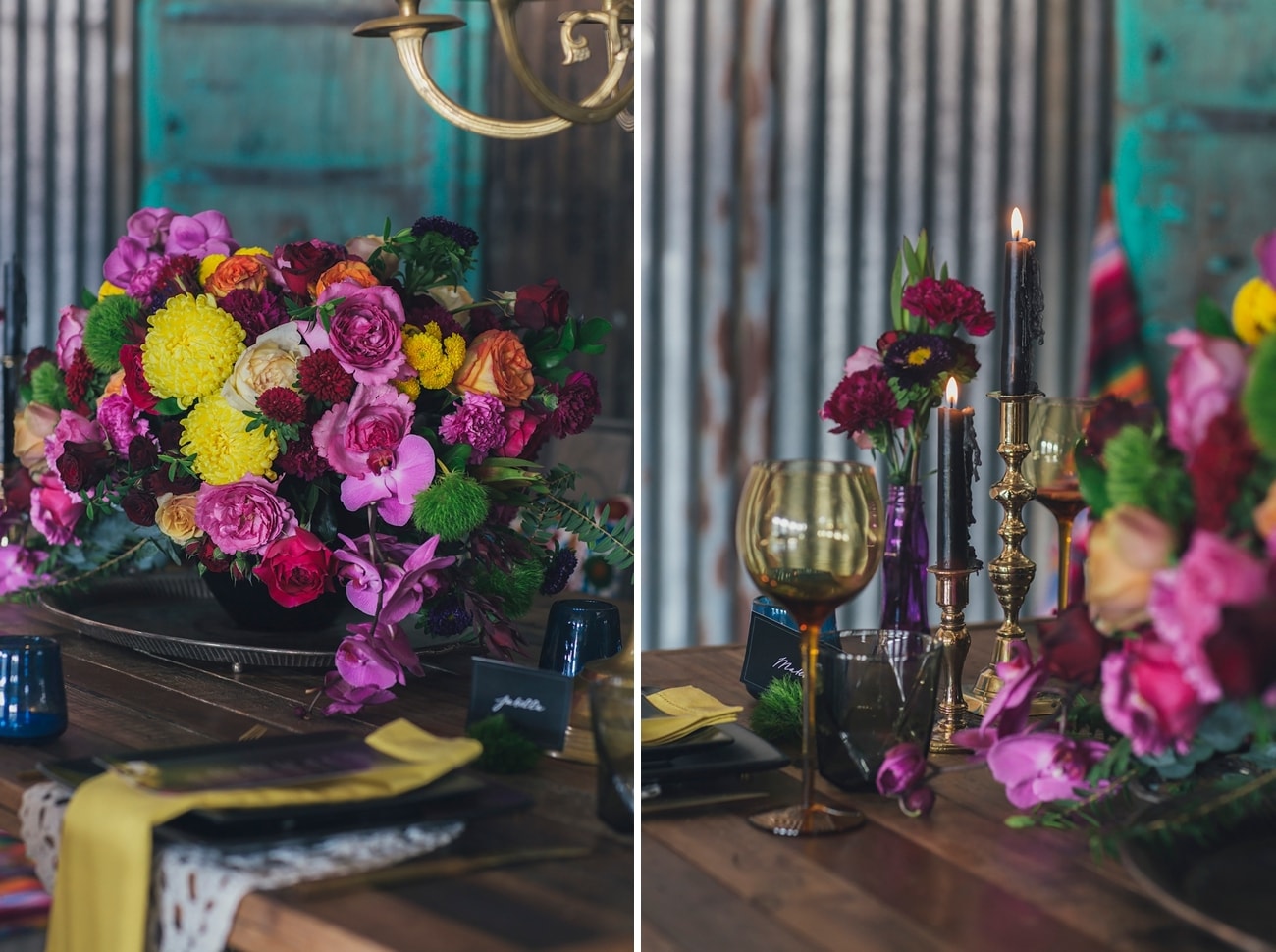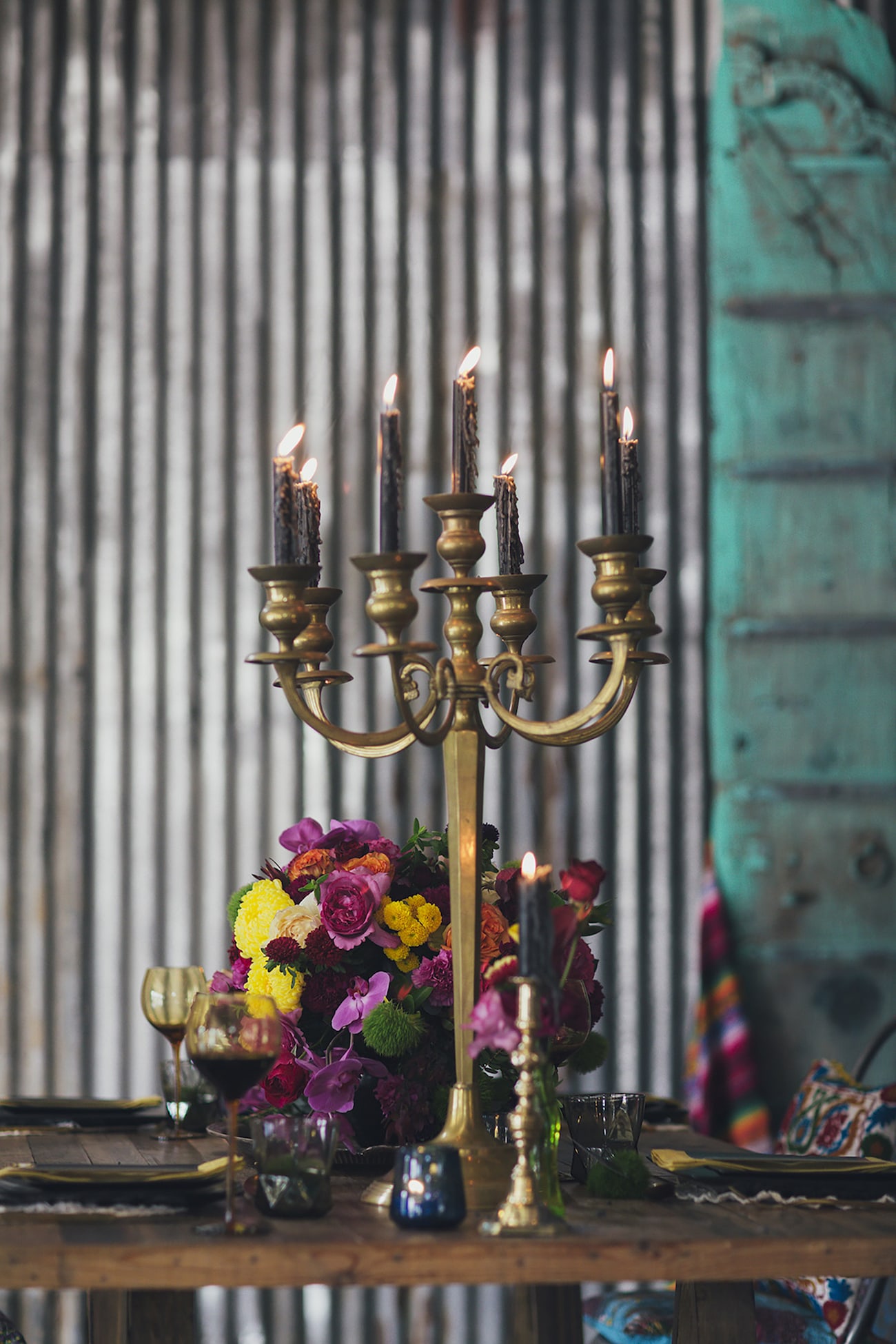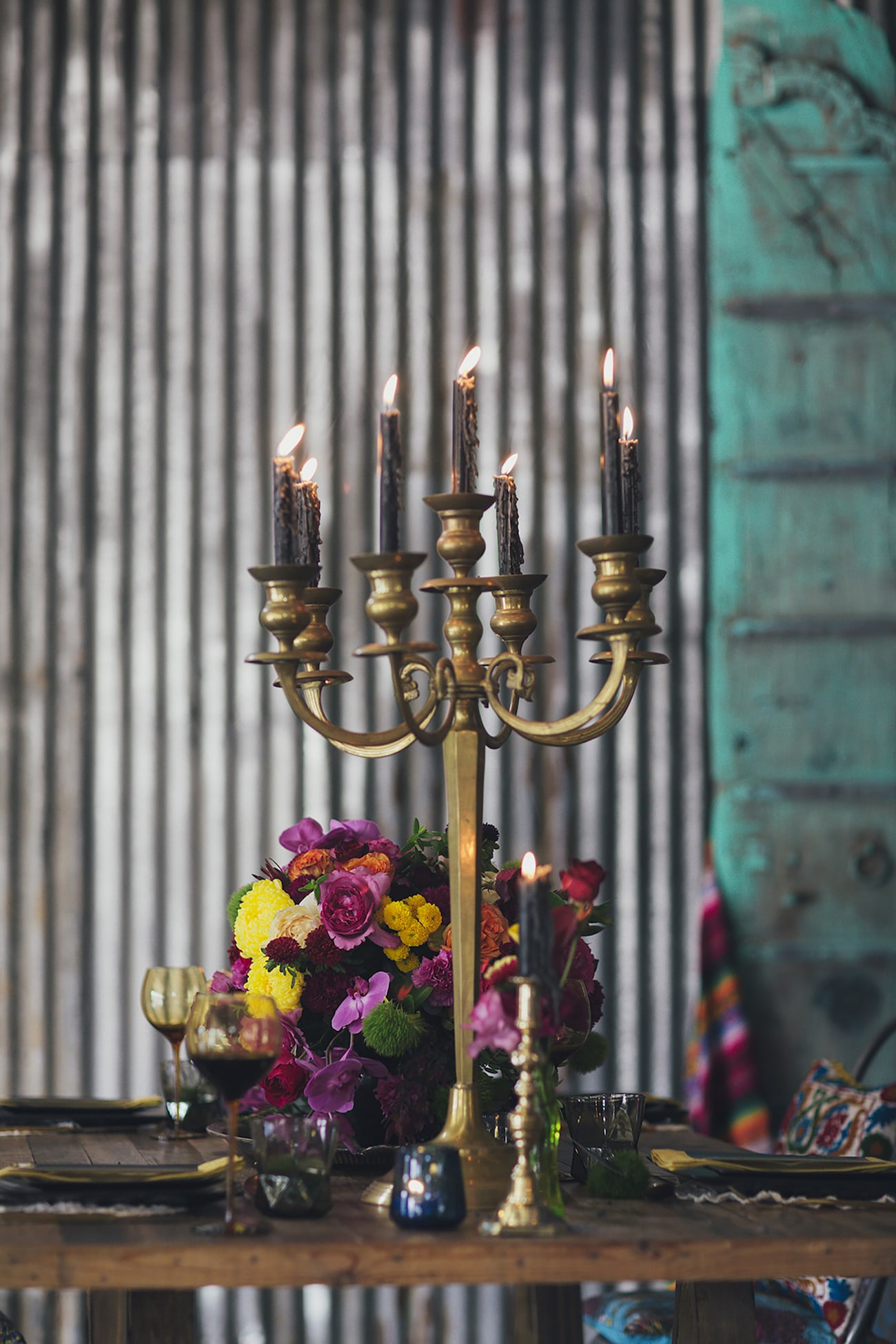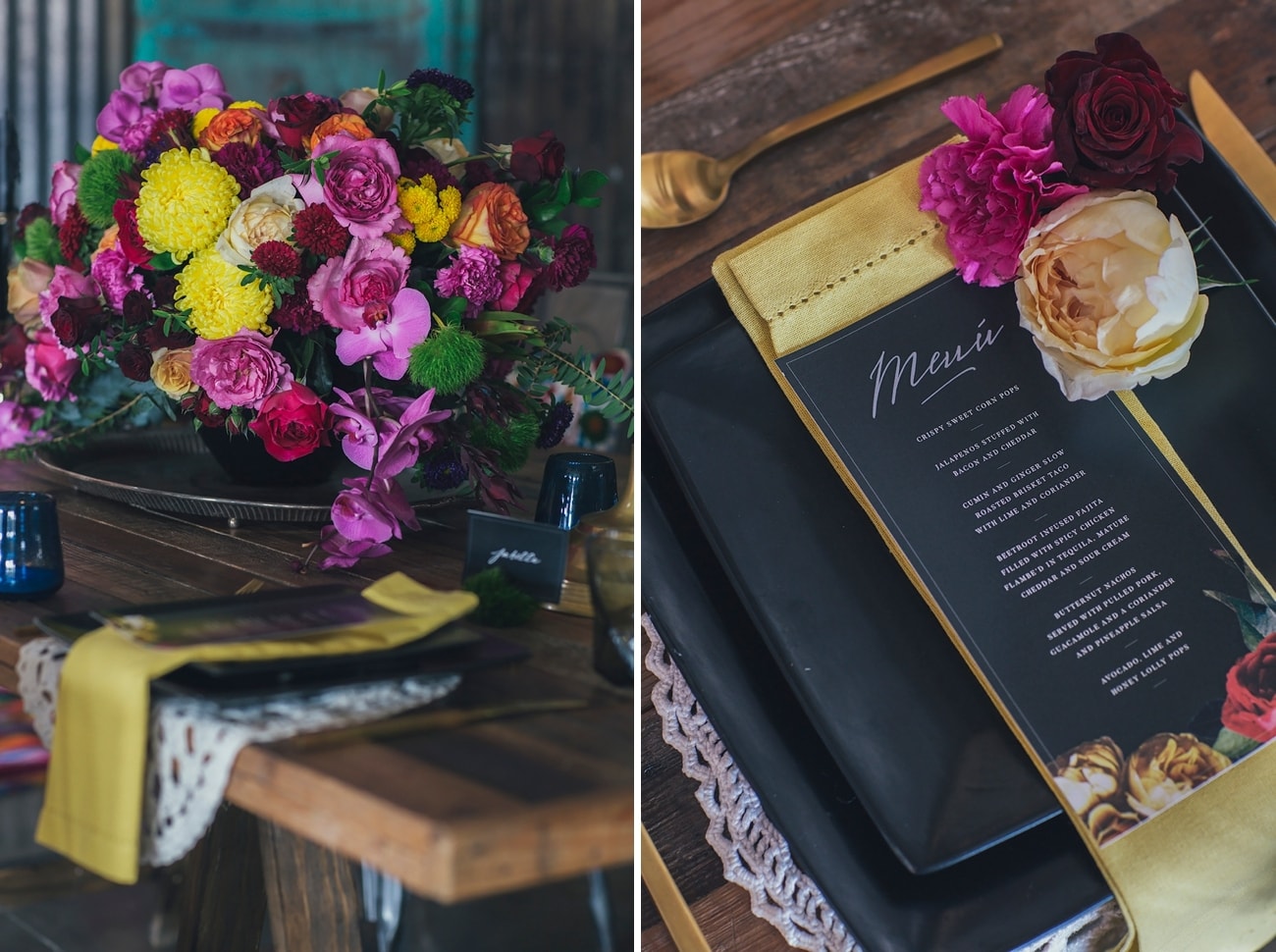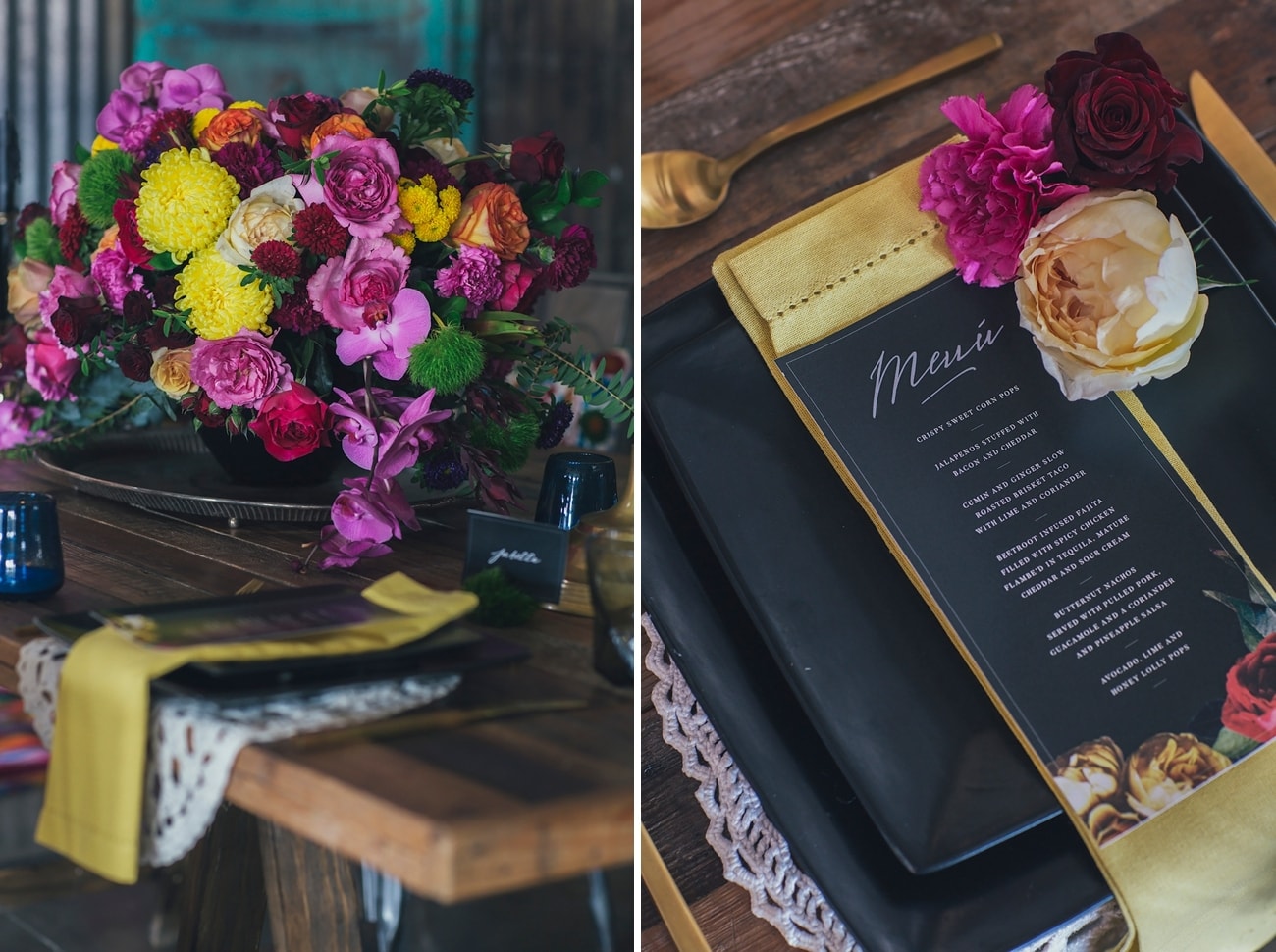 Here's some background from Jacqui:
I first visited the incredible wedding venue, Crystal Barn Country Estate, a few months ago whilst providing bridal hair and makeup services with my team (Accentuate Hair & Makeup), to a gorgeous bride for her wedding. To say this venue is unforgettable is an understatement. Each corner is an inspiration, an explosion of colour and texture. The artist in me was instantly inspired. It was if the venue was crying out: "Show me off!" I chatted with Kate Bain and she so kindly indulged me by allowing me to plan the most epic and huge styled shoot there. So I set about networking and contacting some of South Africa's finest industry bests to see if they would be keen to be involved in this Mexican-baroque, over-the-top styled shoot. The answer from all the vendors was an immediate and resounding "Yes!" My vision for the shoot was a Mexican senorita who had met her dark and handsome lover and wanted to marry him before he was snatched up by another woman.
I envisioned a story between dark and light and the coming together of those accent colours with black incorporated to allow the colours to pop. I also wanted the shoot to be distinctly different from any other wedding shoot in its creativity, concept and colour choices.We pictured a bride who is not afraid to be bold, brave and try something edgy, fashionable and new. Someone who knows she wants to stand out, be remembered and have fun planning a huge party of a wedding. Elements included: bespoke handmade headpieces, a dressed donkey, a drop dead gorgeous male model, a specially designed tequila bottle label and stationery suite, intricate iced biscuits, the biggest showstopper of wedding gowns, incredible imagery, blooms blooms and more blooms!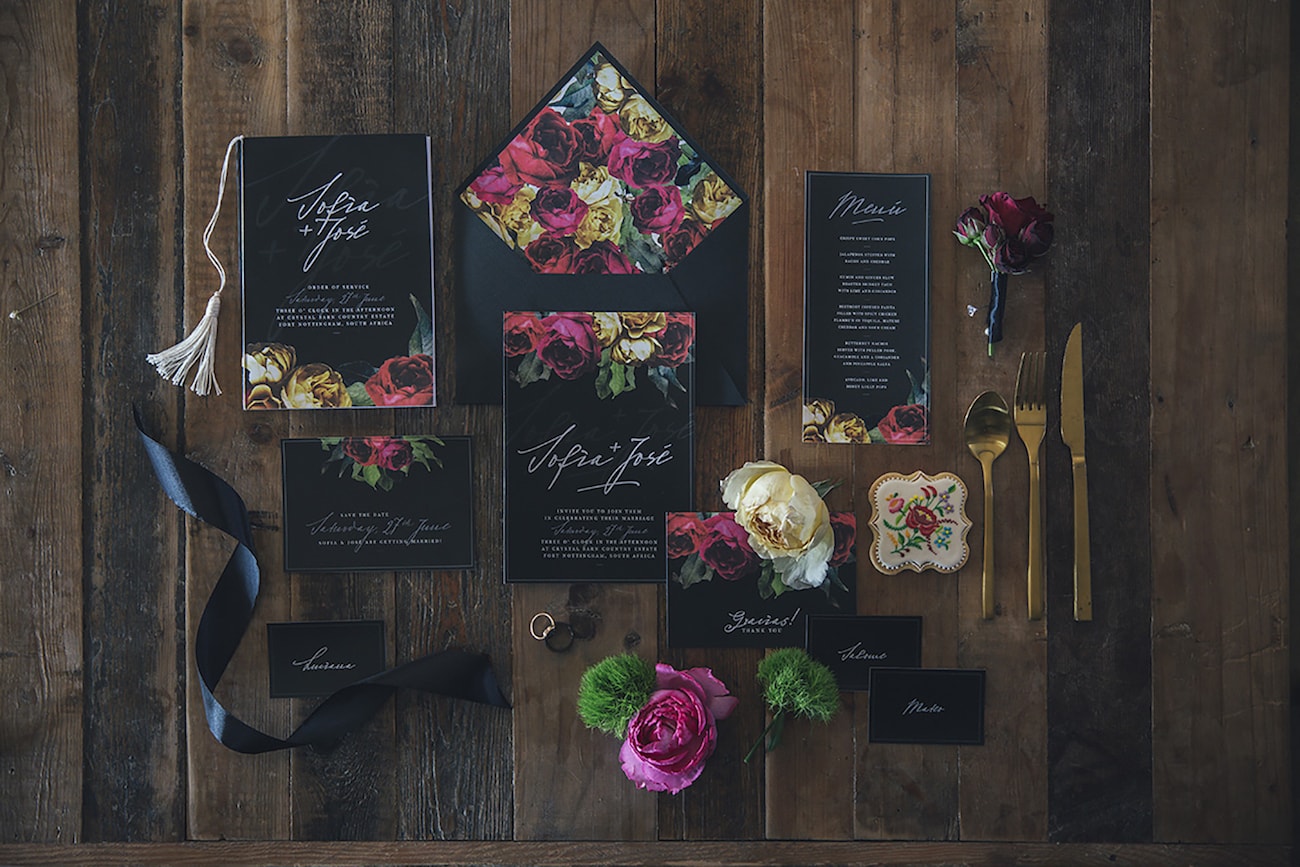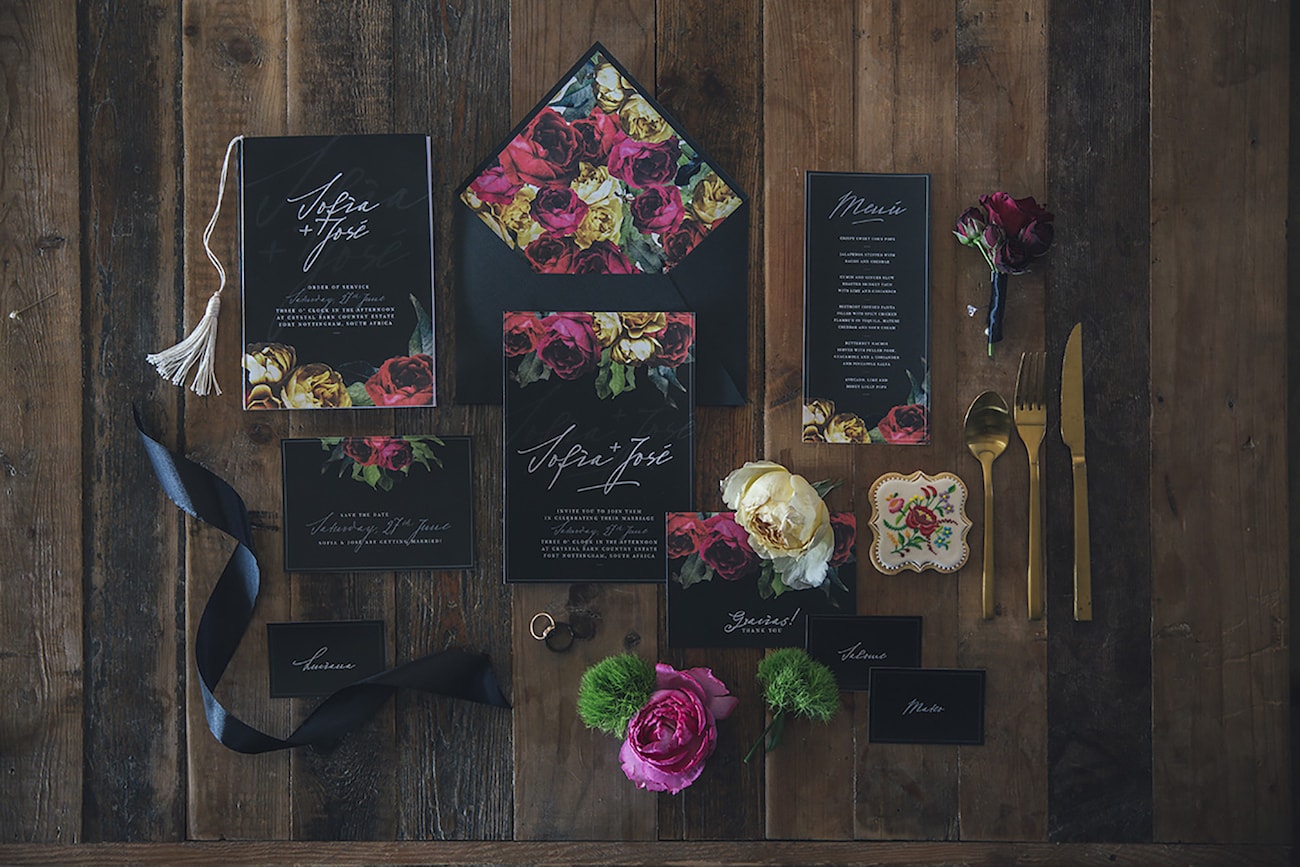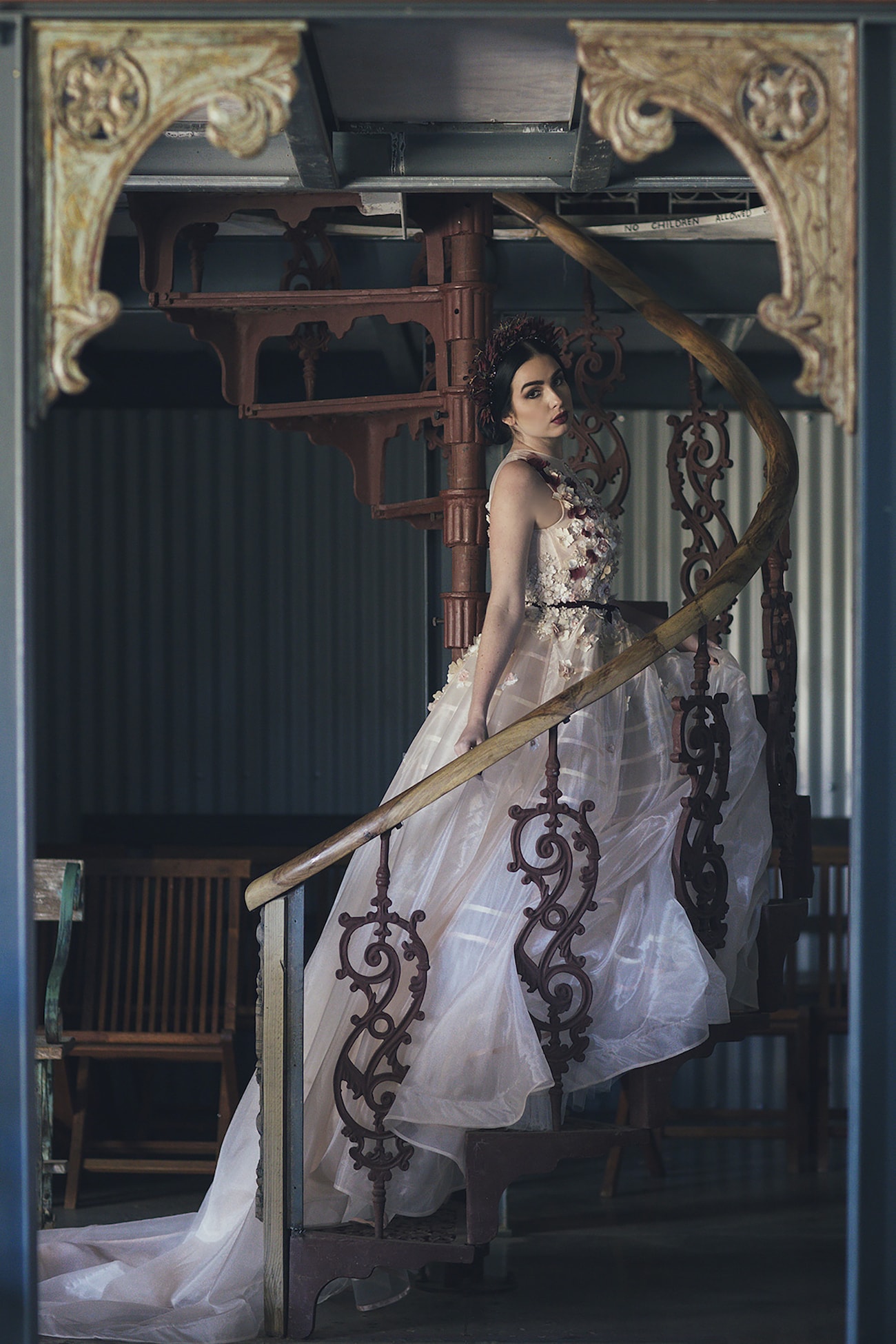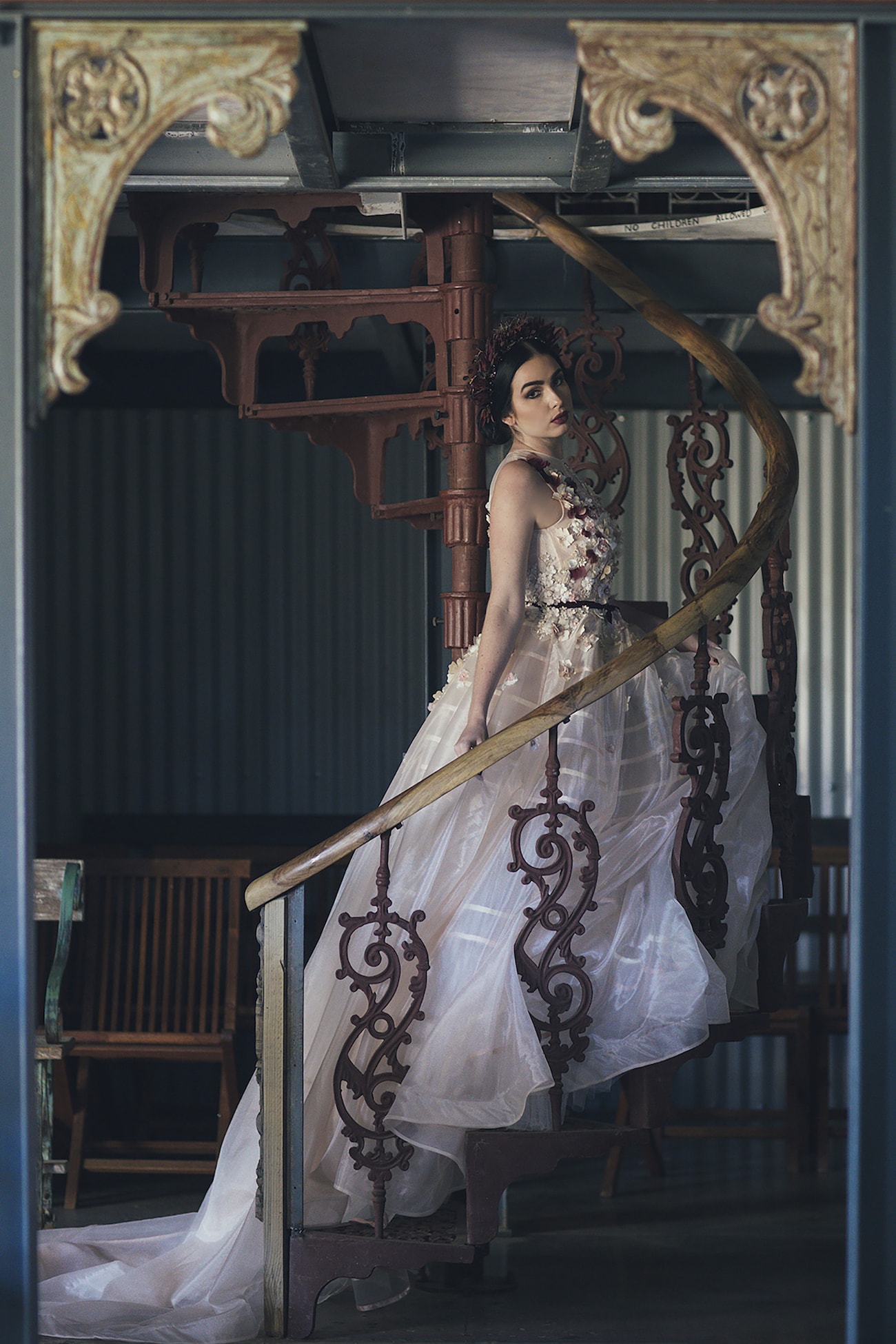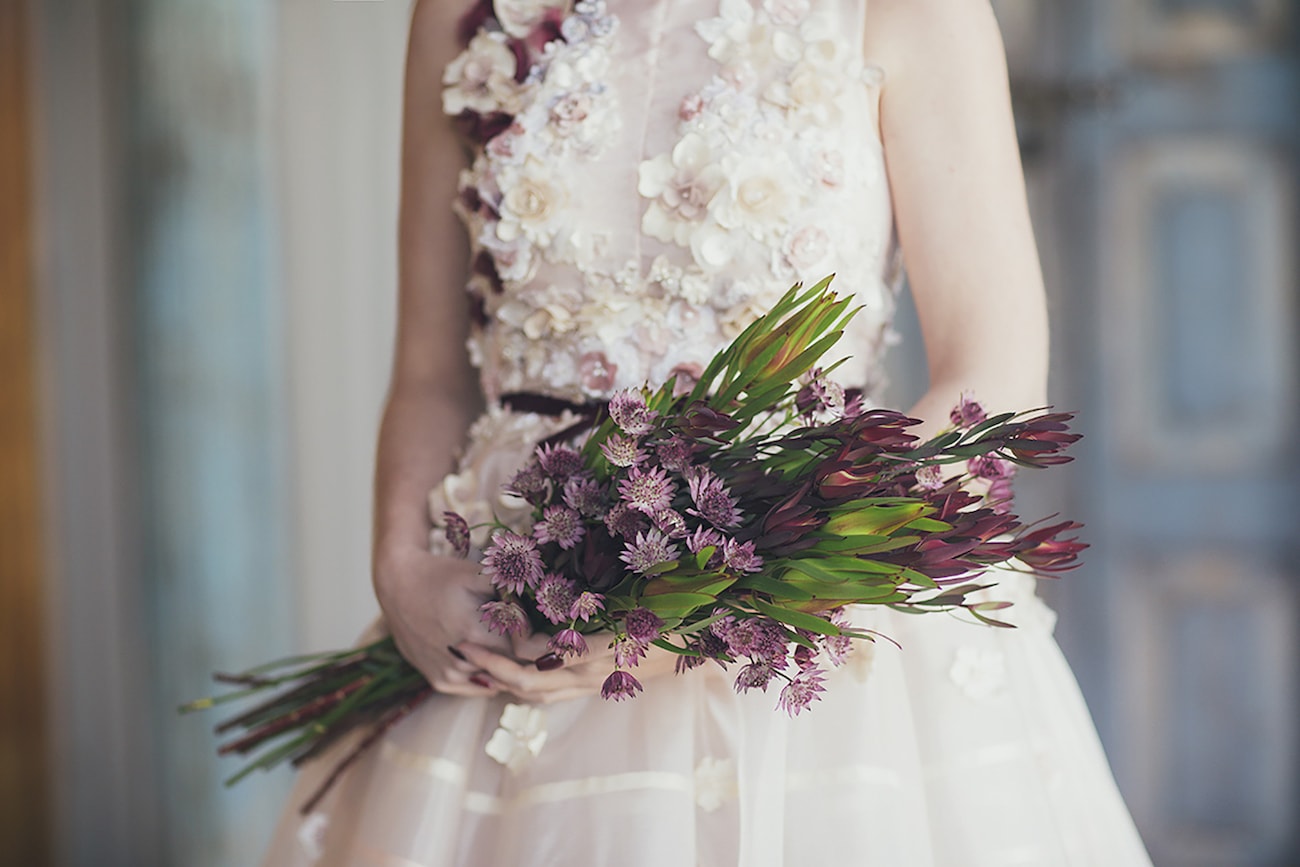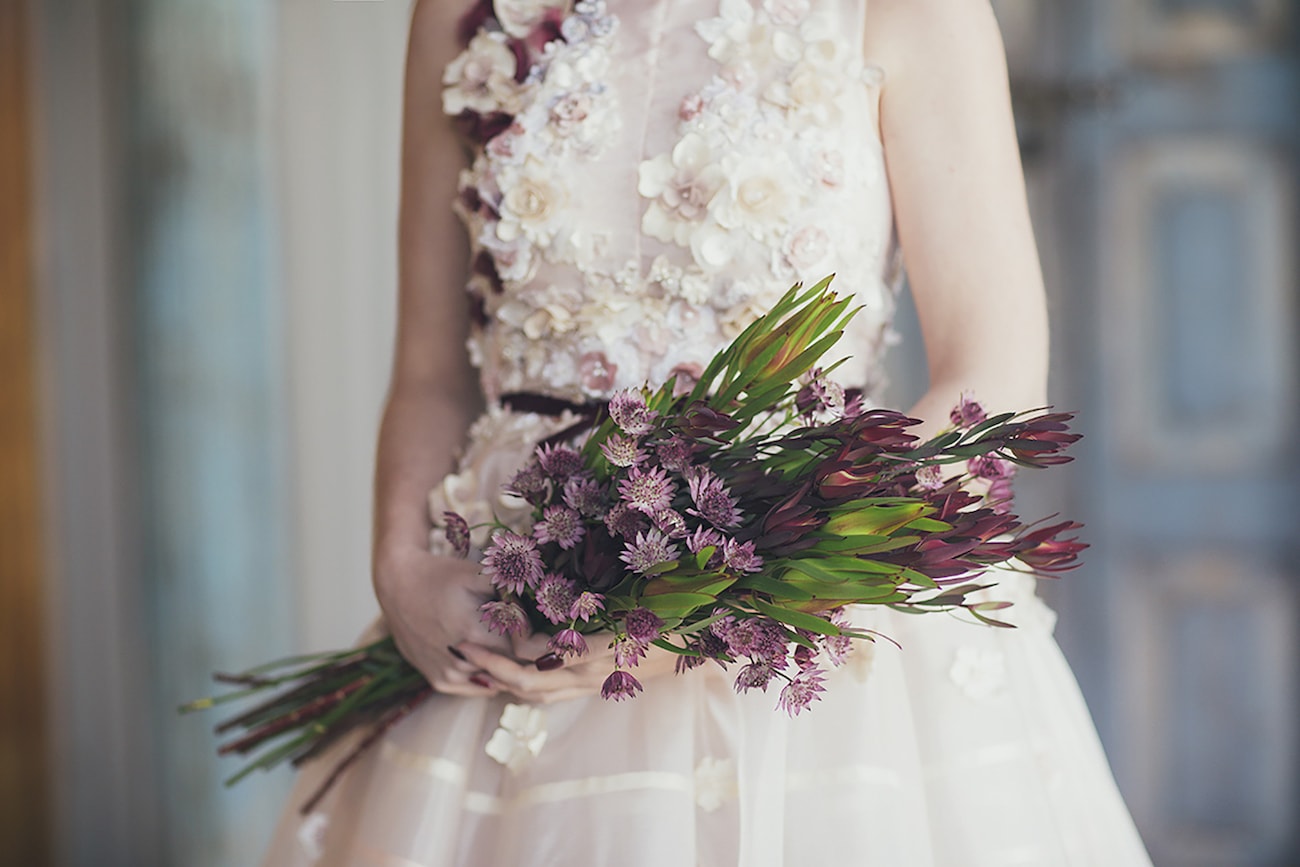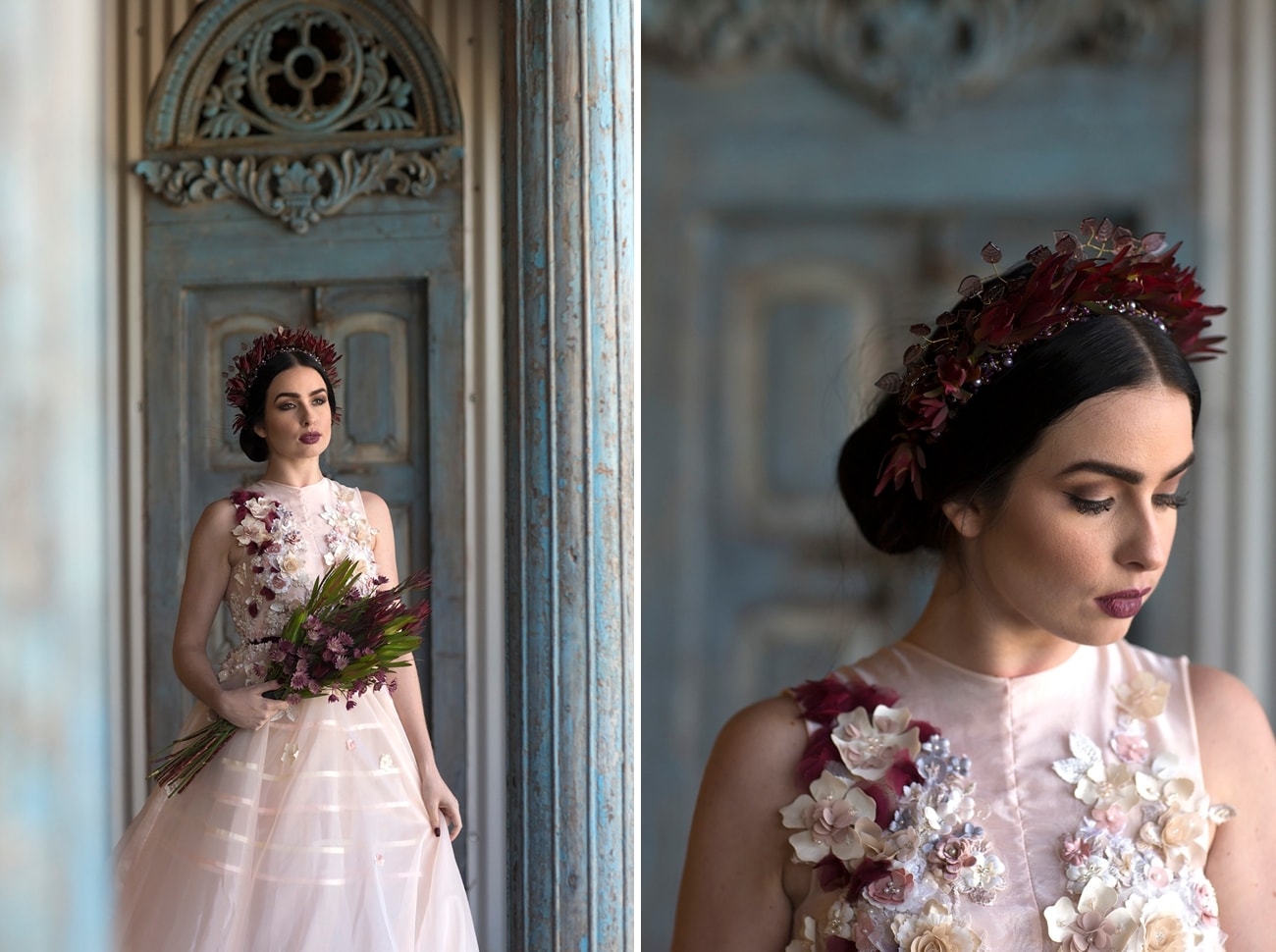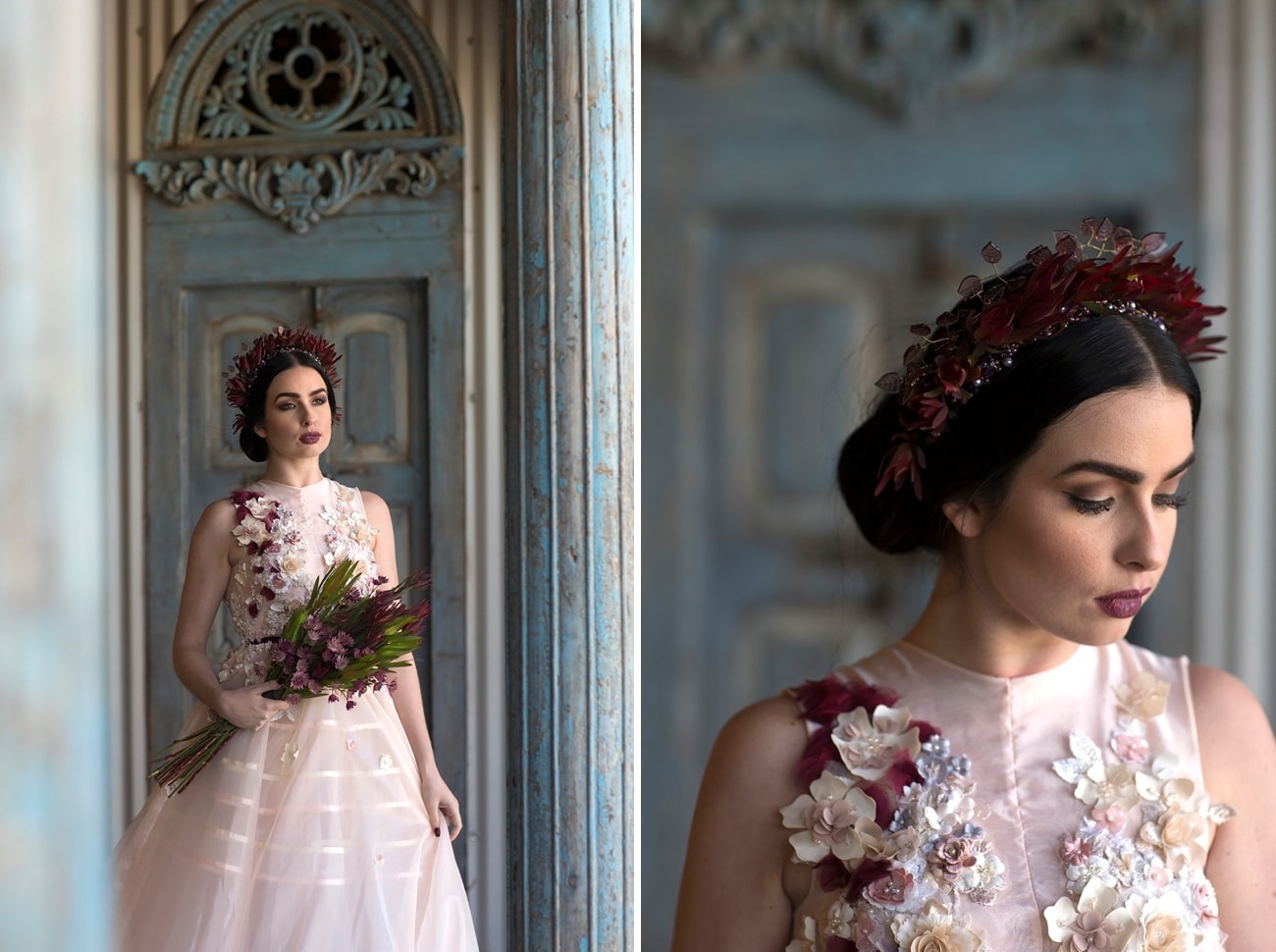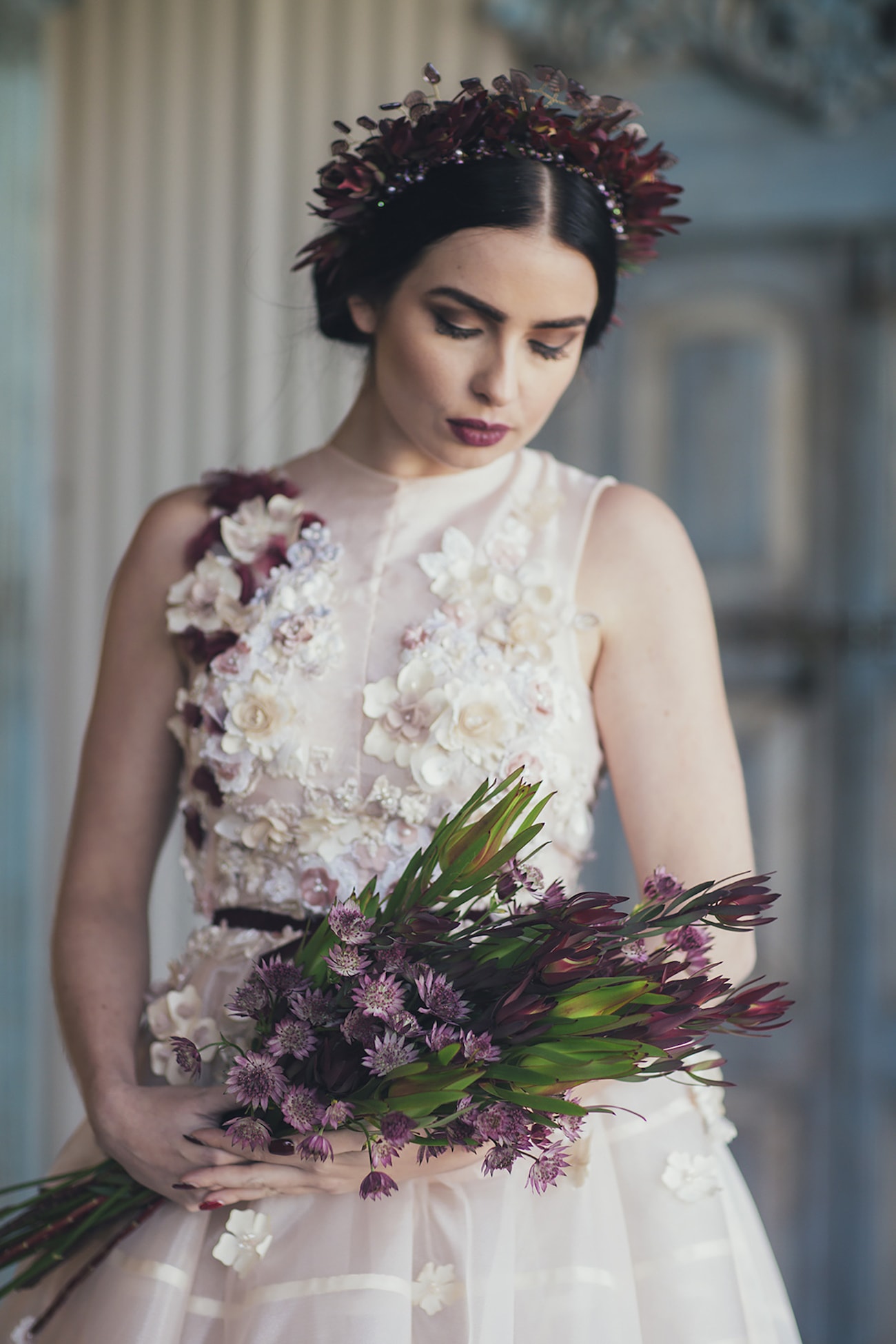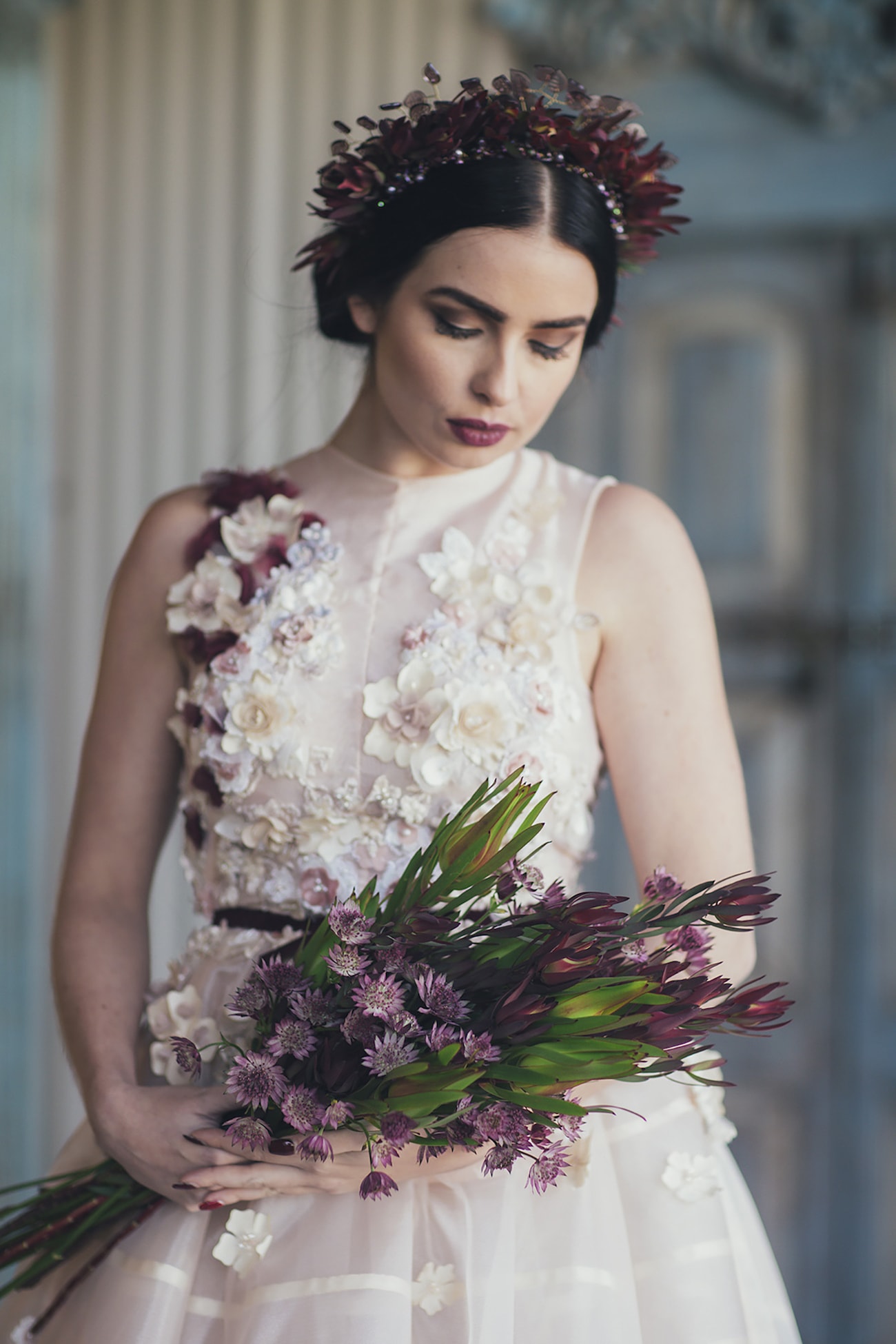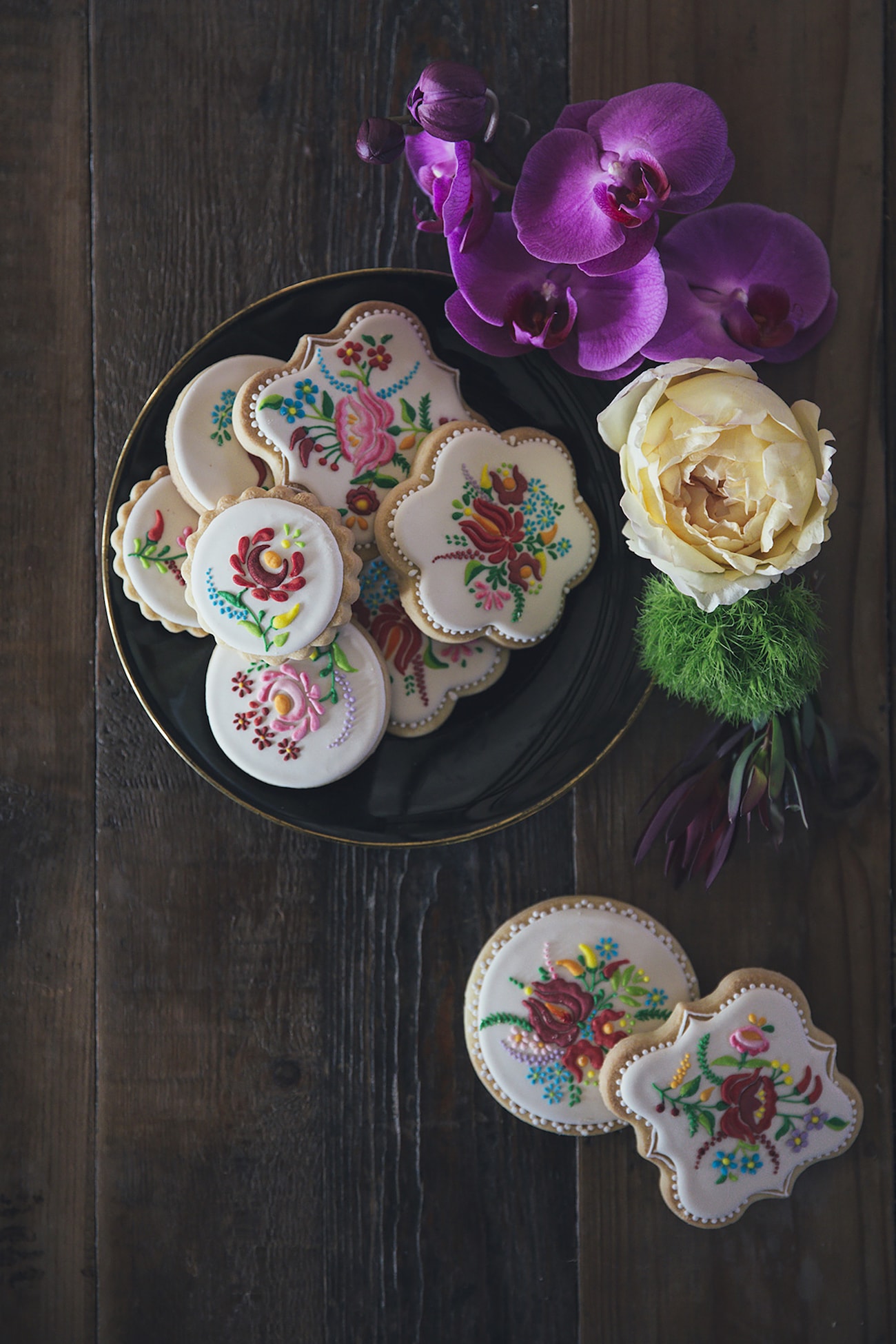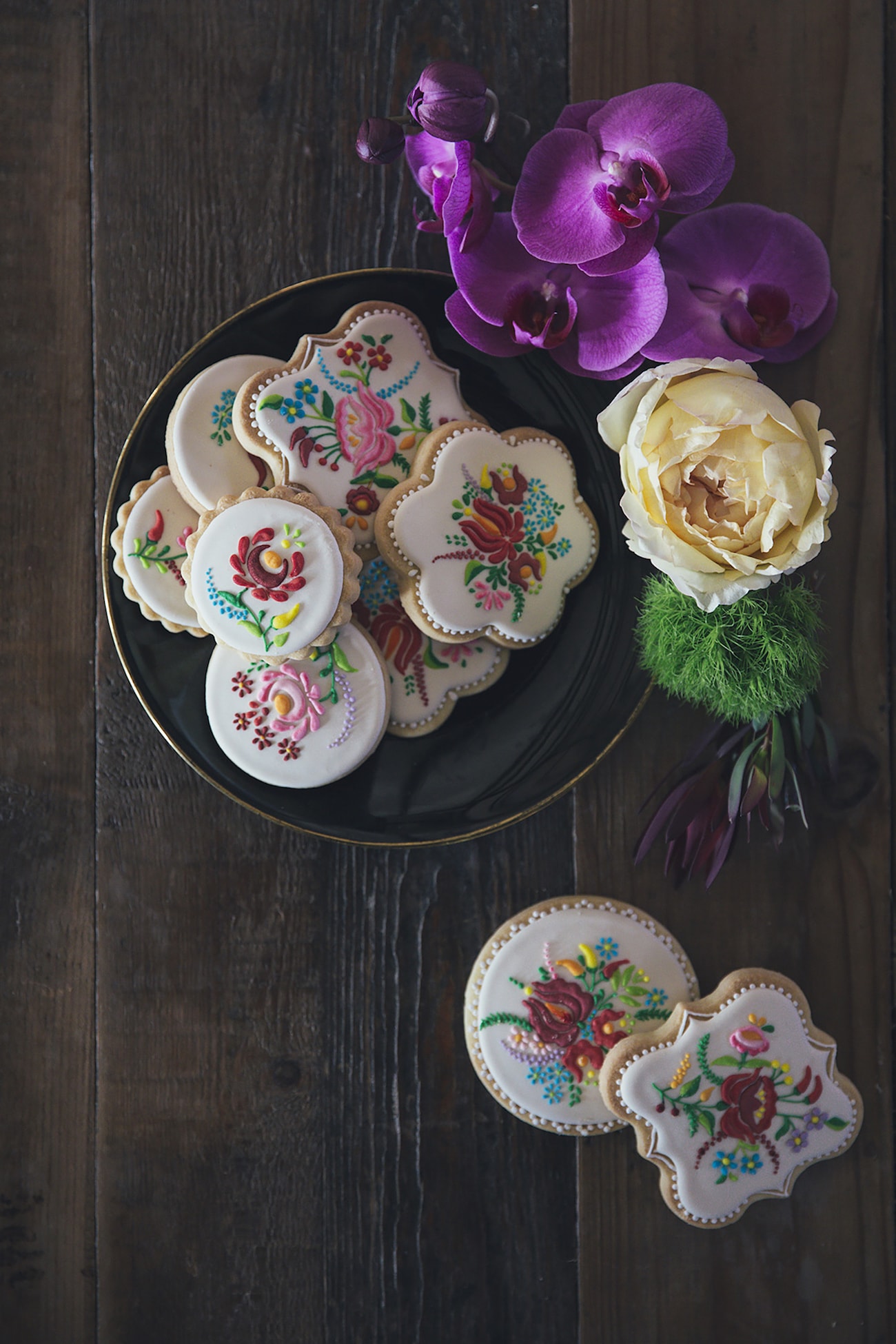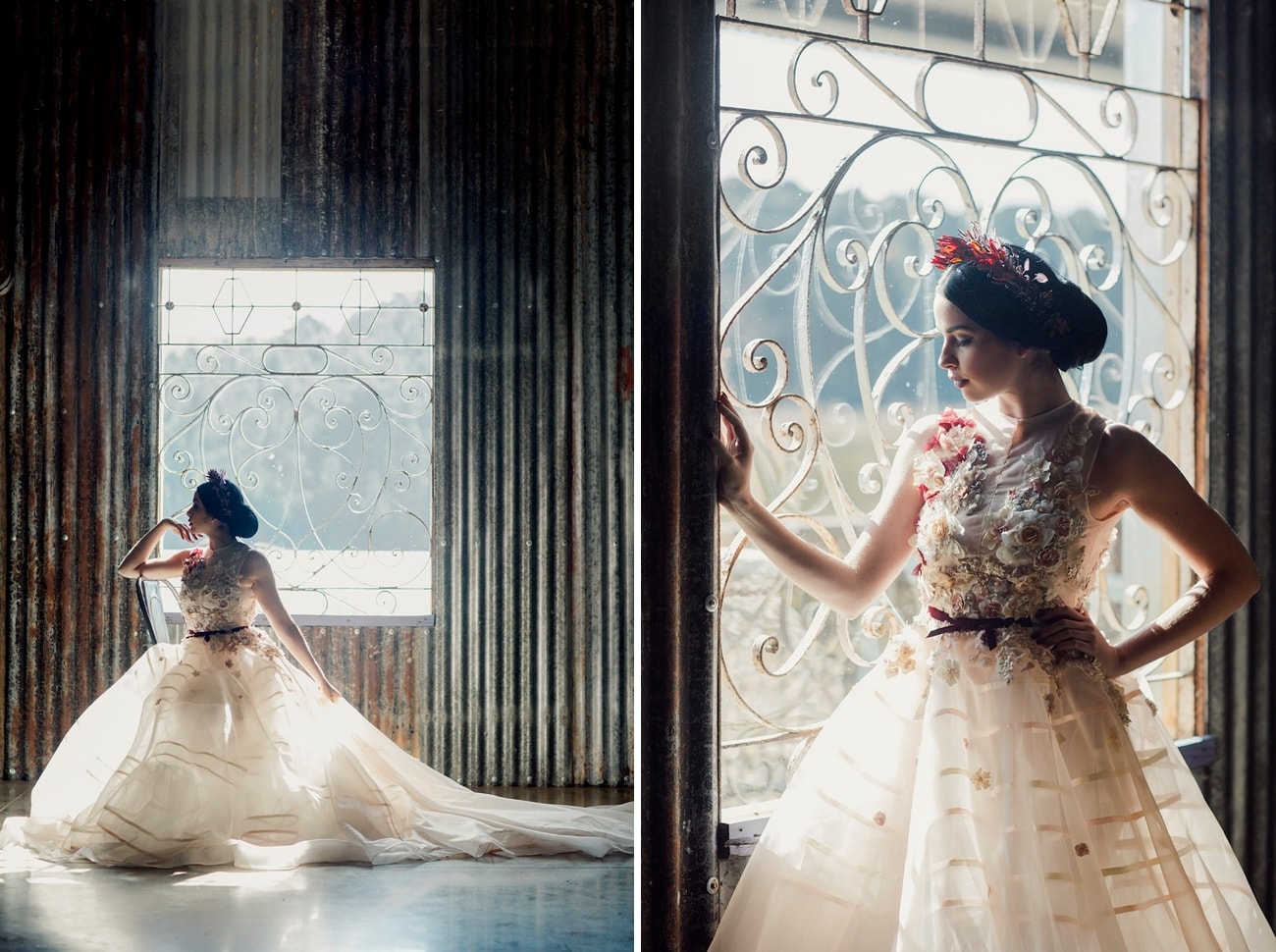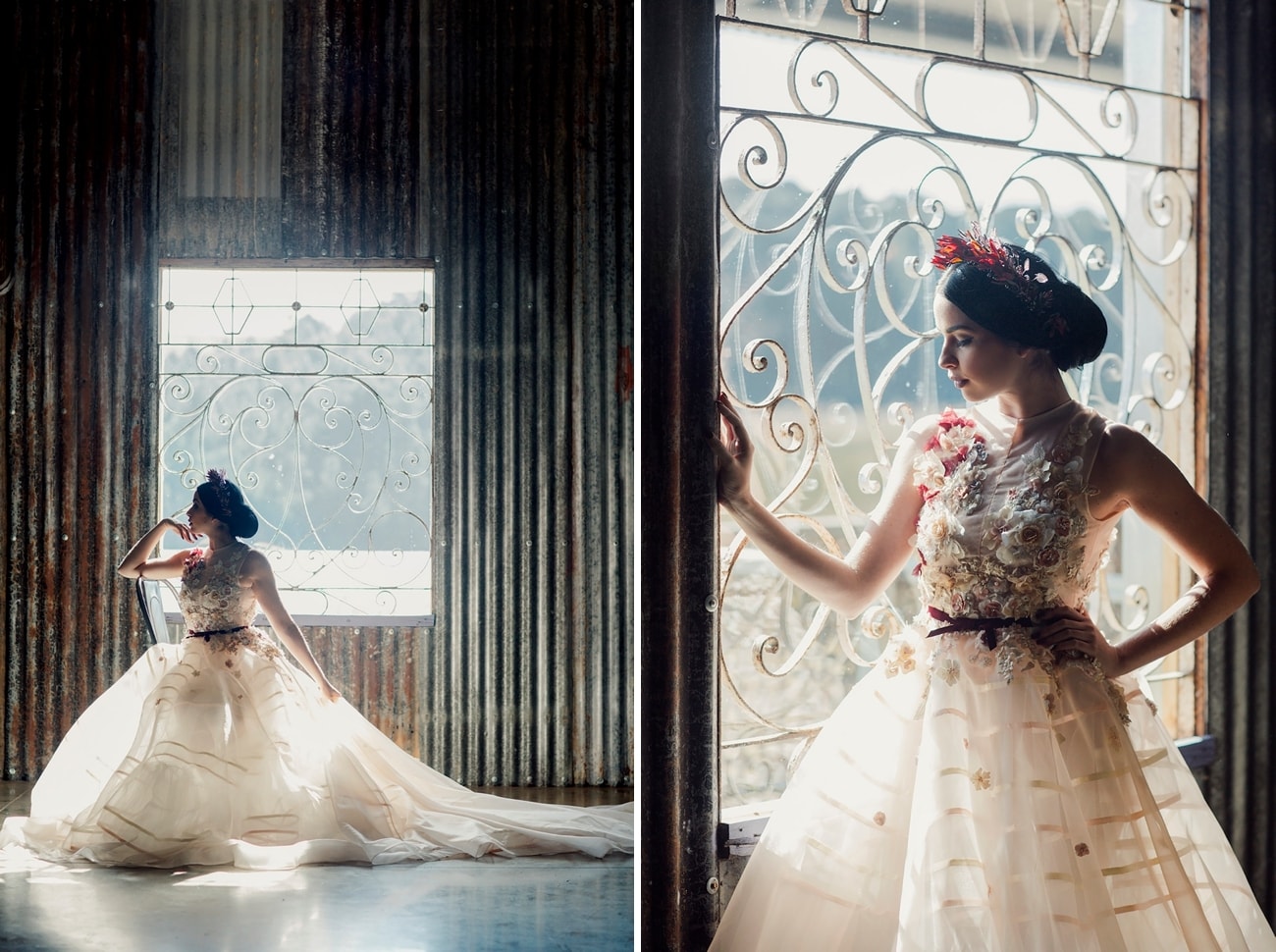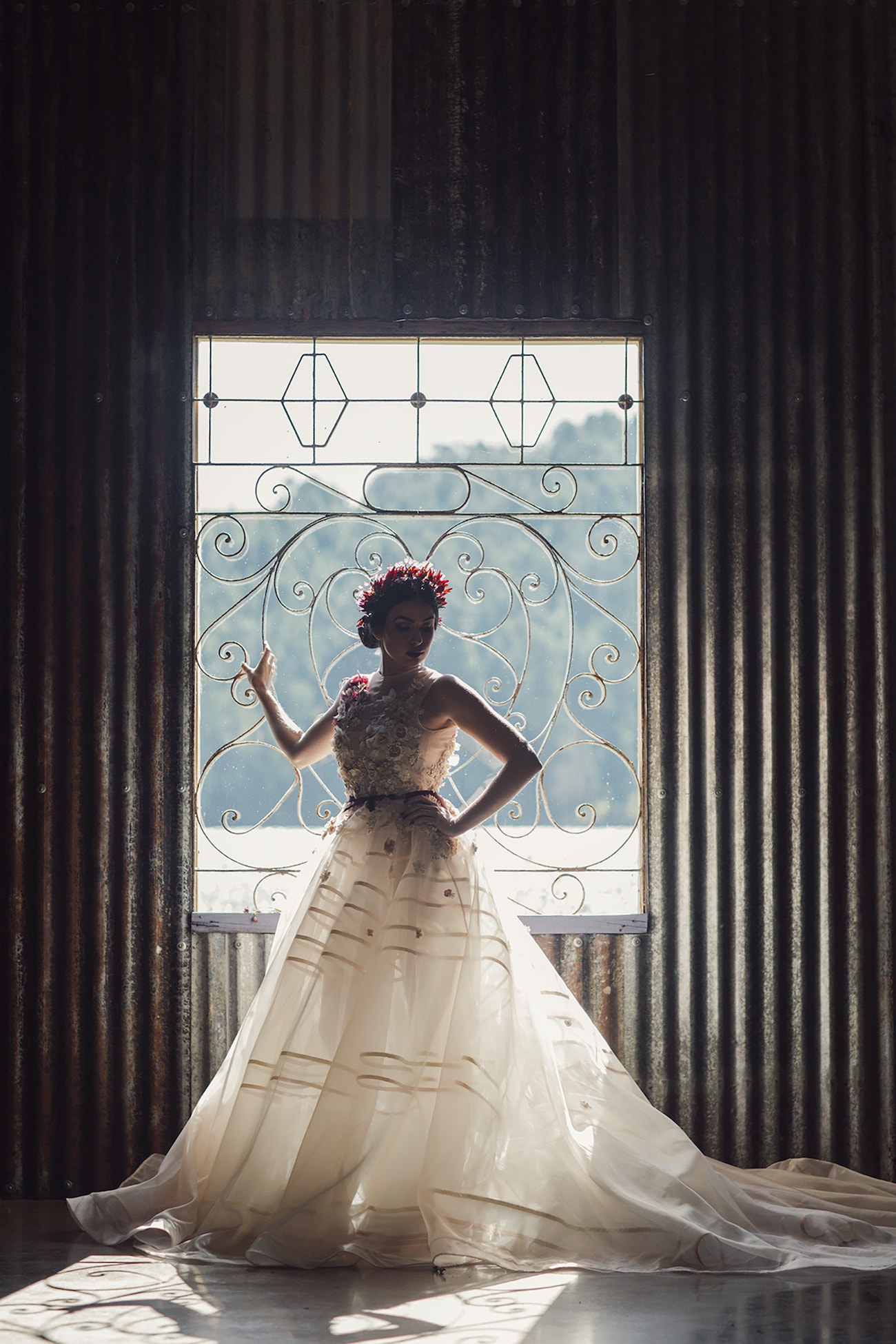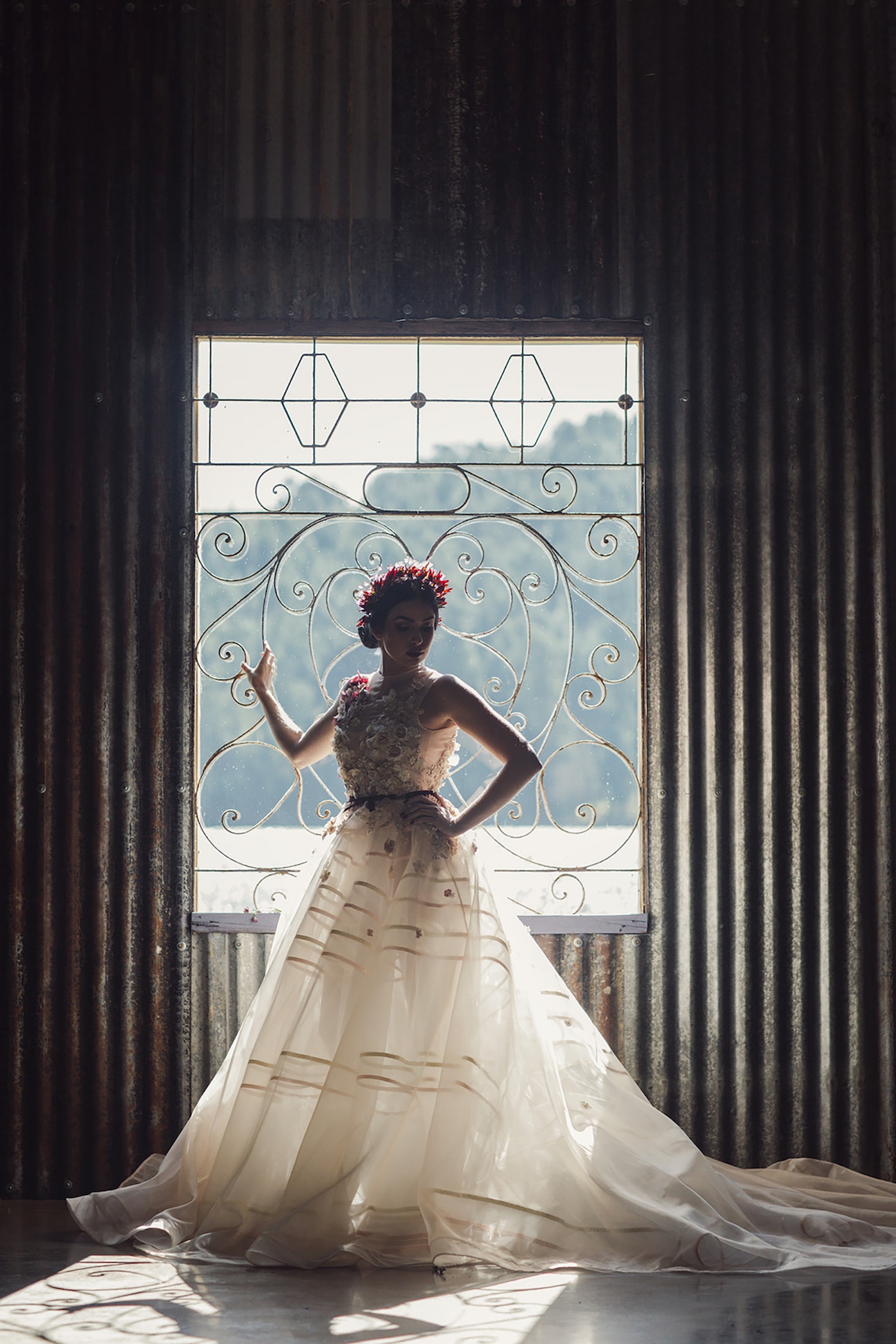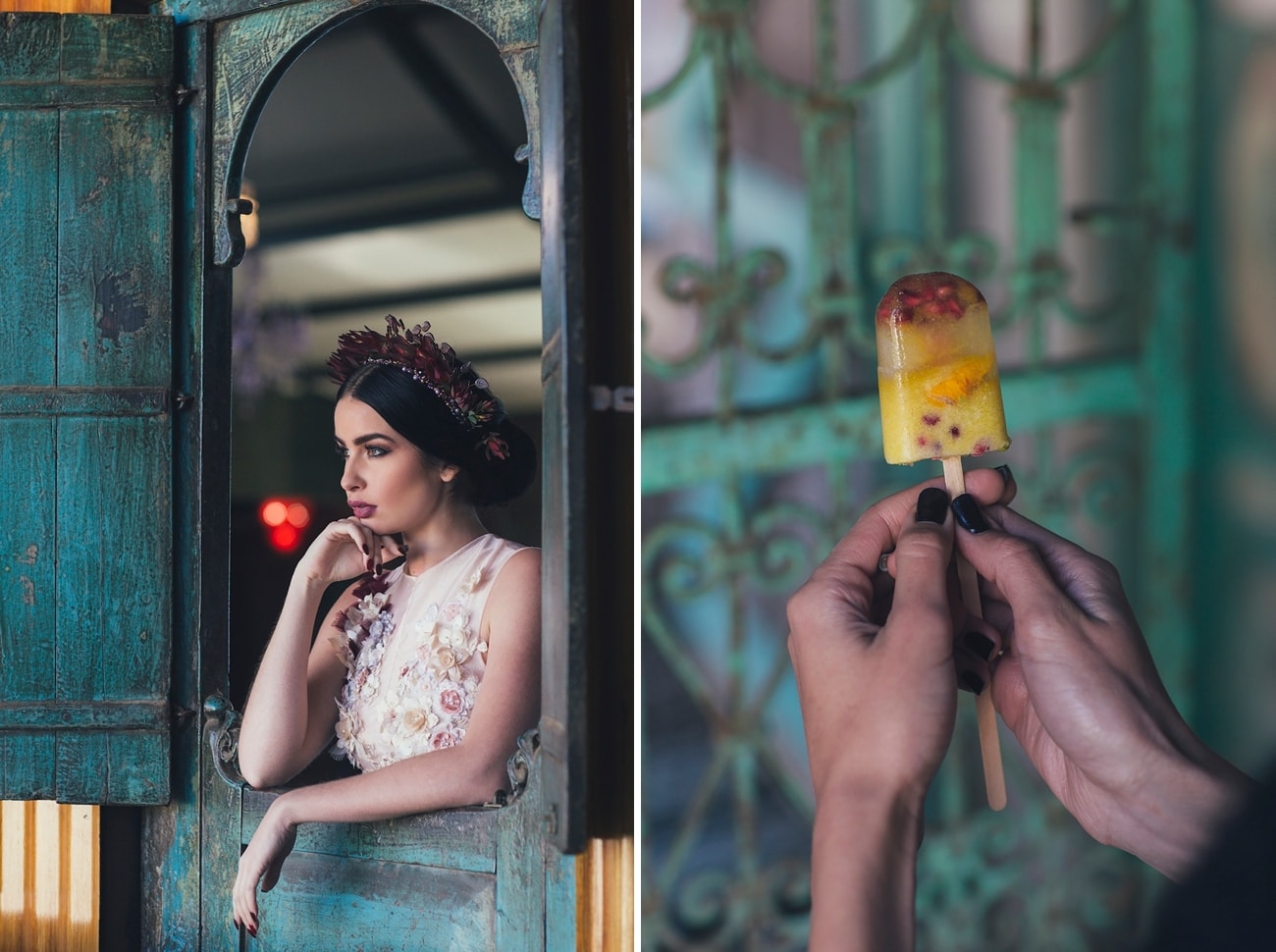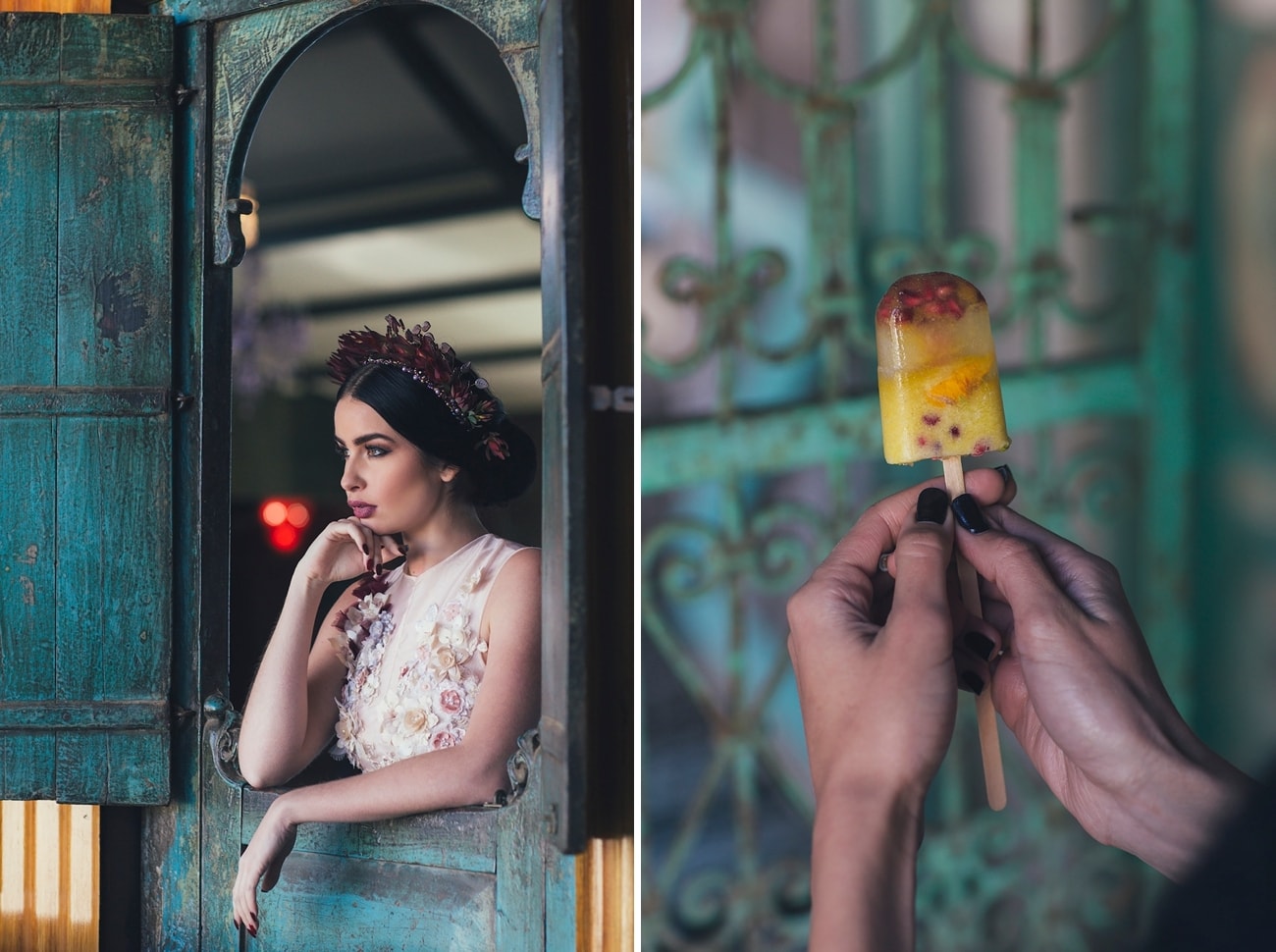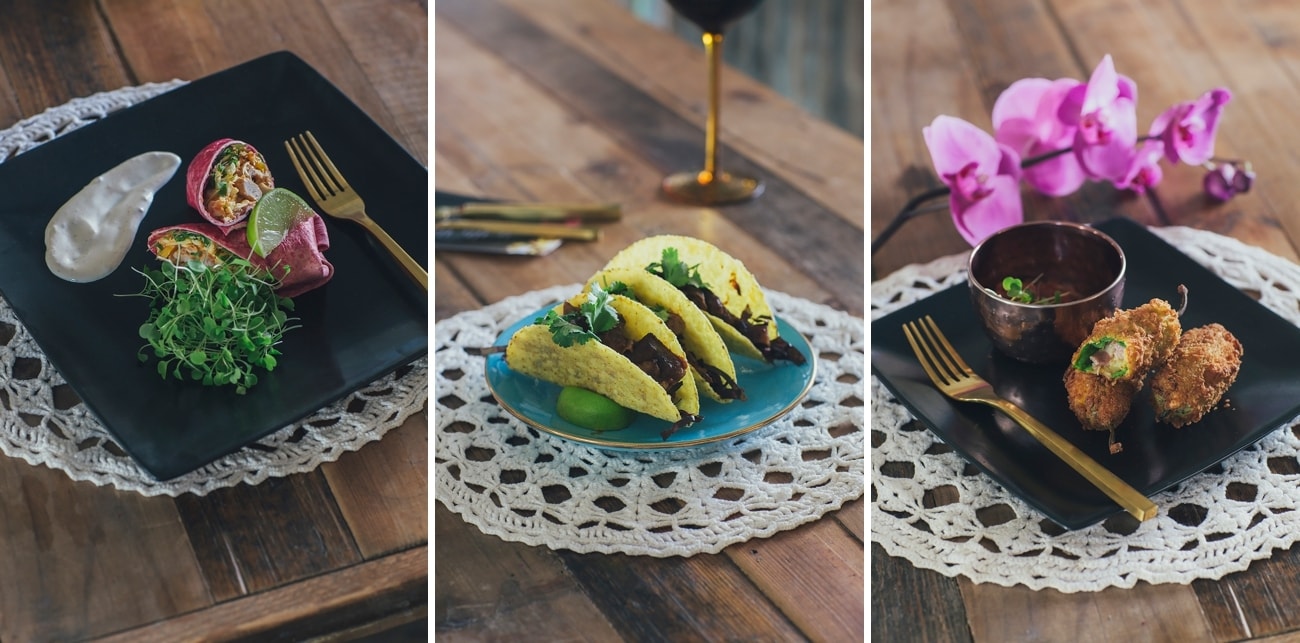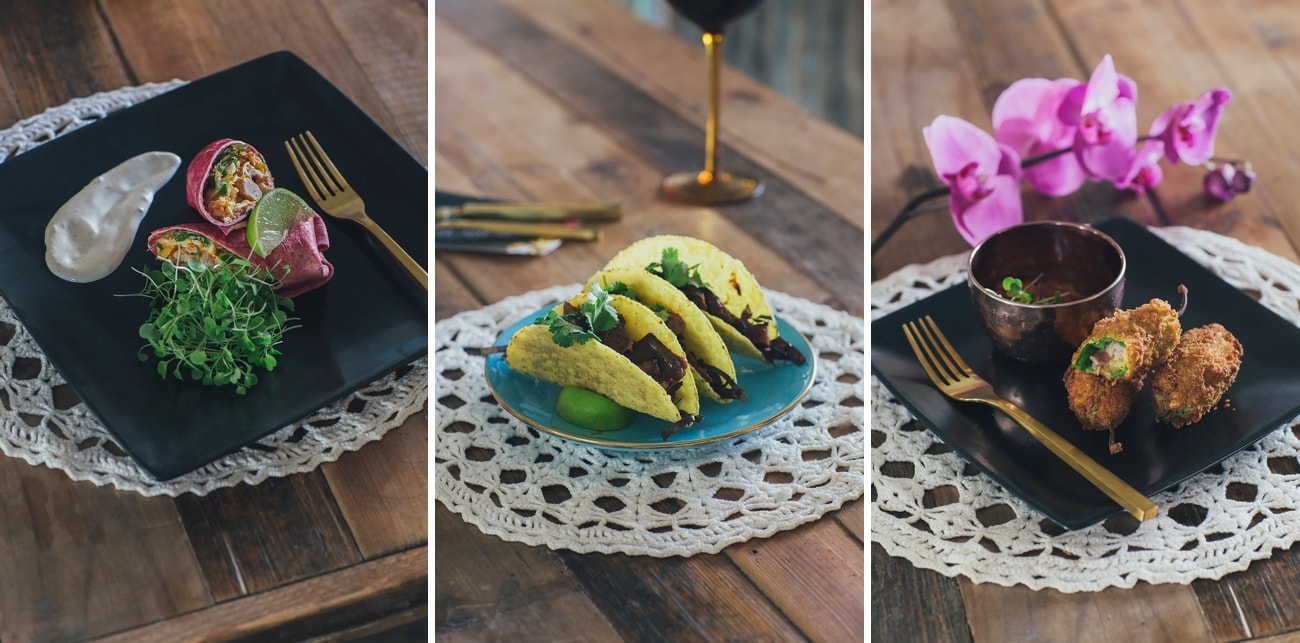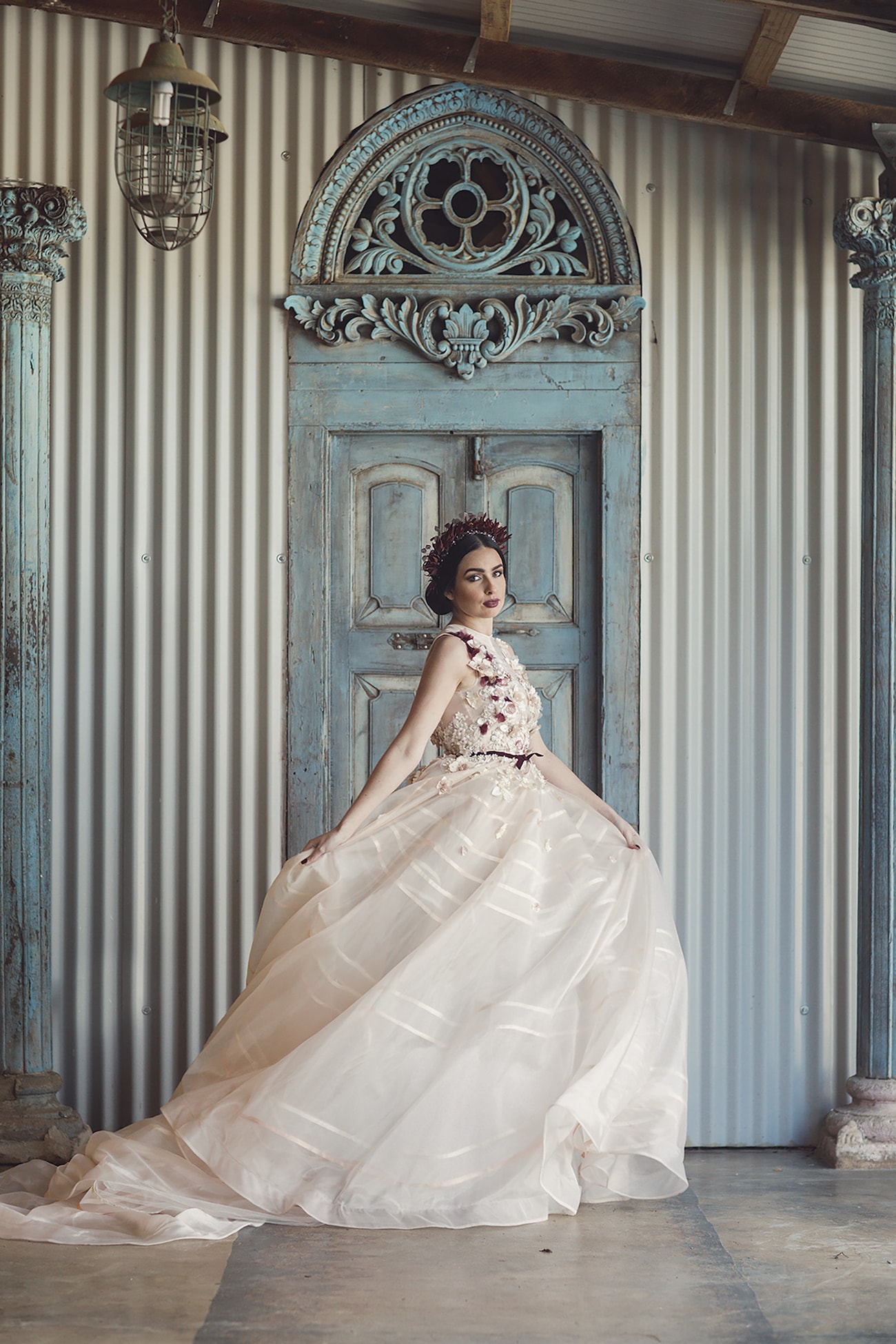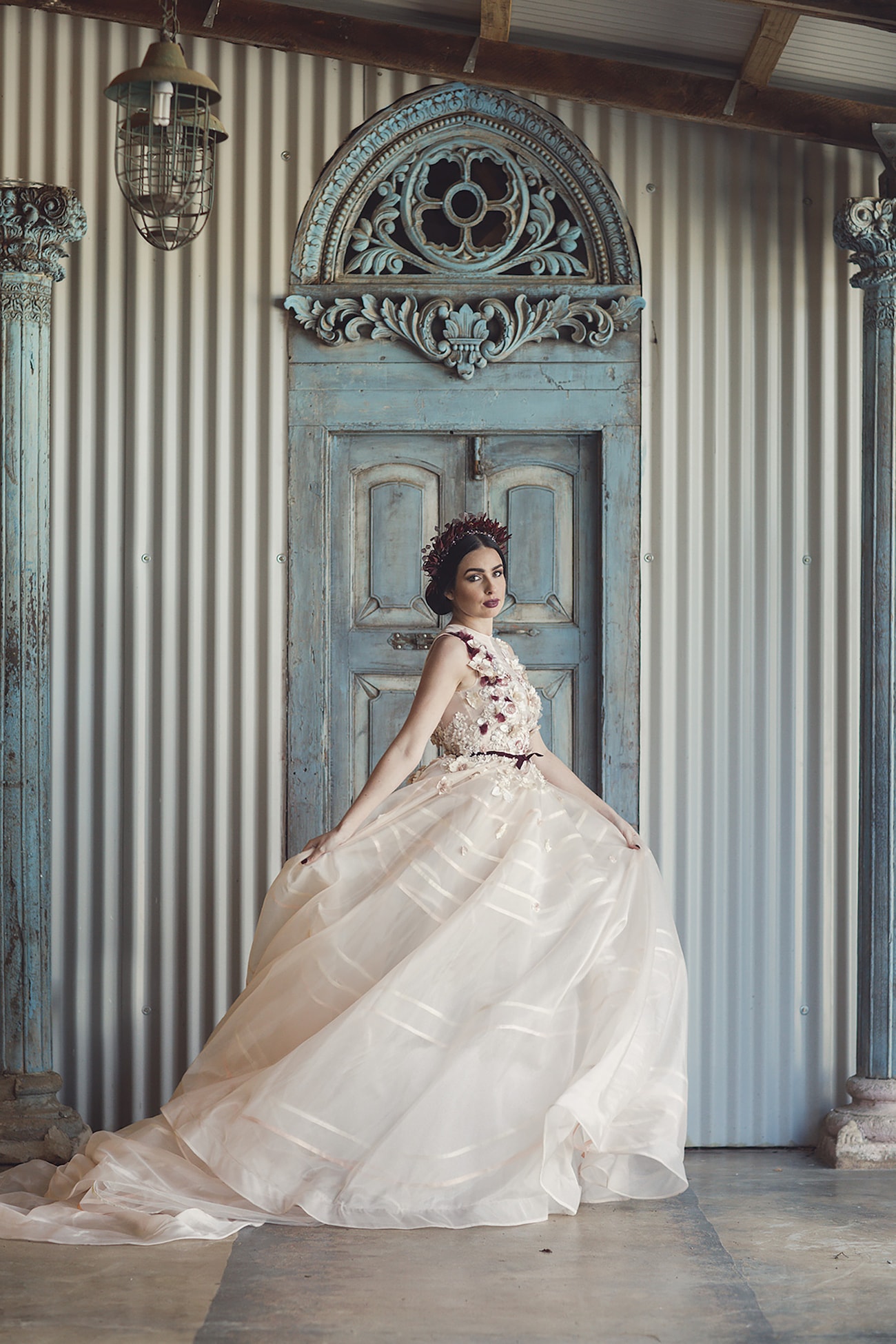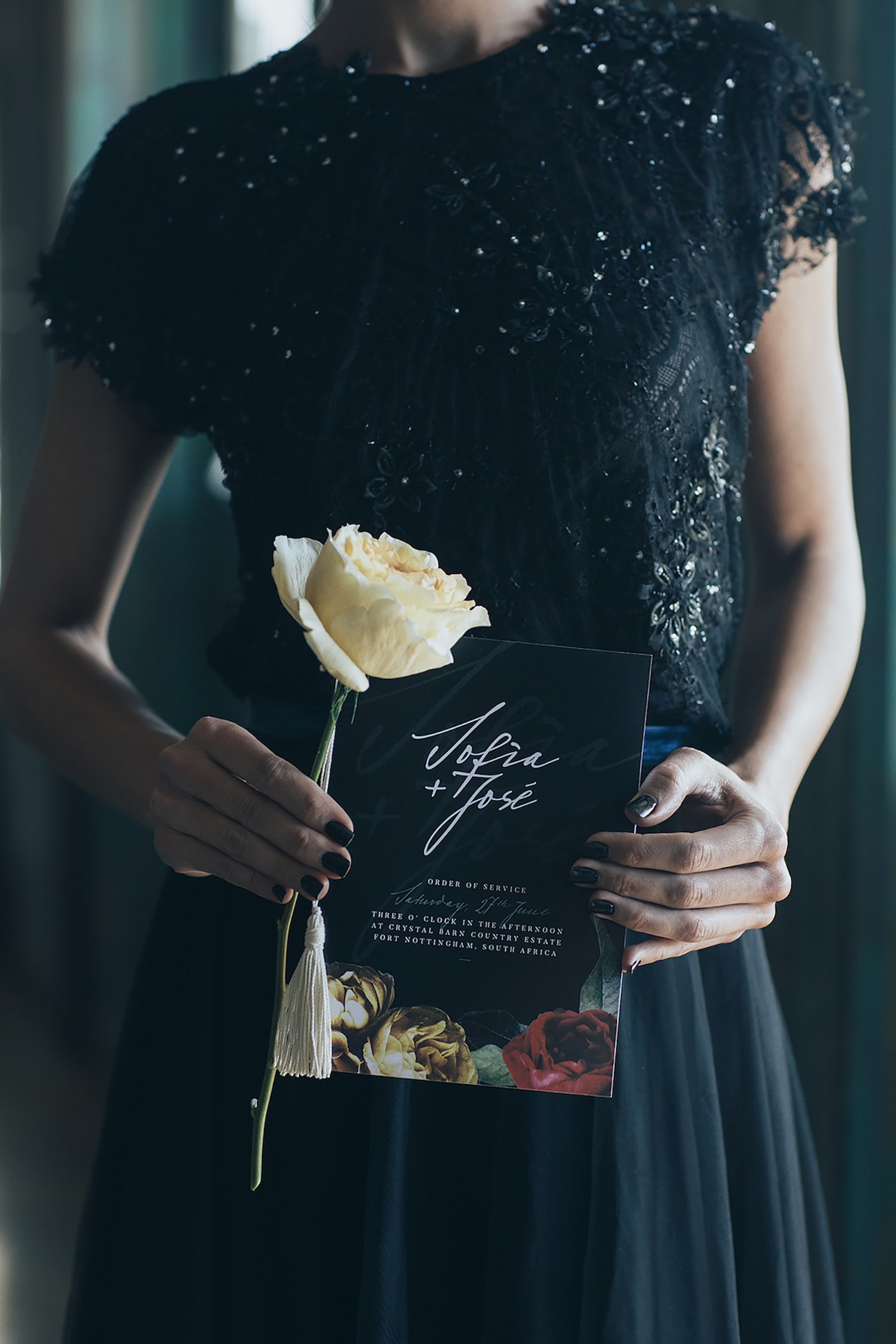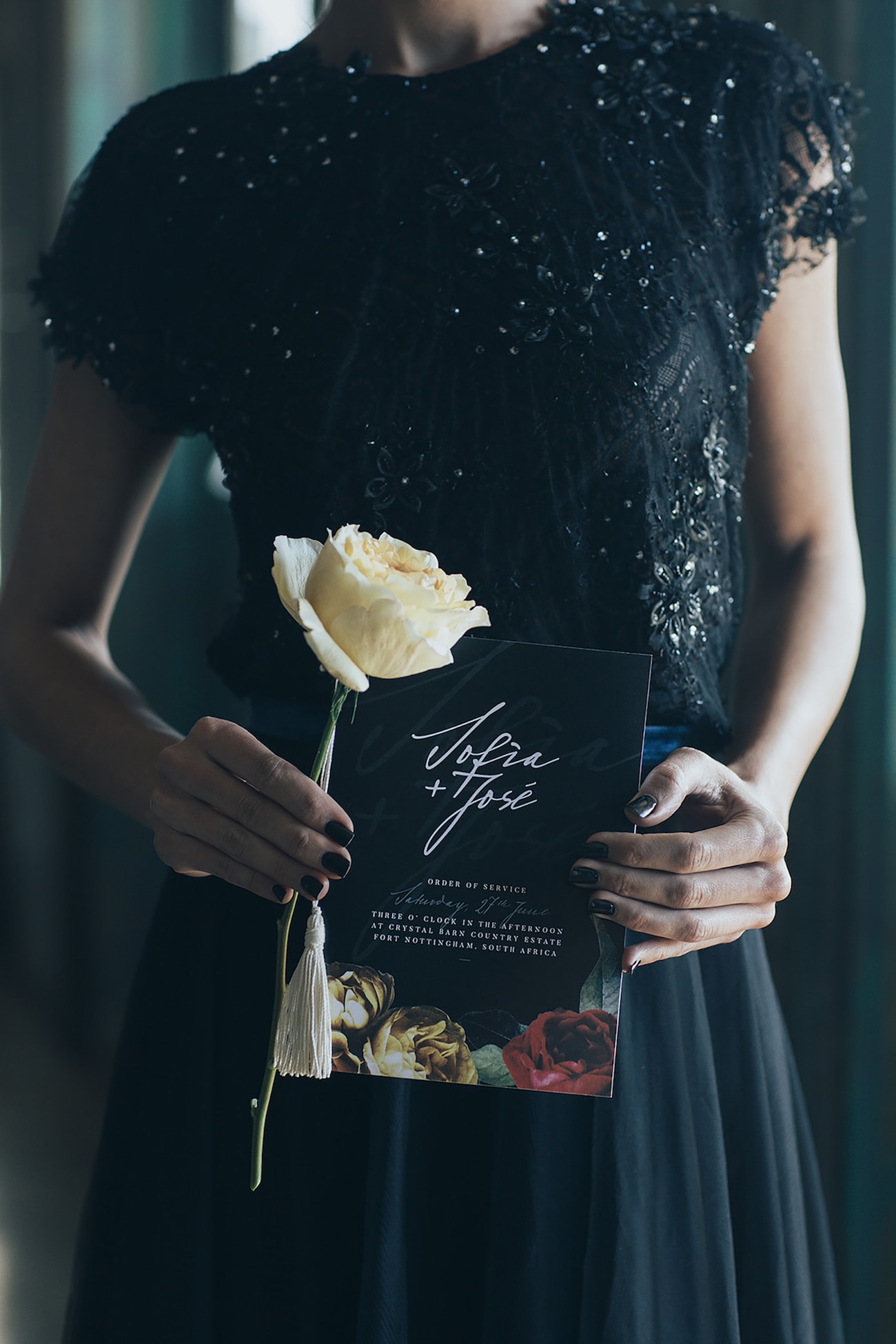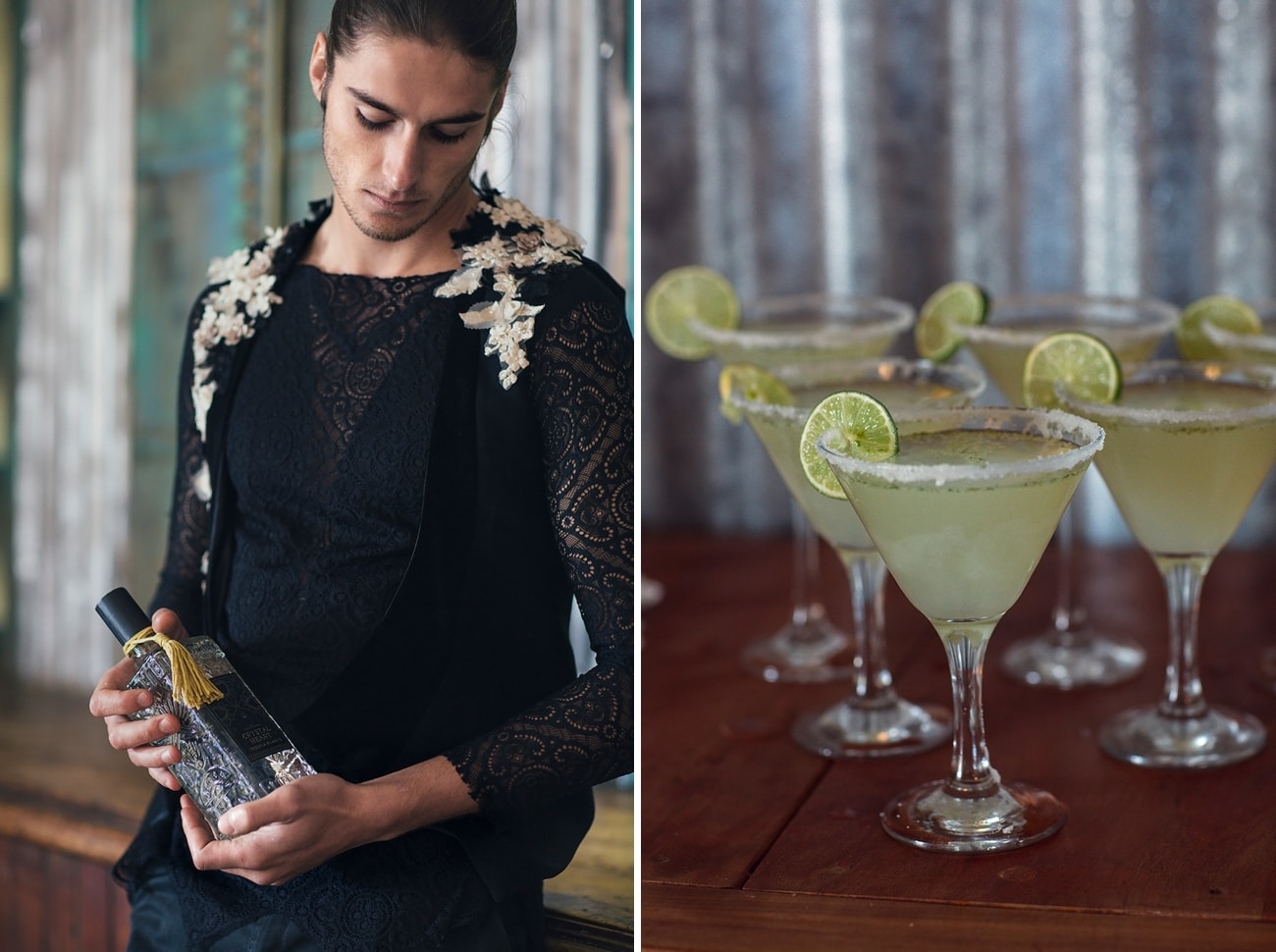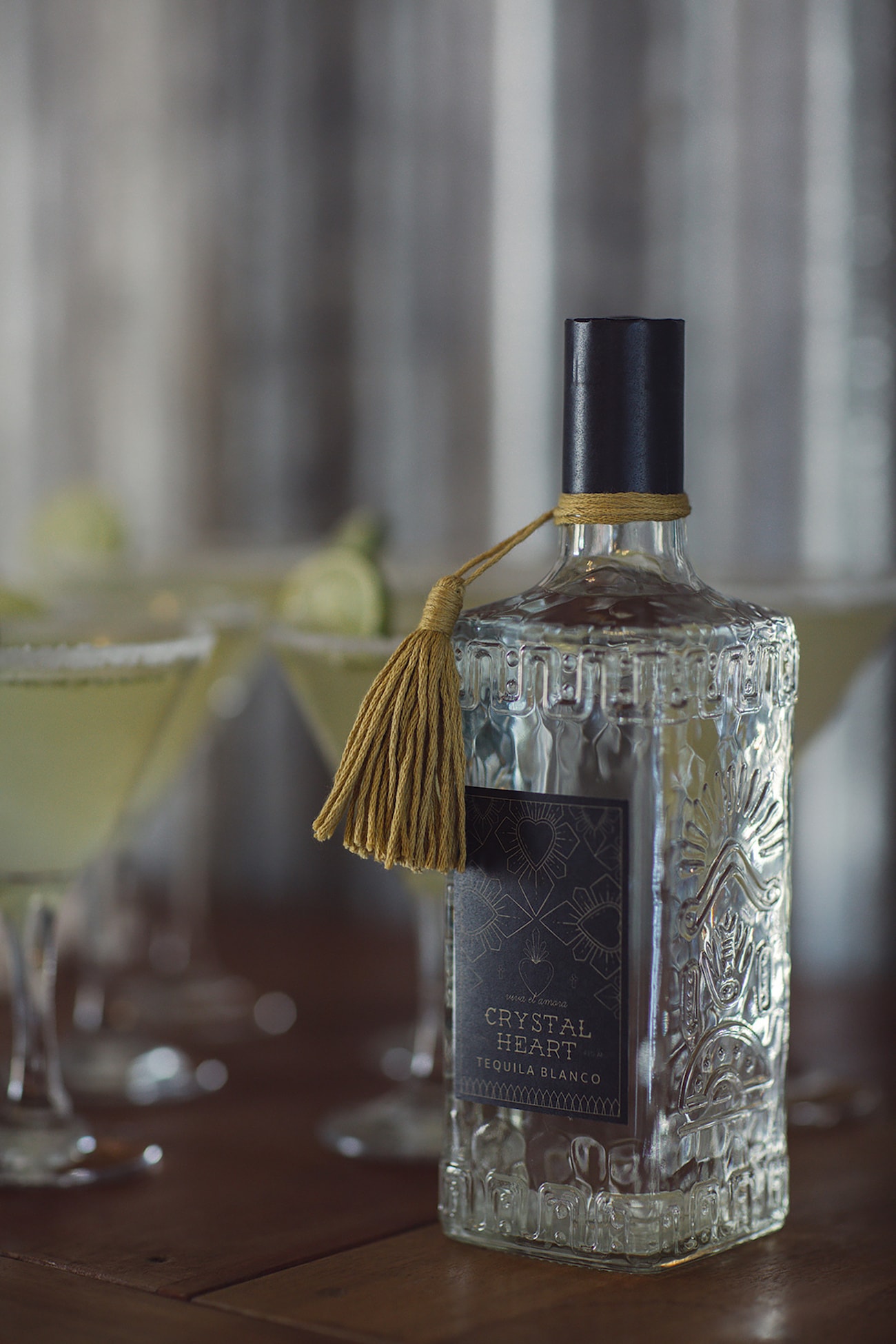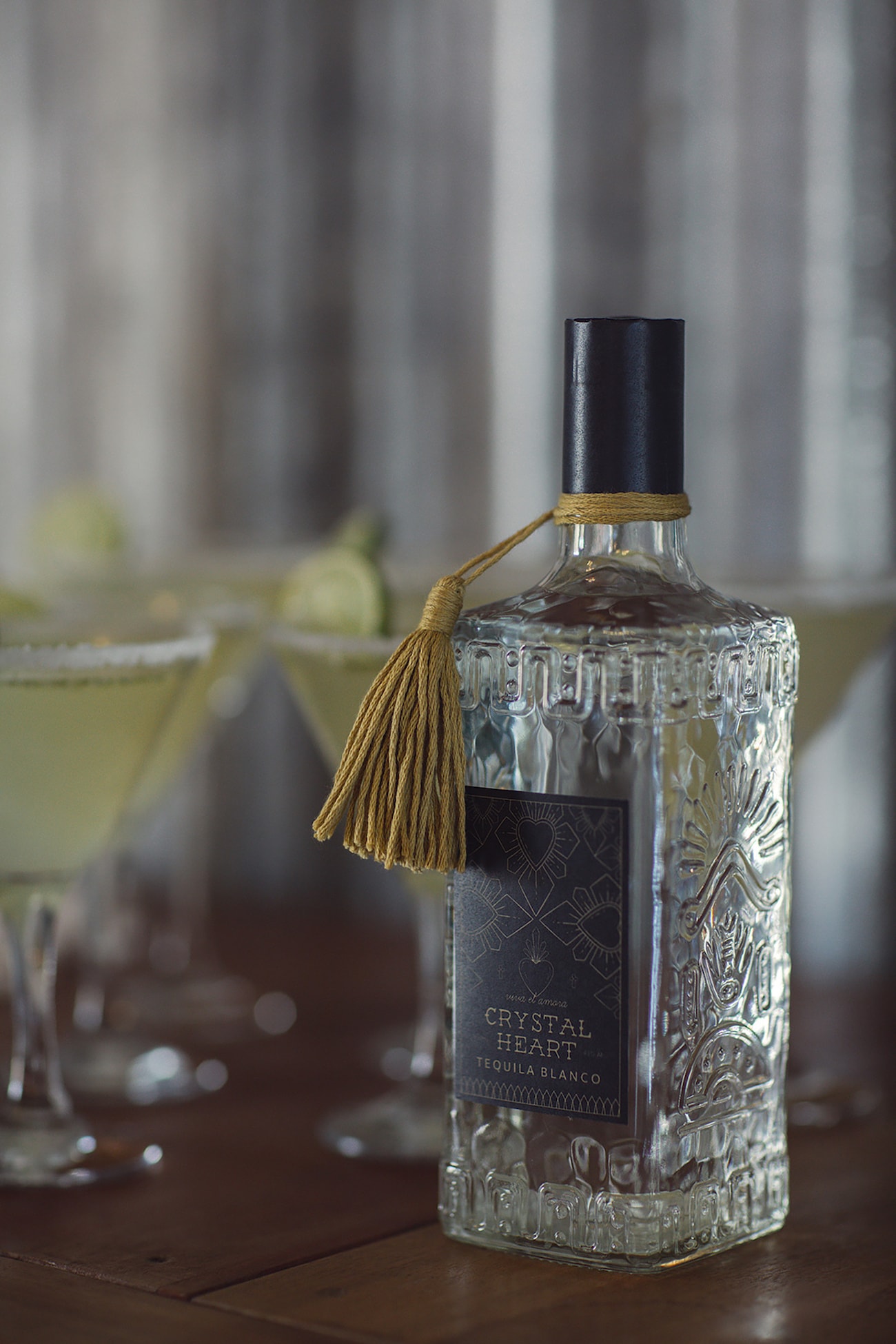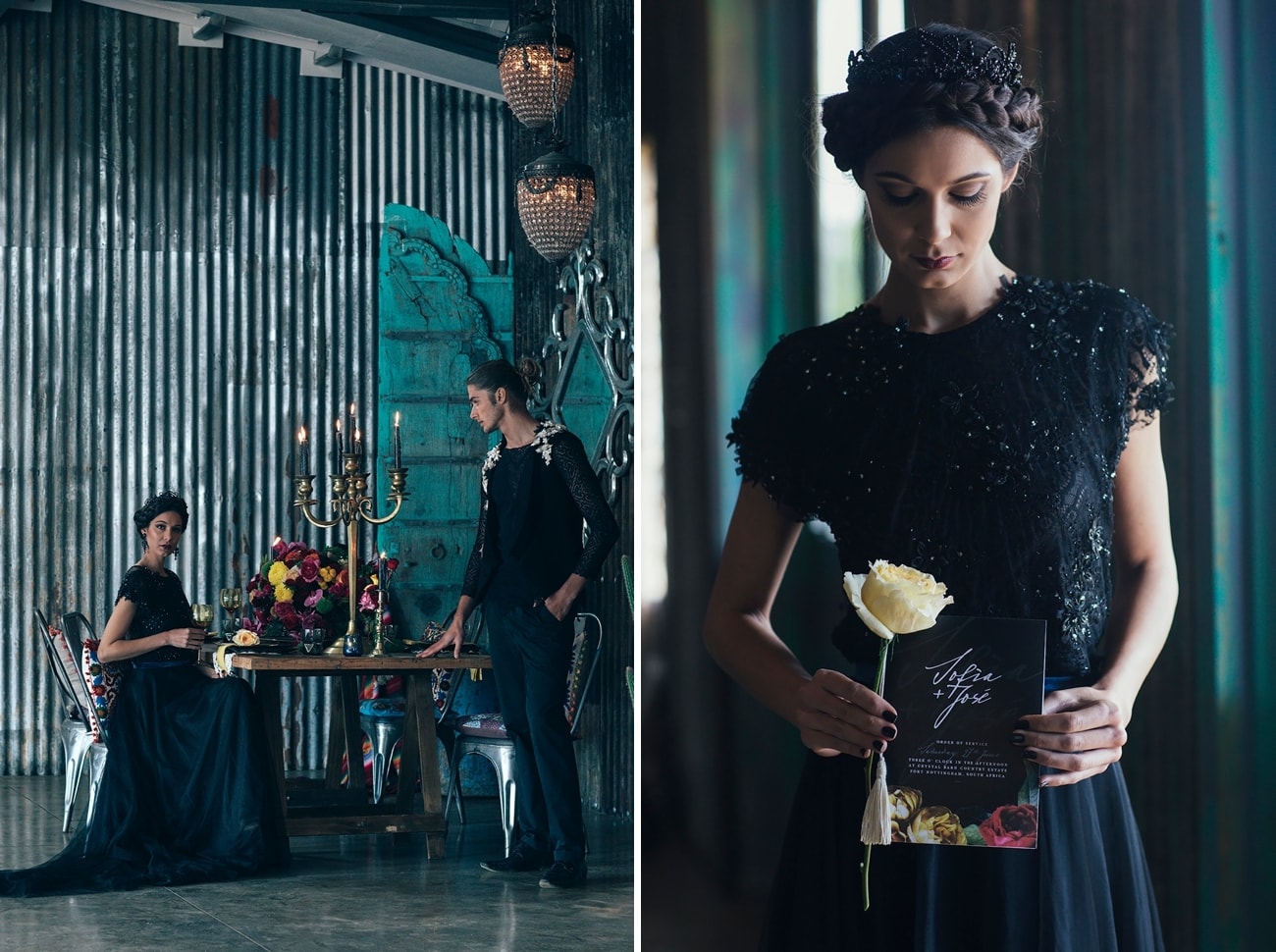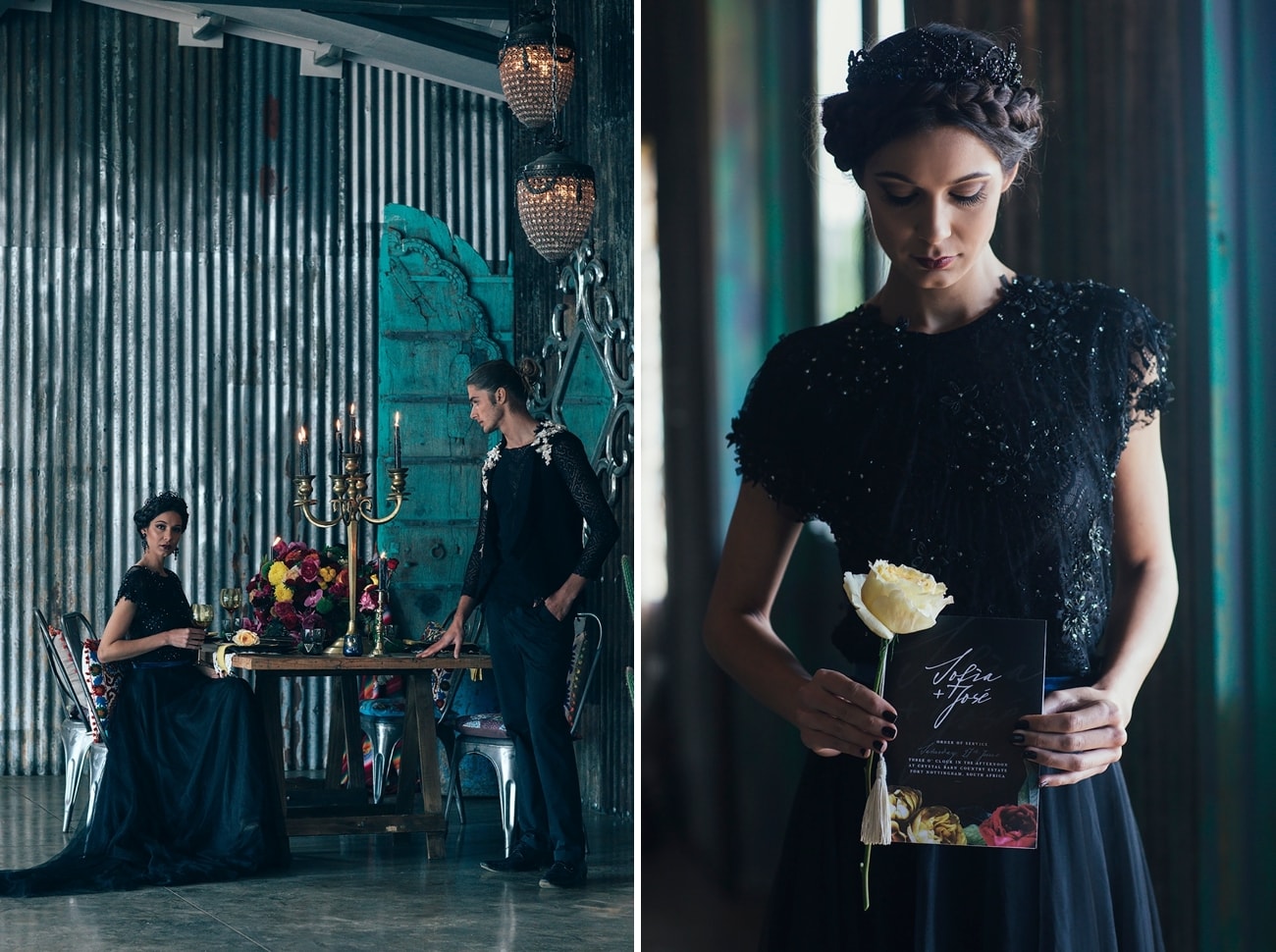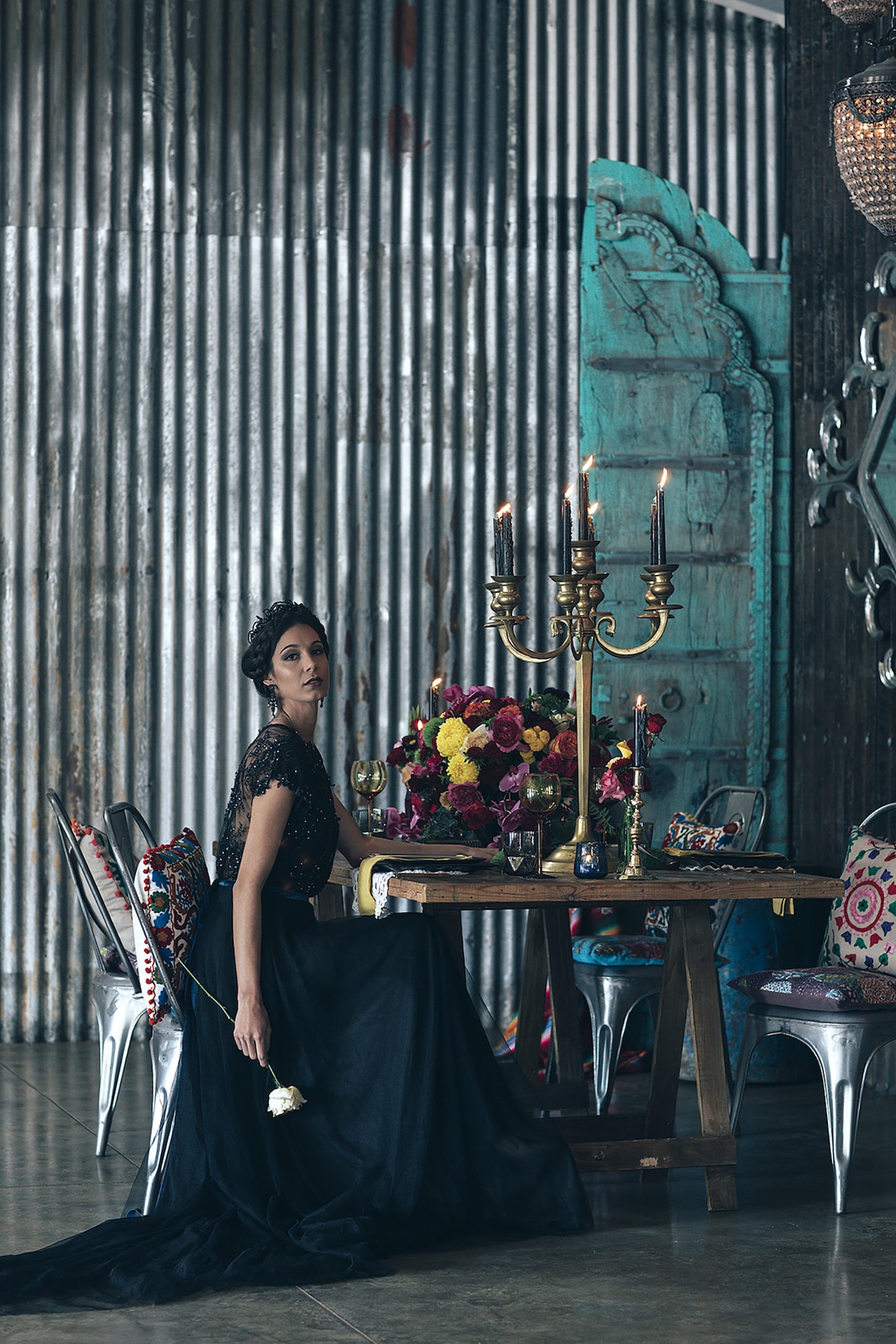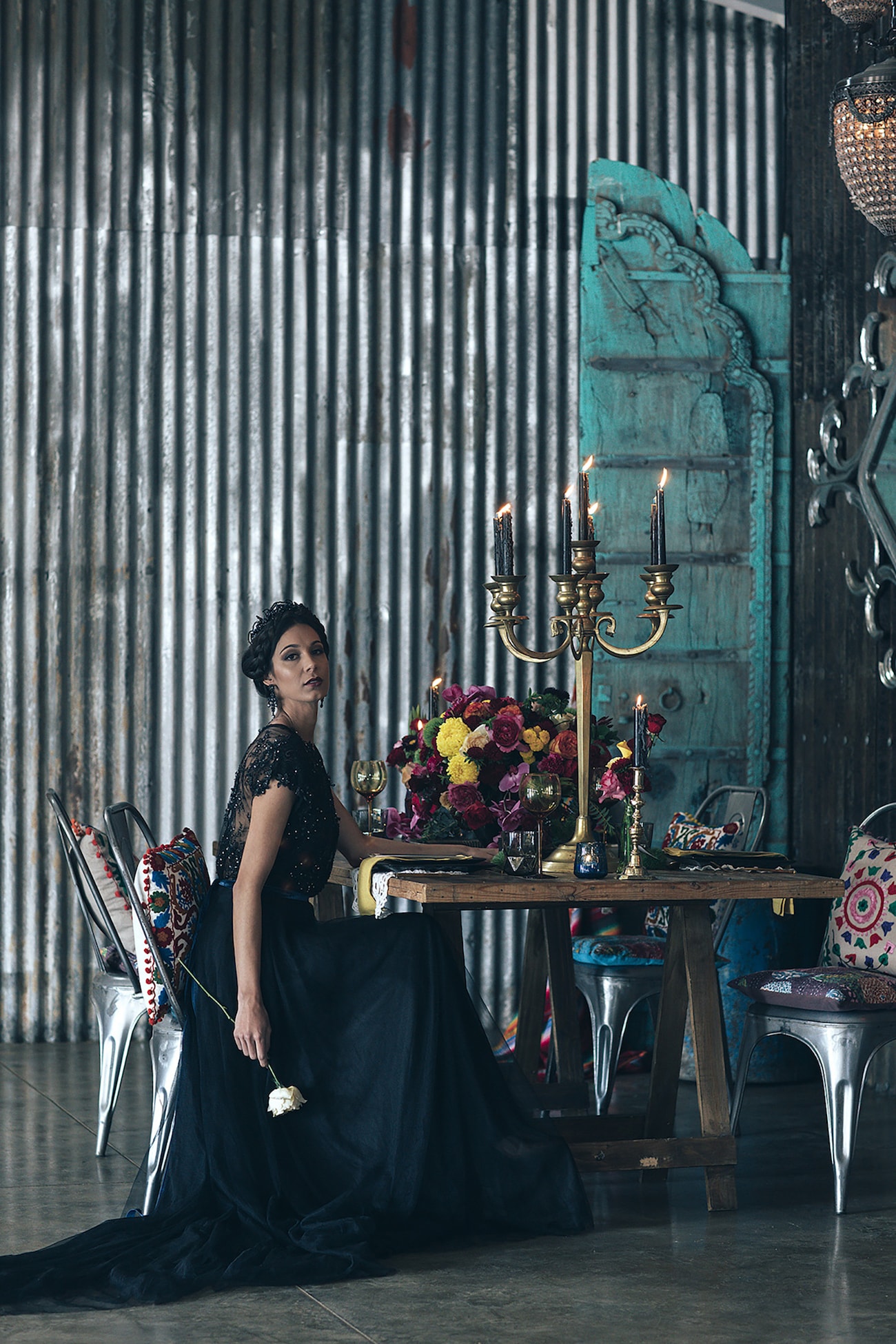 Now have a look at this fabulous video by Beyond Measure!
SERVICE PROVIDERS
Photography: Lar Photography | Concept & styling: Accentuate Hair & Makeup | Floral: The Wedding Company South Africa | Stationery: Bird & Design | Iced biscuits: Cherry on the Top | Video: Beyond Measure | Bride's dresses: McCarthy Wolff | Bespoke handcrafted headpieces: Magpie Calls | Hair & makeup: Accentuate Hair & Makeup + Accentuate Academy | Venue: Crystal Barn | Models: Models International | Catering: Scott Bain of Crystal Barn


Save