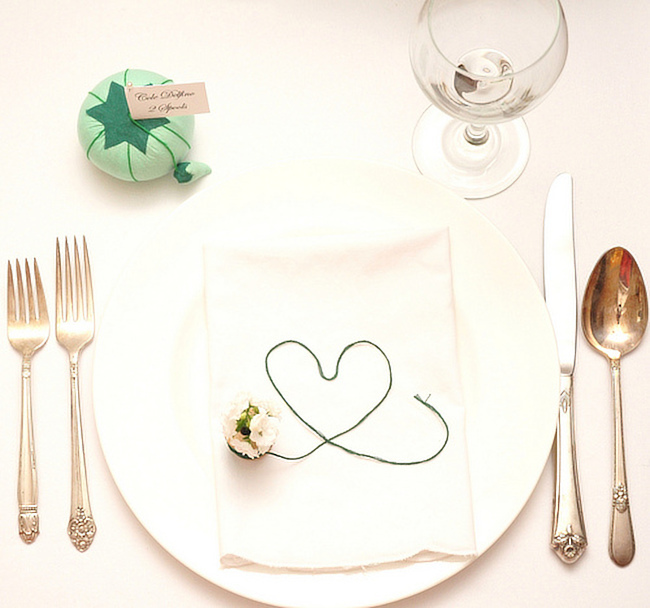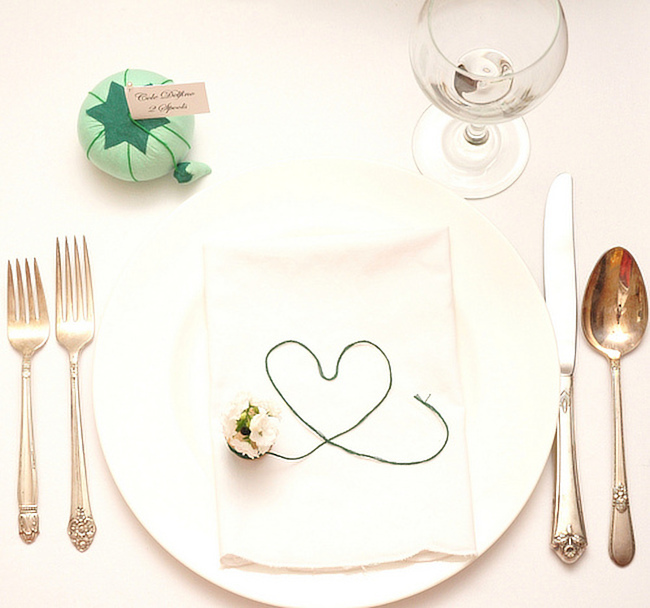 You know how with some blogs you stop in and immediately know you've found a second home? Well, Luna and Chloe Weddings was one of those for me – I loved it from the first time I visited. Kristi has an amazing eye for detail, and a talent for seeing the potential for beauty in everyday objects. So I can't even tell you how excited I am that not only did Kristi agree to do a guest blog for me while I'm away, but she was kind enough to create this incredible bridal shower inspiration shoot, which I am absolutely dying over! I can't think of a better way to kick off my series of guest blogs – thank you so much, Kristi! Links in bold denote affiliate links. SBB may receive a commission for any sales made.
Hello lovely readers! Kristi here from Luna and Chloe Weddings. I can't tell you how thrilled and excited I am to be guest posting for Gaby today. She is just so sweet, and I ADORE her inspiring blog…so I really wanted to create something special for her, and you!
Everyday we see handfuls of beautiful weddings, gorgeous inspiration and lots and lots of details. Yet, the wedding isn't the only celebration. I know, I know – it's the MOST important, but not the only one. How about the bridal shower? Well, today I have a darling shower idea that won't break the bank. Gotta love that right? My inspiration – pin cushions. Don't they make the cutest escort cards?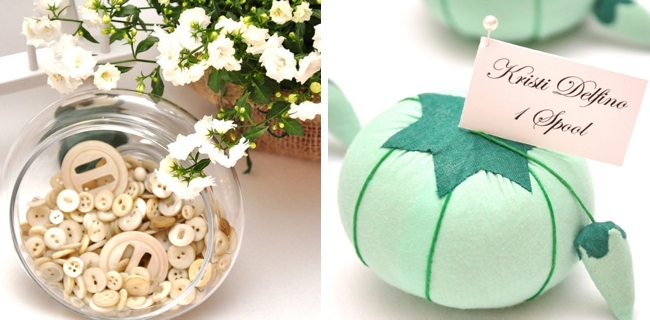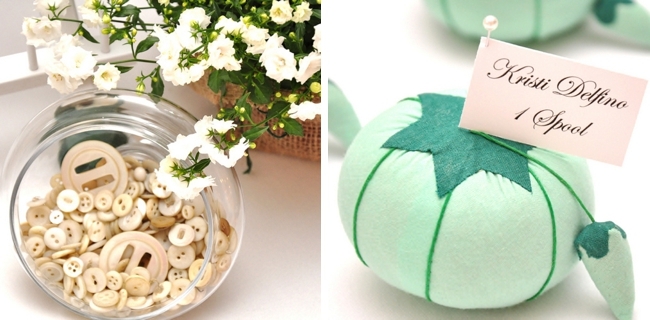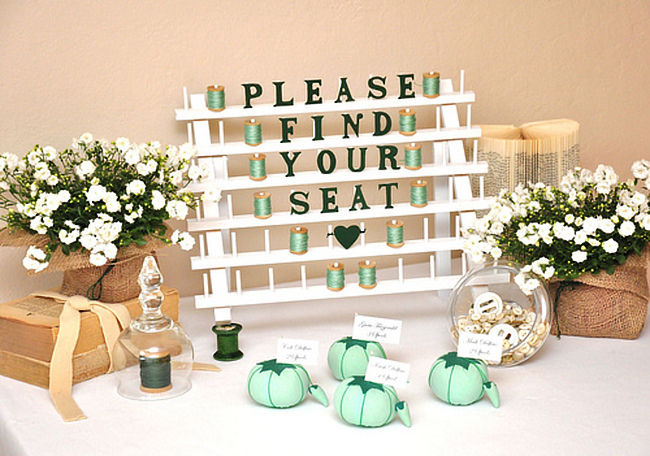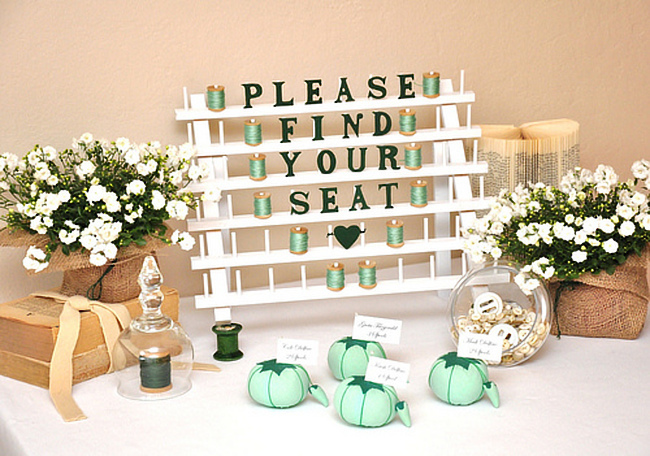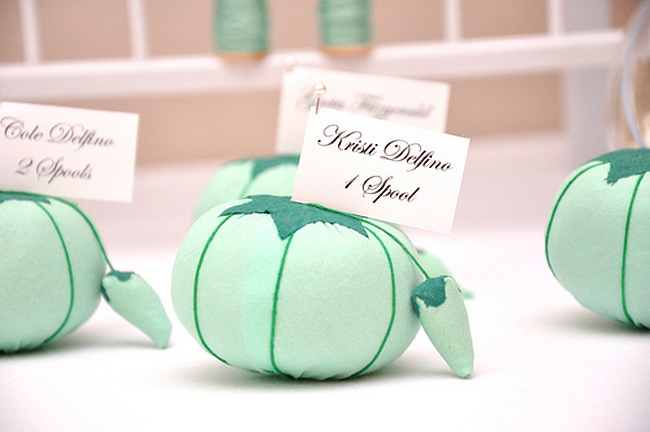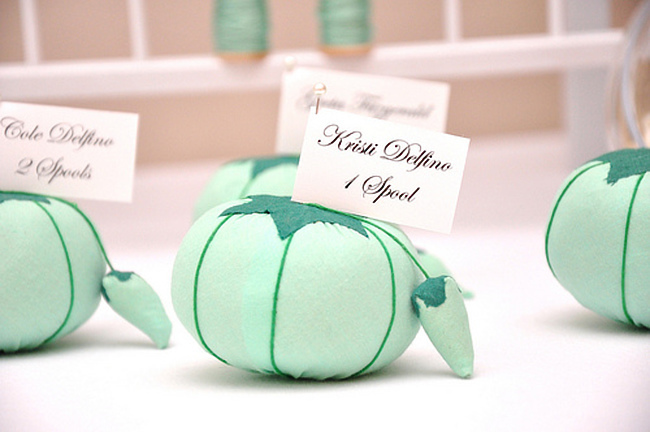 Instead of writing a table number, I thought it would be cute to have each table number be represented by spools. So the number of spools on the card, is the table your guest is to sit at. Here is a small escort area that I put together…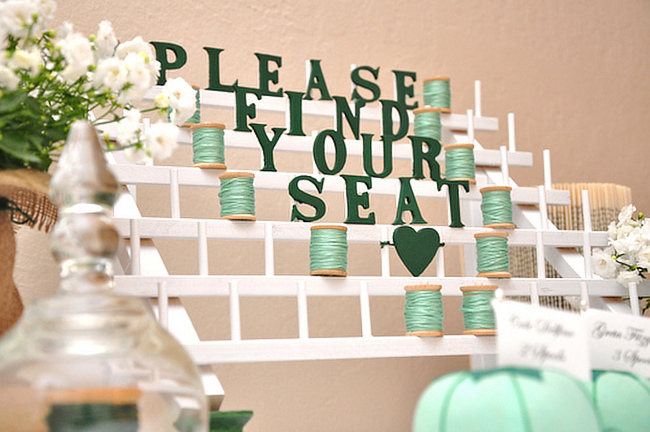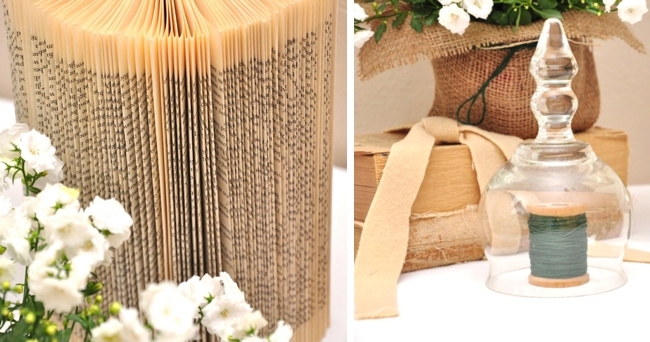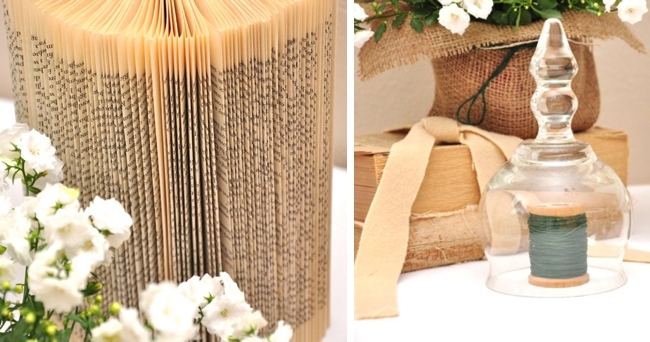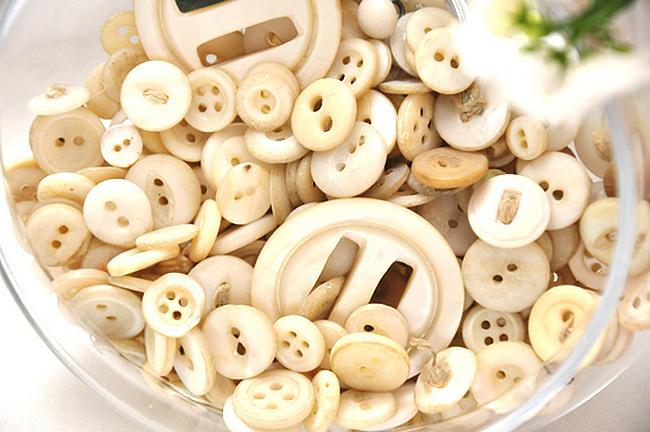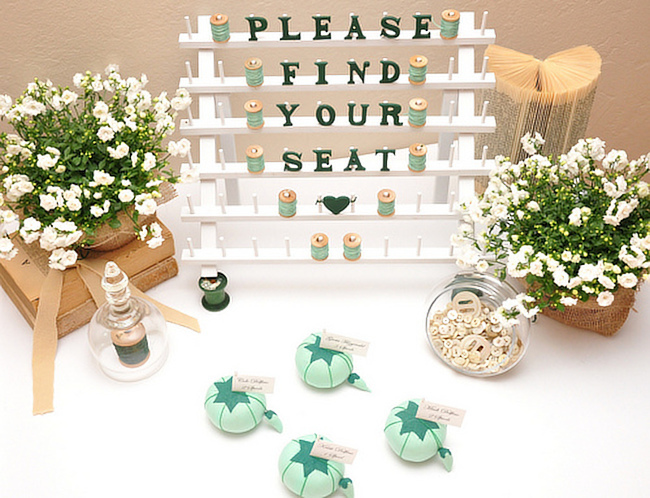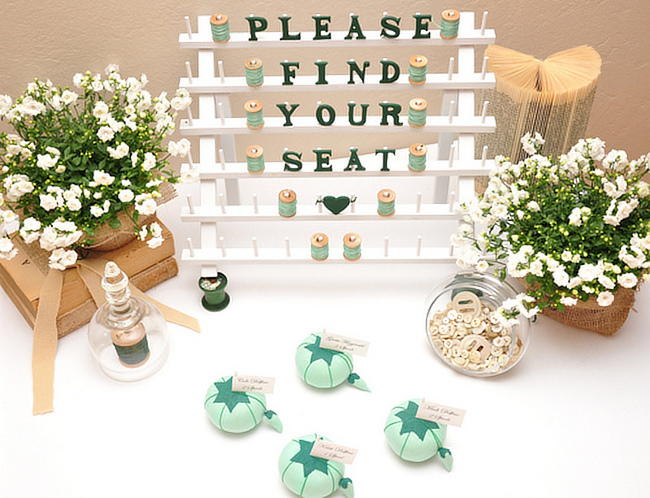 And to give you a couple other ideas, I did a small tablescape for you too…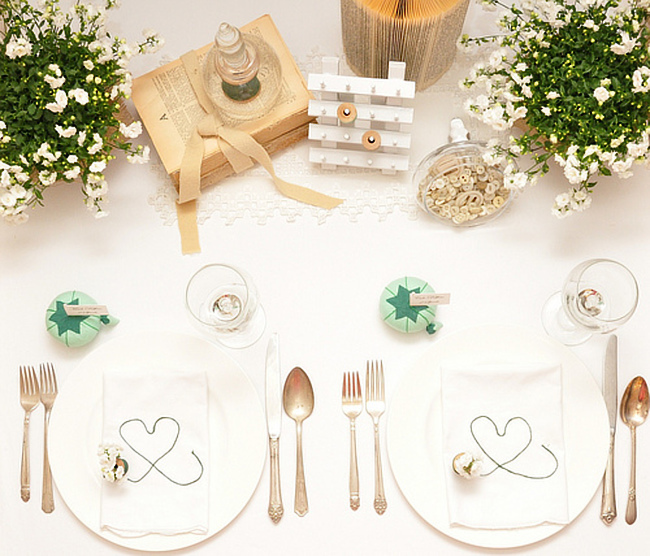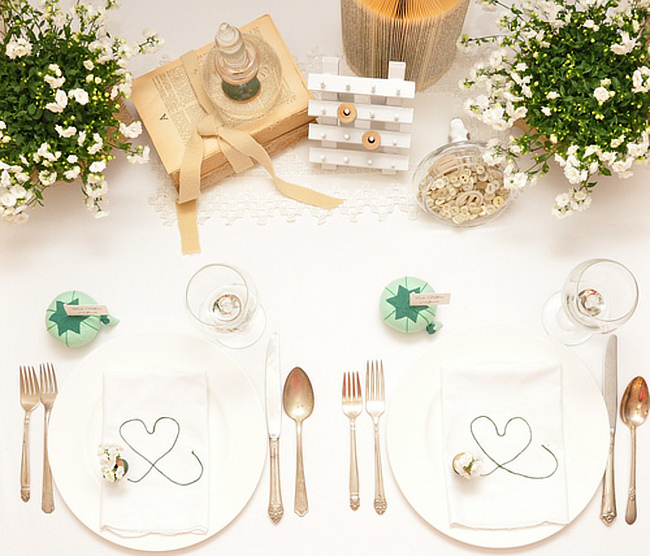 Two spools for the table number! I am over the moon about the thread heart and the flowers in the spool! Such a simple detail, that makes a fabulous statement!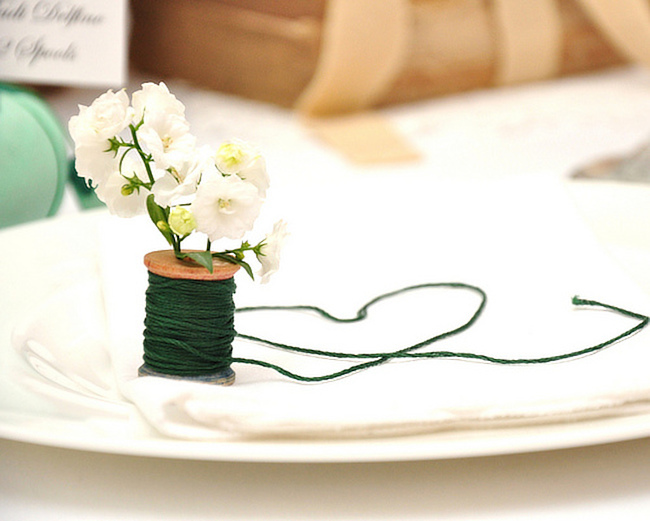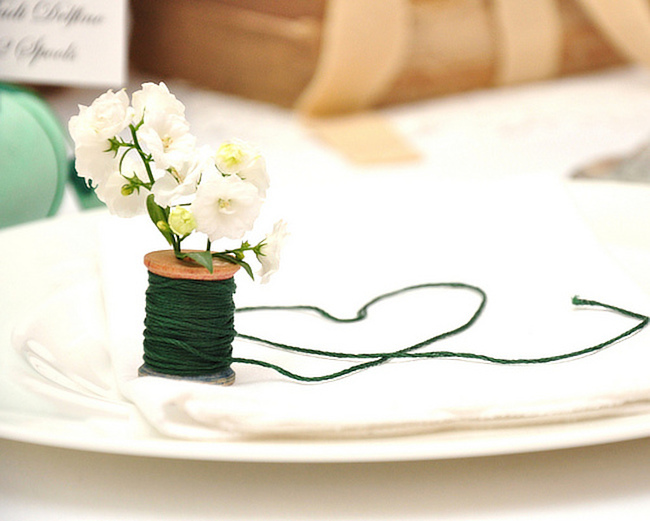 So there you have it – cute, simple and cost effective decor for a bridal shower! And it's easy too – anyone can put this together.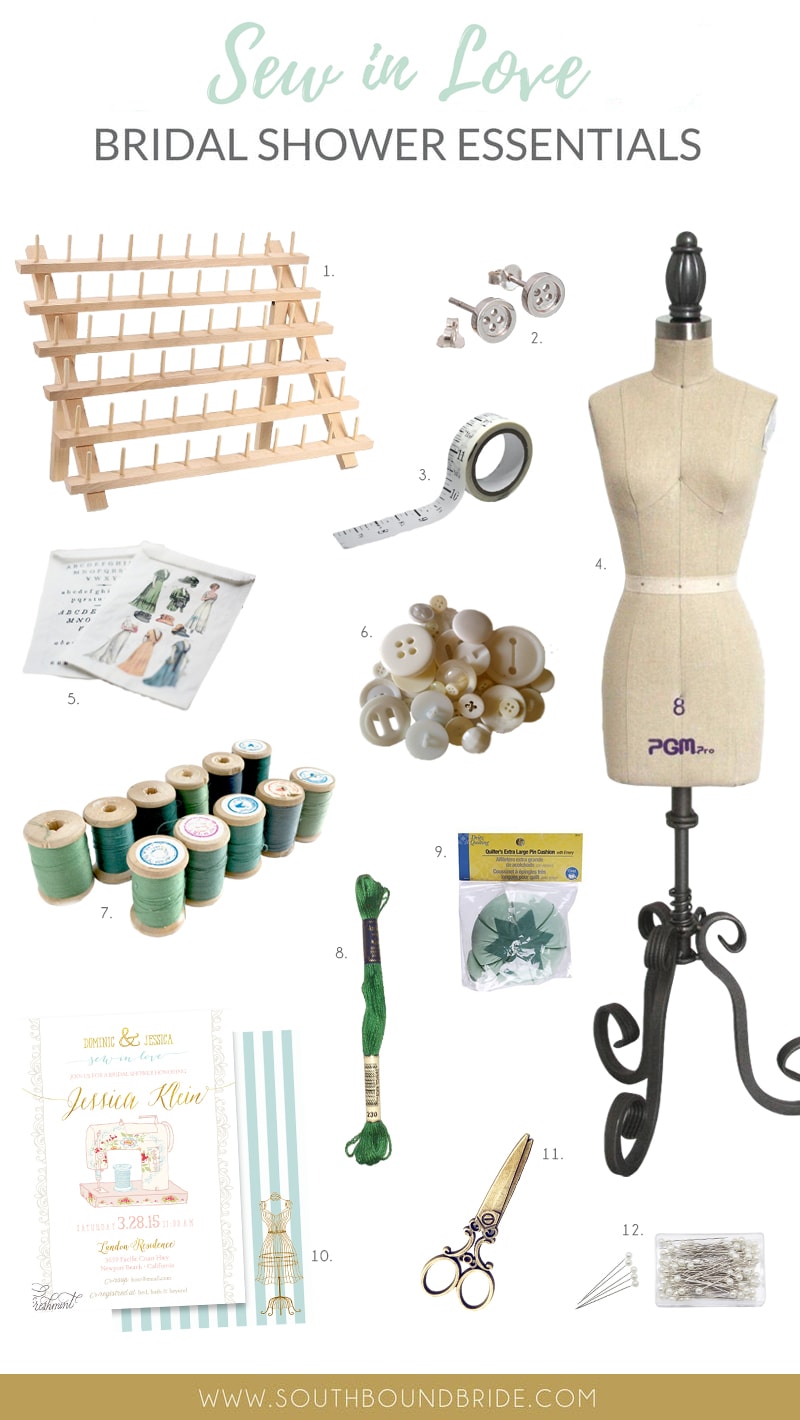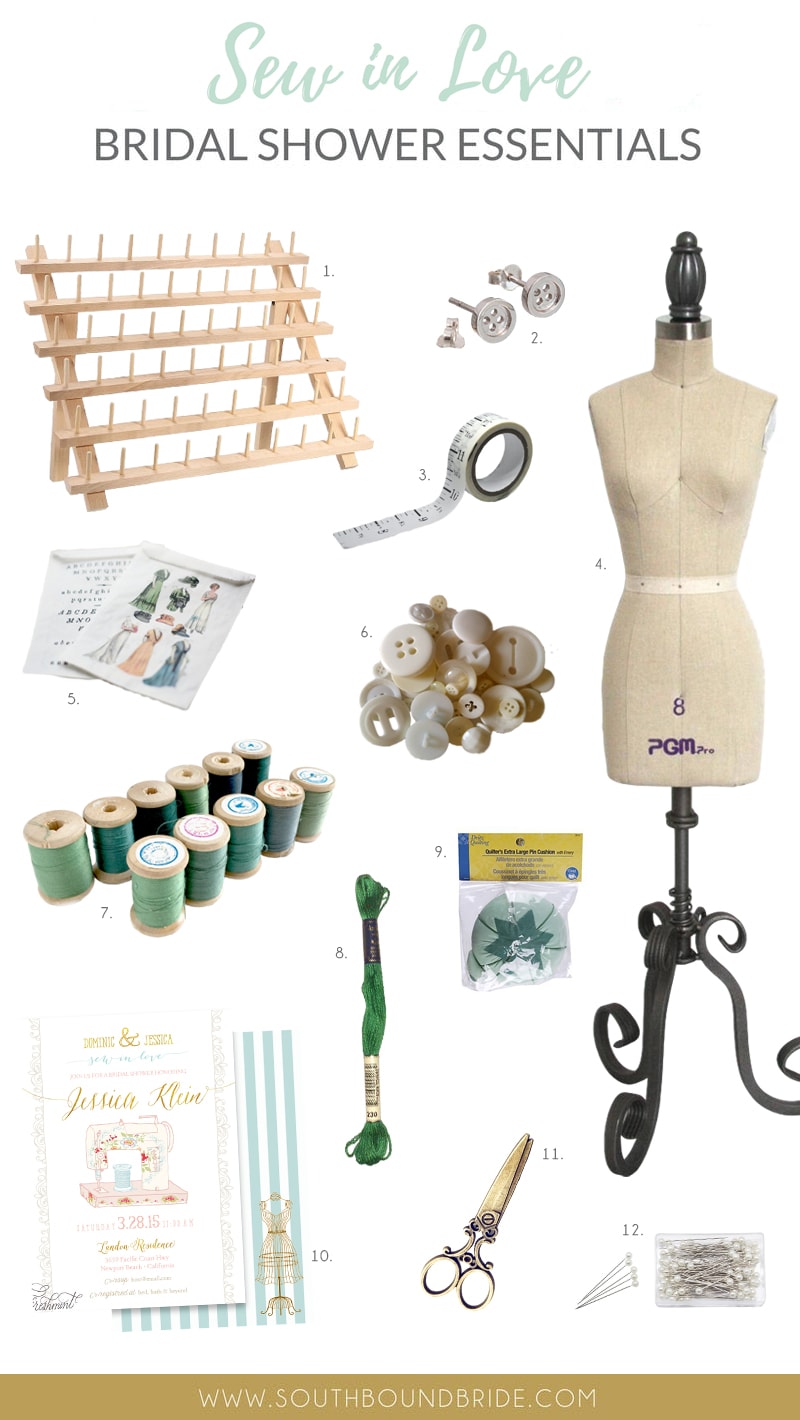 CREDITS
Concept, styling, design & photography: Luna and Chloe Weddings
More bridal shower inspiration:
Find more fun bridal shower ideas on Pinterest!