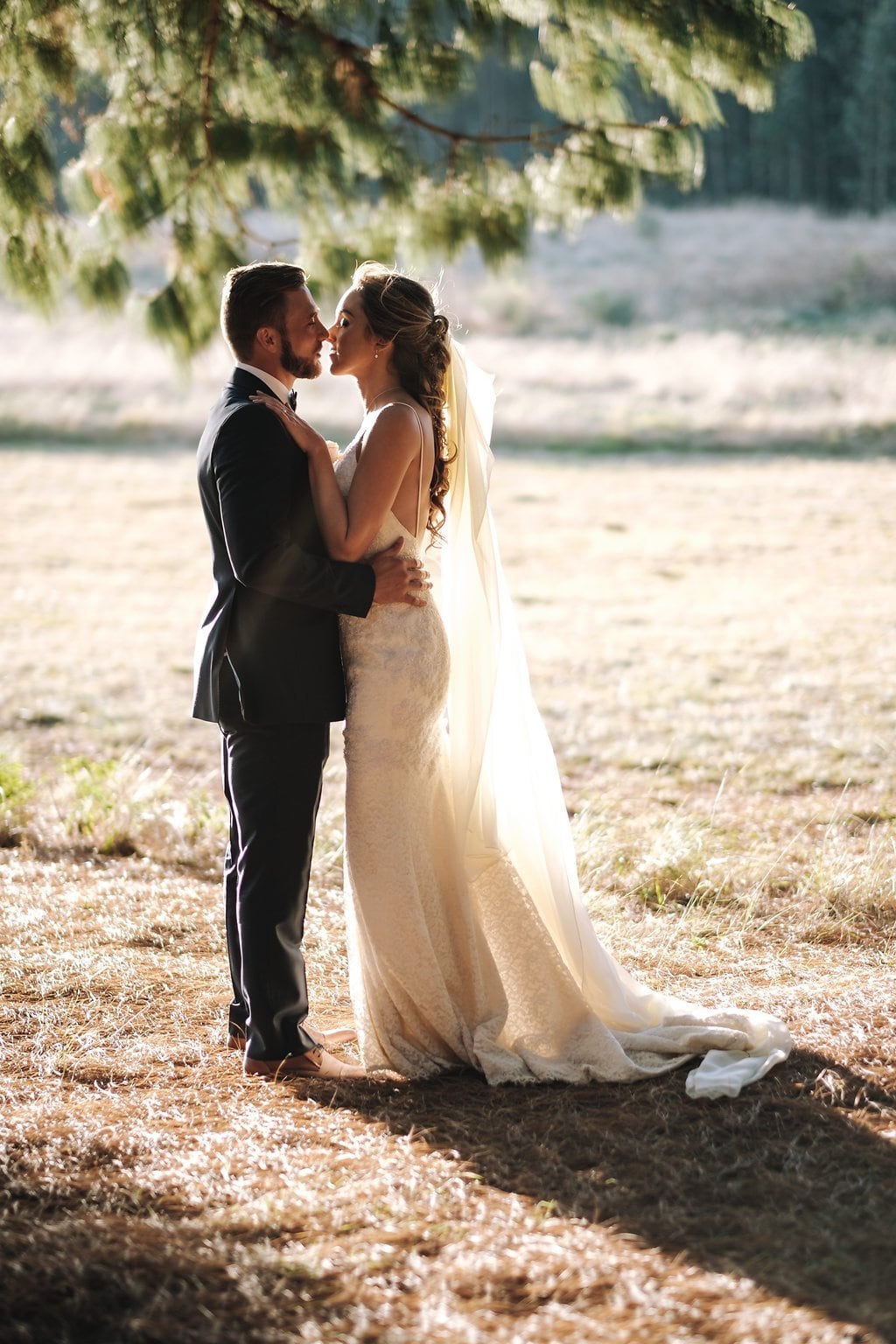 Once upon a time, there was a ballerina and a rugby player… if today's wedding was a fairytale, it would start just like this, since Kayla and Shannon are a talented pair who met in their South African home town and now reside on the other side of the world living their dreams (Kayla is a dancer at the Paris Lido and Shannon plays rugby in France). Their wedding was country elegance at its finest – the prettiest details from top to bottom, perfect for a winter wedding in the Midlands! I especially love that there is a personal touch to almost everything, from the Starbucks favours to the brides TWO breathtaking gowns, which she worked on herself alongside her talented Parisian seamstress. It really gives a wedding that extra bit of magic to know that every detail has been thought about and personalised and crafted and has a story behind it, doesn't it? Telling those stories with these gorgeous images is The Shank Tank.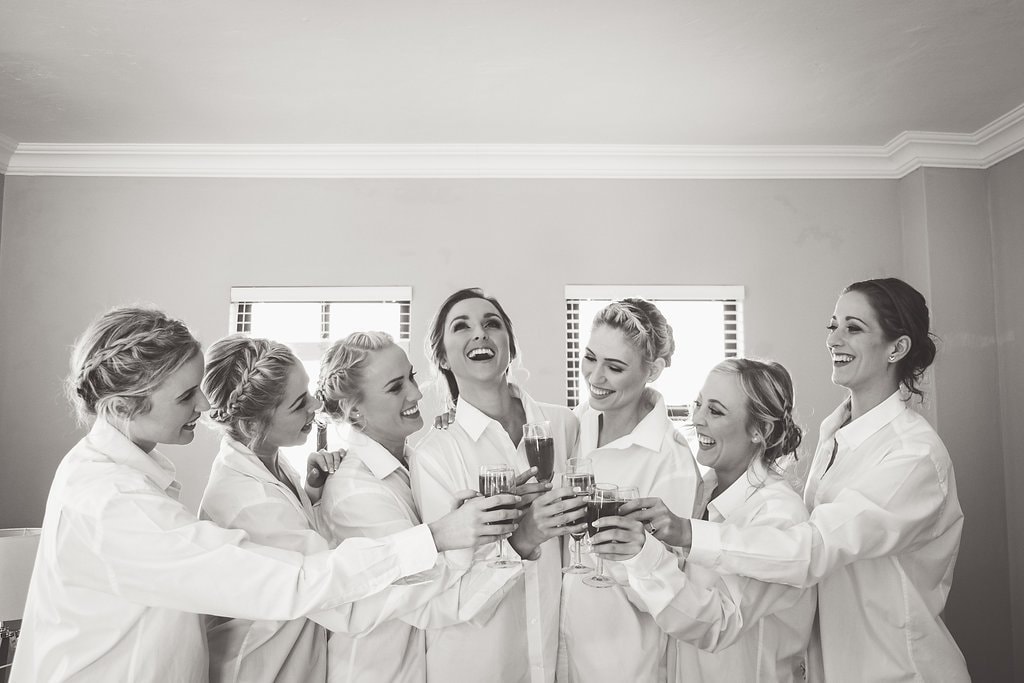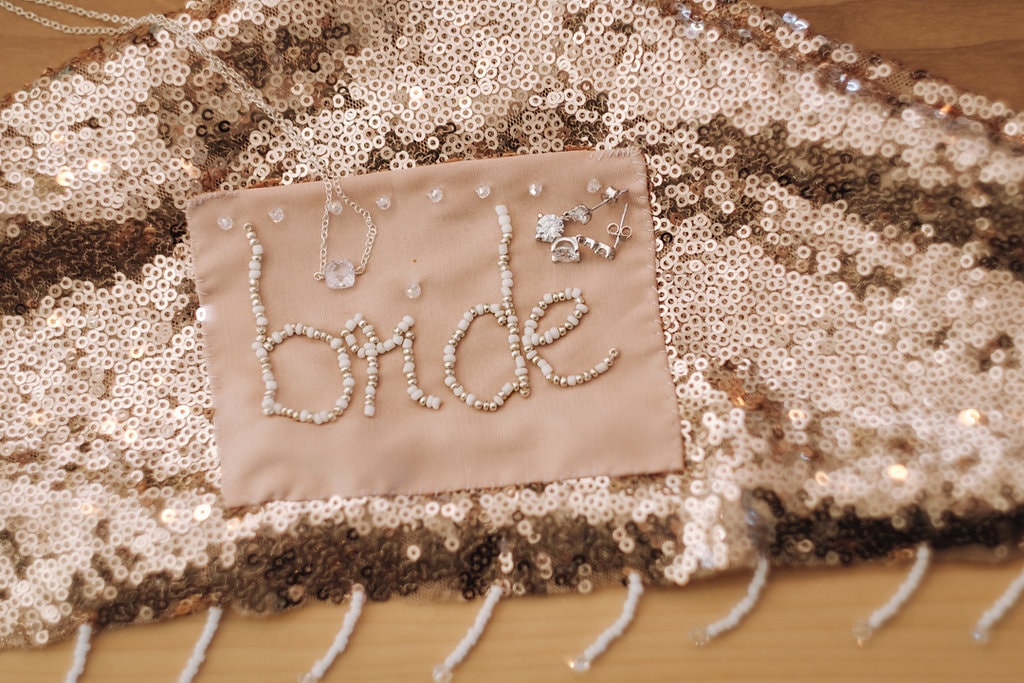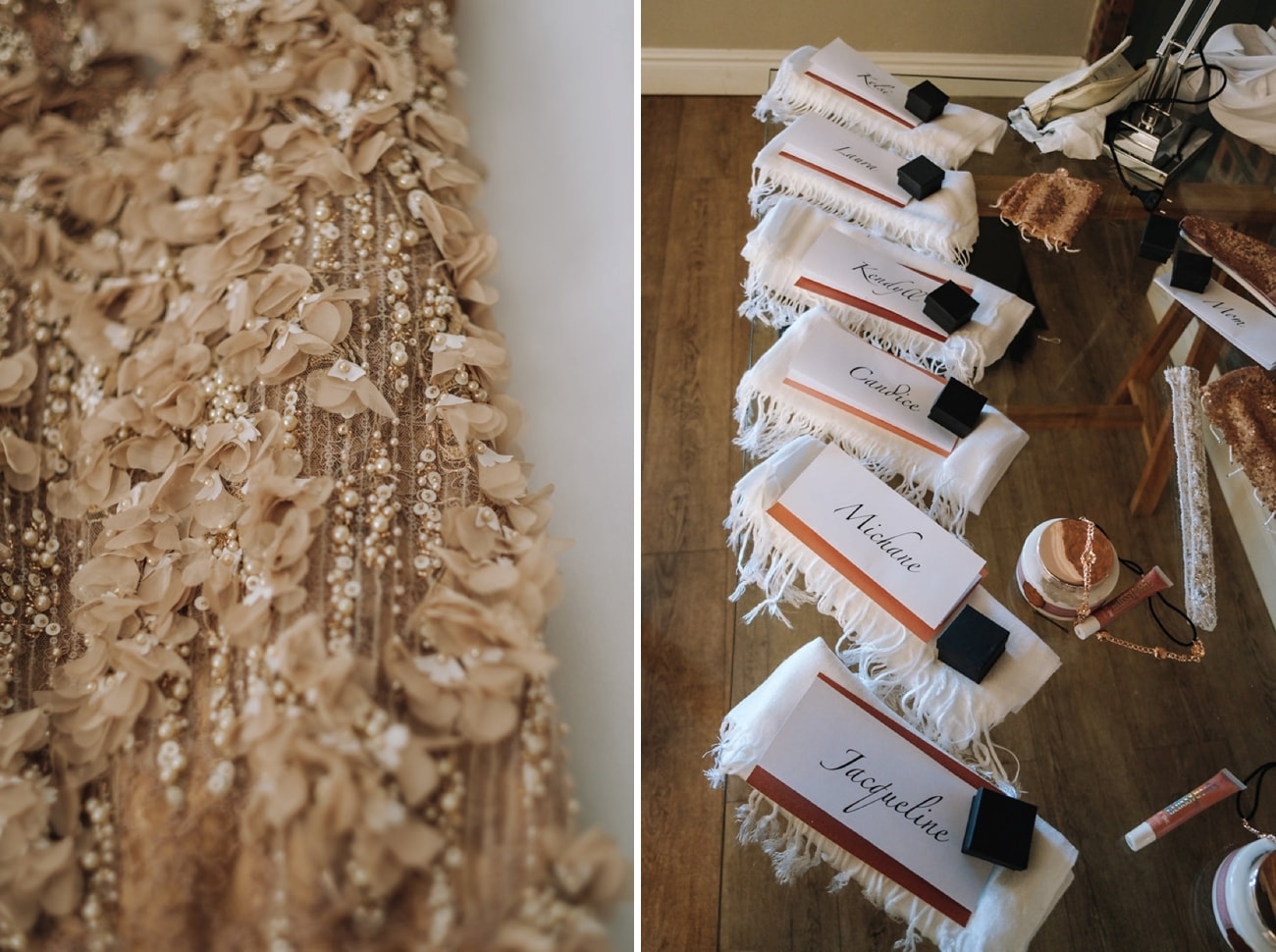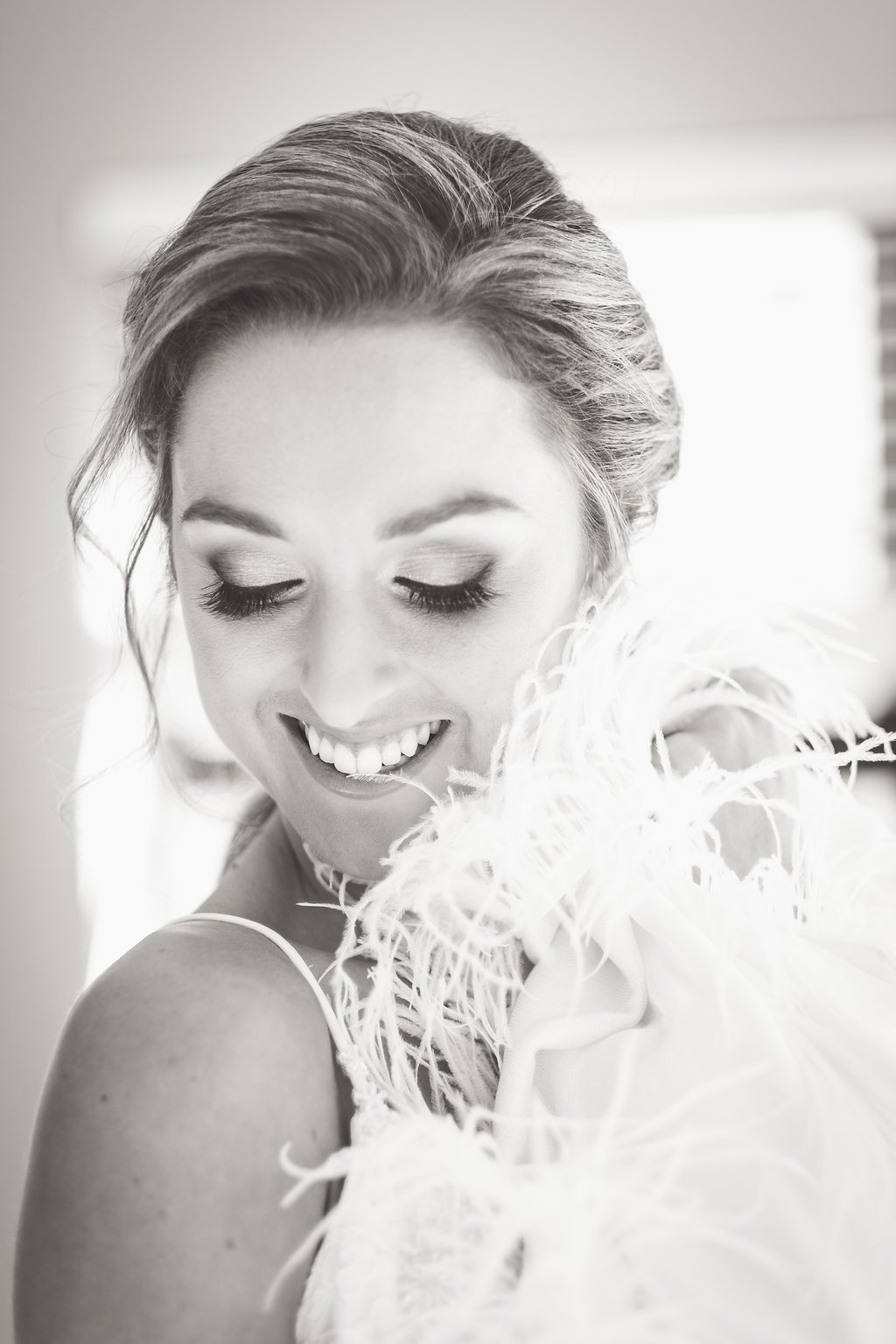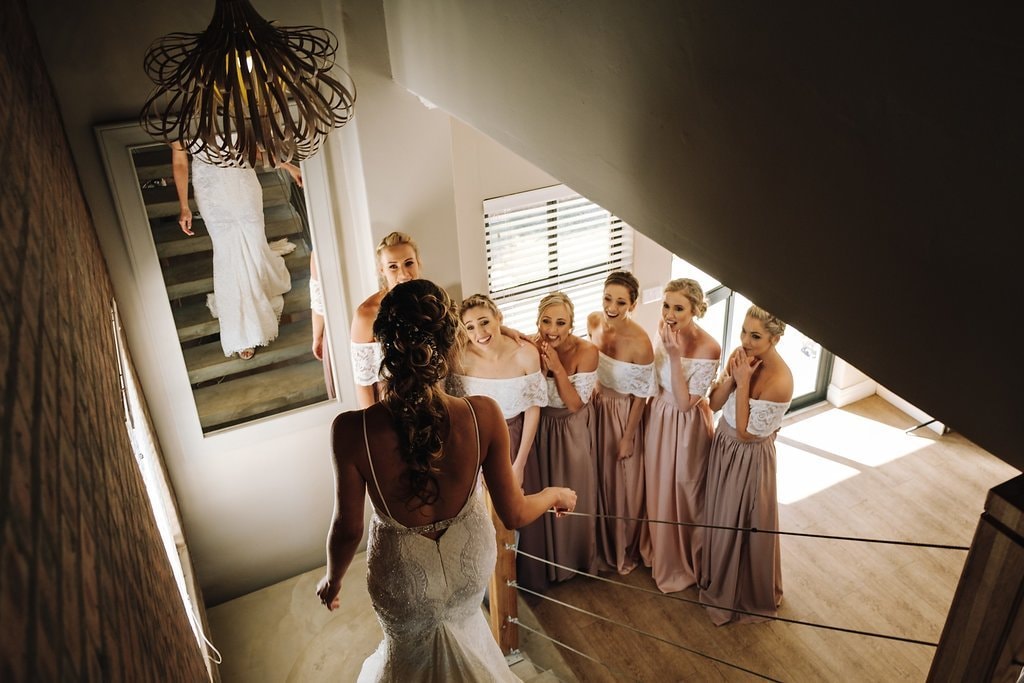 Love Story
Shannon and I met through a mutual friend when going to the beach in PE. I thought that I had met him previously (which it turned out that I had ) and that was the start to a conversation and sparks flying :)
The Proposal
Shannon woke me up on the morning of it being our '50 months dating' anniversary with flowers and tea. We were in Paris and due to my working nights, I slept in rather late. Little did I know that he had gone on a shopping trip to get all my favourite foods and a bottle of my favorite Champagne to prep for a picnic that he was determined to take me on… It was drizzling so I was a little confused as to why he would want to picnic, but I went and before I knew it I was reading a beautiful letter from him, under the Eiffel Tower, surrounded by all of my favourite things. I looked up and he was sitting in front of me with shaky arms and a ring… it was beautiful!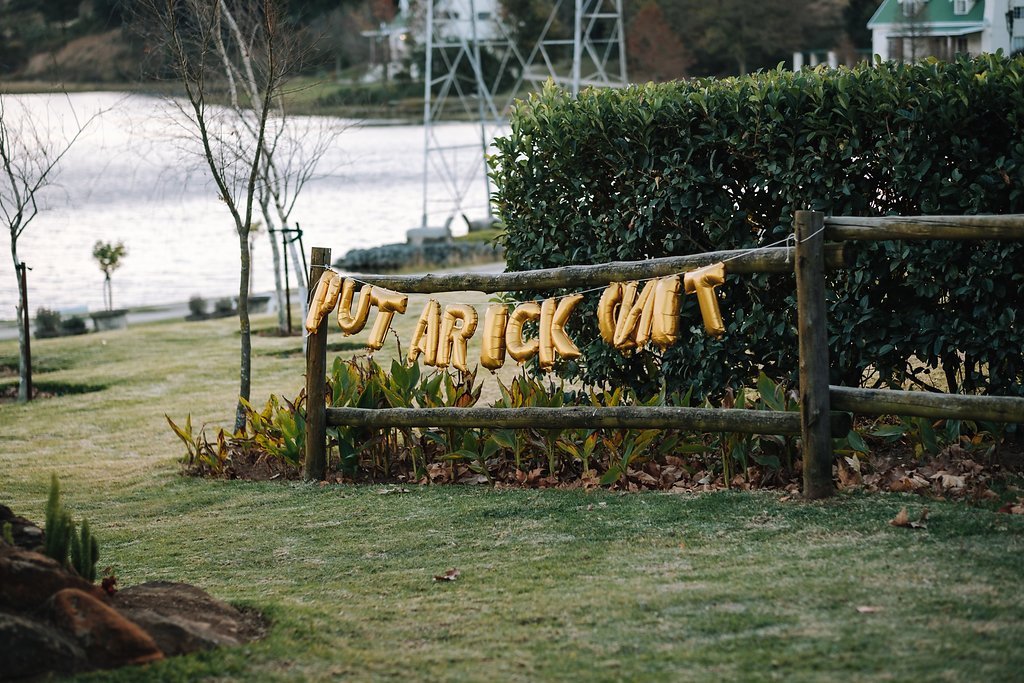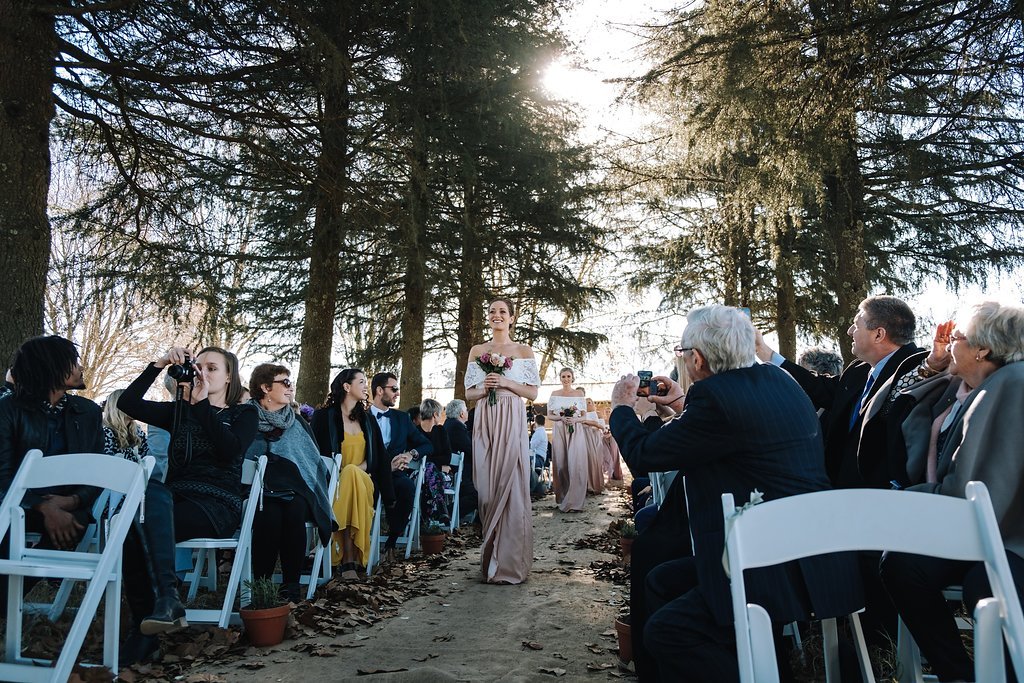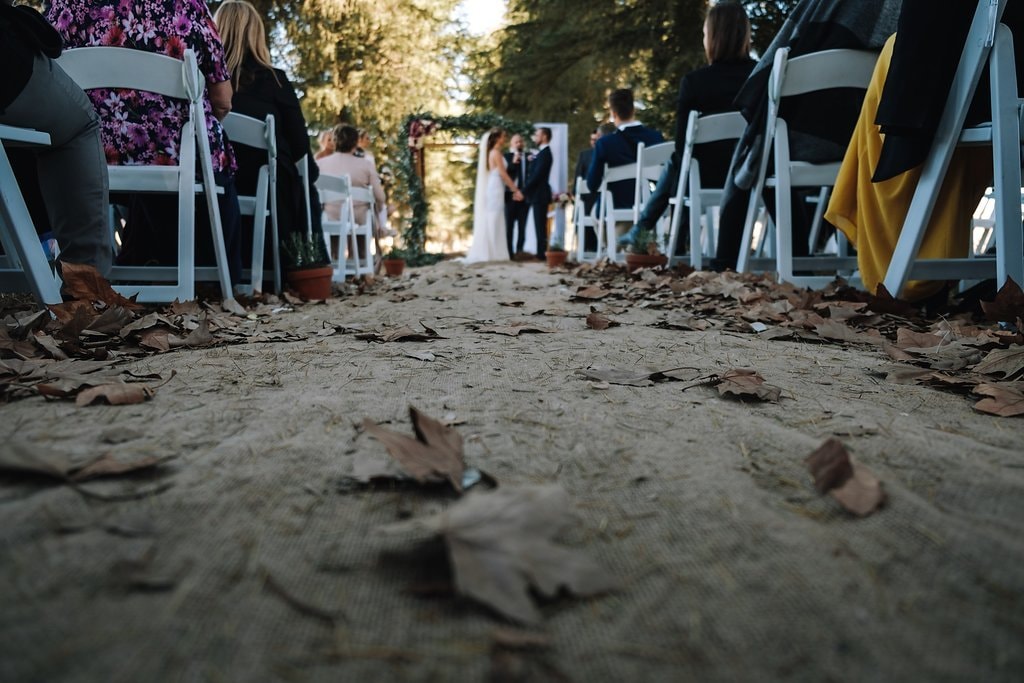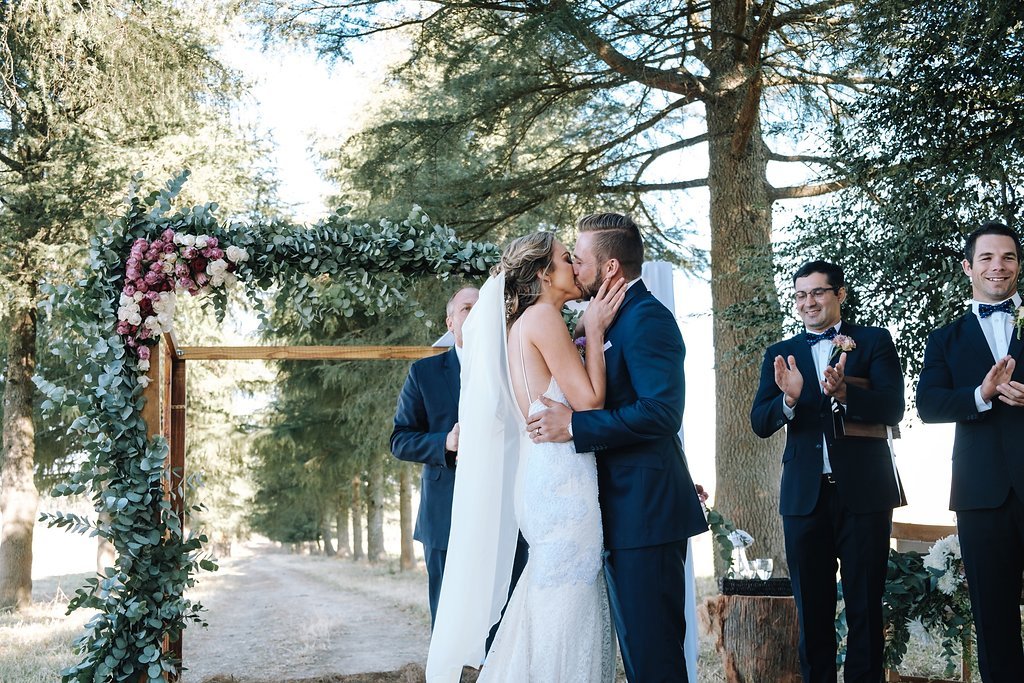 Wedding Style
The colors we decided to keep throughout are whites, creams, rose gold and dusty pinks and purples with a hint of deep red. White fold-out chairs were set up outdoors for the ceremony. A romantic picnic feel was set up in front of the venue for people to relax and play lawn games while snacking on the harvest table and drinking the cocktails or refreshments provided (while waiting for the bridal party to have photos taken). The reception hall was warm with a big fire place as a centrepiece in front of the dance floor and main table. Long wooden tables running down each side of the dance floor were covered in greenery, a mixture of flowers and rose gold candelabras with a few rose gold touches here and there. The bridal table had a hanging trellis of flowers and lightbulbs over it and an array of greenery and flowers covering the table. Bags of lavender were dotted around the venue hall and a buffet of food on the one end of the room. I had no set restriction as to which flowers were used, as long as they adhered to a soft nude color.
Wedding Details
We had a small hint of Starbucks in the wedding favours and seat names, due to the fact that Starbucks symbolizes our reuniting every once in a while and waiting at train stations for the other to arrive, mostly carrying a cup of Starbucks coffee to welcome them with (mostly Shannon making visits to see me in Paris). So we thought we could add that personal touch into the container for the wedding favour and also, as a consideration of the cold weather.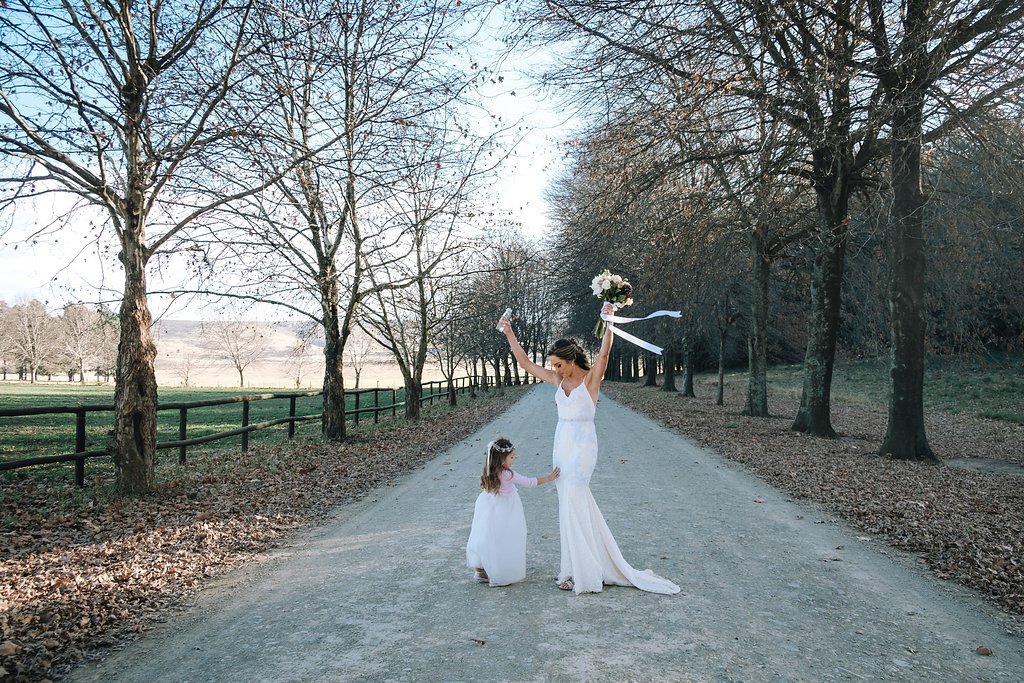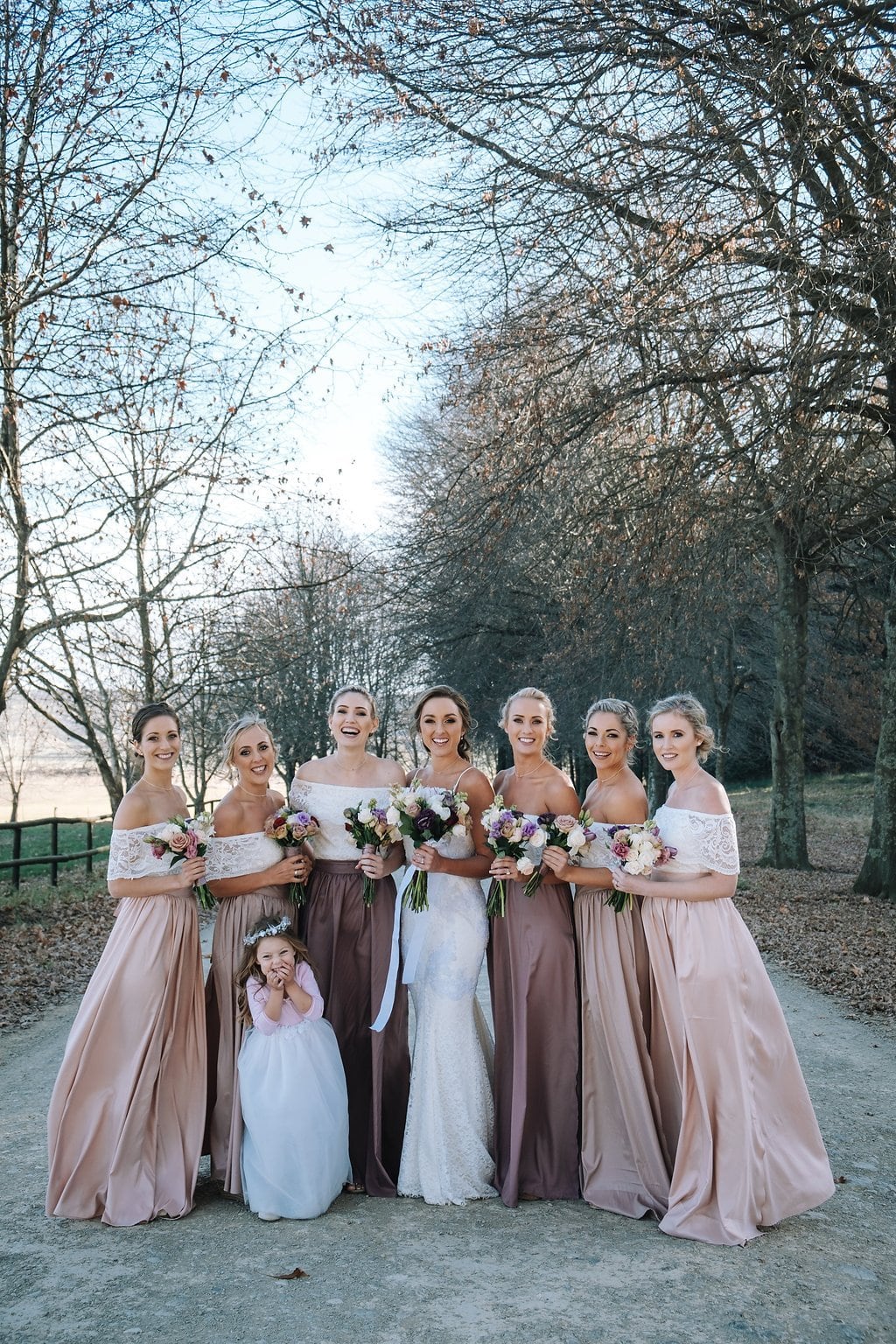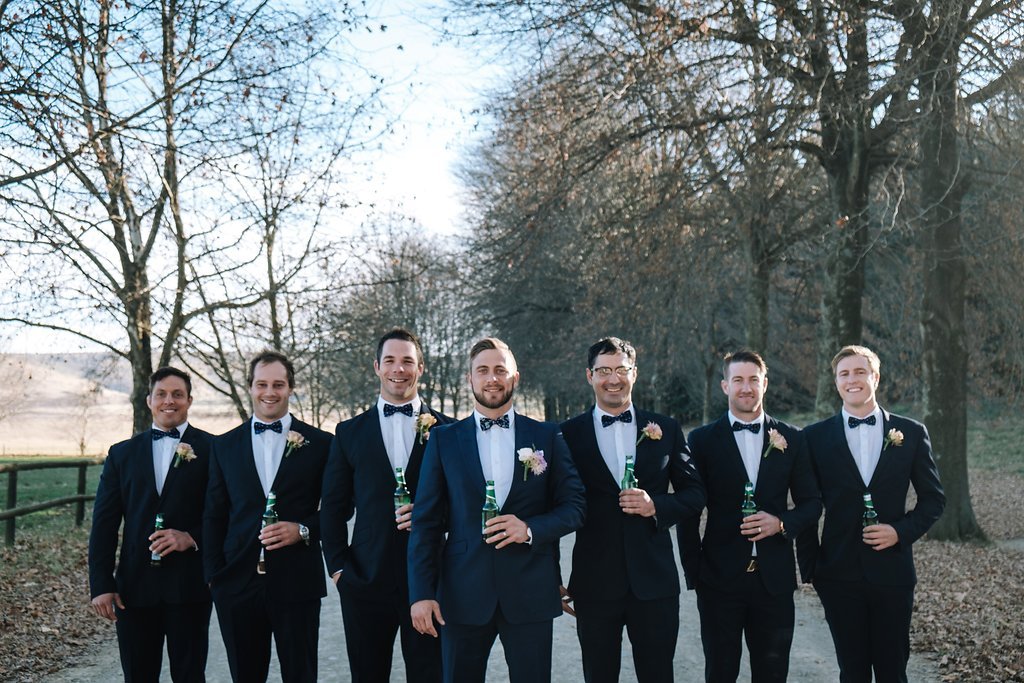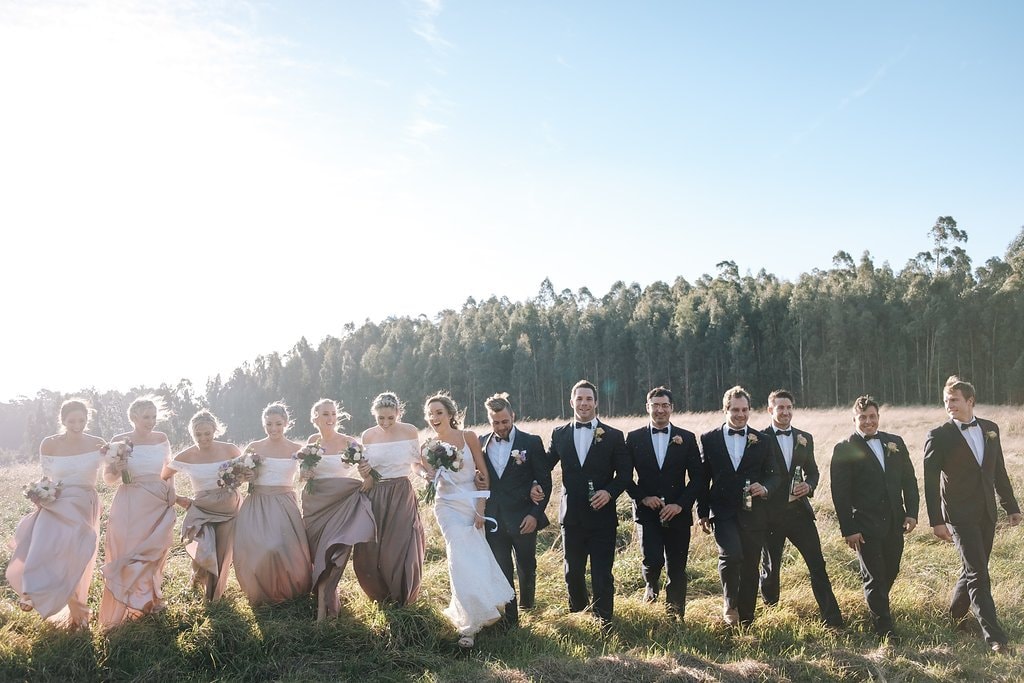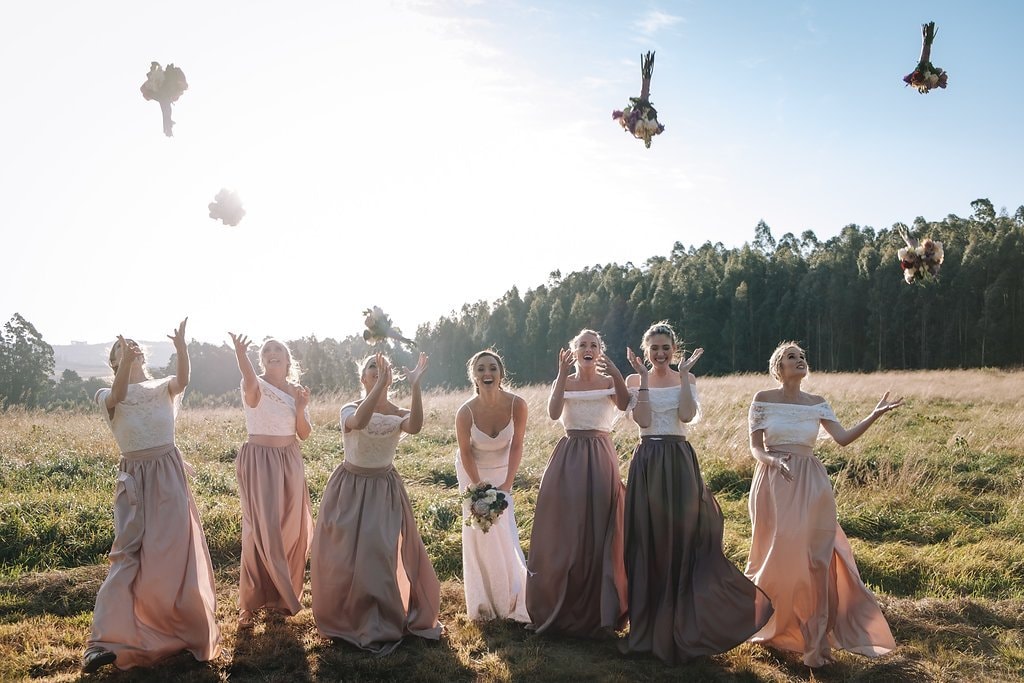 DIY Elements
Where to begin… I really wanted everything to be touched by my hand if not literally then sentimentally. I made my hairpieces and hand beaded belt in Paris (mostly backstage between numbers I was performing in the cabaret I work at). Then I made coathanger covers to sit over each dress with initials on them for while we were preparing. I also managed to handletter the signs that went over the G&T and beer taps (I think one 'went with the wind') (and yes those are not printed signs… I painstakingly sat, measured out and sketched them!). Then every piece of stationery was designed by me and I had a great printing shop in Kensington help me out with the printing. I also handbeaded my first dress, about 50 hours of work went into that dress in Paris. My mom and I made the light stand that sat above the fireplace and then my mom helped with every finishing detail. We had beach sand on the tables in jars to hold and place the sparklers (staying true to our roots and where we met).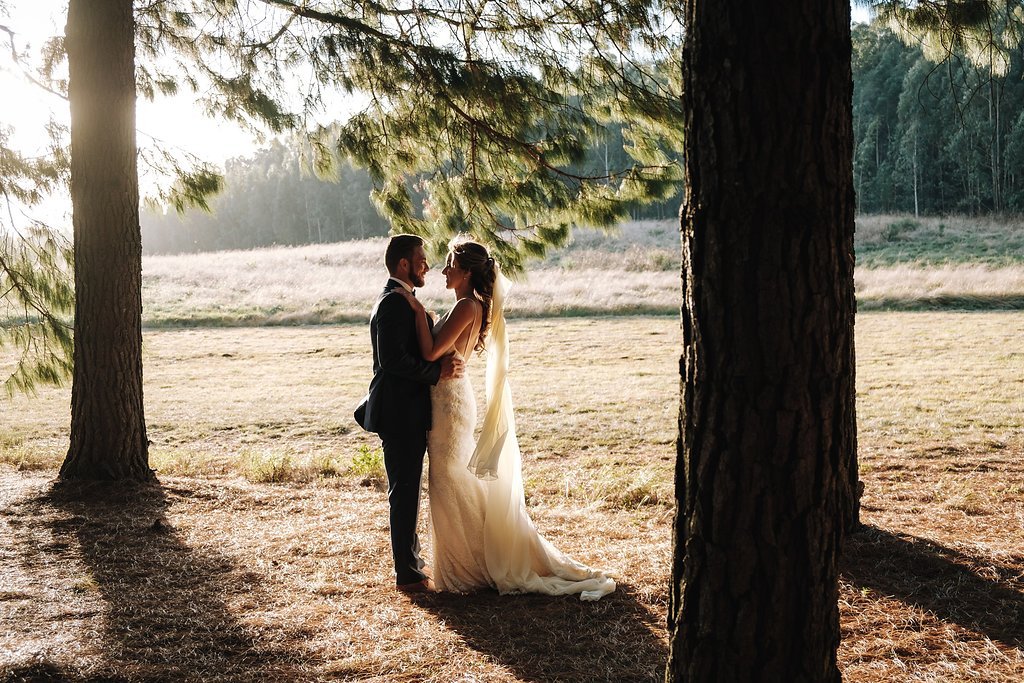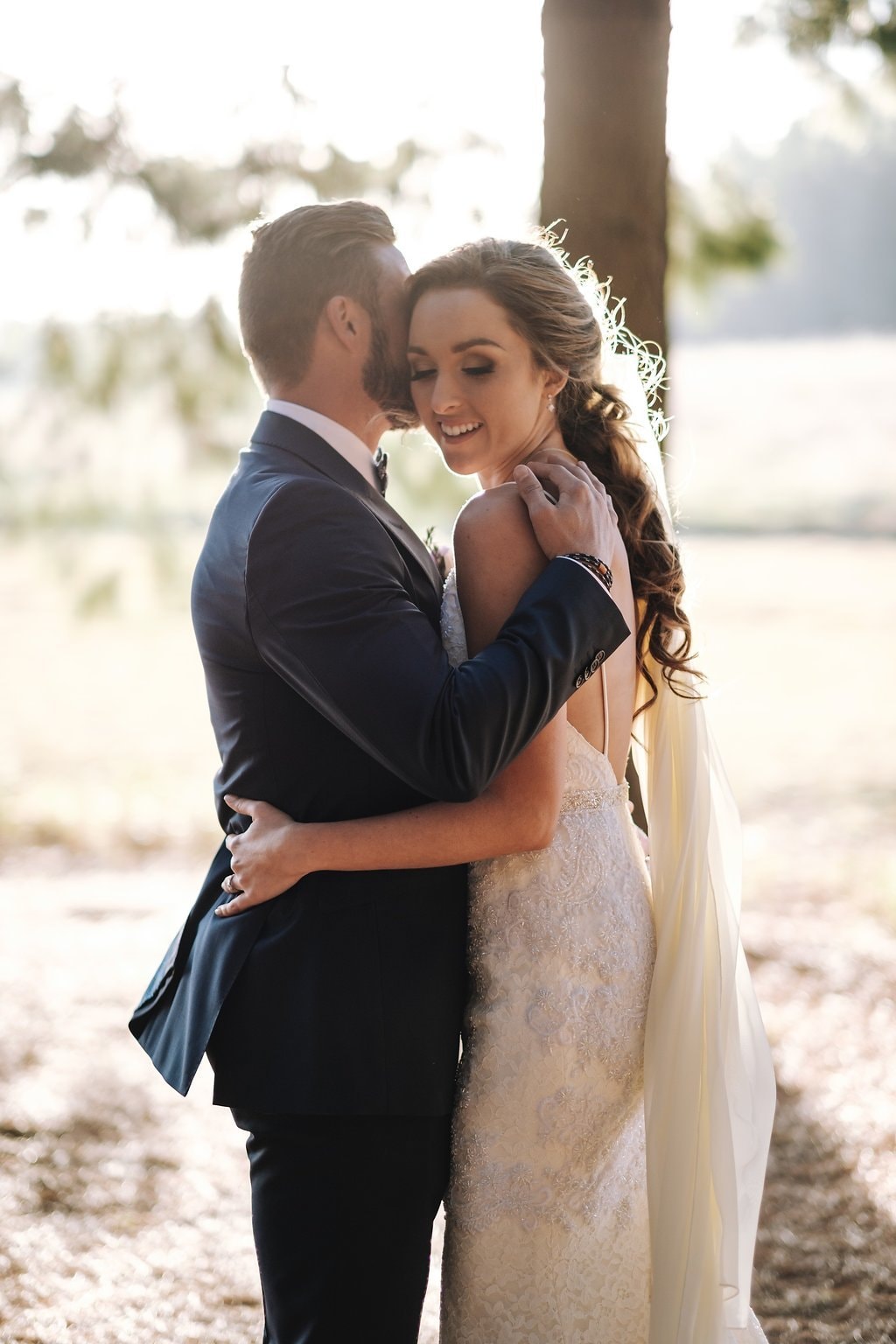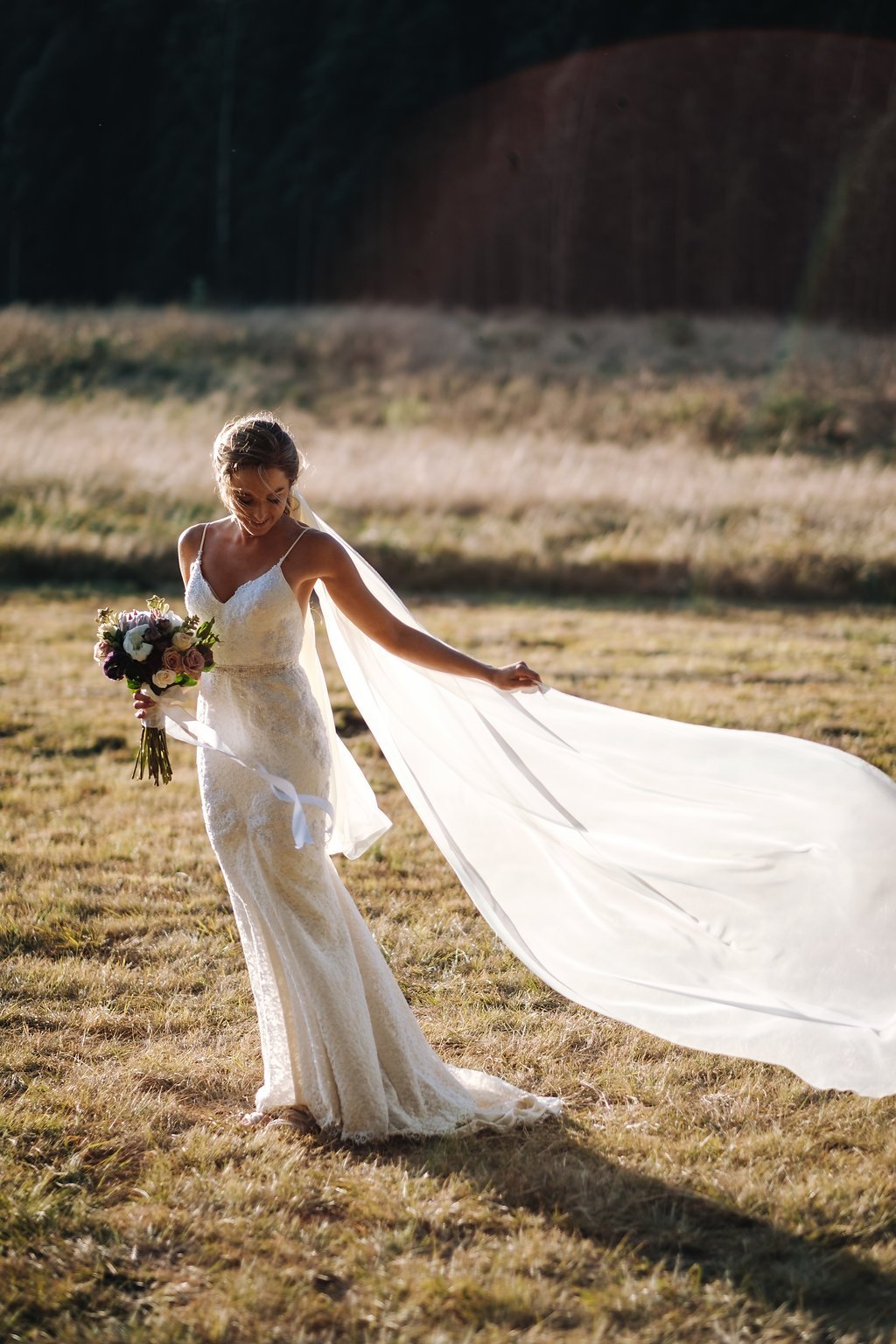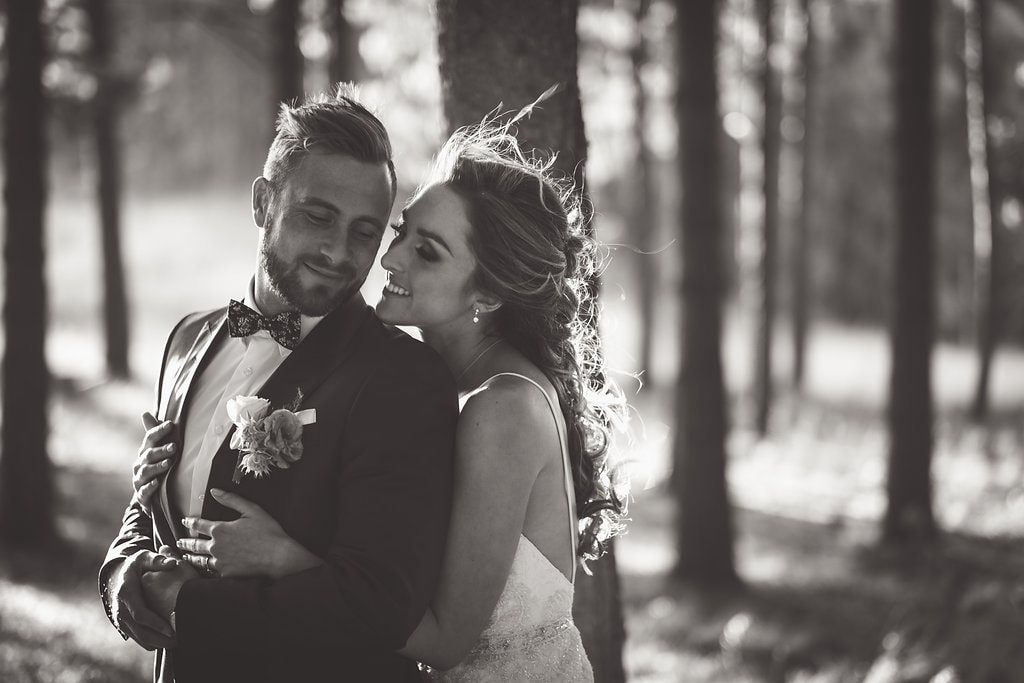 The Fashion
The dresses! What a story… So my mom came to Paris in the hopes of finding the dress with me. We didn't find the one unfortunately but I did find the style that I potentially wanted. I found my first dress in a small boutique in Paris (Metal Flaque) on Rue de Rivoli. I ended up buying a simple dress with plans to have it changed to fit the picture I had in my mind. I enquired at Lido if there were any dressers who were qualified to work with wedding gowns that could potentially alter and add to it for me at a reasonable cost. This is when I met Angeline. She is a sweet, timid lady who kindly offered to give me a quote to help change it (although she speaks not a word of English). When I asked to look at her previous work I was blown away to see Beyonce on the red carpet in her see-through diamanté show stopper that I am sure everyone remembers. Followed by Cara Delevigne and numerous other singers, actors and actresses in outfits I had only dreamed of and read about in the magazines. I was sold, thus Angeline helped me with my dress and showed me how to hand stitch my chosen lace to cover it in a fashion I preferred, and then started making my second dress… which I intended on wearing at the reception only so that I could 'break it down' on the dance floor without a worry over spills and rips. Shannon's suit was tailored to him in Paris. We searched for a designer with a personal touch and outstanding fabric quality. Needless to say, coming from Paris he also had a long resume of famous names that he had worked with and for!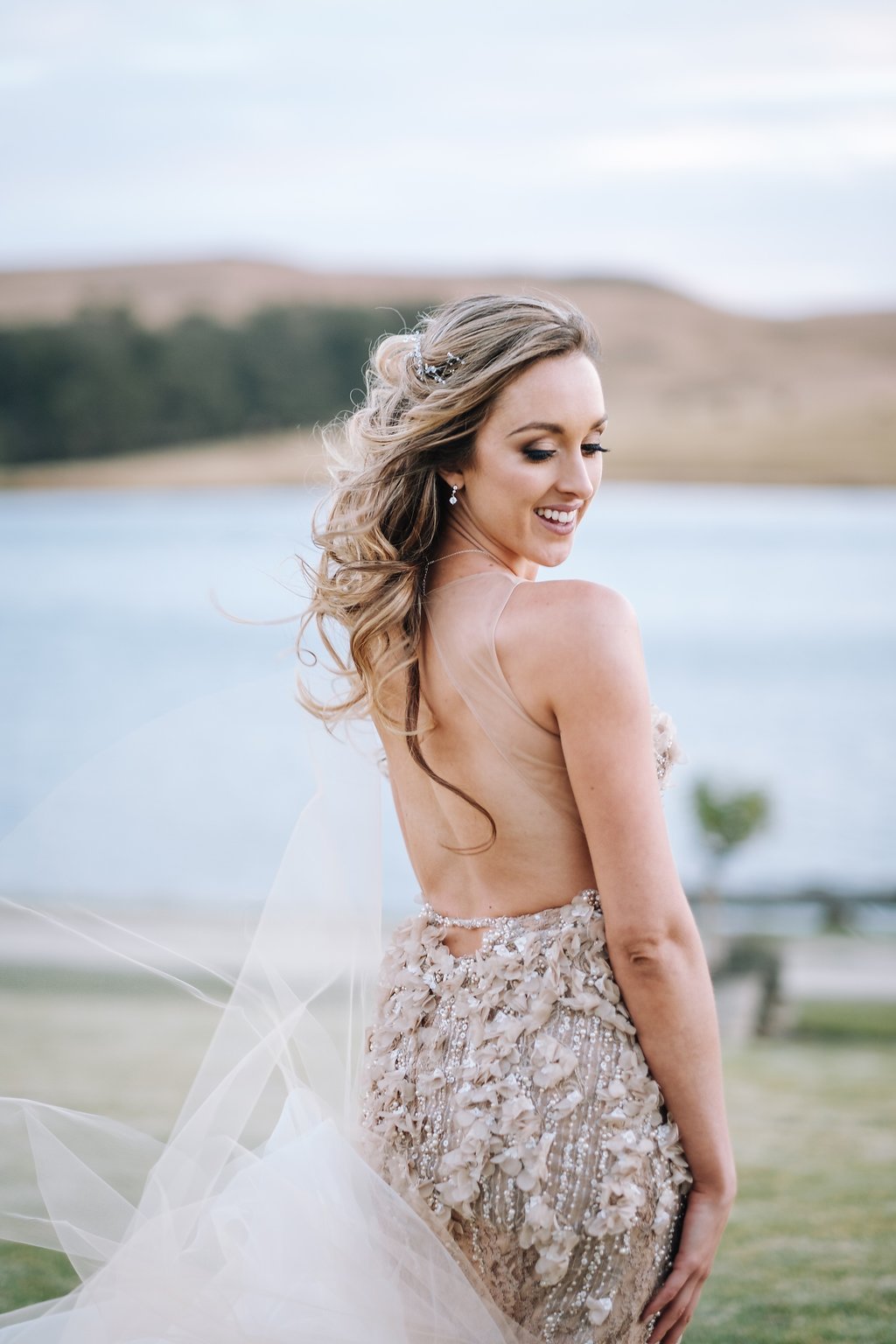 The Flowers
I love orchids and proteas, so these were definitely must-haves on the day, and then for the rest I was not fussy. As long as the flowers brought out the colour theme I was happy! Then the eucalyptus and rosemary were intended to fill the room with a fresh scent to mask the smoke from the fireplace that we had going all night long… and there is something beautiful about natural lavender bushes running down the aisle to meet a future hubby…. They gave a raw but peaceful mood to our outdoor venue.
The Cake
My step-grandmother Cynthia was once a professional wedding cake maker and thus they offered to do the wedding cake and we were so excited for them to play a role like this in the wedding. The cake was beautiful and delicious (chocolate, vanilla and carrot layers).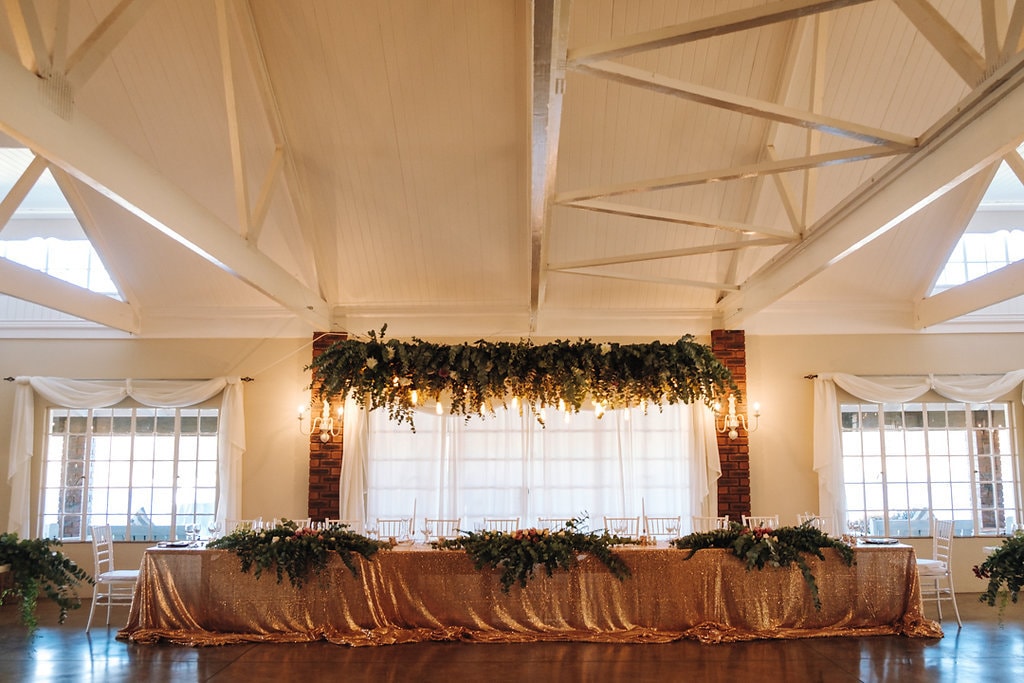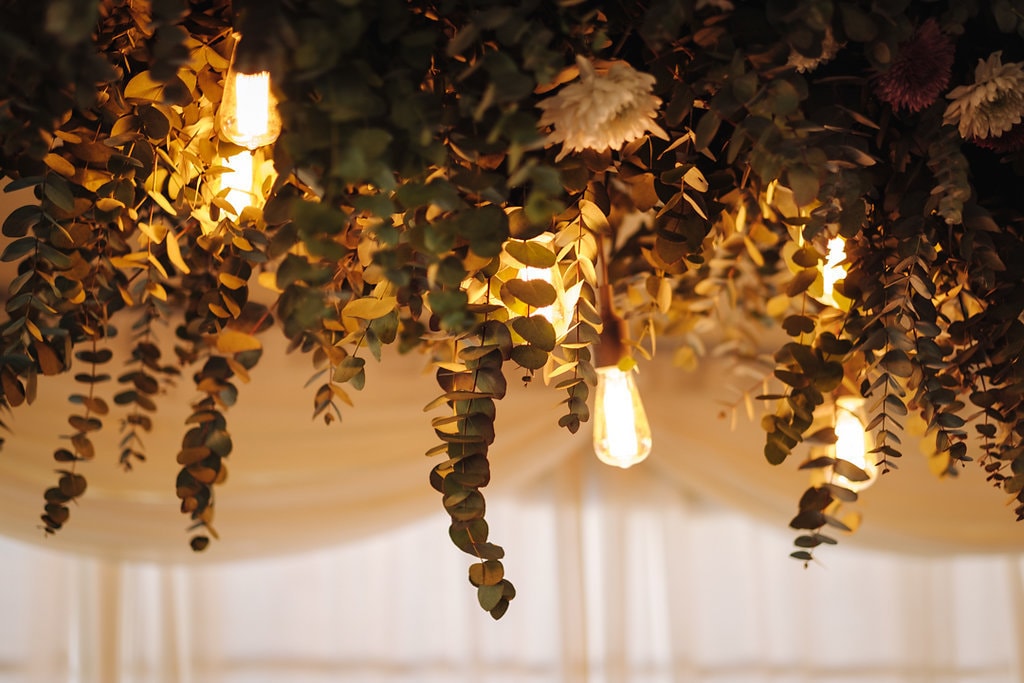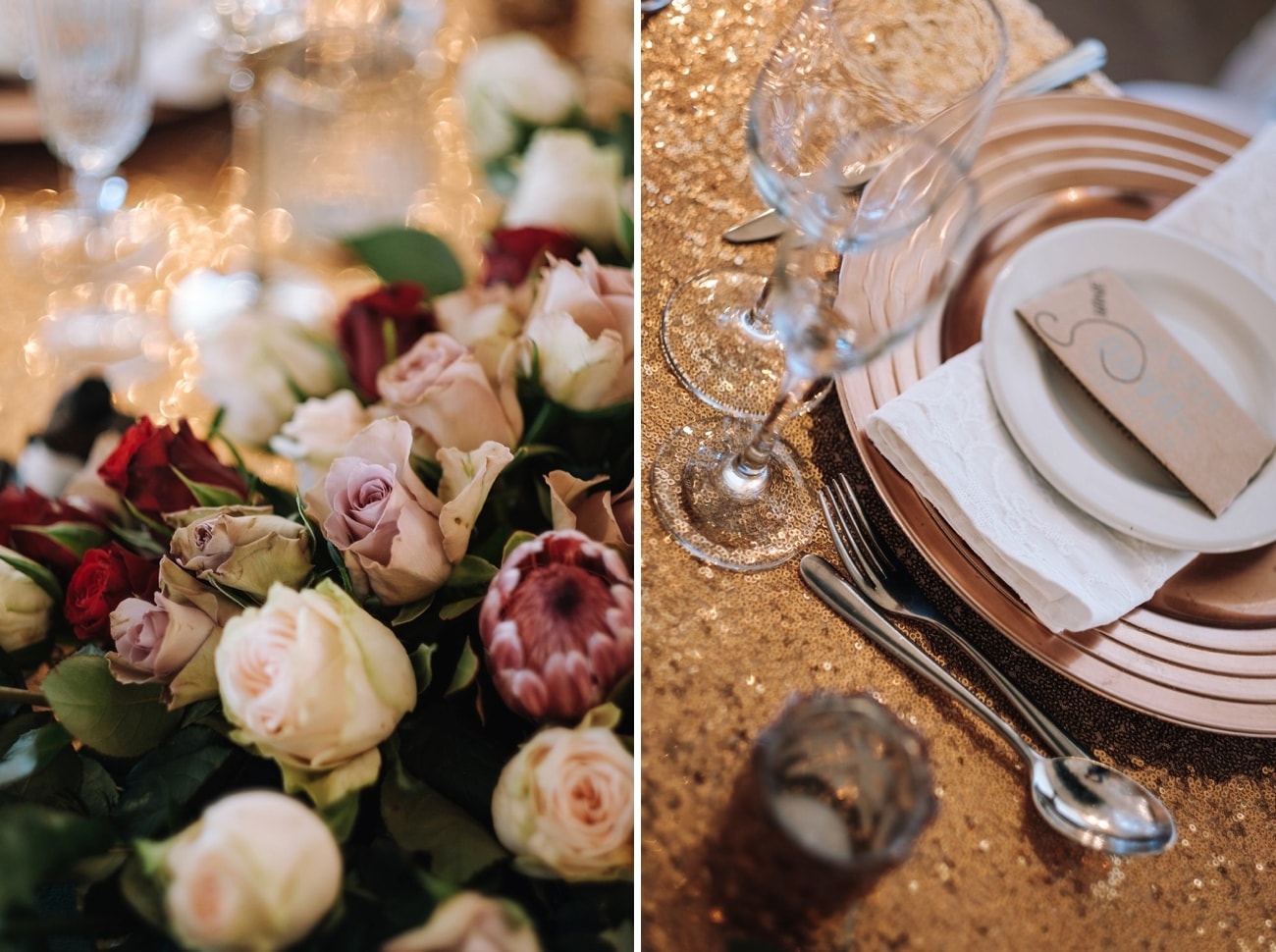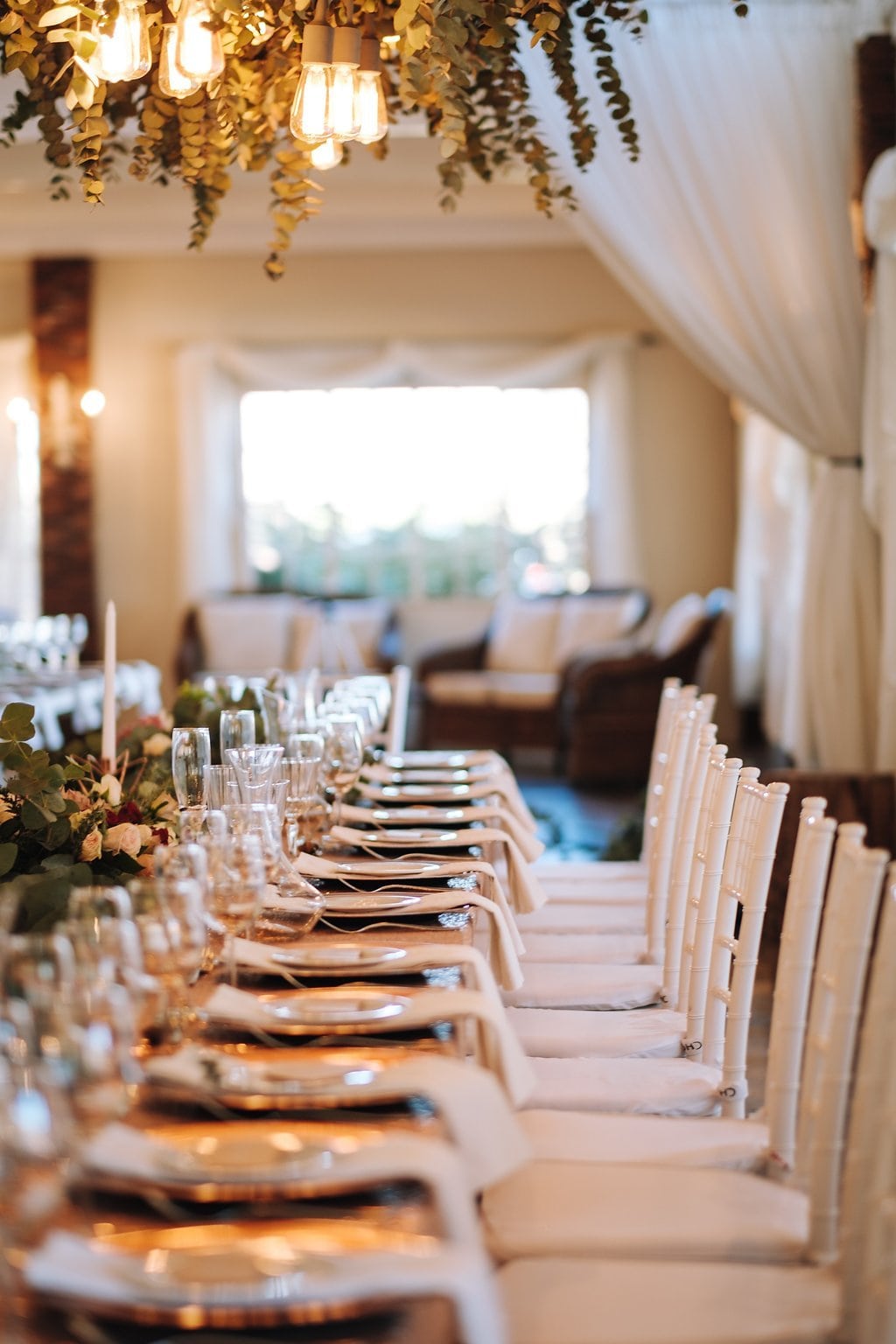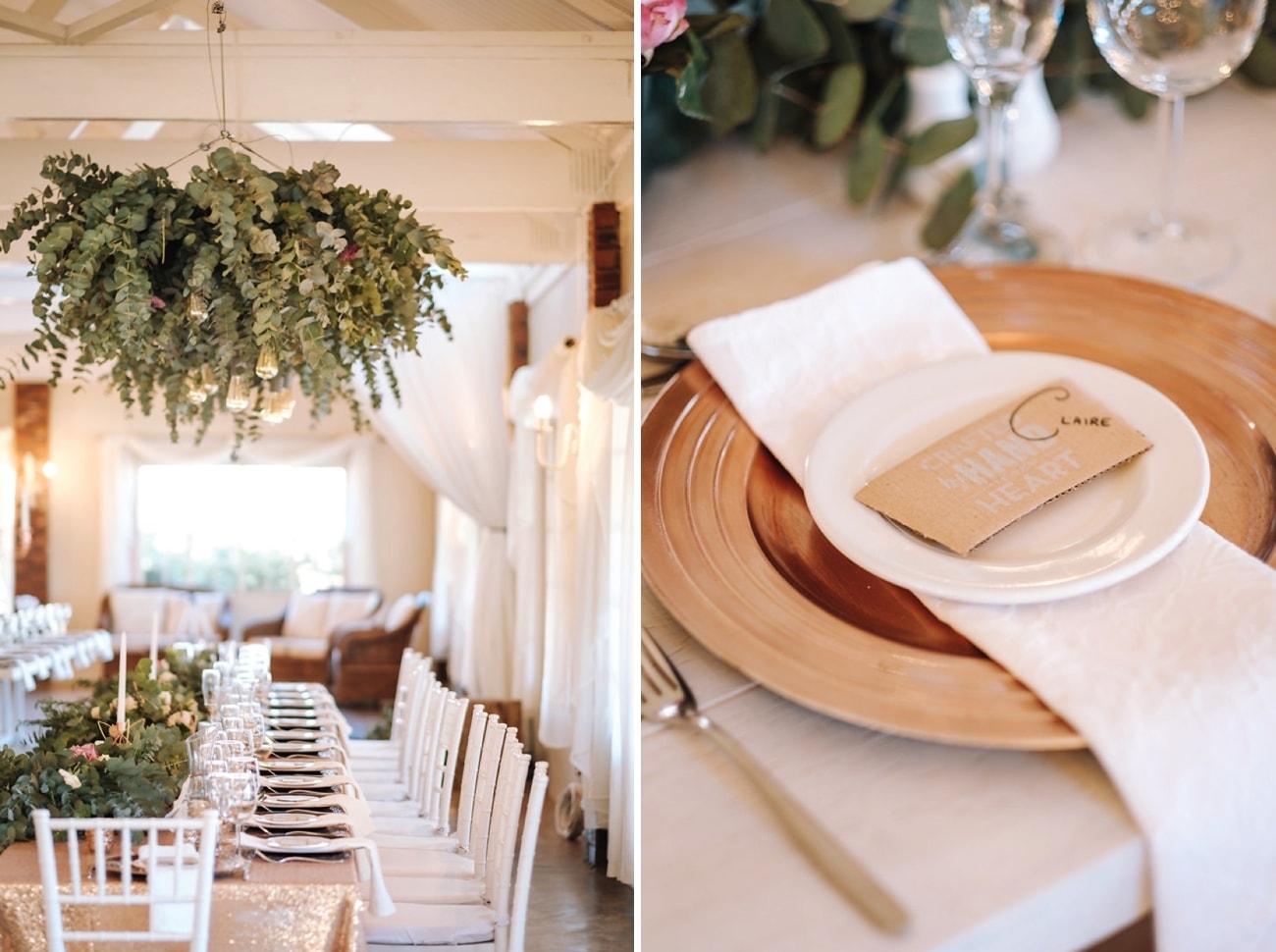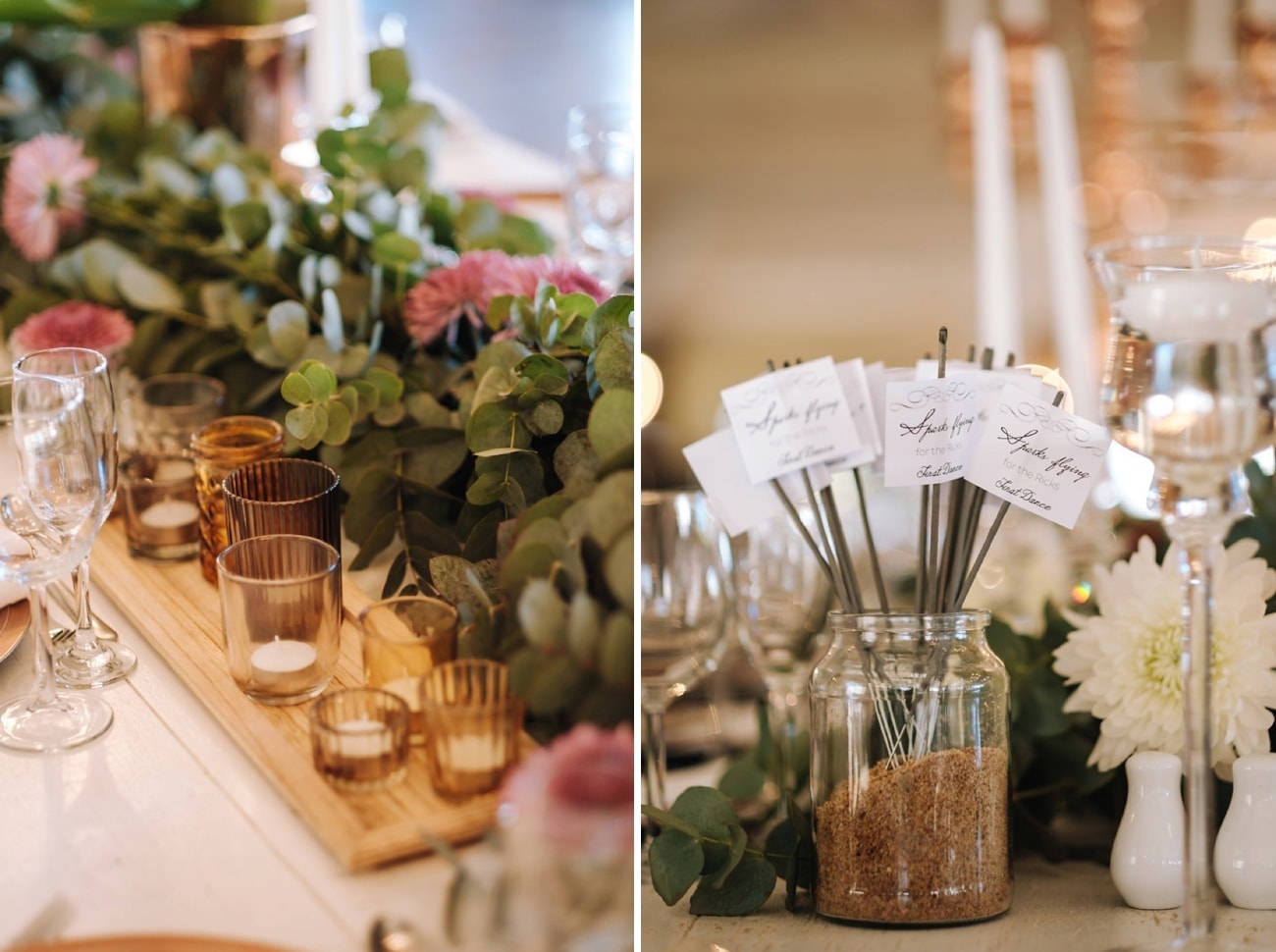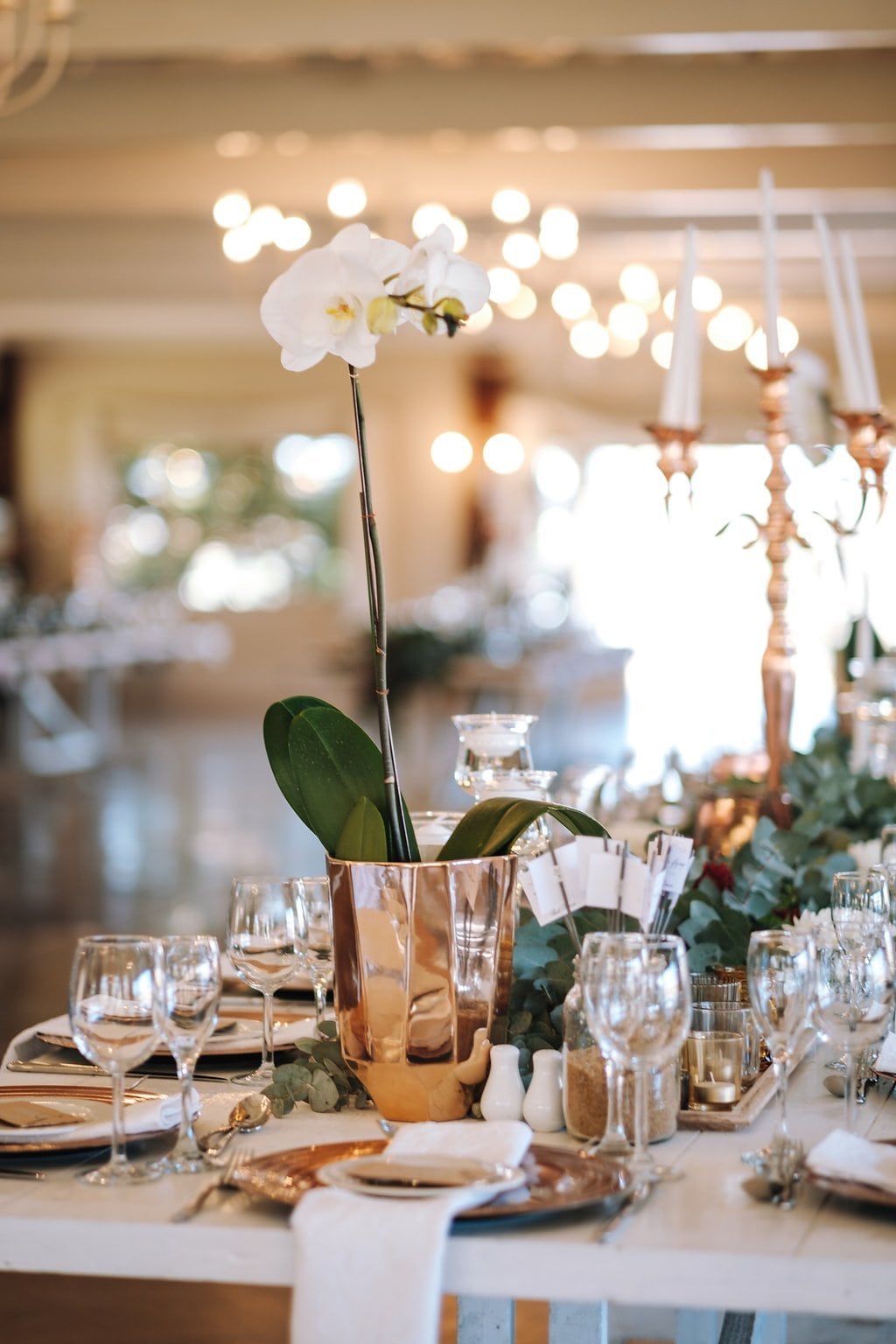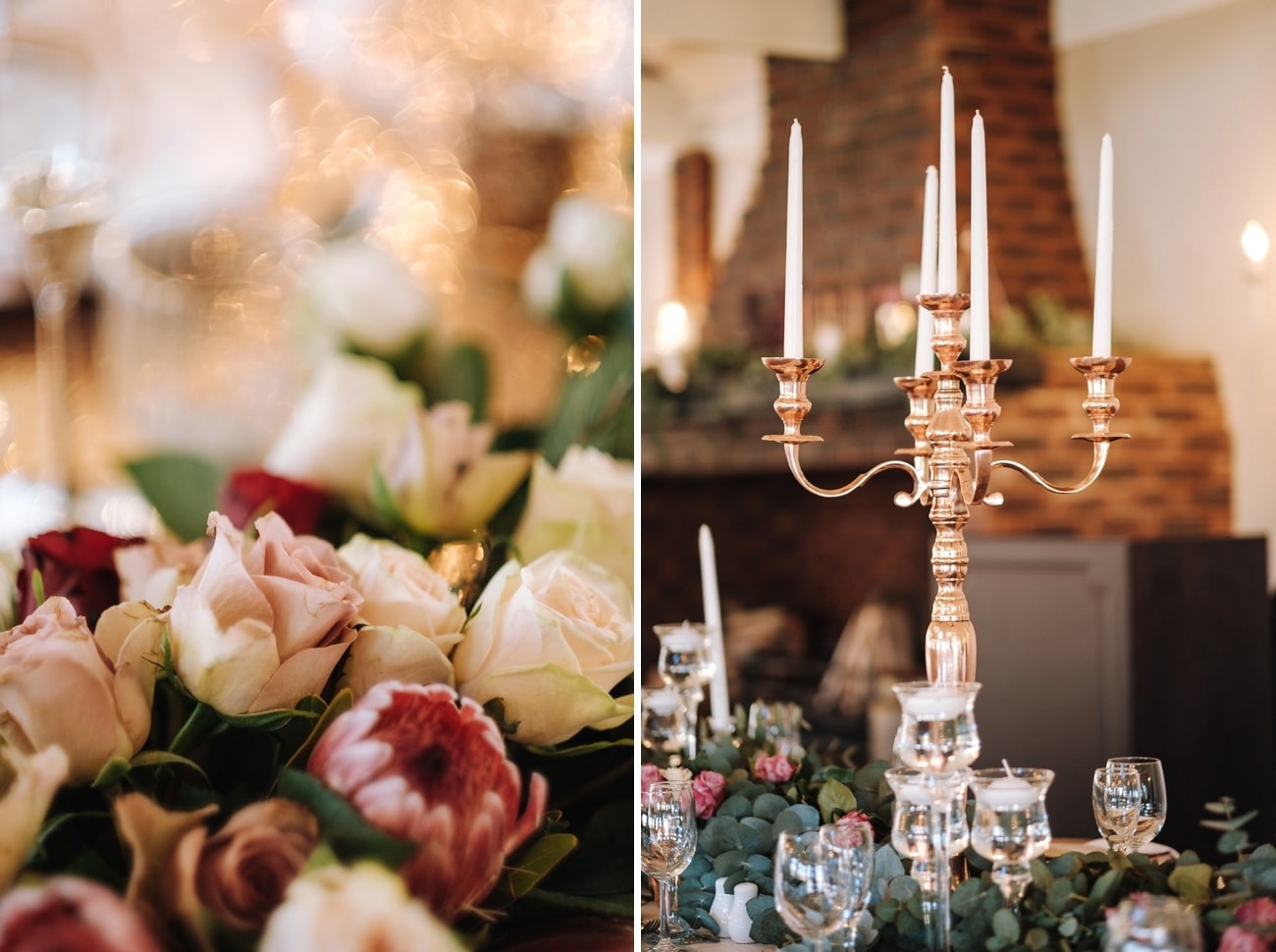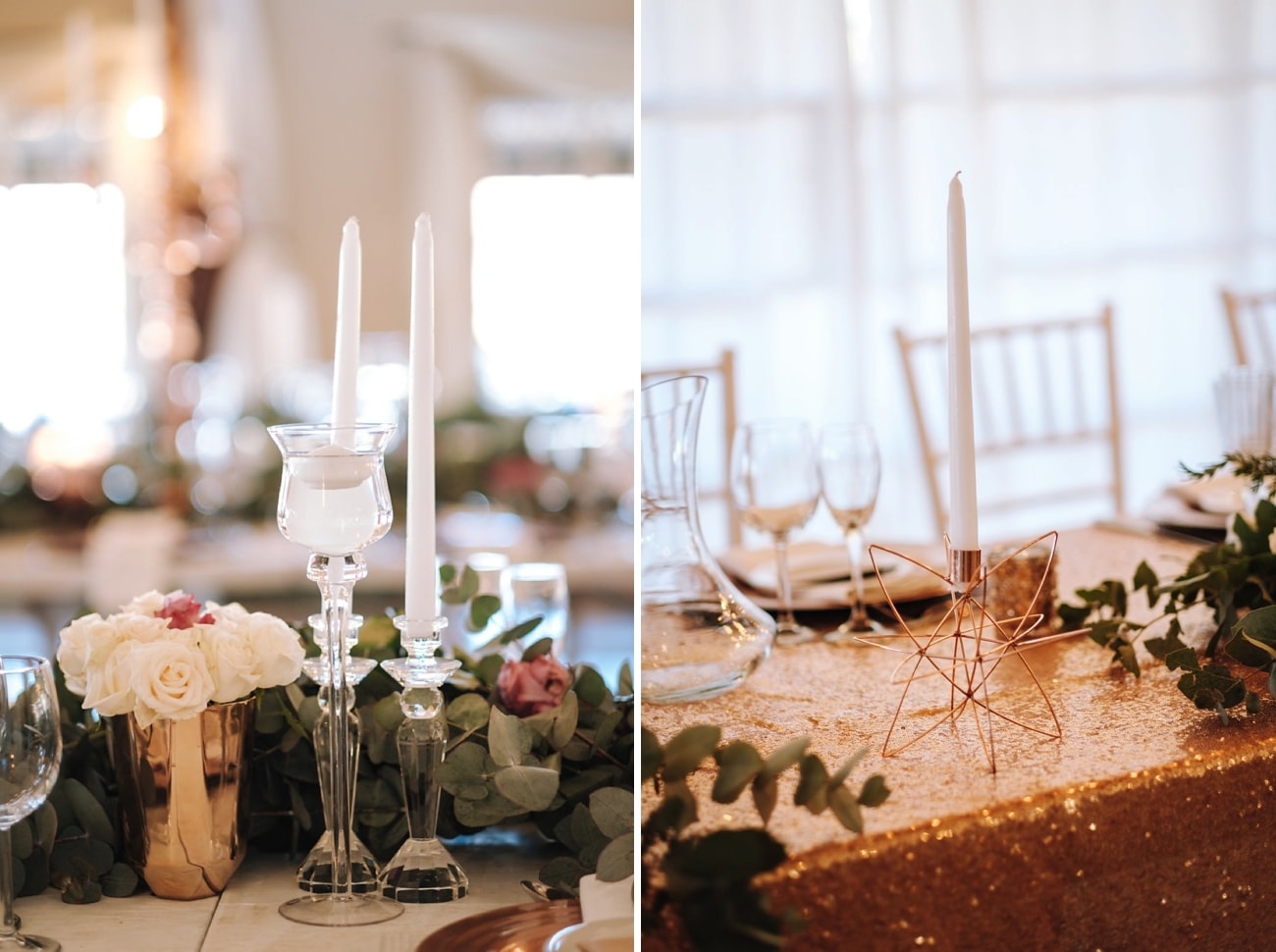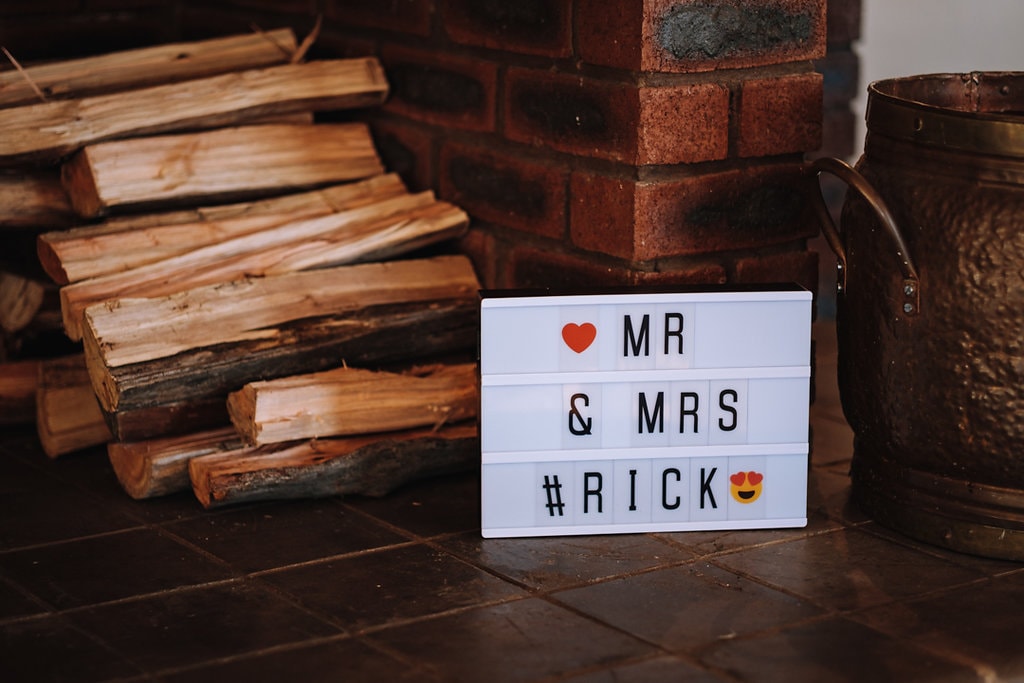 Memorable Moments
OMG you can't make me choose! The whole day was just one big love-filled celebration packed with too many emotions to decide on a favourite moment. It was my favourite day :)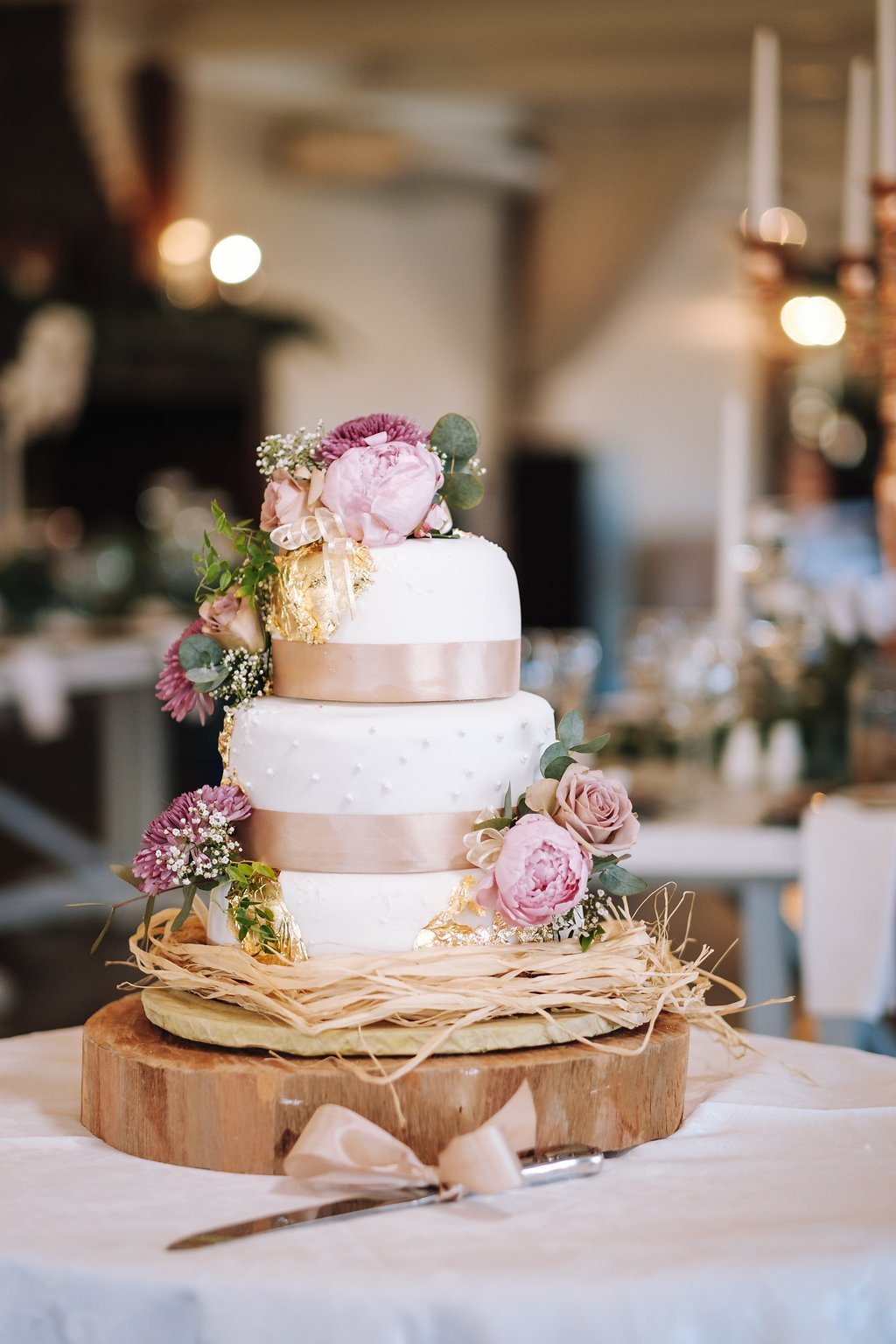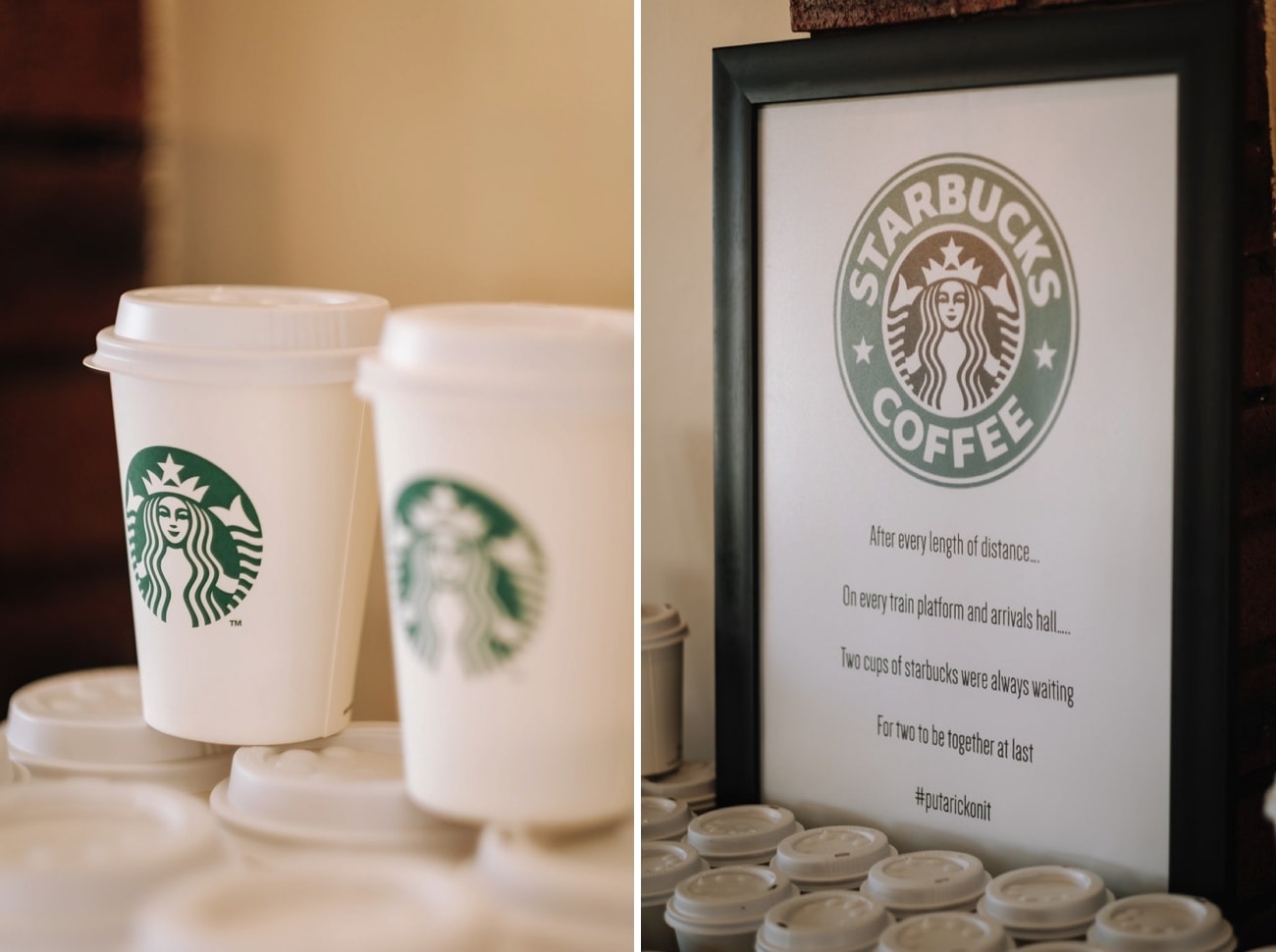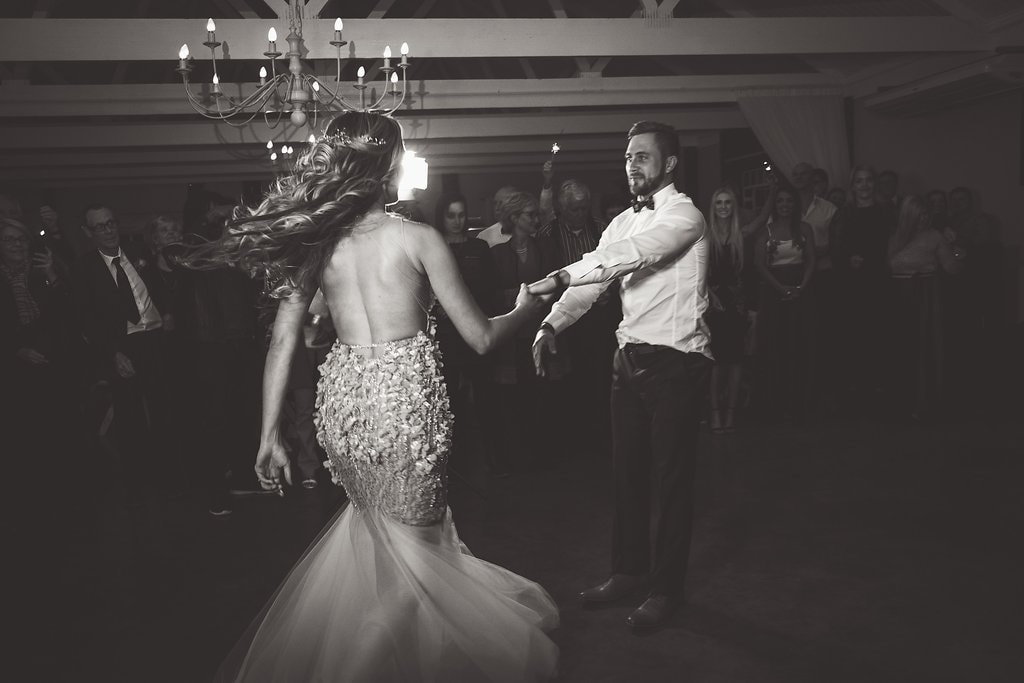 Best Decision
We skipped a photo booth which I kind of wish we hadn't, but we kept a tight budget and tried to create a classy, expensive looking wedding with a minimal amount of money actually being spent. Our photographers and make up artist were the two first things that I chose (regardless of price). They are both extremely reasonable and vendors definitely worth using! But these are two things I definitely didn't scrutinize in terms of budget (I just love them that much!).
Advice for Future Brides & Grooms
Don't overthink things! Know what you want, find the price that you are willing to pay and go for it! (Also, always get signed contracts, don't explicitly trust vendors – trust is a good quality to have but can be an extra stress when agreements suddenly change a few weeks before the big day). And then remember to enjoy the day while it's happening! Take a moment with your new hubby, look around and appreciate every beautiful person that came all the way to celebrate your love and union… Breathe it in and find your first piece of happiness as a married couple in the same space.
You can see more from this wedding on The Shank Tank's blog.
SERVICE PROVIDERS
Photography: The Shank Tank | Ceremony Venue: Bellwood Cottages | Reception Venue: Bellwood Cottages | Videography: The Shank Tank | Wedding Cake: Brides Step Grandmother | Rentals: Hire Standards | Hair: Nixon Makeup | Makeup: Nixon Makeup | Rentals: Spotted Owl | Wedding Dress: Metal Flaque | Headpiece: Bride handmade | Bride's Shoes: New look | Bridesmaid Dresses: Made by bride's friend | Veil: Handmade by the bride | Submitted via: Matchology