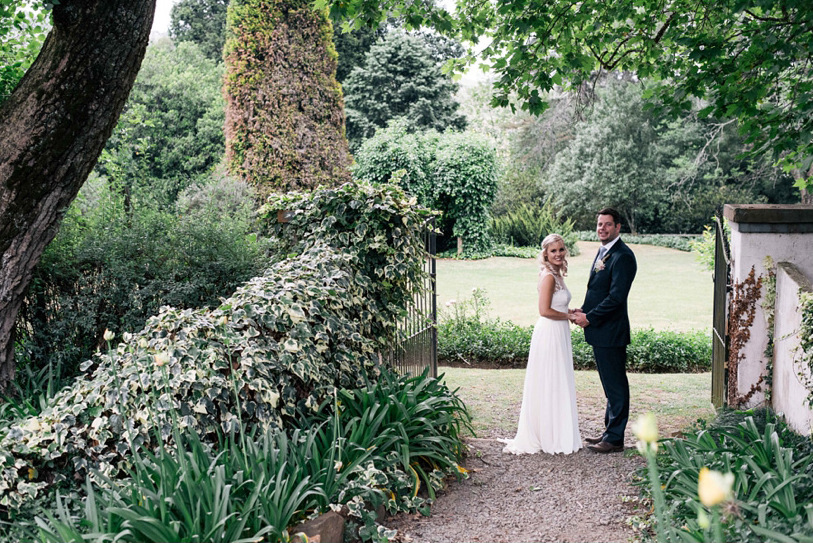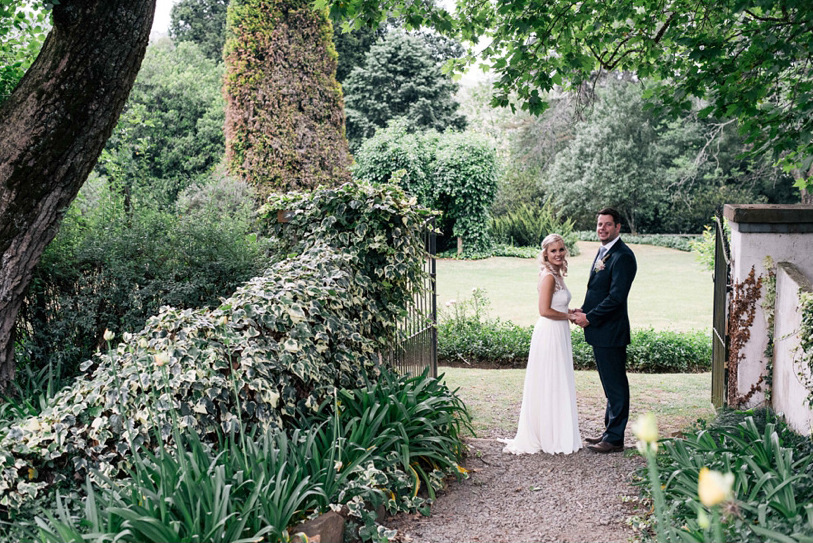 I'm so delighted to be sharing today's wedding with you all, I feel like I might break into song (I won't, don't worry). Zoë & Mike's big day is the quintessential country wedding, filled with bunting and lace and proteas and hundreds of origami cranes. It has the sweetest love story, the prettiest blush palette, and a dreamy Robyn Roberts lace gown. It's relaxed and rustic, and full of love and laughter. It's all these wonderful things. But it's also a chance for me to show off one of my absolute favourite venues, Cranford Country Lodge. Cranford is part of the SBB Collection – our growing collection of the venues we recommend because they each have something truly special. For Cranford, that something special is a feeling of authentic country charm, the warmest of farm welcomes, genuine hospitality. With a mix of spectacular rural scenery and rustic chic ceremony and reception spaces, it's also gorgeous, which makes it pretty much the perfect Natal Midlands wedding venue. The kind of place that feels like a home. For a couple like Zoë & Mike, who wanted their guests to share in their laid back, intimate vibe, it was perfect. And with Kate Martens there to shoot these lovely images… well. Take a peek for yourself.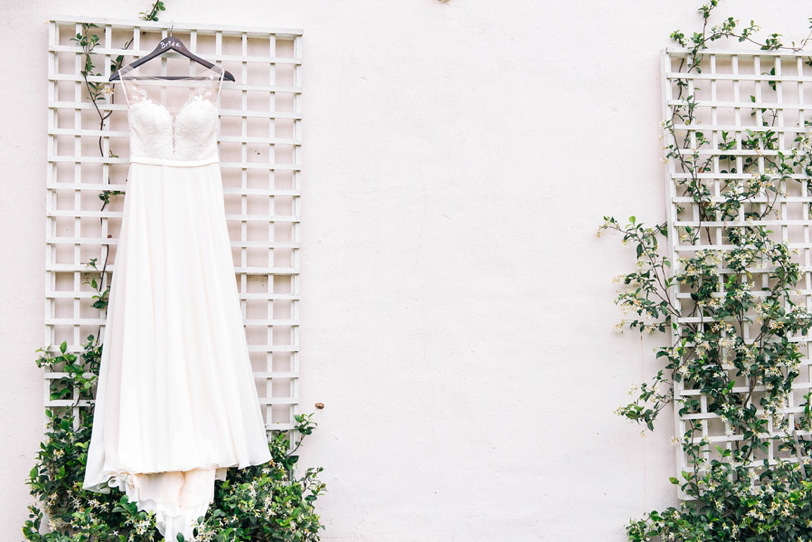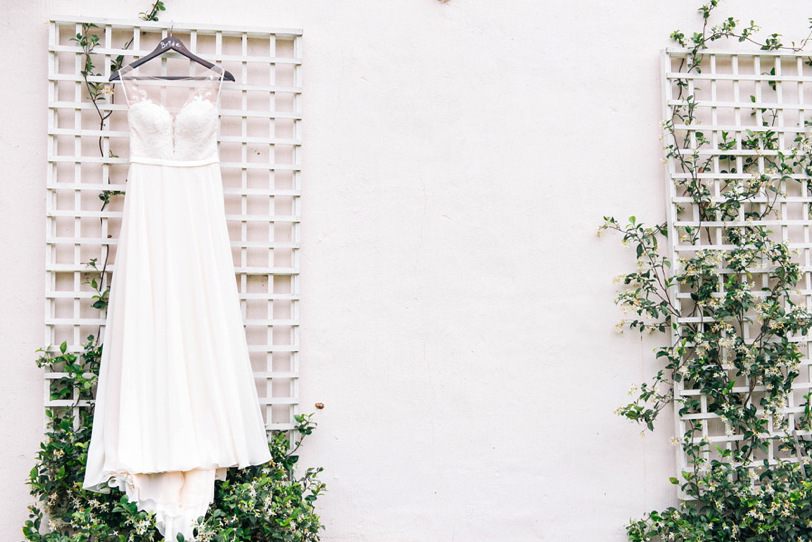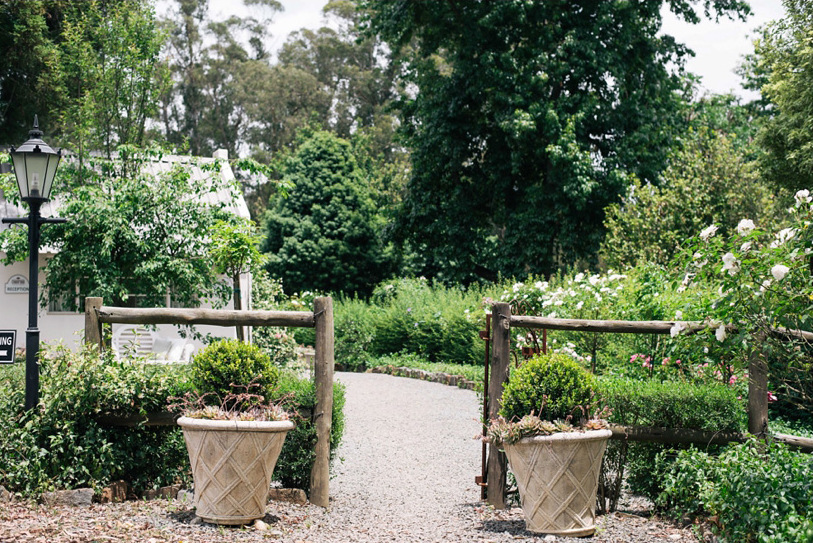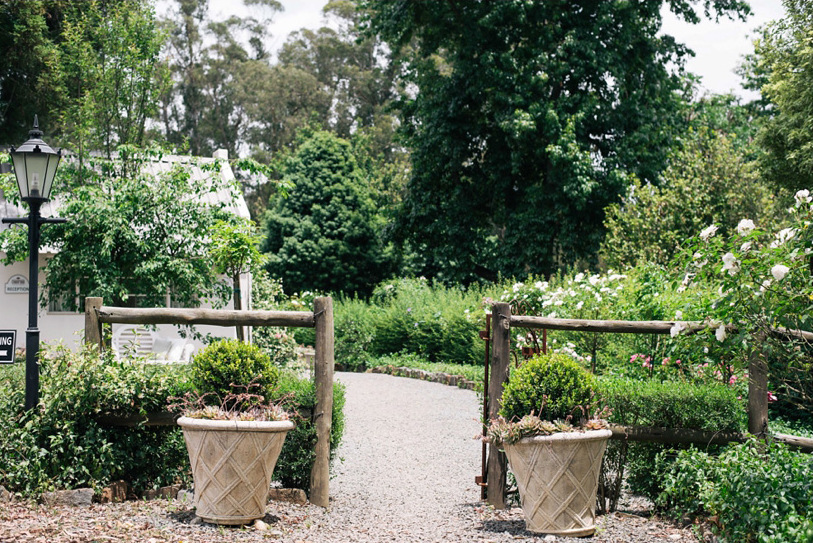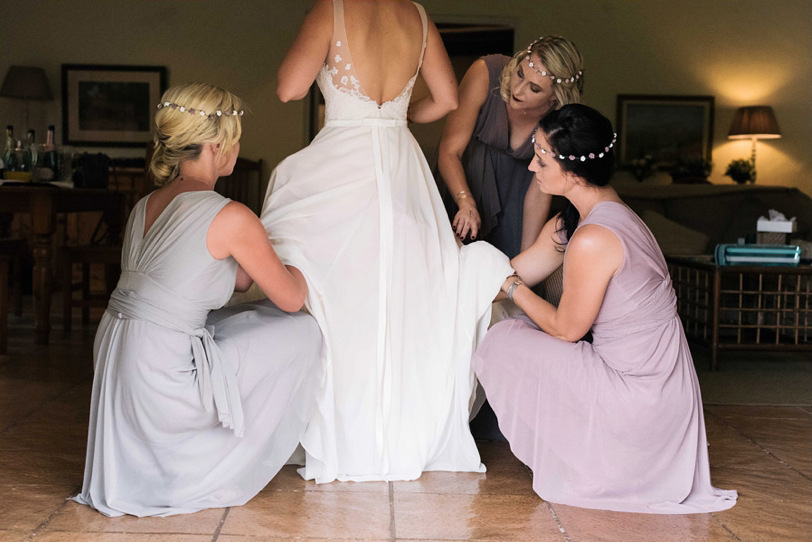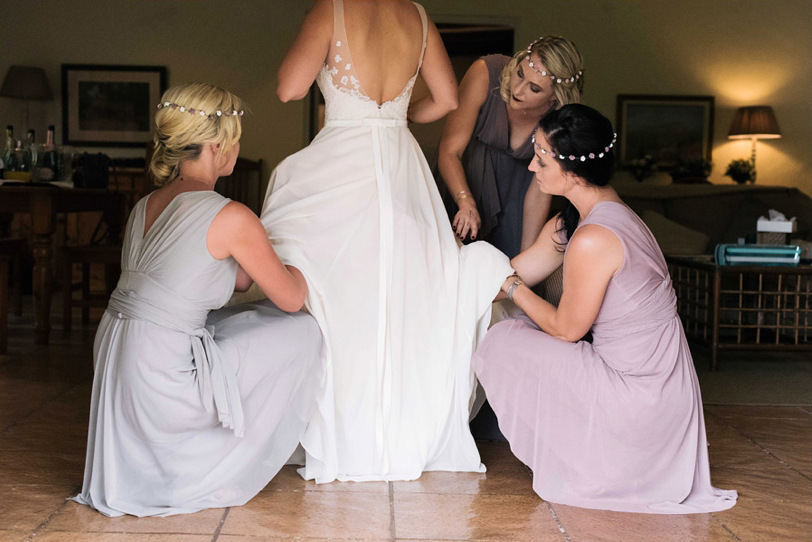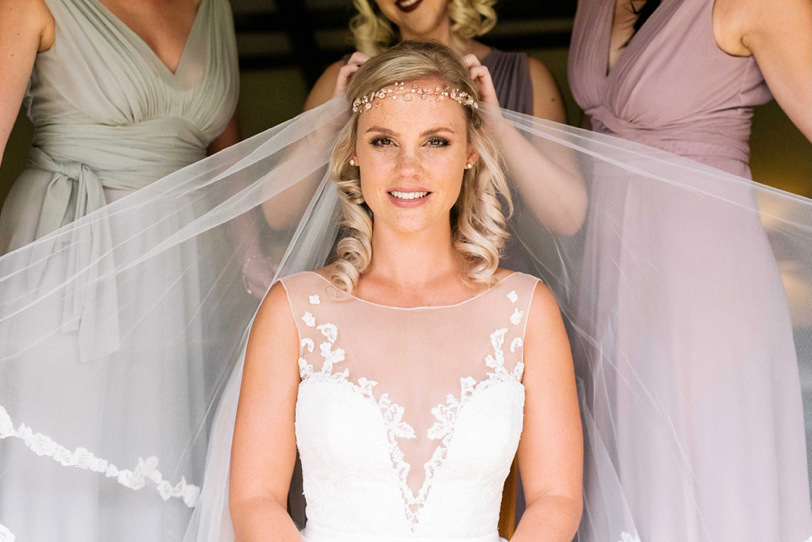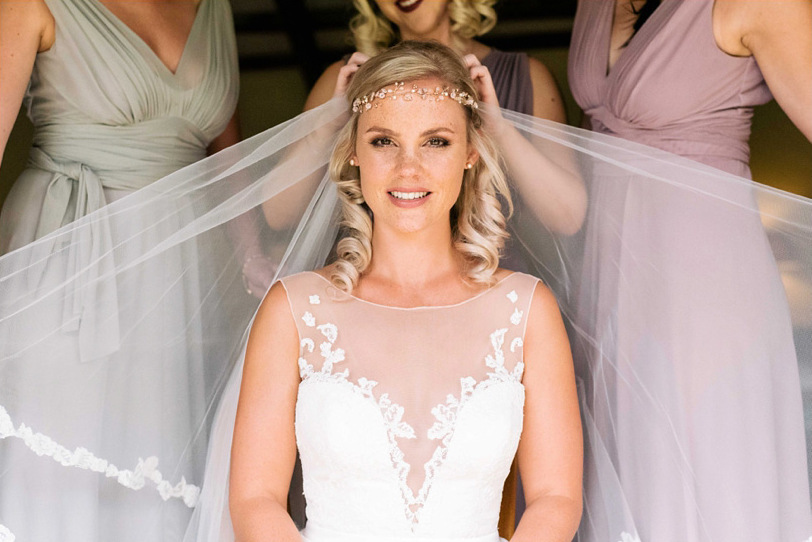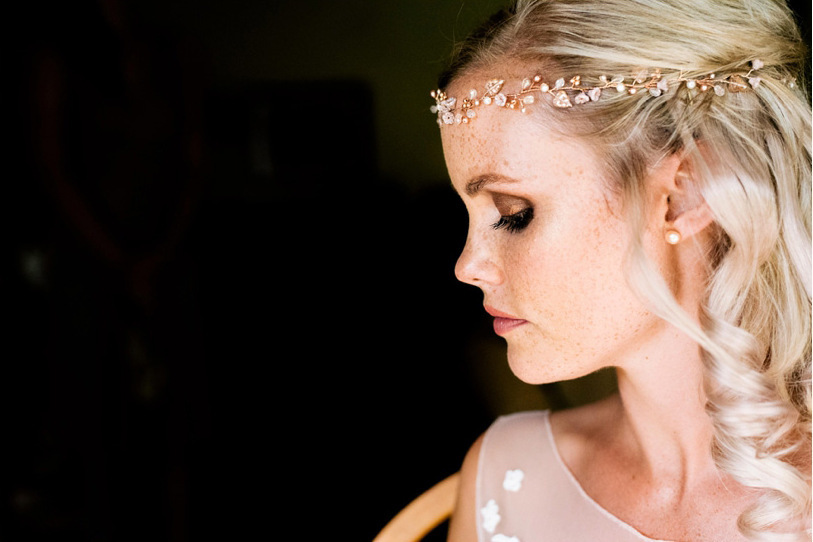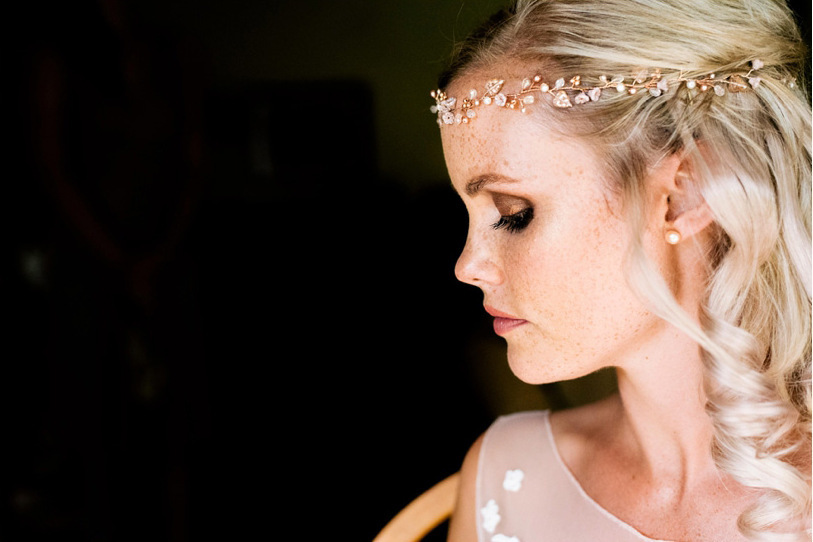 Love Story
Mike: Our love story started at sea. Zoë and I were introduced to each other by a very good friend of mine. We were both trying to break in to the Super Yacht industry and were at the time living in the South of France. It was not the 'love at first sight' story we are all used to hearing – in fact Zoë and I would not cross paths again until six months later and I was living in Spain. I was put forward for a job on a yacht, one which happened to have Zoë as a crew member. I got the job and for the next year we travelled across the Atlantic twice, island hopped in the Caribbean, cruised the entire Mediterranean from Spain to Turkey and visited the most exclusive spots on any coastline in the world. Our time on the yacht started very much as a friendship, but quickly blossomed into something more. Our jobs demanded long hours and not many days off, but whenever we did get an opportunity to leave the boat we would always spend all our time together and explore the different countries. We were drawn together by our love for adventure and new experiences. Something we still very much have in common.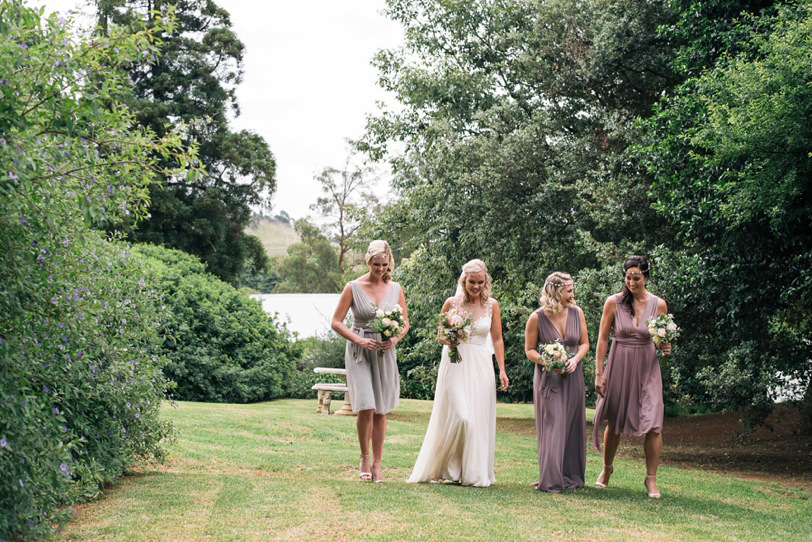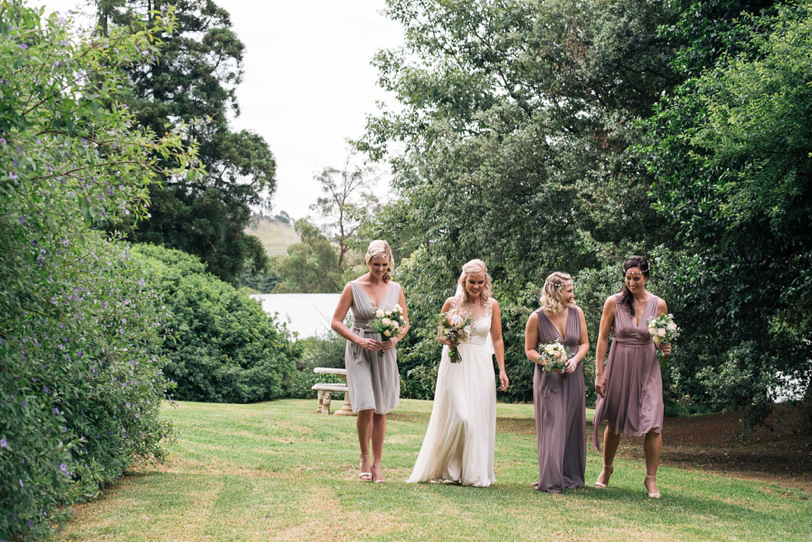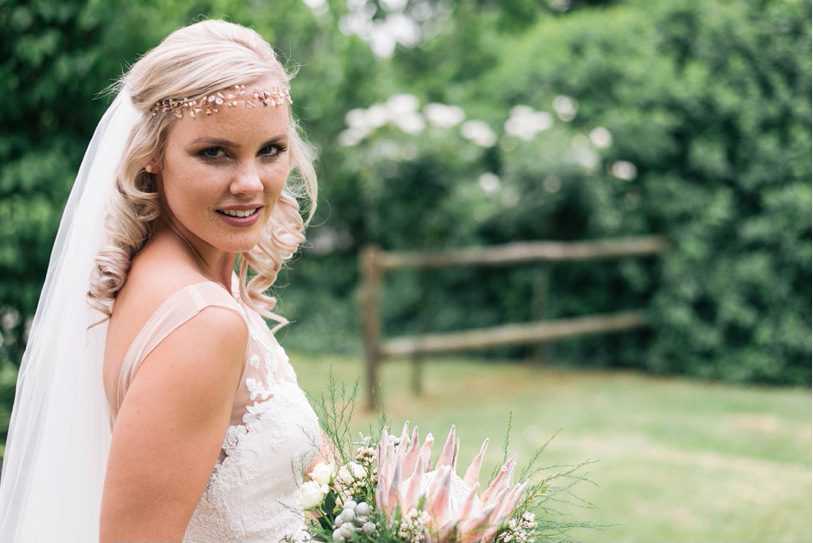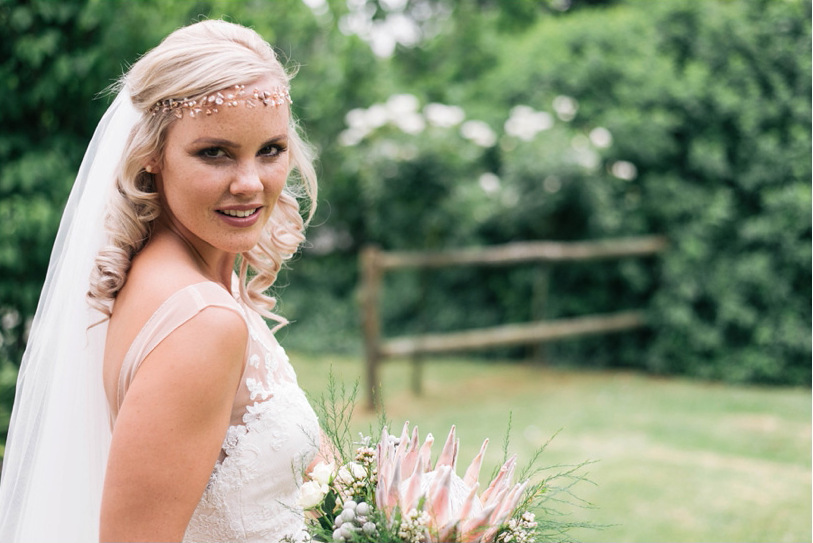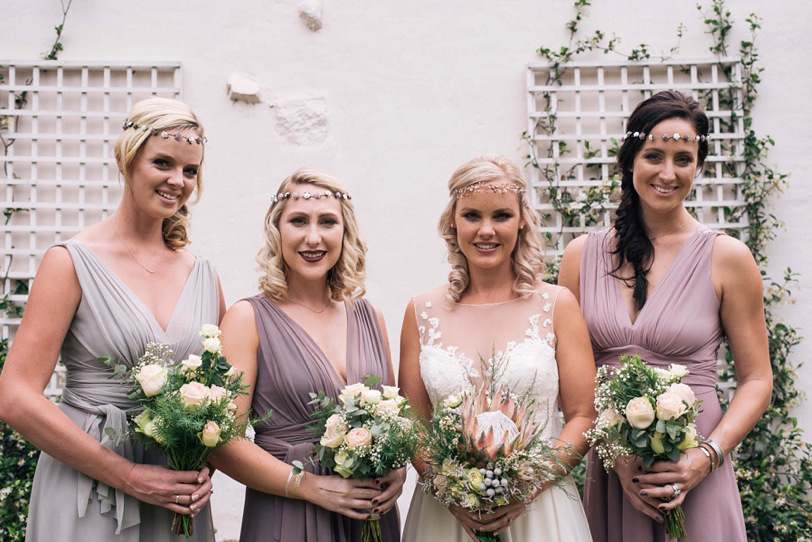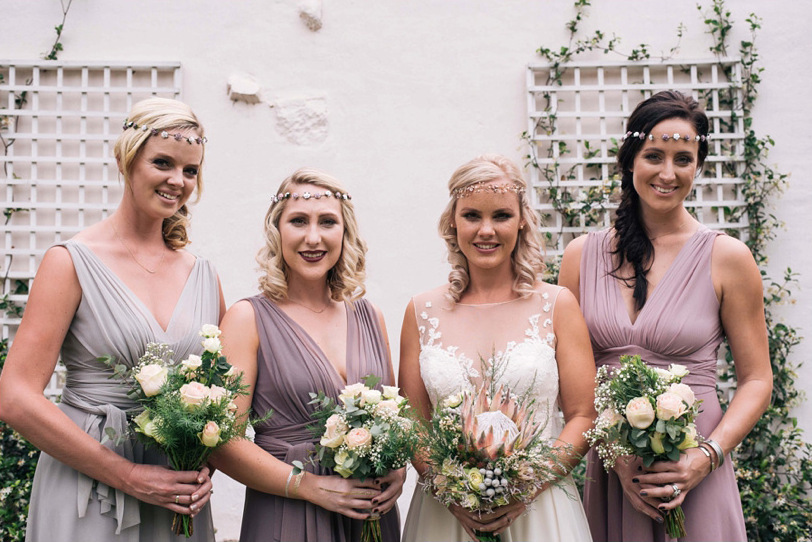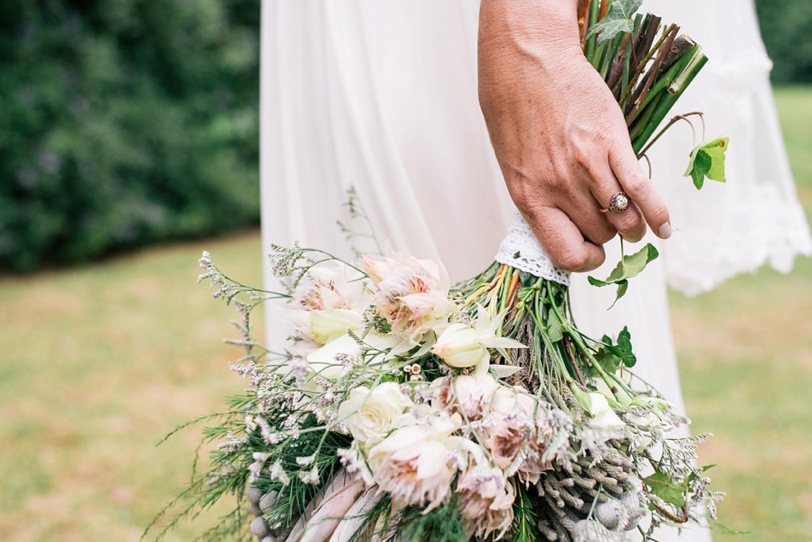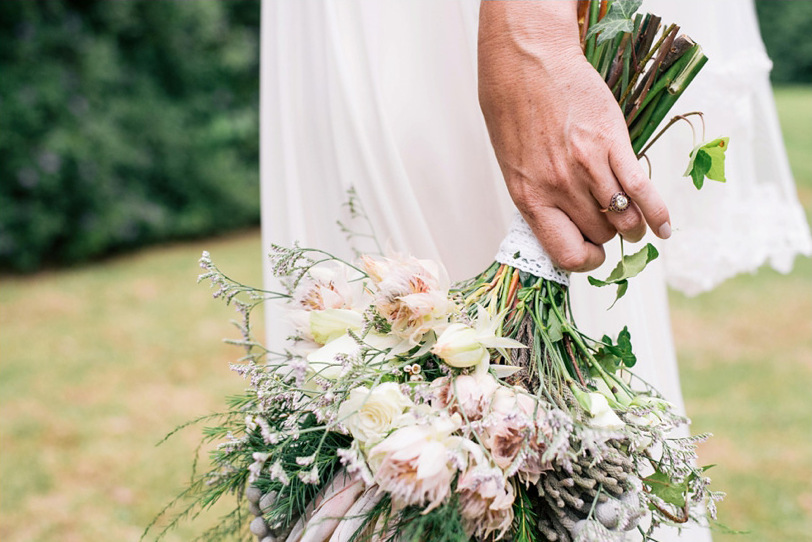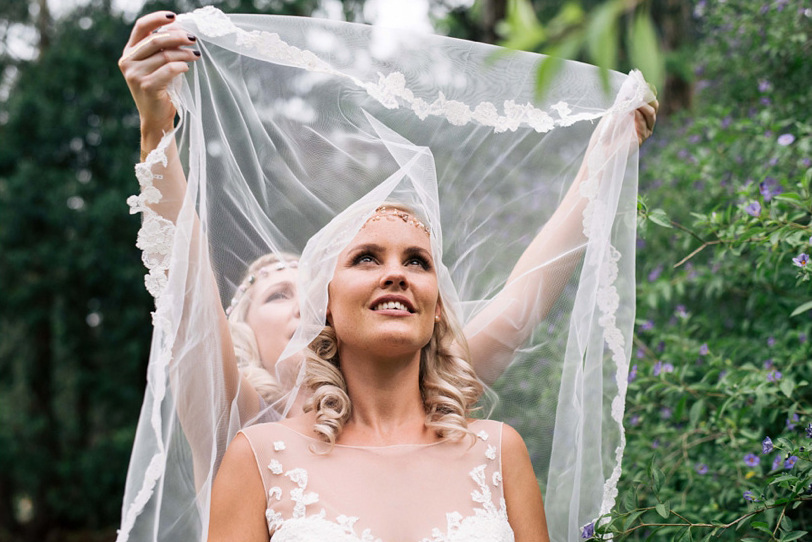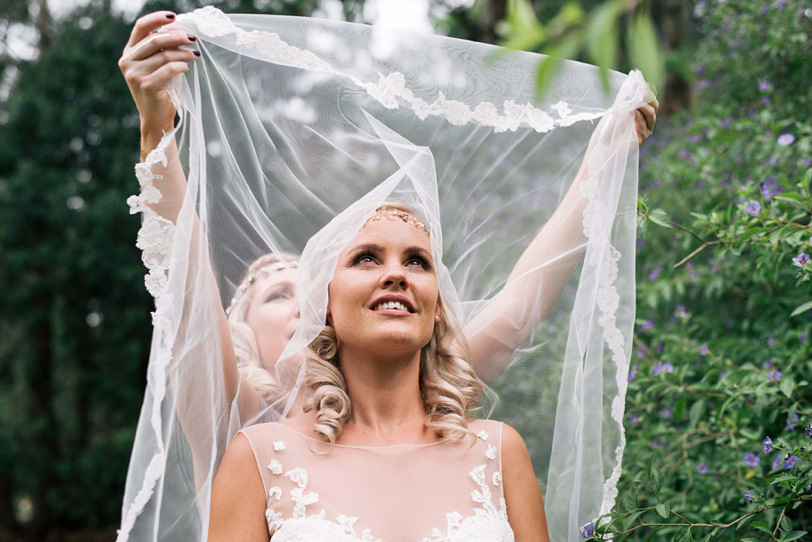 The Proposal
It happened high up in the Maluti Mountains of Lesotho, at a beautiful five-star mountain retreat. On our first morning while still nursing heavy heads from too much champagne the previous night and probably a little altitude sickness, we set off on a hike into the mountains. At a certain point in the hike, Mike said we should take a photo of the two of us with the beautiful scenery in the background. As we were obviously alone up there, Mike had to set the camera up on a rock, balance it, hit the timer and run in order to take the epic selfie. I had no idea this was his planned moment to get on one knee and capture the proposal; instead I thought he had hurt himself on his way to me and needed help up. Fail! Luckily he refused my help and quickly pulled a ring from his pocket just in time for the camera to get the shot. It was a beautiful moment in probably one of the most beautiful settings one can ask for. The ring was perfect. I often give Mike a bit of stick for not being the most romantic, but in this case he got it spot on.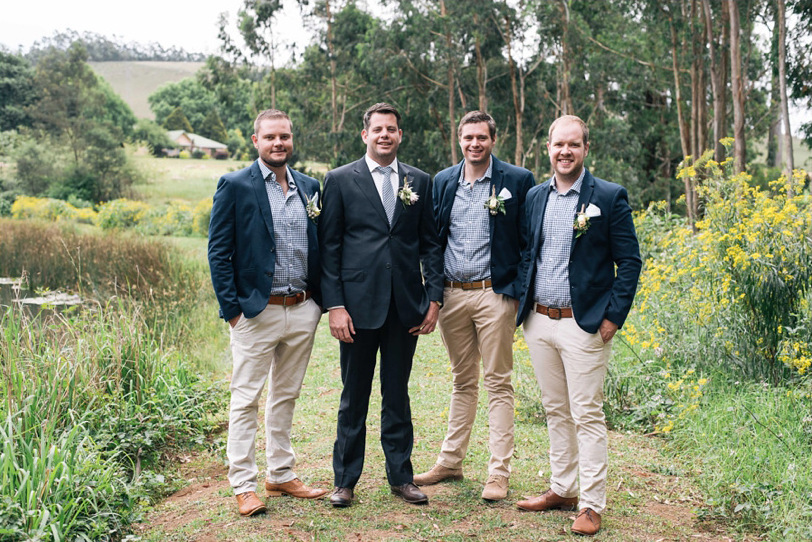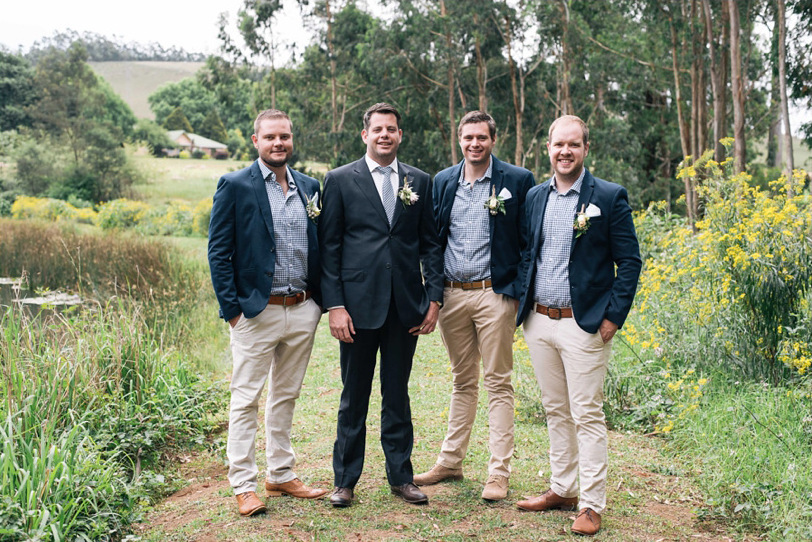 The Venue
We live up in Joburg and so do most of our friends and family. We wanted to have an entire wedding weekend and felt a wedding away would allow for that. We traveled to Natal to look at various different venues and Cranford was the first we looked at. We loved the feel as soon as we arrived – the staff were so friendly, it was beautiful and it had this rustic charm and real farm living feel but not the forced kind, the kind that comes naturally. By the end of the day and seeing loads of other venues we knew Cranford was for us.
Wedding Style
I definitely  drew inspiration from a few elements when finding a theme which suited us. First, t location – being a stud farm I felt it lent it self to a countryside style; it would not worked having a formal affair in such a rustic setting. We had chosen to get married under a large oak tree and I wanted to keep with this beautiful natural environment by adding more natural colors, textures, and materials to the decor and carrying that through into the reception venue which was in an converted barn and stables. Then, my favorite flower is the Protea. I love its colors, so used this as a base for my color scheme by sticking to pastels with pops of bright color scattered around. Obviously I also used a lot of my personal style in the decor choices. I love shopping in vintage stores, antique shops and markets and this was reflected in items like the antique teapots, weathered books and worn leather suitcases scattered throughout.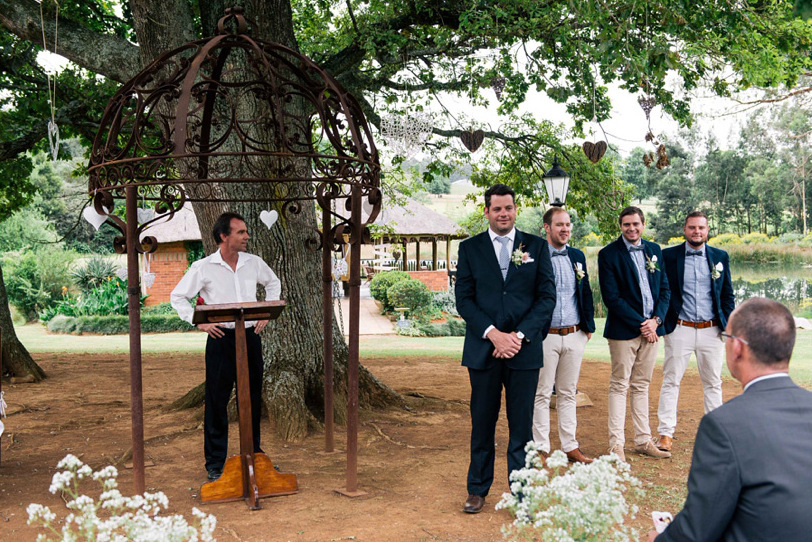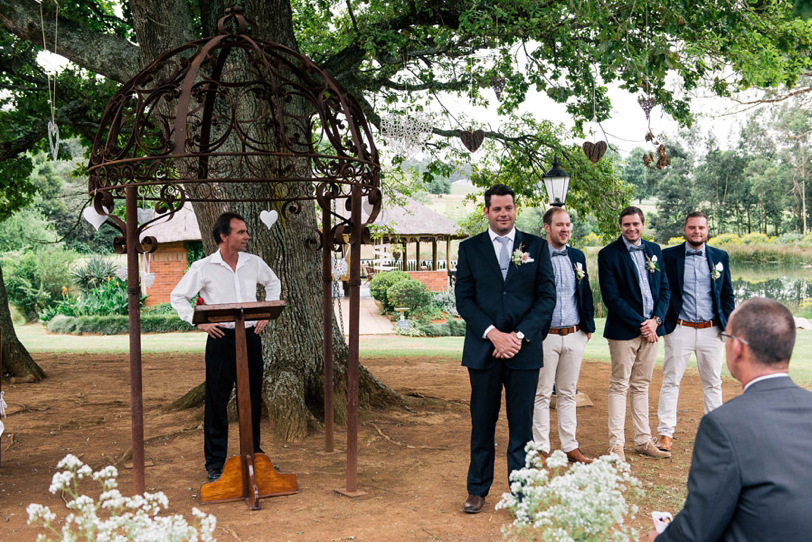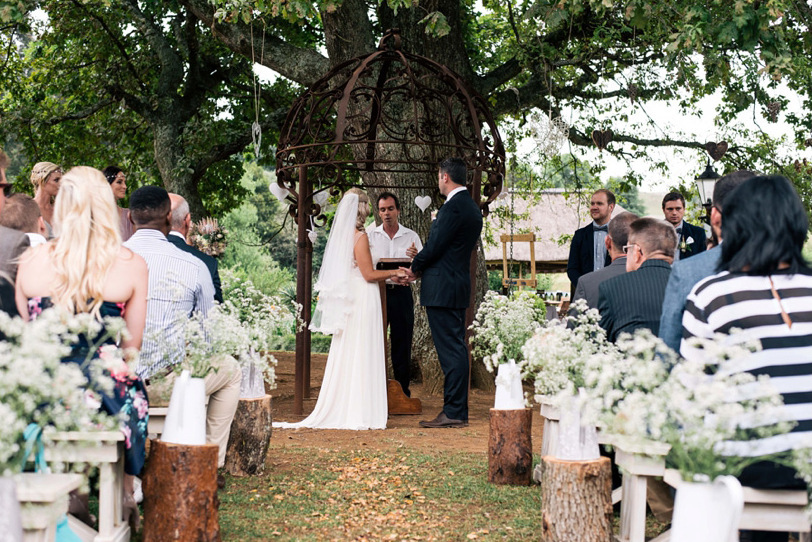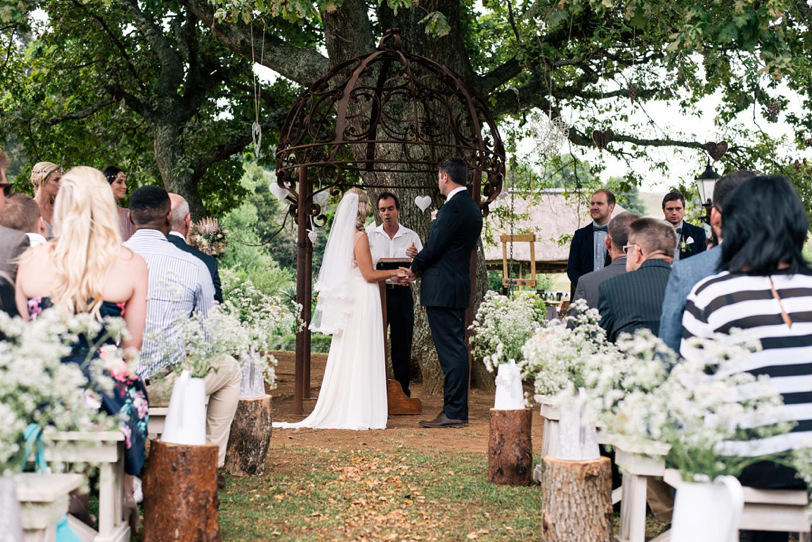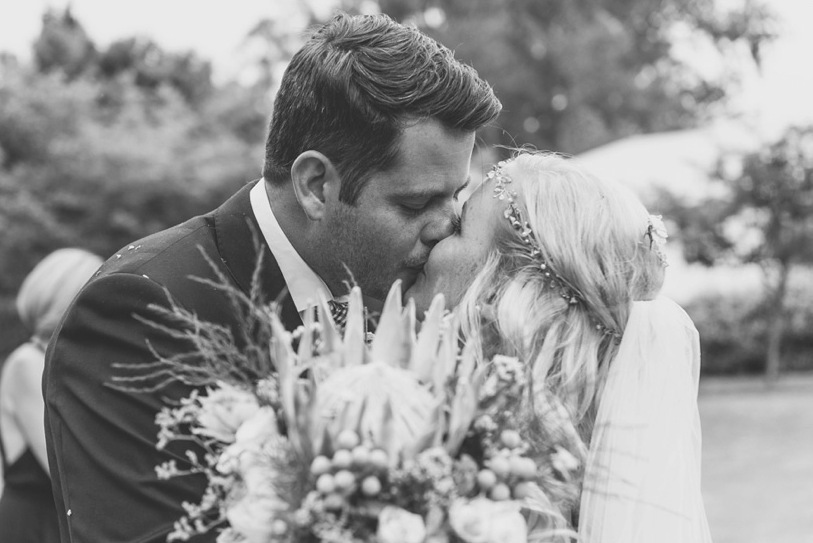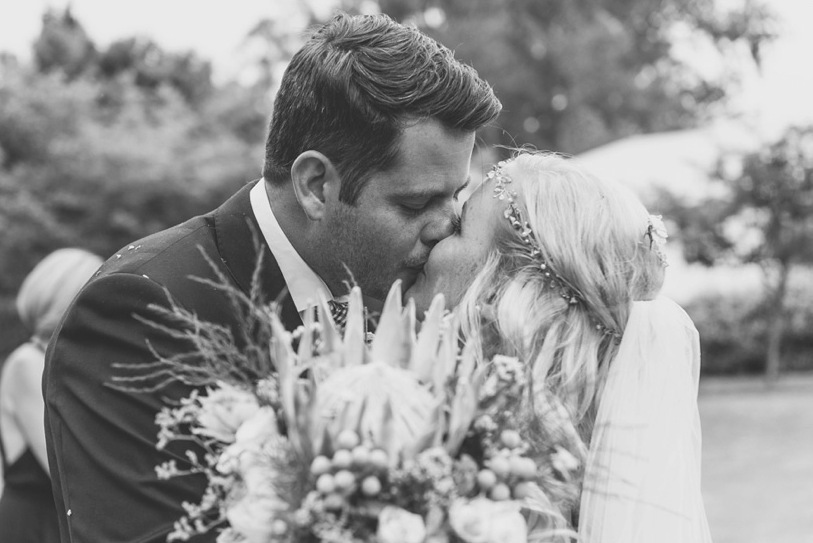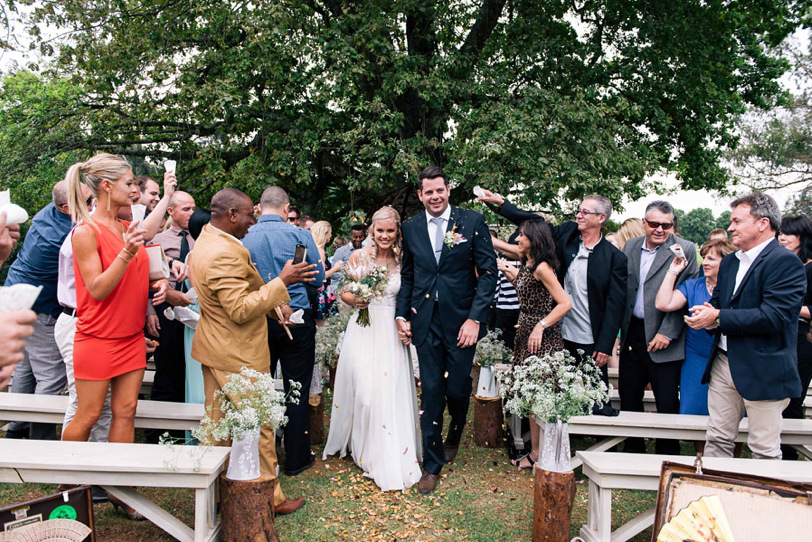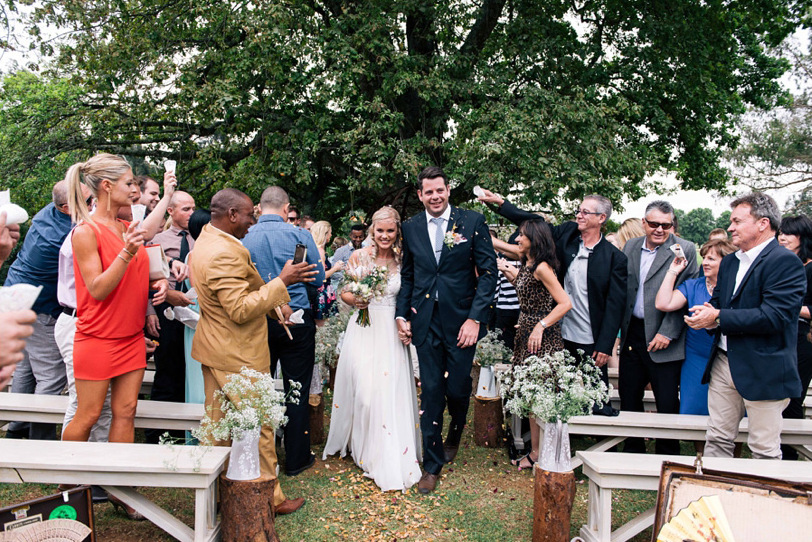 Wedding Details
We are a laid back couple and feel that really came through in a lot of the elements. For instance, the dress code was far more relaxed than usual, with no jackets, ties, or high heels required. We incorporated two live music portions into our wedding day and this gave it a real festive vibe. In fact the band (Josie Field and Laurie Levine) who played during the reception got everybody so festive that the dance floor was open before mains were even served. The entire venue was singing along and the love in the air was palpable. Mike and I couldn't have wished for more. We loved that it was so jovial and a far cry from the "traditional" up tight formalities. We had a antique world globe, which i found in a dusty corner of a store in Cullinan, and had everyone sign a message on it. It was fitting as Mike and I have such a passion for travel and love those we meet along the way.
DIY Elements
We had loads of DIY. I started work immediately after we chose the venue. My mom and I cut and sewed all of my own bunting, probably close to 80m of it. My bunting in fact still gets used for weddings and parties. I made all my own wedding favours, which were succulents planted in tins wrapped in hessian and lace. I had lots different glass jars and bottles decorated to match the theme. I have a lovely and talented friend who helped me design all the stationery, which we printed ourselves and cut out. I had team of Mike's mom, my mom, an auntie and myself, all folding origami birds which were to be thread through fish line and hung throughout the venue. I think there were over a thousand birds folded. There is something you can't beat by making something creative with your own hands and seeing it work so well and it adding to the beauty and charm.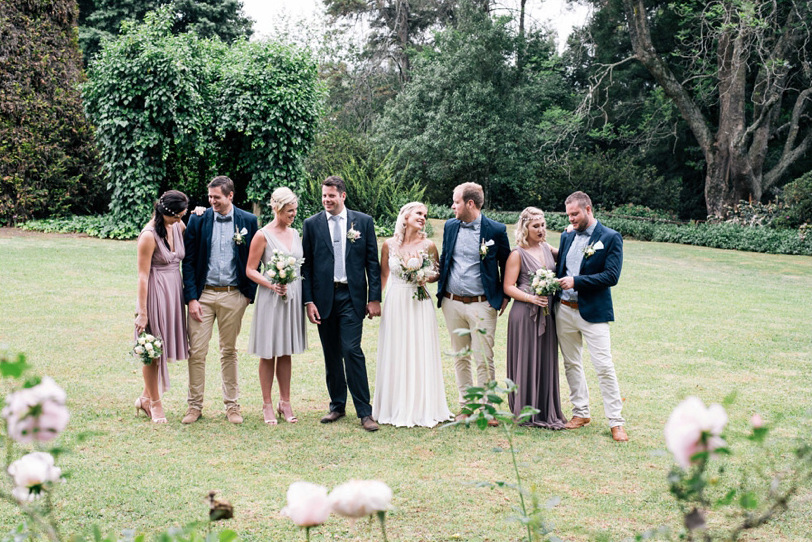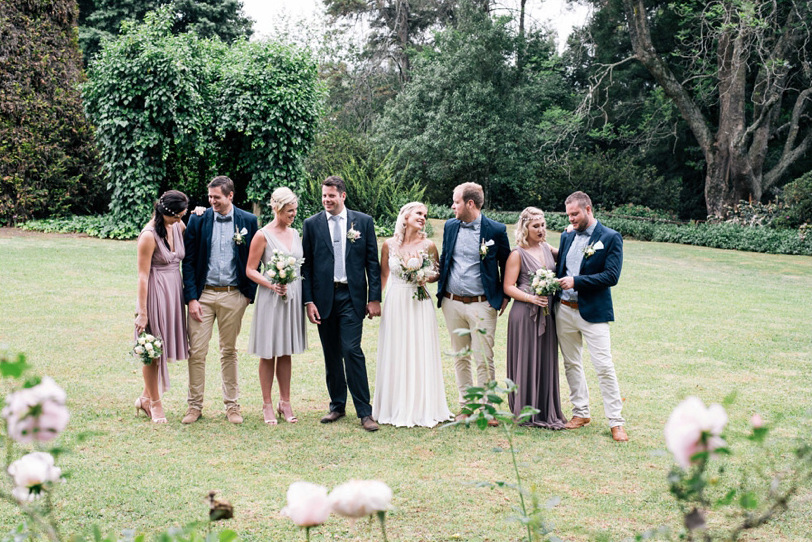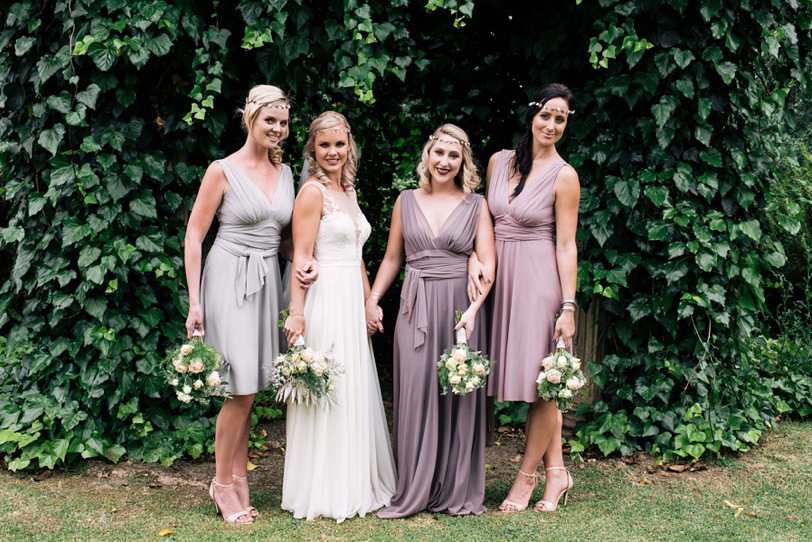 The Dress
I went to a couple of boutique bridal stores and didn't find anything that suited me or that I felt right in. I had seen a couple of satisfied brides on Facebook who had dresses made by a designer in Cape Town, Robyn Roberts. I flew in to see her and got such a great vibe from her. She was very relaxed and so knowledgeable about bridal fabrics. She asked me to try on a couple of dresses I liked, which were on her rack, but suggested she custom design a dress specifically for me. I had to go for four dress fittings in the process and was more than happy with the final dress. It was gorgeous and light with a hint of blush. I did not want the traditional white gown for my wedding. It was perfect!
The Bridesmaids
Bridesmaid dresses also had a very light and Grecian feel to them. I purchased them from Lunar on 44 Stanley, Johannesburg. I wanted the ladies to have different colors that suited their skin tone and personalities and they all were a different length. We got married in November so I wanted them to be cool and comfortable.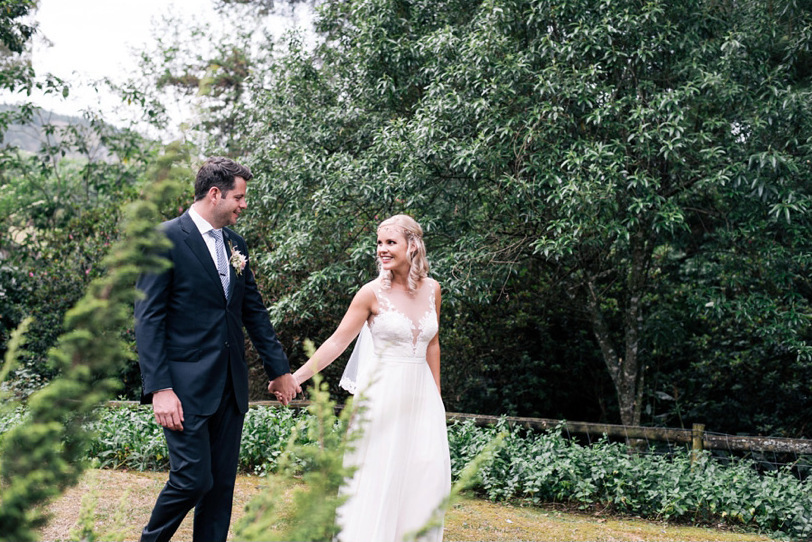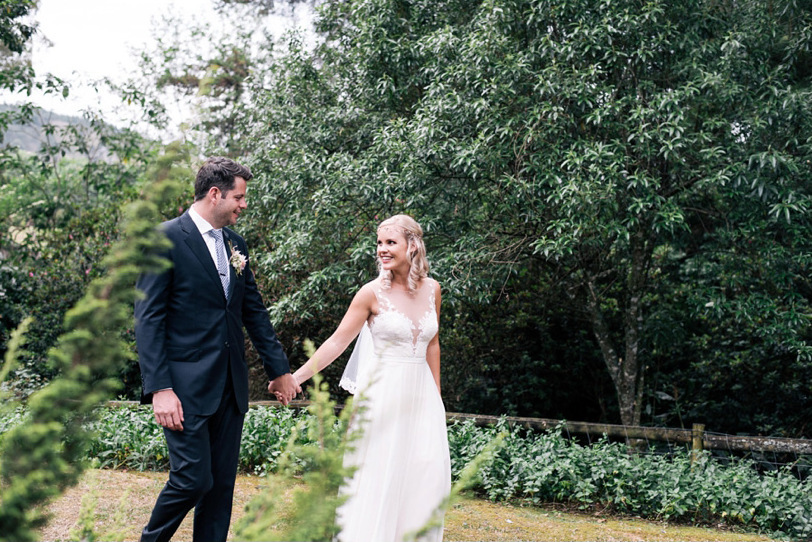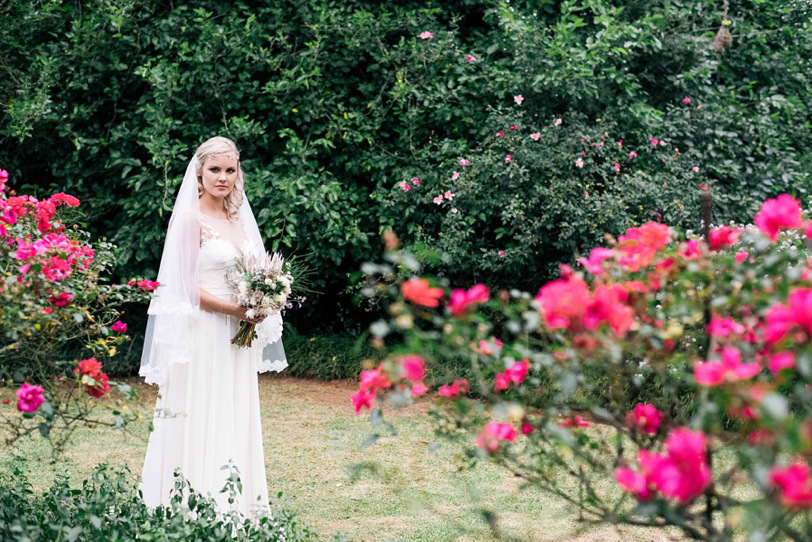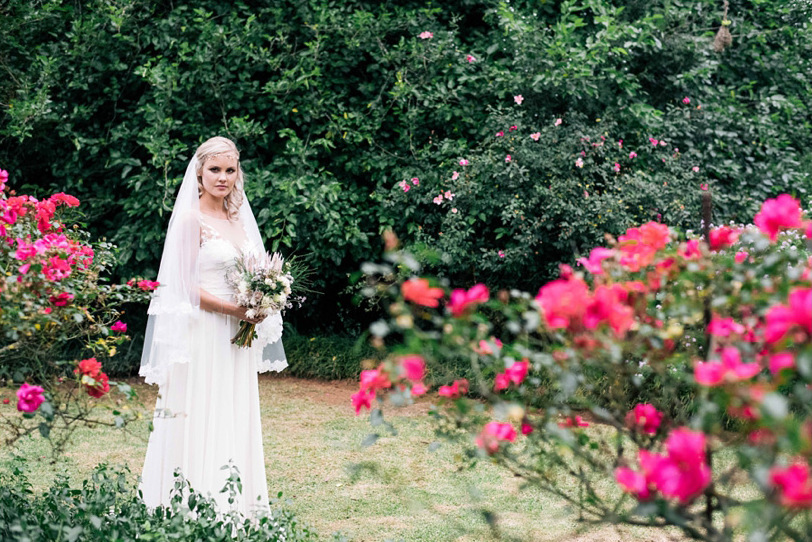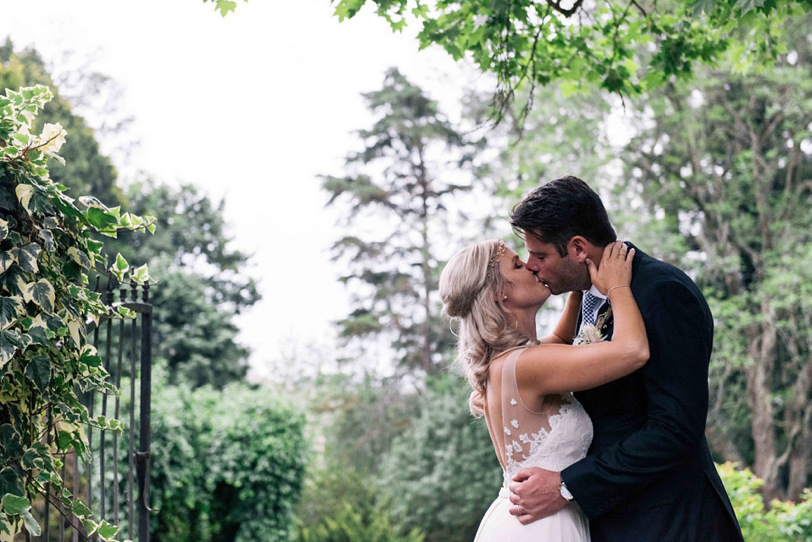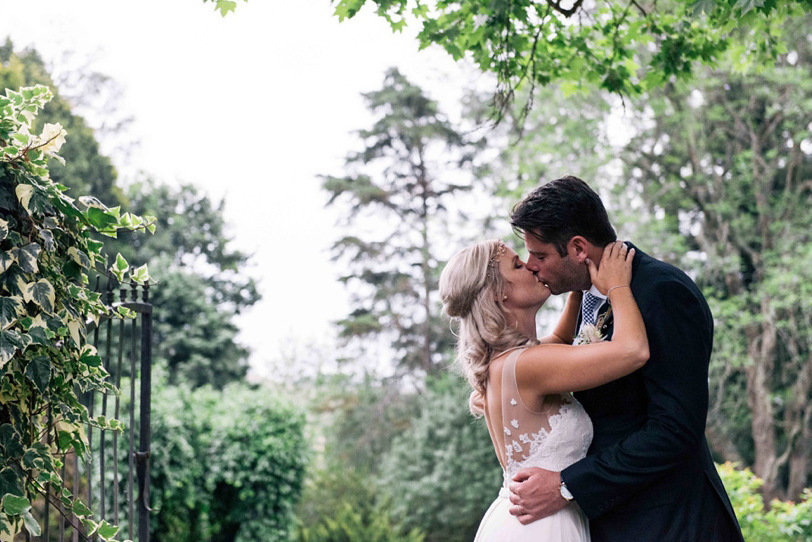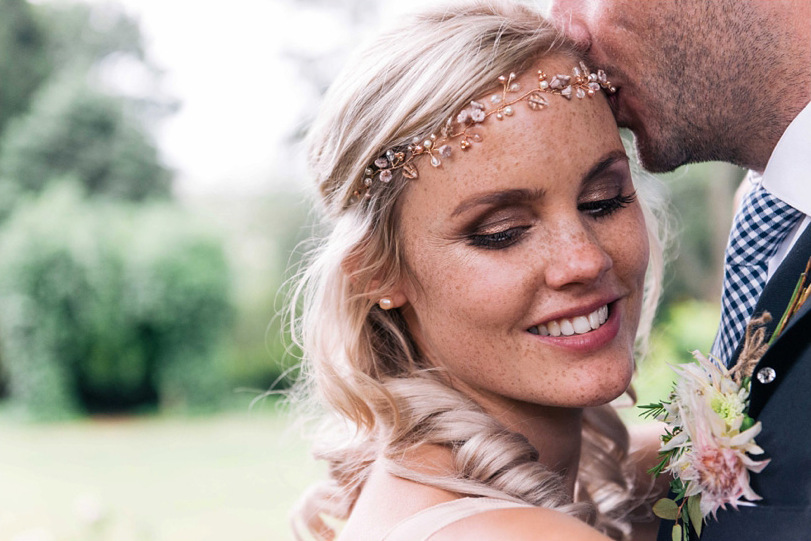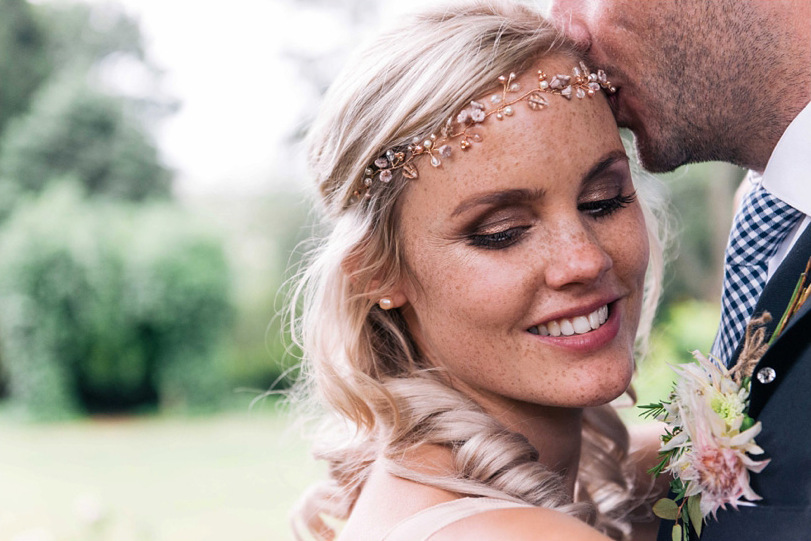 The Flowers
I love Proteas. This was the feature flower for the wedding and was paired along with babies breath, blushing brides, roses, any flowers in season, but sticking to pastel colors. Lots of succulents were also used. Lorraine at Antique Rose Florist was amazing at producing exactly what I wanted.
The Food
Cranford does all of its own food and assists you in making a menu which suits you and your guests. The head chef, Debbie, is also the owner of the venue and really blew us away with the quality of the food. It's amazing to think she and her staff put out 120 perfectly cooked fillets, all plated beautifully!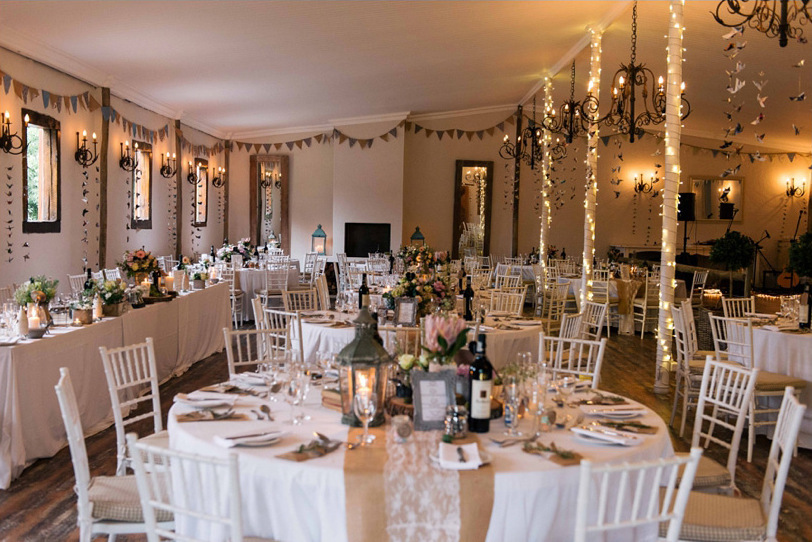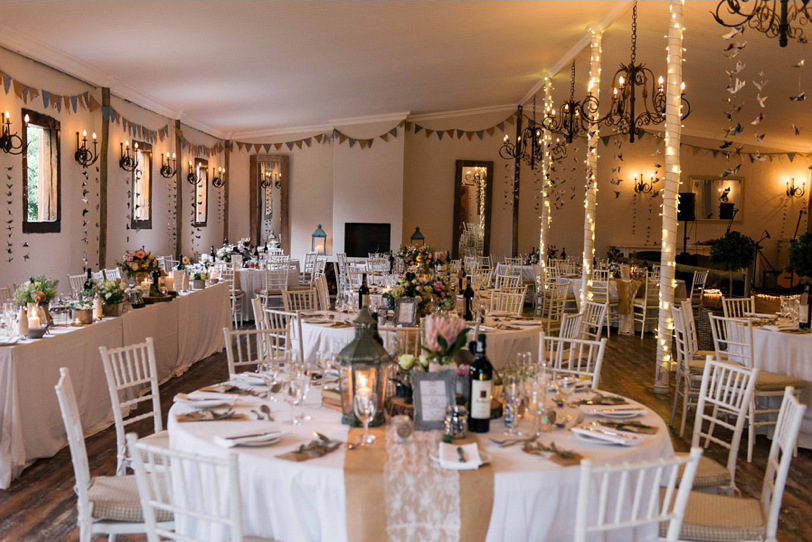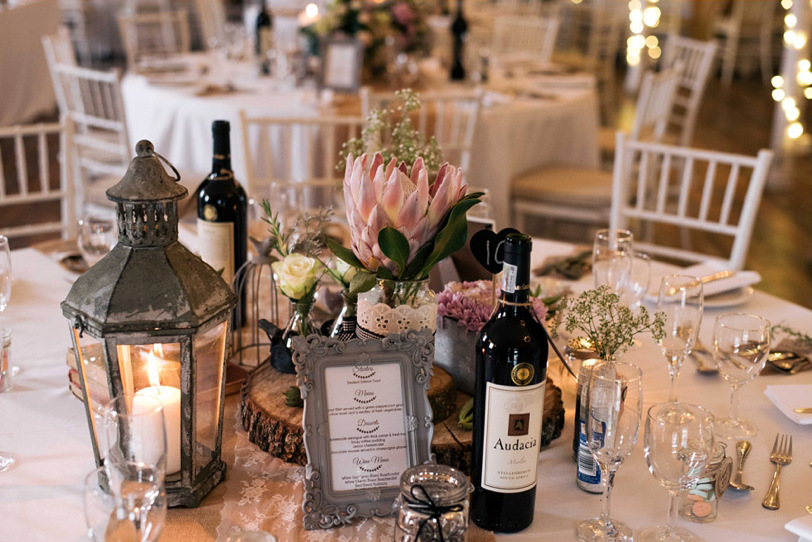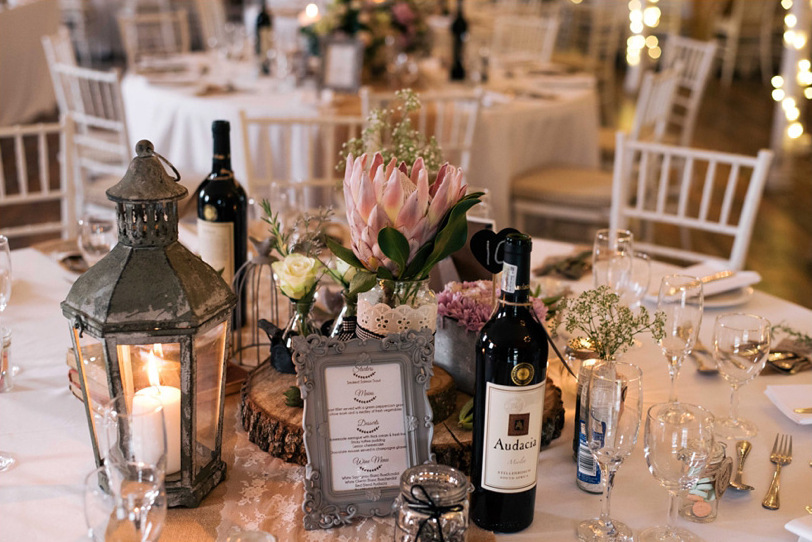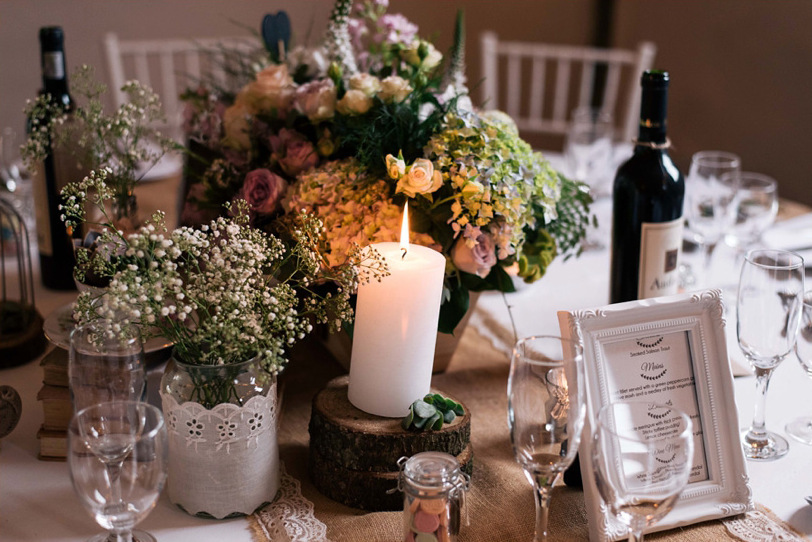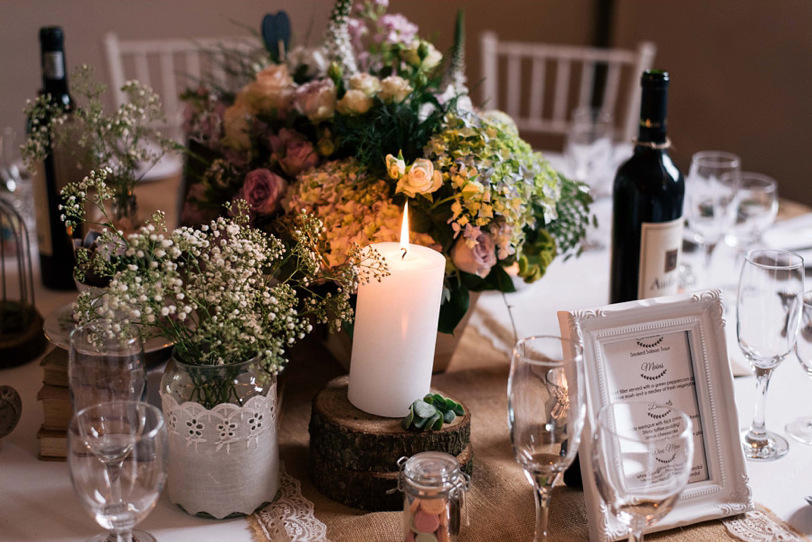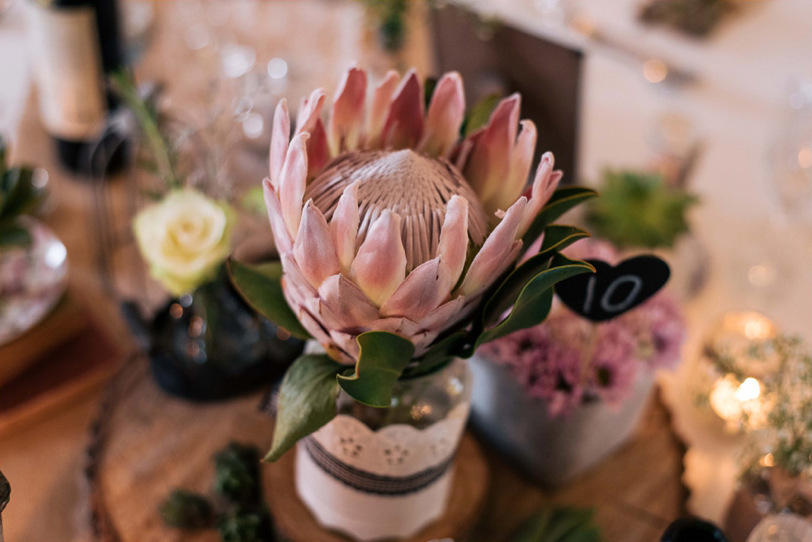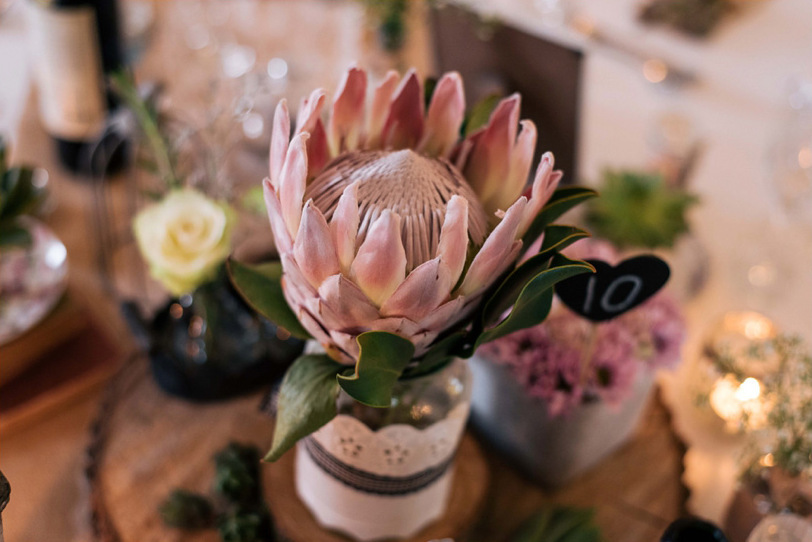 Memorable Moments
Well of course, the moment my dad walked me down the aisle. It was a very special feeling and it felt totally surreal . There were so many moments in the day where i was simply blown away and don' t think I will ever experience something like it again. The entire reception venue singing along and dancing before mains were out, the amount of tears flowing during the very short ceremony and the speeches which had everyone in raptures of laughter and then suddenly lumps in throats. Its sounds cliche, but it felt like every moment was a special one.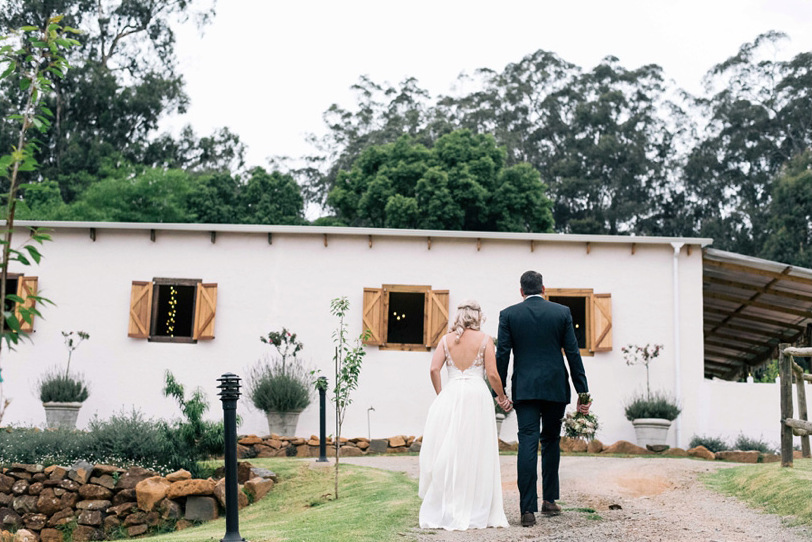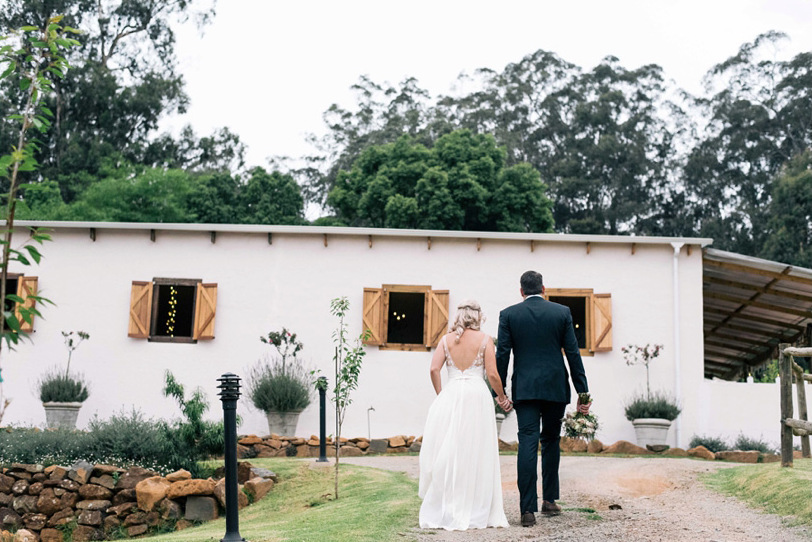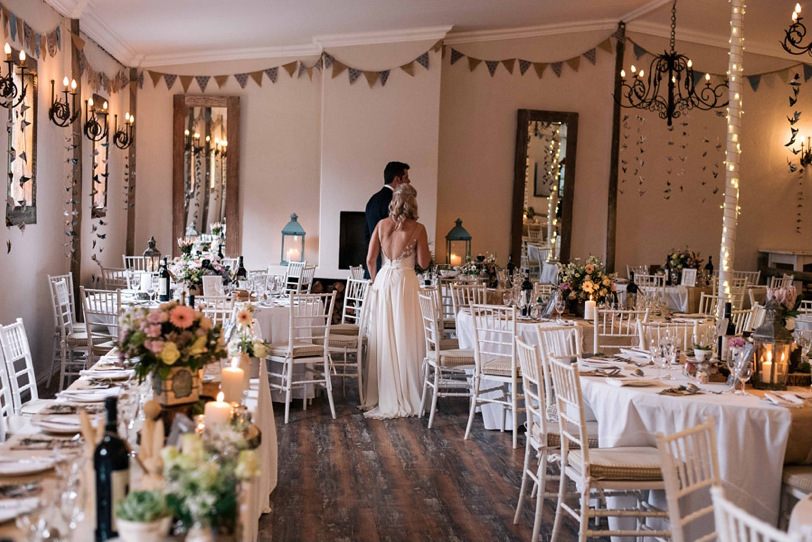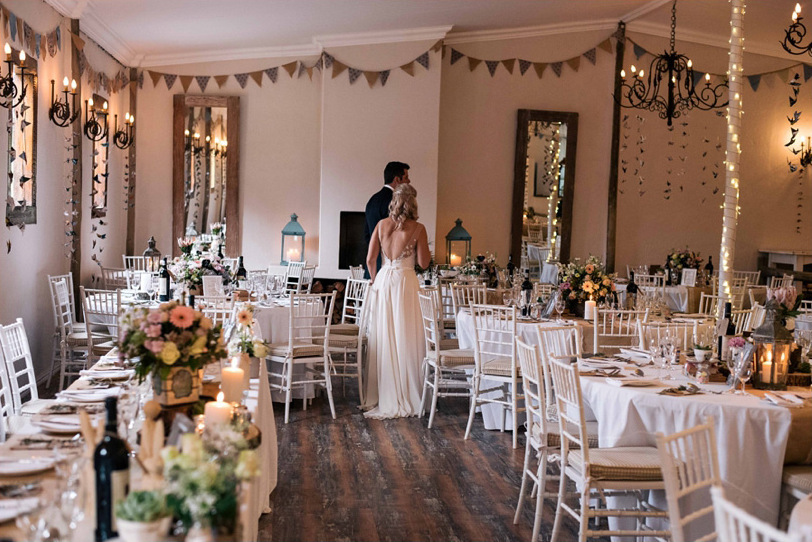 Best Decision
To not conform to all the norms. A wedding is a celebration of the two people coming together and committing their lives to one an other. How you decide to do that should not be set in stone. We made sure fun and love were priorities for big day. Steer clear of long formalities (speeches and ceremony) and get down to having a celebration with those you love.
Advice for Future Brides & Grooms
Prioritise. The budget is usually a touchy subject when planning a wedding and unless you are extremely lucky you will be restricted by it. Break the wedding down into elements and decide how much you will give to each element based on what your wants are as a couple. Make sure you put your wants and needs first, don't conform if that is not what suits you. We did a lot of stuff ourselves in order to make more budget available to more important elements. Enjoy the process and make sure its a team effort as it makes it even more rewarding when you both can sit there as husband and wife and know you both played a role.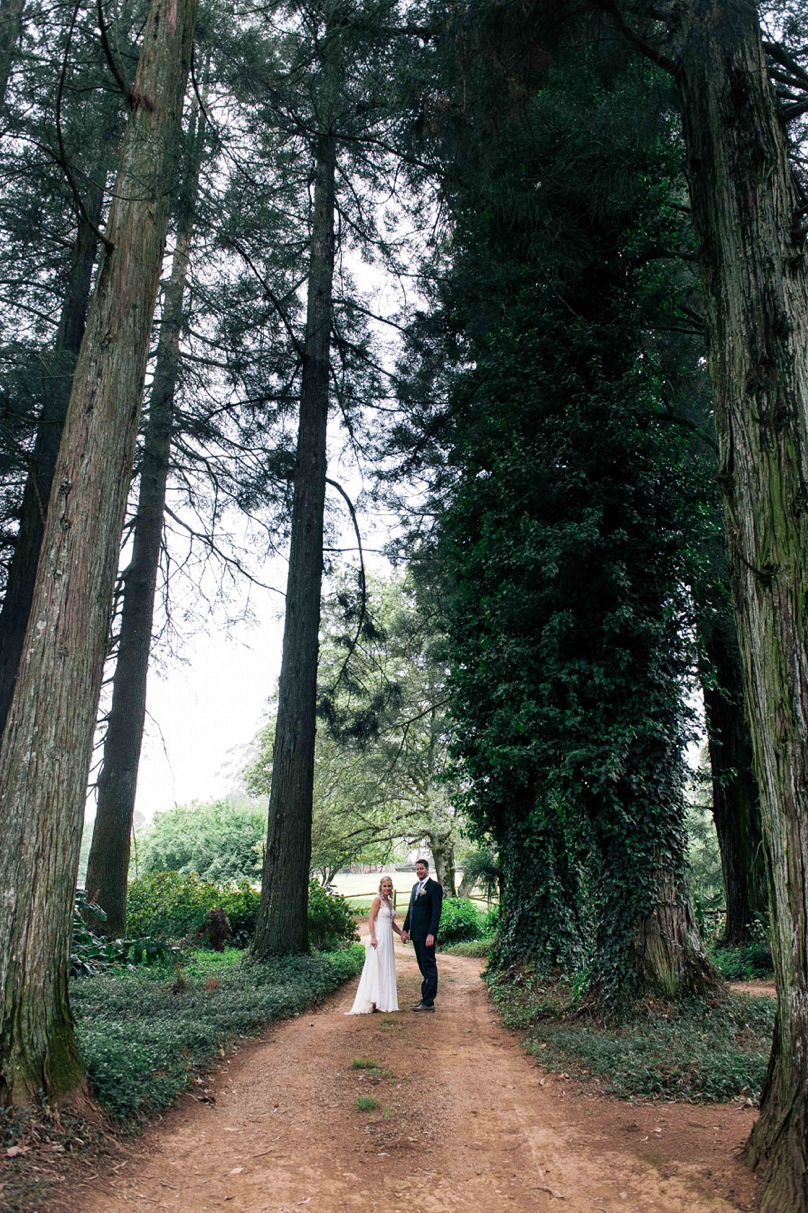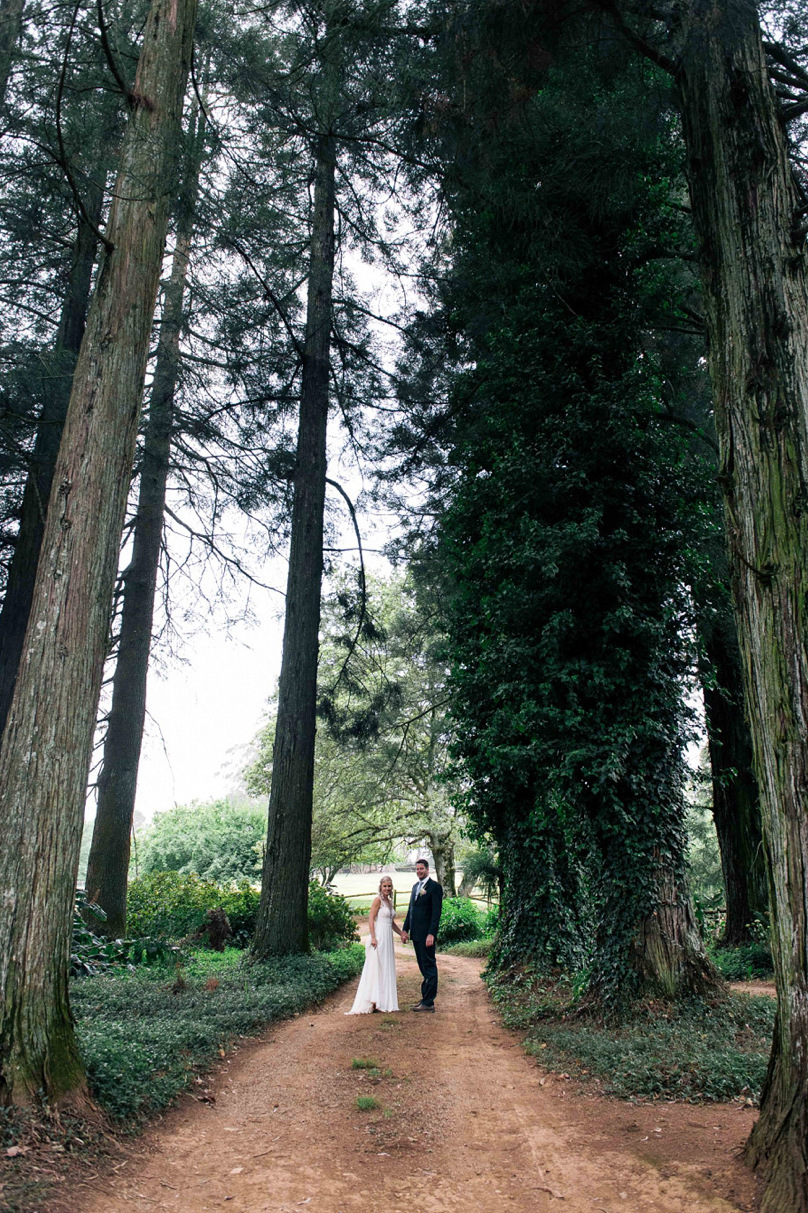 You can see more from this wedding on Kate Martens' blog.
SERVICE PROVIDERS
Venue, catering & co-ordination: Cranford Country Lodge | Photography: Kate Martens | Flowers & décor: Lorraine at Antique Rose Florist | Cake: Designer Cakes by Moyra | Bride's dress: Robyn Roberts | Bride's accessories: Kathleen Barry Bespoke Occasion Accessories (floral headpiece) | Hair: Hairtage by Macheila Purcashe | Makeup: Deanne Roodt for Mac | Bridesmaids' dresses: Lunar | DJ: DJ Worx | Entertainment: Josie Field; Laurie Levine


Save
Save
Save