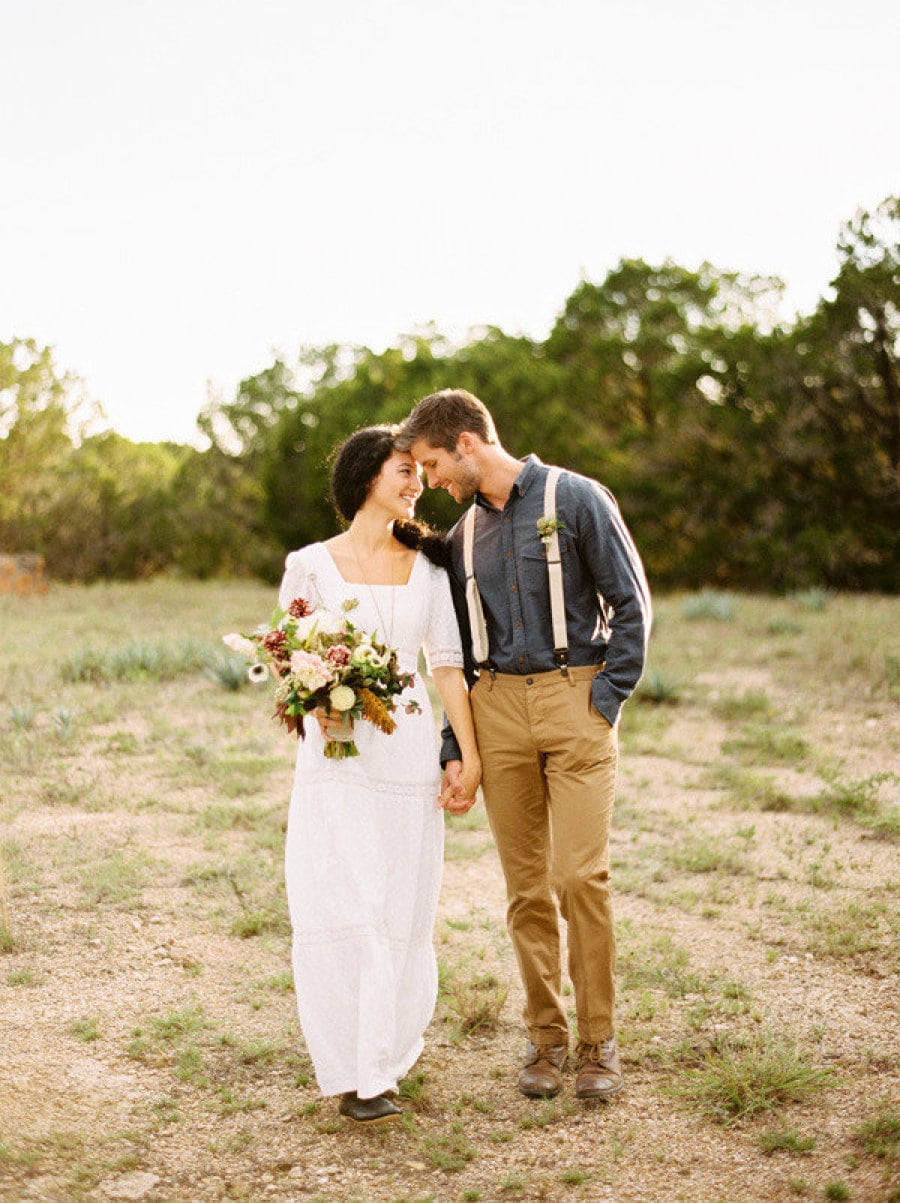 Image: Ryan Ray Photography/Lavender Joy Weddings/Bows + Arrows via Style Me Pretty
Happy Monday, lovelies! The theme for this month is farmer's market, and we'll be focusing on everything farm-to-table and organic and rustic and generally farm fabulous, alongside our usual real weddings, of course. We're sharing the most gorgeous styled shoot this afternoon that embodies the elegance that can be achieved with this theme, but first I thought I would kick things off with a little roundup of 20 farmer's market wedding details that you can include in your big day to create a farmer's market theme, or just add a little bit of a market vibe to your big day.
*Links in bold denote affiliate links. The cost to you remains the same, but SBB may receive a commission for any sales made.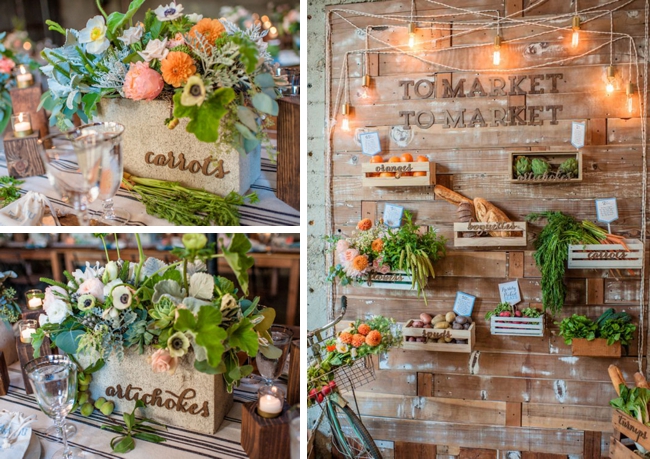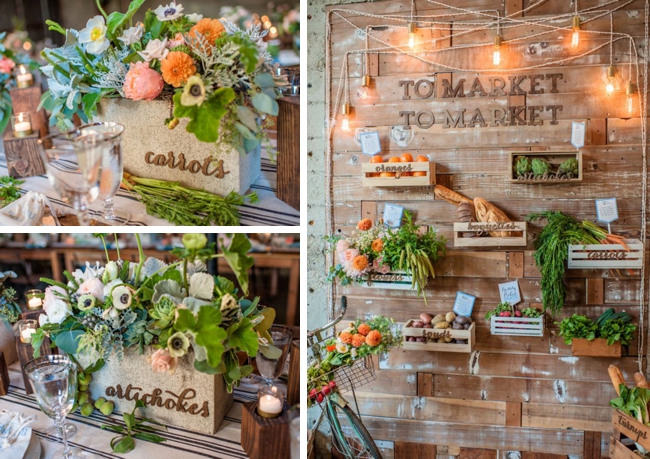 1. Use fruit & vegetable table names
Table names are a simple and sweet way to bring organic produce into your wedding (whether or not you choose to actually feature it as part of your florals/decor). Not only do we love these classy lasercut table names paired with appropriate shades of blooms, but we LOVE the table plan that brings them all together – a wooden market wall that makes a gorgeous installation for a farm rustic wedding.
Image credit: Fonyat Photography/Amorology Weddings/Twigg Botanicals via Green Wedding Shoes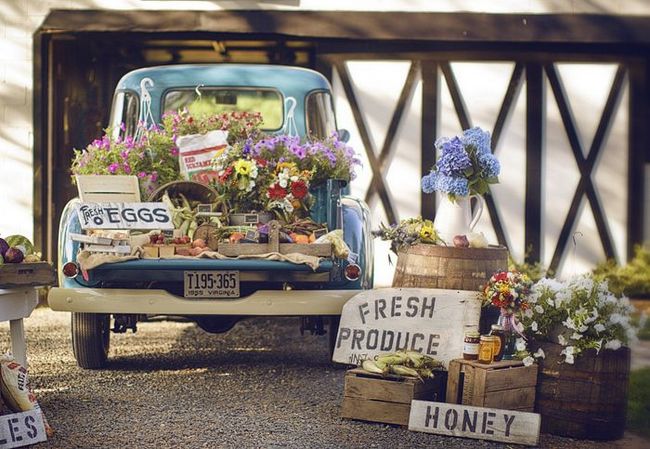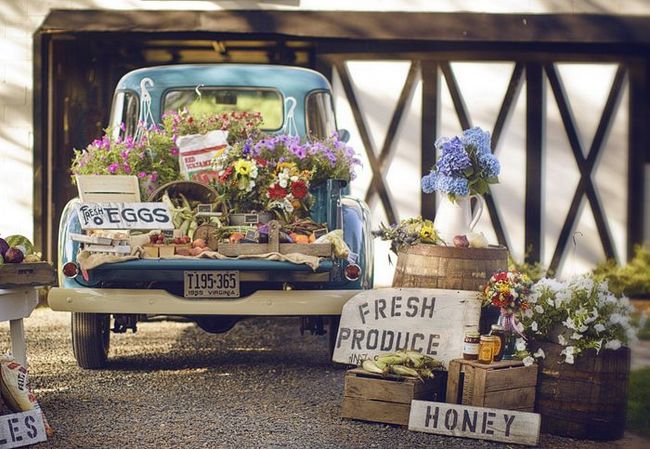 2. Create a market installation
Speaking of installations, I think that creating one of your own is the best way to introduce that farmer's market feel into your decor, even if you don't decide to go the whole hog with stalls for food, etc. (see below). Pull together some crates and wooden signs, some country produce and fresh flowers (and a super adorable blue pickup truck if you happen to have one handy, ;) ) and arrange them artfully in your cocktail area. Your guests will love it!
Image credit: Terra Dawn Photography/ATrendy Wedding/Holly Chapple Flowers via Elizabeth Anne Designs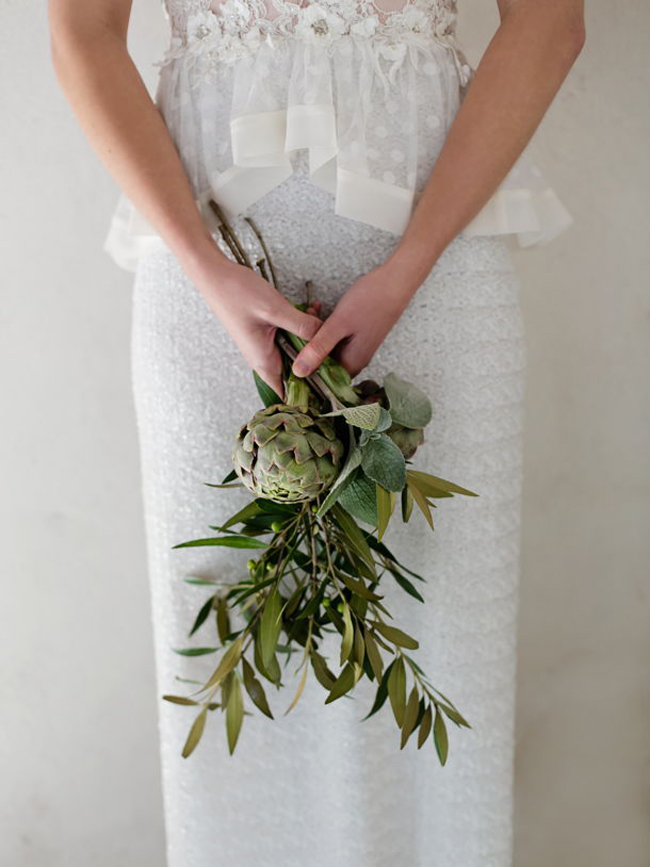 3. Incorporate fruit or veg into your bouquet
I admit, I thought this trend was a flash in the pan when I first covered it a few years back, but since then I have seen such absolute gorgeousness appear at the hands of florists worldwide who were bold enough to incorporate the unusual texture (and wonderful saturated colours!) of some form of produce in their bouquets. And of course it's a perfect touch for this wedding theme. See some of our favourites fruit & veg bouquets here.
Image credit: Claire Harries Photography/TopVendor Wedding Awards/Flowers in the Foyer on SouthBound Bride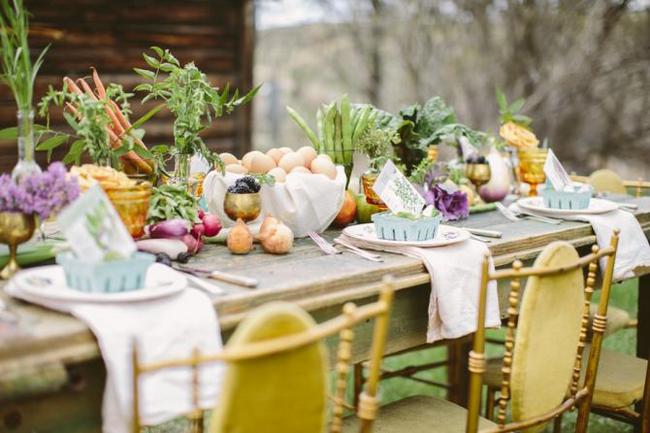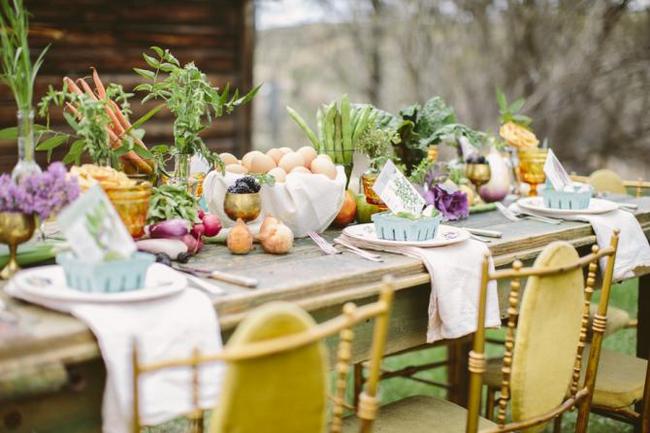 4. Use produce on your tables
If you're not going to include them in your bouquet, how about having some fruit and veg on your tables? As I mentioned, the saturated colour is a big plus, as is the value of surprise and whimsy that your guests are sure to enjoy. And hey, if the speeches get too long and they get hungry… sorted. ;)
Image credit: Cluney Photo/Habitat Events/Habitat Floral Studio via Wedding Chicks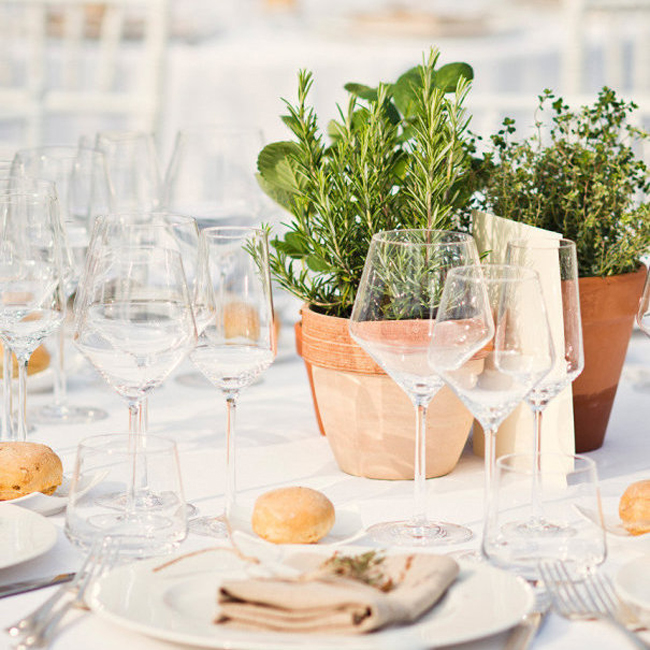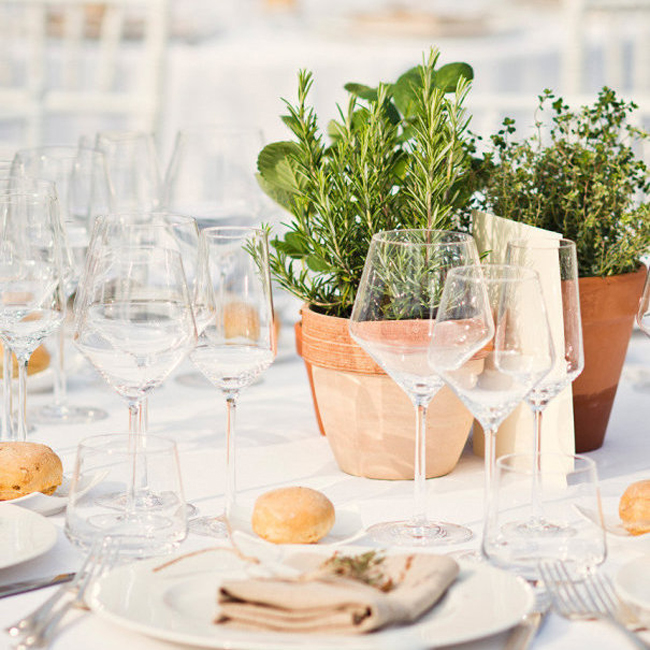 5. Use potted herbs as centrepieces
So maybe the idea of fruit and/or veg doesn't delight you. Or maybe you were hoping for something a bit less colourful, more elegant, but still with a market vibe? Potted herbs are a lovely way to bring not just an element from the market into your decor, but the smell as well, especially if you choose popular herbs used in food preparation like rosemary, thyme or basil. The bonus is that they can double as take-home gifts for special family and friends, or the start of your newlywed garden.
Image credit:  Studio Impressions Photography/Accents Events/Barsanti Sabrina via Style Me Pretty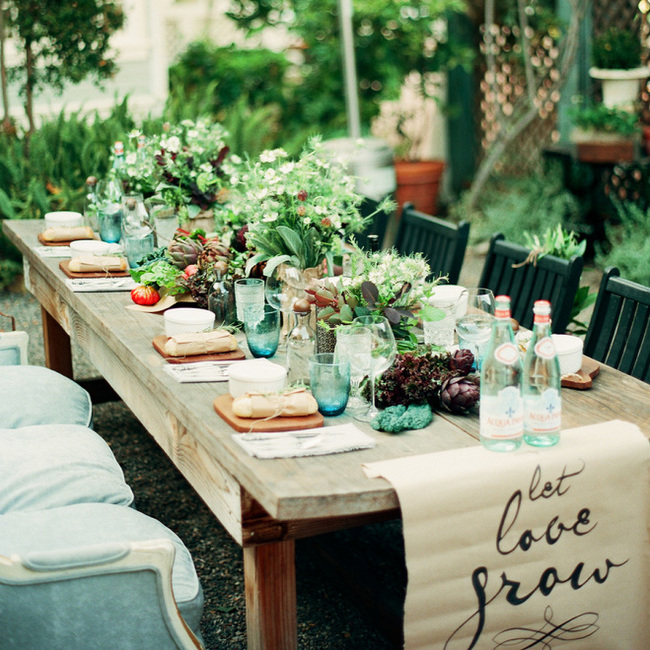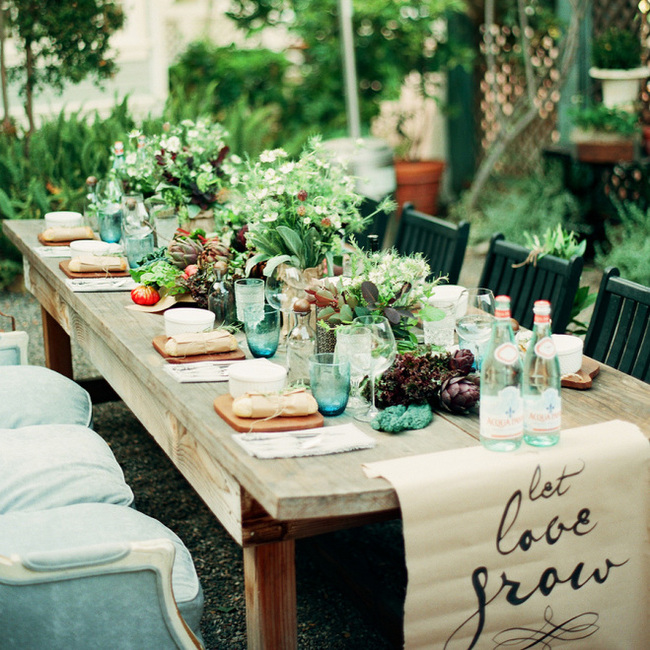 6. Serve on 'naked' wooden tables
Where better to serve a farm-to-table meal than on a table that looks like it came from the farm? Raw wood tables are so much more common as an option at wedding venues these days, and while pretty linen is a classic, we just love the rustic look of a naked slab of wood. Add mismatched chairs and couches, and it'll look like you've just pulled the family together for a wonderful Sunday lunch on the farm.
Image credit: Clayton Austin/Panacea Event Floral Design via Style Me Pretty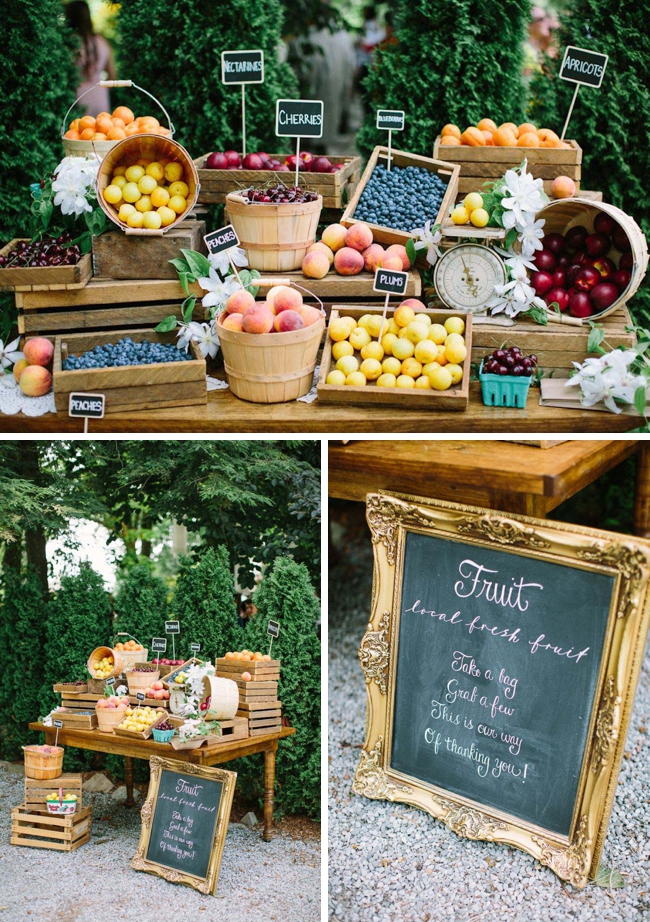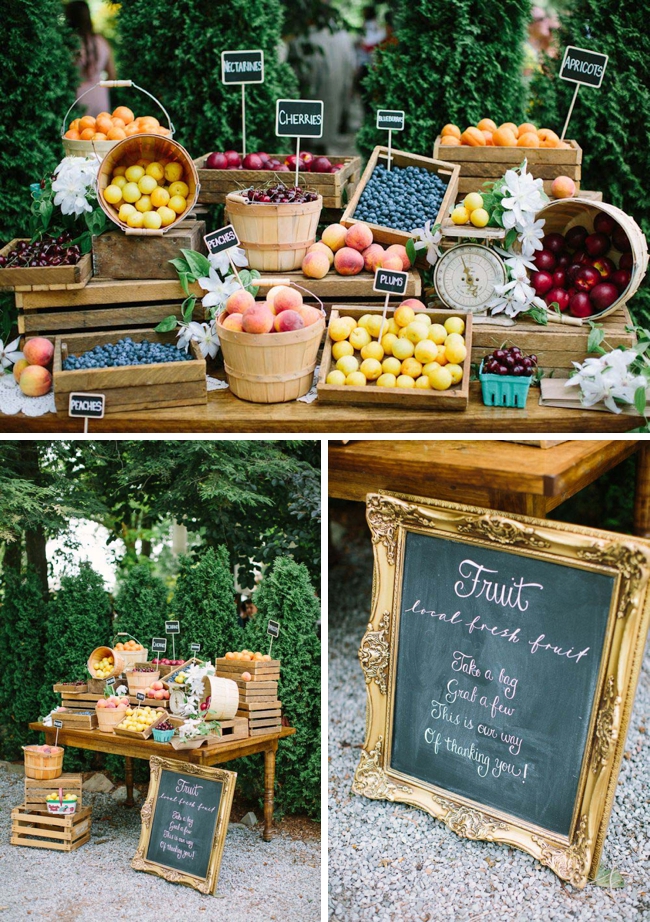 7. Do your guests a favour
Okay, sending your guests home with fruit and veg might not sound like the most exciting favour. But remember those displays we were talking about earlier? What if they got to help themselves? So it becomes and interactive experience, especially if you use it to highlight local produce and local producers. And what if you had a hashtag, and you suggested they tag you when they used that produce in the following days, and shared the recipes with each other? Now you have a favour that's useful, fun, green, and builds community. That's a multiple win in my book.
Image credit: Andrew Mark Photography/Ashley Lindzon Events/Cathy Martin Flowers/Happily Ever After Events Inc/Barbara Kua Calligraphy via Wedding Bells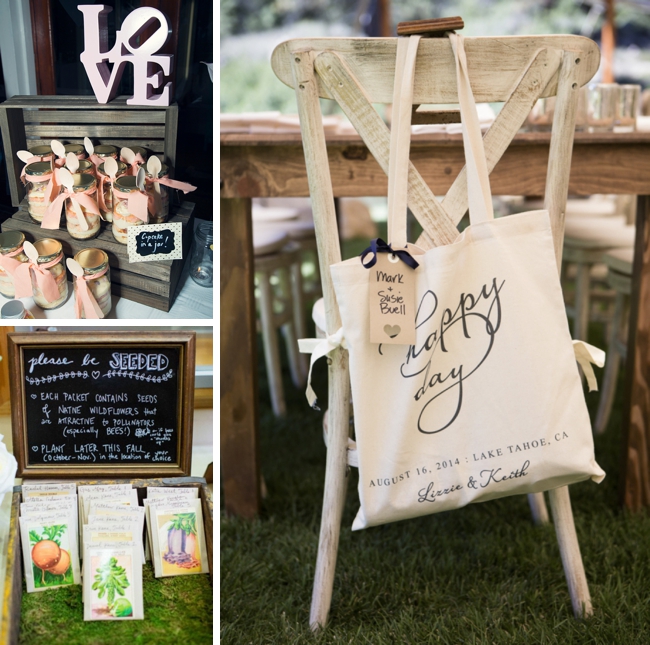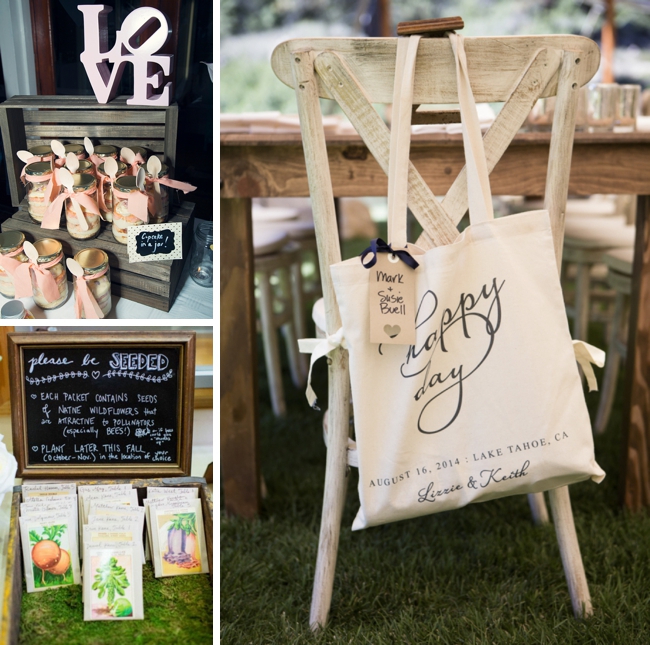 8. Give market-style gifts
So the whole fruit-as-a-favour idea doesn't feel right. Fair enough, it's not for everyone. But if you're looking for a more traditional take-home gift for your guests, you can still take your inspiration from the market. How about custom tote bags? (Everyone loves a good tote, right?) Or seeds (especially if they match up to your veggie-named tables). Or, if you'd prefer something edible, how about cupcakes in a jar? Or jars of honey/jam/chutney/almond butter?
Image credits: Bianca Asher/Simply Style Sorted on SouthBound Bride (top left); Olivia Jacob Photography via Rustic Wedding Chic (bottom left); Catherine Hall Studios/MAP Events via Style Me Pretty (right);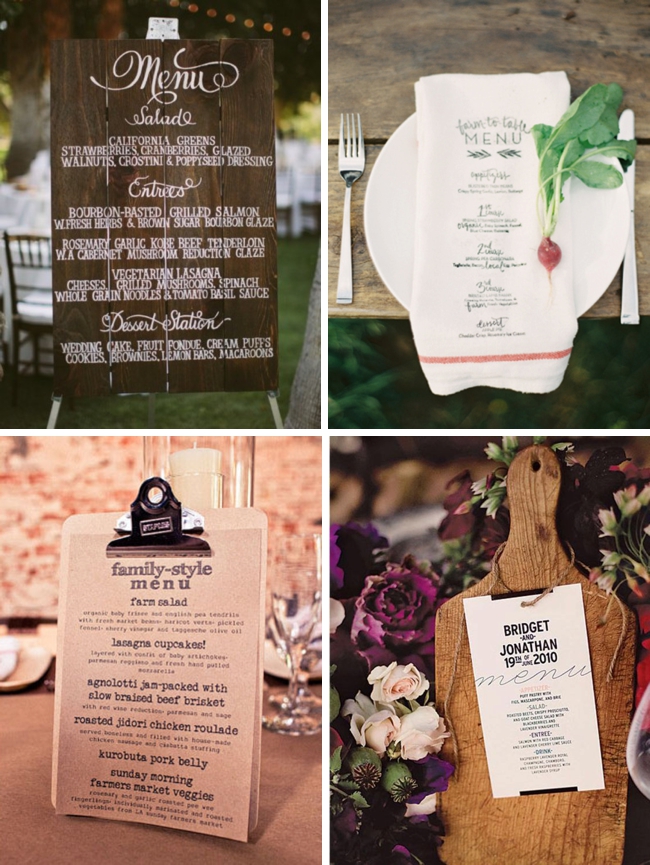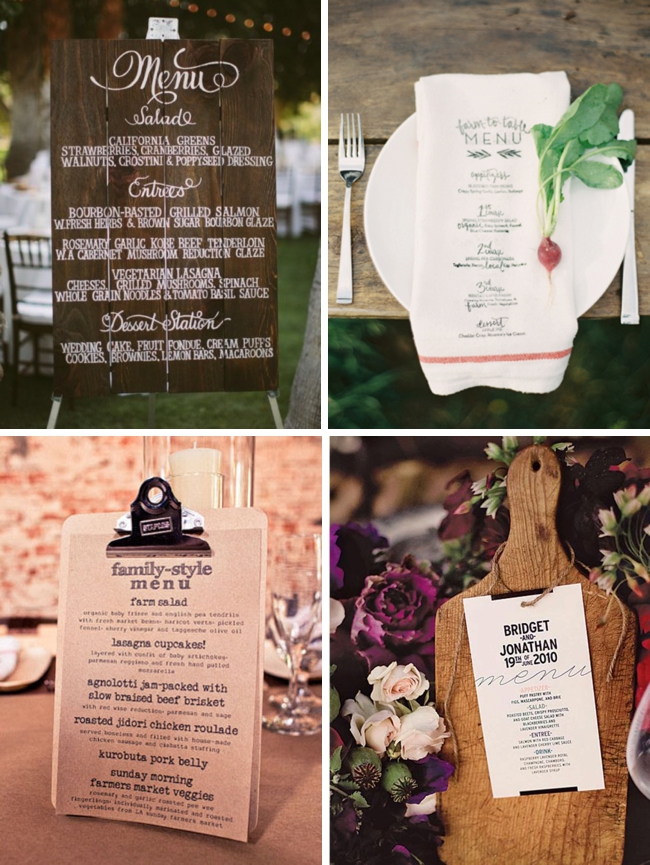 9. Get creative with your menus
We'll get to the actual food in a minute, but since the menu is such an integral part of a farm-to-table wedding, you'll definitely want to use a creative way of displaying what's on offer (especially if there's a lot going on, so your guests don't miss out). You could use a custom wooden board painted (or chalked) with the full menu, up on display in a prominent place, or give each guest their own menu (and keepsake) in the form of a printed napkin (love the one above on ticking fabric!). Or have one per table, attached to a wooden board or a clipboard, to mimic a farmer's market-style restaurant.
Image credit: Laura Goldenberger/The Bride and I/Artisan Events/Emily Lauren Van Ordenvia The Pretty Blog (top left); Jessica Lorren/Jessica Sloane via Snippet & Ink (top right); Mark Brooke via Green Wedding Shoes (bottom left); Bonnie Tsang/Grey Likes Weddings/Flowerwild via Snippet & Ink (bottom right)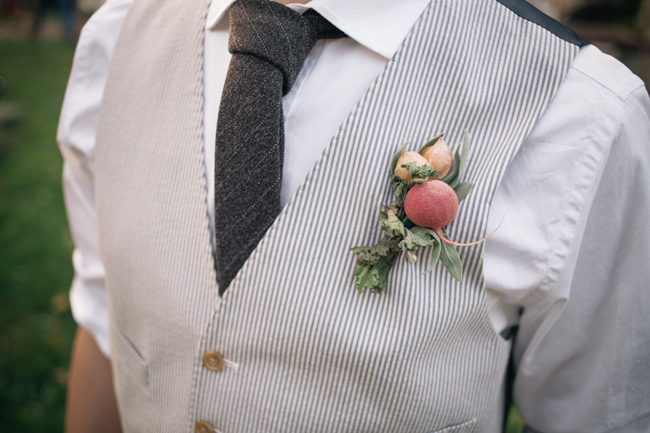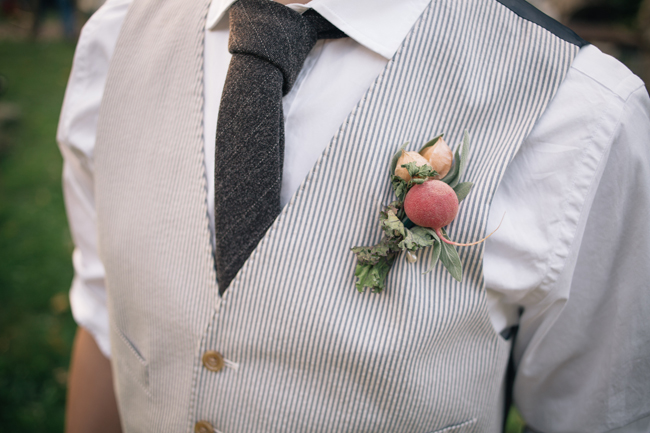 10. Give him a veggie boutonniere
Oh come on, it's adorable.
Image credit: Cara Rufenacht Creative/Soirée by Souleret/Mocha Rose Floral Designs via Fab You Bliss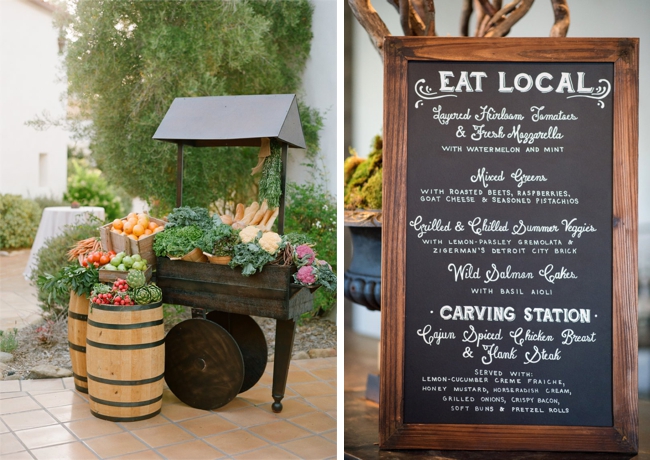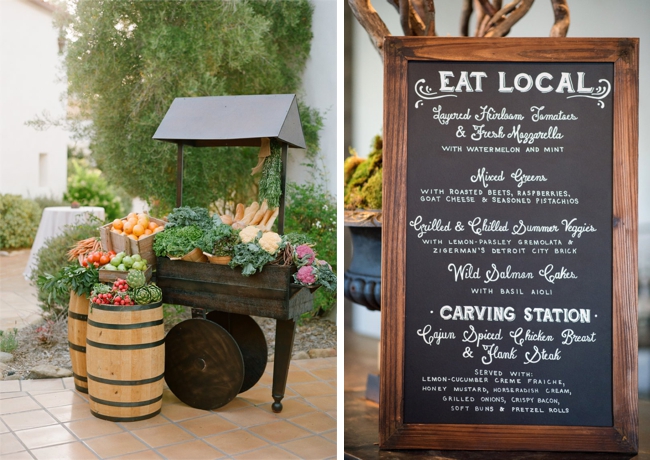 11. Serve local produce
The heart of a farm-to-table menu (and rightly, a farmer's market one too) is the food, and specifically seasonal, local produce. So whatever else you do, make sure you explore the producers close to your venue, and pick a menu that shows off their very best. Your tastebuds will thank you for it, and you'll be supporting local growers. And don't forget the drinks either – seasonal fruits can be used for a signature drink, or you could have kegs of local cider or other specialty beverages. We love that this will send your guests home with a real appreciation for the destination, as well as some new foodie faves!
Image credit: Elizabeth Messina via Bob Gail (left); Julia Franzosa Photography/Estera Events/Reenie Rose via Style Me Pretty (right)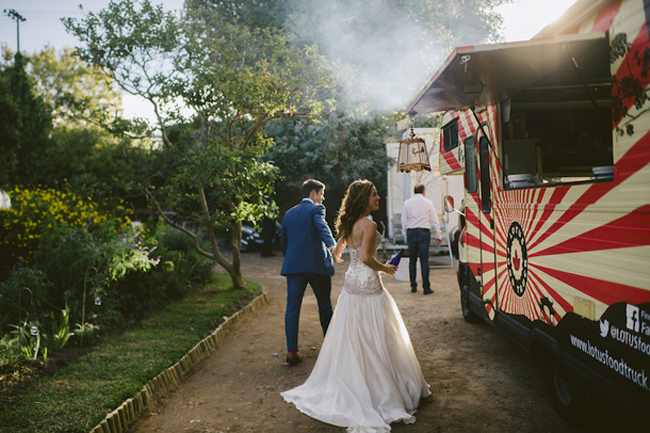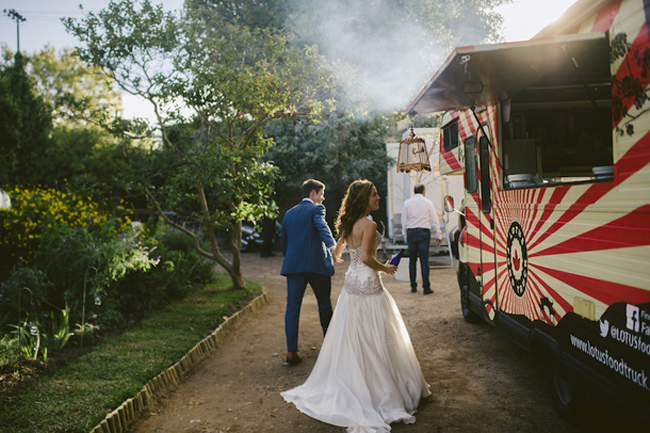 12. Invite a few foodtrucks along
For me, one of the highlights of a good market is getting to check out some new foodtrucks and try their specialty dishes, so if you really want to create that informal food stall atmosphere, why not have a few at your wedding? Everything from cocktail hour to mains to desserts could be covered this way, and SA has some really fab foodtrucks for hire these days. (See our special on Cape Town's top 10 here.)
Image credit: Jules Morgan via I do I do I do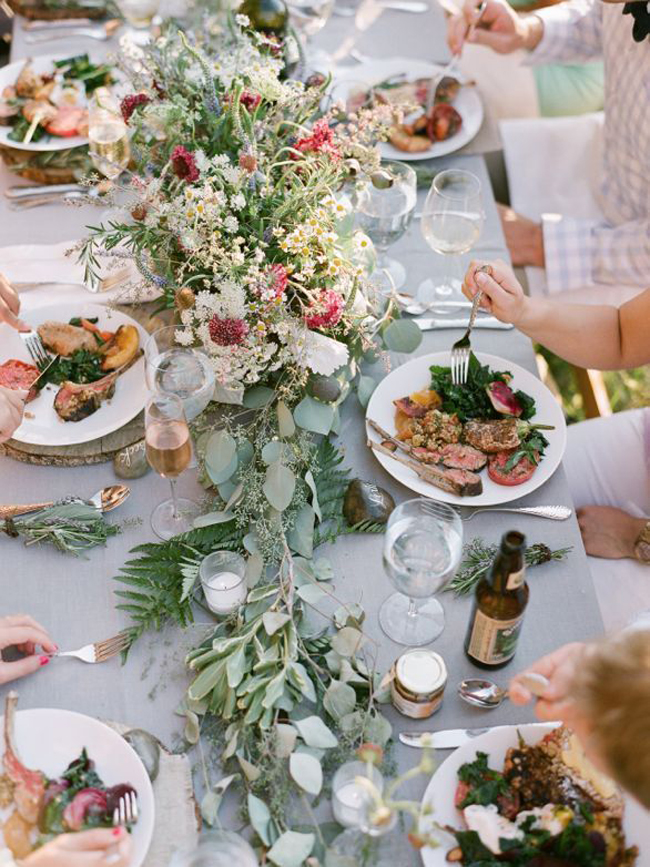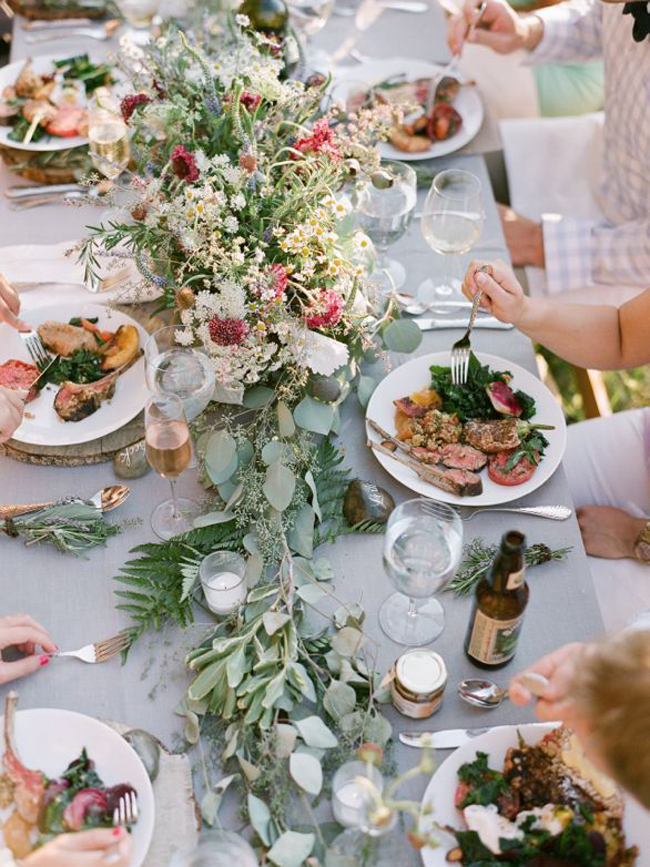 13. Try family-style dining
If you're looking for more of a farm-to-table vibe, but still want to keep things relaxed and both food and conversation-centric, try family-style dining (which is definitely one of our fave trends). Think of it more like a dinner party than a formal sit down meal. Food is served on platters and passed between guests, so you get to serve yourself and choose what you'd like to eat. In my experience there's always more than enough to go around, but the act of sharing and passing sort of brings everyone closer together and creates conversation around the food, which is one reason why it's such a lovely way of serving your meal.
Image credit: Laura Murray/Bluebird Productions via Inspired by This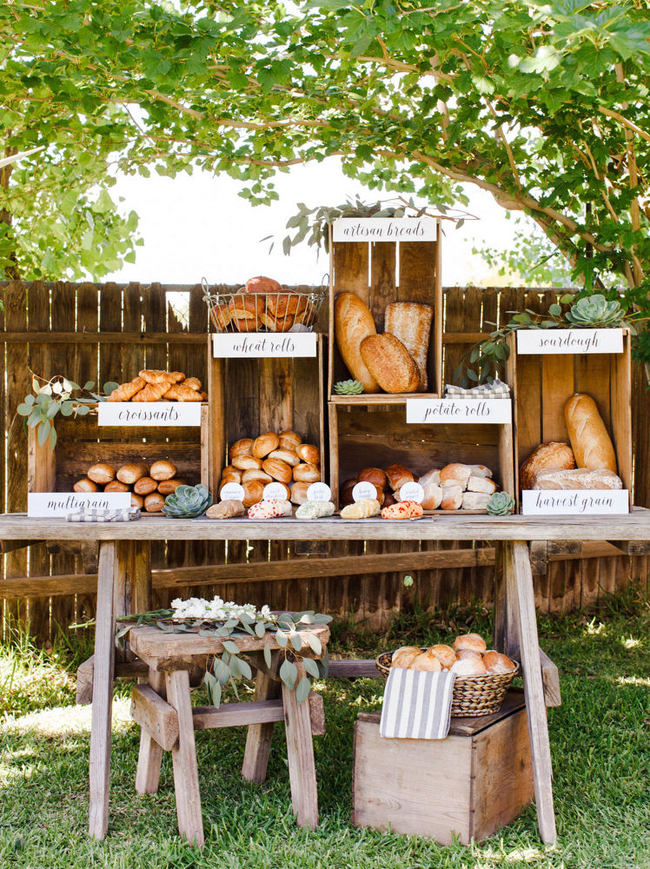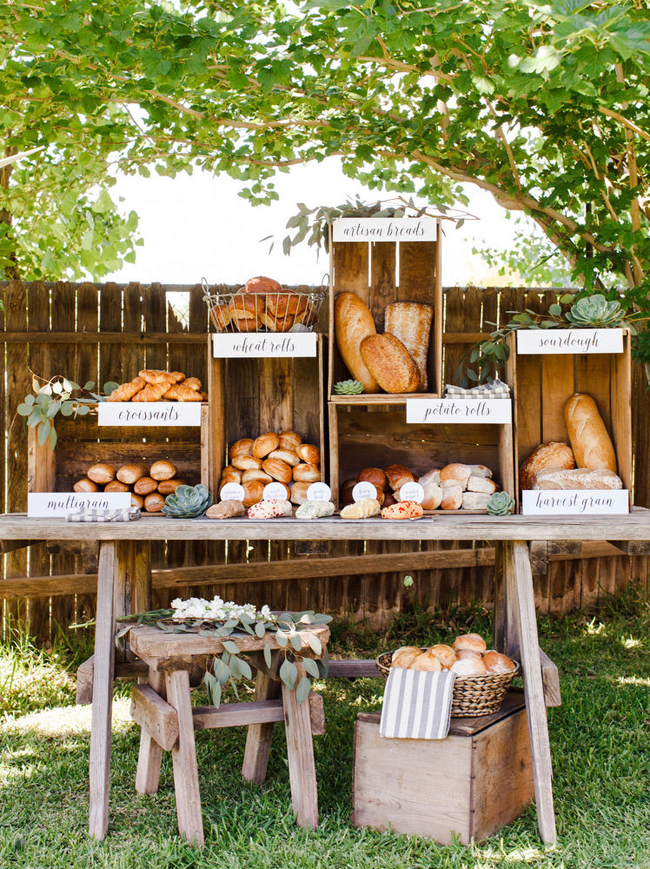 14. Set up specialty stations
Another idea for catering is to set up specialty stations, either to add interest to your canapes during cocktail hour, or for your mail meal (especially if you decide to set up market stalls and really go for the theme, as some of our real brides and grooms have done successfully in the past). Just imagine – a charcuterie table, an artisan bread stand, a mashed potato bar – the possibilities are endless. We'll be talking more about food stations soon, but in the meantime, you can find our post on dessert and candy buffet alternatives here.
Image credit: Ten22 Studio via Bridal Guide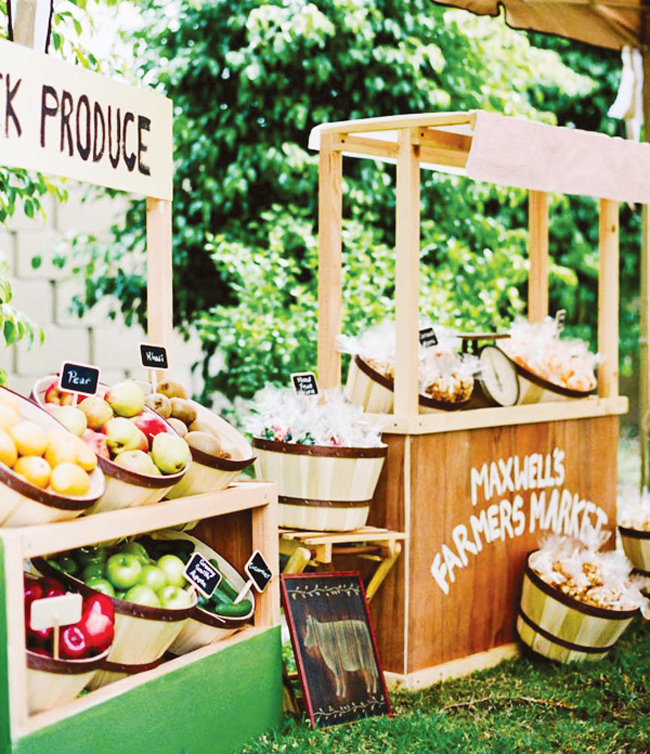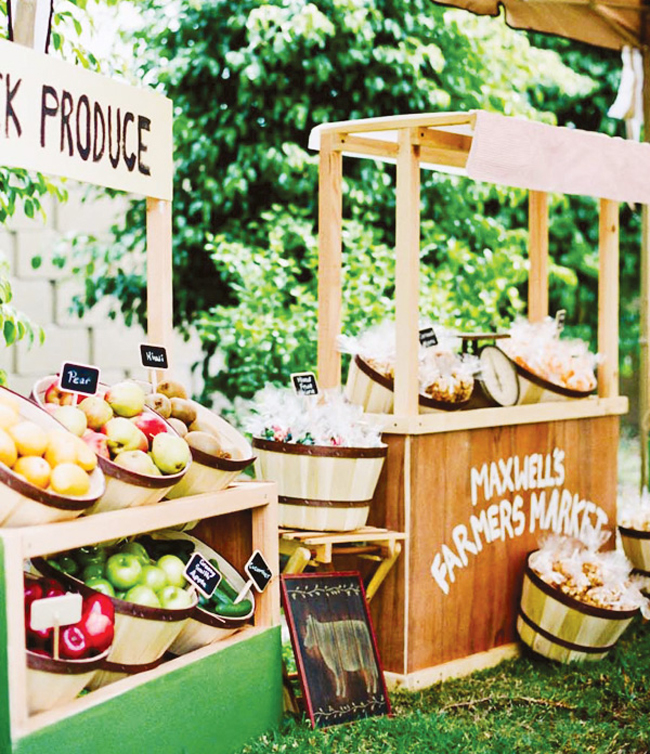 15. DIY wooden stalls
If you're going with a market theme, the best way to recreate the experience is to build some simple (but pretty!) wooden stalls or carts. They're a relatively simple item to create if you have a willing woodworker in the family, but they can really add a special touch to the decor!
Image credit: Pink Peony Photography/Vanda Events via HWTM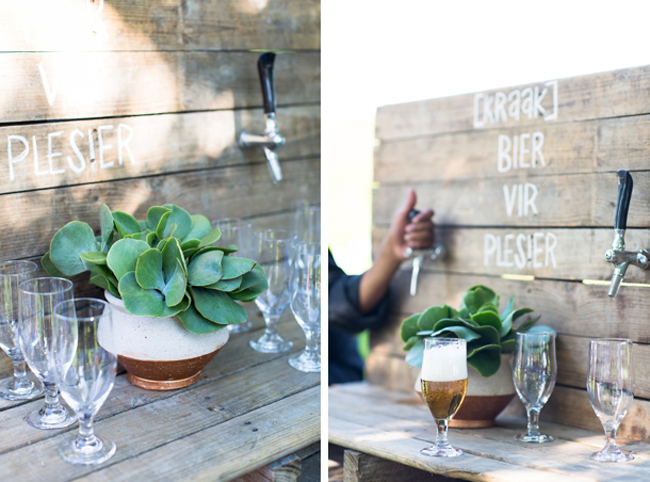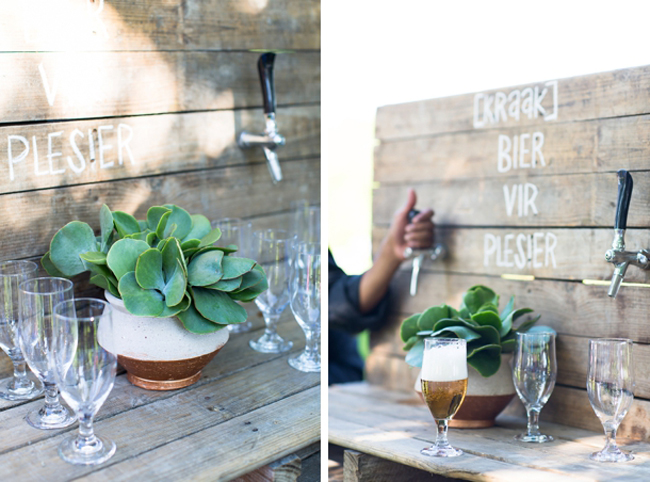 16. Serve craft beer
Craft beer at weddings are huge right now, and guests love it! Whether you set up your own station with a local brew or two on tap, or have a special brew bottled and named for your wedding day, it's definitely something that will get your guests talking (and drinking) and is perfect to add to the relaxed atmosphere of a market-style wedding. No brainer, really!
Image credit: Marsel Roothman/Kraak/Fleur Le Cordeur on SouthBound Bride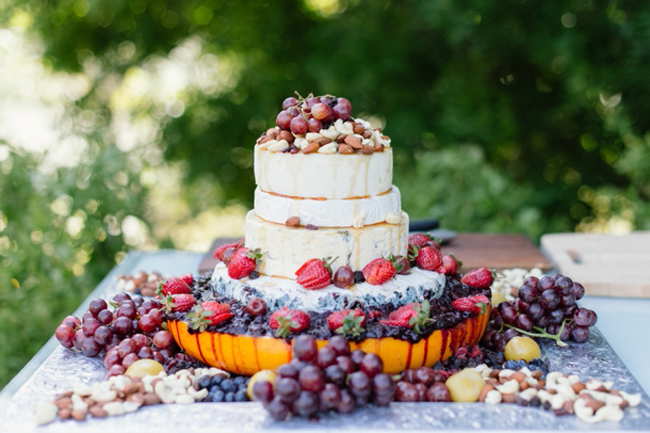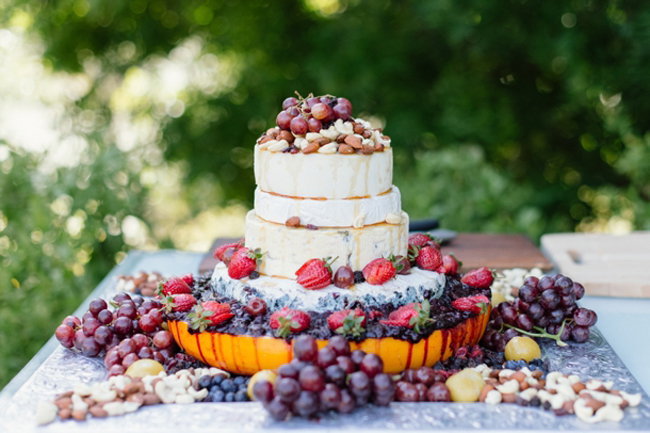 17. Cheese cake
We love a good cheese cake, and they're the perfect complement to this kind of wedding. Load up with local cheeses, fruits and preserves, and be sure to style your stack to perfection (here's how).
Image credit: Yolandé Marx/Wendy Simpson/Old Mac Daddy on SouthBound Bride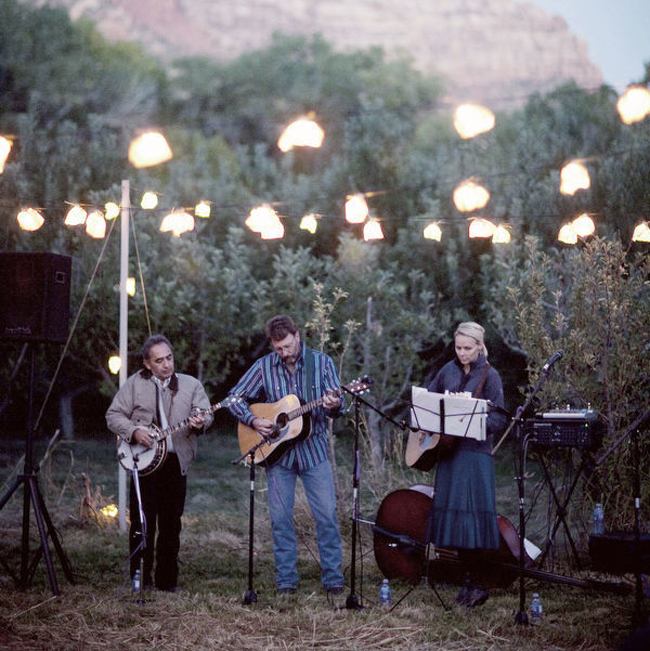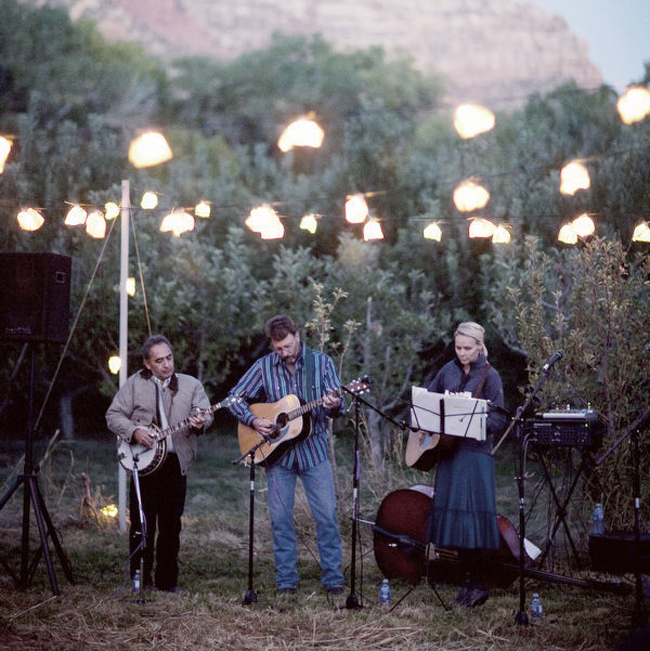 18. Hire a live band
With the food and decor in place, the one thing you need to make your day perfect is music. A live band is just the ticket for a market-style wedding – not only does it add to the ambience, but you'll be supporting local in more ways than culinary! There's something special about live music that gets people of all ages up and dancing, and it's the final puzzle piece to that laid-back party vibe you're looking to create.
Image credit: Chudleigh Weddings/The Holdin' Out Band via Style Me Pretty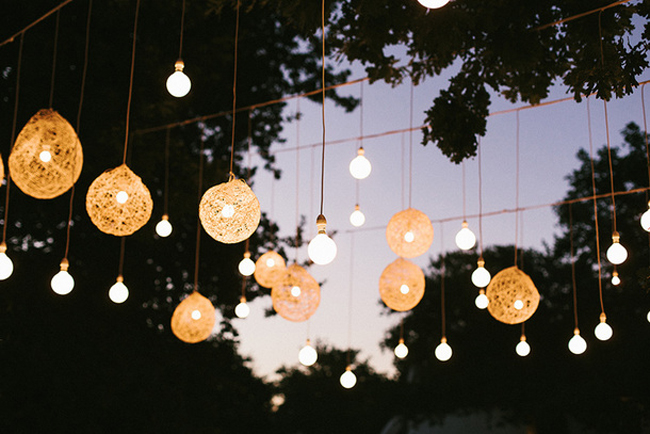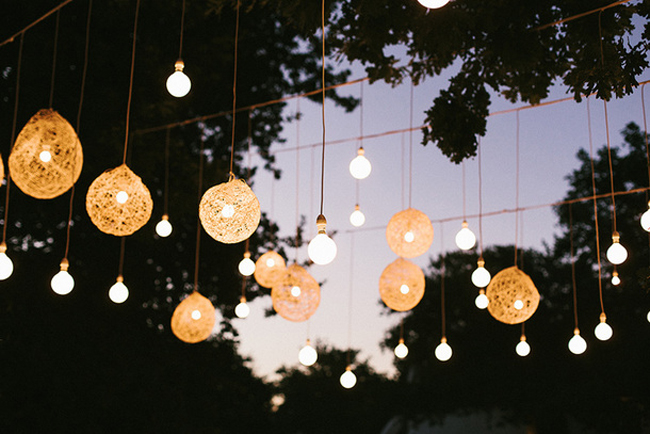 19. Hang café lights
Did I say the last puzzle piece? Scratch that, this is. Because part of the fun of having a live band after a day full of vows and dining is dancing the night away under the stars – and nothing makes that more atmospheric than strings of bulbs hanging above the dancefloor. Magic.
Image credit: welovepictures/Something Different on SouthBound Bride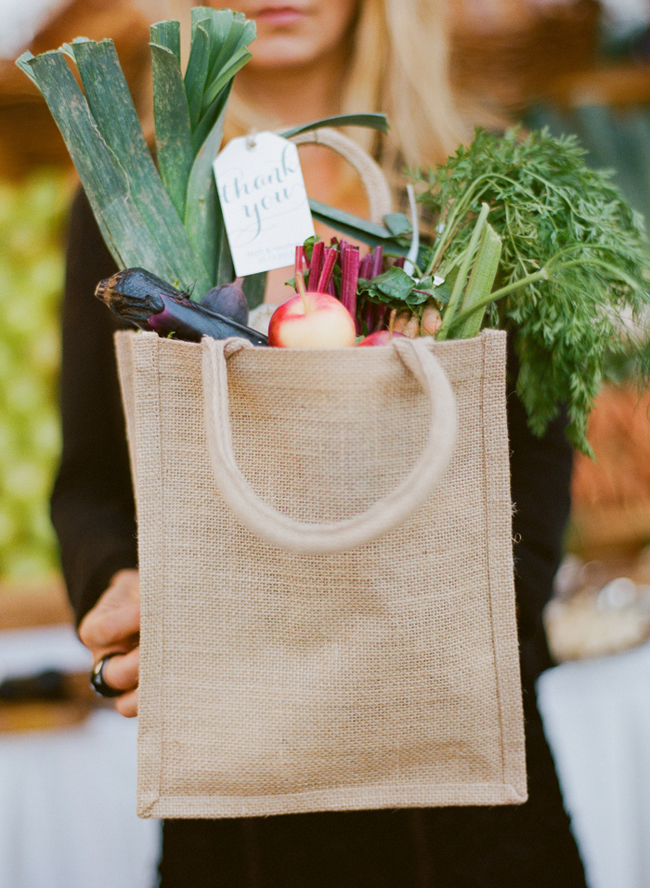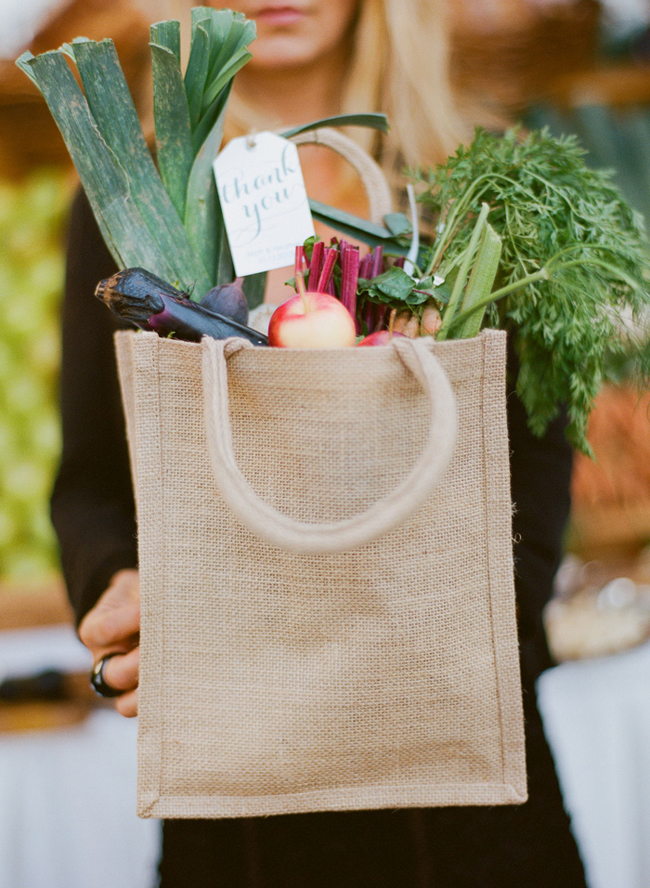 20. Donate your leftovers
One of the concepts of farm-to-table is that it supports local producers, thus lessening your carbon footprint. But that's all very well if you have a ton of unused fruit and veg left over afterwards, just going to waste. Be sure to arrange ahead of time to donate all your leftover produce to a shelter or soup kitchen.
Image credit: Jamie Grenough via Grey Likes Weddings