Happy Sunday friends! And Happy St. Patrick's Day (especially to my lovely Irish housemate, Kelly). I've always been a big fan of St. Pat's, ever since my Catholic school in Joburg used to do a big sweets and cakes day and it was the one day you could make an exception to your Lenten resolutions. Which I guess means I should spend all day reading tabloids and watching reality TV, since that's what I gave up this year, except that I haven't missed them at all. Instead I'm curled up on the couch watching vintage cop shows, listening to the rain outside and cooking up a bumper crop of inspiration boards for you lovely lot. It's been a super busy week making plans for our Editorial Wedding workshop at London's Cannizaro House (UK photogs, if you haven't yet signed up, do soon – we have so much knowledge to share and you guys the styled shoot is going to be AMAZING – more on that this week), but then I do like to be busy!
♥ WEEKLY FAVES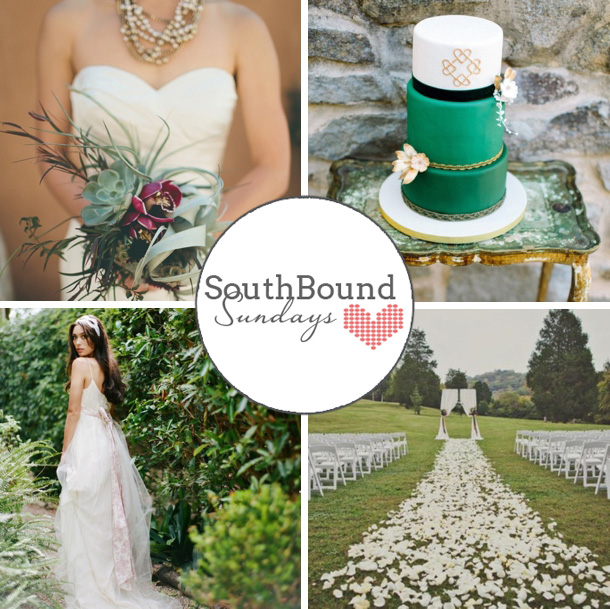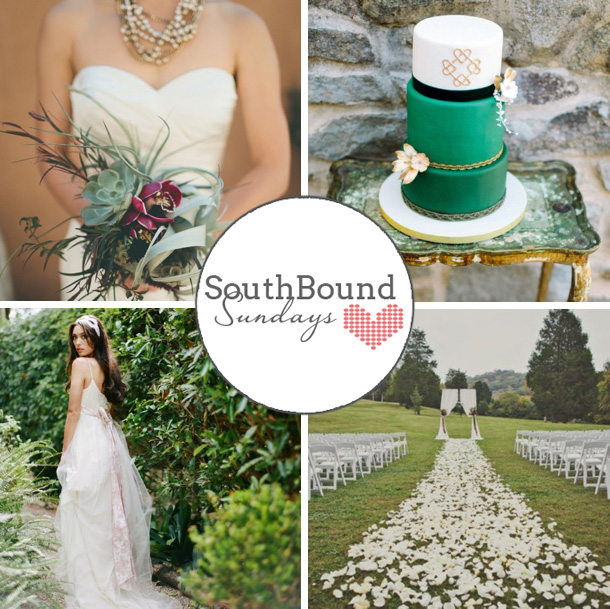 While I've been hard at work, so has the rest of wedding world! This was a week full of inspiration. If you SBB on Pinterest, you'll be able to keep up with my favourites, including:
♥ WEDDING NEWS
One of my favourite photographers (and people) Monica Dart is giving away a portrait shoot (for a couple or family) on The Pretty Blog. I know just what a good prize this is, since Monica did my own blog portrait shoot, and I still adore every frame! Get in quick.
Coast has just released the MOST GORGEOUS collection of gowns, inspired by an exhibition at the V&A in London (my second favourite museum in the world, by the way). I'm obsessing over Phoebe especially – reminds me of Vera Wang, but in gorgeous, elegant grey. I'd kill to see a bride or bridesmaids in this or one of the other dresses in the collection.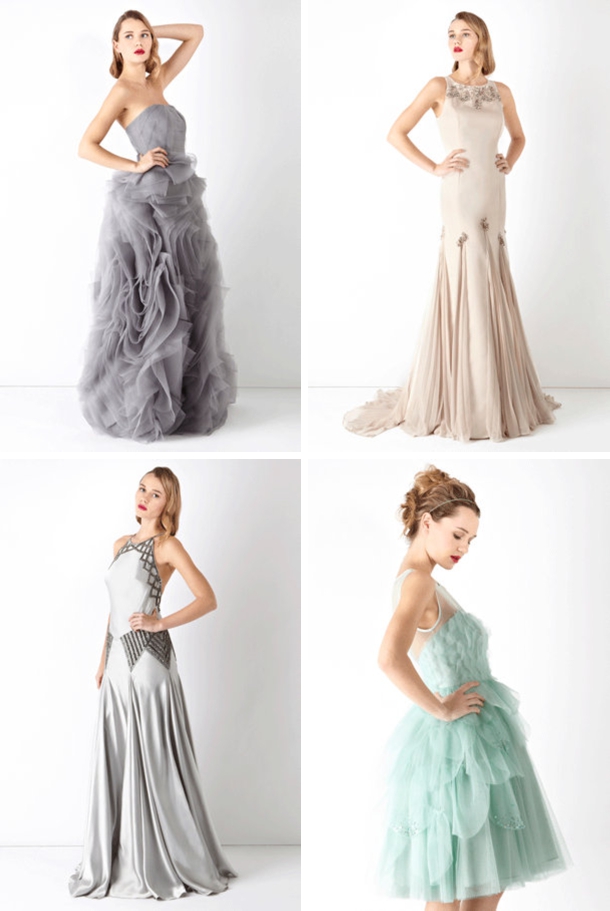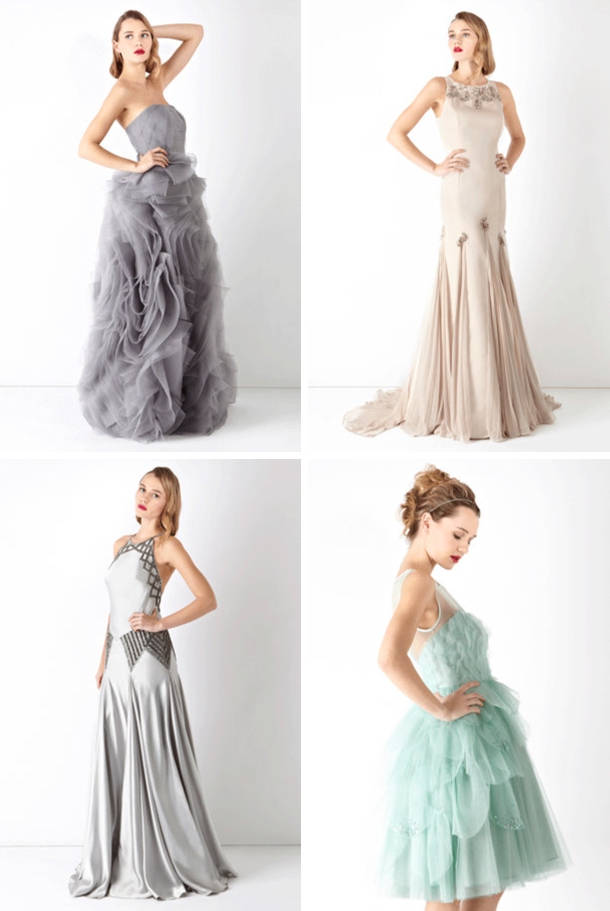 Phoebe, £695 (top left); Cecily, £895 (top right); Patience, £895 (bottom left); Blanche, £550 (bottom right)
♥ SOUTHBOUND ROUND-UP
Here what you missed on SBB this week: