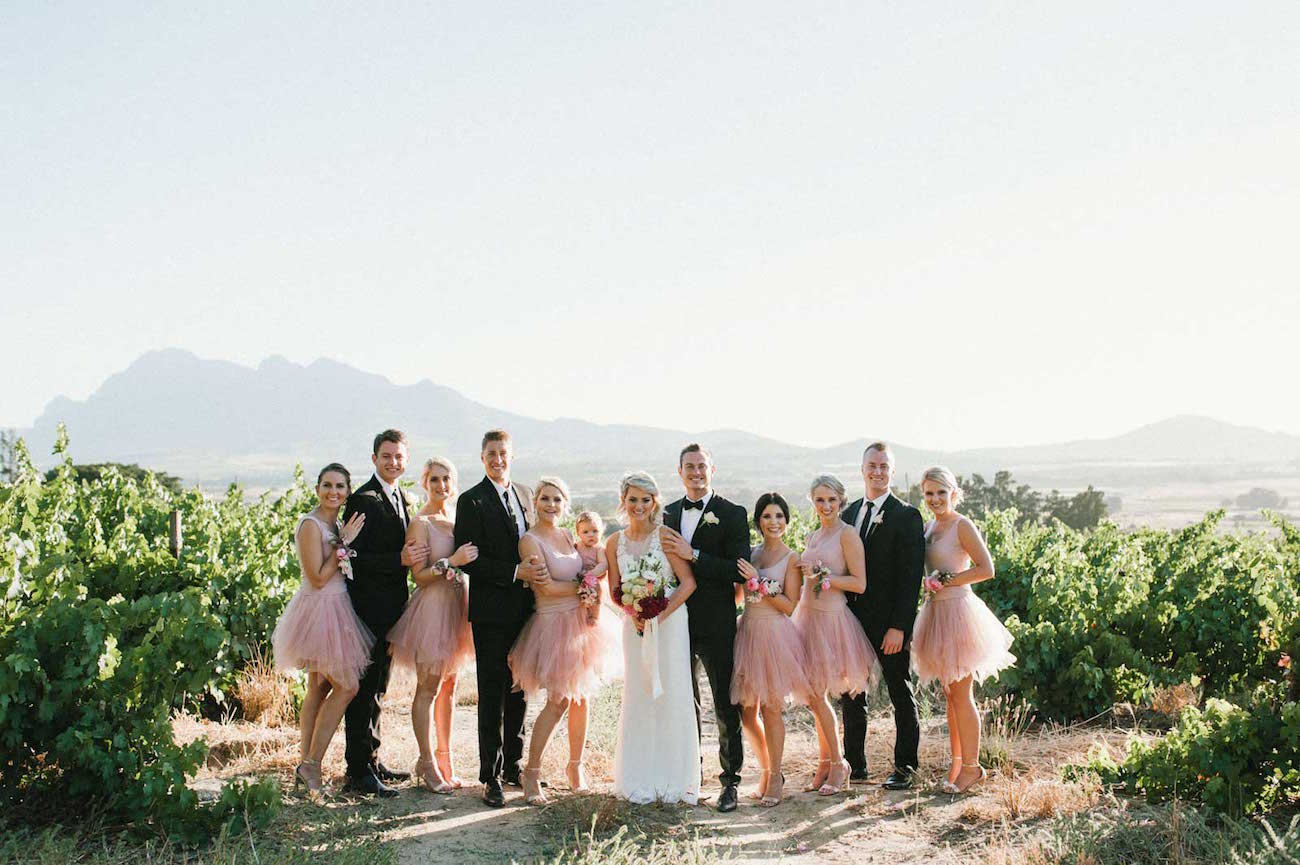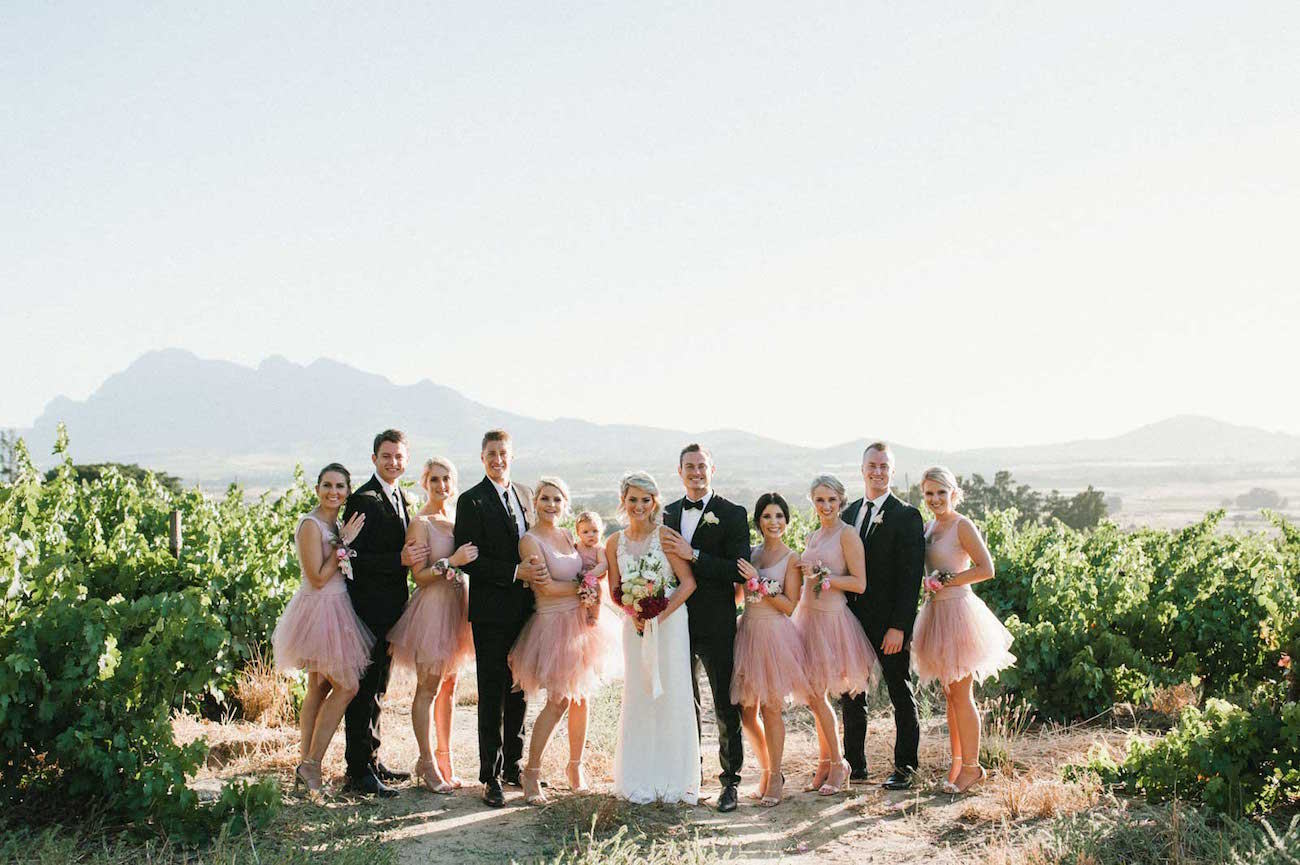 When I'm selecting weddings for publication, there's always one detail that stands up and shouts at me, and I don't mind saying that for one, it started with the bridesmaid dresses. They're fabulous! Fun, frothy, Carrie Bradshaw-style tutus, and they are tutu cute! But the inspiration from Marike and Tobias' beautiful day certainly doesn't stop there. Combine a classic winelands setting with an eclectic collection of decor that's vintage and glam and whimsical, with pops of bold, colourful blooms, and you might be getting close to describing what you're about to see. And the reason I think it all works together is because it's a true reflection of the bride and groom, so the decor and details are really an expression of their love and happiness. Claire Thomson was the perfect person to capture it all in these absolutely lovely images!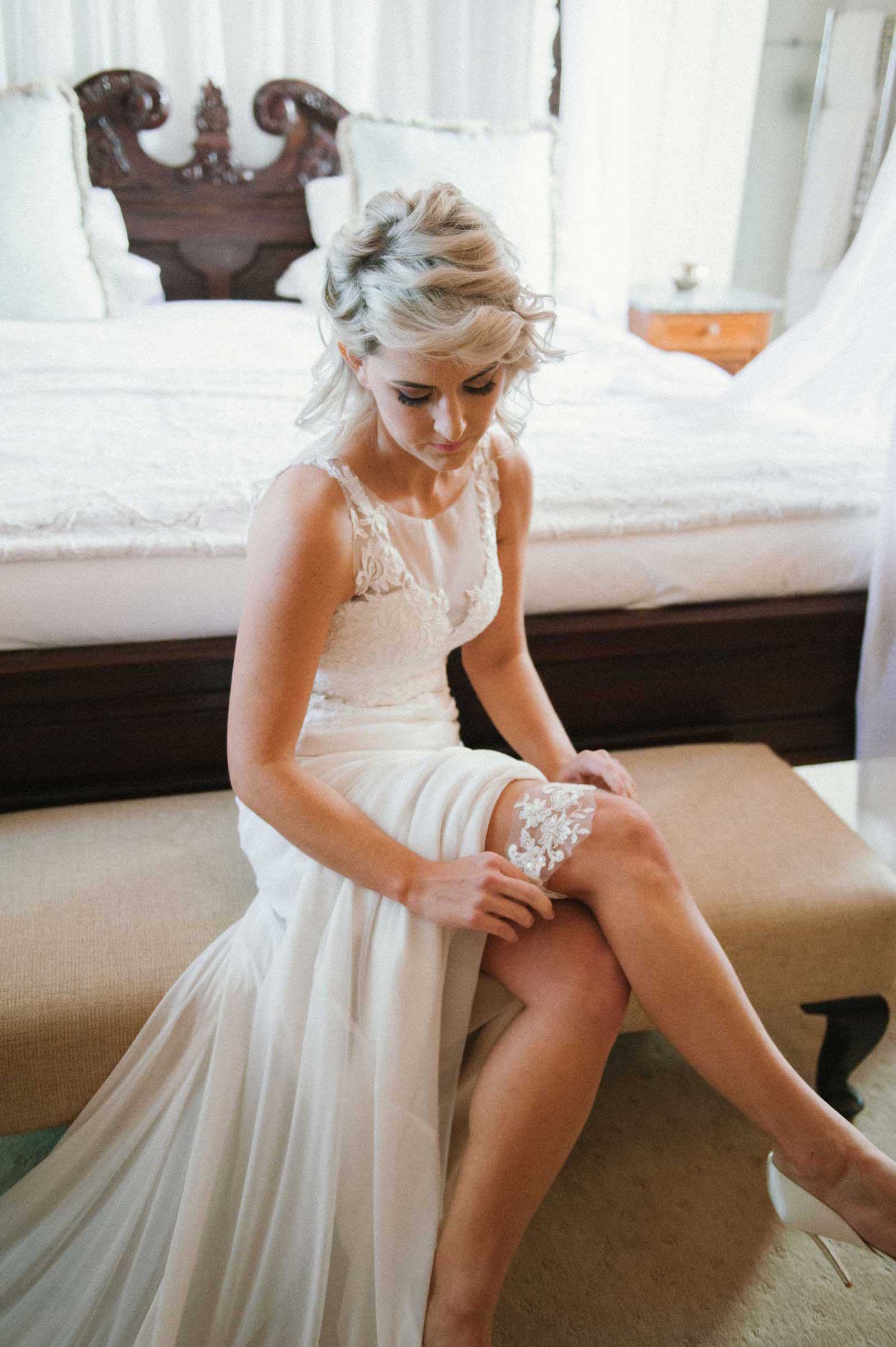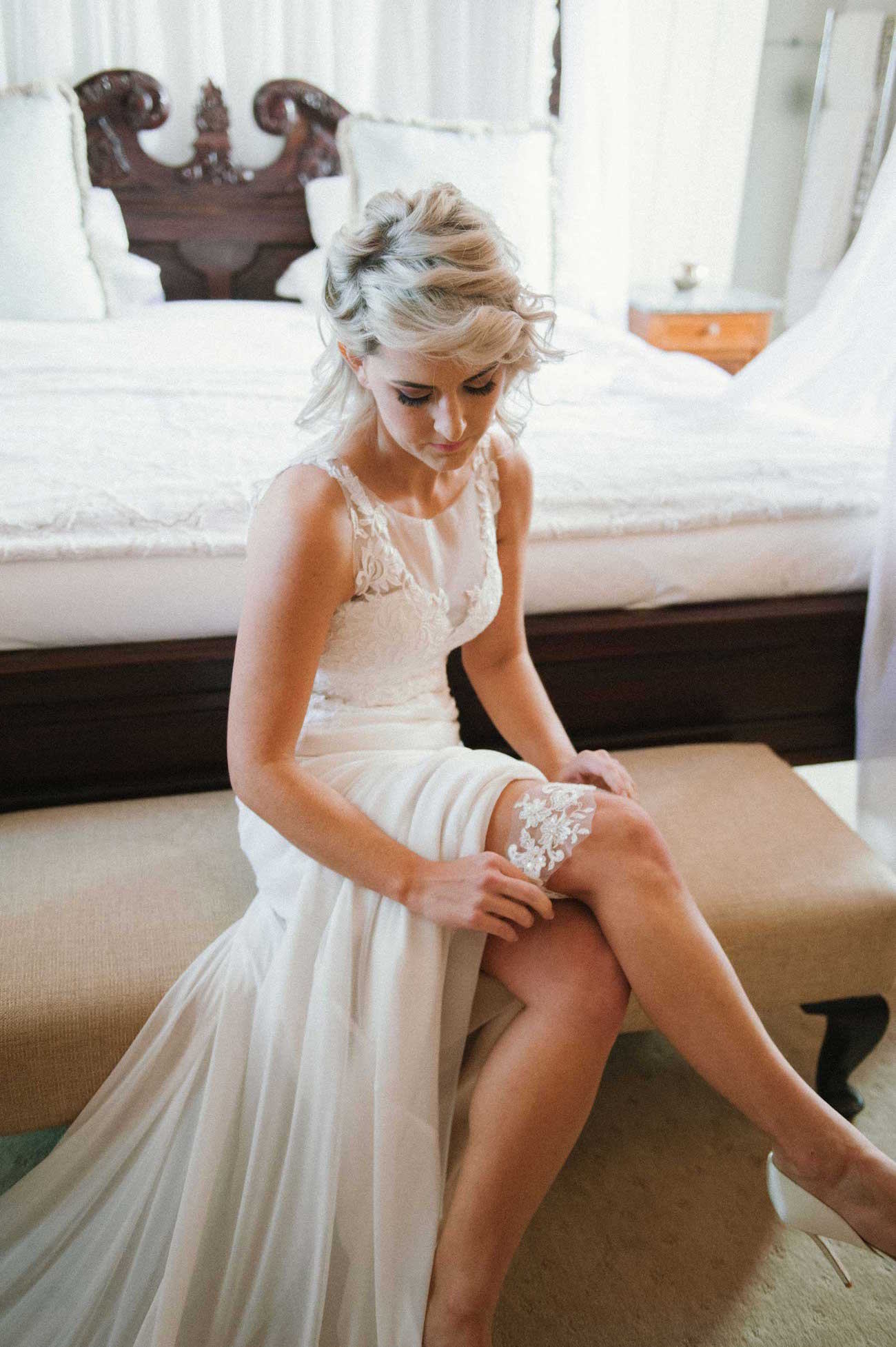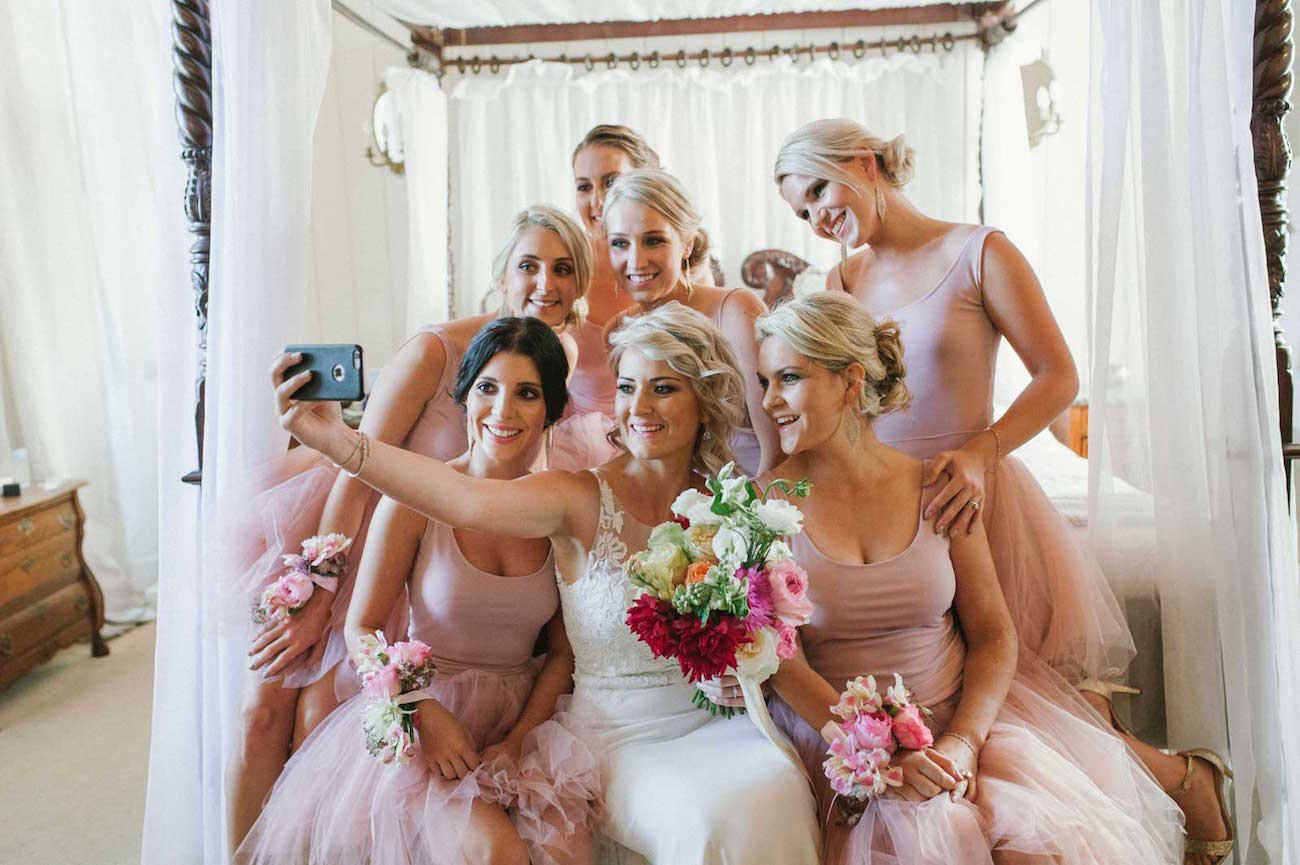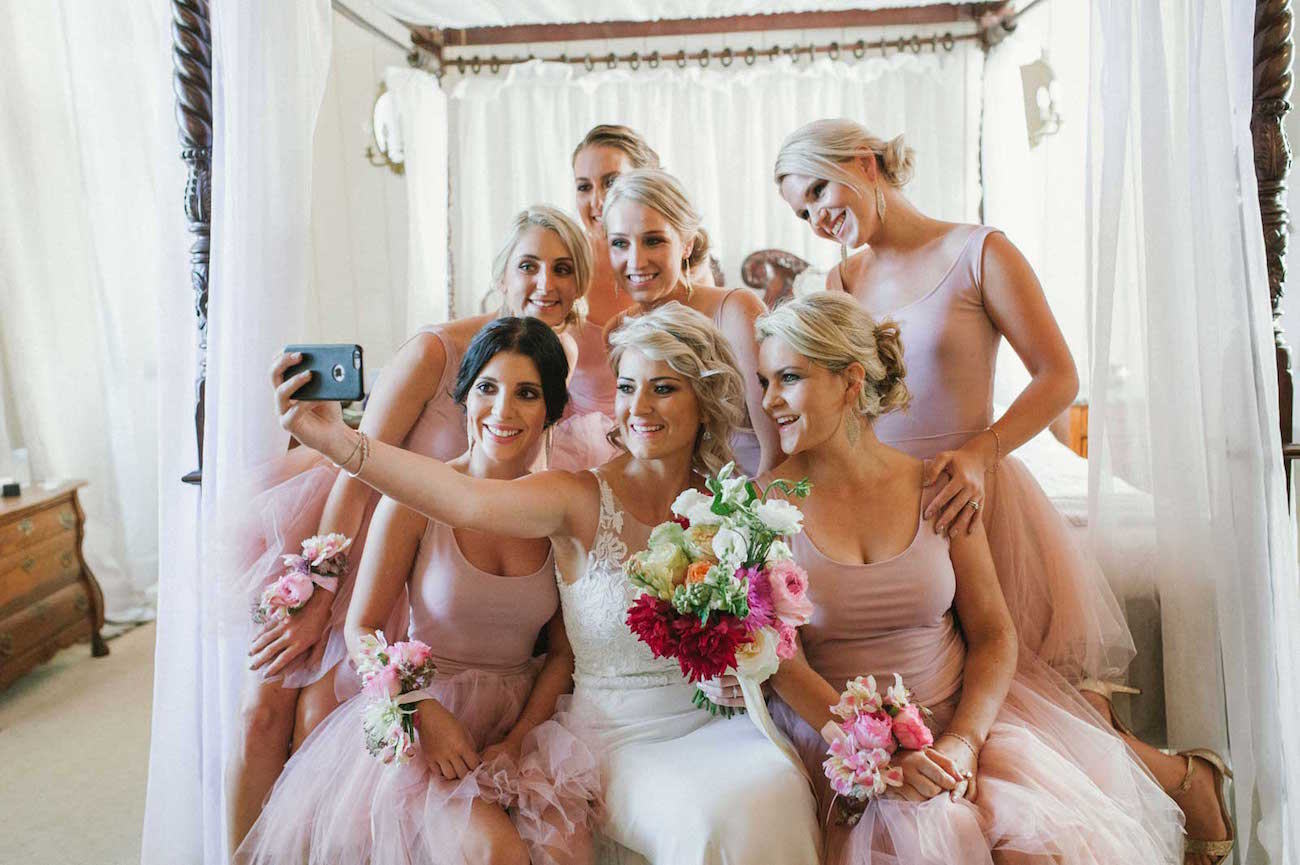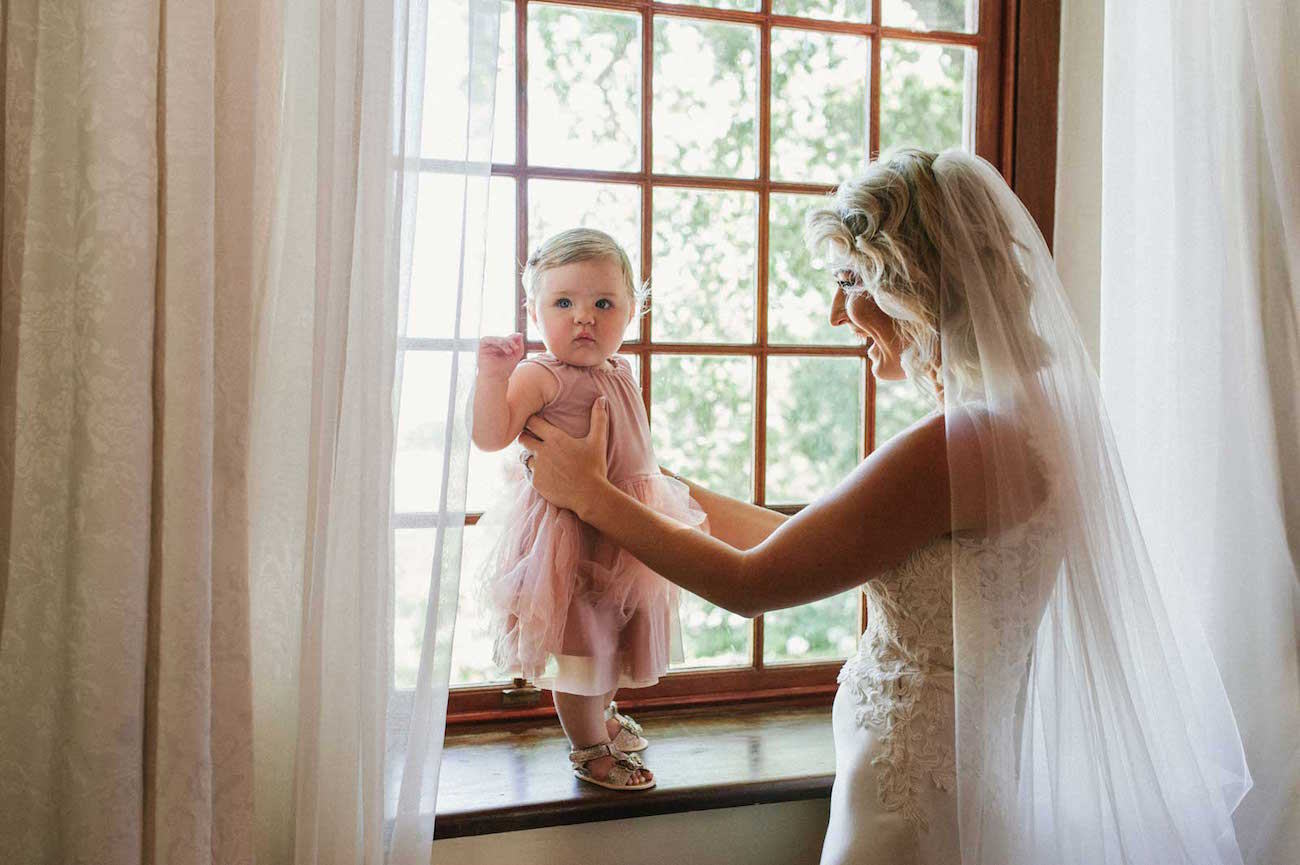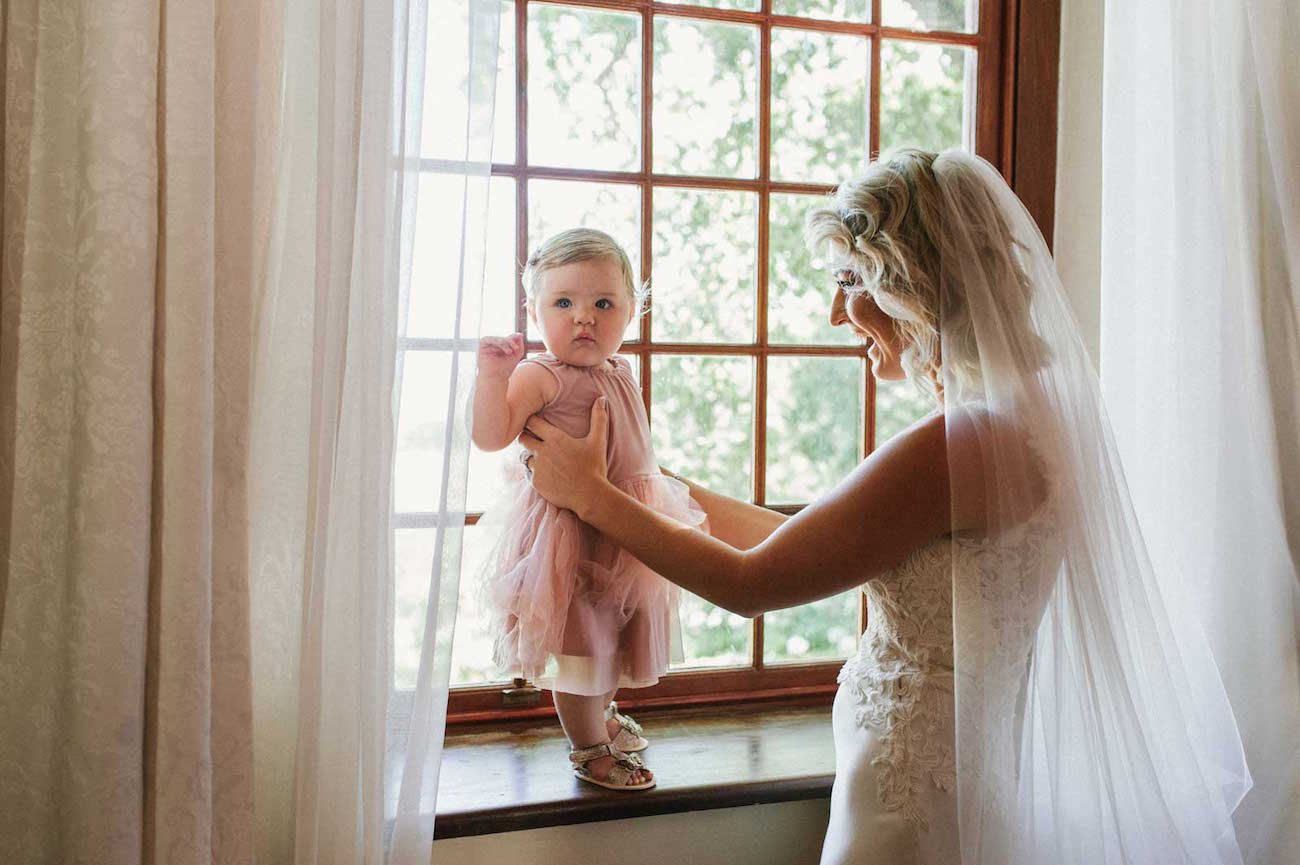 Love Story
This is definitely a story to be told! I met Tobias through my ex's sister. There was absolutely nothing to it – I actually asked her why she wasn't interested in him but she told me he was just a good friend. A year later, I was in a car accident and got really sick. Tobias, being in the medical field, immediately contacted me to find out if he could help, and volunteered to come and inject me every second day. There was just something about this guy that felt so different, but since I had broke up with my ex, I was so uninterested in men and didn't want to be in any relationship. Tobias was adamant. One night he told me: "I am going to marry you; I know because I have been praying for you." I told him he was being silly, but as a Christian, I did believe there was some truth in his faith. I then went on a Contiki tour with a friend and while I was away, he asked my parents if he could date me. He took me away to a safari lodge and asked me if I would officially be his girlfriend. So the fun began, and that was just the beginning!
The Proposal
The proposal is one of my BEST memories. Exactly two years after we started dating, we returned to Mauritius for a family holiday and this time, it was going to change my life. Tobias was edgy and irritable the whole flight. On our first day, we went straight down to the beach. Tobias and my brother-in-law went back up to the house and stayed away for hours, but I wasn't very phased as I was getting my much-needed tan, but I was irritated he had spent half of our first day in the house, so when he asked me to go snorkelling I said no. Eventually I agreed. We started snorkelling and I saw a huge shell, but just kicked it over and saw nothing but a rock, so I swam away. A few seconds later I turned to see Tobias scratching around the shell, and next thing he was on his knee with signs asking me to marry him. I thought he was joking and signed for him to come to me, but he just kept doing the same thing. I swam closer, took my mask off, and went to the surface and as I opened my eyes he was taking the clingwrap off the rock and I saw something so shiny… I couldn't believe my eyes! Then he asked me three times: "Will you marry me?" and even though I was so shocked he'd left such a beautiful diamond at the bottom of the ocean I eventually answered him with tears in my eyes – and of course I said YES! My family watched the whole thing and had champagne at the ready – it was beautiful!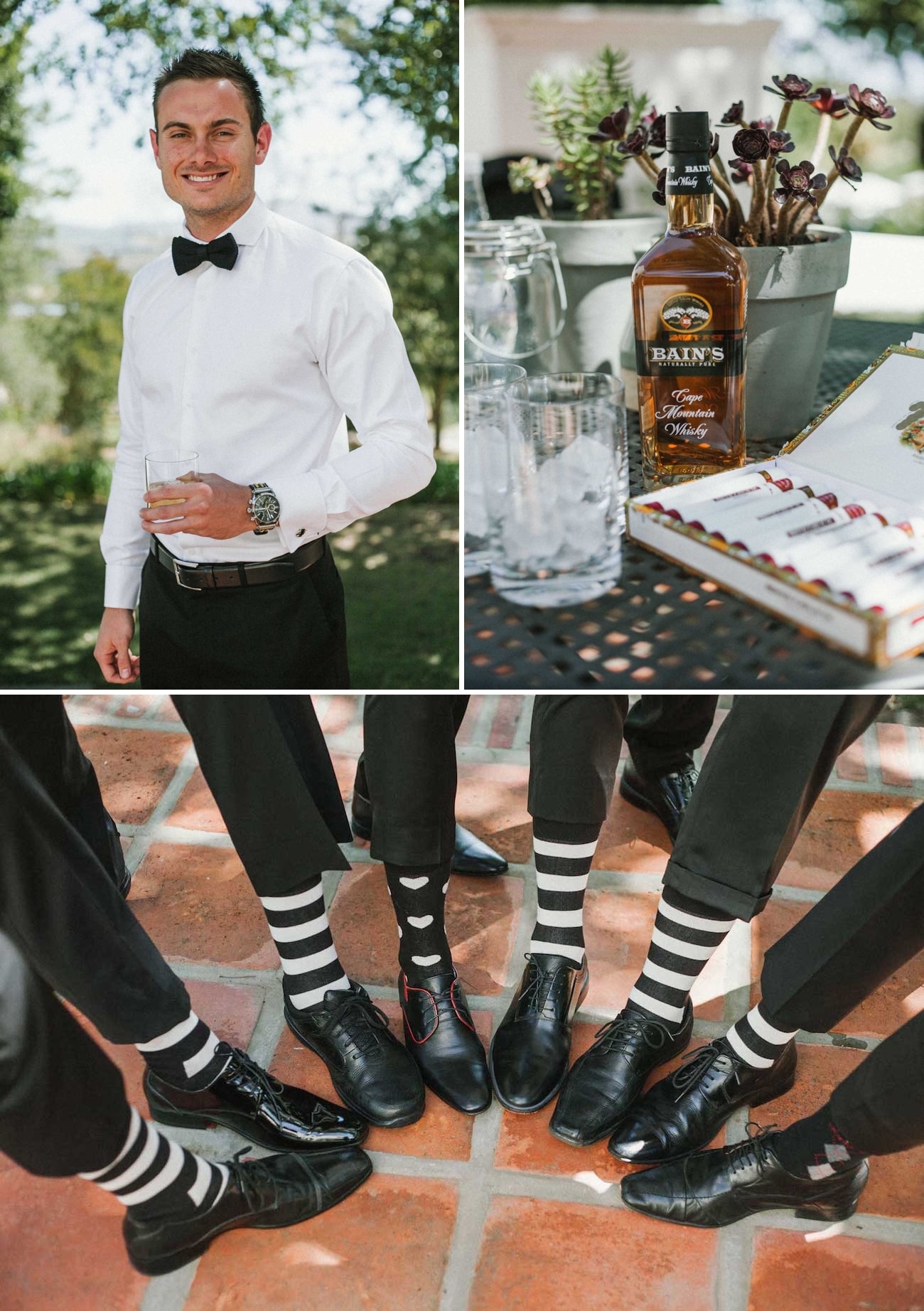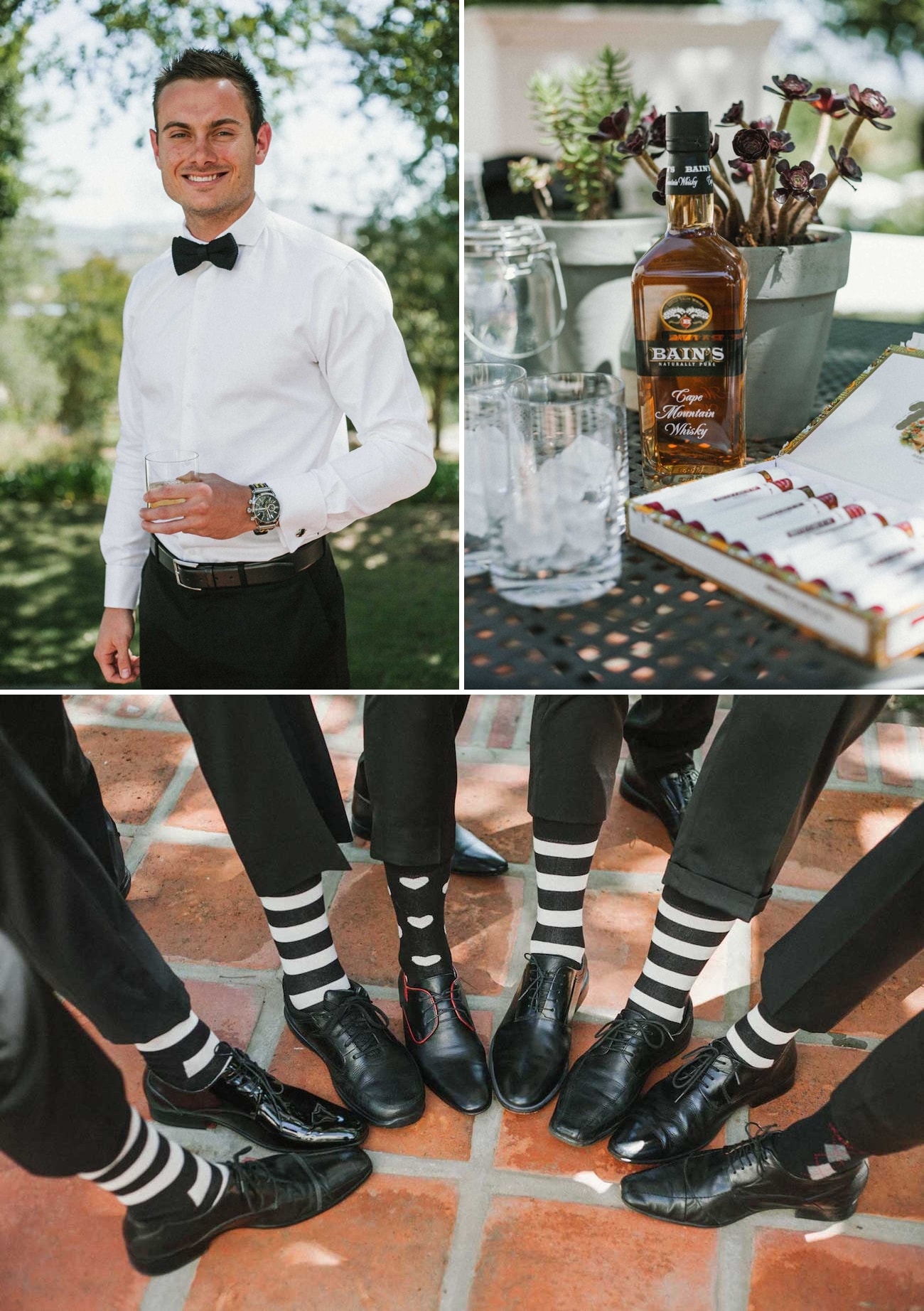 The Venue
Tobias and myself both love the Cape and is definitely the place where we would like to settle one day, so getting married there just made it even more perfect. I had emailed and contacted over 50 venues and out of 50 only four of them were available on the date that we wanted. Diamant Estate actually wasn't one of them. After visiting all of them, I was so disappointed and didn't actually know where to start looking again. A friend told us about Diamant and we decided to give them a call. The venue was available and I knew immediately that it was for us! Everything about it was US.
Wedding Style
I have always been told that I am an old soul, so my vision and inspiration came from my love for the vintage look. I was never narrow minded regarding my colour scheme or stuck to any specific colour and I can tell you this was one of the best things that I could have ever done. I combined a whole bunch of pictures and created my own wedding. I found that not having everything set in stone made me feel a lot more relaxed and at ease, because I didn't have an expectation in my head and it made it so much easier for me to find what I love and not what I expected. I used who I am and the way I perceive life and put it into our special day. I used a nude mauve colour as my base and worked from there. I added all the deep and rich pinks and whites and oranges as it gave the wedding warmth, and I am an extremely loving and happy person. There was also a touch of the unusual because I am different and like to be unique.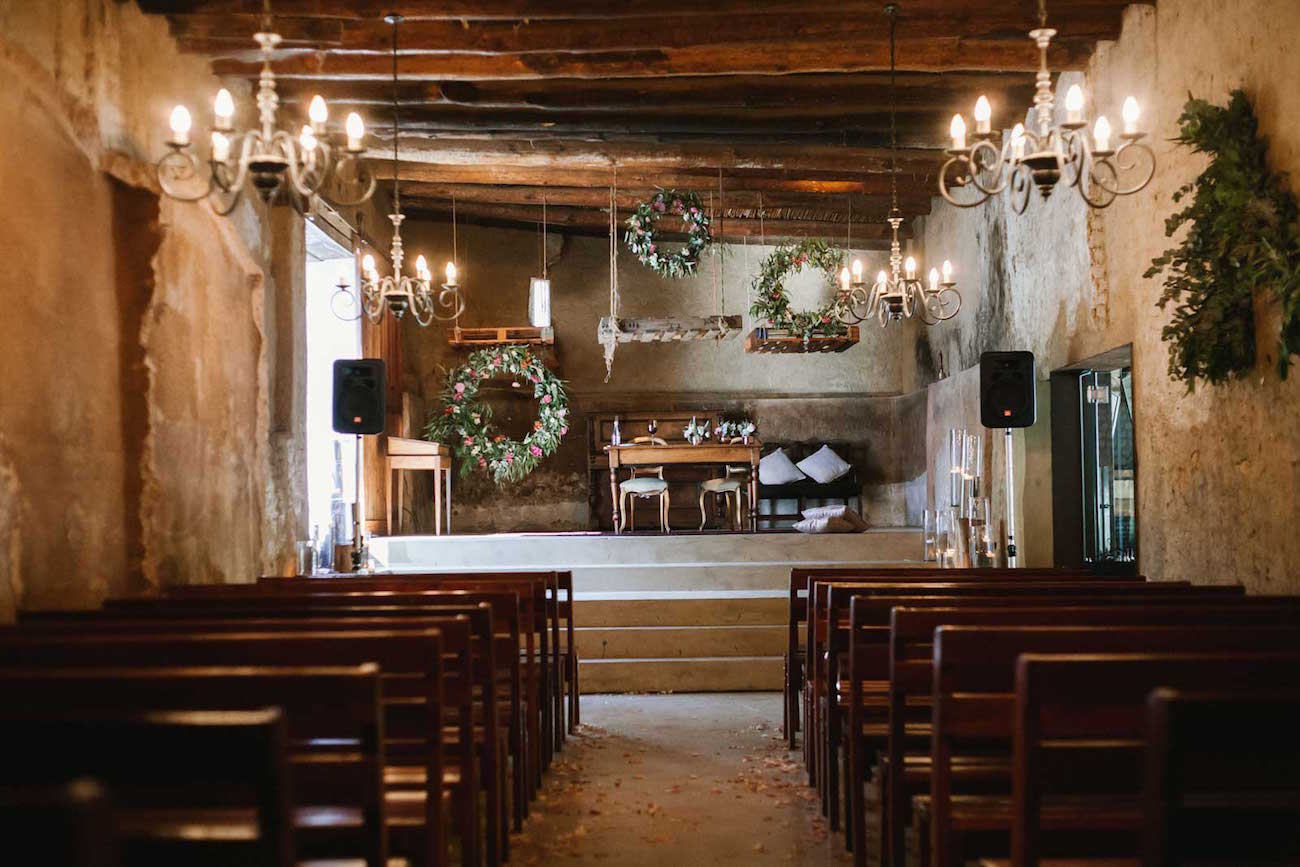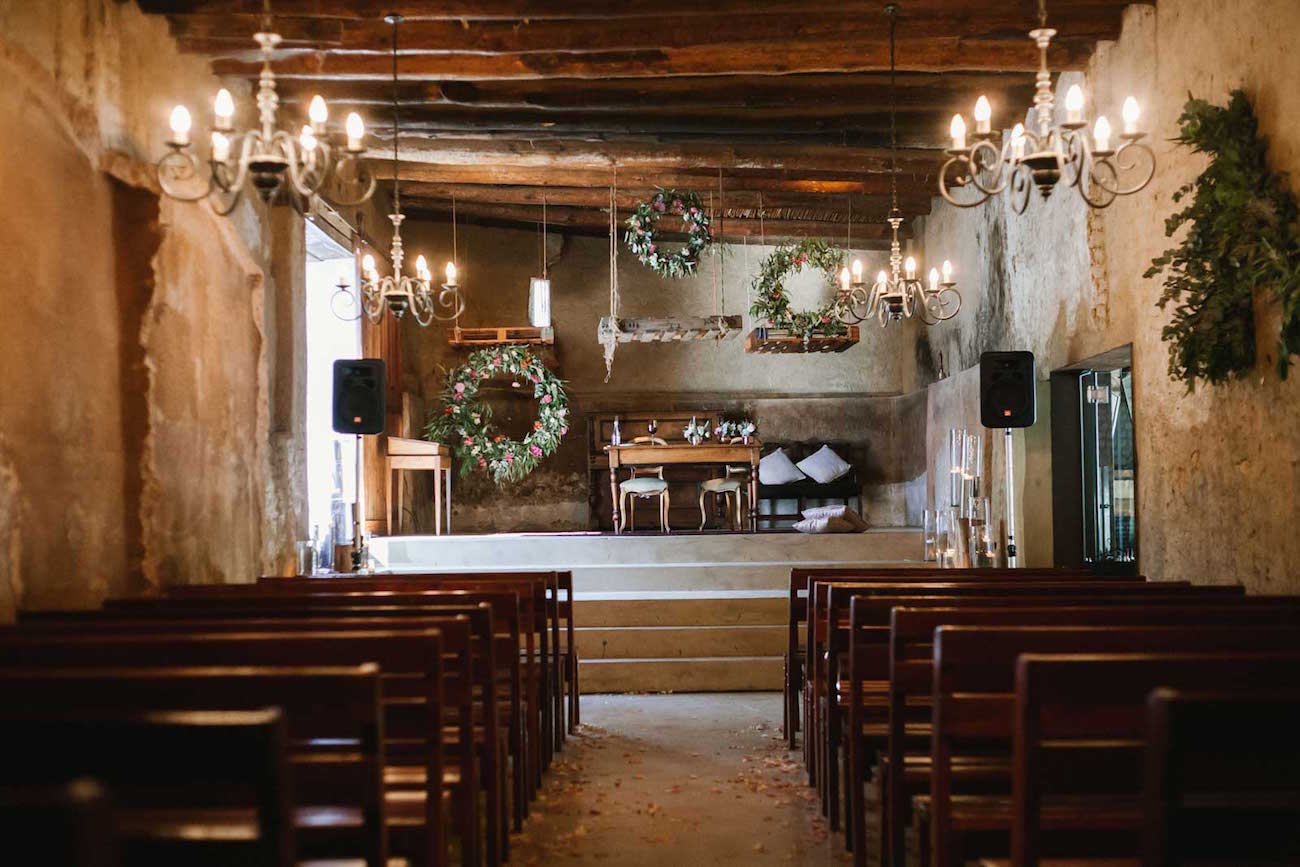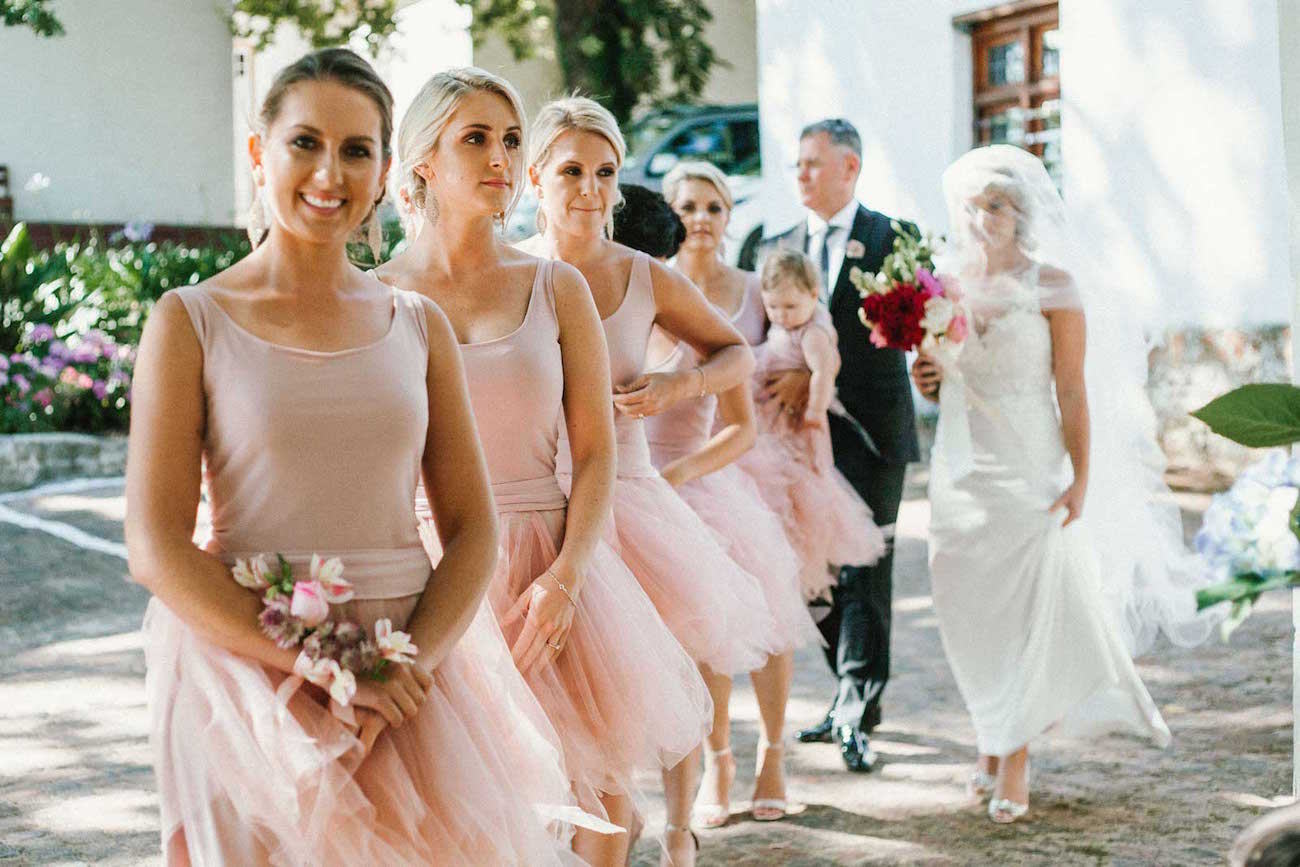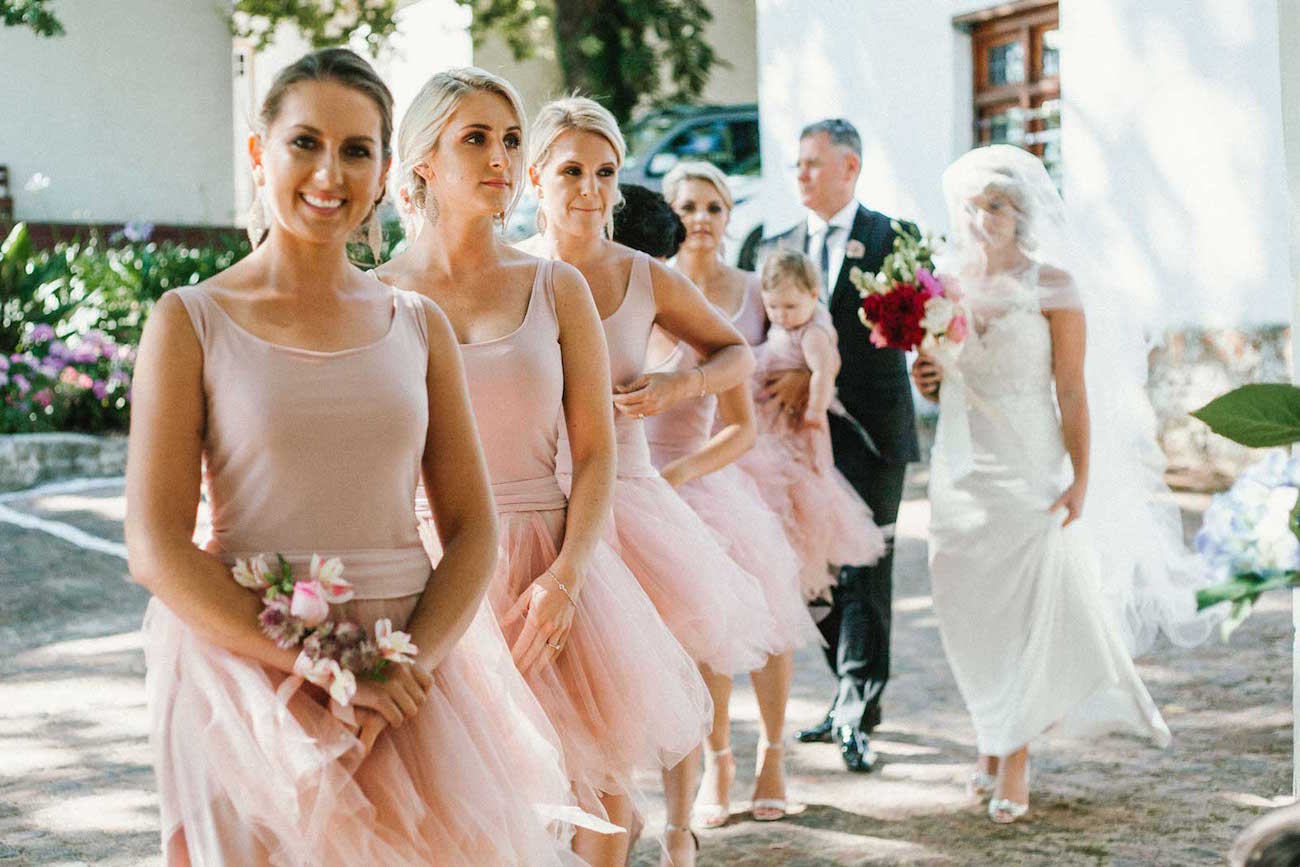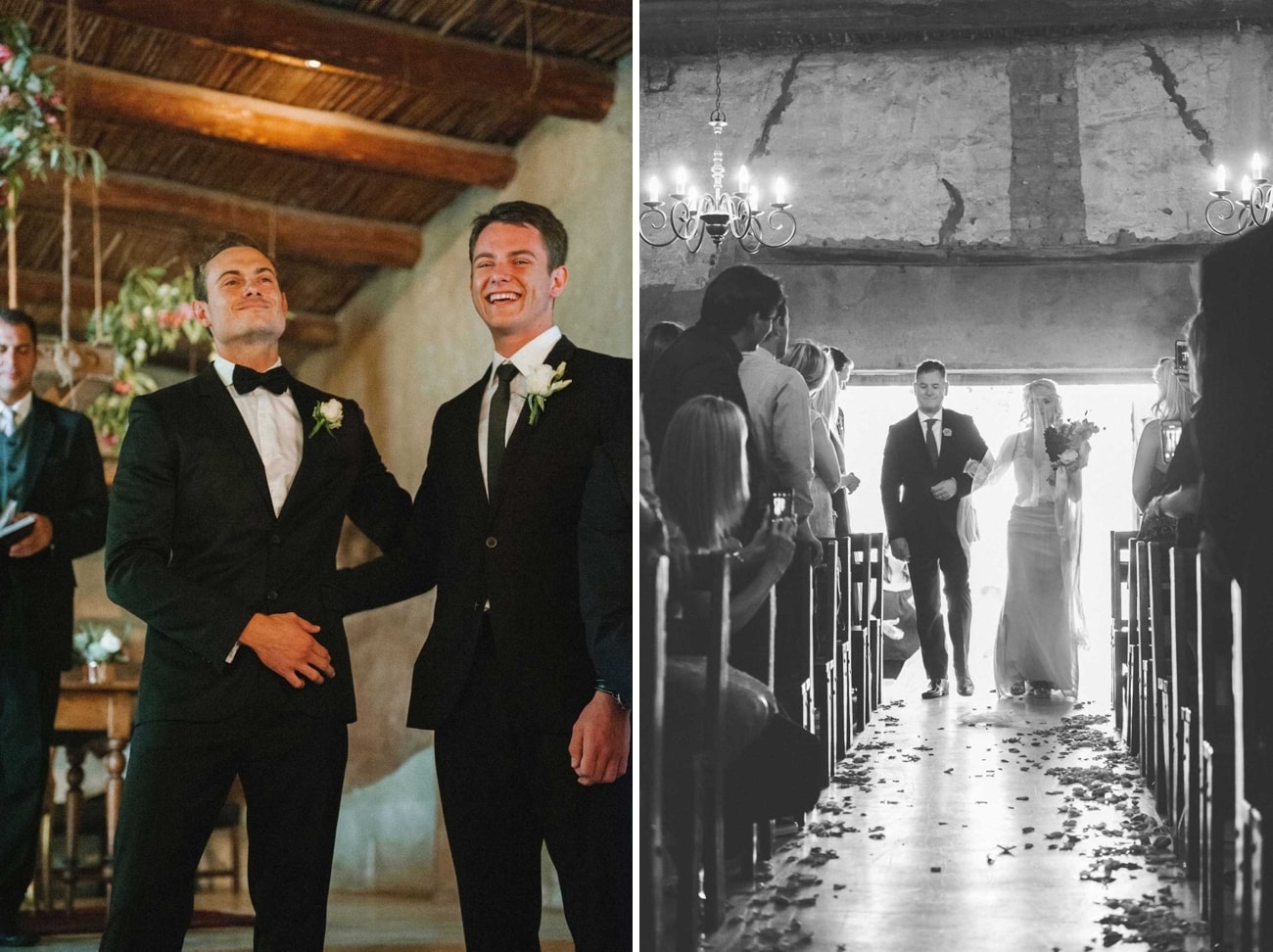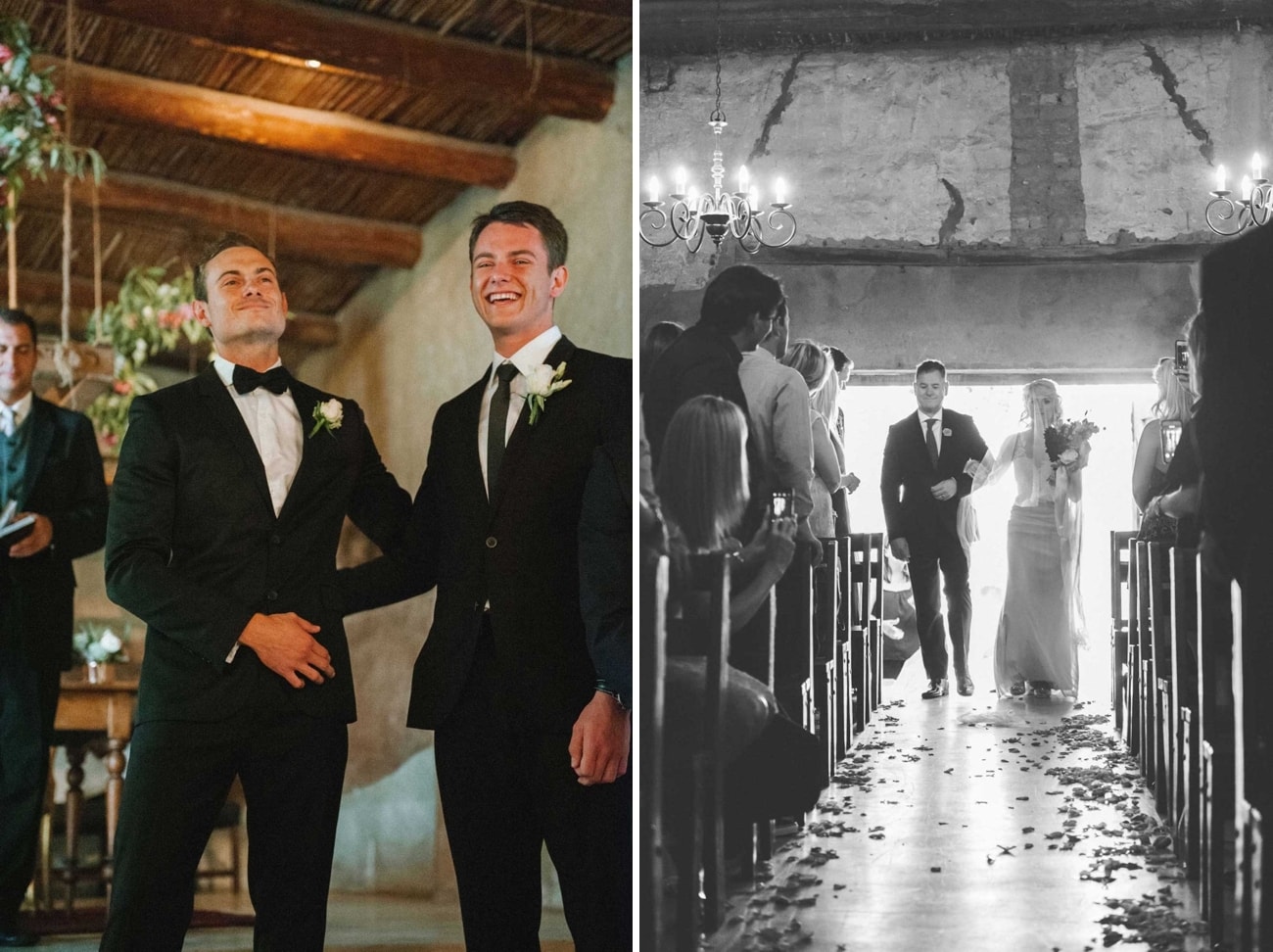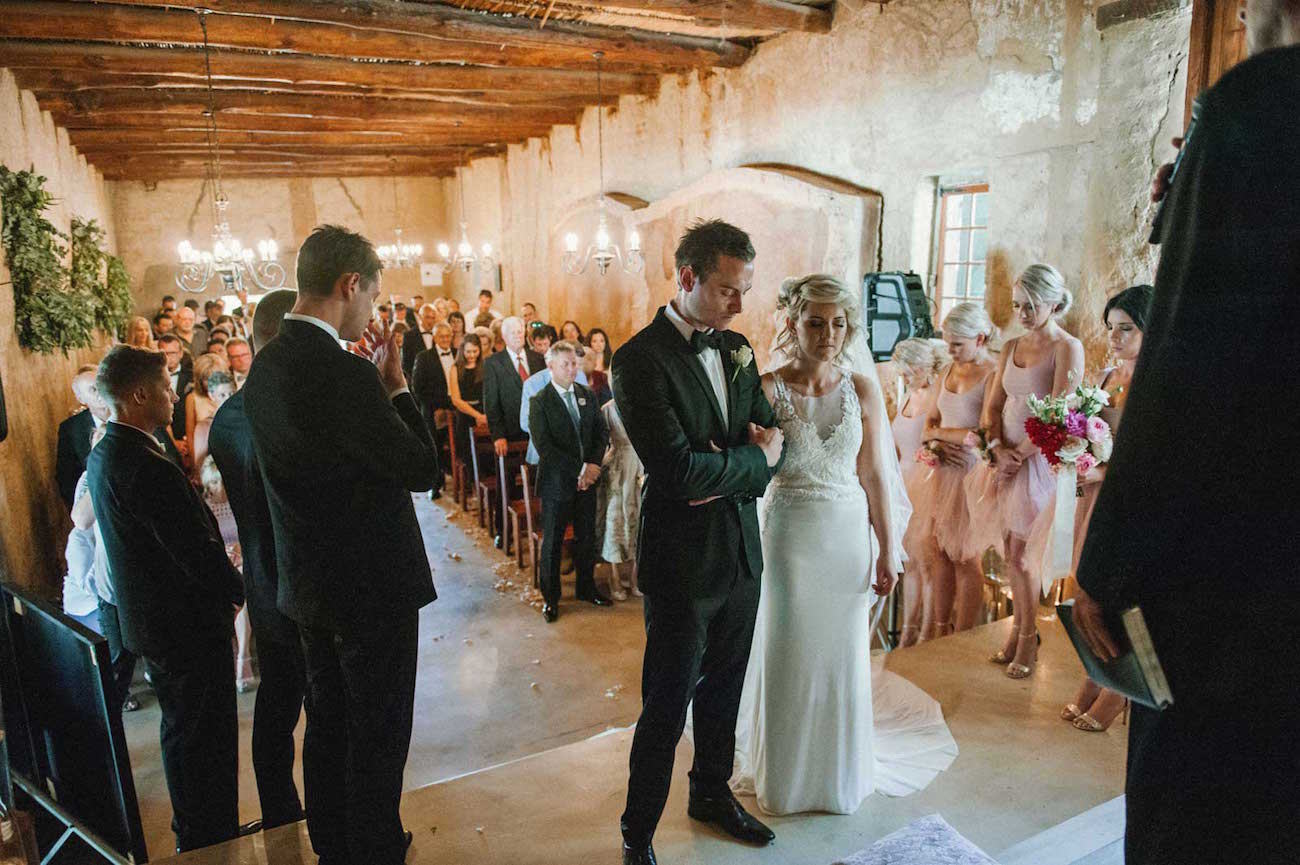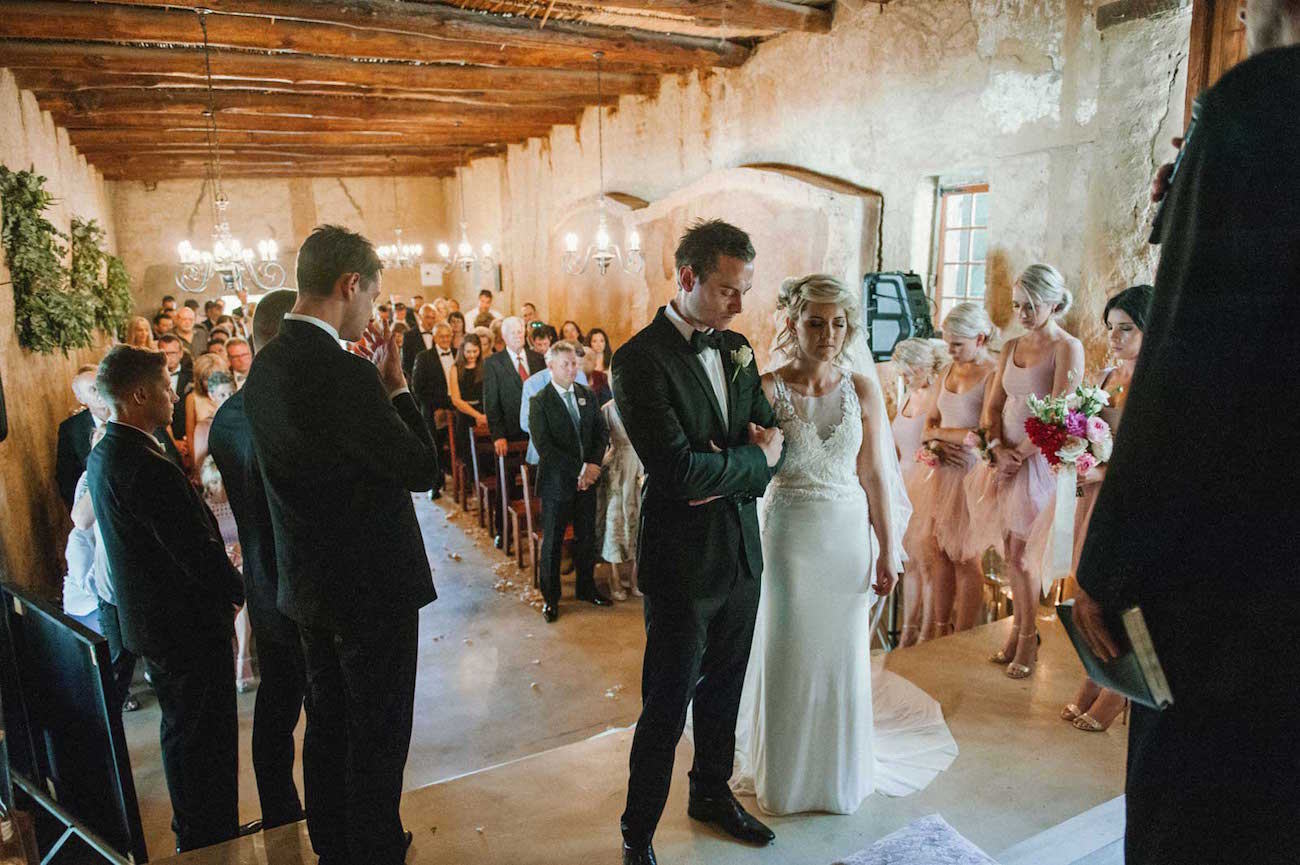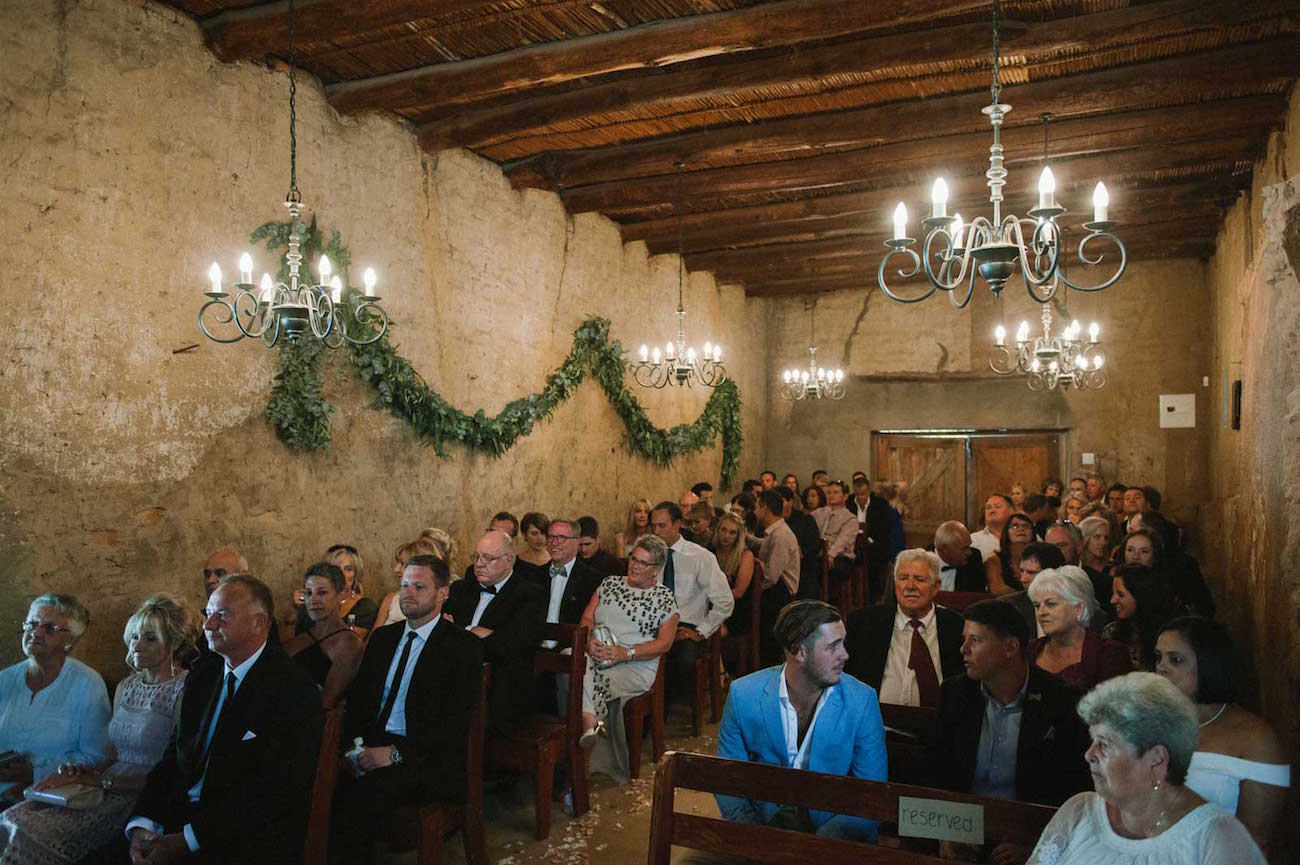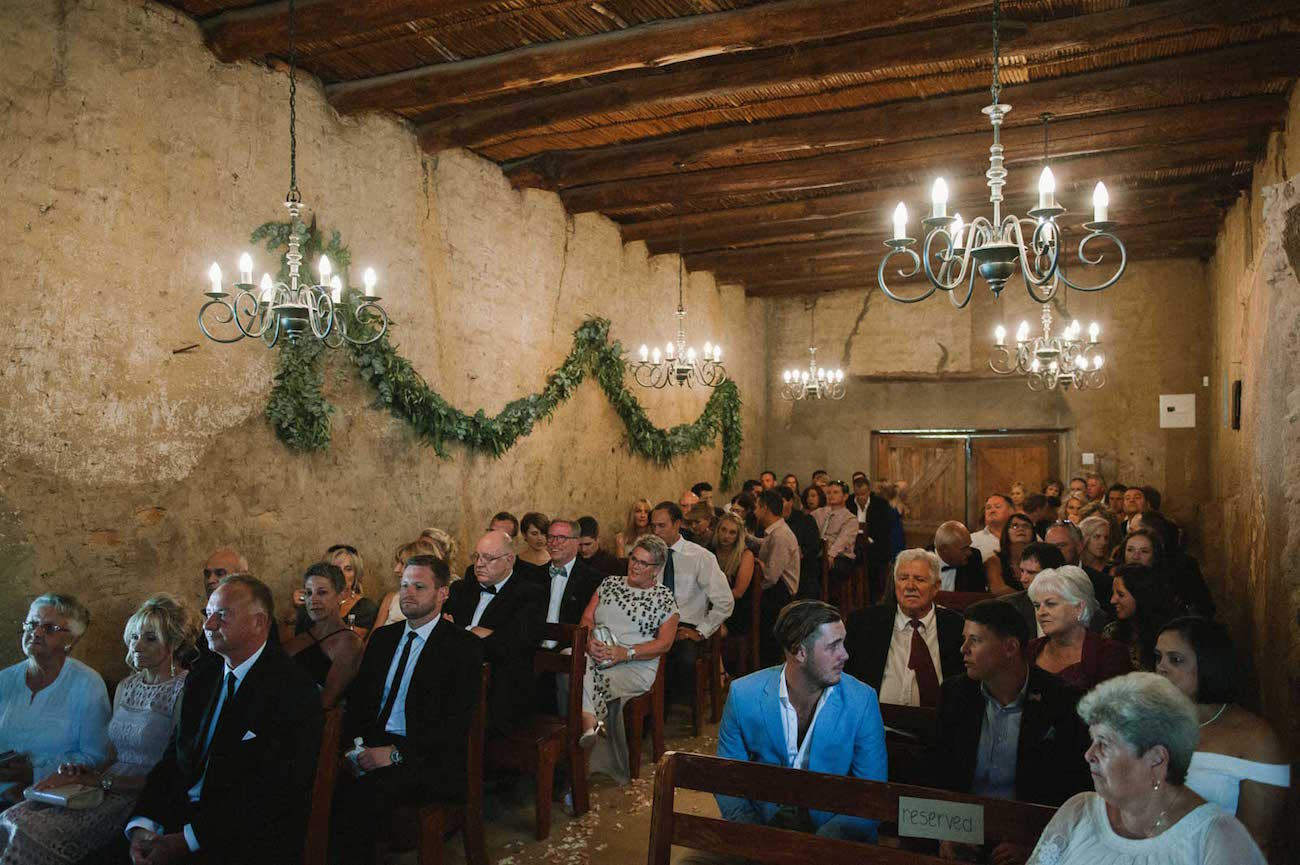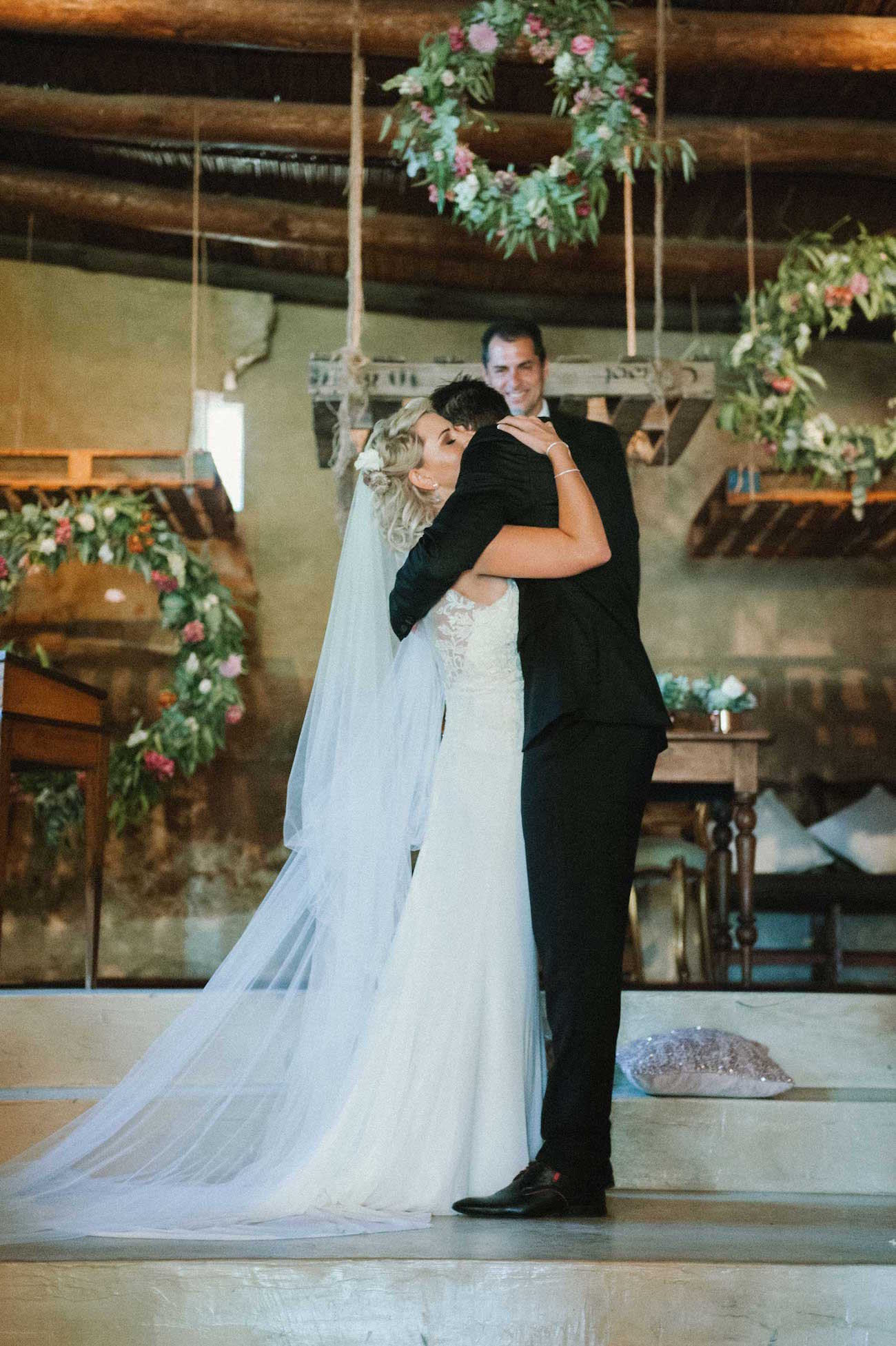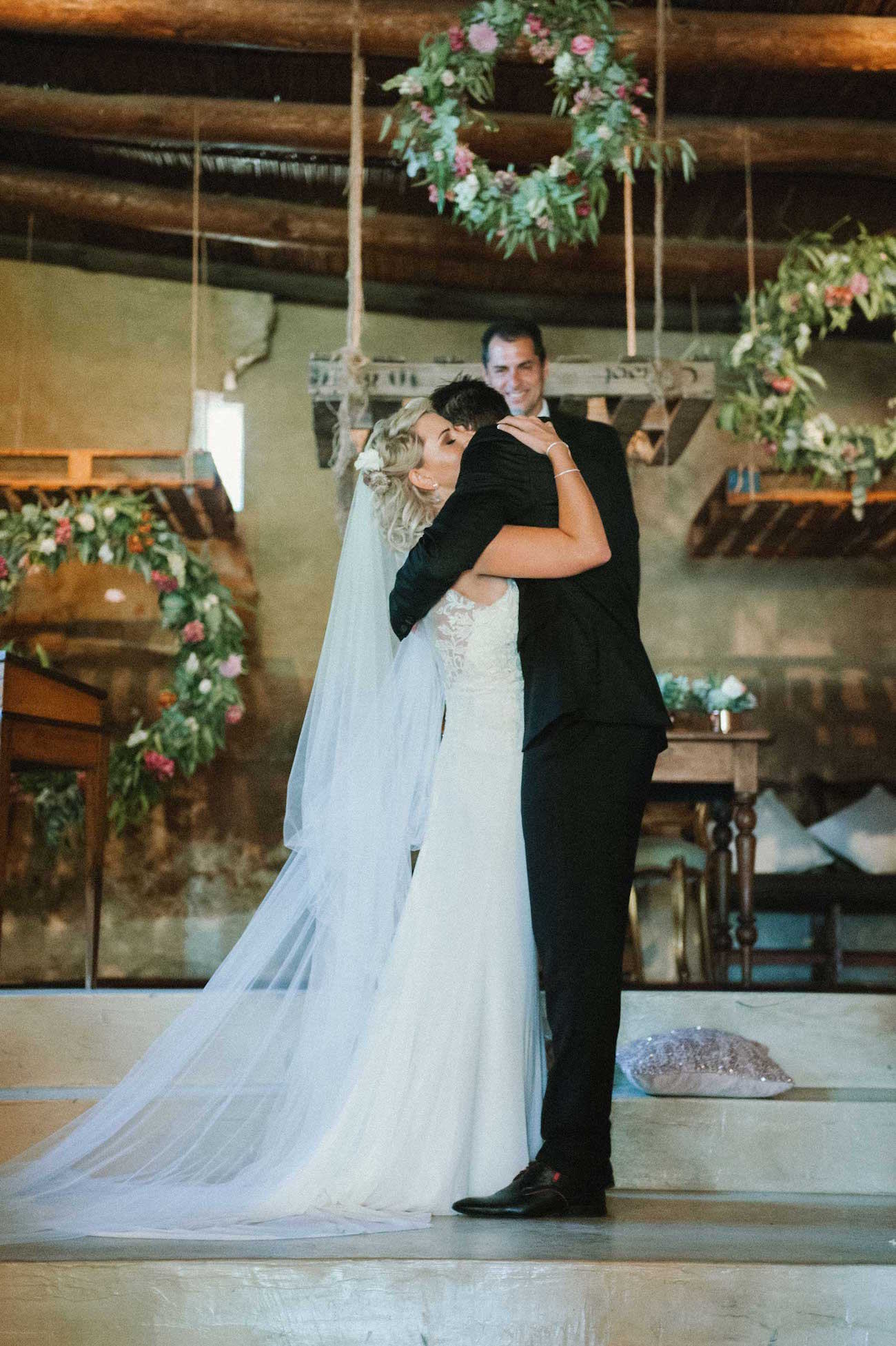 Wedding Details
I am such an emotional person and for that exact reason I recorded my vows and had them play in church just before I walked in, so that my husband could listen to them before he saw me walk down the aisle. This was something so special to me because it was something I had to prepare months before, so that I could record it without crying! It all worked out well. The other favourite part of our wedding was our wedding ceremony where we took communion together for the first time as a married couple, because our marriage is based and built upon our faith.
DIY Elements
I actually didn't have any DIY elements besides doing my own hair. I wanted to make sure that I could enjoy my wedding day and take it all in, and the suppliers that I had were absolutely amazing and they really had my vision nailed. I would recommend to any bride that they try and portray what they want to their suppliers and allow them to do the work and really enjoy your day. It goes by so quickly and you will never ever have another day like your wedding day.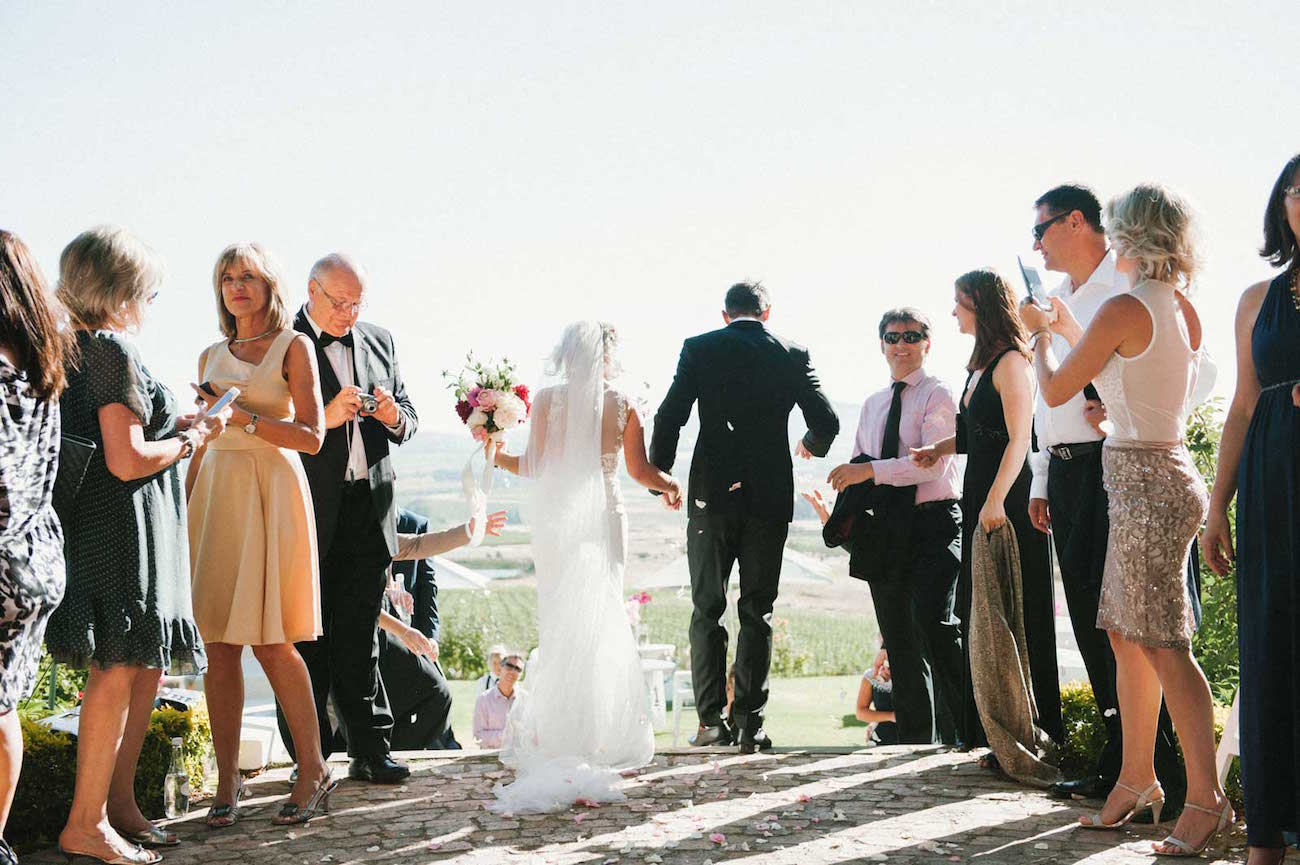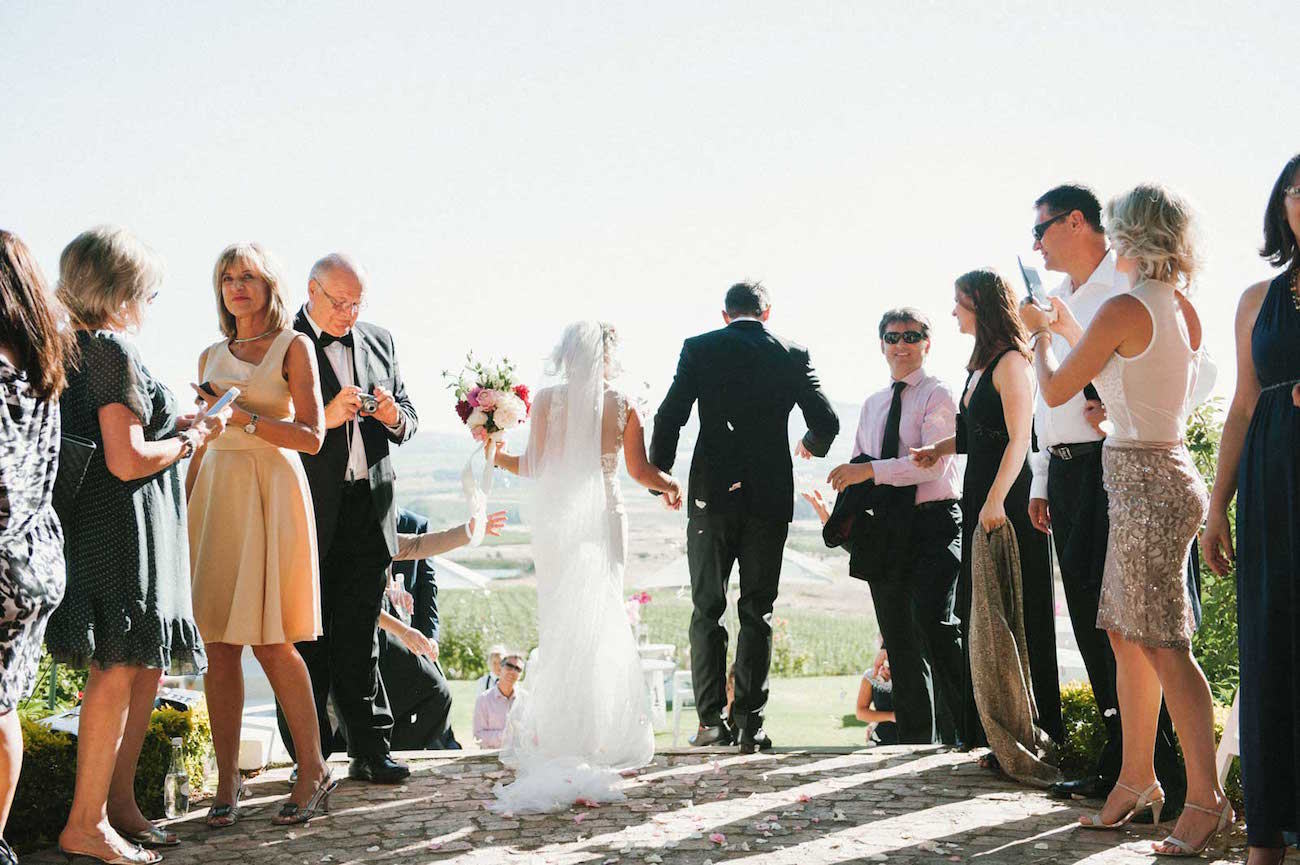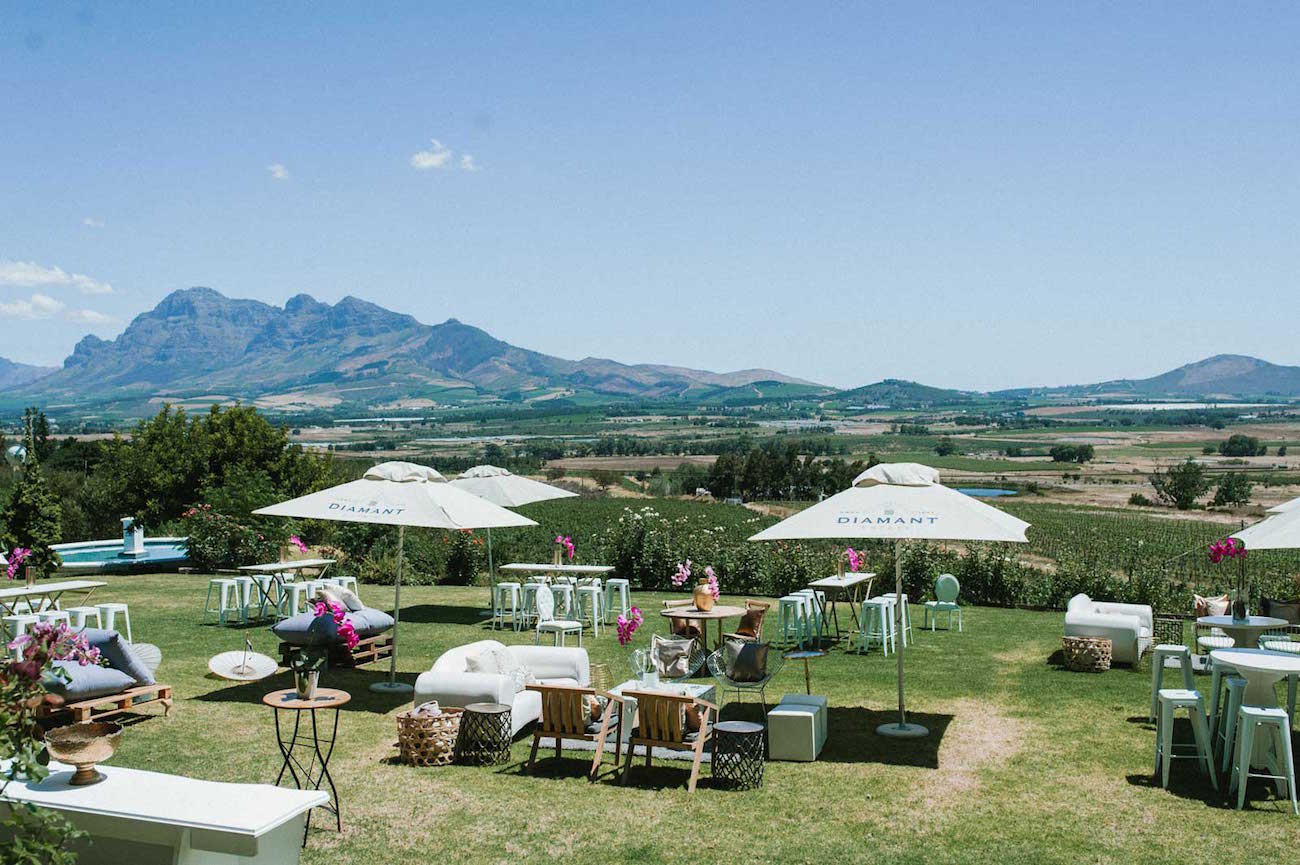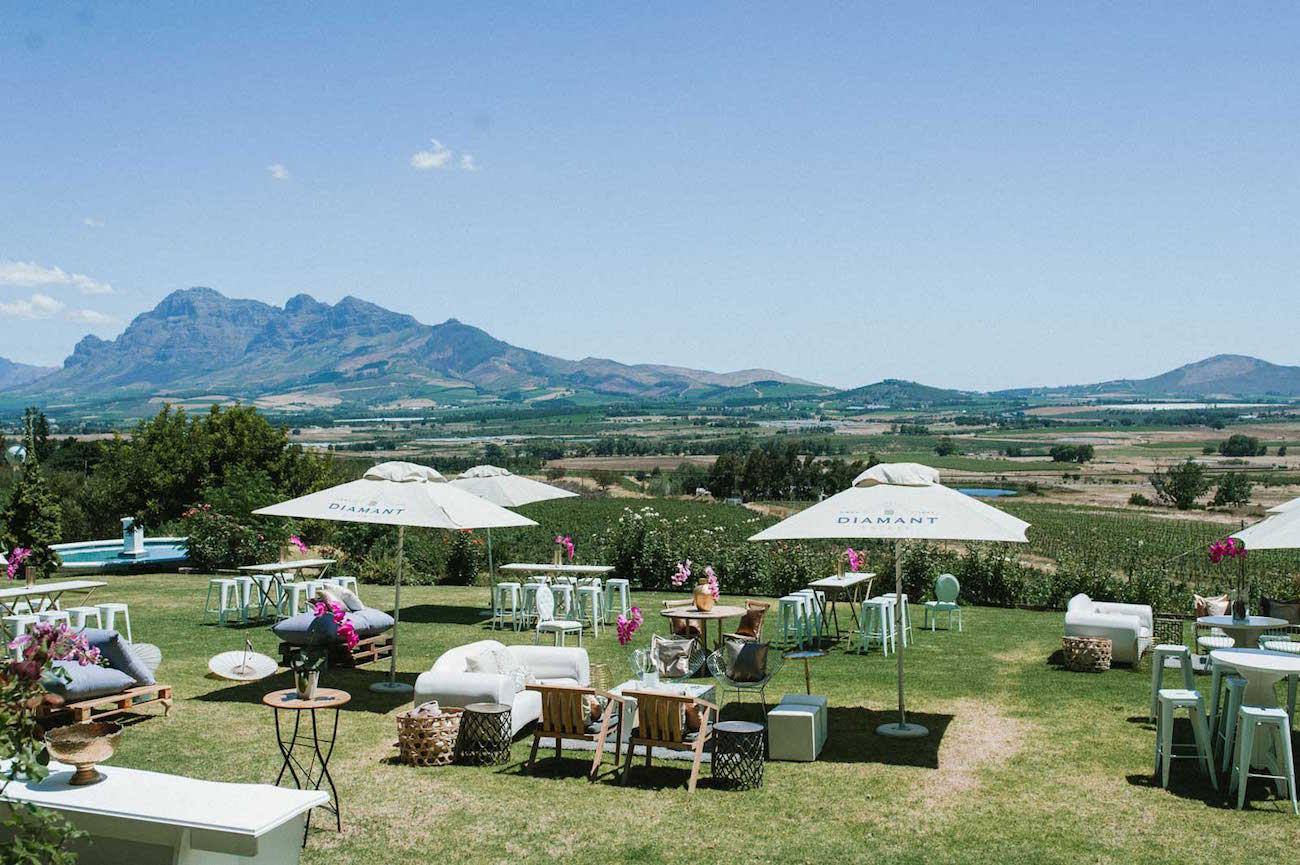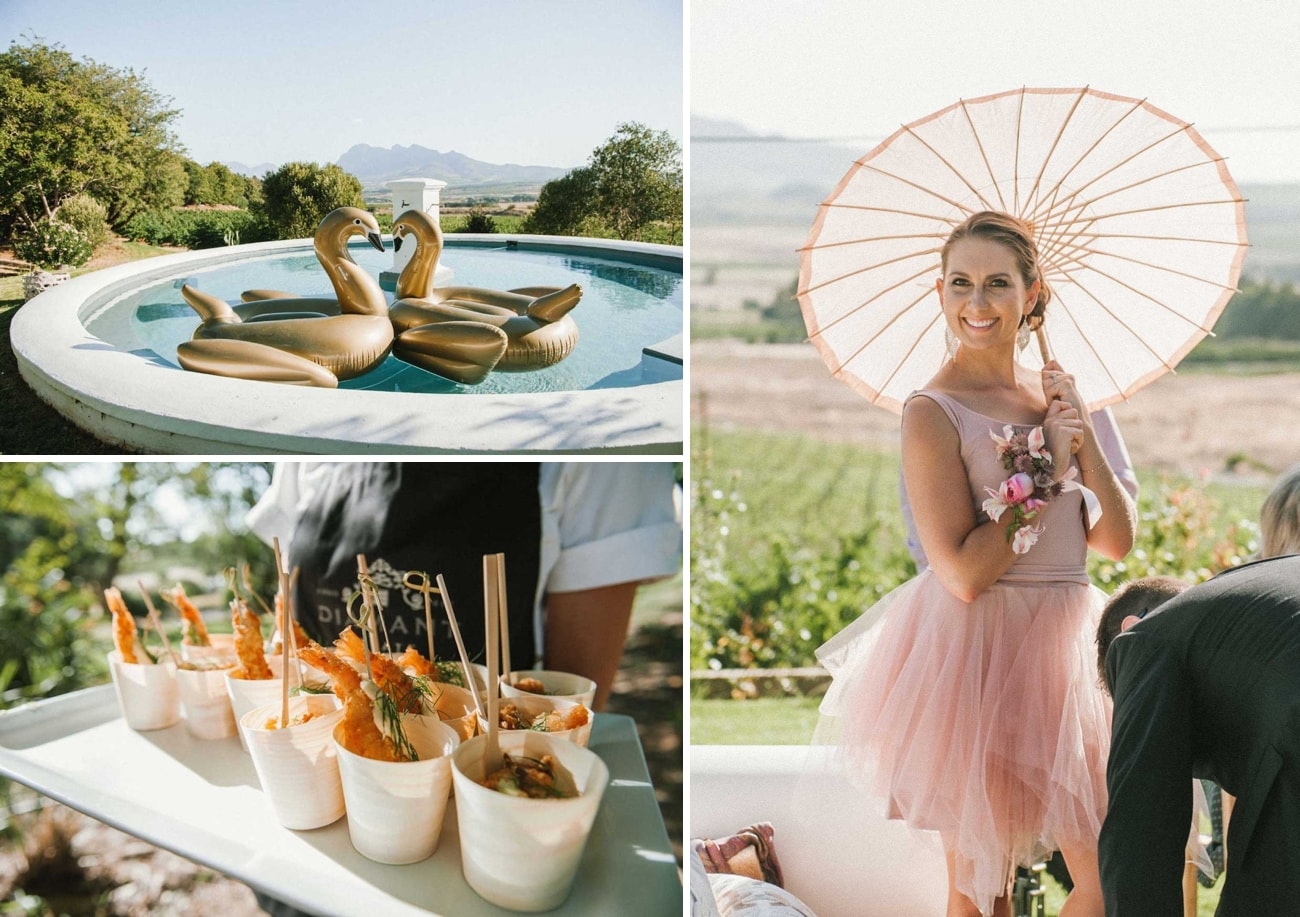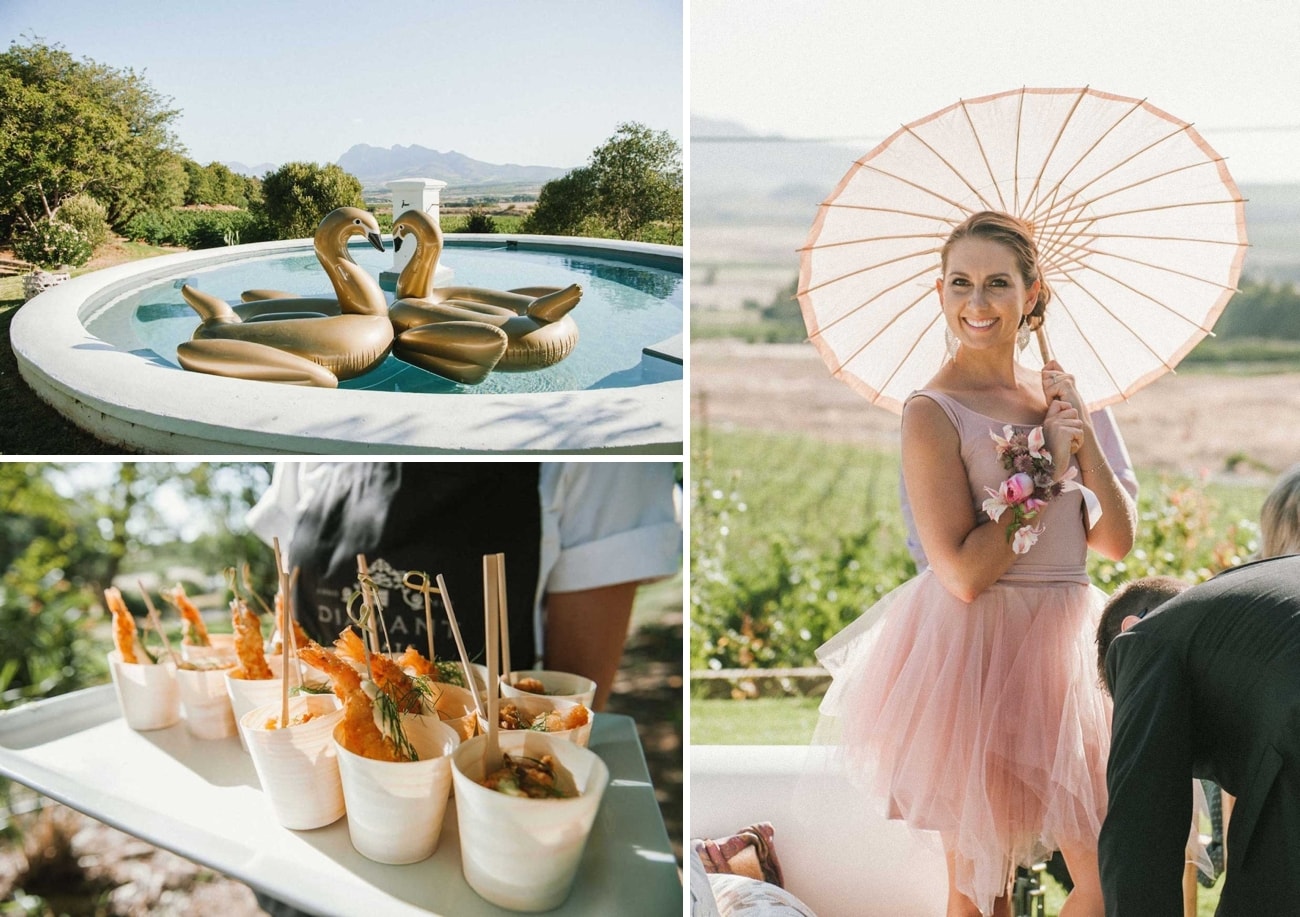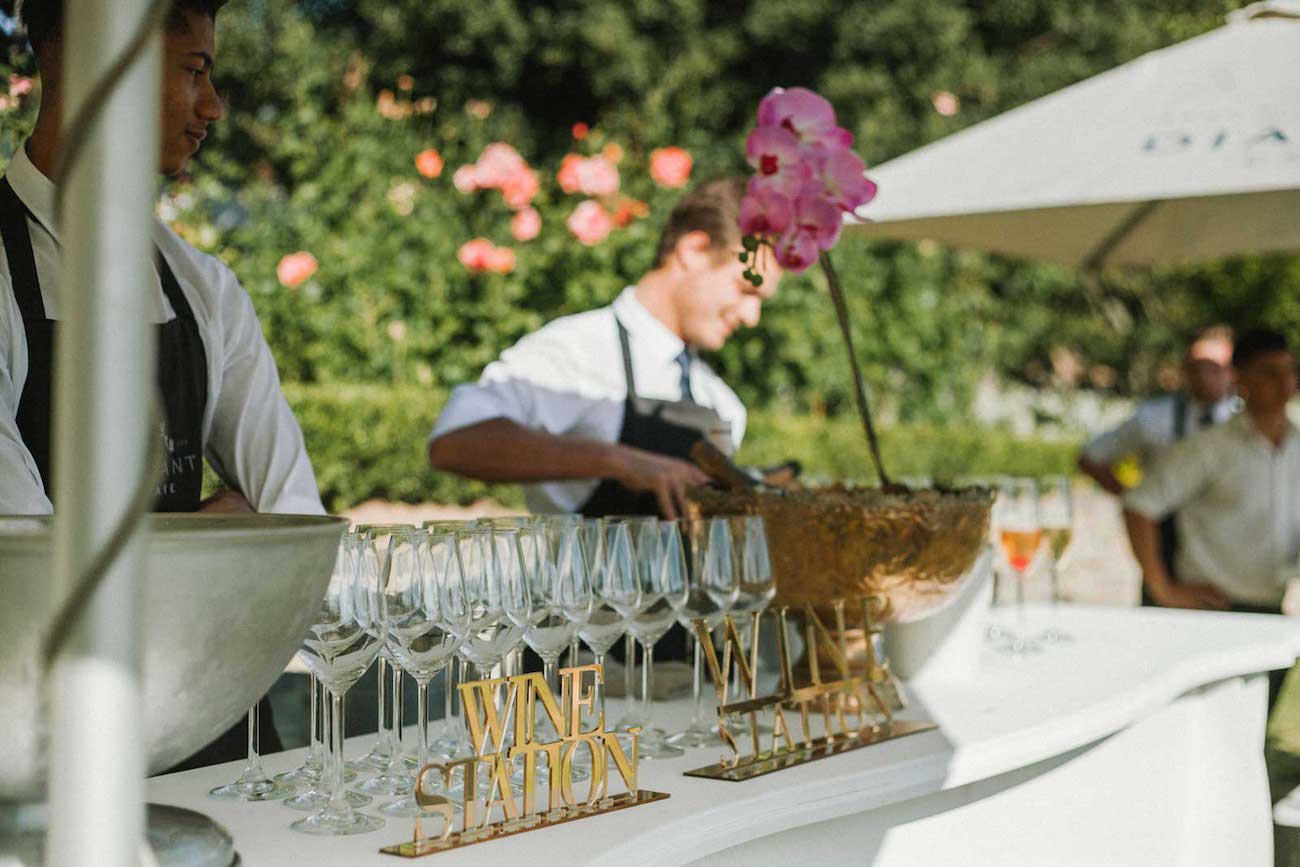 The Dress
I had saved a picture of my dream wedding dress on my Pinterest page about five years ago and I always said that I would have my dress made just like that. I never changed my mind, so right from the minute I got engaged I still knew that that was going to be my dress. I started looking for a dress maker and heard from a couple of my friends who had their dresses made by Joss Bridal, and decided to contact her. I walked into her studio and from the minute I arrived I felt very much at home and knew that this was where it would all be happening. I loved my dress and it came out exactly as I wanted it to.
The Bridesmaids
I had six bridesmaids and they were all spectacular. I chose short dresses due to the time of the year and also because I wanted to have a contrast between myself and the bridesmaids. I choose a mauve colour dress that was fitted at the top and then had almost a tutu look at the bottom, which I must say I loved!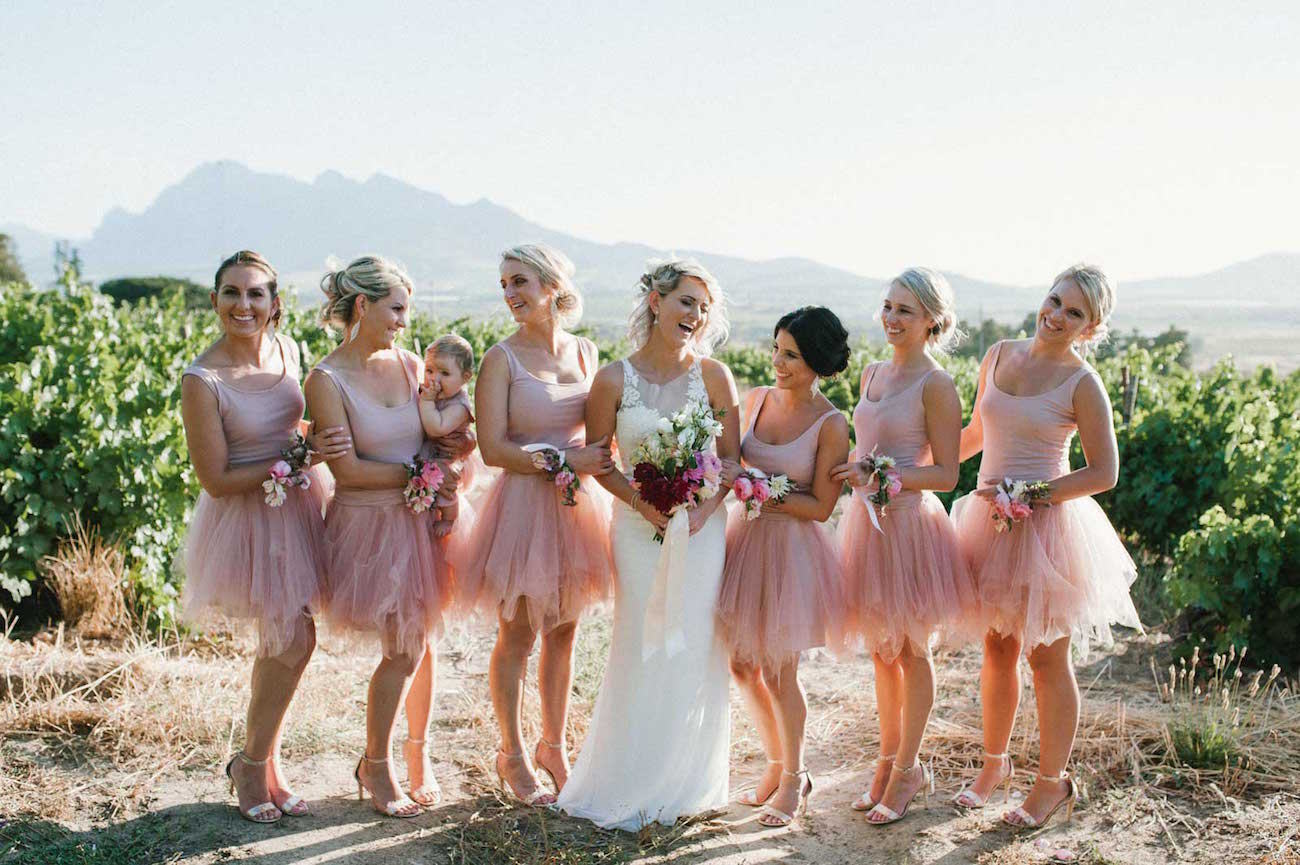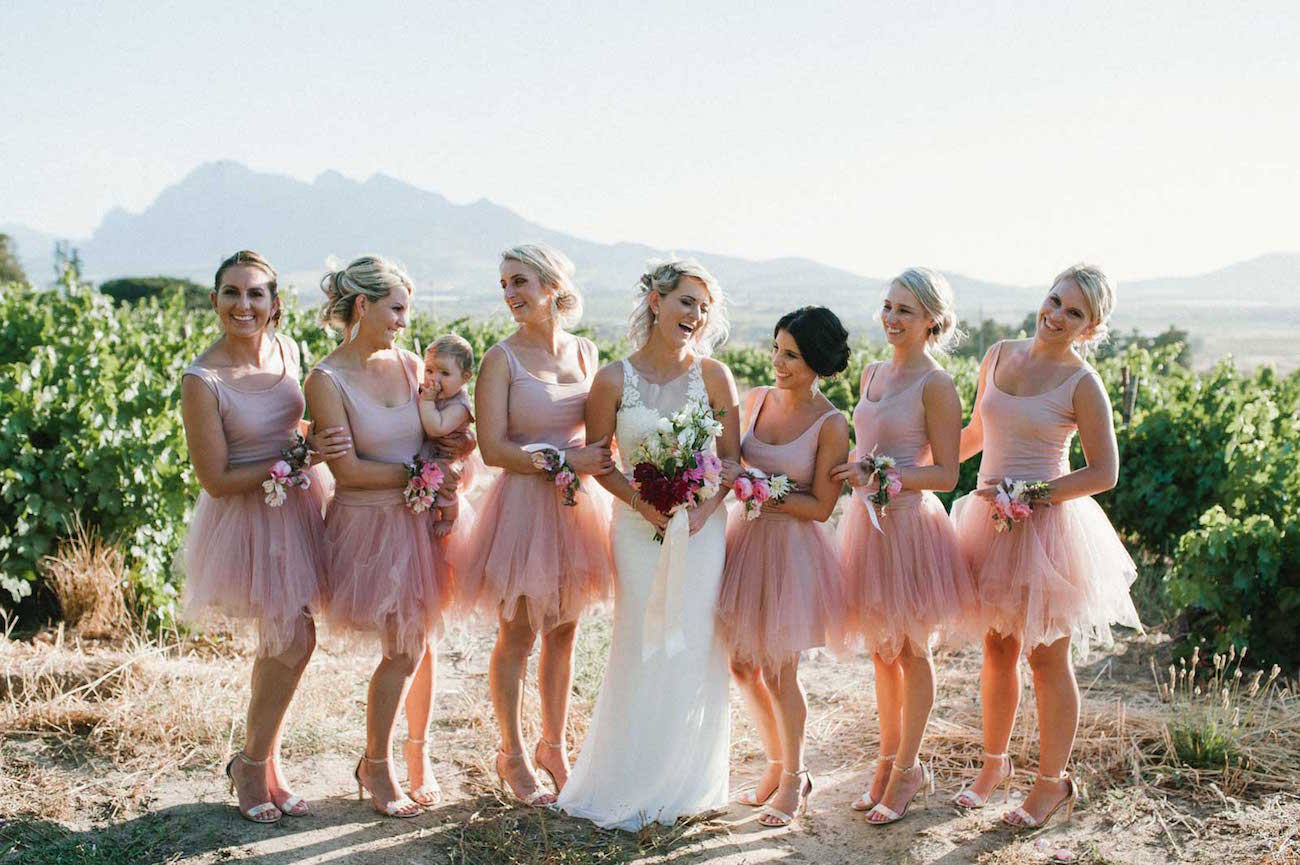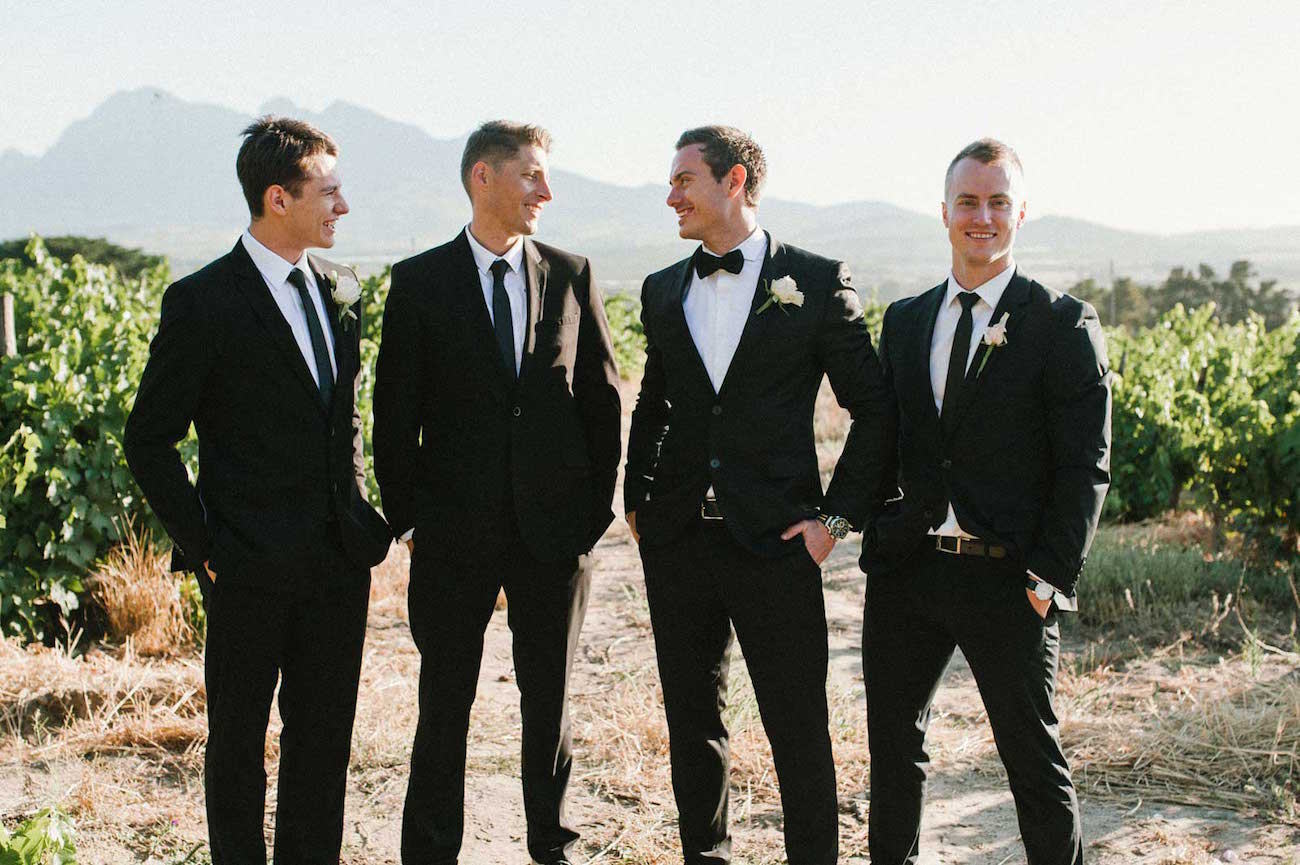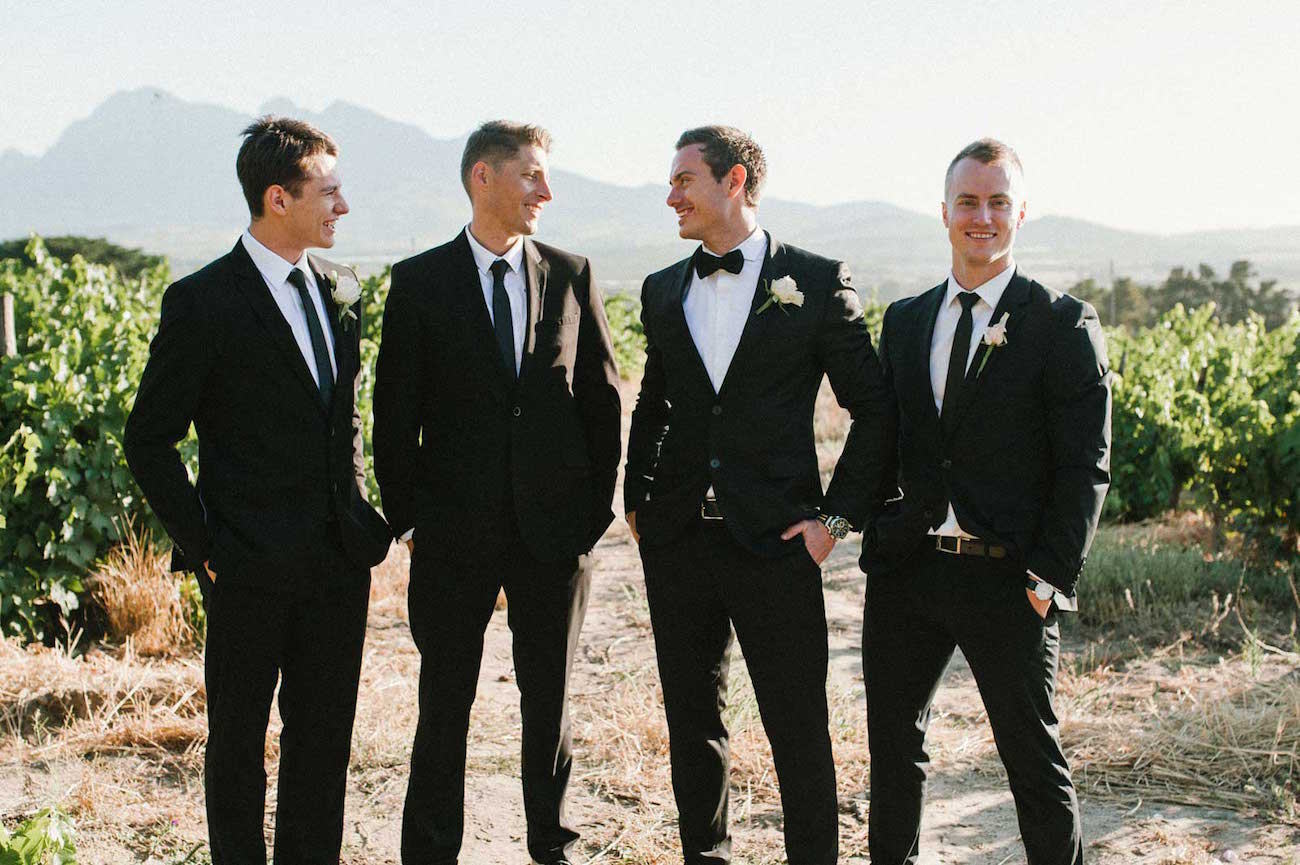 The Flowers
My wedding flowers best described my personality – they were colourful, with pure white and deep rich colours. I absolutely LOVED my flowers; they were so lush, so 'loyal' and happy! The flowers weren't structured in any particular way and that is exactly how I wanted it.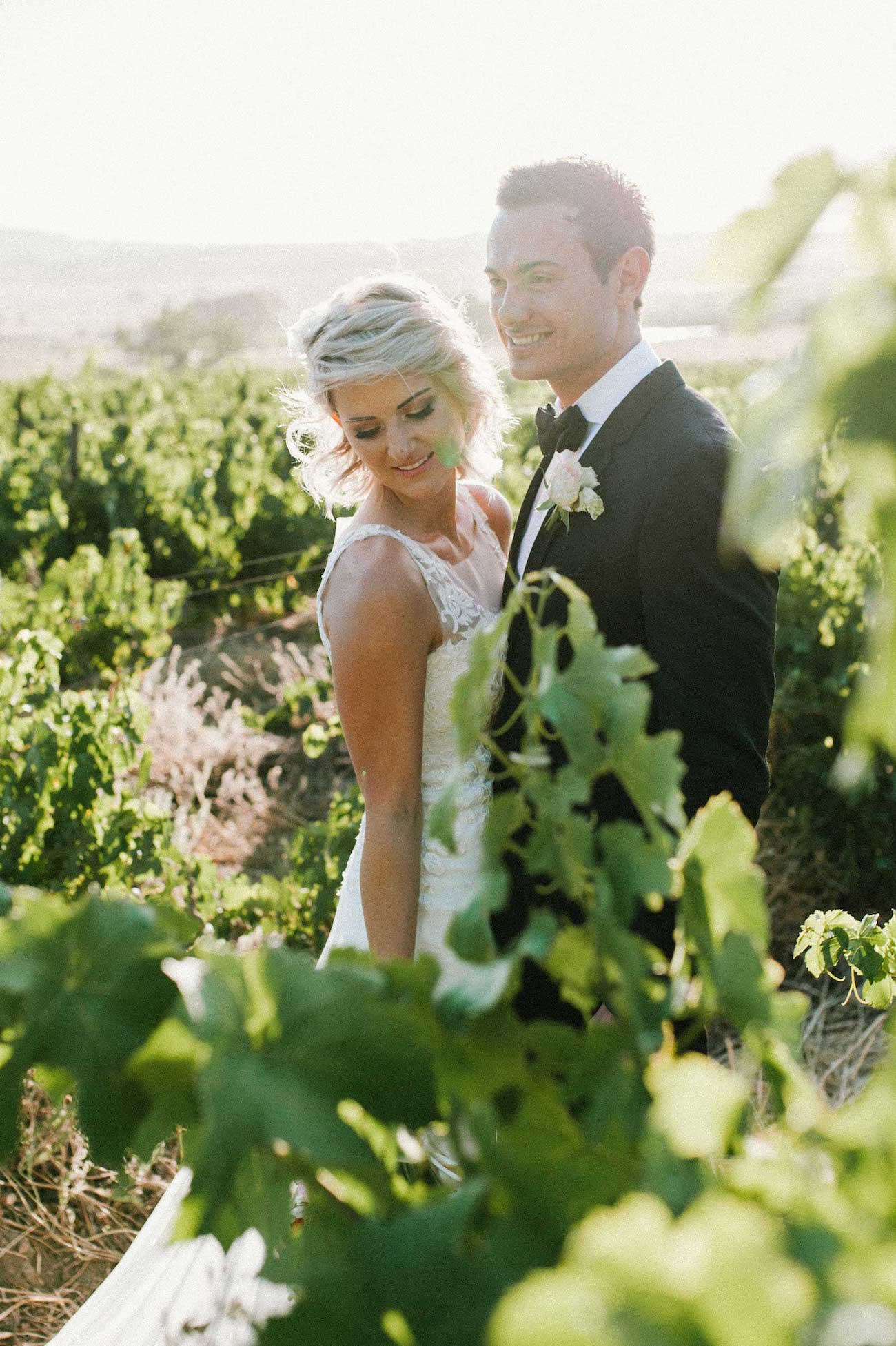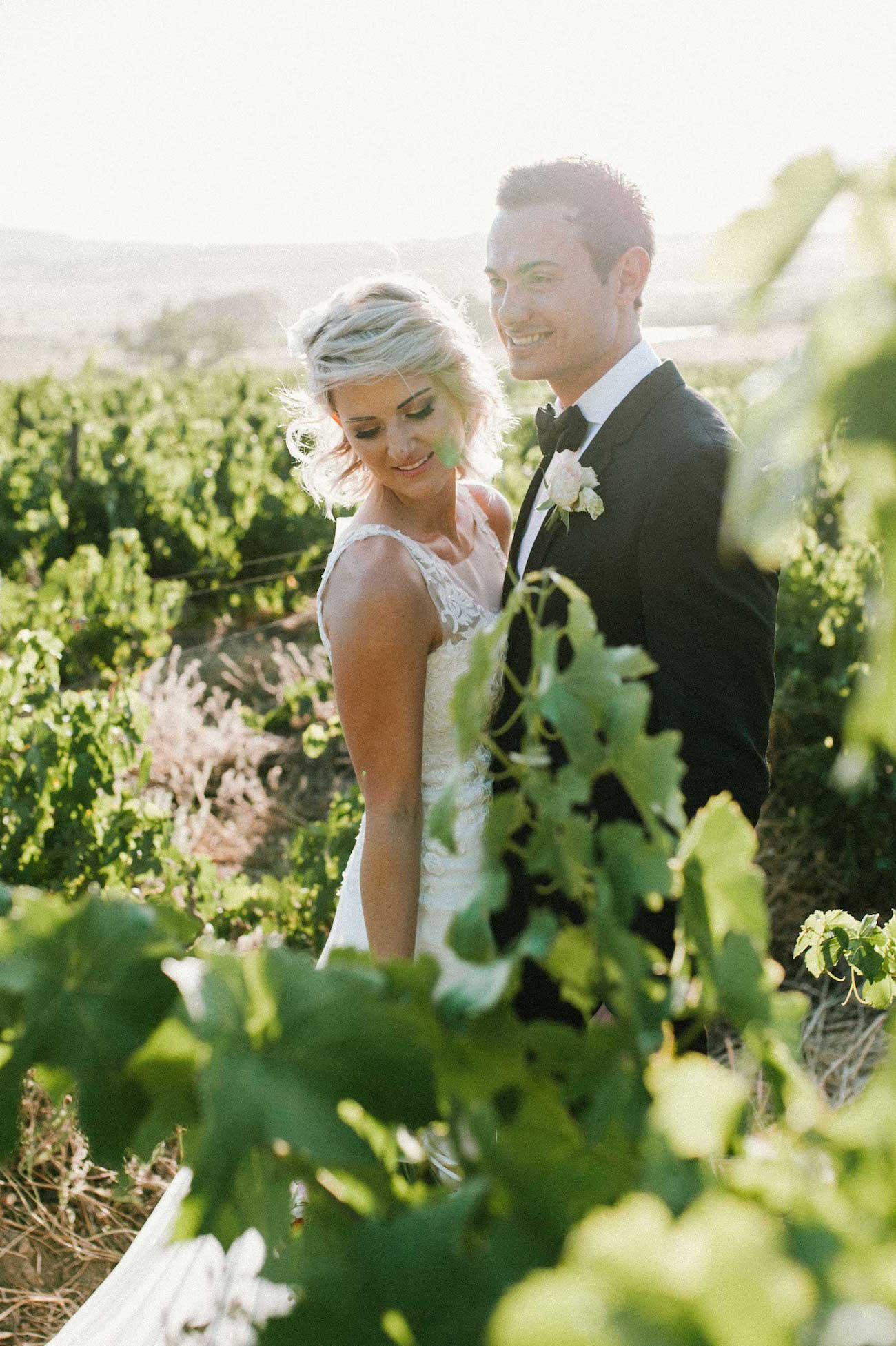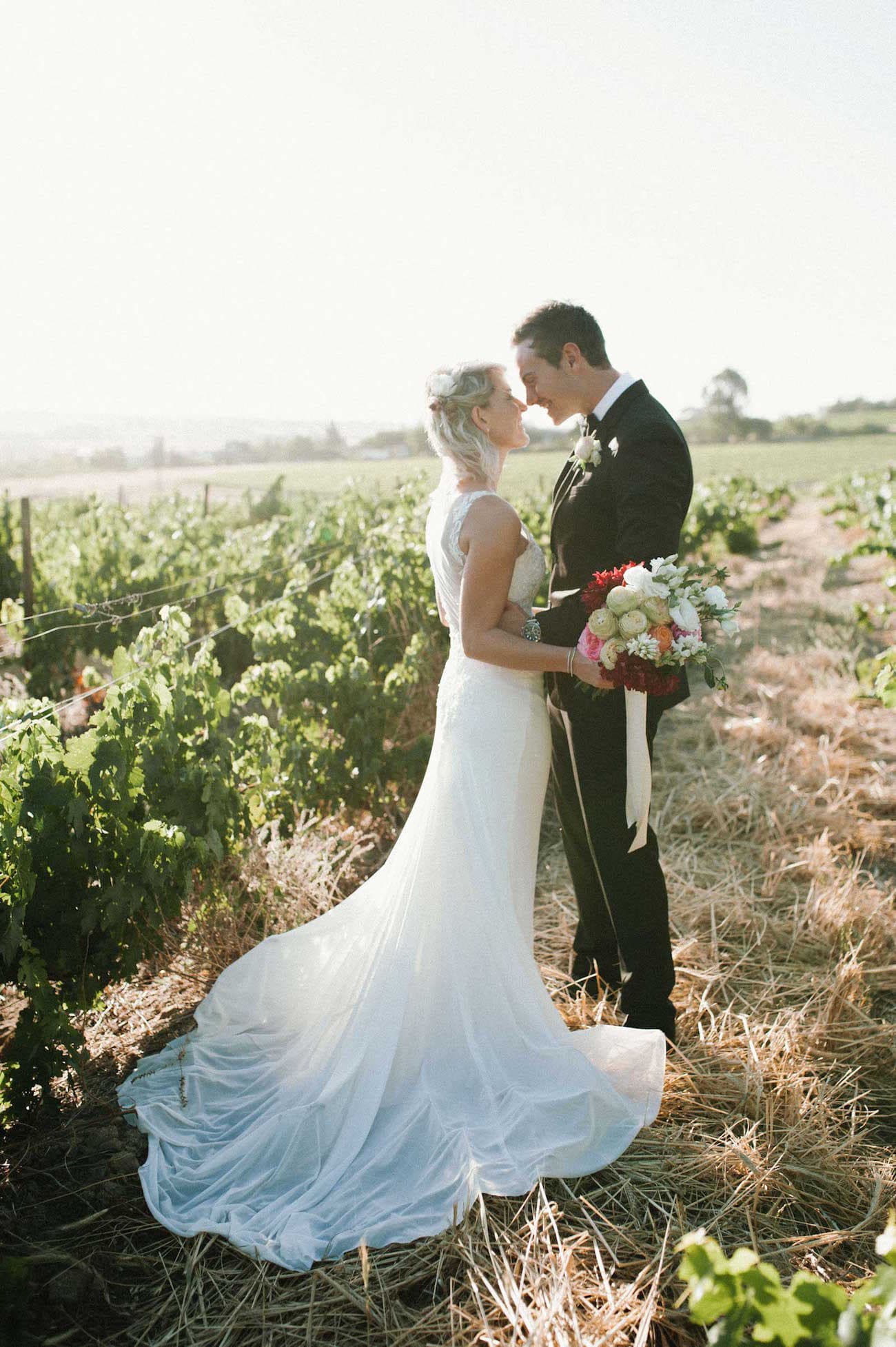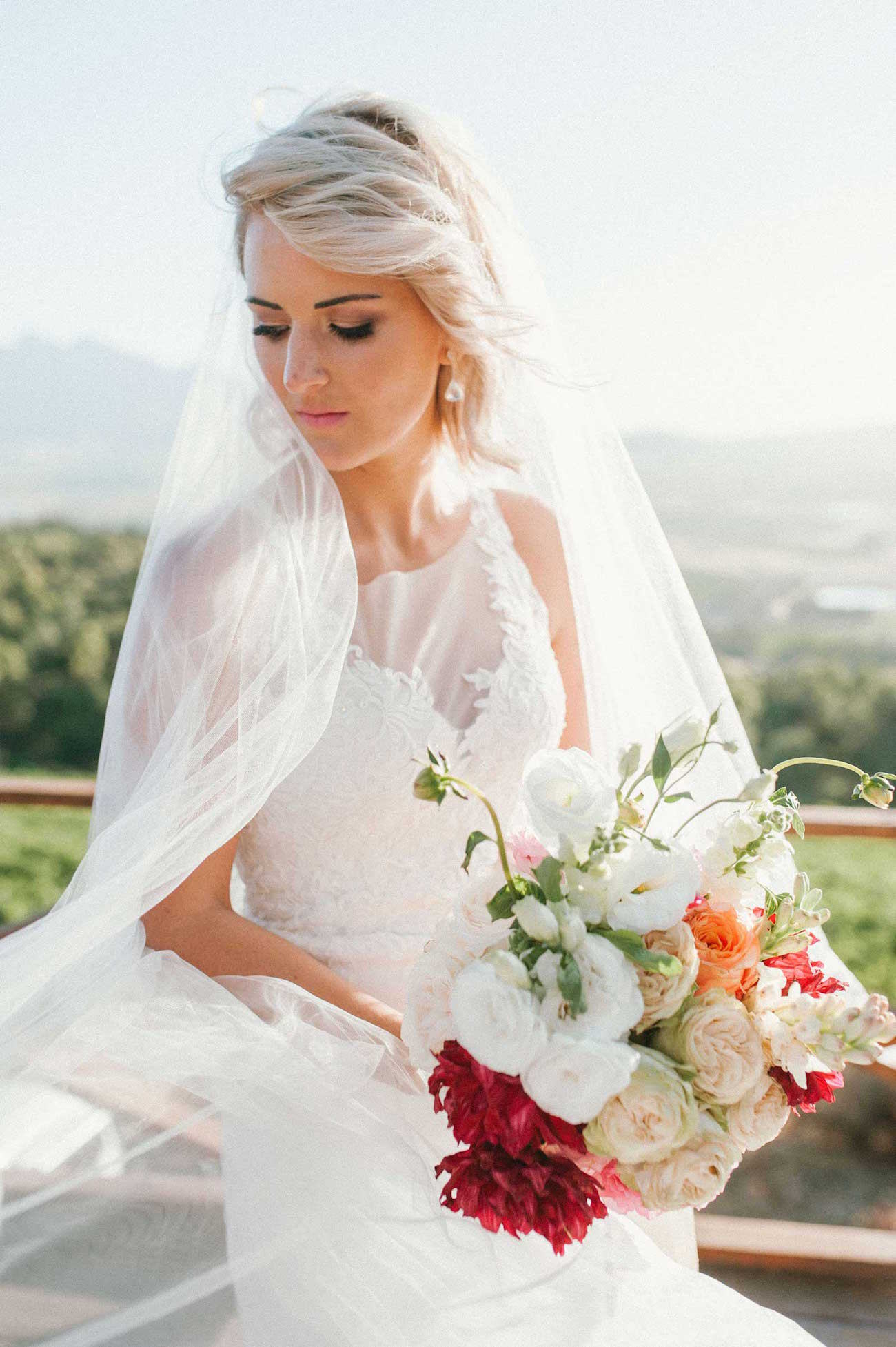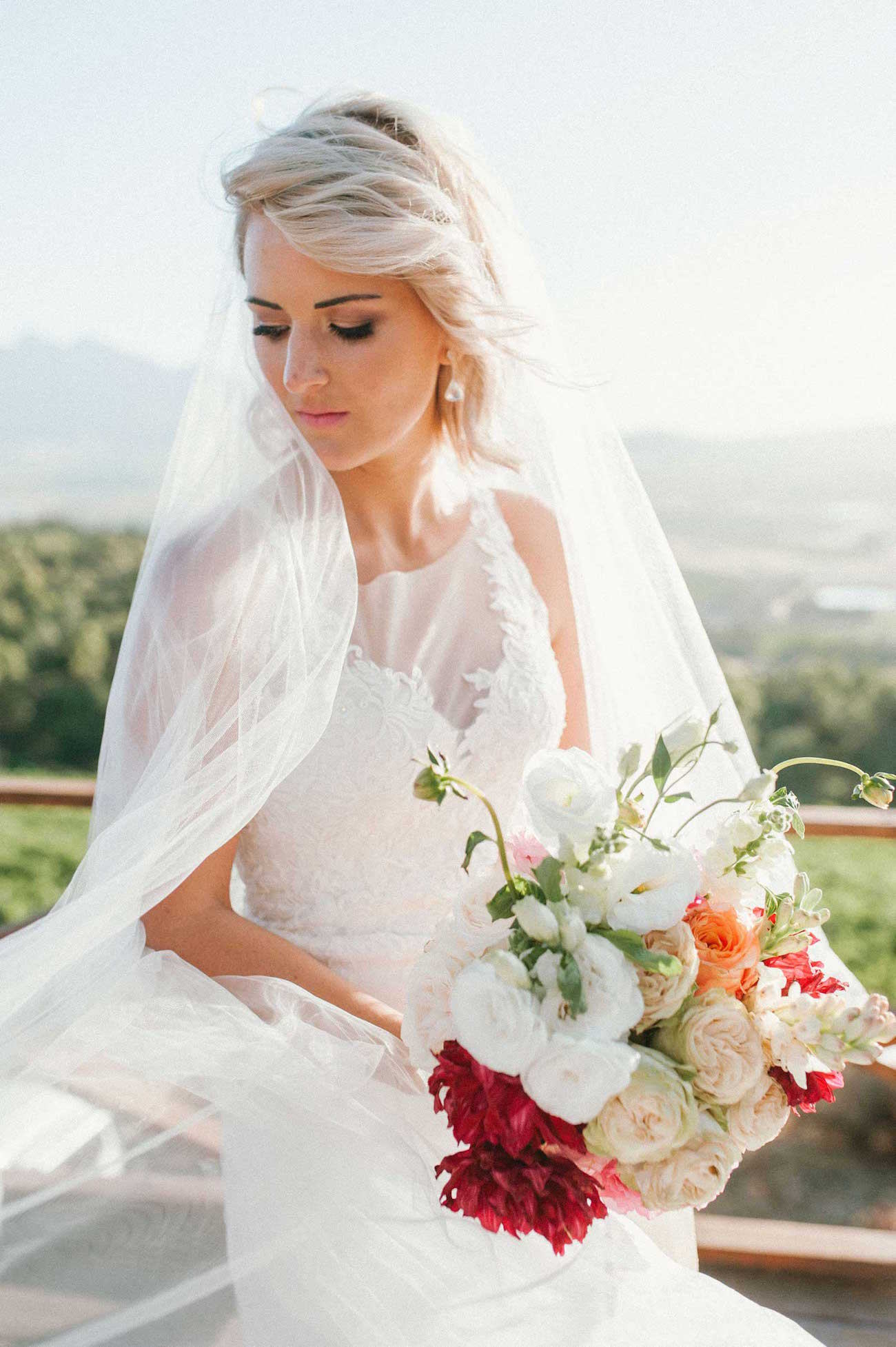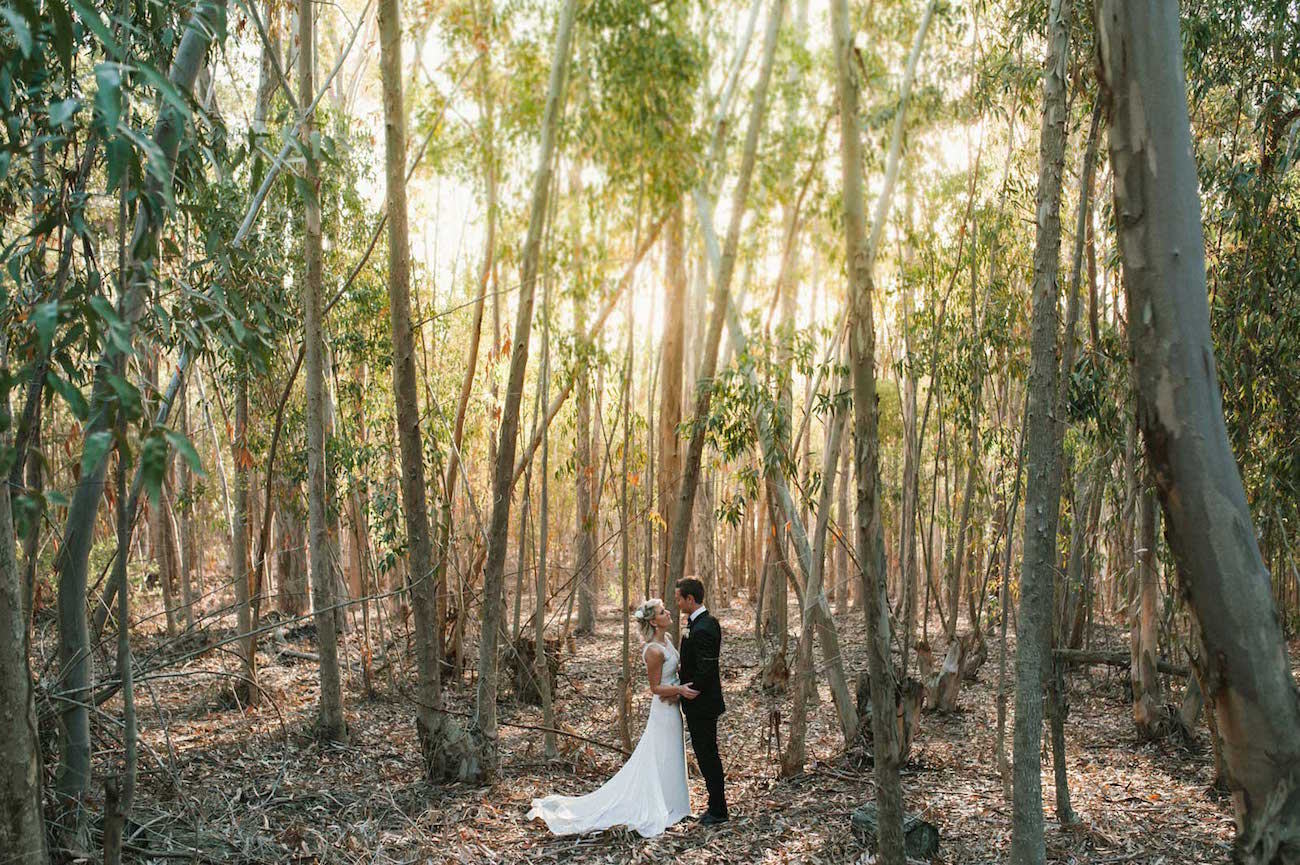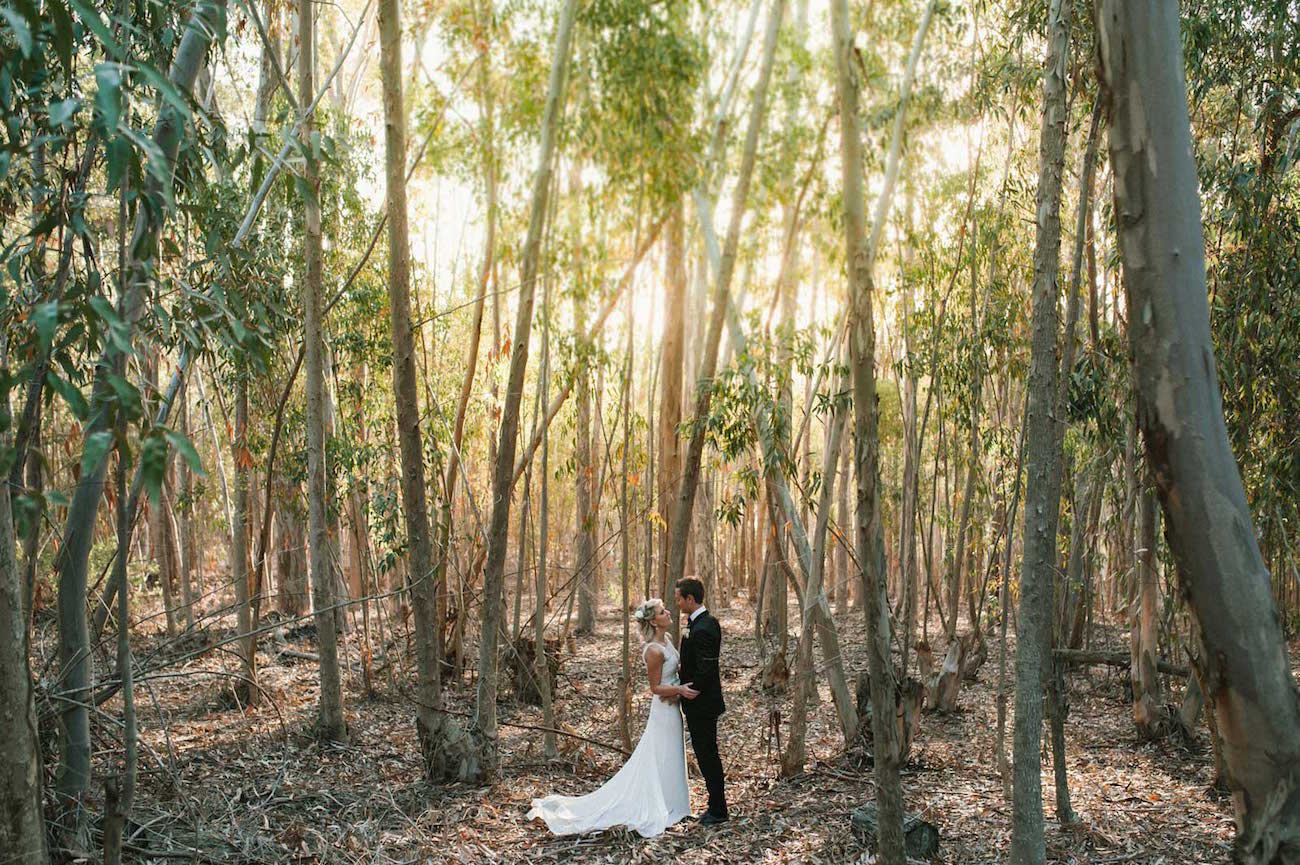 Memorable Moment
My most memorable part of my day has to be after we had our photos taken, when we got to spend about fifteen minutes on our own snacking on our canapés and having a glass of champagne. This was truly special as we got to actually take in what the whole day was all about. For the first time I got to look into my husband's eyes and tell him that I was the happiest woman being his wife.
Best Decision
The best decision I made was to do all the planning myself. I arranged everything myself and I felt in control the whole time and LOVED everything about my wedding.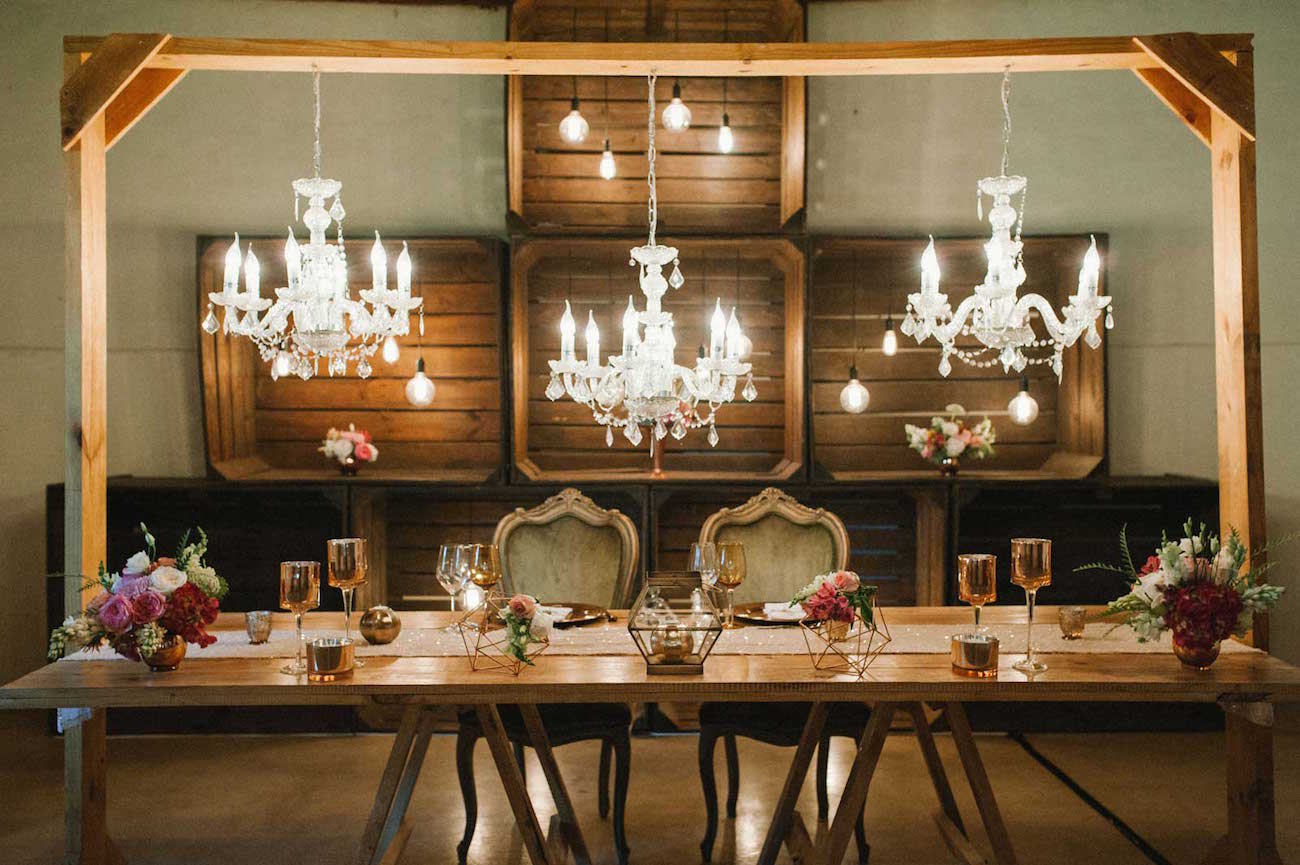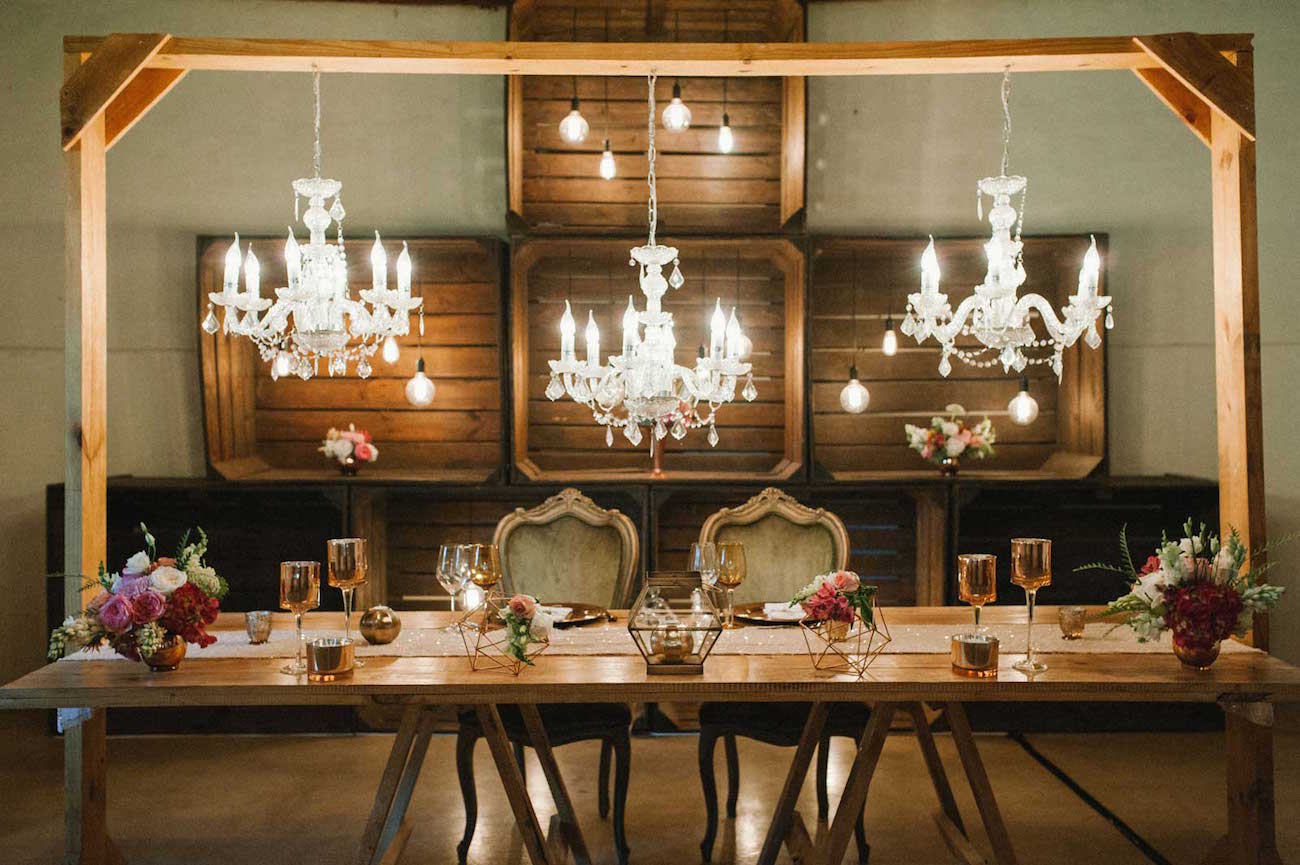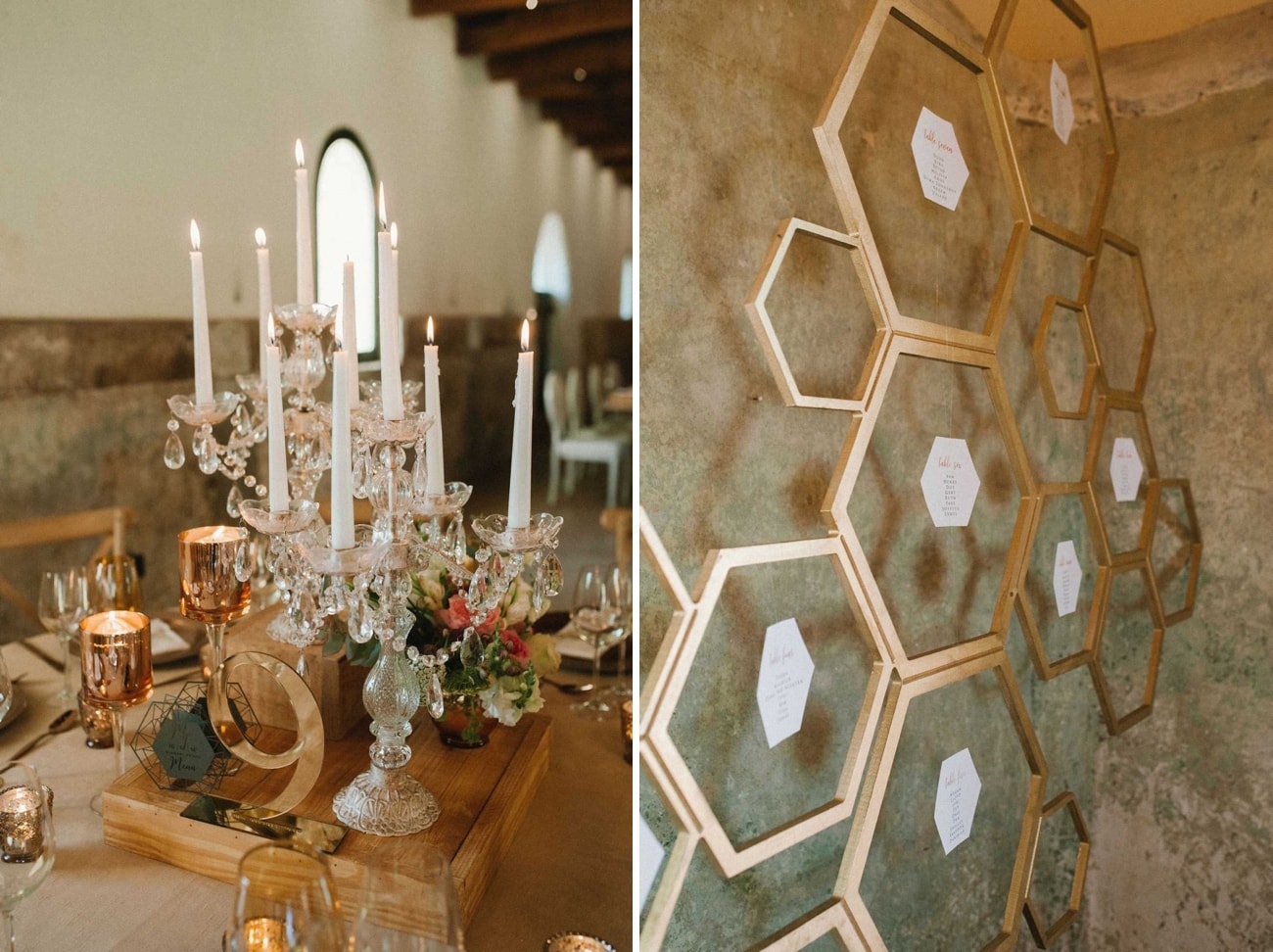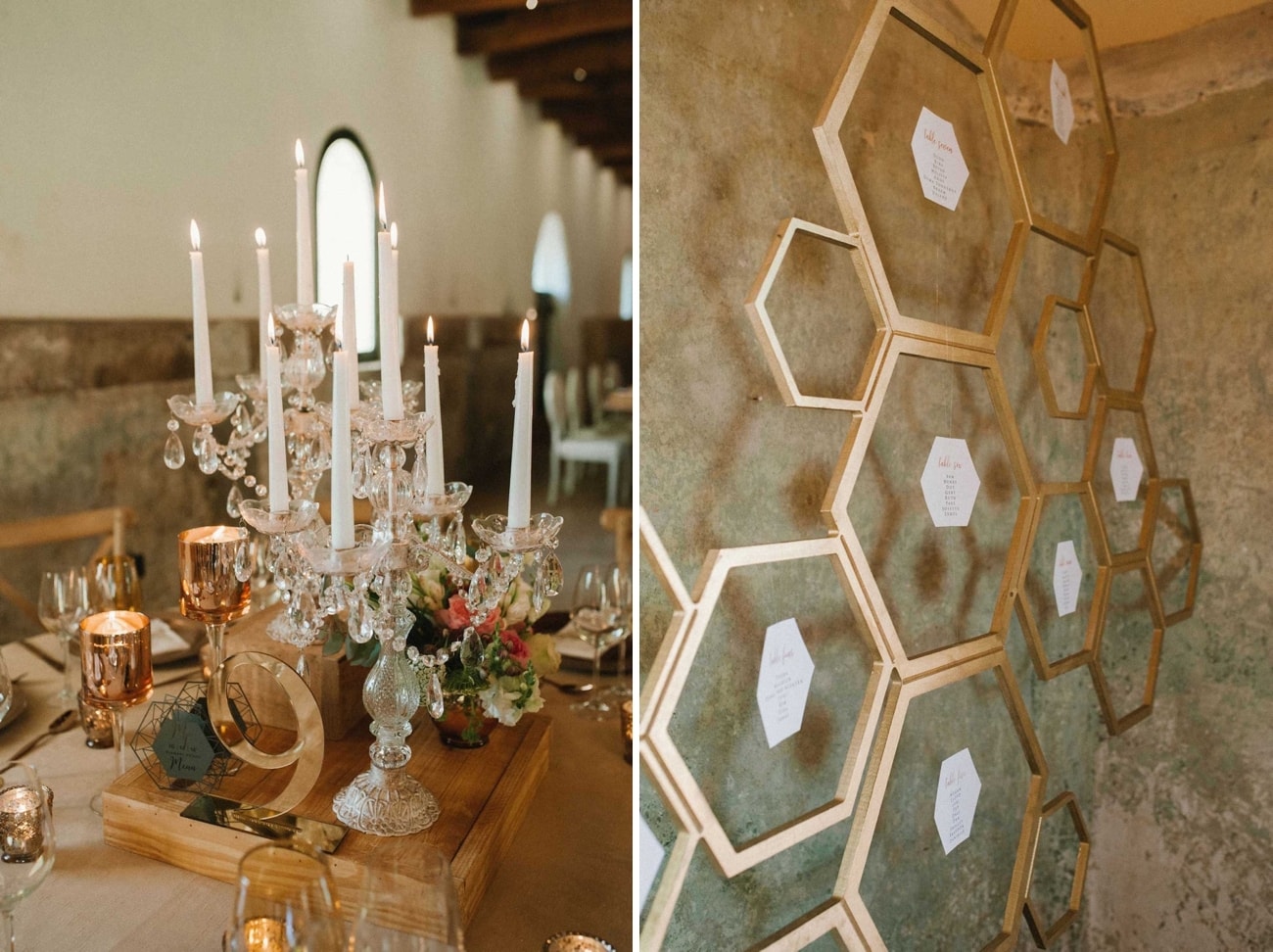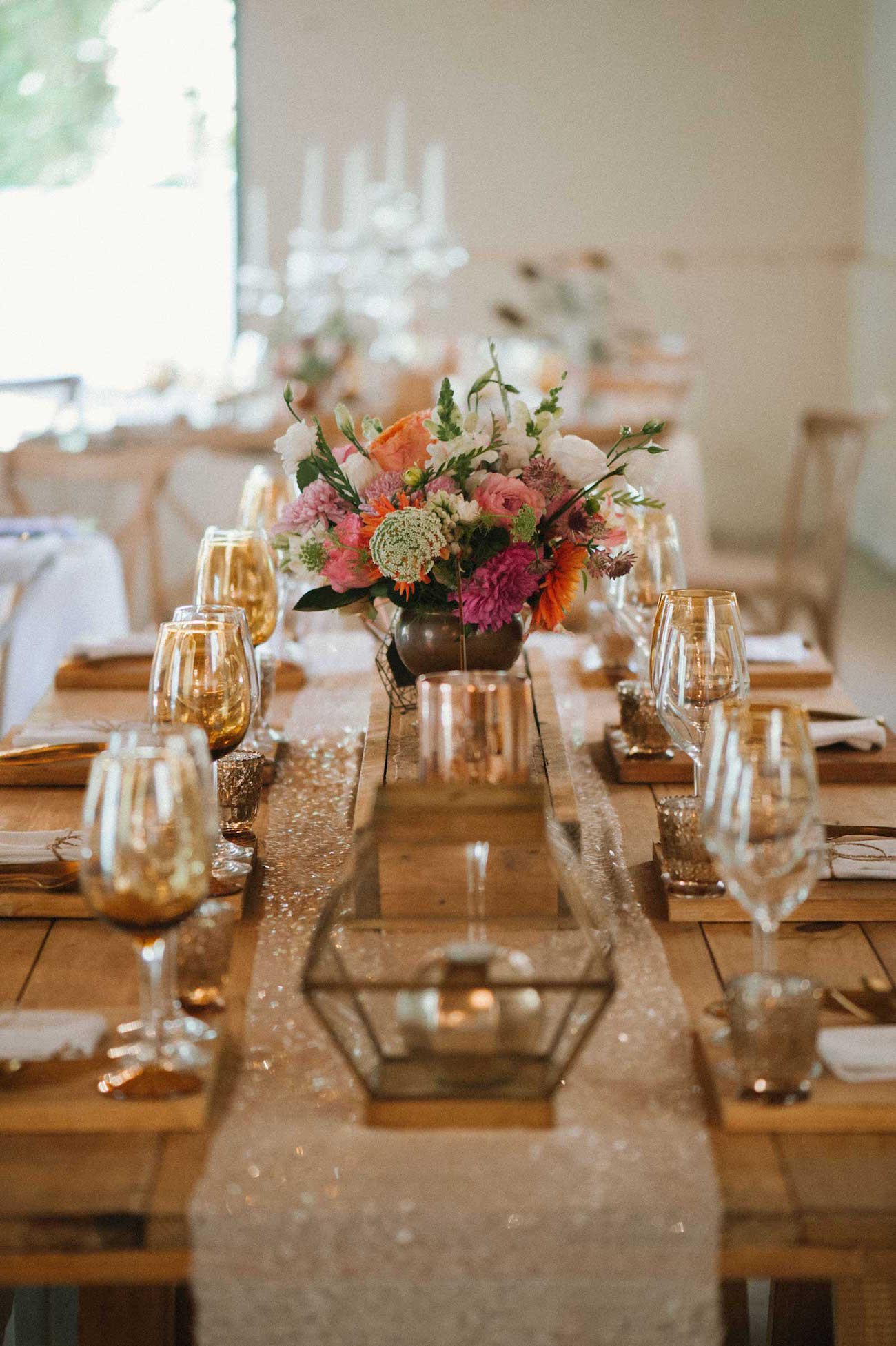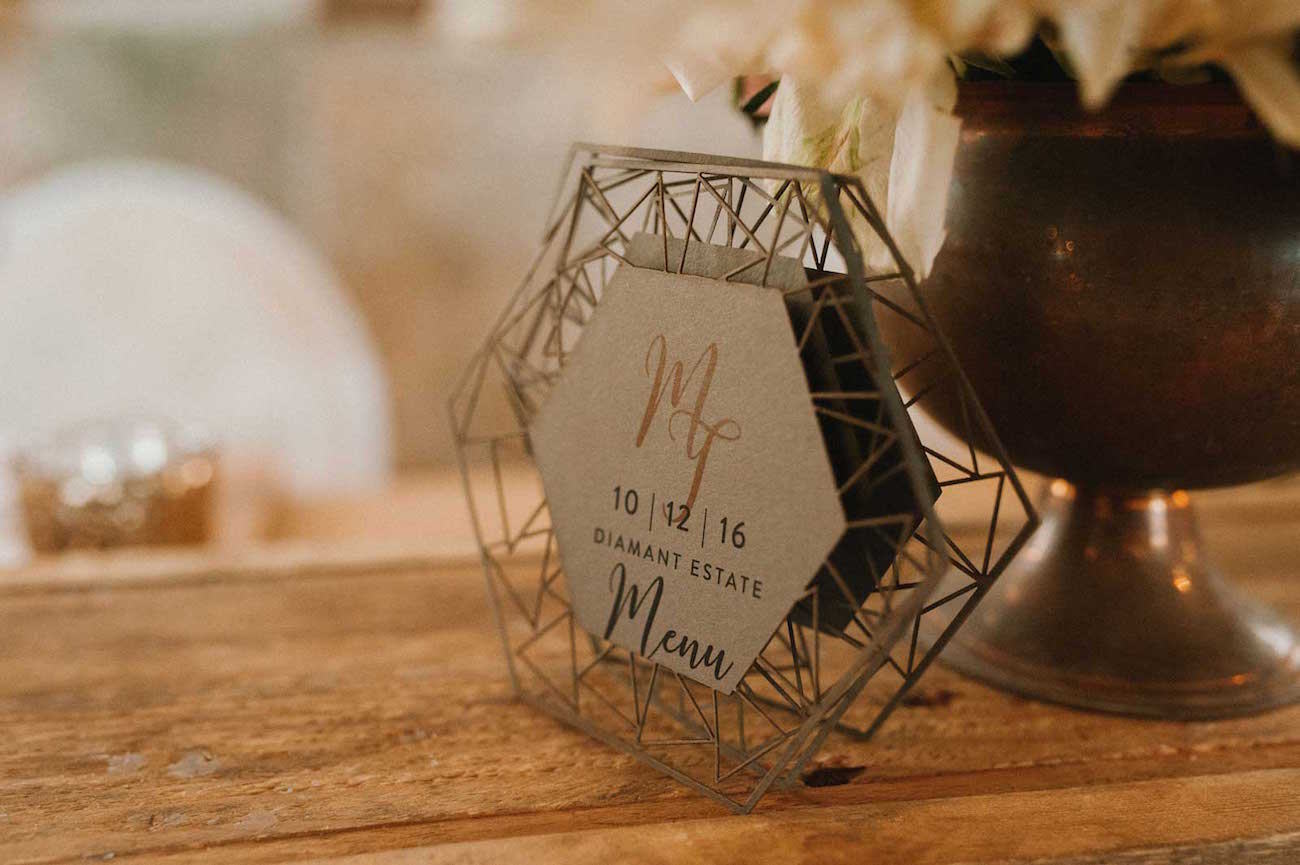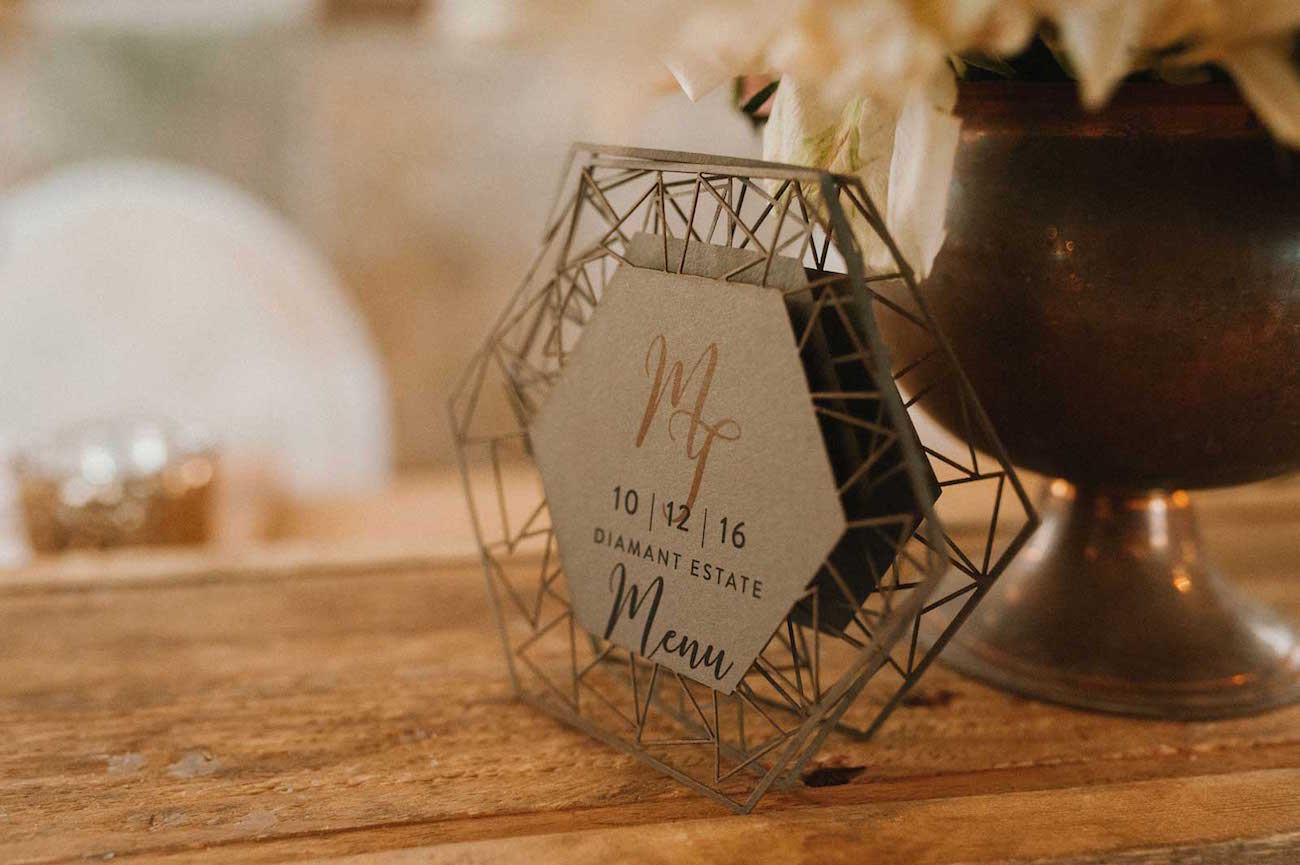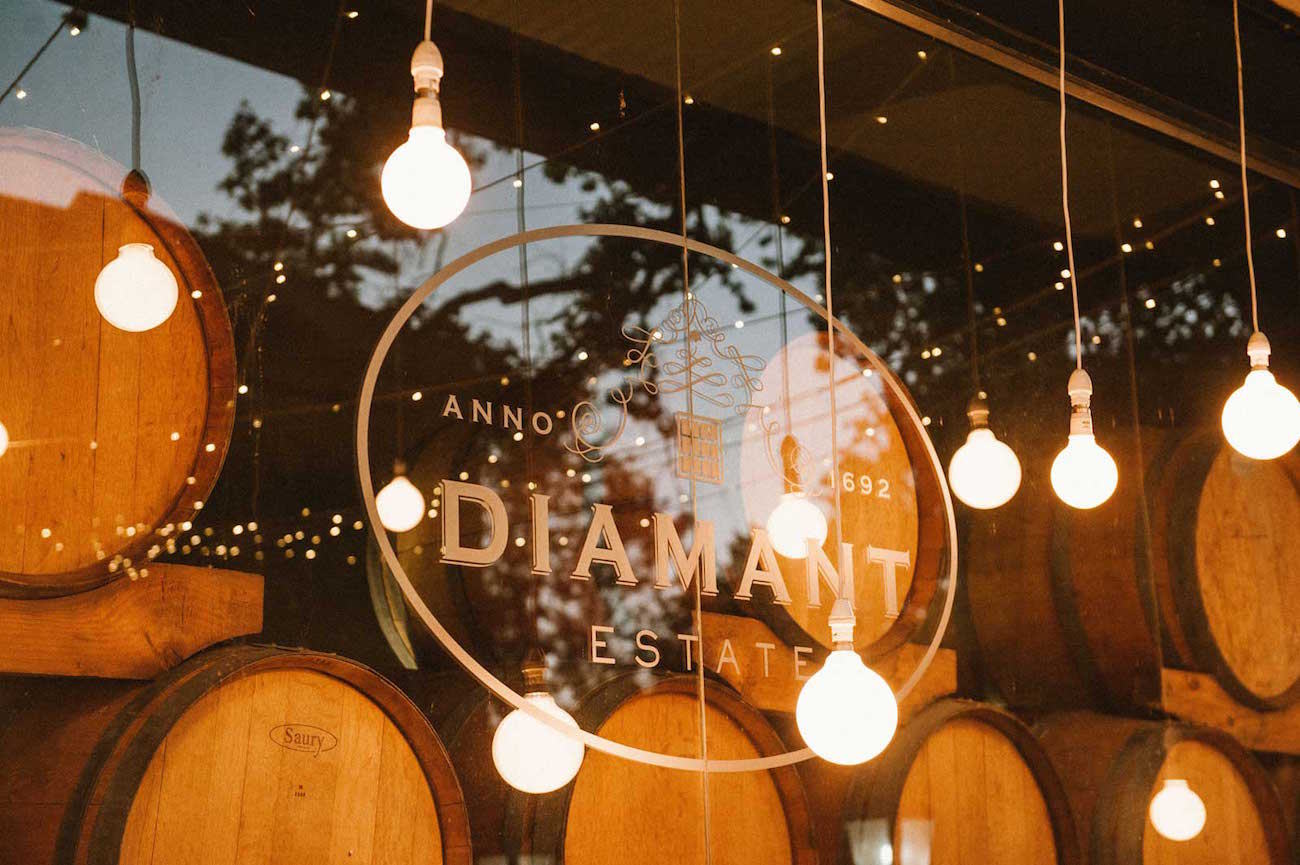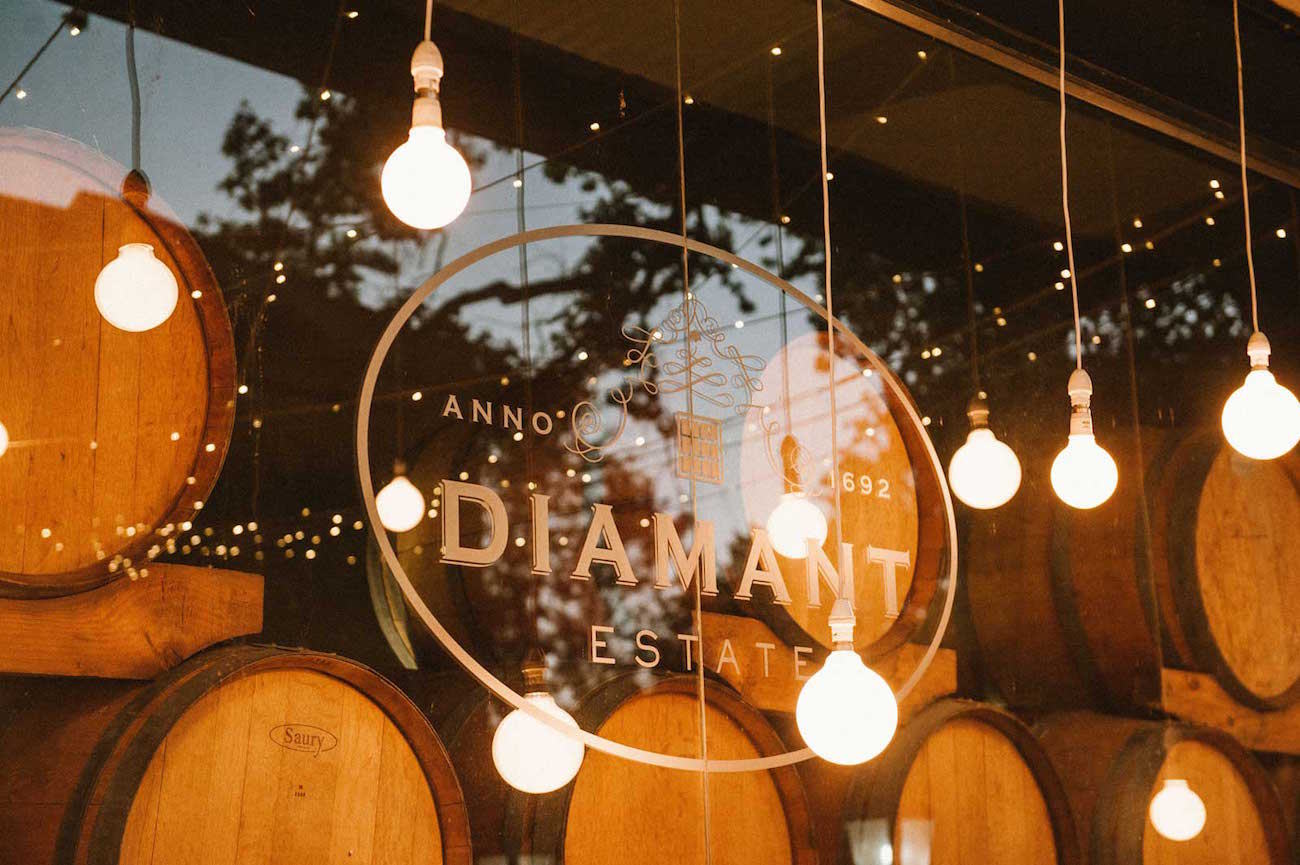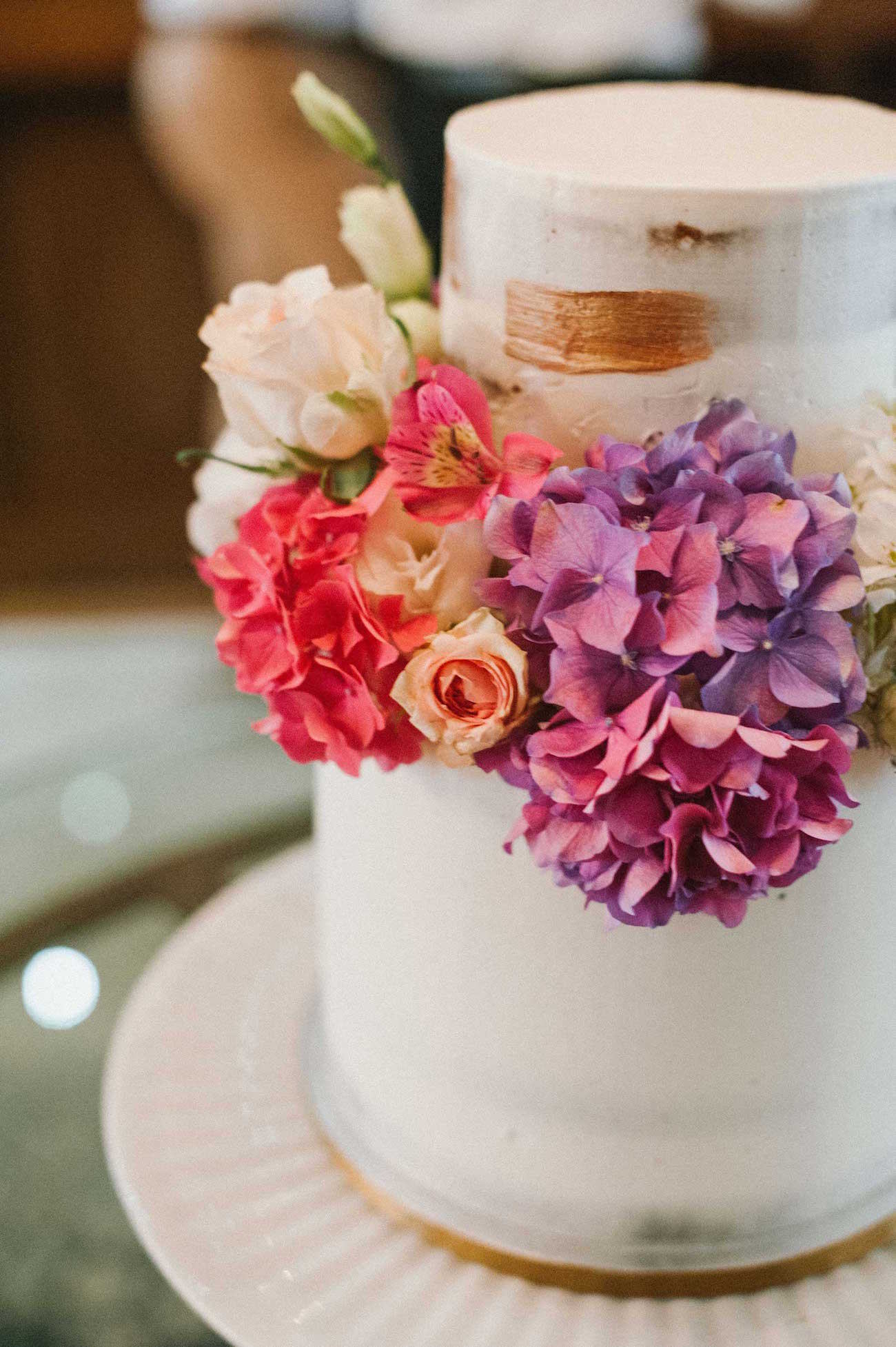 Advice for Future Brides & Grooms
You are allowed to be selfish; it's your wedding season and it's ALL ABOUT YOU!
Take in absolutely everything from the second you get engaged to saying good night to your now husband or wife on your wedding day.
Make sure you realise that only you know what image you have in your mind – no one else does, so if something doesn't happen exactly the way you wanted it, only you know, so don't stress about it.
You need to set aside a time during your wedding day where only you and your husband are together even if it's ten minutes.
Make sure you allow your Dad to see you for the first time alone before you walk down the aisle; it is such a special moment.
DON'T focus on anyone else's problems or worries, just enjoy your day!
Make sure you plan your honeymoon, even if it's for two nights, just to be together right after your wedding and enjoy the time together.
I would recommend that you do all the planning yourself if you are anything like me because then you will know it's done.
Your husband doesn't need to know anything about your hair, make up and dress. This is the one time that you get to be you and arrive in your best look.
Last but not least, be true to yourself – don't be someone you are not and choose a dress or a hairstyle or a suit which is nothing like you. Be yourself because you will always look back and love the way you looked.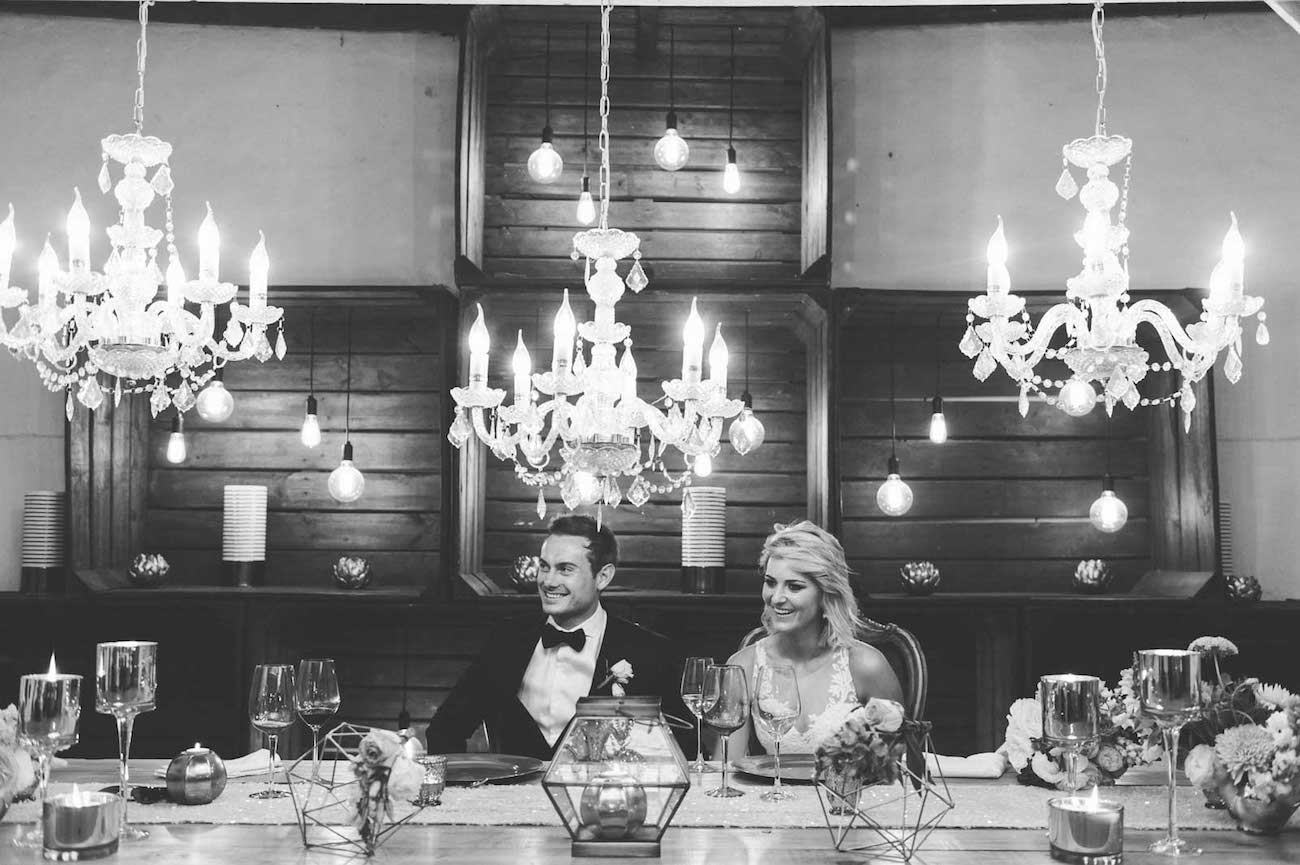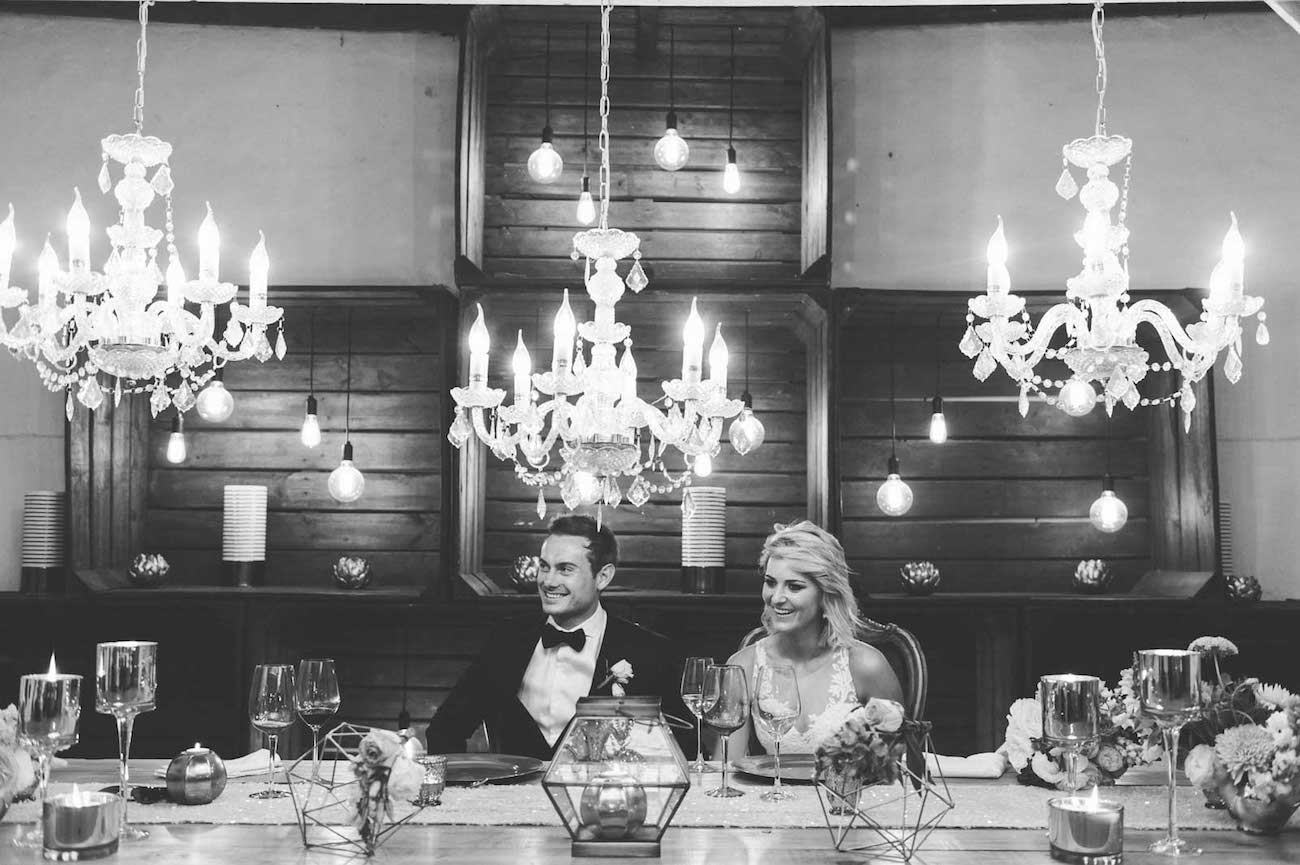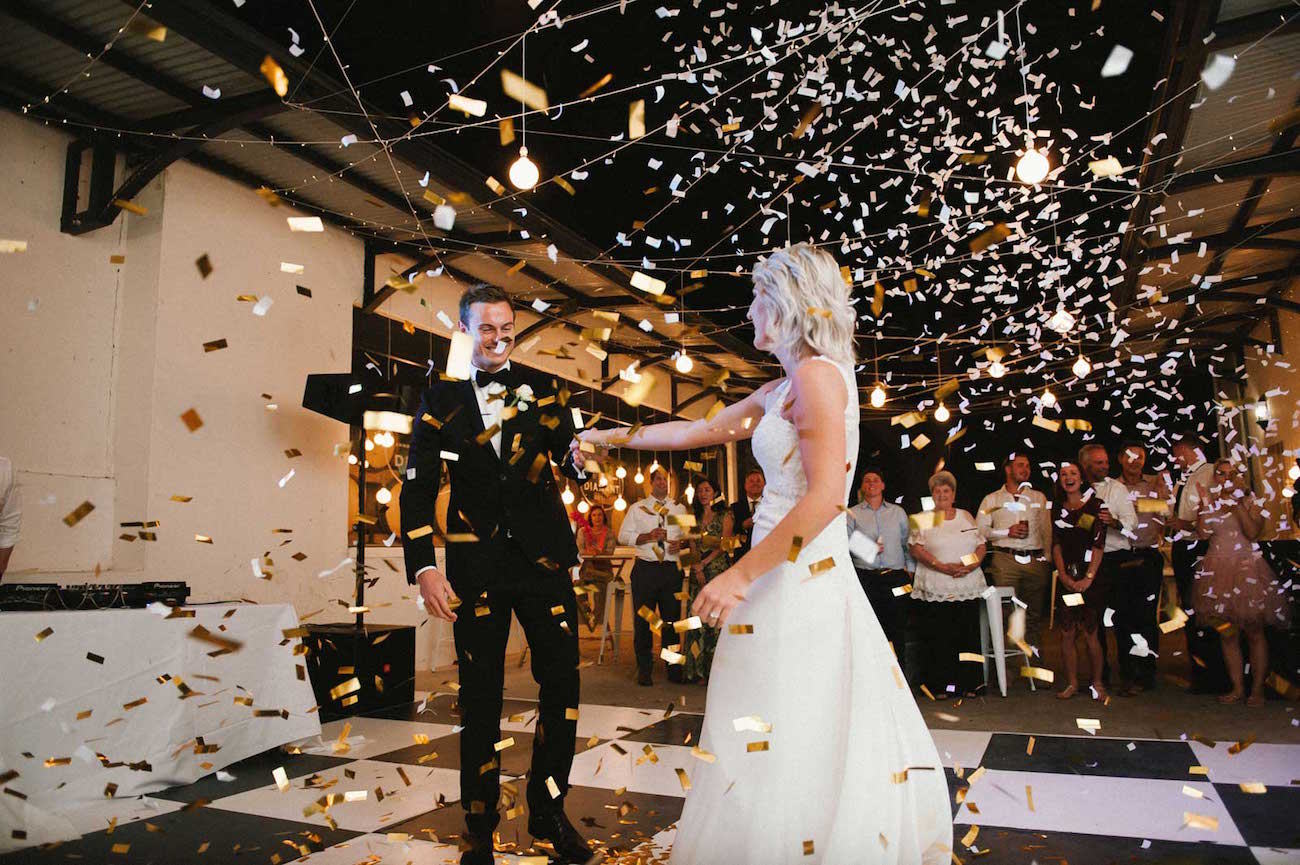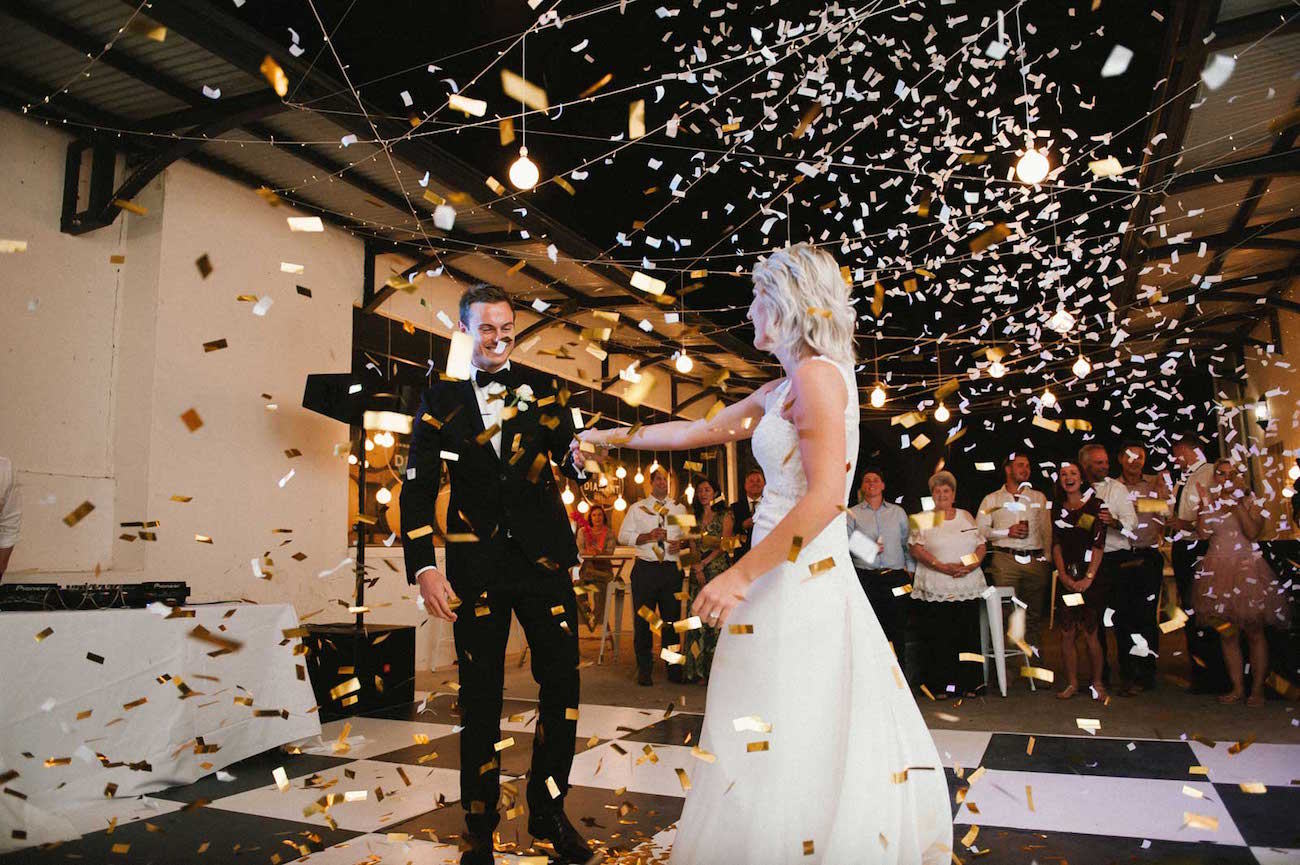 You can see more from this wedding on Claire Thomson's blog.
SERVICE PROVIDERS
Venue: Diamant Estate | Catering: Red Pepper | Photography: Claire Thomson Photography | Co-ordination: Anna H | Flowers & décor: Grand Room Design | Stationery: Absolute Collection Stationery | Cake: Pretty Patisserie | Bride's dress: Joss Bridal | Hair & makeup: Nadia Professional Make-up and Hair | Bridesmaids' dresses: Joss Bridal | Groom's attire: Hugo Boss (suit) + Bogart Man (shoes) | Hiring: To-netts | DJ: The Beat Collective | Entertainment: Chris Rain