Hello darlings, how has your weekend been? Mine has ROCKED. I mentioned that one of my besties and her family were out from Australia (SO exciting, haven't seen each other for five years!) so we went down the coast with her folks, her hubby and her three awesome sons, who all just happen to be my much beloved godsons. I am not much of a kid person, but these little guys are the BOMB. Two days filled with whale sightings, Monopoly games, domino games, fresh crayfish slash mussels slash crab slash oysters feasts, and just hanging out with some of my favourite people in the world. Awesome. I am a very happy lady today! Anyway, with the weather turning bad here in Durbs, we're back a little early, which means there's just enough time for me to bring you my fab finds from the week. It's SouthBound Sunday!!!
♥ WEEKLY FAVES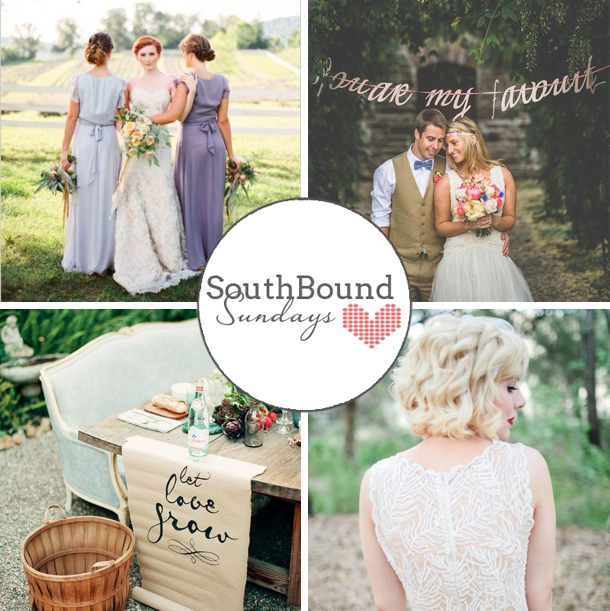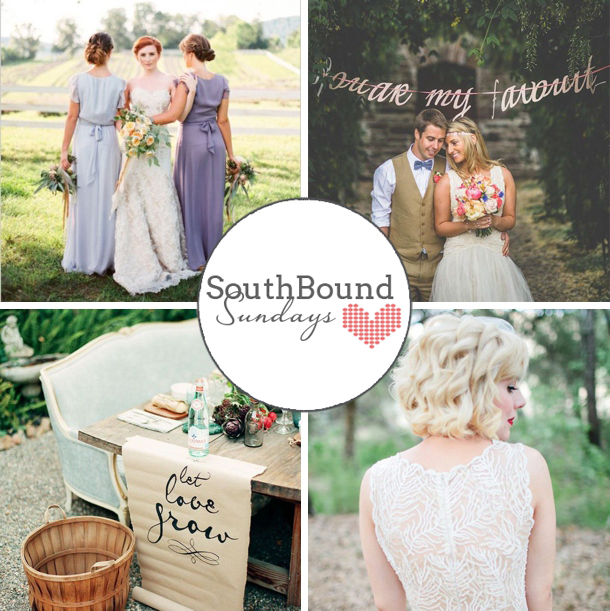 Remember – you can see more of my current wedding swoons on the SBB's Weekly Faves board on Pinterest.
♥ SOUTHBOUND ROUND-UP
Here's what you might have missed on the blog this last week: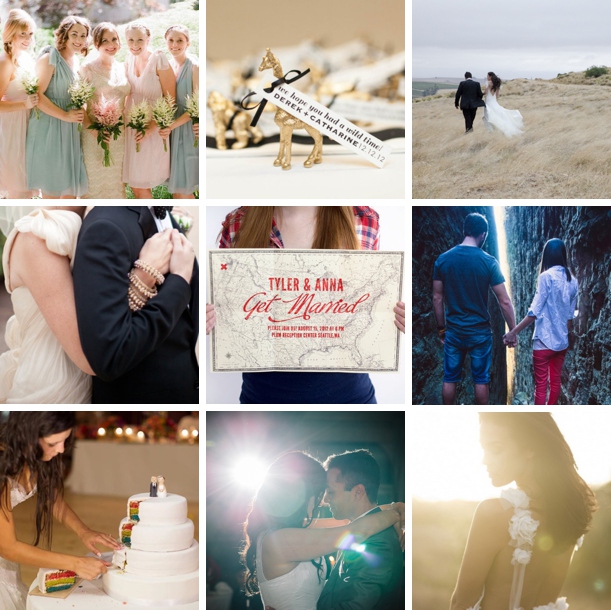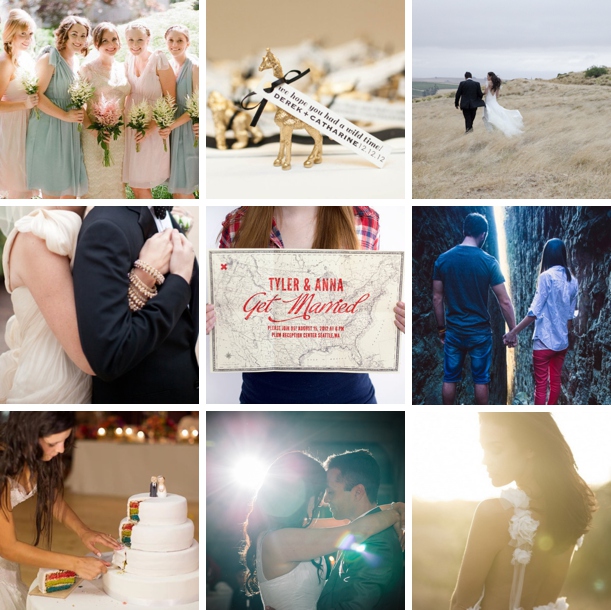 ♥ NEW SPONSORS

Show some love to our fab new sponsors! A big welcome to…
See you all back here tomorrow!