Hello lovelies! Hope this Sunday finds you well. I am in bed, teetering on the brink of a cold, and trying to pull my exhausted self back – too many late nights working on the blog, I think! But our first week of 2014 has been awesome, and I am full of excitement about the rest of the year to come! For those of you who are new, SouthBound Sundays is our weekly roundup (although I won't lie, it doesn't happen EVERY week) when I recap our features on SBB, share any exciting news, give a shoutout to fab sponsors, and most importantly, bring you my favourites from around the web.
♥ #SOUTHBOUNDBRIDETOBE
But before I do all of that, this week I want to say a huge CONGRATULATIONS to some of our newly-engaged readers who shared their proposal story on Twitter and Instagram using our brand new #southboundbridetobe hashtag. Clockwise from top left, please join me in sending big SouthBound hugs and yays to: Helé, Angelina, Lindsey, Amy, Maryna & Jaynie. Don't forget to send us your pic too!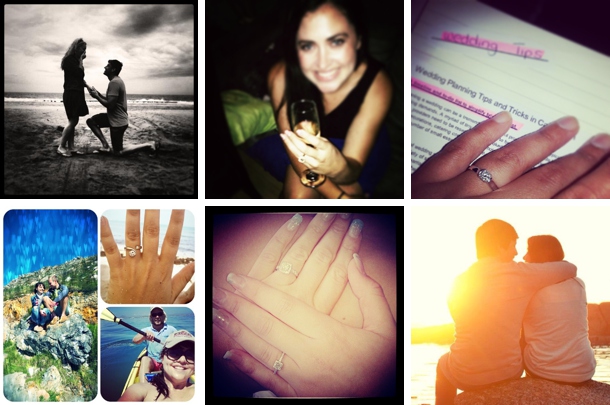 ♥ WEEKLY FAVES
It's been a very pretty week on the blogosphere, and as usual, I have gathered all my favourites on the SBB's Weekly Faves board on Pinterest, so be sure to check that out. Here are just a few of my bests.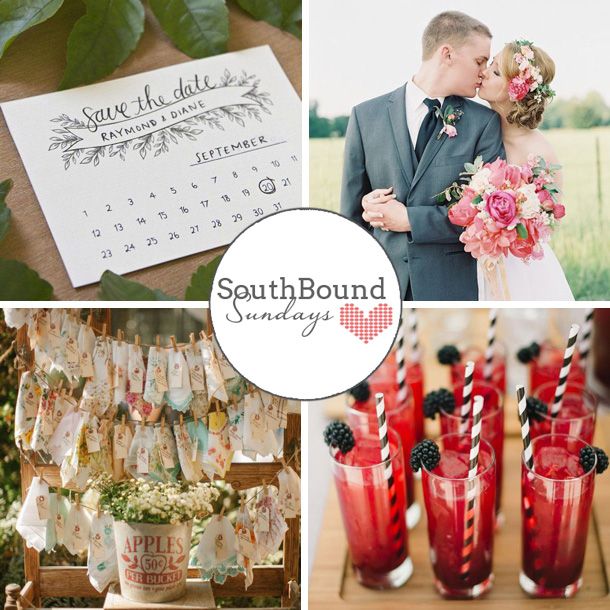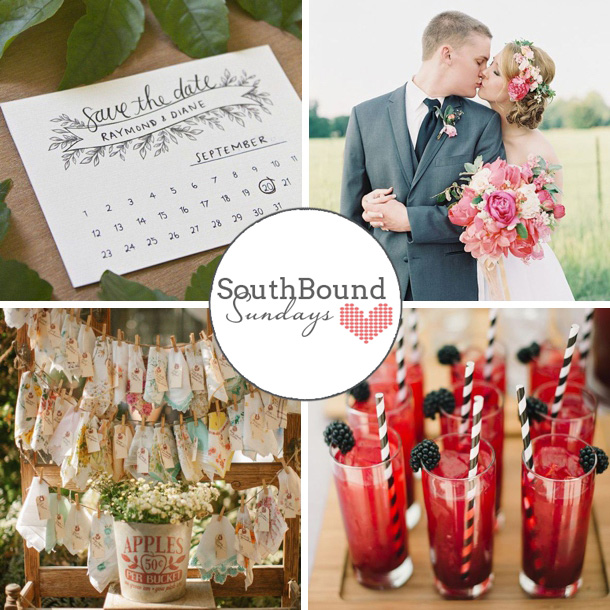 ♥ SOUTHBOUND ROUND-UP
Here's what you missed (or hopefully, didn't!) on the blog this week: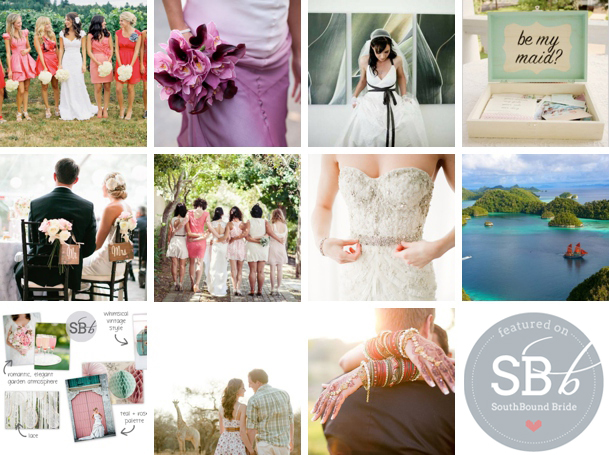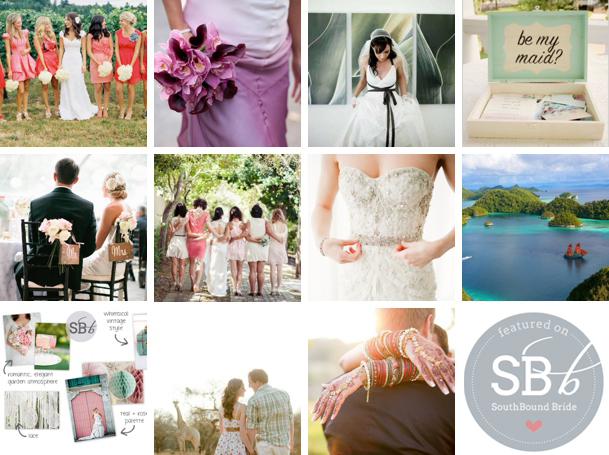 ♥ NEW SPONSORS

Show some love to our fab new sponsors! A big welcome to…
See you all back here tomorrow!