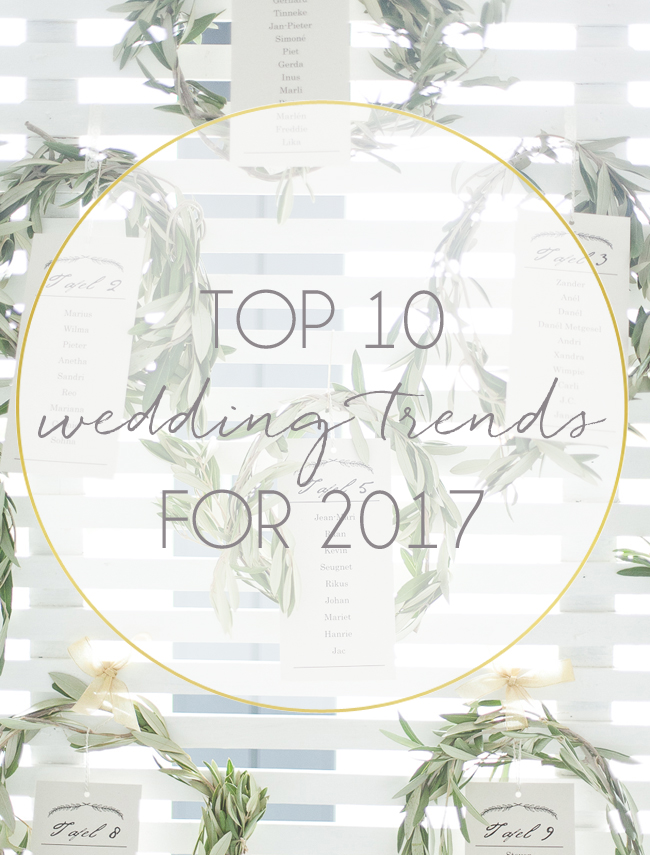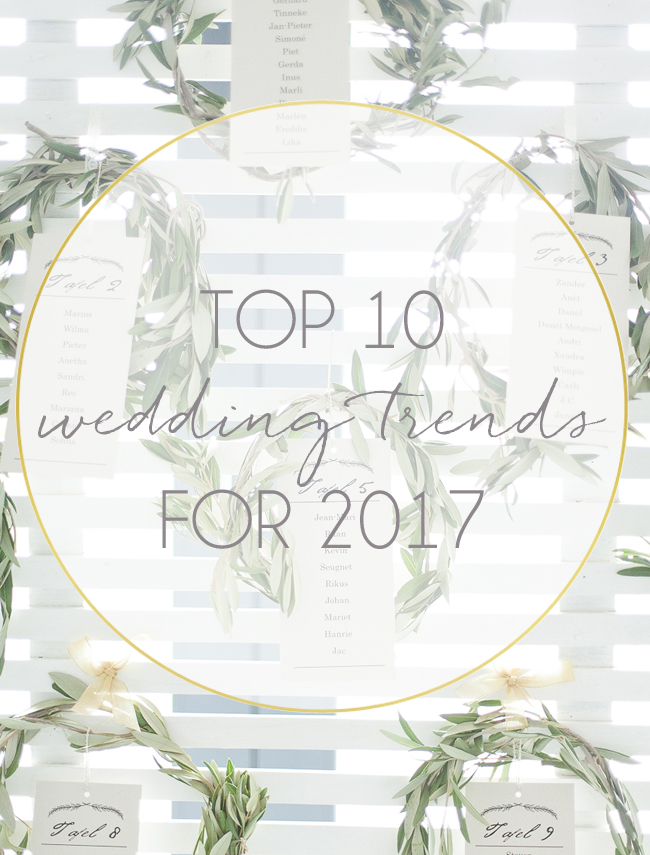 Credit: Nadine Aucamp/Anel Botha on SouthBound Bride
Let's get this party started, shall we friends? Our editorial theme for January is 'Just Engaged' and we'll be kicking off all of that loveliness later today, but first we just had to do our annual roundup of all the trends that are in store for you in 2017. I always feel like this is the best way to start my year – reflecting on the gorgeous trends from years before (many of which are still with us, happily, or have evolved into some of the ideas you'll see here), and getting excited about the year of weddings to come. And as always, the best part of that is seeing how couples will make these trends their own, adding personal details, DIYs and twists that will set them apart and make them shine. So here are my Top 10 predictions – pick a fave or two that speak to you, and then make 'em yours.
1. VERTICAL DECOR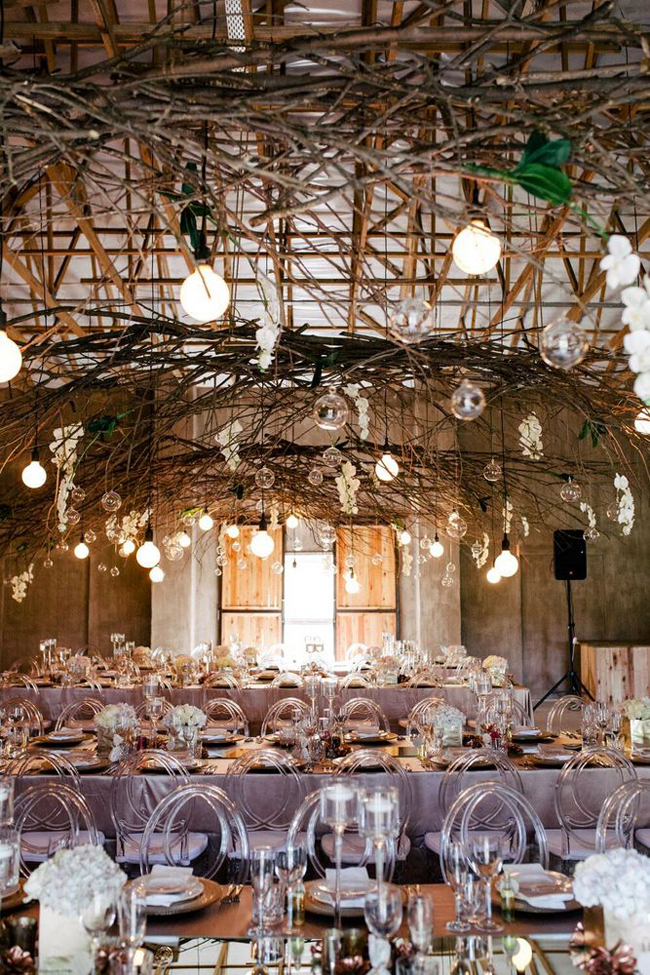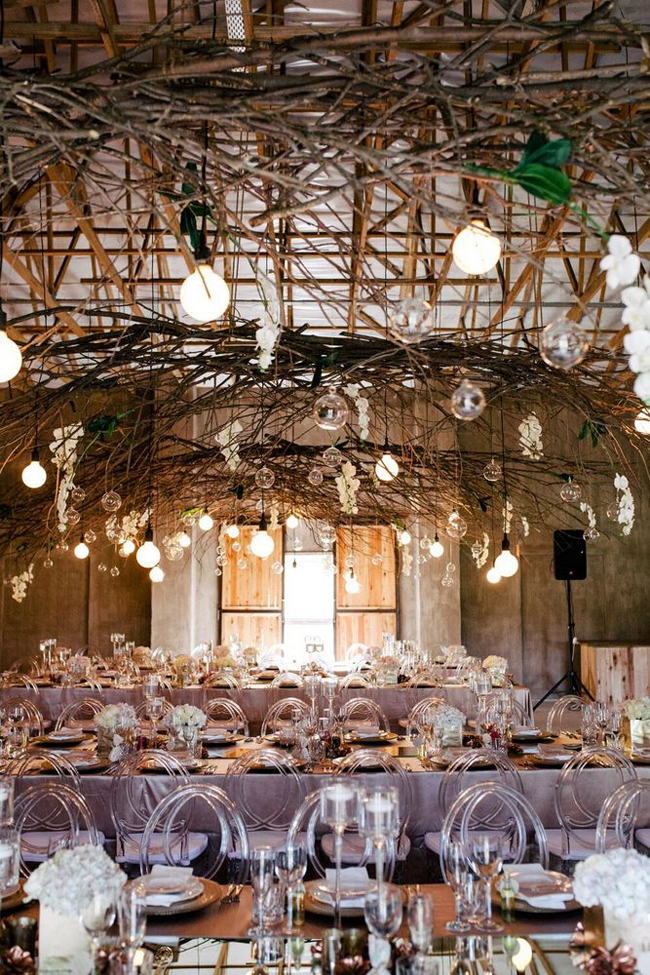 Credit: Vanilla Photography/The Wedding Company South Africa/Gideon's Flowers & Functions/The Venue Fontana on SouthBound Bride

Last year, hanging centrepieces were first on our list of trends, and that has proved to be the case and then some! Dangling wreaths, huge chandeliers wrapped in flowers and/or greenery, trellises, hanging boxes, columns of blooms. The sky has really been the limit, and in 2017 I think we'll see even more vertical decor inviting guests to look up and be amazed.
See more:
2. BRUSHED METALLICS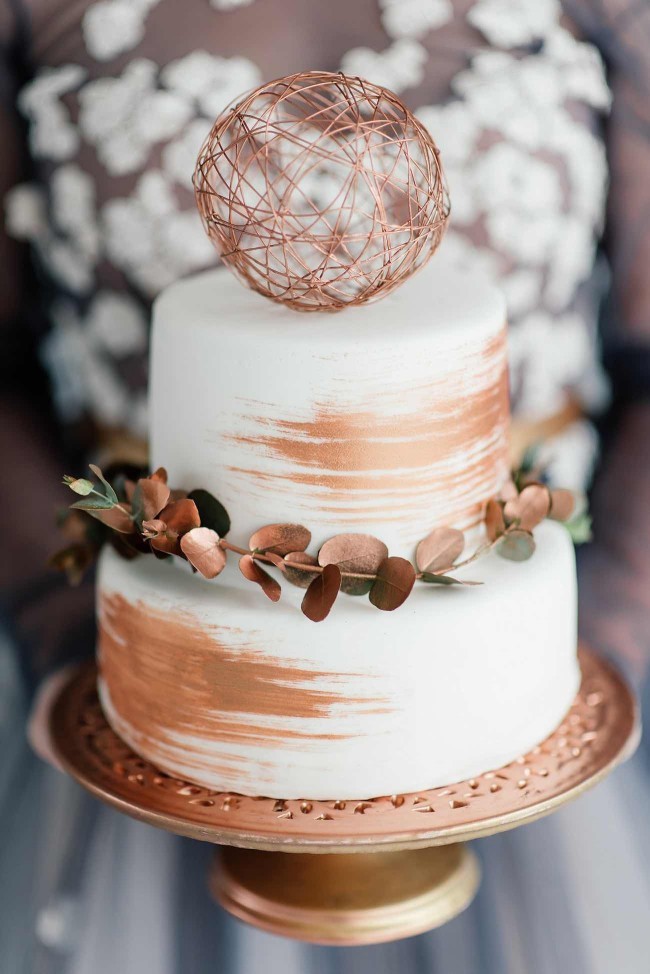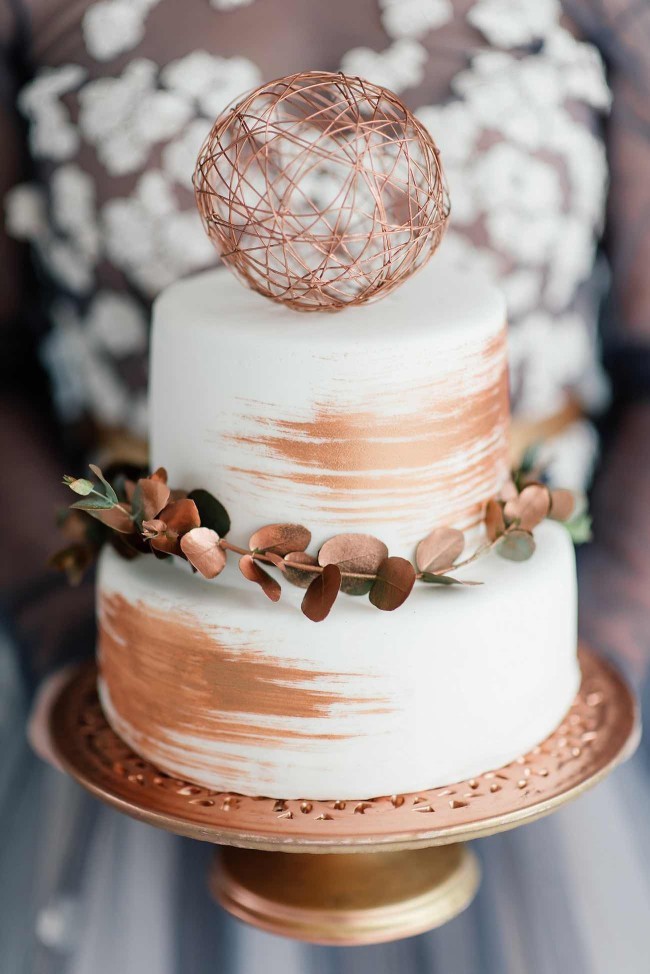 Credit: Debbie Lourens/ La Petite Patisserie via Confetti Daydreams

Metallics have dominated the last couple of years, and I don't see them going anywhere, but I'm seeing a bit of a softer take on shine, with a shift to brushed metallics over the full on glitter of the last couple of years. This is also in line with one of 2016's hottest trends that's moving into 2017, industrial luxe decor.
See more:
3. CELESTIAL WEDDINGS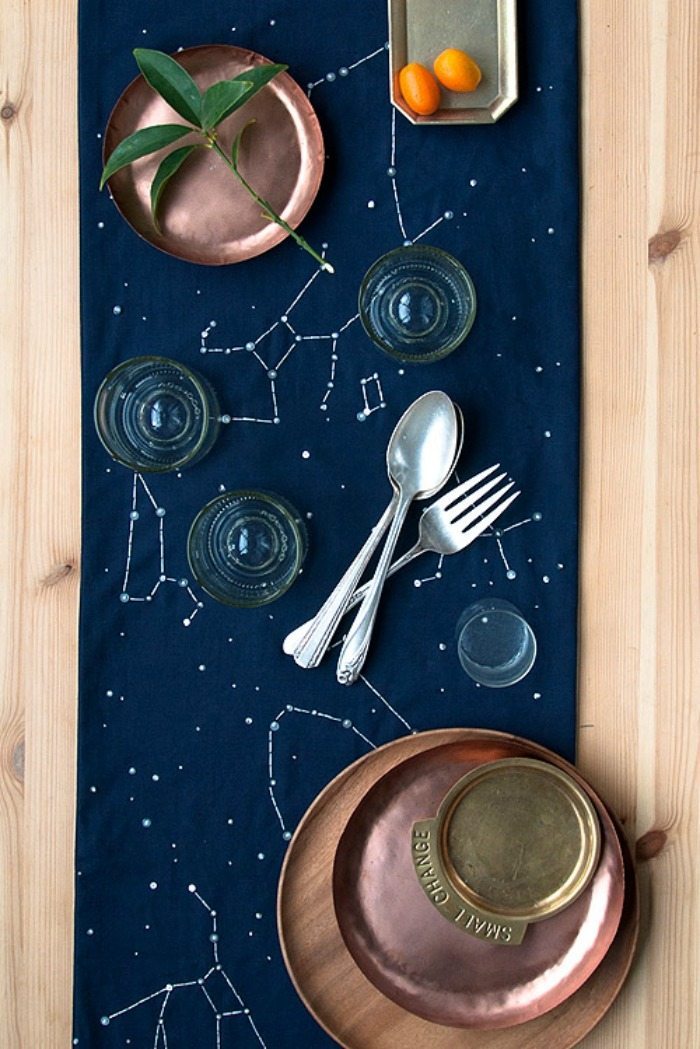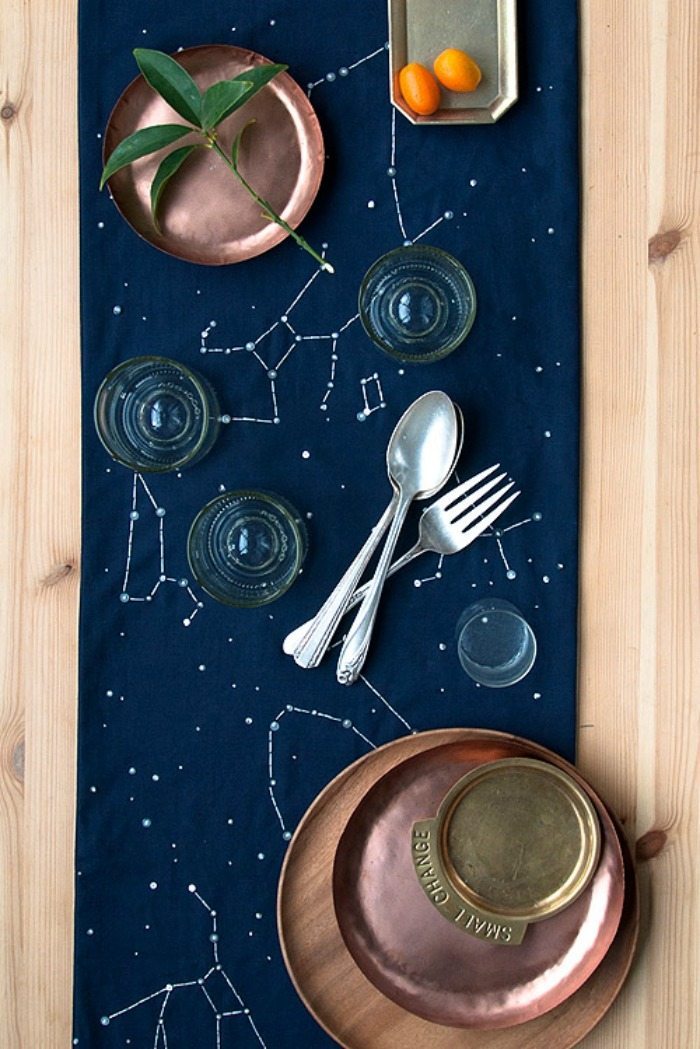 Credit: DIY Tutorial by Miniature Rhino via Design Sponge

This adorable trend has been quietly sneaking in under the radar, but in 2017 you're going to see a lot more astronomy and astrology inspired wedding details, from invitations to favours to decor to cakes to beautiful star-decked bridal accessories and dresses. I personally think it's super romantic – what's dreamier than a sky full of stars?
See more:
4. MARBLE DECOR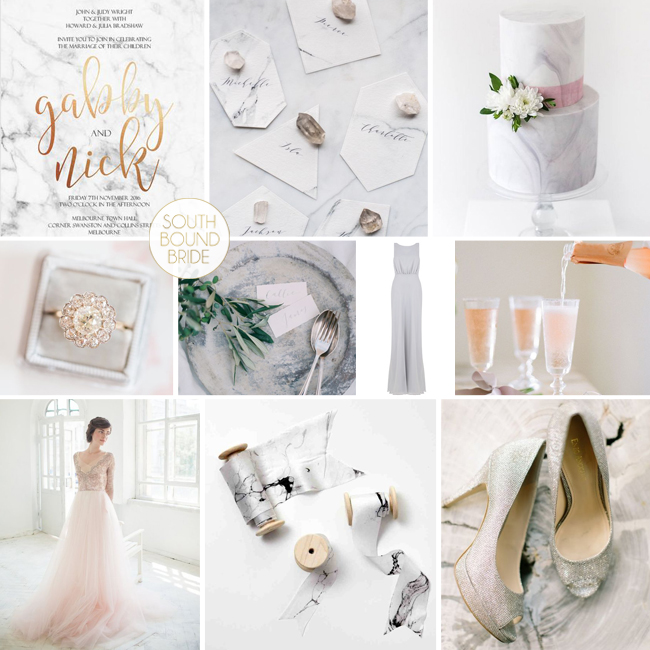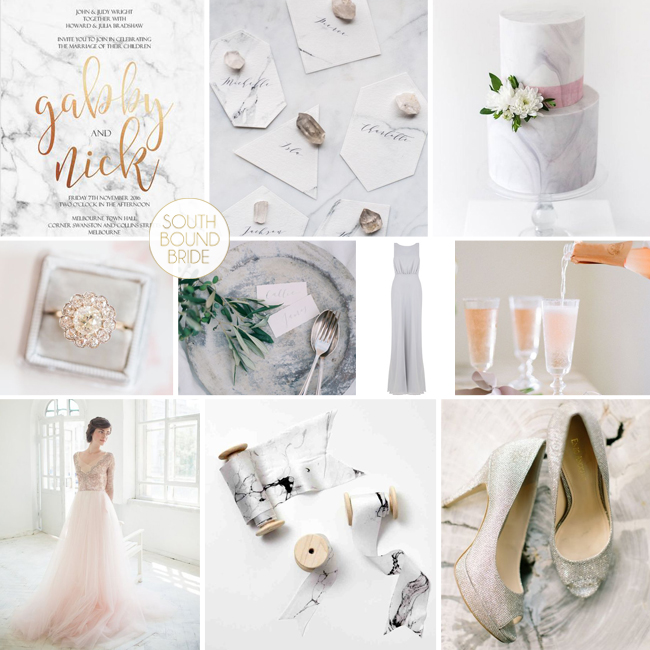 Marble & Blush Inspiration Board on SouthBound Bride | Credits: Top row (l-r): Marble wedding invitation (Upon A Time Paperie) | Marble escort cards (Blush Wedding Photography/Alicia Keats/Lele Chan Designs) | Marble wedding cake (Sweet Bakes) Row 2: Engagement ring (Amber Hatley Photography/Stephanie Scholl Events/Trumpet and Horn/The Mrs. Box) | Place setting (Brushfire Photography/Lesley Lau) | Dove grey bridesmaid dress (Maids to Measure) | Pink champagne (White Loft Studio) Row 3: Blush wedding dress (Carousel Fashion) | Marbled ribbon (Mike Krautter/Silk and Willow) | Shoes (Mint Photography/Event Solutions/Enzo Angiolini)

Marble cakes are already well established, having been one of 2016's breakout trends, but in 2017 we'll see this elegant texture make itself known in other areas of wedding decor and design. You heard it here first: marble is the new watercolour.
See more:
5. SCANDINAVIAN MINIMALISM (HYGGE)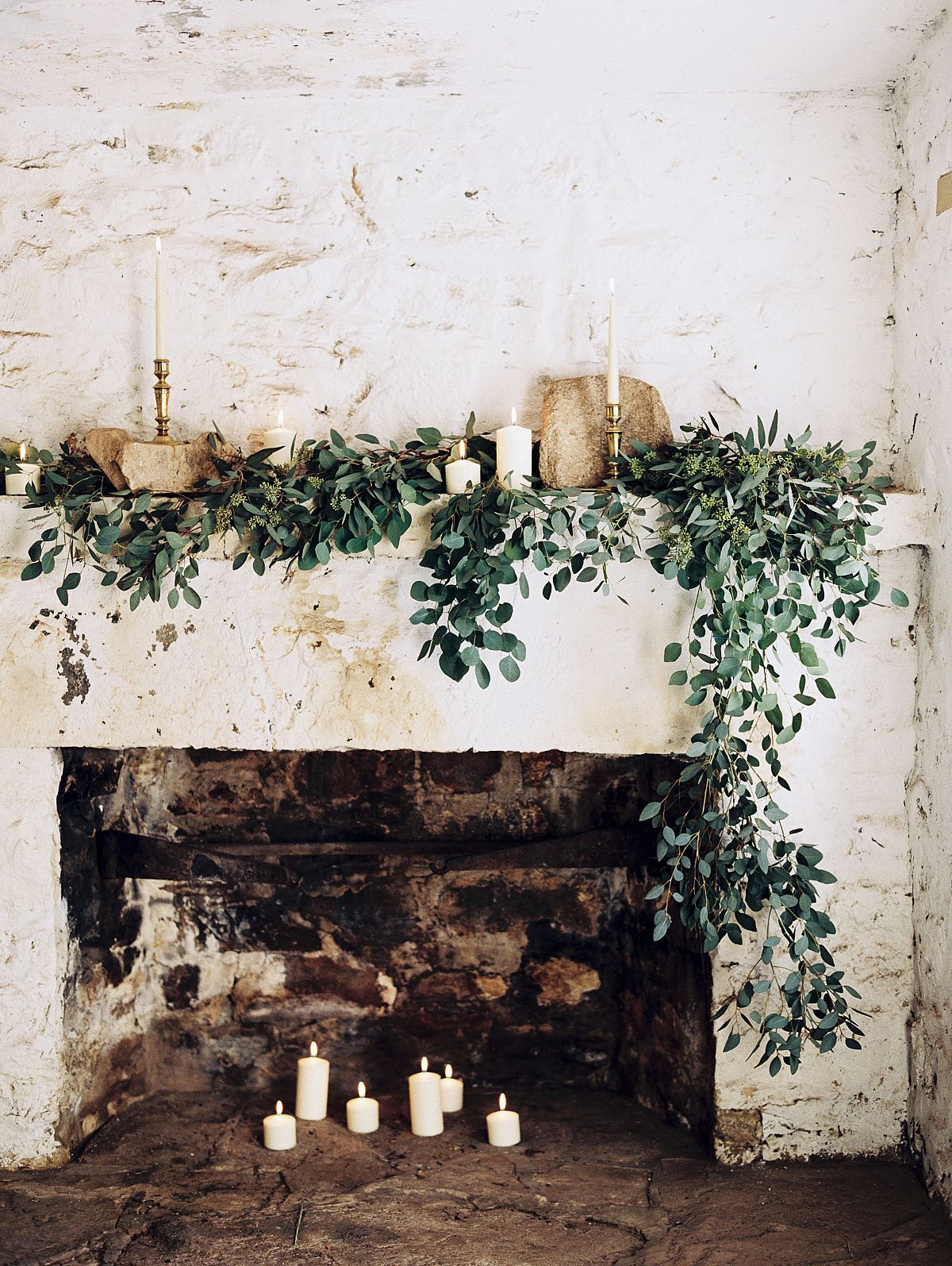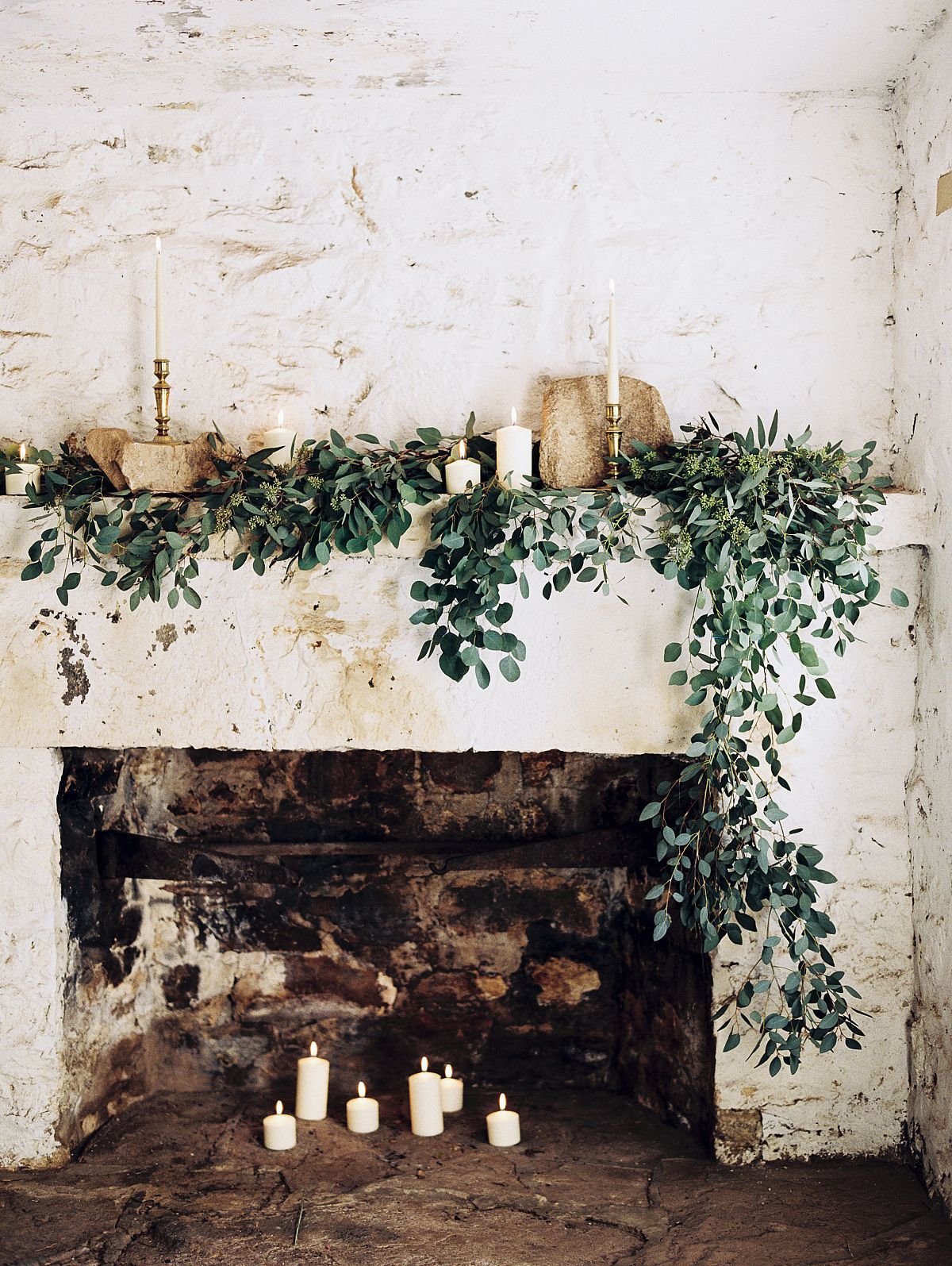 Credit: Ace & Whim/Sarah's Garden via Wedding Sparrow

If there was one word that had ALL the hype in 2016, it was hygge – a Danish word that means 'cozy'. It's evocative of long winter nights, Scandi chic, and LOTS of candles. Now hygge is making its way into weddings, with a beautiful pared back style that pairs muted neutrals with foliage and wood. And candles, obvs. Think Kinfolk. Woodsy, minimalist, luxe. With our penchant for blank canvas venues here in South Africa, I can see it being huge in 2017, and yay, because it's gorgeous.
See more:
6. GREENERY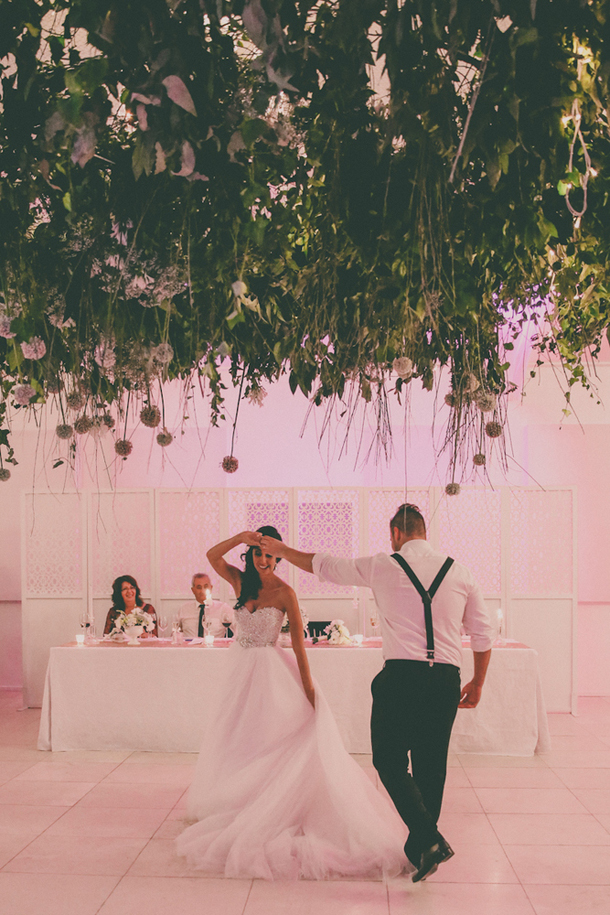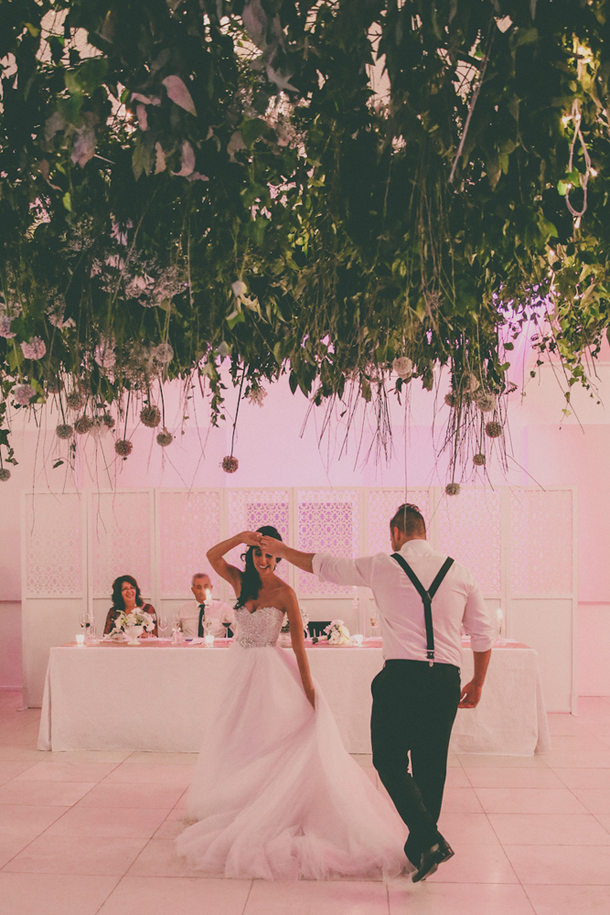 Credit: Hayley Takes Photos/Flowers in the Foyer on SouthBound Bride

Greenery by name and greenery by design, this year's Pantone colour of the year is the BUSINESS. It's a fresh, bright green perfect for the sense of renewal we all need at the end of '16, and it's also a decor element that has grown and grown (and will be even bigger in 2017). Whether you opt for a flower free wedding or just use extravagant foliage as an accent (or better yet, to create one incredible statement installation, like the couple did in the real wedding pictured above), whether you choose it for bouquets or table garlands or both, 2017 is all about the greenery. And PS, it just happens to go beautifully with several of our other top trends. Greenery and Scandi style? Natural fit. Greenery and brushed metallics? Gorgeous. Hanging greenery? Love! (Pssst! We'll be showcasing Greenery as a colour accent tomorrow, so be sure to stop in and see how you can use this shade for your wedding, no matter the style!)
See more:
7. DESERT CHIC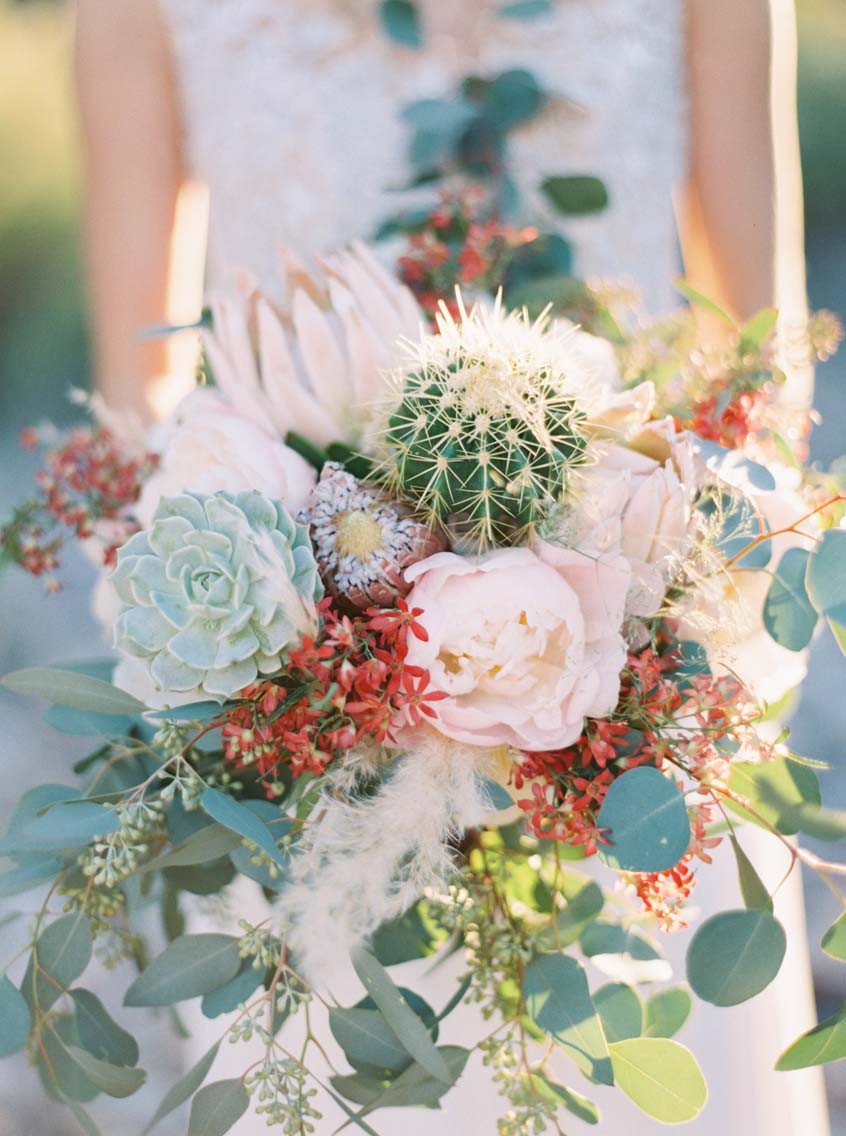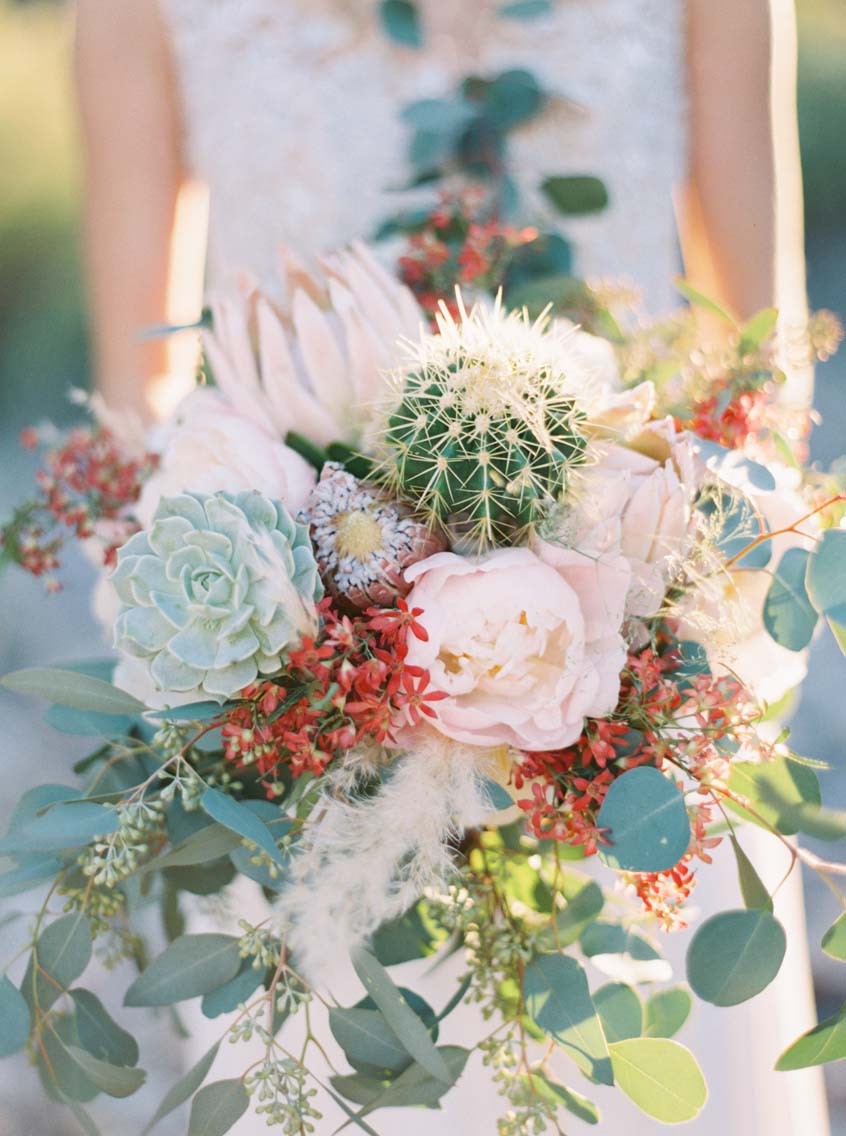 Credit: Melissa Jill/Bianca Weddings and Events/Butterfly Petals via Exquisite Weddings

Oh I looooove this one! Succulents are nothing new to wedding design, but they've really been having a resurgence over the last year in both cakes and bouquets, with cacti getting in on the mix too, and beautiful desert inspiration shoots having us dreaming of treading the dunes in an ethereal gown. I can't wait to see where this one leads!
See more:
8. HI-TECH INFLUENCES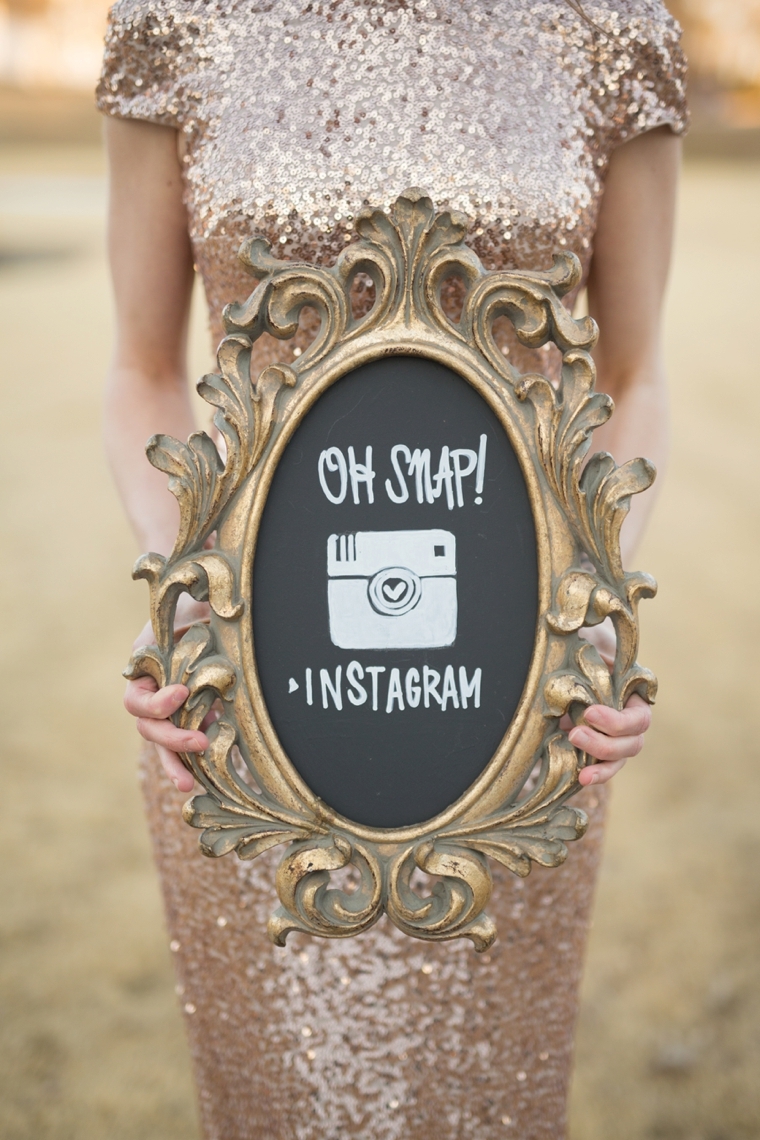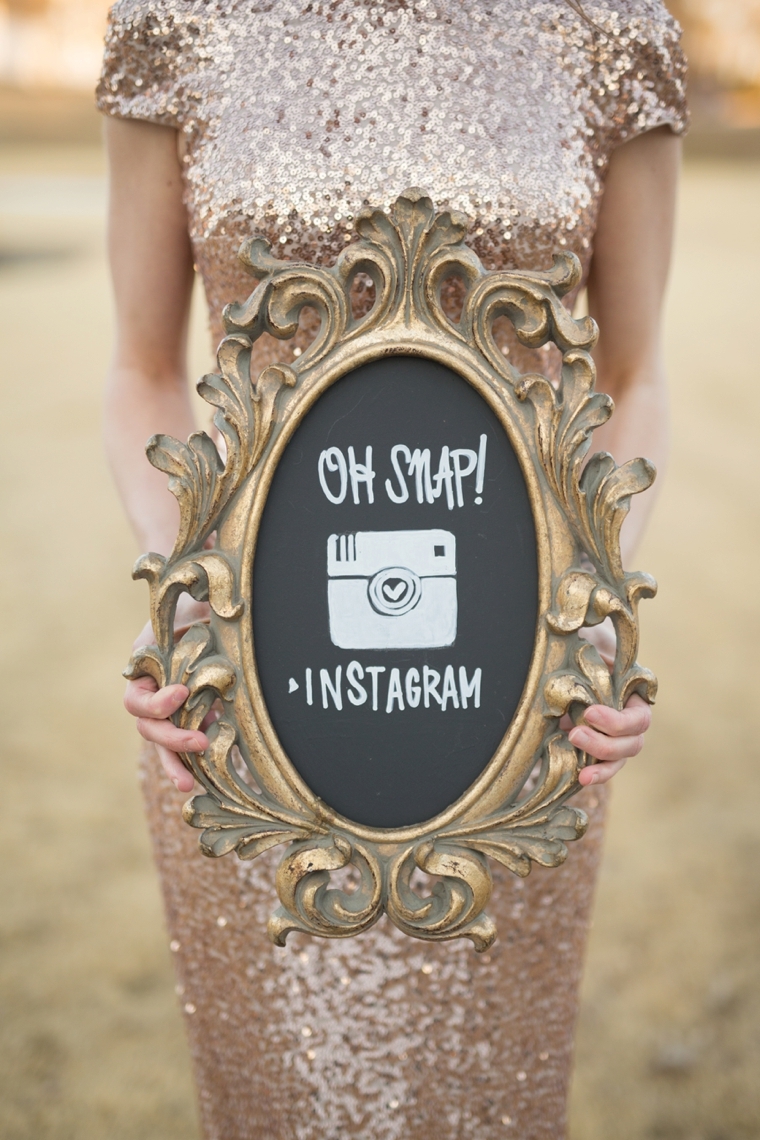 Credit: Meyerott Photography and Cinema/Kate and Company via Every Last Detail

Modern technology has been affecting the way we wed more and more over the last few years, from planning with apps and social media to wedding day elements like custom instagram hashtags and snapchat filters. In 2017, this goes even further, with new types of photobooth like gifs and flipbooks, instagram video edits from photographers, and best of all, drone technology being used as part of photographers' and videographers' arsenals.
9. IT'S ALL ABOUT THE SHOULDERS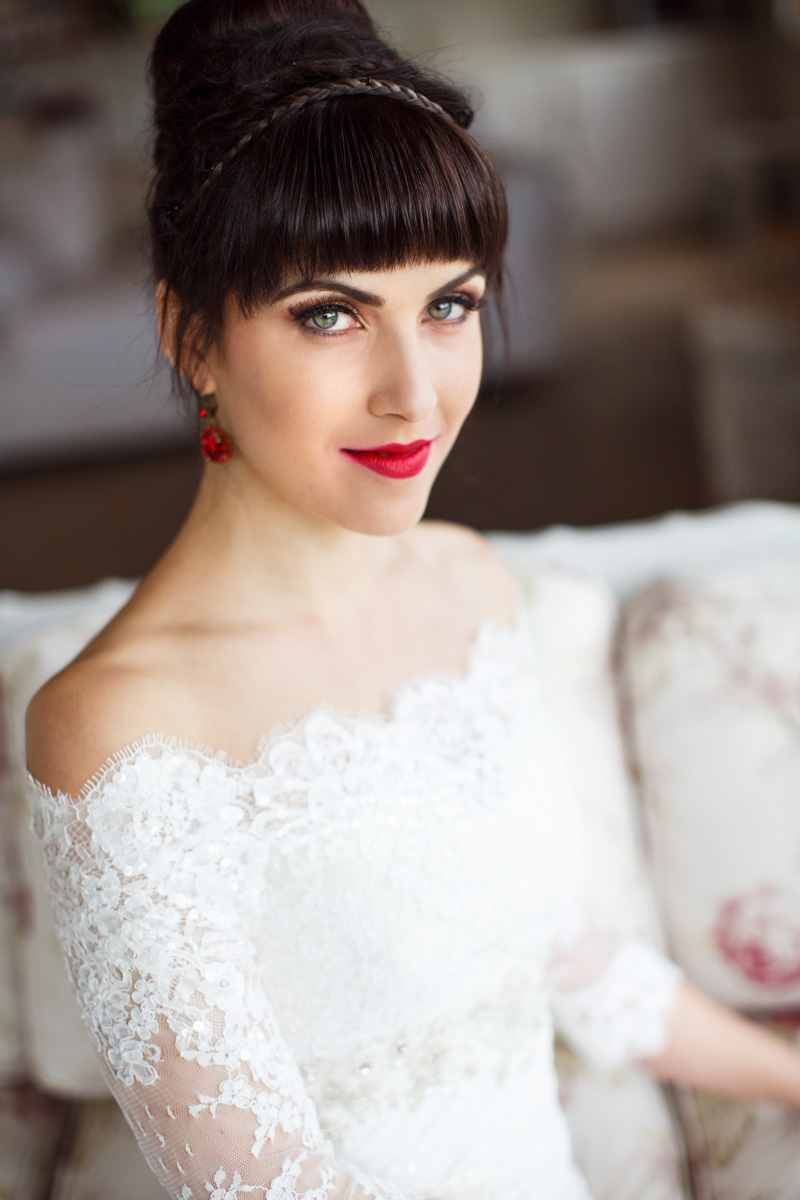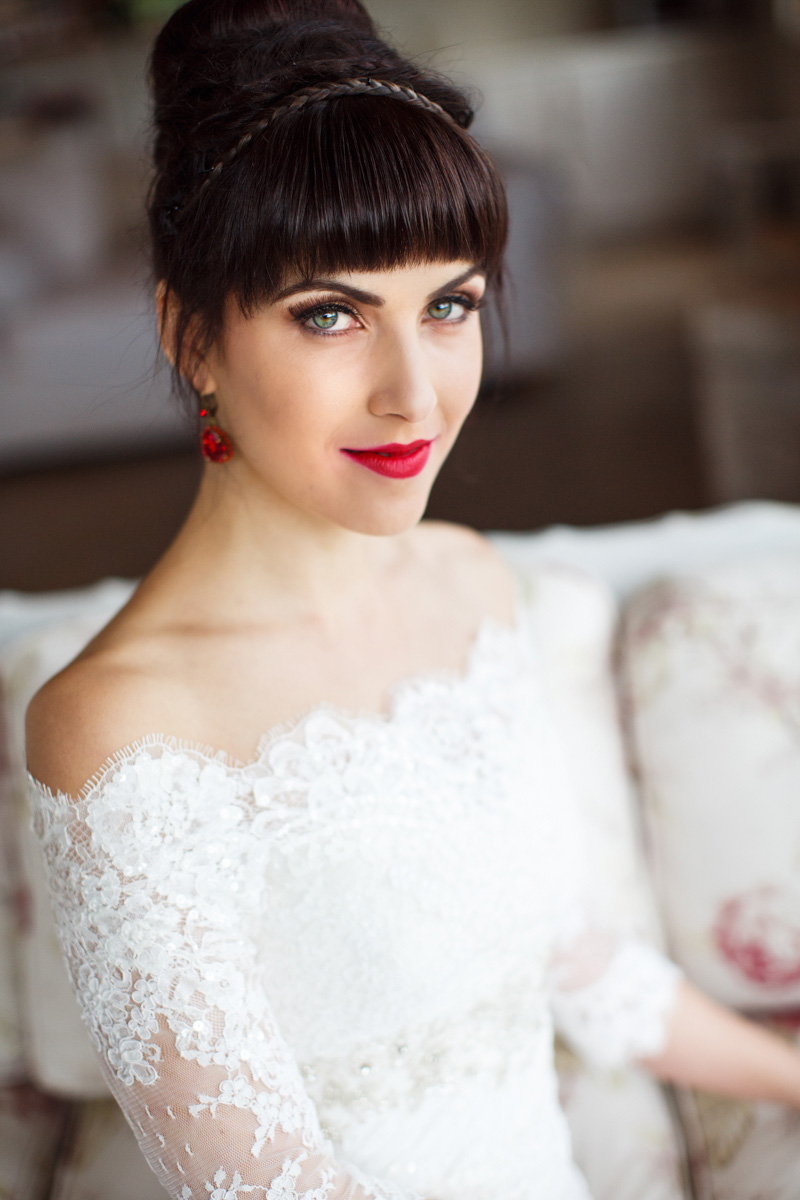 Credit: Vivid Blue/kraak/Elizabeth Stockenstrom on SouthBound Bride

The range of bridal looks being crushed on at the moment is more diverse than ever, but if I had to sum up 2017 in one way, it would be that it's all about the shoulders! Off shoulder dresses have been making waves on the catwalk for a couple of seasons, while cold shoulder and Bardot necklines were all the rage in womenswear last summer, and let's not forget one-shoulder gowns either. This year we'll be seeing more beautiful shoulder detail in bridal than ever before, and not just in bridal, since bridesmaids have been getting in on the off-shoulder action recently too. It doesn't end there either, as shoulder jewellery continues to be a stunning look, especially for a boho bride, while capes are the perfect option if covered shoulders are more your thing.
See more:
10. DRIP CAKES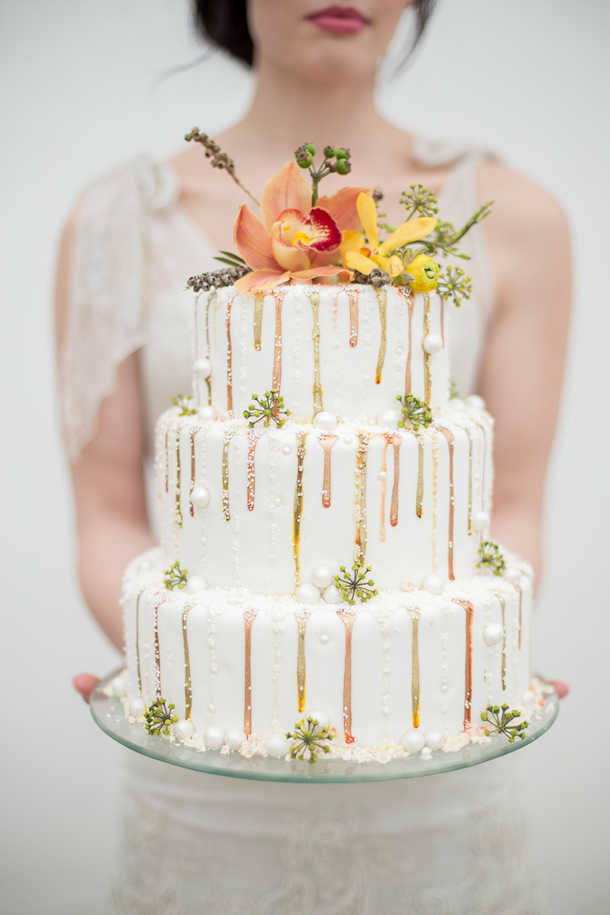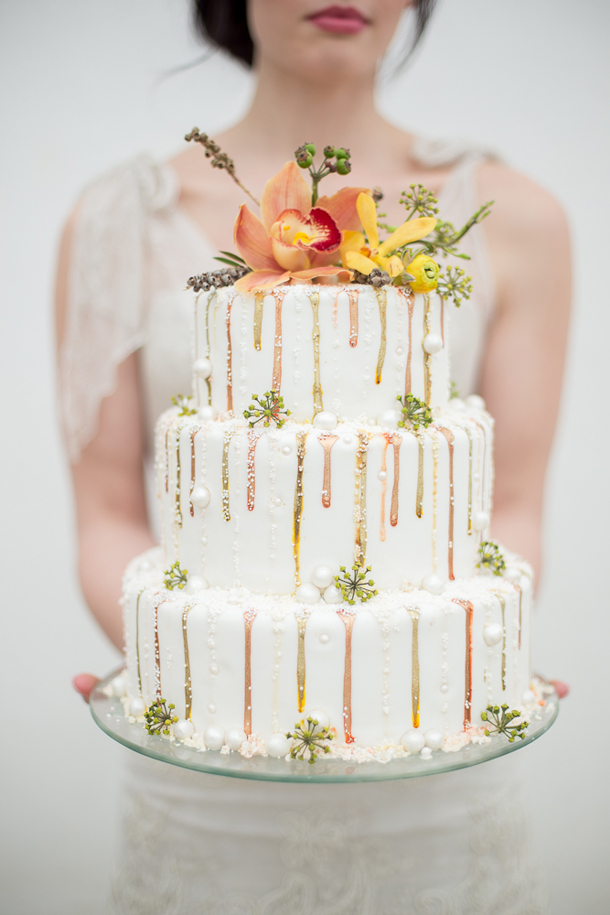 Credit: Nicola Bester Photography/Leipzig Floral Design/The Little Cake Shop on SouthBound Bride

Cake trends are also pretty varied at the moment, but my breakout trend fave has to be the drip cake (or the drizzle cake, however you want to name it). Some are single tier masterpieces topped with all kinds of amazingness, some are naked or semi-naked rustic glories, and some are more traditional tiered cakes with a drippy twist. Love 'em all.
So there you have it. Which was your fave?
Save