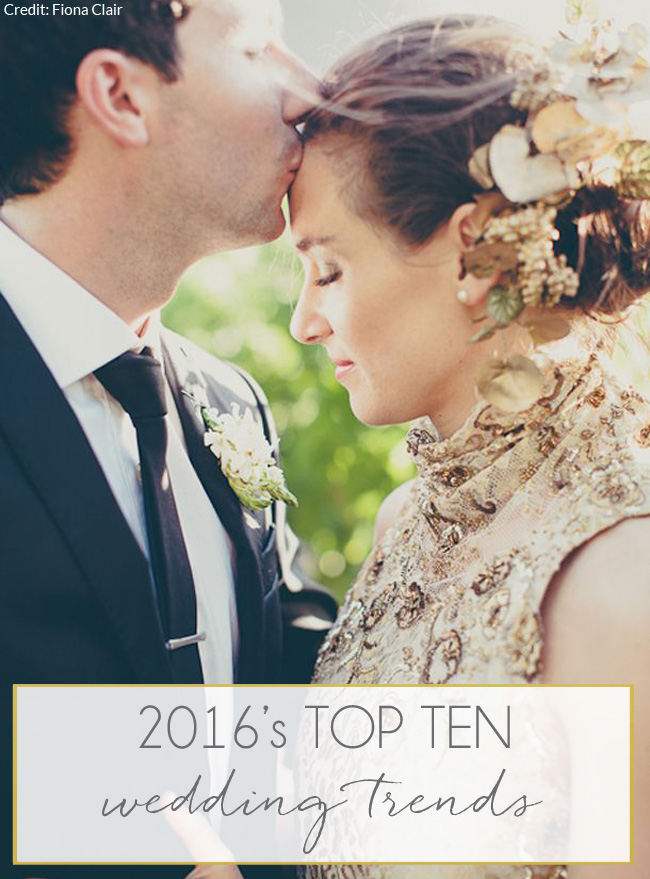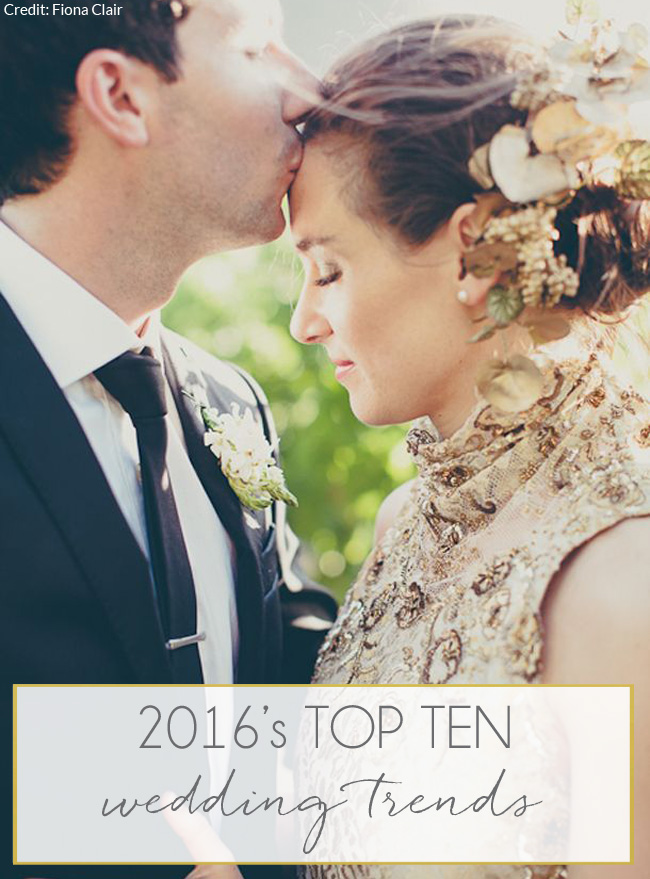 Hello friends! I can't believe it's time again for our annual trend roundup – I love this post, because it always gets me so excited about the new weddings coming in the following season, and reflecting on the beautiful trends still in flow from last year. Because that's the thing about wedding trends – they don't work like fashion, in and out, here today and gone tomorrow. They're more like waves, and one builds on the other. And the great thing about that is that you can incorporate some of the current ideas and themes in your big day, but in your own way, with the result being something personal and classic, but also of the moment. A wedding that will wow your guests, but still feel like you. So here are my top ten predictions for the coming year – pin them, love them, and then make 'em your own.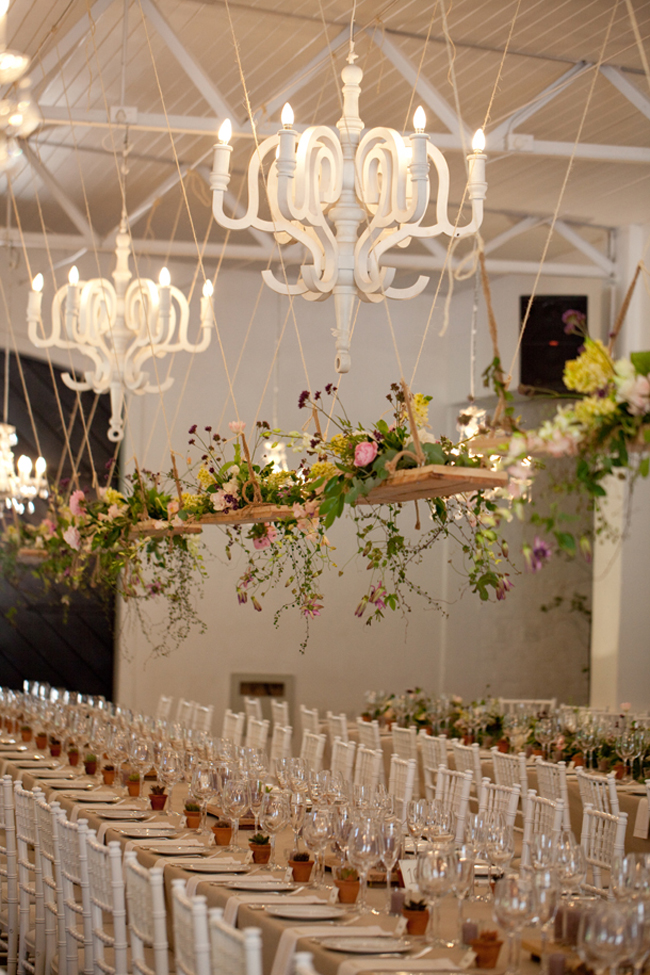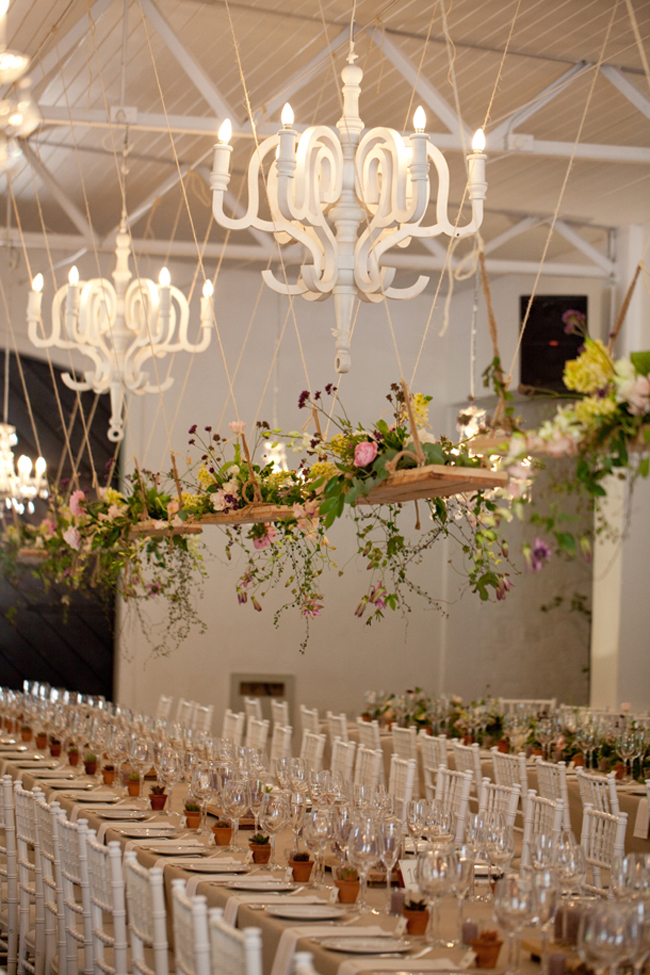 Credit: Jilda G/Someday Soon/Okasie on SouthBound Bride

1. Hanging Centrepieces
Hanging decor is nothing new, but in the last year, it's become bigger and better and 2016 looks set to be the year of hanging centrepieces, whether it's one huge installation over the main table or smaller ones over each table. Practically, they're a win, as you get more table space, and your guests don't have to peek through the blooms to chat, but they also happen to be very gorgeous, which is, of course, the reason we love them so! This trend goes hand in hand with other opulent floral trends like floral arches and bold floral backdrops. And while flowers are always amazing, lots of couples are combining these trends with the greenery trend from last year, resulting in a beautiful, botanical look.
SEE MORE: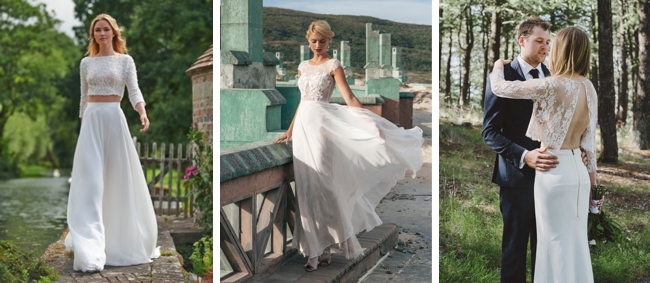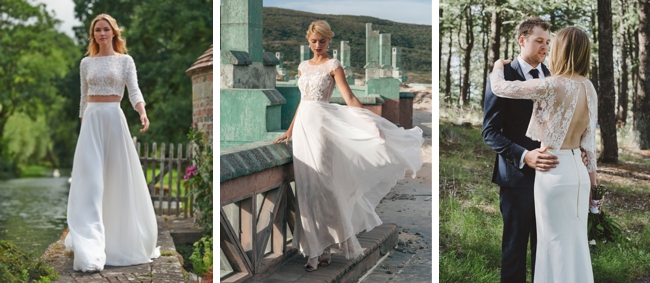 Credits: Stephanie Allin Couture (left); Elbeth Gillis (centre); Lauren Campbell/Rue de Seine/Roland Mouret via Nouba (right)

2. Two-piece Wedding Dresses
This year has brought with it a raft of gorgeous dress trends (which we'll be covering later in the week), but for me, the breakout trend is bridal separates, which have been embraced by brides just as quickly as designers put them on the runway. From bold crops to tops and skirts from different designers, to soft tulle overlay skirts, I hope this is one look we'll see for a long time.
SEE MORE: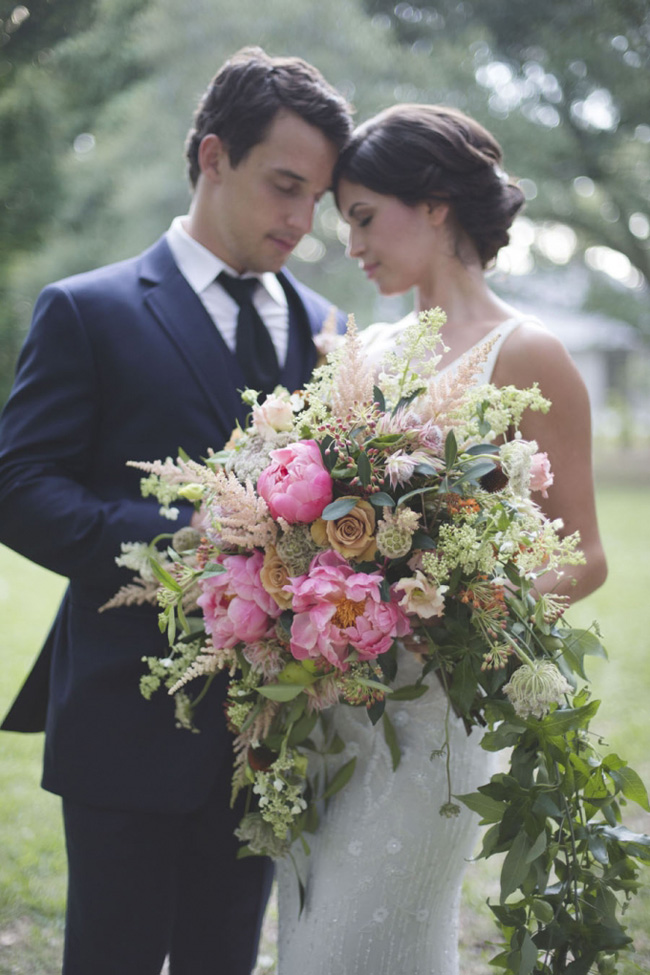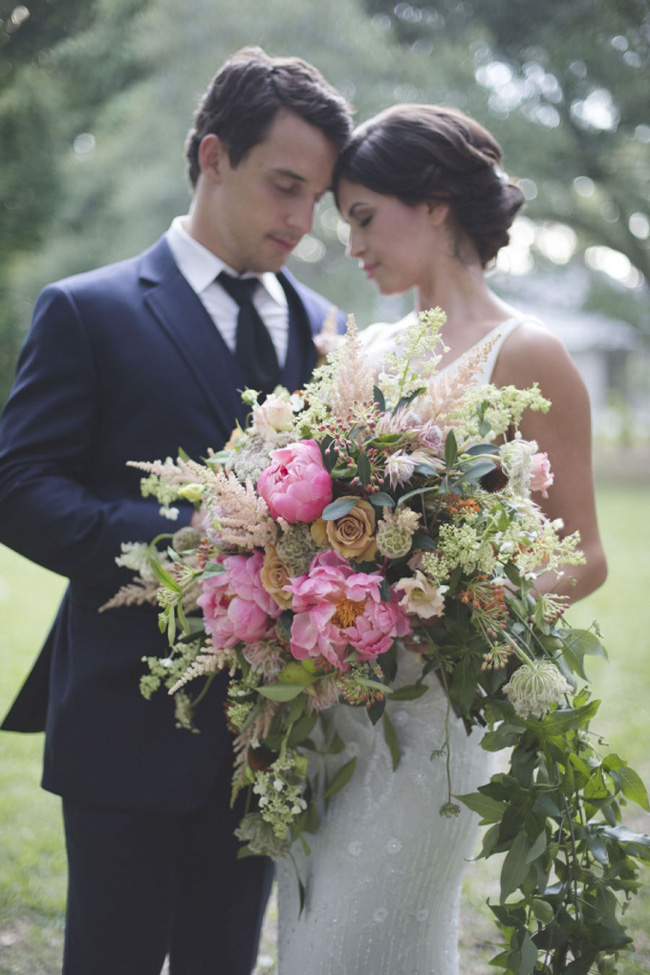 Credit: Ava Moore Photography/Teleios Events/WildFlowers Inc. via Glamour & Grace

3. Oversize Bouquets
There are so many bouquets I fall in love with in this job, but lately I've been noticing that they are bigger and better. And I do mean BIG in some cases. Following on from the loose, handtied bouquet trend and the cascade bouquet trend, and tying into our general love of lush botanical blooms, it's no wonder that more is more. So start that weight training now, because you'll need it to carry your flowers down the aisle!
SEE MORE: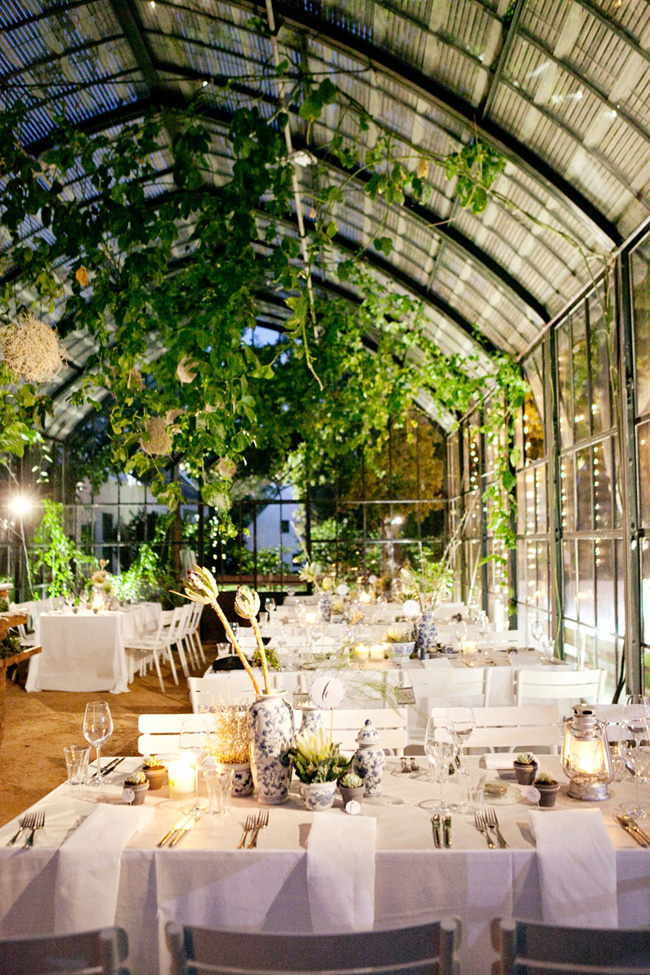 Credit: Moira West/Tanya Coetzee/Babylonstoren on SouthBound Bride

4. Greenhouse Weddings
I suppose it was inevitable following the botanical trend of the last few years, but greenhouse weddings are HOT right now (even hotter than forest weddings, or luxury barn weddings, and that's saying something). And South Africa is right there making this one happen, with some beautiful greenhouse or greenhouse style venues (like Babylonstoren, pictured) leading the way. Watch this space for more on that.
SEE MORE: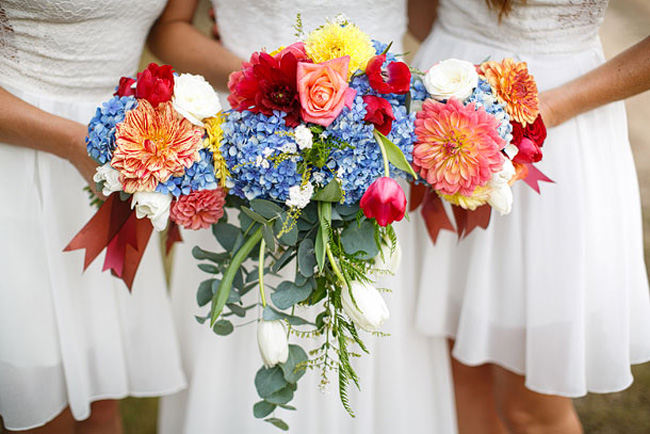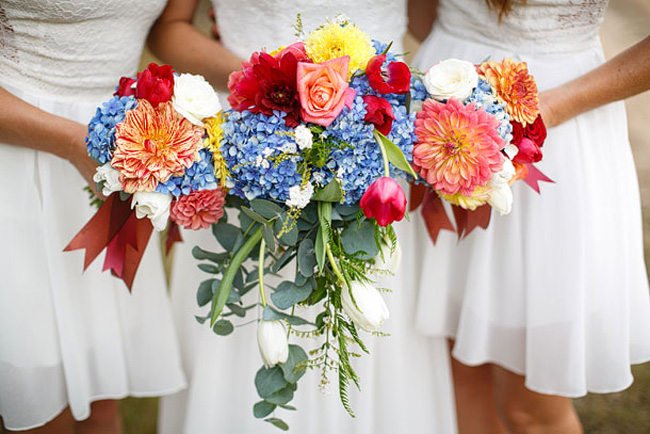 Credit: Adene Photography/The Flower Scene on SouthBound Bride

5. Brights
This might seem like an odd prediction with pastels riding high (especially with Pantone's twin colours of the year being pastel pink and blue), and both metallics and deep jewel tones having been high on the wishlist for 2015. But brights have crept up alongside those tones – in fact, pastels accentuated by one or two pops of bright colour is currently my favourite look. It takes things out of looking too matchy matchy, and it's impossible not to feel cheerful when you're surrounded by a riot of colour. Of course, there are better and worse ways to do this – for my money, the very best brights are always organic, so let your flowers do the talking whenever you can.
SEE MORE: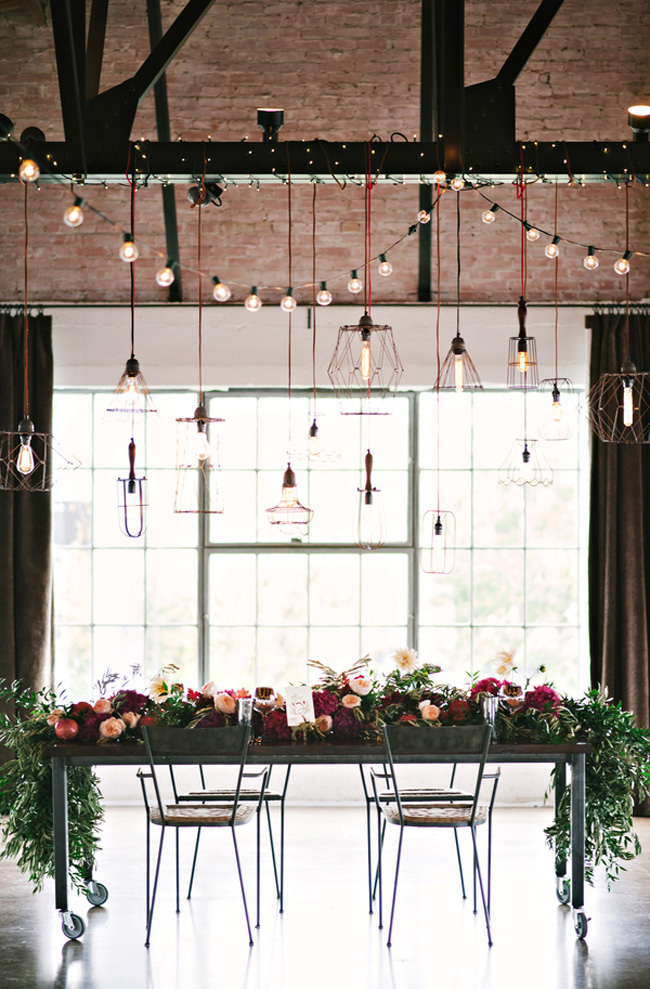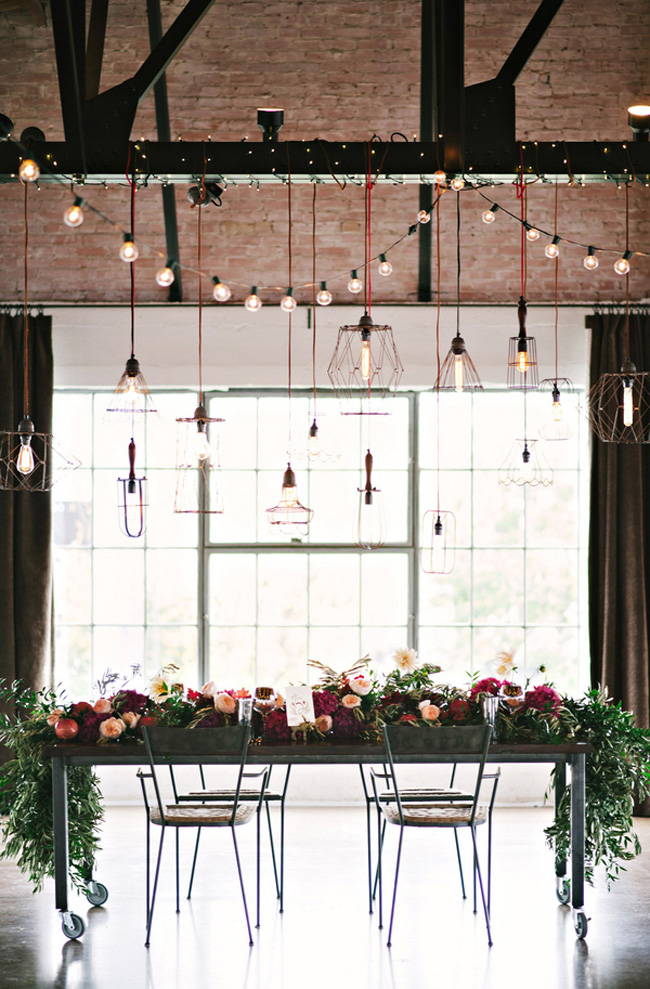 Credit:  Nicole Berrett Photography/Beauty & the Blush/Bows & Arrows Flowers via Ruffled

6. Industrial Wedding Style
Hooray for city weddings, which are finally getting their moment locally, especially in Gauteng. You go, Gauteng! Along with that (and a general trend towards industrial touches) comes industrial wedding style, which sounds horrible and cold and functional, but is actually completely lovely. Think metal and factory detailing, copper elements, brick walls, and creative pendant lighting (in itself a huge thing in weddings right now), combined with traditional wedding wishlist items like lush blooms and romantic details, and you'll see why it's taken us wedding bloggers by storm already.
SEE MORE: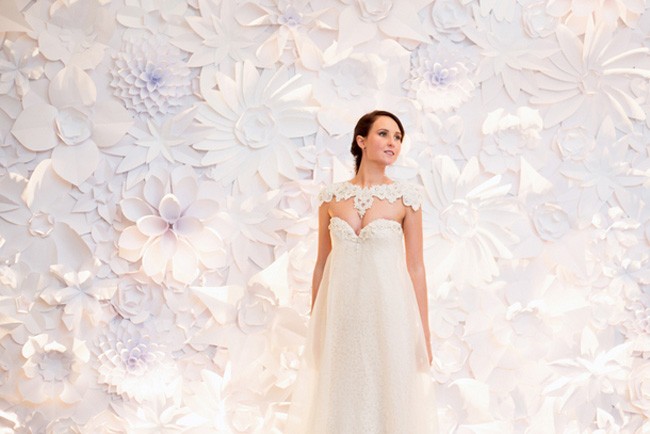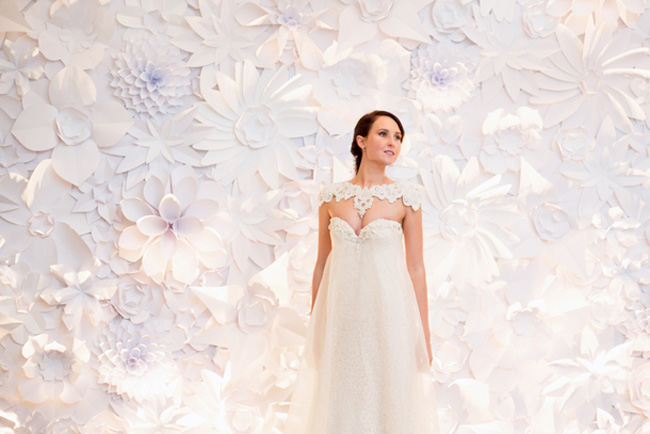 Credit: Vivid Blue/W.Collaboration/Nicole de Beer via SouthBound Bride

7. Installations
I've got to say, the first time I saw wedding installations I thought "that's so awesome, but it's a pity most brides and grooms would never do that". Turns out, I was wrong. These days, it's not out of the ordinary to see even the most budget-friendly bride and groom pull off something completely unique and wonderful with the materials they have to hand (although over the top floral installations are also high on my list of loves, and they're definitely not cheap). Last year we featured a gorgeous wedding with several installations, including the couture-inspired wall of paper flowers above, and it blew me away. So fabulous. More please!
SEE MORE: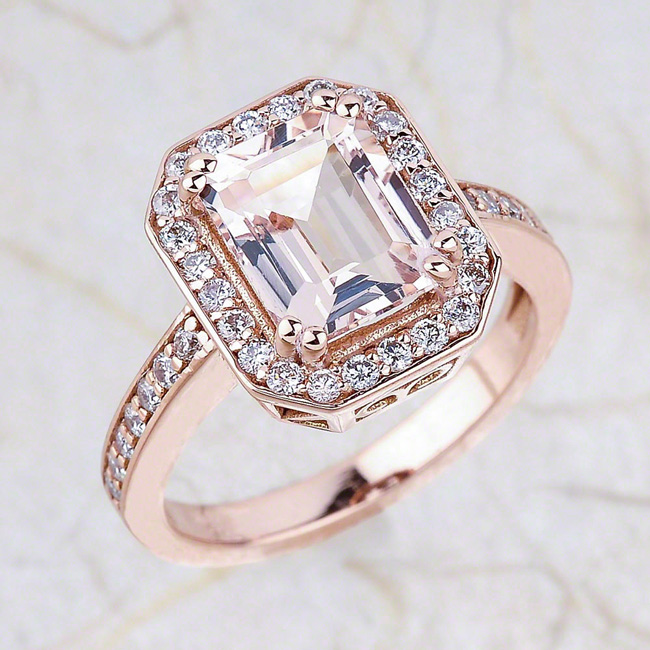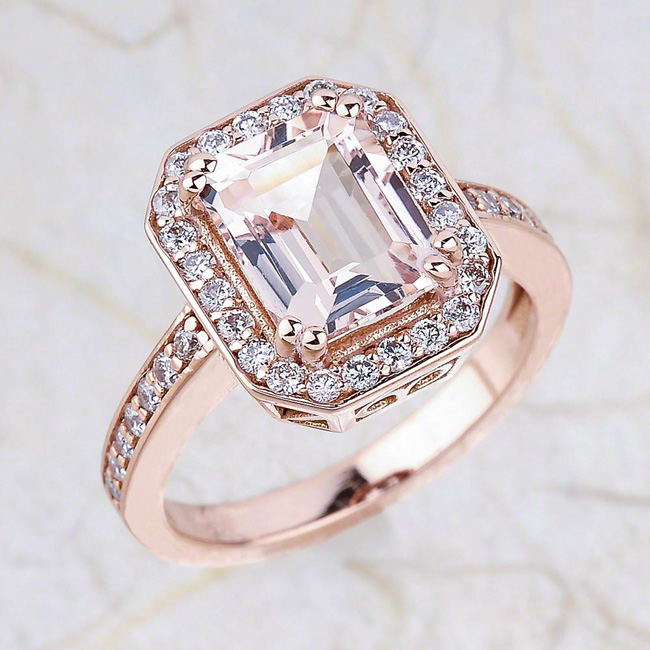 Credit: EJ Collections via Etsy

8. Alternative Engagement Rings
Diamonds might be a girl's best friend, but it turns out that she has some other besties too. Whether for ethical concern or budgetary reasons, more couples are turning to alternative stones for their engagement ring, and much as I love a diamond sparkler, I have to admit that these are just as gorgeous (and definitely more wallet-friendly). Etsy is a great place to find beautiful work by up and coming artisinal jewellers.
SEE MORE: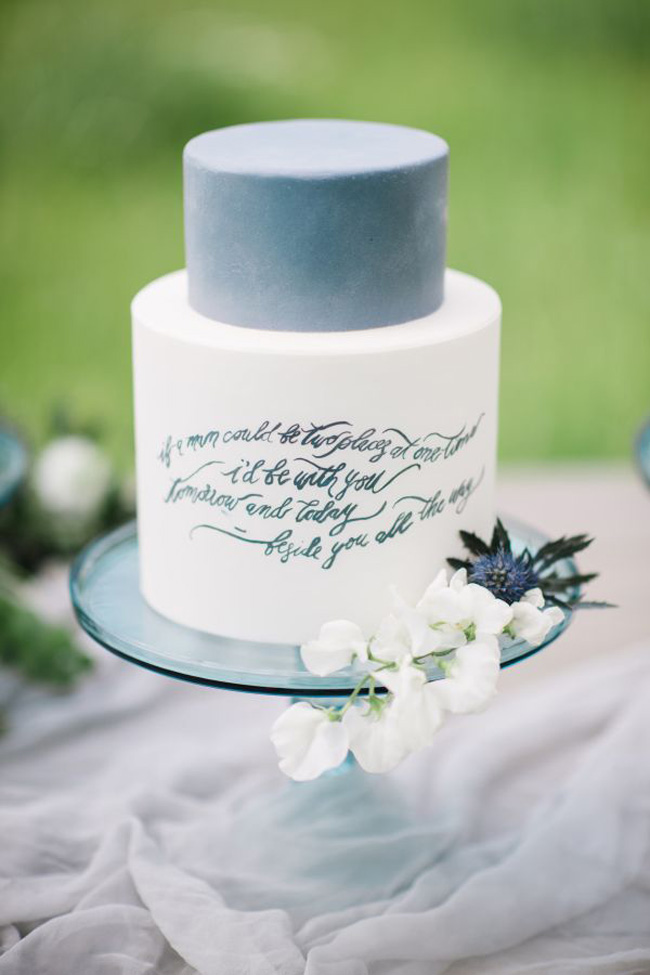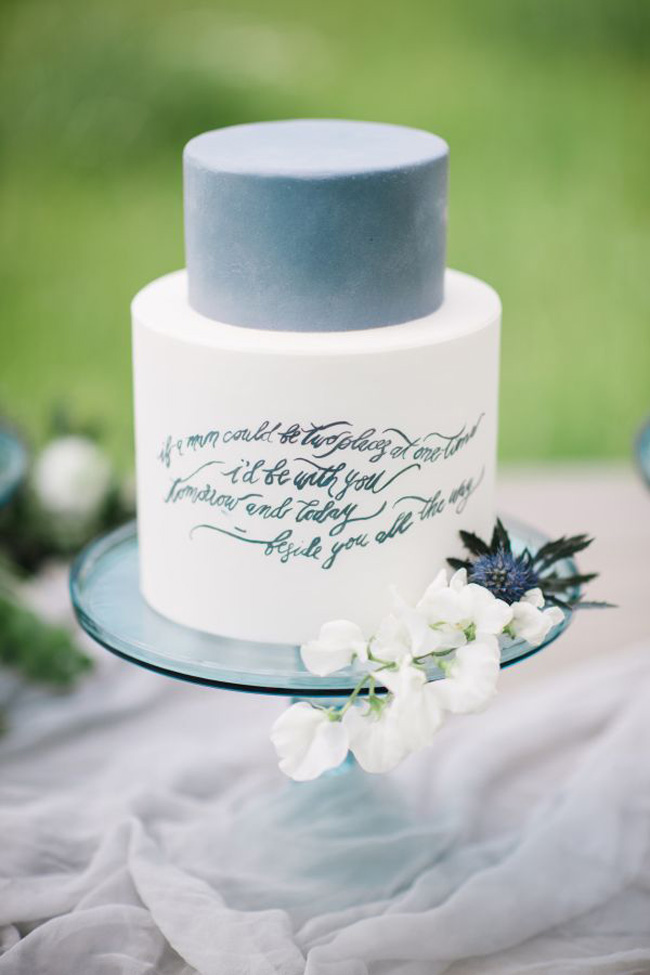 Credit: Heather Nan/ Michelle Leo Events/The Wells Makery/Flour and Flourish via Elizabeth Anne Designs

9. Calligraphed Cakes
As mentioned last year, there's been a return to simple elegance for cakes this last year, but one detail that's been popping up more and more (and looking ever more beautiful each time it does) is cakes with writing on them, from the couple's name or love story, to quotes that are meaningful to them, and in all kinds of script (including perennial favourite, calligraphy). Long may this trend live, because I love it. Other simple details making big waves – metallic tiers, and intricate floral designs.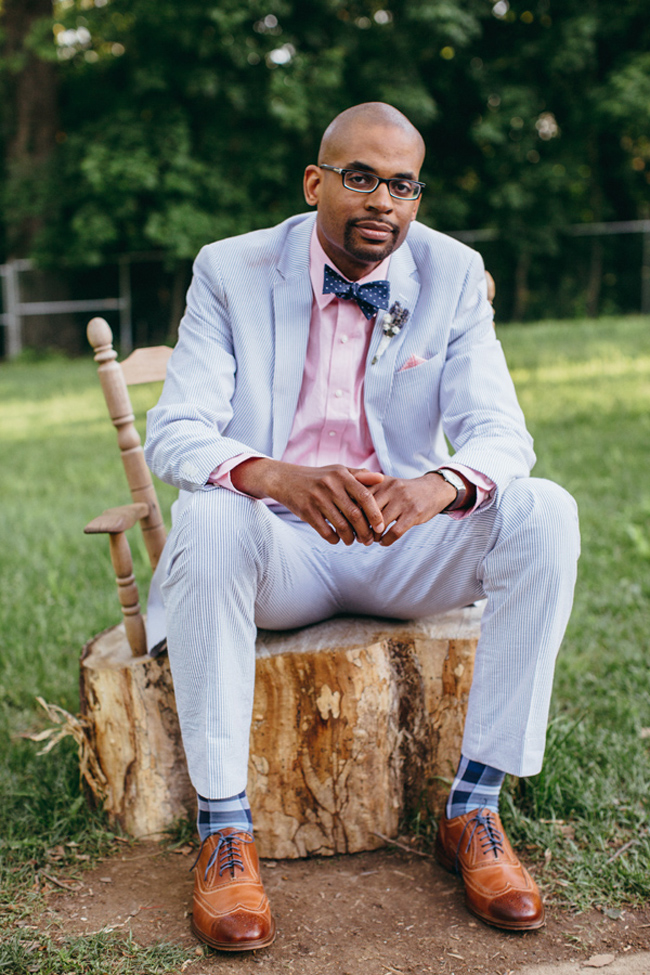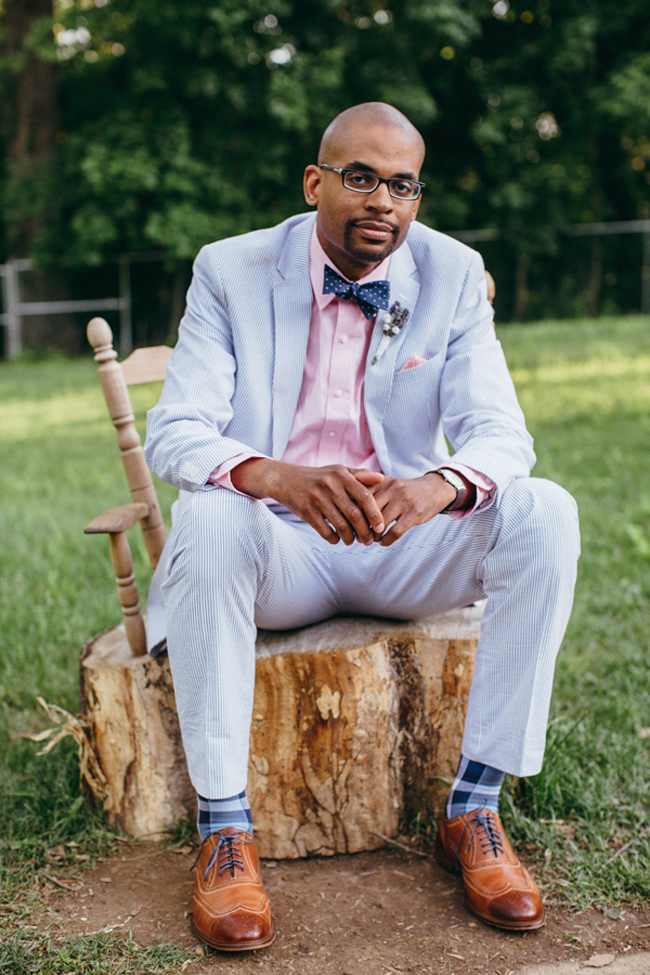 Credit: Adachi Photography via Love Inc.

10. Fashion Forward Grooms
Finally, the boys. From coloured suits to tweed, and chic classics to every variation on smart and casual and smart casual that you can imagine, it's the grooms who have been the biggest surprise in the fashion stakes! Guys are taking more opportunities to express themselves these days, and looking superfly as they do it (is superfly even still a word? I'm so old). All the more reason to let your guy have free reign with his big day style, and blow you away with how handsome he looks at the end of the aisle.
SEE MORE: