HAPPY NEW YEAR, lovelies! I hope whatever you did over new year, you had a good one, and that 2015 brings you all kinds of wonderful – both imagined and un-dreamt of. At the heart of what we do here on SBB – beyond all the decorations and the dresses and the flowers – is the actual heart of a wedding, those moments of pure joy and emotion and fun that live long in the memory and are especially beautiful additions to the photo album. So to celebrate the new year, we've gathered 20 of our favourite moments from 2014. I dare you not to get a little choked up! We're also giving a special shout out to the amazing photographers who captured these meaningful moments, because it's by their talent that we get to share in them at all.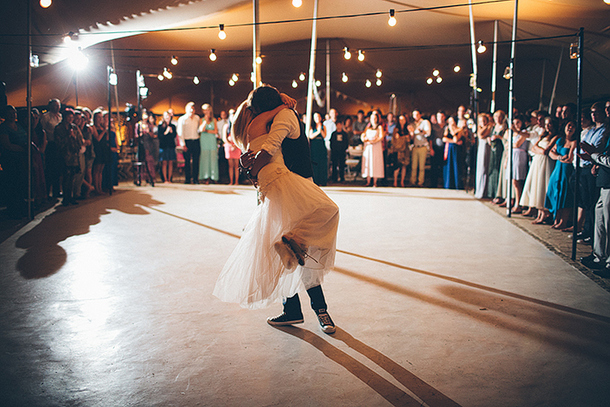 Photography: Sybrand Cillié | VIEW WEDDING
Oh we do love a romantic first dance! Inge & Ruan's might be one of the sweetest we've ever seen – that moment of sheer joy as they spin around in an embrace, watched by their nearest and dearest. L-O-V-E, love.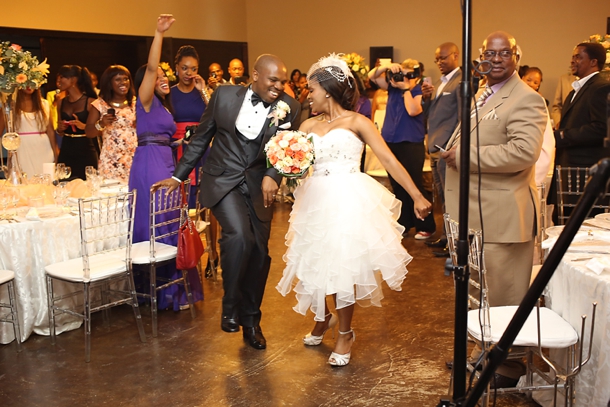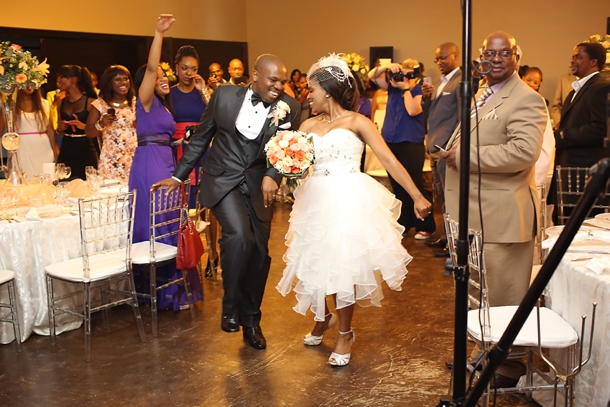 Photography: Vita Bella | VIEW WEDDING
South African brides and grooms sure know how to make an entrance, and we loved Slindile & Siphile's not just for the happiness in every step, but surrounding them in all their guests' faces as well. Talk about oh happy day!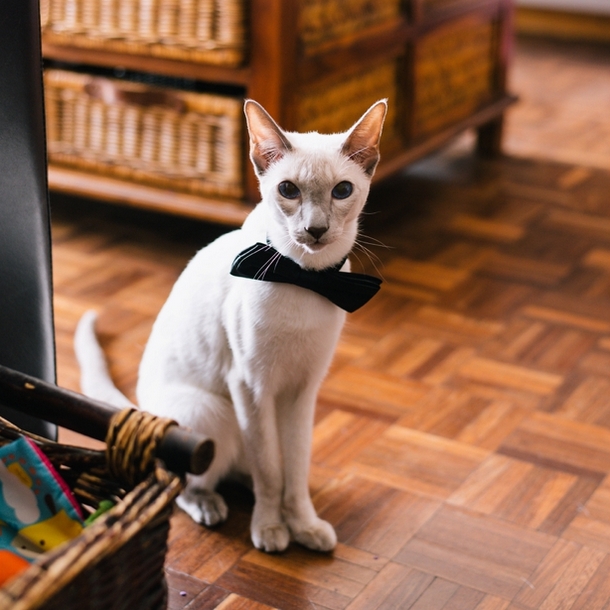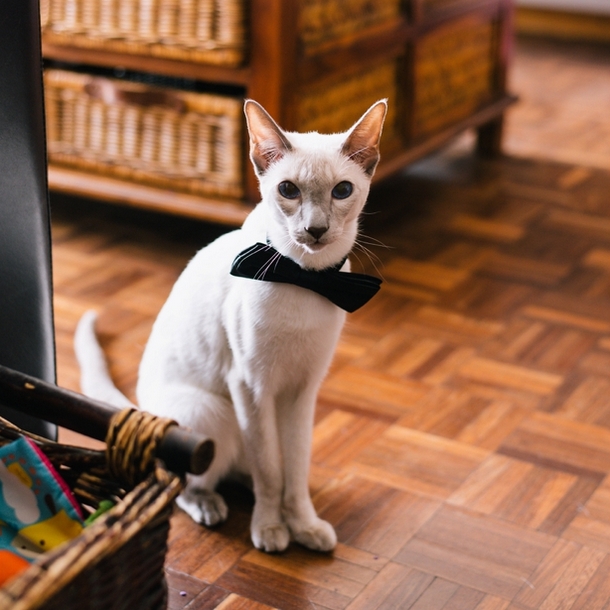 Photography: Kate Martens | VIEW WEDDING
The littlest best man absolutely won over our hearts when we spotted him in Taryn & Kevin's pictures sporting a bow tie in line with the black tie theme of the wedding!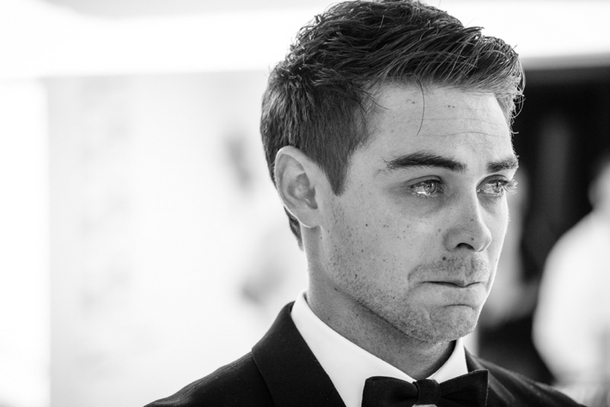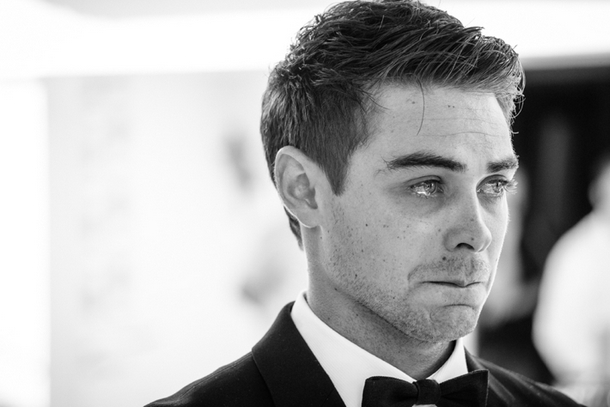 Photography: Lad & Lass Wedding Photography | VIEW WEDDING
Oh this picture! The sheer emotion on groom Steven's face as he sees his bride for the first time is what that moment is all about. Sigh!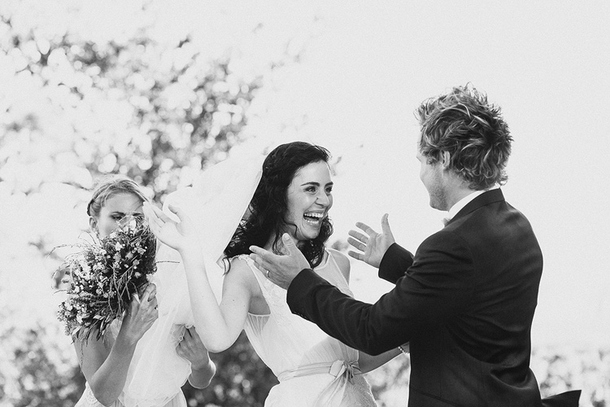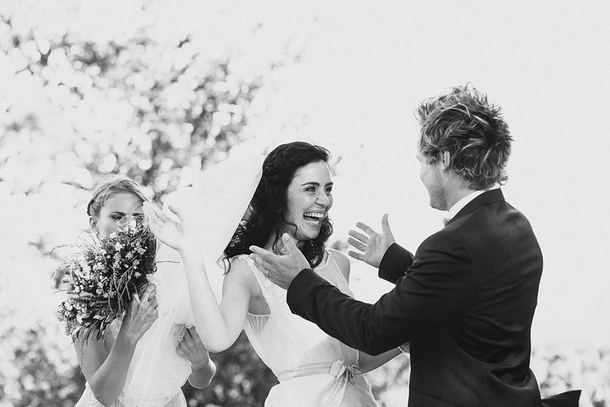 Photography: welovepictures | VIEW WEDDING
And speaking of THAT moment… it was sheer happiness for Janina and Léan when they embraced at the top of the aisle – just love this one!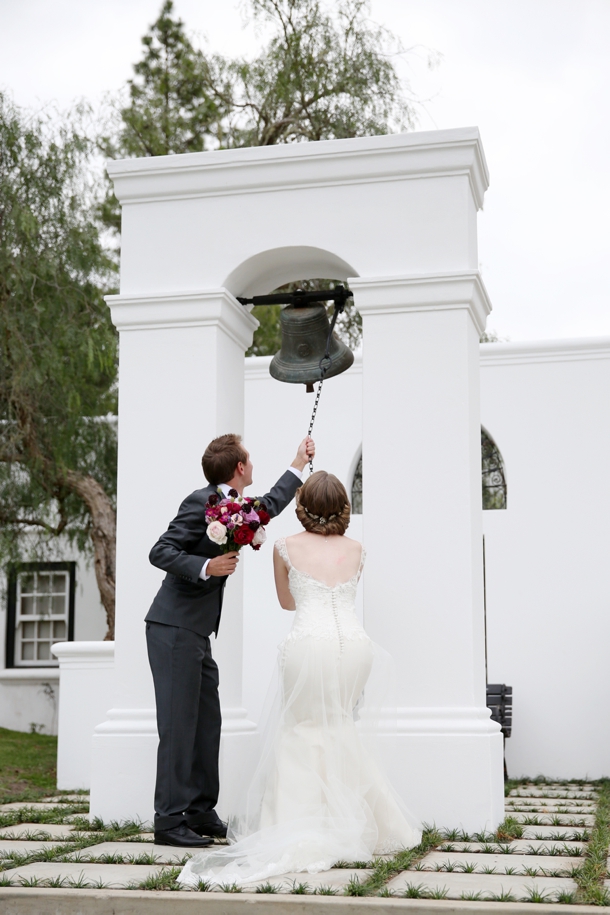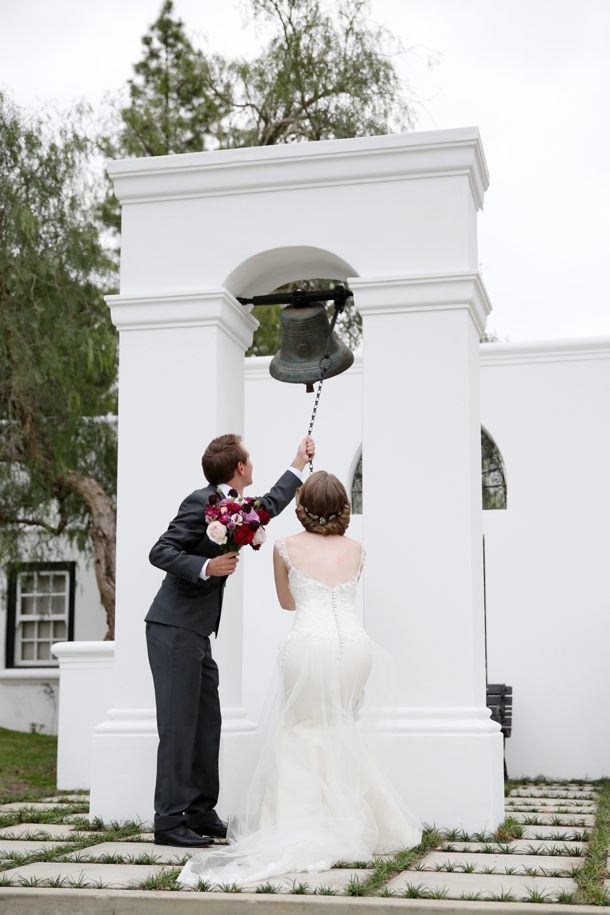 Photography: Michelle Photography | VIEW WEDDING
When Britt and Andre married on her family farm, their family gave them a belfry as a wedding gift so that the bell could ring out to declare their marriage vows. And with the farm now acting as a wedding venue, it was also the start of a wonderful tradition.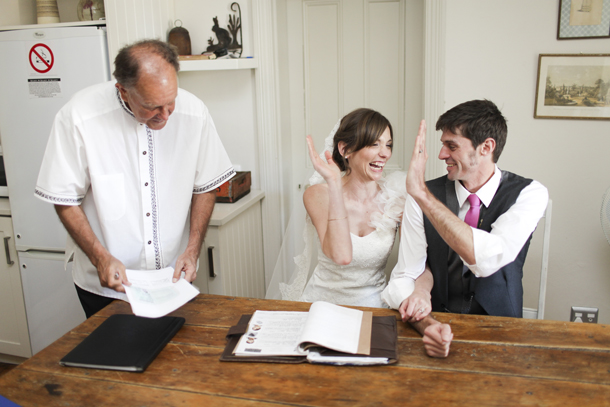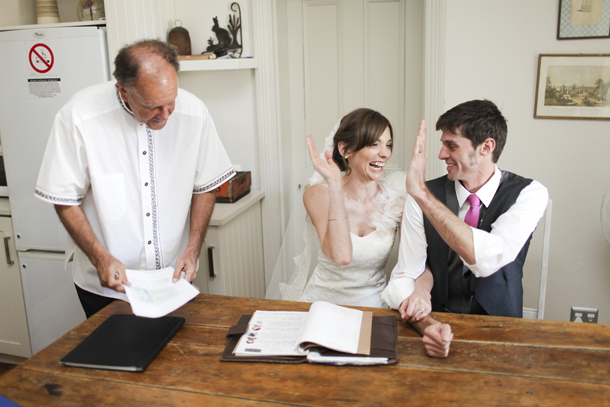 Photography: Justin Davis Photography | VIEW WEDDING
Nailed it! This bride and groom high five from Sarah and Gareth's wedding always makes me smile.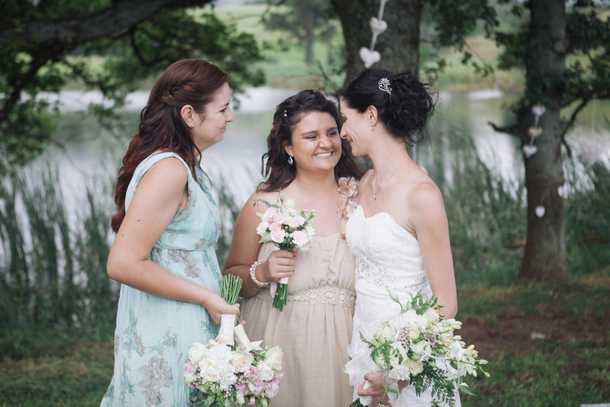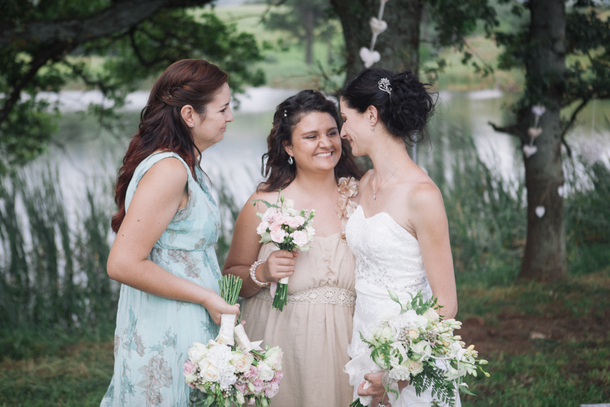 Photography: Vanilla Photography | VIEW WEDDING
Some of the moments we love most don't just happen between brides and grooms, but within the wedding party. This heartfelt moment between Sherri and her bridesmaids epitomises the special friendship between a bride and her girls!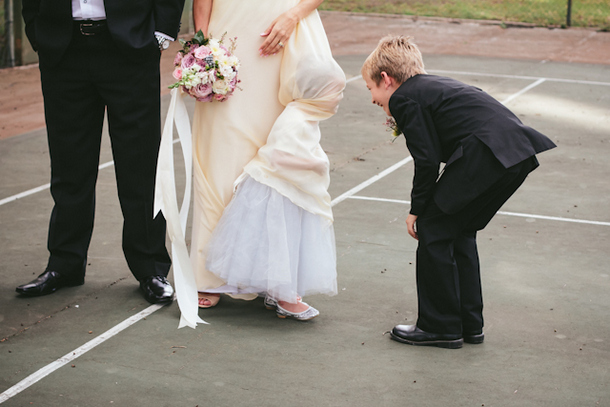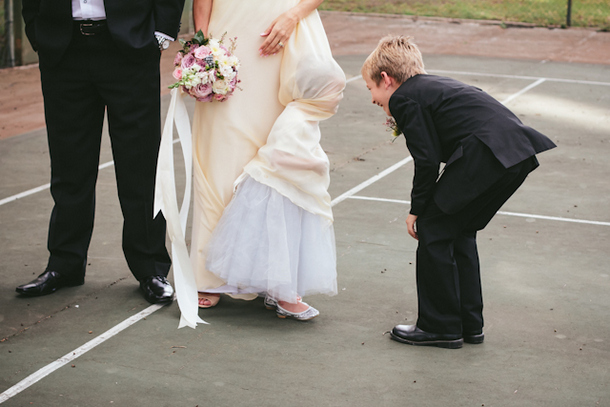 Photography: Knot Just Pics | VIEW WEDDING
Oh the cuteness! Kids often provide the sweetest wedding moments, and we love this cheeky pair playing peekaboo in a bridesmaid's skirts at Micky and Brandon's wedding!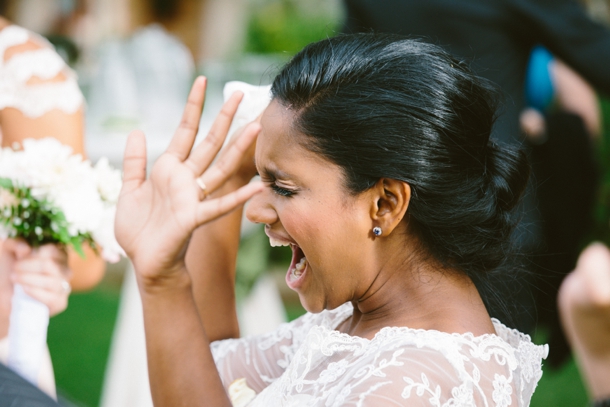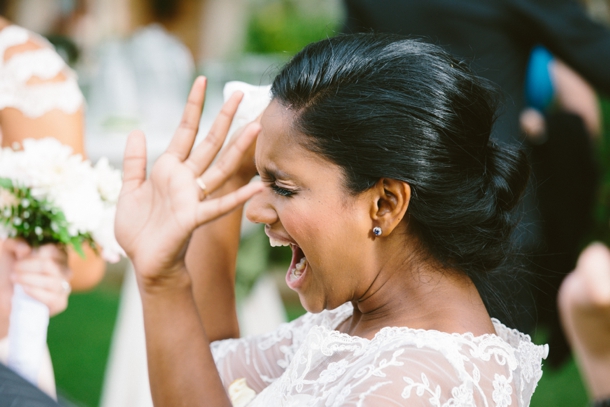 Photography: Lad and Lass | VIEW WEDDING
Now that is one happy bride! If you followed our gorgeous real life bride, Jerusha, on her journey, you would have loved all the fun and feeling in her wedding pics, but this capture of sheer exhilaration post-ceremony is our bestest.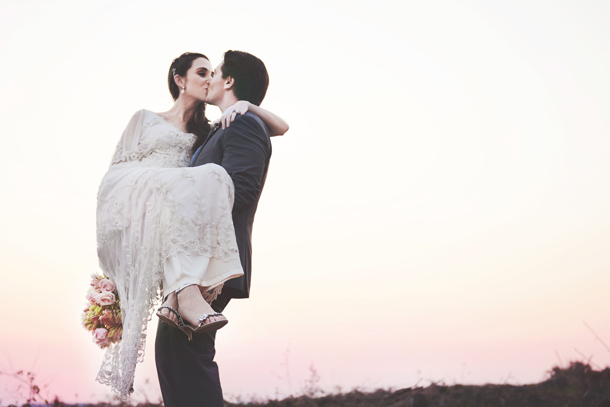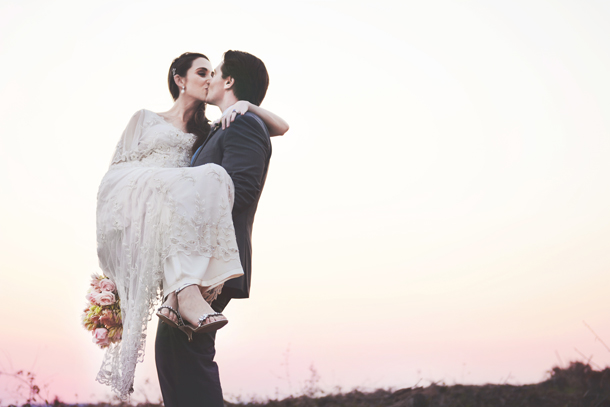 Photography: Kallah Ohr | VIEW WEDDING
We couldn't do this roundup without at least one beautiful sunset kiss picture, and Shayna & Gavin's sweep-her-off-her-feet moment was sooooo romantic!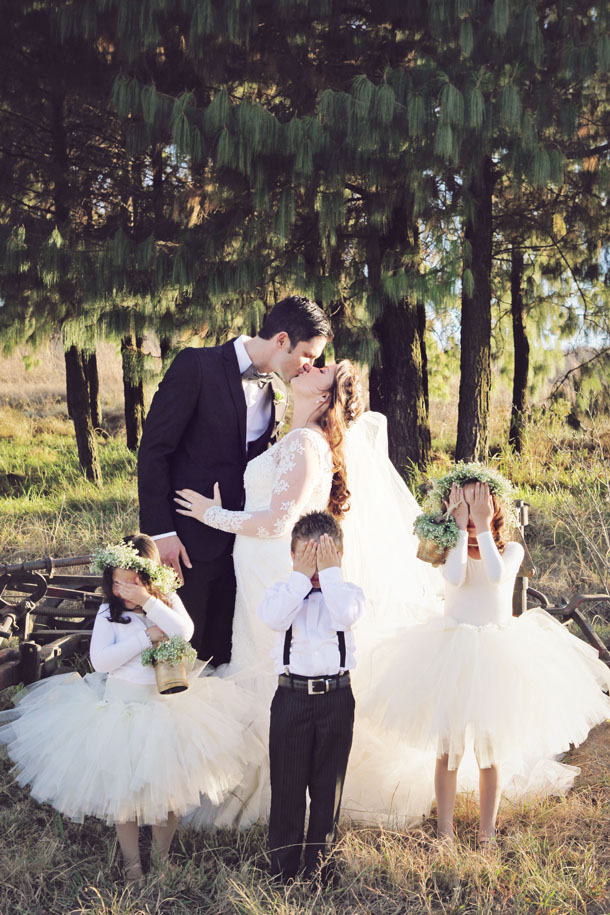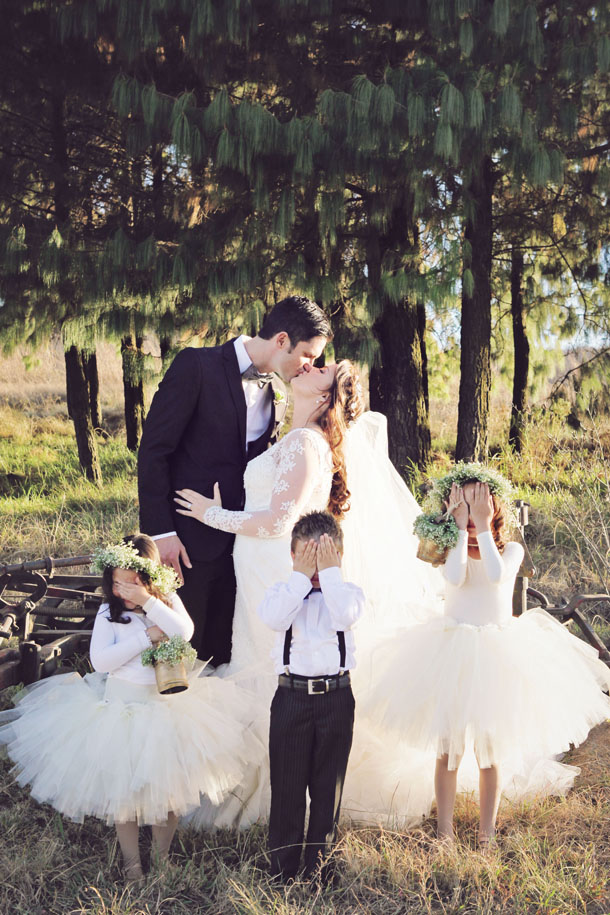 Photography: Carmen Roberts | VIEW WEDDING
This pic from Lauren & Andrew's wedding speaks for itself – so adorable! It was also your PINTEREST FAVOURITE.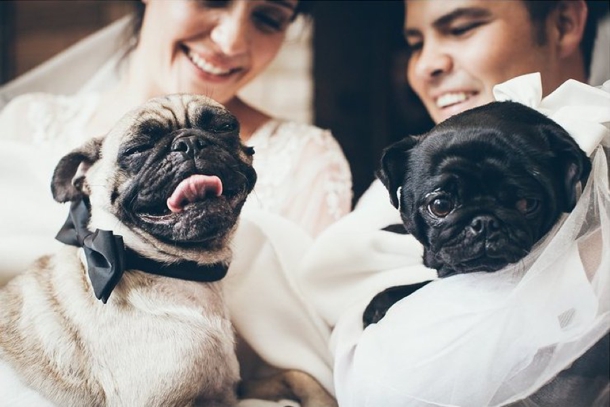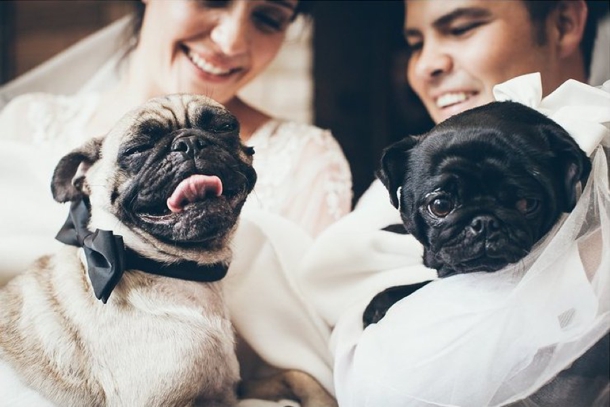 Photography: Fiona Clair Photography | VIEW WEDDING
Just try and look at this pic of Taetim & Darren with their pooches without smiling – that face!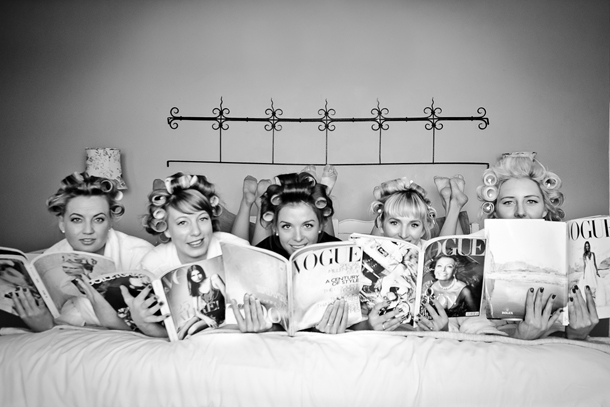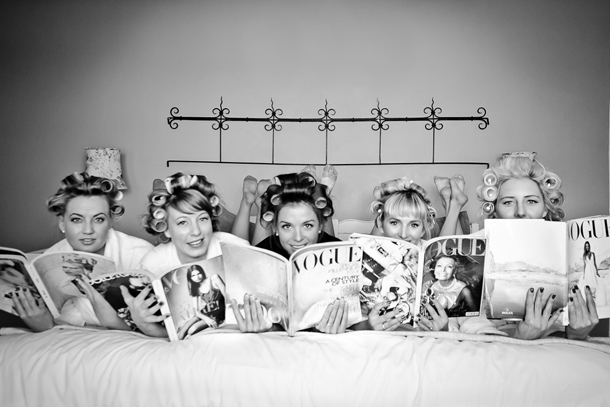 Photography: Maryke Harper | VIEW WEDDING
This image from Lianie & Nicol's wedding might be one of my favourite bridesmaid portraits of all time – I just love the line of girls with their curlers and copies of Vogue!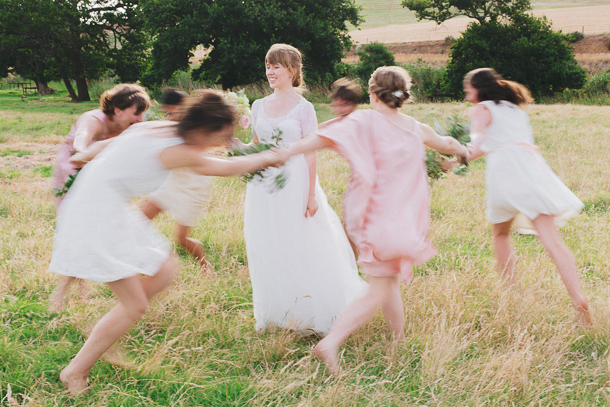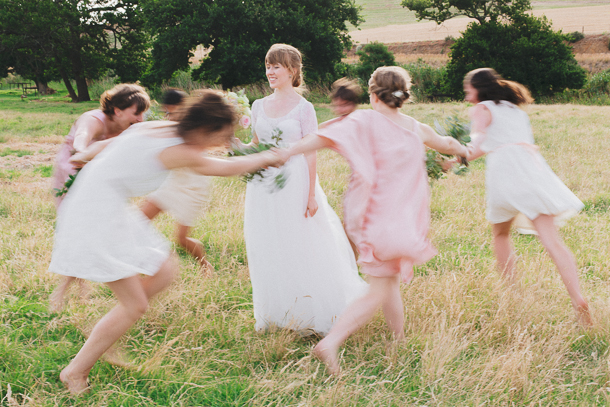 Photography: Illuminate Photography | VIEW WEDDING
And speaking of bridesmaid portraits we love – this sweet ring-a-roses around bride Amy has such a lovely, happy feeling to it!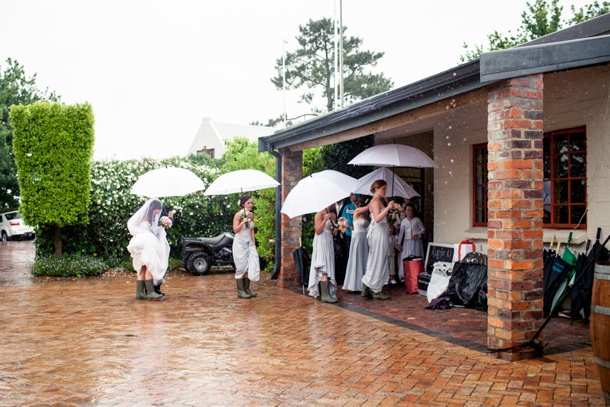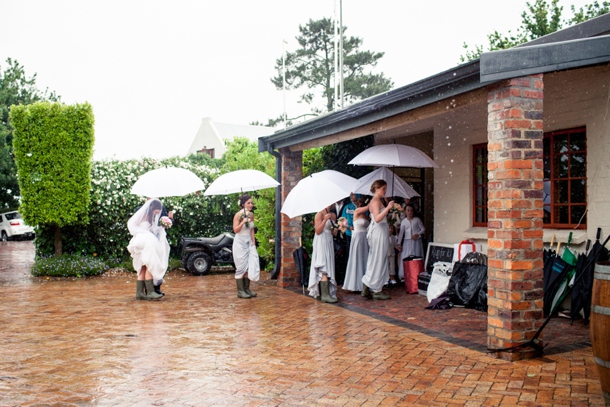 Photography: Tasha Seccombe | VIEW WEDDING
"I'm gonna love you… come rain or come shine…" goes the song, and it was definitely rain when Caitlin & Mike tied the knot. Still, it never dampened their happiness – I love this pic of the bride and bridesmaid arriving in their wellies for the ceremony!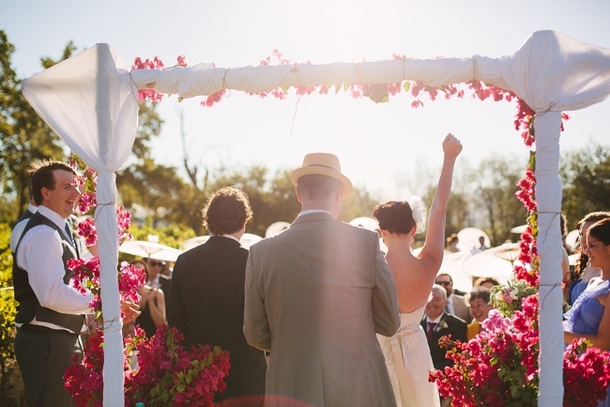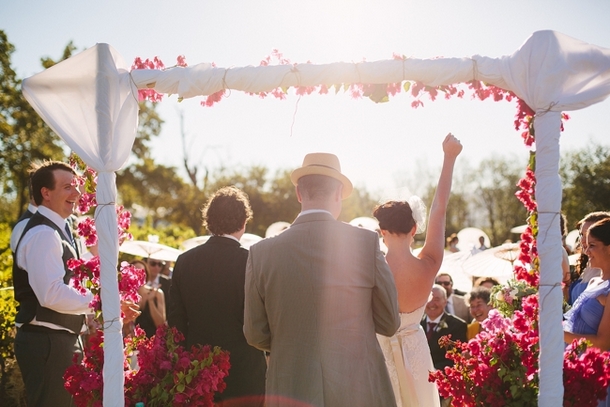 Photography: welovepictures | VIEW WEDDING
A moment of triumphant joy from bride Anita, who celebrated her wedding in the country she and husband Ulrich had fallen deeply in love with, our beloved SA!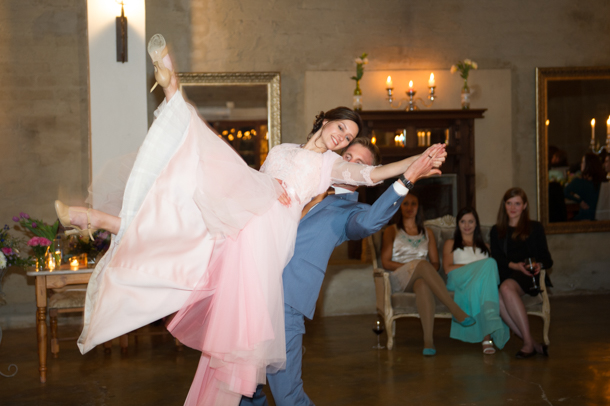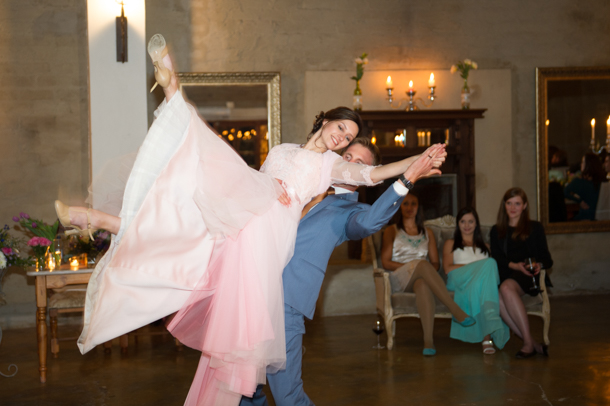 Photography: Laura Jansen | VIEW WEDDING
A trained ballerina bride makes for a truly spectacular first dance moment, as Evette and Emile took their first spin around the floor as husband and wife.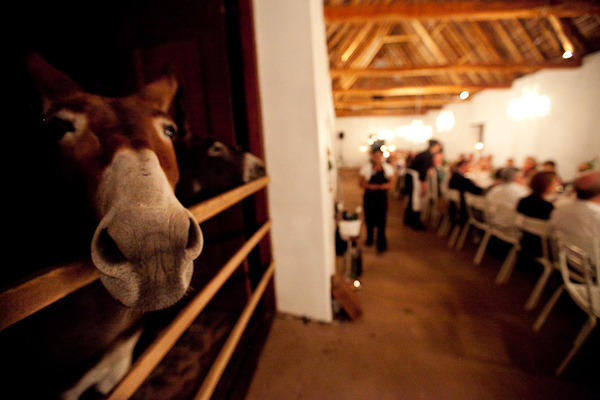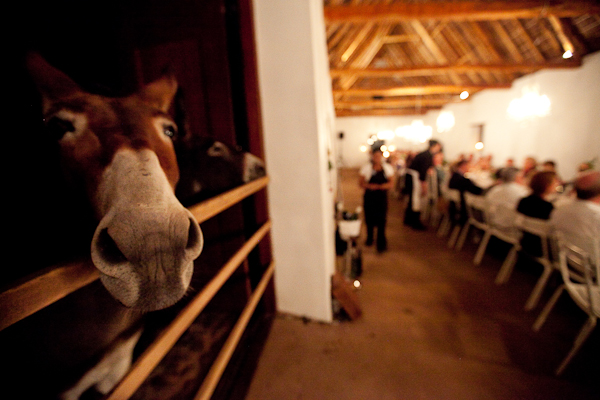 Photography: Monica Dart | VIEW WEDDING
What could be a better way to celebrate Allie & Carl's organic Babylonstoren wedding, than with a donkey as a curious surprise guest? I love this unexpected animal moment.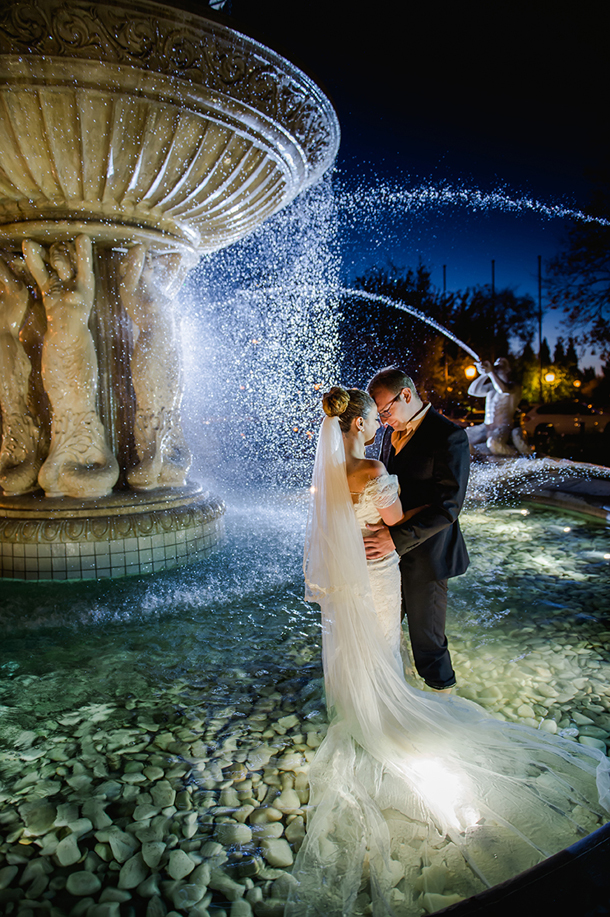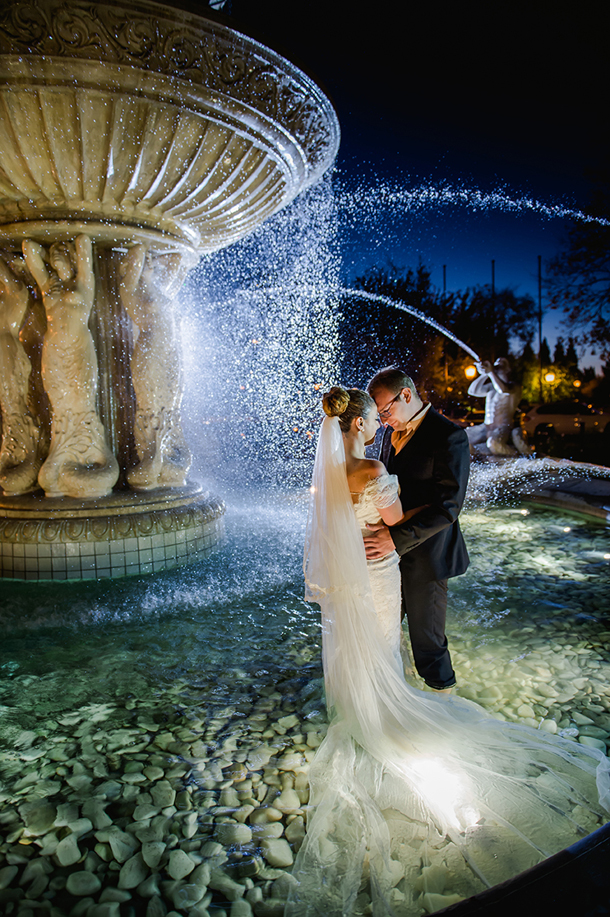 Photography: Rianka's Wedding Photography | VIEW WEDDING
And to finish us off, the most gorgeous end-of-the-night shot from Rony & Anthony's wedding – because barefoot in the fountain is how all the best nights of our lives should end up! ;)