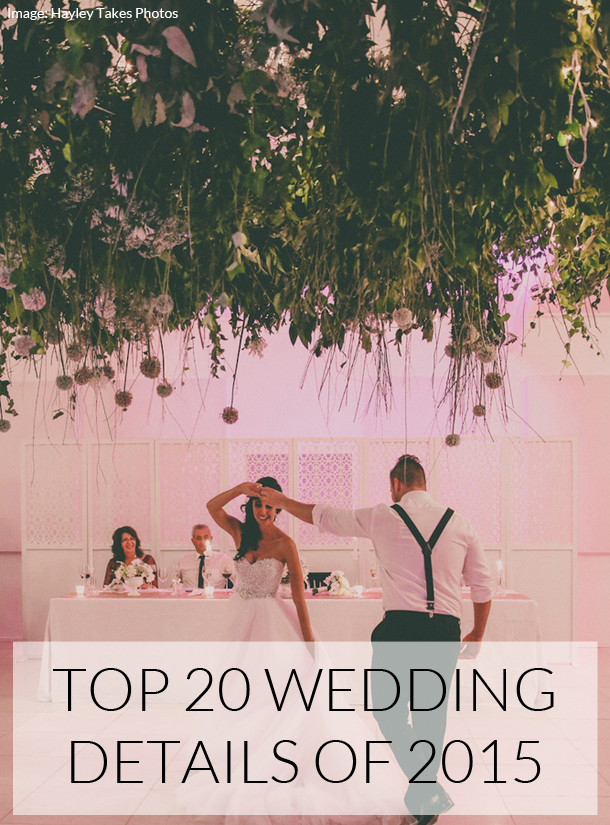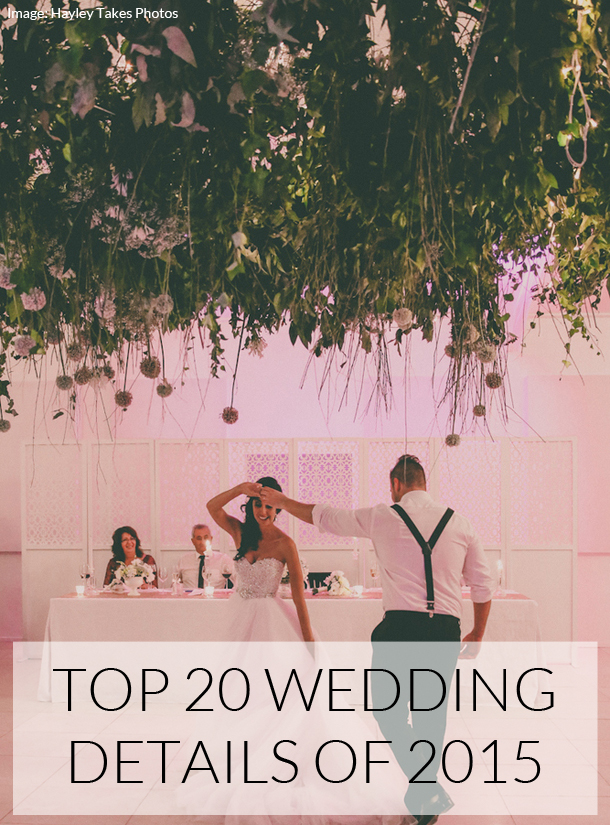 Hello lovelies! I've been so loving sharing our wedding faves from 2015 with you over the last week, and today we're focusing on one of my favourite things – details! Details for me are one of those places where you can get creative and tell your own story, and for me as a blogger, they're the things I notice when I'm scrolling through a submission that make me go "OOH!" Whether it's decor, flowers, a twist on tradition or something else, these are the things that make wedding media so awesome, because maybe one of them will inspire something special for your big day. So as always, in no particular order, let's take a look at the Top 20!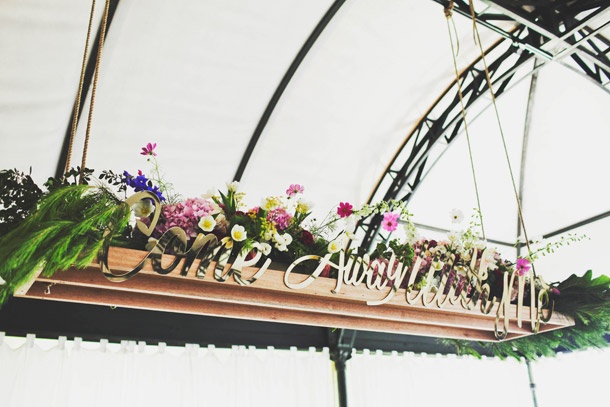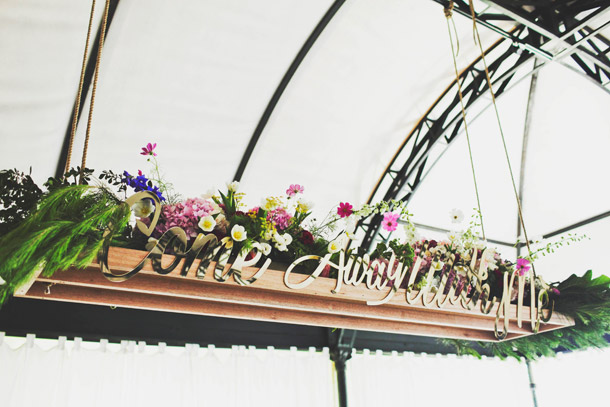 from ERINE & NIEL'S LUSH FLORAL WEDDING
Photography: Justin Davis Photography | Flowers & decor: Adelaine Breedt | Lasercut: 4400 Lasercutting
The tables at Erine & Niel's wedding were named for favourite songs, movies, etc., but the head table turned into a real feature piece, with a gold lasercut sign and a hanging floral centrepiece. So pretty!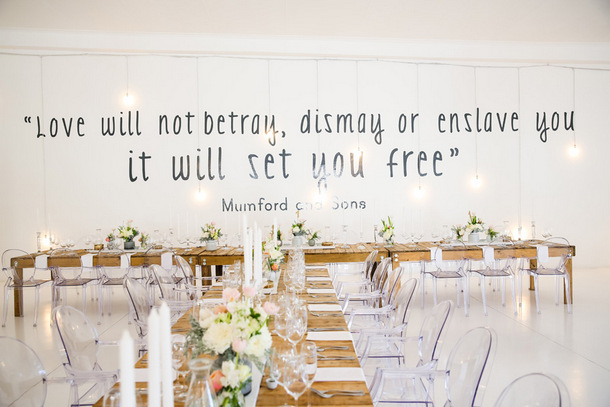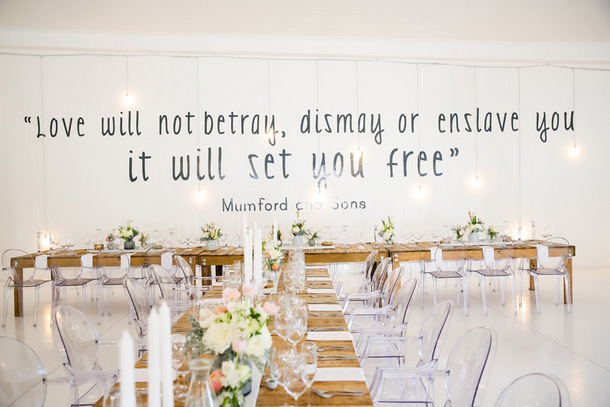 from ALEXIA & WIMPIE'S MUSICAL PASTEL WEDDING
Photography: Nikki Meyer Photography | Coordinator: Someday Soon
Here's another piece of musical signage that caught our eye in 2015 – we love this huge decal with a quote from a Mumford & Sons song which was super meaningful to the couple, especially paired with their light, modern, rustic decor.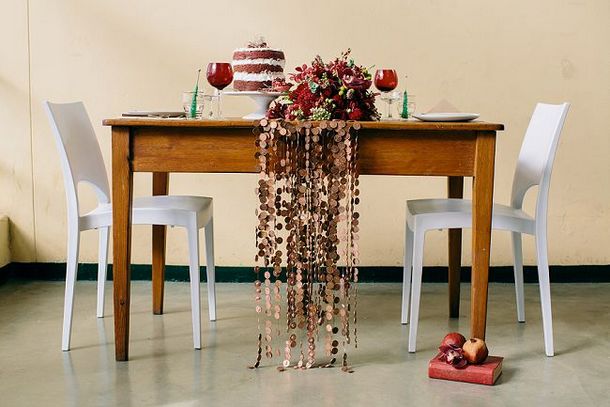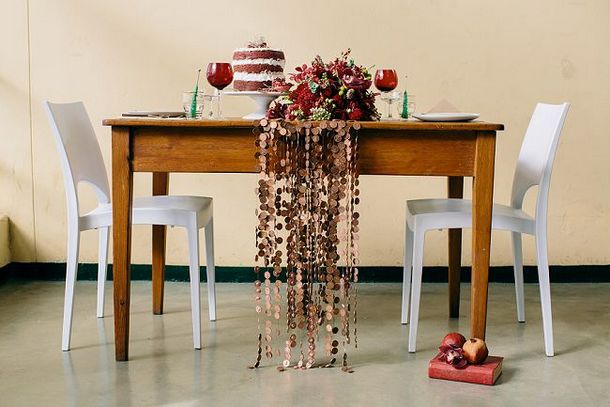 from ROOFTOP ELOPEMENT STYLED SHOOT
Photography: Black Frame Photography | Stylist: Runaway Romance
I don't mind admitting that this 5 cent coin runner was one of my all-time favourite details – I've been obsessed with it ever since I saw Runaway Romance's rooftop elopement styled shoot, as it's just so unique and South African. And okay, maybe not entirely practical for a big real wedding (although it would be a great installation for a head table). I hope it inspires you all to get out there and play with different elements in creating your details, especially combining South African brands and symbols in new and unexpected ways – get creative!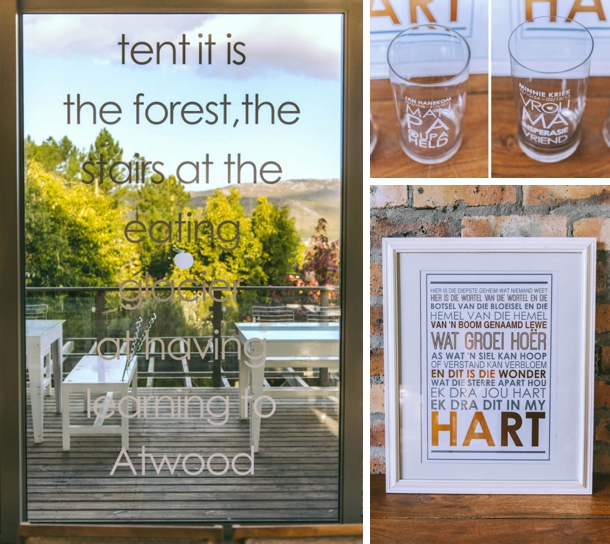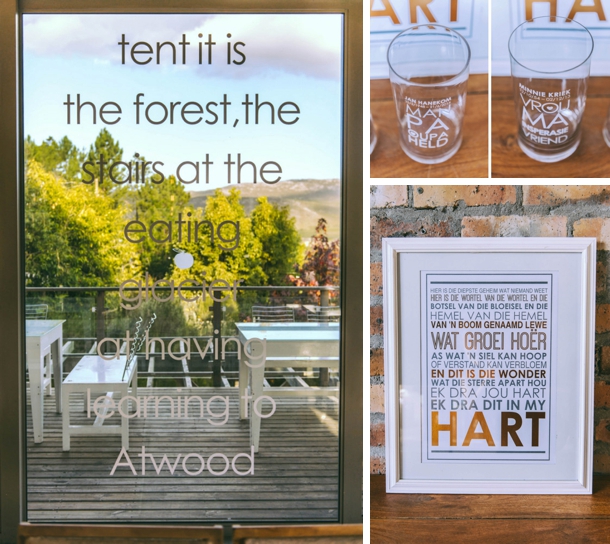 from MIA & JOHAN'S WOOD & ROSE GOLD WEDDING
Flowers & Decor: Opus | Photography: Claire Thomson | Planner: Bride Sidekick
Finding ways to honour dearly departed loved ones at your wedding can be difficult, but we adored the way that Mia & Johan paid tribute through a stylish memory table, and decals on the floor-to-ceiling windows with Mia's mom's favourite poem printed in giant letters.
from NICOLE & KYLE'S FAIRY LIGHT FAIRYTALE WEDDING
Flowers & Coordination: Jade Snyman | Photography: Tiffany B. Photography
Twinkle lights are always a gorgeous element to wedding design, but we loved the way that Nicole & Kyle merged this look with the hanging decor trend and had trails of fairy lights dripping down on some of their tables, a sparkly curtain of loveliness!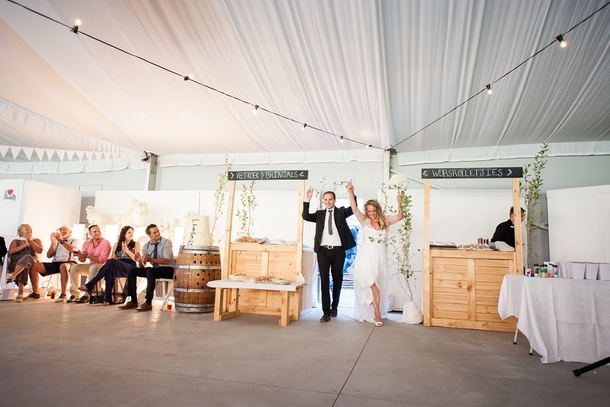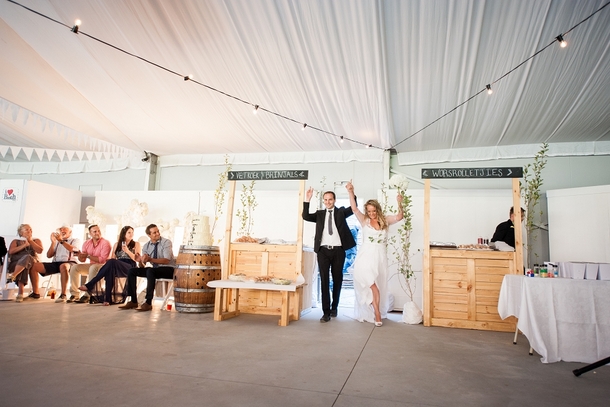 from LEANA & HENNIE'S CONTEMPORARY CARNIVAL WEDDING
Photography: Yolande Snyders Photography | Planner: Kraak Events
Market weddings are a HUGE trend for 2016 and we've already seen lots of brides and grooms incorporating their favourite weekend pastime into their big day. Leana & Hennie did it in classic contemporary style, serving guests a variety of market-style foods from little stalls set up at their monochrome reception.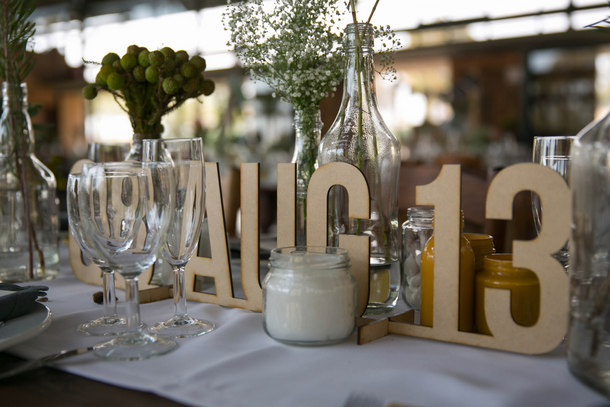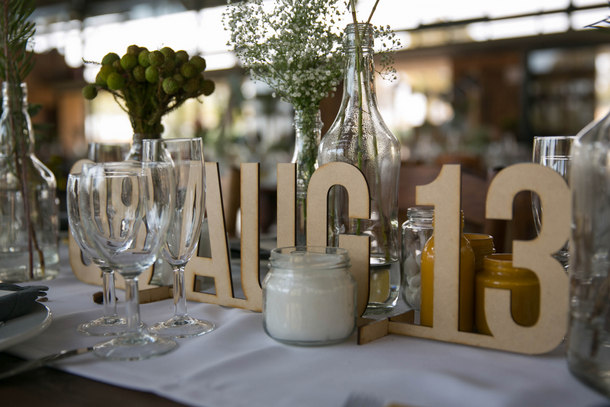 from CARIEN & HANNES' HANDMADE FOREST WEDDING
Flowers: Cecile Pretorius, Betsie van der Spuy, Annalize Swart, Wilmarie Swart | Photography: Stella Sassen | Lasercut: Tharien Lotz
A fresh take on table numbers, Carien & Hannes chose significant dates as their table markers, and used lasercuts to fit them in perfectly with their rustic decor.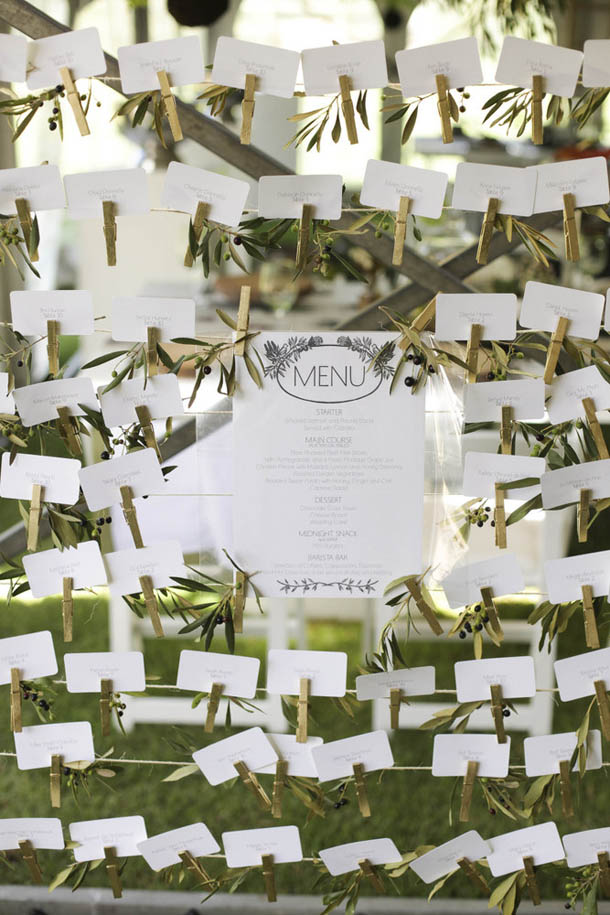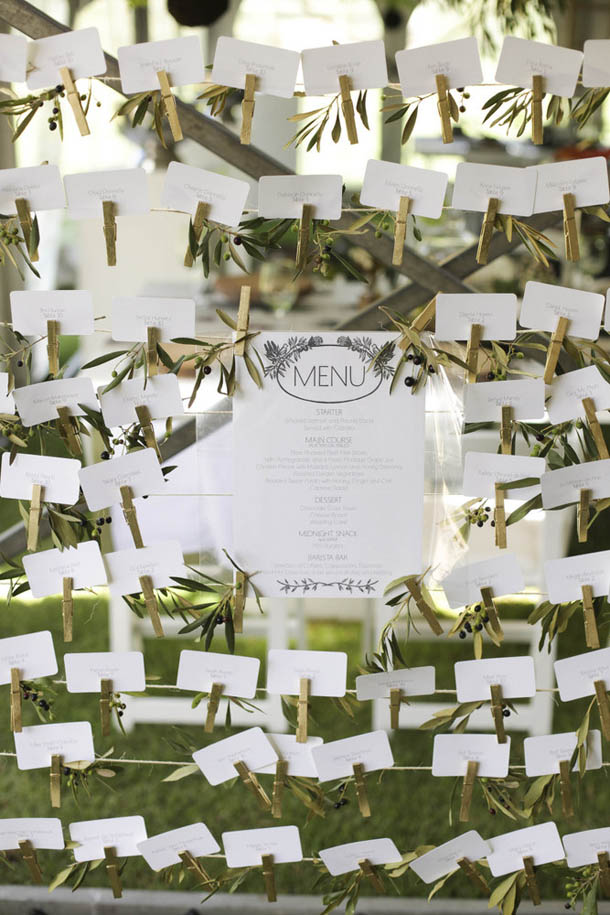 from REBECCA & CRAIG'S BOTANICAL OLIVE FARM WEDDING
Flowers & Decor: Sorrento | Photography: Justin Davis Photography
Sometimes the simplest ideas are our favourites, and that was the case with this peg, card & olive sprig escort card display, which was a big Pinterest fave among you all in 2015.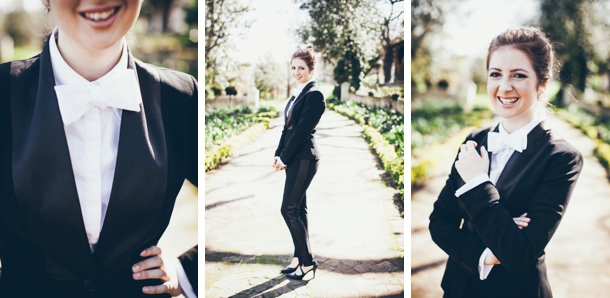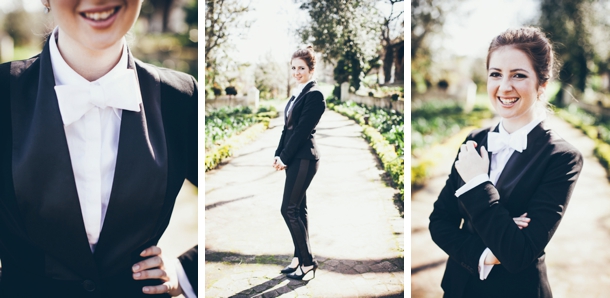 from SIMONE & MATTHEW'S ROMANTIC ROSE & BLUSH WEDDING
Photography: Fiona Clair Photography
A few days ago we rounded up our favourite bridesmaids, but who could forget this stylish groomsmaid? We love the way that Matthew's best woman wore a chic and feminine take on the groomsmen's attire.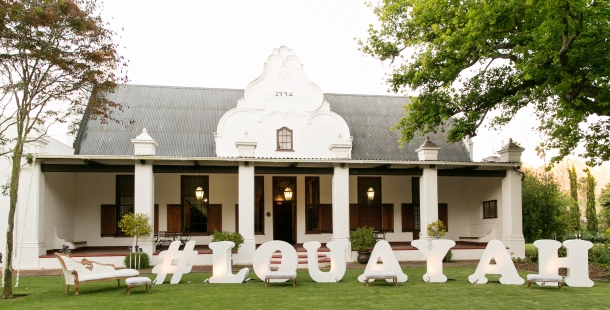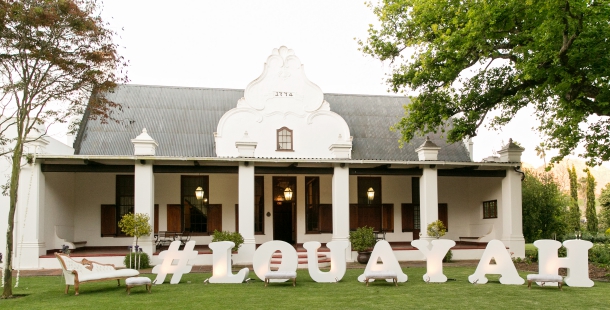 from AYAH & LOUAY'S LUXE THREE-DAY WEDDING
Flowers & Decor: Okasie | Photography: ZaraZoo Photography | Planner: Chic Alors
Luxe and lovely, there was so much about Aya & Louay's wedding that we loved. But this cheeky hashtag sign with oversize letters is at the top of that list!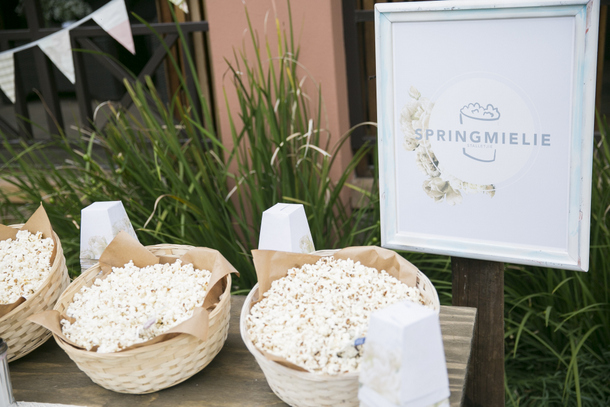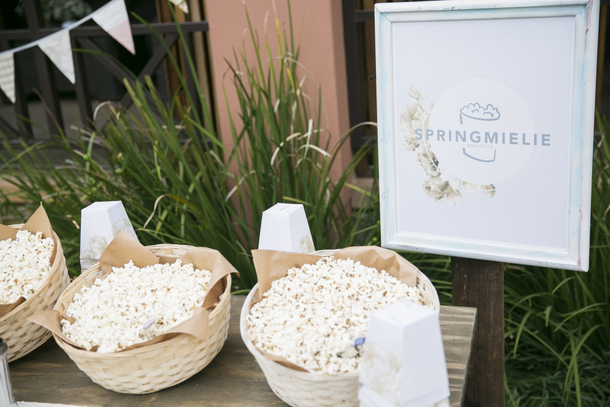 from BELINDA & ANDY'S PASTEL FESTIVAL-STYLE WEDDING
Flowers & Decor: Splendid Wedding Company | Photography: Jack and Jane Photography | Planner: Reta Coetzee
We love creative food ideas, and Belinda and Andy's wedding had a few (including pastel donuts – love!). Their popcorn bar was our favourite – and I'm sure it was their guests' too!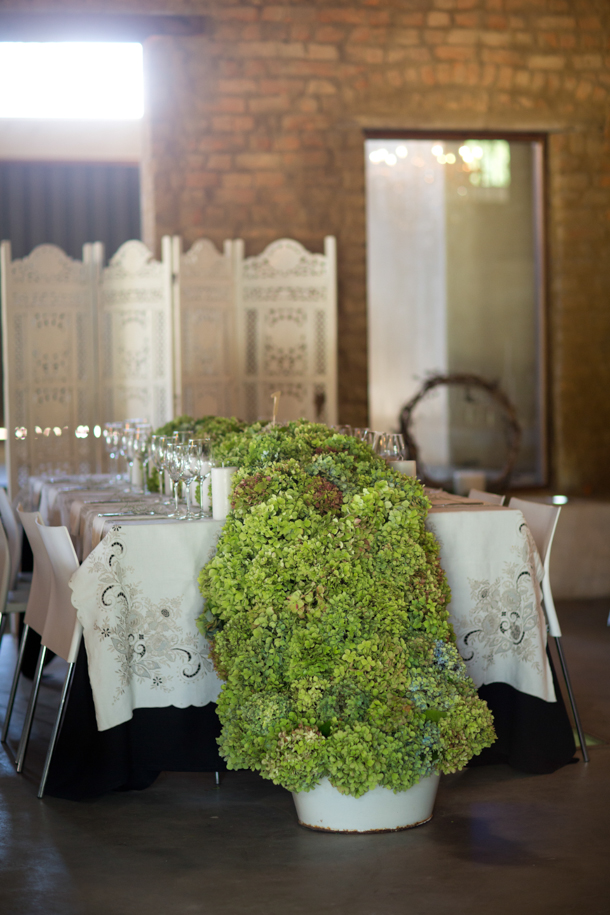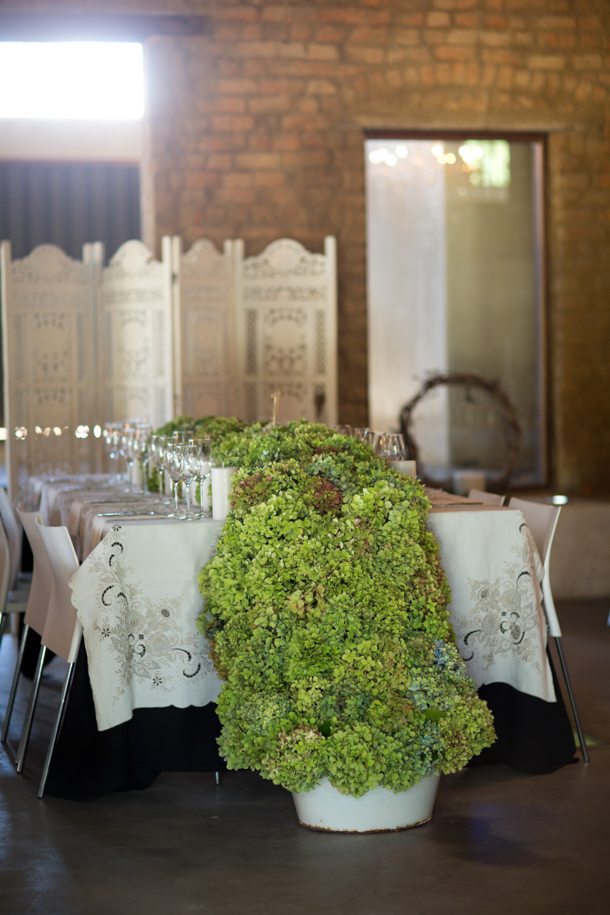 from RONNILIE & NIEL'S HANDMADE HYDRANGEA WEDDING
Flowers & Decor: Annie Munnik | Photography: Daniela Zondagh
We've seen lots of flower runners over the last few years, but none quite like Ronnilie & Niel's! This lush mass of green hydrangeas seems to flow over the table like a mossy river, and made for a unique centrepiece to their reception.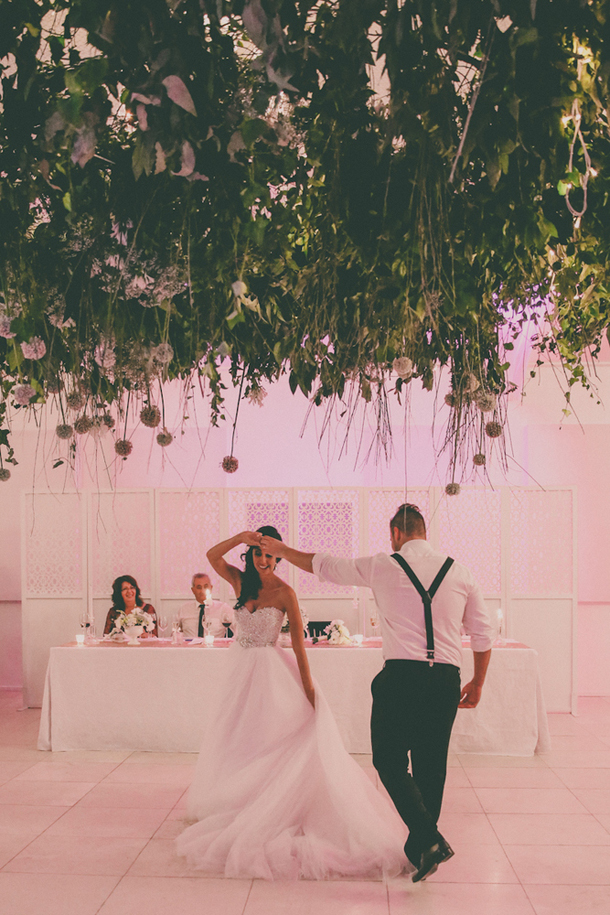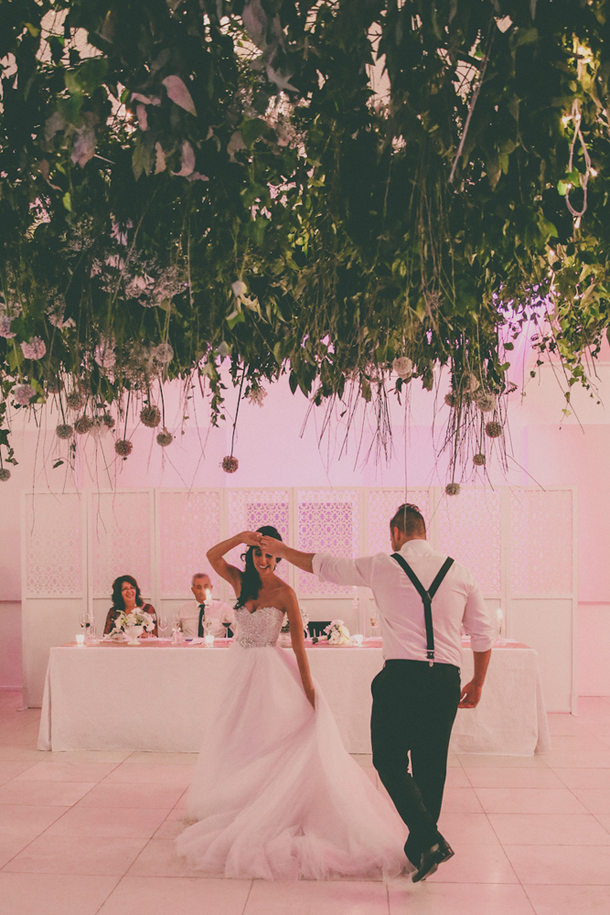 from NICOLE & NICOLAS' GREENERY & GLITTER WEDDING
Flowers & Decor: Flowers in the Foyer | Photography: Hayley Takes Photos
And talking about spectacular floral installations… the floral chandelier at Nicole & Nicolas' wedding absolutely took our breath away! More is definitely more when you're creating this kind of greenery magic.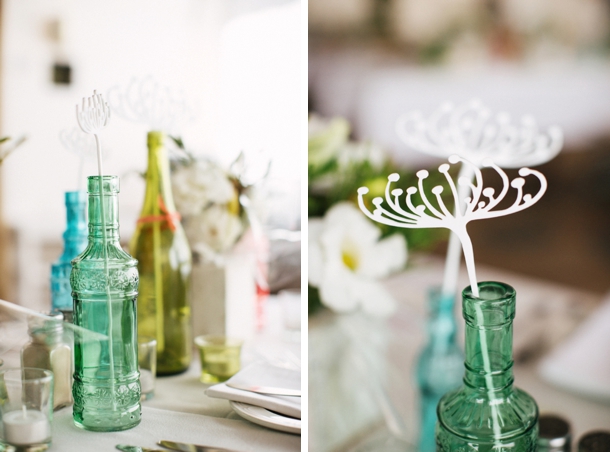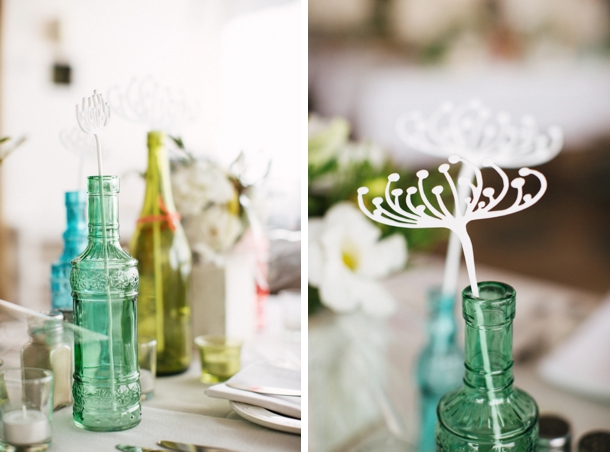 from SARAH & KYLE'S INTIMATE OPEN AIR WEDDING
Protea illustration: Ariane Illustration | Lasercut: Adam Palfreman | Photography: Marli Koen | Flowers & Decor: Bittersweet
You know how much we love quirky South African touches around here, and I just loved the way that Sarah & Kyle had the idea to incoporate pincushion proteas in their decor – lasercut pincushions, that is! Combined with a quirky collection of coloured glass, it made for a fun and creative homegrown feature.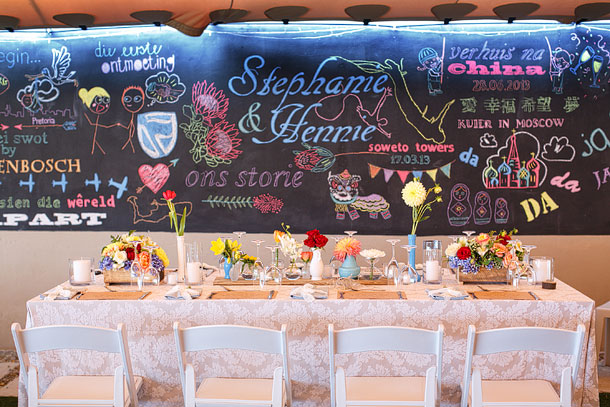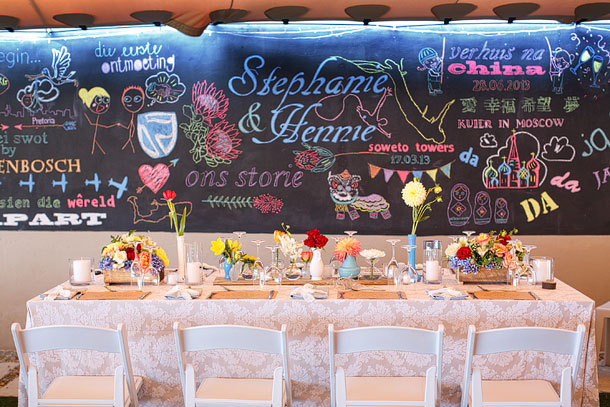 from STEPHANIE & HENNIE'S RUSTIC BRIGHTS WEDDING
Photography: Adene Photography | Planner: The Flower Scene
Over the years, we've seen lots of chalkboard decor, but nothing quite like the special (and colourful) chalkboard backdrop created by Stephanie & Hennie's sister for their wedding, which told their love story in the most beautiful way!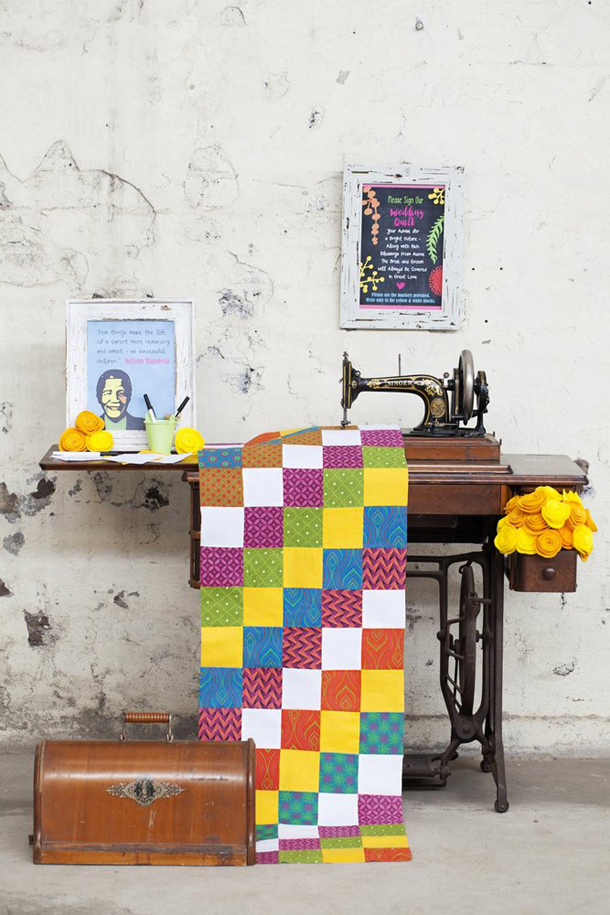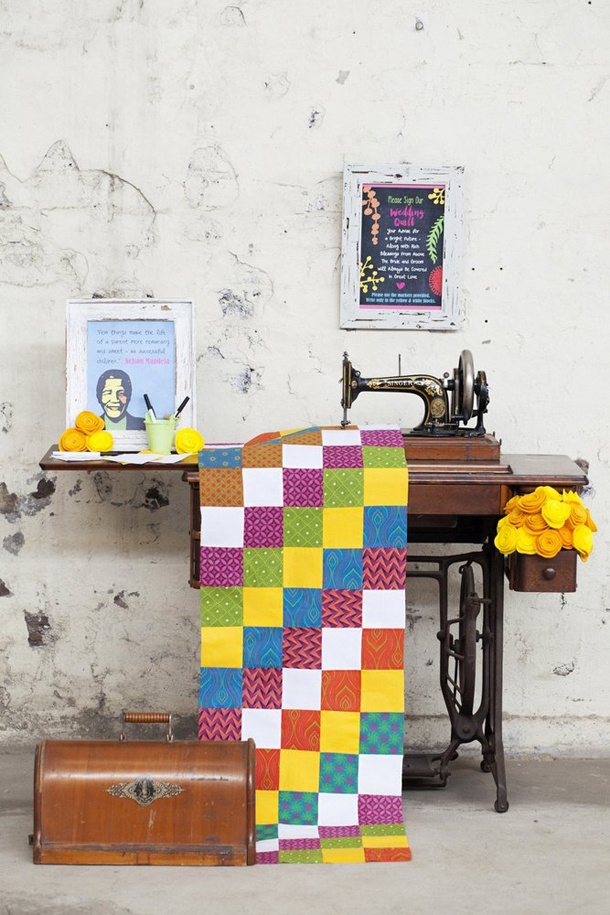 from CITY OF GOLD STYLED SHOOT
Decor & Styling: Ninirichi Style Studio | Photography: As Sweet As Images | Planner: Tickled Pink Wedding and Events
There were so many unique ideas in the City of Gold styled shoot we featured recently, but this shweshwe quilt guest book alternative was just our favourite. How cool is that?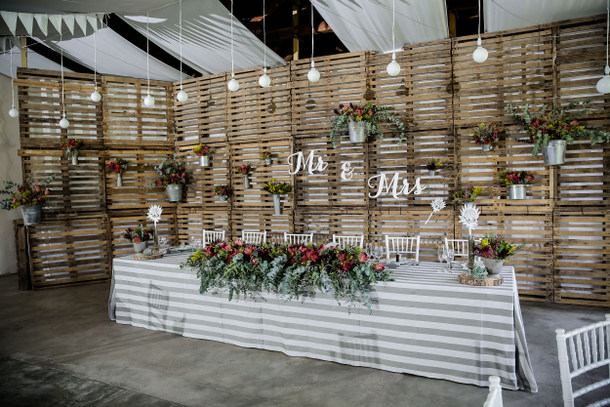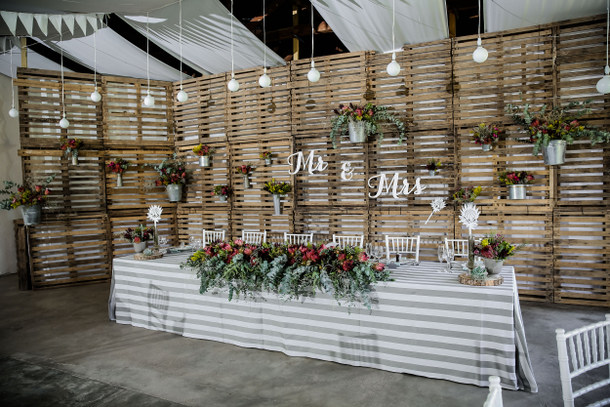 from MARTINE & BRUNO'S PROTEAS & PALLETS RUSTIC WEDDING
Flowers & Decor: Blomlief/To-Netts/Goeters | Photography: Nikki Meyer Photography | Planner: Weddings by Cronier/Celeste Styled Events
As you've probably noticed by now, backdrops and installations ranked highly in our favourite things this year, and the pallet wall at Martine & Bruno's wedding was kind of a combination of both. Wasn't it awesome?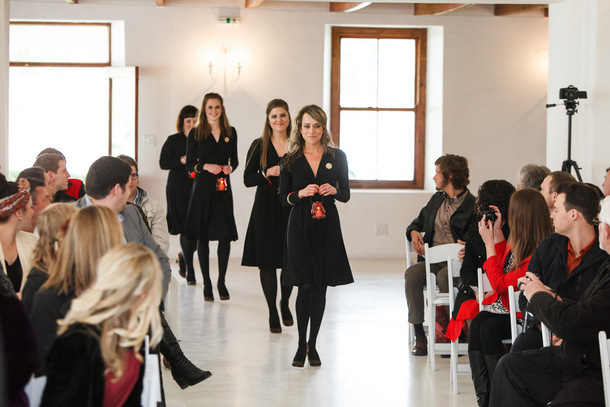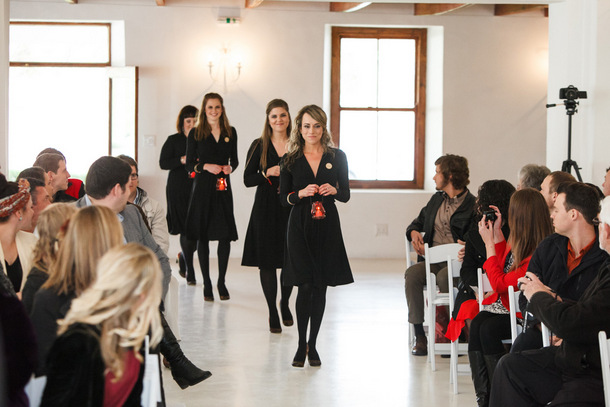 from ESTE & LOURENS' MUSICAL WINTER WEDDING
Photography: Vivid Blue | Planner: Kraak
We've been falling in love with winter weddings these last few seasons, and one of the reasons is the cosy details that brides and grooms include. We loved the way that Esté & Lourens had their bridesmaids carry lamps instead of flowers – such a sweet and seasonal ceremony detail!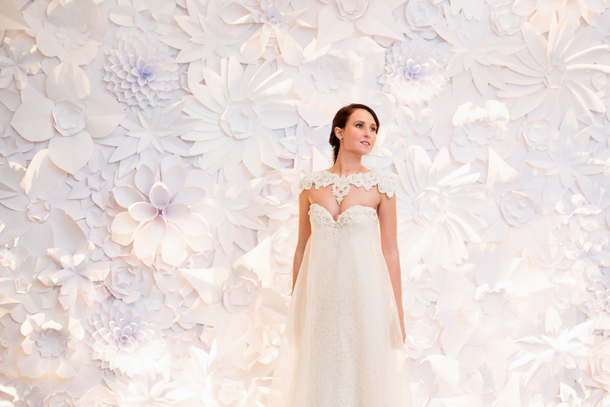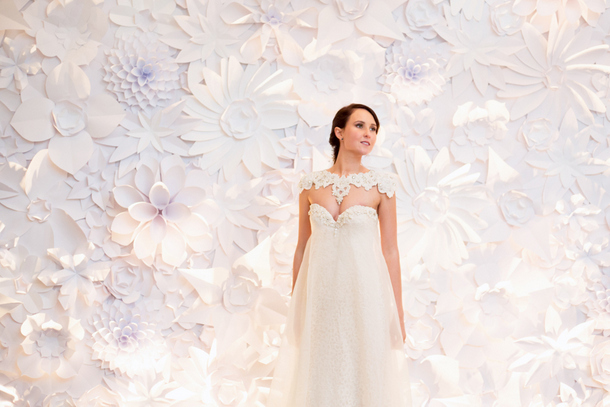 from NATALIE & JOHAN'S BOLD MONOCHROME COUTURE WEDDING
Installations: Nicole de Beer | Photography: Vivid Blue | Planner: W.Collaboration
Talk about installations! Natalie & Johan's showstopper of a wedding was full of them, from a huge wall of paper flowers to 'ghost brides' made of chicken wire on the lawn, to a toilet roll man and women holding umbrellas, to actual umbrellas hanging over the reception space. Seriously amazing.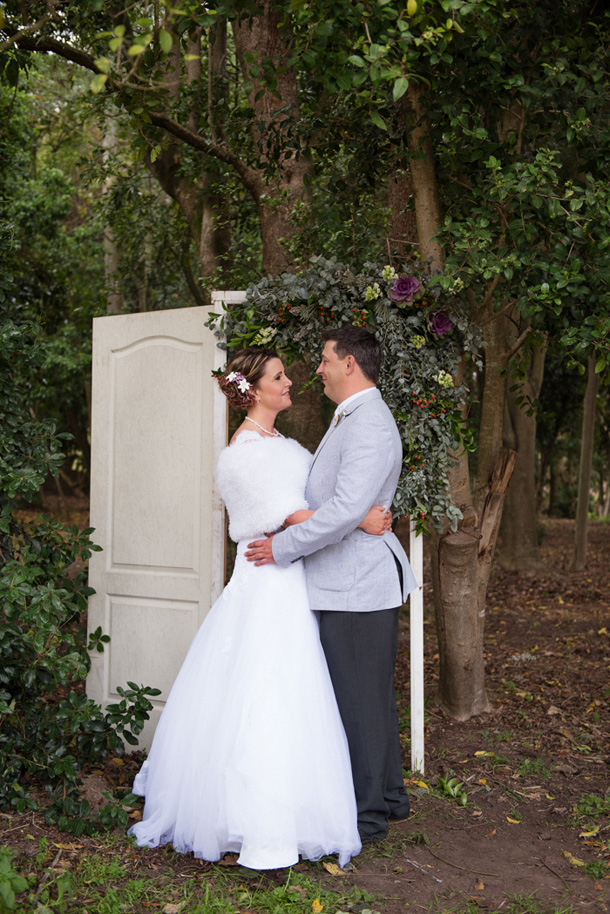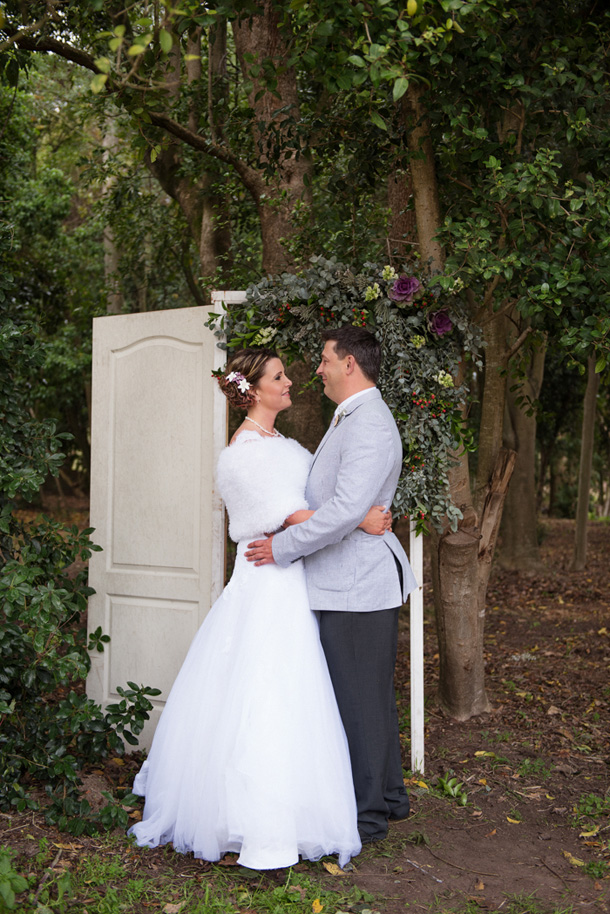 from ILZE & DAVID'S COZY RUSTIC WEDDING
Flowers & Decor: Beanstalk Group | Photography: ST Photography | Planner: Journey Weddings & Events
We've seen doors used in decor before, but usually for the ceremony. We absolutely loved that Ilze and David's was part of their first look – what a magical moment!
CLICK HERE TO SEE ALL OUR 2015 FAVOURITES: