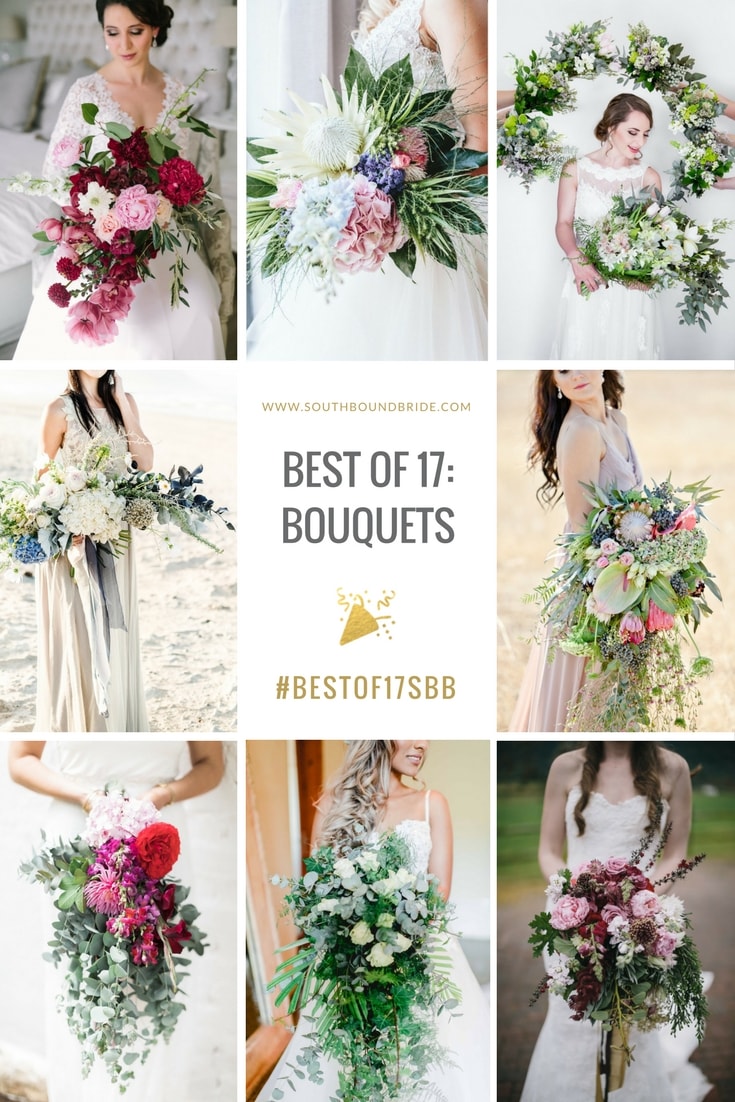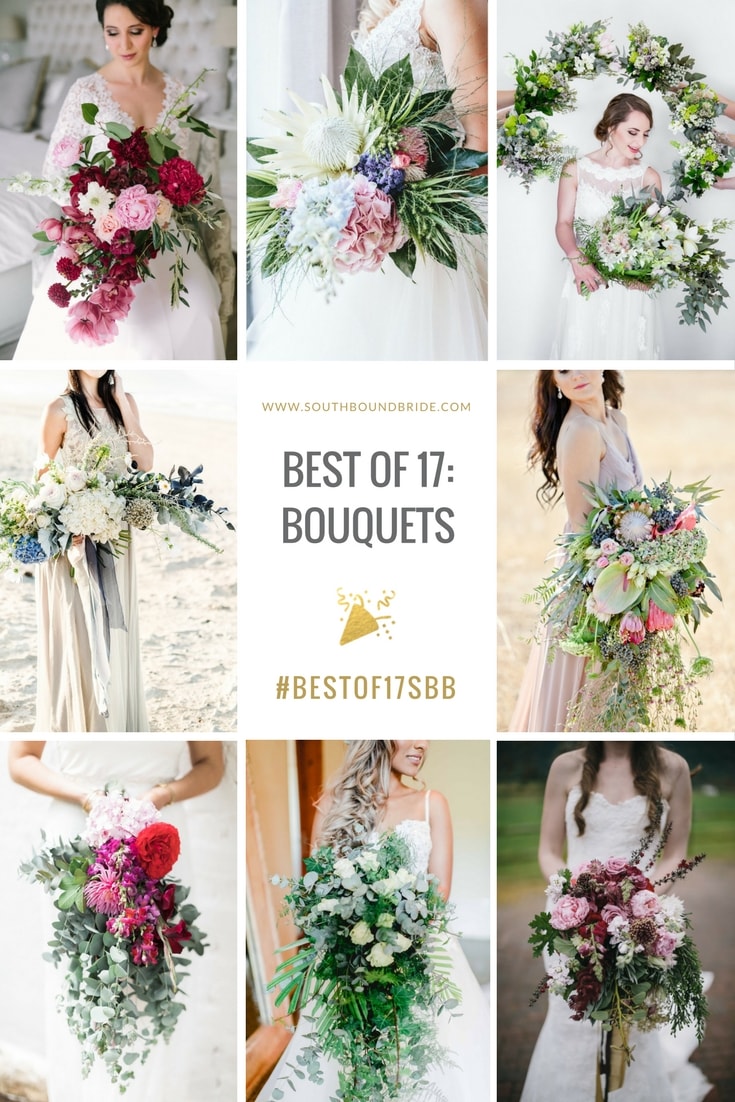 Hooray! It's that time of year again! And I don't mean Christmas (although yay Christmas!), I mean time for us to do our countdown of all our favourite details and pretties from the year that's almost done. It's something I look forward to, revisiting all the beautiful real weddings and styled shoots, although trust me, narrowing down a Top 20 in every category is hard! This year was no exception. Nevertheless, we're kicking off with a roundup of the most breathtaking bouquets. These are the florals that made a big impression on us, and then made you go crazy on Pinterest, Facebook and Instagram. And while they come in all shapes, sizes and colours, I'd definitely say that rich jewel tones made a big splash in 2016 (watch out for more of them next year!). I also loved seeing our native flowers – proteas, strelizias, fynbos, etc. – making a bouquet splash in new and exciting ways this year, and hope to see much more of that creativity going into the new year! So here we go – in no particular order, our top 20 bouquets!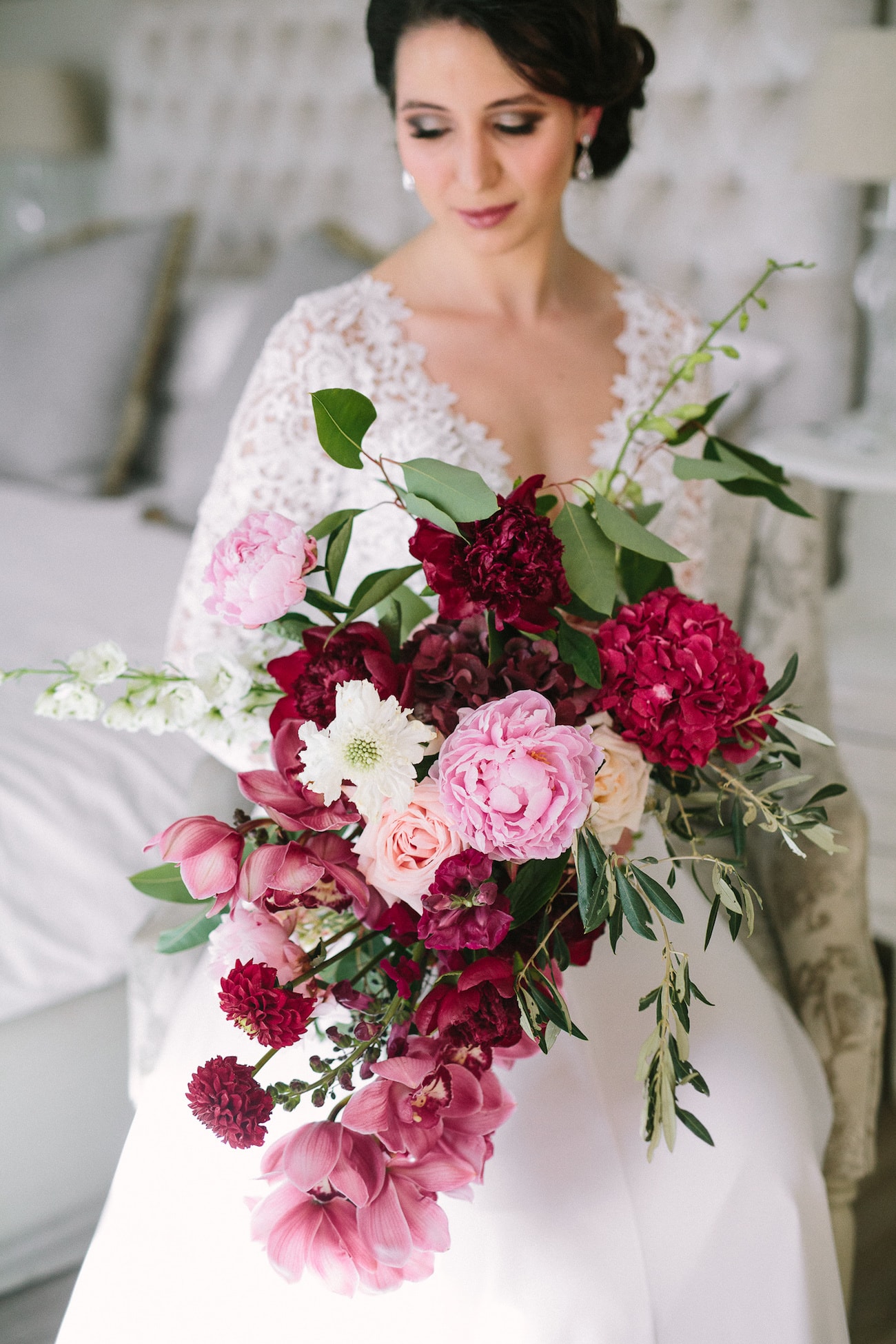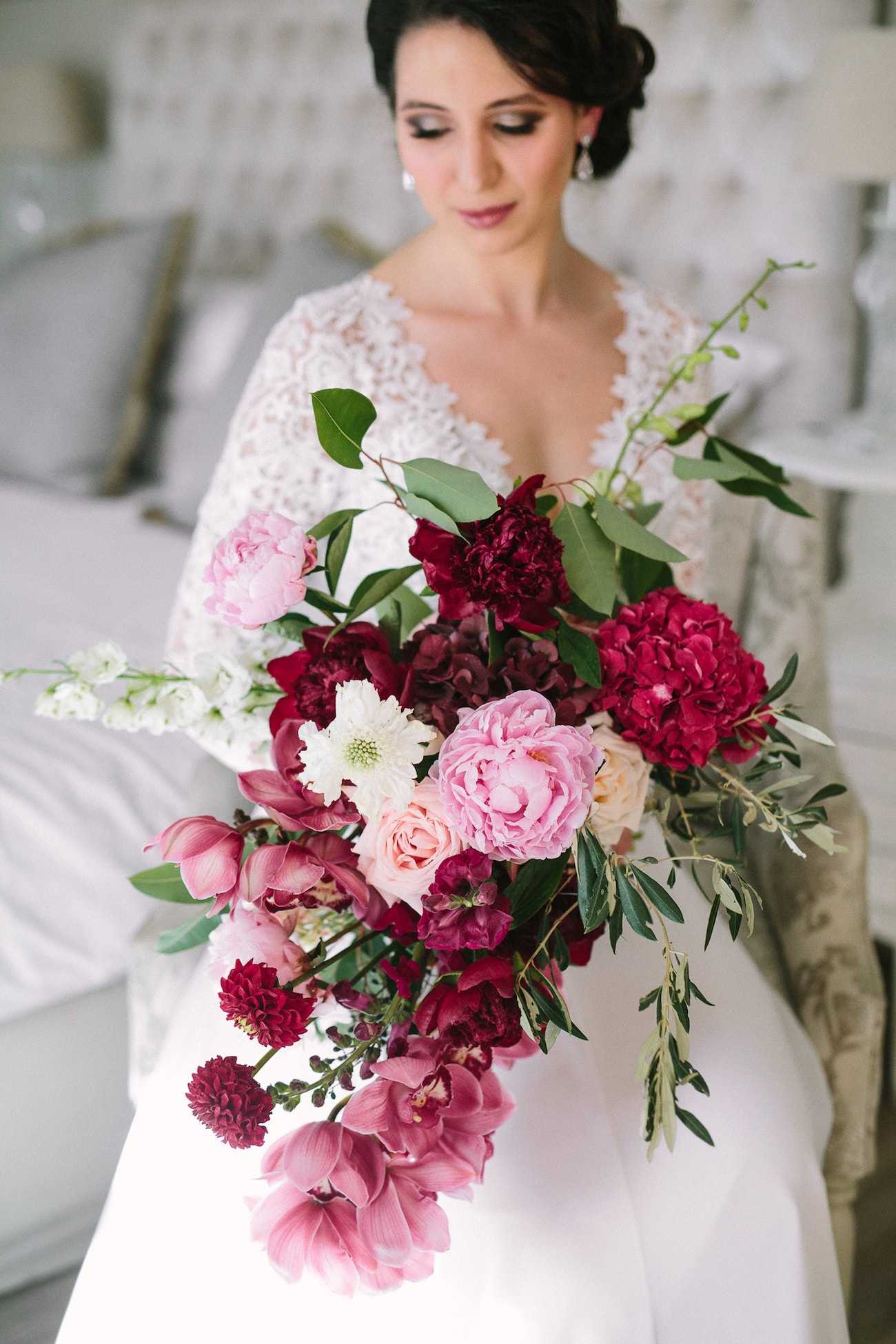 from ILNA & NEIL'S INTIMATE ITALIAN-STYLE WEDDING
Floral design: Blomstories | Photography: Tasha Seccombe
Ilna says: "We wanted lots of white, cream and greenery, with marsala and blush creating the feeling of warmth. We also wanted more relaxed arrangements that looked soft and romantic rather than very formal."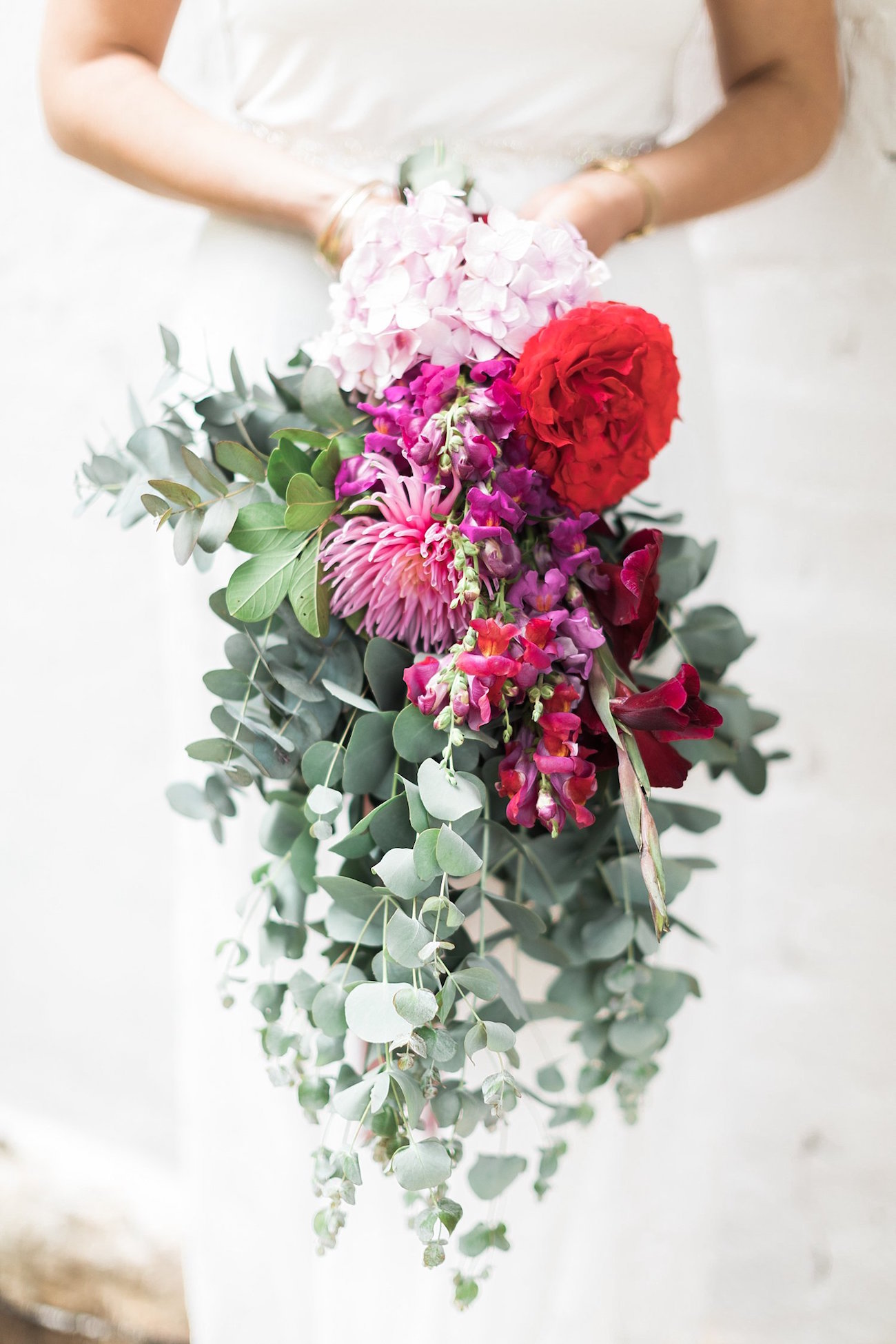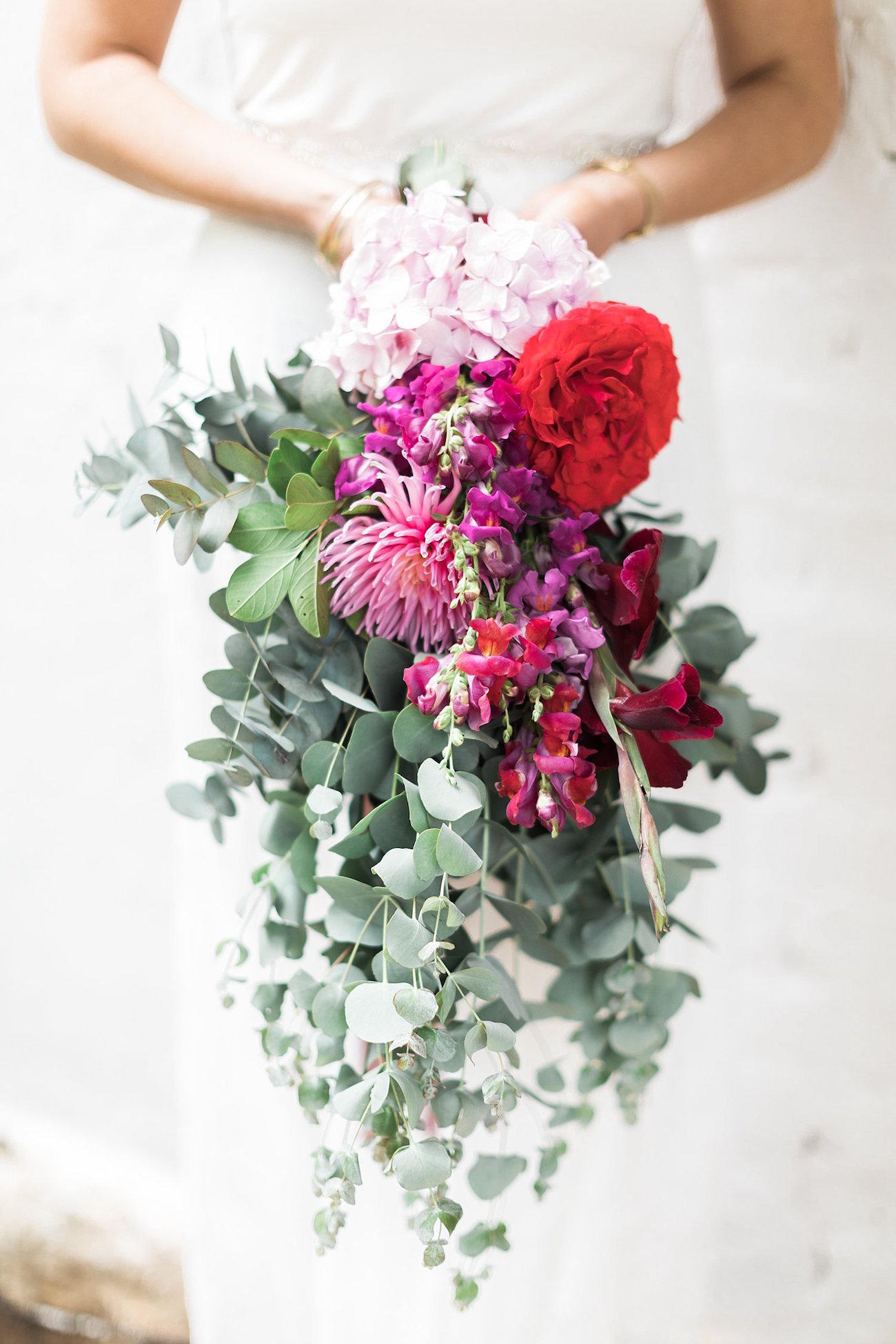 from LYNN-MARIE & ANDRE'S INFORMAL FOREST FEAST WEDDING
Floral design: Bloom Floral Design | Photography: Alicia Landman Photography
Lynn-Marie says: "Since everything was white I wanted to bring in some color with colorful flower crowns for myself and my bridesmaids. I hired Bloom Floral Design for this task and Lara did an excellent job in creating the most beautiful crowns. She ended up making me a bouquet from flowers which she had left over which she surprised me with, as I wasn't planning to have a bouquet."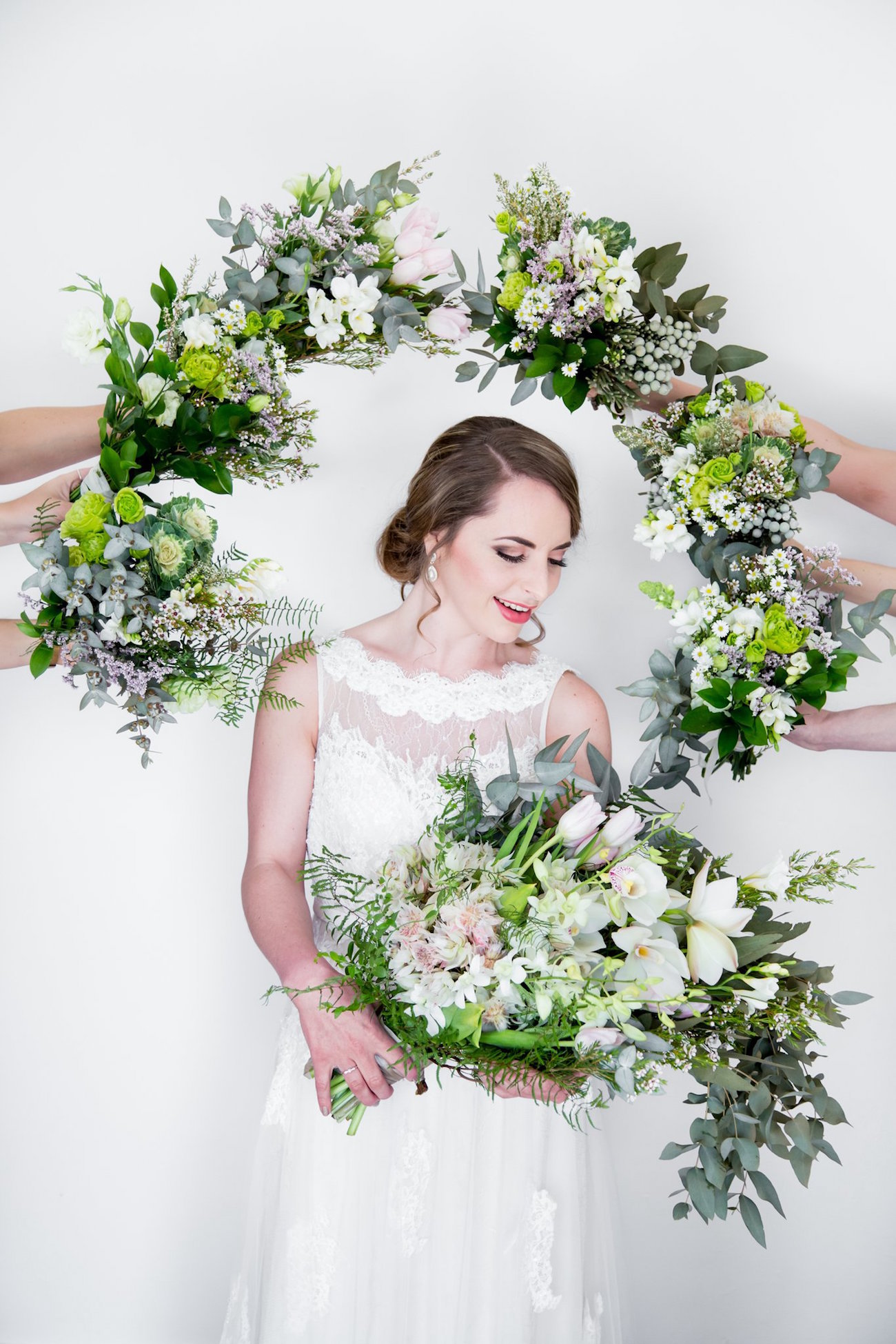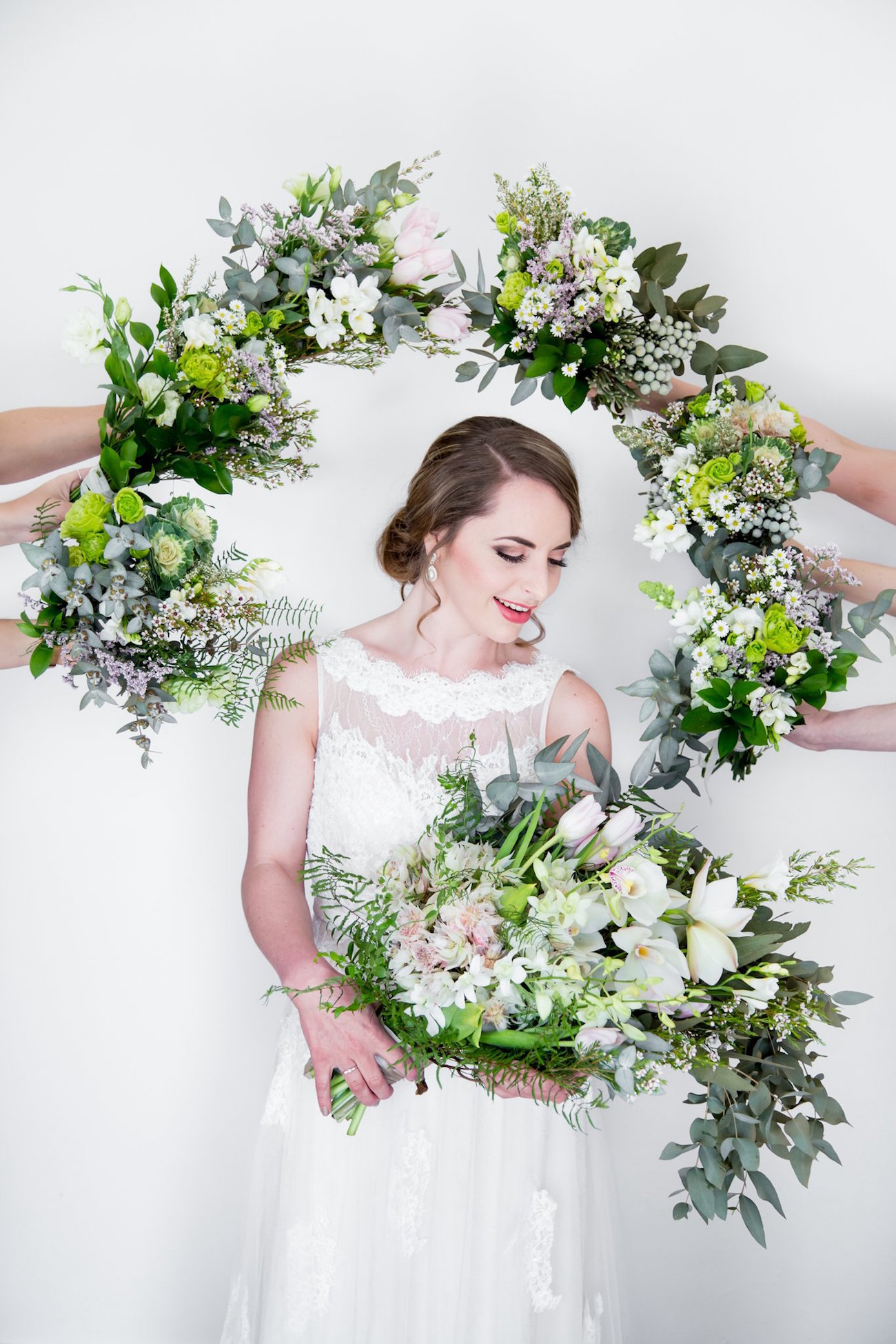 from LUZAHN & RIAAN'S COPPER, PASTEL & GREENERY WEDDING
Floral design: Poortjie Saal | Photography: JCclick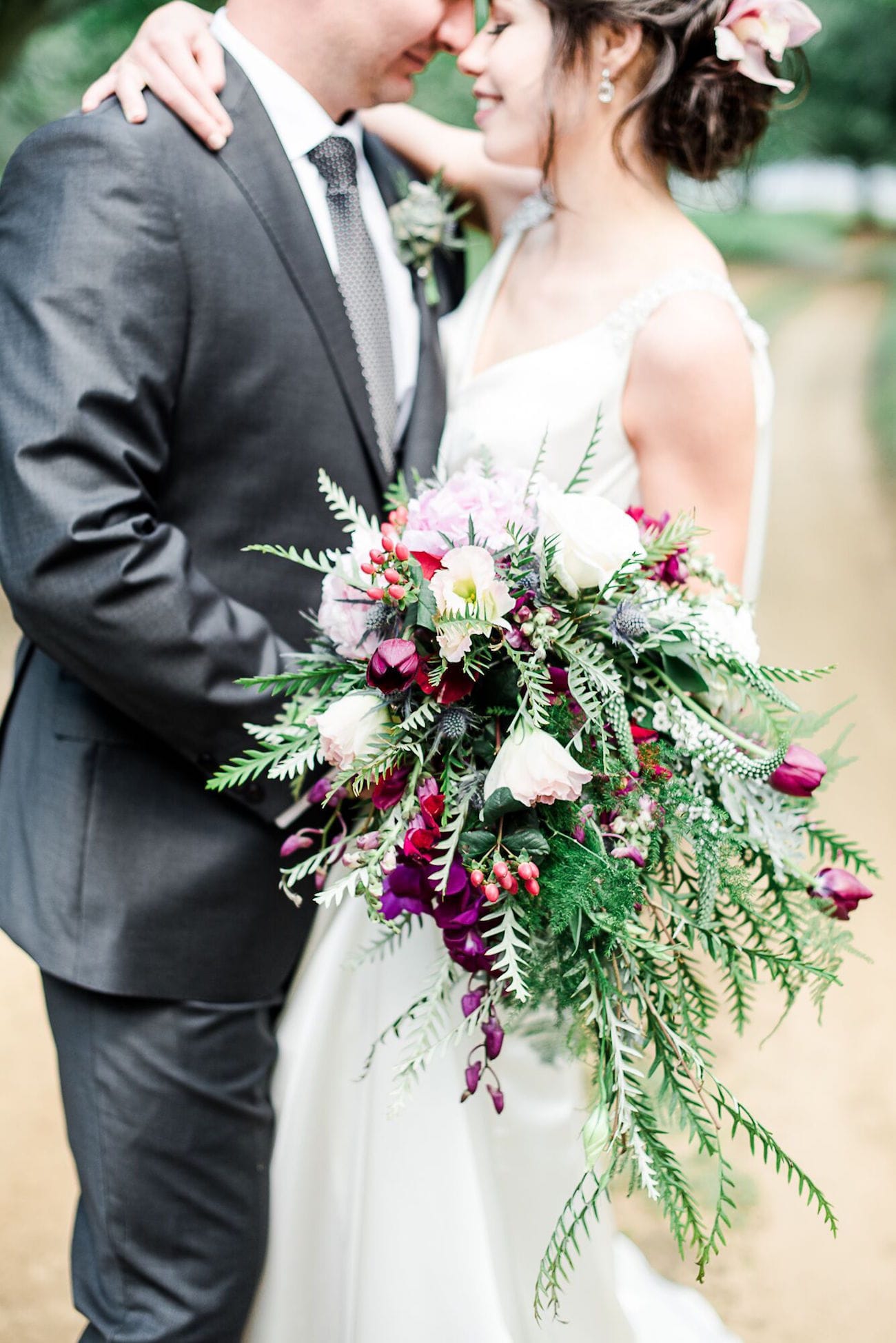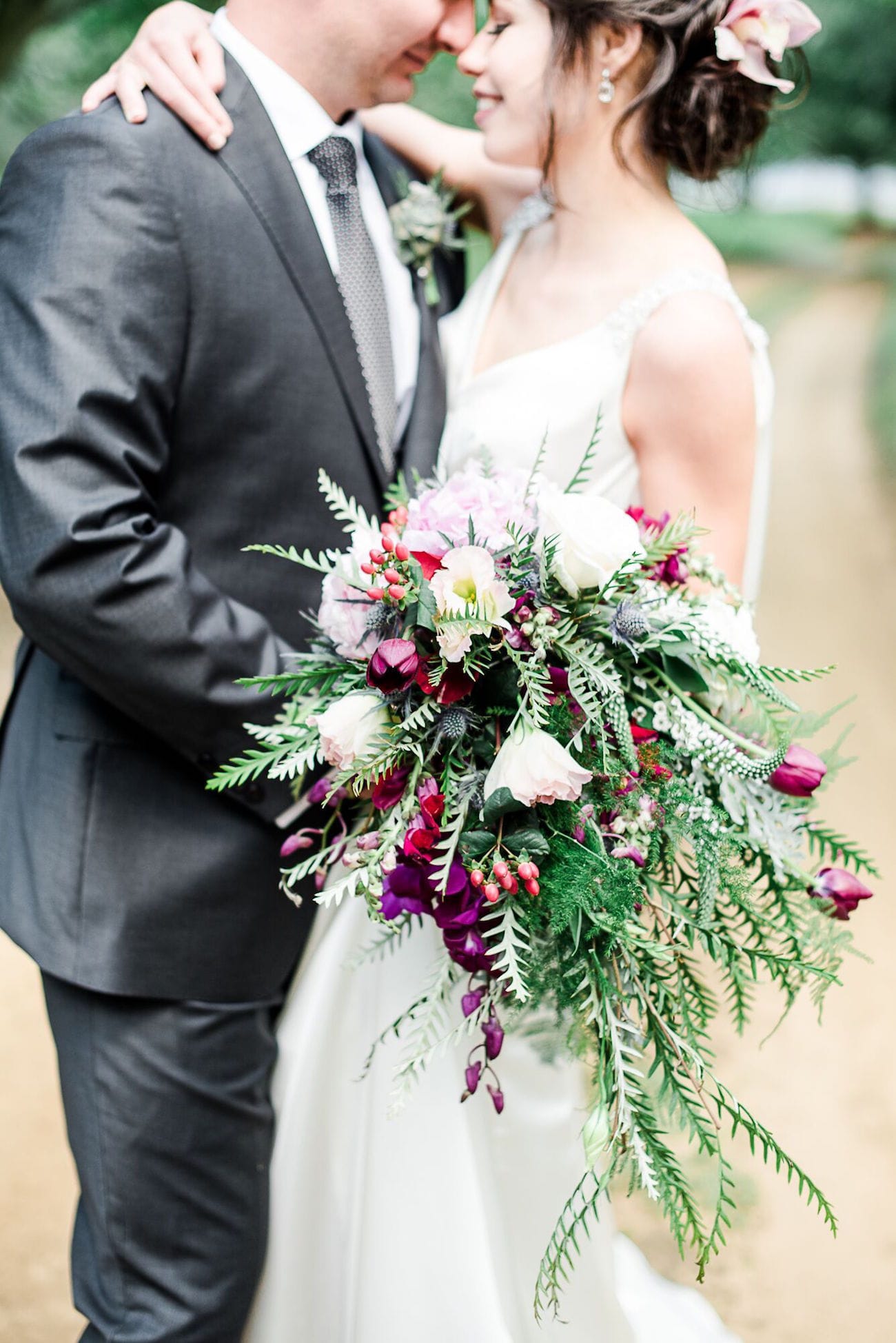 from JEANINE & MARTHINUS' ELEGANT RUSTIC FARM WEDDING
Photography: Wildflower Photography
Jeanine says: "I did not choose any specific flower. I was more specific on the colours that I wanted. I also did not want flowers that were too formally arranged. I did have one request and that was that it must be colourful and that I wanted peonies in my bouquet."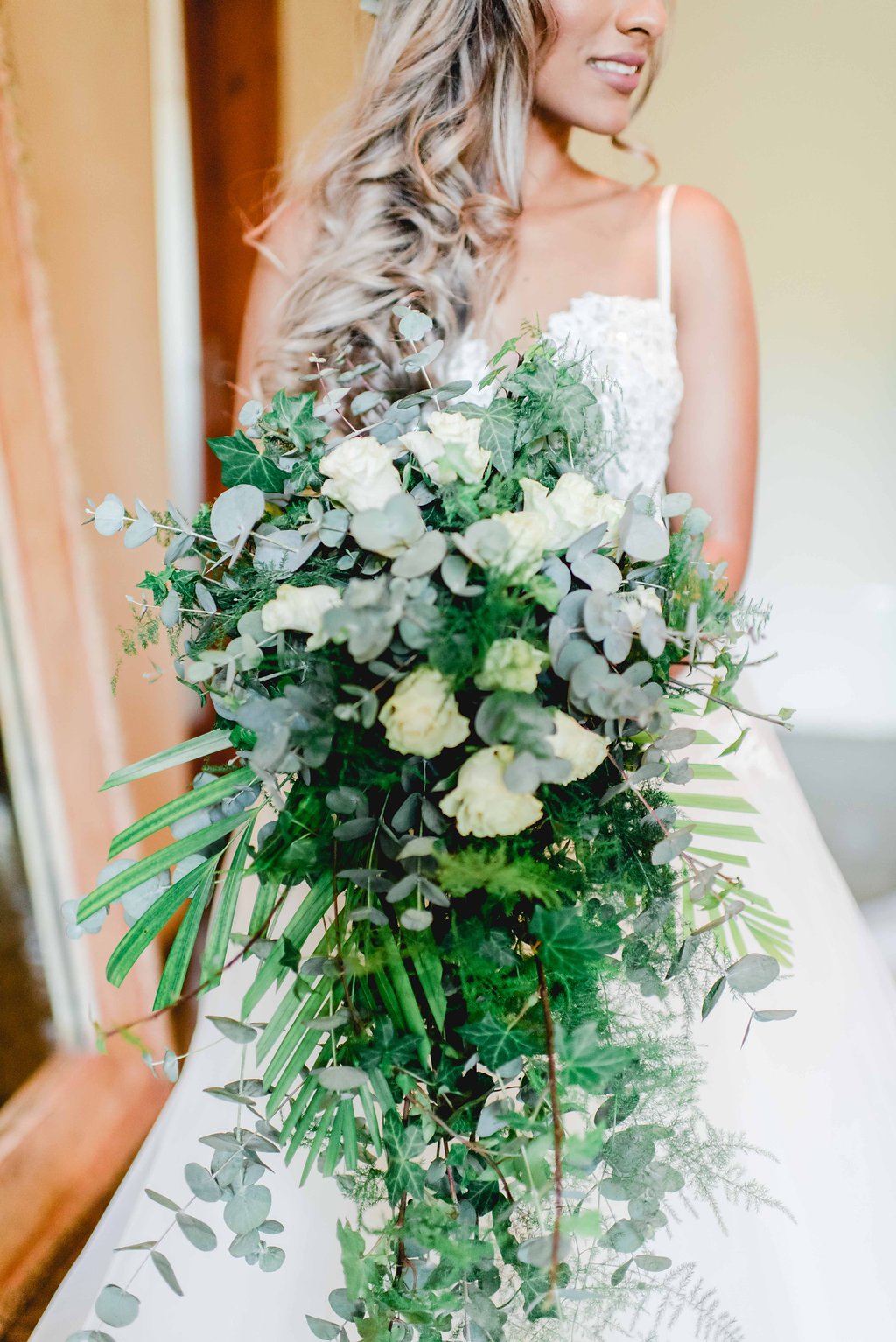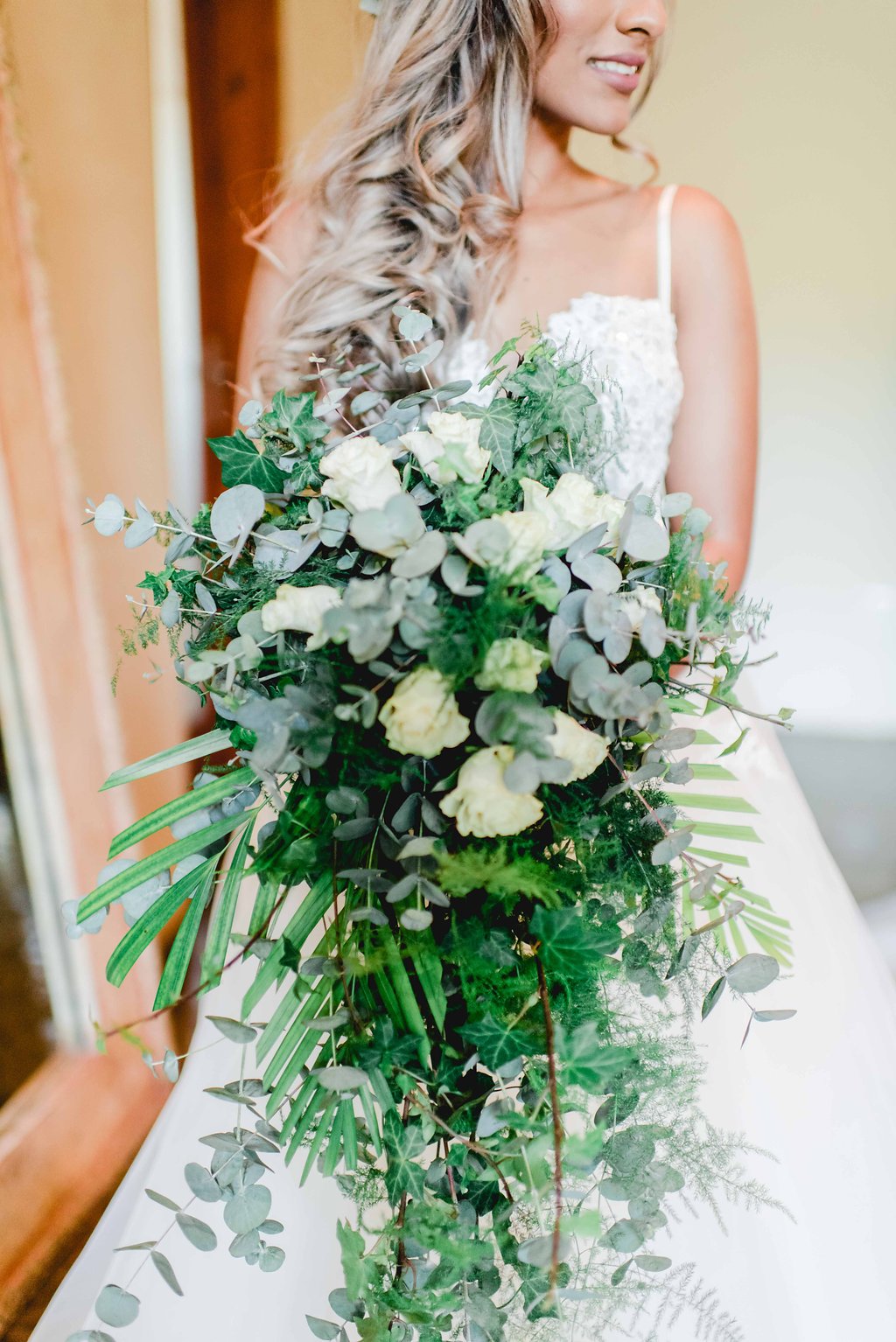 from TERI & JESSE'S GRACEFUL GREENERY WEDDING
Floral design: Sparkle Planners | Photography: Carla Adel
Teri says: "My wedding flowers were an array of greenery and white roses, with lots of eucalyptus and ivy. I'm not very good with flowers, so I left the choice of what kinds of flowers to my decor stylist! She did a demo for me and I loved what she created so we went with that."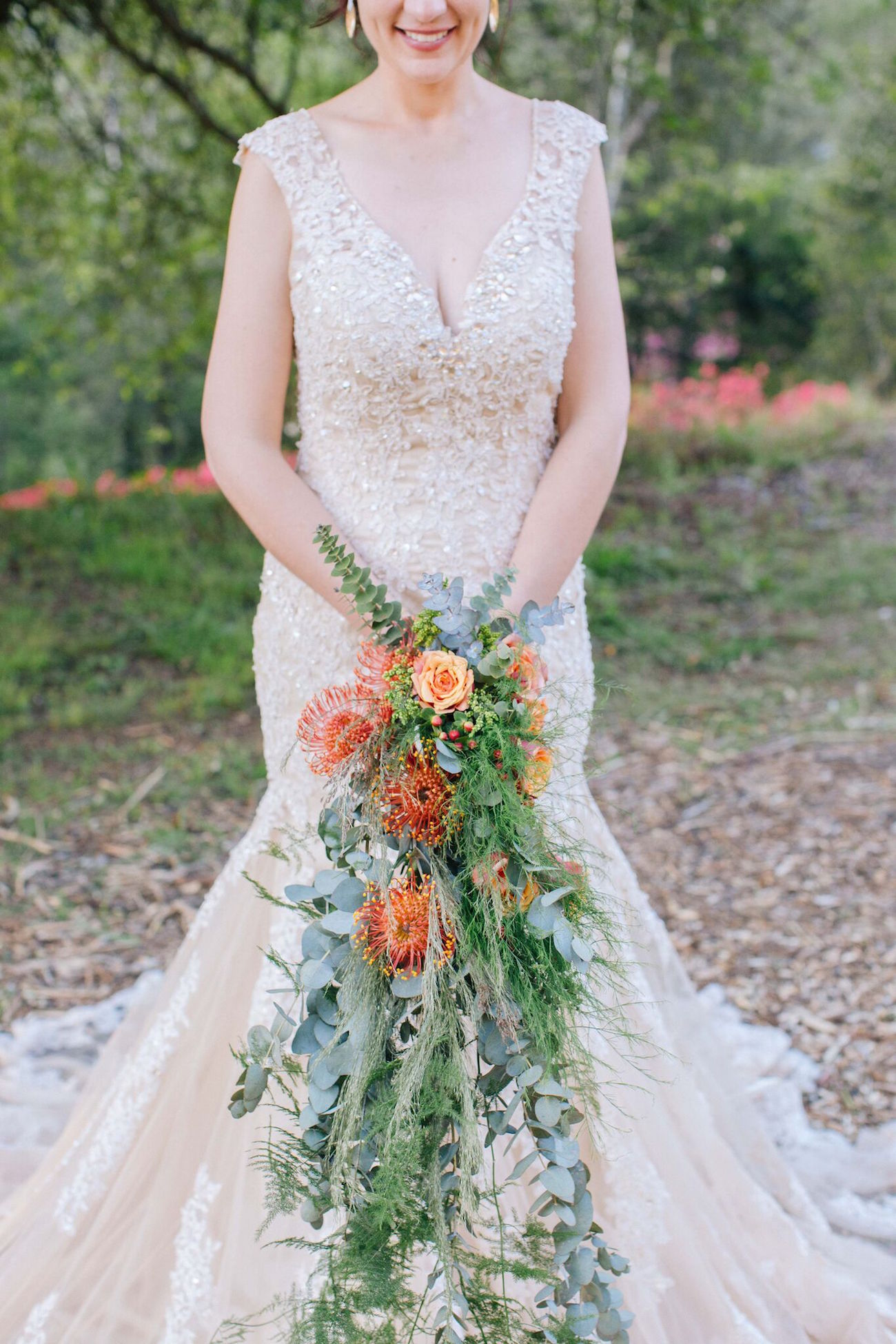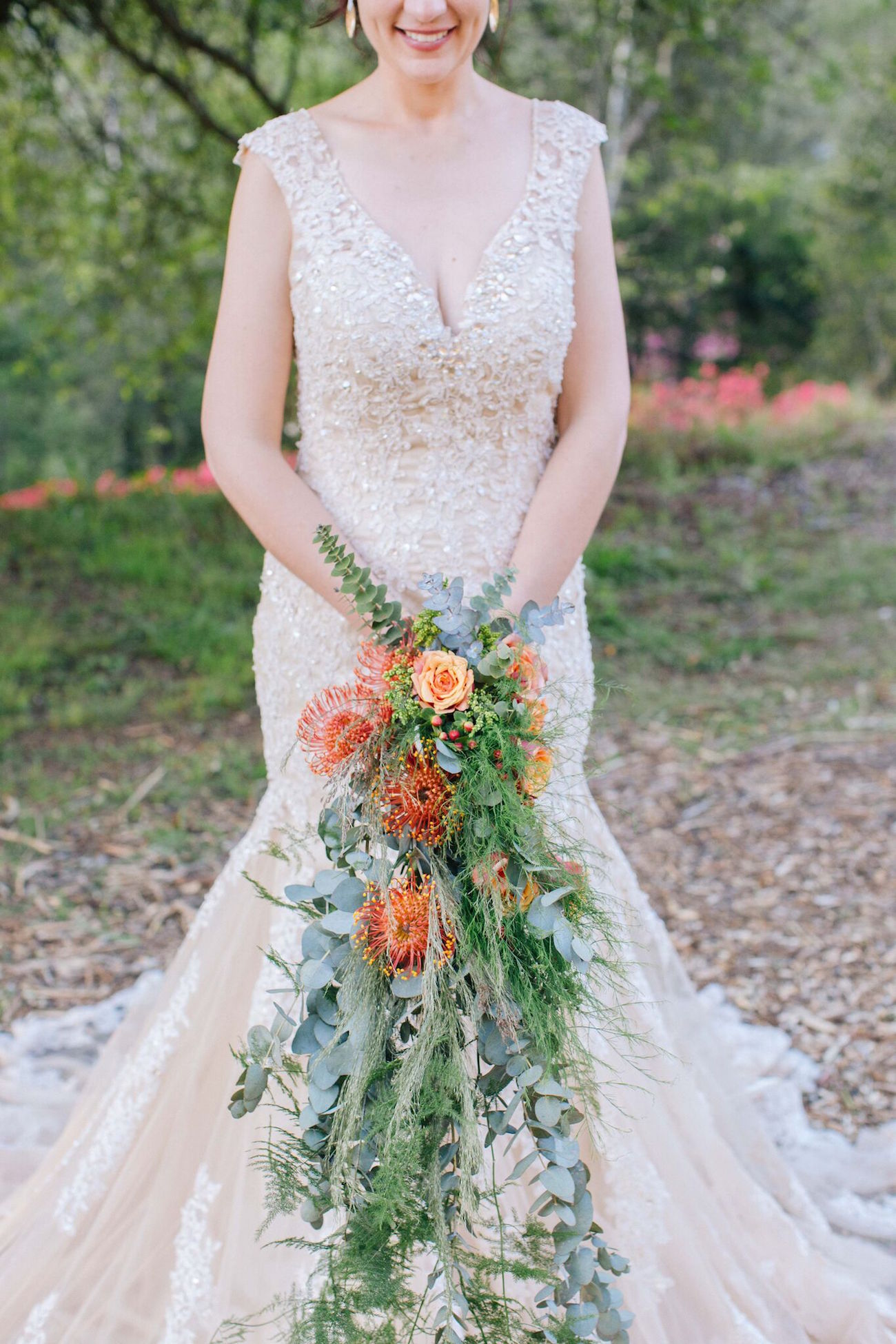 from JANA & DEREK'S PINCUSHION PROTEA WEDDING
Floral design: Bride & bride's aunts | Photography: Charl Van Der Merwe
BRIDE says: "Greenery with a touch of orange. Lots of different greens, eucalyptus, aloes, greenery and the pincushions. We added Cherry brandy roses (same colour as the pincushions) into the arrangements, as we just wanted a pop of colour. I wanted the flowers to make a statement as our flowers were our decor – I knew what i wanted, and I stood my ground! There are a lot of people that offer their help and opinions – if you know what you want, just do it."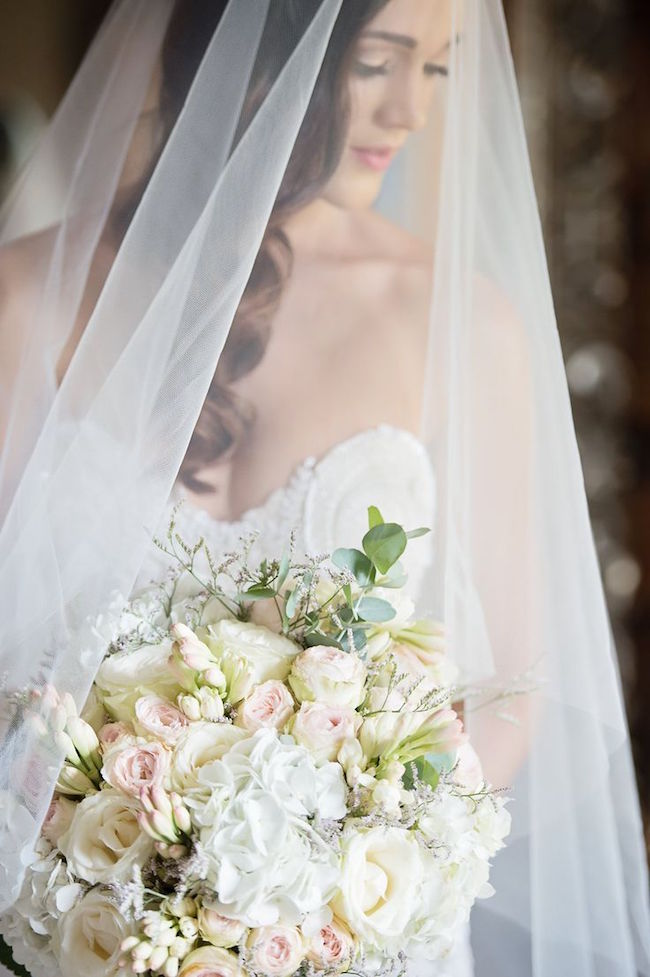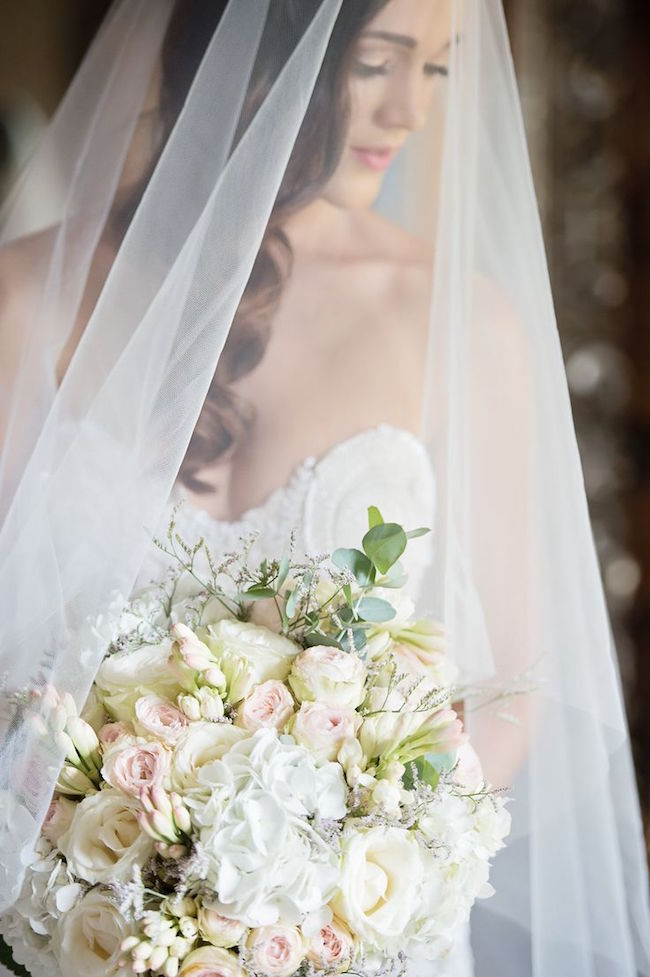 from CHANTÉ & FANIE'S DREAMY RUSTIC WEDDING
Floral design: Lezar Opstal | Photography: Stella Uys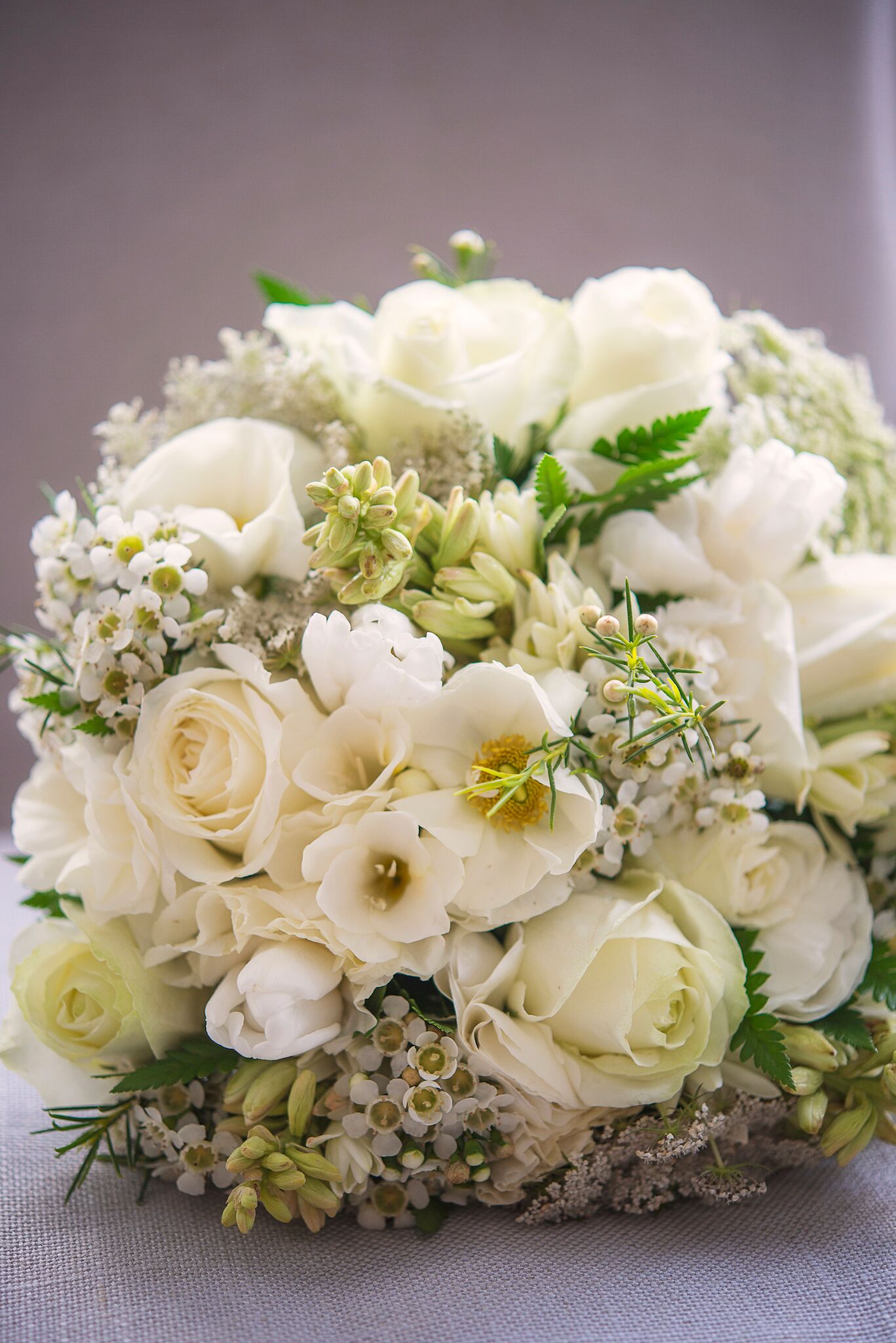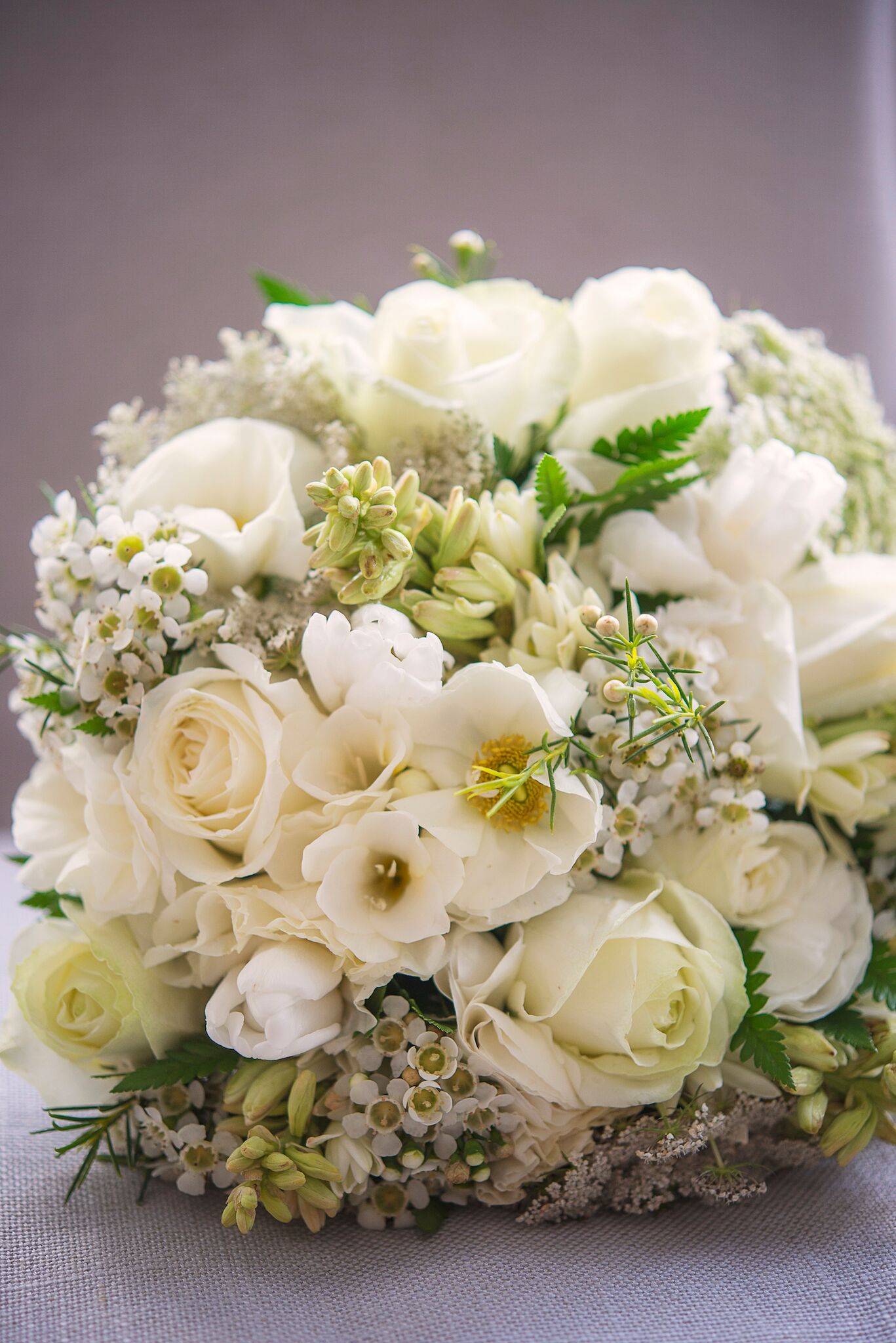 from KIRSTY & BRANDON'S COUNTRY WEDDING WITH A TOUCH OF DELFT
Floral design: Koos Myburgh | Photography: Lindy Truter
Kirsty says: "Anything white. Literally! I had so much fun looking at every spring flower that would be available at that time of year. Koos, my florist, was amazing and I think he had as much fun as I did and it couldn't have looked better."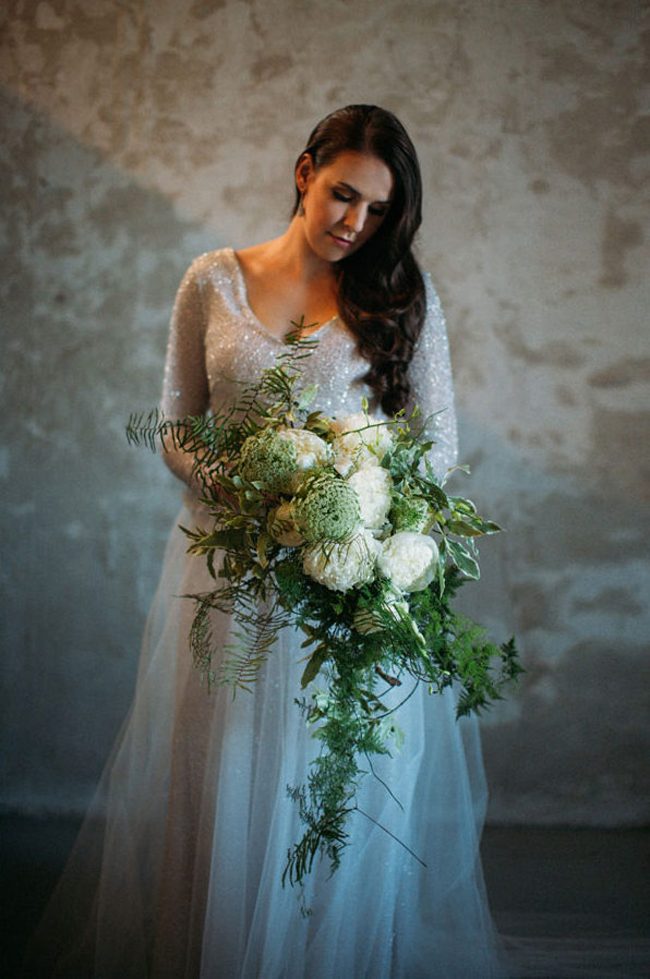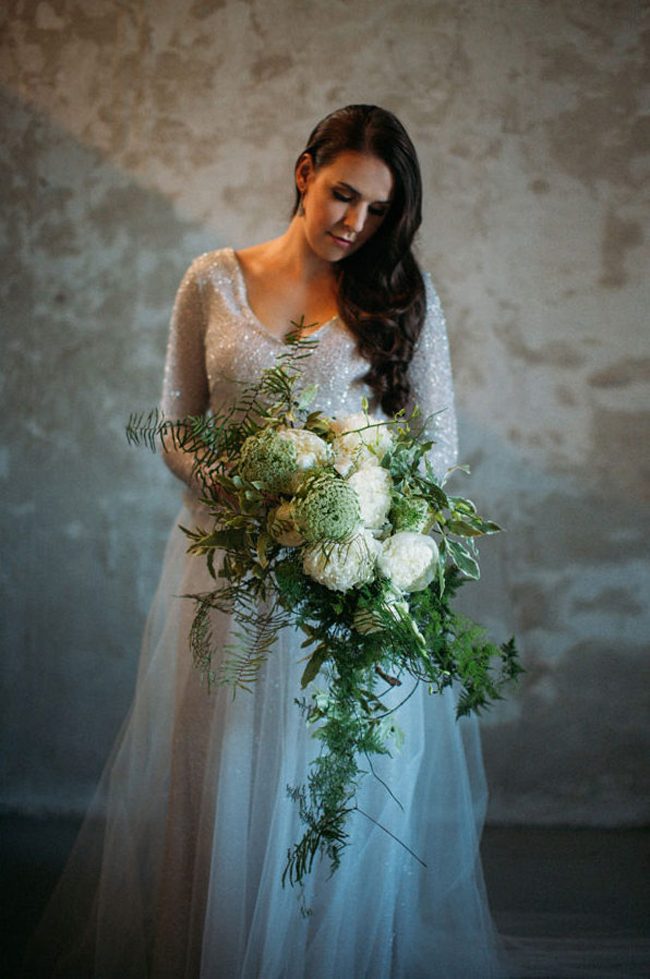 from NICOLE & DIVAN'S MOODY WINTER FOREST THEMED WEDDING
Floral design: Leipzig Floral Design | Photography: Moira West
Nicole says: "The flowers were the thing I stressed about most and they turned out absolutely perfectly. I wanted a lot of greenery with a few added white flowers."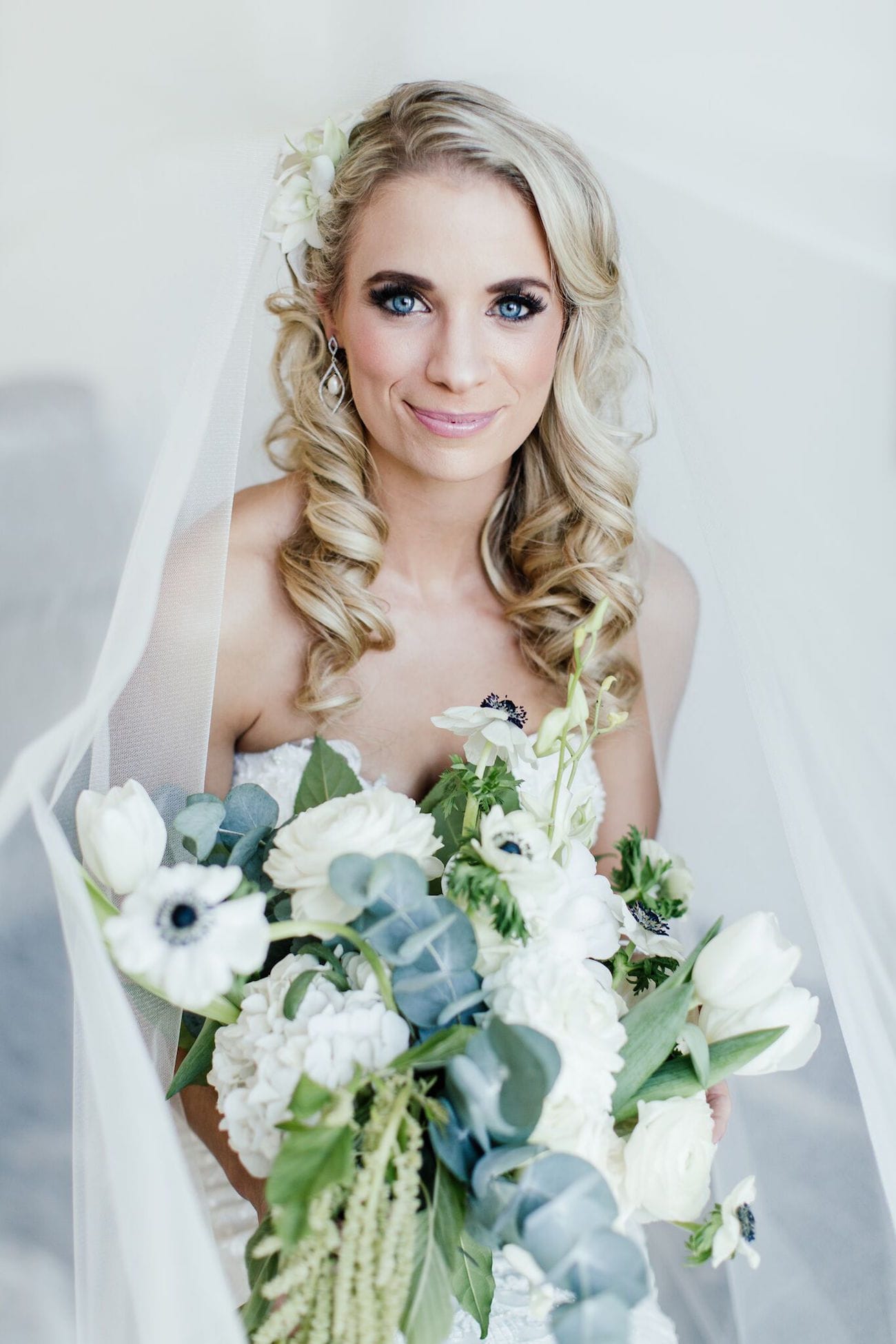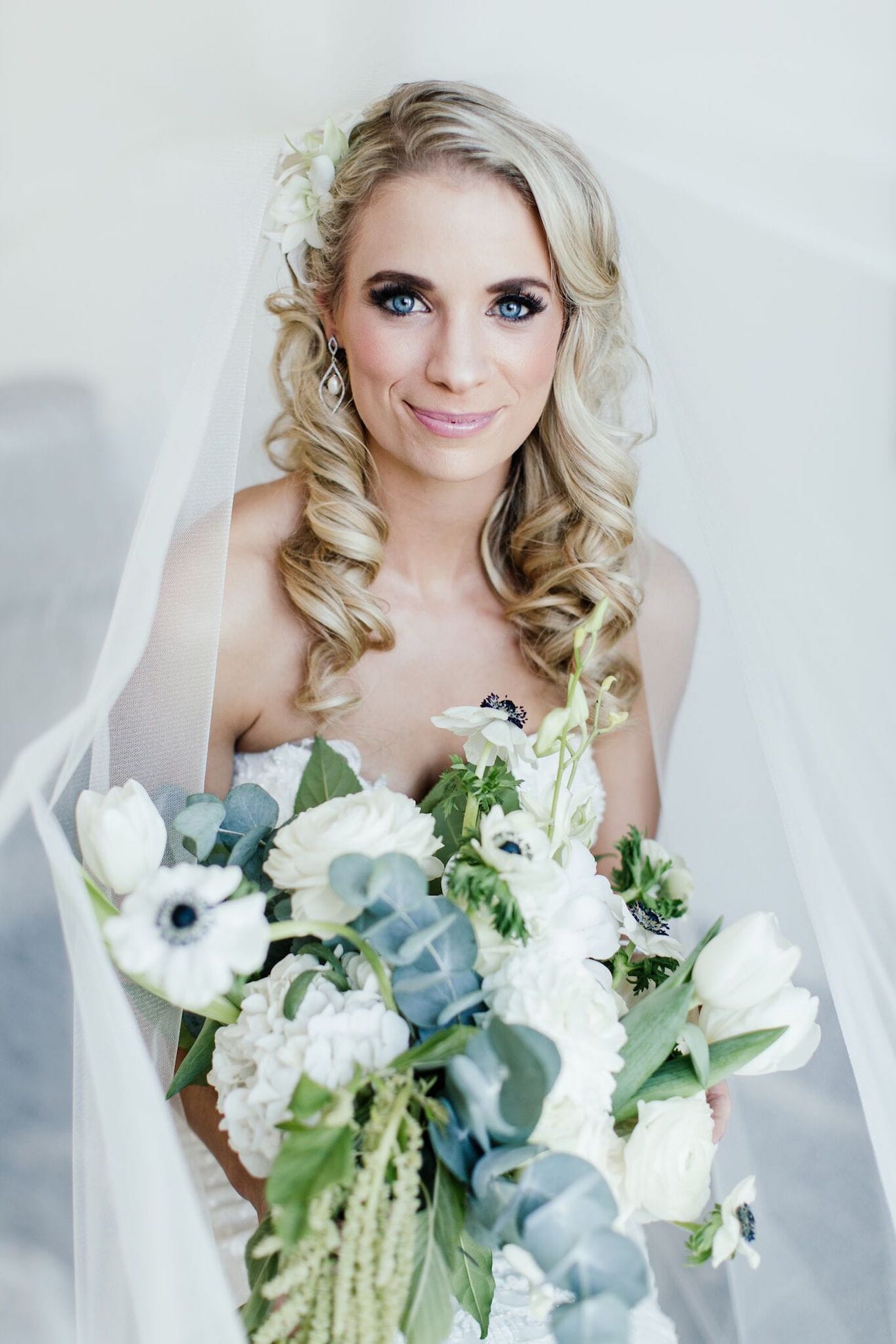 from CHANEL & RIKUS' WINDSWEPT MODERN ROMANCE WEDDING
Floral design: Sitting Pretty | Photography: Pritti
Chanel says: "My bouquet was a loosely arranged posy with a mix of white flowers and greenery, while my bridesmaids had smaller arranged posies with white hydrangeas and some bold leaves."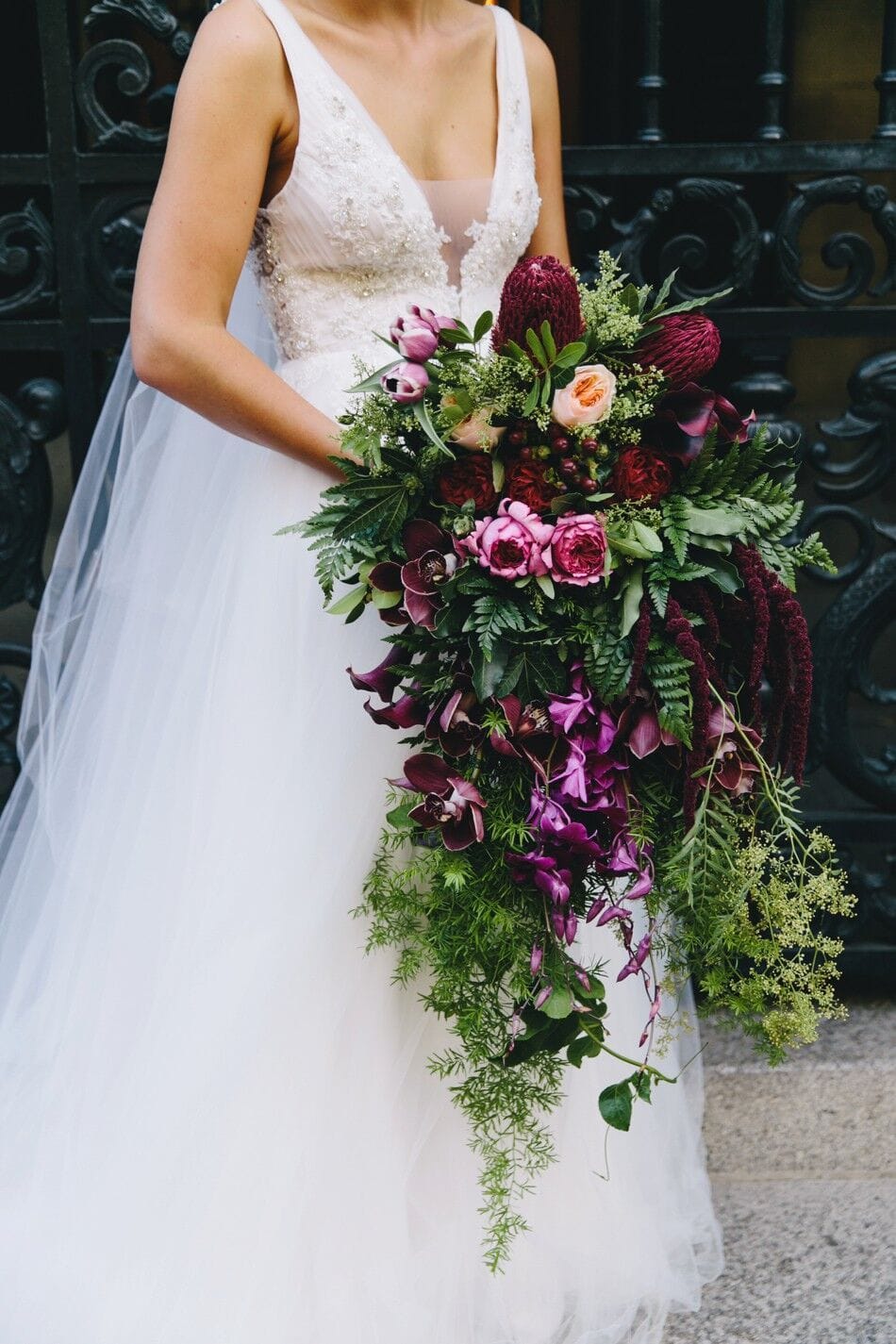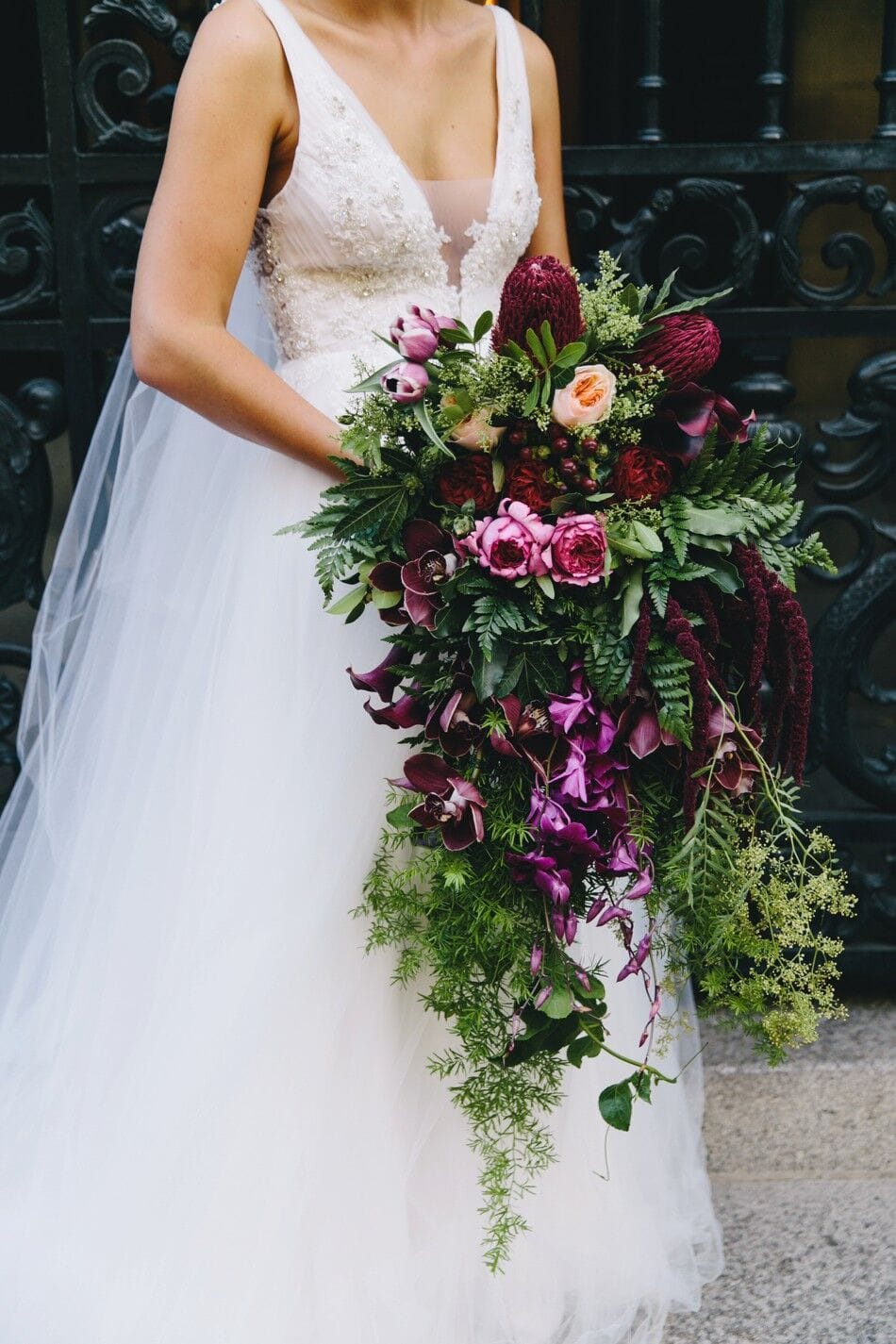 from CANDICE & NICK'S WINTER BOHO WEDDING
Floral design: Paramithi Floral Design | Photography: Tiffany B Photography
Candice says: "Jeanette (from Paramithi) and I never met face to face to discuss details. We handled everything by email and phone calls and when I walked into the venue to check it out before walking down the aisle (I was super early), I was absolutely amazed. She took what I had described to her and made it more that I could have imagined. The flowers were beautiful tones of reds, pinks, purples and greenery. They were wild but still so glam!"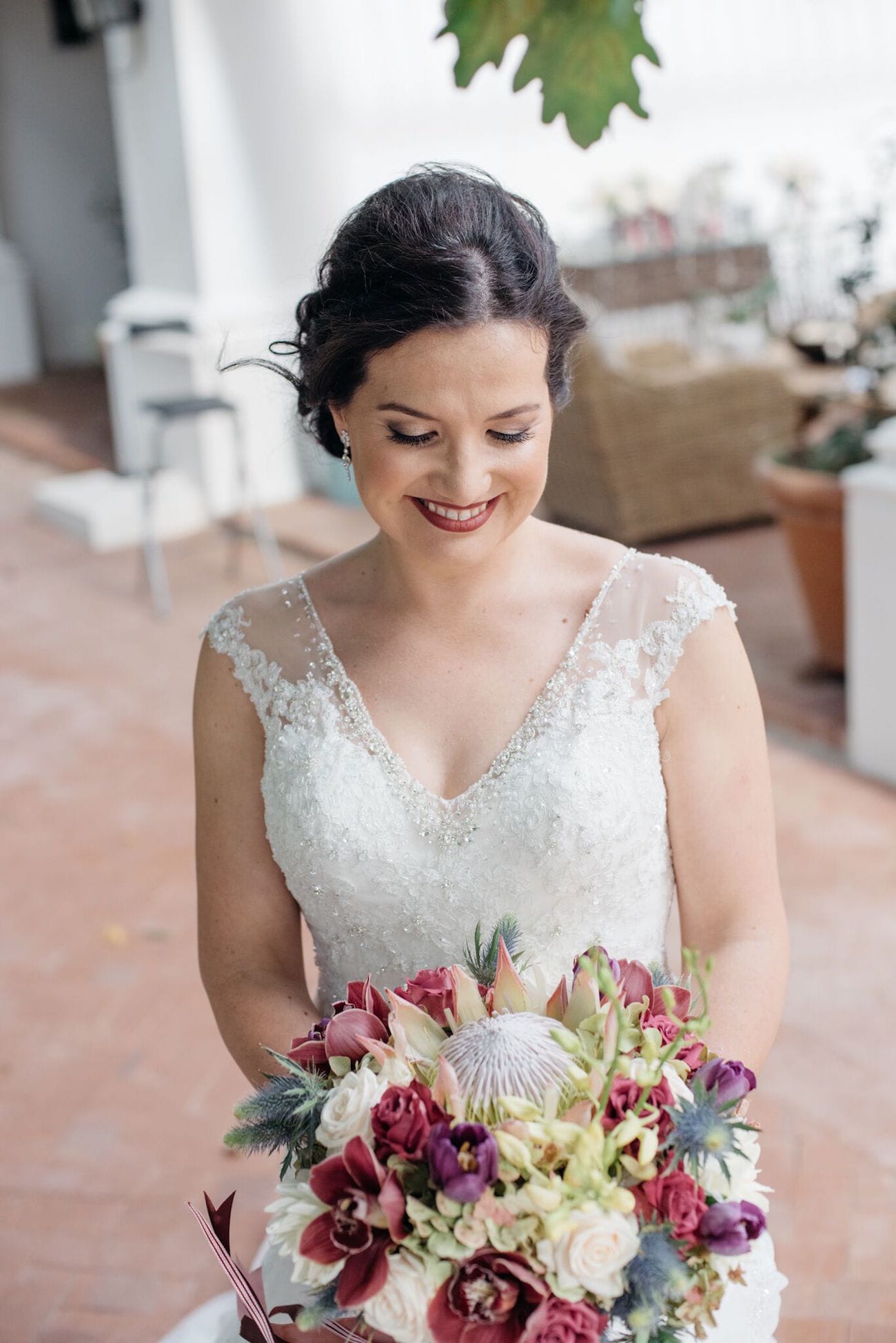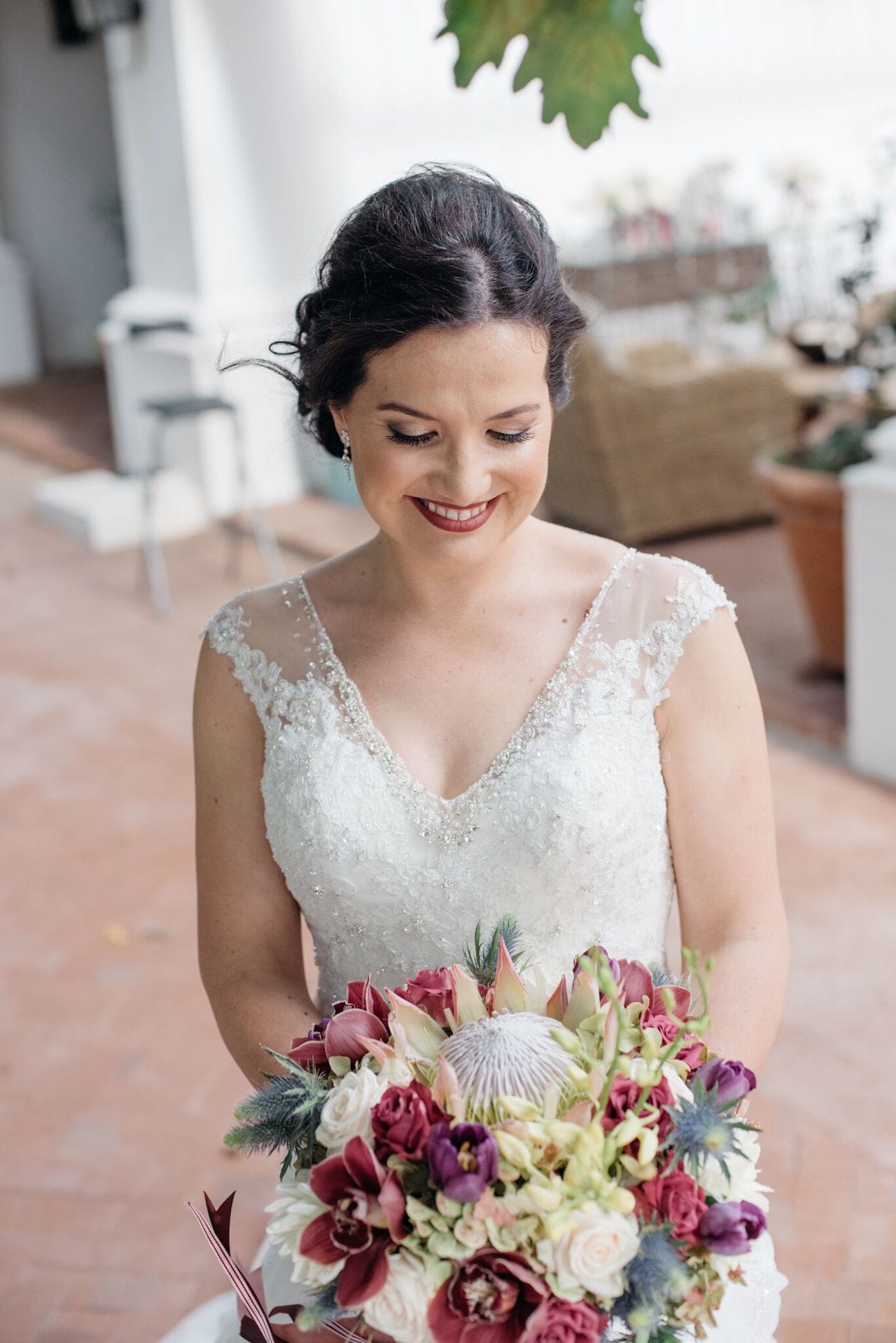 from HELANDE & CHRISTIAN'S WEDDING
Floral design: Aspen and Co. | Wedding coordination & design: Kate Diaz for Wedding Concepts | Photography: MvR Film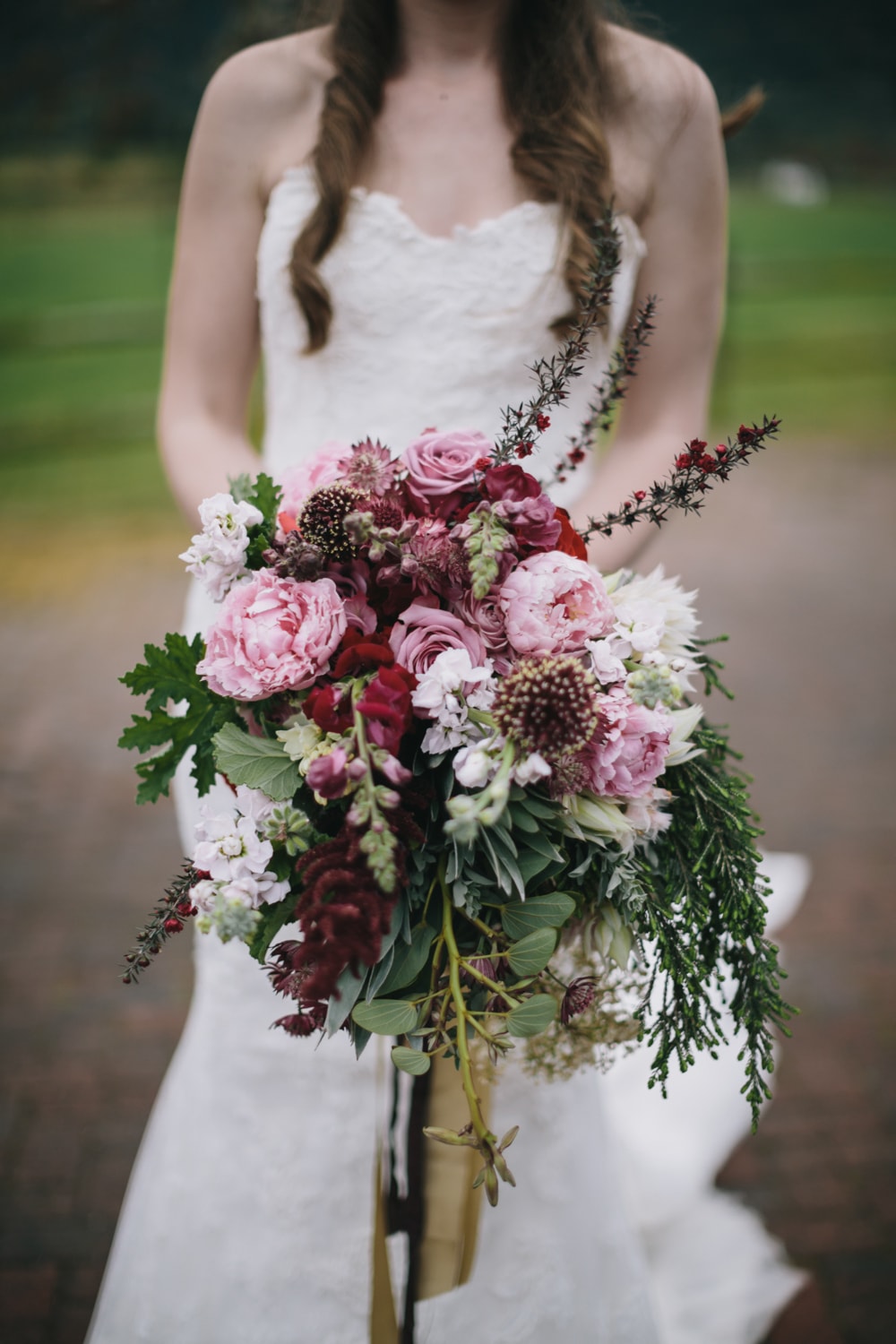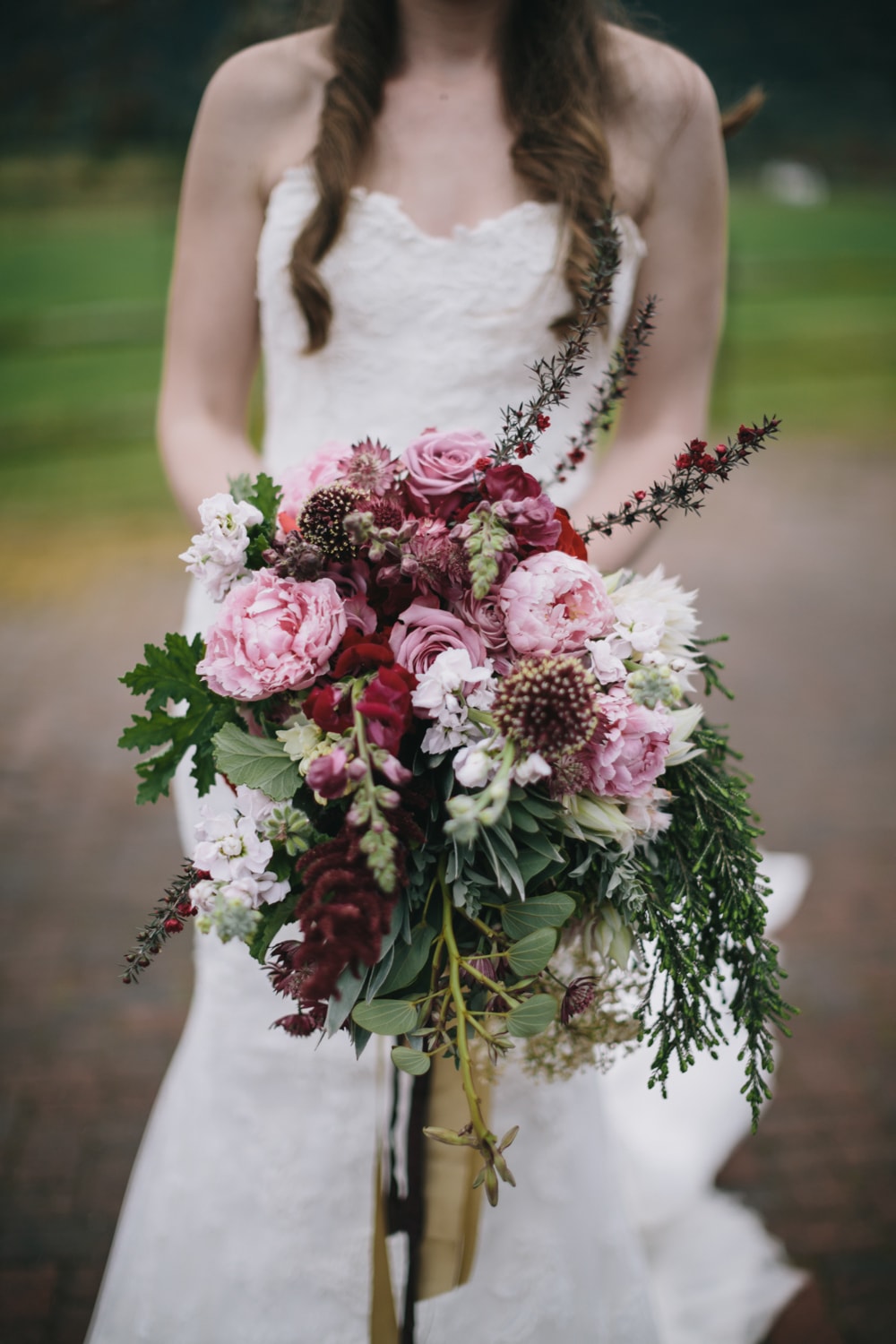 from SUZANNE & GERHARD'S CANDLELIGHT OPULENCE WEDDING
Floral design: The Delicate Nature | Co-ordination: The Event Planners | Photography: Adel Ferreira
Suzanne says: "They were magnificent. My mother and my aunt were very involved with the flower discussions, as Judy is Pretoria-based. I gave Judy a look-and-feel that I liked, and she ran with it. She was incredible. She took all our ideas to the next level."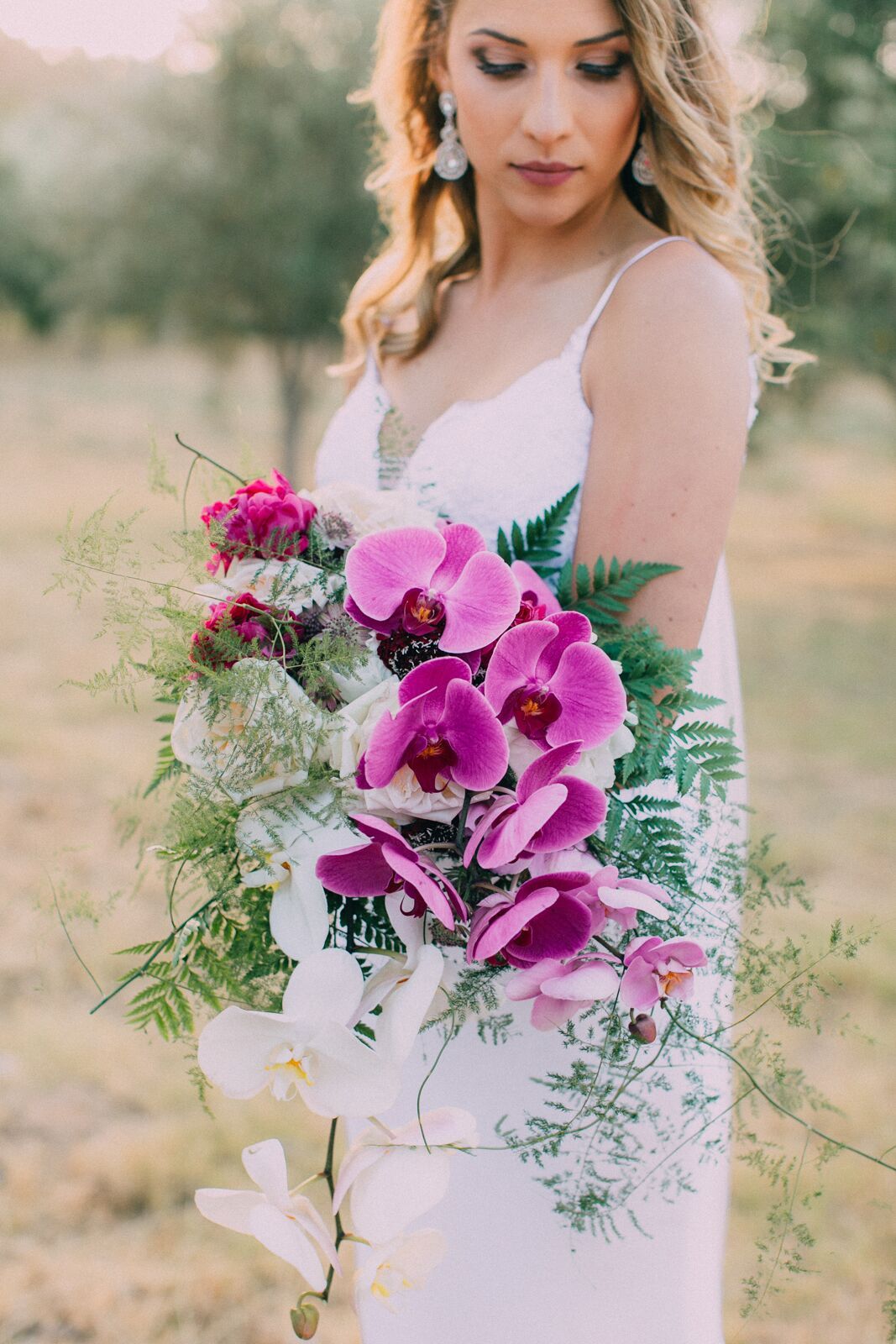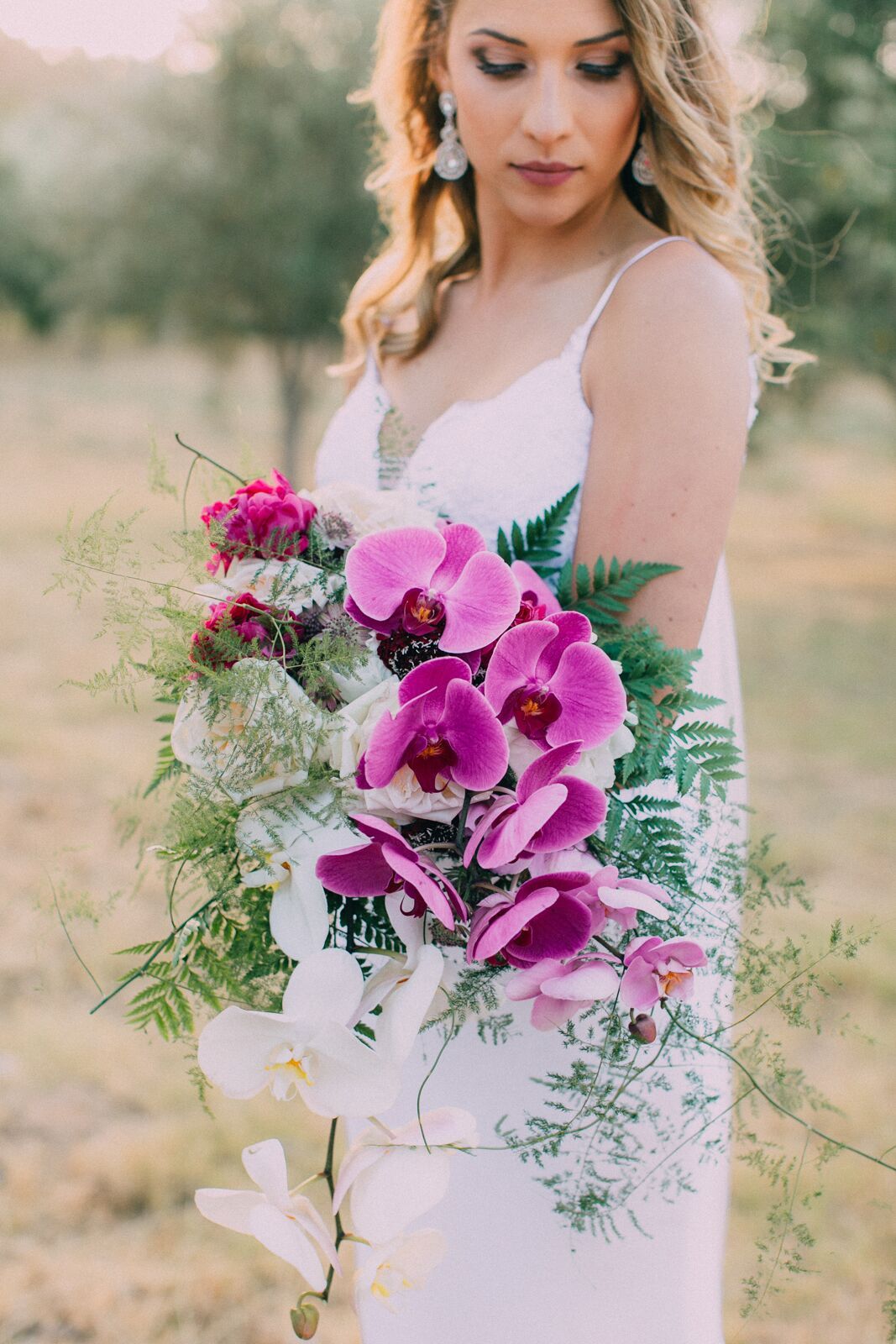 from INEKE & MARCO'S GLAMOROUS FLORAL WEDDING
Floral design: Kadou | Photography: Michelle du Toit
Ineke says: "I've always loved flowers! Especially roses. I wanted flowers at my wedding, although a few people might say that flowers are a waste of money. I disagree! For me, there was no compromise. Amanda from Kadou is simply amazing. She understood my vision from the beginning and she went out of her way to include extras. My bouquet was the most beautiful thing I've seen! When she brought it to me, I was nearly in tears. From the beginning I had wanted a waterfall (cascade) bouquet, and it was perfect!"
We also had a host of breathtaking bouquets featured in styled shoots this year. SO hard to narrow them down, but here are some of our absolute faves!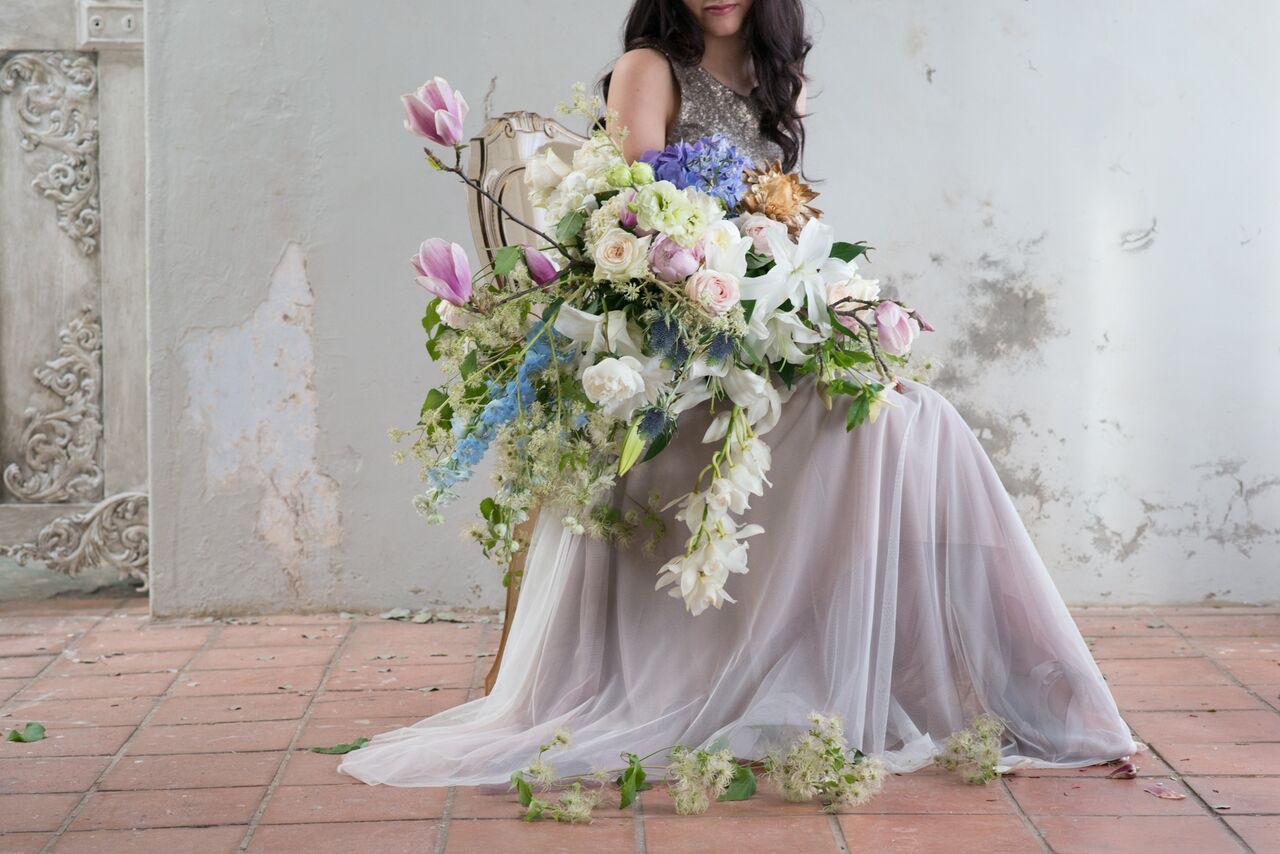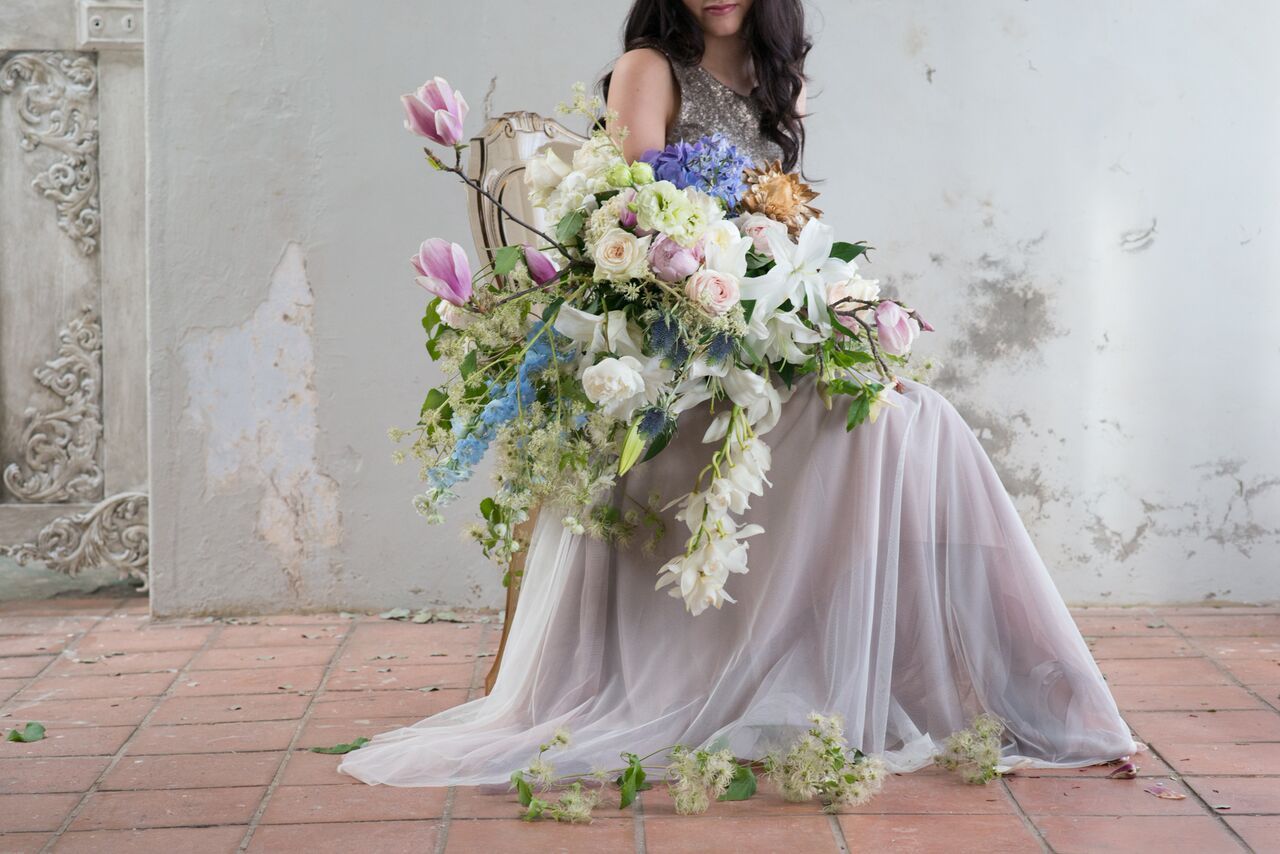 from WHIMSICAL ROMANCE WEDDING INSPIRATION
Floral design: Flowers in the Foyer | Photography: Forever September Photography | Styling: The Event Planners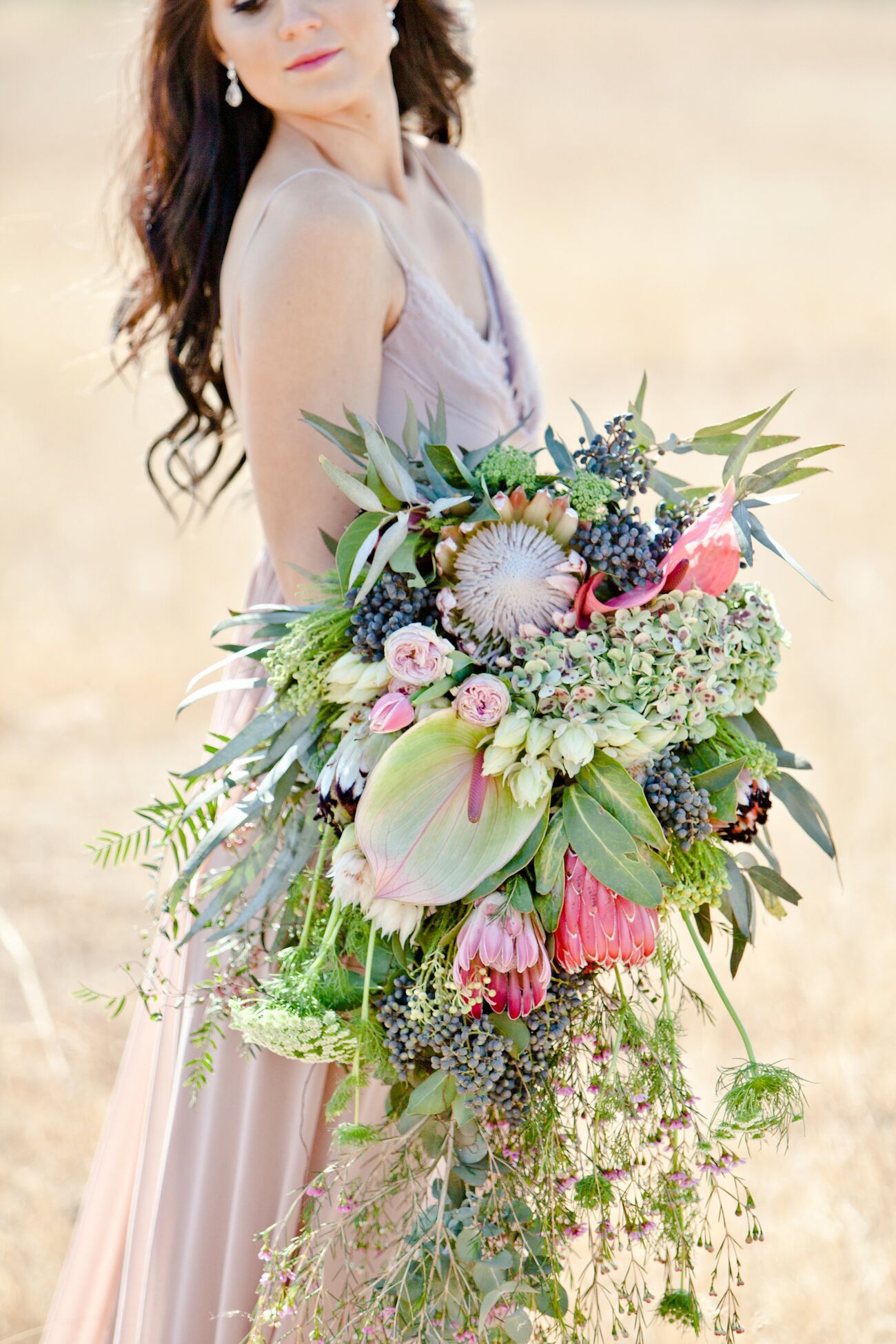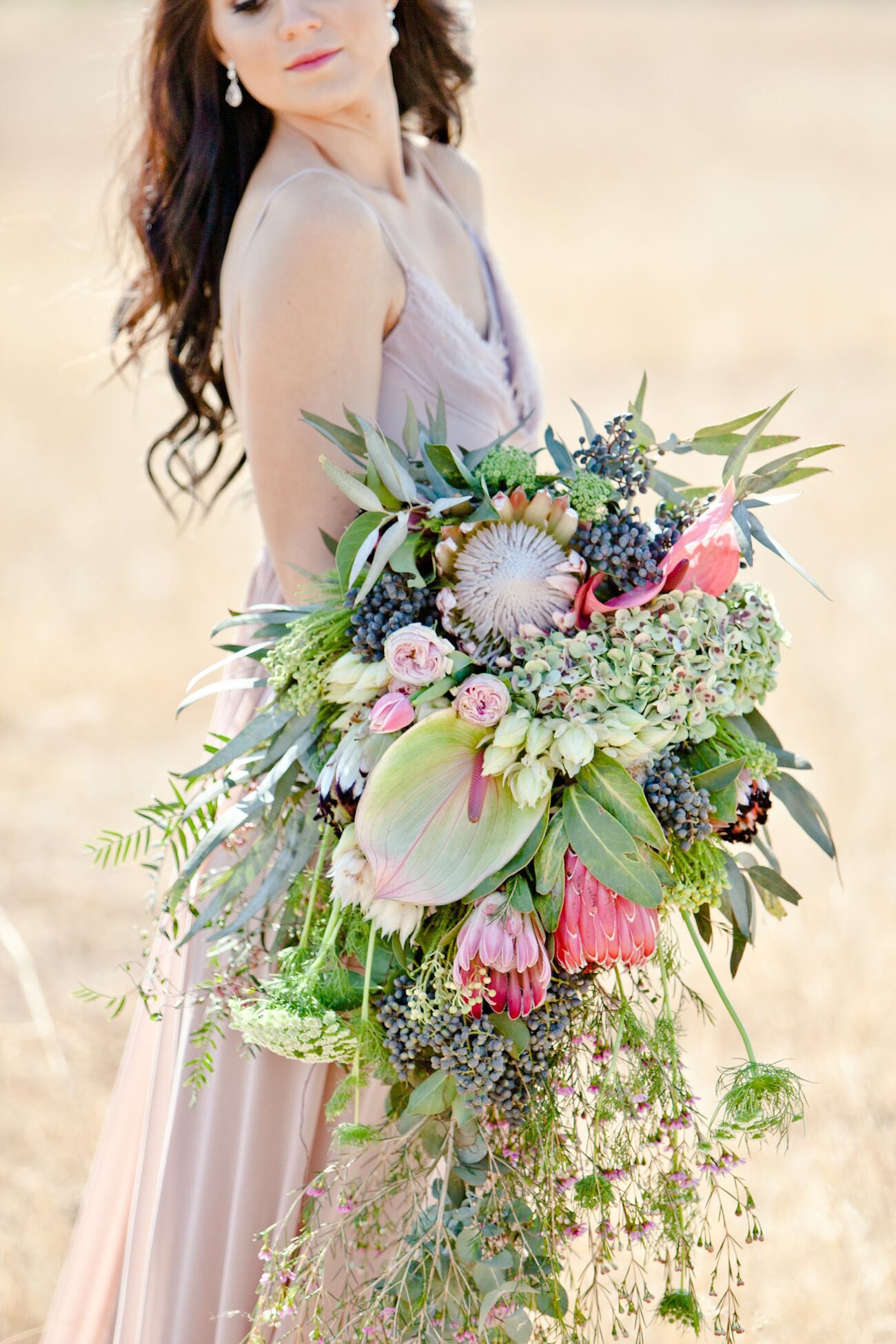 from ROMANTIC SOUTH AFRICAN PROTEA WEDDING INSPIRATION
Floral design: Doornkraal Proteas | Photography & styling: Corette Faux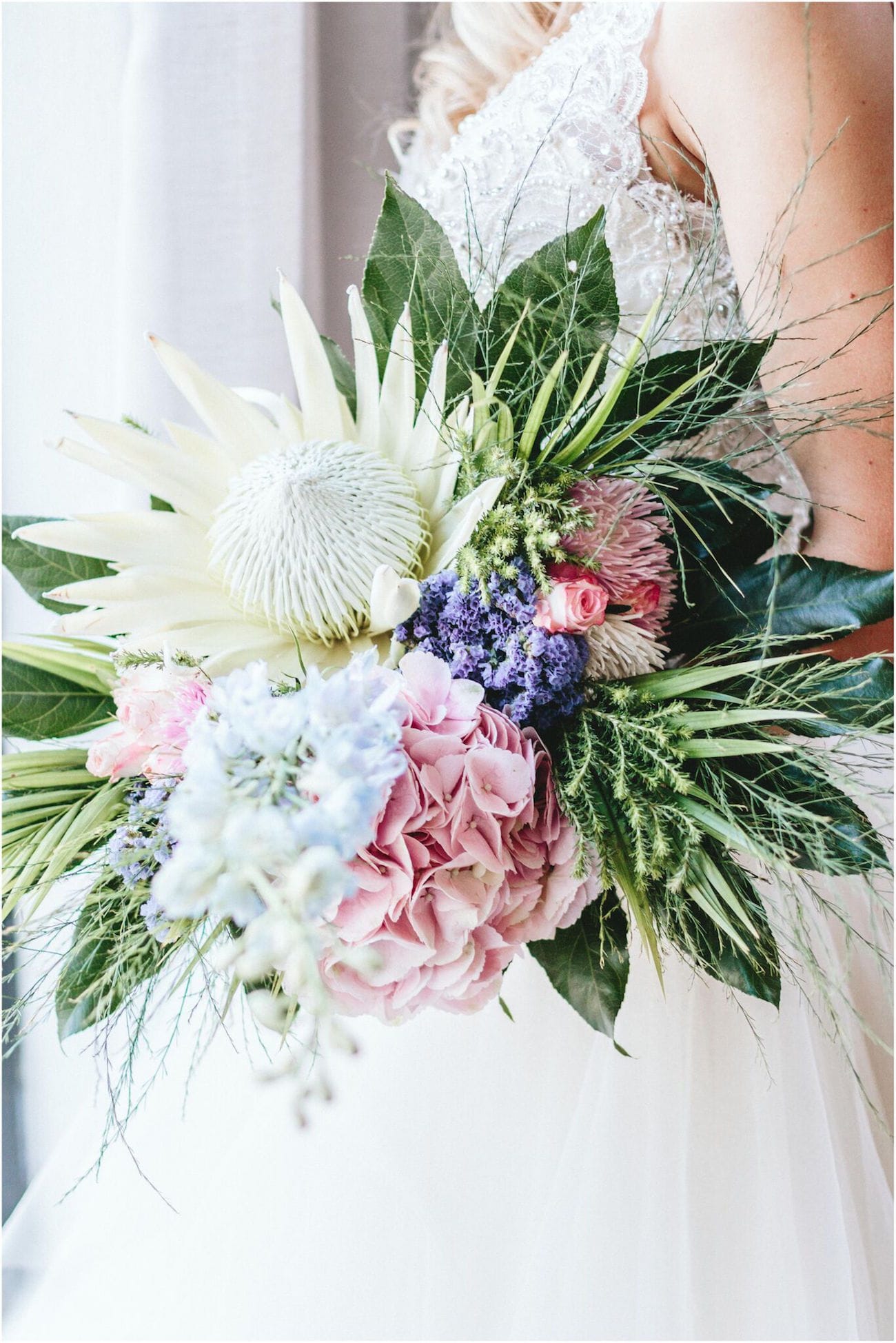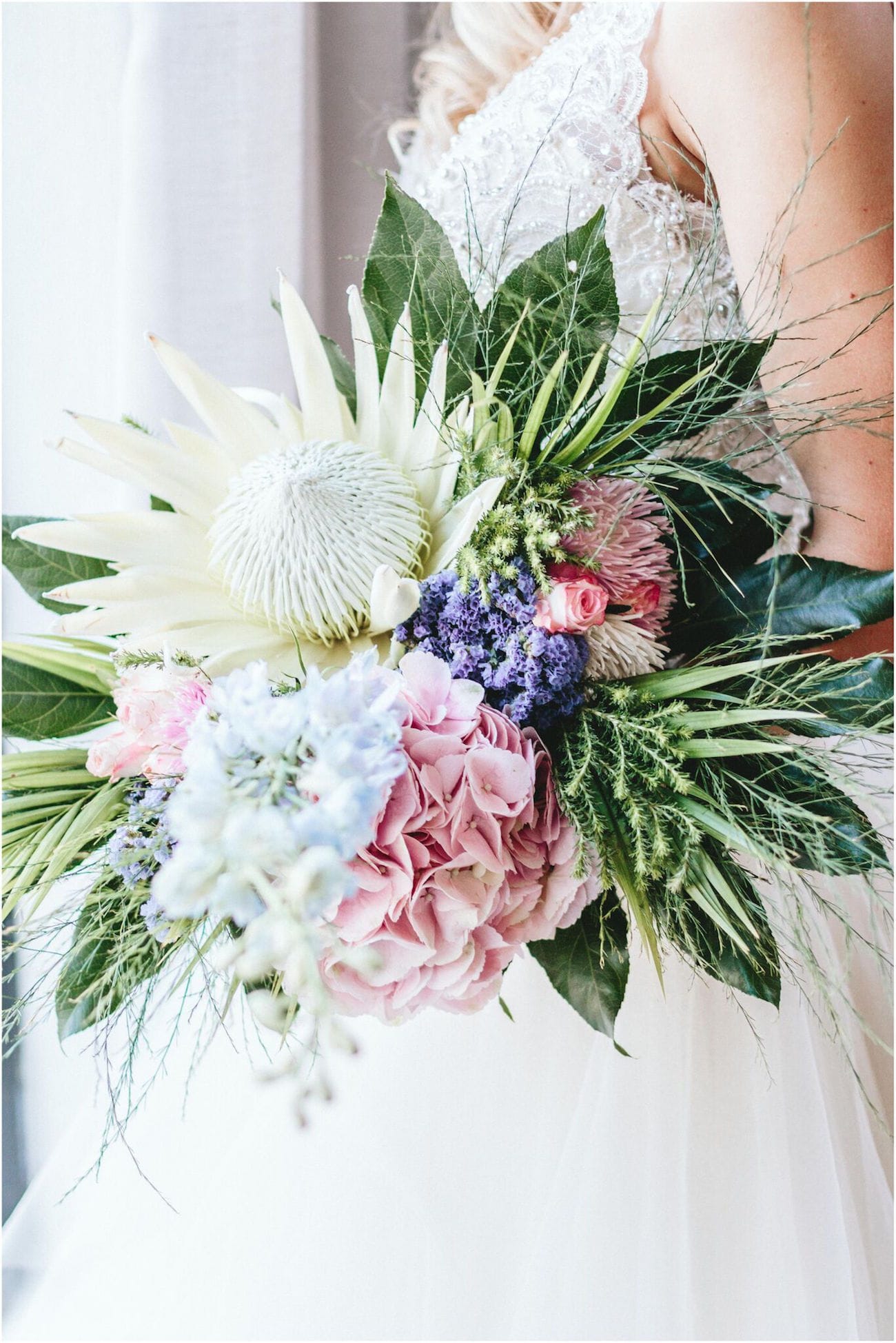 from PASTELS & PROTEAS WEDDING INSPIRATION
Styling, flowers & décor: Myrtle Floral Design & Styling | Photography: Aline Photography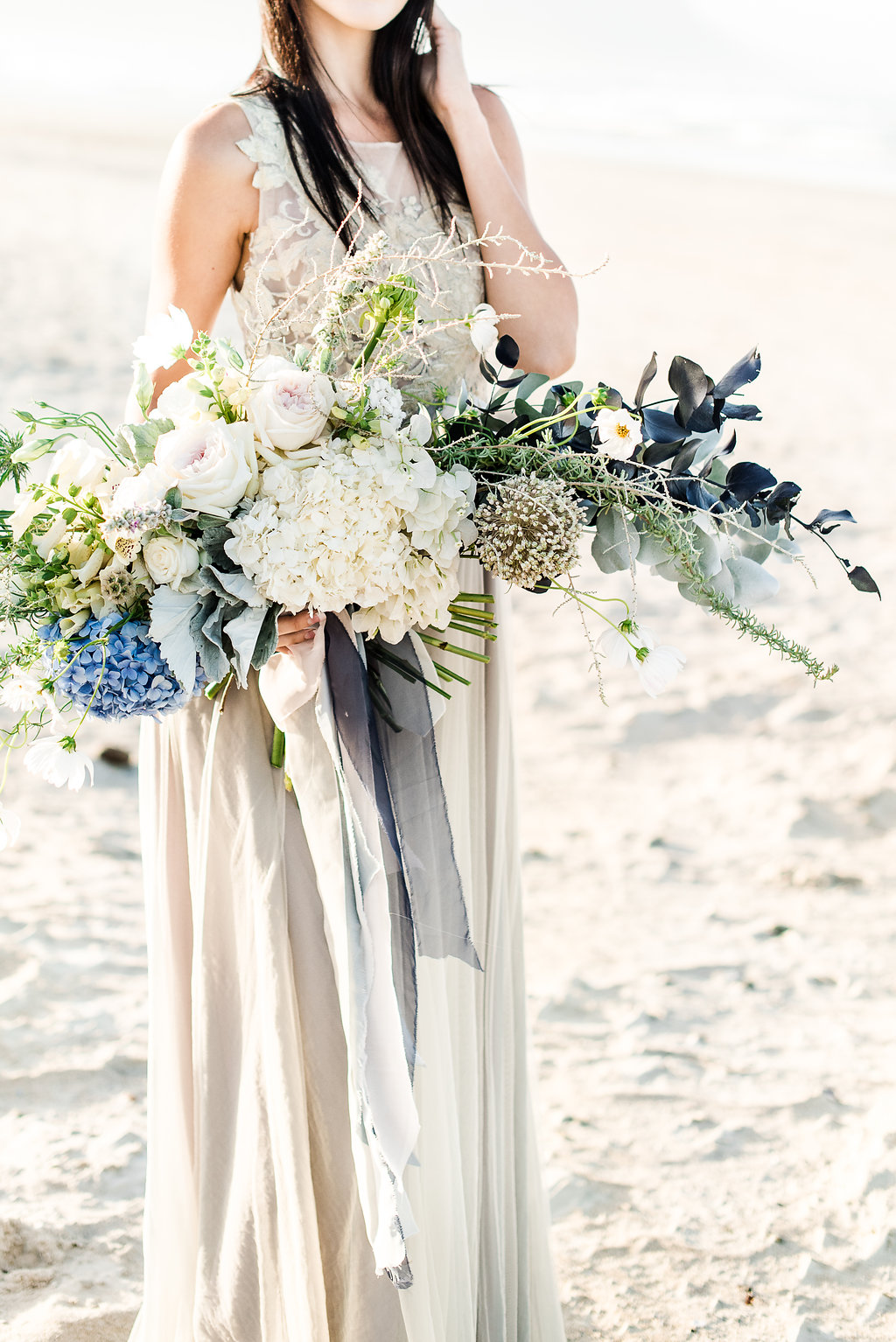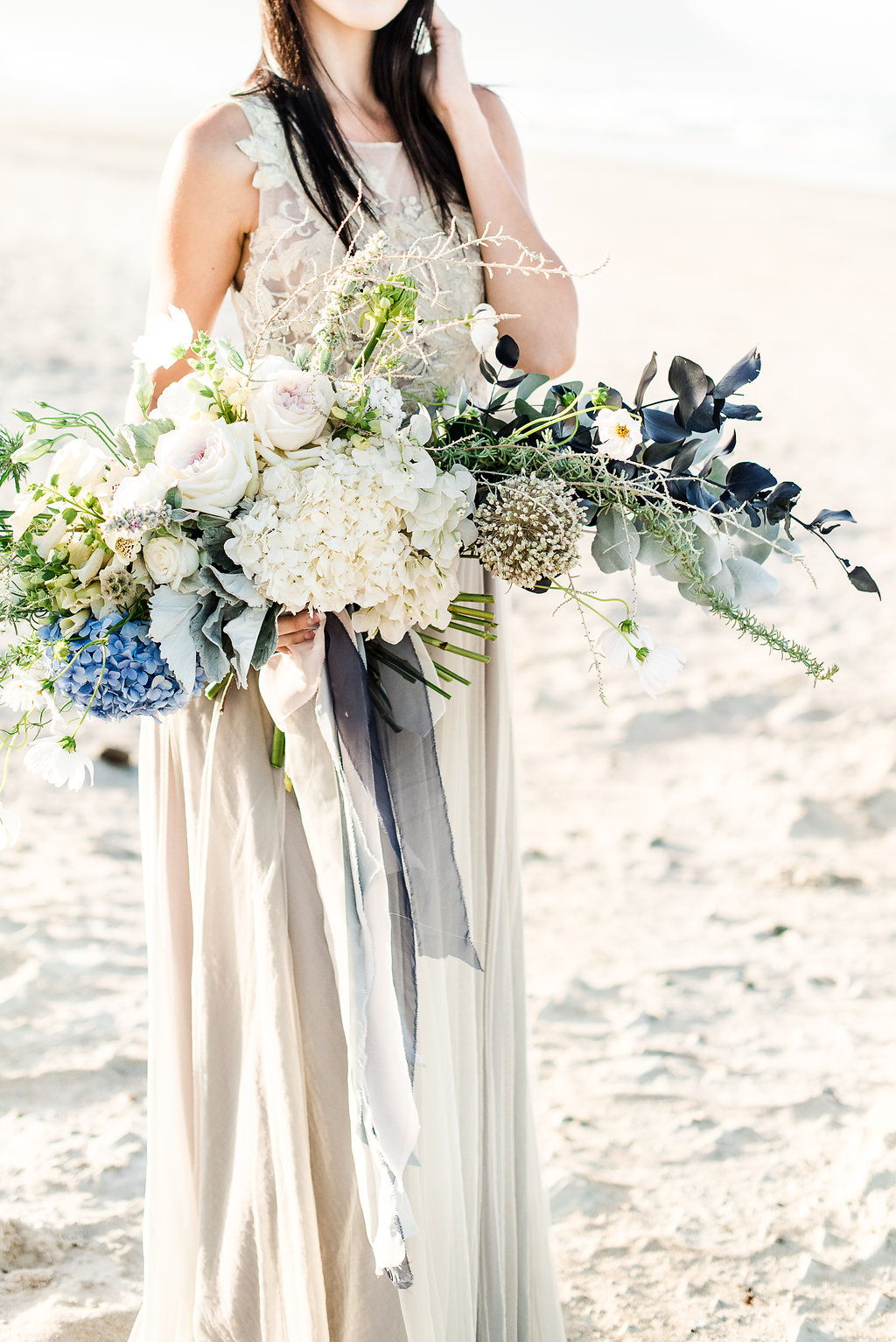 from WASHED UP BEACH WEDDING INSPIRATION
Floral design: Paradiso Flowers | Photography: Wildflower Photography | Styling: Blooming Wonderful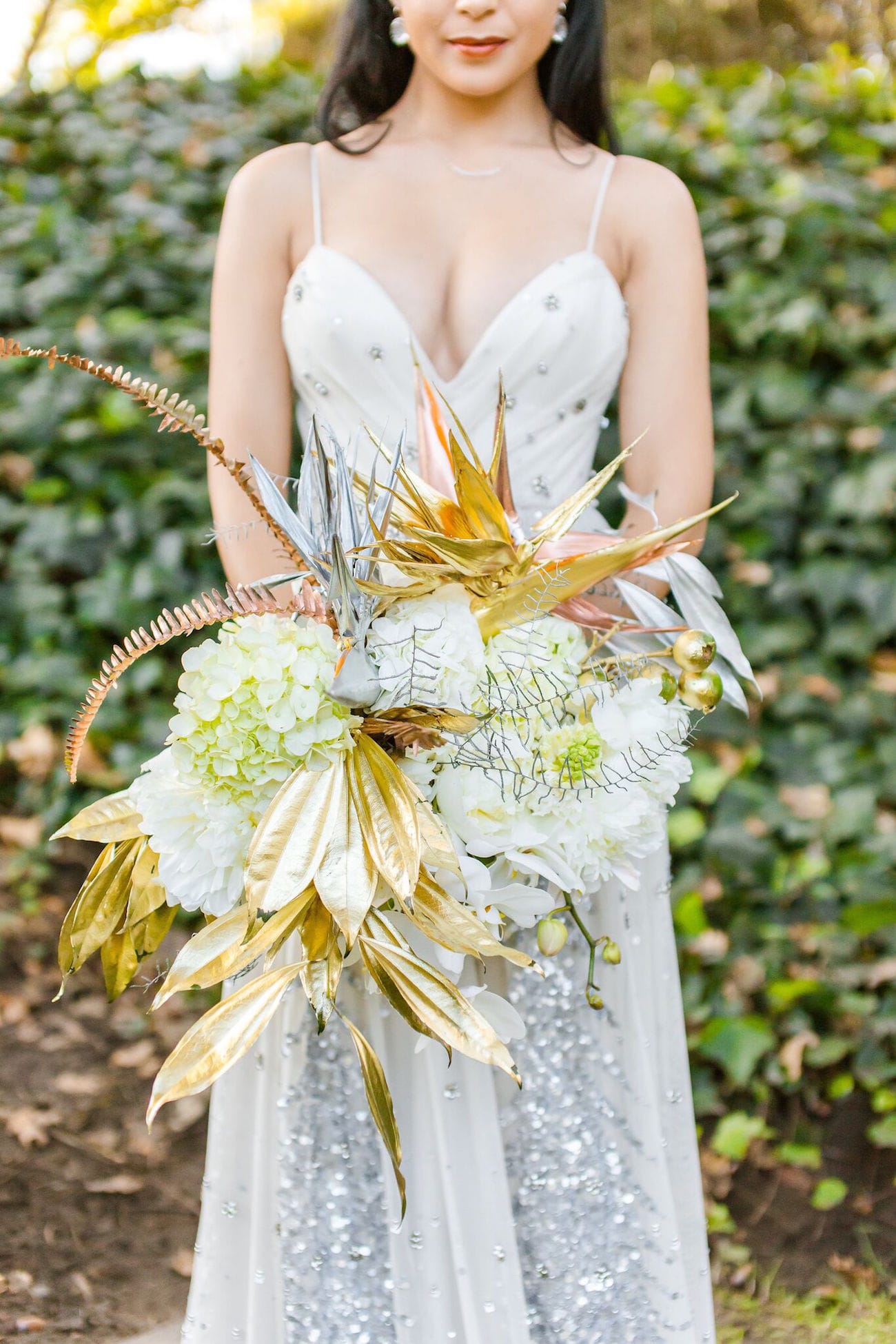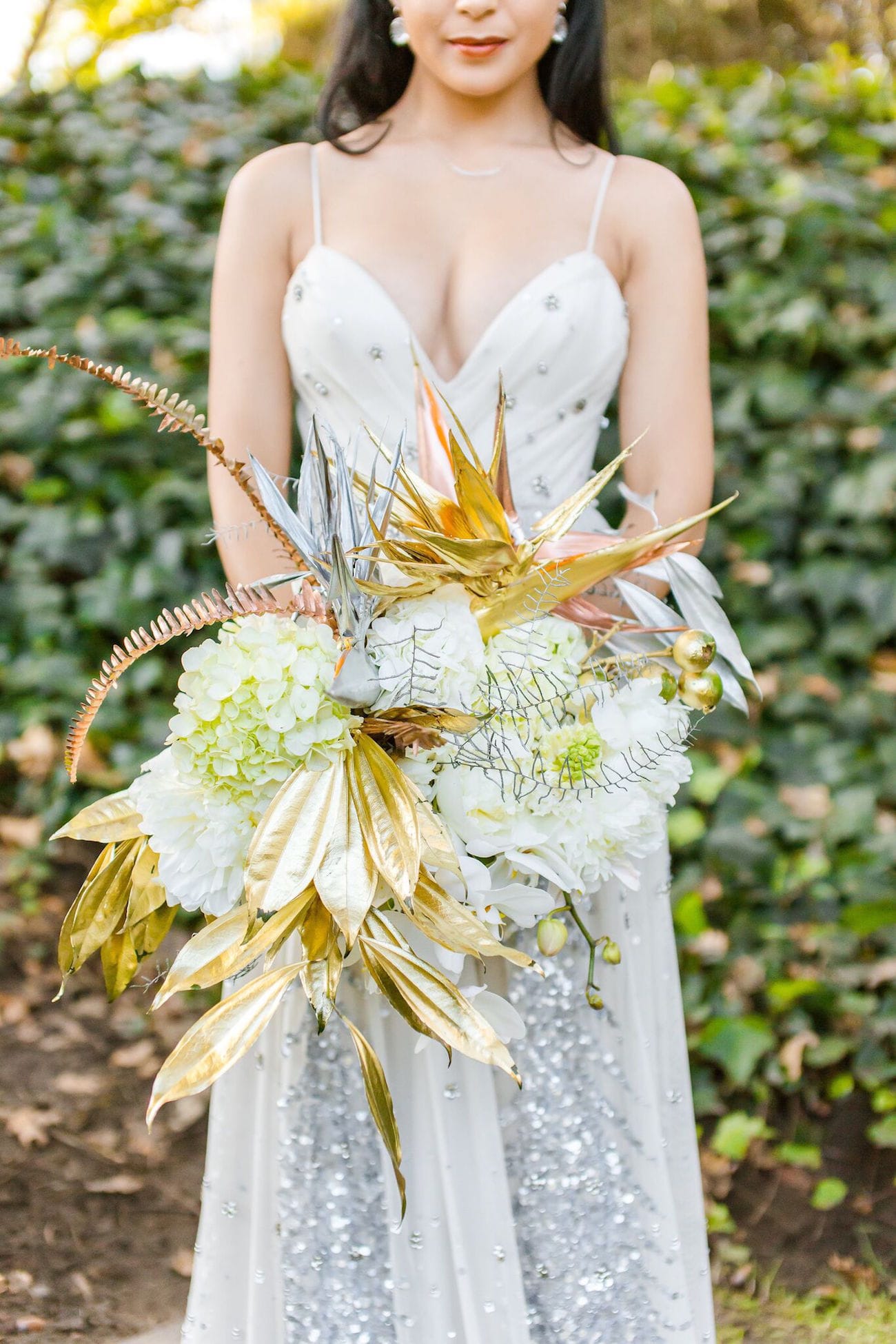 from LAVISH MODERN MIXED METALLICS WEDDING INSPIRATION
Styling, co-ordination & floral: Lavishly Done | Photography: Claire Nicola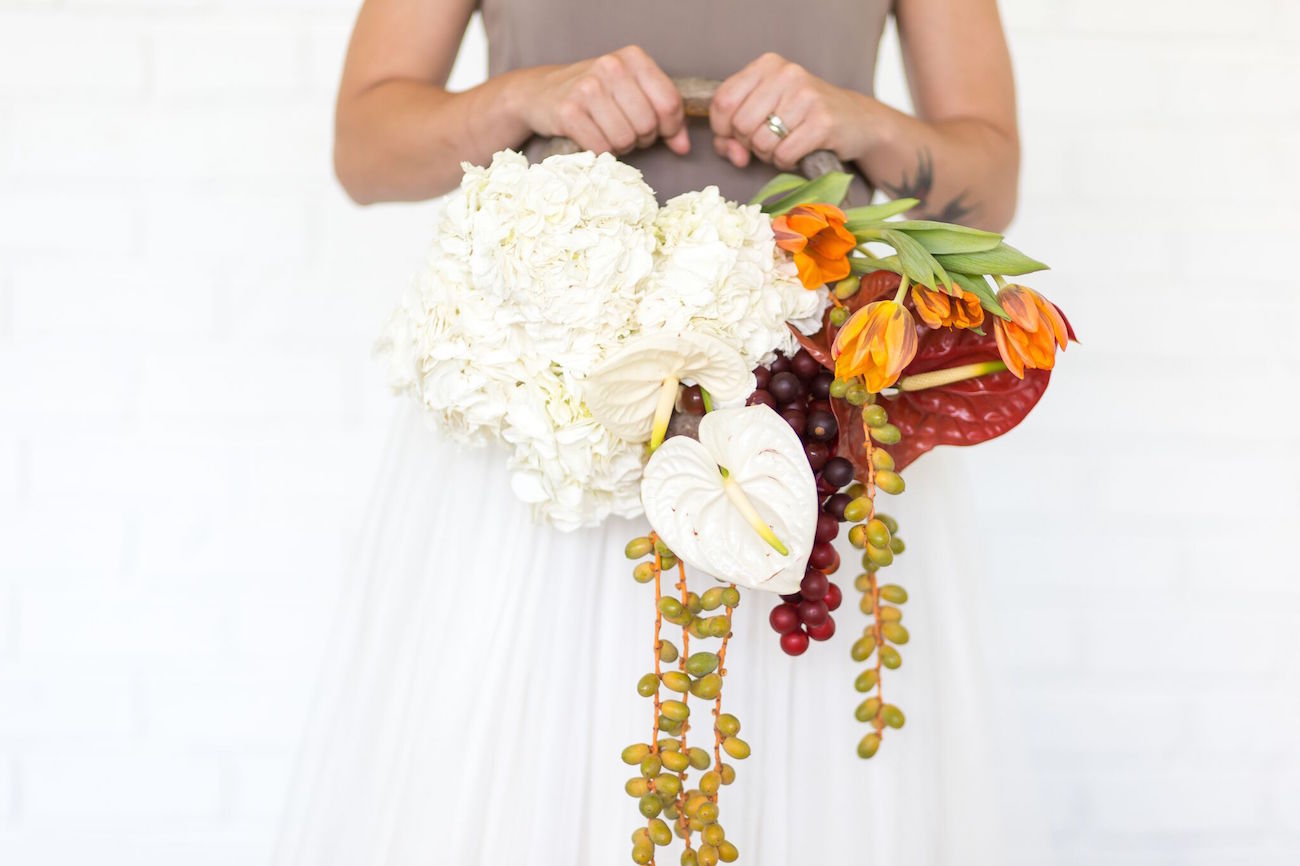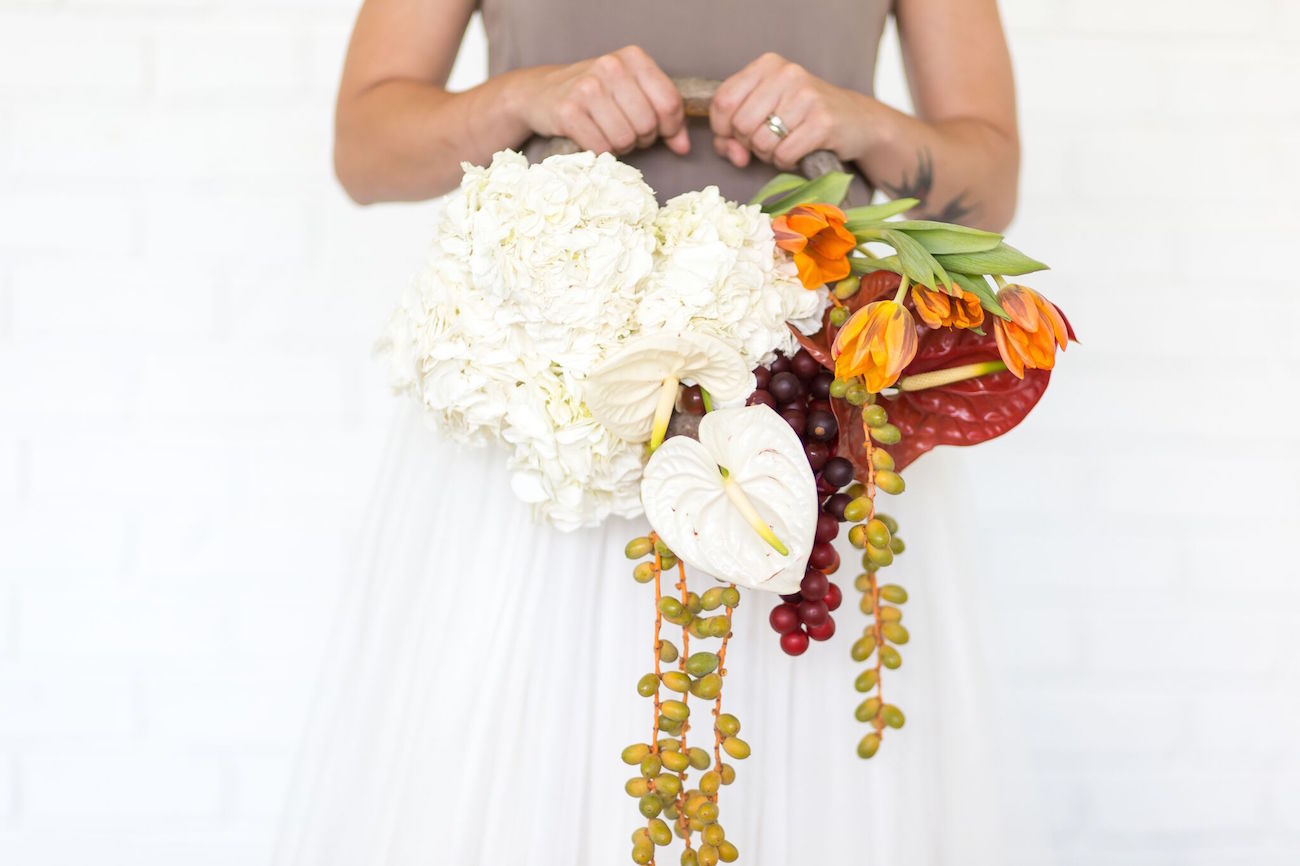 from RICH HARVEST WEDDING INSPIRATION
Styling & floral: Kadou Decor and Flower Design| Photography: Alicia S Photography
CLICK HERE TO SEE ALL OUR 2017 FAVOURITES: